Fall 2023! Become a Certified Stone Medicine and Crystal Healing Practitioner.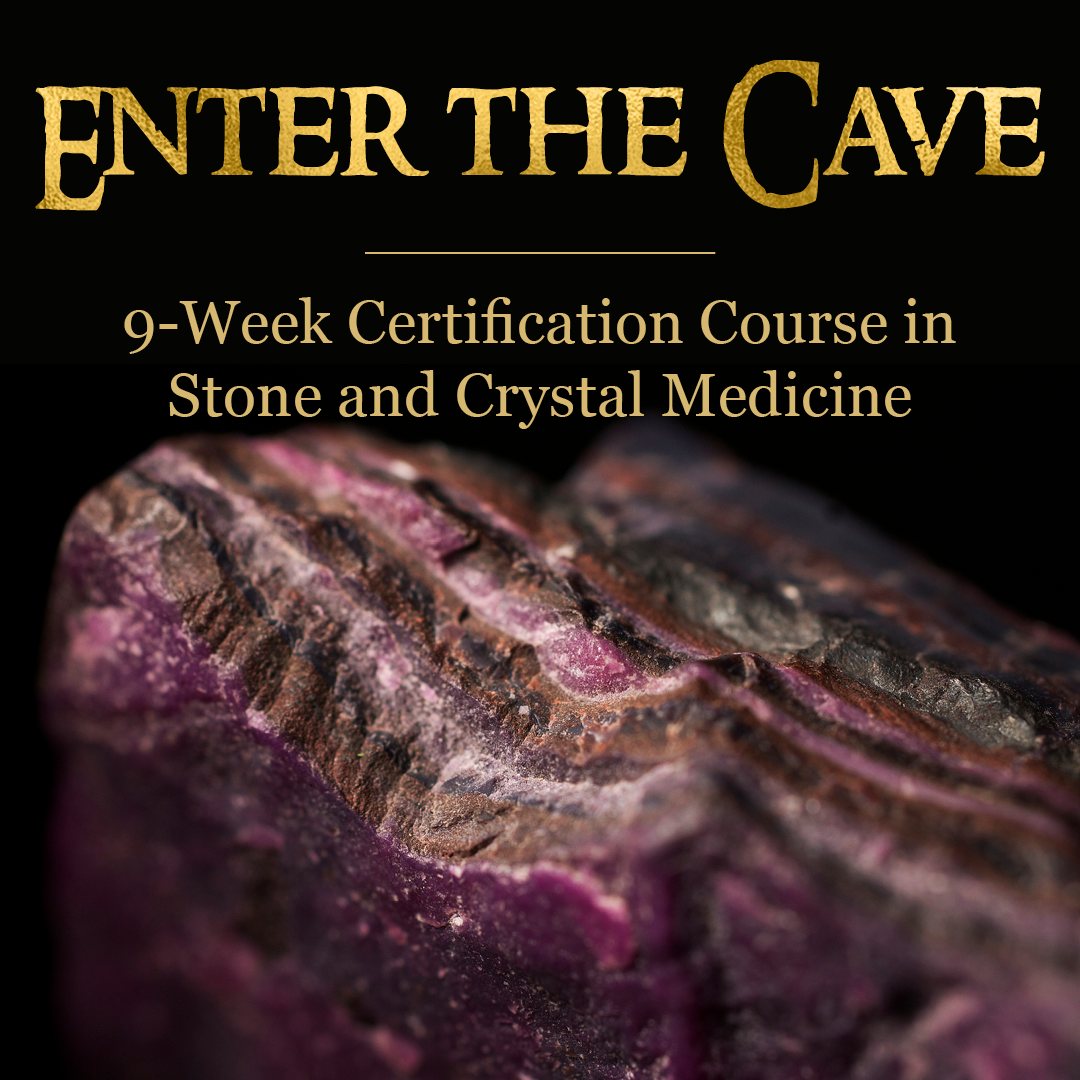 Have you felt the desire stirring to gain more skills with crystals? Have you felt the call to find your next teacher, or to contribute to the world with even more knowledge under your belt?
Since 2013 at the Upper Clarity School of Stone Medicine, we've been guiding amazing students like you through live and online certification courses.
Every Fall, we offer a live online stone medicine and crystal healing certification course we call Enter the Cave.
You'll be guided through 27 stones over 9 weeks gaining ritual skills, awakening practices, healing skills, and ancient knowledge.
You'll get to sit down and soak up live online classes with your instructor, Sarah Thomas, LAc every Monday night. You will emerge transformed and certified in stone medicine!
This year, we open our enrollment period on September 13th.

We will kick off the 7-day enrollment period with free live online Masterclass.
Masterclass students get the cinnabar carpet rolled before them. Special treatment includes:
- an awesome free masterclass
- great resources, PDFs, guides
+ the absolute best tuition options for the certification course ahead

Start your transformation right now by registering for our Masterclass, Creating Clear Energetic Protections with Stones >>>

Be sure to attend live. We only open this course once a year!