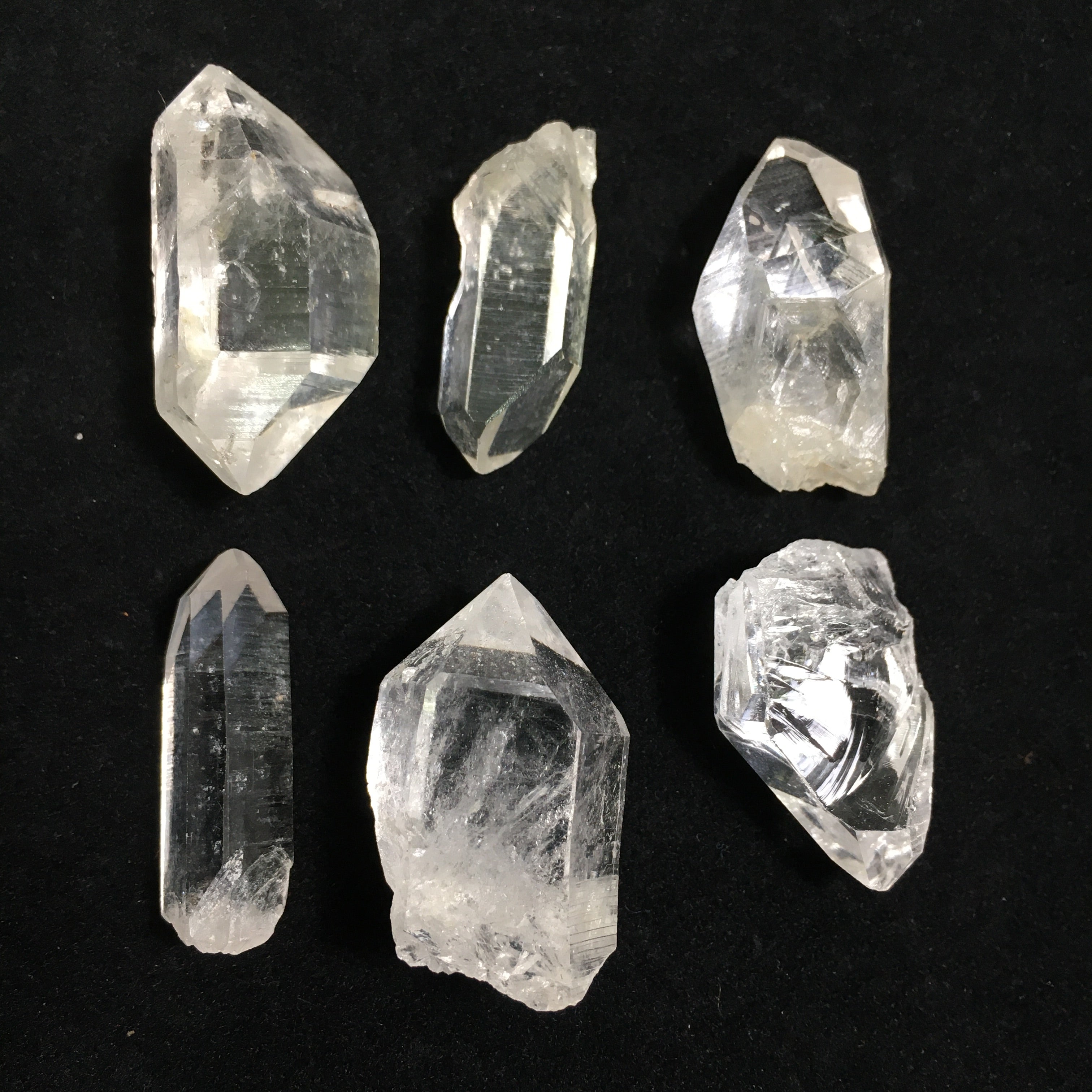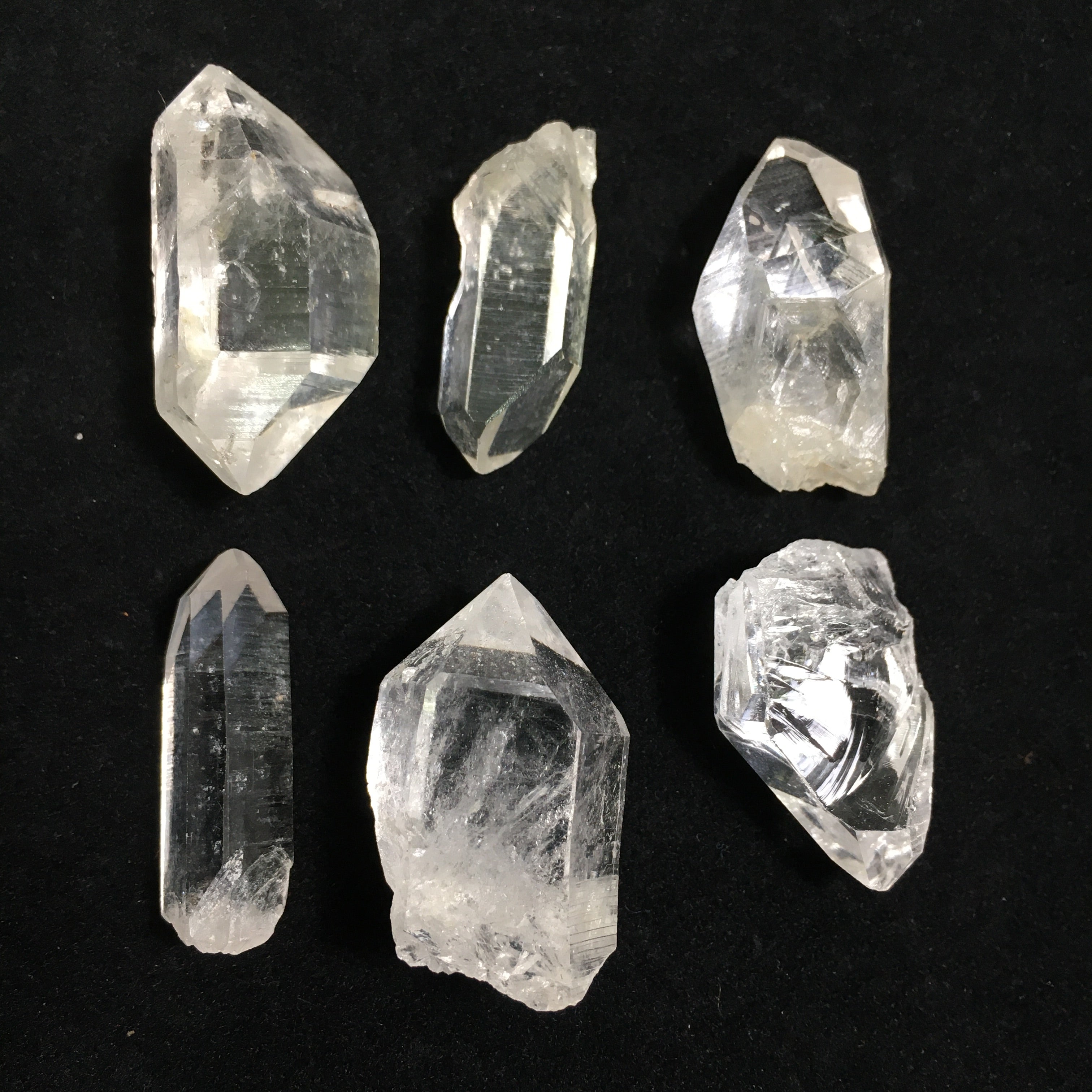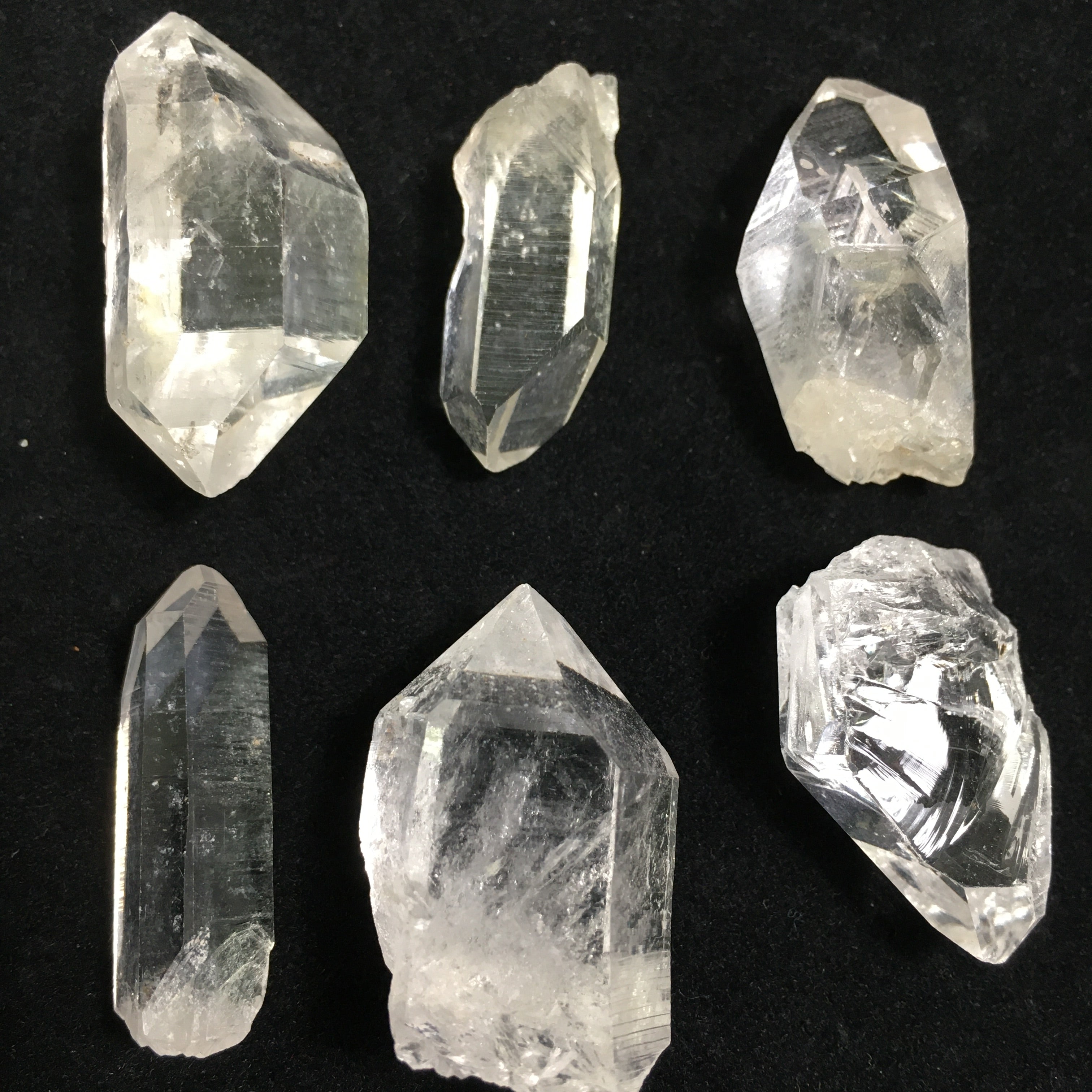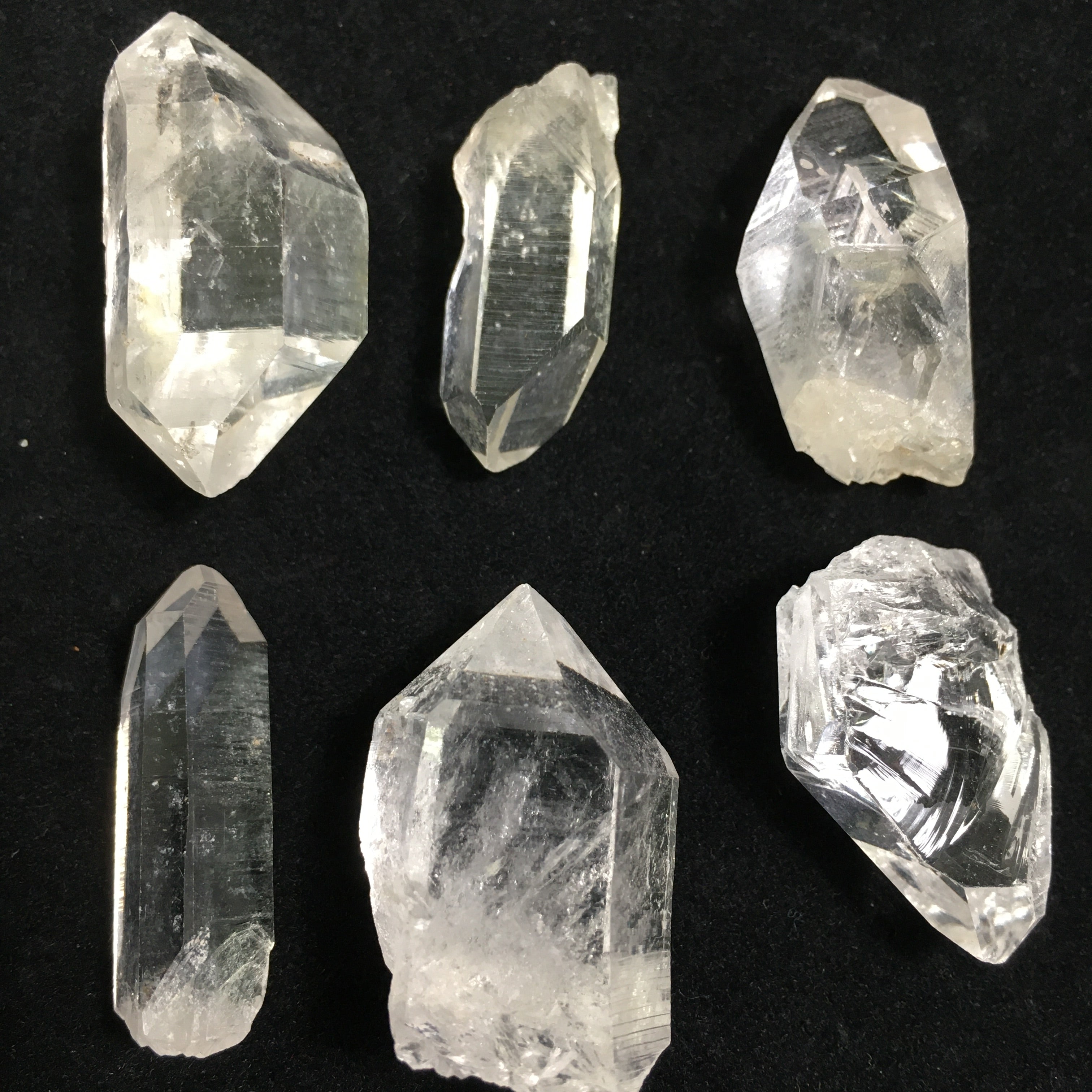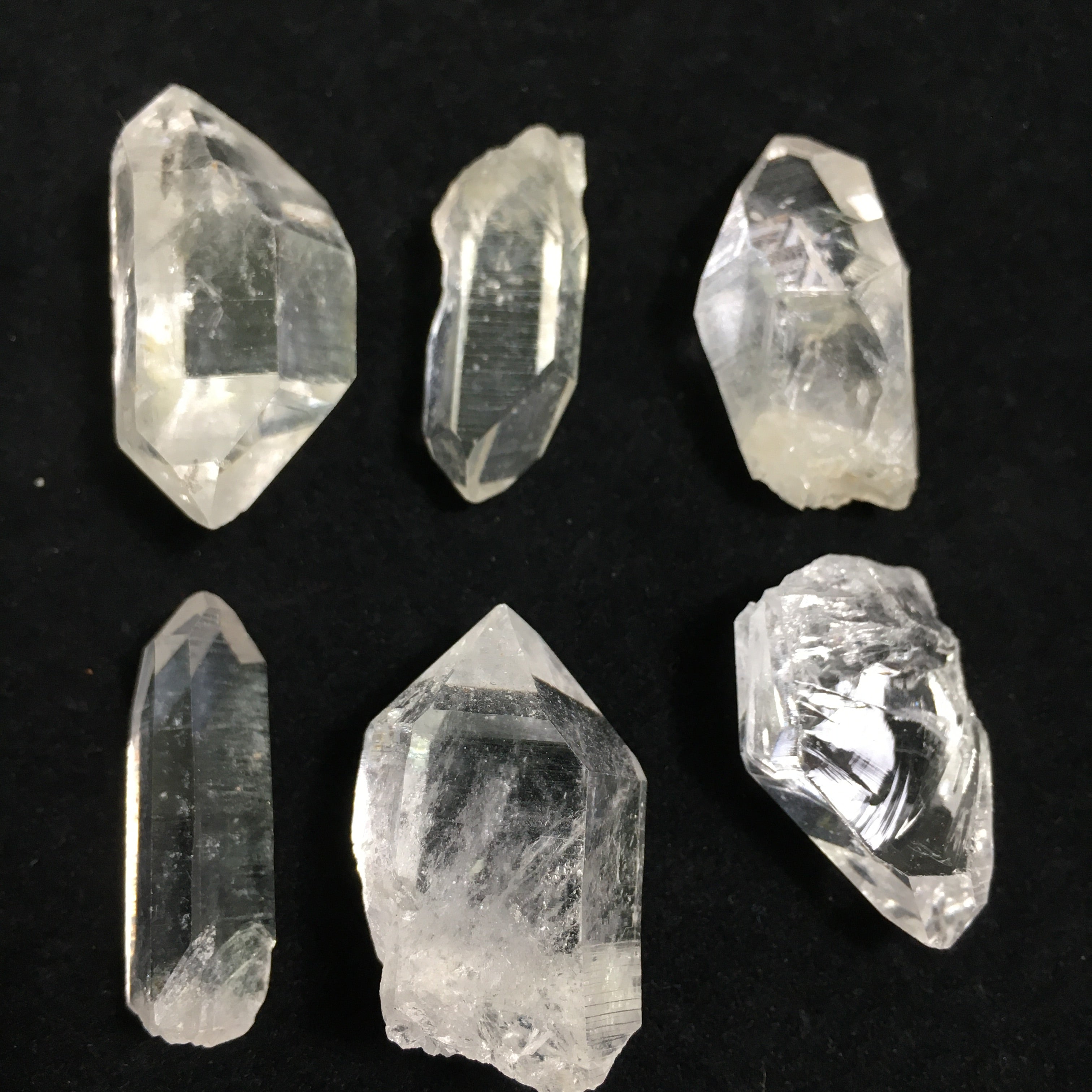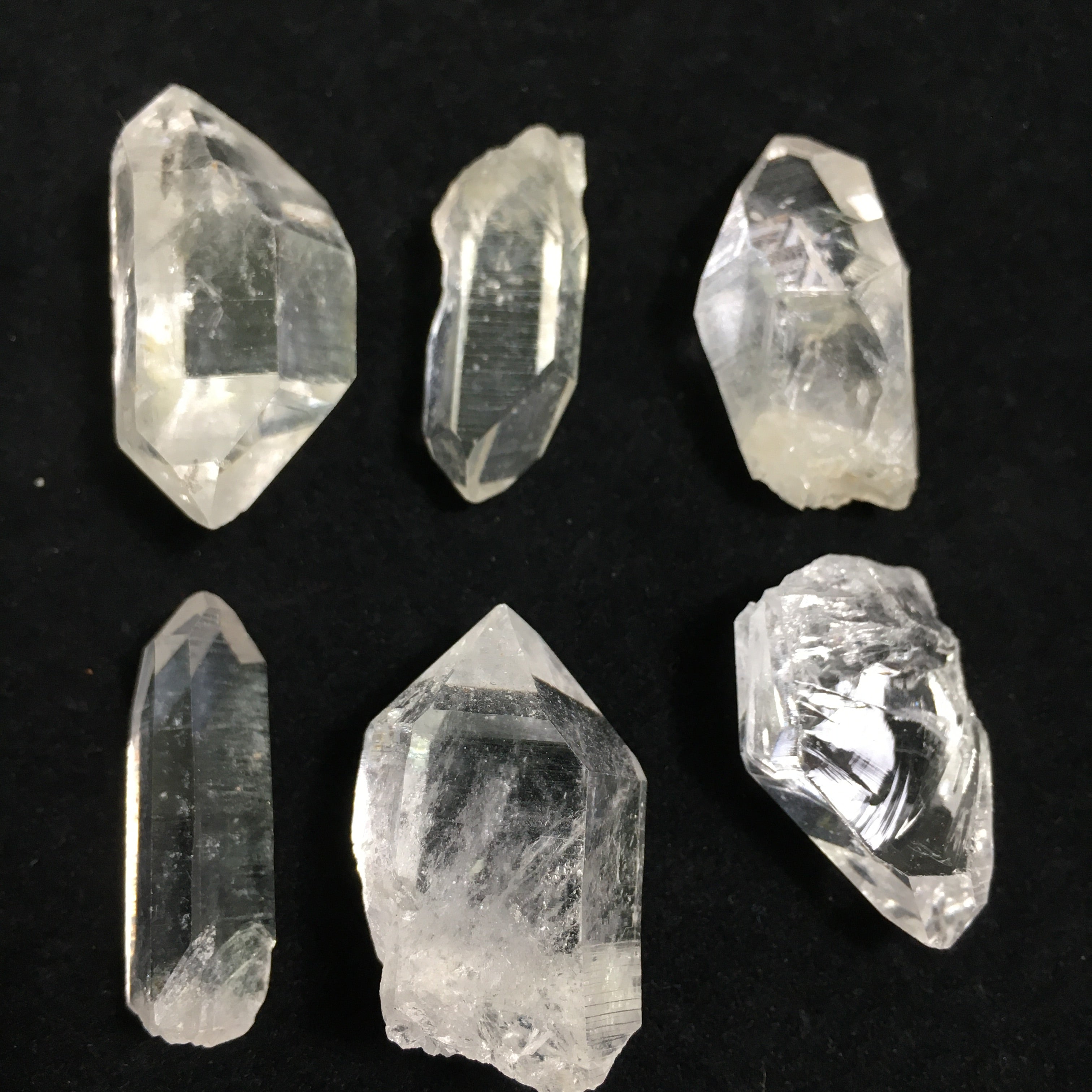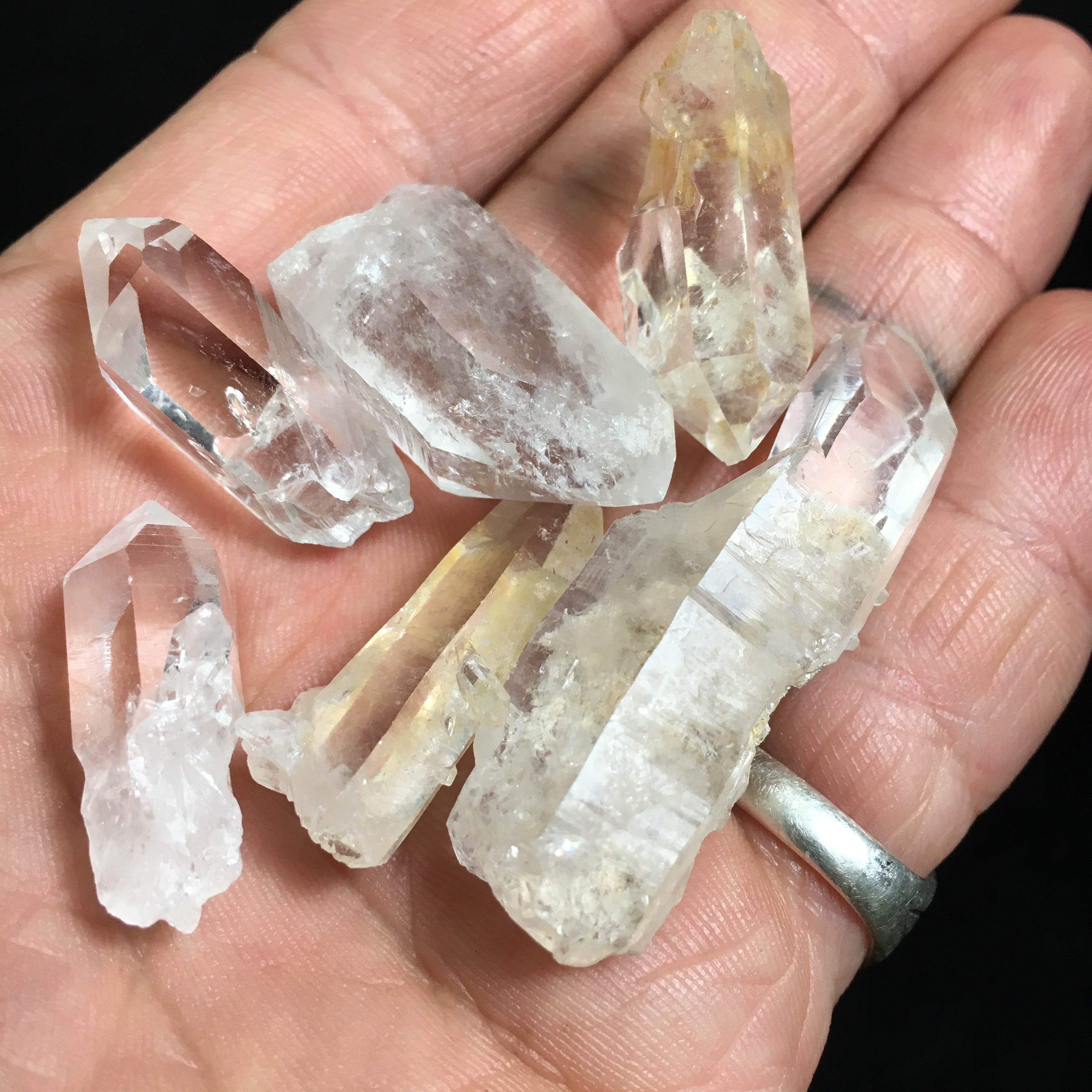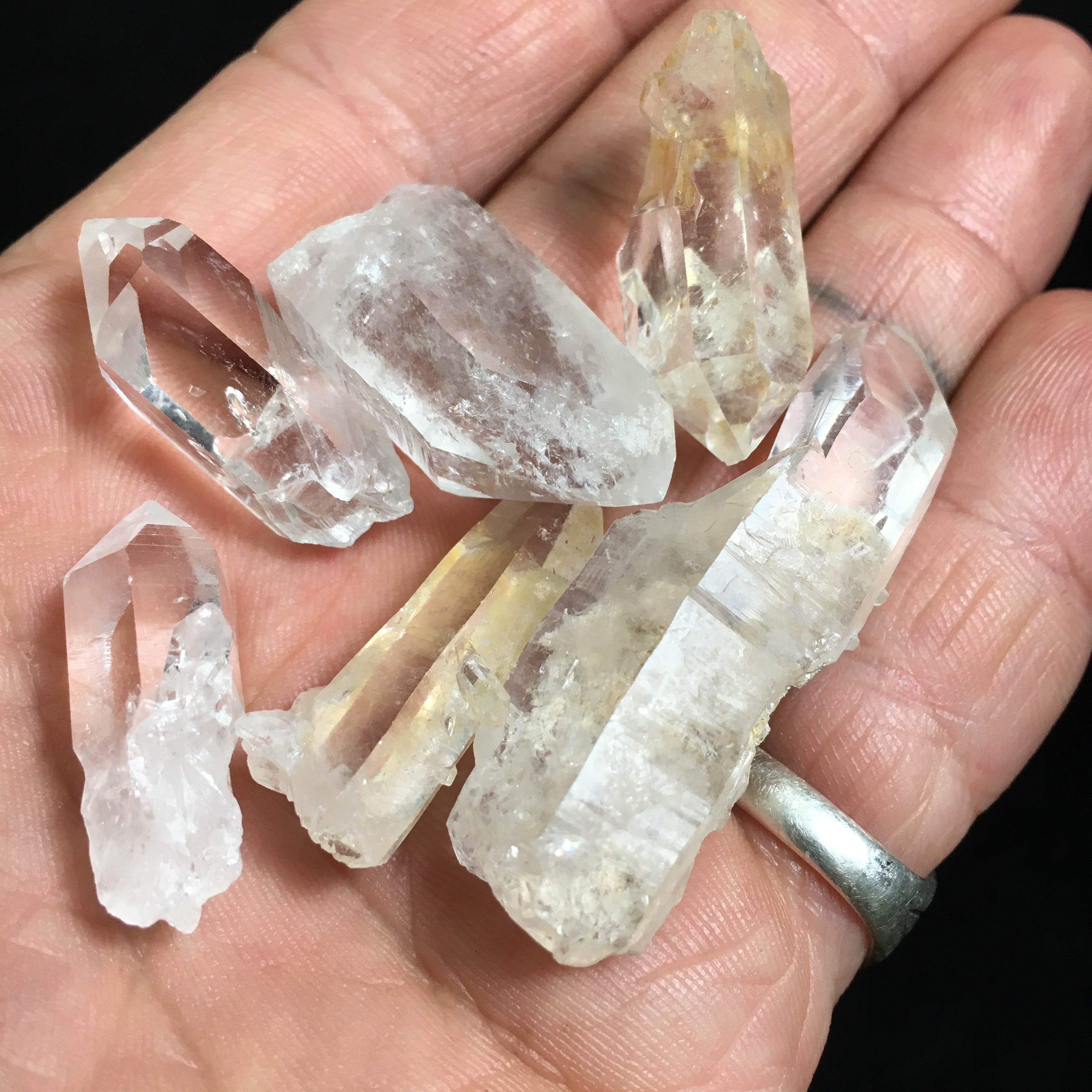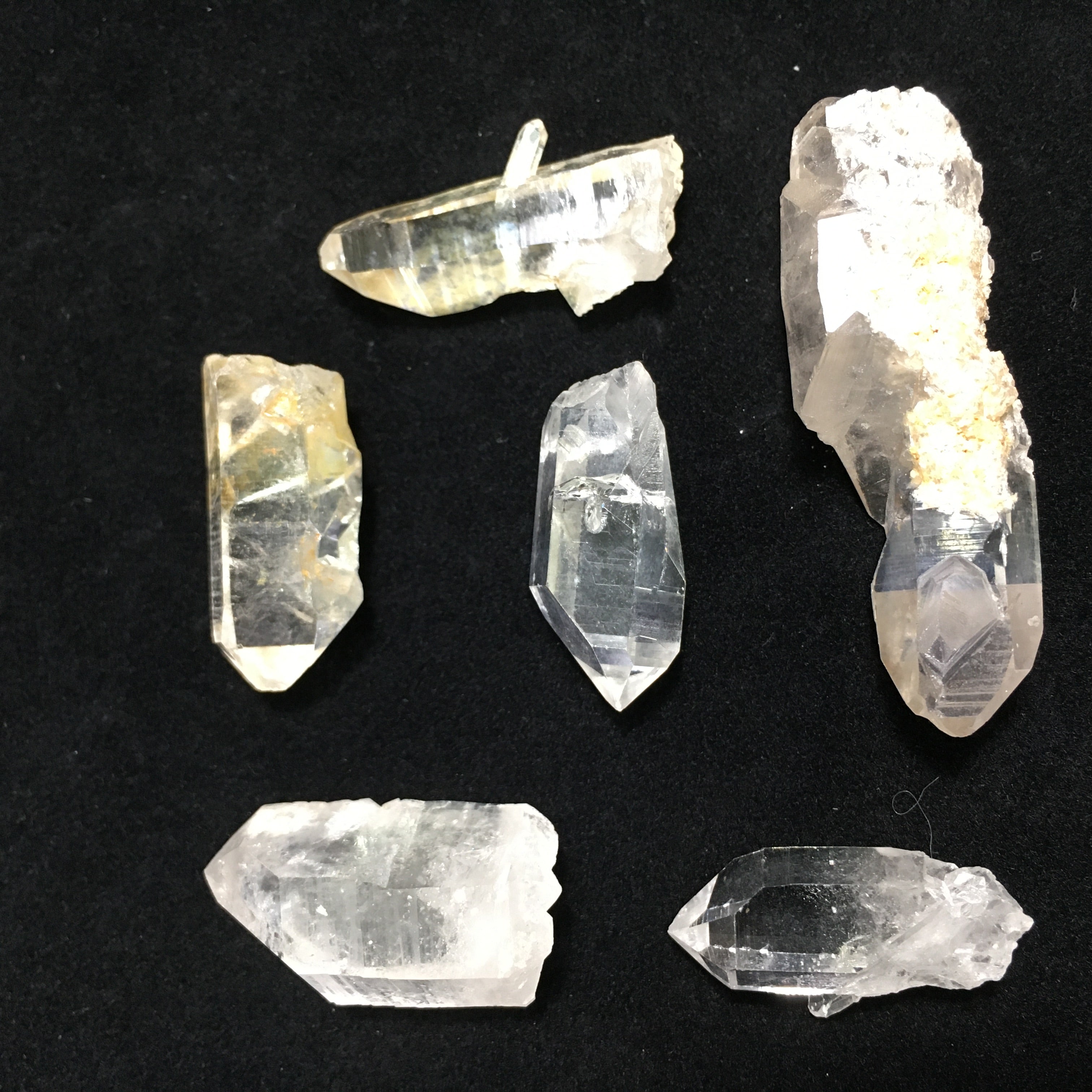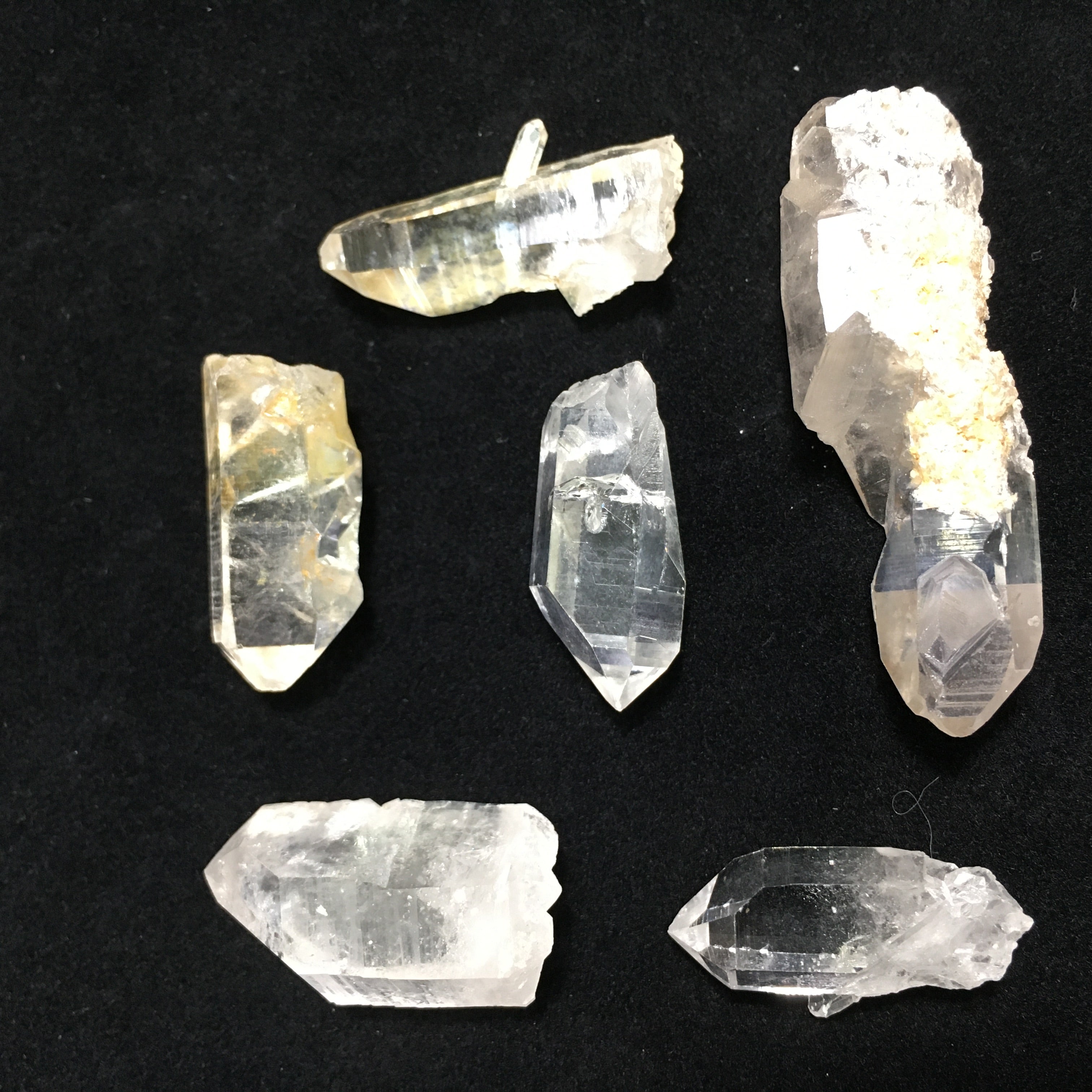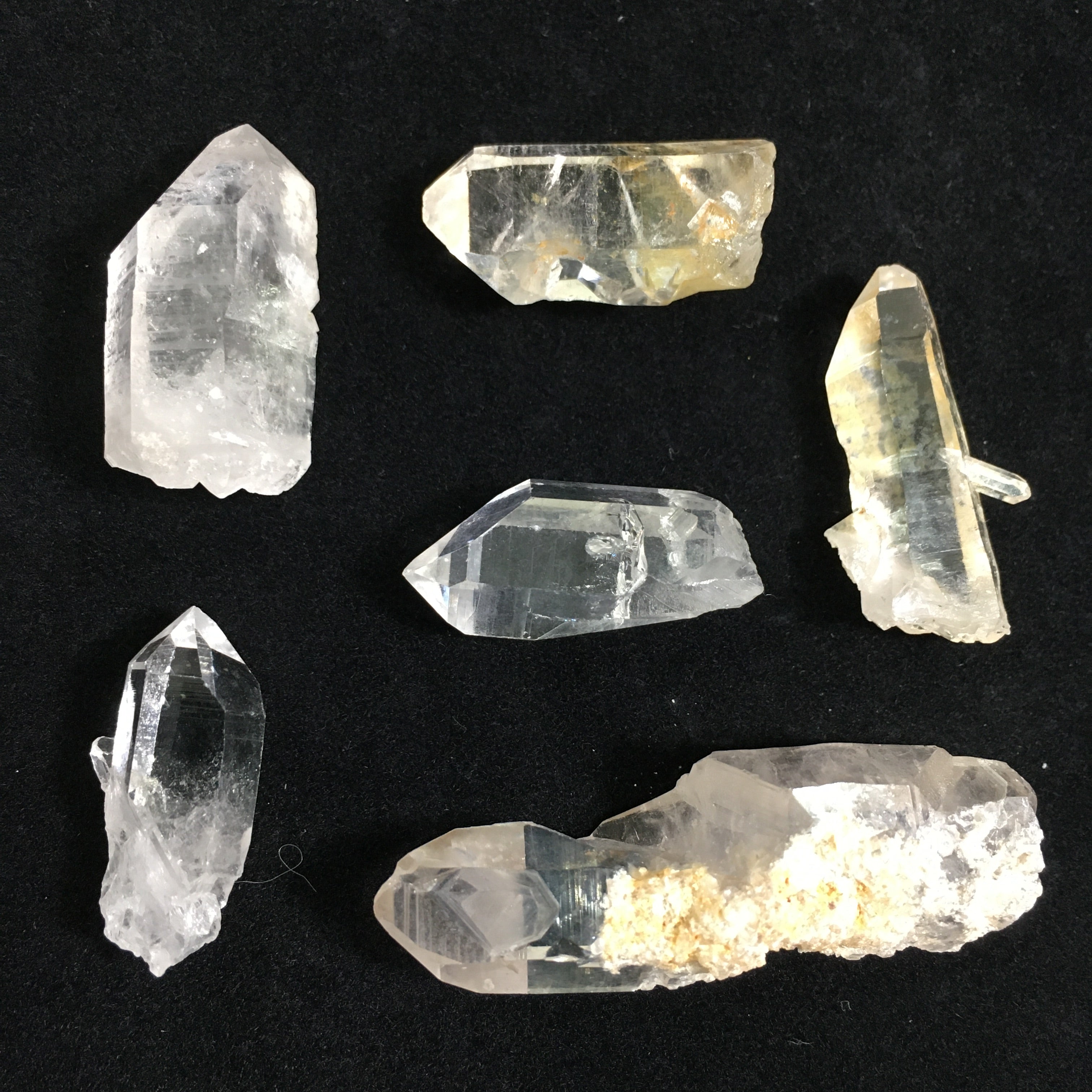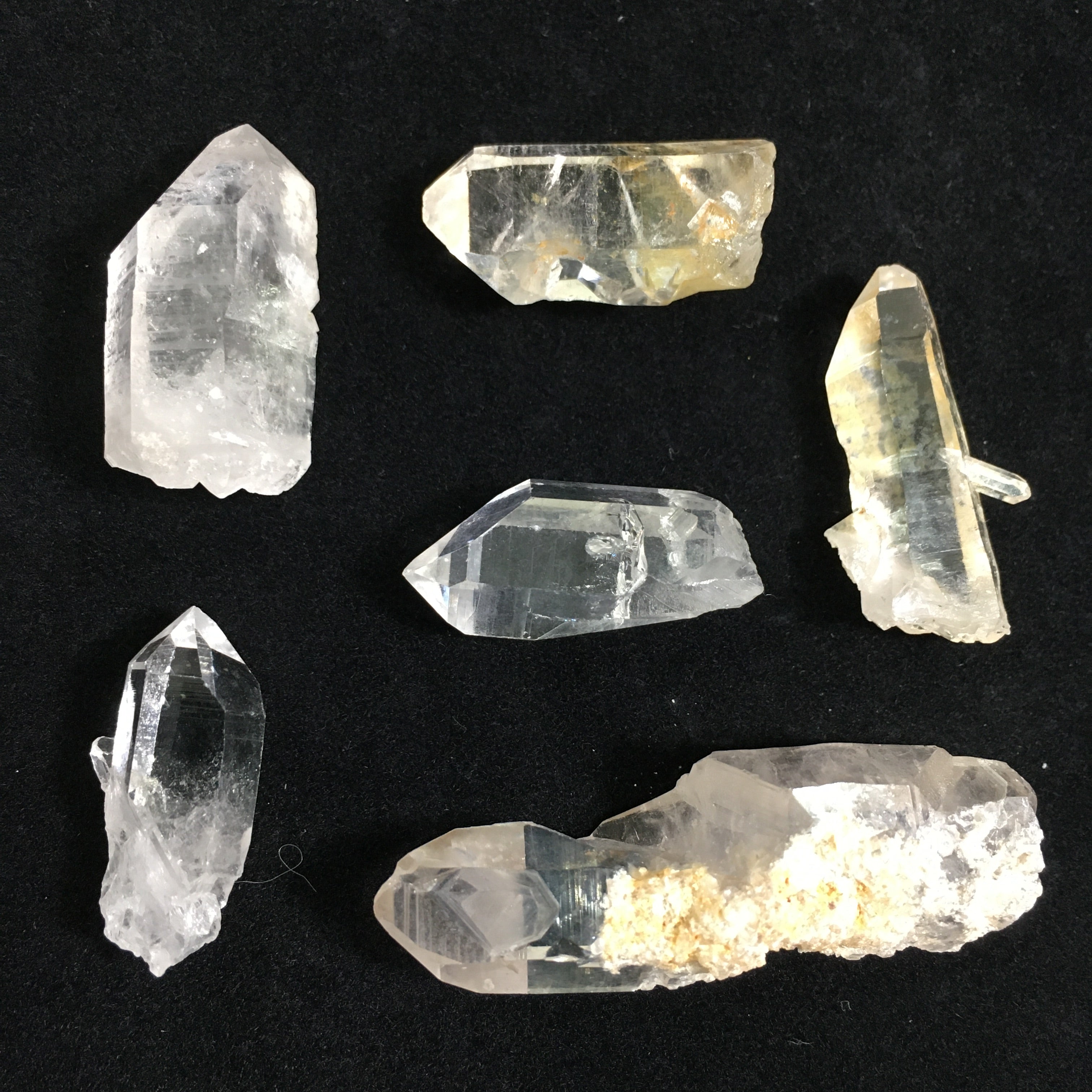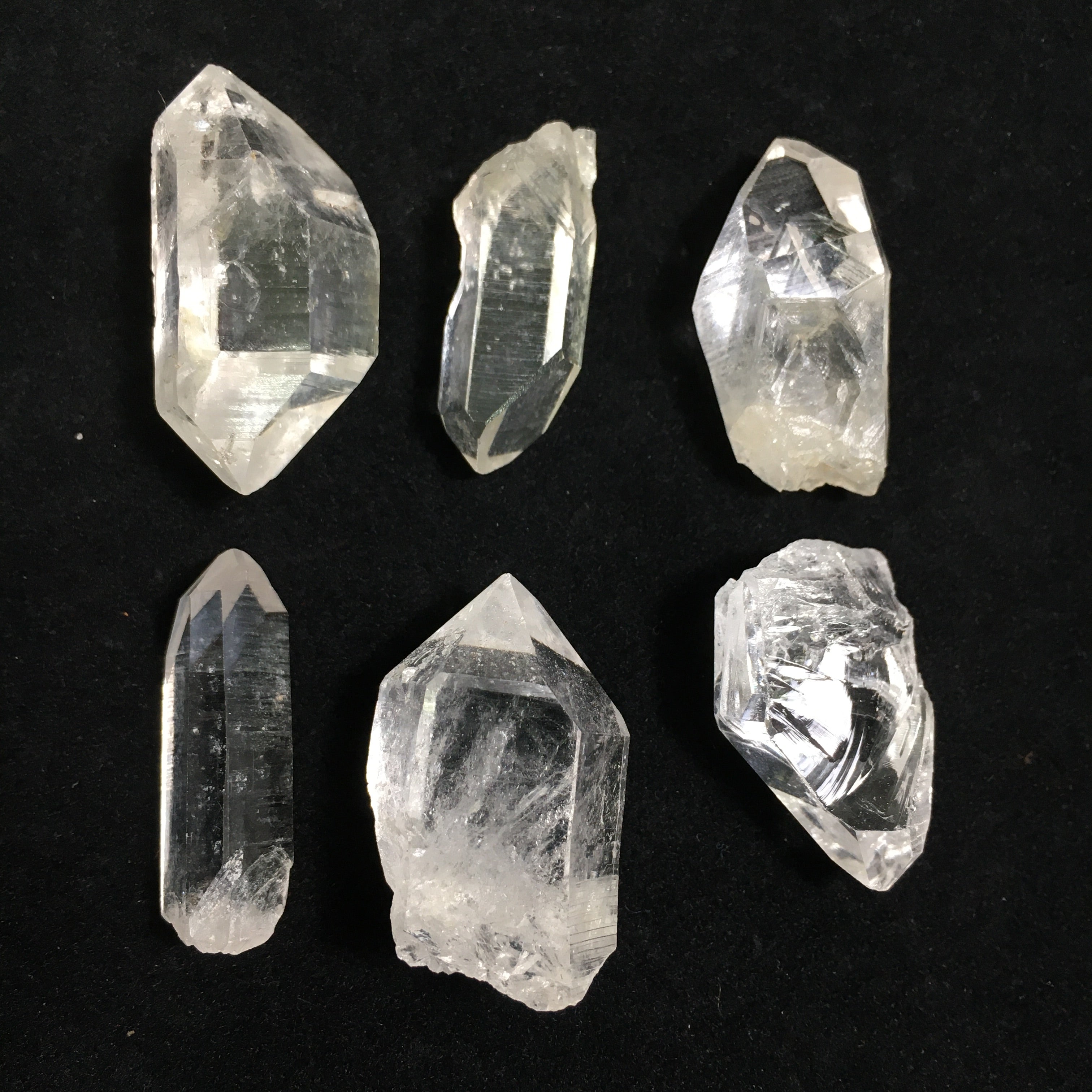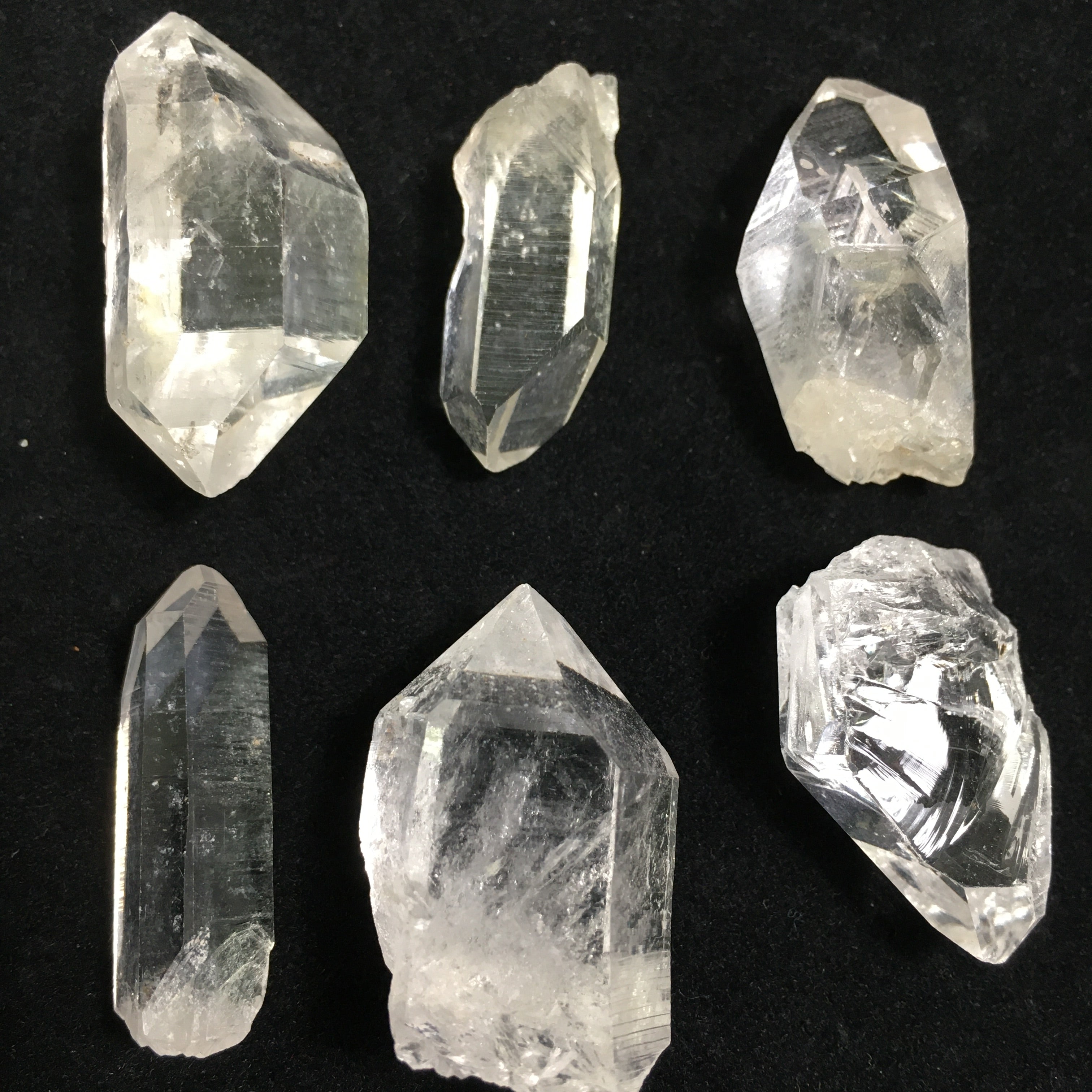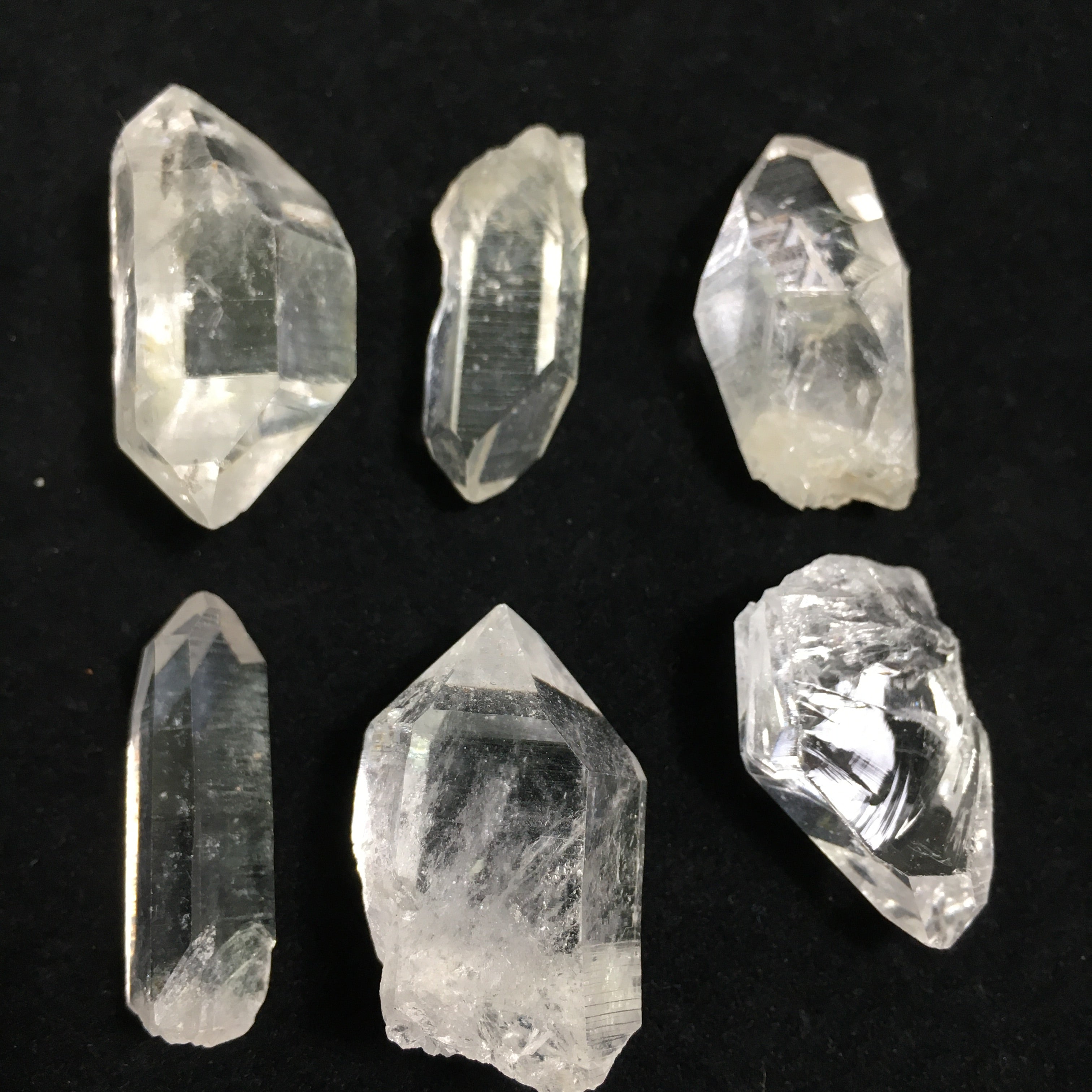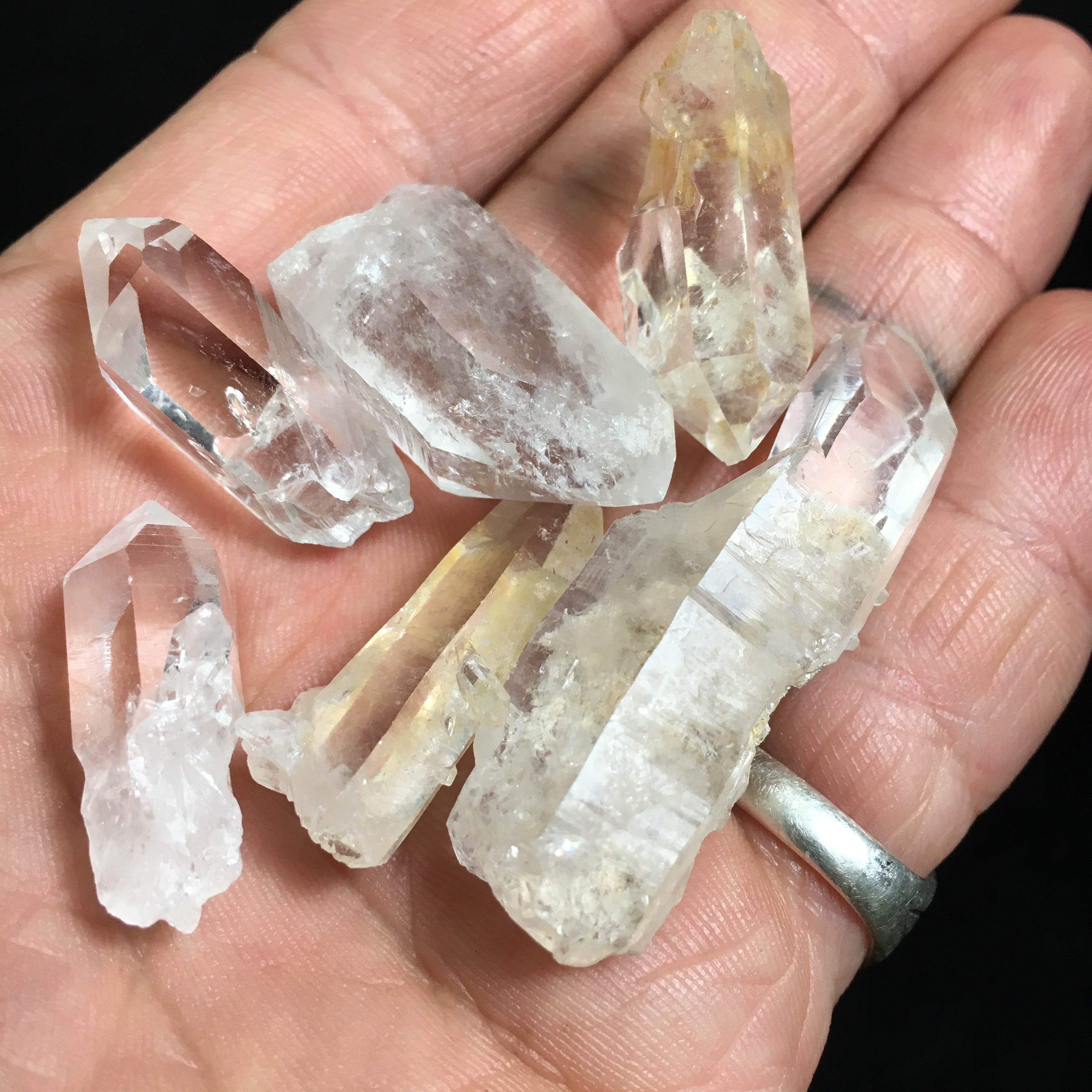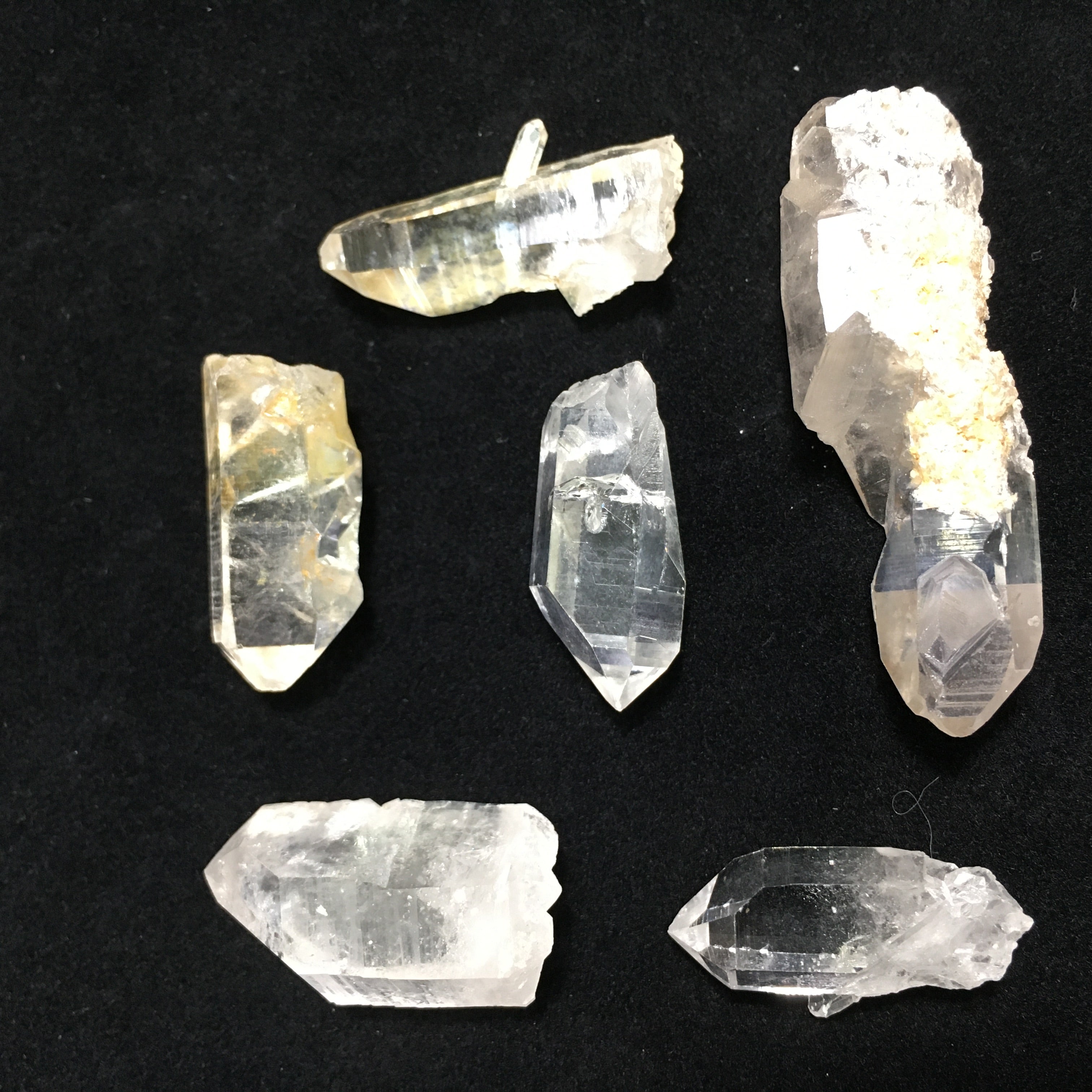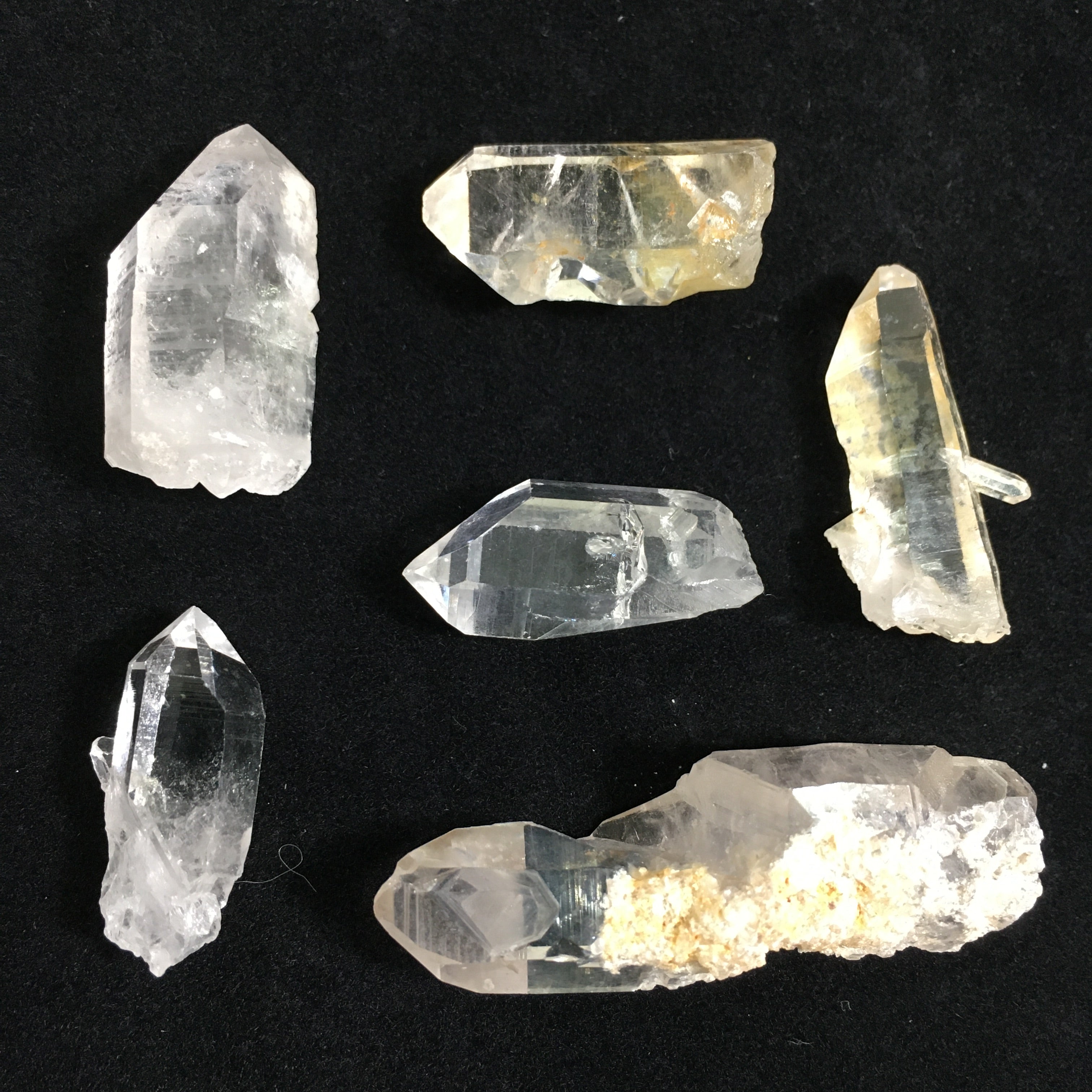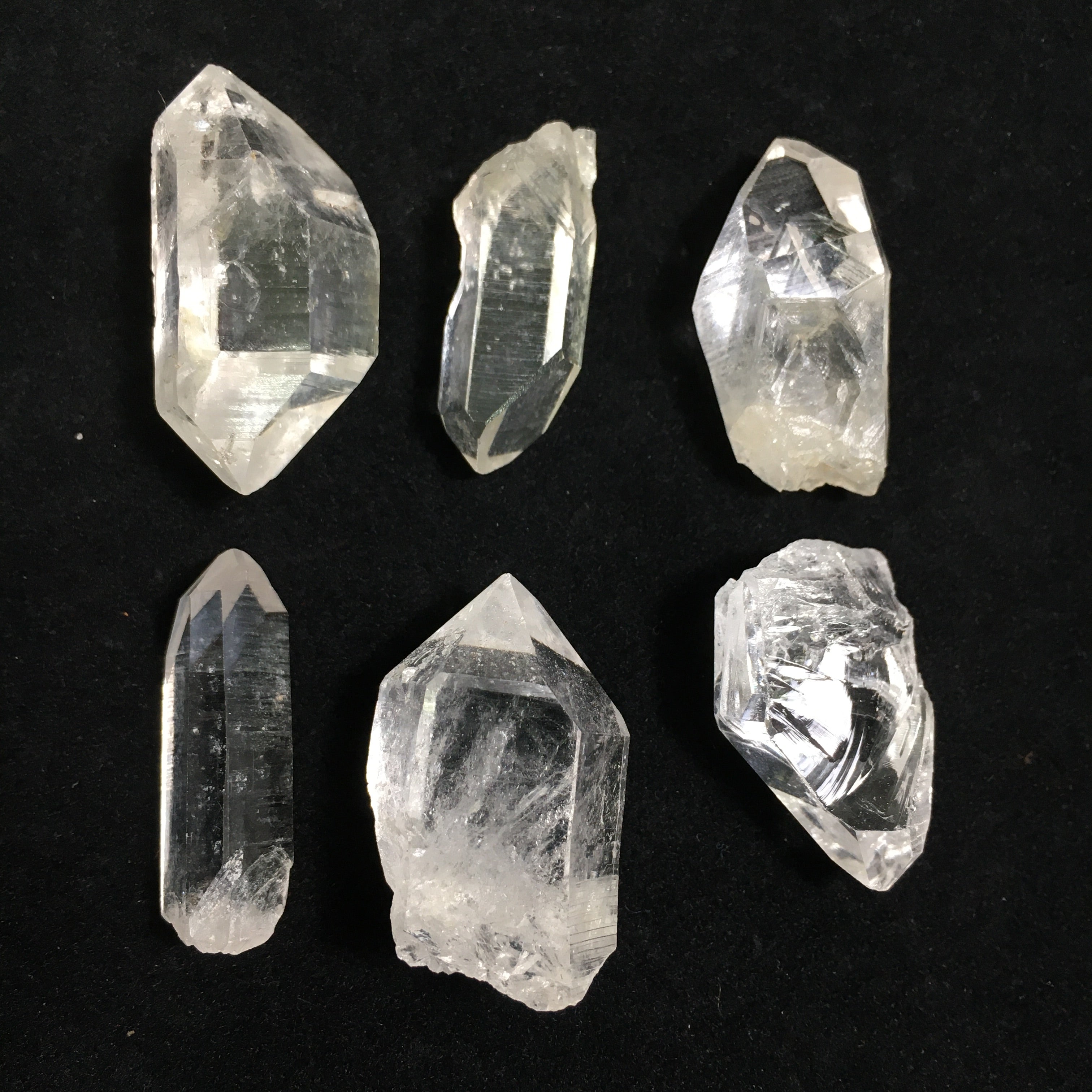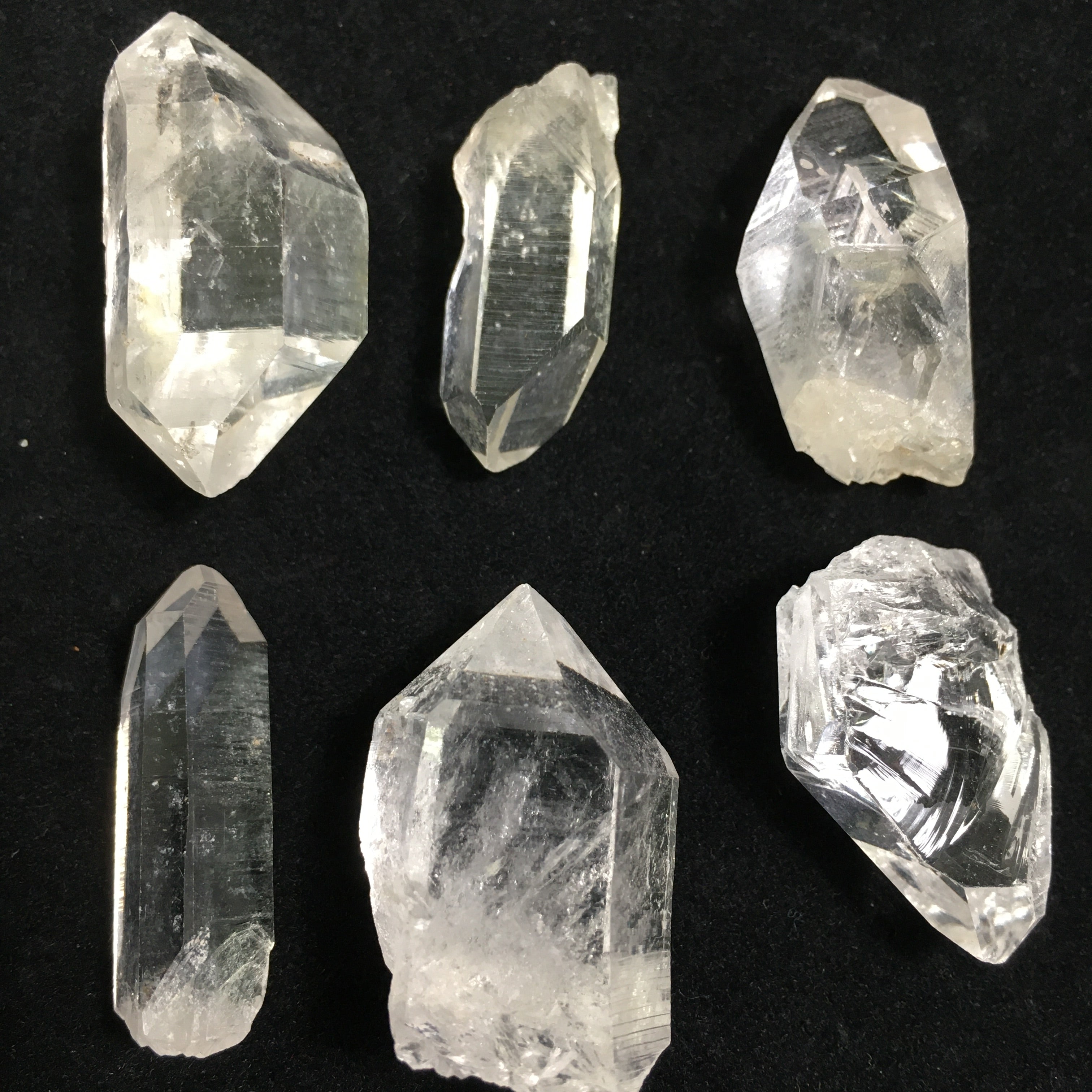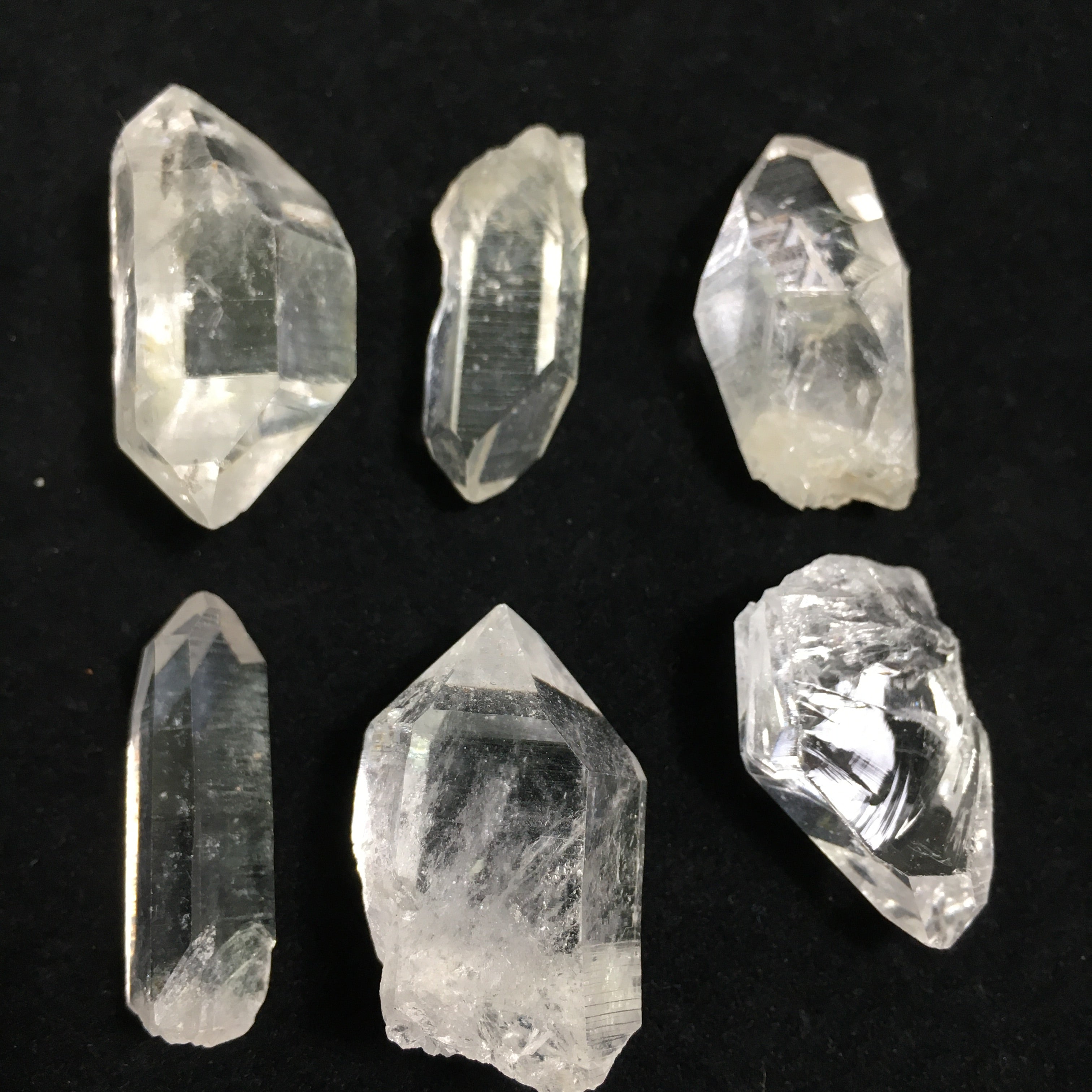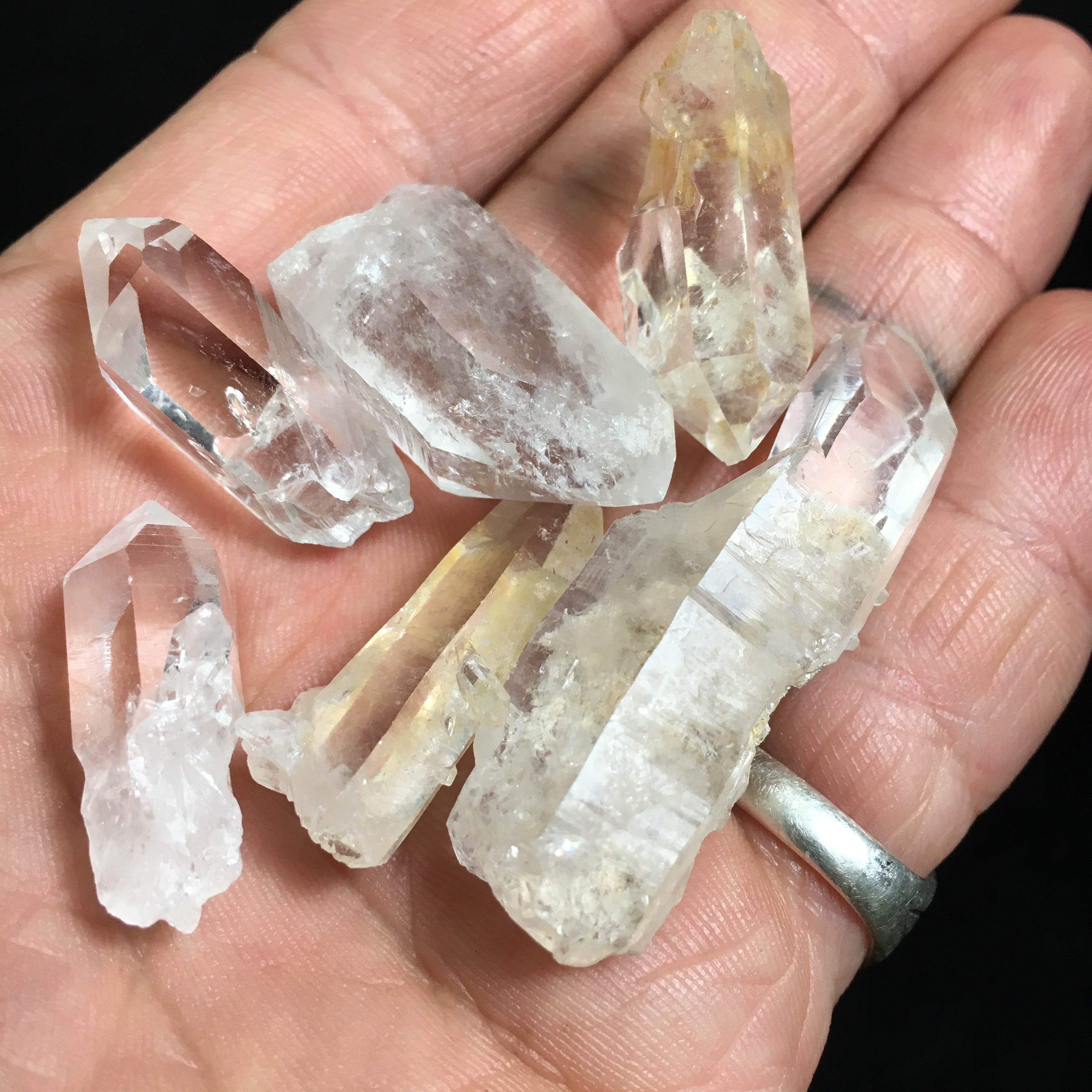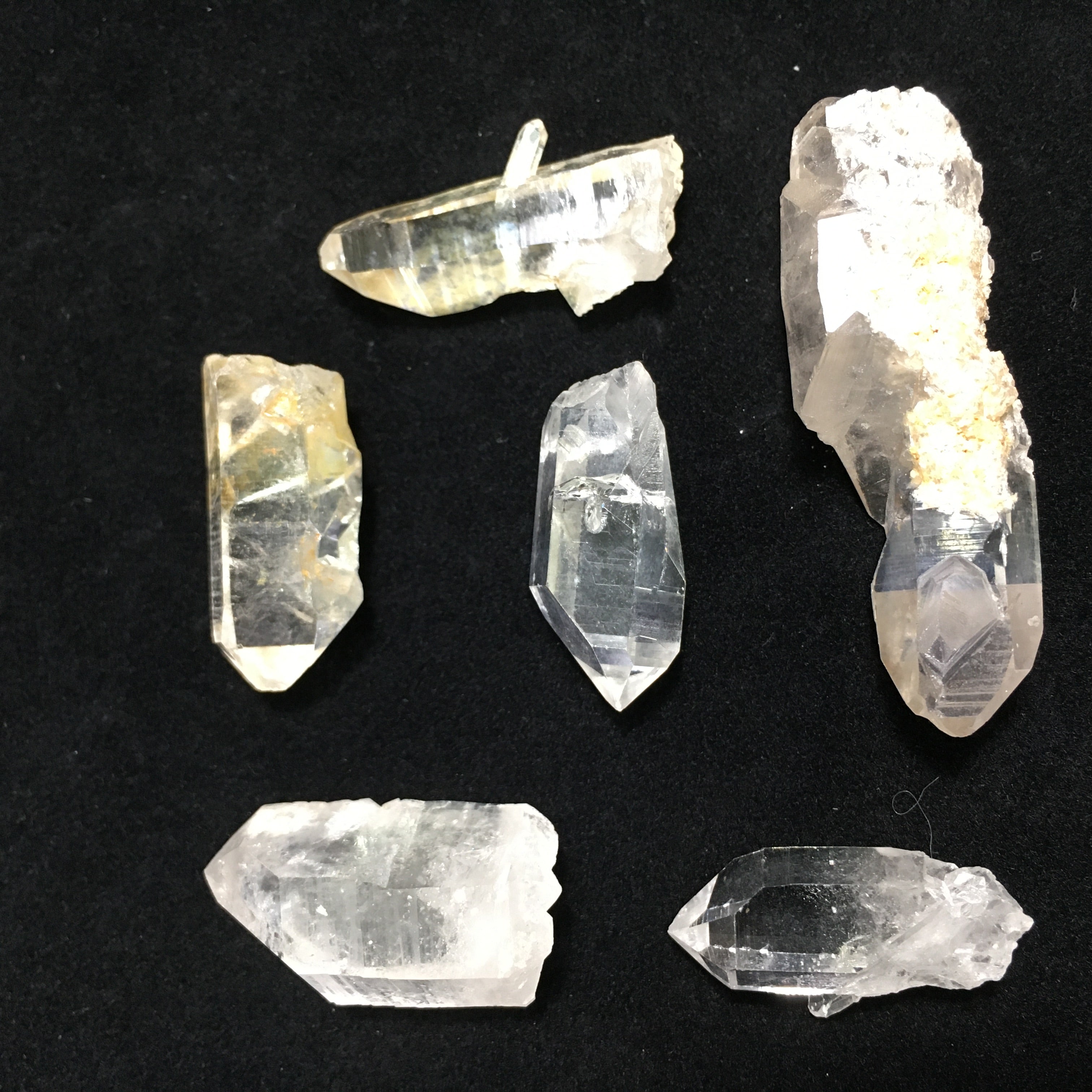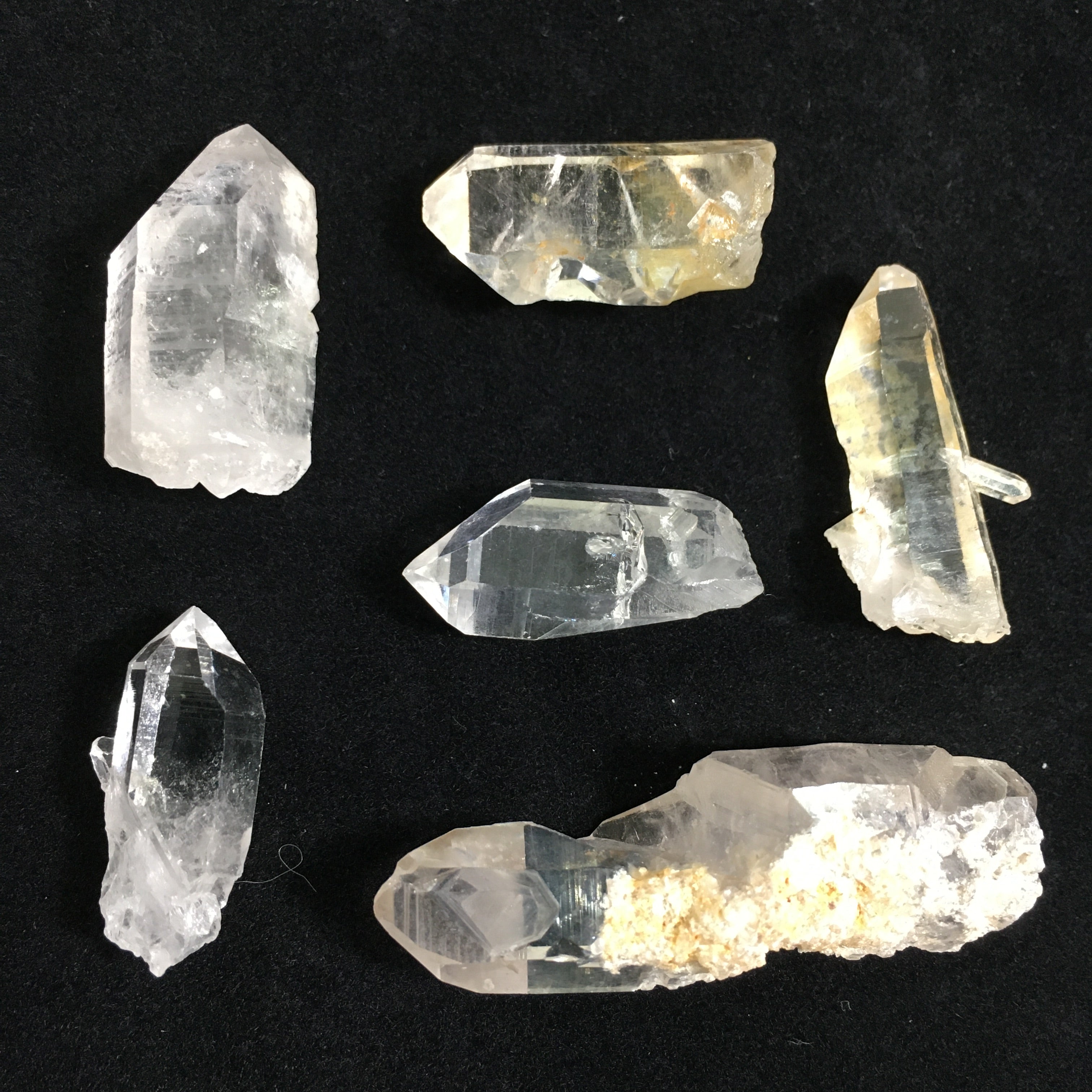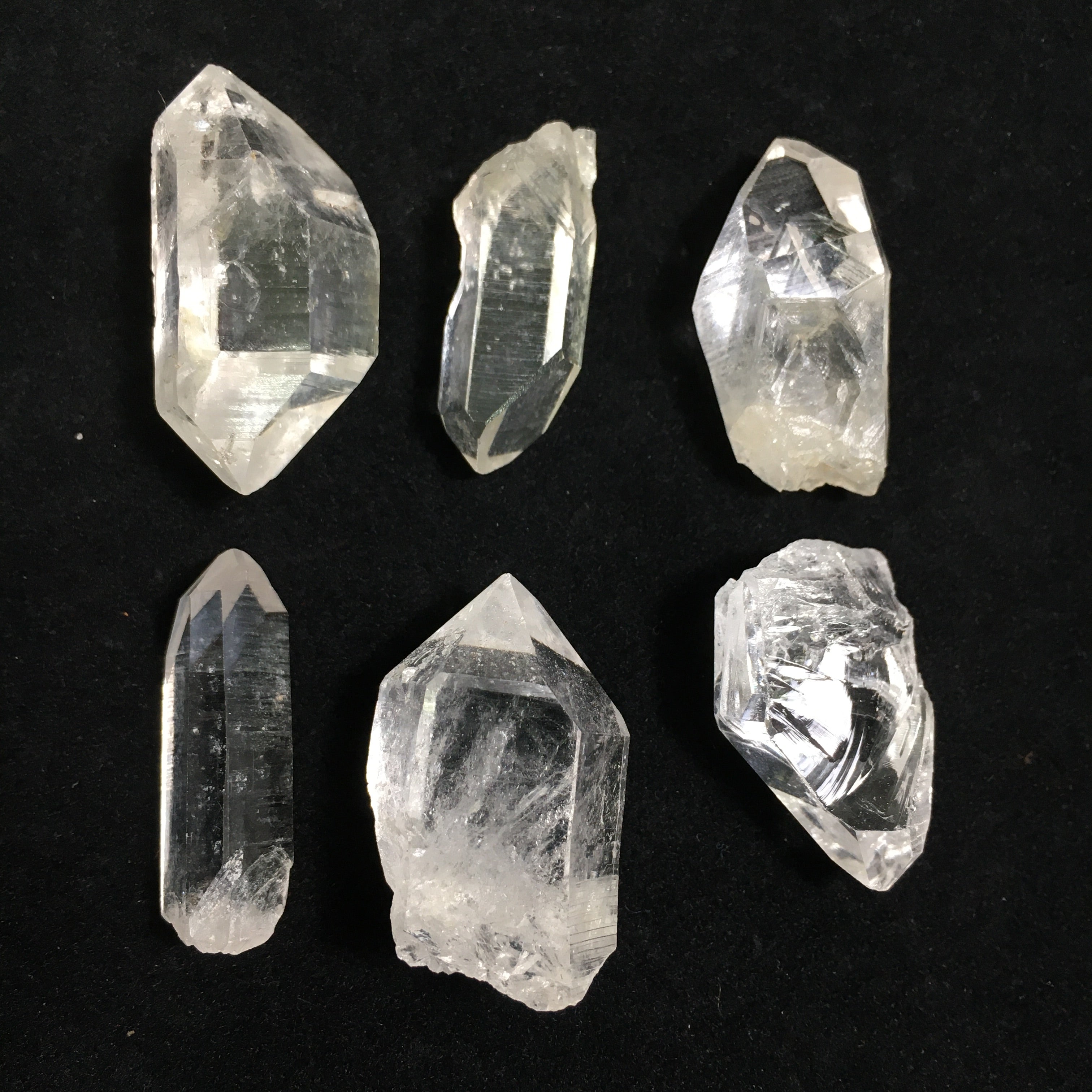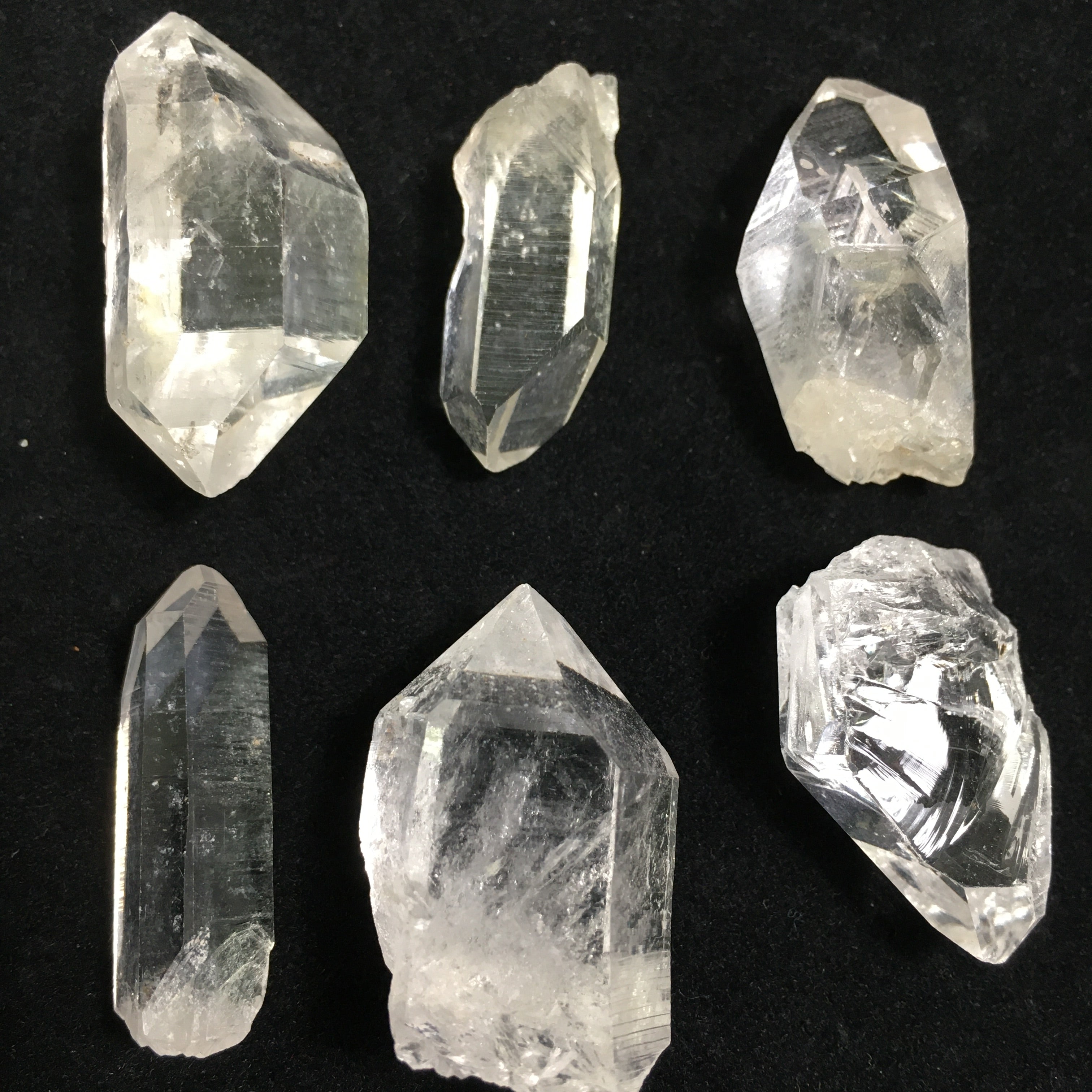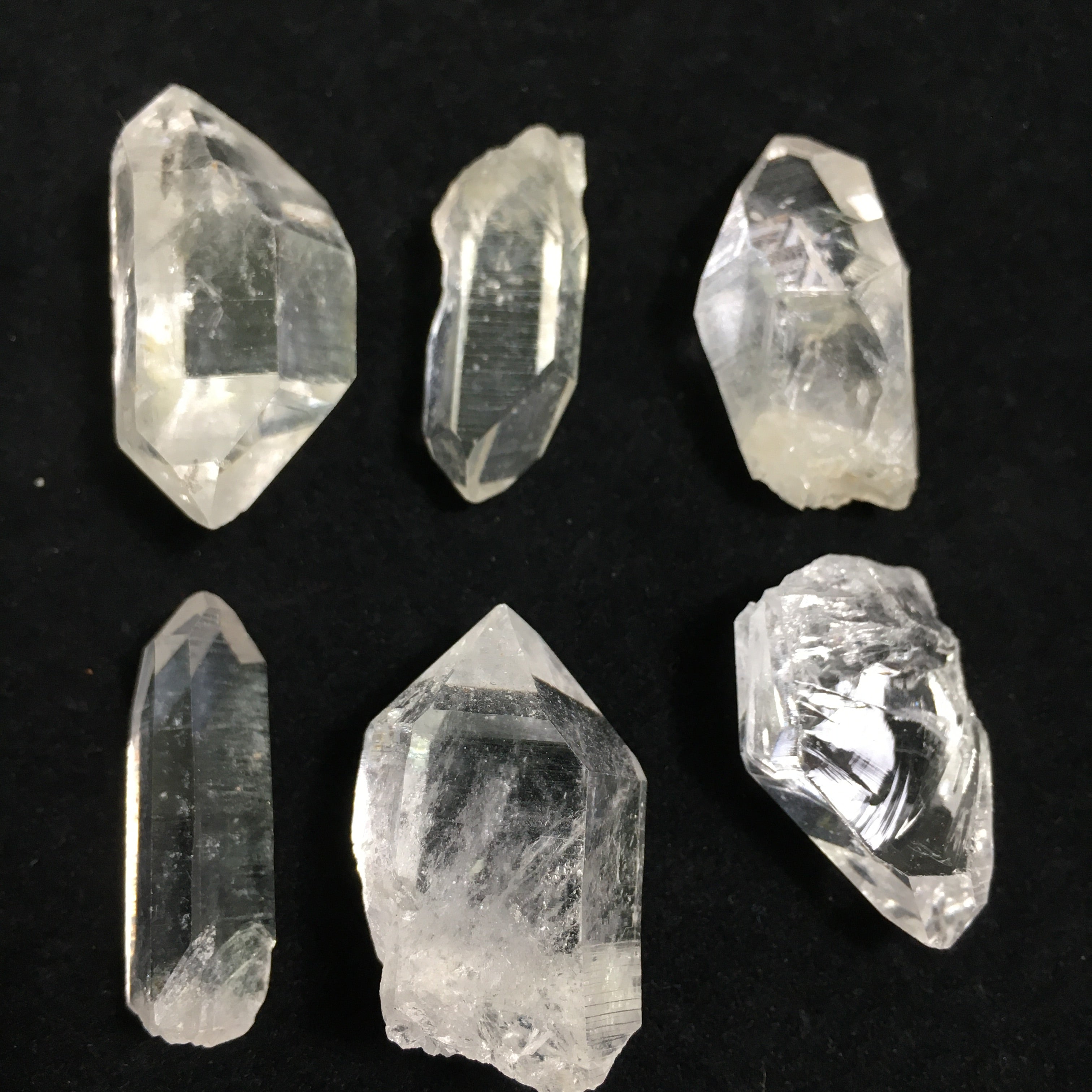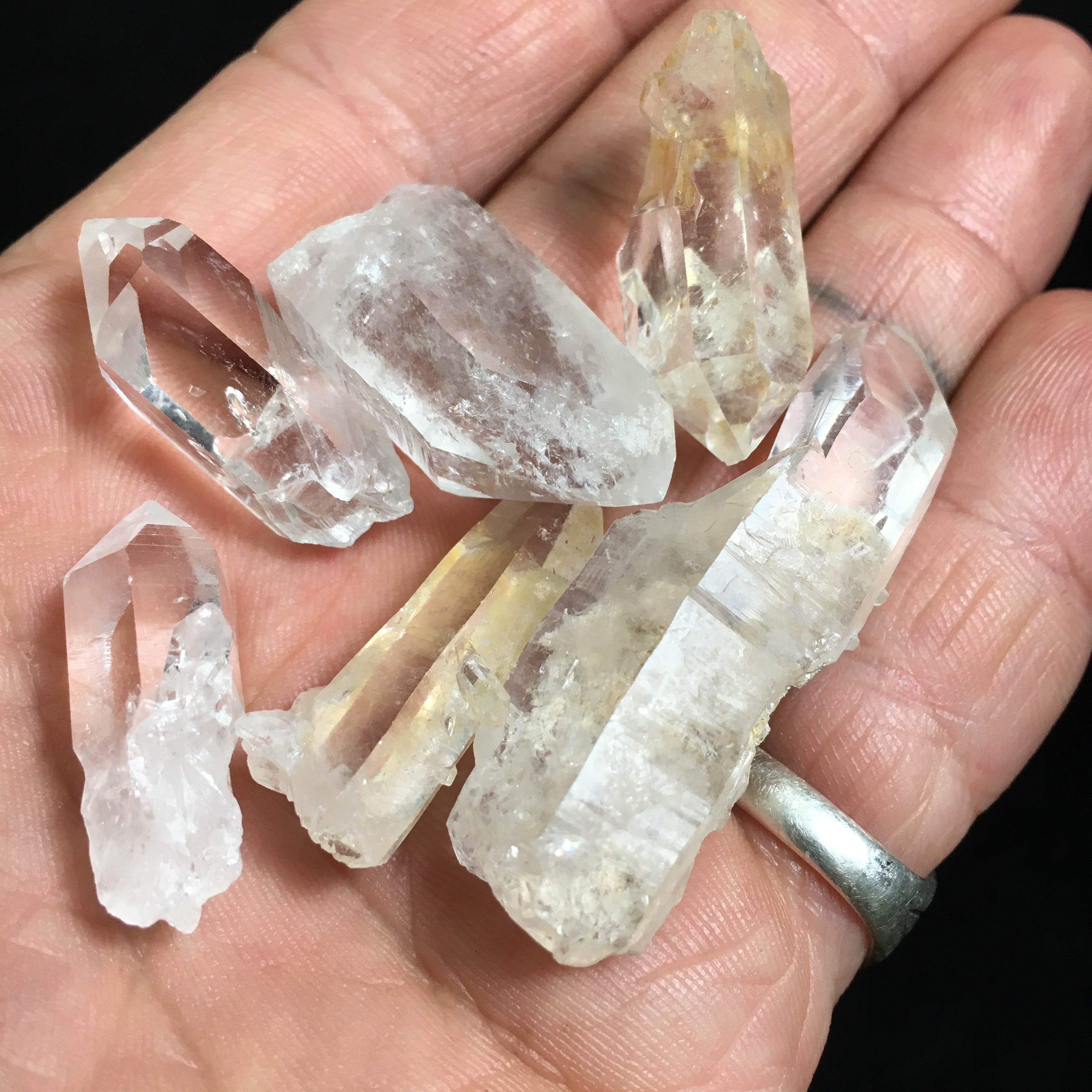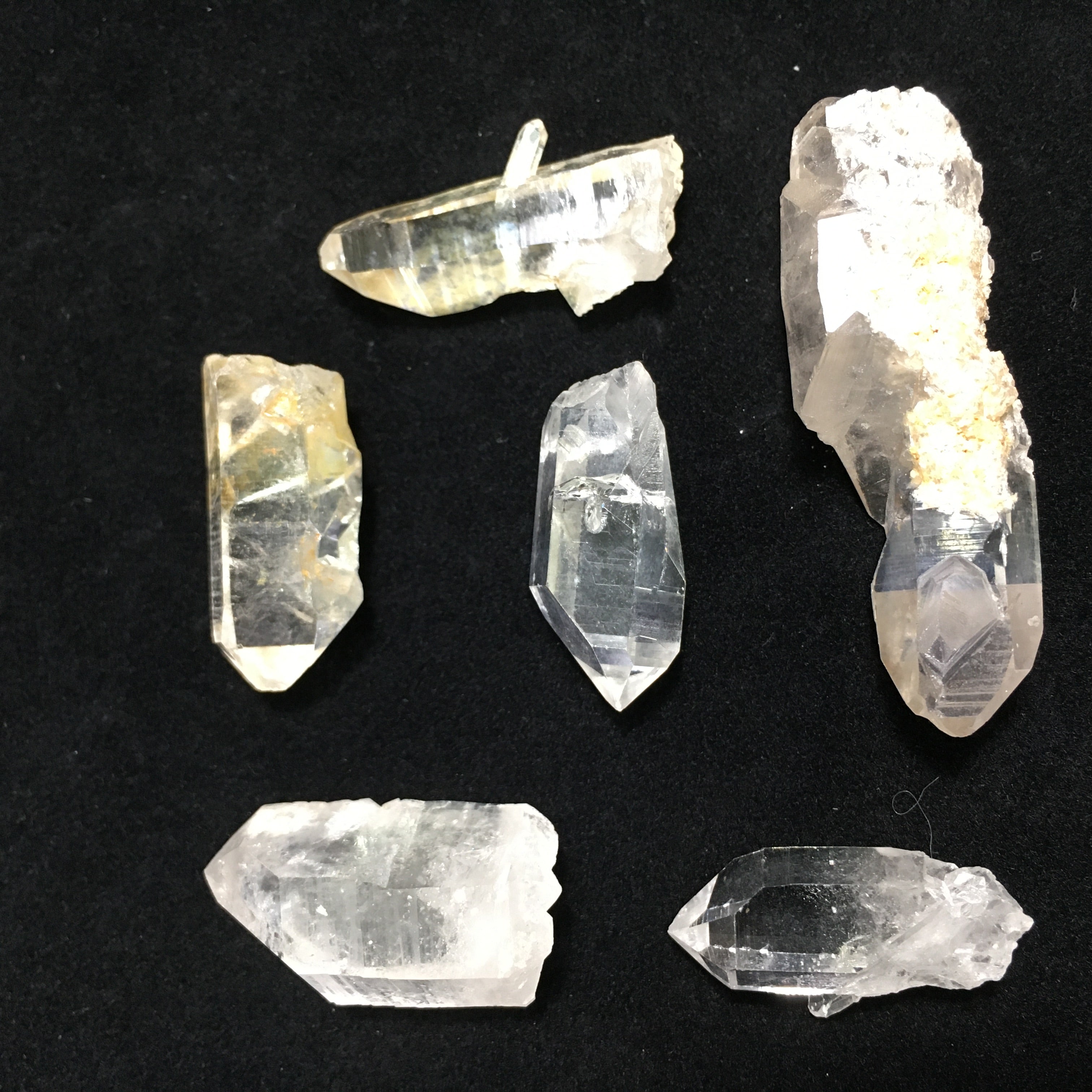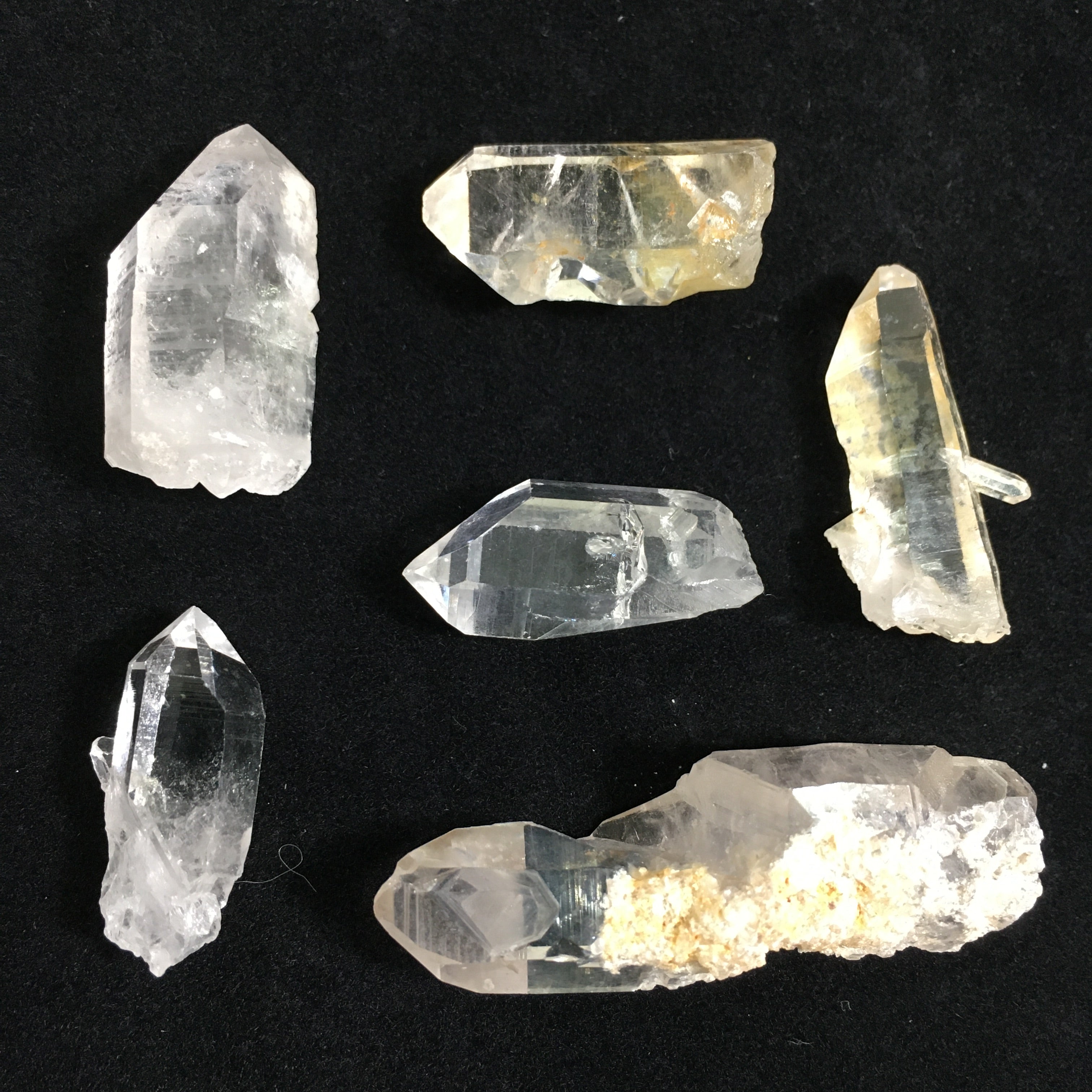 Quartz Crystal Points - Arkansas, Kit of 6
Description:  This listing is for a Kit of 6 small Arkansas Quartz Crystal Points.
Properties:
Arkansas Quartz has a infusement of frequency that can not be found anywhere else on Earth. There's something magical in the geography. To me, it feels like an omnipotent great Divine force that transcends the binary and polarity and generates Oneness and Whole Divine Clarity. We have a friend who lives there who dug and organized all of these bright small crystal points himself. These are perfect for small gridwork or for charging the whole group with one intention and placing in the Earth, or on energy points on the body, or as infusions in other alchemical works. These certainly are small outstanding little souls who will hold your intentions with clarity and care. They are some of the best Quartz in the world. 
These are definitely a wizards secret tool.
Policies and Disclaimers:
All of our stones and crystals are pure and natural. They are free from synthetic treatments of any kind, including dyes, stabilizers, and synthetic heat treatments to enhance color.

We can not take requests for individual stones seen in the pictures.

International customers are responsible for any customs fees/import taxes.
Please see our Lost Package Policy prior to placing your order. 
Please contact us at CrystalShop@UpperClarity.com with any questions.