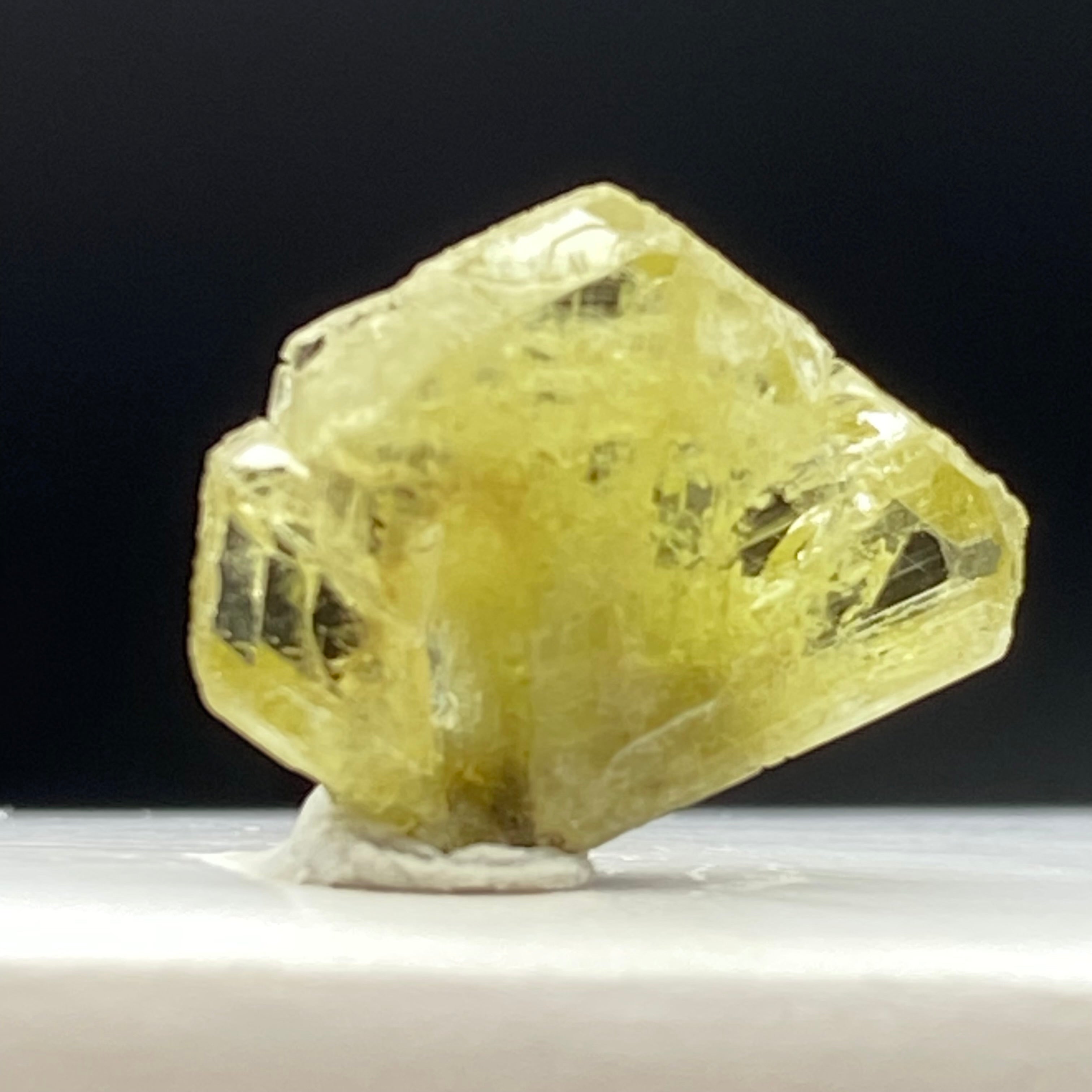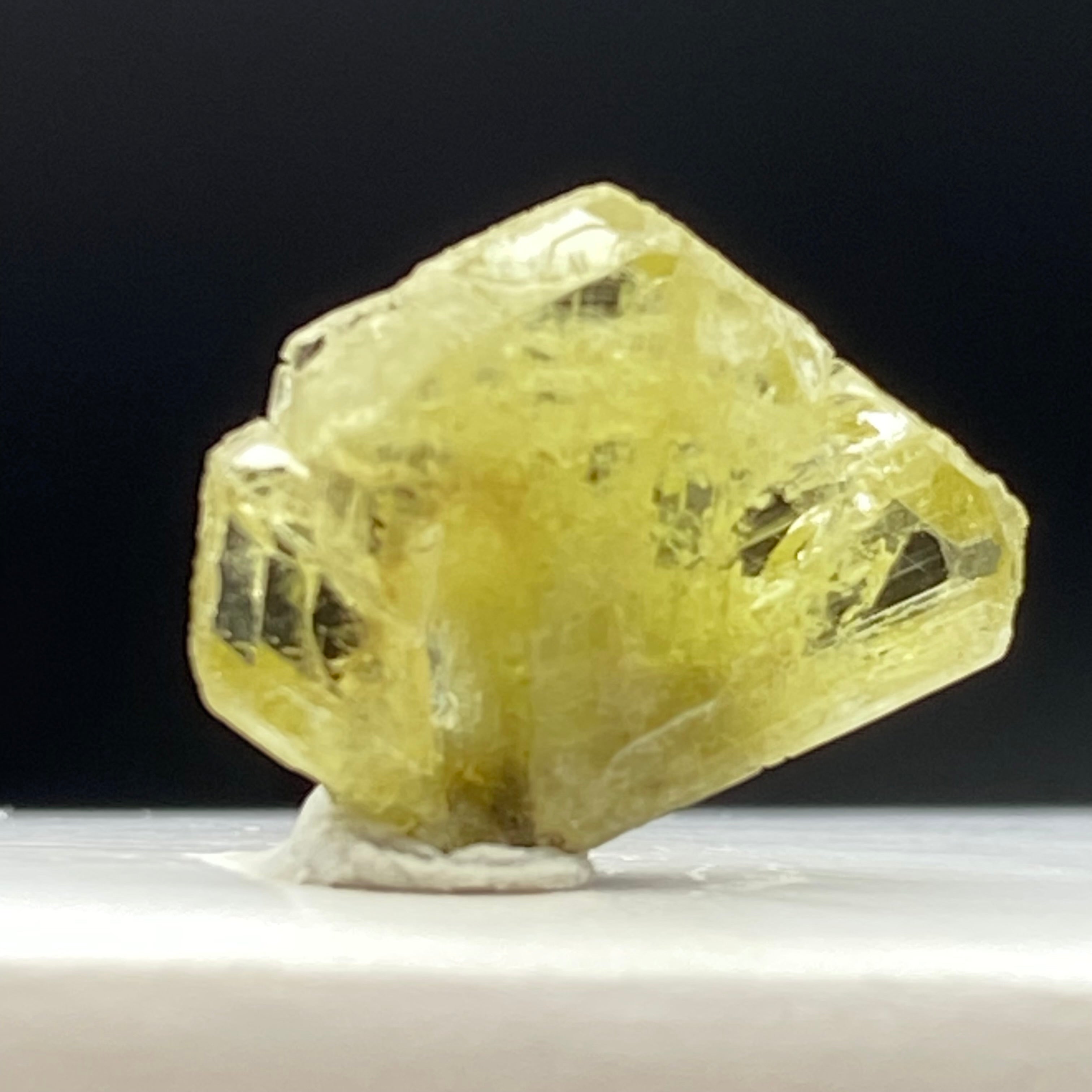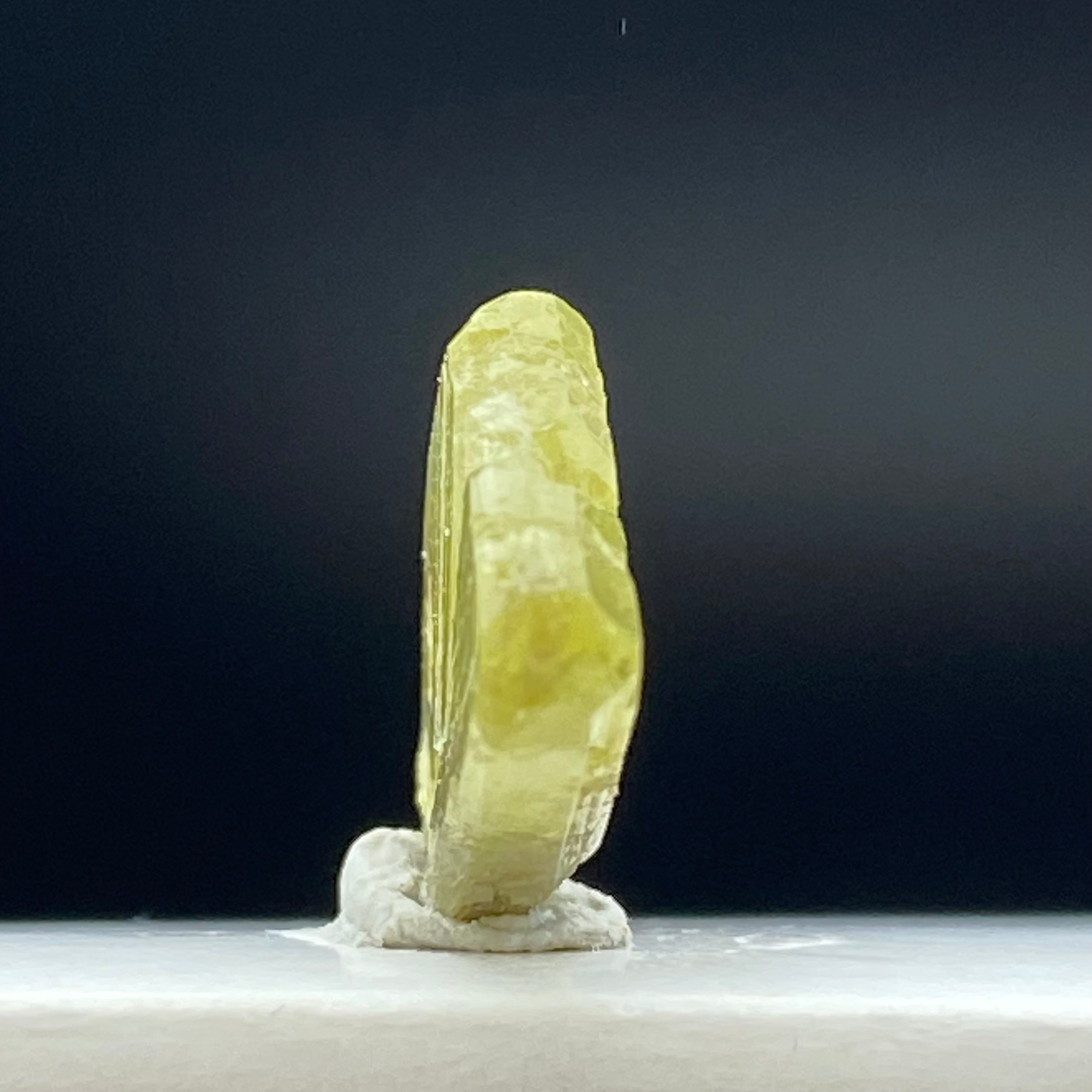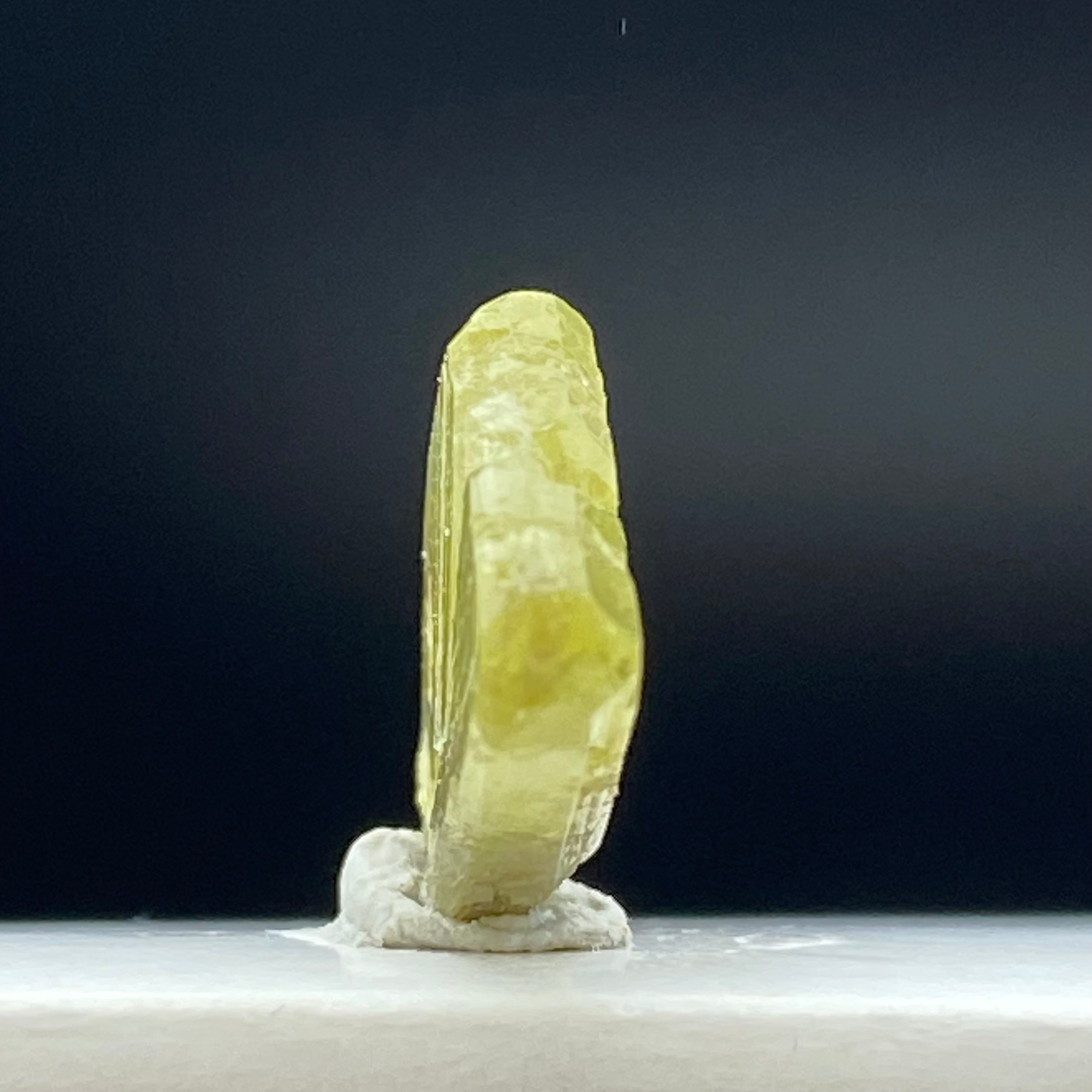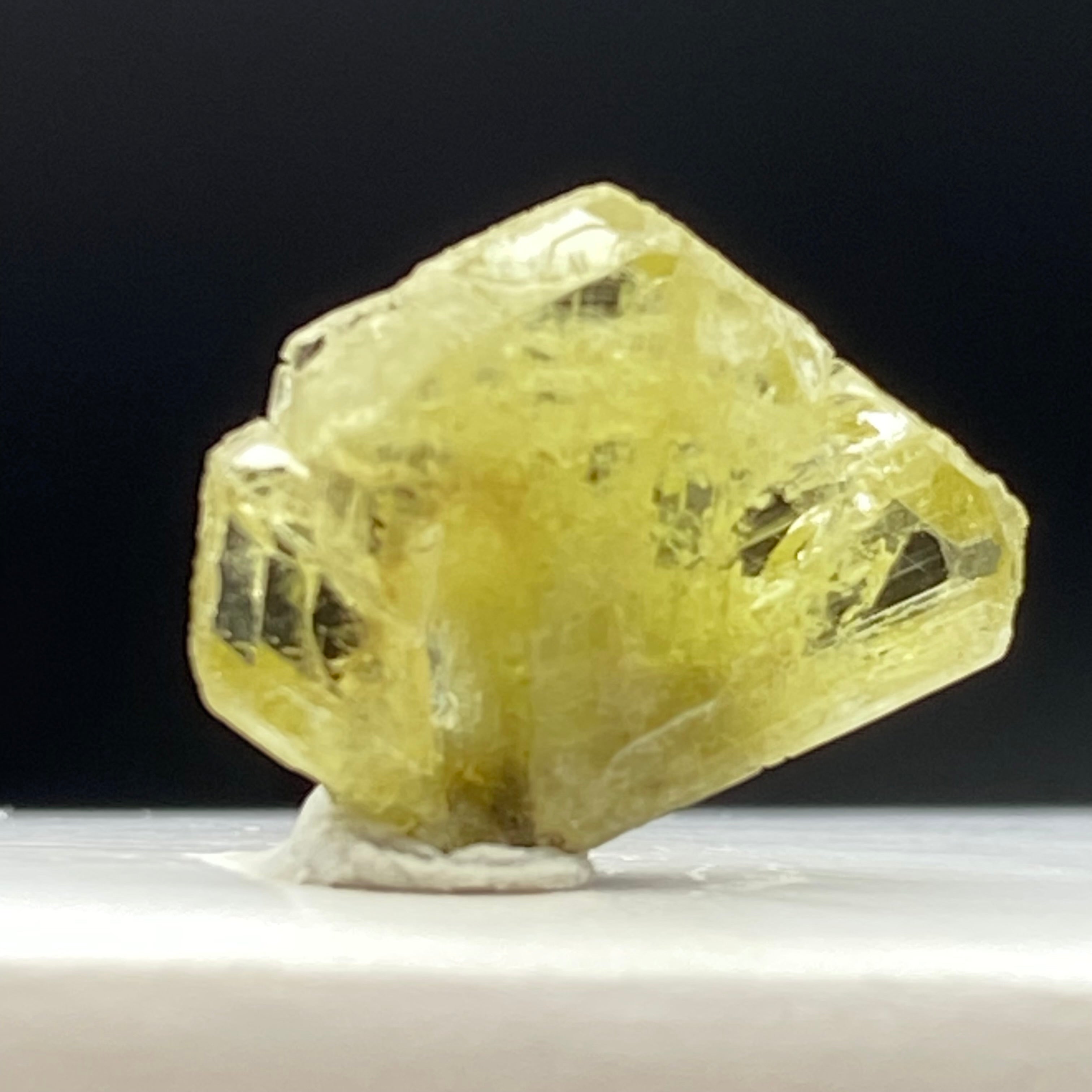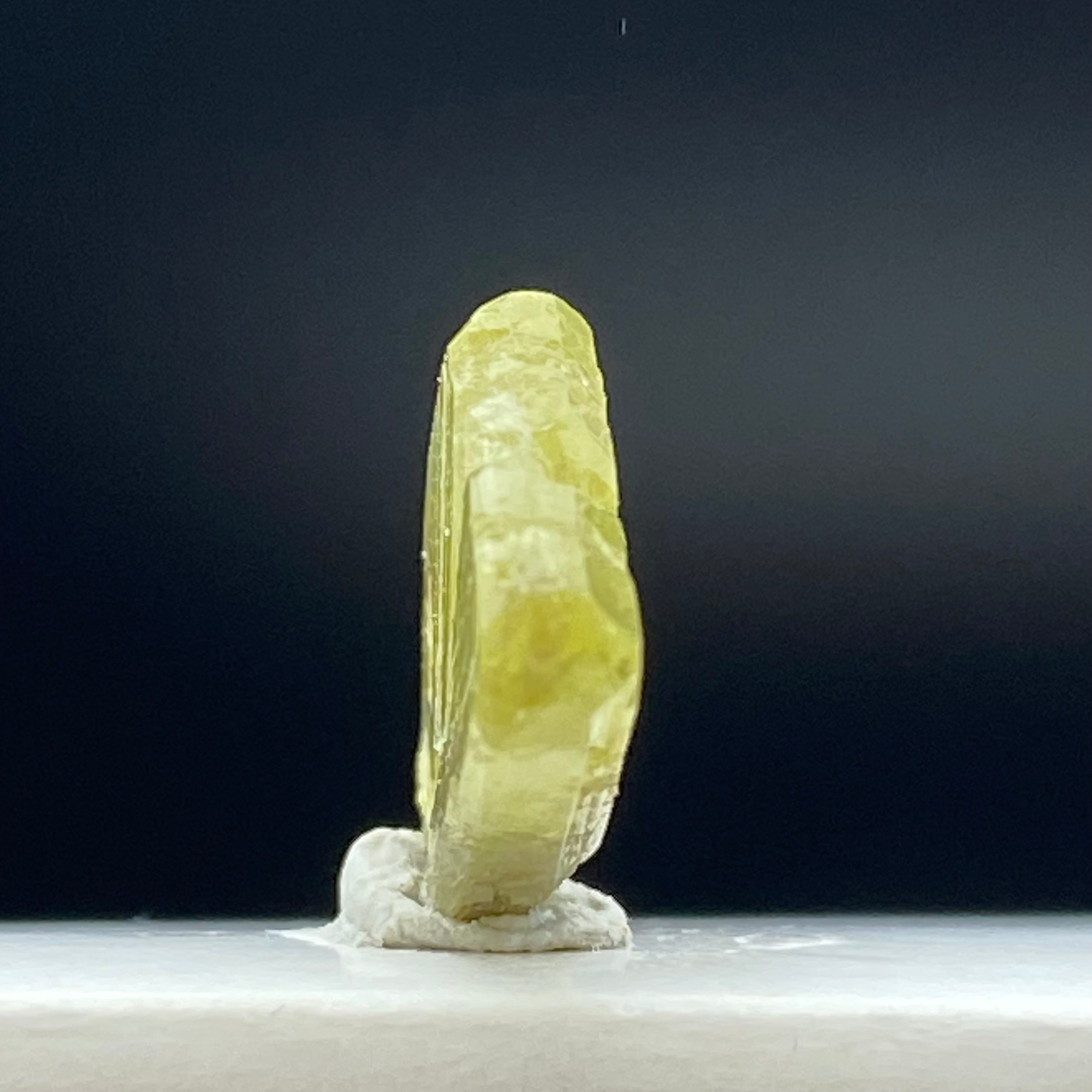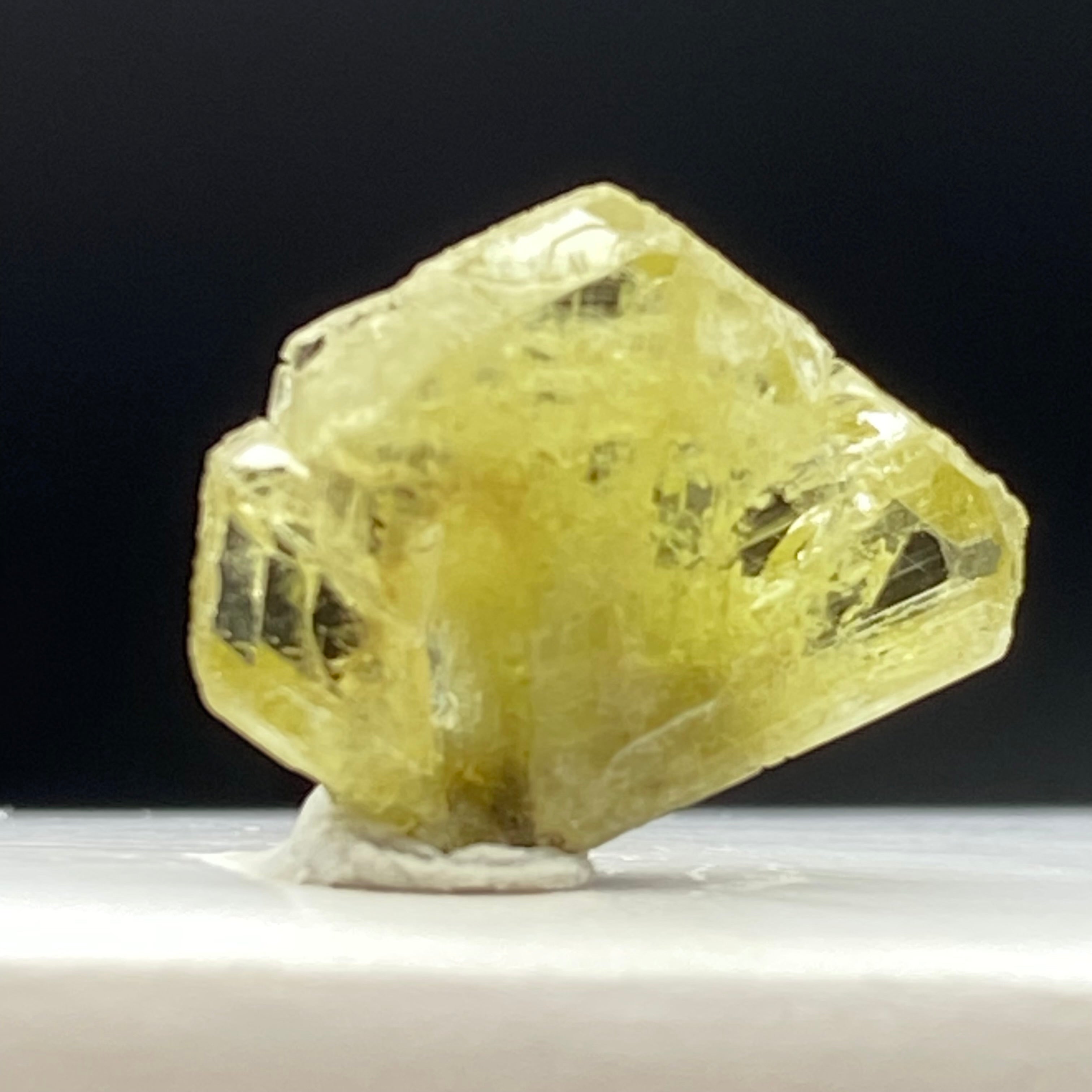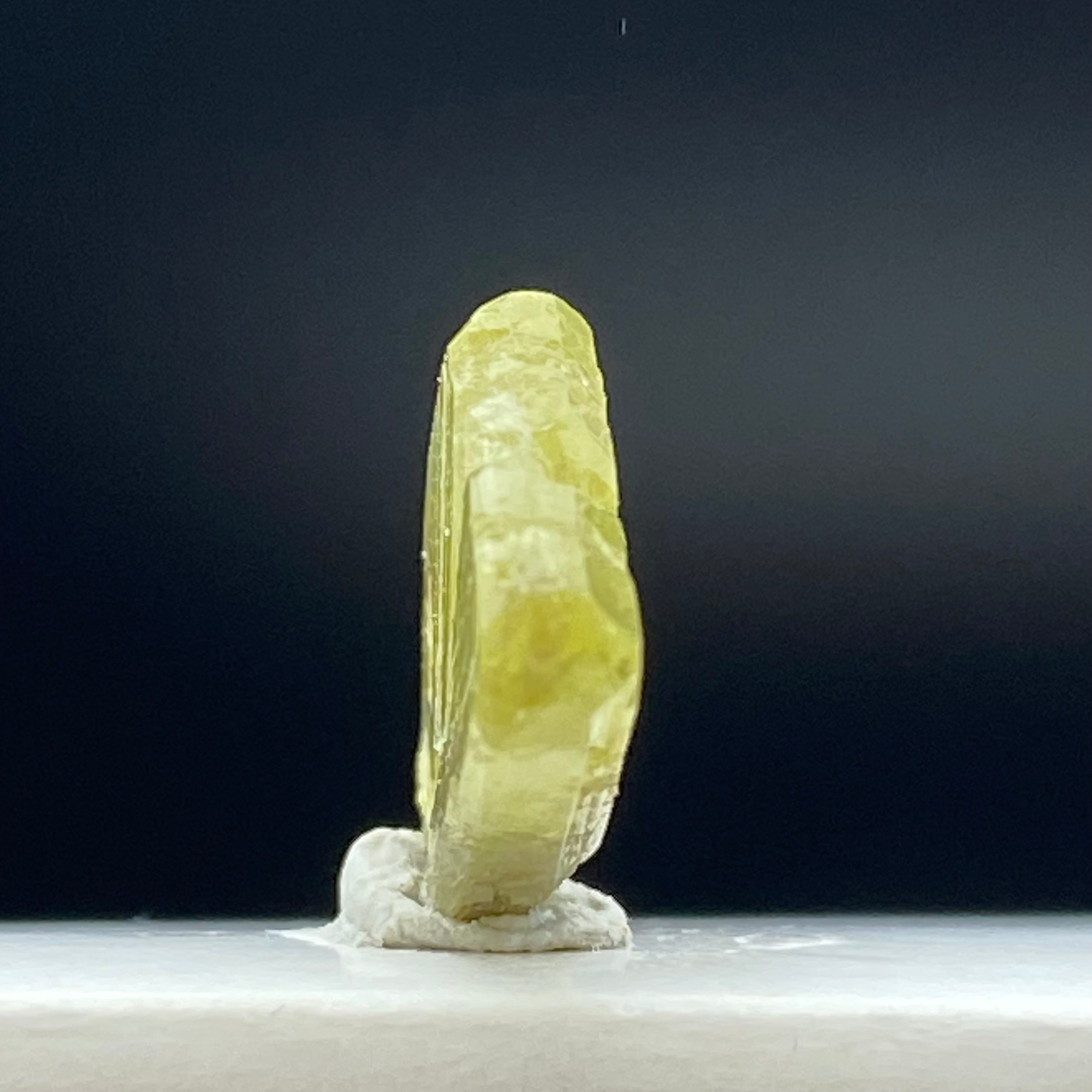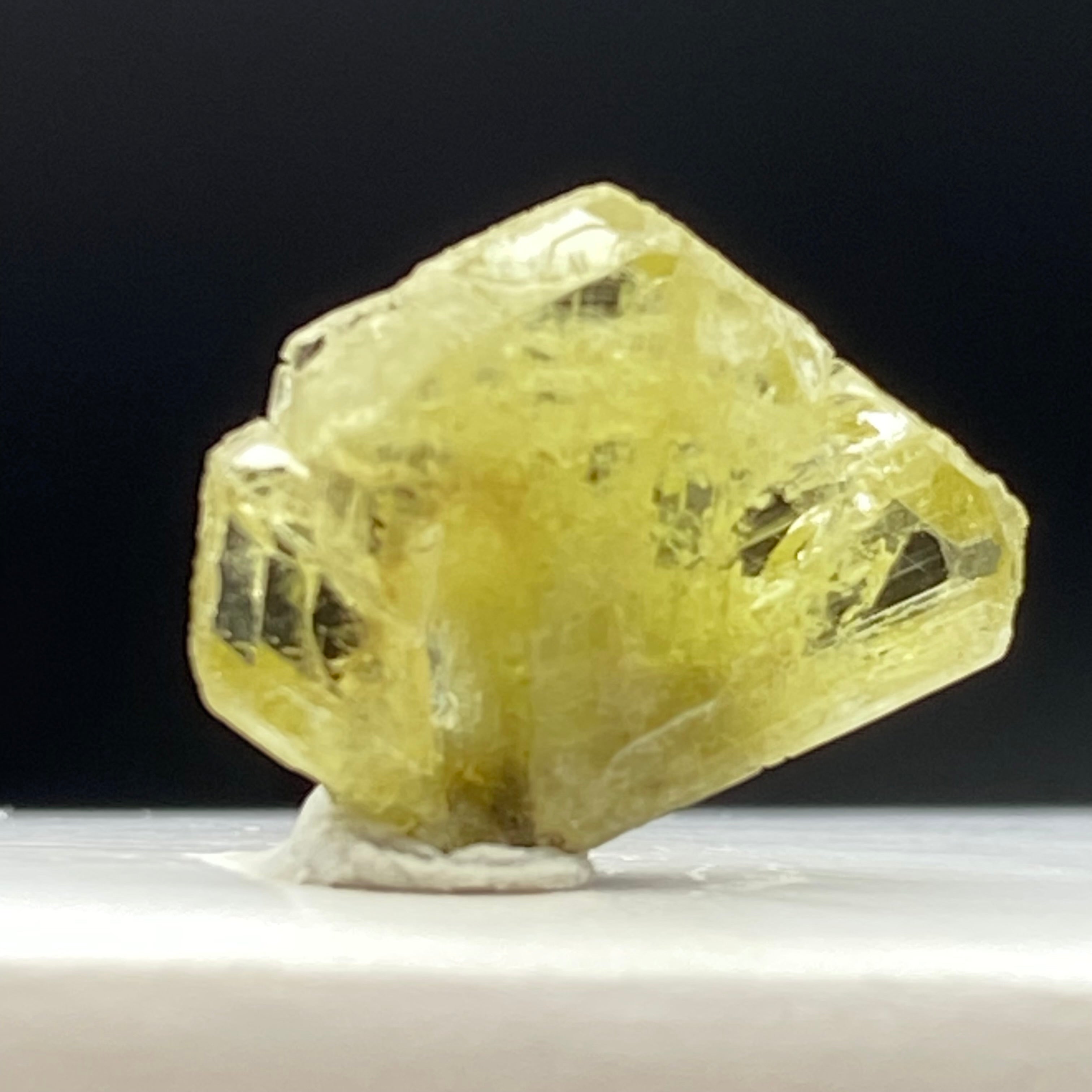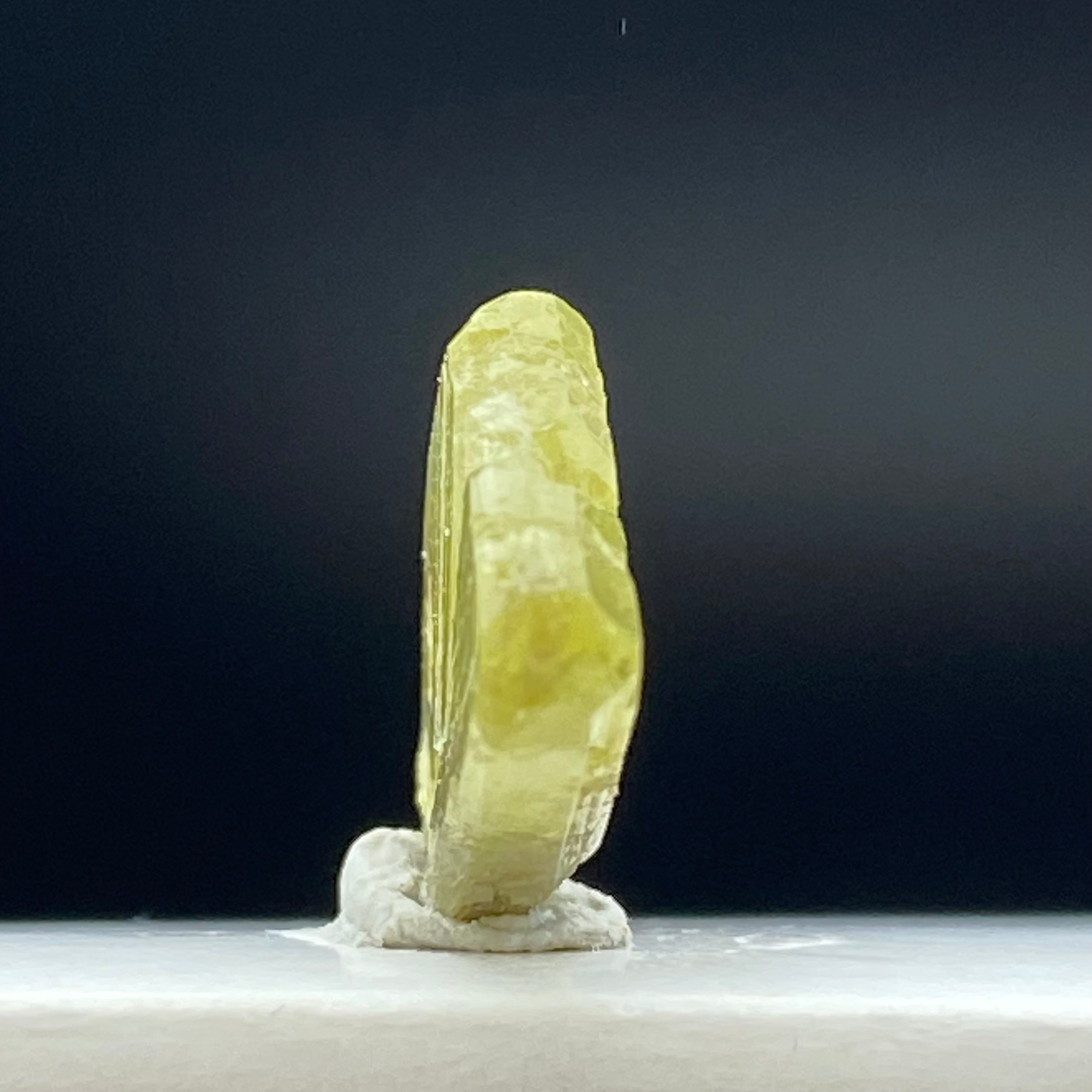 Chrysoberyl Crystal - 093
Description: This listing is for the exact Chrysoberyl Crystal pictured.
Weight: approx. 0.62g

Size: approx.  12.8mm x 10.3mm x 2.6mm
Properties:
Chrysoberyl in its pure crystalline form is an exotic and rare healing mineral to find. Its small physical form is like a butterfly. It's small and paradoxically carries an enormous wave of frequency. 
Chrysoberyl has a very unique purpose. It's in the same family as Alexandrite and carries the same deep DNA-level influence on us. As a beryllium oxide, it works to bring things to closure, or bring them full circle. It has an ability to bring us back to the unwounded Whole self. It activates the strands of DNA that carry the reality of never being harmed. It can reactivate these strands to restore pure innocence. After challenging life events, we can lose faith in the goodness of the world, or even in our own goodness or purity. These paradigms of loss of innocence reside in the caverns of our heart. We can forget our joy, our laughter, and our pure goodness. We can forget the goodness of life and see this world as a bleak place to live. This crystal restores the unwounded soul, and I can not stress enough how powerful that is. This crystal is very adept at traveling the invisible realms and may come to you in dreams or as a spirit in your healings or meditations. In my experience, these crystals have been strong spiritual allies for me, showing up in mysterious moments to shed light on my path or show me ancient memories or inner soul realms that are ready to evolve. Welcome a new Wu friend to your life. (Try pairing with Mica. Magnificent.)
Policies and Disclaimers:
All of our stones and crystals are pure and natural. They are free from synthetic treatments of any kind, including dyes, stabilizers, and synthetic heat treatments to enhance color.

International customers are responsible for any customs fees/import taxes.
Please see our Lost Package Policy prior to placing your order. 
Please contact us at CrystalShop@UpperClarity.com with any questions.