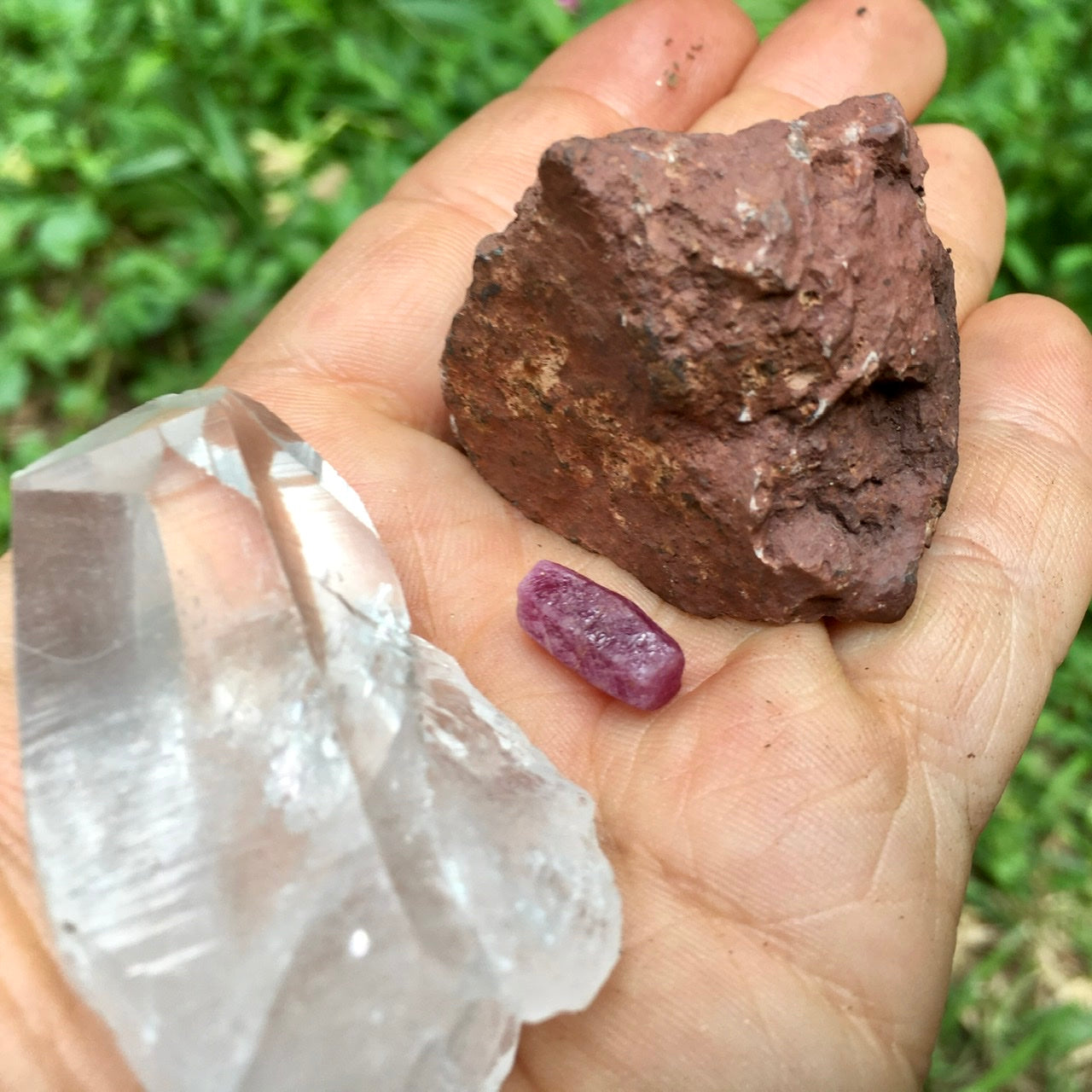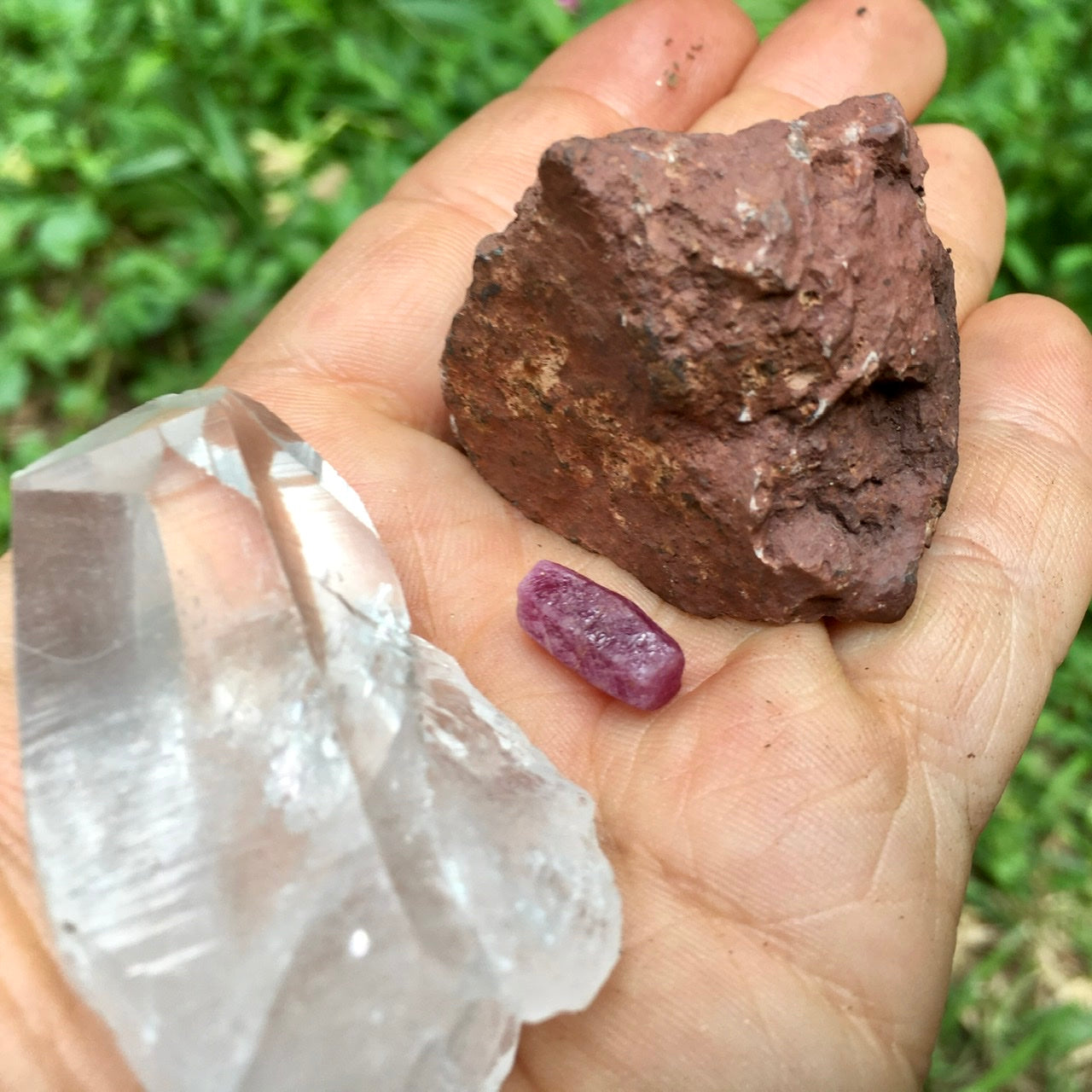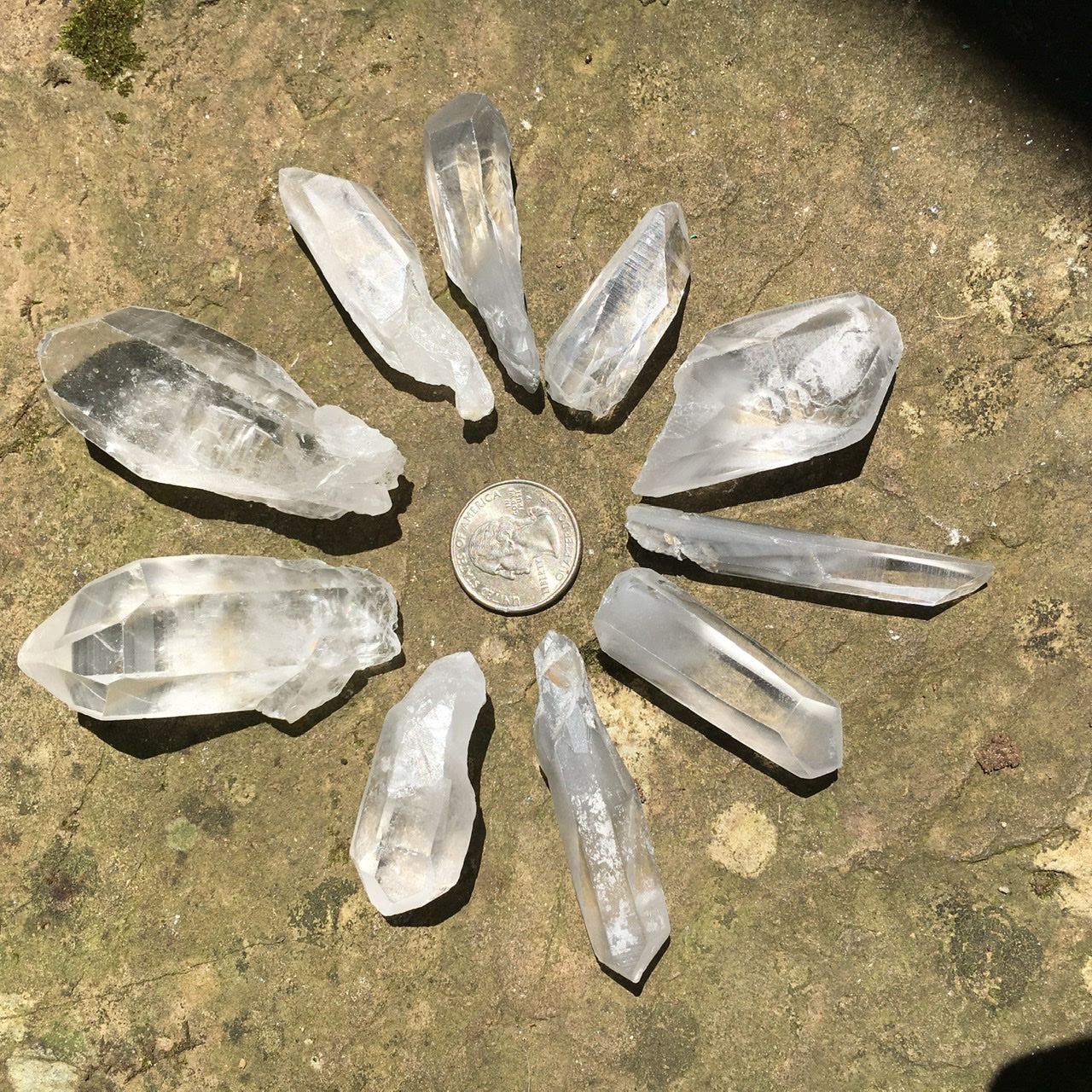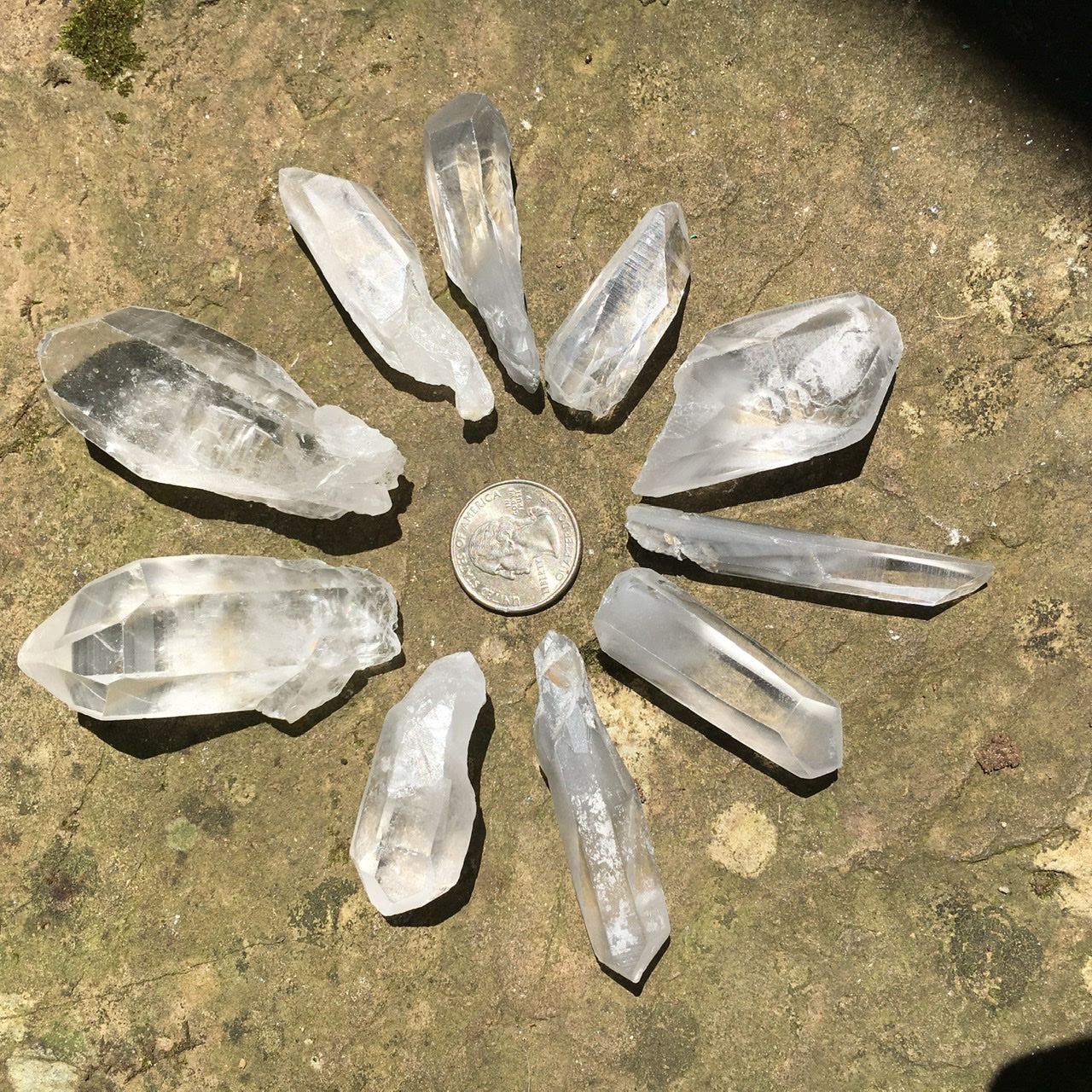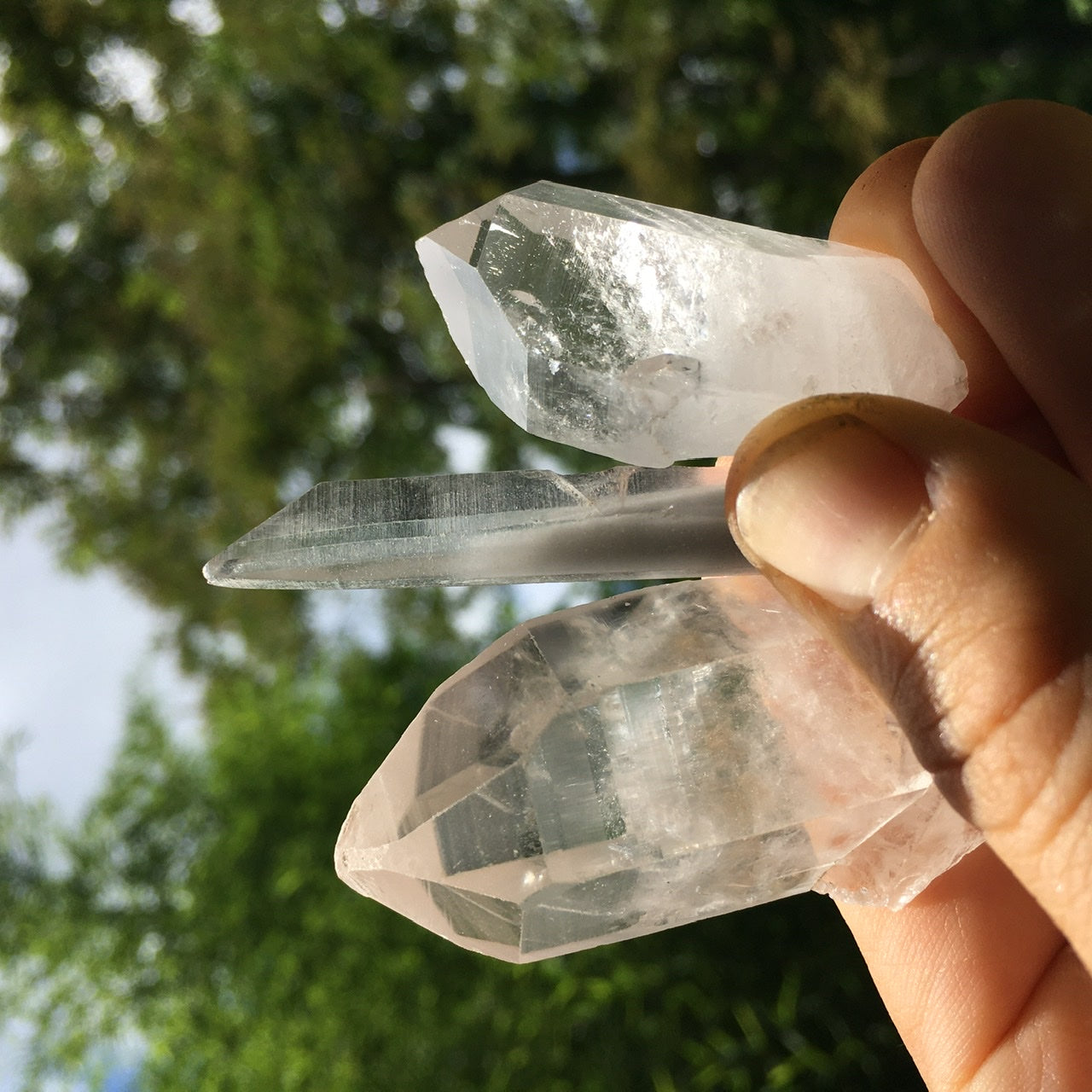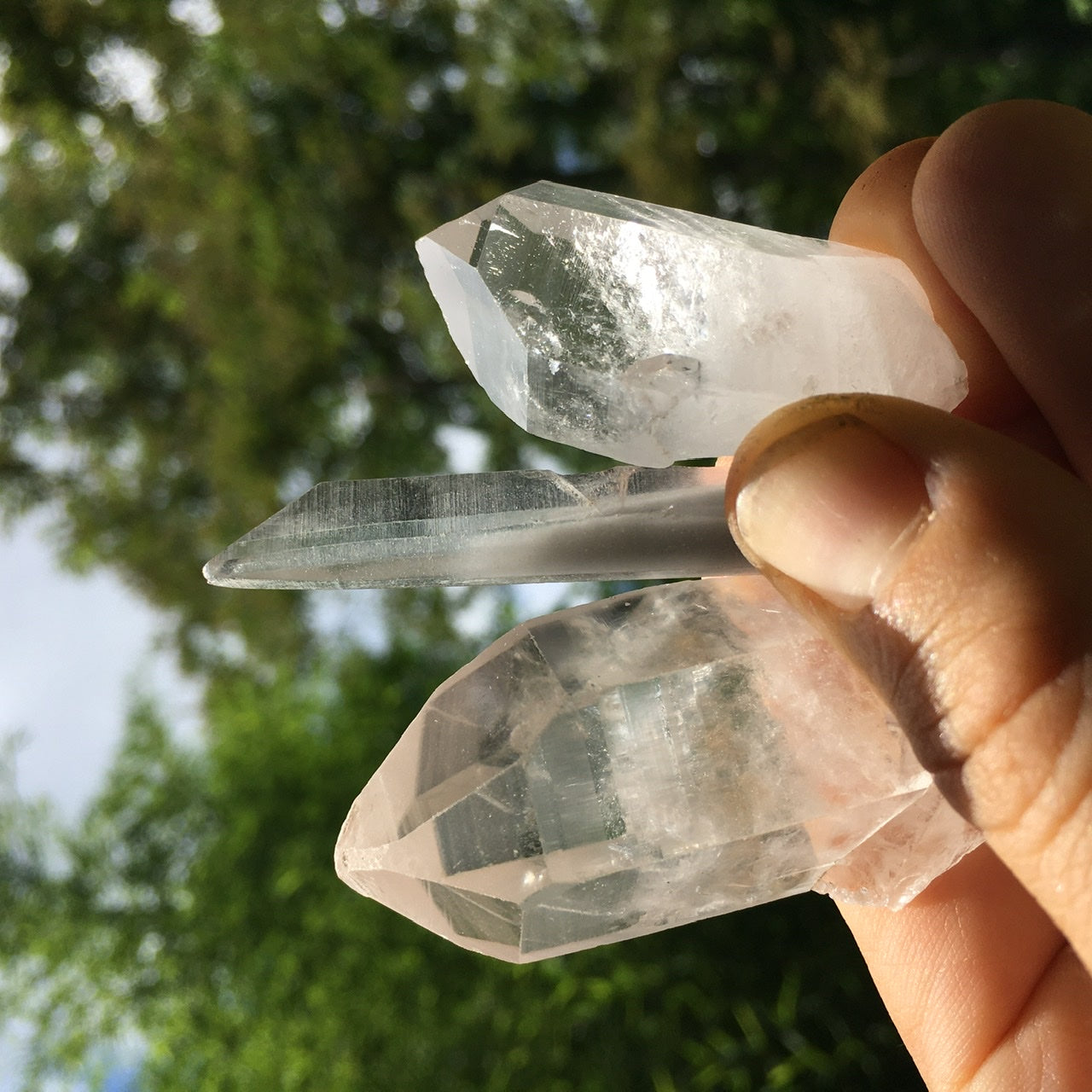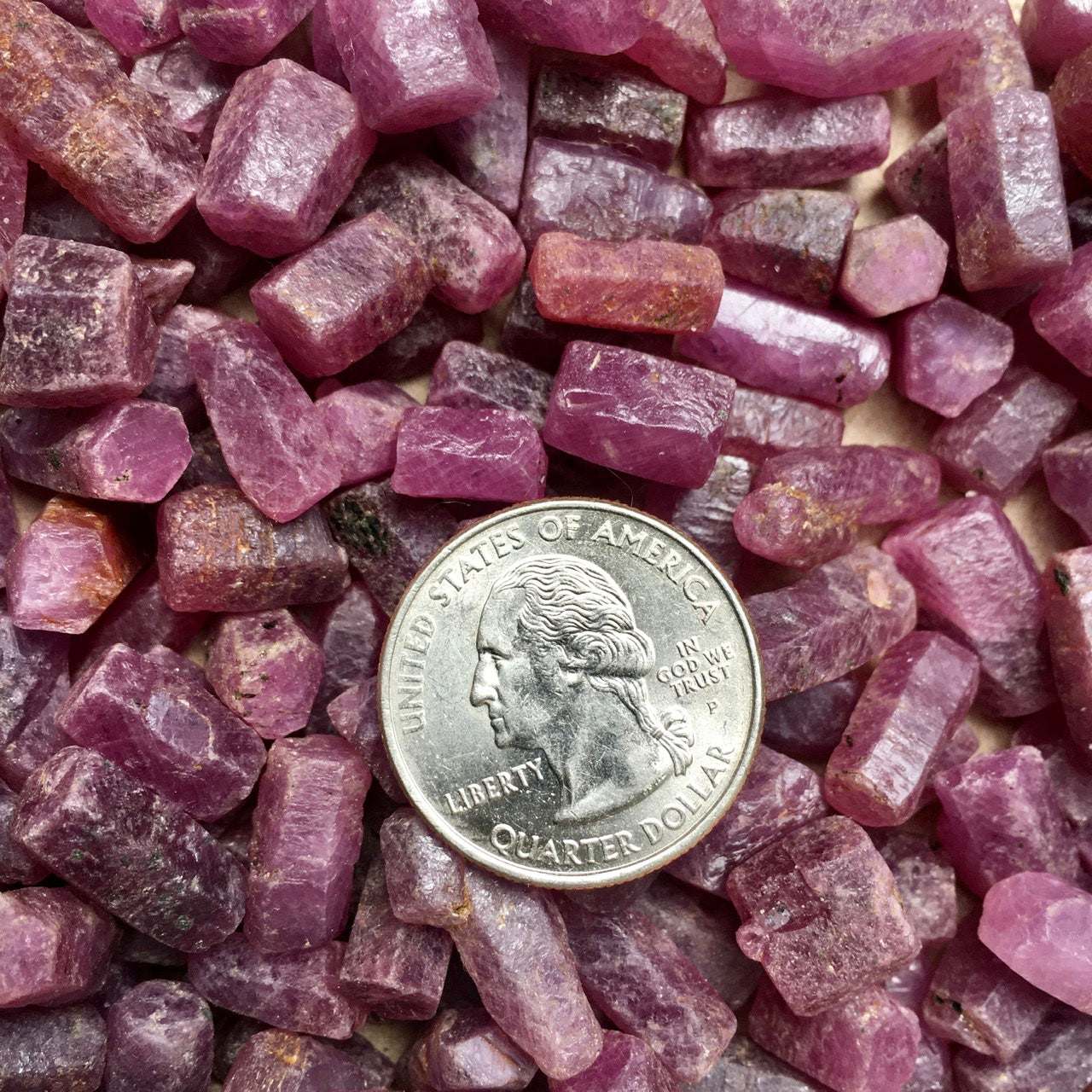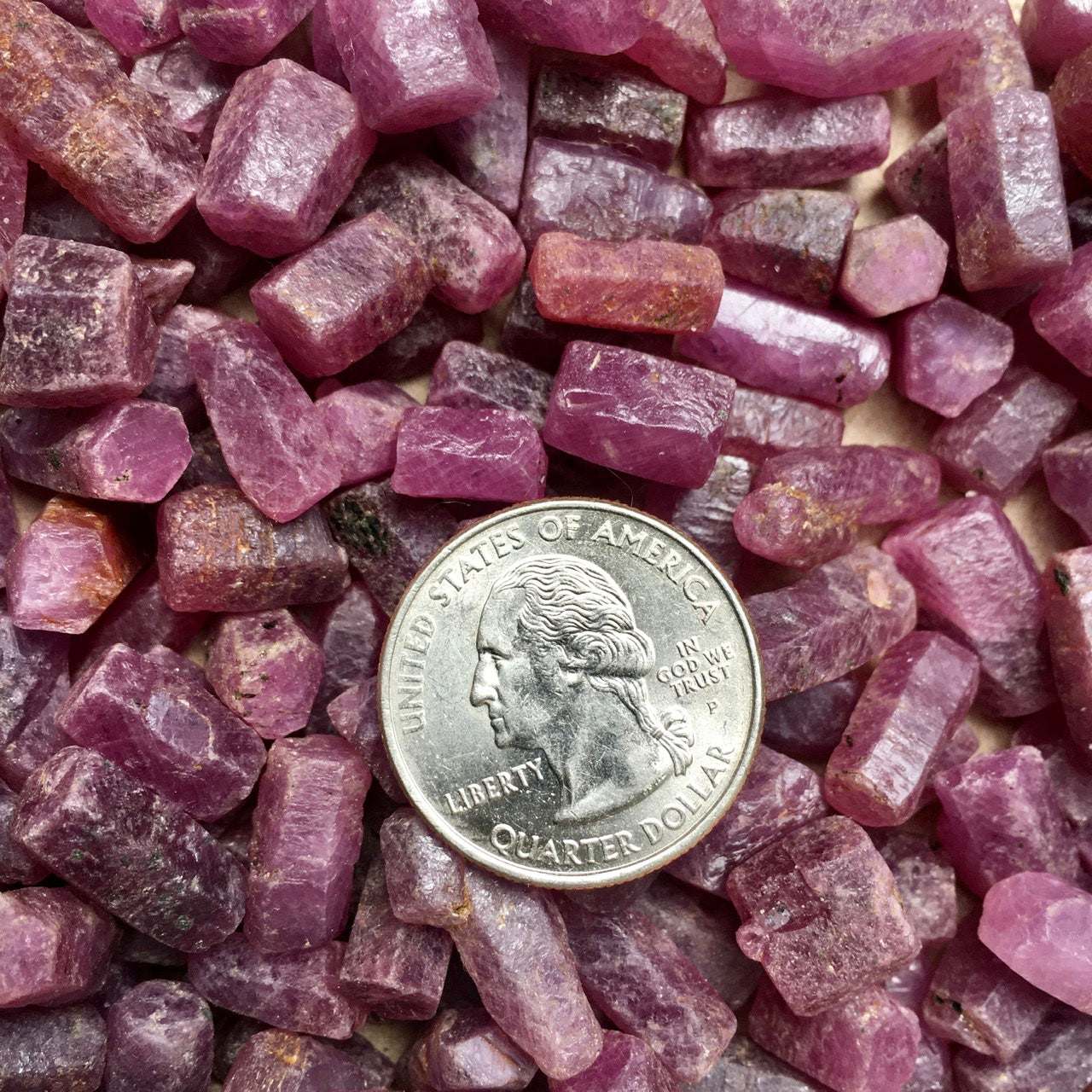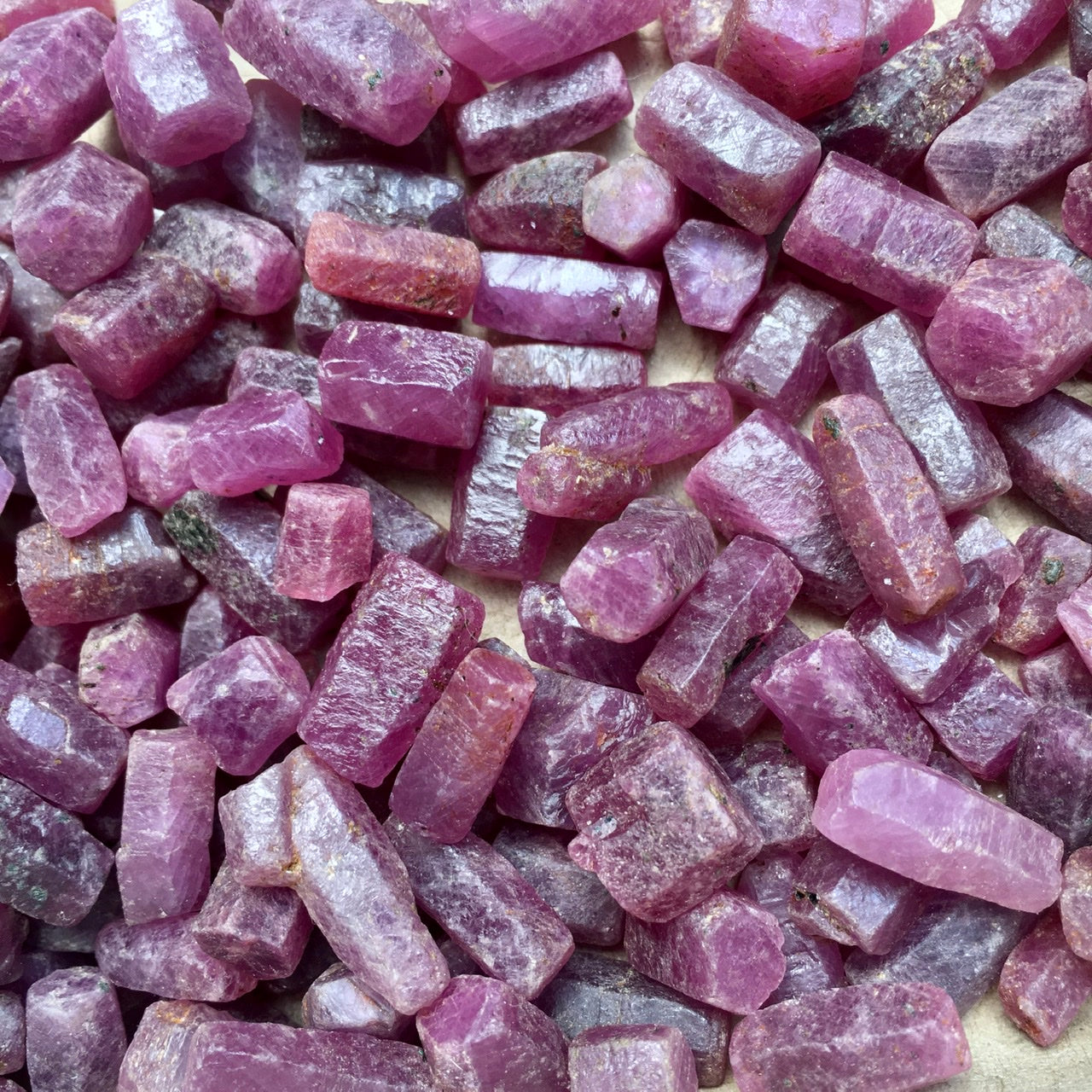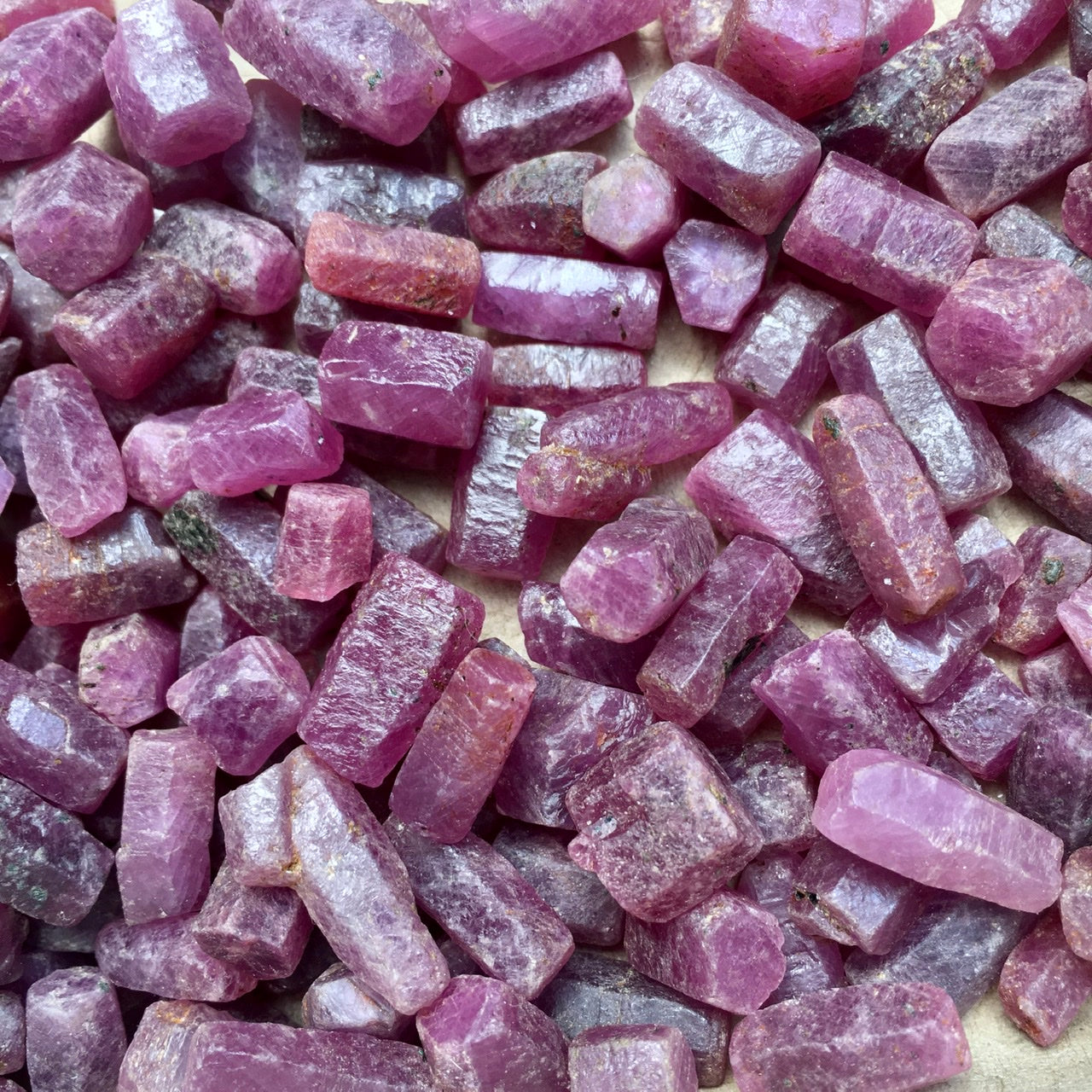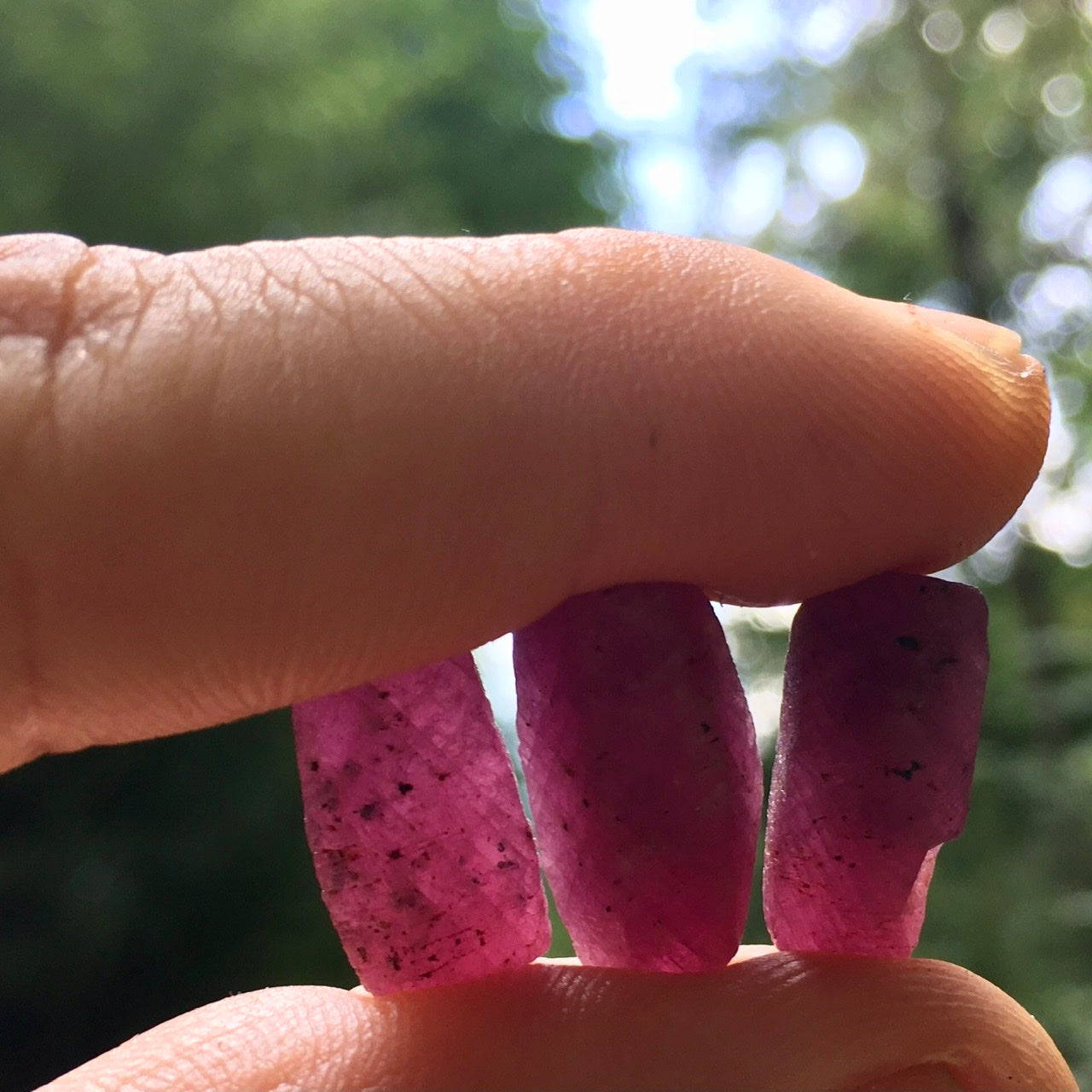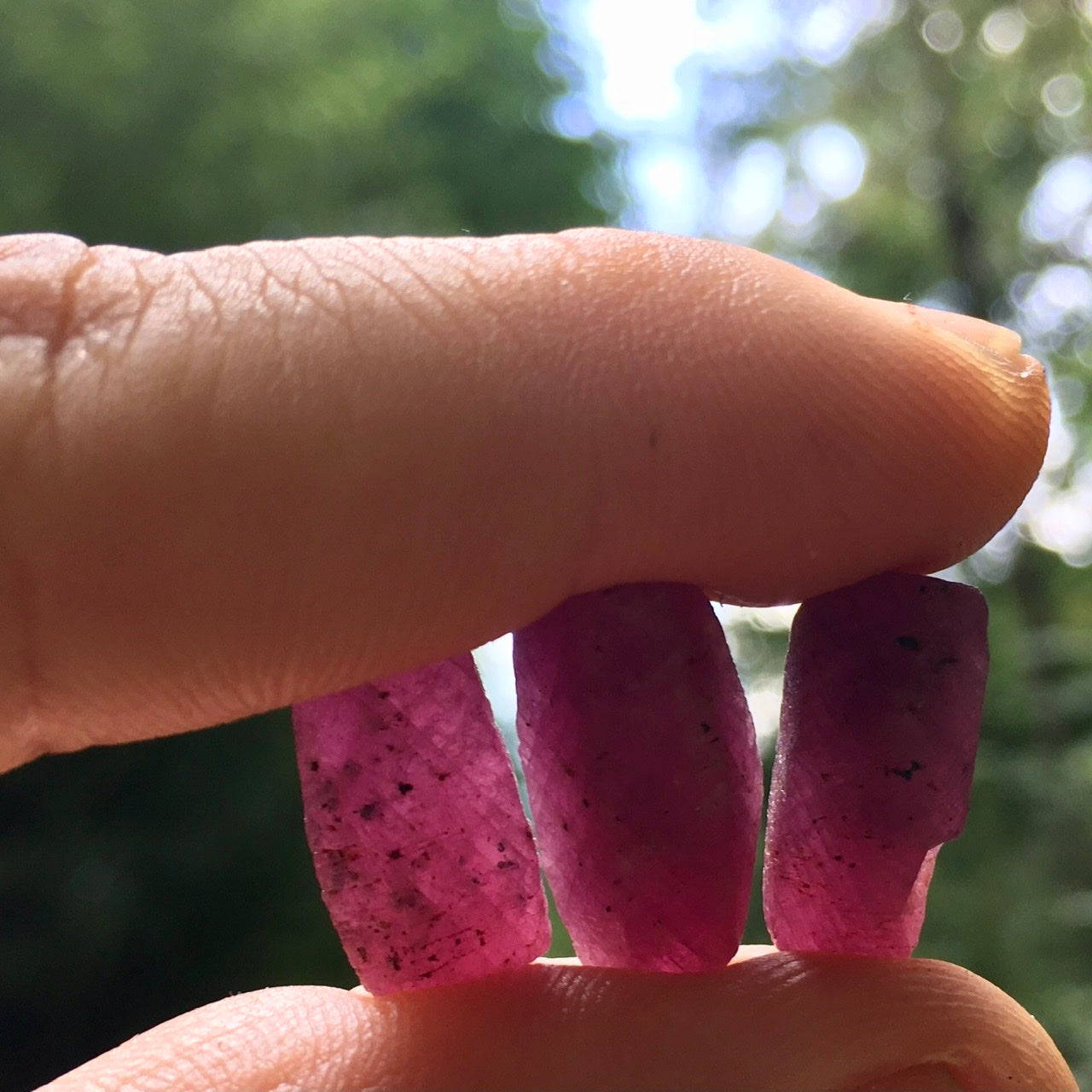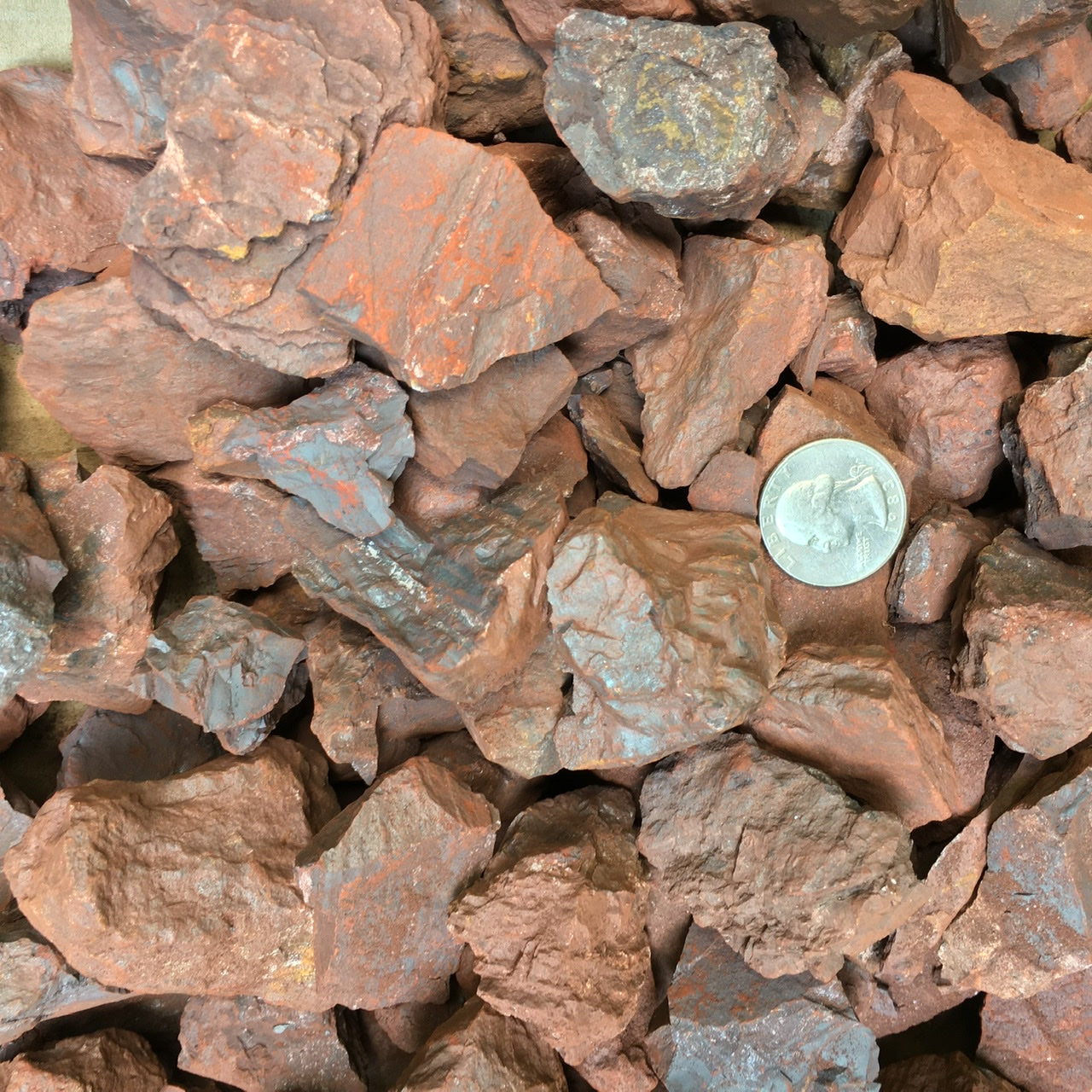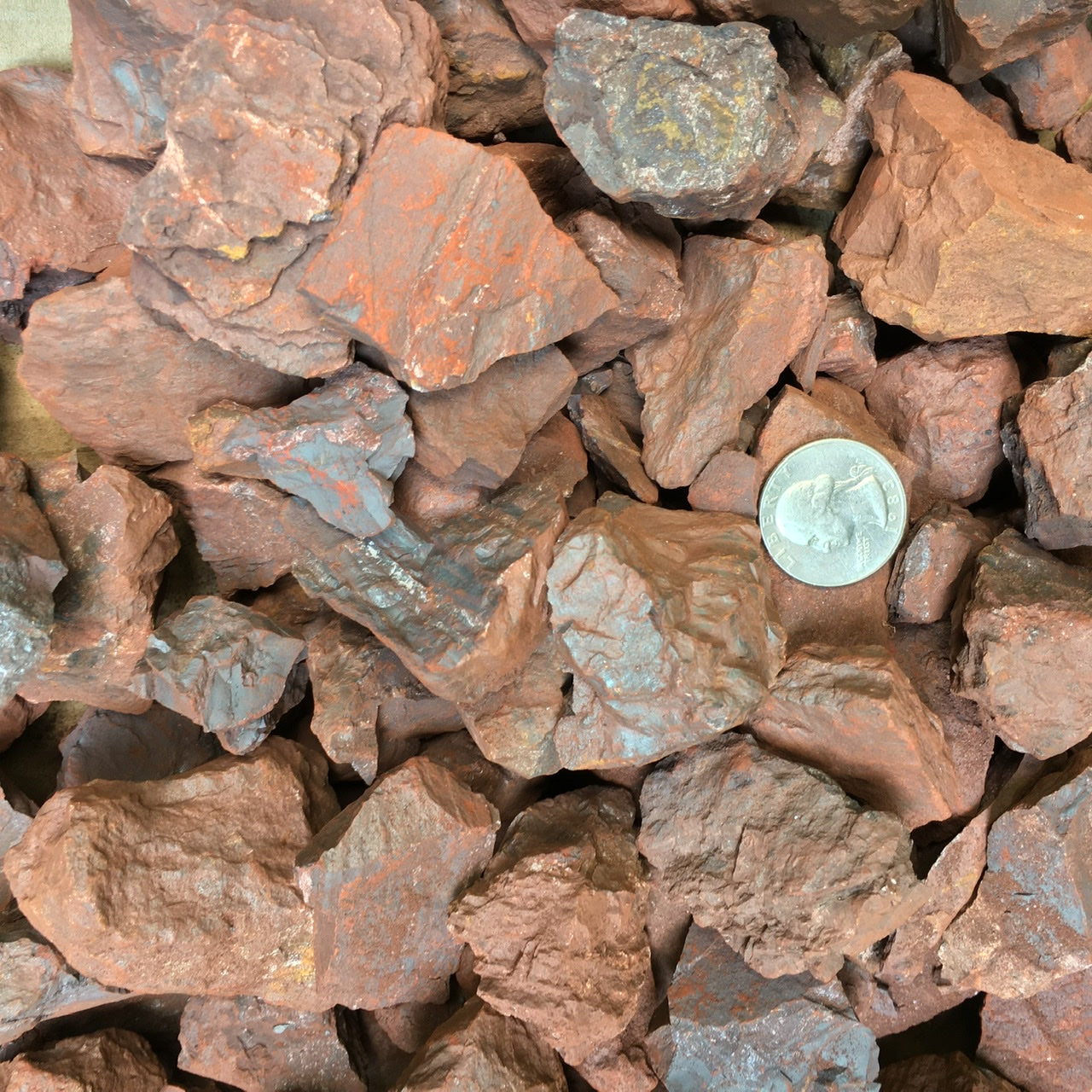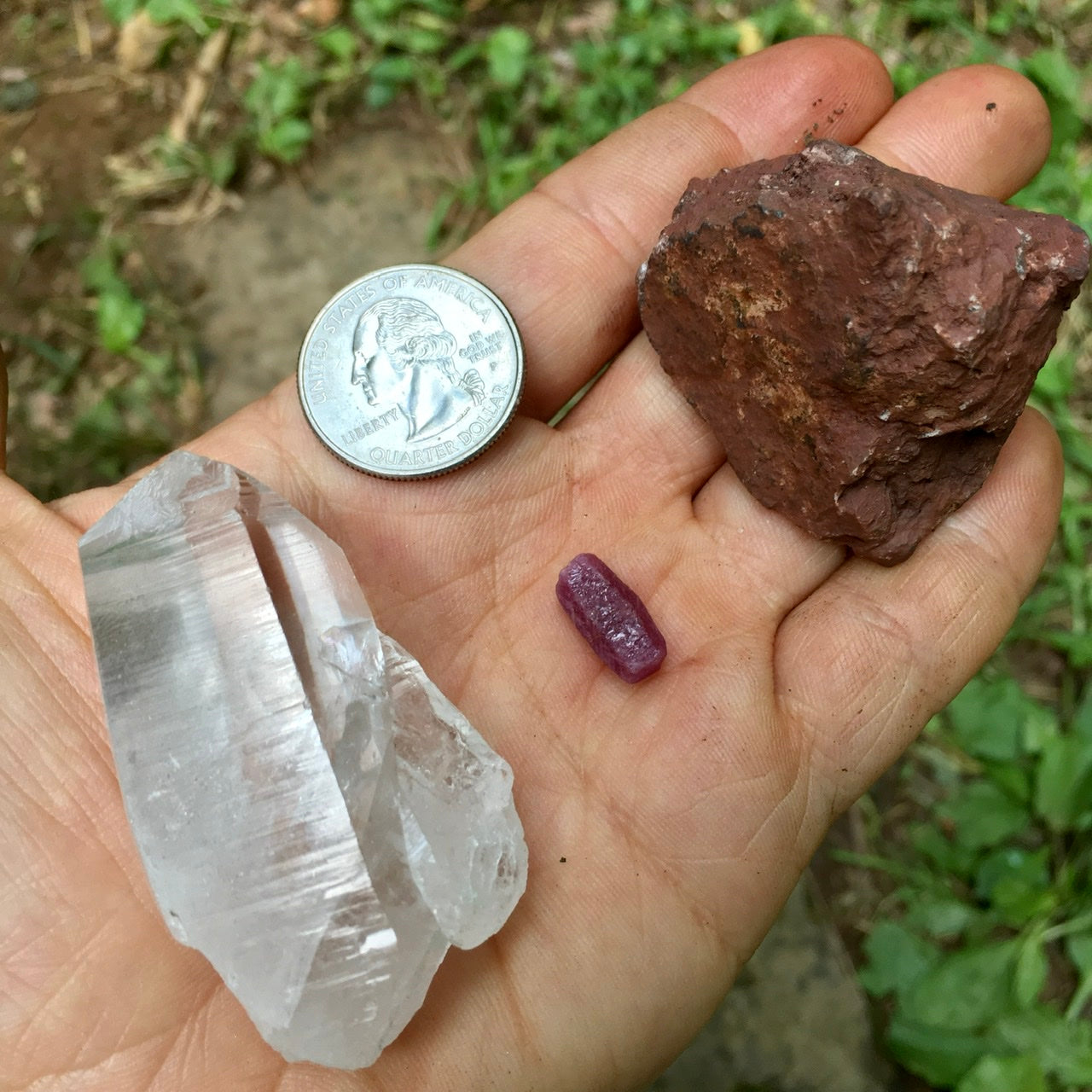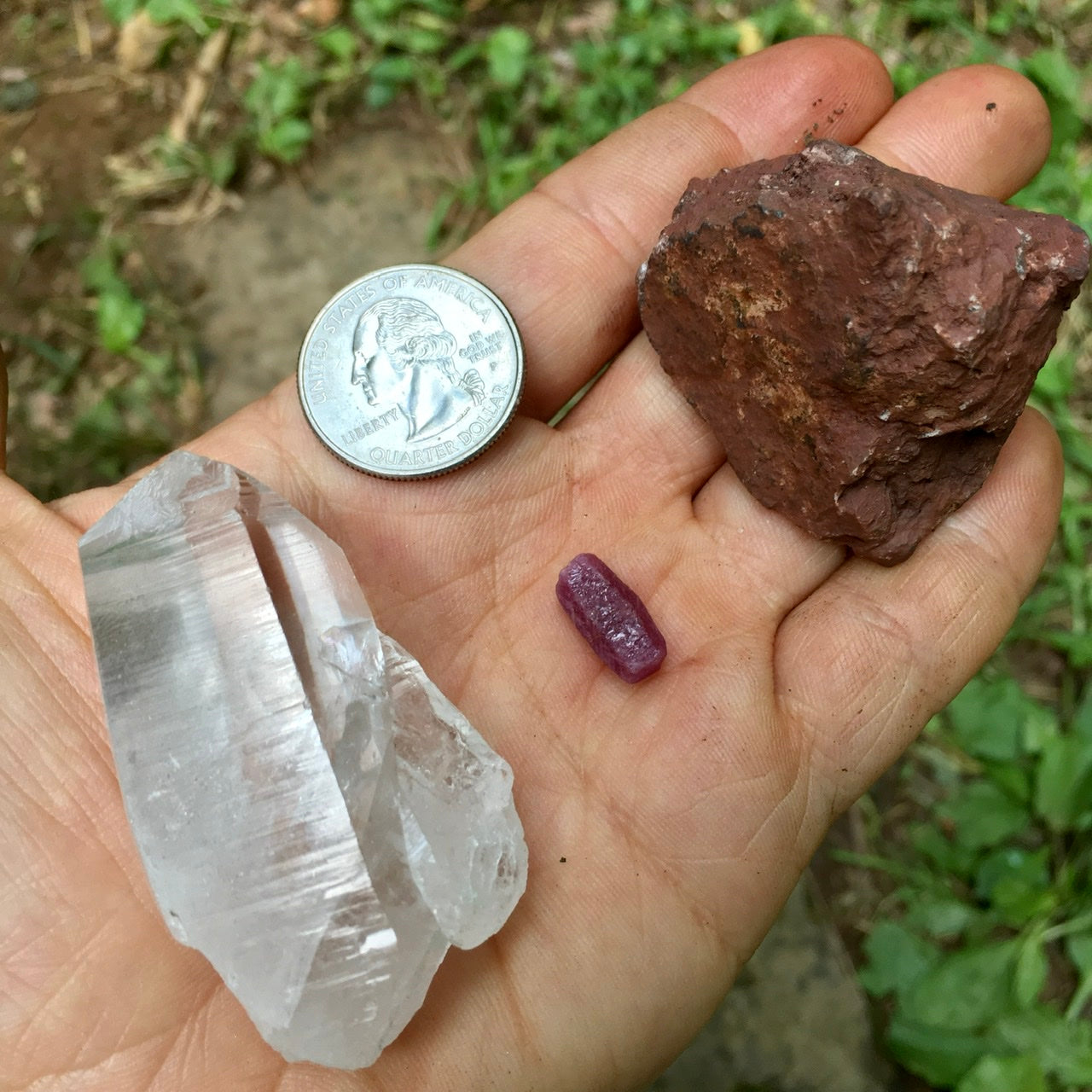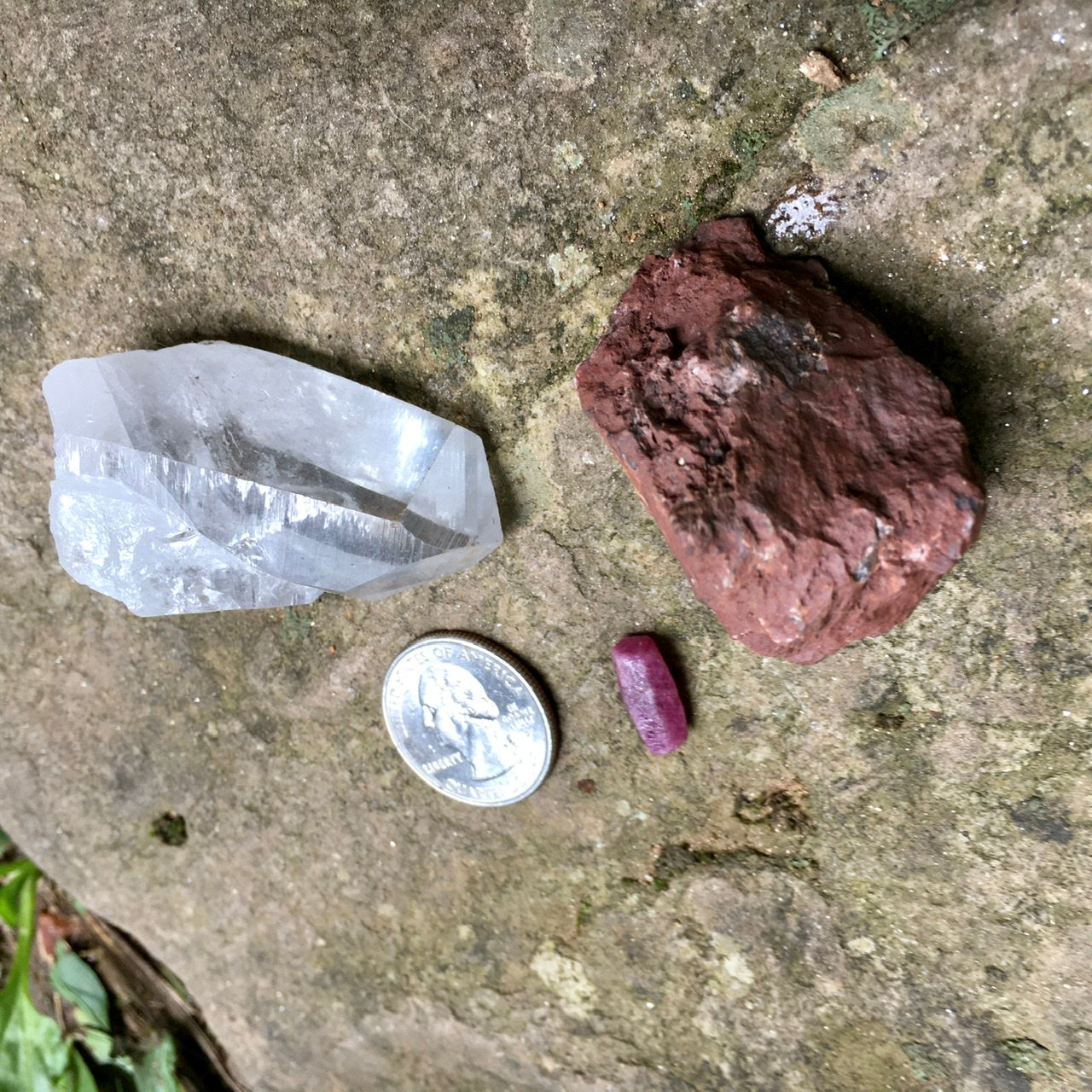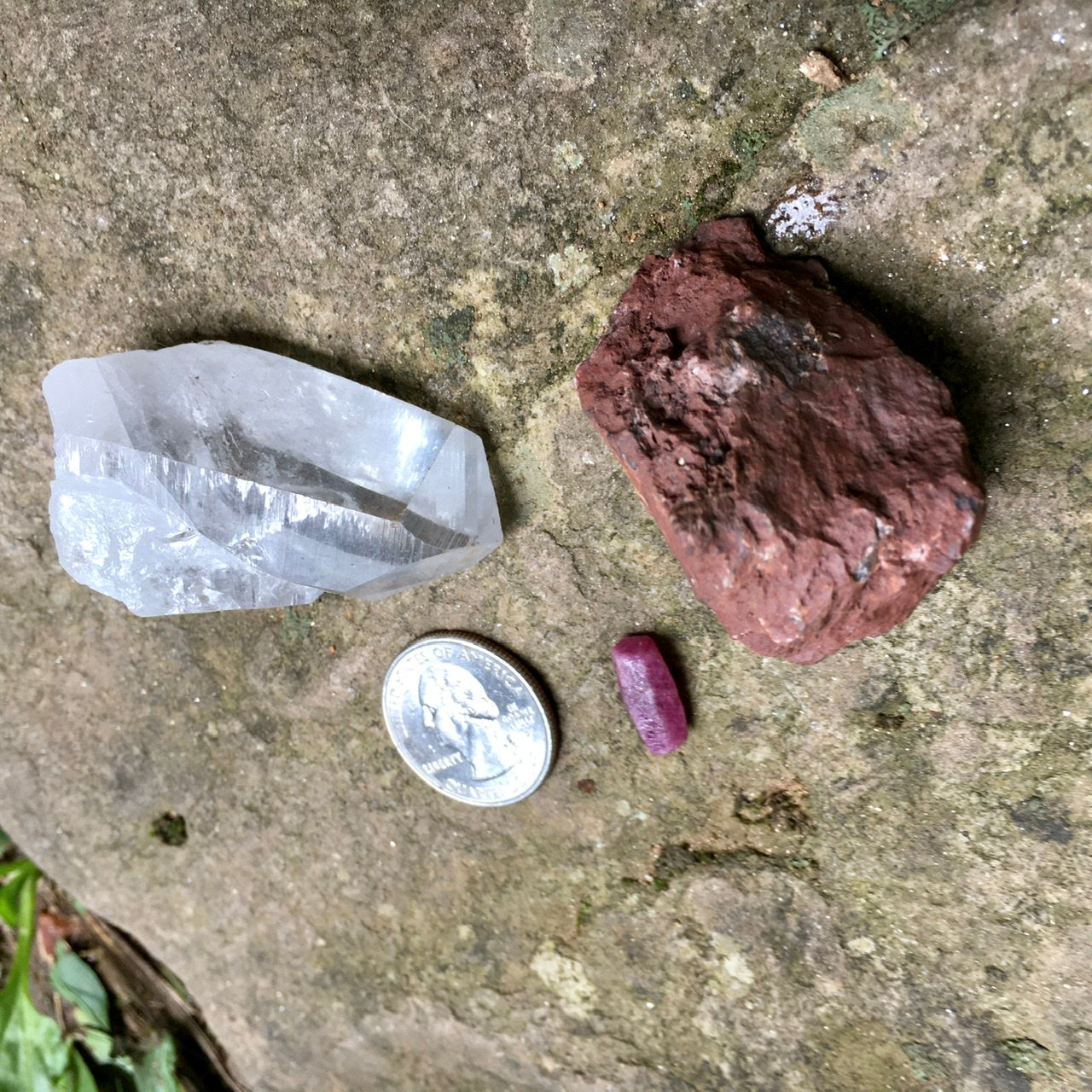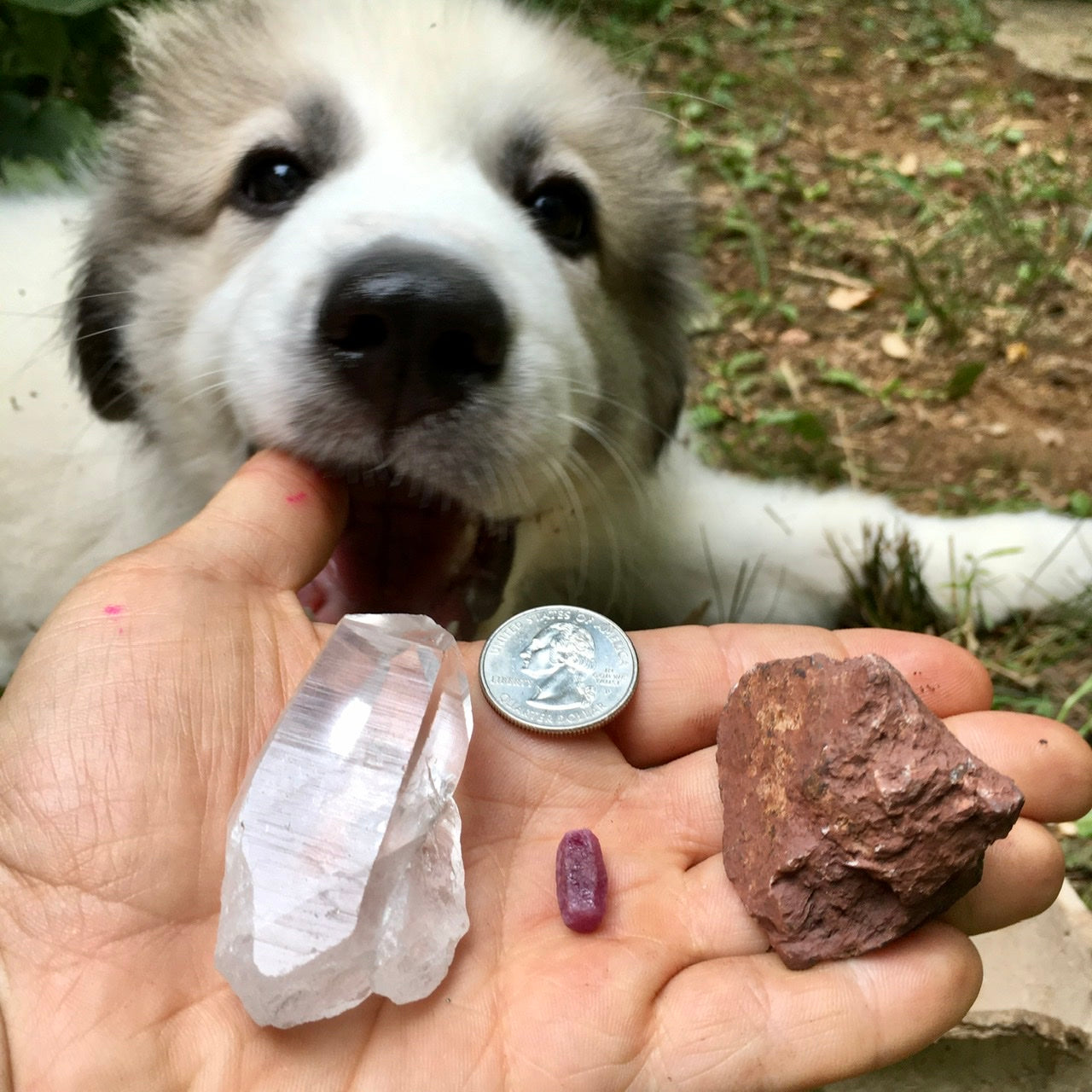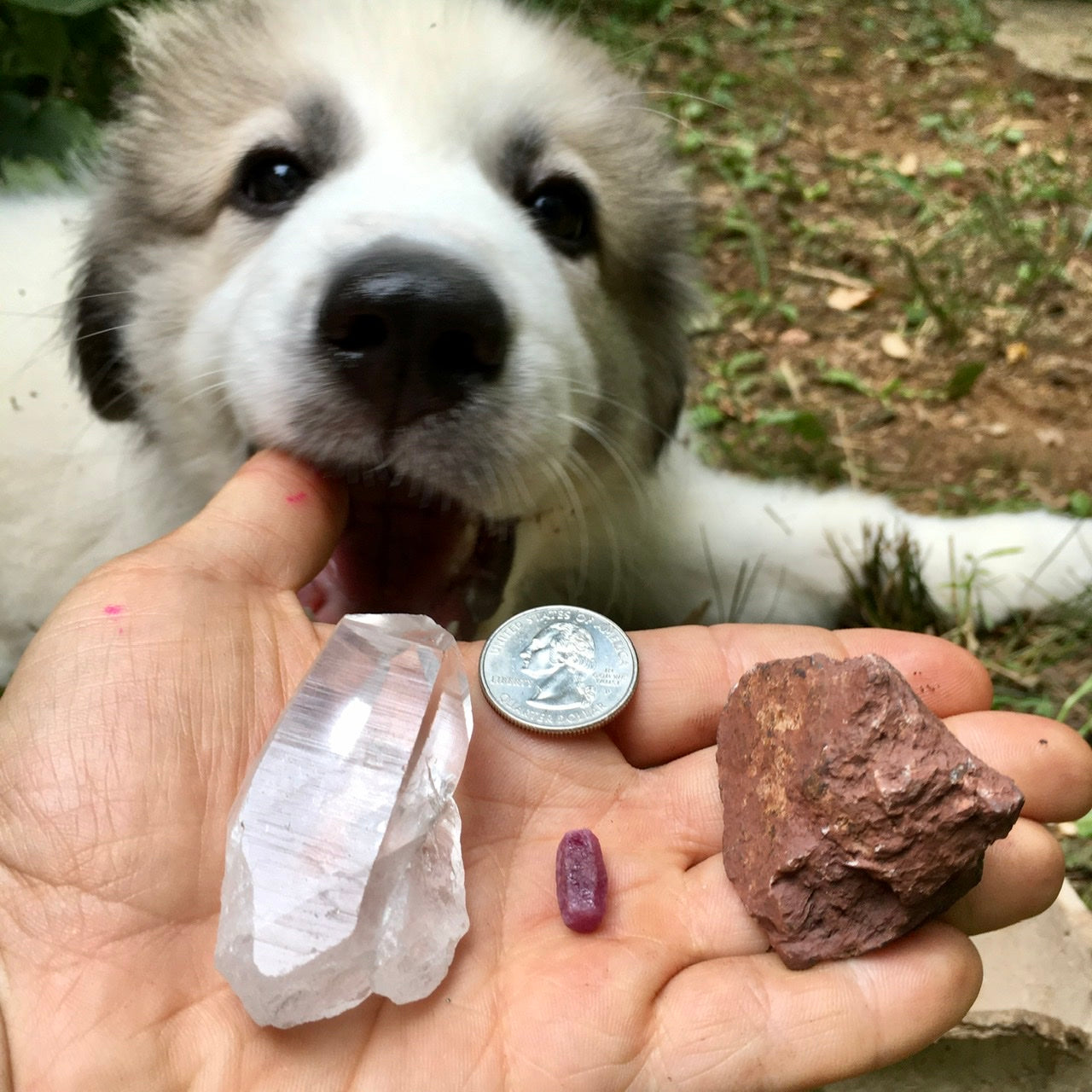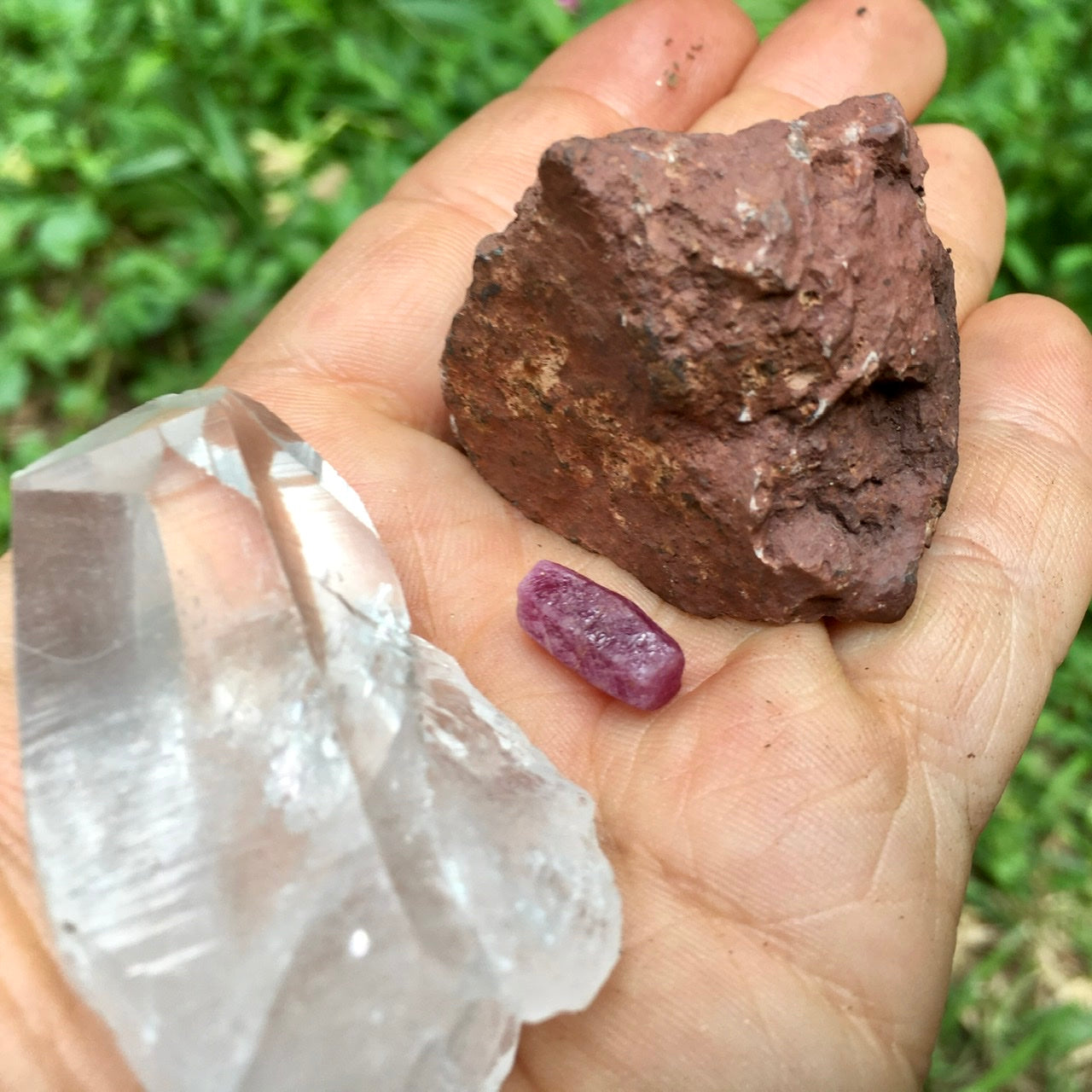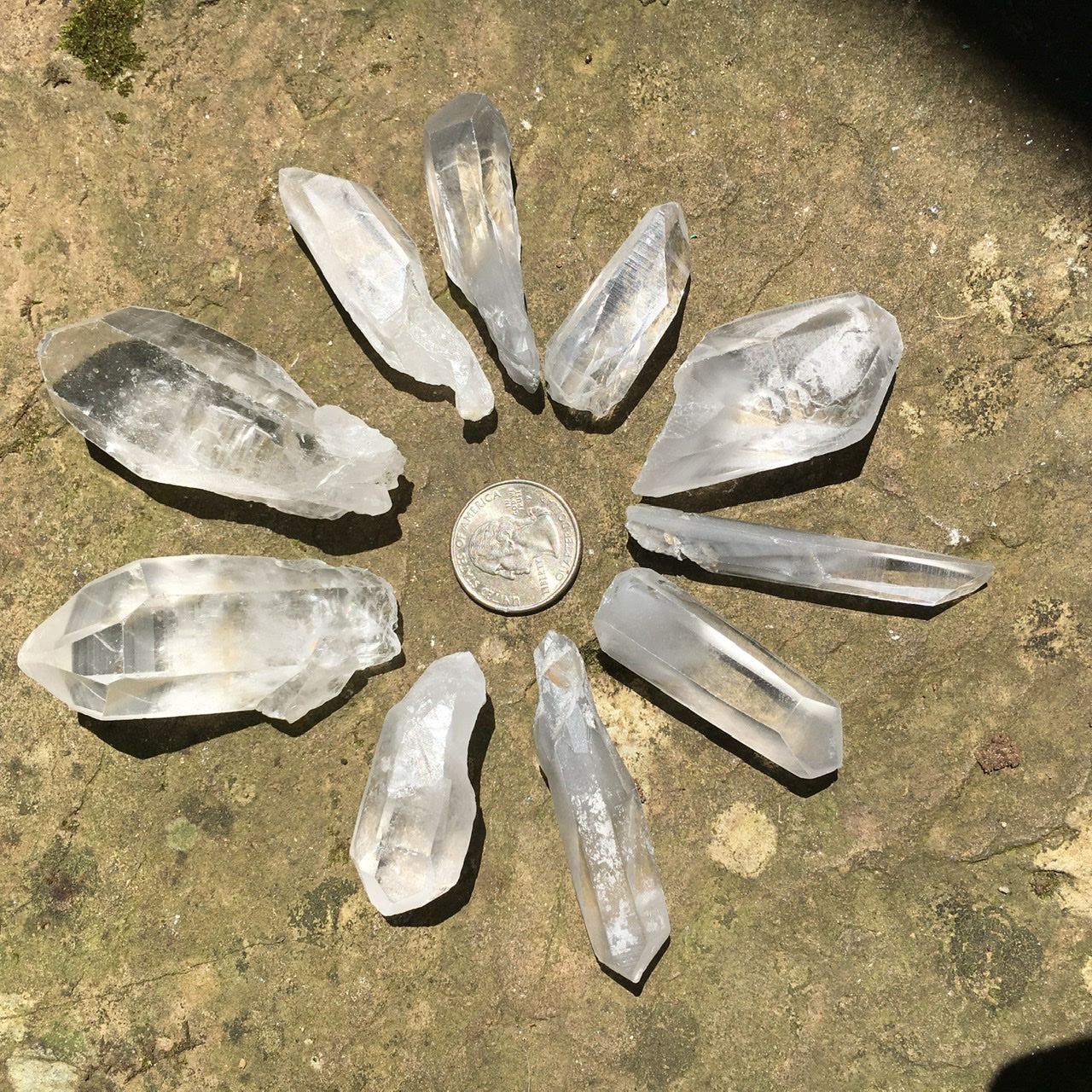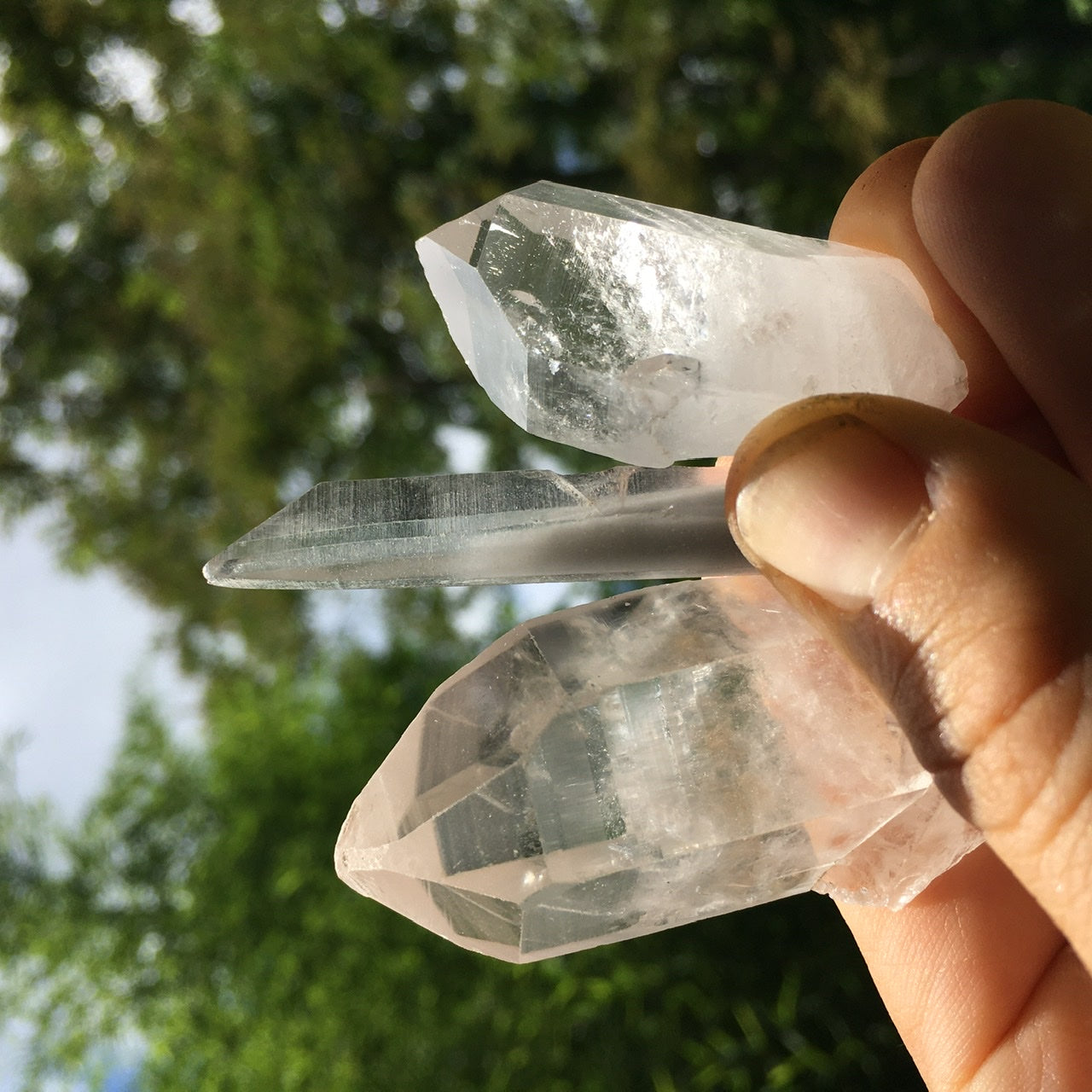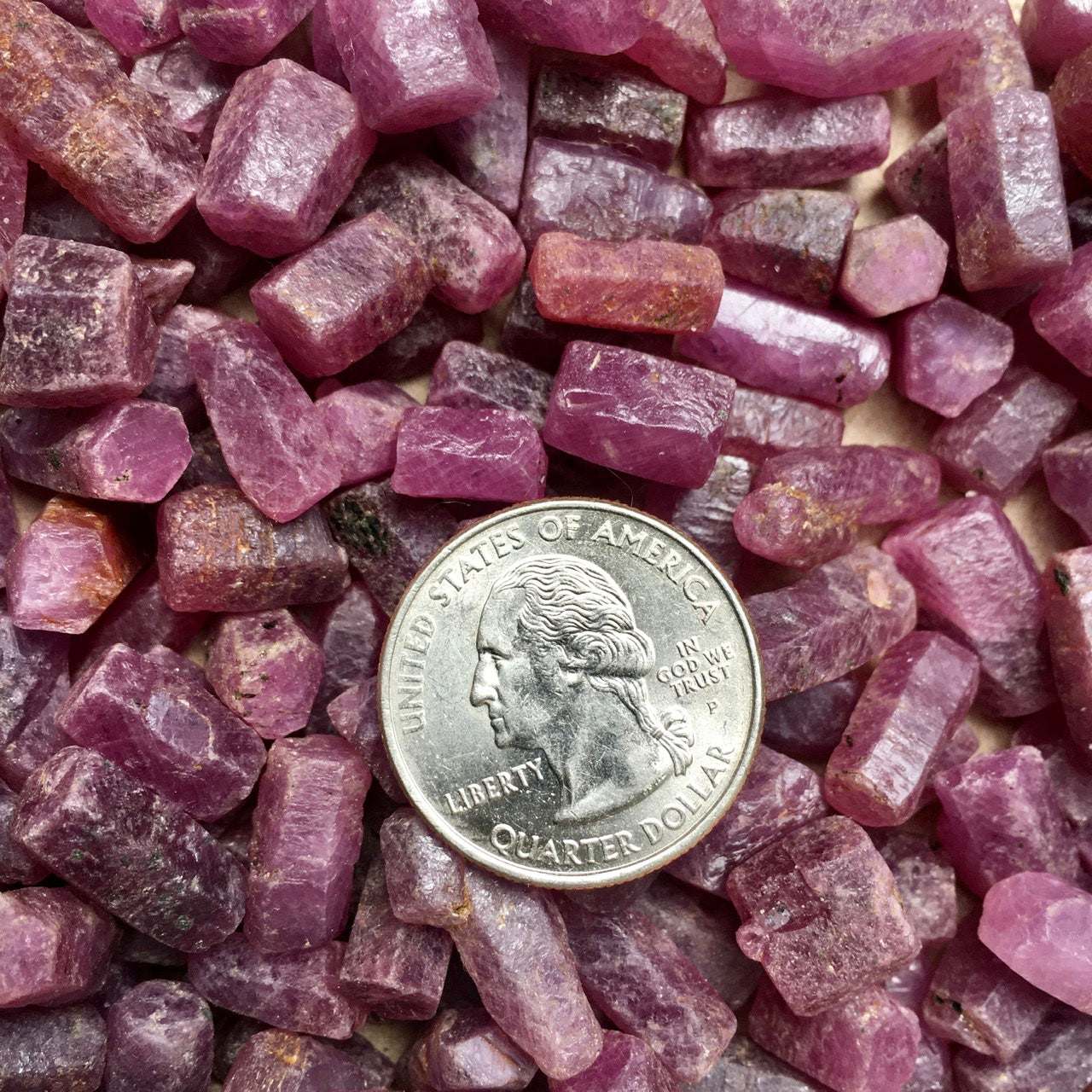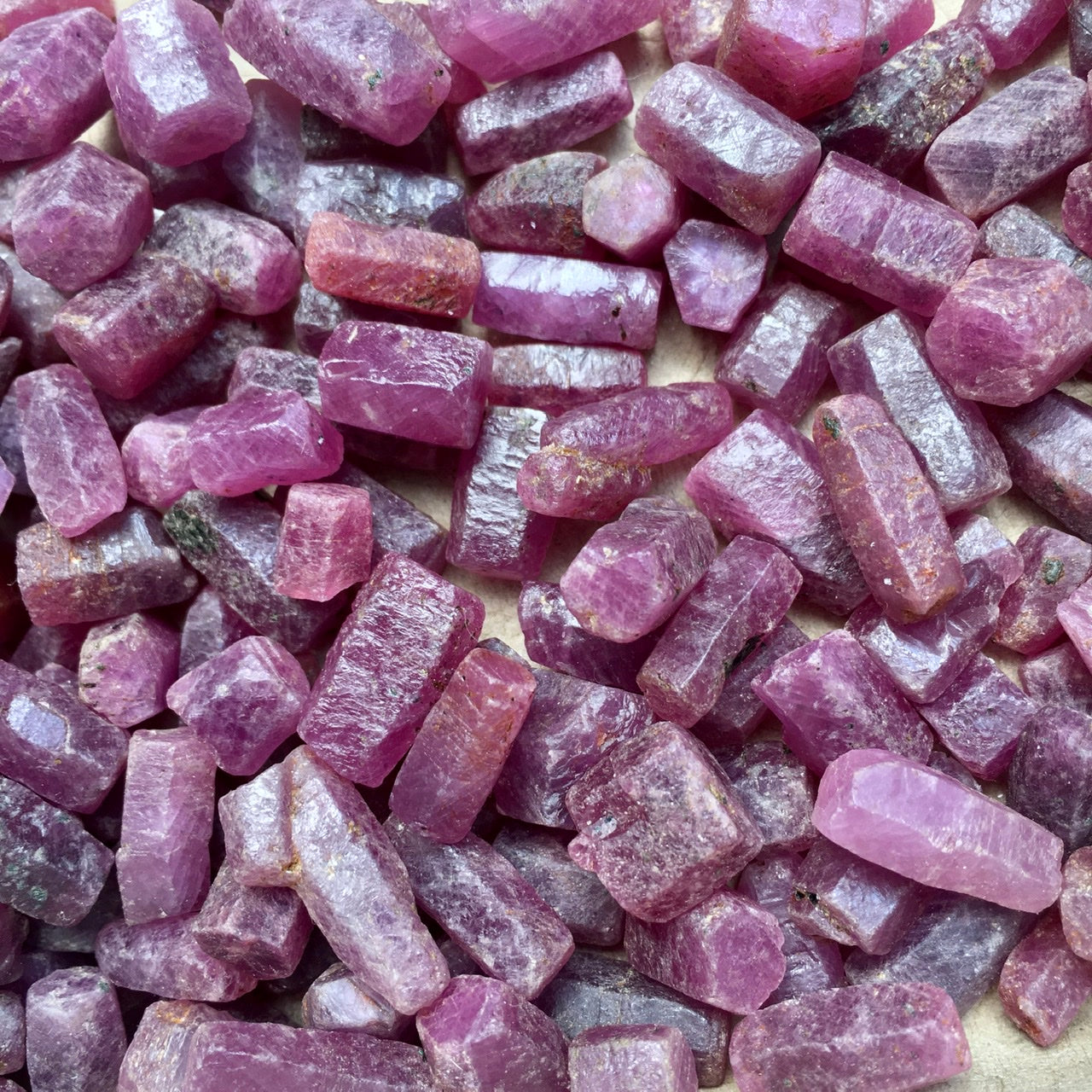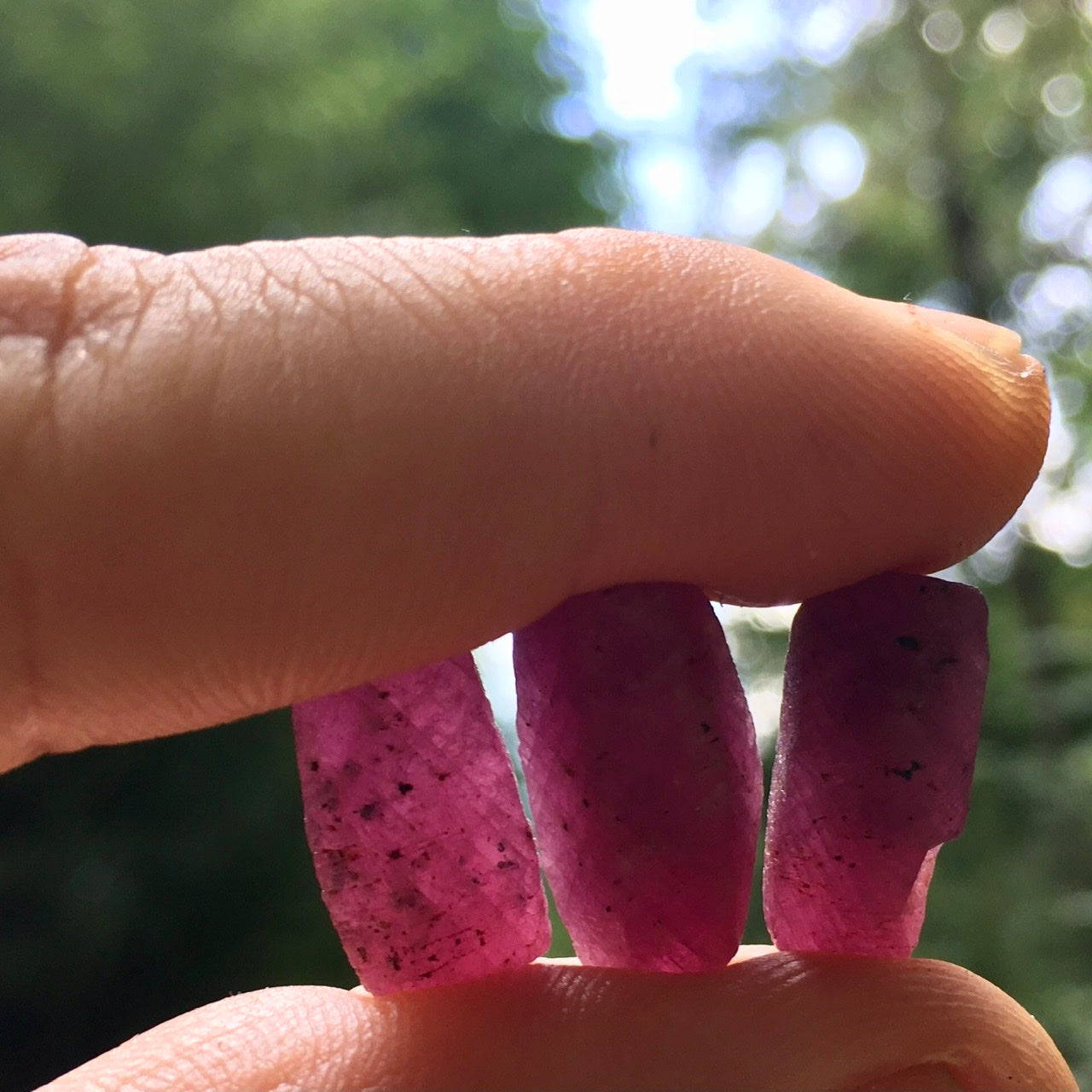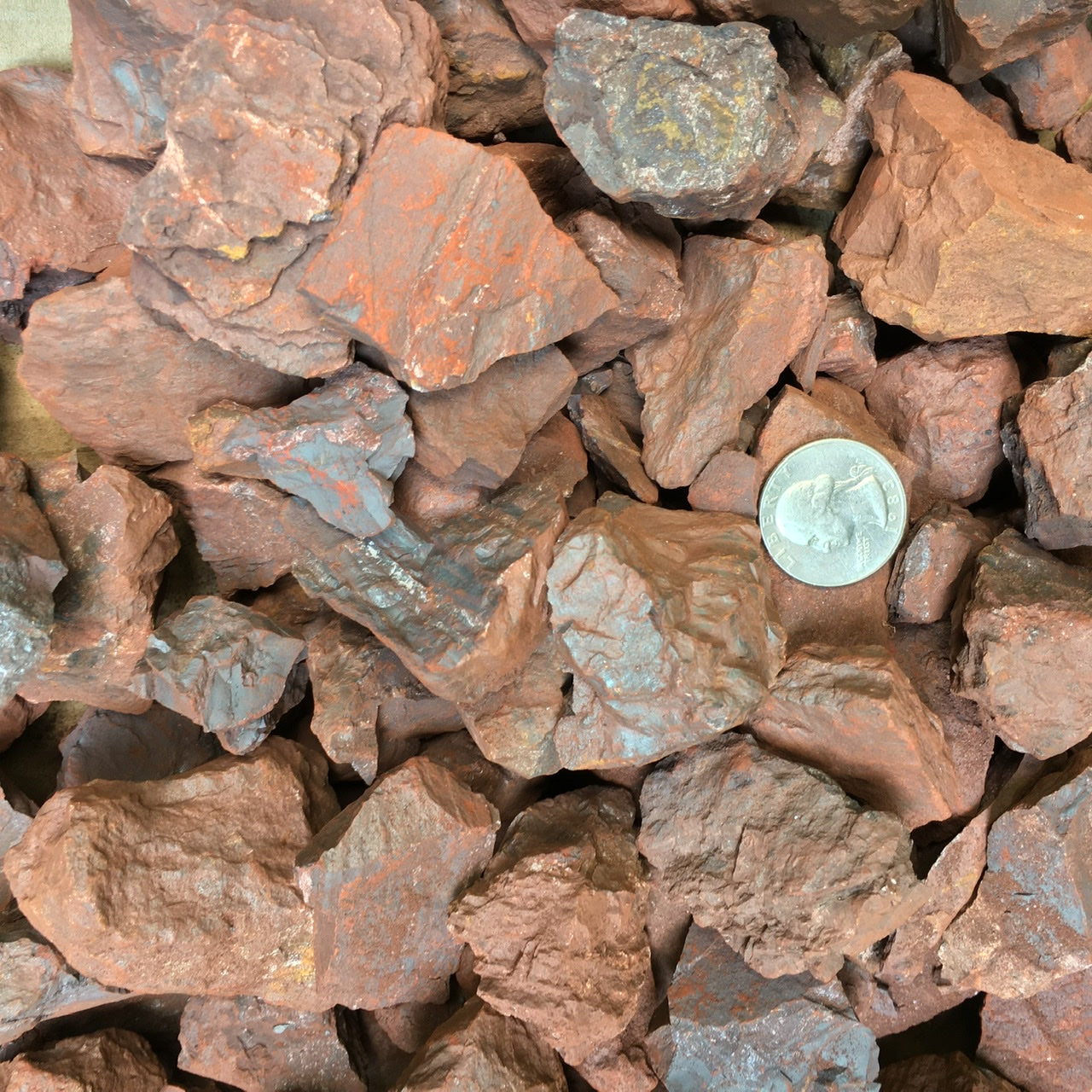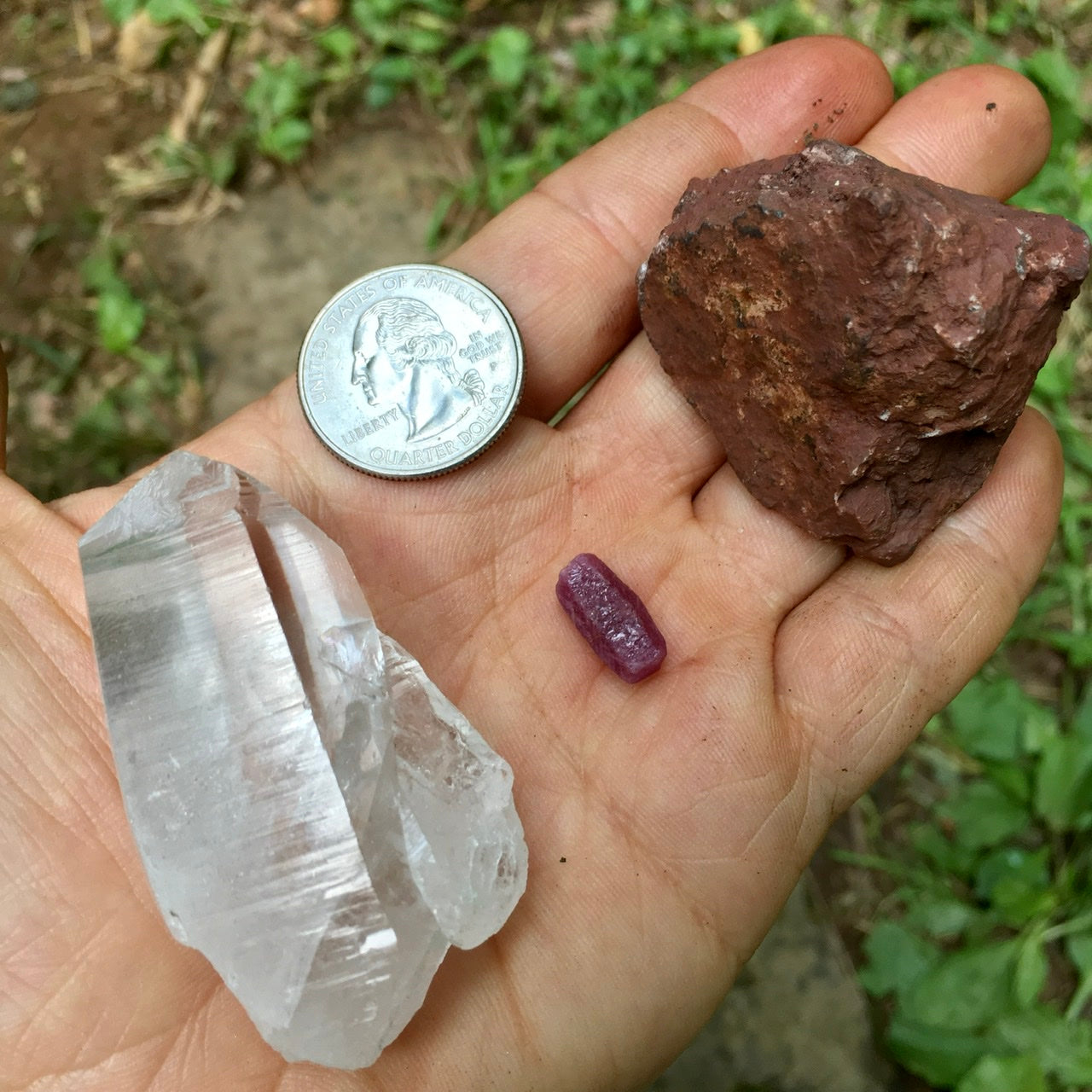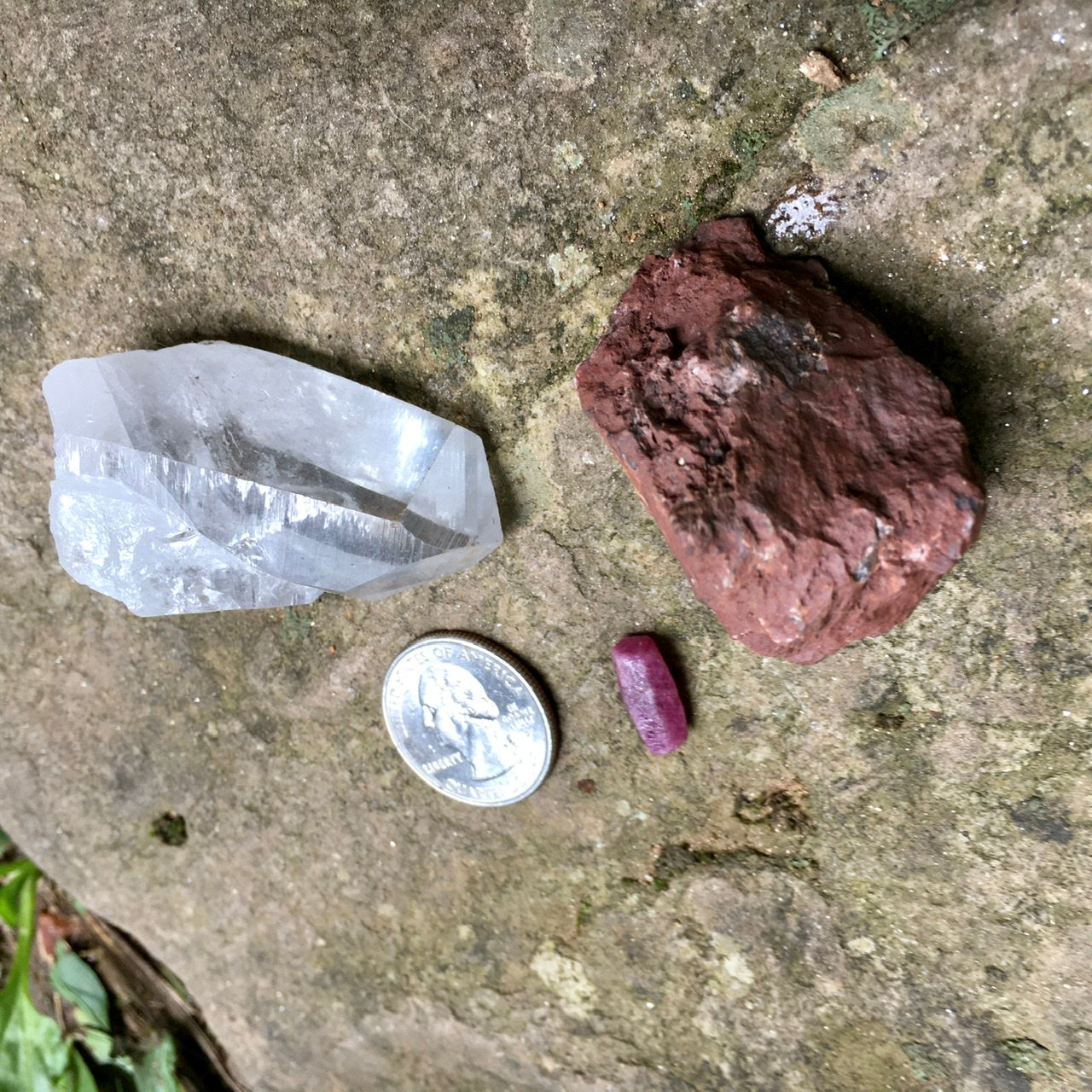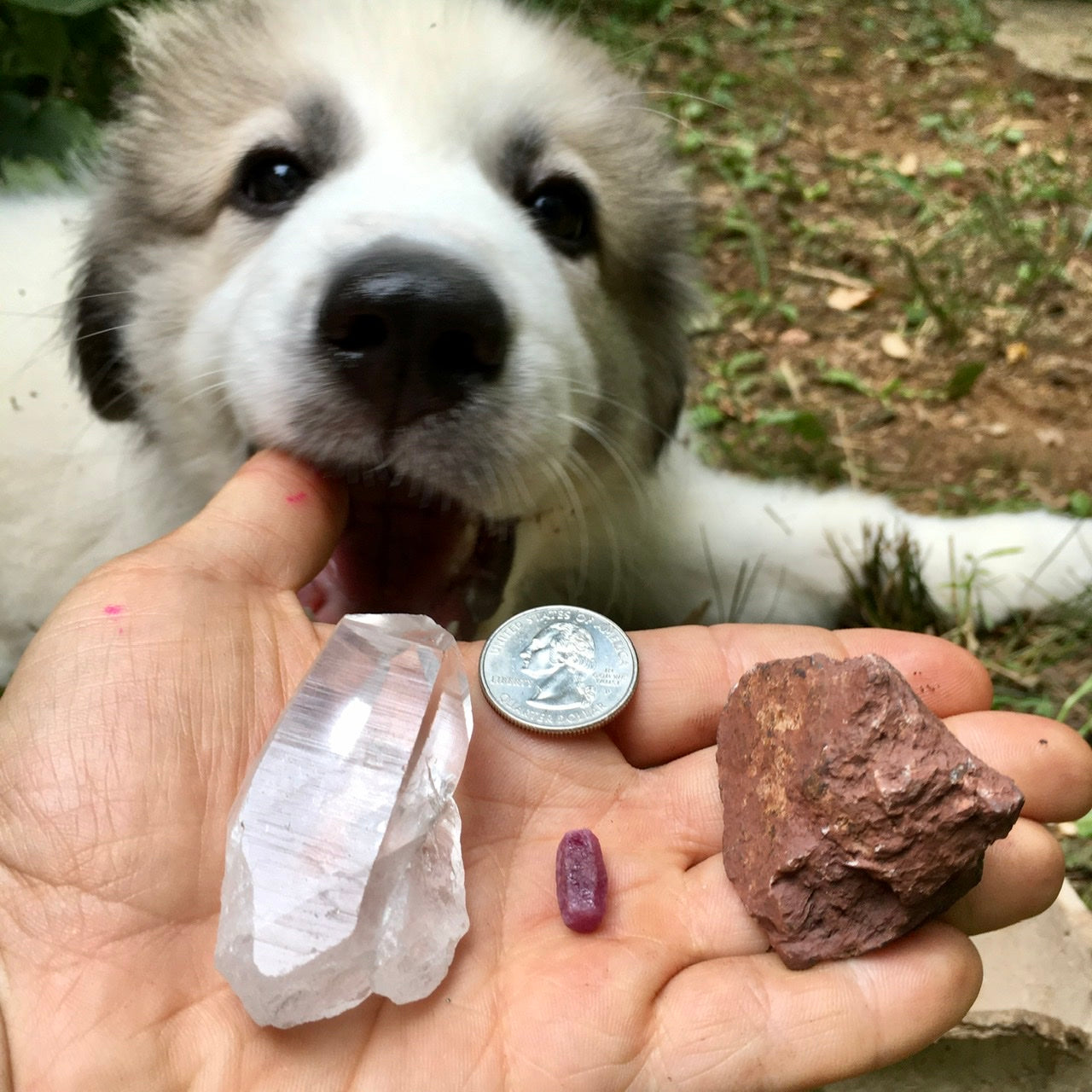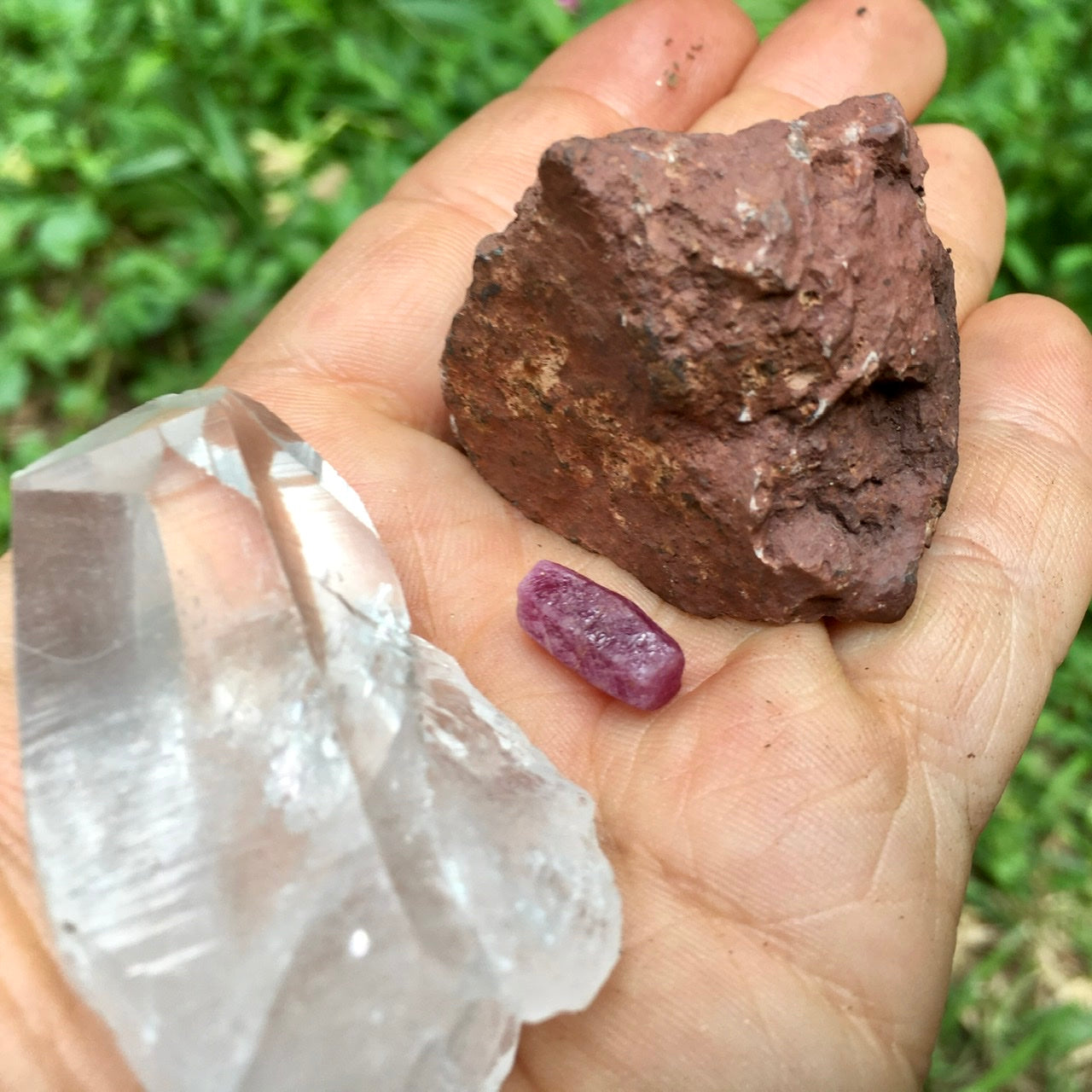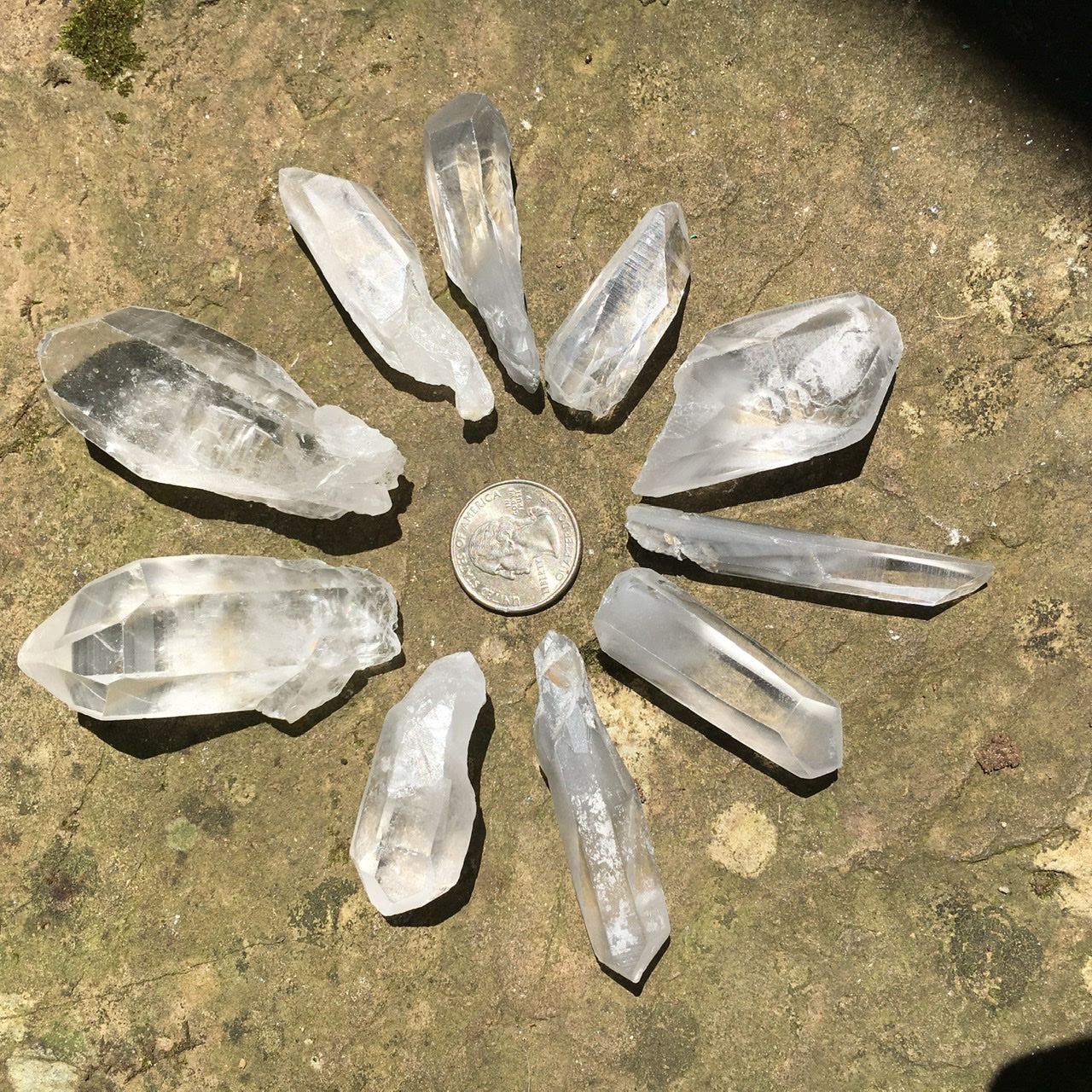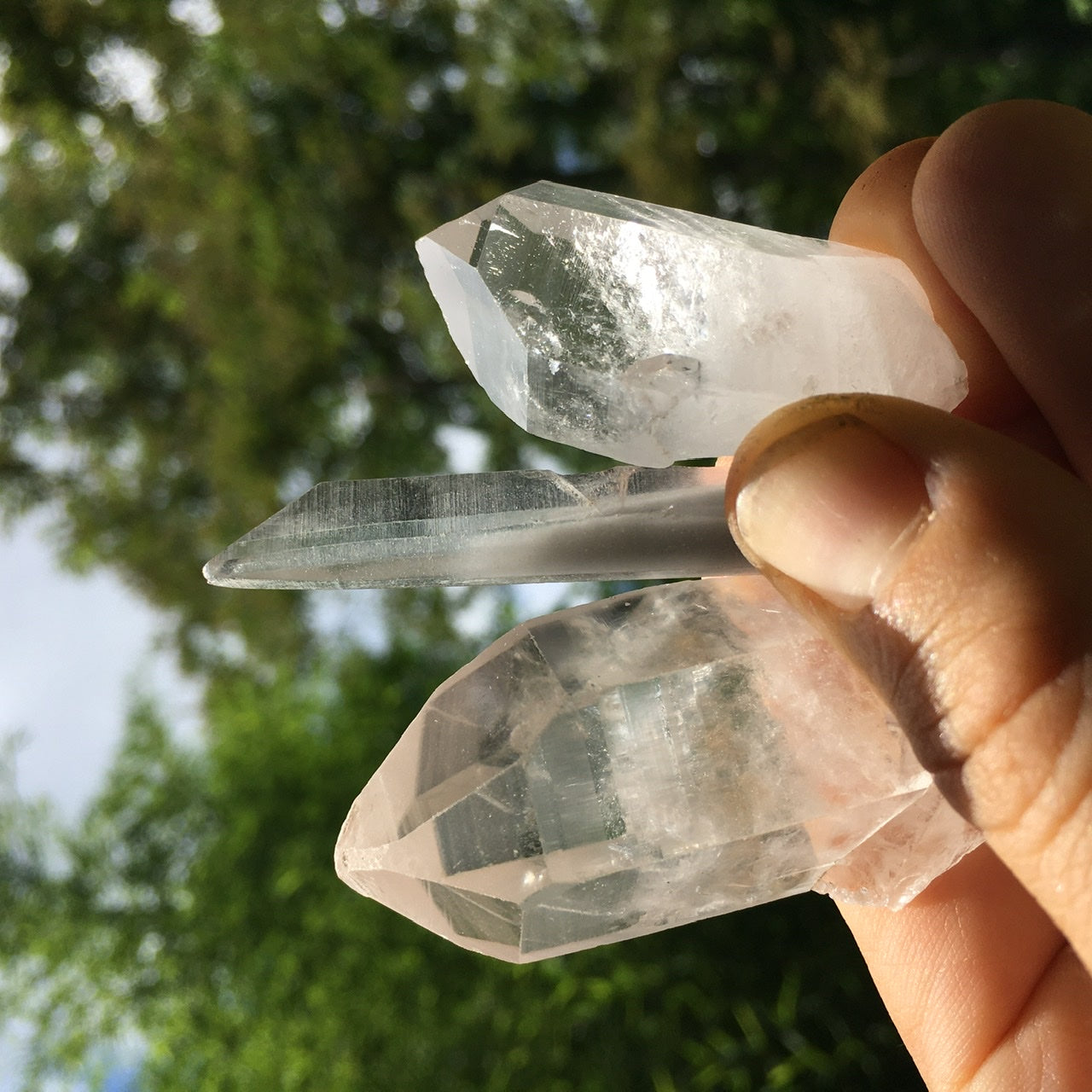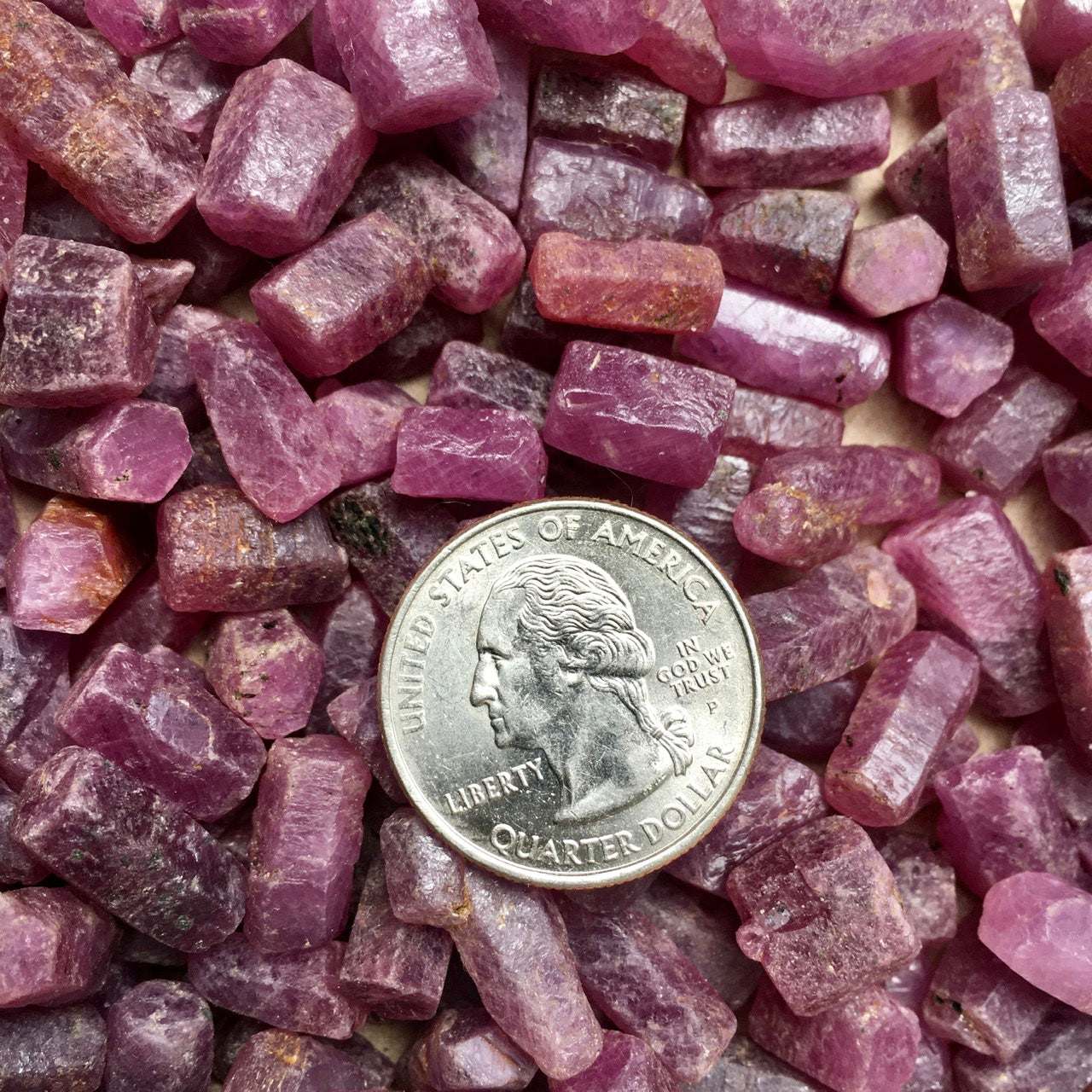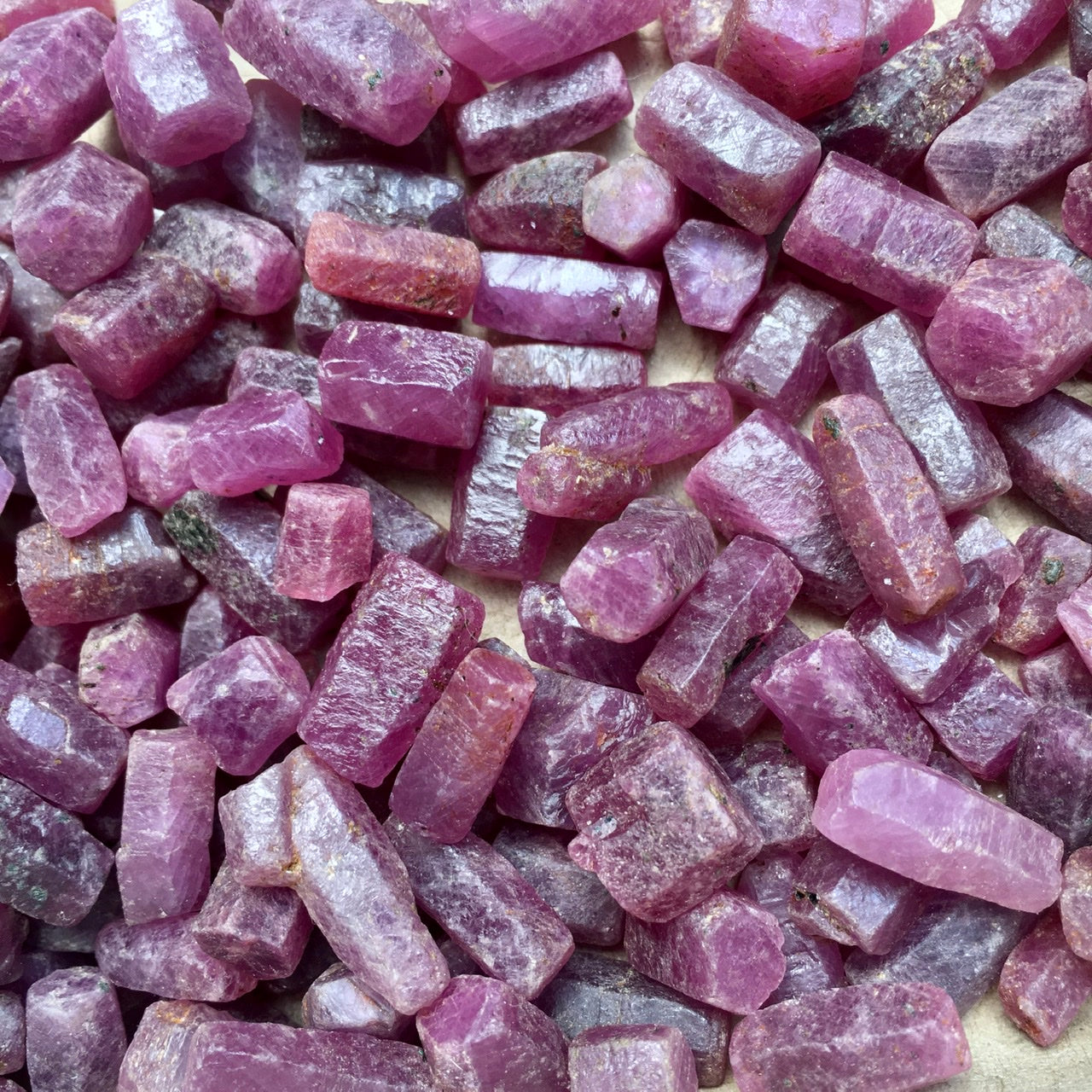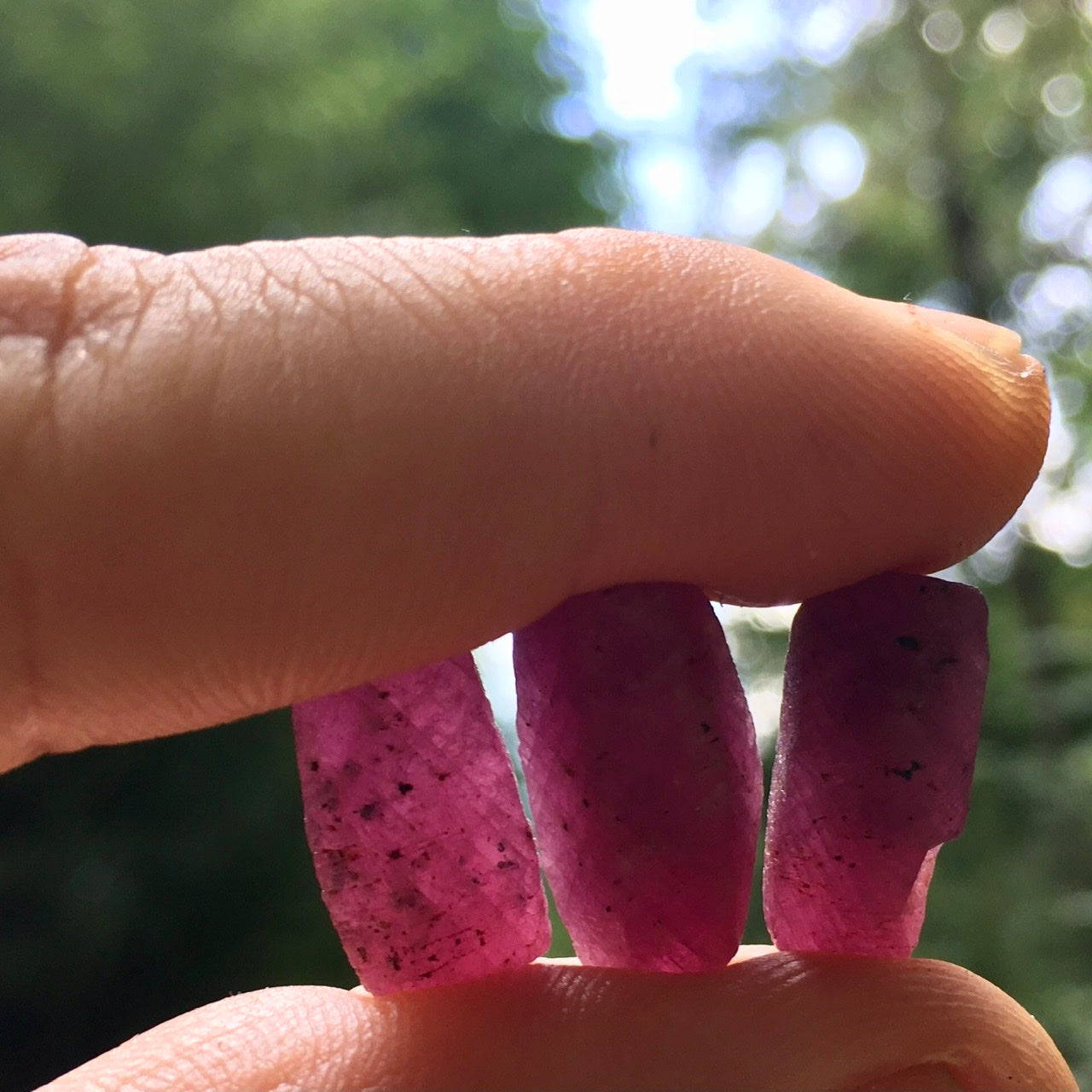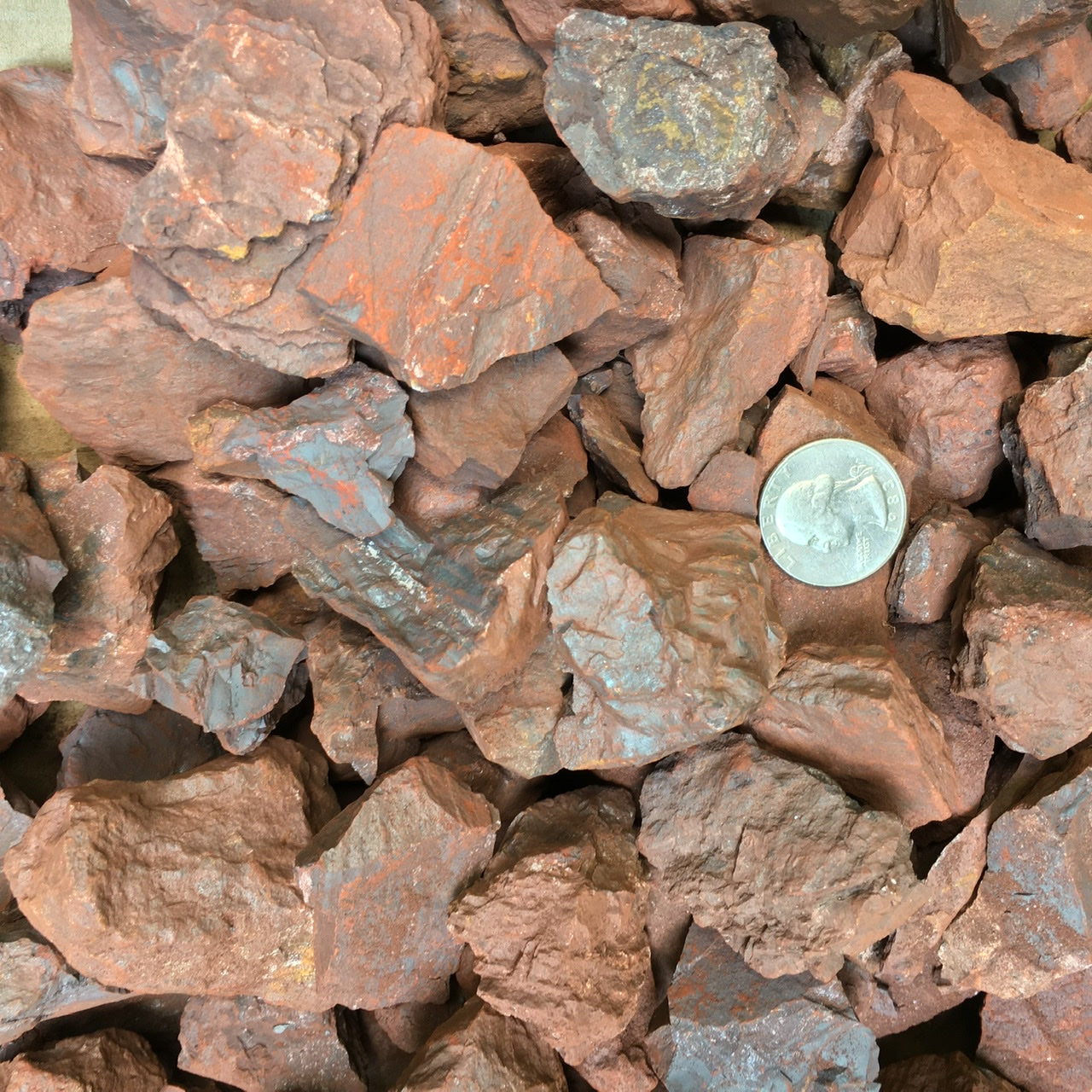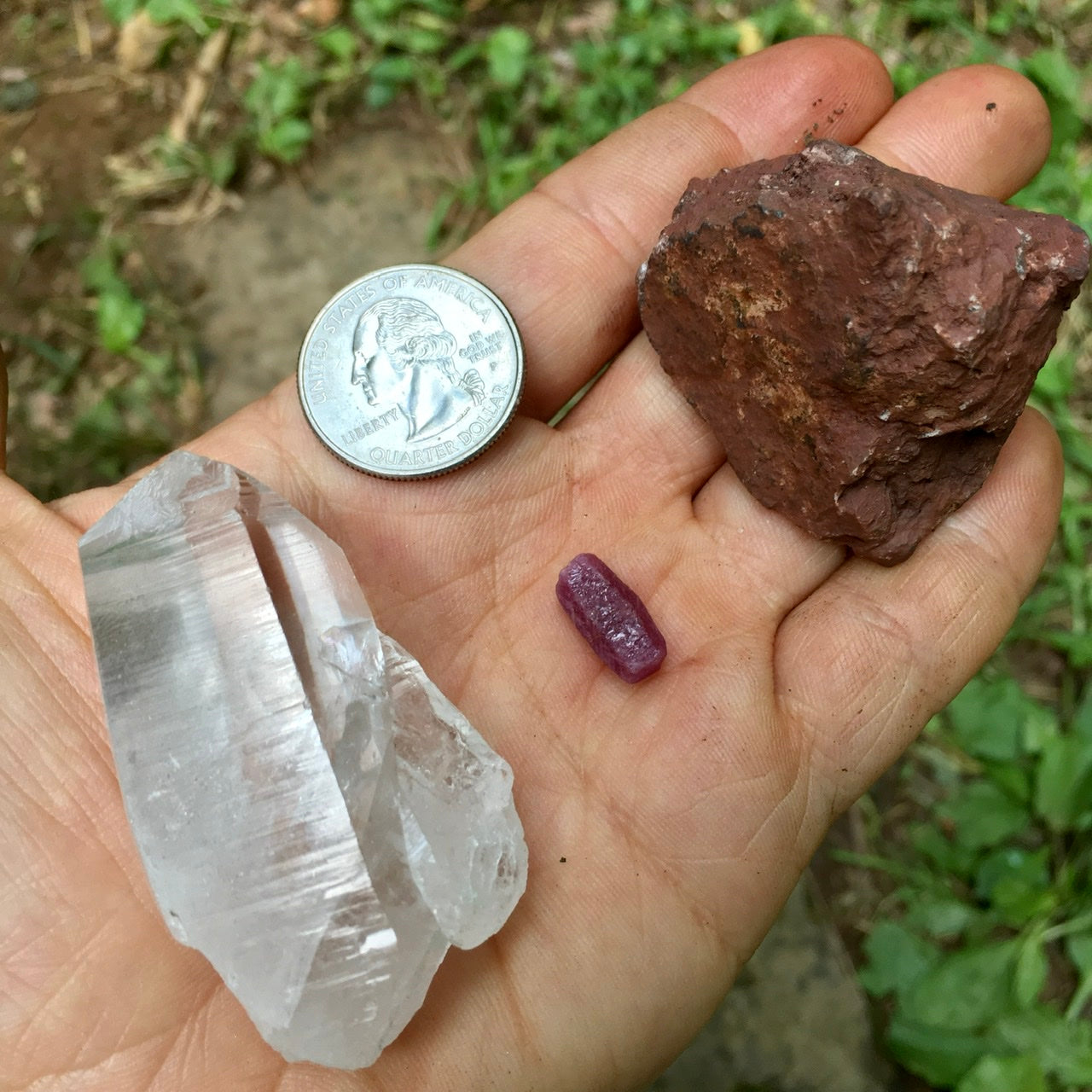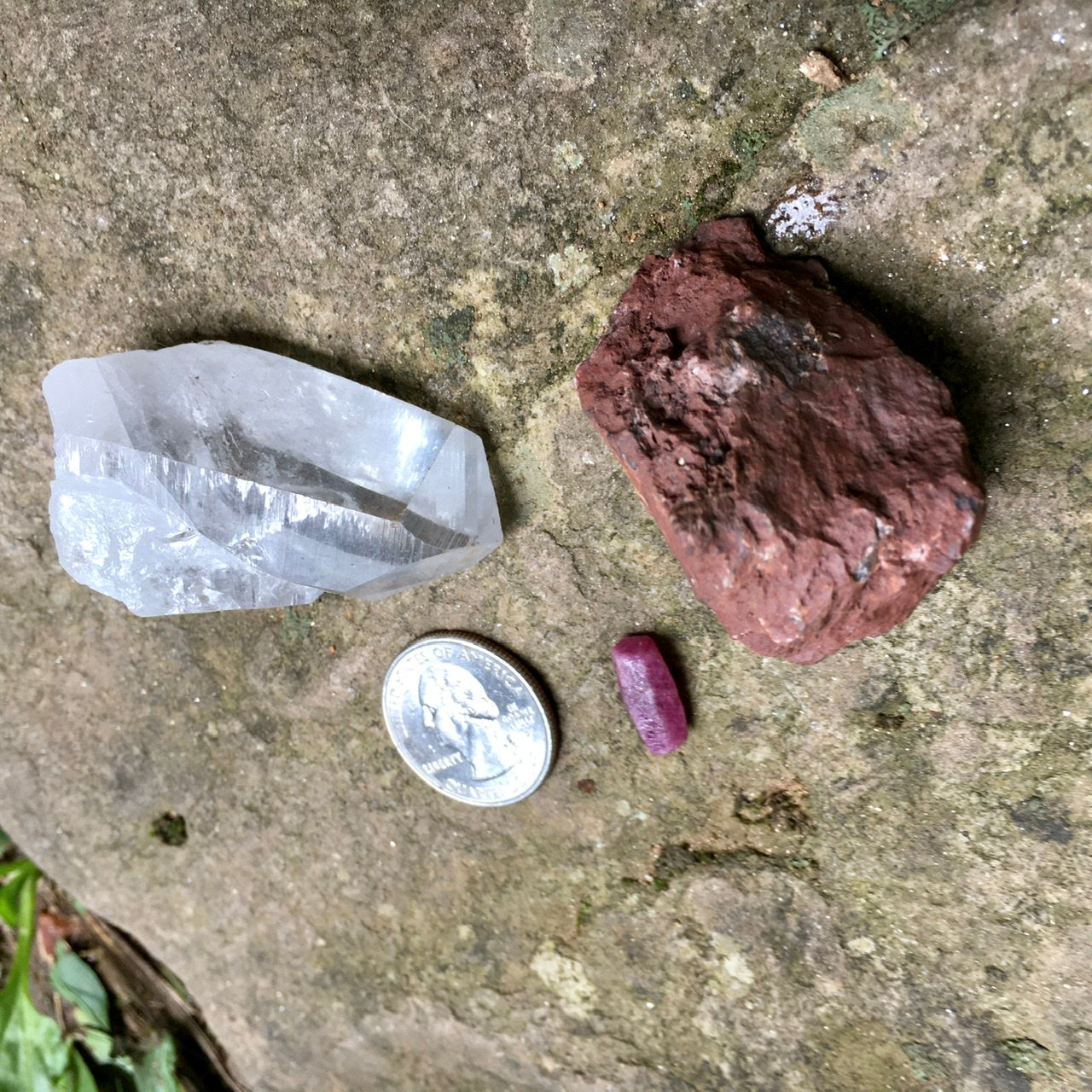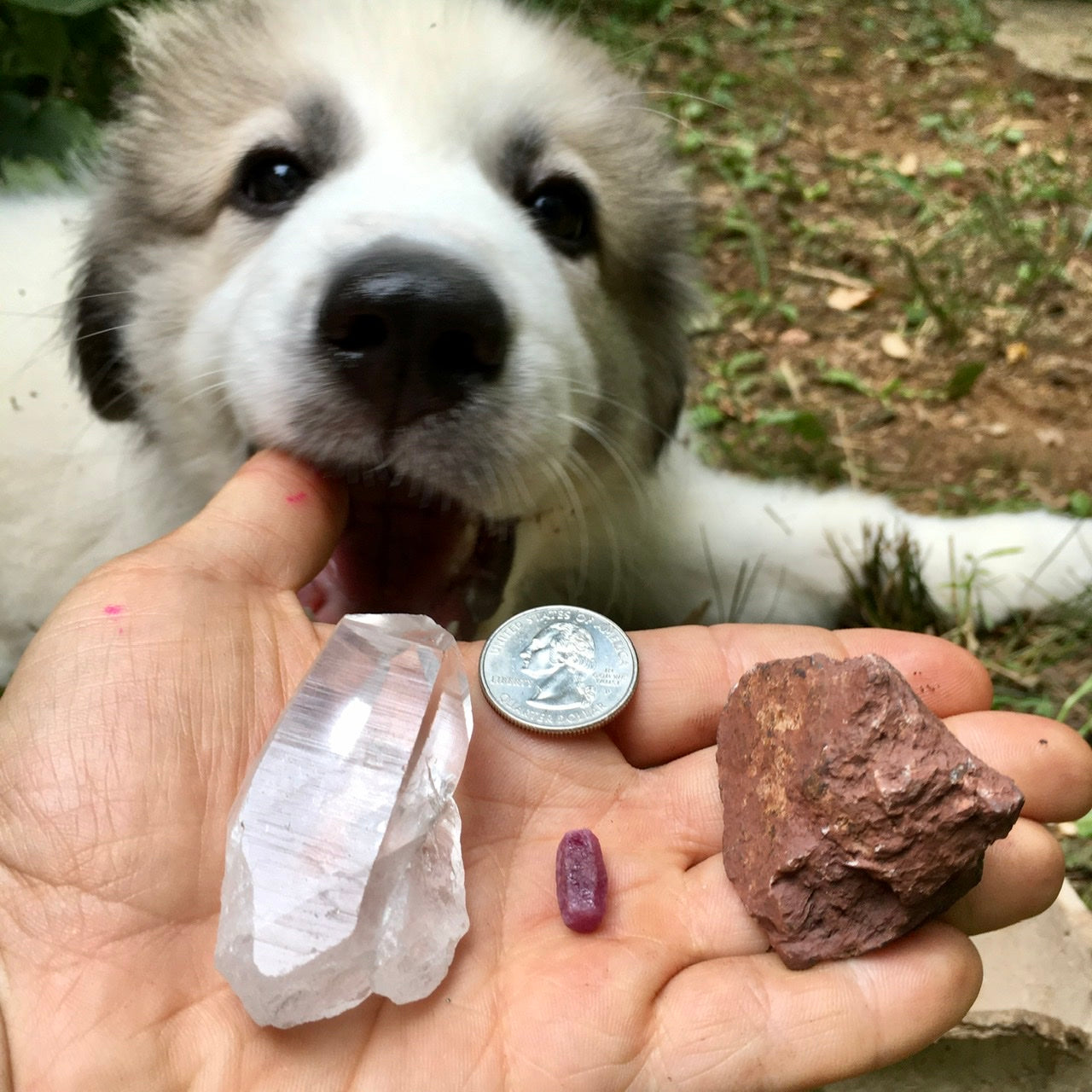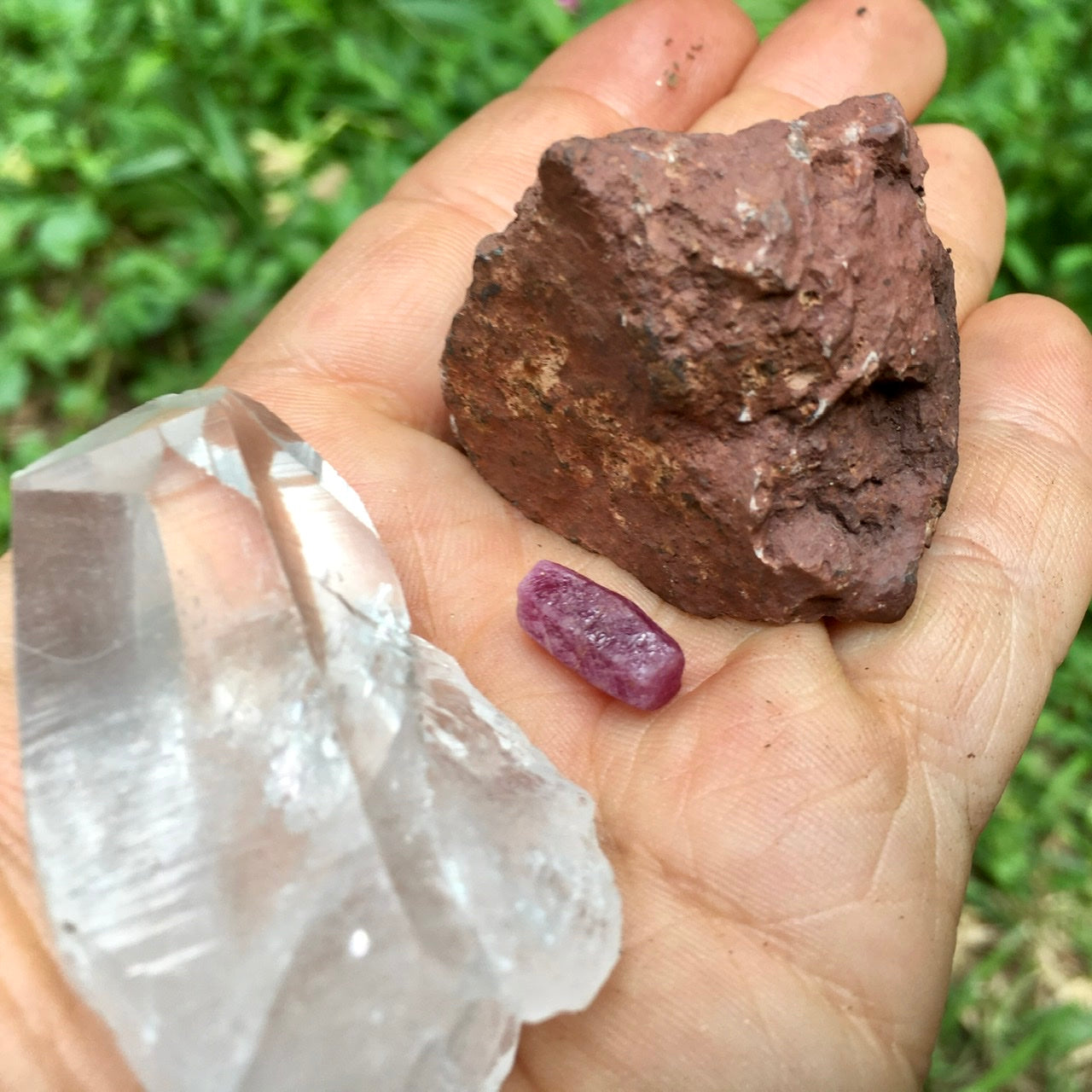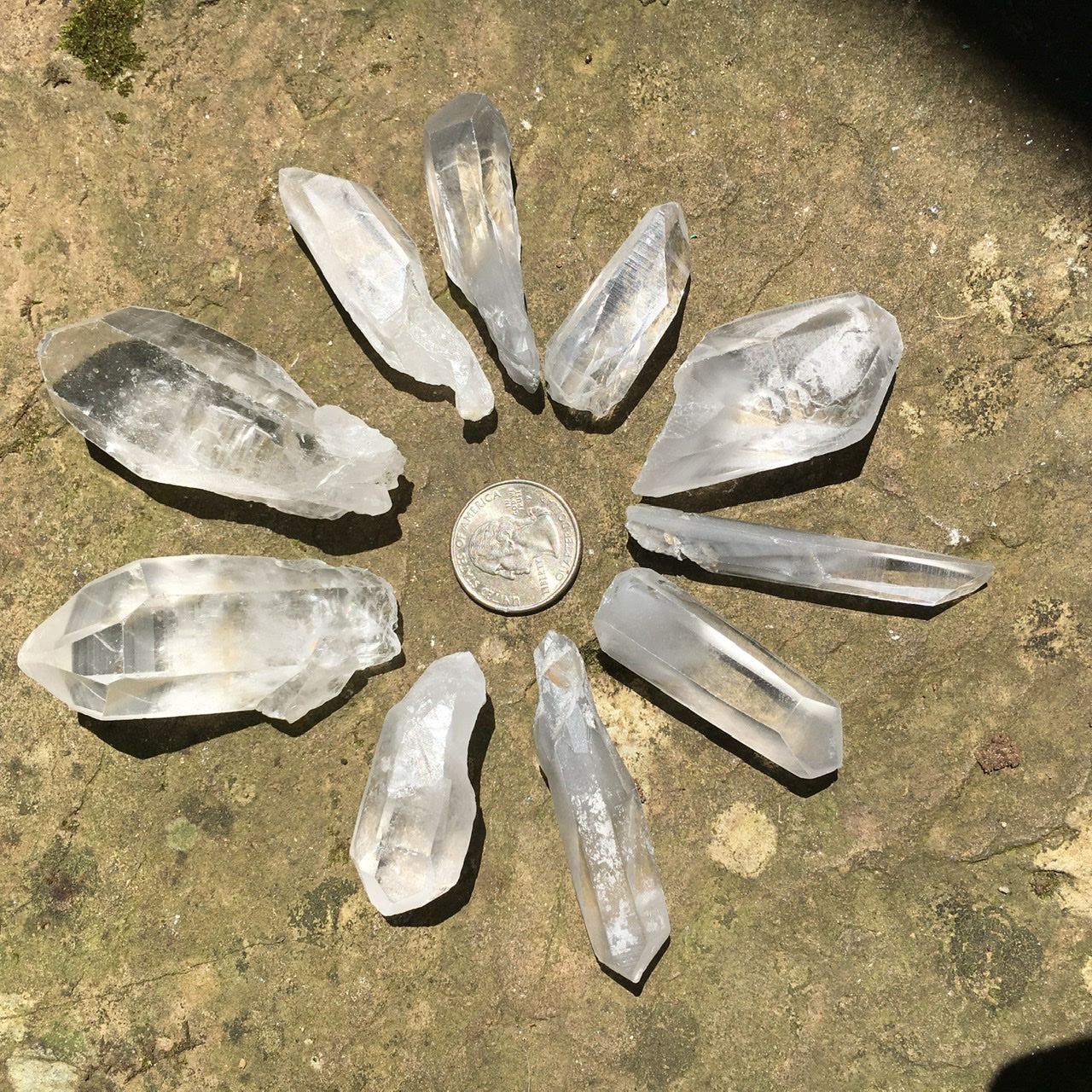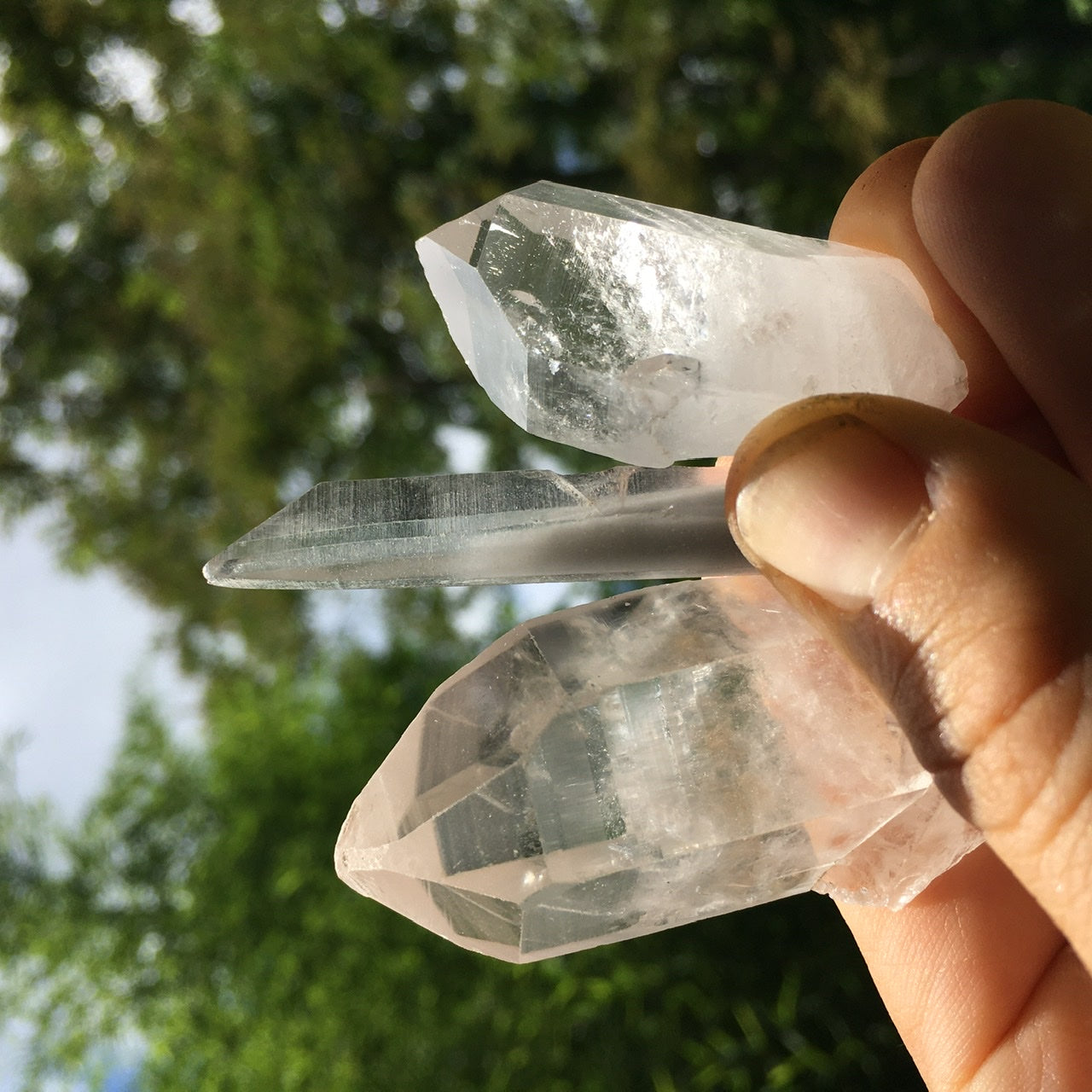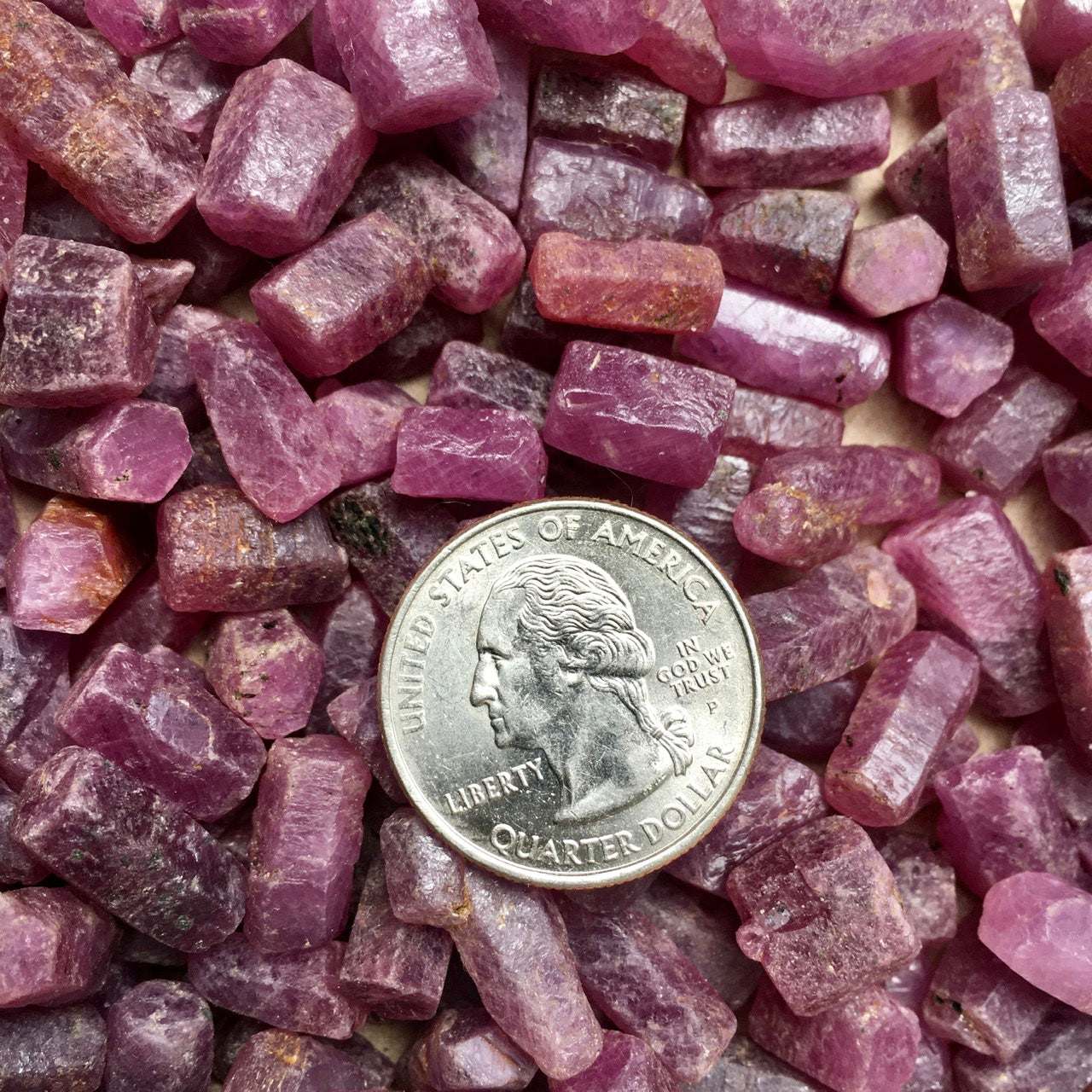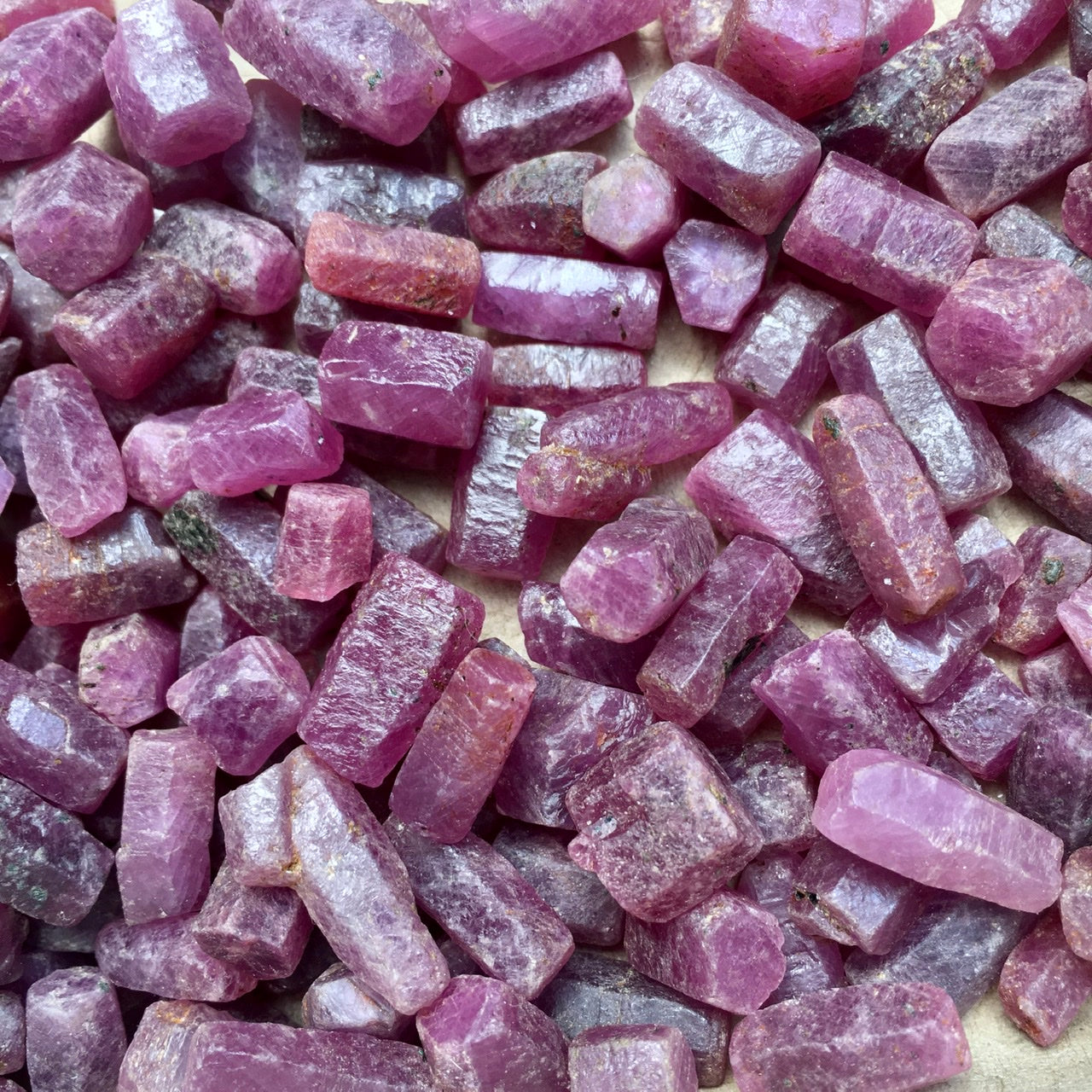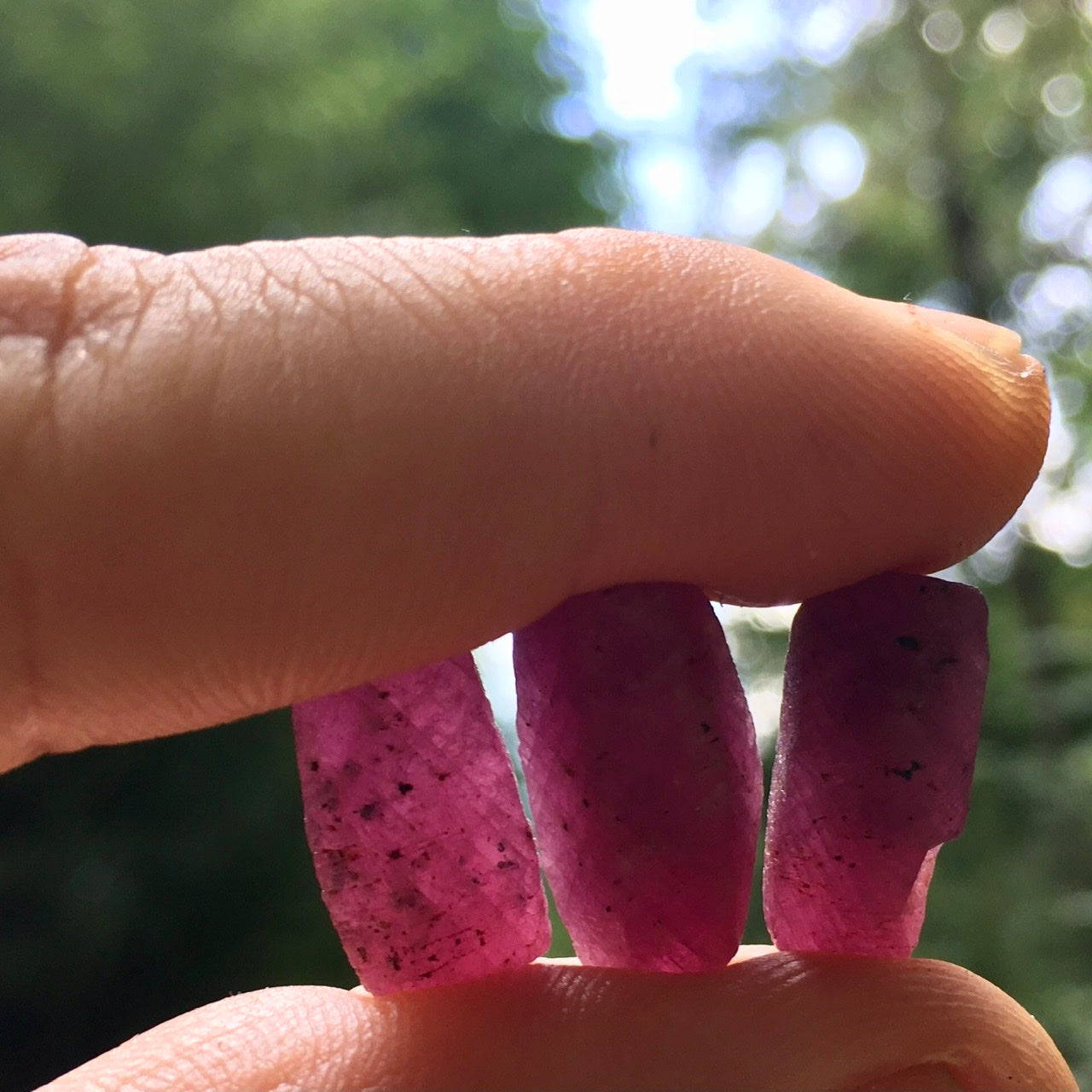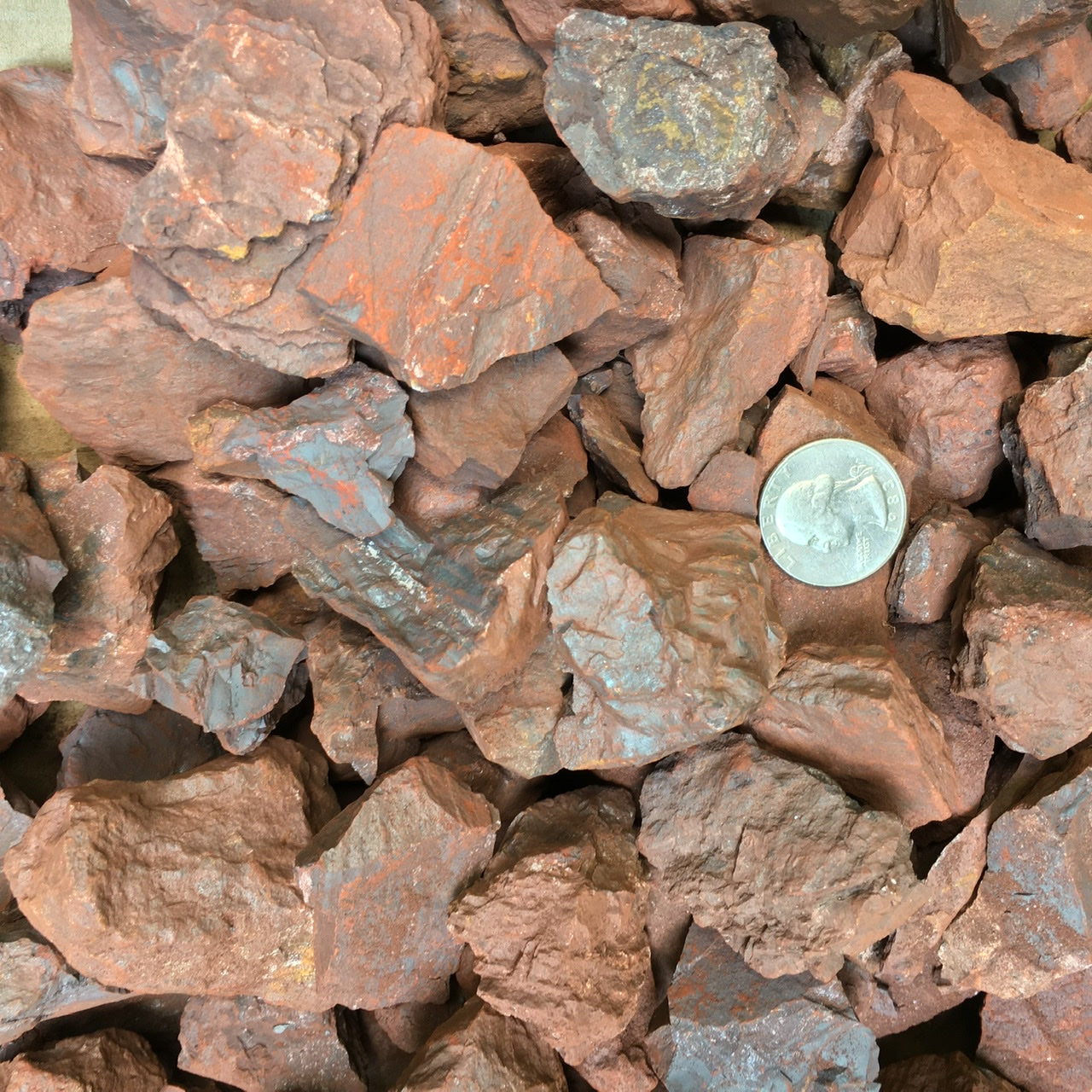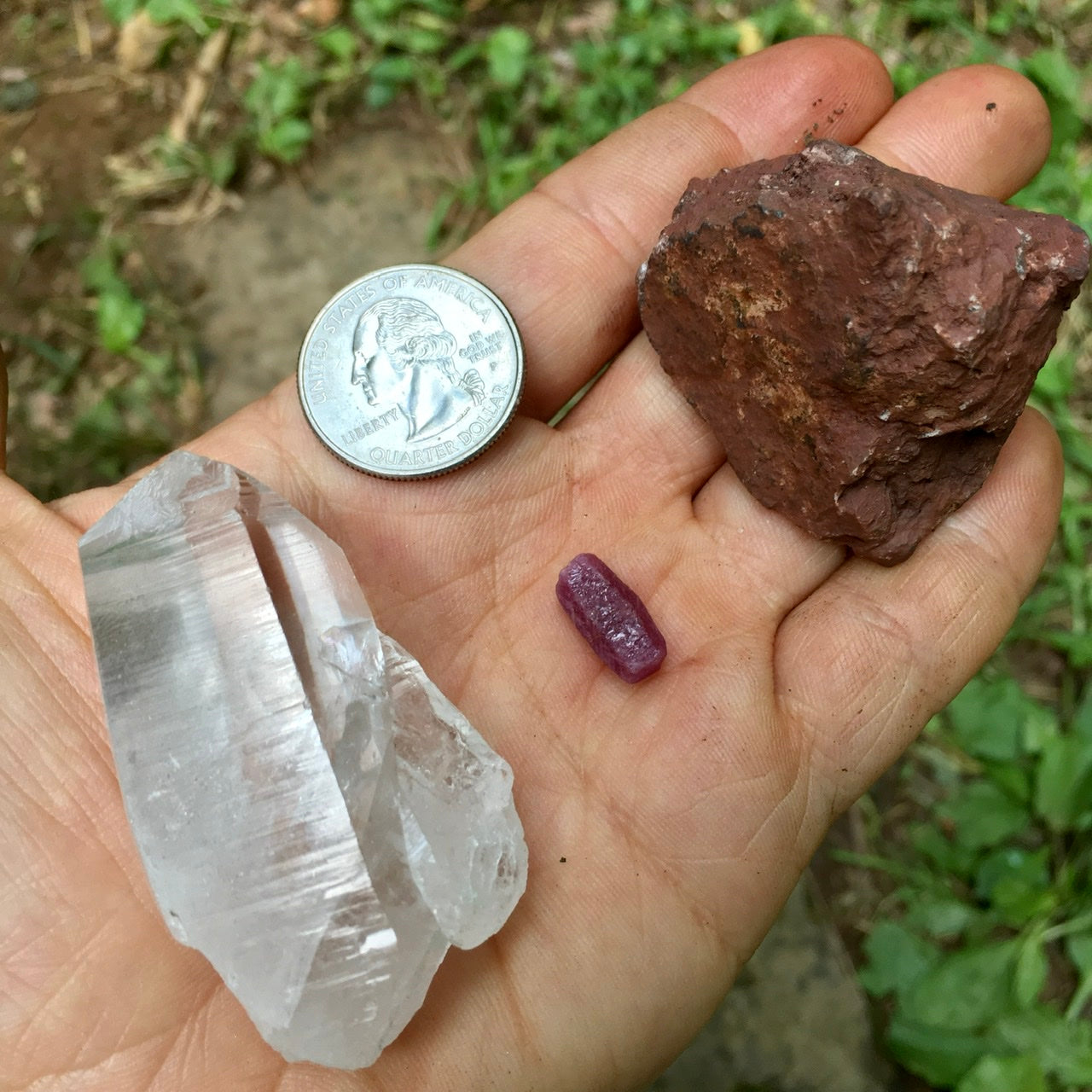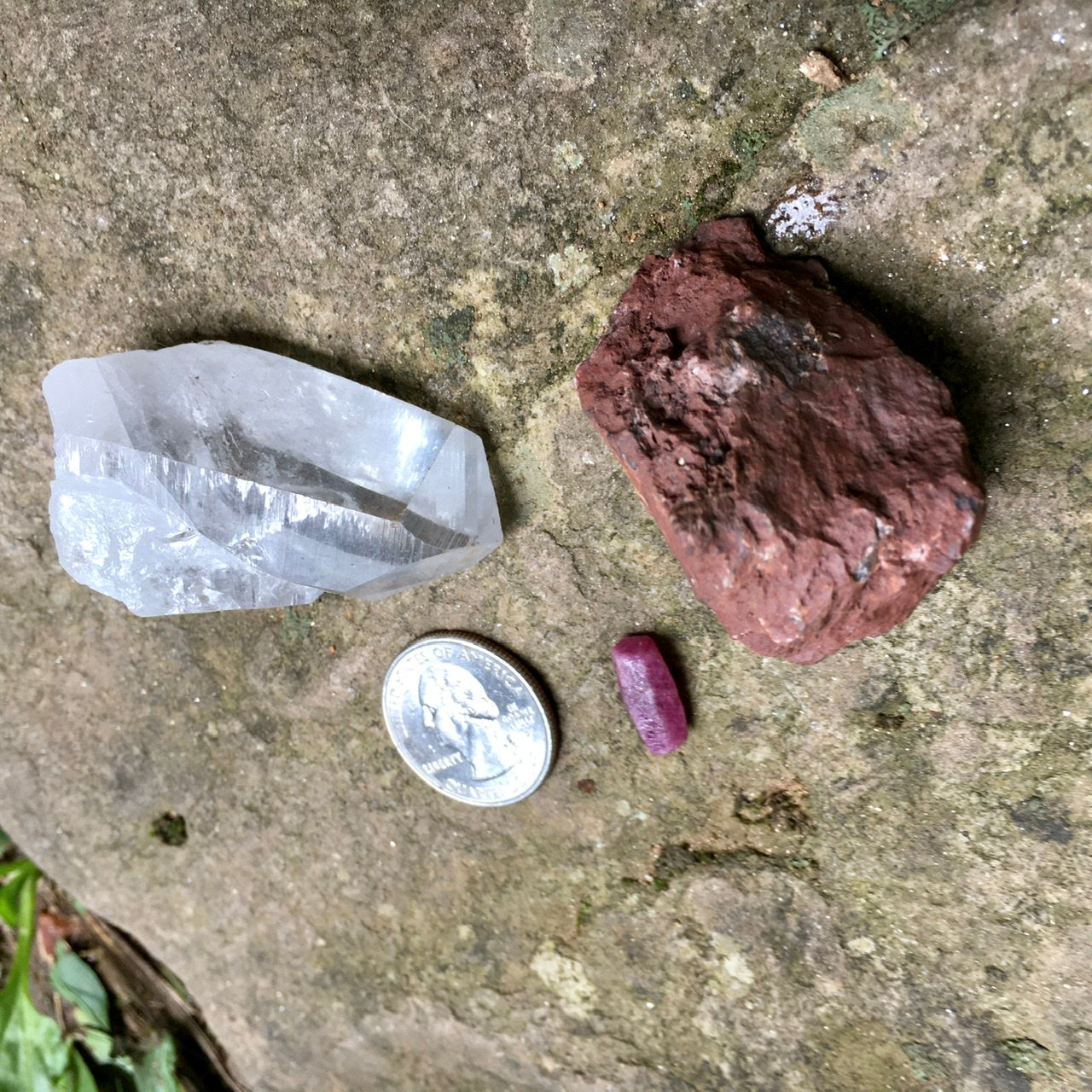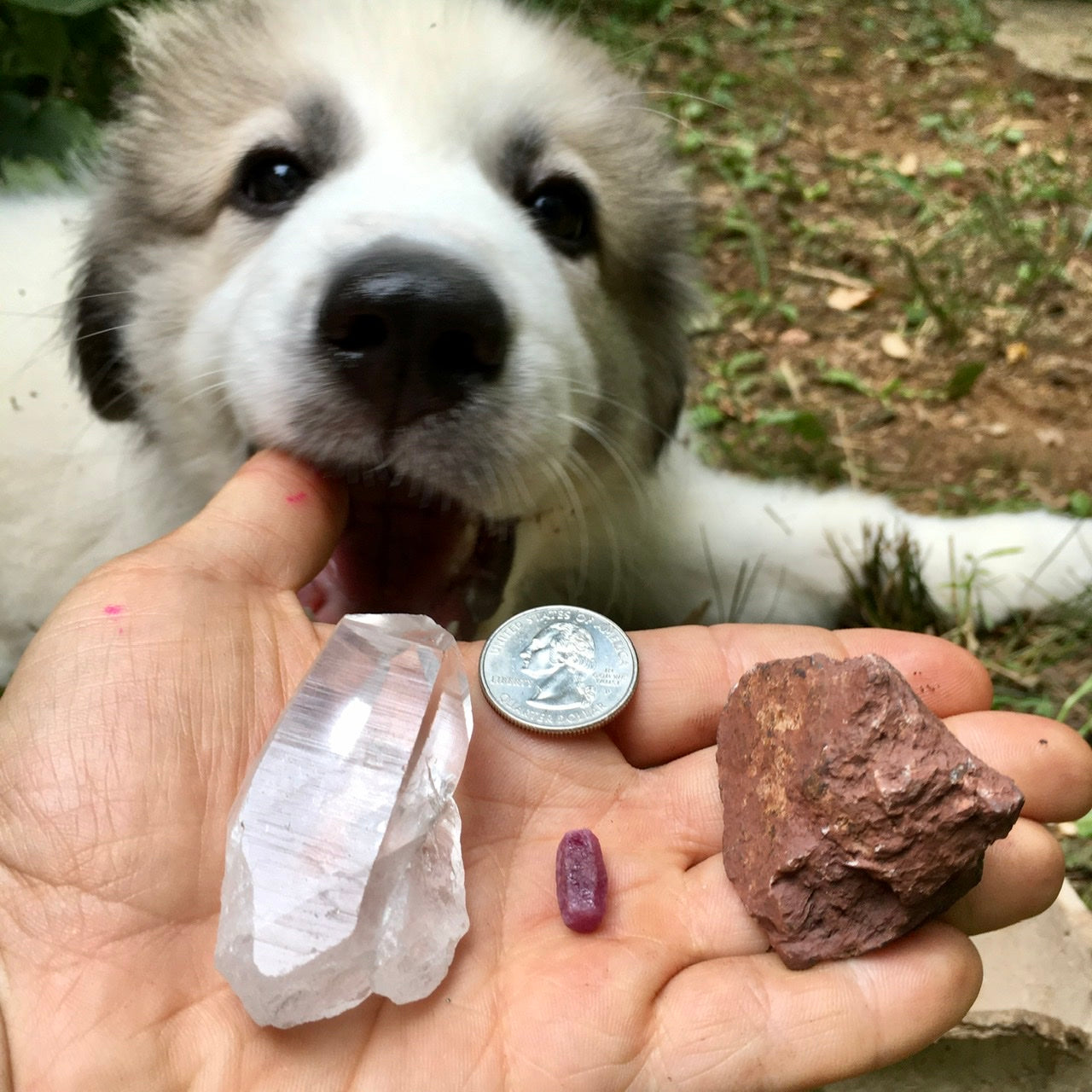 Enter the Cave Partial Kit # 2 (3 stone kit)
 This listing is for Enter the Cave Partial Kit # 2
This kit Includes 3 stones, 1 piece of each: 
Clear Quartz, Ruby, Hematite
(you may find other partial kits or individual stones for ETC in the shop while supplies last)
Mineral Descriptions:
 Himalayan Mountain Clear Quartz - We desired to put something special in your kit when it came to quartz and the Universe answered. These are from high in the western ranges of the Himalayan mountains on the border of Pakistan. They've got traces of chlorite to keep things pure and the most elevated light yang qi. Take one before we change our minds, we are so in love.
Ruby - Solid hexagonal pillars of pure ruby corundum from Guinea, these semi-translucent gemmy crystals are perfect for elixirs or the body. They're untreated, pure and make a powerful impact. 
Rough Hematite - From the iron mines of Northern Michigan, we receive these heavy and natural, red and deep metallic greys. Hematite is an important stone for beginners to feel and experience in this raw natural form.  
Policies and Disclaimers:
All of our stones and crystals are pure and natural. They are free from synthetic treatments of any kind, including dyes, stabilizers, and synthetic heat treatments to enhance color.

We can not take requests for individual stones seen in the pictures.

International customers are responsible for any customs fees/import taxes.
Please see our Lost Package Policy prior to placing your order. 
Please contact us at CrystalShop@UpperClarity.com with any questions.