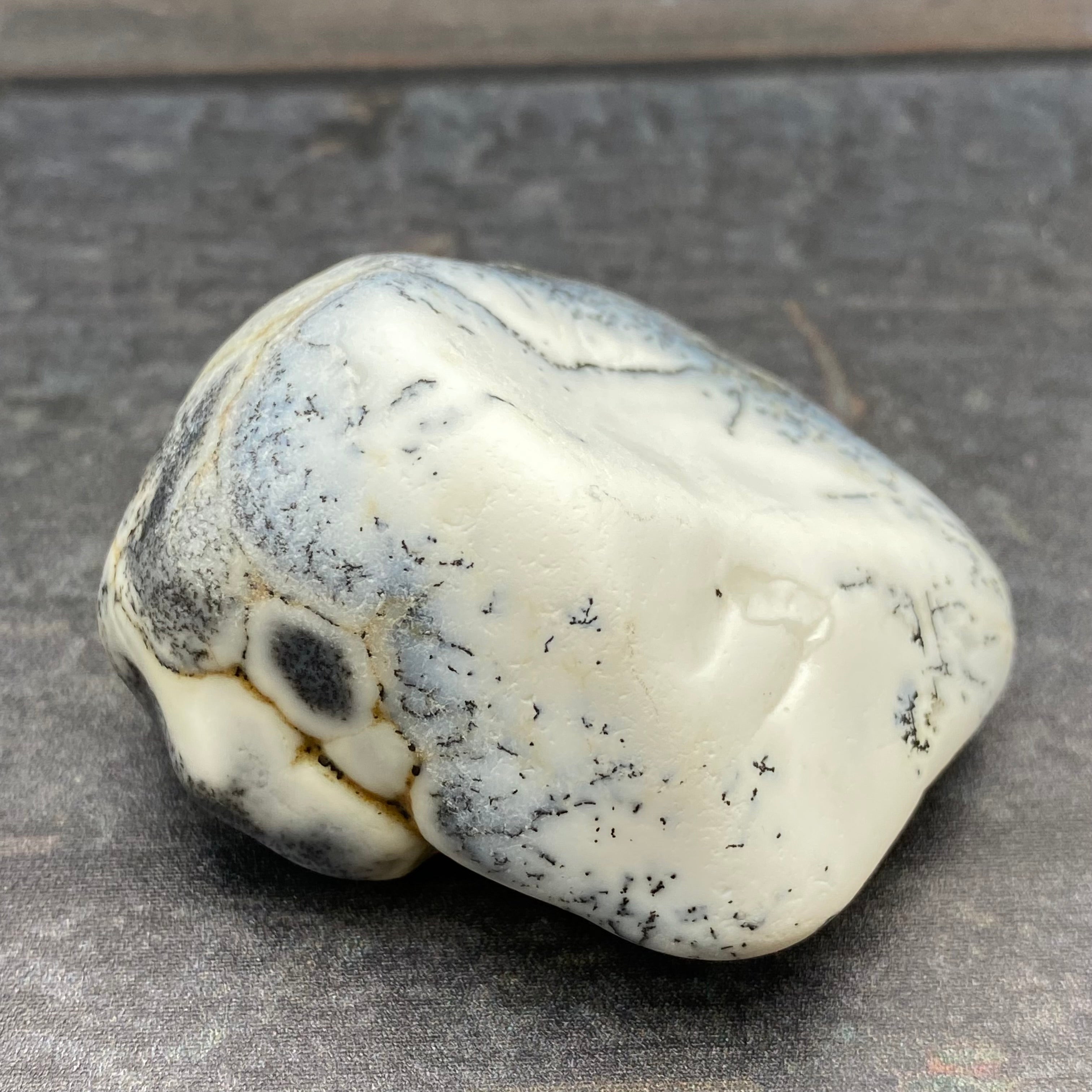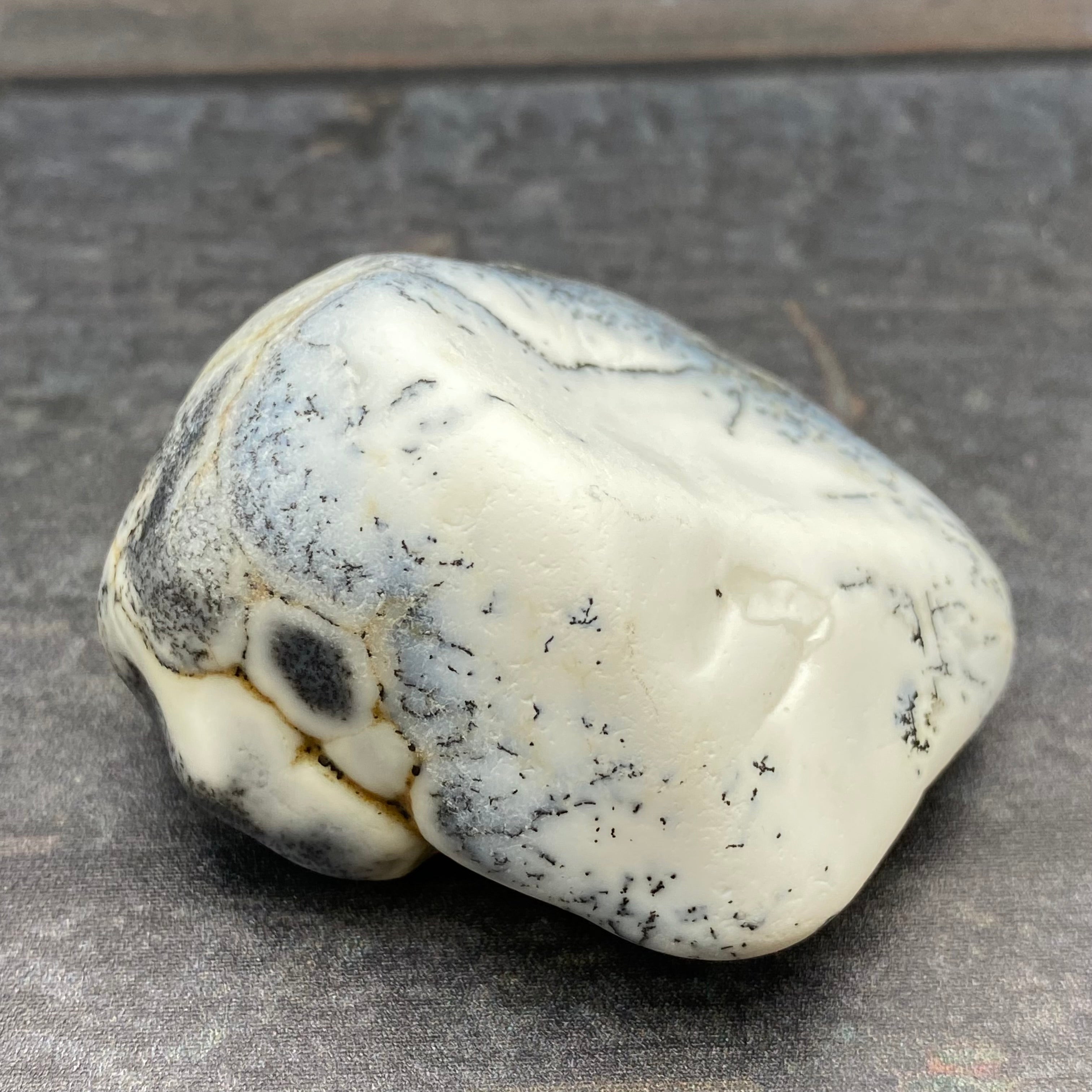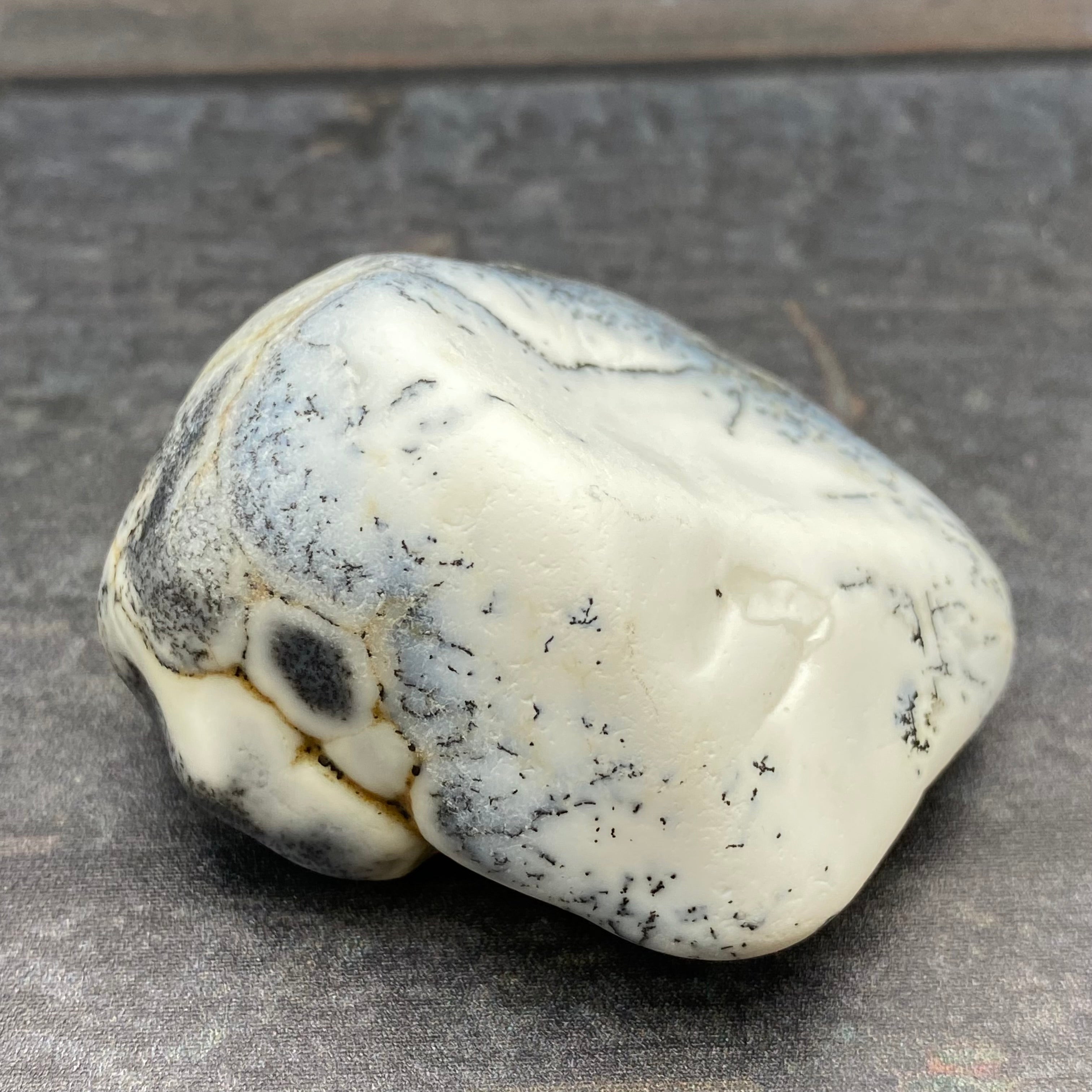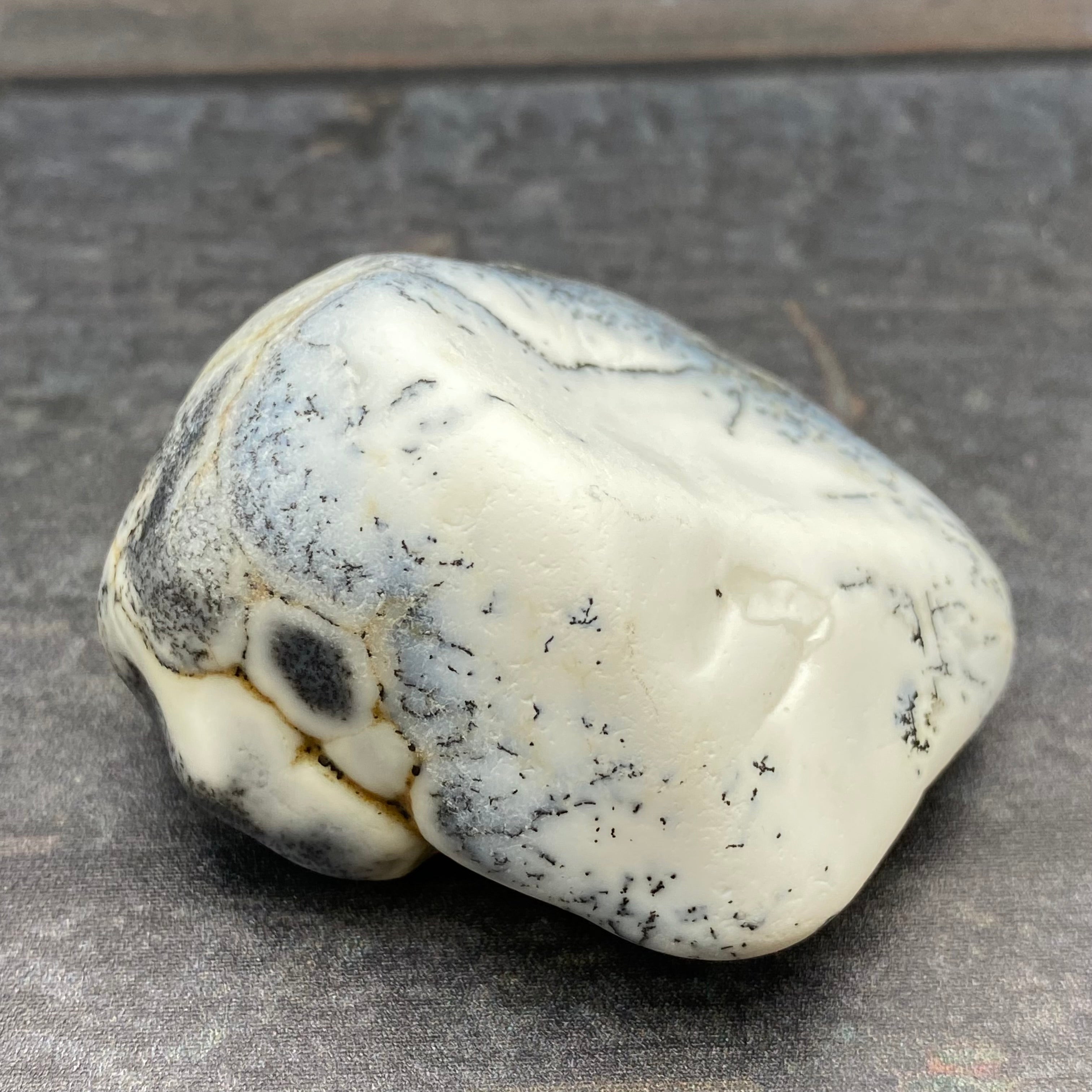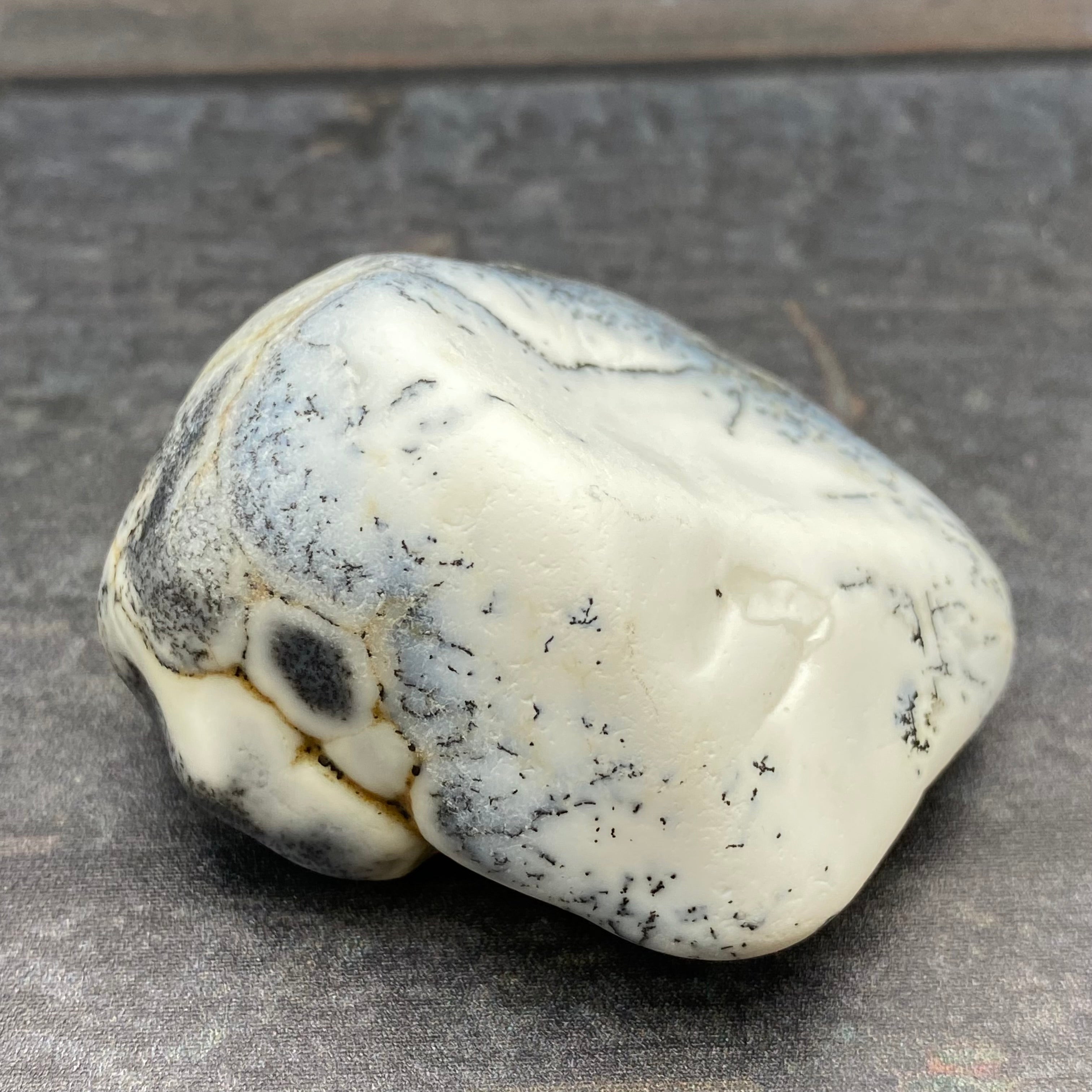 Dendritic Opal - 032
Description: This listing is for the exact Dendritic Opal pictured.

Weight: Approx. 63g

Size: Approx.  5.4cm x 4.5cm x 3.0cm

Properties: 

Dendritic means any pattern that looks like the branching of a tree. It's a fractal pattern. We find it in some rare stones, lightning, and rivers and their tributaries. This pattern signifies a relationship with Nature Spirits, the physical body, elementals, and the nervous system. It's also aligned with ritual work and the activations and initiations you set forth with intention. When this pattern appears in Opal, you can expect the properties of Opal to merge with this fractal power. Opal is all about new beginnings. It is resonant with anything new, being born, or in the gestation period. It's about birth, the womb, spiritual resurrection, creativity and new timelines. It's an amazing empath - a very sensitive stone. In this way, it's a record keeper. It absorbs frequency and information and keeps it safely stored. This is perfect for recording powerful moments of your life, powerful places, and more. It's like a Baby's First Steps book! Work with it to record and stimulate all of the creative forces in your life. These beautiful minerals are smooth and amazing to hold. They are perfect for healing treatments. They are beautiful for threading together and recording multiple treatments in a series. Or, for recording and threading together rituals and important milestones in your life. Dendritic Opal is in its absolute sweet spot when you need an ally for activation and initiation in new beginnings and new timelines and keeping the records of the journey.
Policies and Disclaimers:
All of our stones and crystals are pure and natural. They are free from synthetic treatments of any kind, including dyes, stabilizers, and synthetic heat treatments to enhance color.

International customers are responsible for any customs fees/import taxes.
Please see our Lost Package Policy prior to placing your order. 
Please contact us at CrystalShop@UpperClarity.com with any questions.