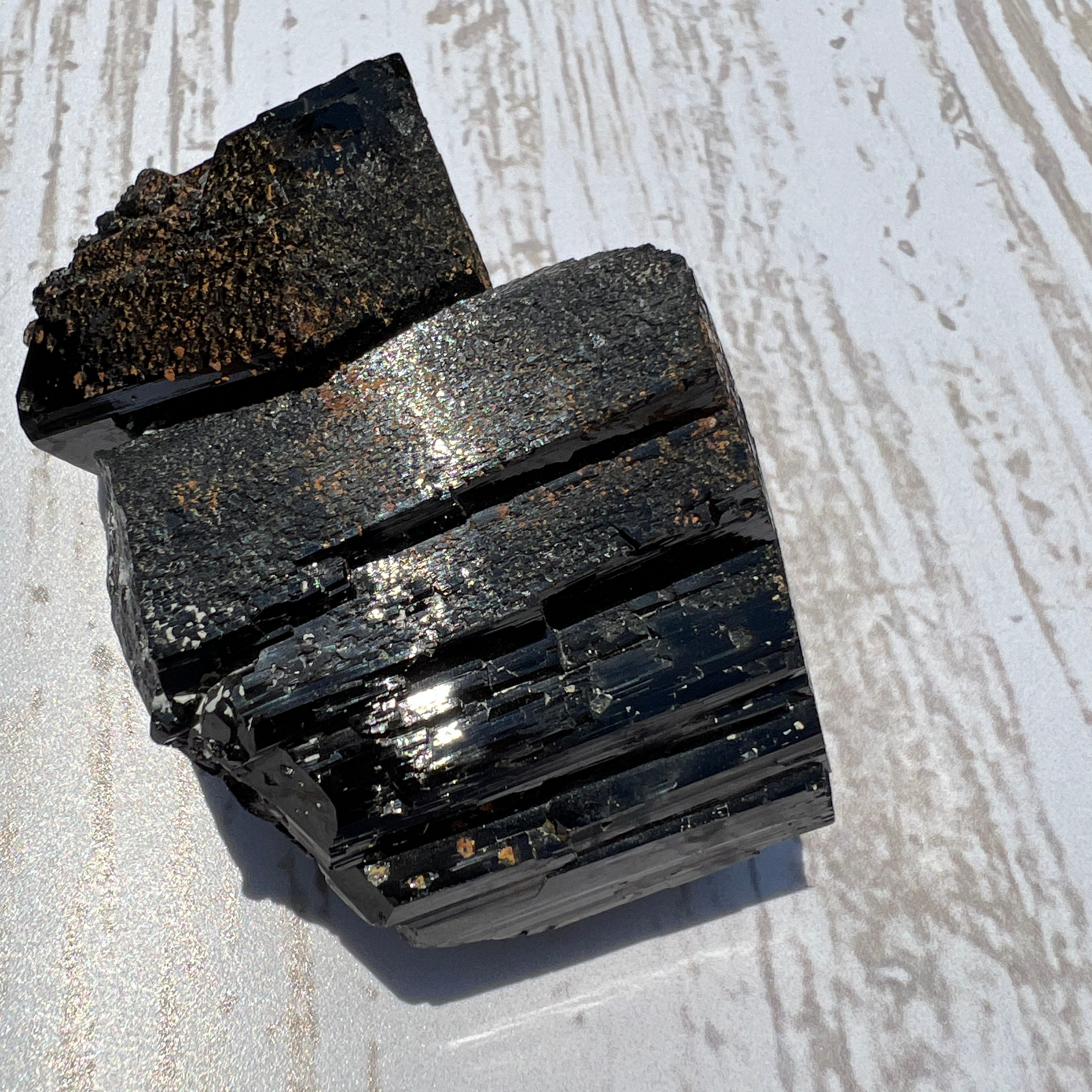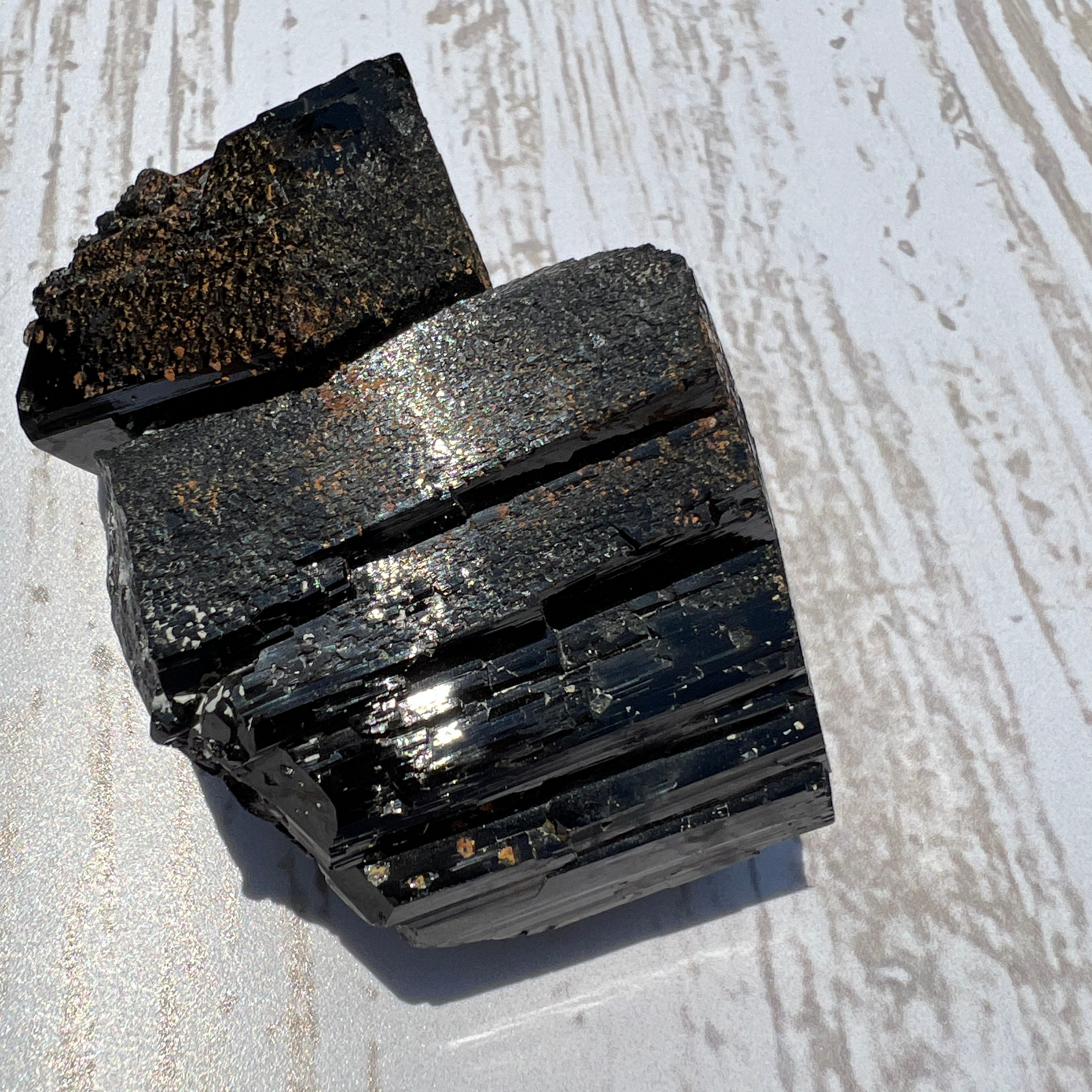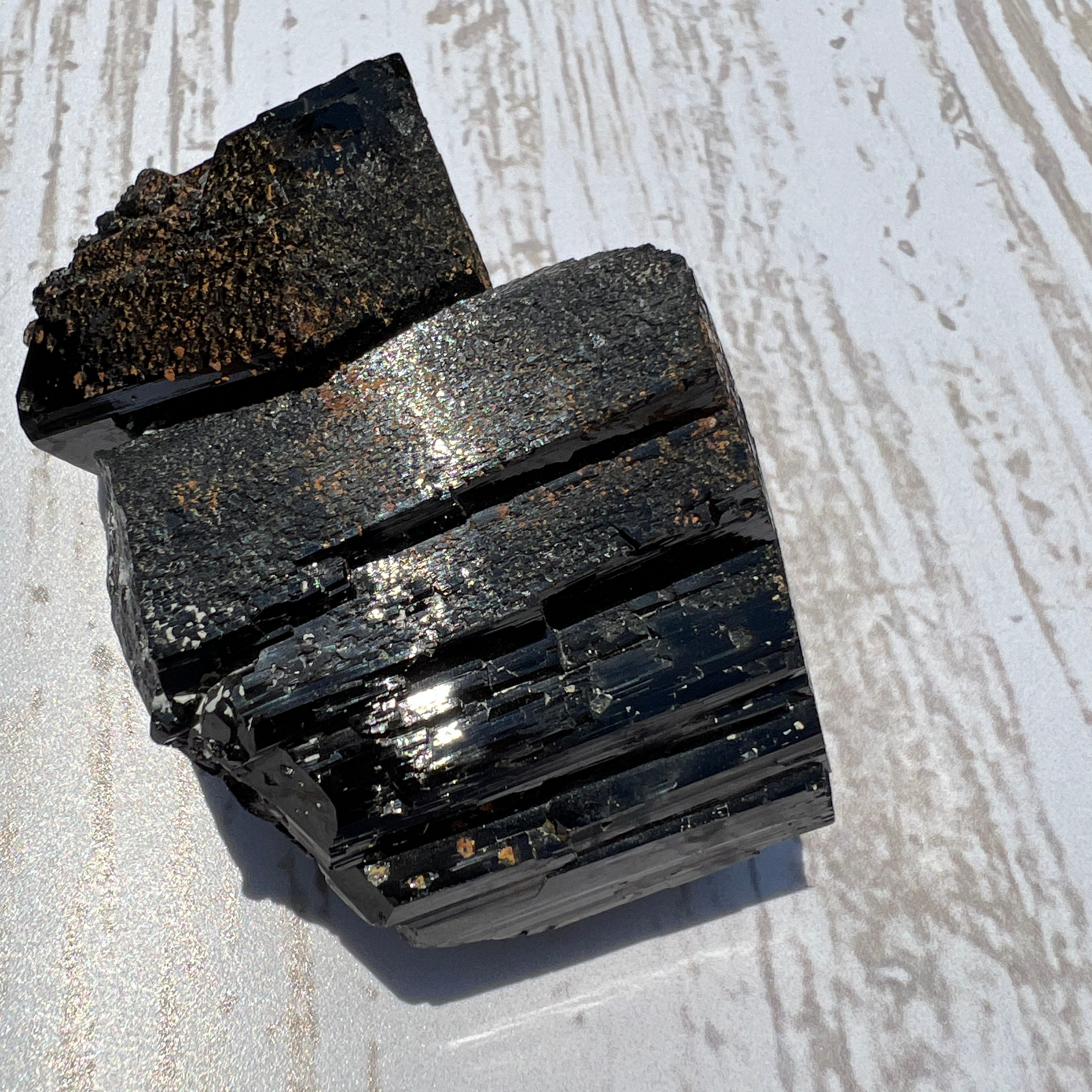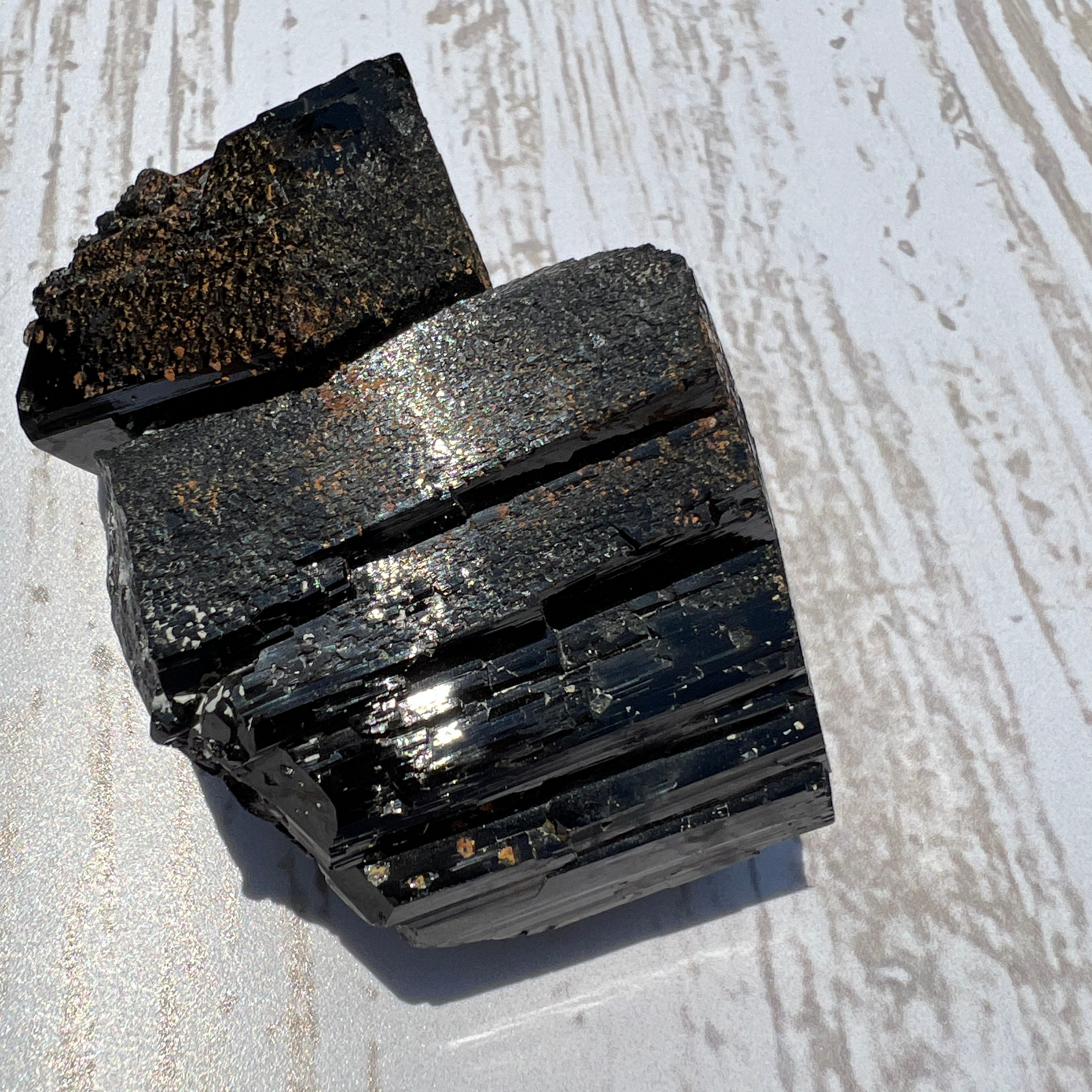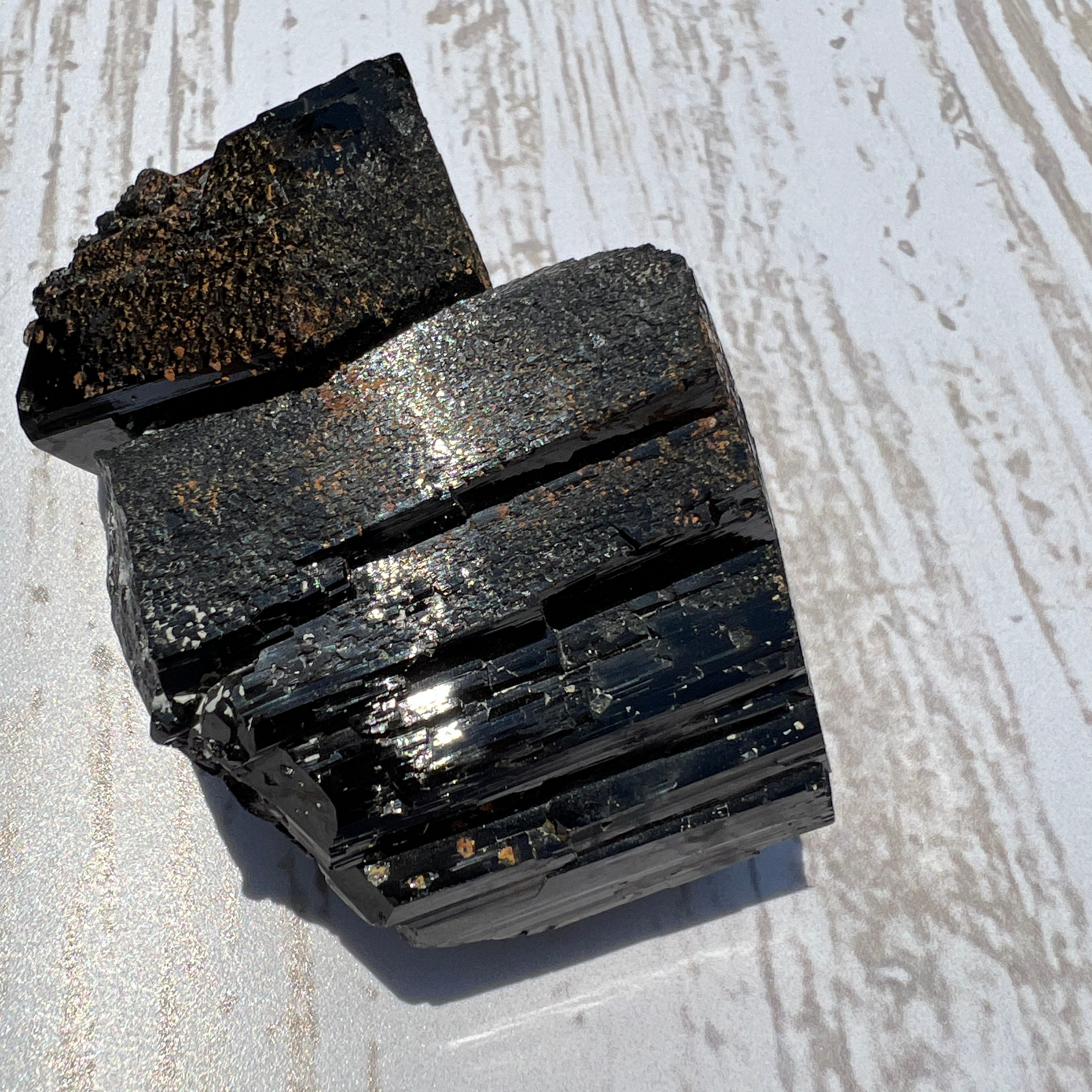 Erongo Mountain Black Tourmaline - 070
Description: This listing is for the exact Erongo Black Tourmaline pictured.

Weight: Approx. 806g

Properties:
This is the most alchemically evolved Black Tourmaline on Earth. Stones are living things, just like our Mother Earth. Living things experience transformational journeys. They evolve. These would be the Yoda, Dumbledore, or the Oracle from the Matrix. They are the great wise sage of all Black Tourmalines. Erongo Mountain is in Namibia and is blessing us with some of the most powerful healing stones on Earth. There is a magic power there. Black Tourmaline is among the top 3 most protective stones among all minerals in this creation. It's also the most grounding Tourmaline and is important for placing on the feet or in the palms to keep things grounded in high-energy work.
Policies and Disclaimers:
All of our stones and crystals are pure and natural. They are free from synthetic treatments of any kind, including dyes, stabilizers, and synthetic heat treatments to enhance color.

International customers are responsible for any customs fees/import taxes.
Please see our Lost Package Policy prior to placing your order. 
Please contact us at CrystalShop@UpperClarity.com with any questions.