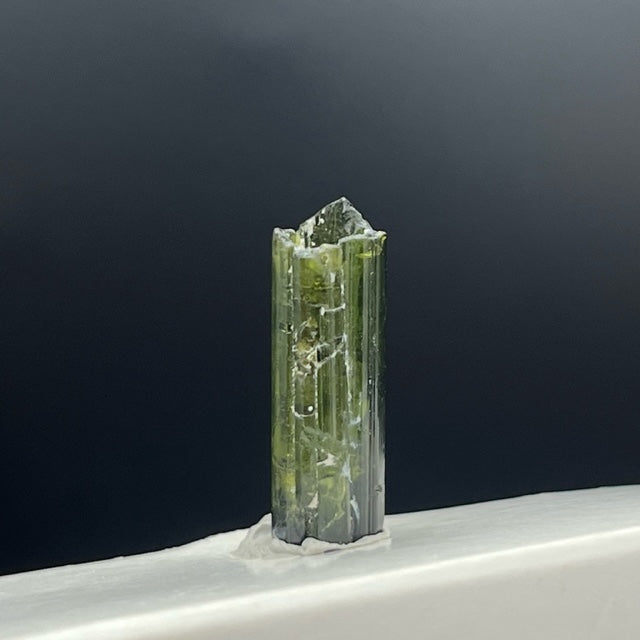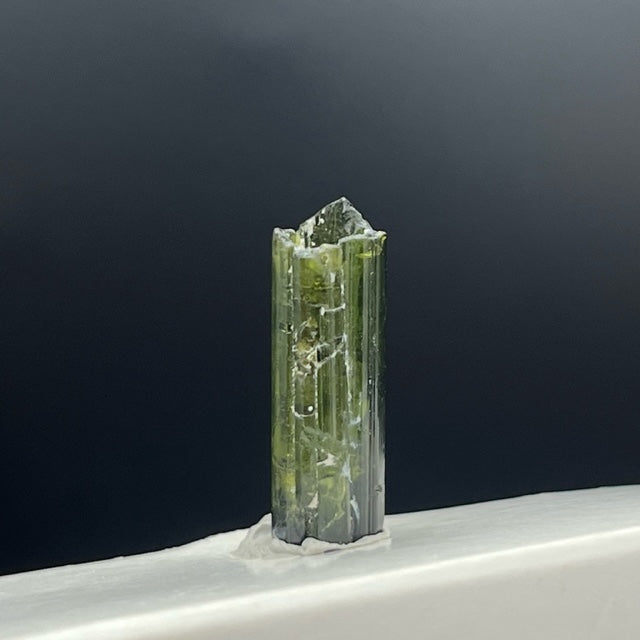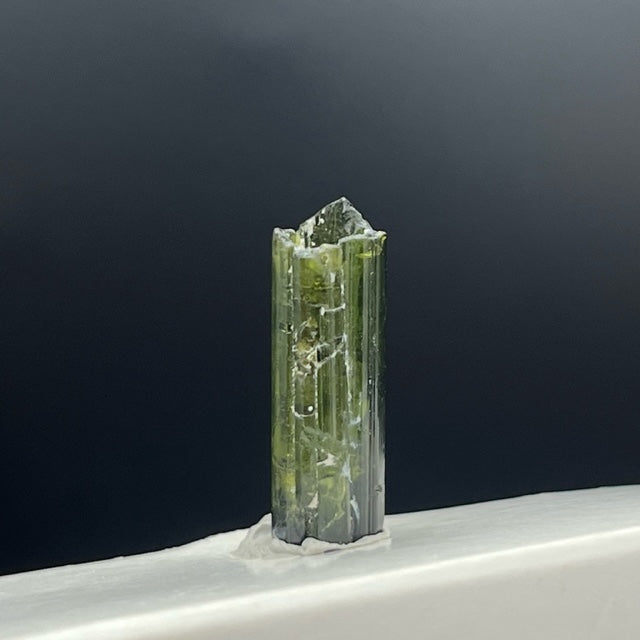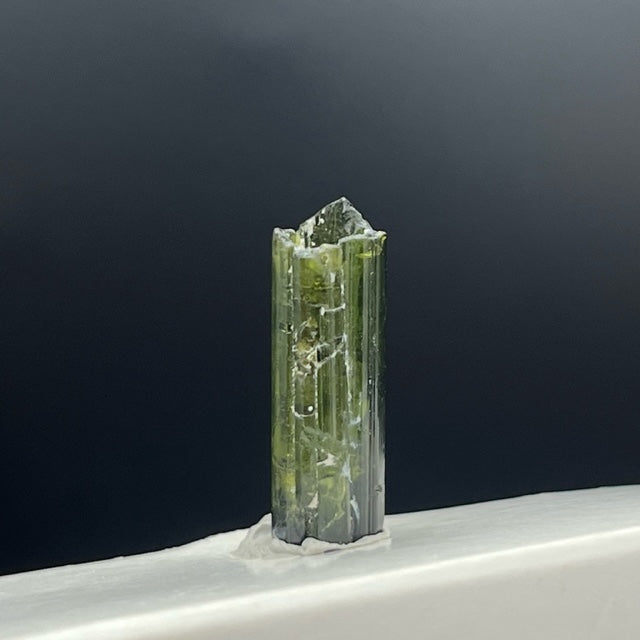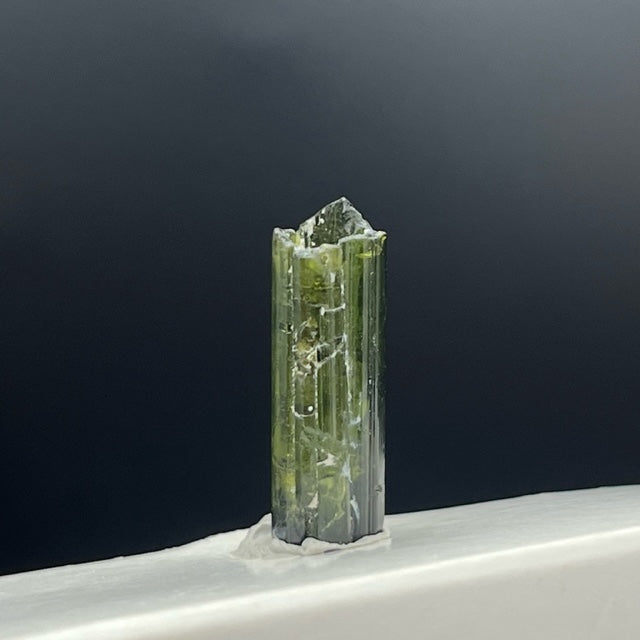 Green Tourmaline with Feldspar -066
Description: This listing is for the exact Green Tourmaline with Feldspar pictured.
Weight: Approx. 1.50g

Size: Approx.  20.6mm x 18.9mm x 6.9mm
Properties:
Green Tourmaline could potentially be the most useful stone on Earth. In the physical, it is a master chelator. This means it detoxes and clears pathogens and toxins in the body. It strongly pulls out pathogens and infections like magnet, making them ready for release through our naturally detoxification pathways. It is particularly strong in action for the liver. The liver collects toxicity. It's our body's natural filter. Green Tourmaline is the strongest natural medicine to draw toxins built up in the liver and move them out. This is very important if you have had a medication or drug overdose of some kind, a rough hospital visit, or any kind of poisoning. Even subtle poisonings like alcohol or tylenol. Miraculously, Green Tourmaline is just as strong as a tonic. It can build, strengthen, and fill us with nourishment, qi, energy and life force. Use it to rebuild and strengthen. It's the ultimate stone Wheaties. On a spiritual level, Tourmalines are the most giving and generous crystals in Nature. They nourish us to receive love, fulfill our destiny, give our gifts to the world, and live life to the fullest.
These Green Tourmaline crystals are from Virgem de Lapa, Brazil. This area is known for rare Tourmaline/ Feldspar symbiosis. The inside of the Tourmalines dissolve during formation and the Feldspar grows and inhabits the empty spaces. Feldspar will make your Green Tourmaline even more accessible, syncing up to your daily life and personal needs. The Feldspar inclusion brings down the price, too. Just another way it makes them more accessible. As healers, though, we know the value of Feldspar. It's a regulator and balancer and will bring helpful energy to your Green Tourmaline healing and awakening pursuits.
Policies and Disclaimers:
All of our stones and crystals are pure and natural. They are free from synthetic treatments of any kind, including dyes, stabilizers, and synthetic heat treatments to enhance color.

International customers are responsible for any customs fees/import taxes.
Please see our Lost Package Policy prior to placing your order. 
Please contact us at CrystalShop@UpperClarity.com with any questions.