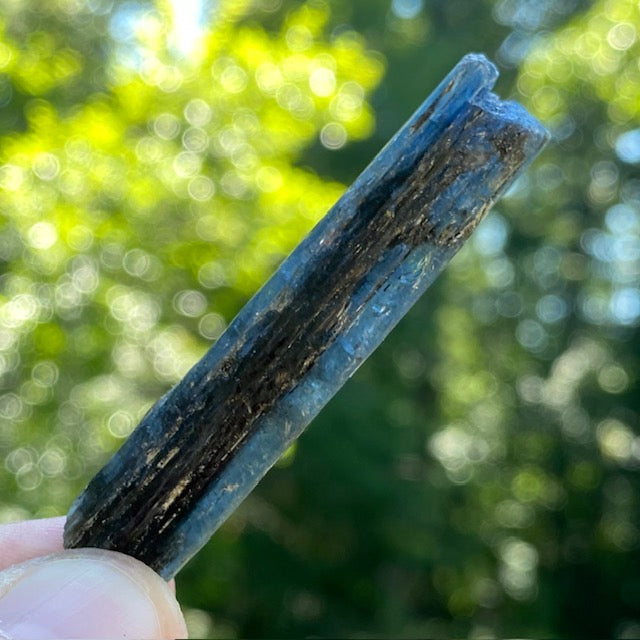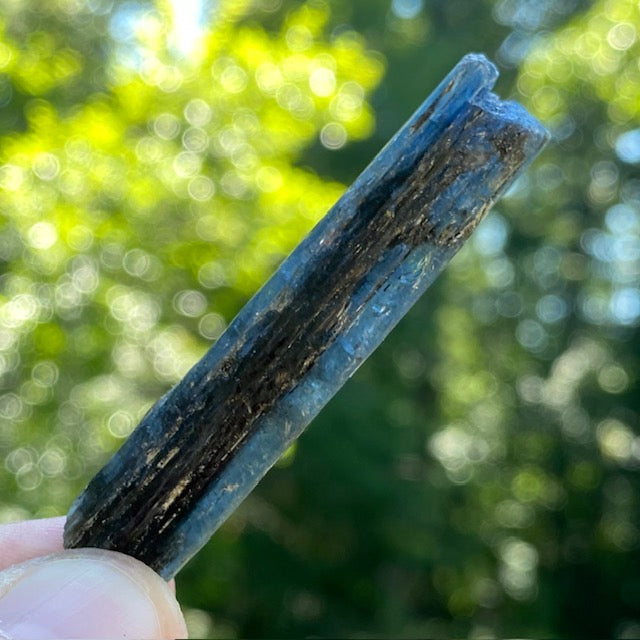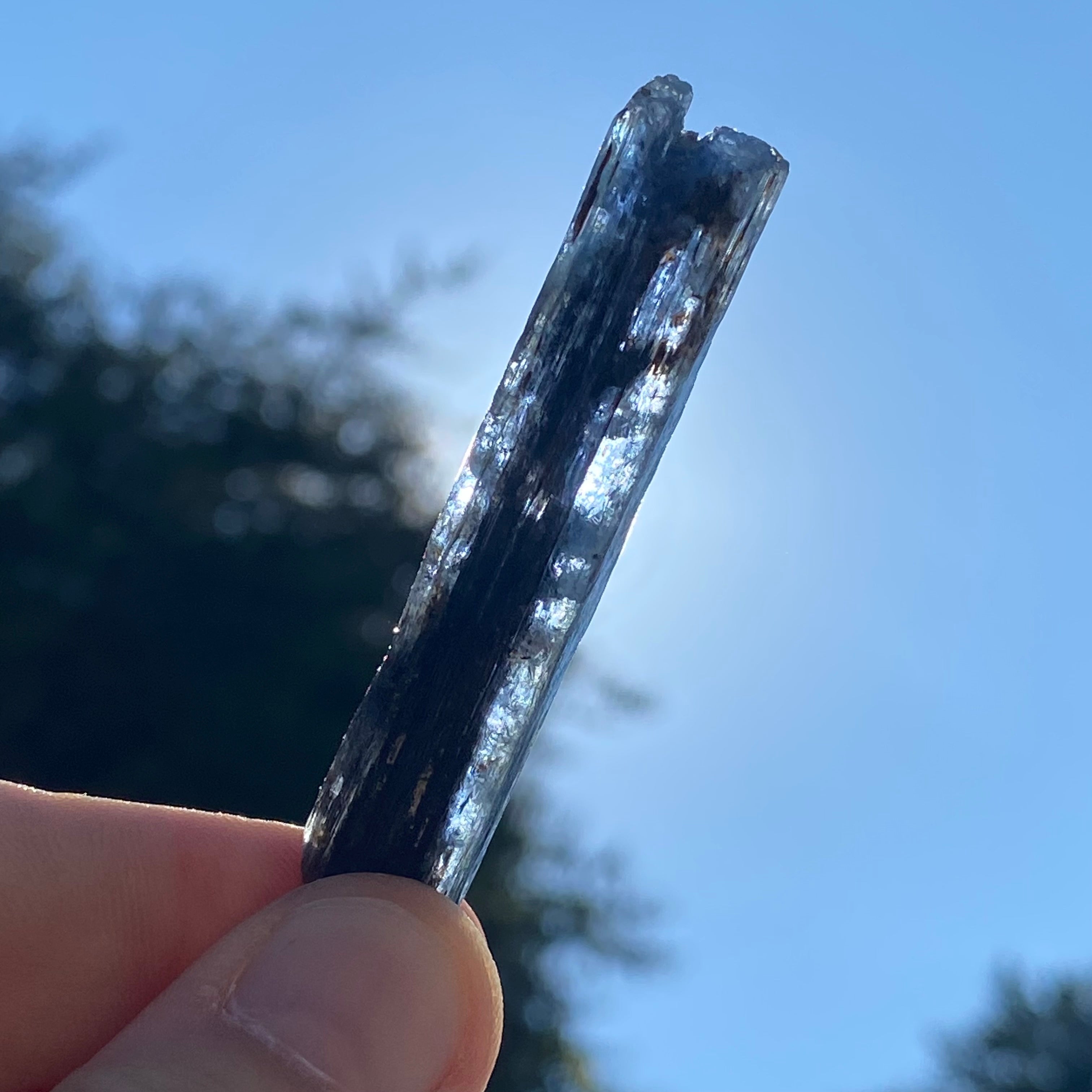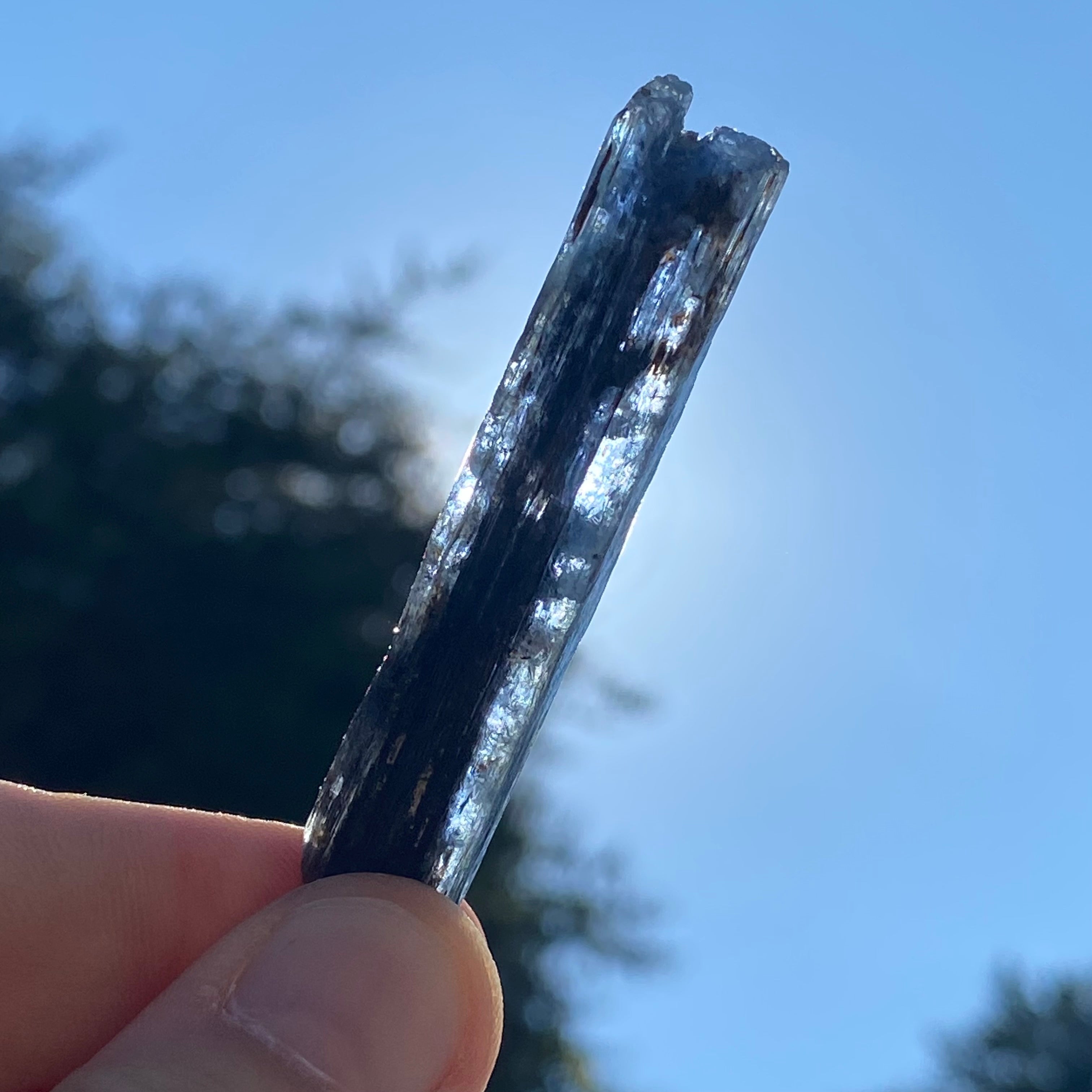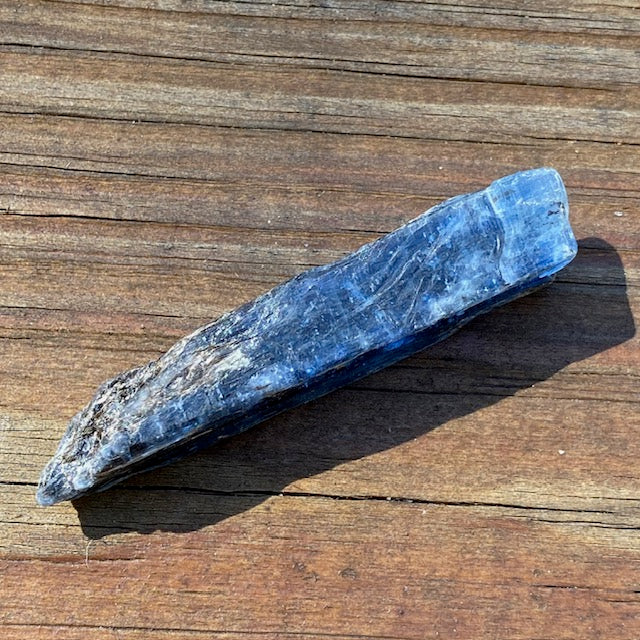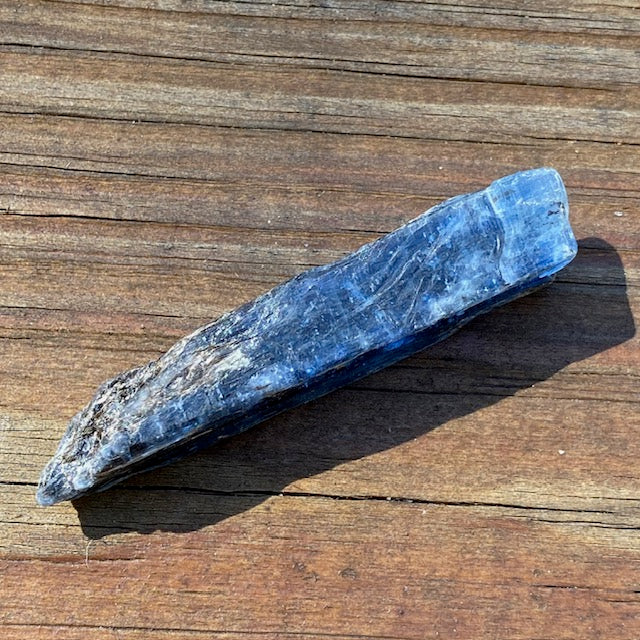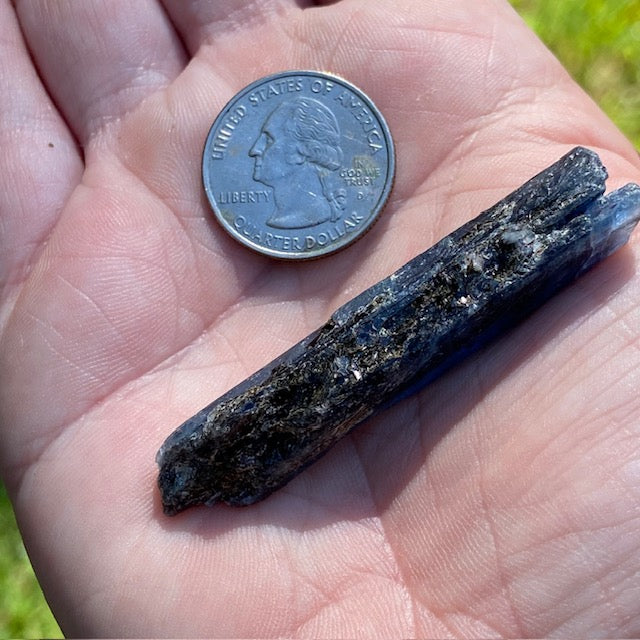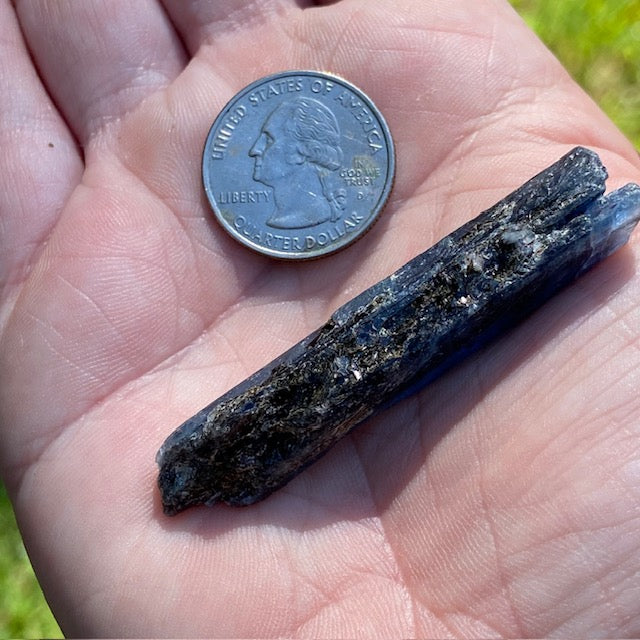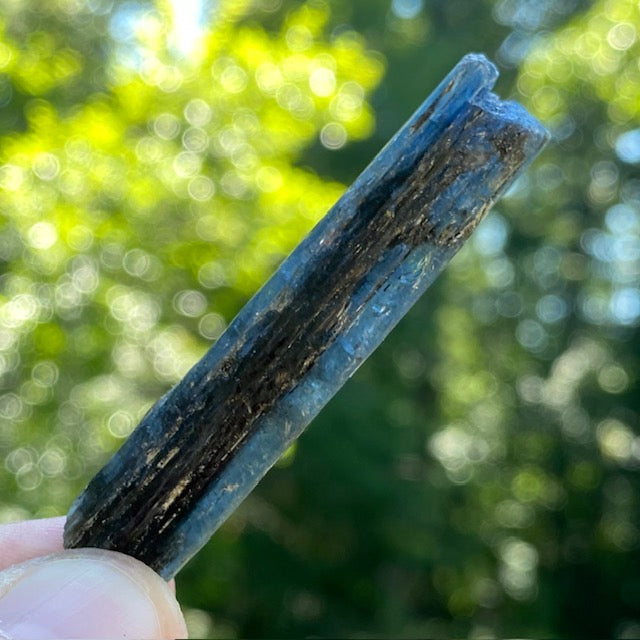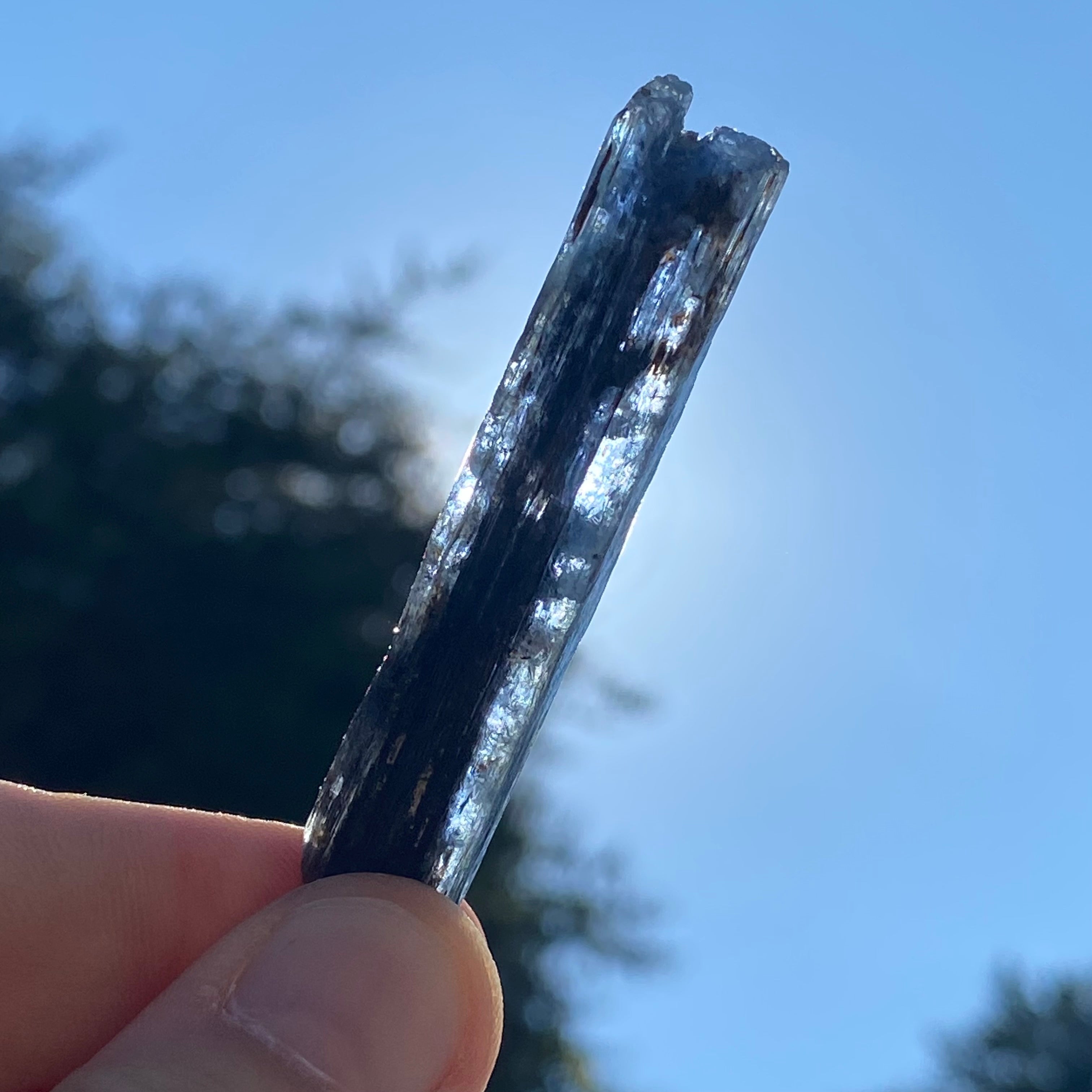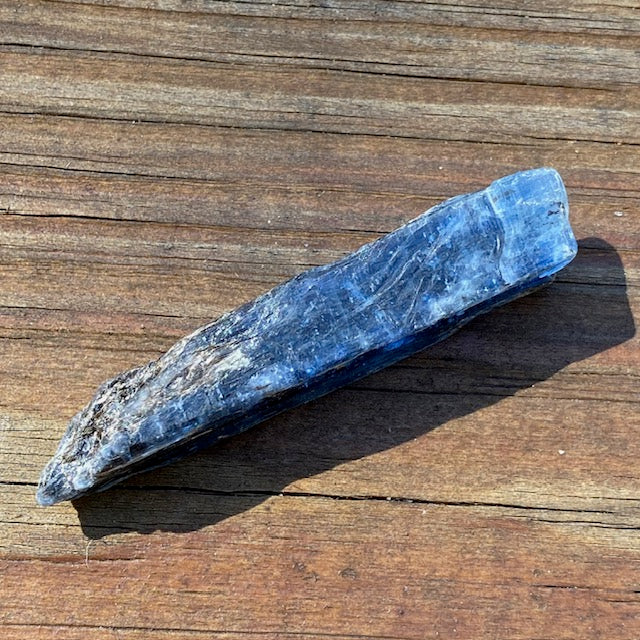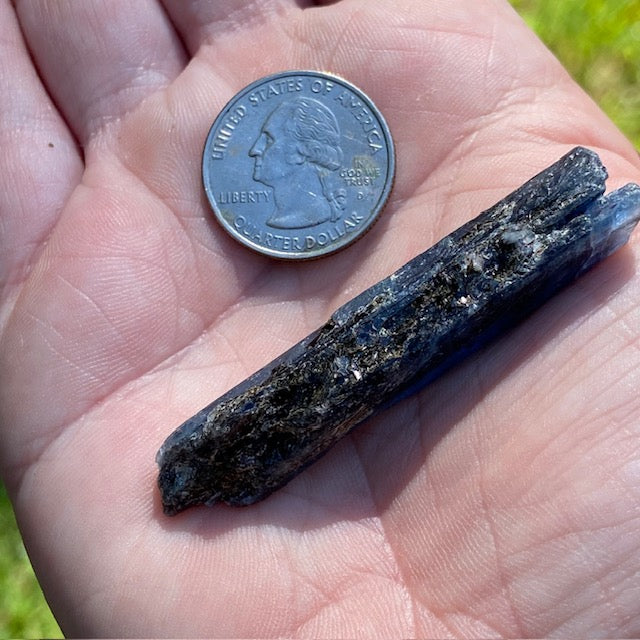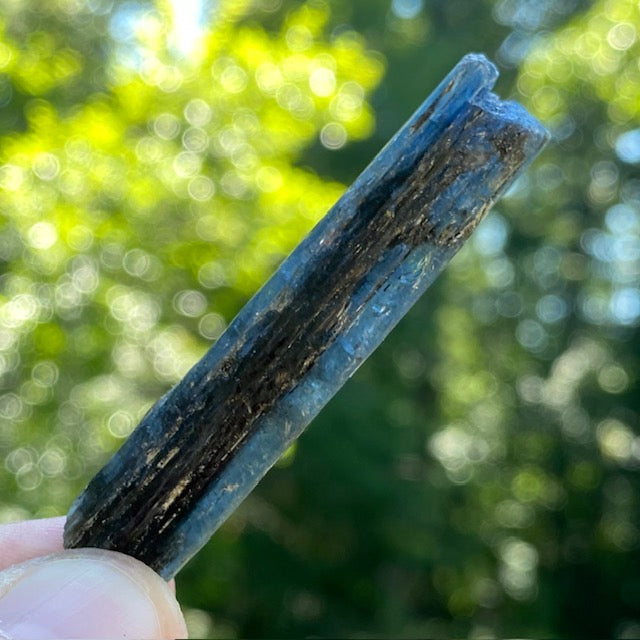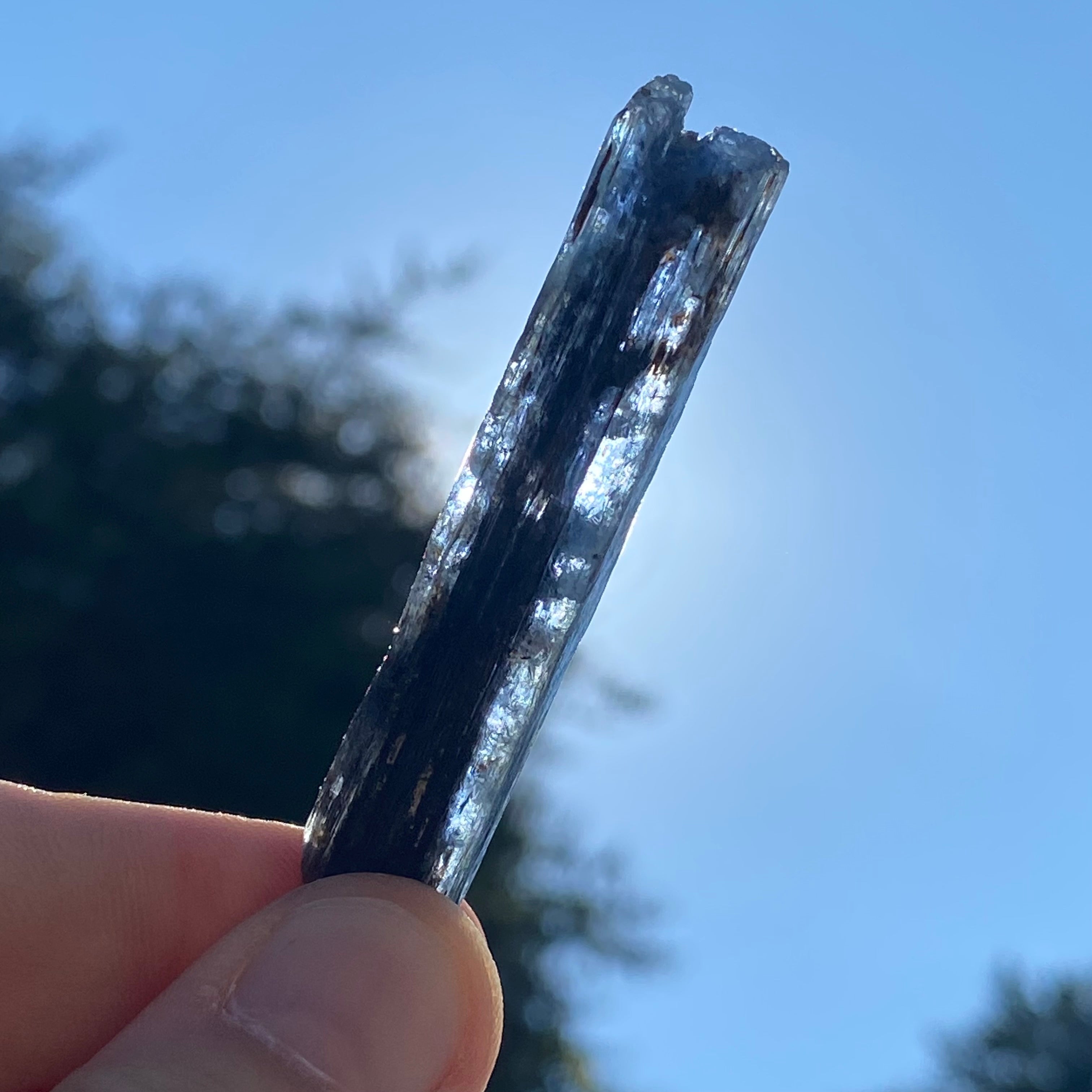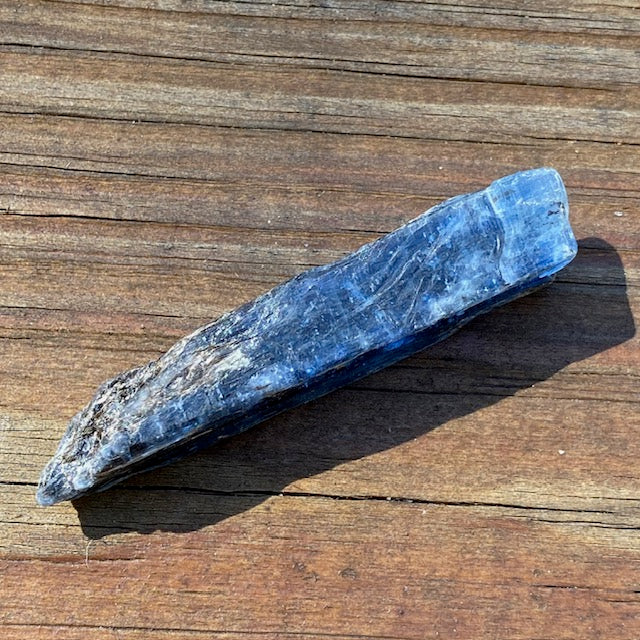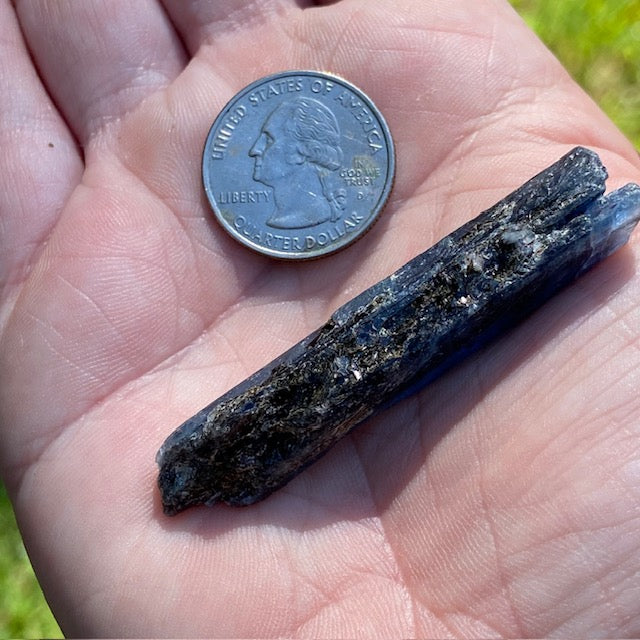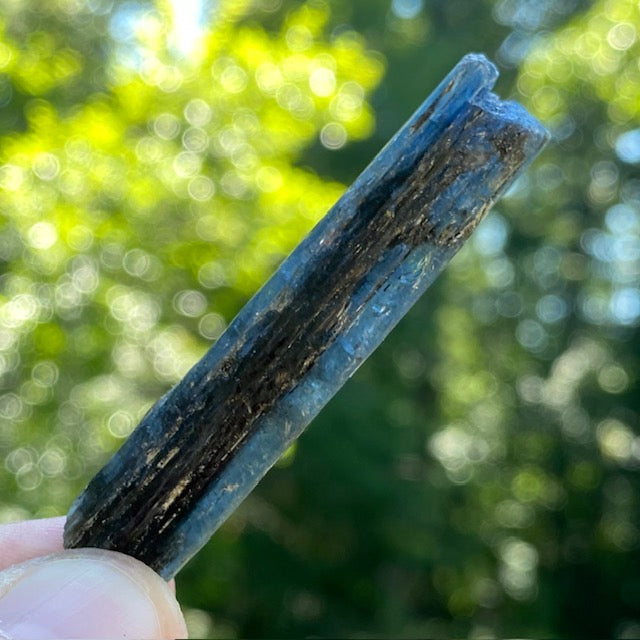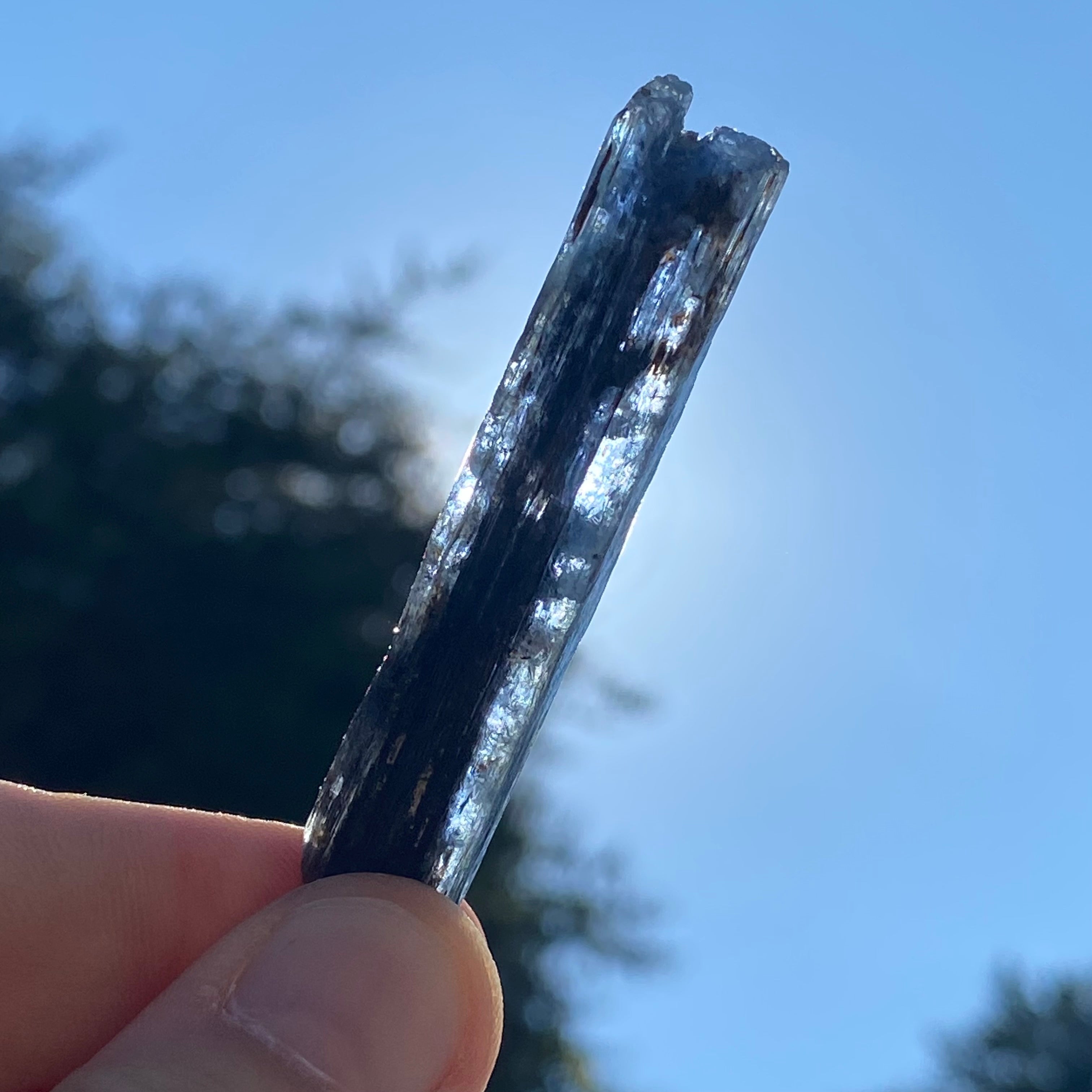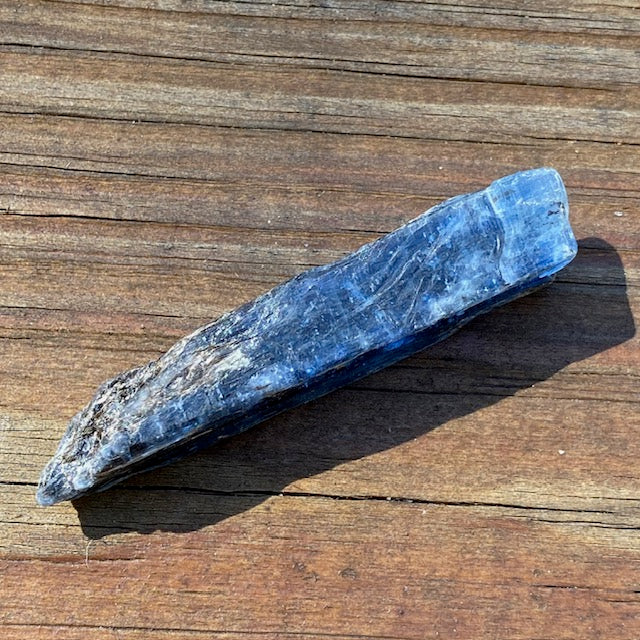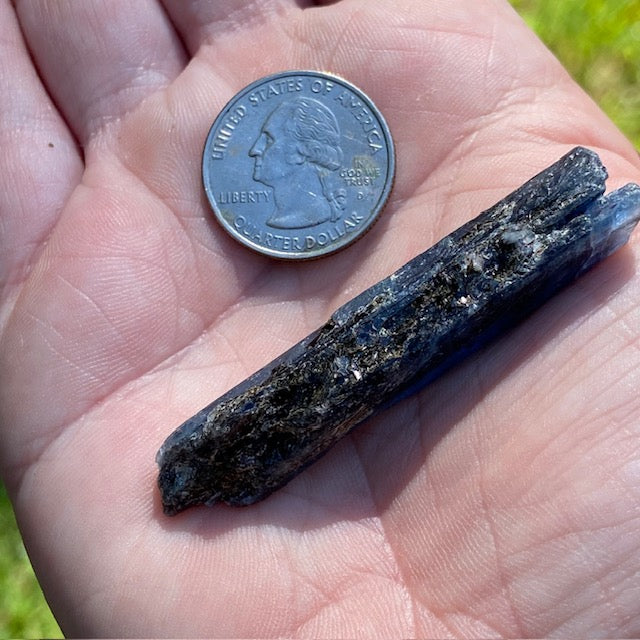 Indigo Kyanite - 009
Description: This listing is for the exact Indigo Kyanite pictured. 
Weight: Approx. 19 grams 
Size: Approx 6.5cm x 1cm x 1cm
Properties:

These are some of the most beautiful indigo and blue-green Kyanite blades we've ever seen. The colors are extraordinary. They even have some gem-quality, translucent moments where the light shines through. There's something really magical about these precious and ancient blades from Zimbabwe. We've been partnering with them for dreaming. They'll be amazing for grids and treatments, too.
Kyanite is a bridger. It's a connector. This grid can connect you to a Nature Being, a loved one across the world, someone you are doing distance healing with or praying for, a loved one on the other side, or even to your future self. With connection, the Skyanite is the limit!
Policies and Disclaimers:
All of our stones and crystals are pure and natural. They are free from synthetic treatments of any kind, including dyes, stabilizers, and synthetic heat treatments to enhance color.

International customers are responsible for any customs fees/import taxes.
Please see our Lost Package Policy prior to placing your order. 
Please contact us at CrystalShop@UpperClarity.com with any questions.