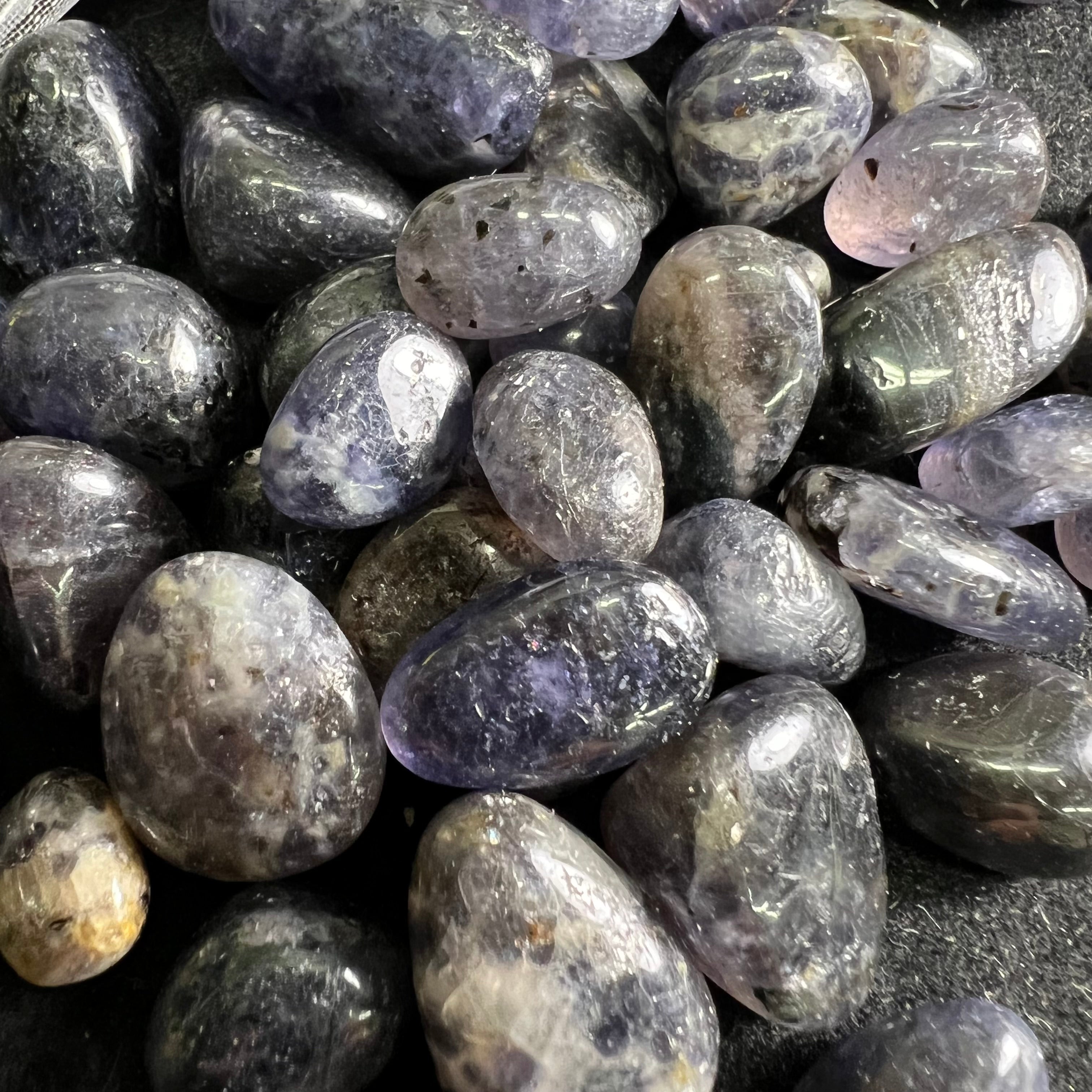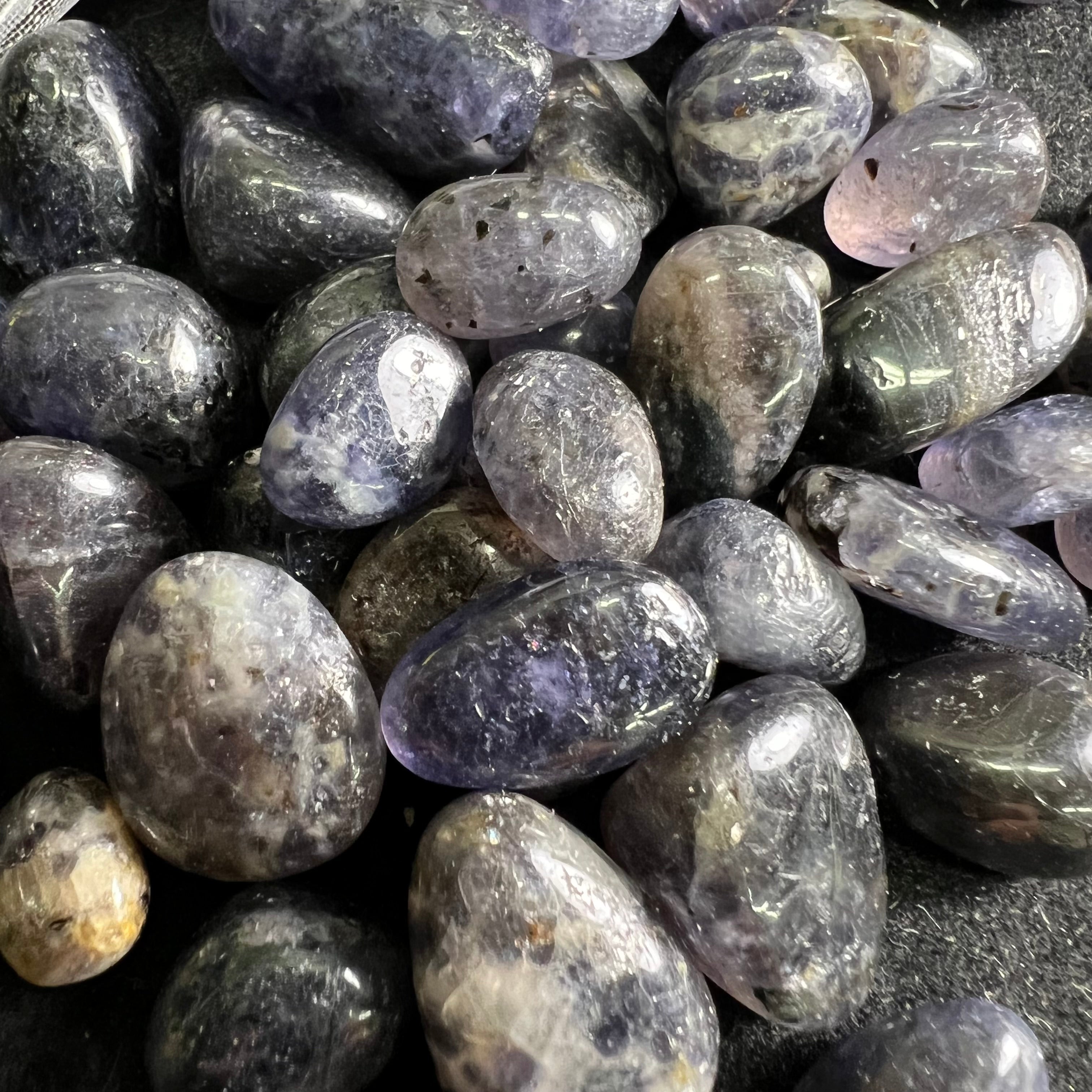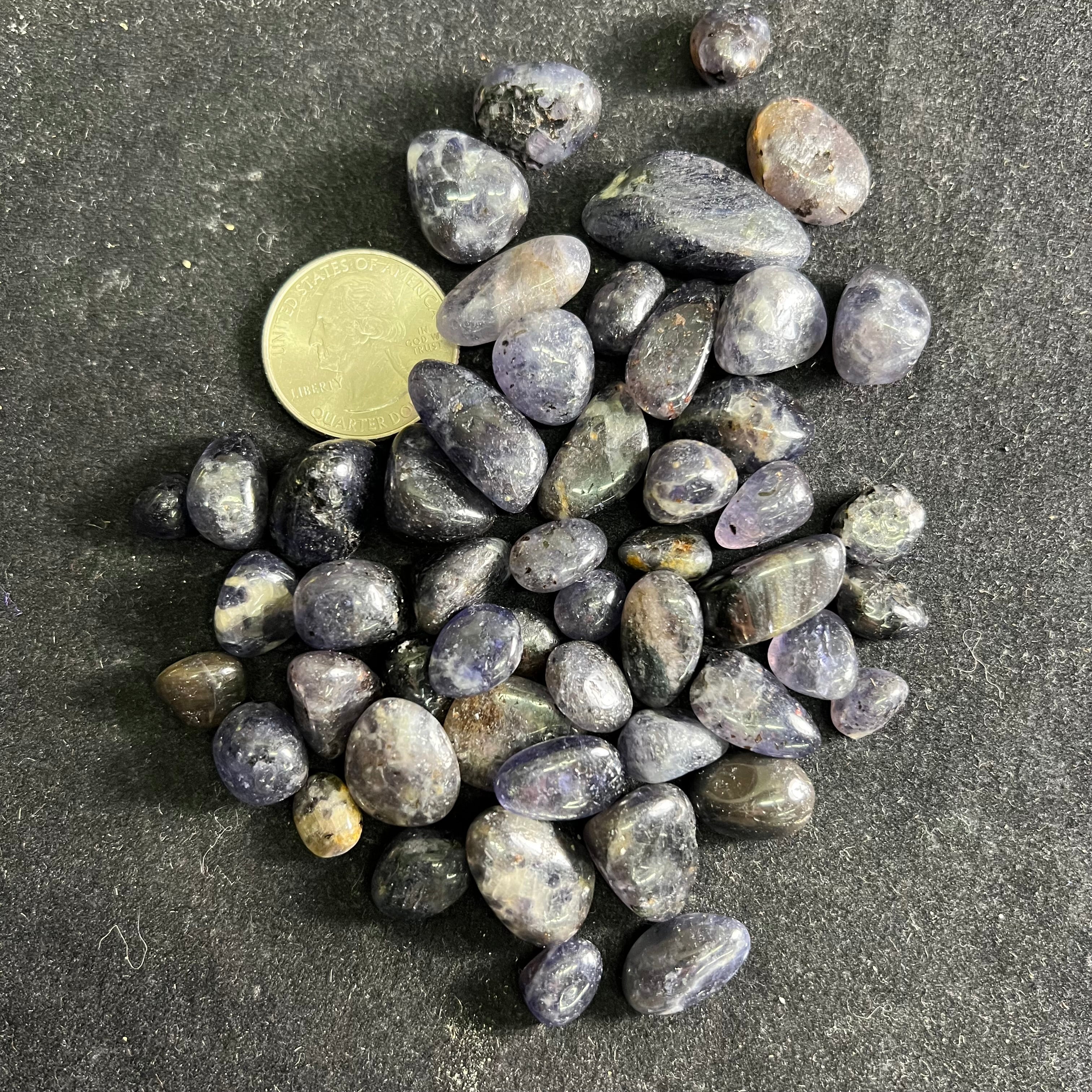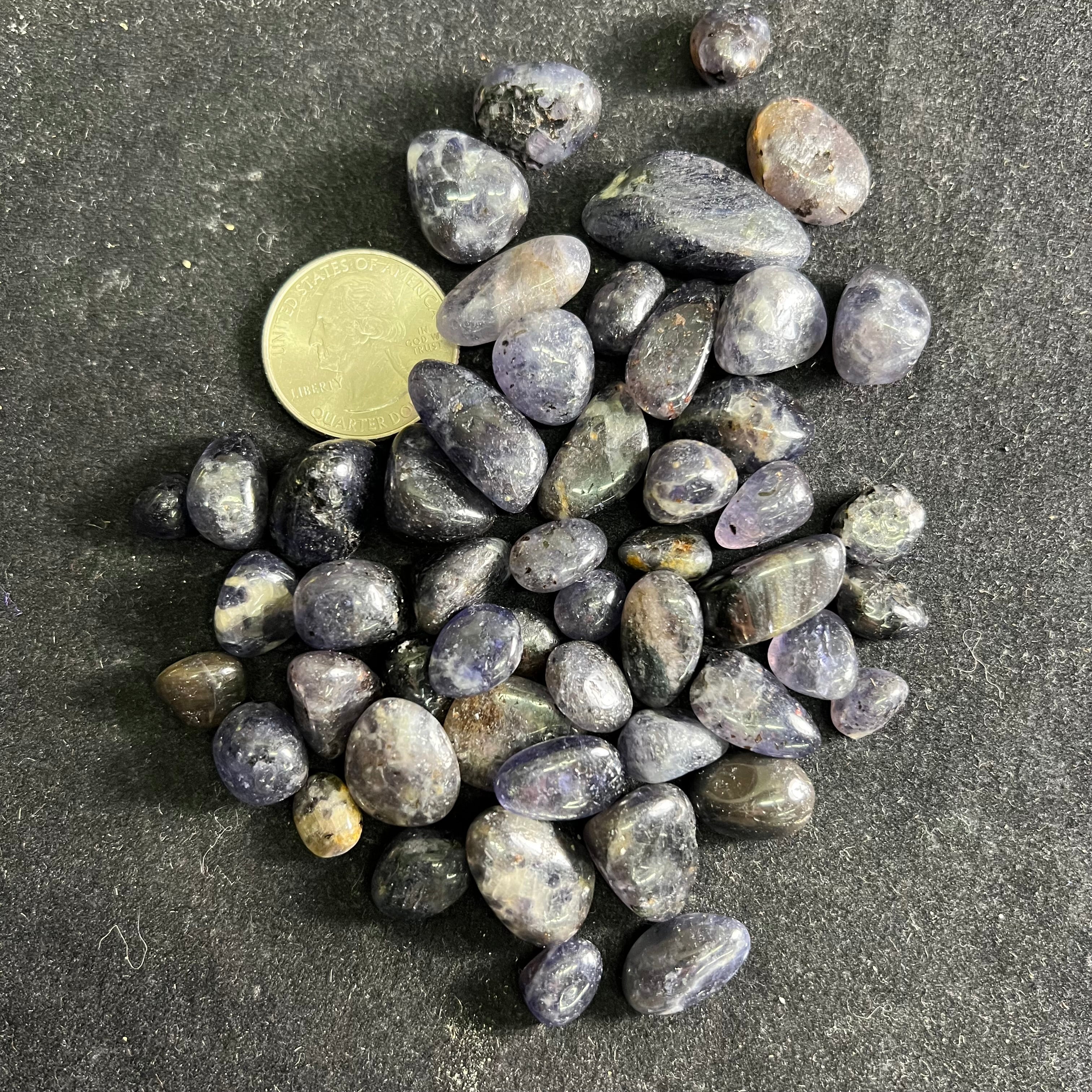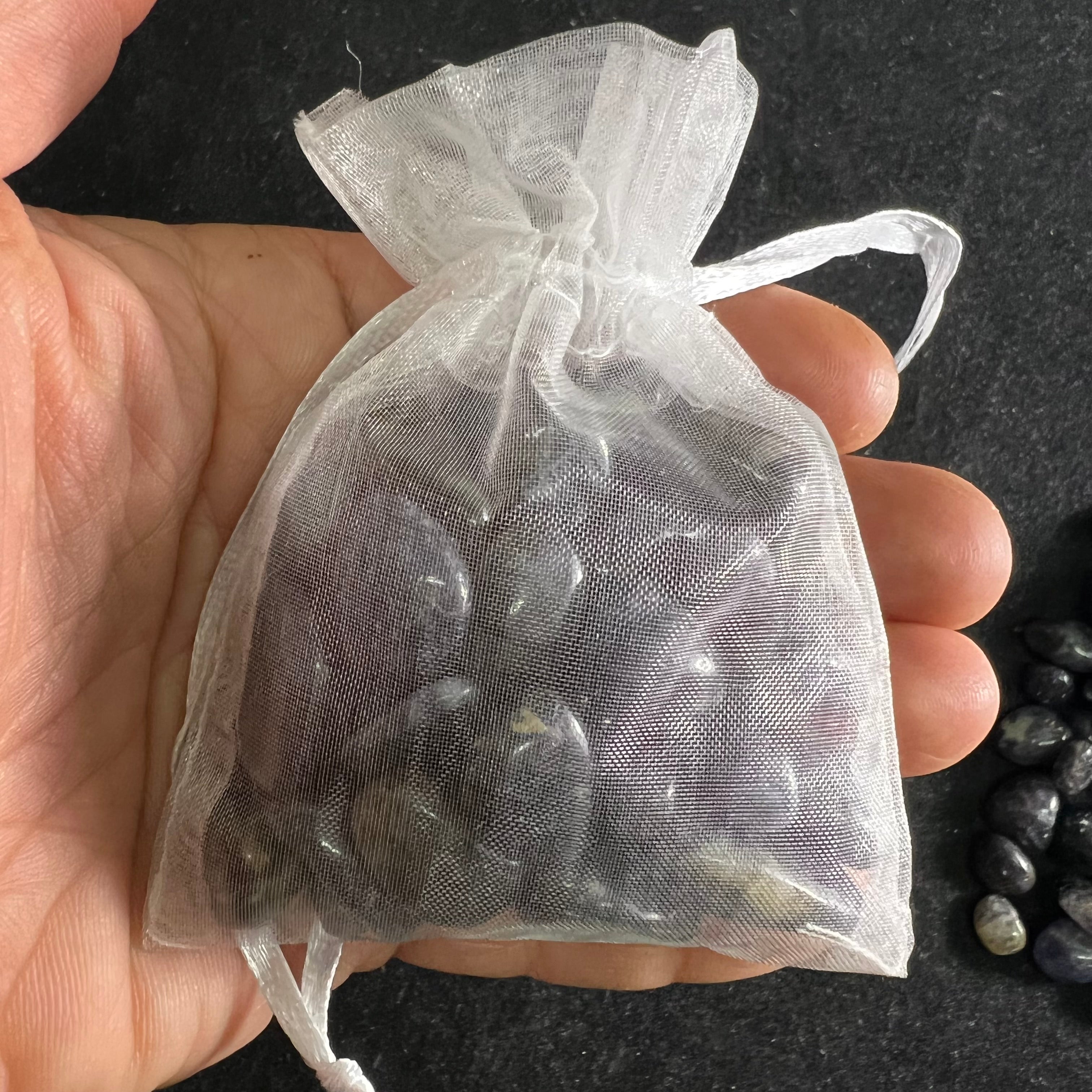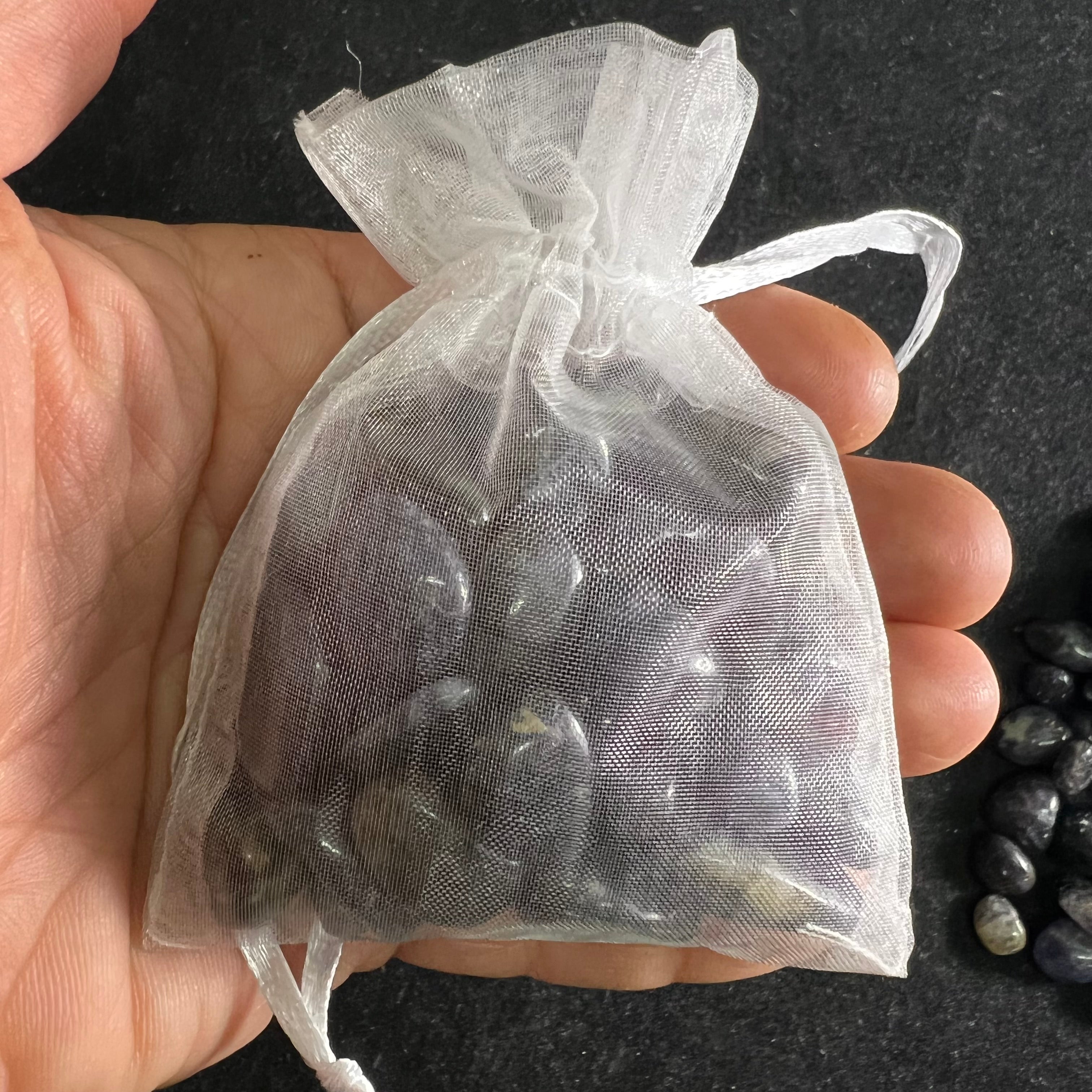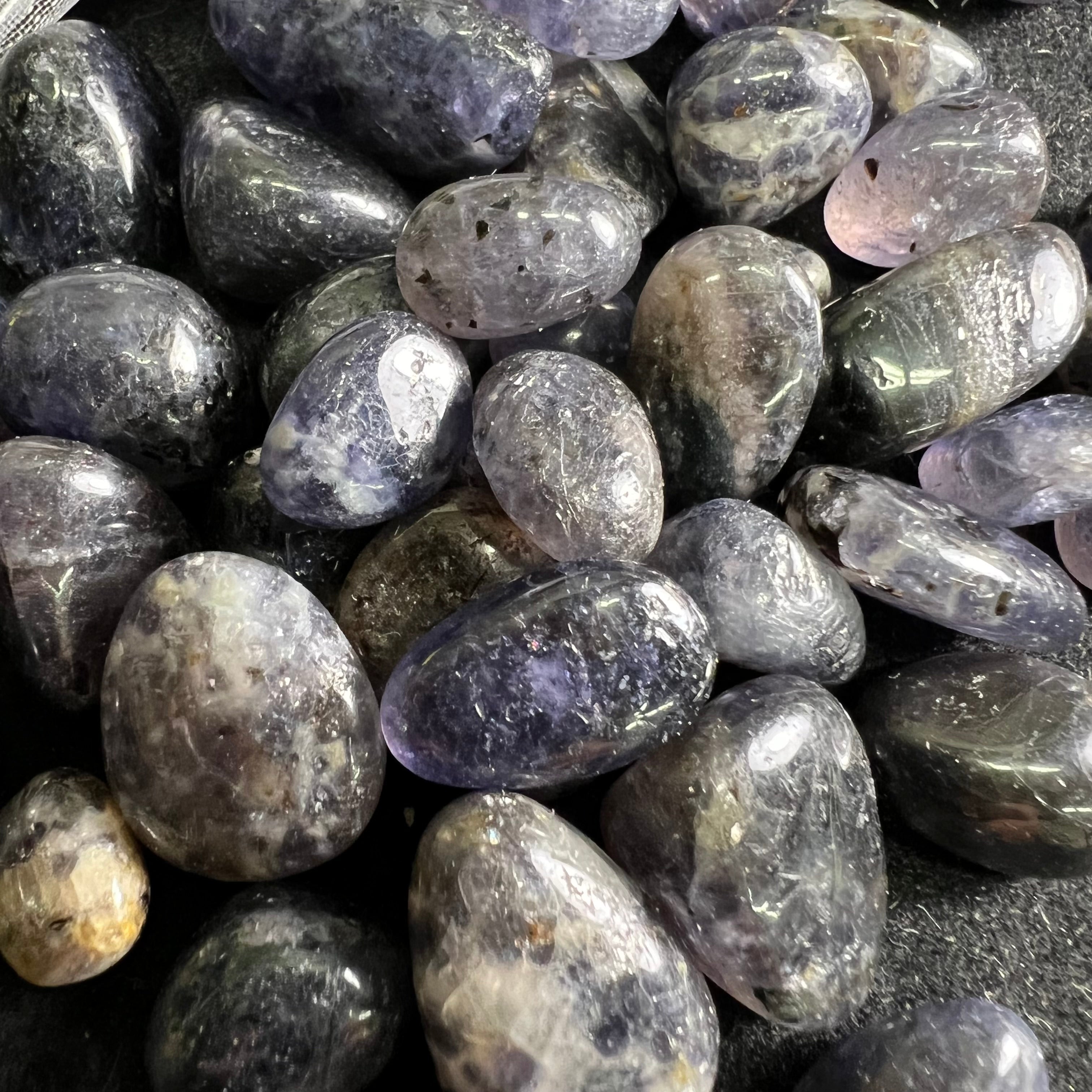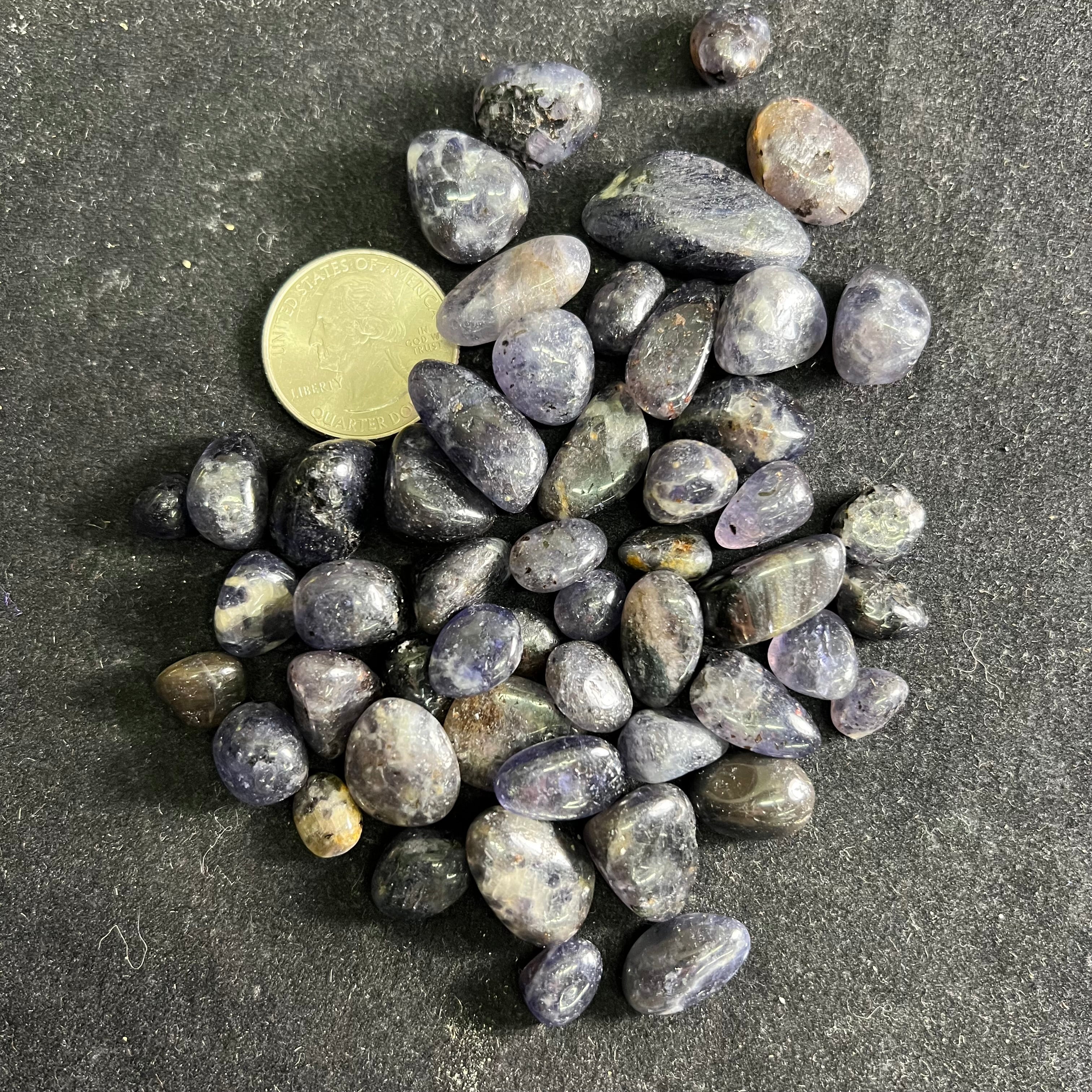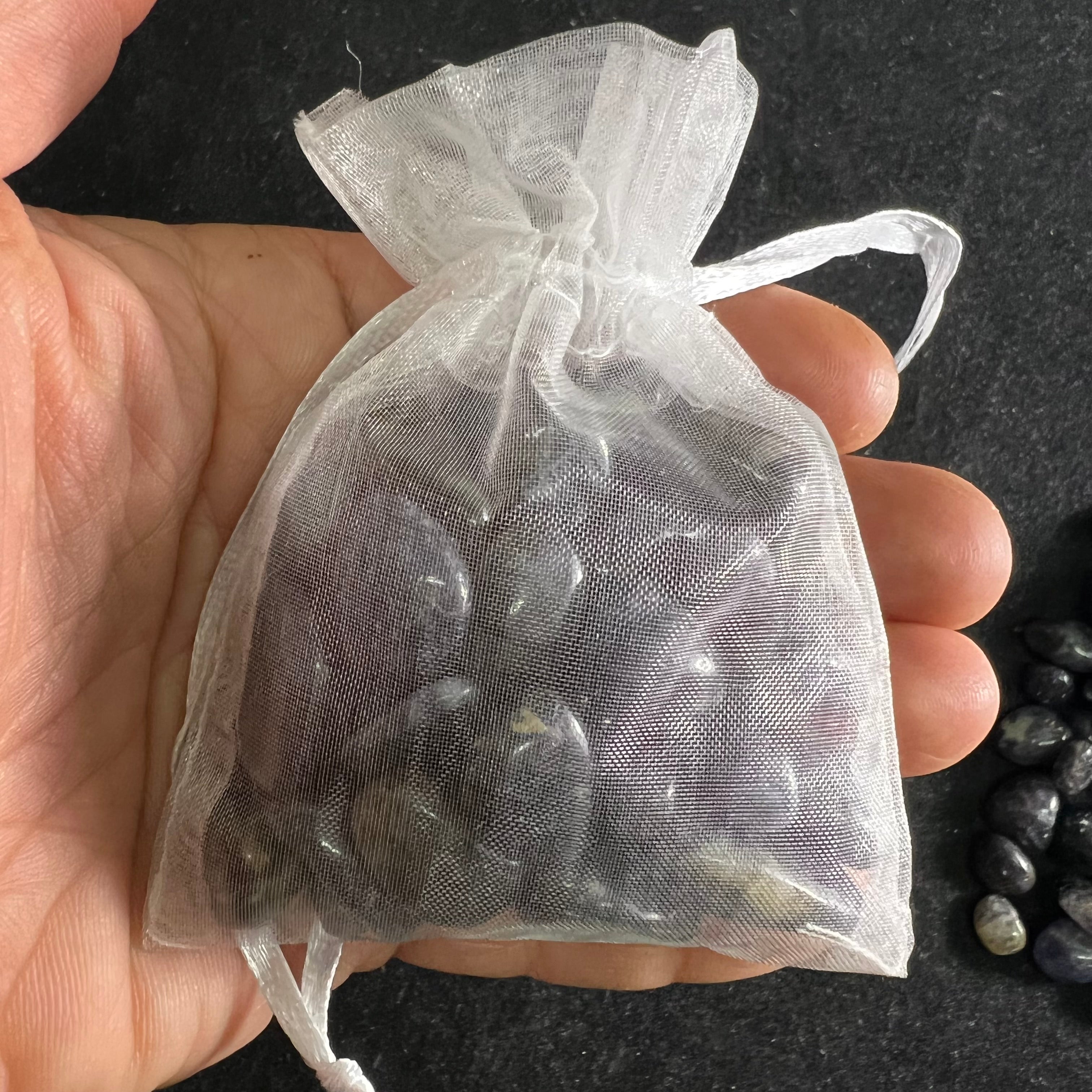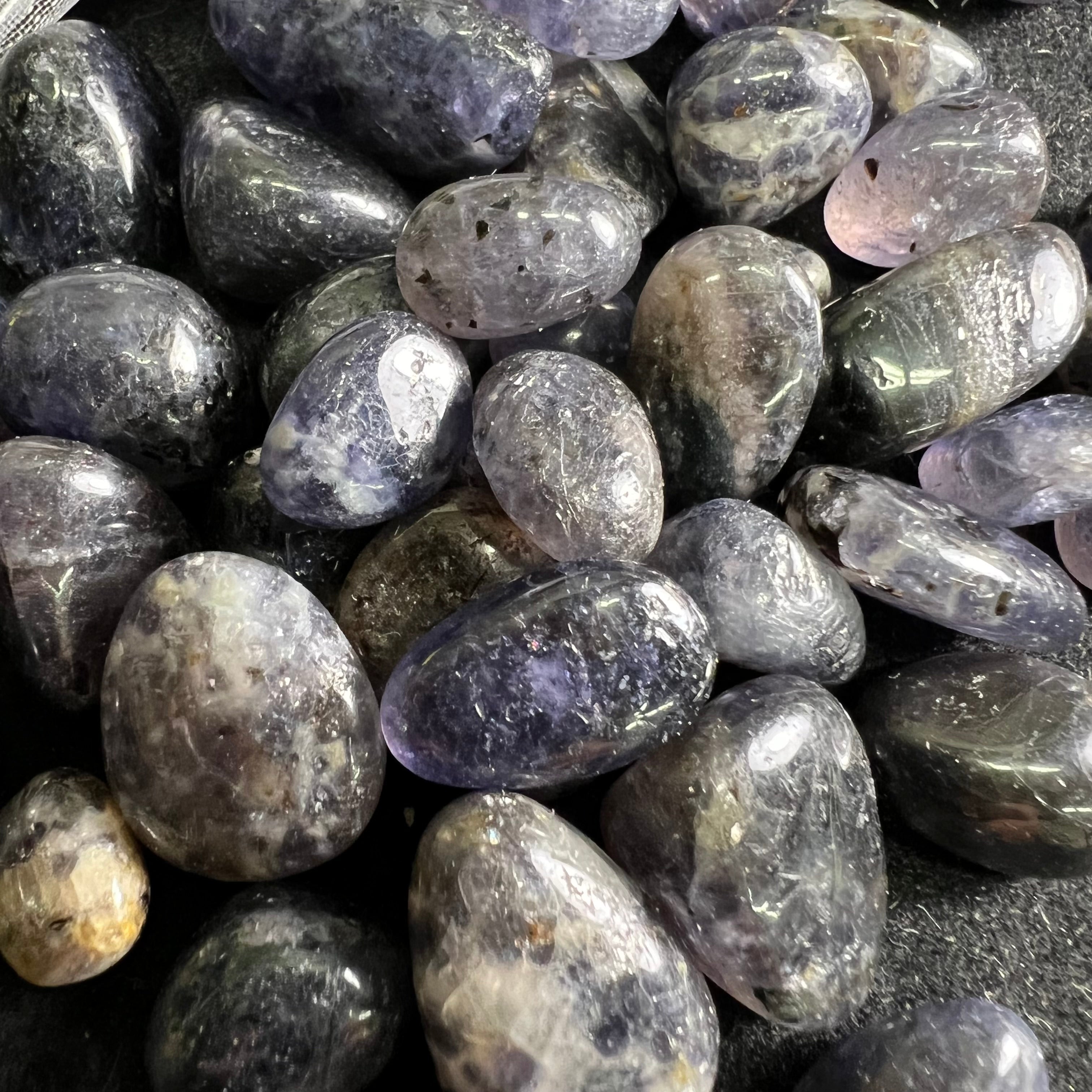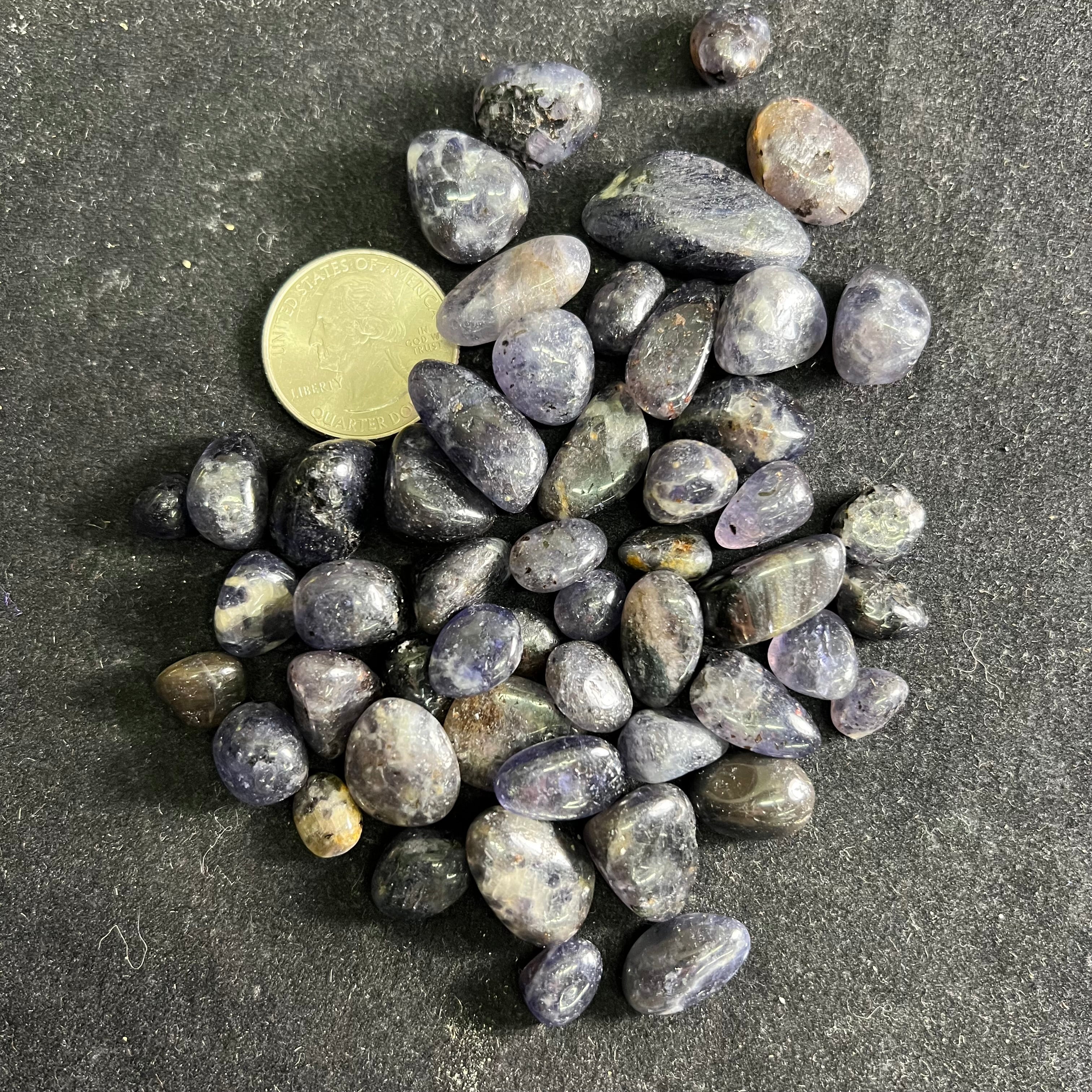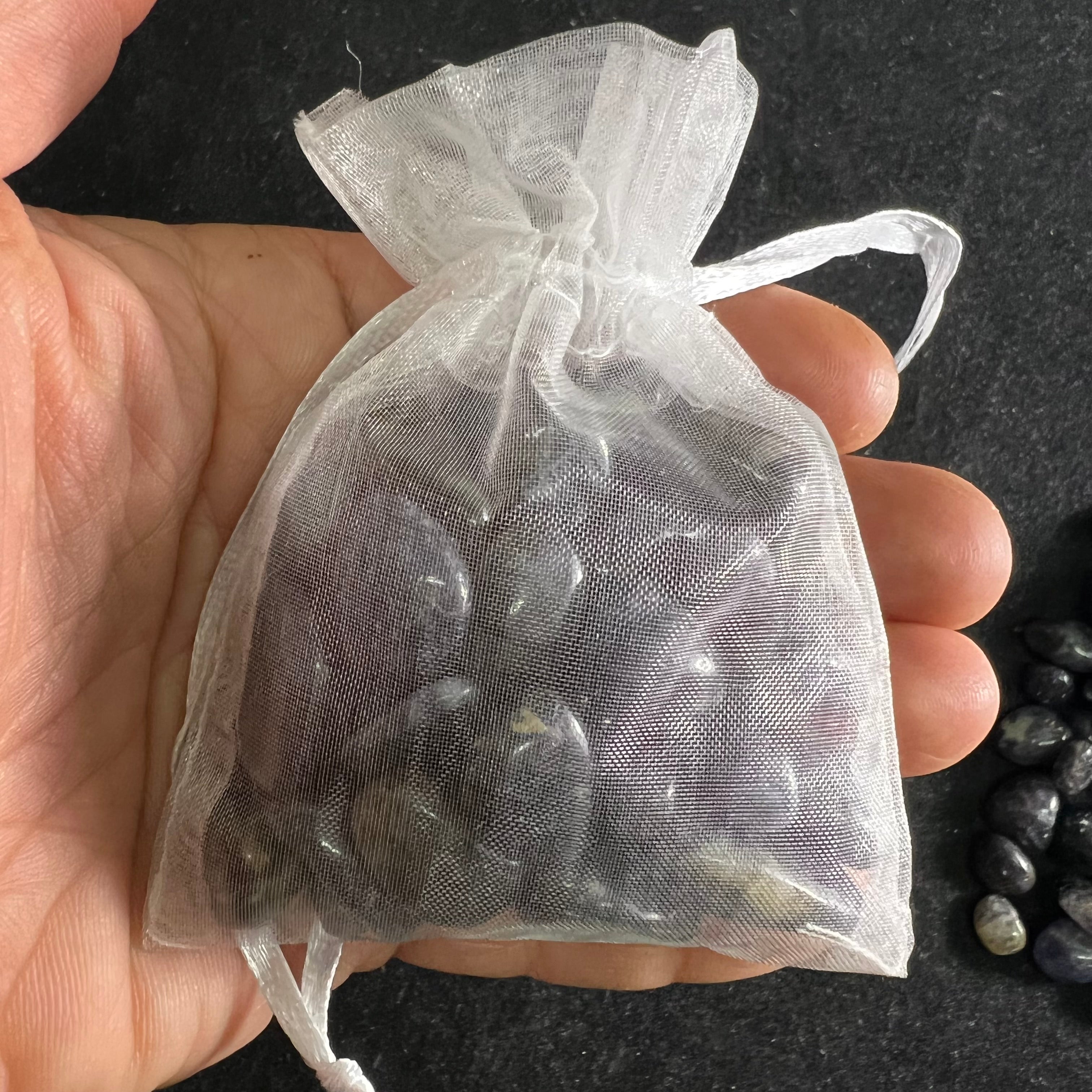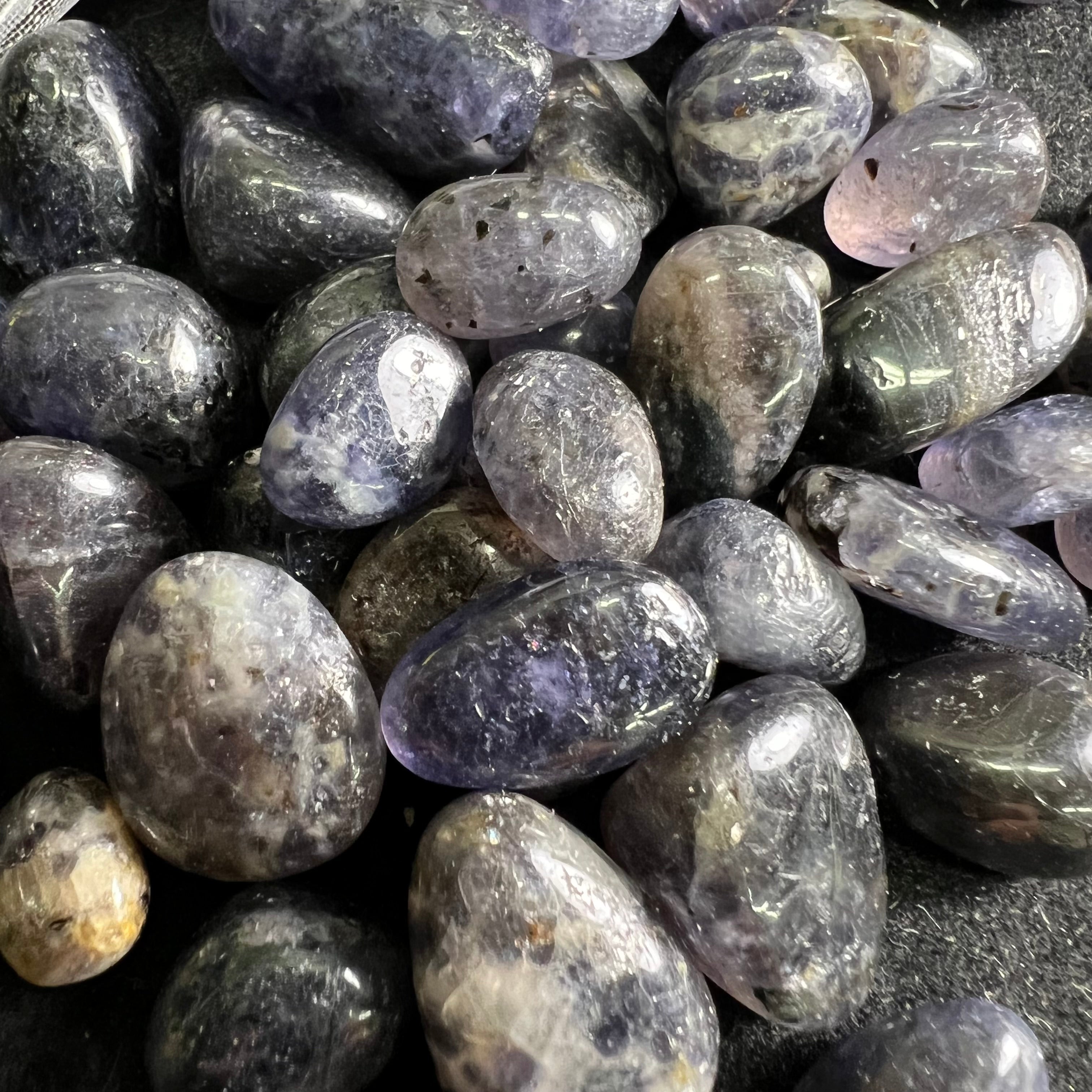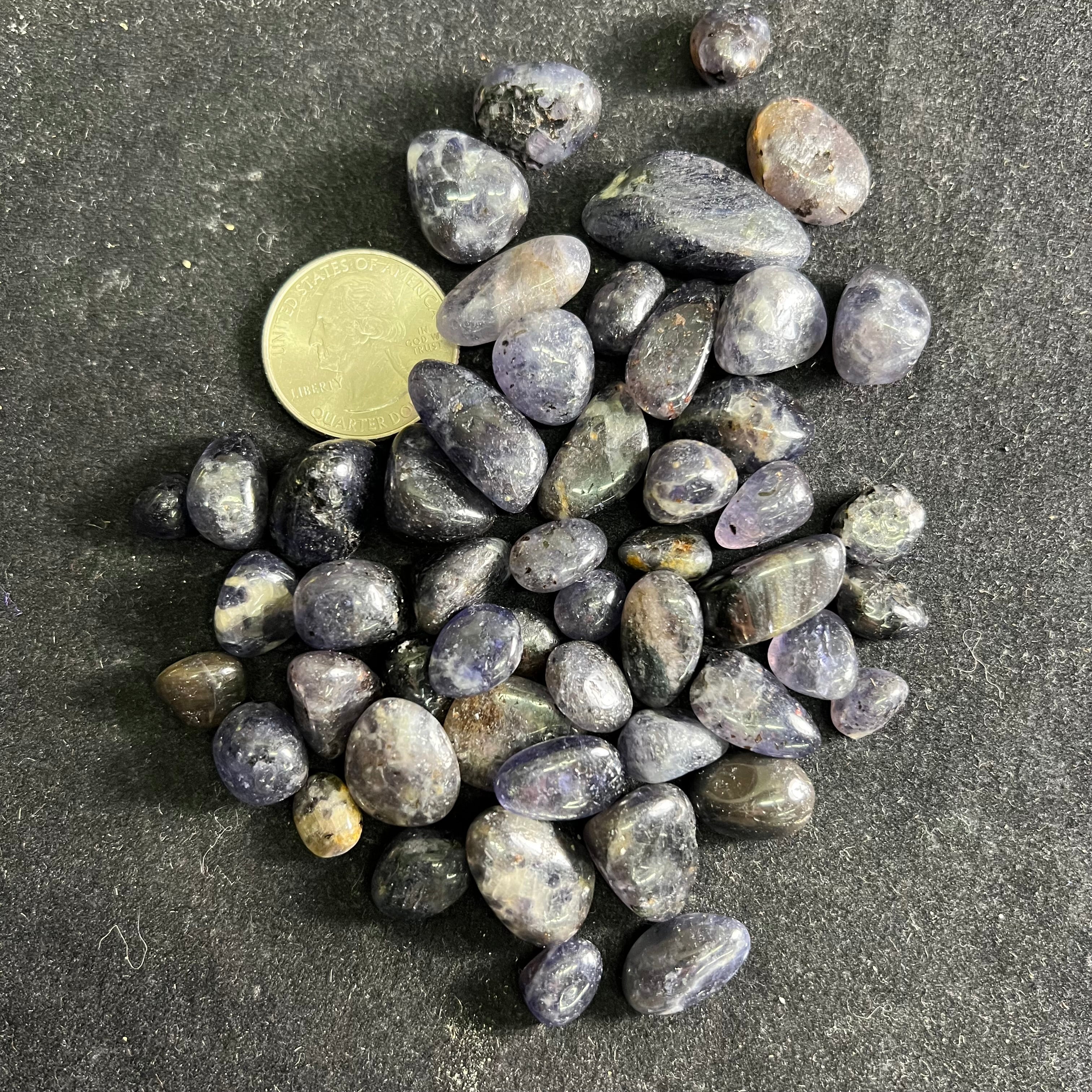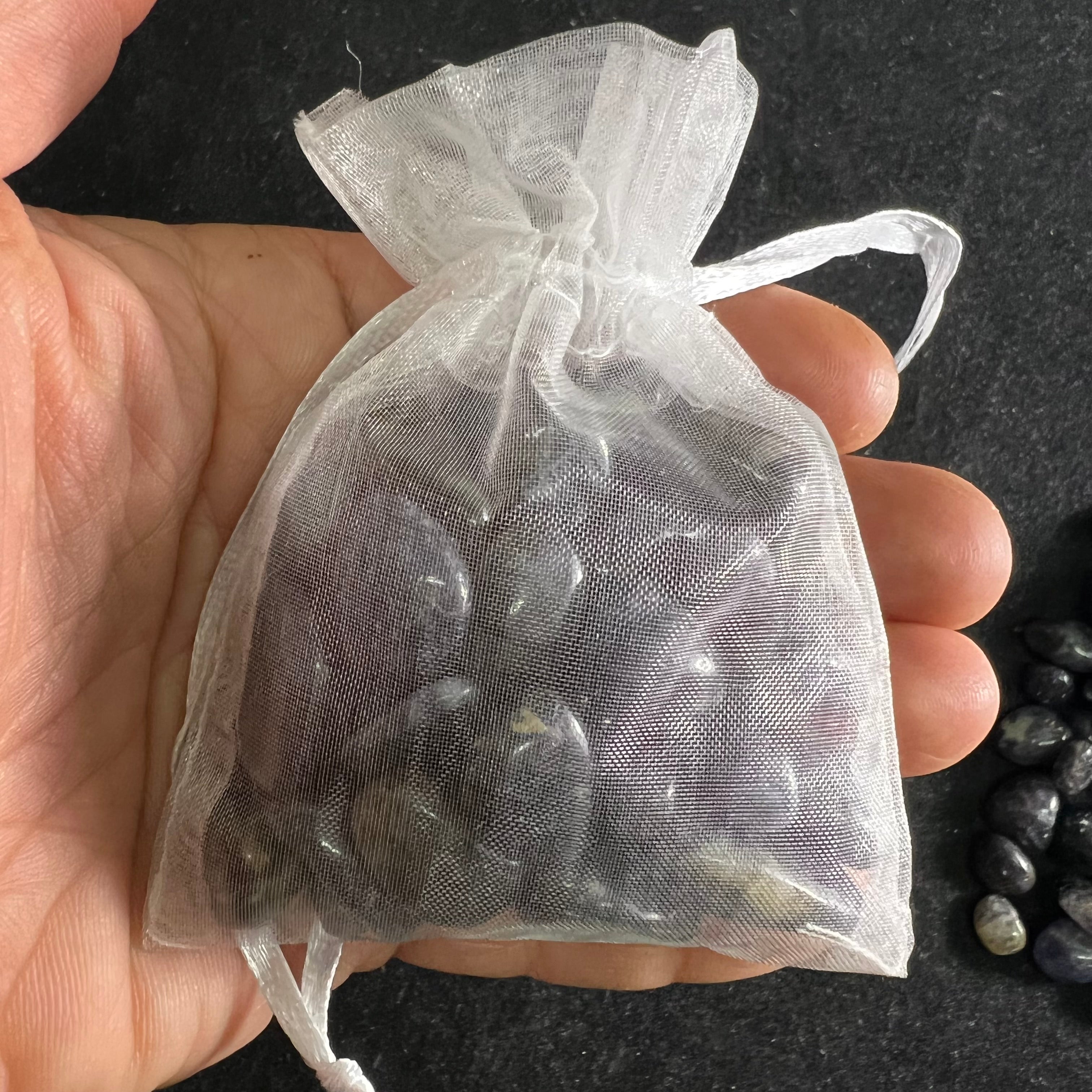 Iolite, 3 Ounce Bag
Description:  This listing is for a 3oz. bag of small polished Iolite.
Properties:
Iolite comes from the word for violet, giving these translucent specimens an ability to enhance third eye practices and pituitary and pineal hormone production for the perception of non-ordinary realities. Iolite was seen as a rare and powerful stone to the ancients. It was reserved for sorcery and mystical practices. The true indigo color is very rare in the stone world. Blending that with the gold color is Iolite's unique magic recipe. Solar and Great Central Sun frequencies penetrate the intuitive cave and womb spaces within, catalyzing ultimate activations of inner knowing.

This bundle of small Iolite stones are perfect for your grid work or on the body treatments.
Policies and Disclaimers:
All of our stones and crystals are pure and natural. They are free from synthetic treatments of any kind, including dyes, stabilizers, and synthetic heat treatments to enhance color.

We can not take requests for individual stones seen in the pictures.
International customers are responsible for any customs fees/import taxes.
Please see our Lost Package Policy prior to placing your order. 
Please contact us at CrystalShop@UpperClarity.com with any questions.