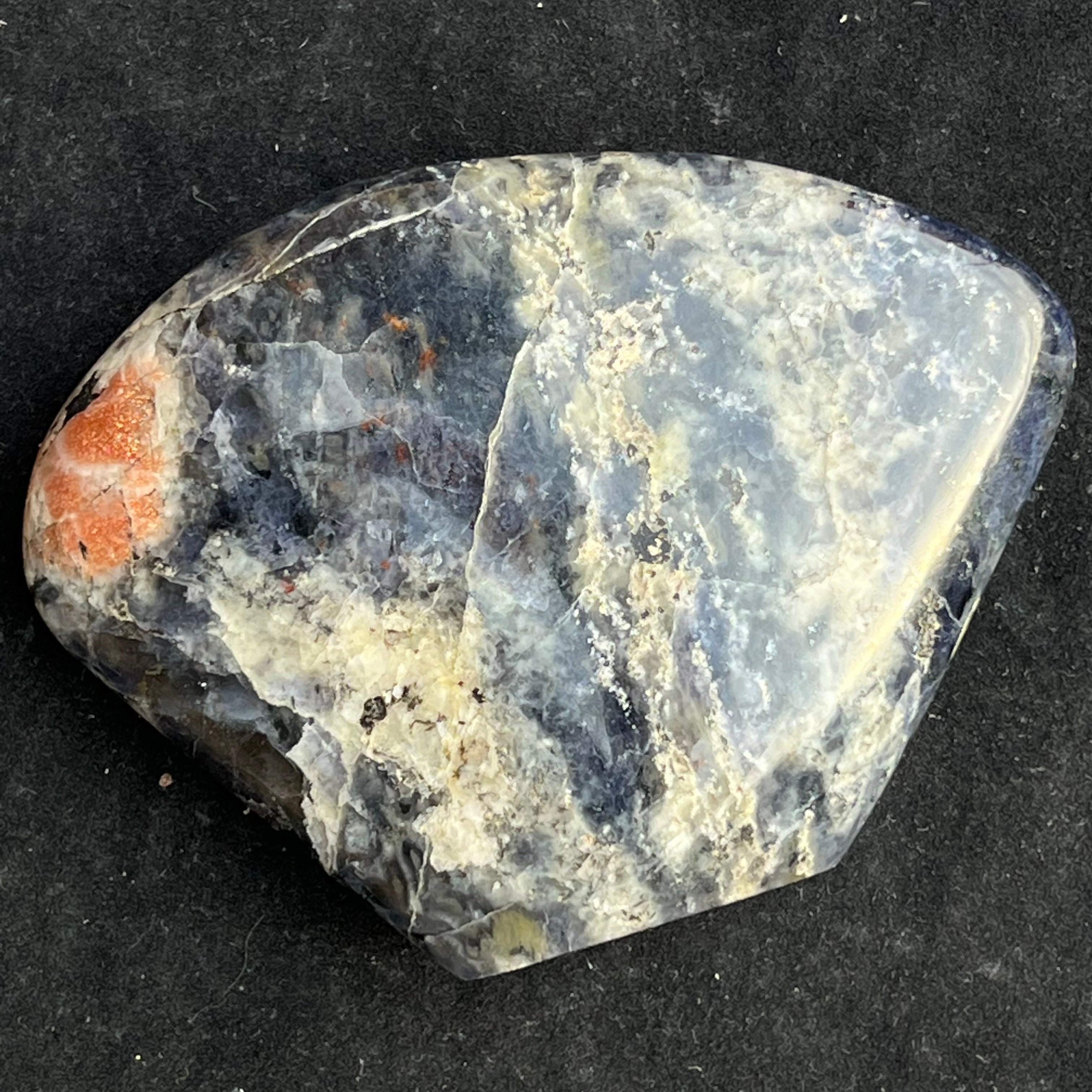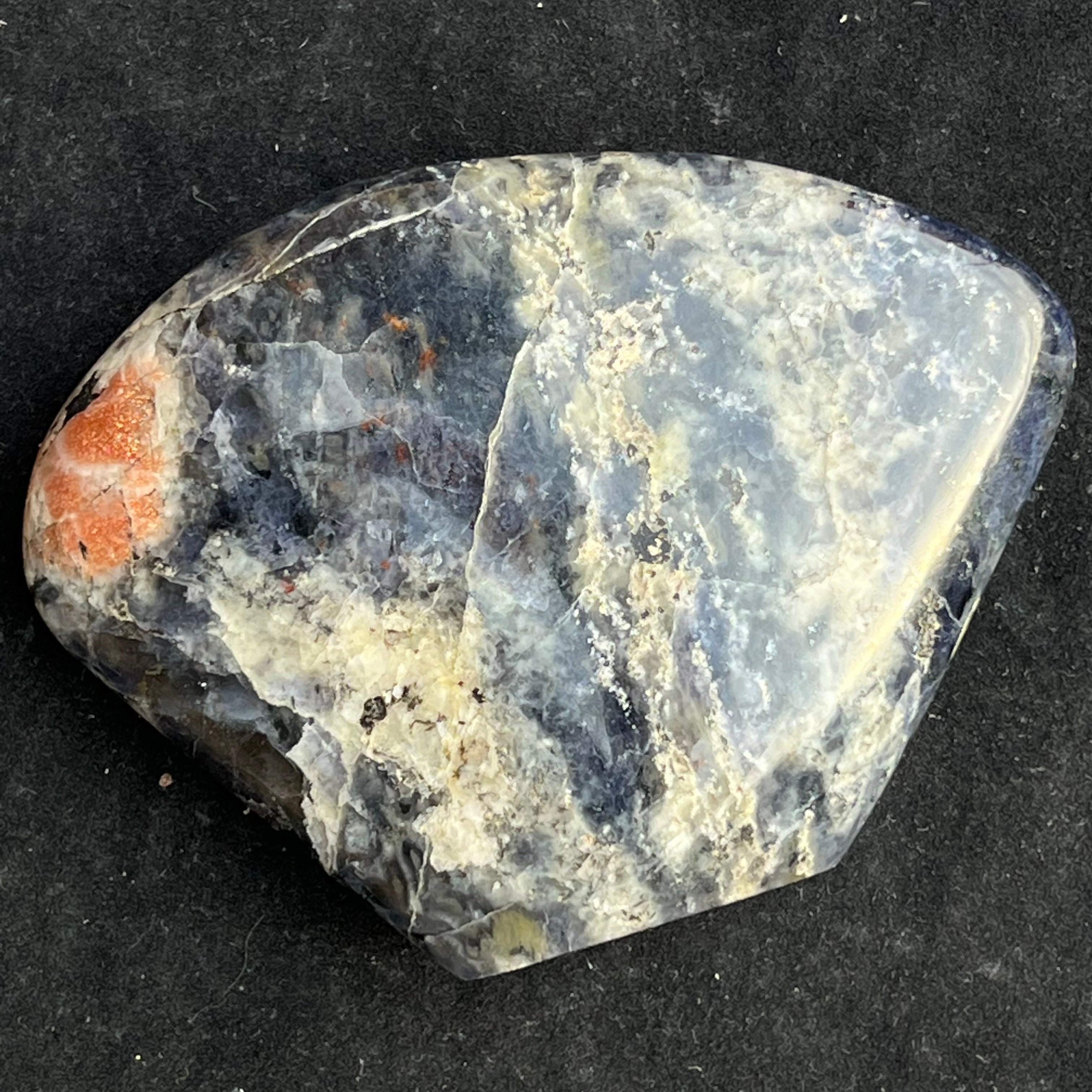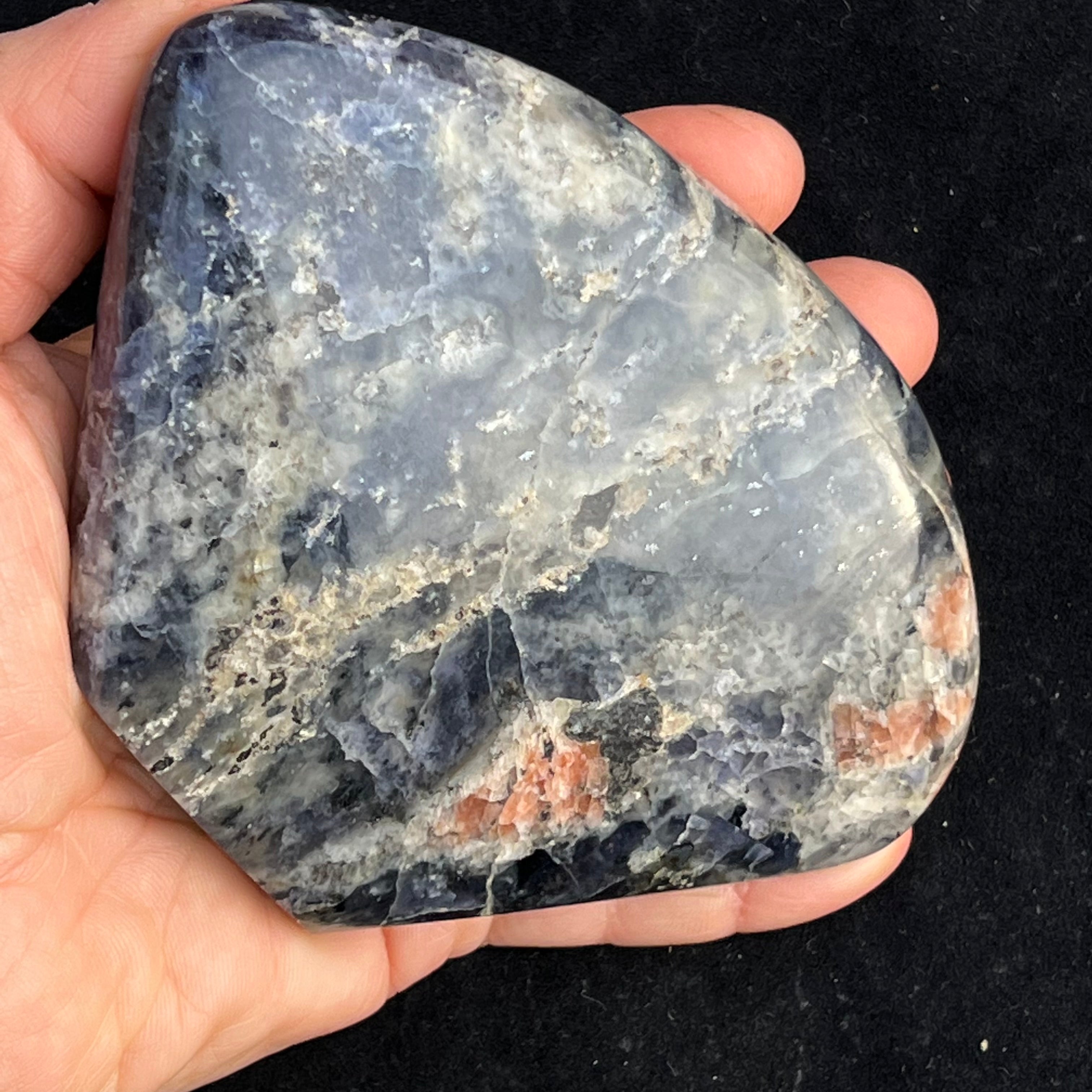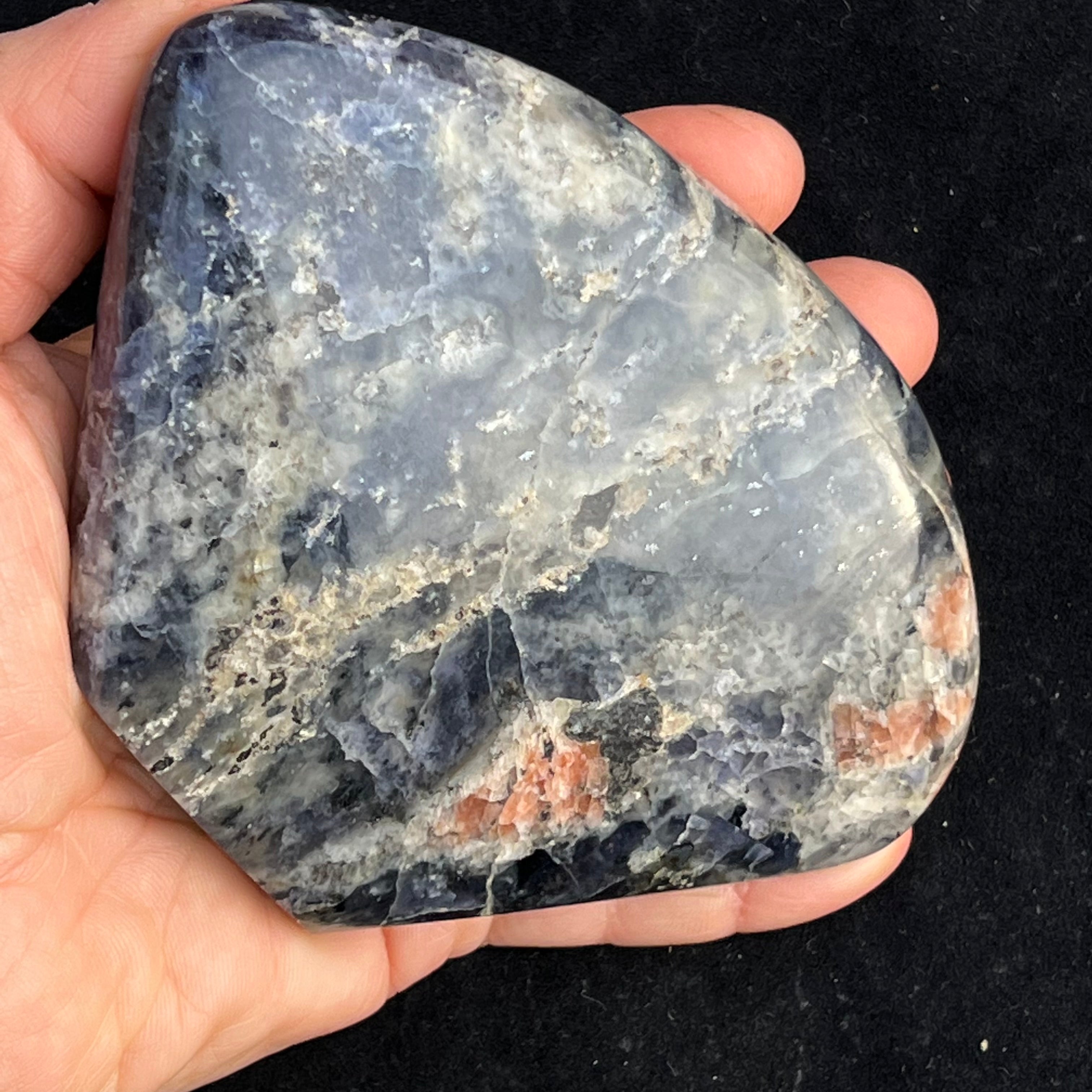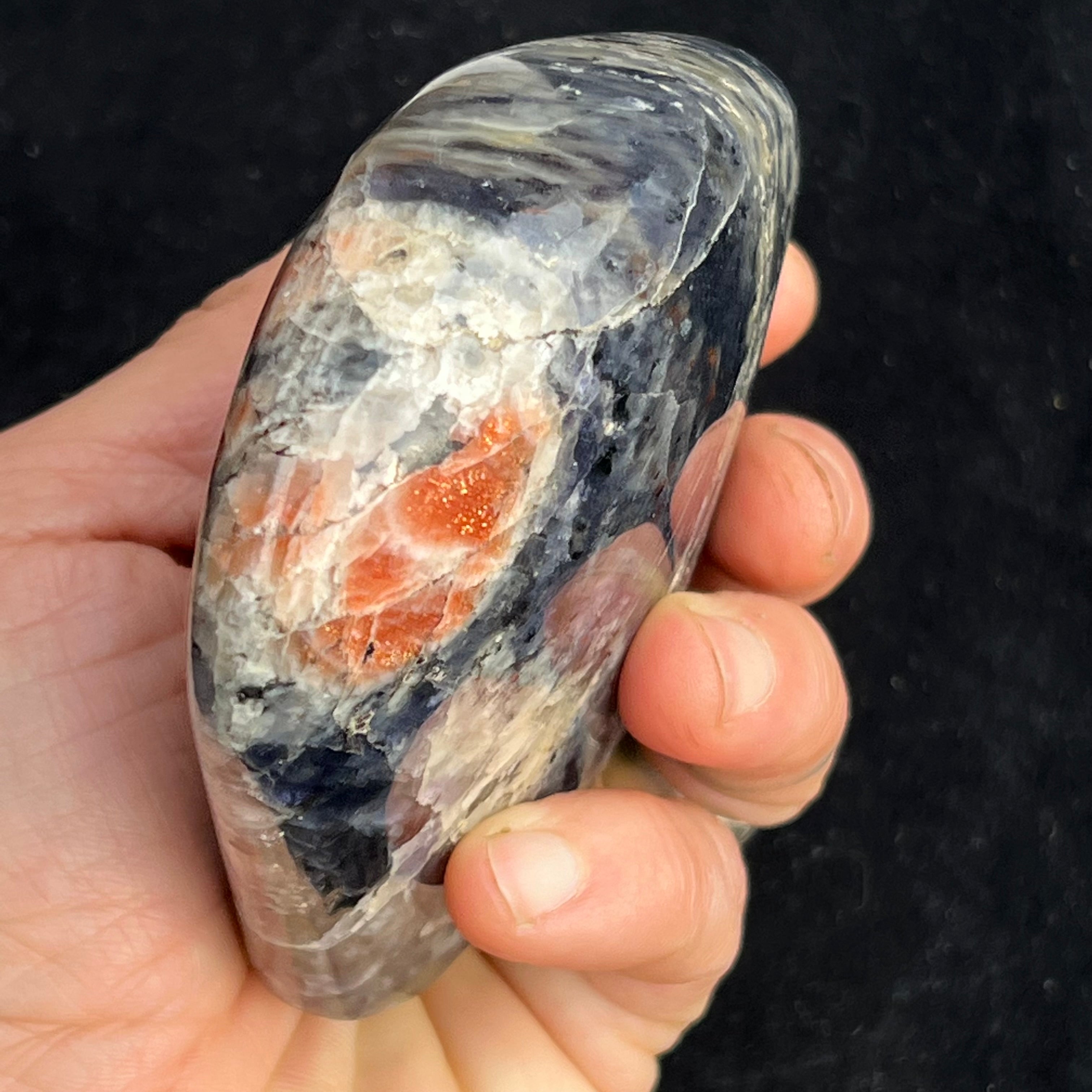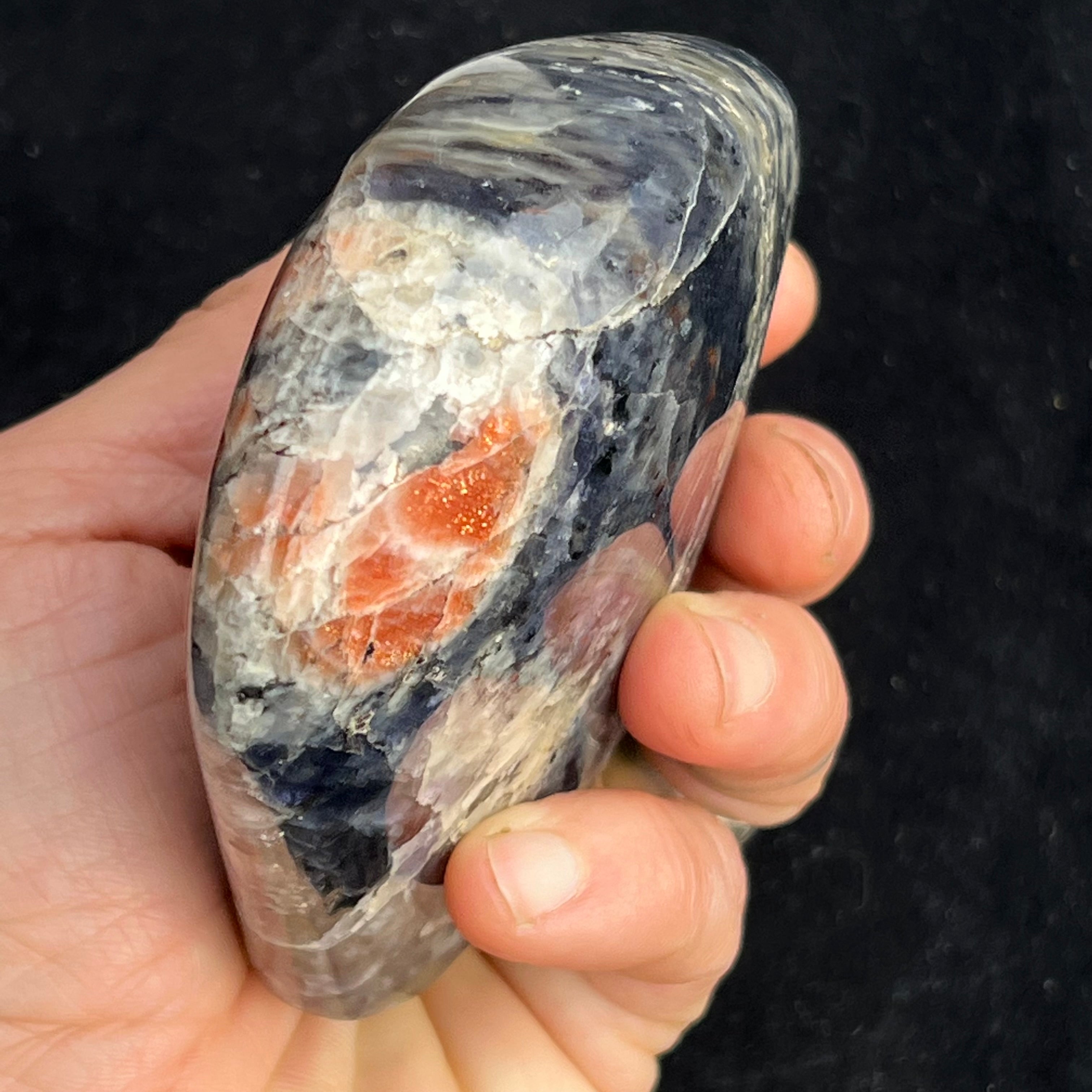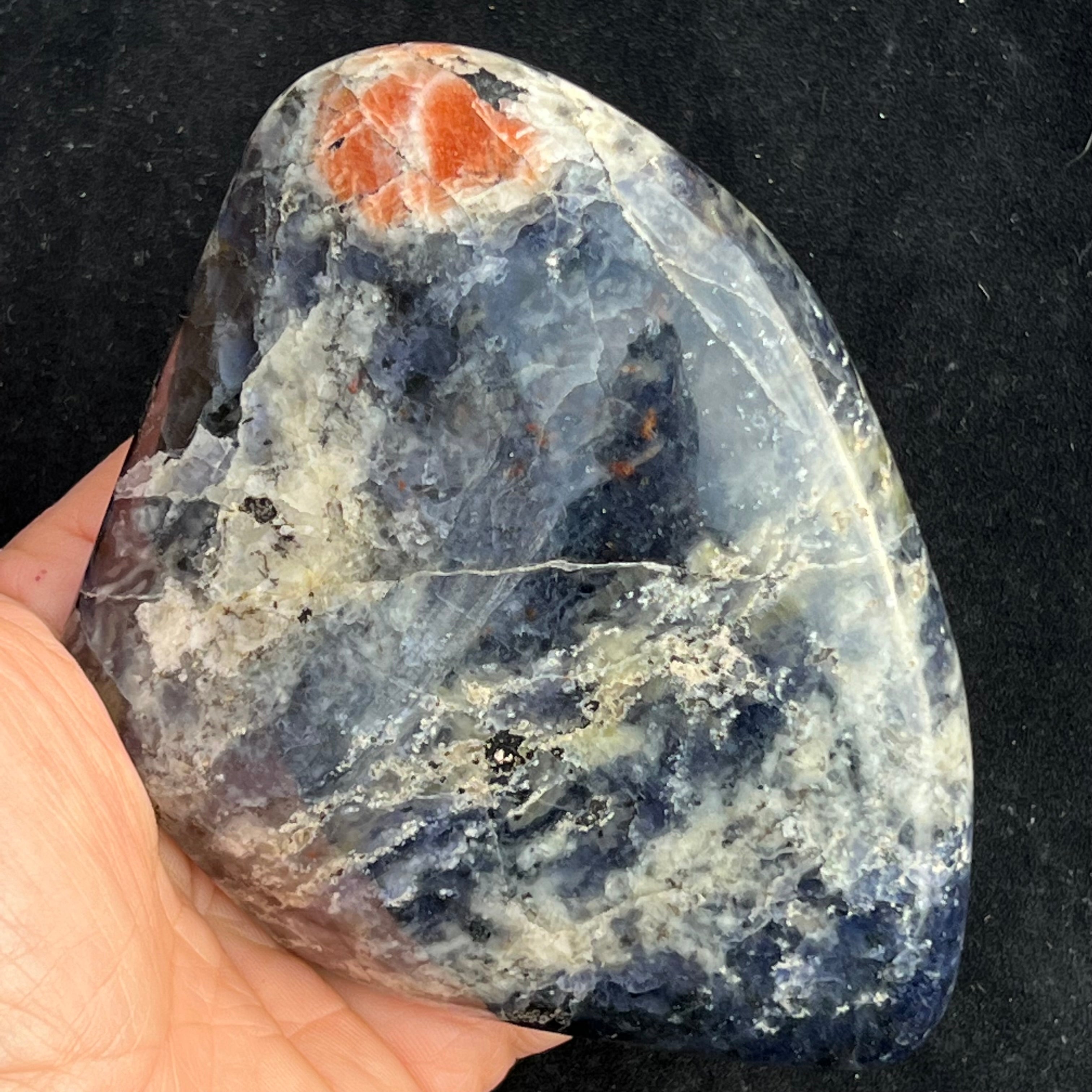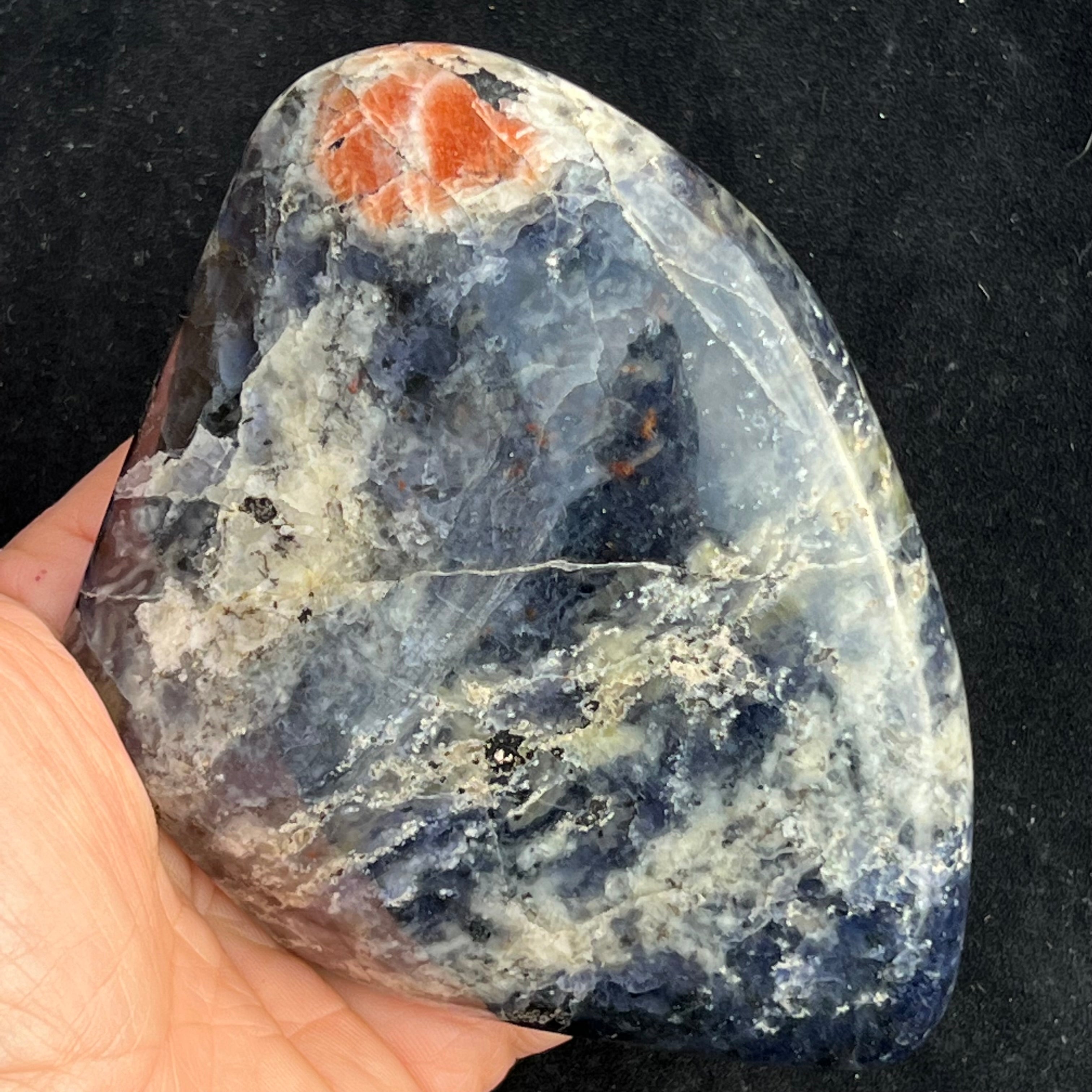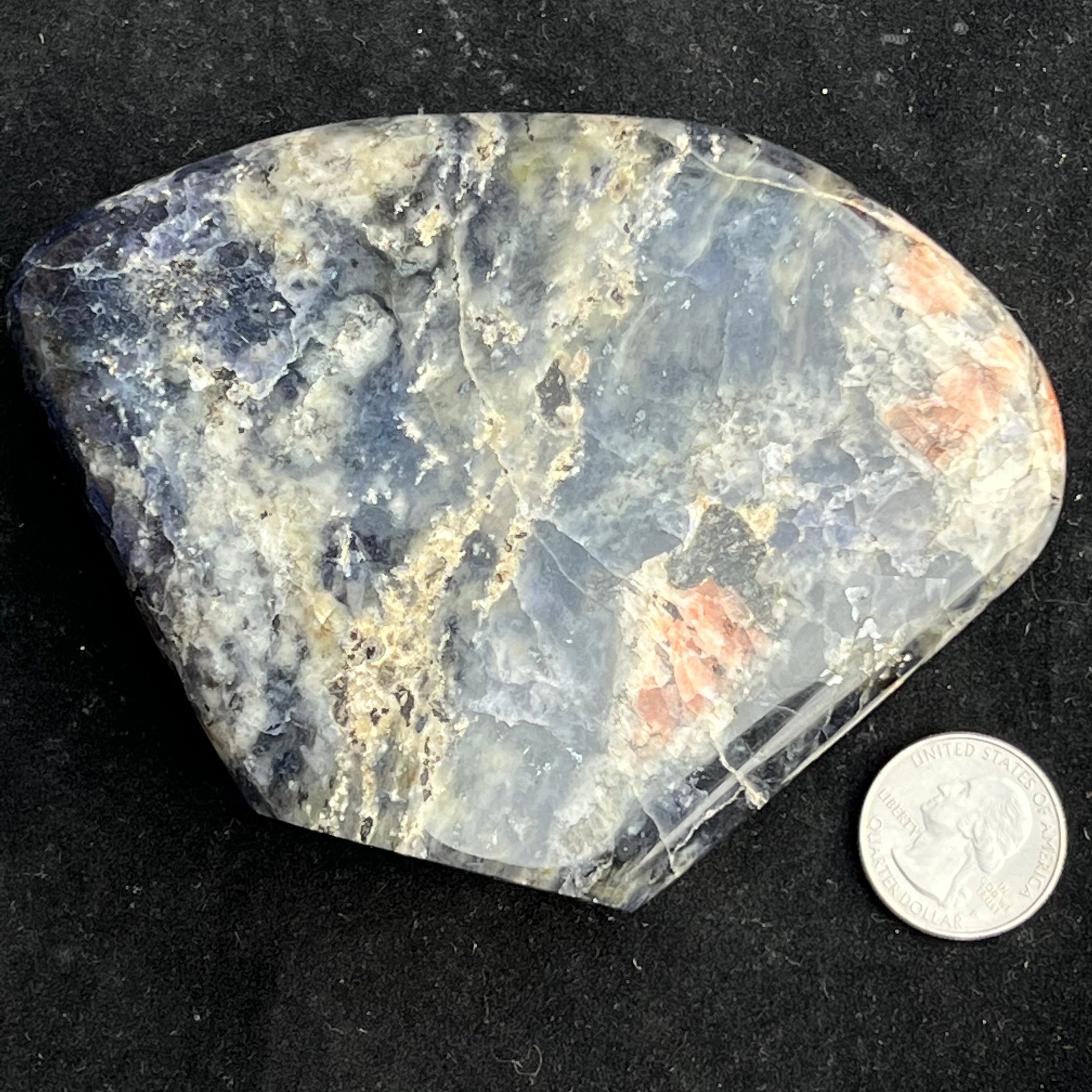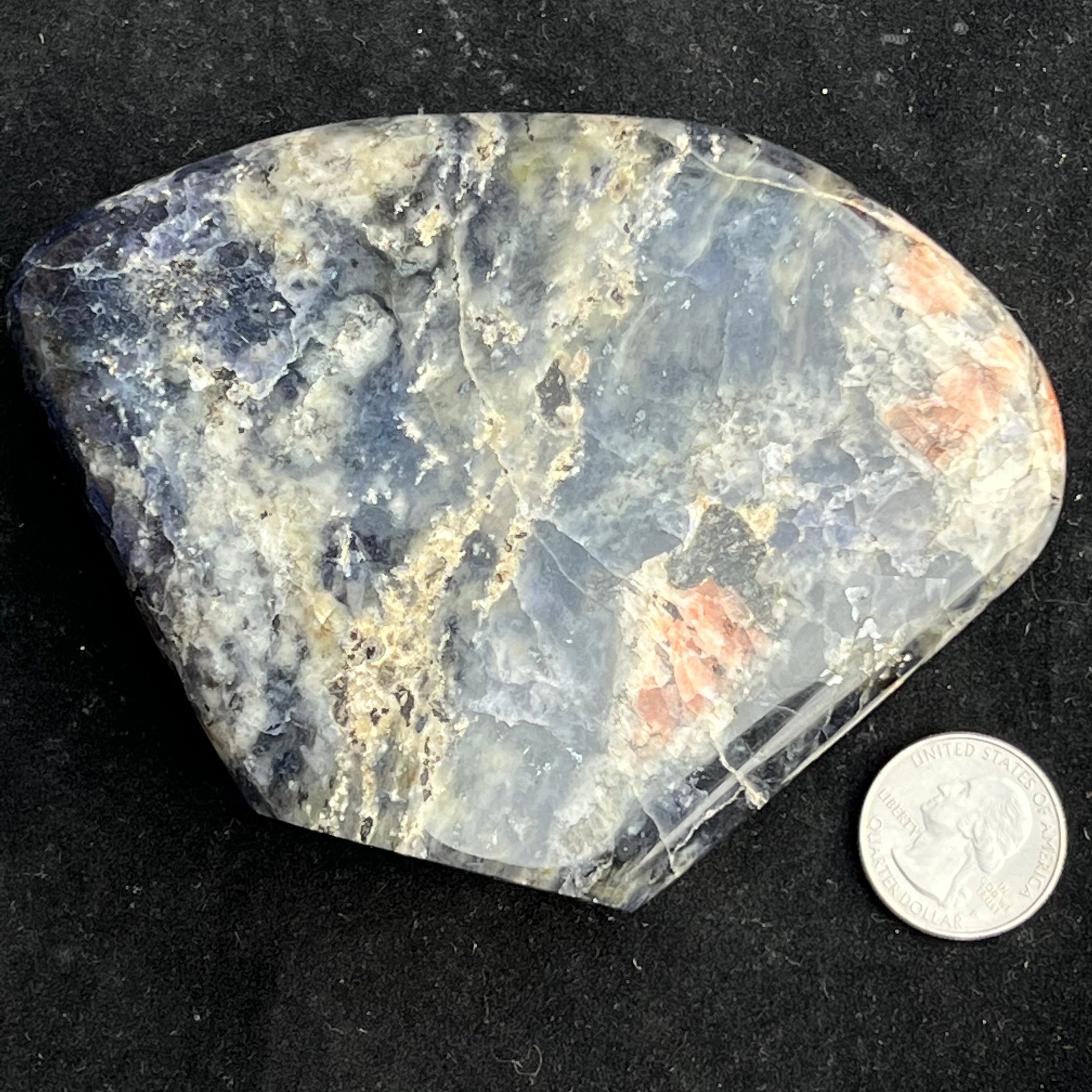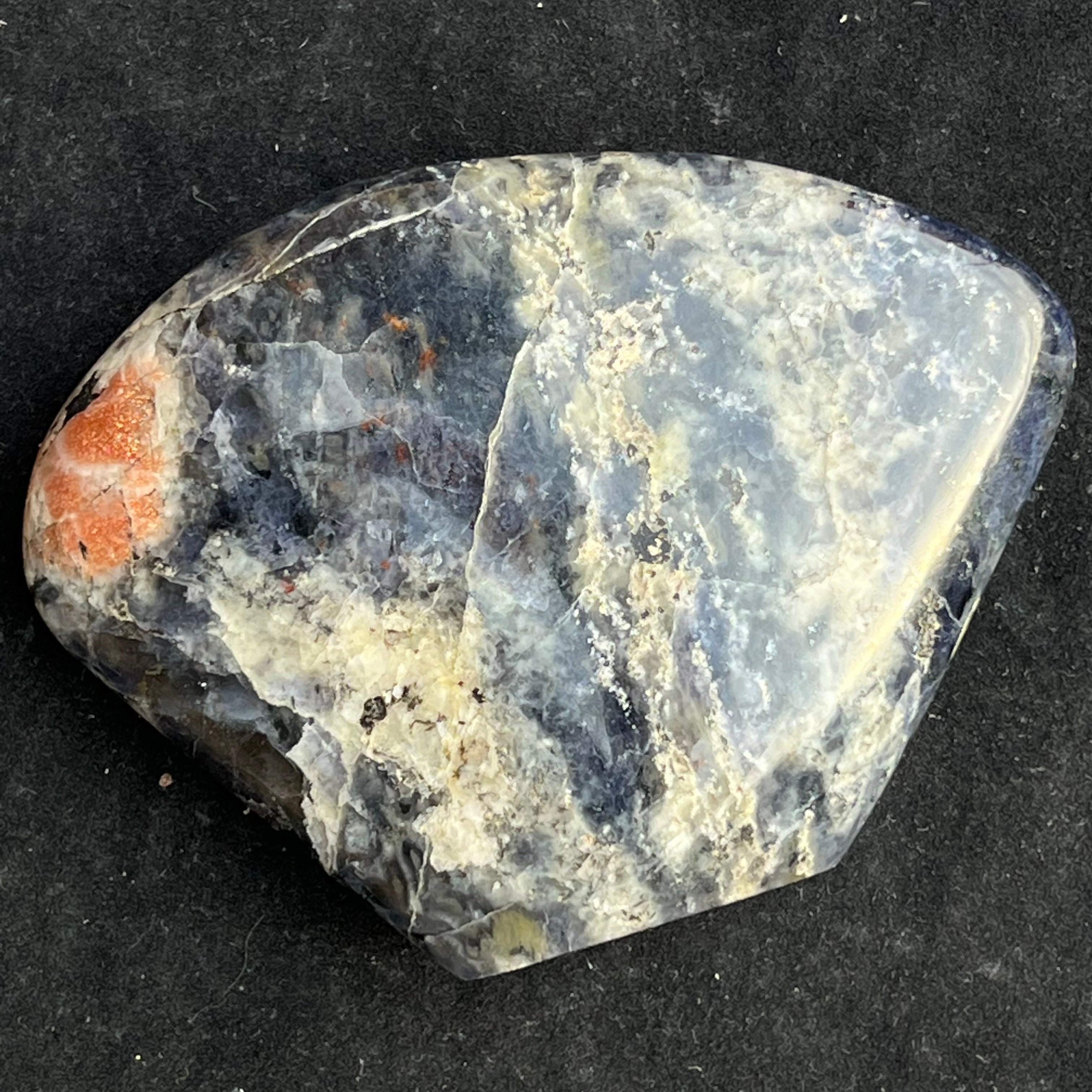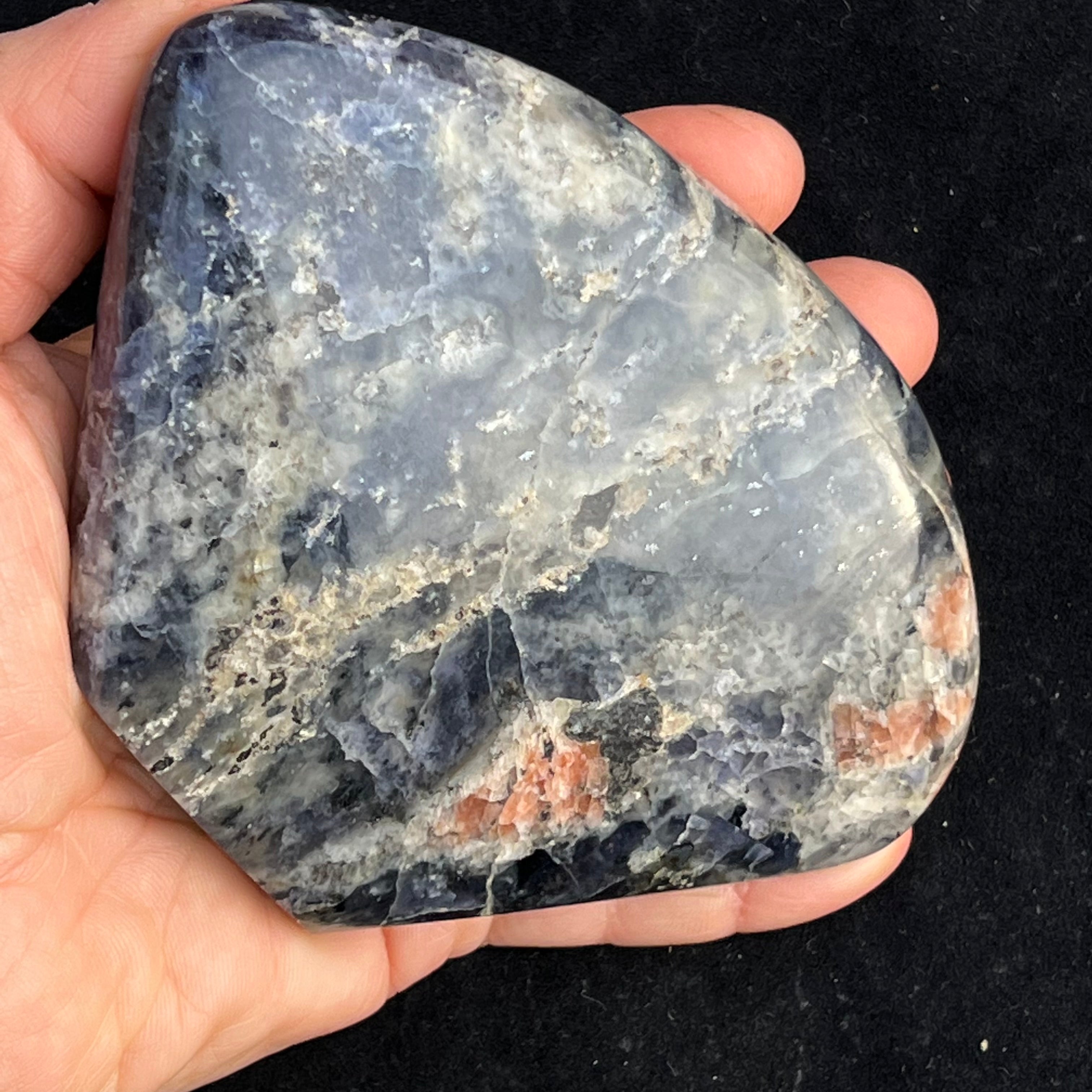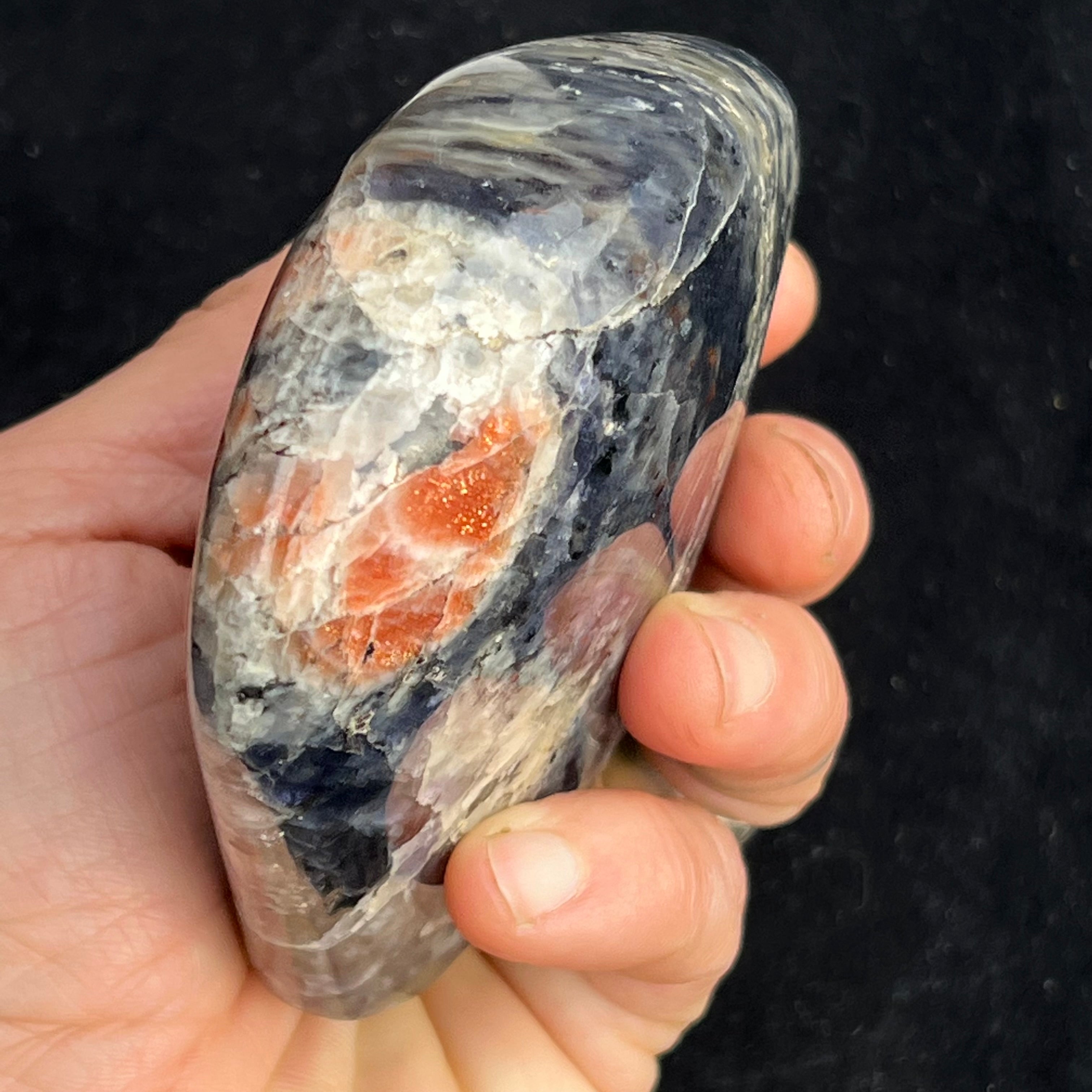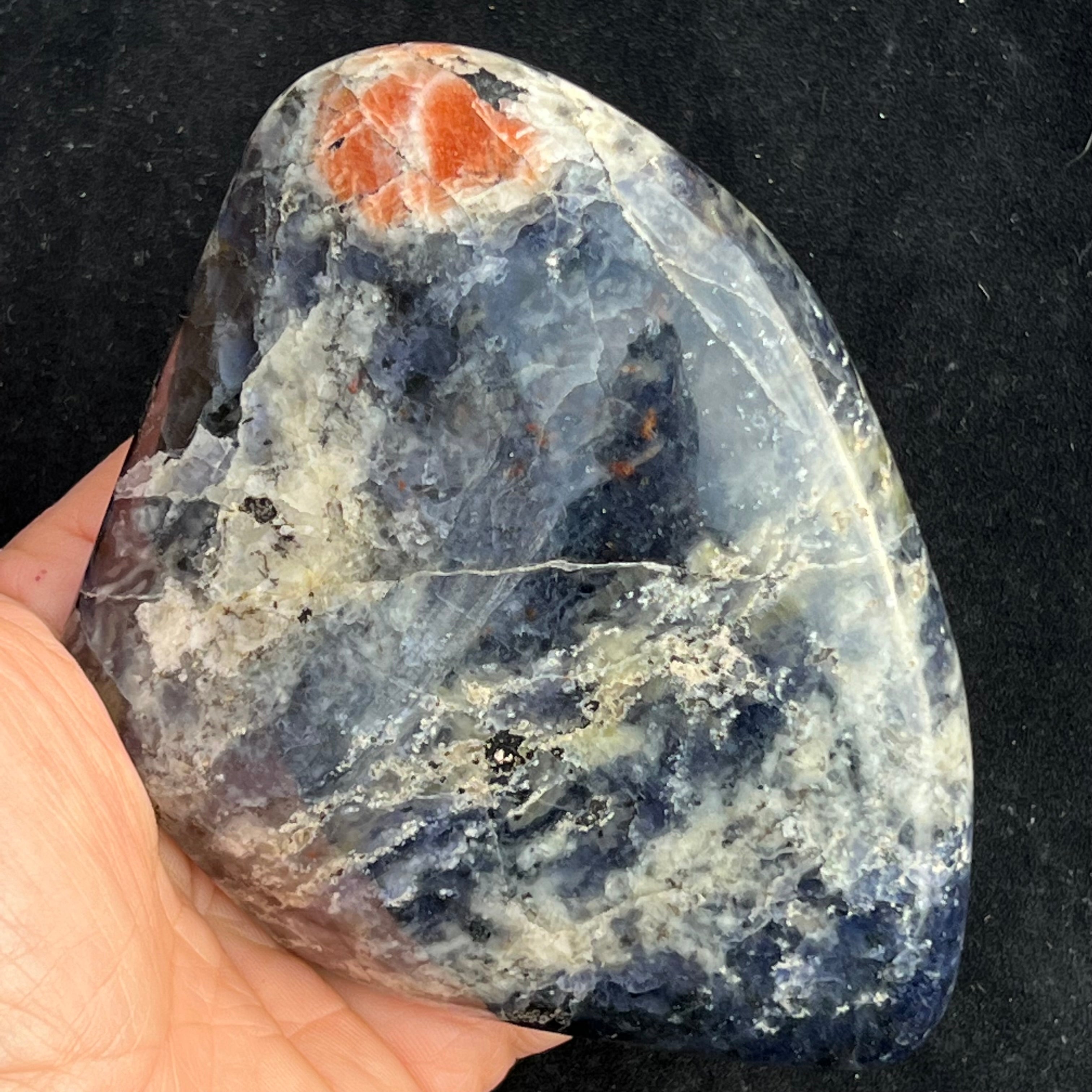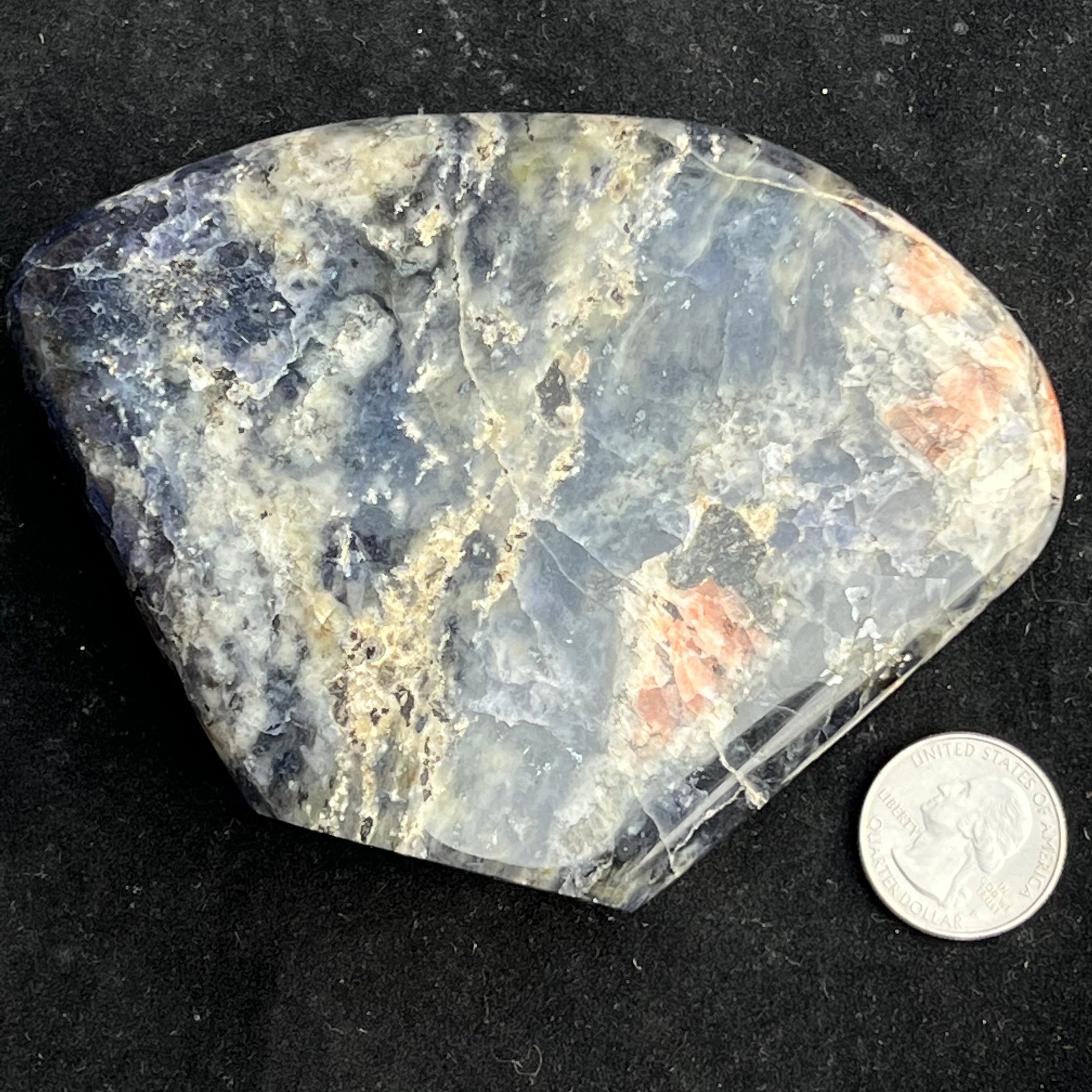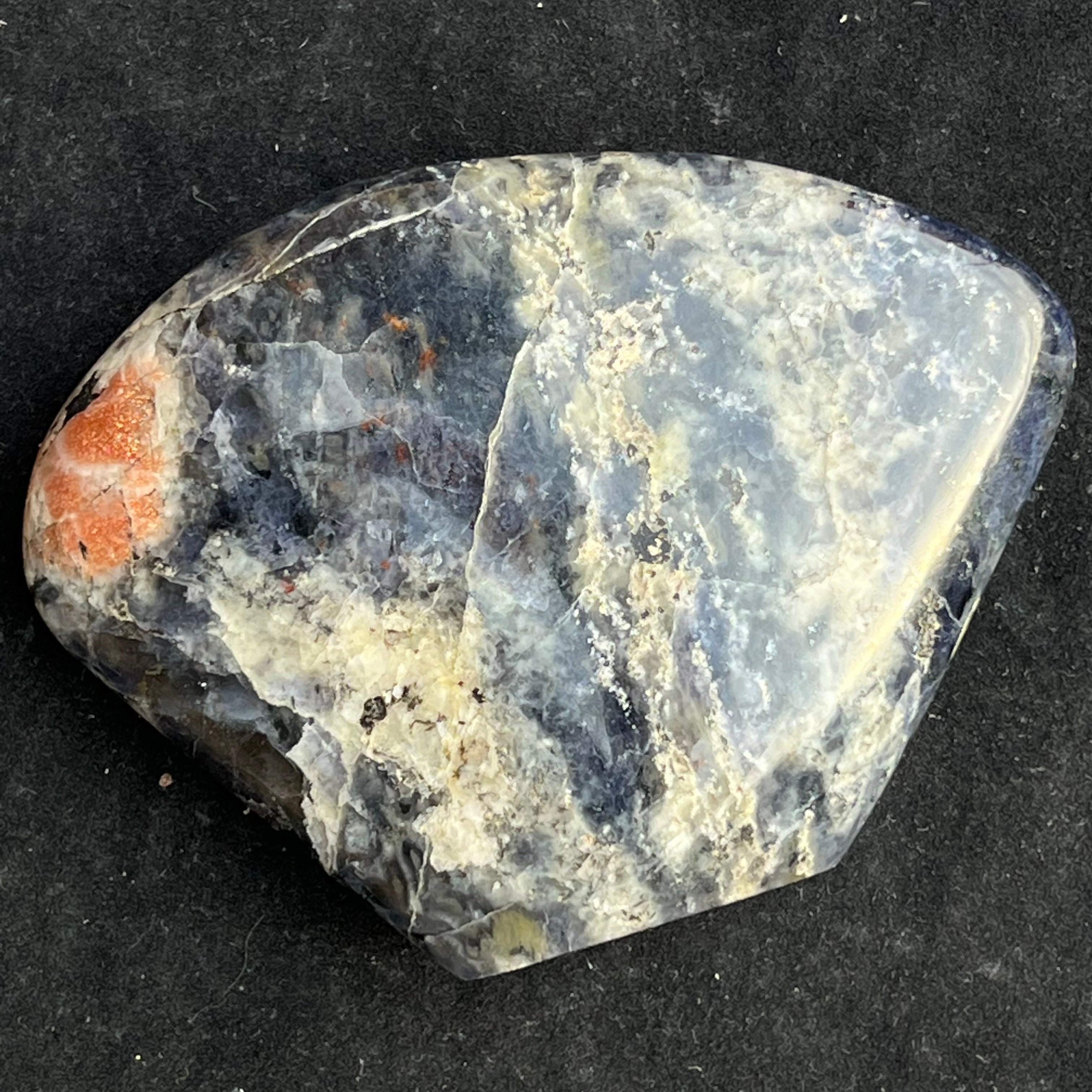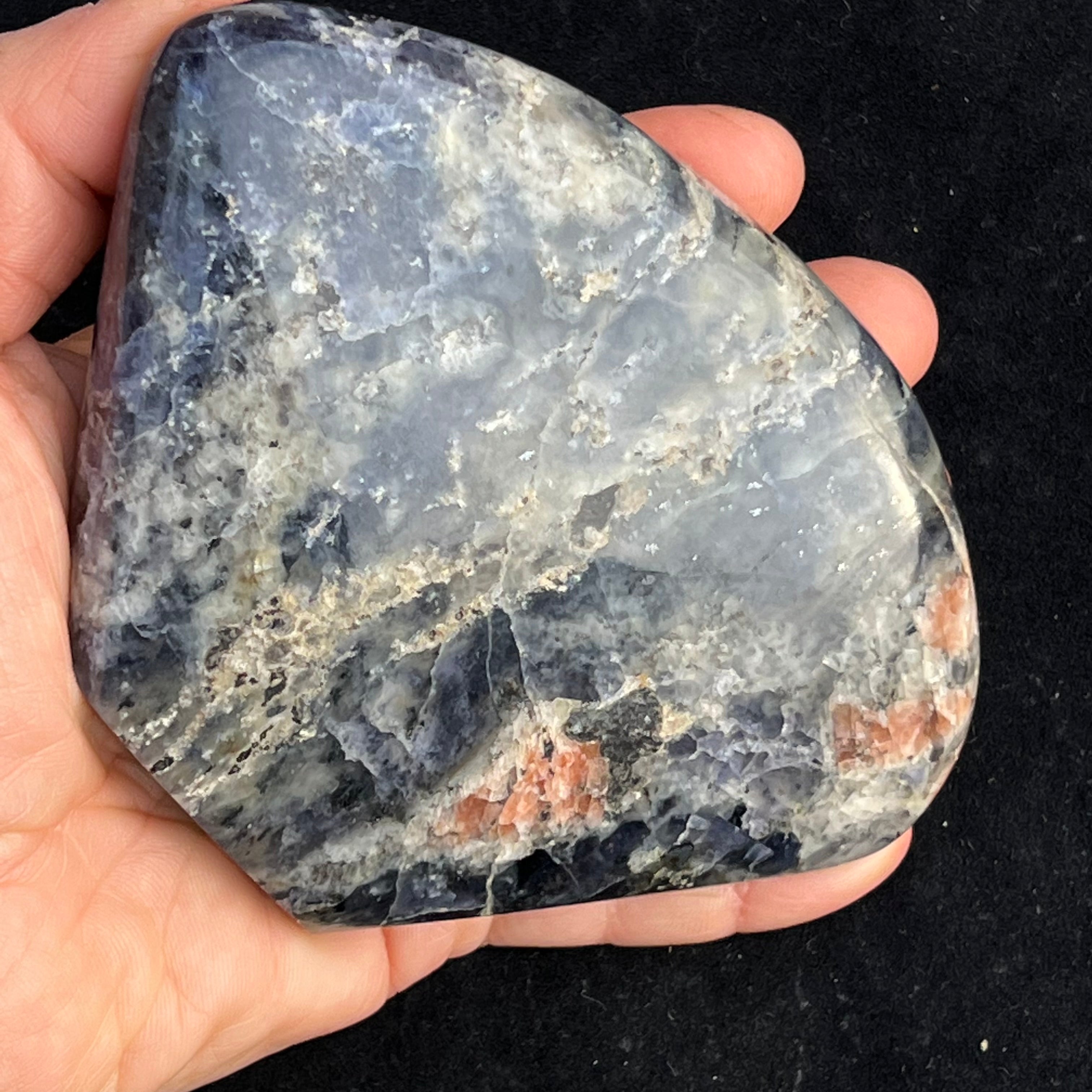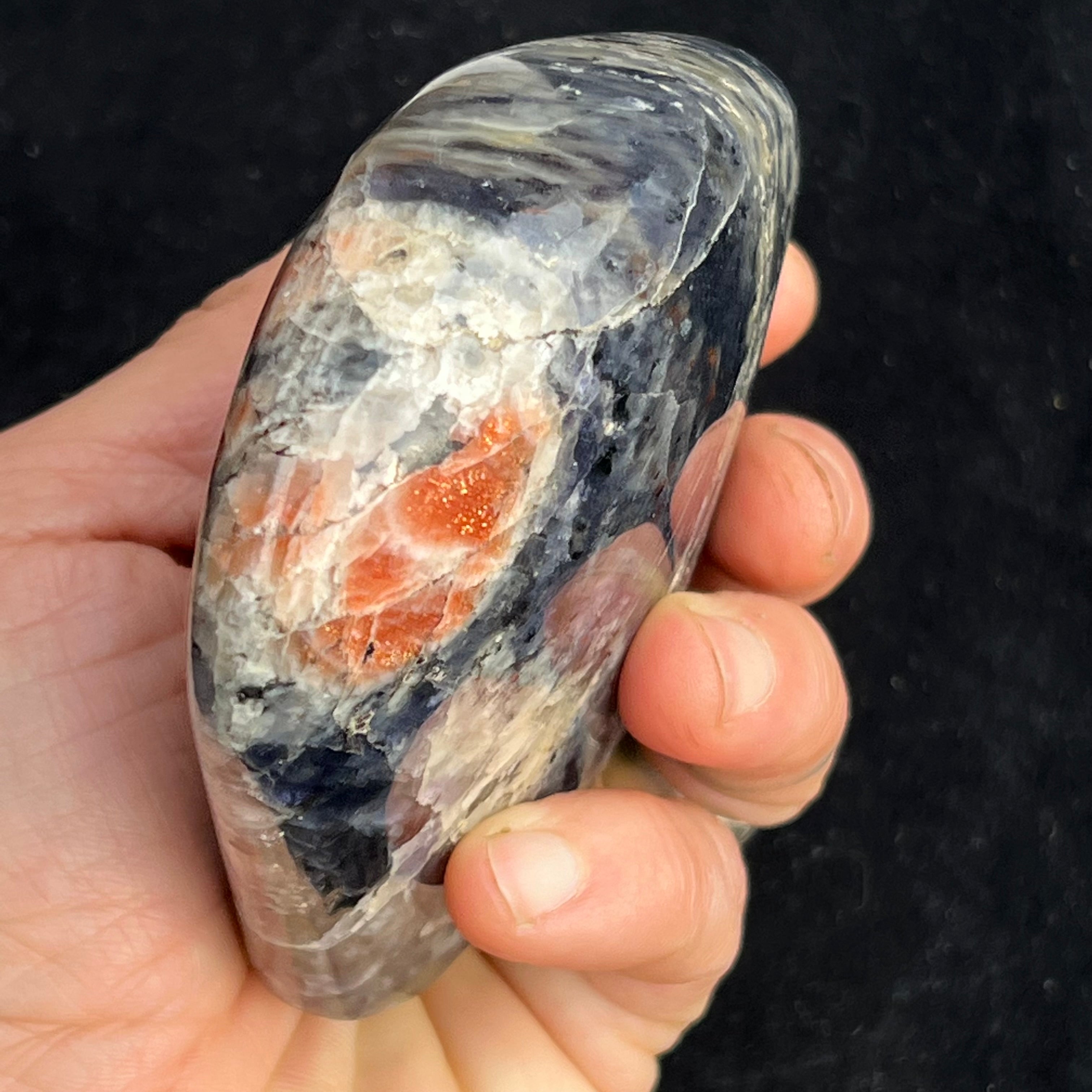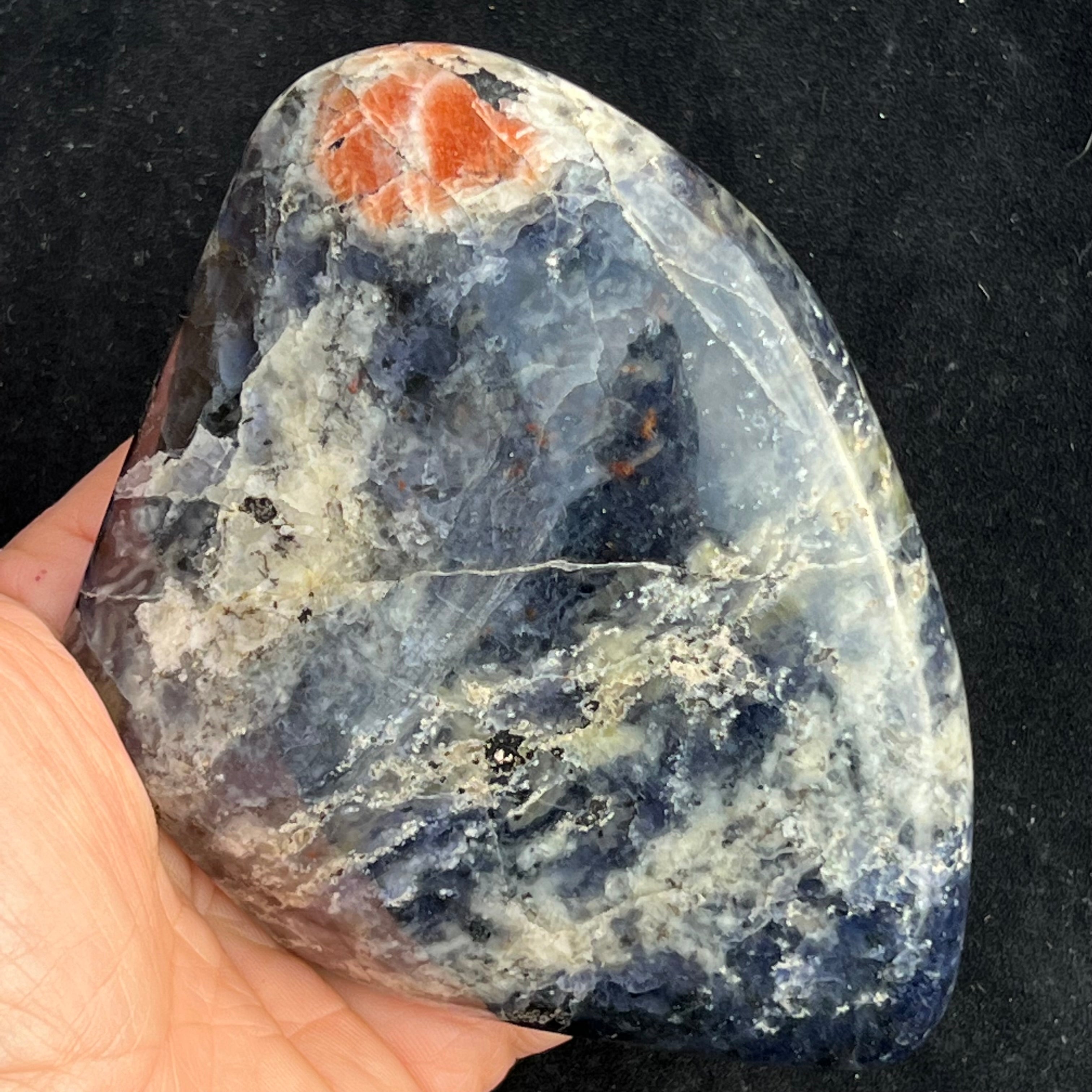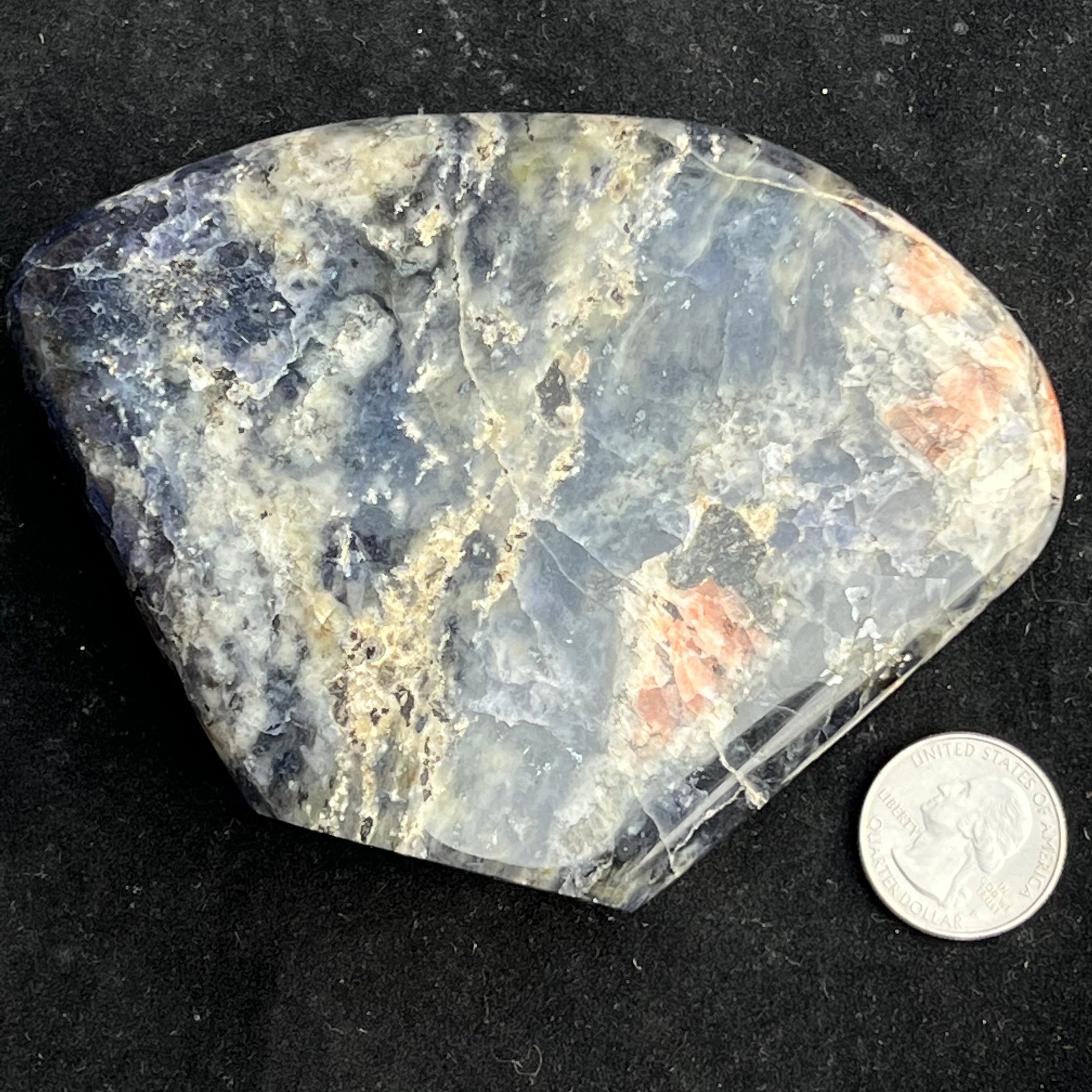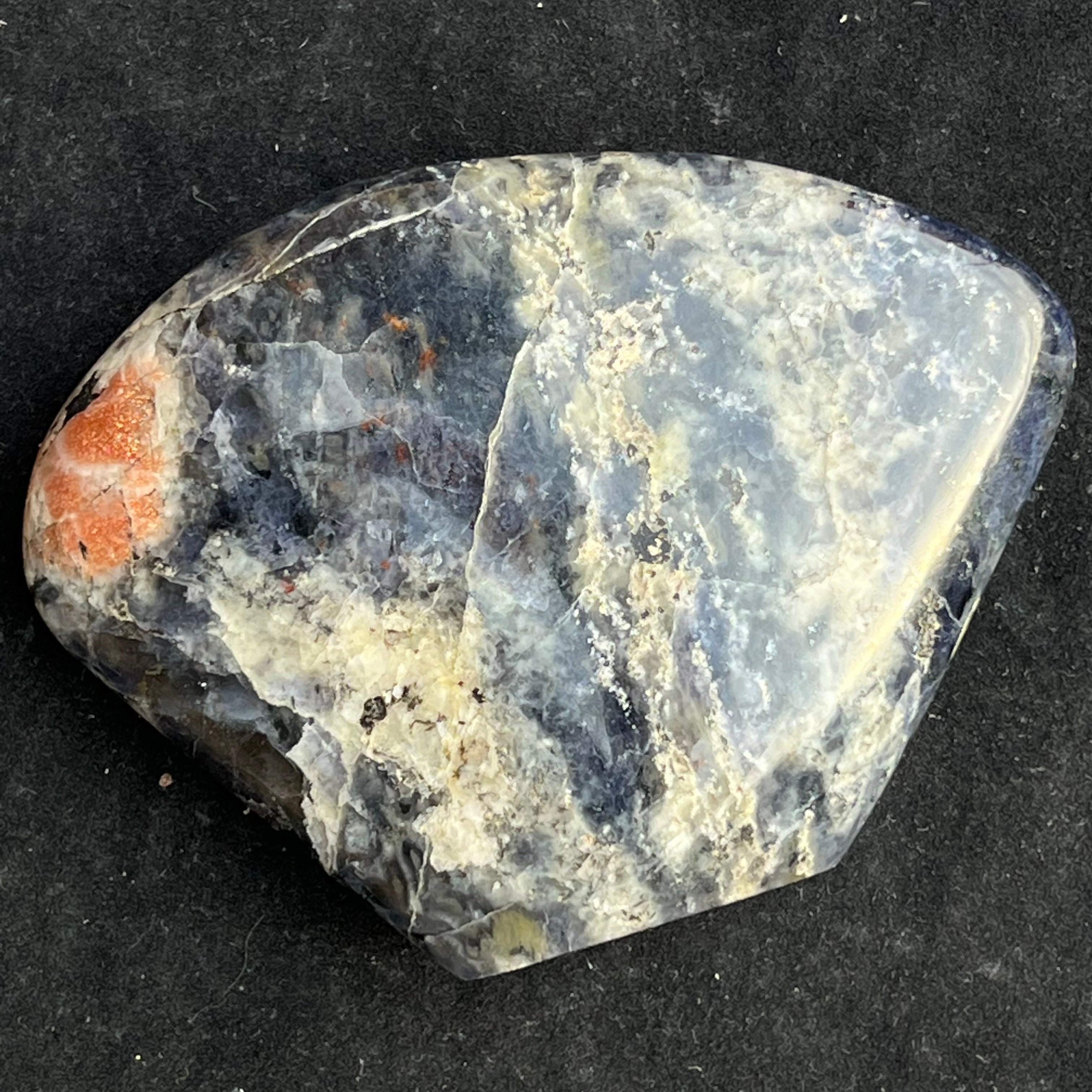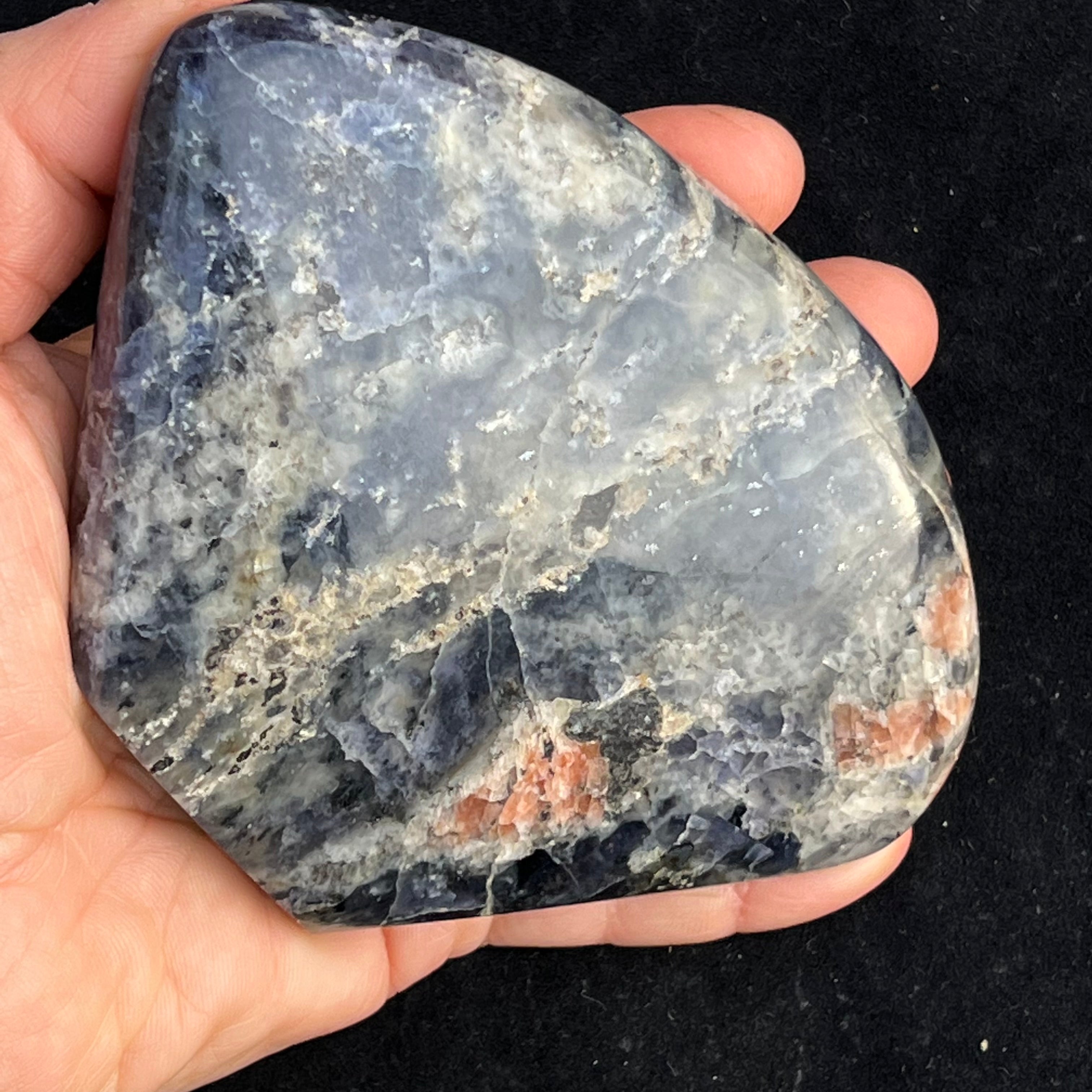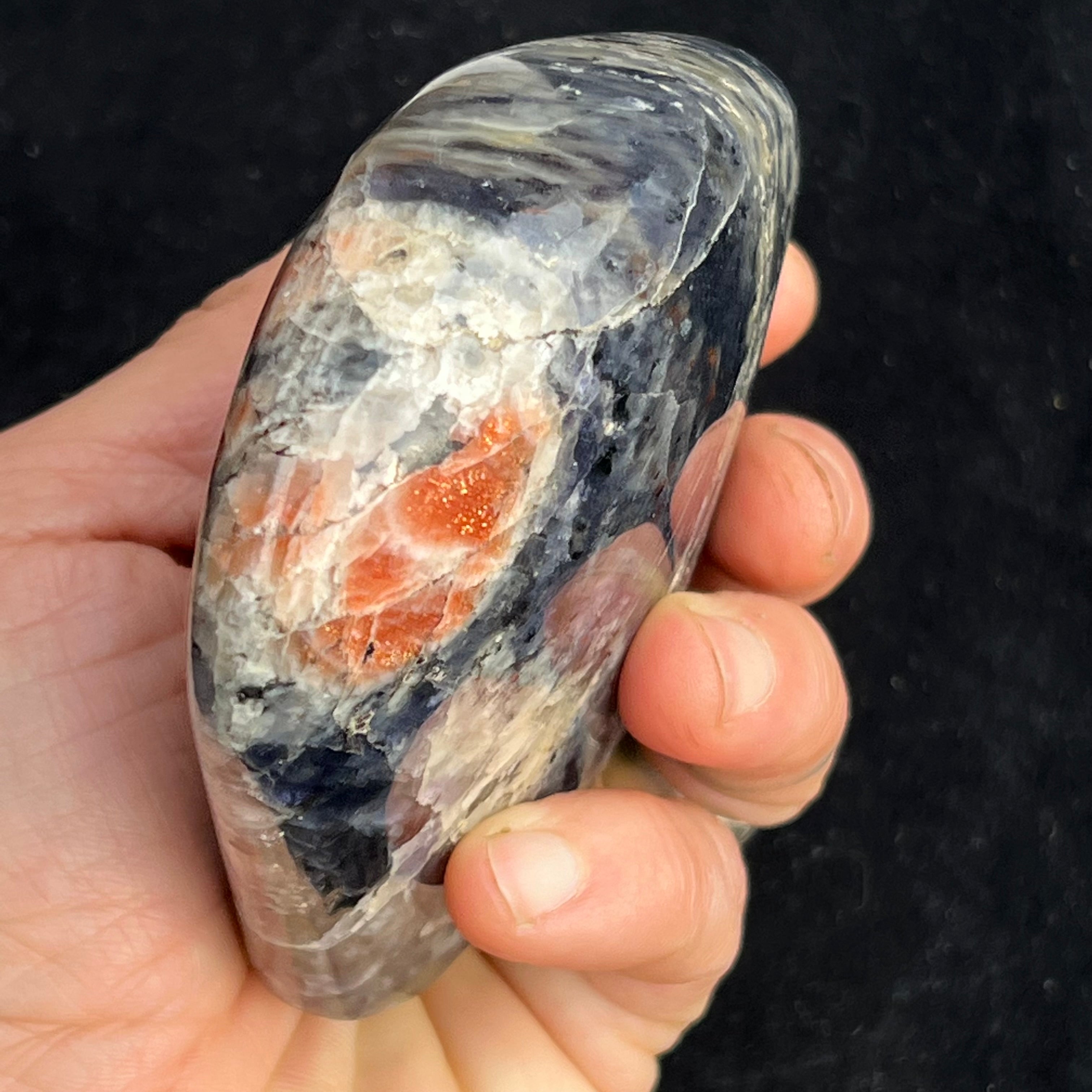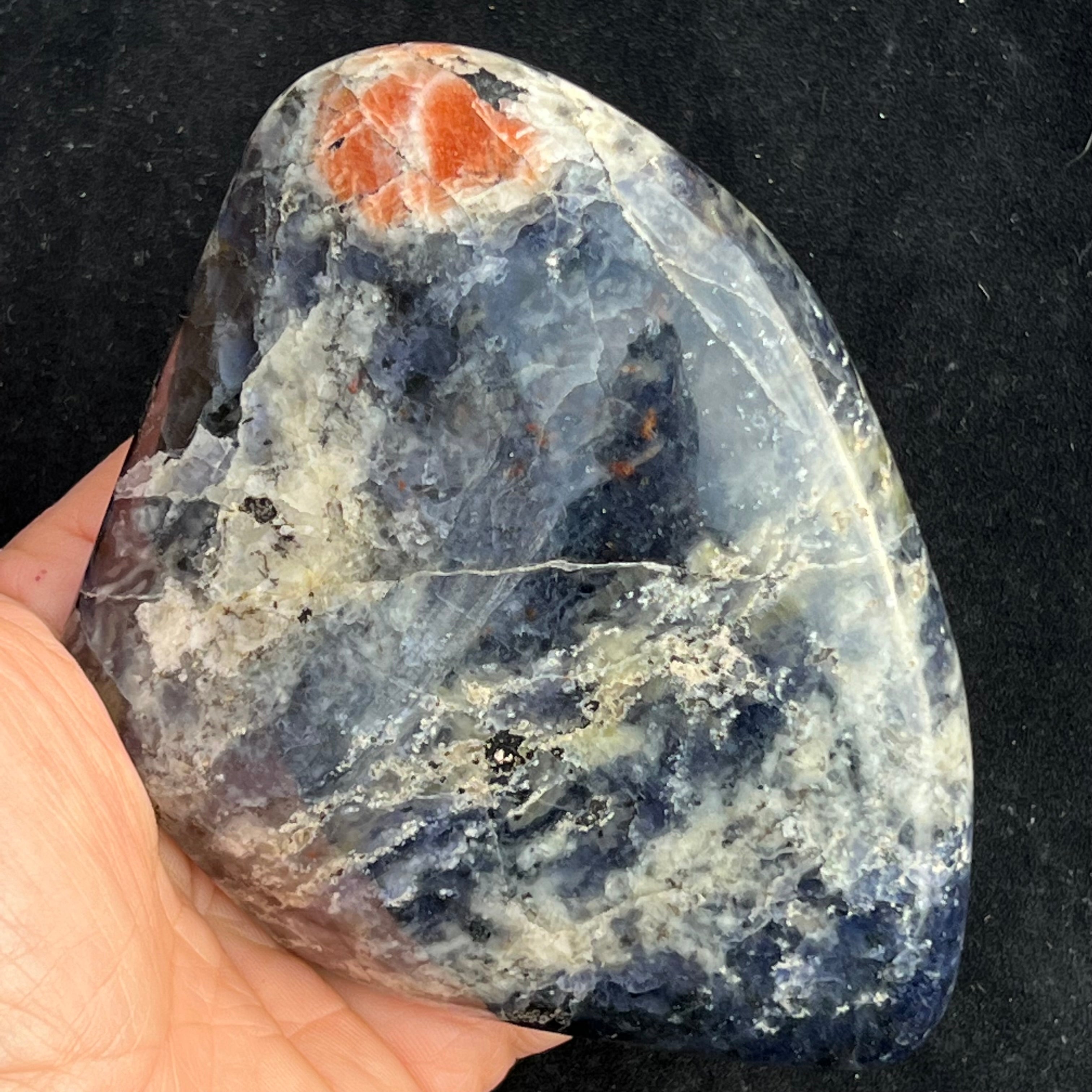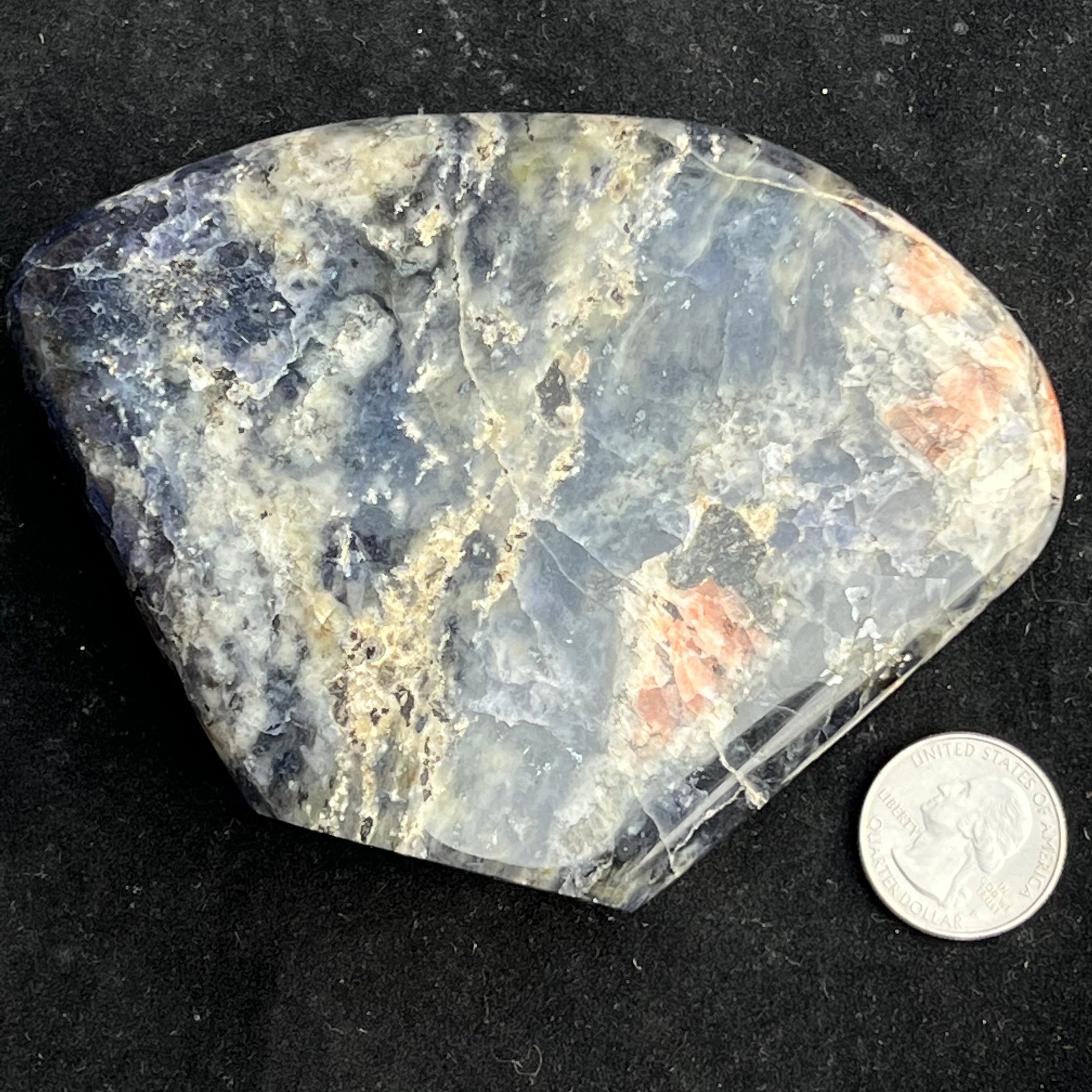 Iolite Sunstone - 023
Description:  This listing is for the exact Iolite Sunstone pictured.
Properties:
These are Iolite and Sunstone in their beautiful yin yang dance, combined within a polished easy-to-hold freeform stone. 
Iolite was seen as a rare and powerful stone to the ancients. It was reserved for sorcery and mystical practices. The true indigo color is very rare in the stone world. Blending that with the gold color is Iolite's unique magic recipe.
Sunstone carries one of the highest spiritual energies of any stone in the mineral kingdom. Throughout human history it has been revered among many cultures as a storehouse of Divine Light and Divine Love.
Policies and Disclaimers:
All of our stones and crystals are pure and natural. They are free from synthetic treatments of any kind, including dyes, stabilizers, and synthetic heat treatments to enhance color.

International customers are responsible for any customs fees/import taxes.
Please see our Lost Package Policy prior to placing your order. 
Please contact us at CrystalShop@UpperClarity.com with any questions.