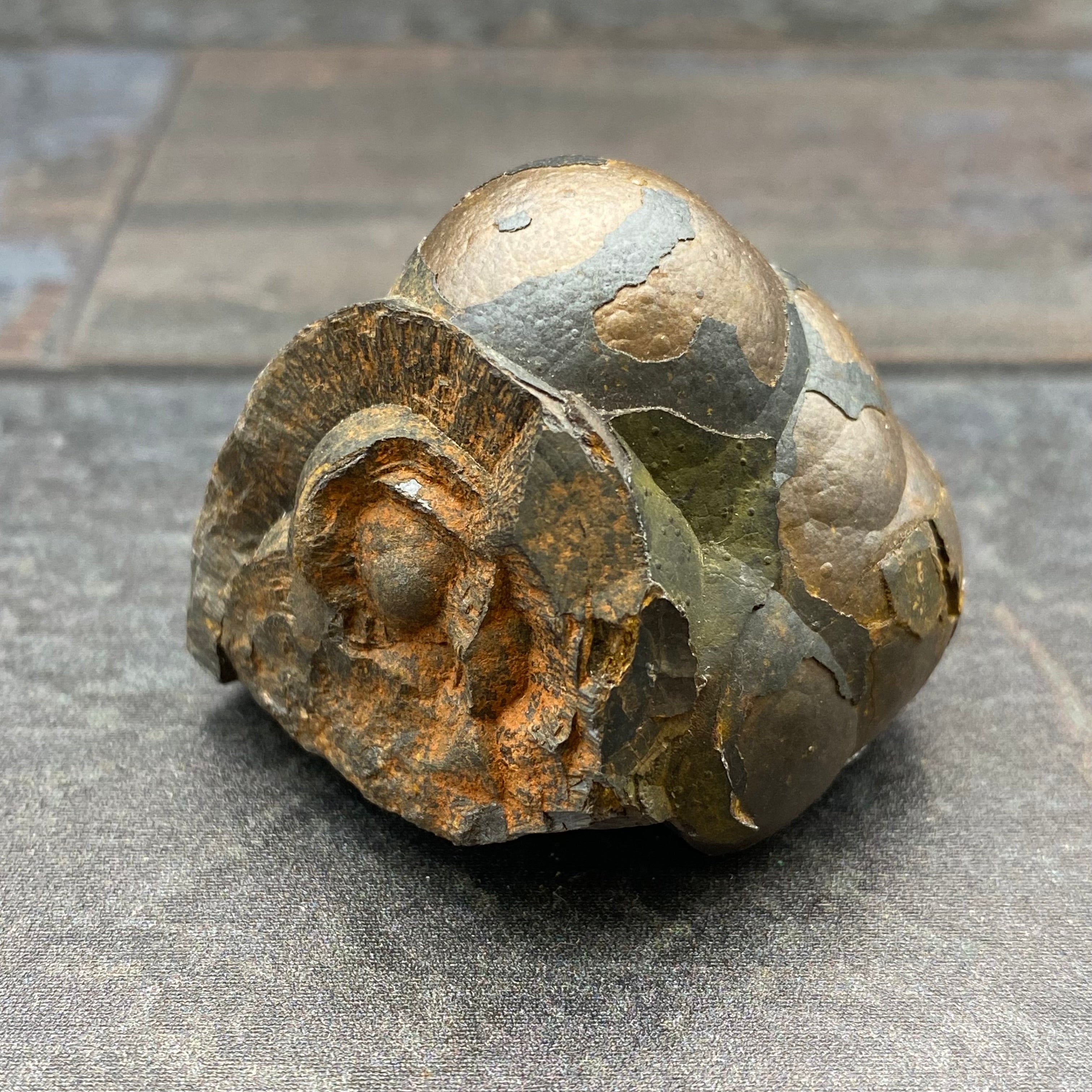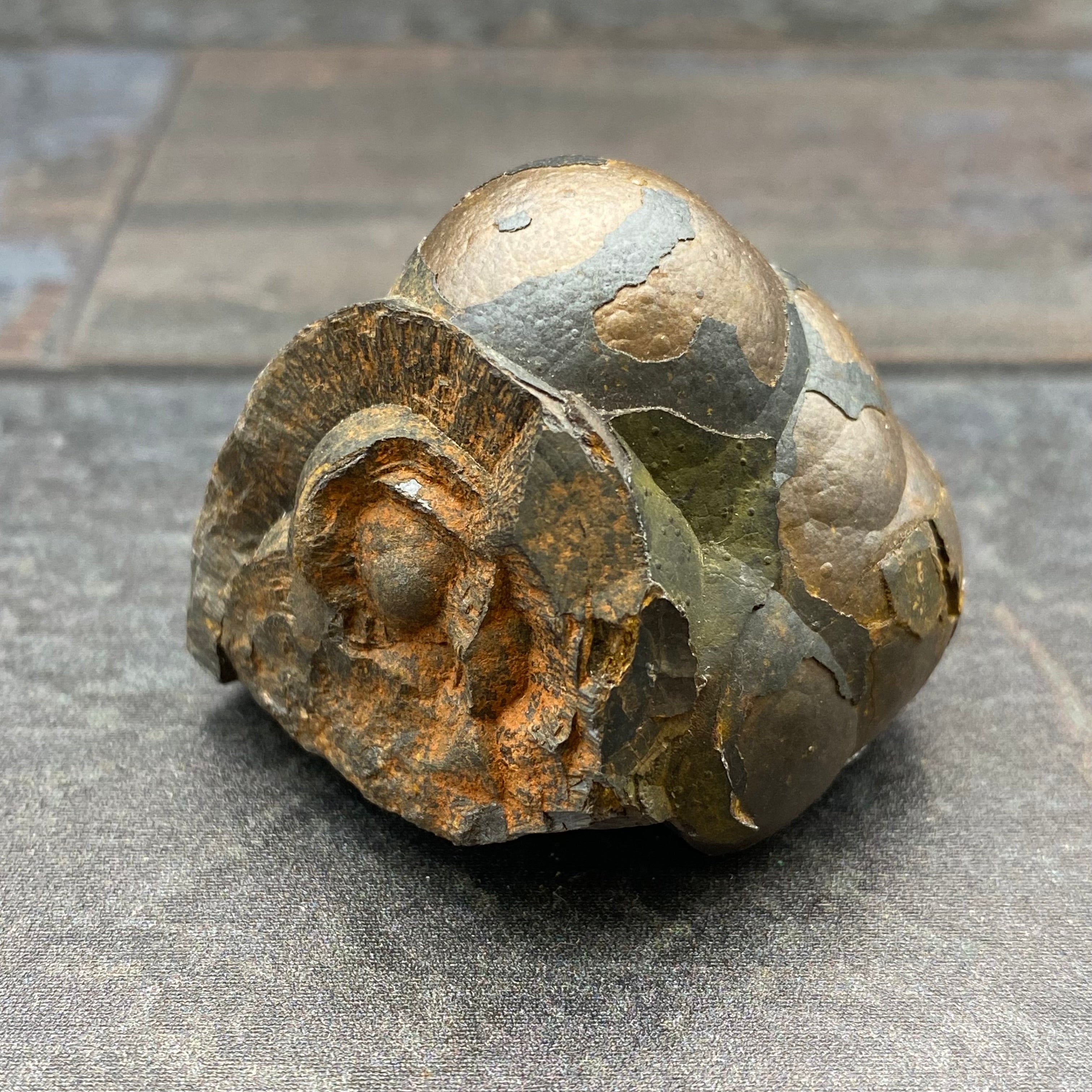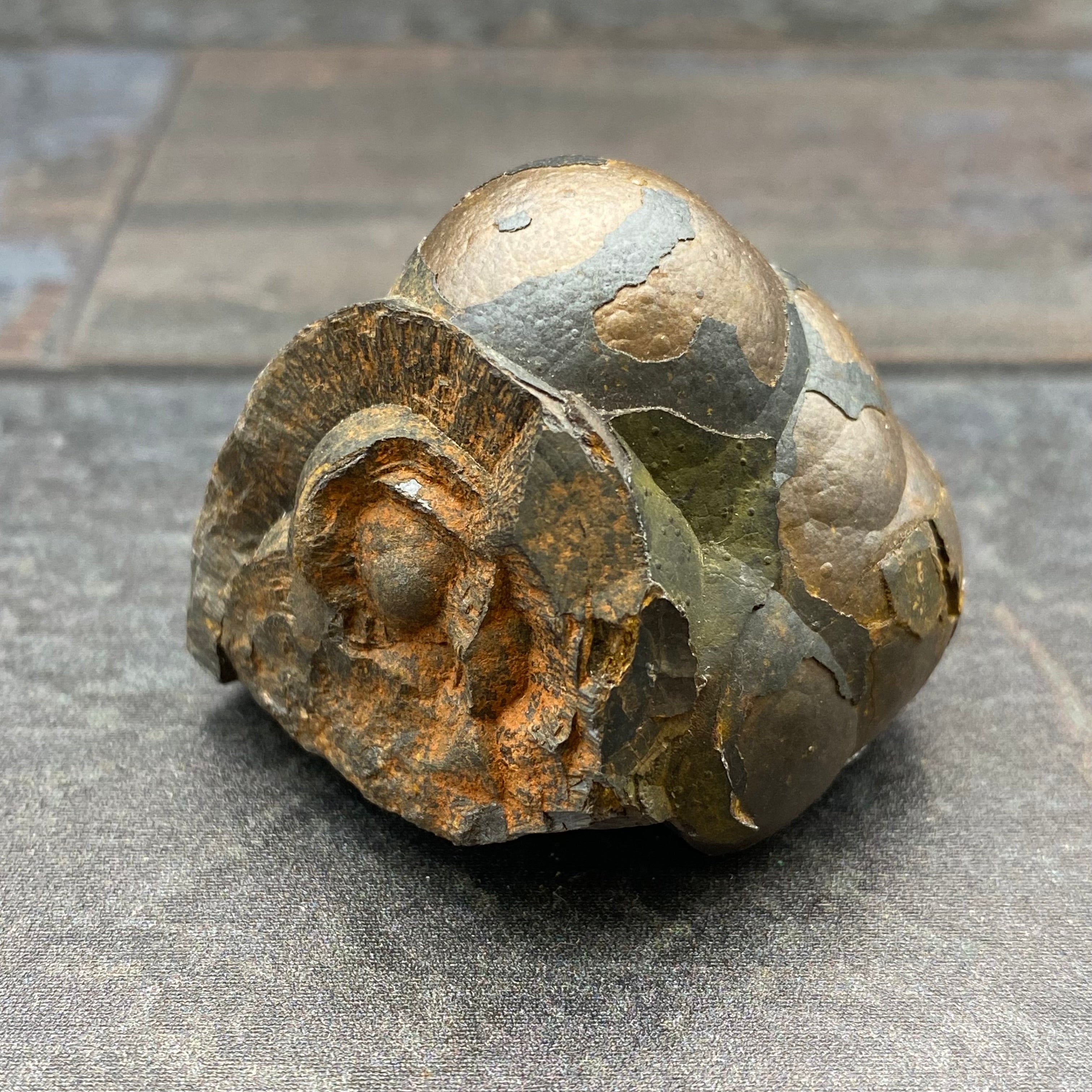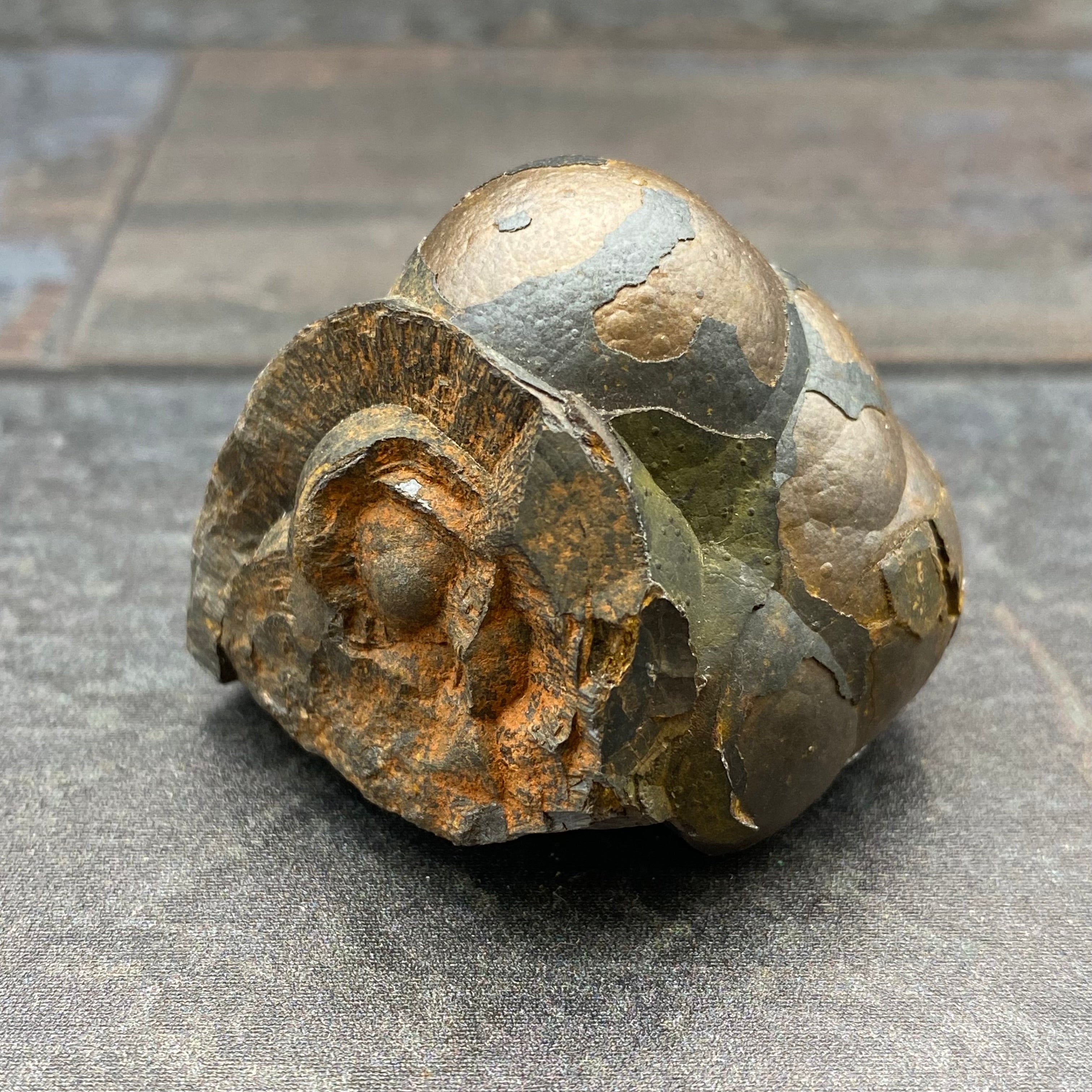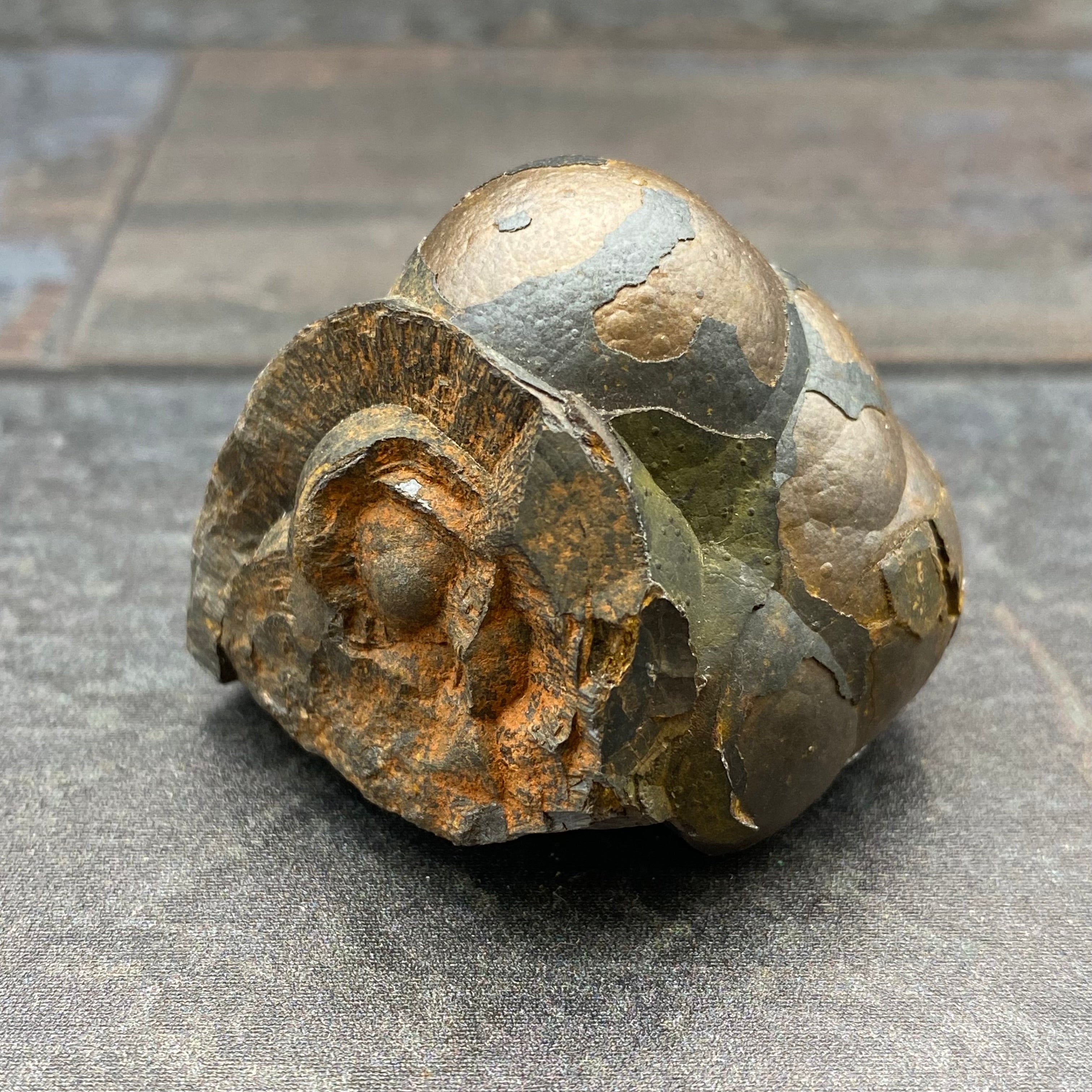 Iridescent Rainbow Hematite - 010
Description: This listing is for the exact Iridescent Rainbow Hematite pictured.

Weight: Approx. 100g

Size: Approx. 44.7mm x 37.8mm x 32.9mm
Properties:
This iridescence is completely natural. These are ultra-rare! We could only get a small number of these. The Moroccan owner said they are extremely hard to get. This is true because I've never seen this. Some iridescence you may see online is created by lab treatments. The rarity of this is its completely natural occurrence. The rainbow-like surface is thought to be created by micro-crystalline phosphate in a thin layer stretching across the surface of the iron. 
If you feel it, go for it. This will be a special one in your collection. These are the most pure and refined botryoidal hematite the Earth has to offer. In fact, hematite mineral collectors would have specimens like this with lights on them in glass cases. It's all about the purity and coherence of the mineral. Purity and coherence are not only beautiful, they create the most powerful healing fields. 
Hematite is the mother of all stones. Iron, its medicinal component, is one of the most nourishing, comforting, tonifying, strengthening, and grounding elements on the periodic table. It induces healing from wounds from the mother and matriarchal lineage. It directly activates and nourishes the physical and spiritual blood. Your spiritual blood is composed of joy, juiciness, animation, and a love of life. People with full and nourished spiritual blood experience the total opposite of depression. In fullness, they heal from robotic, survival-based behavior (just going through the motions with very little connection or meaning), and are far less likely to host parasites, entities, or energetic attachments. When you send energy to your spiritual blood through hematite, you experience a grounded, calm, FULLness that's the perfect medicine for addiction, eating disorders, anxiety, spaciness, or emptiness within. Fill the holes with love and nourishment. Be grounded. Live in joy.
Policies and Disclaimers:
All of our stones and crystals are pure and natural. They are free from synthetic treatments of any kind, including dyes, stabilizers, and synthetic heat treatments to enhance color.

International customers are responsible for any customs fees/import taxes.
Please see our Lost Package Policy prior to placing your order. 
Please contact us at CrystalShop@UpperClarity.com with any questions.