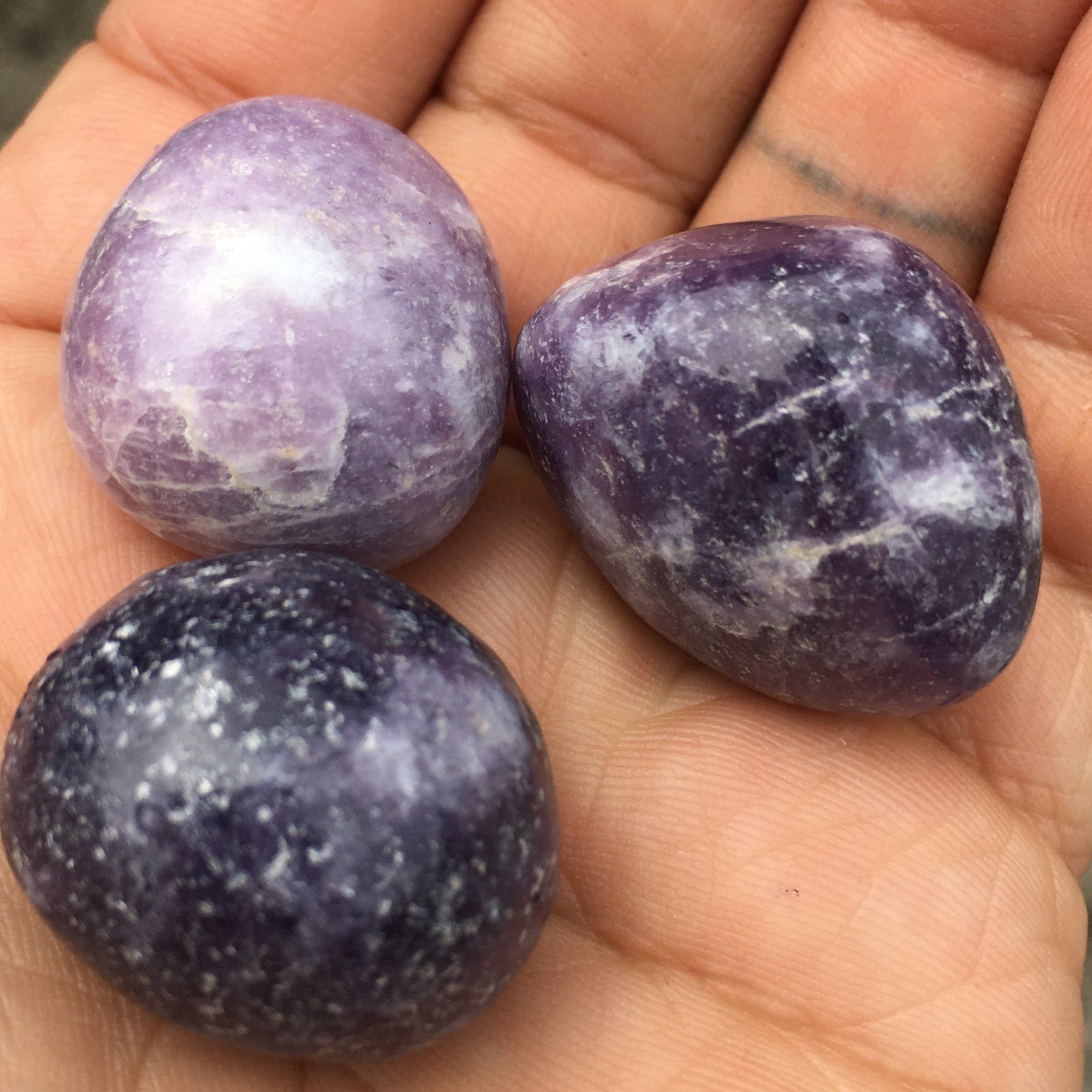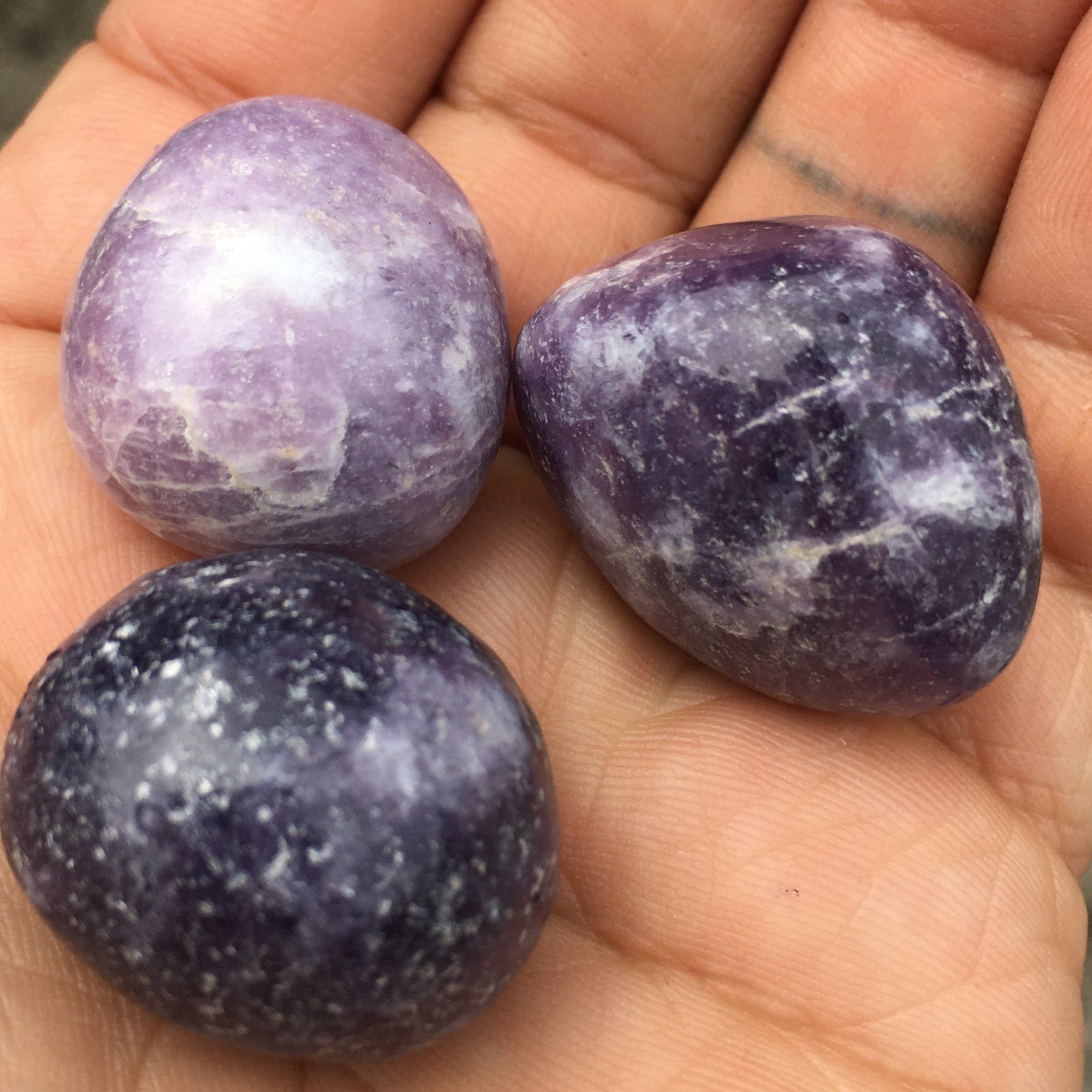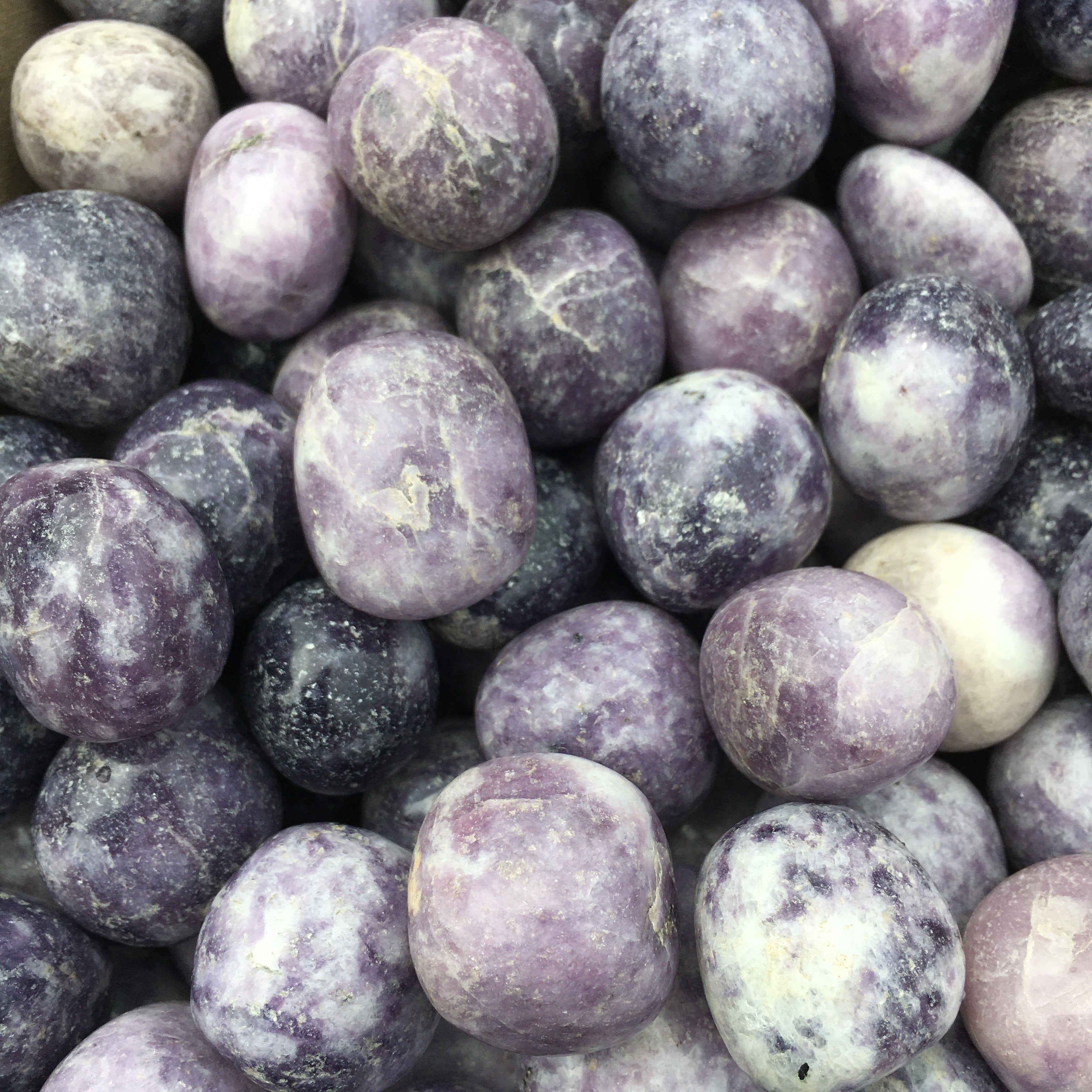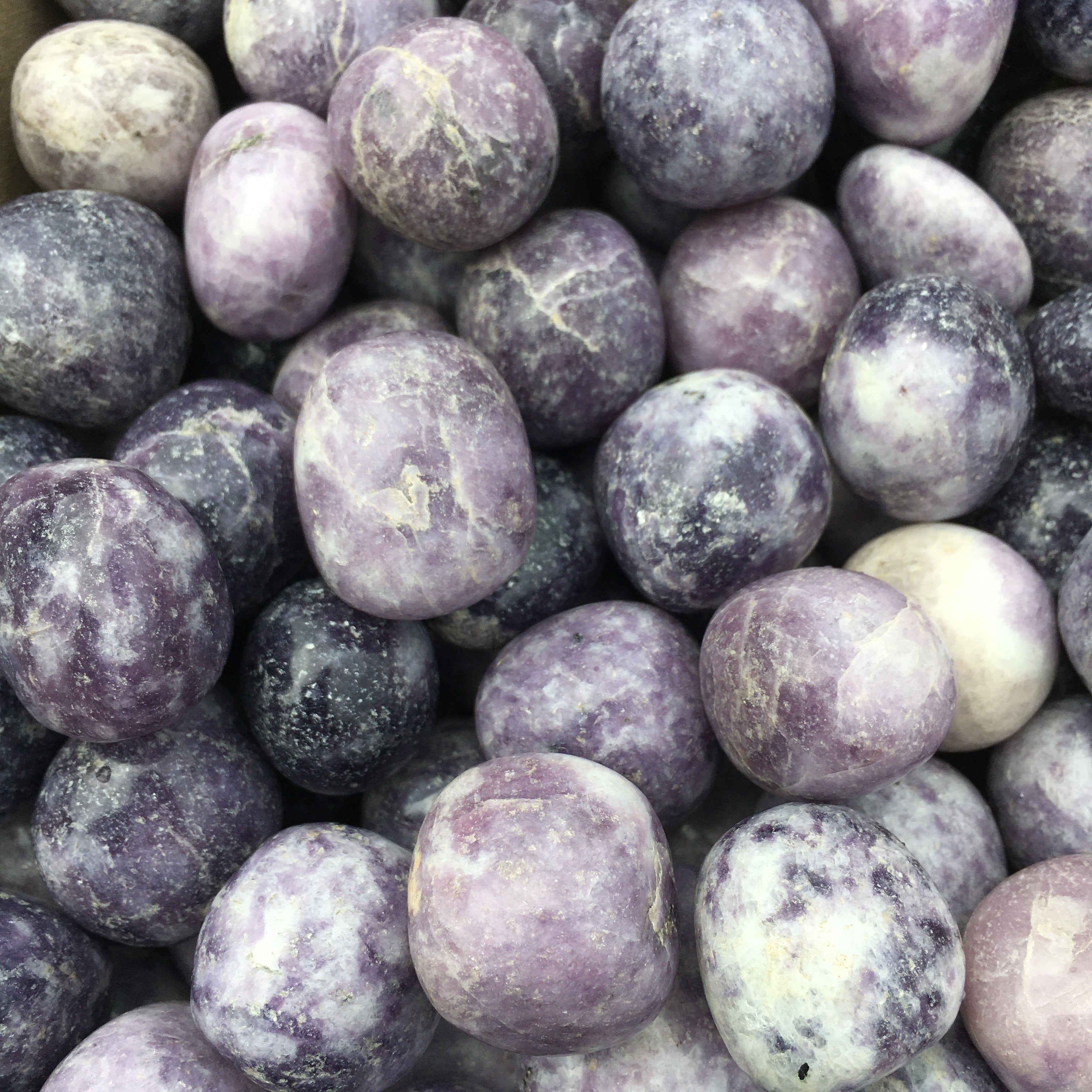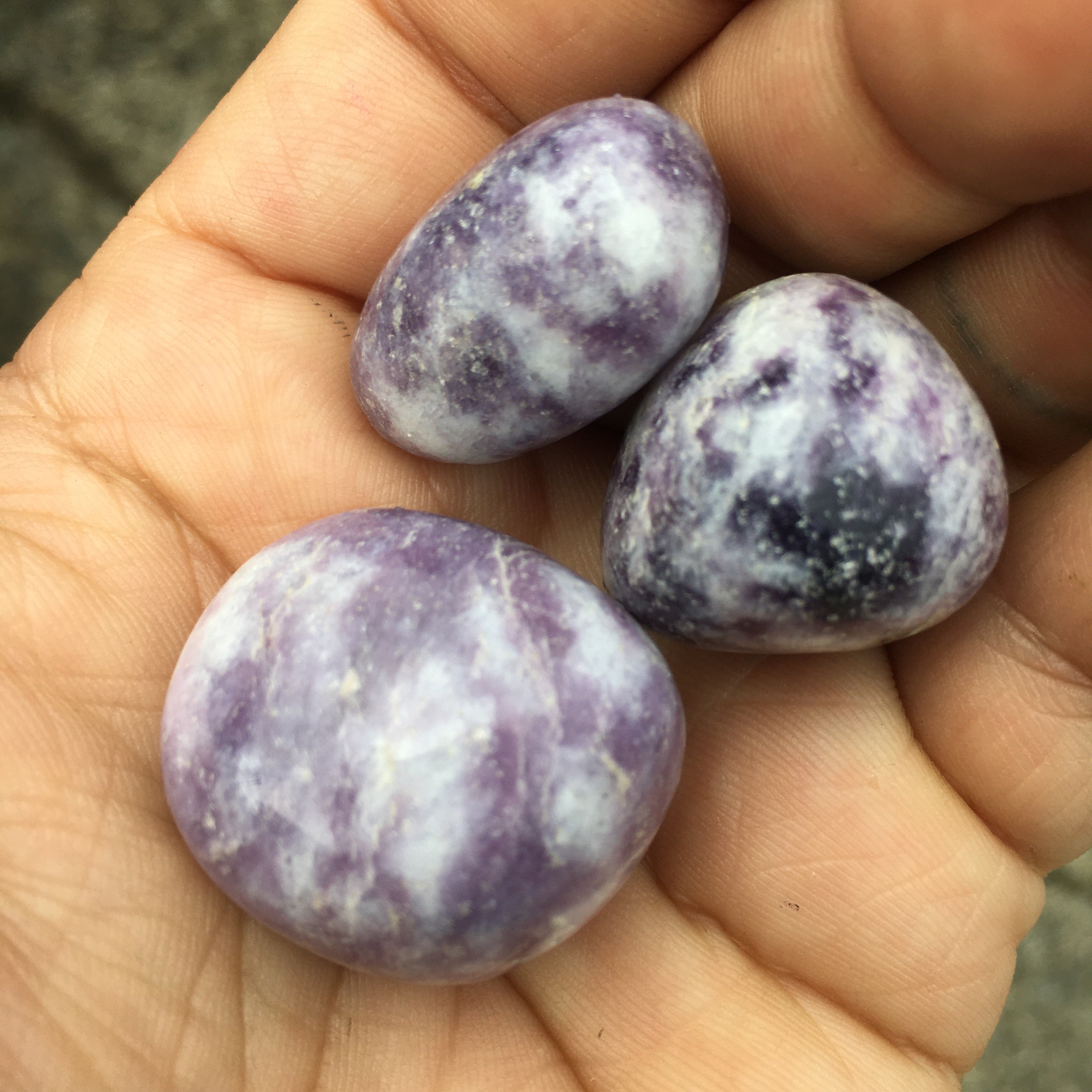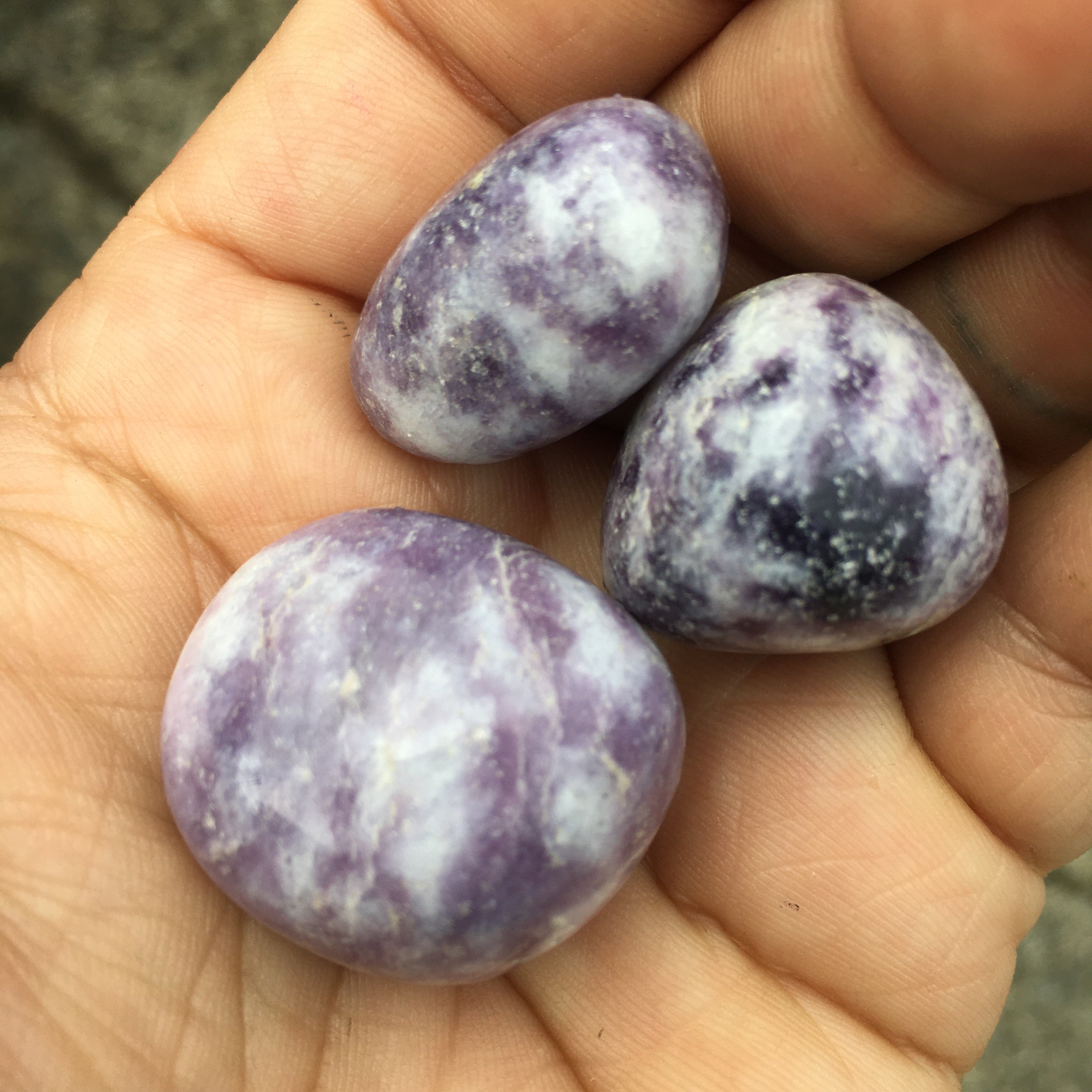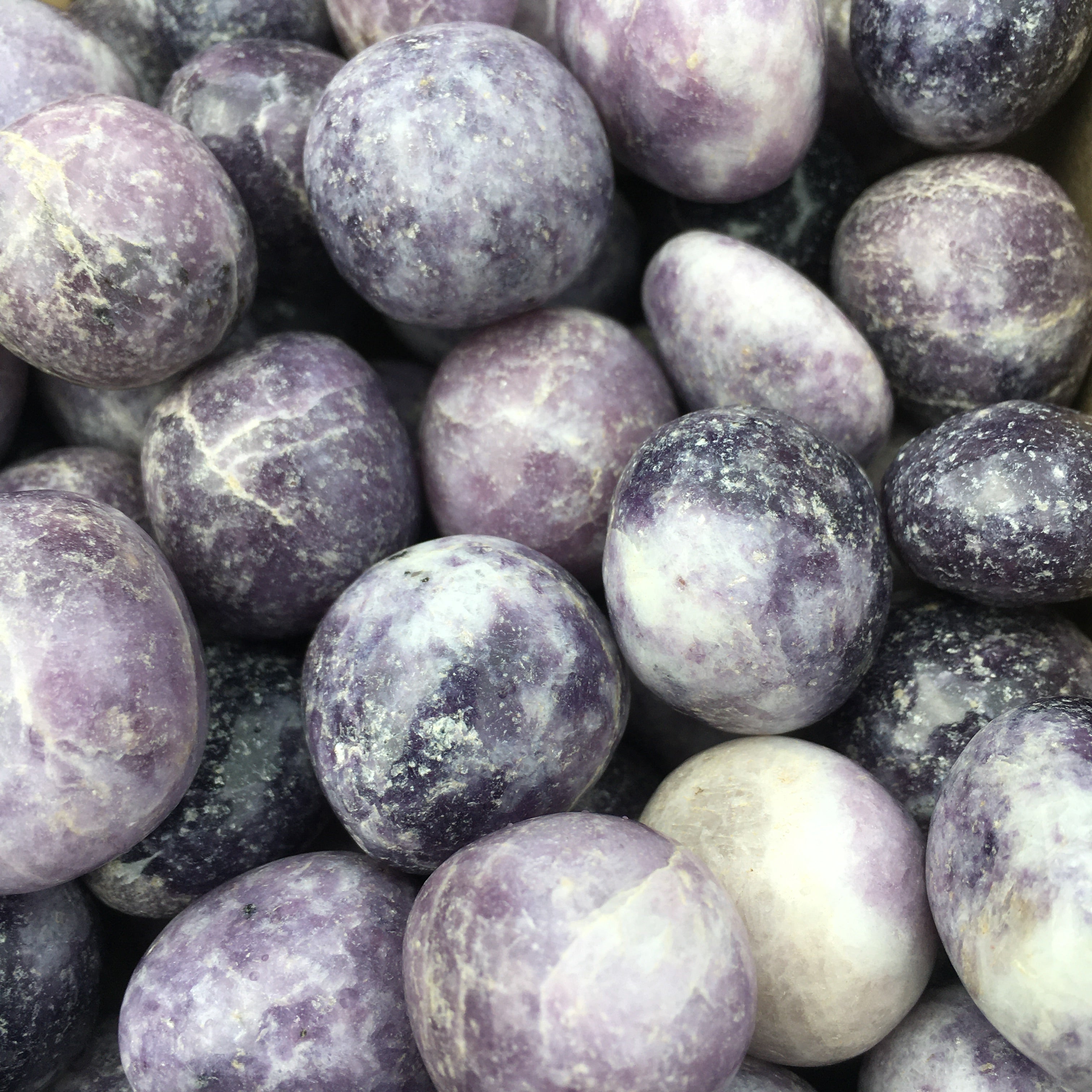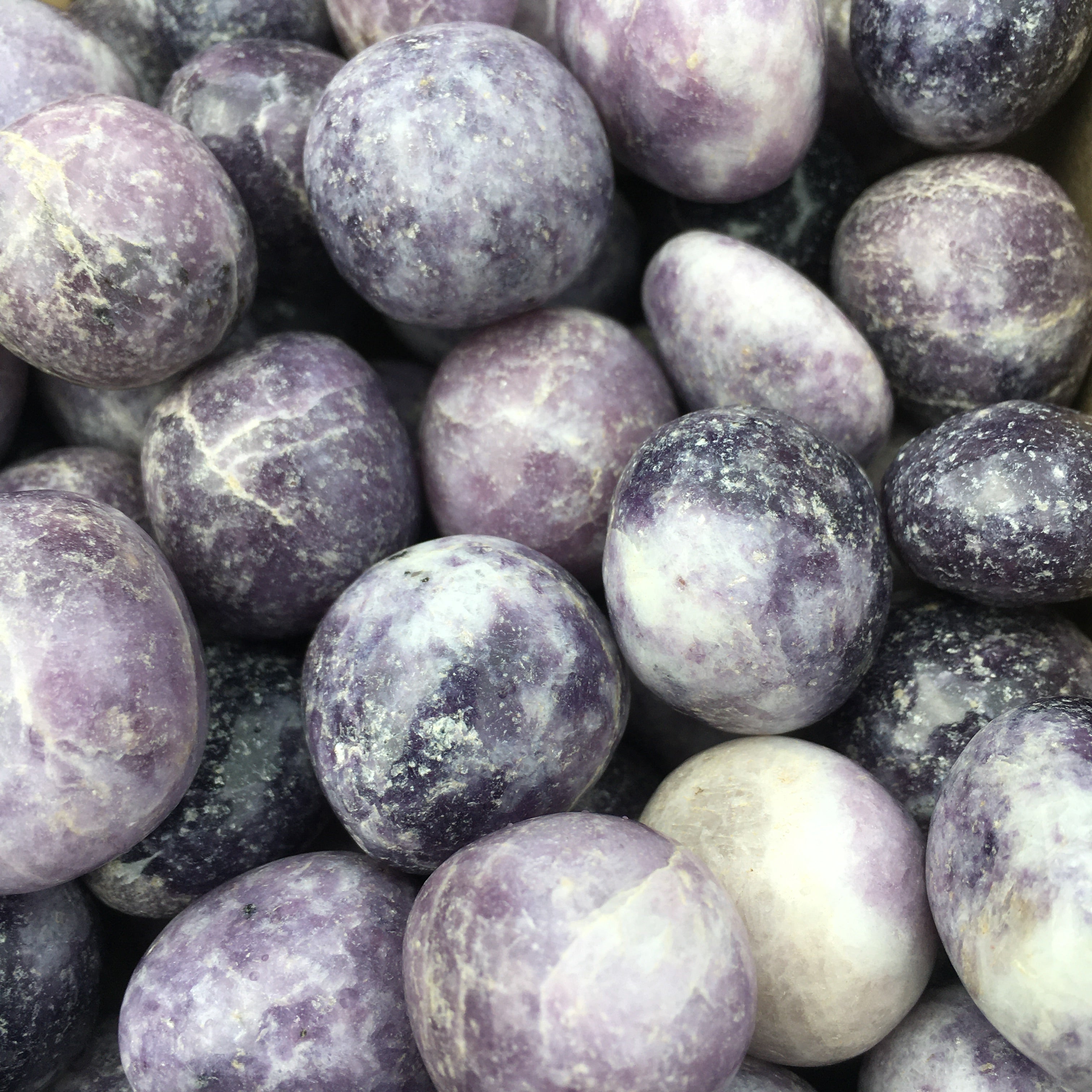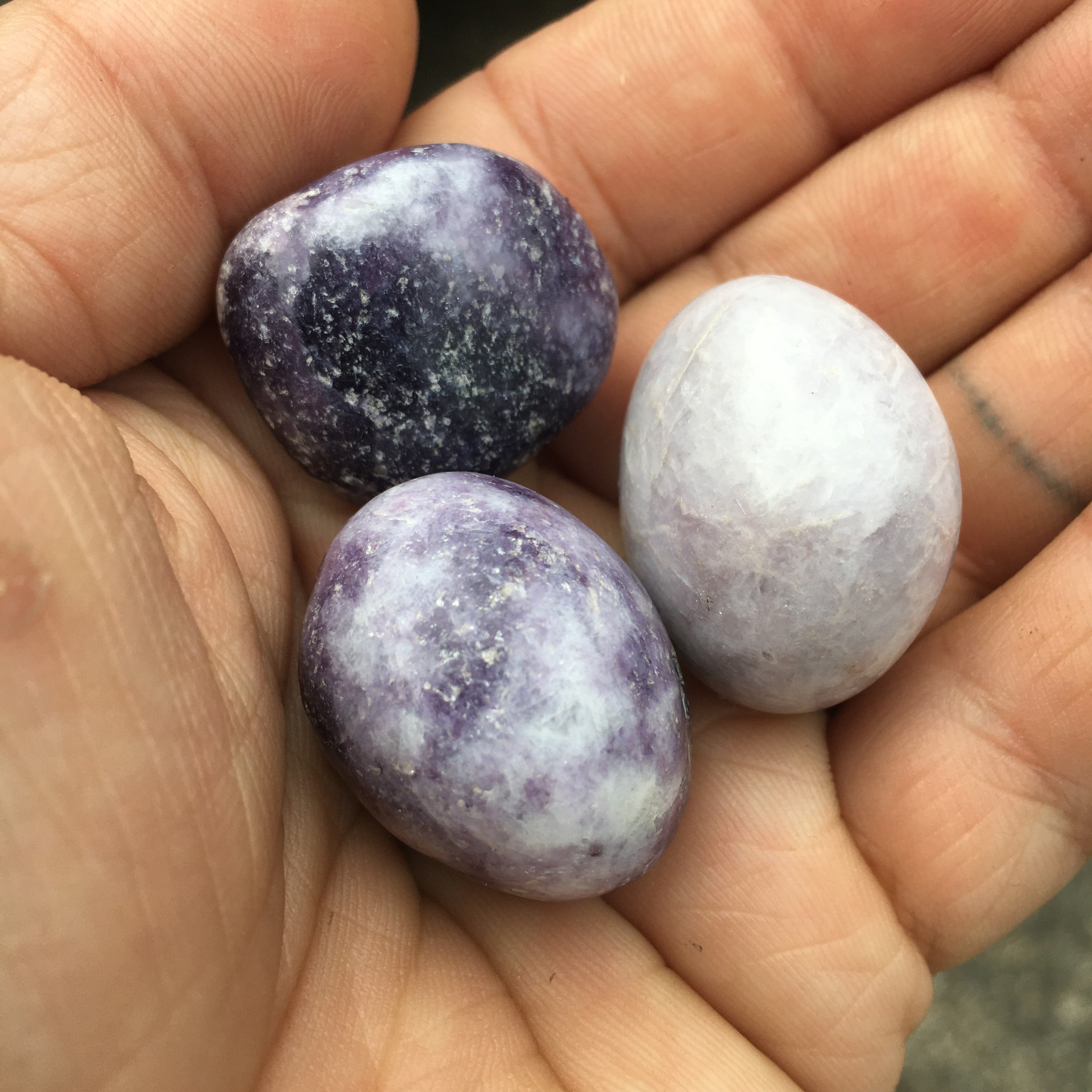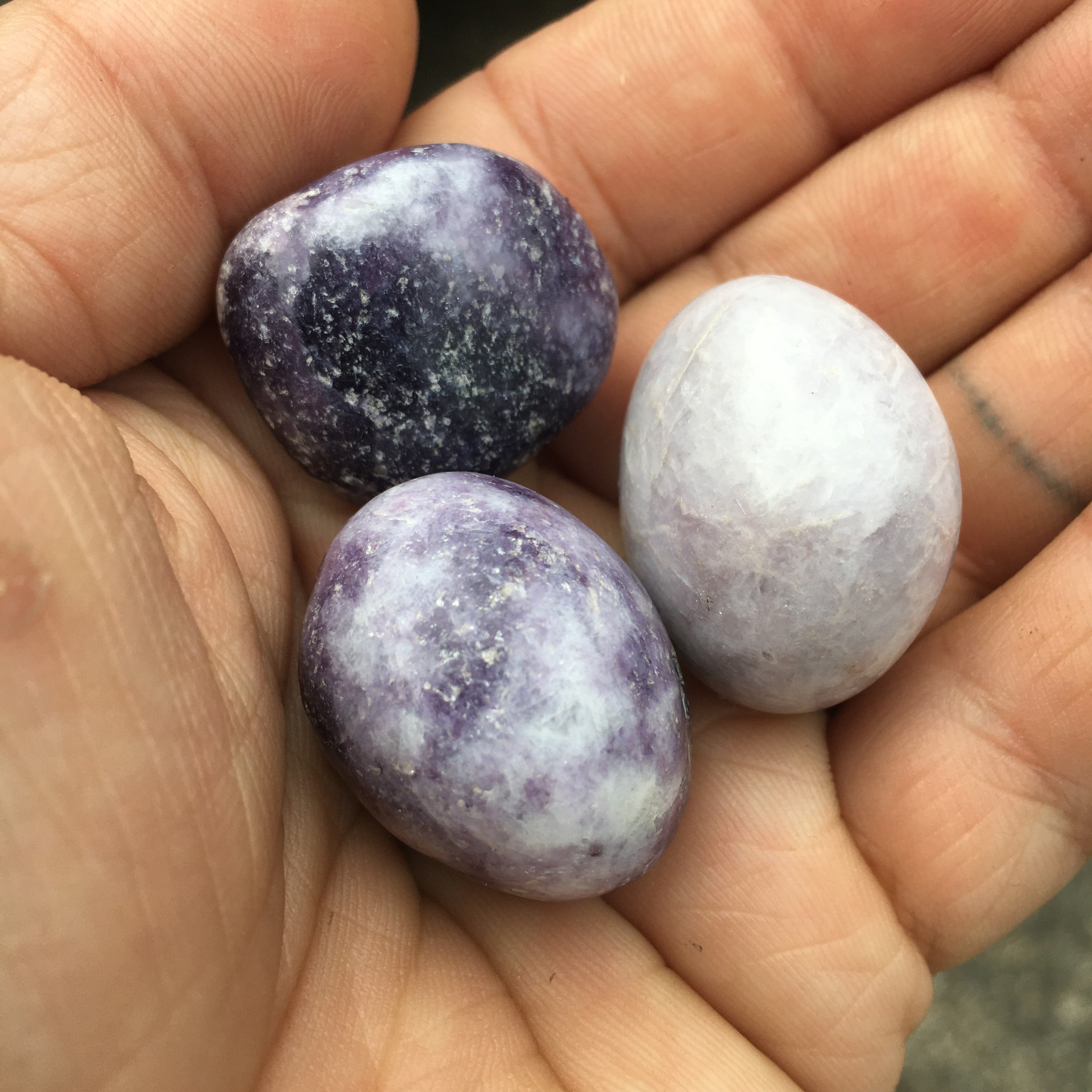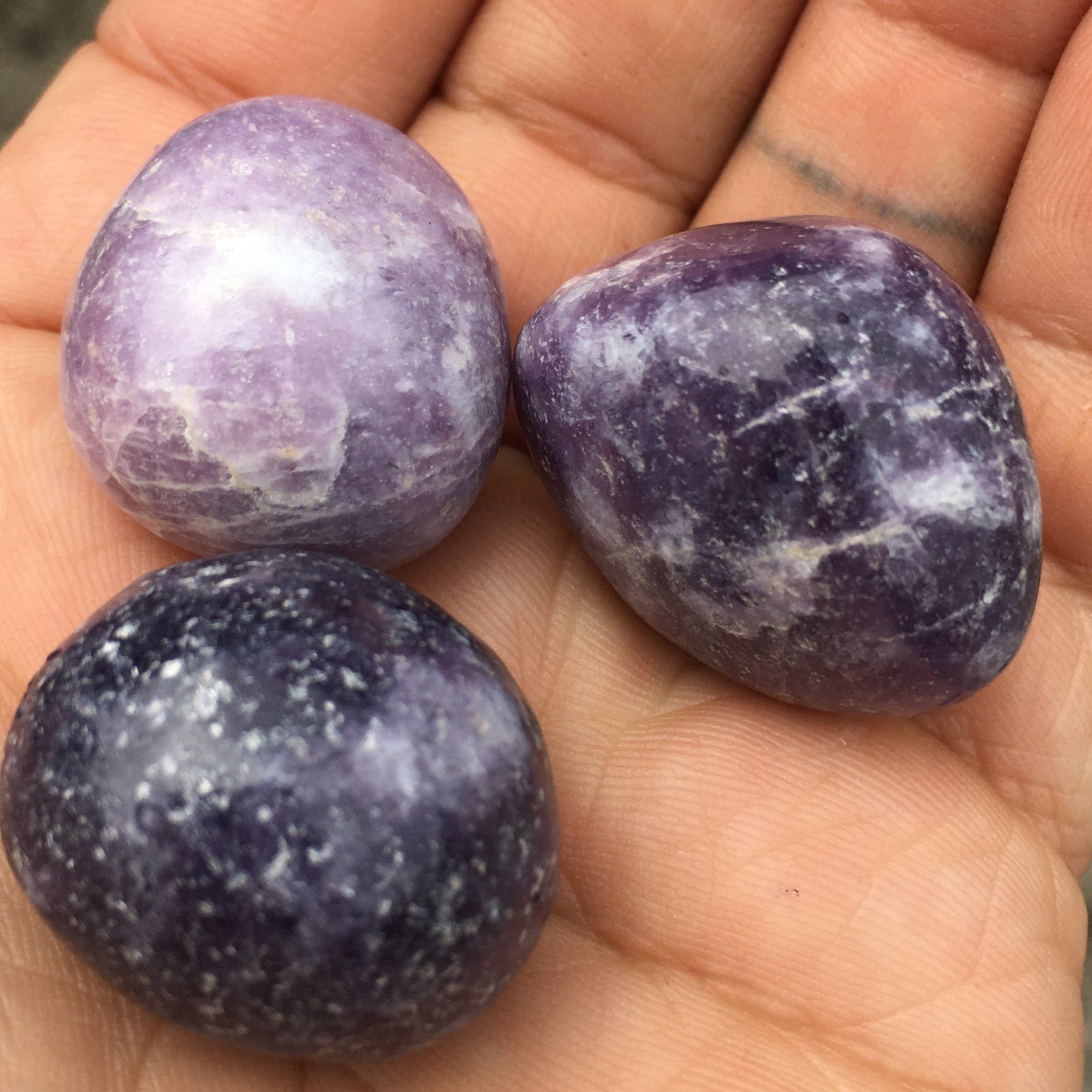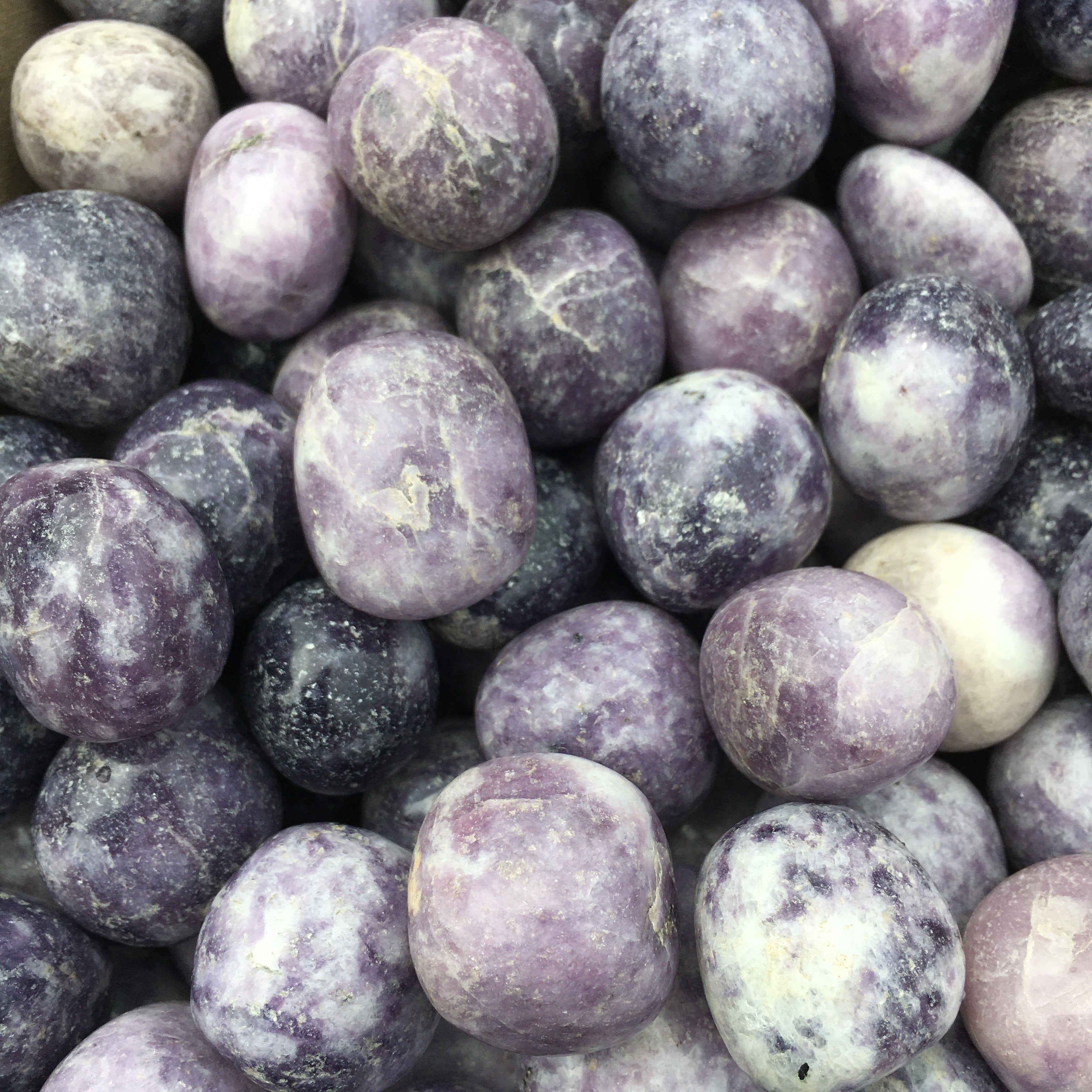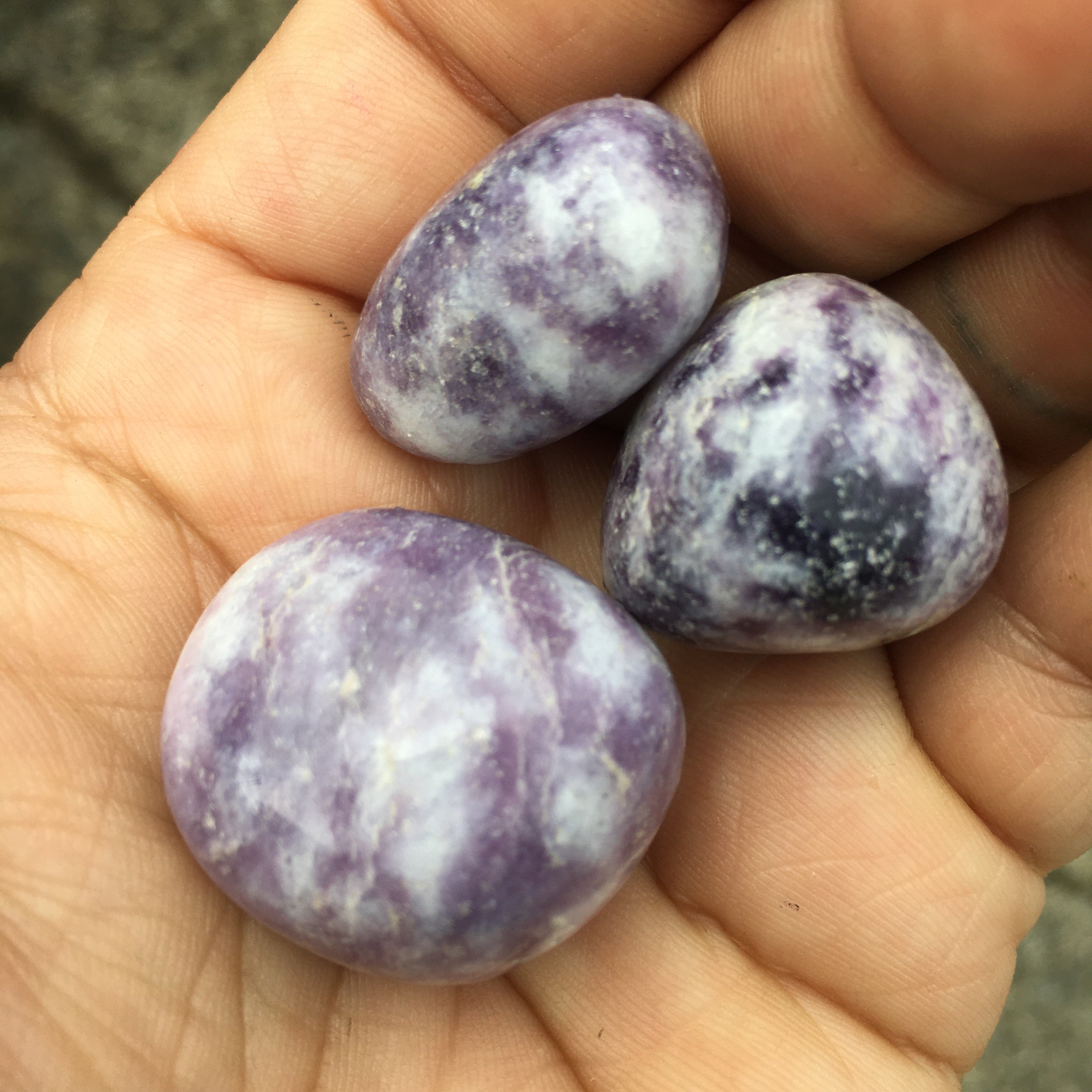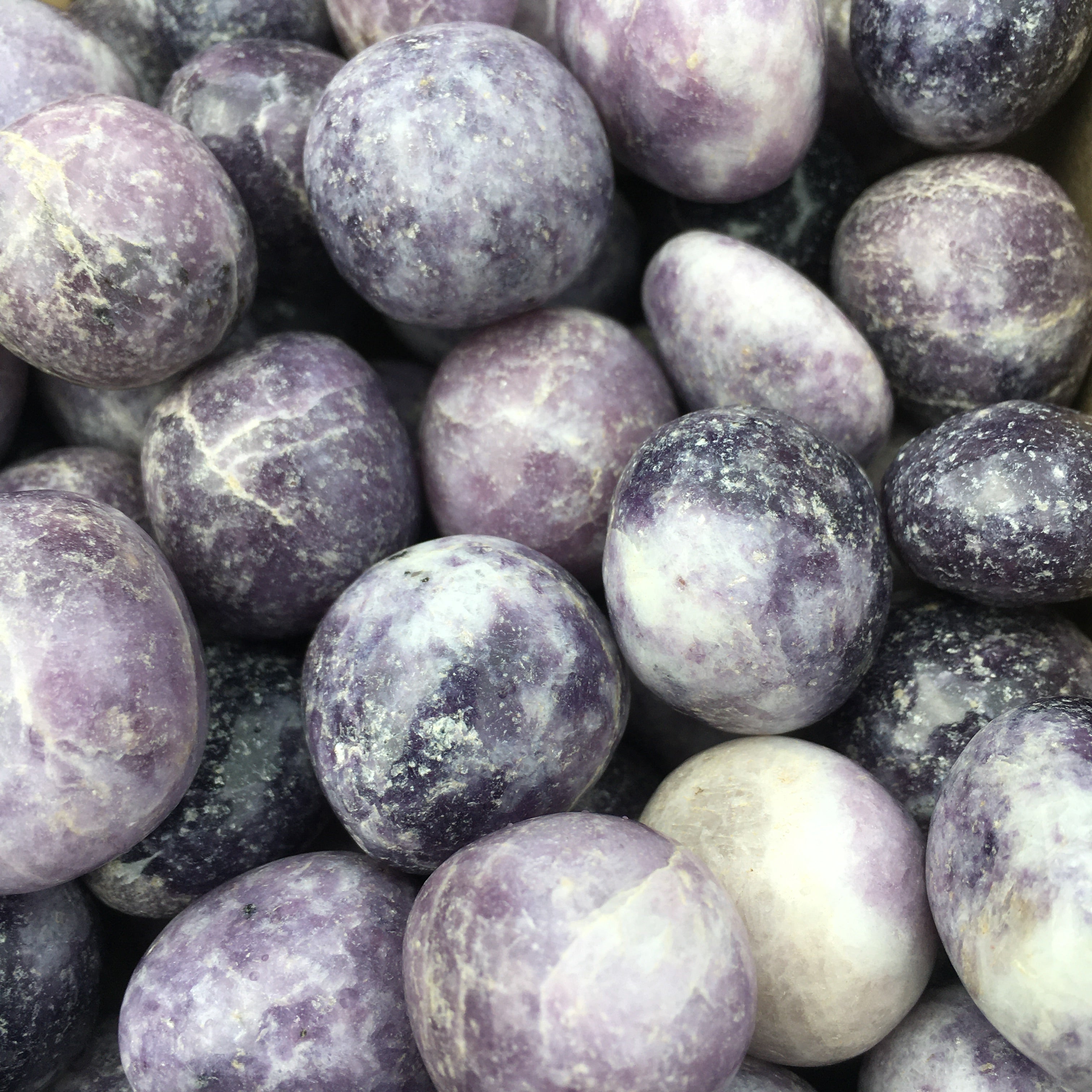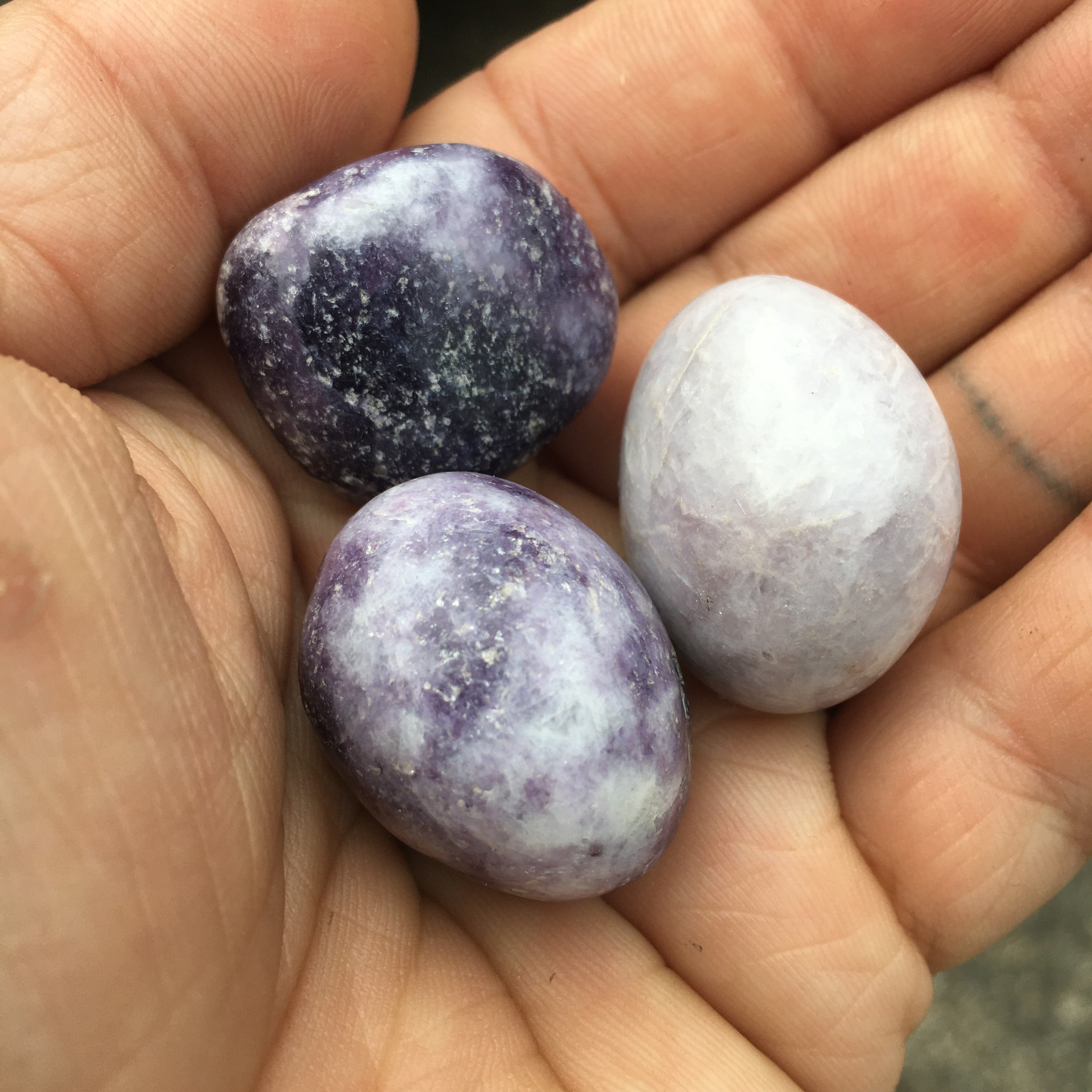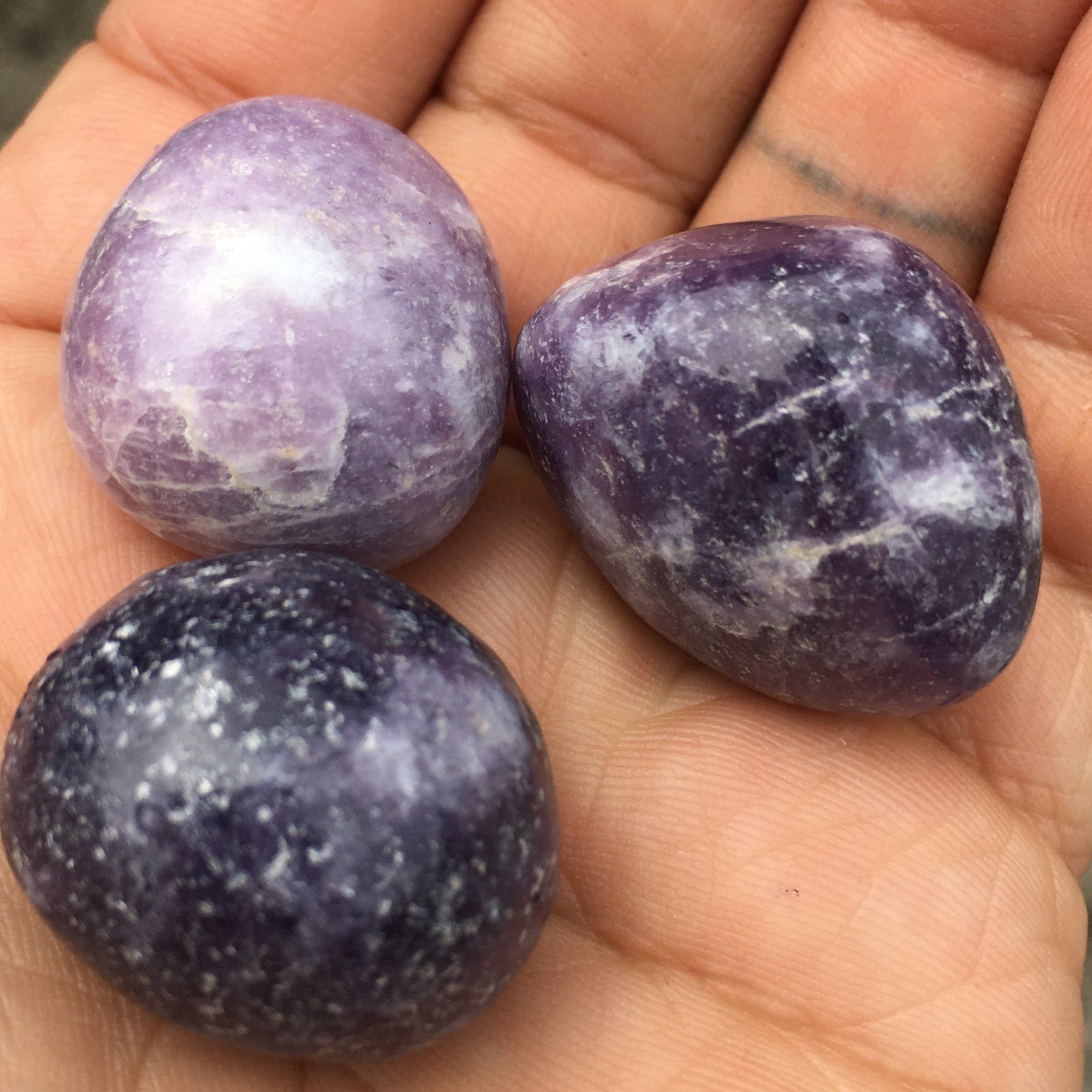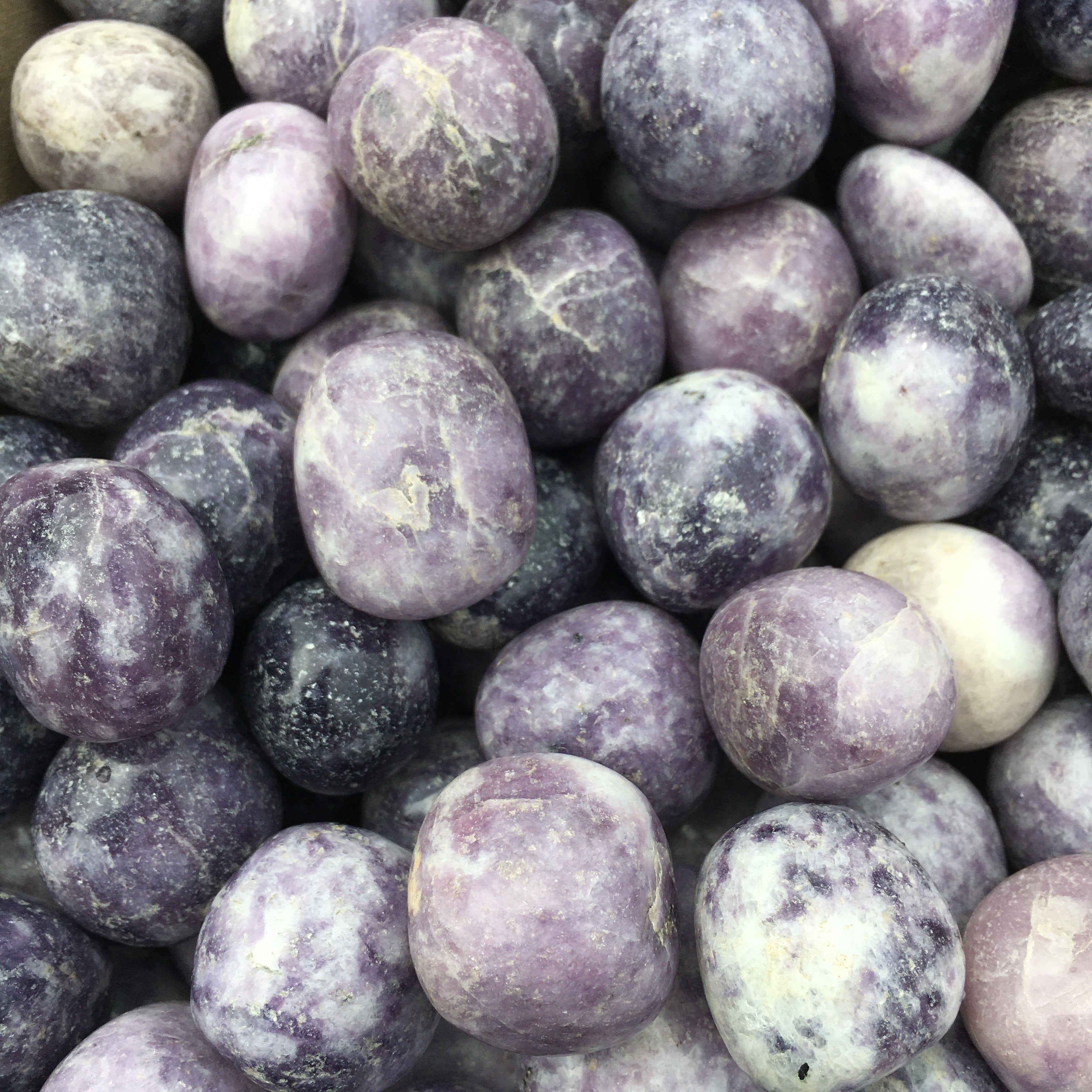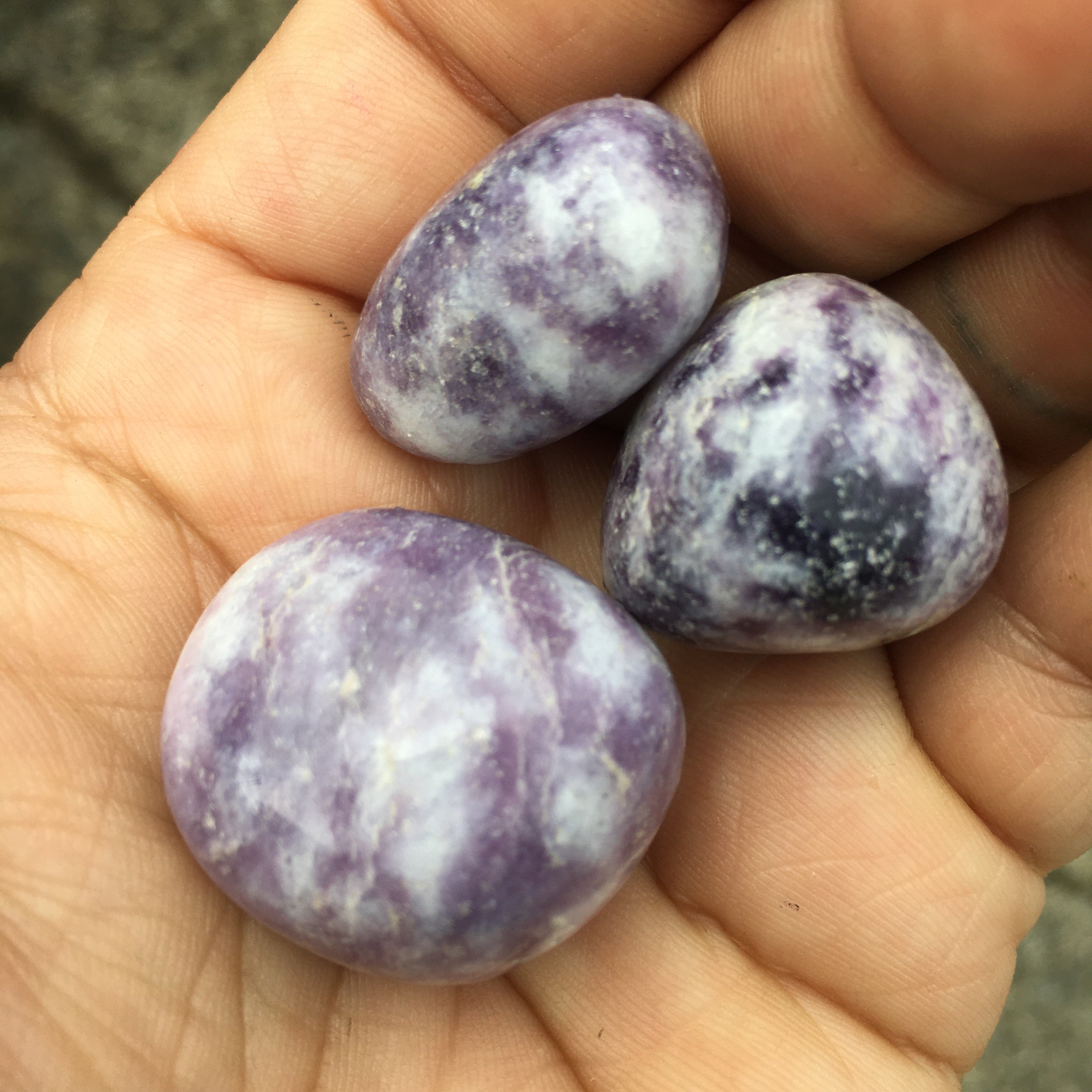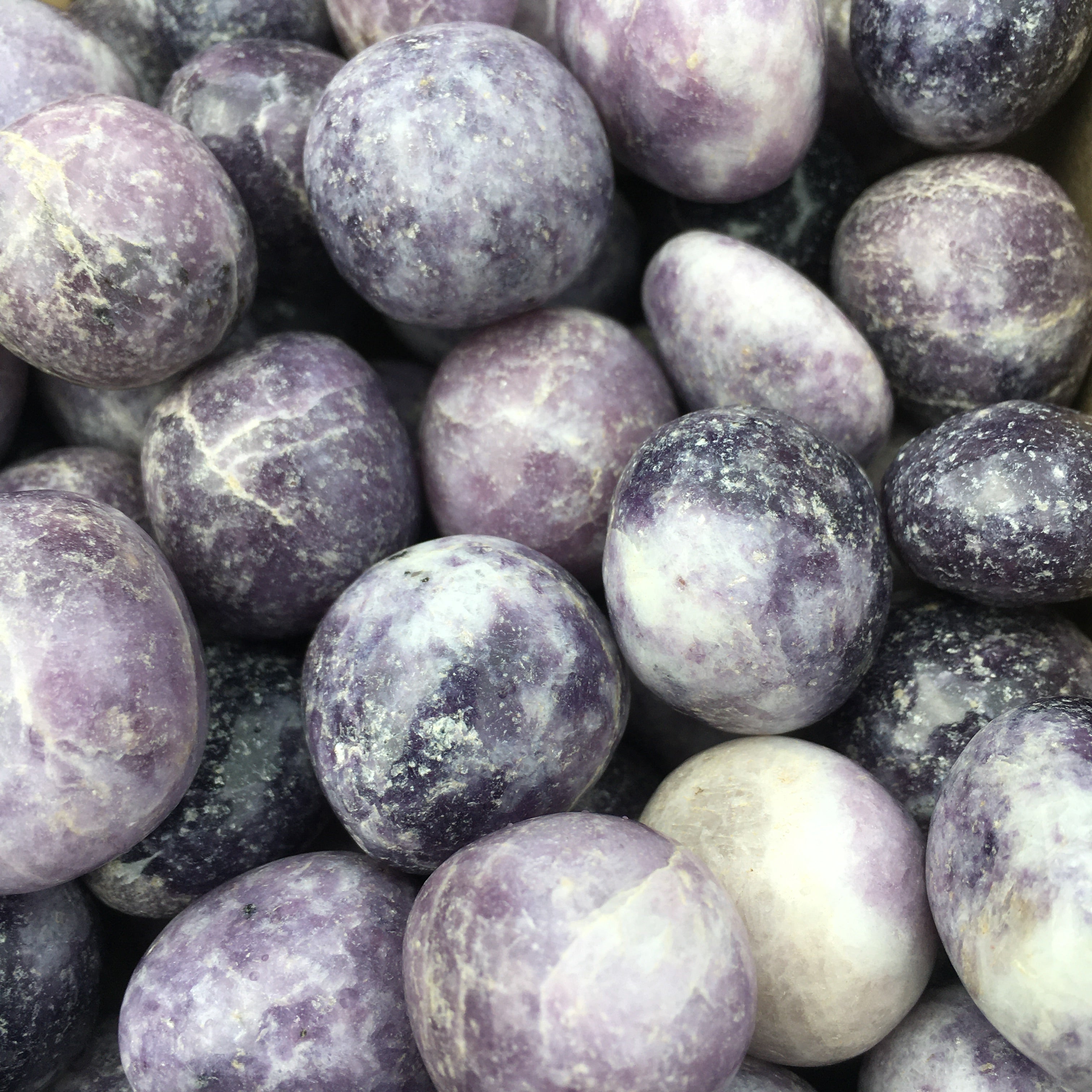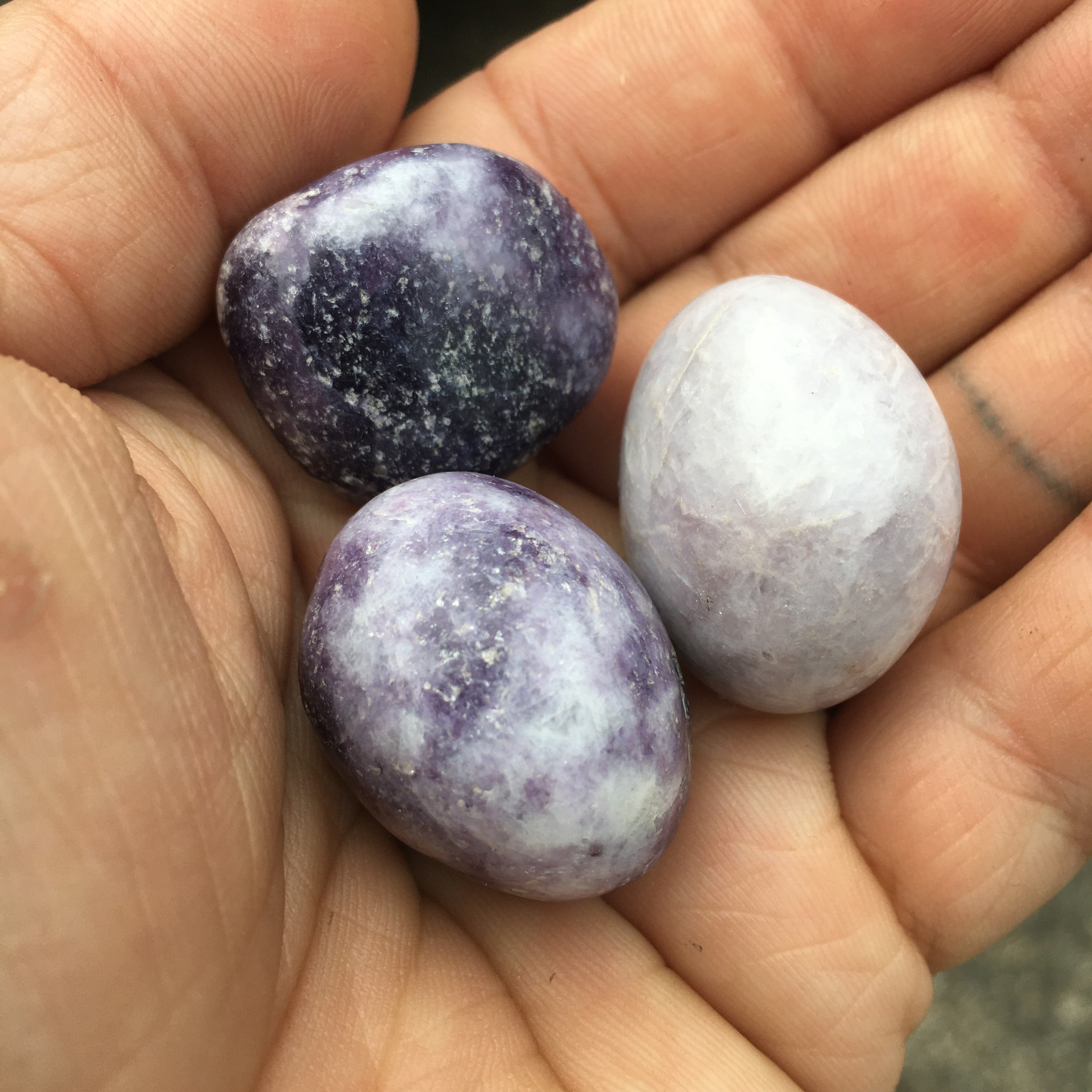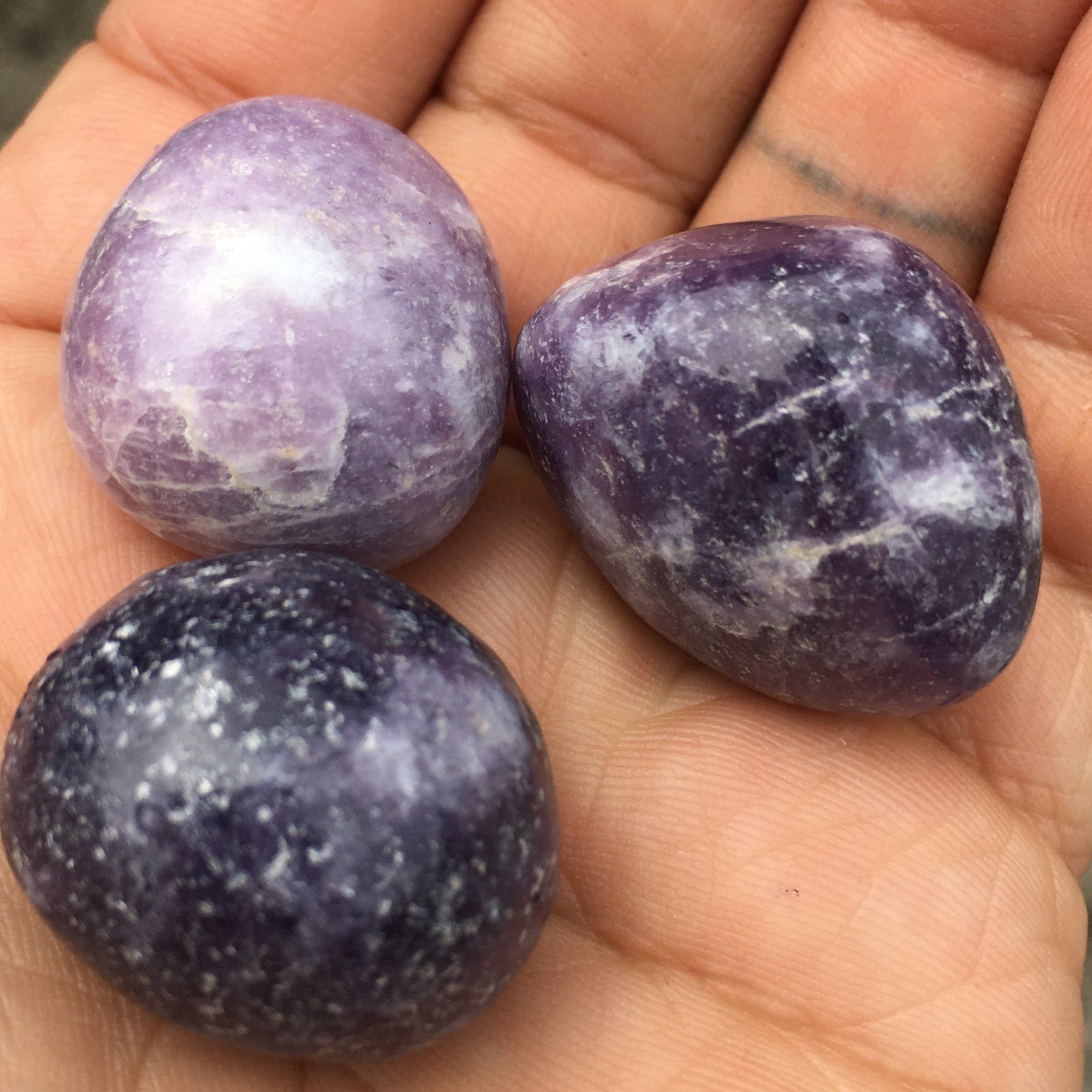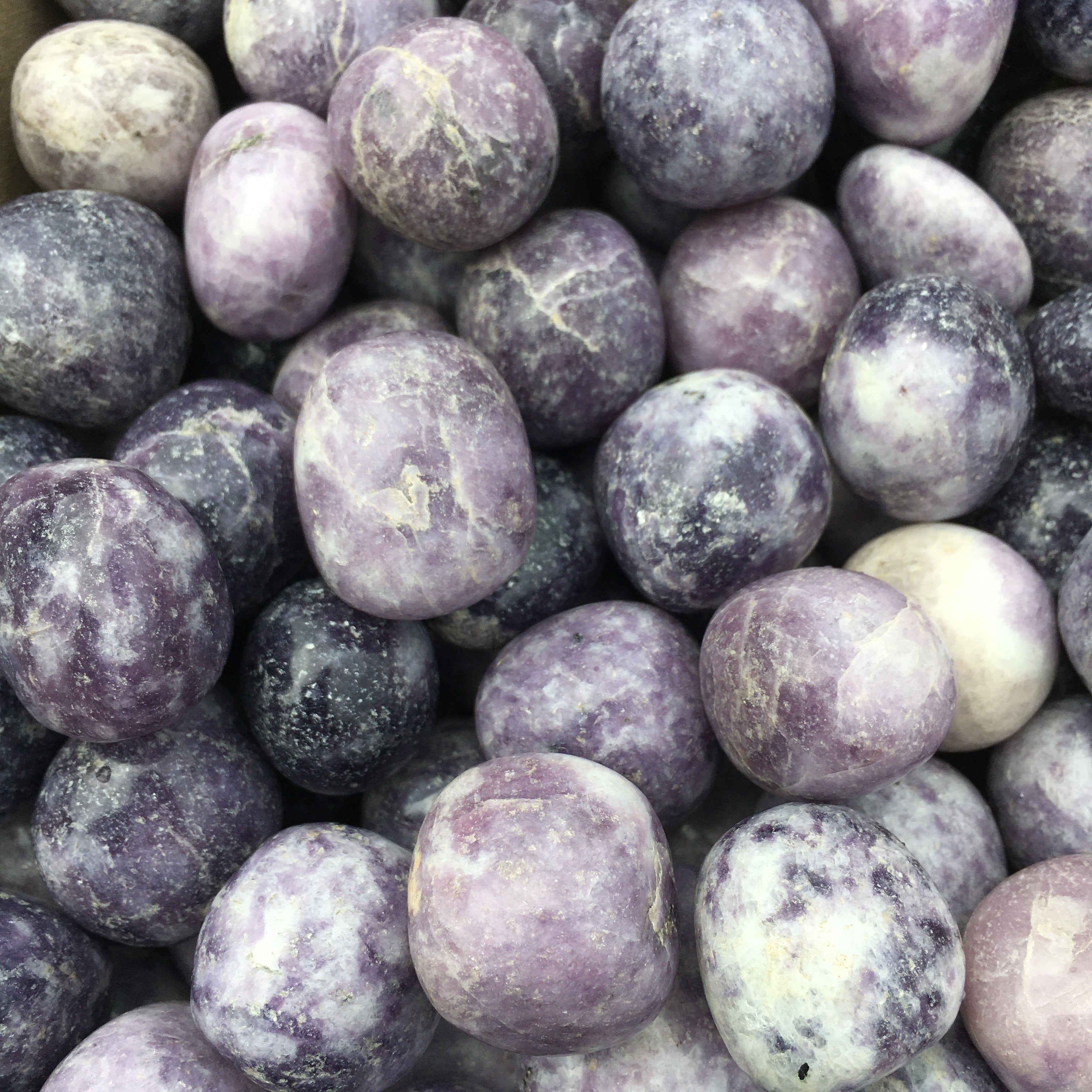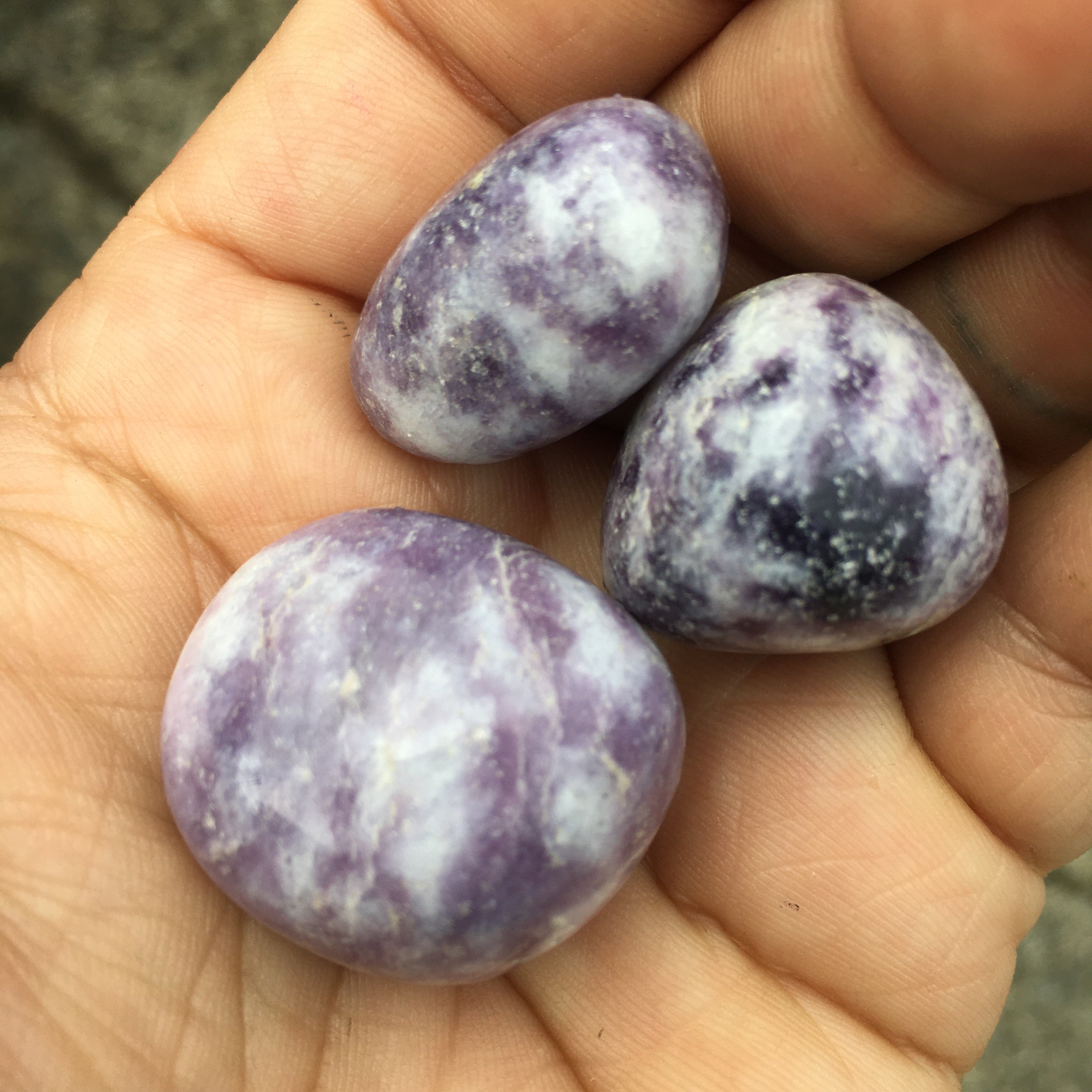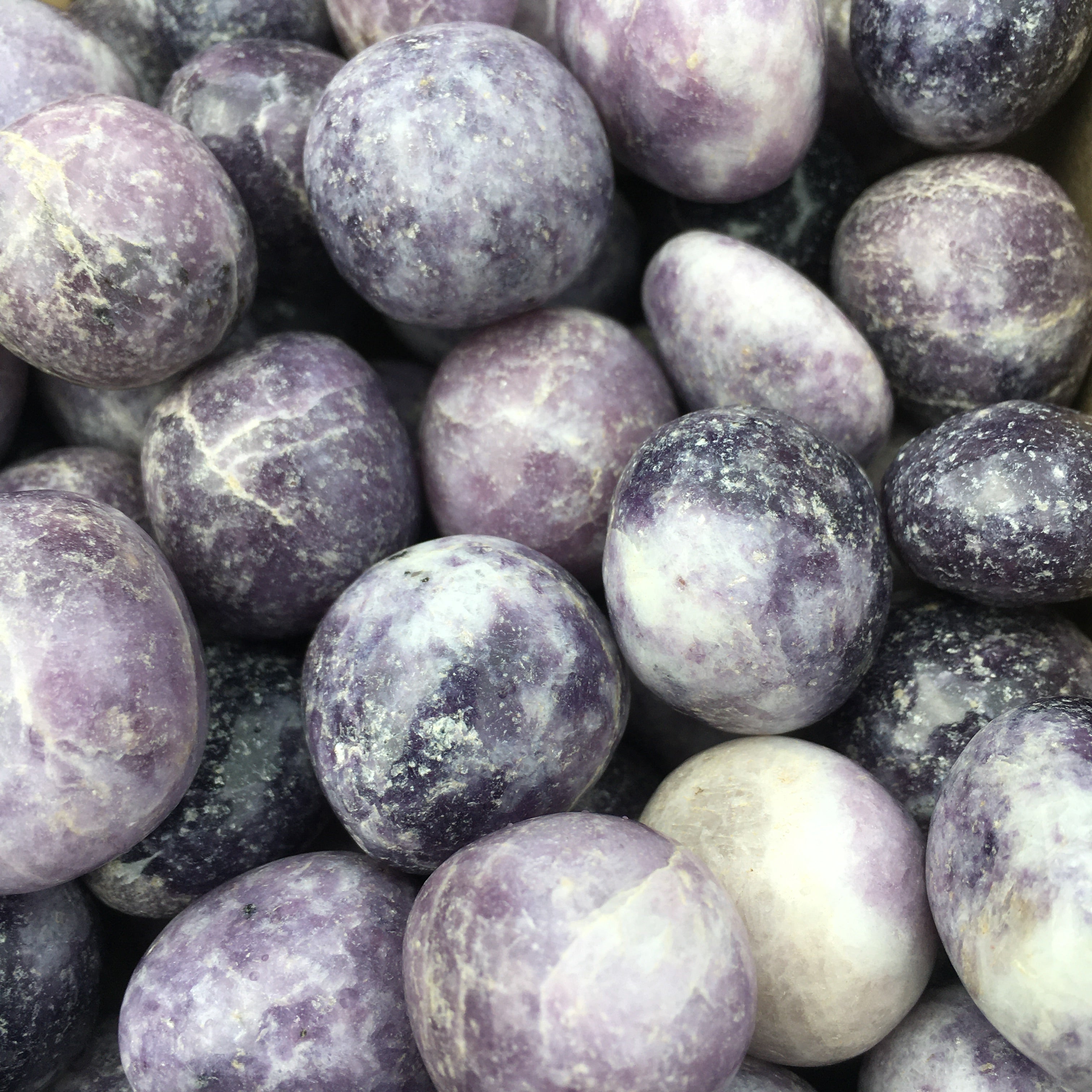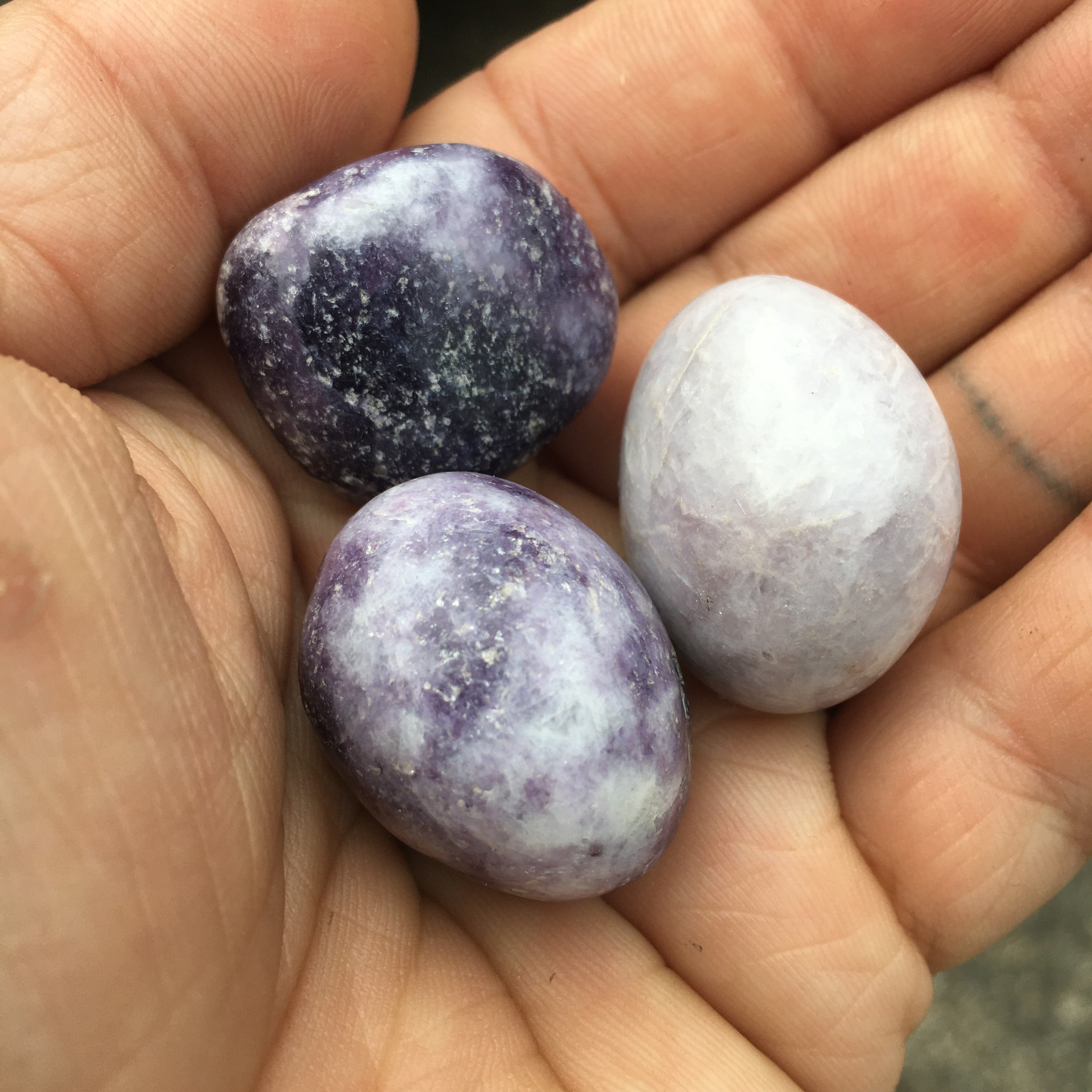 Lepidolite, Kit of 3
Description:  This listing is for a Kit of 3 Lepidolite stones. 
Properties:
This is a high-quality pure polished Lepidolite from Brazil. The size and smoothness make your kit highly versatile and perfect for many applications.

Lepidolite is a lithium-rich form of Mica. Mica is a miraculous stone with a very long list of chemical properties. In stone medicine, Mica is one of the most versatile stones in existence, capable of action in almost every category and function of clinical treatment and formulas. When you add the high lithium content in Lepidolite, you add sedation, calmness, restored internal rhythms, and a remarkable impetus for lightness, buoyancy, and upliftment. For healers, this is a world of potential. Unlock it!
Policies and Disclaimers:
All of our stones and crystals are pure and natural. They are free from synthetic treatments of any kind, including dyes, stabilizers, and synthetic heat treatments to enhance color.

We can not take requests for individual stones seen in the pictures.
International customers are responsible for any customs fees/import taxes.
Please see our Lost Package Policy prior to placing your order. 
Please contact us at CrystalShop@UpperClarity.com with any questions.