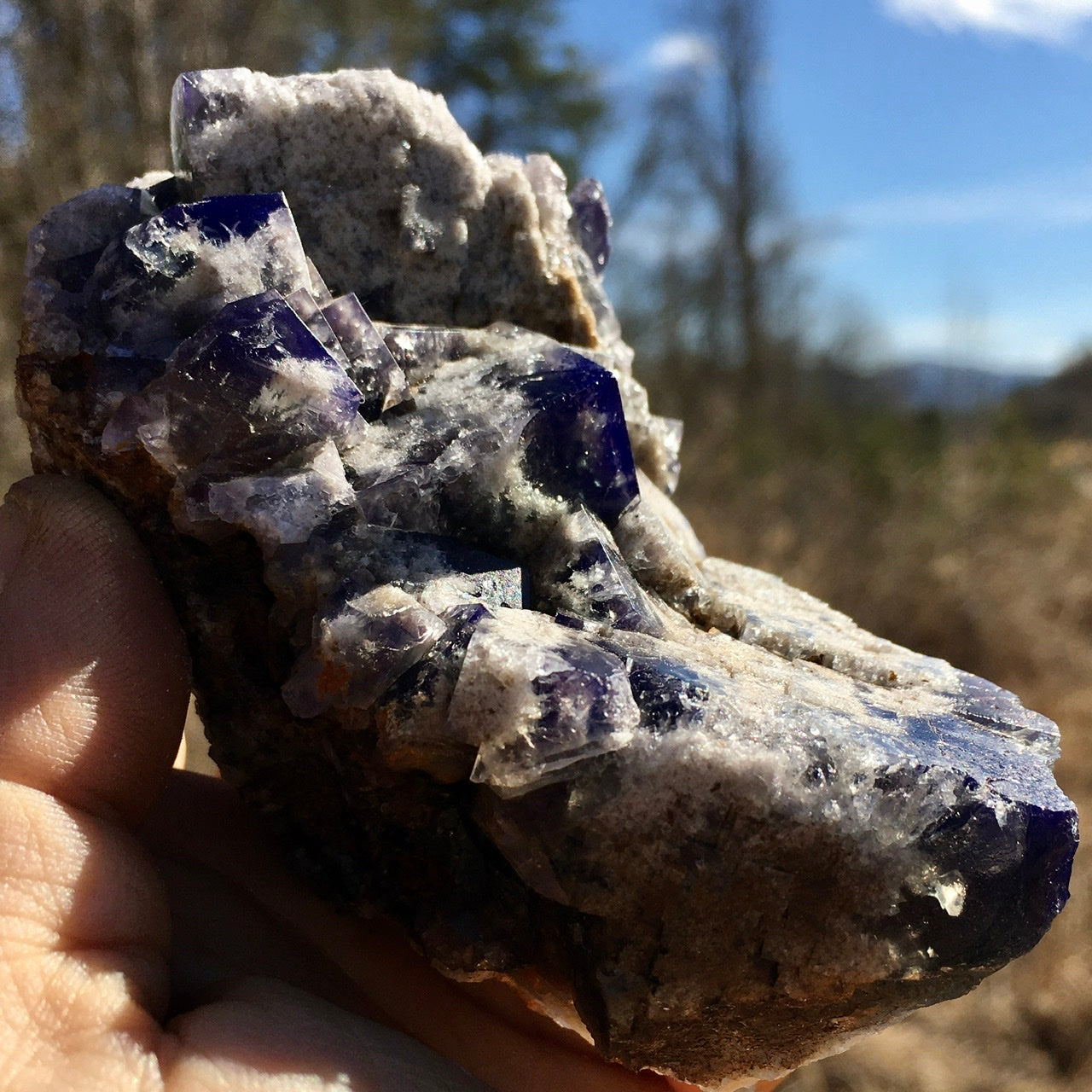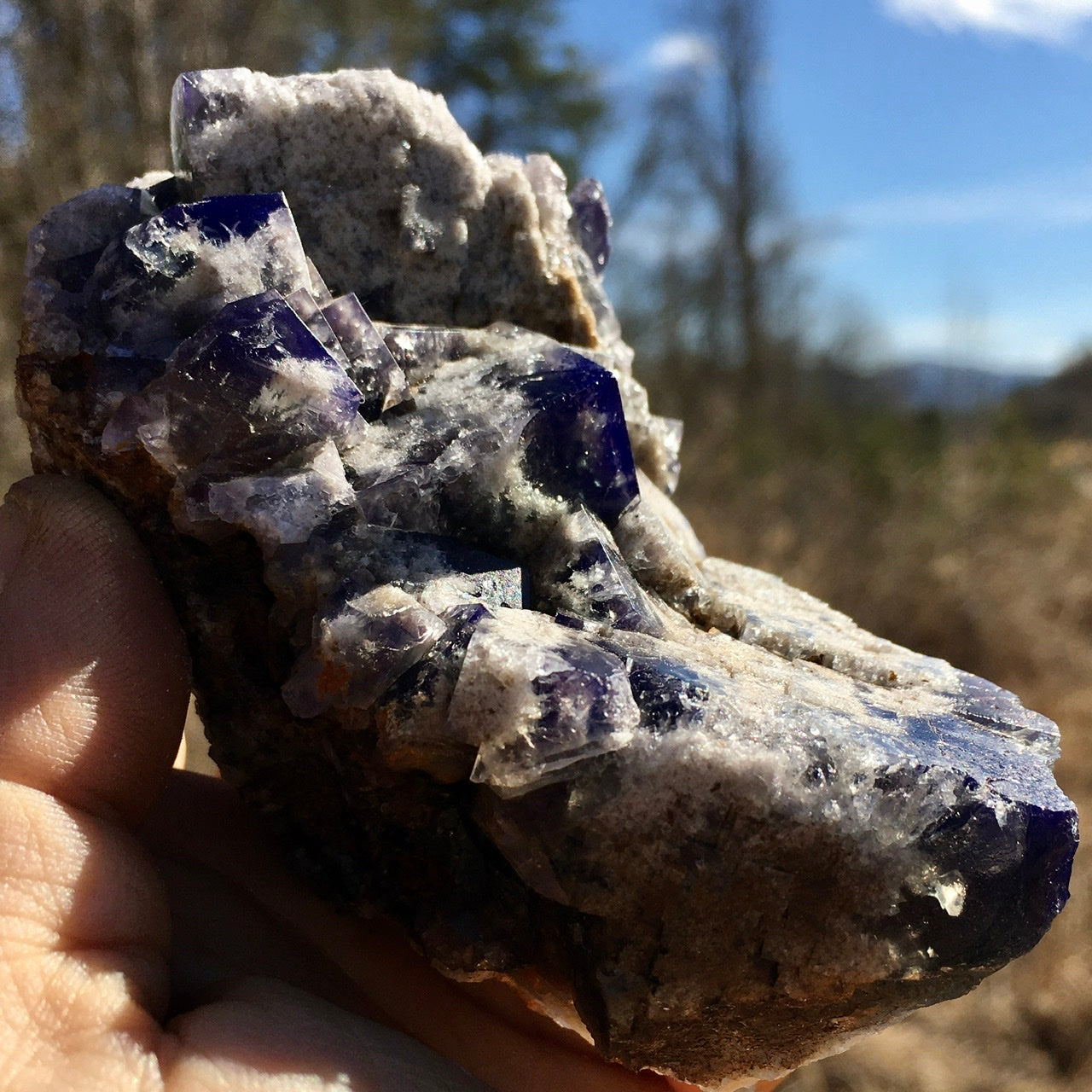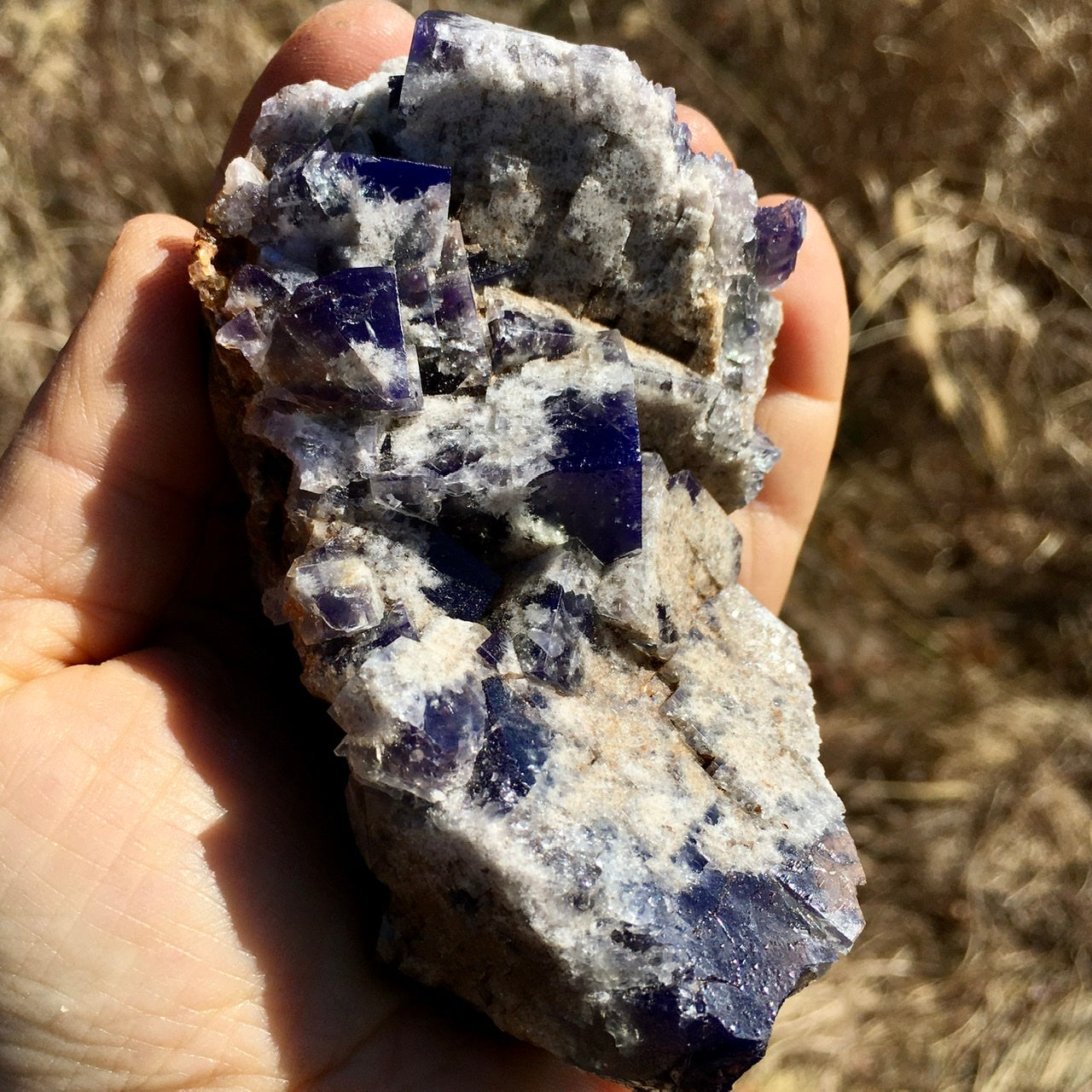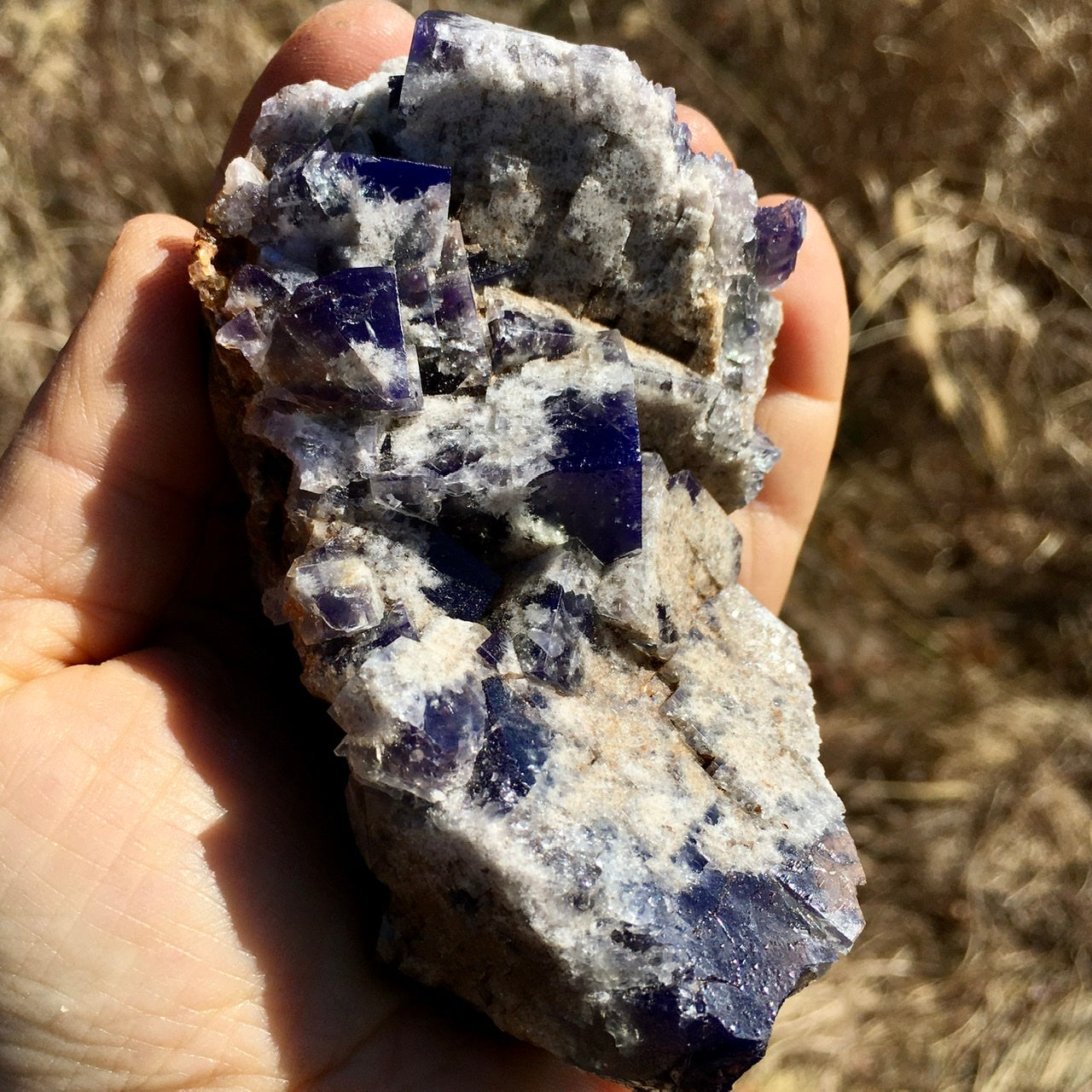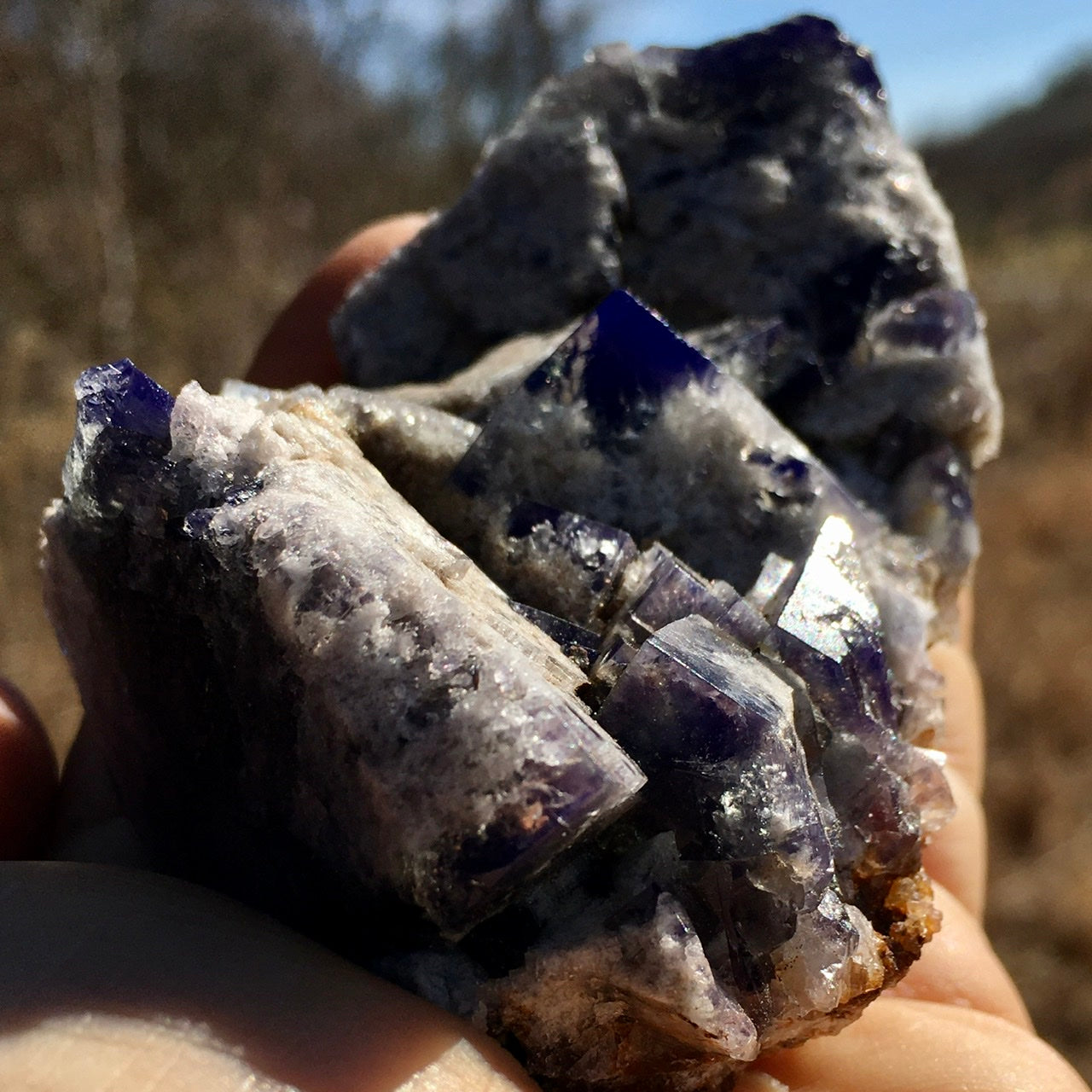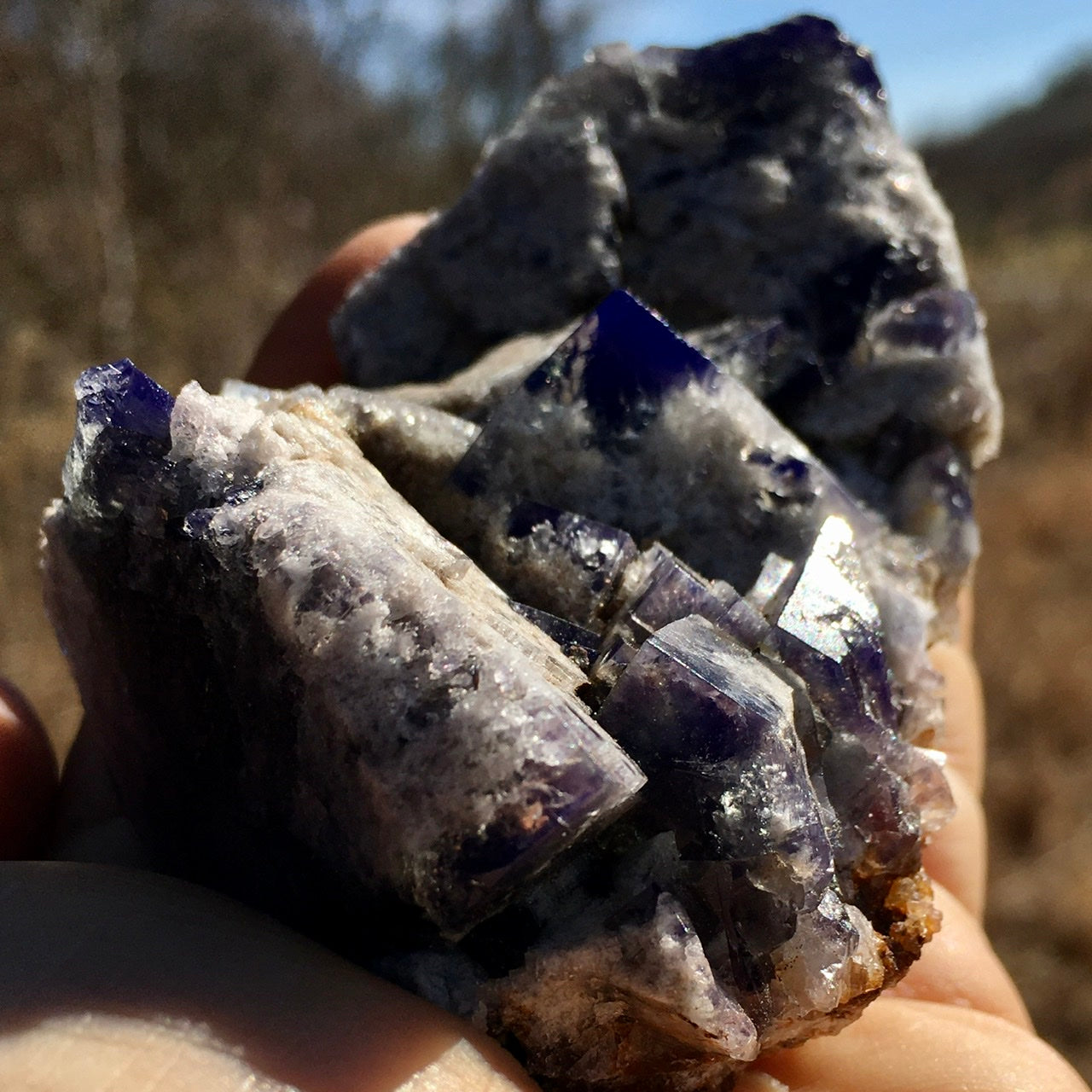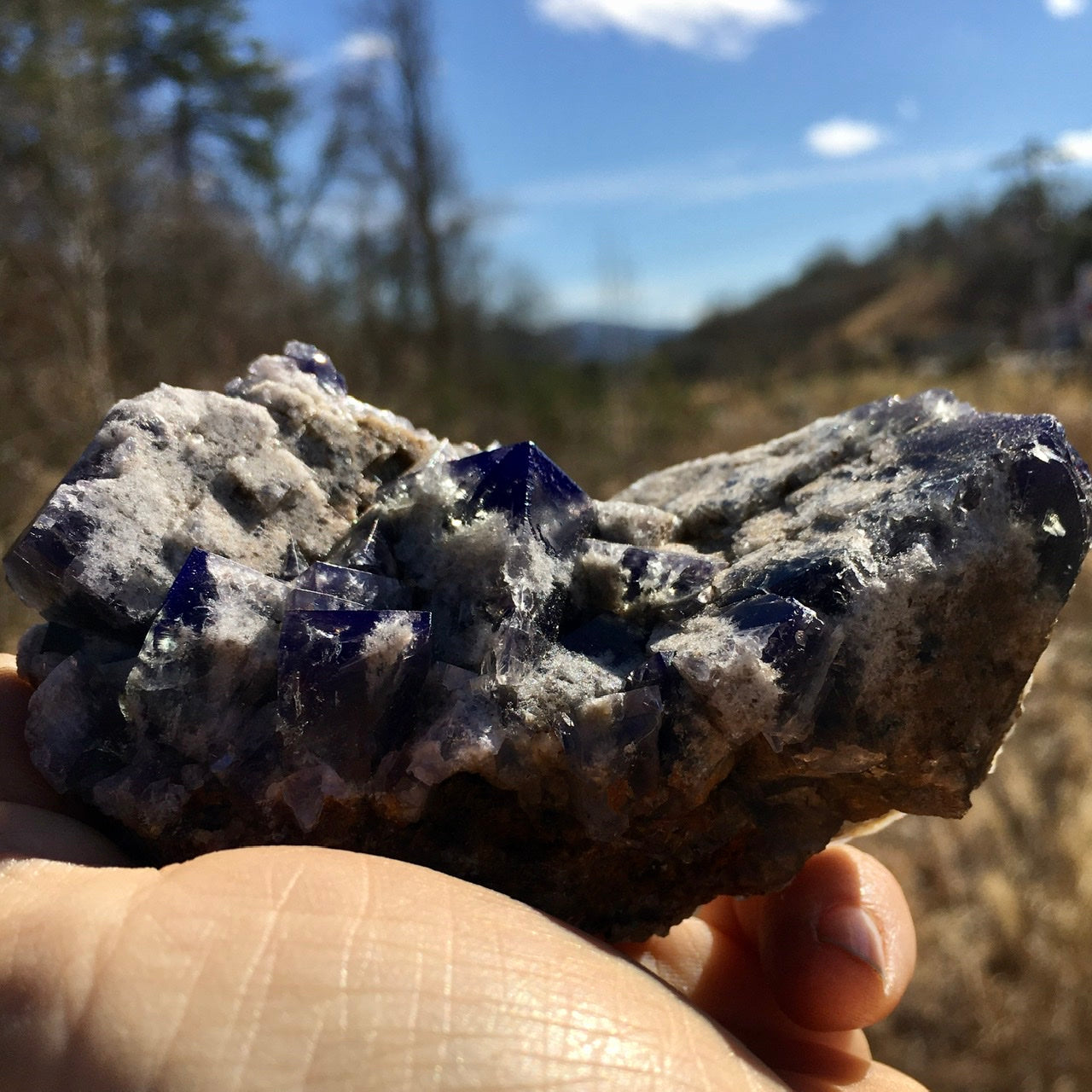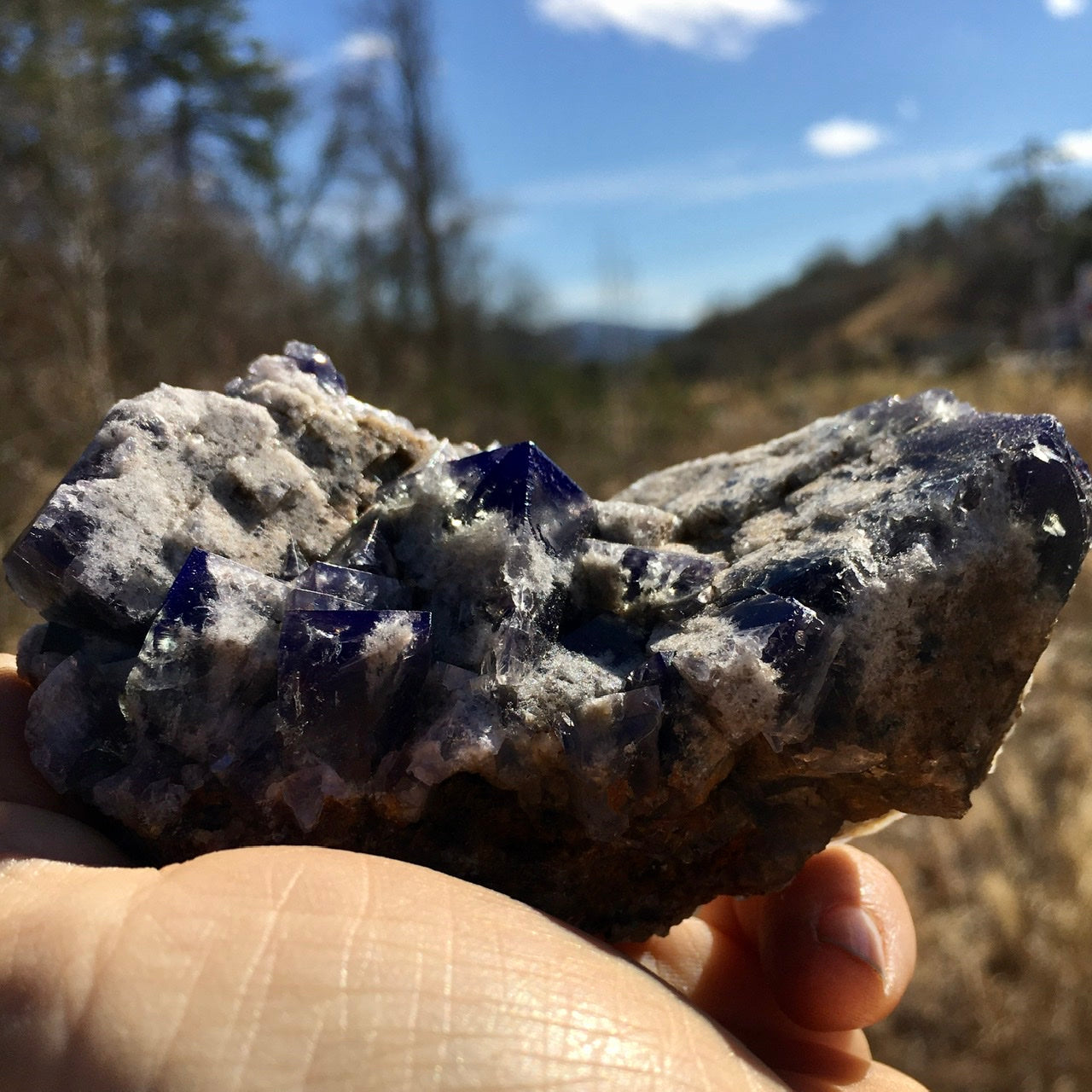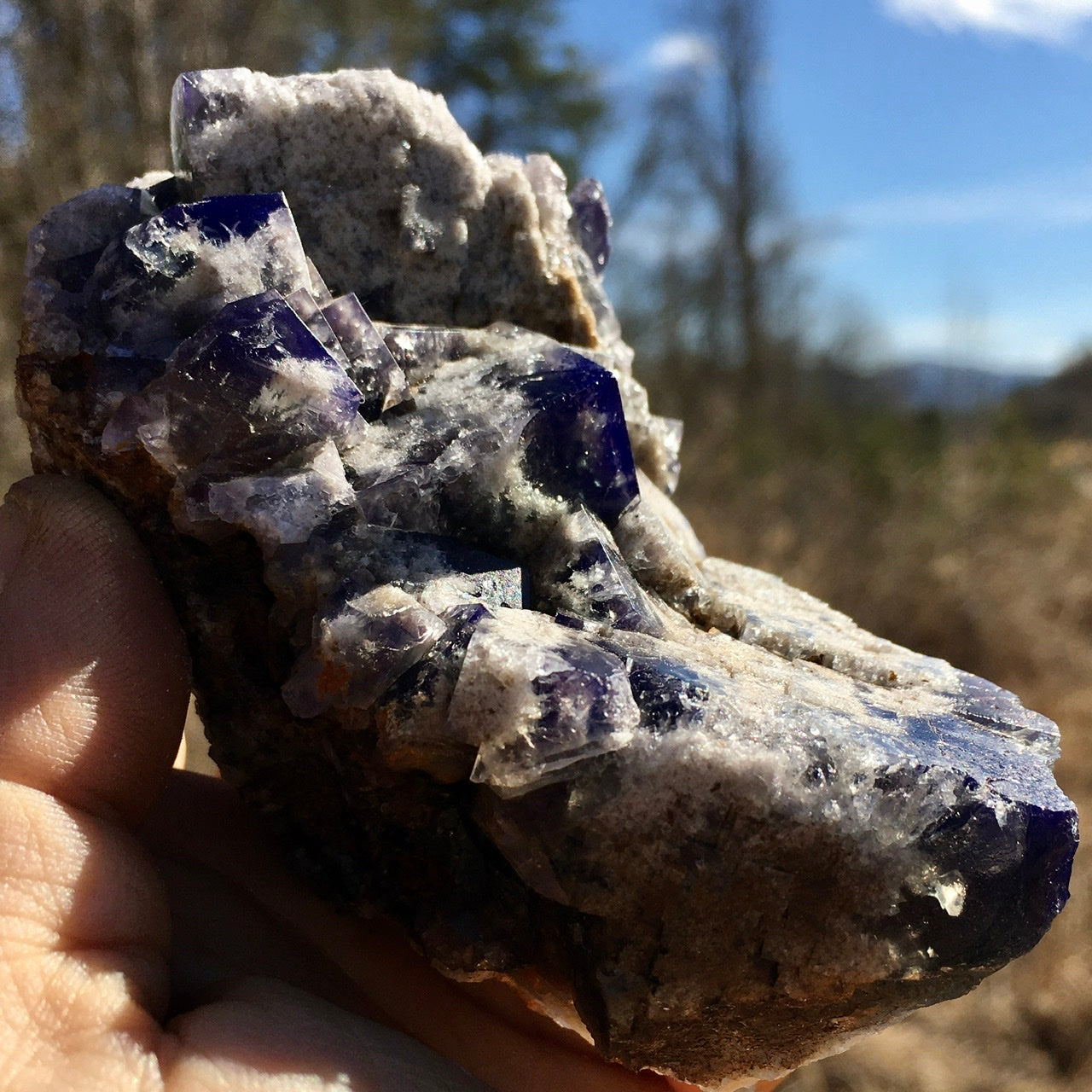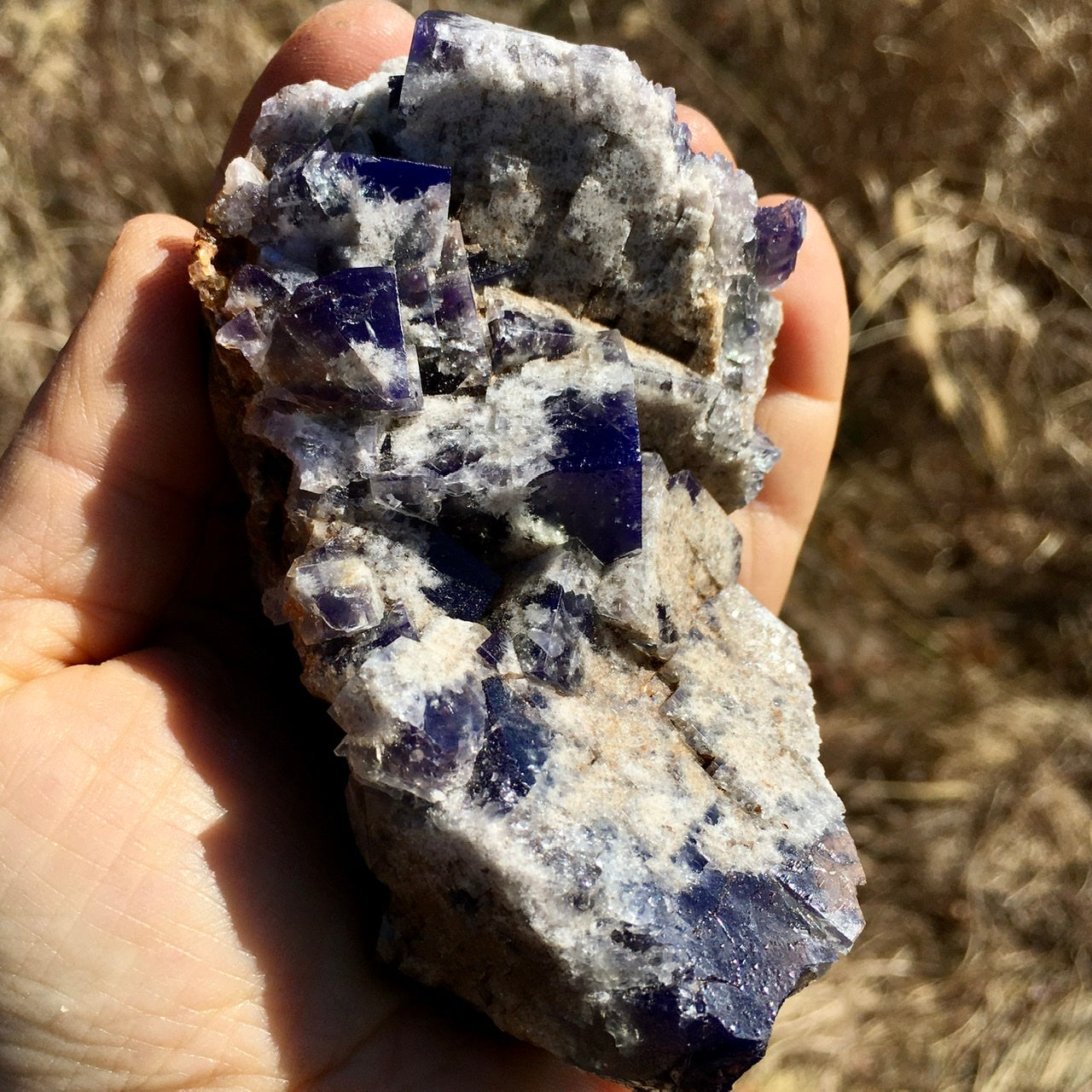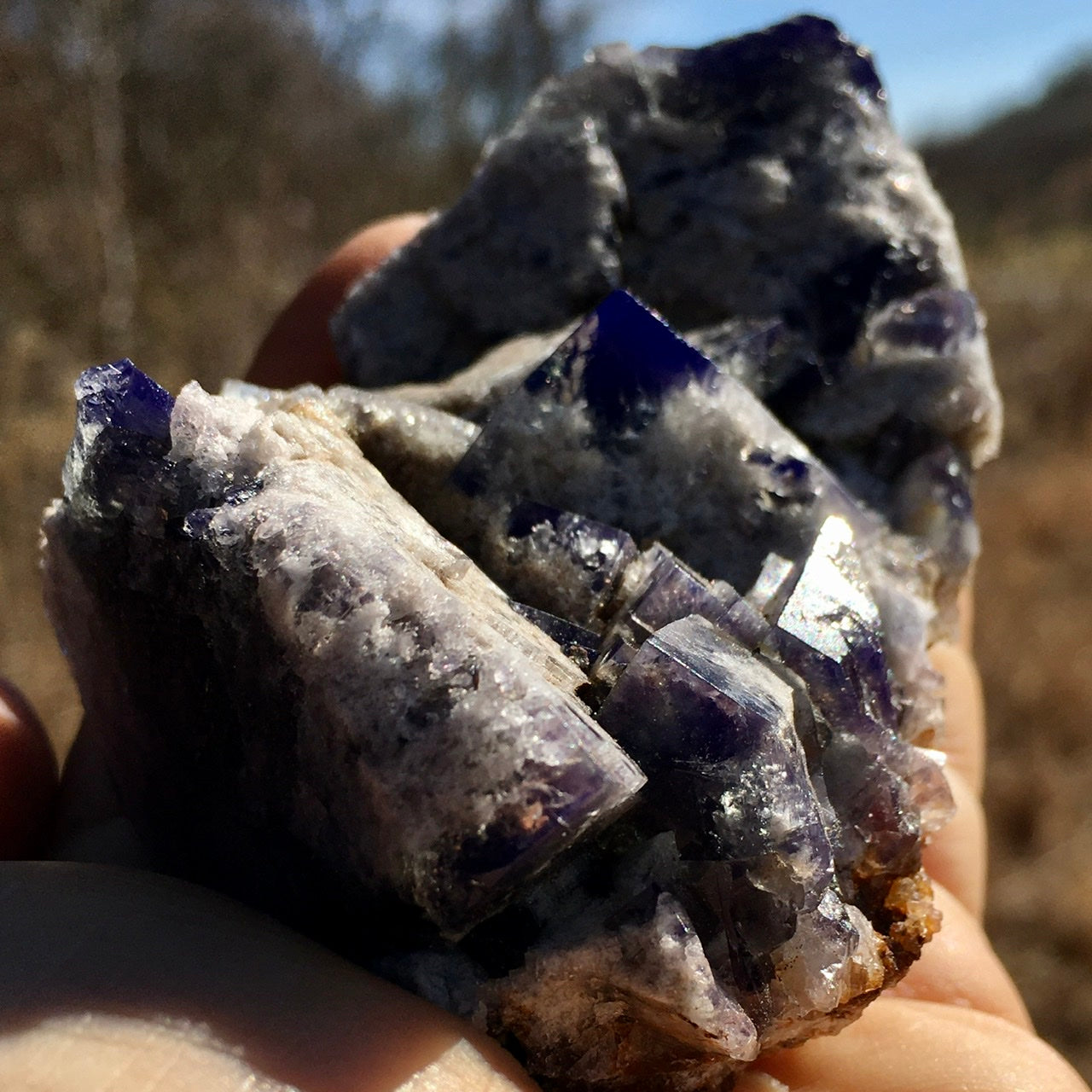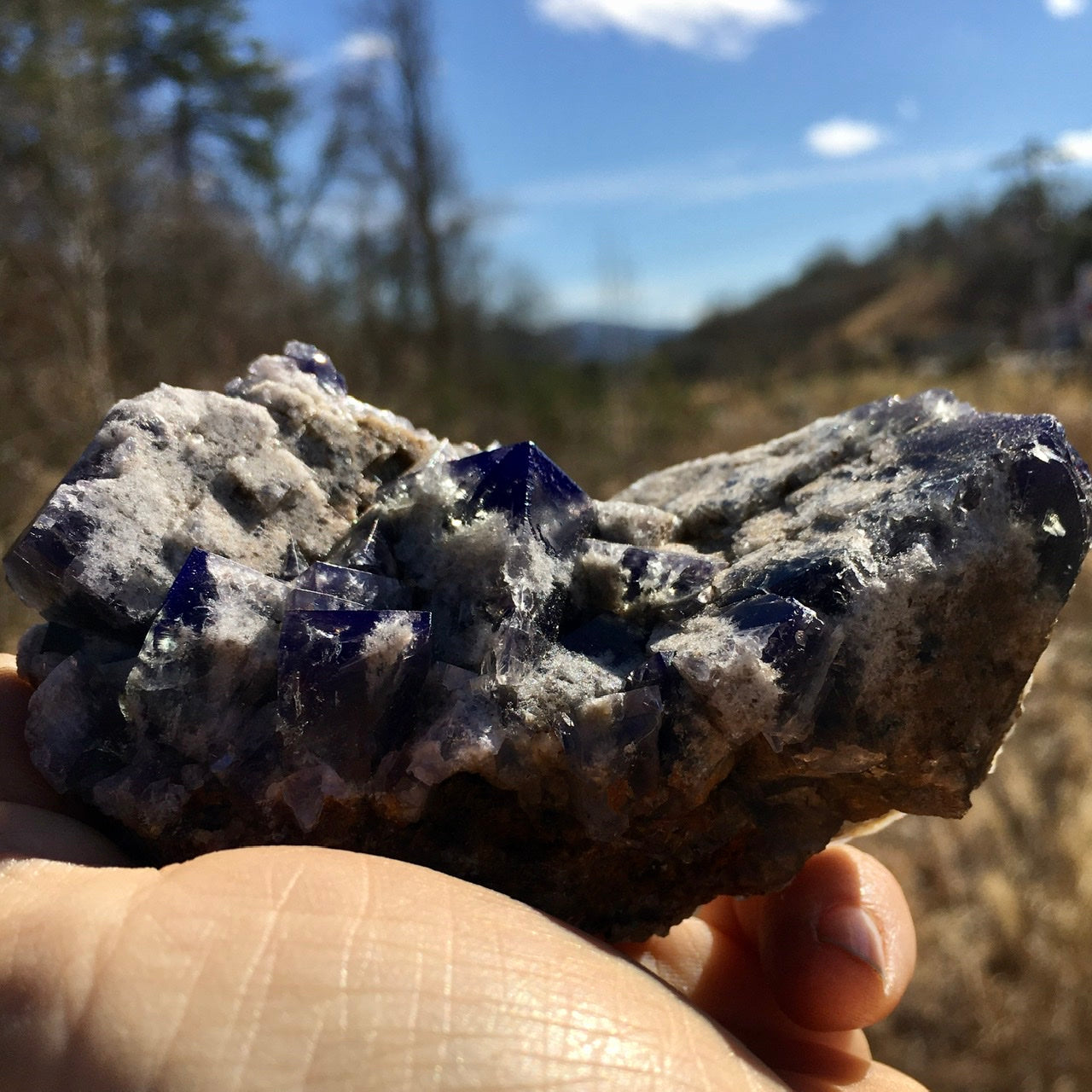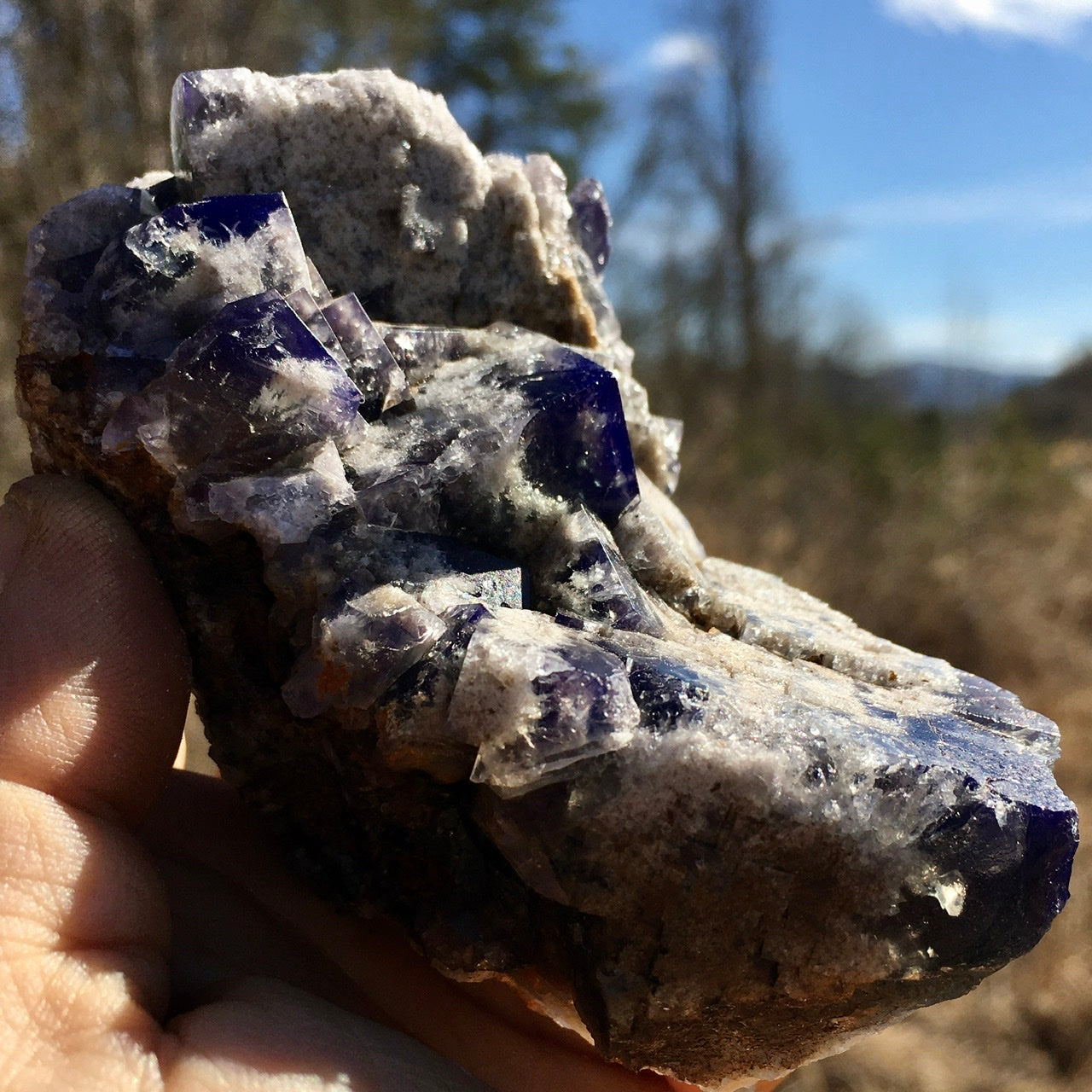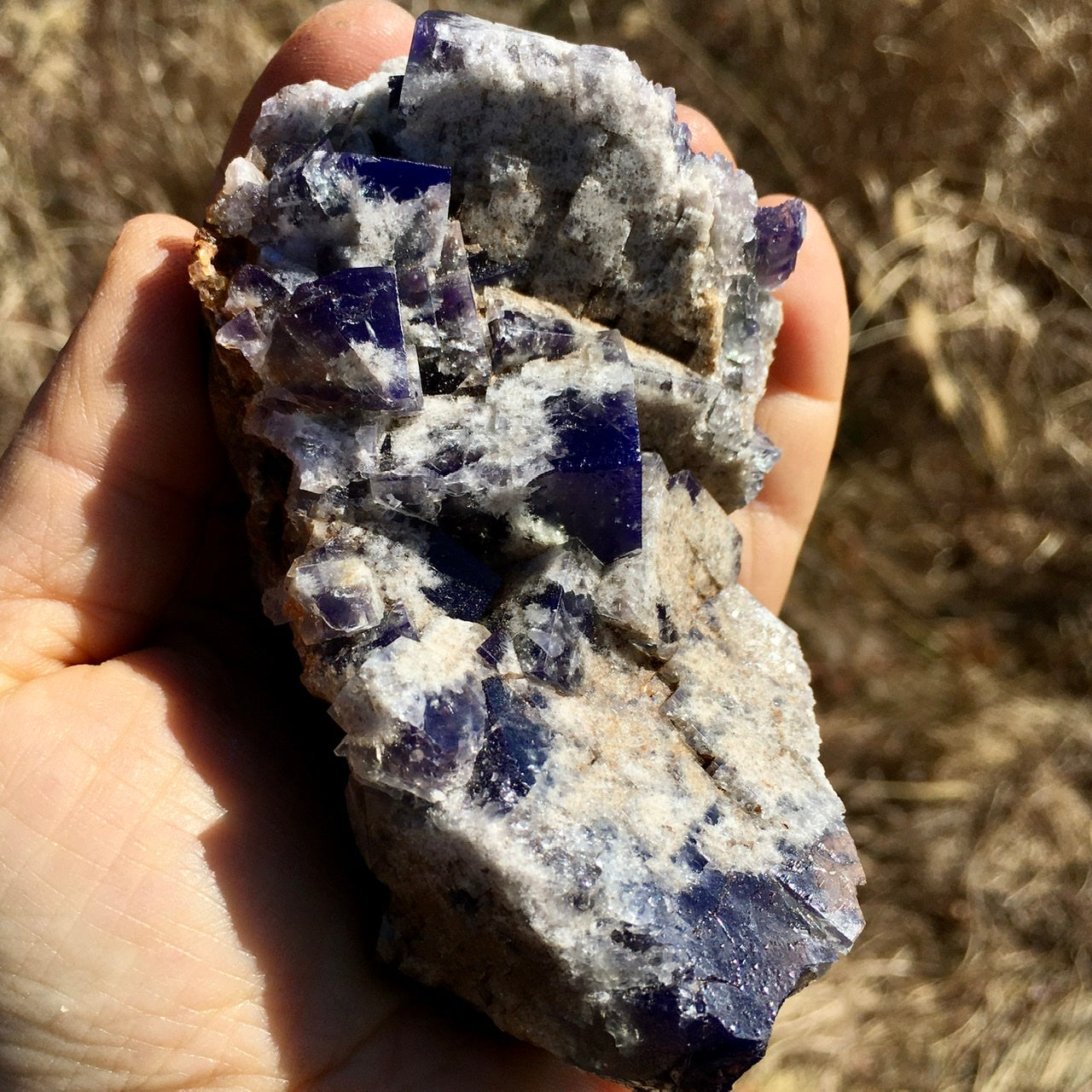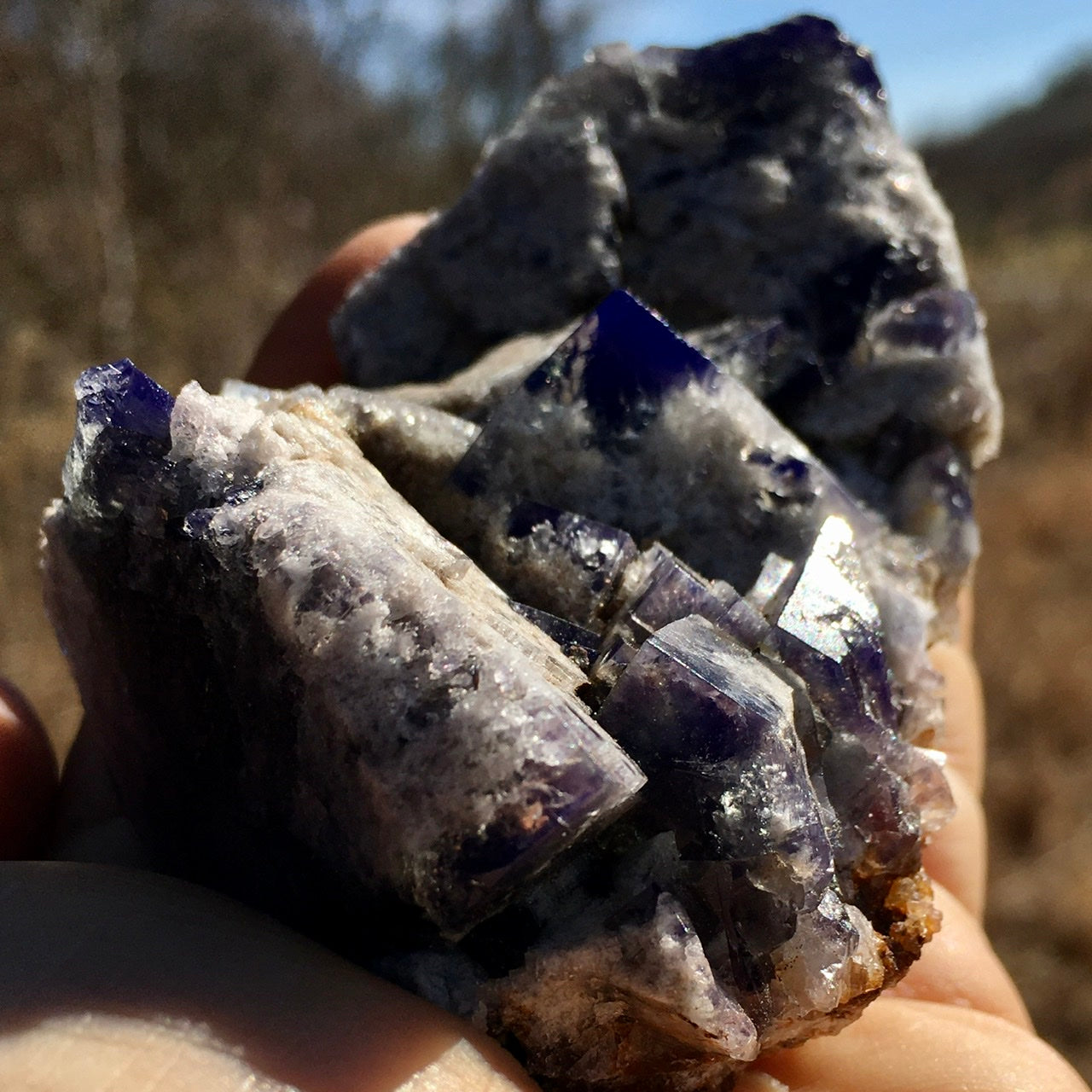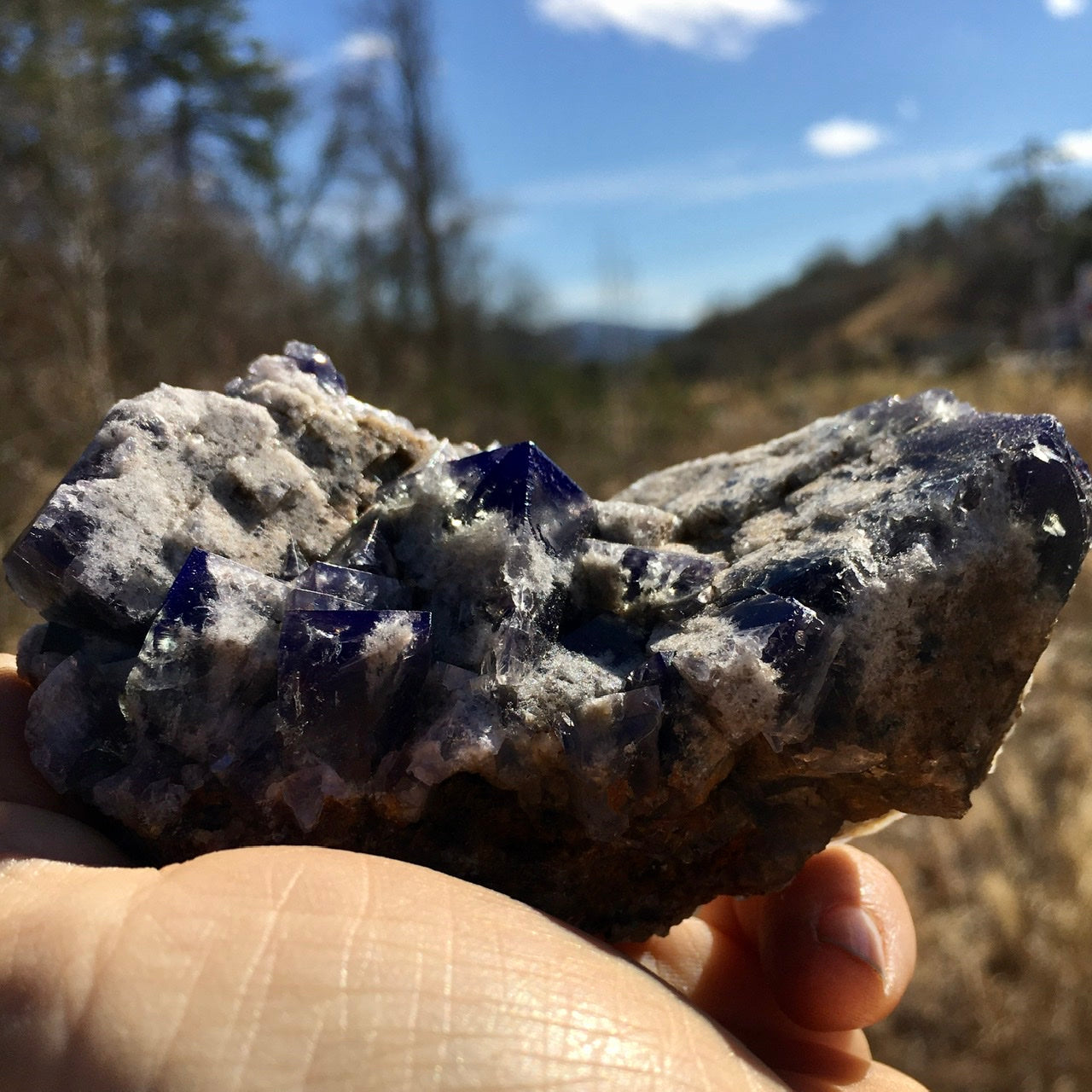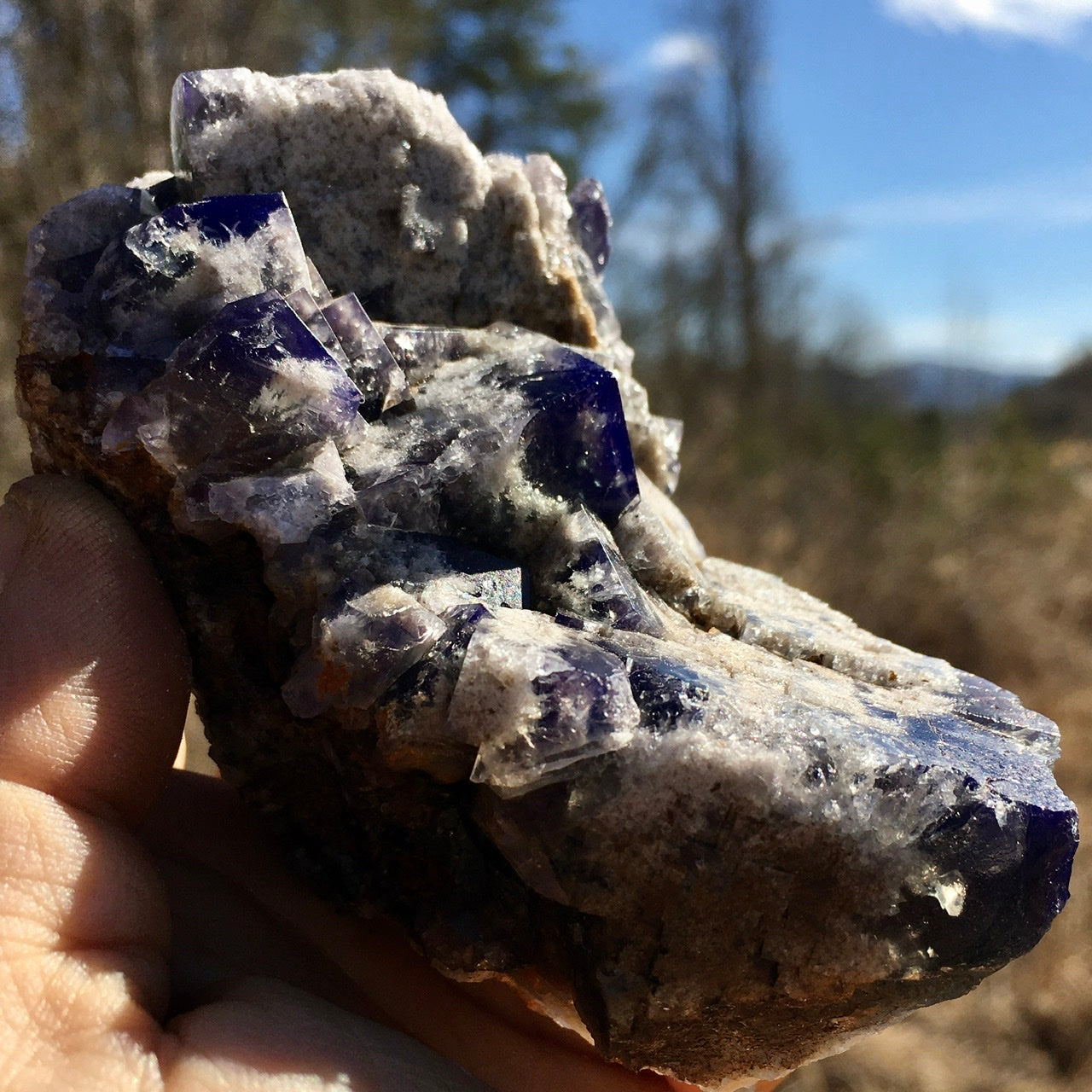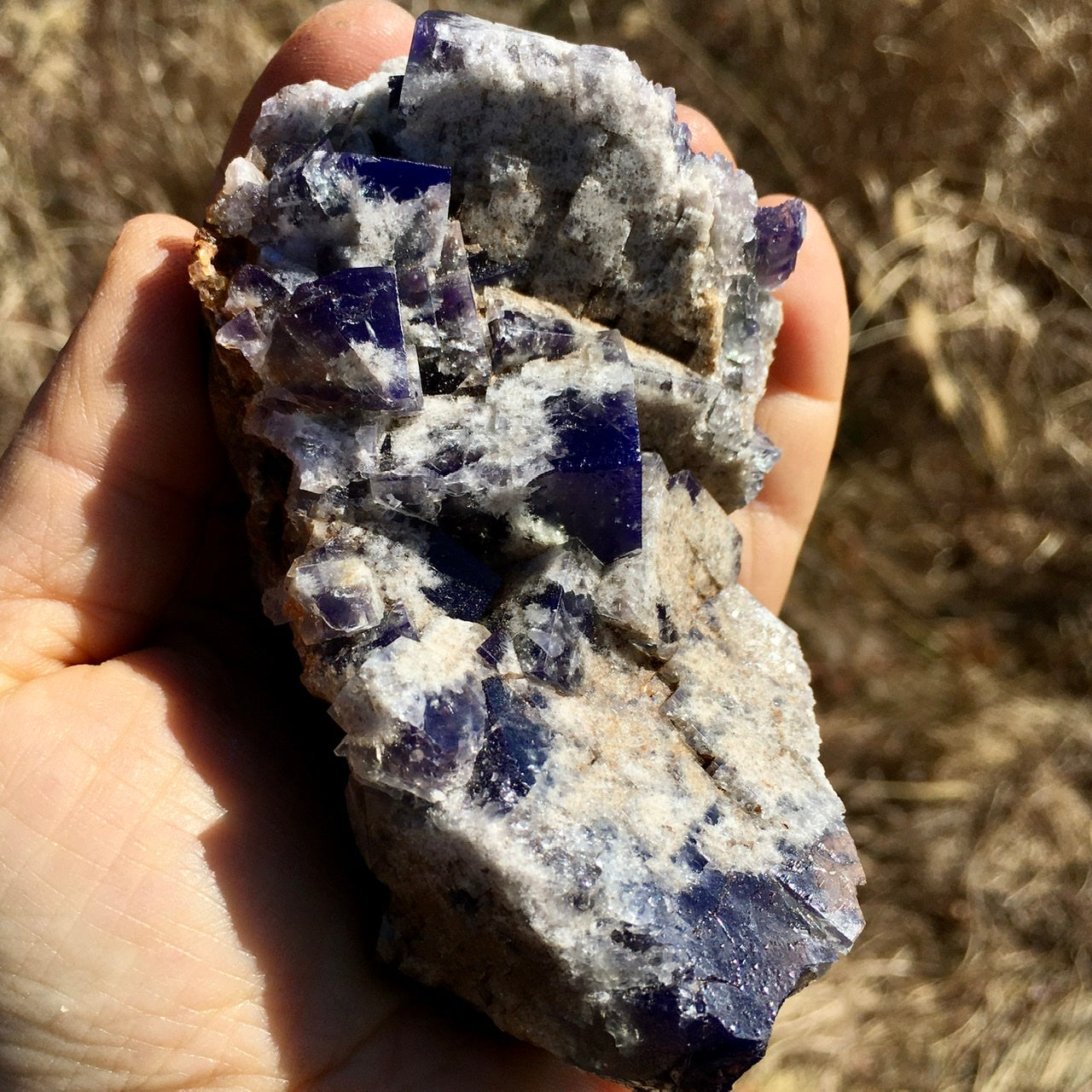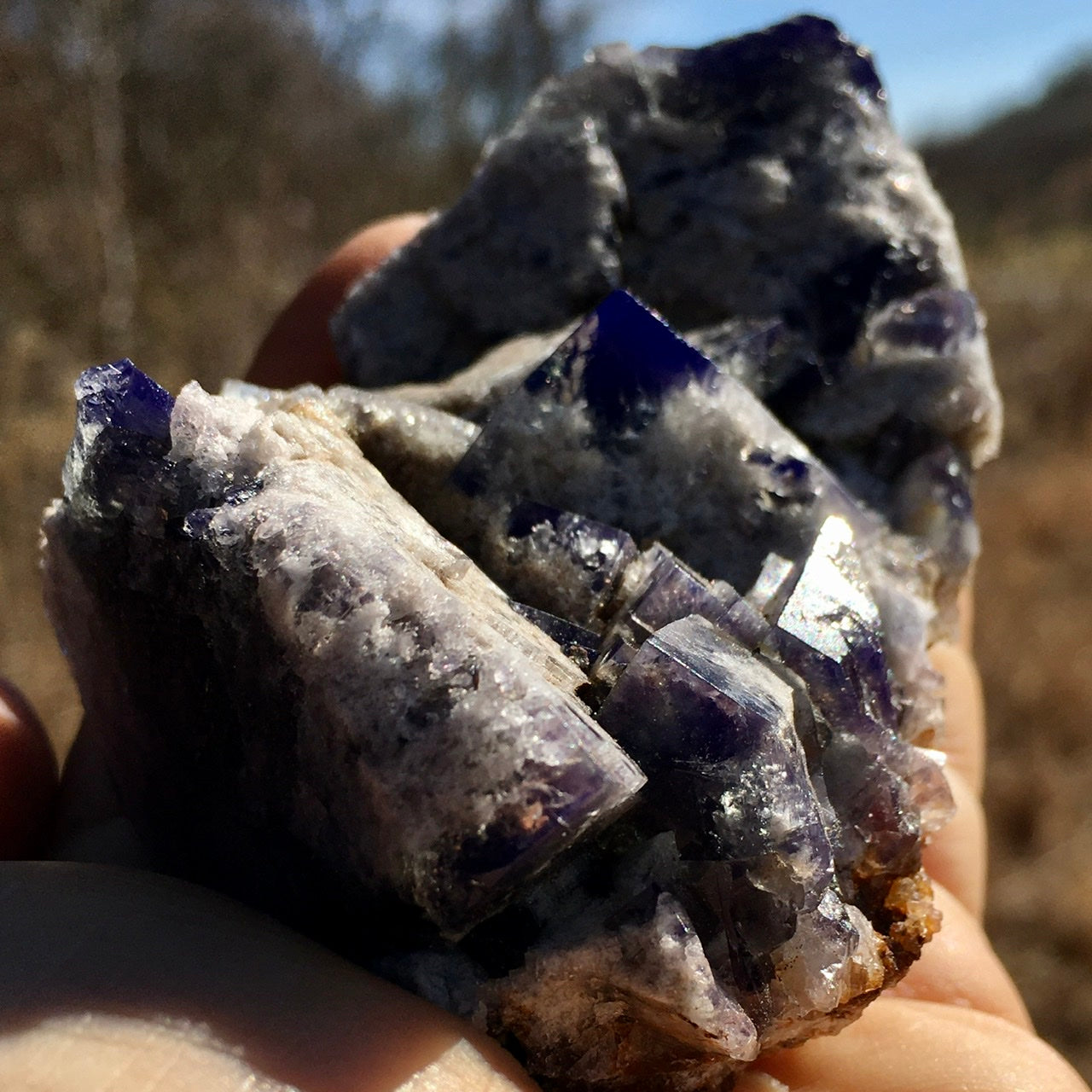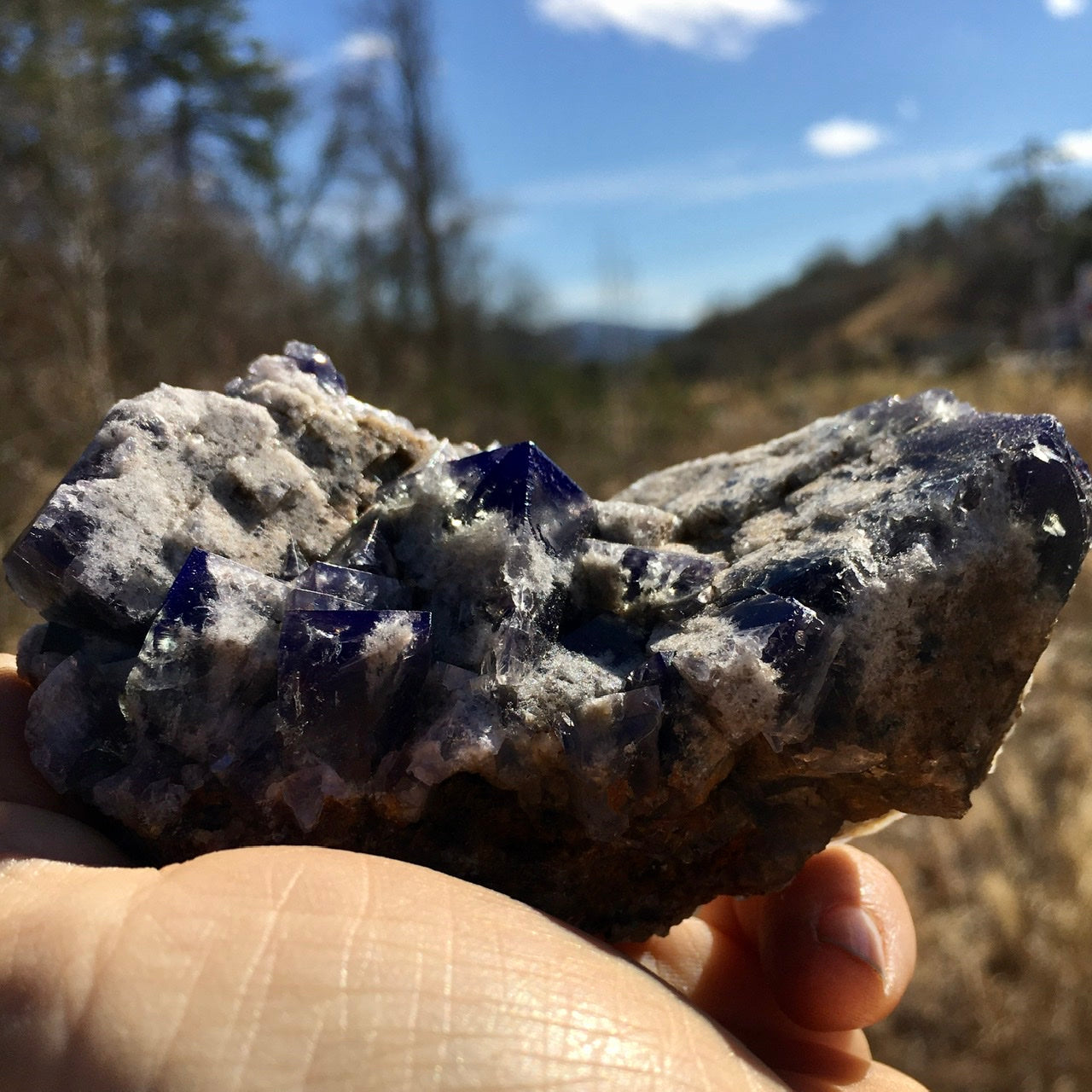 Milky Way Fluorite - 034
Description:  This listing is for the exact Milky Way Fluorite Medicine Crystal pictured.

Properties:
Newly emerged from the Earth in 2020, this rare Fluorite has many unique properties. Hailing from the Diana Maria Mine in County Durham, England, these are color- changing and fluorescent. It's as though they can alter their own RNA instantaneously, like an octopus. When you receive one, look at it in the sun, then shadow. See how it changes under different types of light, from milky way deep blues to oceanic greens. THEN, hit it with a UV light to see it fluoresce! The medicinal and vibrational properties are far beyond what I could list here, so take this one piece of advice: MEDITATE with one of these. That's all you need to know. You'll see why they emerged from the Earth now...  And, why they came to you. 
*There are several small pockets in this mine. One is called the Milky Way pocket. Some of these pieces are from that pocket. For simplicity, we titled them all after the Milky Way pocket. Others may be from nearby pockets such as the Poison Ivy Pocket, Helen's Pocket, Sherry Twins Pocket, The Bull Vein, Lemon Meringue Pocket, Fairy Holes Pocket, and Sugar Plum Pocket. 
You will see the crystals Photographed in Natural sunlight. 
Policies and Disclaimers:
All of our stones and crystals are pure and natural. They are free from synthetic treatments of any kind, including dyes, stabilizers, and synthetic heat treatments to enhance color.

International customers are responsible for any customs fees/import taxes.
Please see our Lost Package Policy prior to placing your order. 
Please contact us at CrystalShop@UpperClarity.com with any questions.