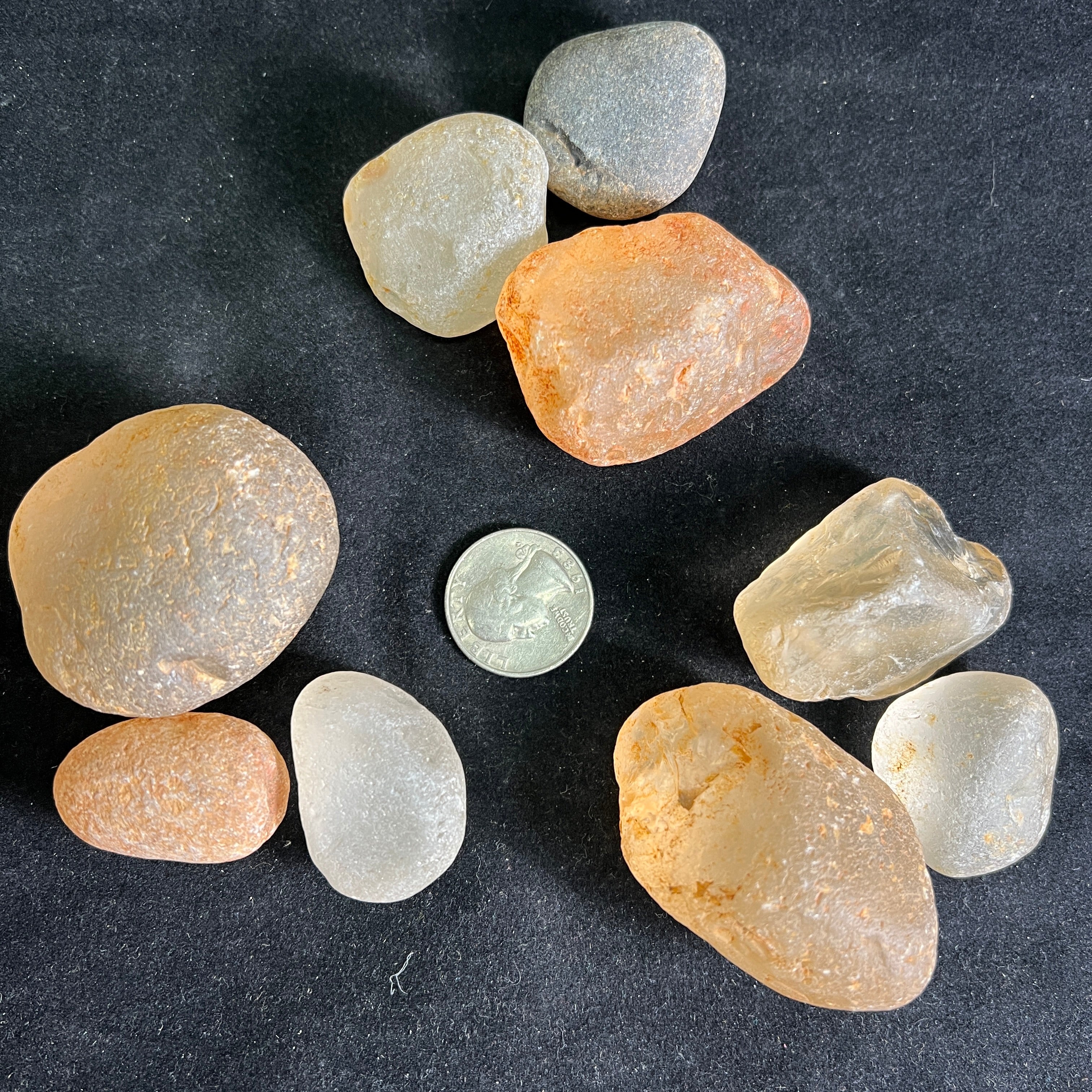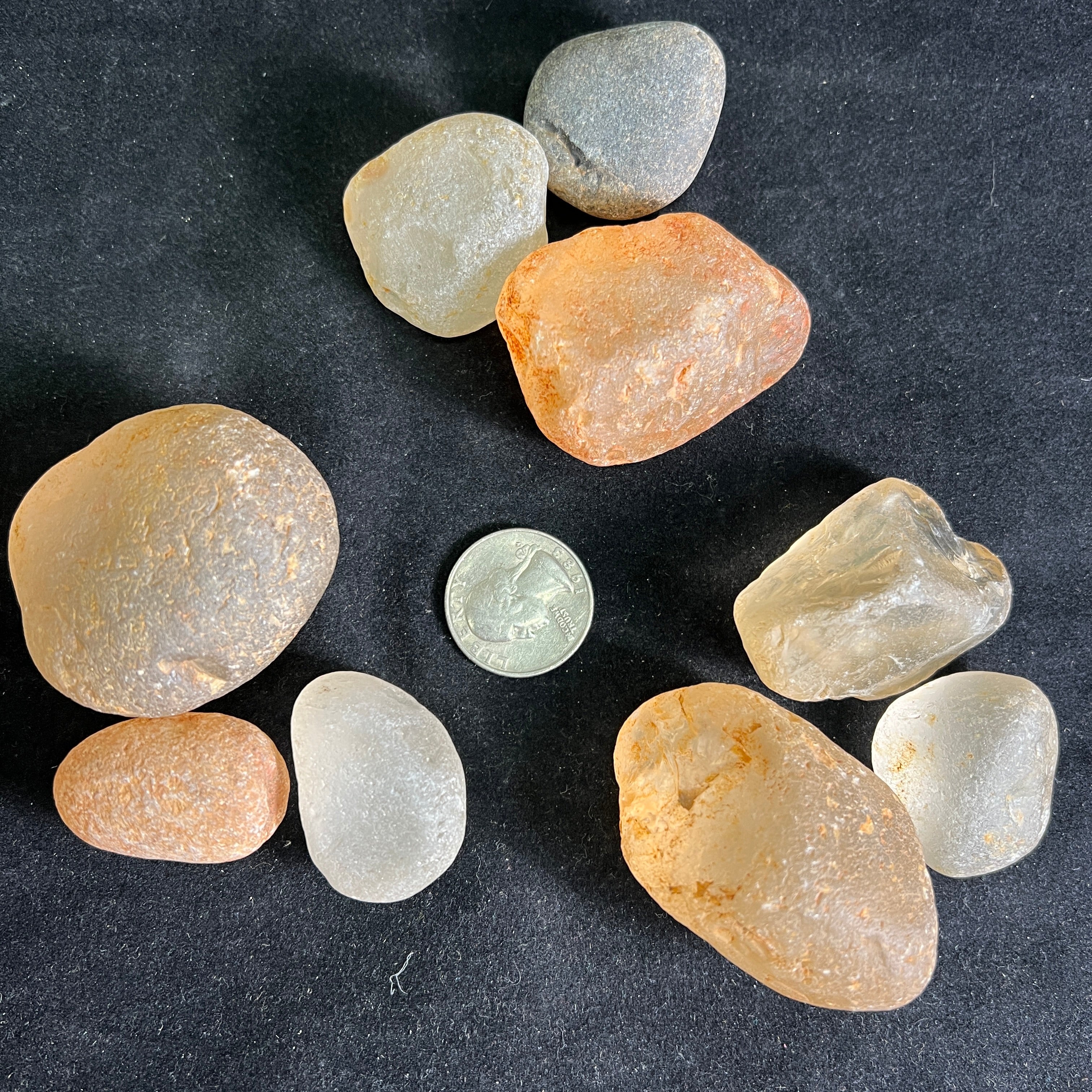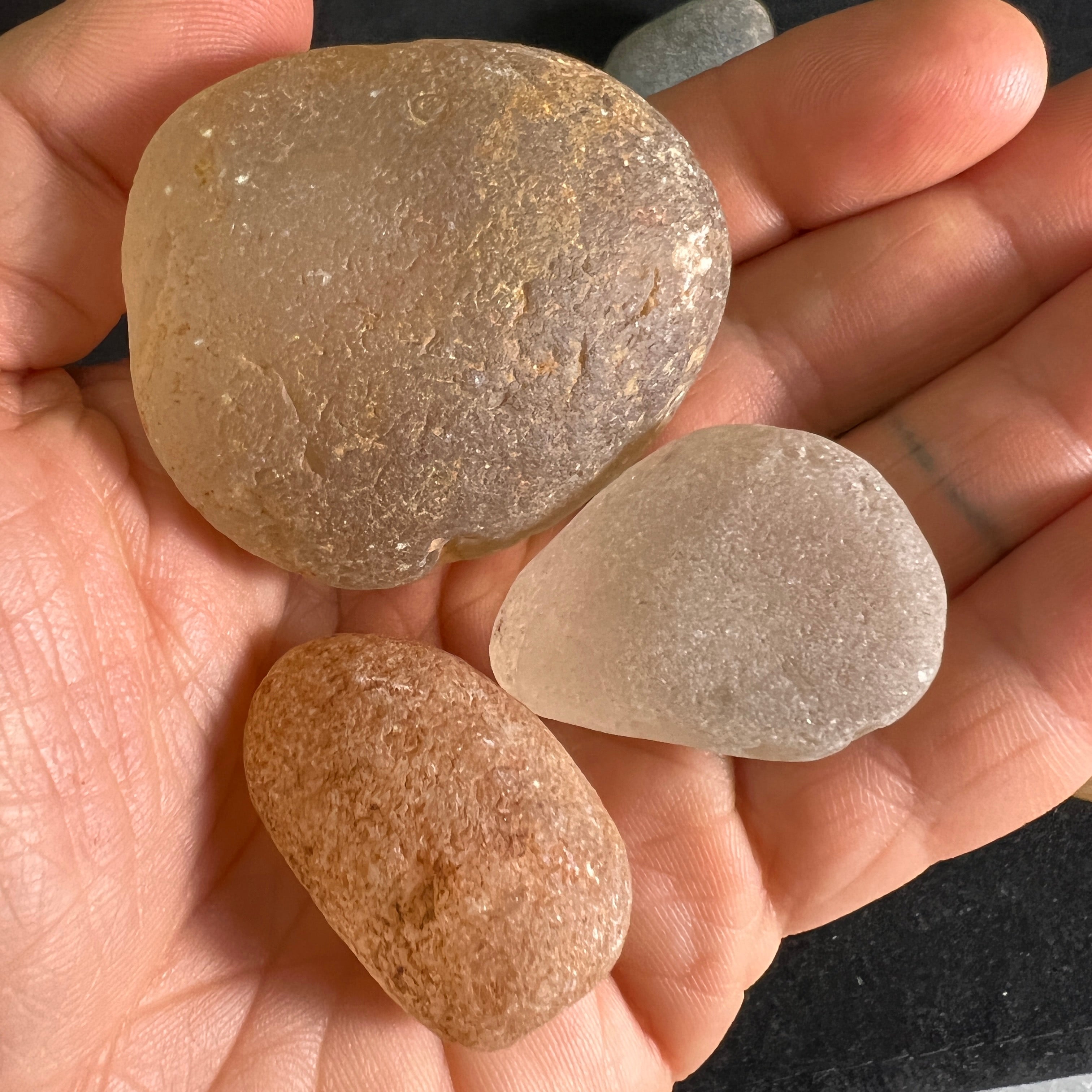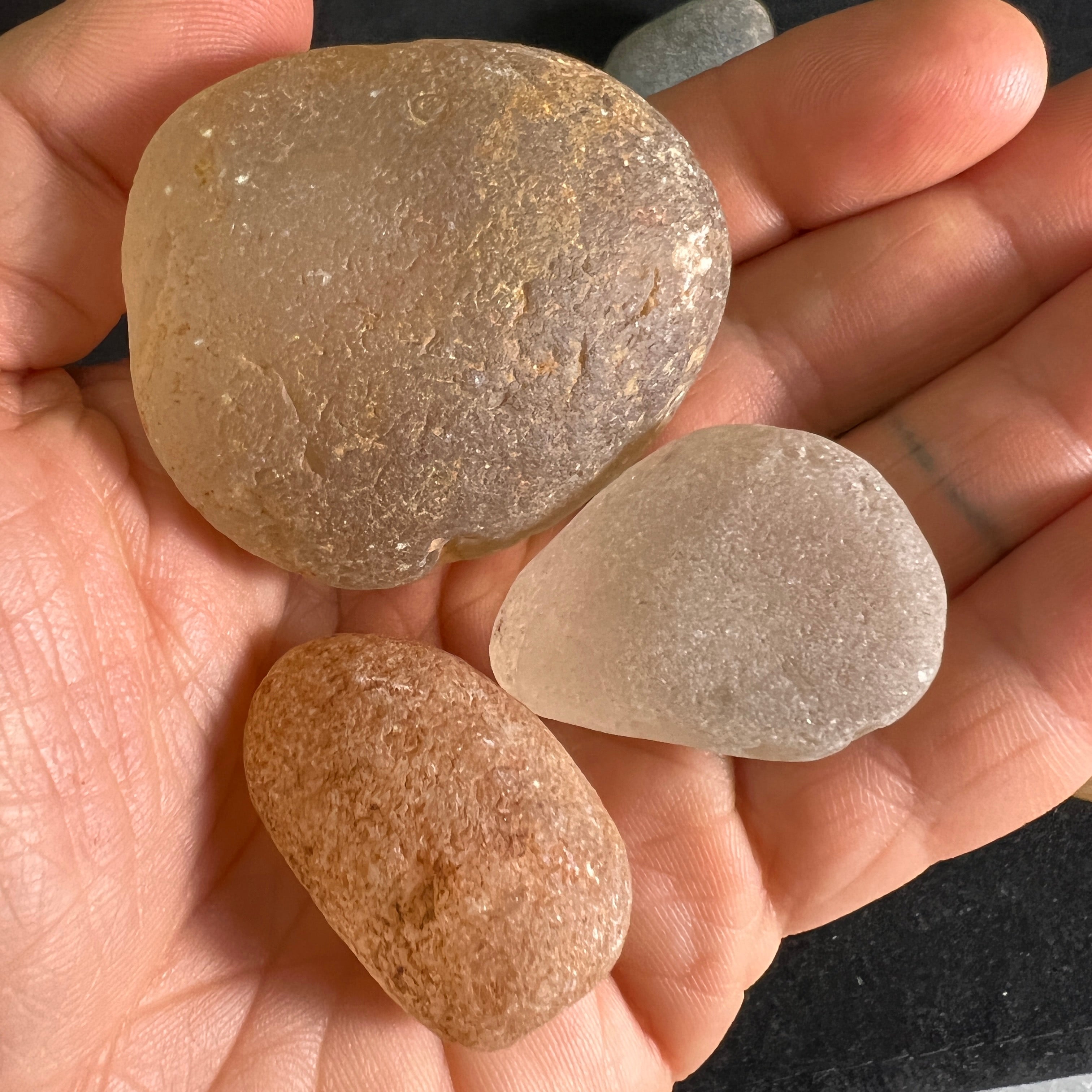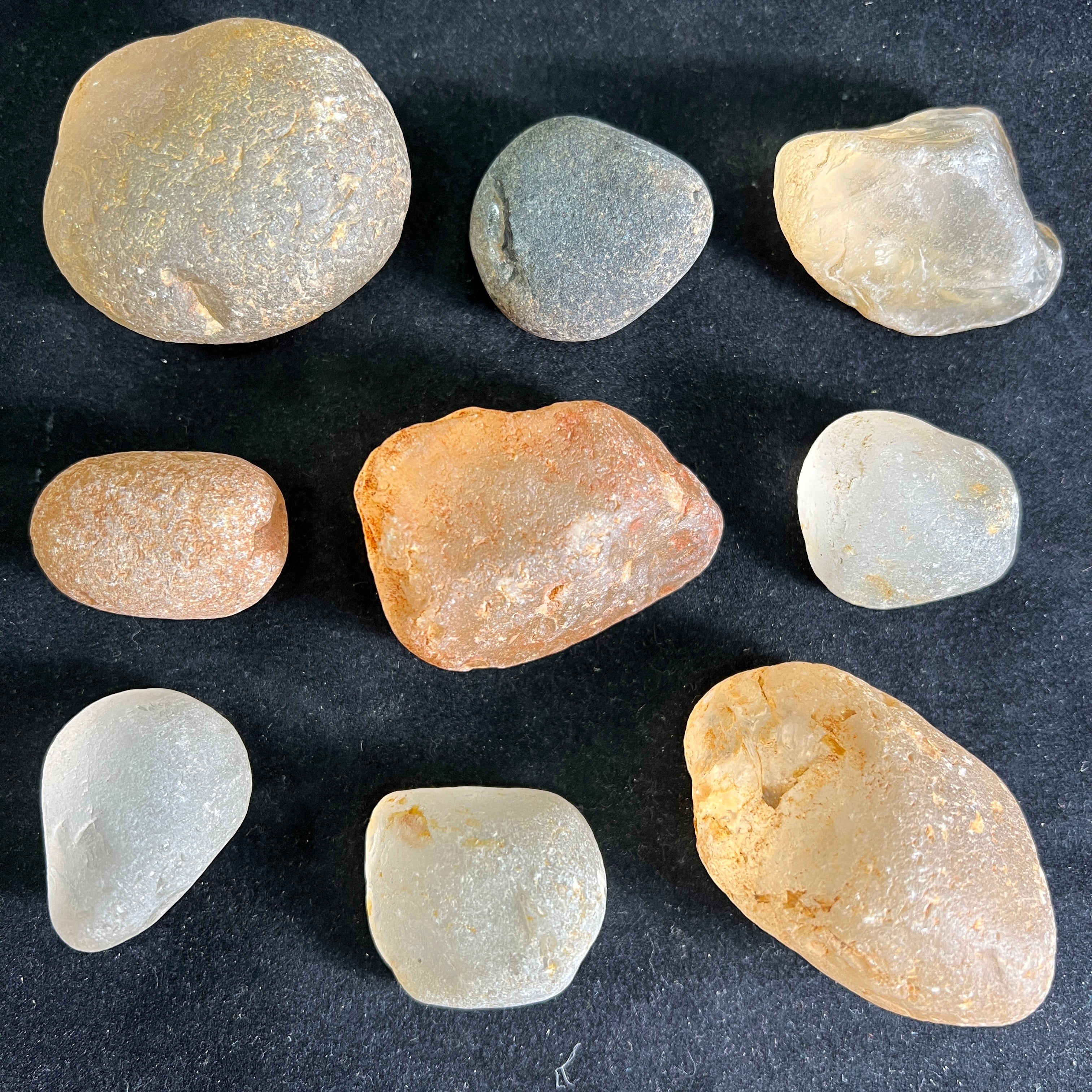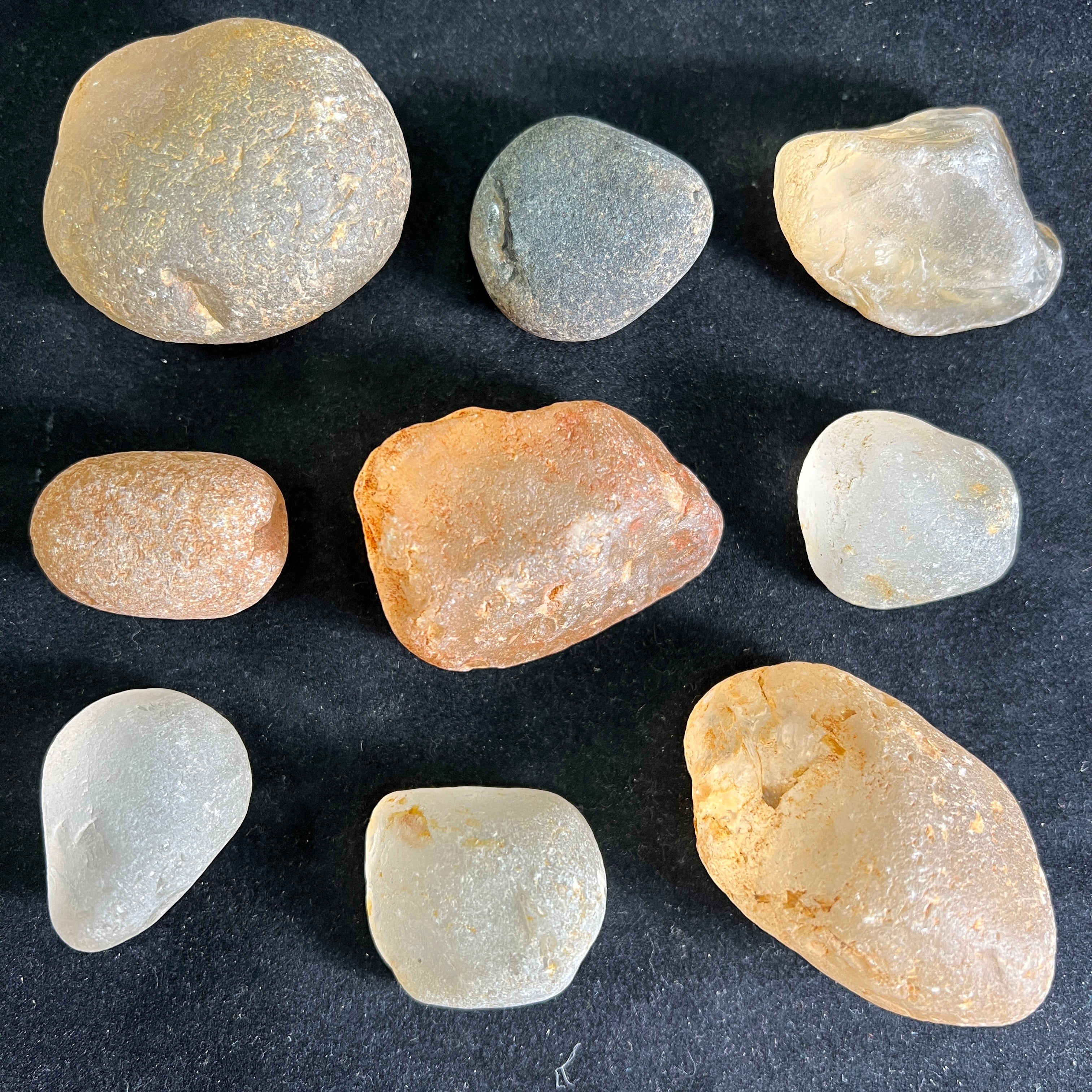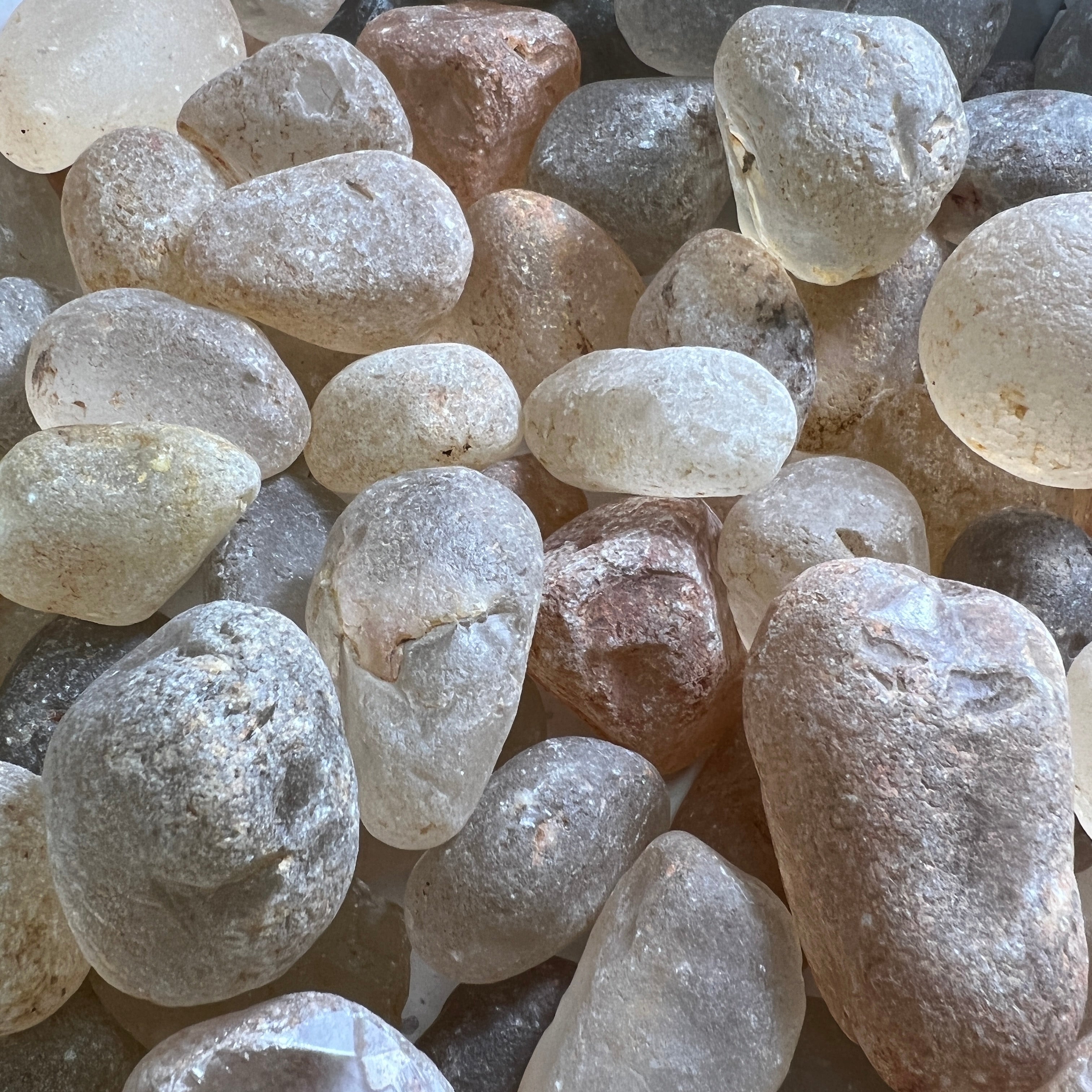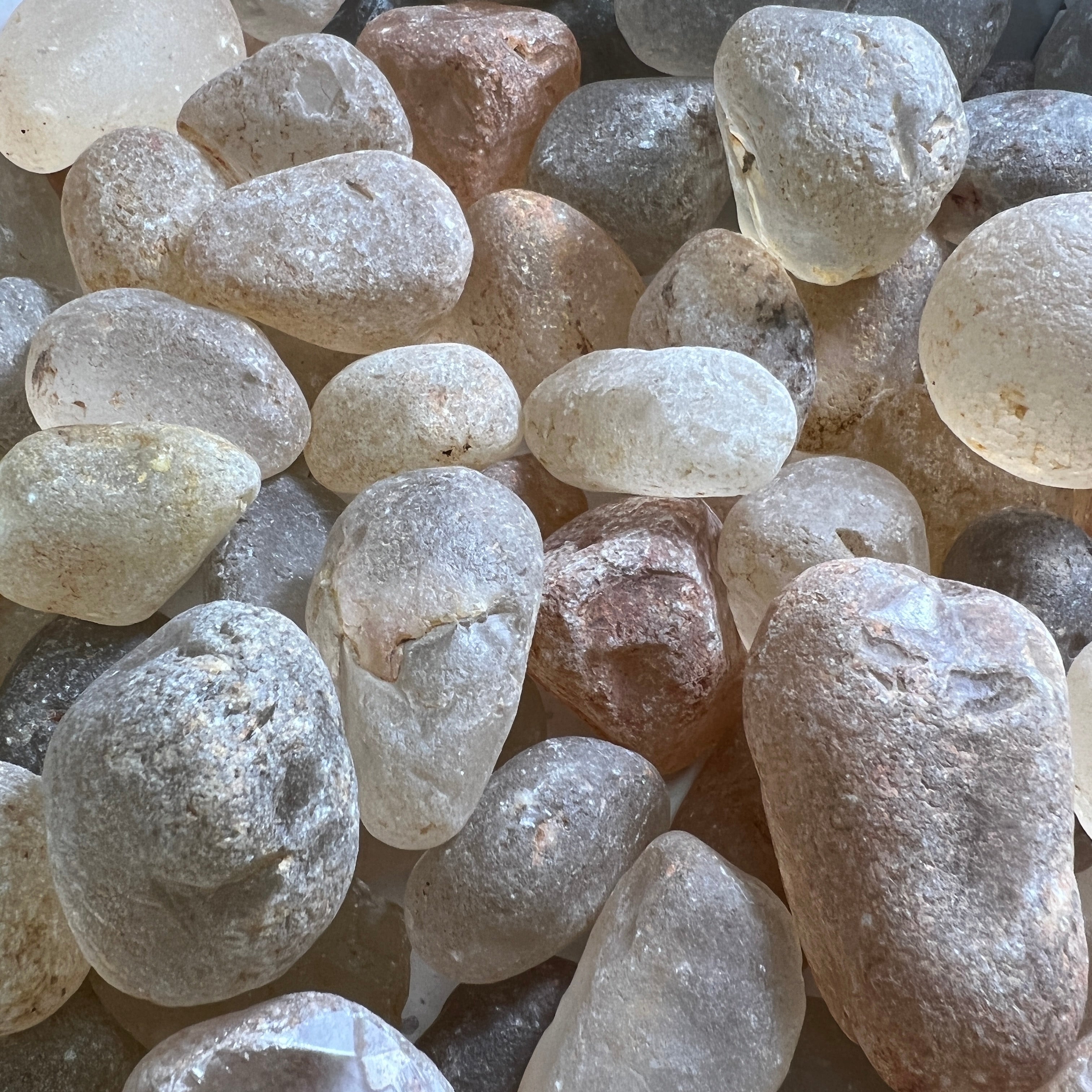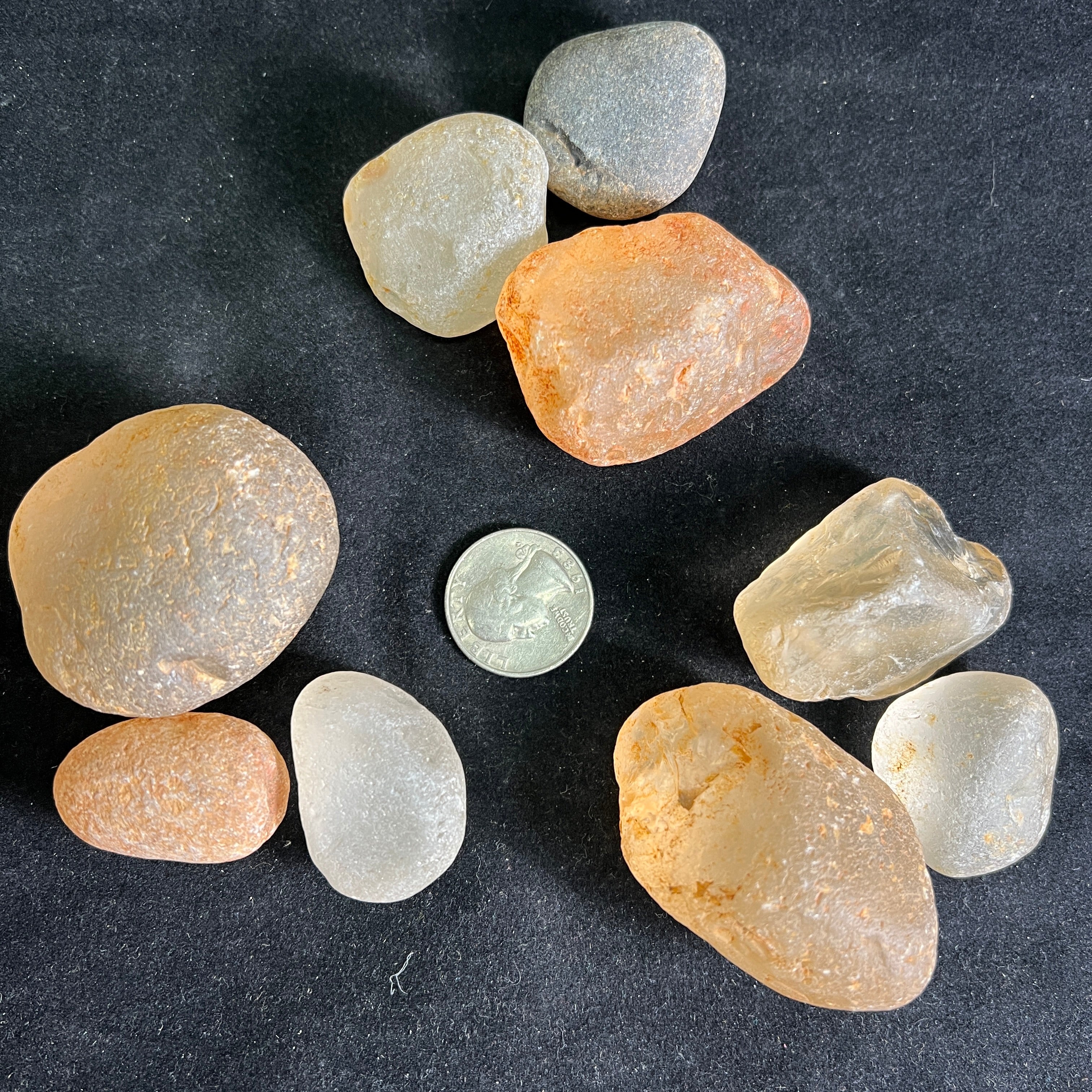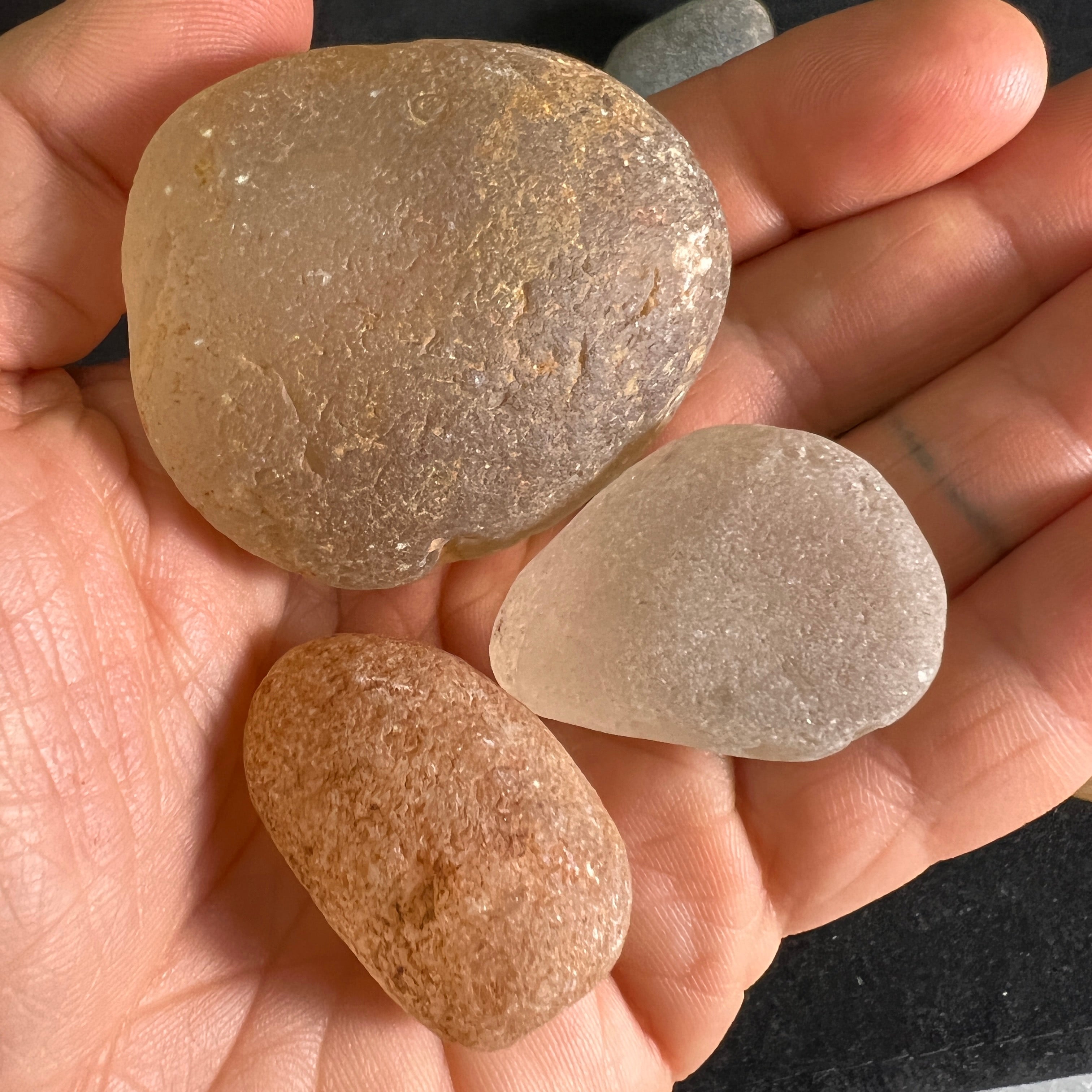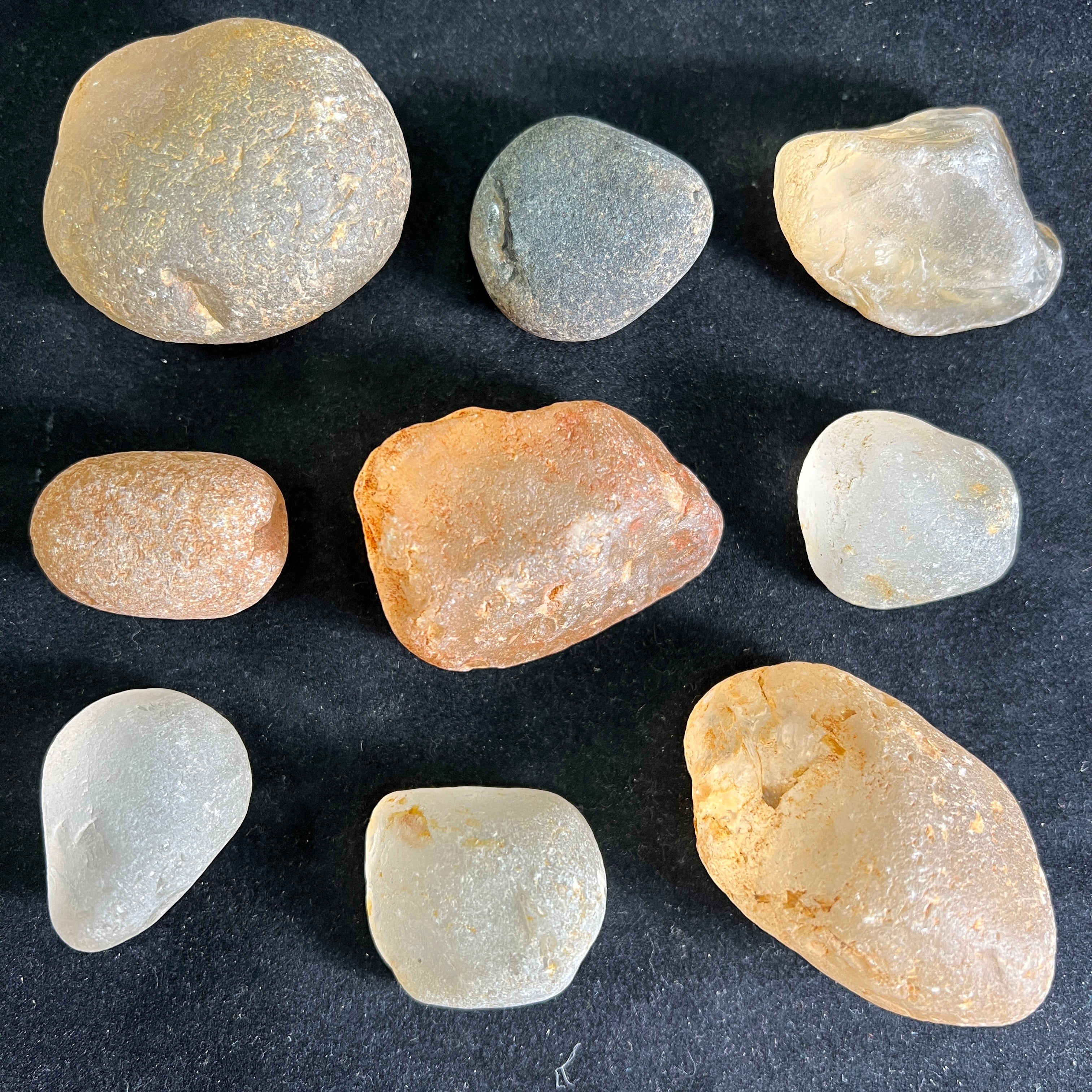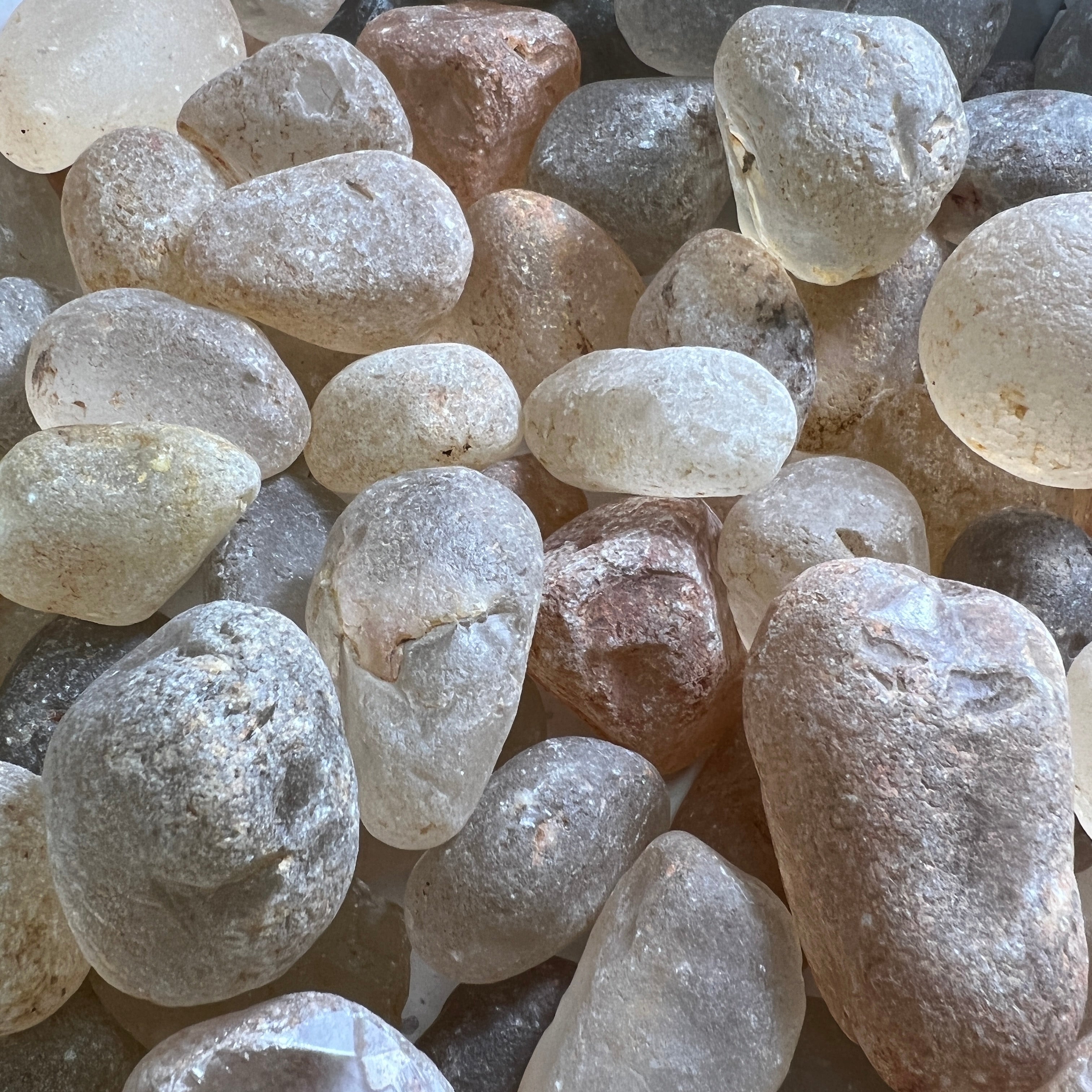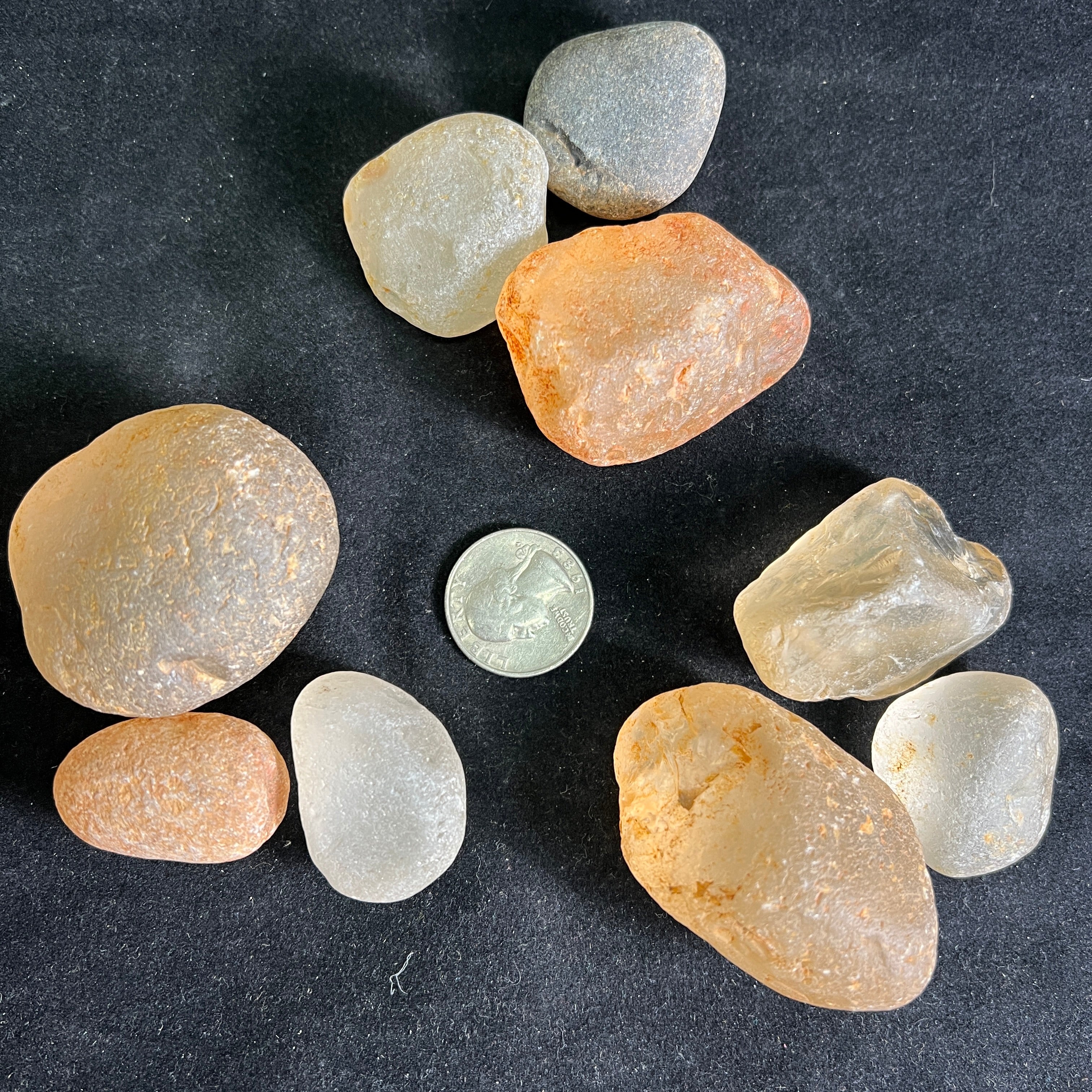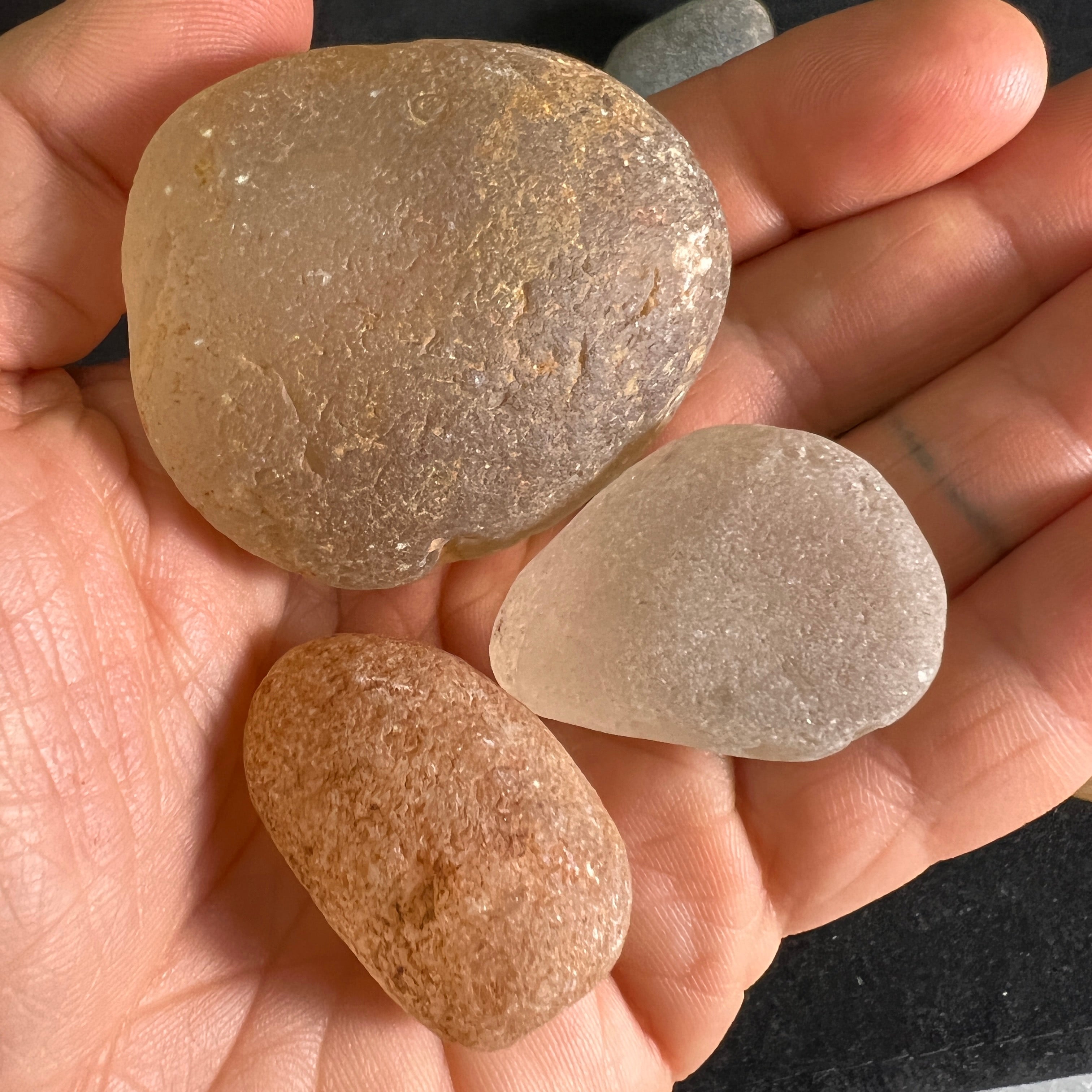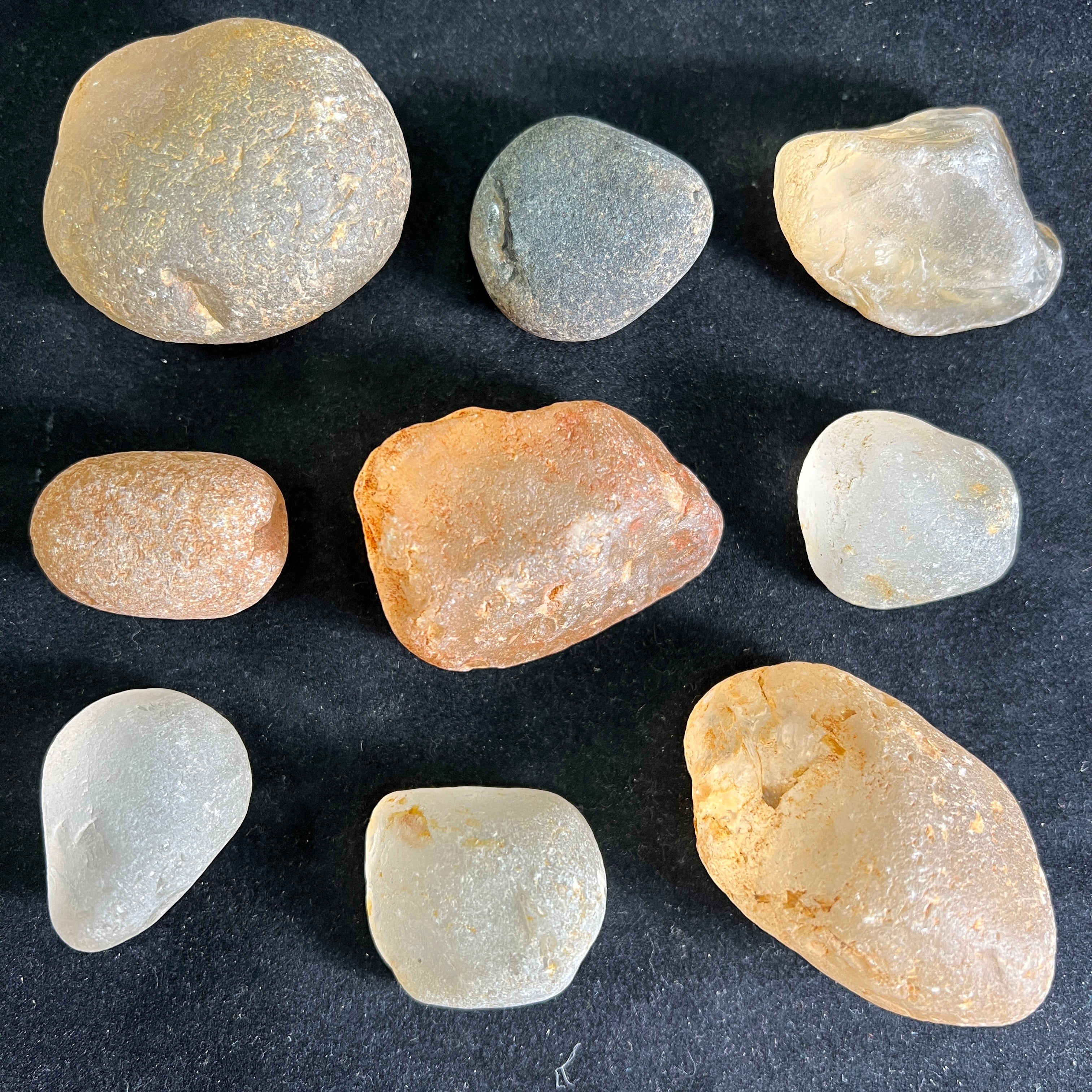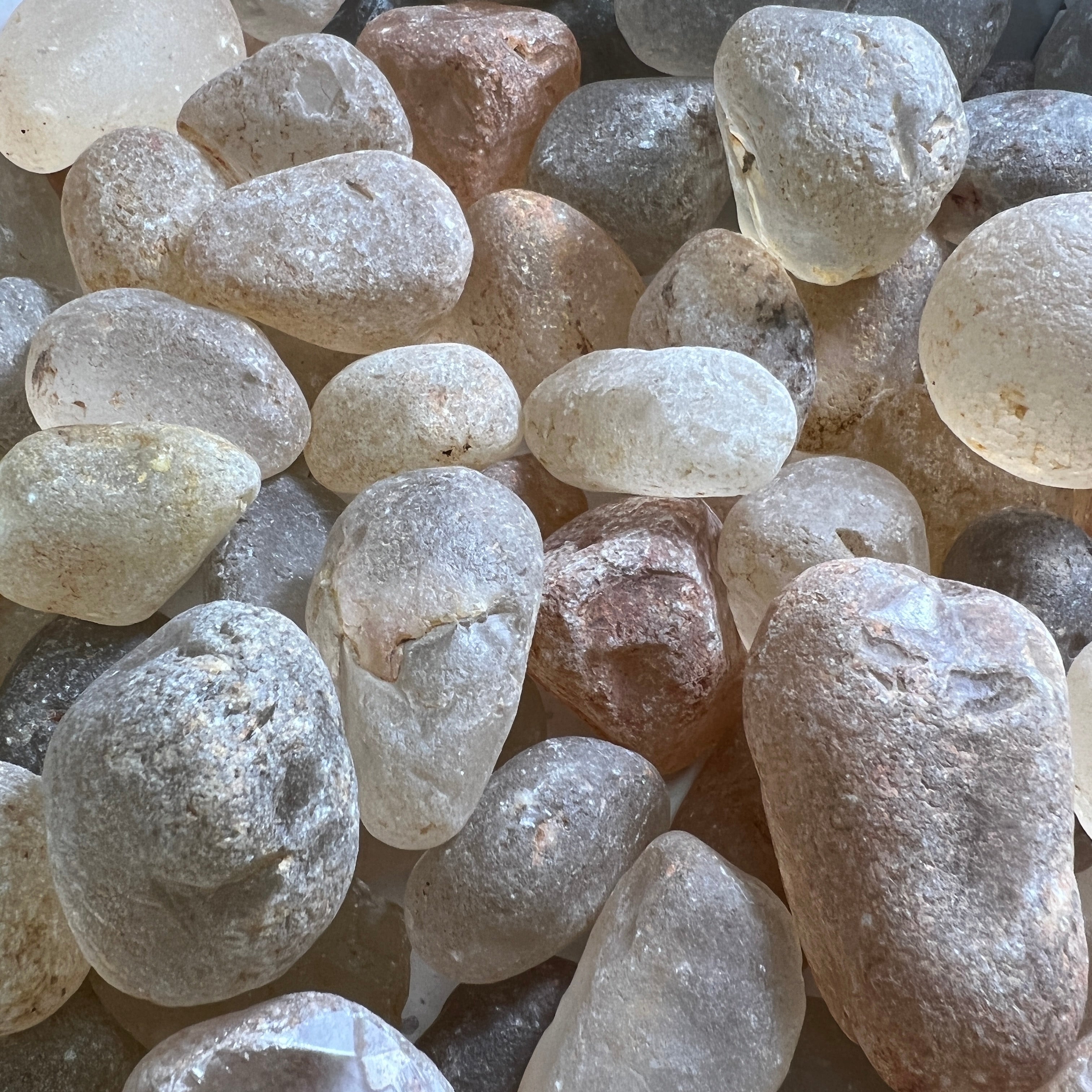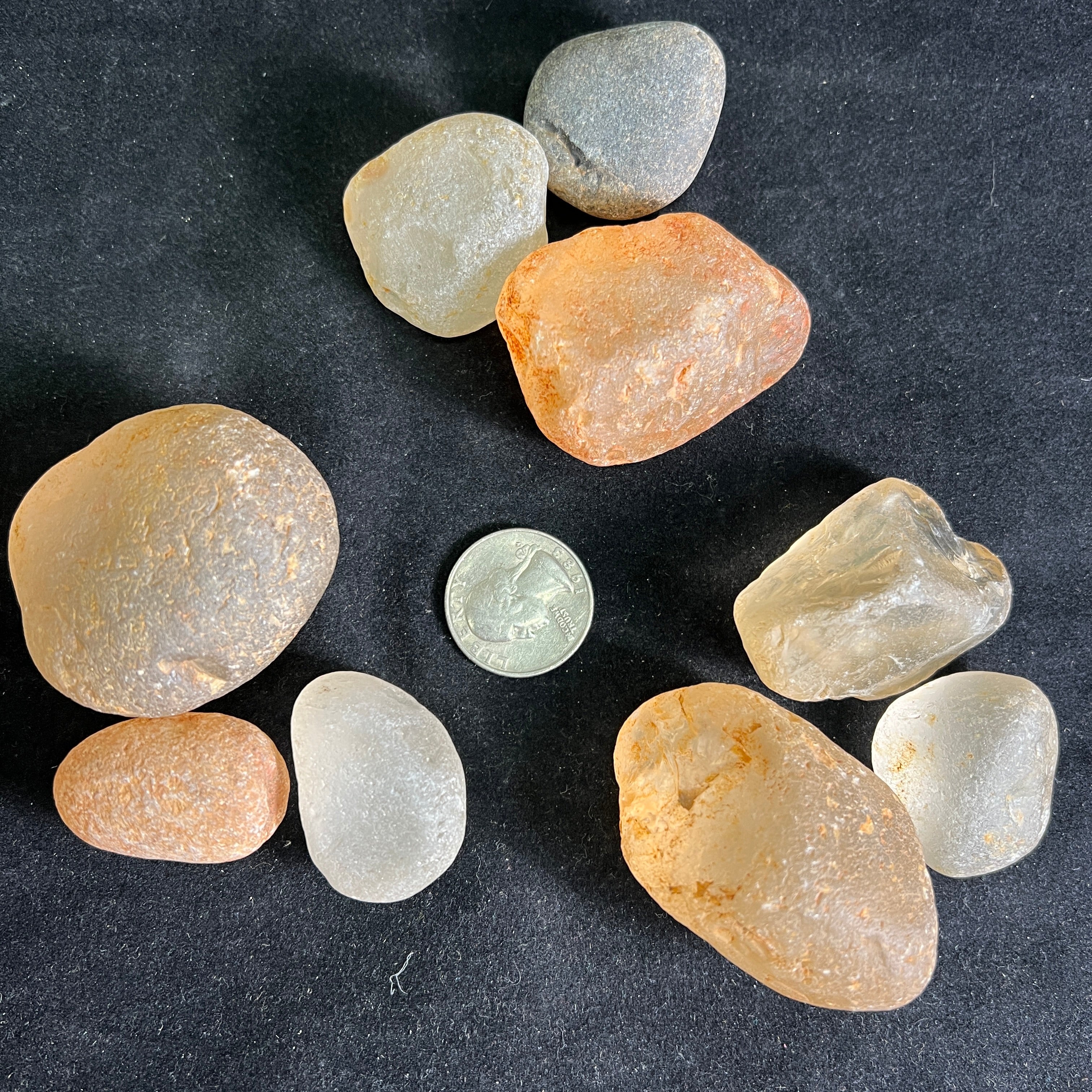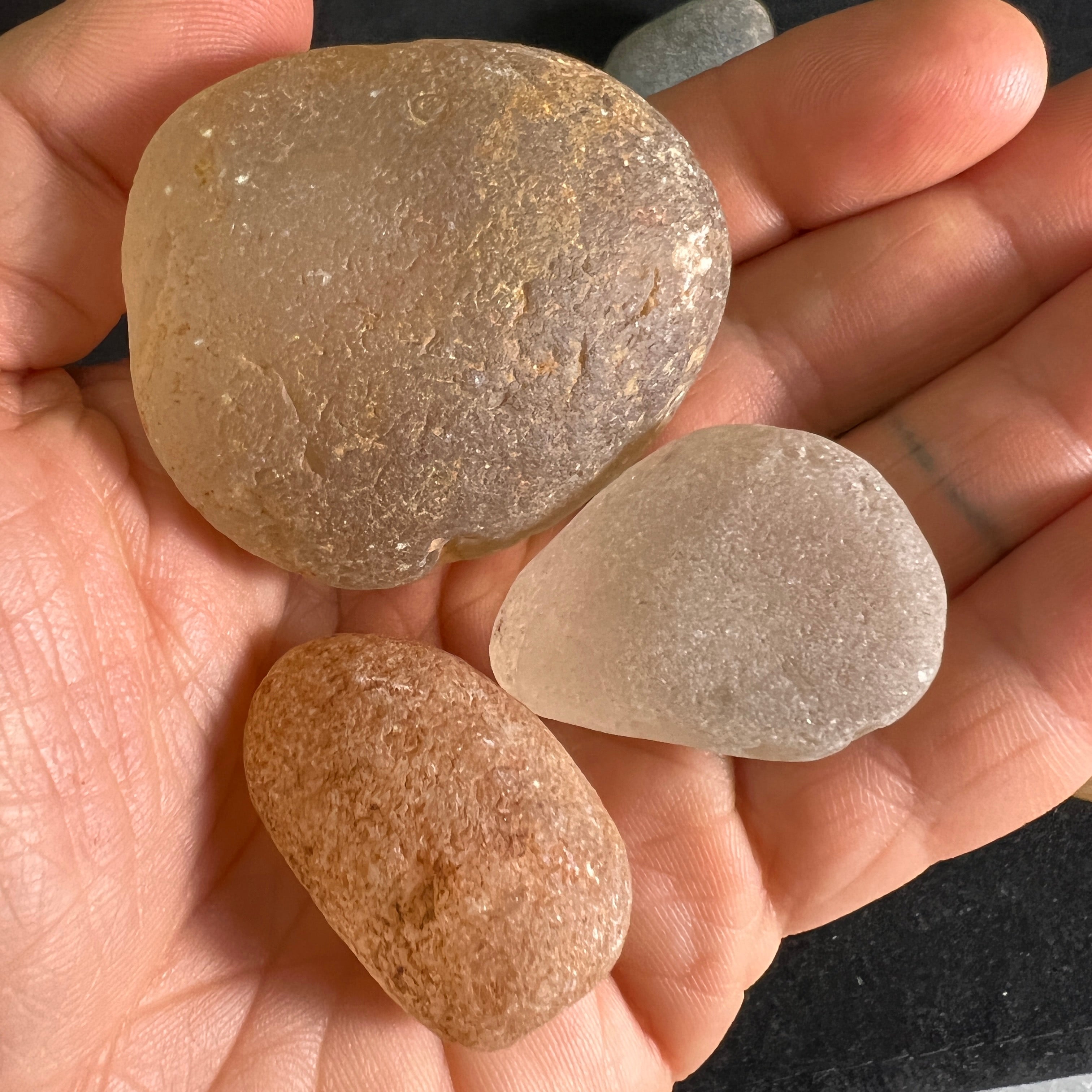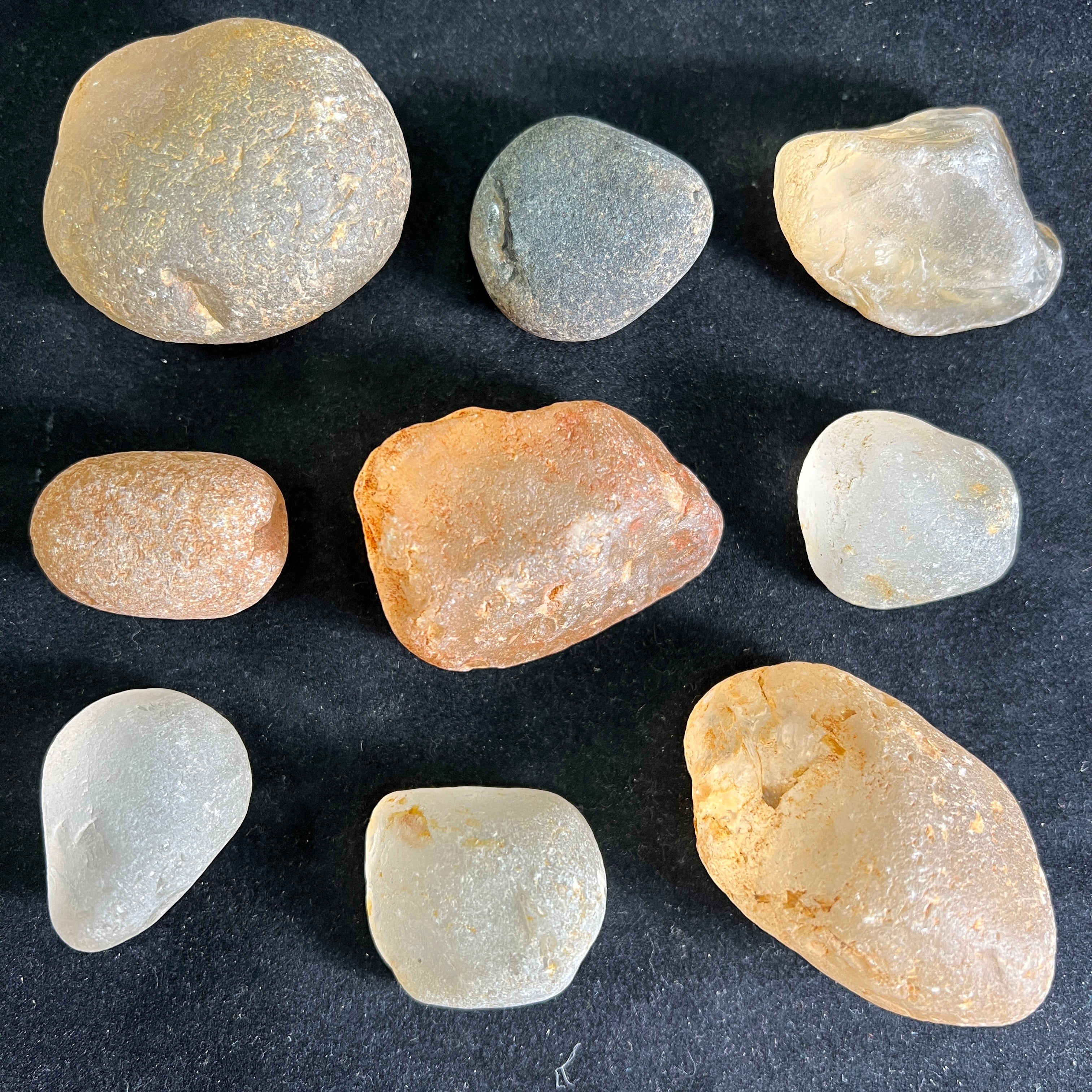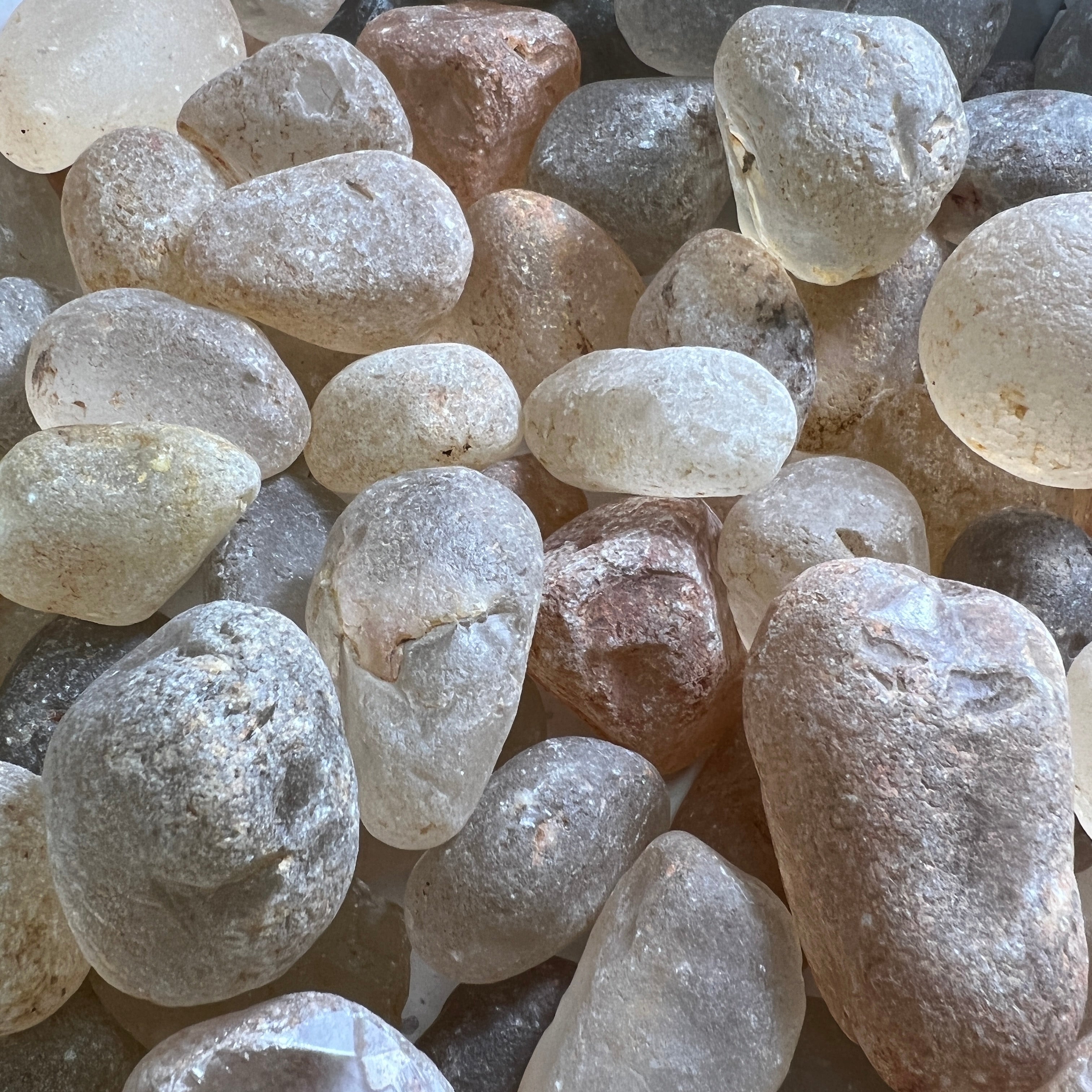 Mystical River Quartz, Kit of 3
This listing is for a kit of 3 Mystical River Quartz.
If you love altar craft, hands-on healing, land healing, or raising the vibration of your home, these are for you. These are pure and mostly transparent quartz that have been naturally tumbled for centuries by a sacred river in Tamil Nadu in the South of India. This area is known to be a mystical and miraculous area. Even in the scorching droughts of Summer in South India, the wells and waters there never run dry. The people see the area as a very sacred power spot. The river here is seen as a pathway to heaven. They scatter the ashes of their dead in the river, so they can make it safely to higher planes. 
People come to this river on pilgrimage and will take home some of these river tumbled quartz. They know the quartz has captured the mystical spirit of the land and the heavenly spirit of the water. They take the quartz home and simply bury one in their yard, or place it on their altar, to connect their space to the Divine energy of the power spot. These are ethically harvested by a beautiful and bright Indian family who has stewarded a portion of the power spot land in their family for generations. This is how our Mother Earth makes a natural energy device. Heaven, rivers, and quartz. Enjoy.
__________________________________
These stones are not dyed or heat treated. 
_______________________________________________________
We unfortunately can not take requests for individual stones seen in the pictures.

International customers are responsible for any customs fees/import taxes.
Please see our Lost Package Policy prior to placing your order. 
_______________________________________________________
Please contact us at CrystalShop@UpperClarity.com with any questions.
_______________________________________________________
Please take me back to the entire Clarity Crystal Shop Collection