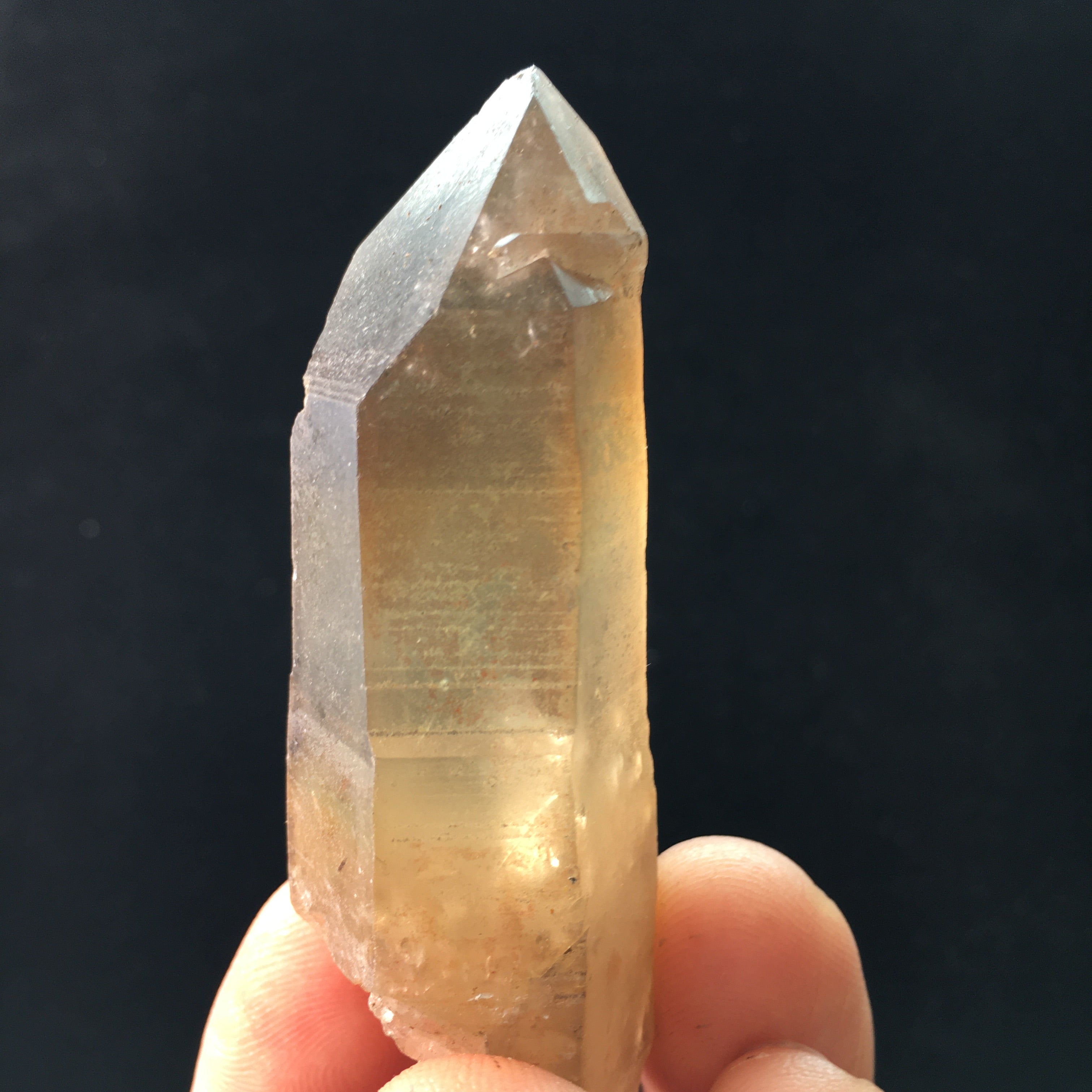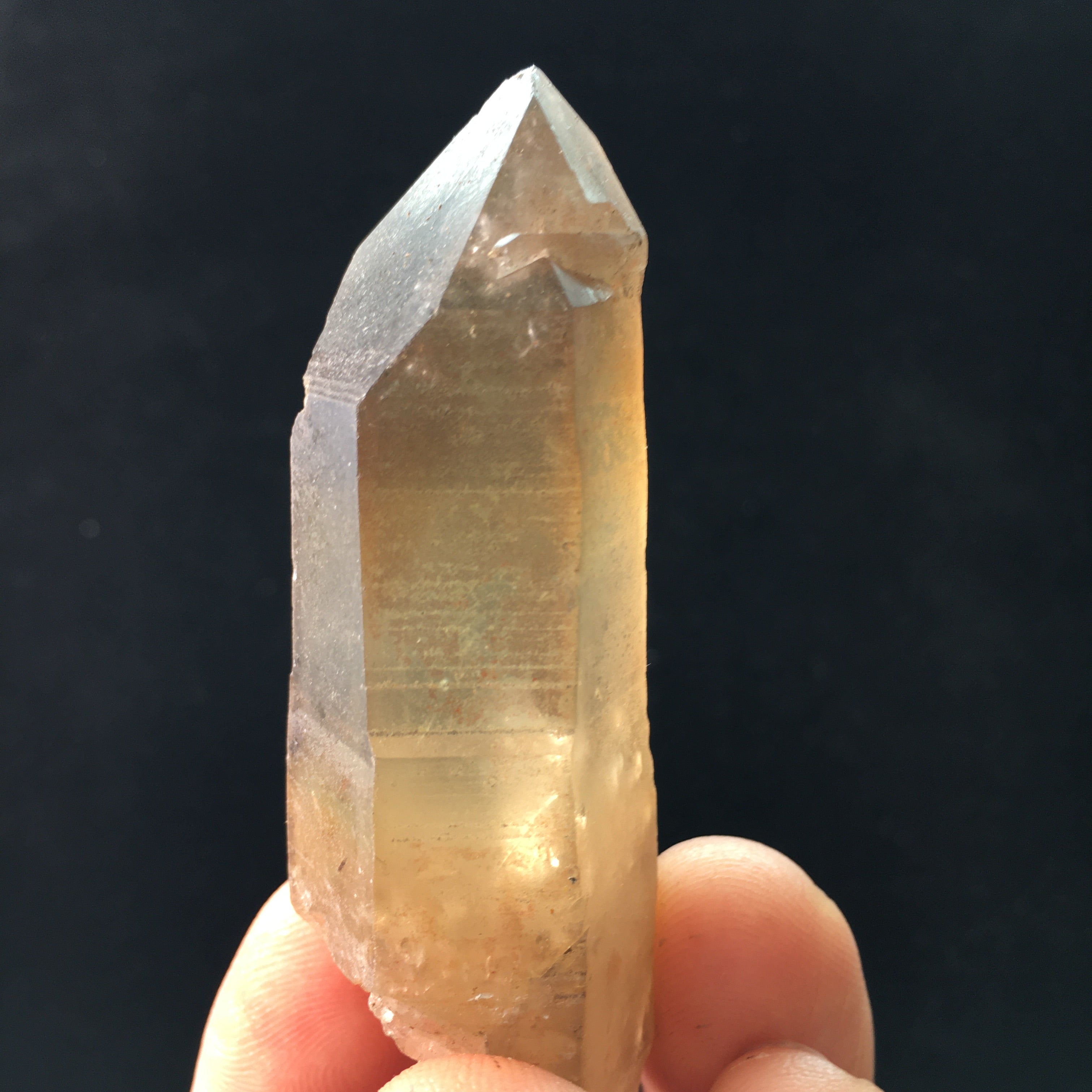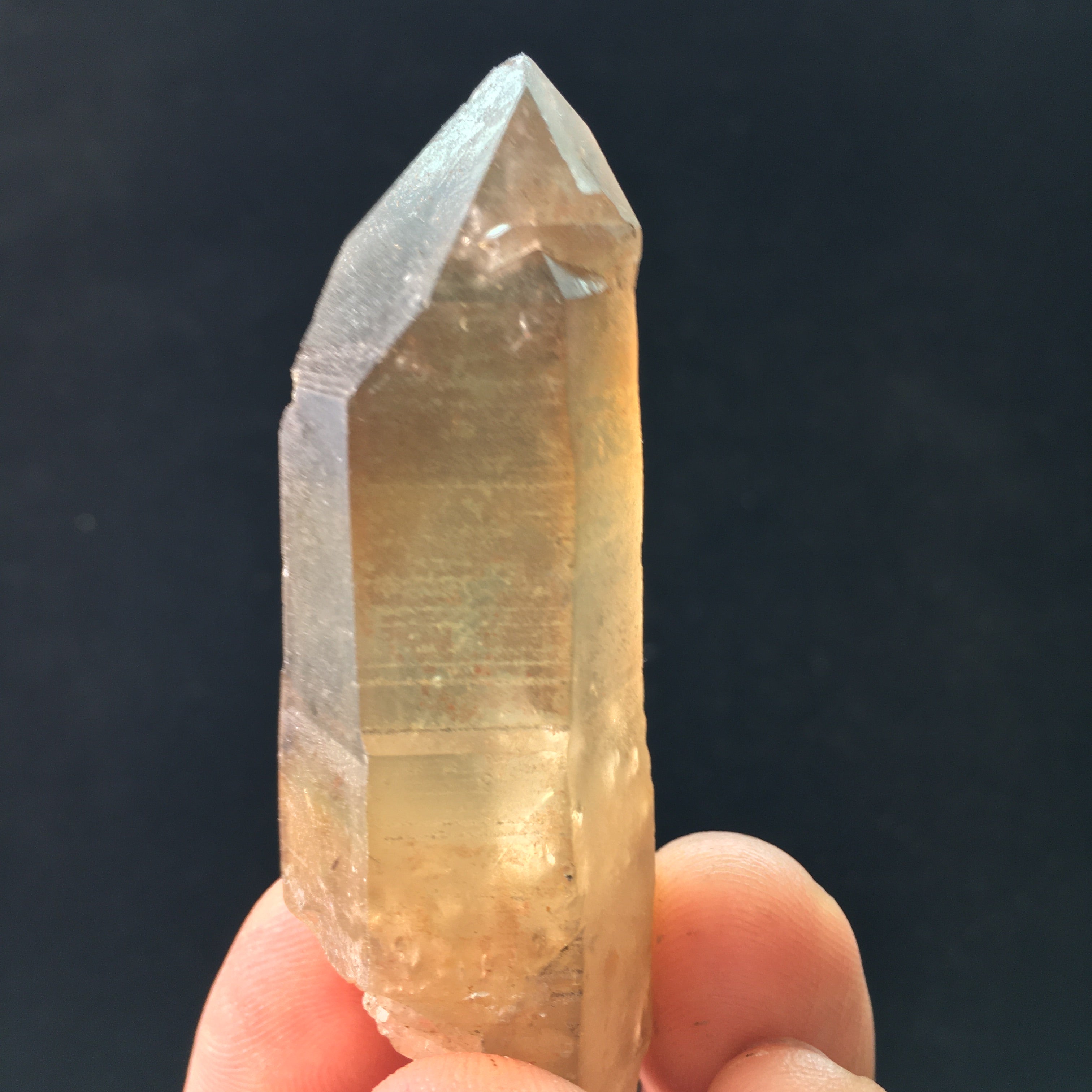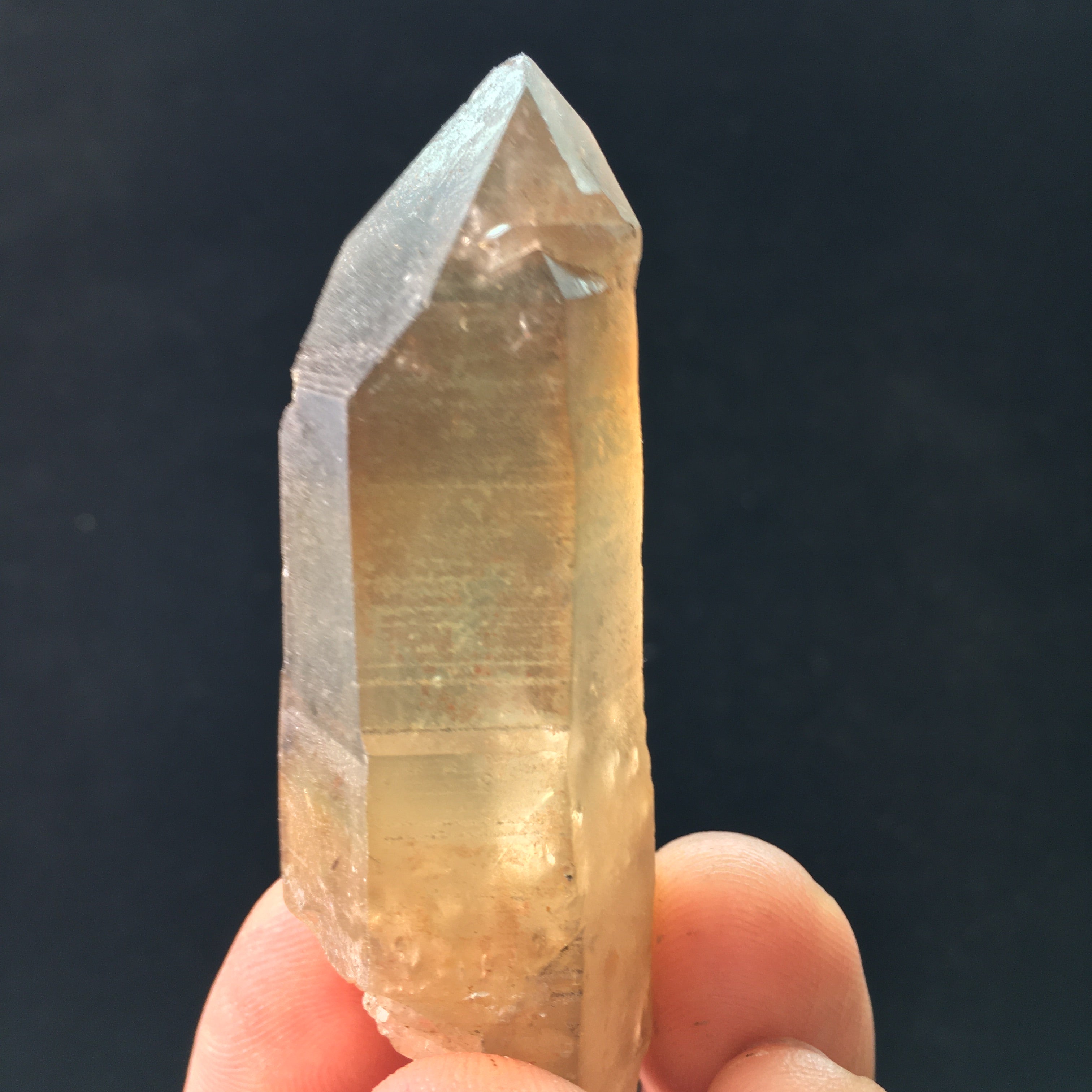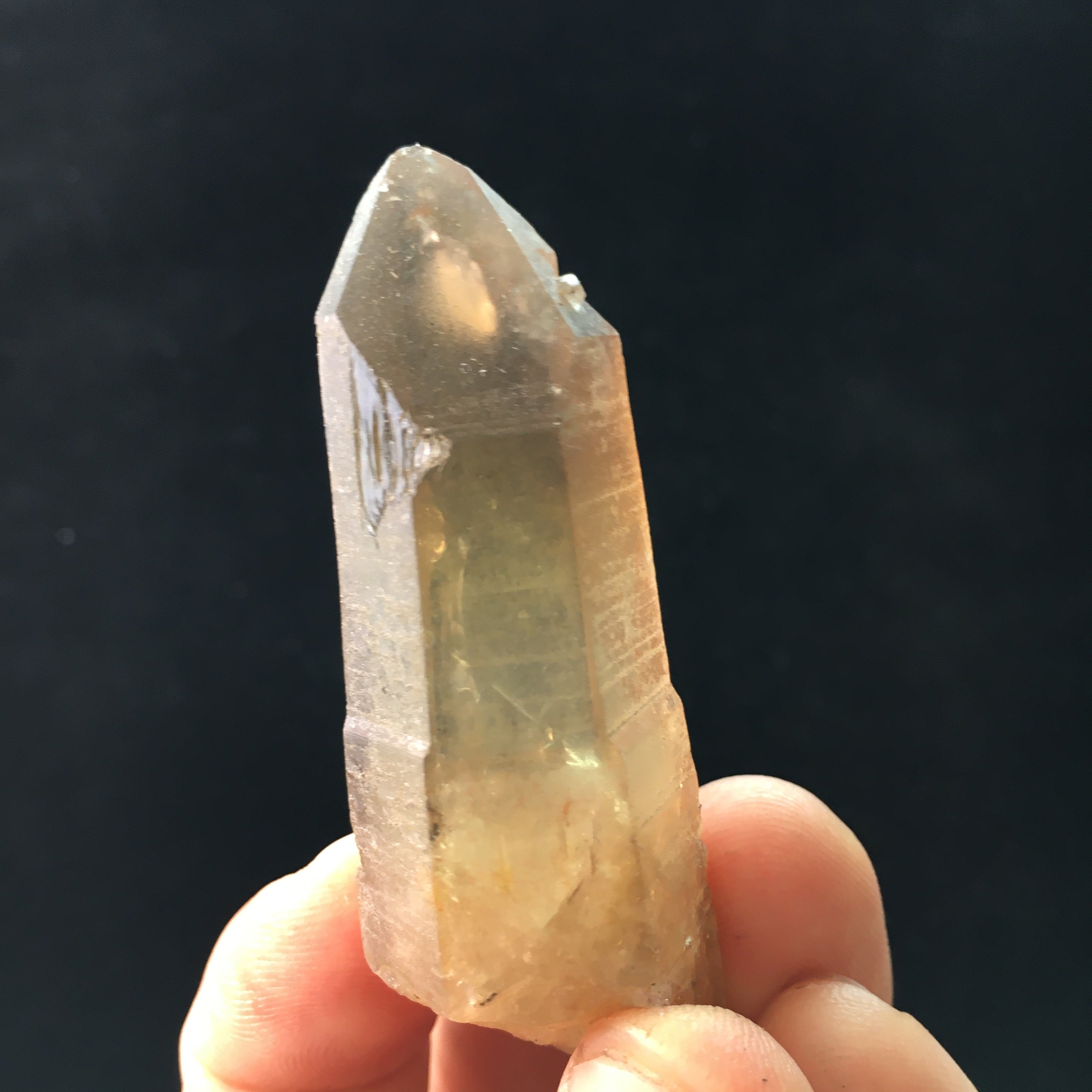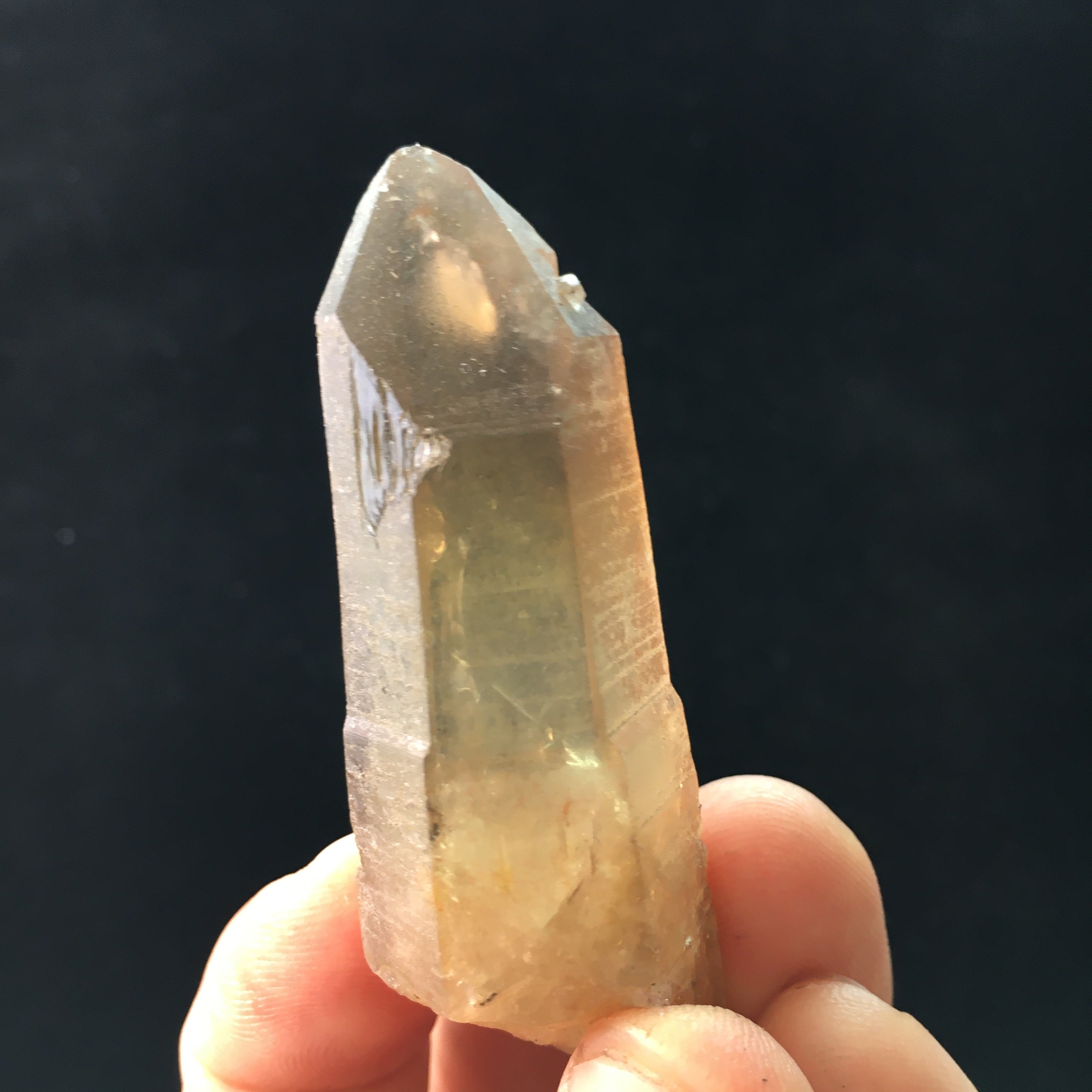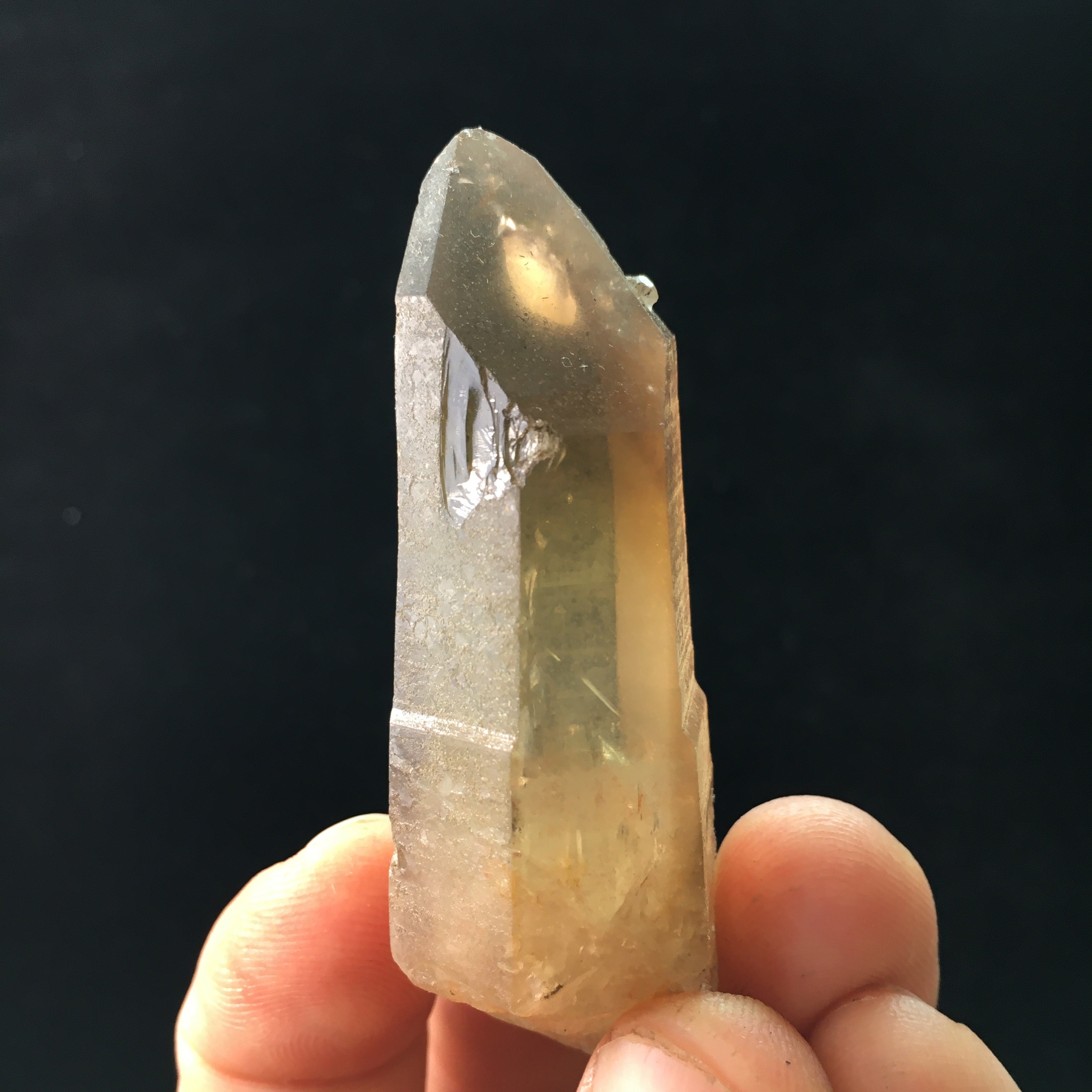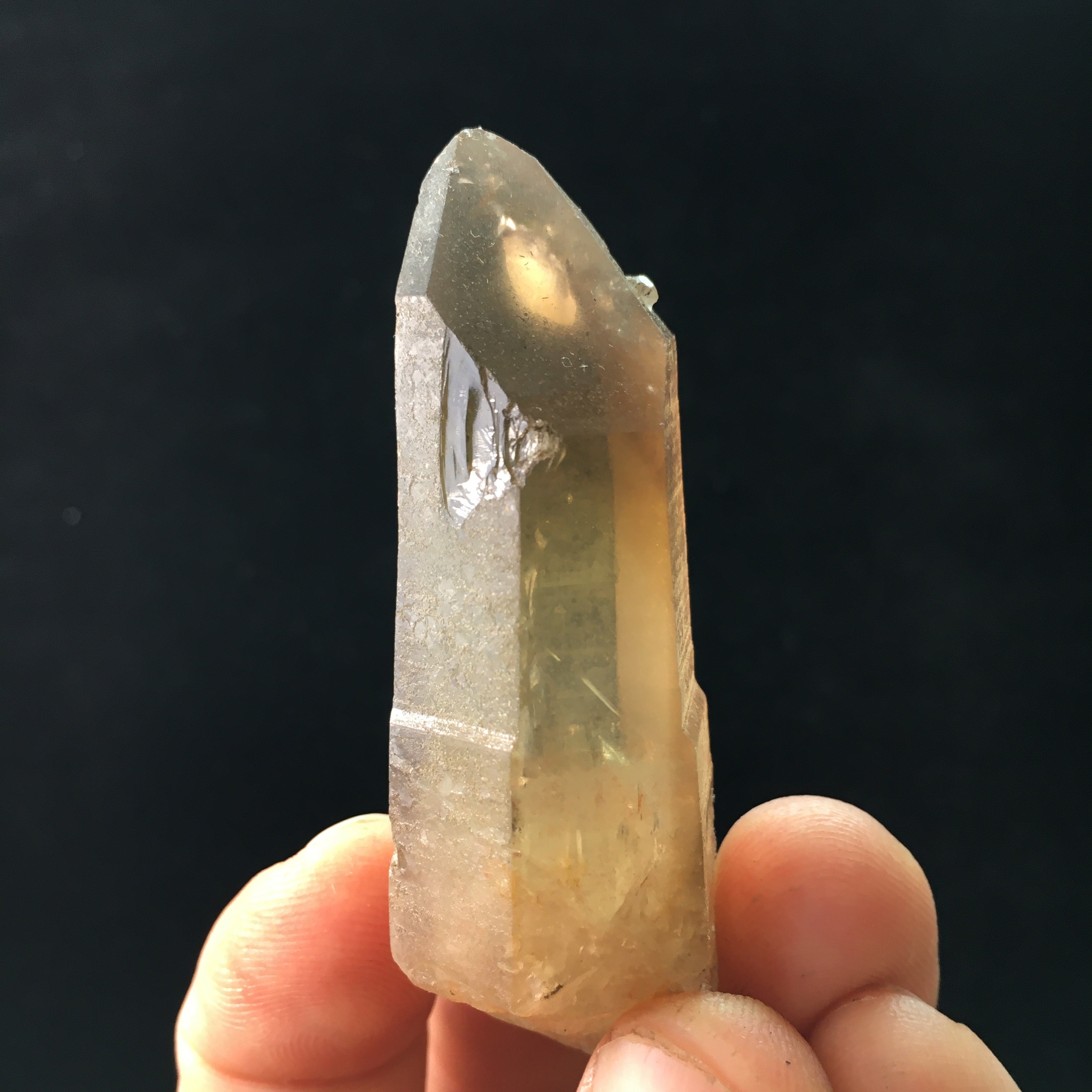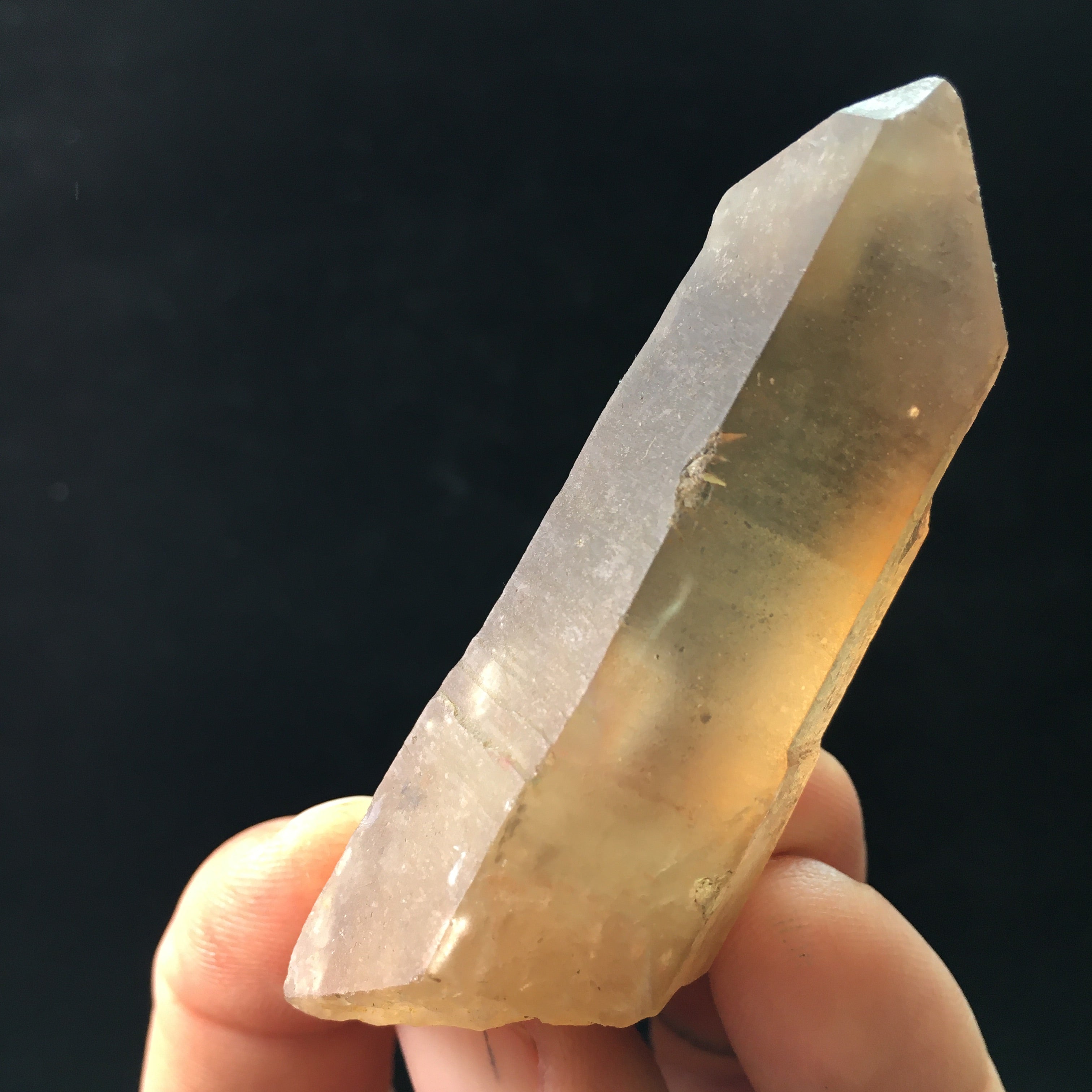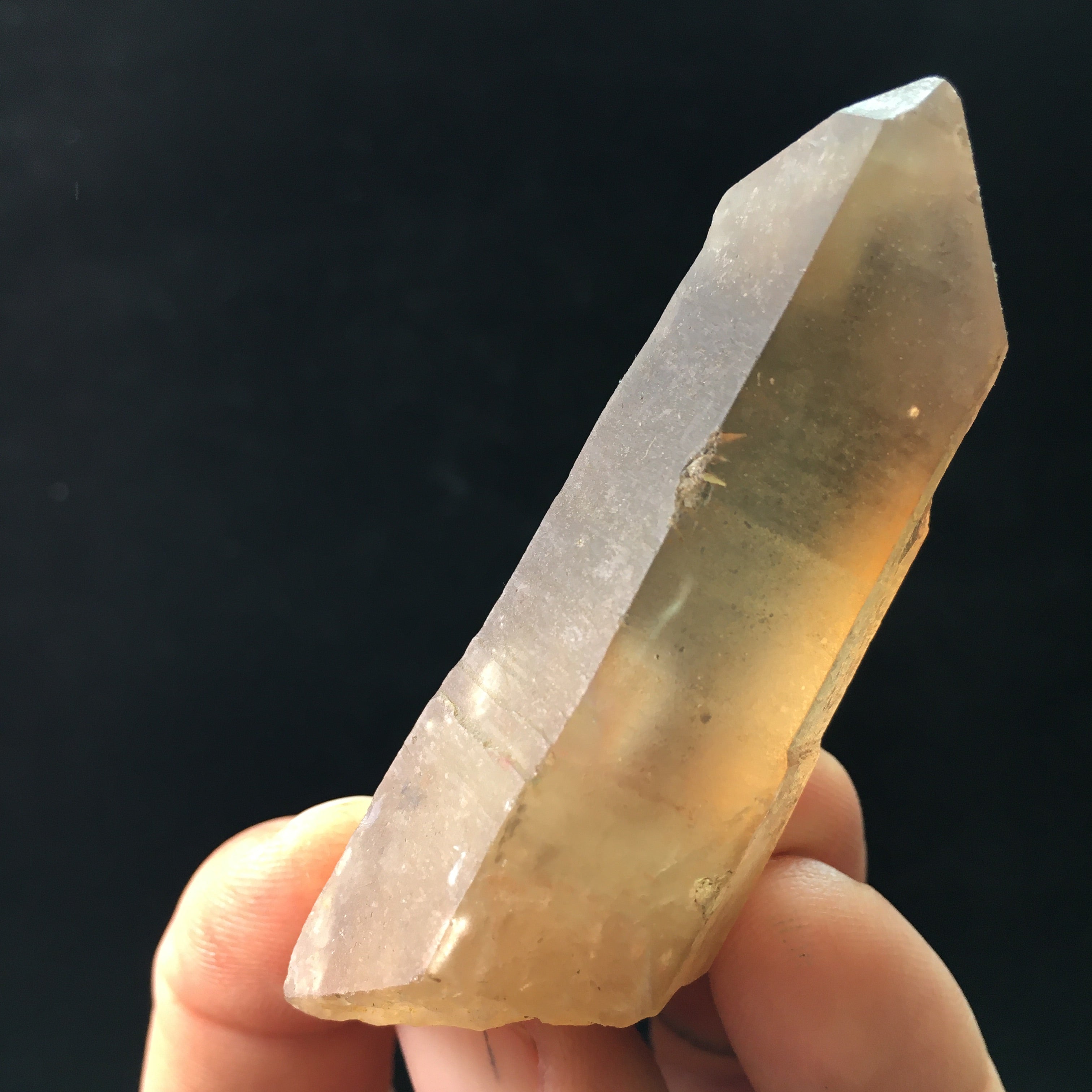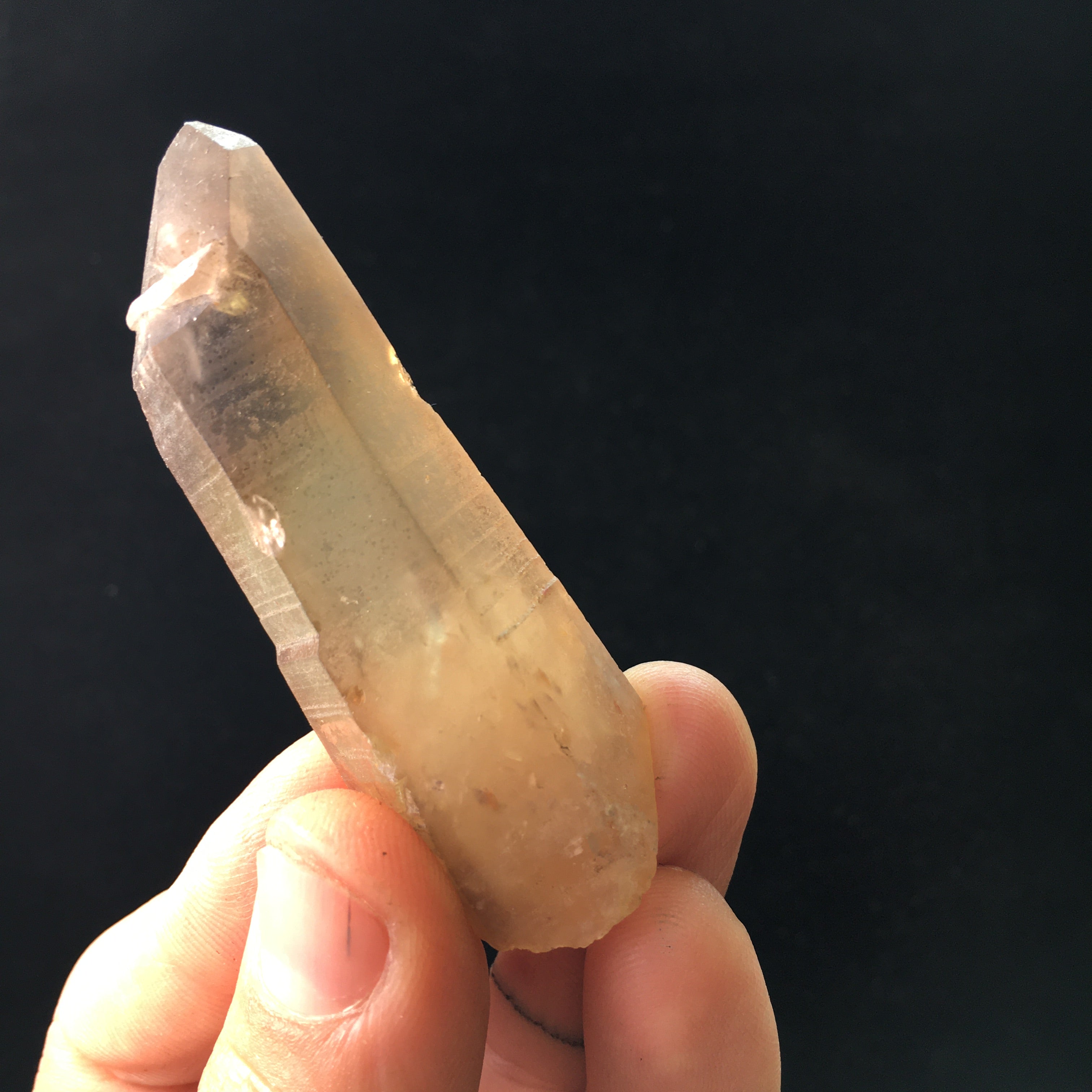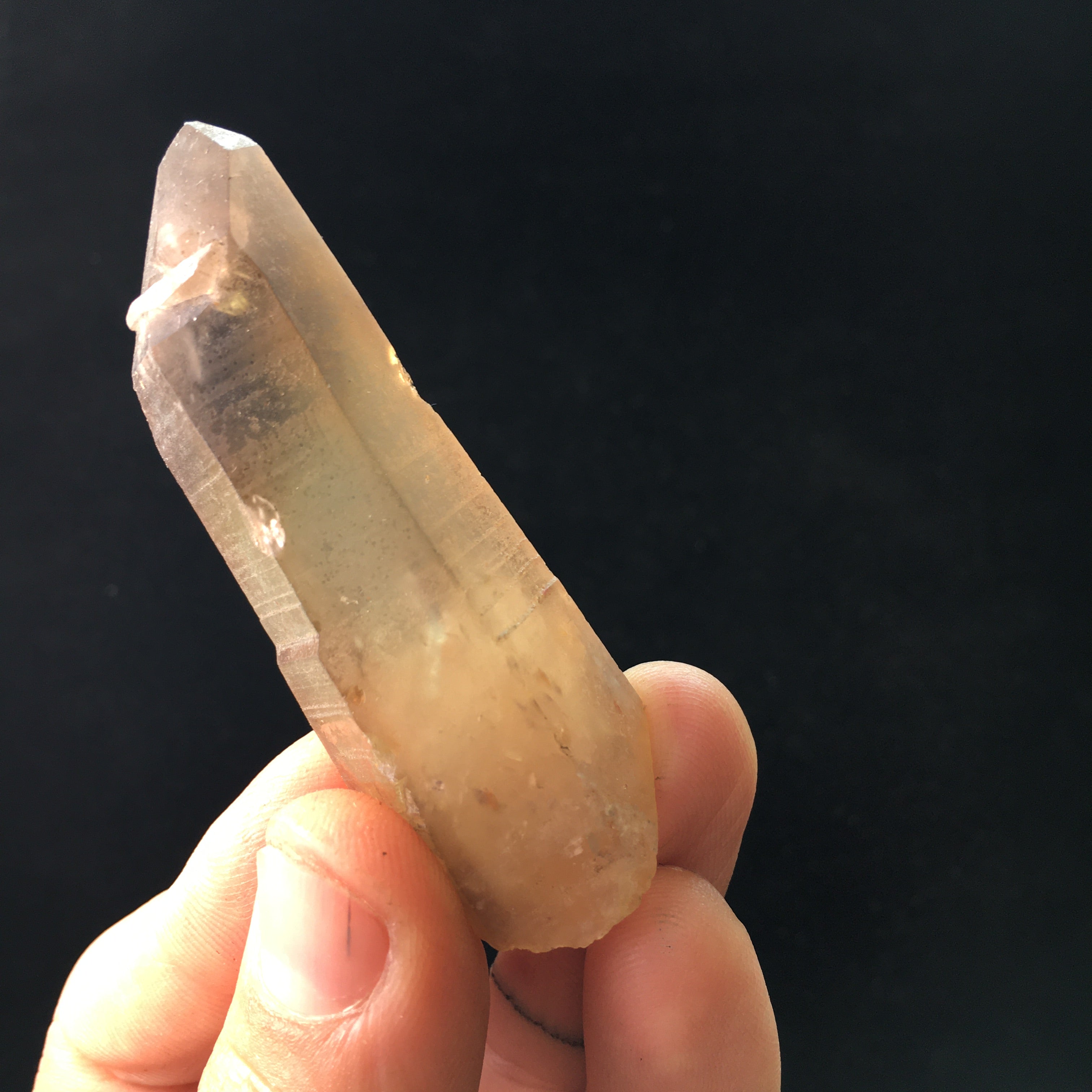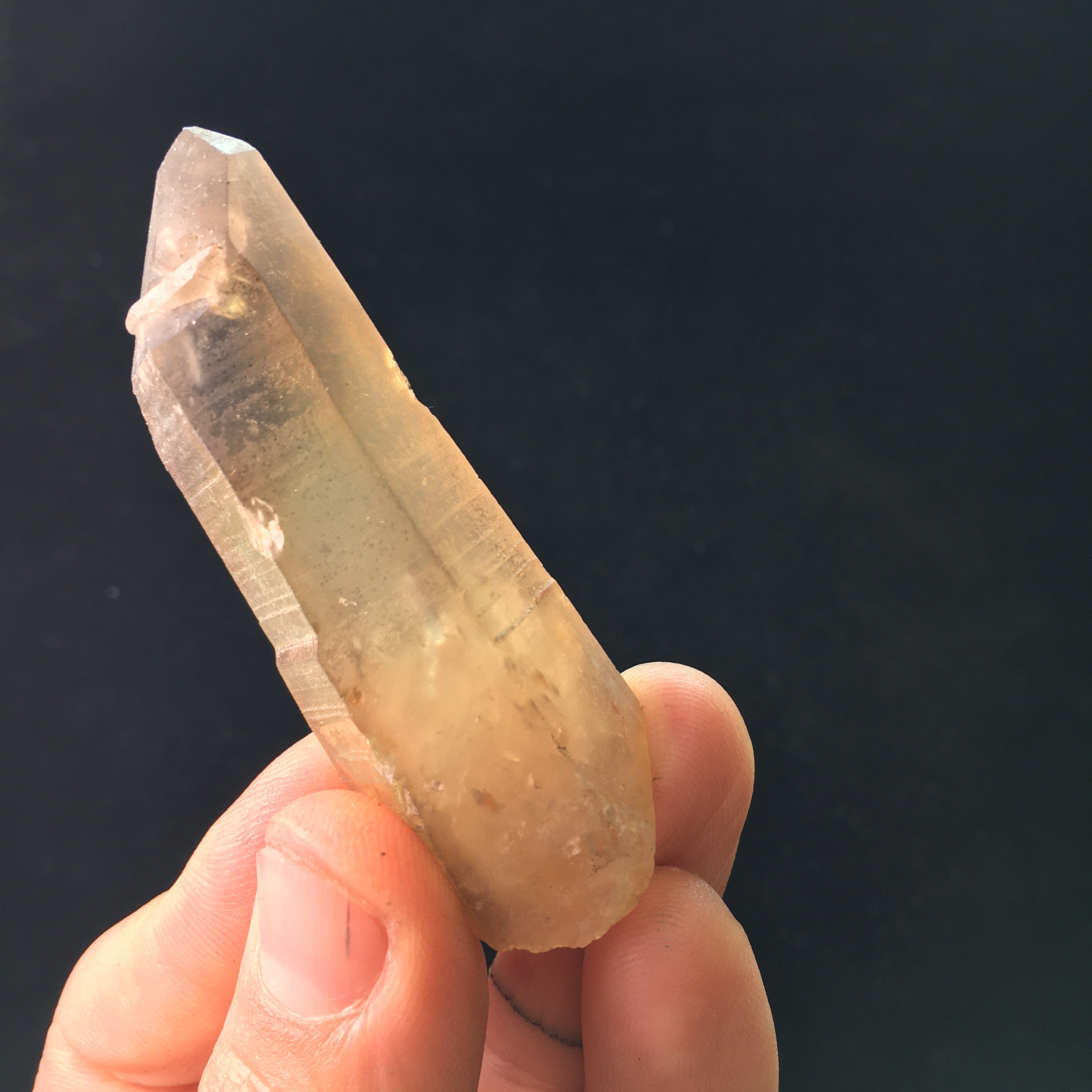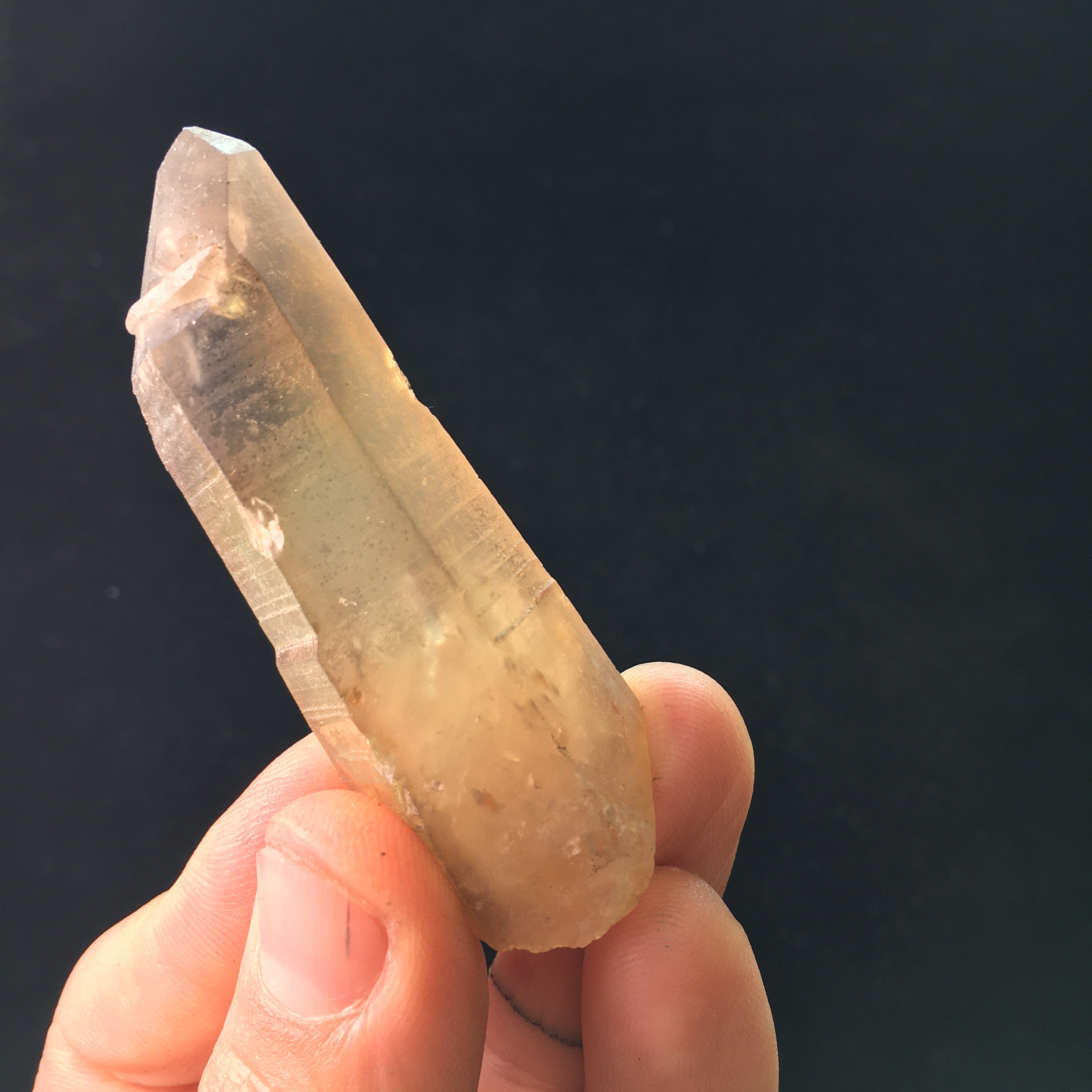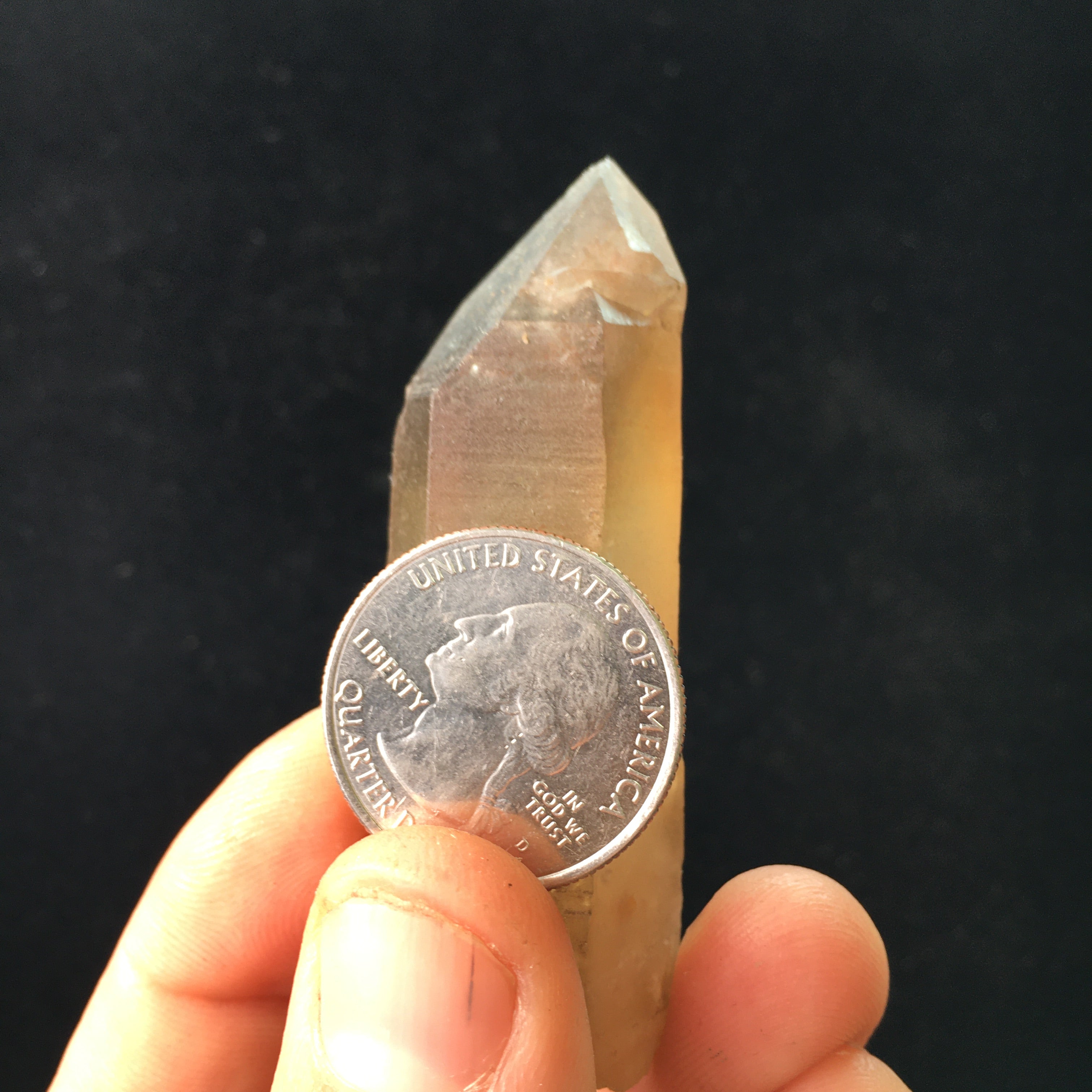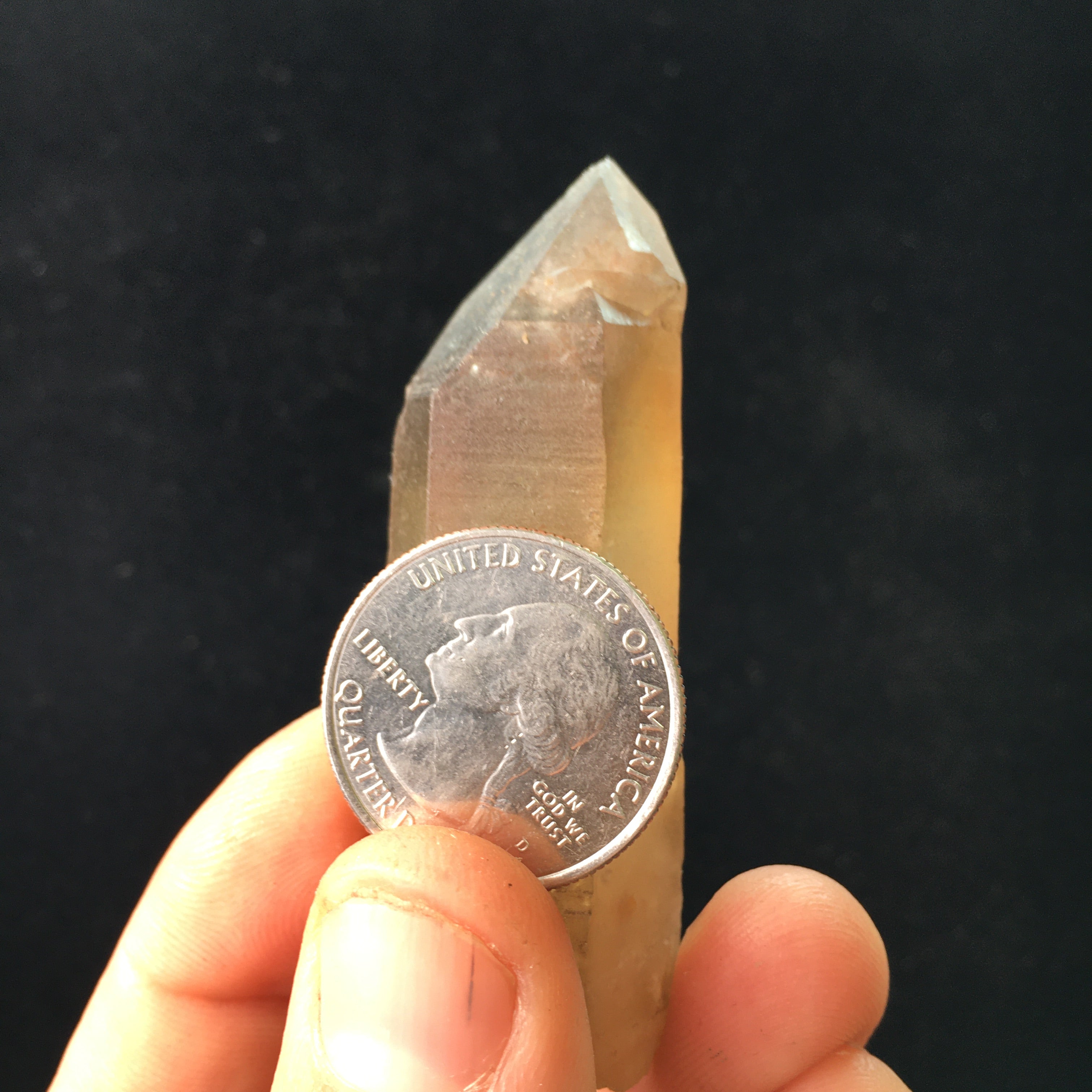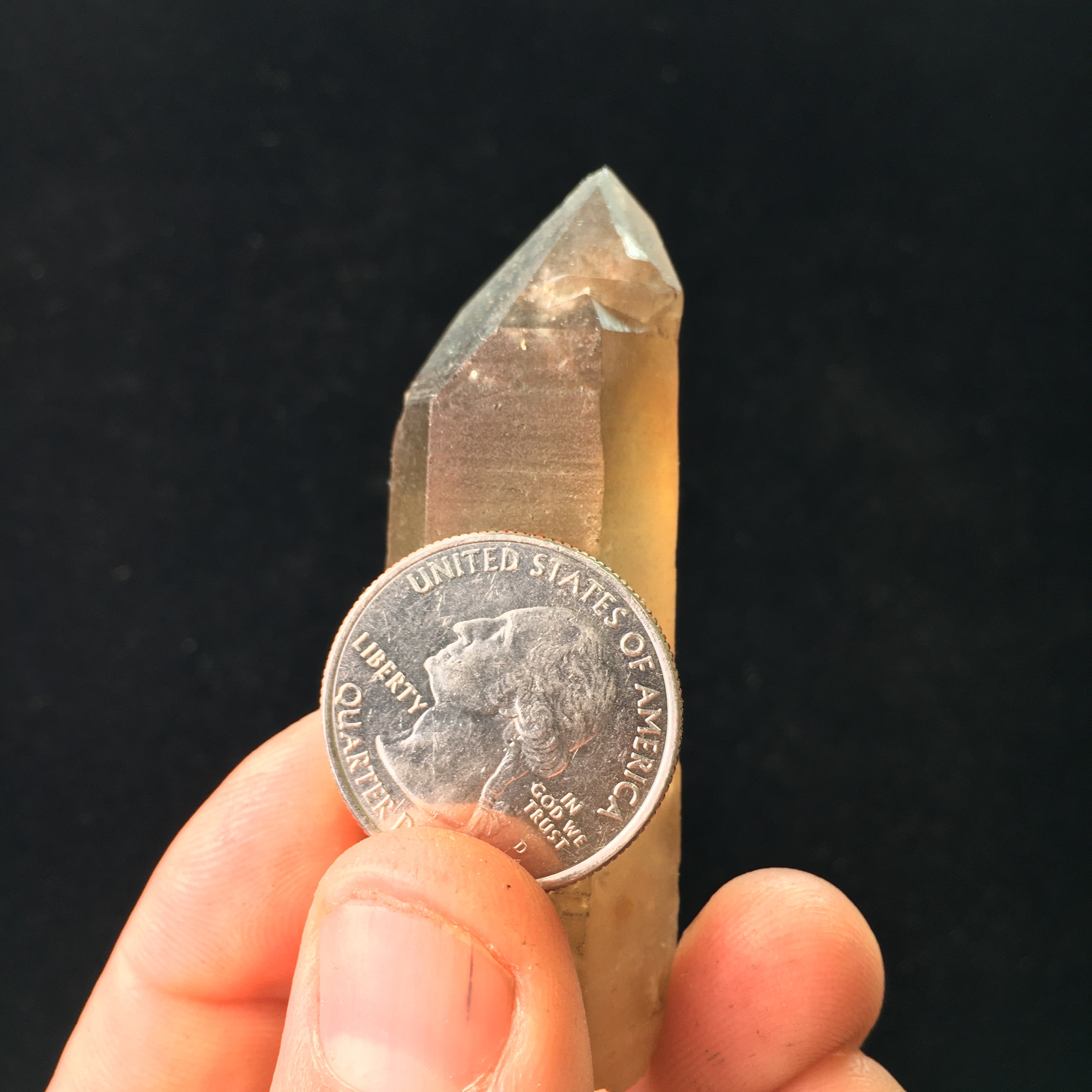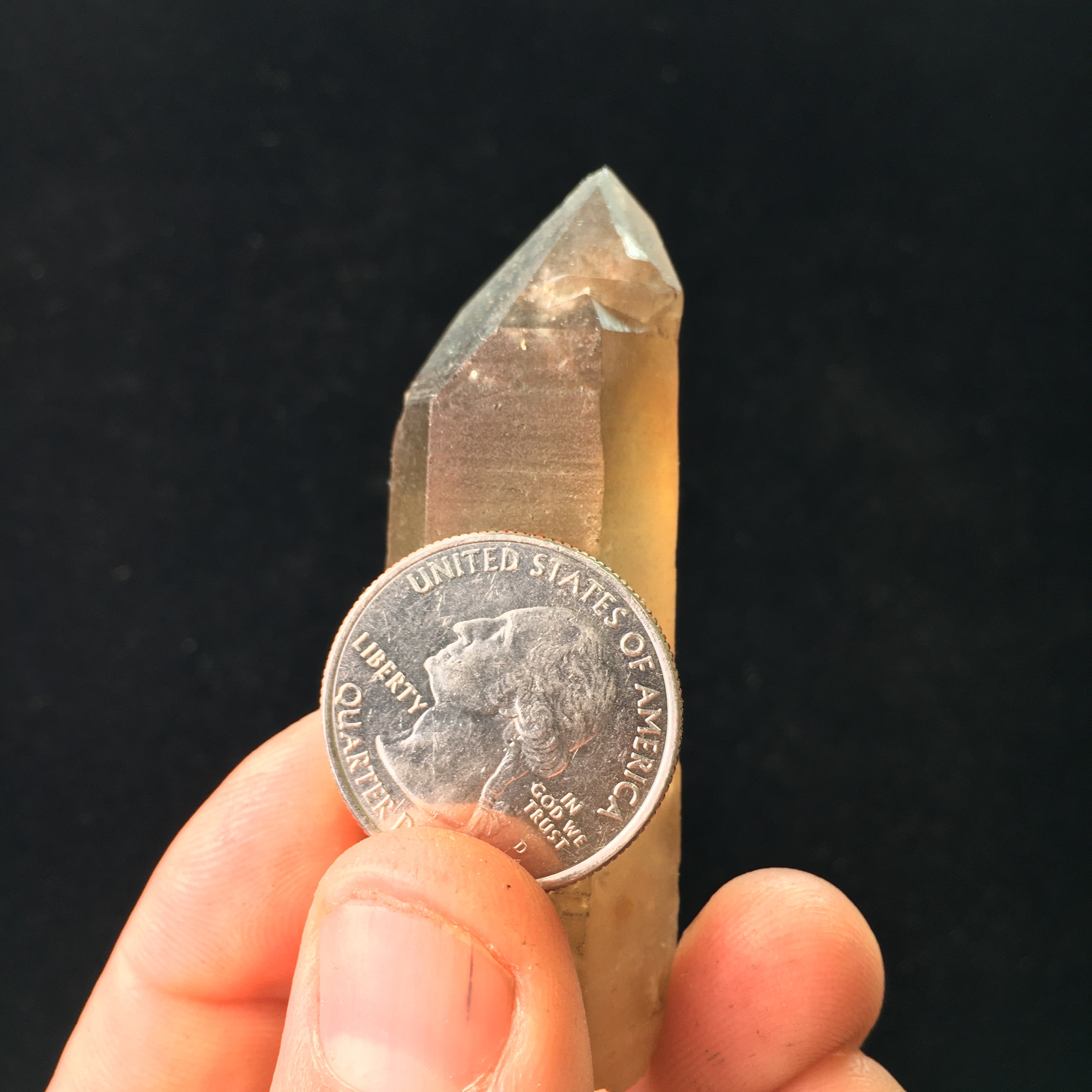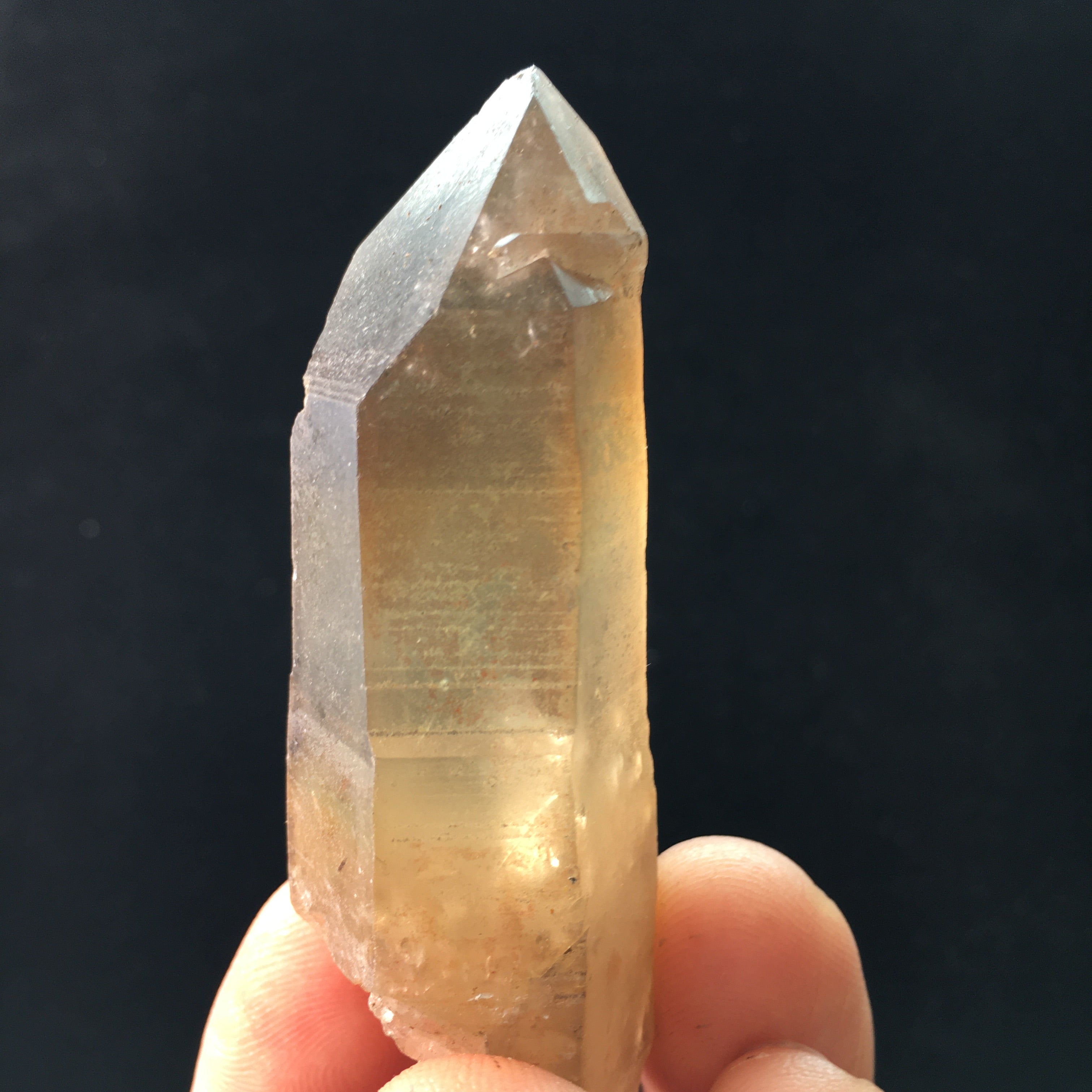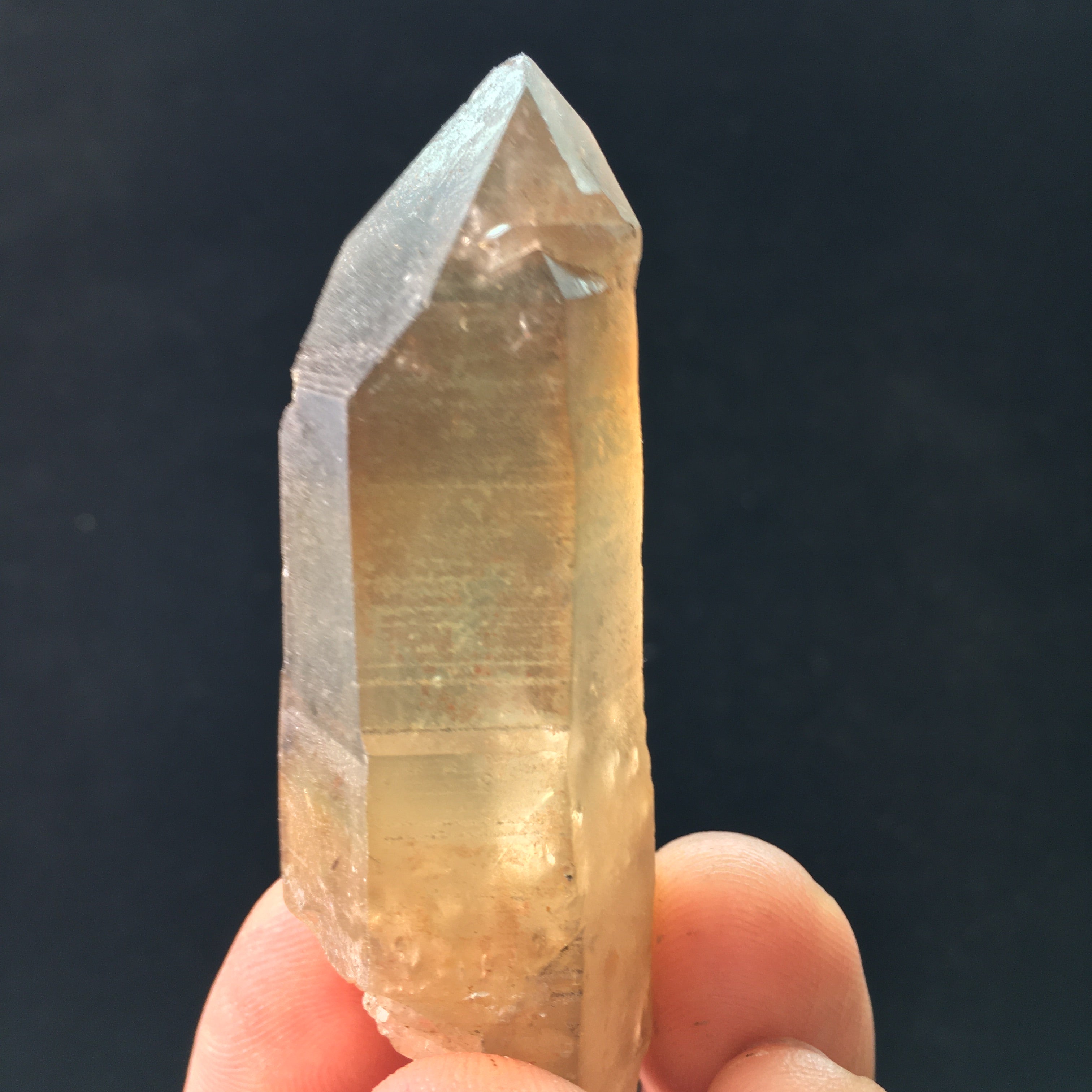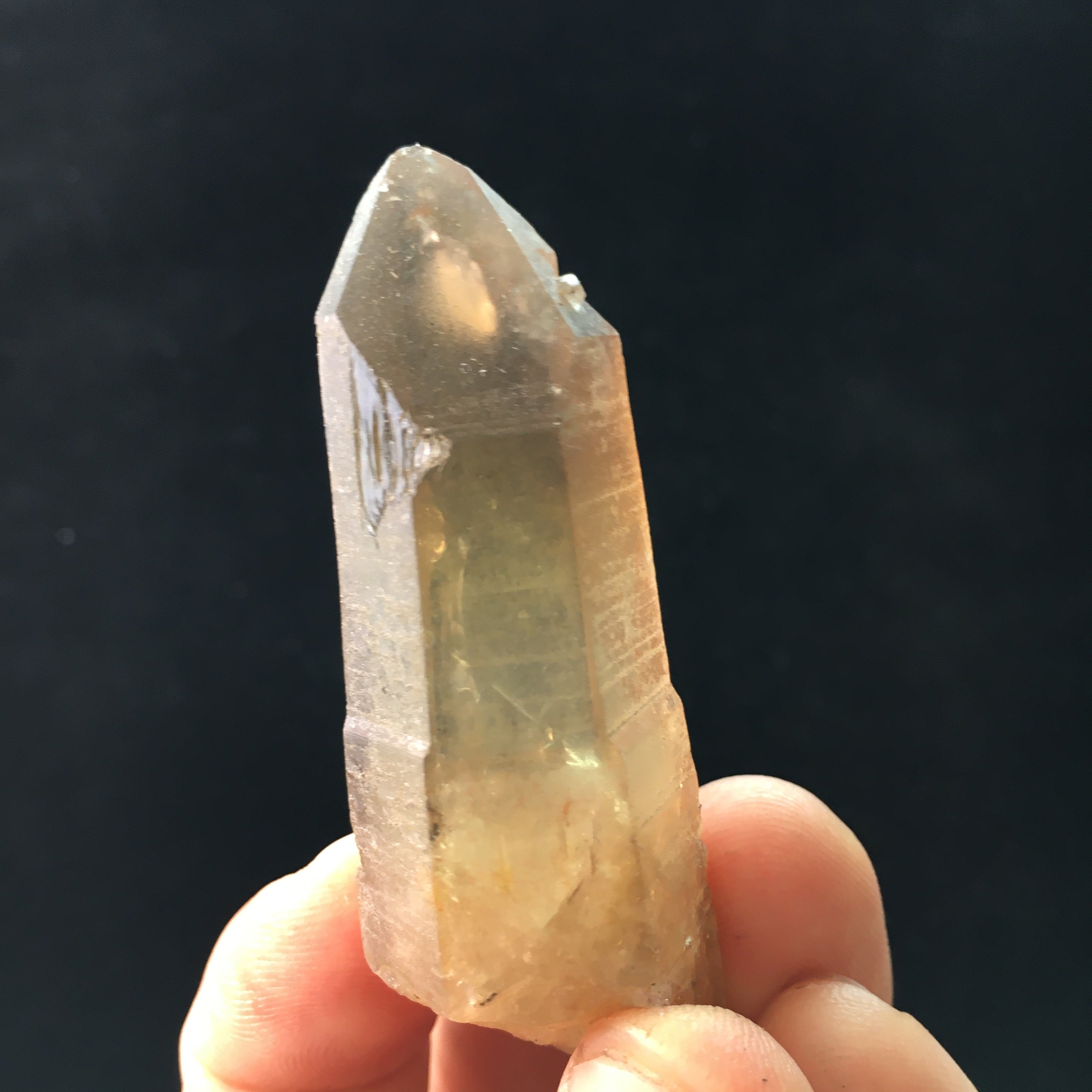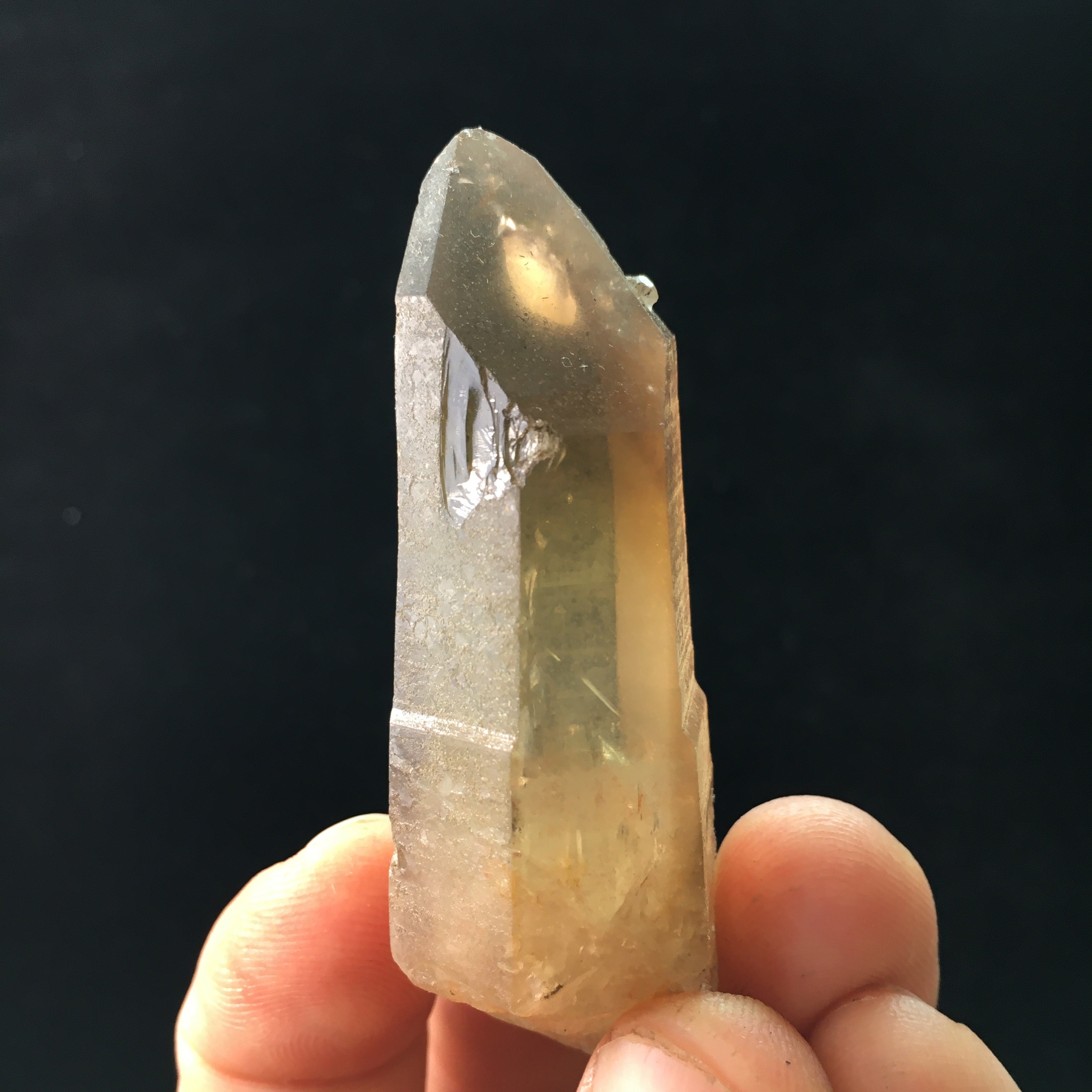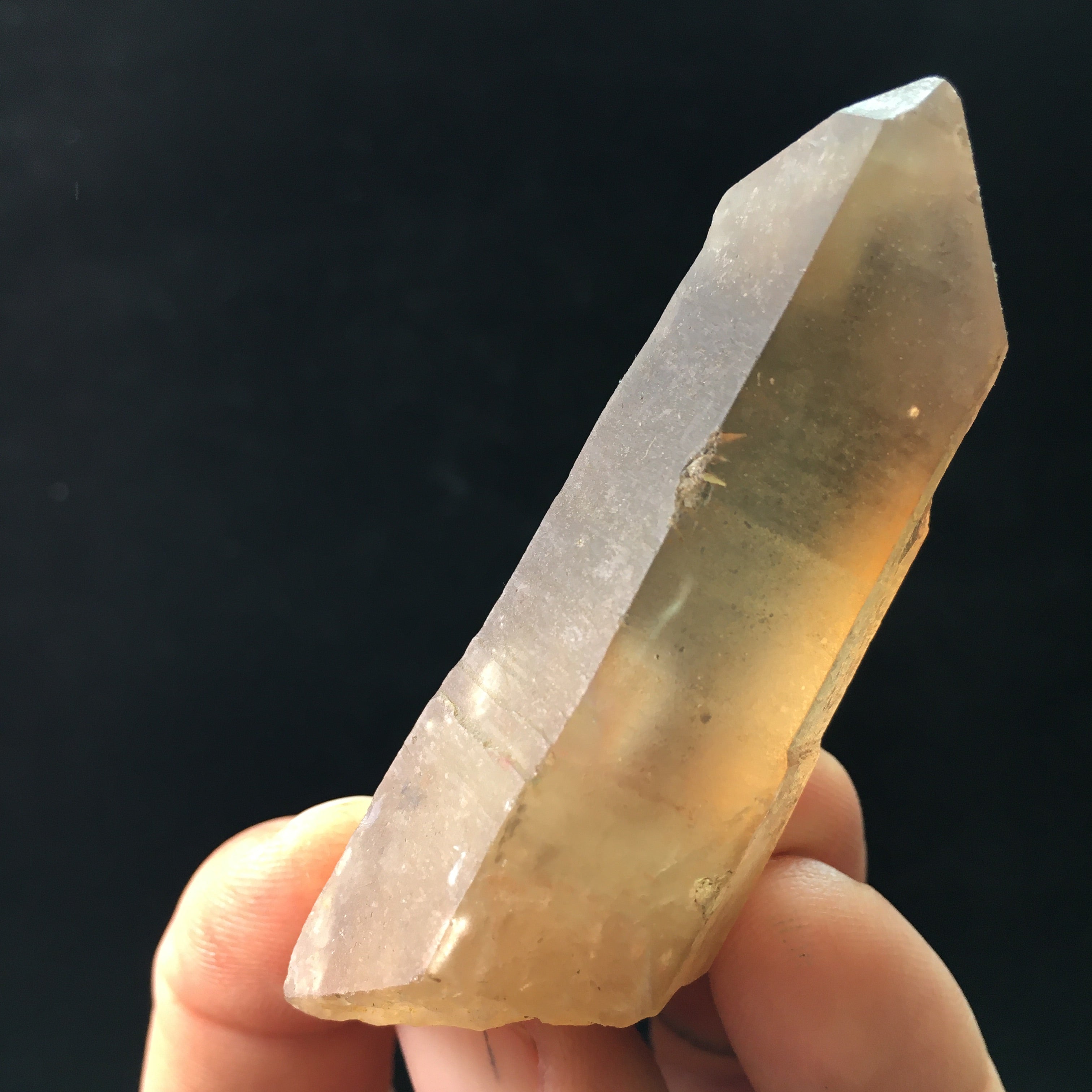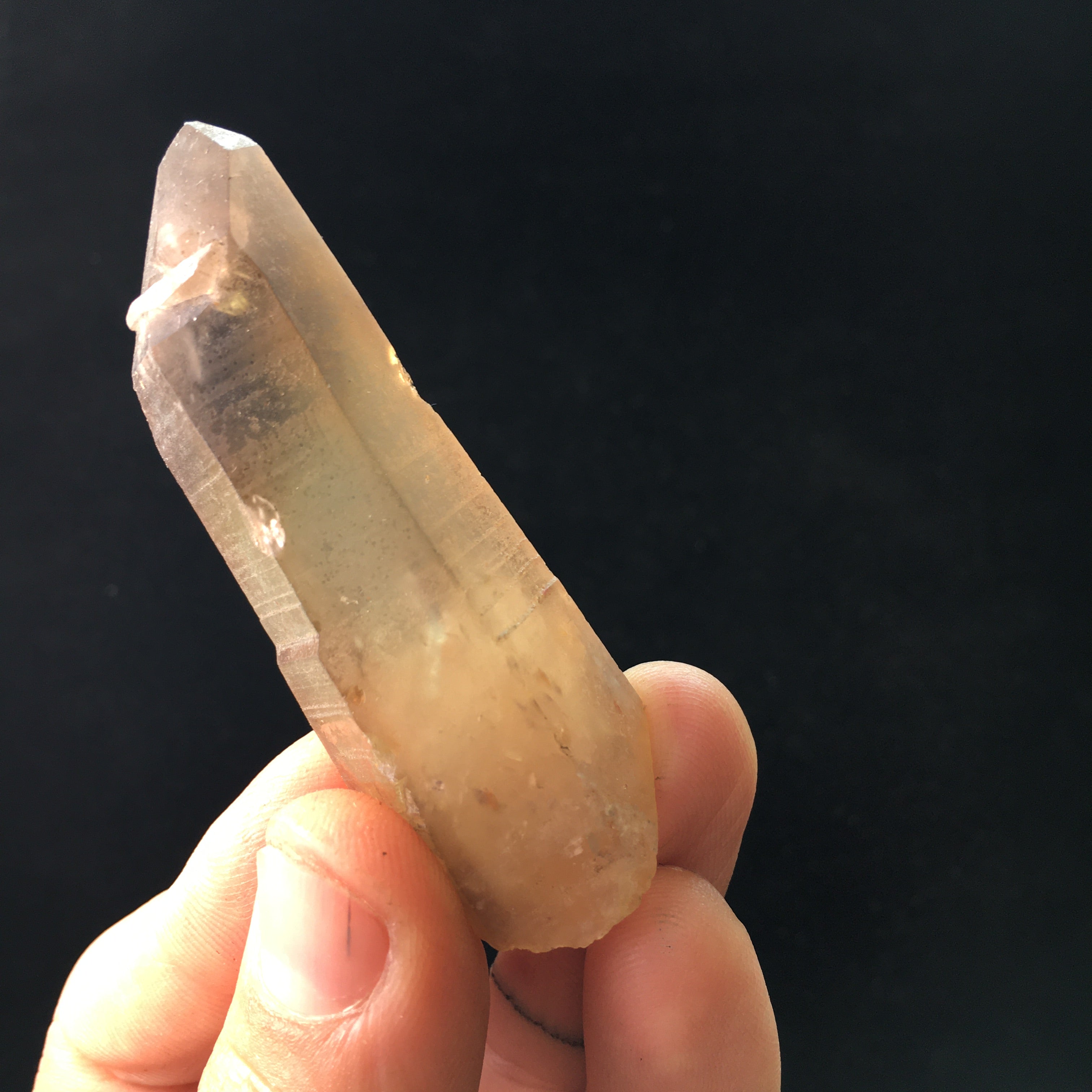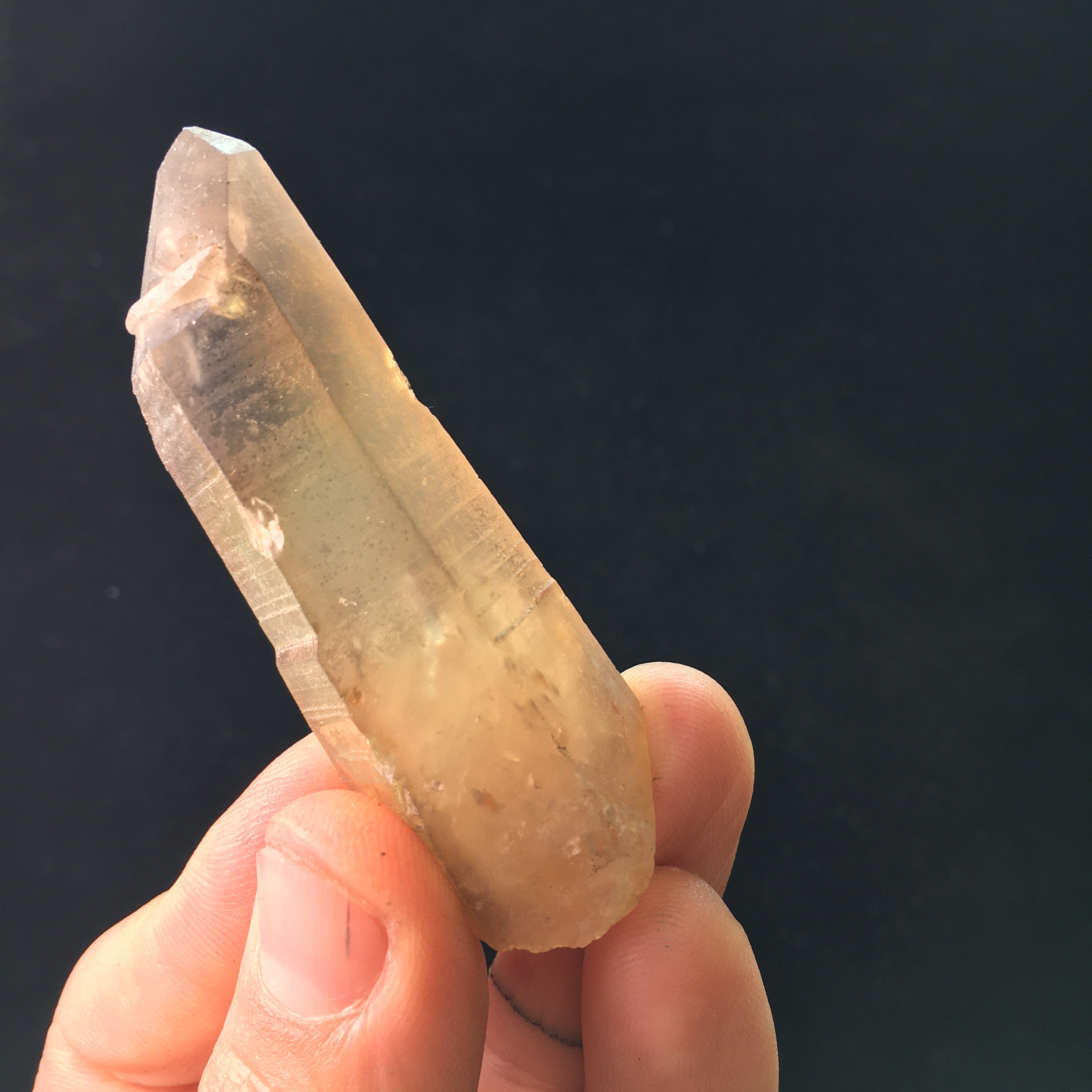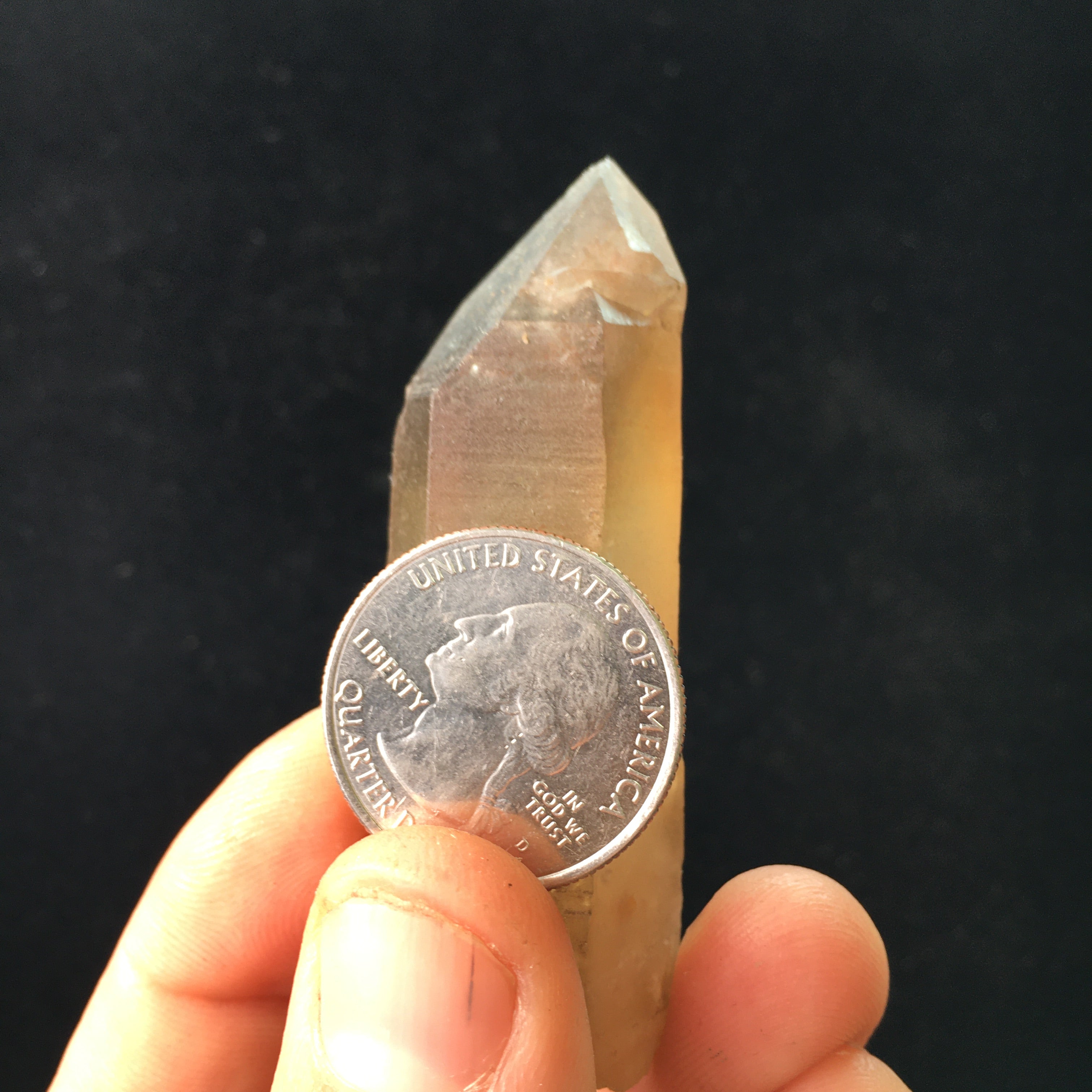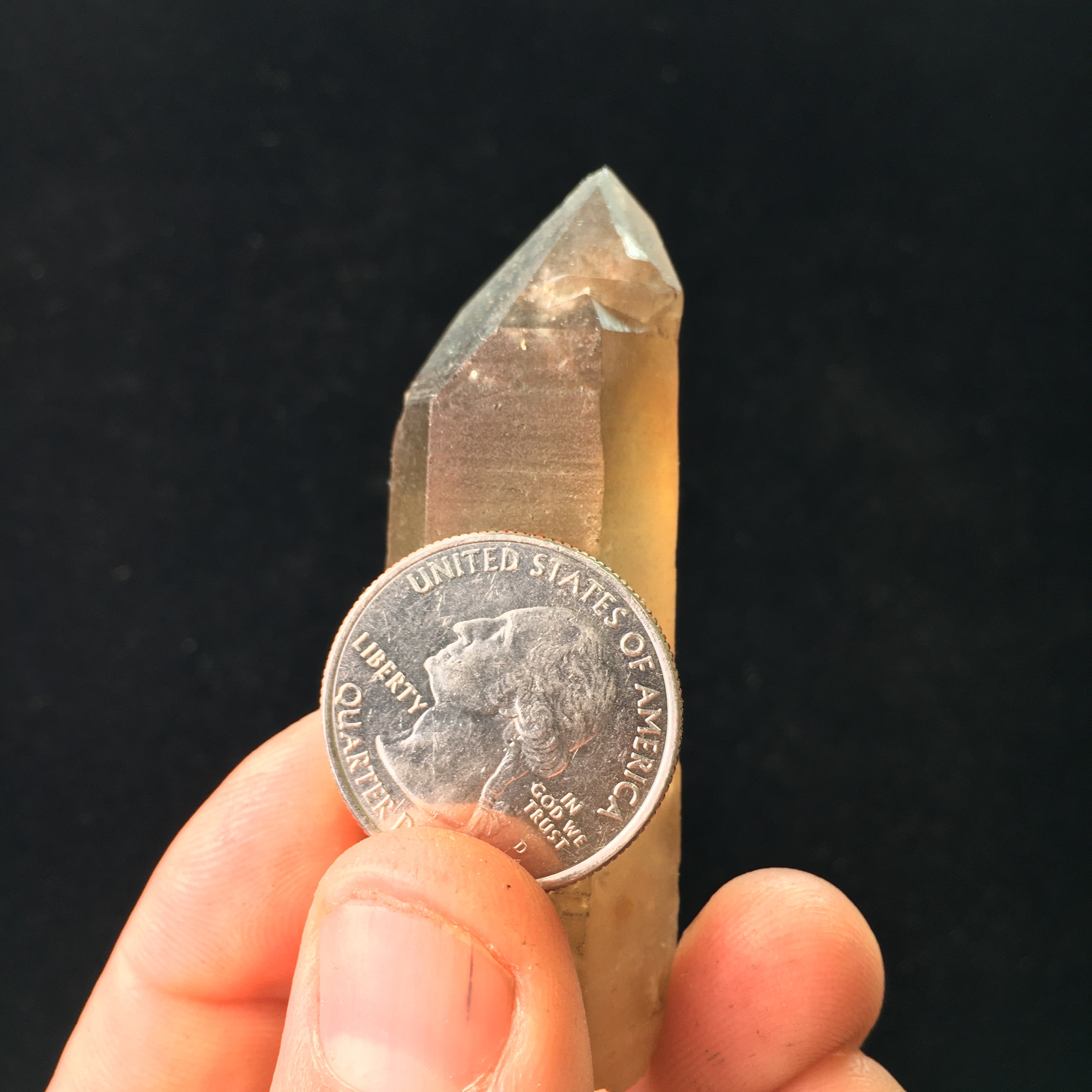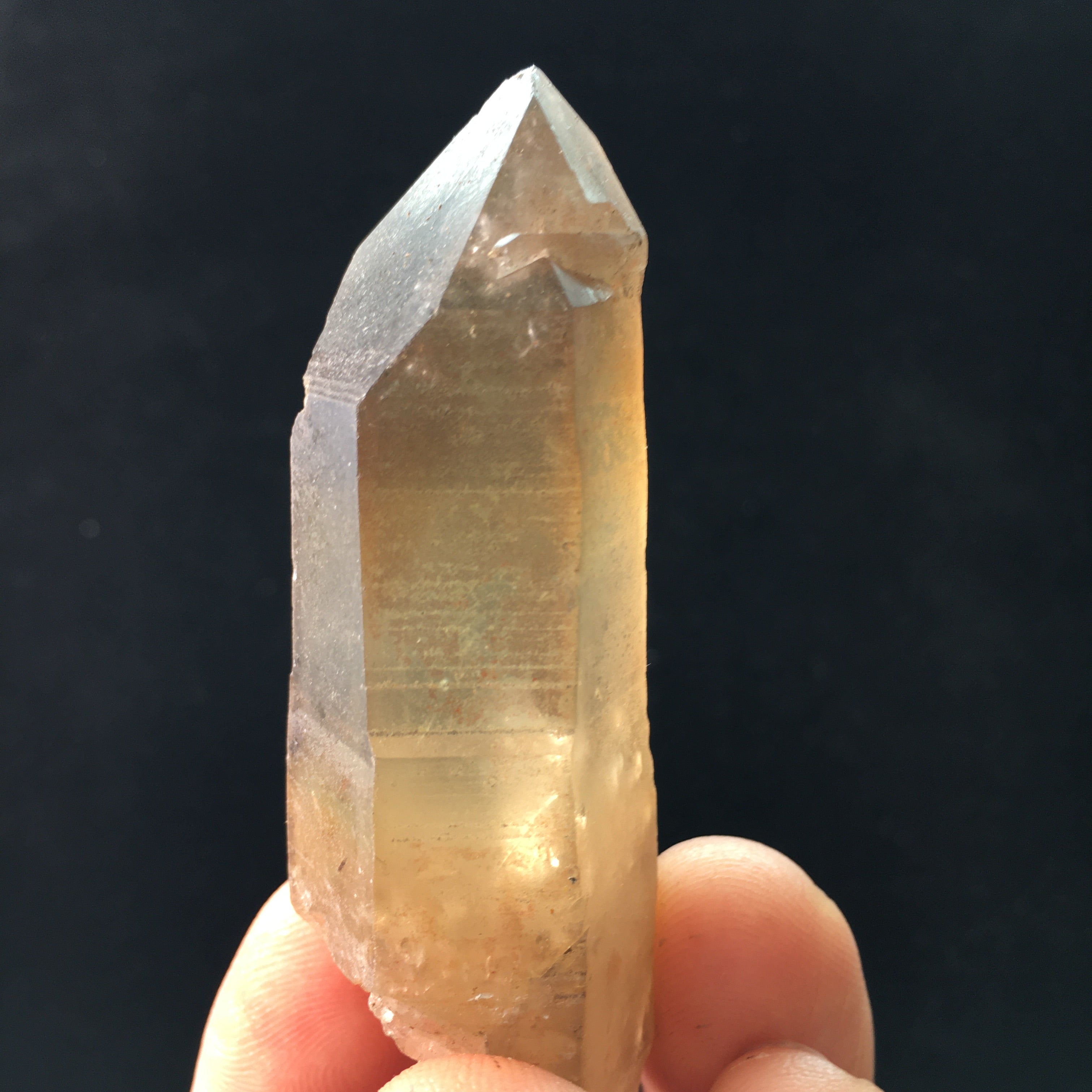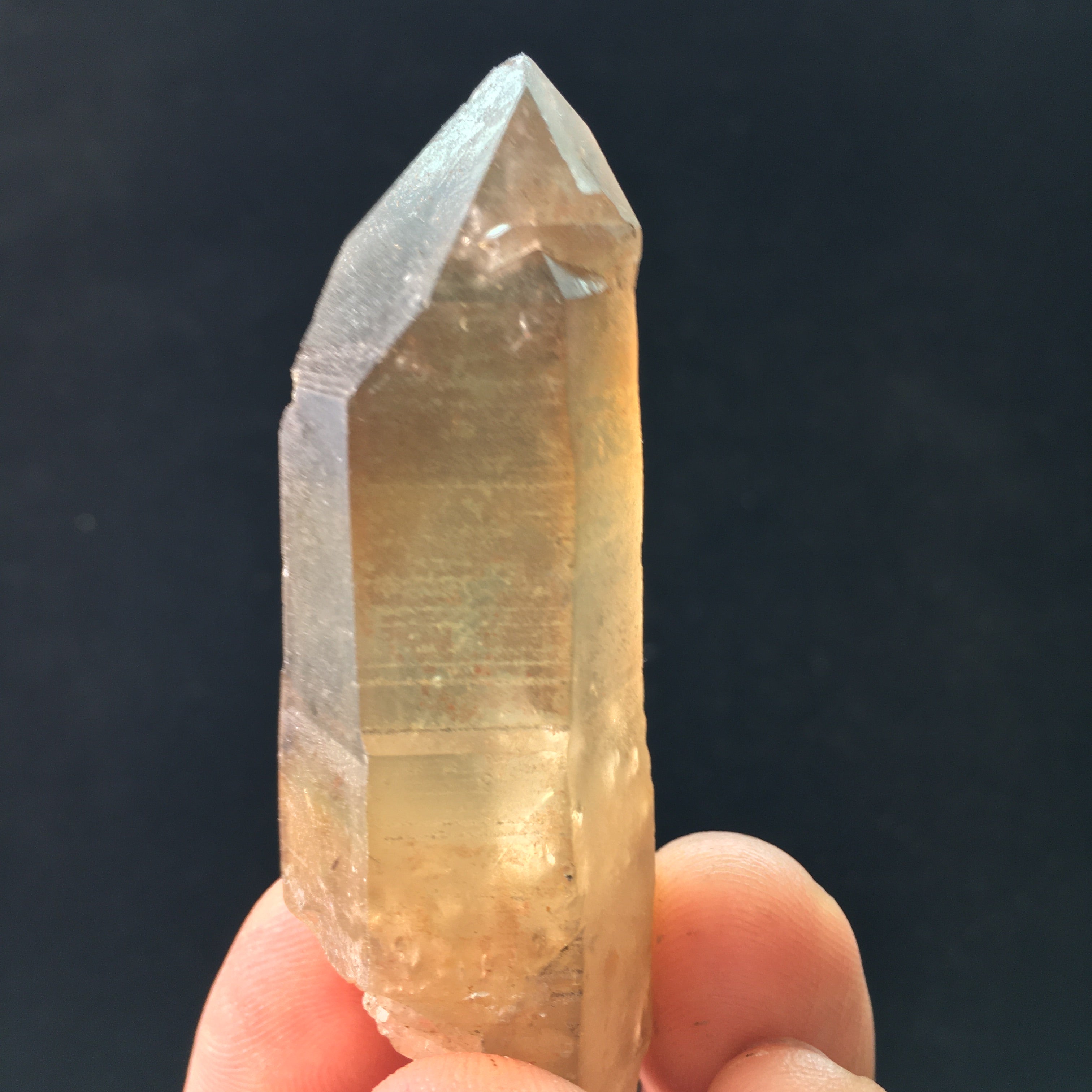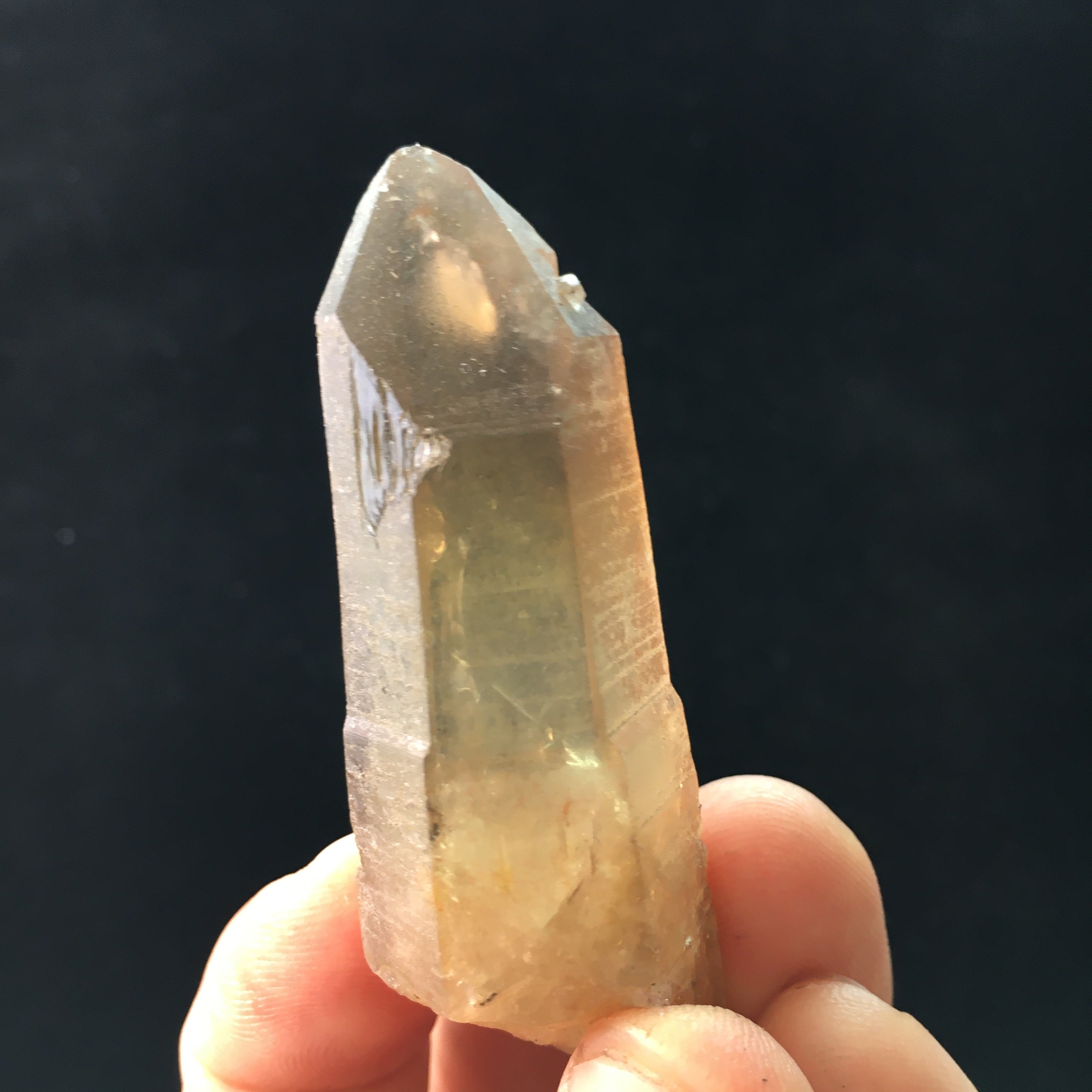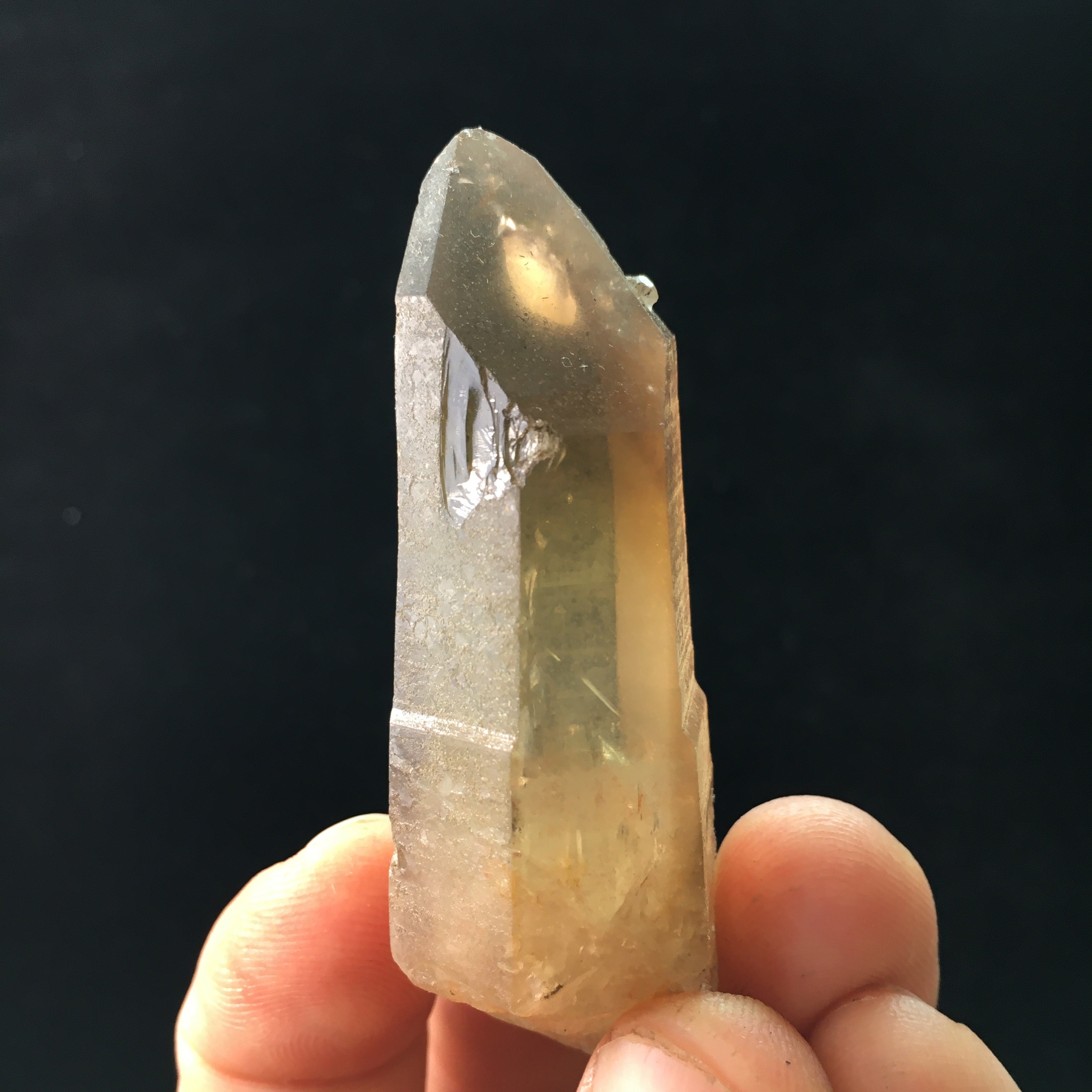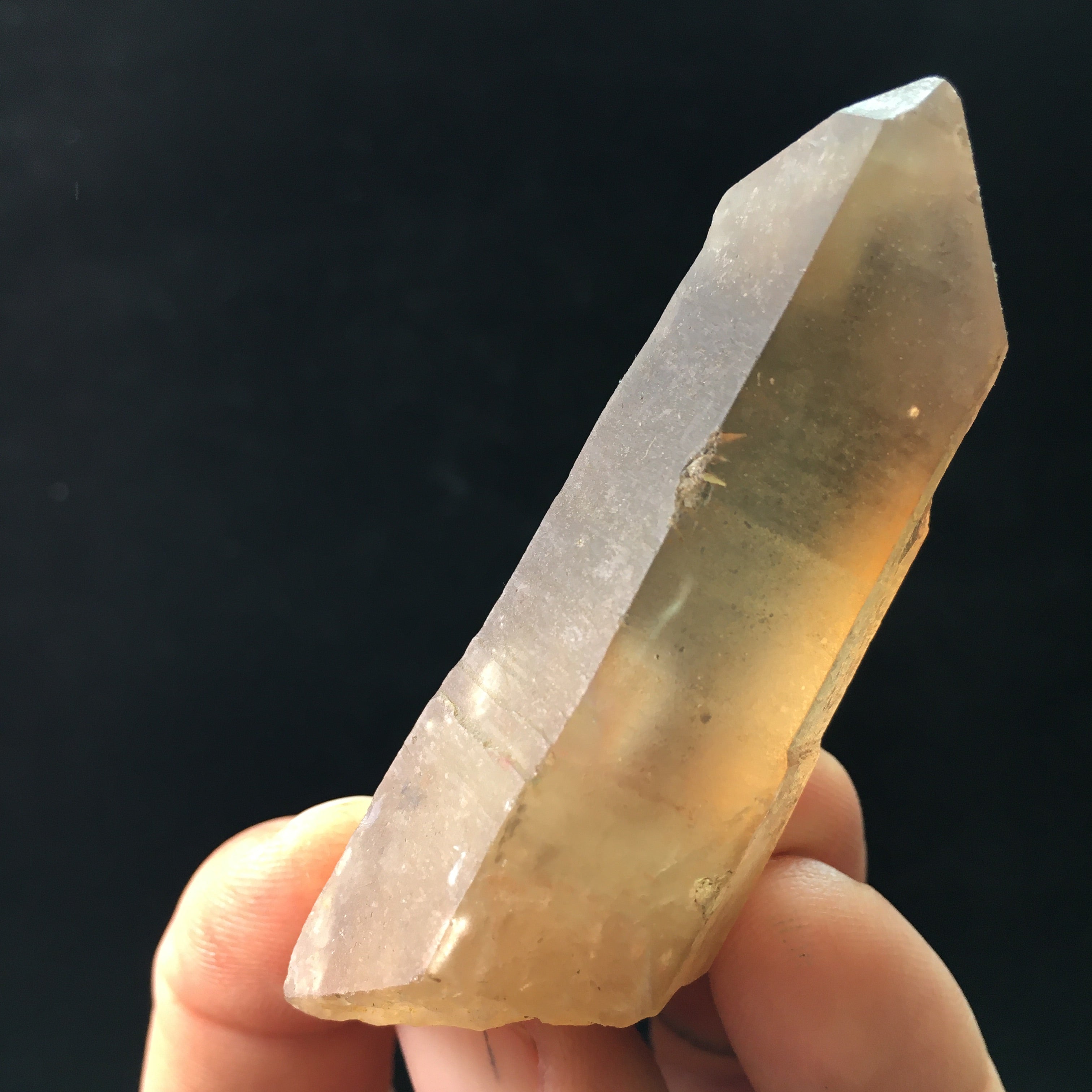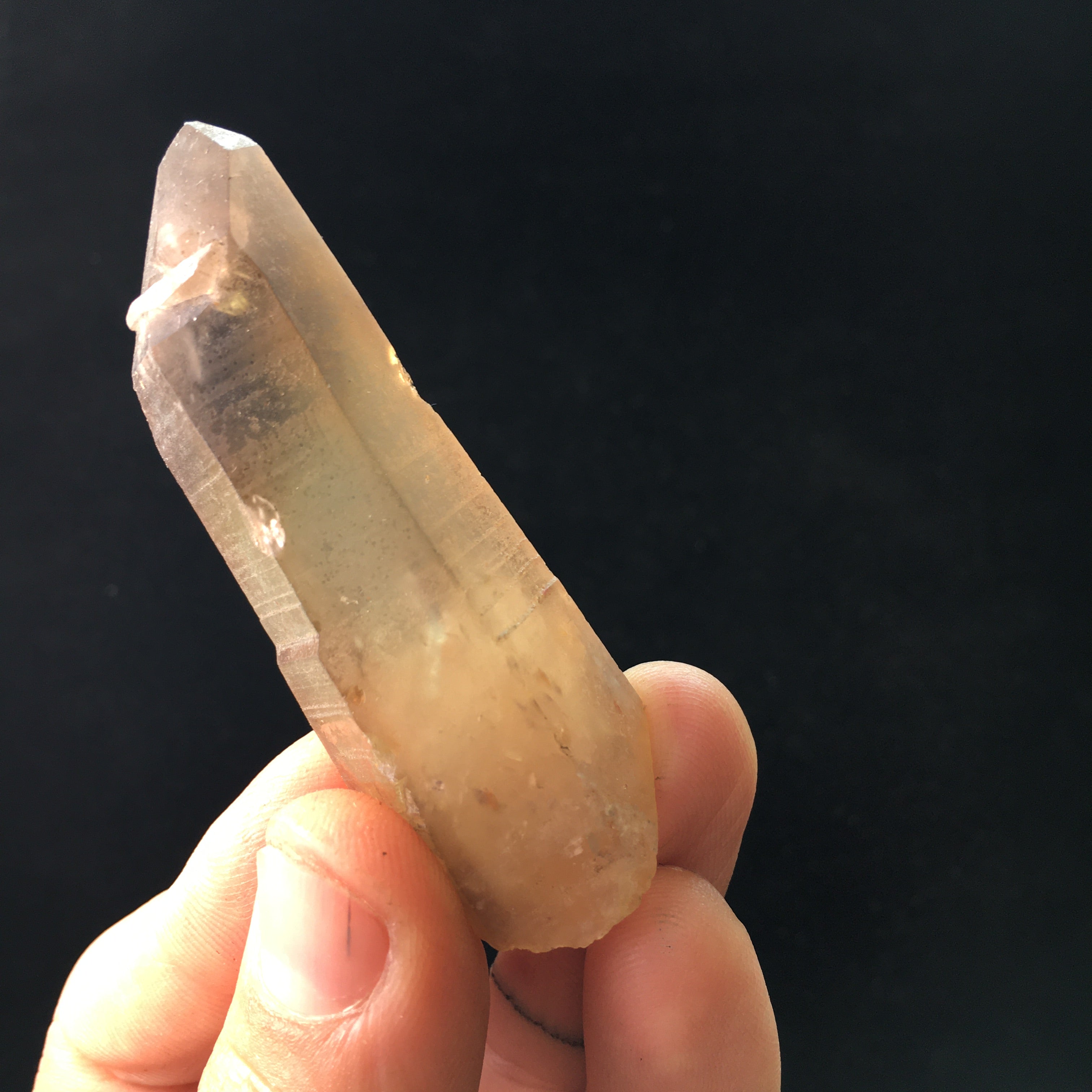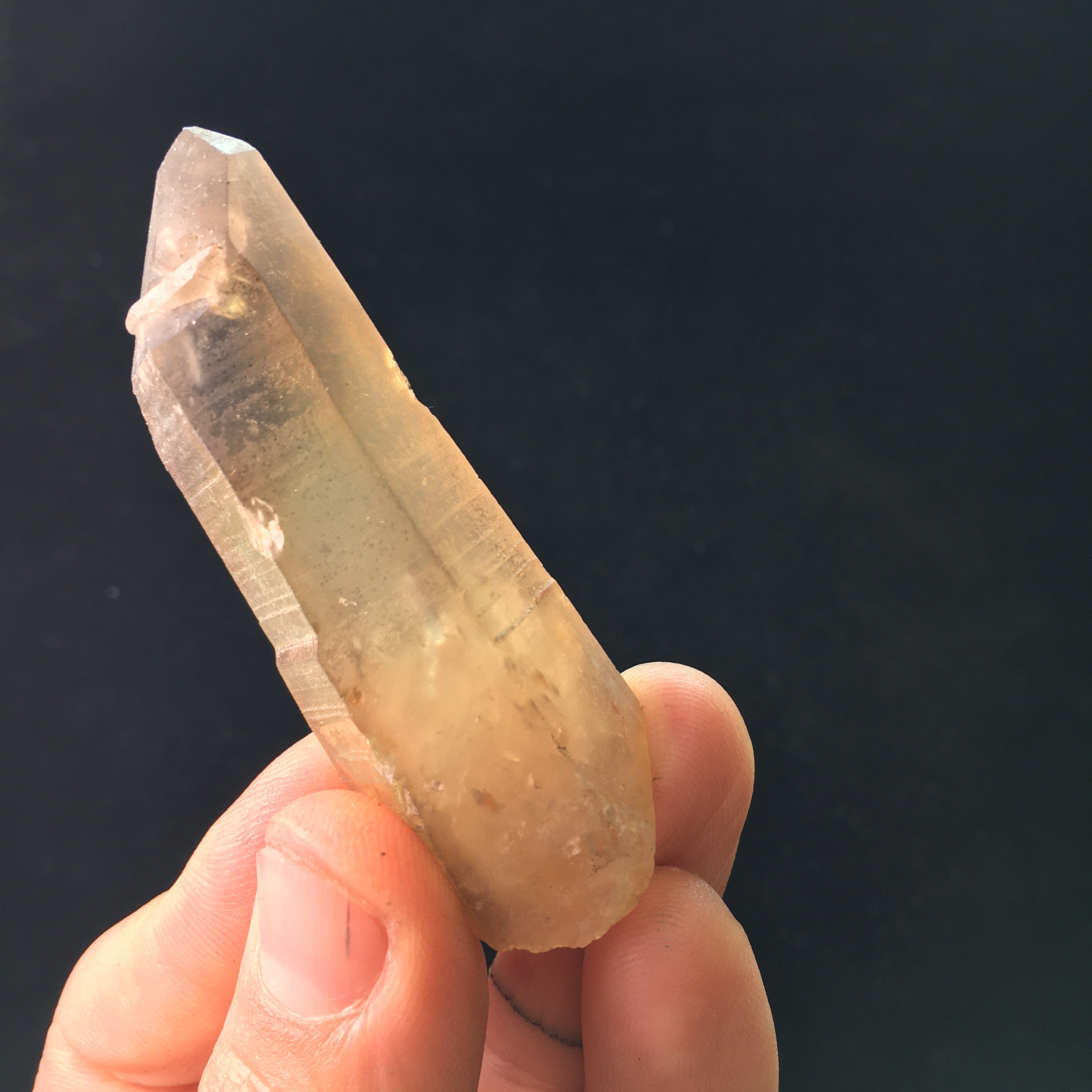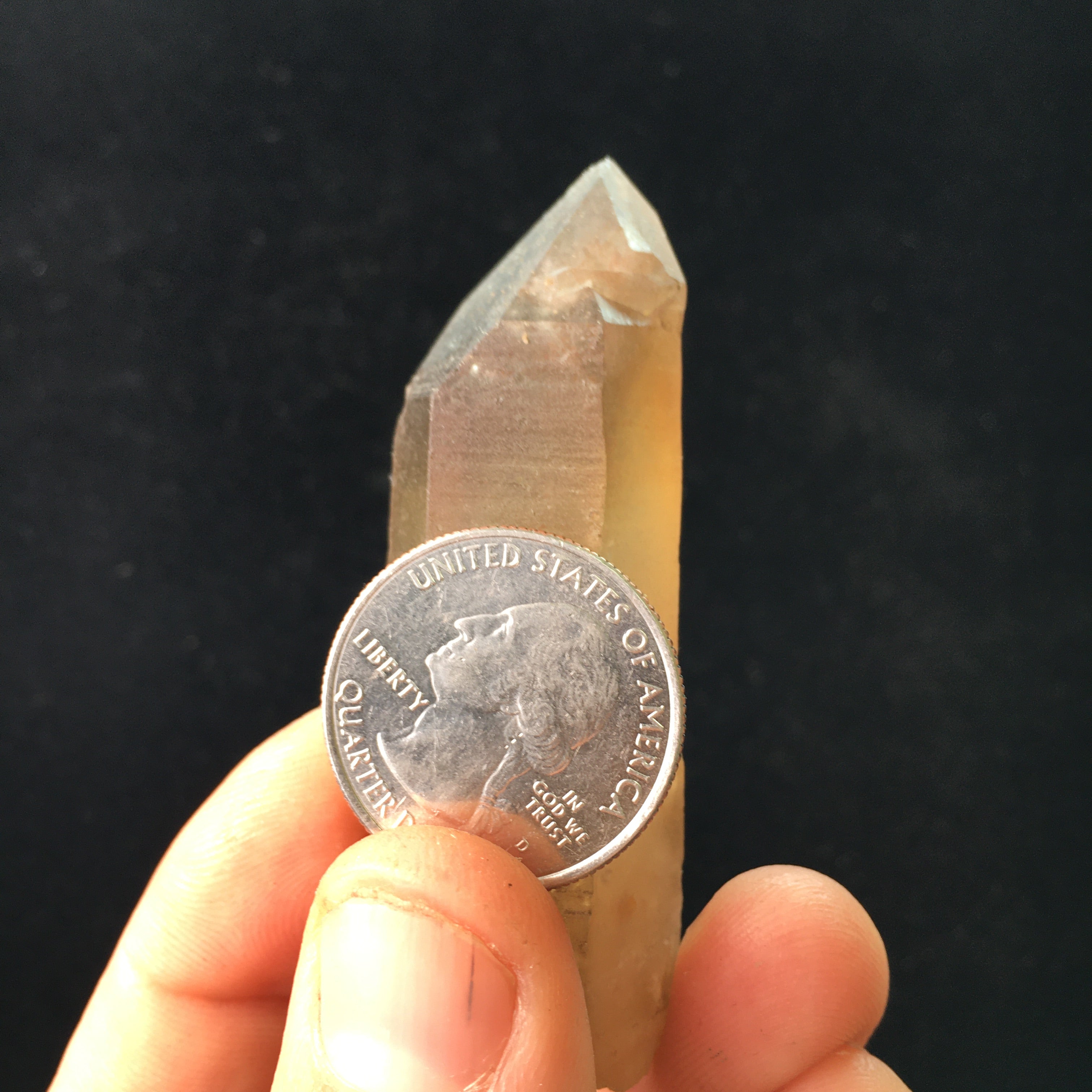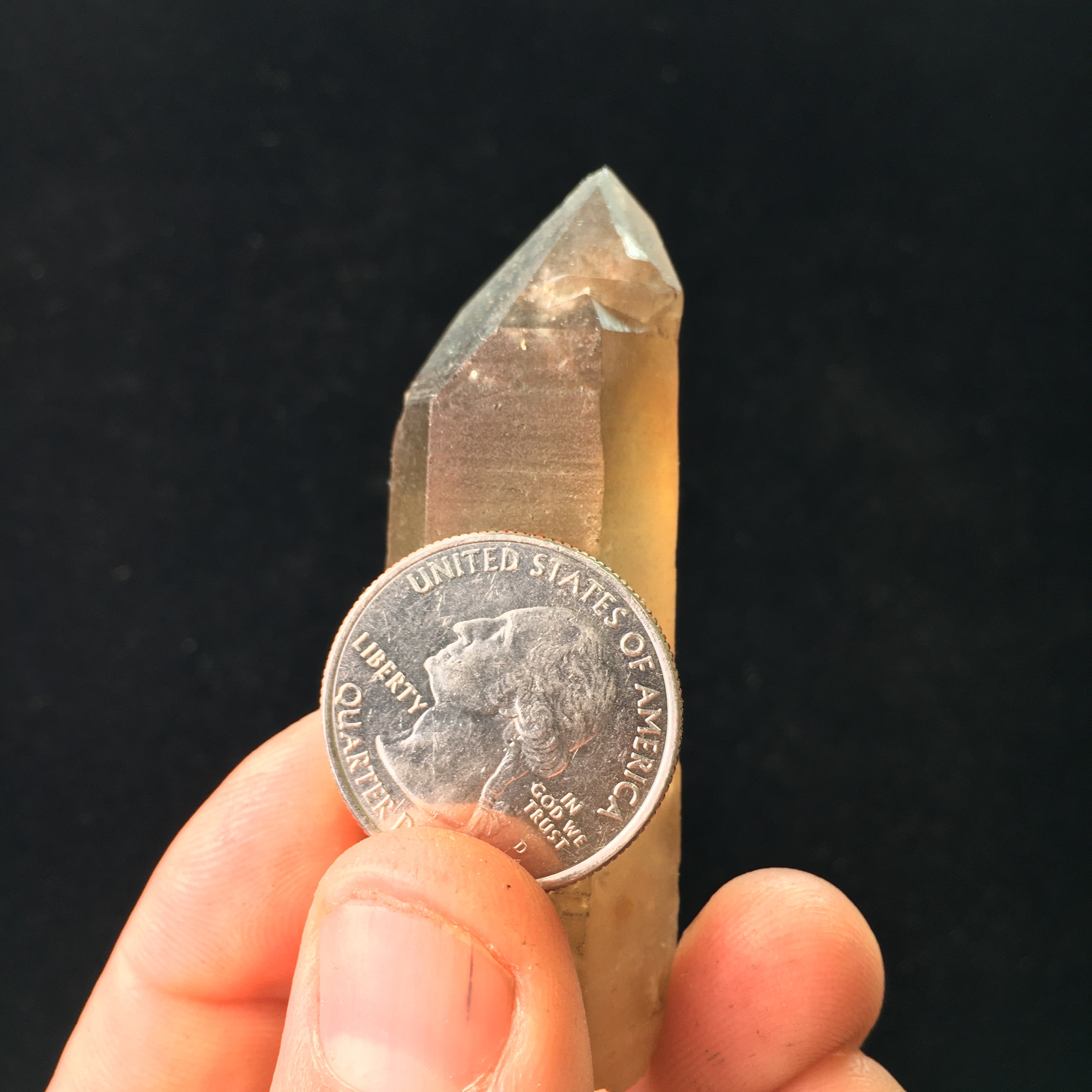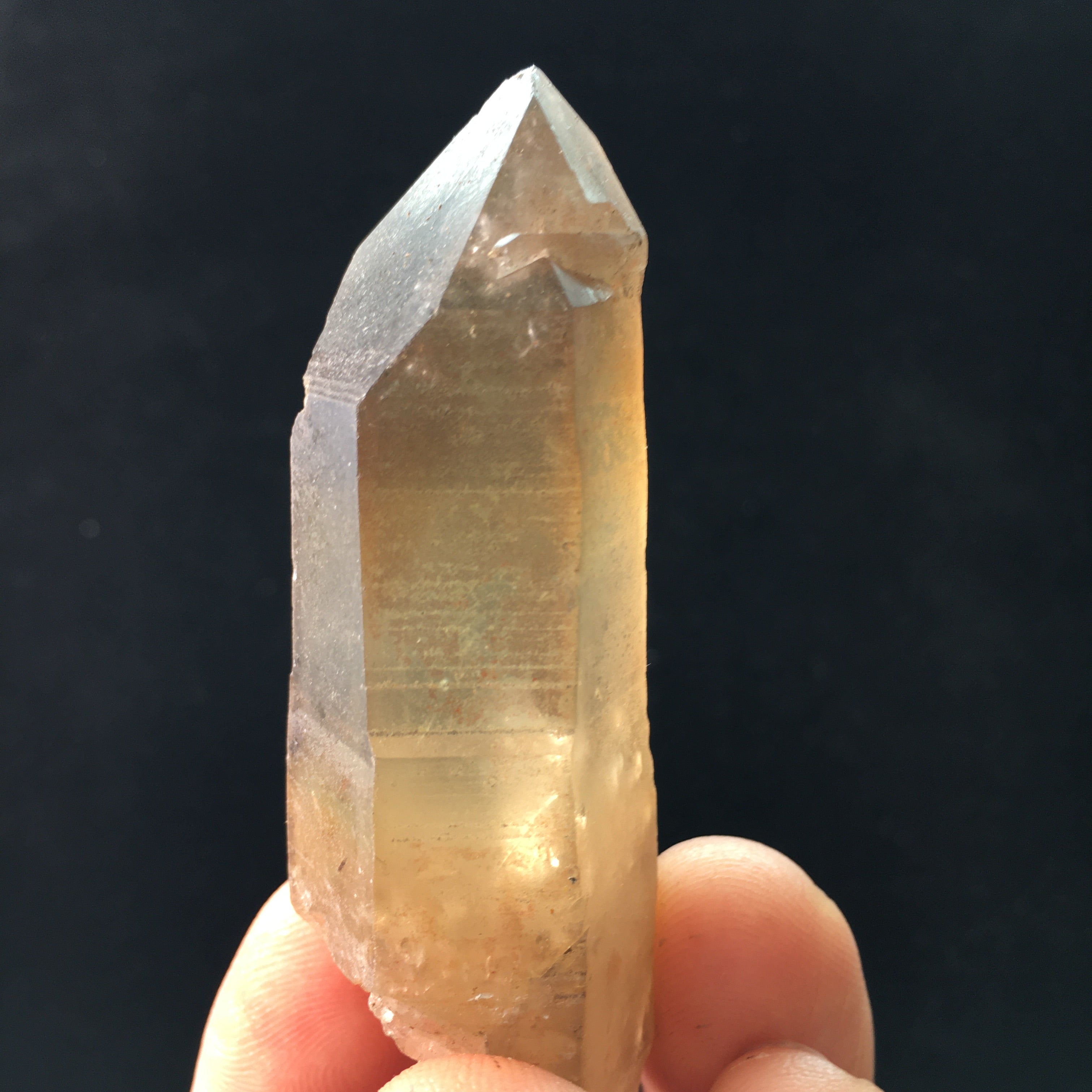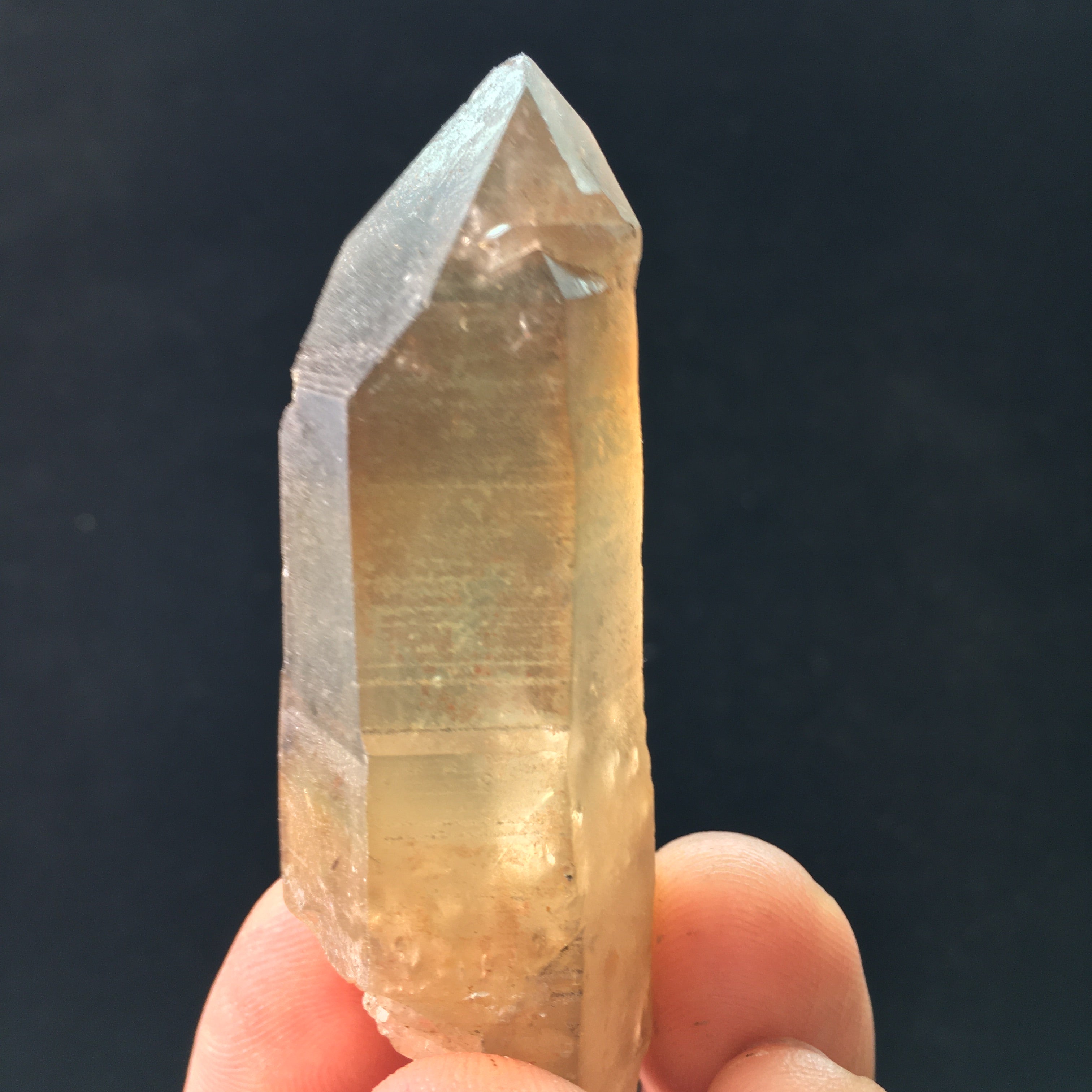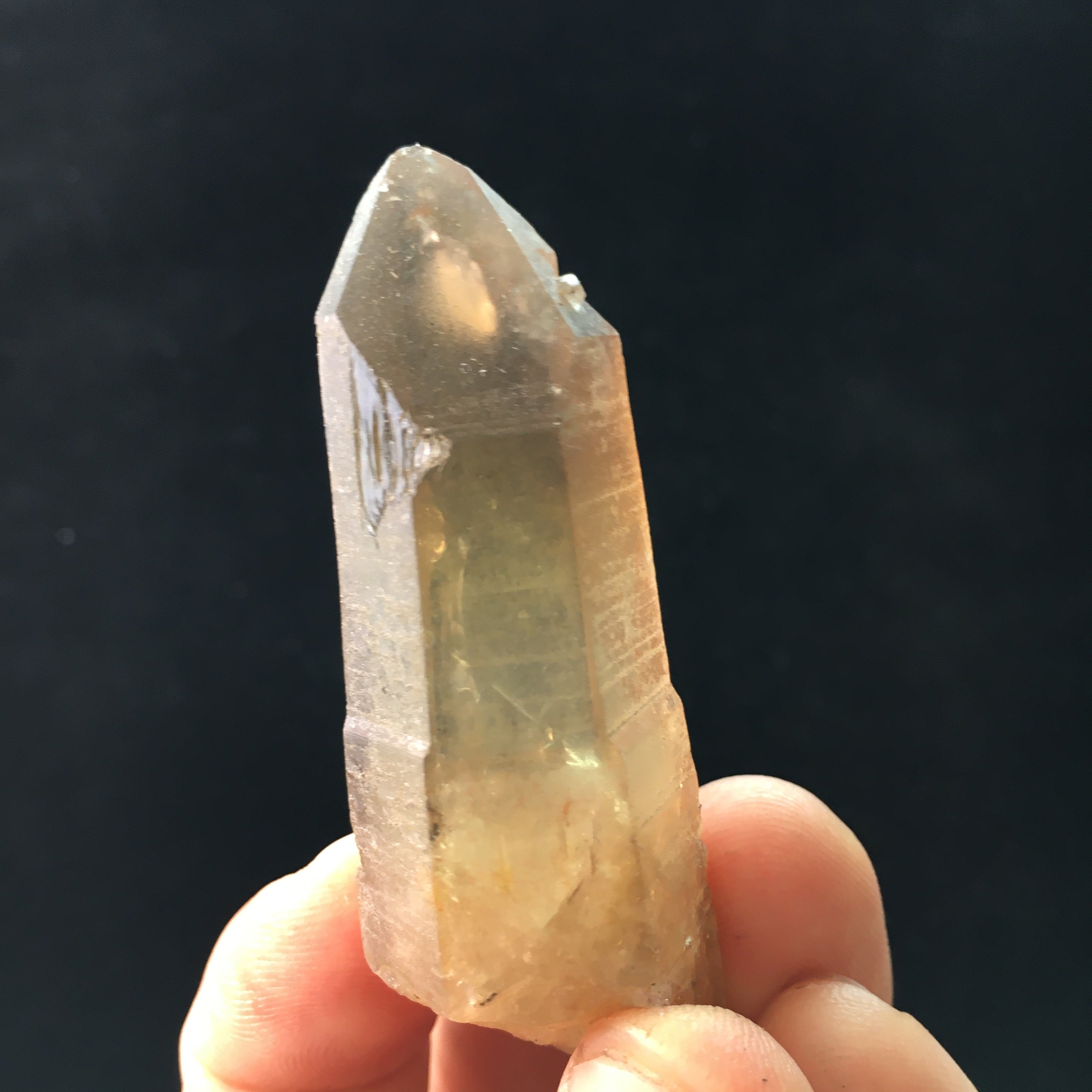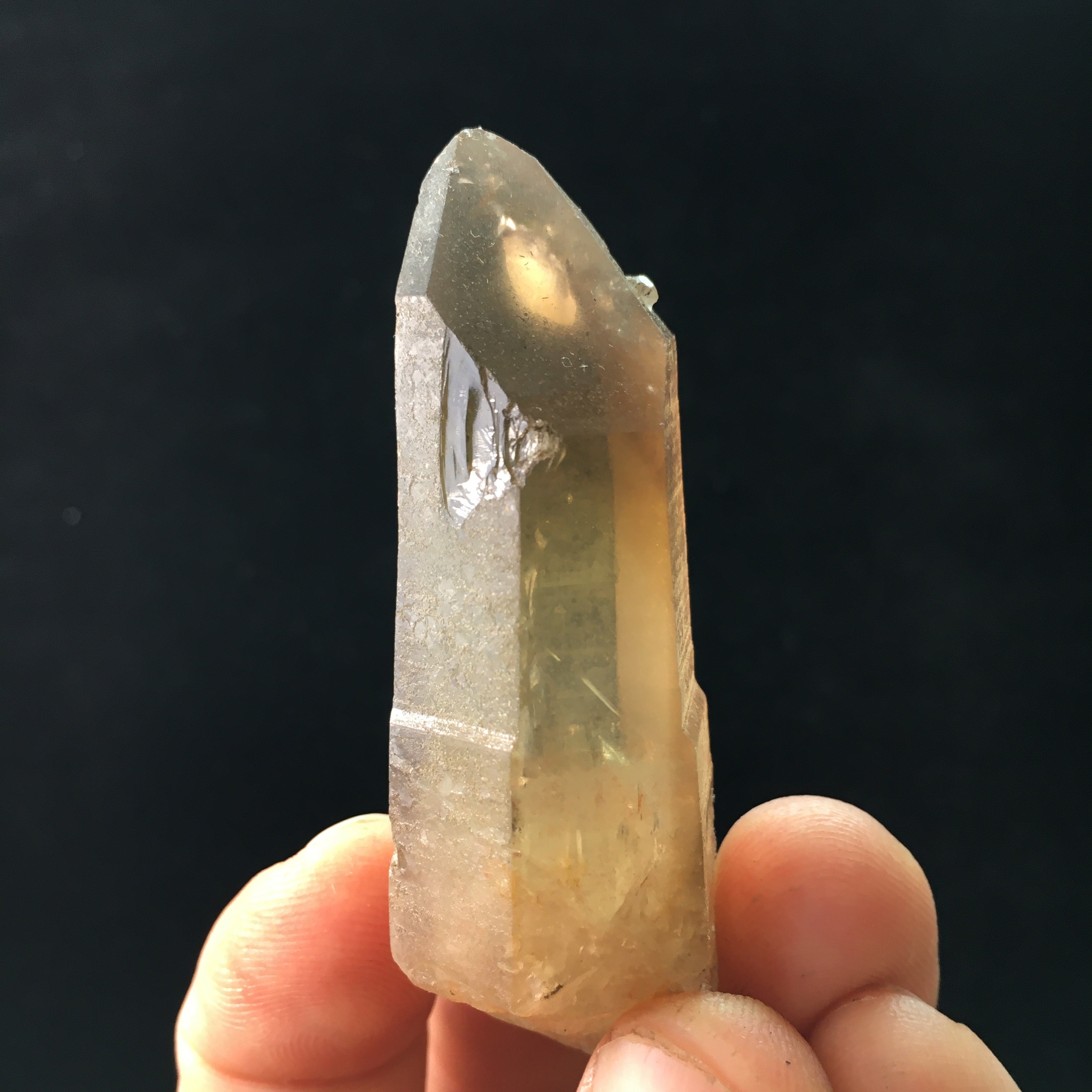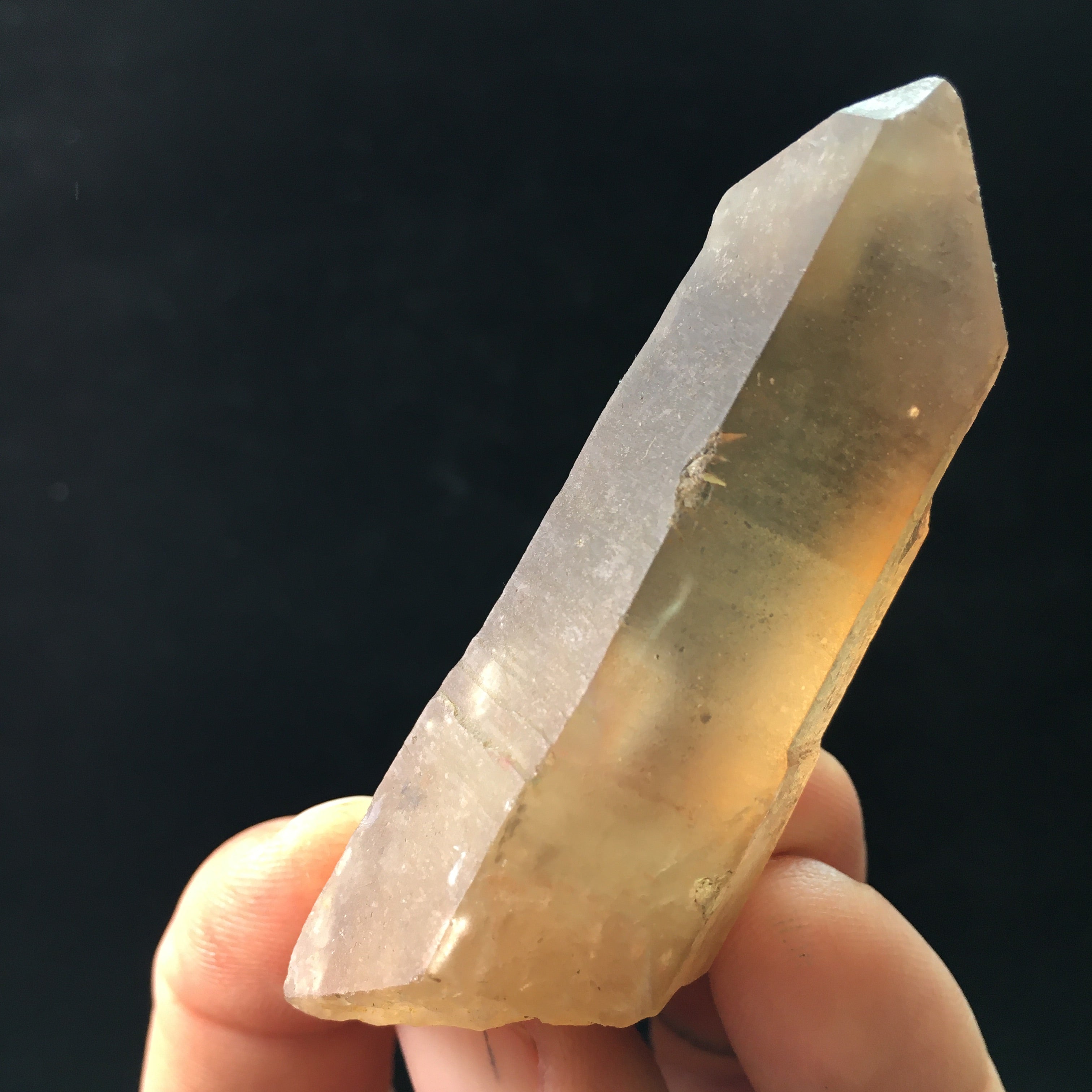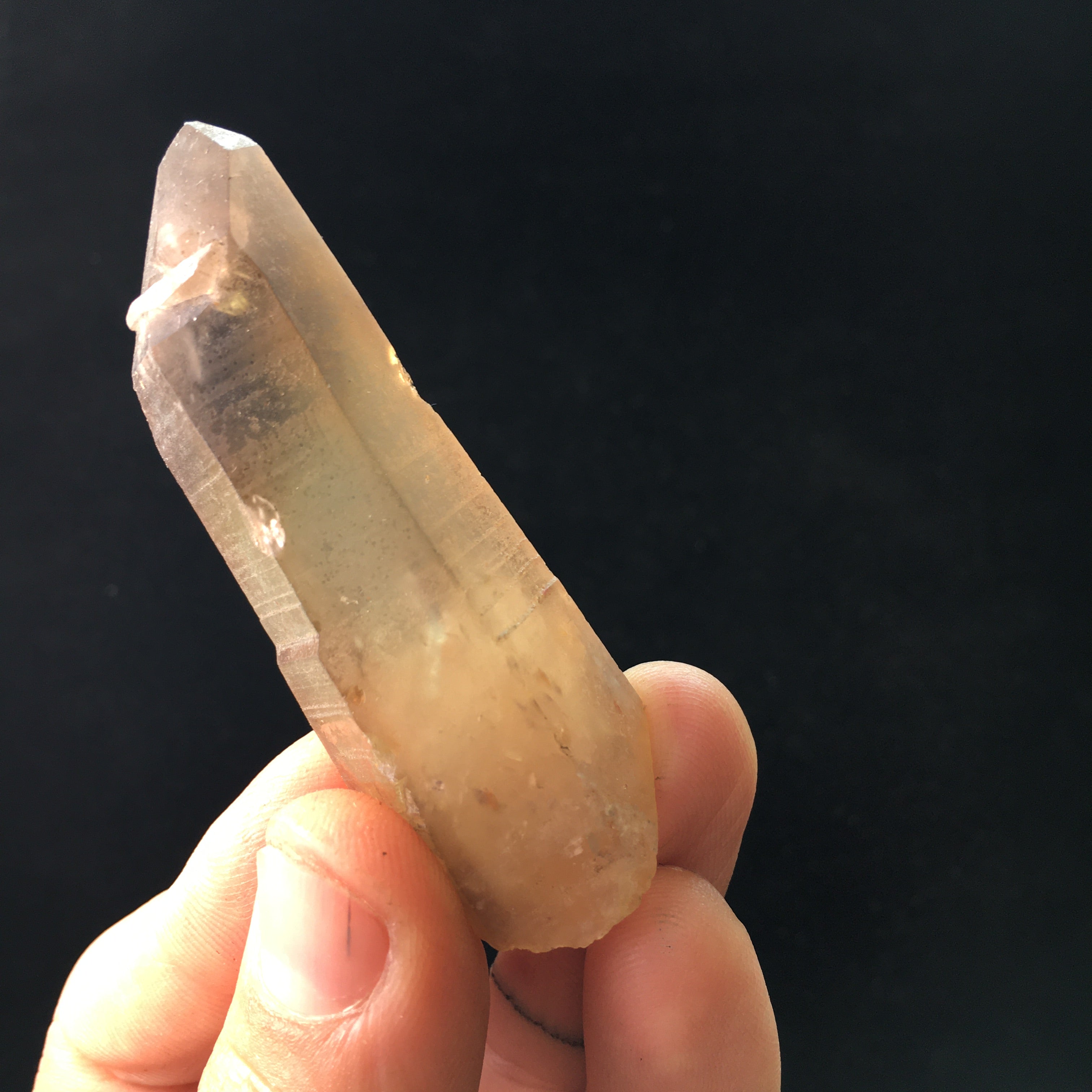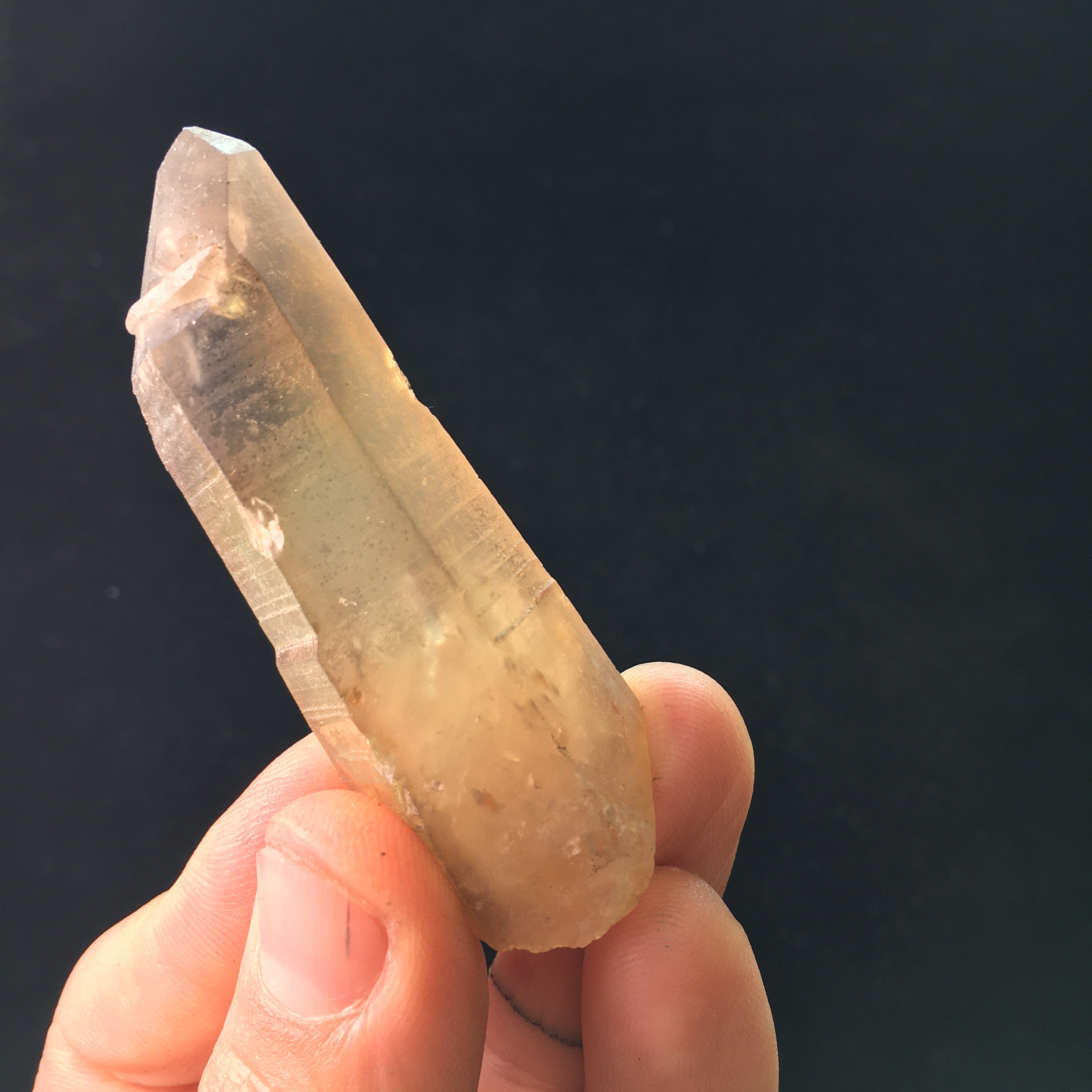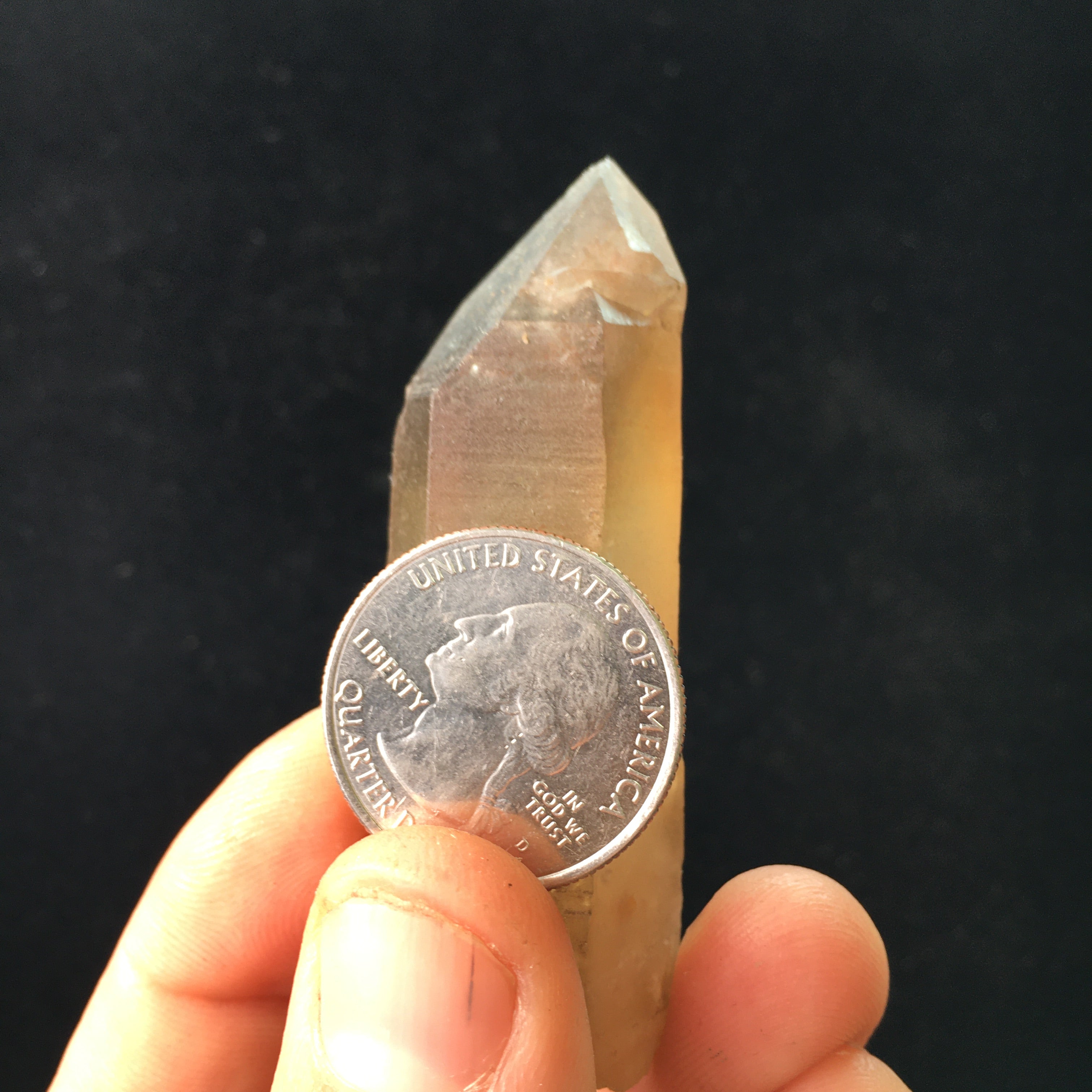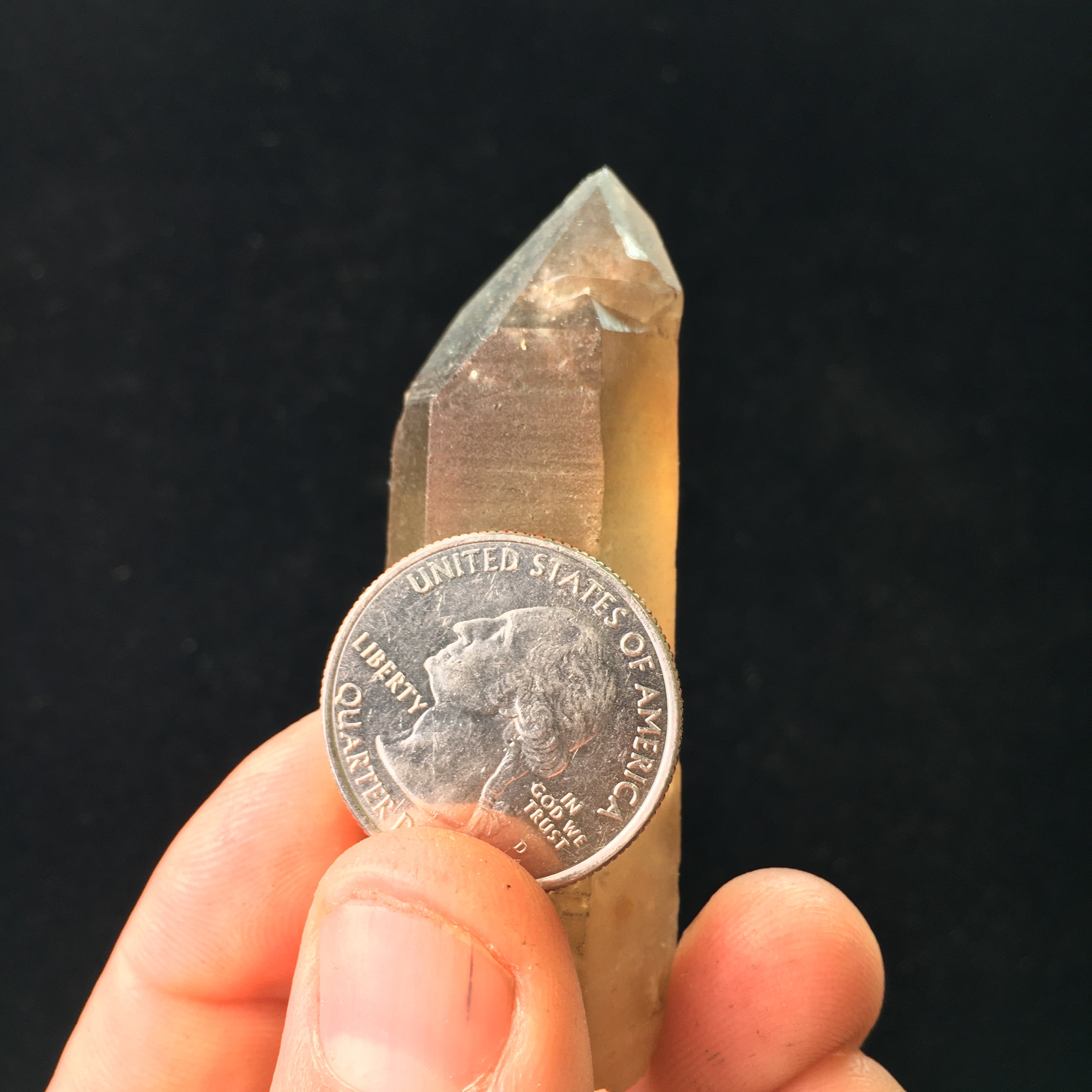 Natural Citrine Zambia - 038
Description:  This listing is for the exact Natural Citrine from Zambia pictured.
Properties:
You may already be aware that Citrine is one of the top 5 most synthetically altered minerals. This means that 90% of Citrine on the market, or even in your own collection, has been fakely heated. Other Quartz types will be "Baked" or irradiated to achieve orange or golden colors. Healers and alchemists understand the importance of completely natural stones. We know that synthetic processes can be vibrationally and even physically harmful. We also know that treatments can damage the life-force of these ancient living stones. Finding real Citrine that has not been treated has become difficult, especially when many sellers do not know, or even hide, the processes their stones have been through. 
This is natural Citrine from Zambia. These crystals hold the deep Earthen golden colors that Mother Earth made them with. The healing implications of this natural color are staggeringly important and may be best grasped through the Daoist 5-element model of color. These colors perfectly reflect the Earth element, creating vibrationally ripples through potentials of Home, Center, trust, materialization, higher consciousness through embodiment, stability, assimilation, transformation, the spirit of the Yi (Powerful mental focus; visualization into form), the awakening of the Heart, and the ability to build upon, strengthen, and transform in the the material plane. 
As the market for these real Citrines explodes, even tiny broken crystals are moving at a premium. These are rare whole crystals we gathered through a friend's old collection. A crystal like this will come in handy about a thousand times in your personal practice or healing setting.
Policies and Disclaimers:
All of our stones and crystals are pure and natural. They are free from synthetic treatments of any kind, including dyes, stabilizers, and synthetic heat treatments to enhance color.

International customers are responsible for any customs fees/import taxes.
Please see our Lost Package Policy prior to placing your order. 
Please contact us at CrystalShop@UpperClarity.com with any questions.