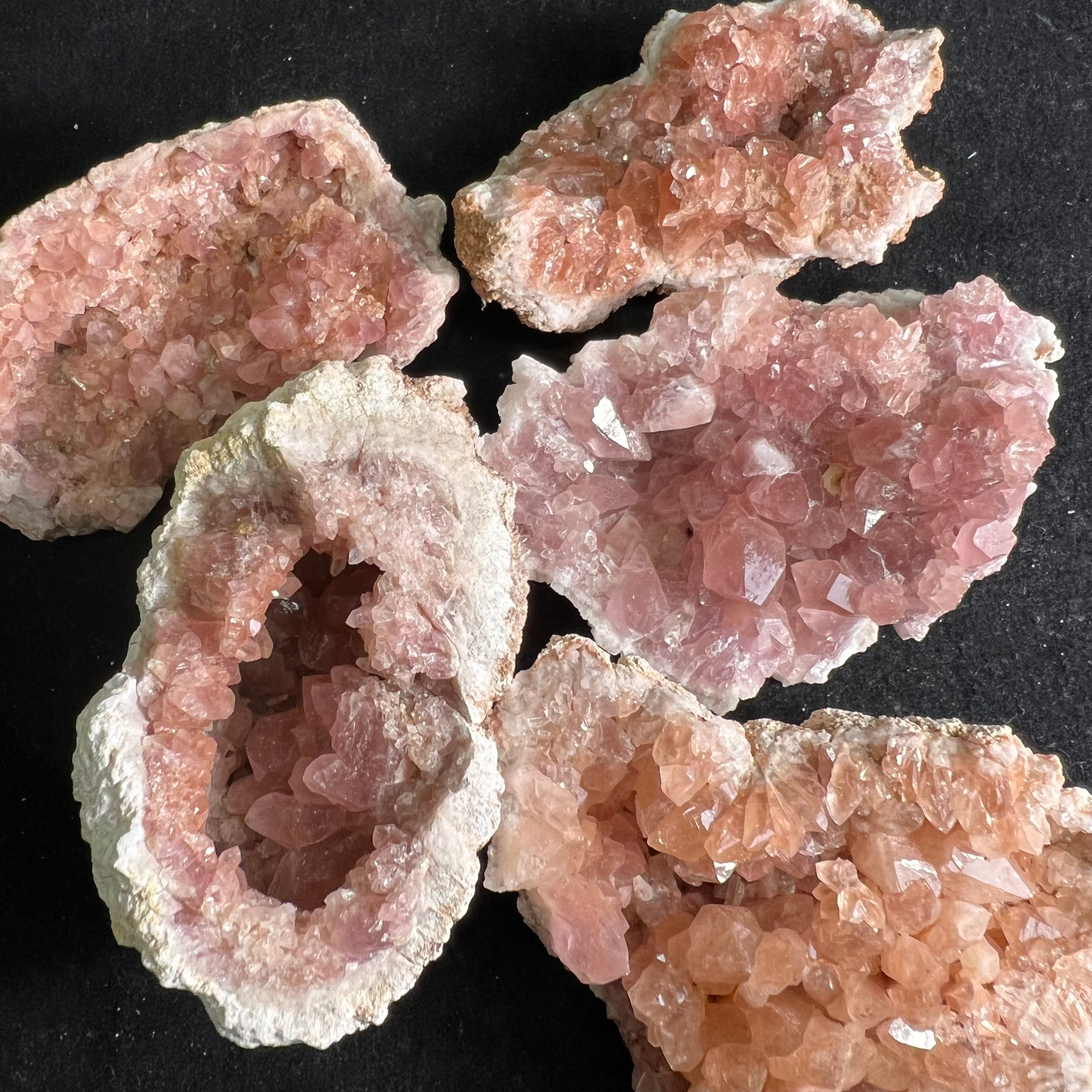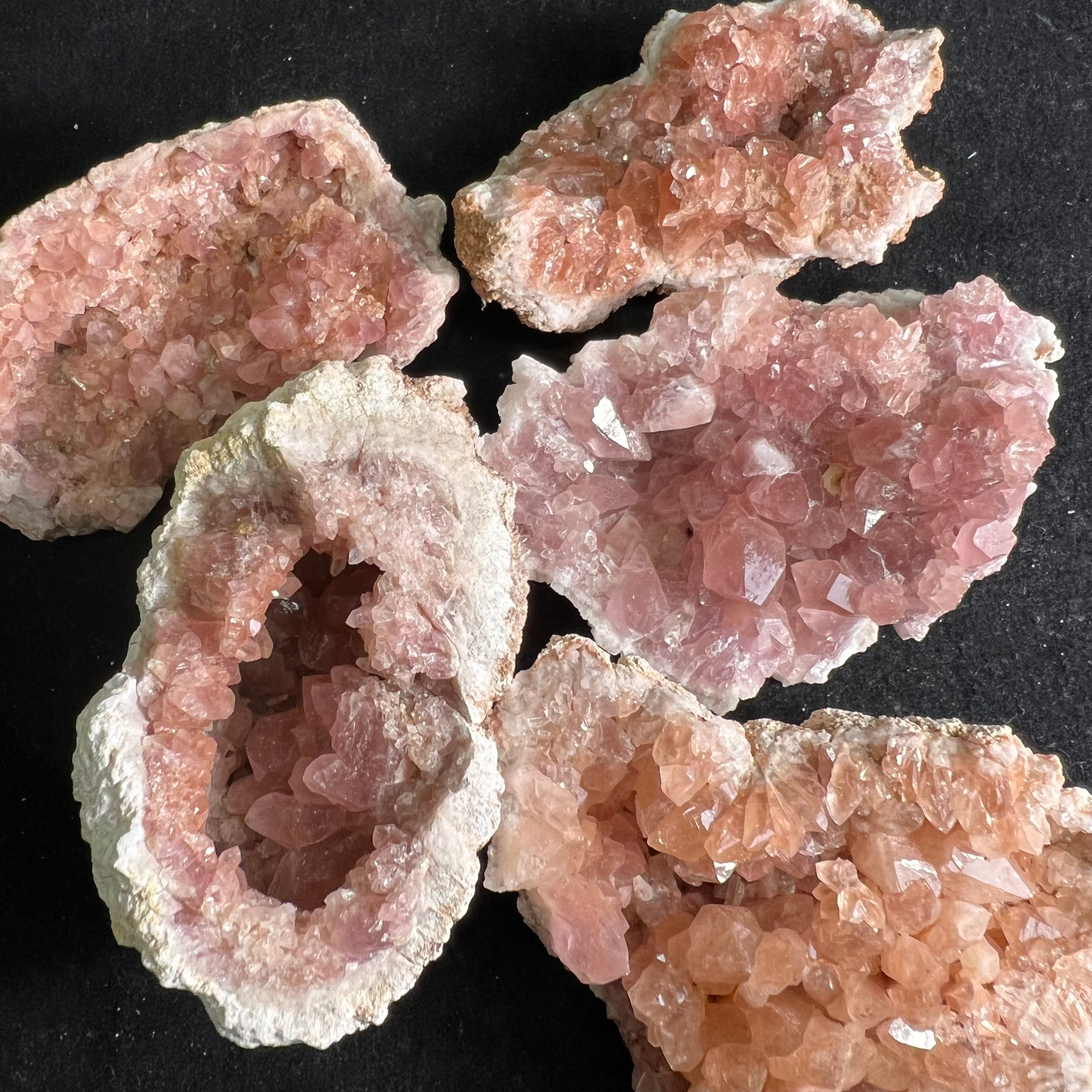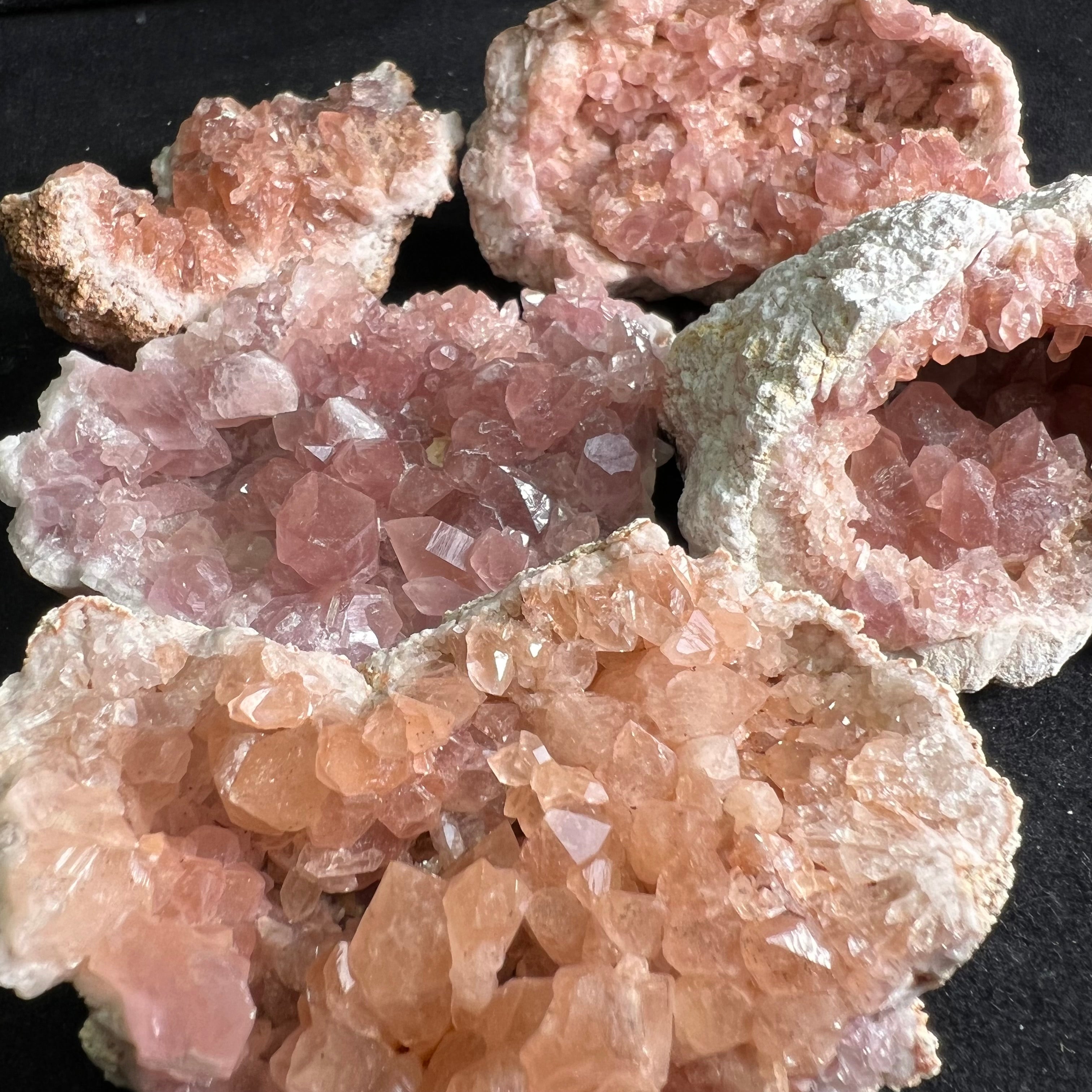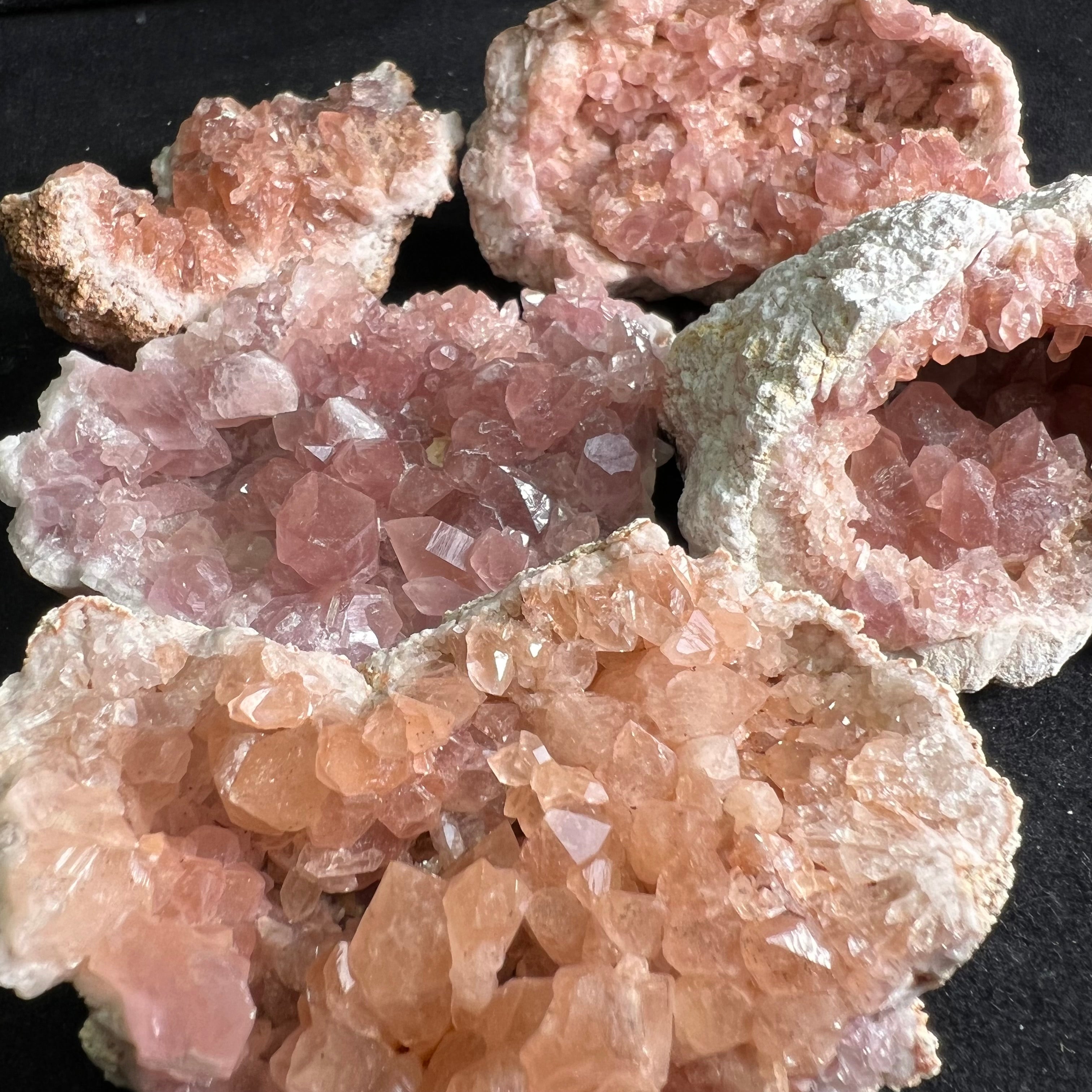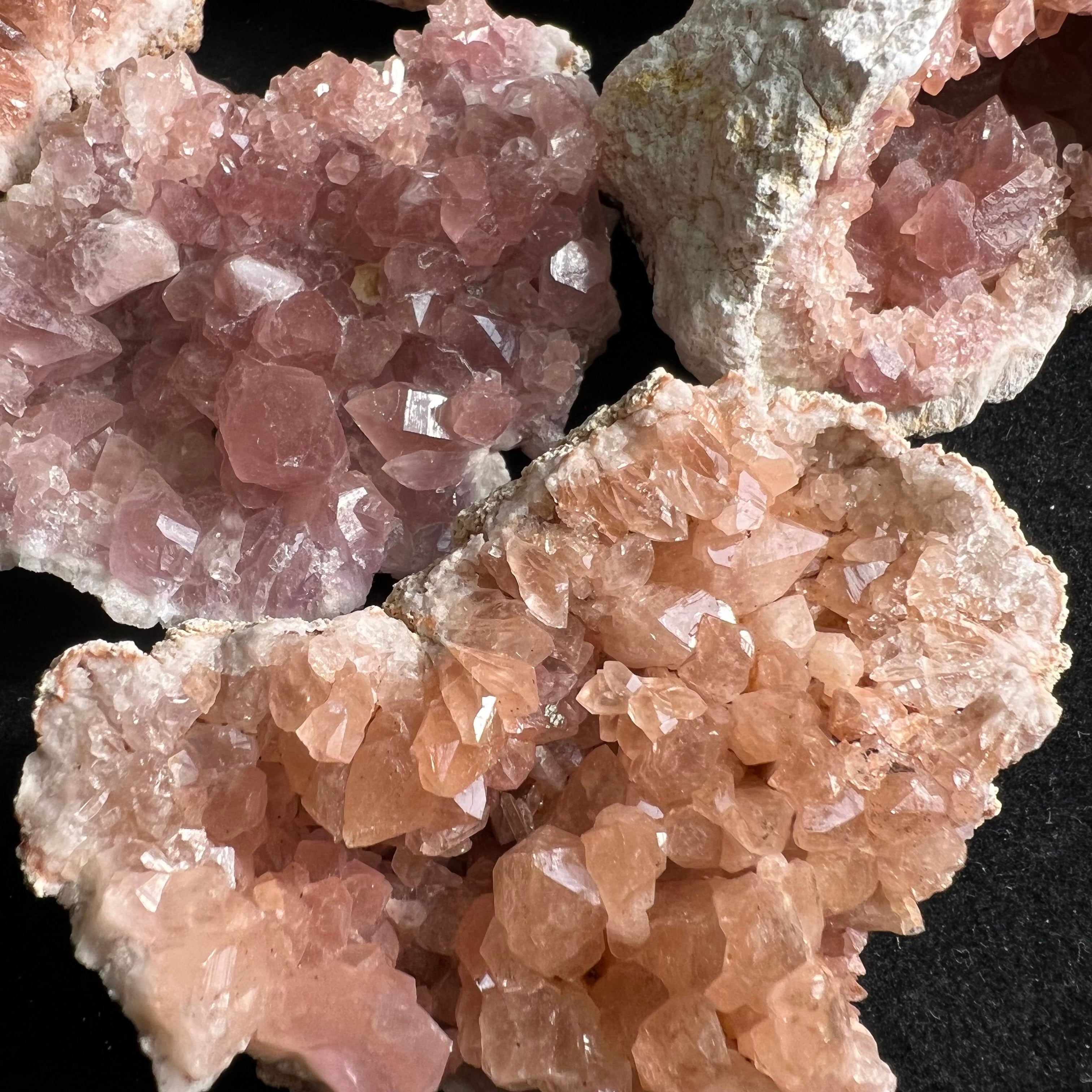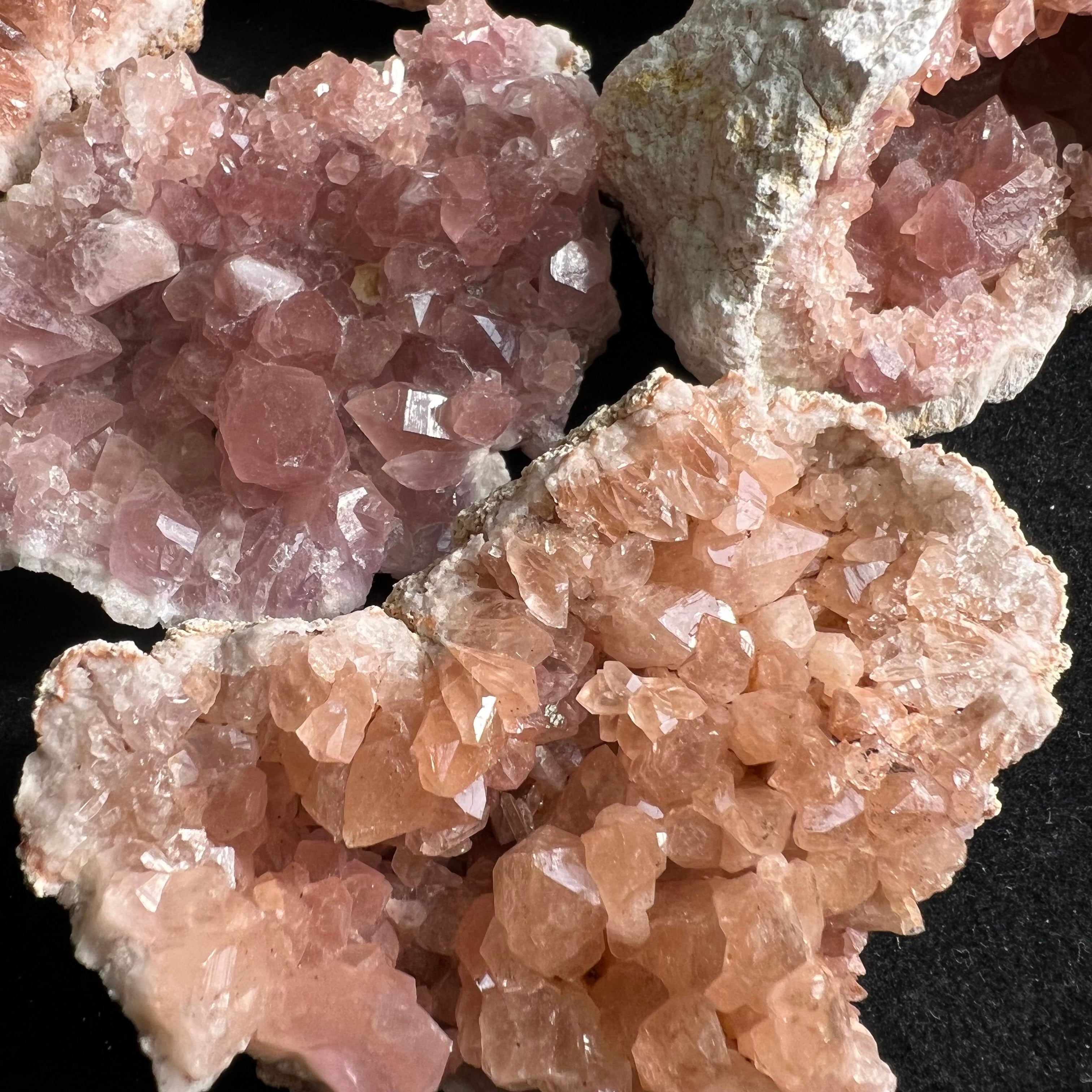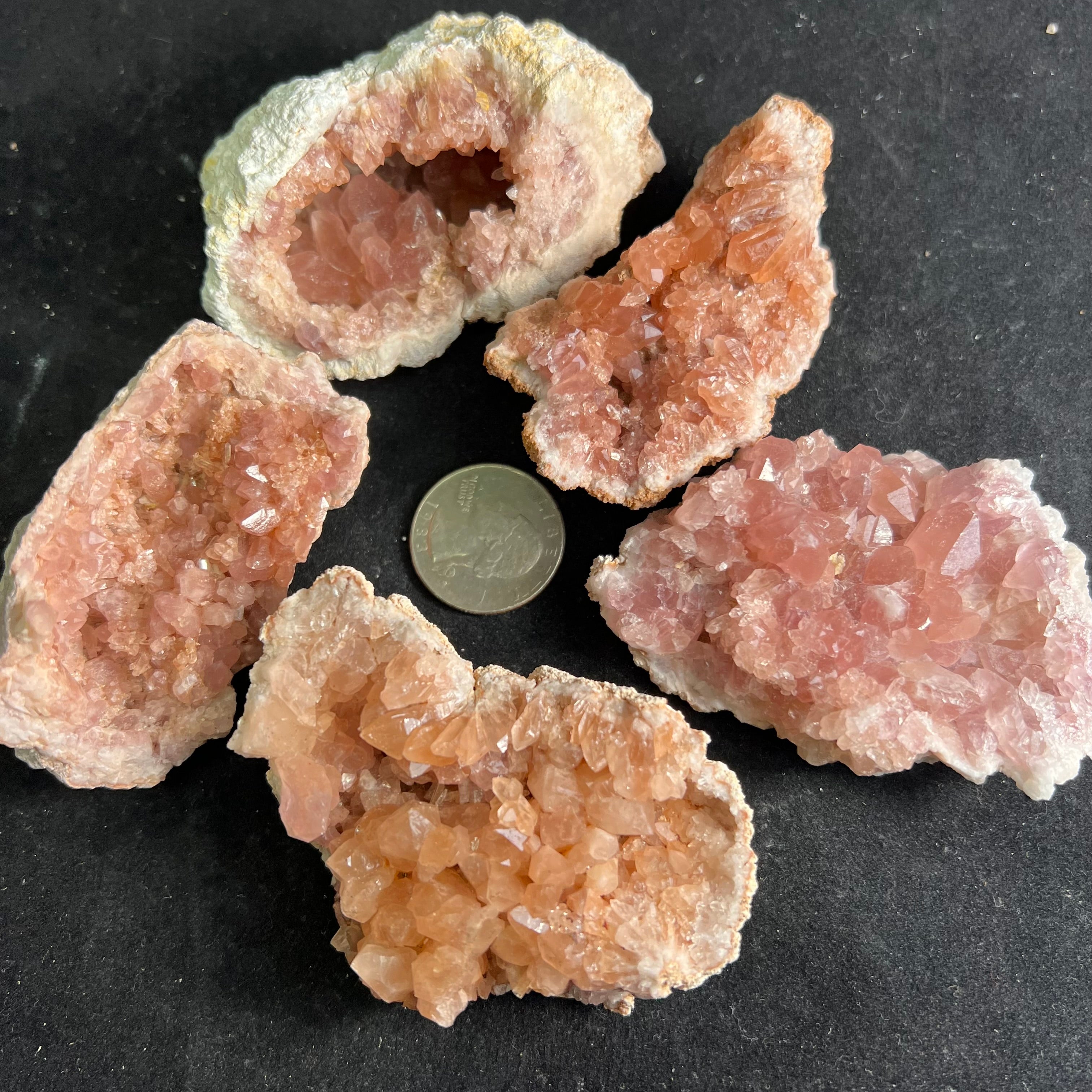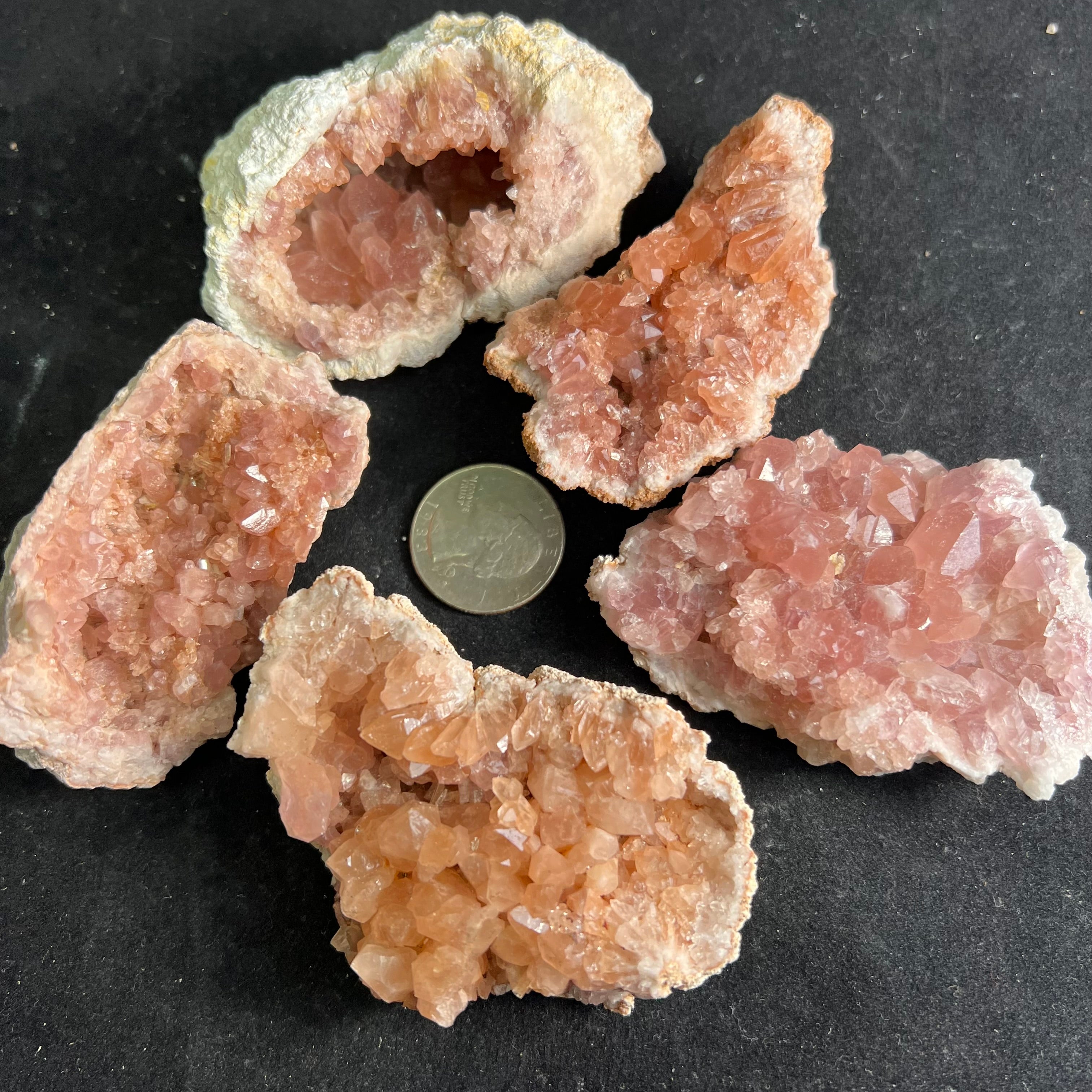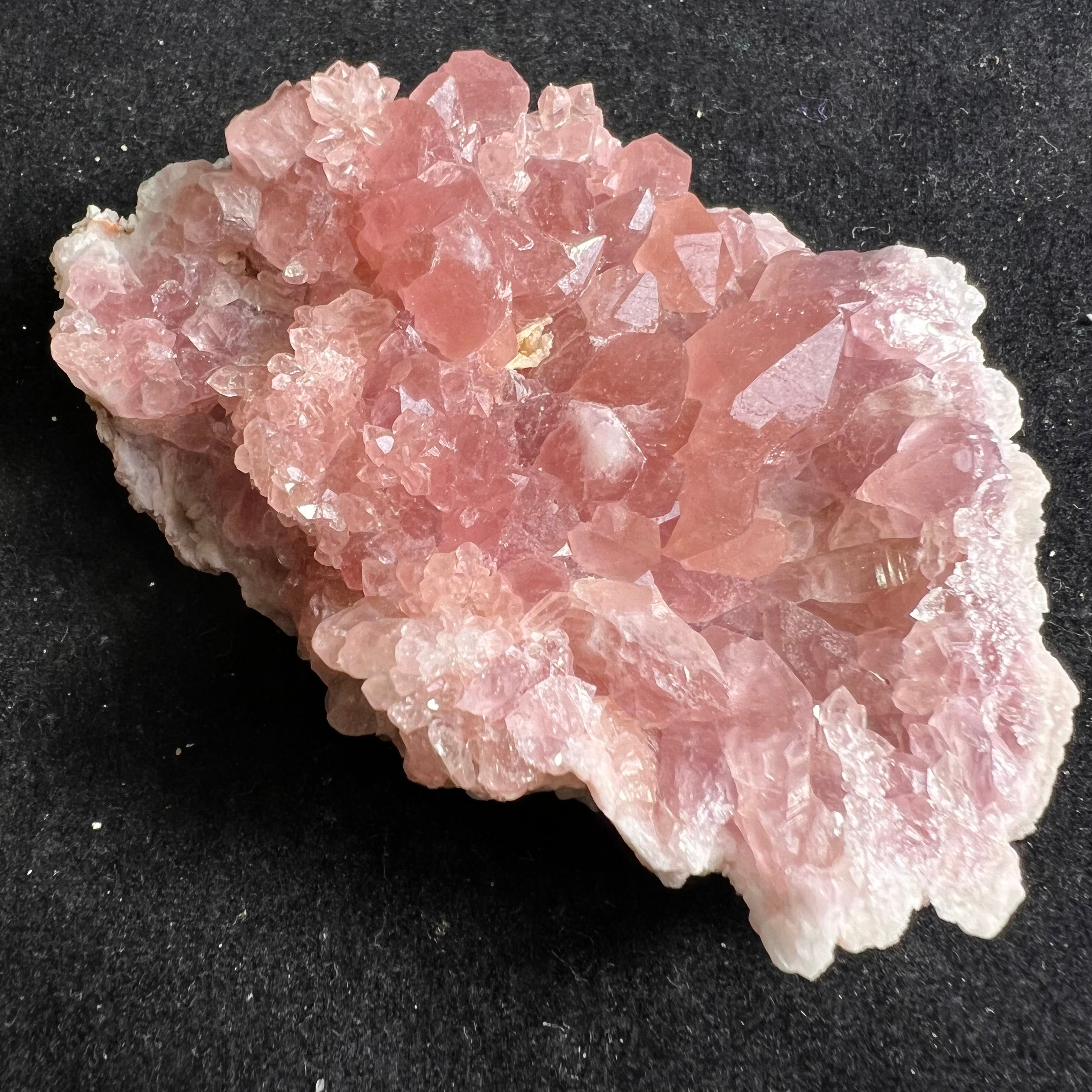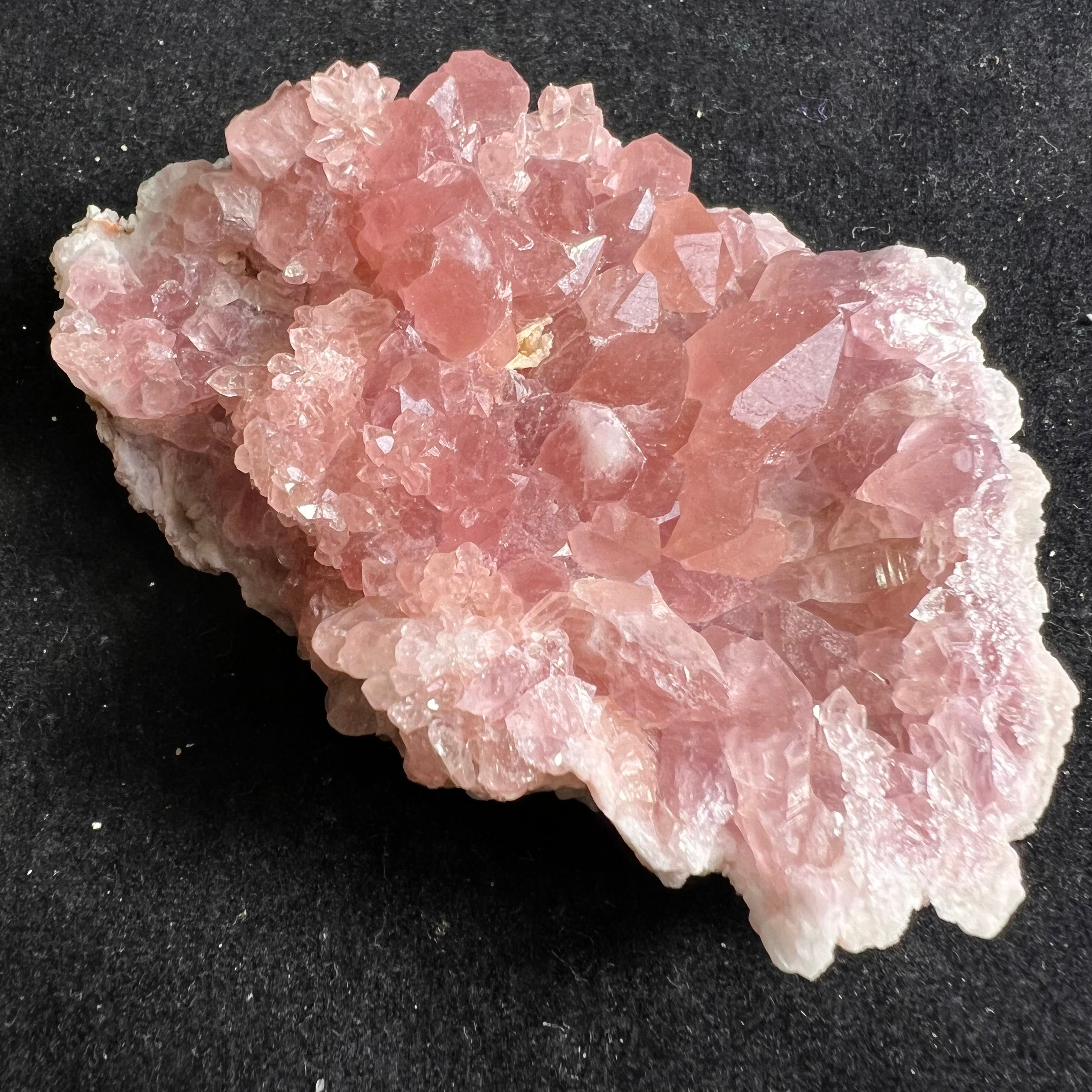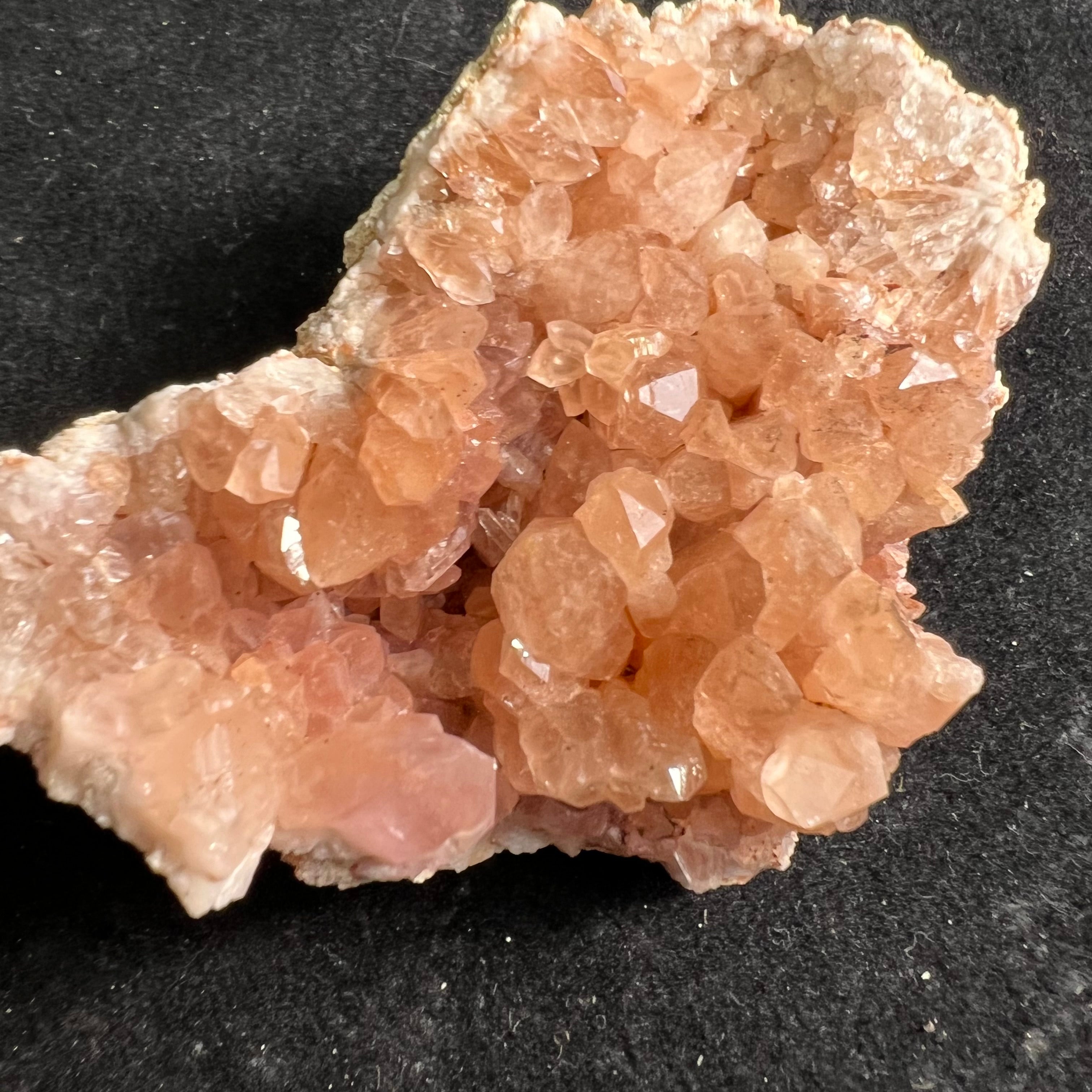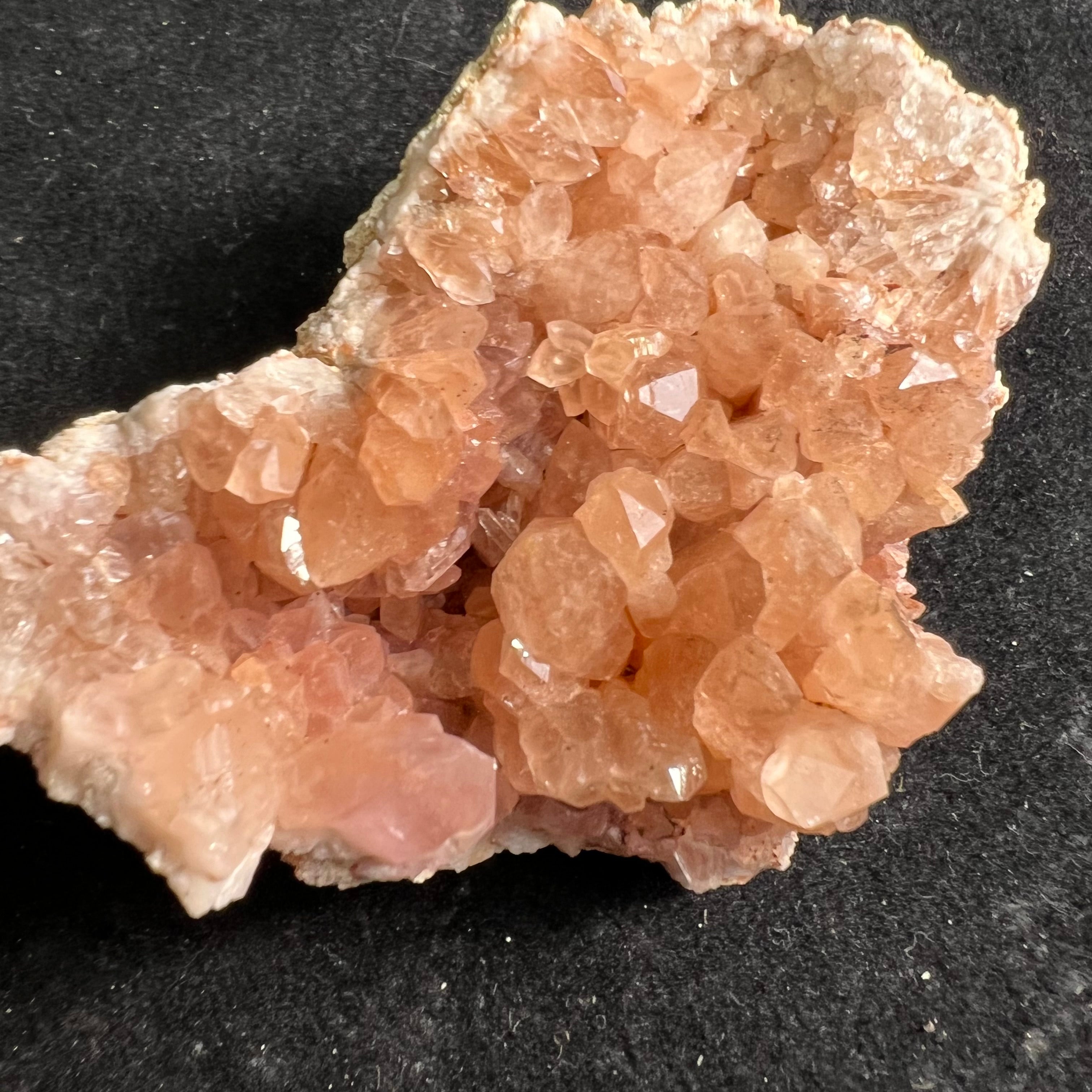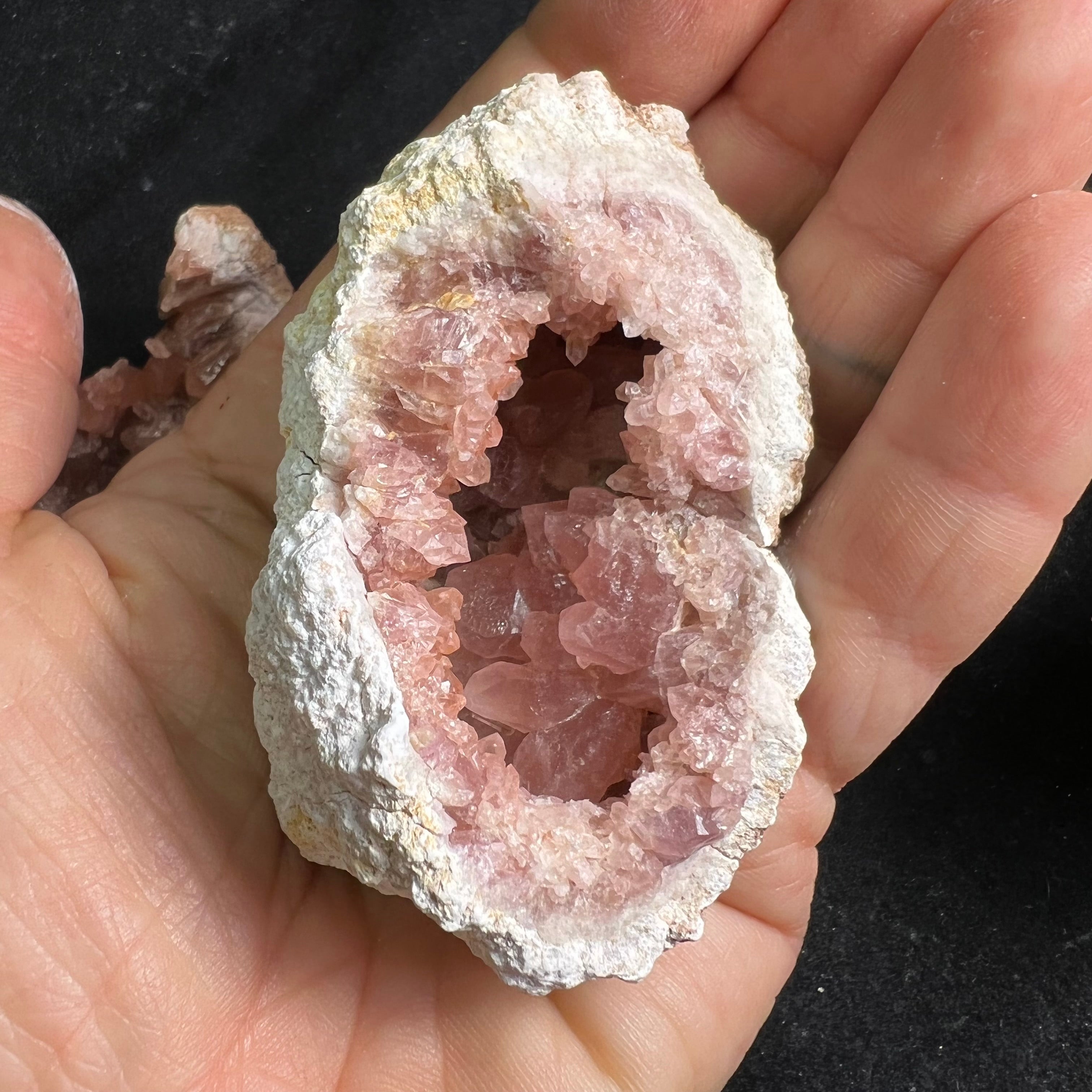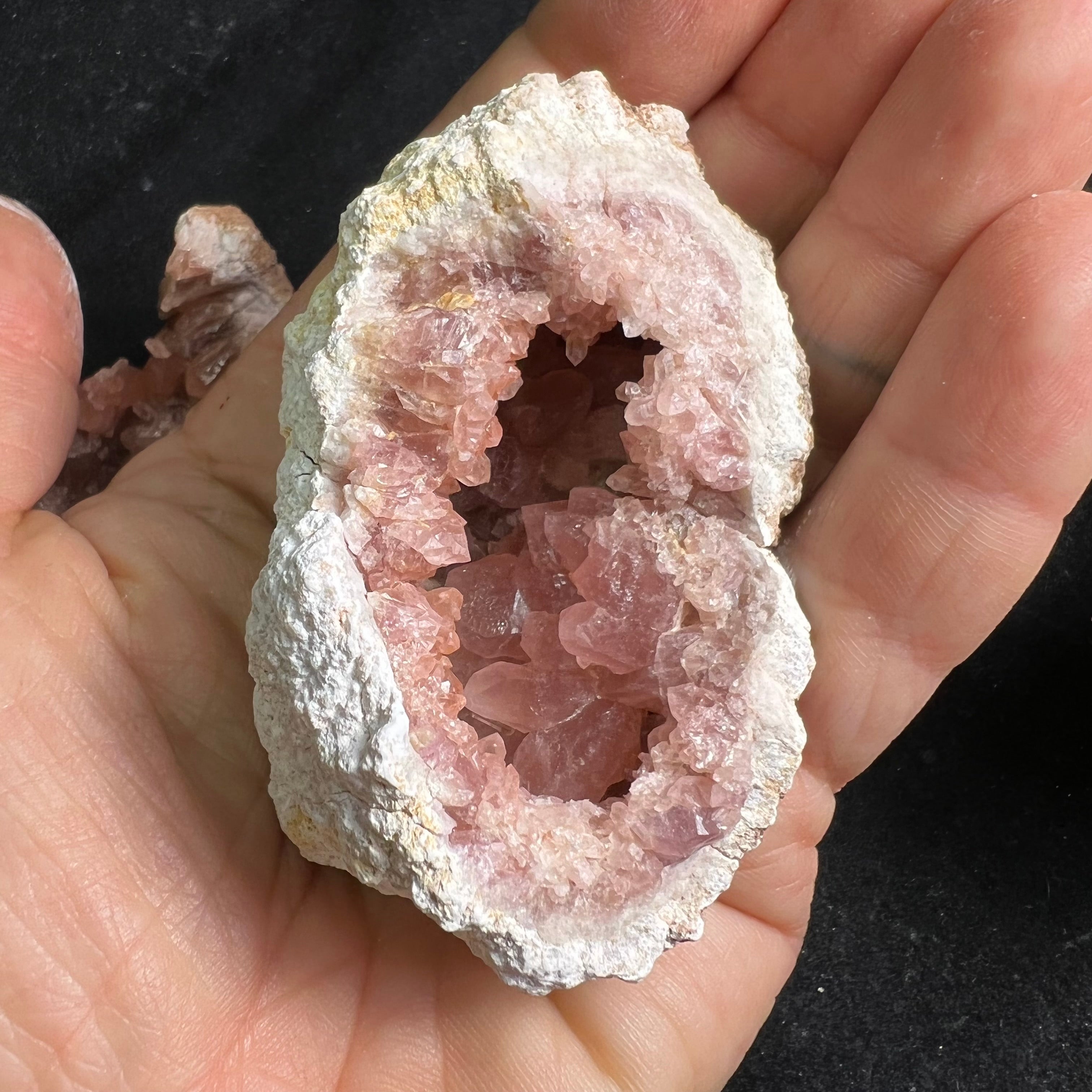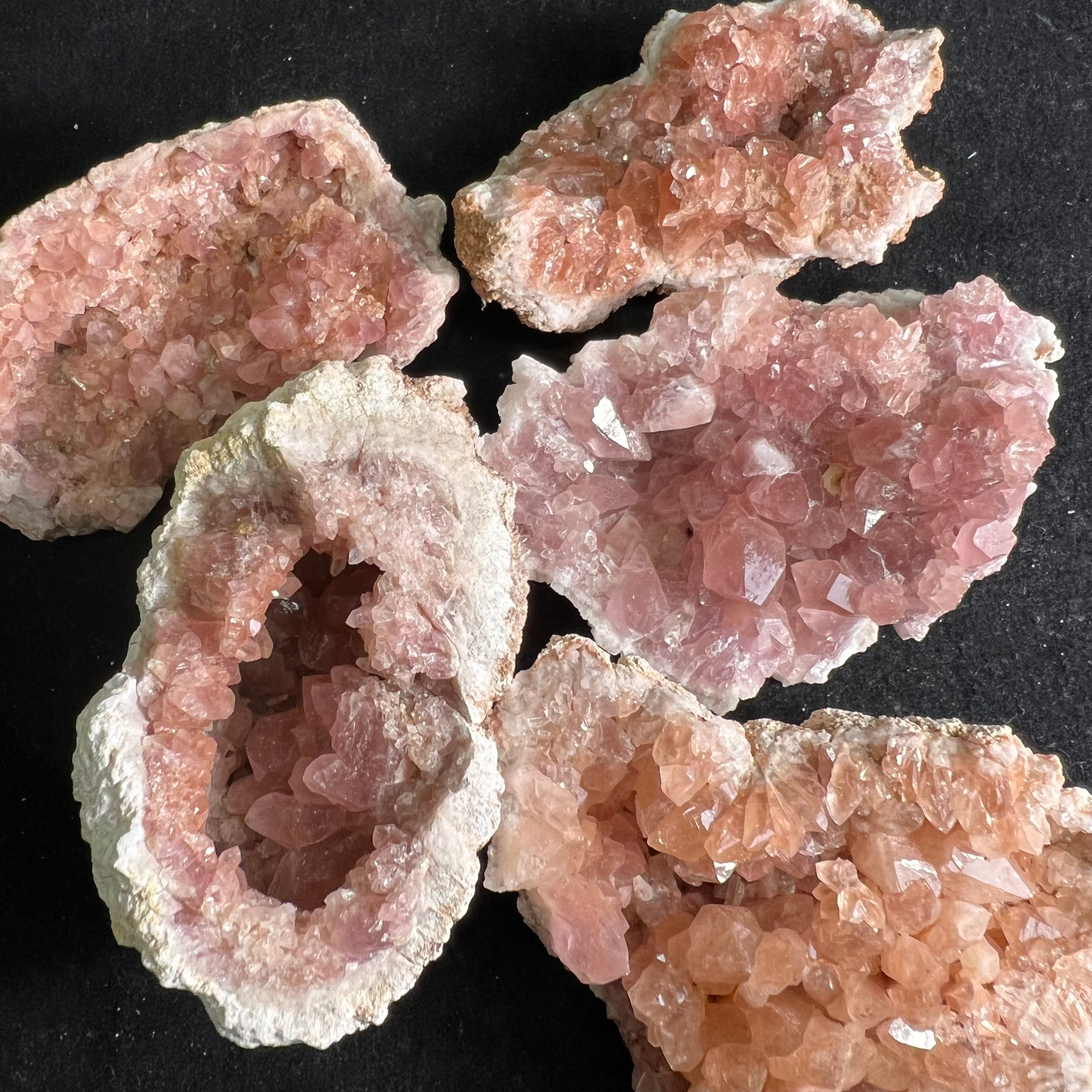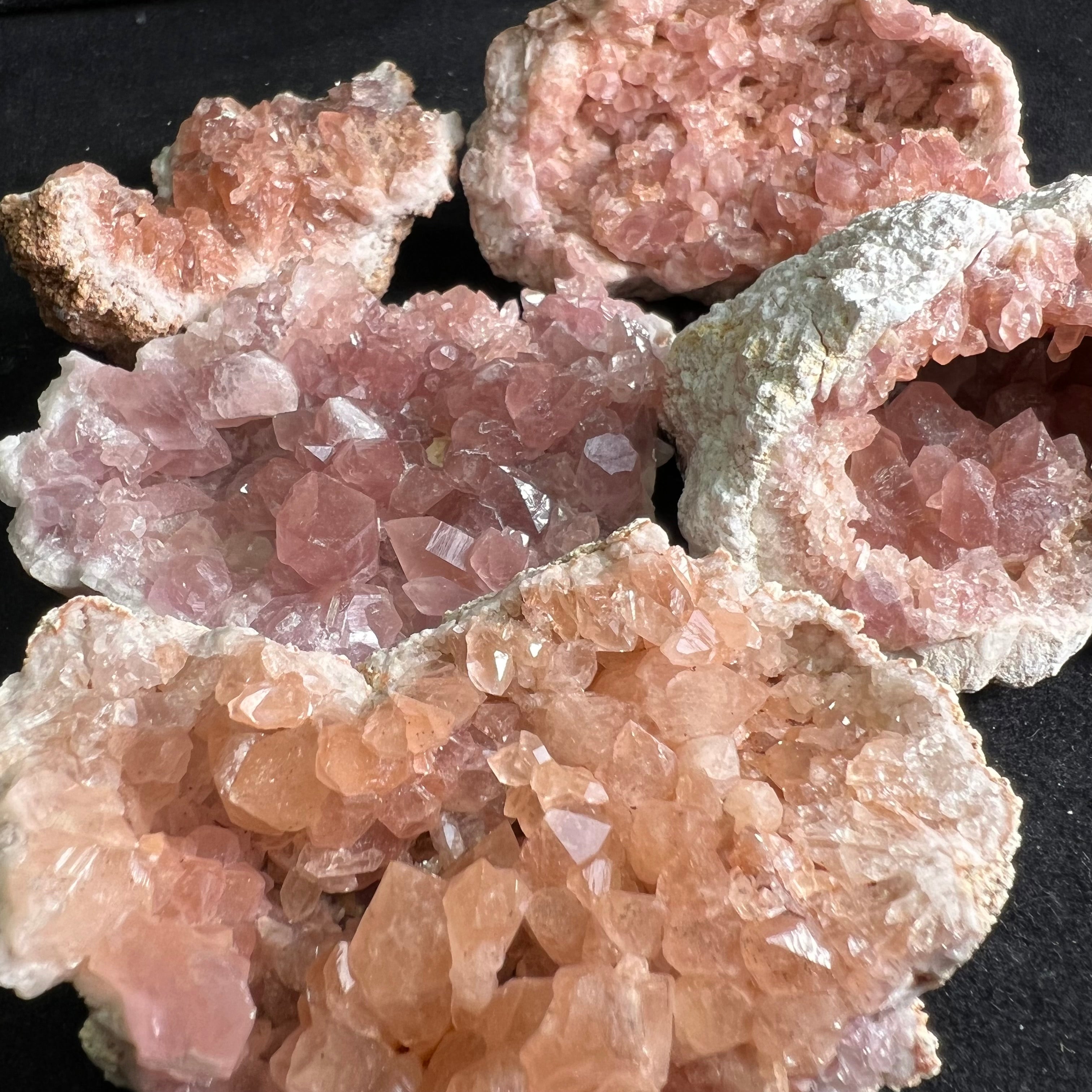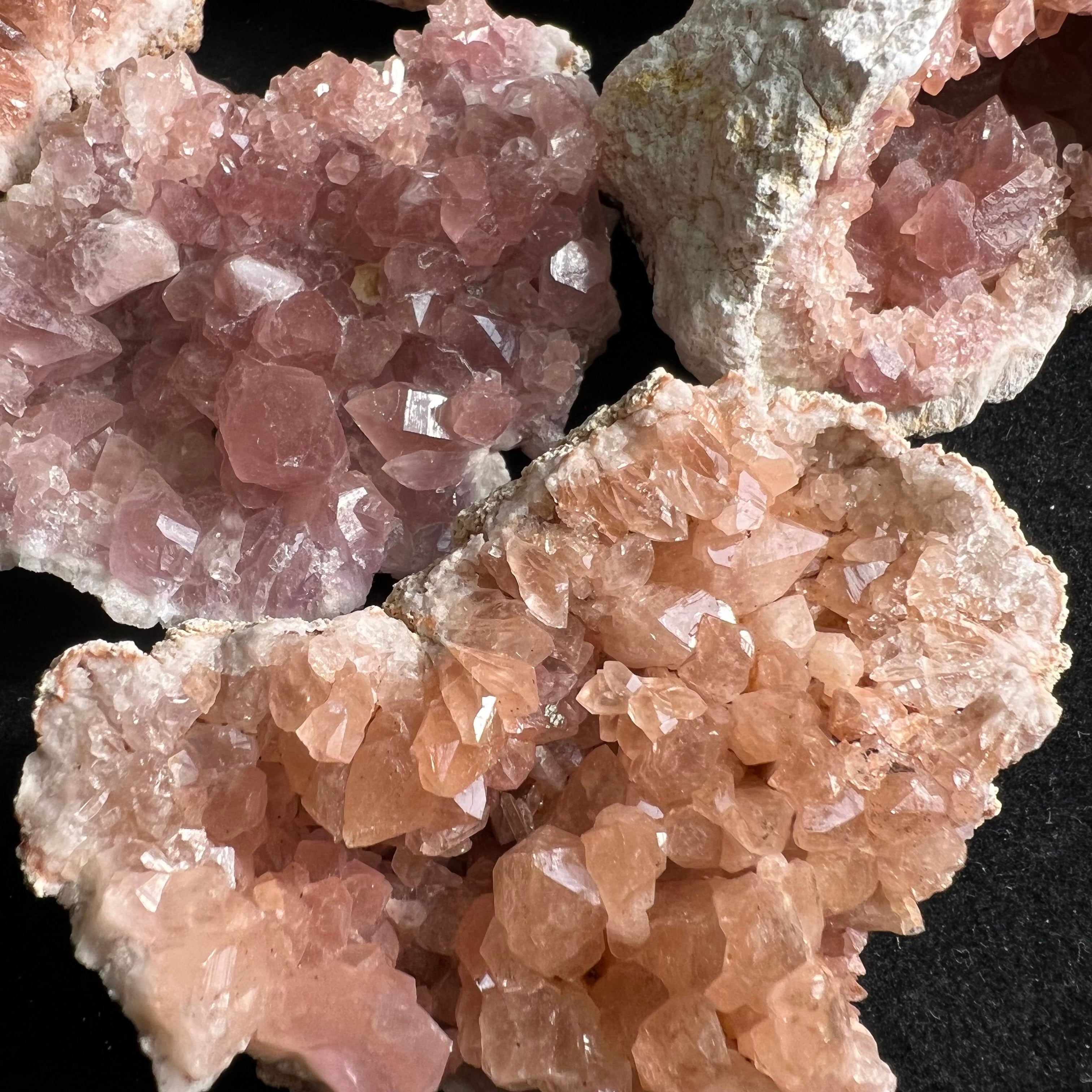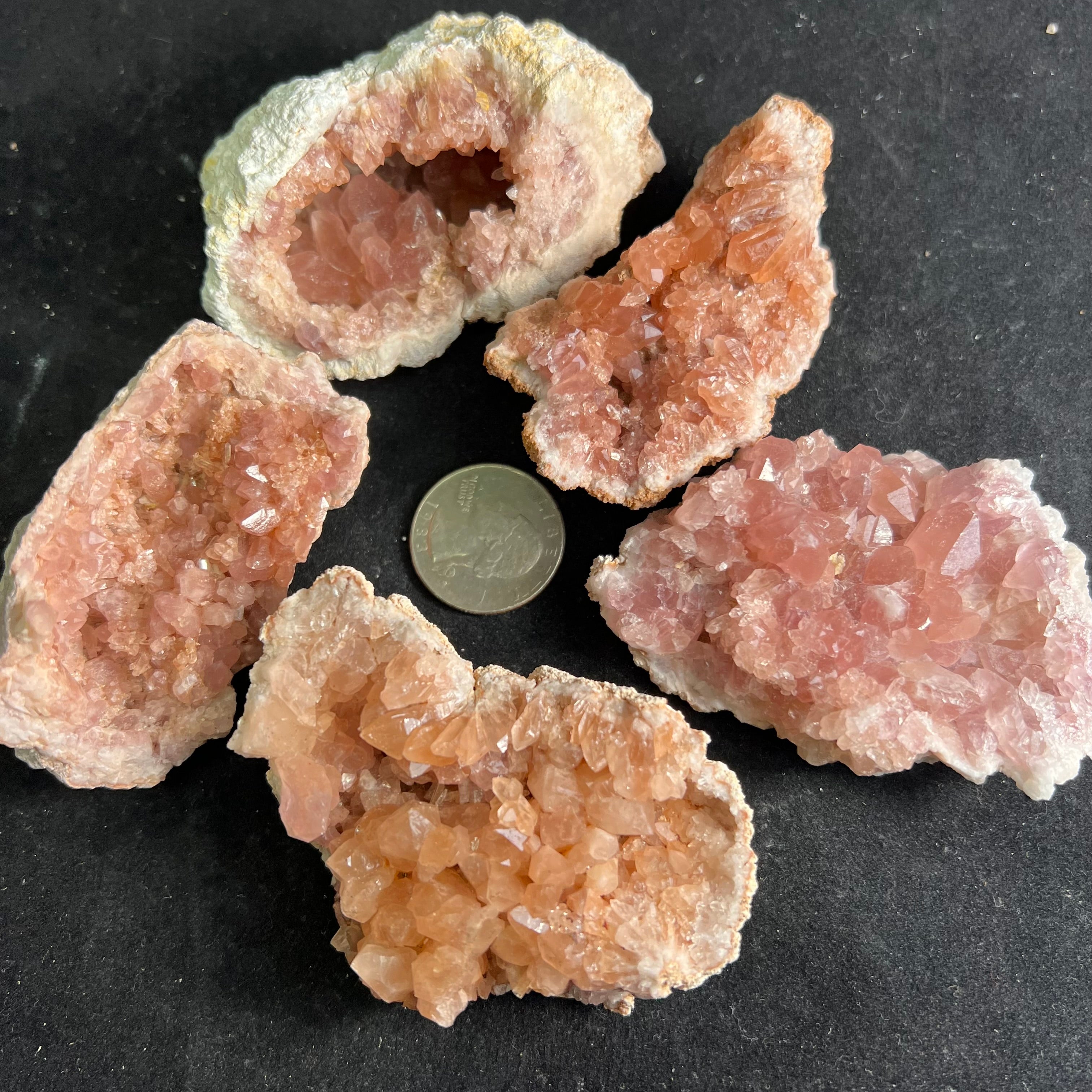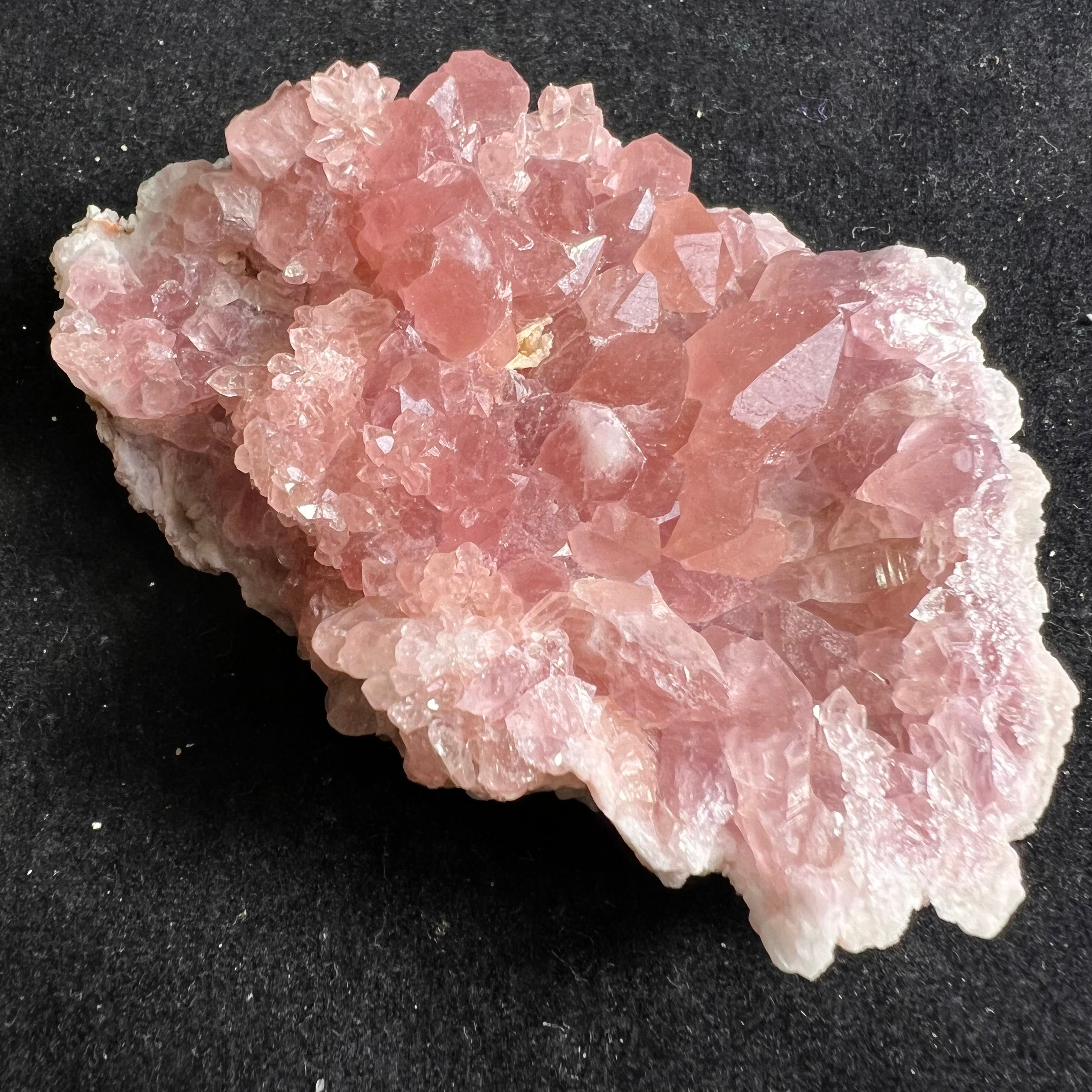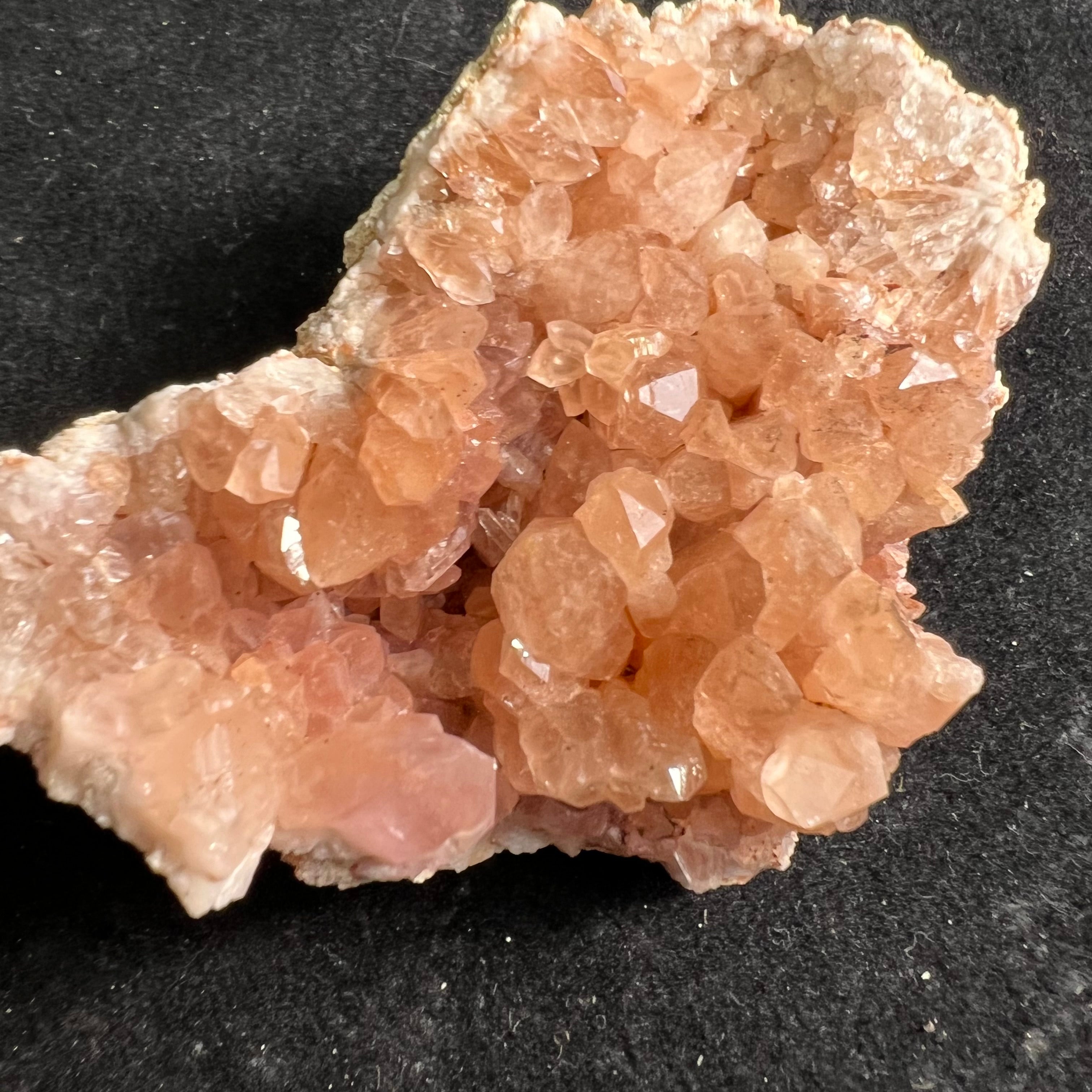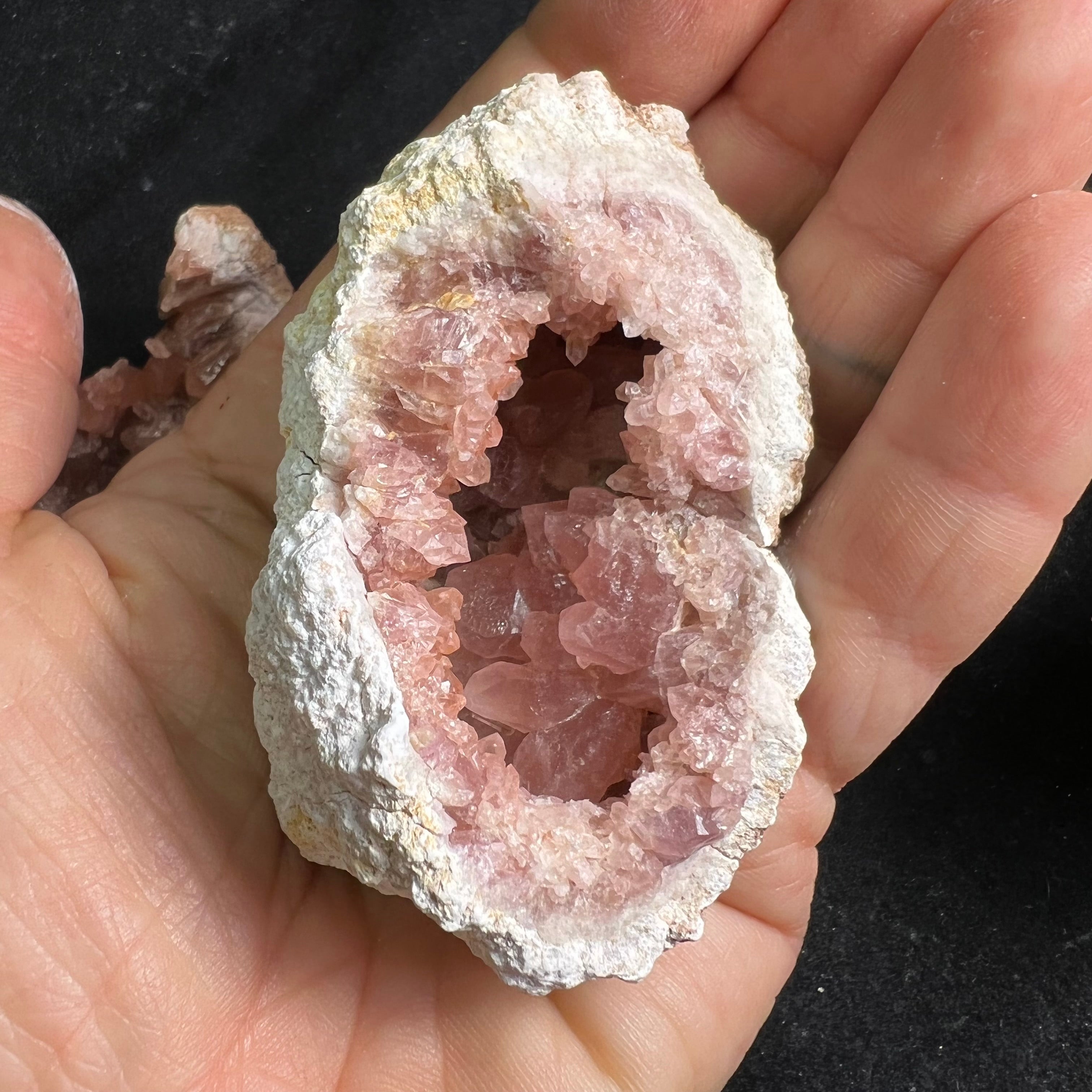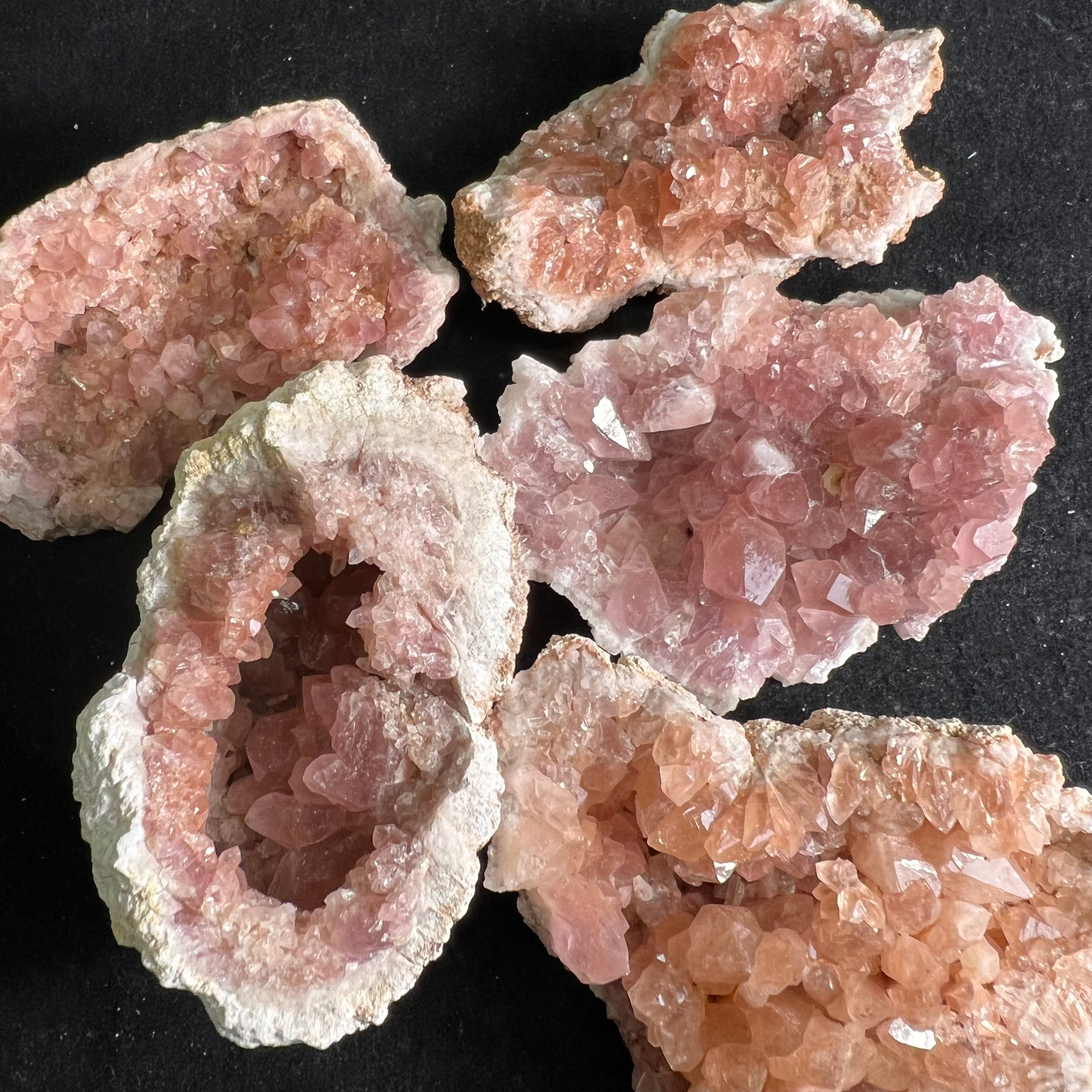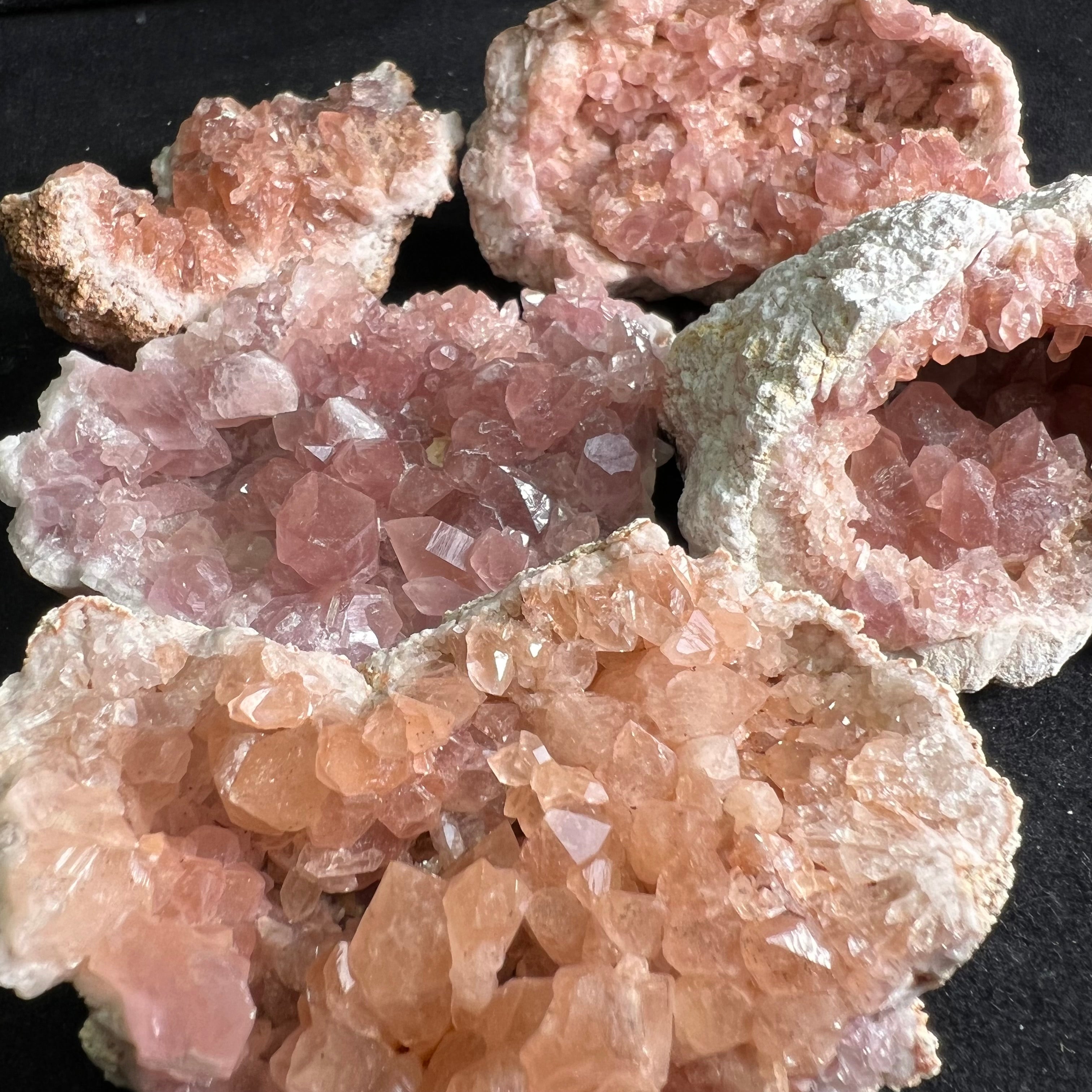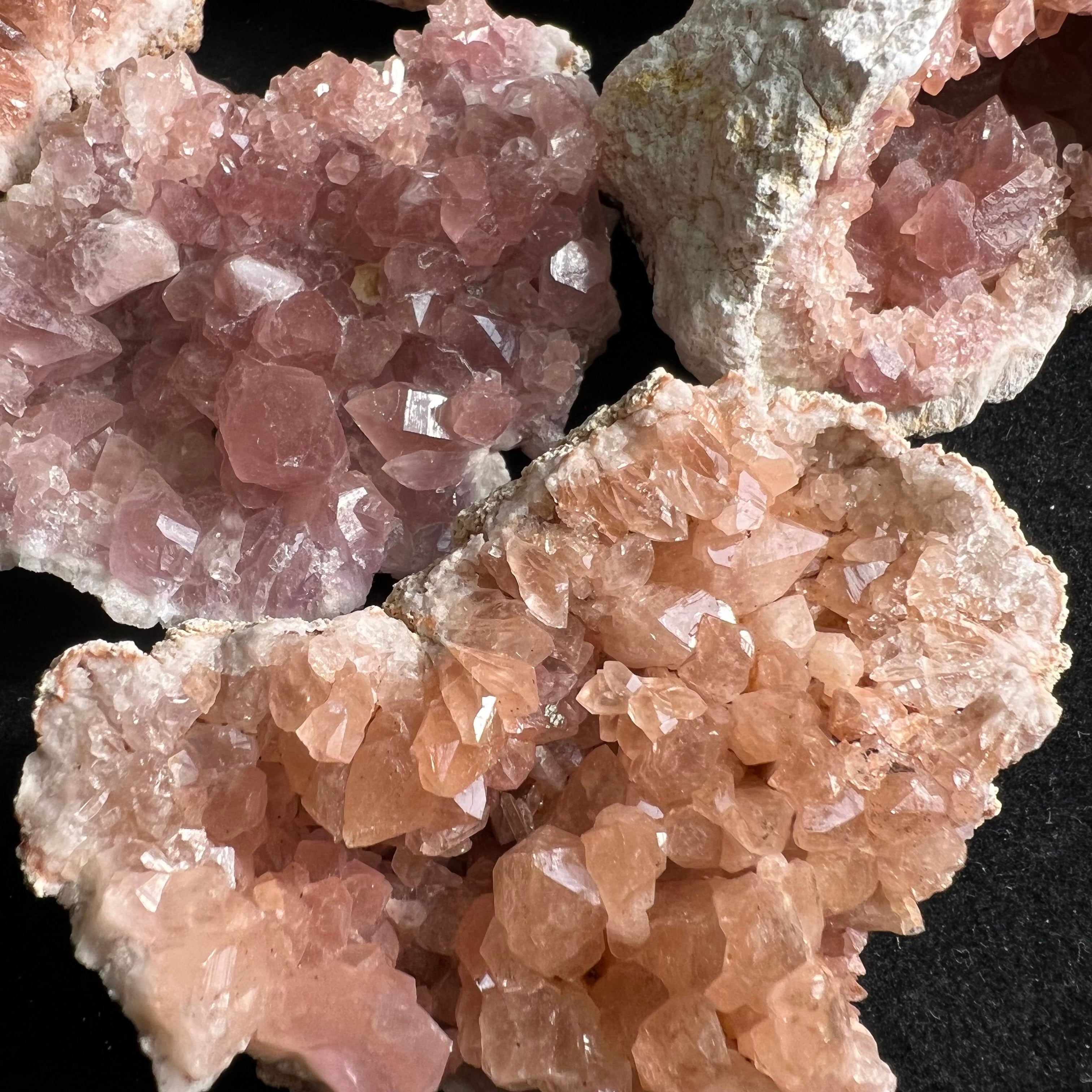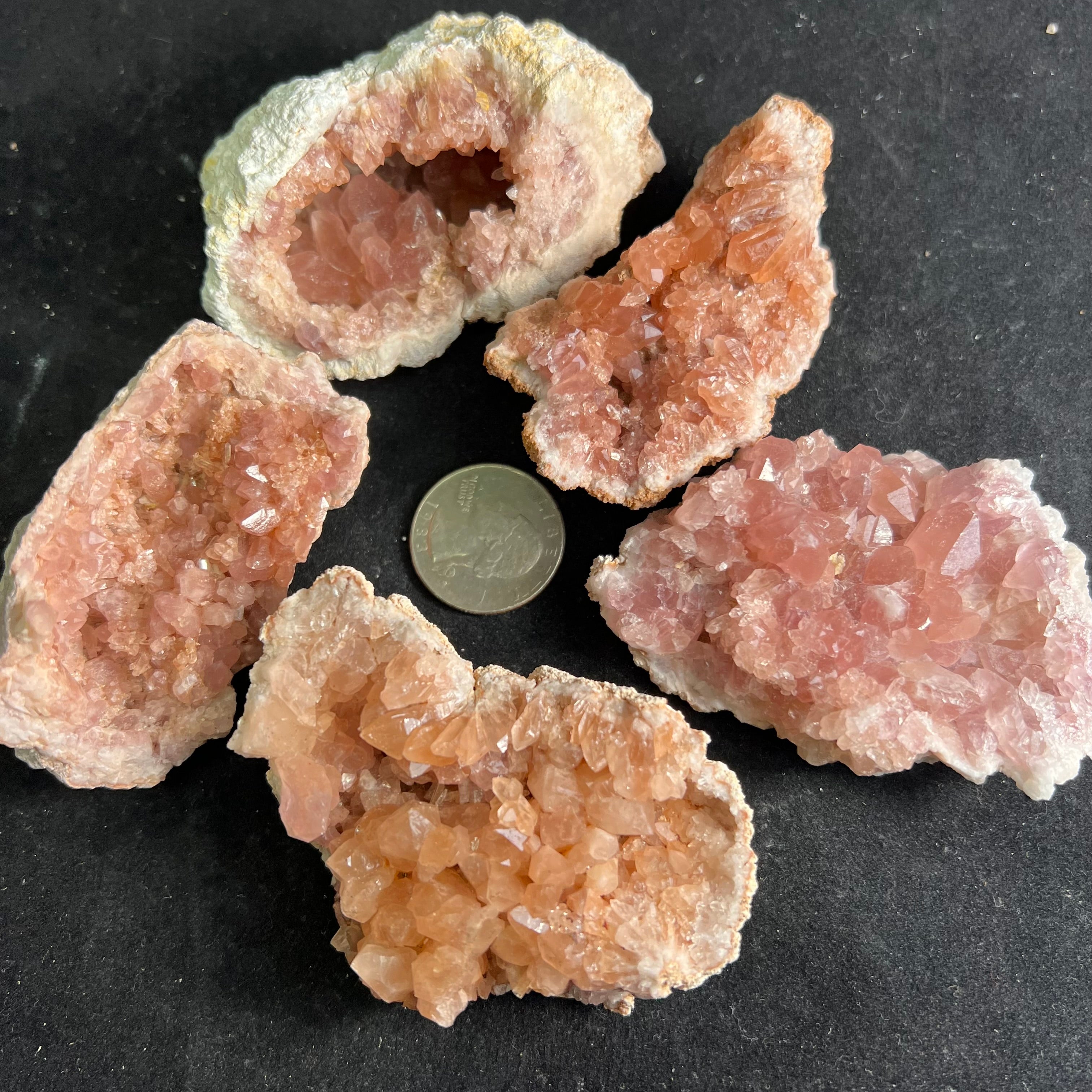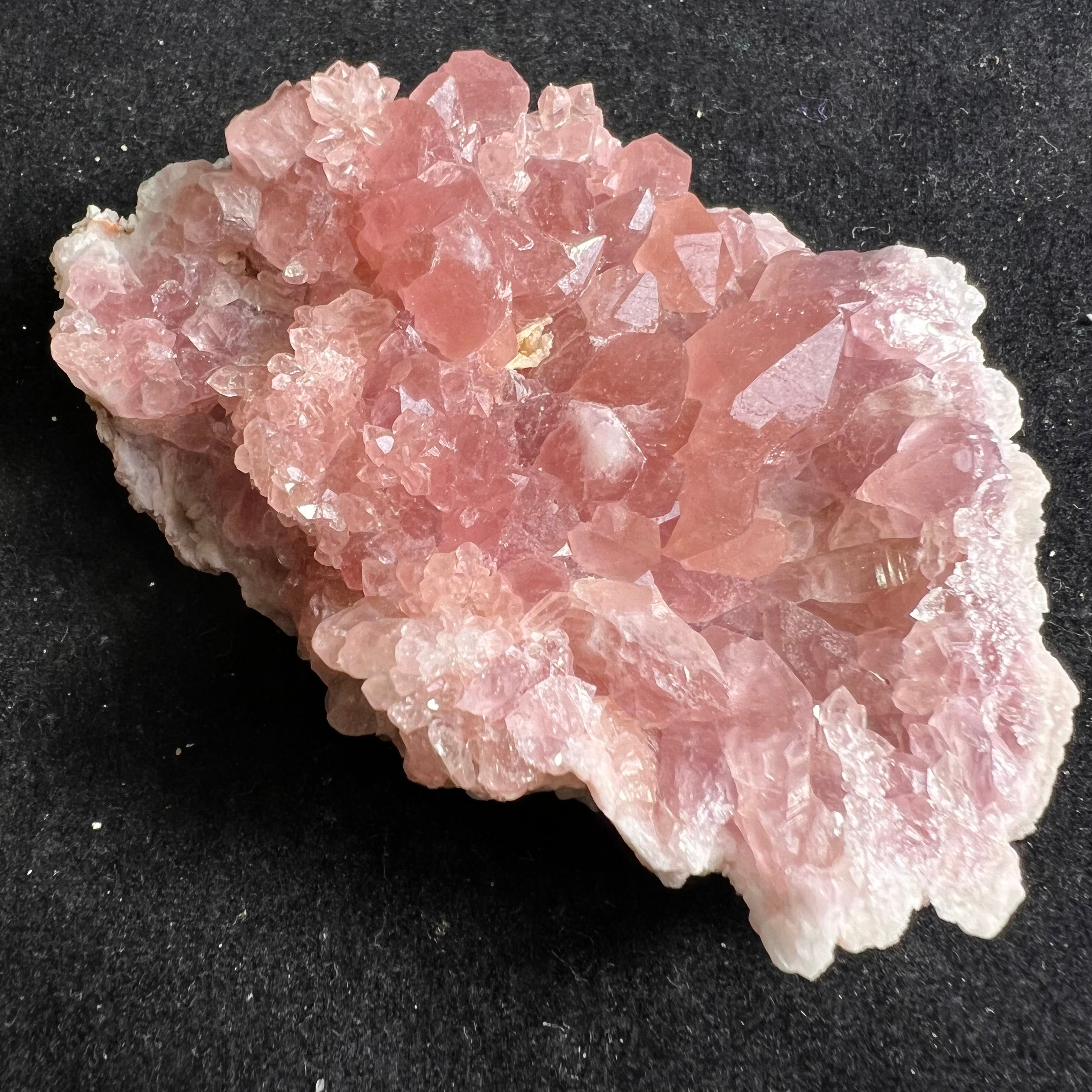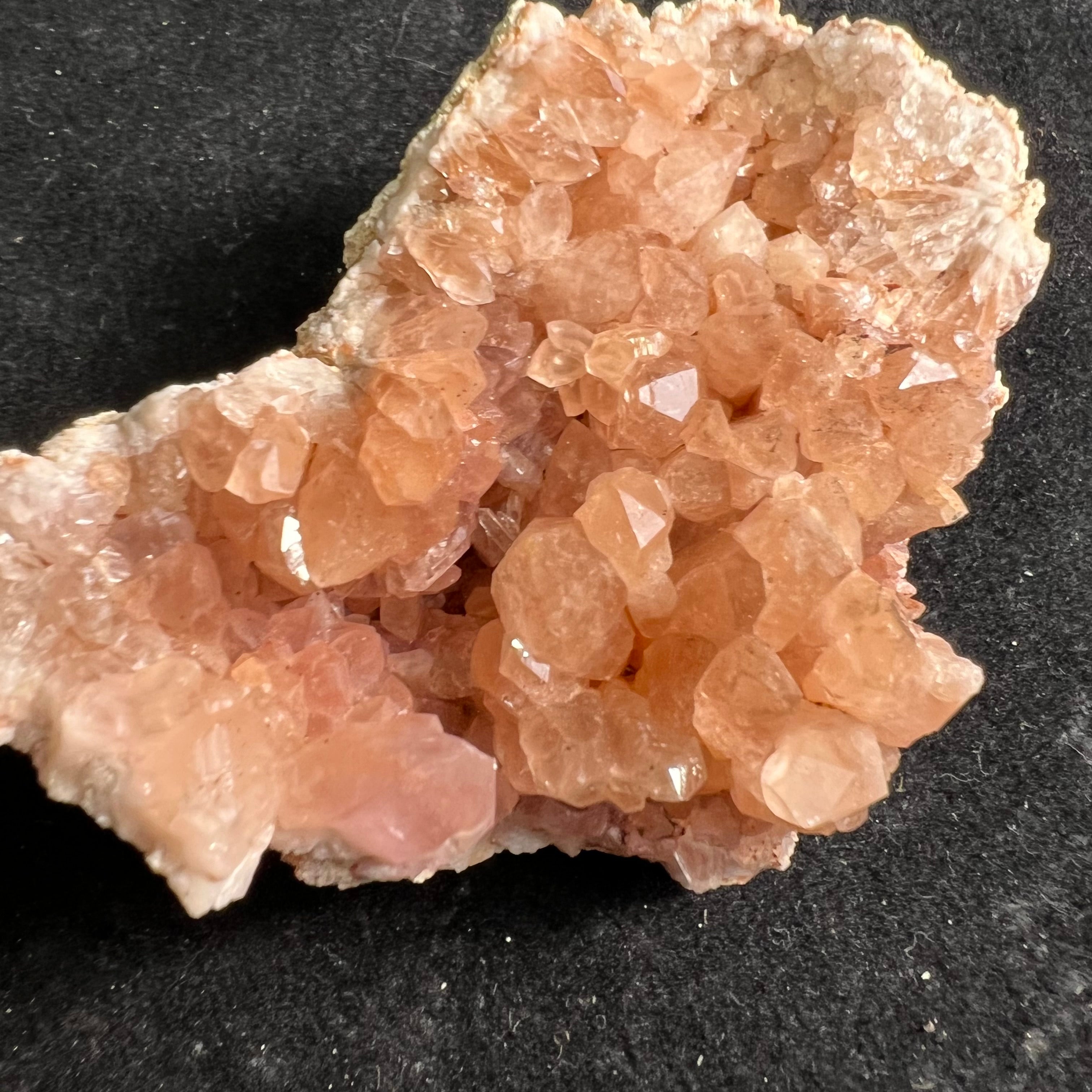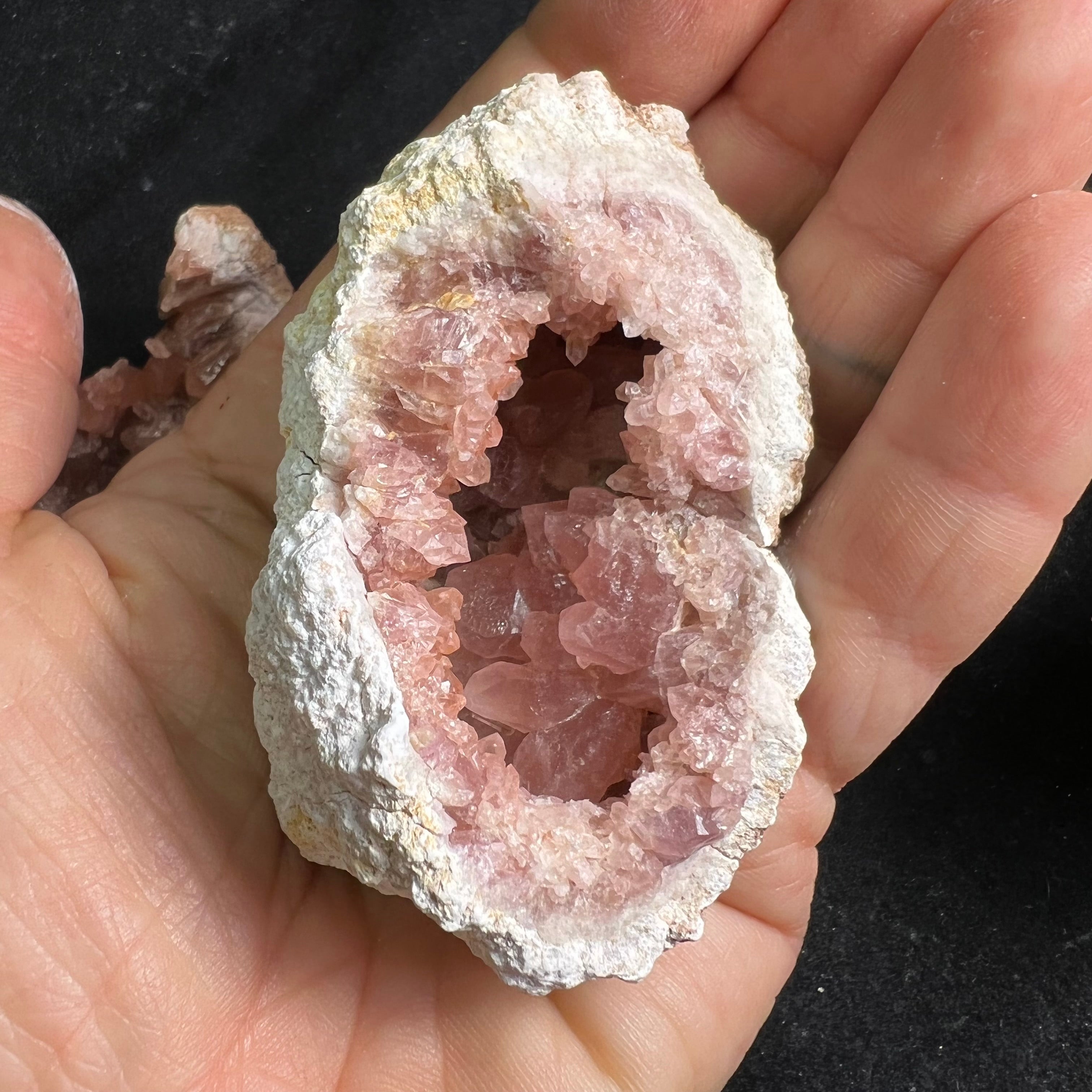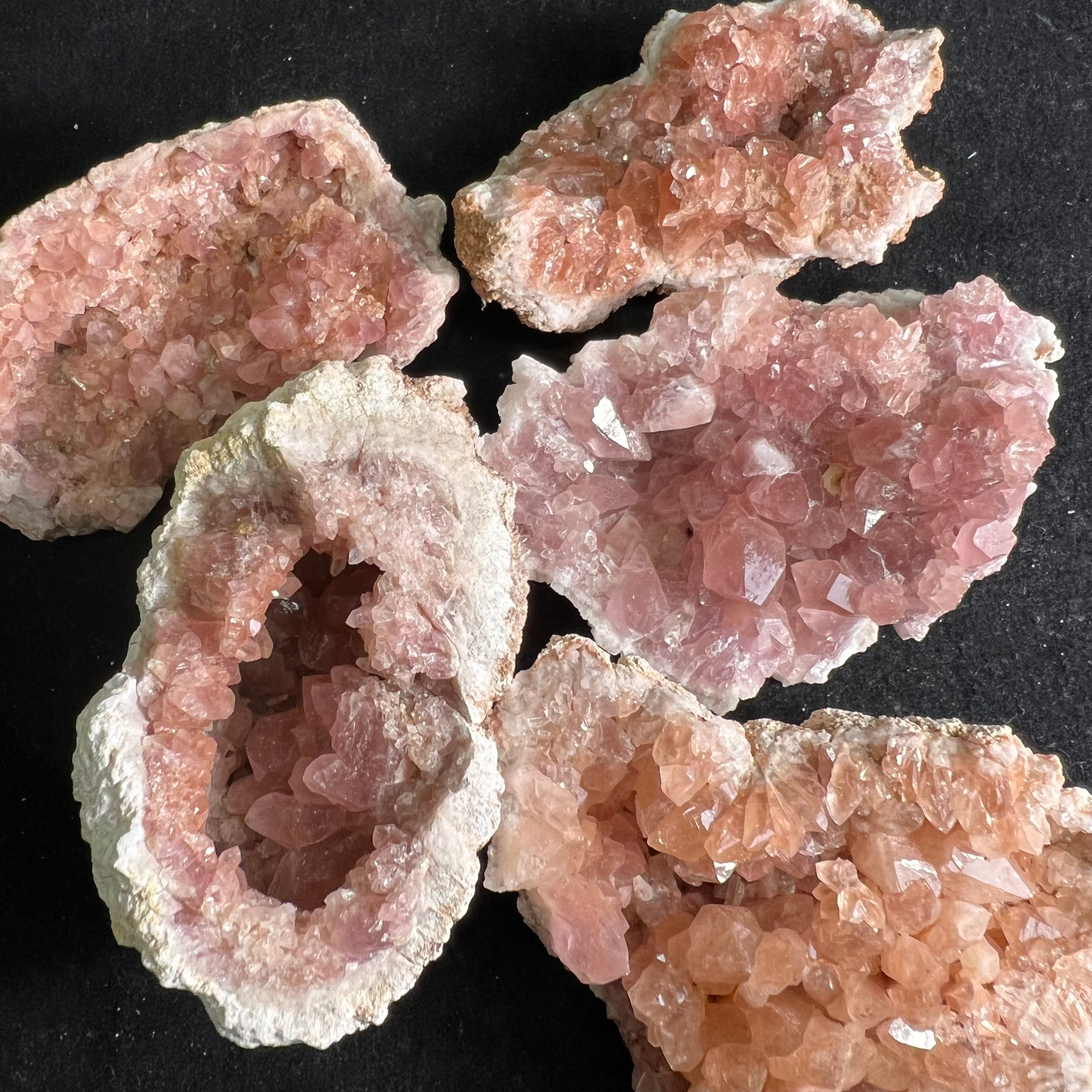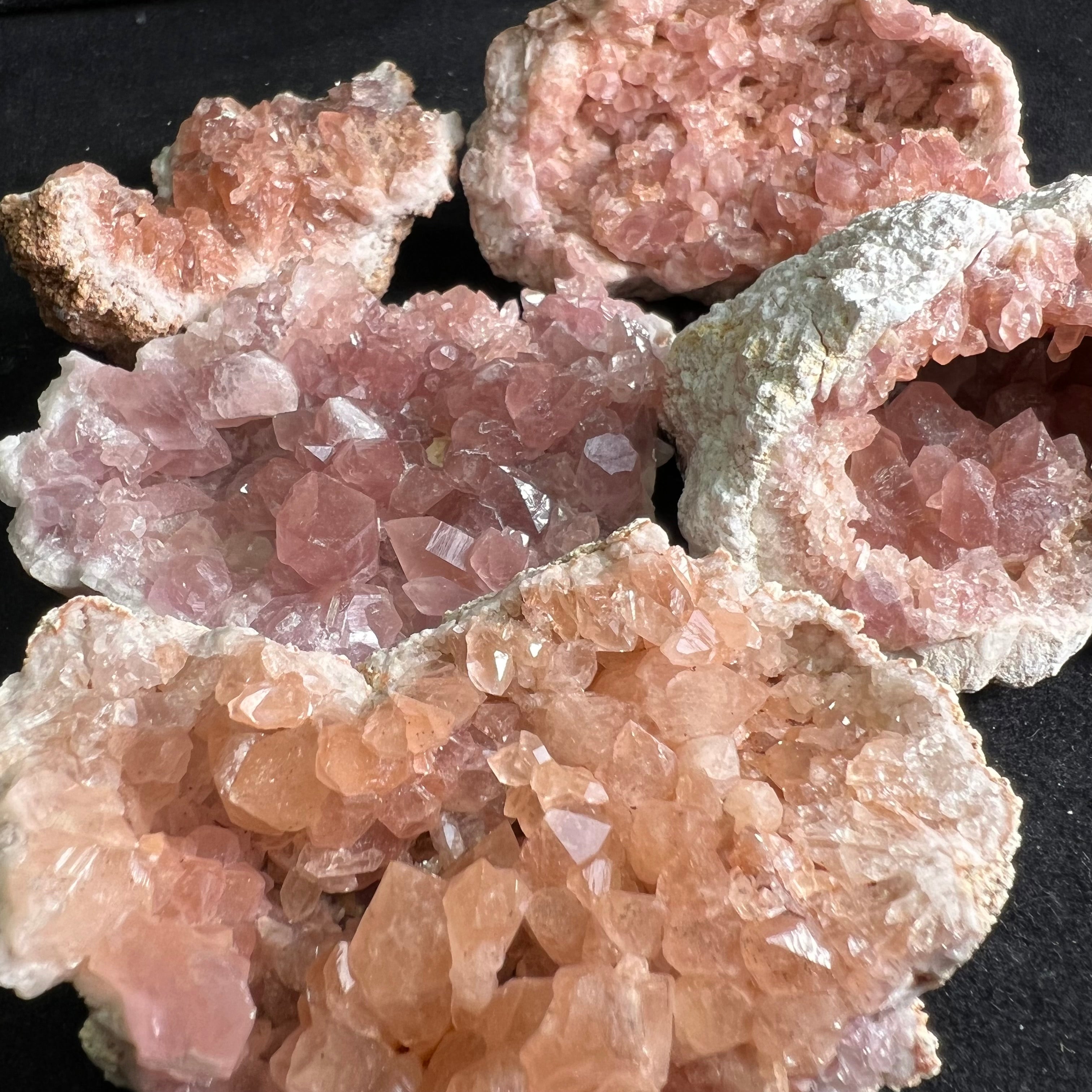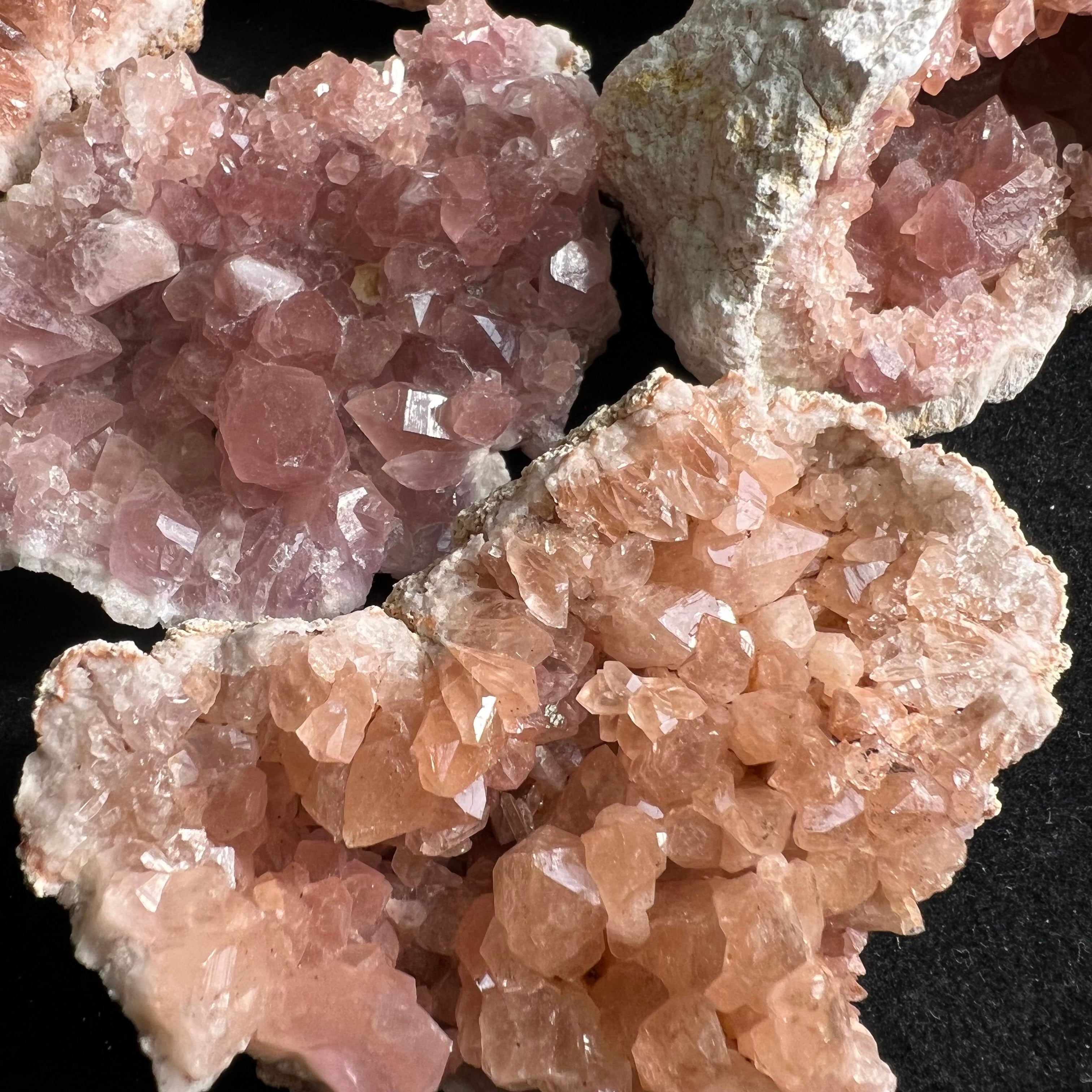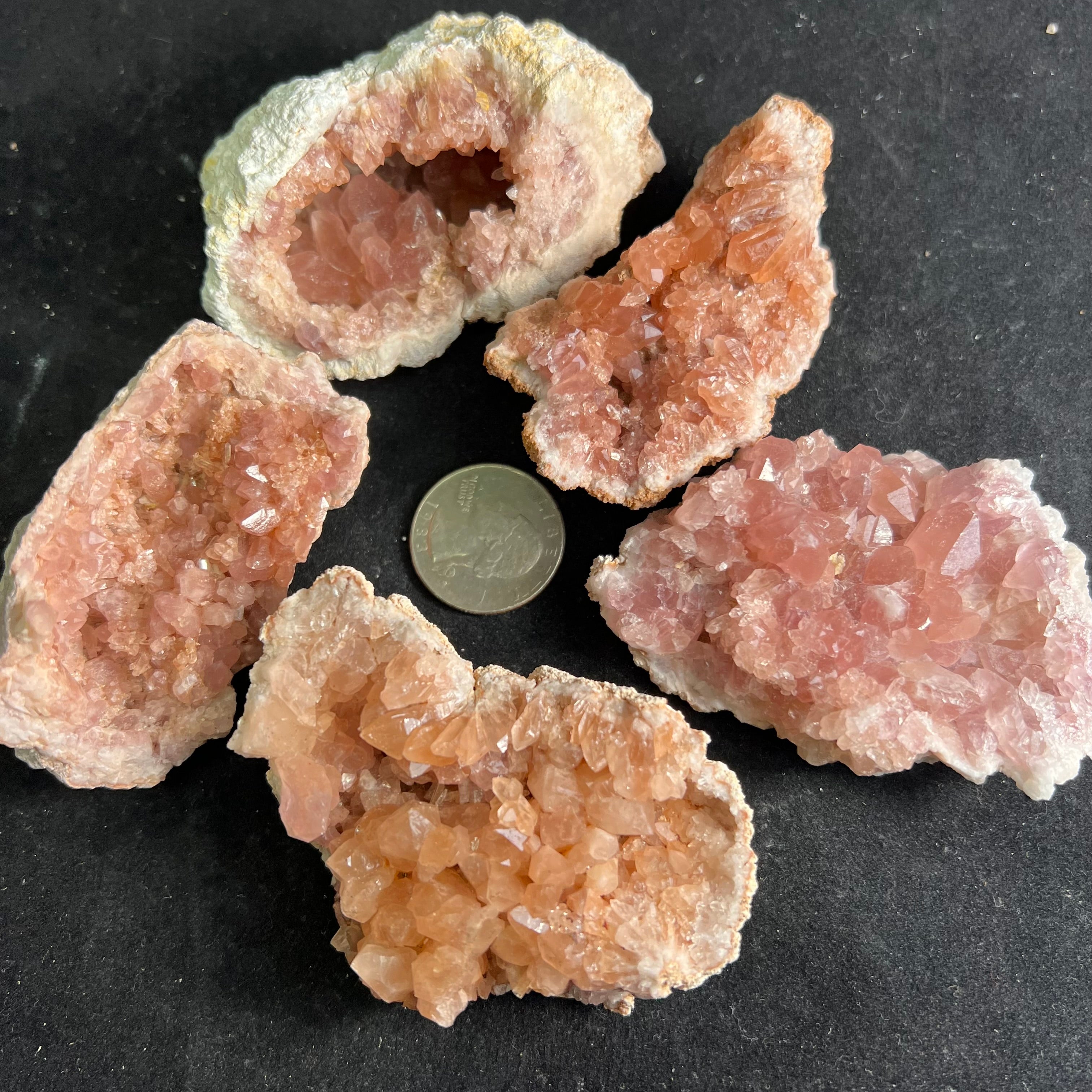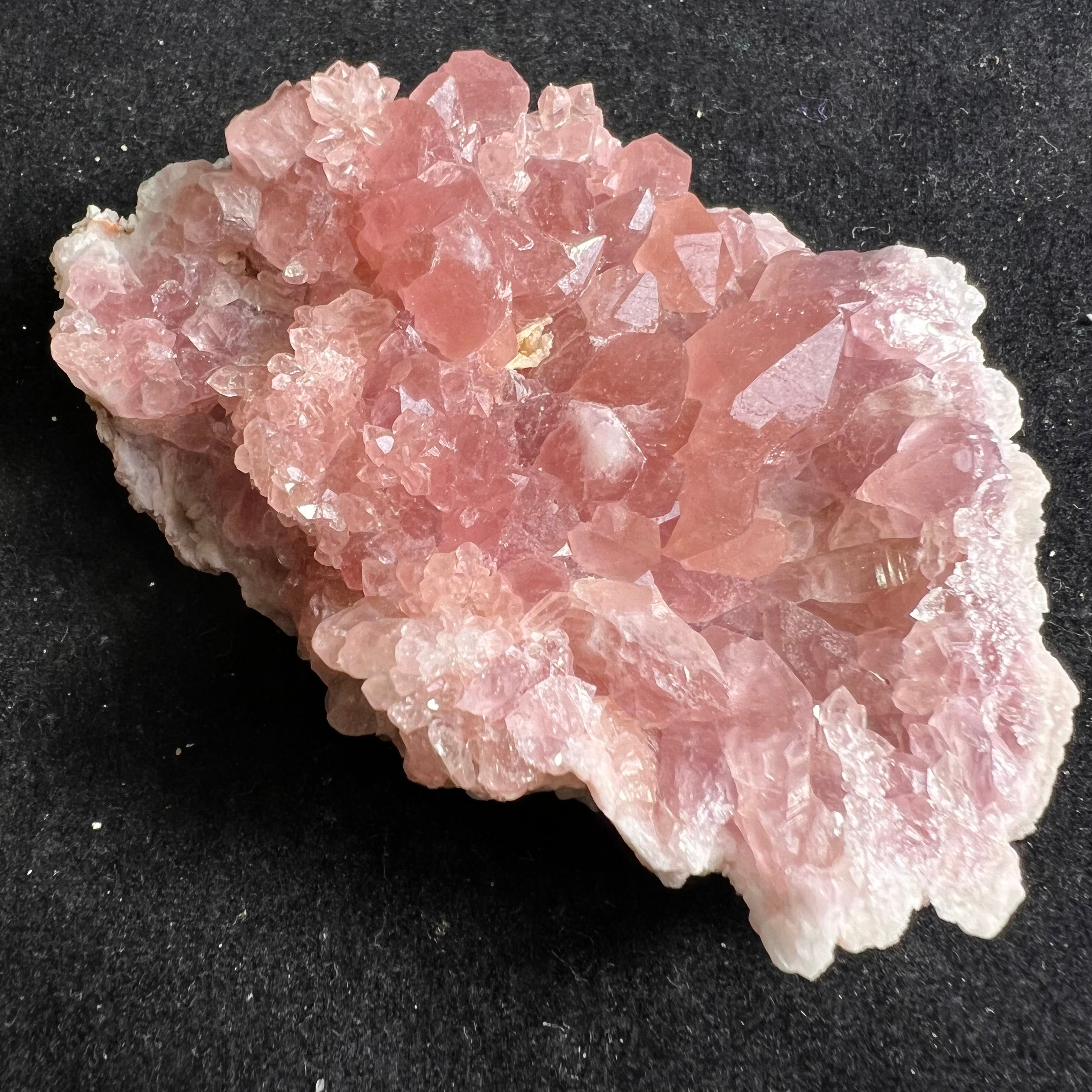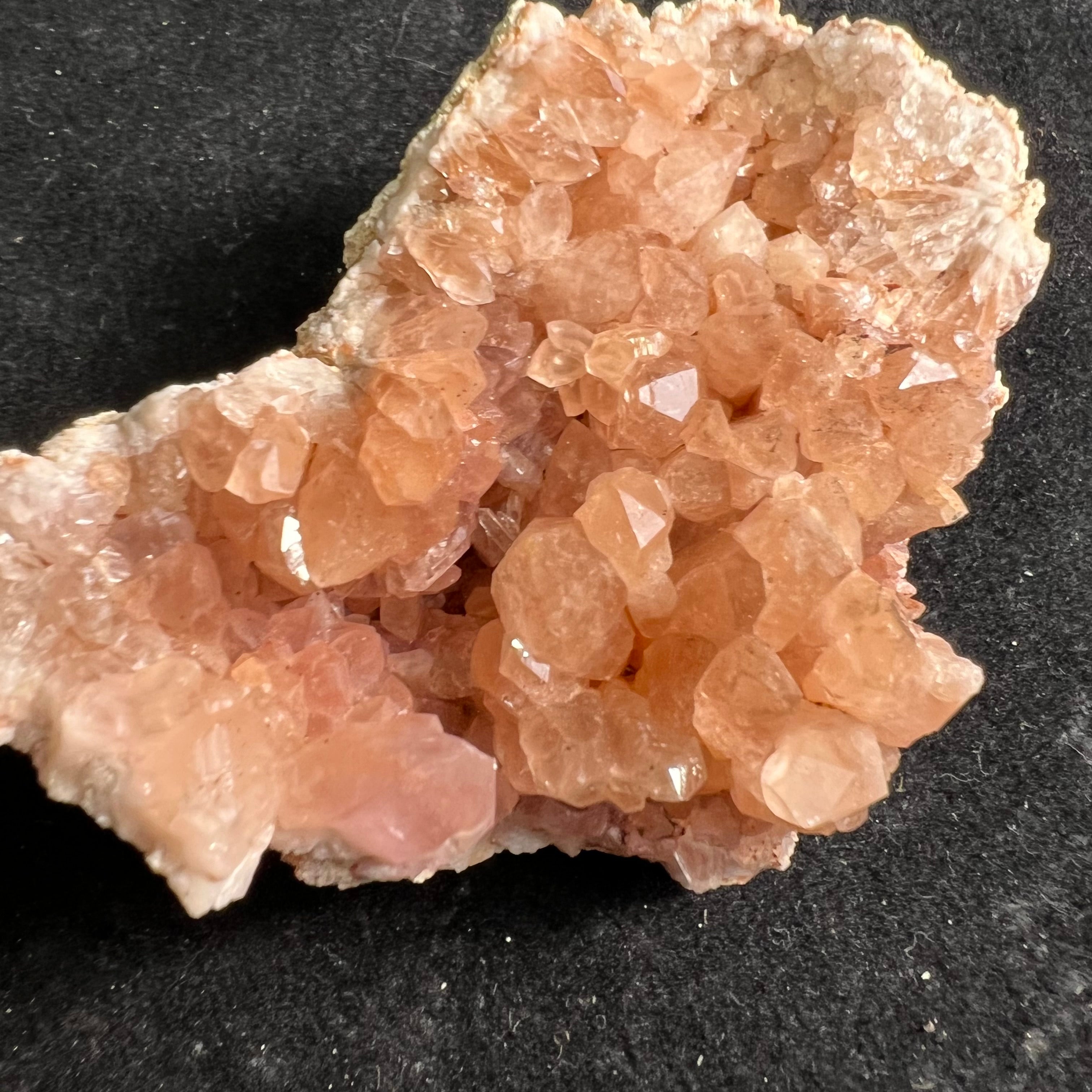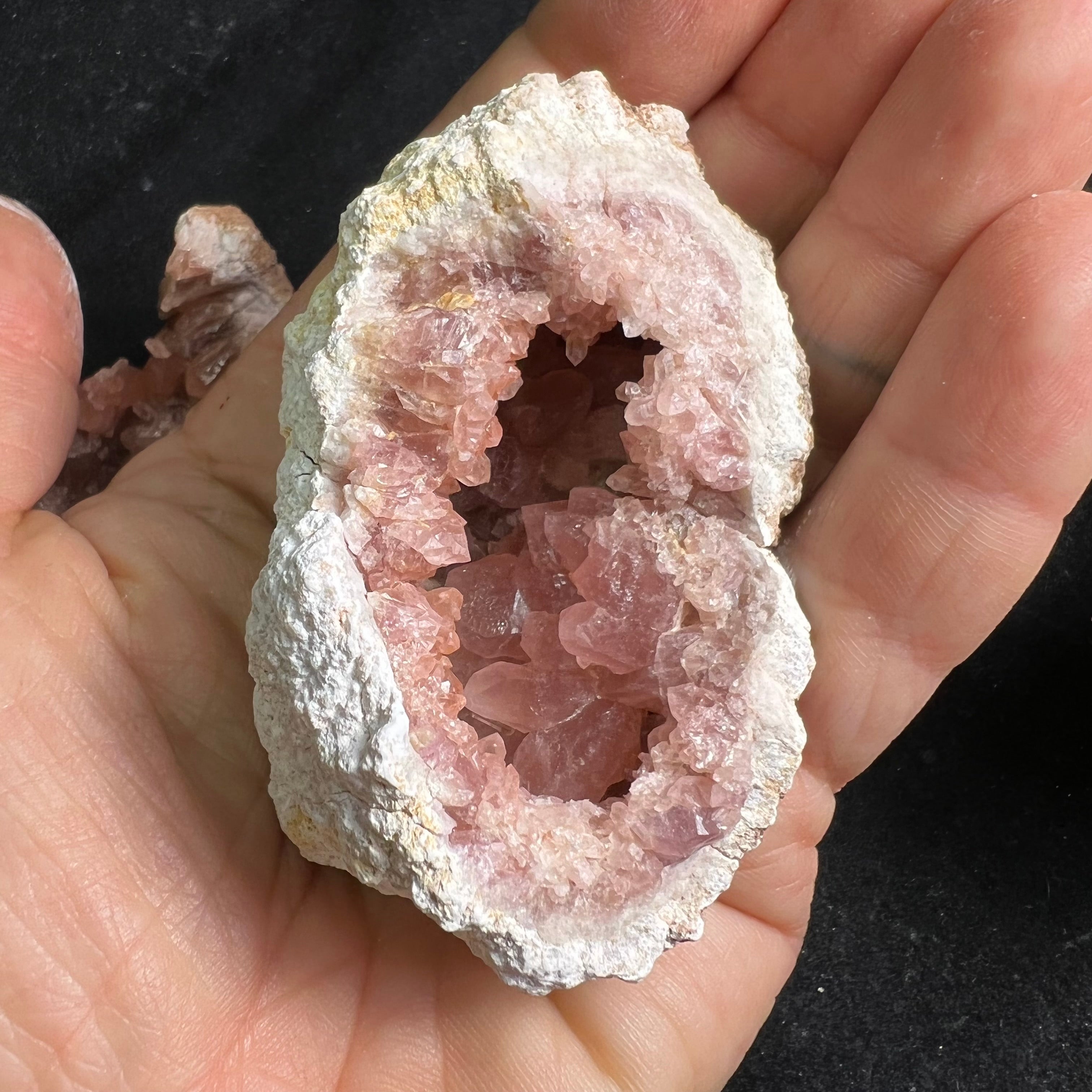 Pink Amethyst Geode
Description:  This listing is for one Pink Amethyst Geode.

Properties:
These are some of the most beautiful natural Pink Amethyst crystals I've seen. The crystals are beautifully formed and the color is deep and true. Pink is one of the most rare colors in all of Nature. It is probably the second most rare color in the mineral kingdom after red. These emerged from the Earth in Patagonia. Iron oxides, or hematite, included in the Quartz create the color. The coloring mechanism is the same as in Amethyst, so some geologists state that the most accurate description of these pink crystals would be Pink Amethyst. Begin your experiments by working with these to ground the heart, calm the shen, harmonize the pericardium, and open the chest. These are going to be exactly what some people need. You can place them directly over the heart. You can guide people to place them on their hearts before bed, or whenever anxiety or ungroundedness occur. All you have to do is tune in a little bit and you'll feel the unique healing offering from this rare deposit in Patagonia.  
Policies and Disclaimers:
All of our stones and crystals are pure and natural. They are free from synthetic treatments of any kind, including dyes, stabilizers, and synthetic heat treatments to enhance color.

We can not take requests for individual stones seen in the pictures.

International customers are responsible for any customs fees/import taxes.
Please see our Lost Package Policy prior to placing your order. 
Please contact us at CrystalShop@UpperClarity.com with any questions.