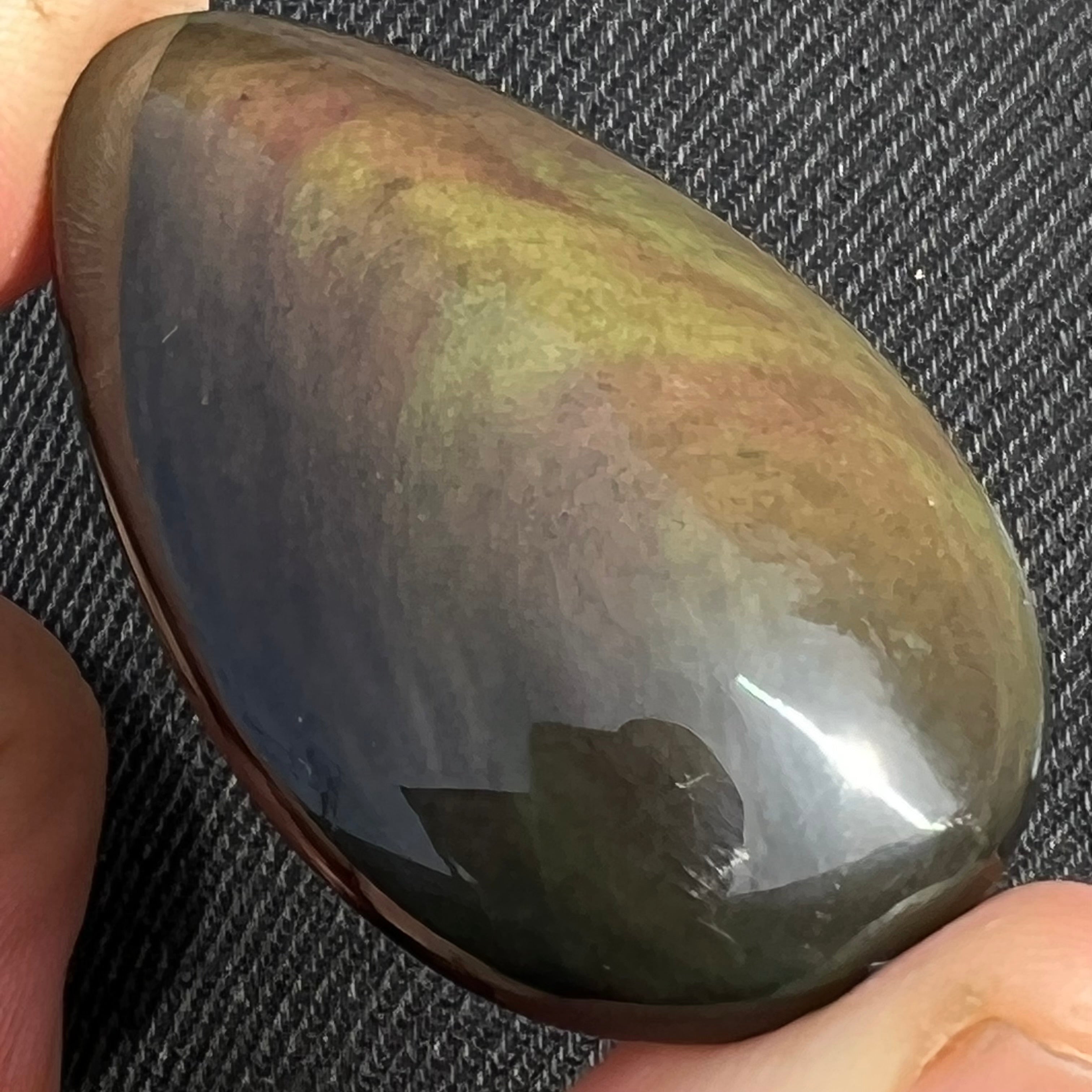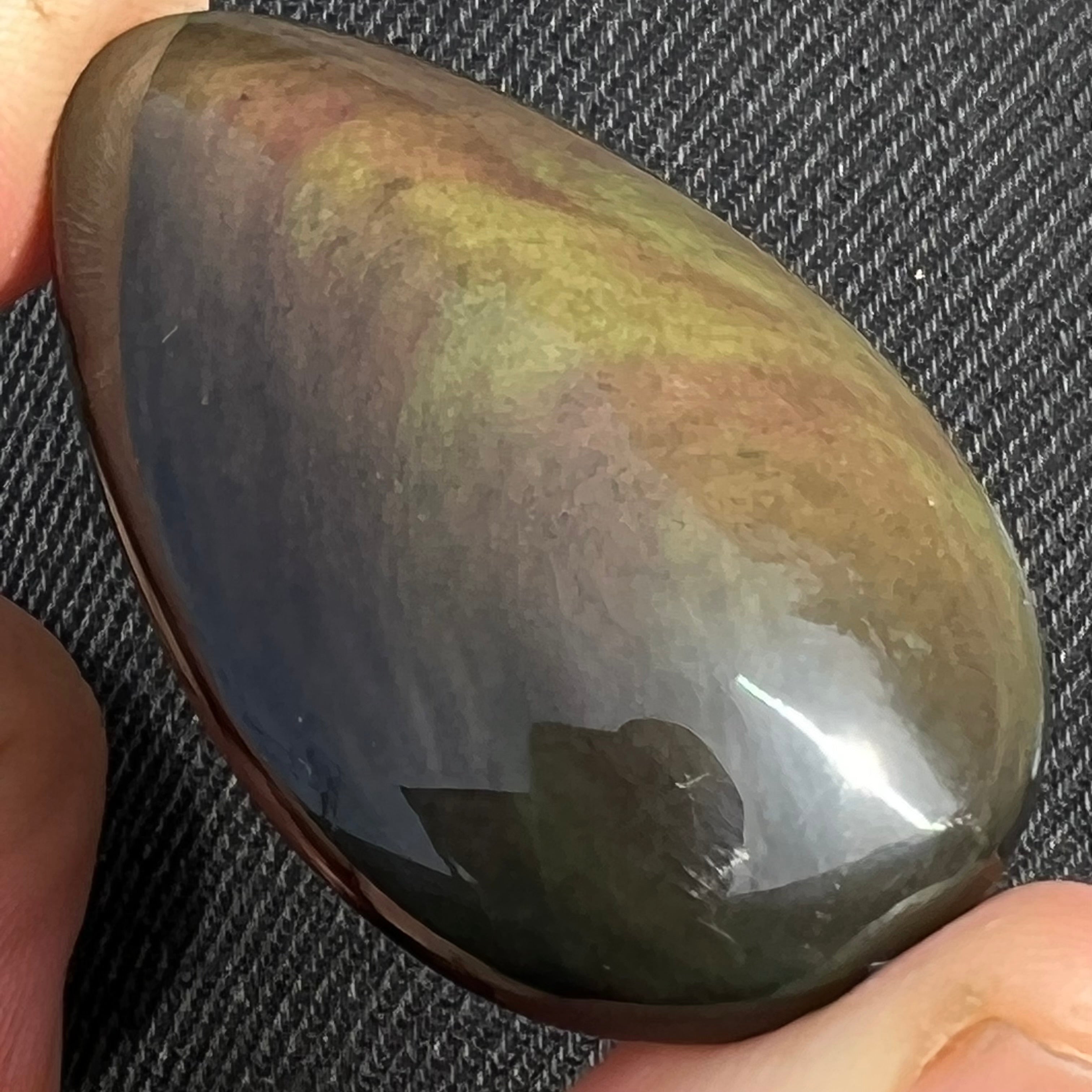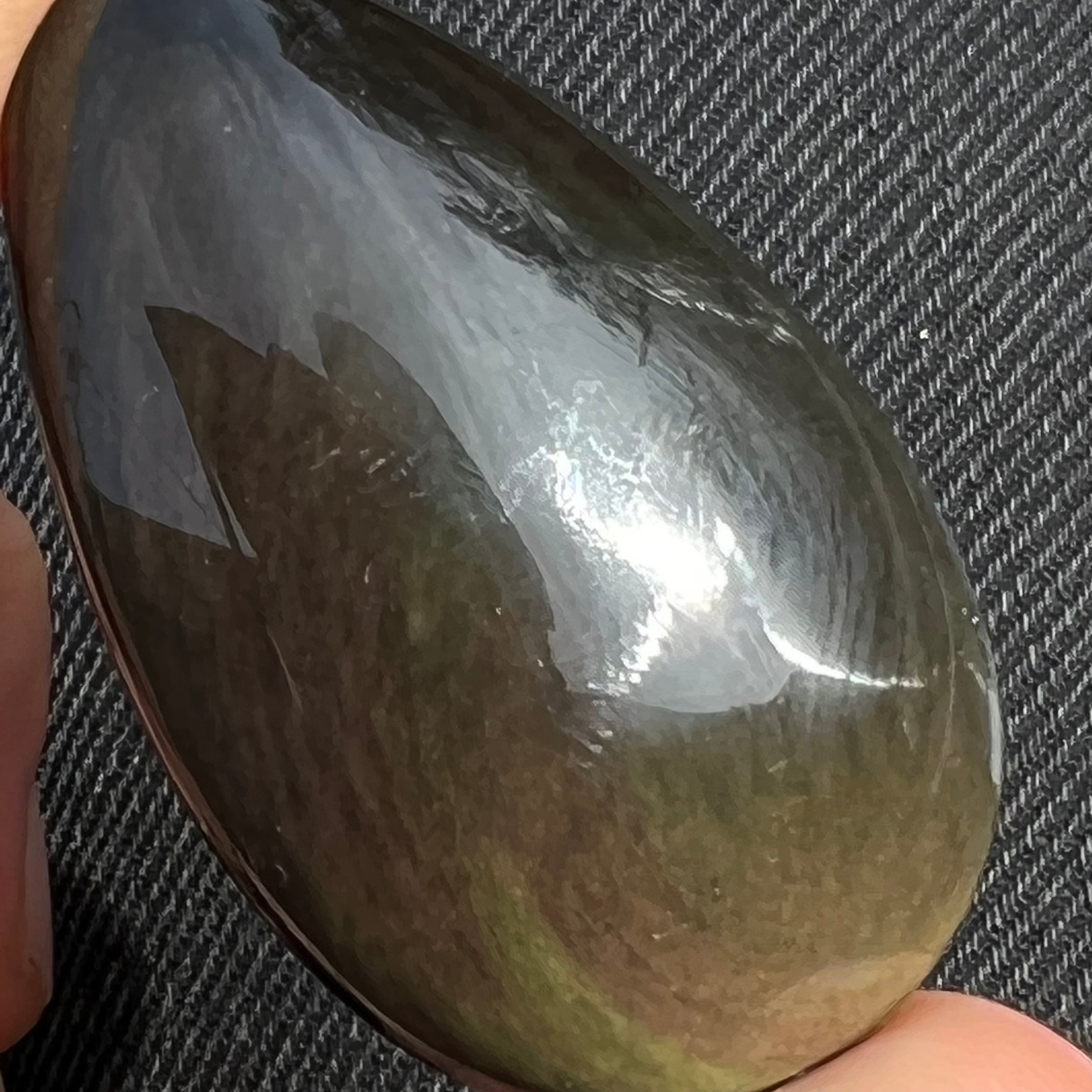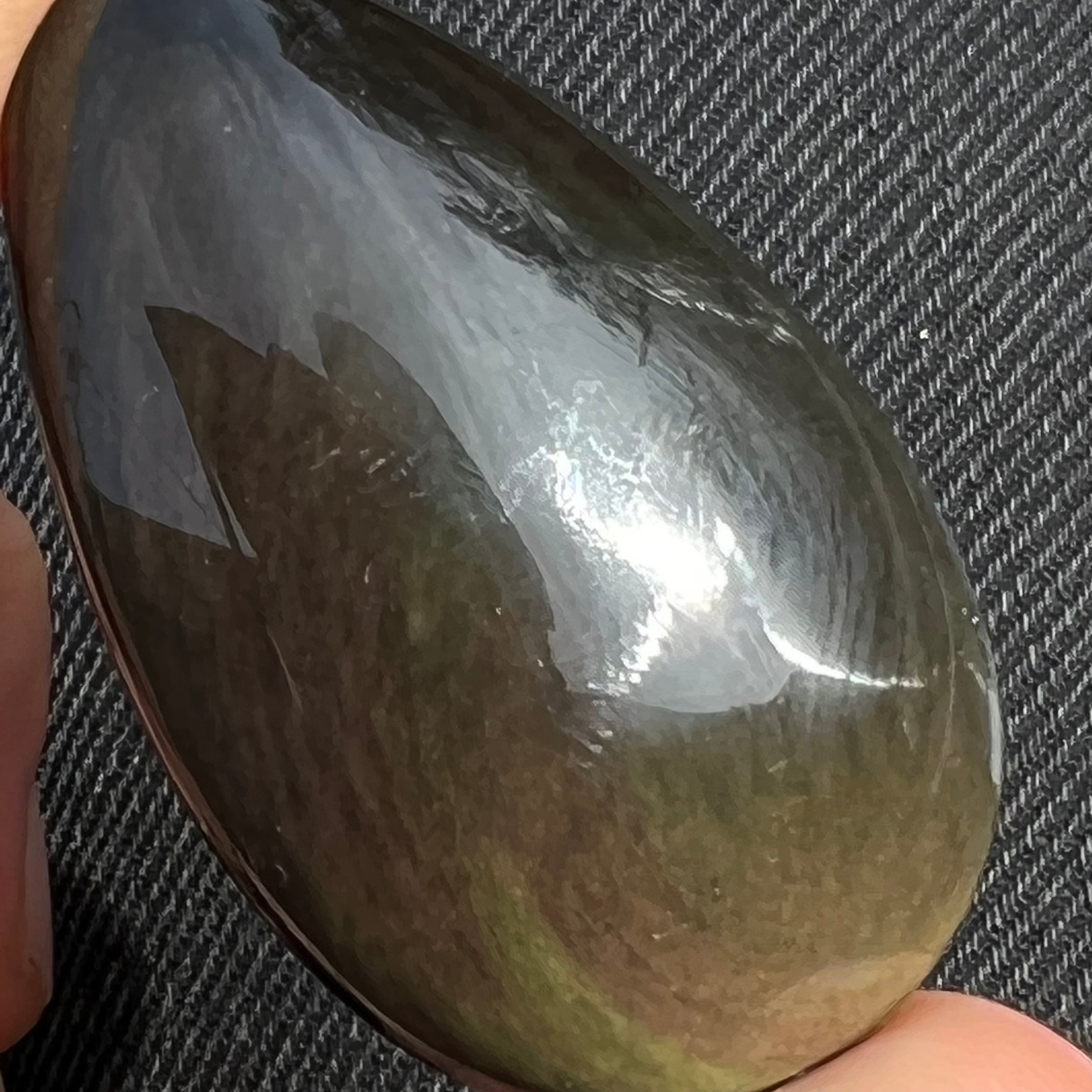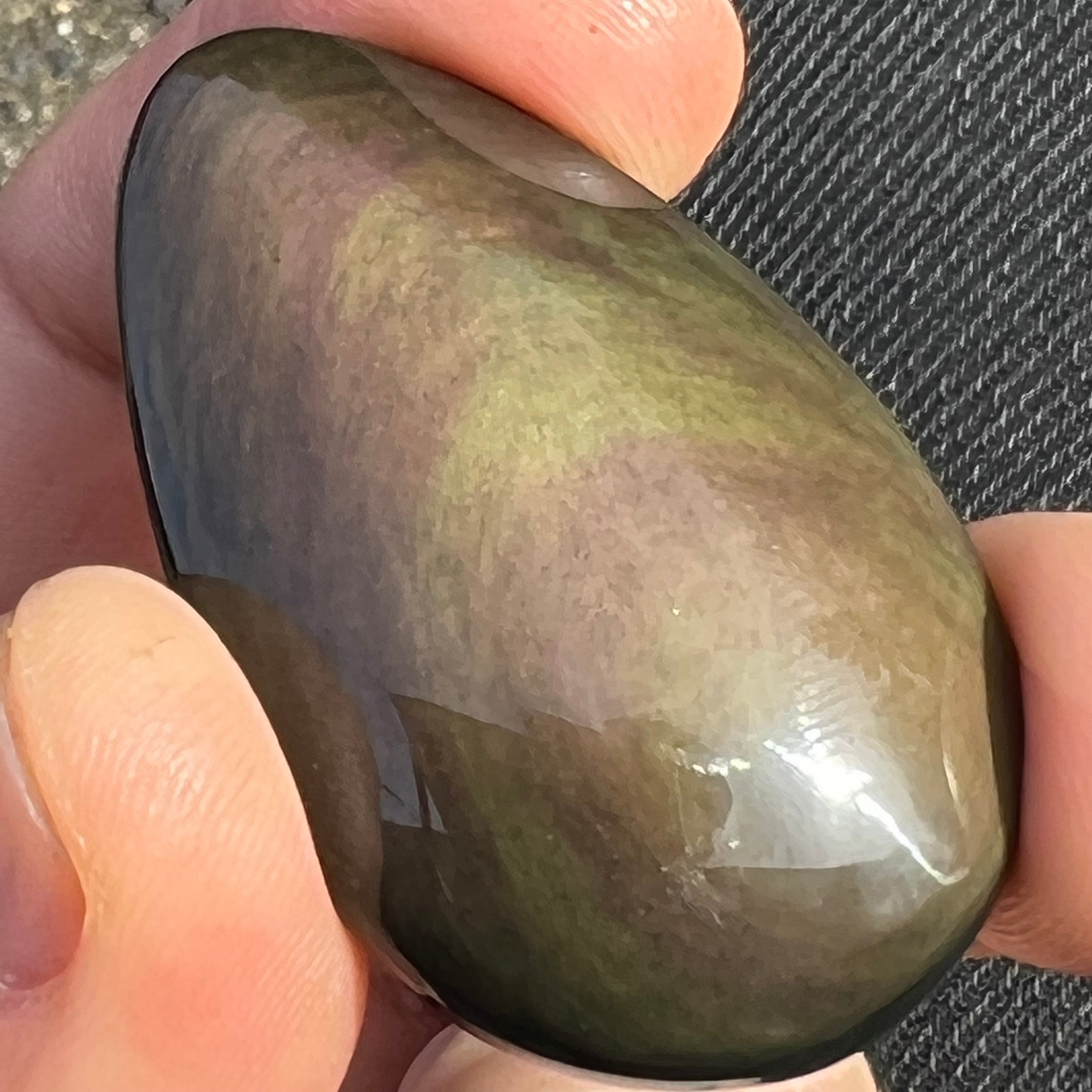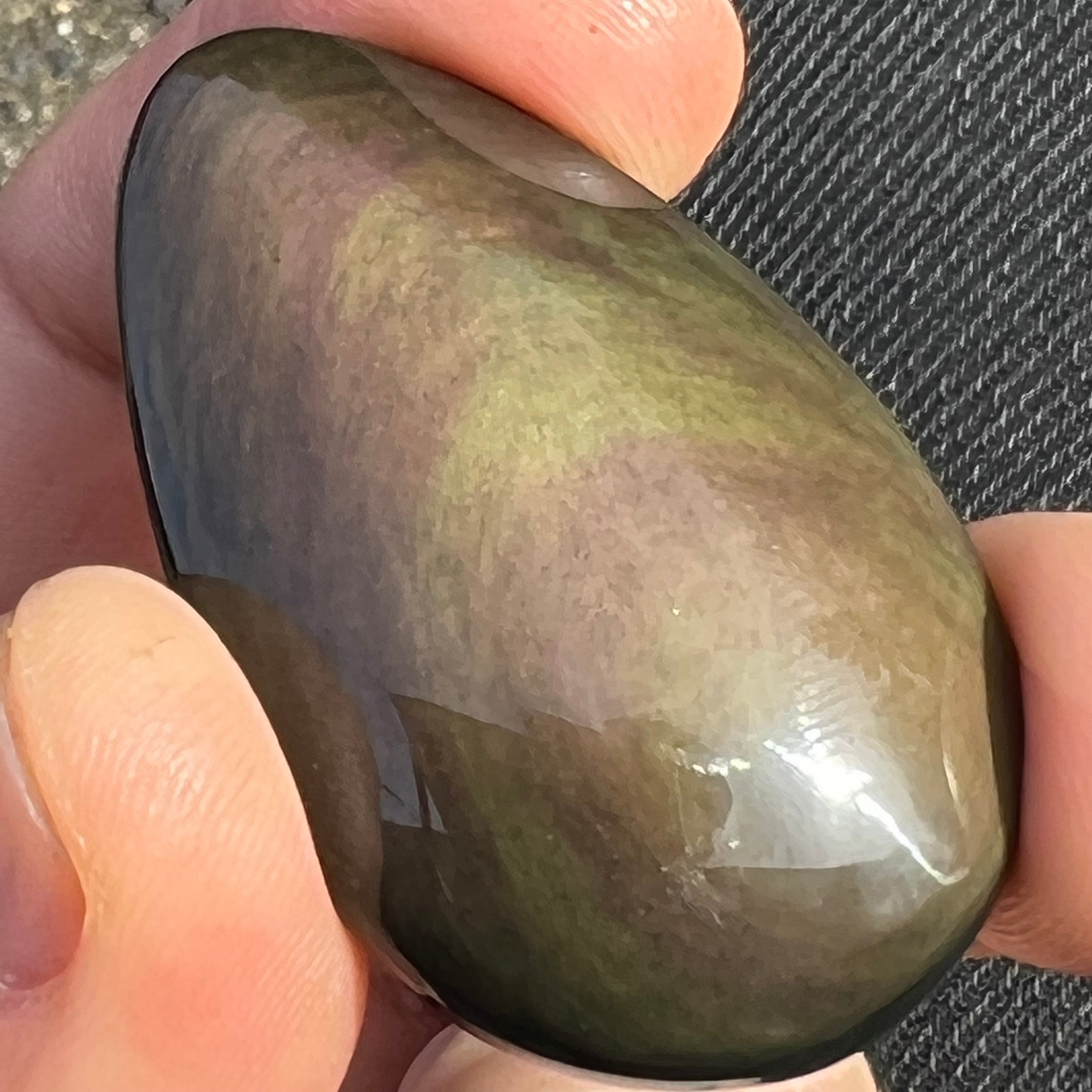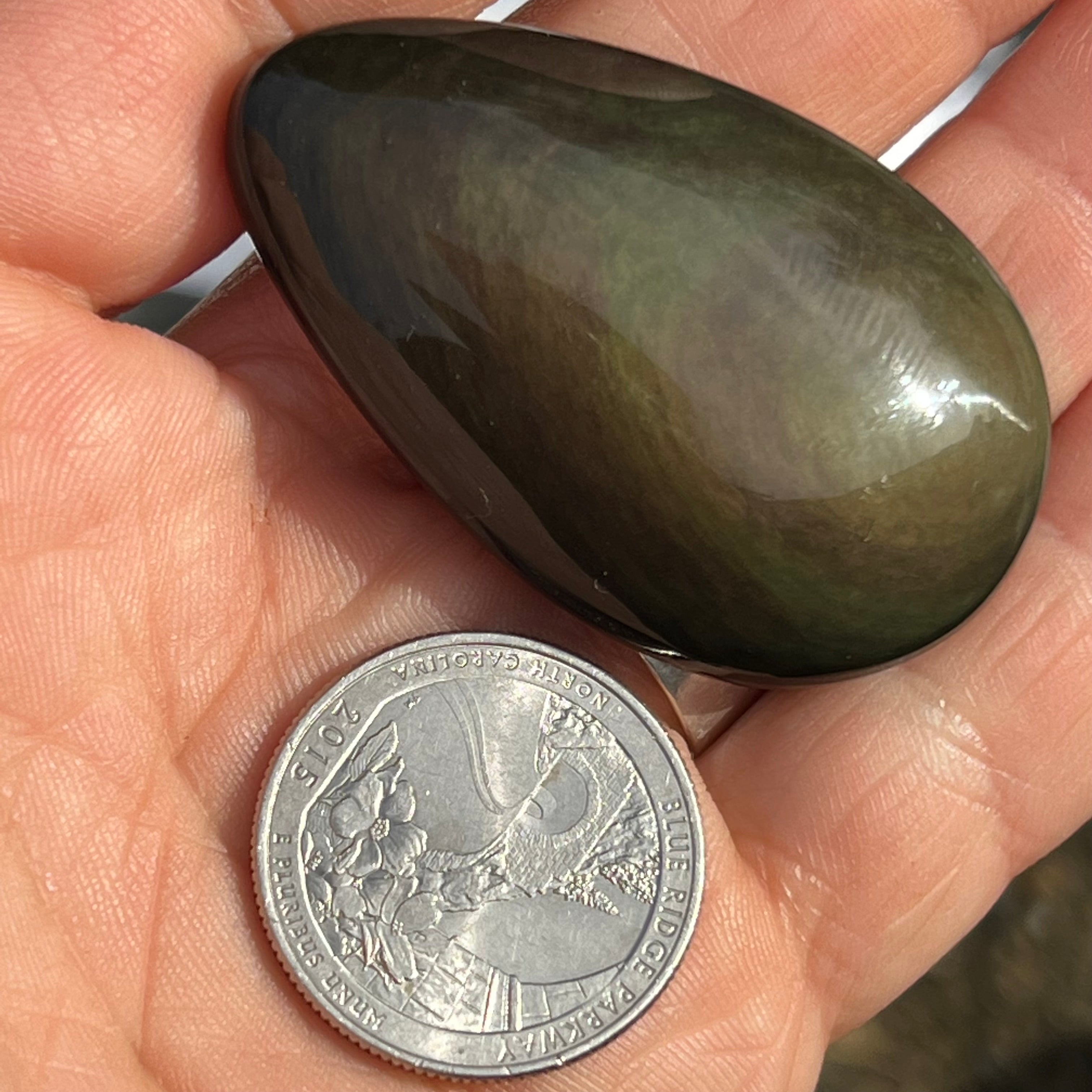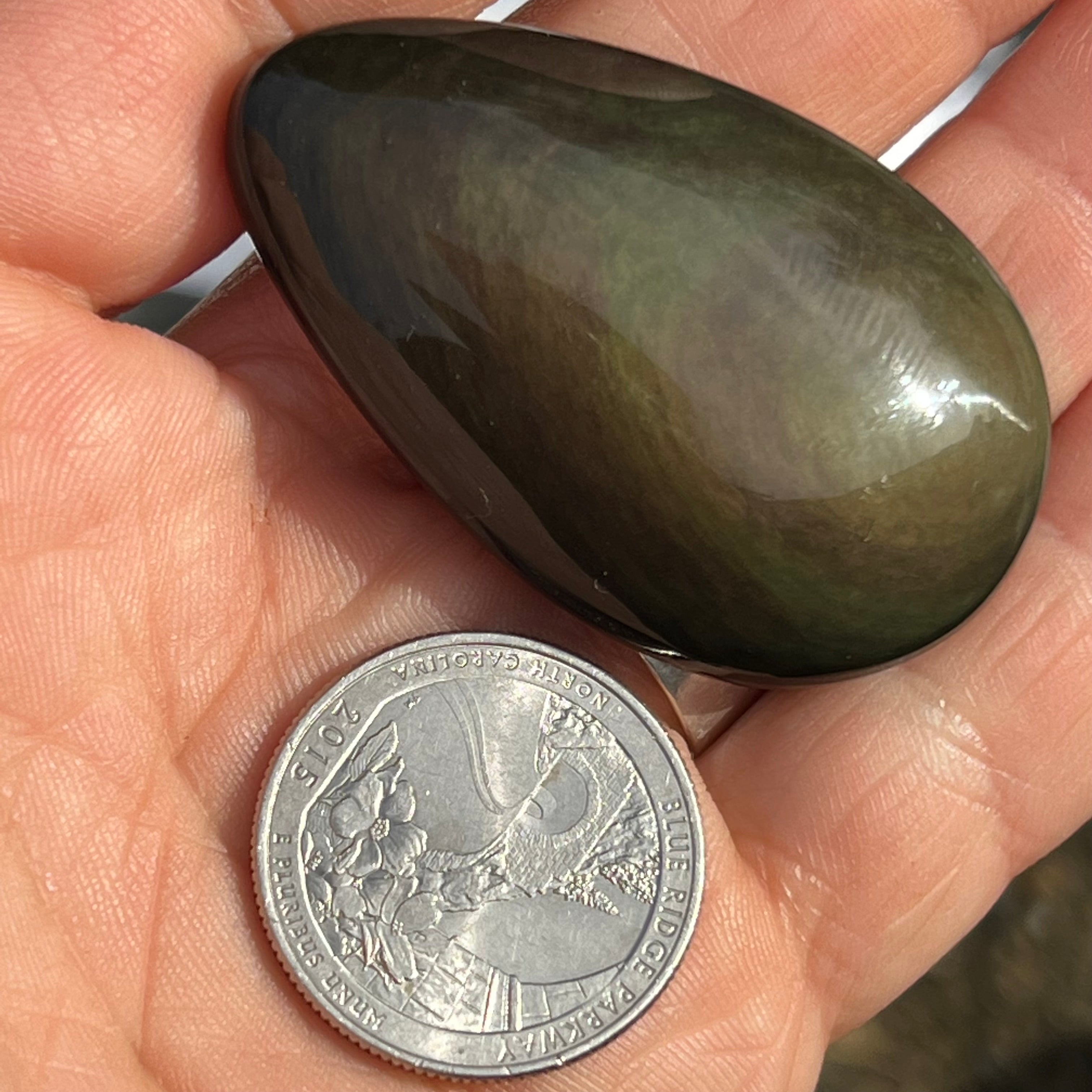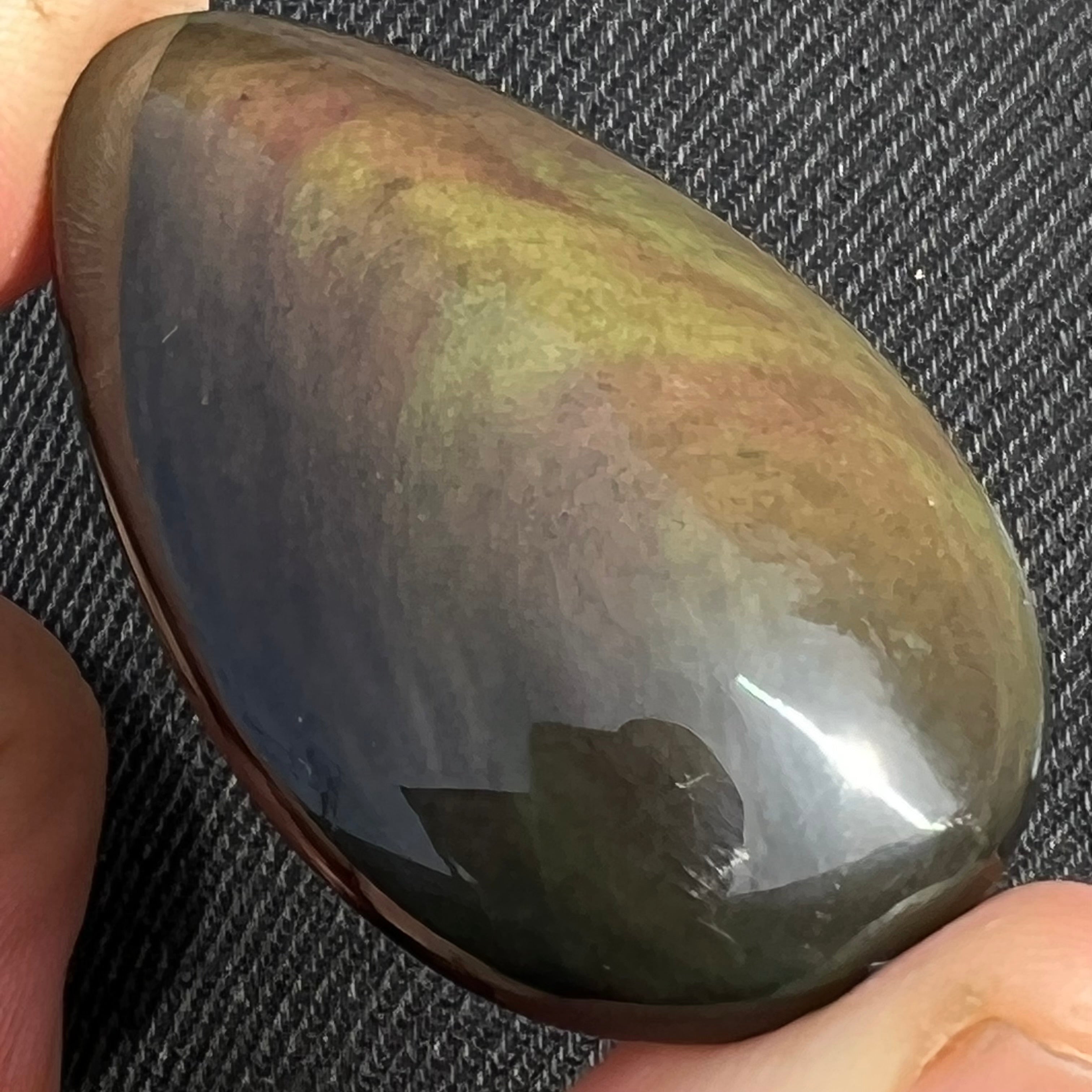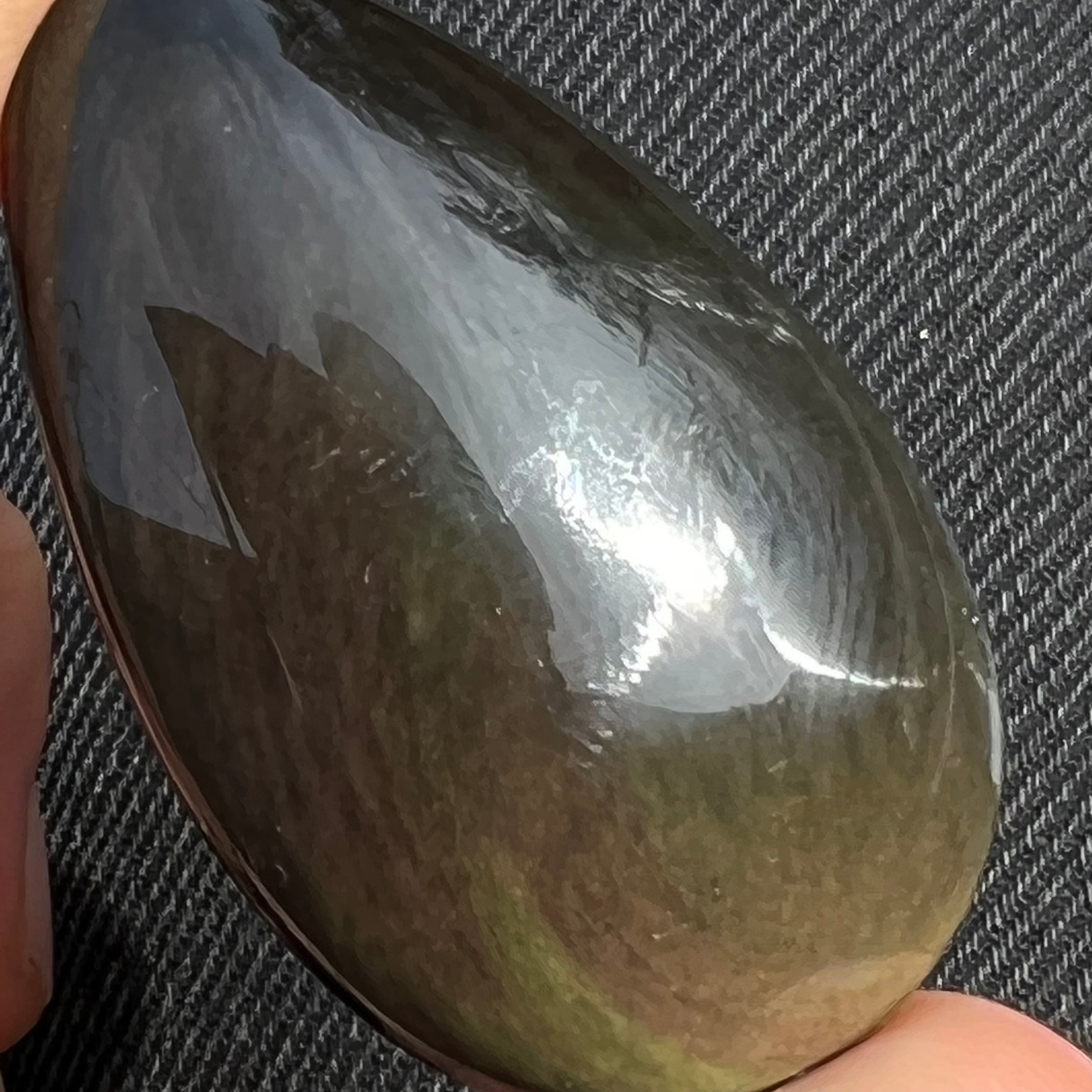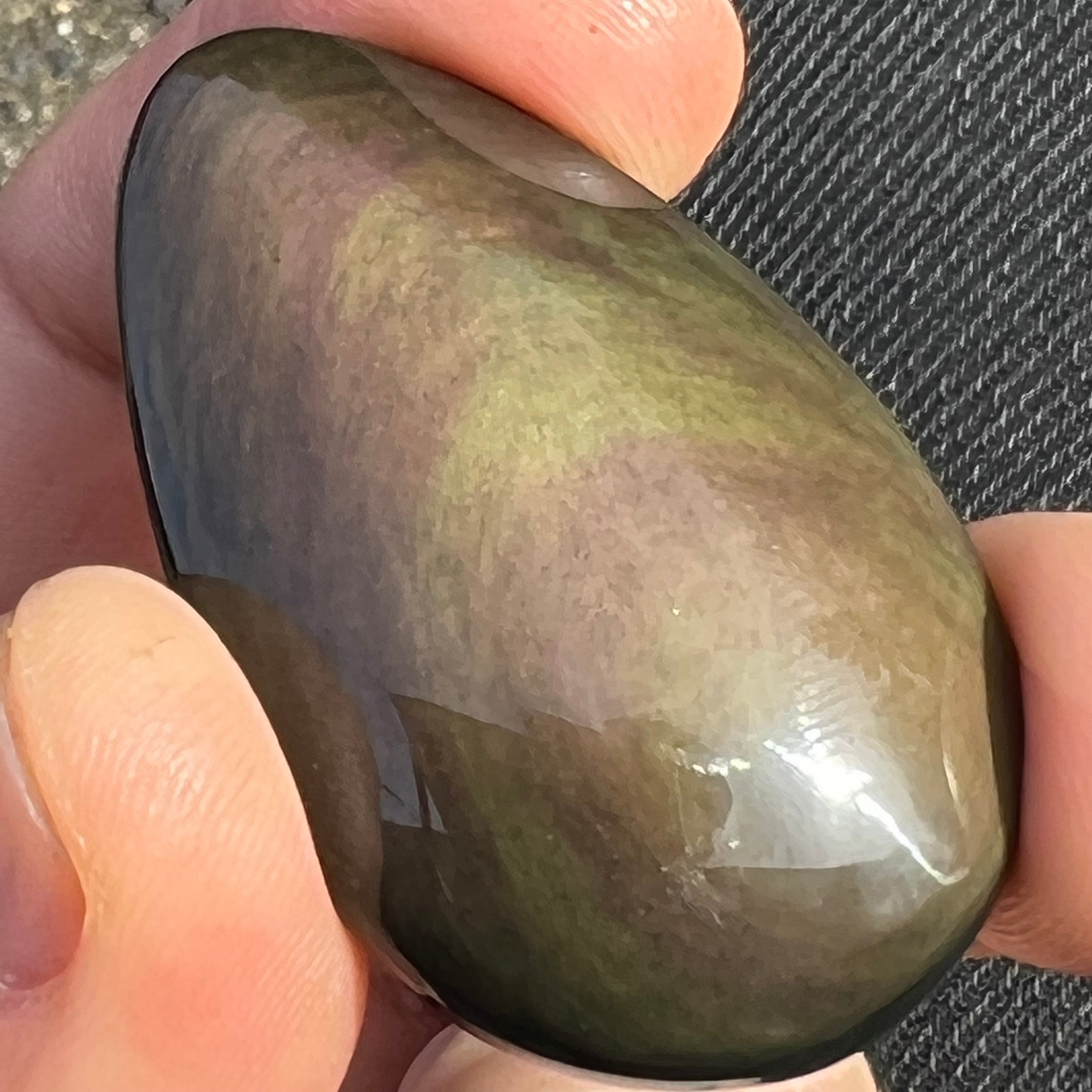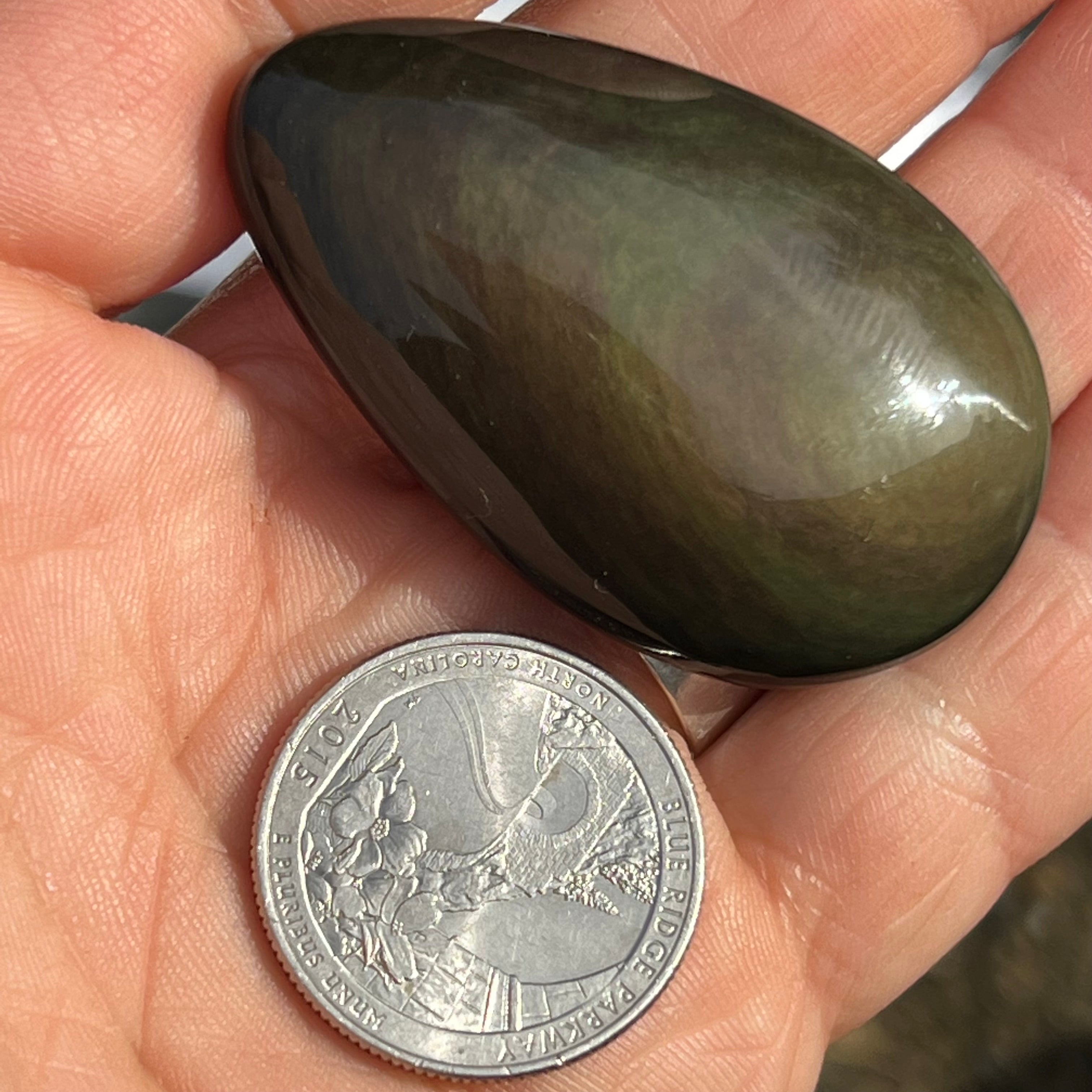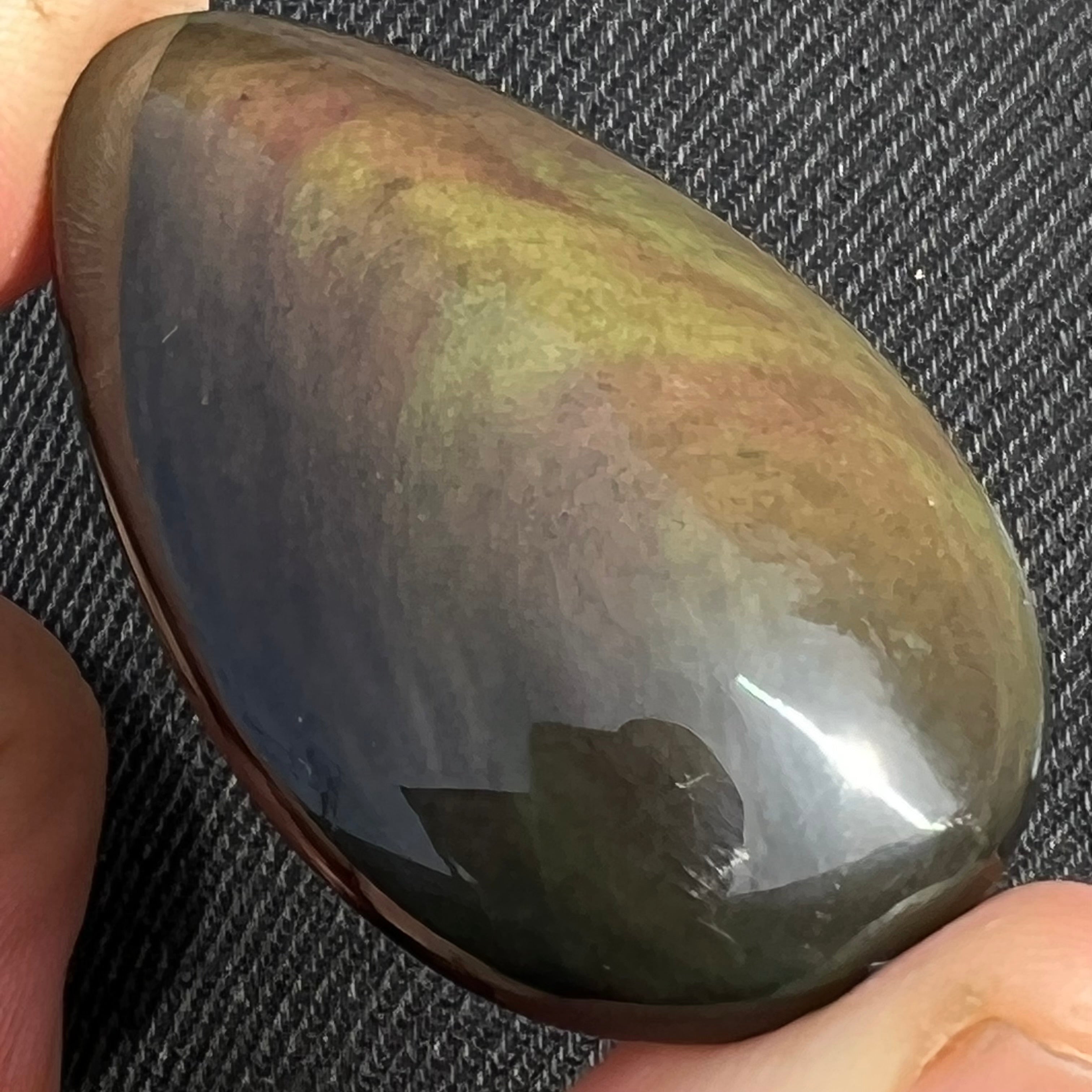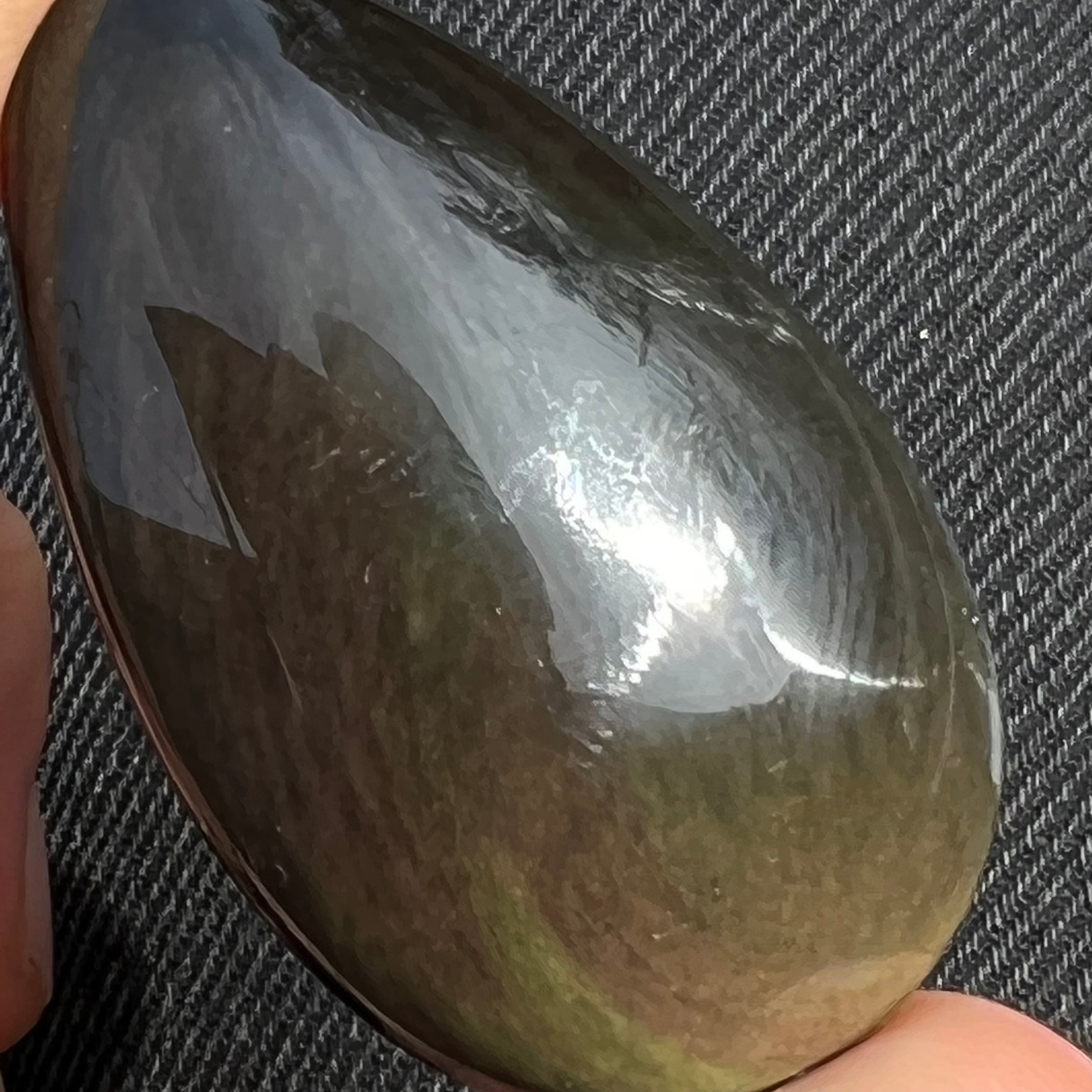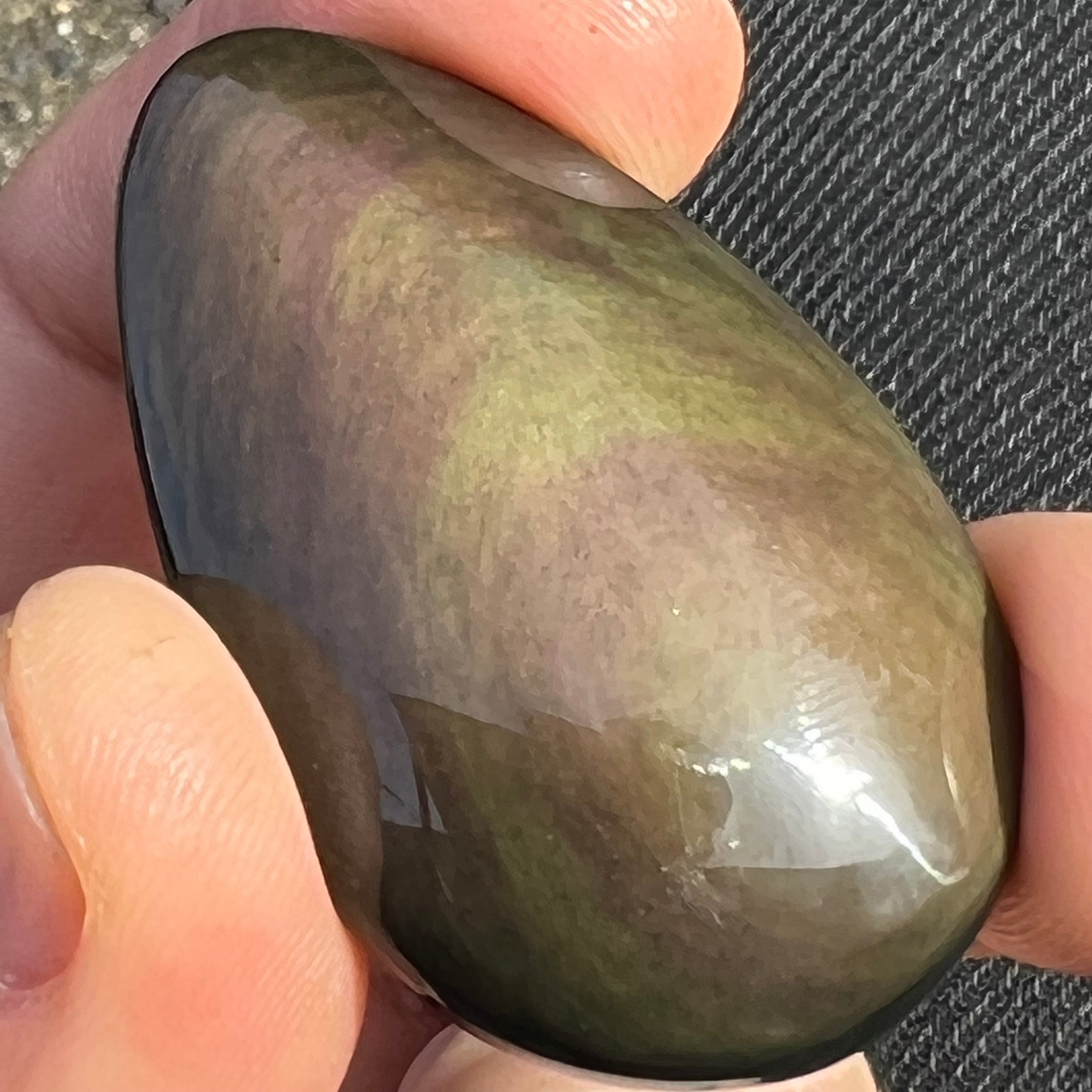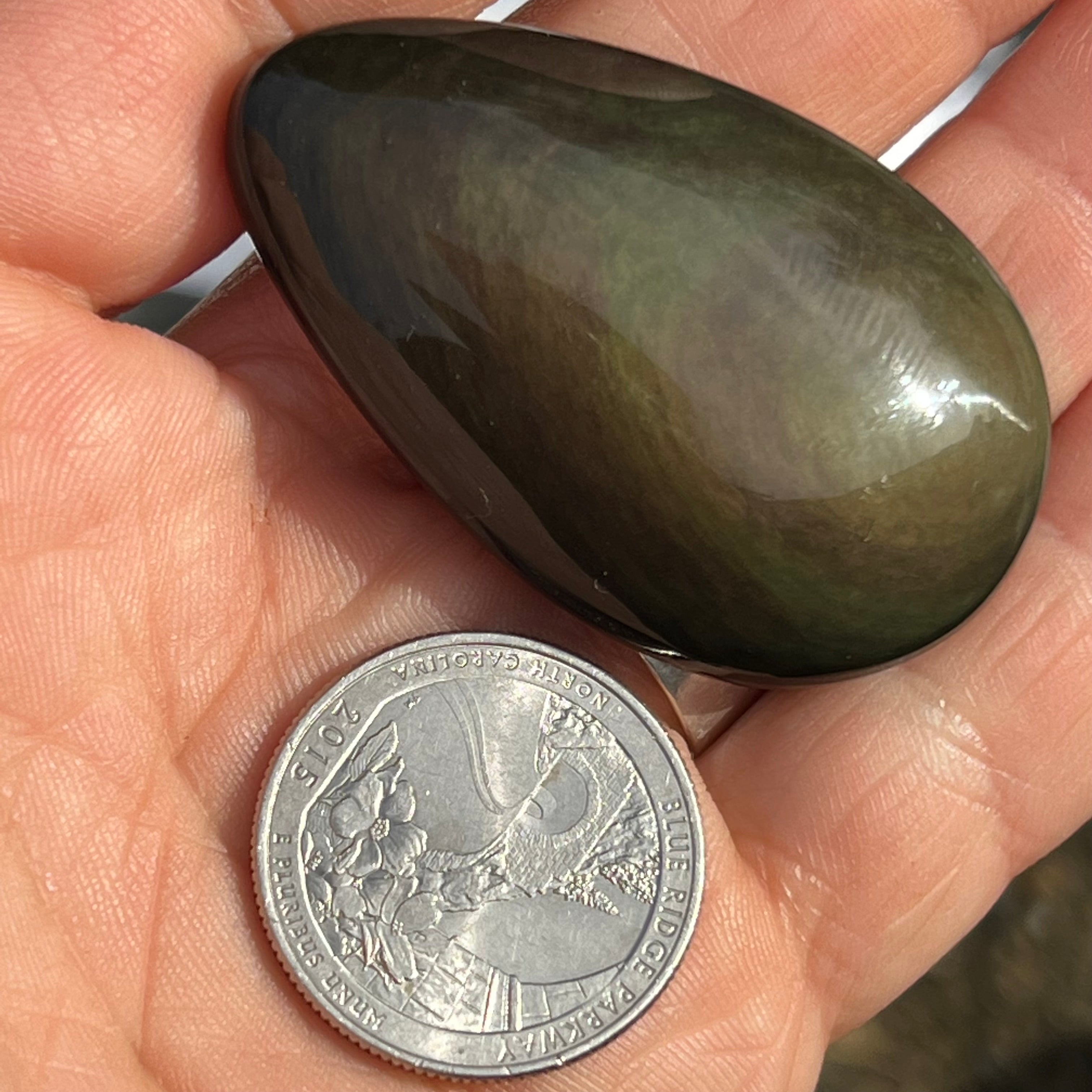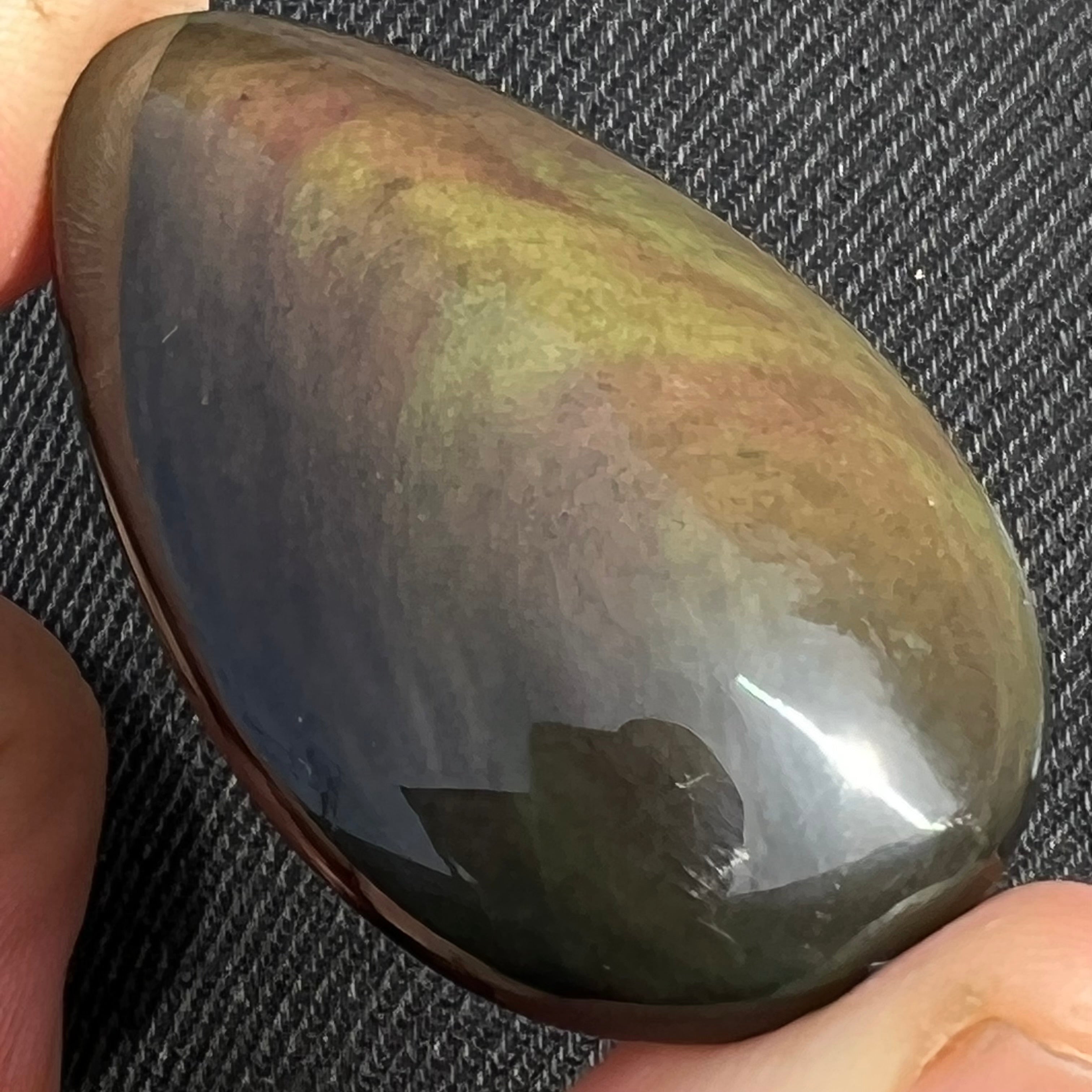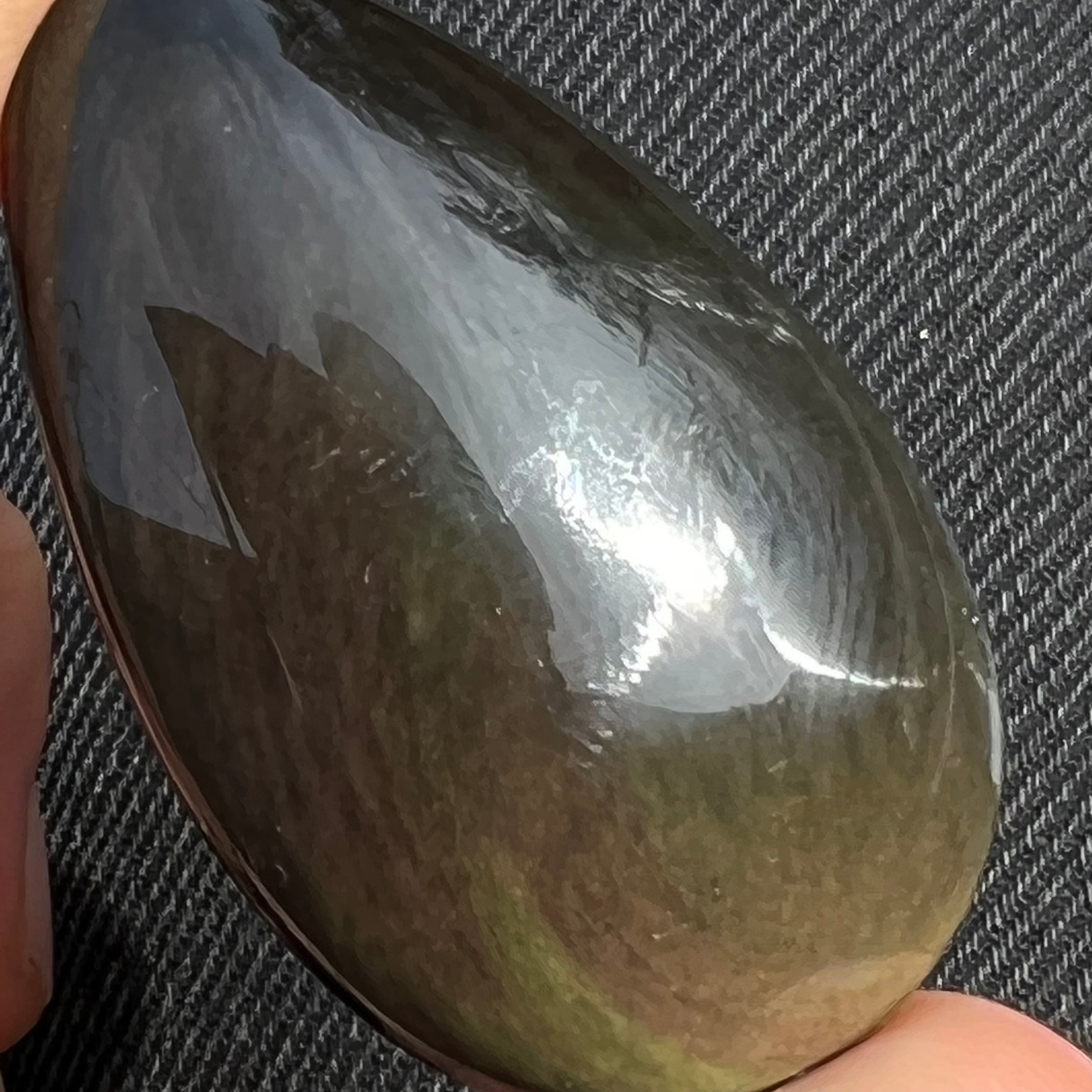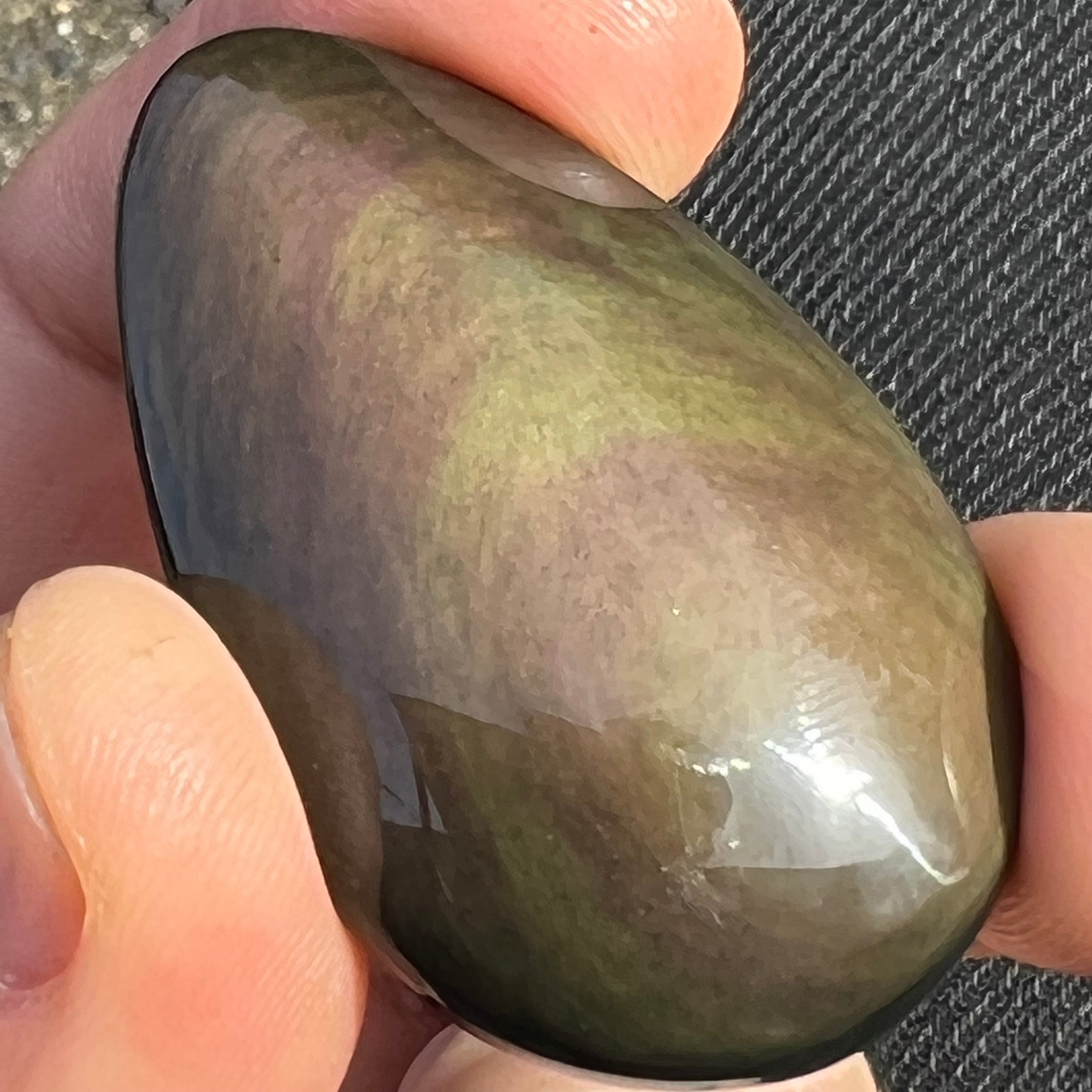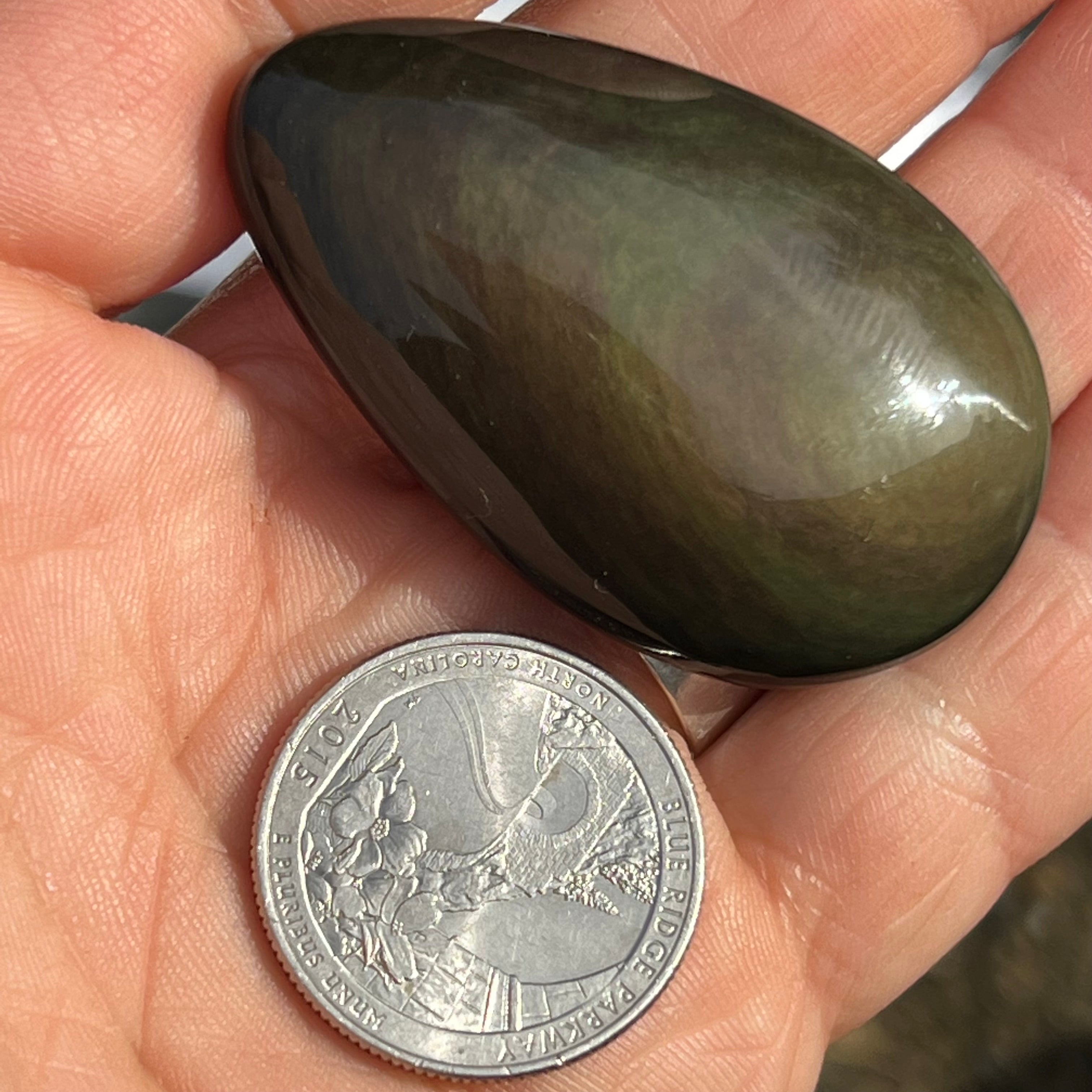 Rainbow Obsidian Cabochon - 025
Description:  This listing is for the exact Rainbow Obsidian Cabochon pictured.
Properties:
Rainbow Obsidian is the magician of the Obsidian family. Obsidian is a shadow work stone, a death walker, and a loyal bodyguard. Rainbow Obsidian adds an element of magic. It's a shapeshifter, has an affinity with the spirit animal world, and an affinity with dreaming - Especially dreams that are trying to lead us somewhere or show us something, including lucid dreaming. Consider Rainbow Obsidian as a master key to all applications of stone medicine intended to activate the mystical and awaken the supernatural. Place them as energy center activators in treatment, carry them in pockets or bras, or place them in grids.
Policies and Disclaimers:
All of our stones and crystals are pure and natural. They are free from synthetic treatments of any kind, including dyes, stabilizers, and synthetic heat treatments to enhance color.

International customers are responsible for any customs fees/import taxes.
Please see our Lost Package Policy prior to placing your order. 
Please contact us at CrystalShop@UpperClarity.com with any questions.