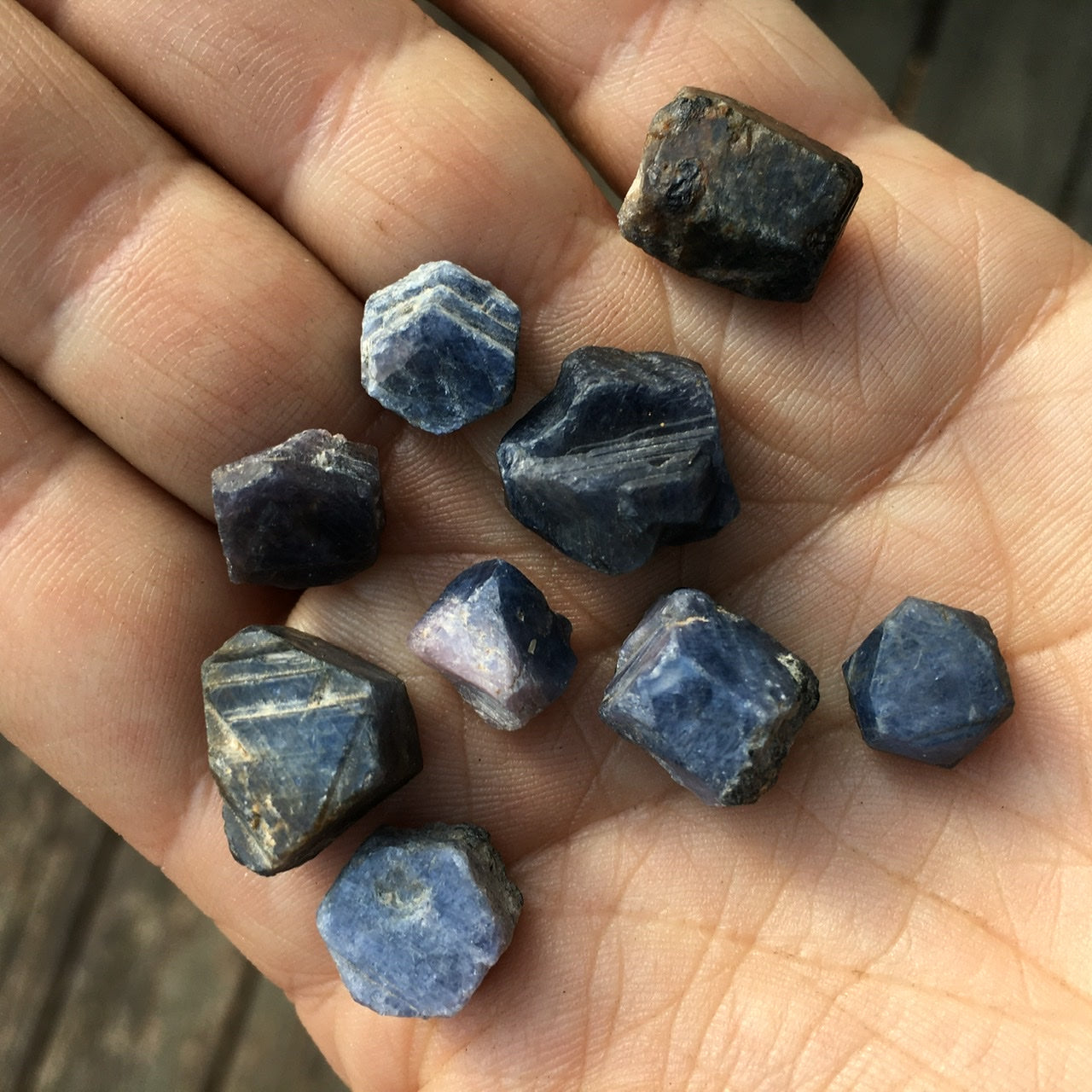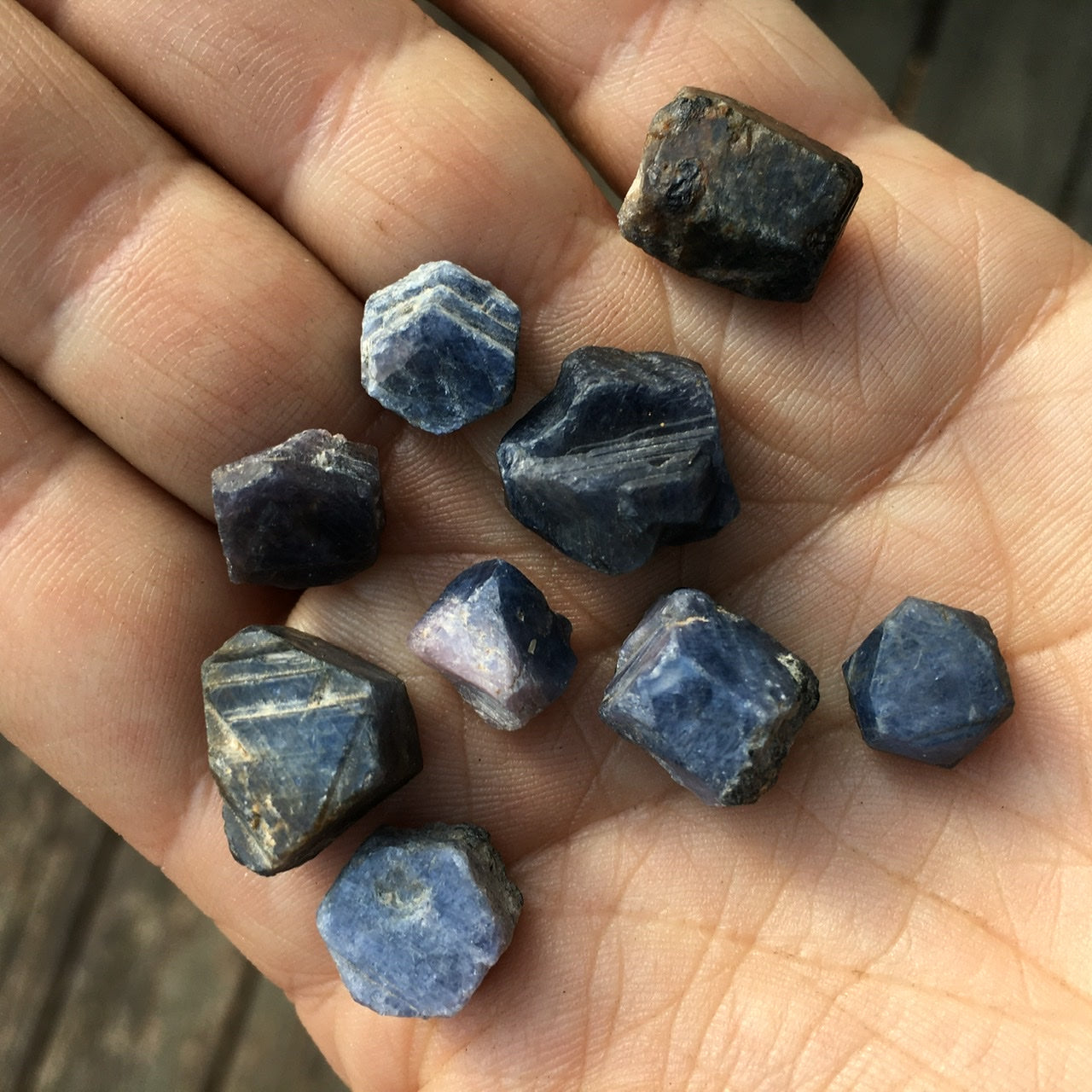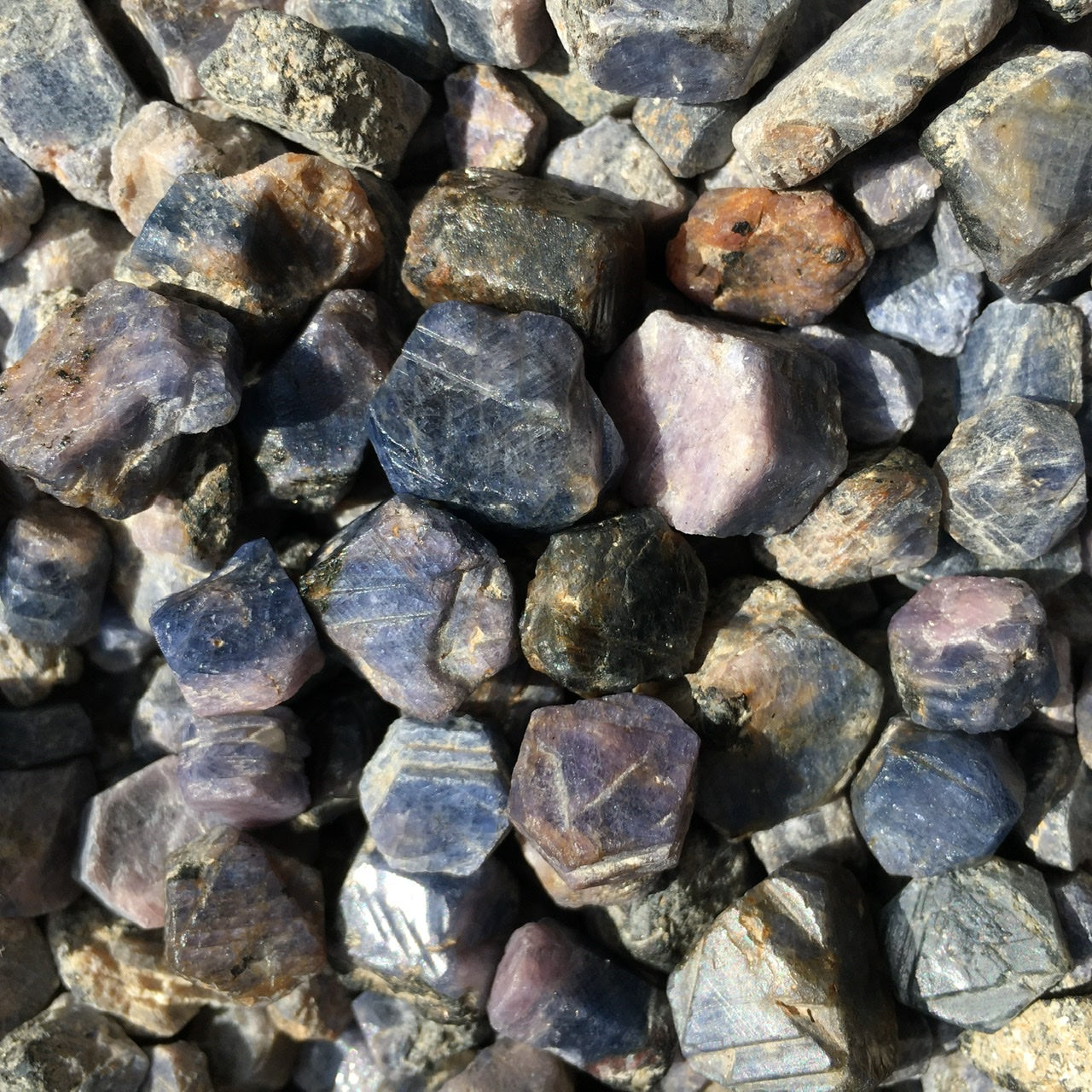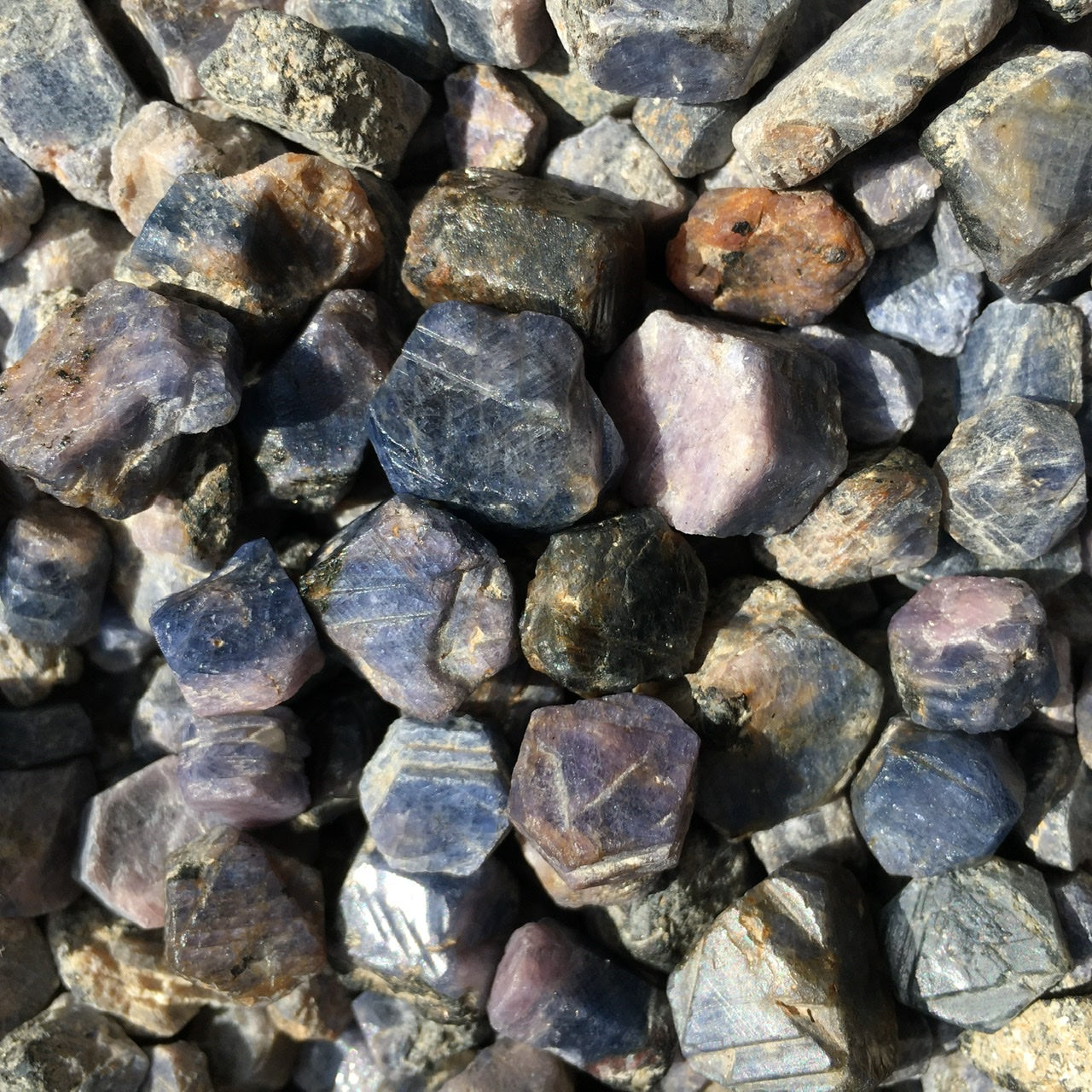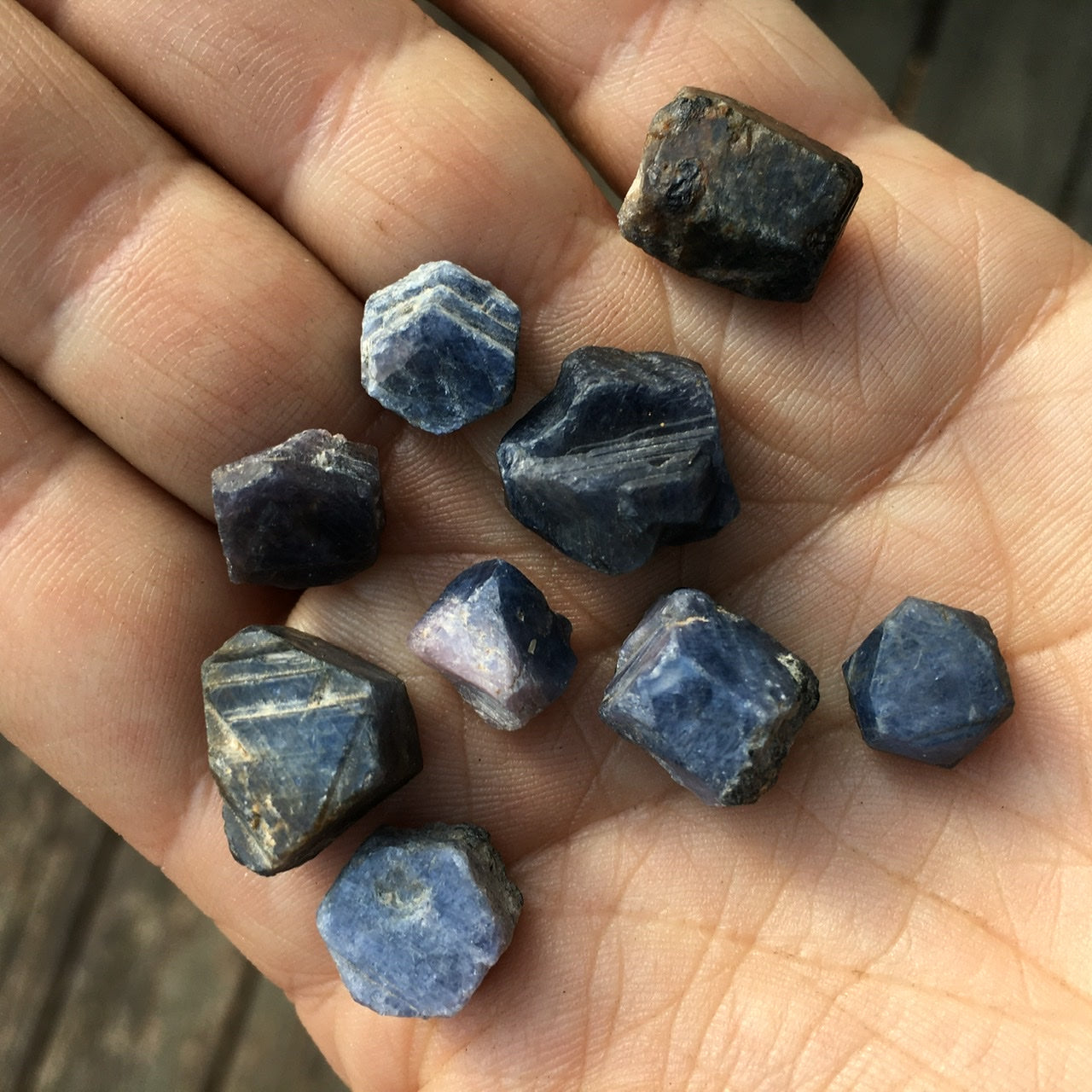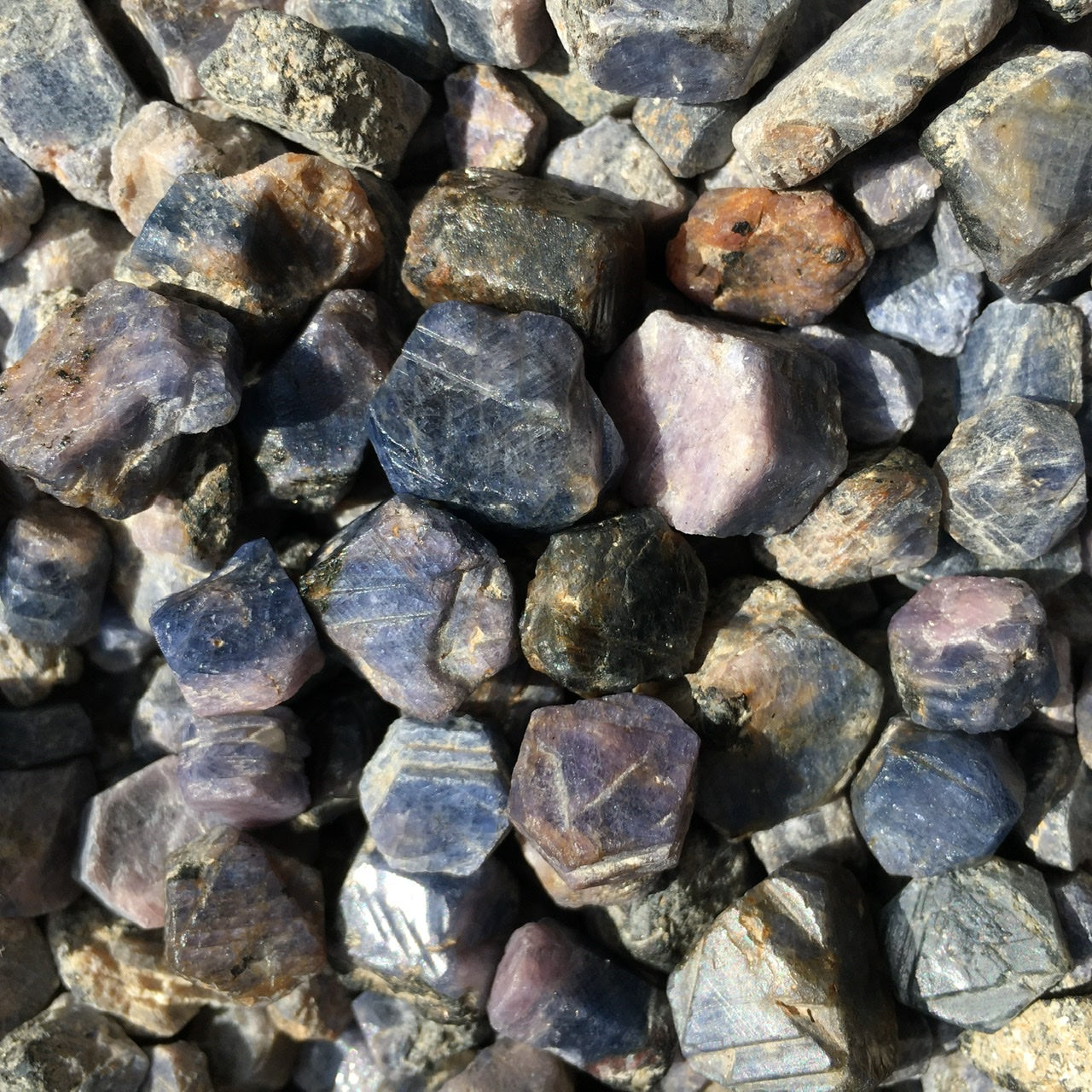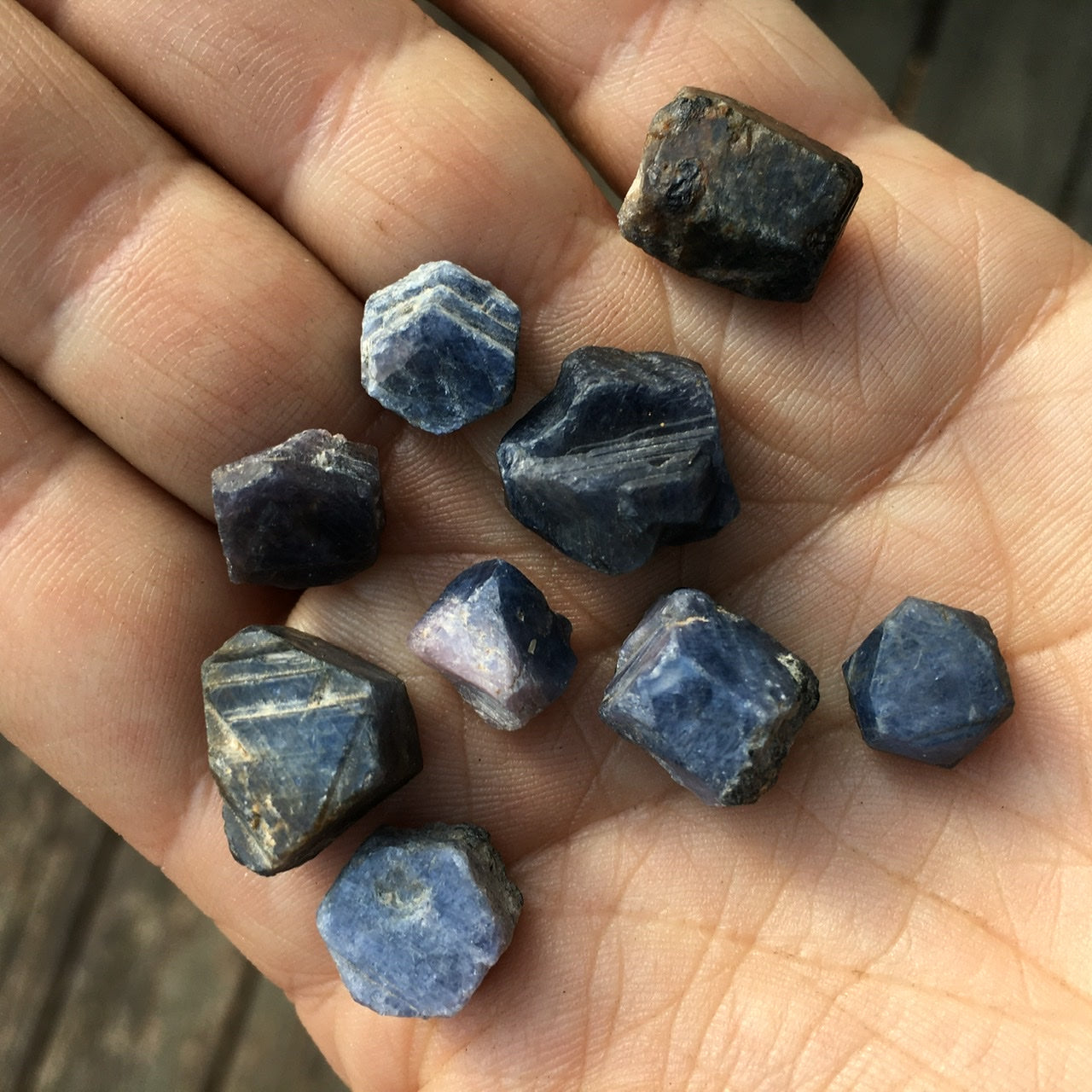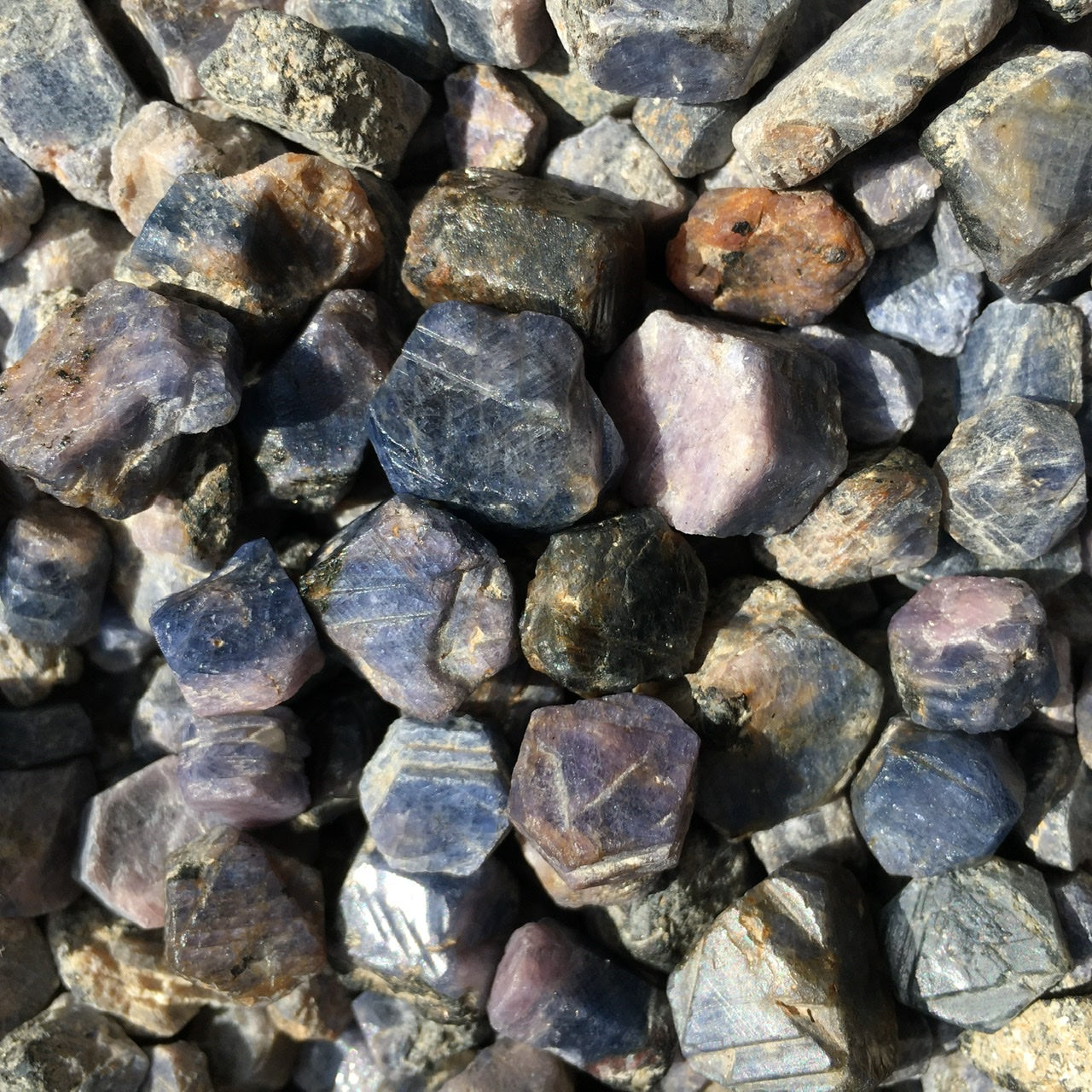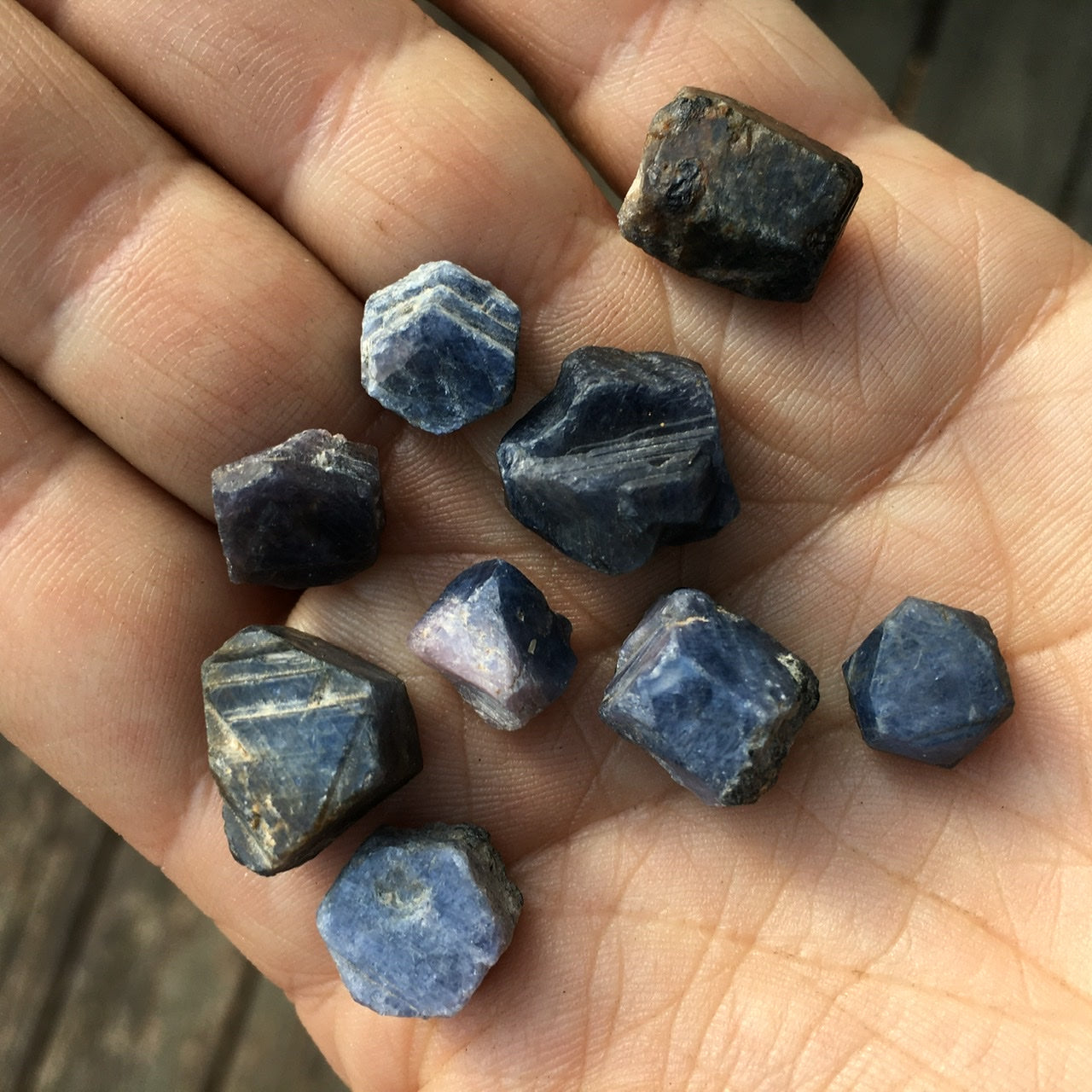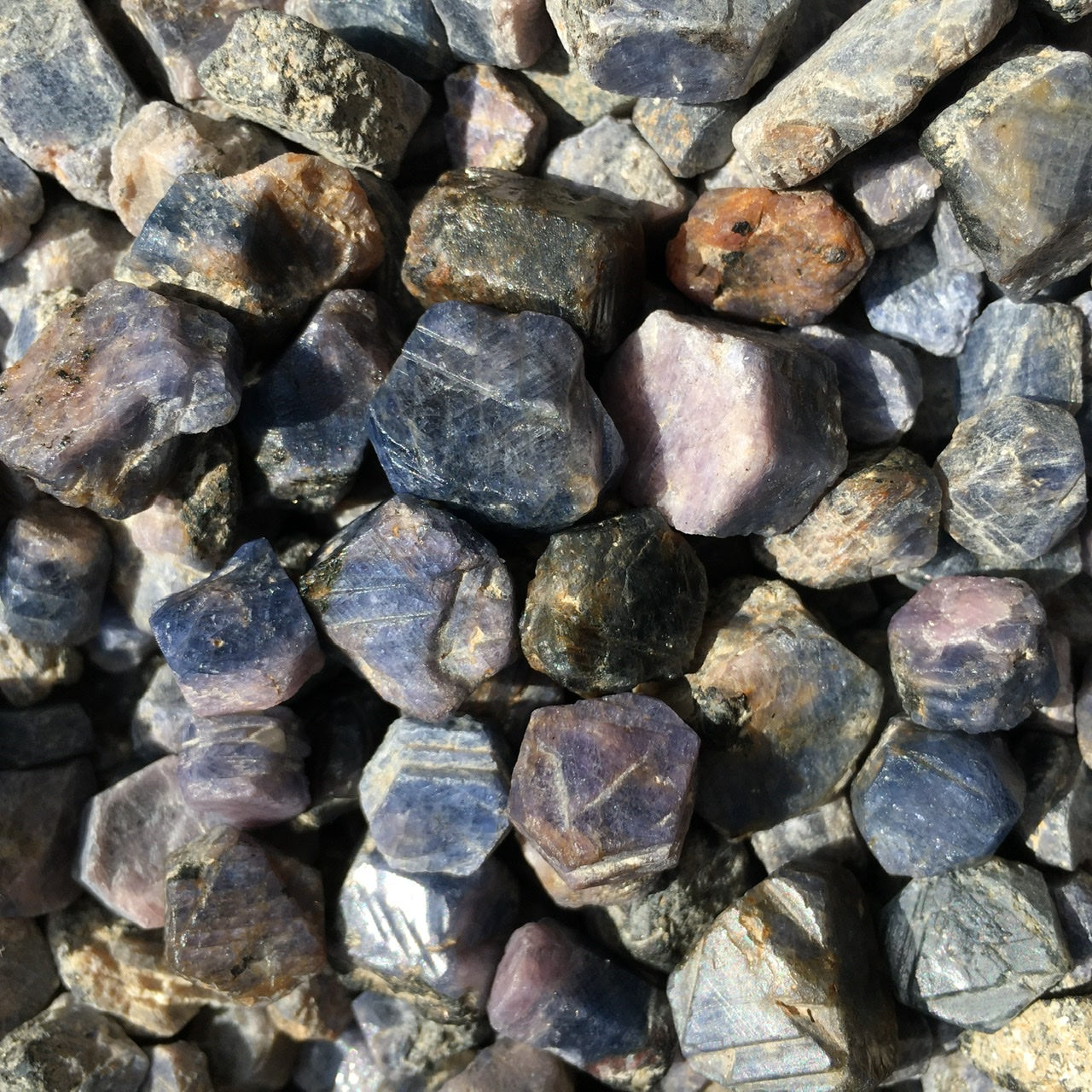 Blue Sapphire Record Keeper Point Pair
Description:  This Listing is for a pair of Blue Sapphire Record Keepers.
Properties:
Sapphire is a 9 on the Moh's Hardness Scale. Only a diamond could scratch it. With them, you can create something that's unbreakable or invincible. Or, finally break something that's felt invincible. Seal the deal on what you want to make permanent. Or, finally unwind what has felt permanent. Blue sapphire gets where 99% of other minerals on Earth can't get. It's known for its special relationship with the elixir application and penetrates the DNA, allowing you to shift genetics and destiny. These are natural, like everything else in the shop, and are from Nigeria.
Policies and Disclaimers:
All of our stones and crystals are pure and natural. They are free from synthetic treatments of any kind, including dyes, stabilizers, and synthetic heat treatments to enhance color.

We can not take requests for individual stones seen in the pictures.

International customers are responsible for any customs fees/import taxes.
Please see our Lost Package Policy prior to placing your order. 
Please contact us at CrystalShop@UpperClarity.com with any questions.