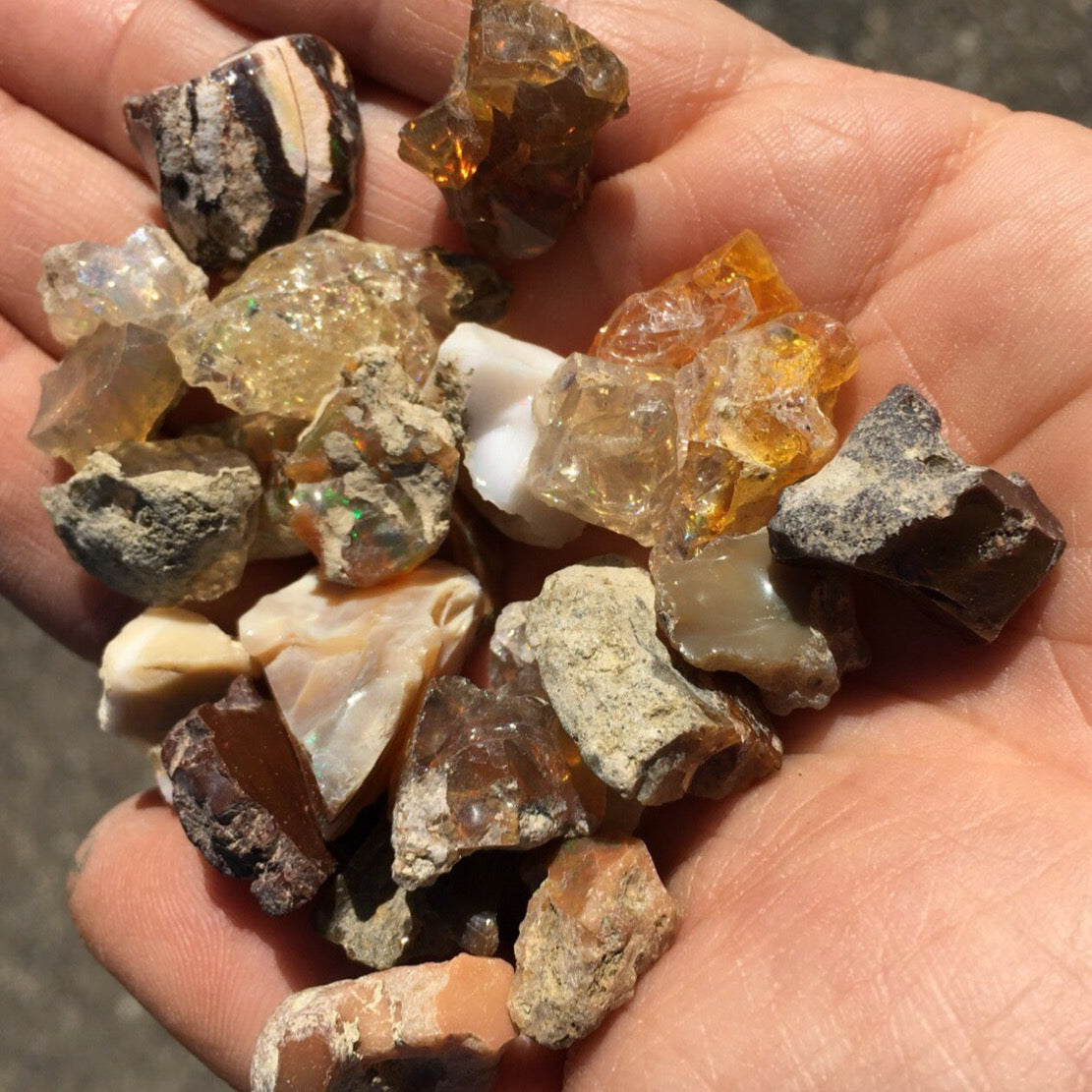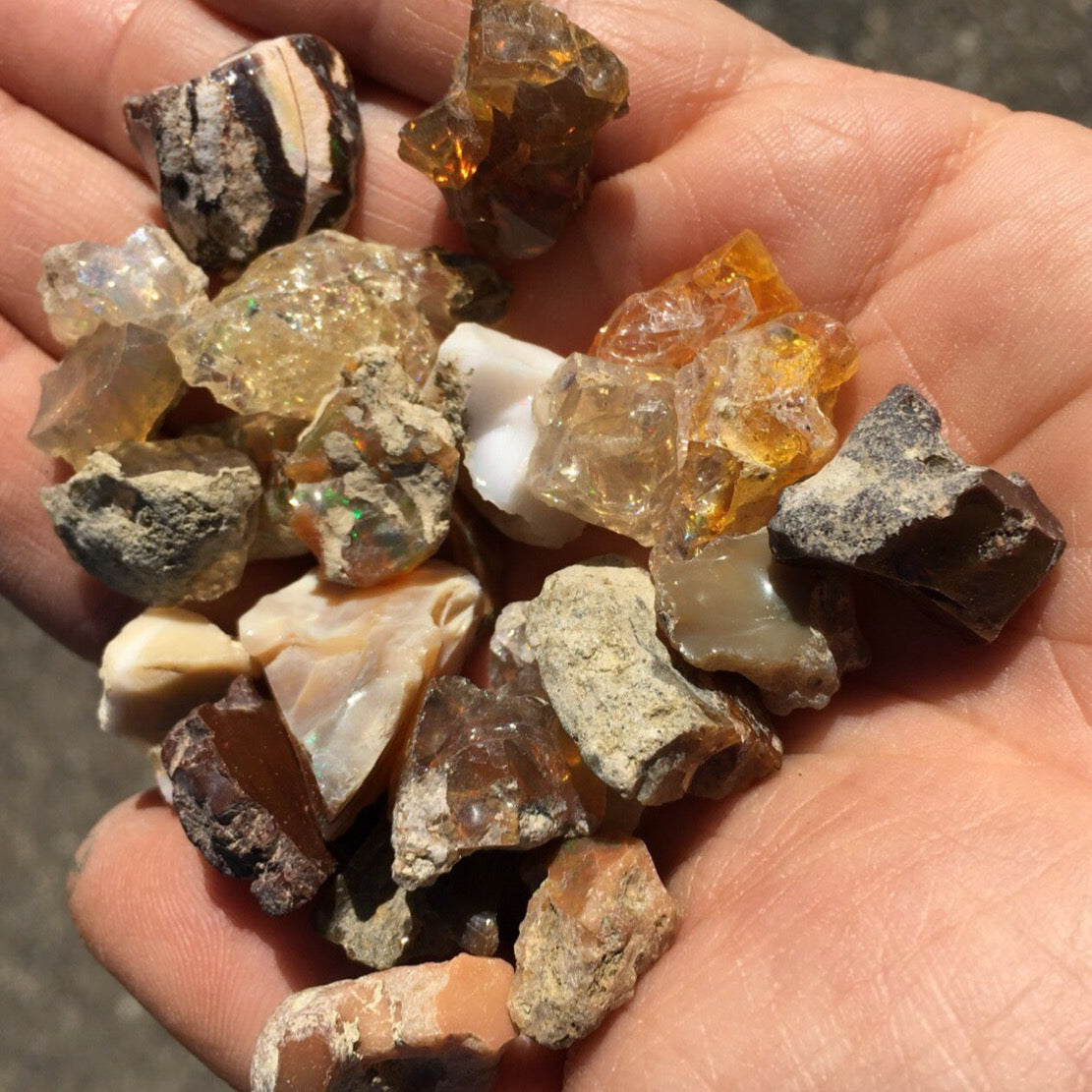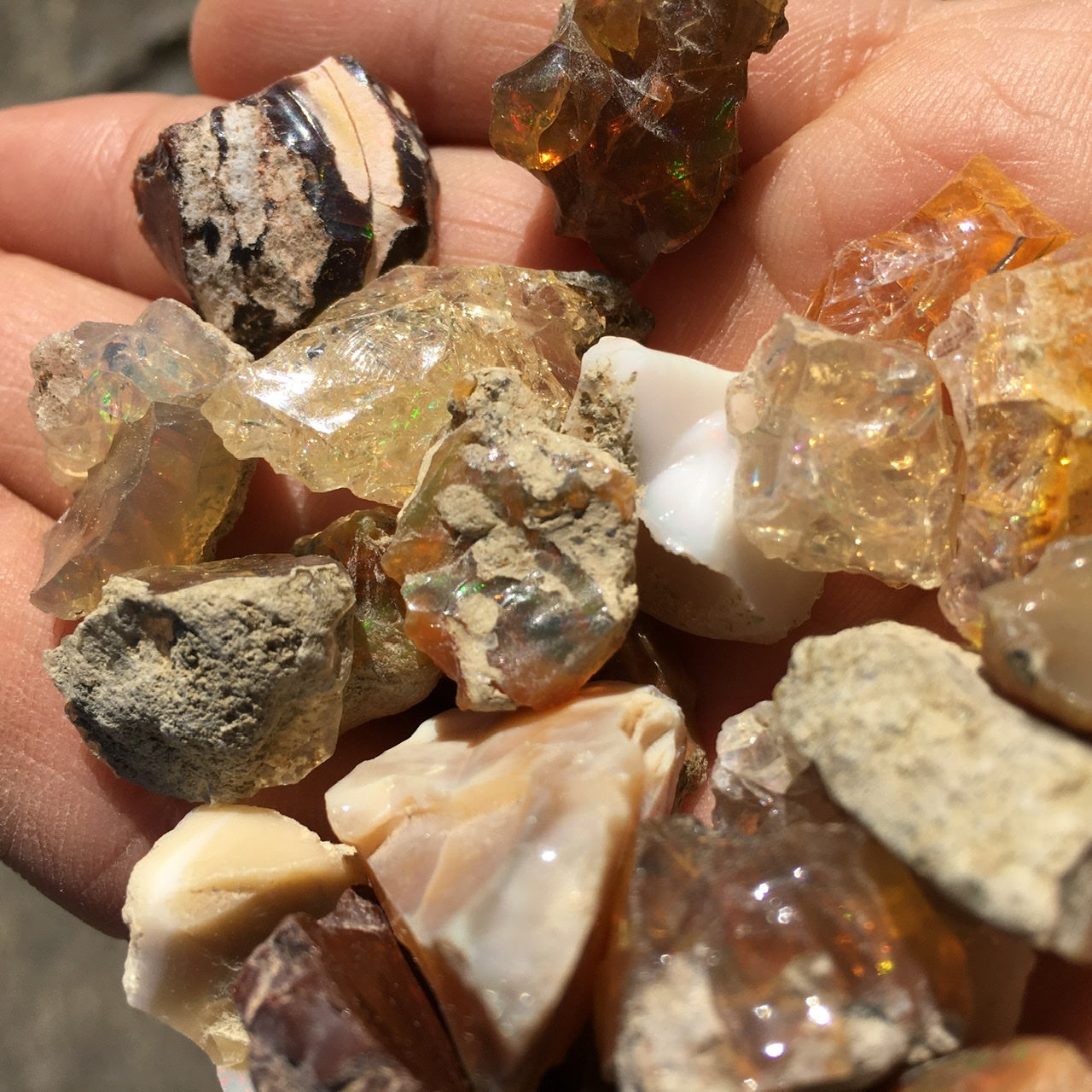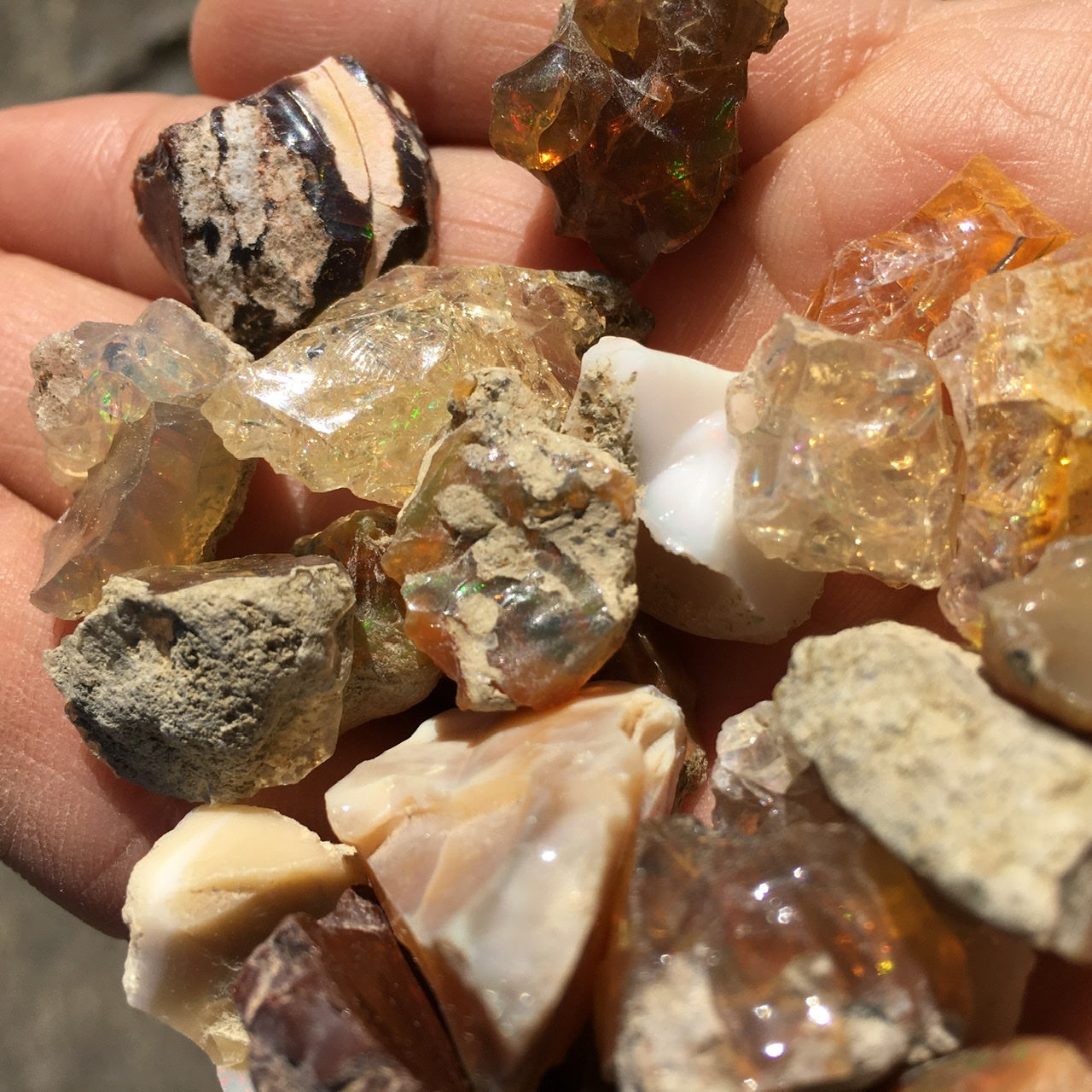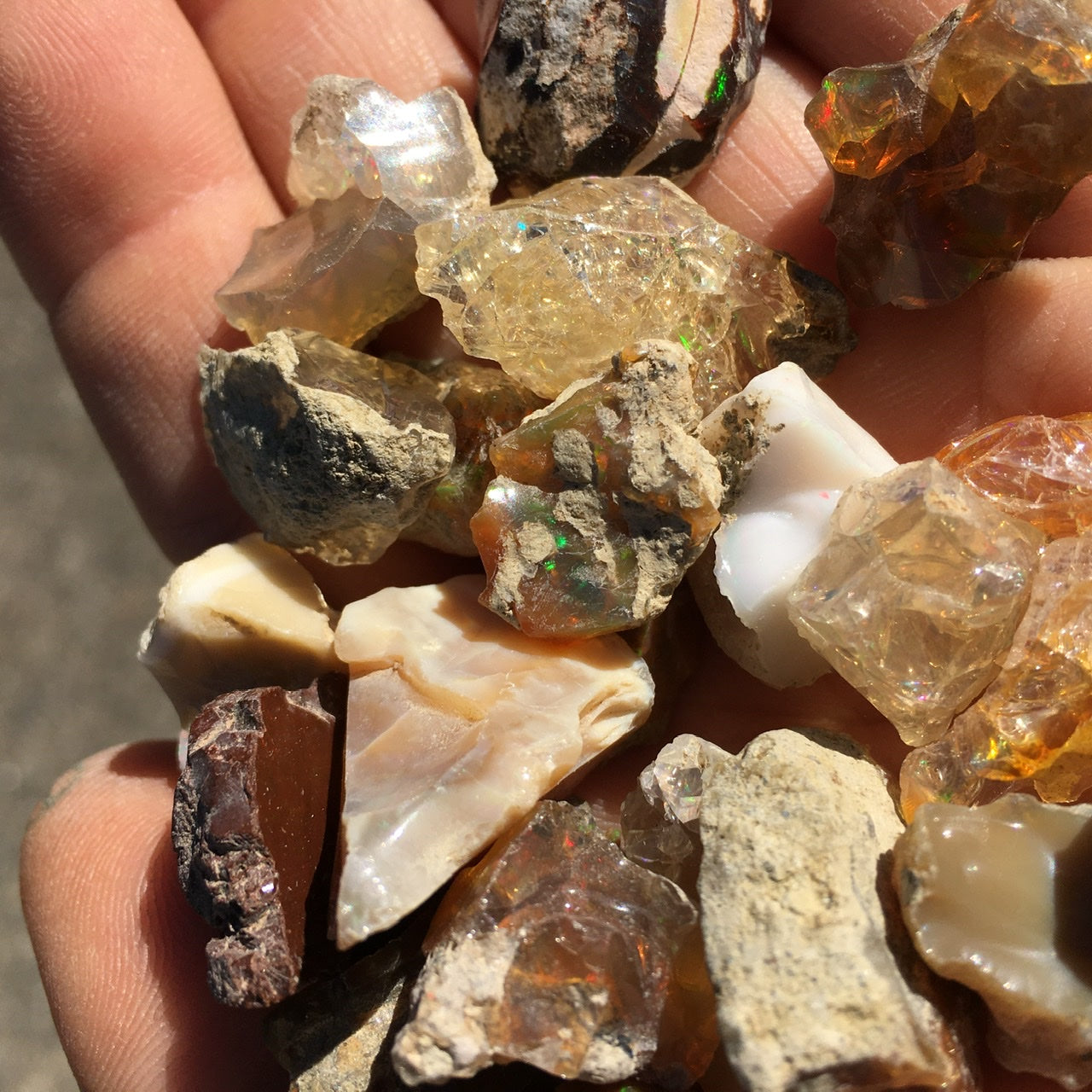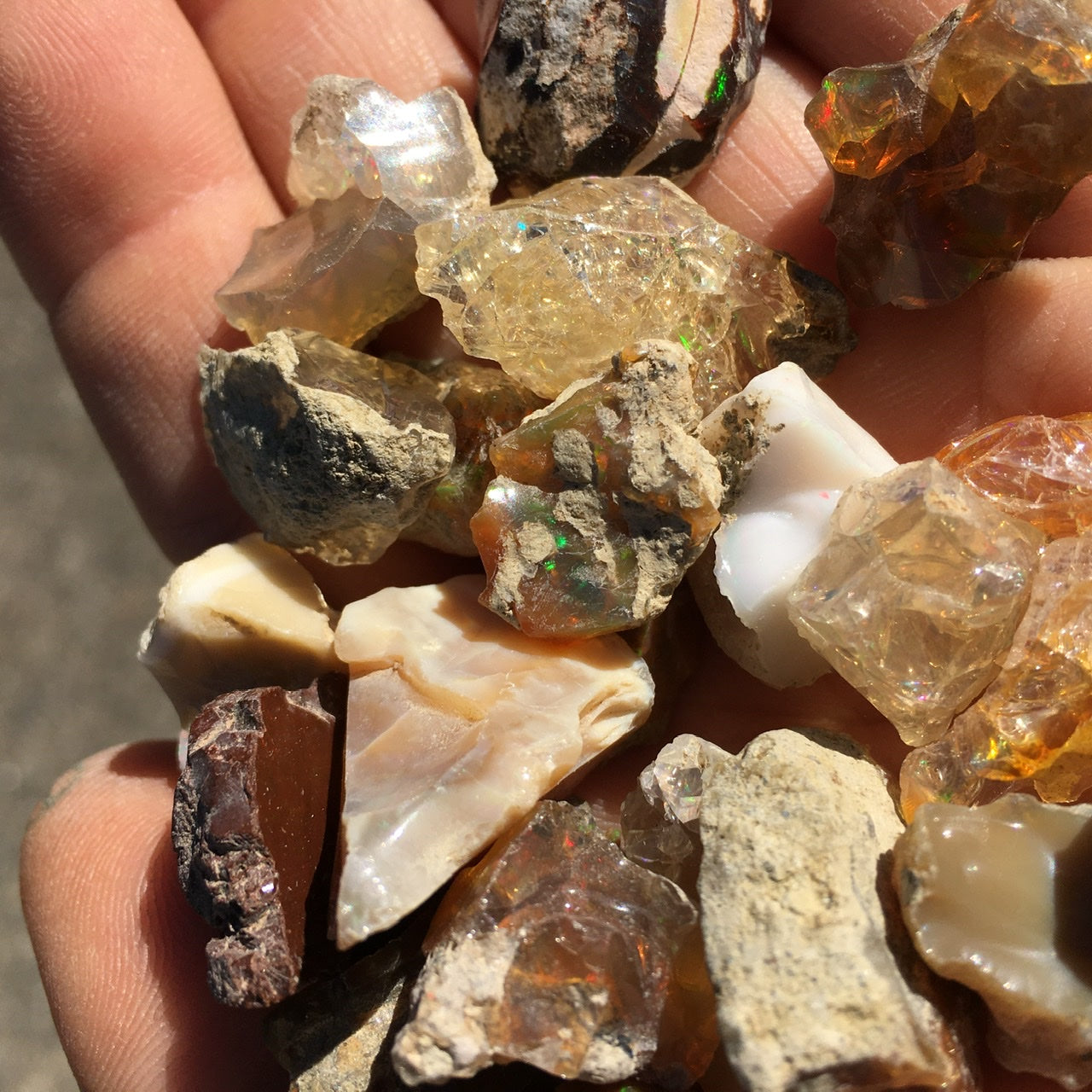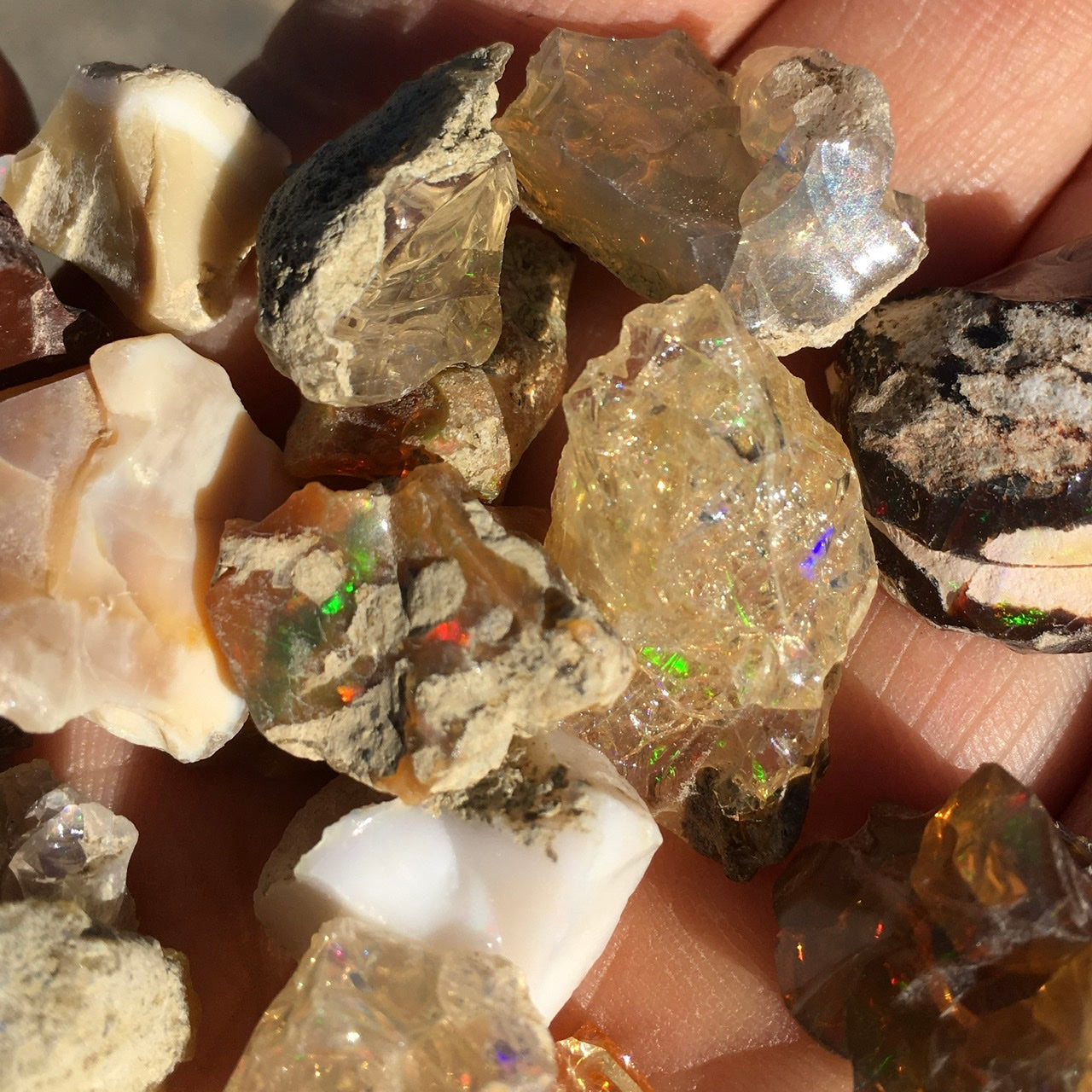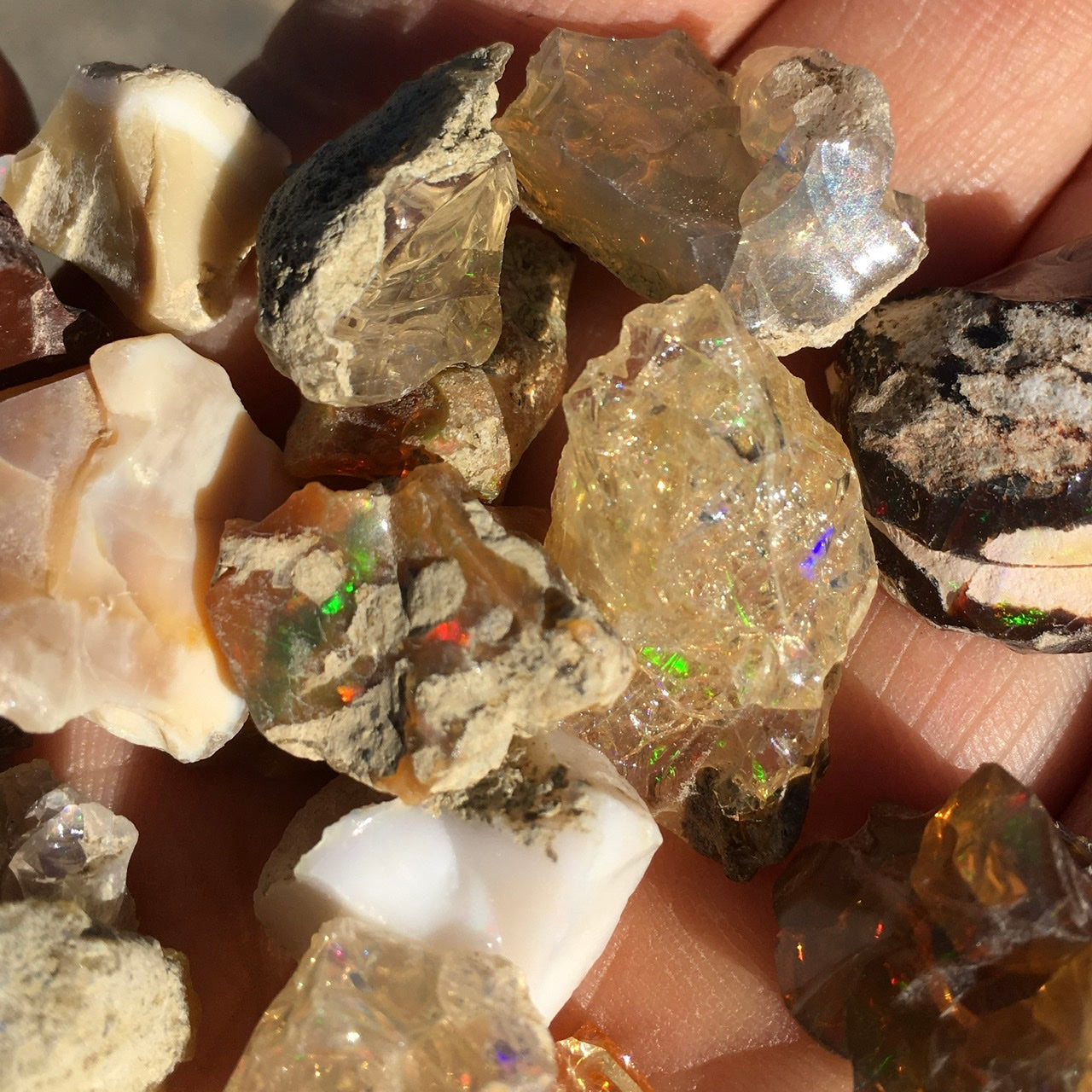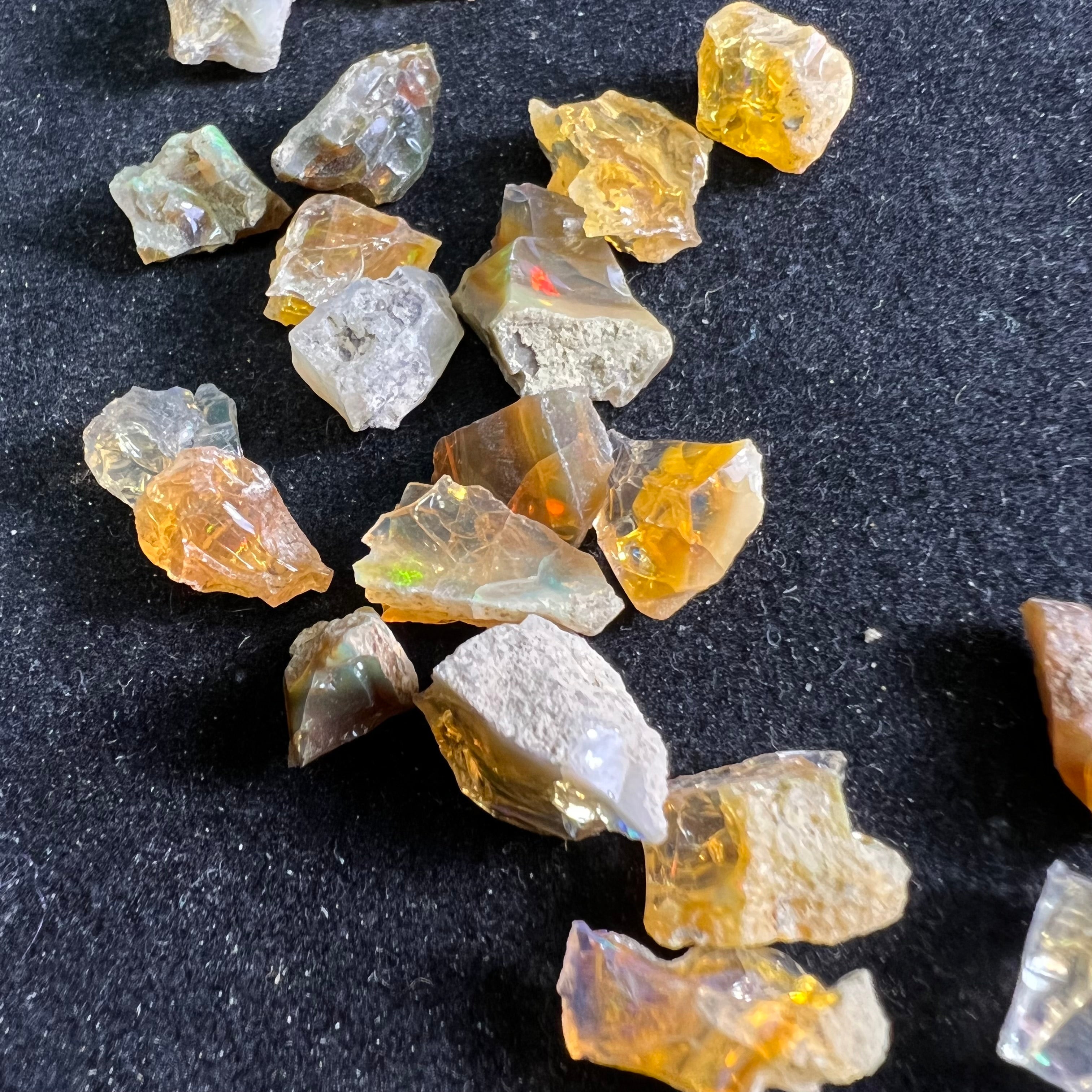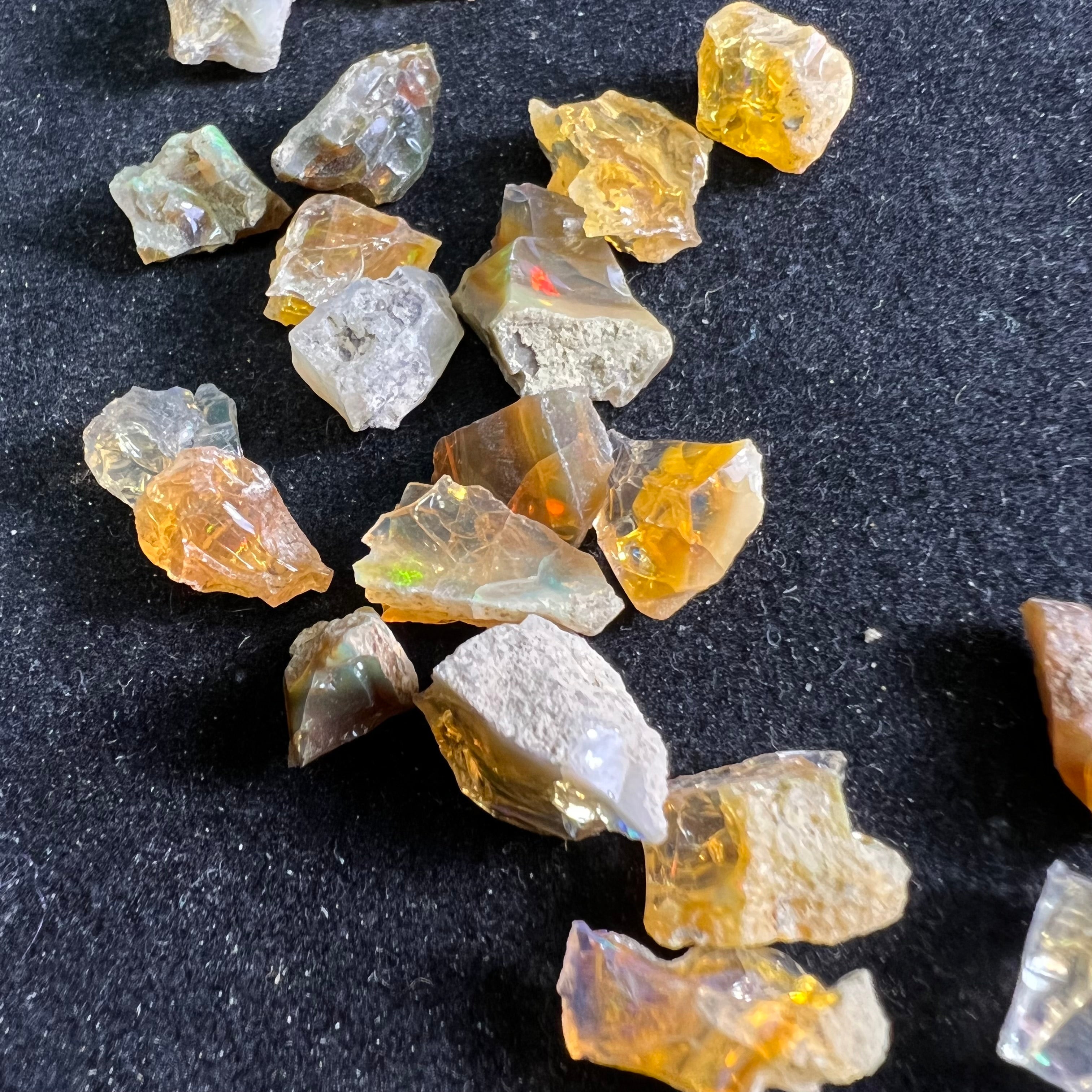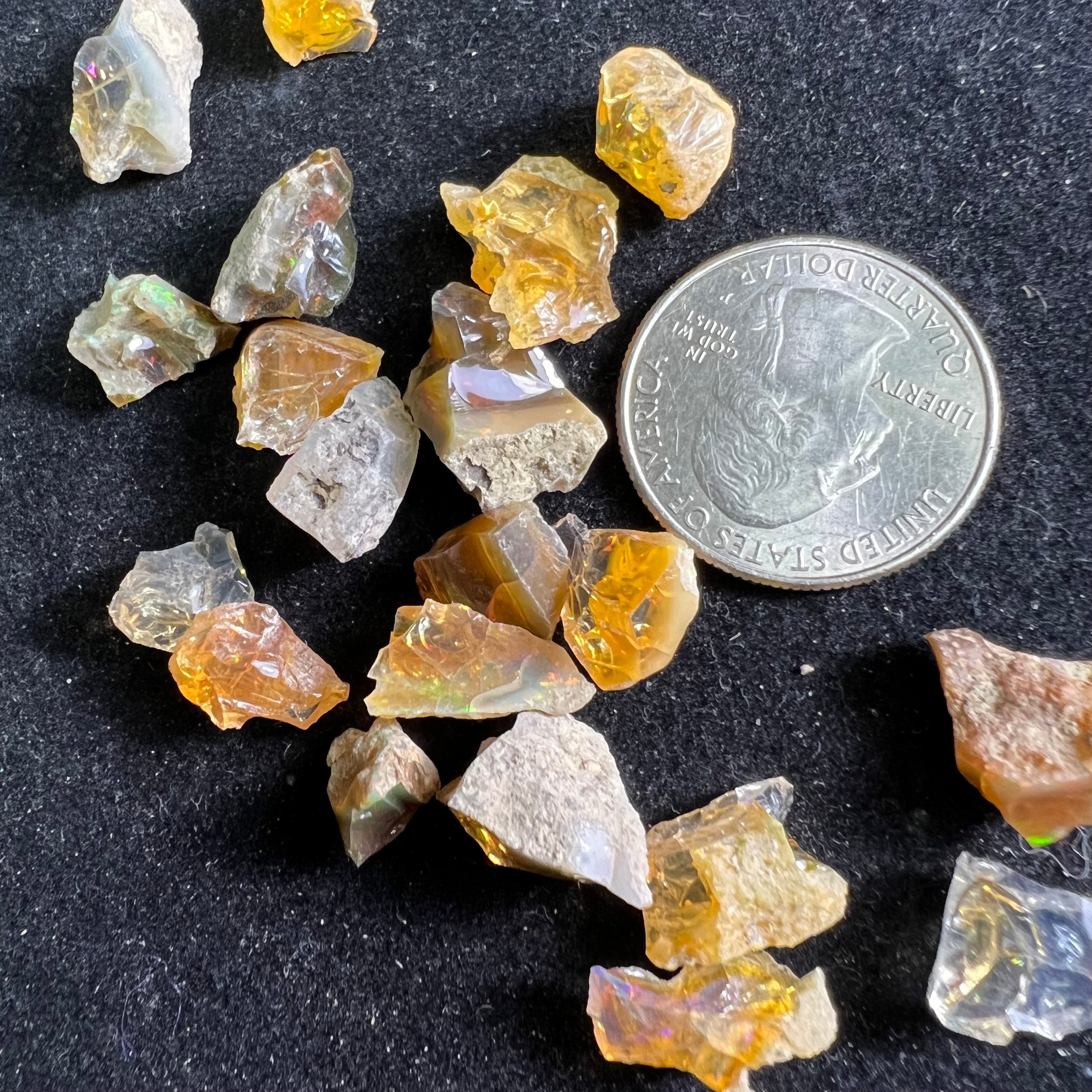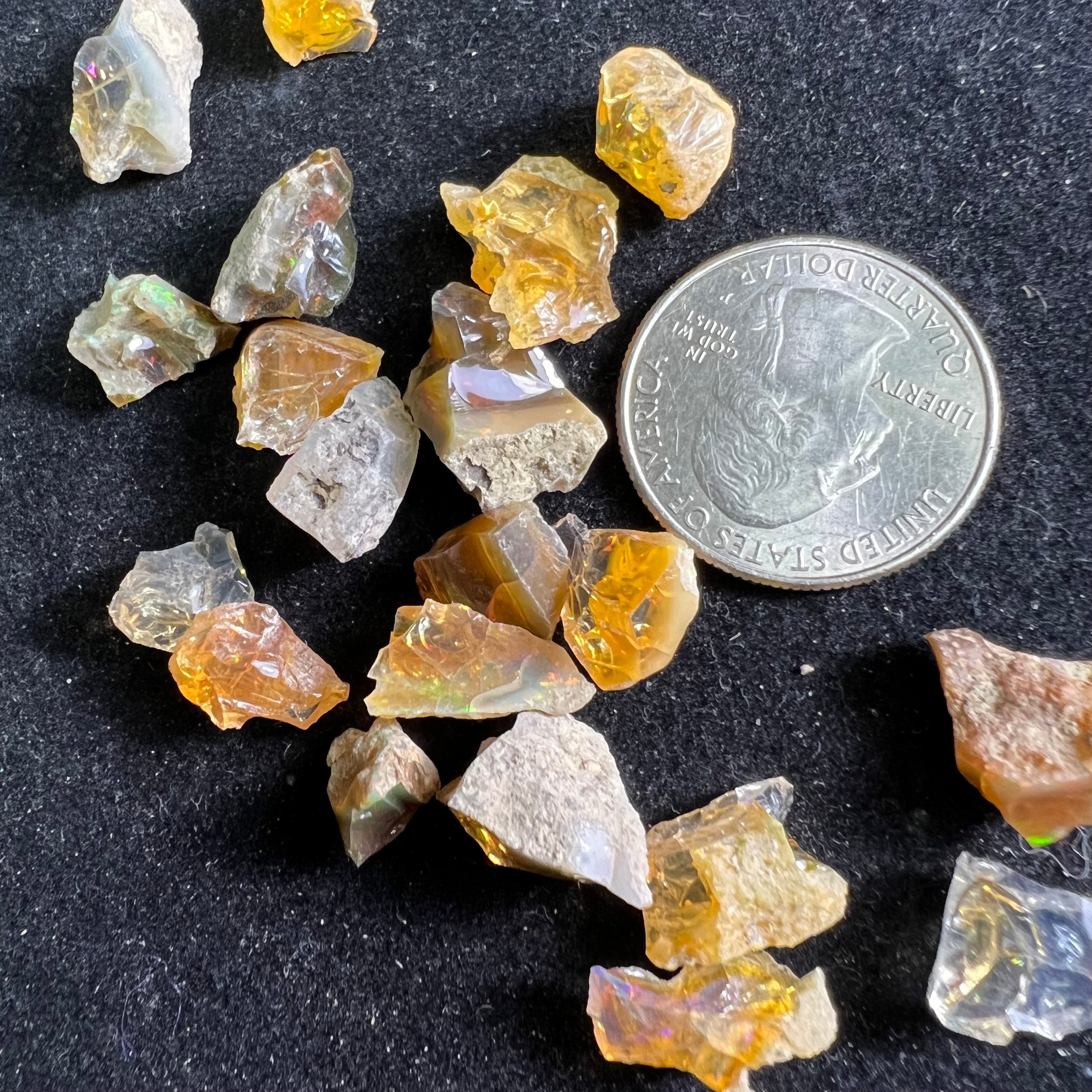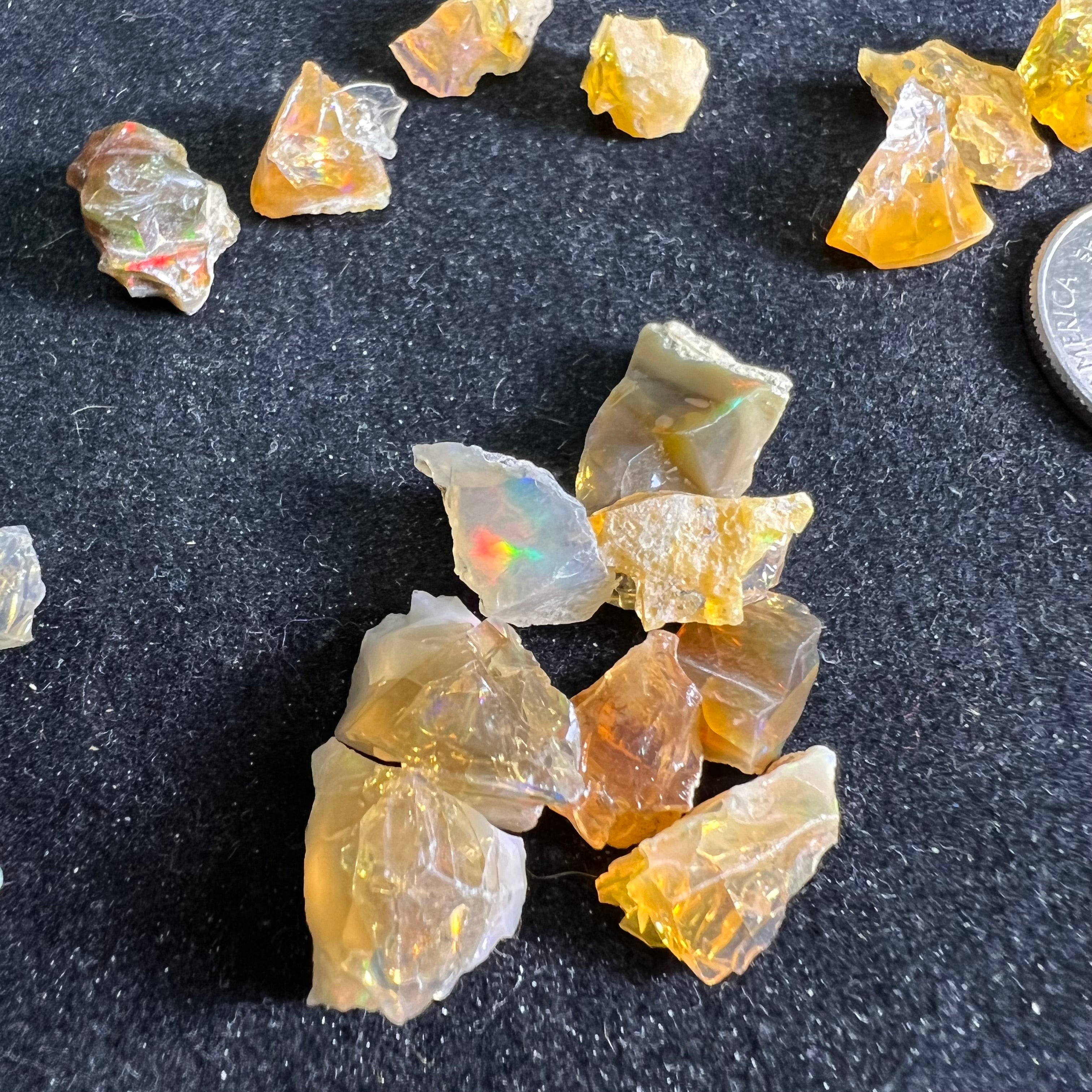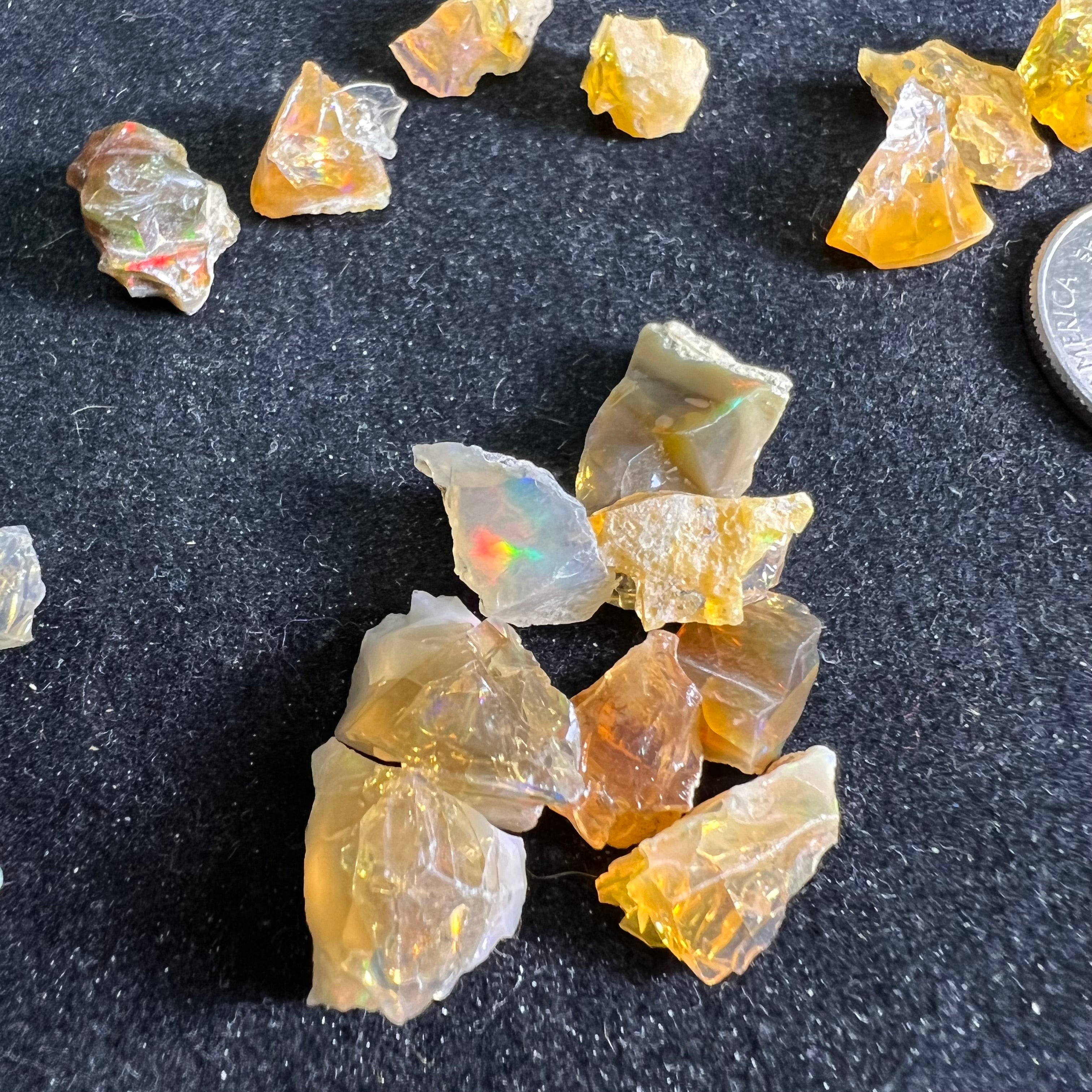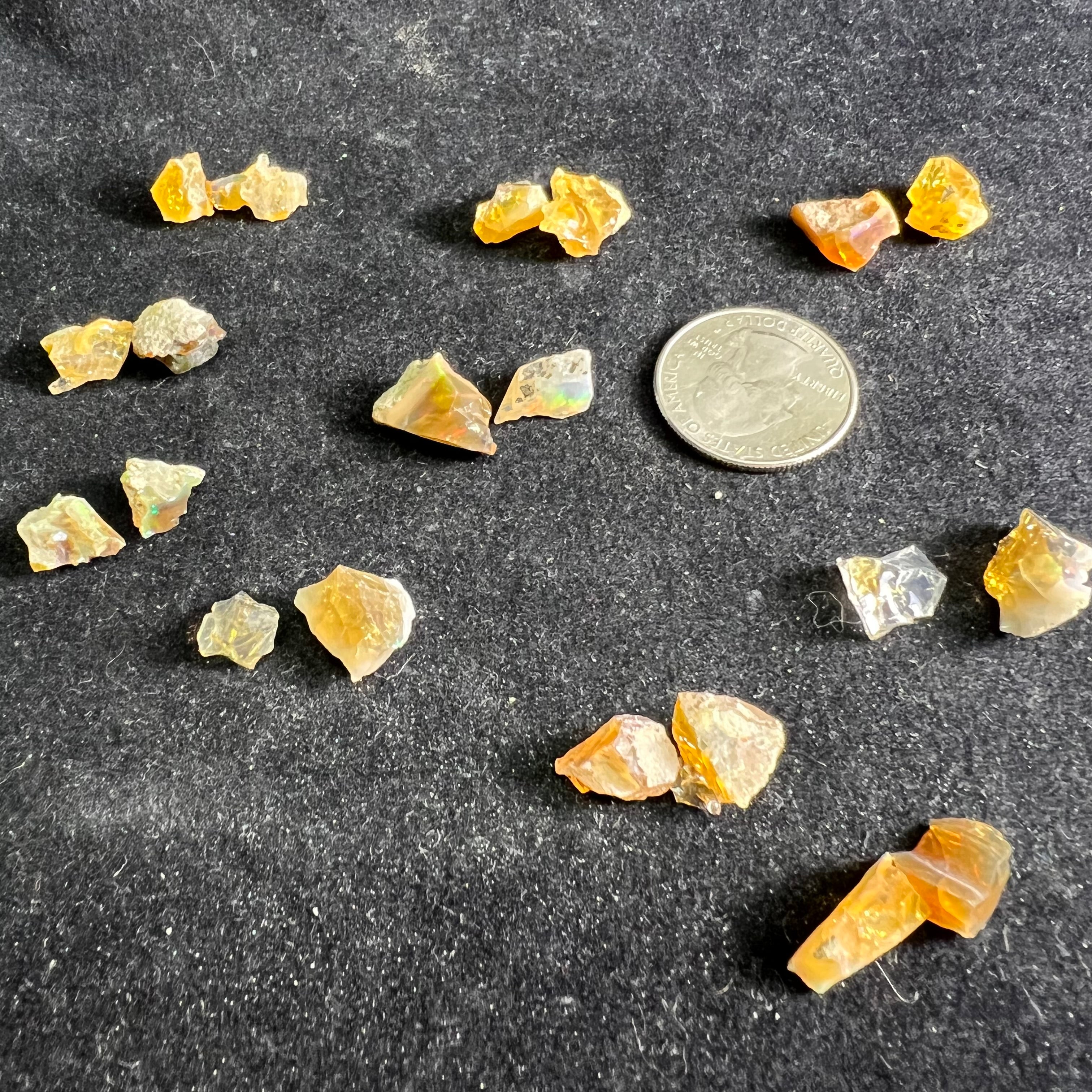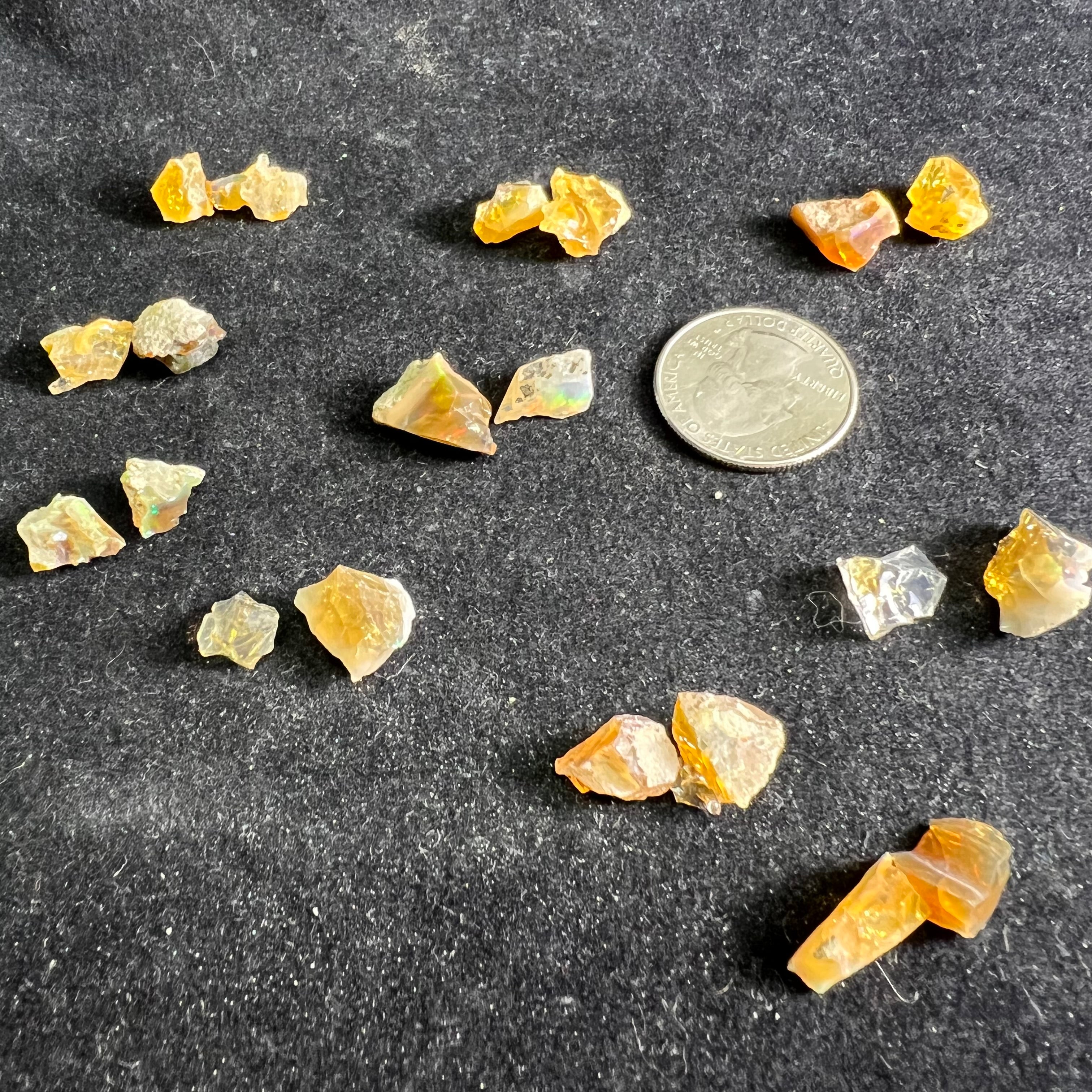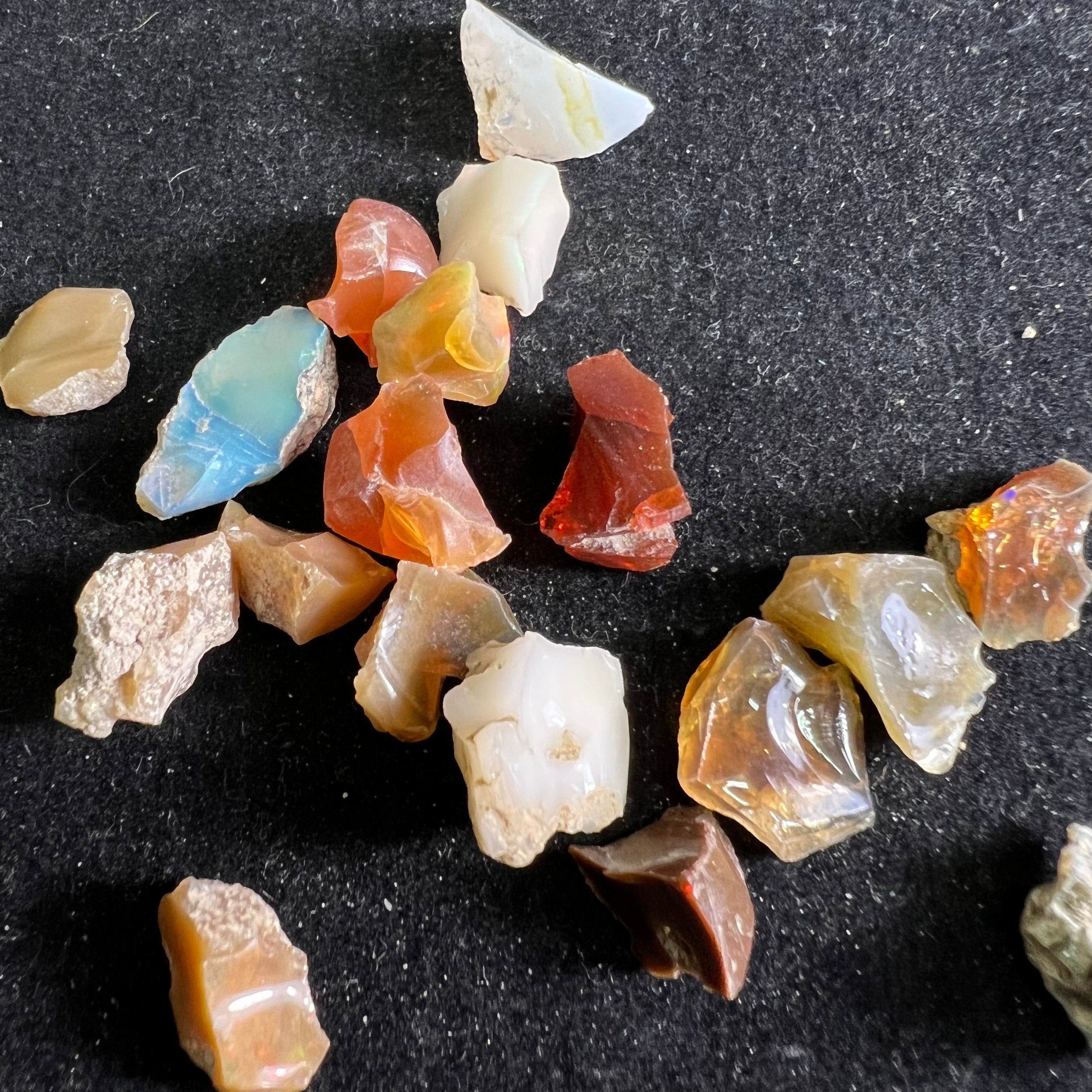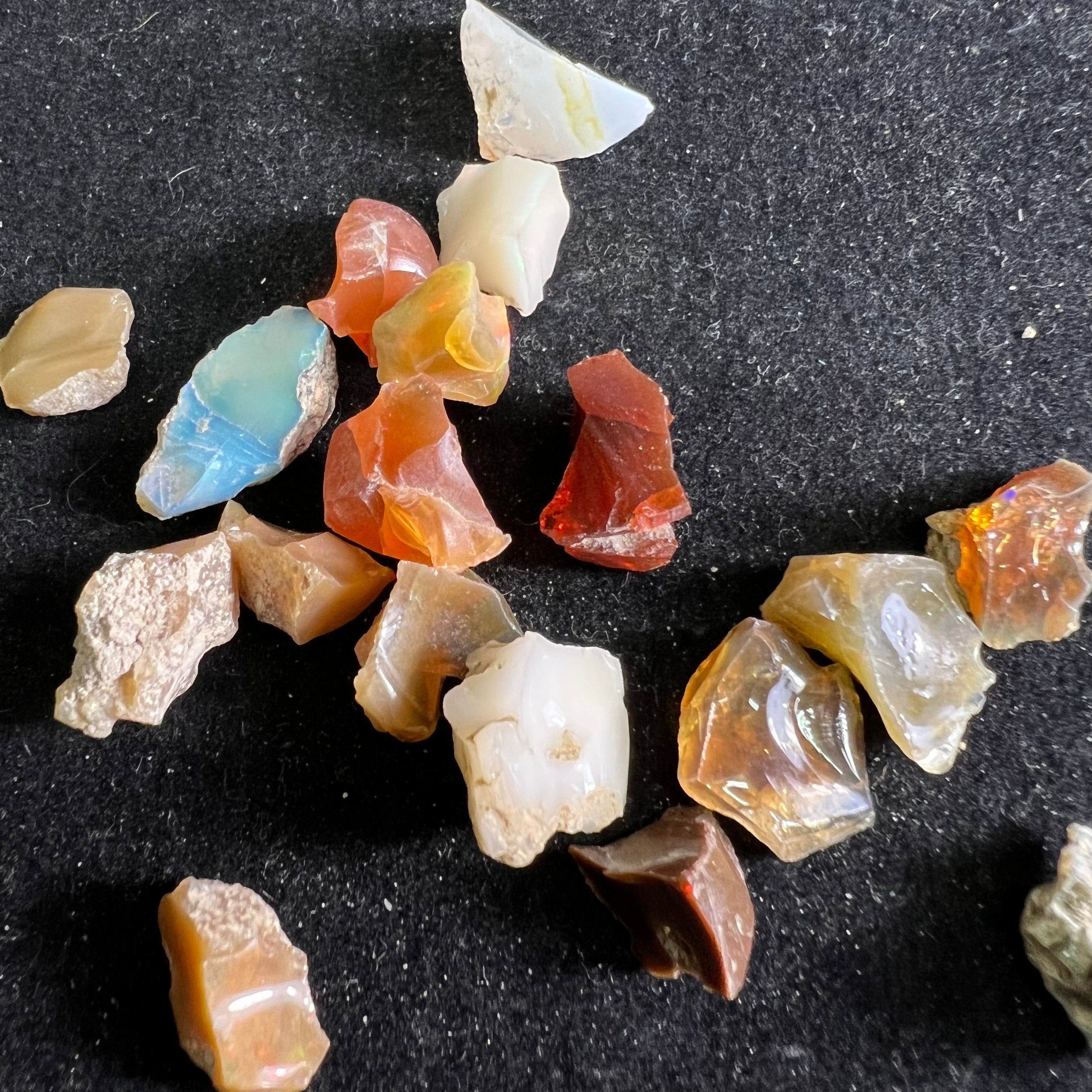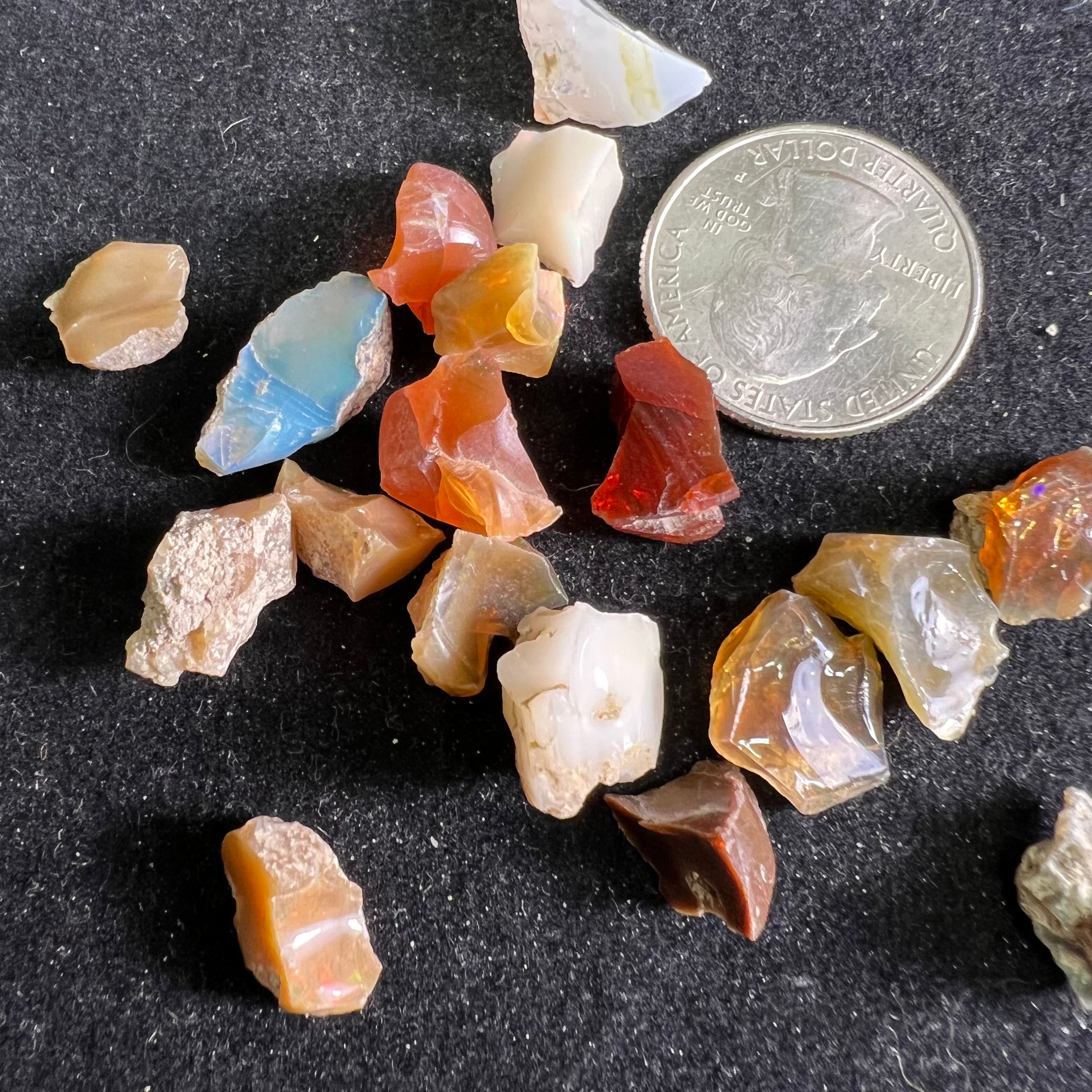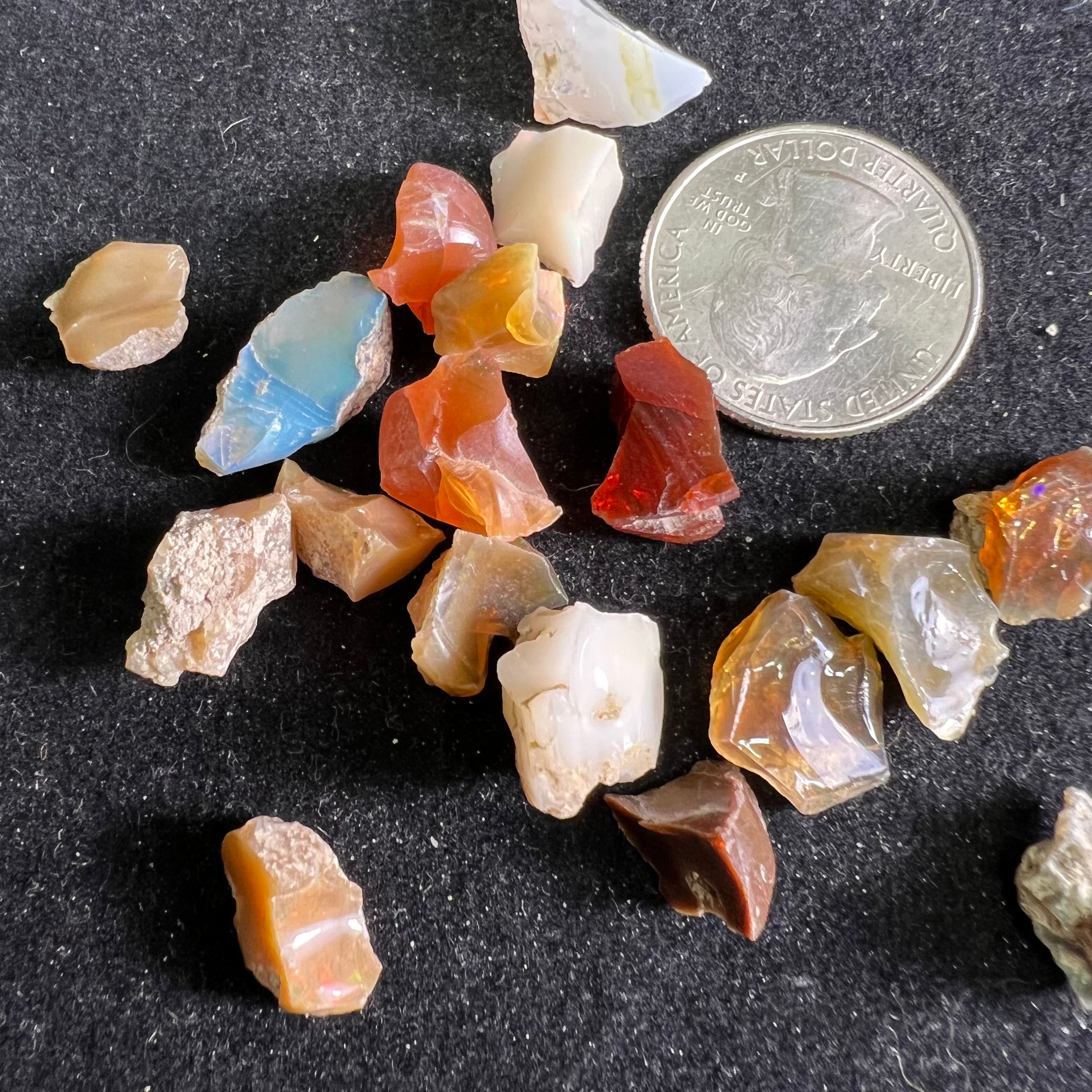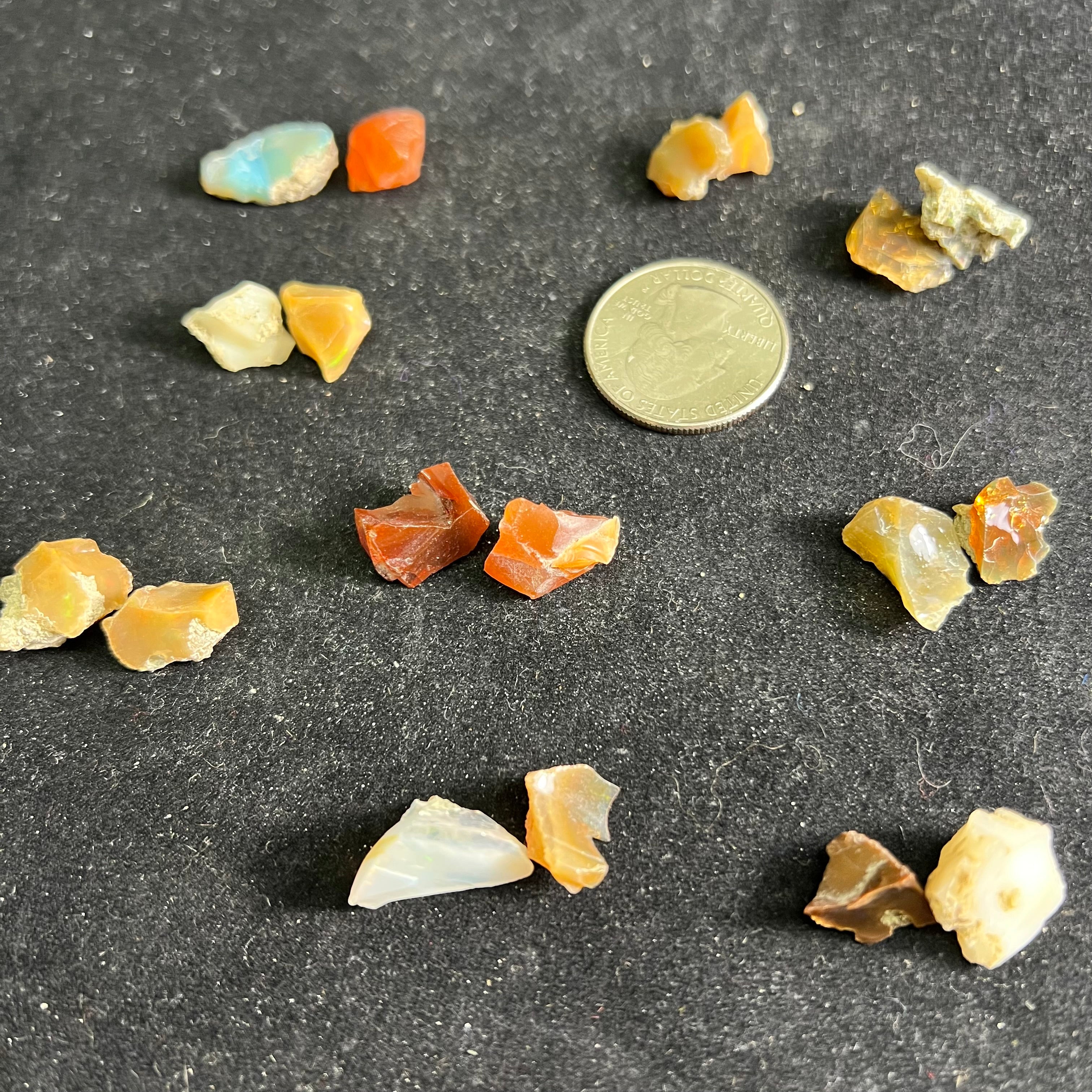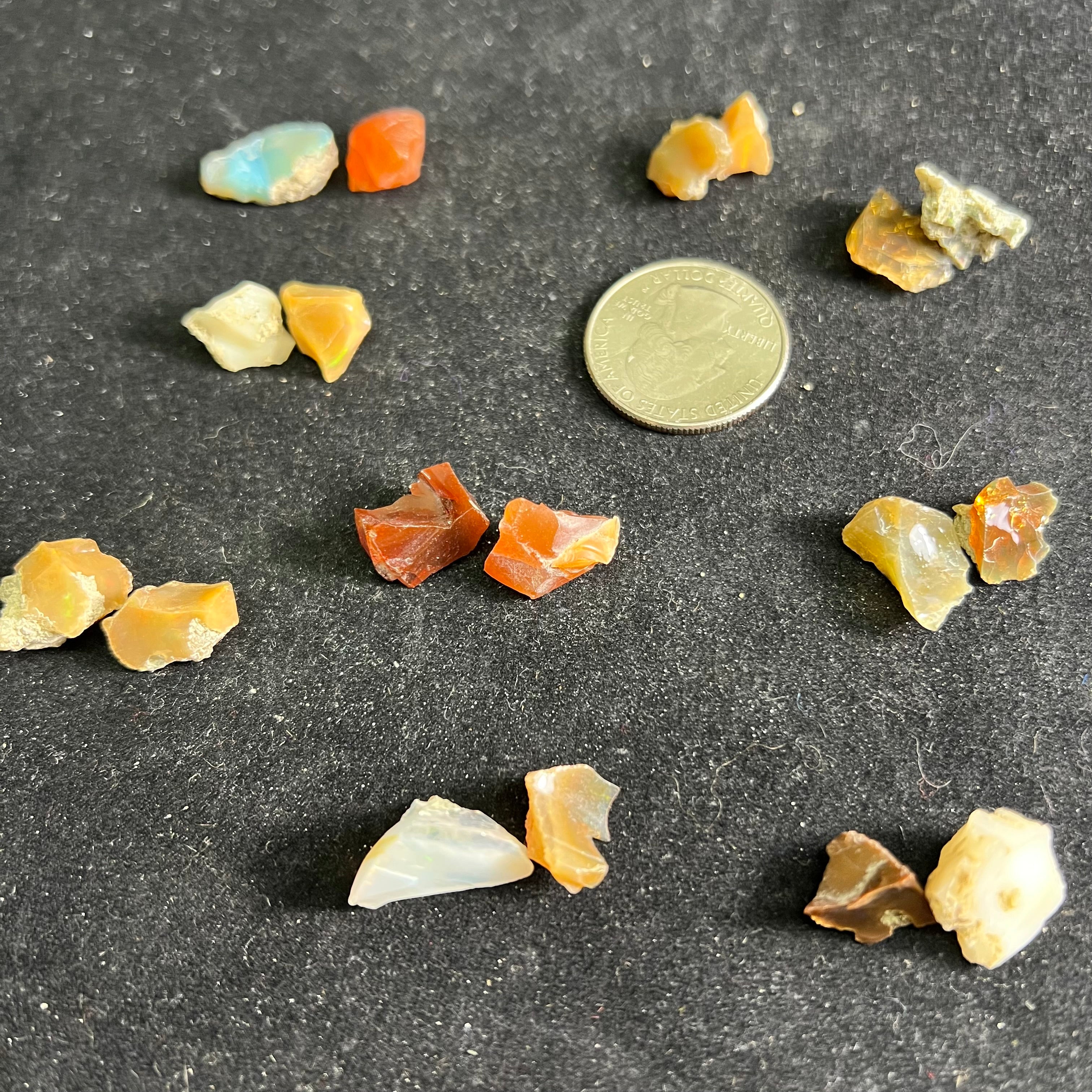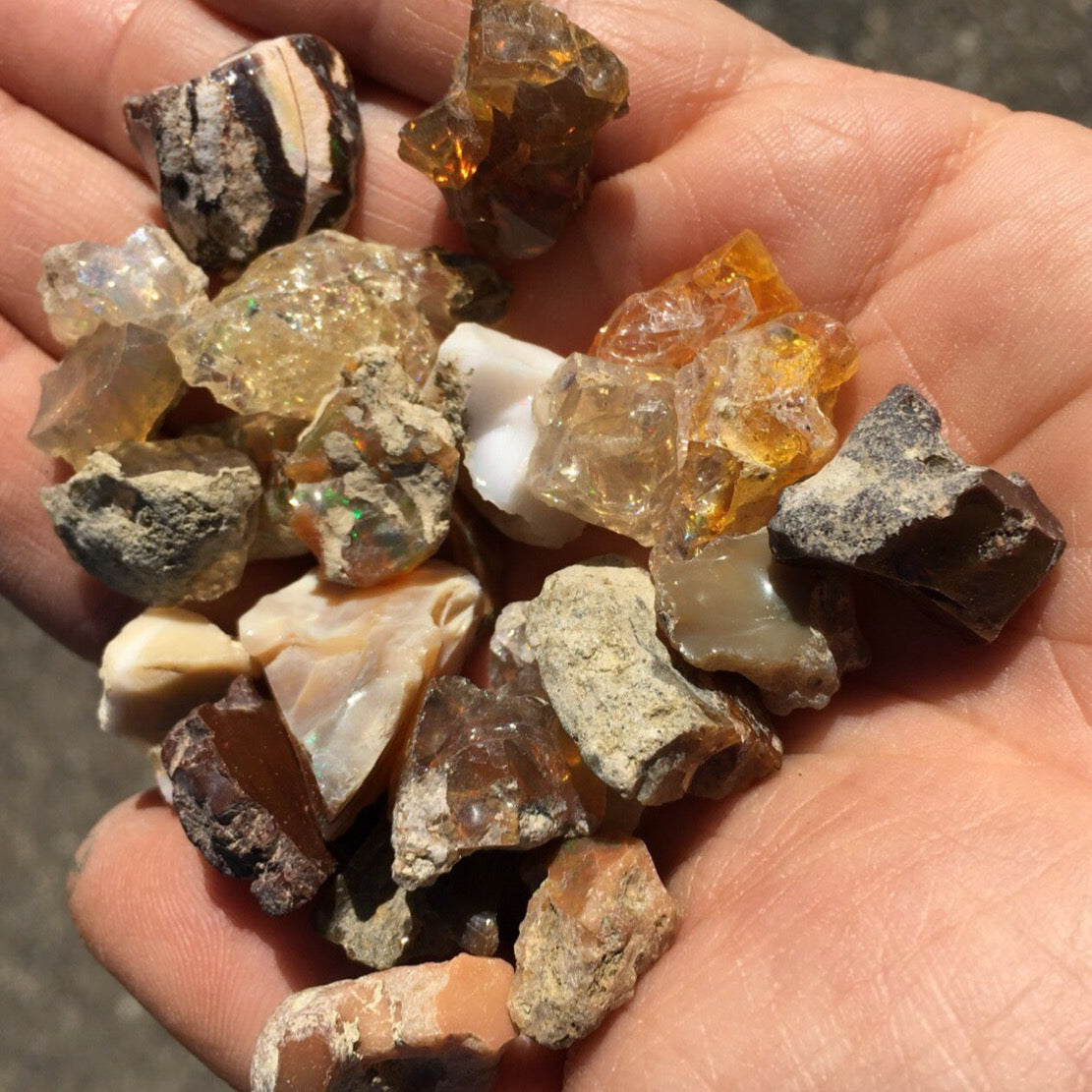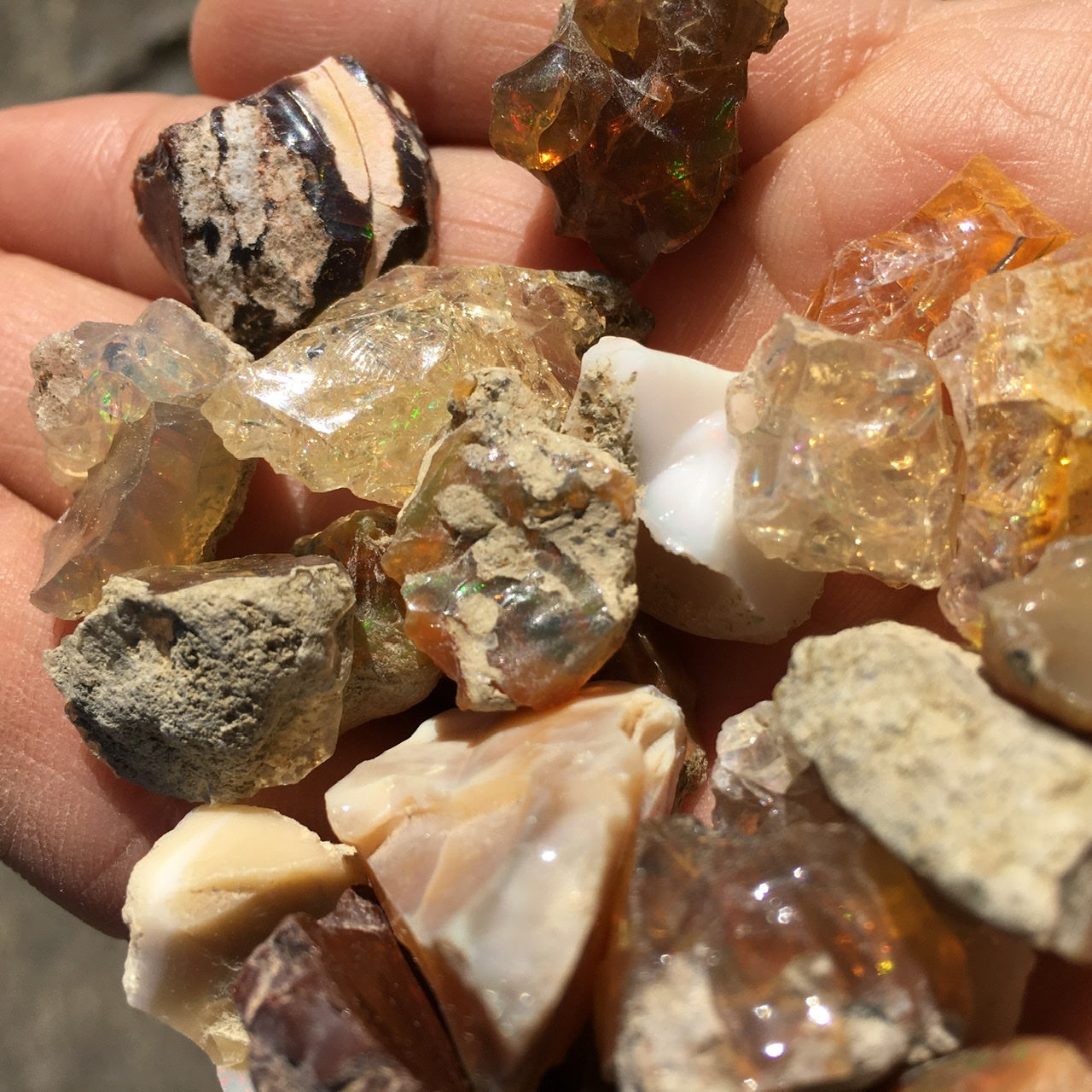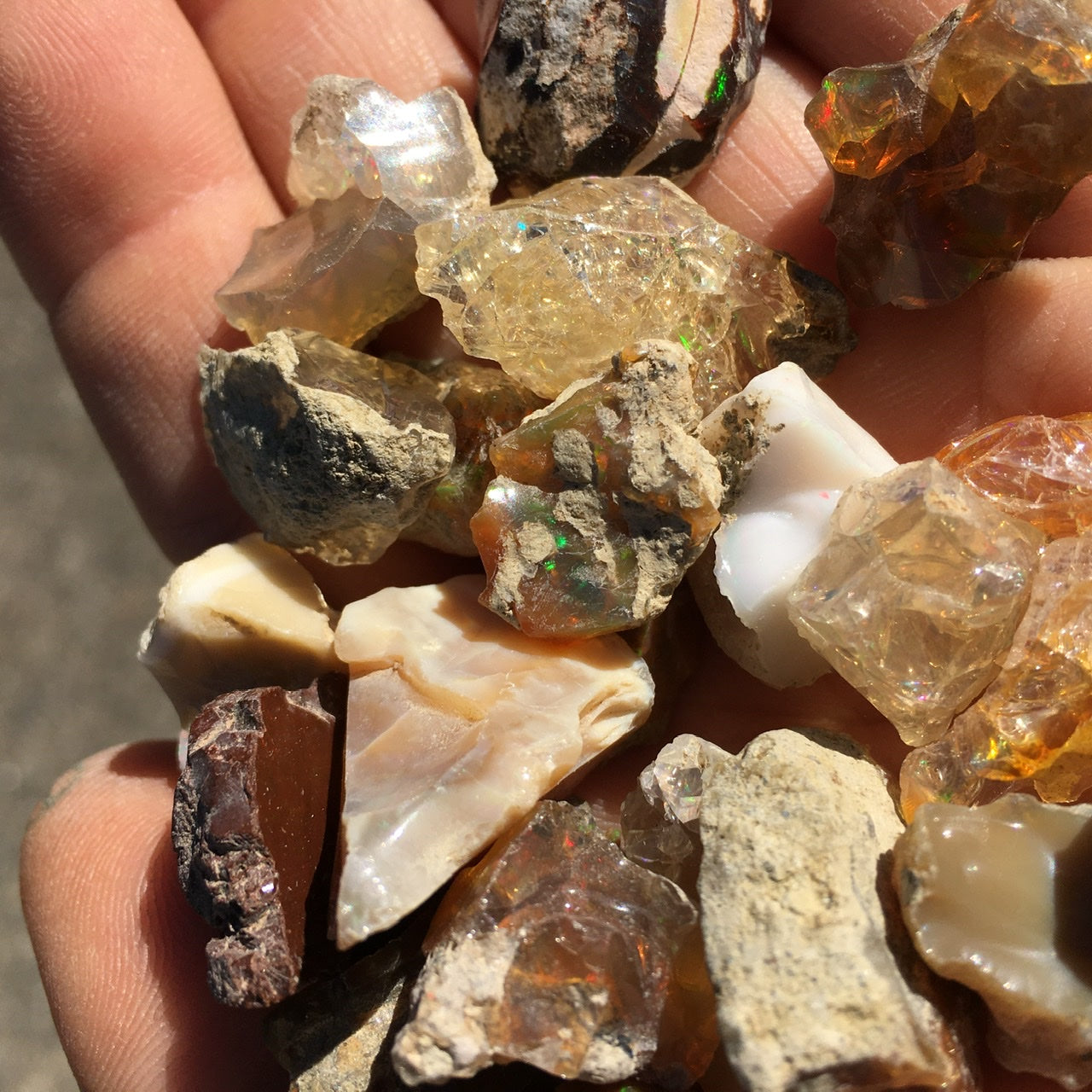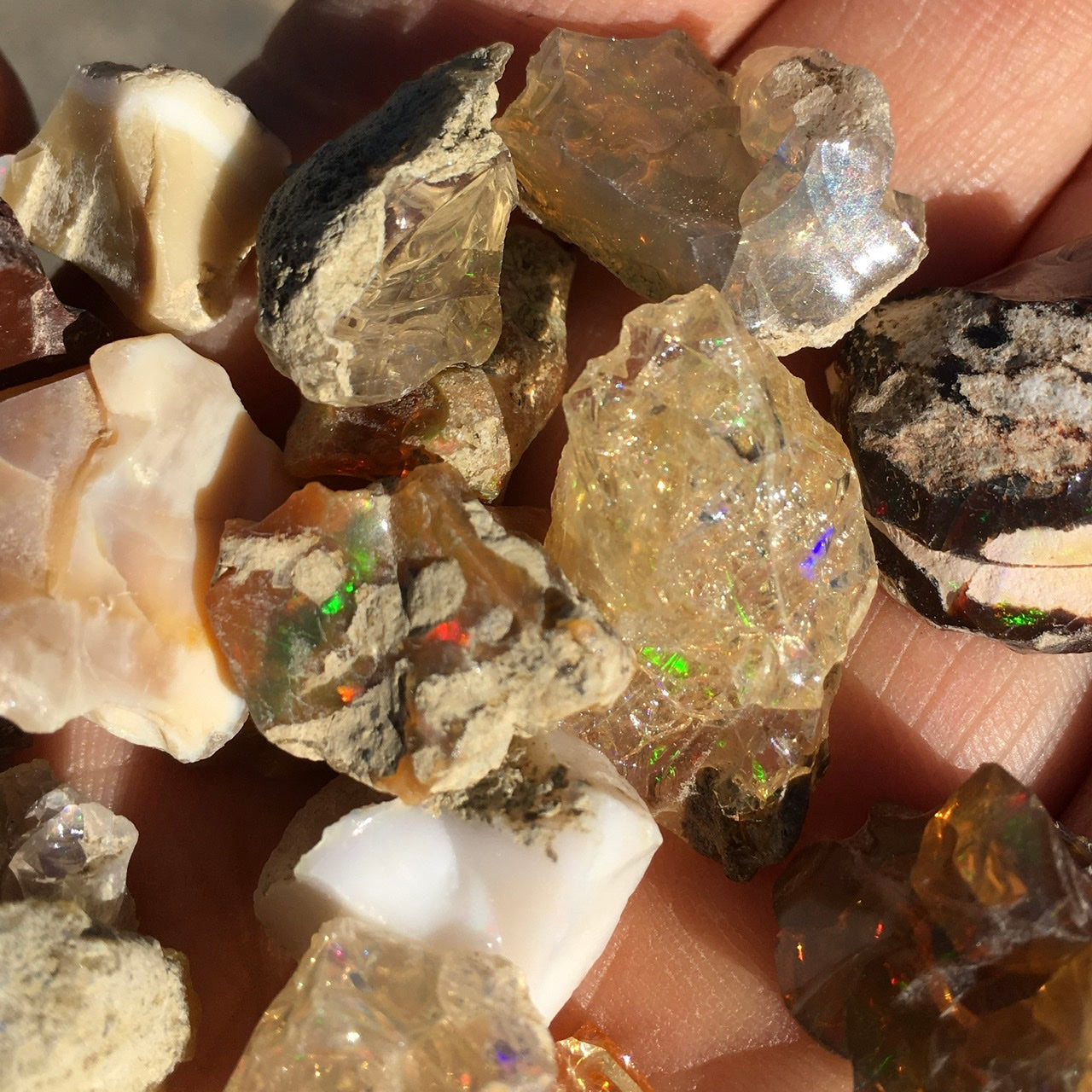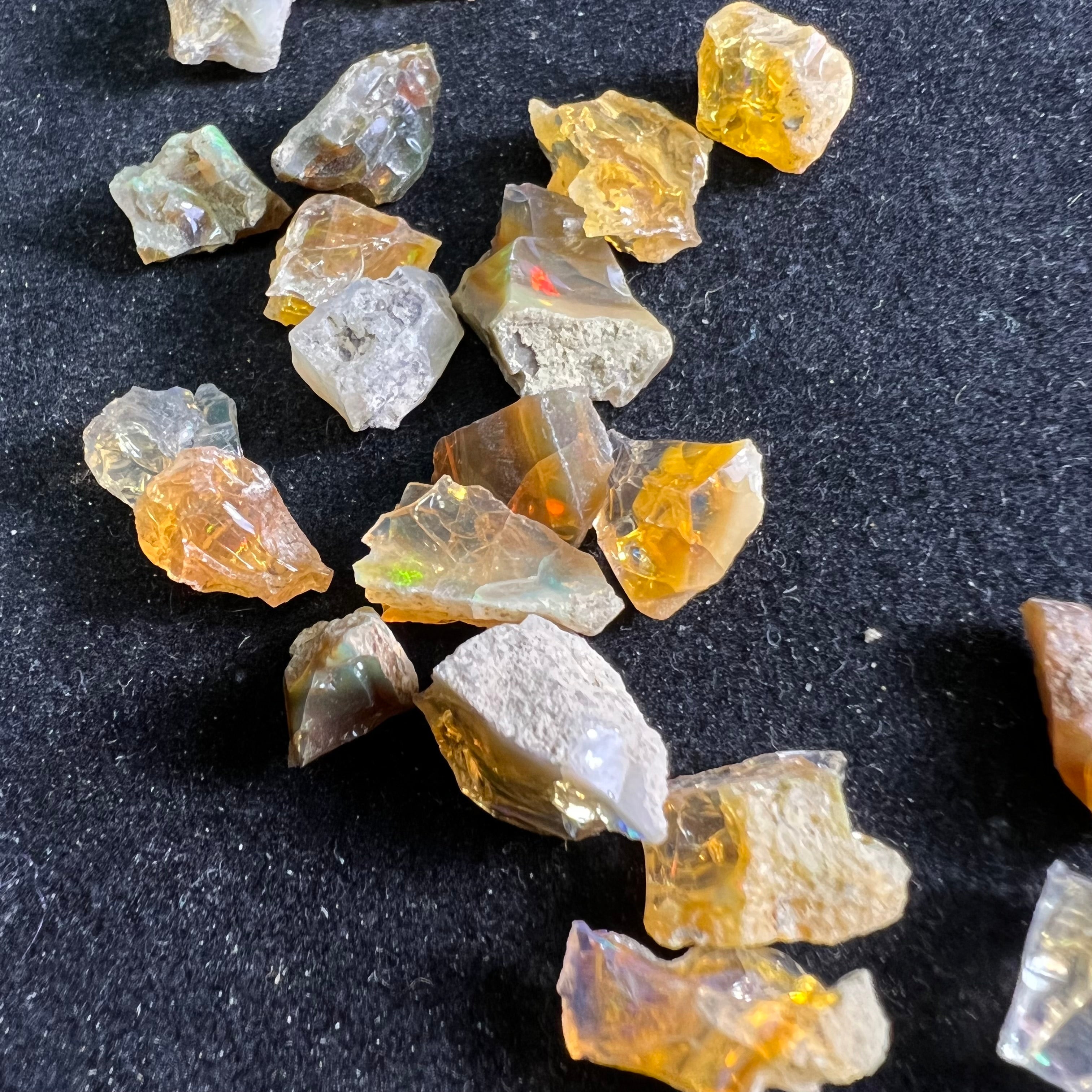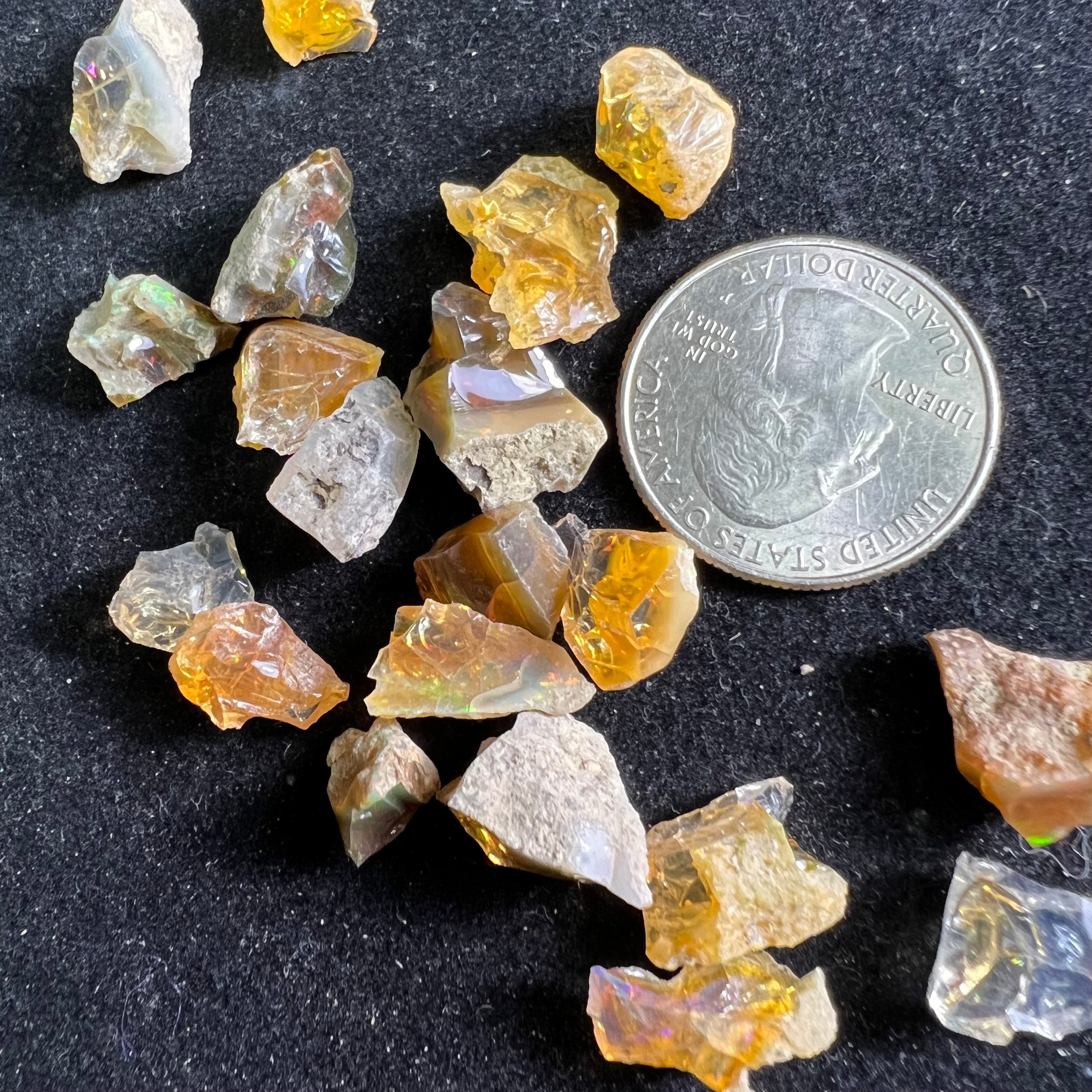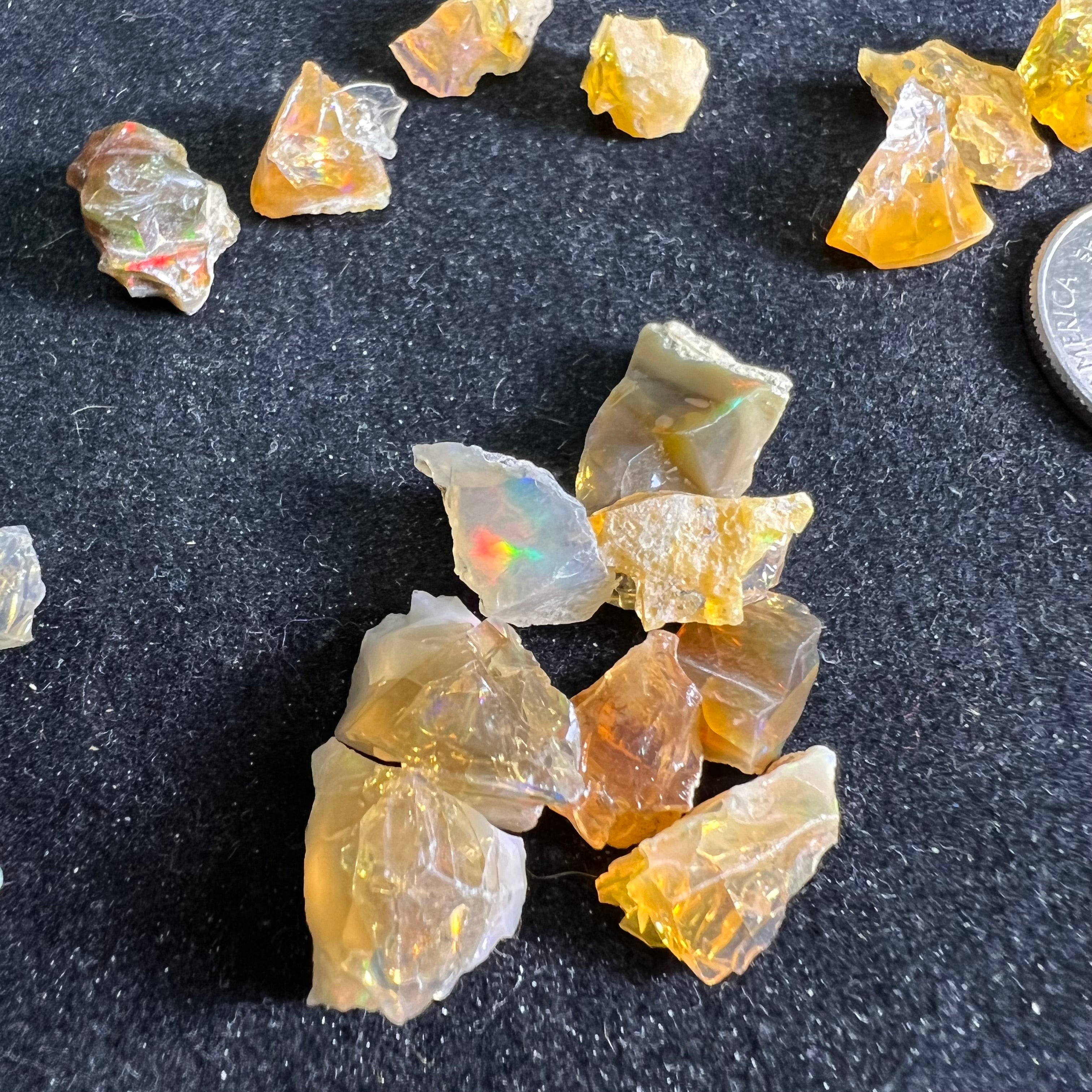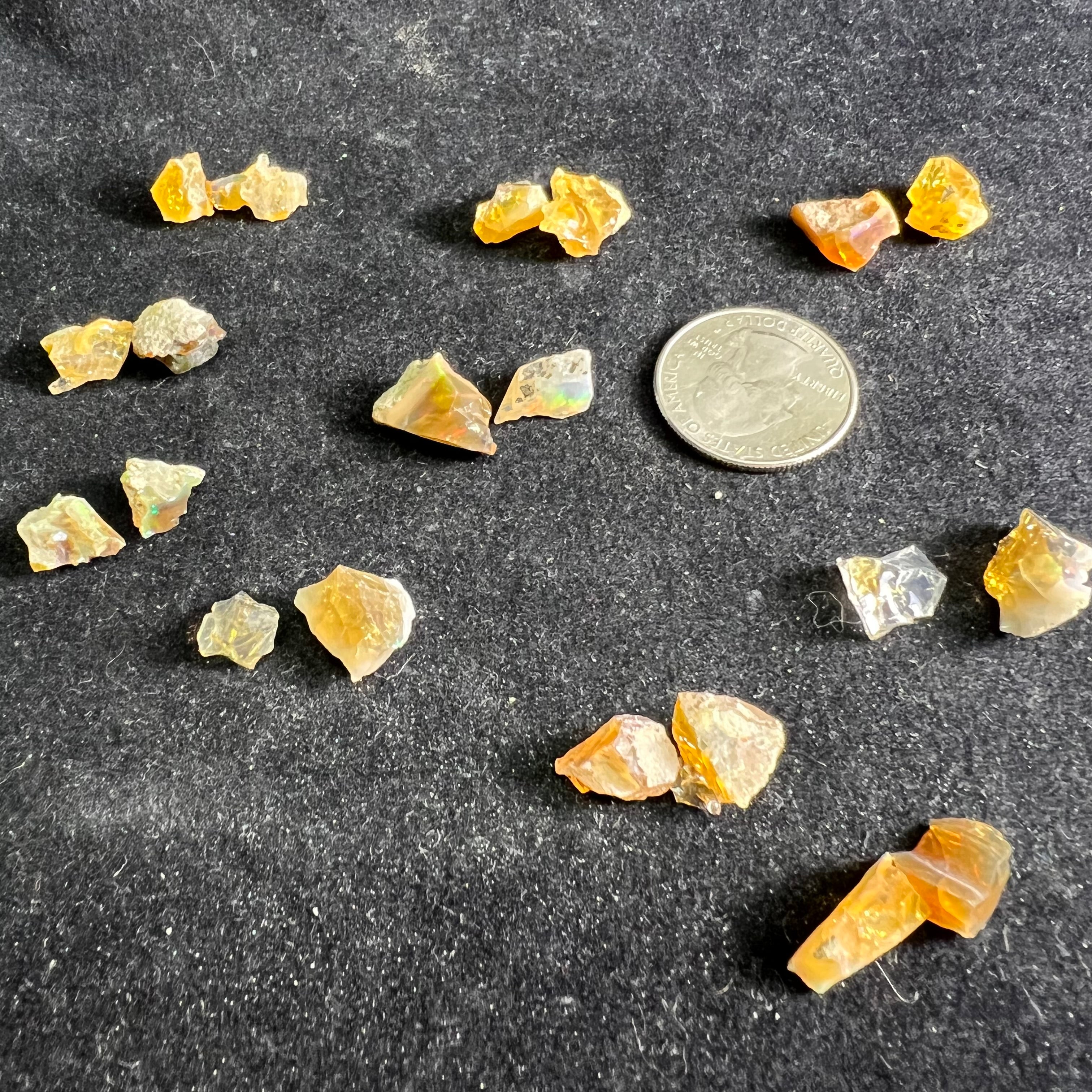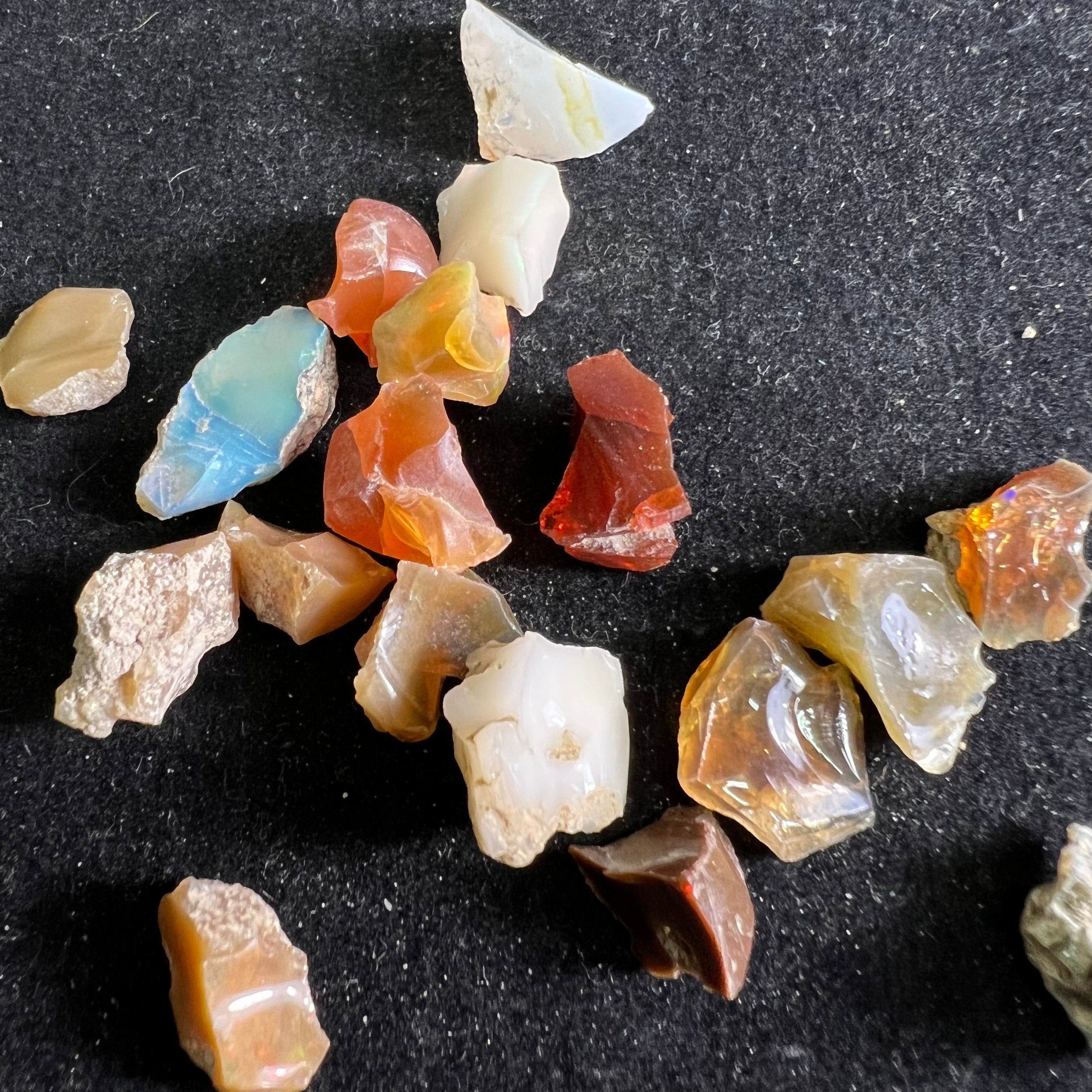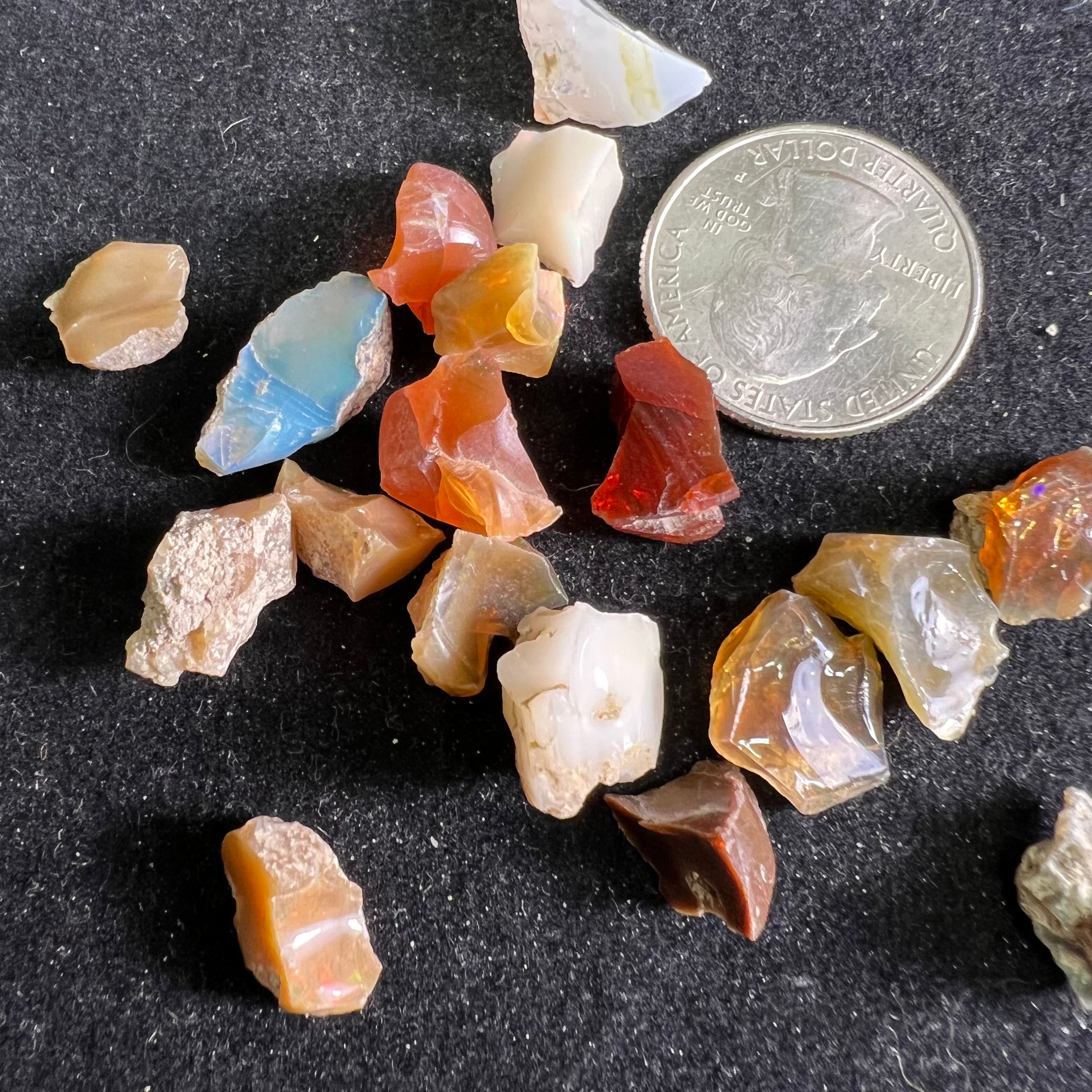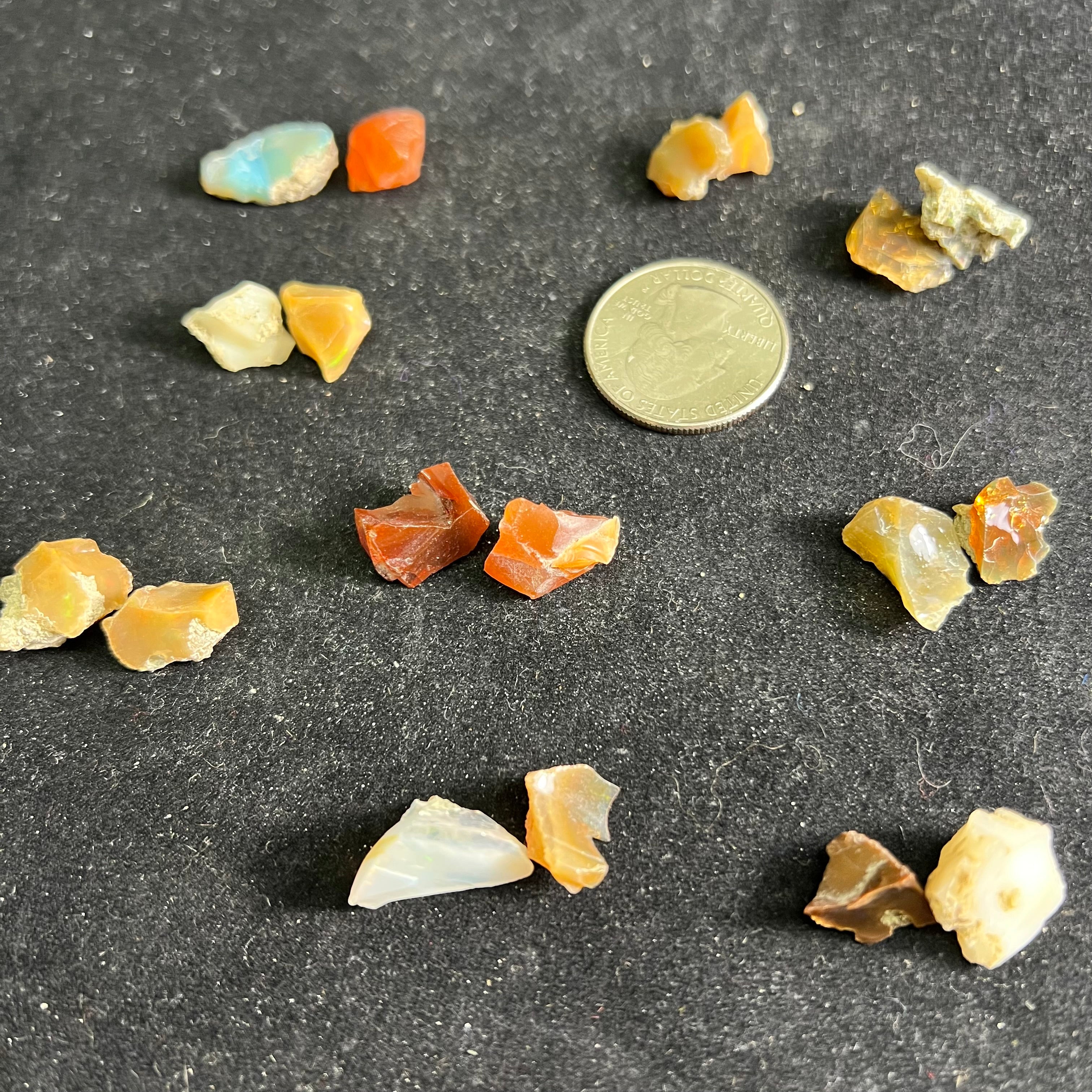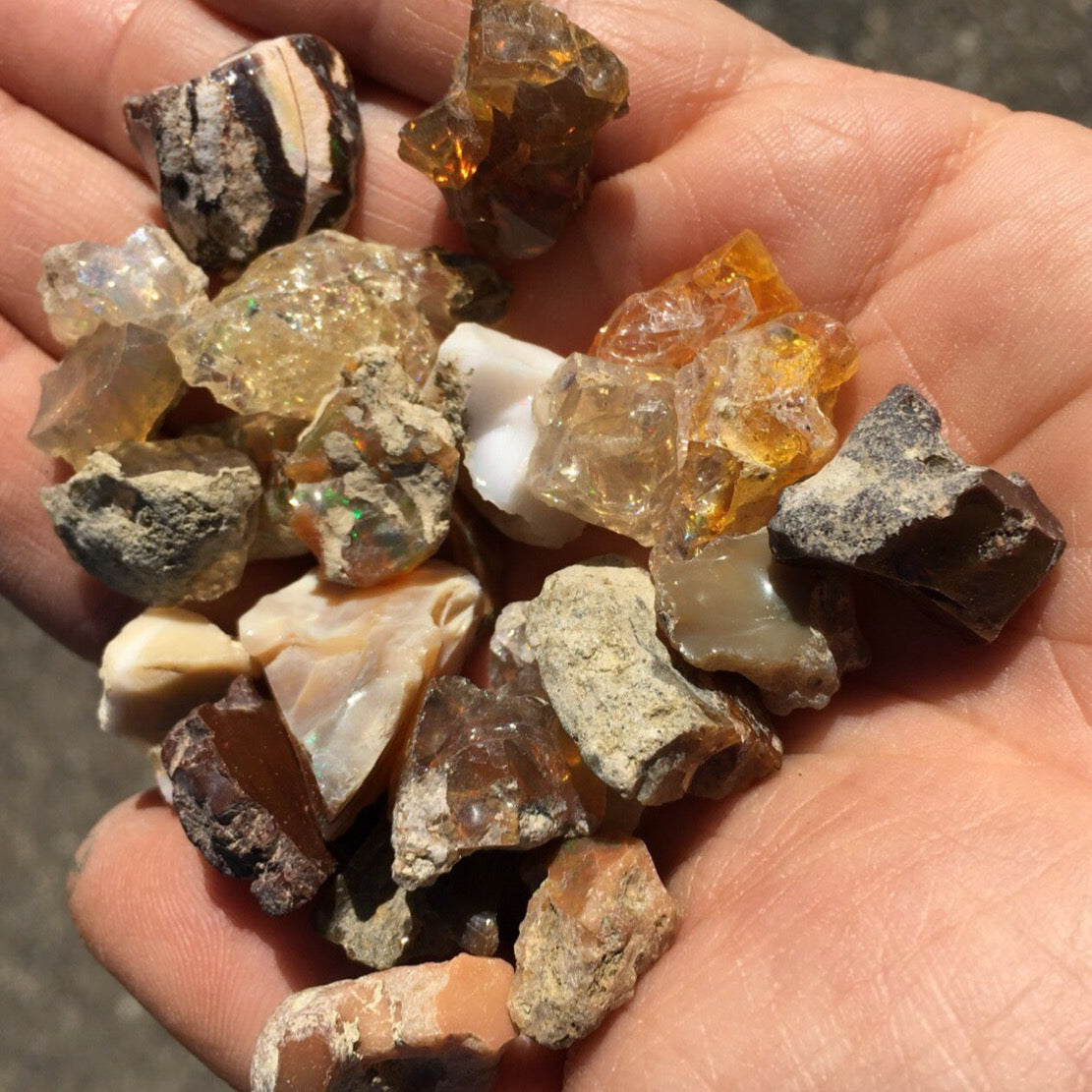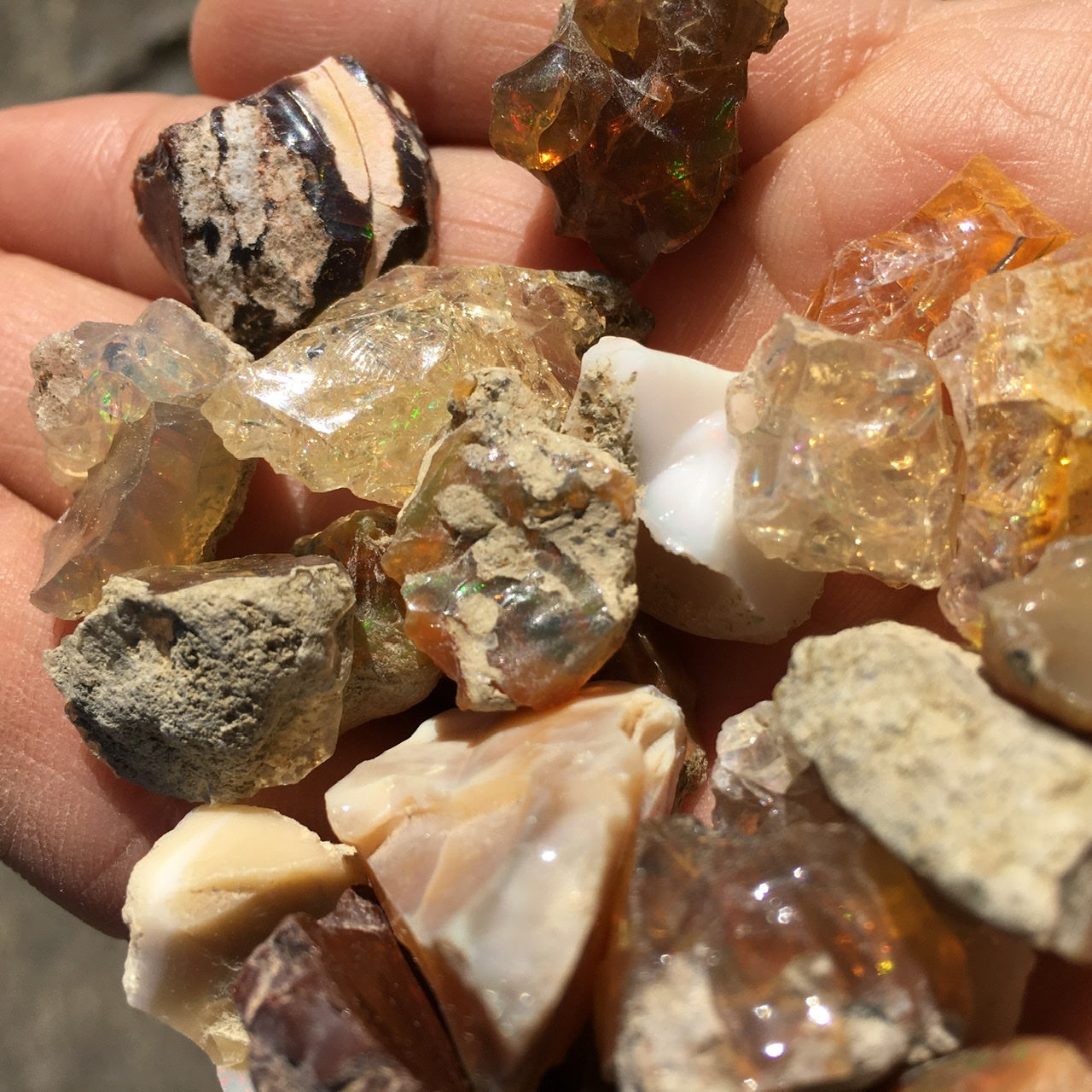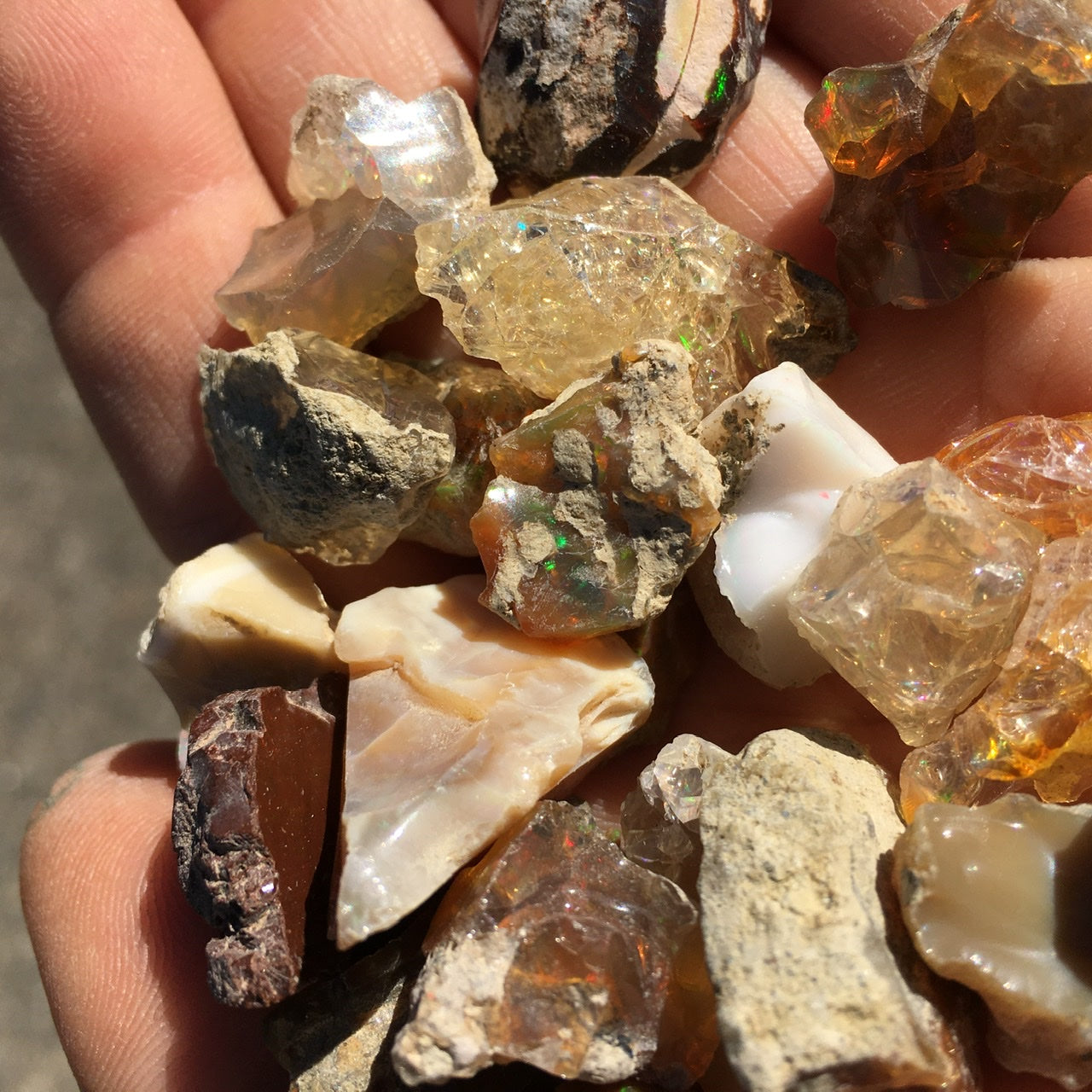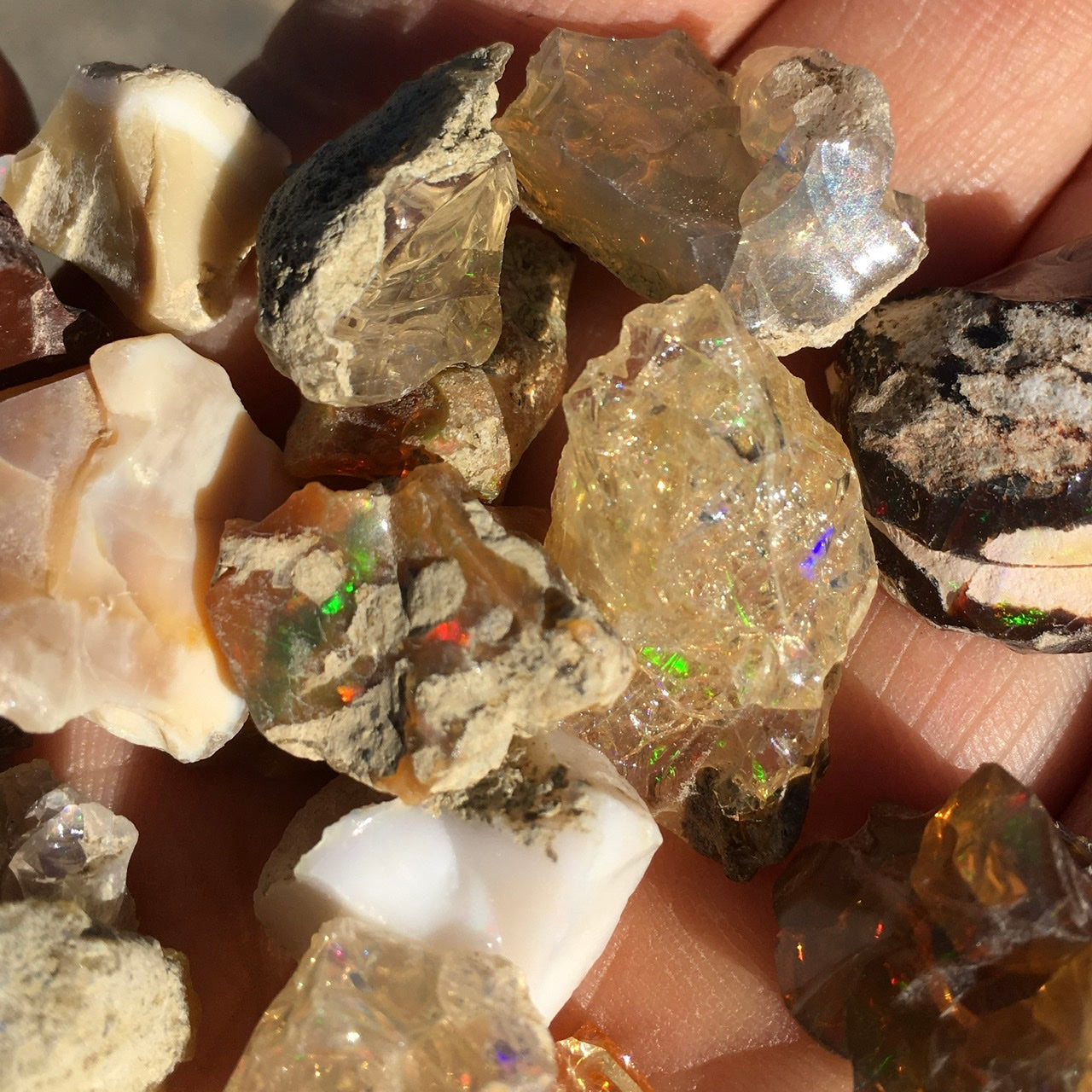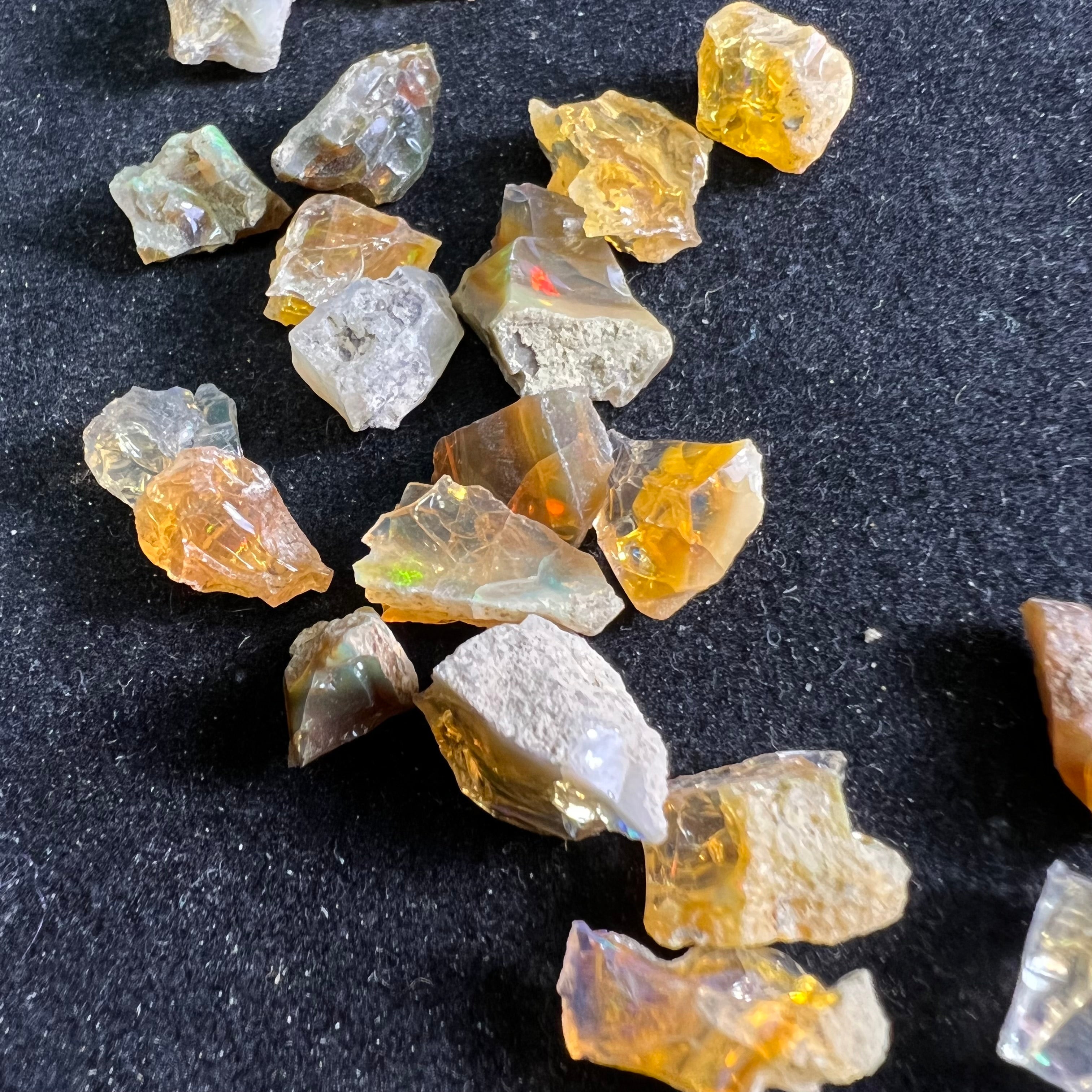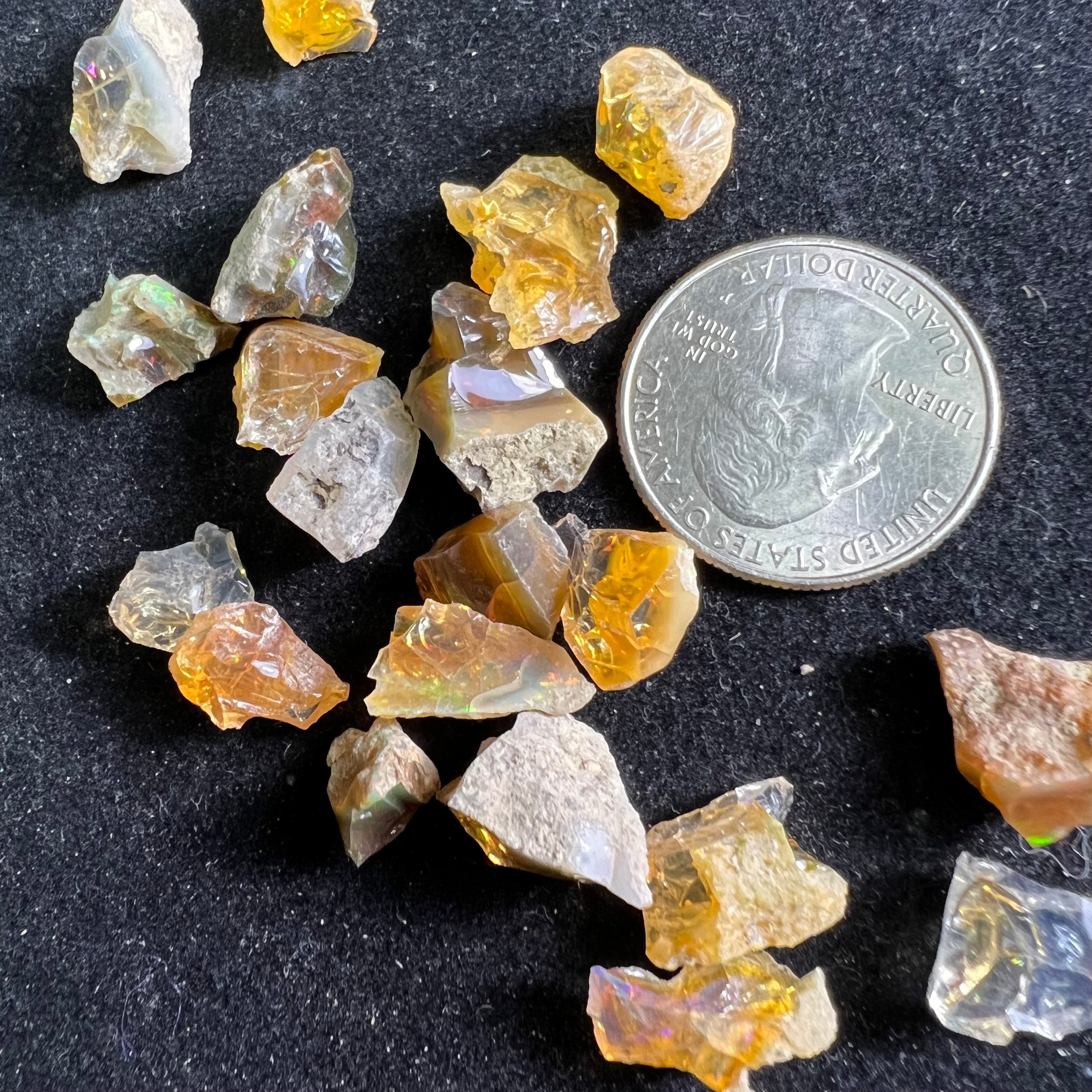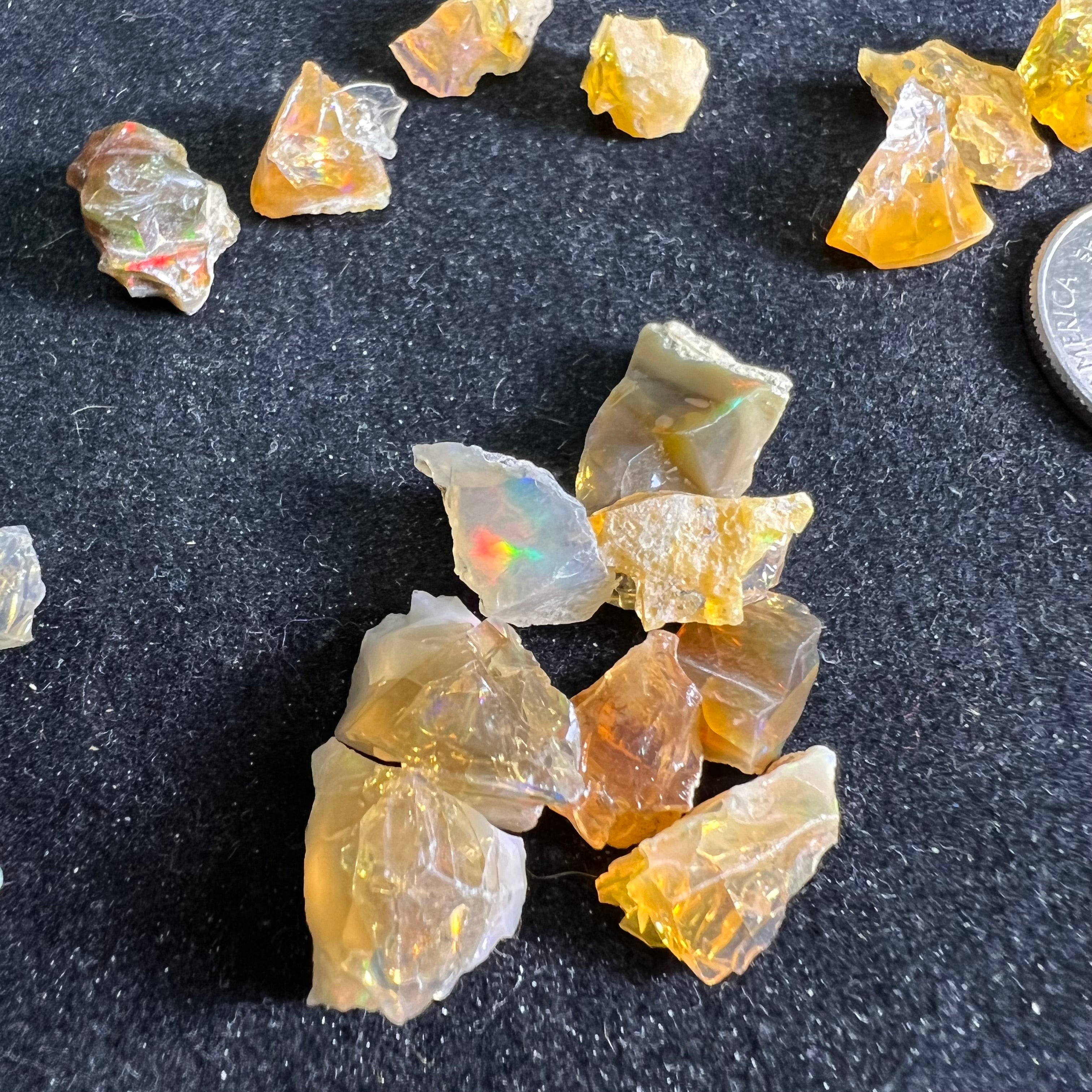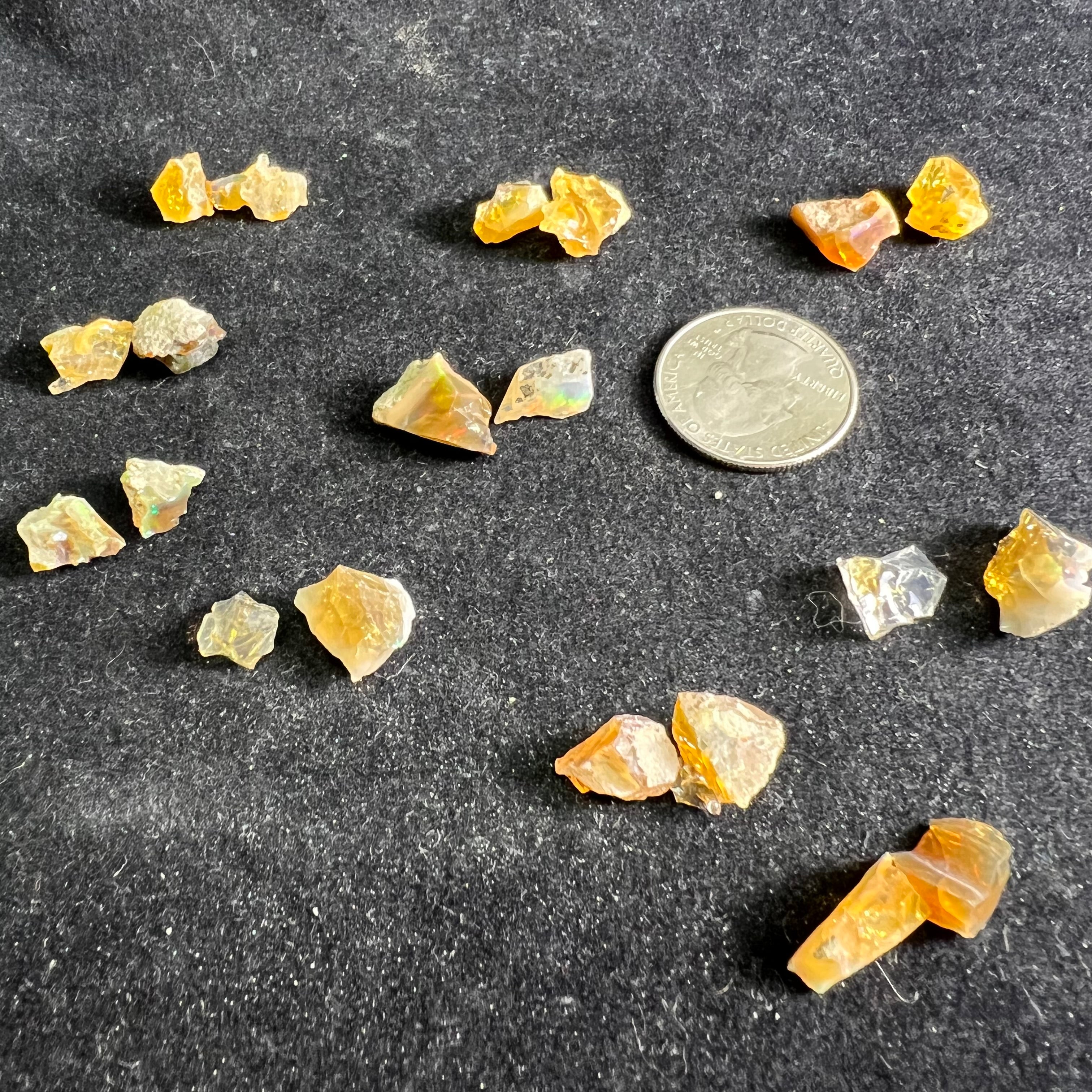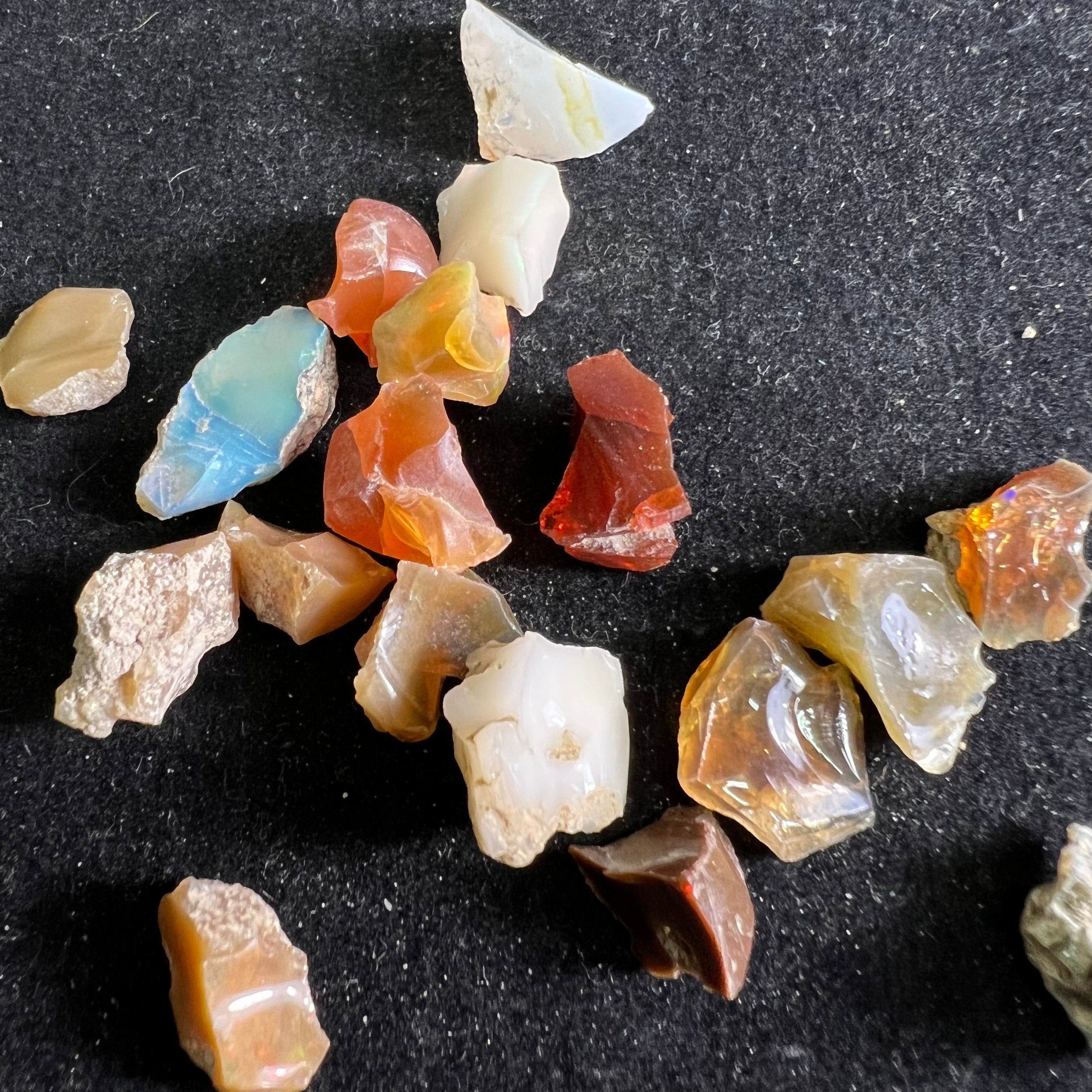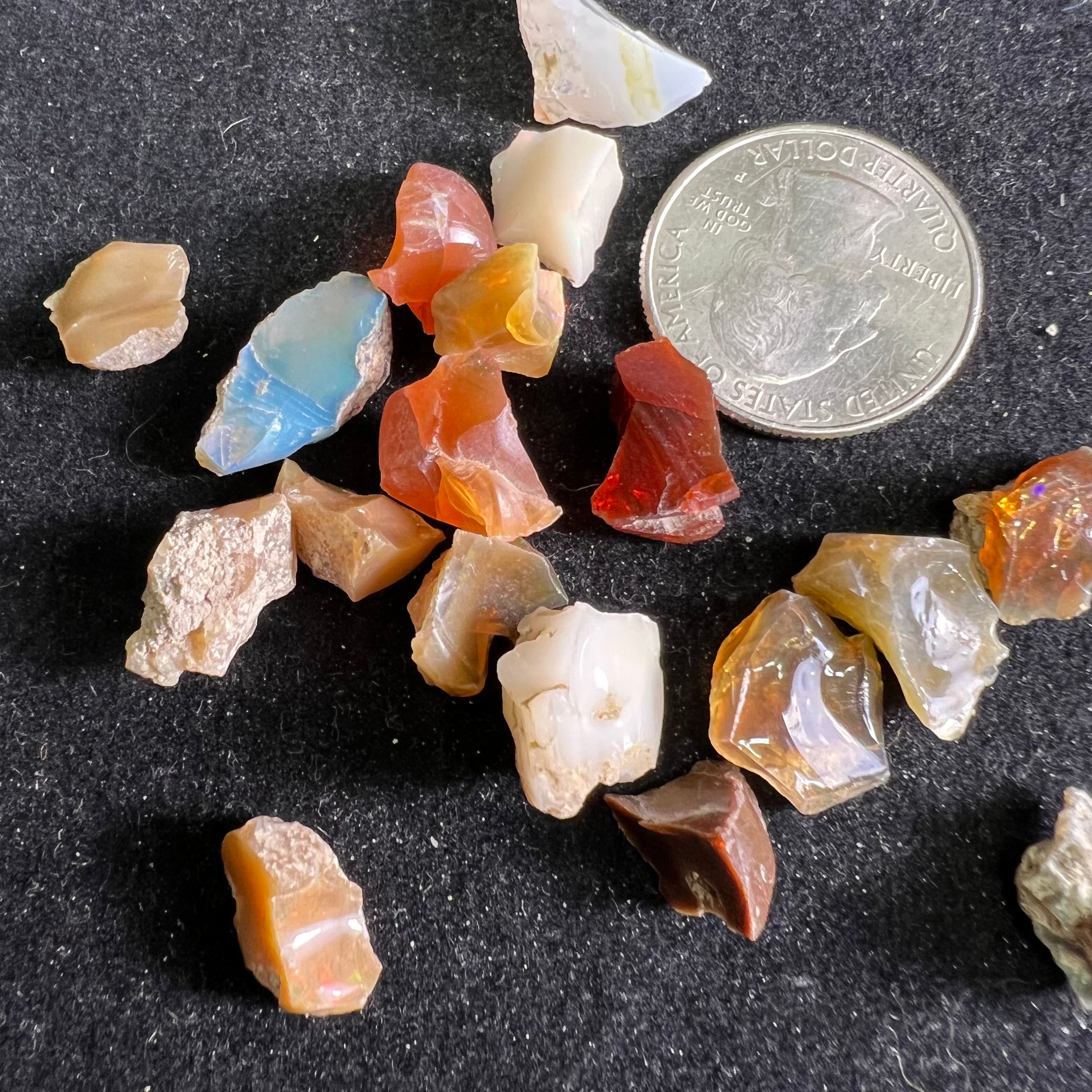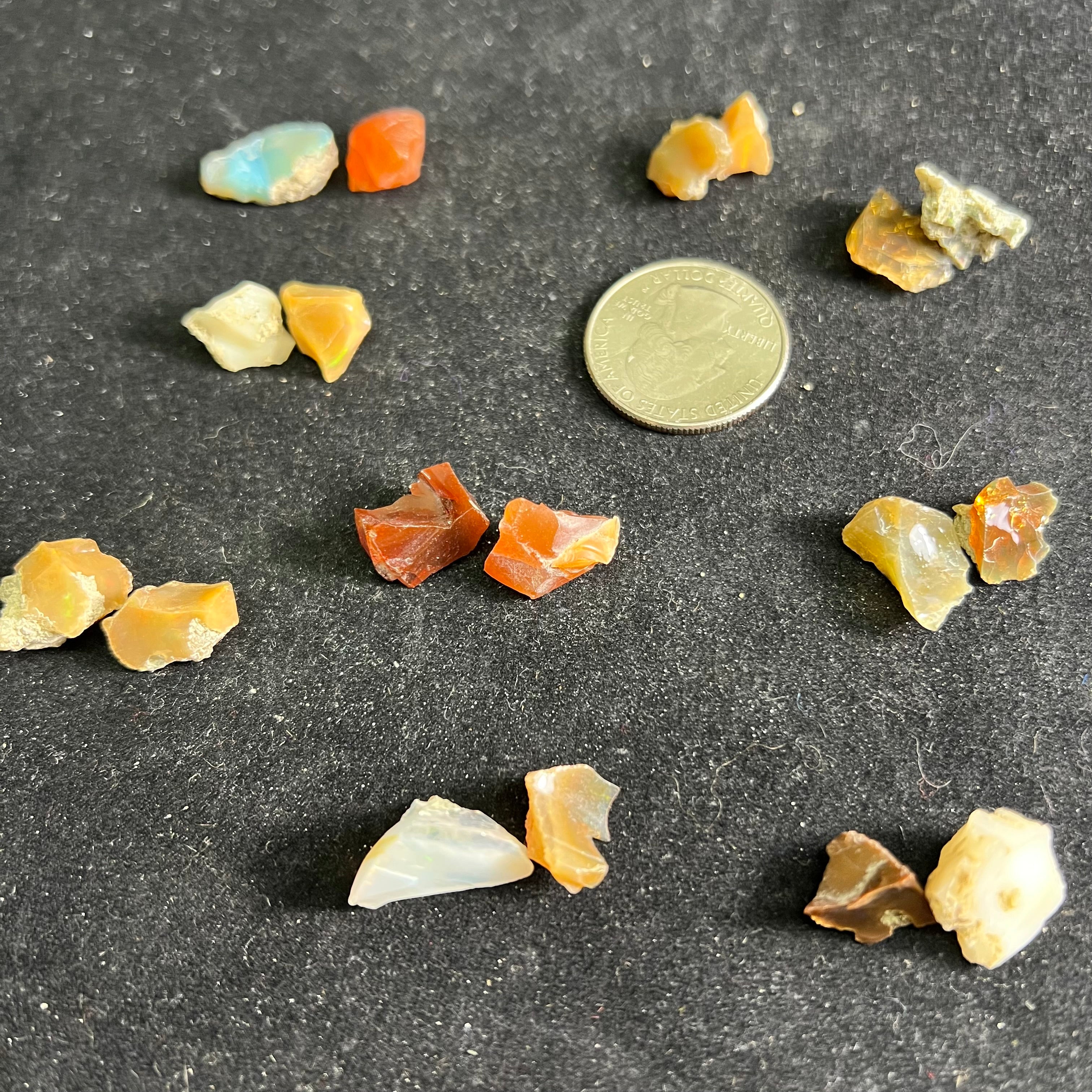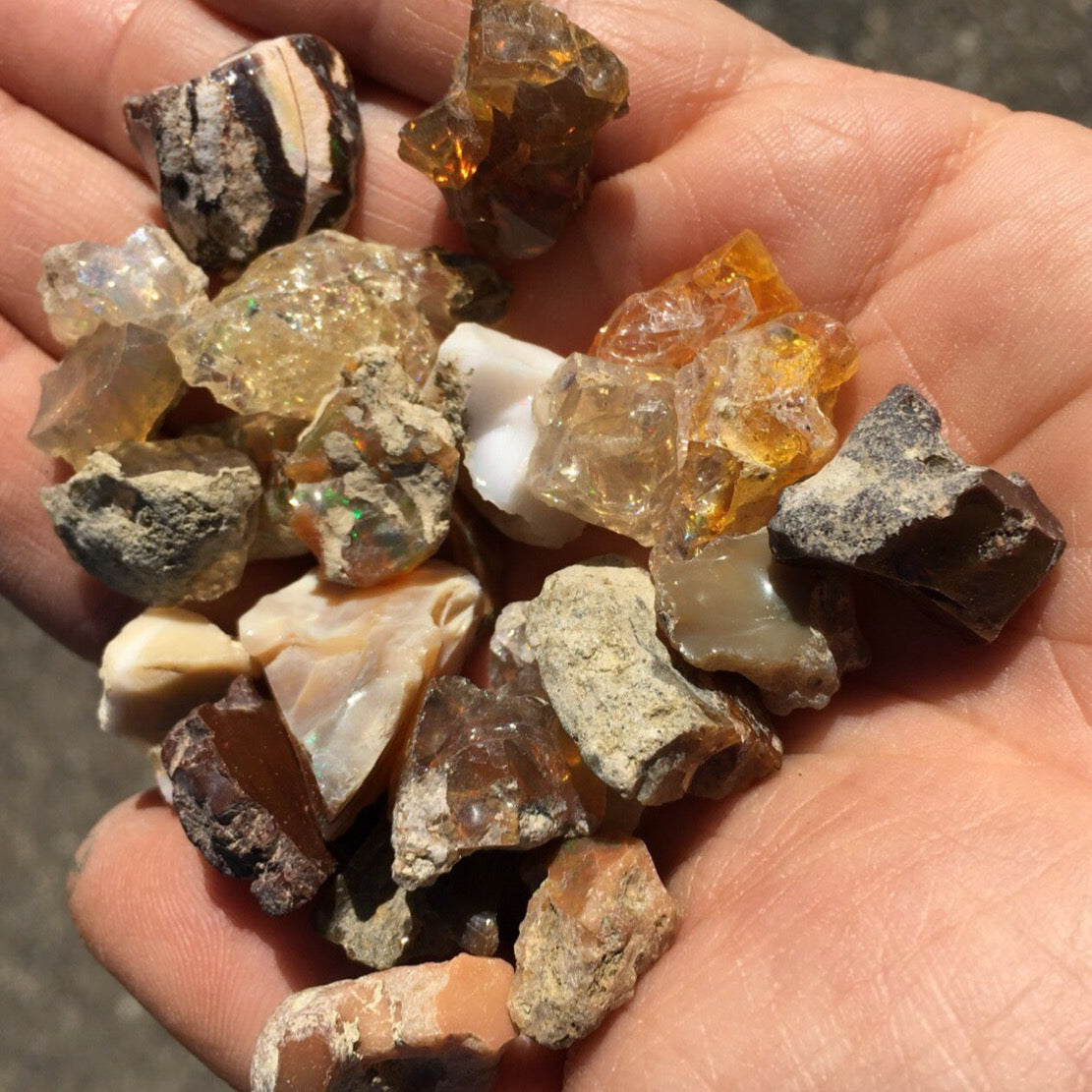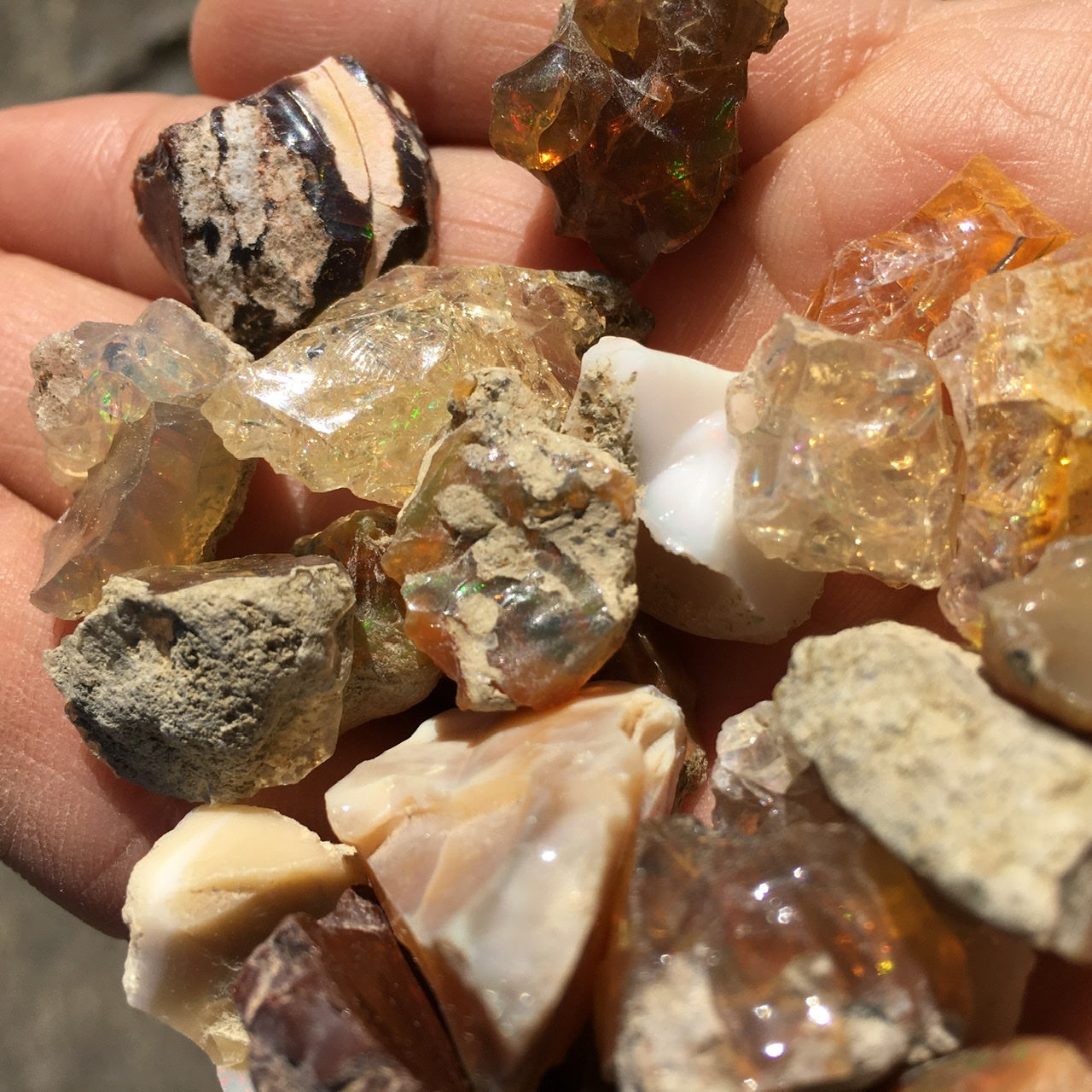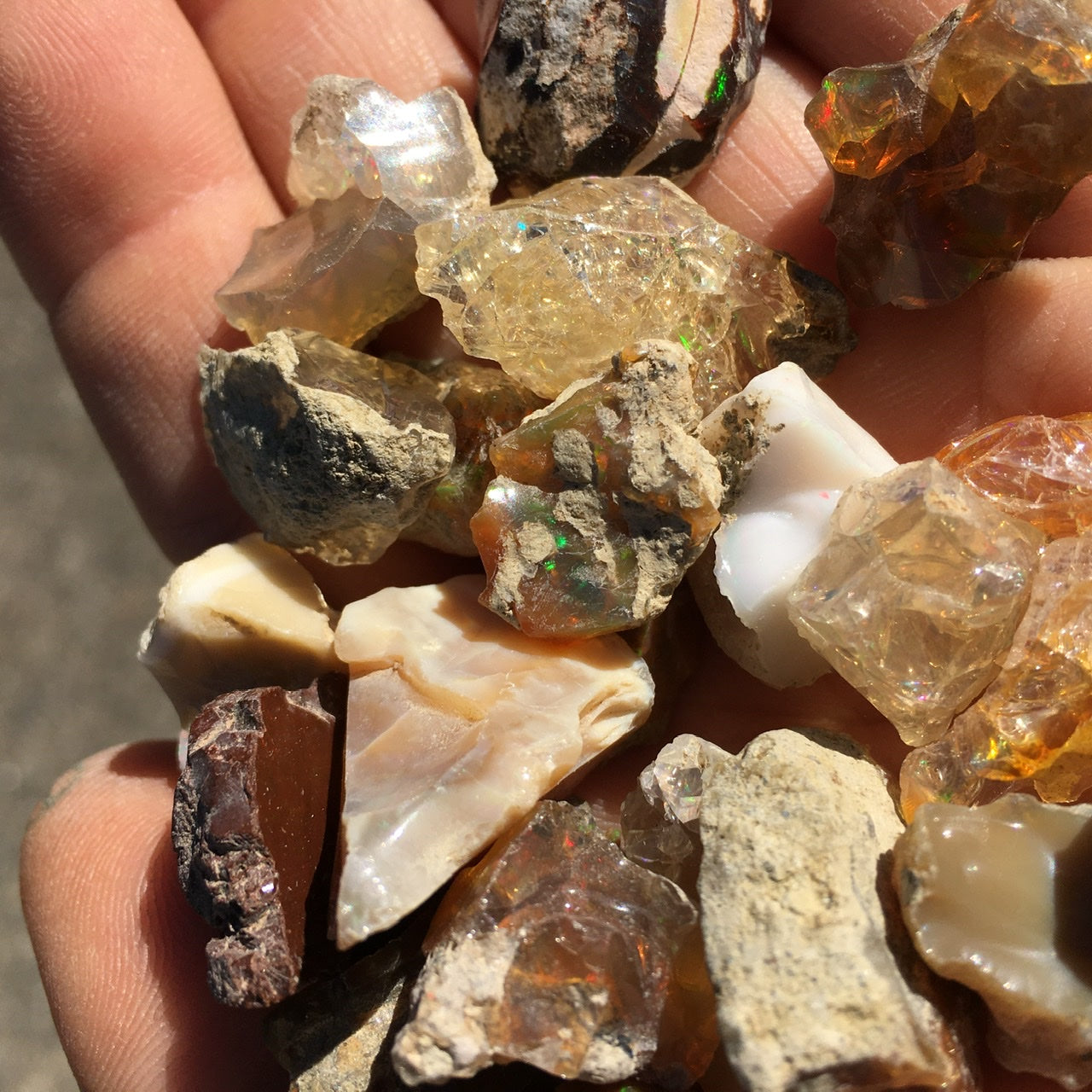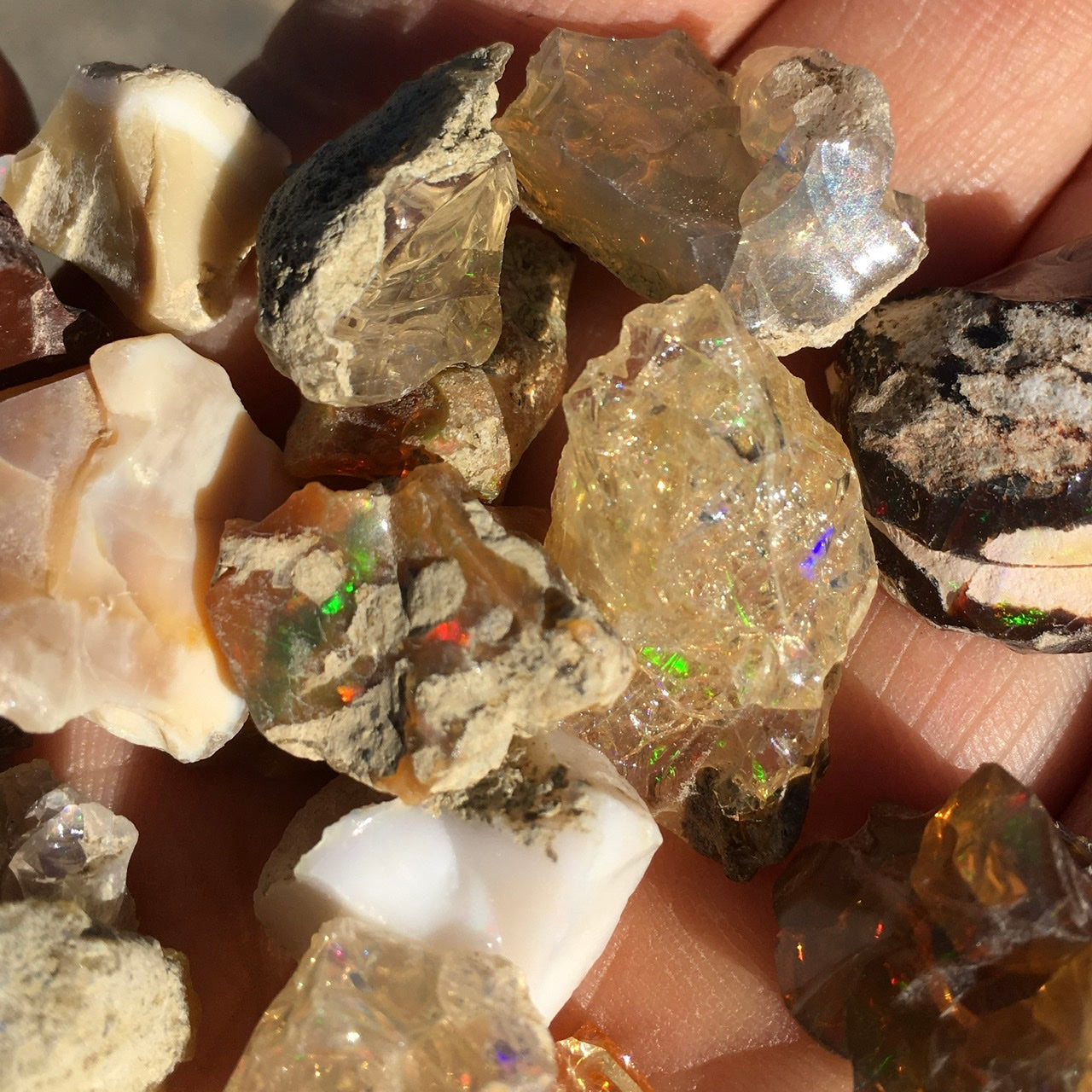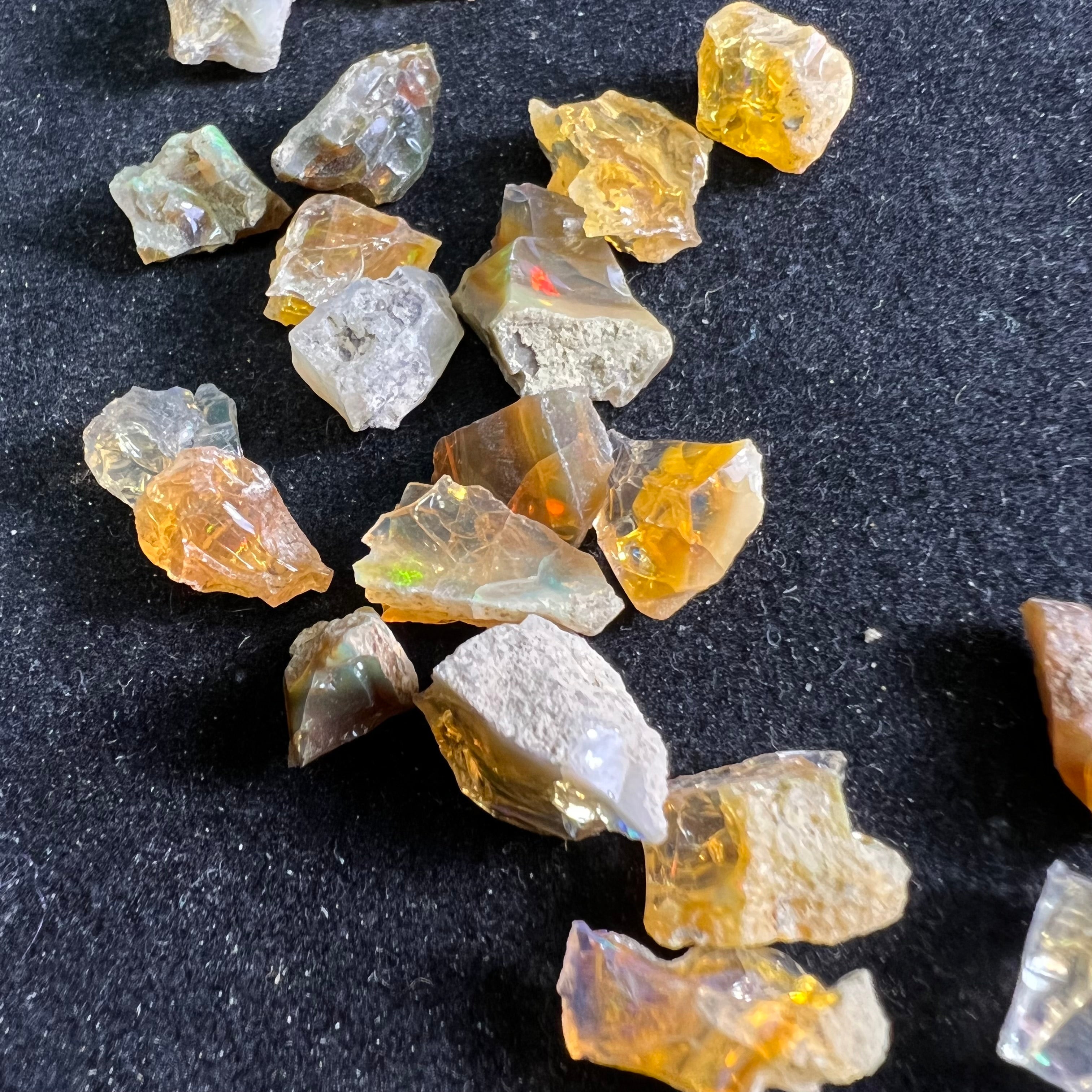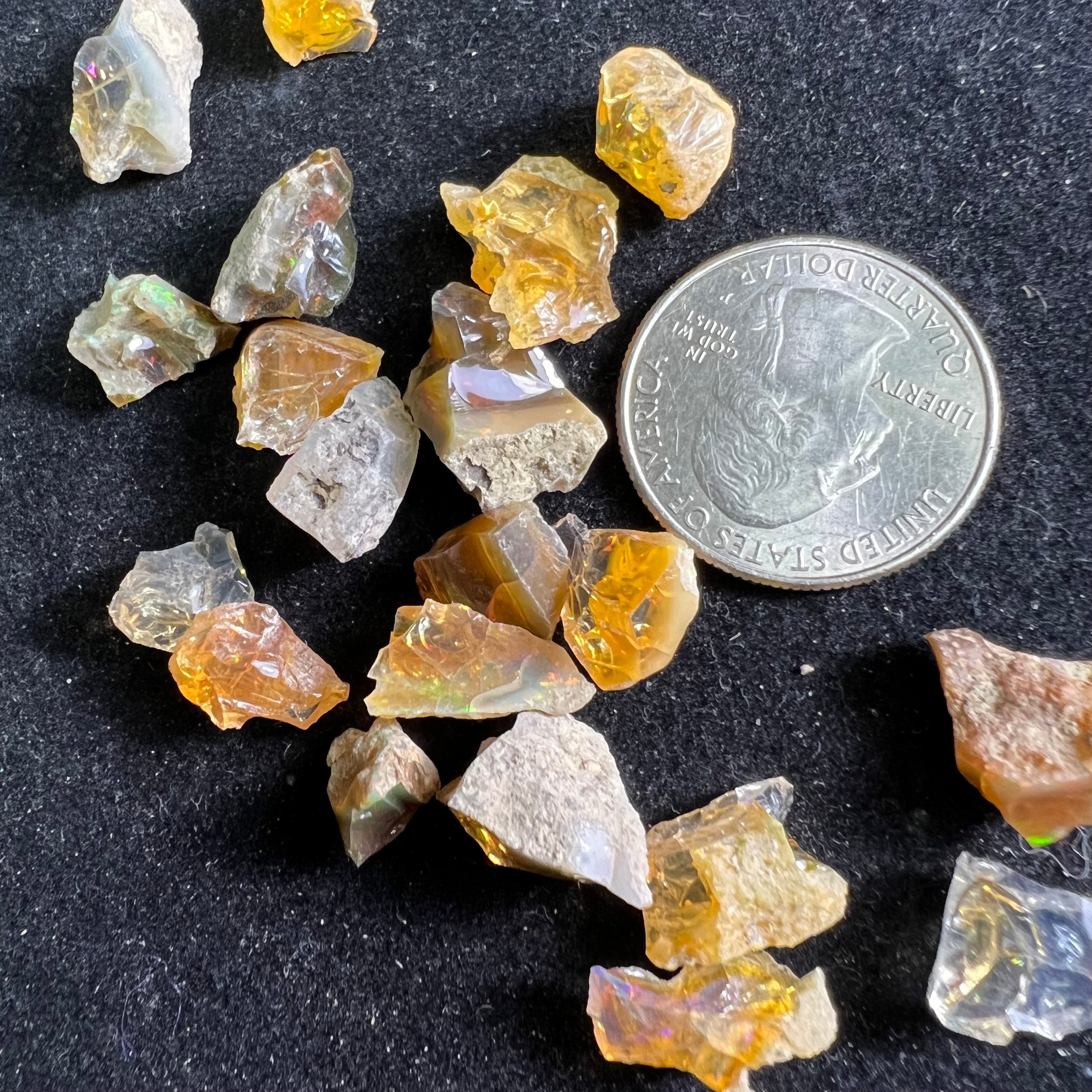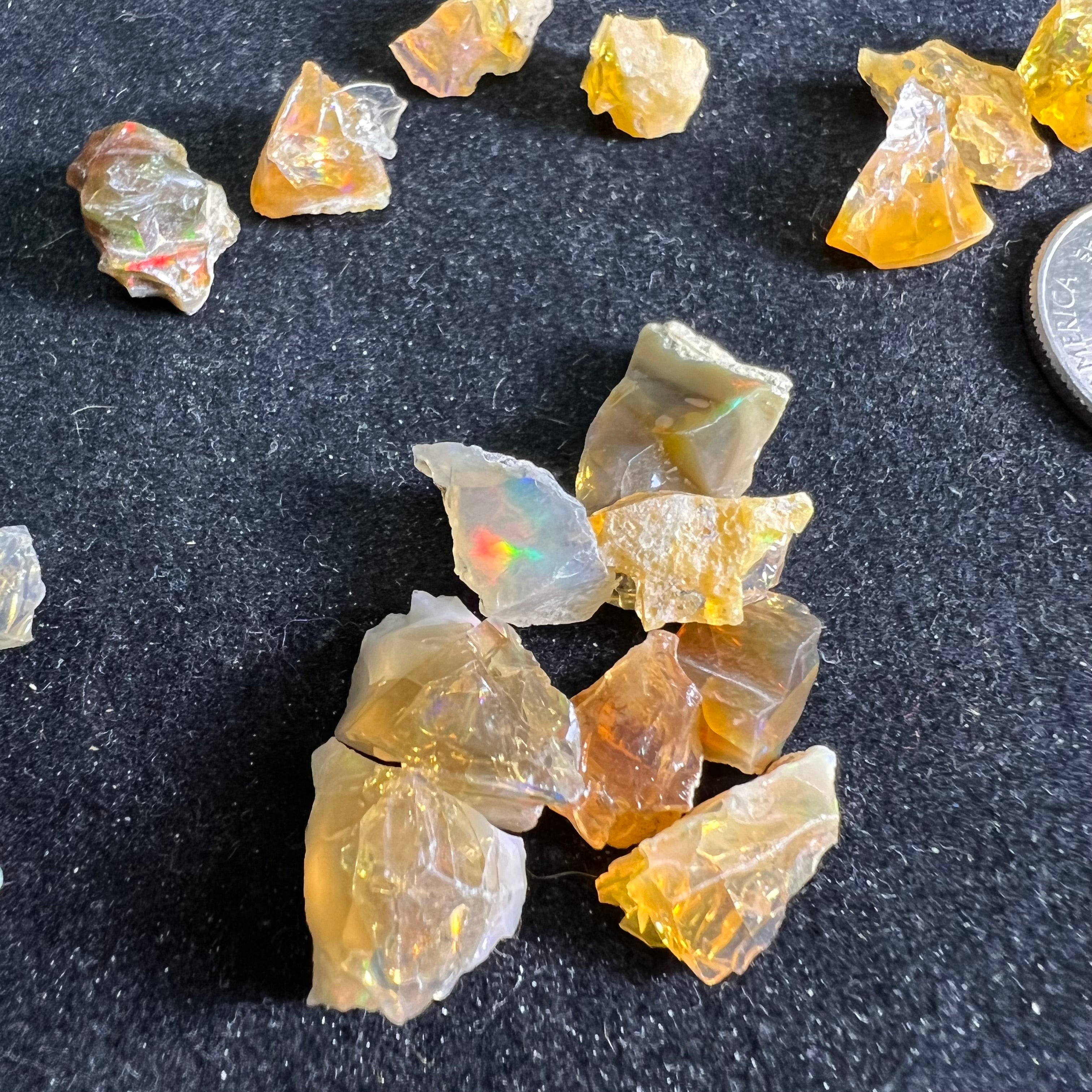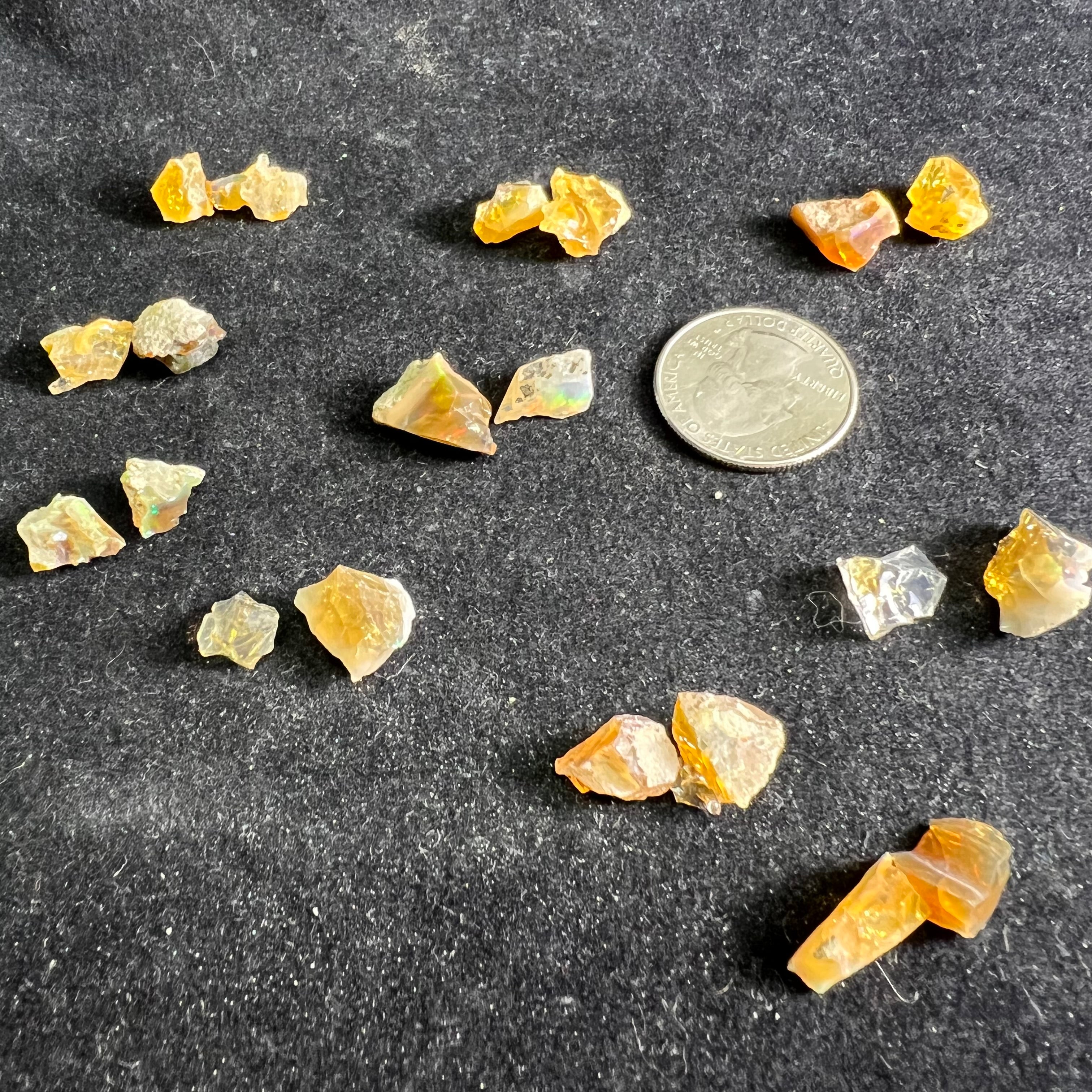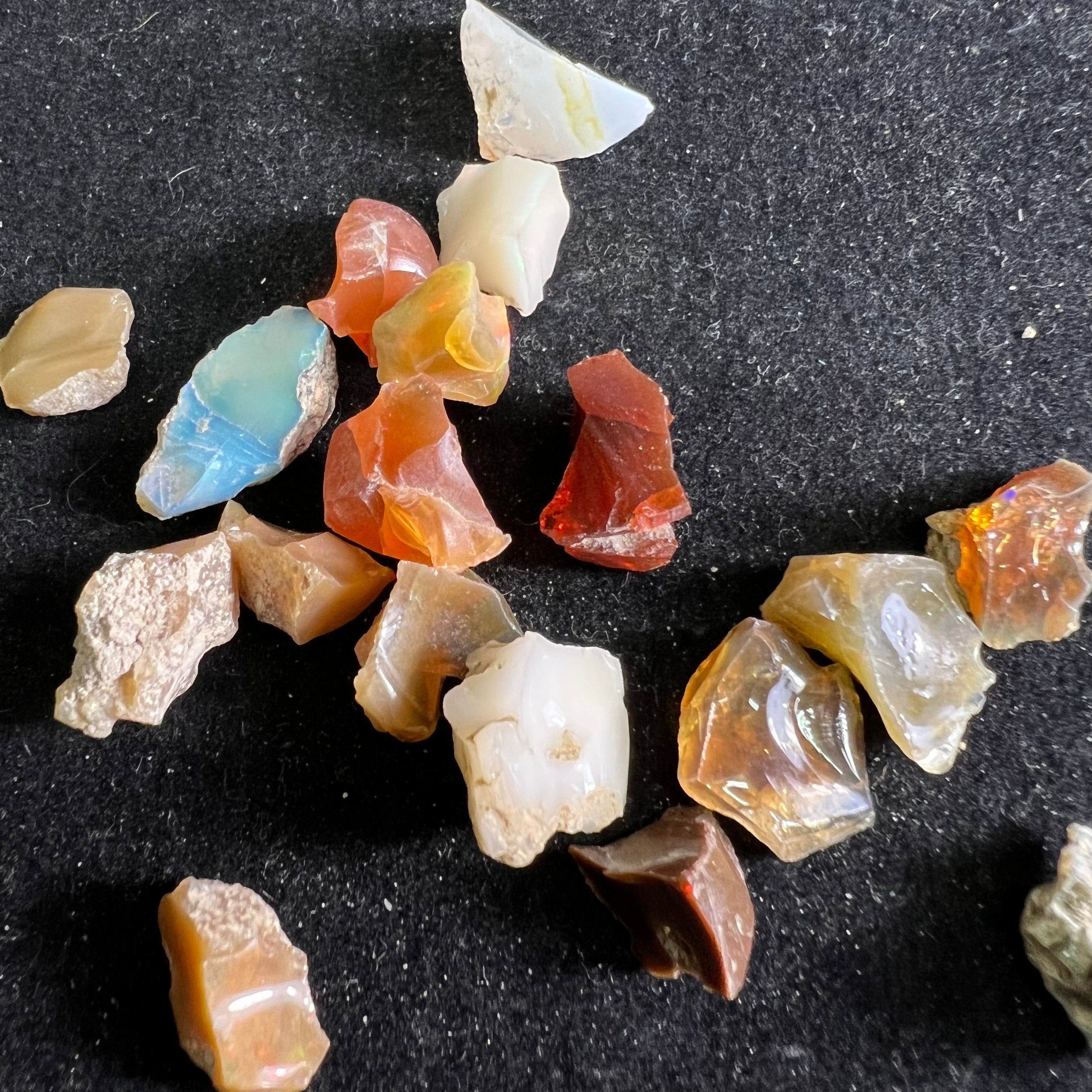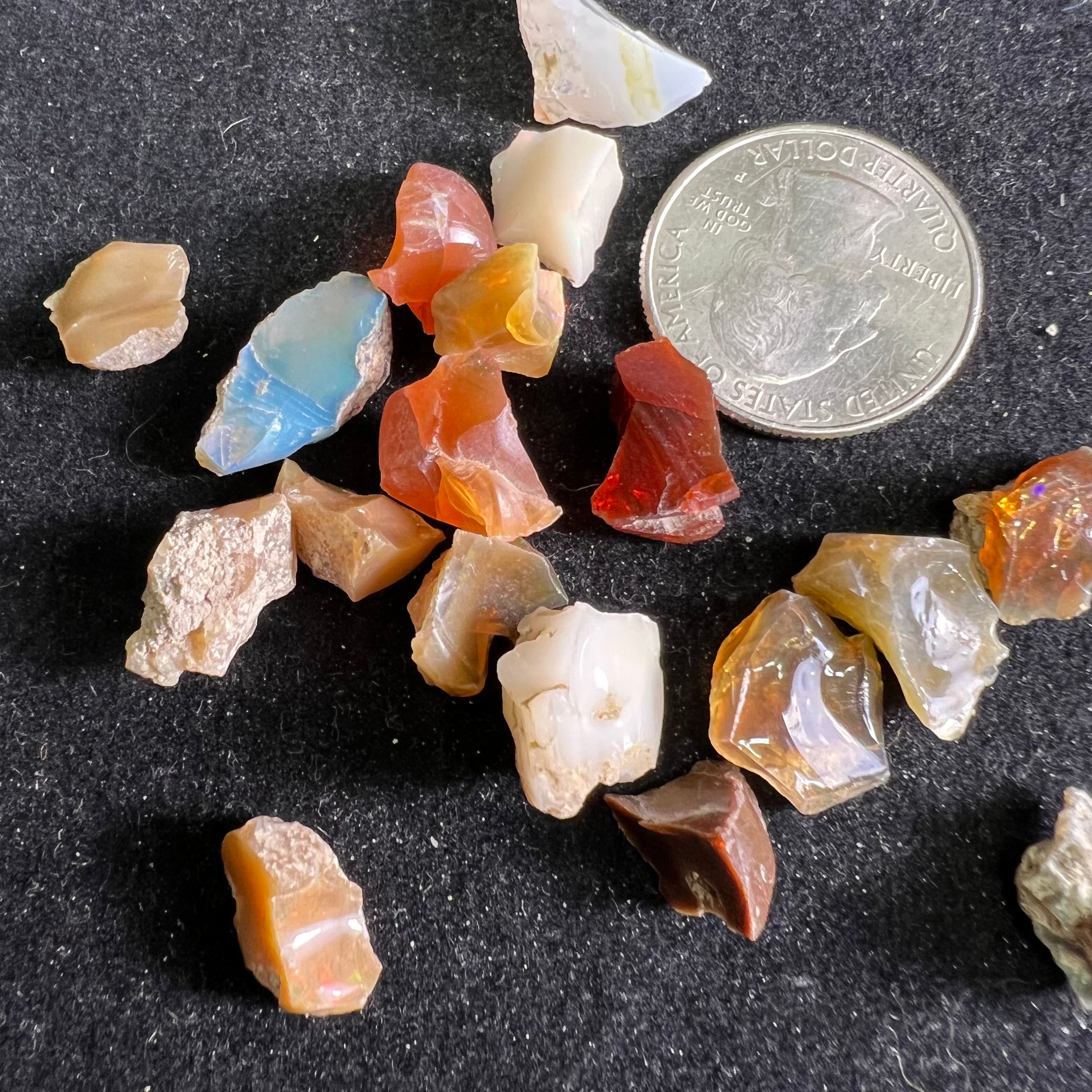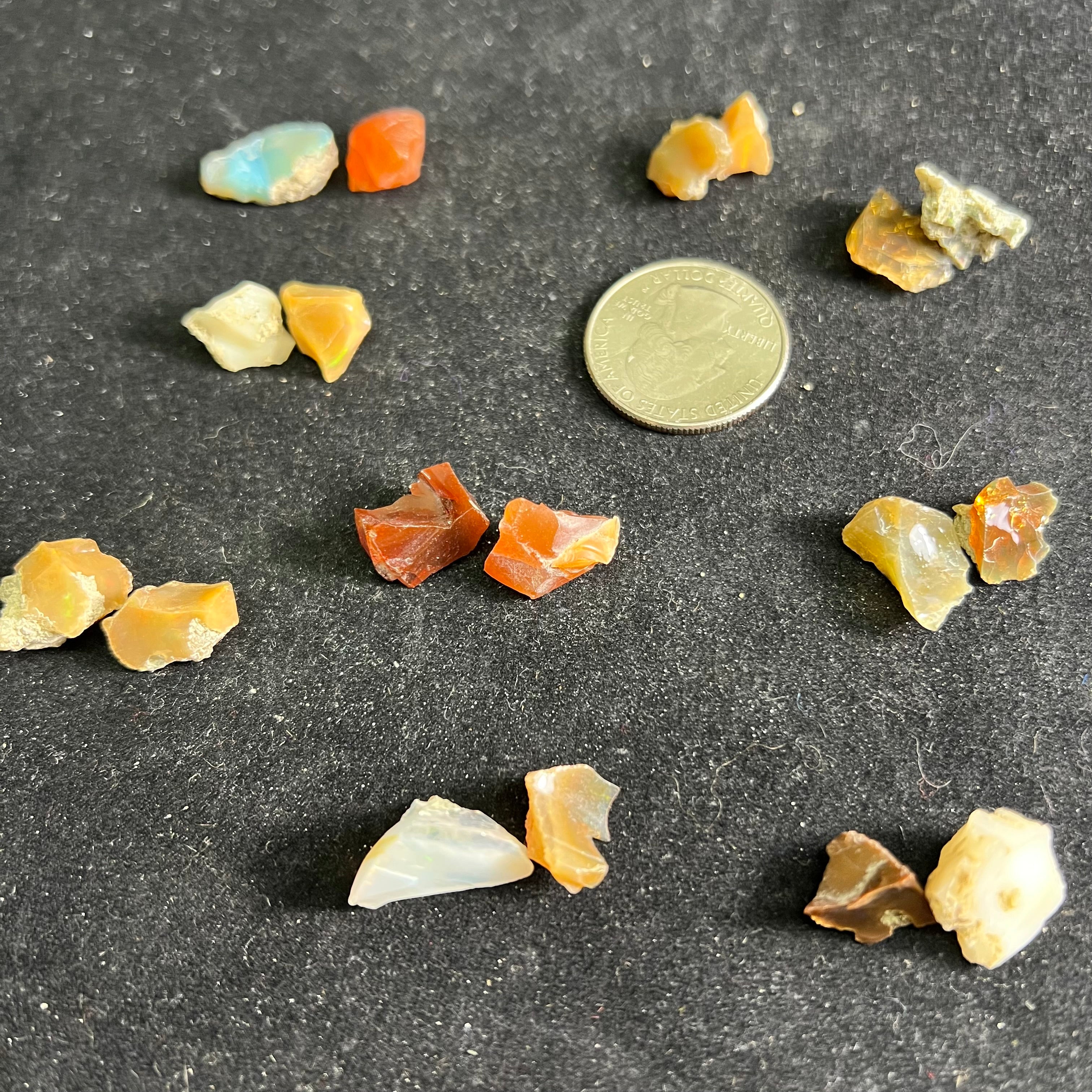 Opal Point Pair
Description:  This listing is for a pair of Welo Ethiopian Opal Points:  Large, Small-Highest quality AAA or Small-high quality AA.

Properties:
Multicolored pure Opal we're so lucky to have because it's becoming more rare. Every single piece is magically unique. Your pair could contain yellow, white, black, orange, red or even green. Whatever becomes yours, know it's the best in the world. Follow the energy.
Policies and Disclaimers:
All of our stones and crystals are pure and natural. They are free from synthetic treatments of any kind, including dyes, stabilizers, and synthetic heat treatments to enhance color.

We can not take requests for individual stones seen in the pictures.

International customers are responsible for any customs fees/import taxes.
Please see our Lost Package Policy prior to placing your order. 
Please contact us at CrystalShop@UpperClarity.com with any questions.