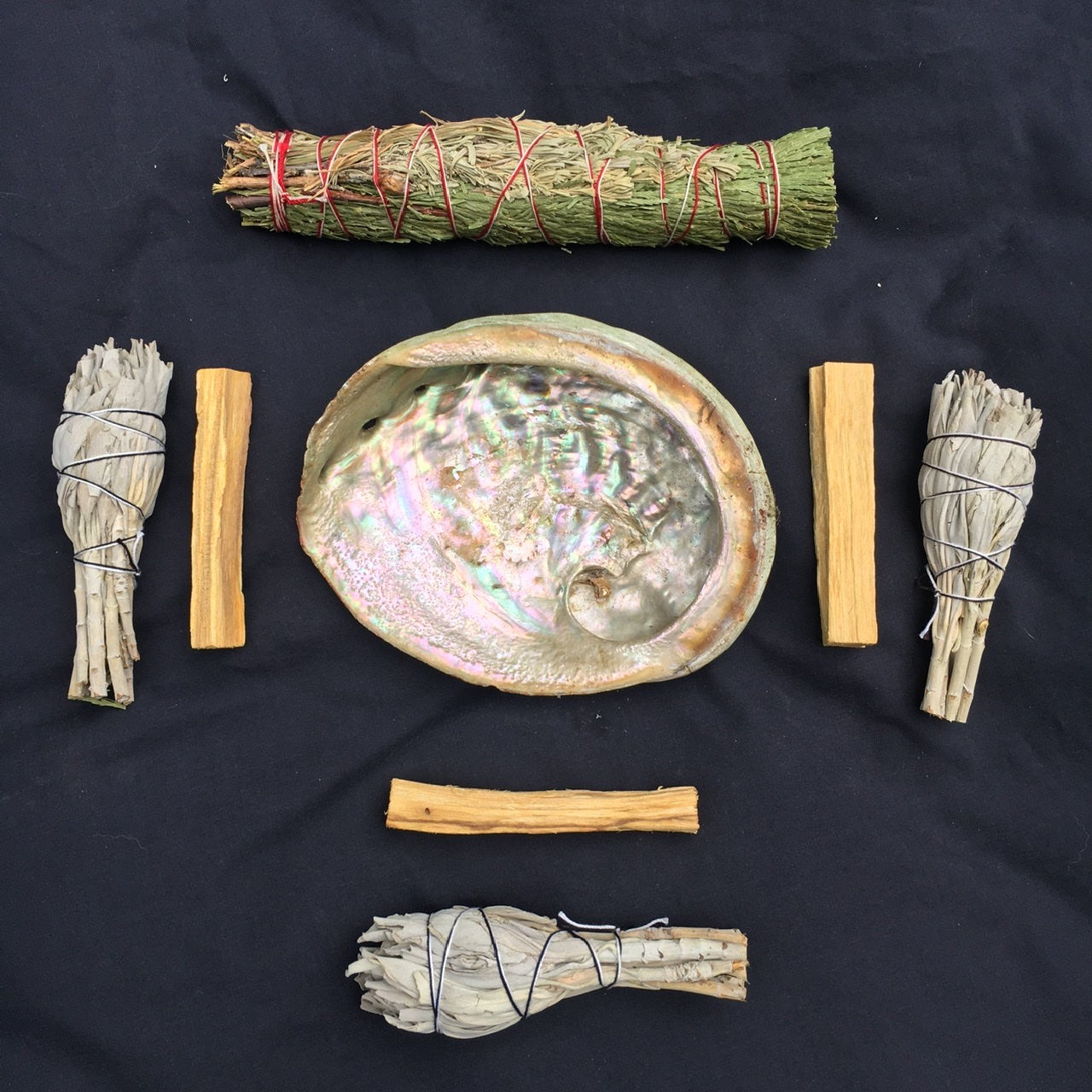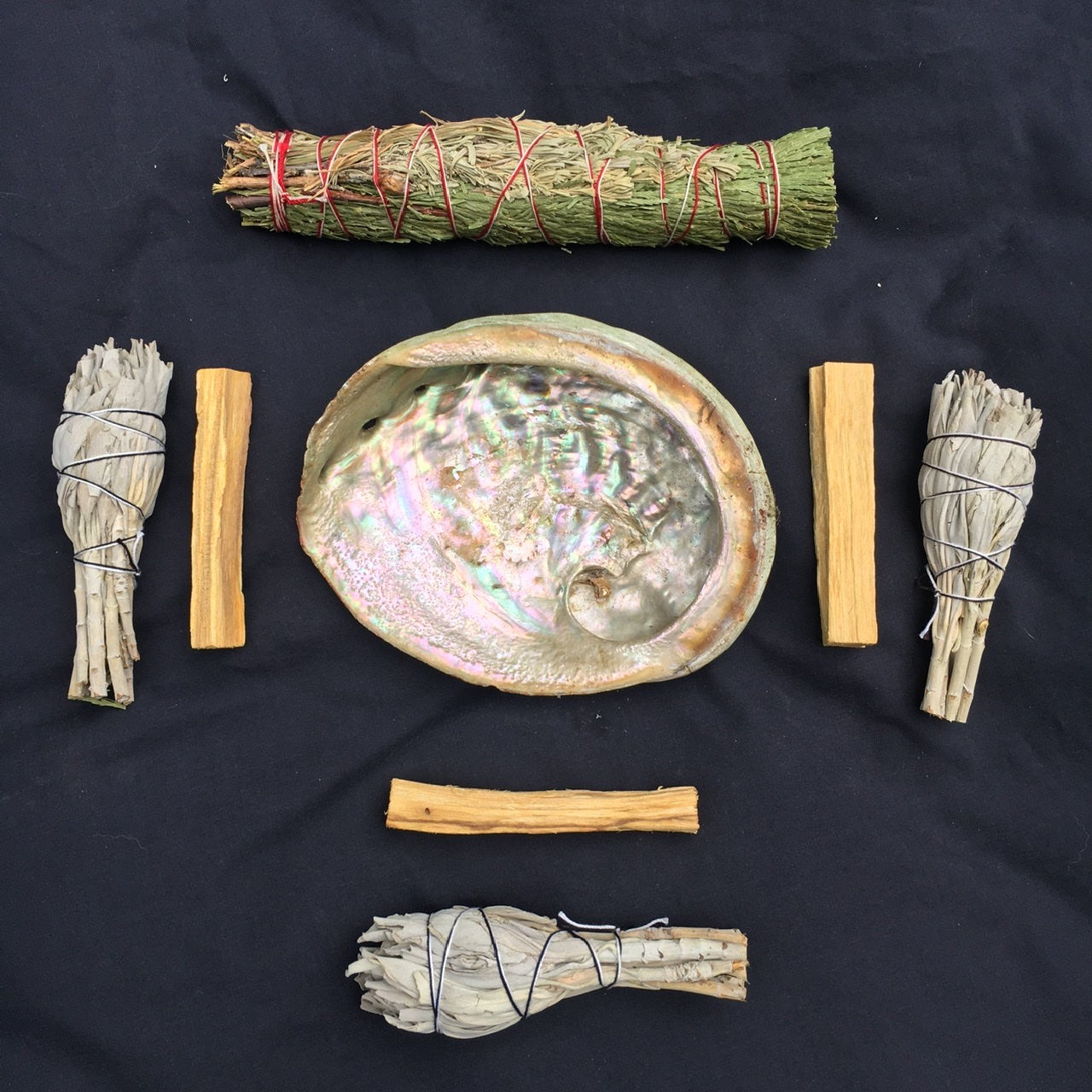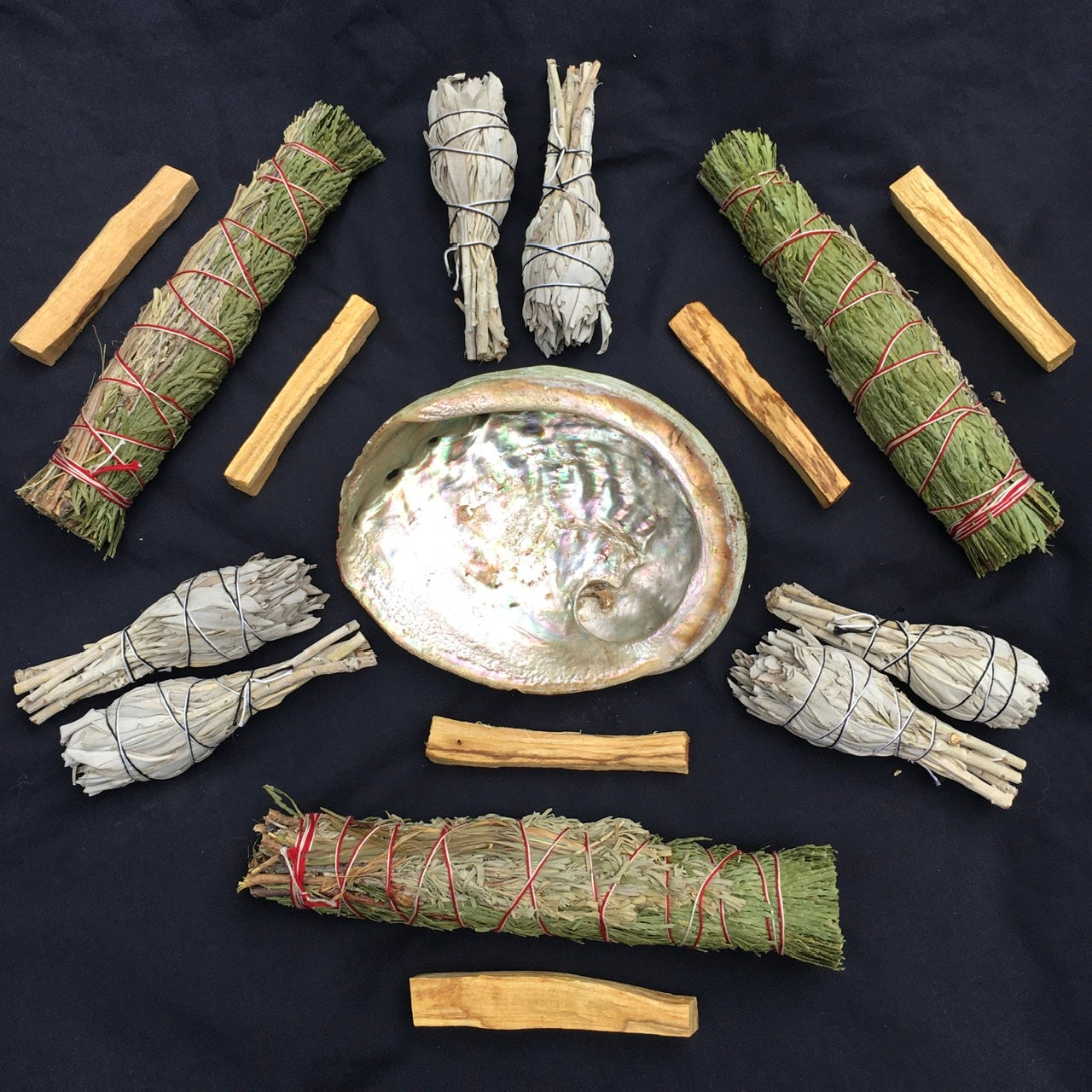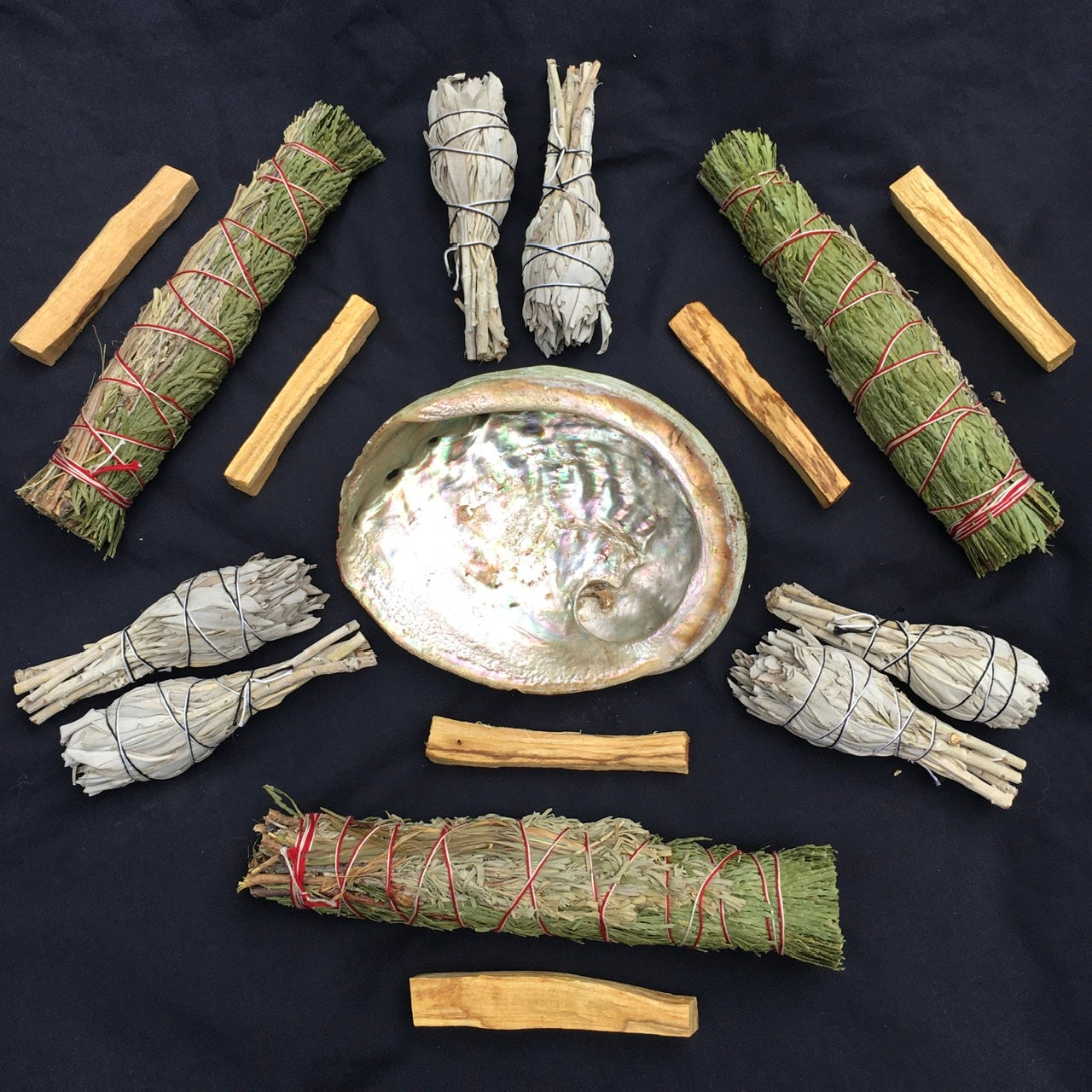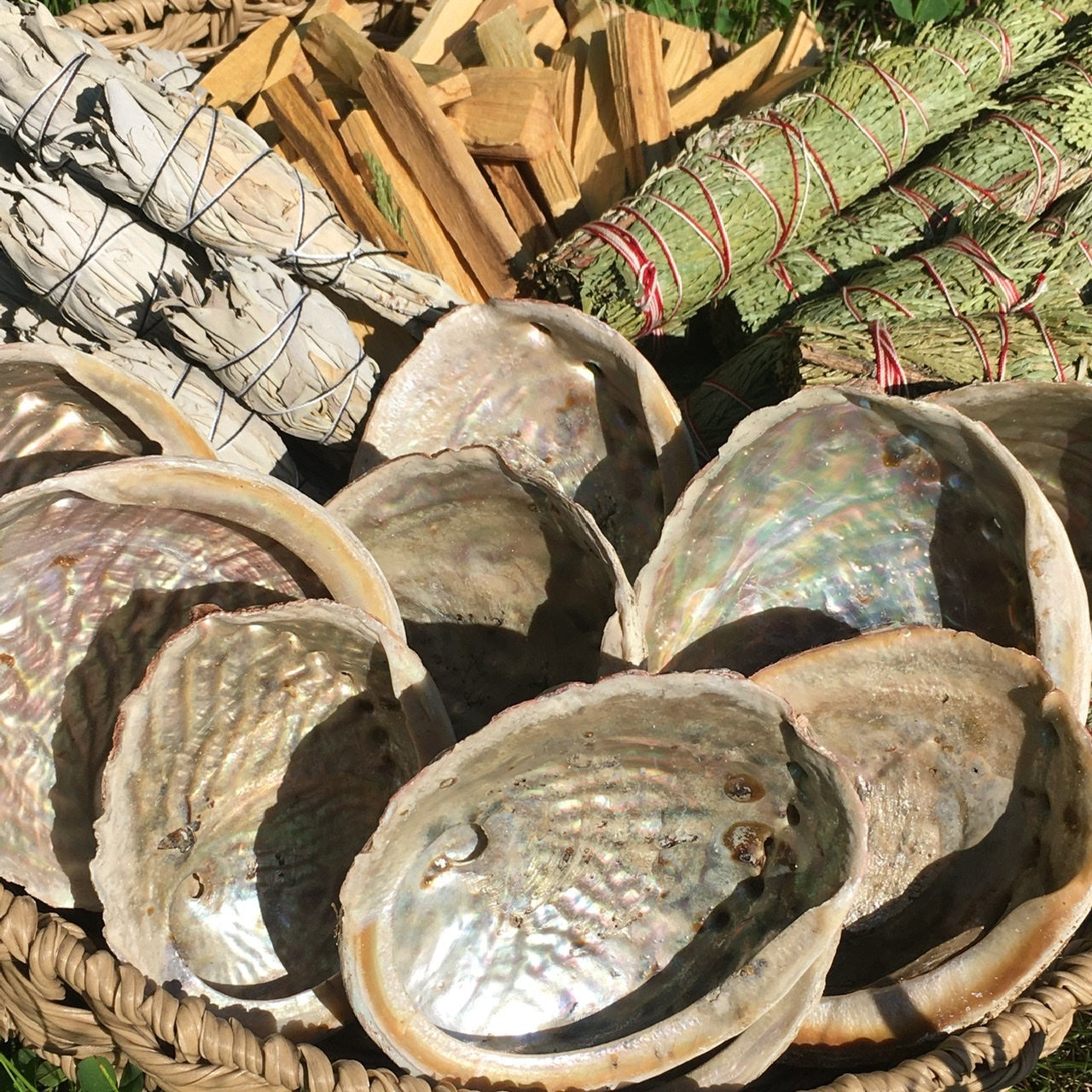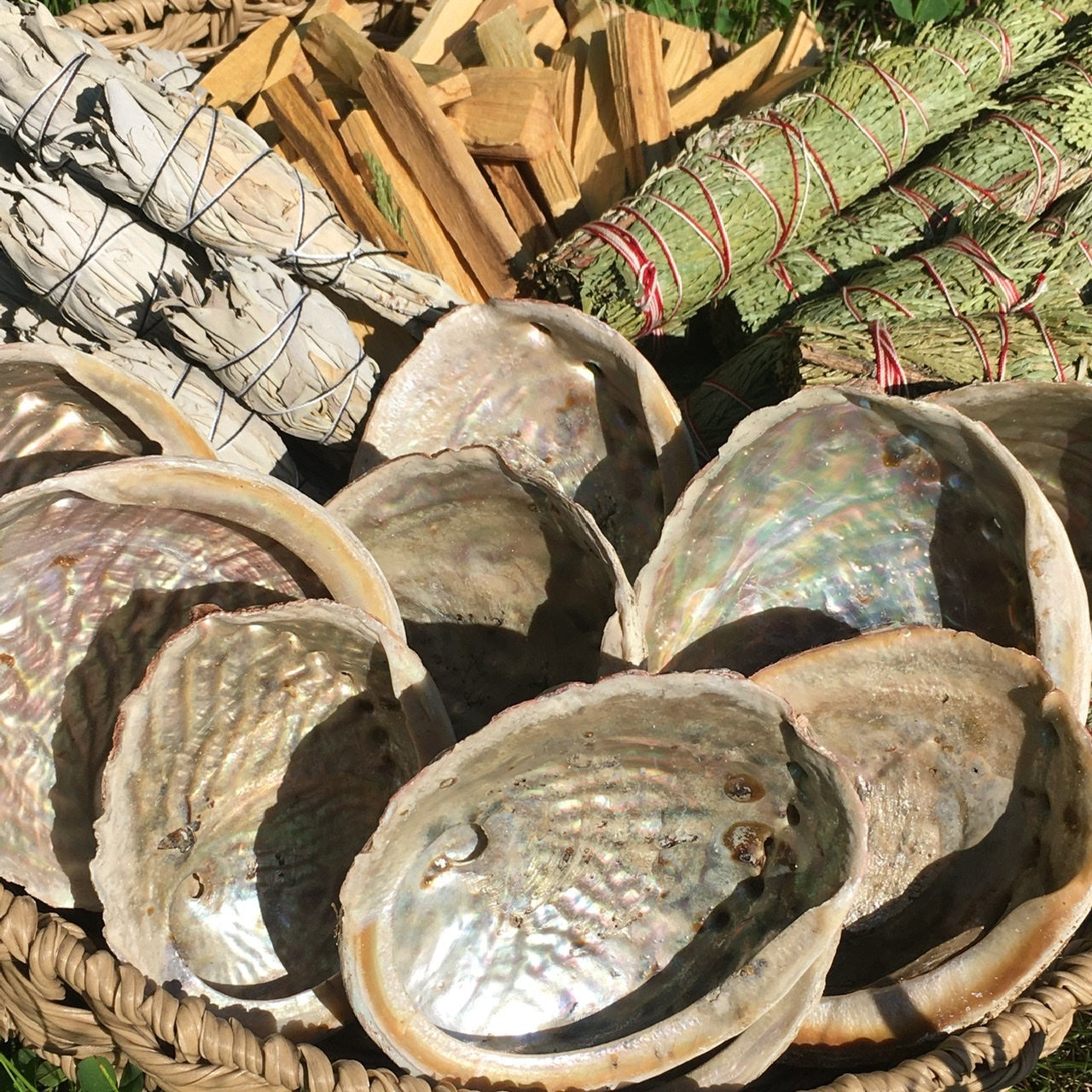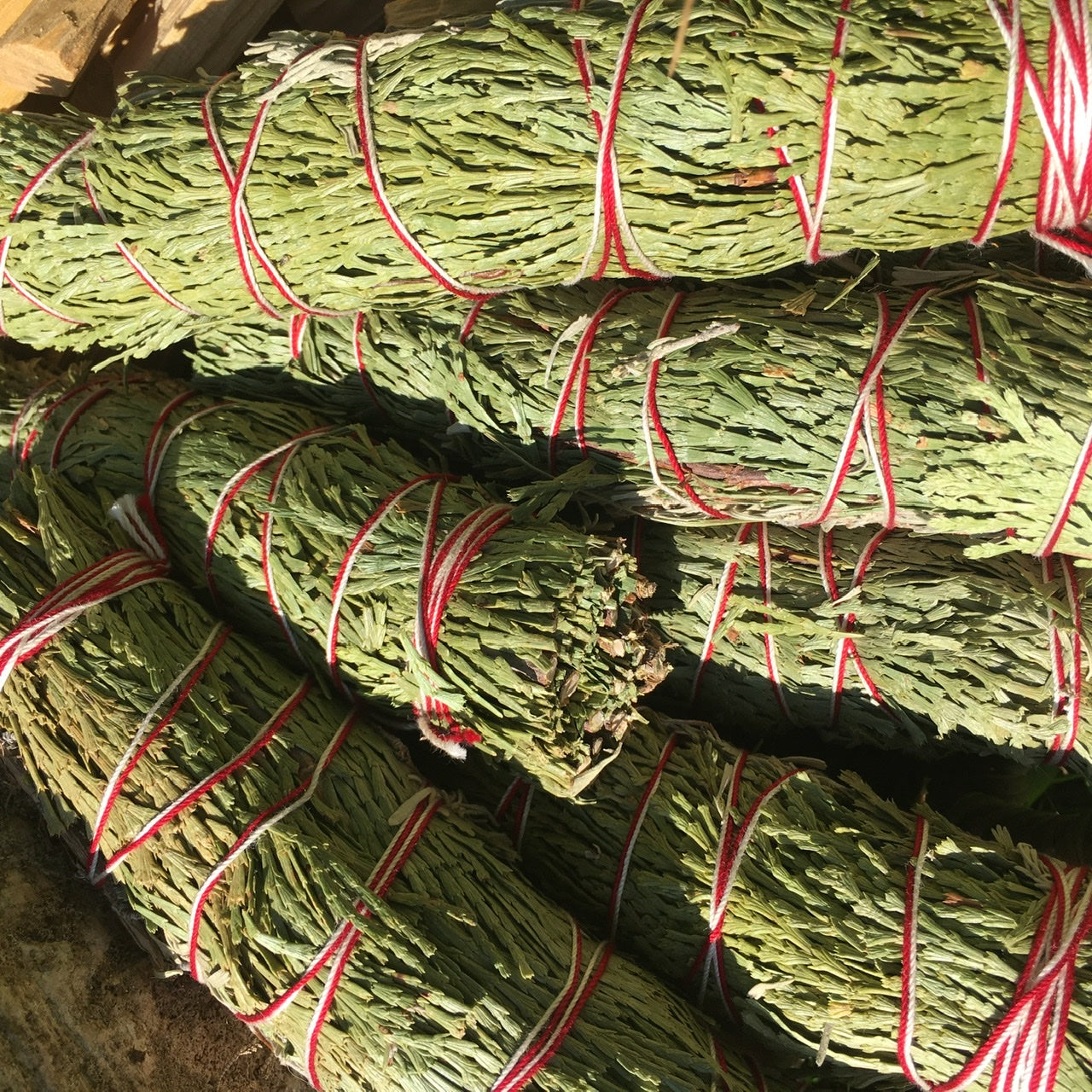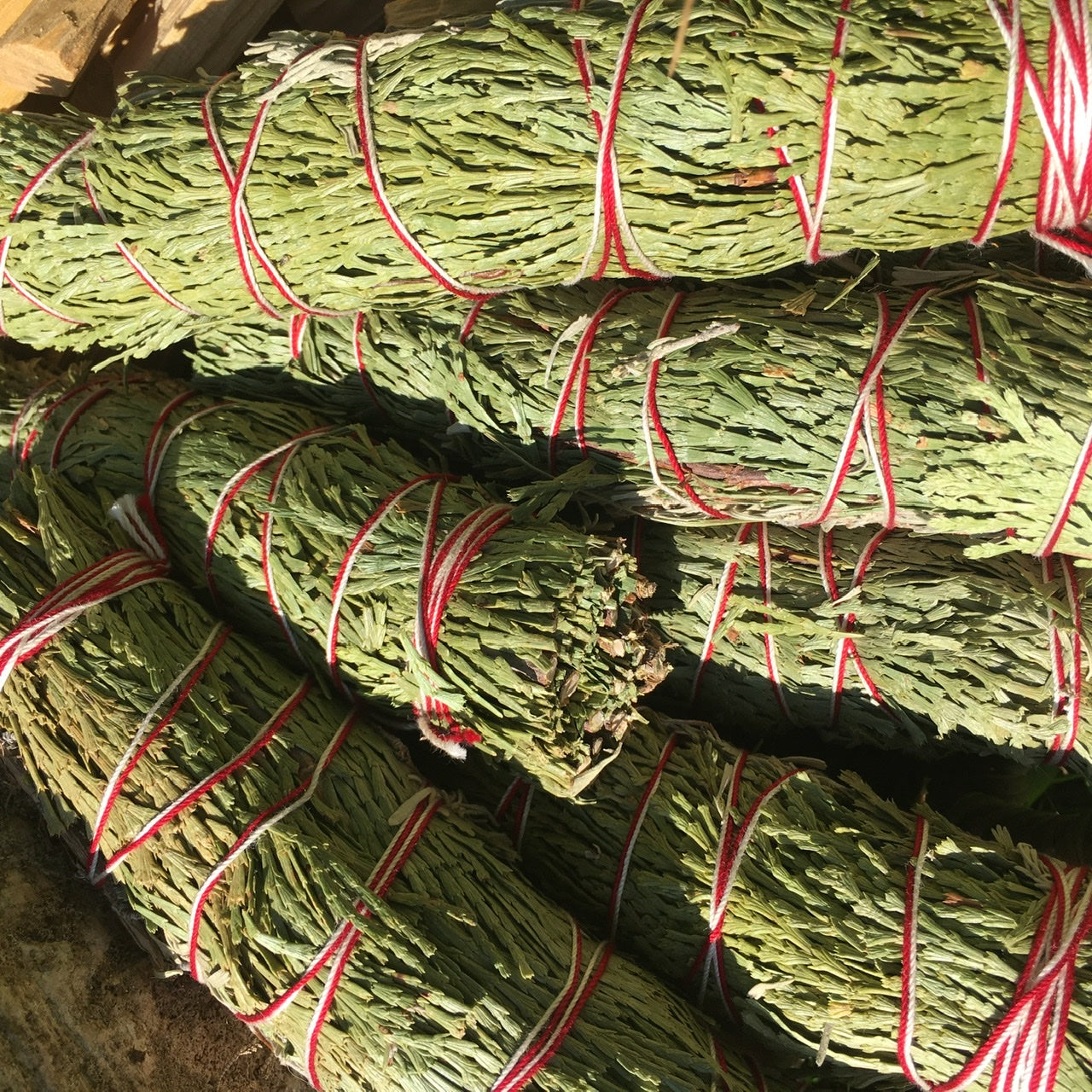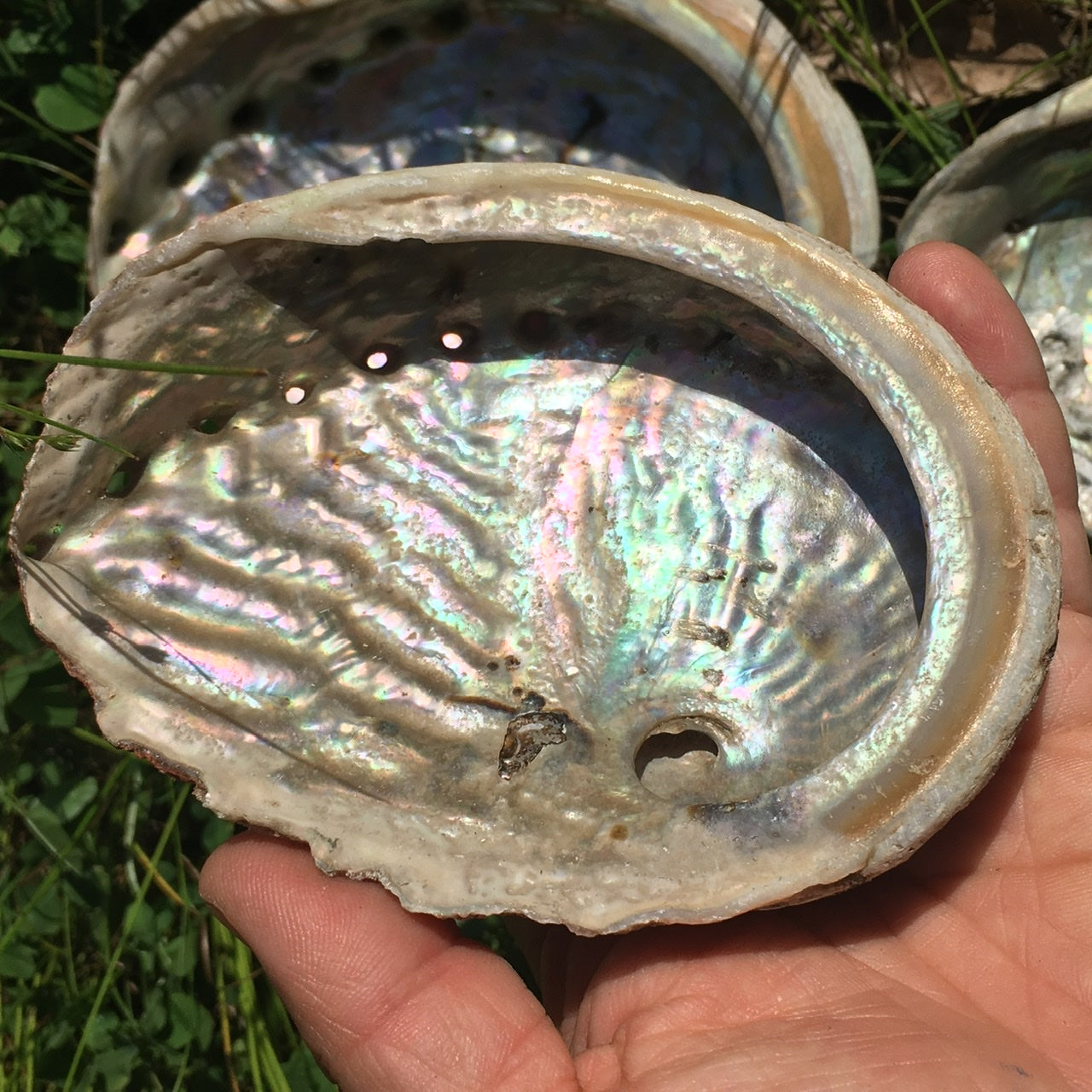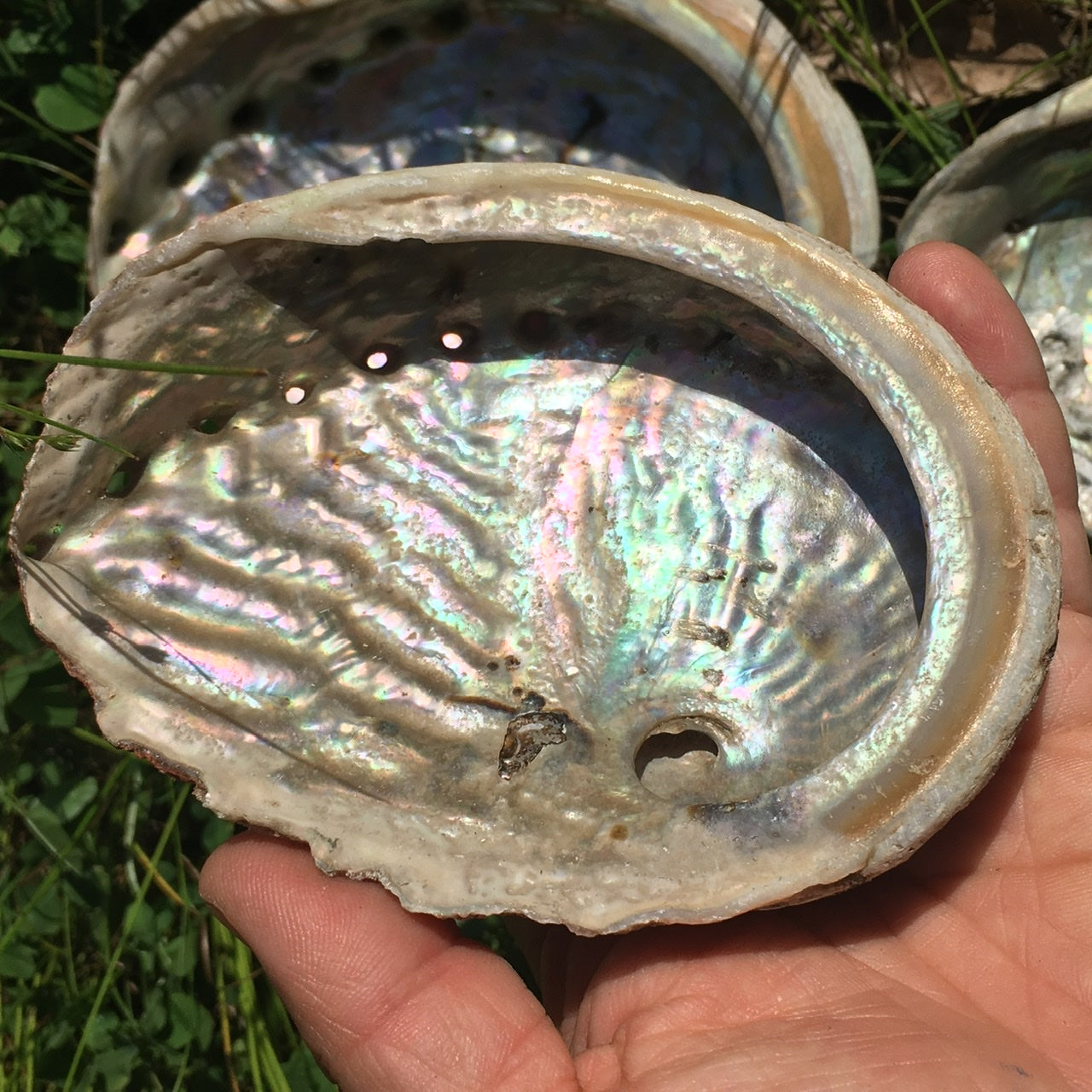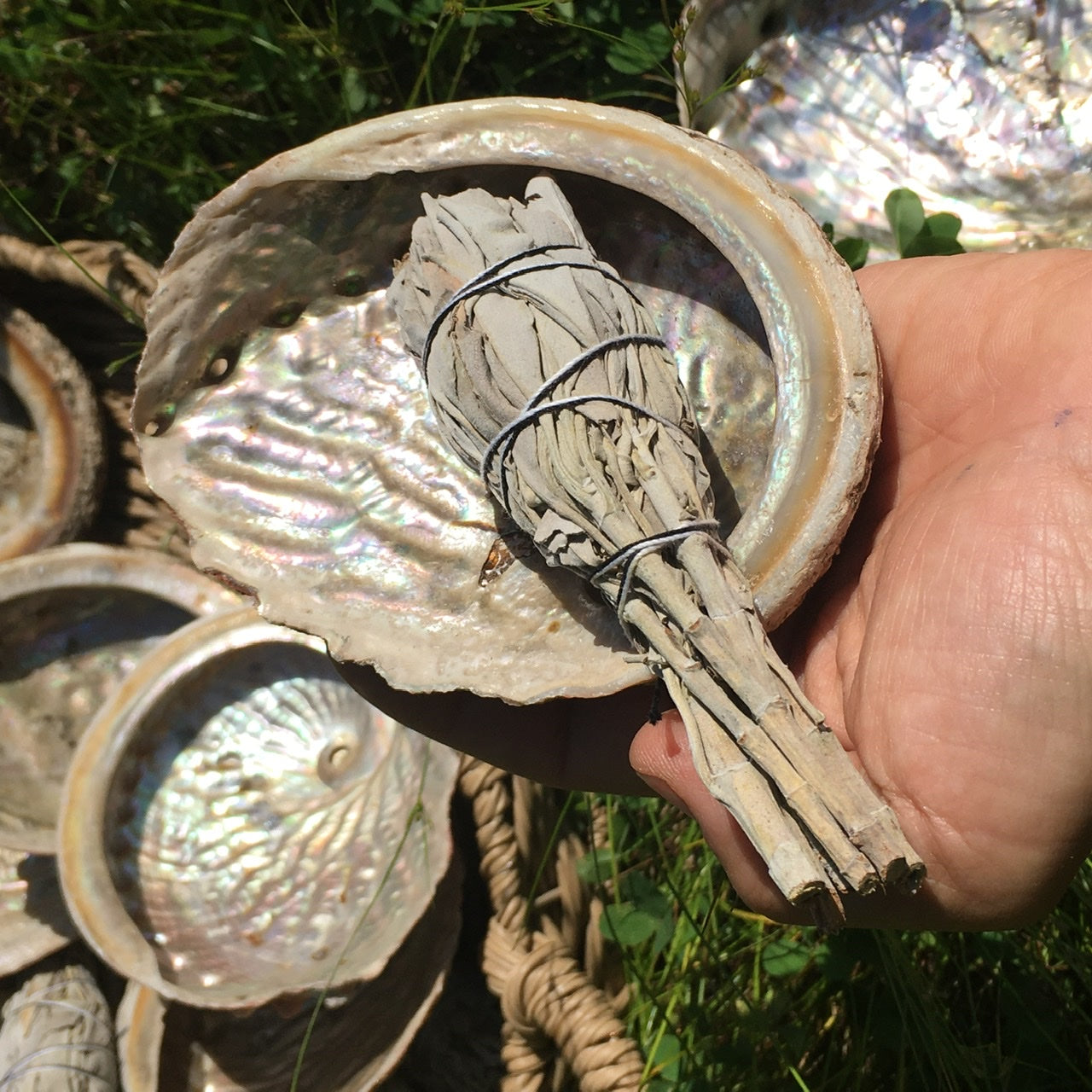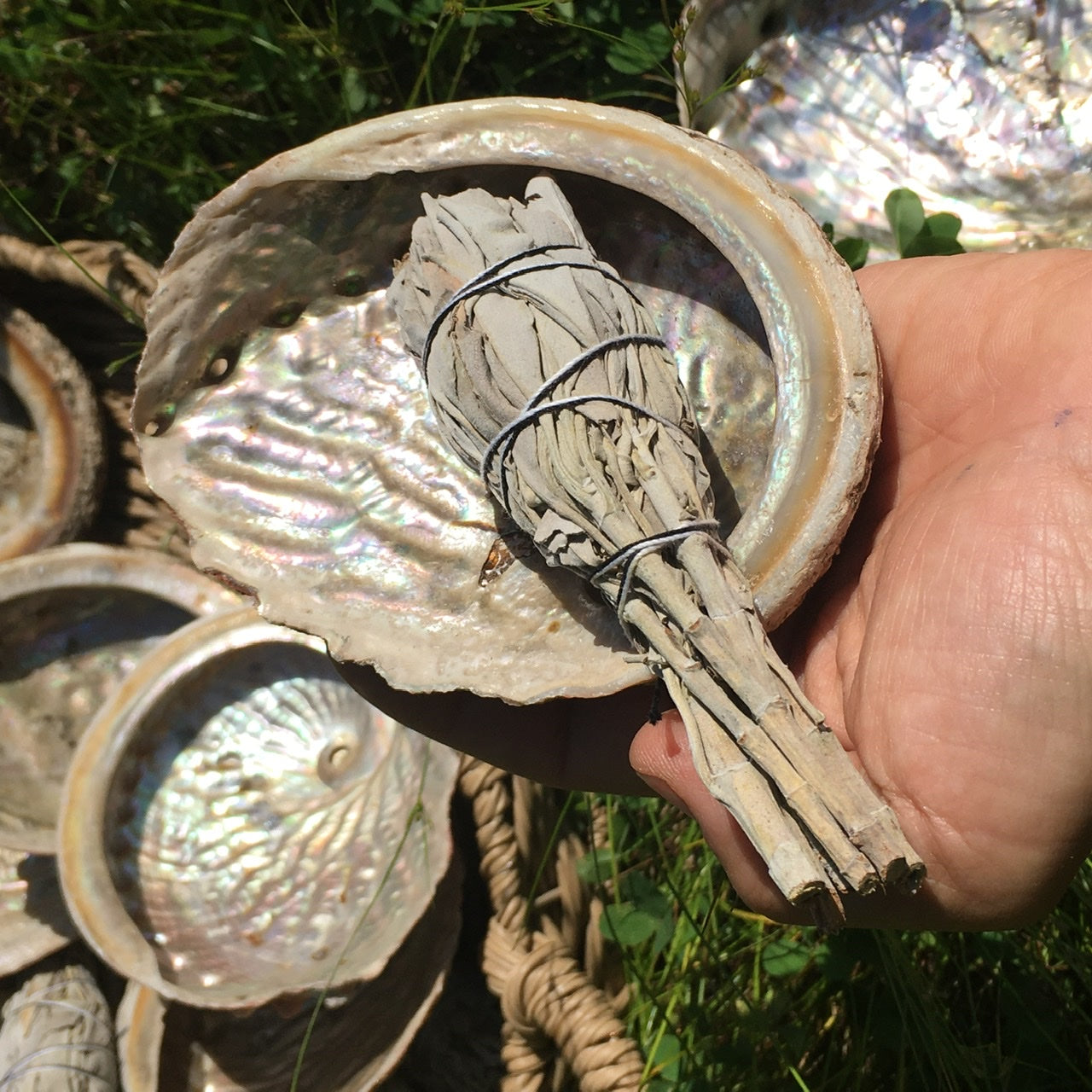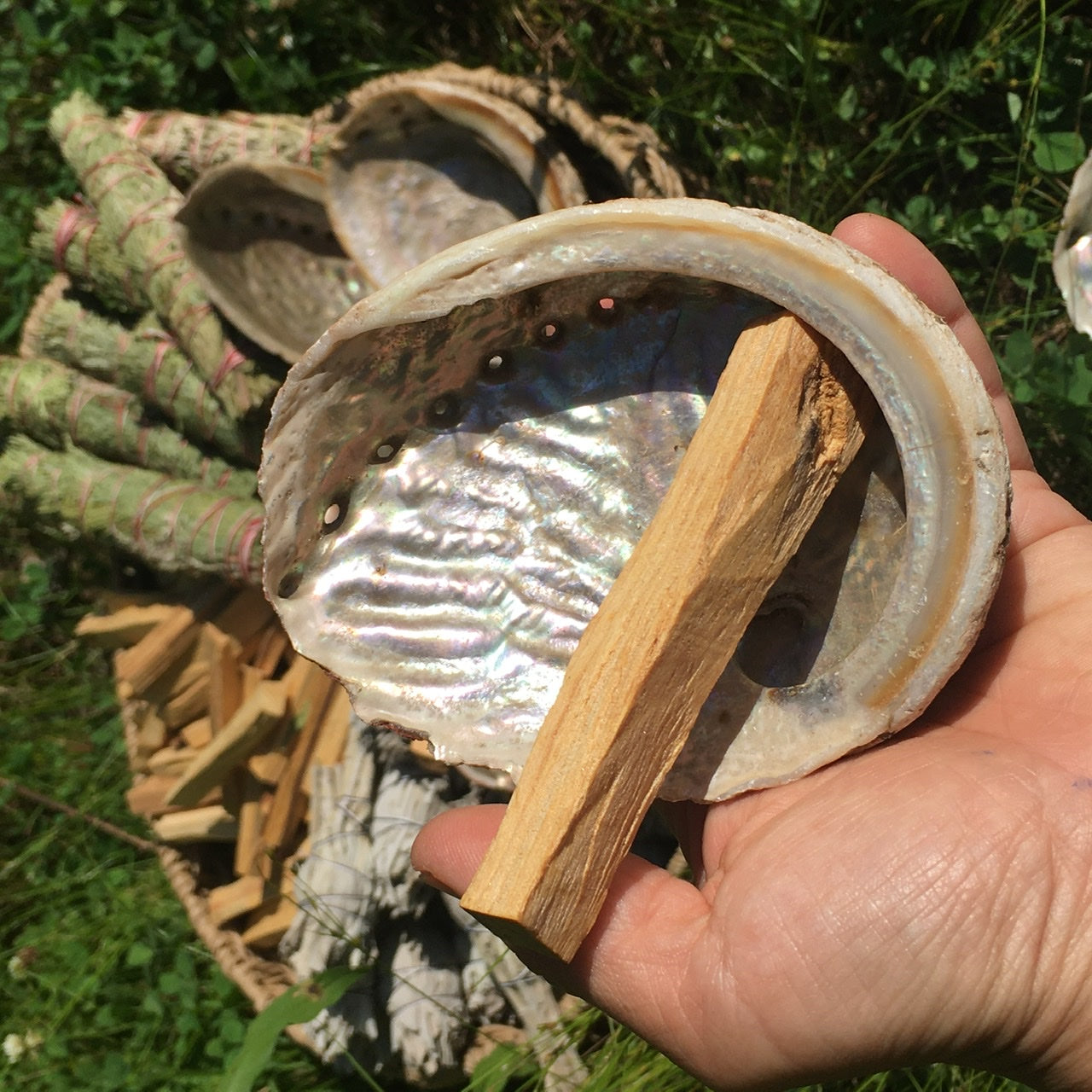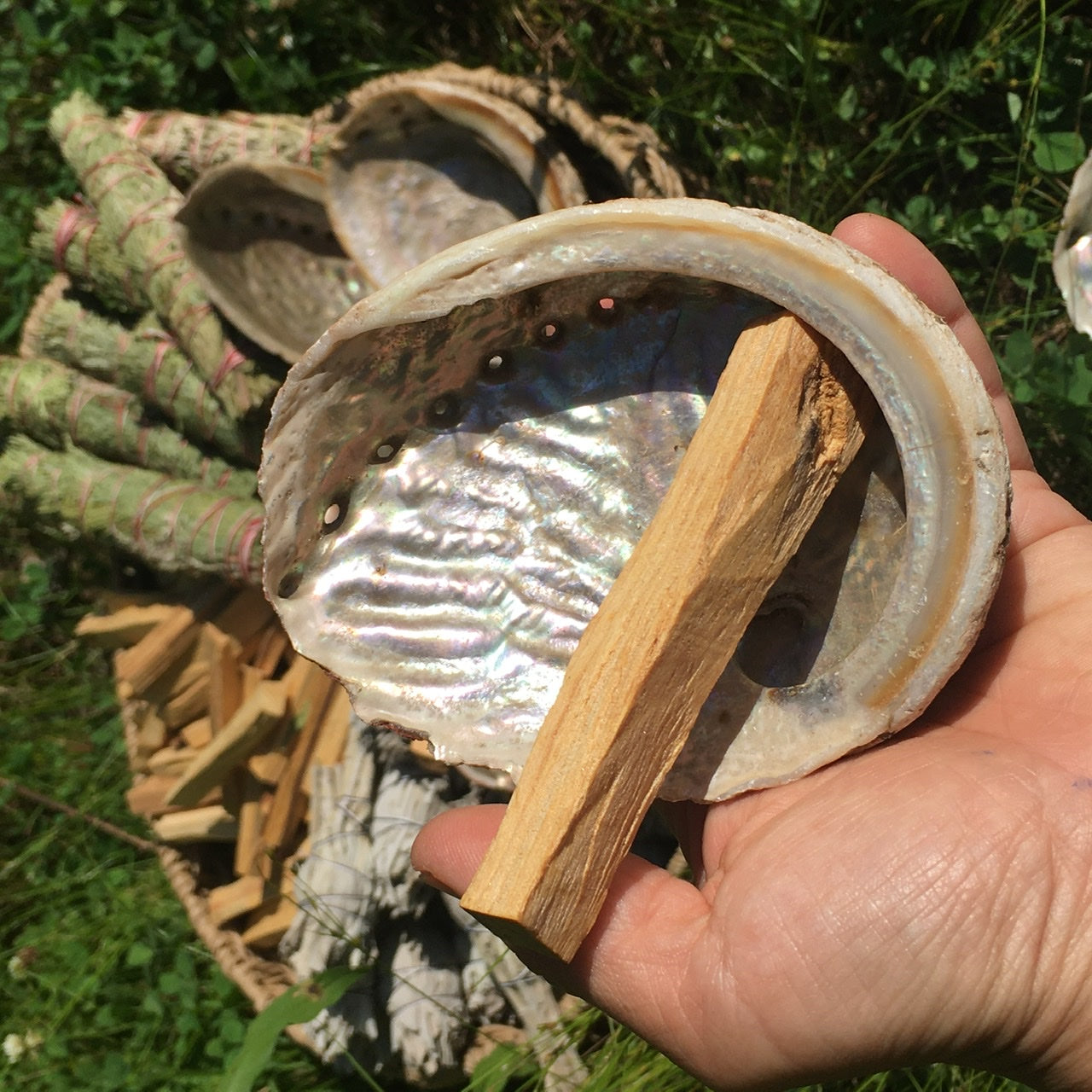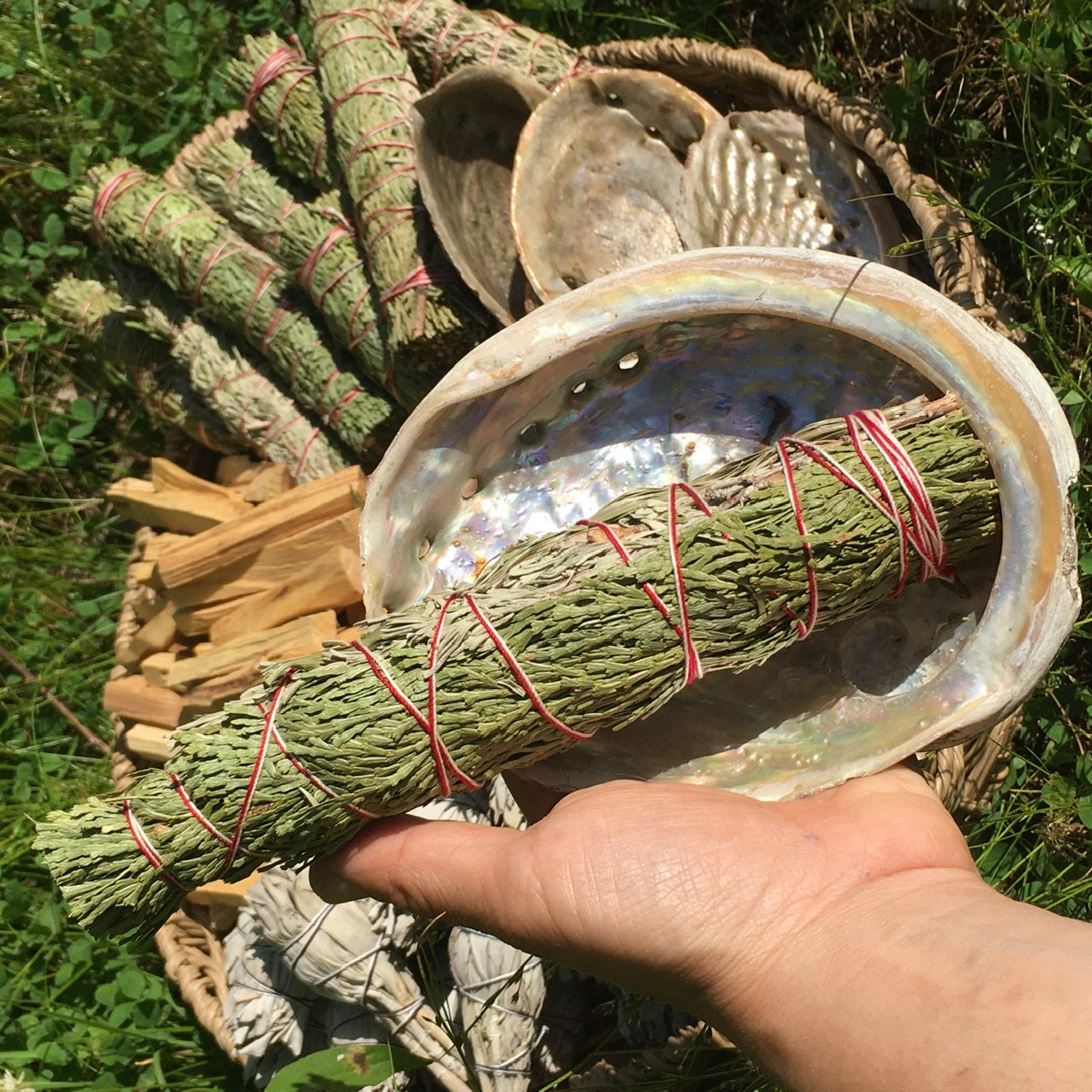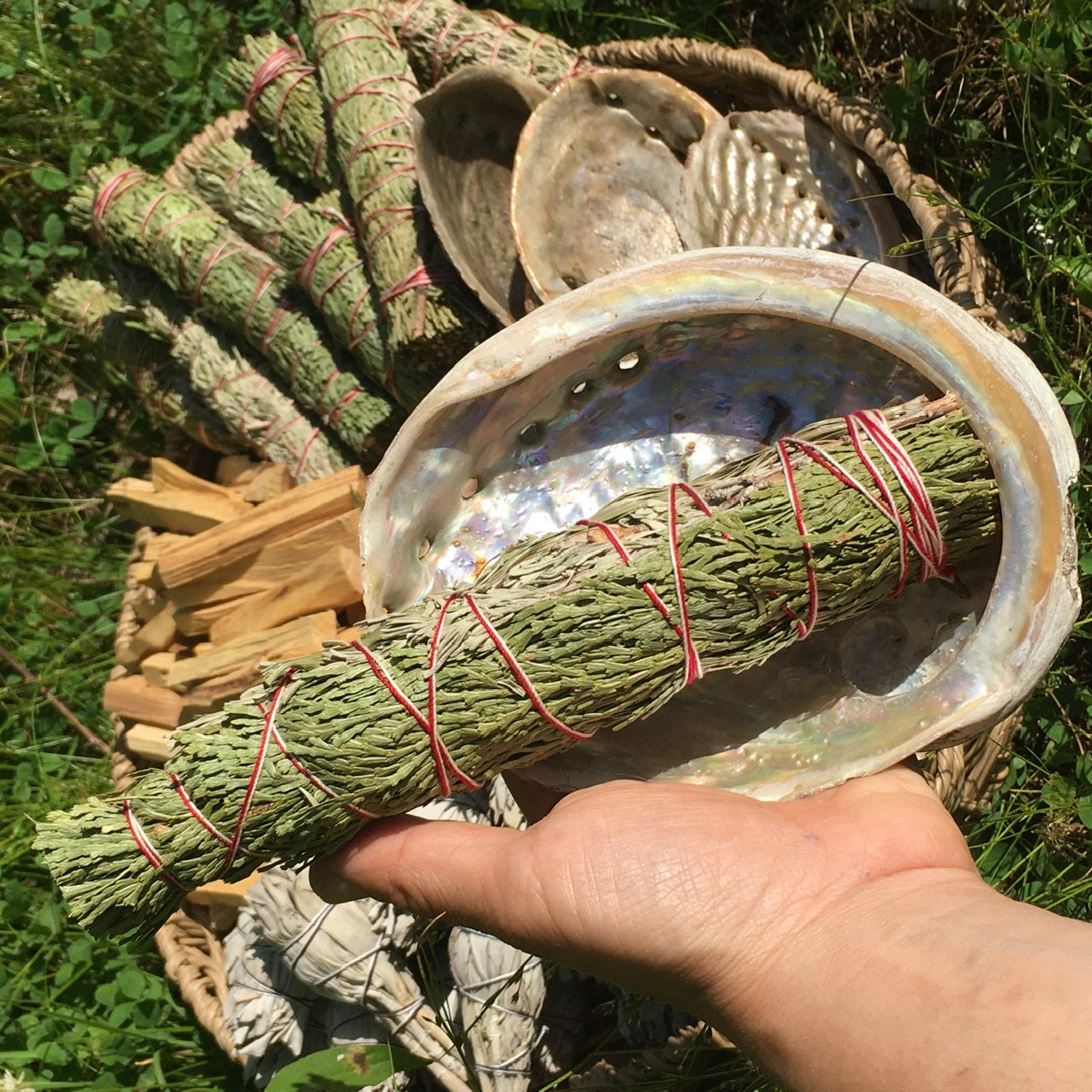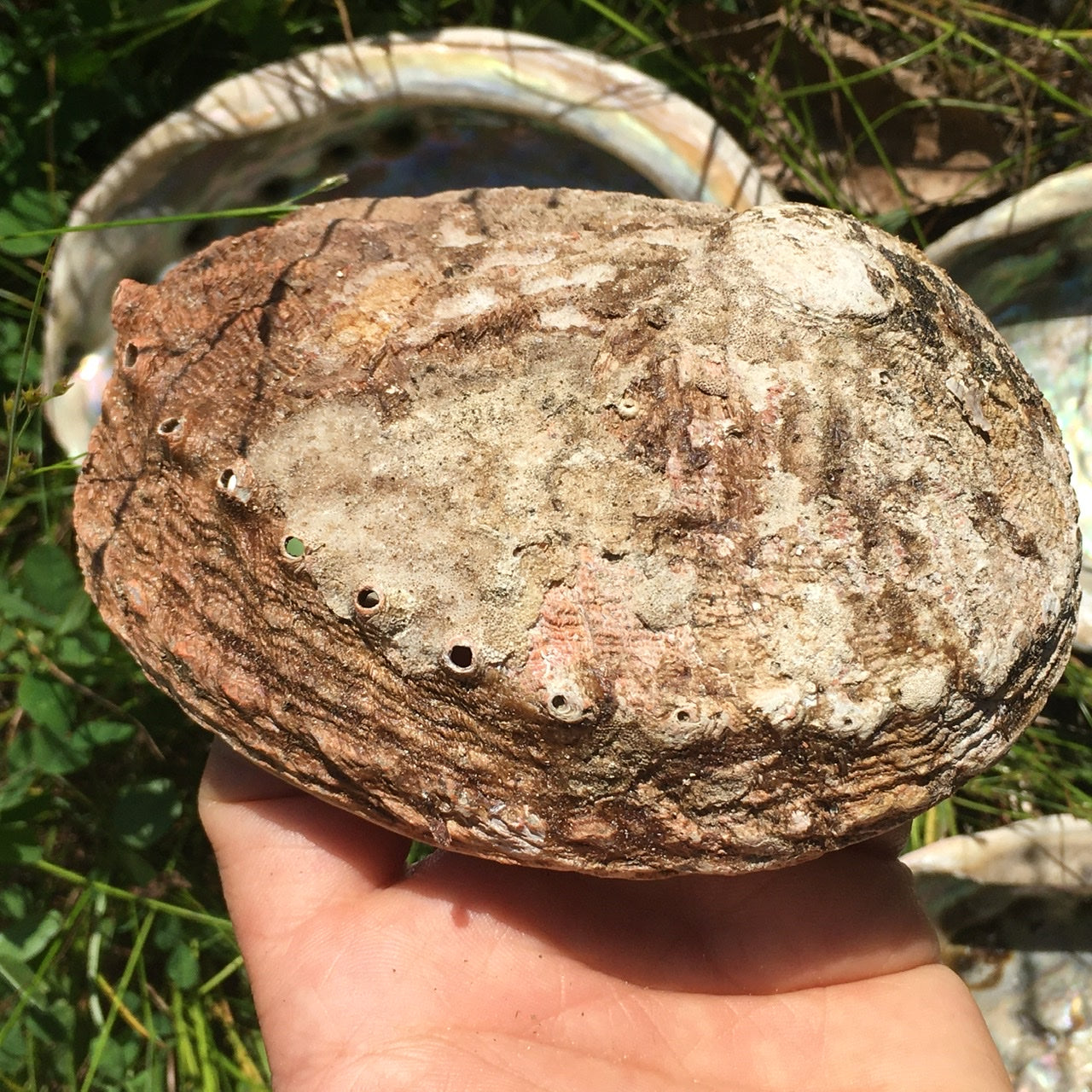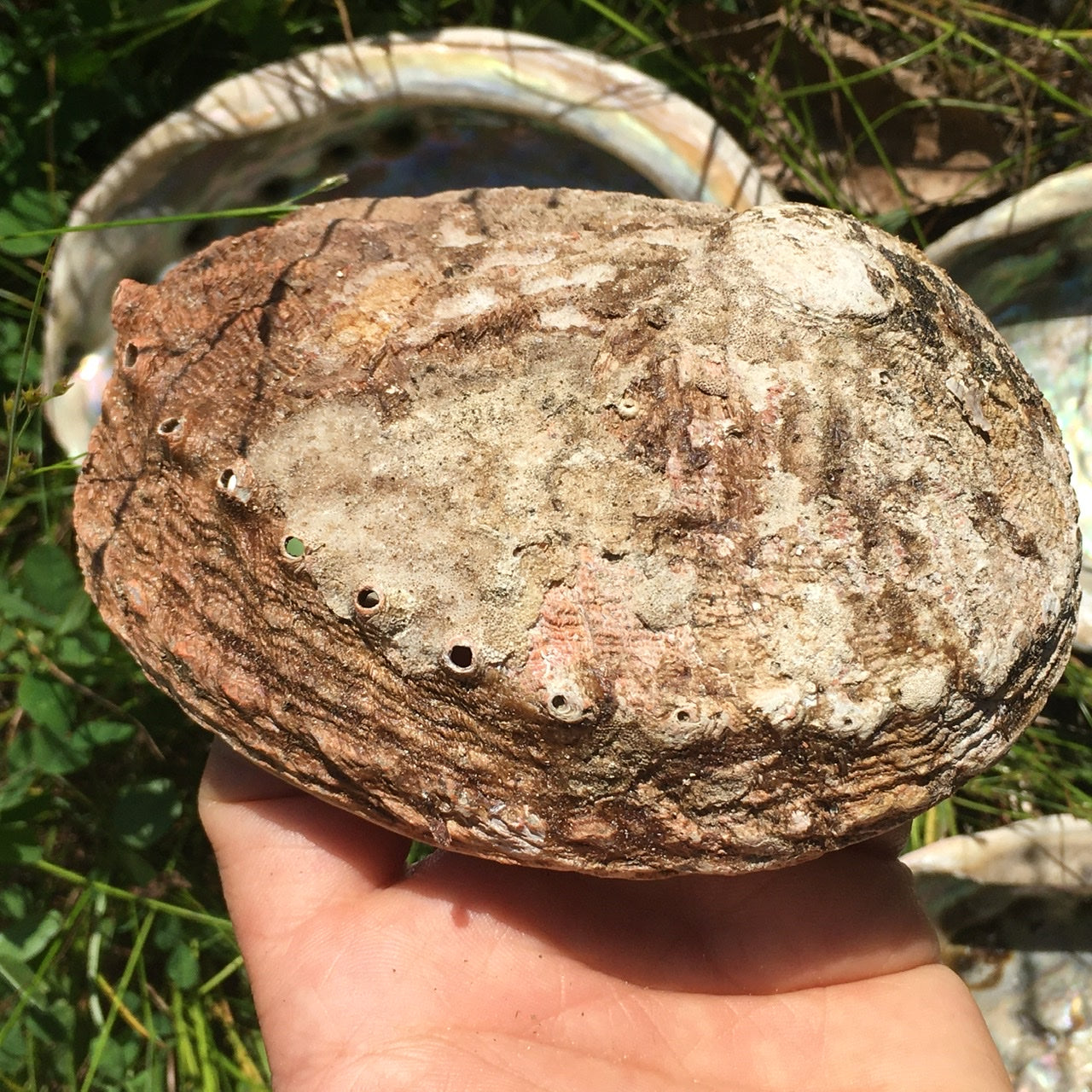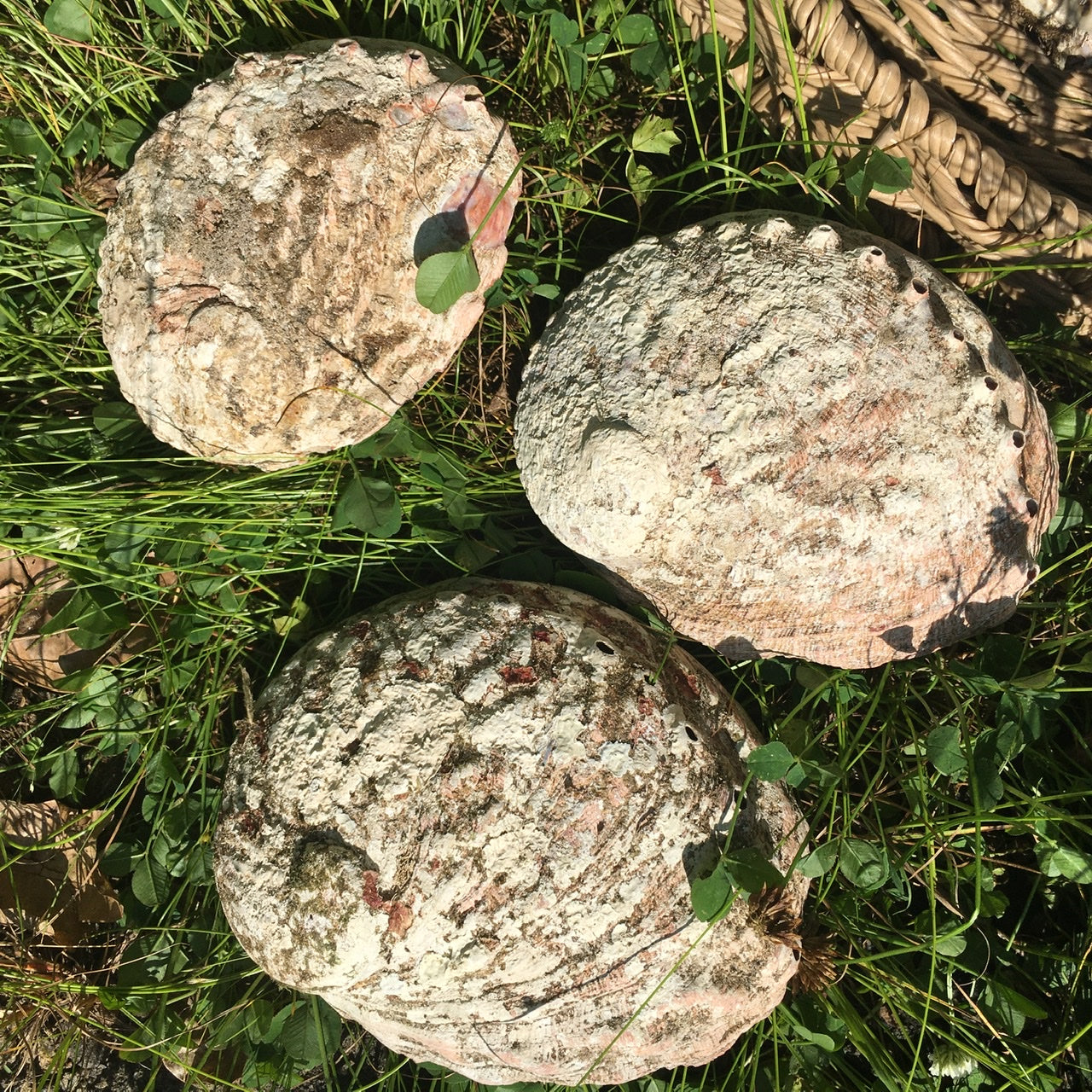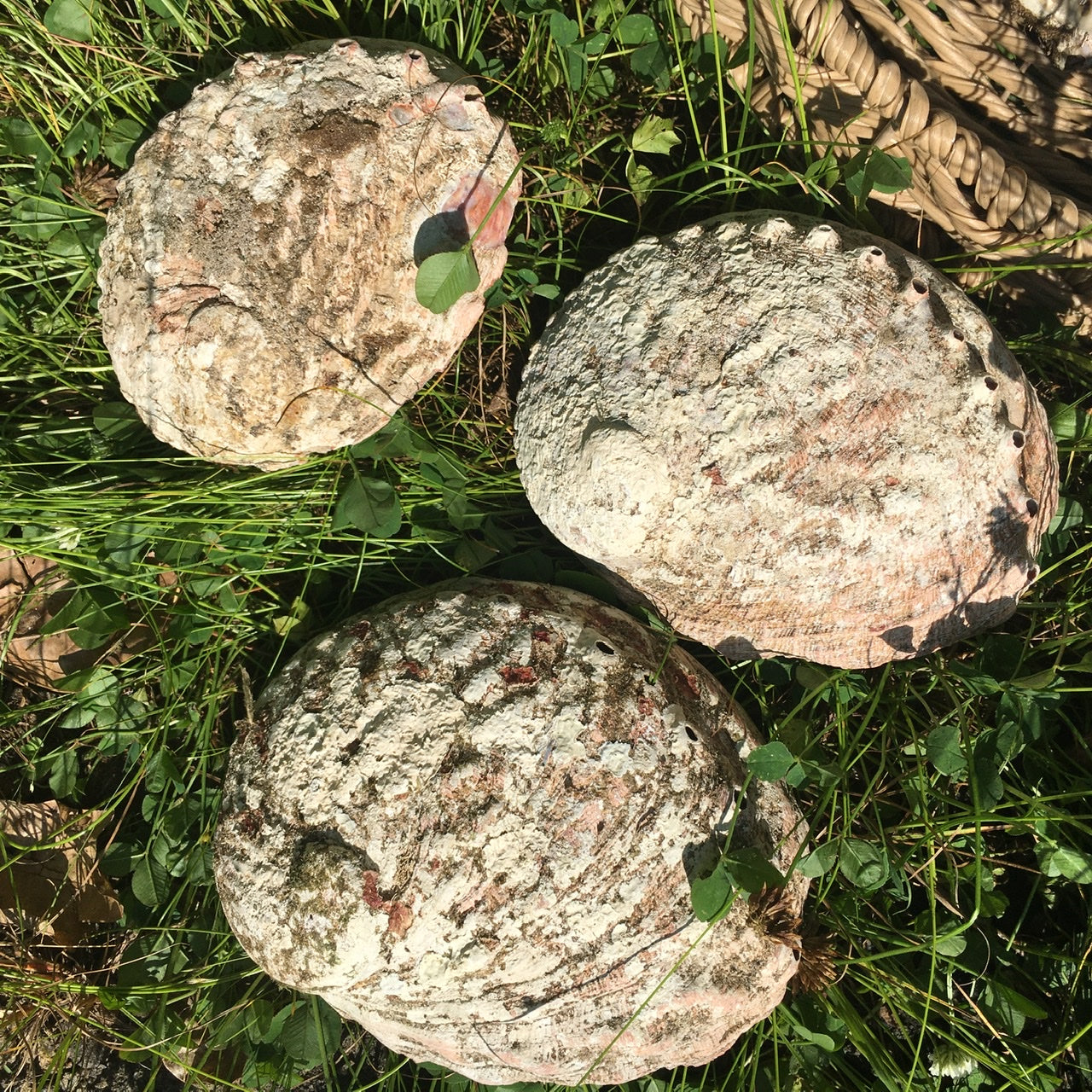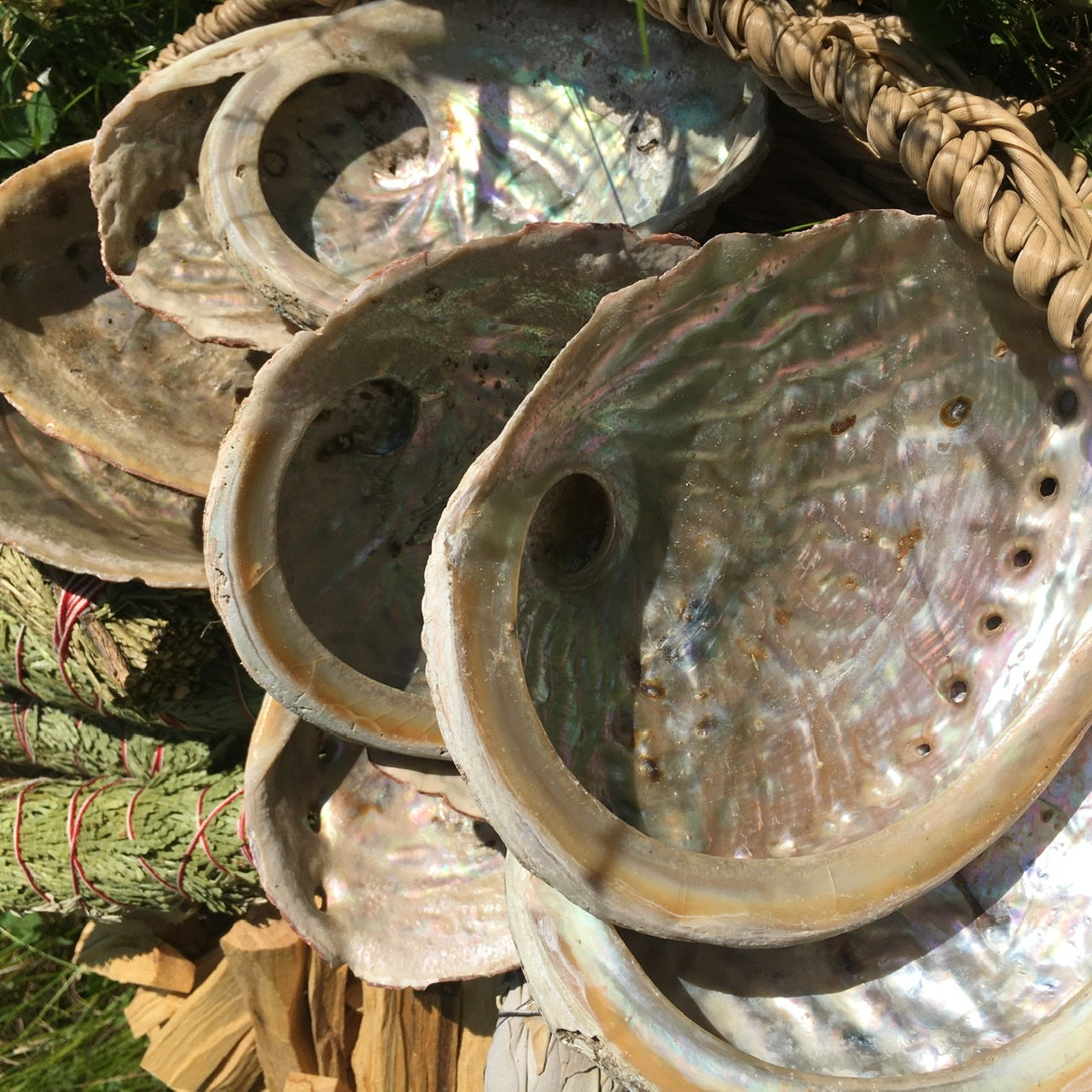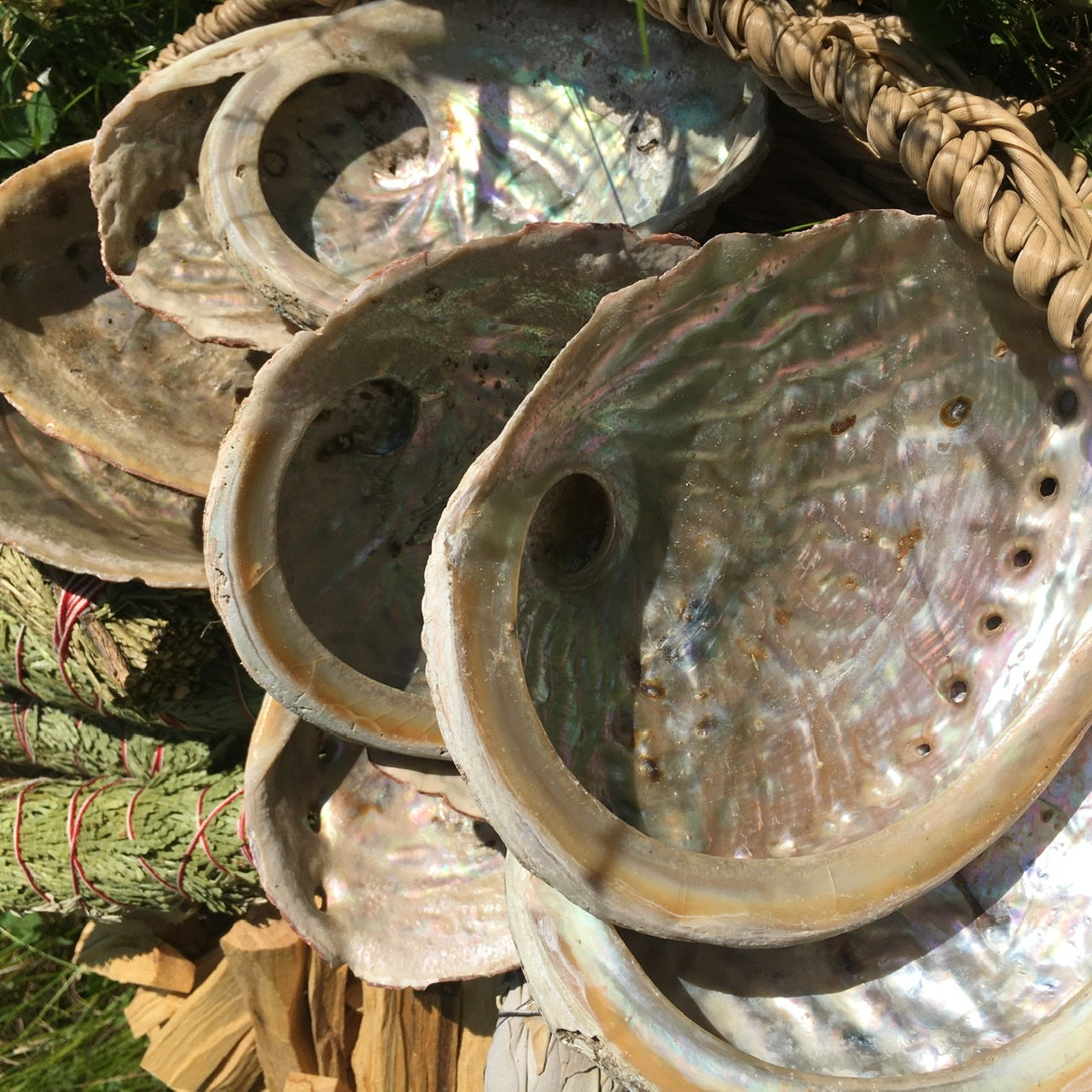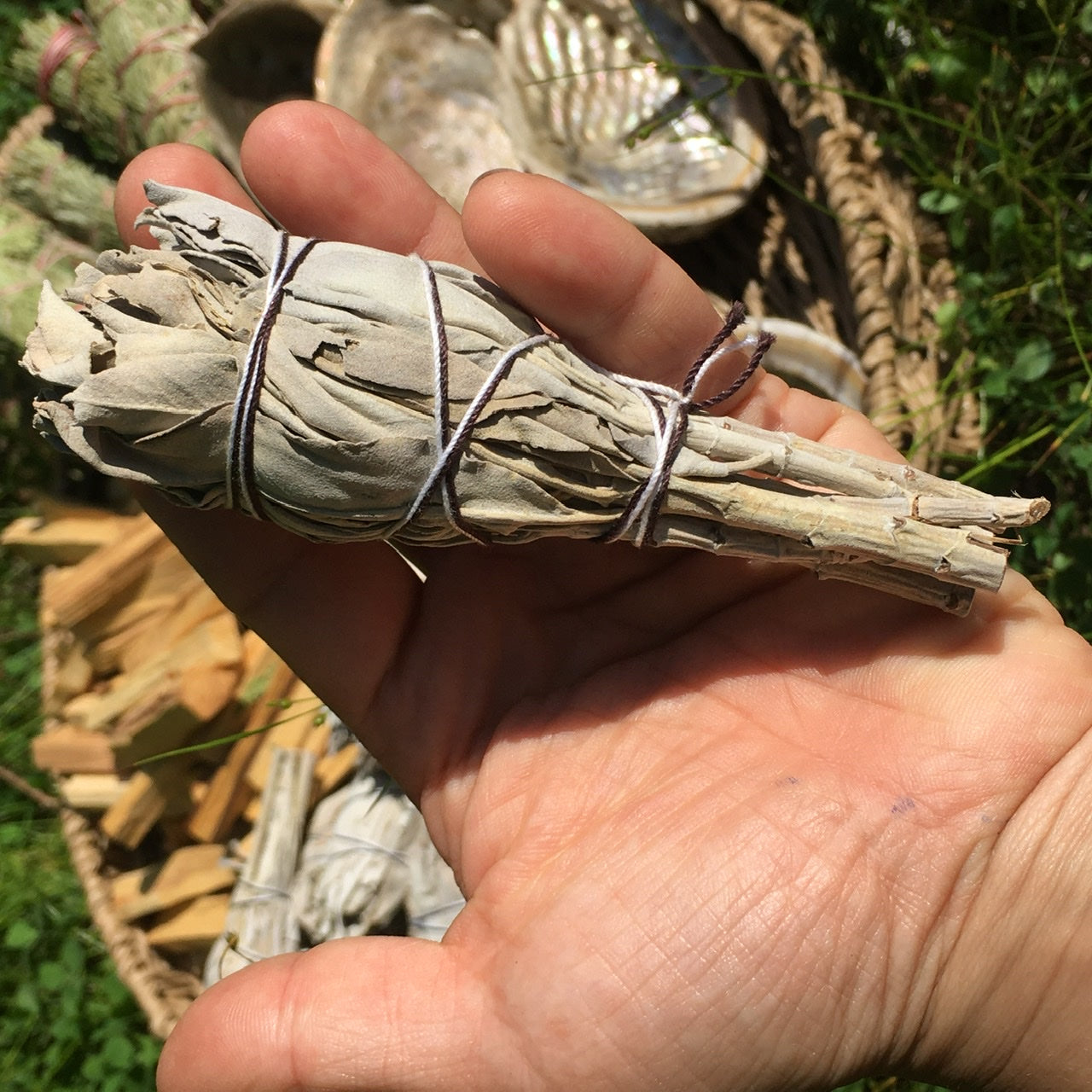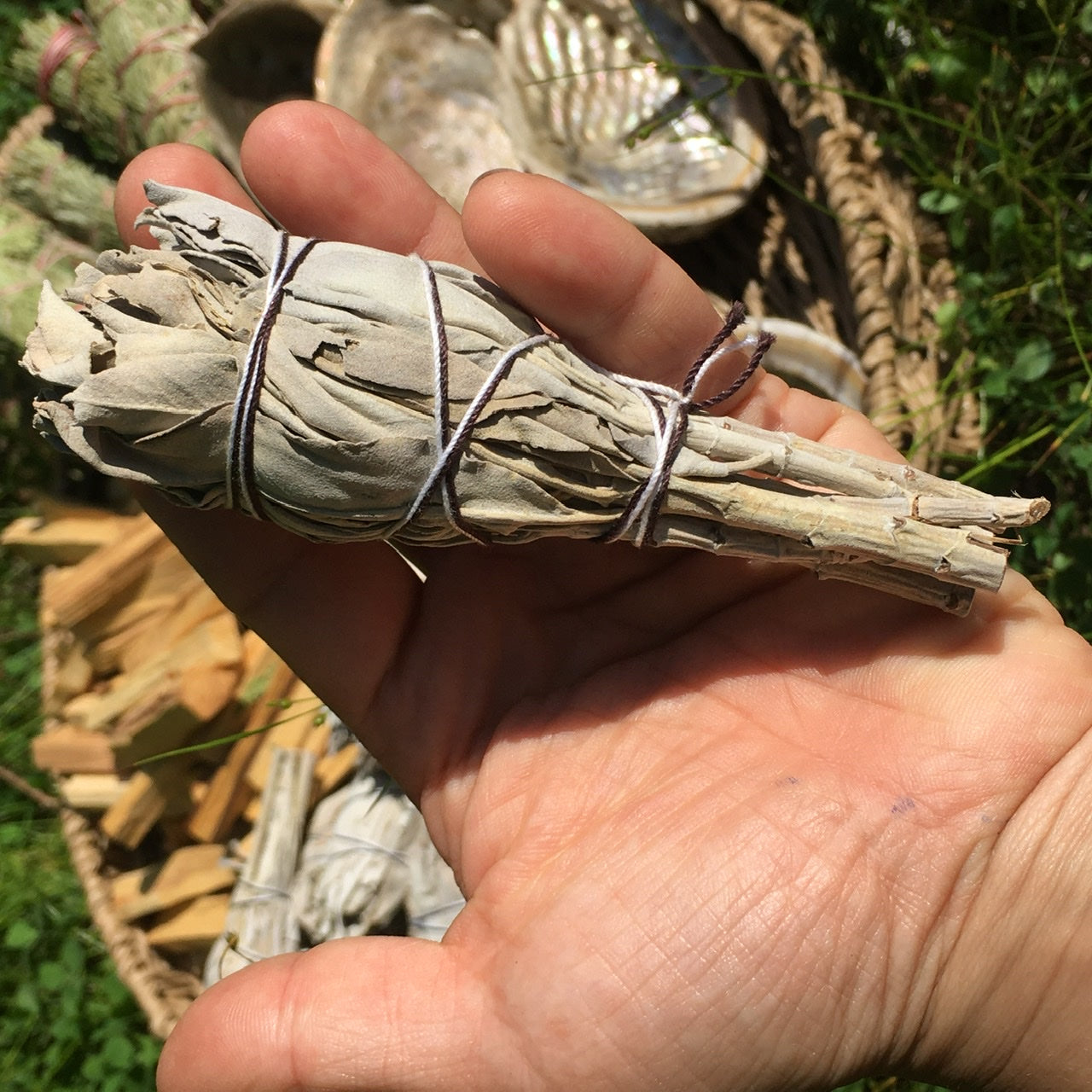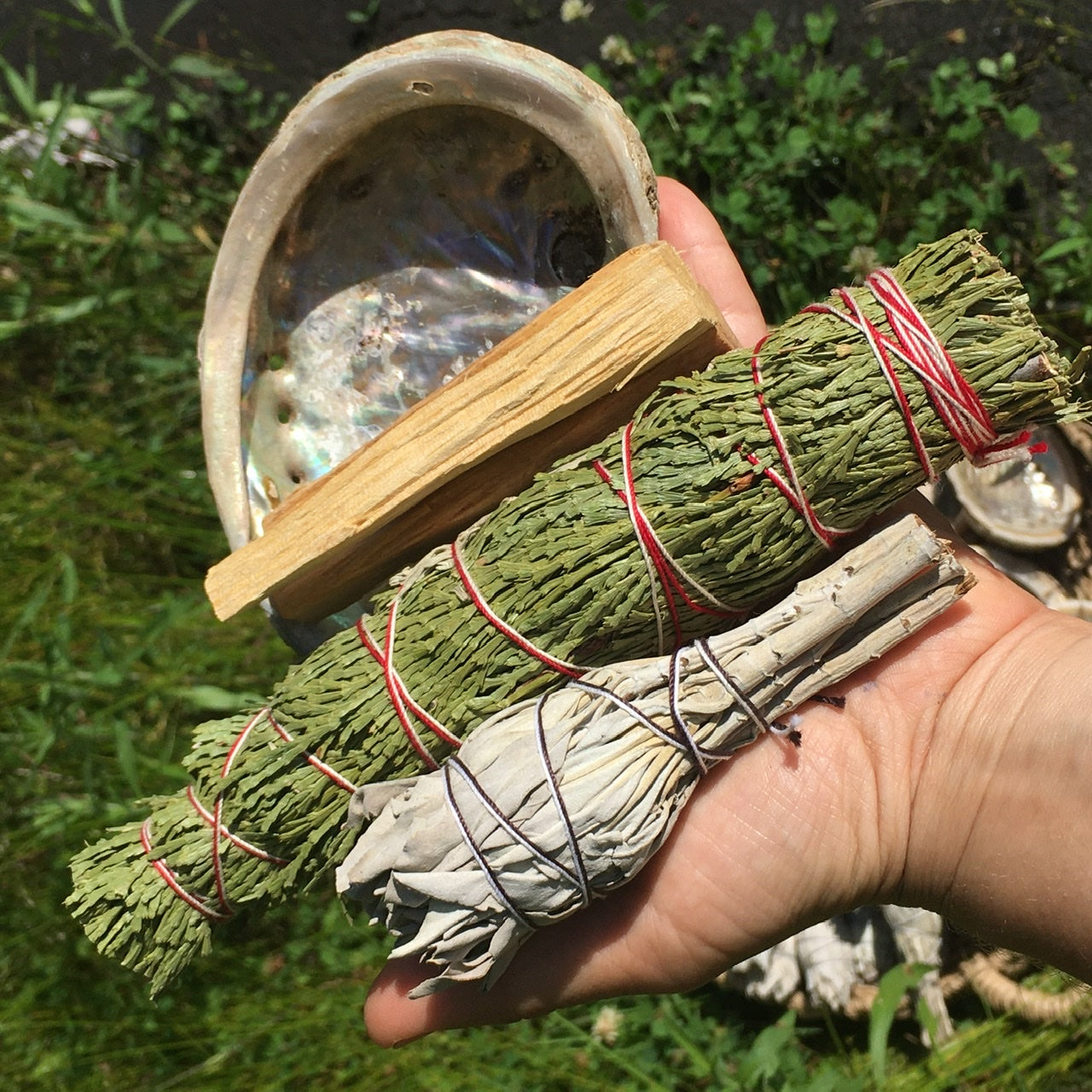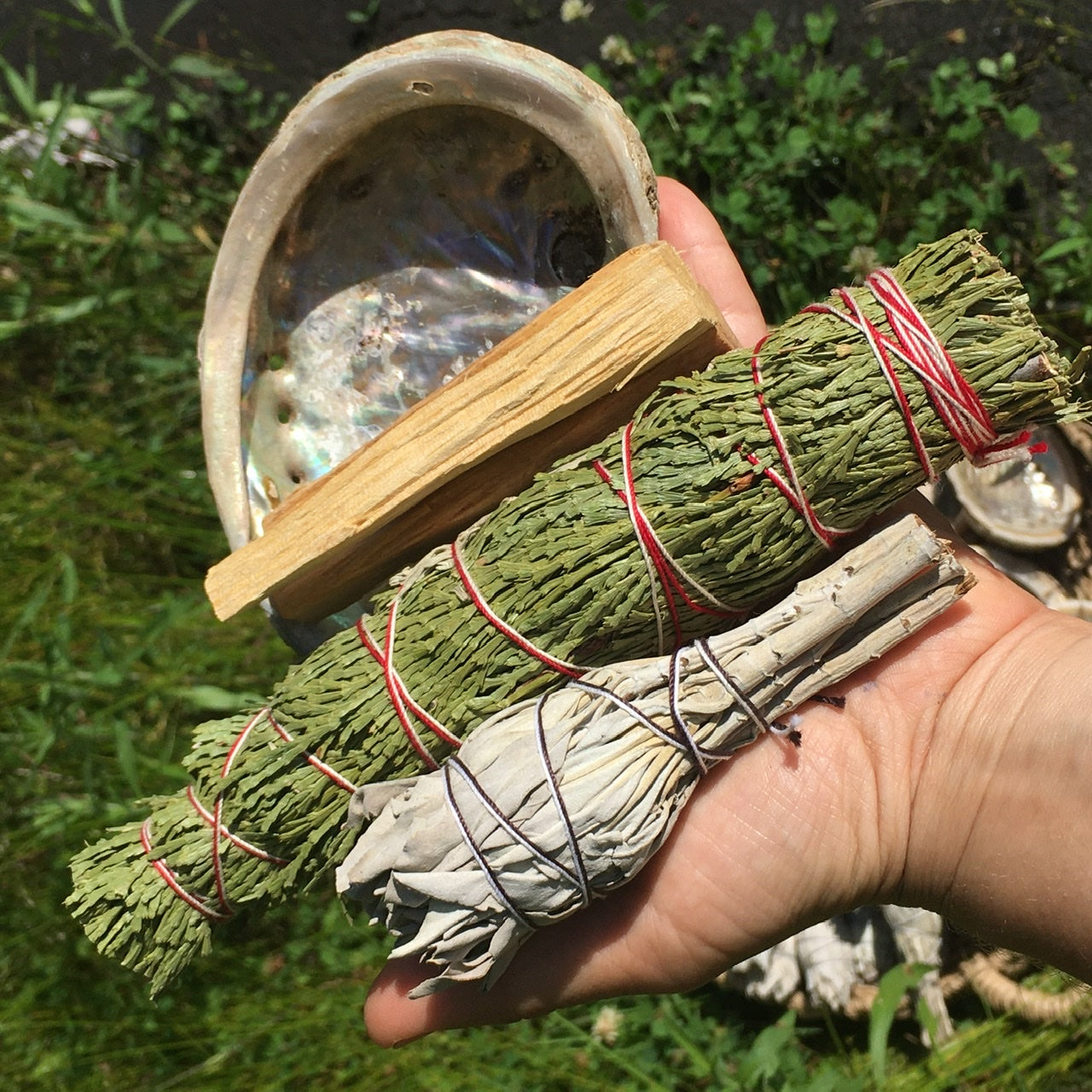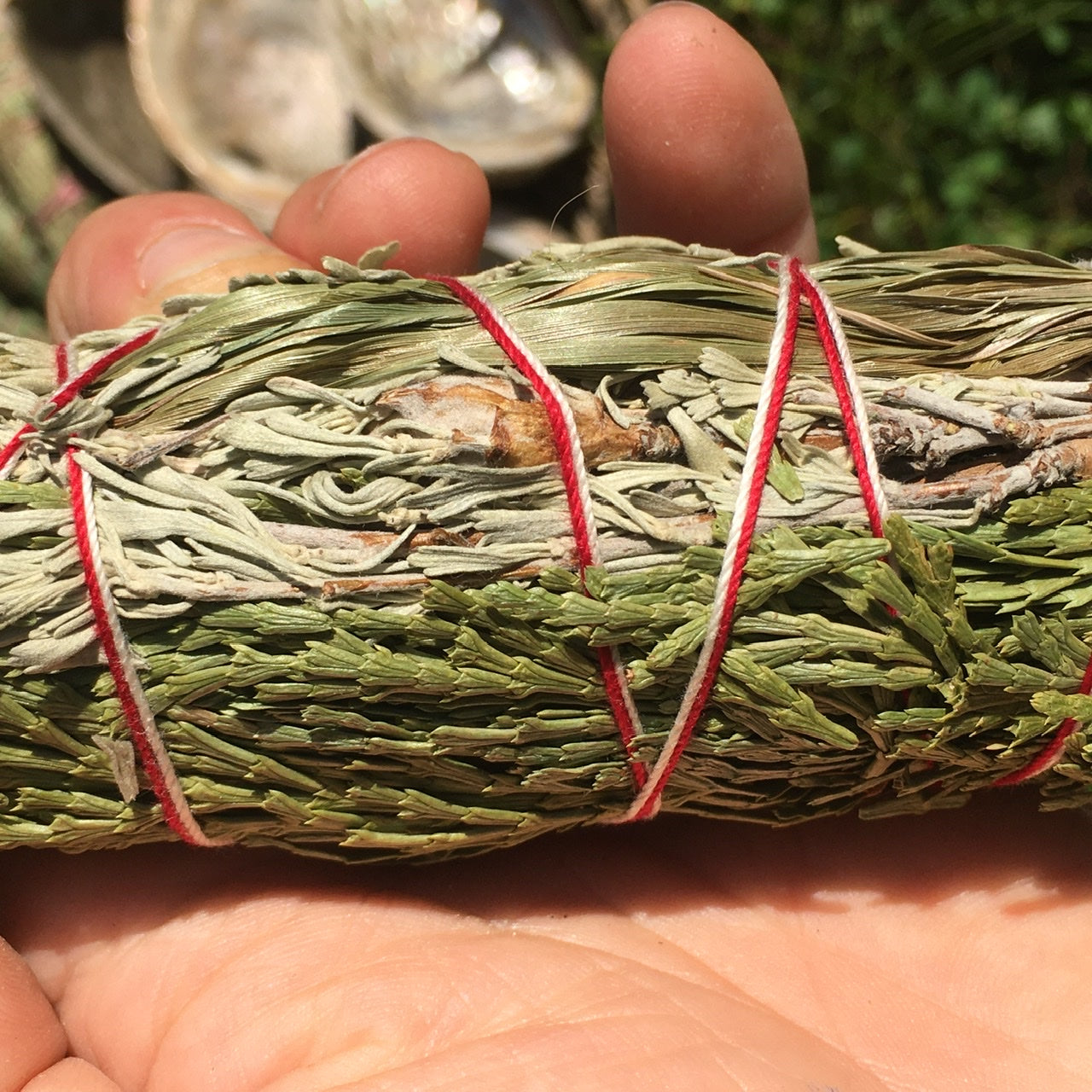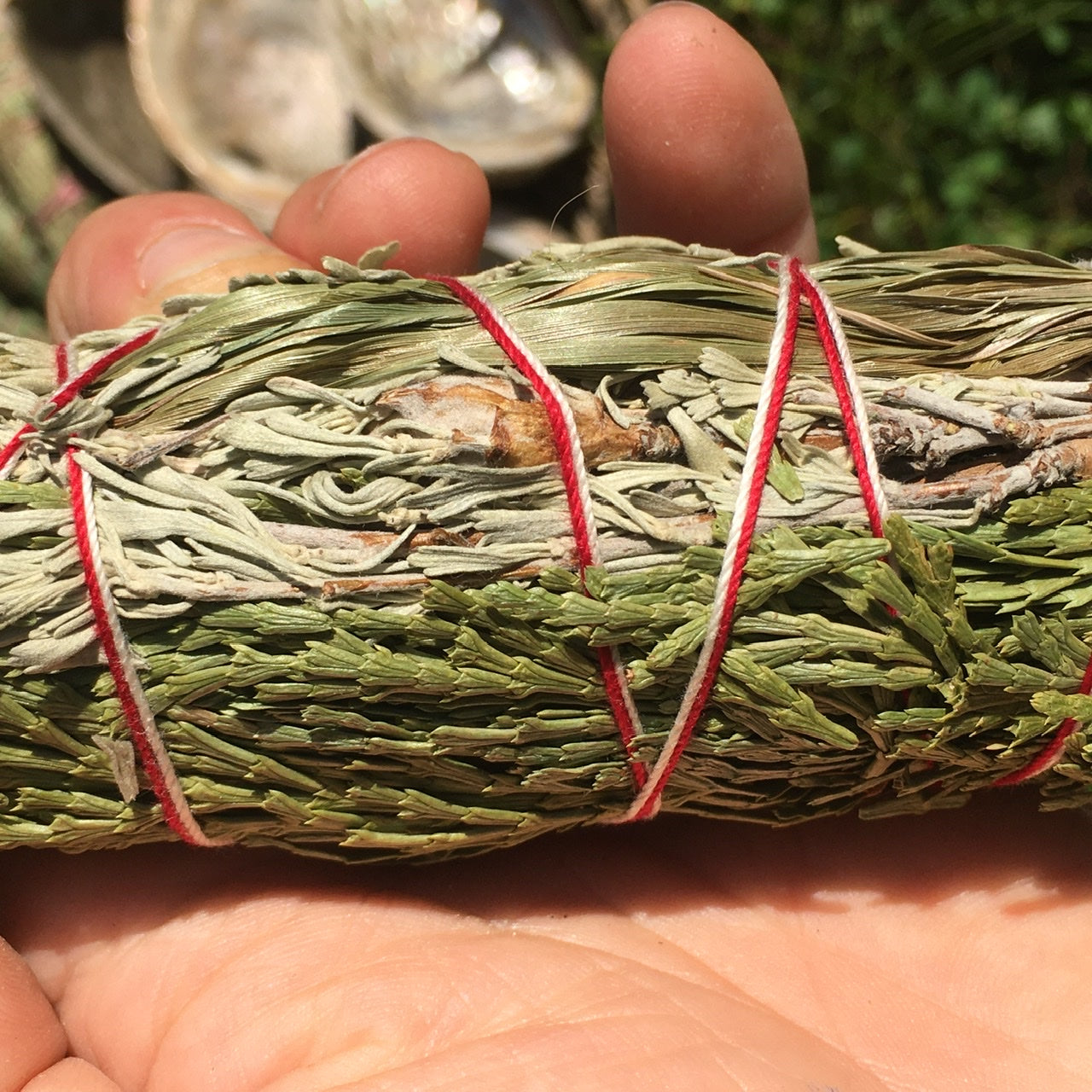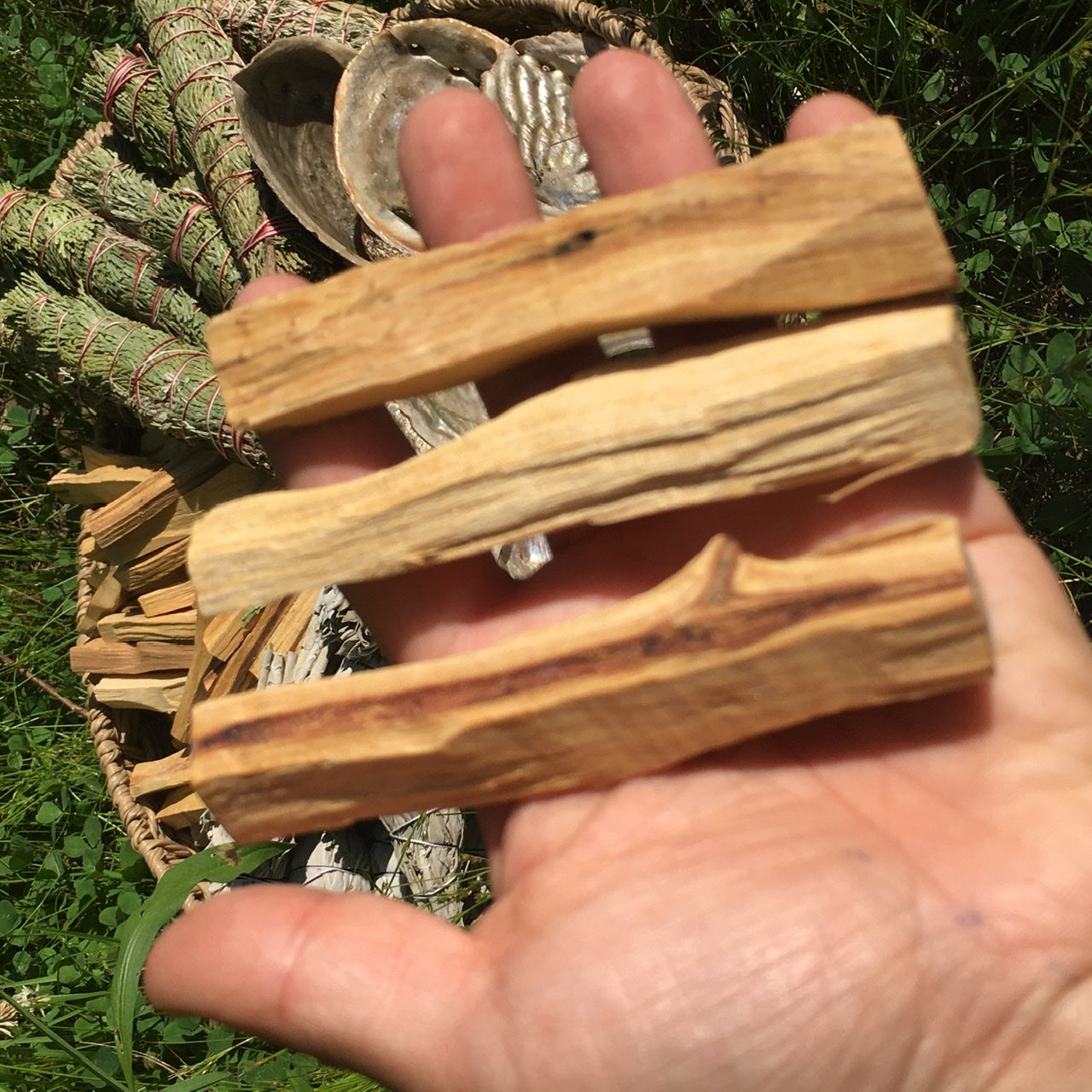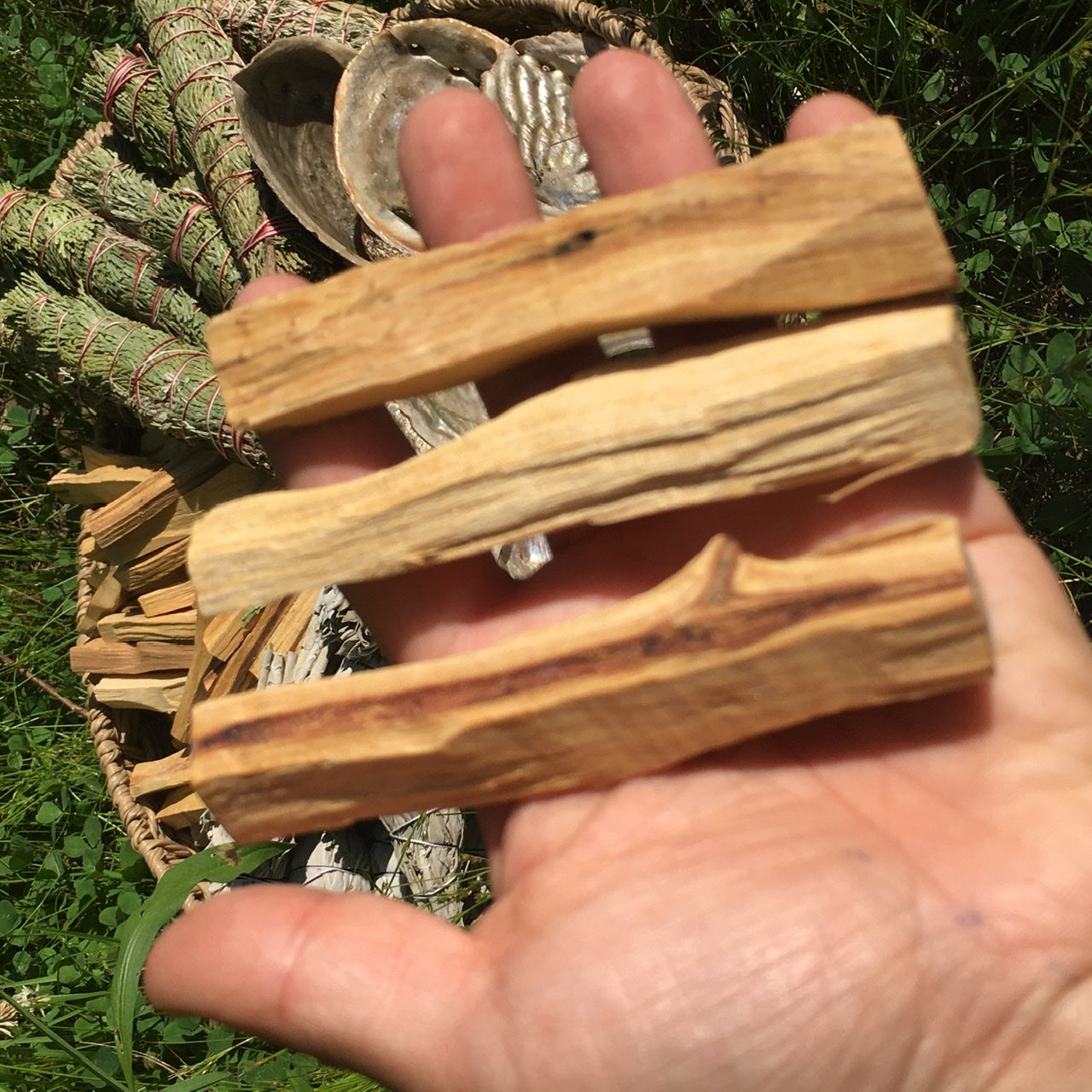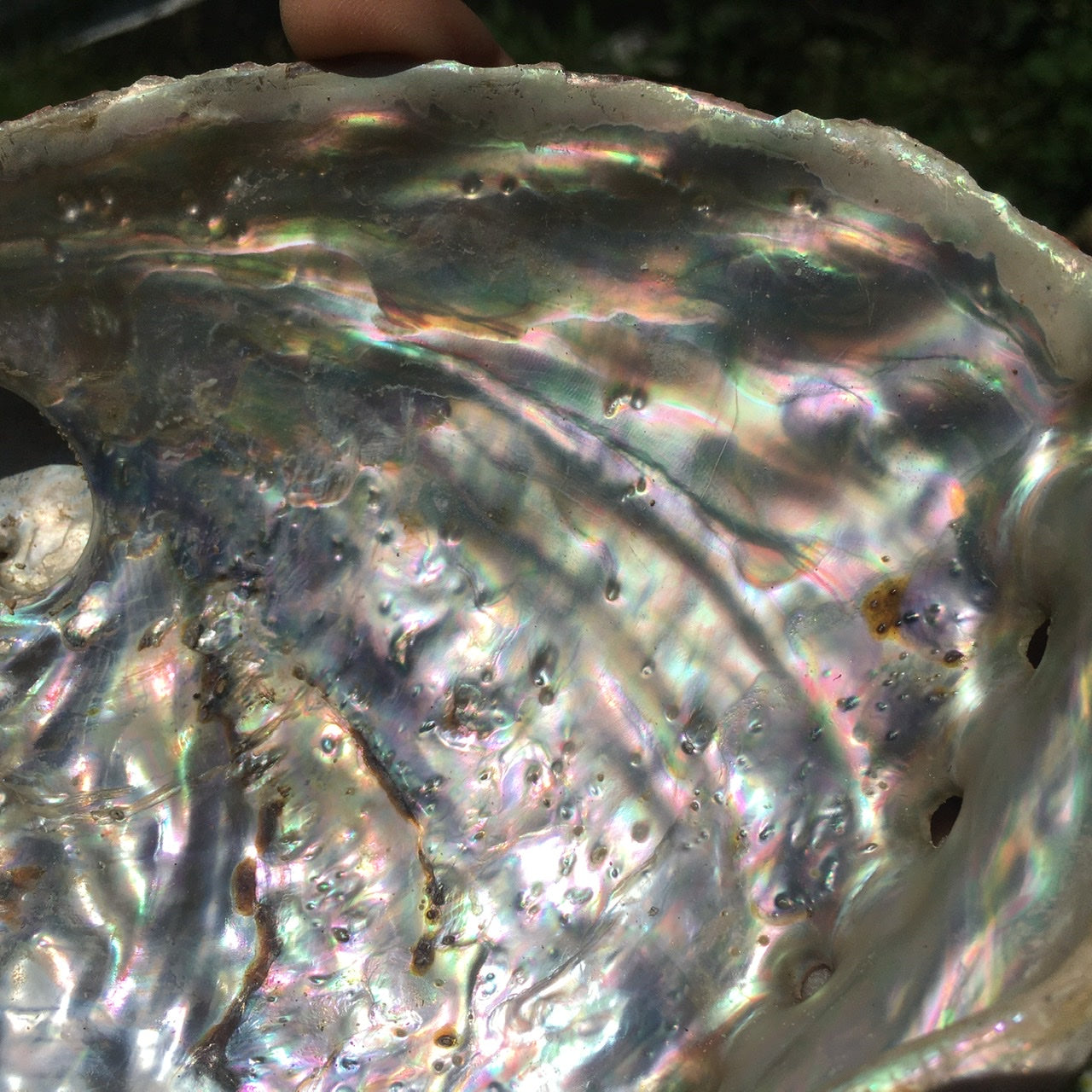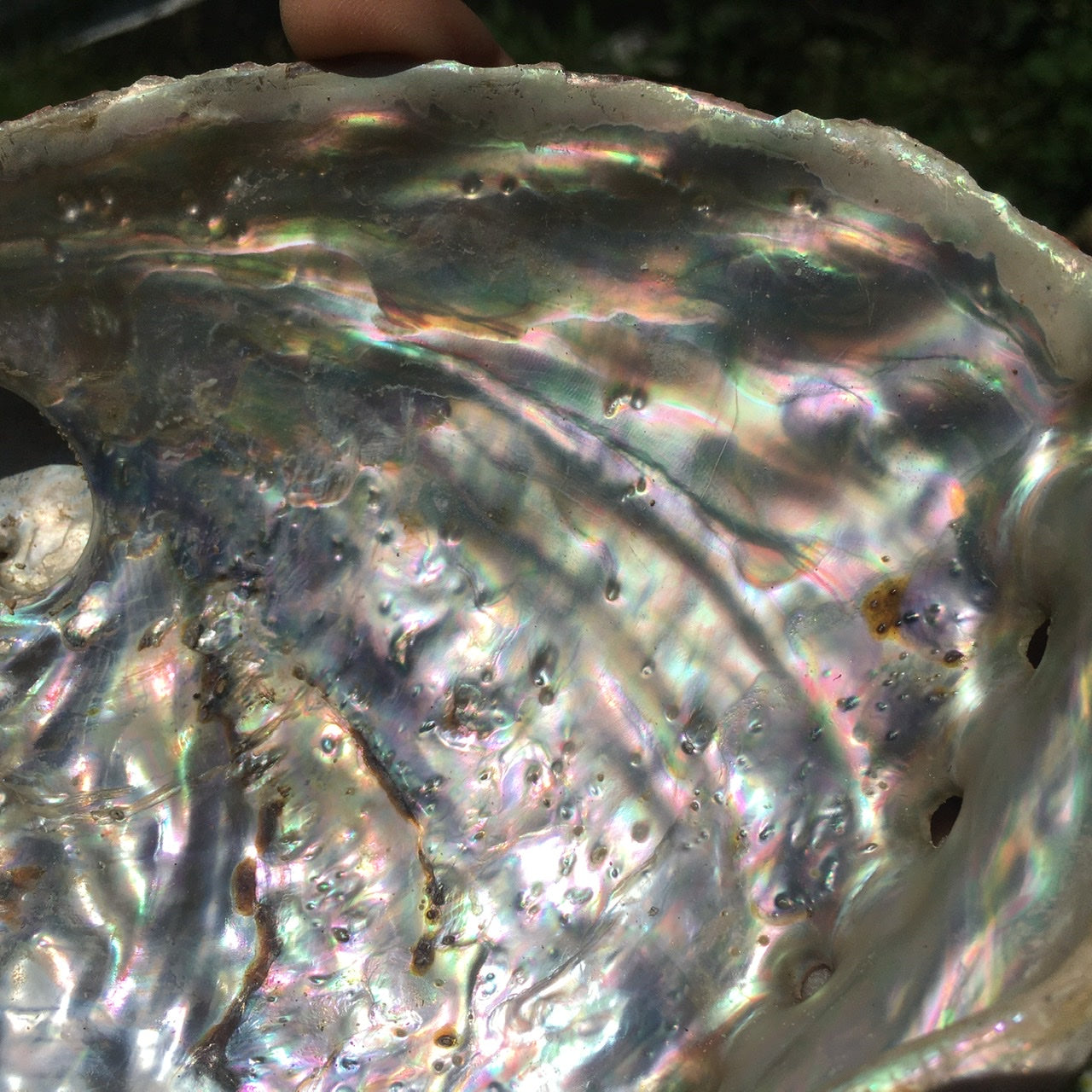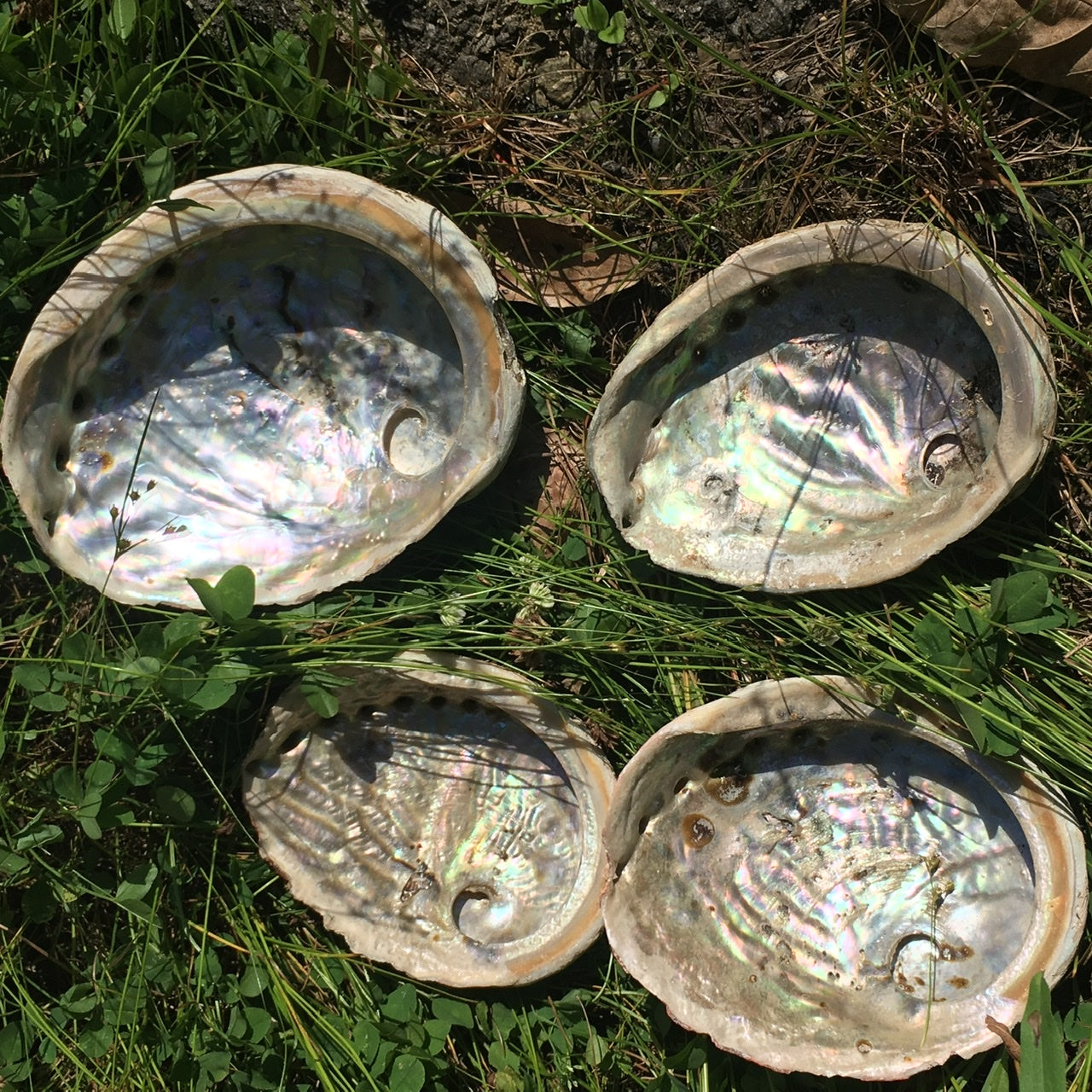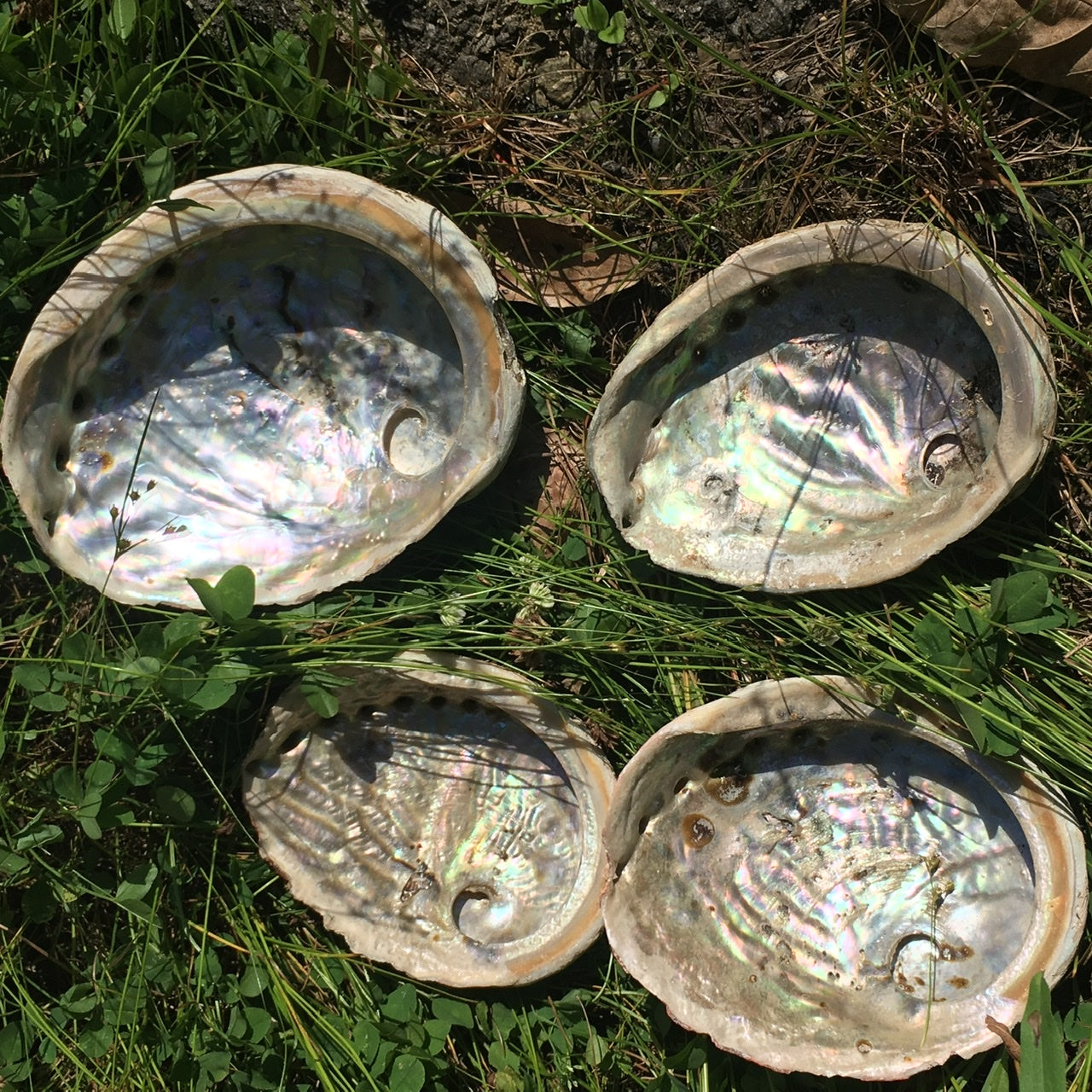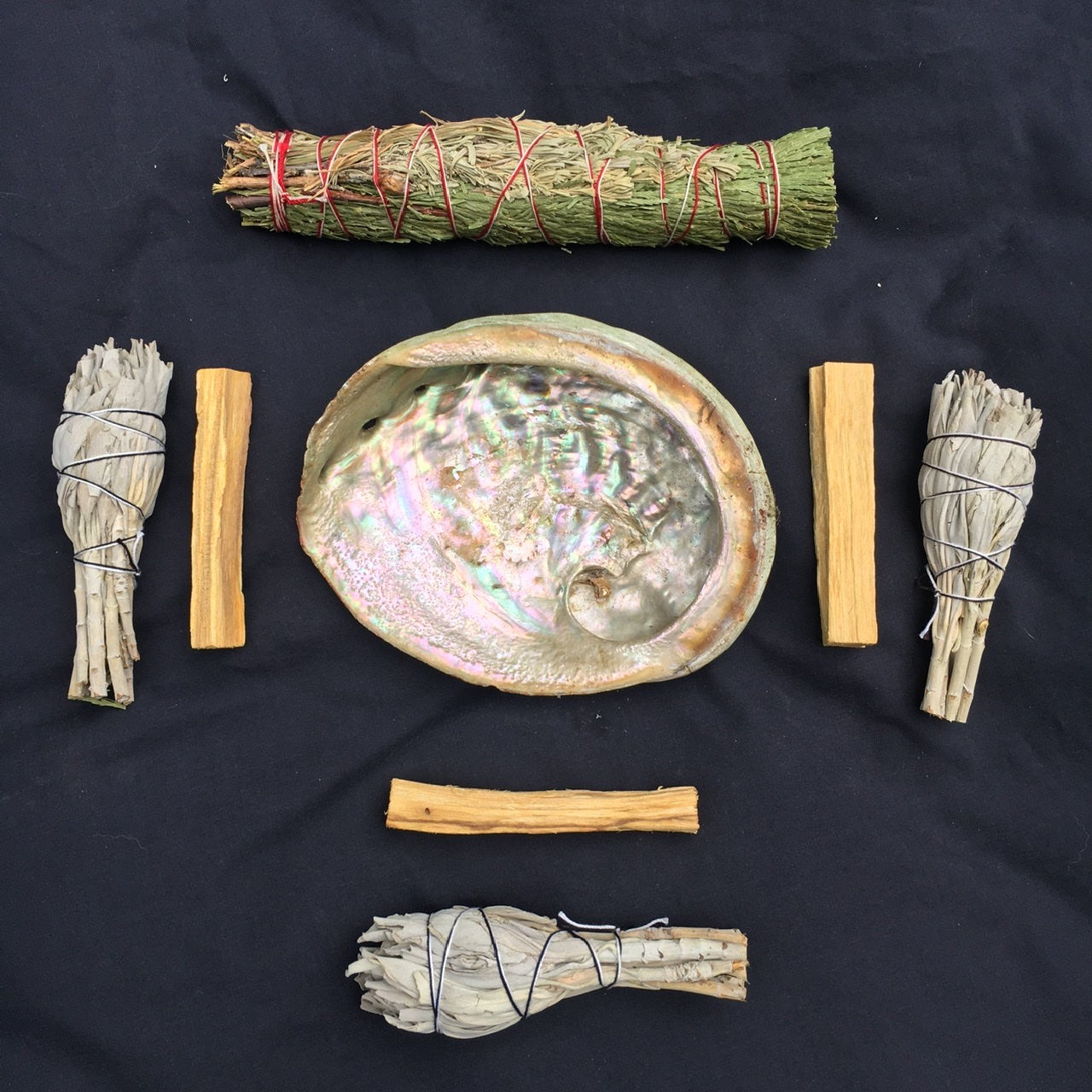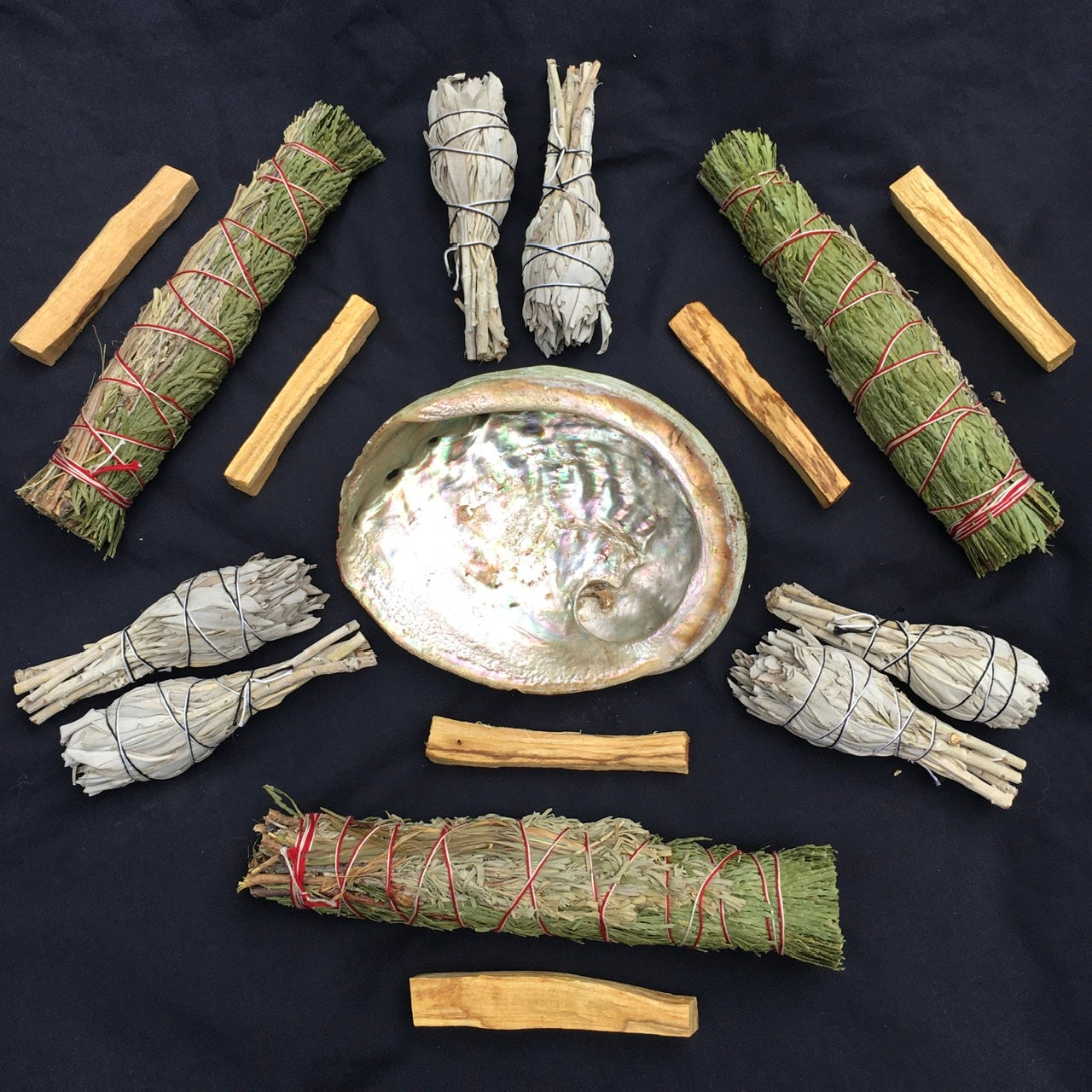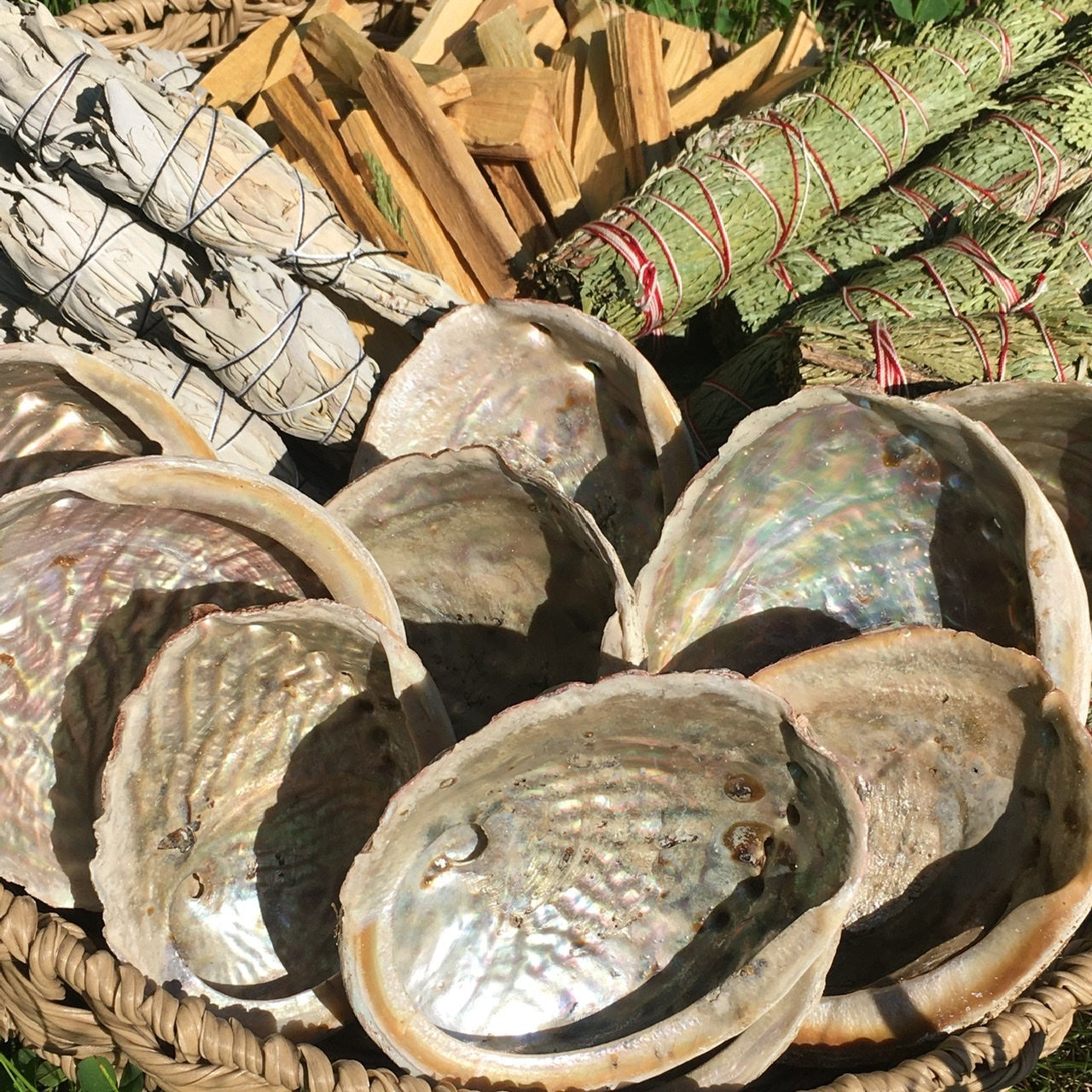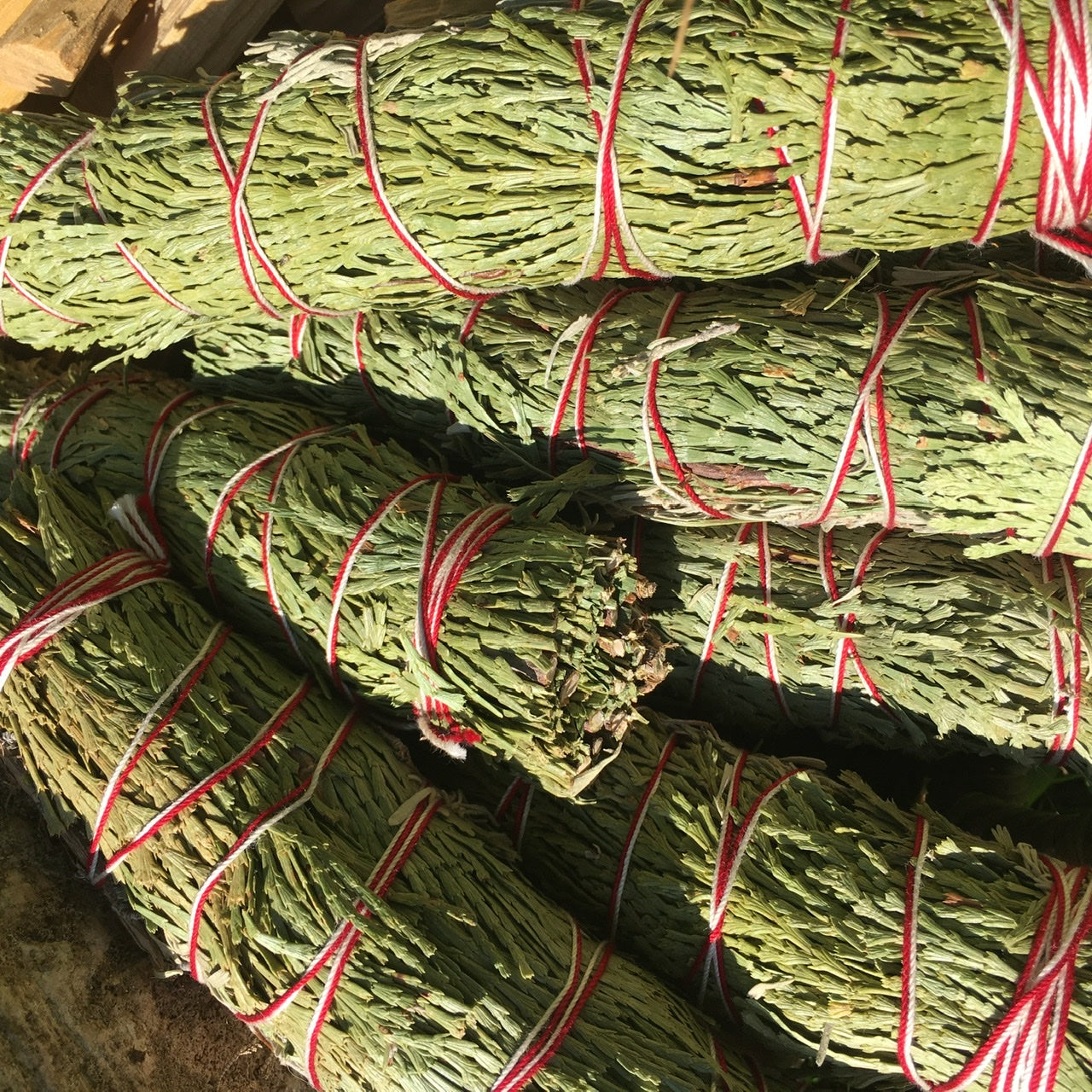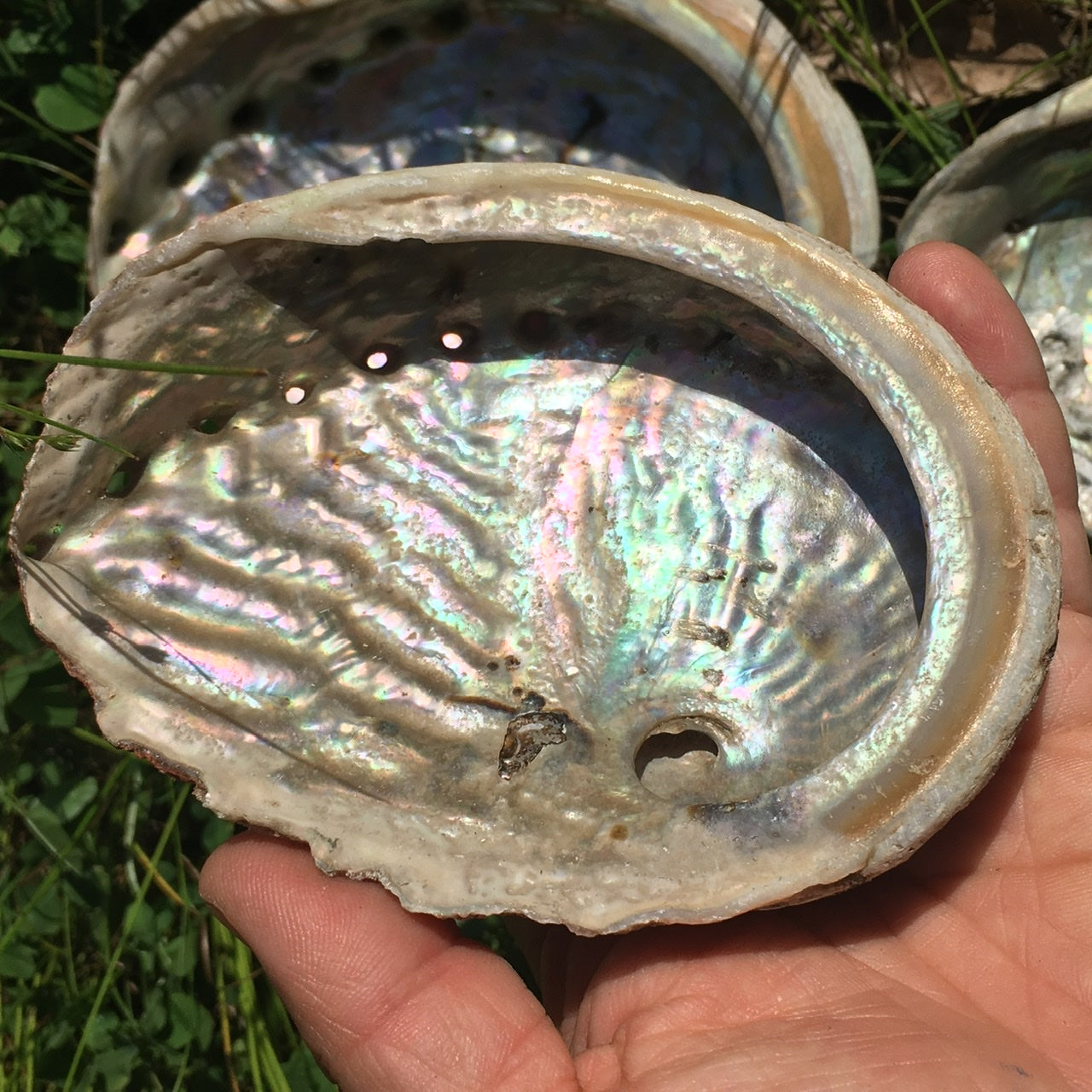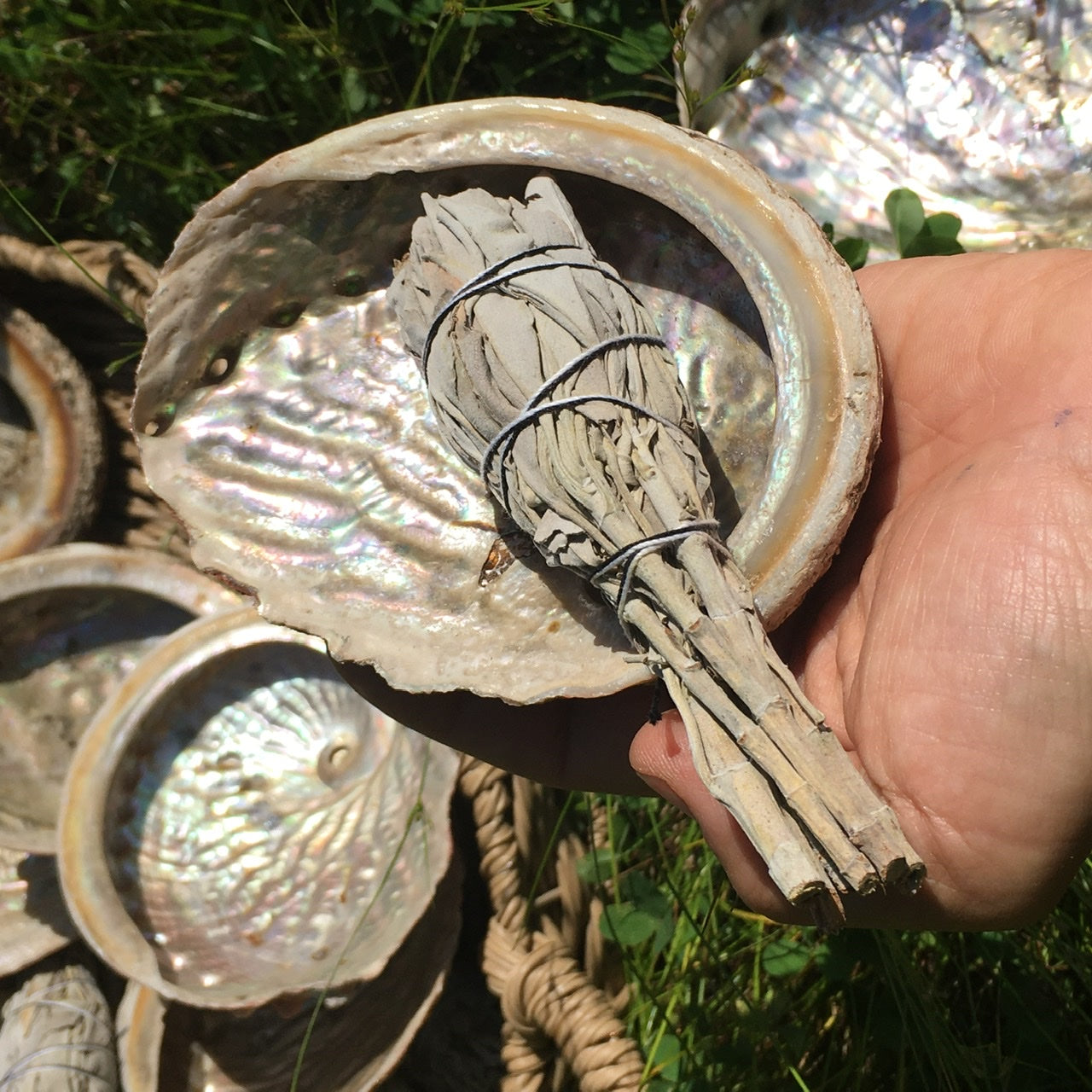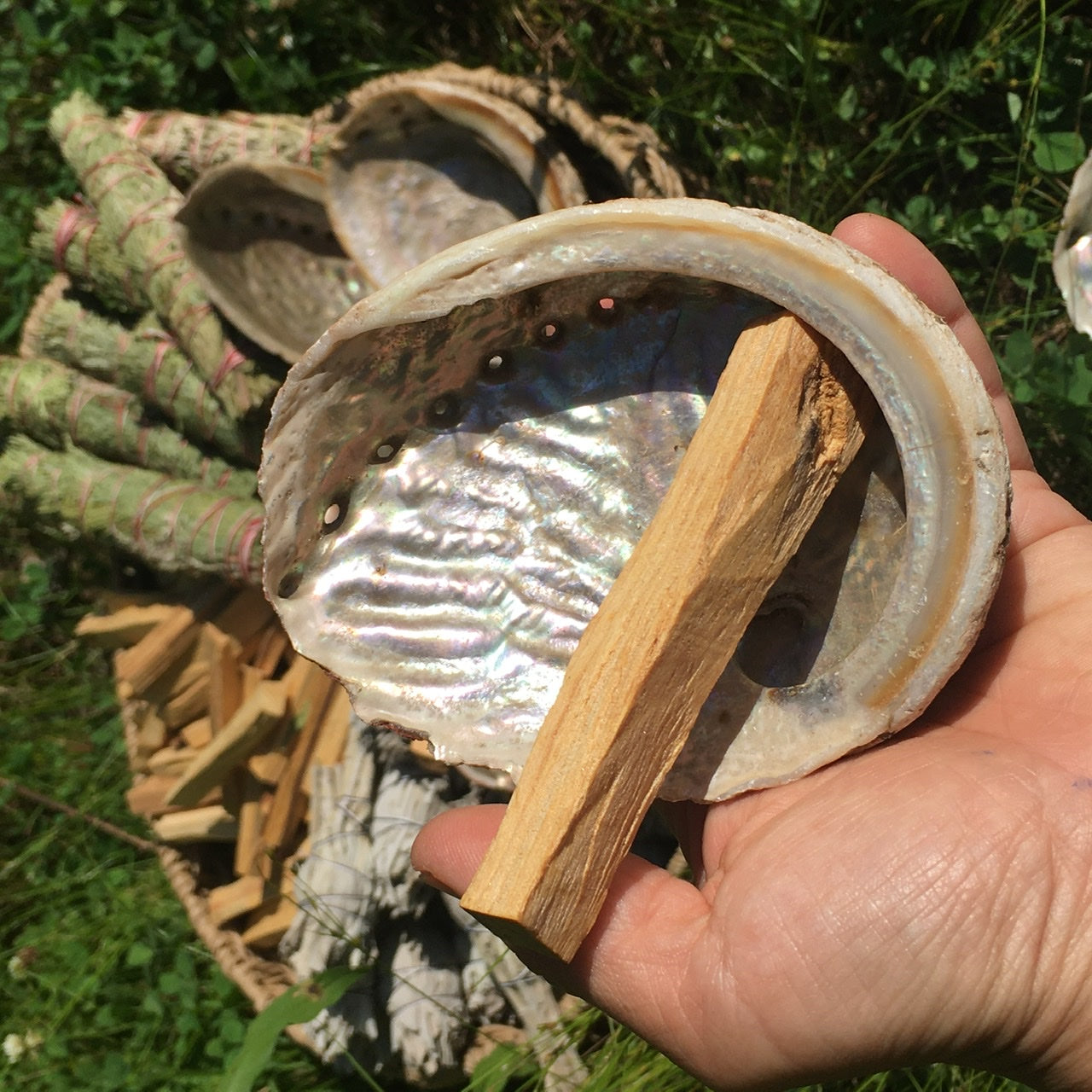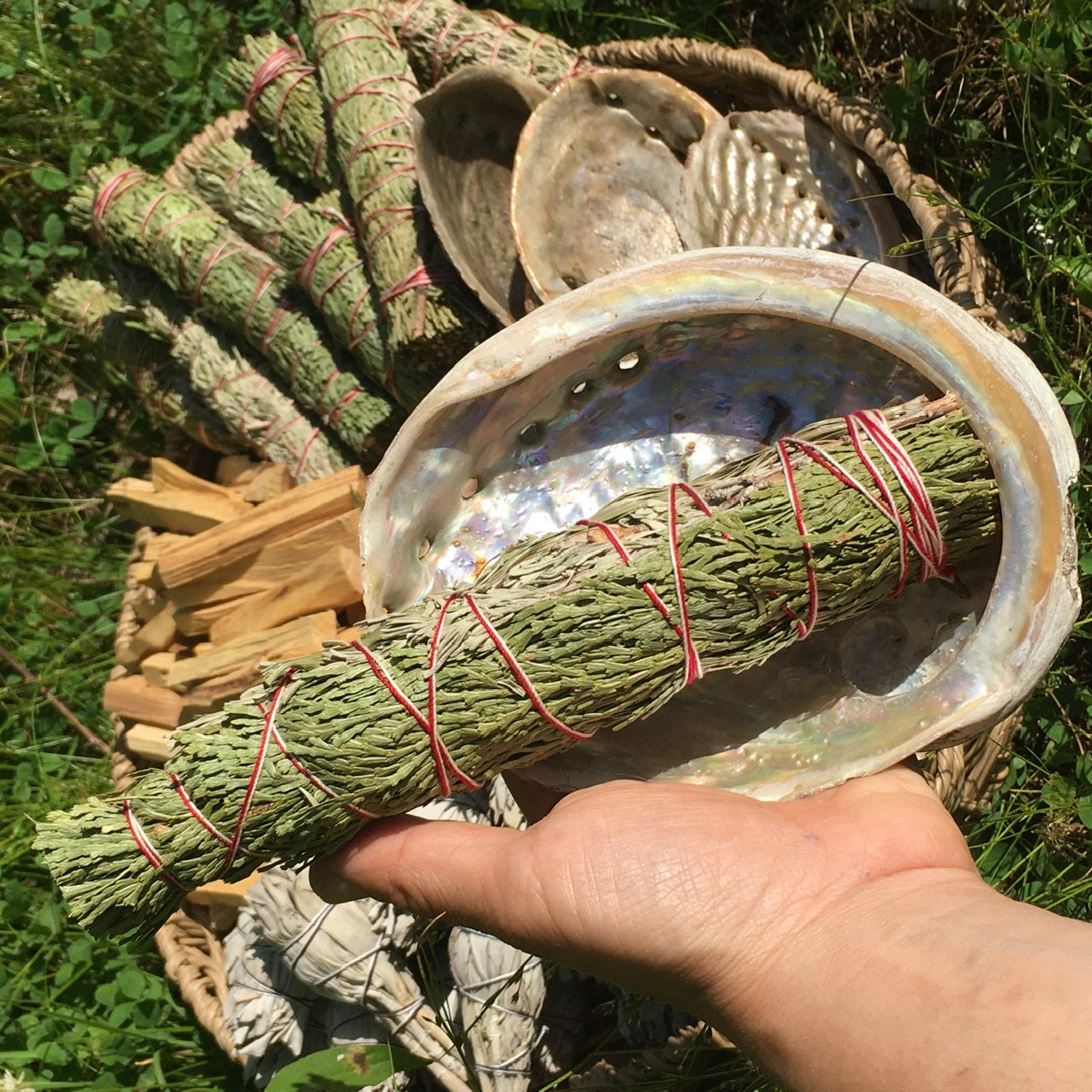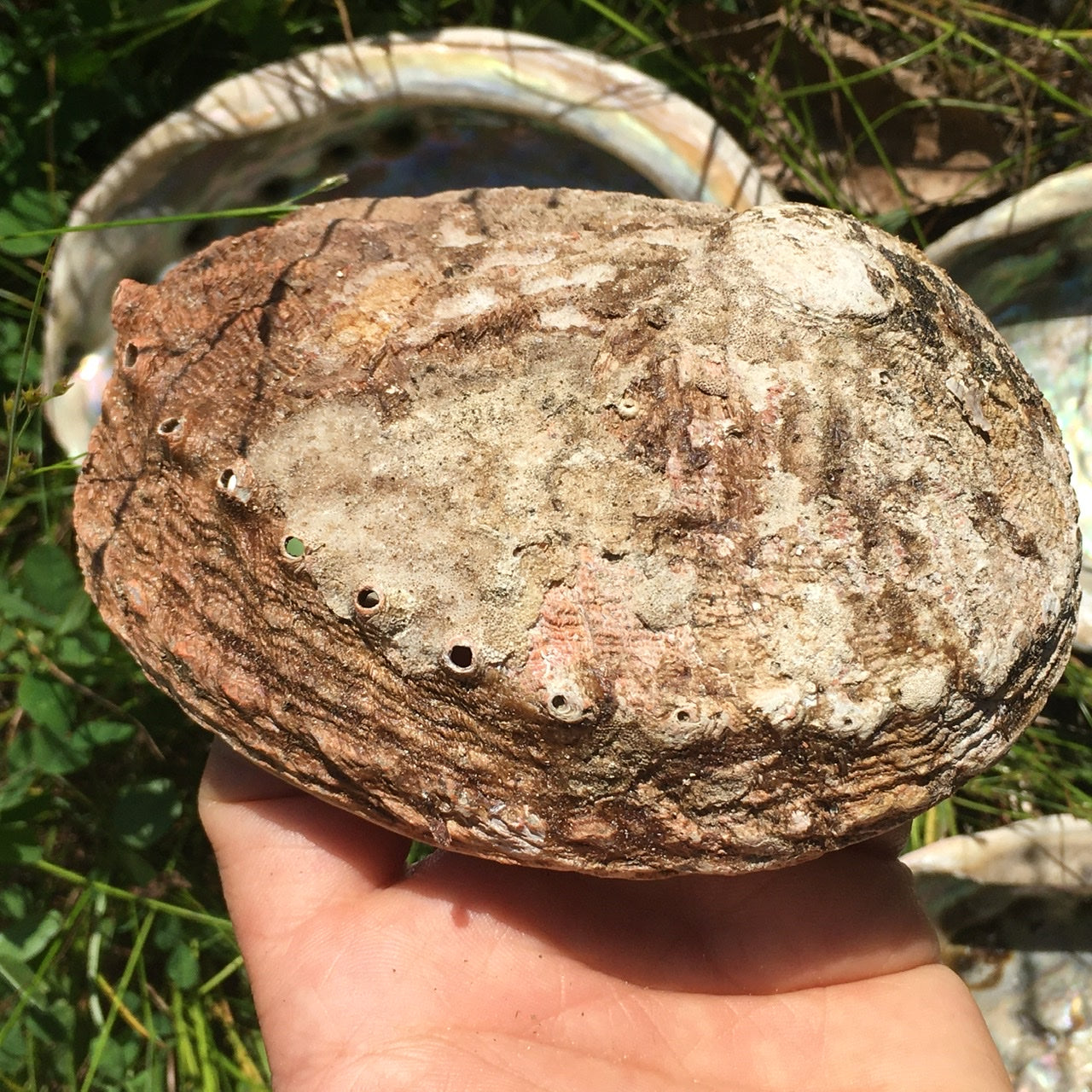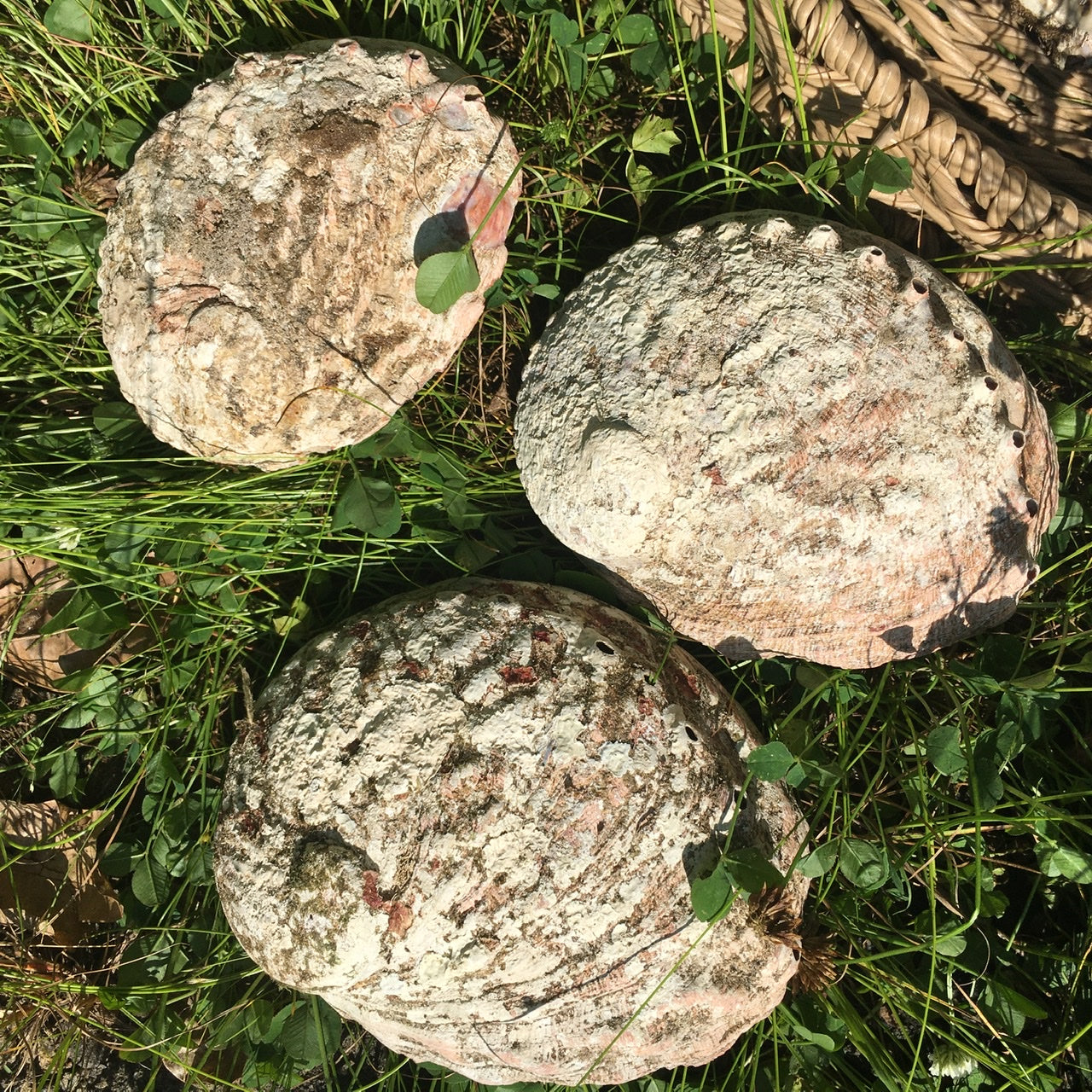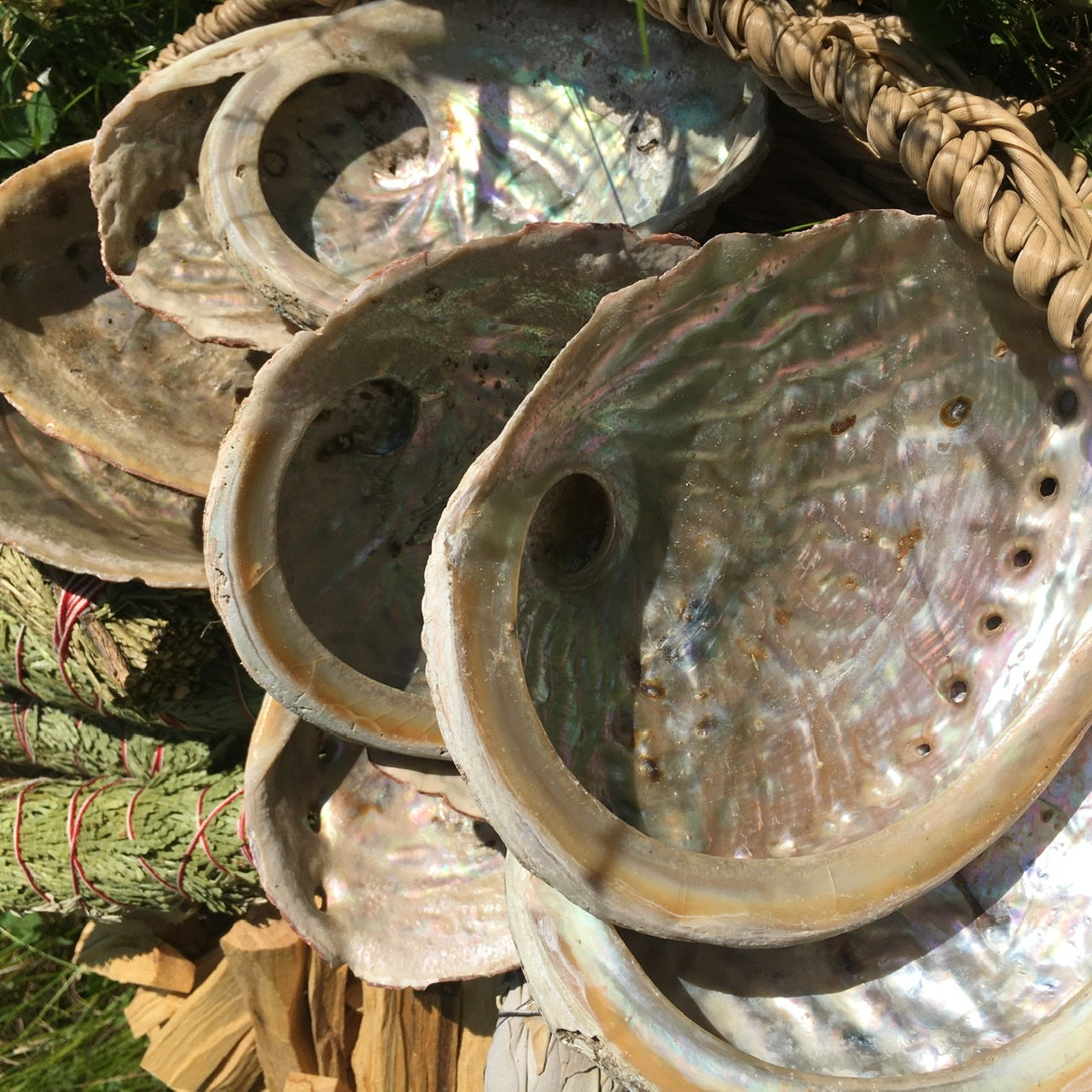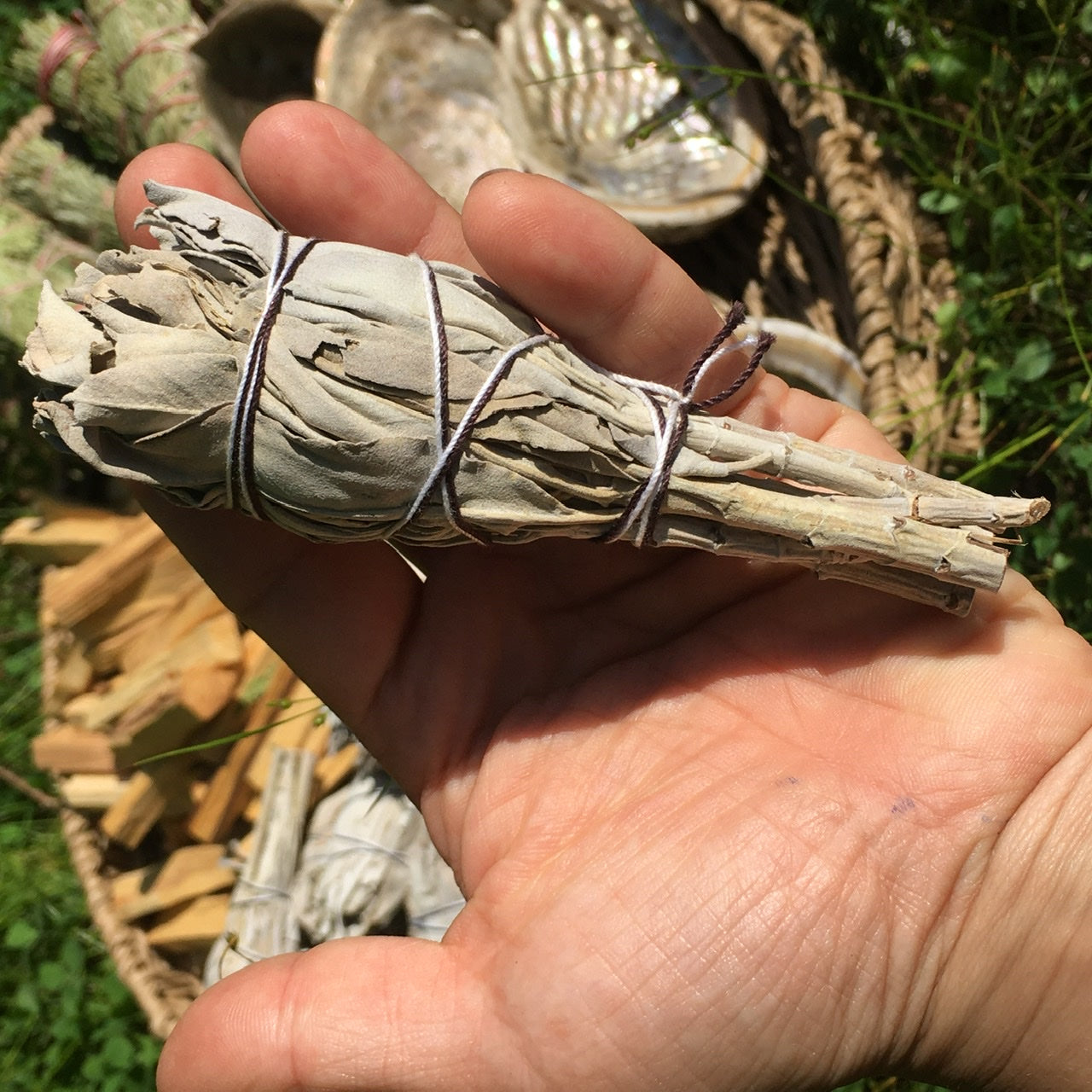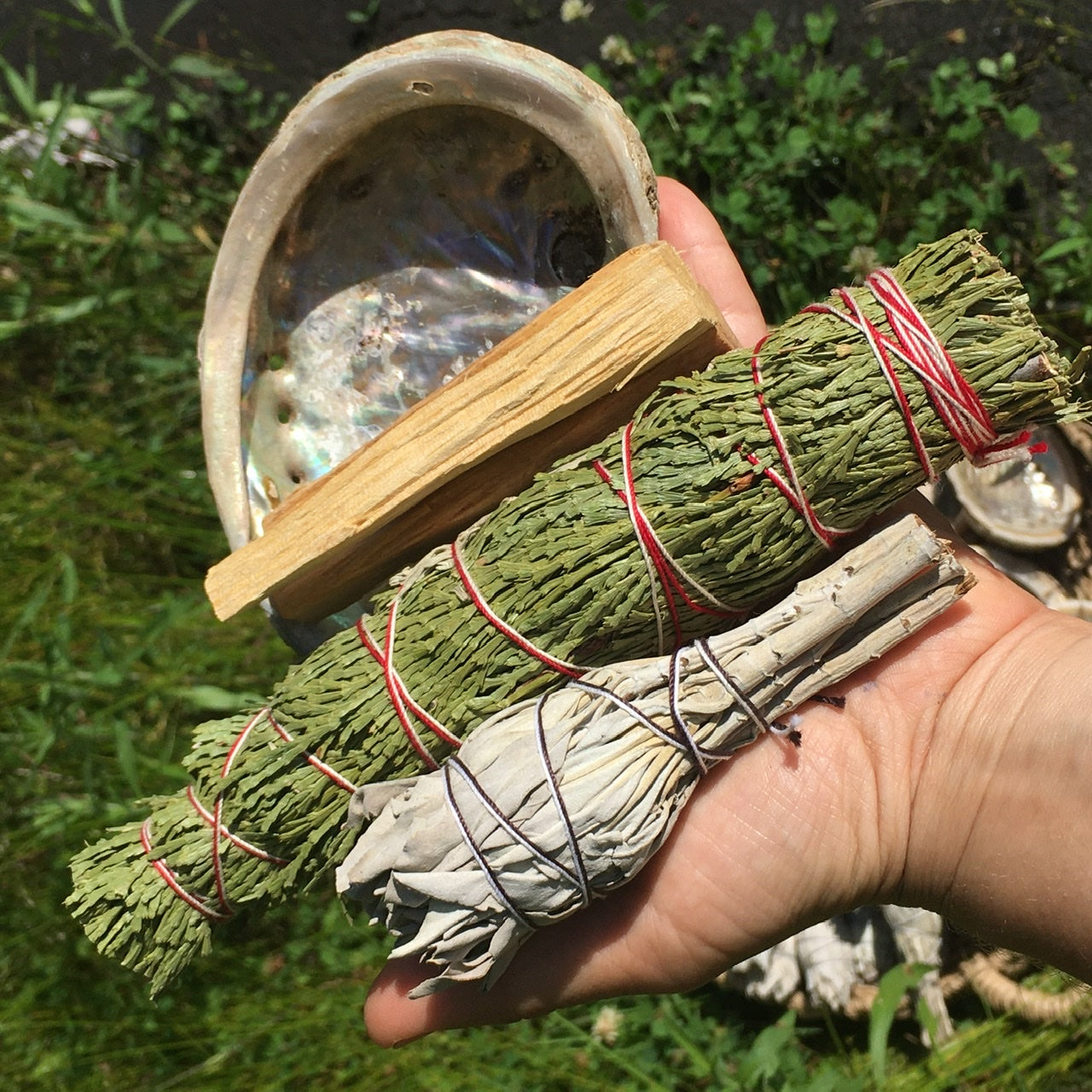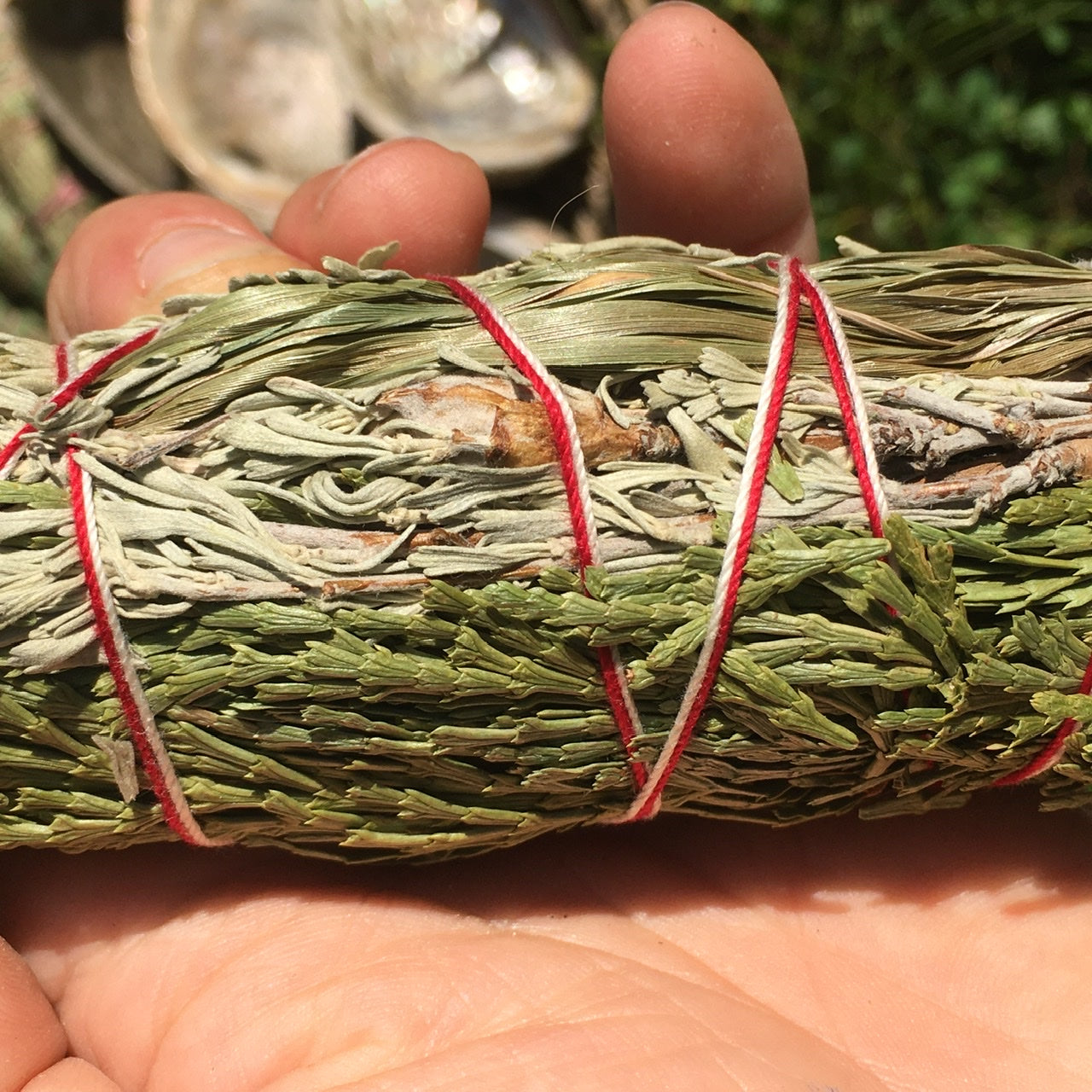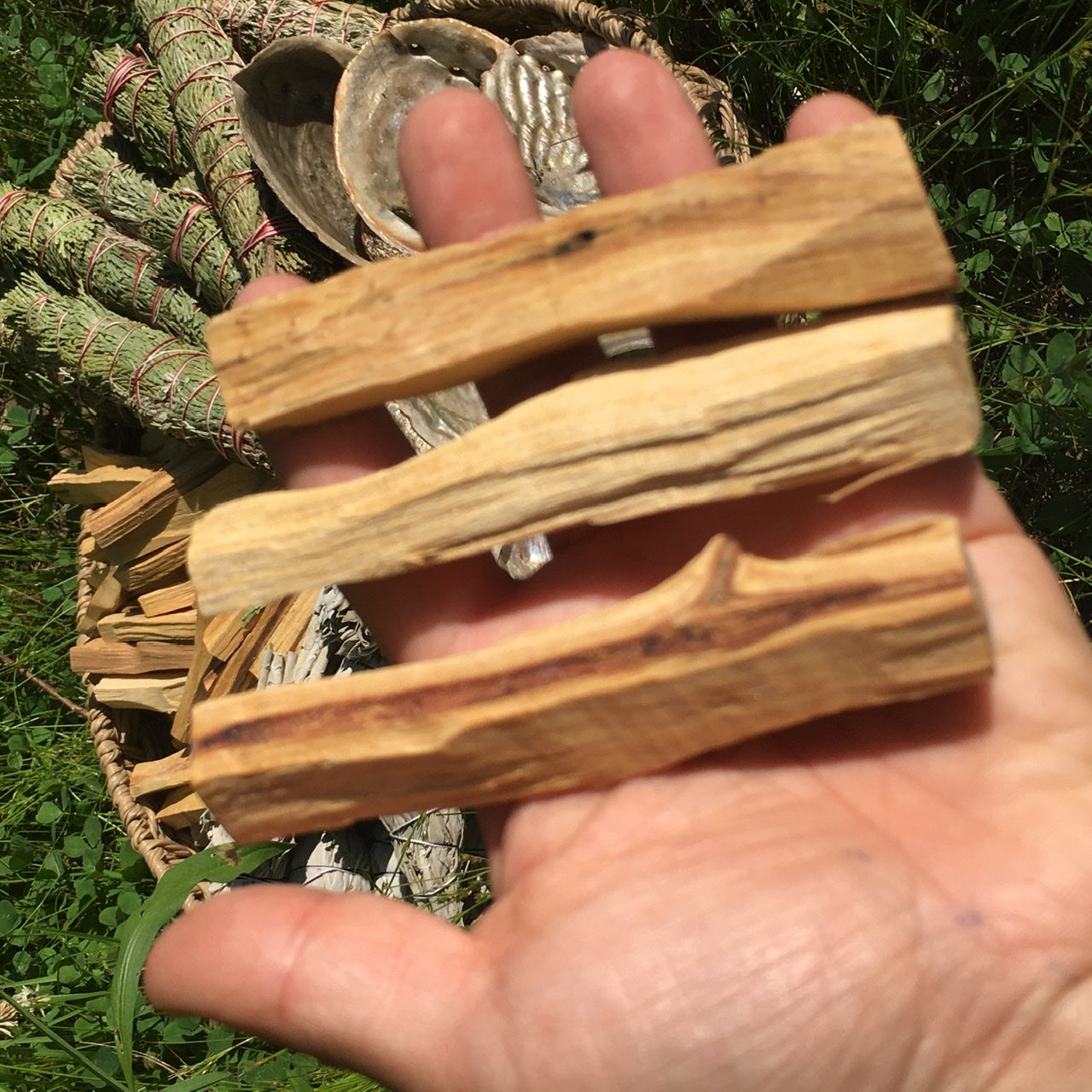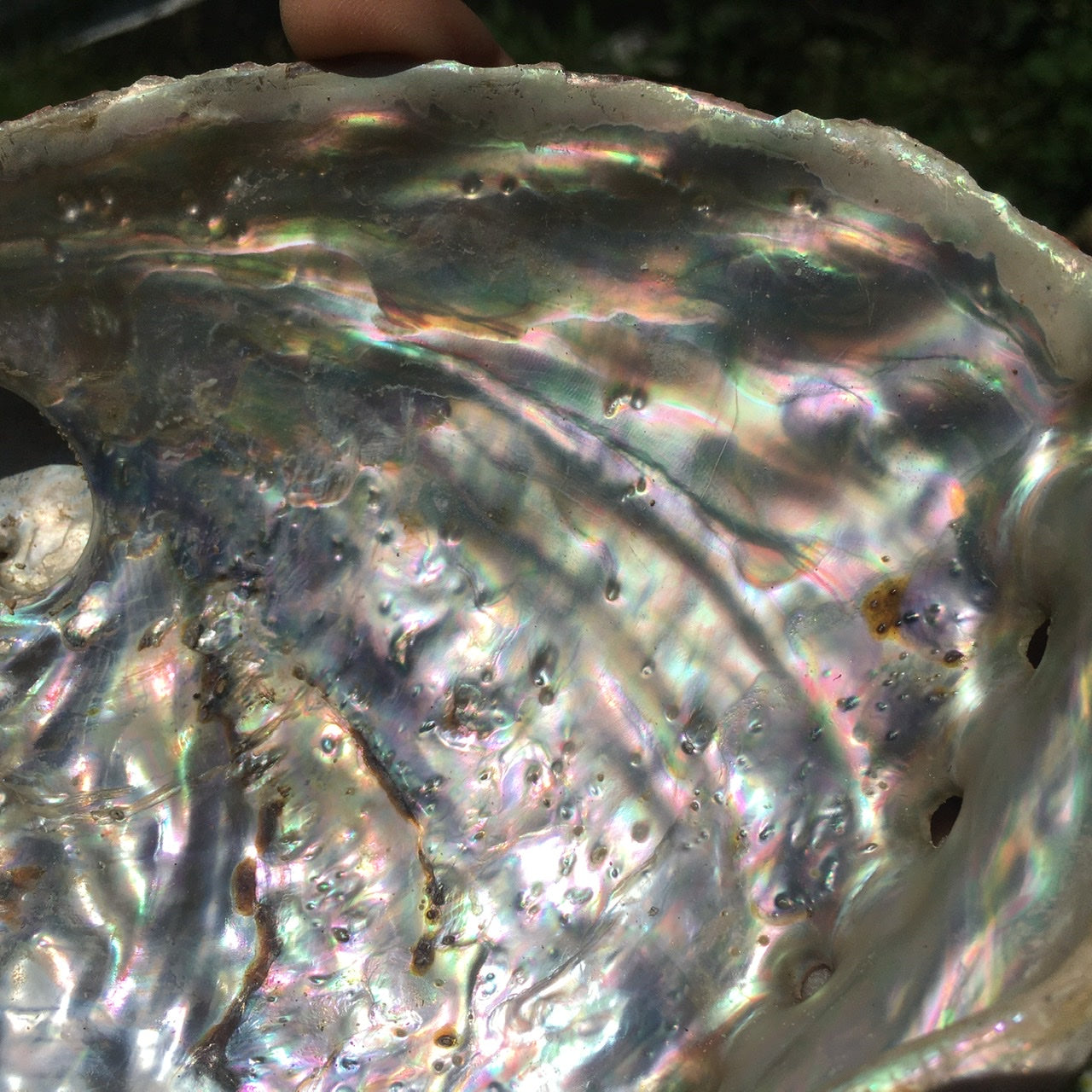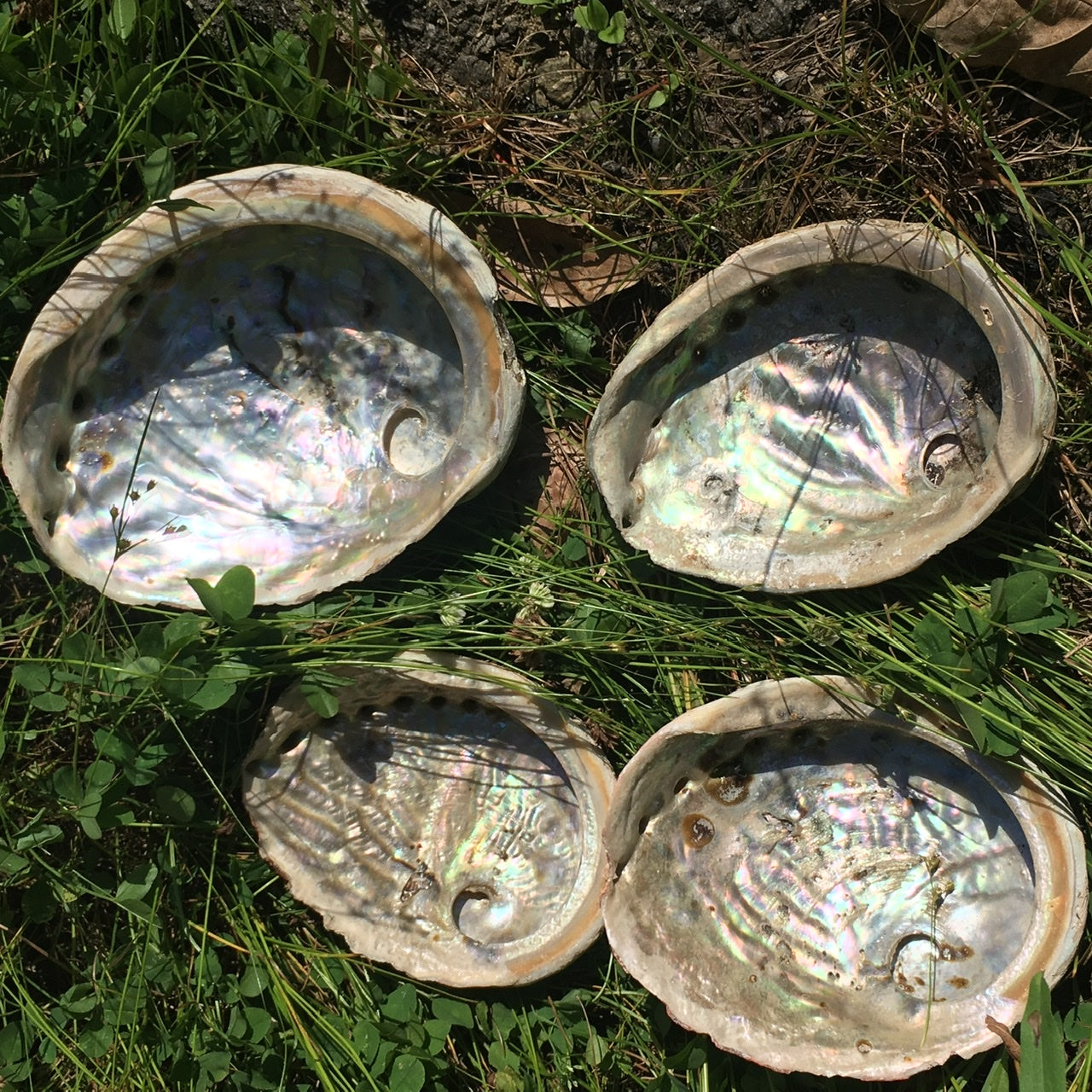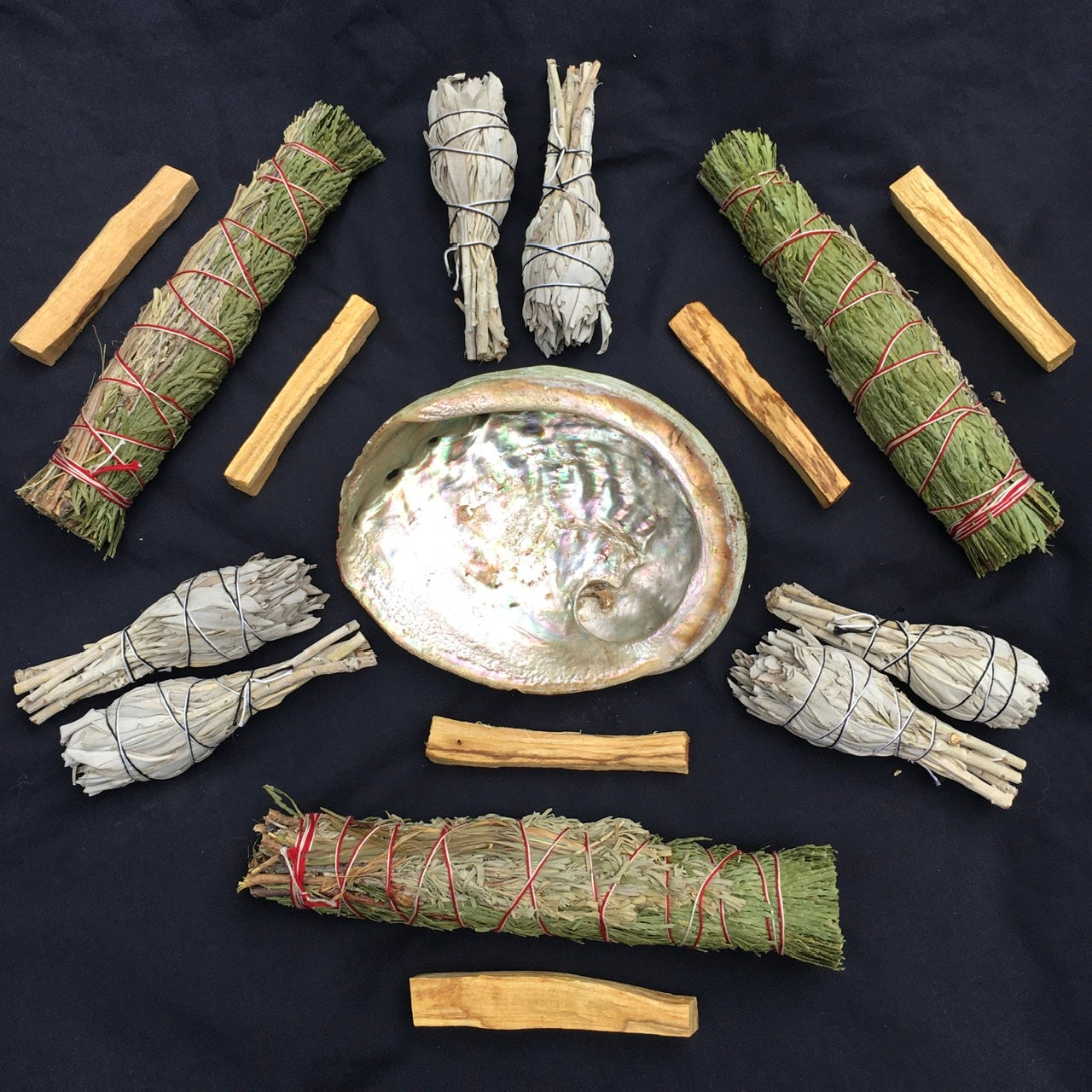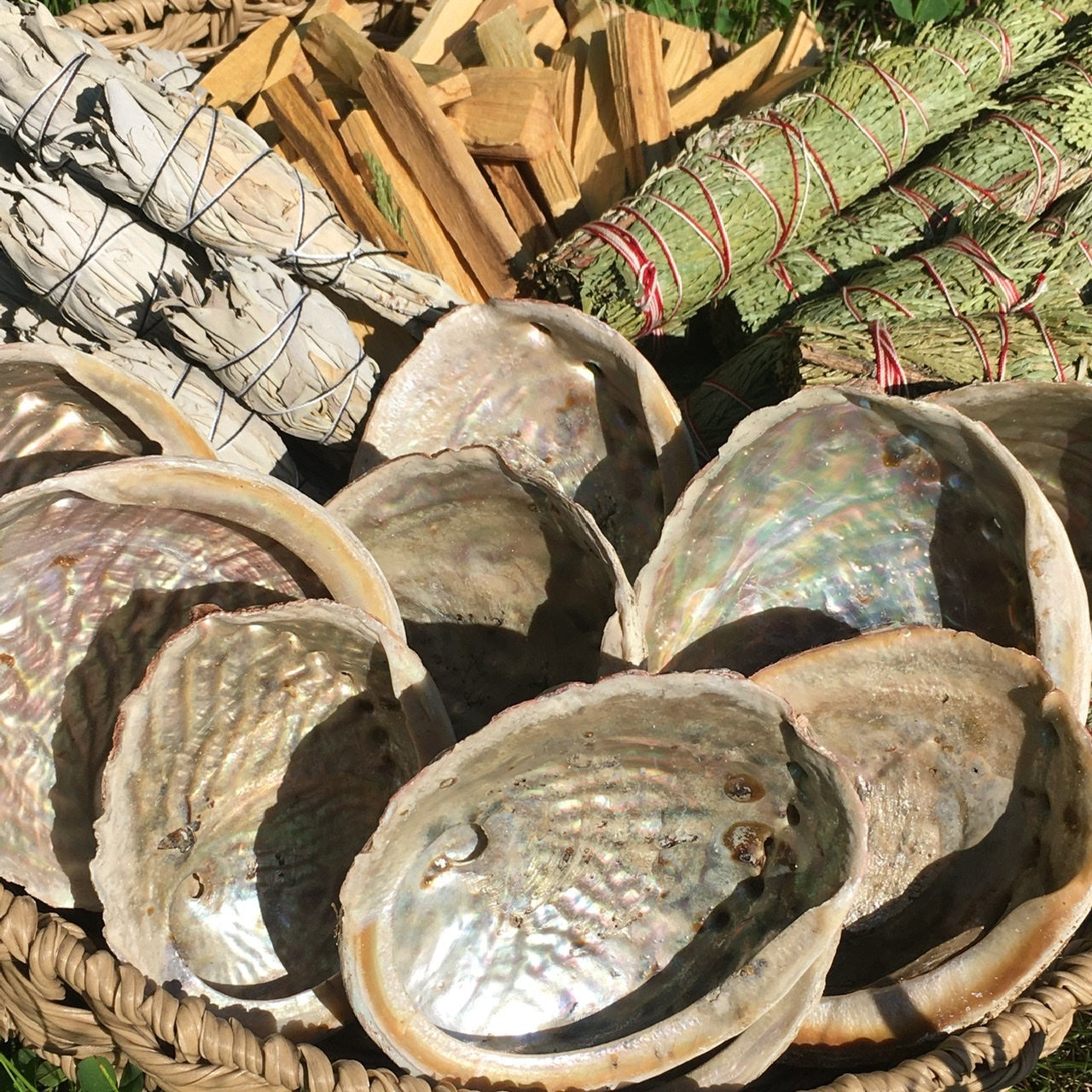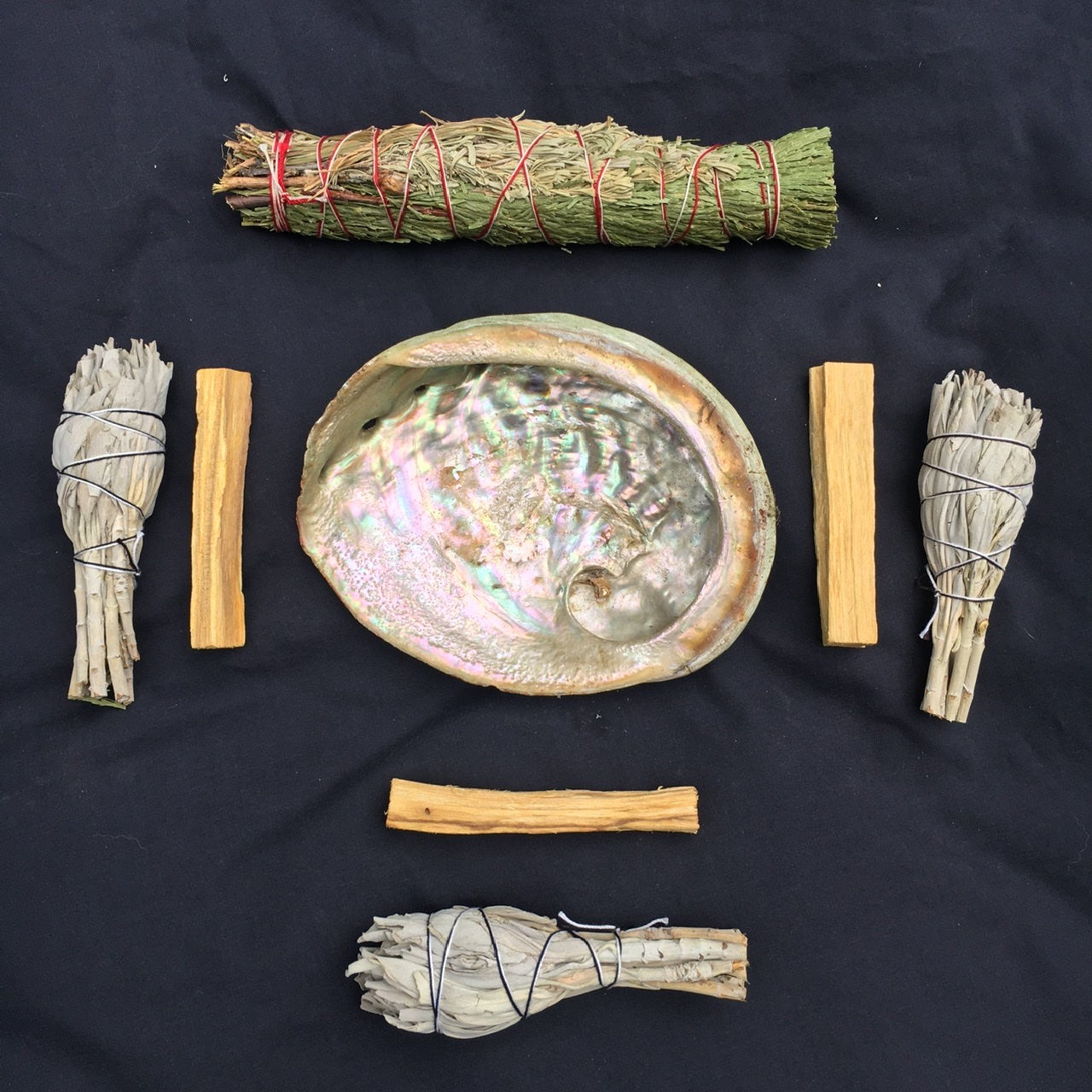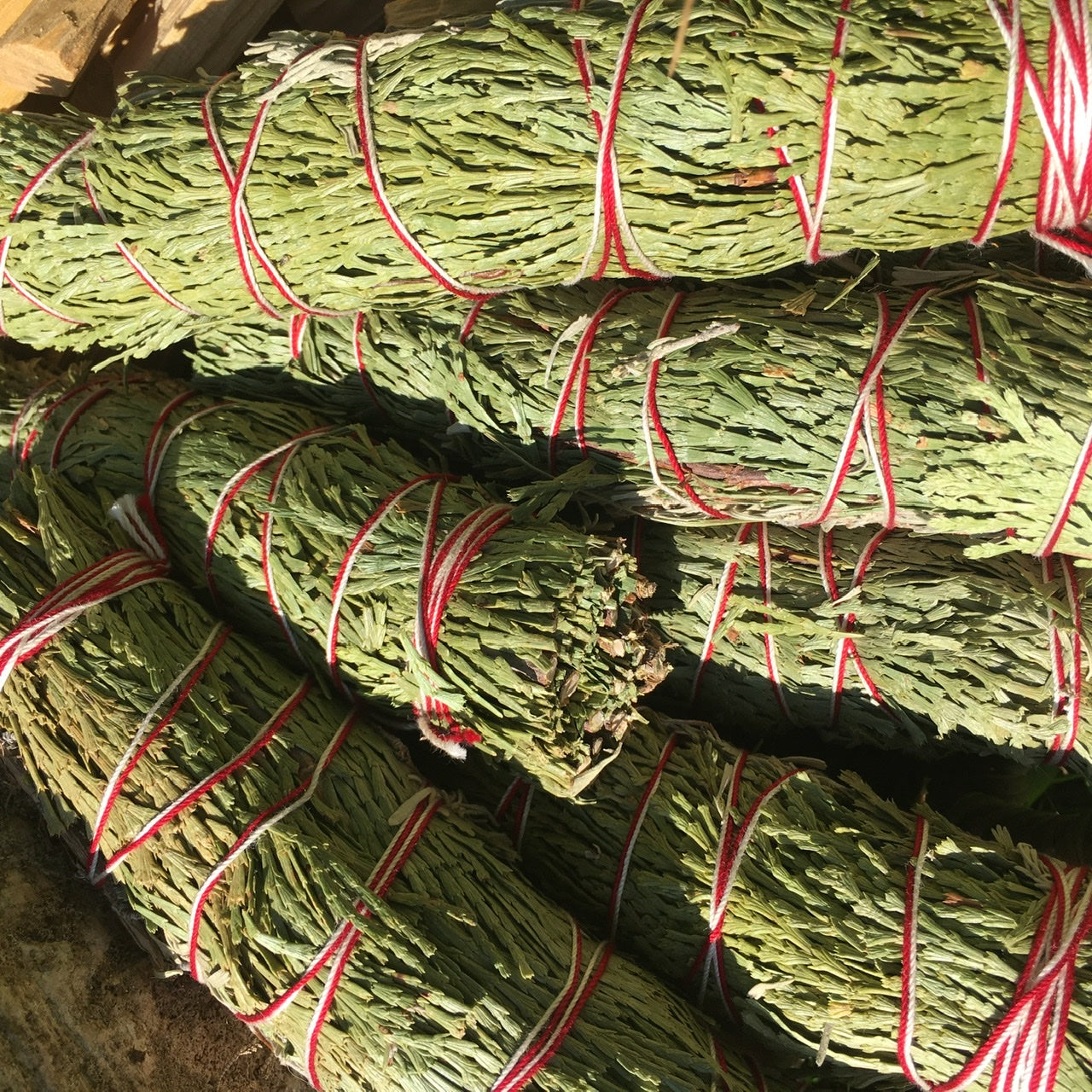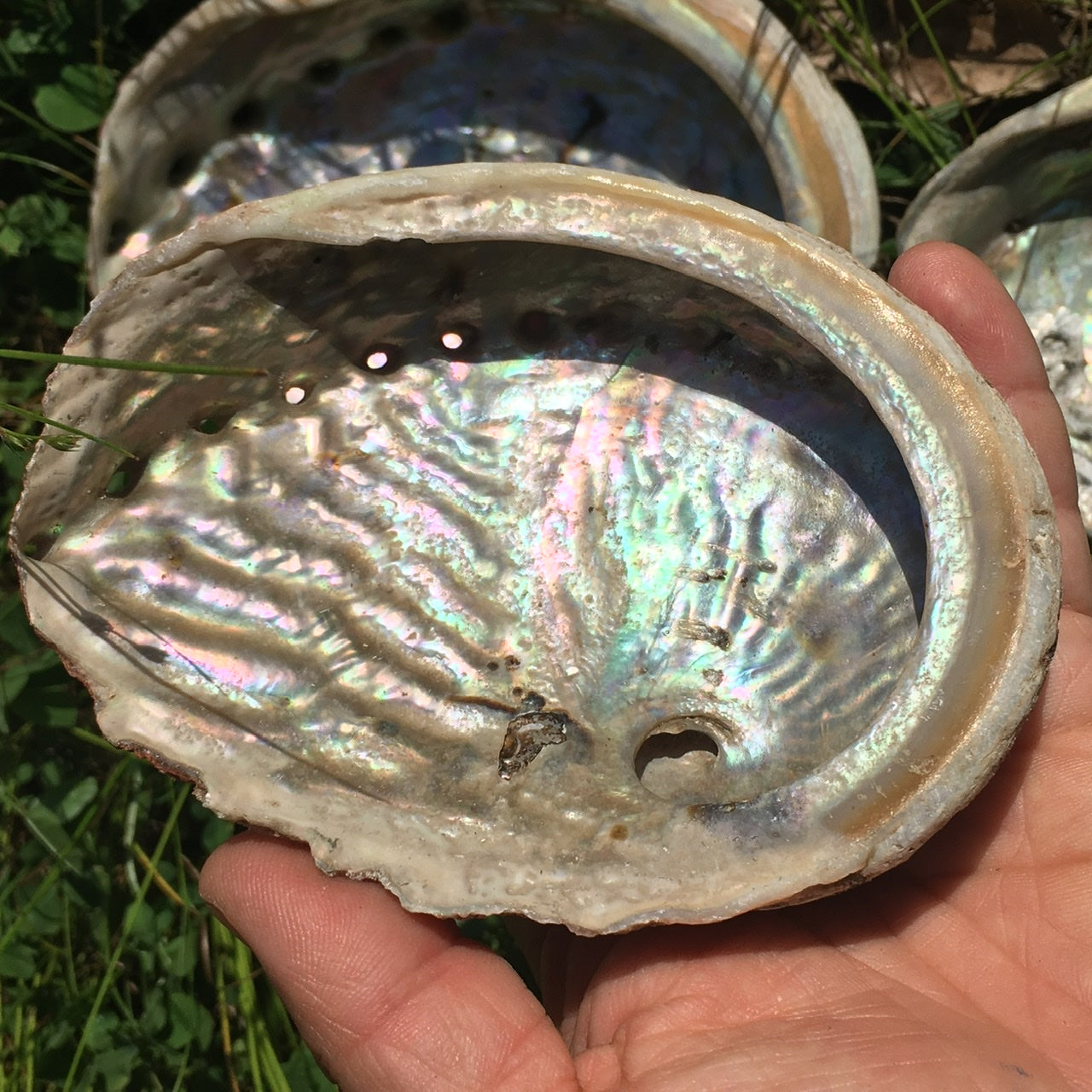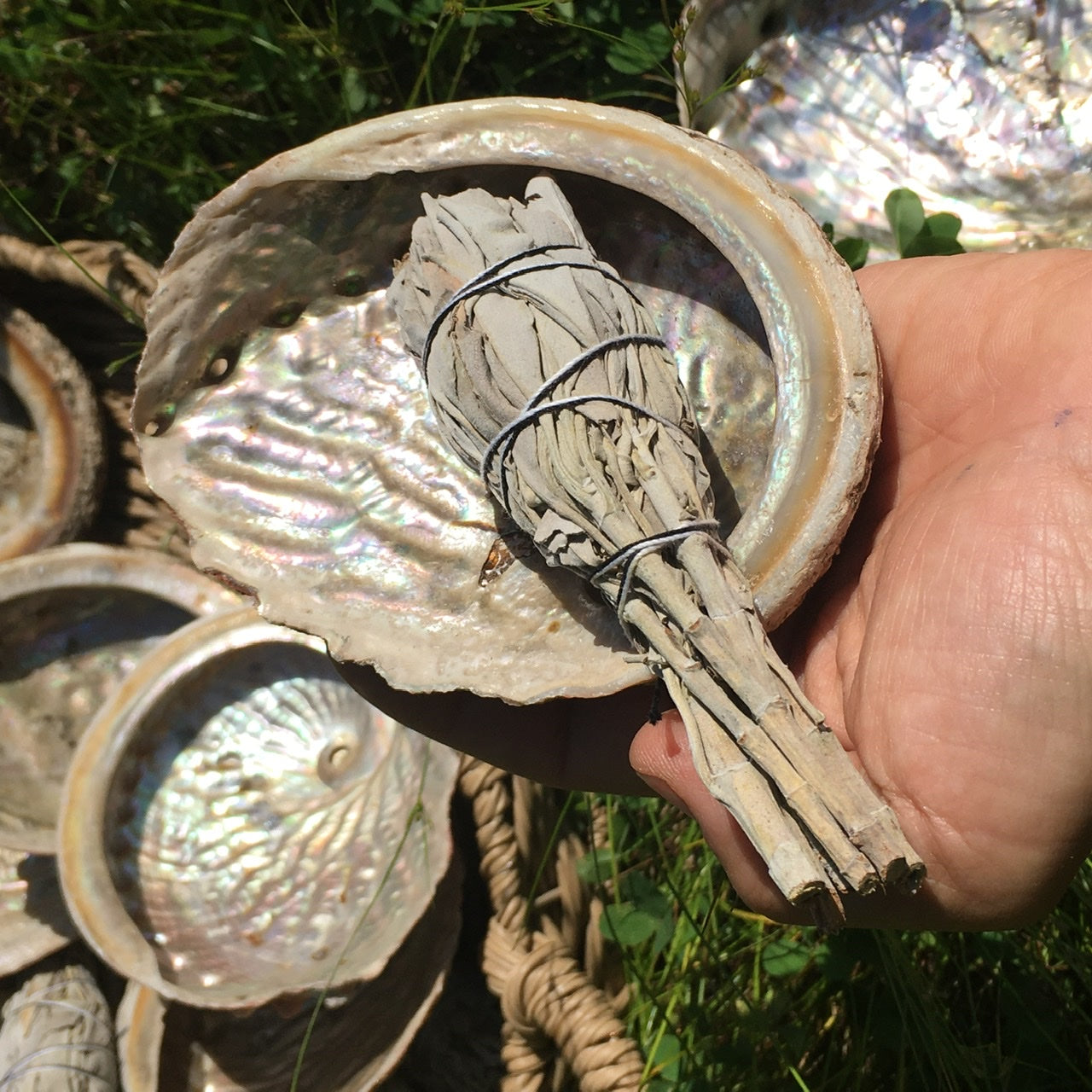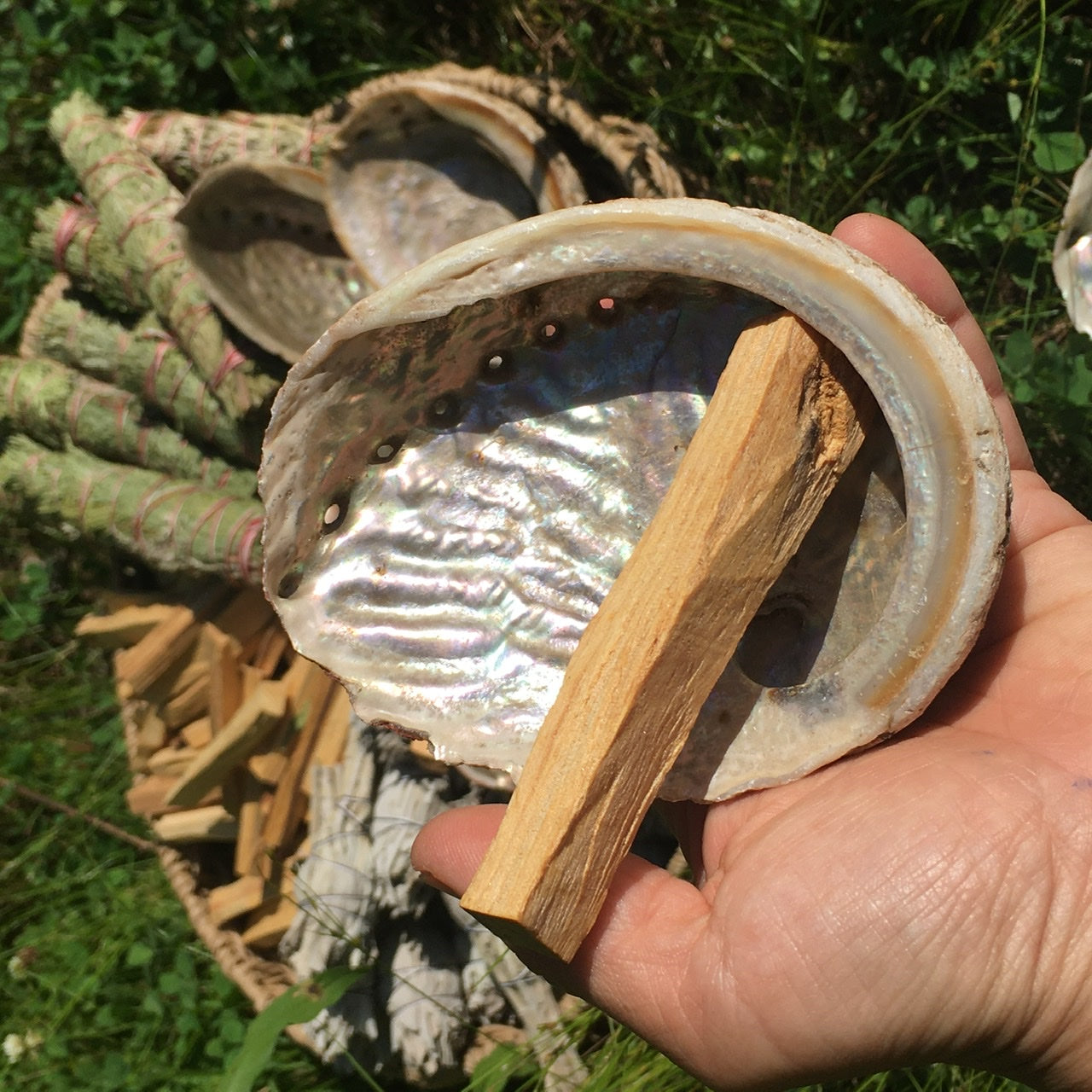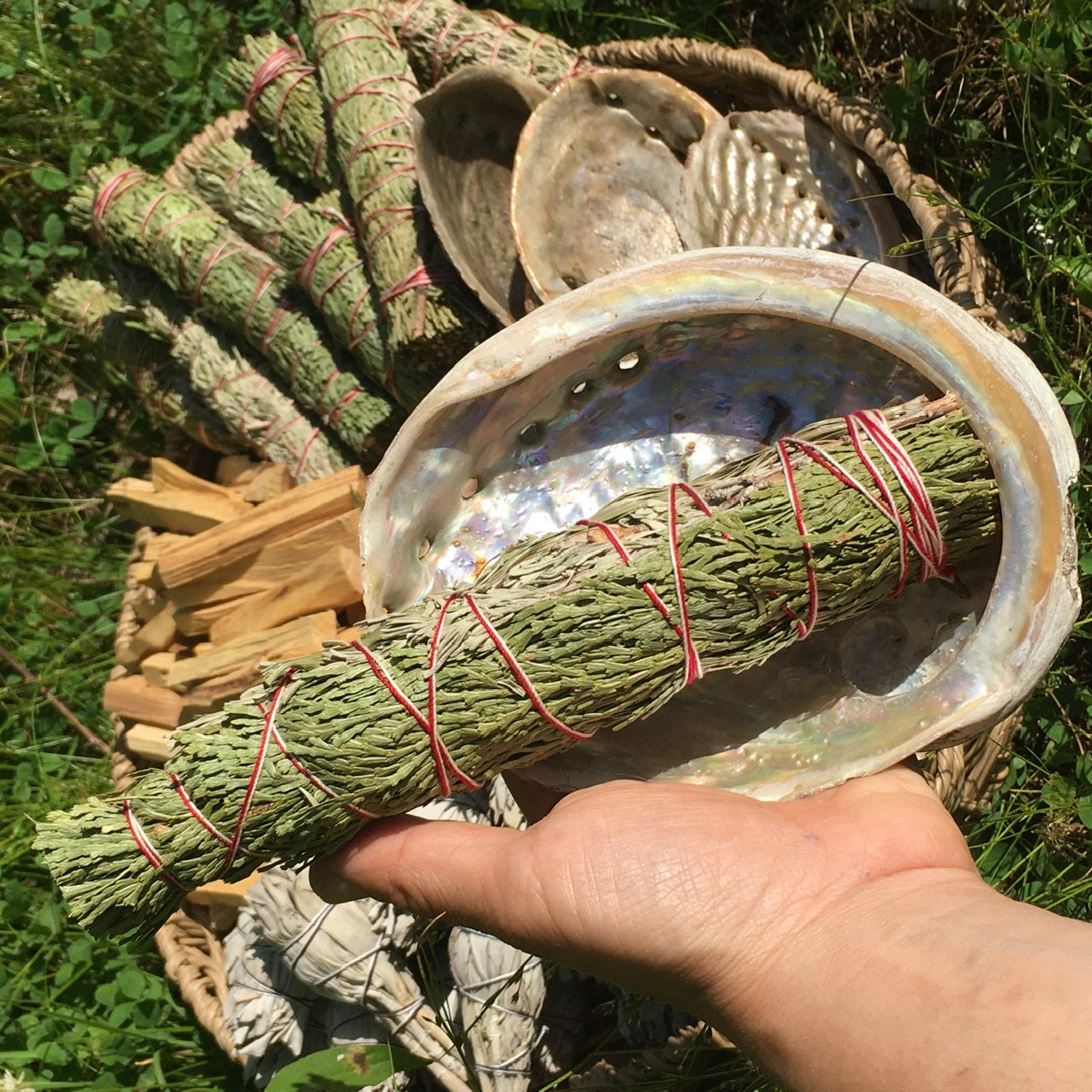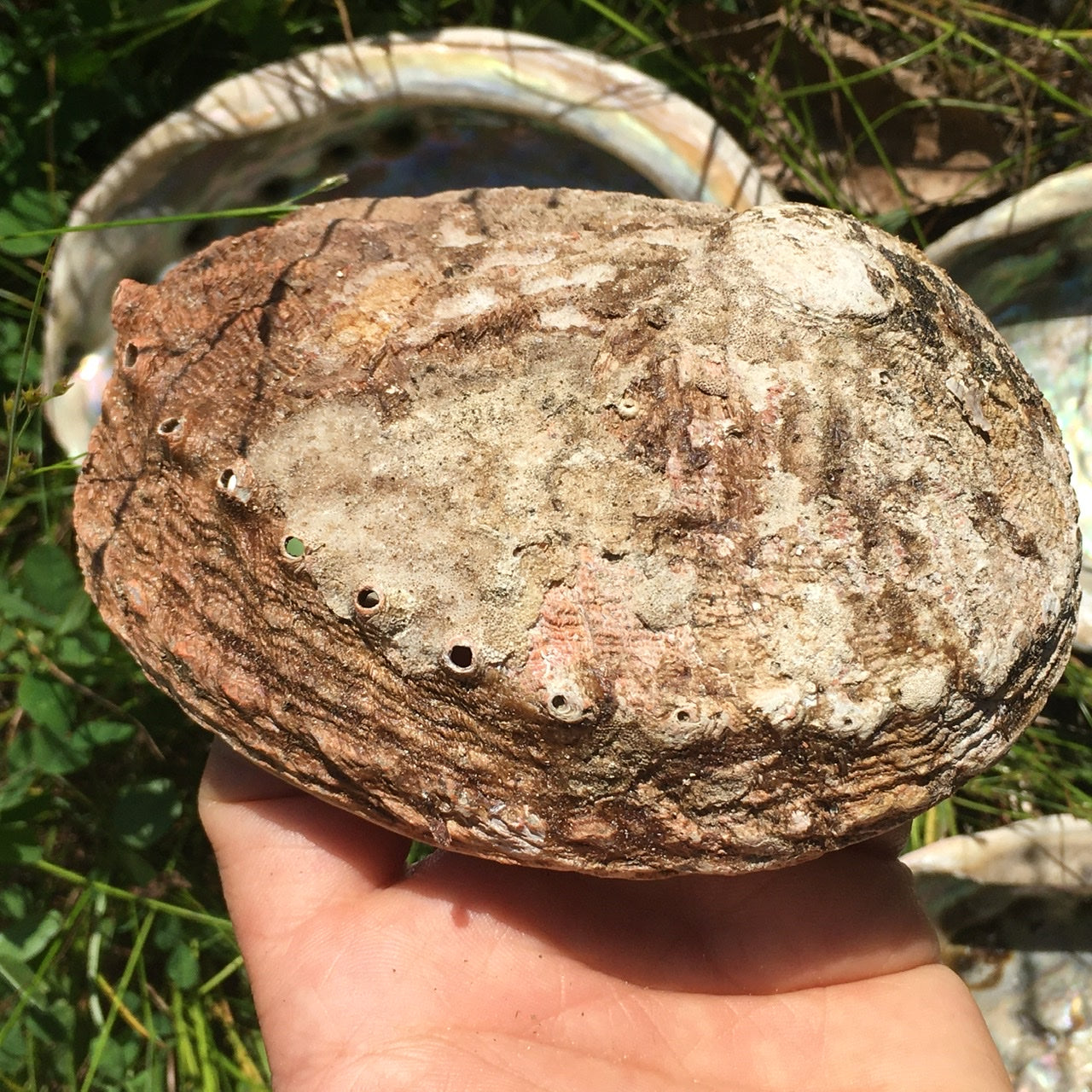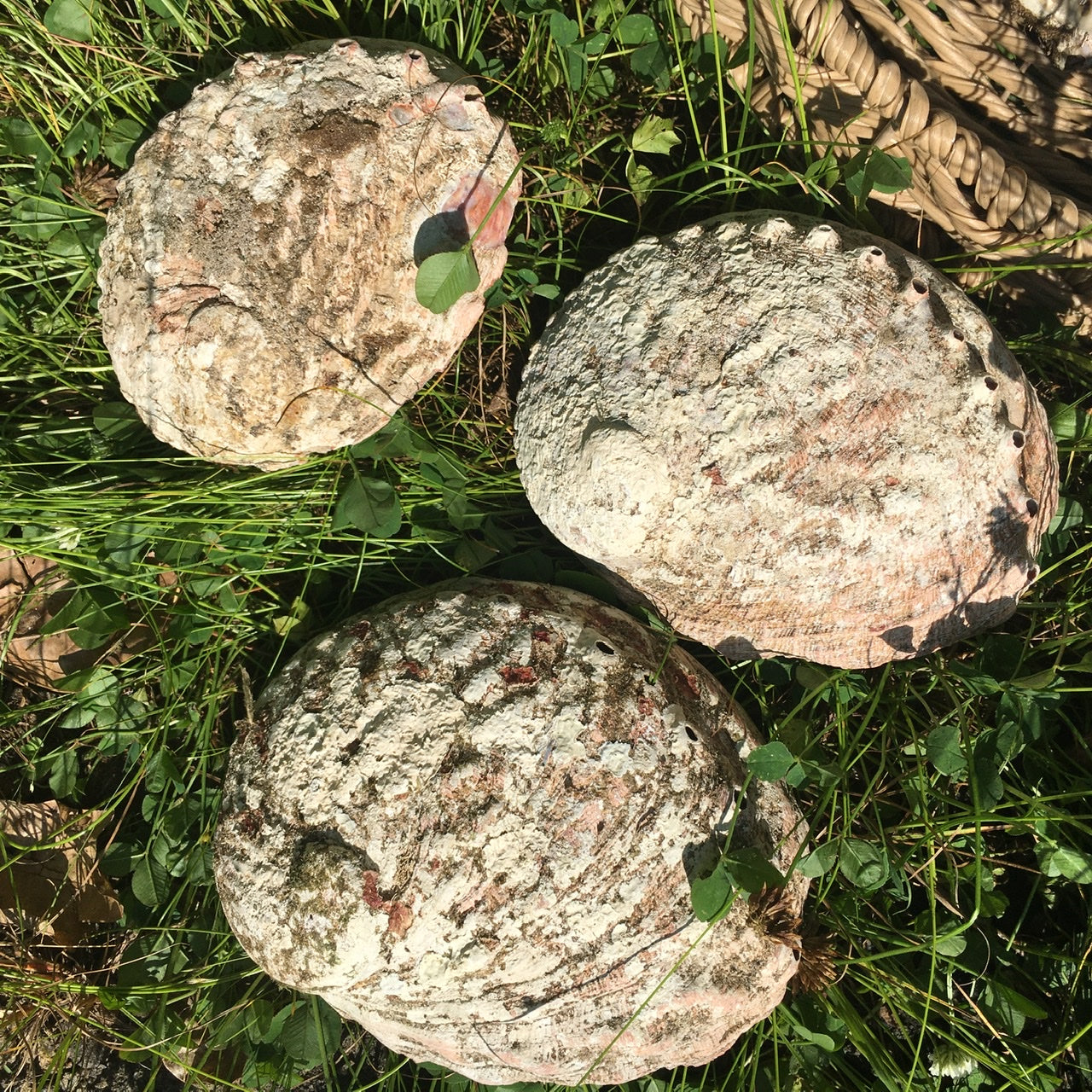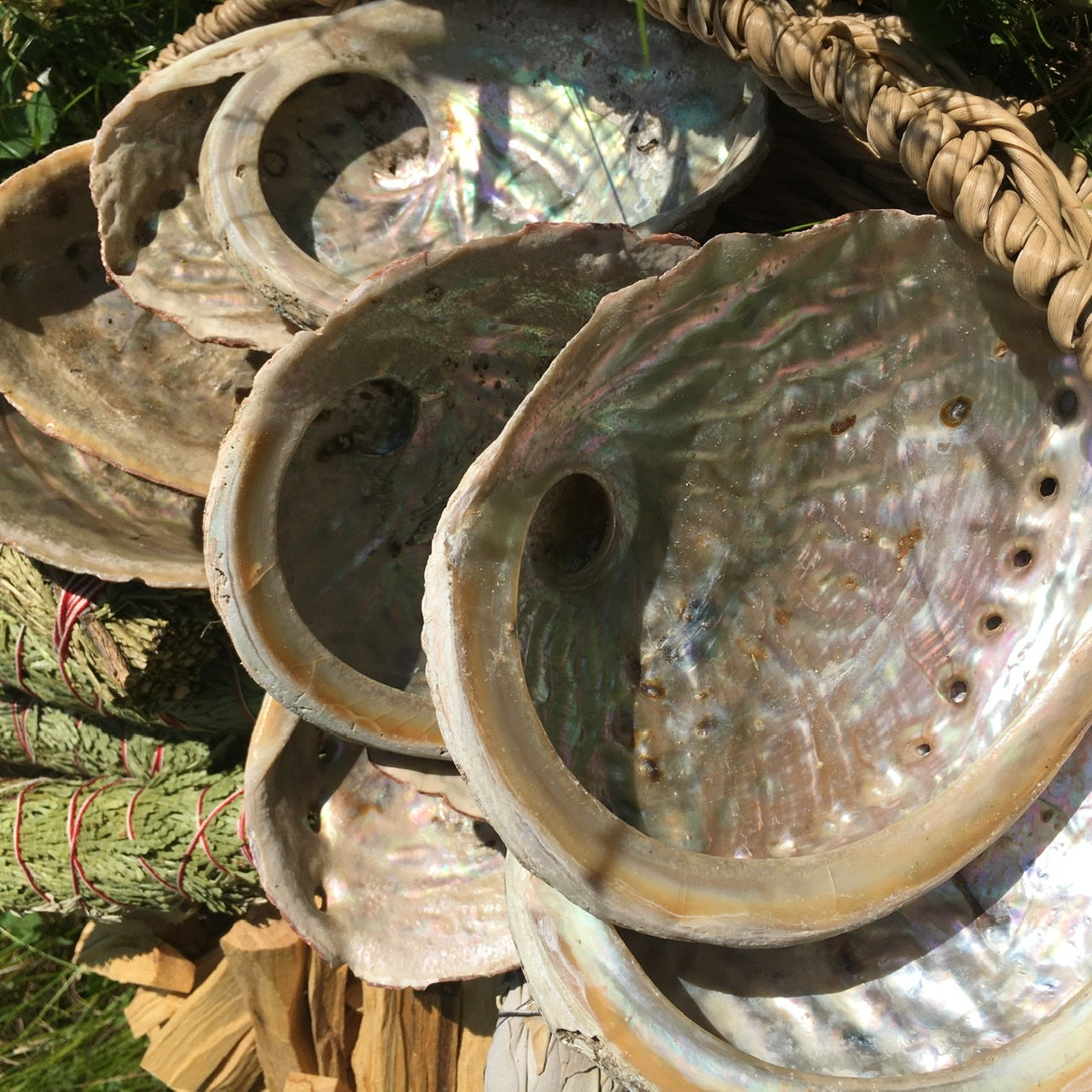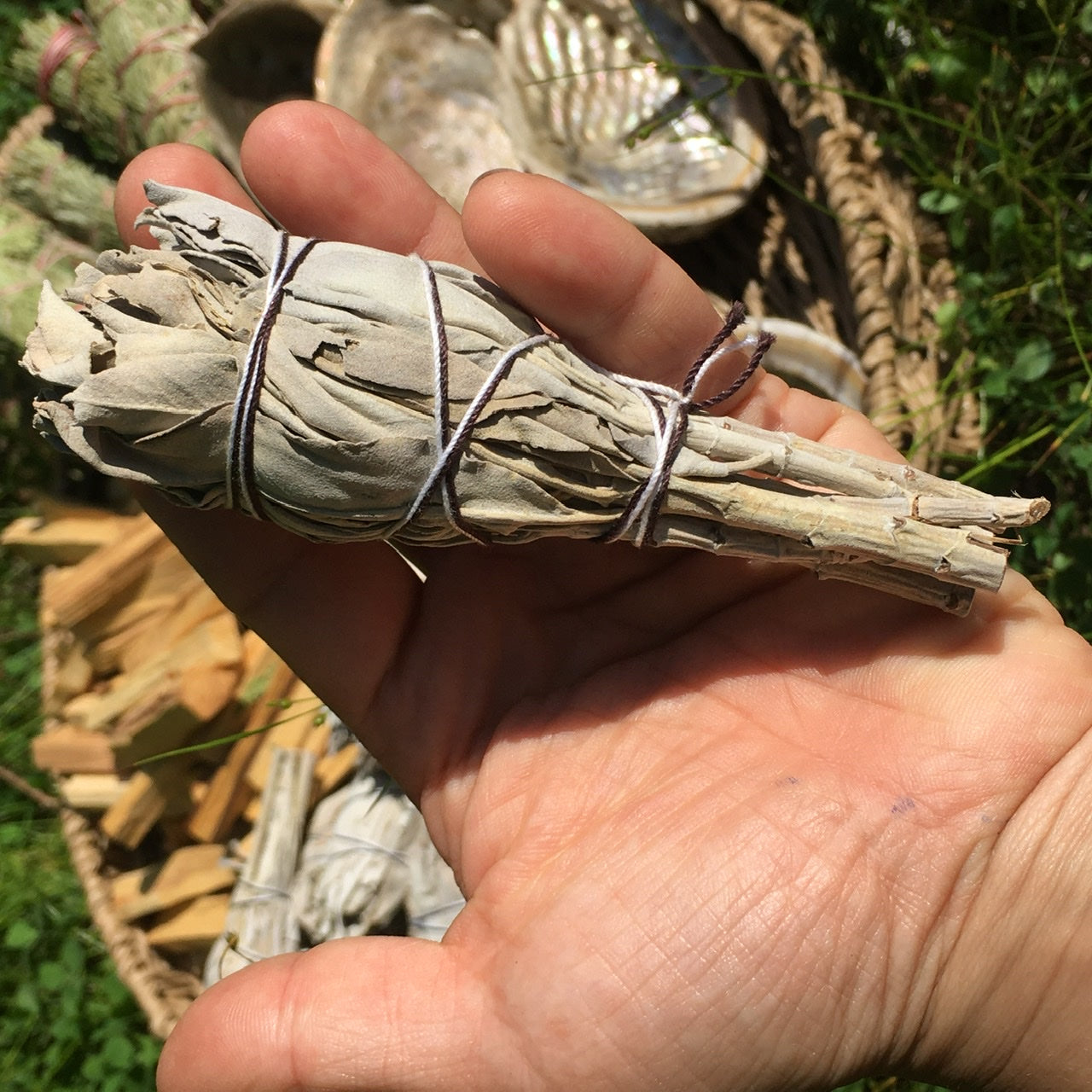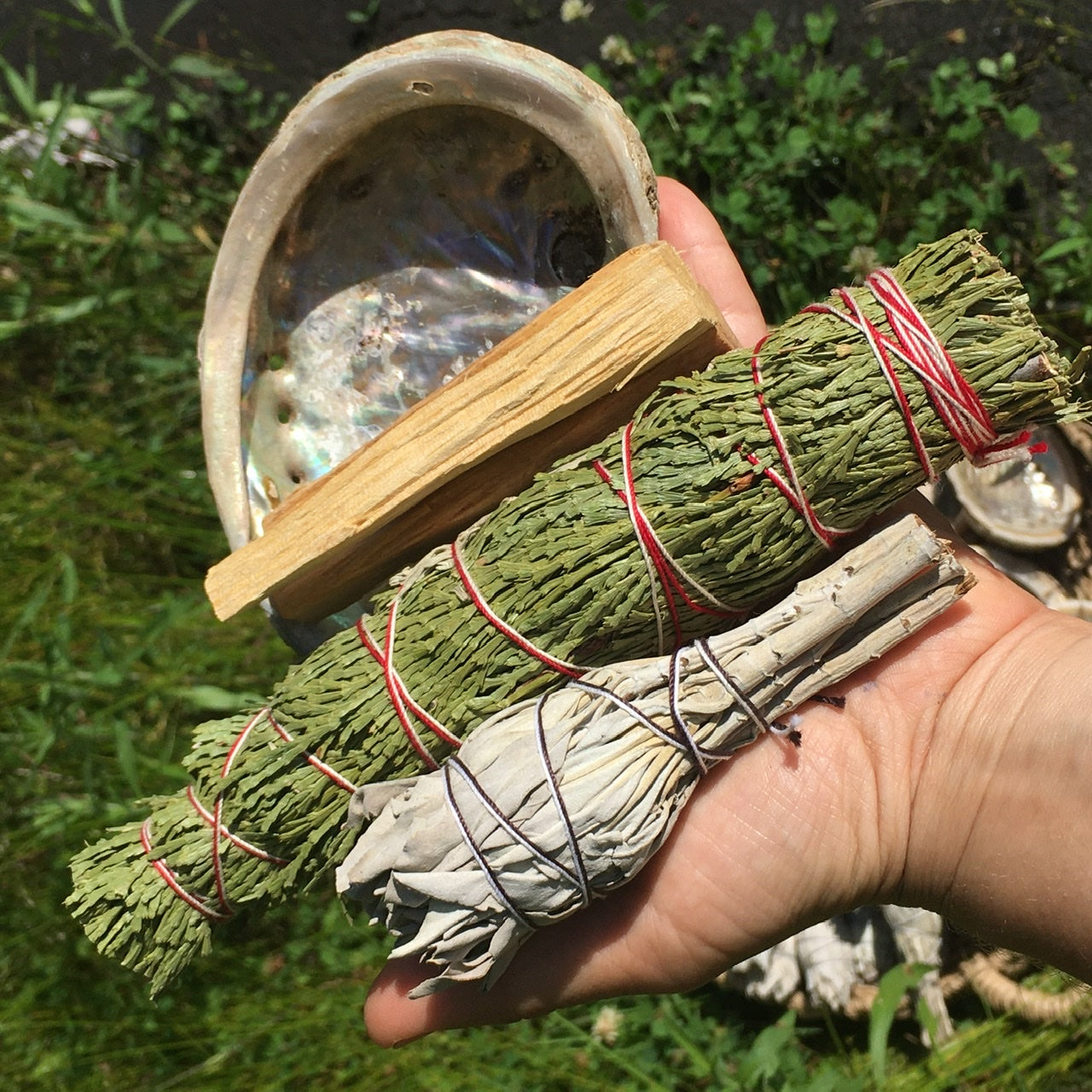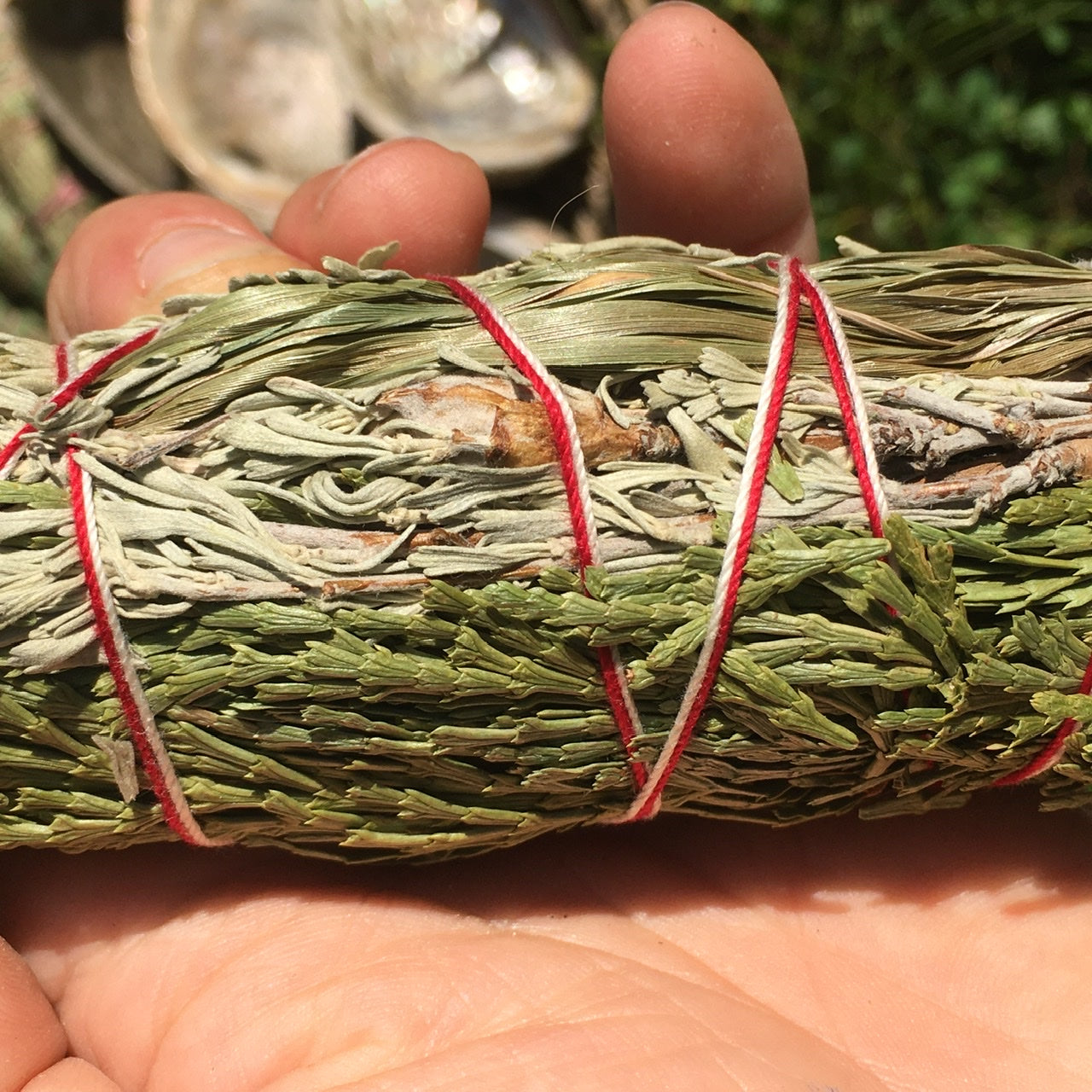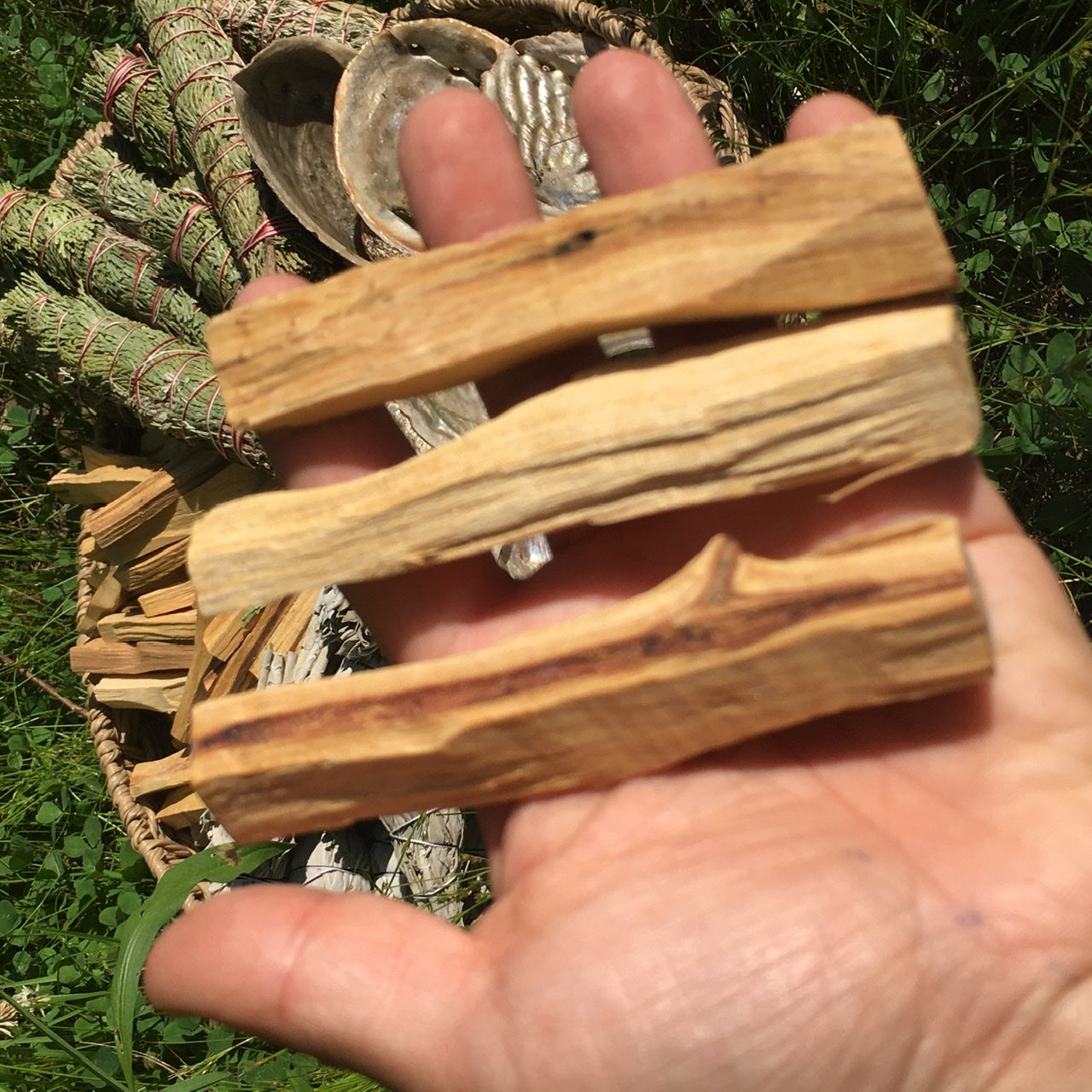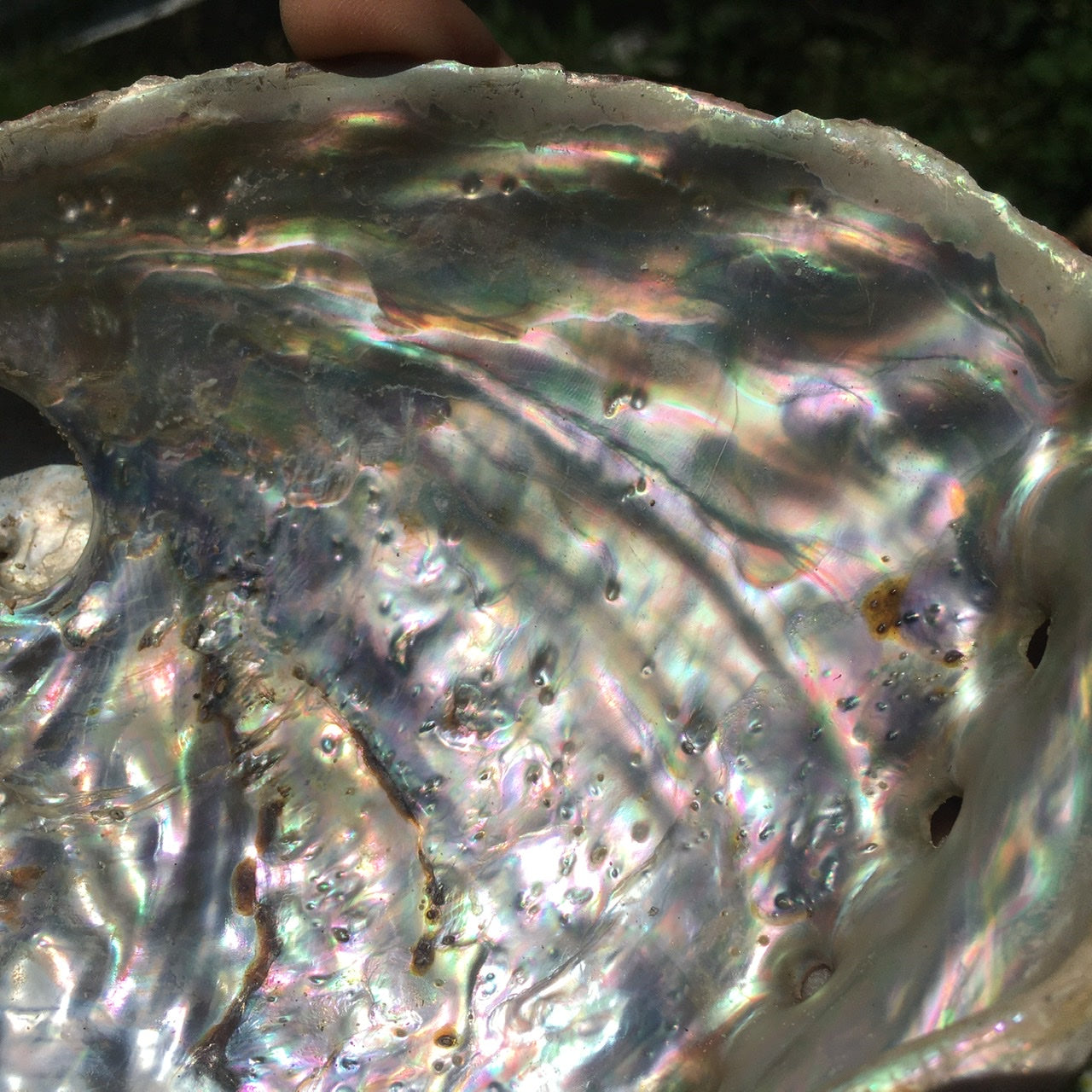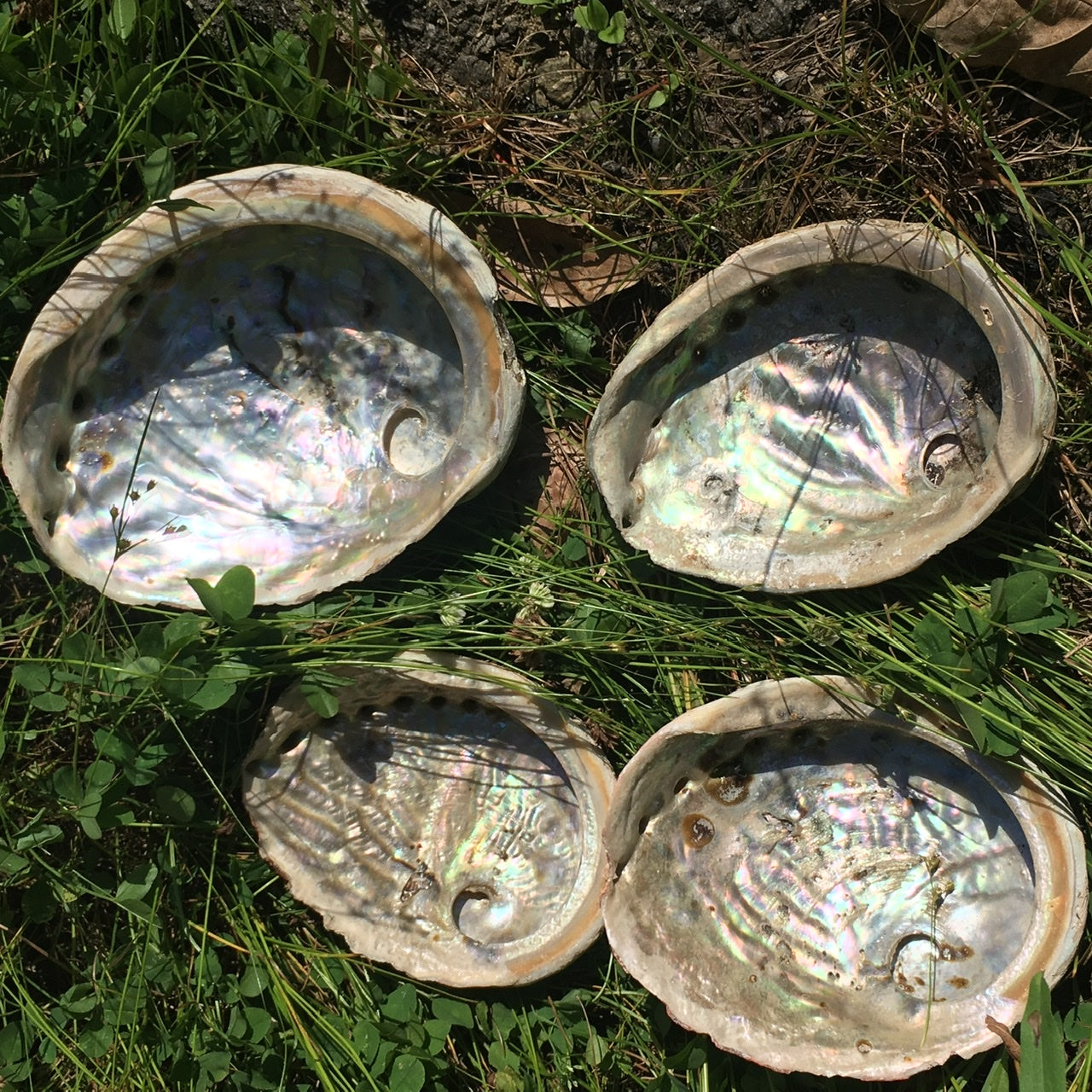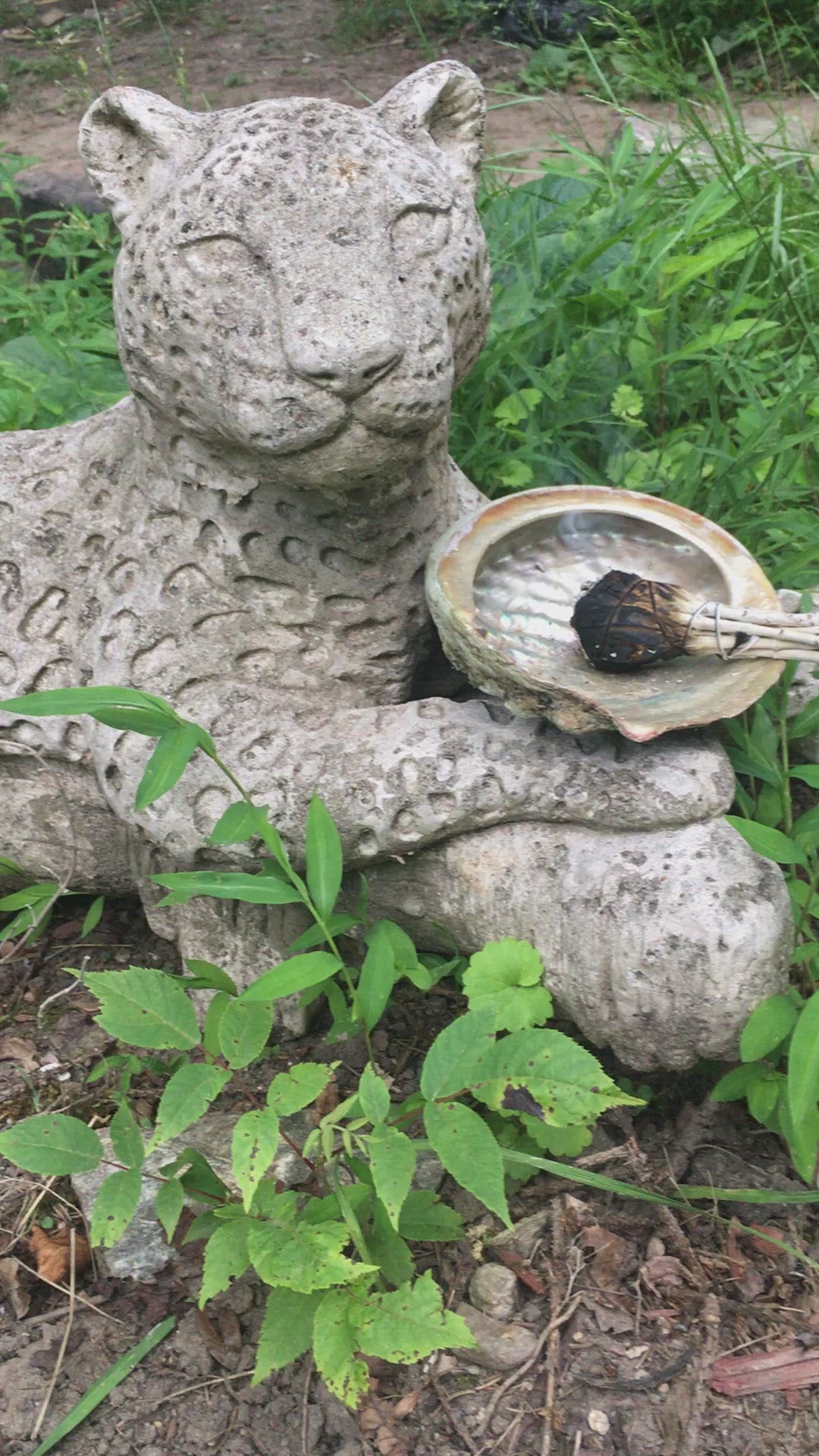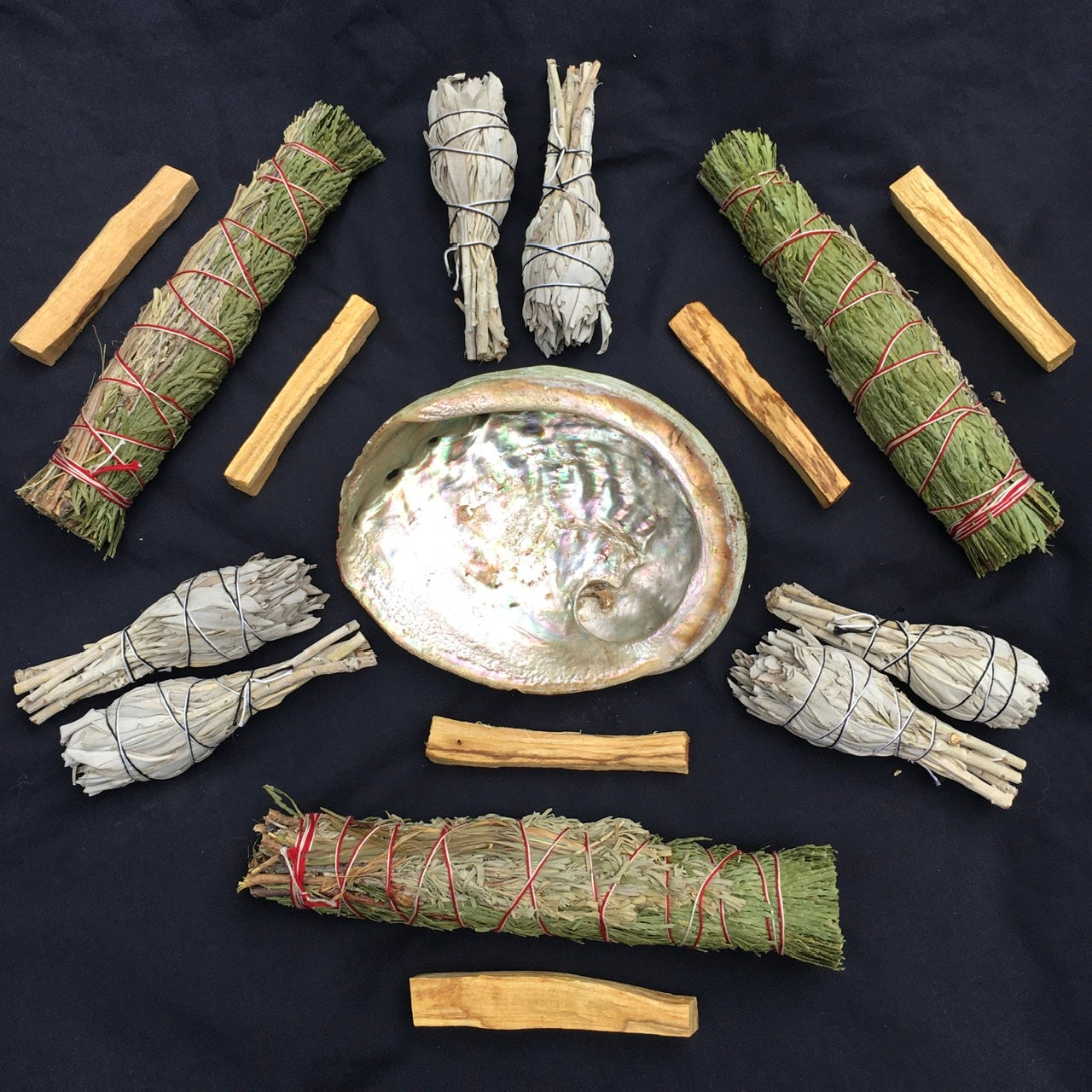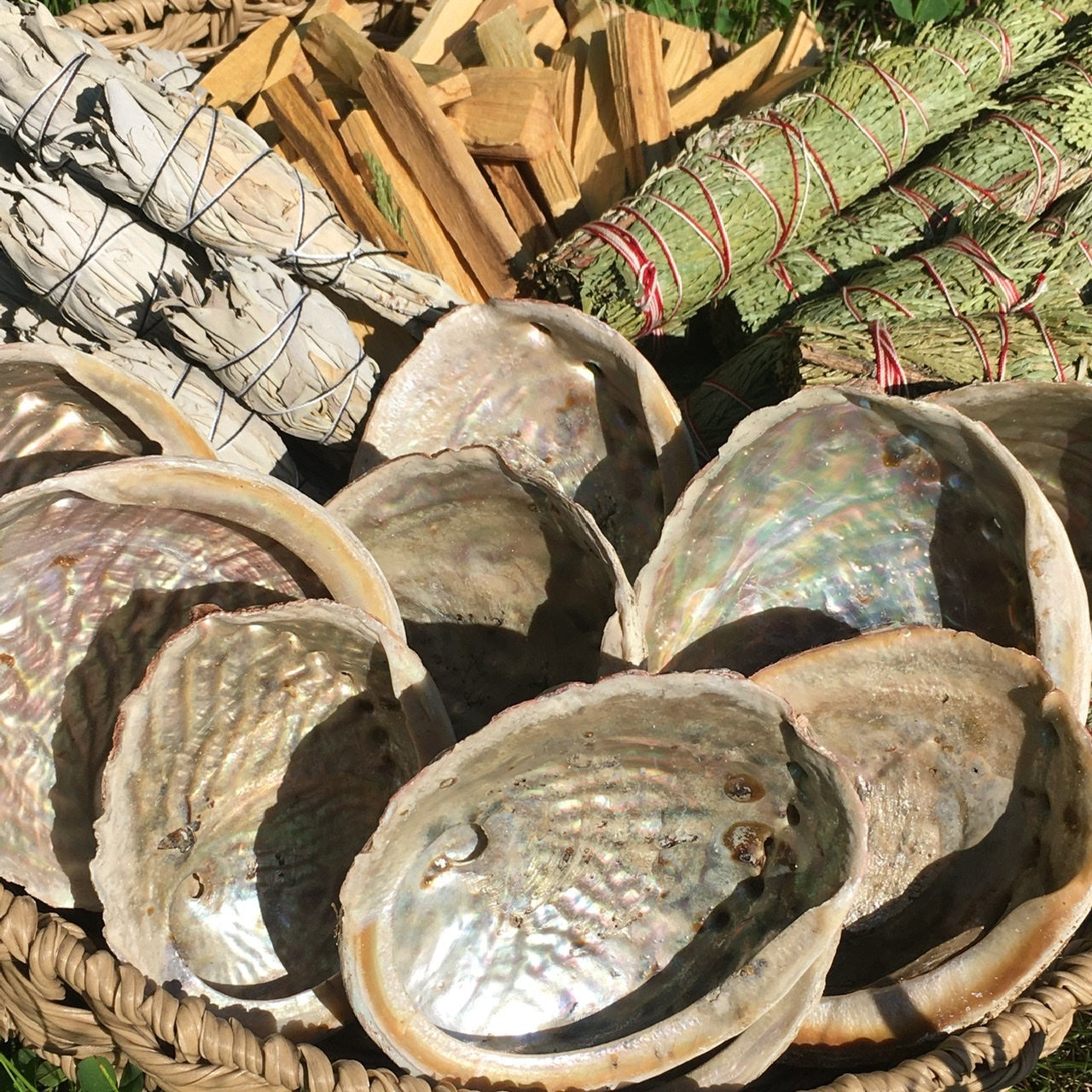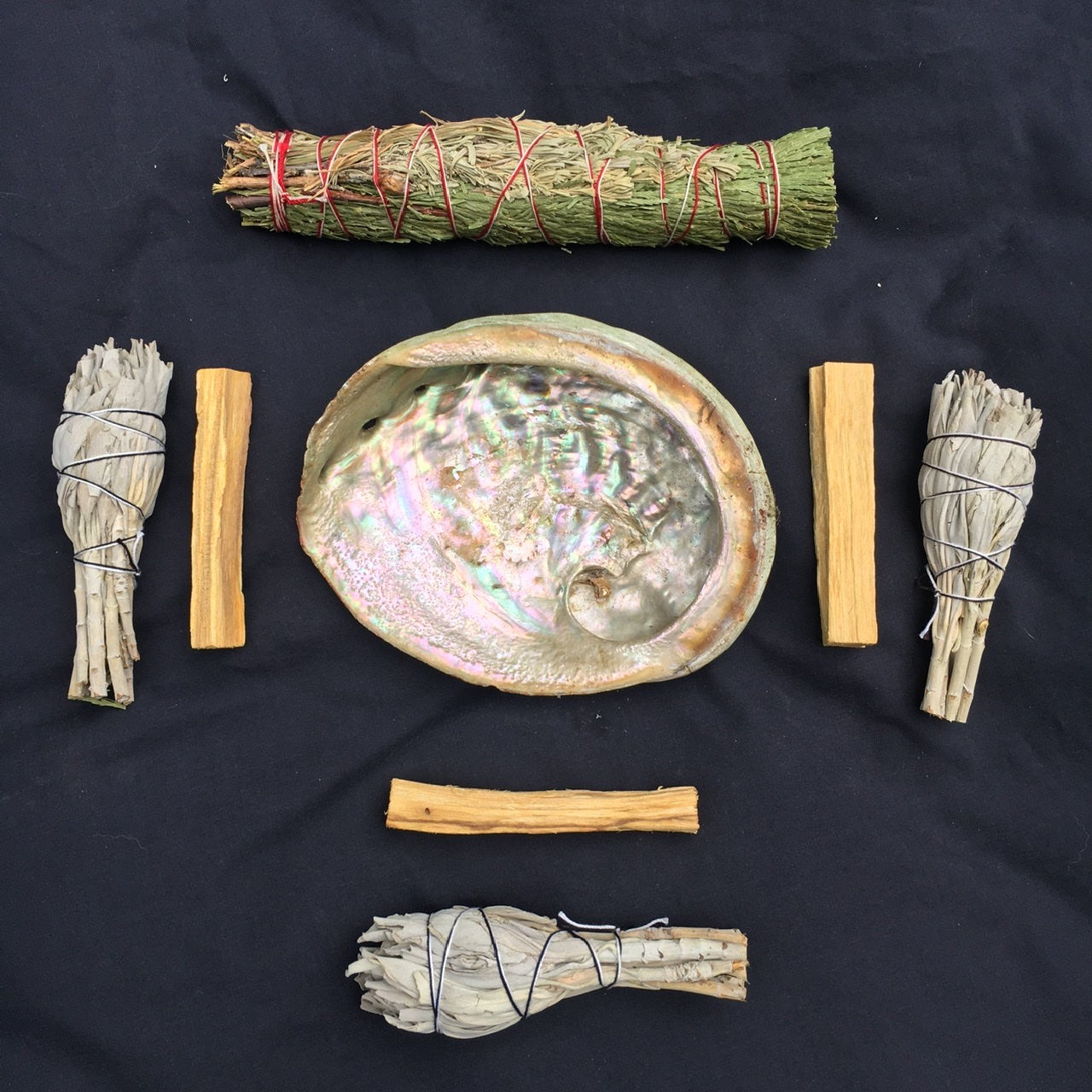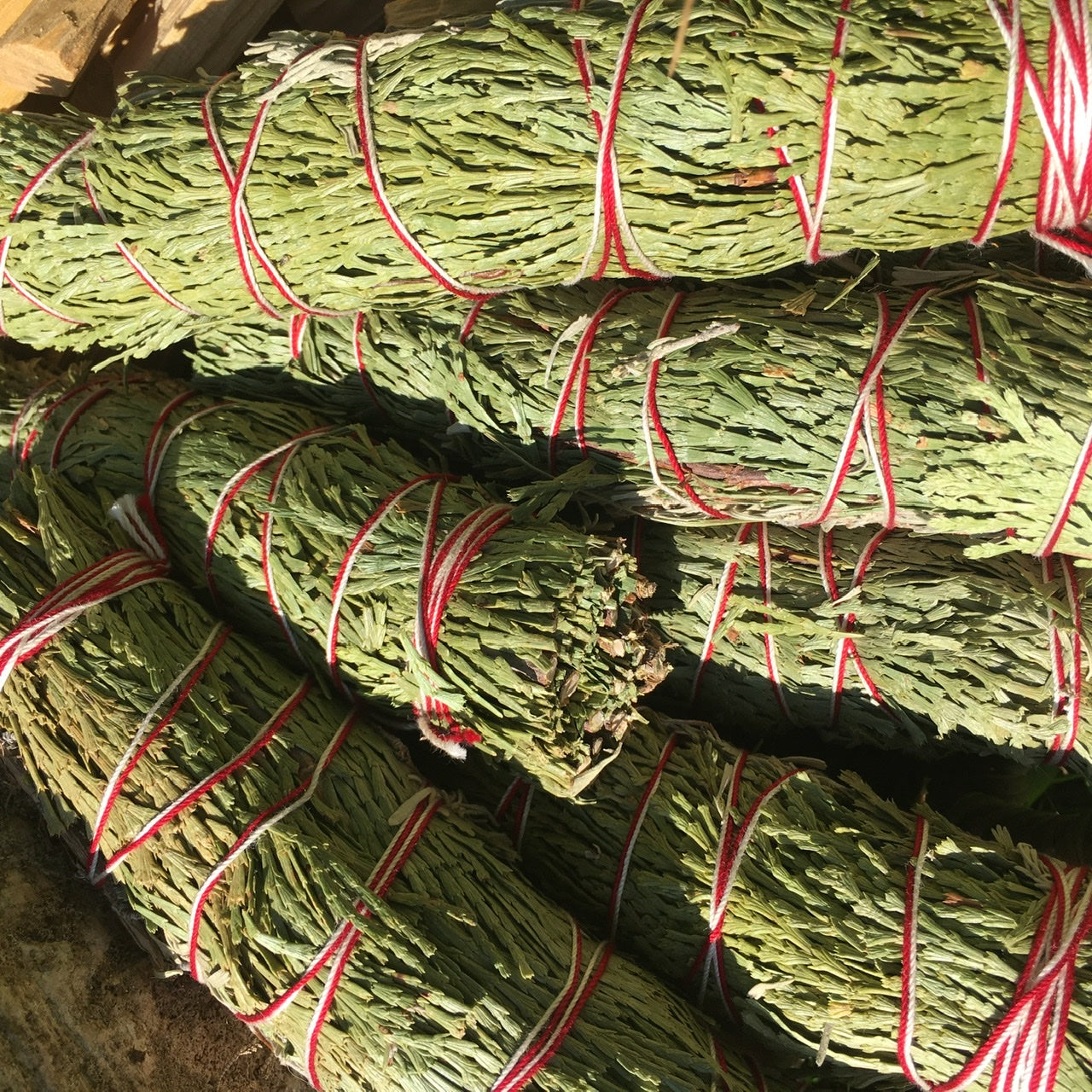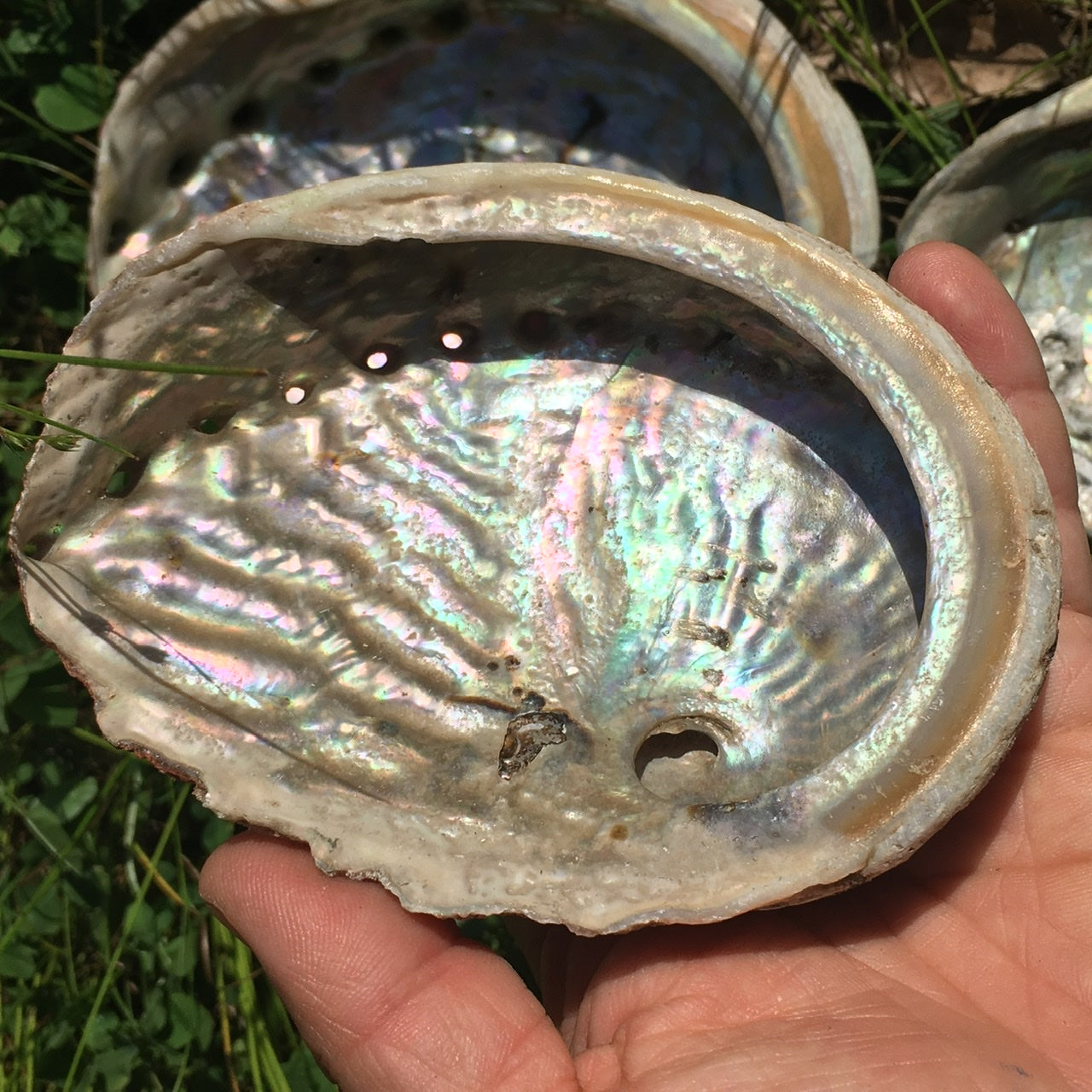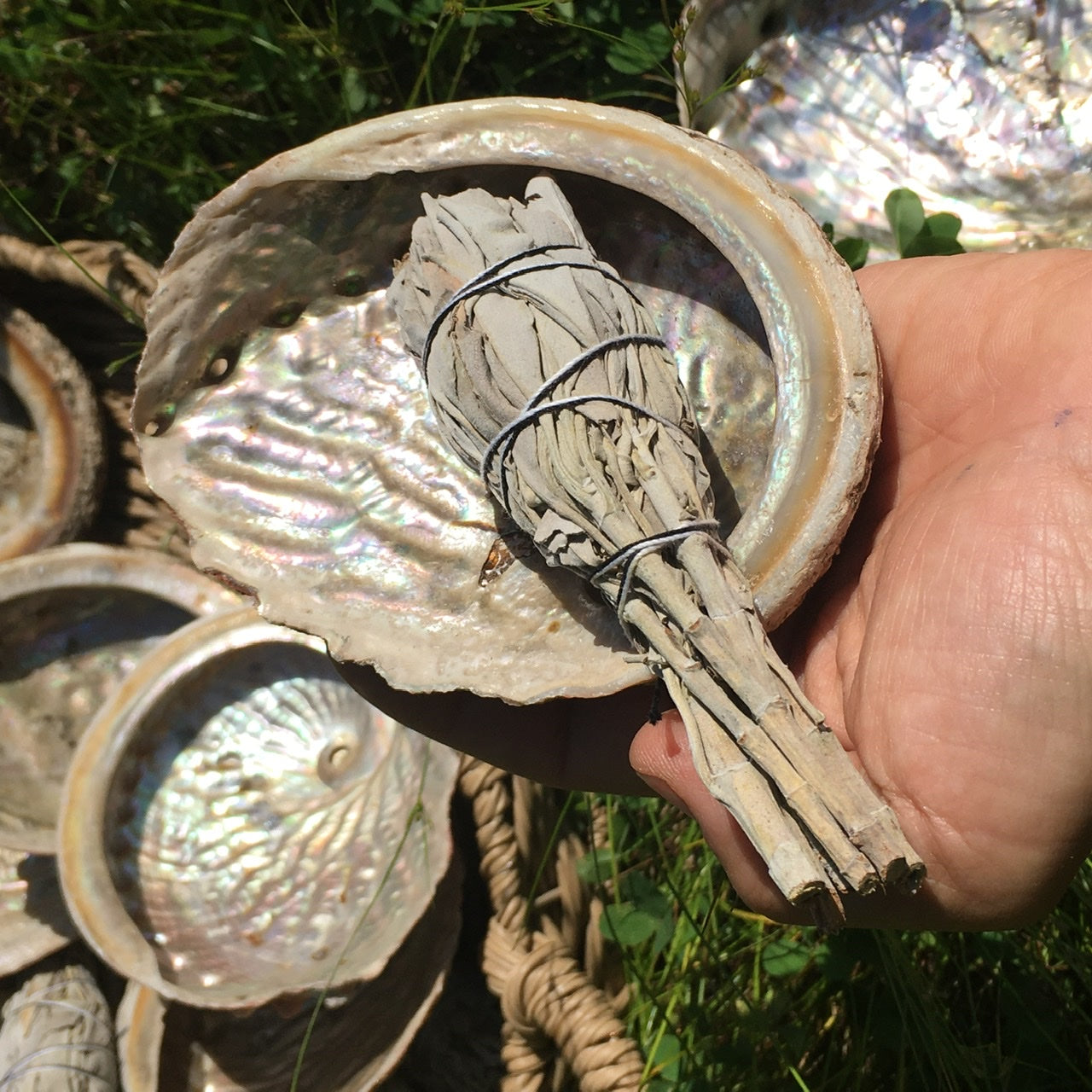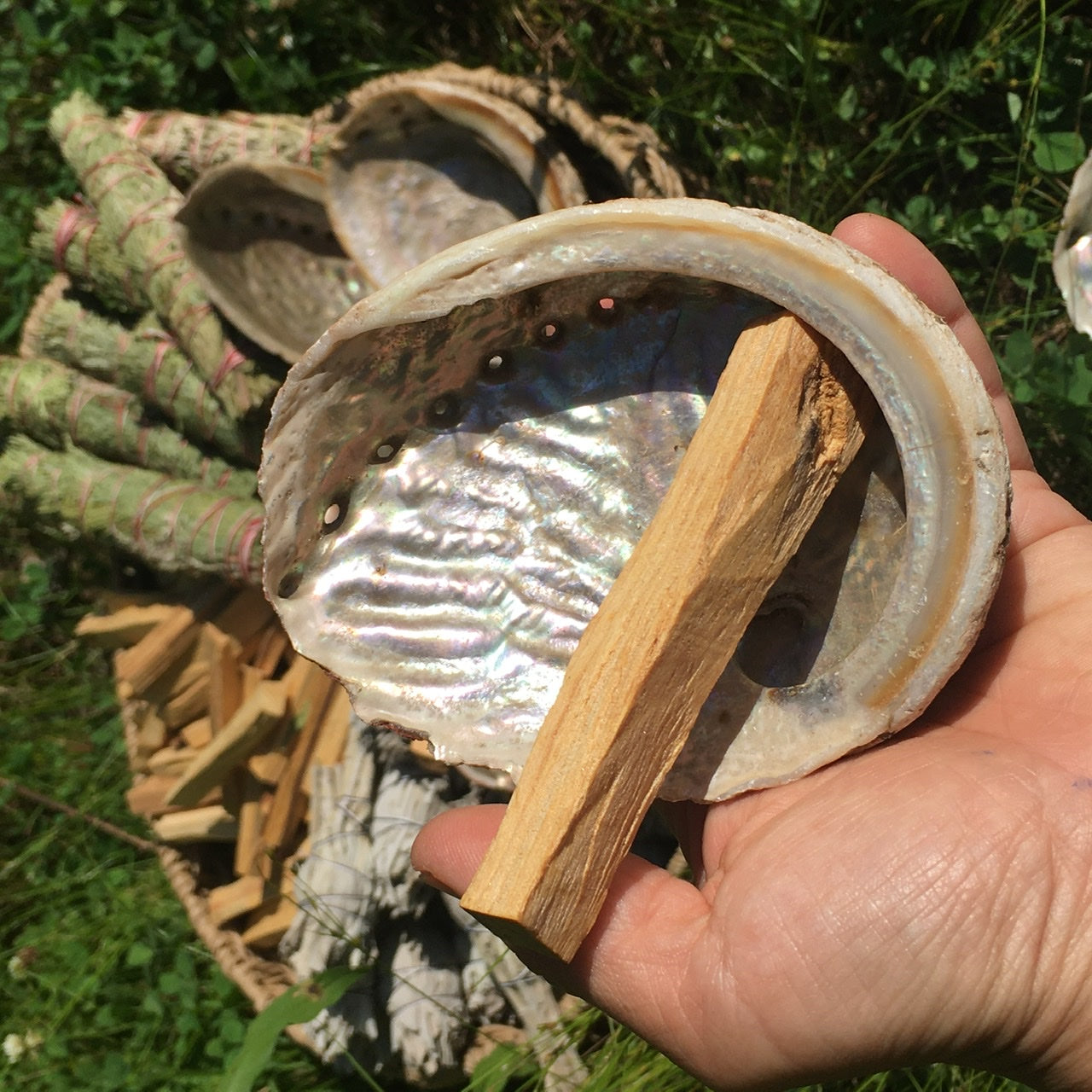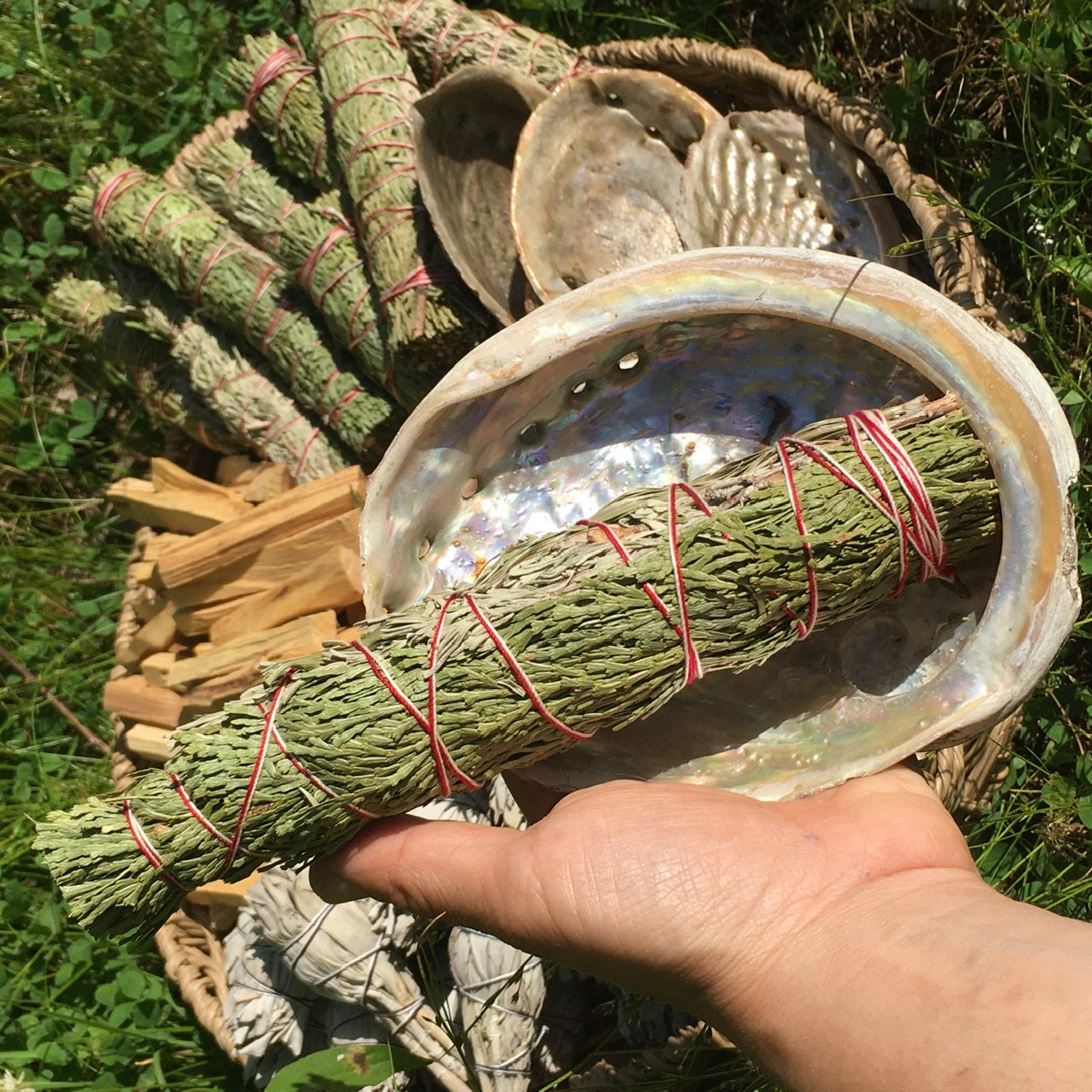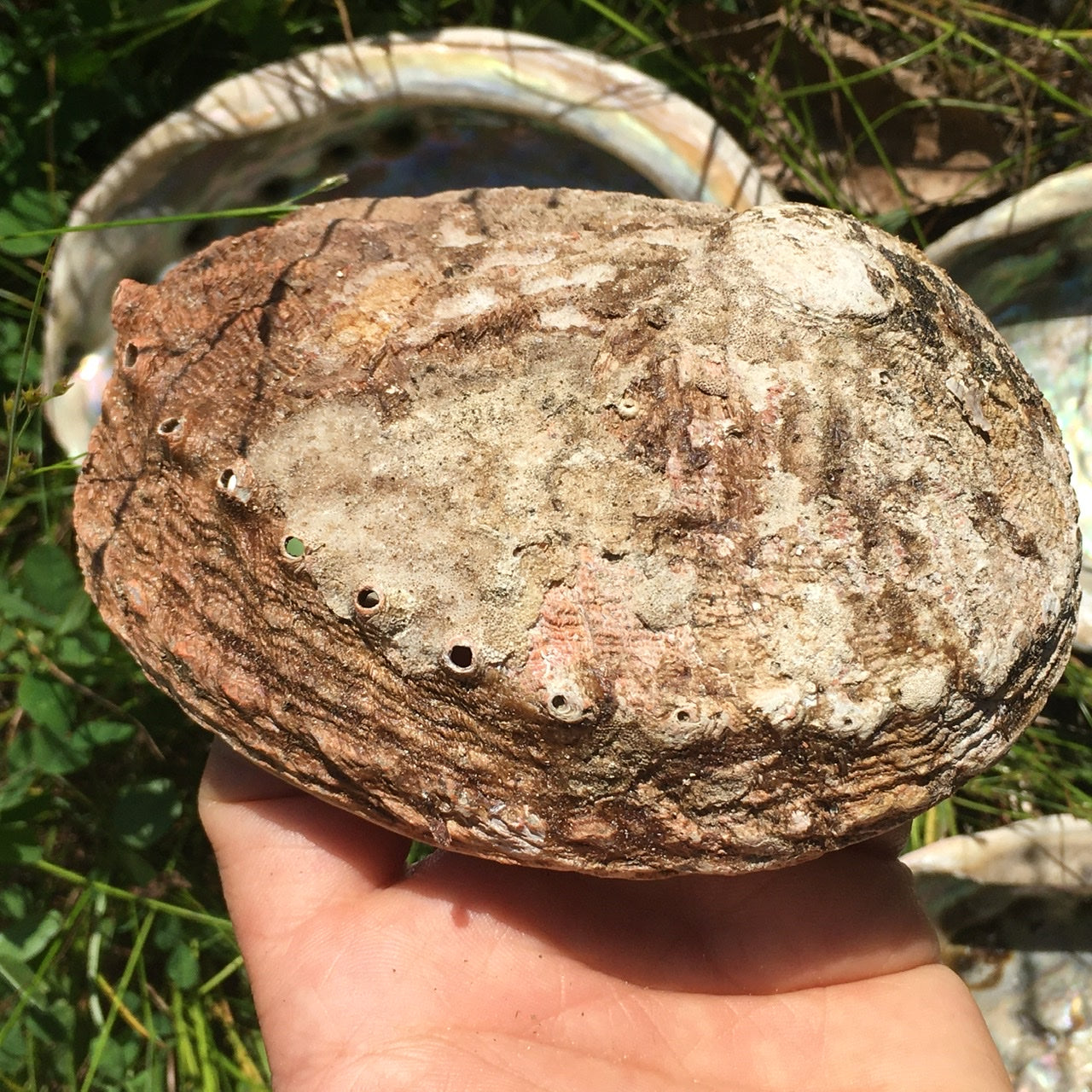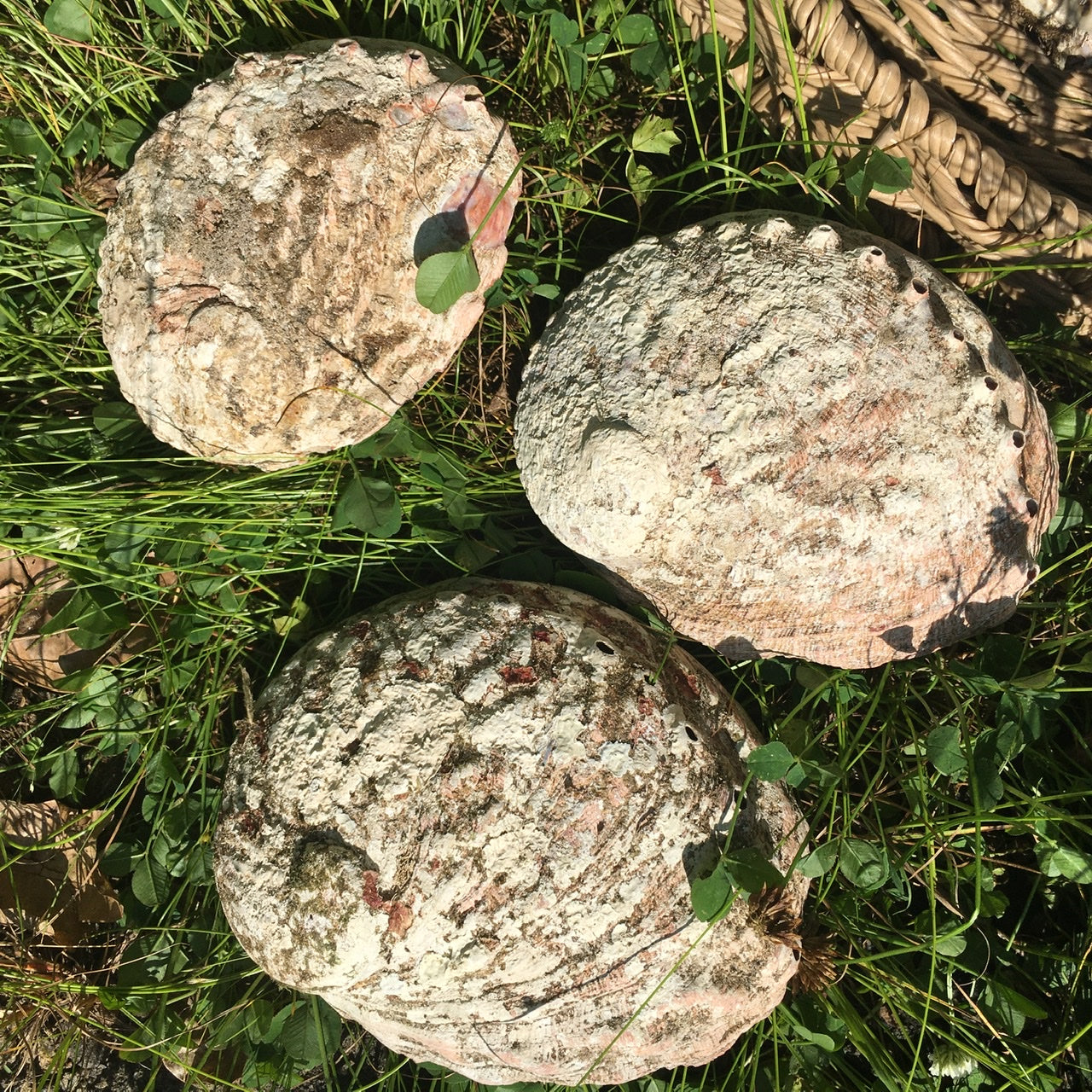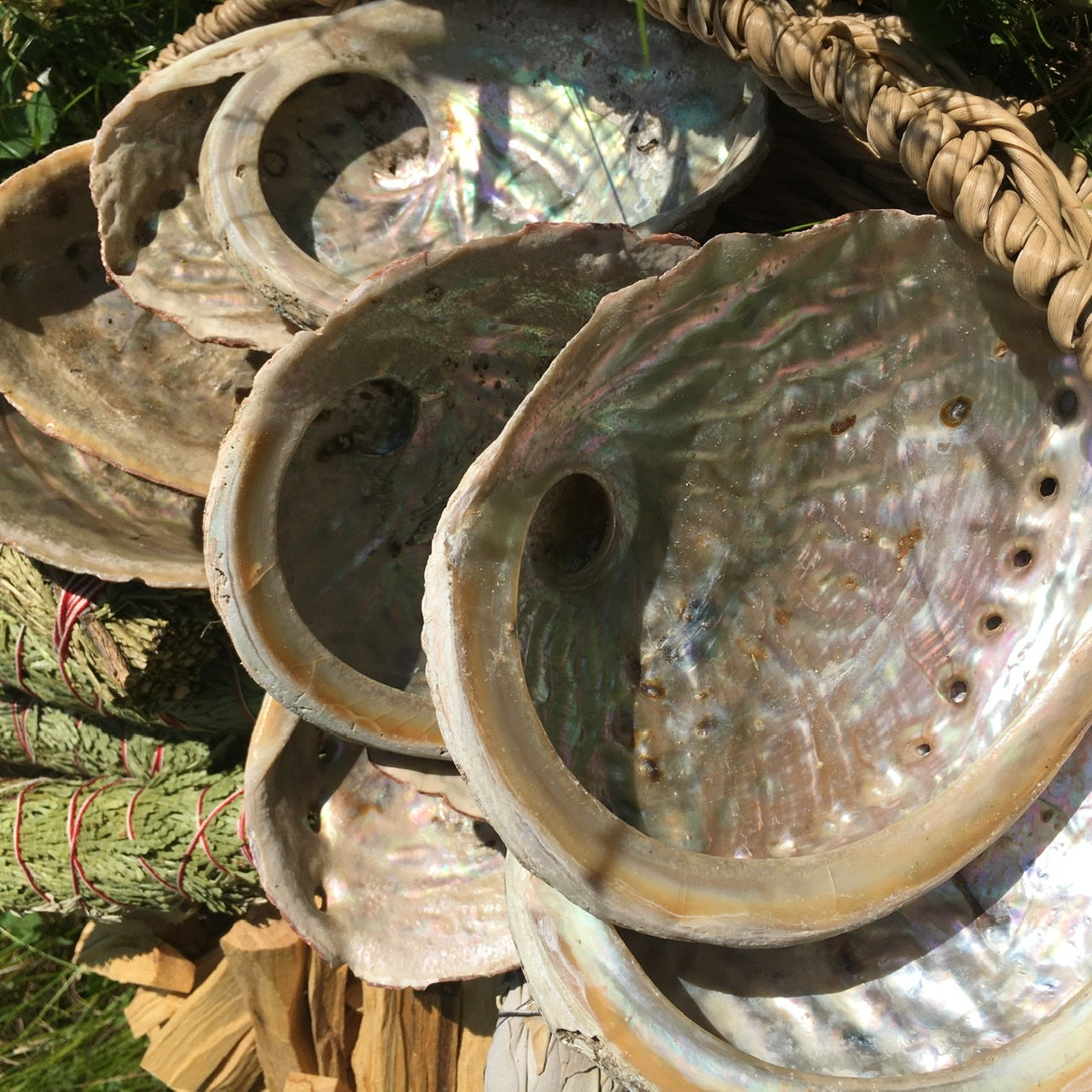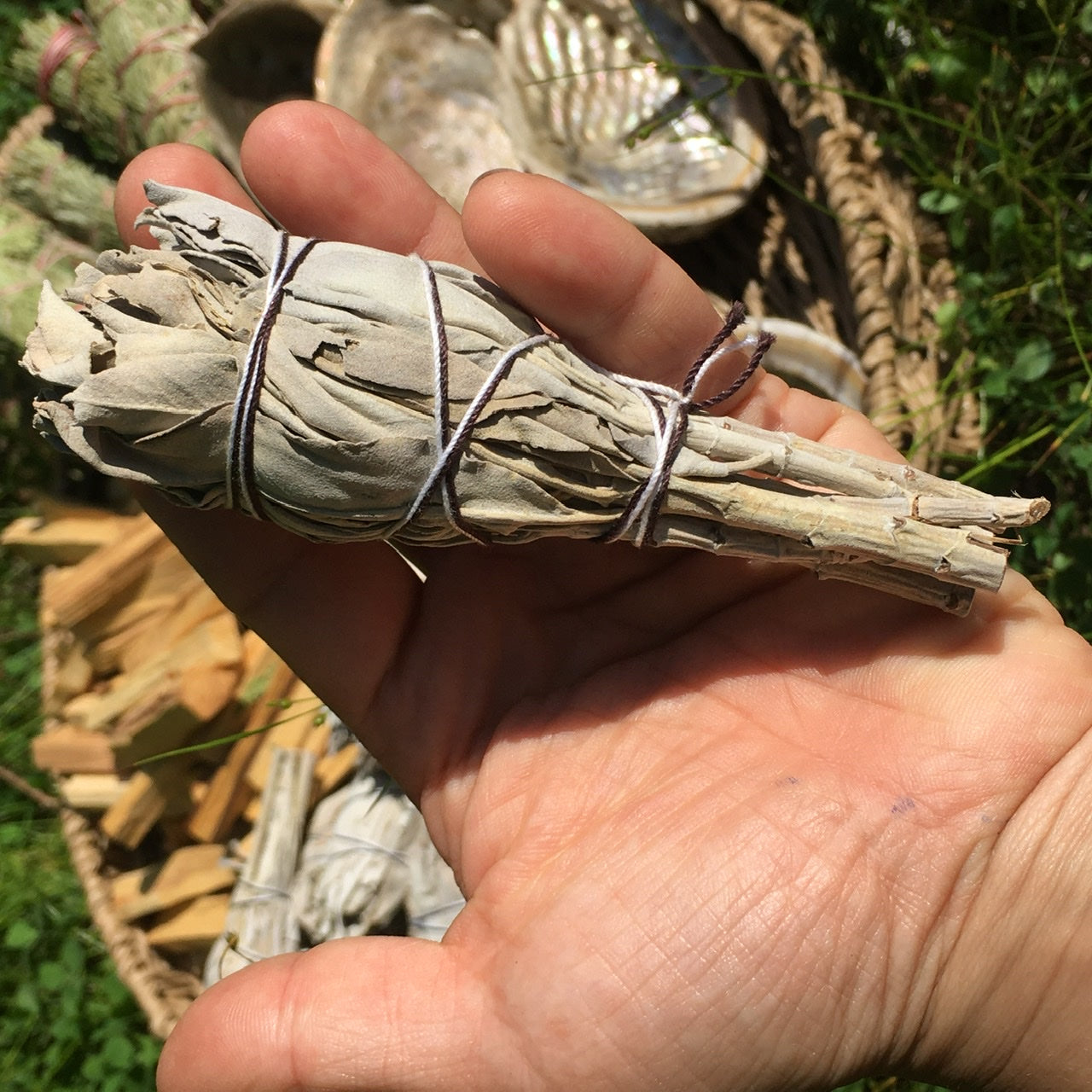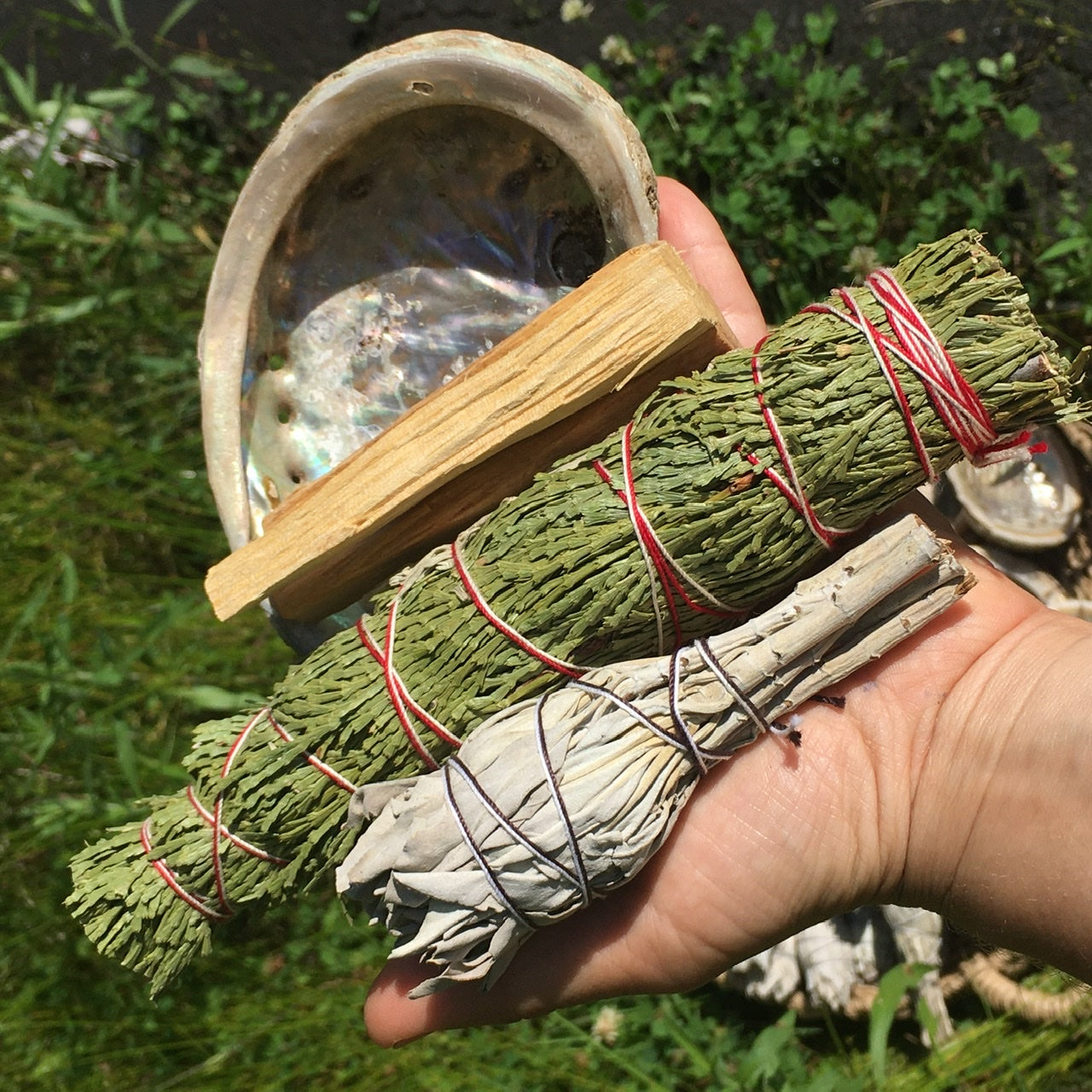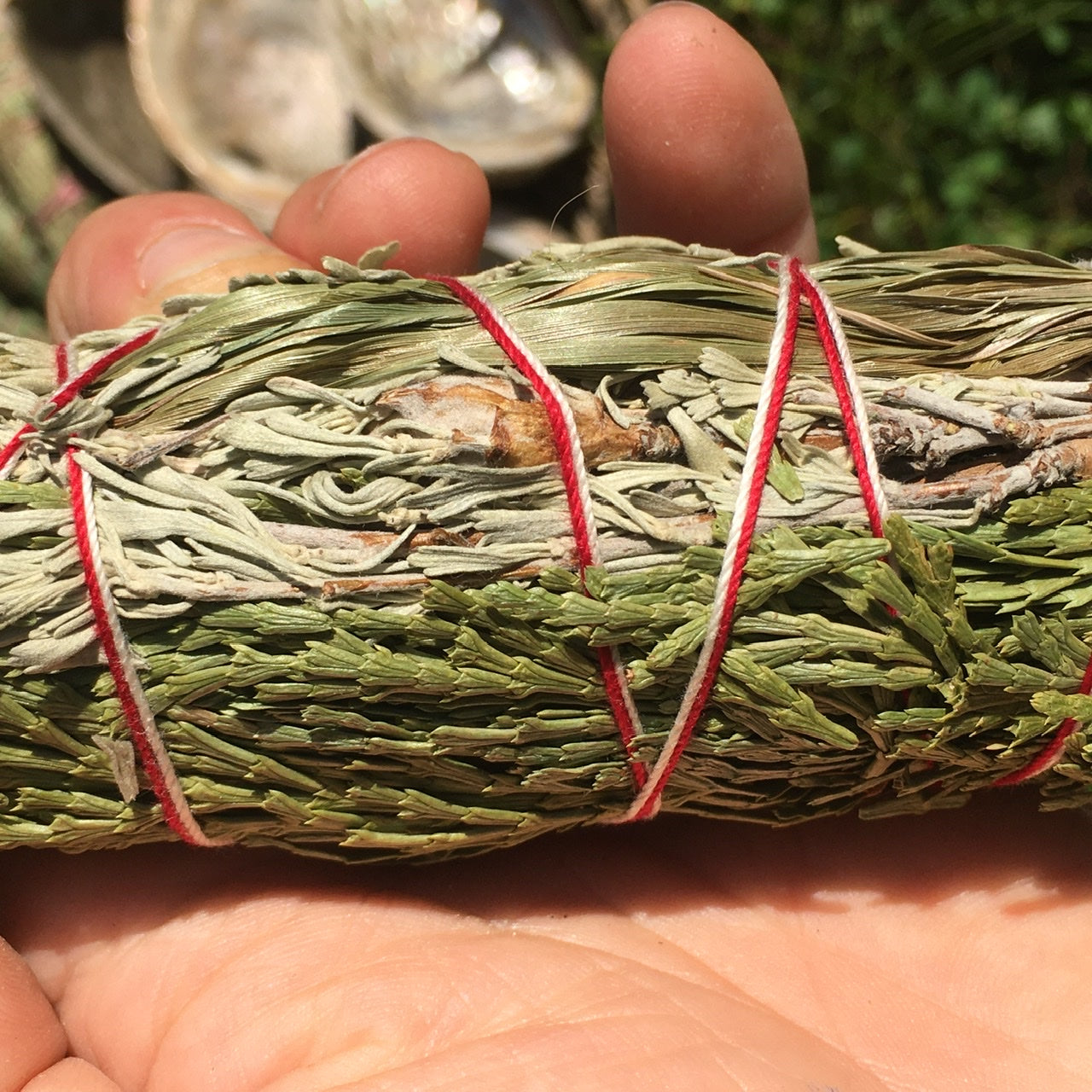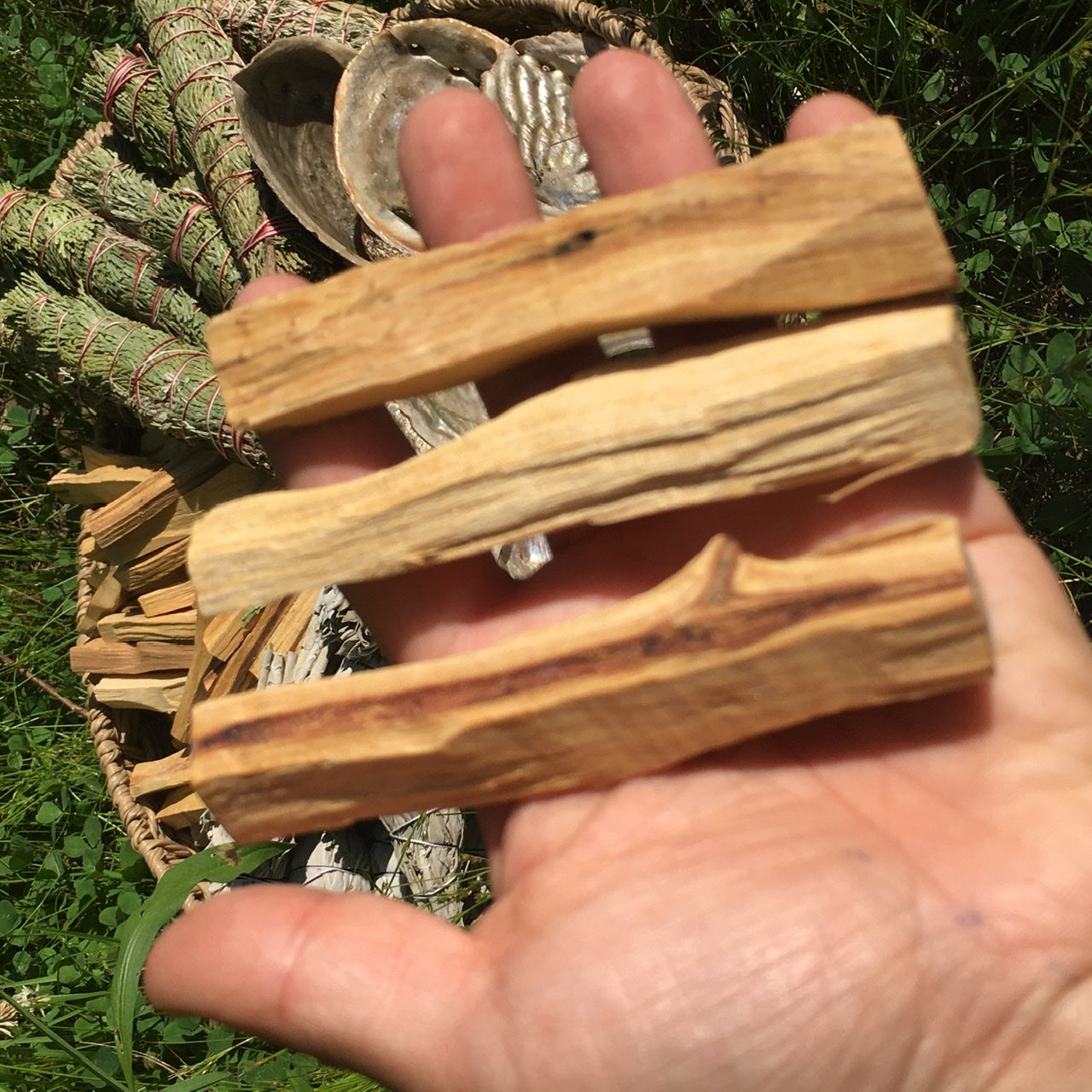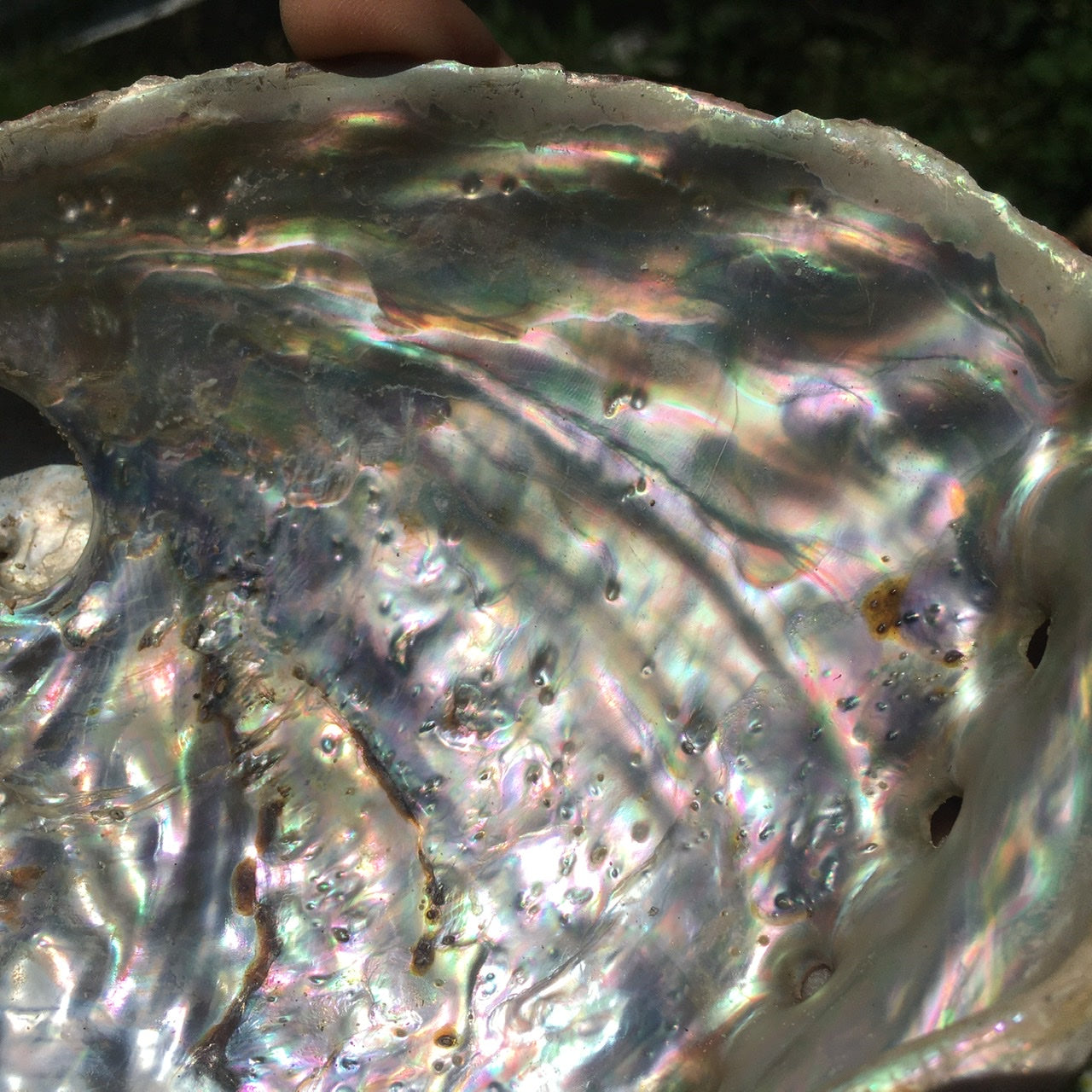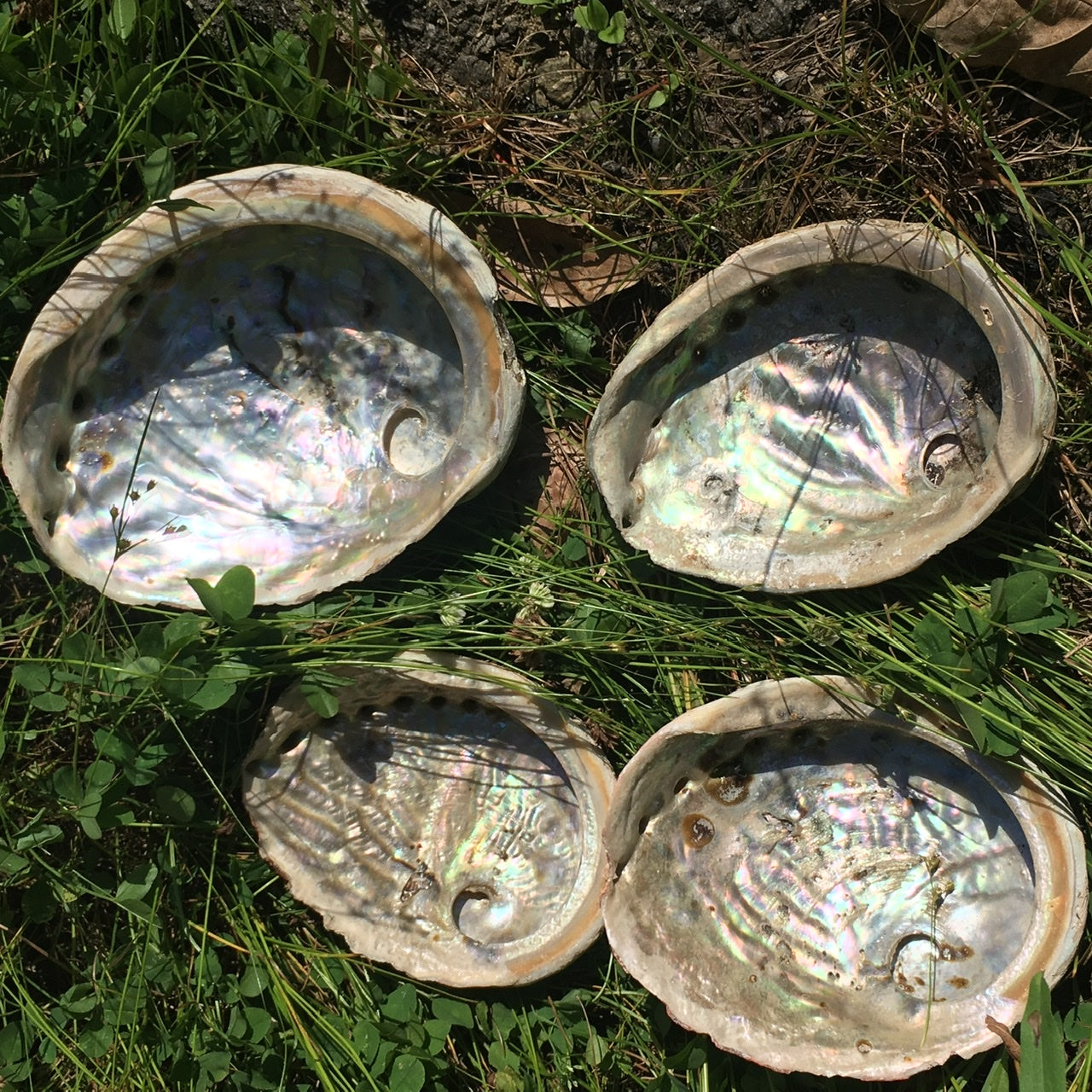 Sacred Smoke Supplies
Starter Bundle - (smaller one)
✨1 shell
✨1 sweetgrass bundle
✨3 white sage bundles
✨3 palo santo sticks
Abundance Bundle - (larger one)
✨1 shell
✨3 sweetgrass bundles
✨6 white sage bundles
✨6 palo santo sticks
Palo Santo sticks

Palo Santo is a sacred wood that is known to be a masculine plant spirit ally. It brings in a very high light/sky/yang vibrational field when burned that can clear dense energy. It simultaneously creates a protection, like a shield of light around the body. Wave it over the heart, other chakra, palms of hands or soles of feet before and after ceremonial or healing work. 
Sage, Cedar, and Sweetgrass Bundles
 In the indigenous traditions of North America, sage, cedar, and sweetgrass are the holy trinity of sacred smoke. My mentor through these traditions begins every healing, house clearing, and ritual with the burning of these plant allies. Like a candle that's been burning for centuries, you tap into the ancient field of energy created by these plants - and everything connected to them - every time you light them. Sage is extremely purifying and transmutes stagnant energy and clears space with ease. Cedar is an invitation to helpful spiritual forces to enter the space. It also opens portals for higher frequencies to continue to anchor as long as the smoke is present. Sweetgrass is a master plant that opens the heart, clears dense energy, and engages kindness, harmony and love. For best results, invoke and thank the spirit of each plant as you work with them. 
Black Lip Abalone Shell
These are natural and from Australia. They hold your sacred smoke herbs gently and safely in their iridescent bowl, so the fire can stay alit, the ash has a place to land, and the smoke has a place to rise from. Shells like this have been used for centuries by every culture to hold sacred smoke plants.
Save a few bucks when you order the larger abundance bundle
International customers are responsible for any customs fees/import taxes
Please see our Lost Package Policy prior to placing your order. 
Please contact us at 

CrystalShop@UpperClarity.com 

with any questions.