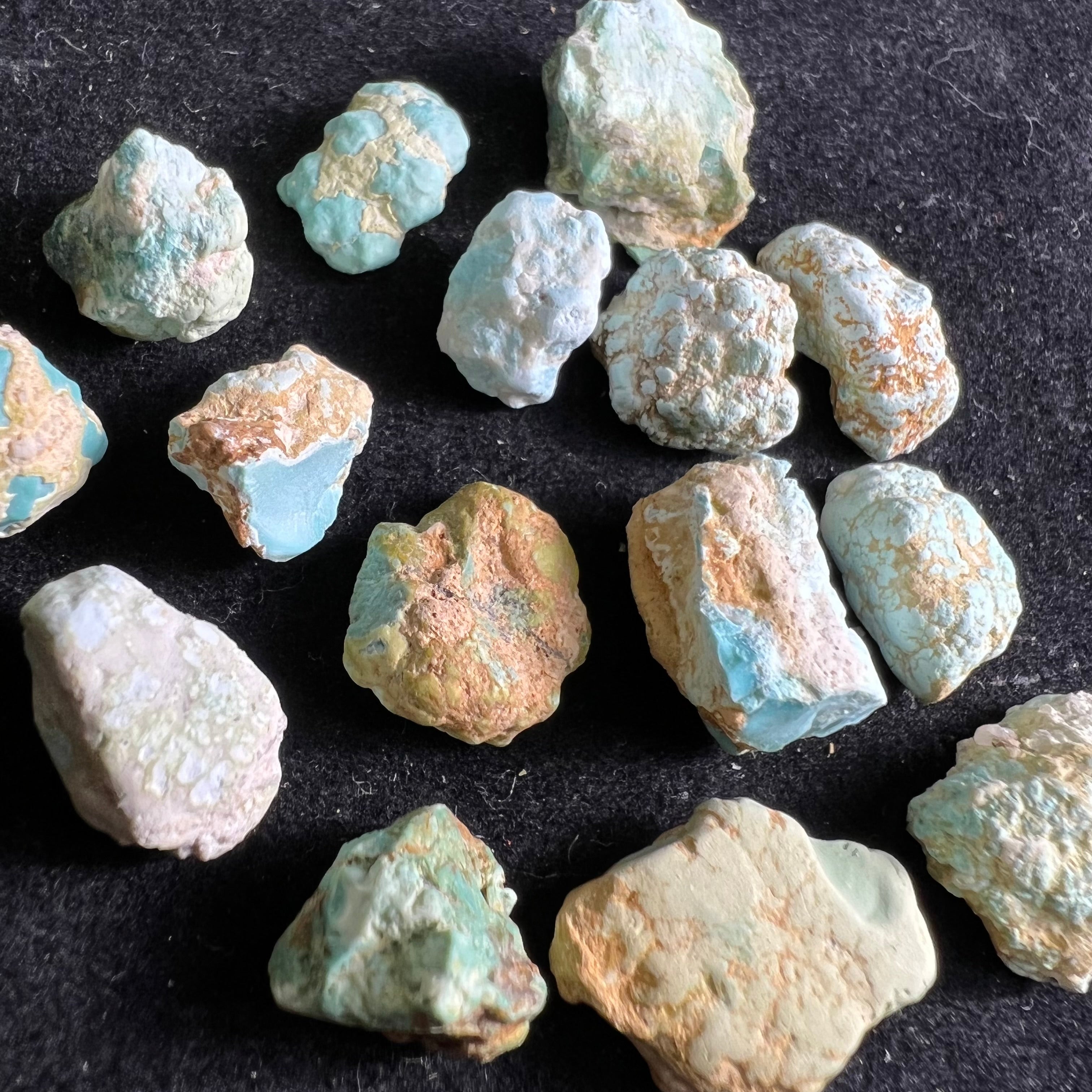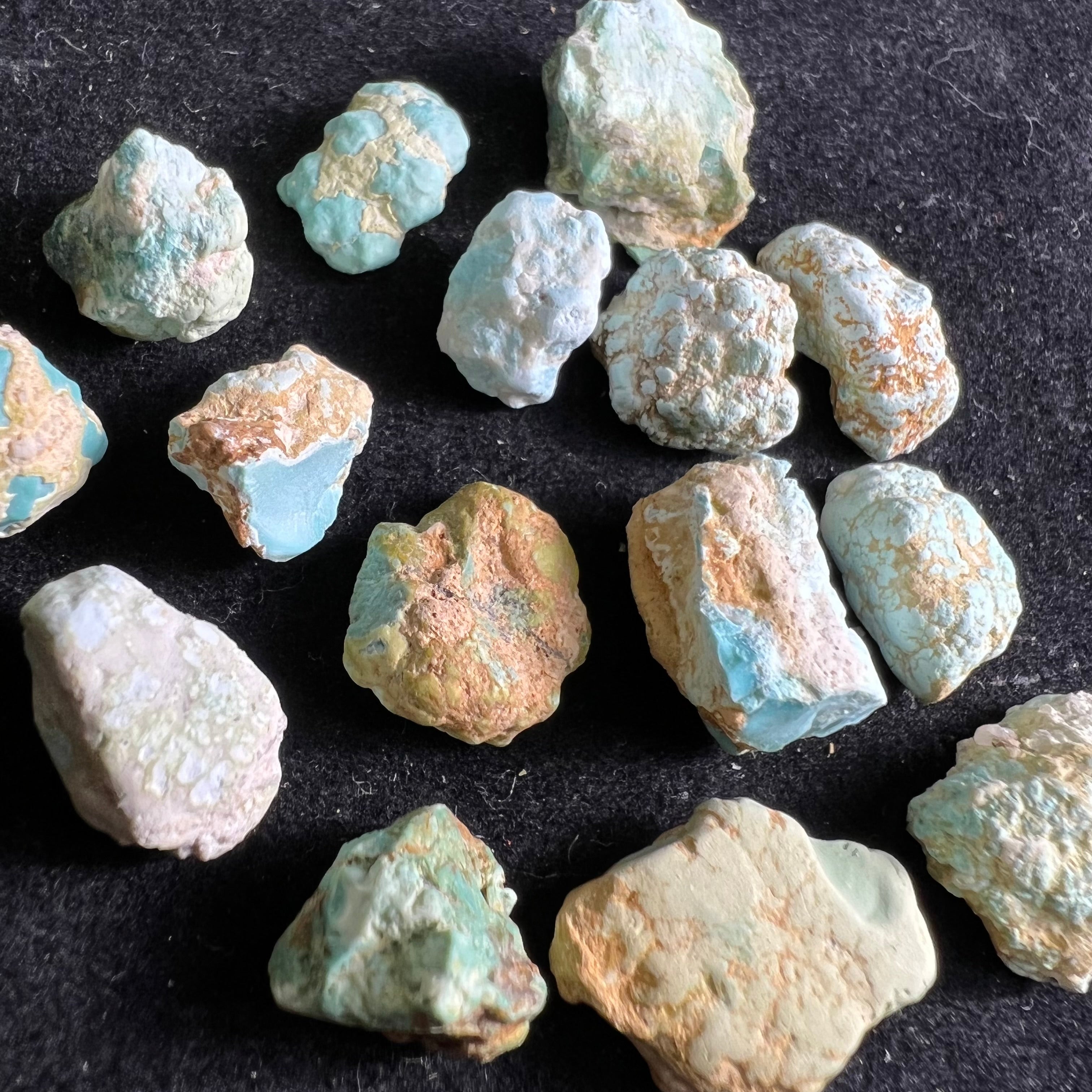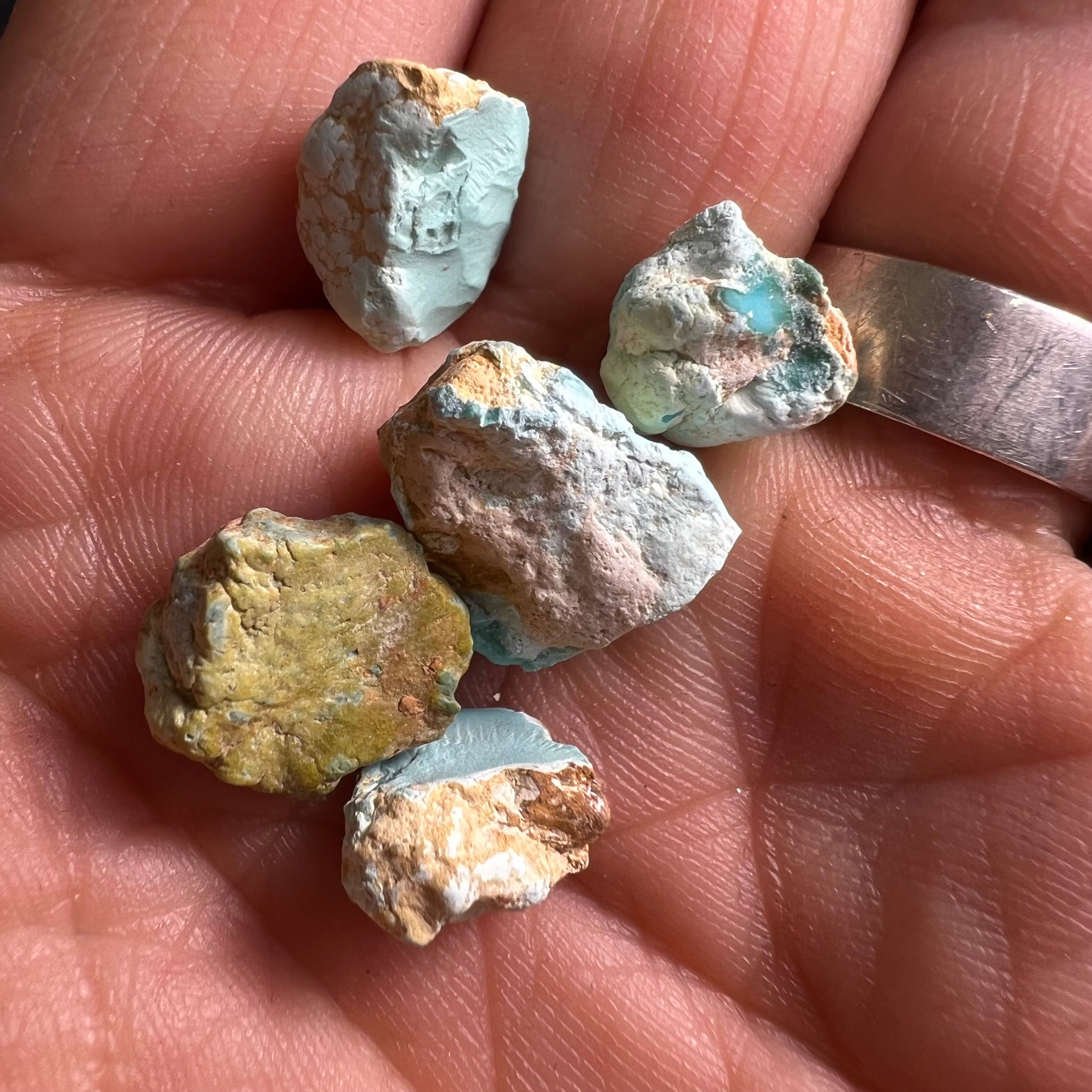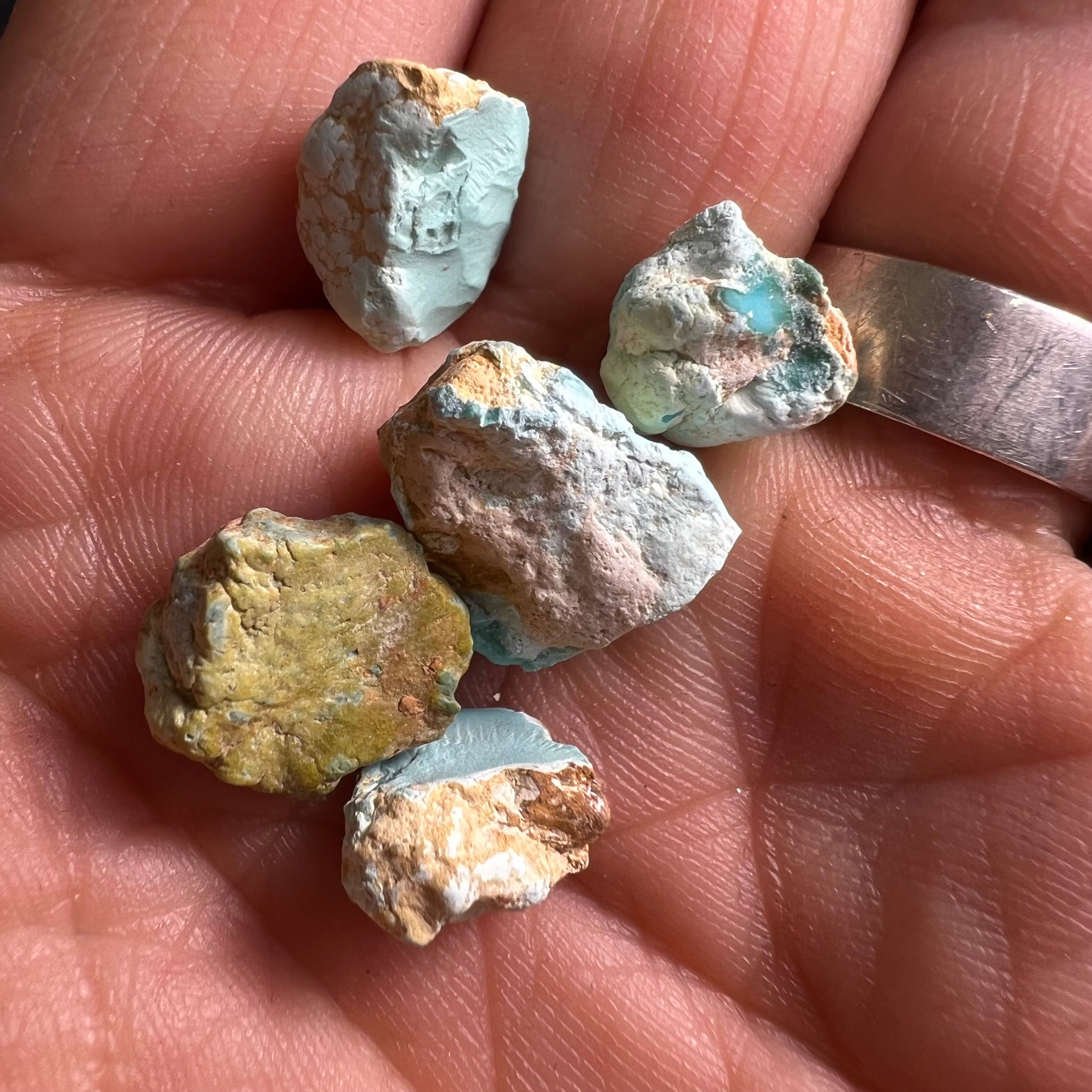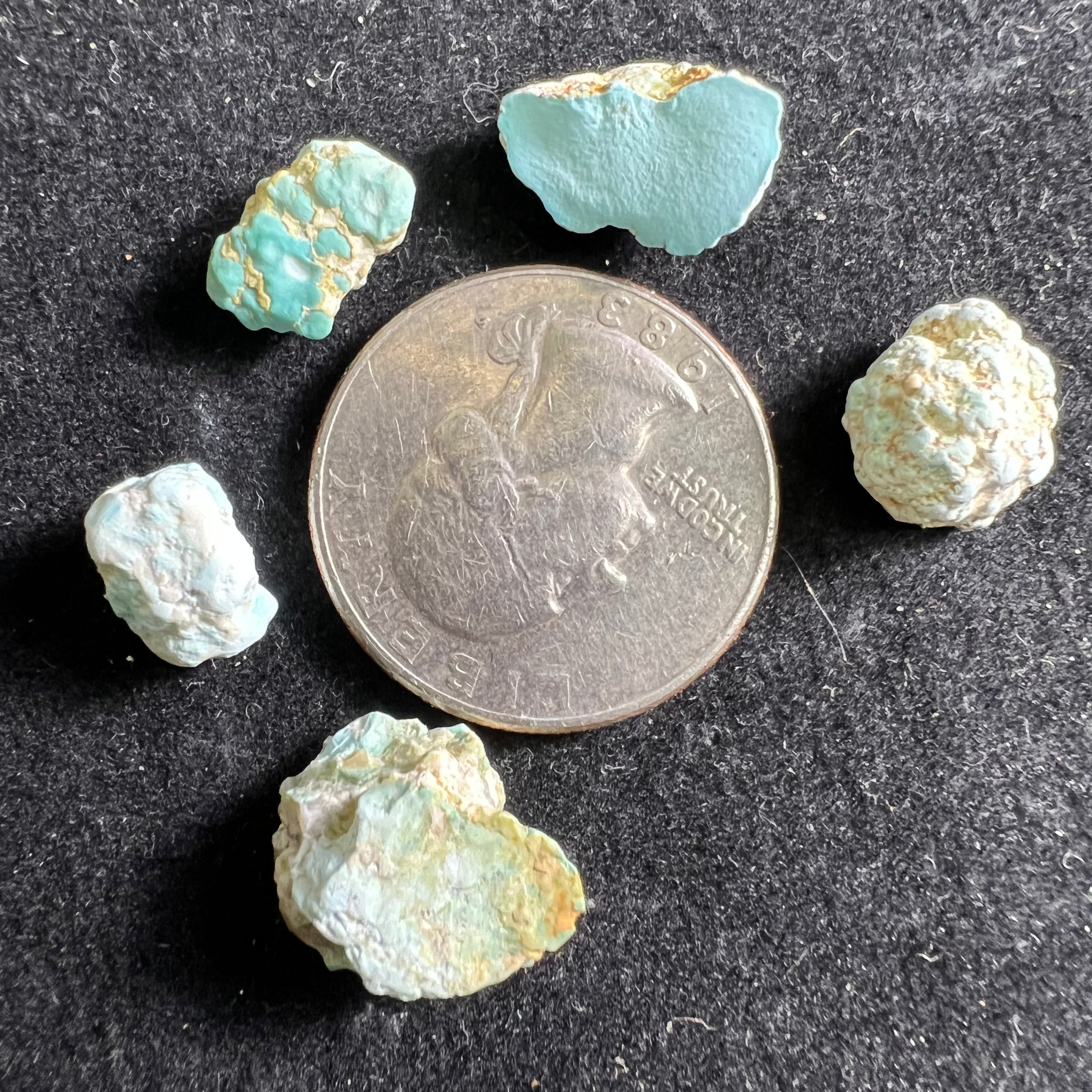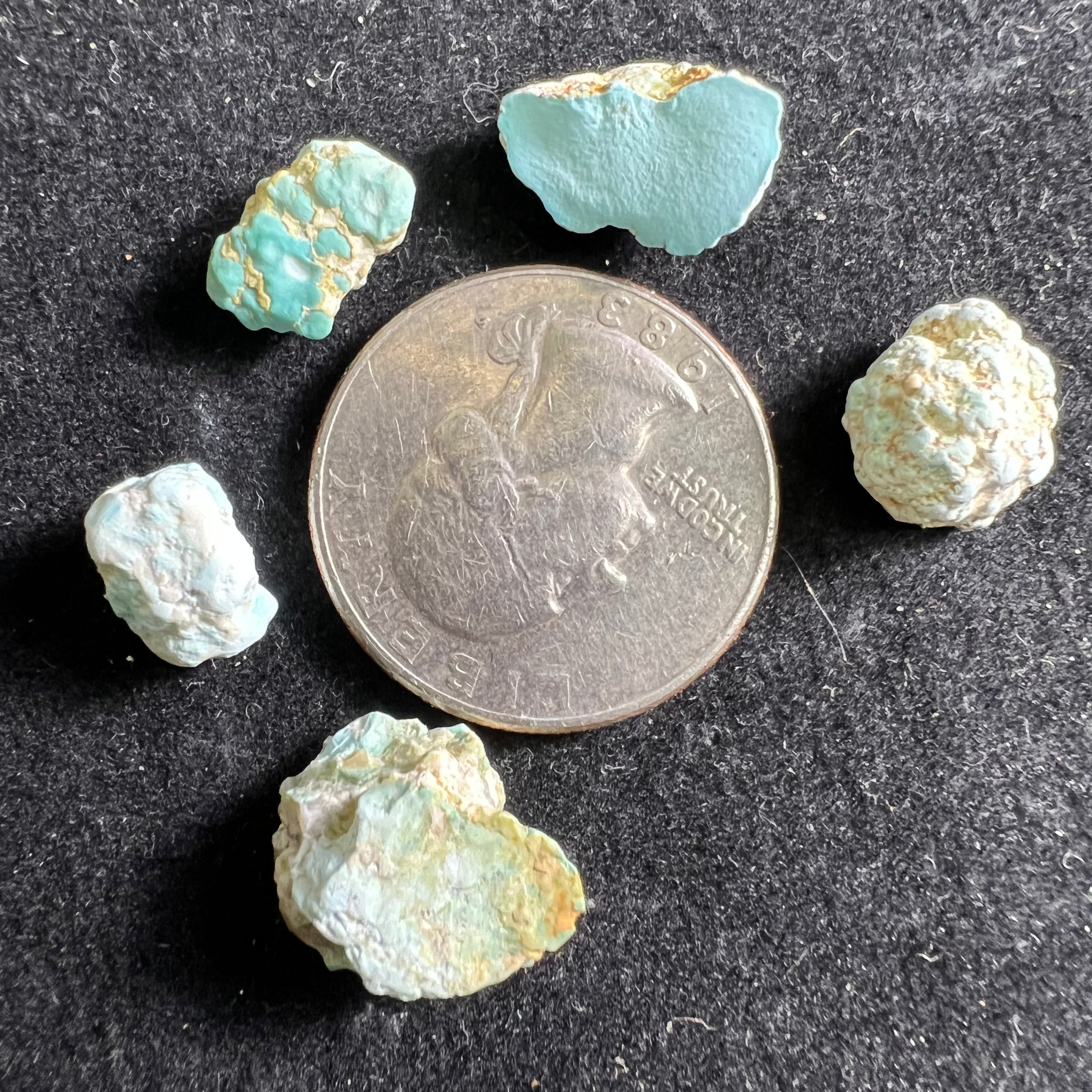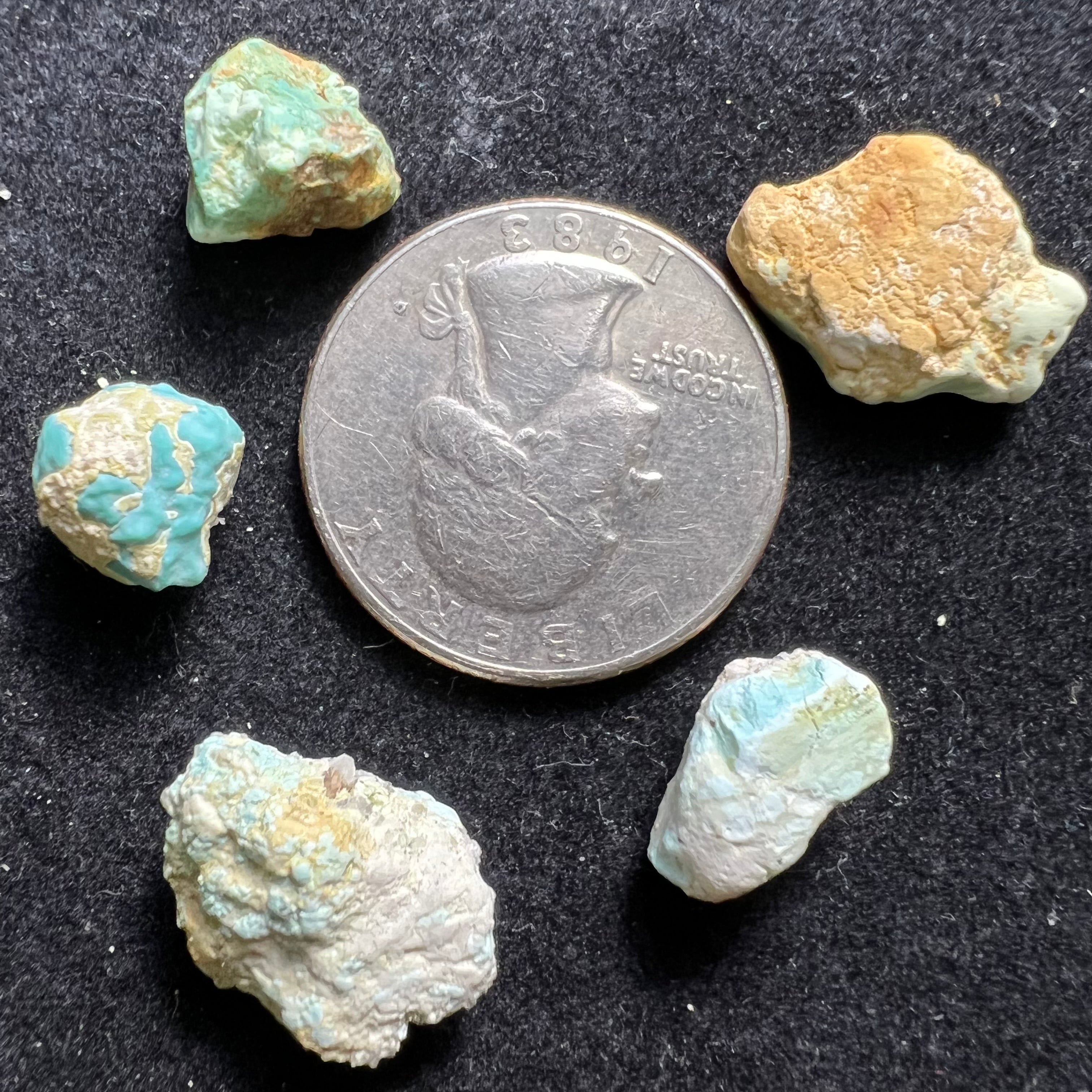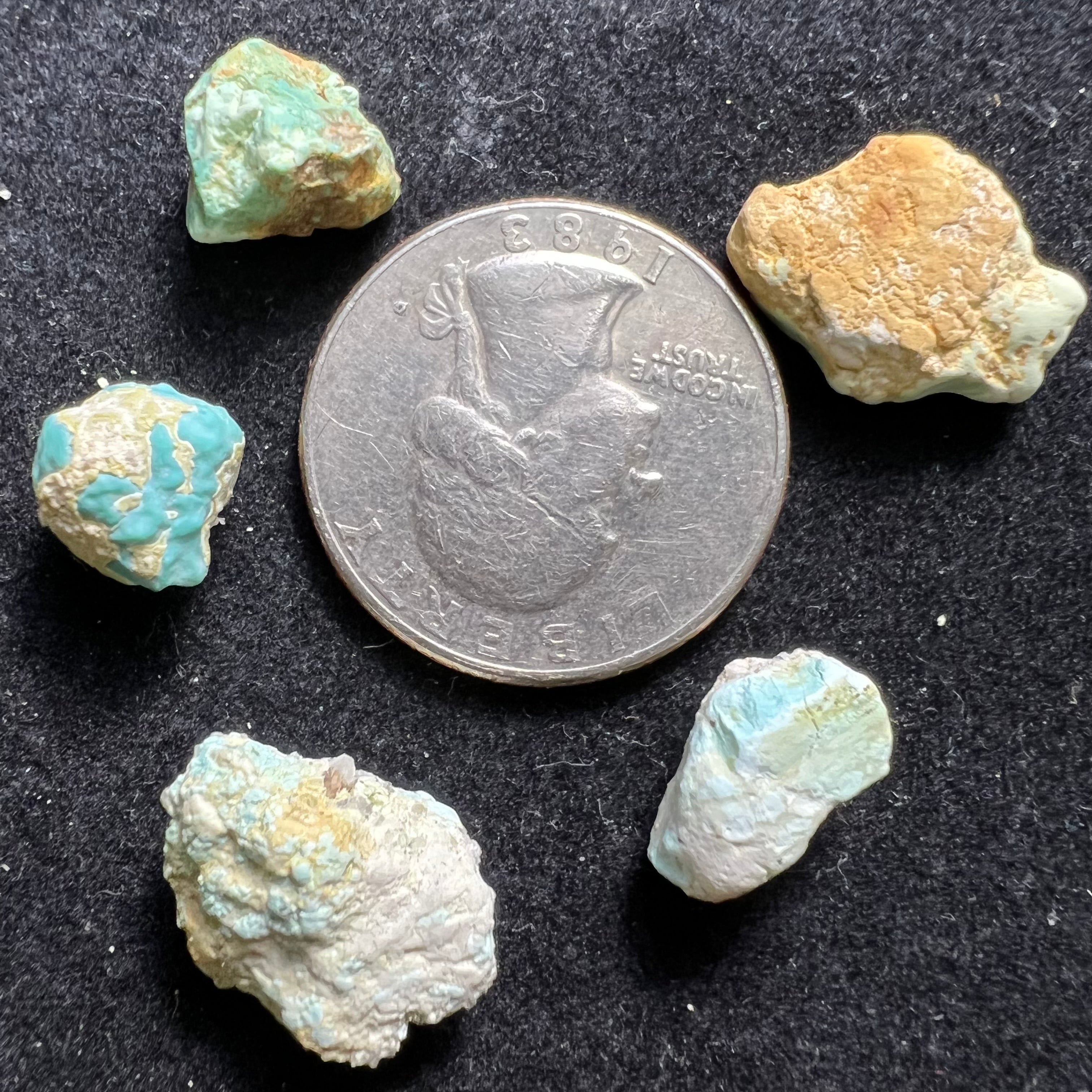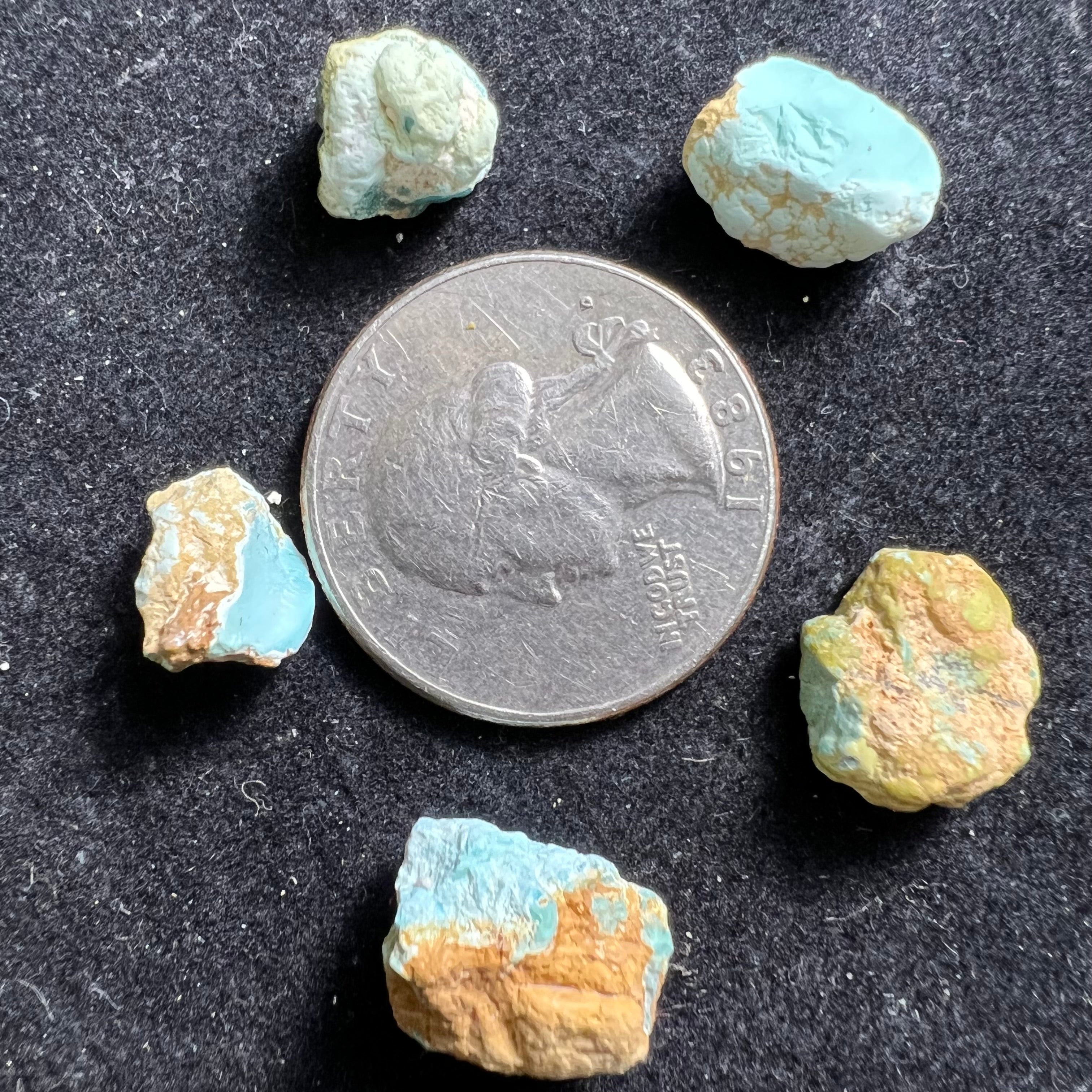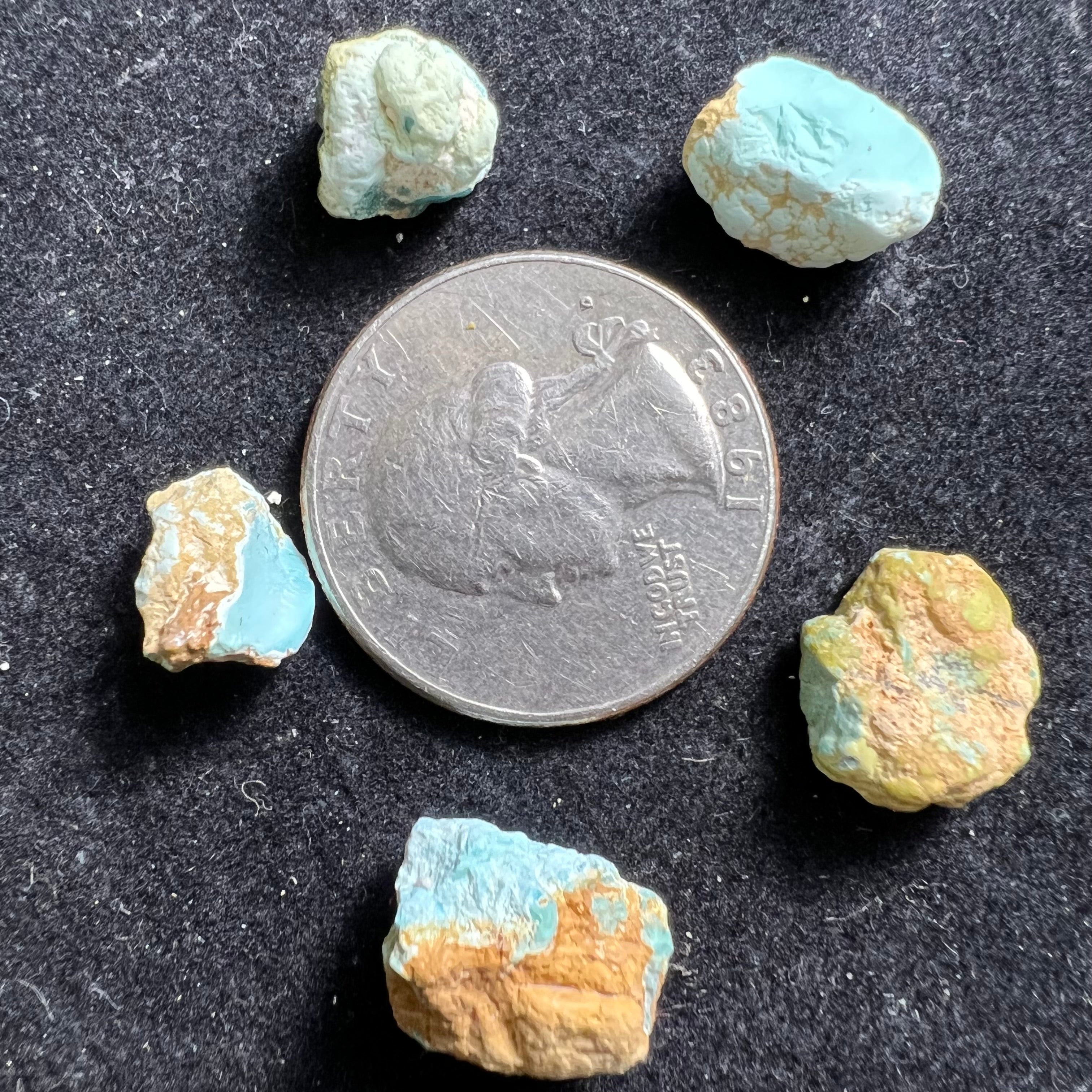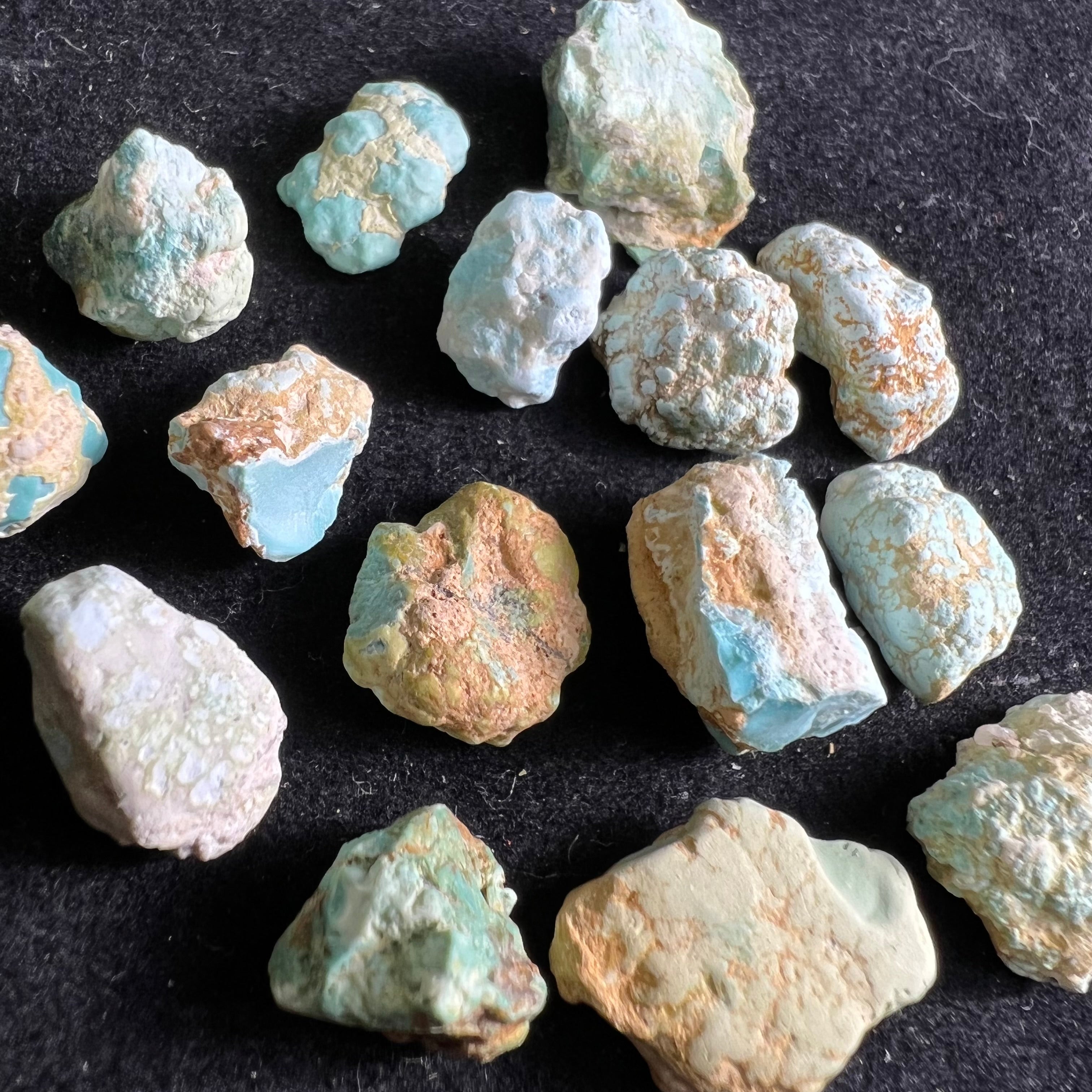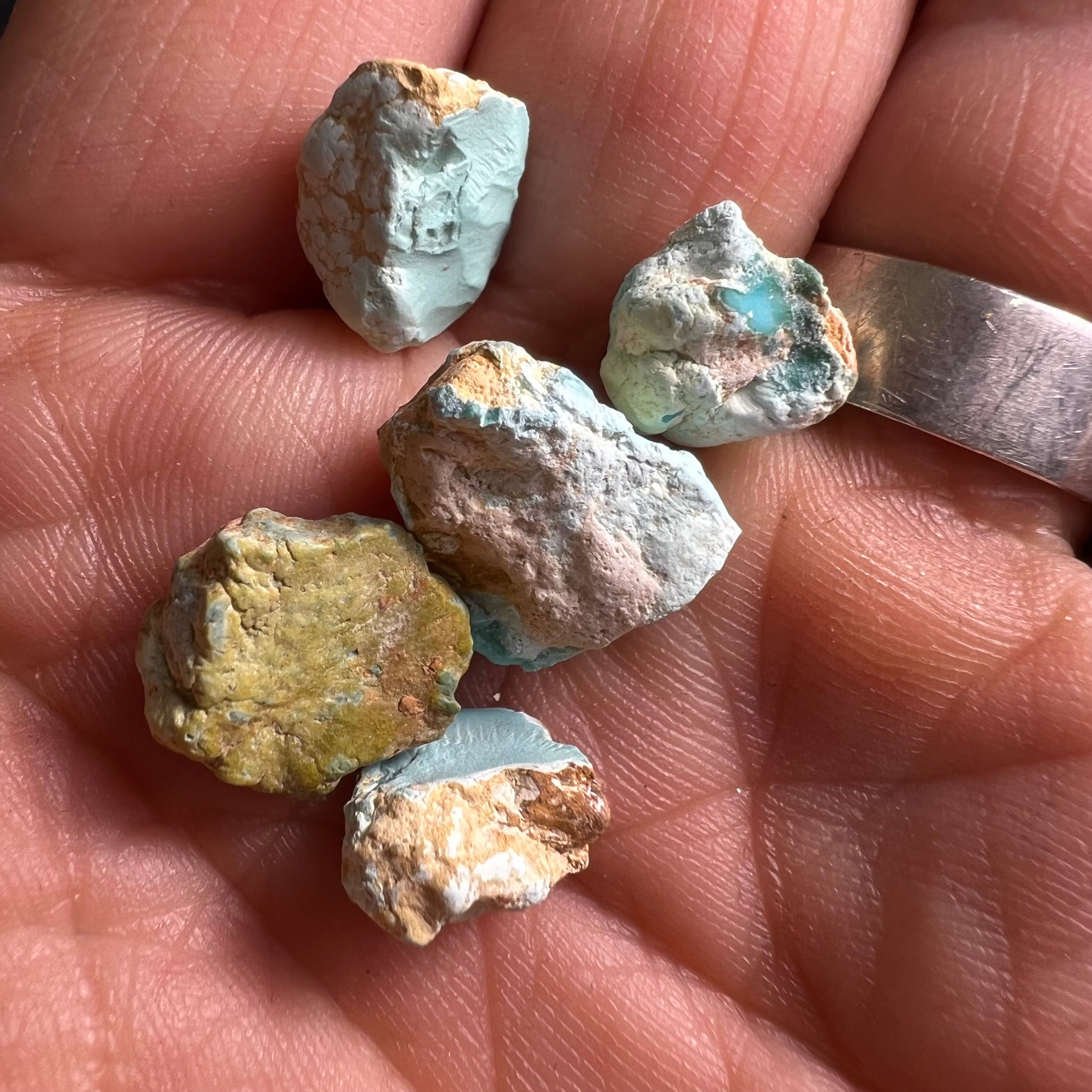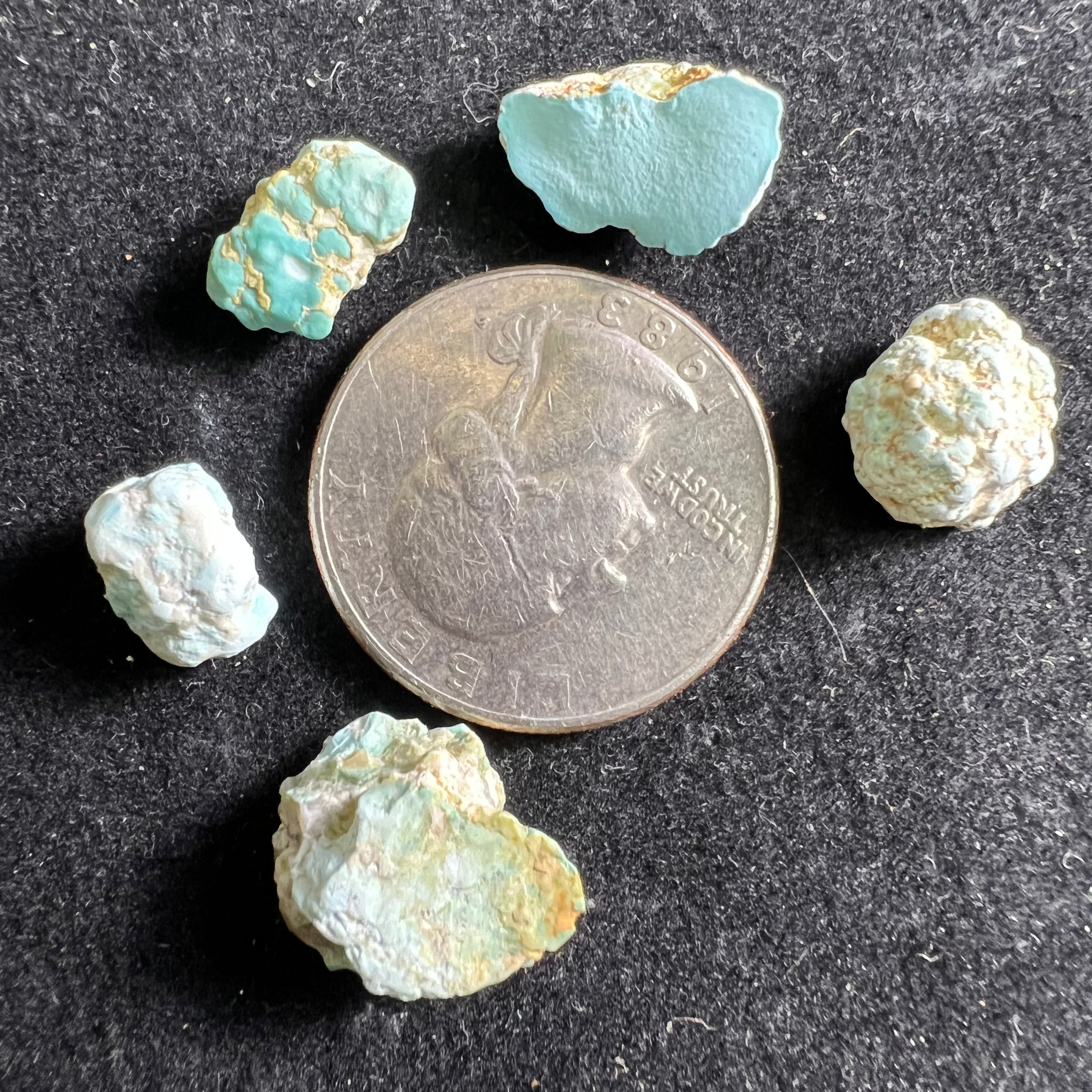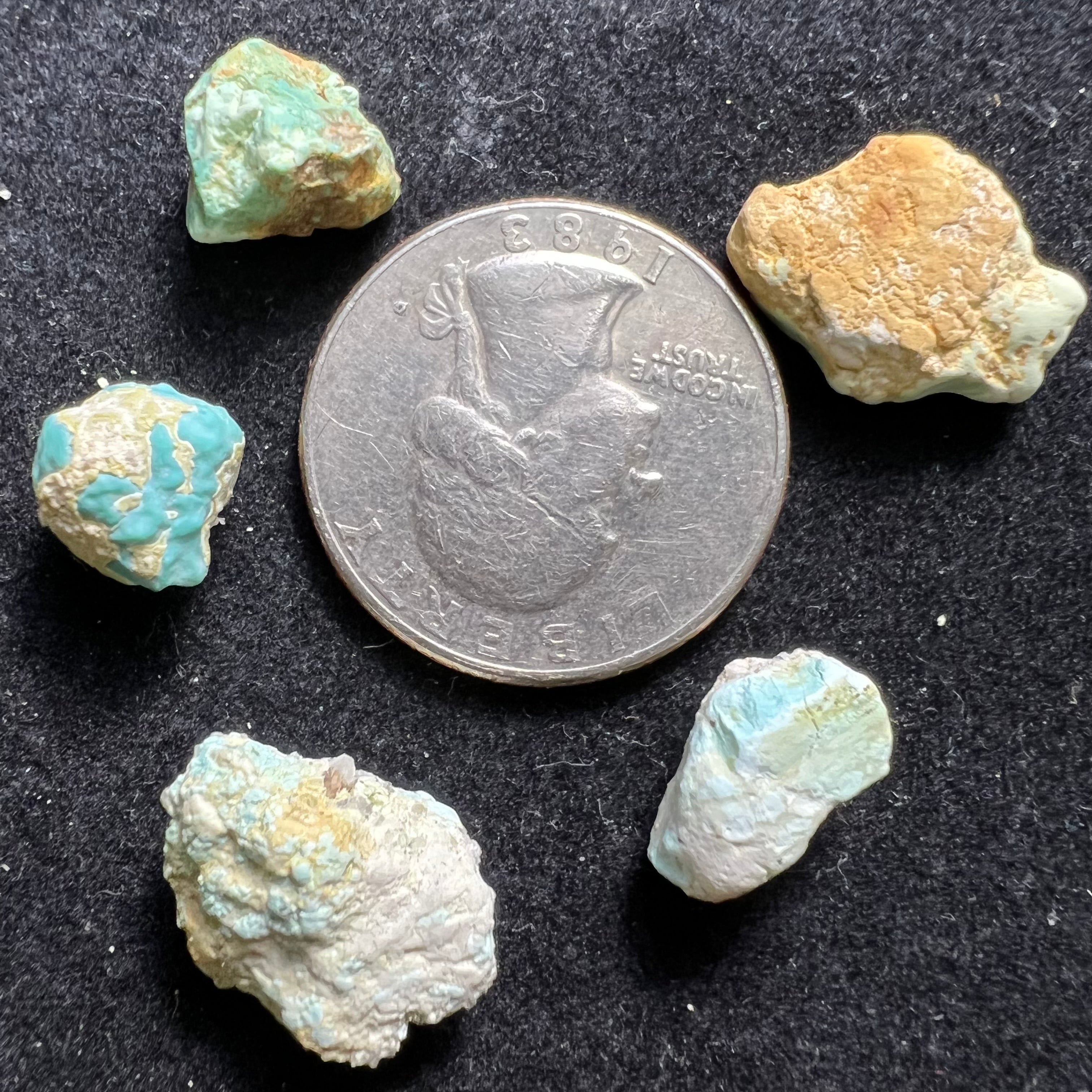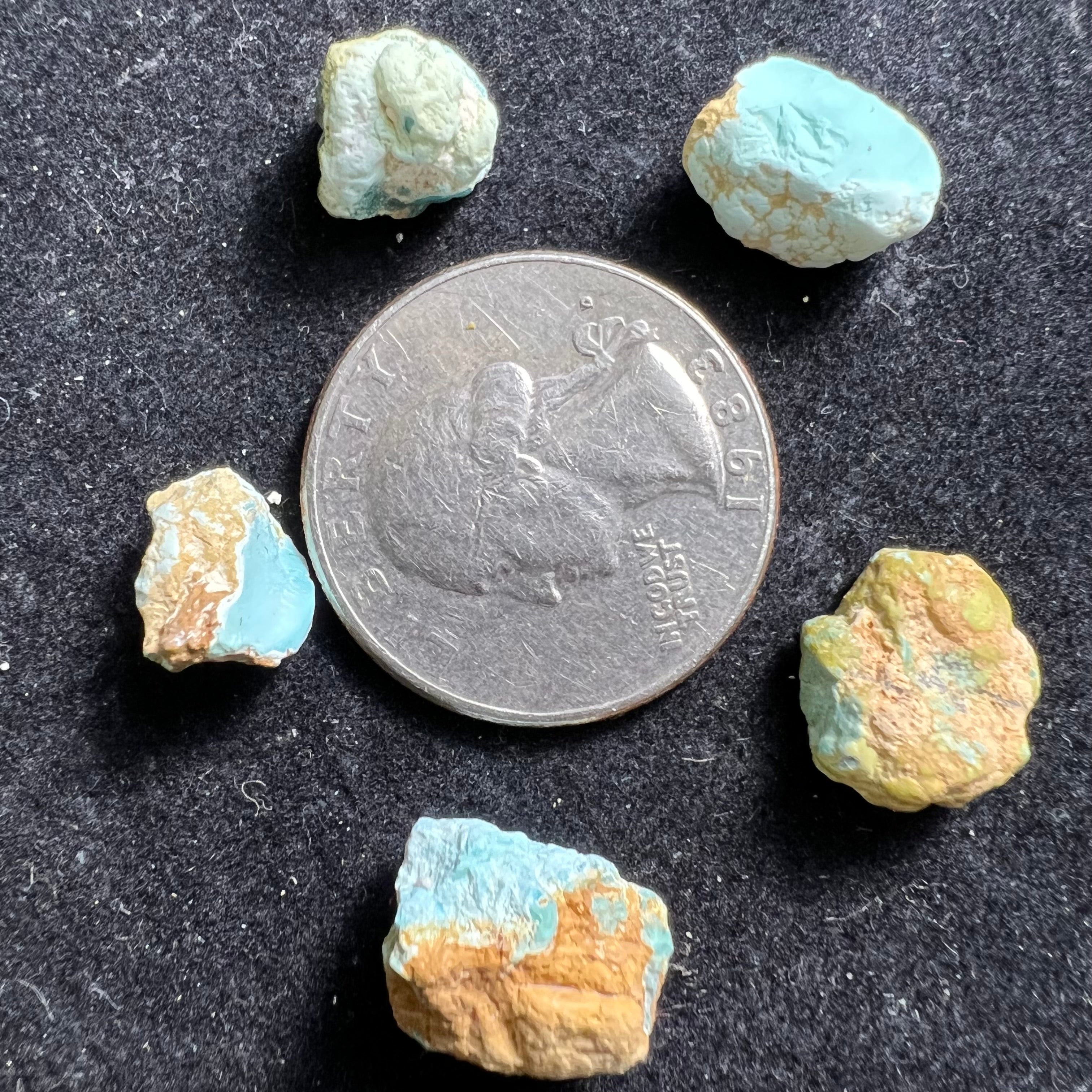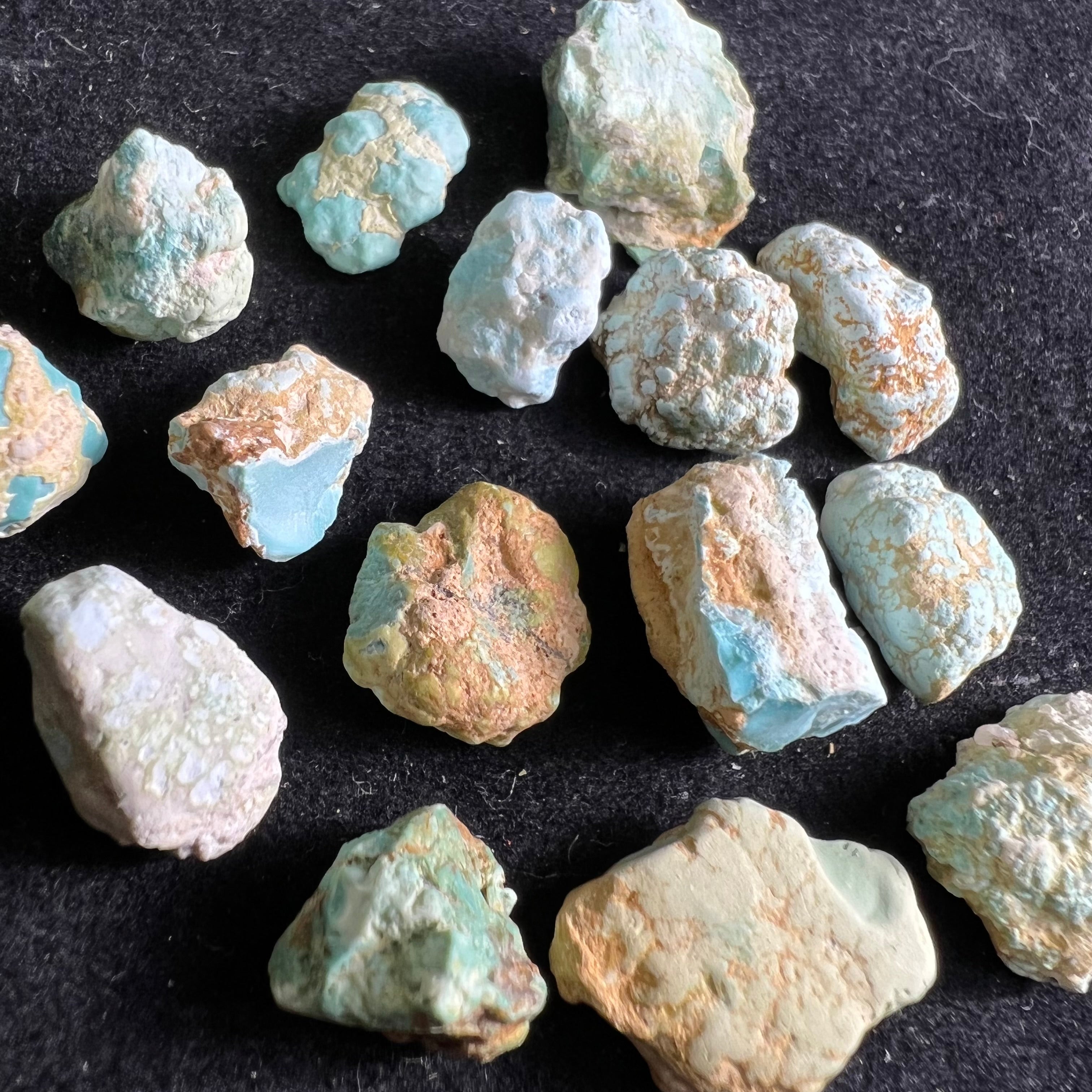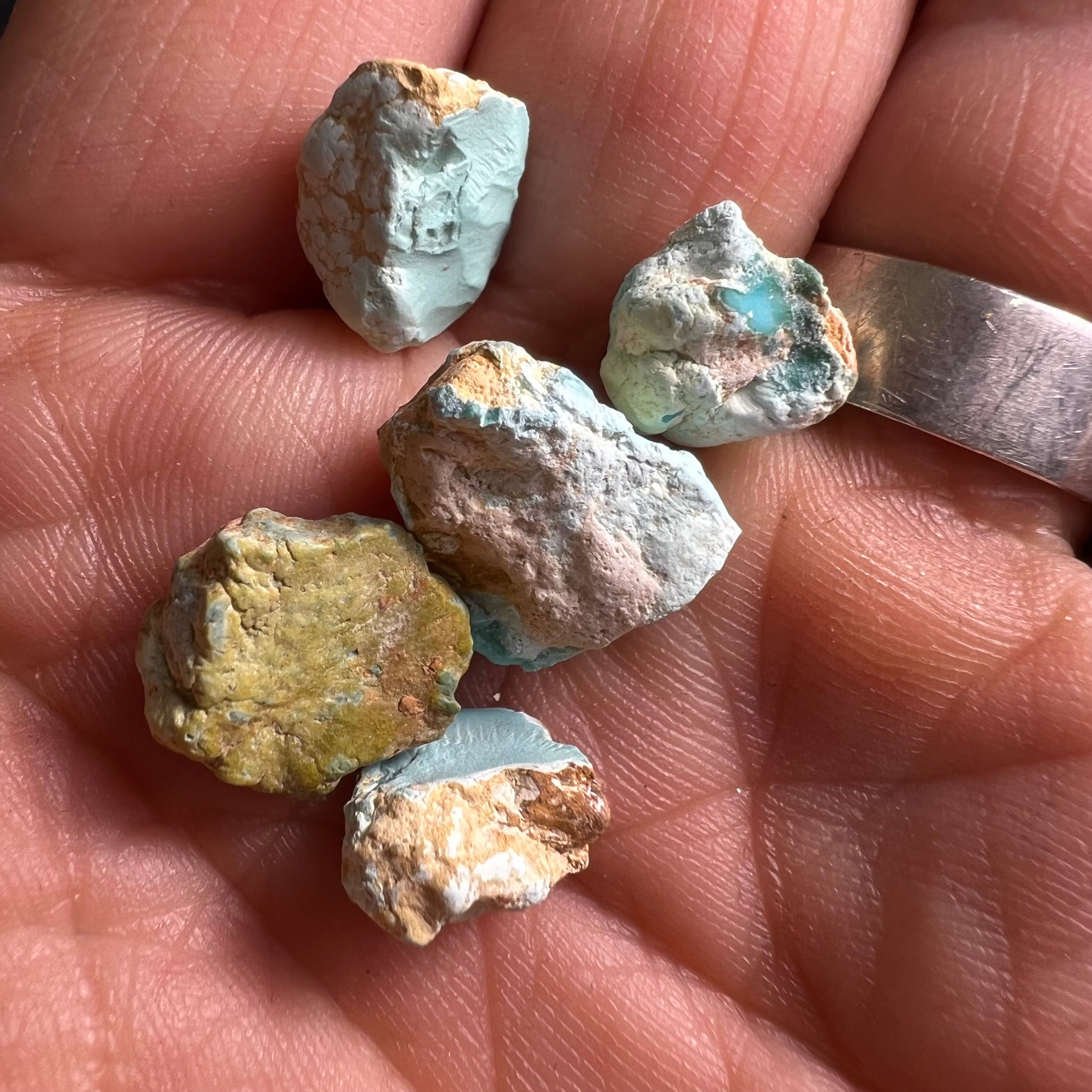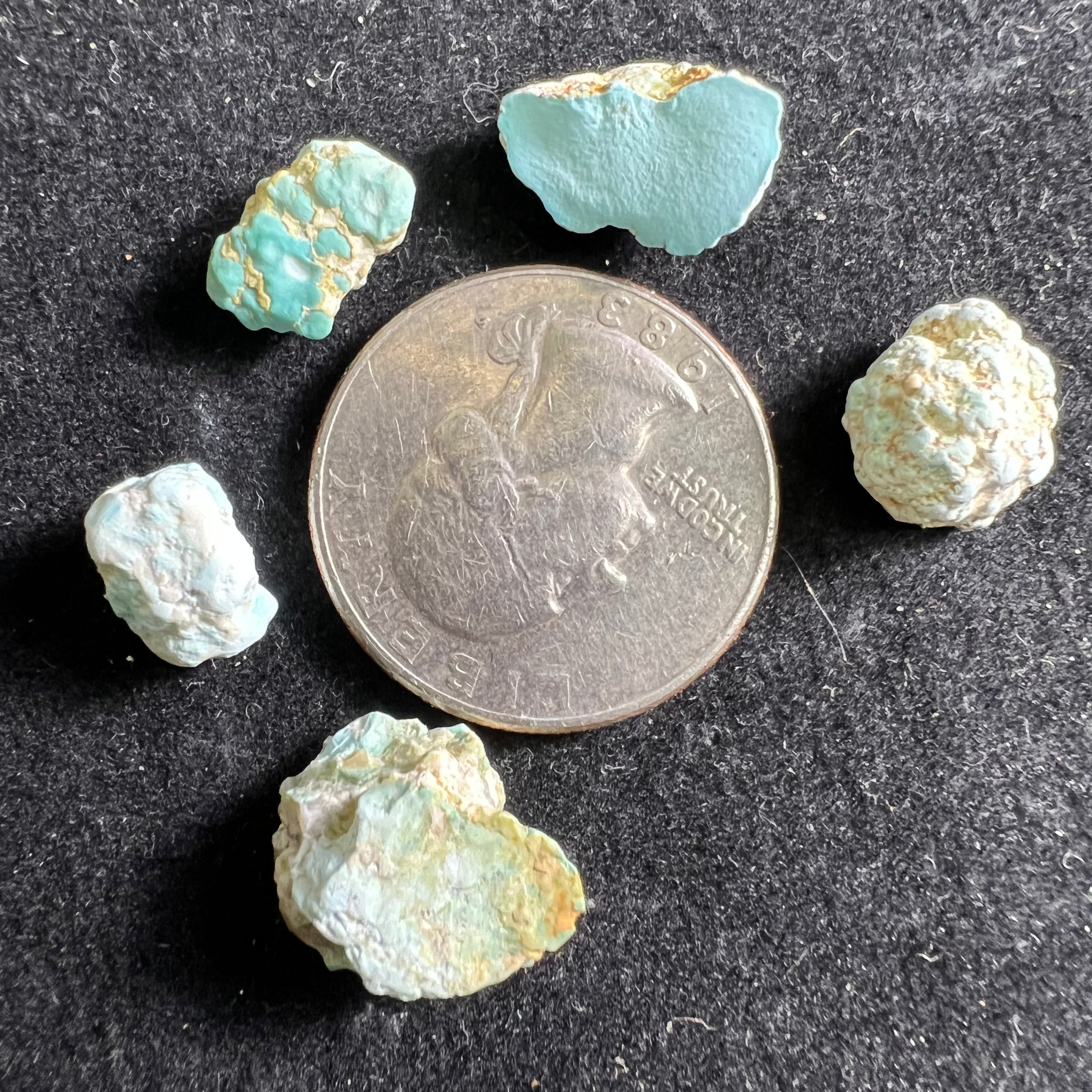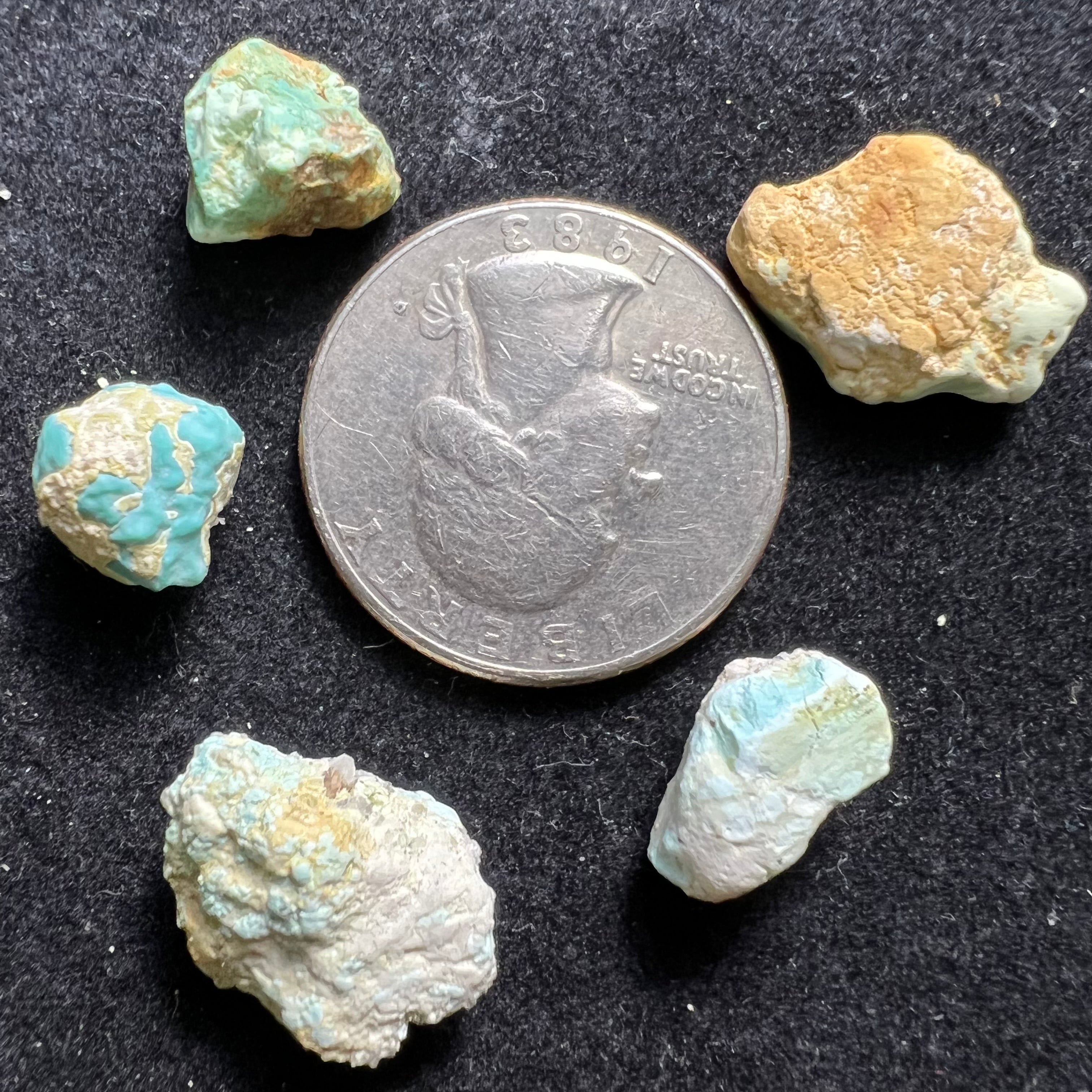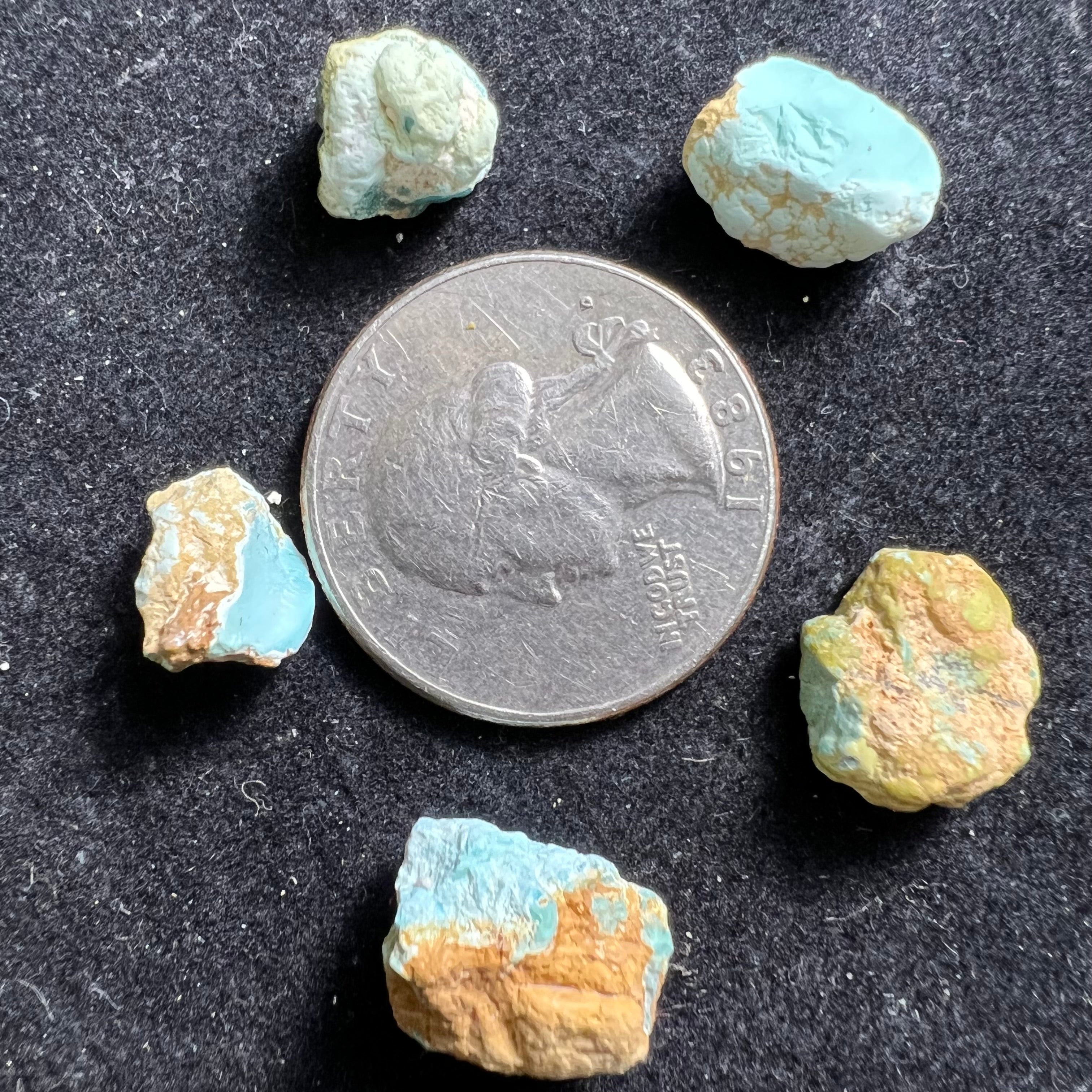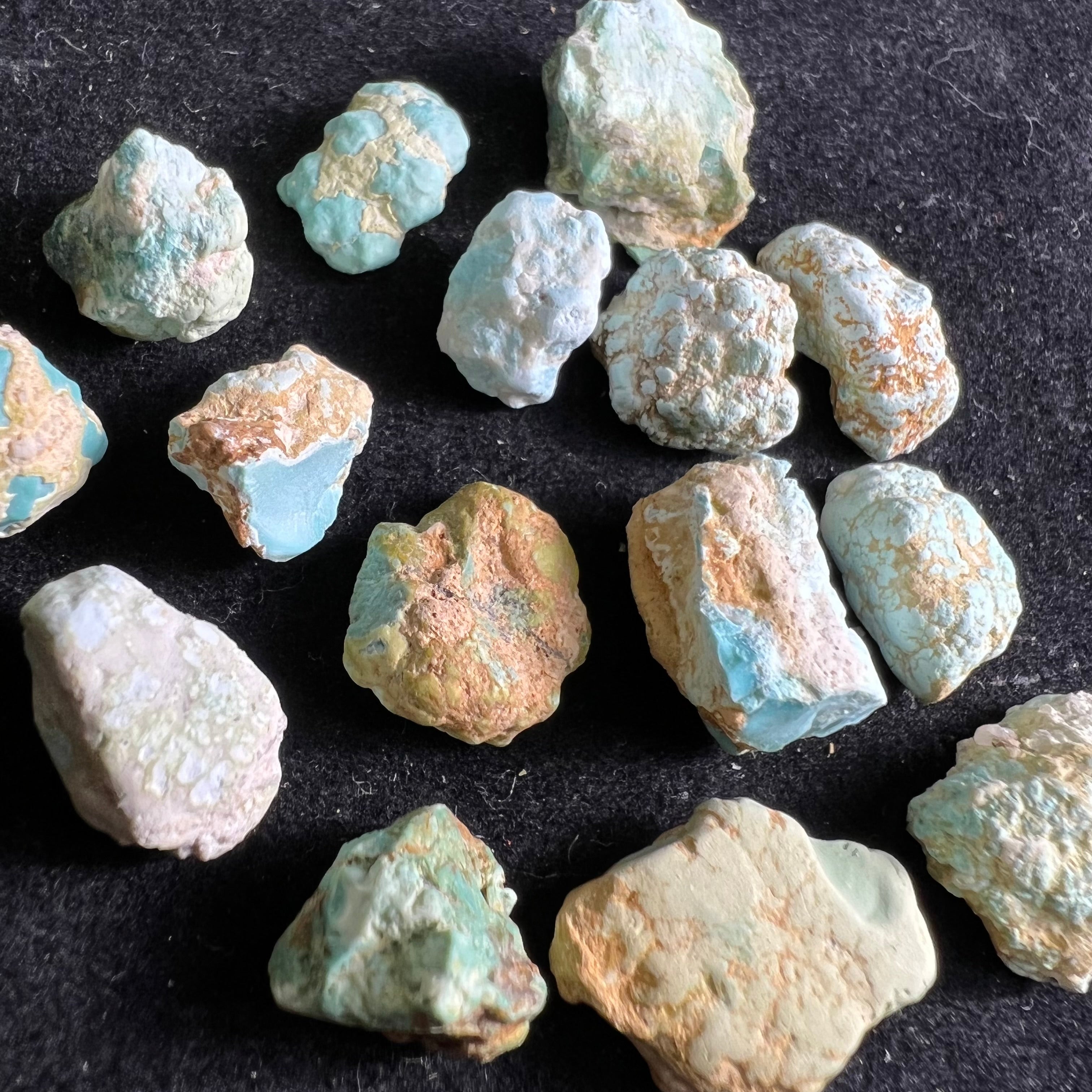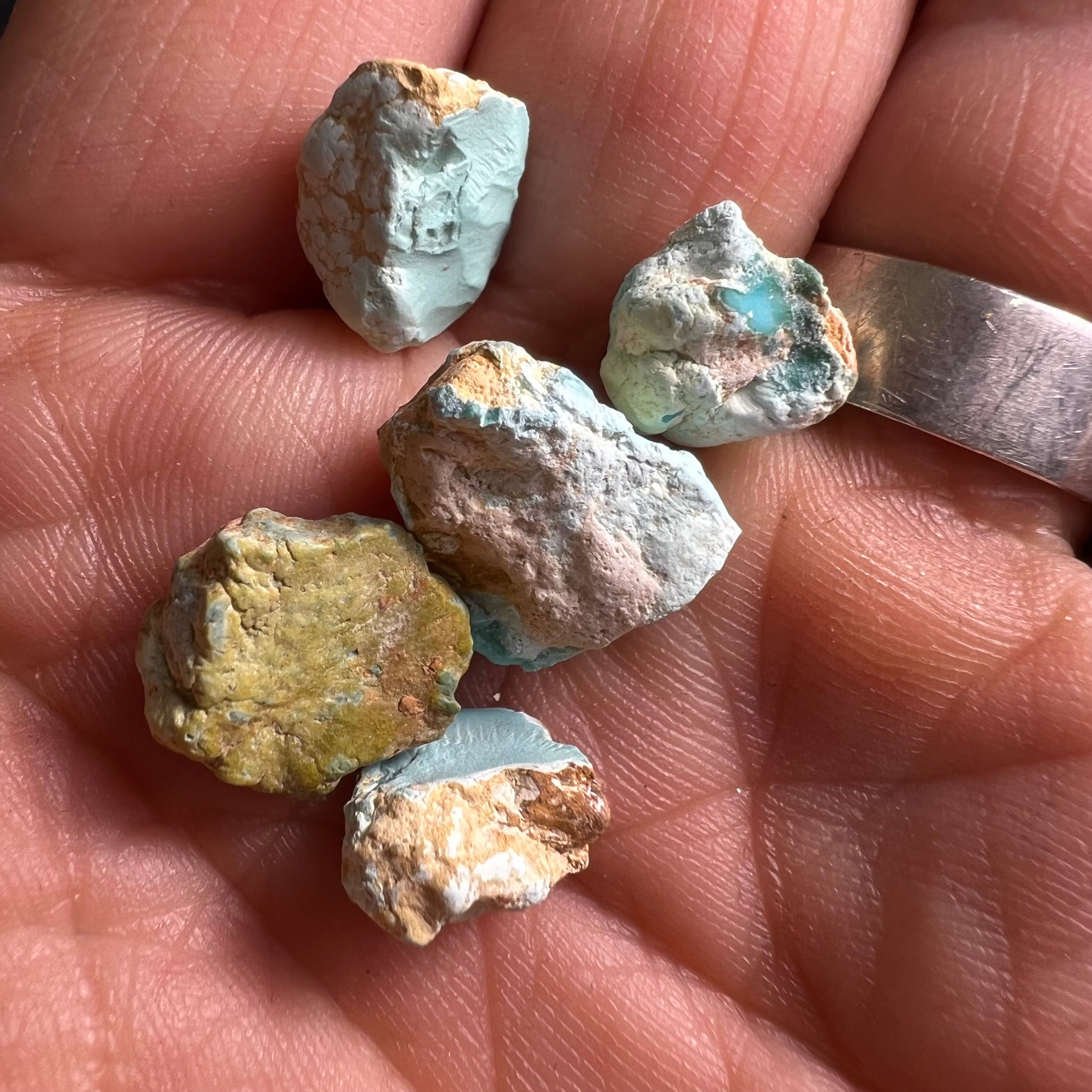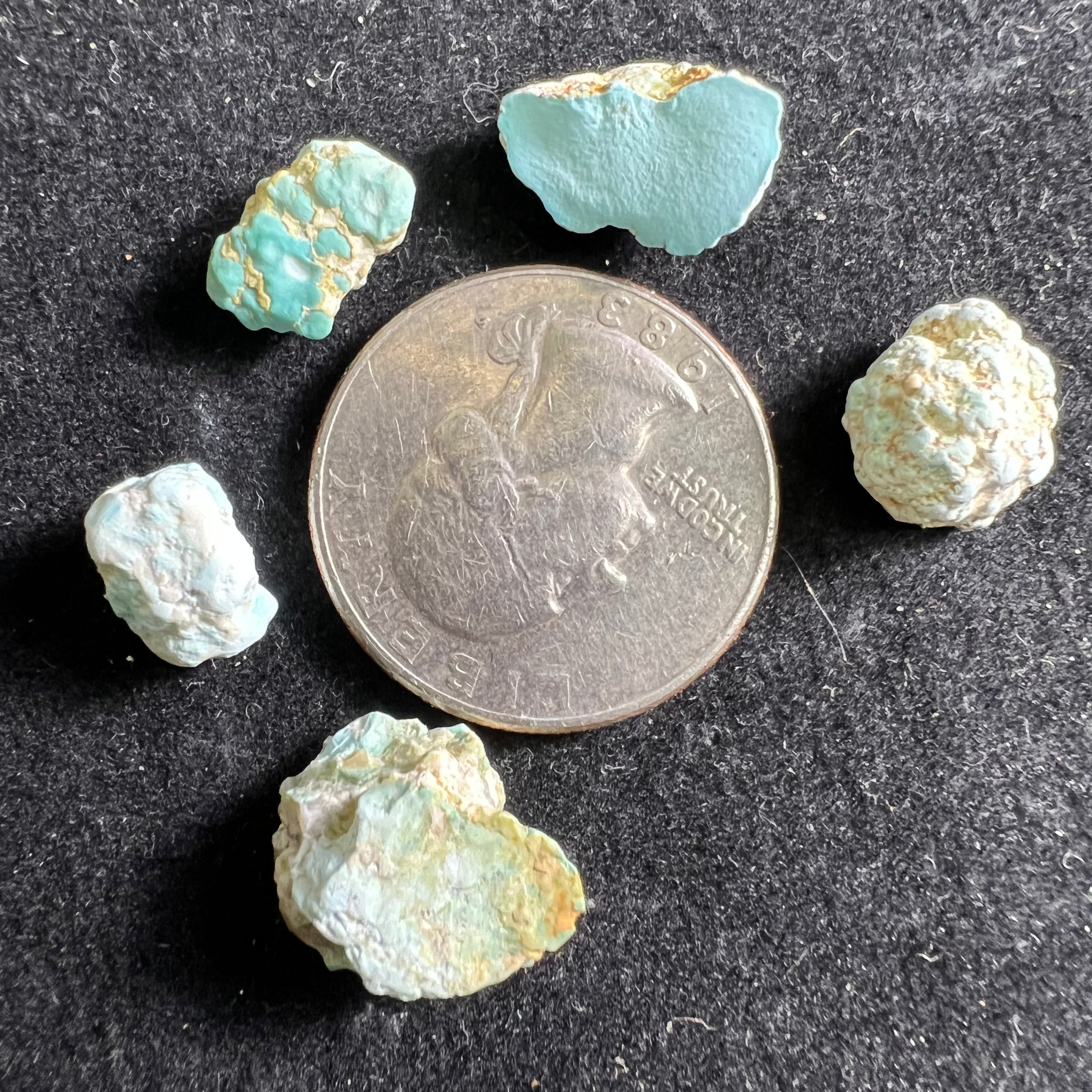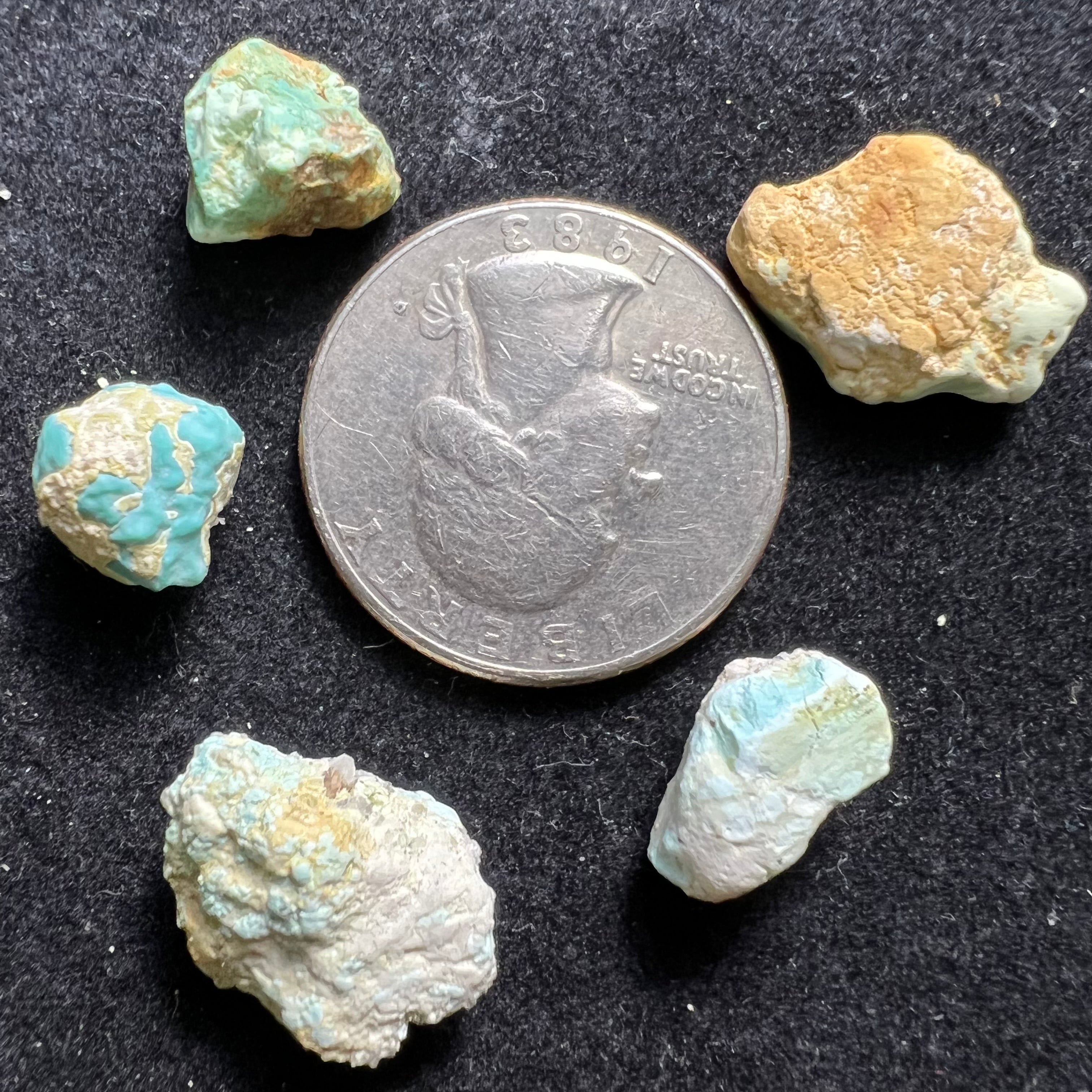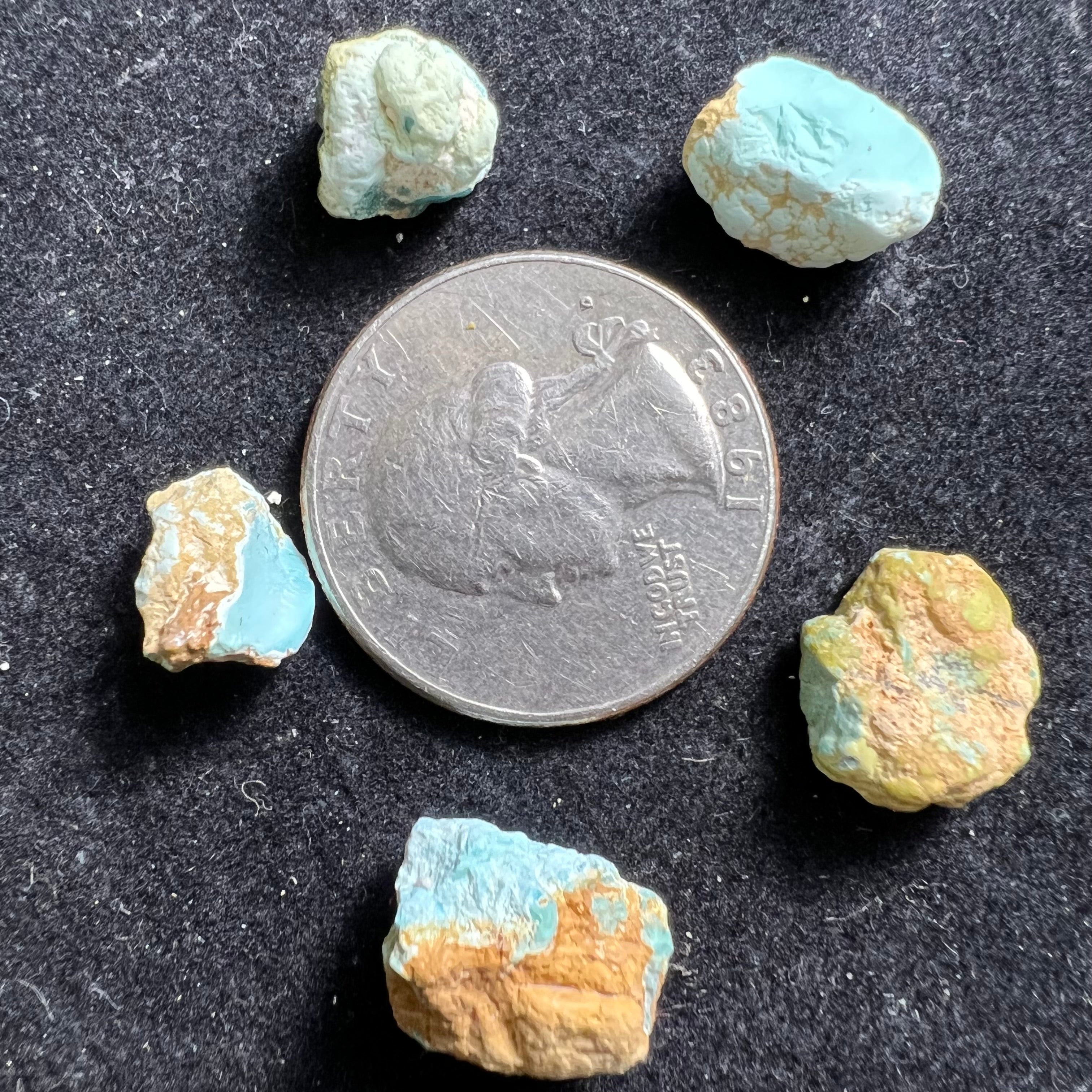 Turquoise, Kit of 5
Description:  This listing is a Kit of 5 rough Natural Turquoise.
Properties:
This is real Turquoise! No dyes or stabilizers are present. This is very rare among Turquoise you will find for sale, and important for healers and alchemists to have access to. This mineral just might "Thin the veils" more than any other mineral on this site. You can almost feel it linking you up to extra-dimensional space. The Po dimension and the Hun dimension are both flung open! This is for ancestor work, ghost work, past and future timelines, and lineage work. This is the kind of mineral that will change the feeling in your whole home or treatment space. These minerals are from Nevada in the U.S. And, yes, it is rough natural Turquoise and we never know when we will find good ones again, so seize the opportunity.
Policies and Disclaimers:
All of our stones and crystals are pure and natural. They are free from synthetic treatments of any kind, including dyes, stabilizers, and synthetic heat treatments to enhance color.

We can not take requests for individual stones seen in the pictures.

International customers are responsible for any customs fees/import taxes.
Please see our Lost Package Policy prior to placing your order. 
Please contact us at CrystalShop@UpperClarity.com with any questions.