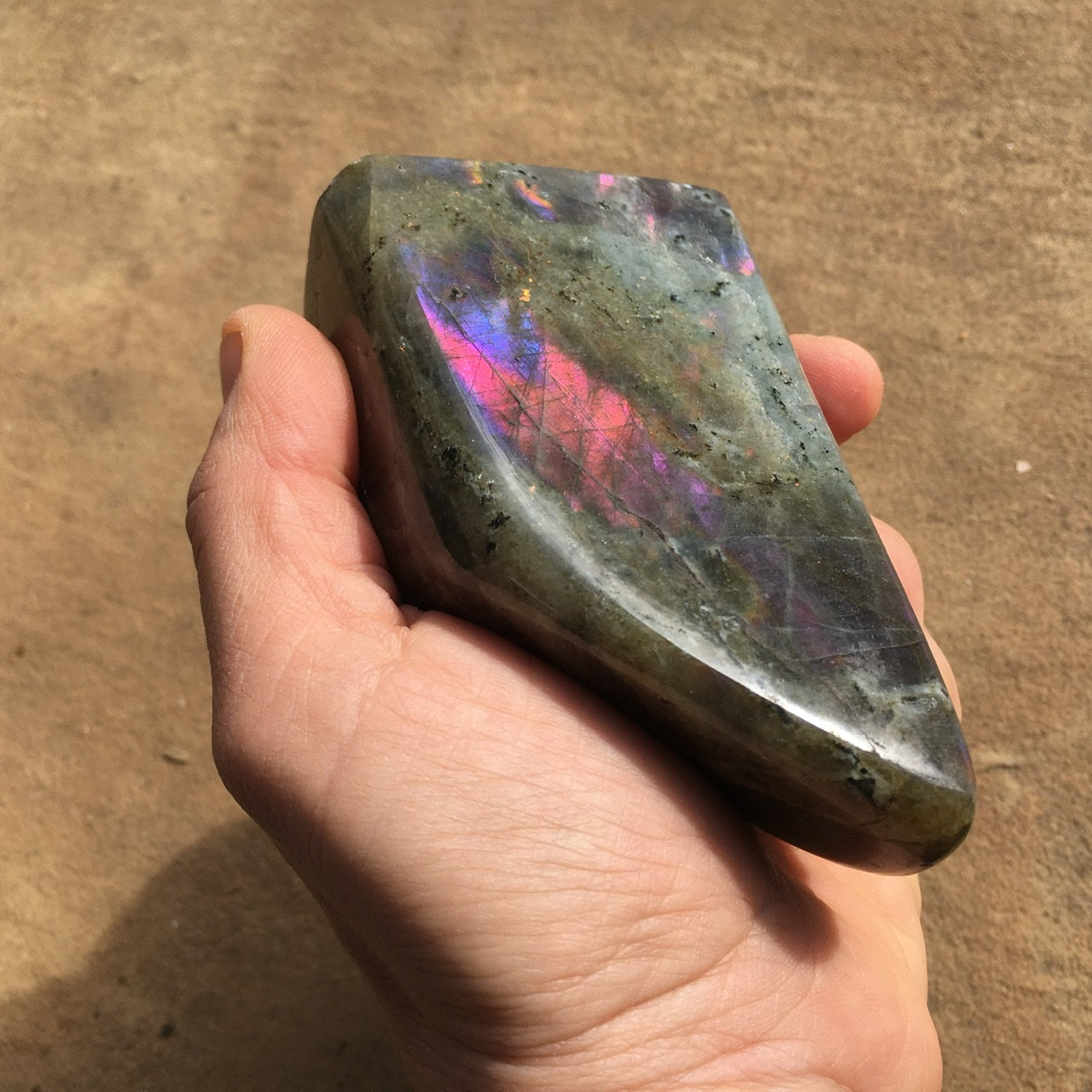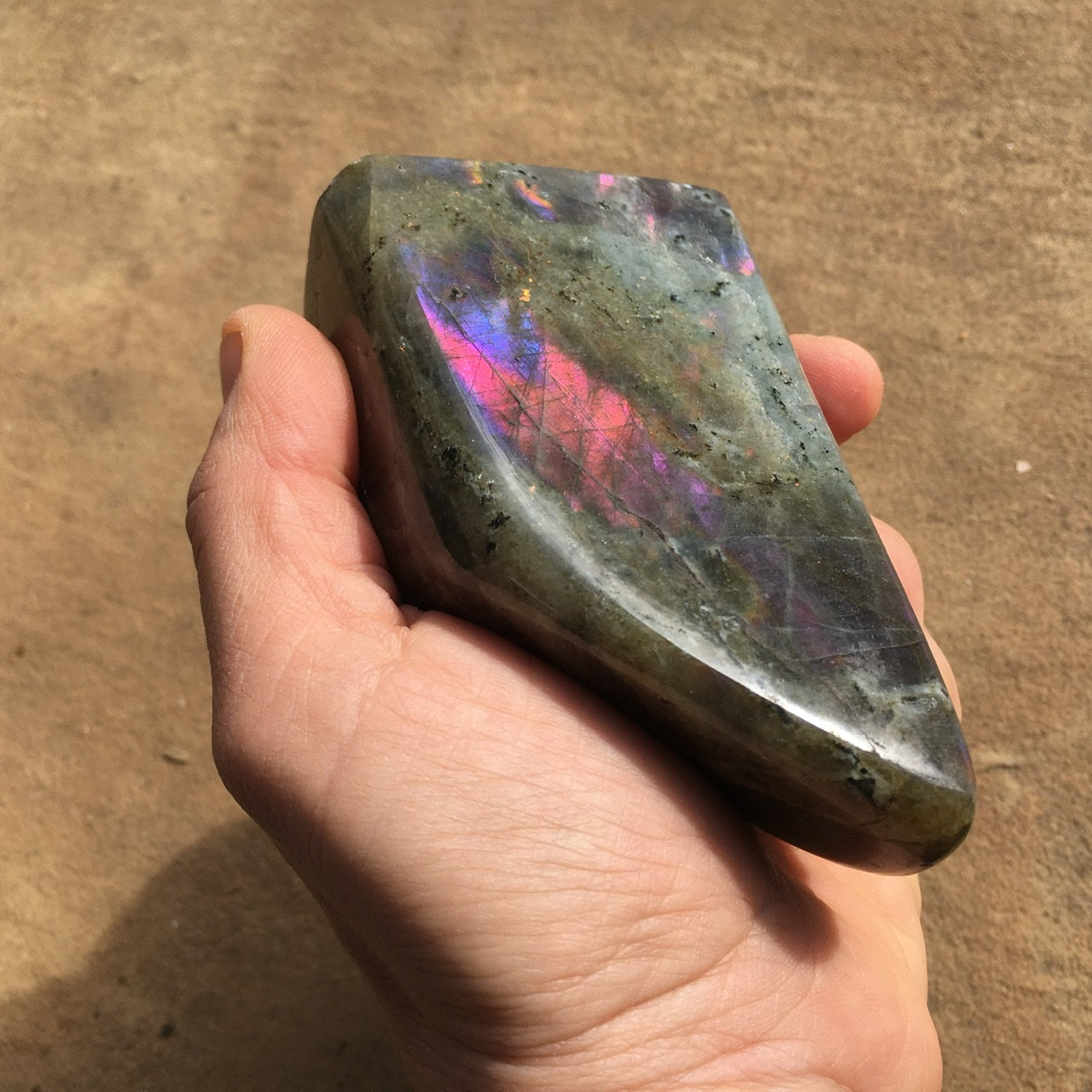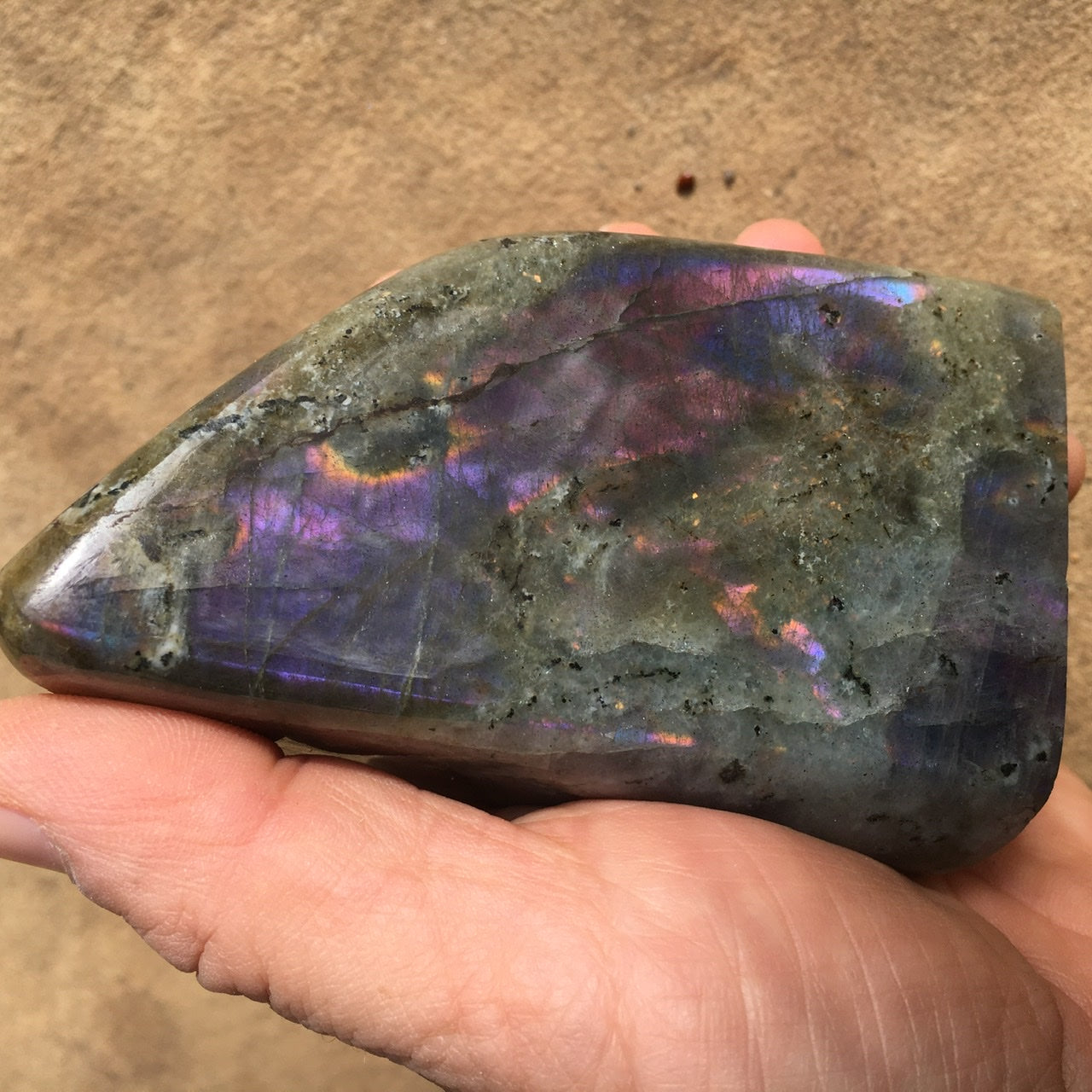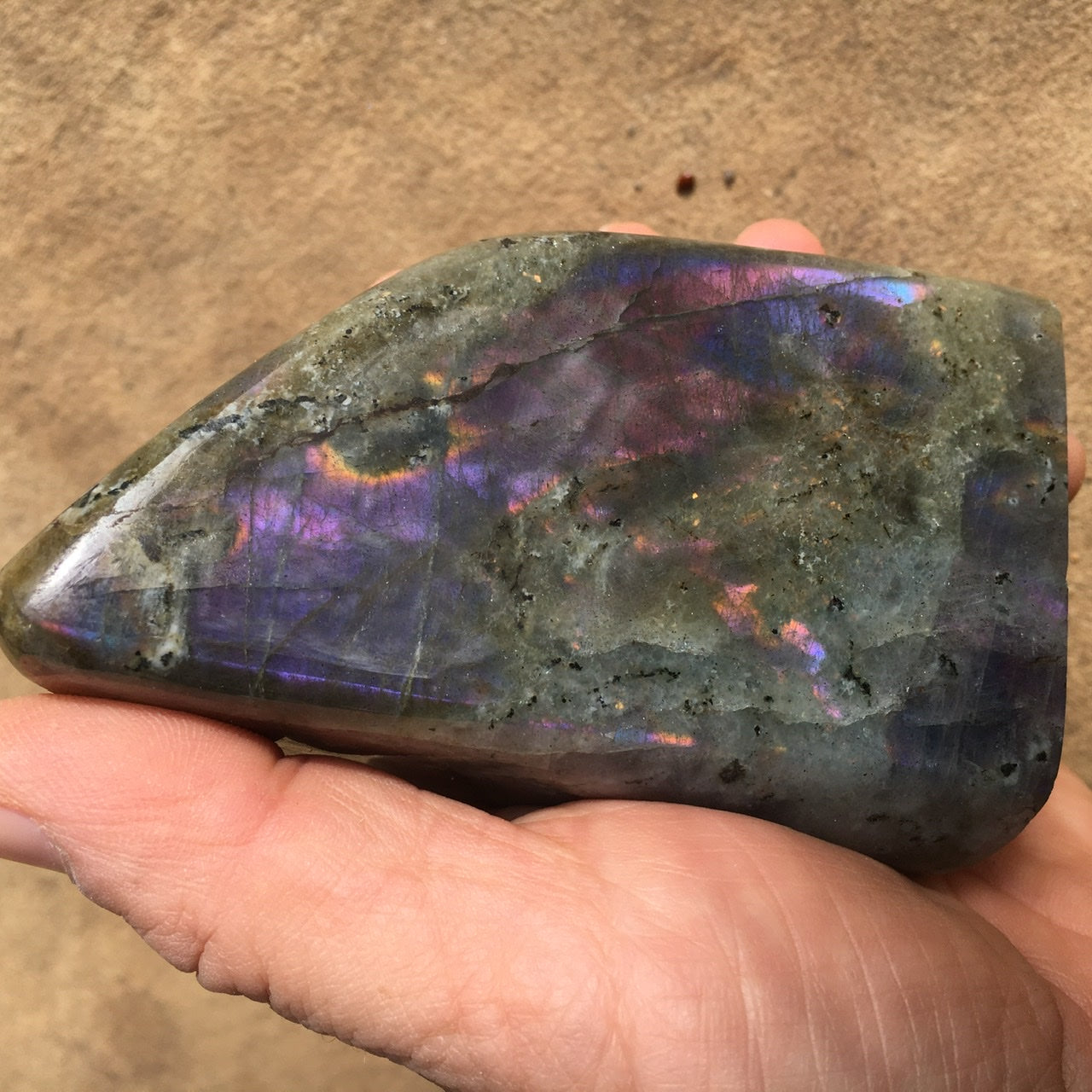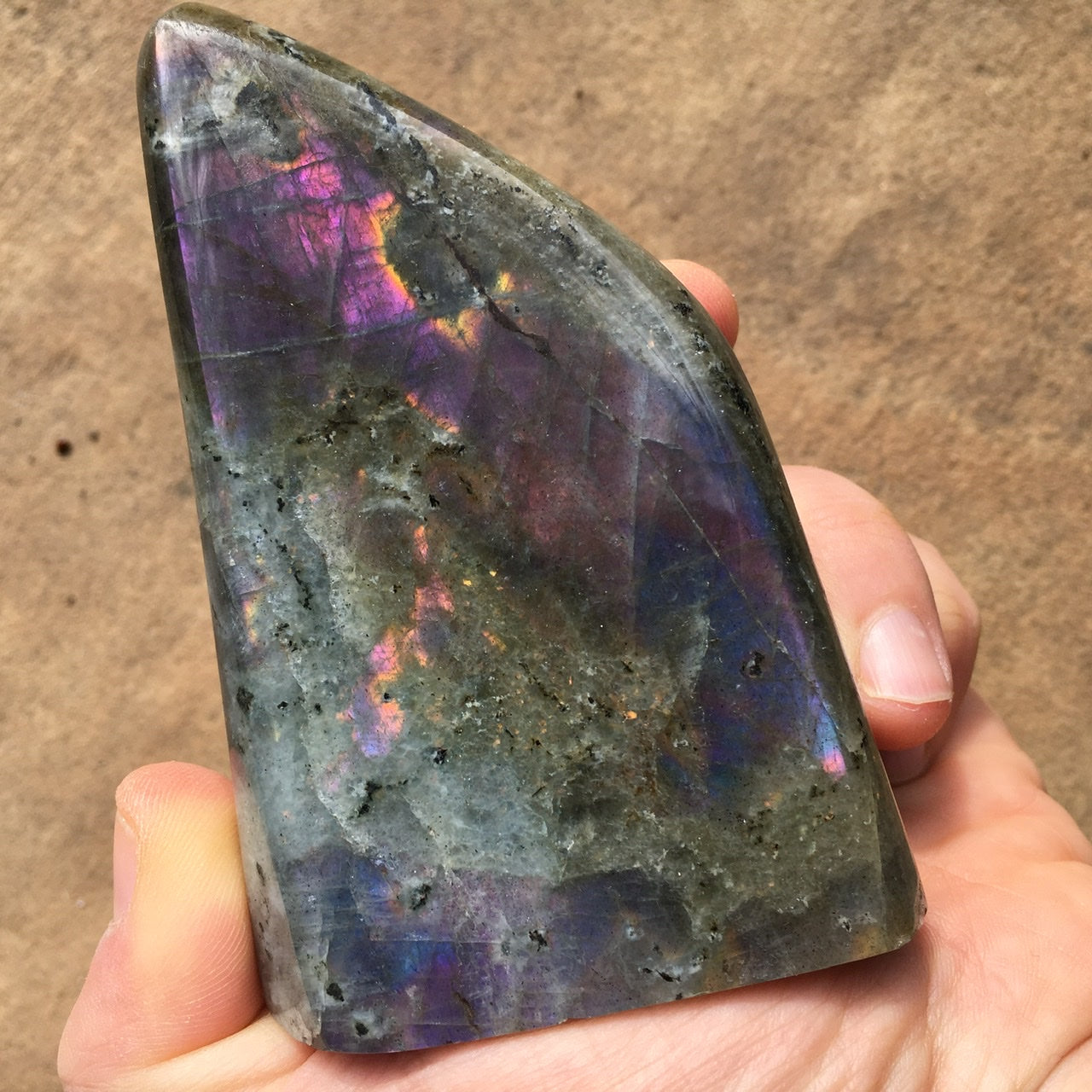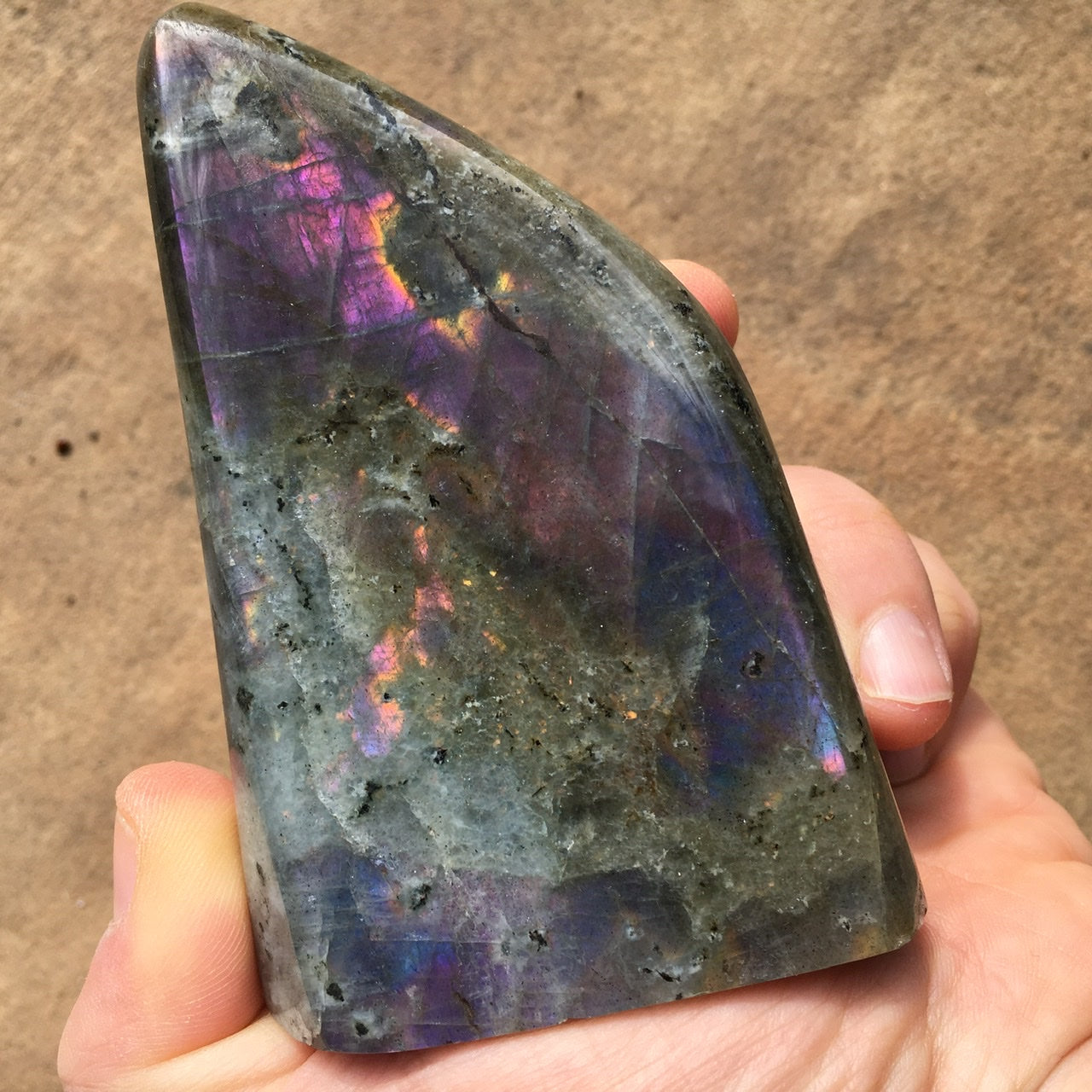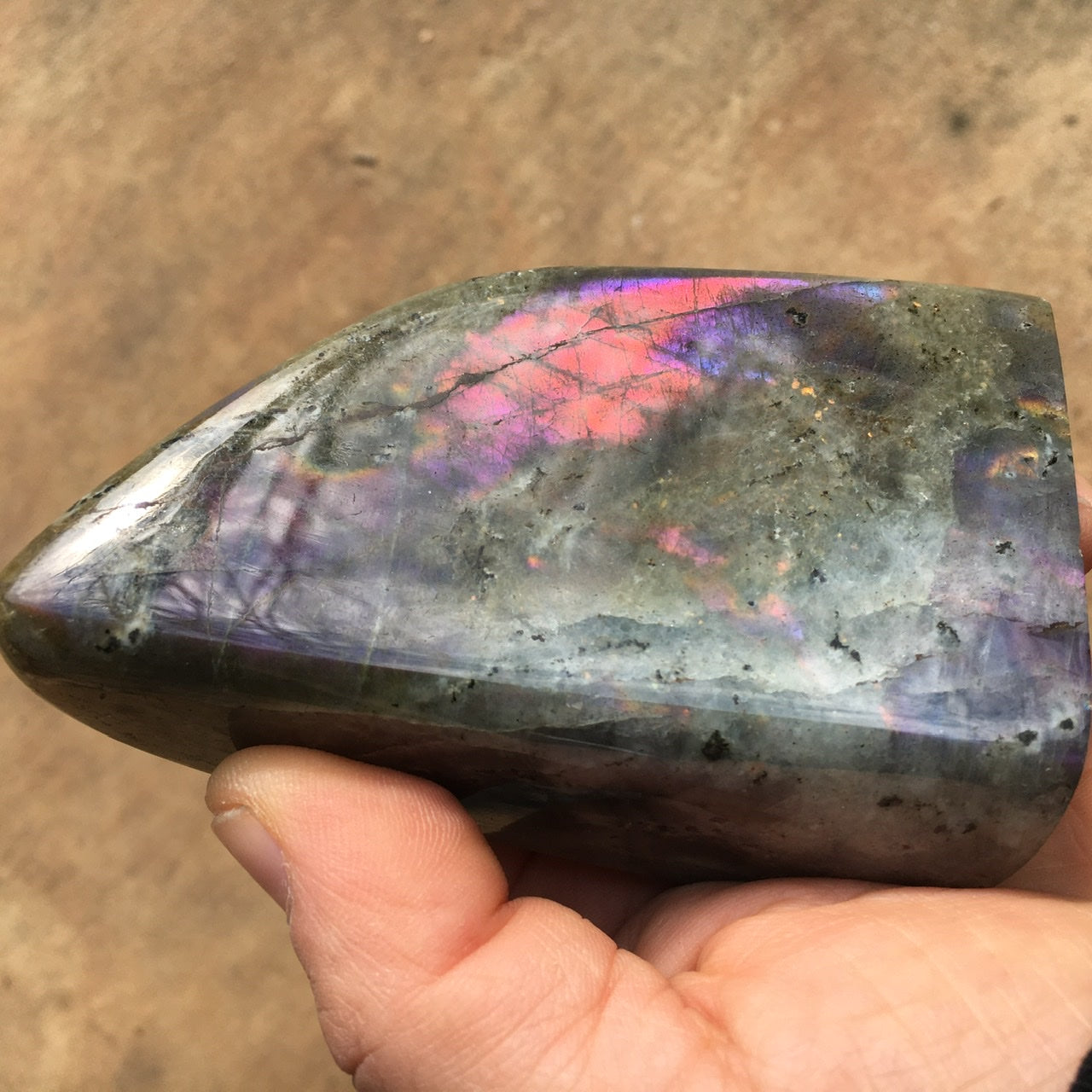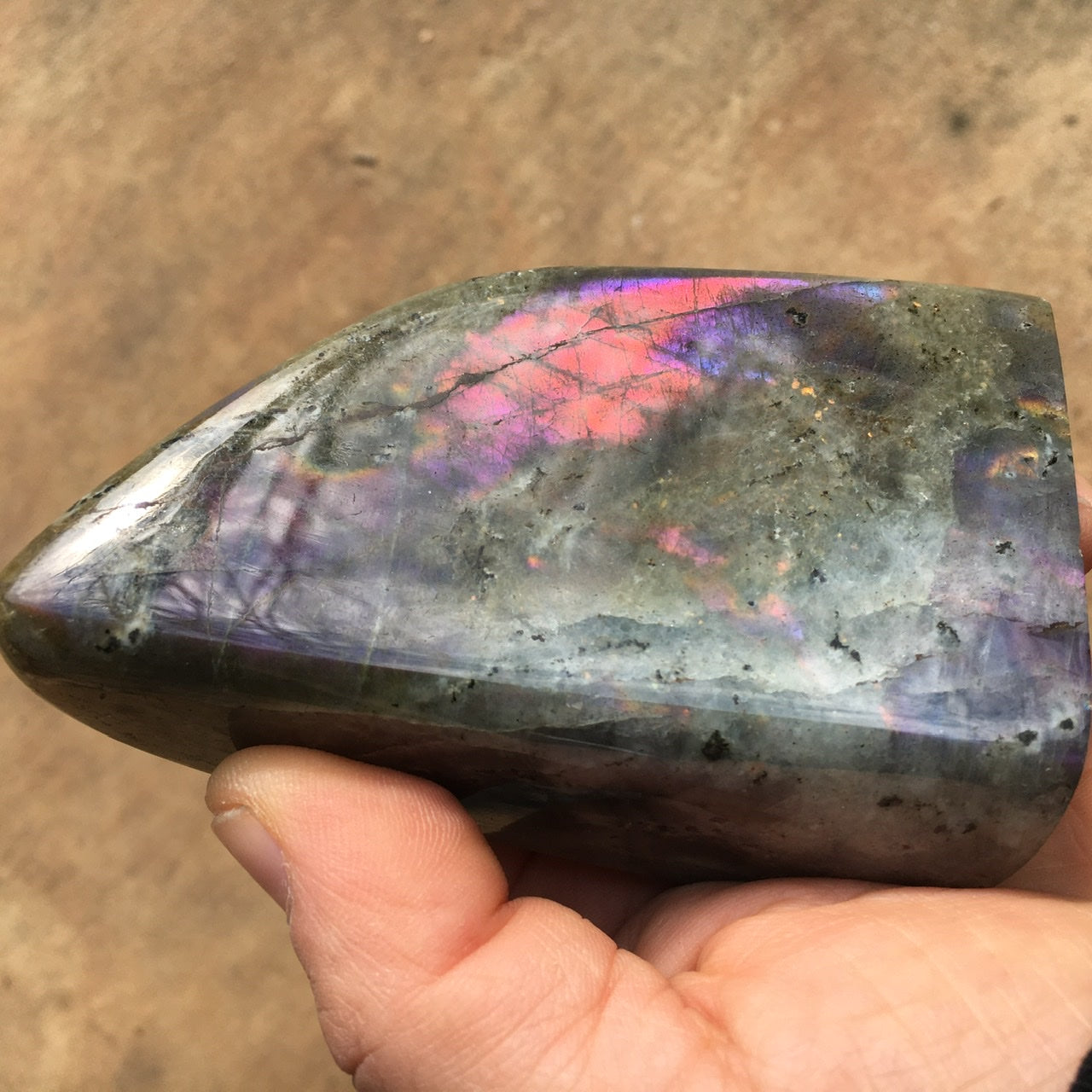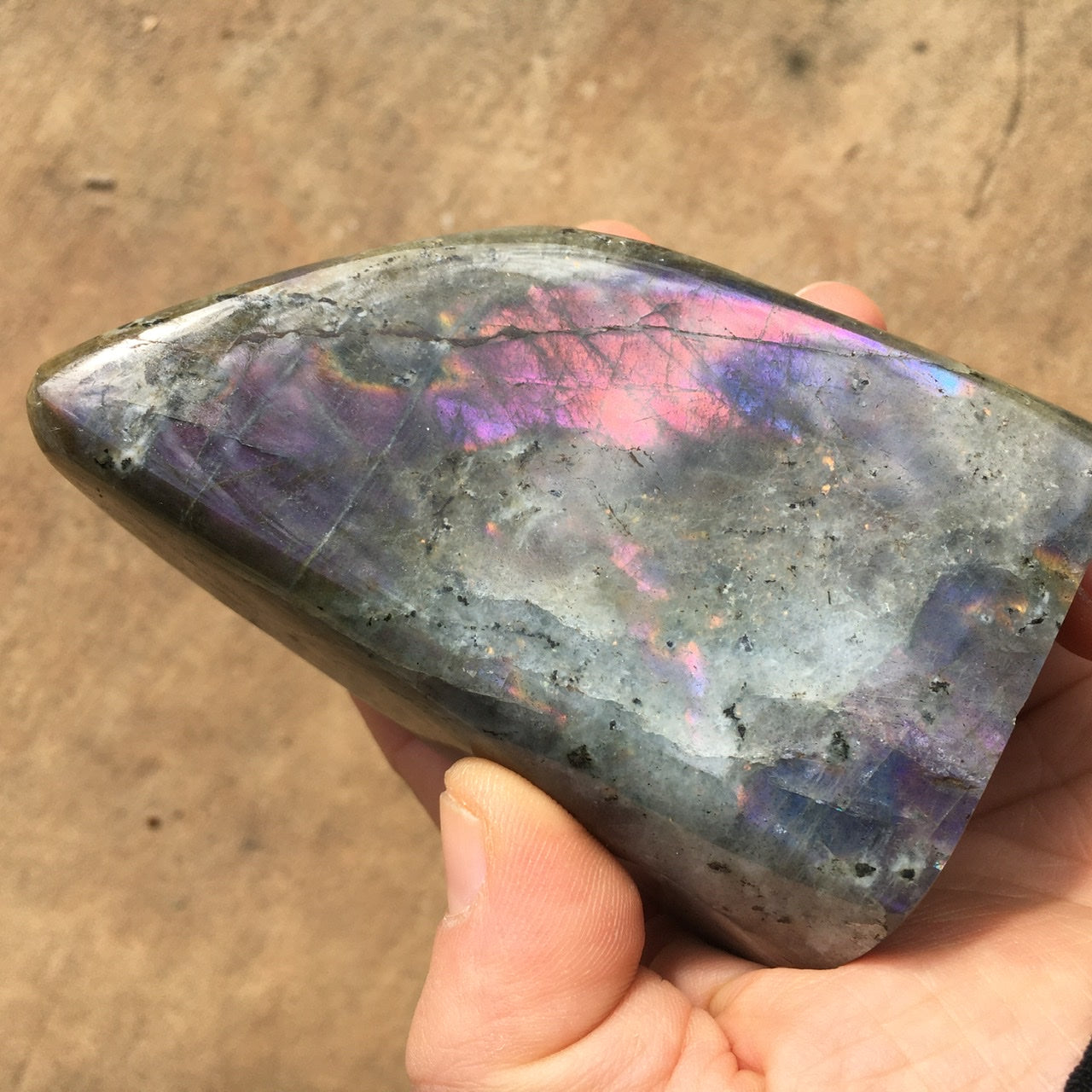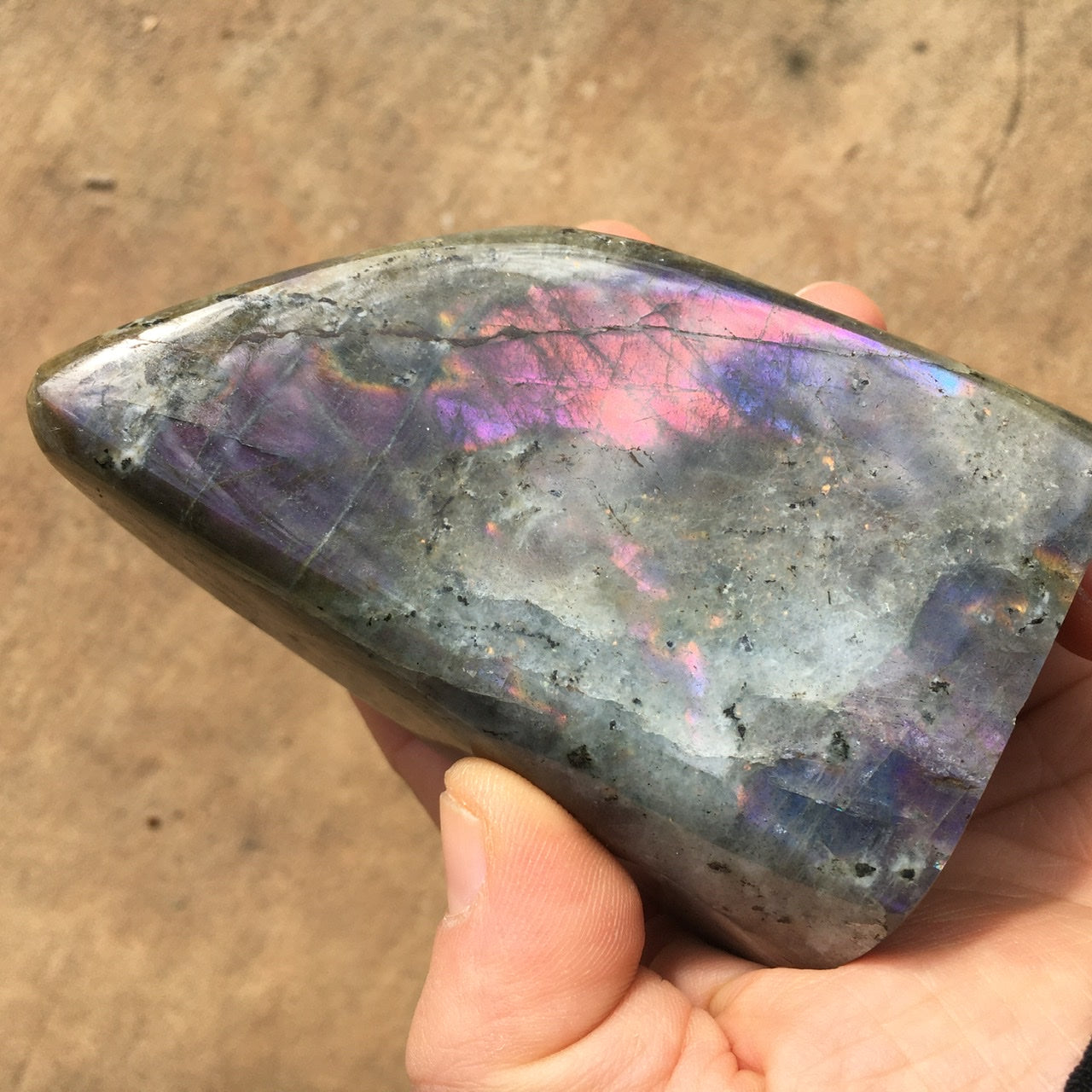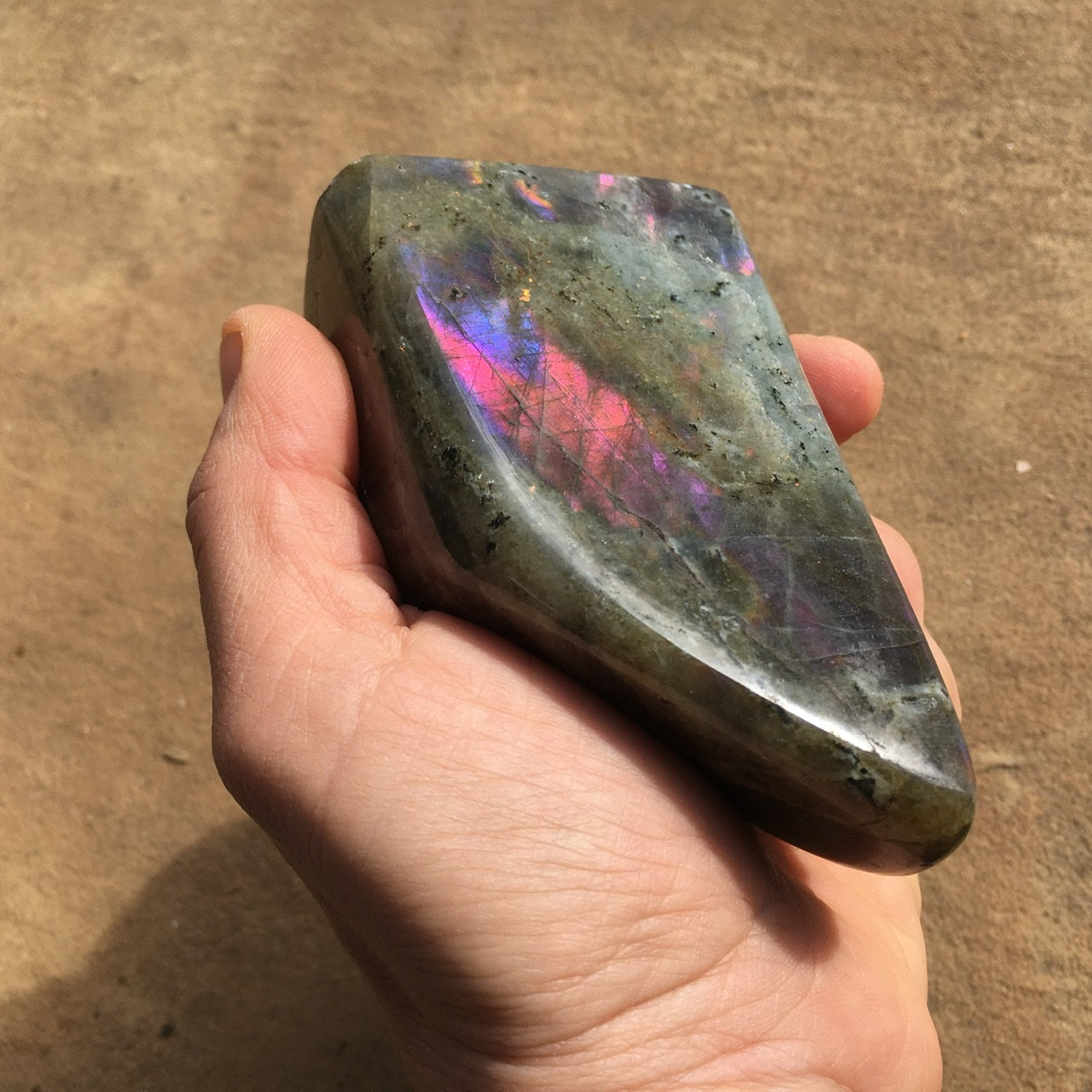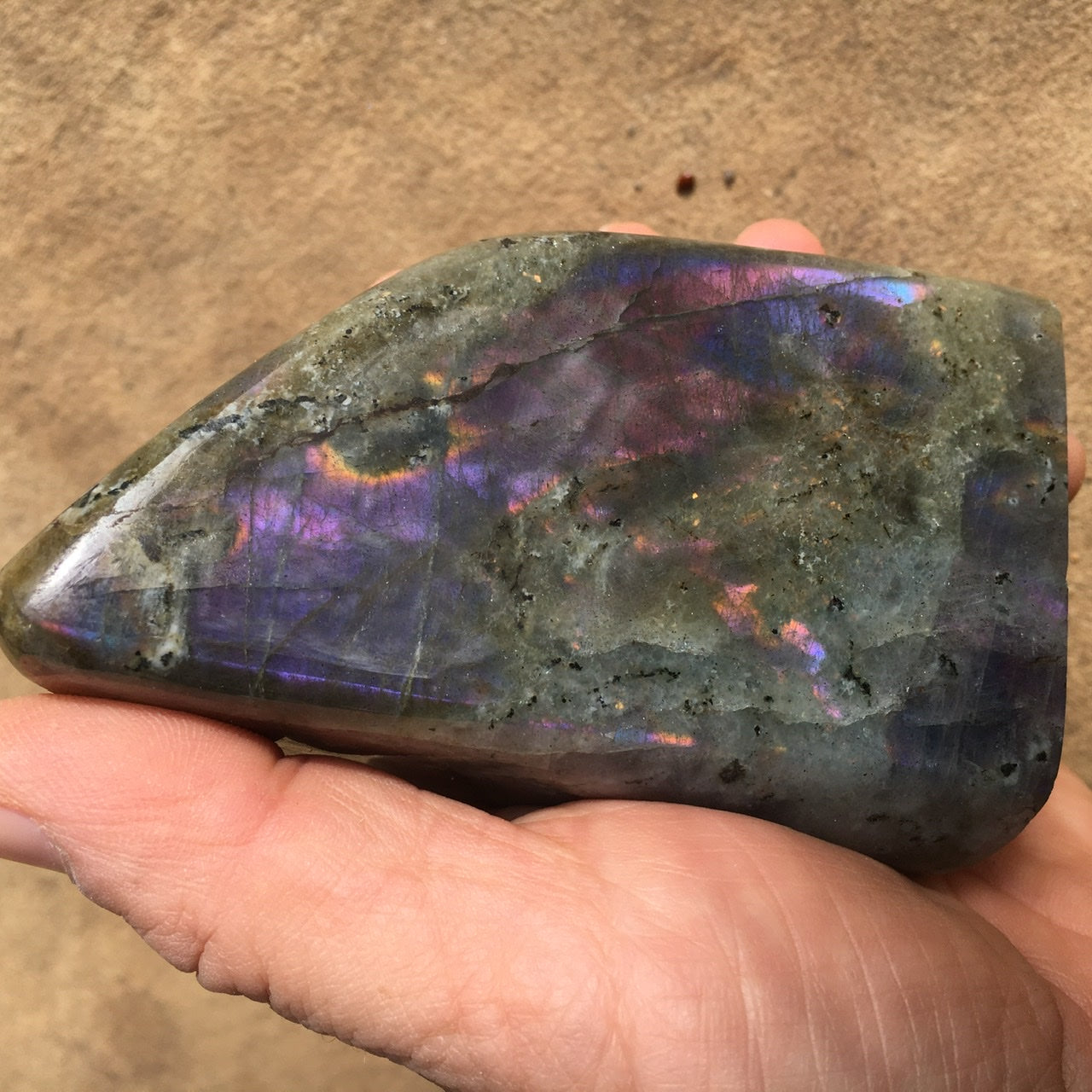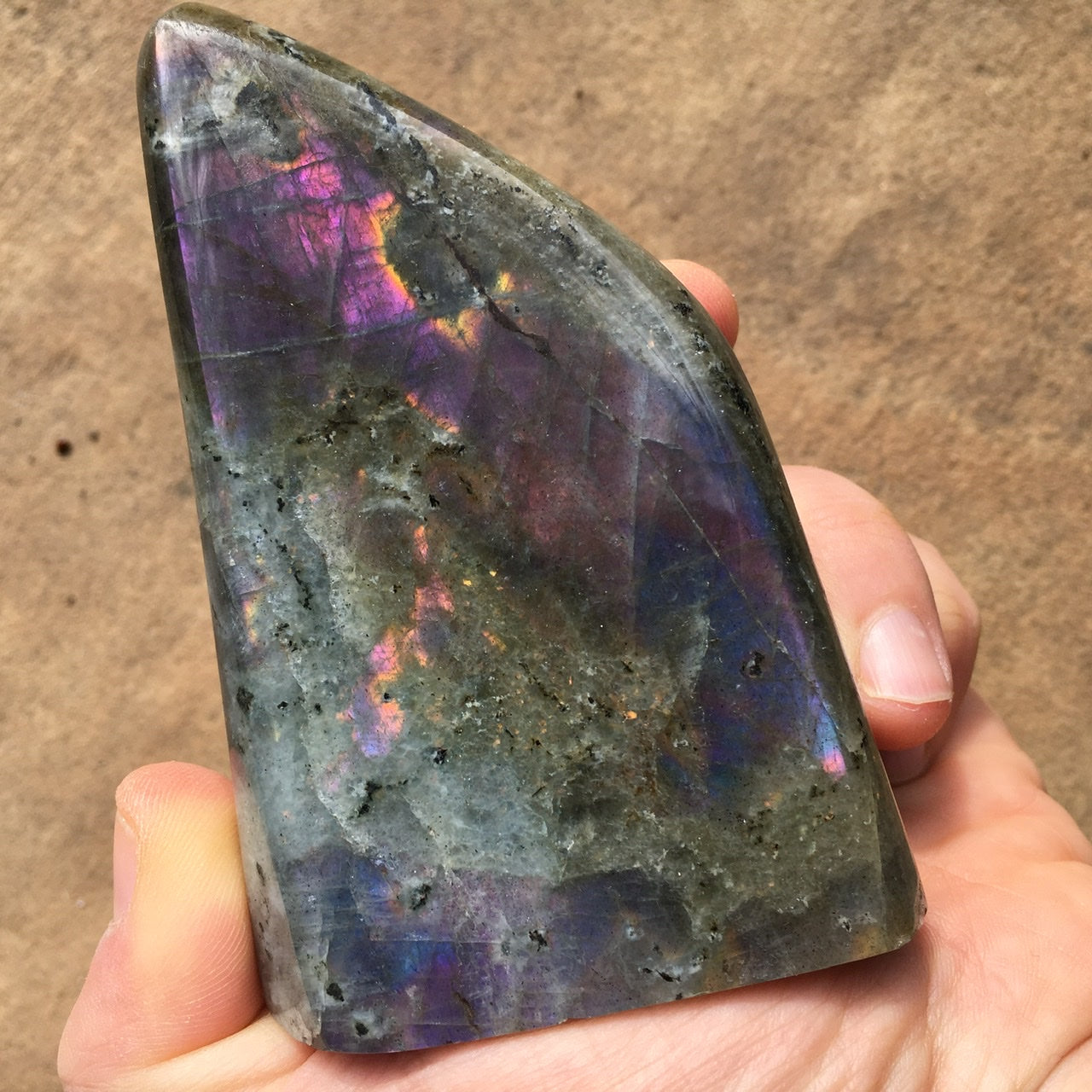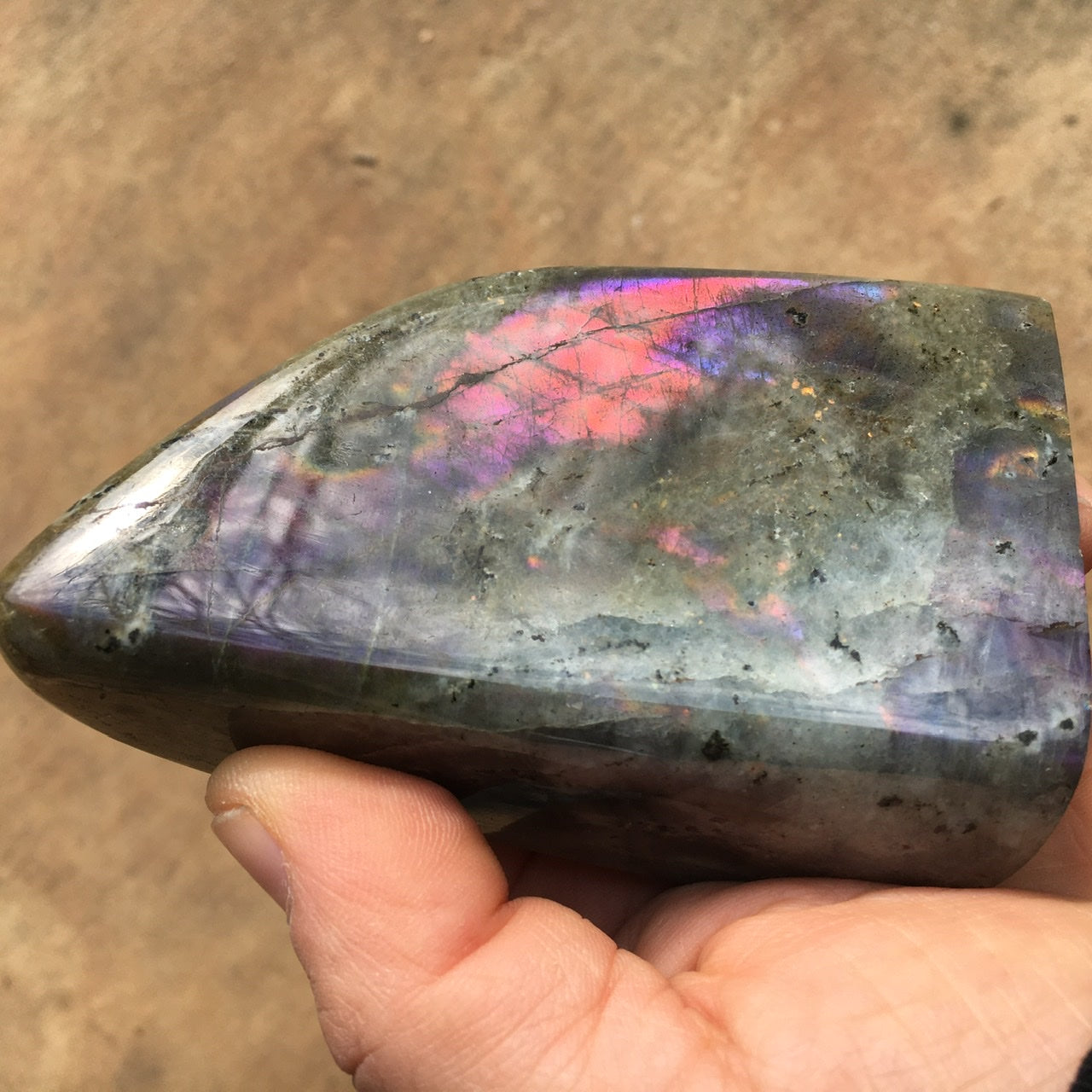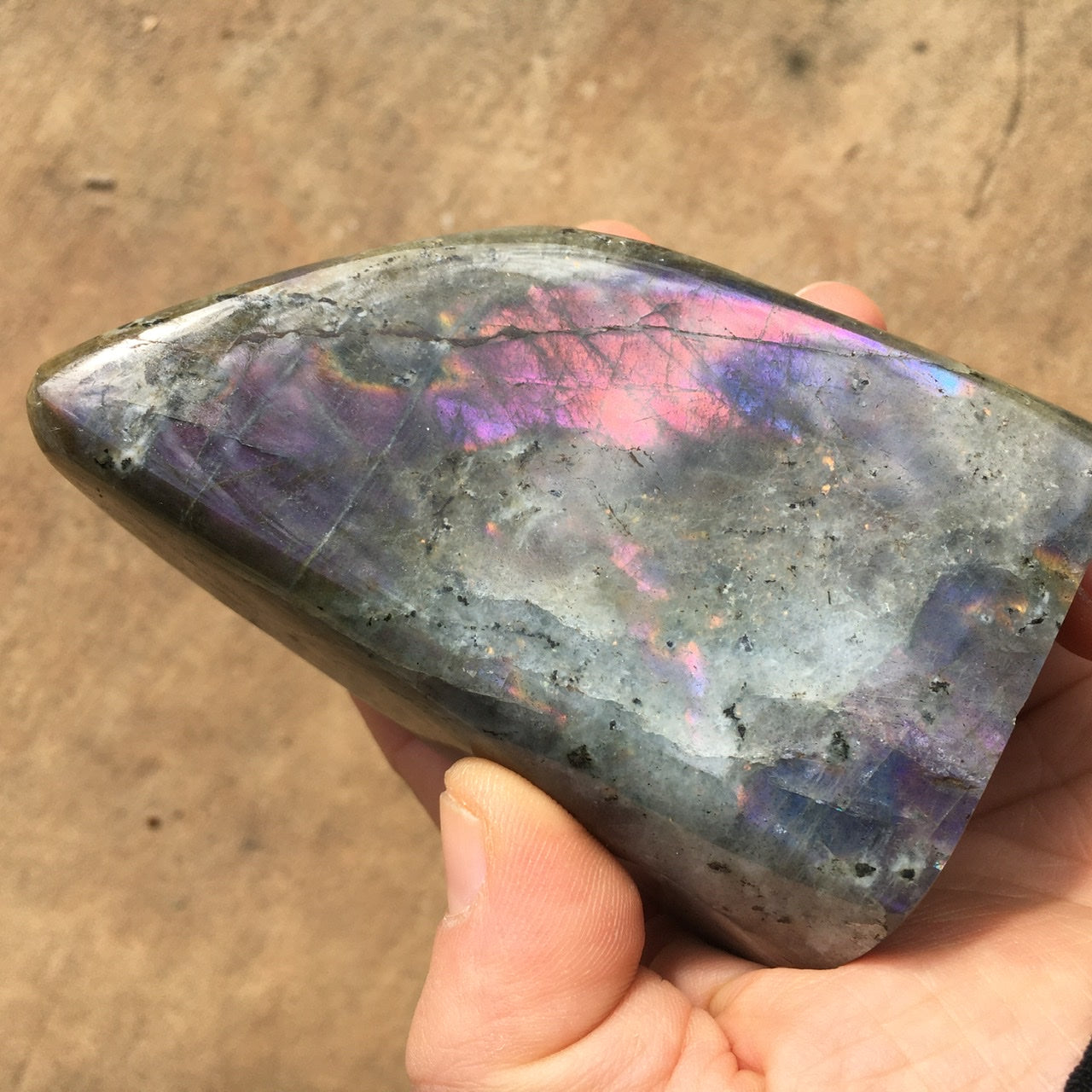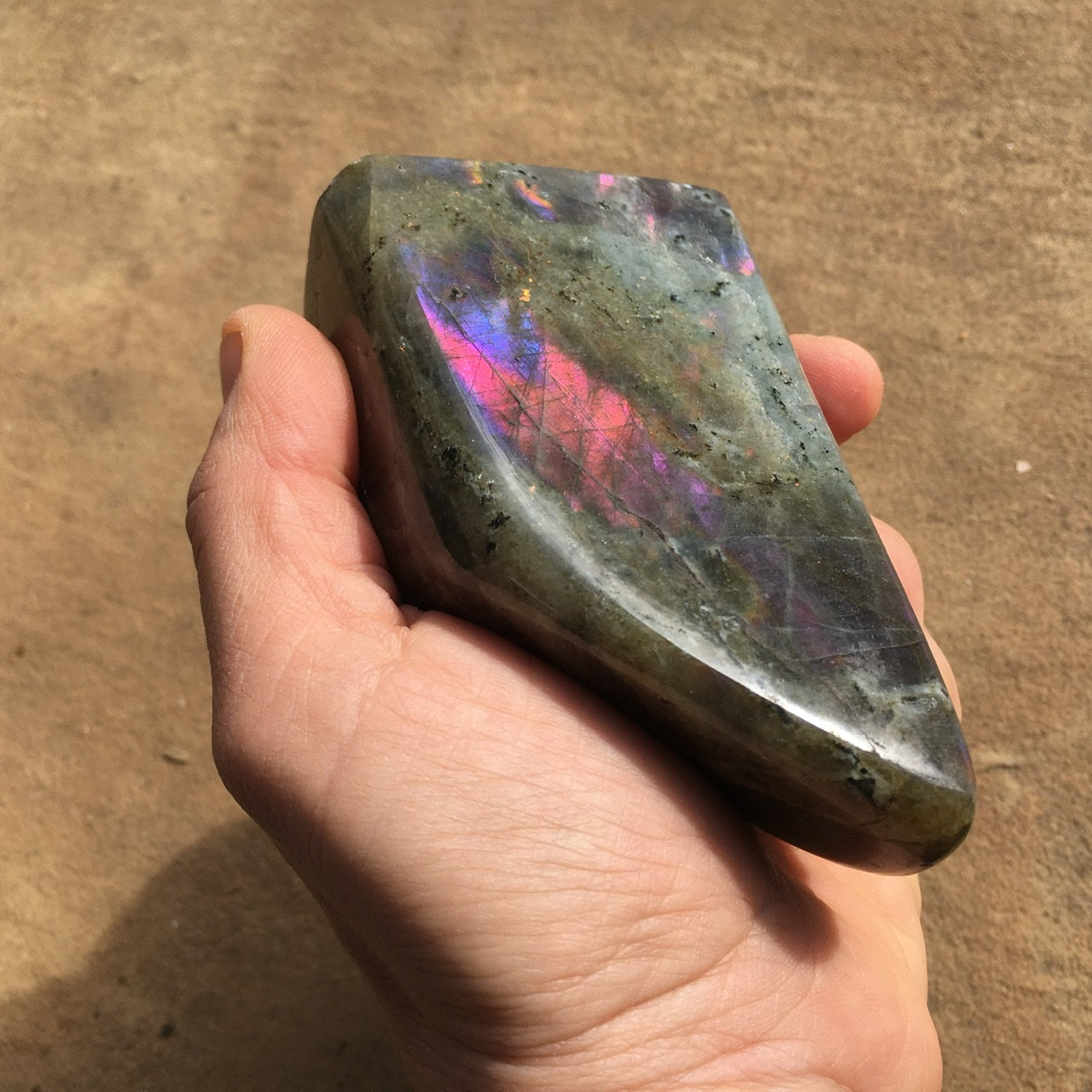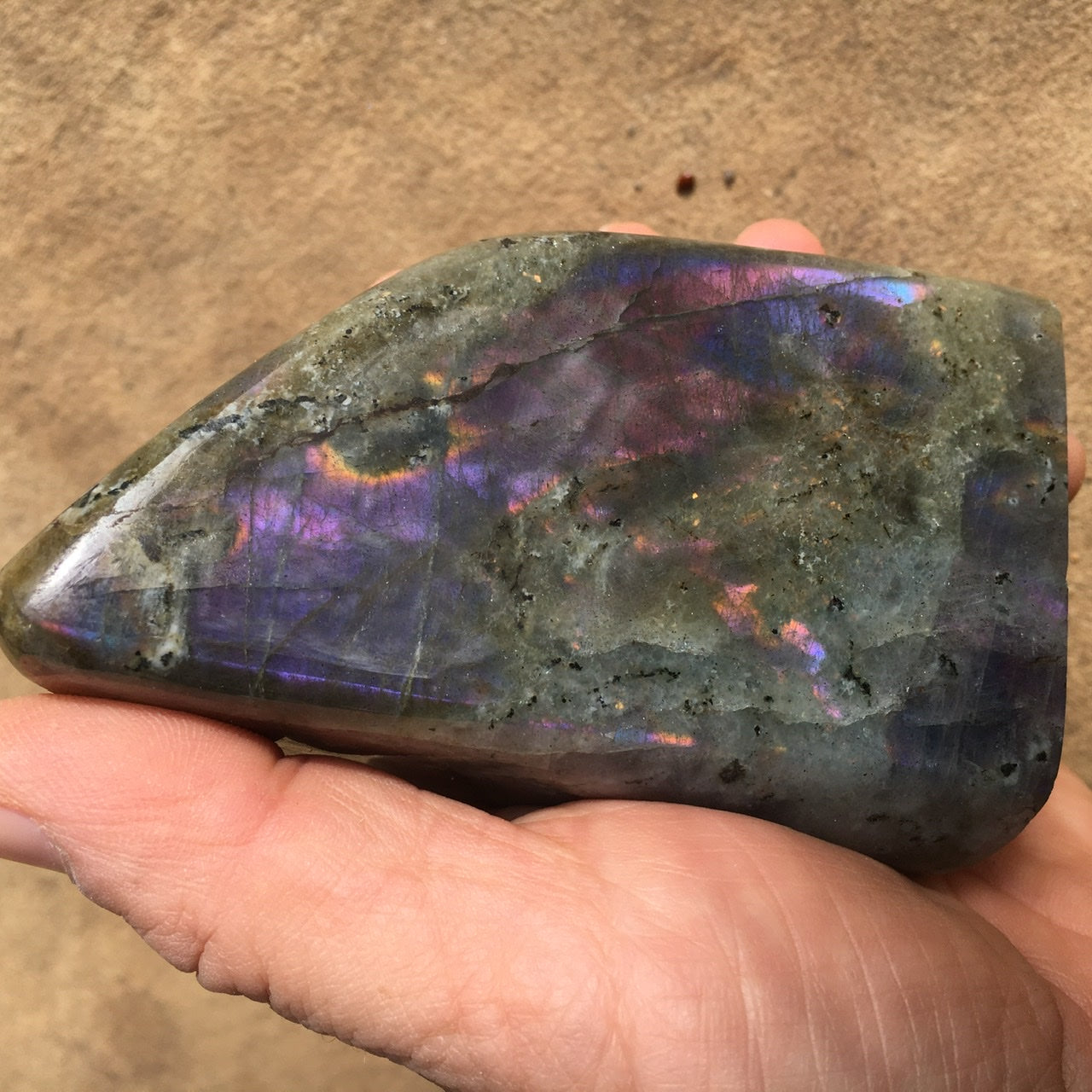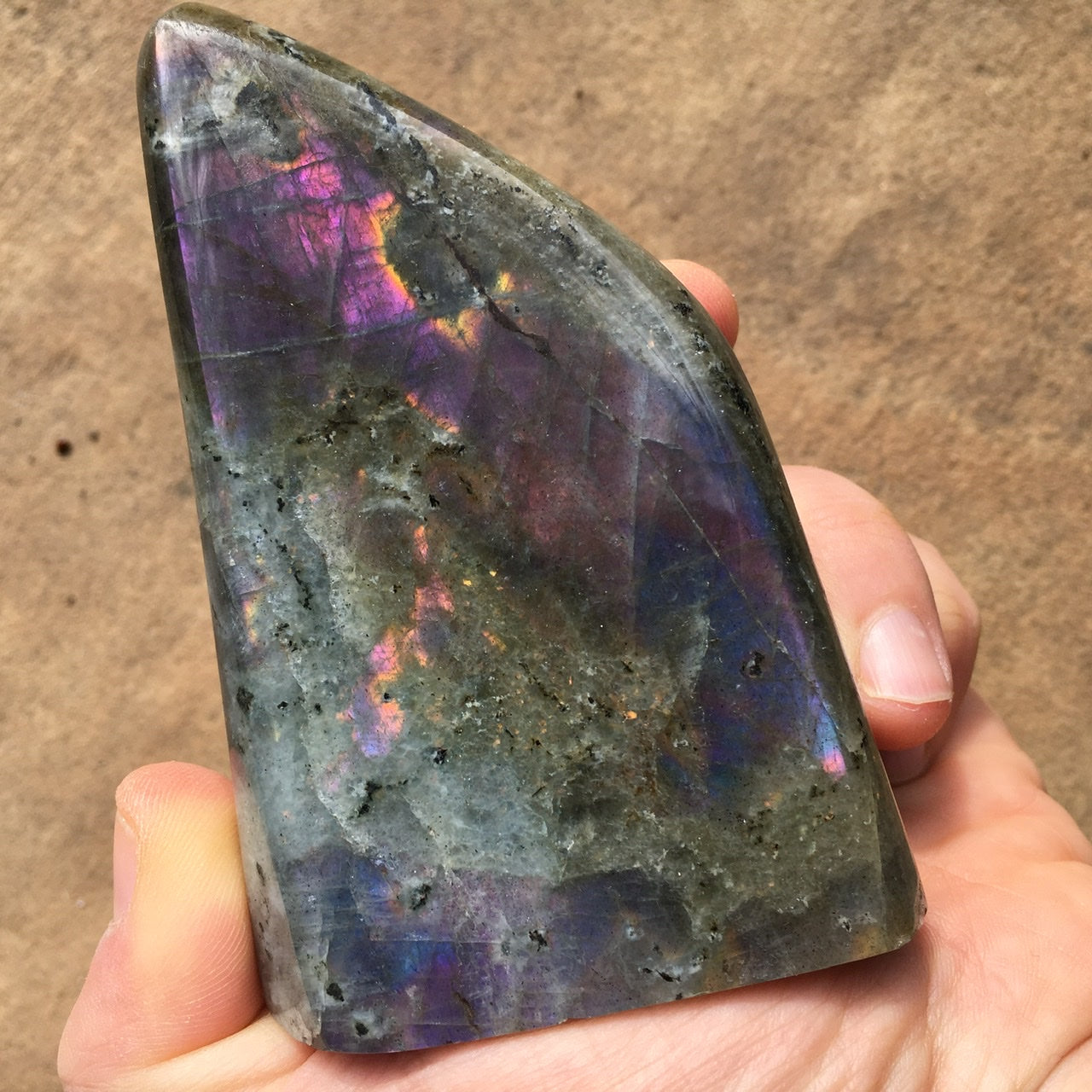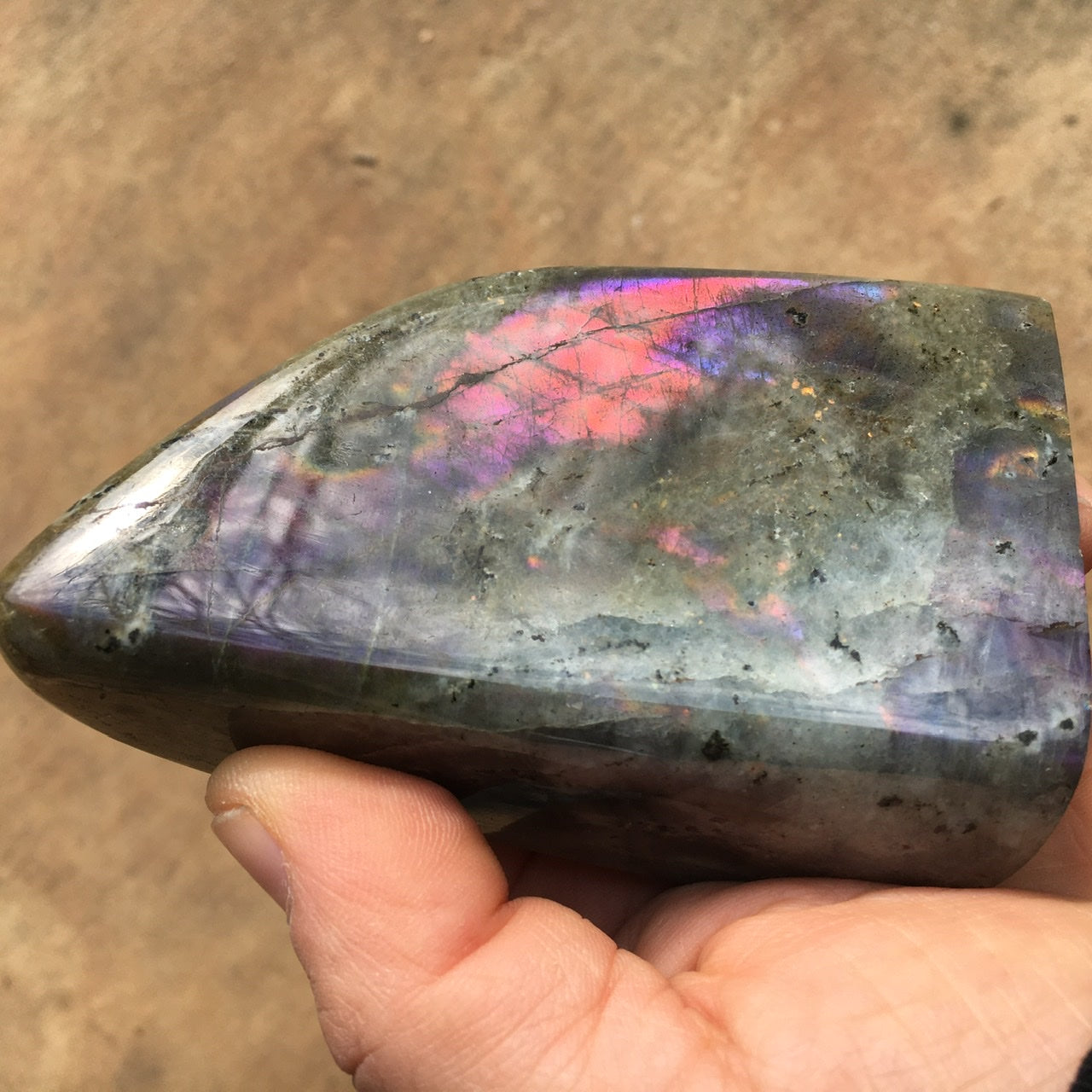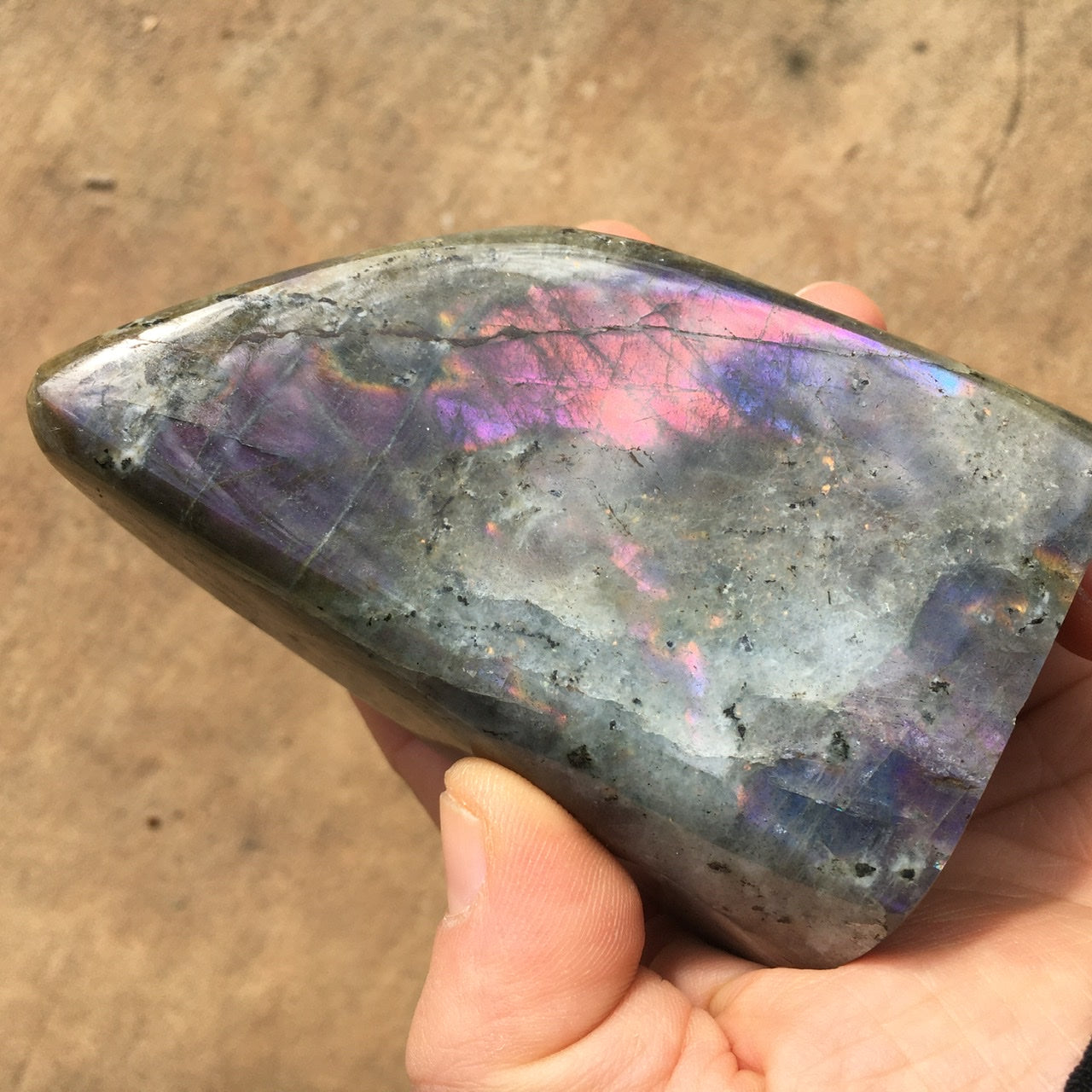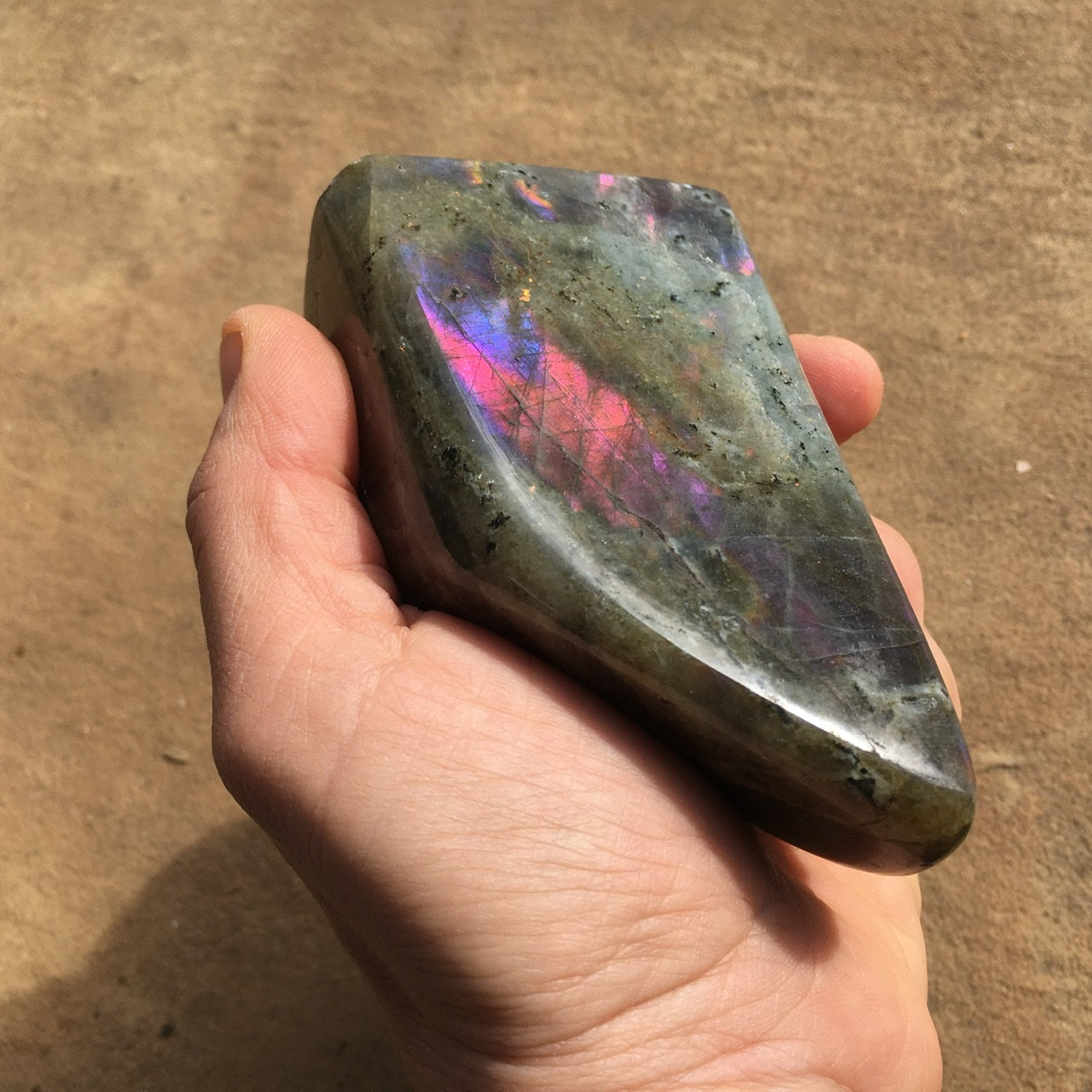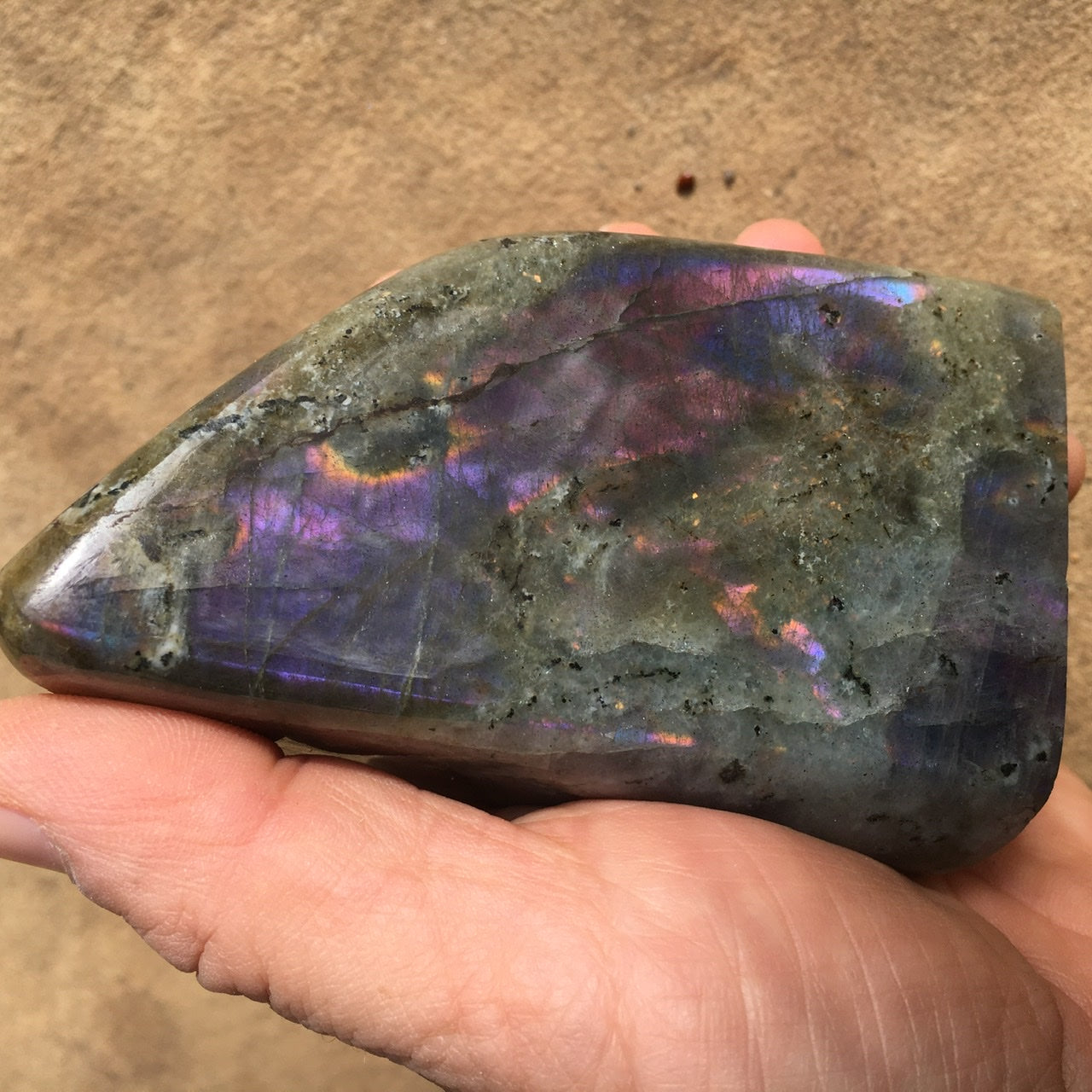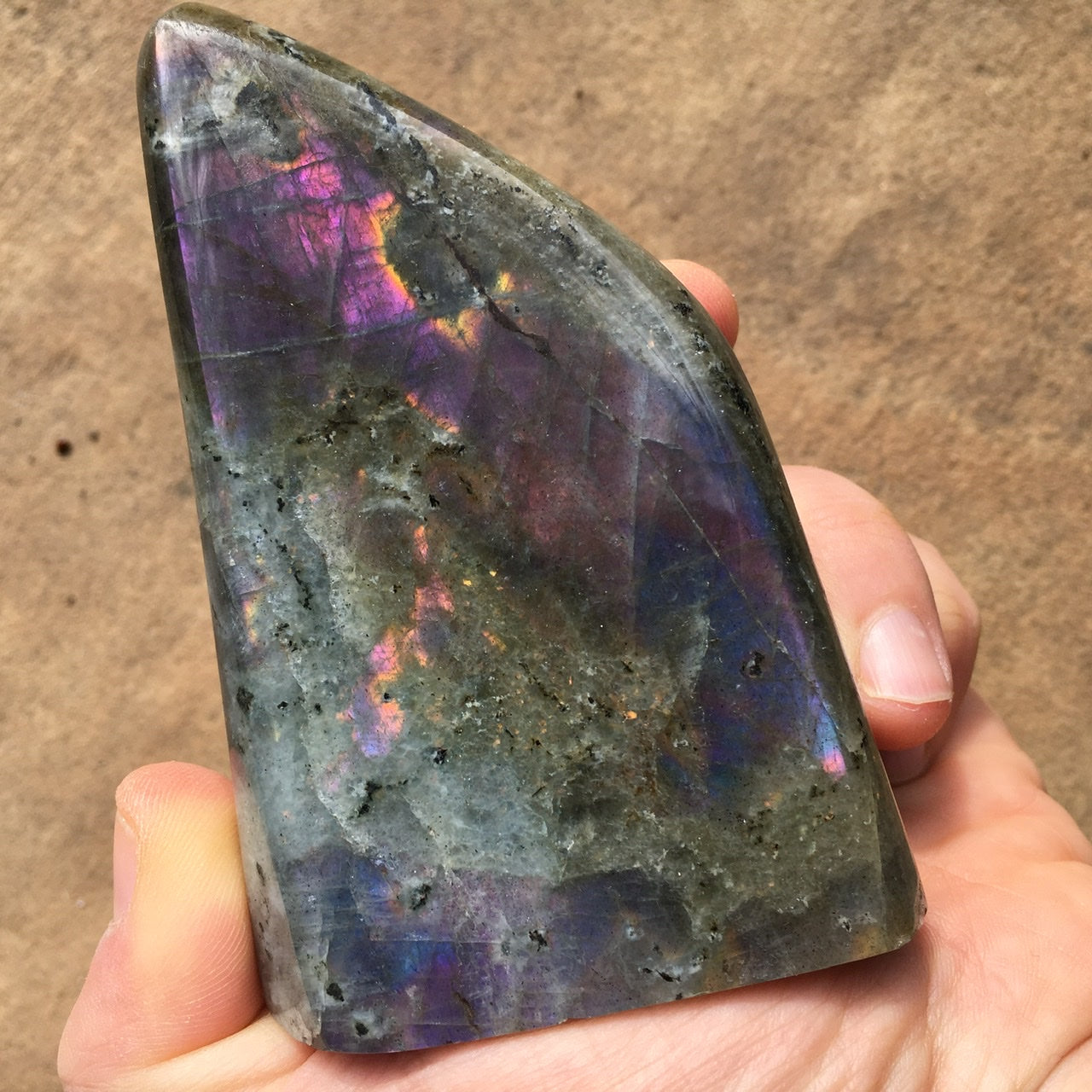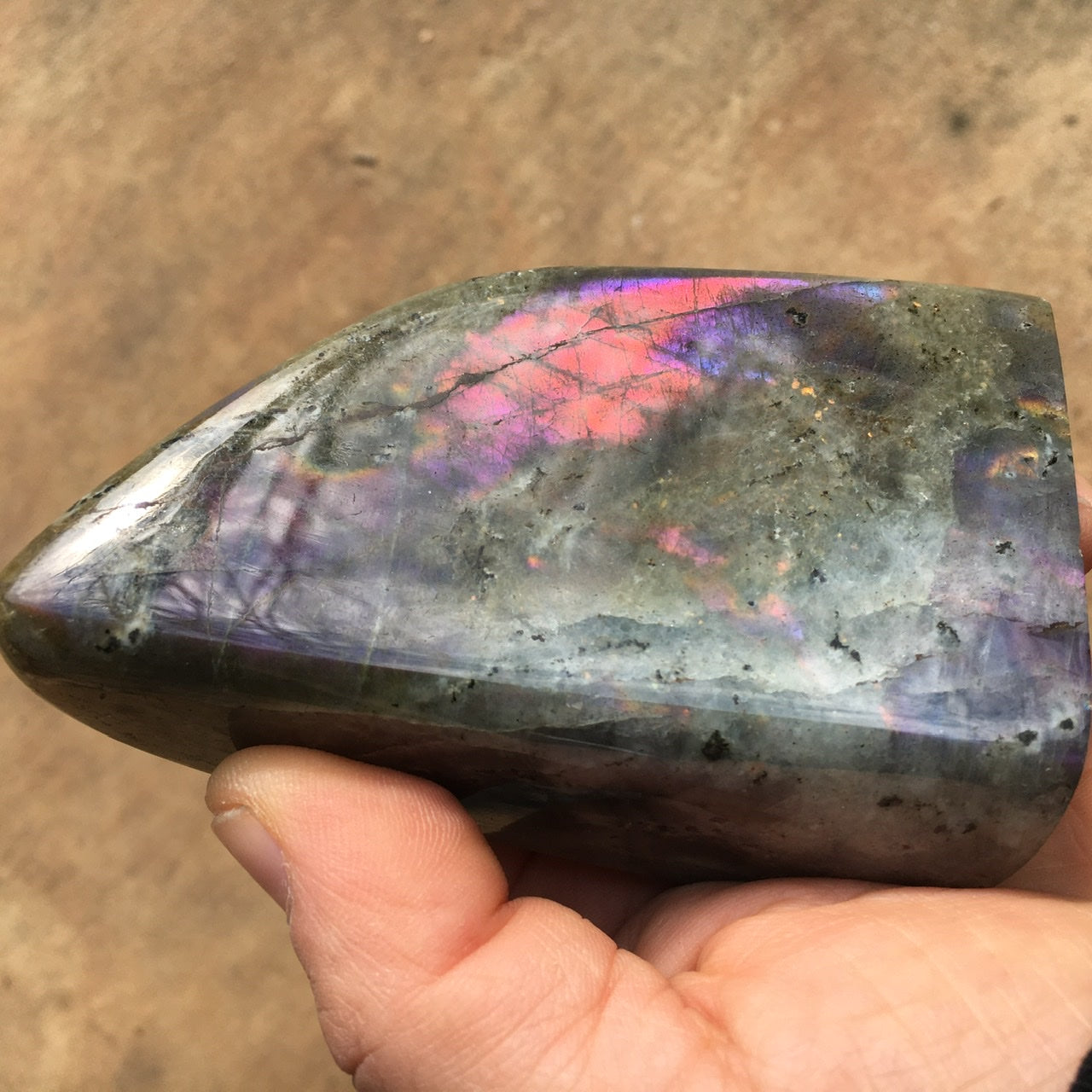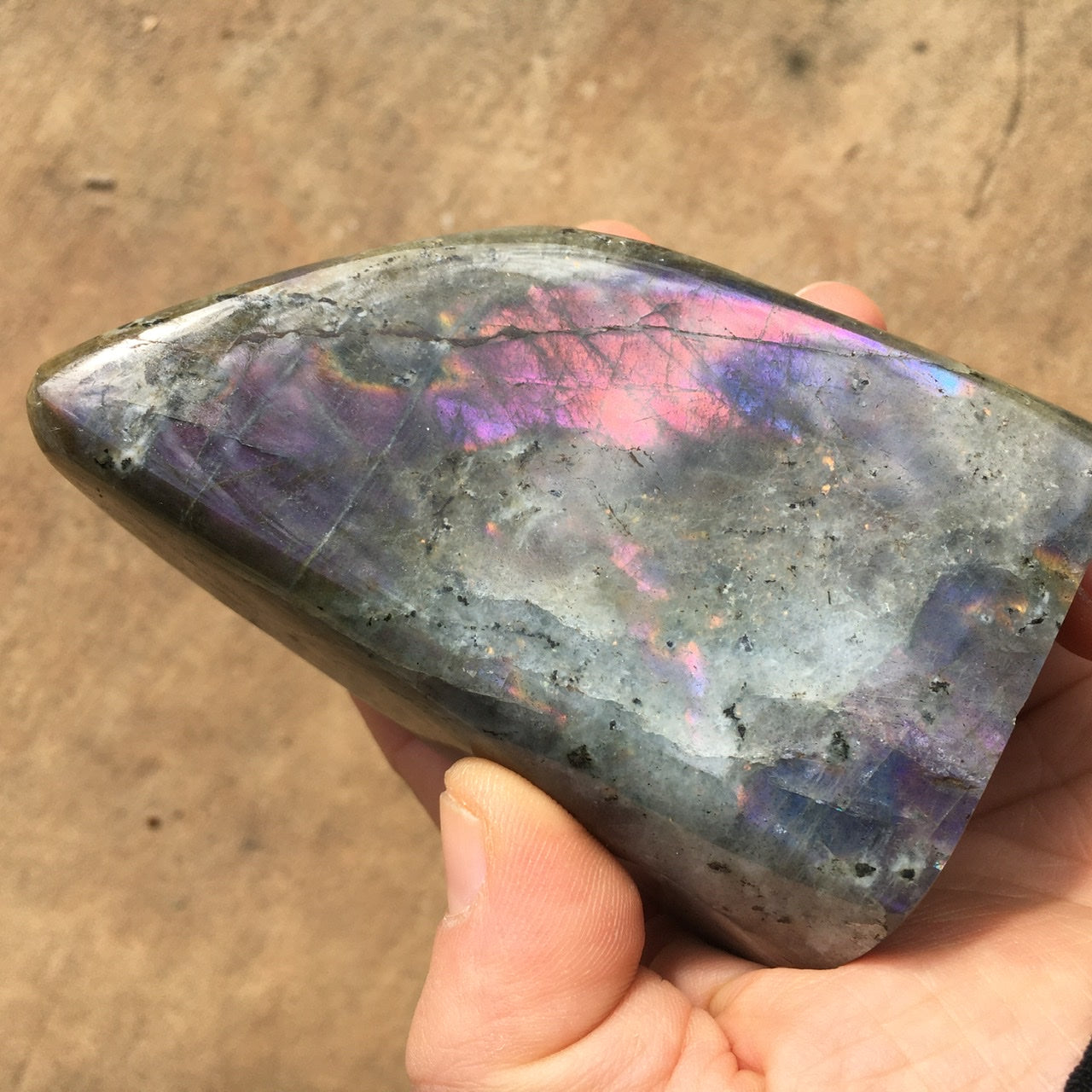 Rare Labradorite - 079
Description: This listing is for the exact polished Rare Labradorite pictured.
Properties:

Recently in Madagascar, a geological seam of normal Labradorite gave way to a rare occurrence. The Labradorite began to change to a light greenish gray exterior that looks somewhat dragonesque. The interior labradorescence began to flash in soft pinks and baby blues. Many people call this limited species of Labradorite:  Pink Labradorite or Purple Labradorite. We are now calling it Rare Labradorite in order to distinguish it from the normal dark blue-black Labradorite with more commonly colored flashes. 
You'll also find soft electric blues in this rare Labradorite as well as electric corals and sunset colors. It's an incredibly beautiful stone.
Every Rare Labradorite has its own unique vibrational transmission. We've been working with these for about a year now, and they do seem to pull in previously unknown, or new, energetic potentials. These feel like new possibilities, miracles, hope, joy, rebirth and effervescent refreshment within home, land, and treatment applications. 
Labradorite makes an amazing grid for dreaming. Build it by your bedside and watch your dreams come alive. It also illuminates and actualizes destiny, giving you more flashes of insight or full revelations on what you're in the world to do, or clarity on what choice to make in a fork in the road in your life. If you love pinks and soft blues (Or know someone who does), or if this stone is bringing you some simple joy, grab one while you can. No one knows when this geological seam will give way back to normal Labradorite. 

Policies and Disclaimers:
All of our stones and crystals are pure and natural. They are free from synthetic treatments of any kind, including dyes, stabilizers, and synthetic heat treatments to enhance color.

International customers are responsible for any customs fees/import taxes.
Please see our Lost Package Policy prior to placing your order. 
Please contact us at CrystalShop@UpperClarity.com with any questions.