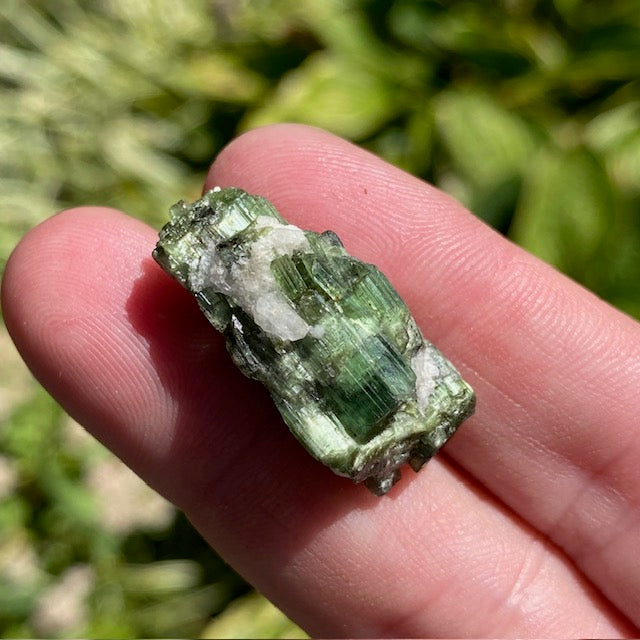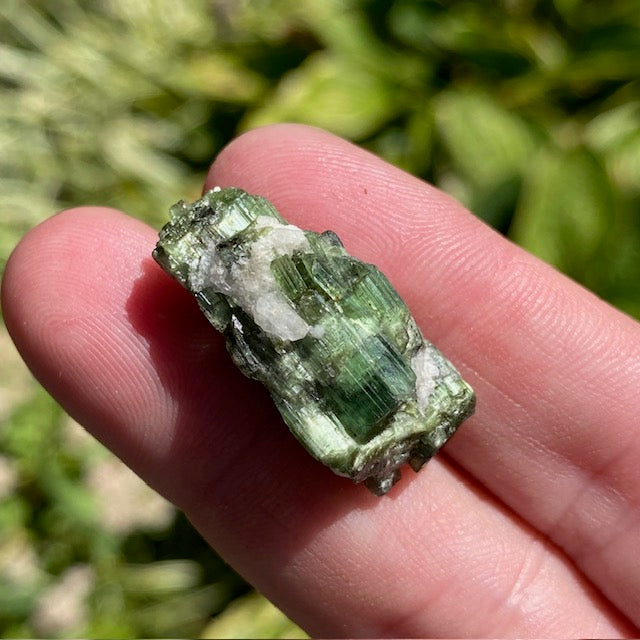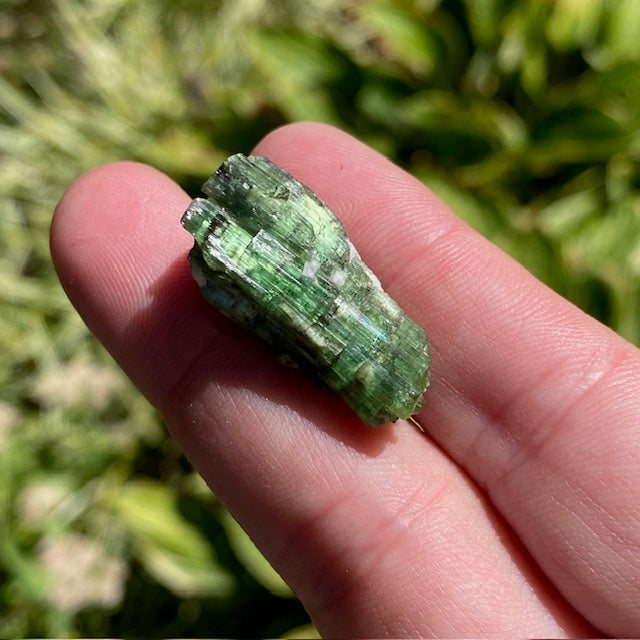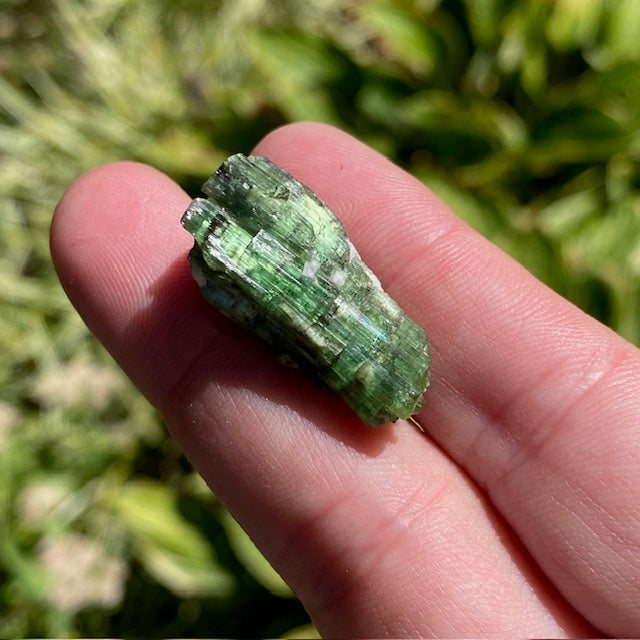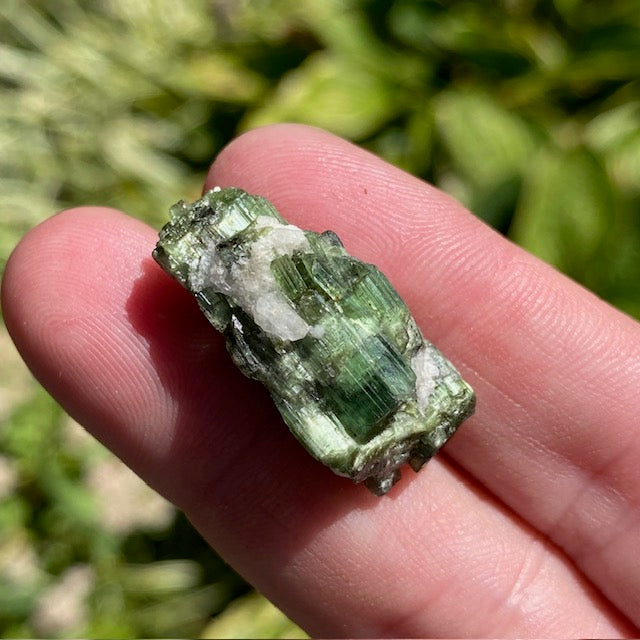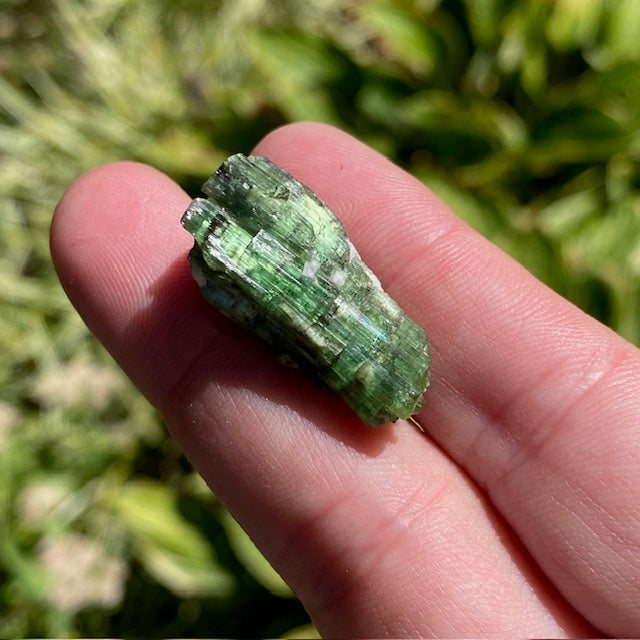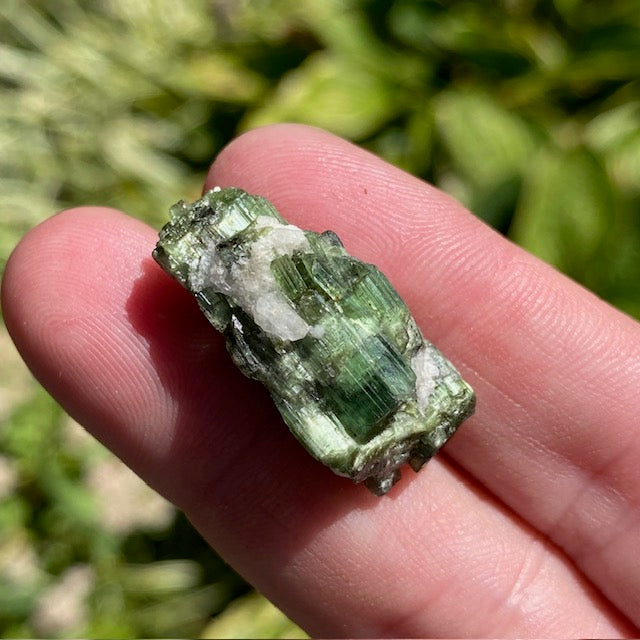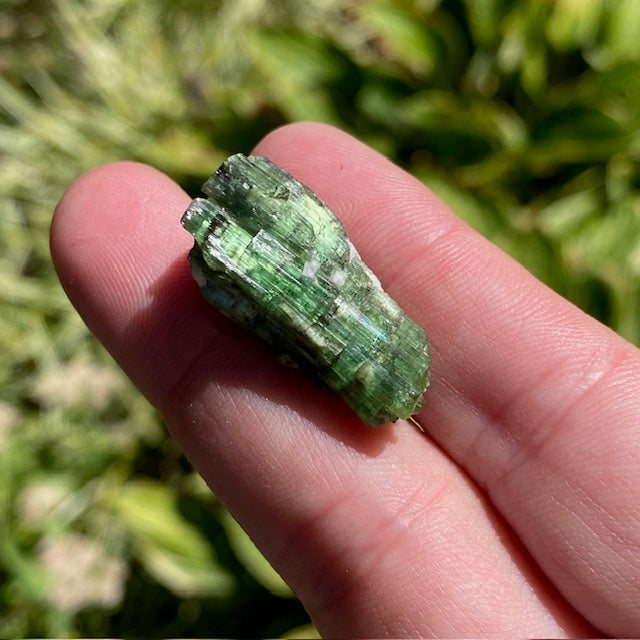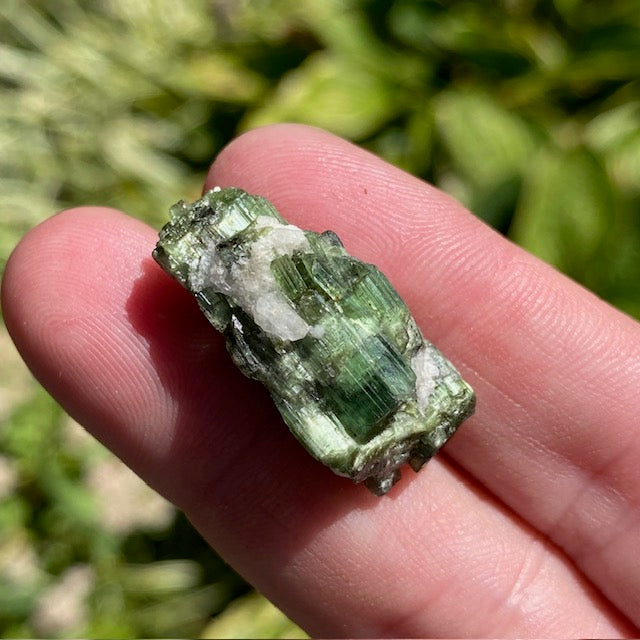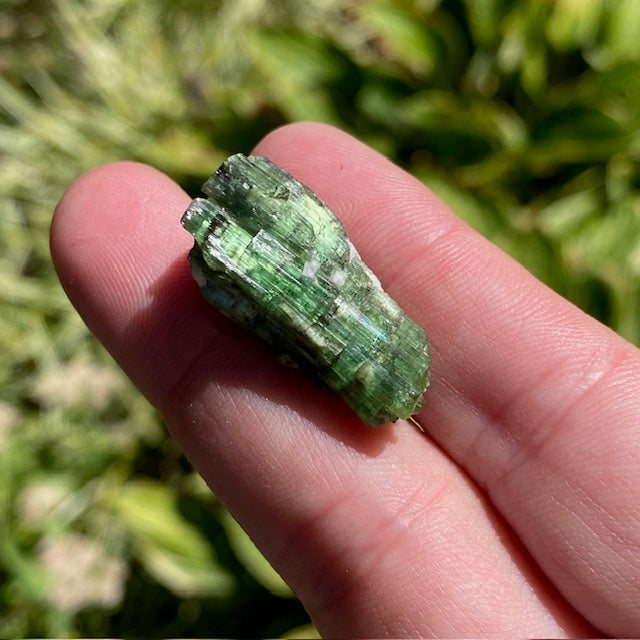 Watermelon Tourmaline - 030
Description: This listing is for the exact Watermelon Tourmaline pictured.

Weight: Approx. 6.29g

Size: Approx.  28.8mm x 12.2mm x 12.5mm

Properties:
Once plentiful, pure Watermelon Tourmaline crystals are quickly becoming more rare. They have a plethora of medicinal qualities including deep support (And additionally, chelation) of the physical heart, immune system, nerves, and blood. Their spiritual powers run deep, creating the potential for program release around heartbreak, despair, dread and what I call "Doom programs," which are essentially subconscious beliefs that we will never really be happy, or things will never really be good.

Watermelon Tourmaline is an exquisite gift from the Earth that can root out those ancient beliefs from the many rooms of the heart. Small pieces like this are perfect for stone elixirs and can become your source of infinite amounts.
This Watermelon Tourmaline is from Brazil.
Policies and Disclaimers:
All of our stones and crystals are pure and natural. They are free from synthetic treatments of any kind, including dyes, stabilizers, and synthetic heat treatments to enhance color.

International customers are responsible for any customs fees/import taxes.
Please see our Lost Package Policy prior to placing your order. 
Please contact us at CrystalShop@UpperClarity.com with any questions.