5 Good Reasons to Save this Crystal Shop in Your Secret Safe Places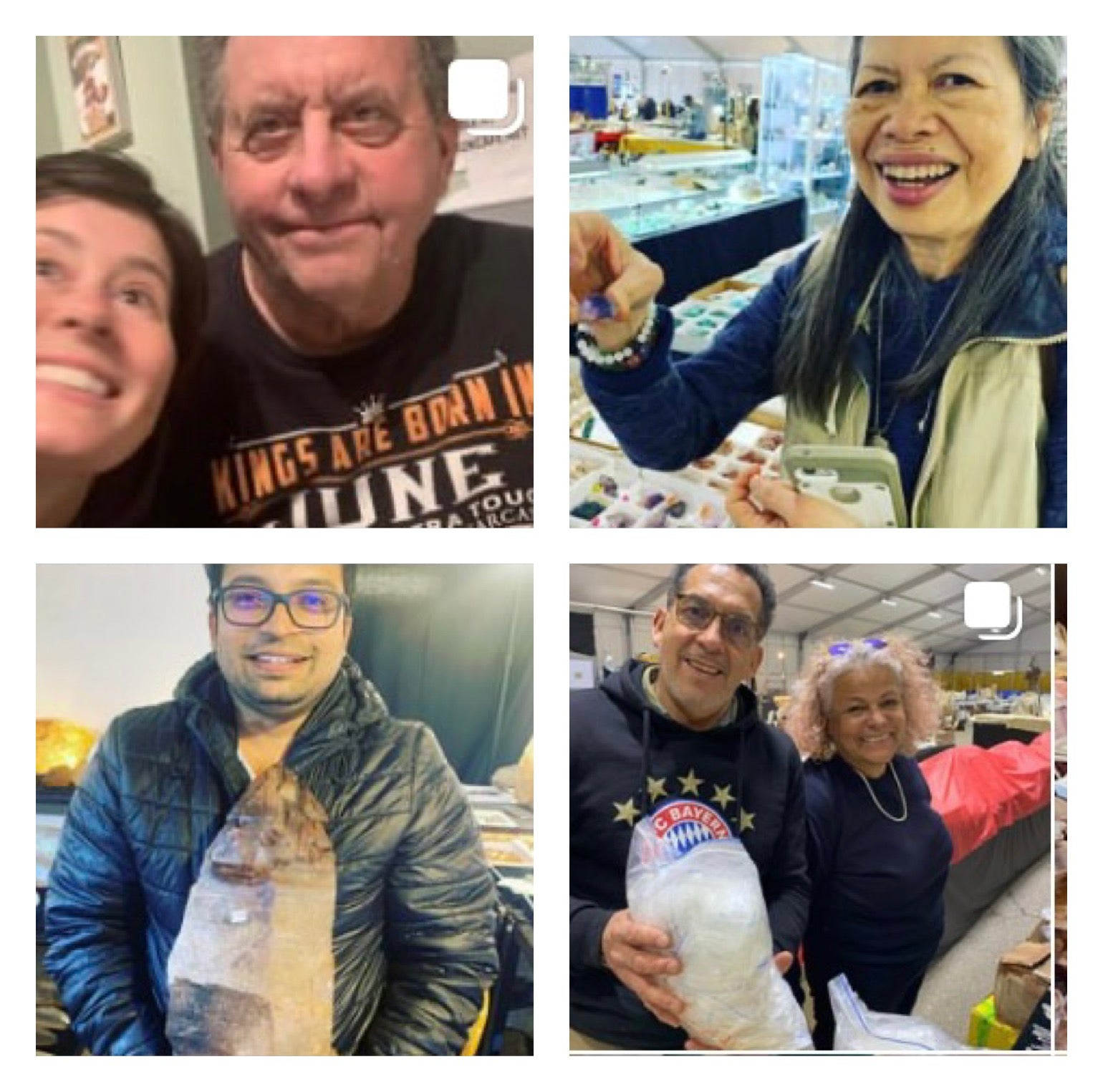 Maybe it's your browser's bookmarks toolbar. Maybe it's your phone's private browsing mode. Wherever it is, keep us somewhere safe.
Here's why:
1. Sarah, our owner, hand-selects every single stone in our inventory. Sarah has 15 years of experience healing with stones (acupuncture and stone medicine), teaching (stone classes with smart students), and studying (more stones). When someone with experience hand-selects everything available, you know you're getting the very best.
2. Our ENTIRE inventory is free of heat-treatments, dyes, synthetic stabilizers and radiation bombardments to enhance color. It's a relief to know your stones are safe for medicinal/ healing work.
3. We are committed to conscious, ethical, sustainable practices. We work with families and very small operations. Many of our suppliers are rockhounders who only work with hand tools. We have long-term relationships in the rock world and navigate this responsibility with care.
4. We give back to communities and the Earth. Our school and shop have donated tens of thousands of dollars to other purpose-driven, Earth-based organizations and we will continue to.
5. Our staff is kind, communicative and empathic. All of them are stone medicine students of many years, so they also know their stuff. It's always cool when a real human writes you back quickly and helps you out.
There's no other shop like this on Earth! We hope this helps your relax and enjoy the process of partnering with stones in your life and work. We would be honored to be saved in your secret safe places.
Love, Sarah and the staff at Clarity Crystal Shop