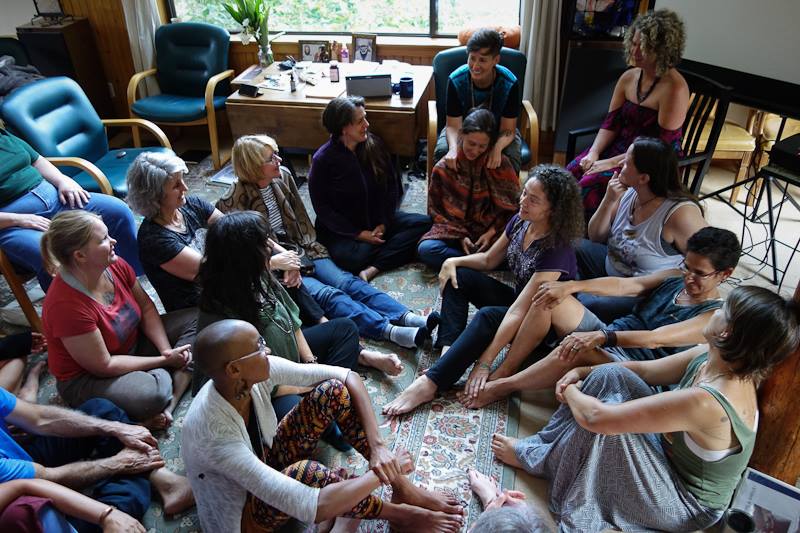 The Clarity Crystal Shop started as small flats of demonstration stones in our live classes. At the end of our classes, we would sell the small flats to our students.

We never had enough! Students wanted more, and I could not endure their sad faces. So, we made more and more available to them.
Like a crystal held within a supportive rocky matrix, our shop has always been held within learning and education.

The Clarity Crystal shop is actually a hub for a community of healers and crystal people. We care about natural, untreated, ethically sourced and POWERFUL stones. Our entire collection is hand selected for maximum chi power.
The shop grew to a small online store, because we realized that students and practitioners love having a source for stones that are:
- of the absolute highest quality. This shop is not about finding the cheapest stone. It's about stones with massive healing potential and qi. These are stones you'll pass down to those who come after you
- always all natural. No heat-treatments, dyes or synthetics of any kind are sold here because these treatments can be detrimental to us
- hand-selected (yes, every last stone) by an expert practitioner and teacher who can feel the stone's ability to heal and desire to participate
- collected with love and reverence, and sourced through sustainable practices and real relationships with rockhounders and ethical collectors
- truly loved as they are collected, photographed and prepped for packaging, and supported by amazing customer service
- backed with solid, grounded and reliable educational information. We can't think of any other shop that has a practitioner with as much experience as Sarah at the helm. You can learn a lot of practical applications through our accurate stone medicine descriptions.
We kept going because we're having fun.
Sarah has been traveling to the largest gem shows on Earth for over 10 years now. Relationships with the most outstanding rockhounders has been cultivated over time. Those relationships are the bedrock of this shop. Along with YOU - our beloved customers -those who truly desire to heal and awaken with stones.
And, we know that it's important that we change and evolve the human-stone relationship from within the current, sometimes painful, crystal system.
We will keep educating, loving, and treasuring you, the stones, and the Earth until we all find unity.
About the staff:
Sarah Thomas is the owner and curator of the crystal shop. Sarah hand selects every stone we have. Sarah is a licensed acupuncturist, long-time stone medicine alchemist and healer, educator, and stone-seeking world traveler.

Ali Galliot manages our online crystal shop.
Jessica Sparks-Mussulin manages our in-person retail location in Mars Hill, NC. She keeps everything beautiful and friendly for your visits.
We have more extraordinary team members like Nora, Jen, and more and we'll share more about them soon.