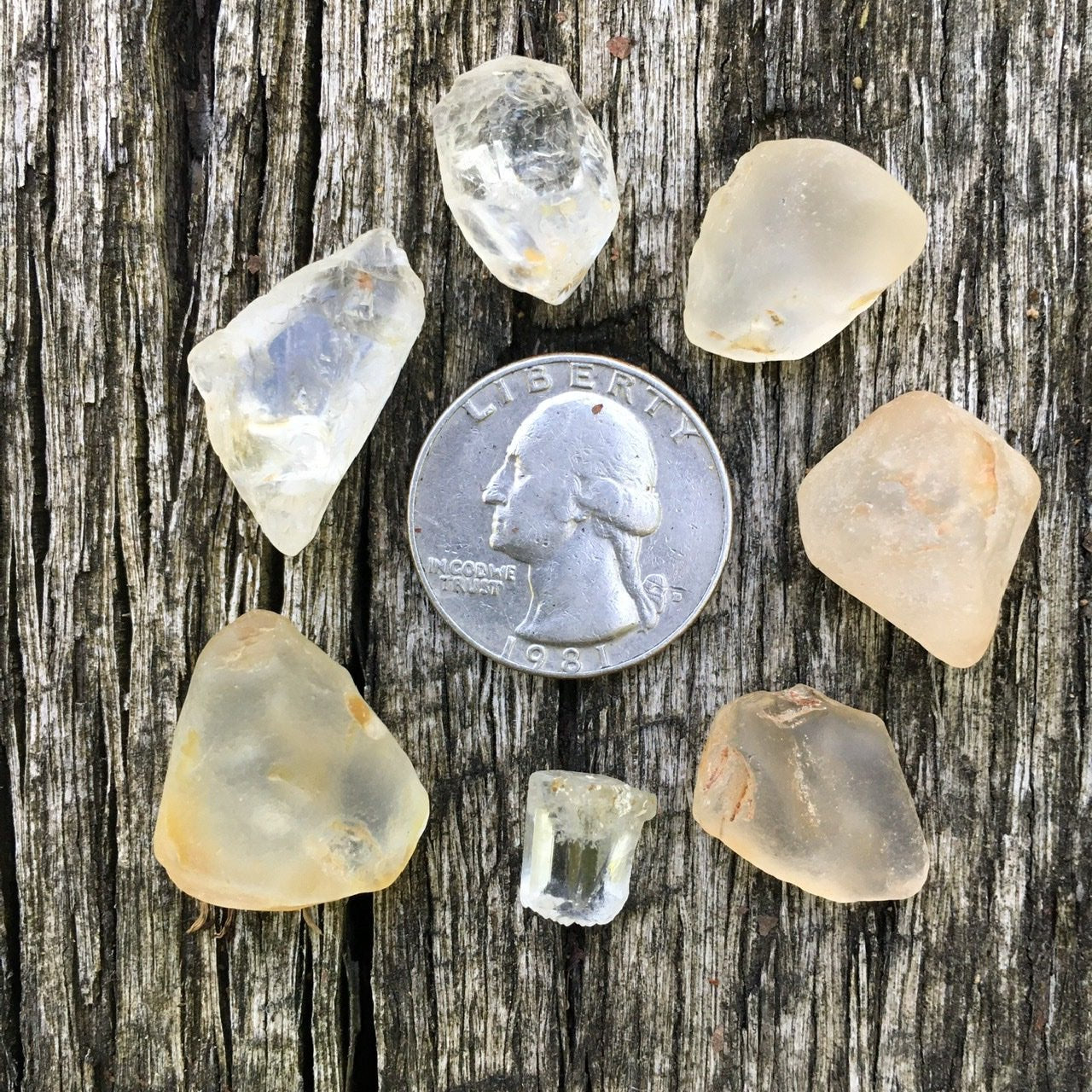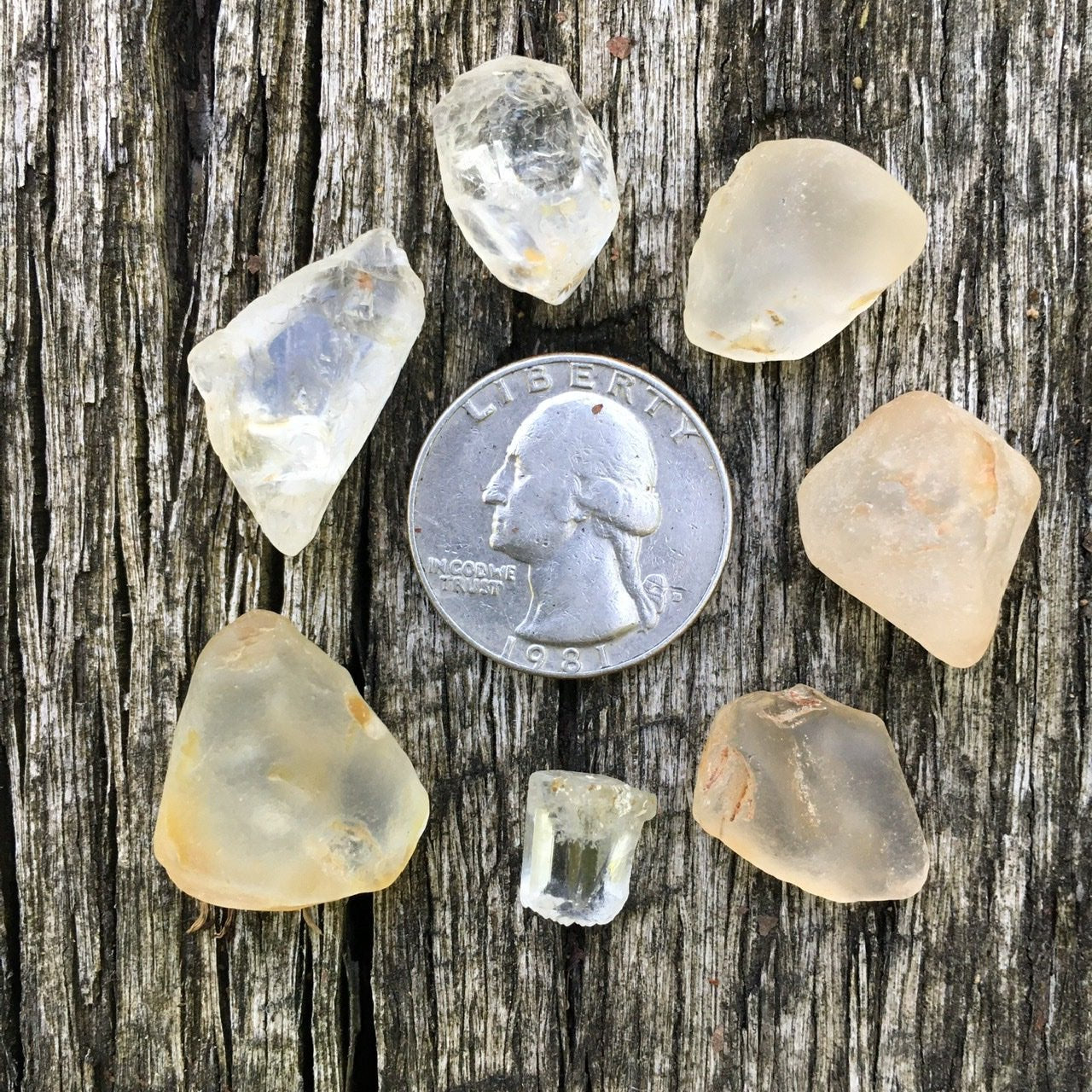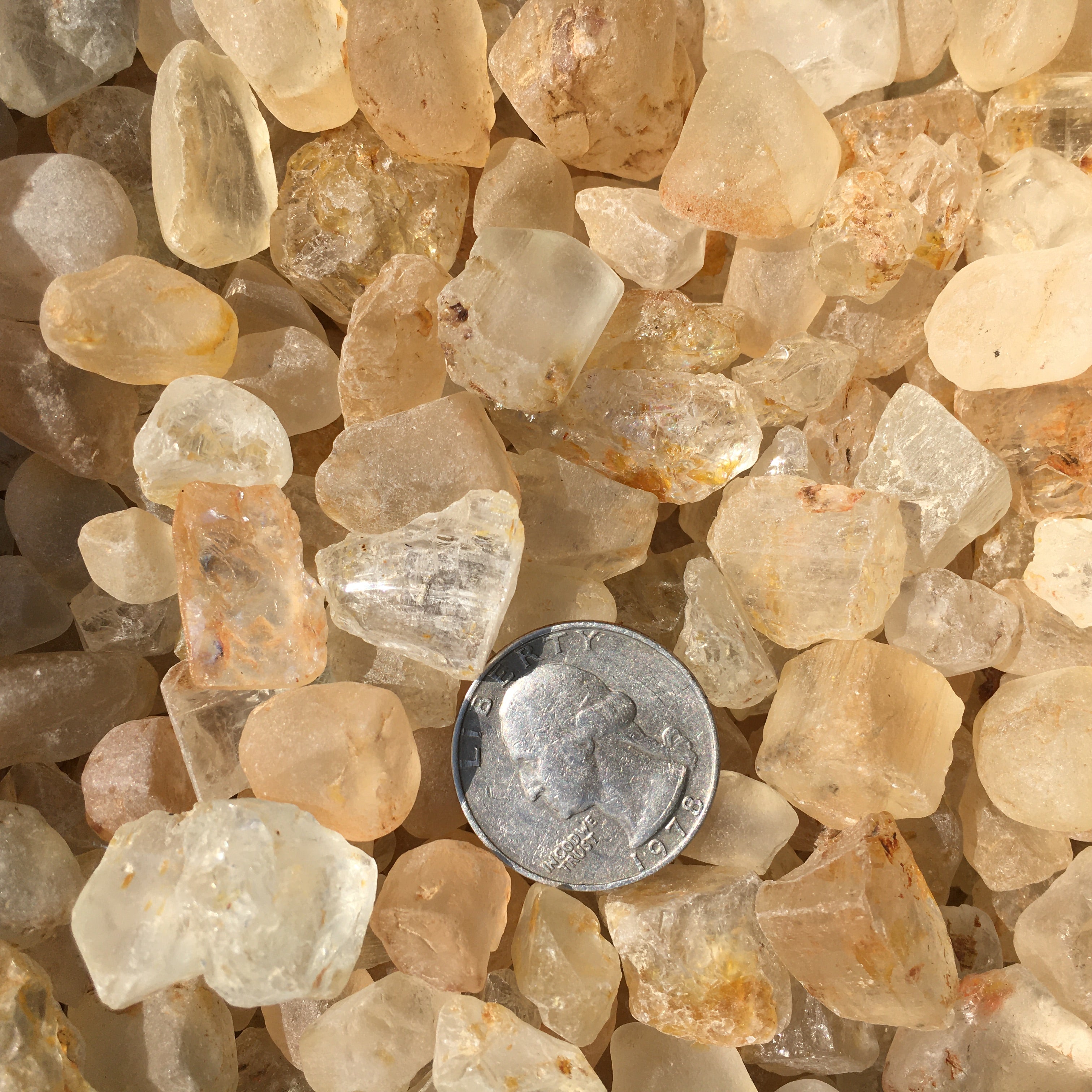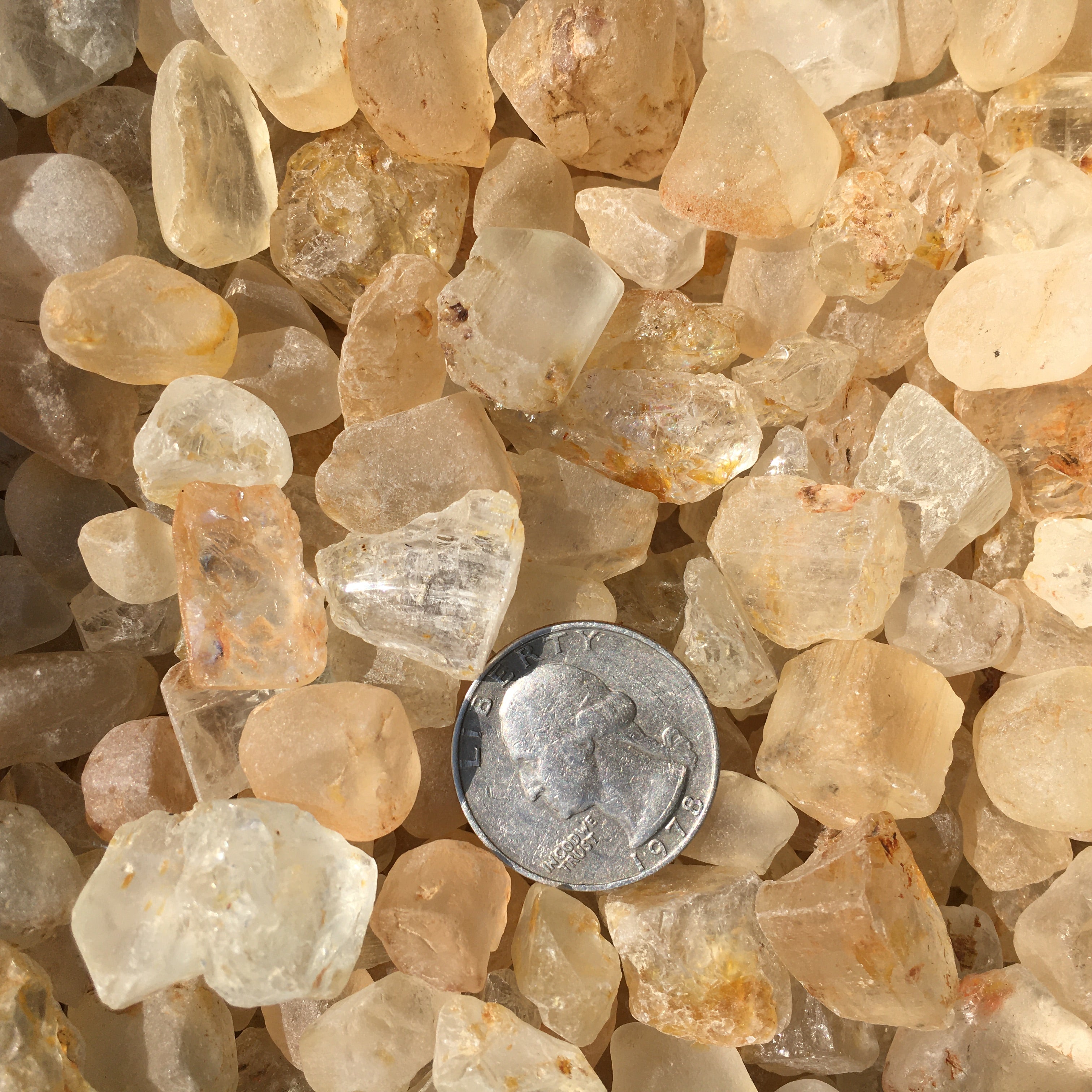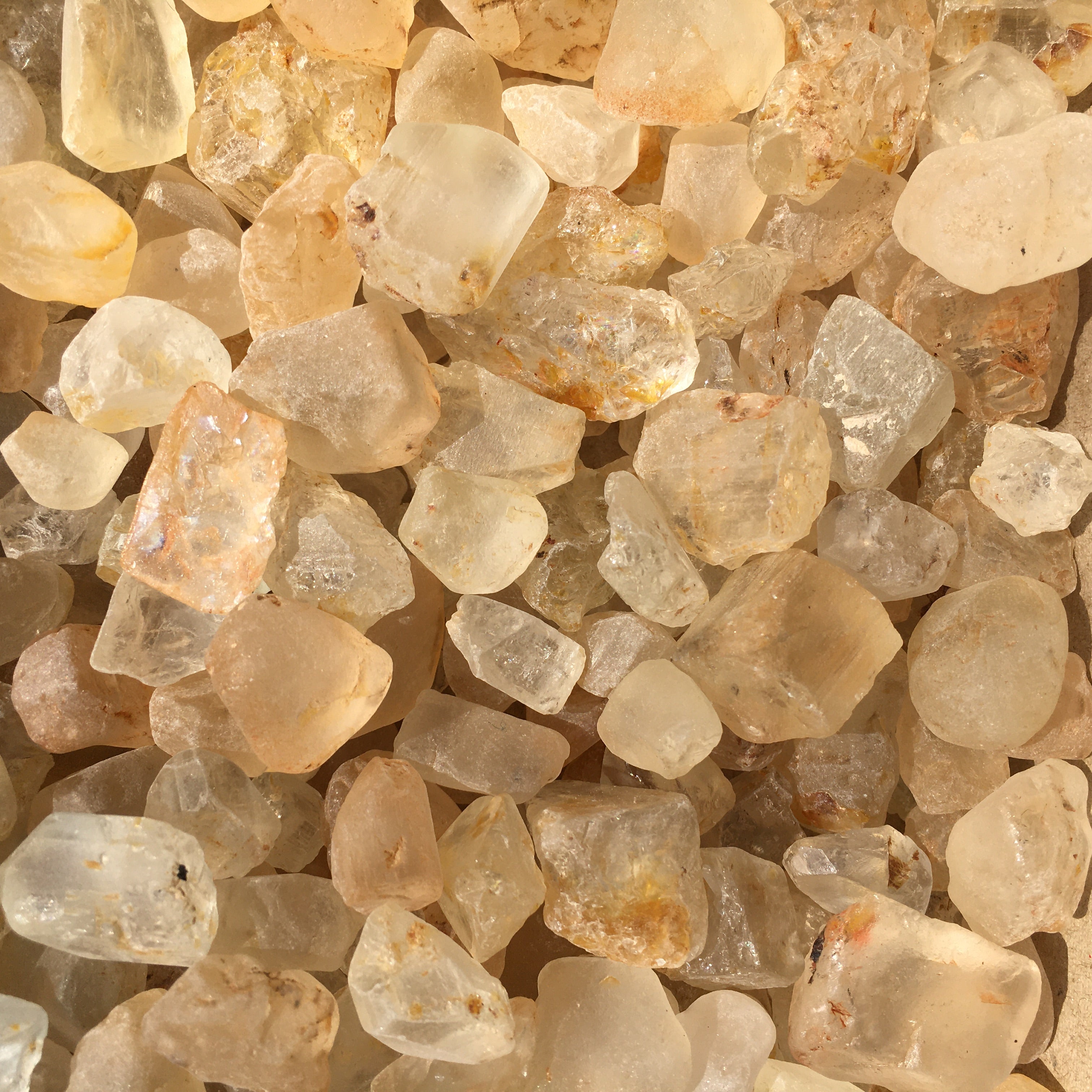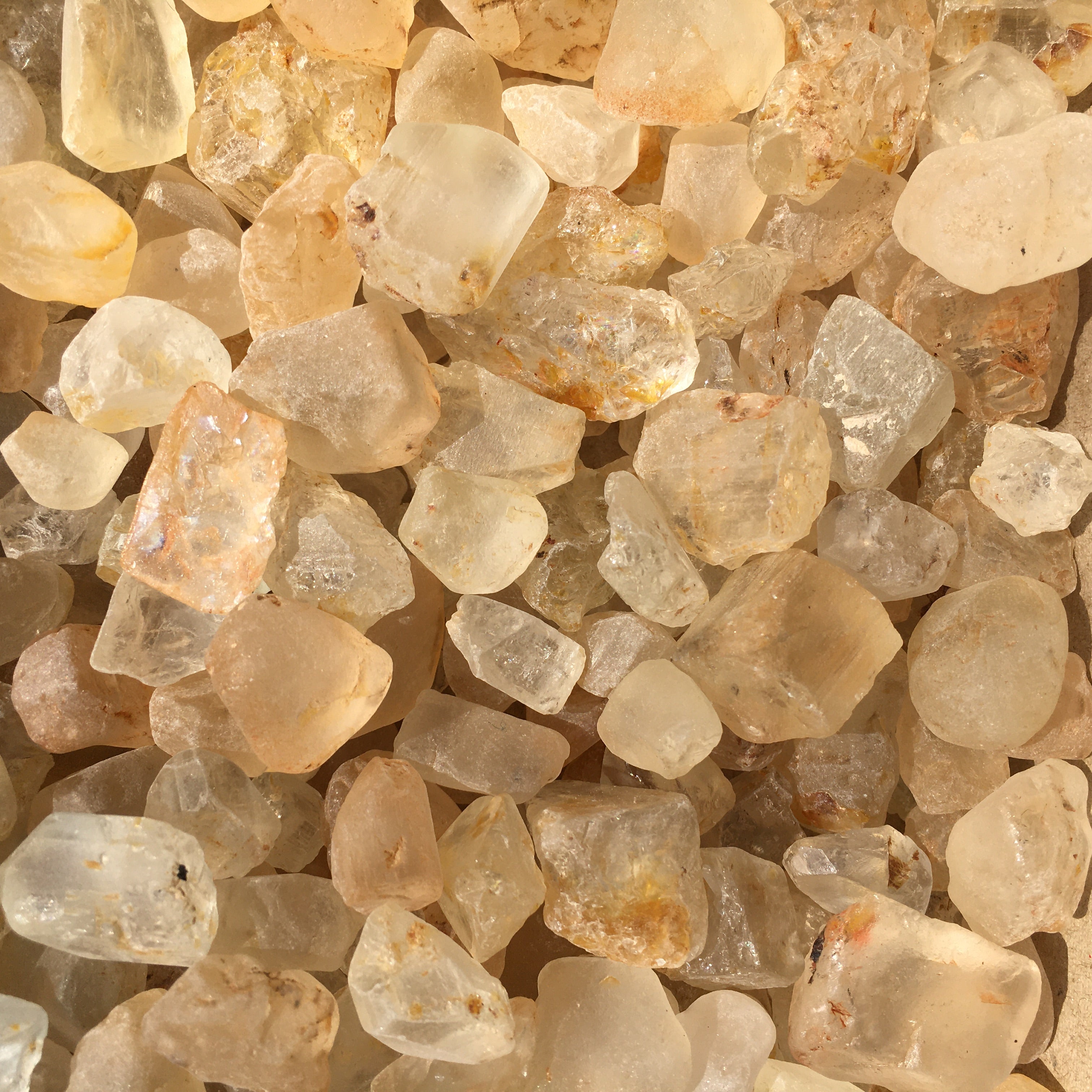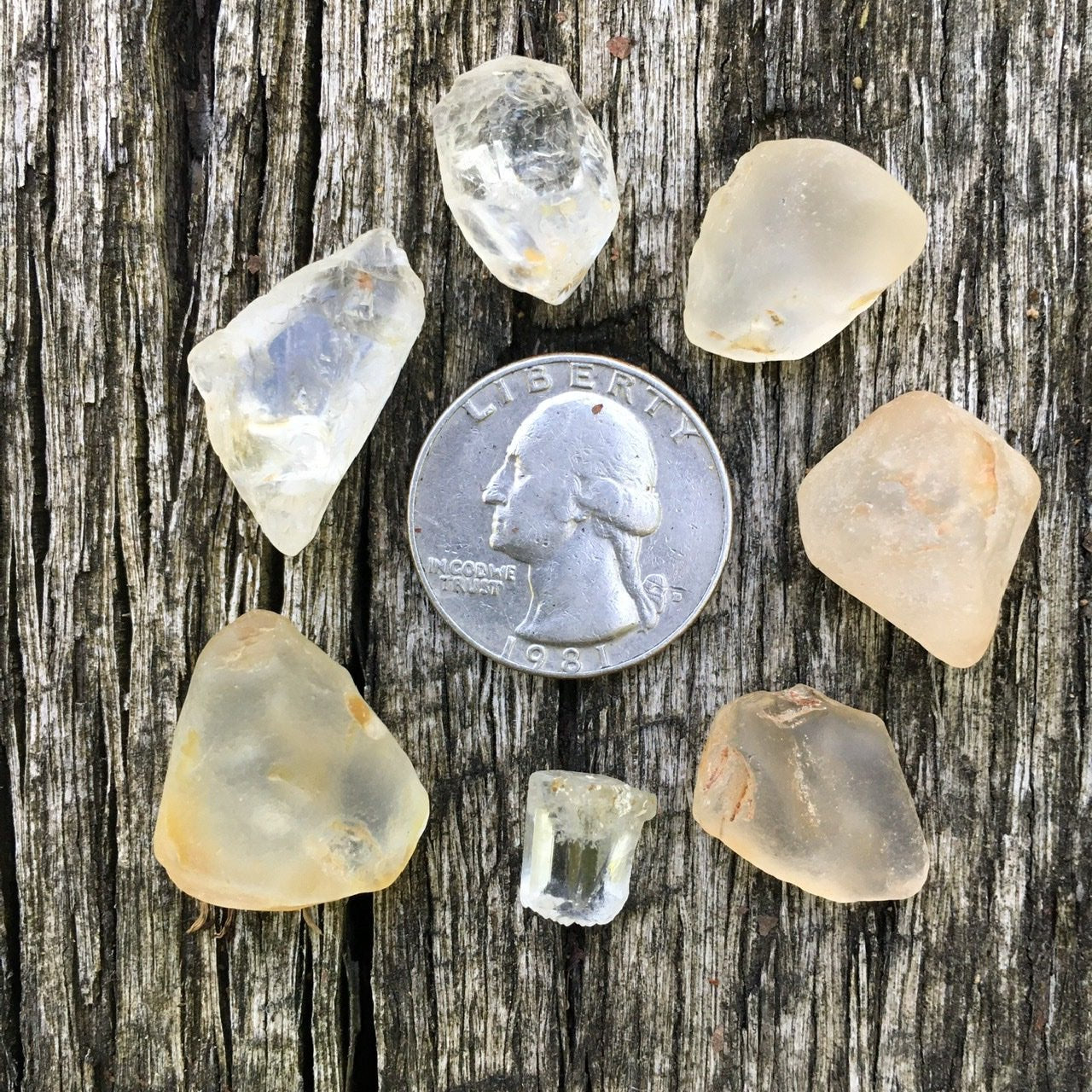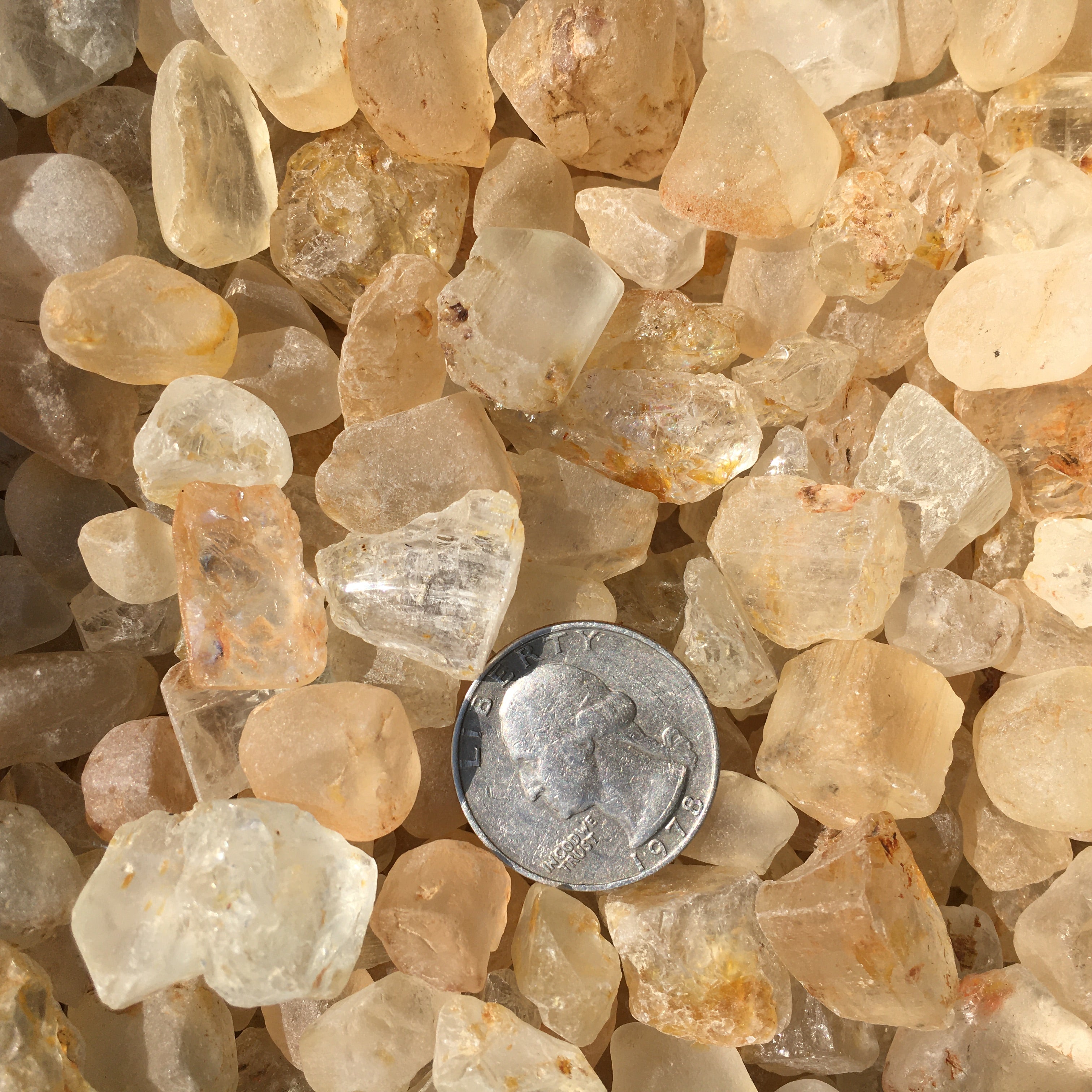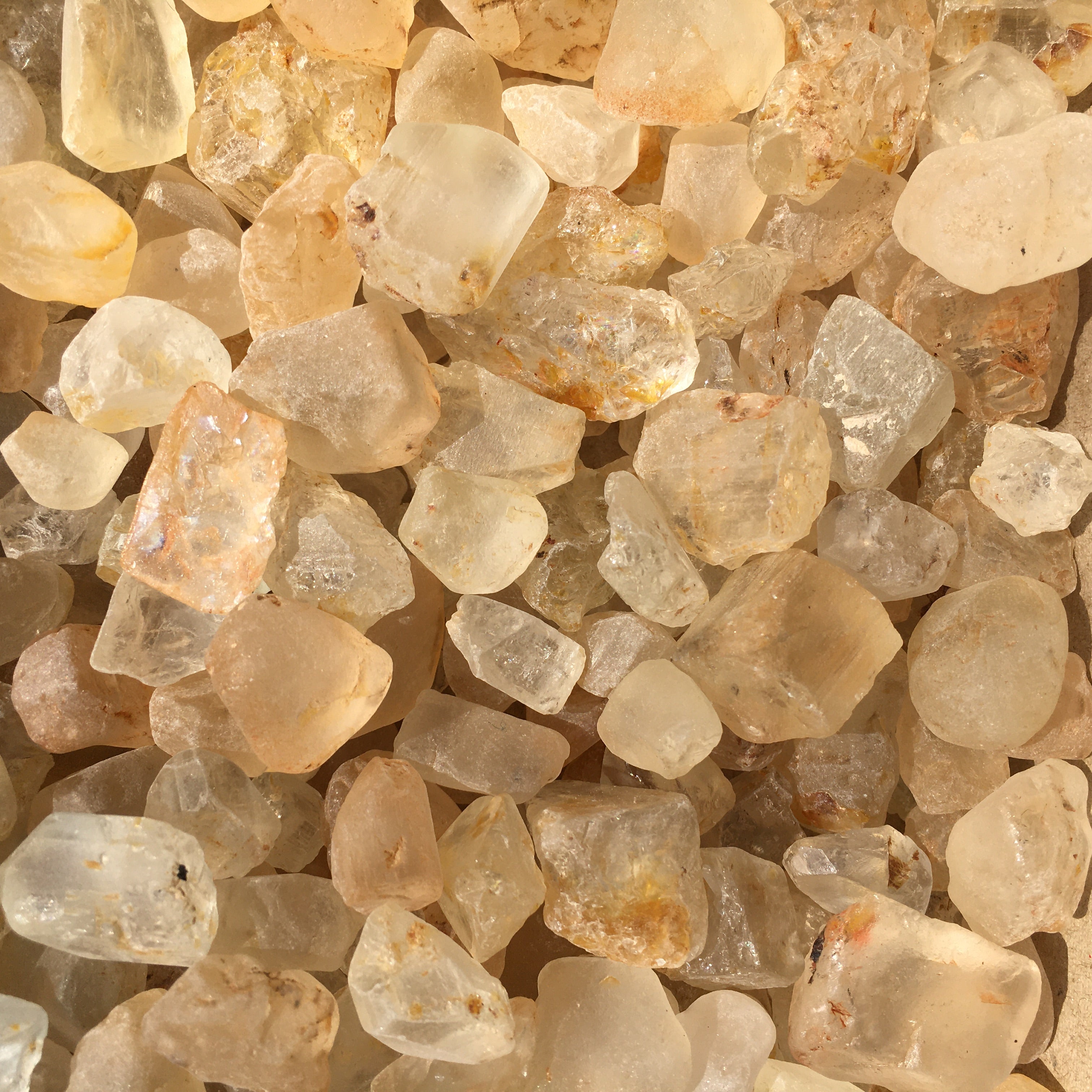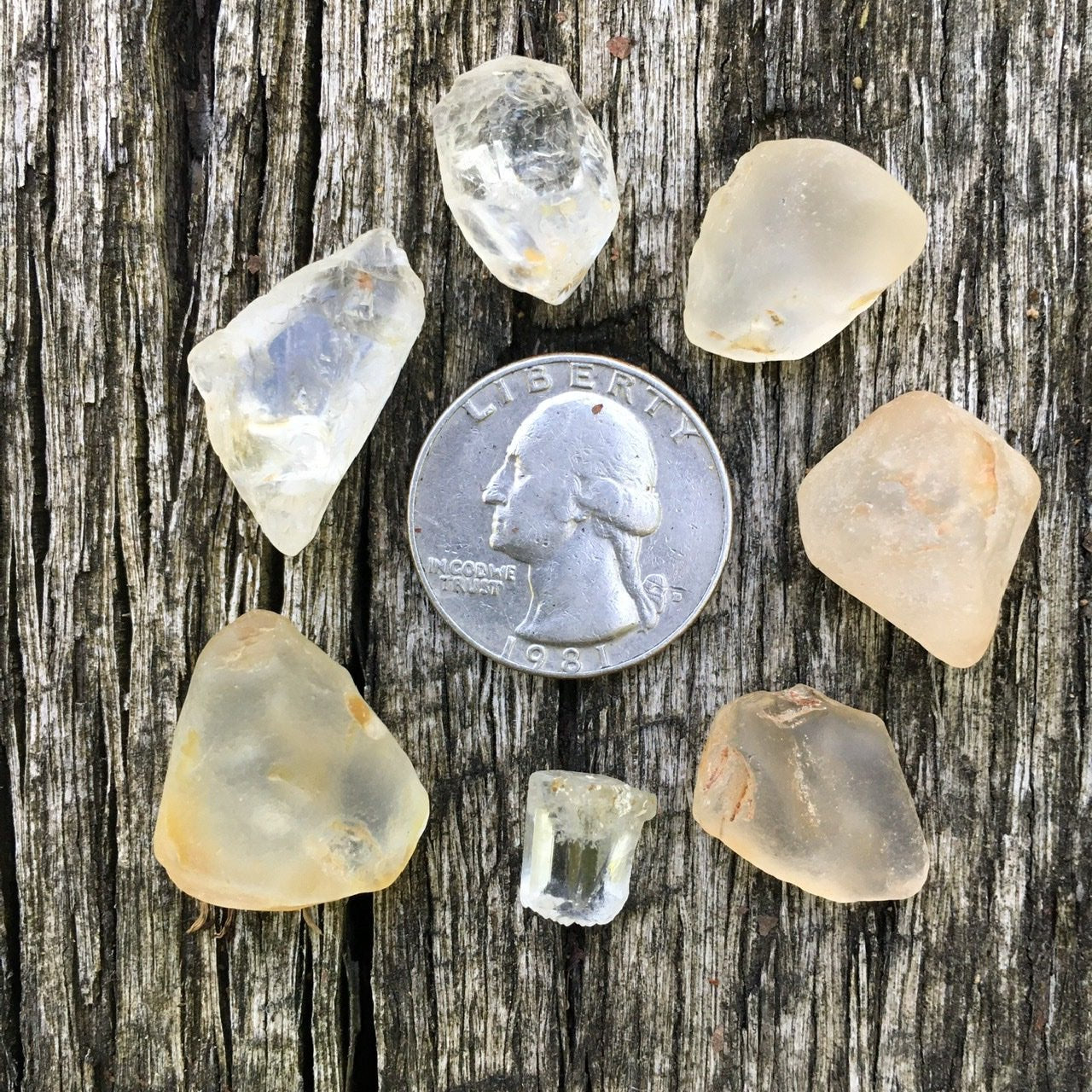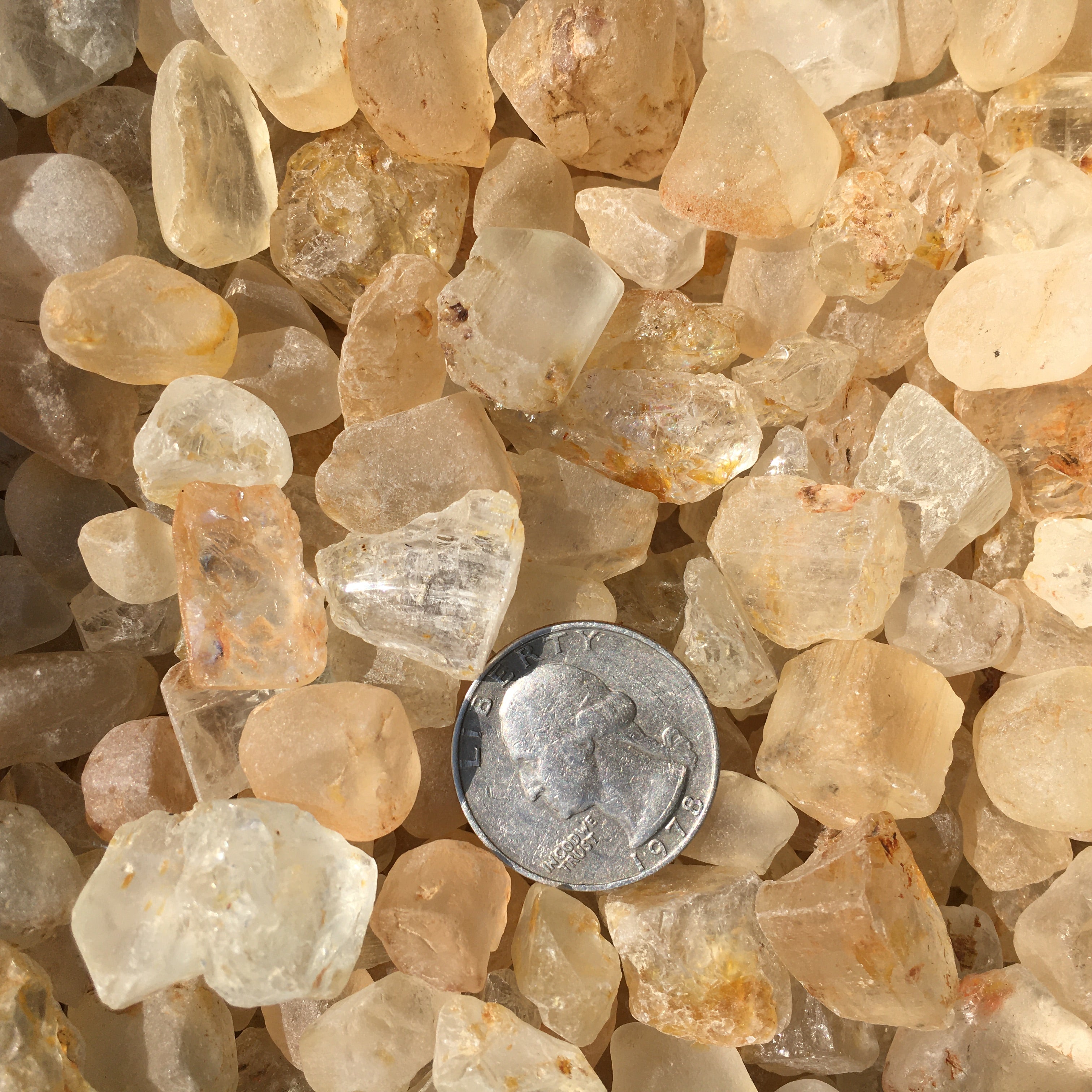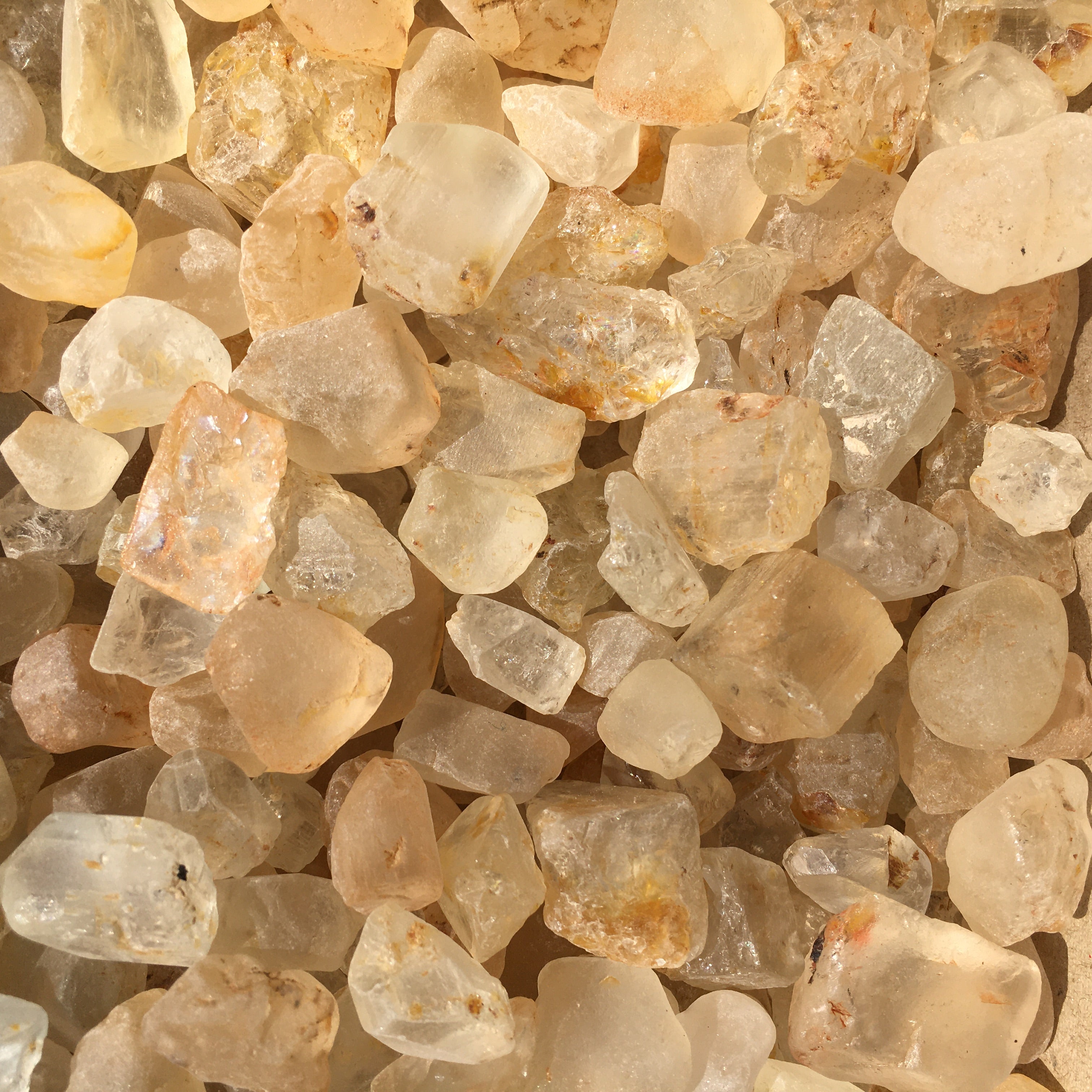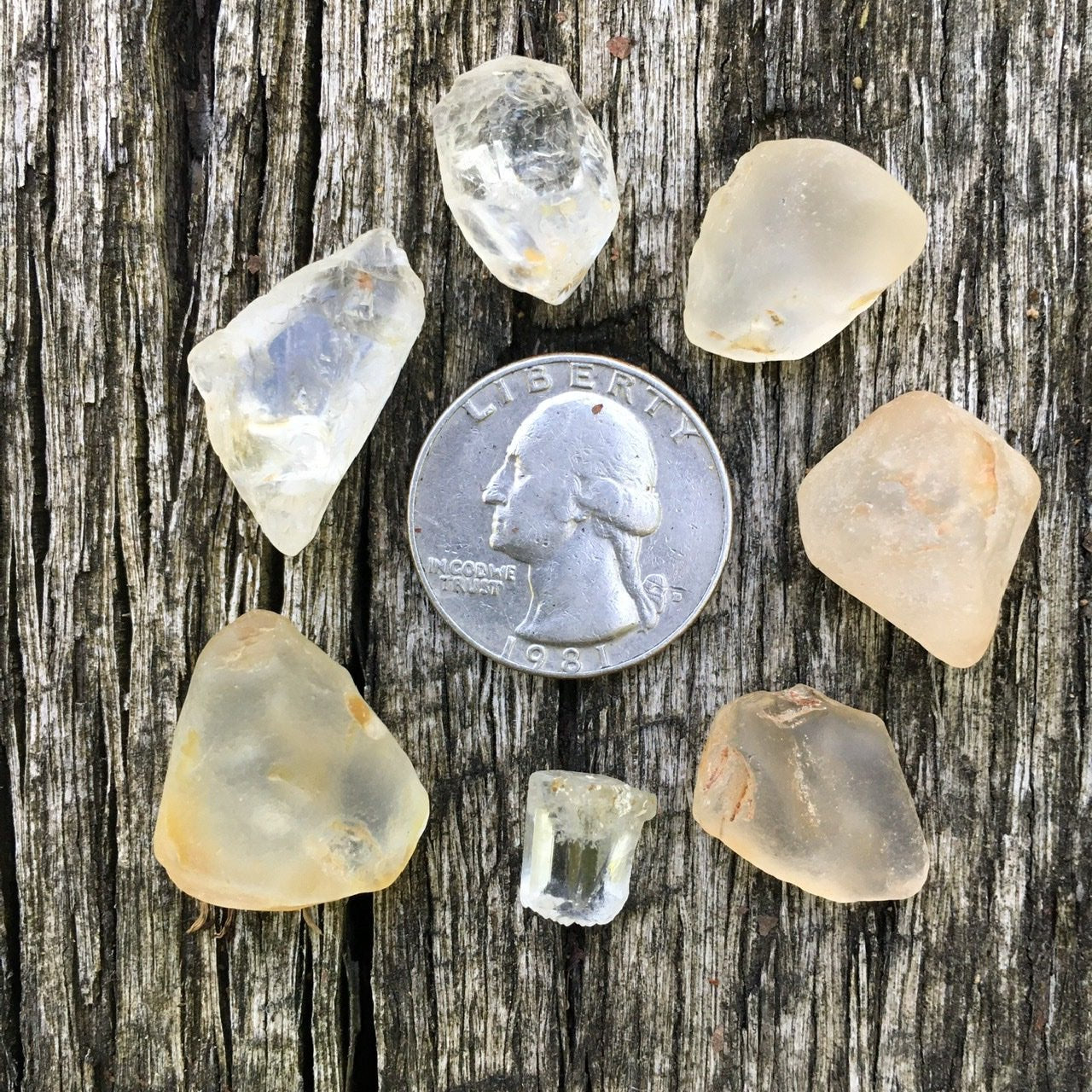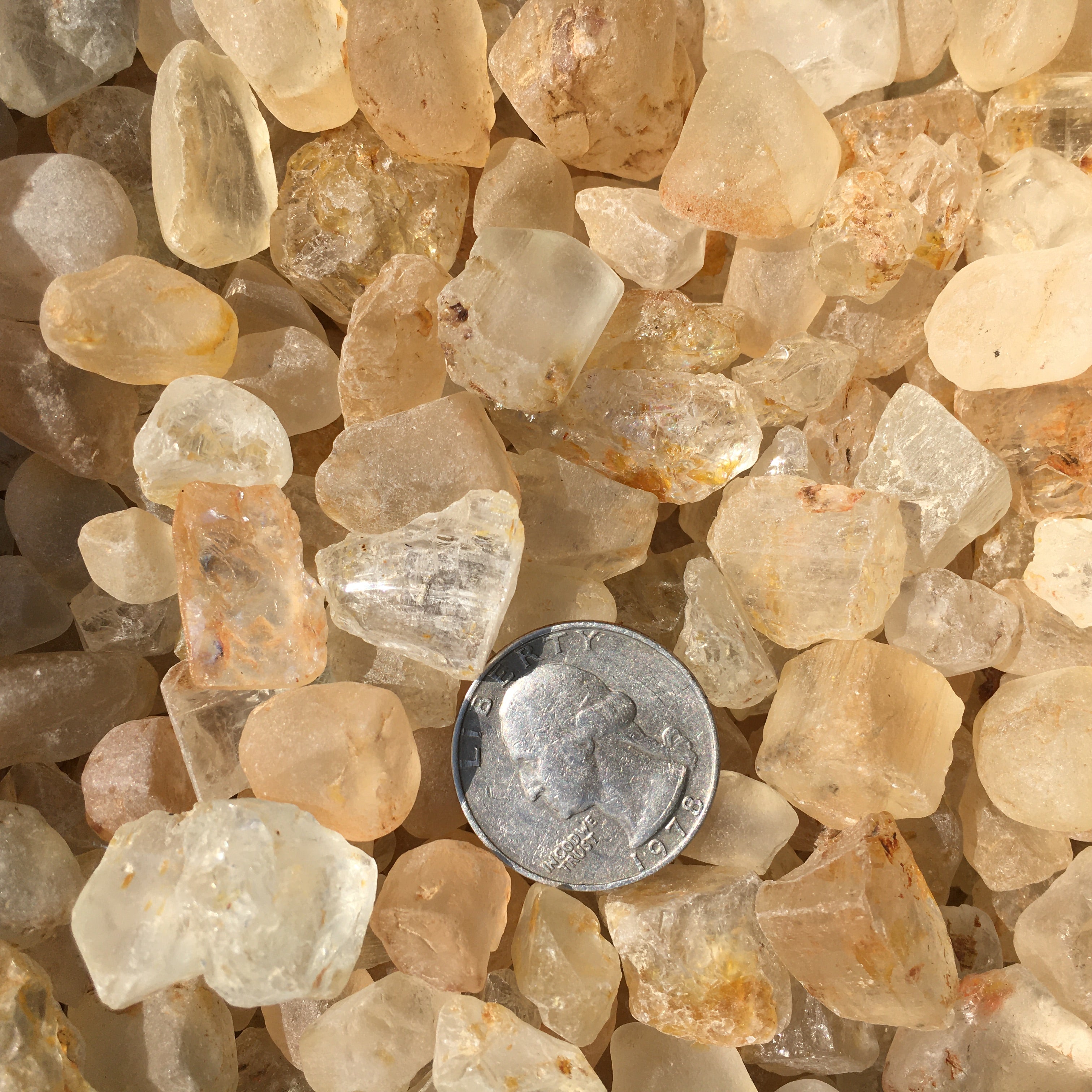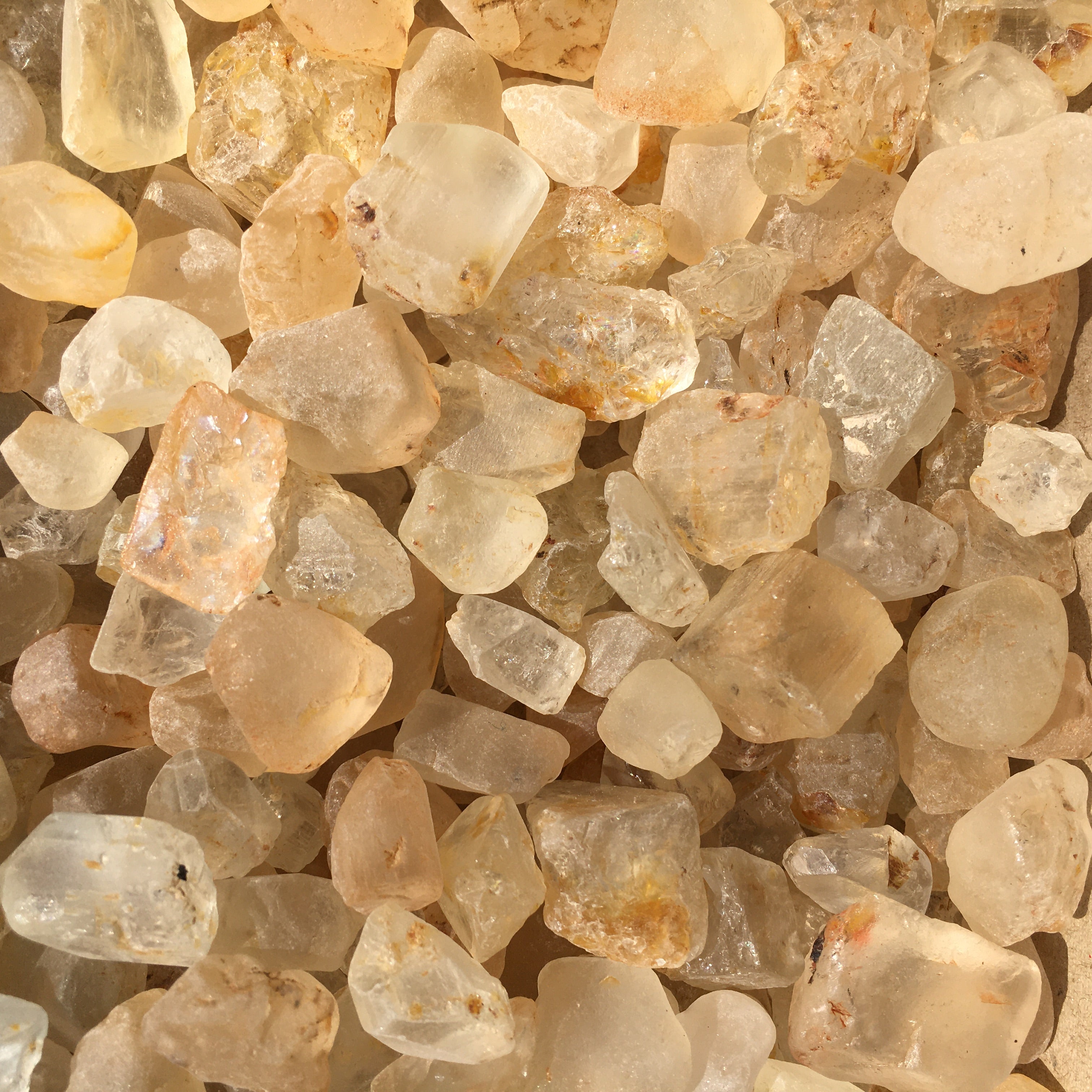 Silver Topaz Crystals, Kit of 7
Description:  This listing is for a Kit of 7 Mountain of Fire Silver Topaz Crystals.
Properties:
What appears to be a little white rock has so much hiding under the surface. I was absolutely thrilled to find these natural and straight from the region of the Mountain of Fire in Namibia. It is almost impossible to find untreated Topaz, and that's just the tip of the iceberg of this find. This Topaz has one of the most brilliant metaphysical white lights materialized inside it that I have ever experienced. It's ability to clear entities, shine the light on detrimental energy, and flush the impure is astounding. This is the crystal I would grab if the darkest, gnarliest energy showed up. I predict this will become one of the most sought-after crystals in the near future when people catch on. It's as powerful (Or more) as Phenakite and so much more accessible, for me at least. Use this for possession, entities, and clearing work. You might notice that the stone does not even need to be physically present to do the work. I did.
Policies and Disclaimers:
All of our stones and crystals are pure and natural. They are free from synthetic treatments of any kind, including dyes, stabilizers, and synthetic heat treatments to enhance color.

We can not take requests for individual stones seen in the pictures.

International customers are responsible for any customs fees/import taxes.
Please see our Lost Package Policy prior to placing your order. 
Please contact us at CrystalShop@UpperClarity.com with any questions.