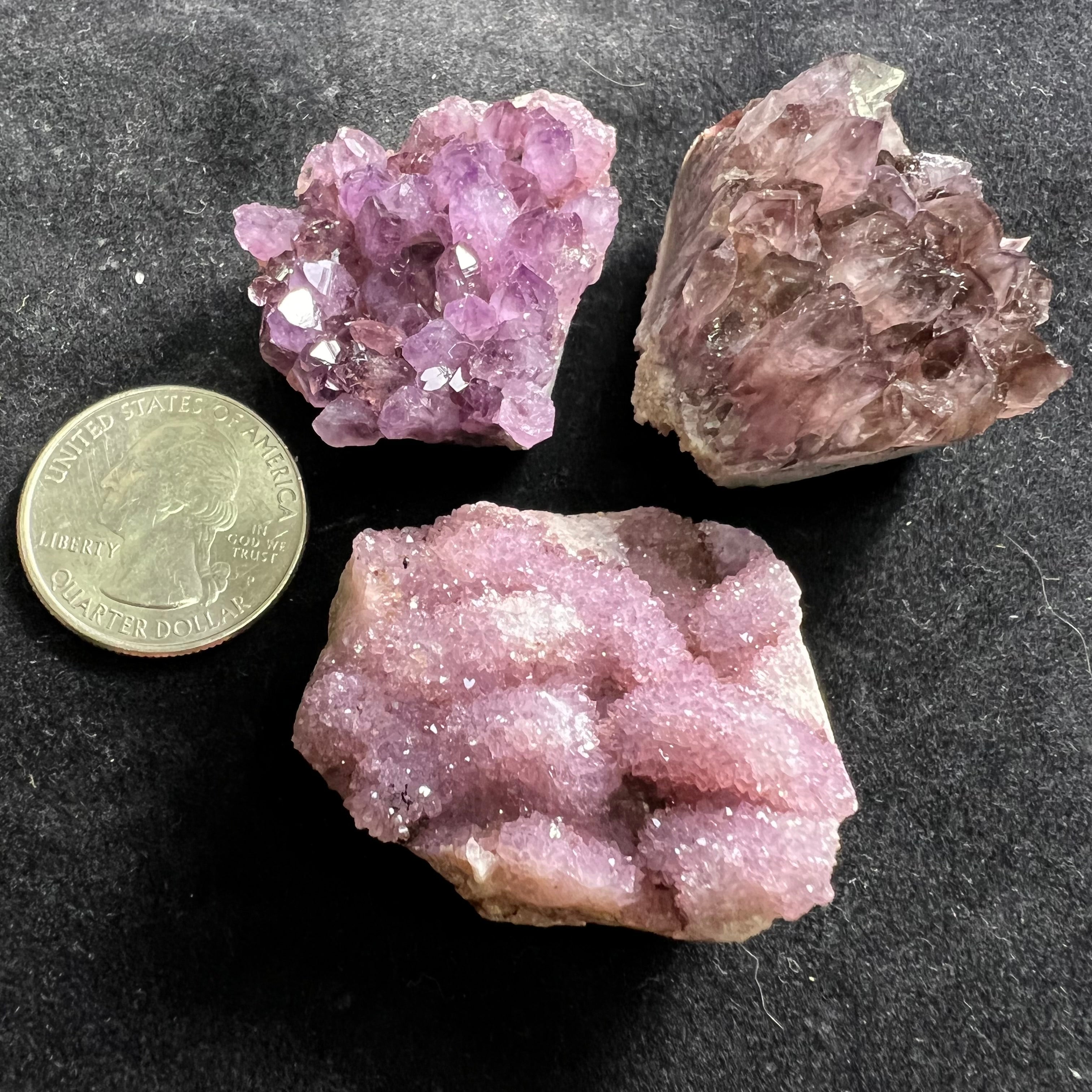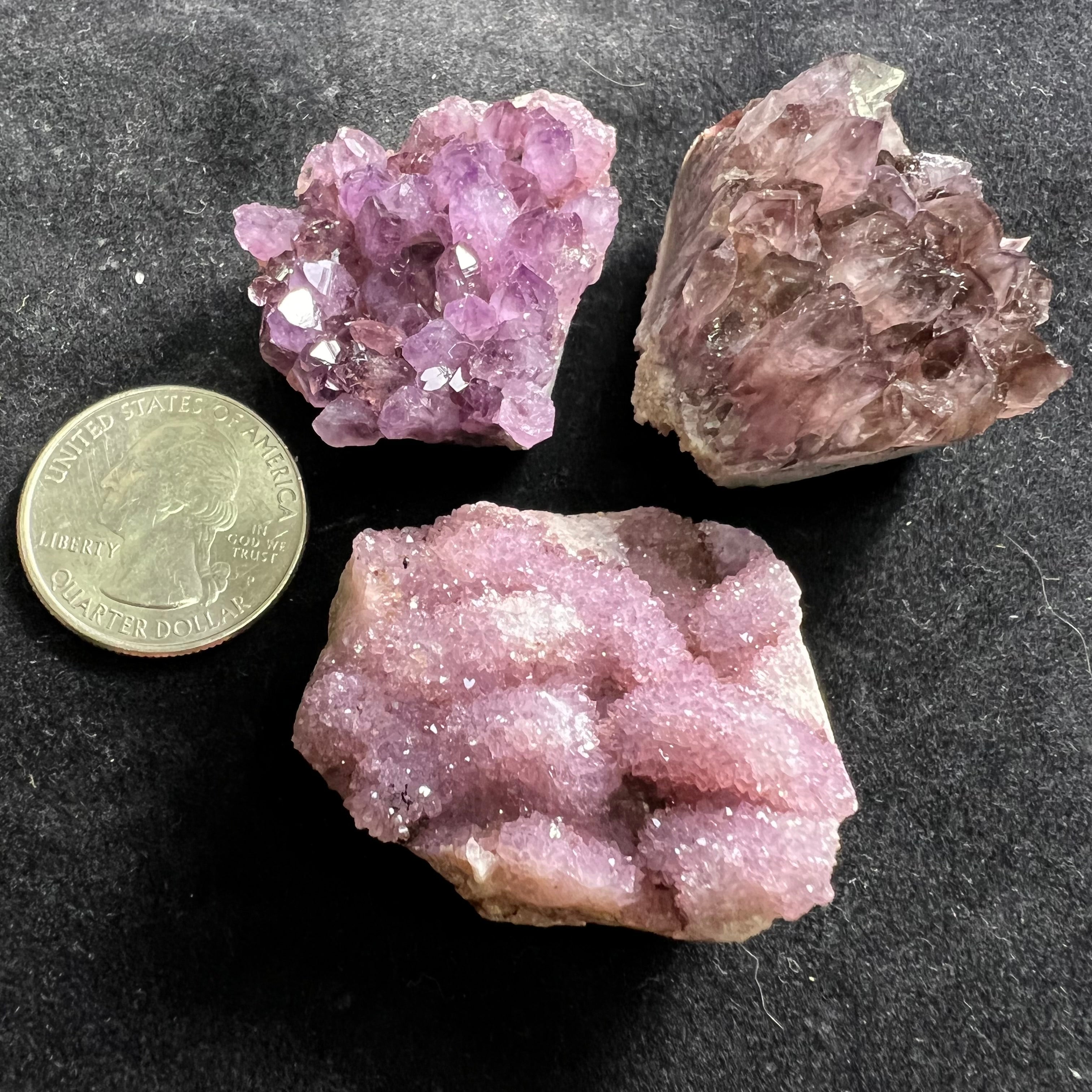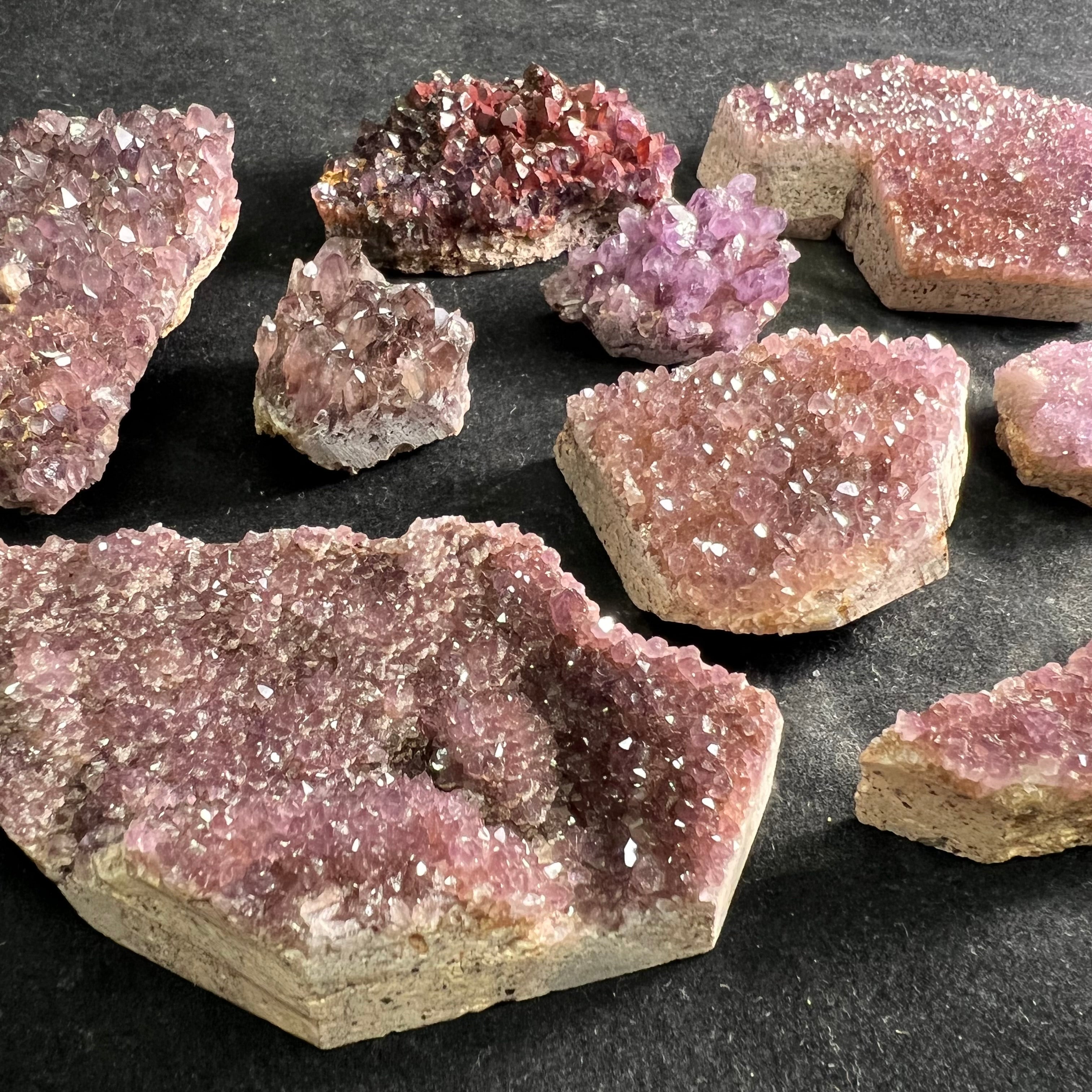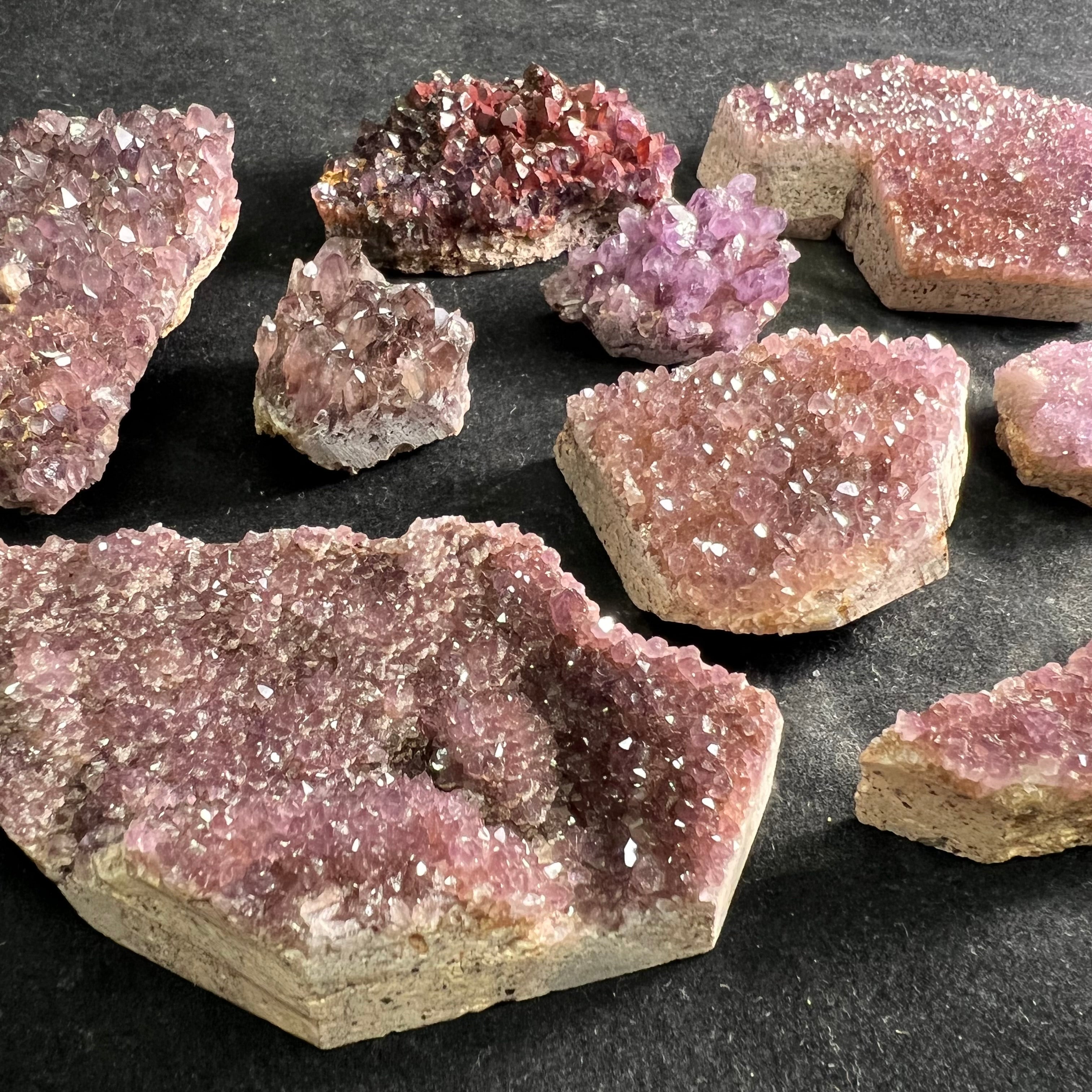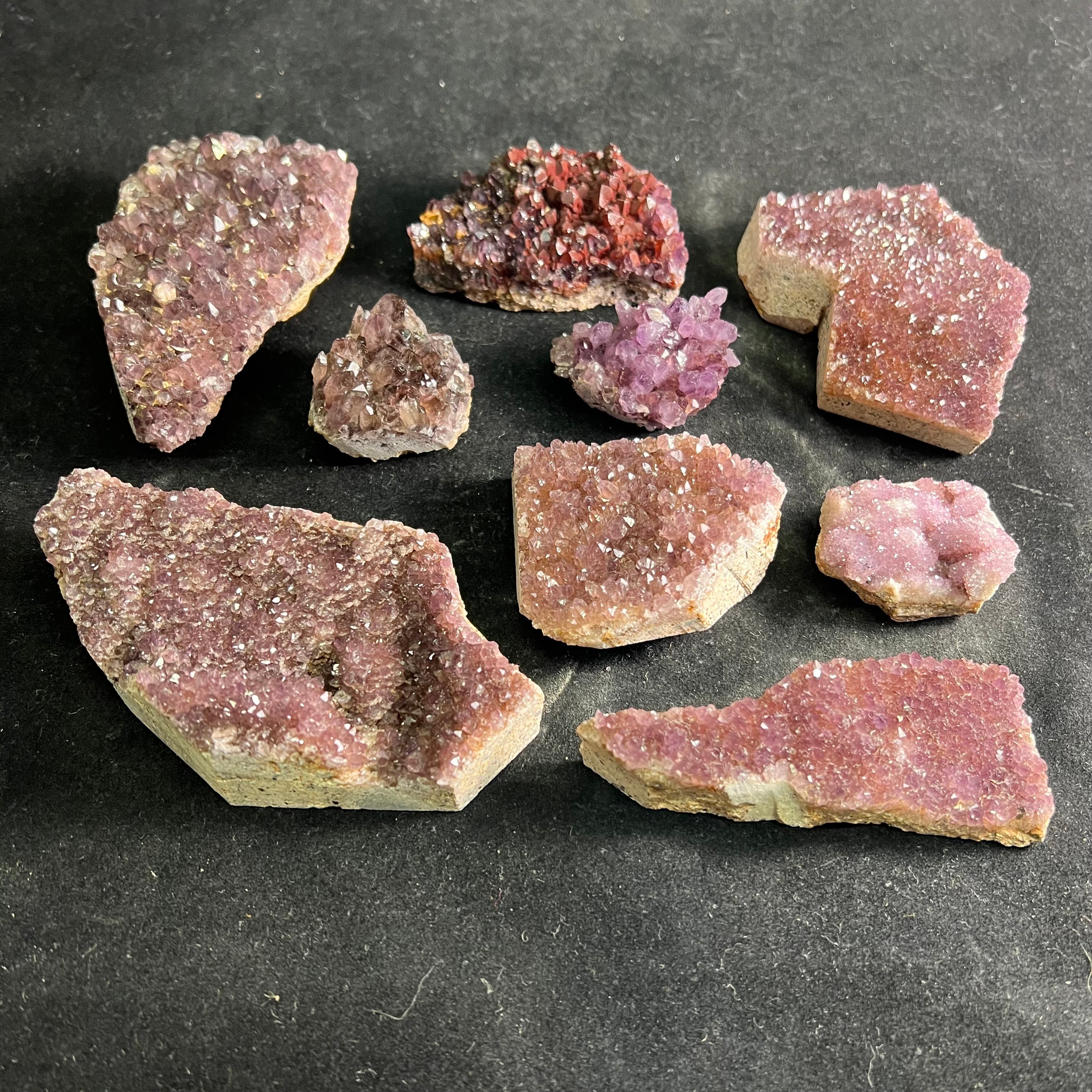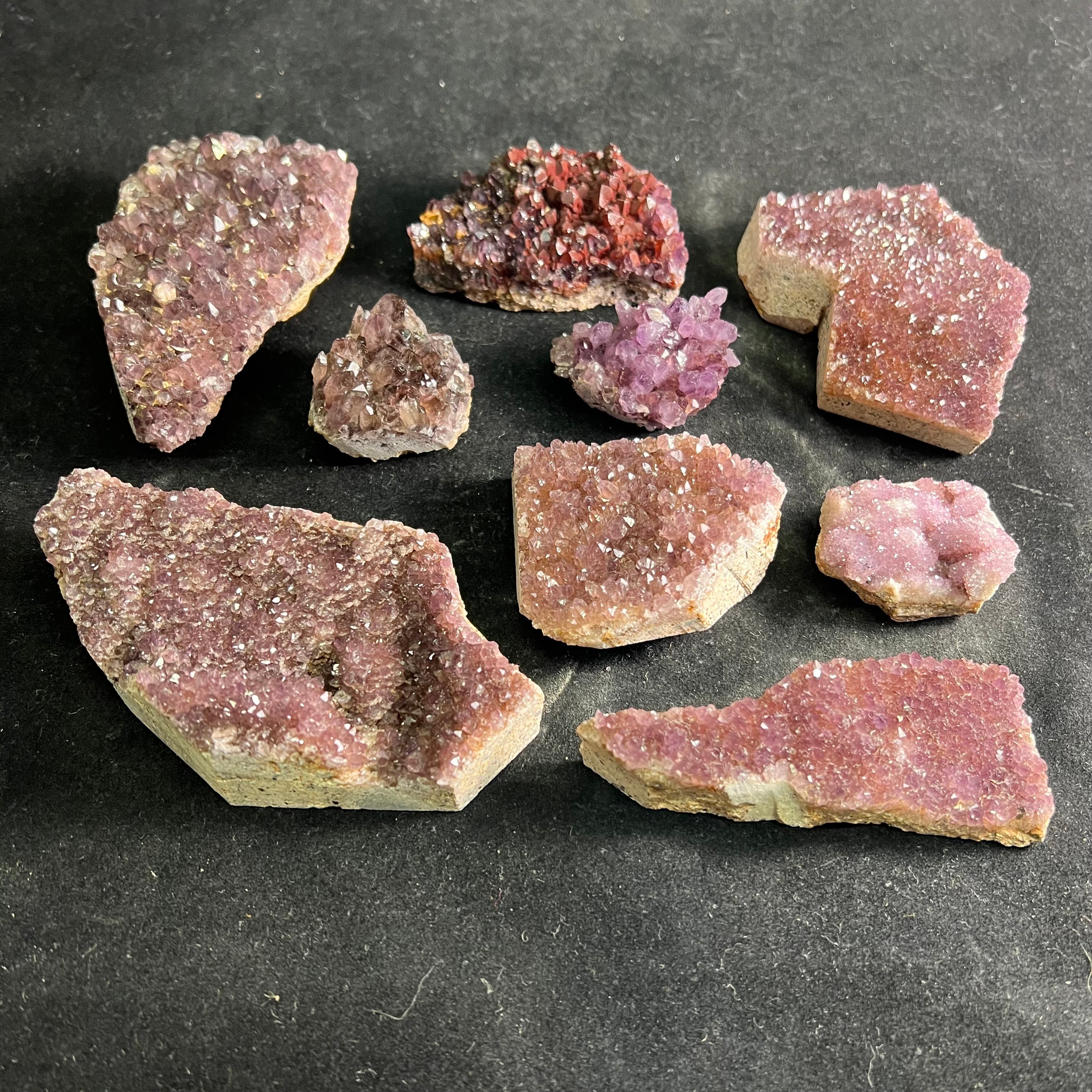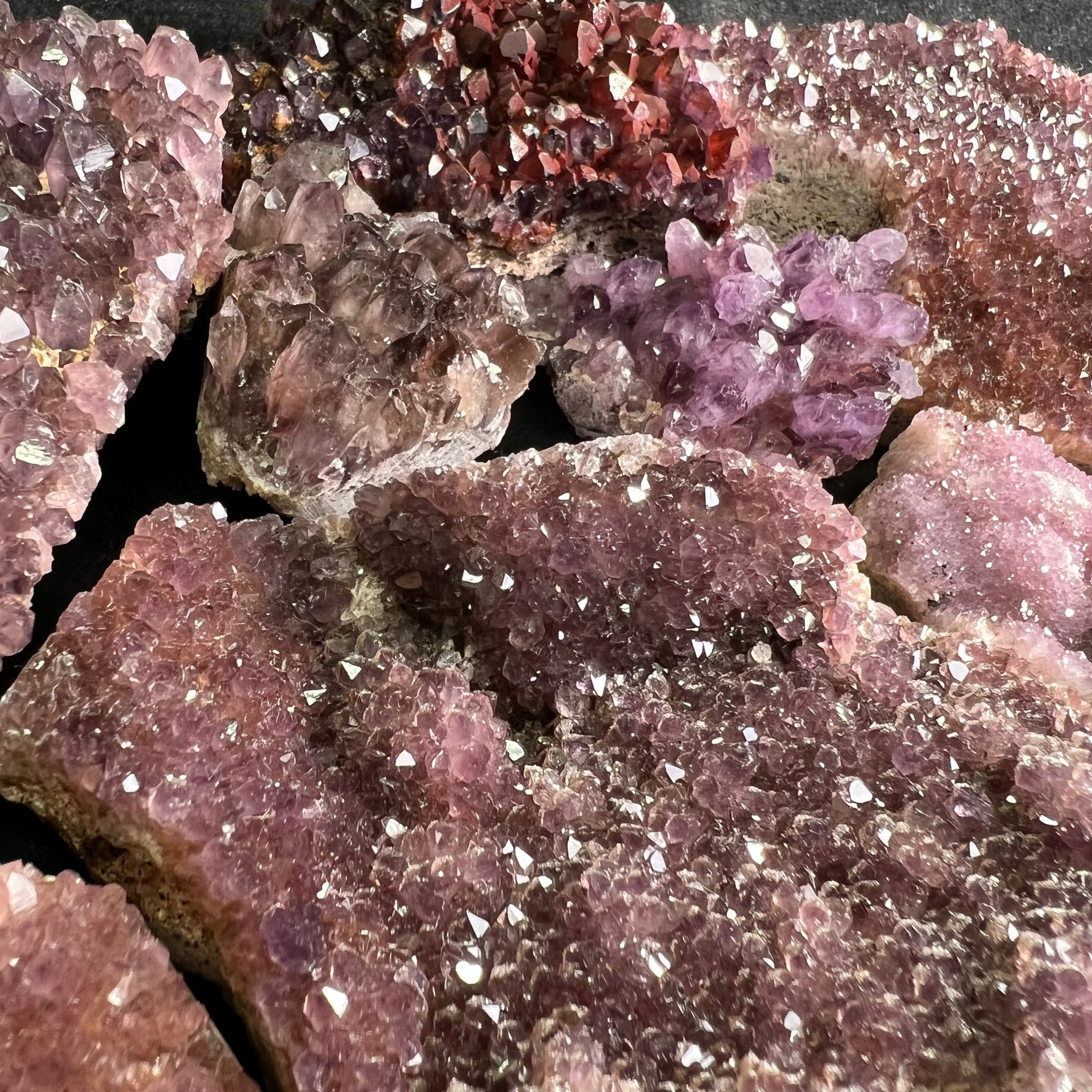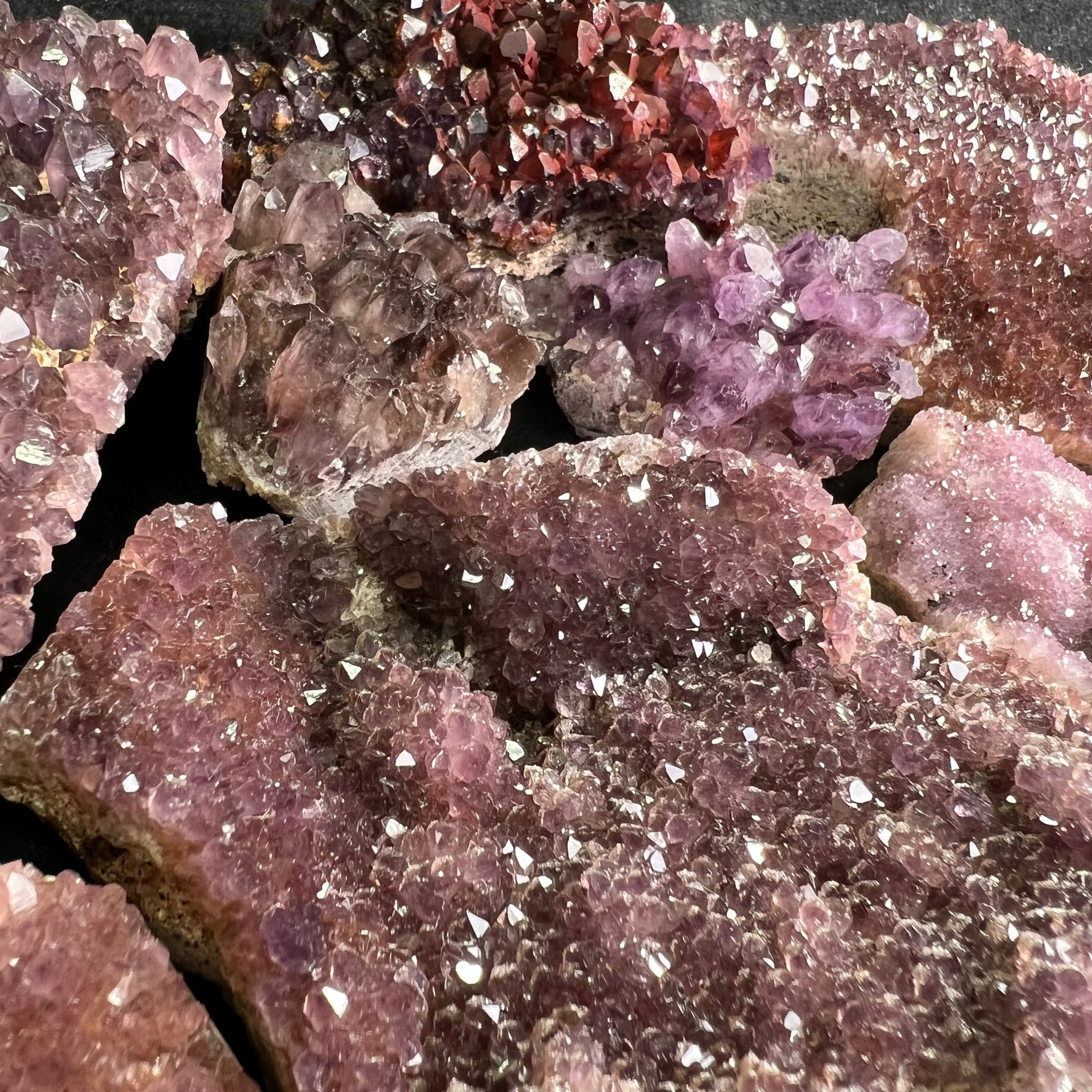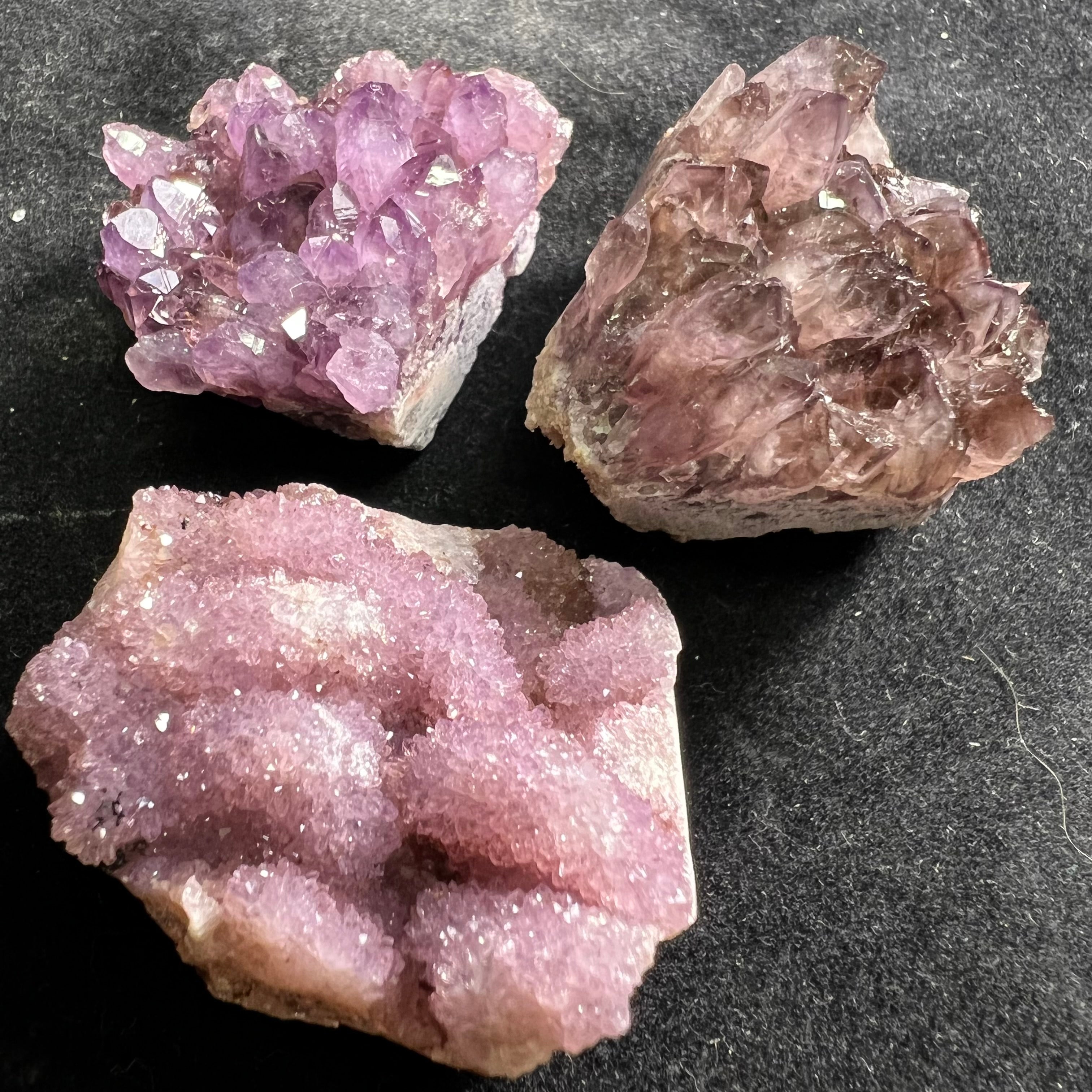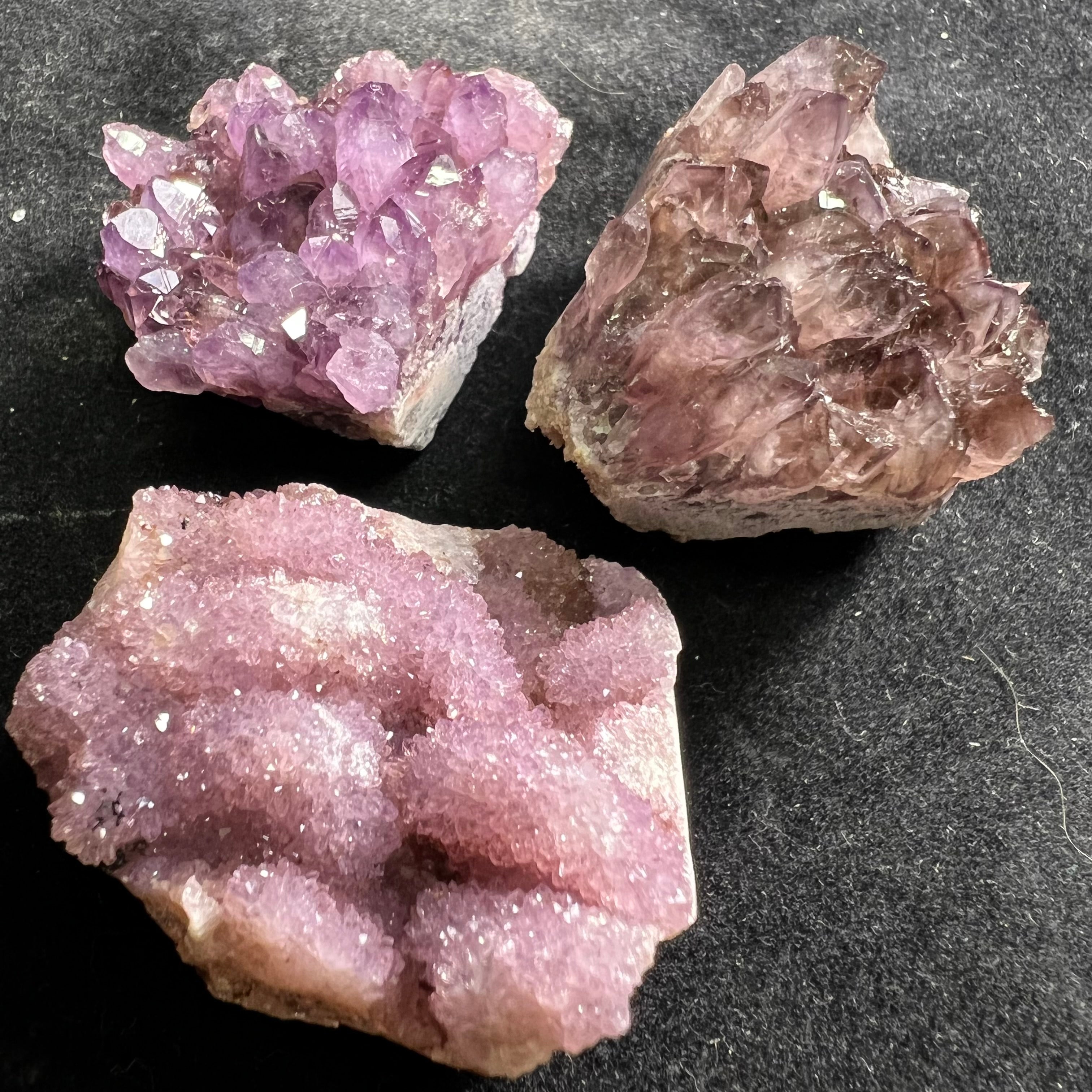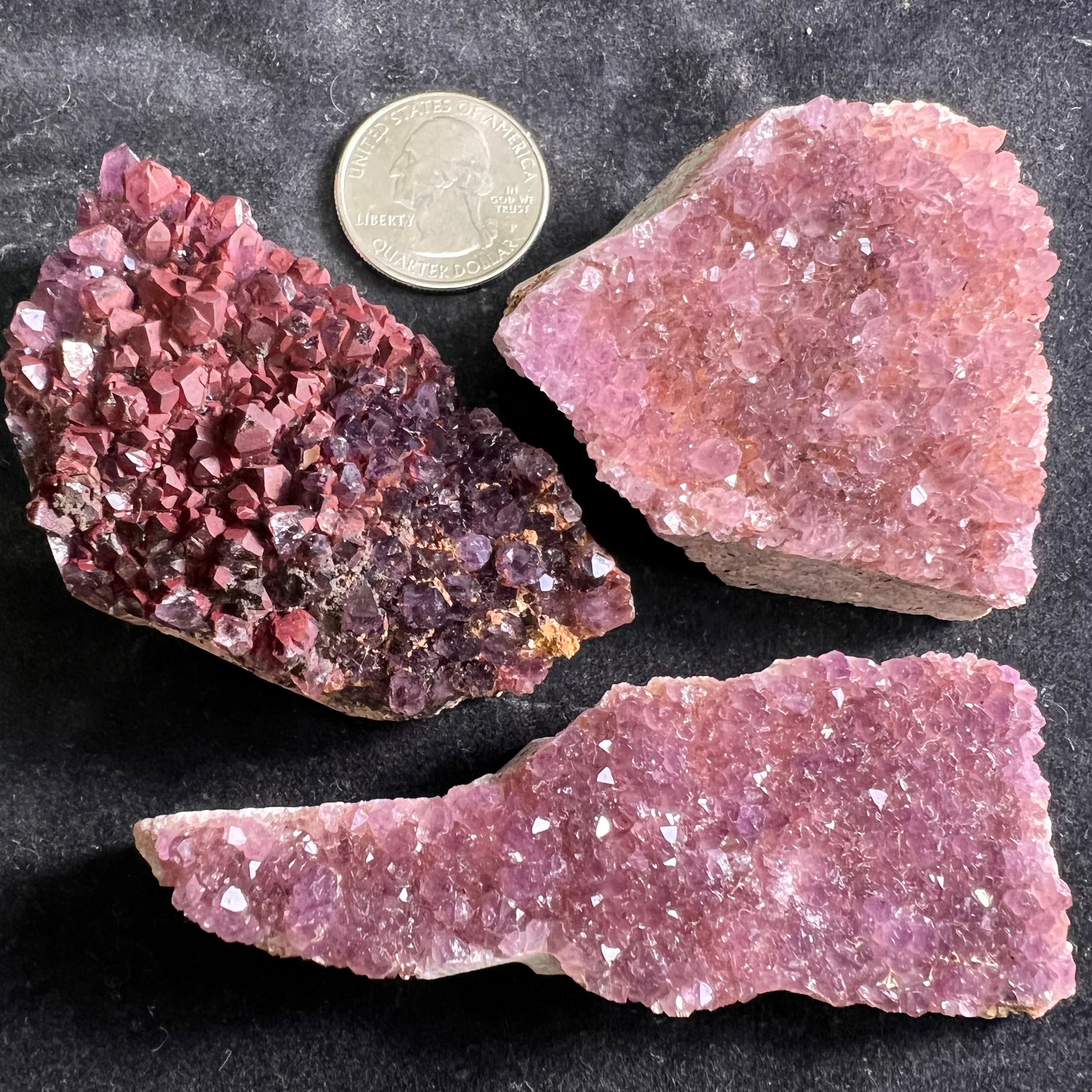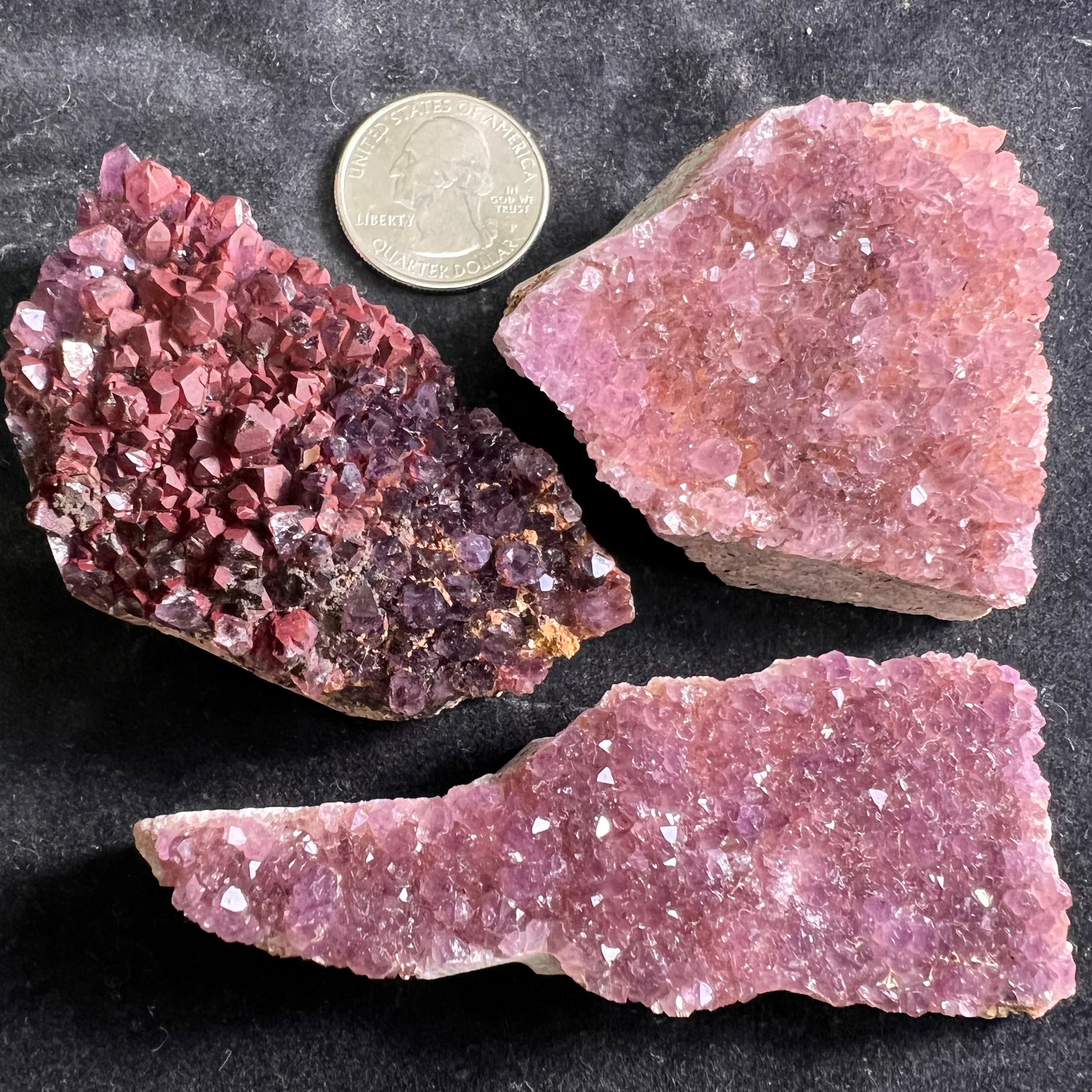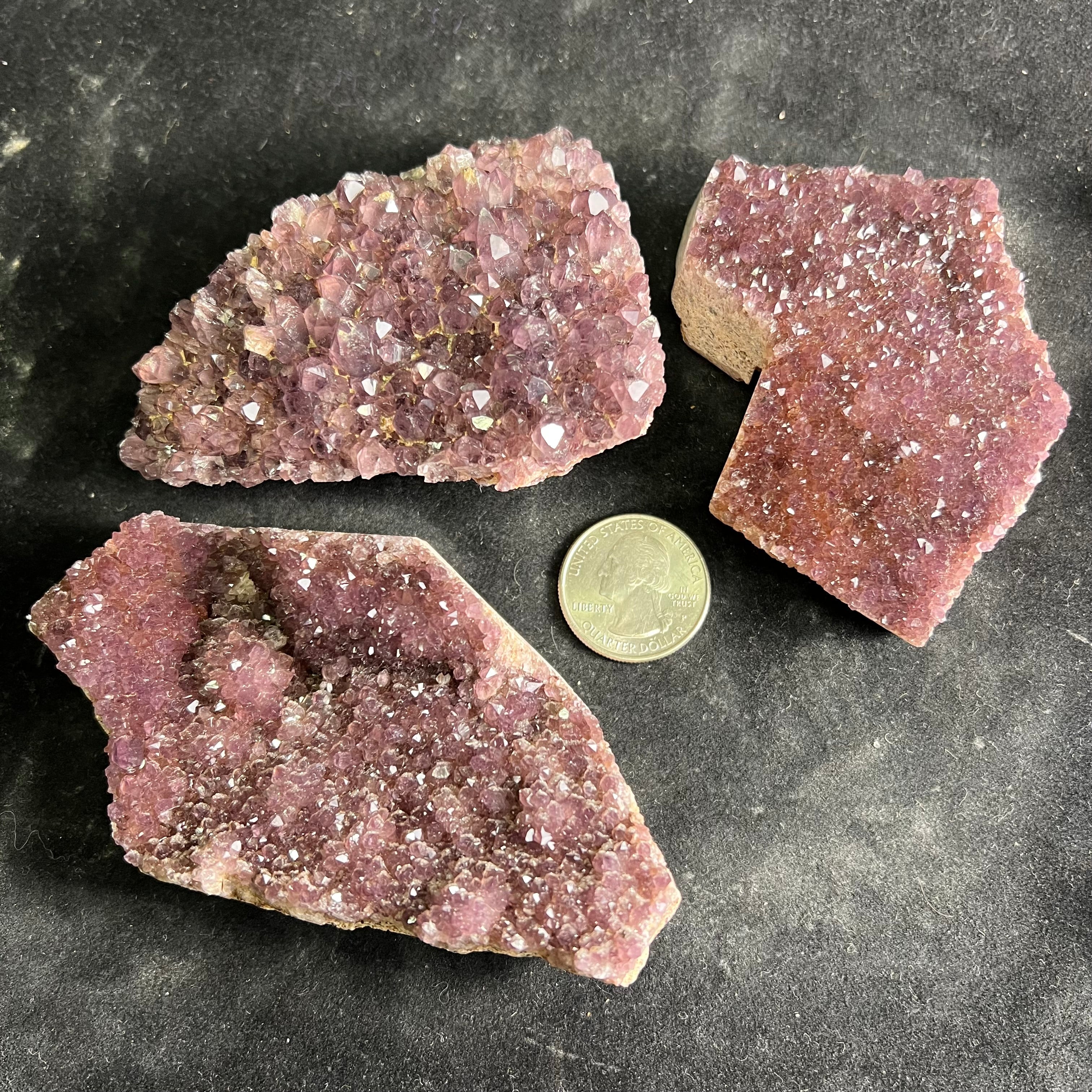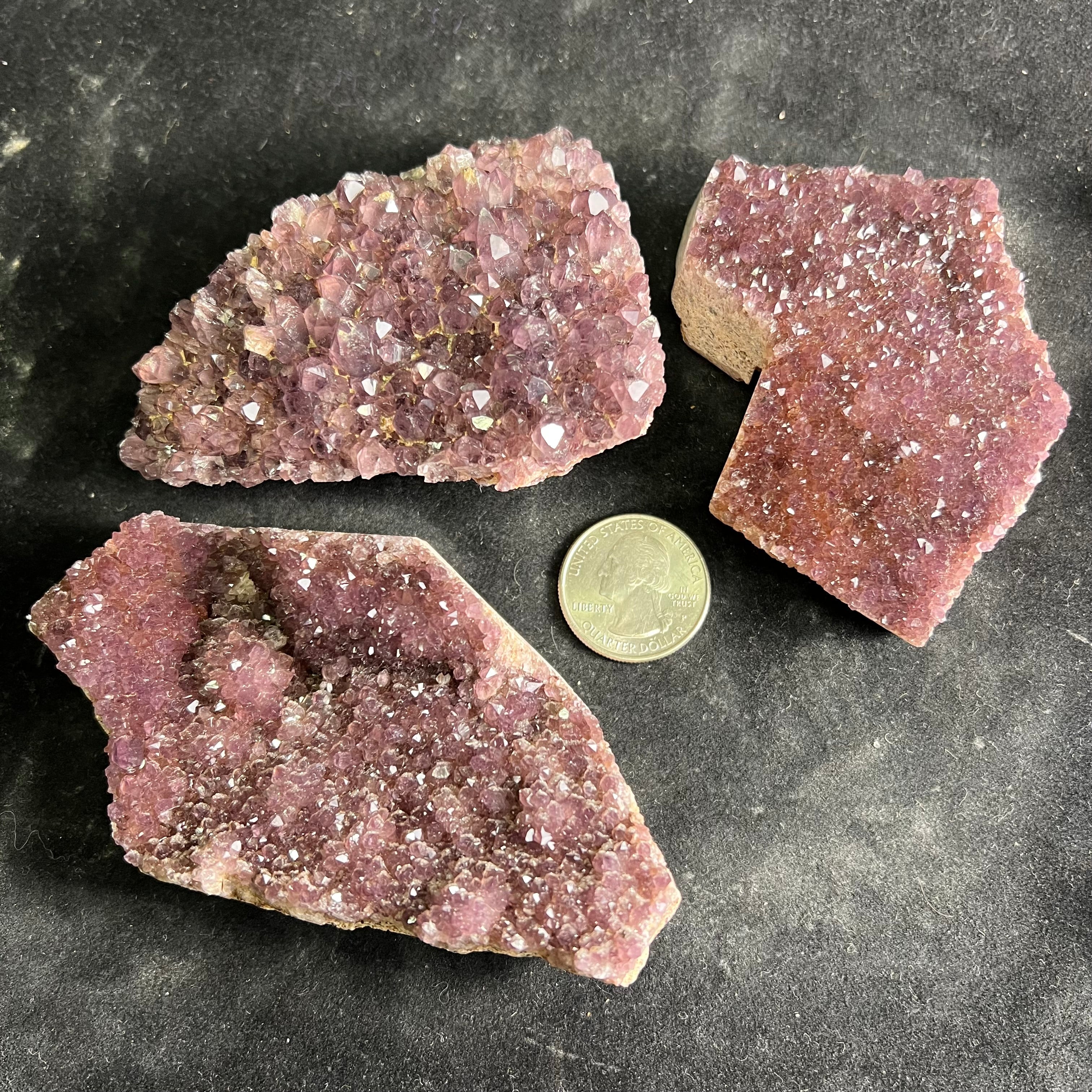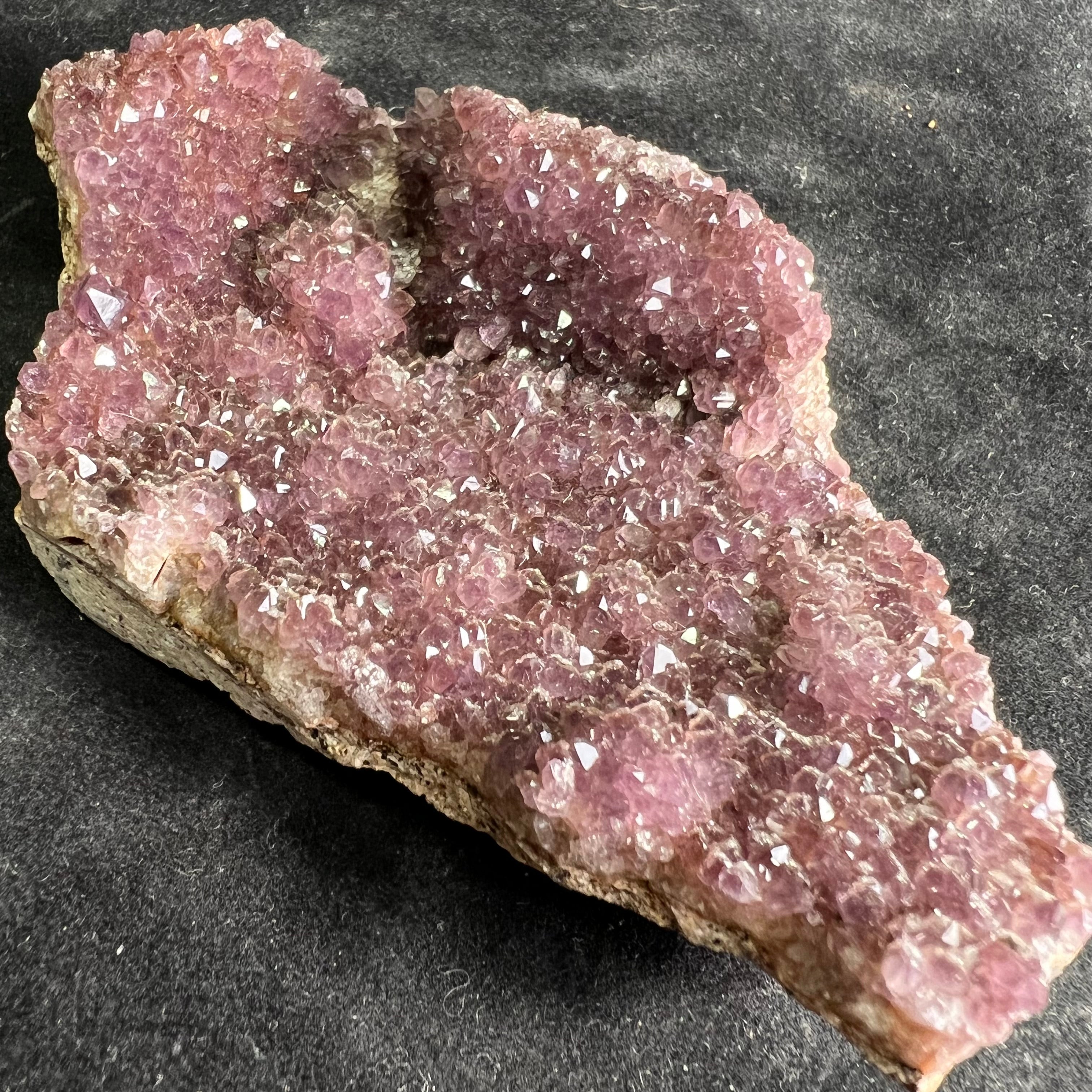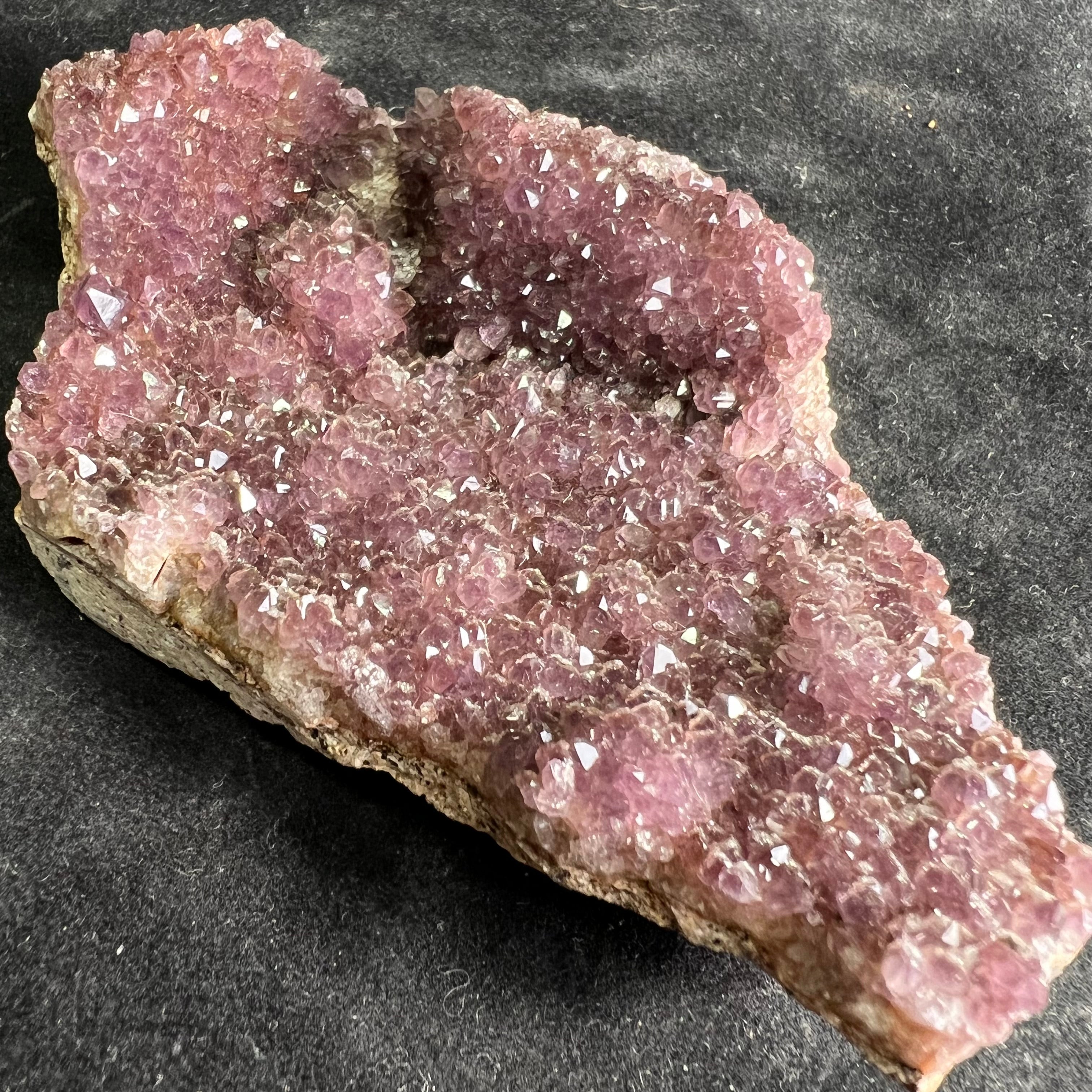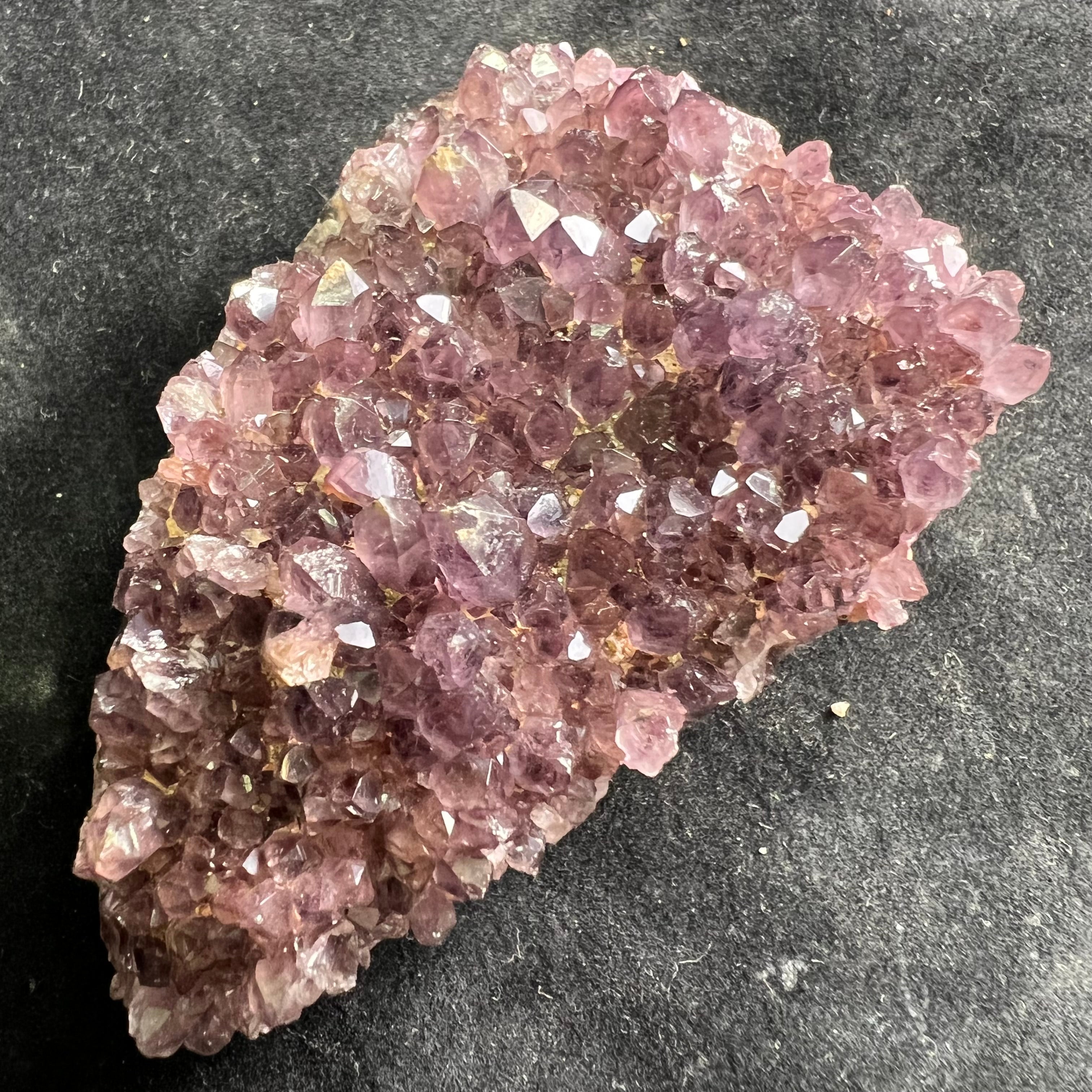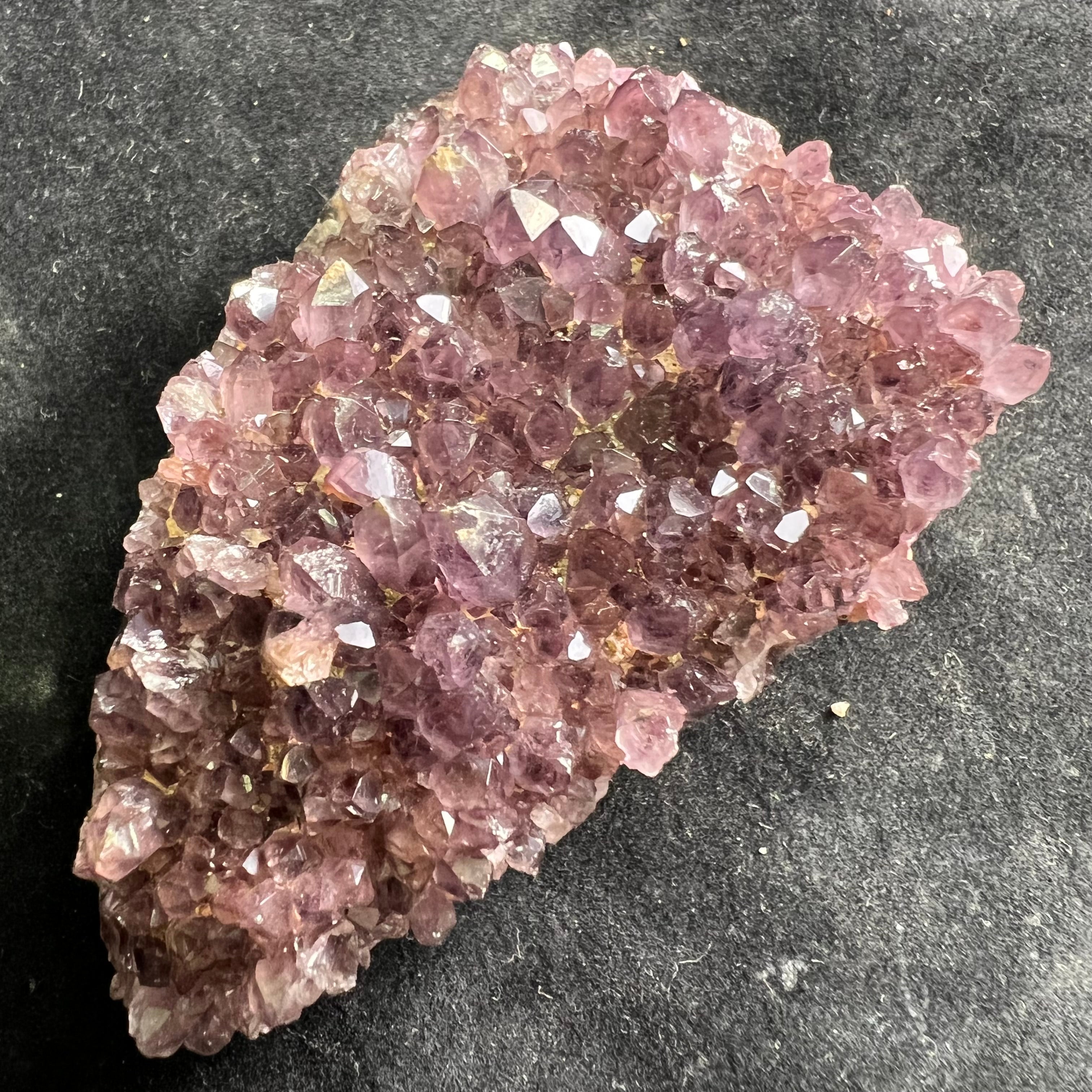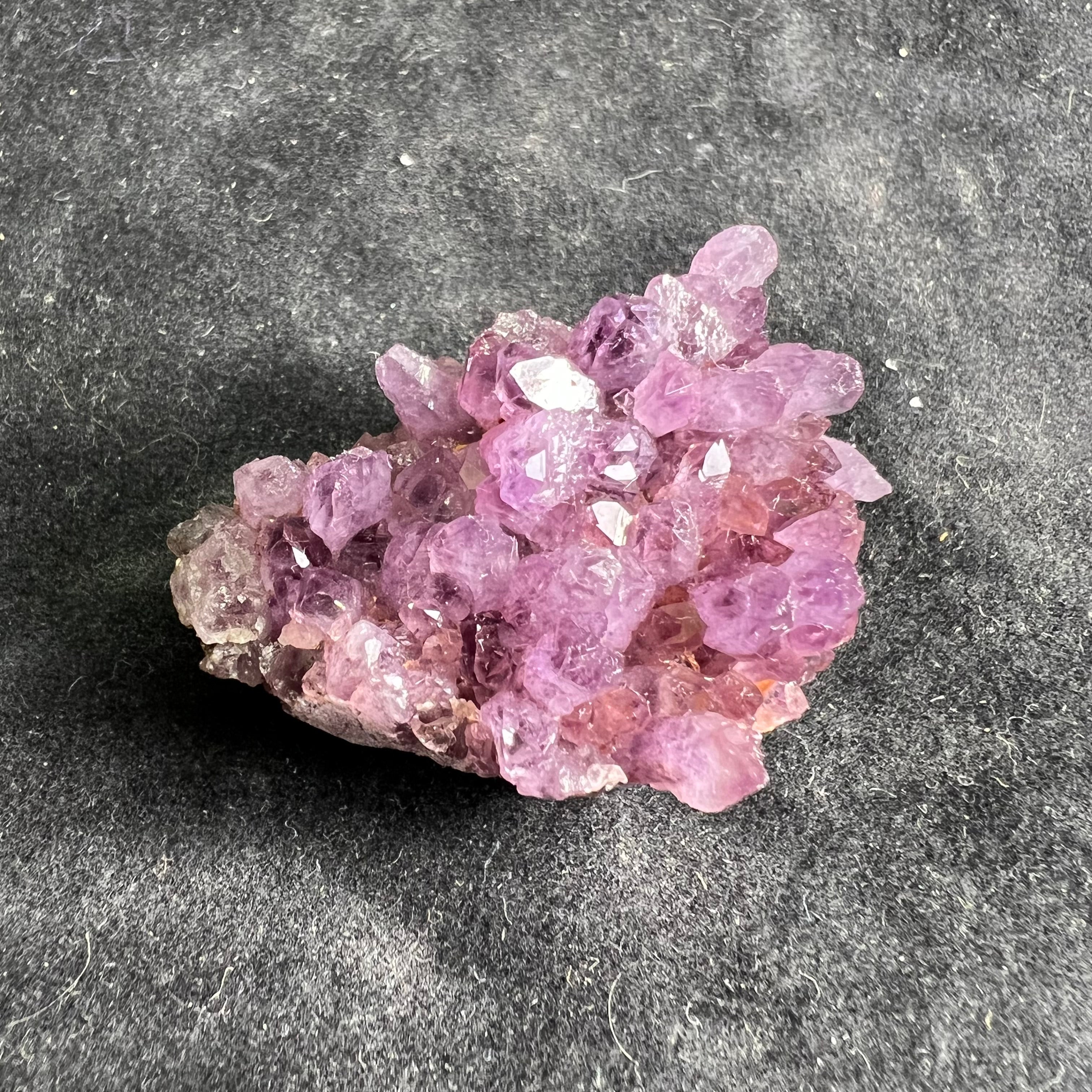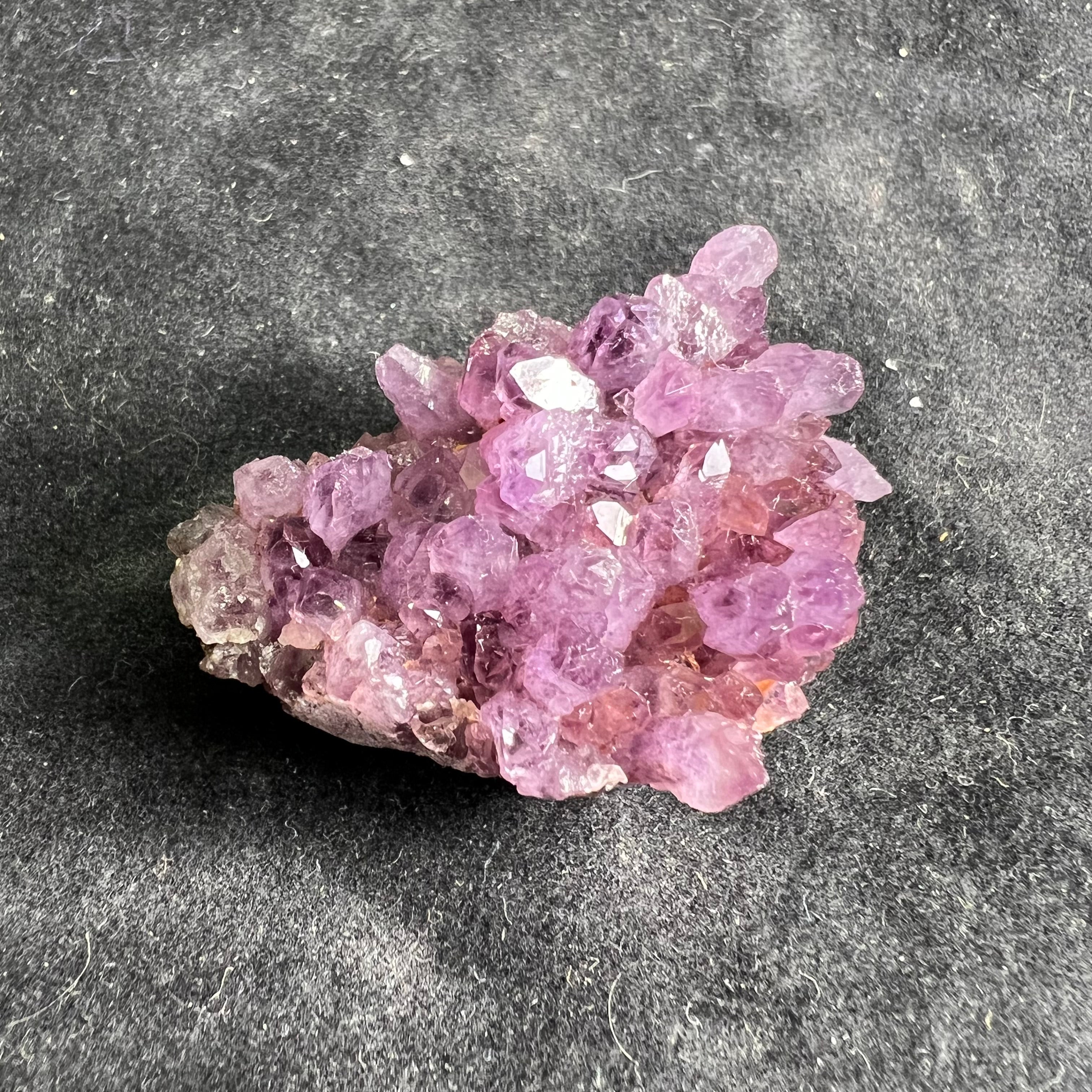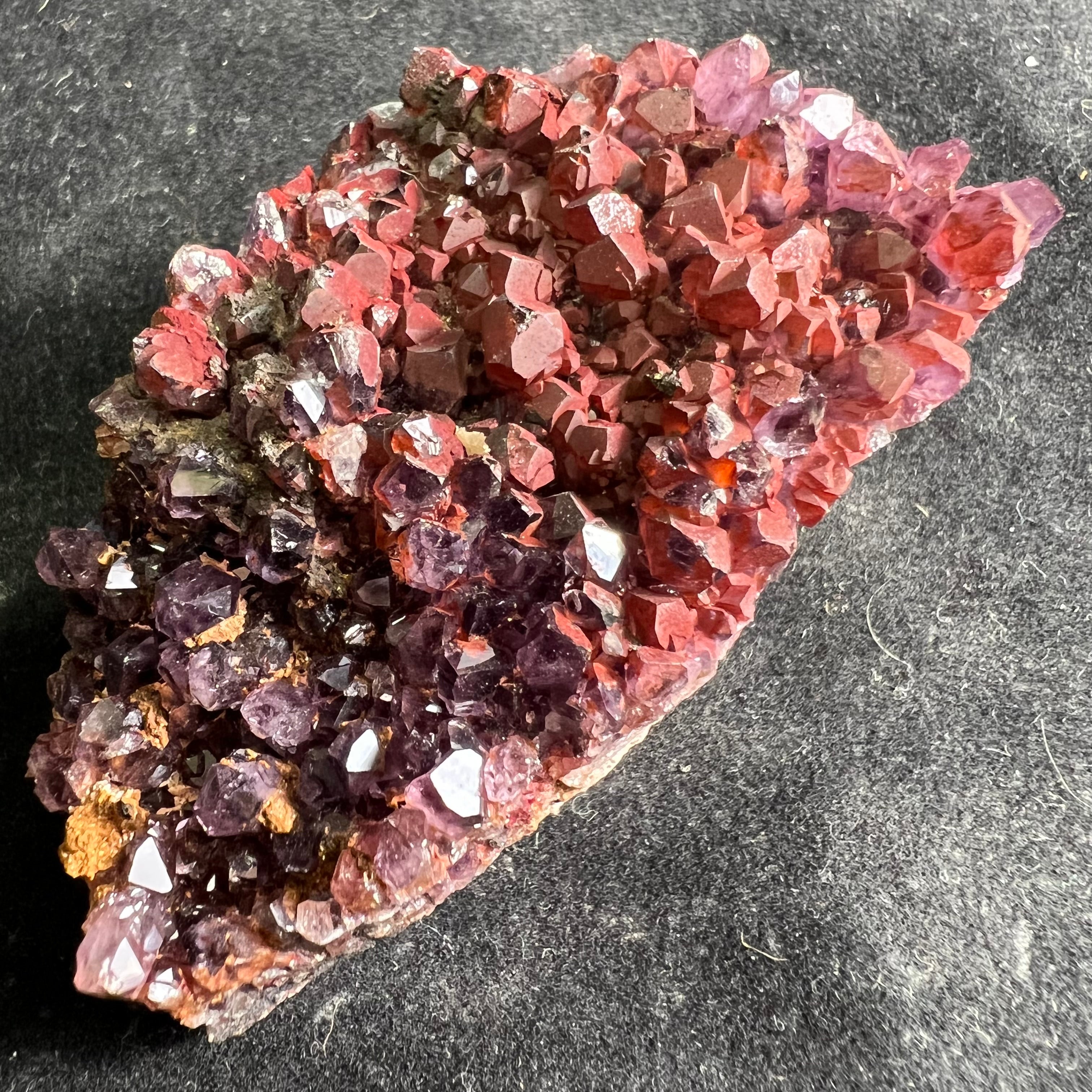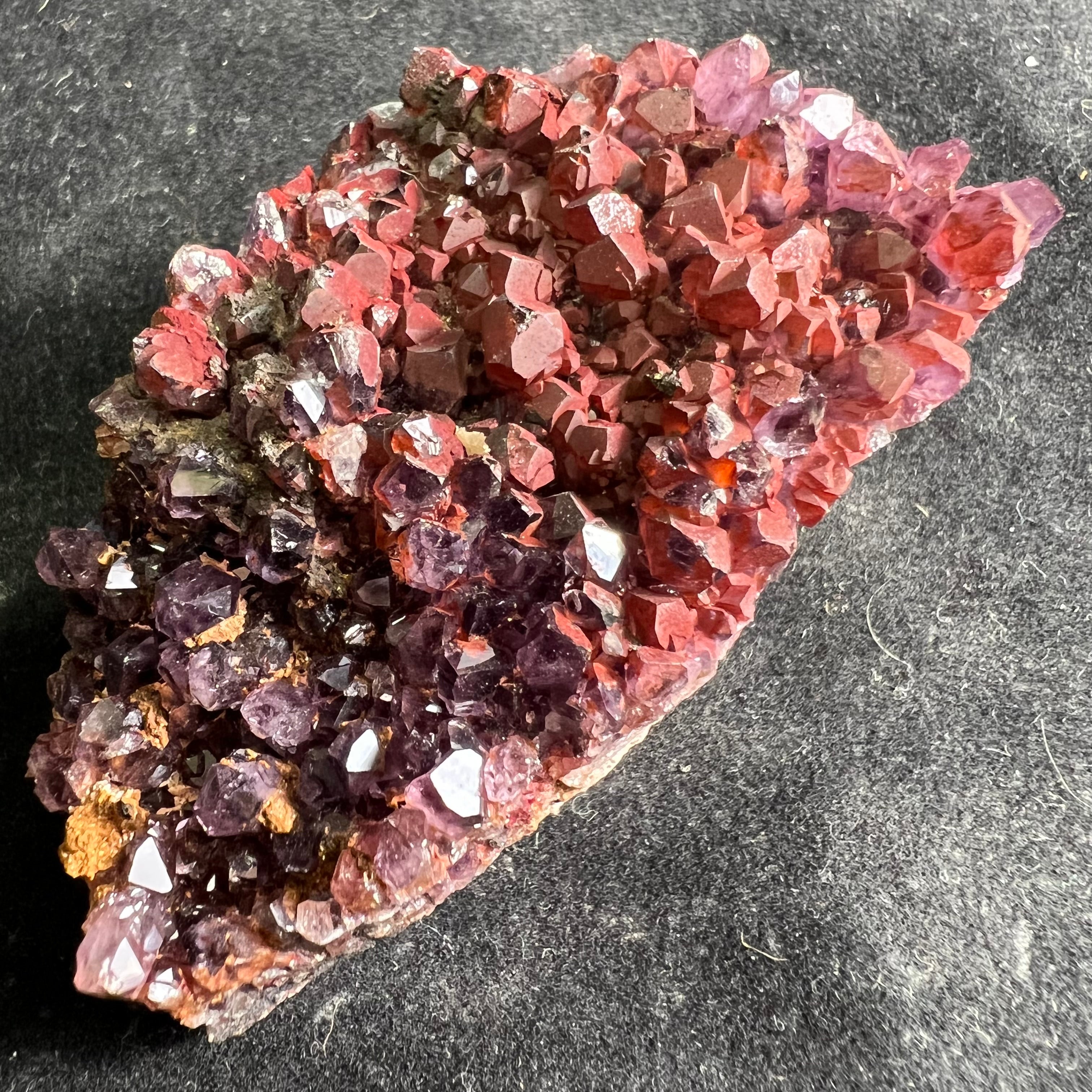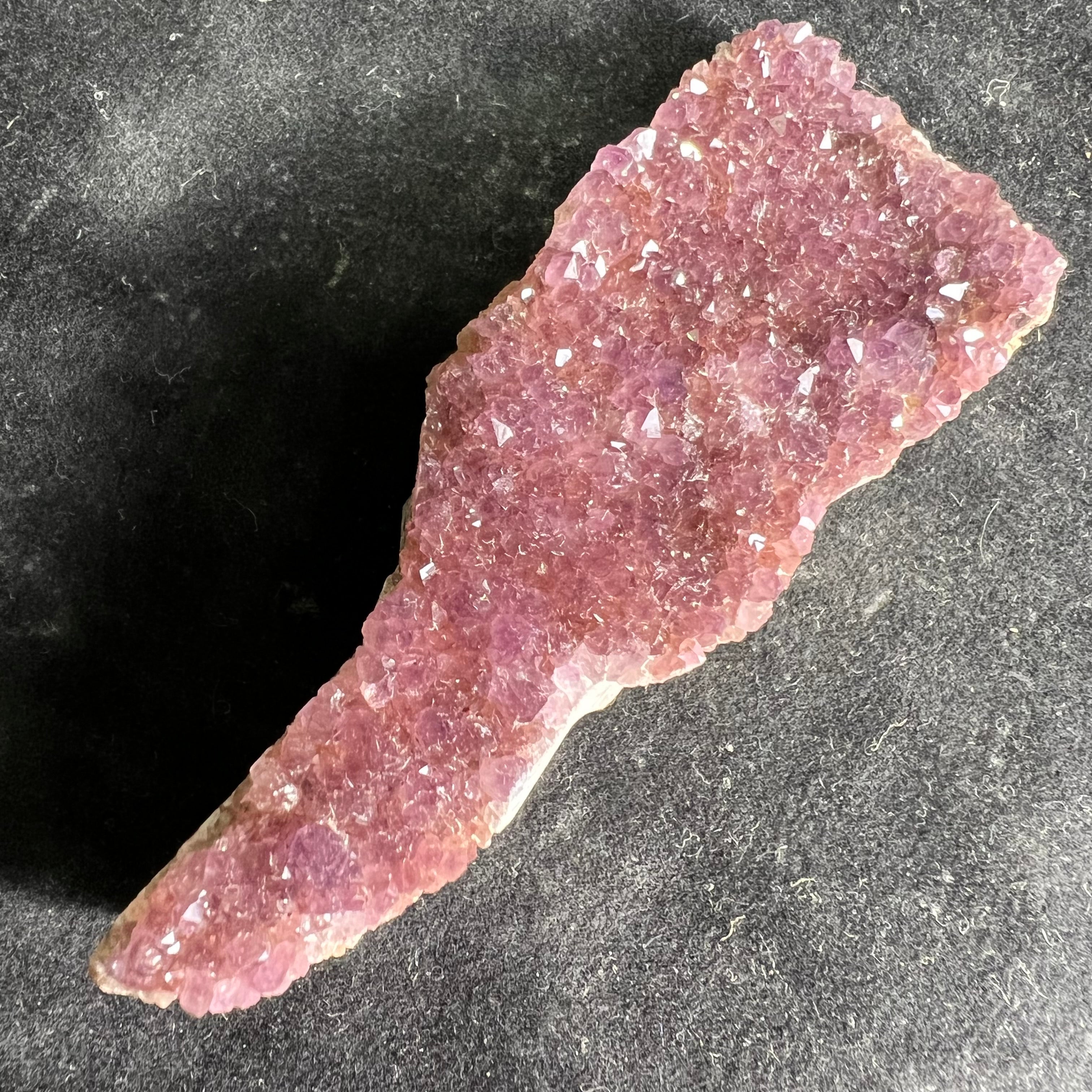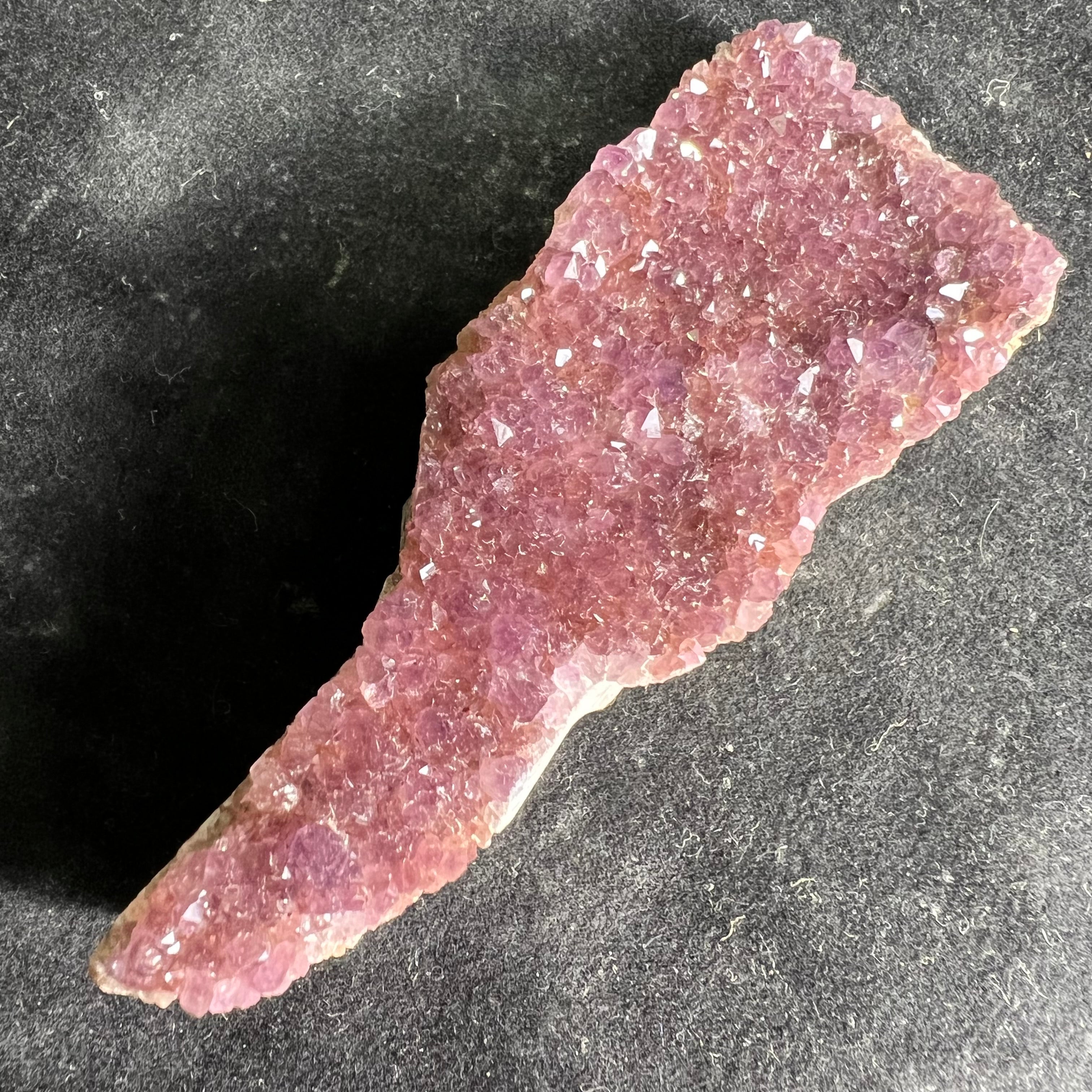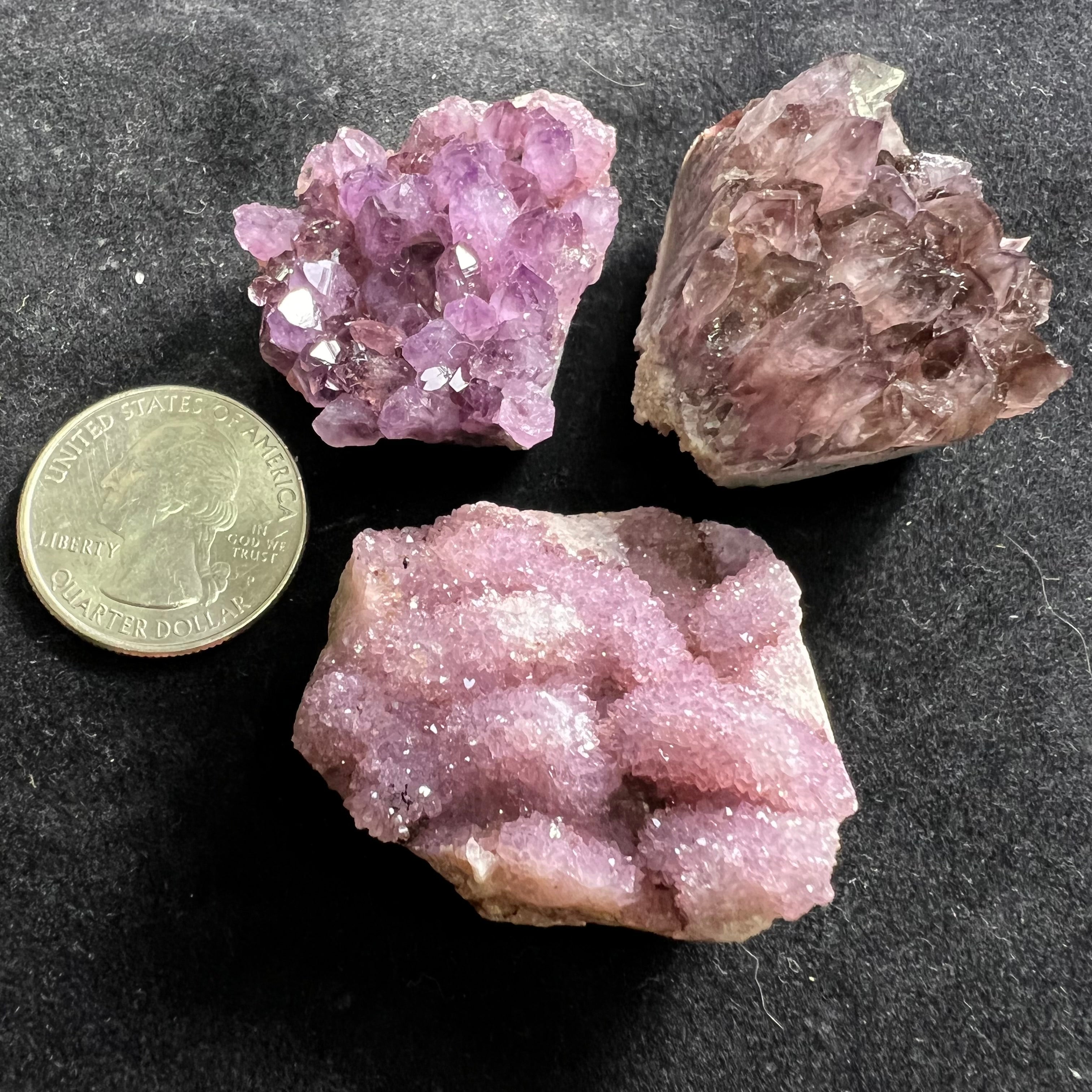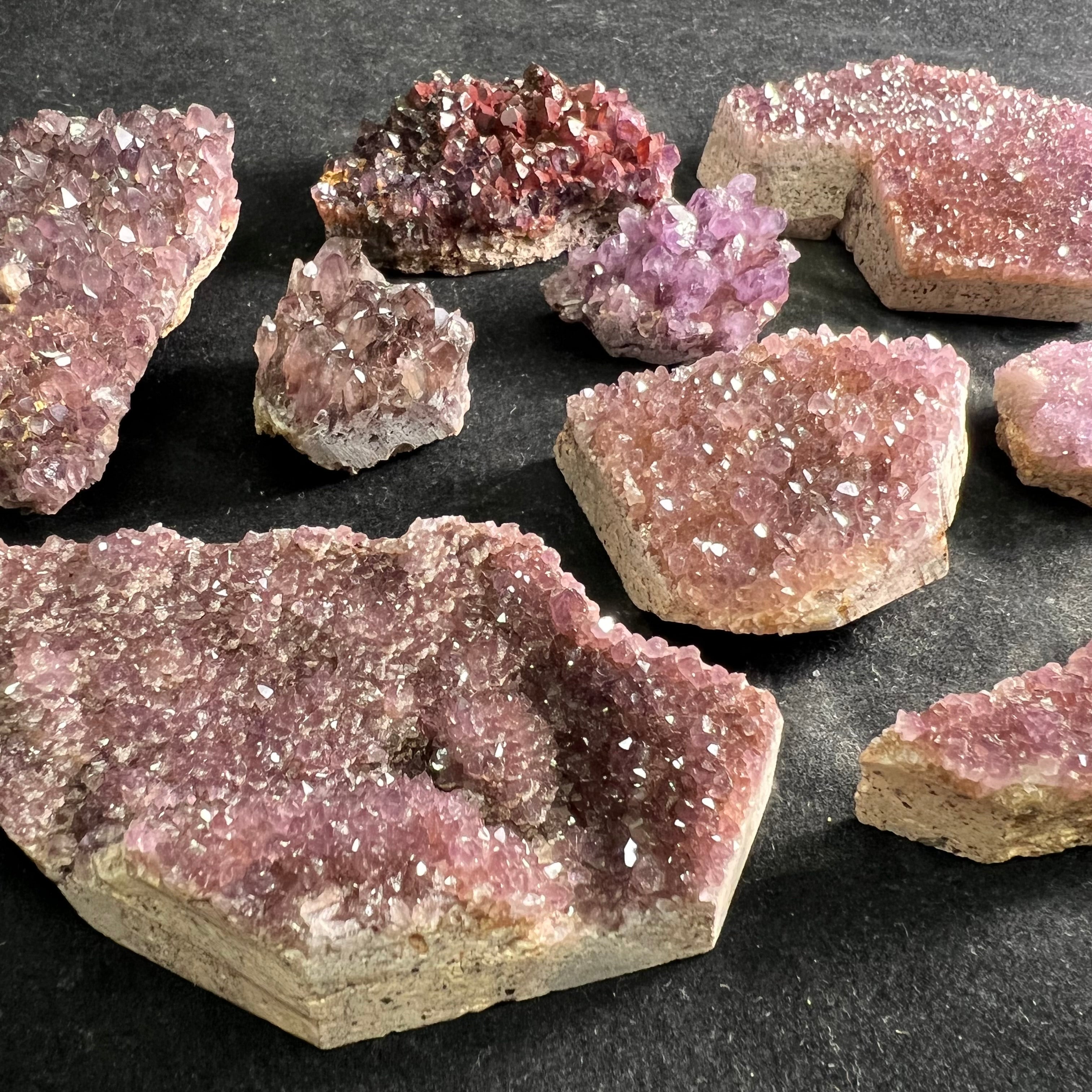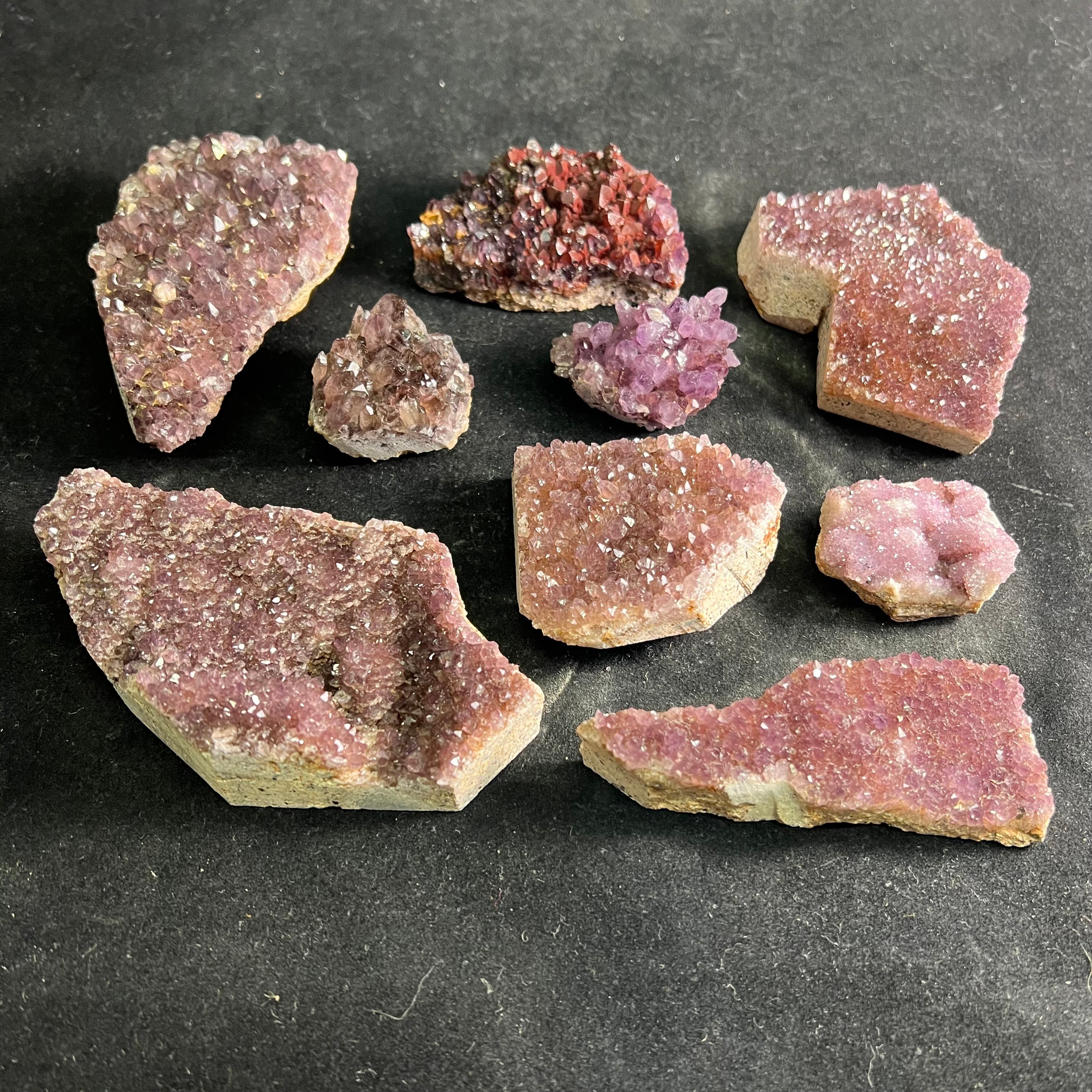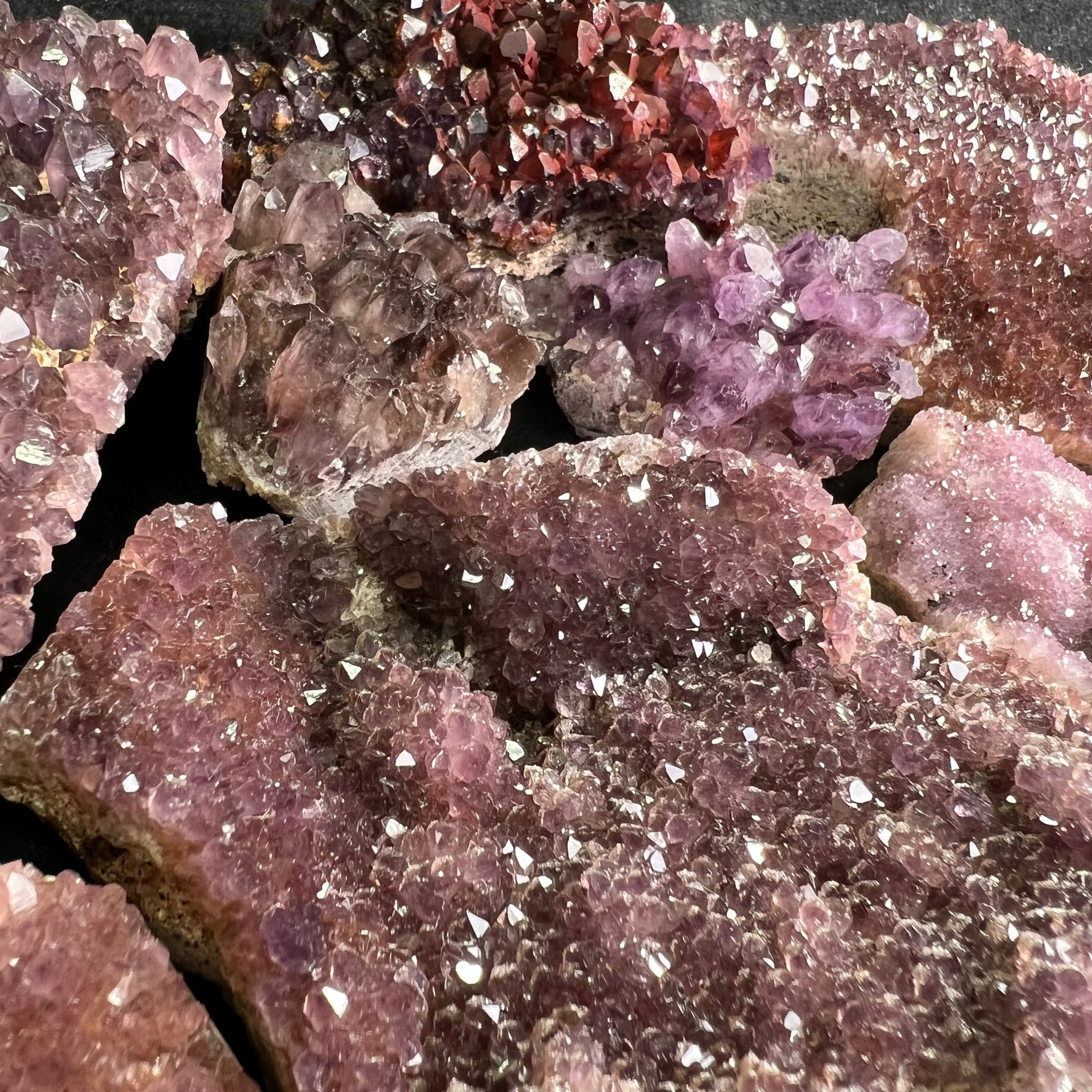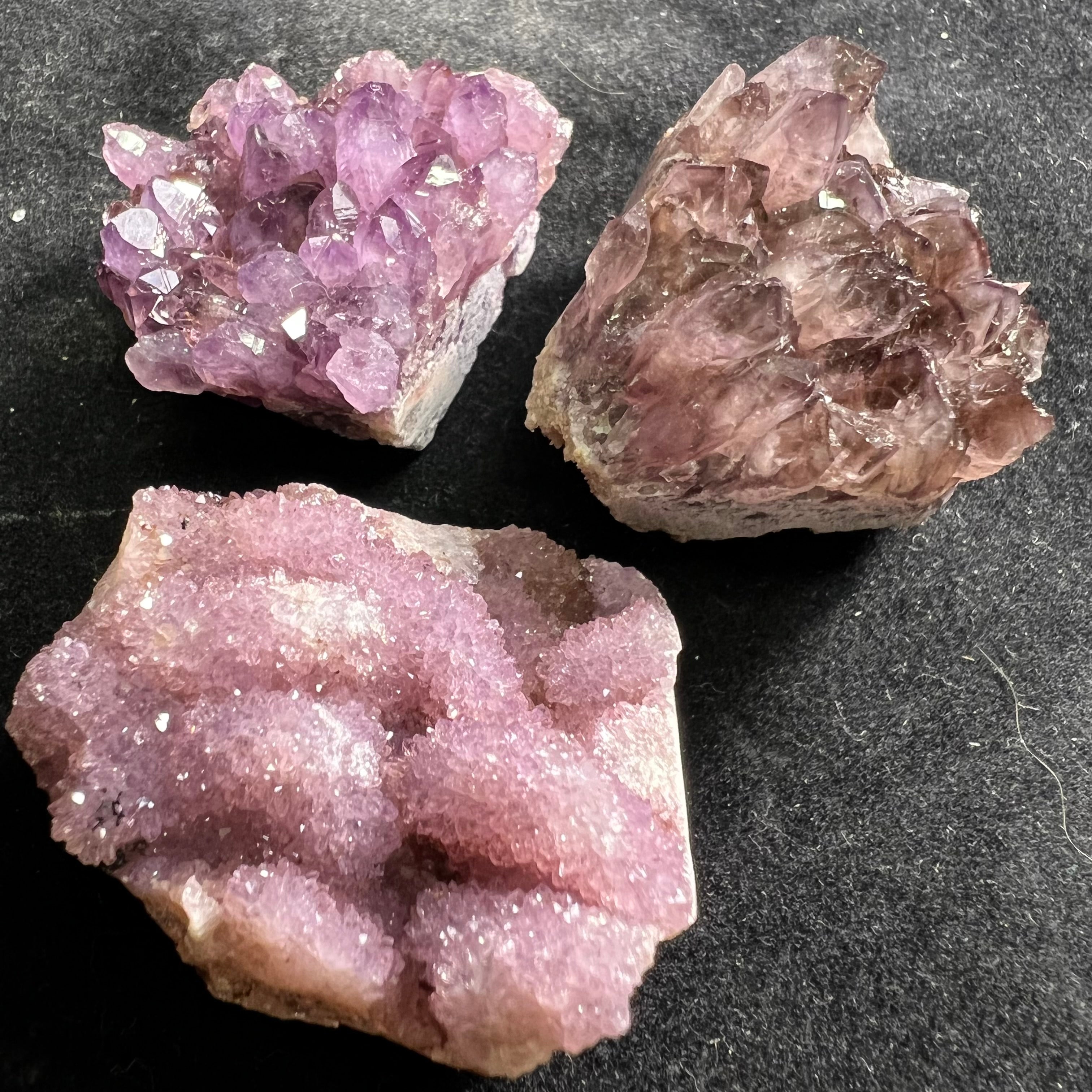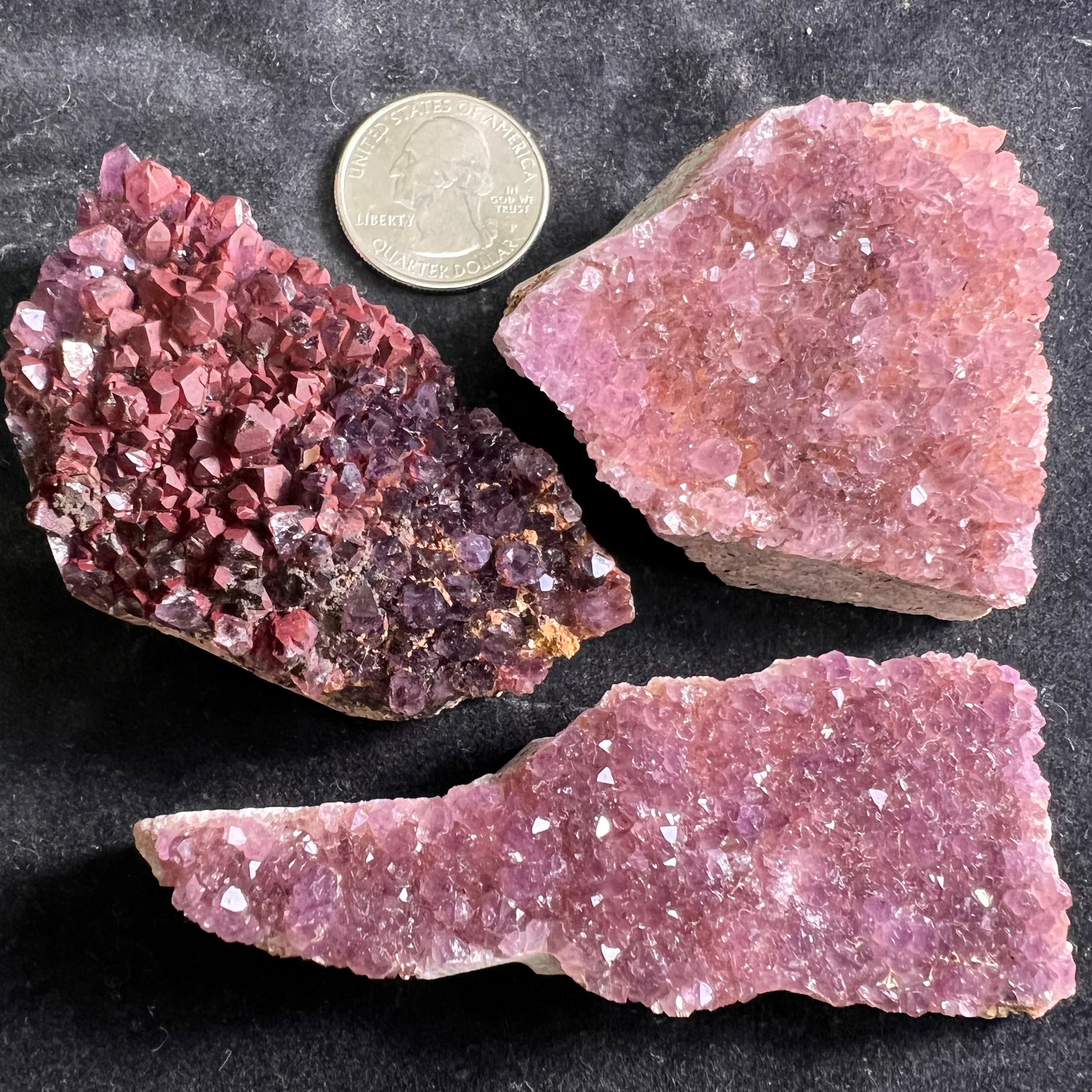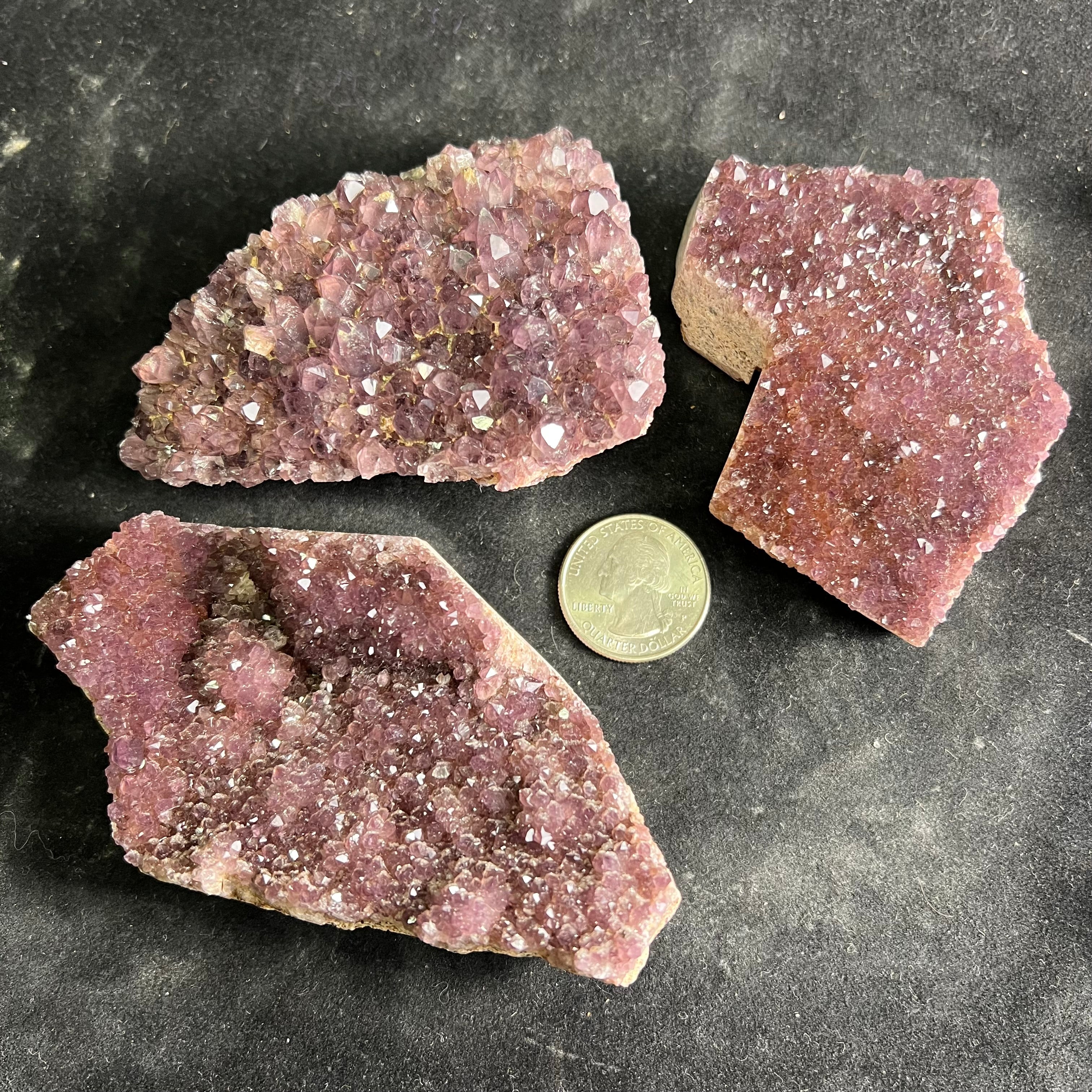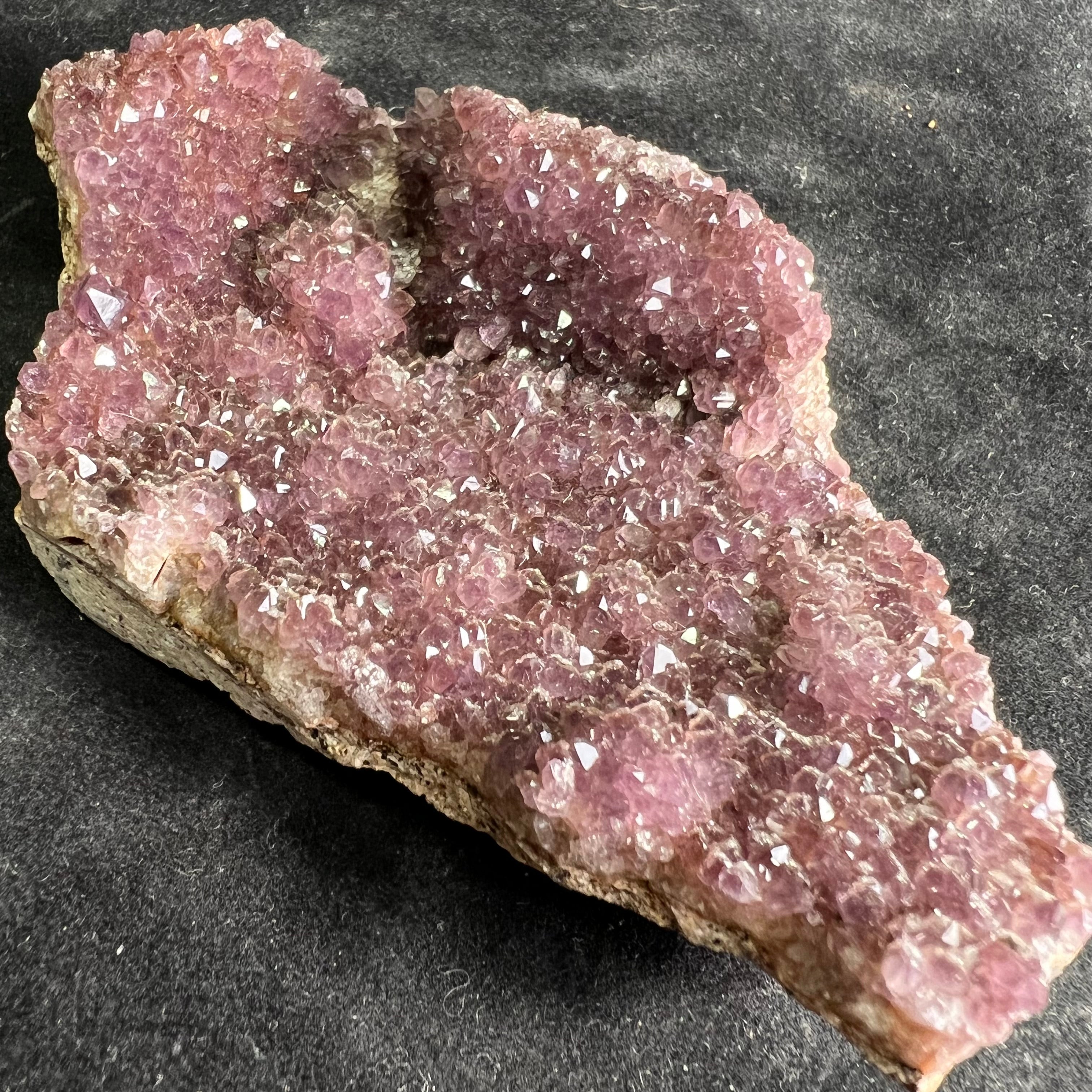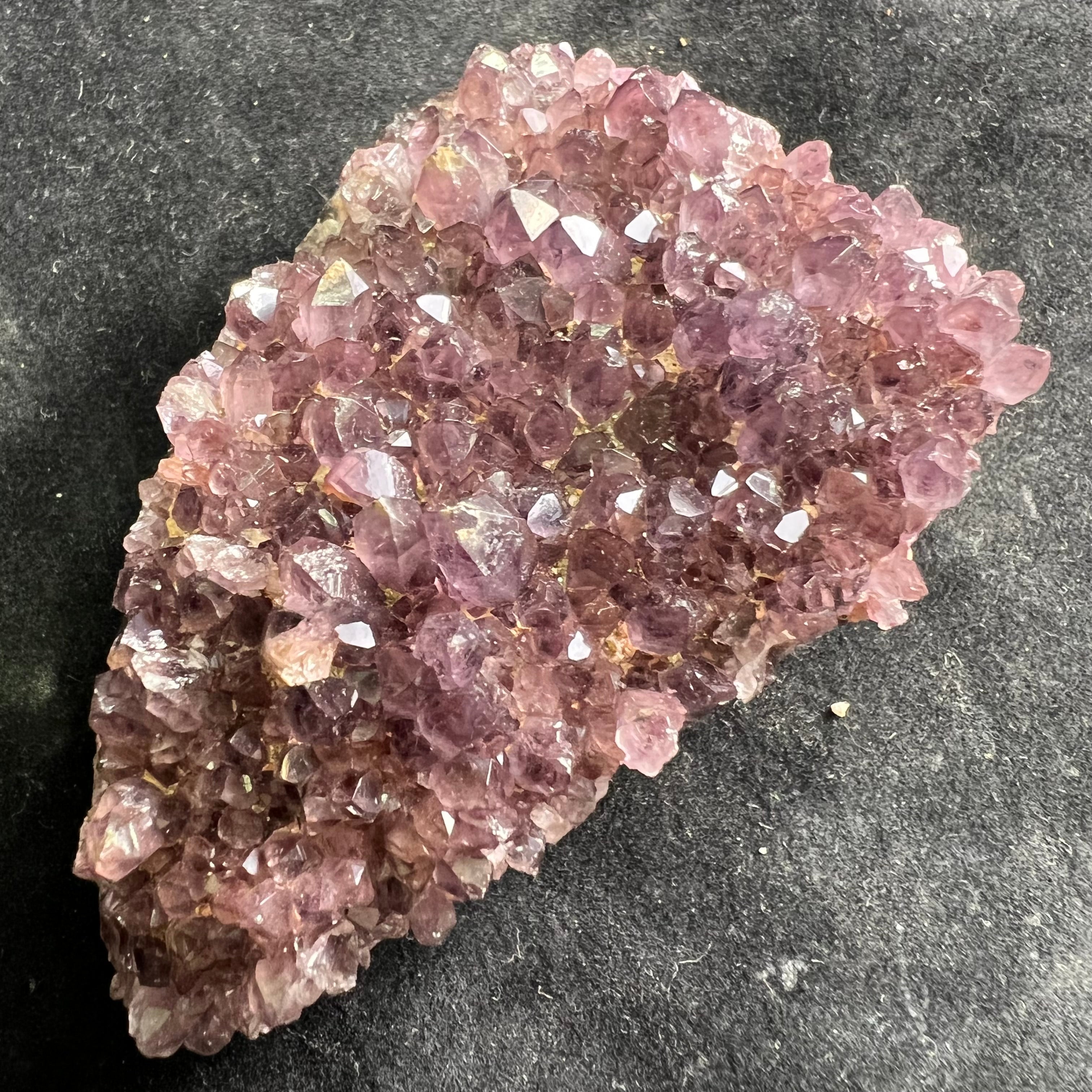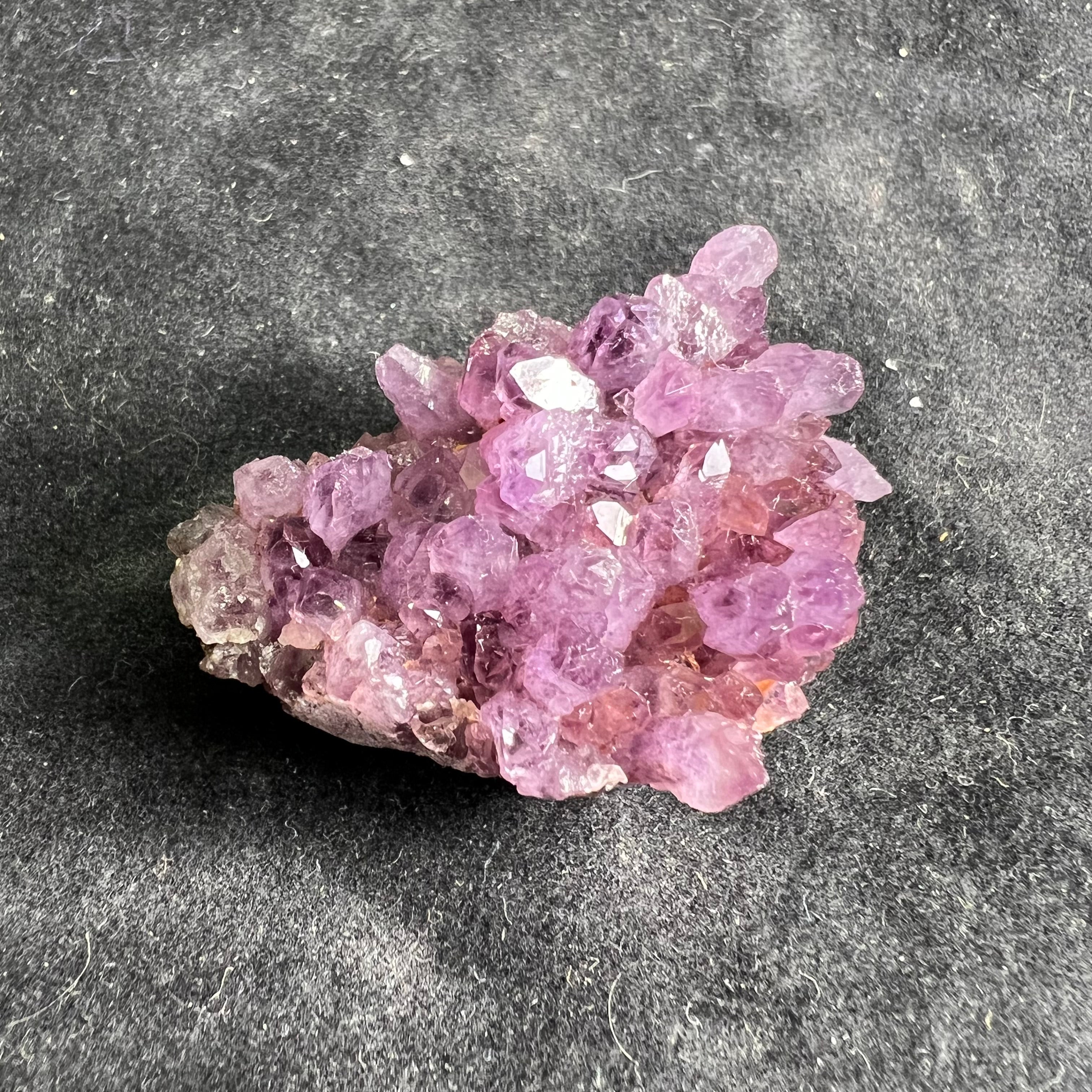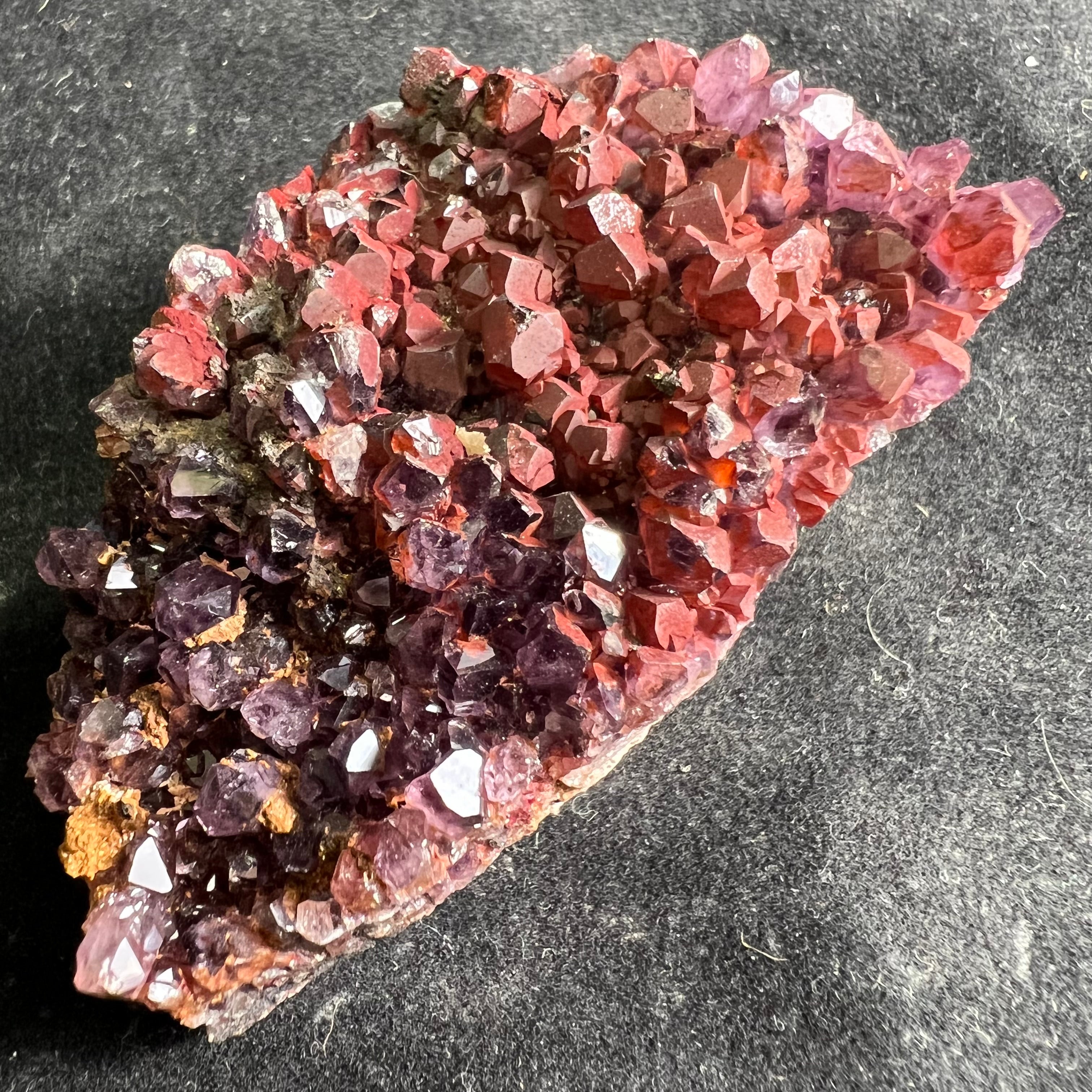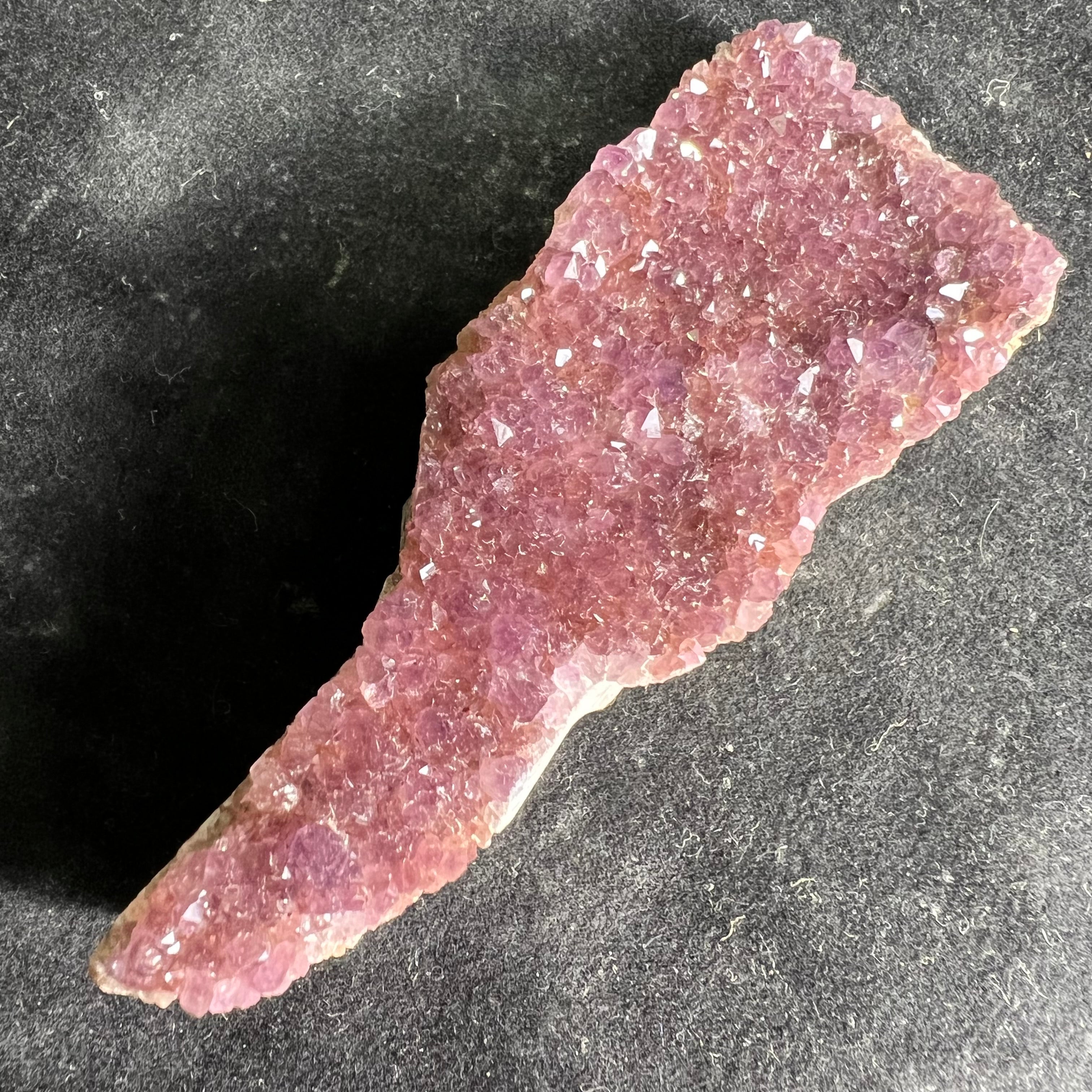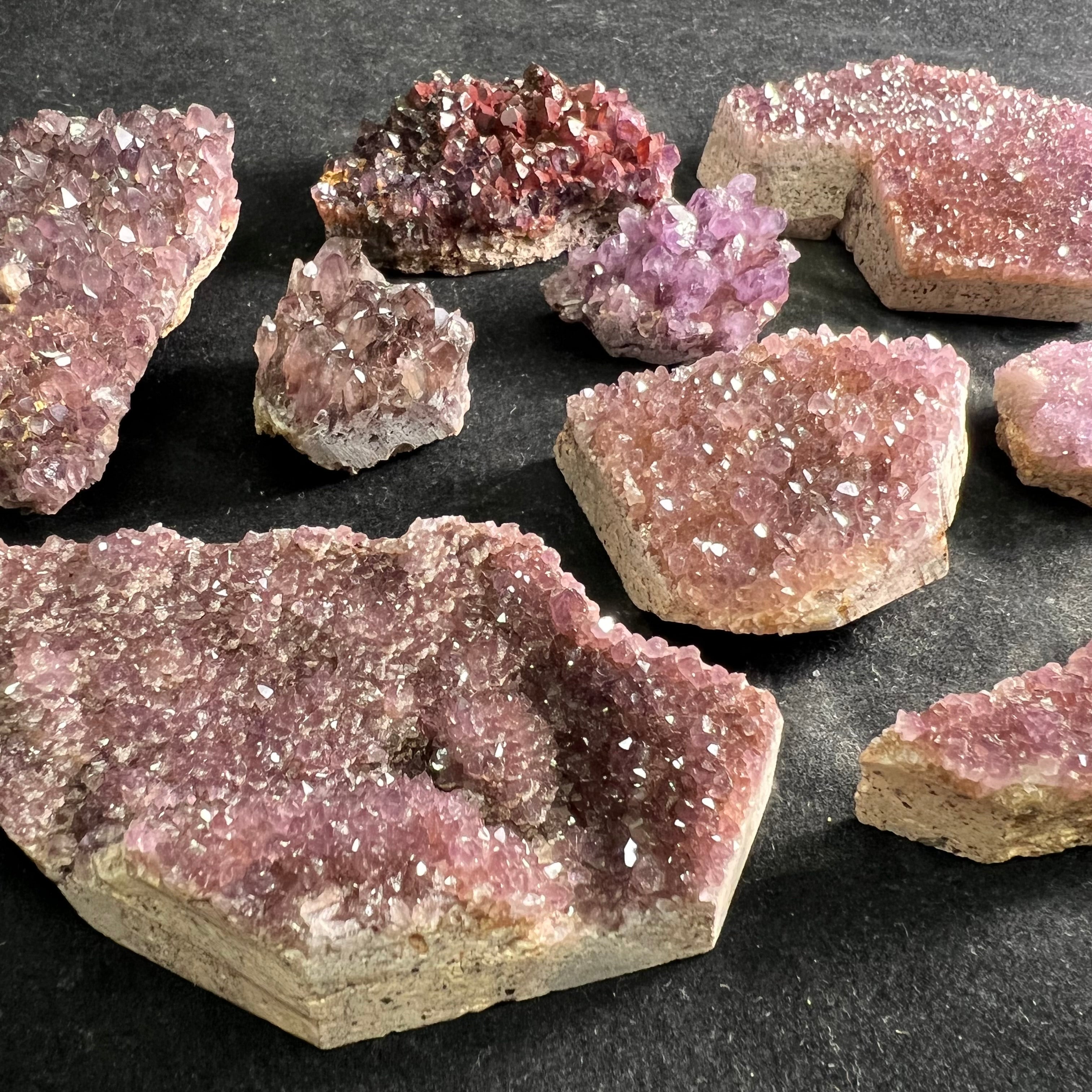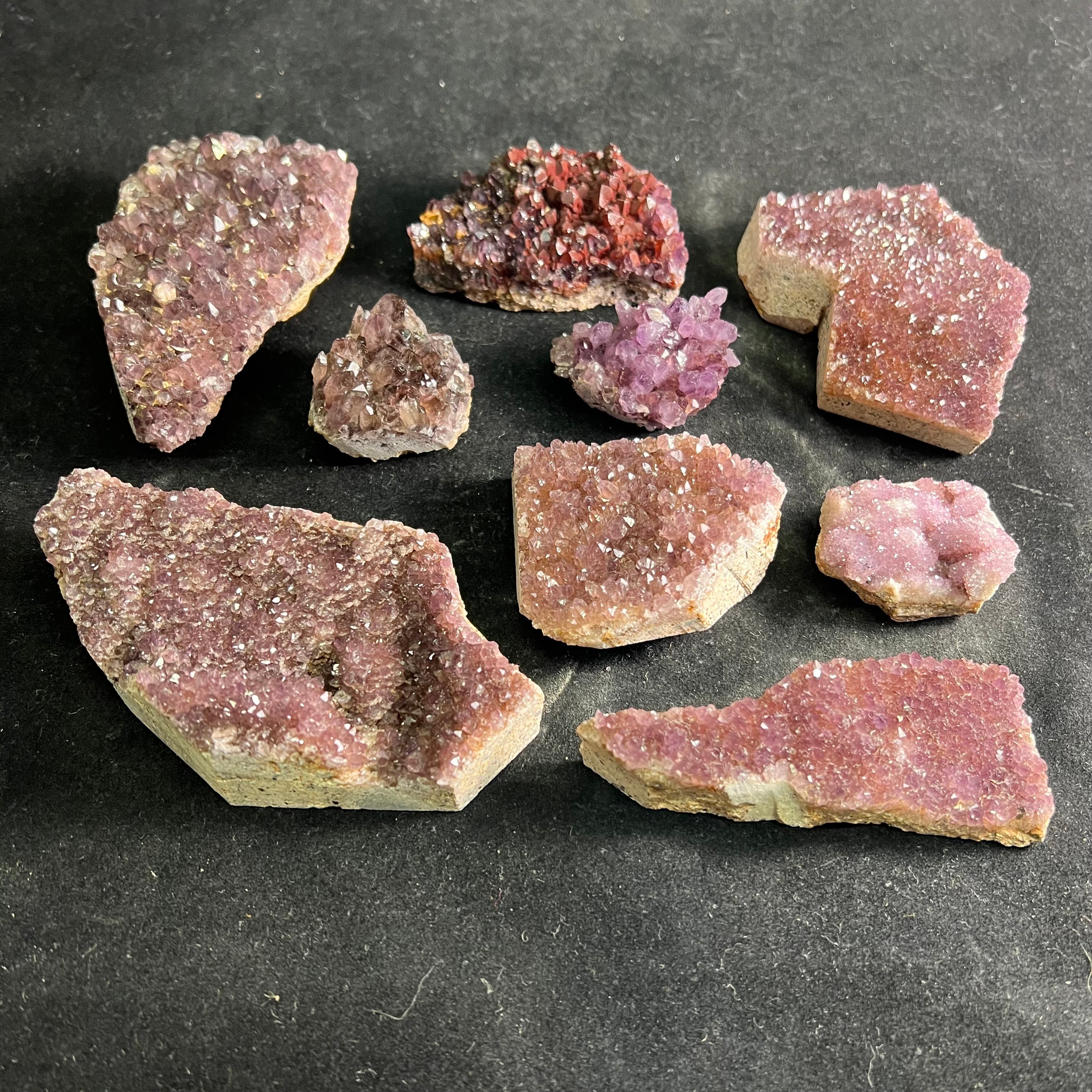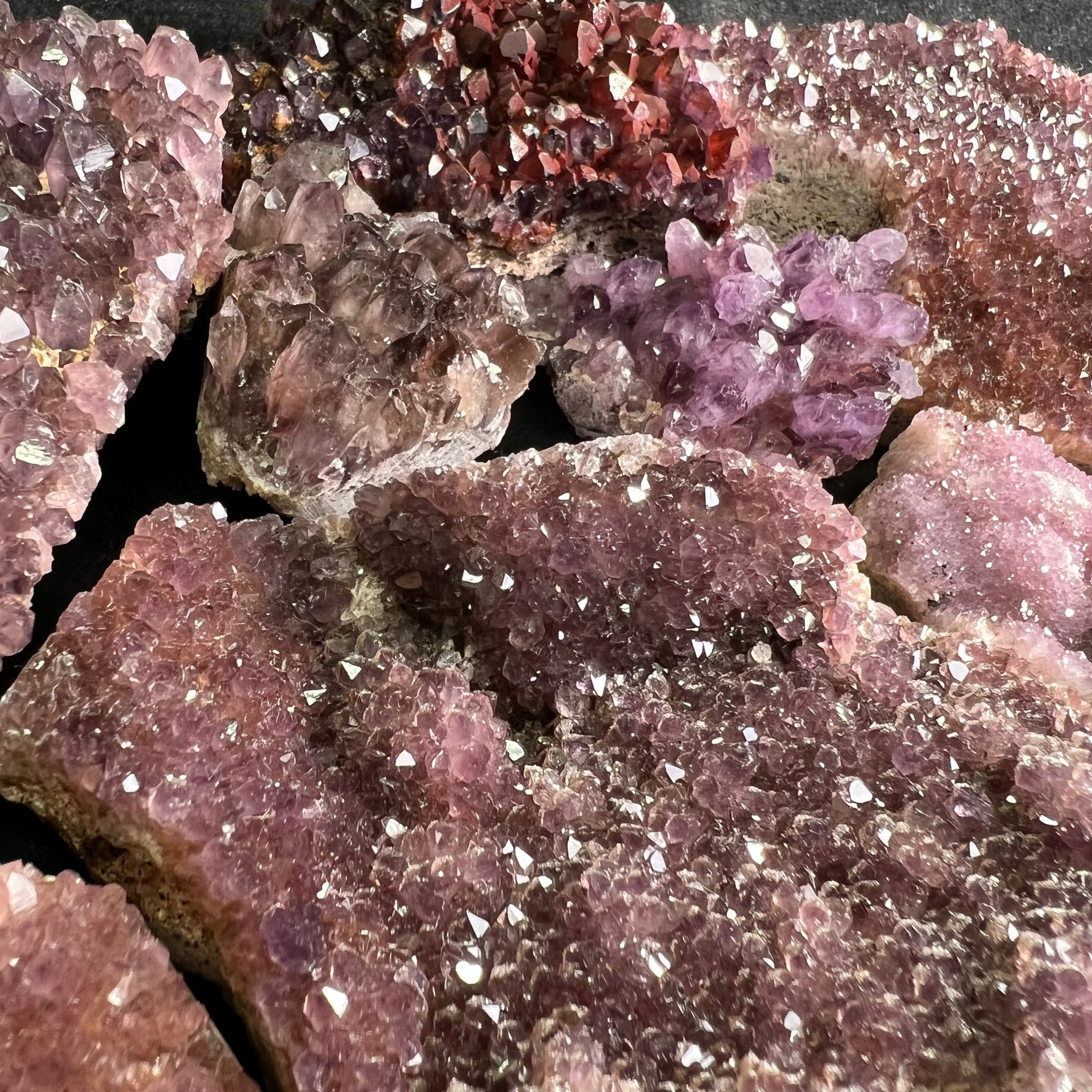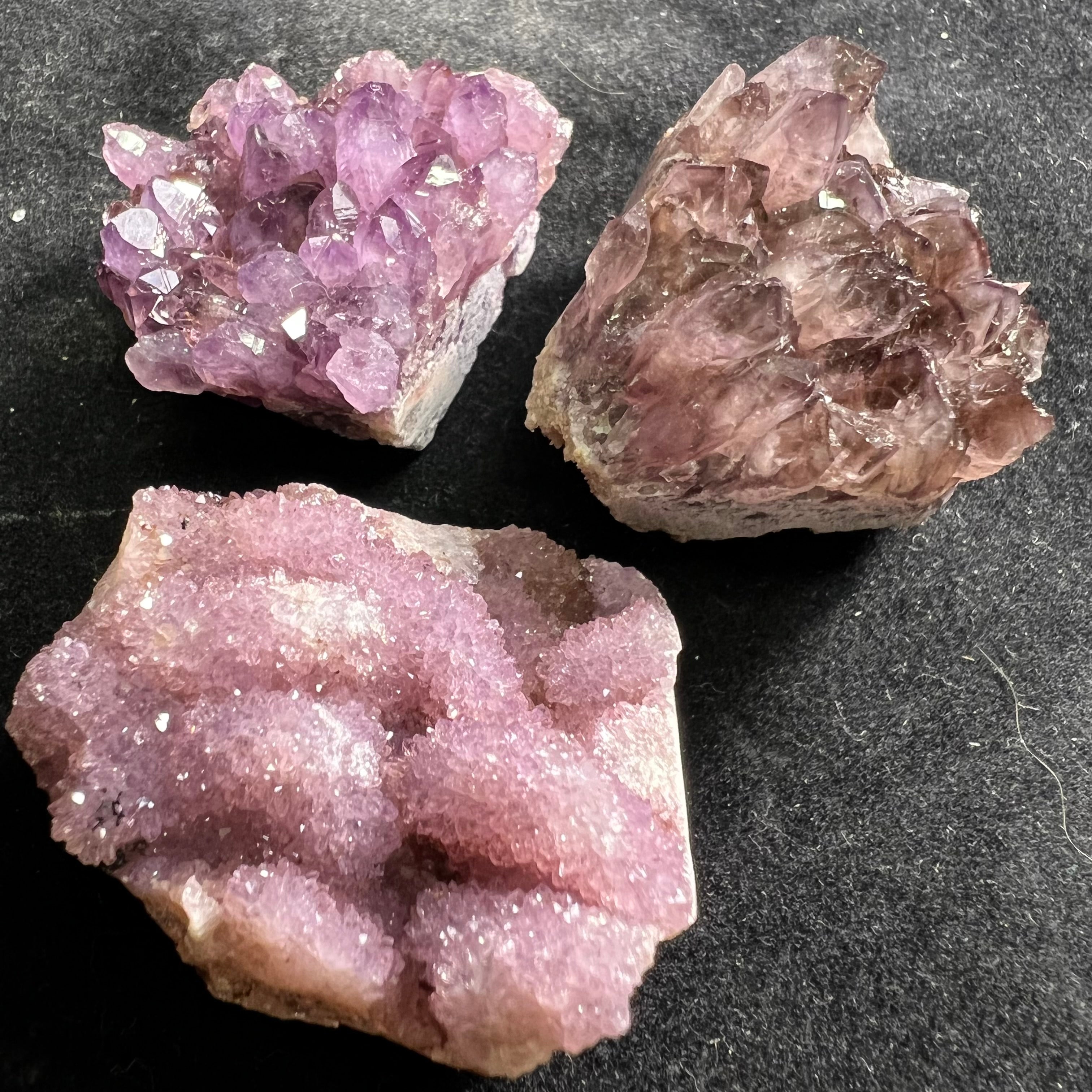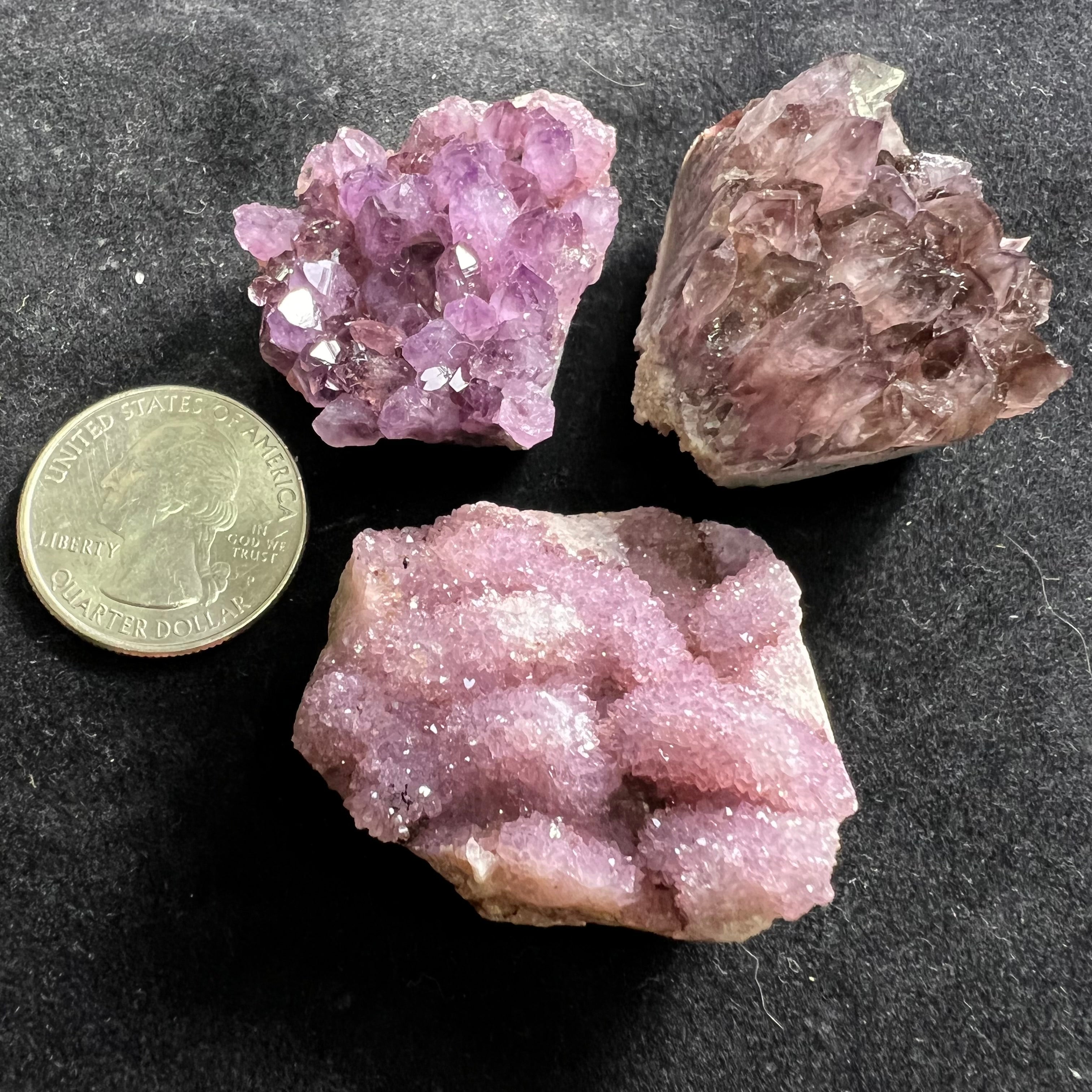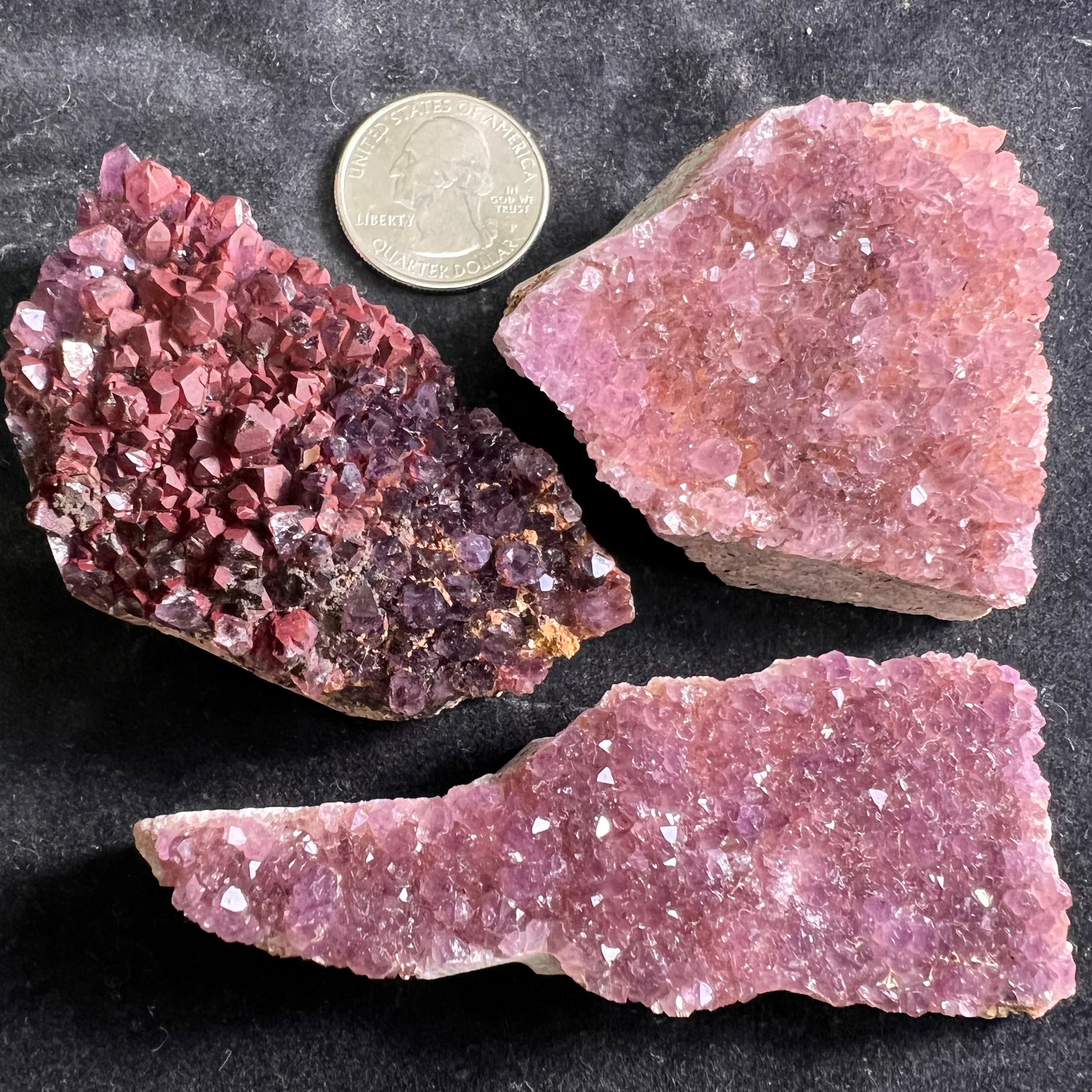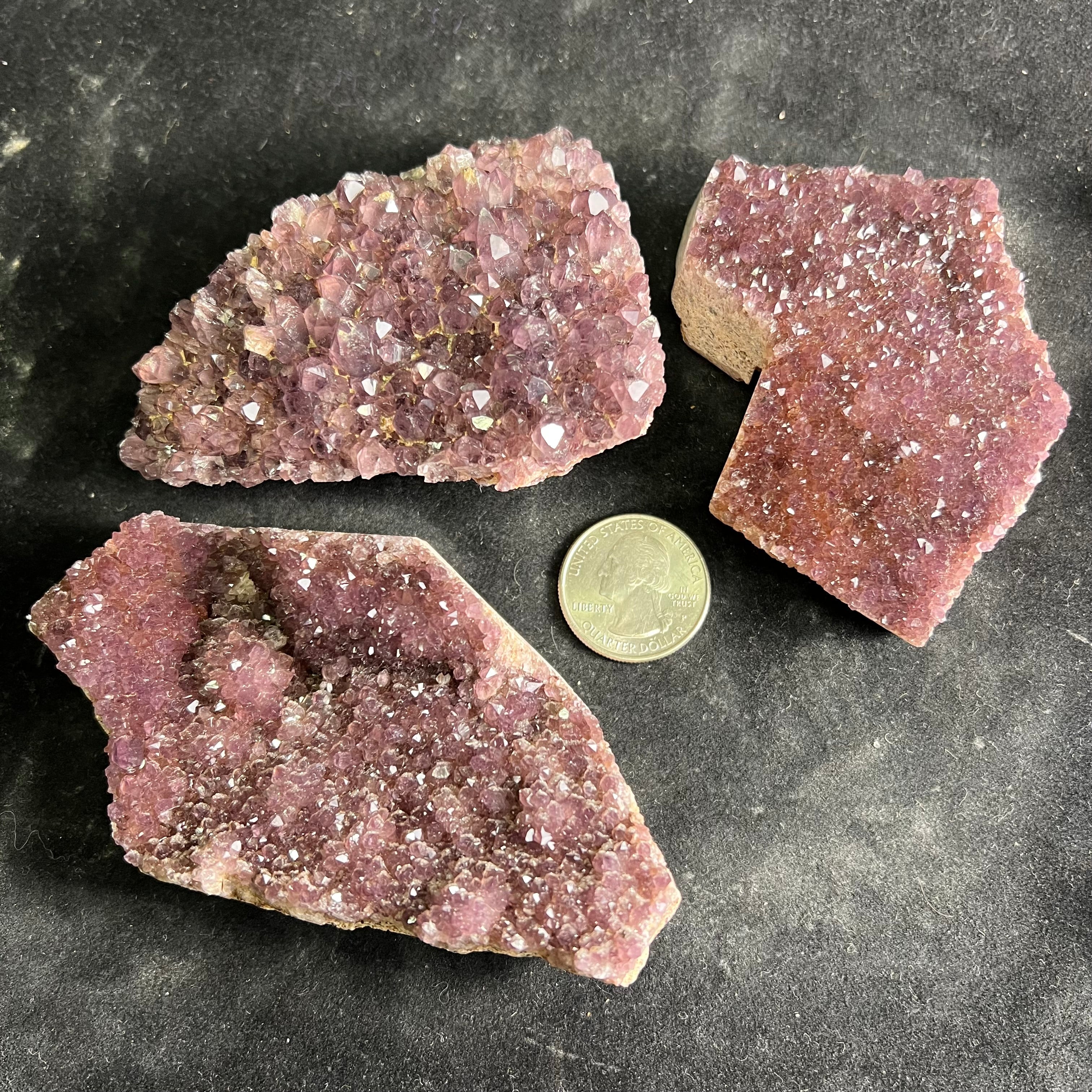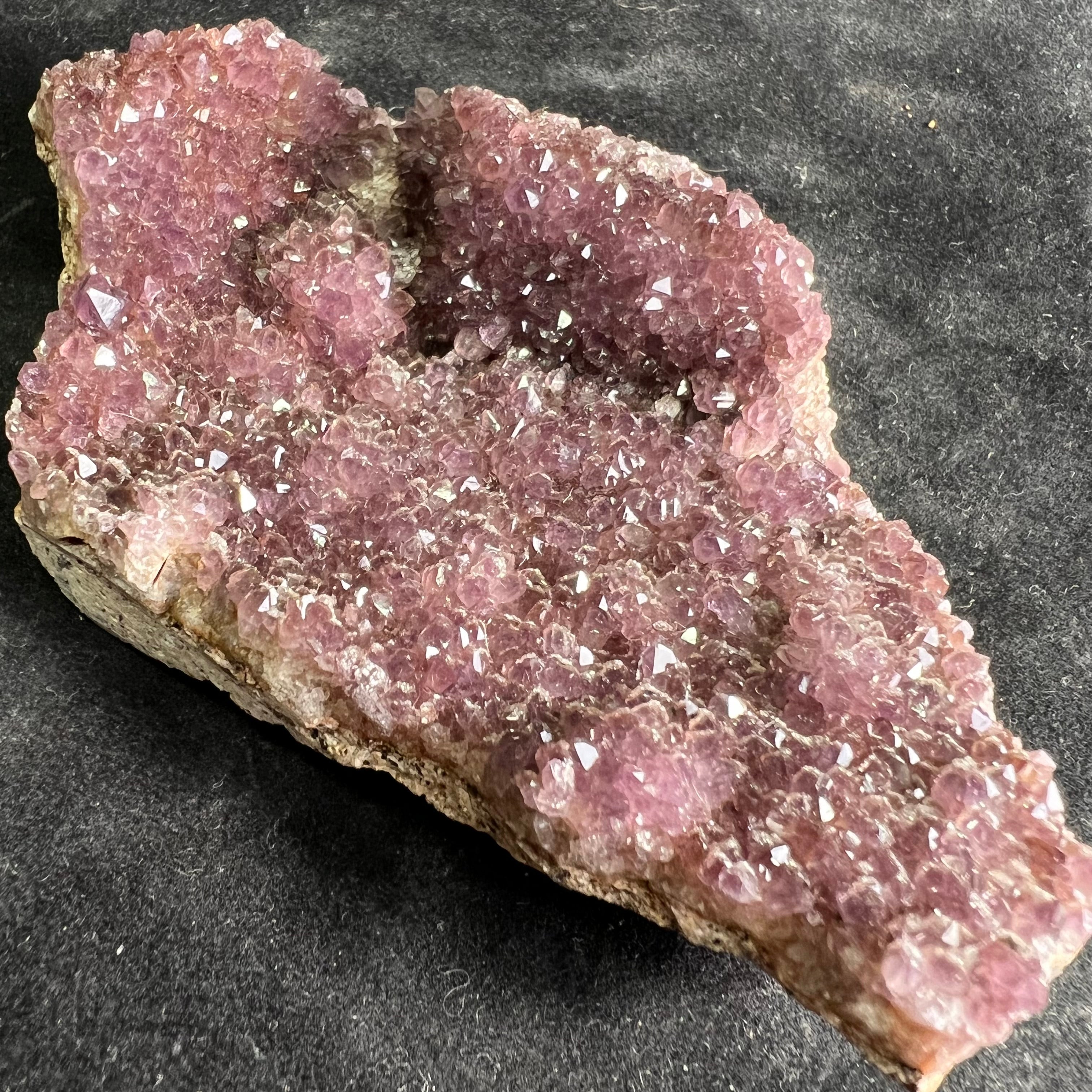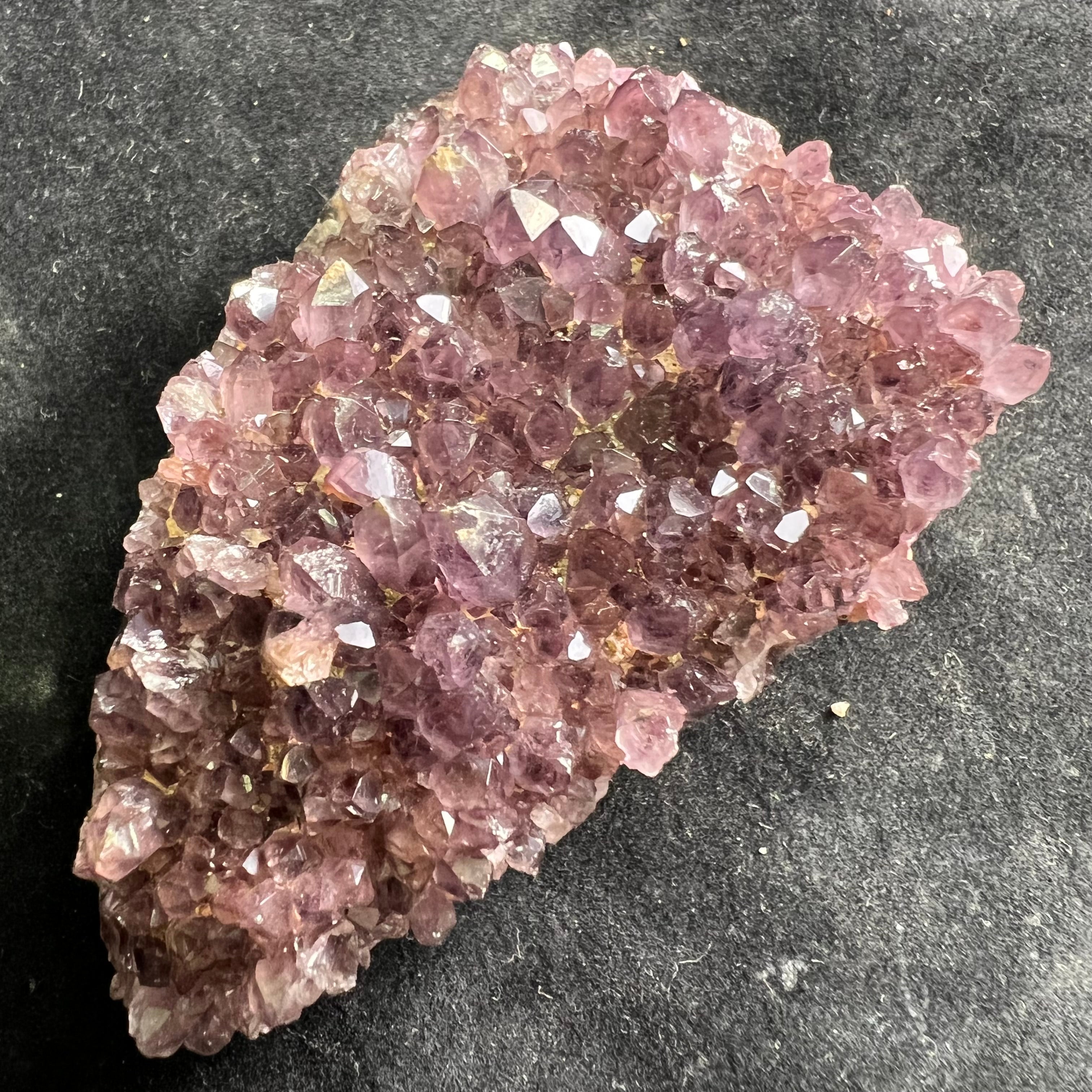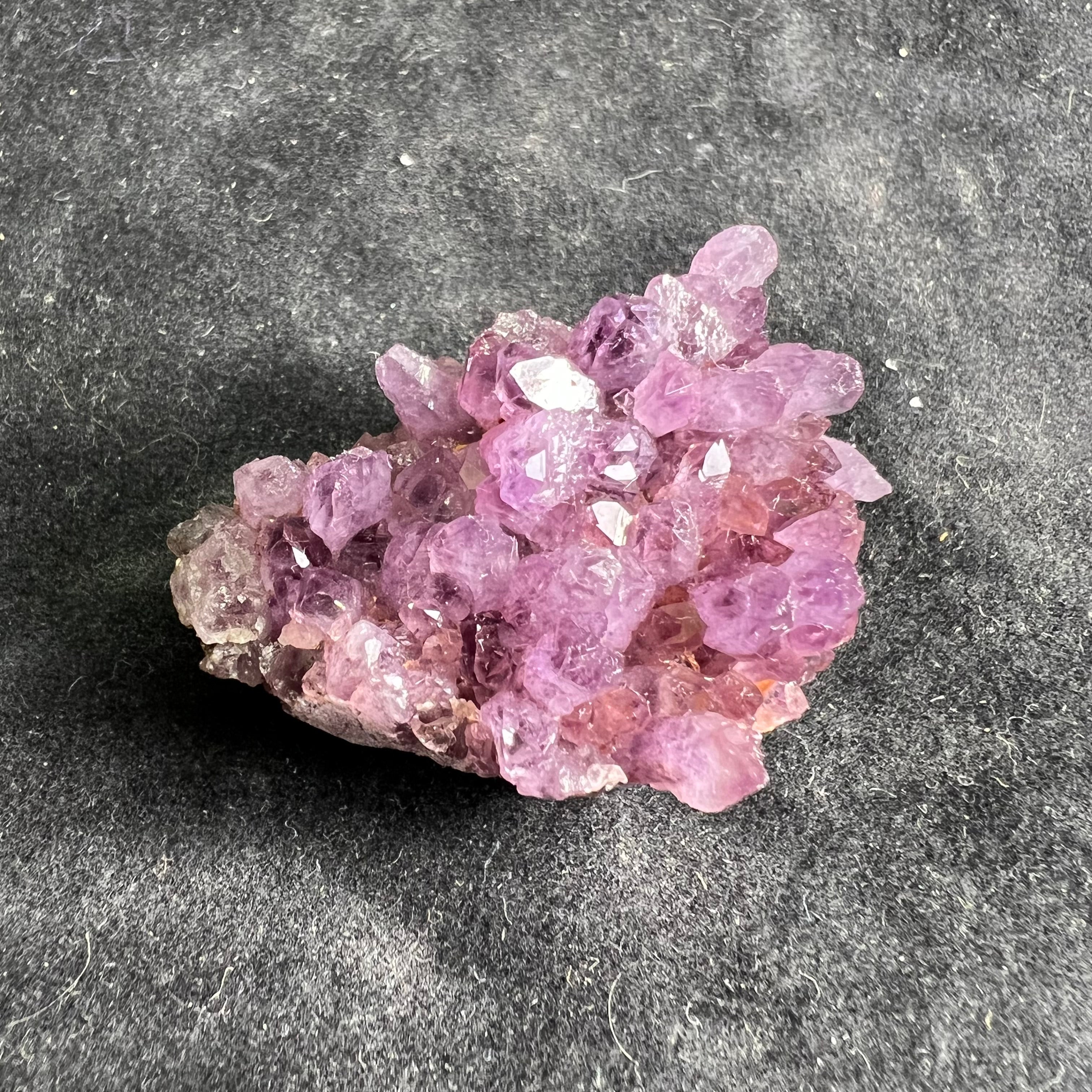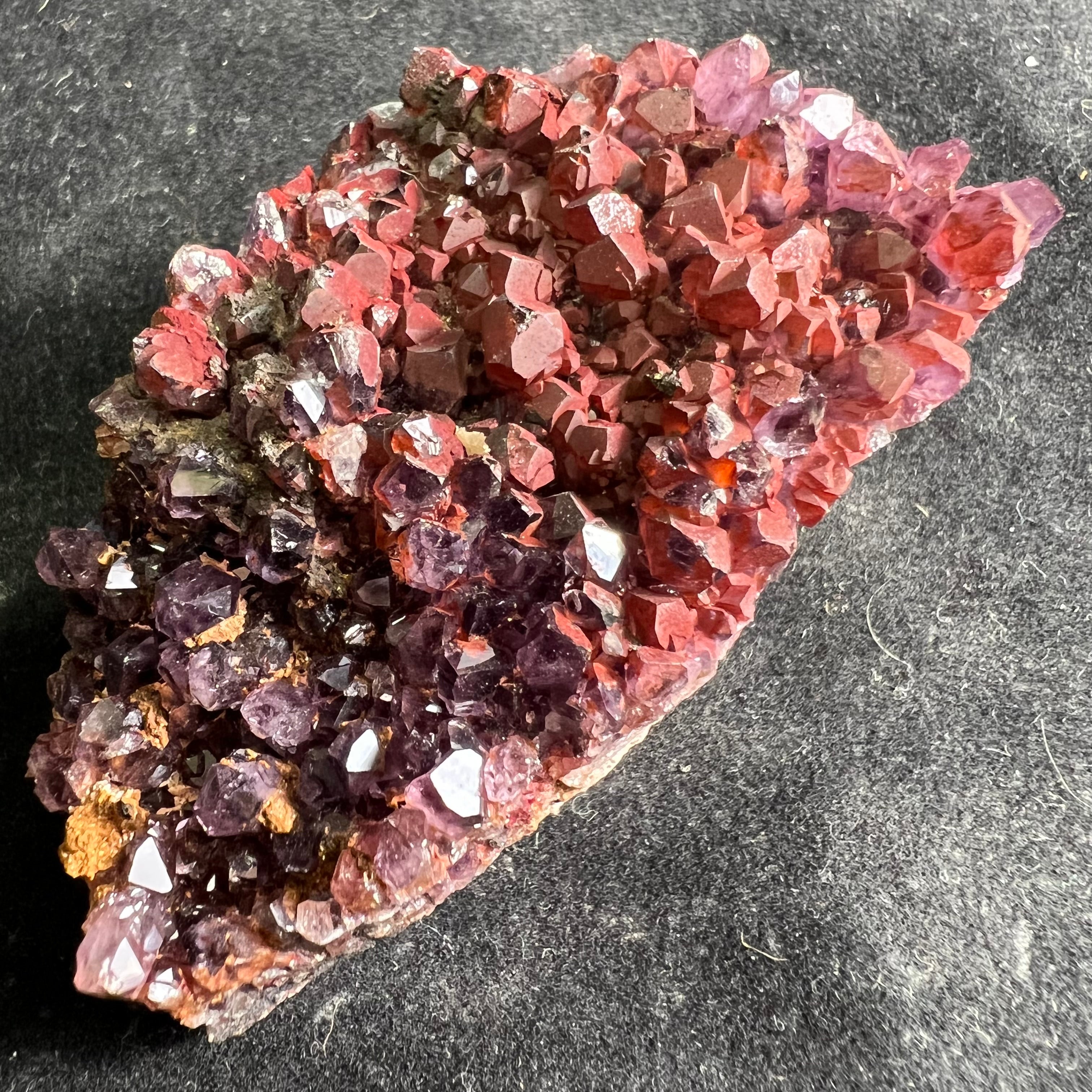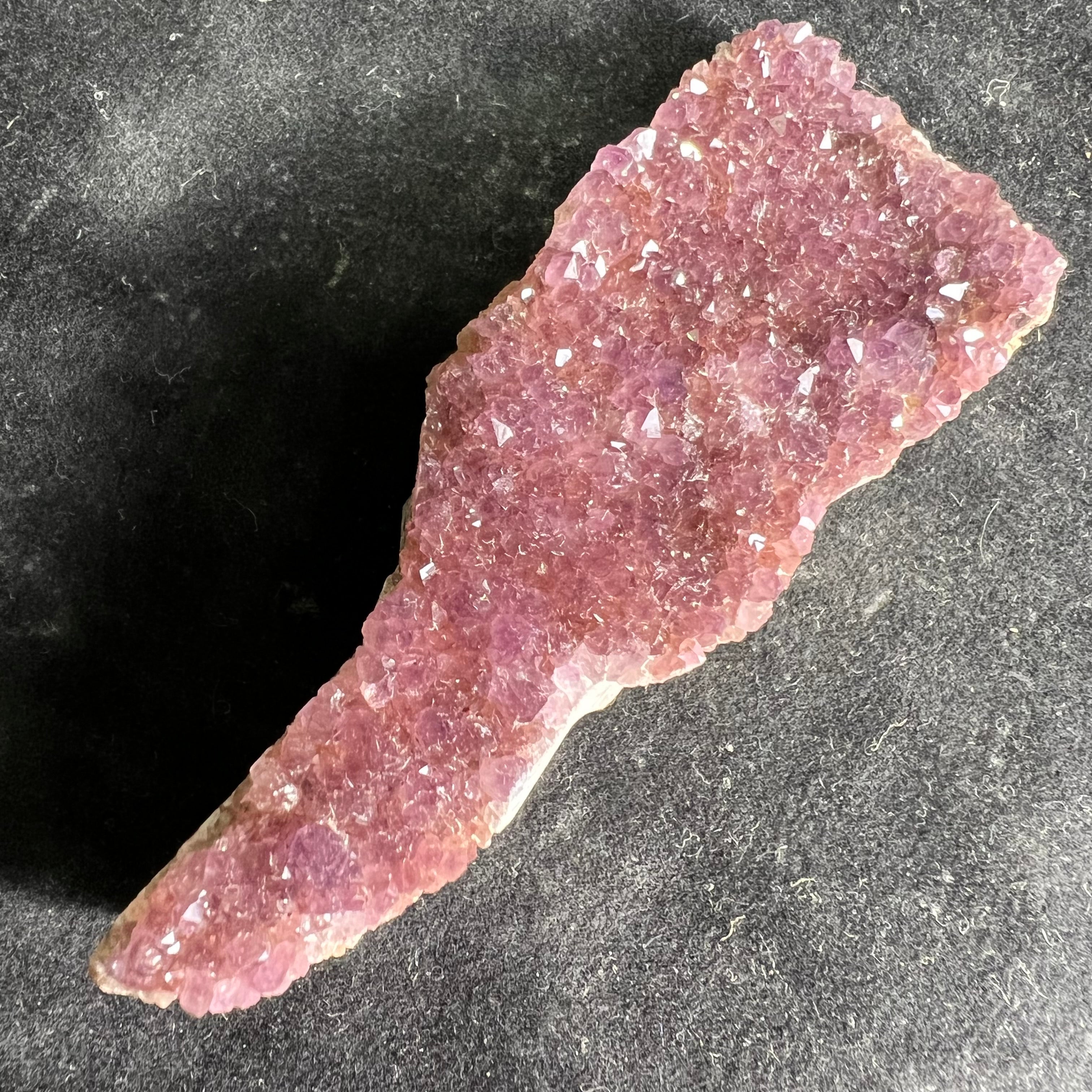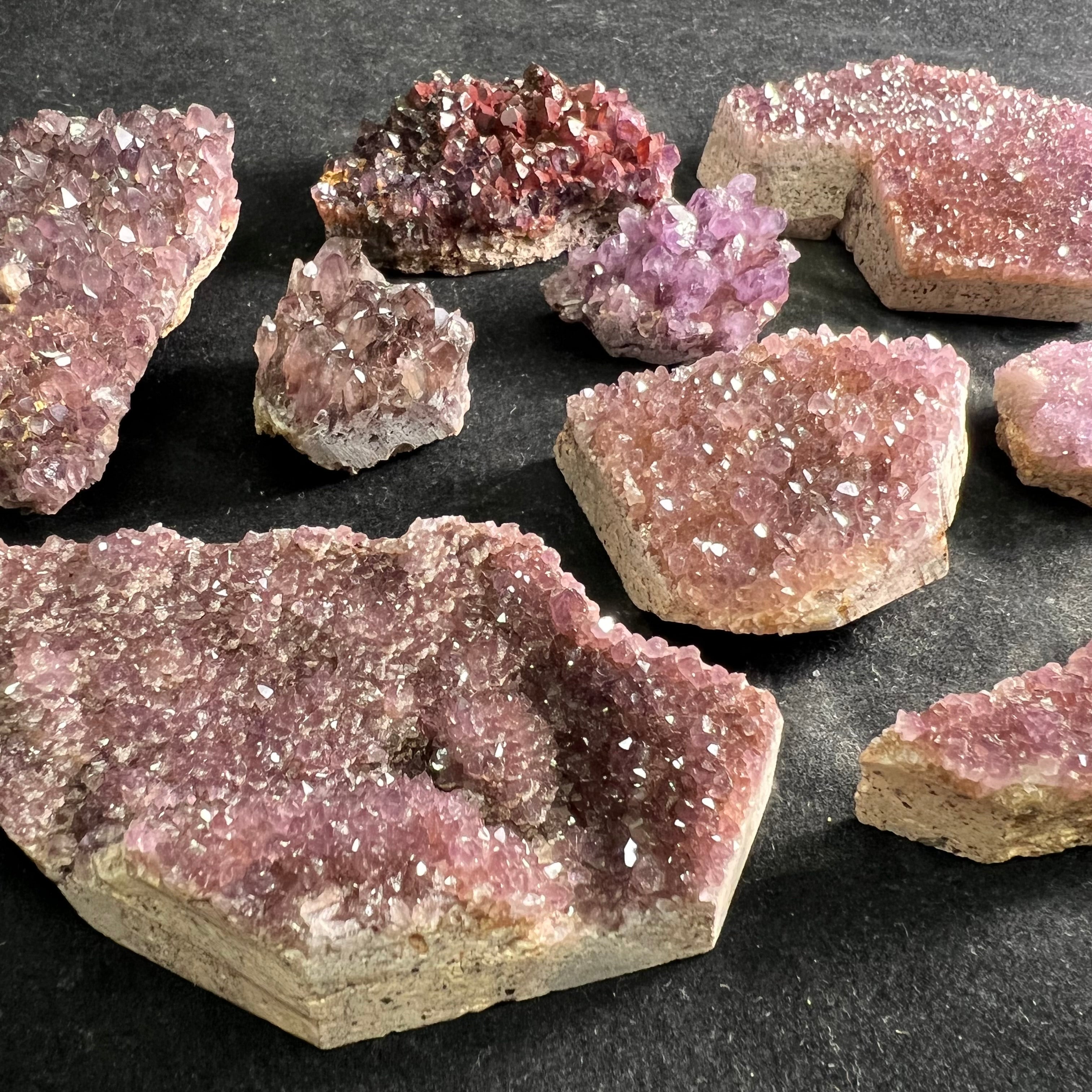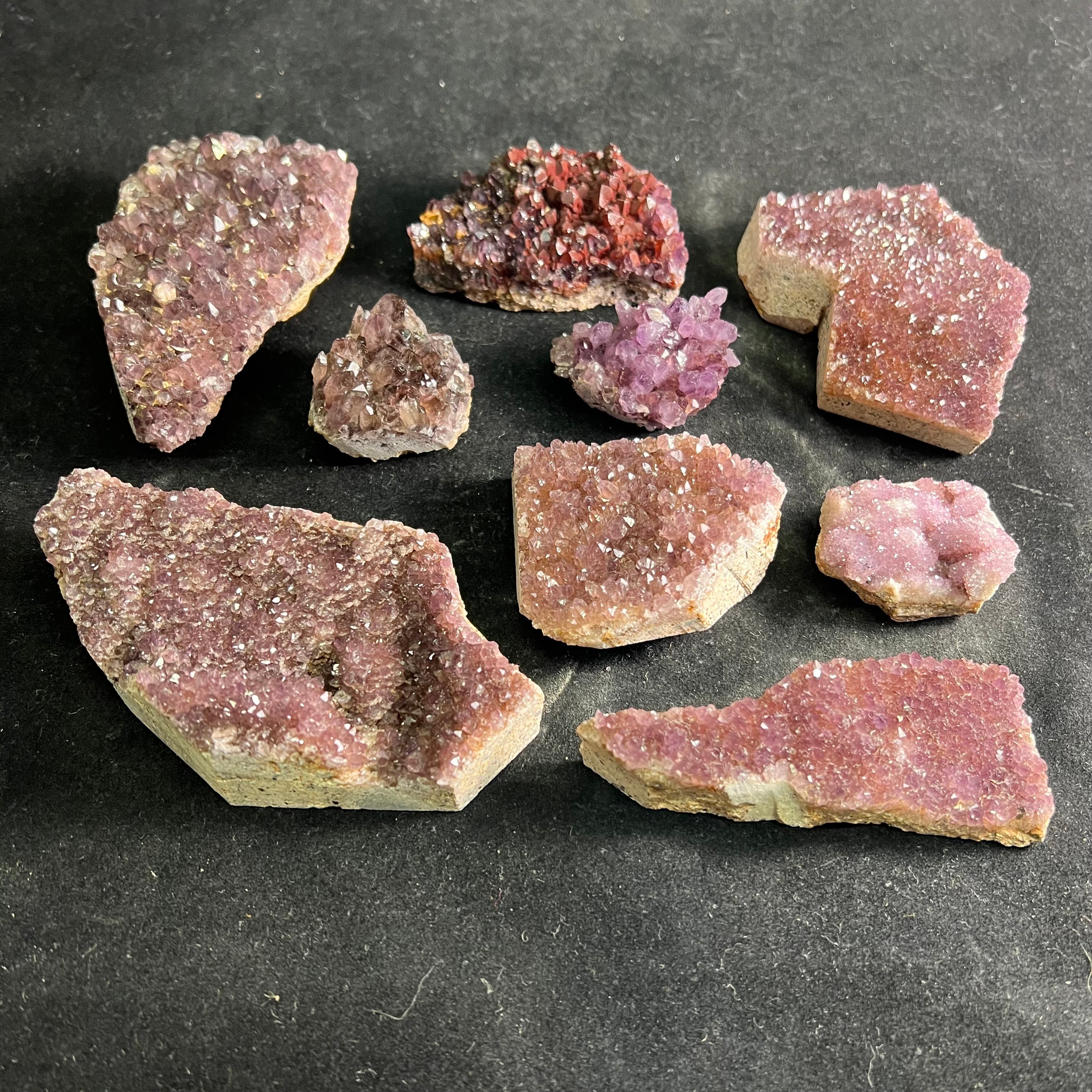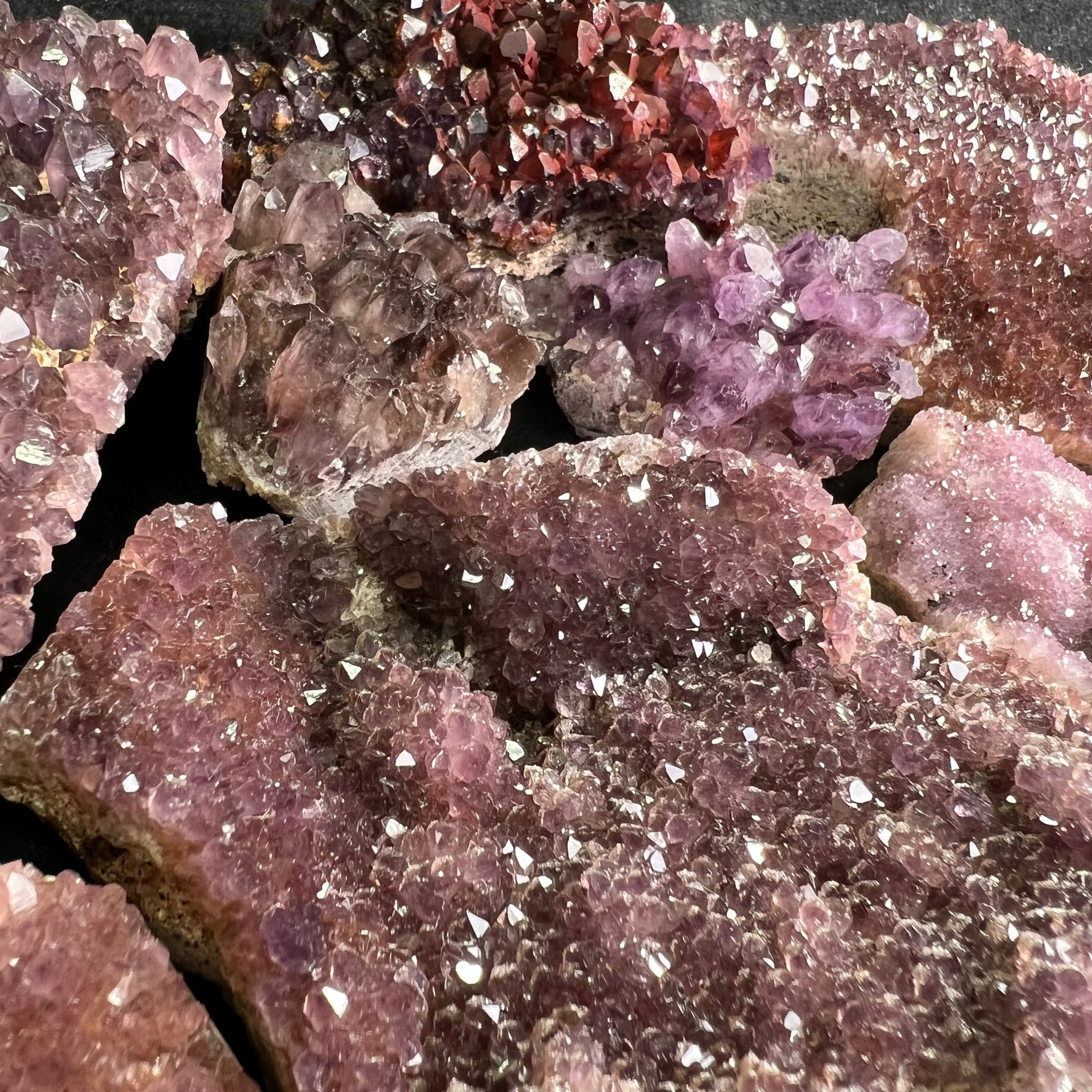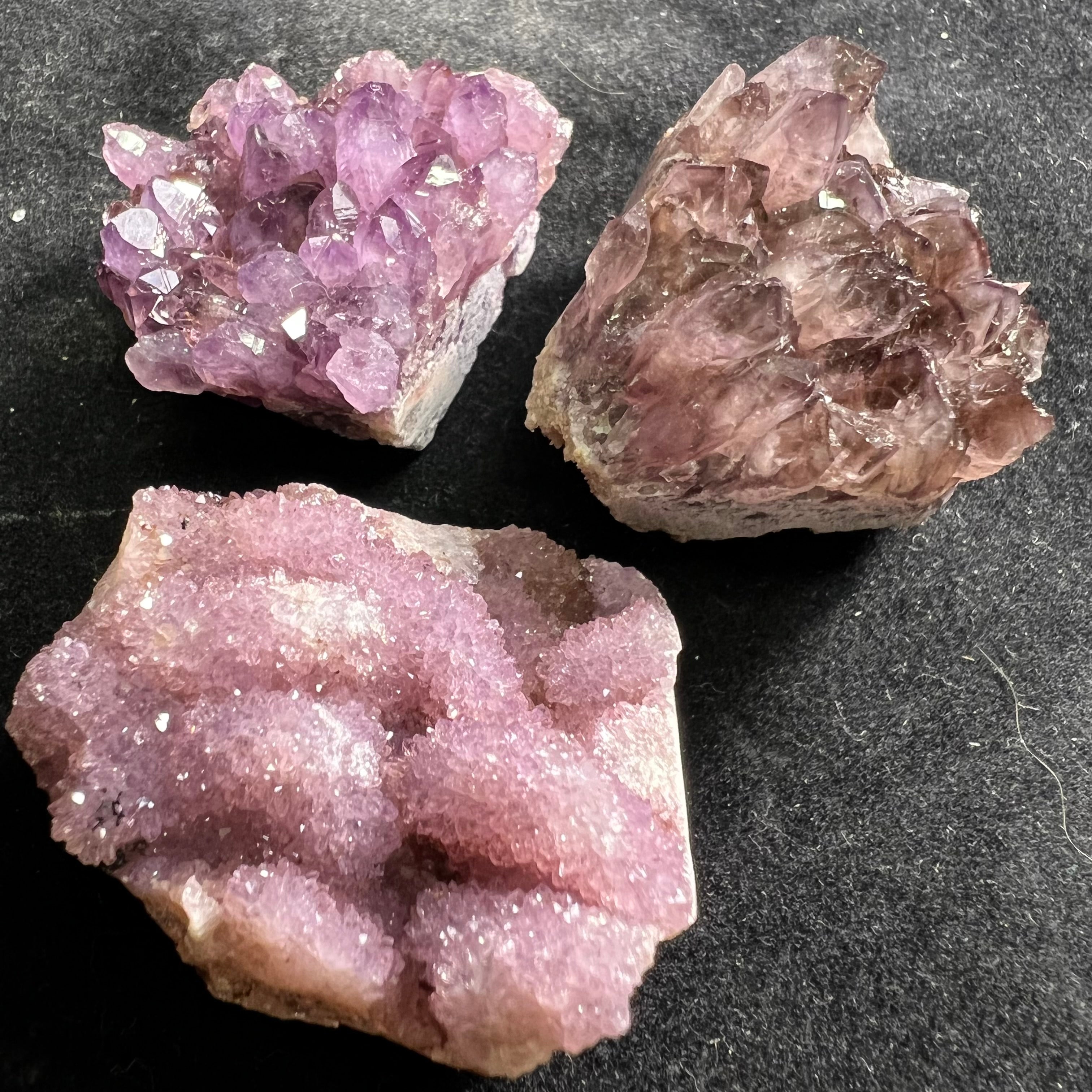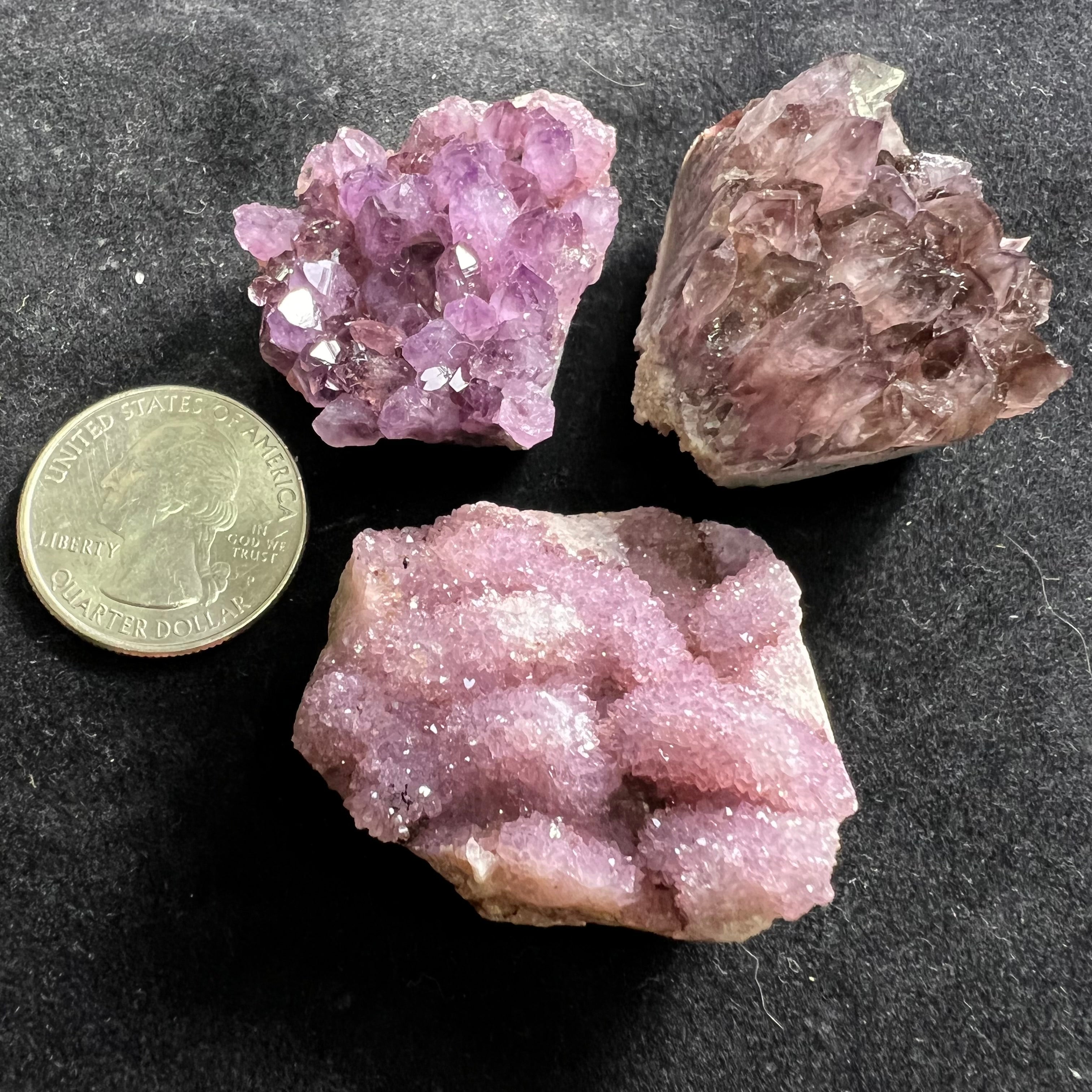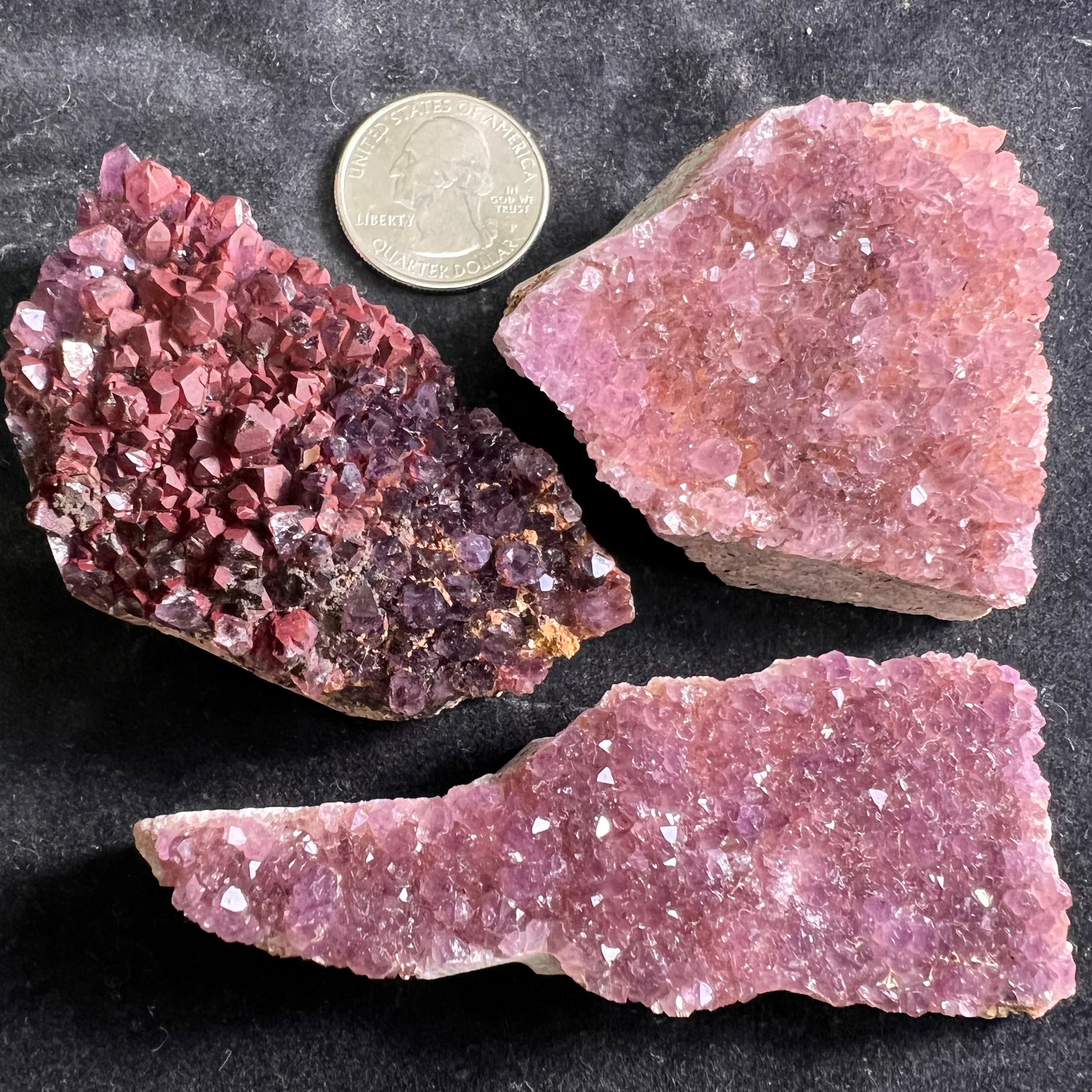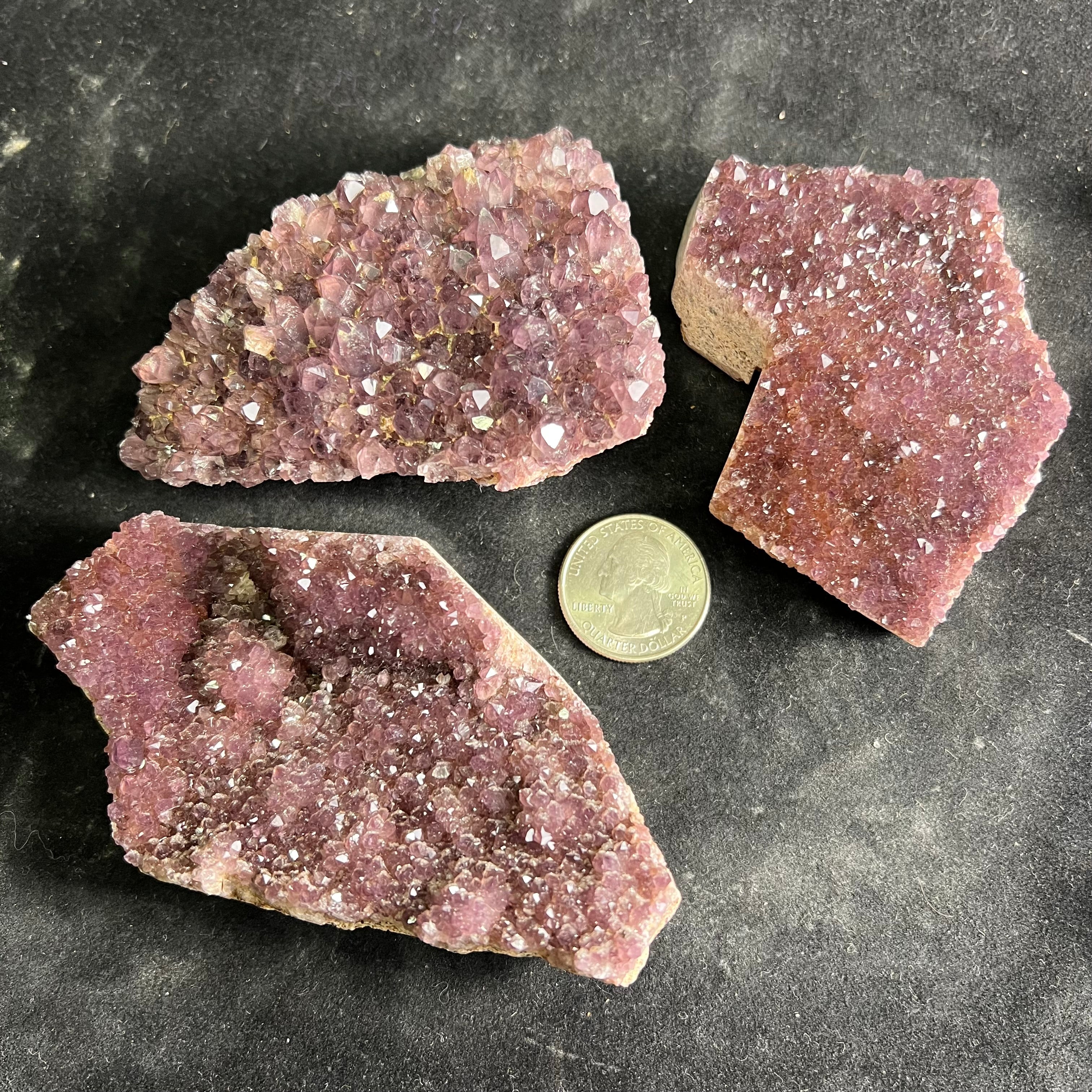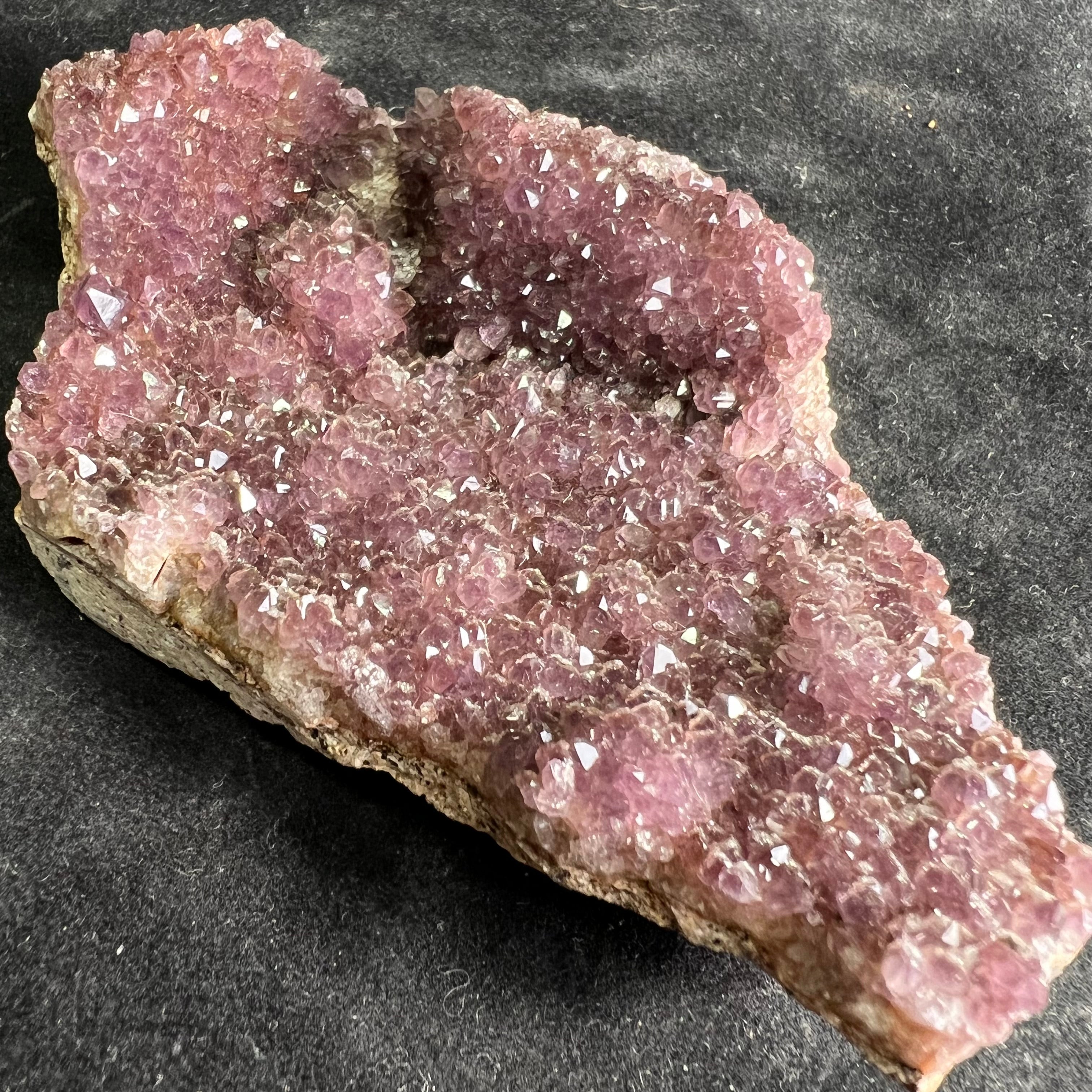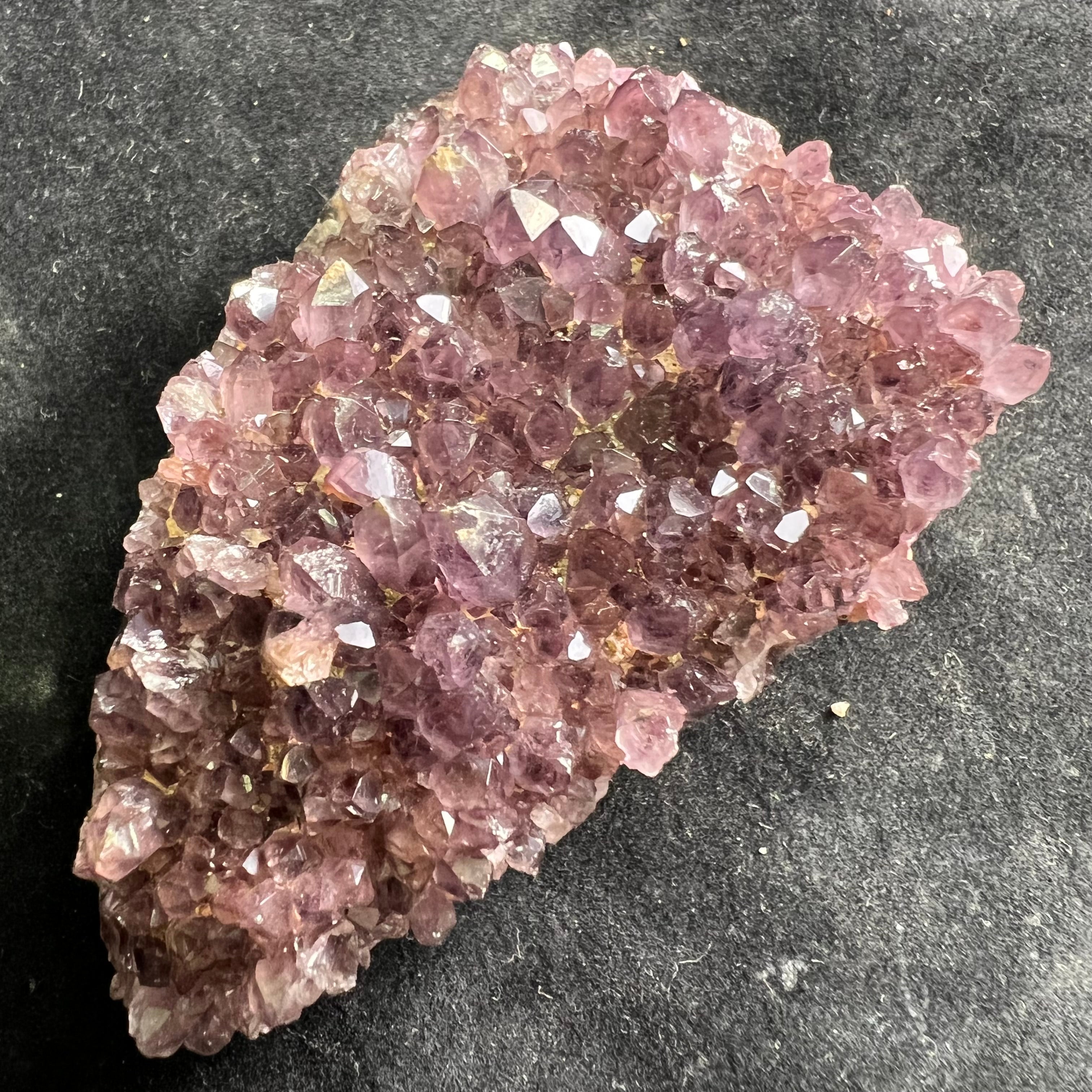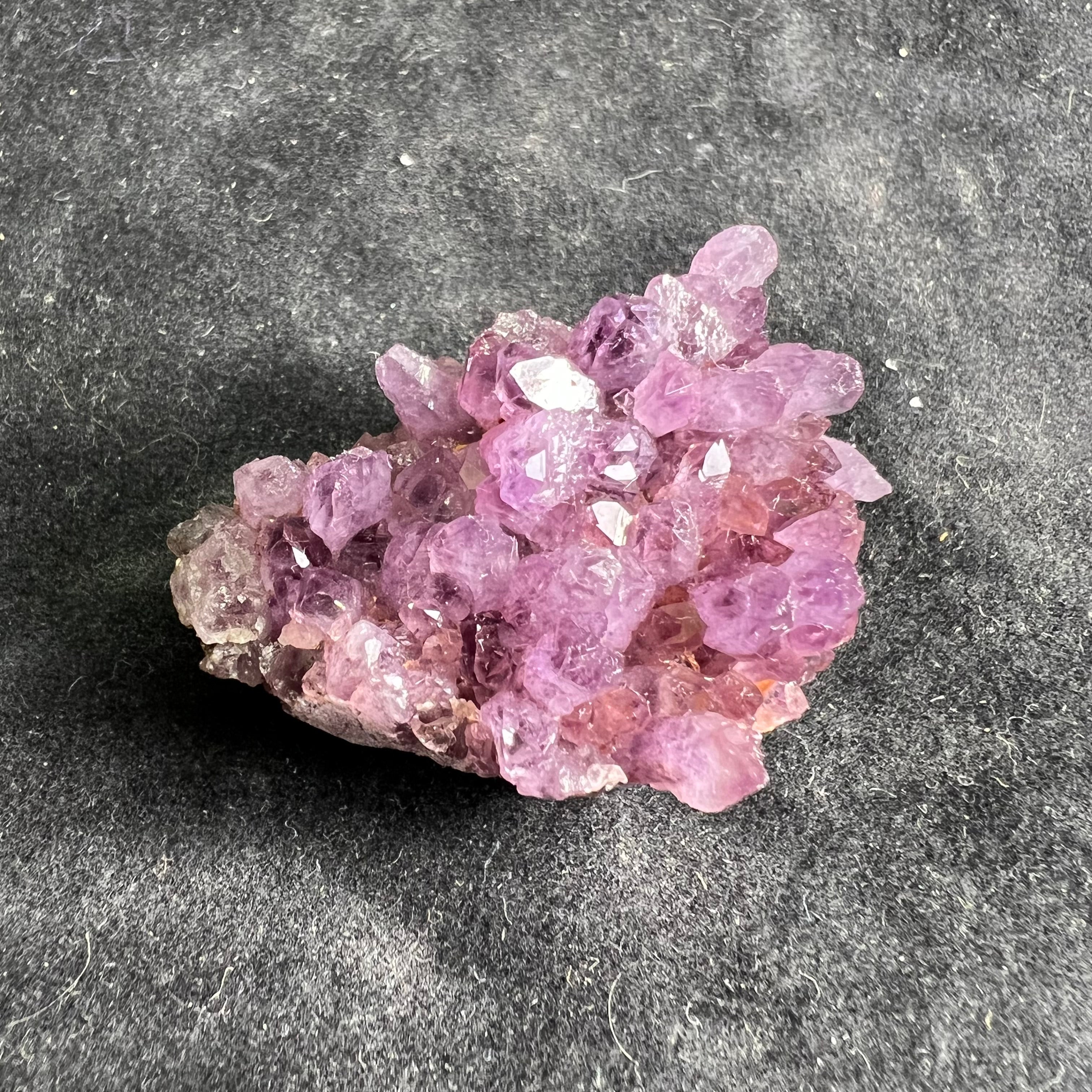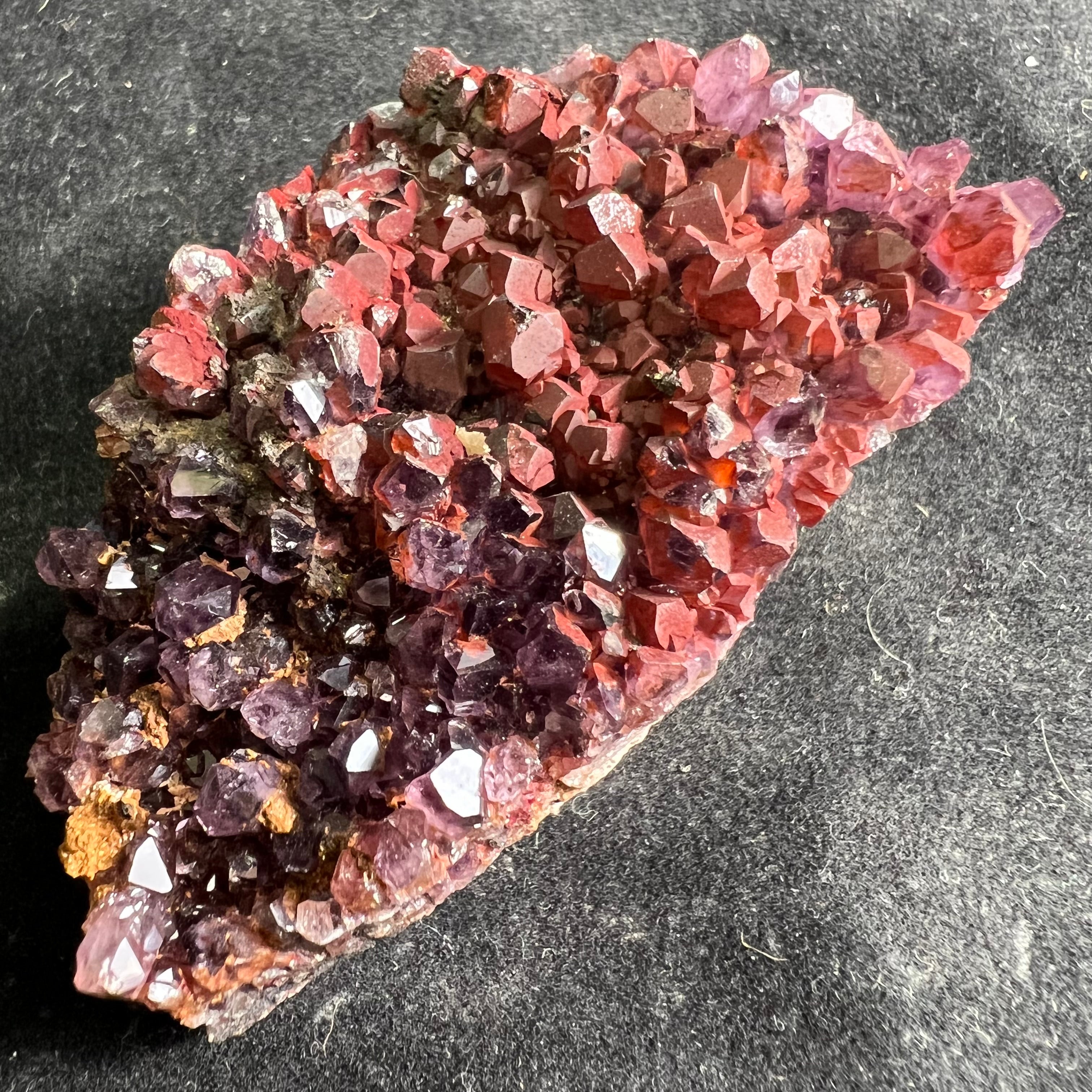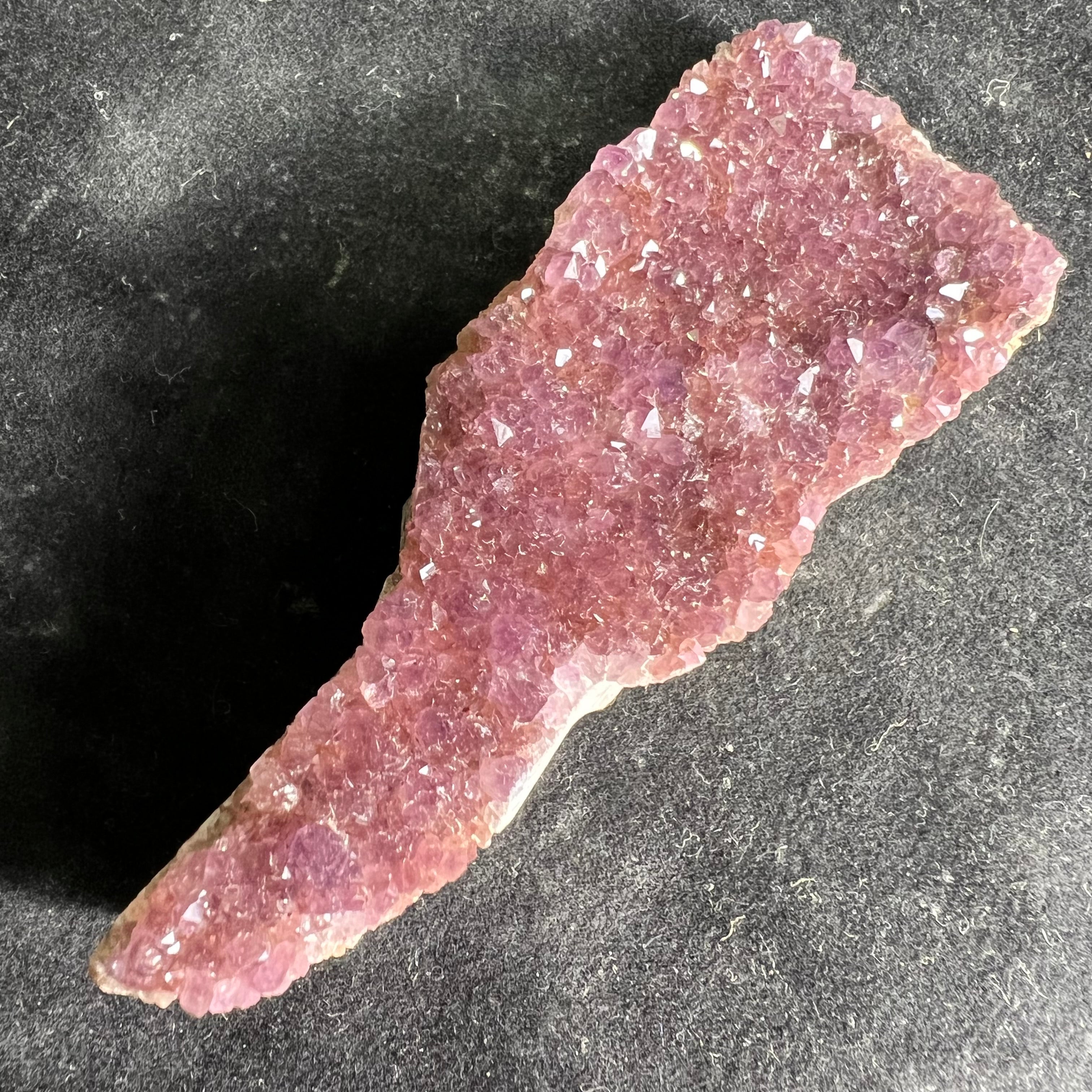 Amethyst Crystal Druzy
Description:This listing is for one Amethyst Crystal Druzy - Small, Medium or Large

Properties:
These are deep purple natural Amethyst clusters from Turkey. Real, untreated dark purple Amethyst is very rare. Amethyst is the purple form of quartz. It radiates and broadcasts chi and energy. Amethyst is one of the top 5 Wu of the entire crystal kingdom. This means that its properties are not fully understood or definable through 3D matter to matter physics. We can't explain what it's capable of through chemical composition, crystal structure or even color. A plus B does not equal C. Some people define the Divine as "the force that knows what we do not know" or, "the Mystery that holds higher Knowing." Amethyst is a connection to that unknown, and maybe even unknowable, Divine force.
I say this from a lot of experience in the treatment room. If you're ready to open doors to the unknown, and receive assistance from something Higher than you, Amethyst is your stone. Be open. Be the student. Believe.
Policies and Disclaimers:
All of our stones and crystals are pure and natural. They are free from synthetic treatments of any kind, including dyes, stabilizers, and synthetic heat treatments to enhance color.

We can not take requests for individual stones seen in the pictures.

International customers are responsible for any customs fees/import taxes.
Please see our Lost Package Policy prior to placing your order. 
Please contact us at CrystalShop@UpperClarity.com with any questions.