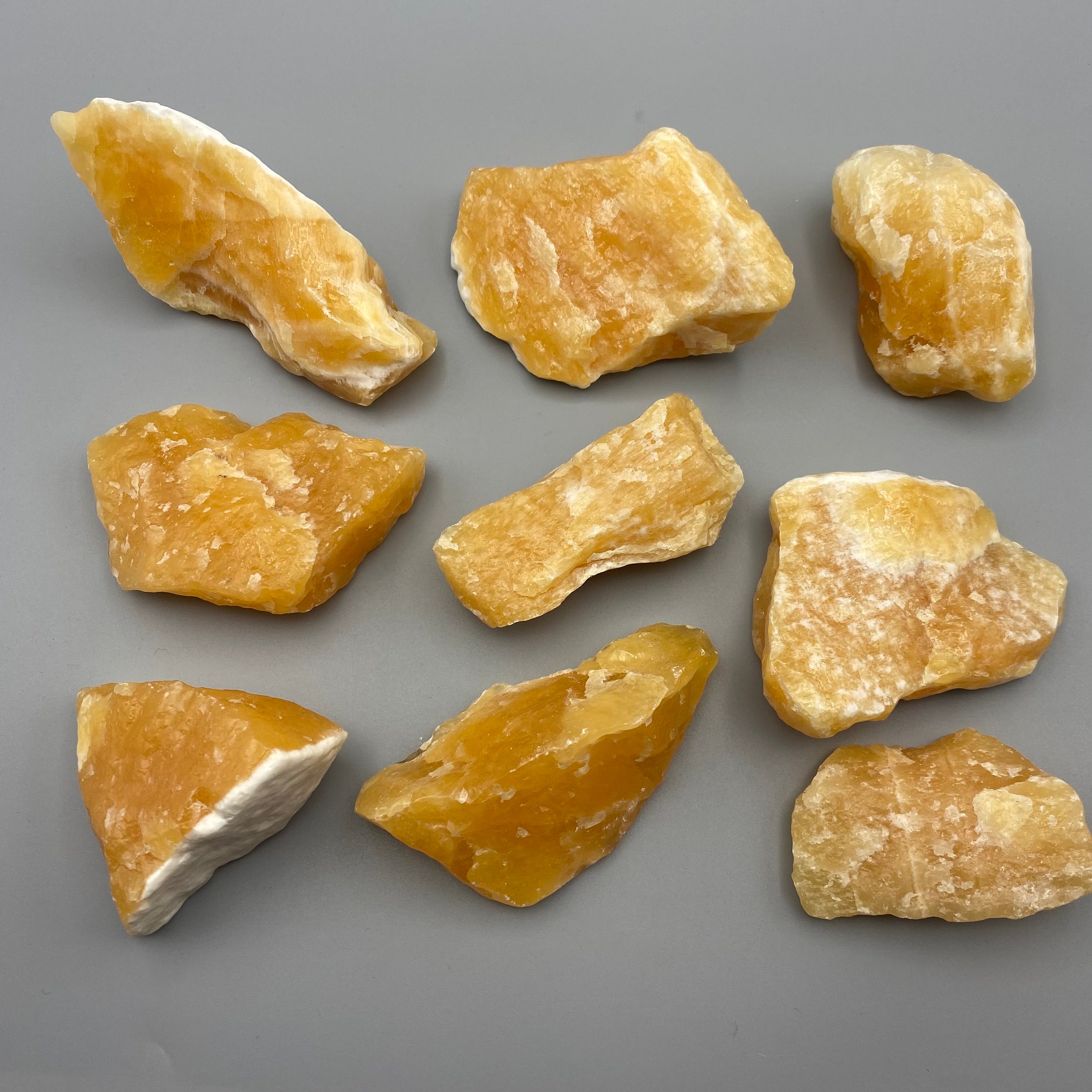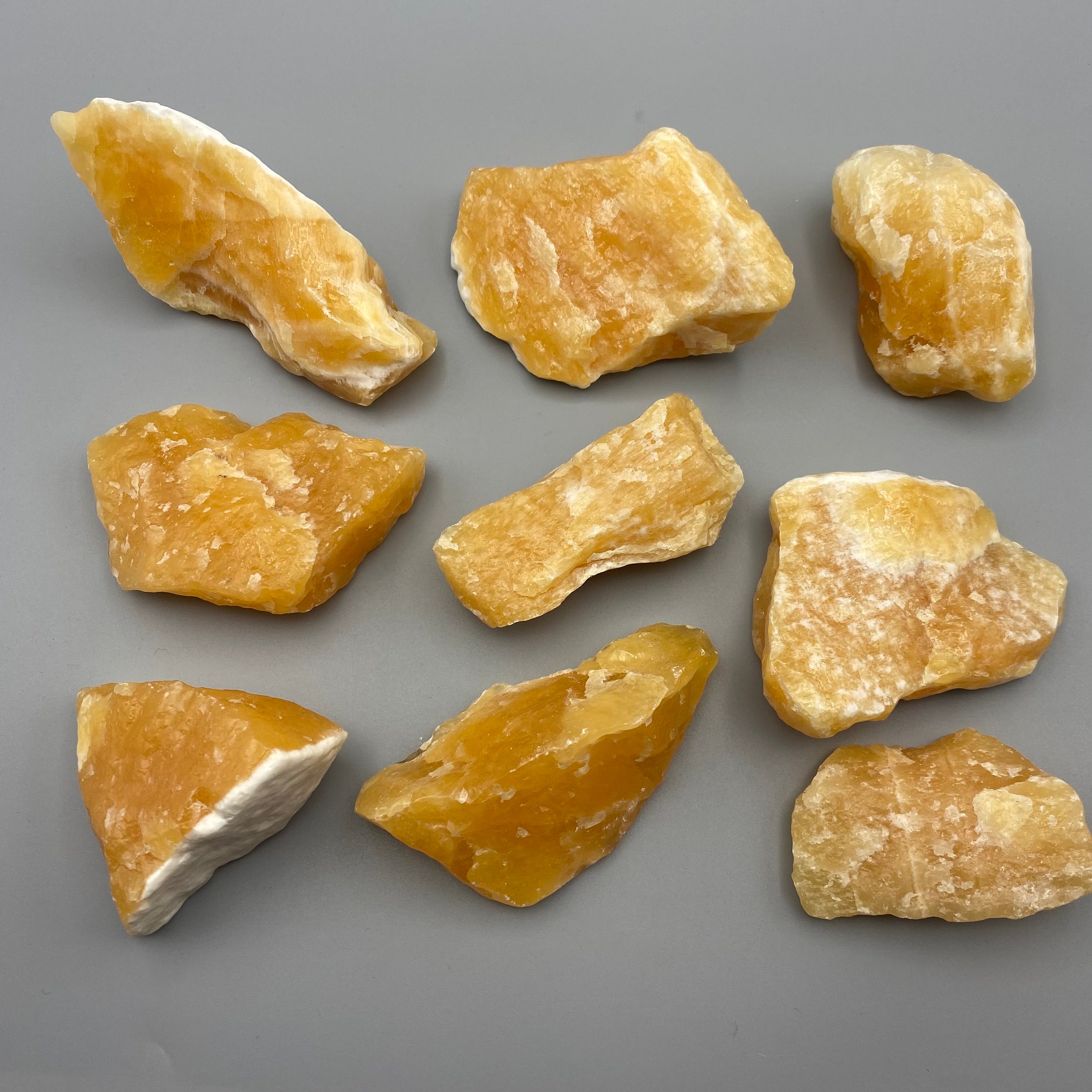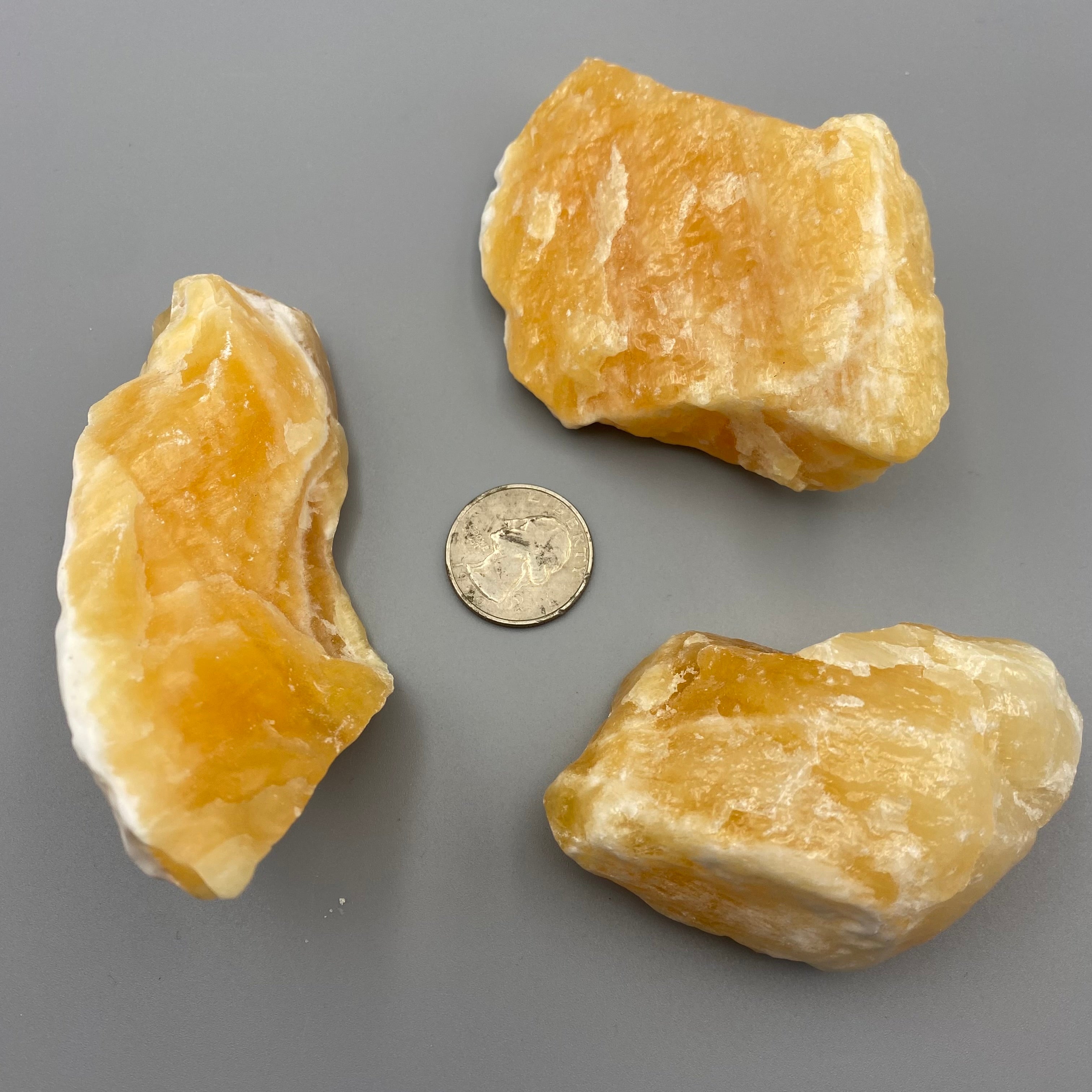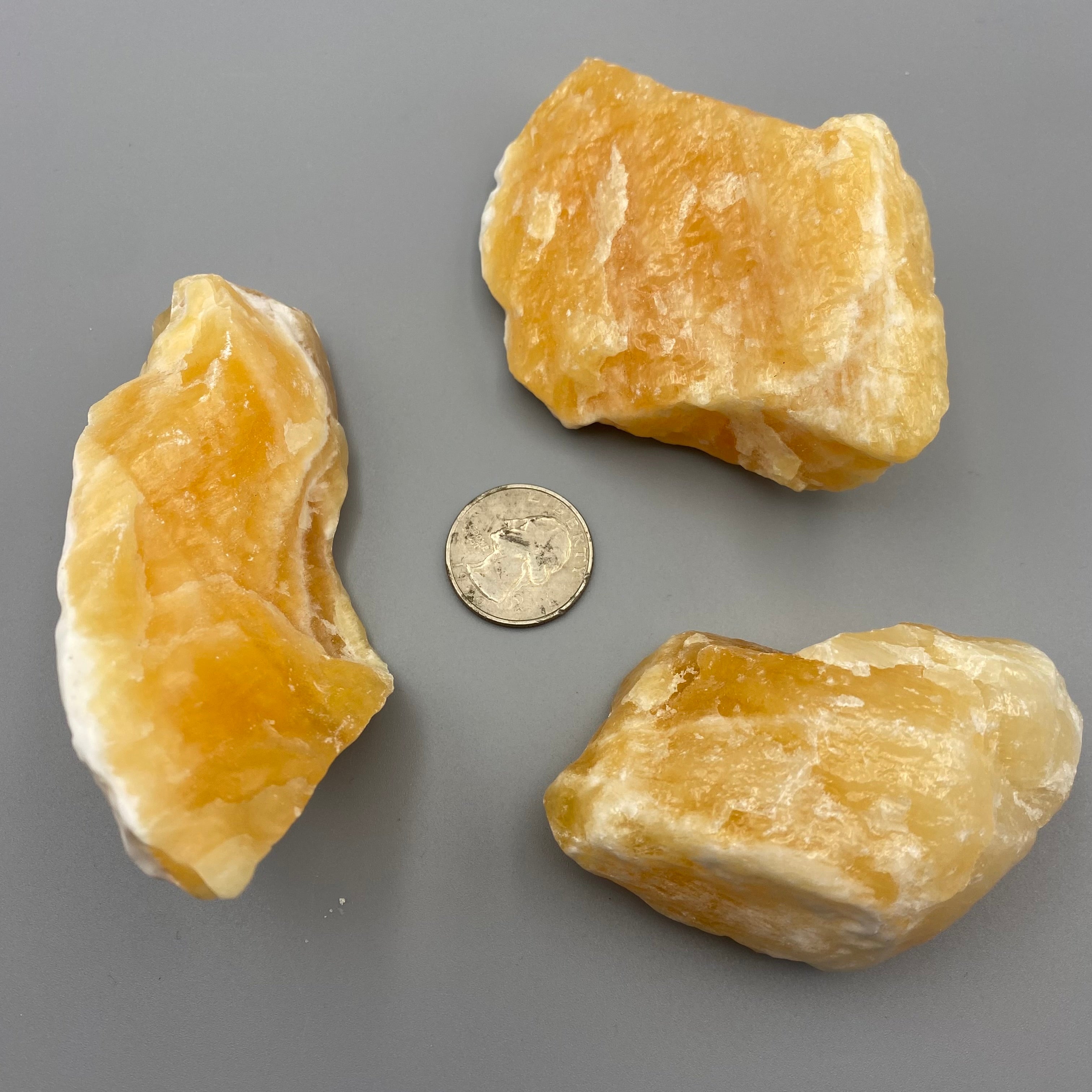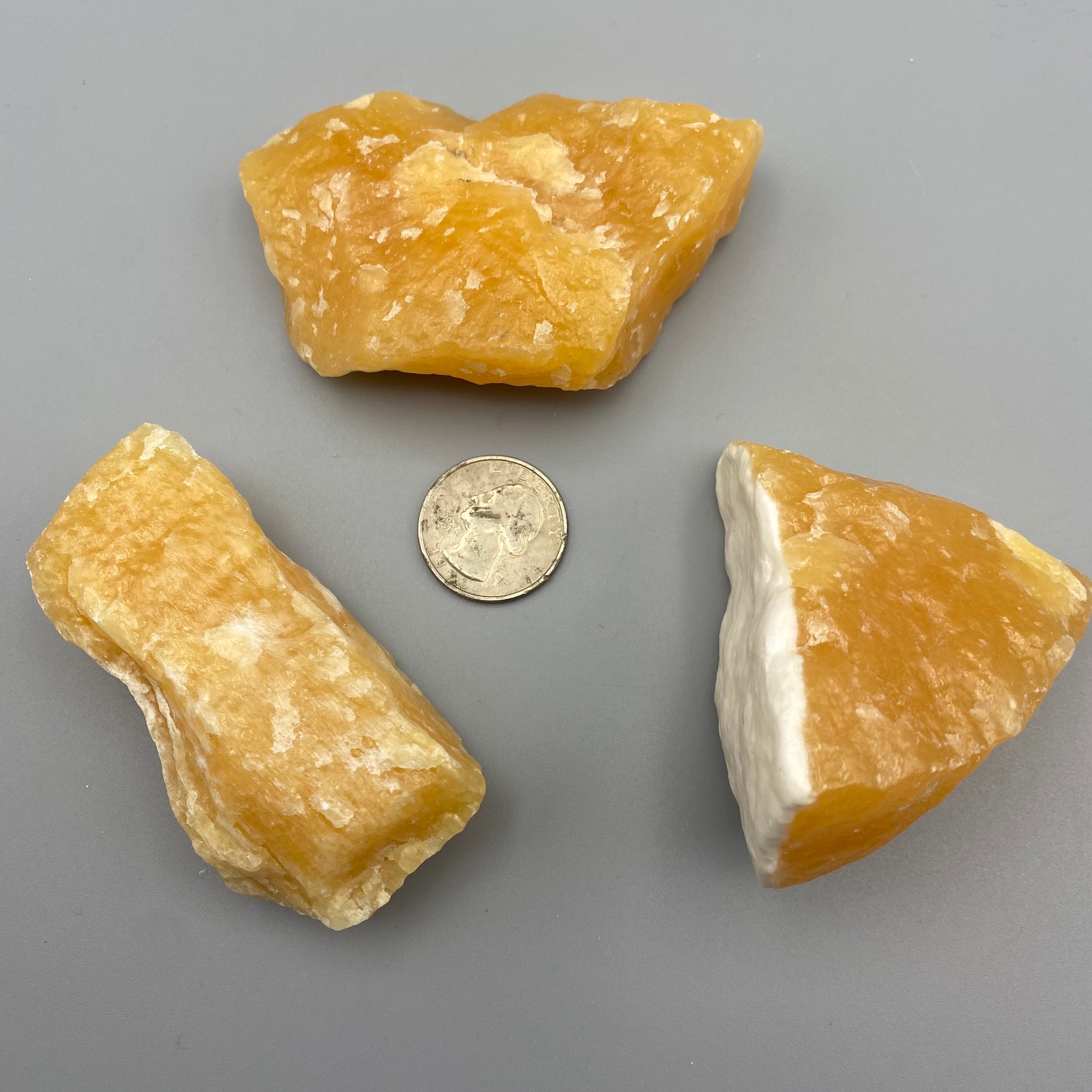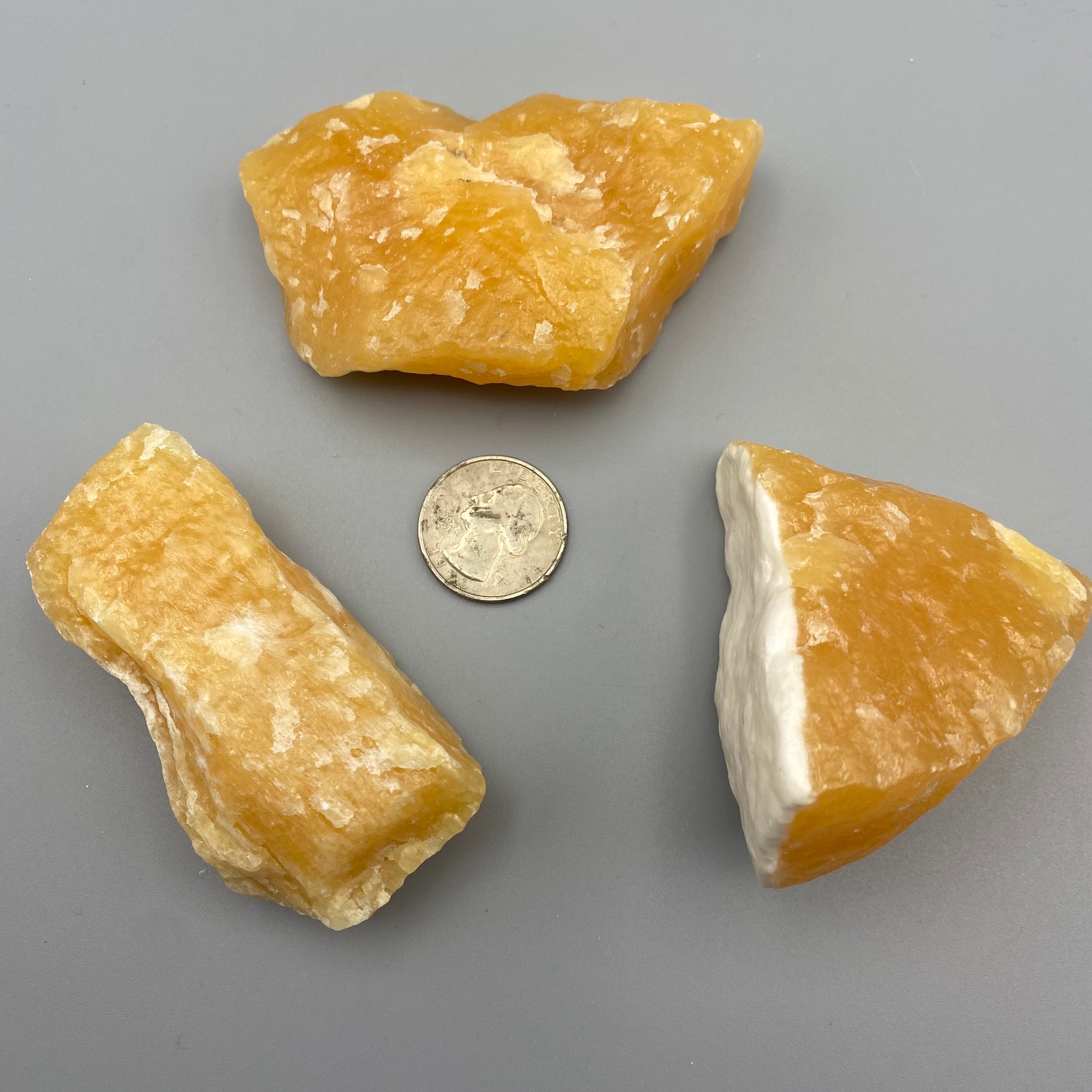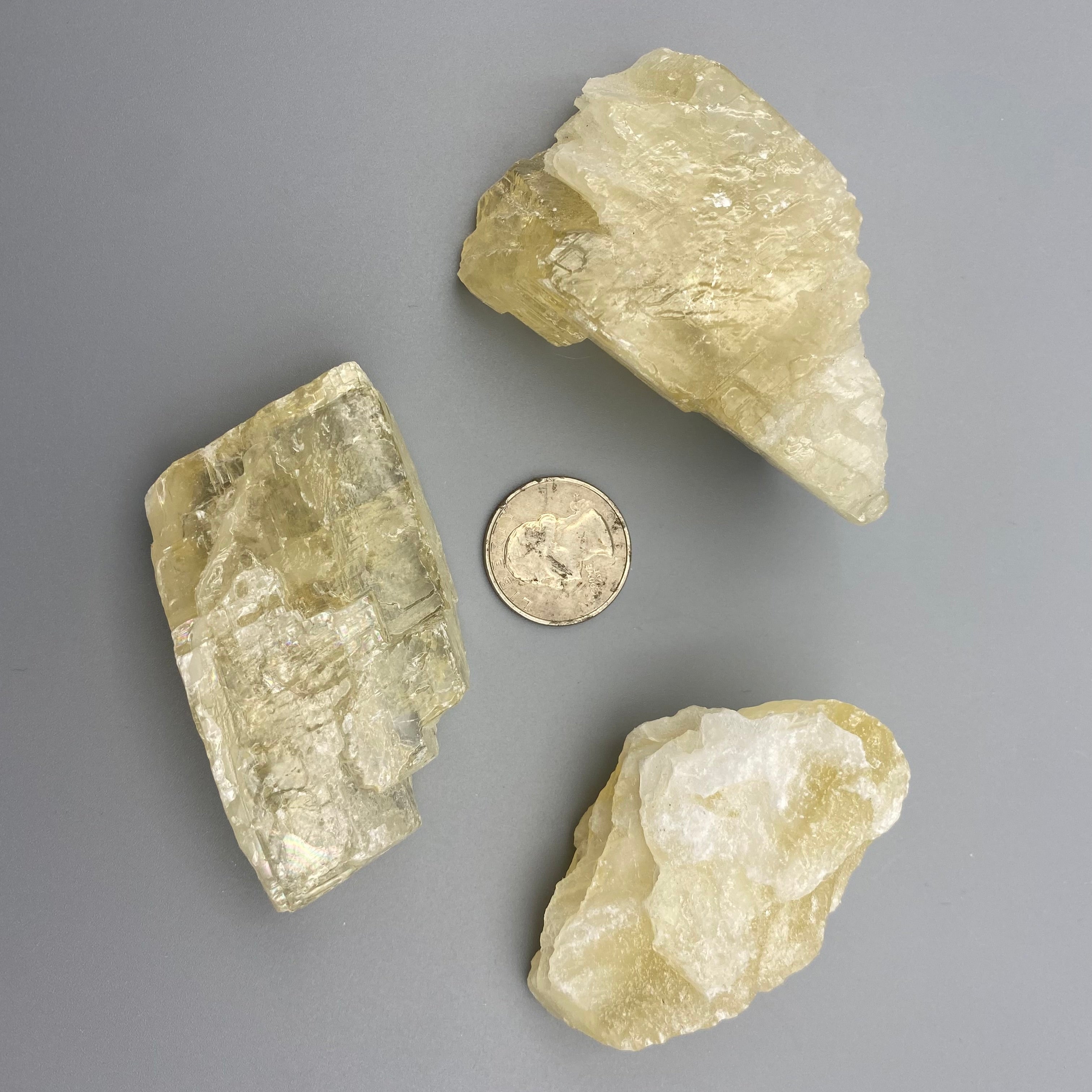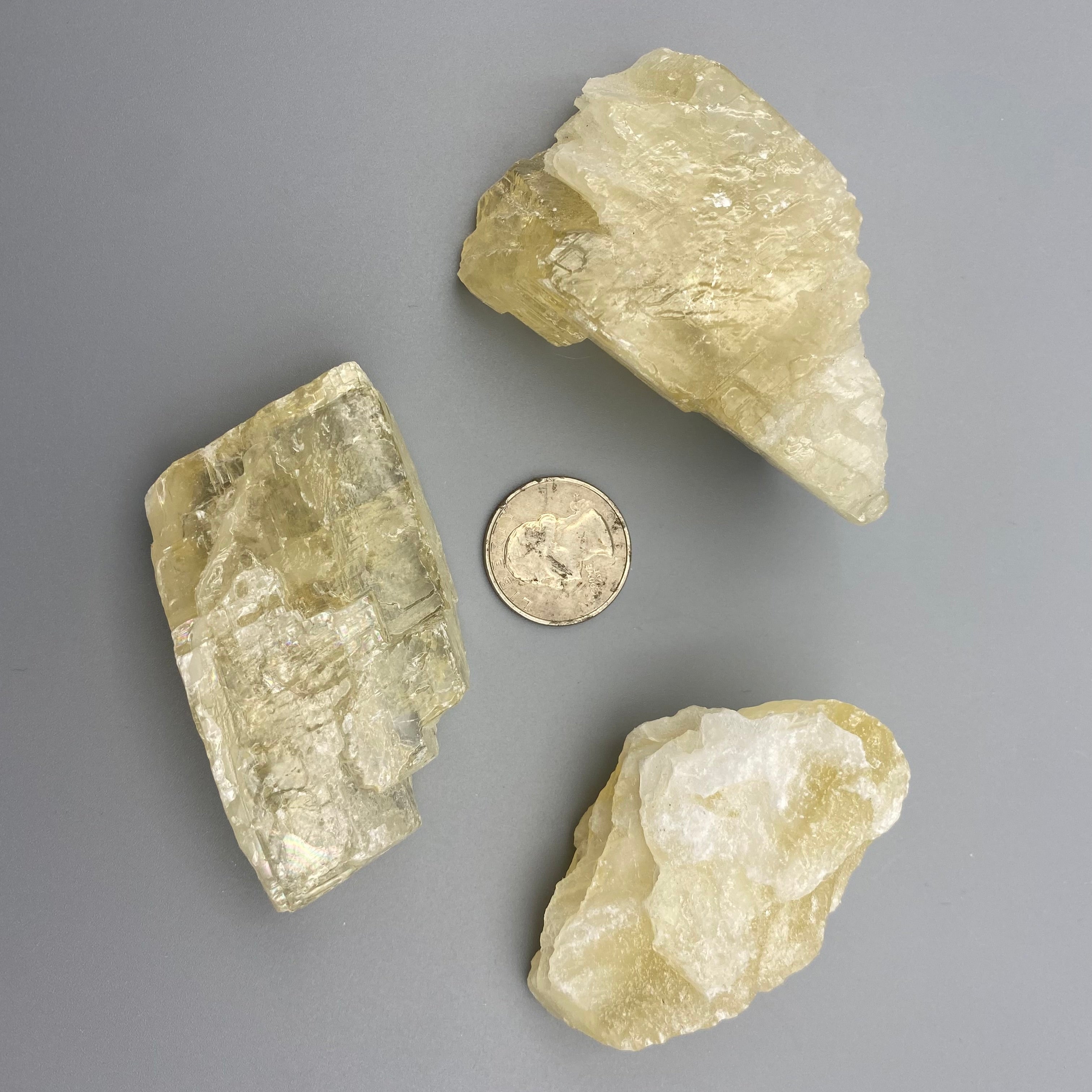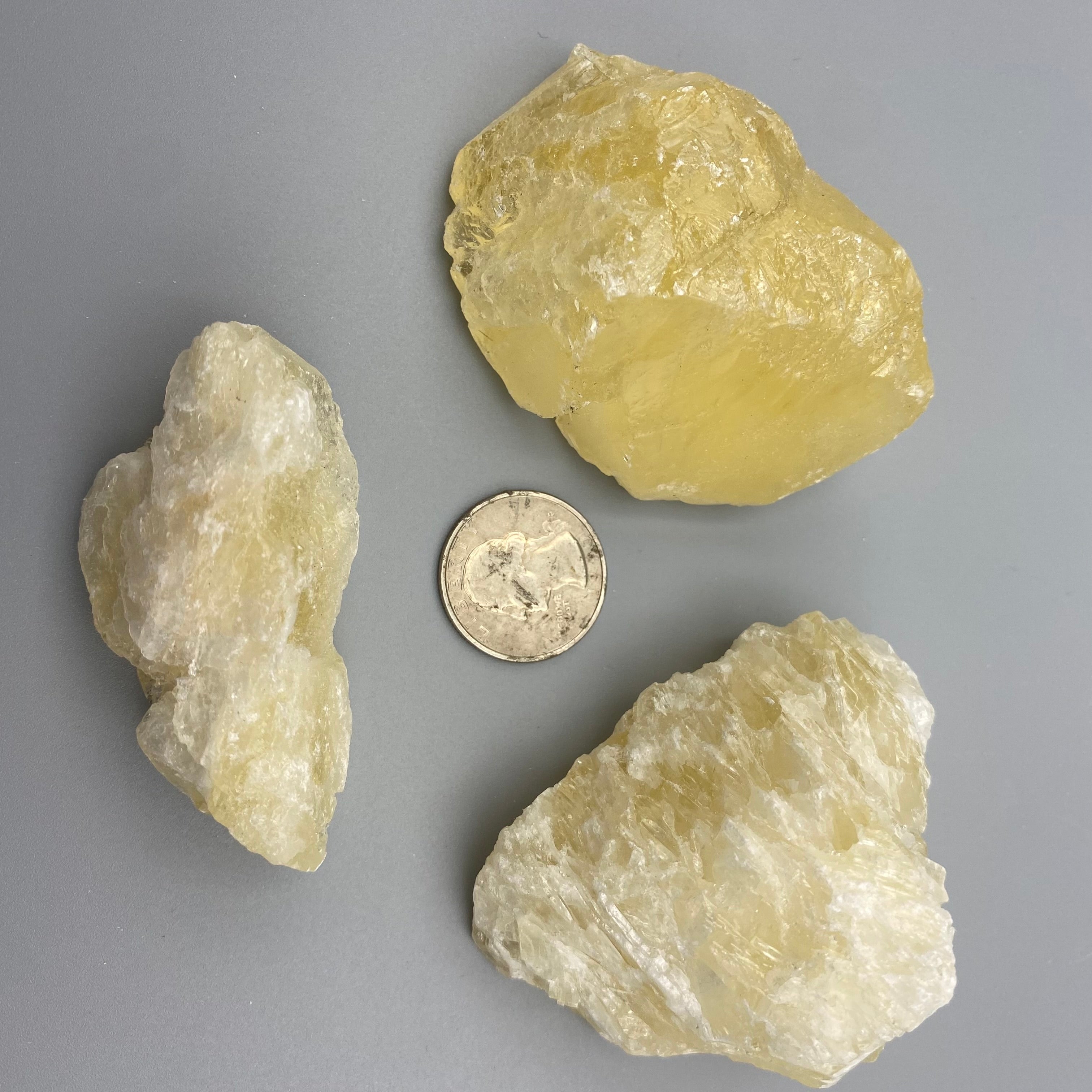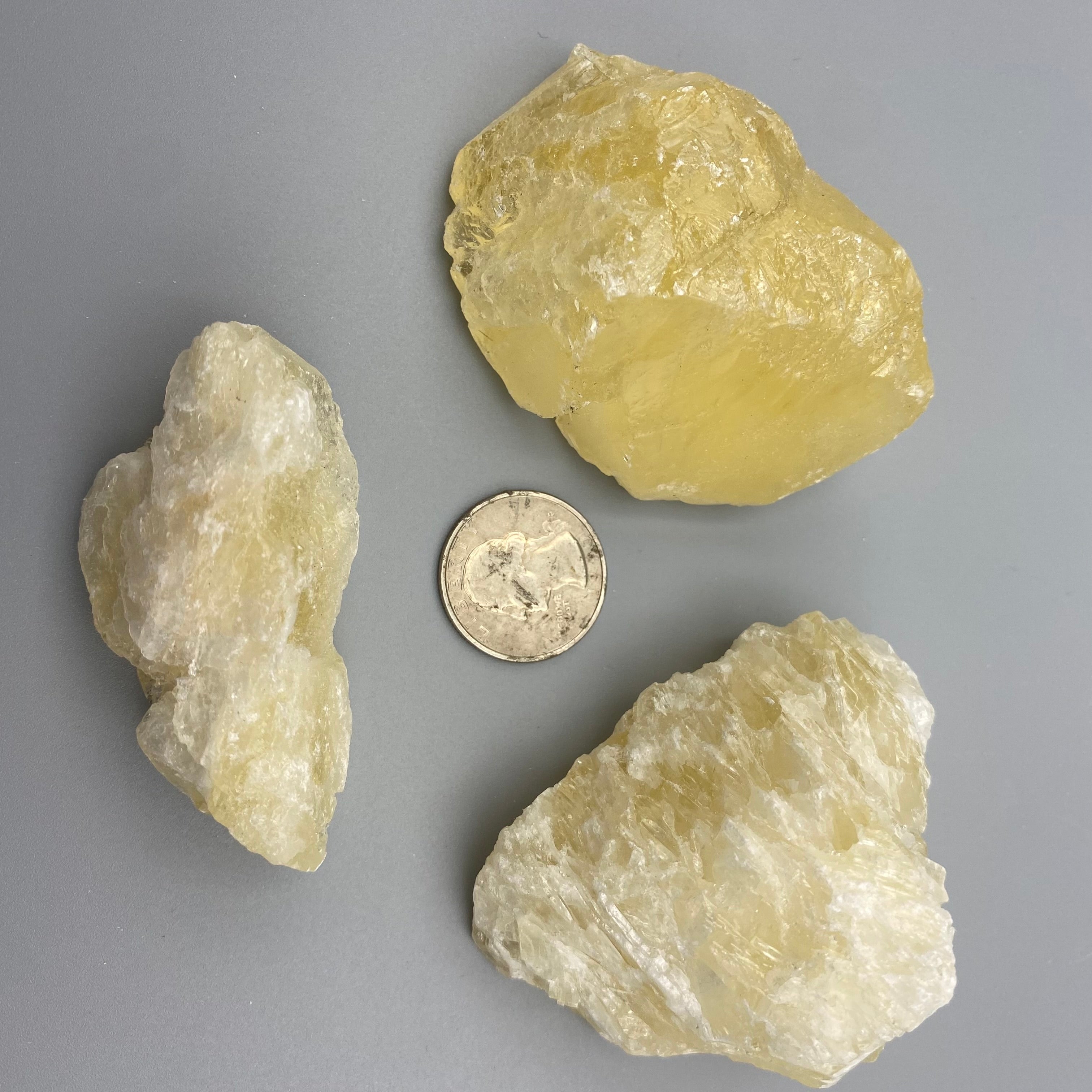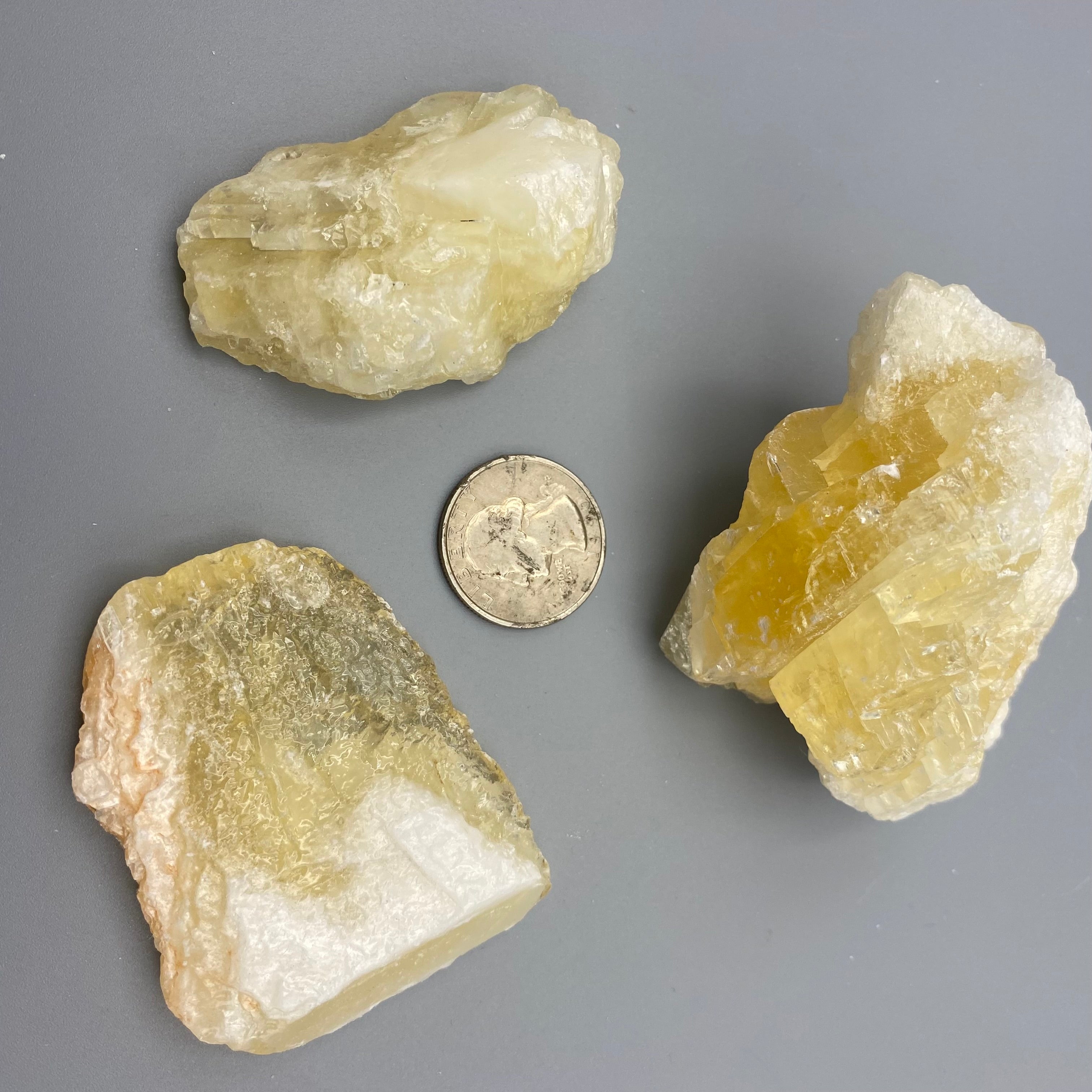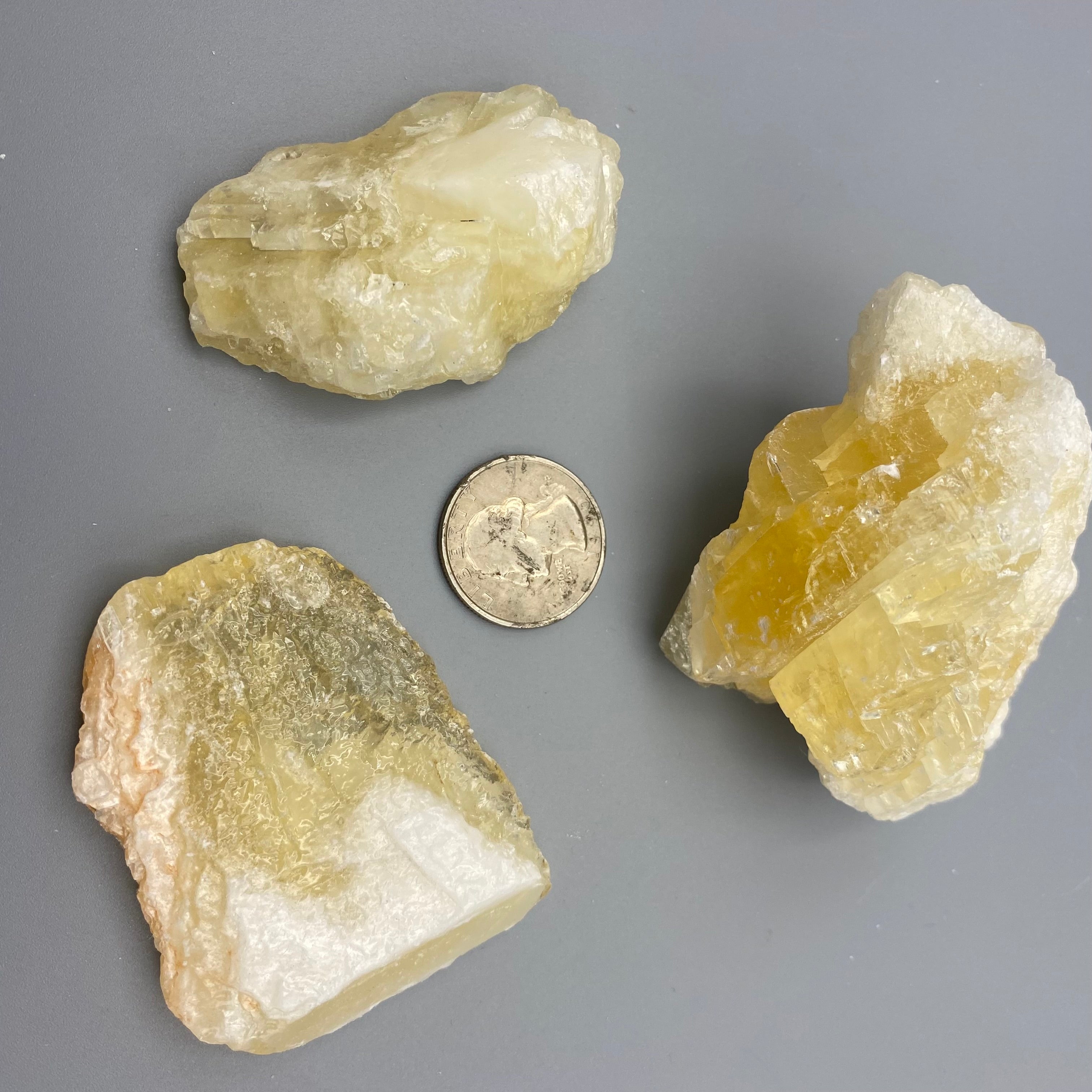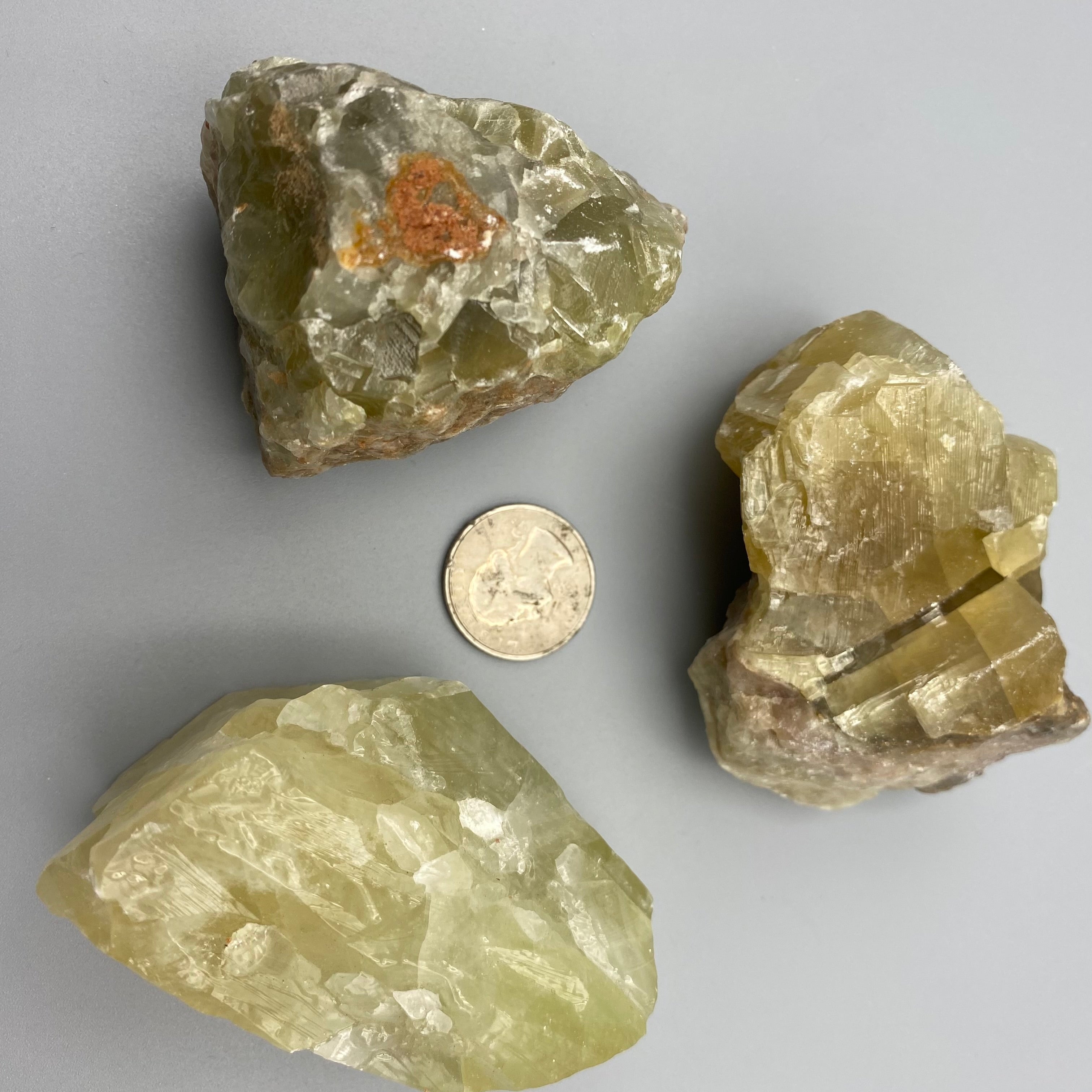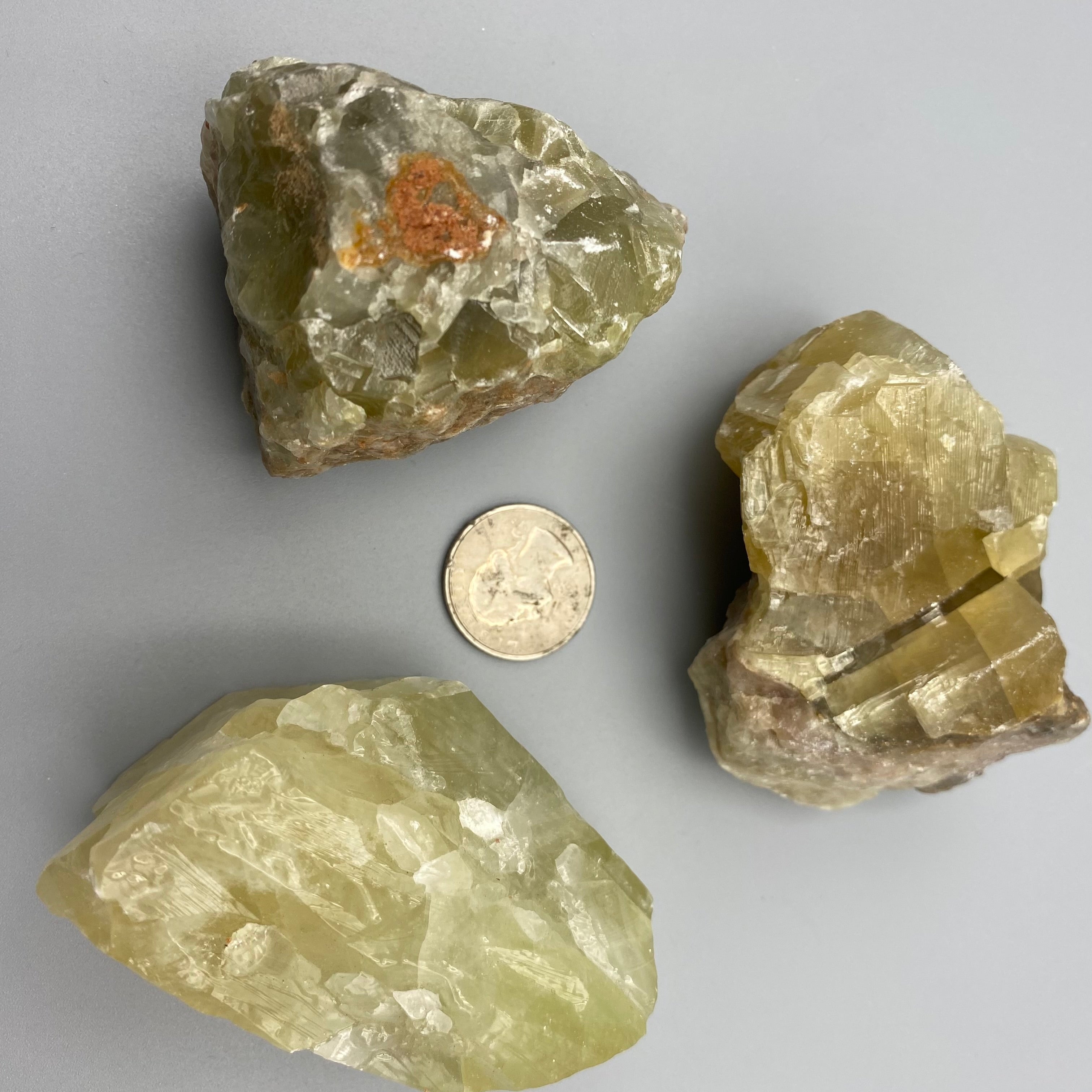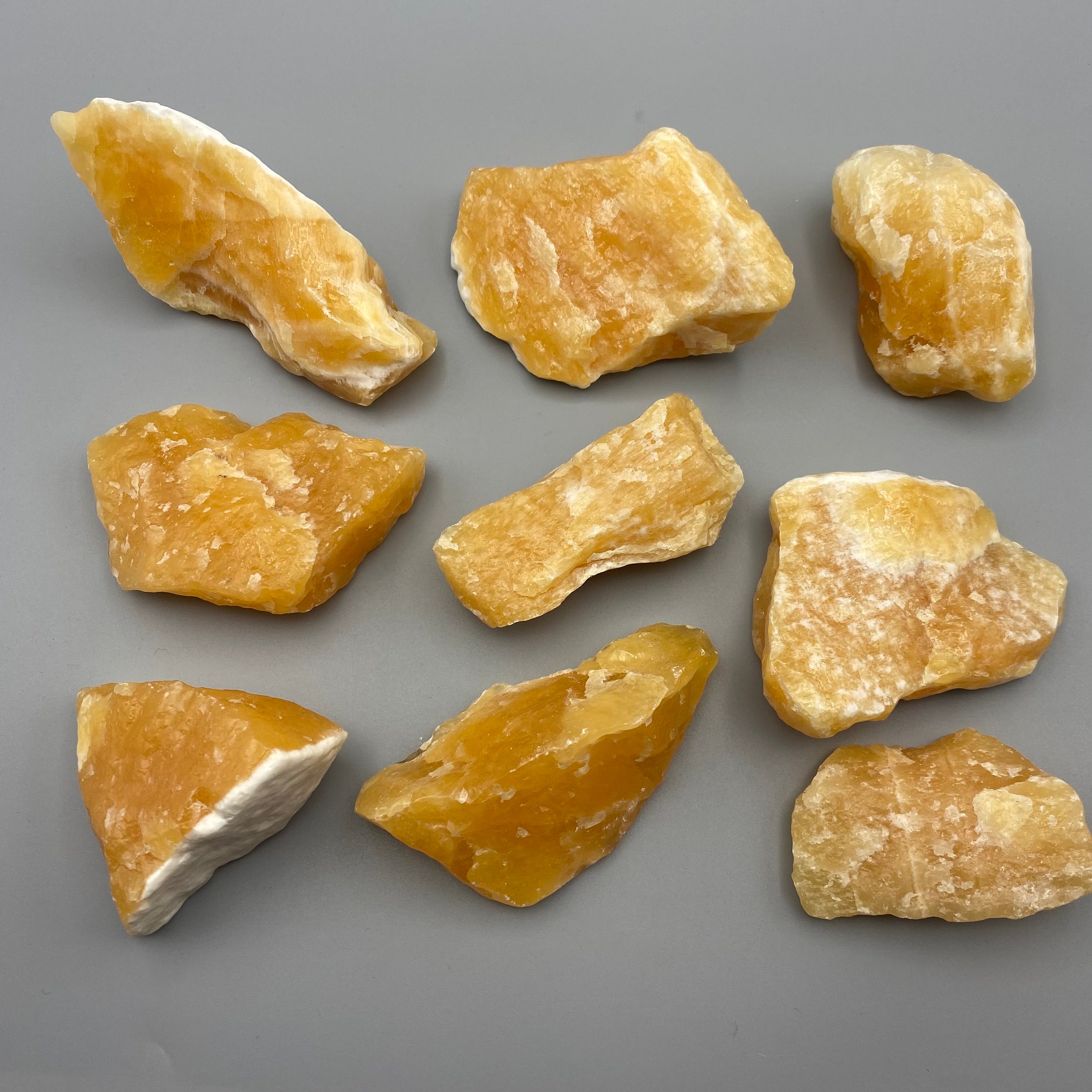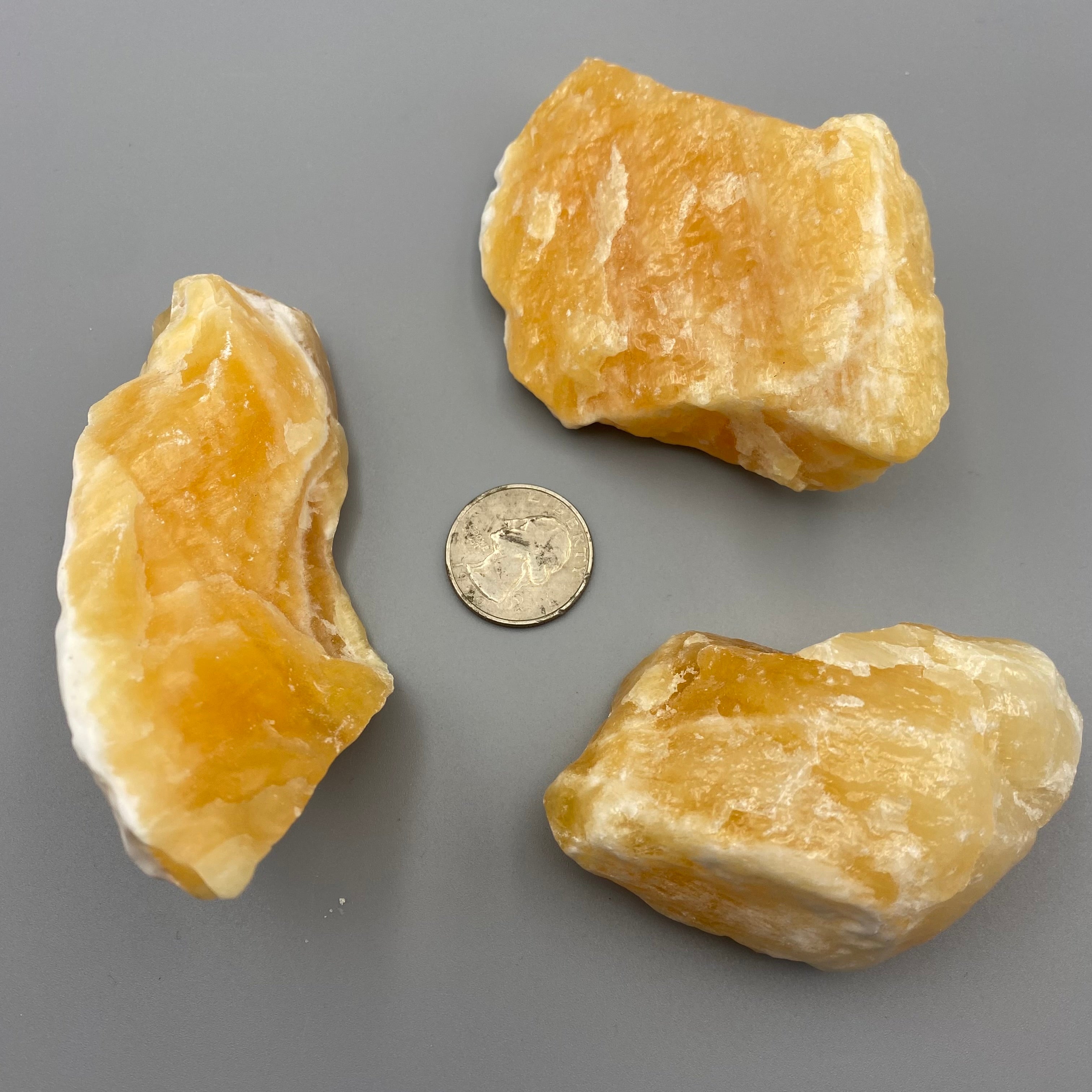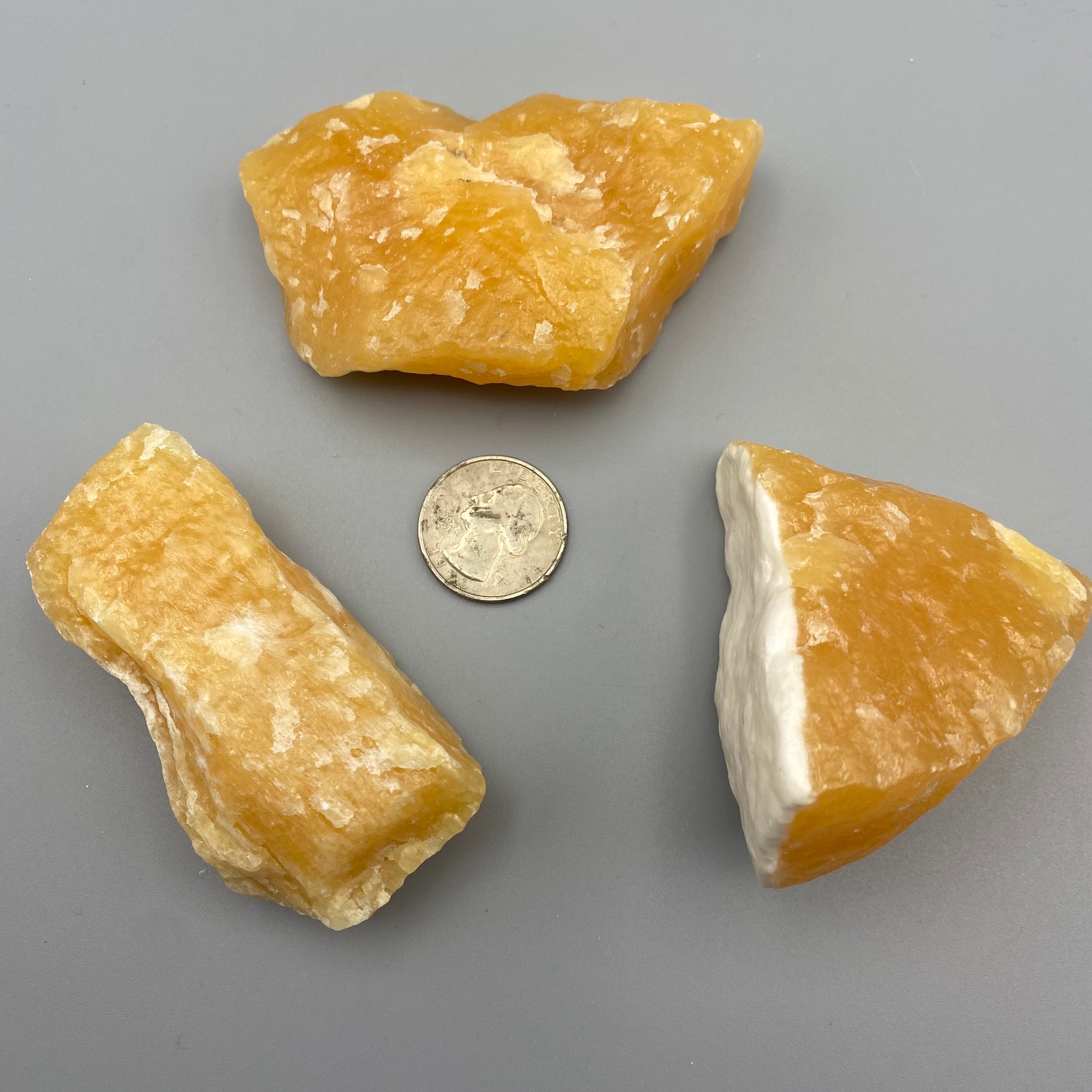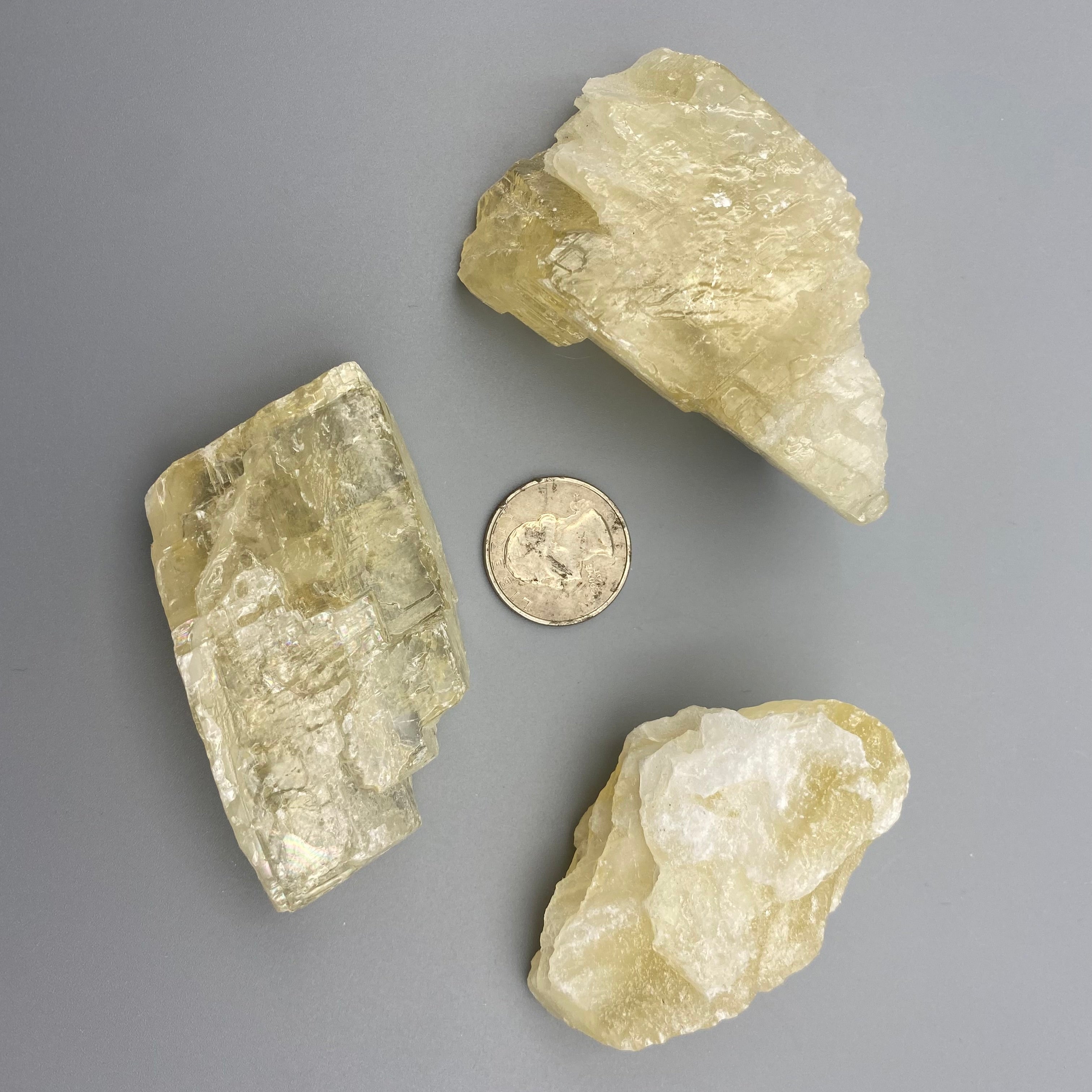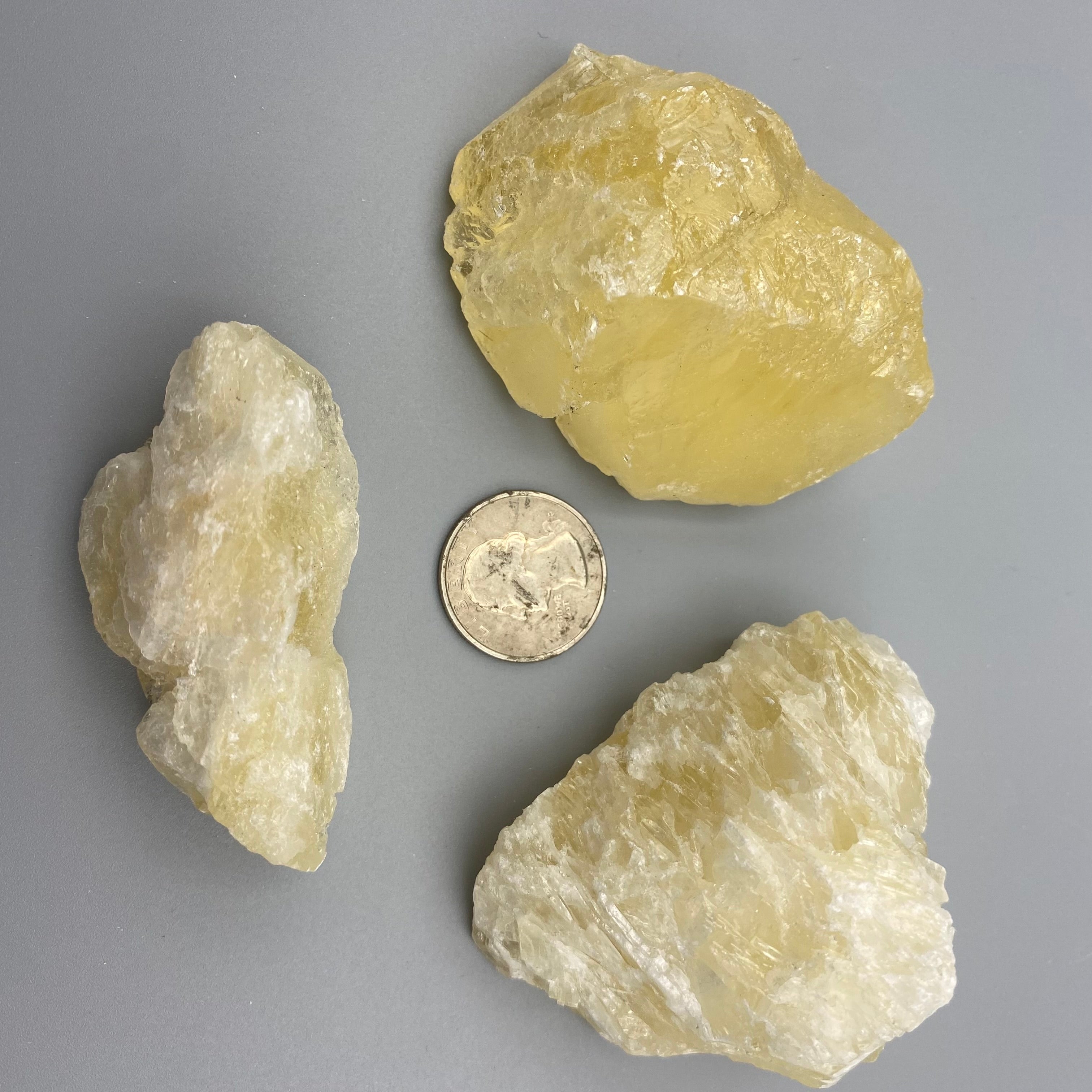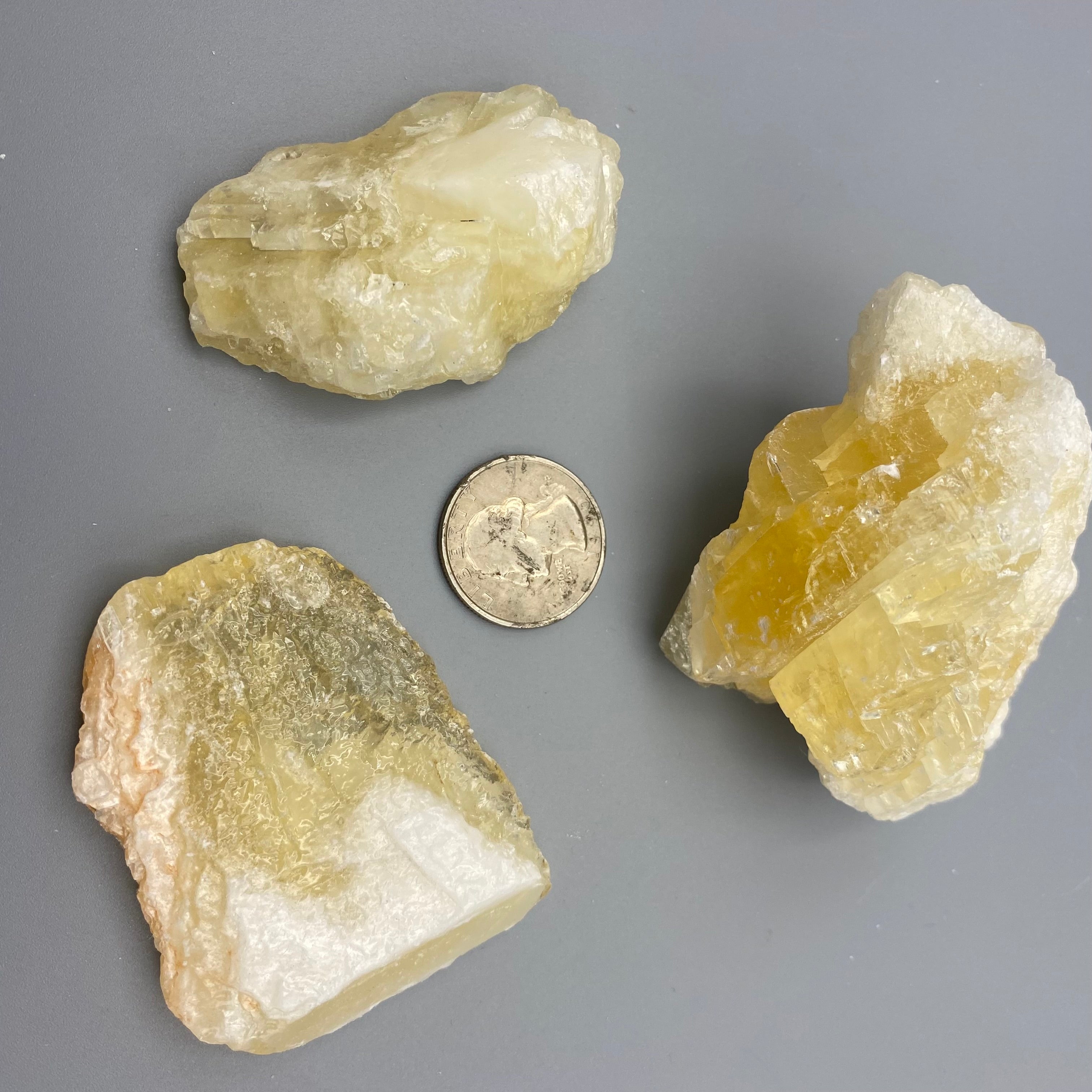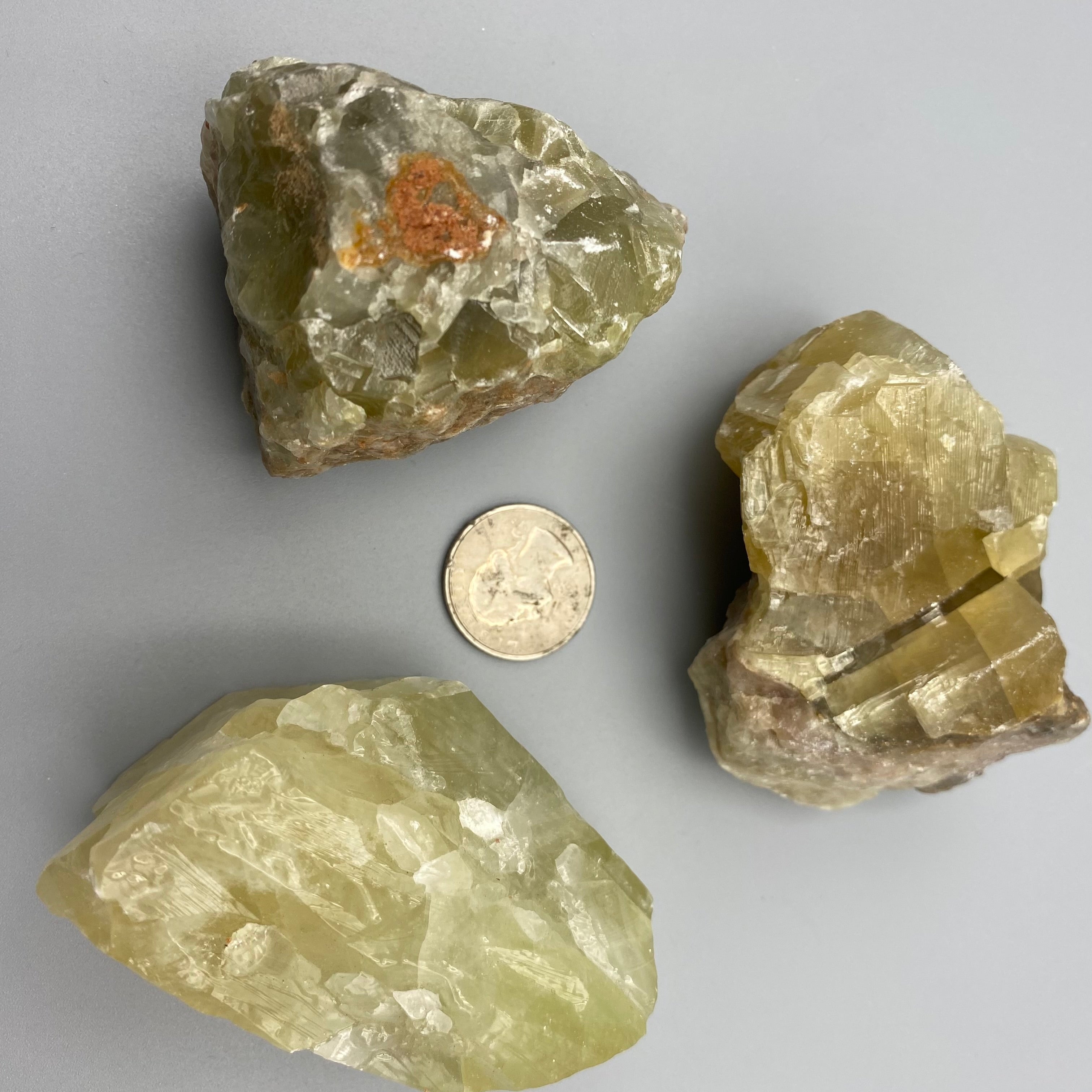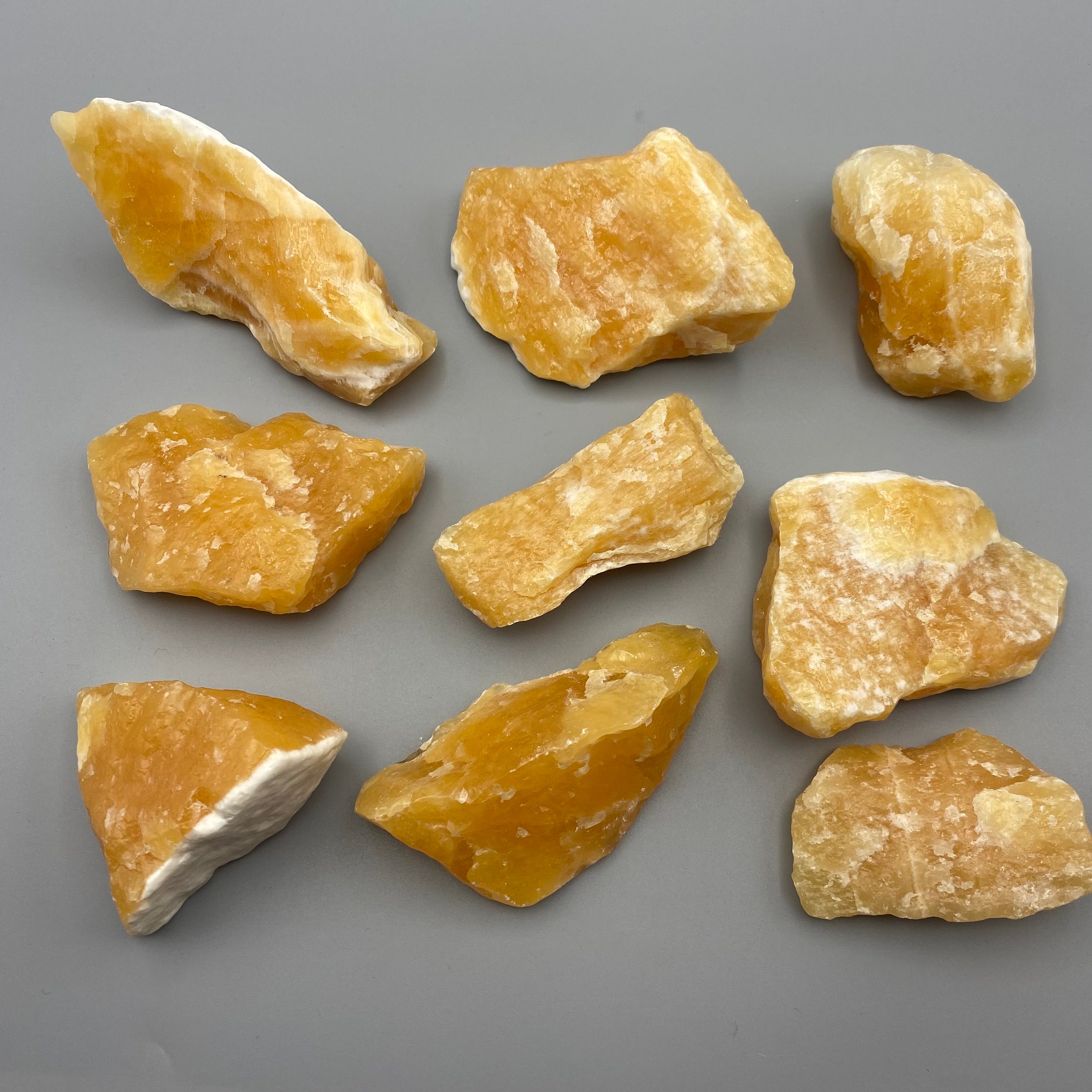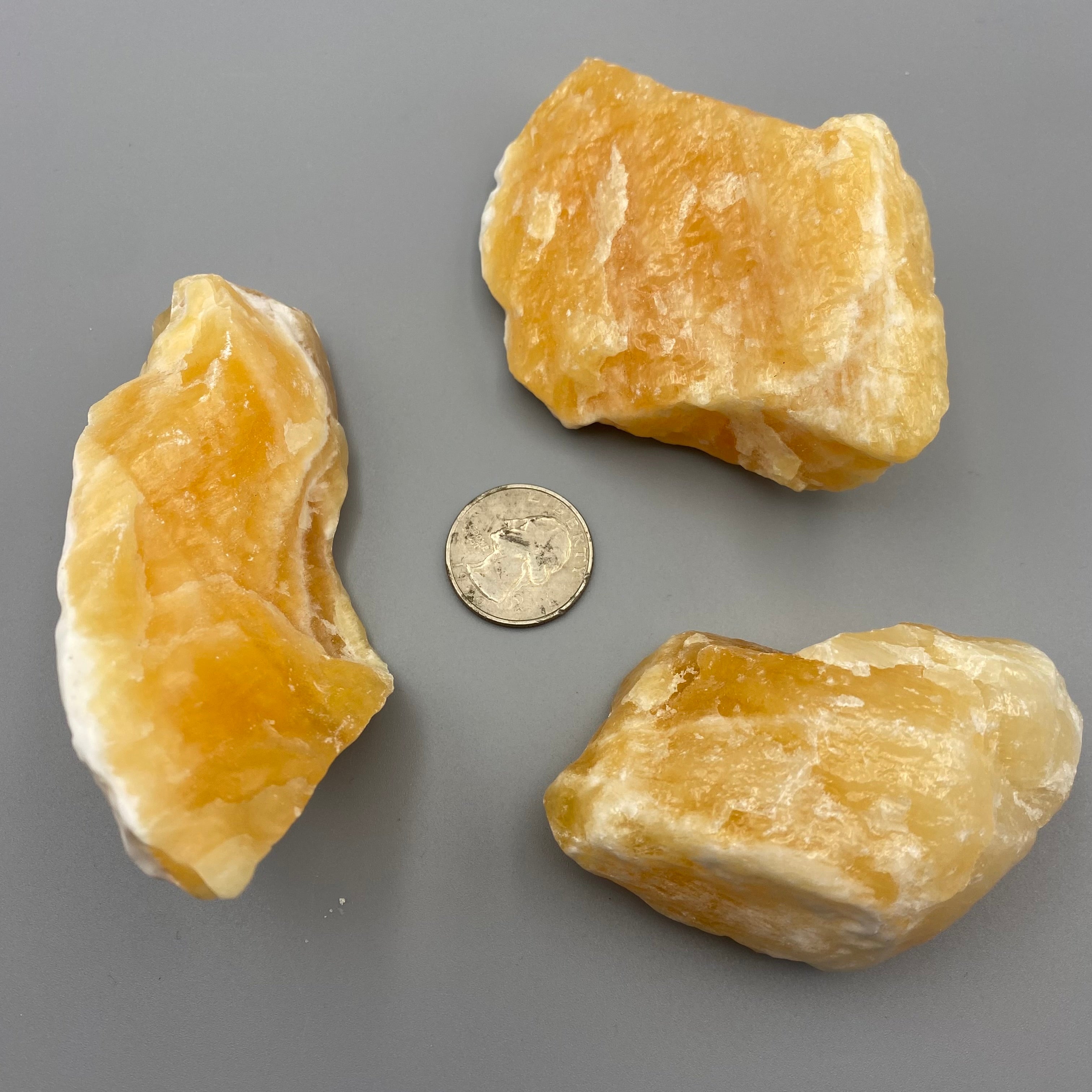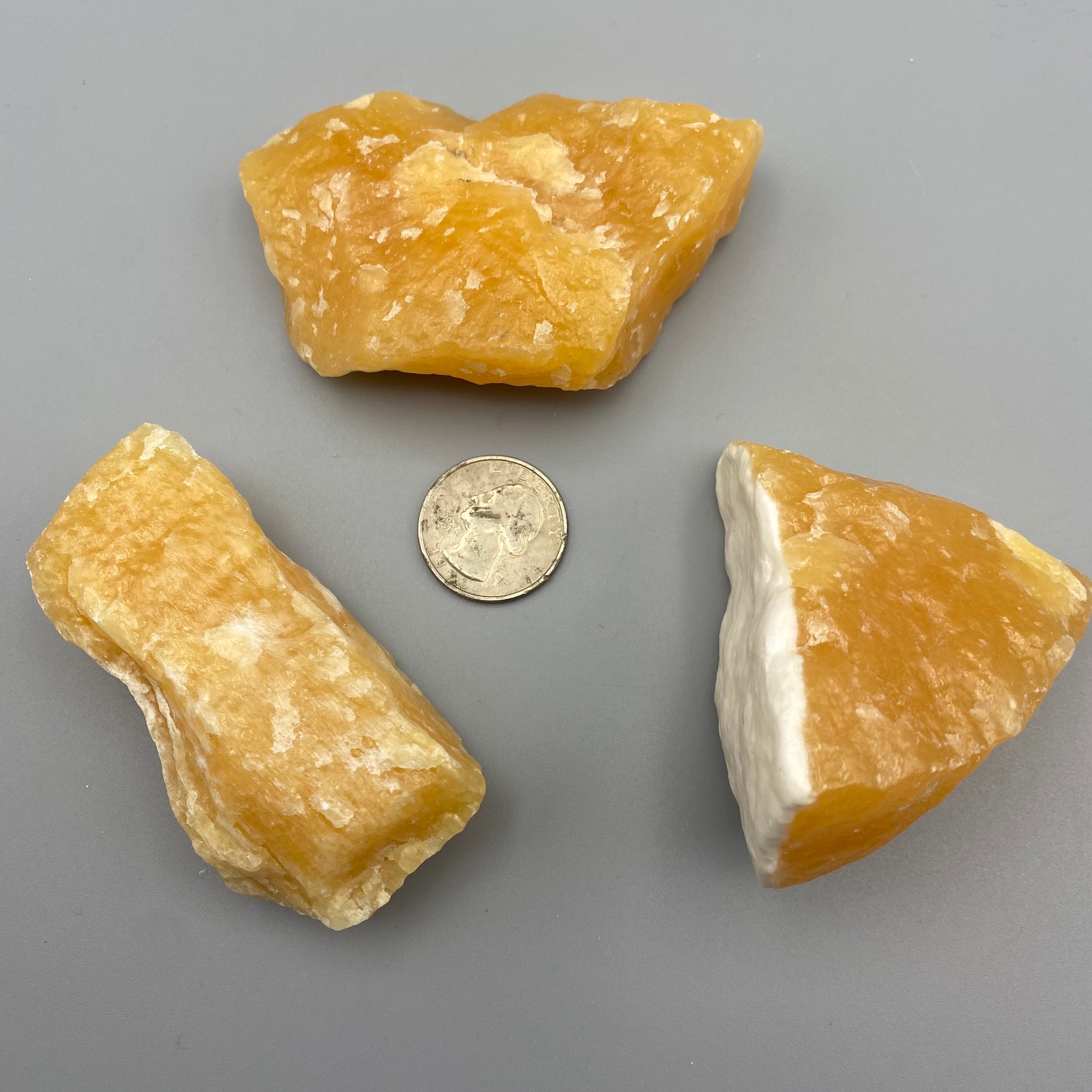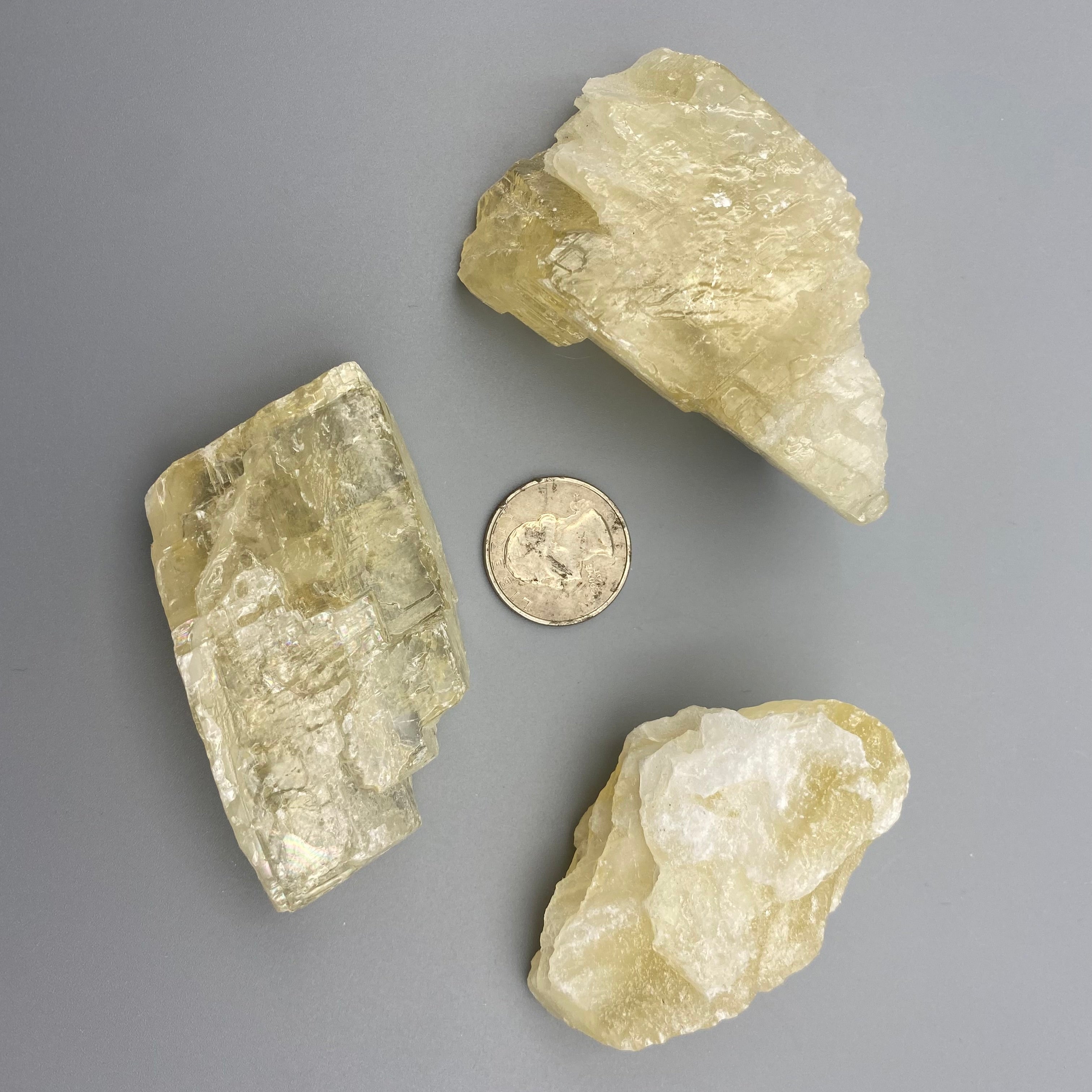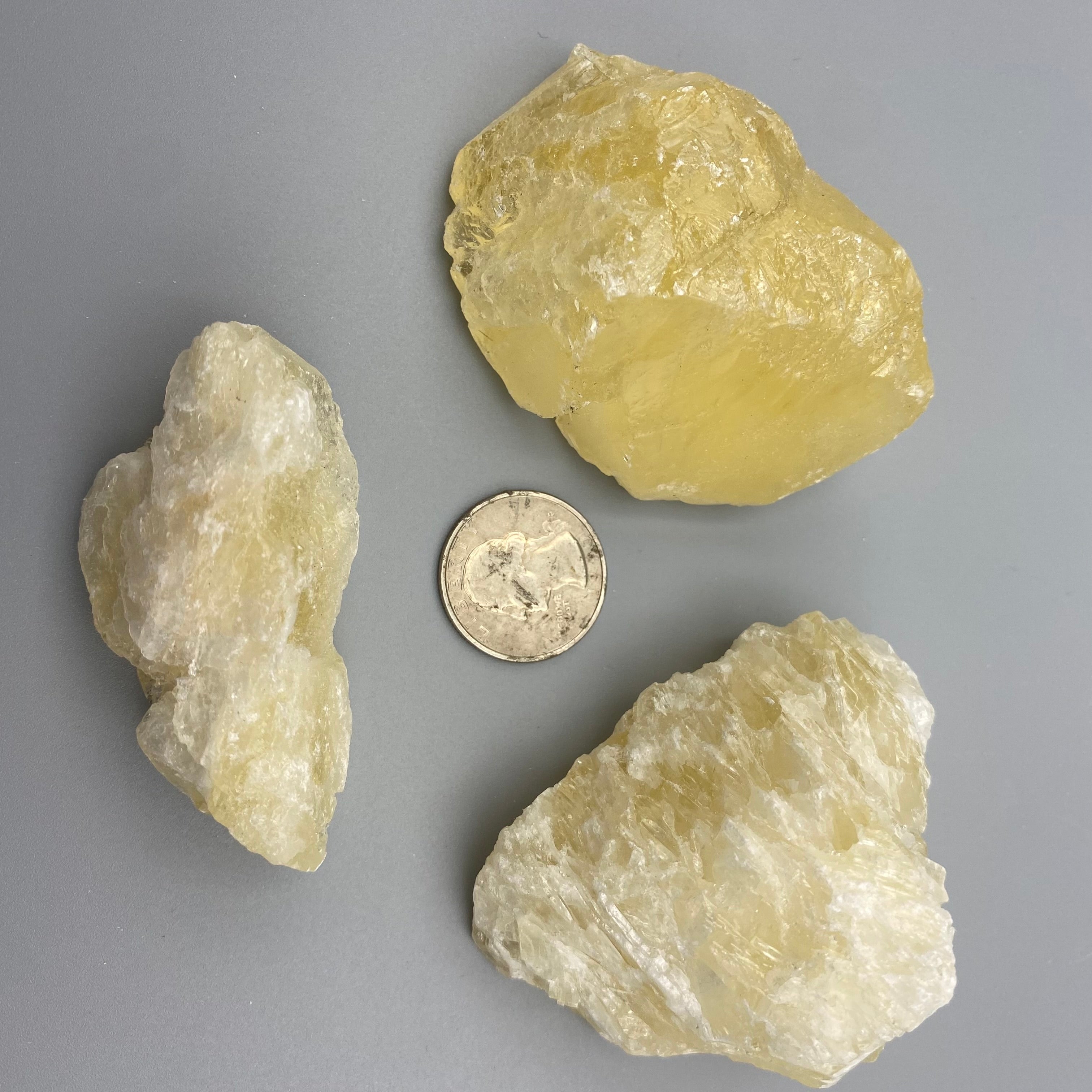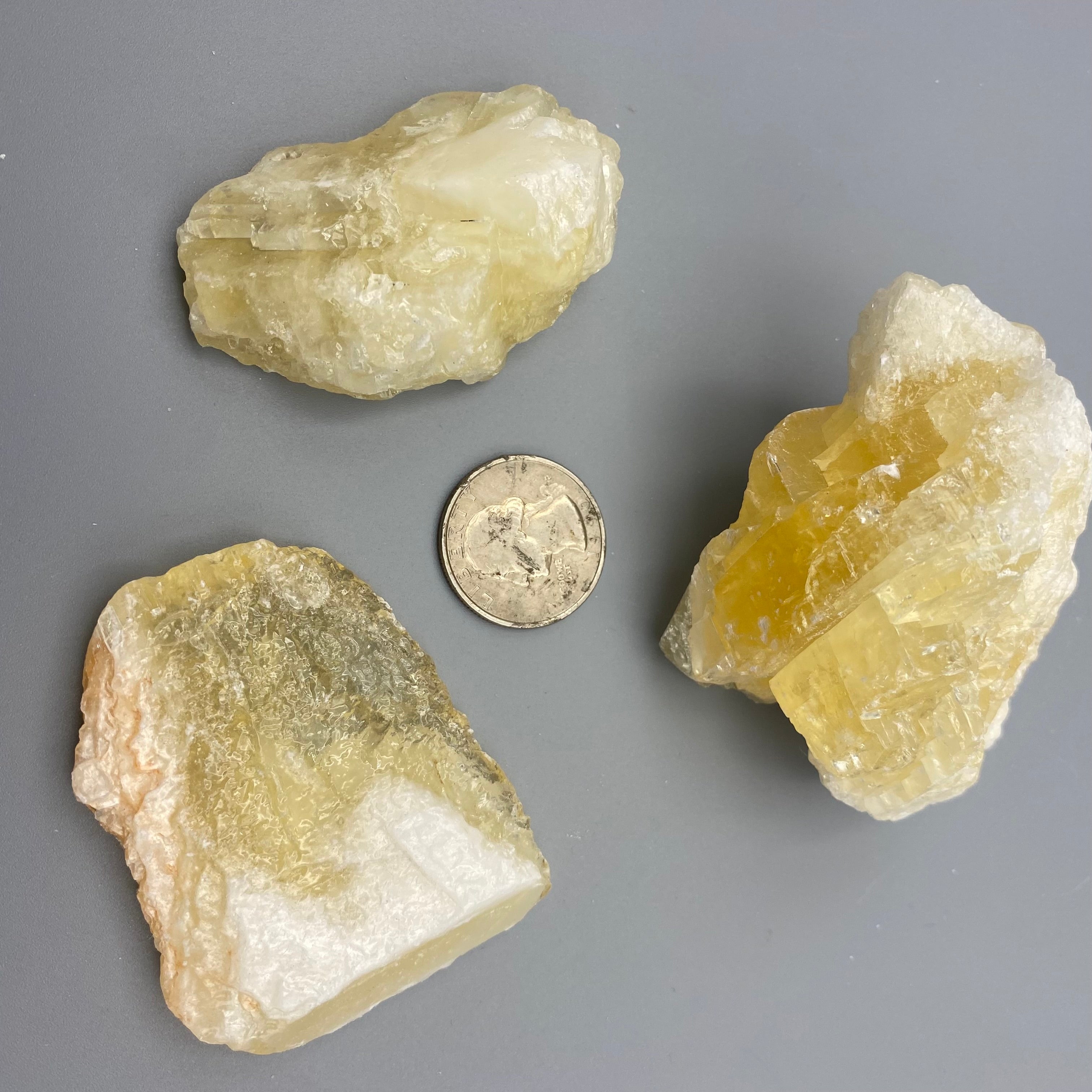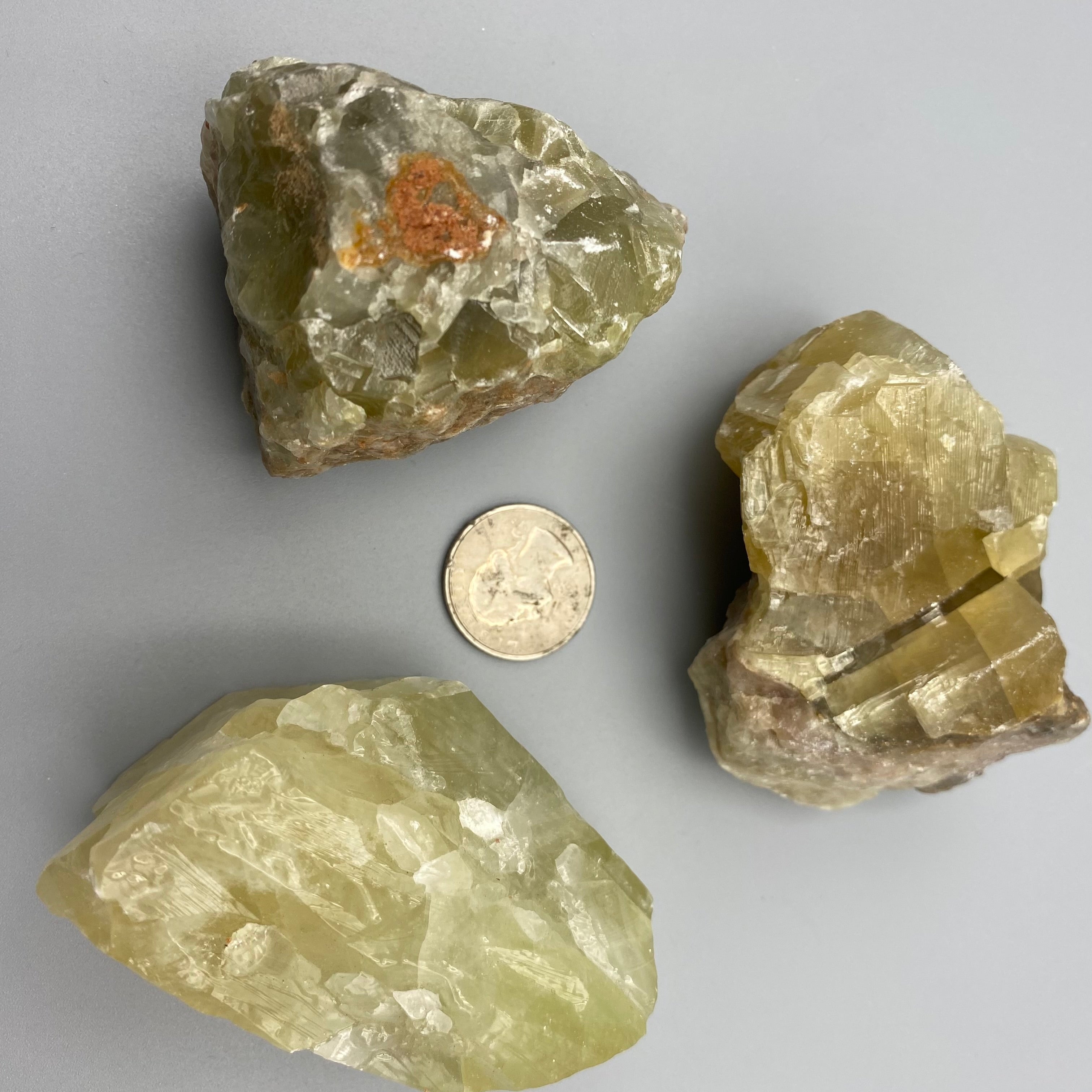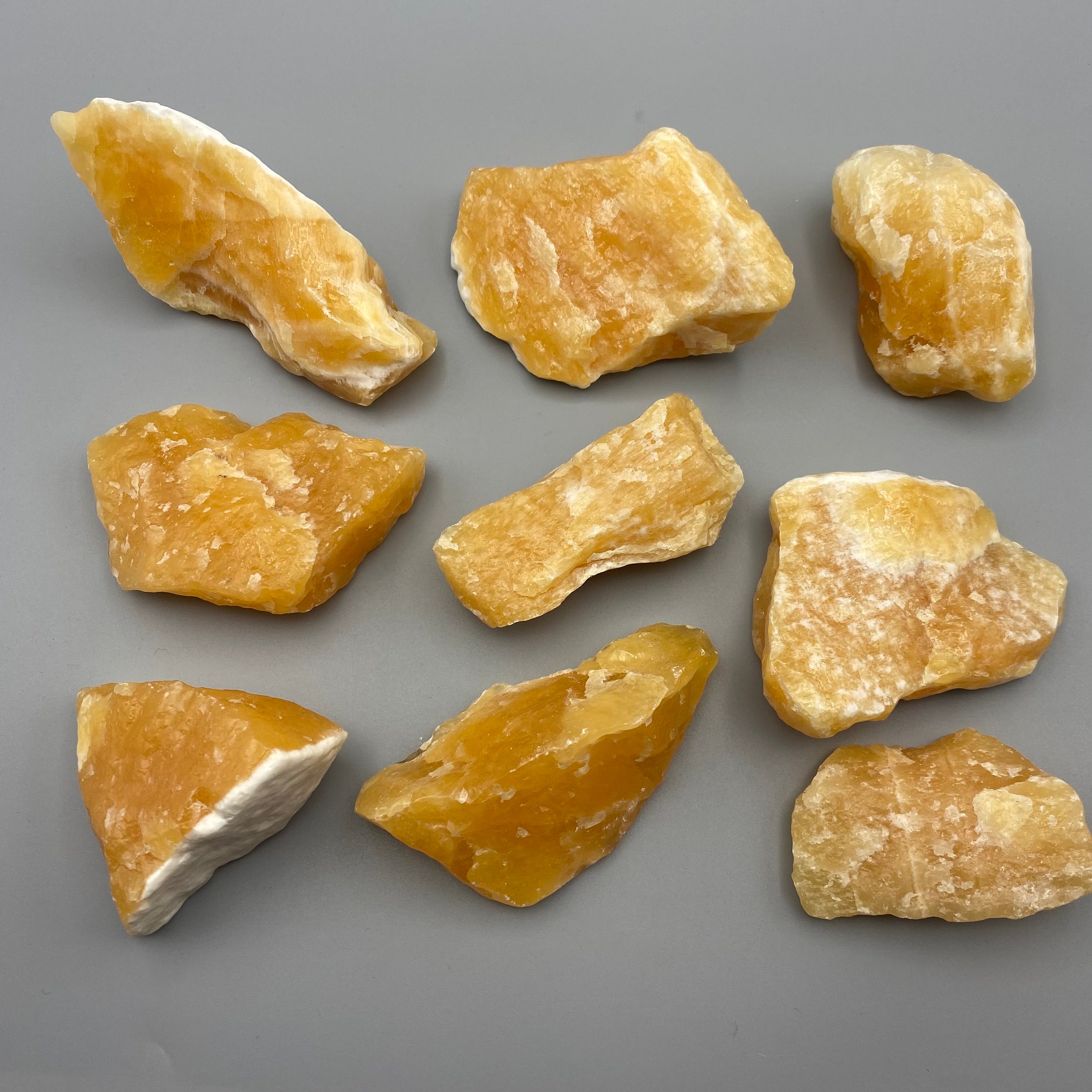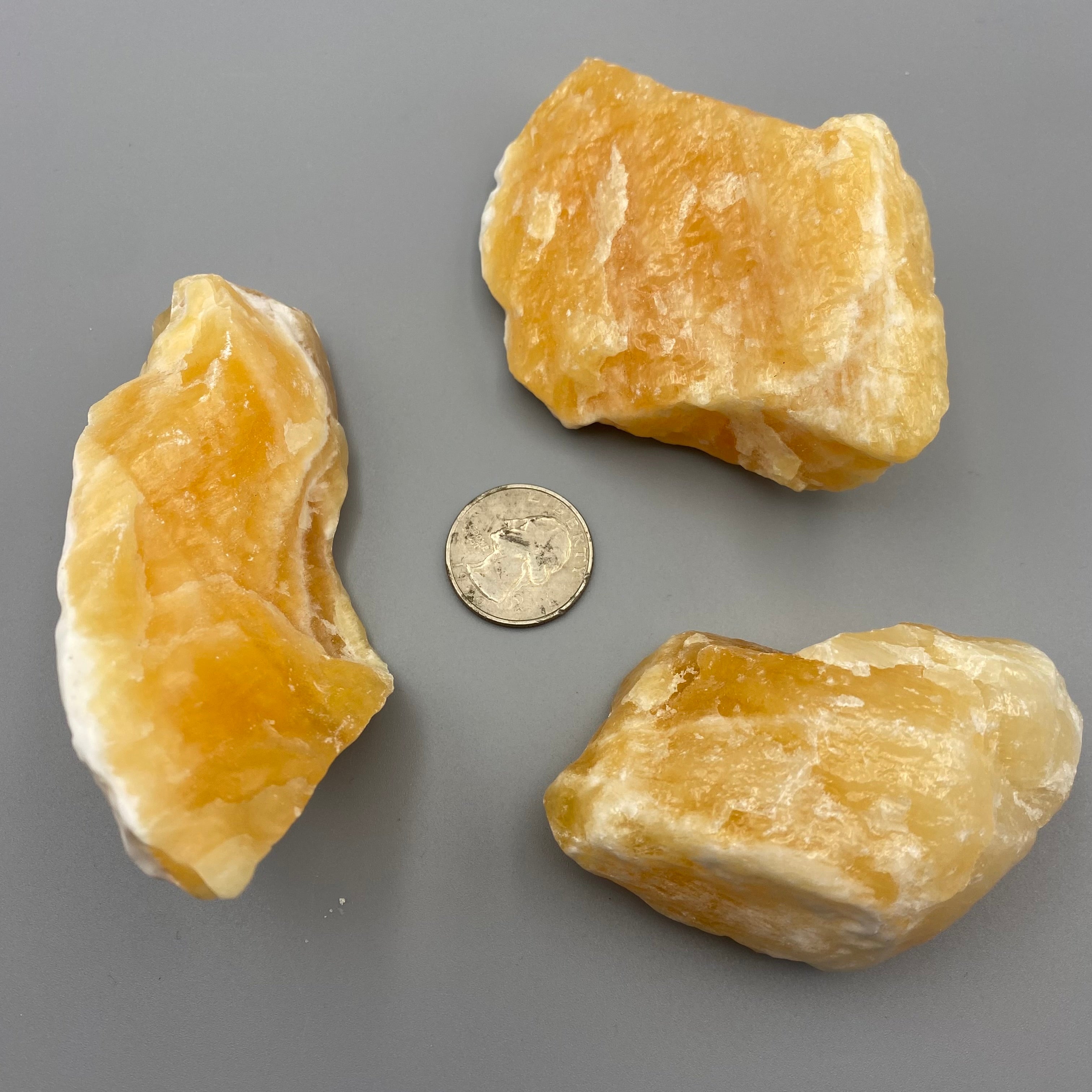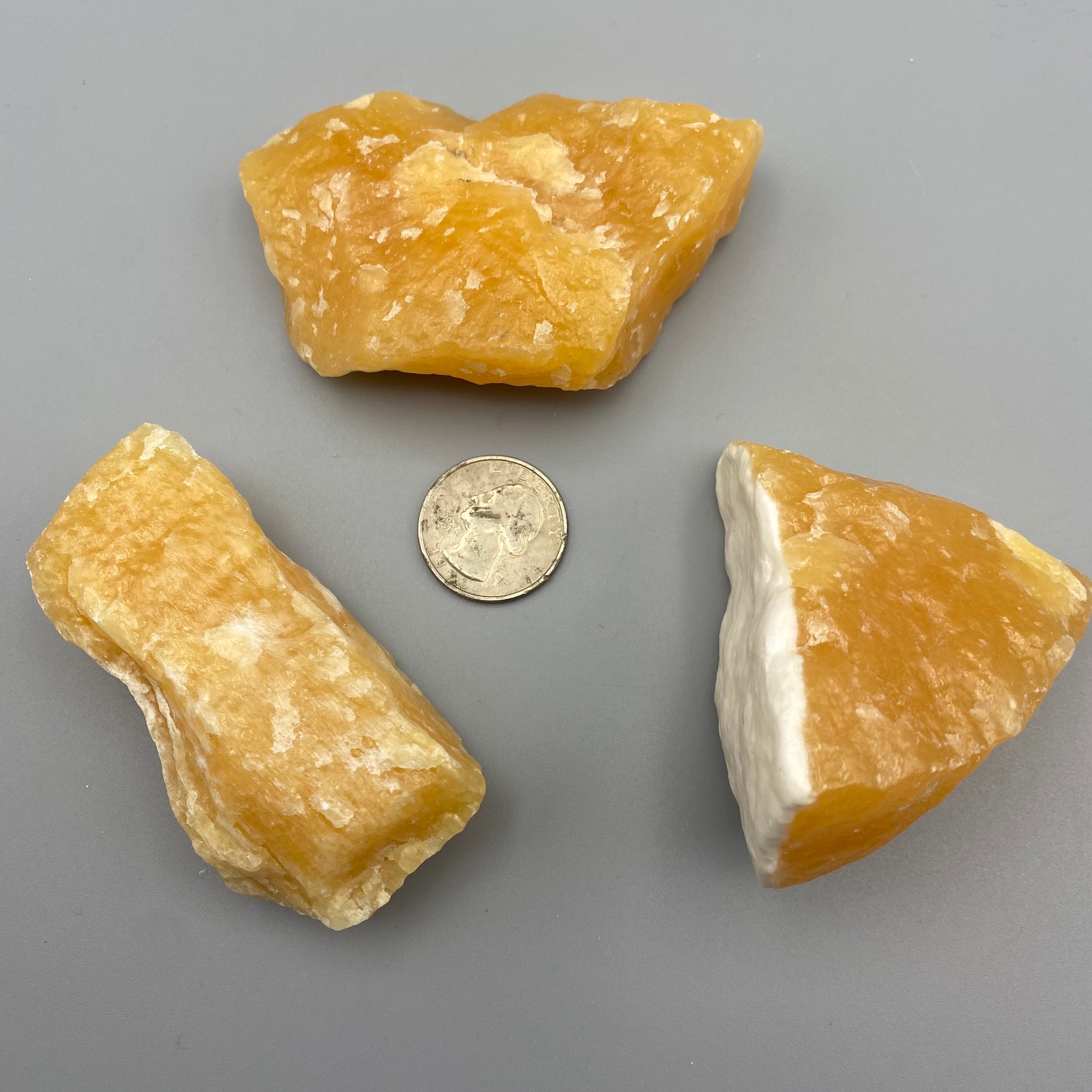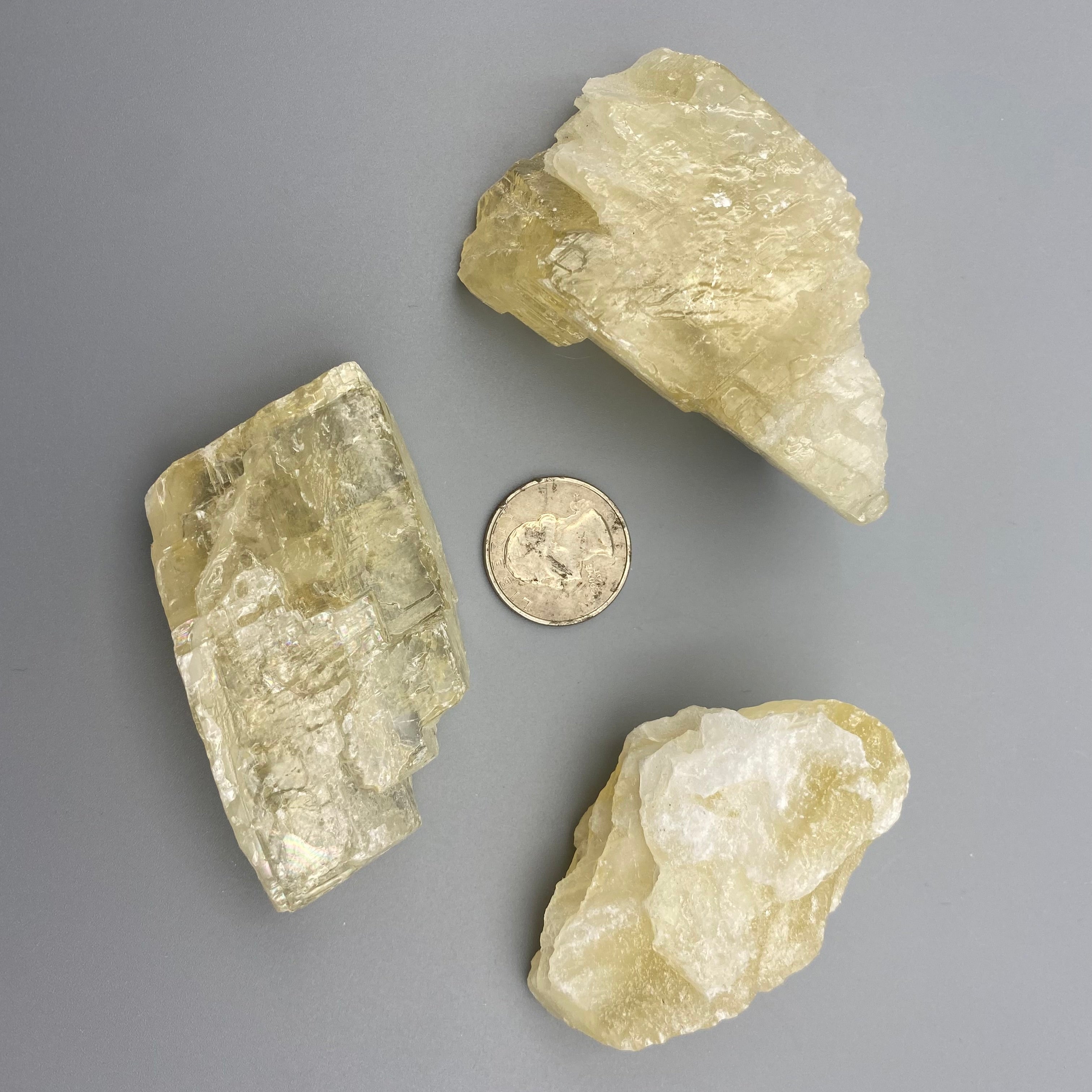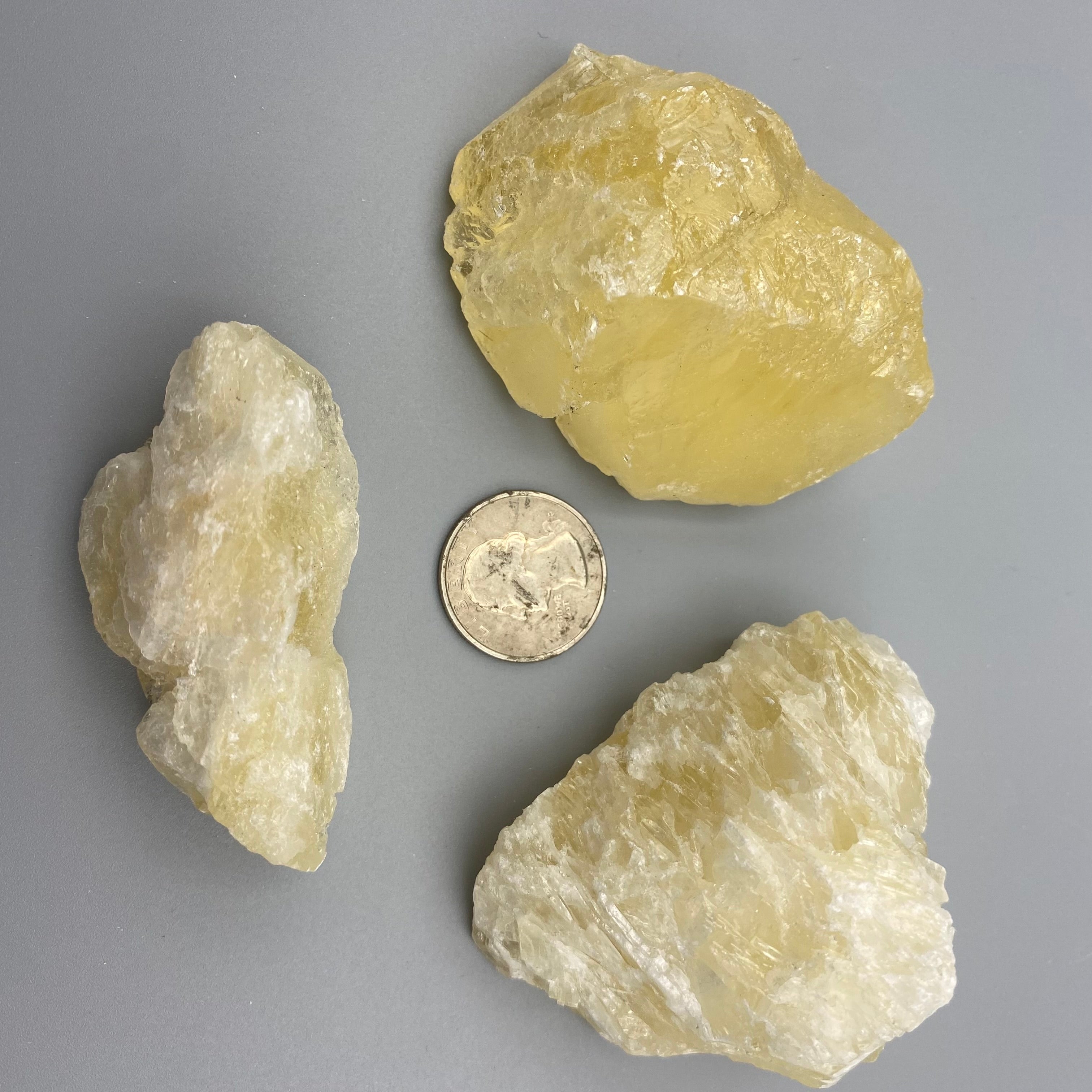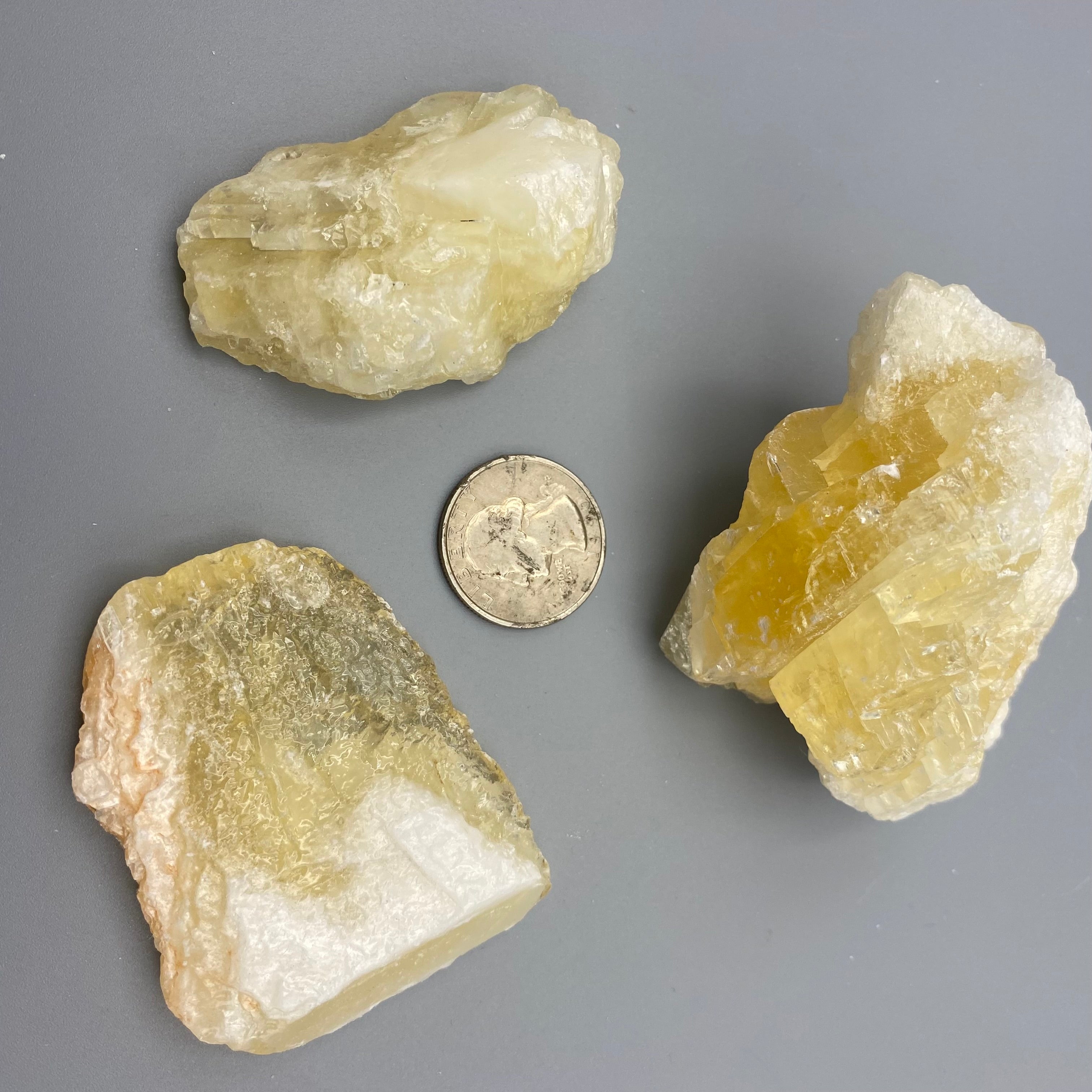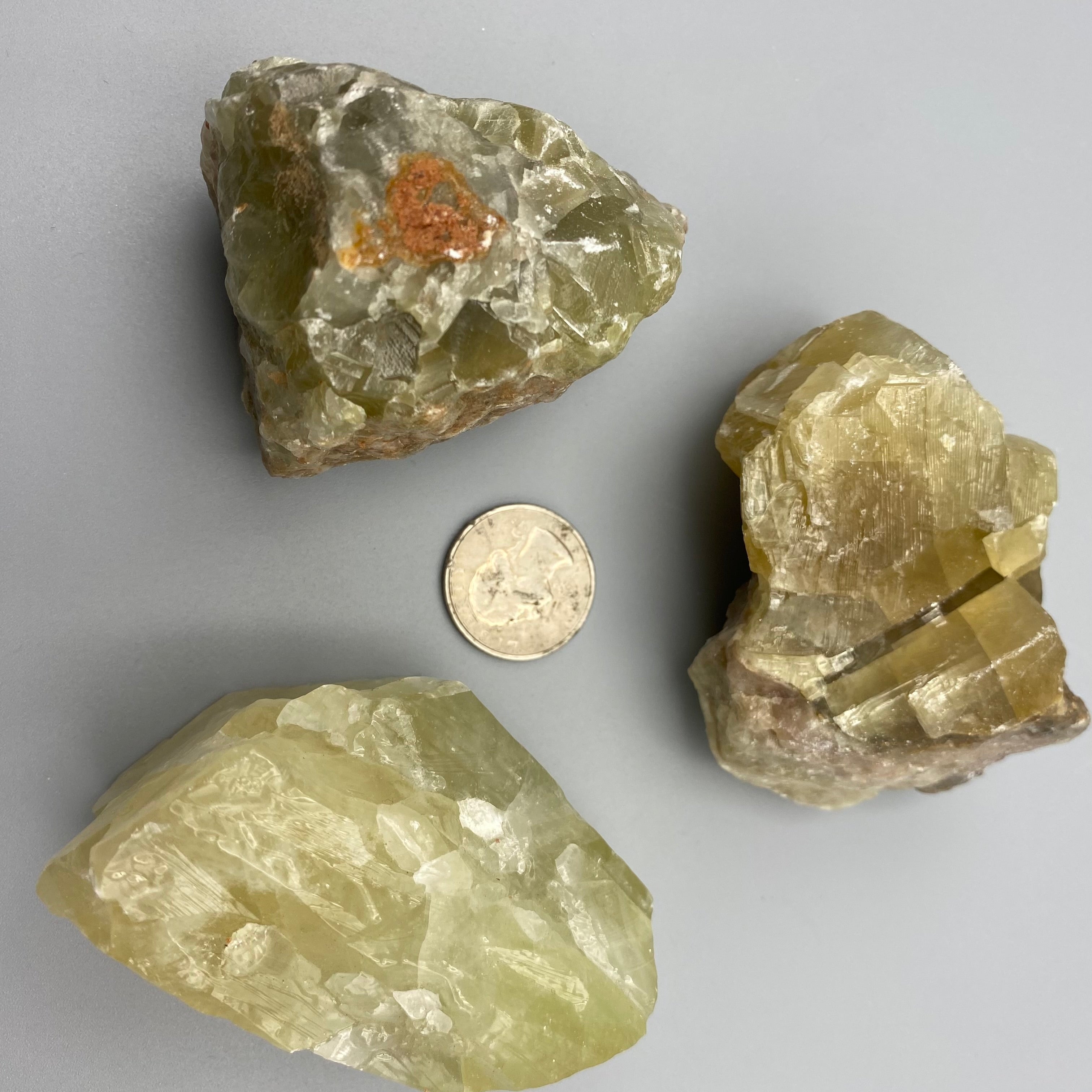 Calcite, Kit of 3
Description:  This listing is for a kit of 3 Calcite minerals:  Green, Orange or Yellow.

Properties:
I waited for a long time to invest in Calcite for us. I wanted something special and this is it. It's clear, refined, and what we call "Alchemically evolved." For a stone that means that everything it's been through - all the millions of birthdays it's seen - it came out with a graceful strength and an integrated wisdom. There's an inner strength and a clarity that shows that it's done its spiritual work.  
Yellow Calcite goes to the spleen and Green Calcite goes to the liver and has the strongest effect on physical disease rooted in spiritual origins. Orange Calcite combines the fire and engagement of red and the heart with the stability and groundedness of yellow. It's moving, uplifting, and still grounded and calm.
Policies and Disclaimers:
All of our stones and crystals are pure and natural. They are free from synthetic treatments of any kind, including dyes, stabilizers, and synthetic heat treatments to enhance color.

We can not take requests for individual stones seen in the pictures.

International customers are responsible for any customs fees/import taxes.
Please see our Lost Package Policy prior to placing your order. 
Please contact us at CrystalShop@UpperClarity.com with any questions.