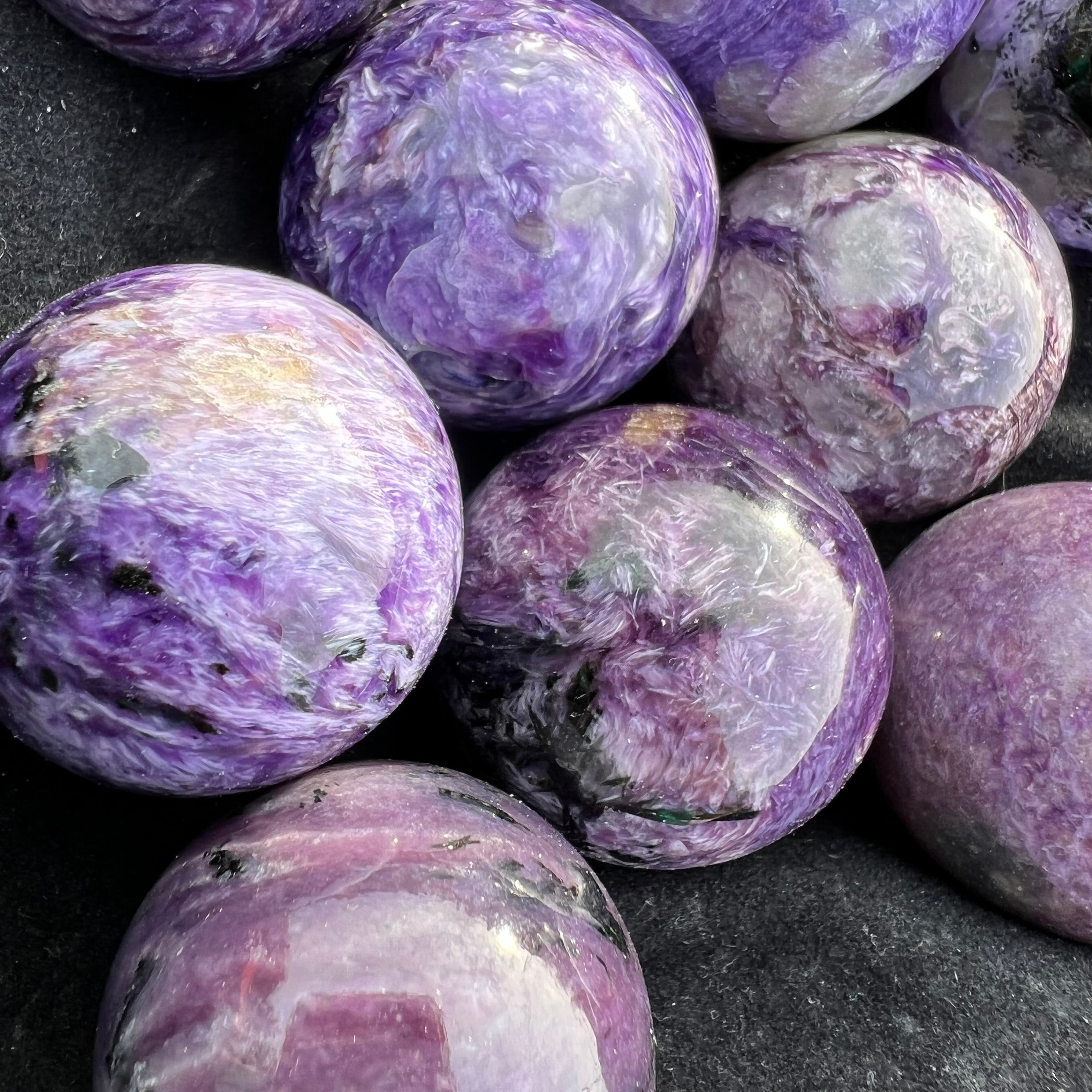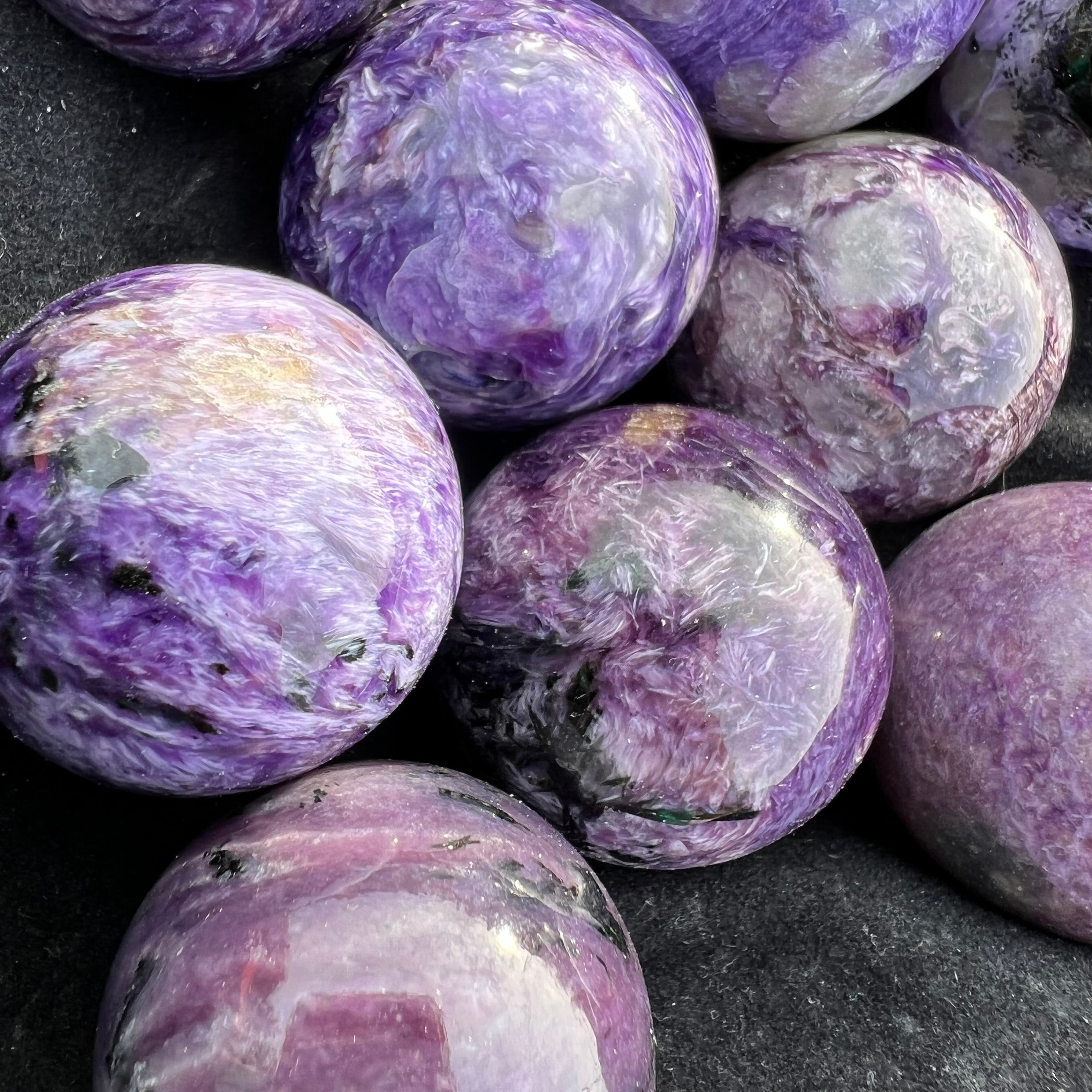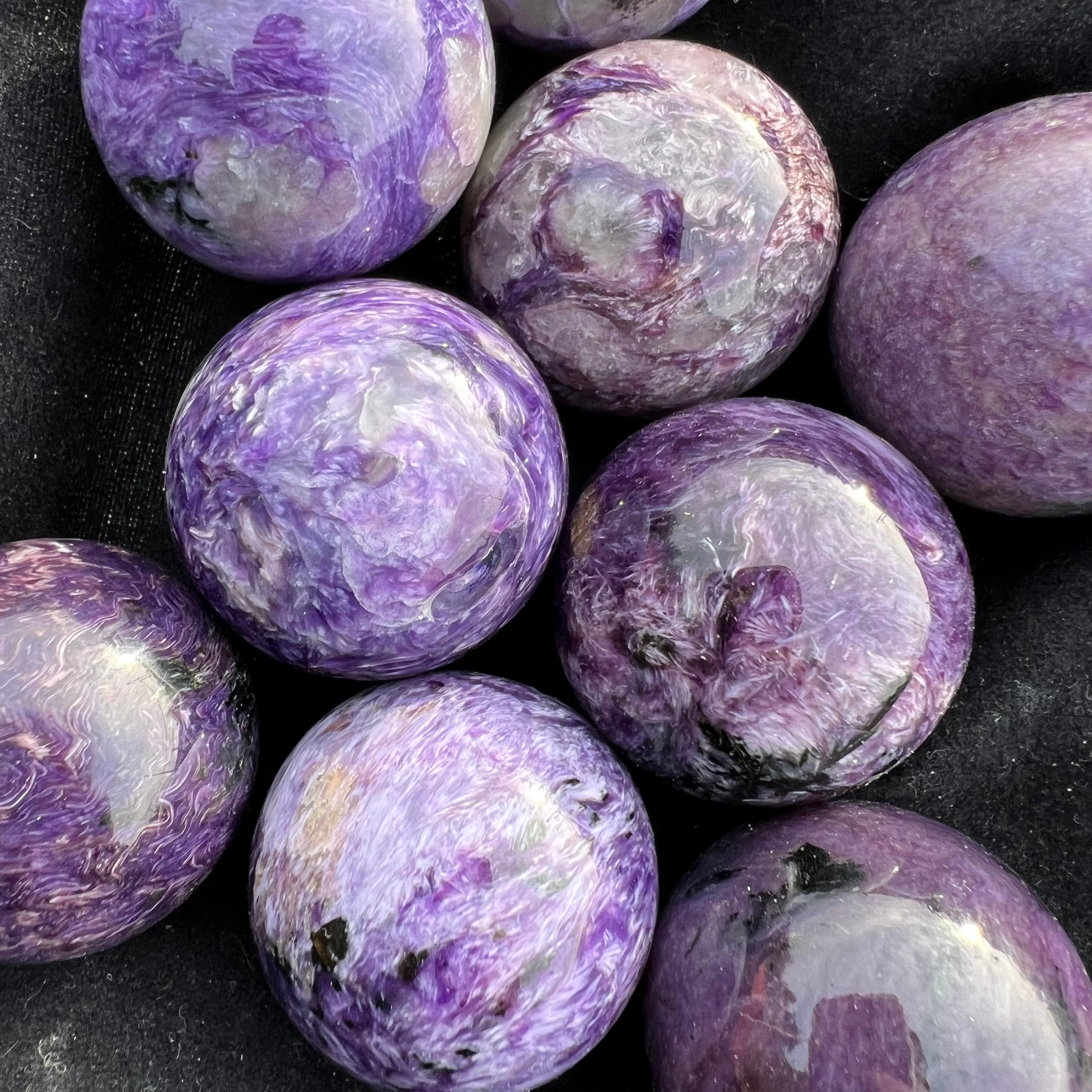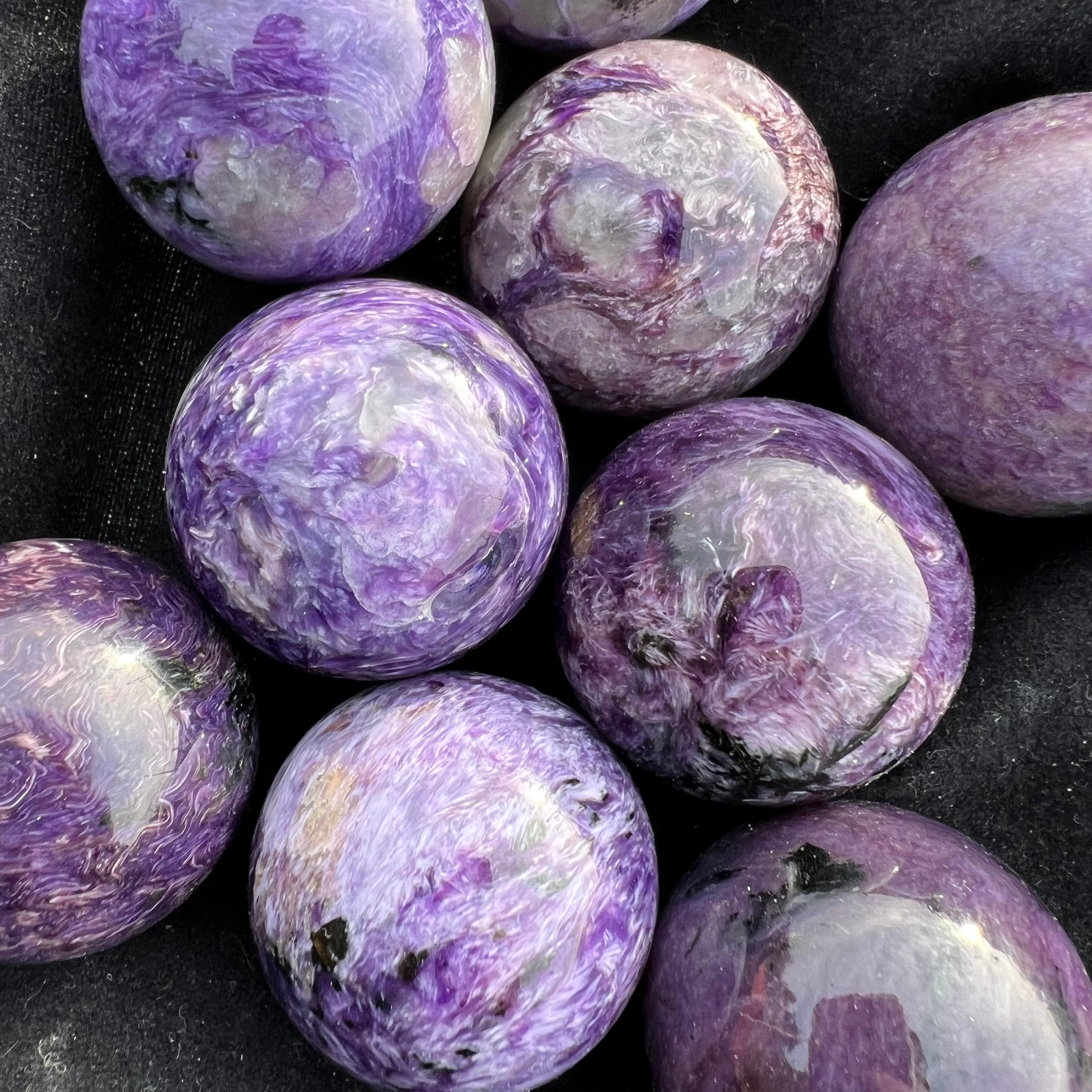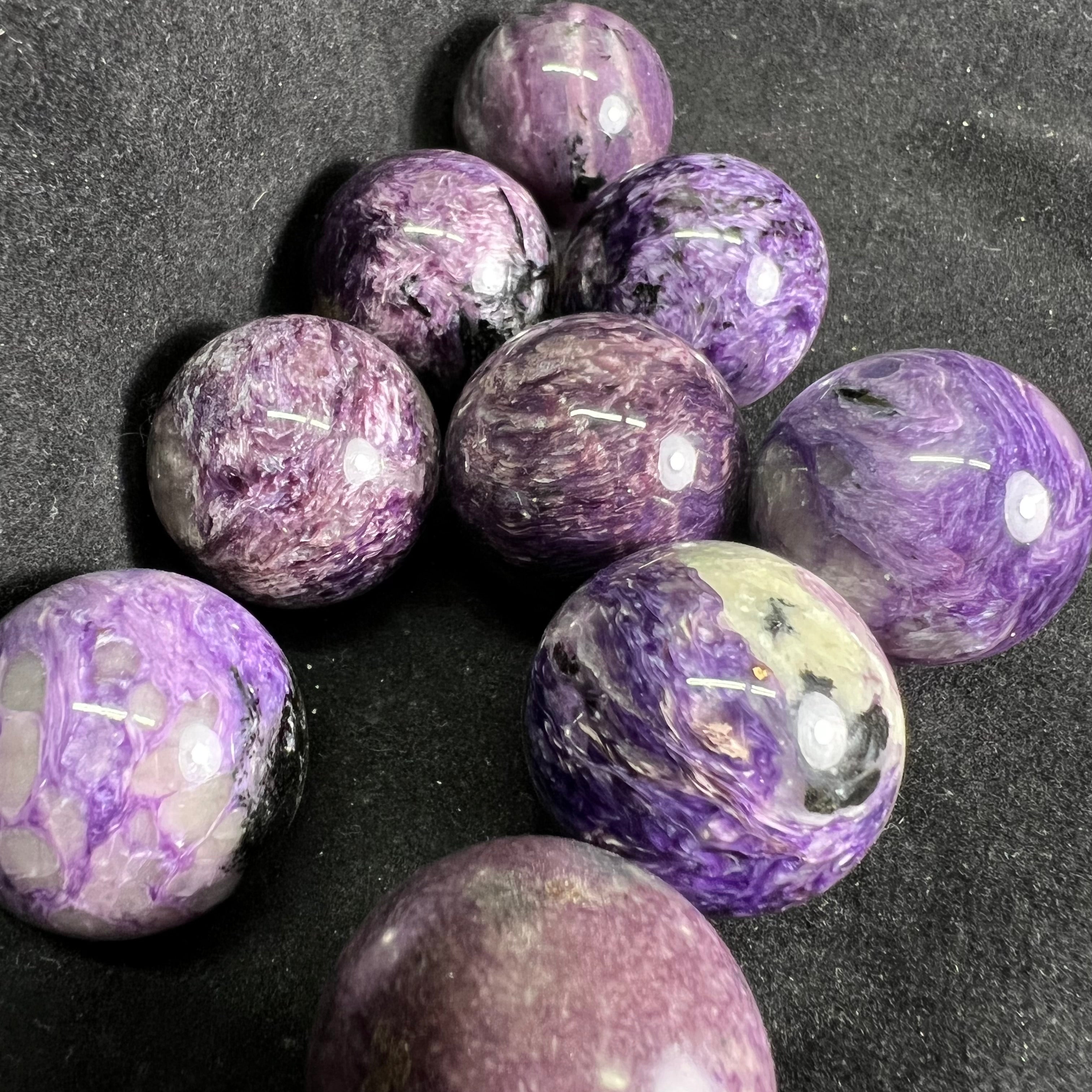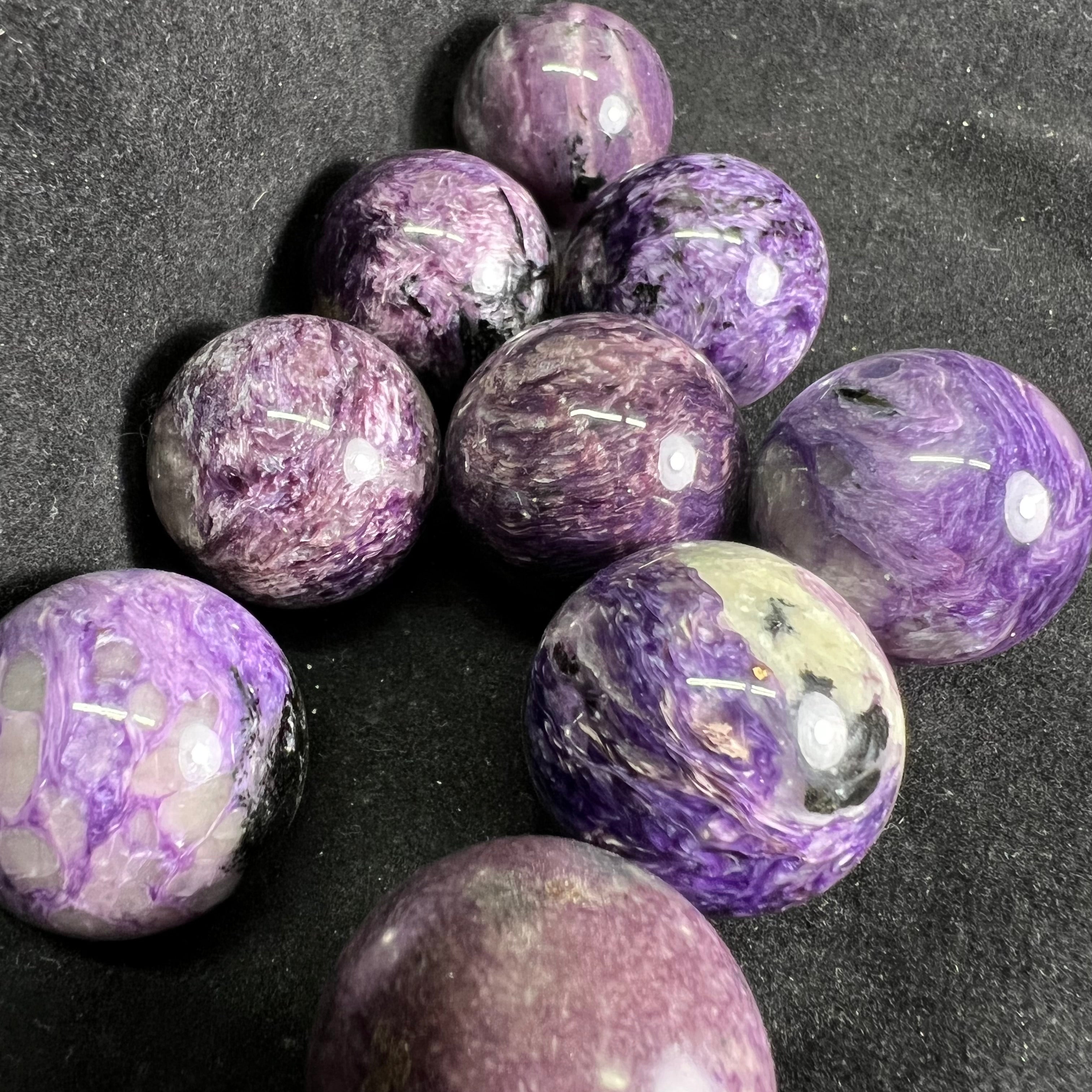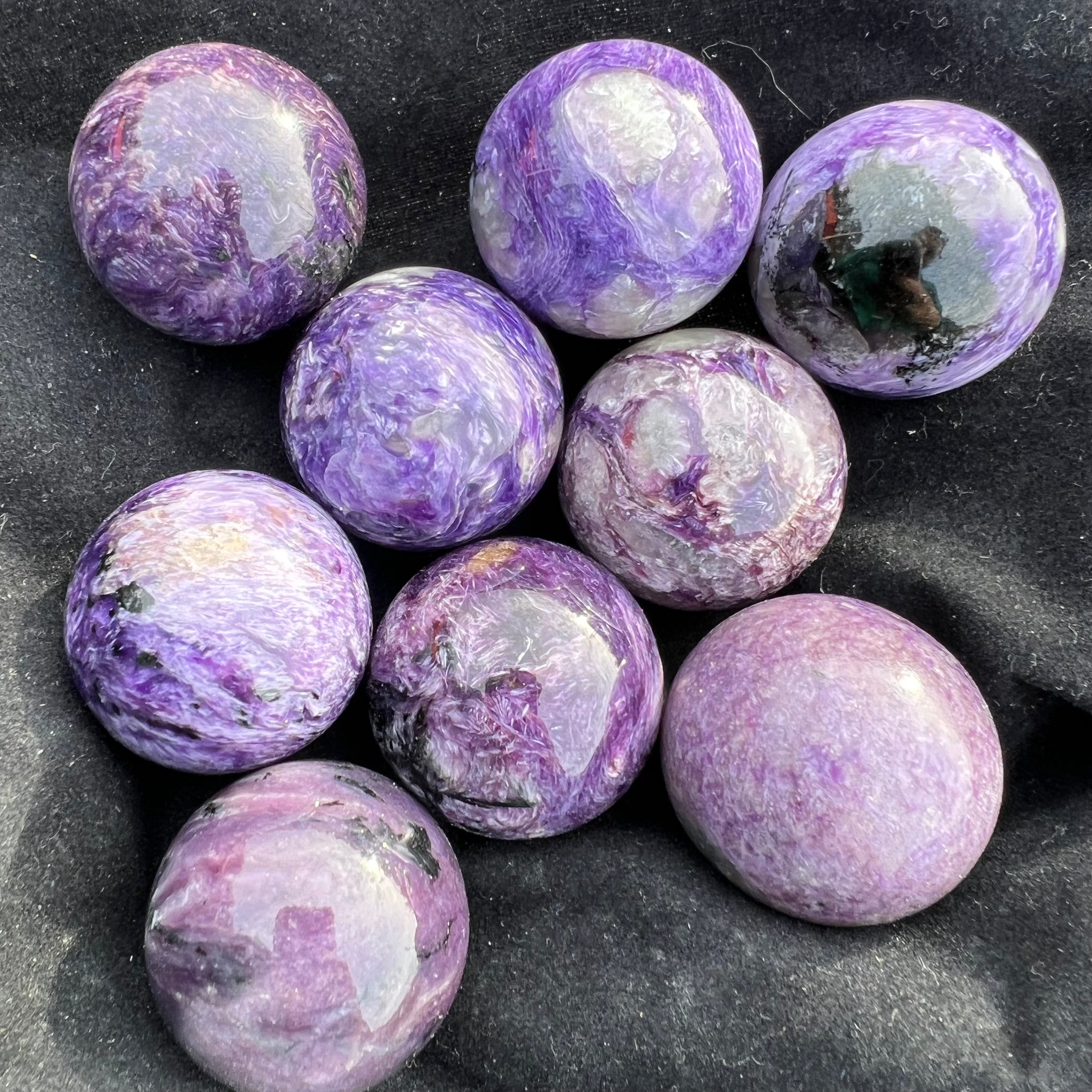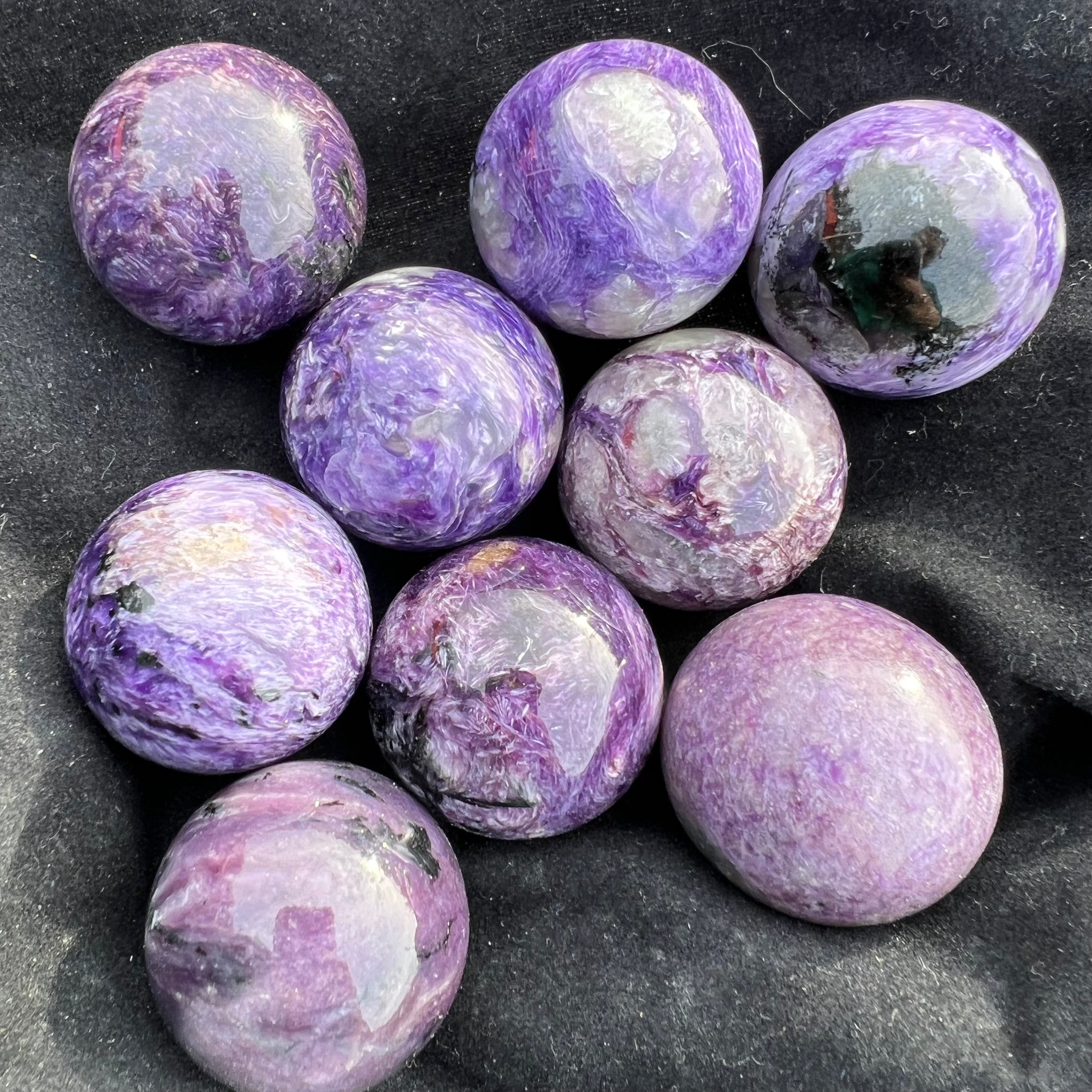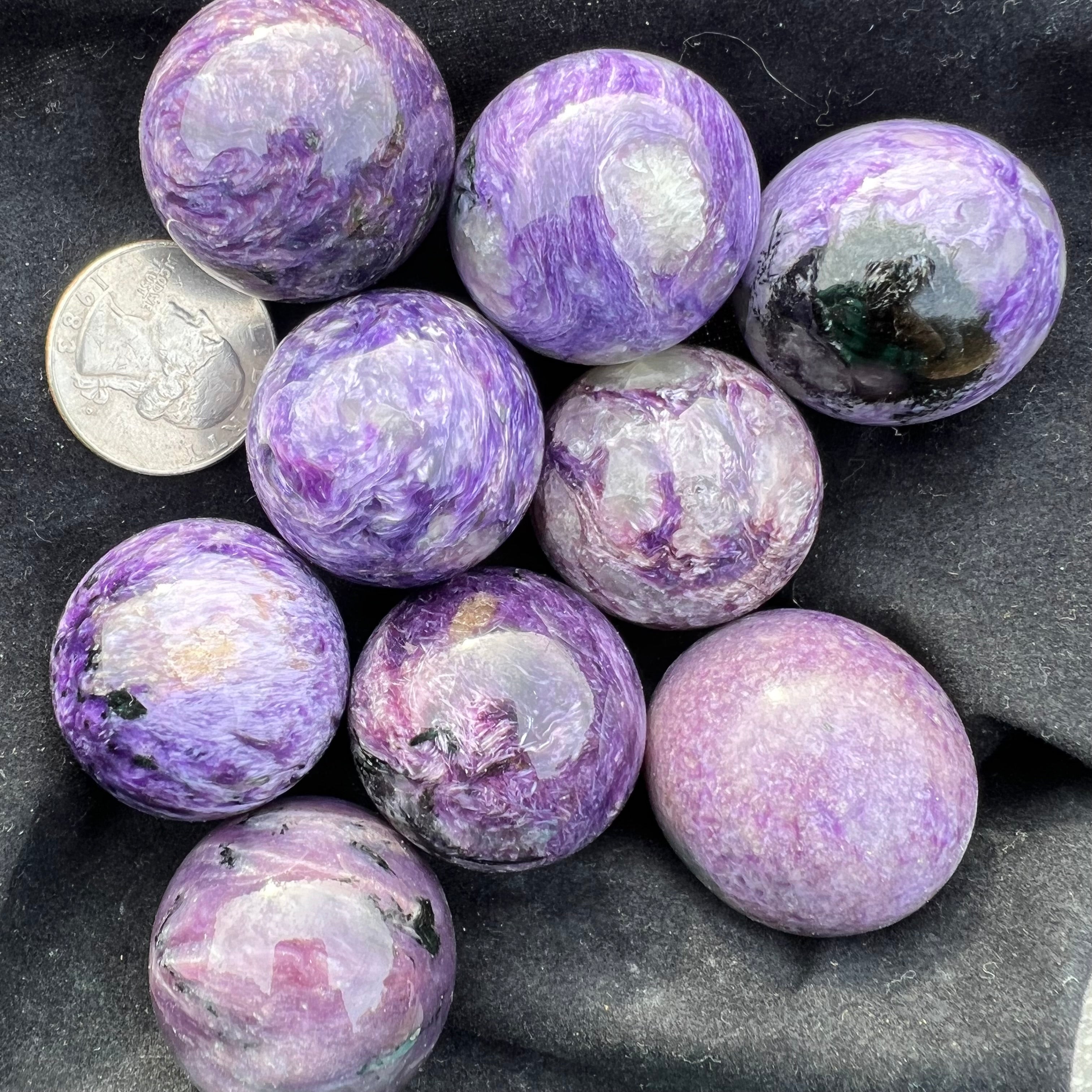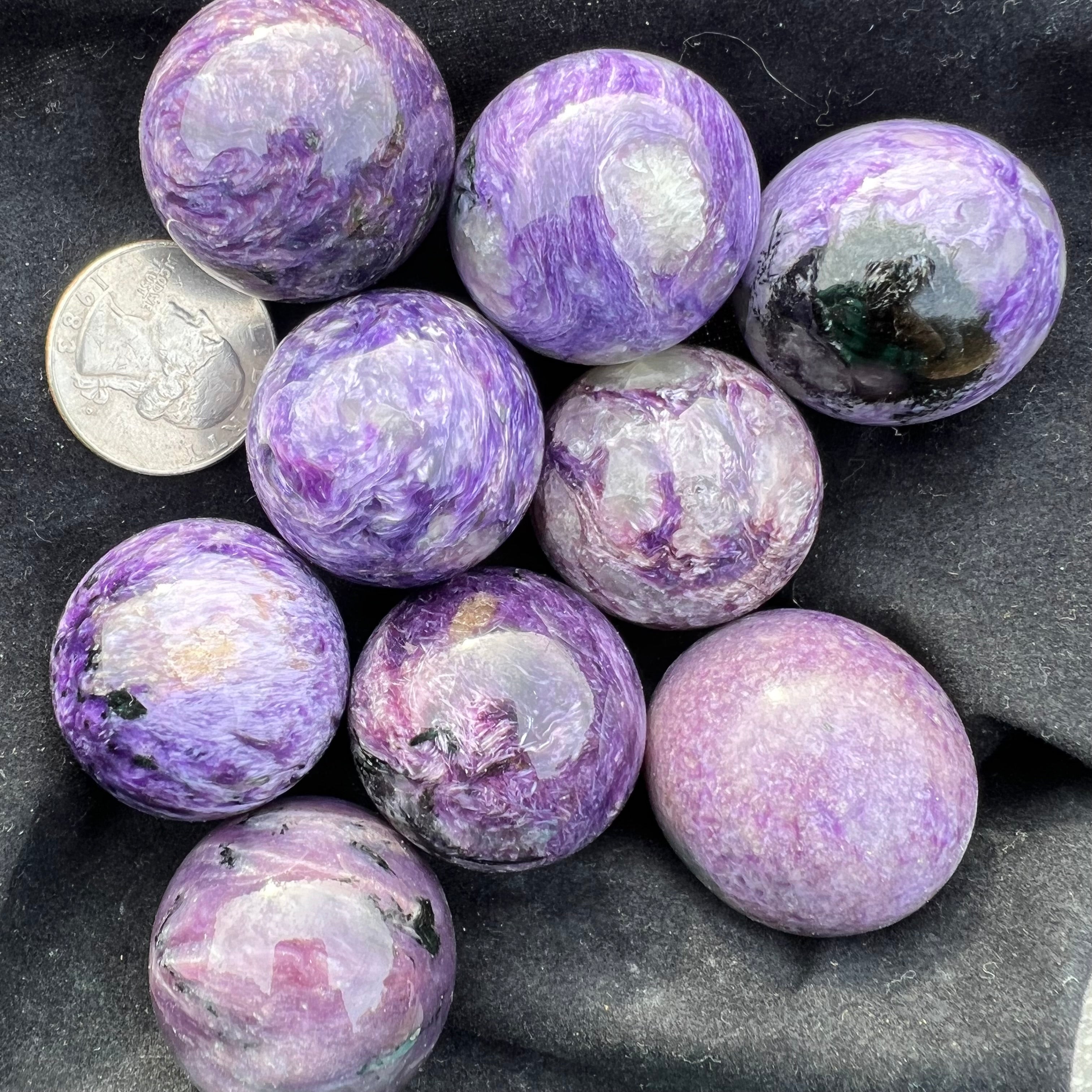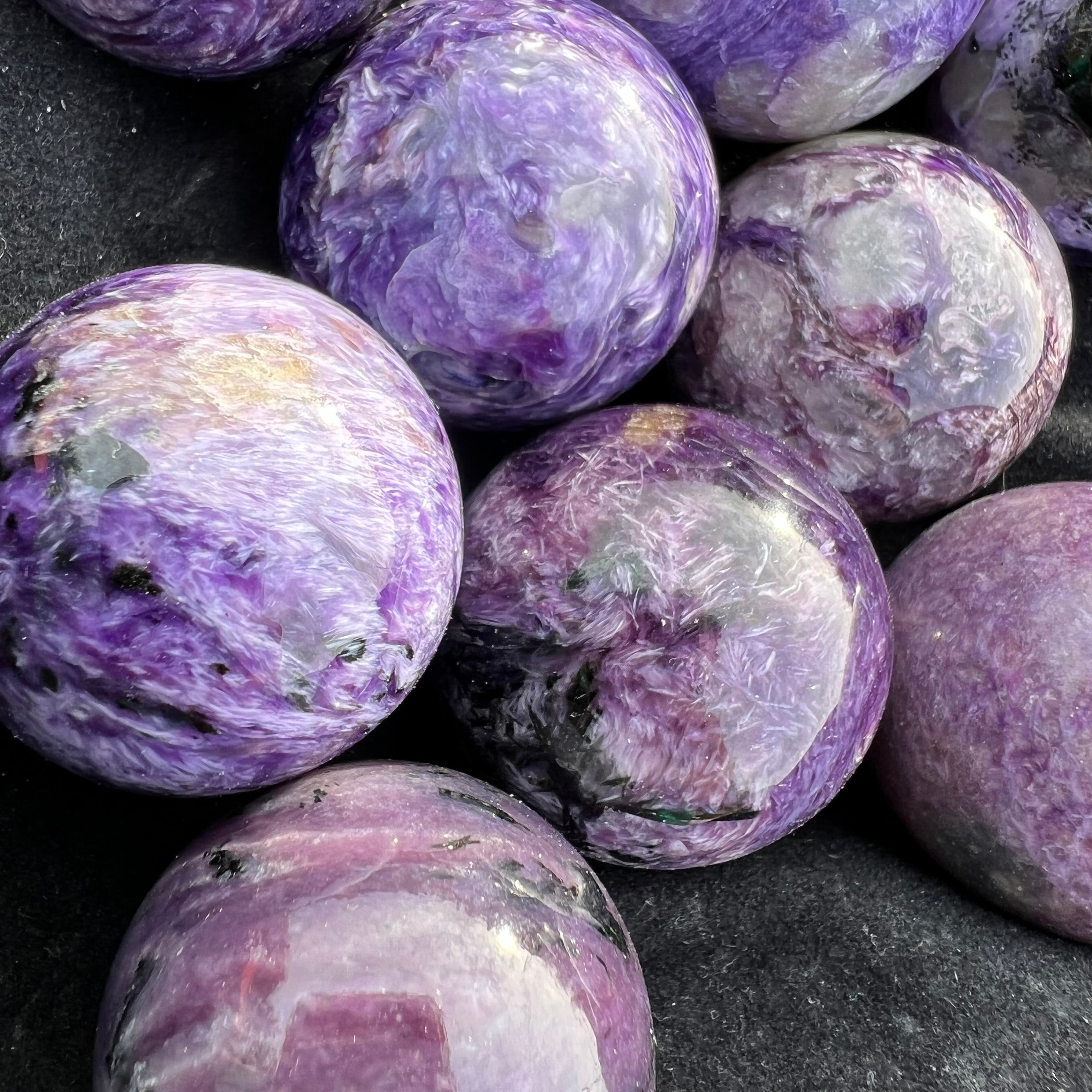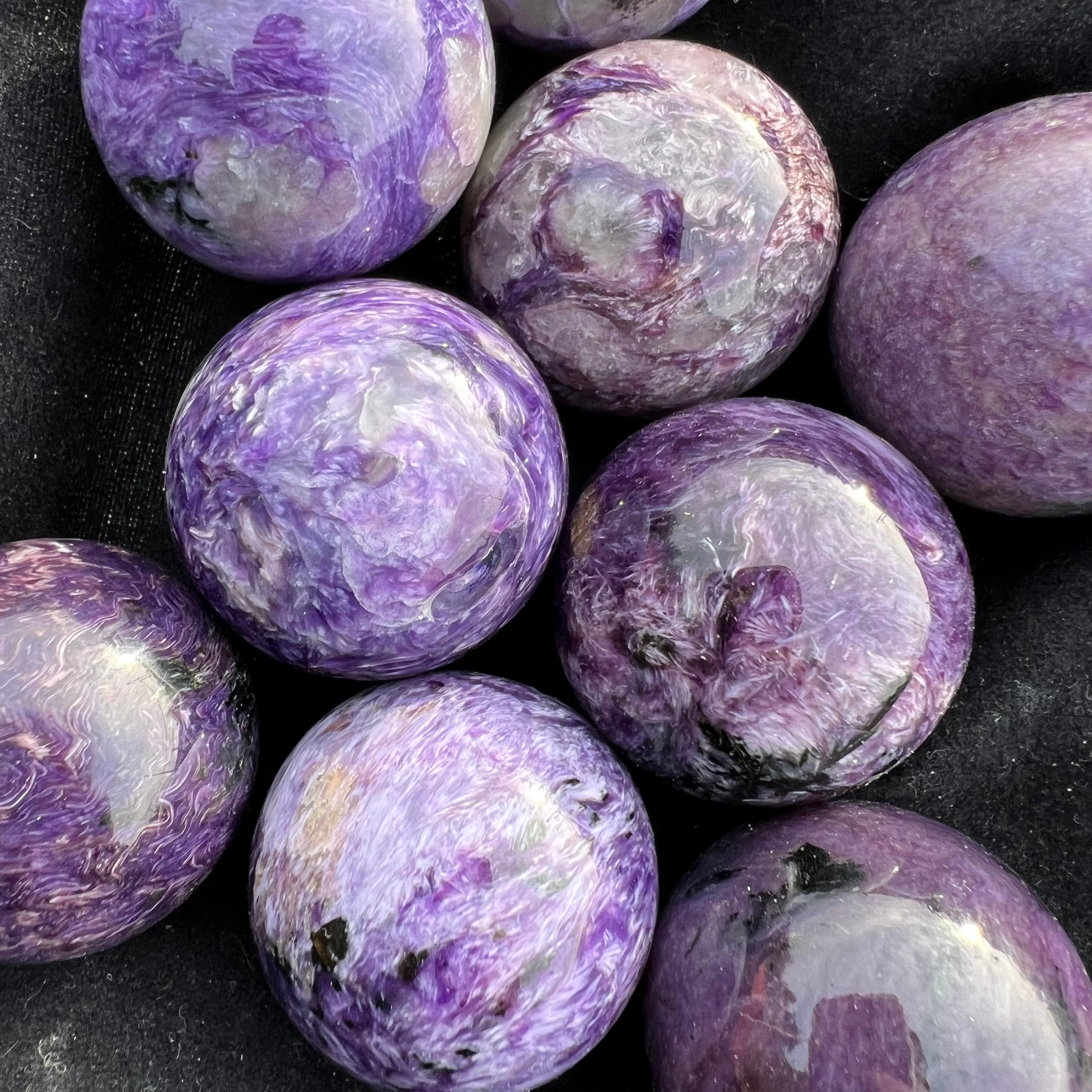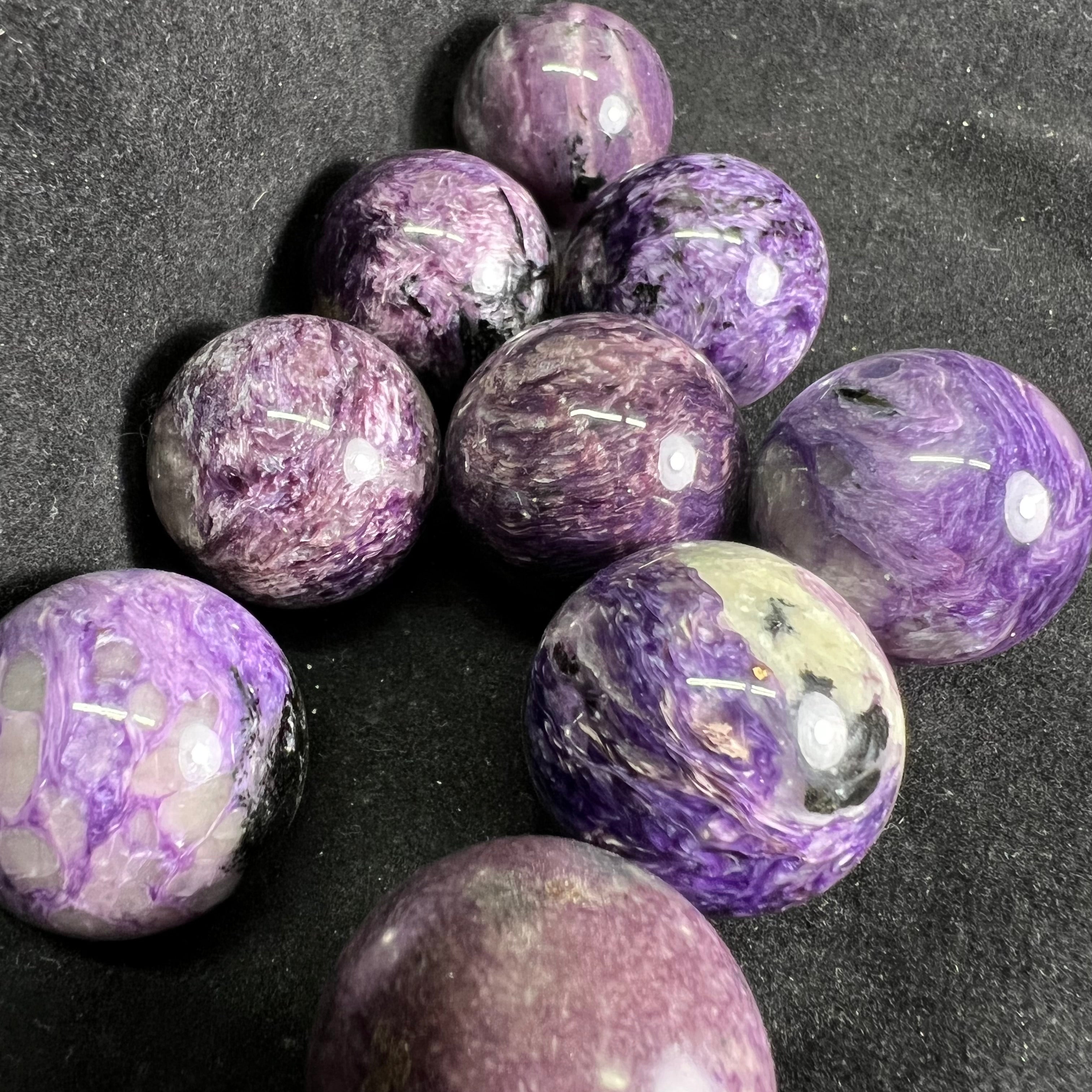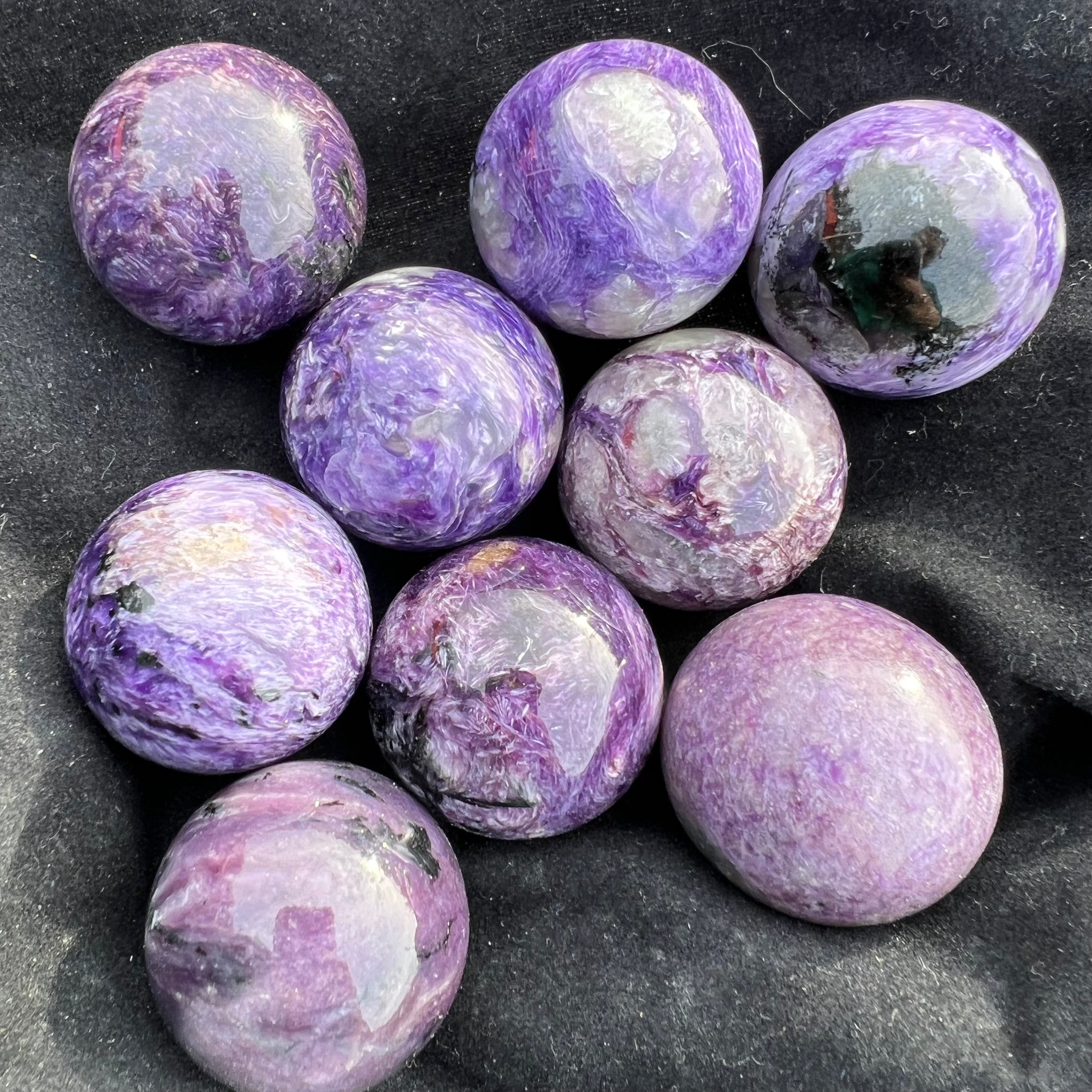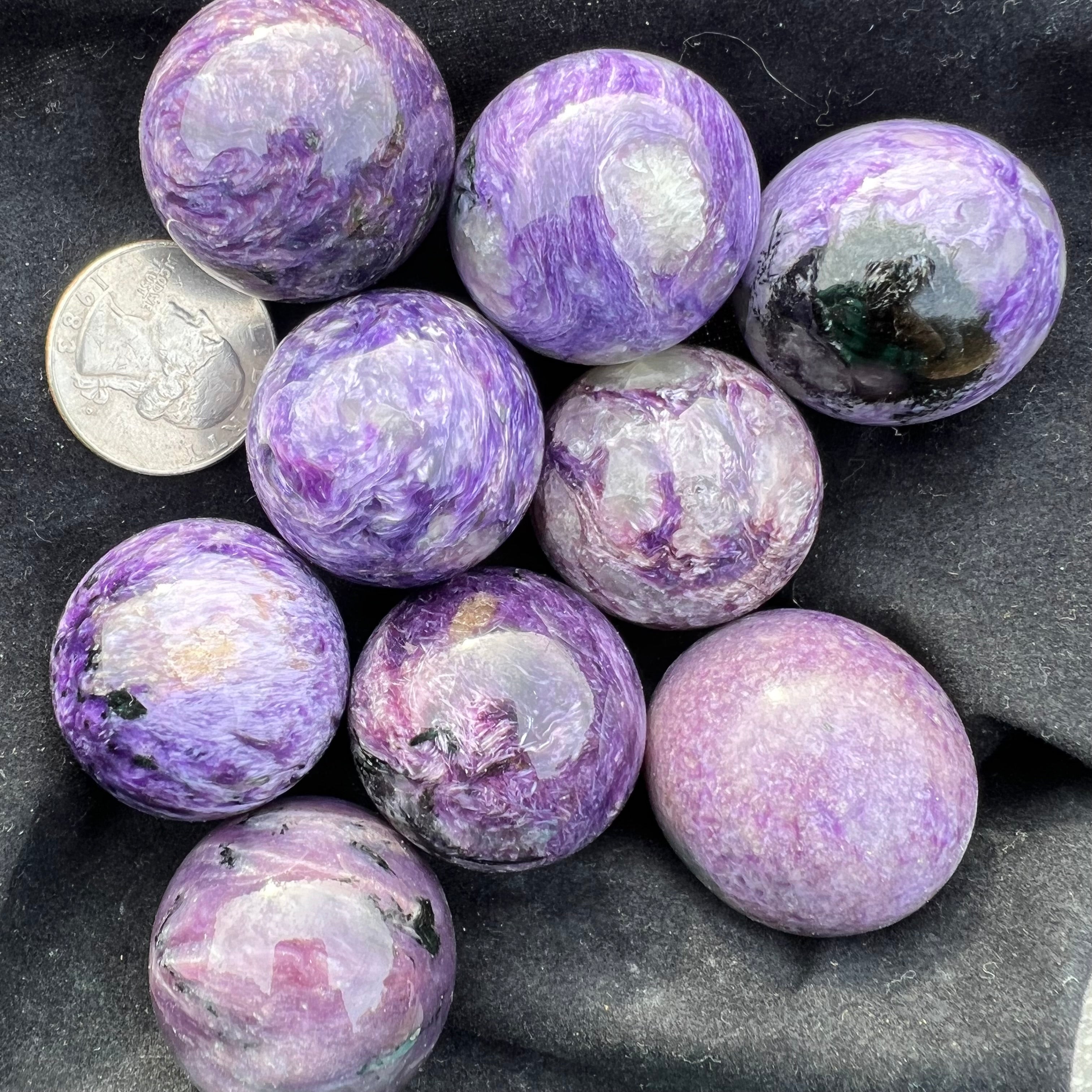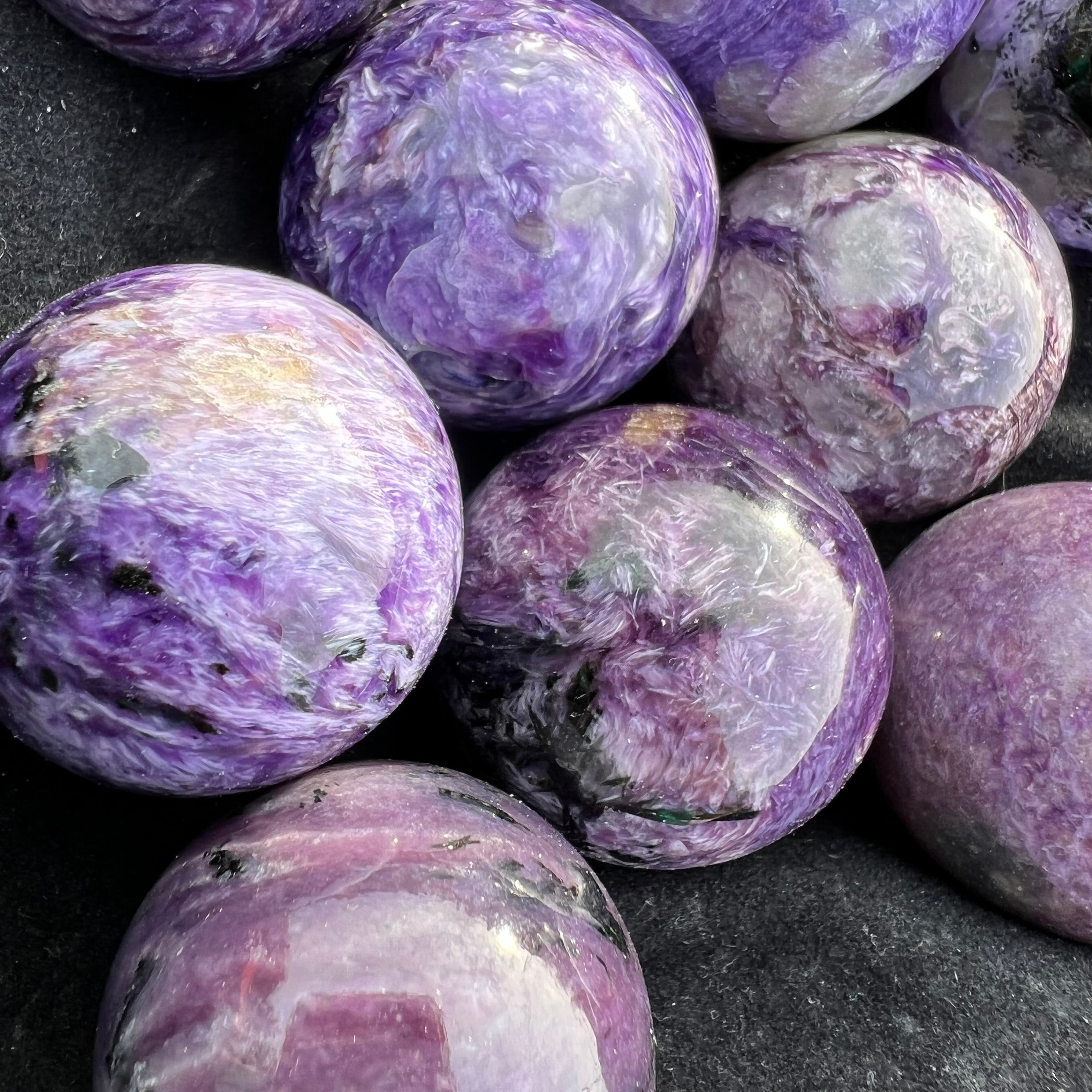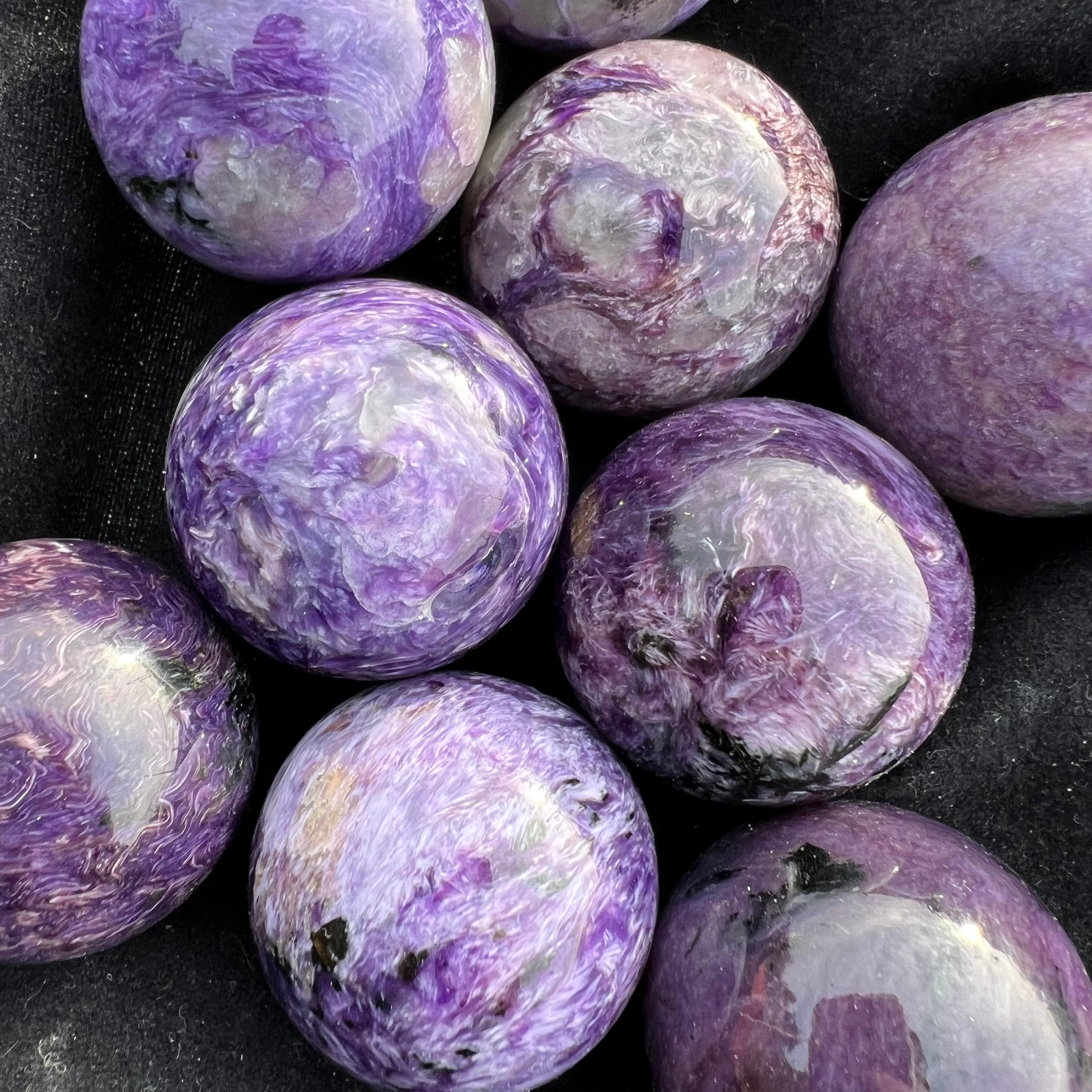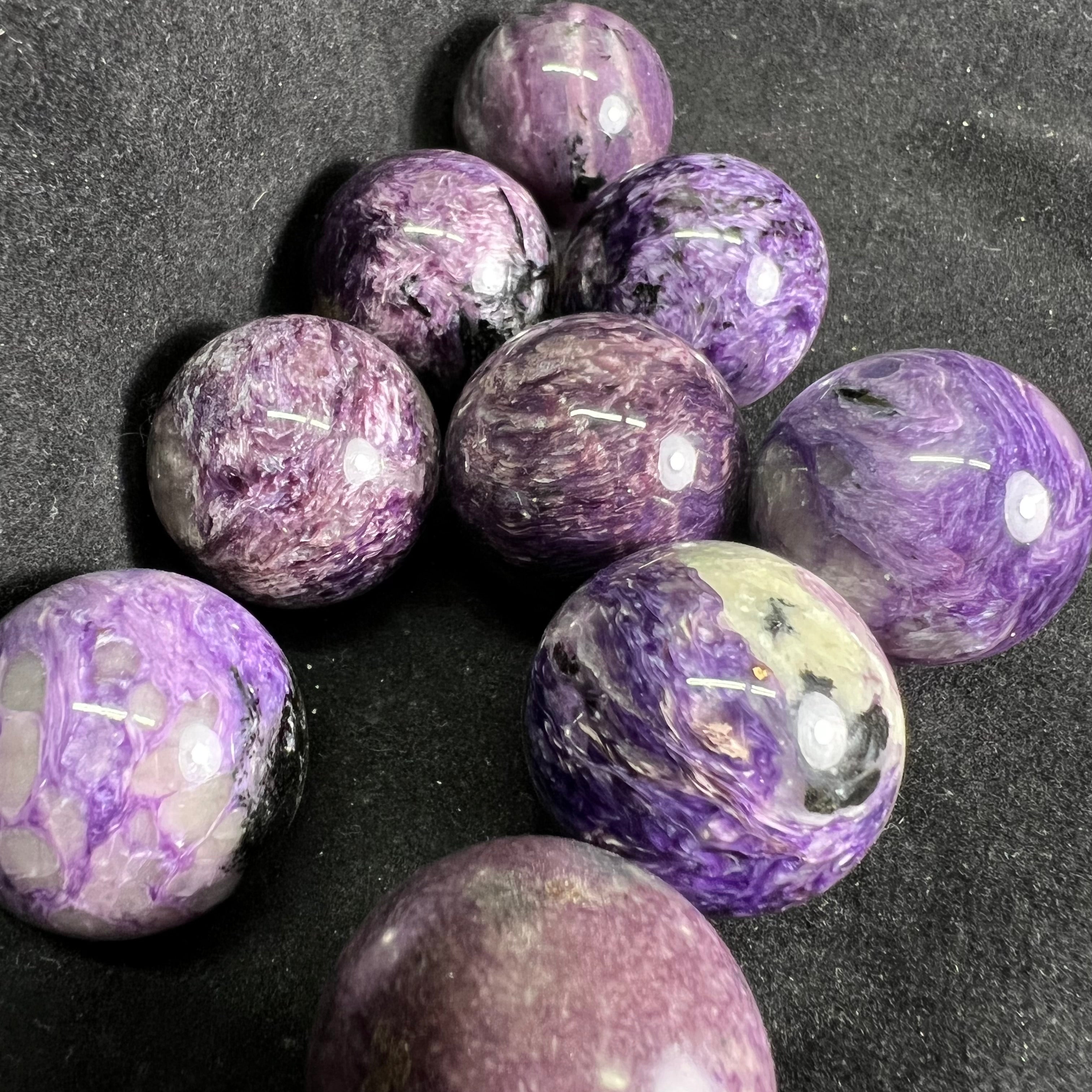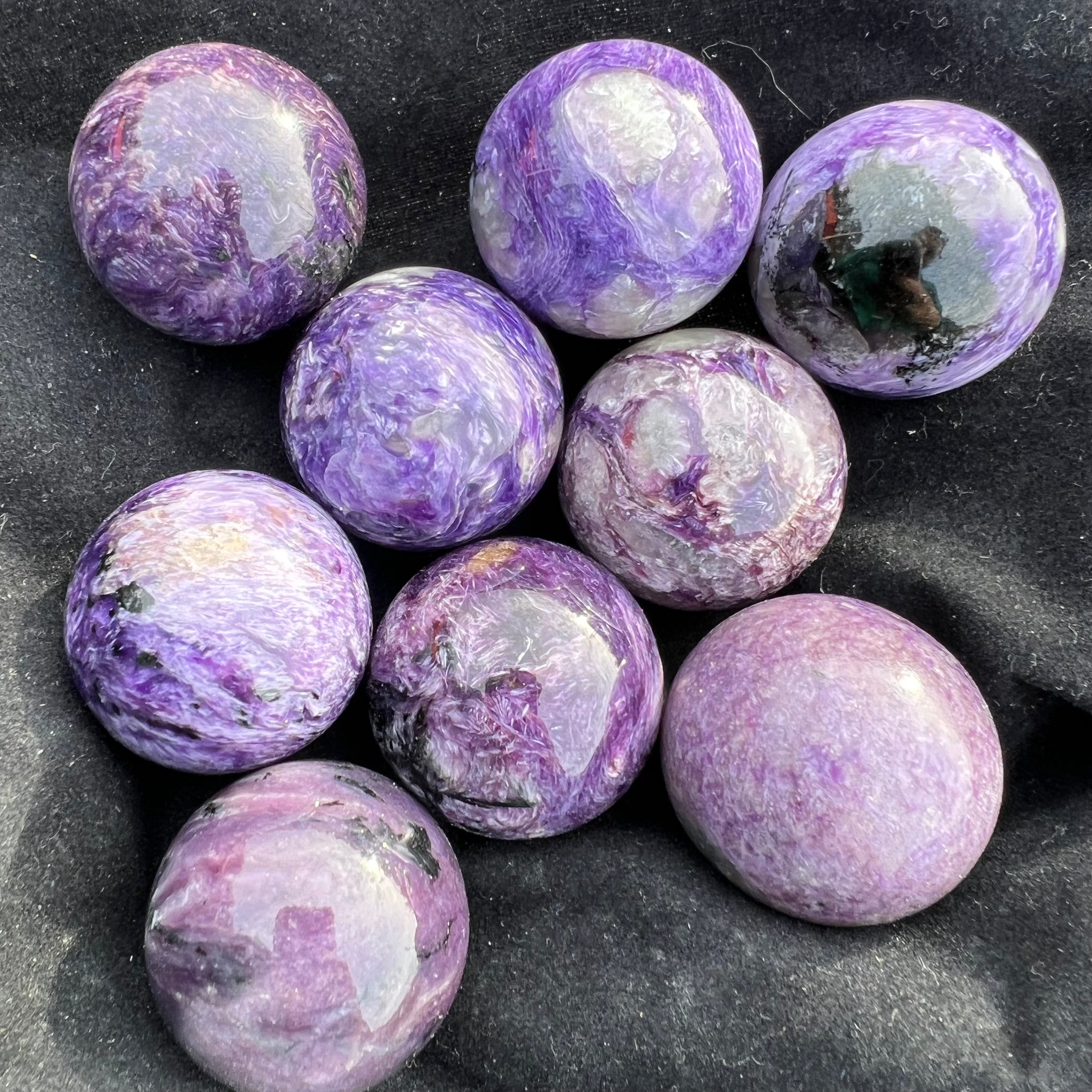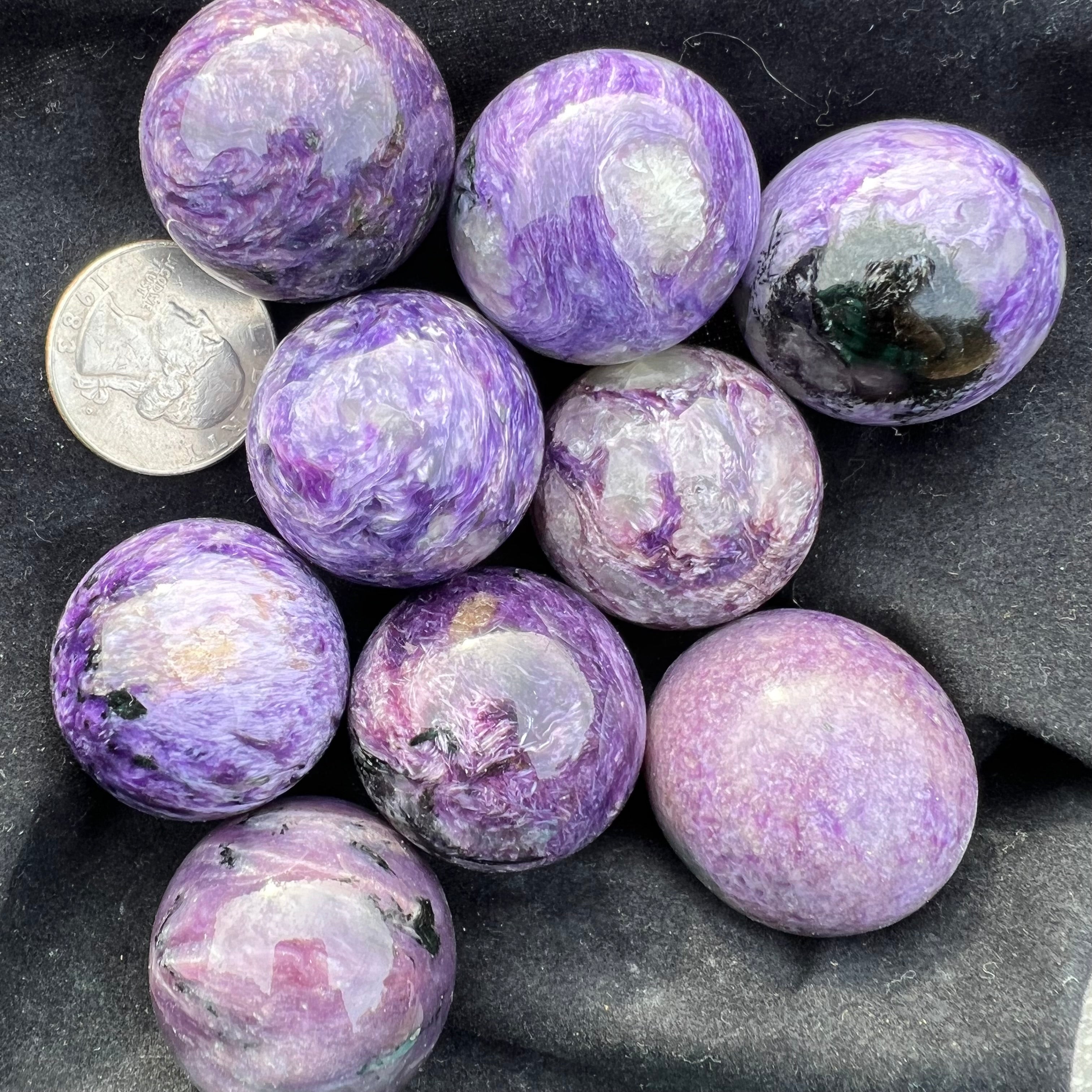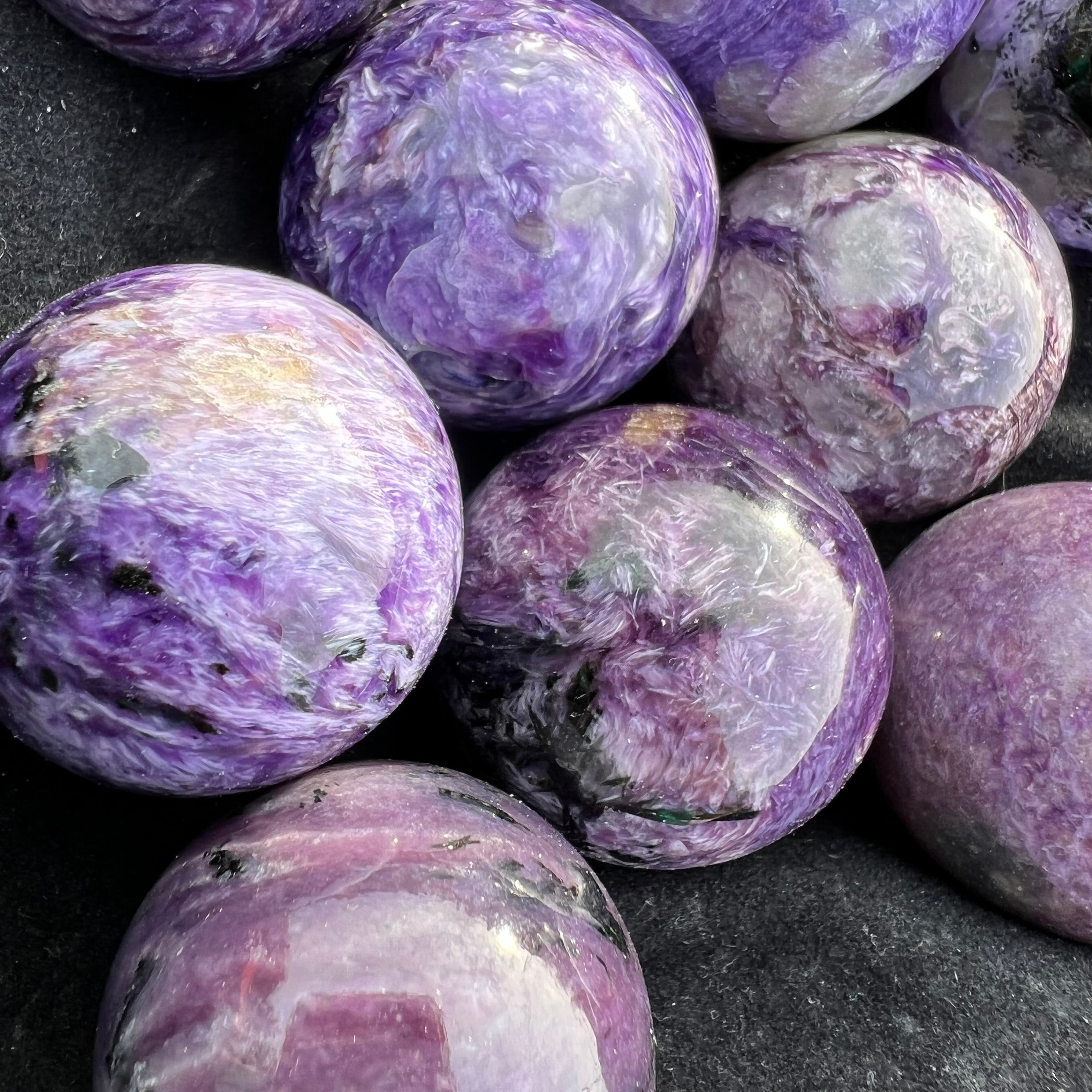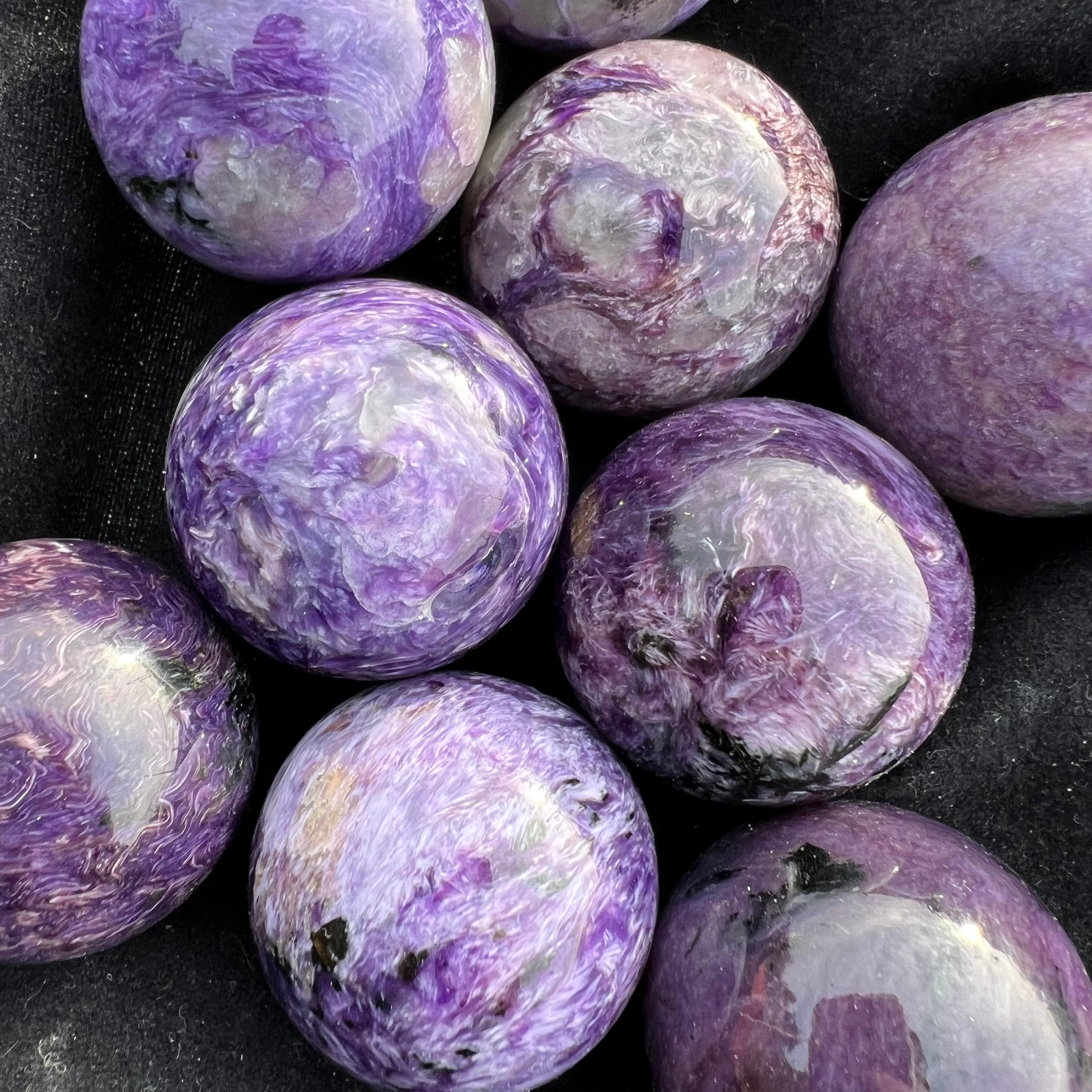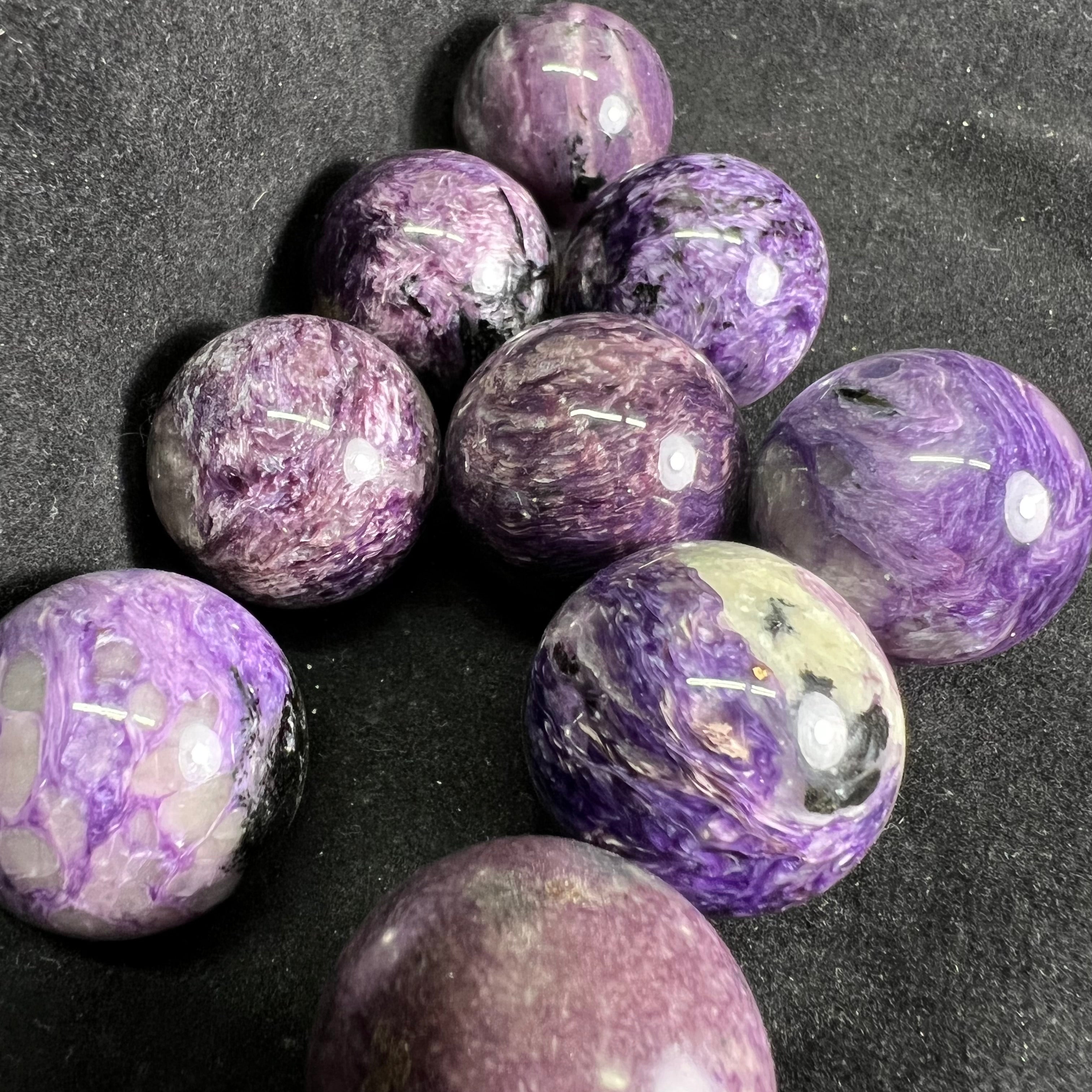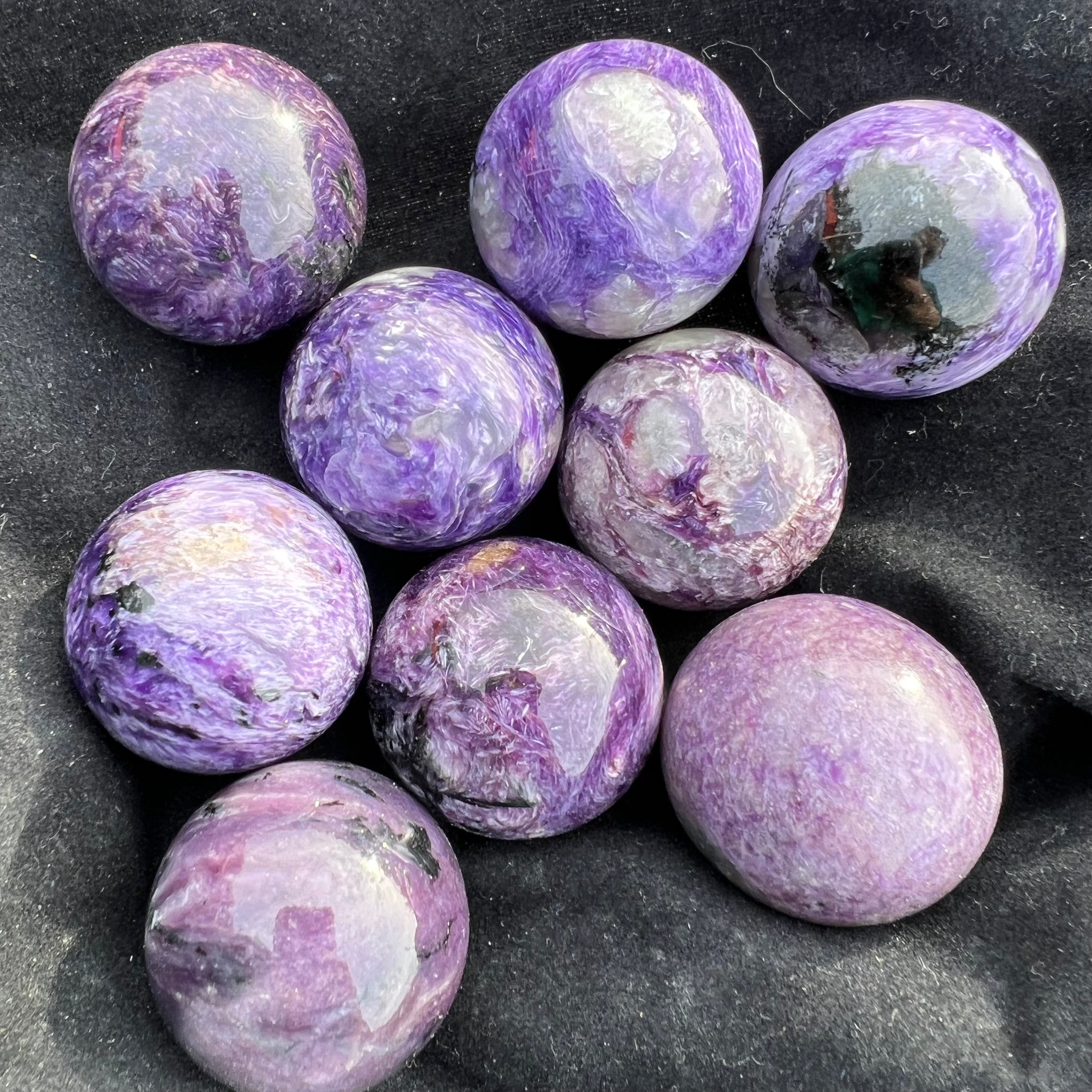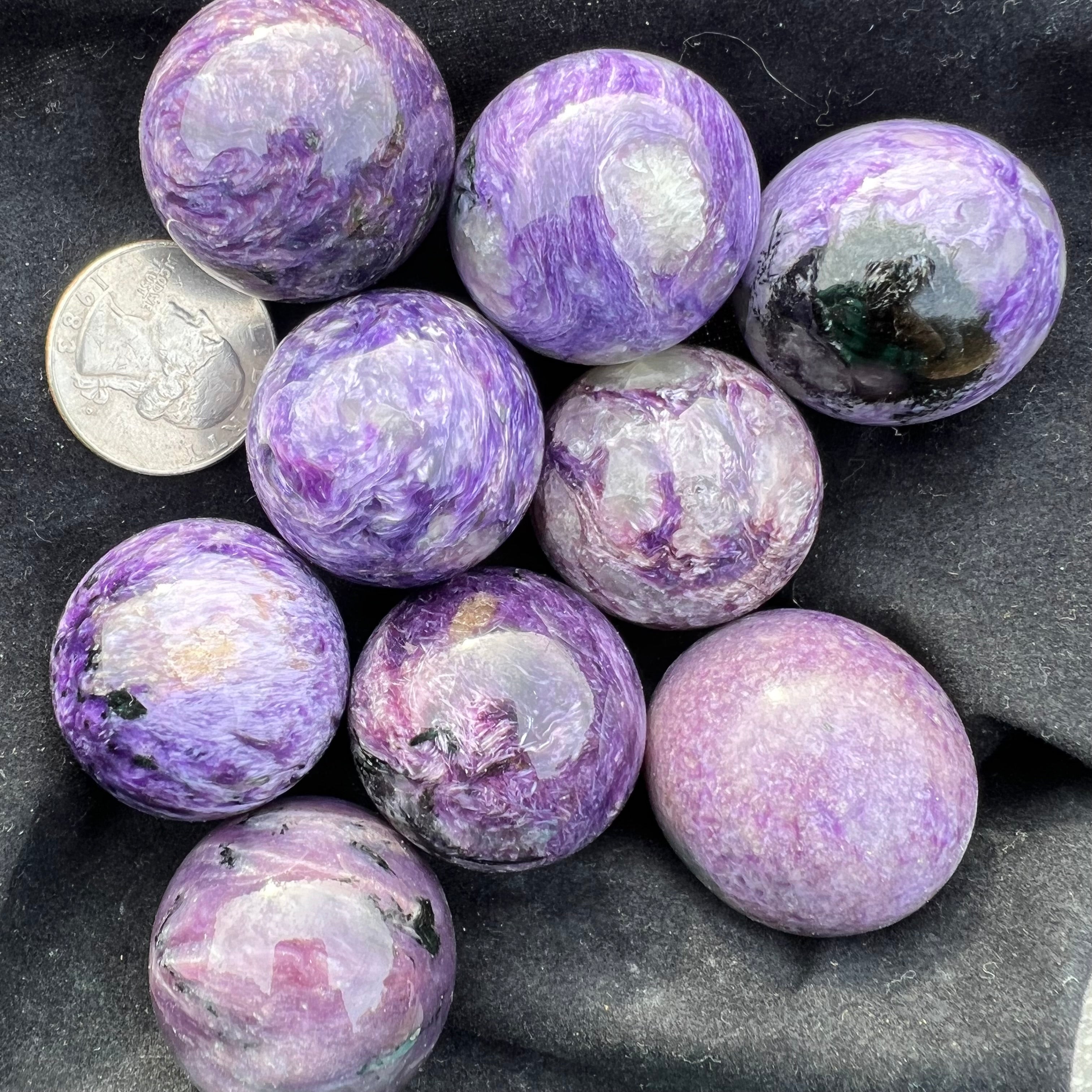 Charoite Sphere
Description:  This Listing is for one Charoite Sphere.
Properties:
Charoite is a Divine Feminine stone, and one who knows how to get the job done. She wears many hats. She can take on many different holy faces. There are specific applications for trauma, as well as igniting deep personal shifts within surrender and acceptance. It is nearly impossible to sum this one up! Books could be written about her alone. This is one to become a student of. These spheres are natural, deeply purple, and have many moments of sodium-feathering that keeps the energy very alive when in use.
Policies and Disclaimers:
All of our stones and crystals are pure and natural. They are free from synthetic treatments of any kind, including dyes, stabilizers, and synthetic heat treatments to enhance color.

We can not take requests for individual stones seen in the pictures.

International customers are responsible for any customs fees/import taxes.
Please see our Lost Package Policy prior to placing your order. 
Please contact us at CrystalShop@UpperClarity.com with any questions.