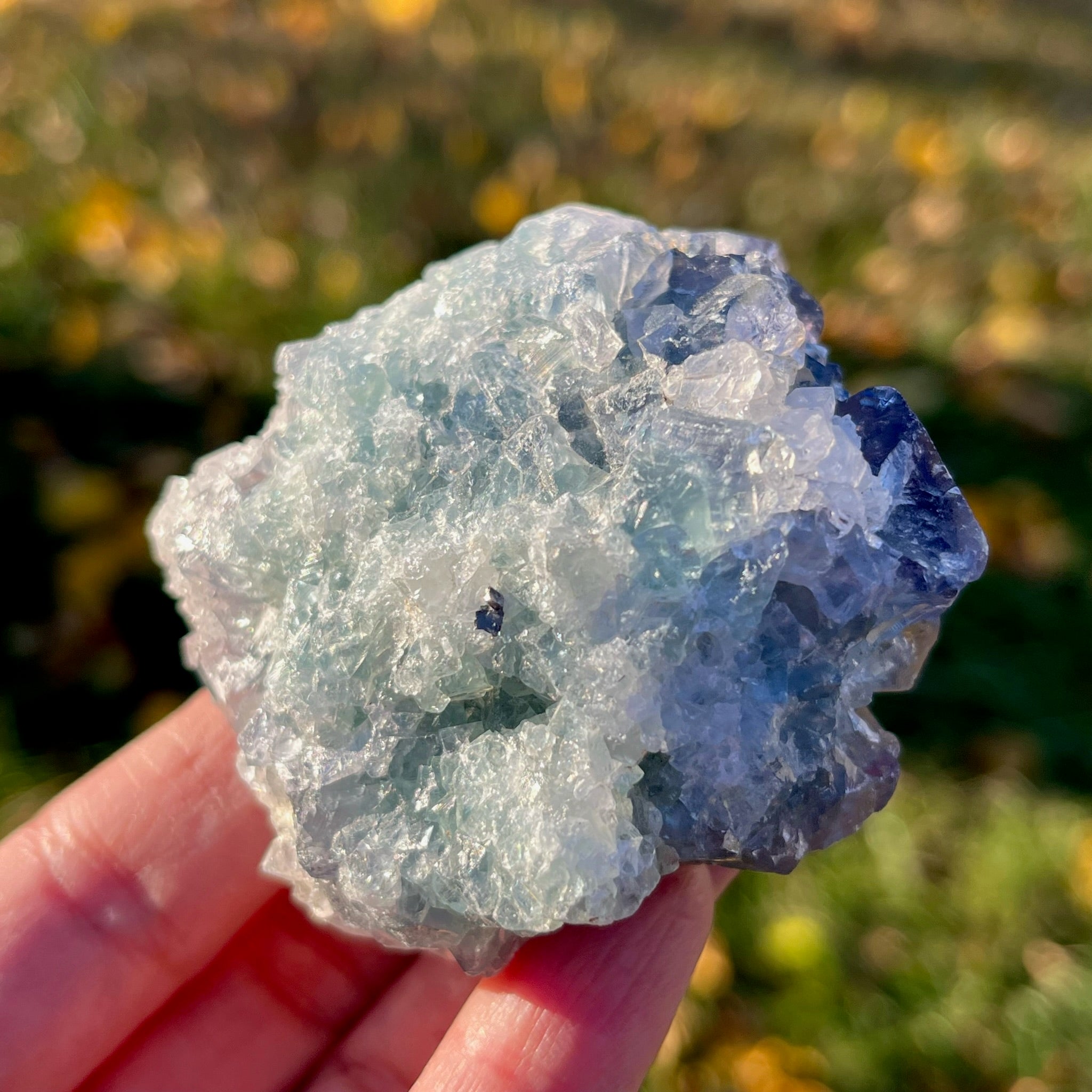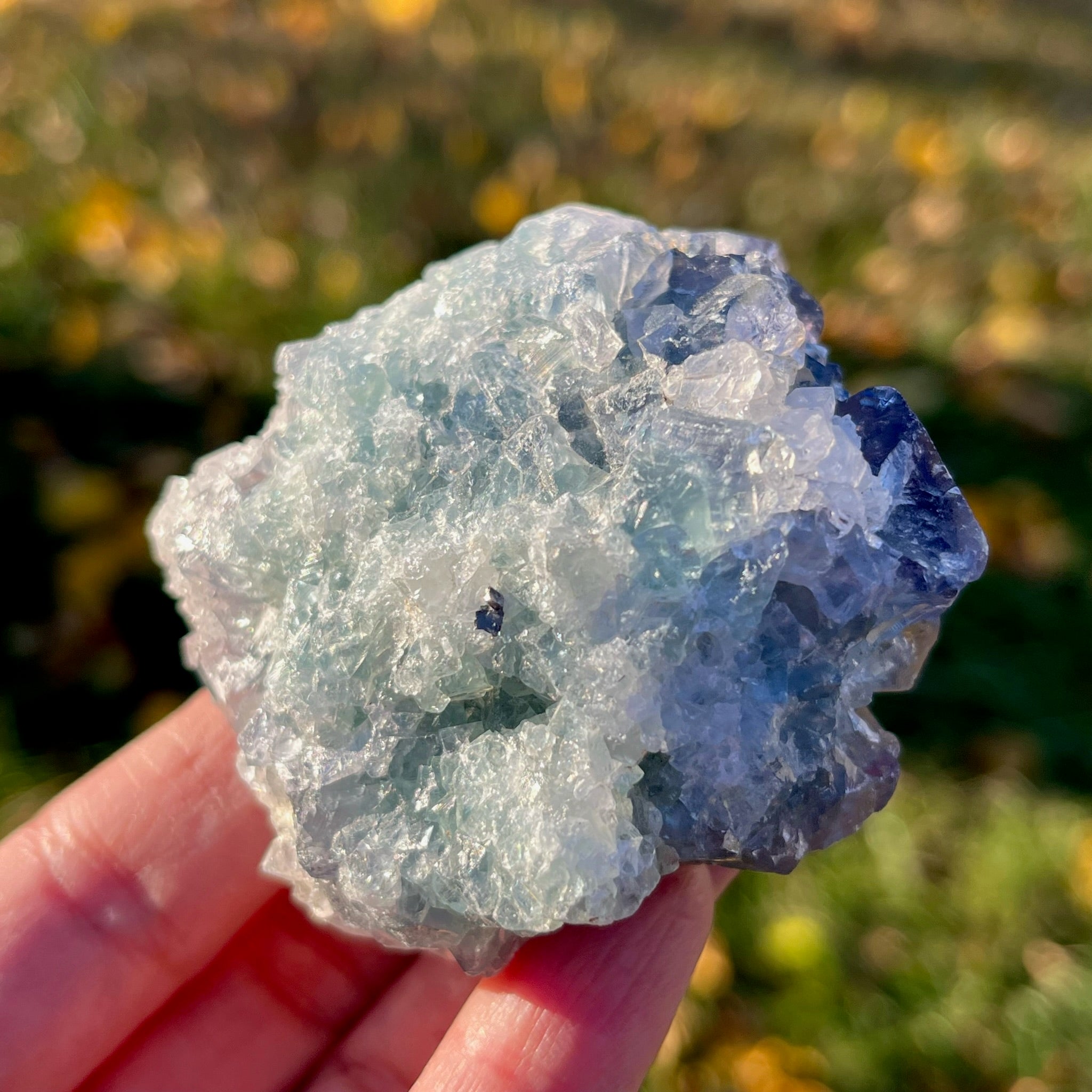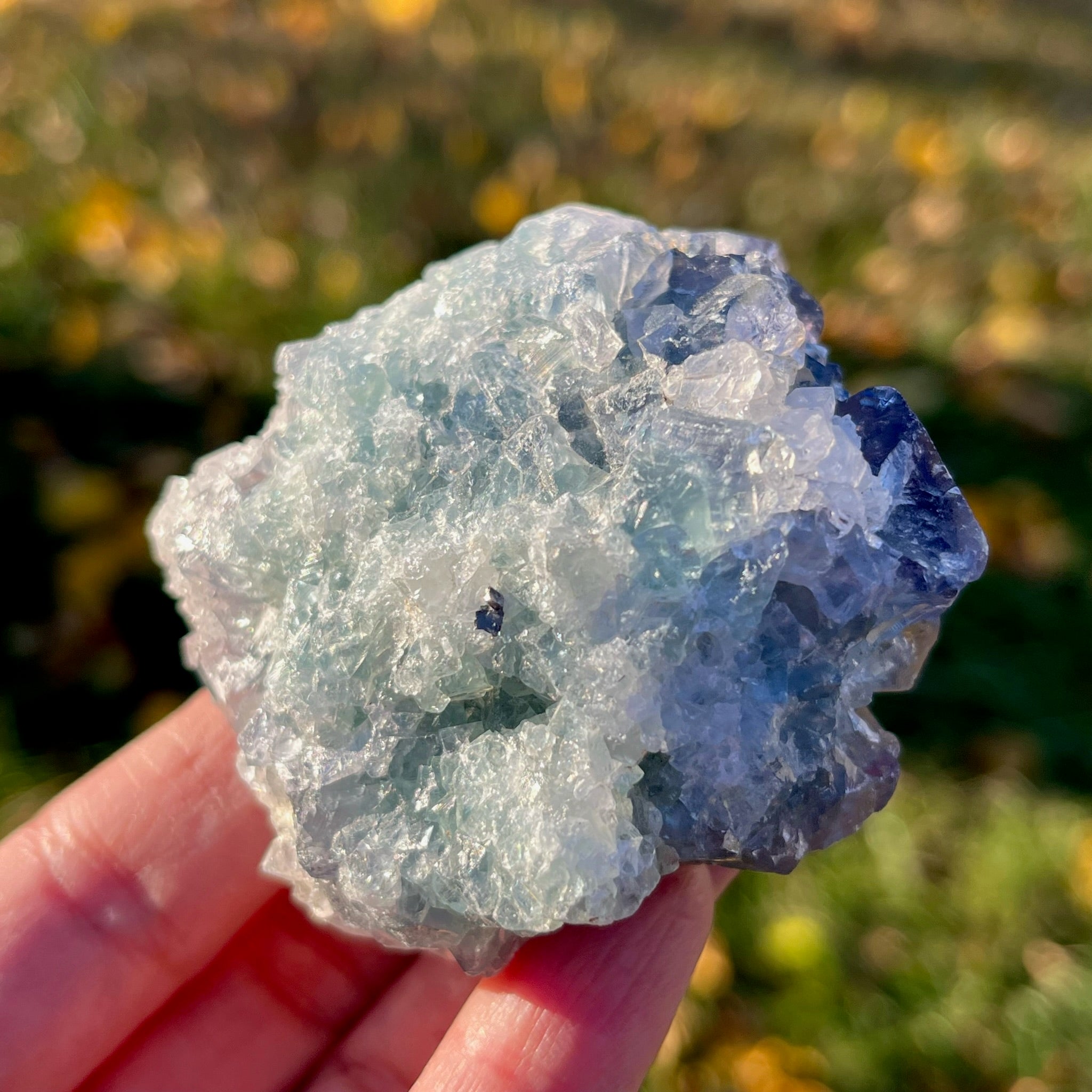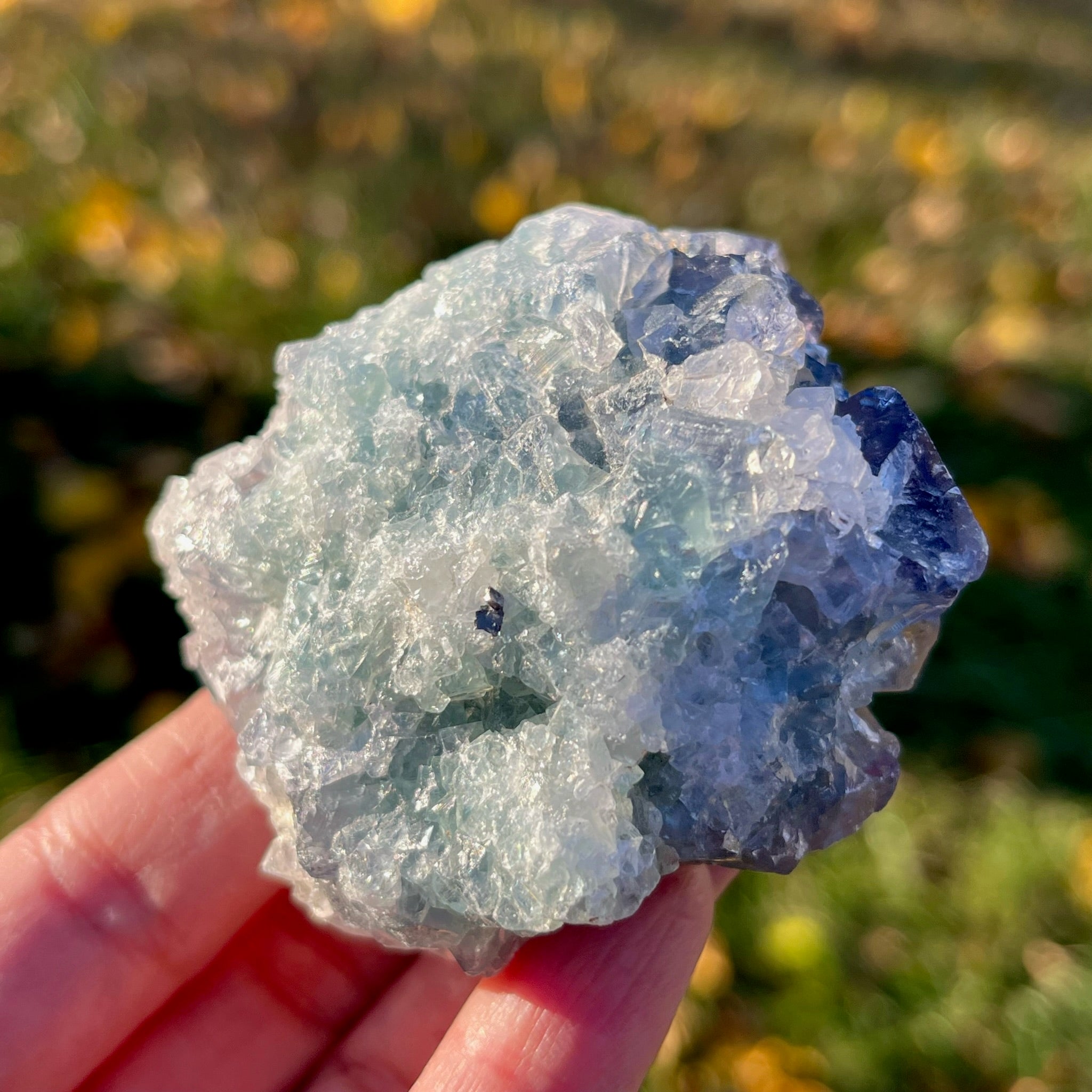 Color Changing Fluorite - 022
Description: This listing is for the exact Color Changing Fluorite pictured.
Weight: Approx.  143g

Size: Approx.  50mm x 46mm x 32mm

Properties:
These cool color spectrum fluorite minerals are UV and daylight reactive. Diverse color change indicates transformation of the essence, or spirit. These rare fluorite crystals are also high-powered magic wands for clearing and cleansing the body and the energetic fields around the body. 
Three factors converge to make these Nigerian Akwana deposit fluorites extraordinary healers. 
1) Fluorite is highly electronegative which means it draws energy to it, cleansing and clearing by attracting the subtle energy like a vacuum. In fact, it's the strongest vacuum on the periodic table. 
2) This fluorite formed in the presence of water. This makes it even more activating for subtle energy, moving qi like a magic wand. You can clear and release energy without even touching the skin. 
3) This fluorite formed in a small special region where 29 trace elements (including rare earth elements) have been identified. It's highly likely these trace elements are present inside these crystals. 
Blue fluorite often contains the rare earth element Yttrium. Yttrium and other rare earth elements create a highly specific frequency antenna. More rare and diverse frequencies can be pulled into the healing process. Charles Walter identifies Yttrium as an 8th octave element that has been linked to healing chronic degenerative disease signatures and autoimmune disease signatures. These bring hope for healing the most deep rooted challenges.
Yep, these are real life magic rocks! They will make a potent addition to any fluorite collection. Blue fluorite has always been my personal favorite fluorite color for deeper potentials in healing. Note that these will also have a special power to chelate energetic and physical toxins from the pituitary, pineal and thyroid glands.
Policies and Disclaimers:
All of our stones and crystals are pure and natural. They are free from synthetic treatments of any kind, including dyes, stabilizers, and synthetic heat treatments to enhance color.

International customers are responsible for any customs fees/import taxes.
Please see our Lost Package Policy prior to placing your order. 
Please contact us at CrystalShop@UpperClarity.com with any questions.