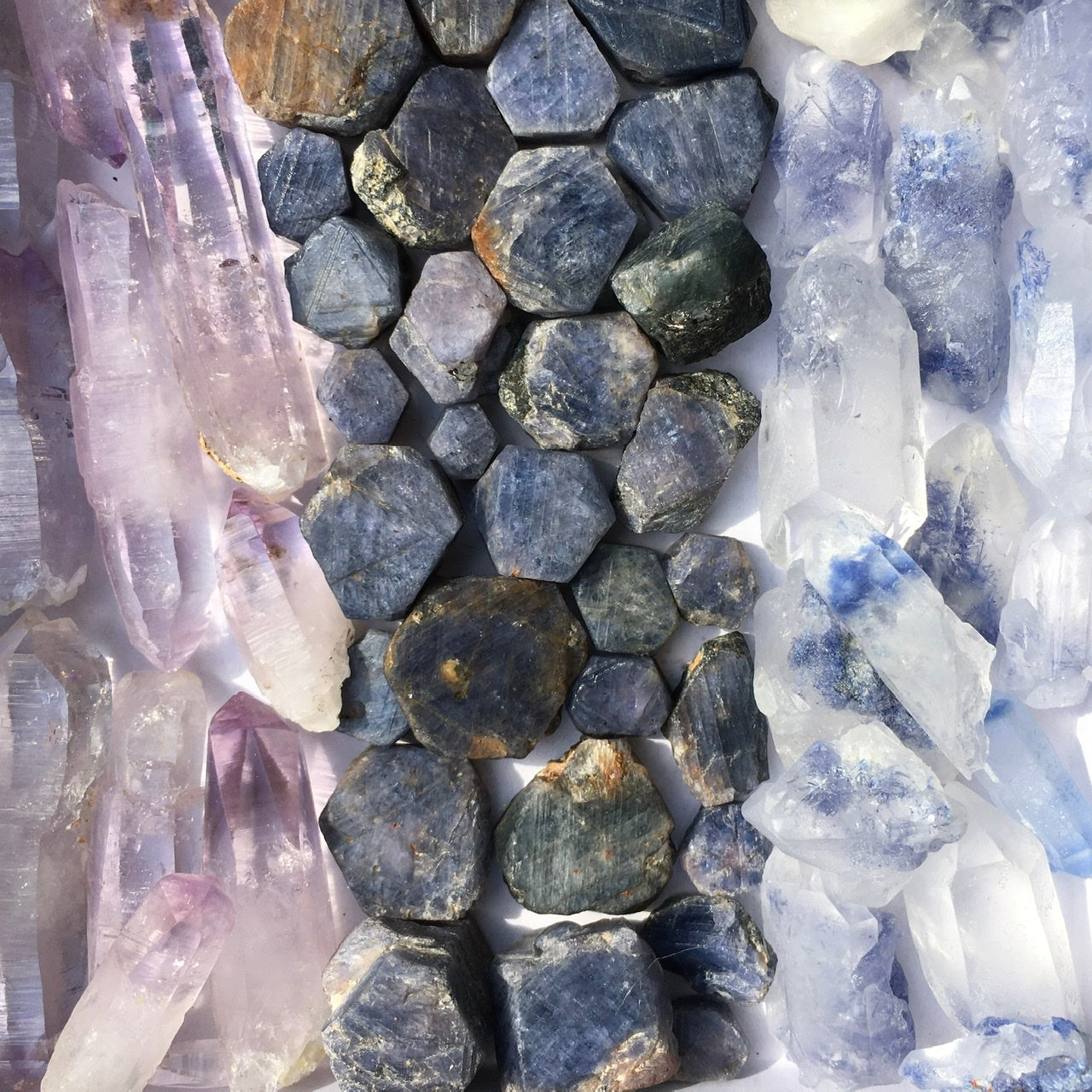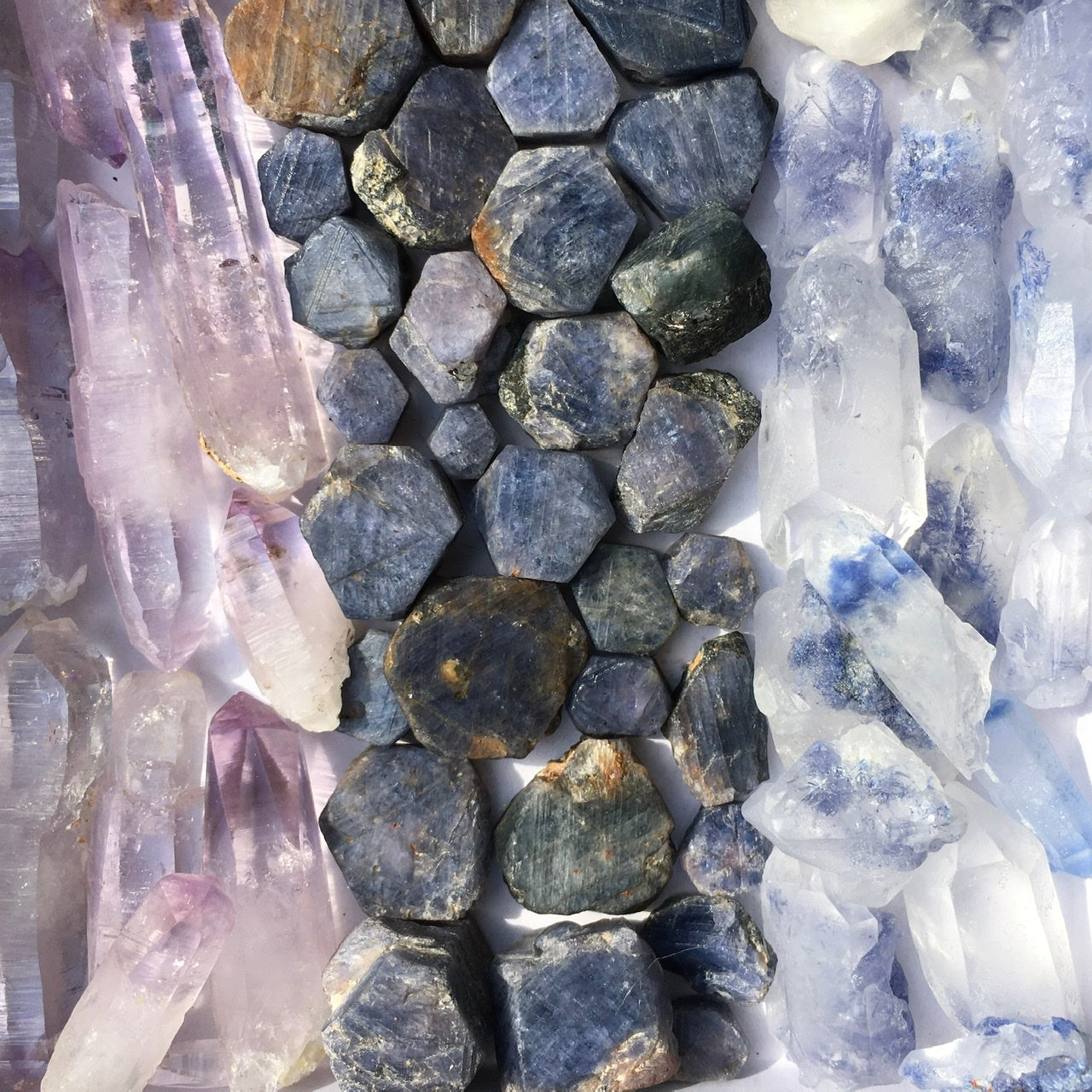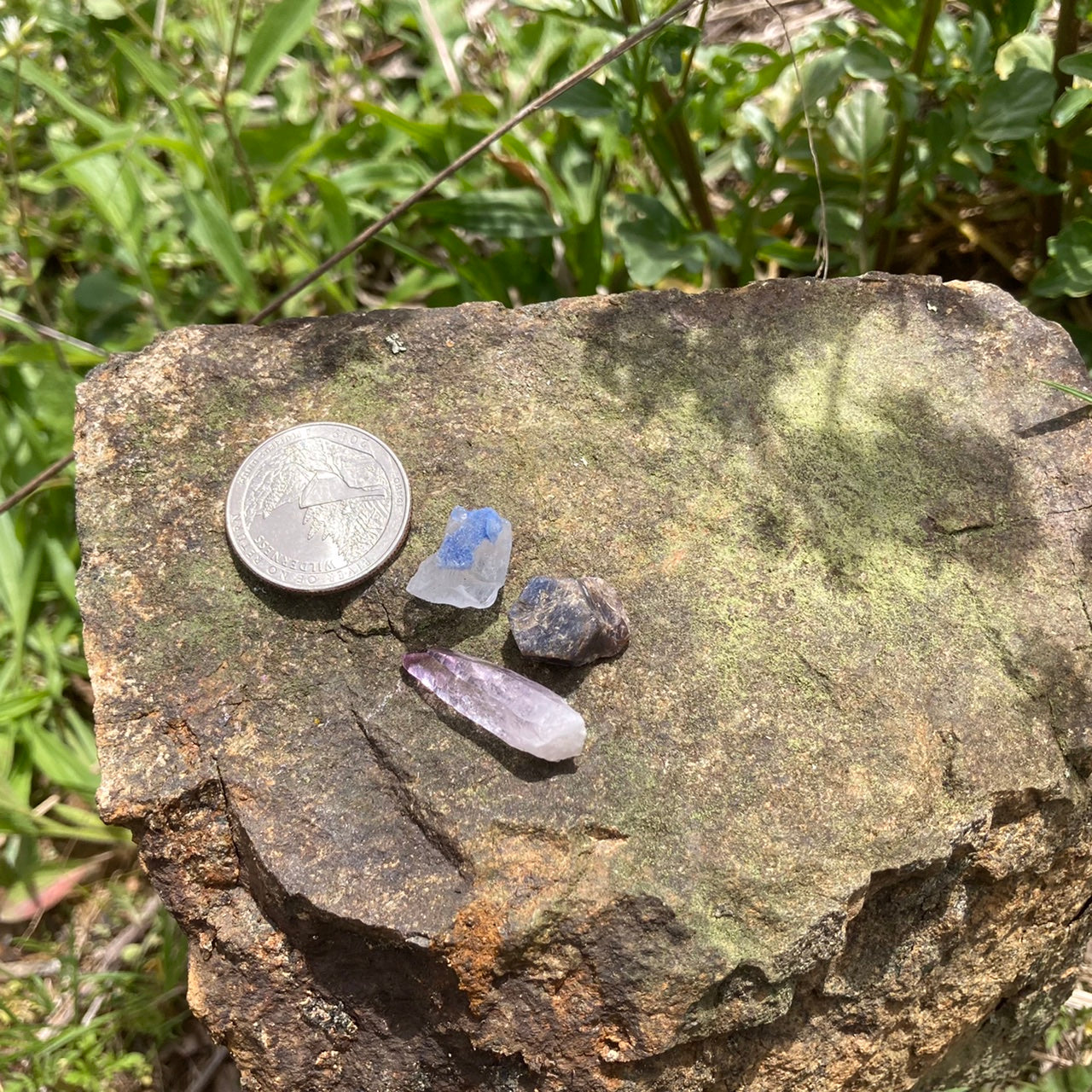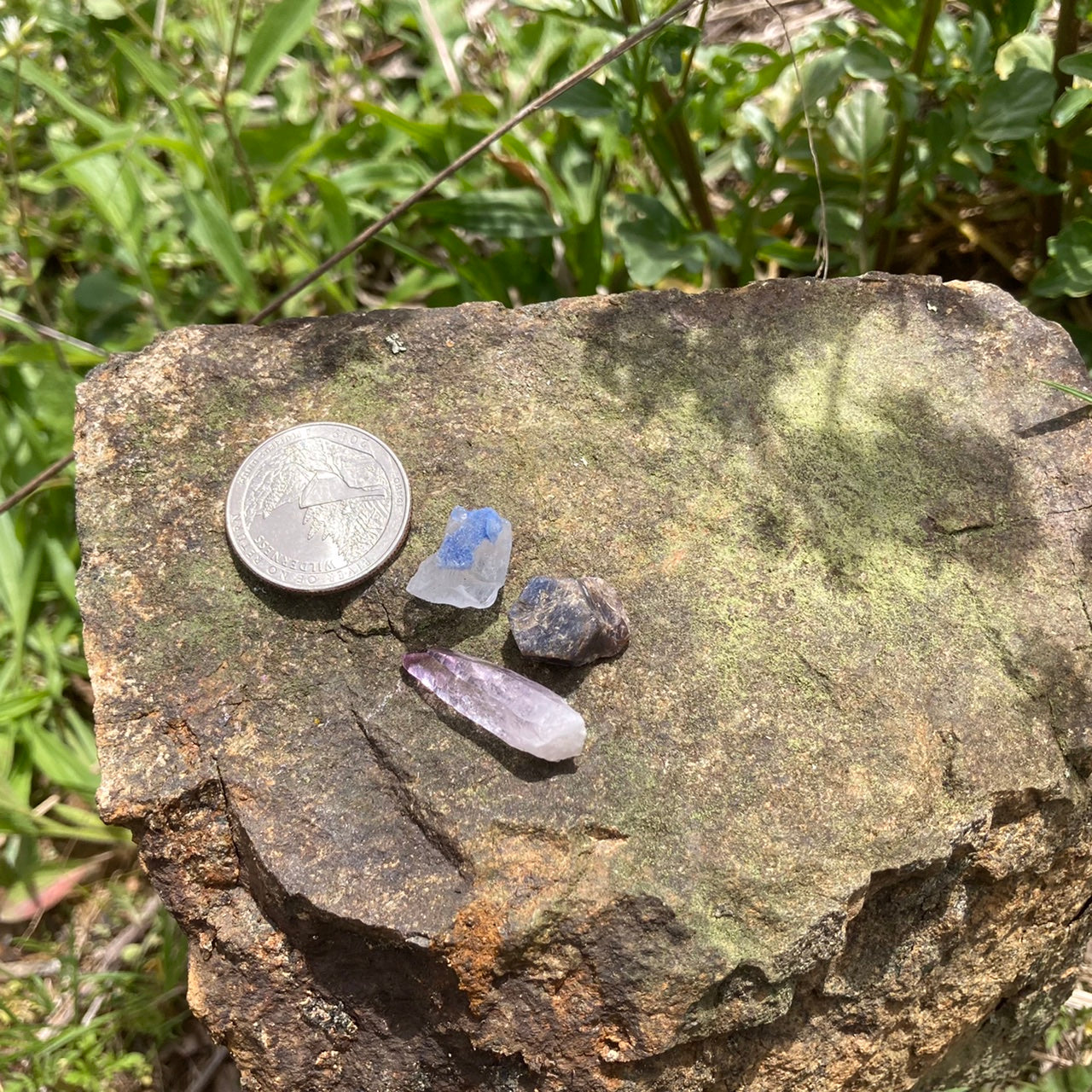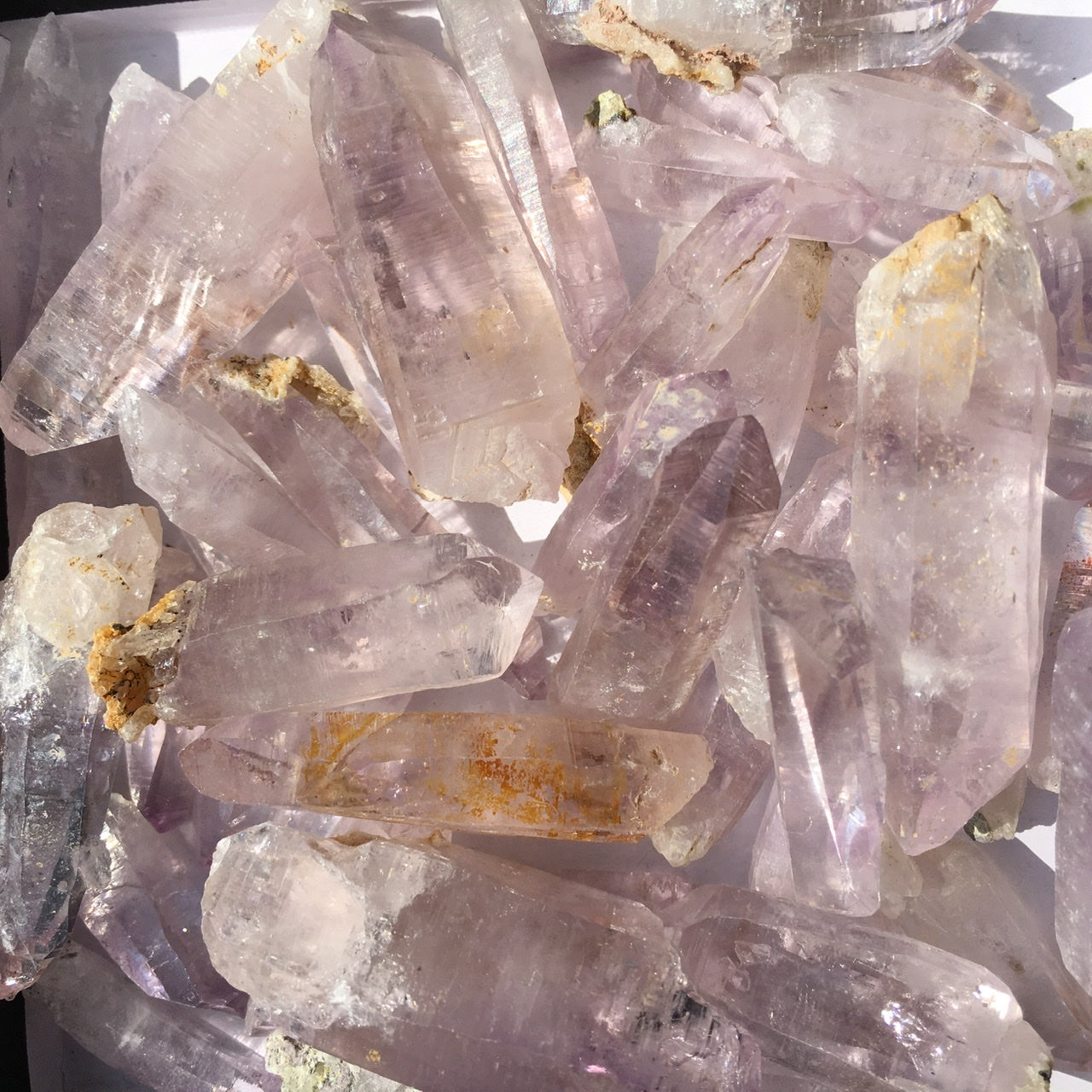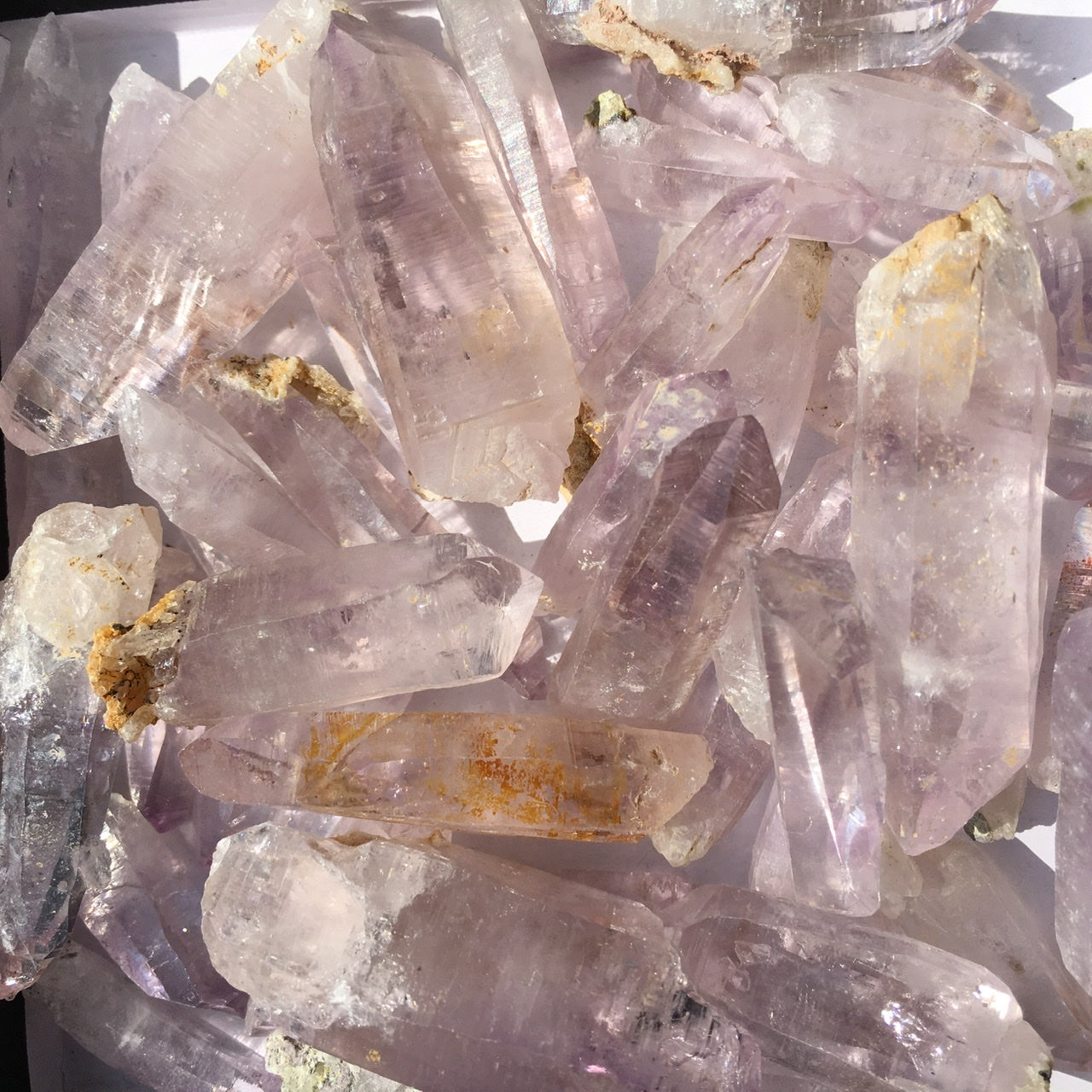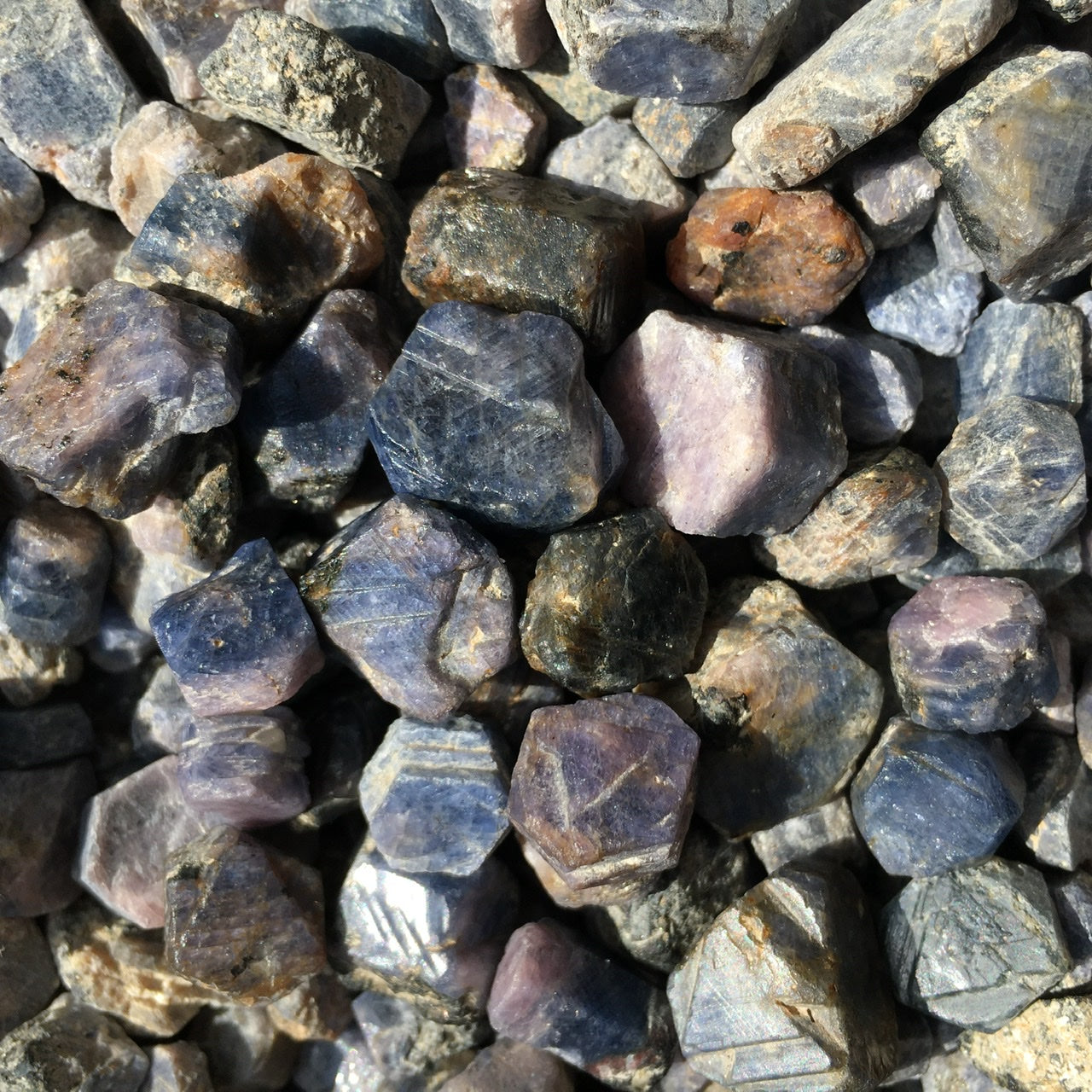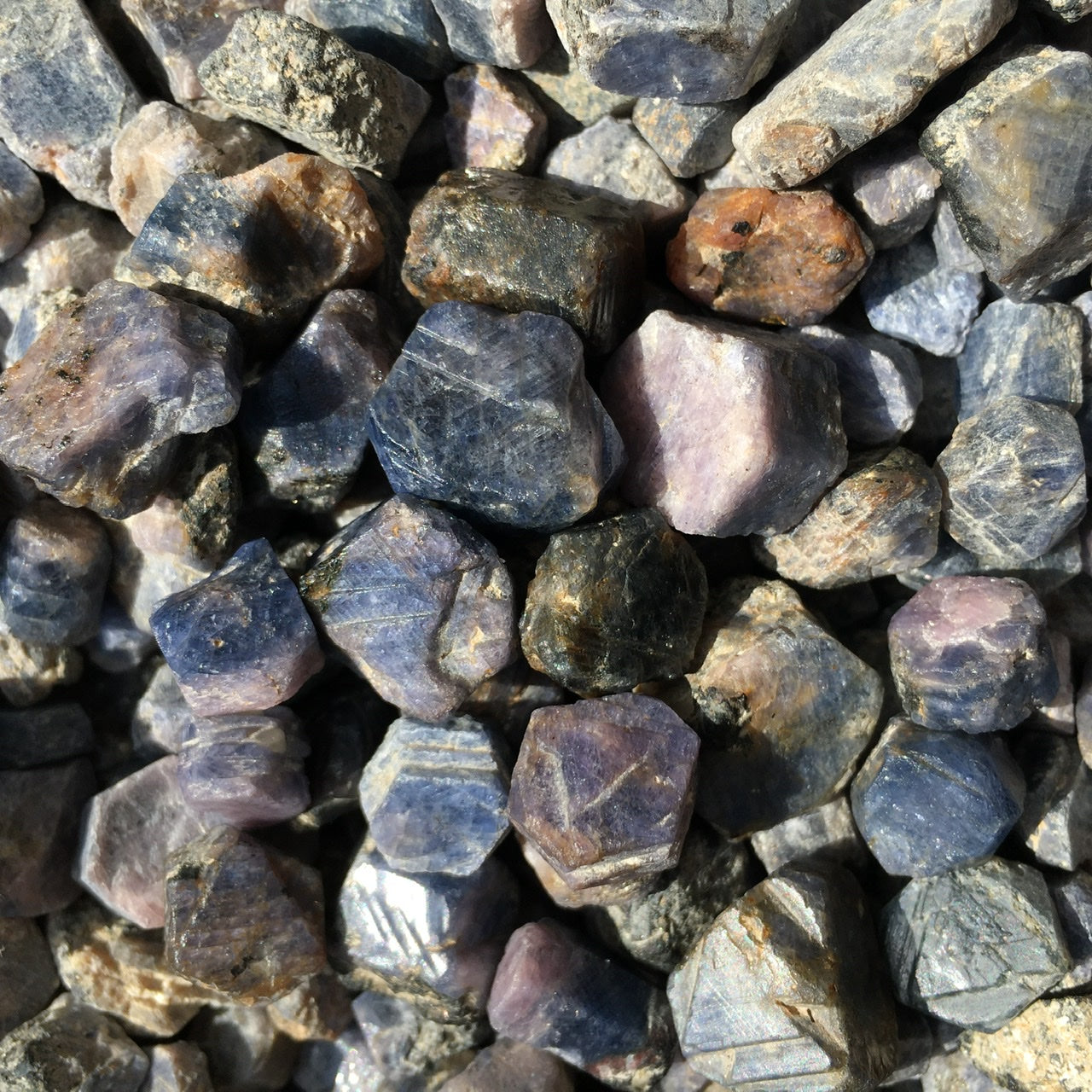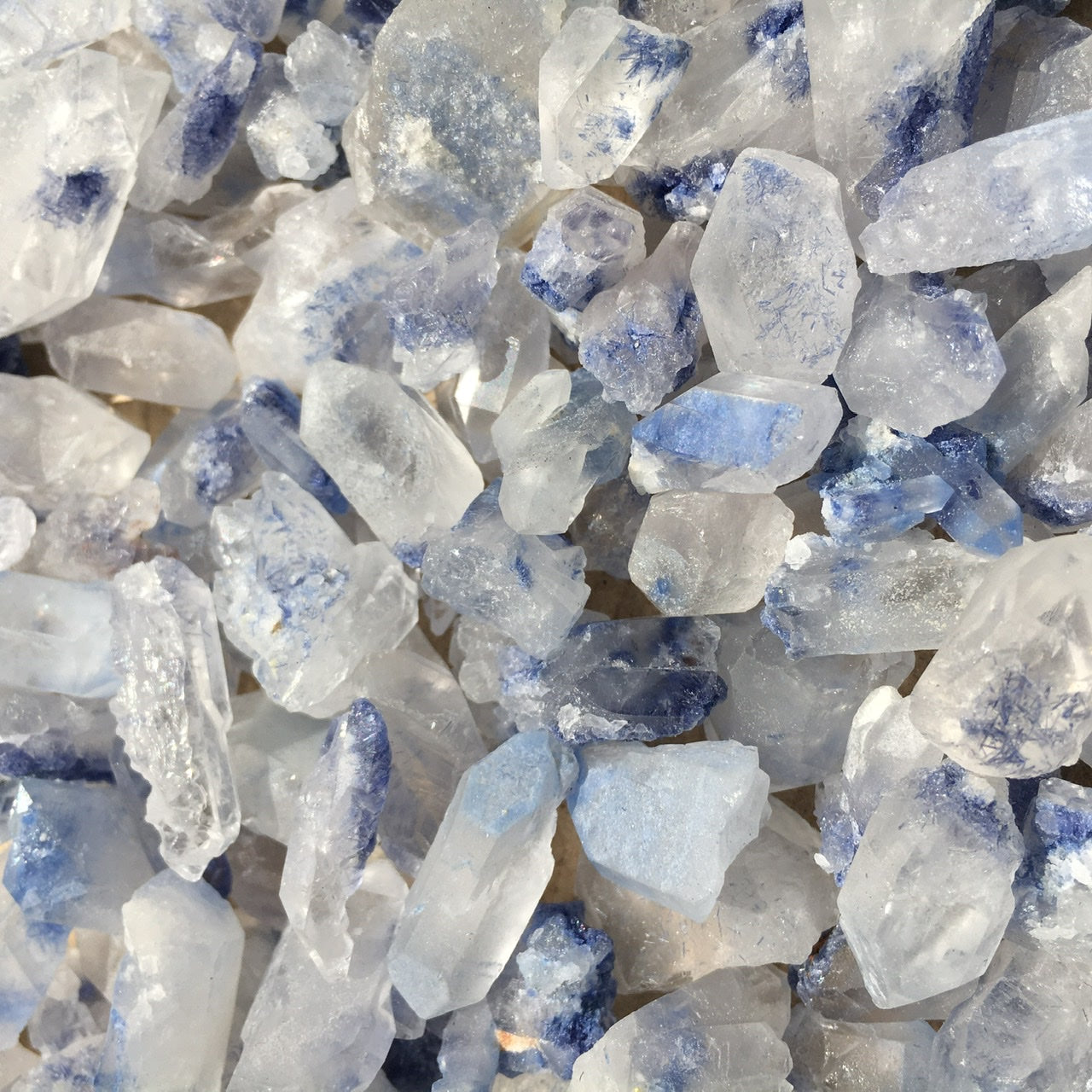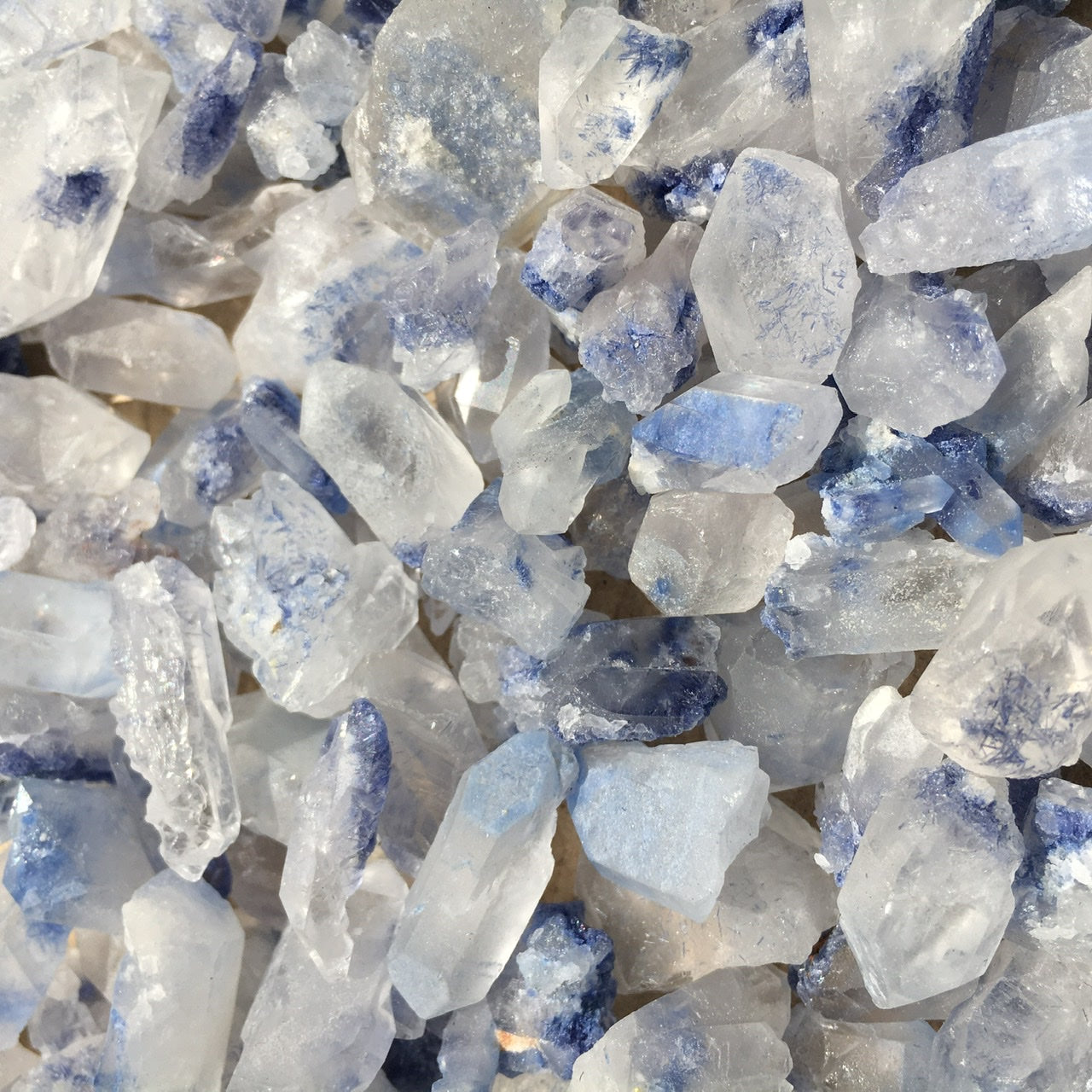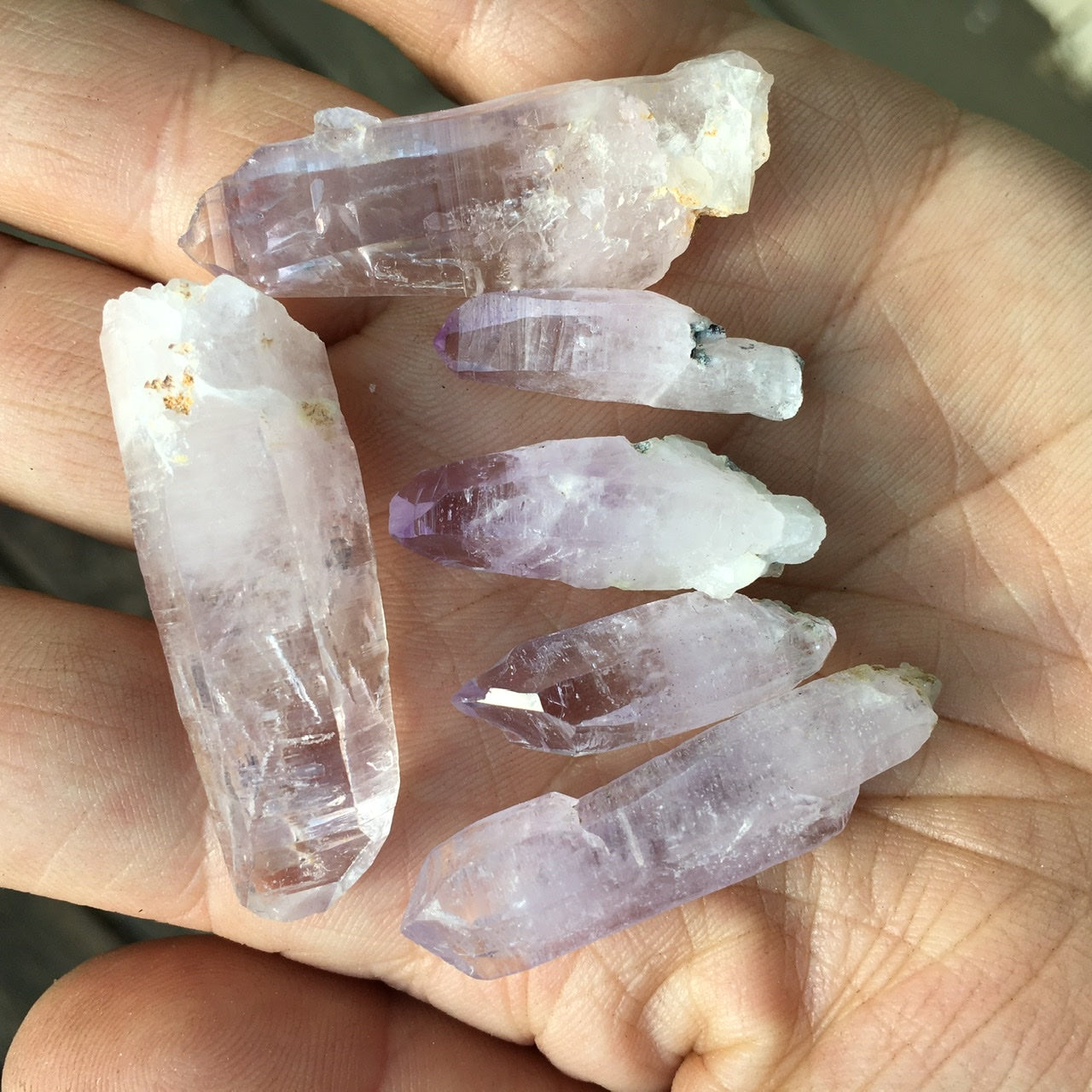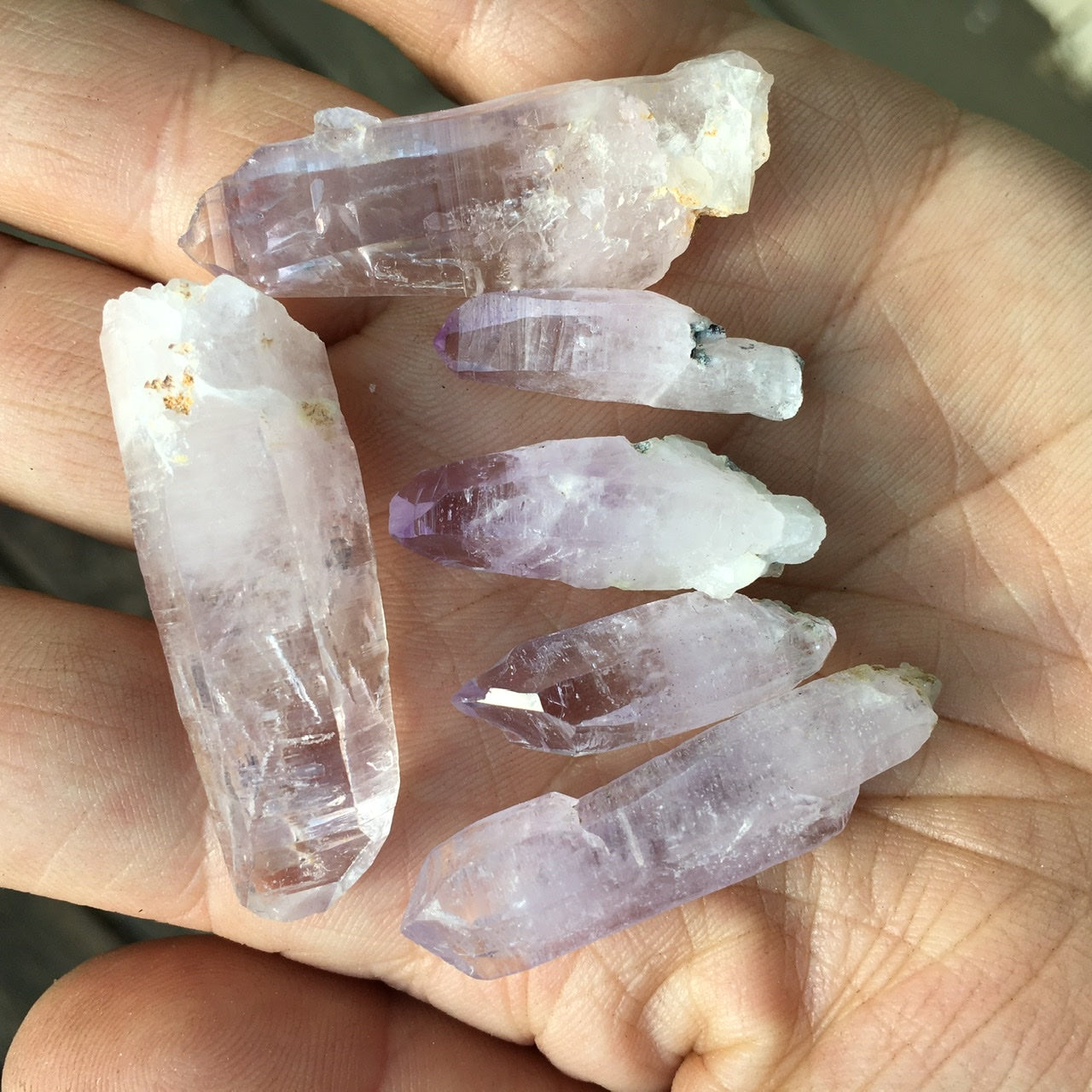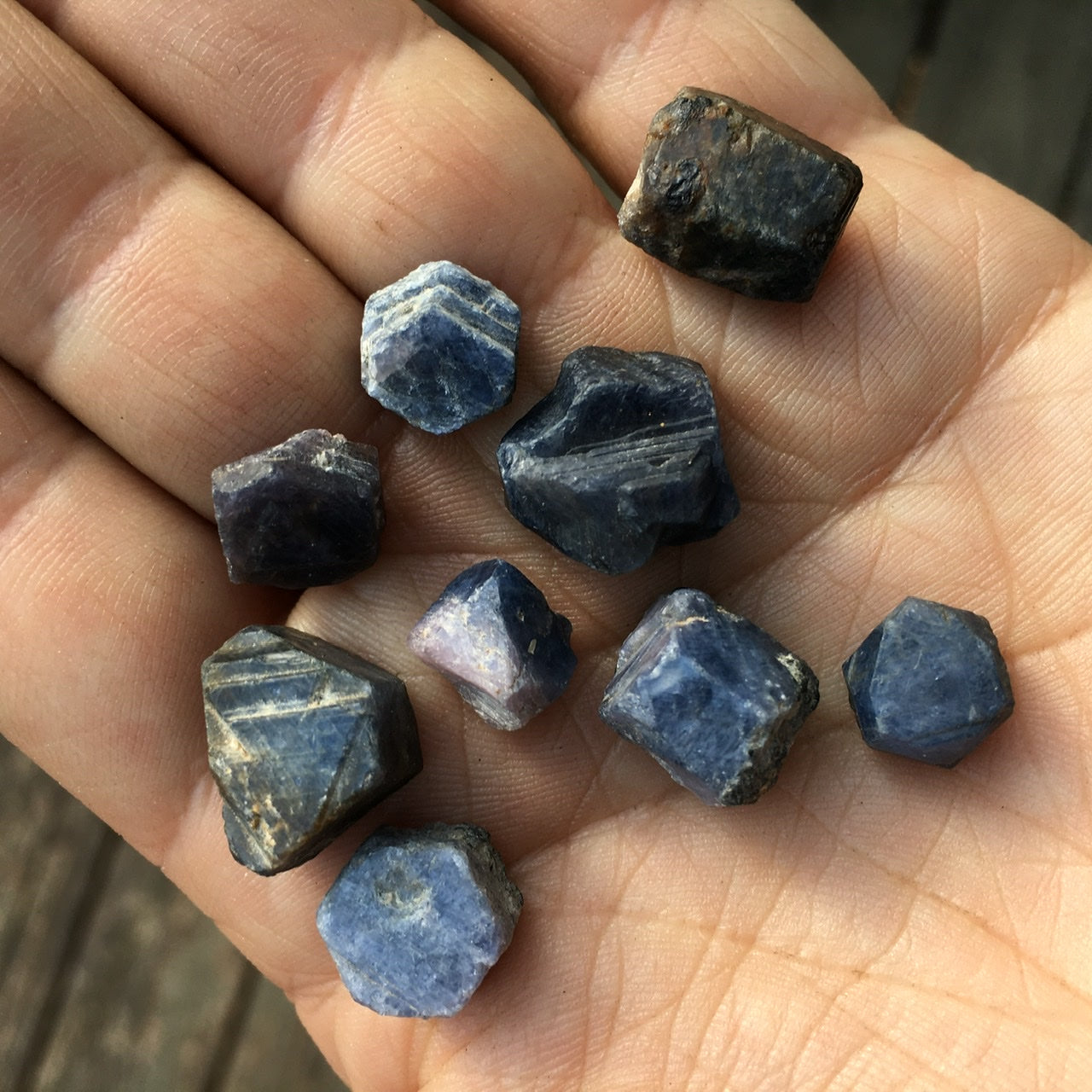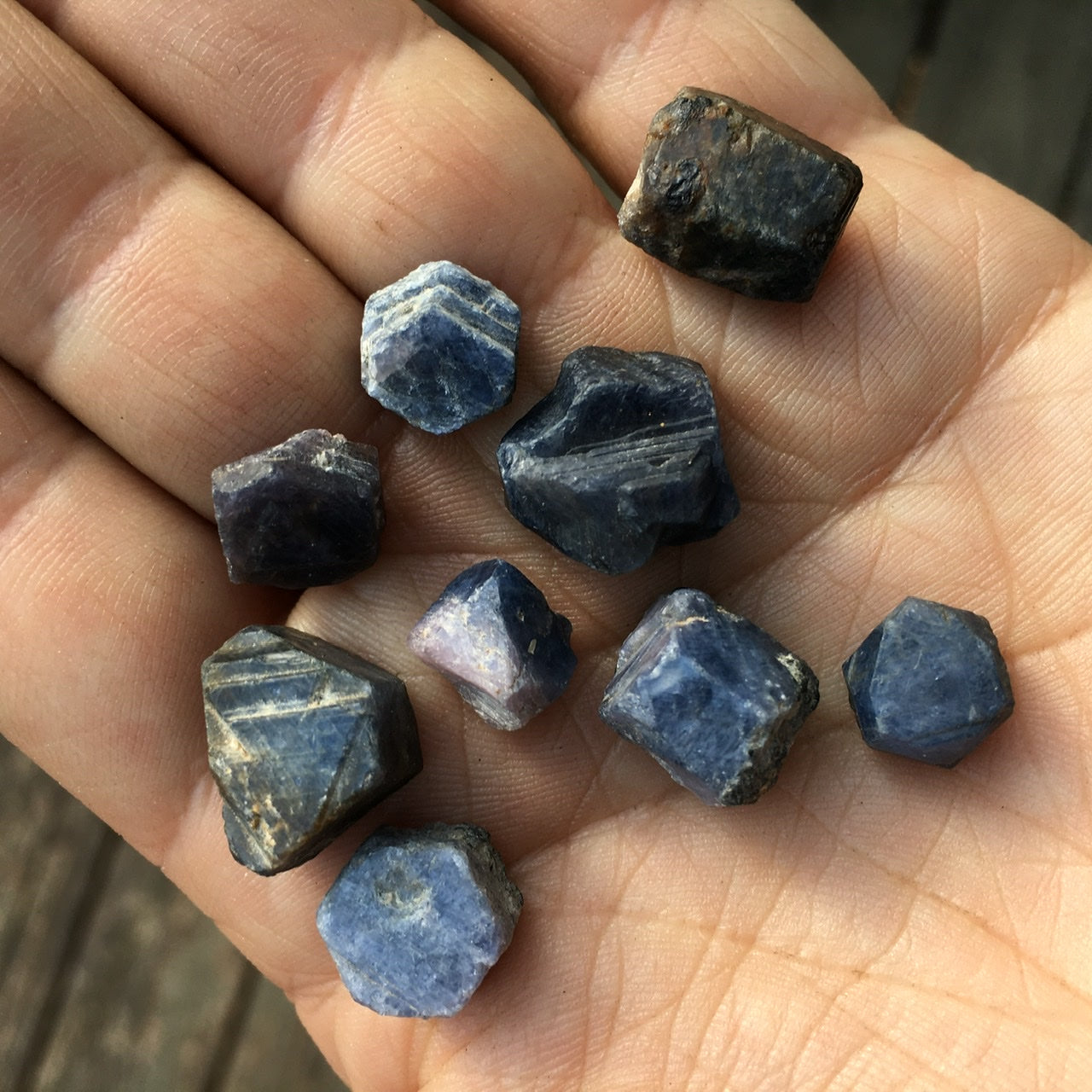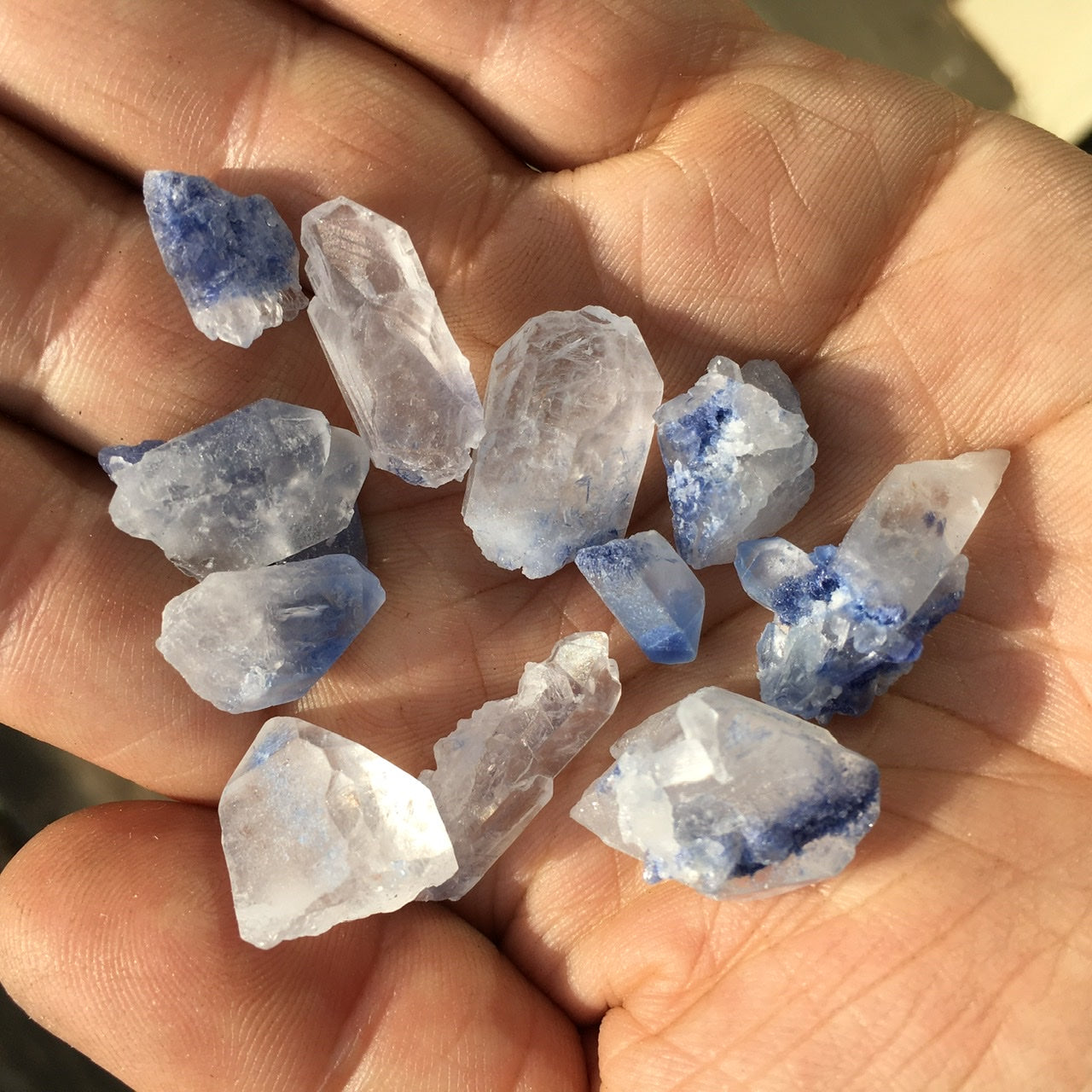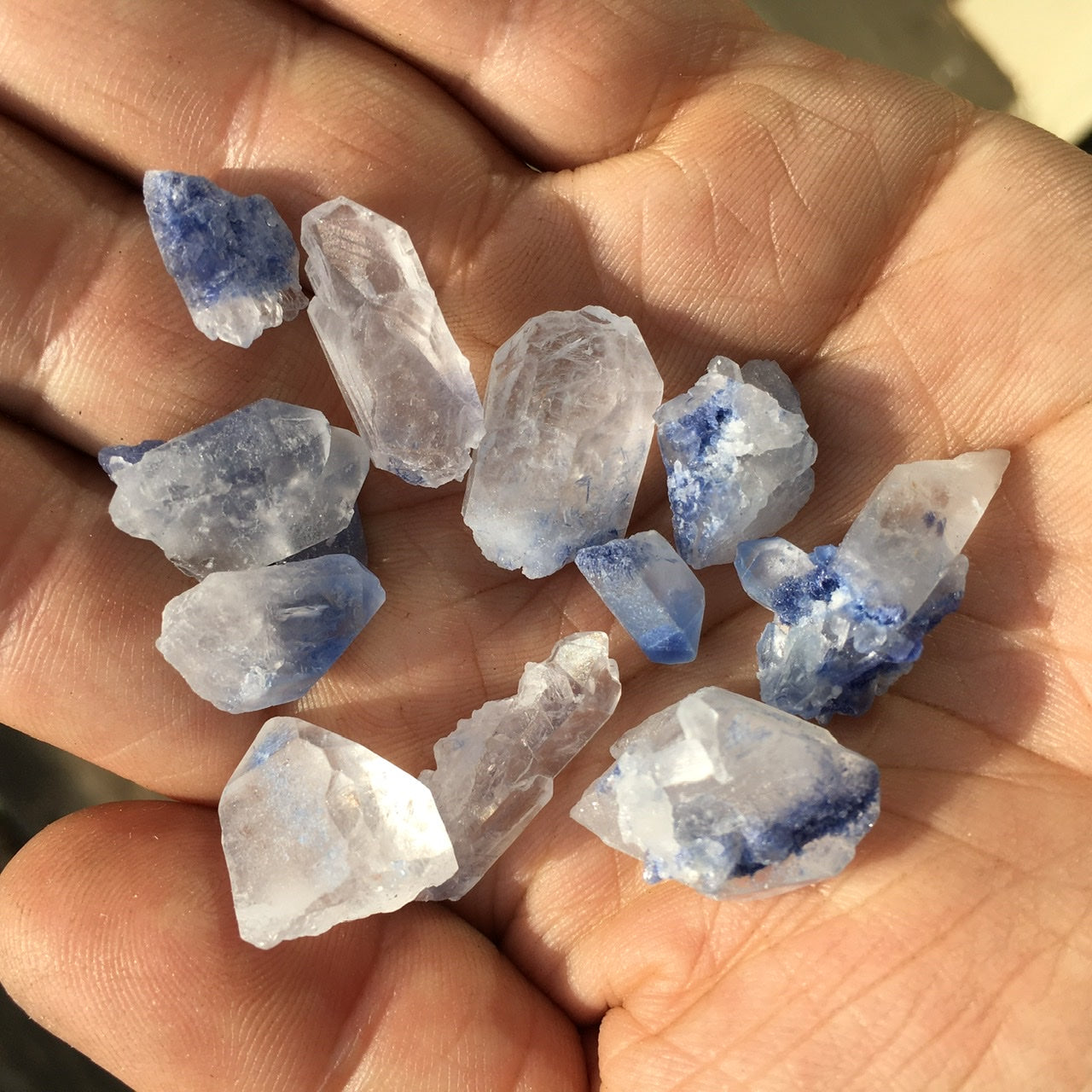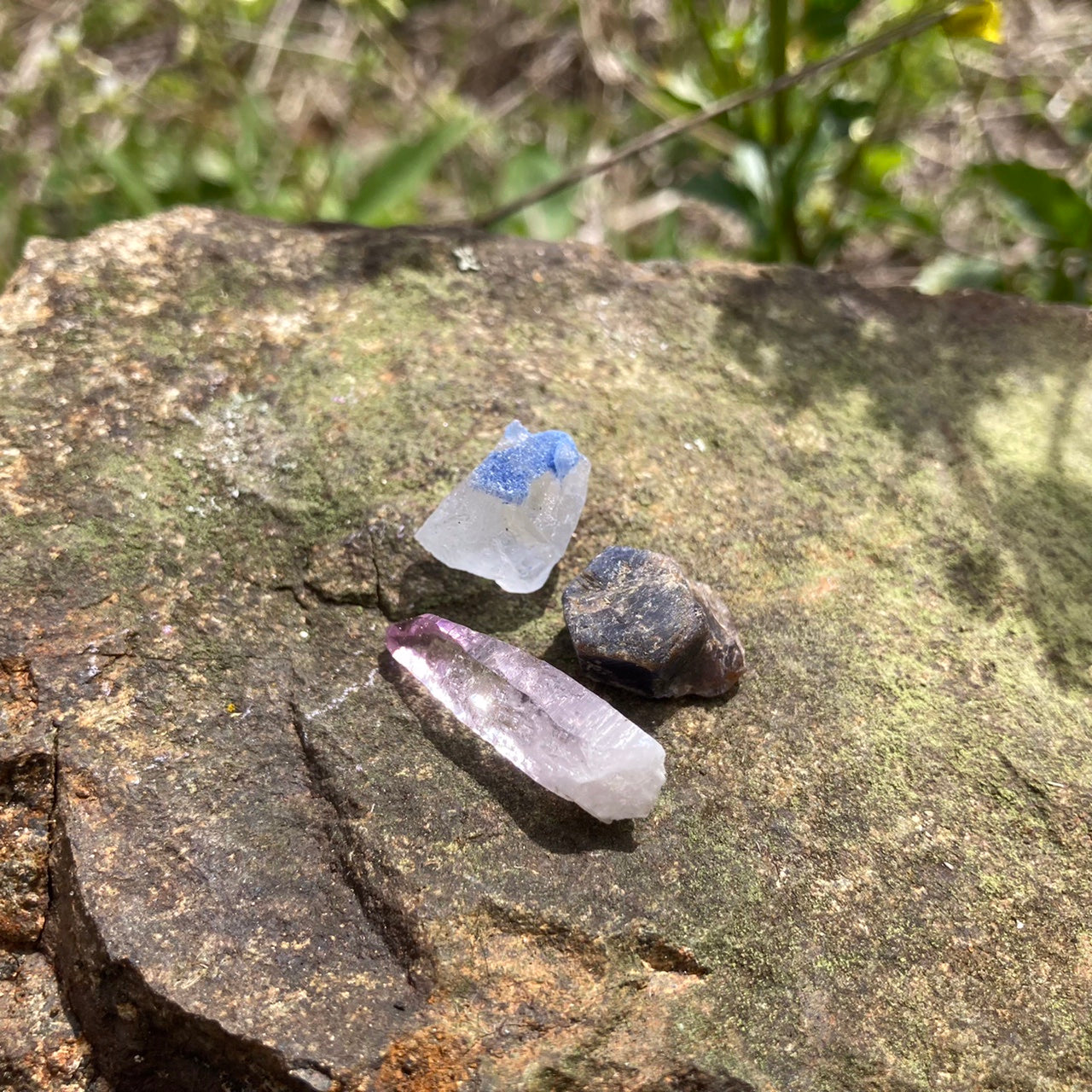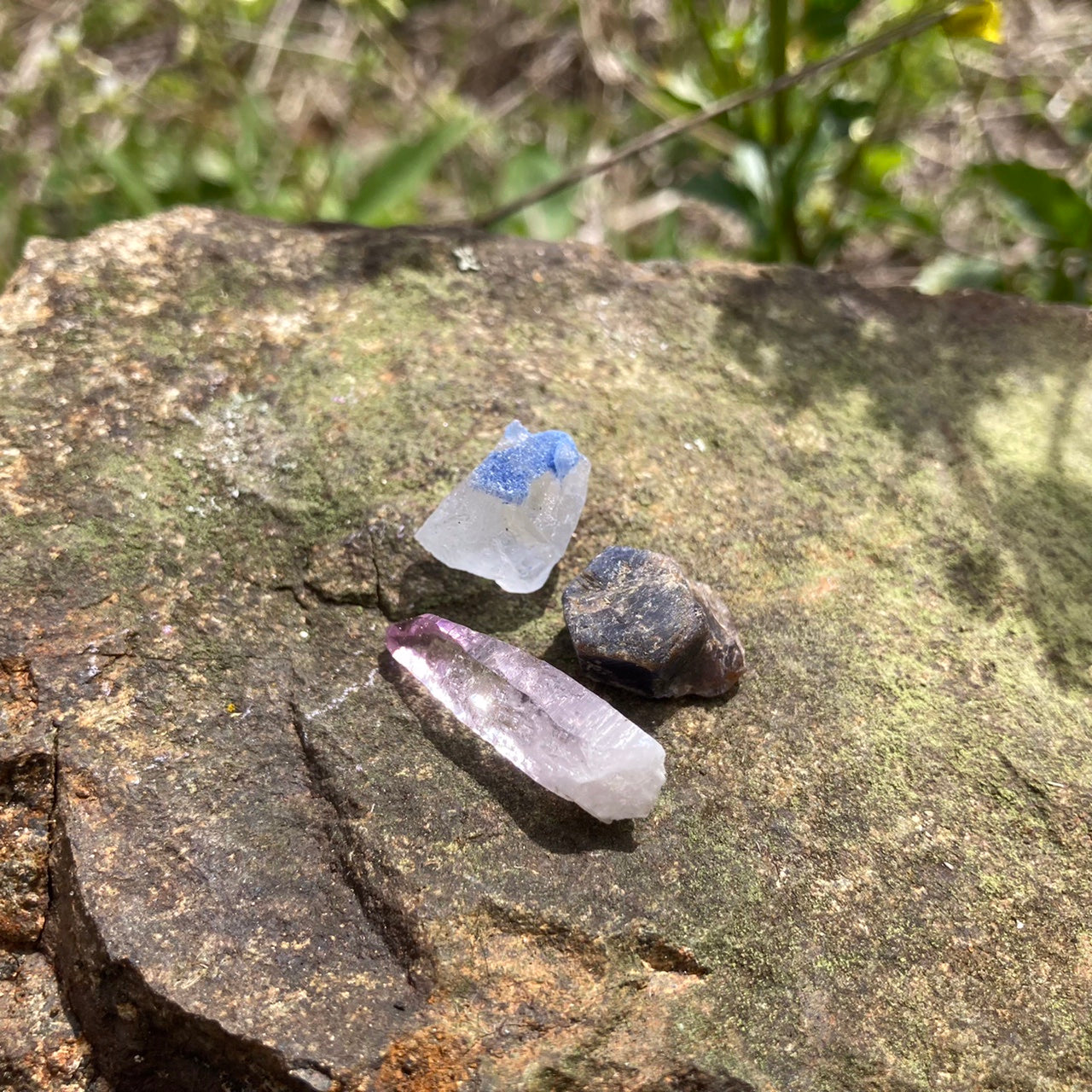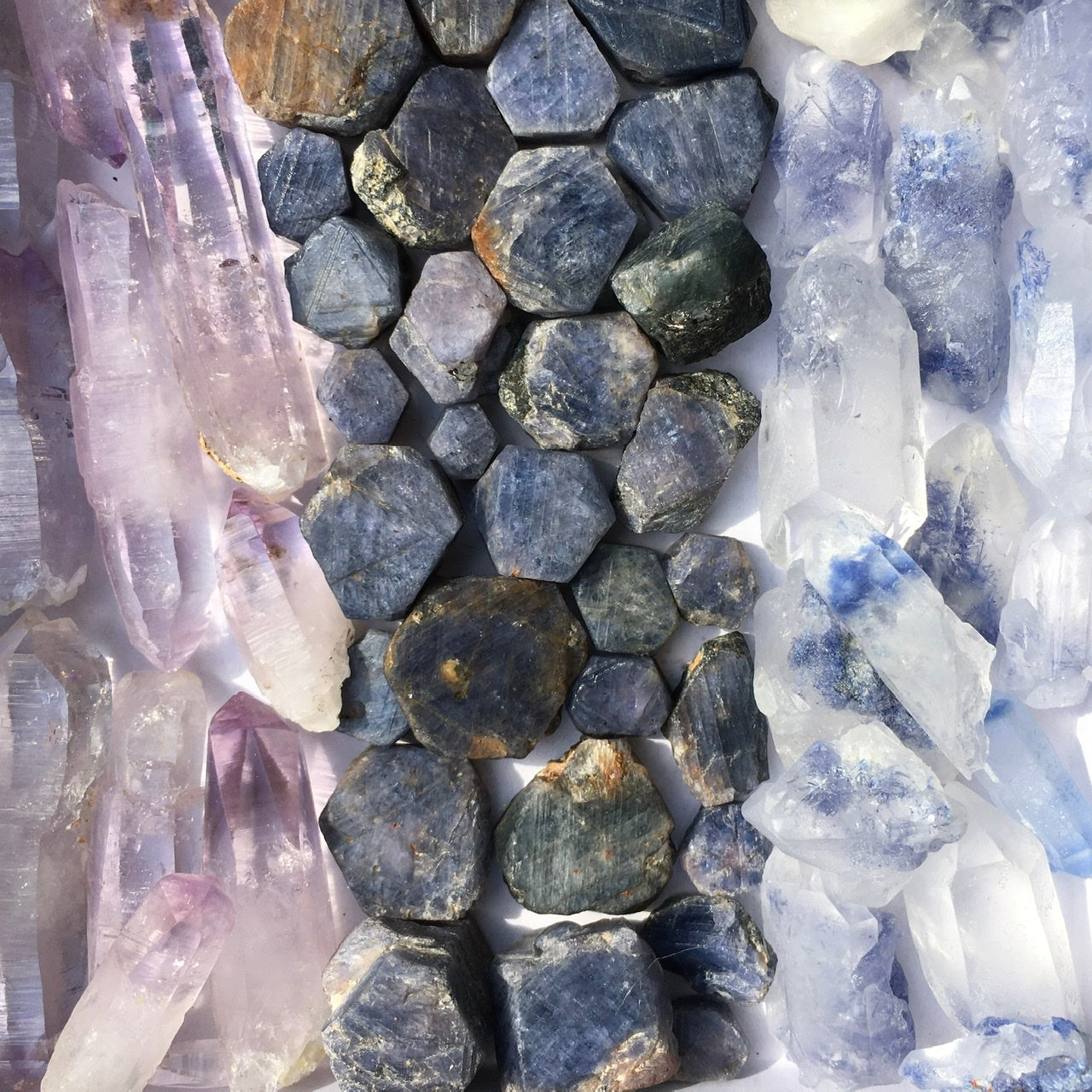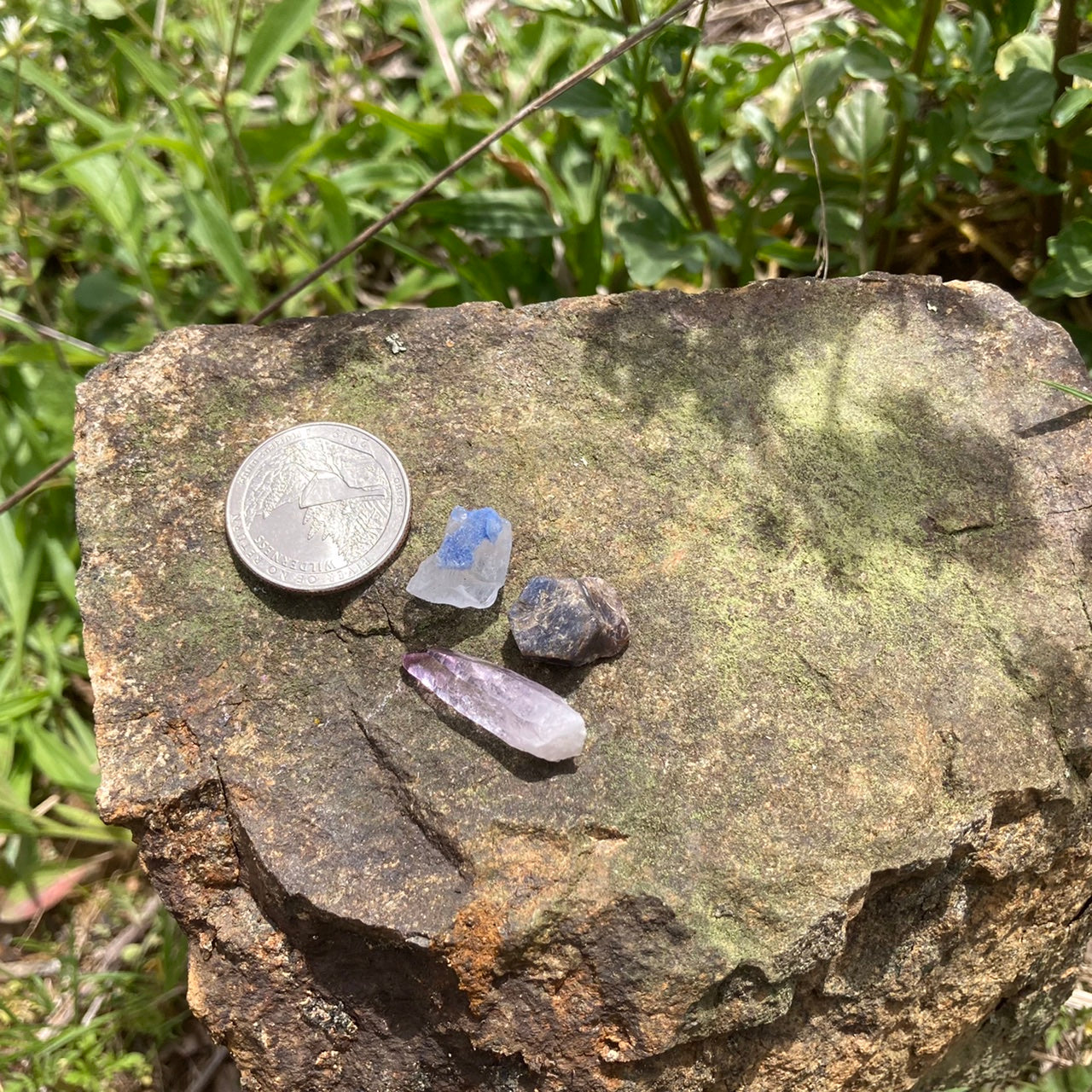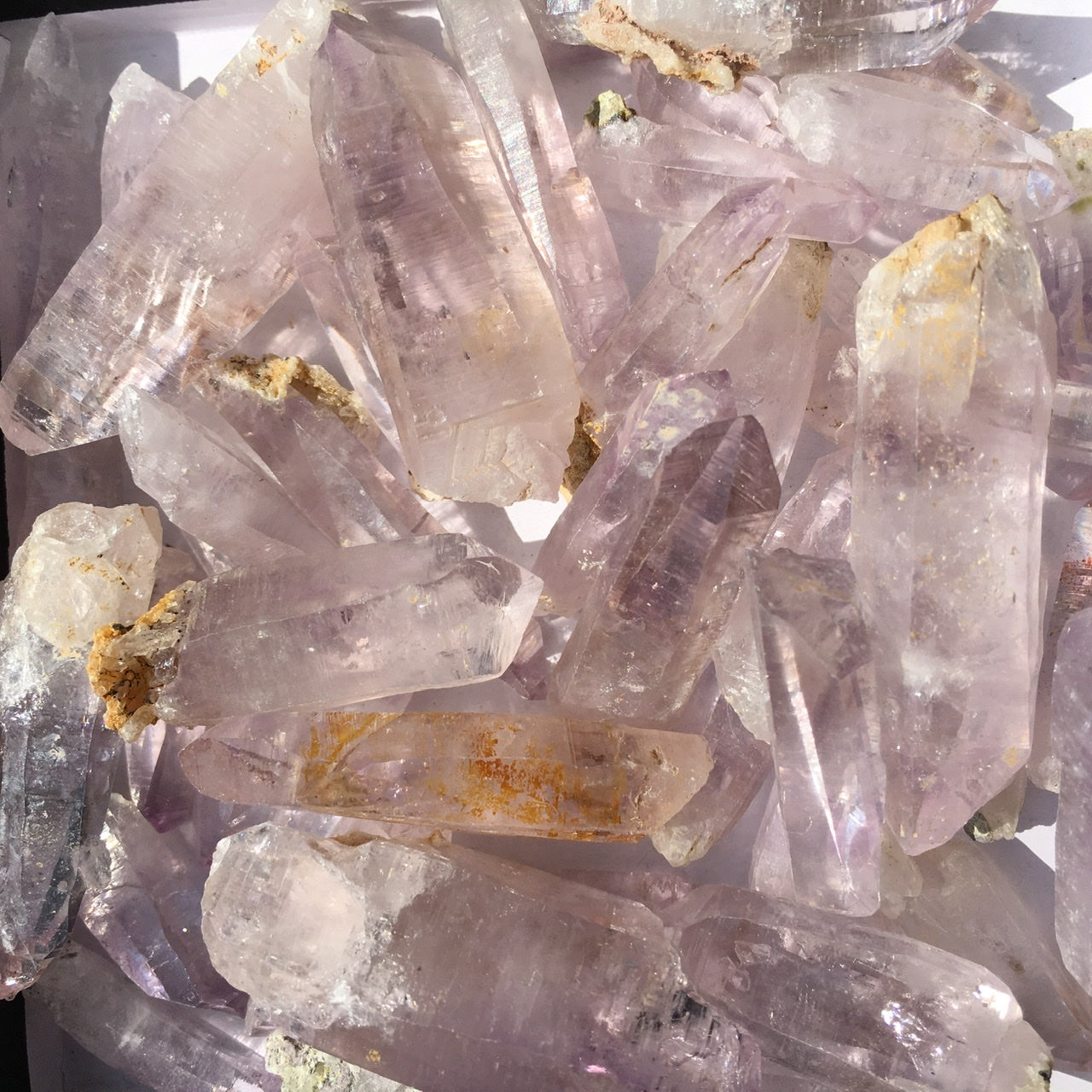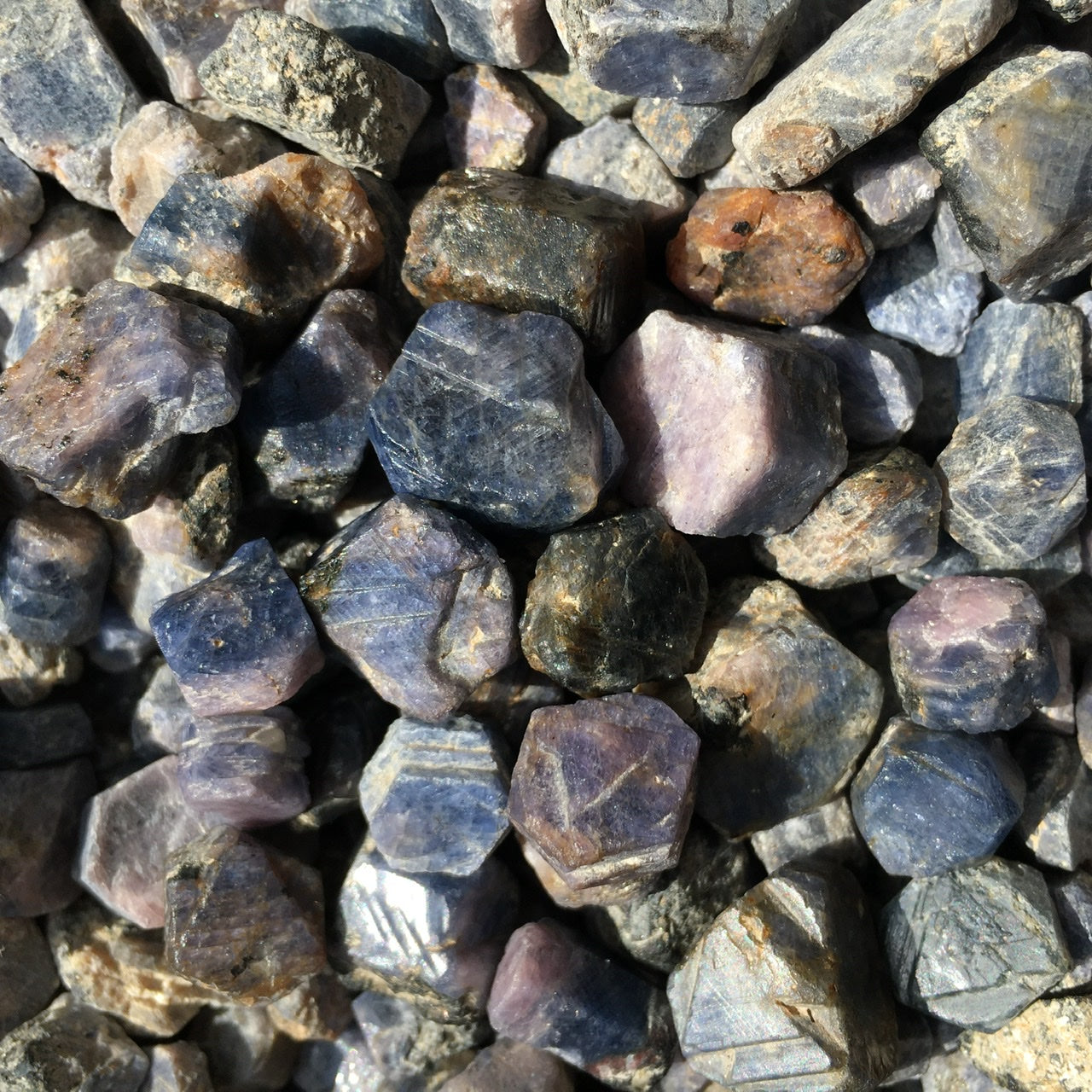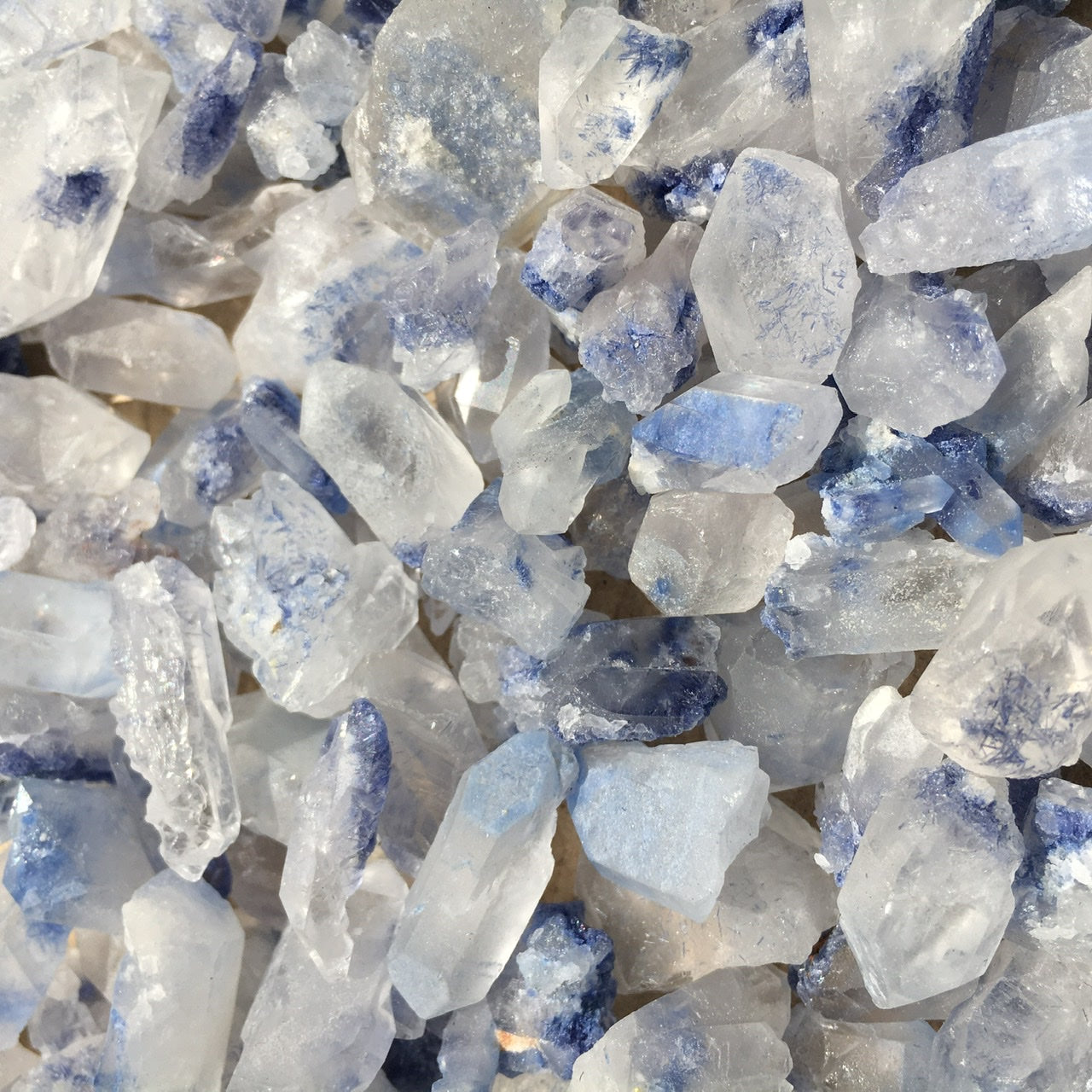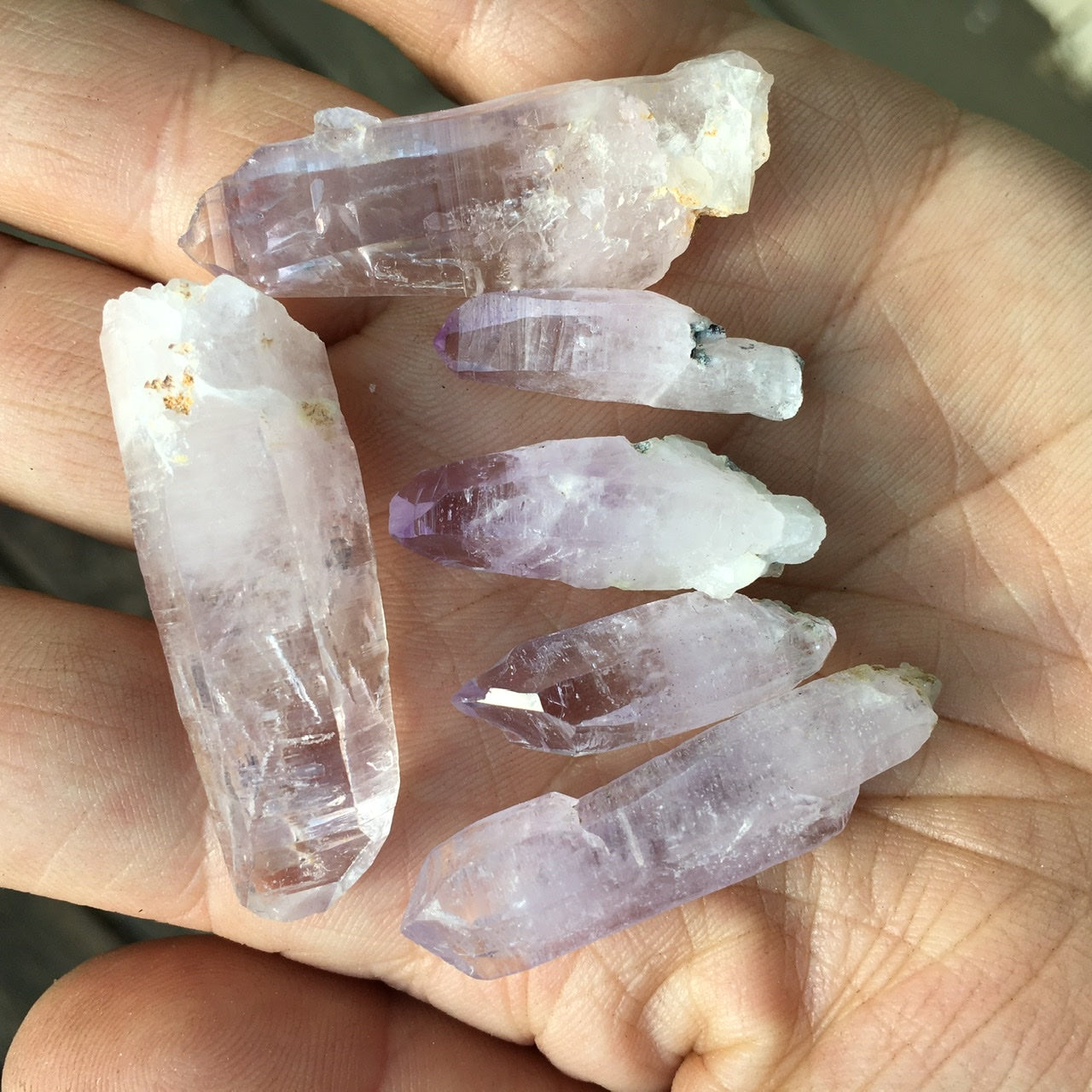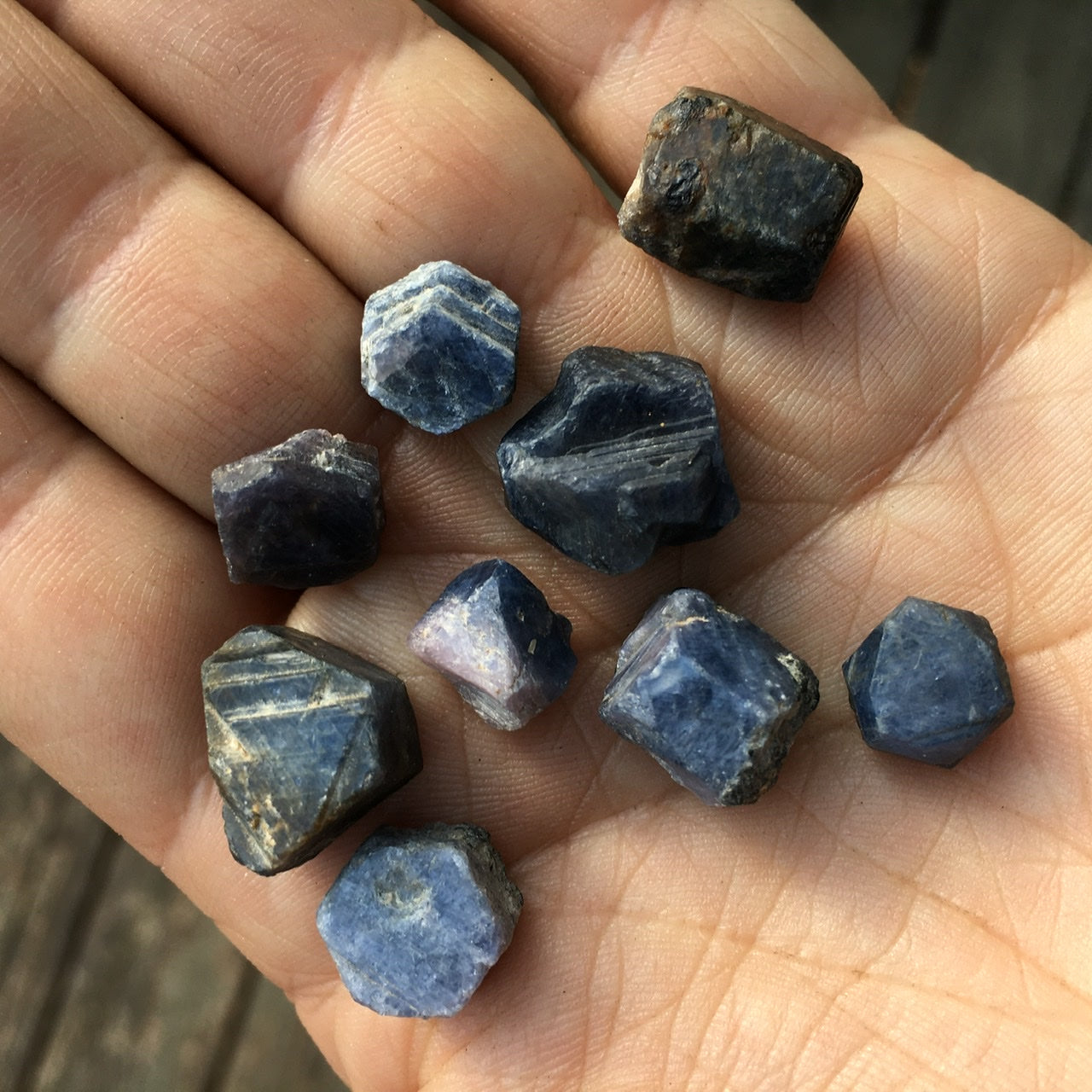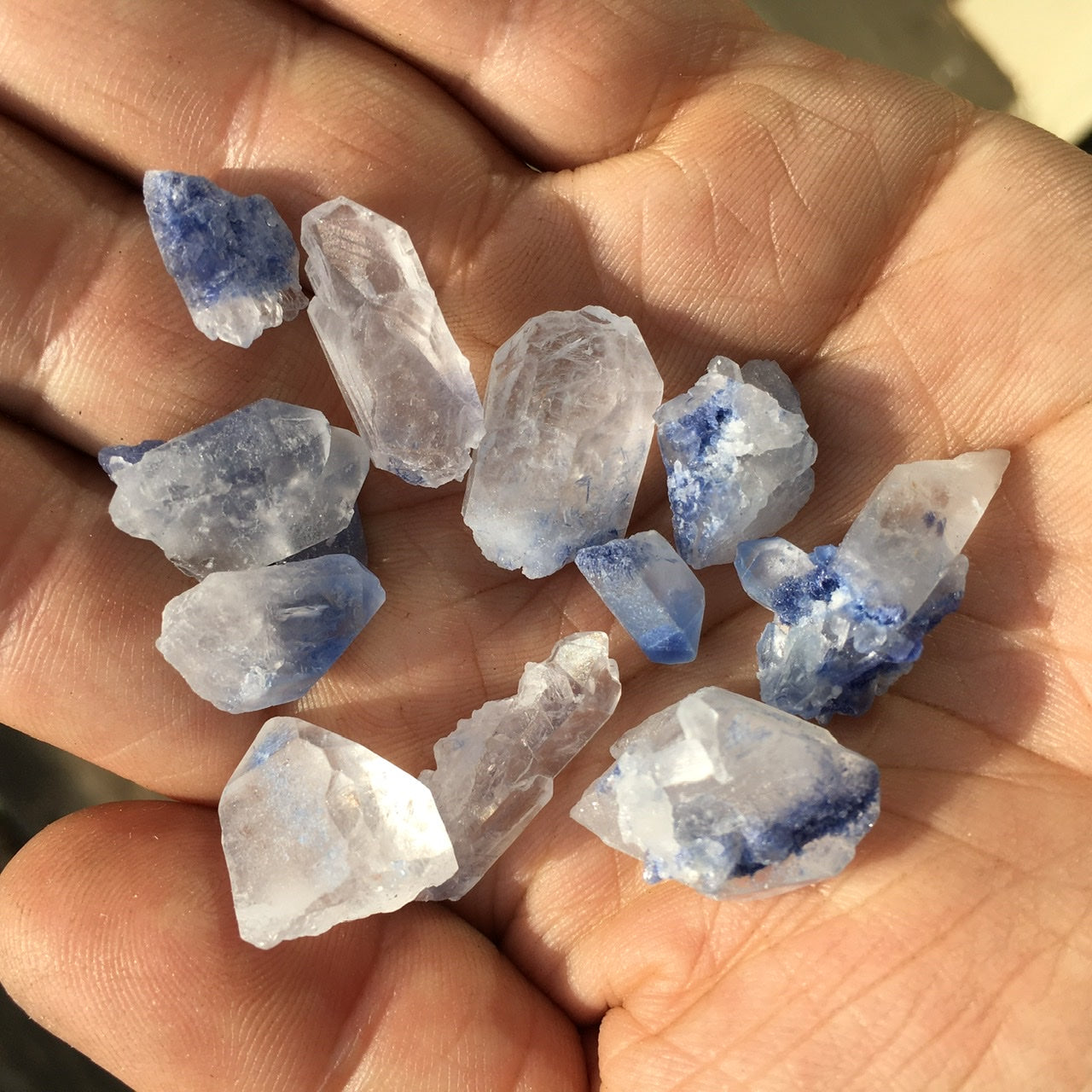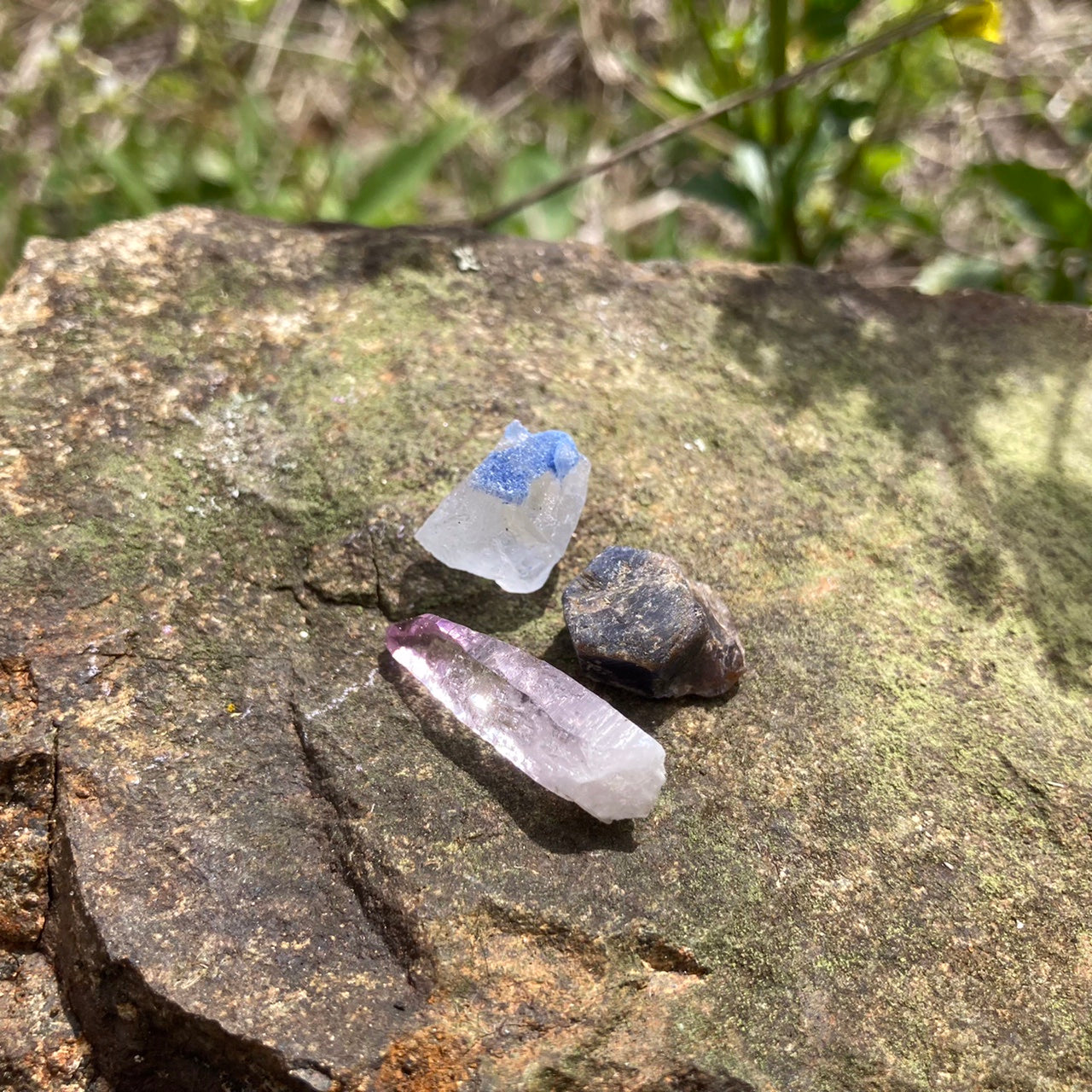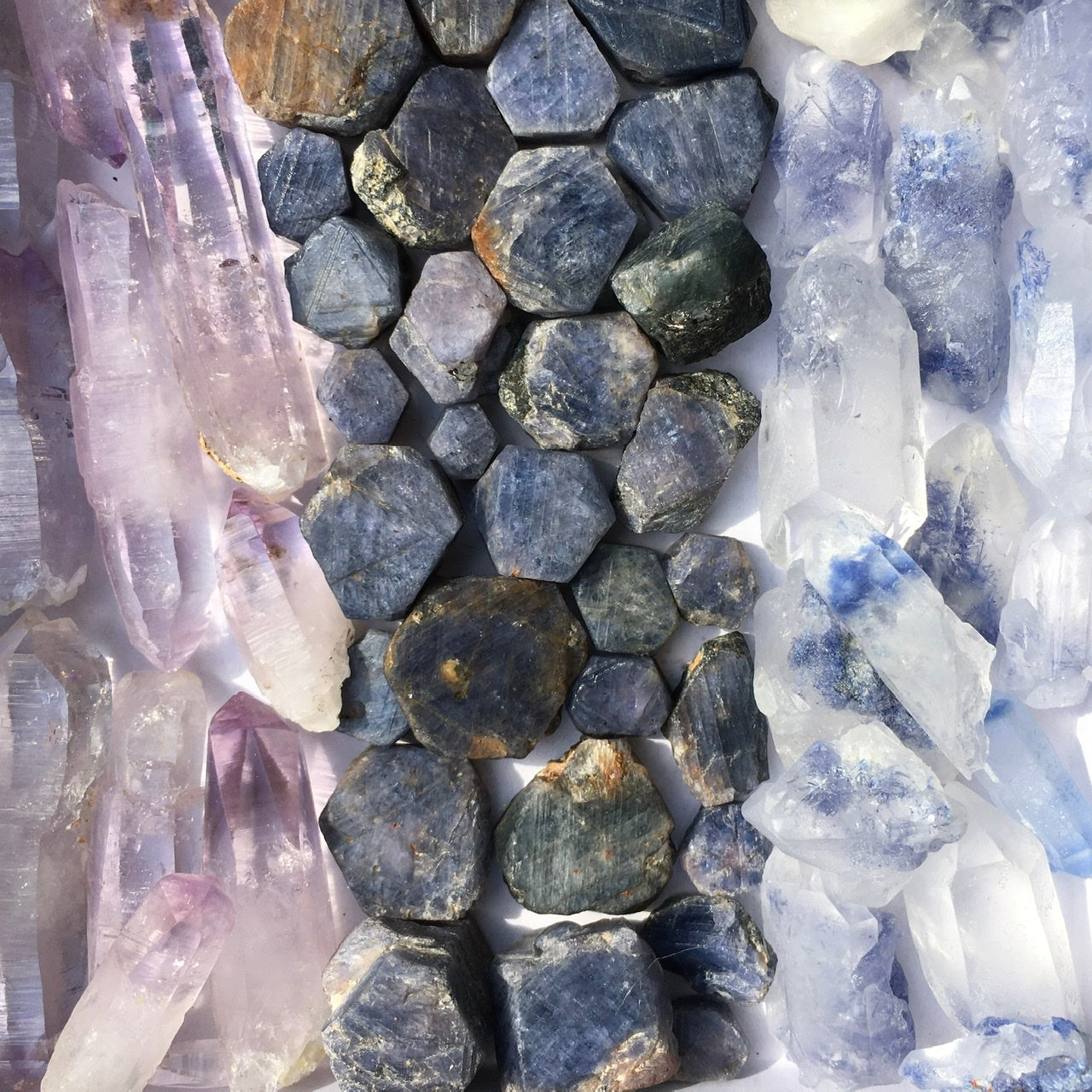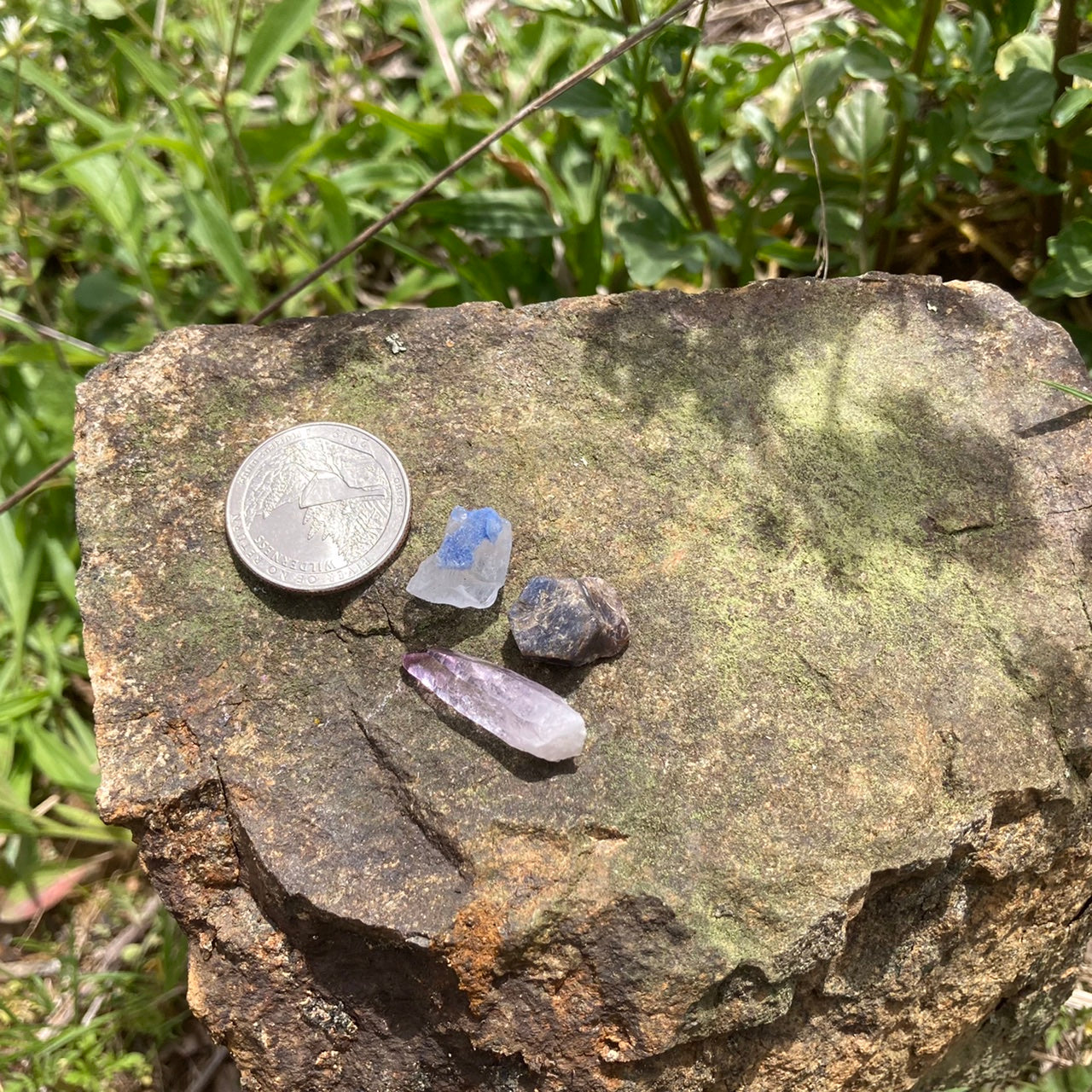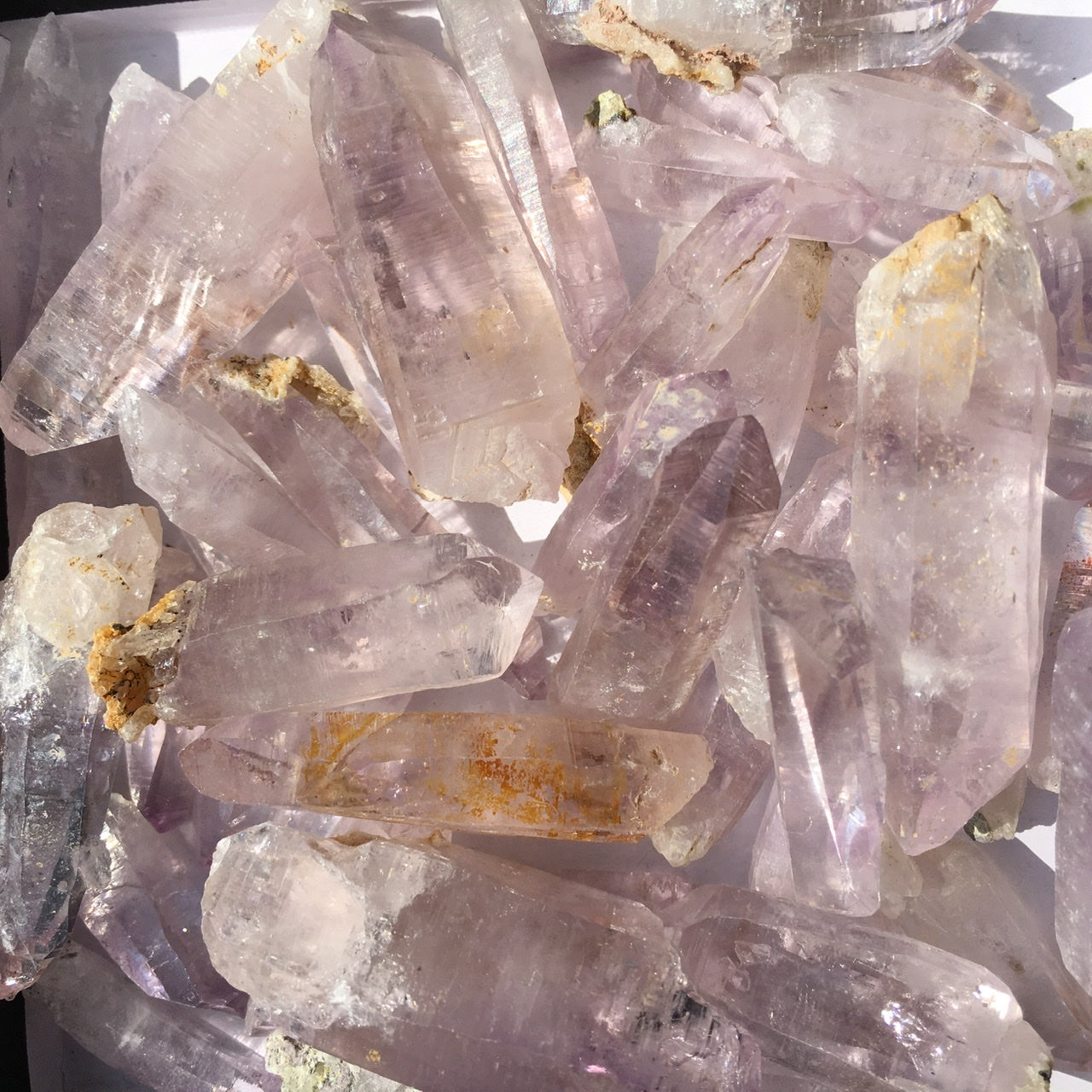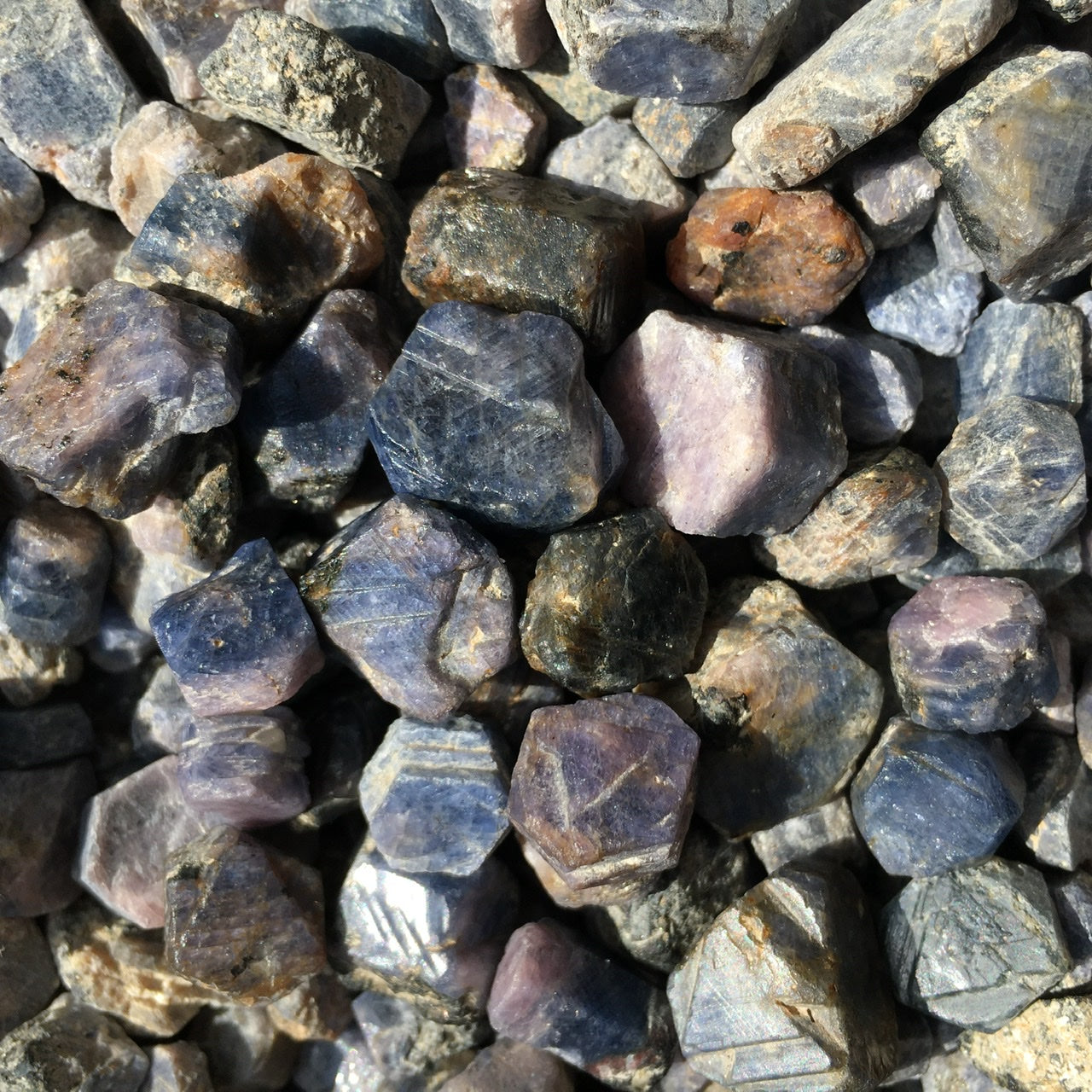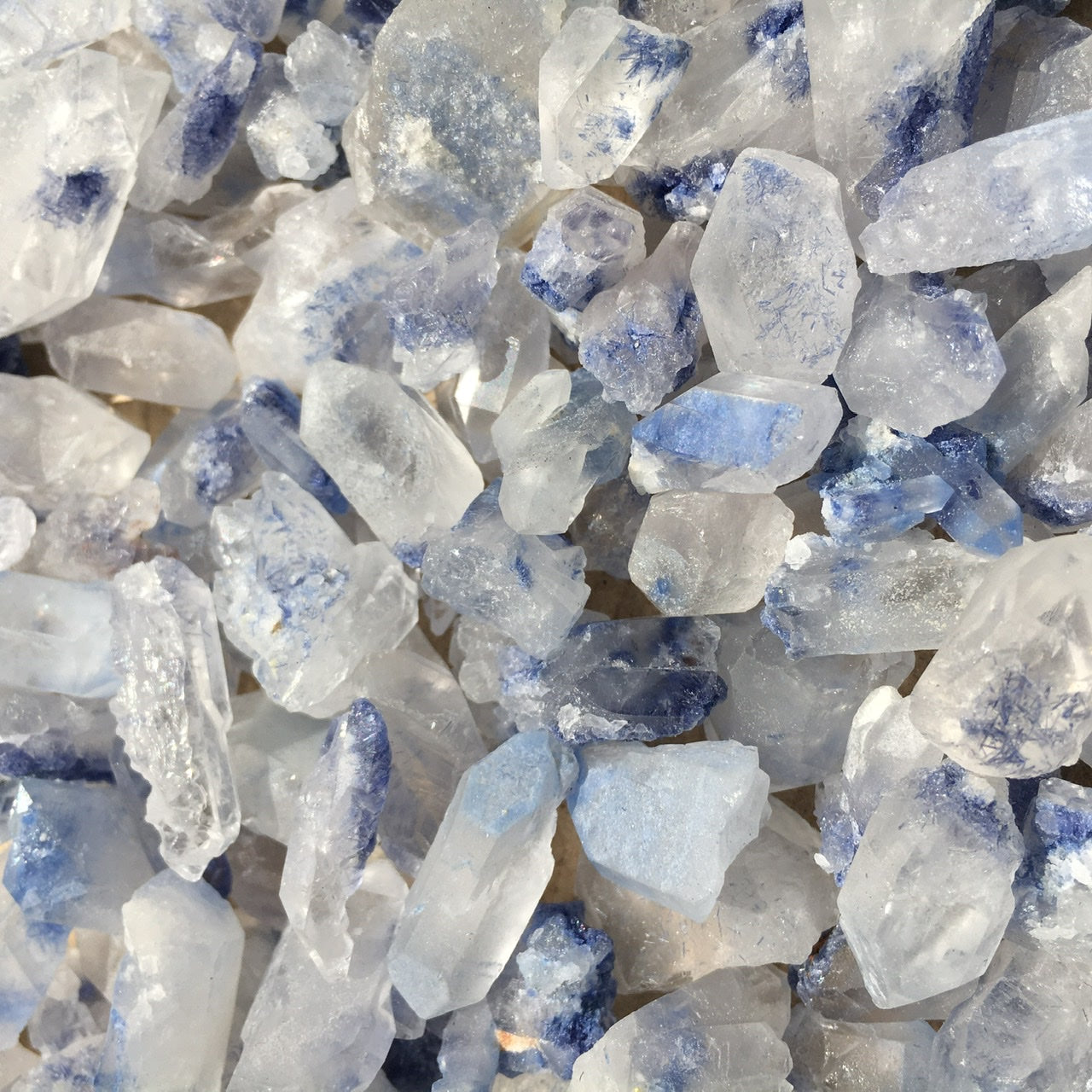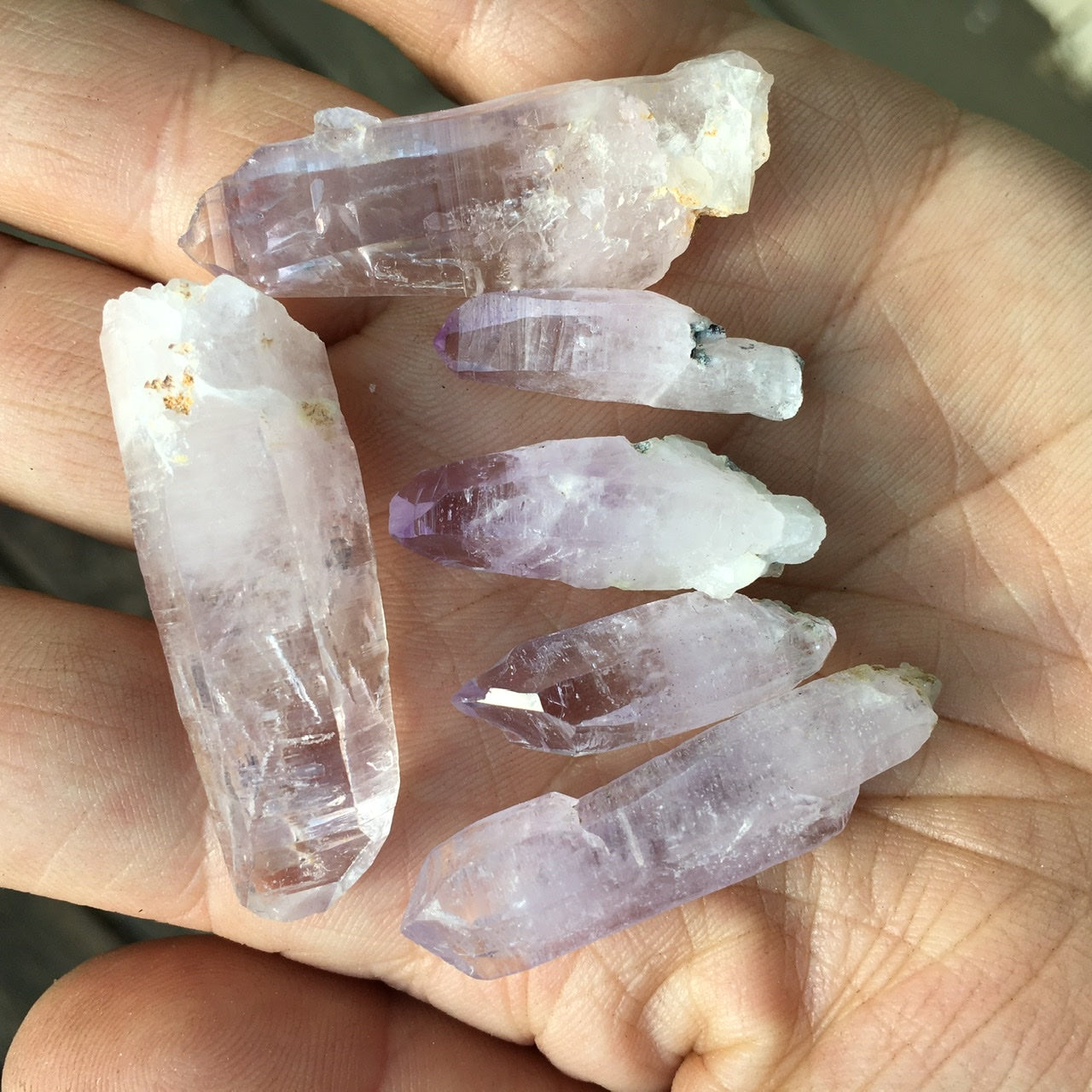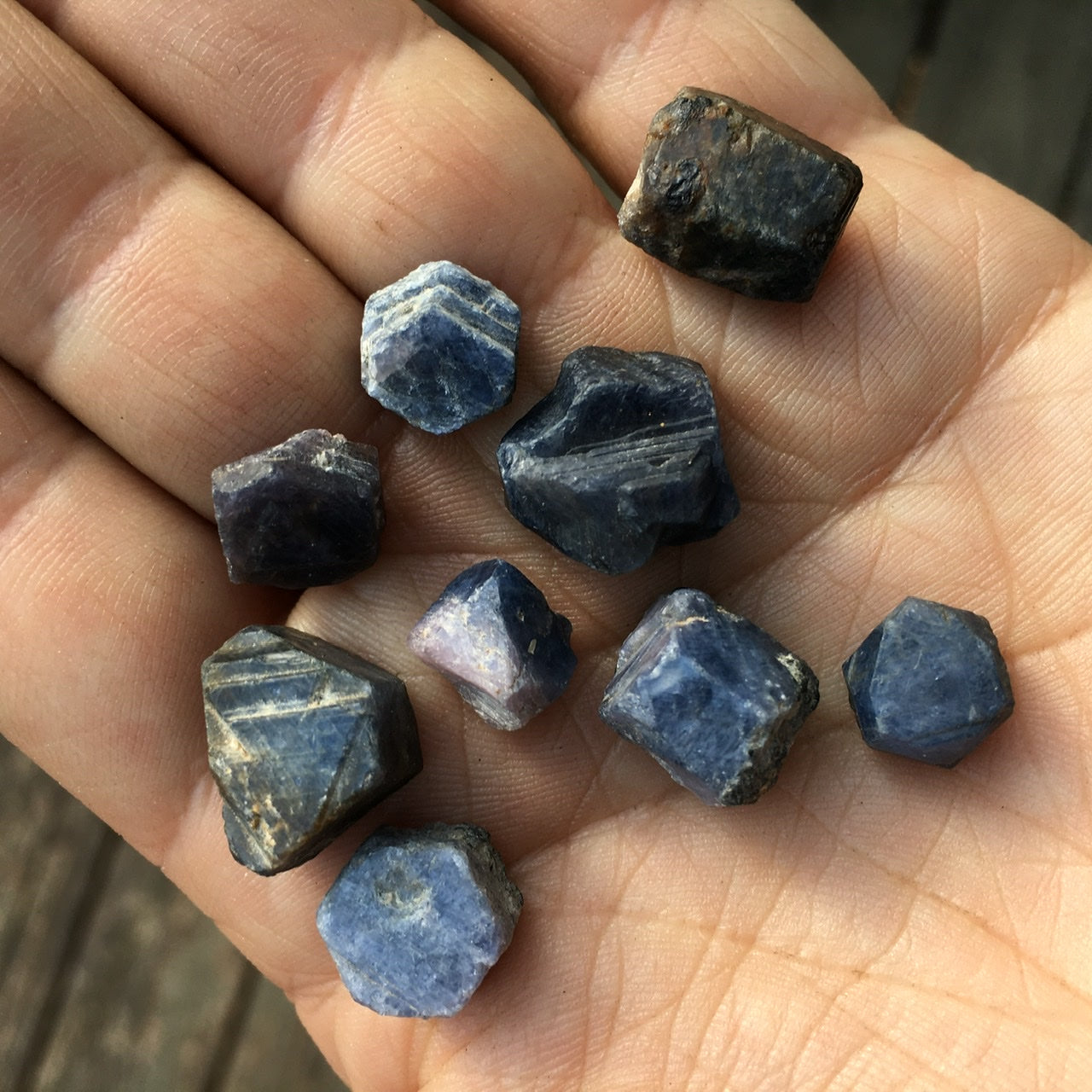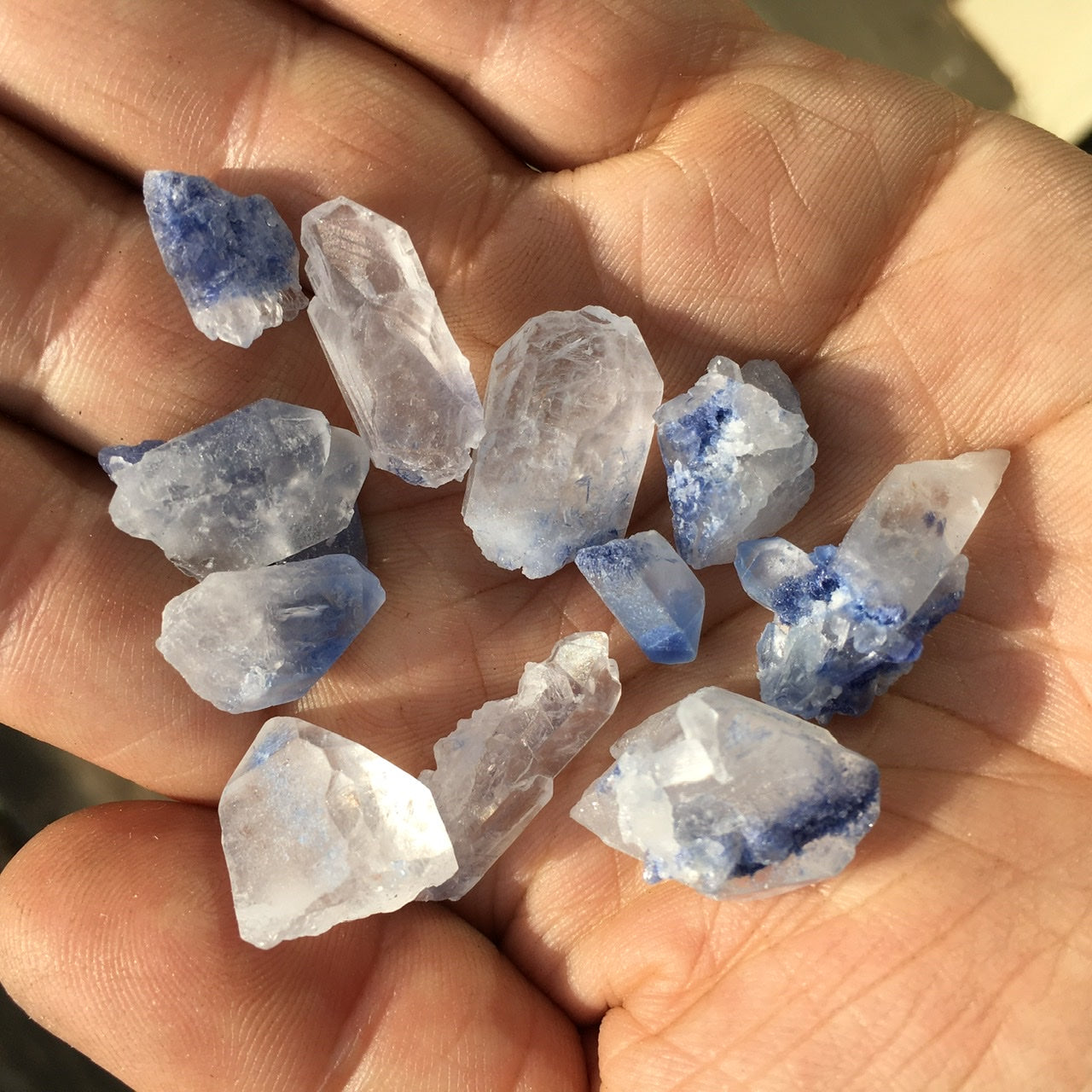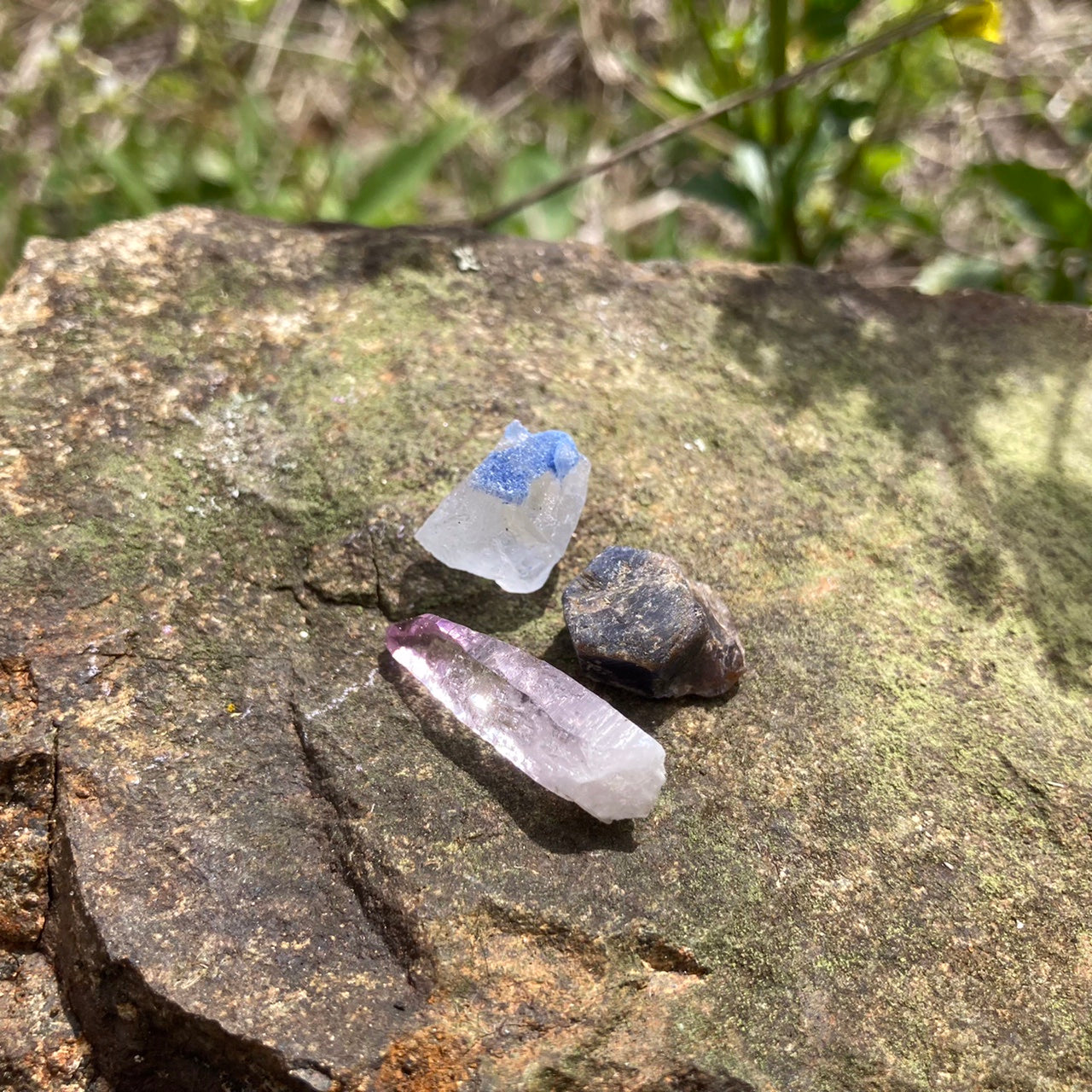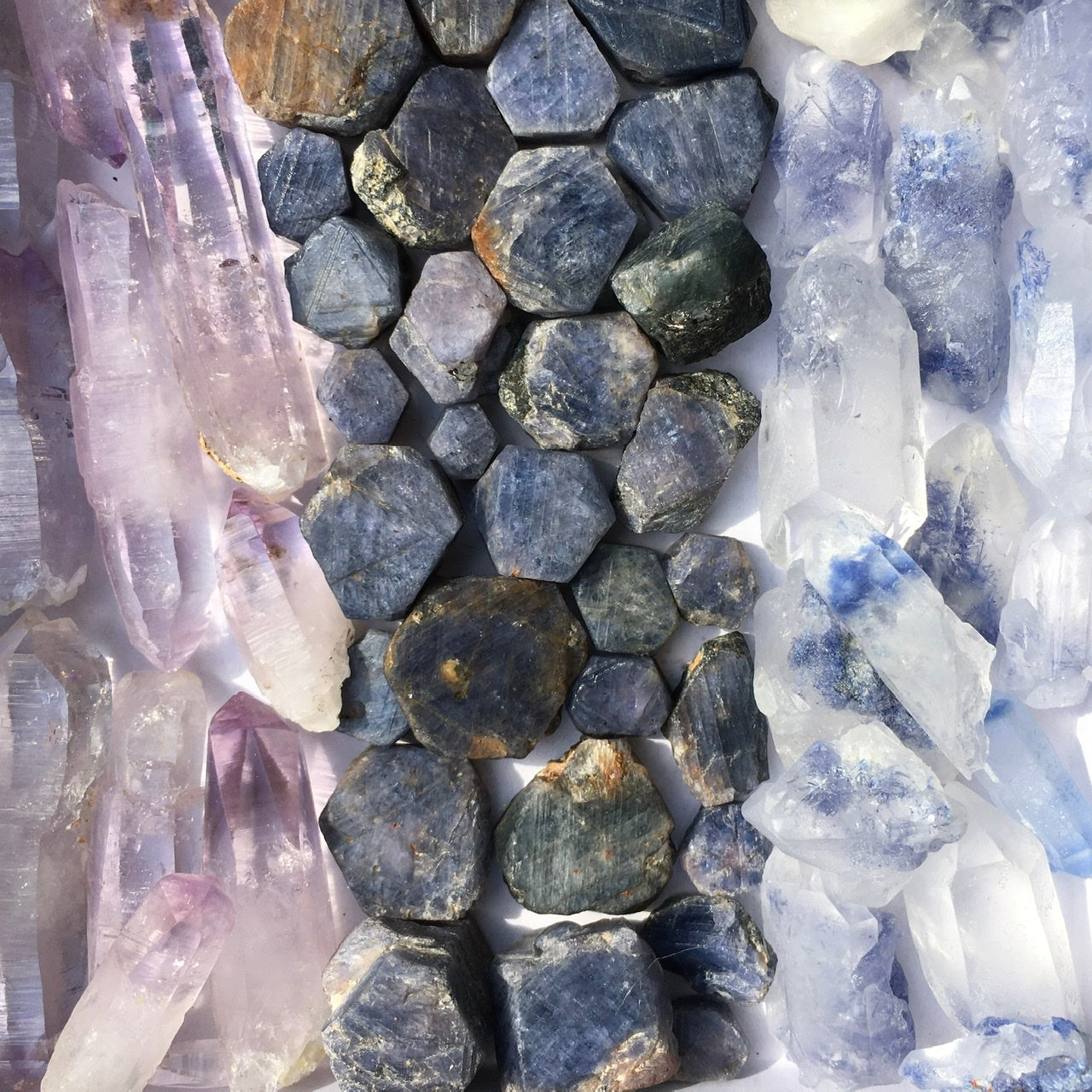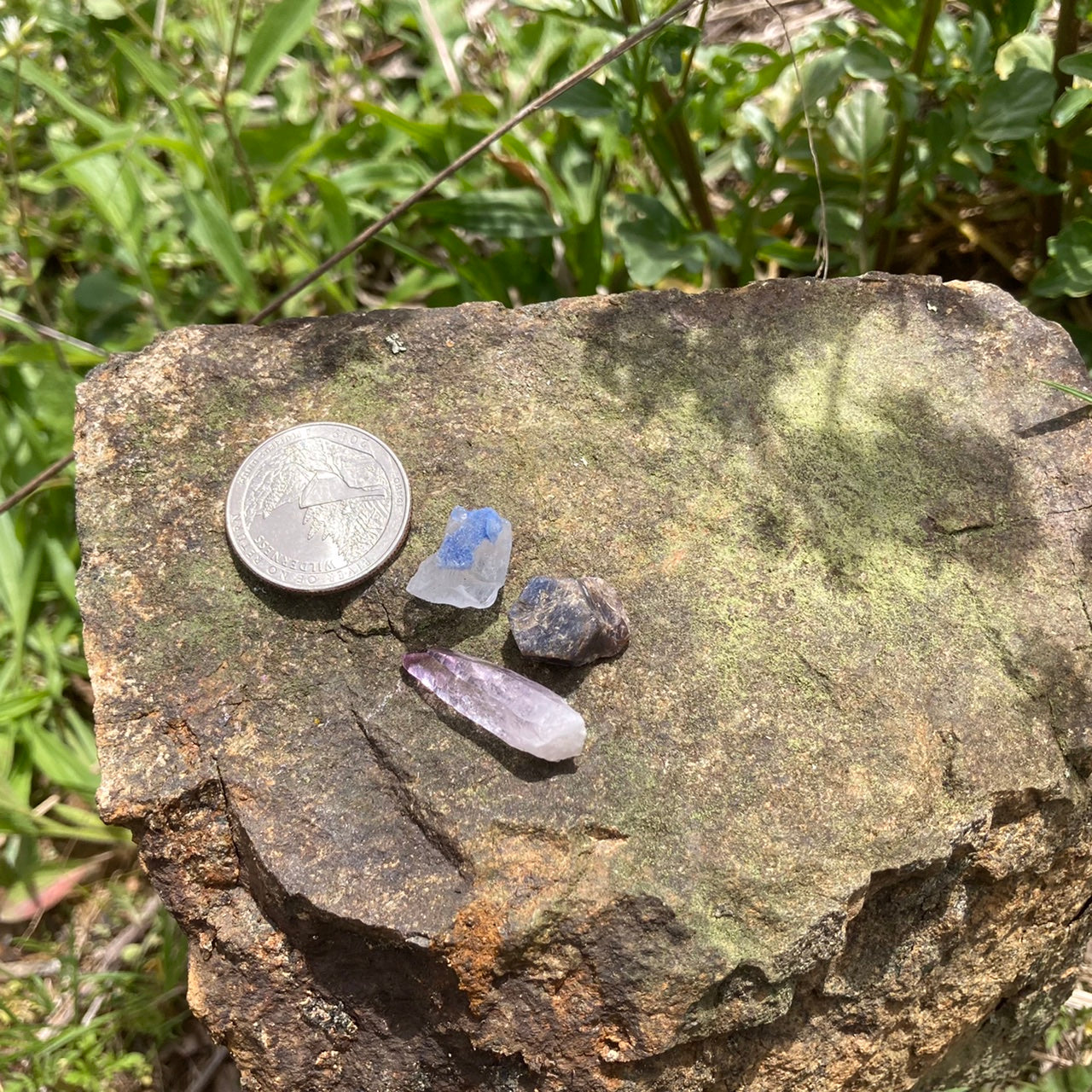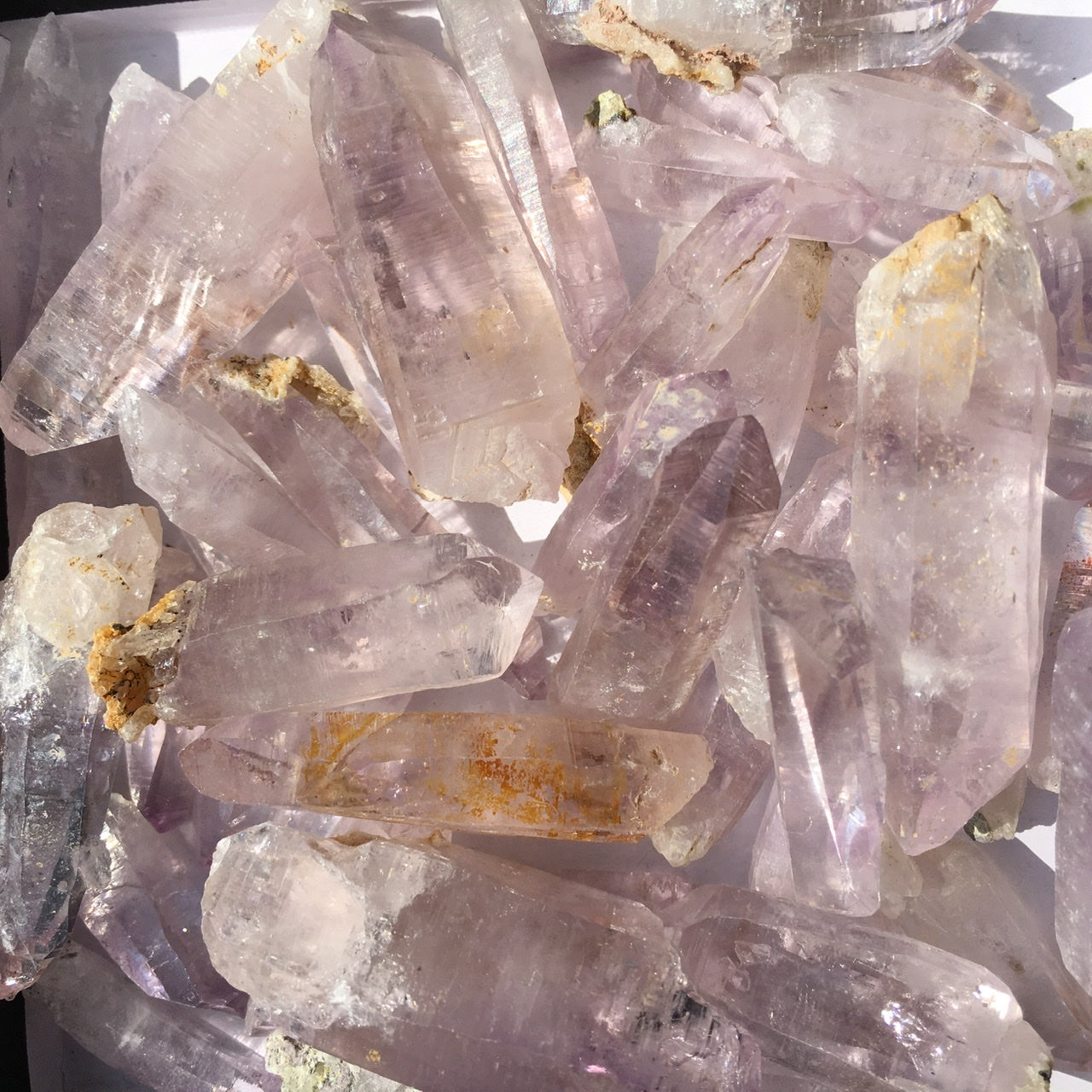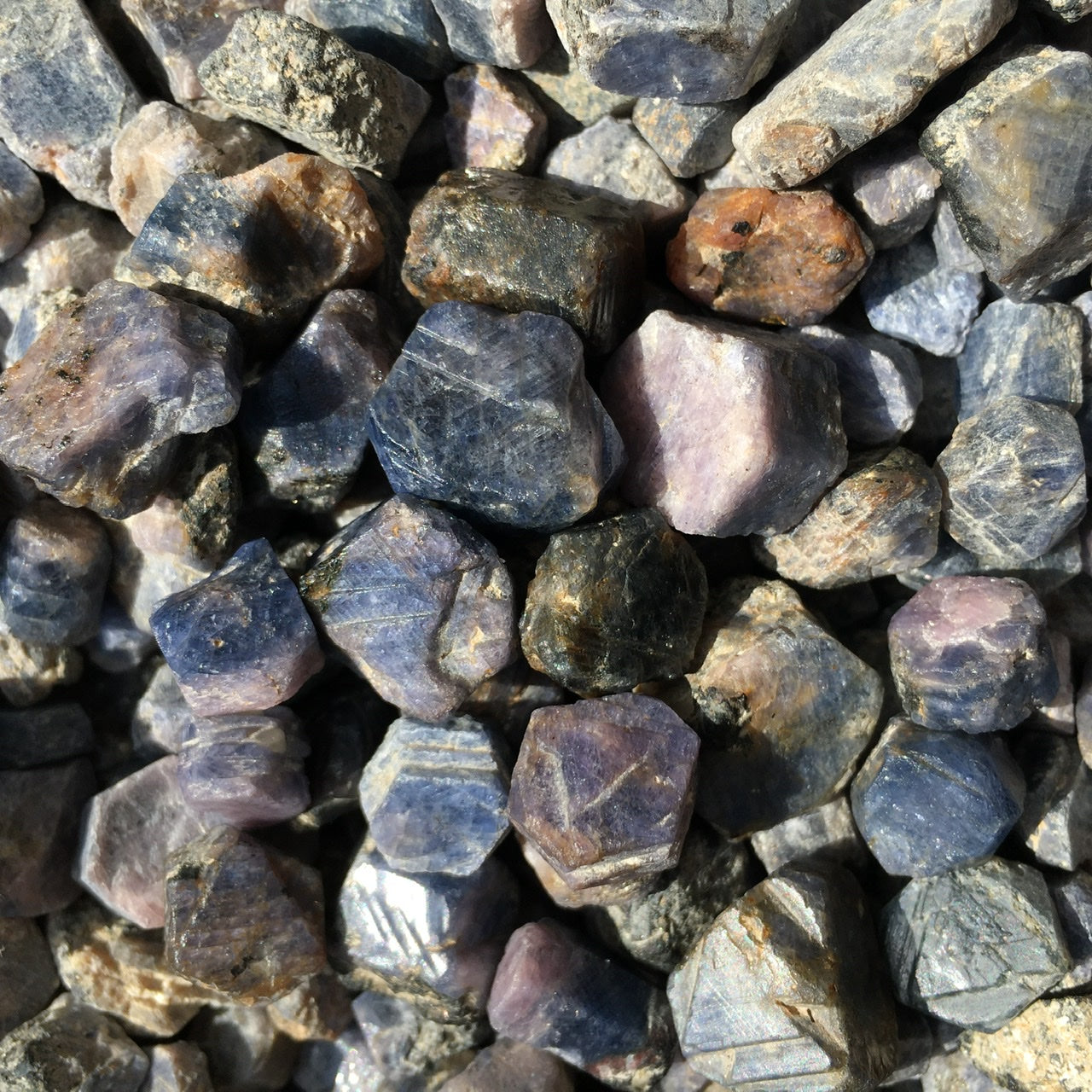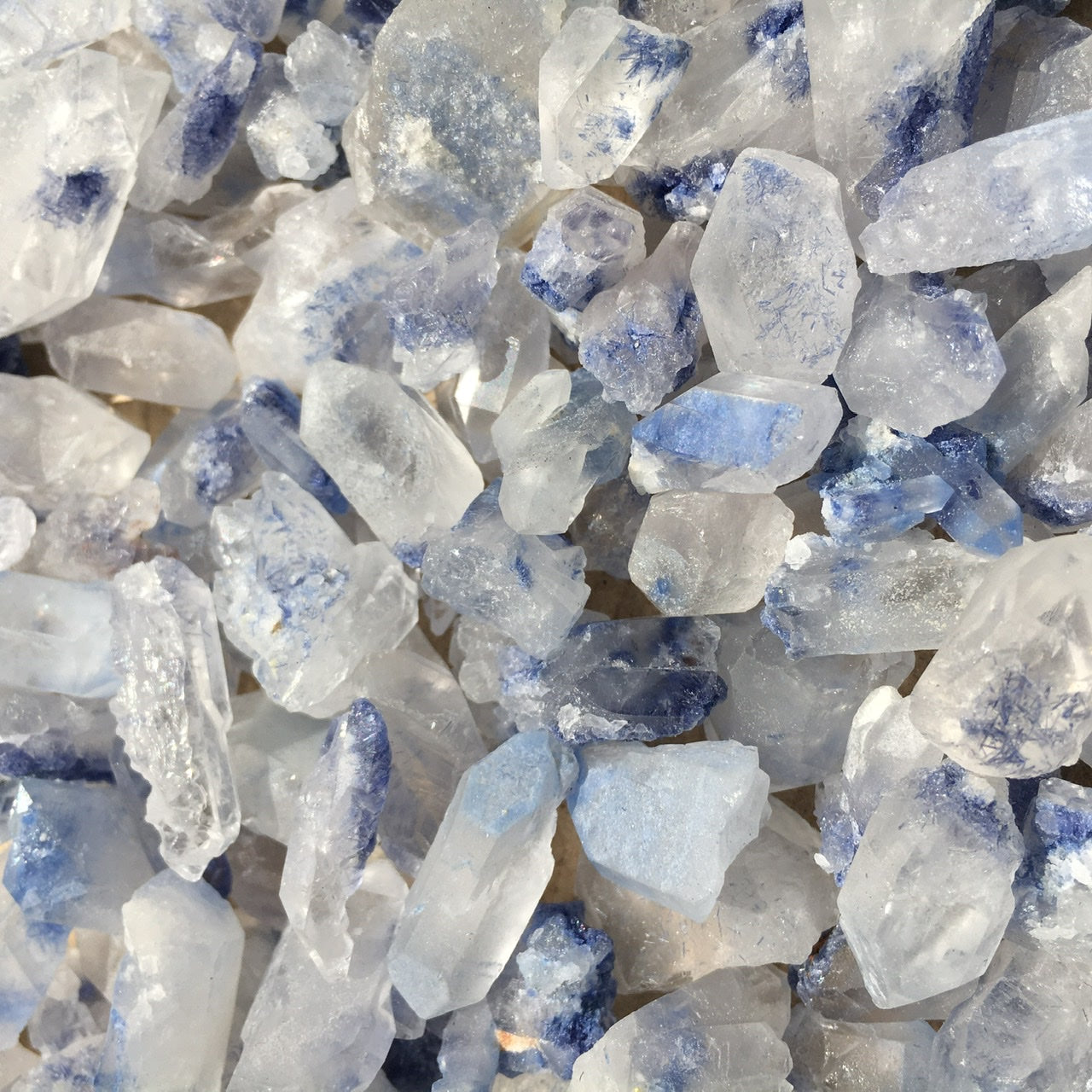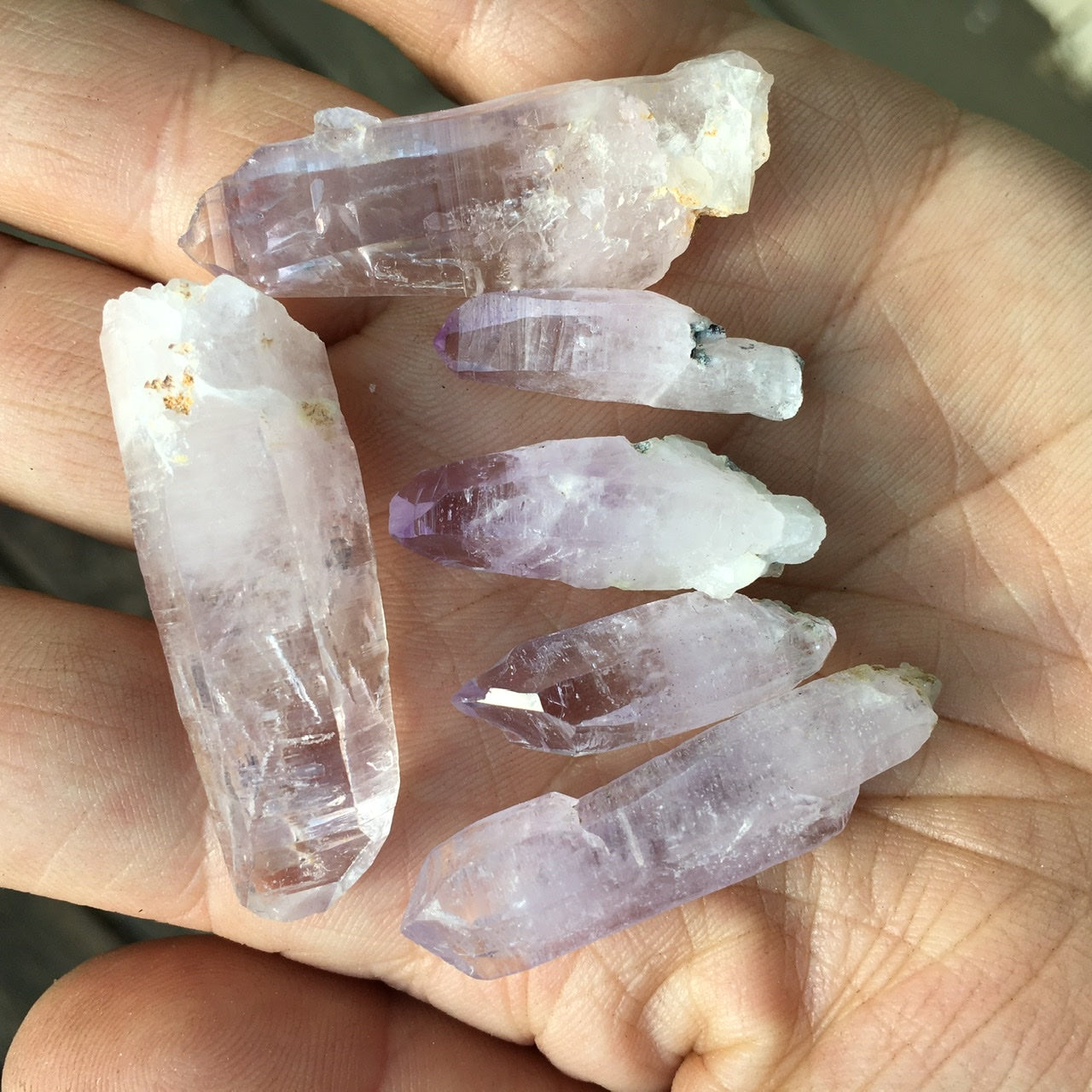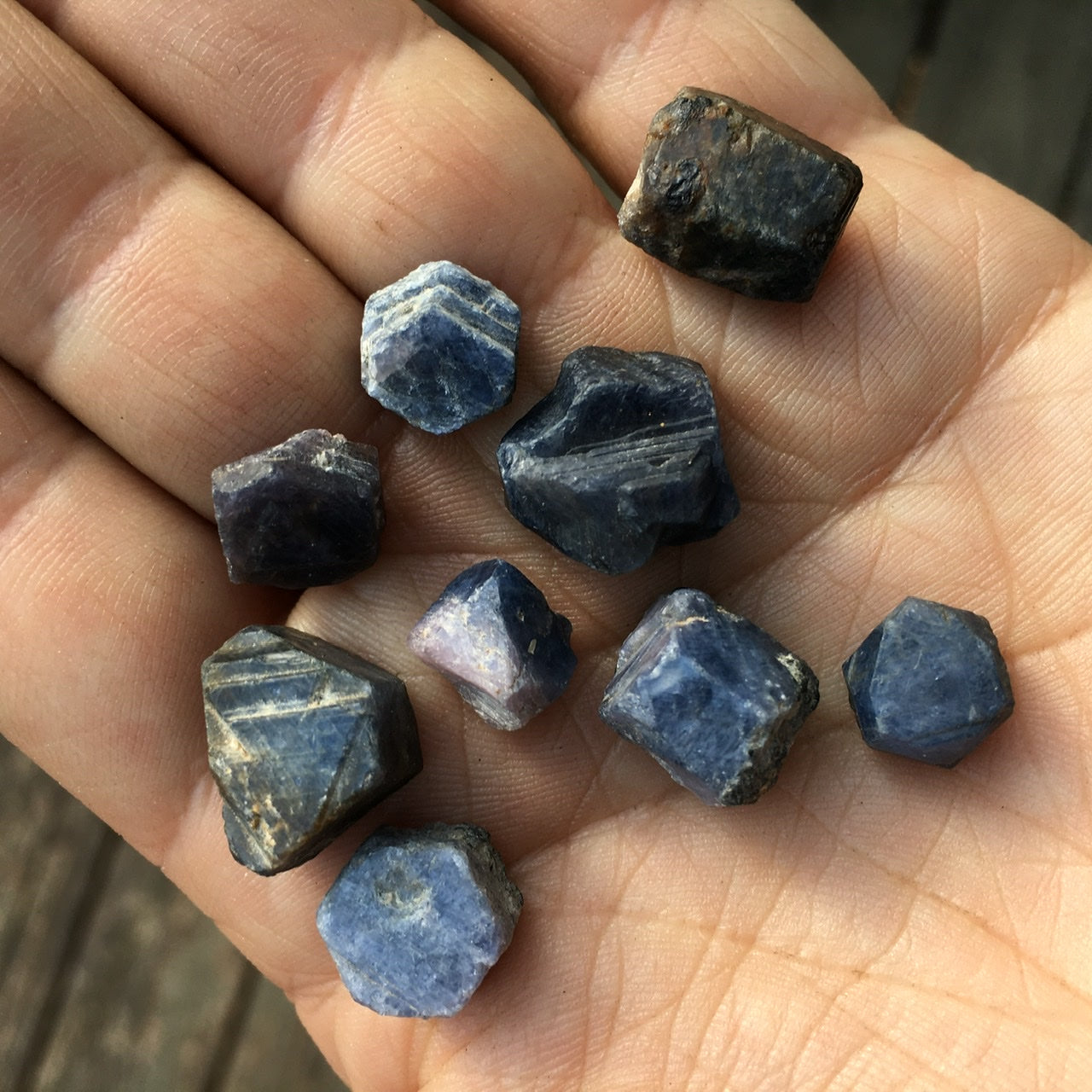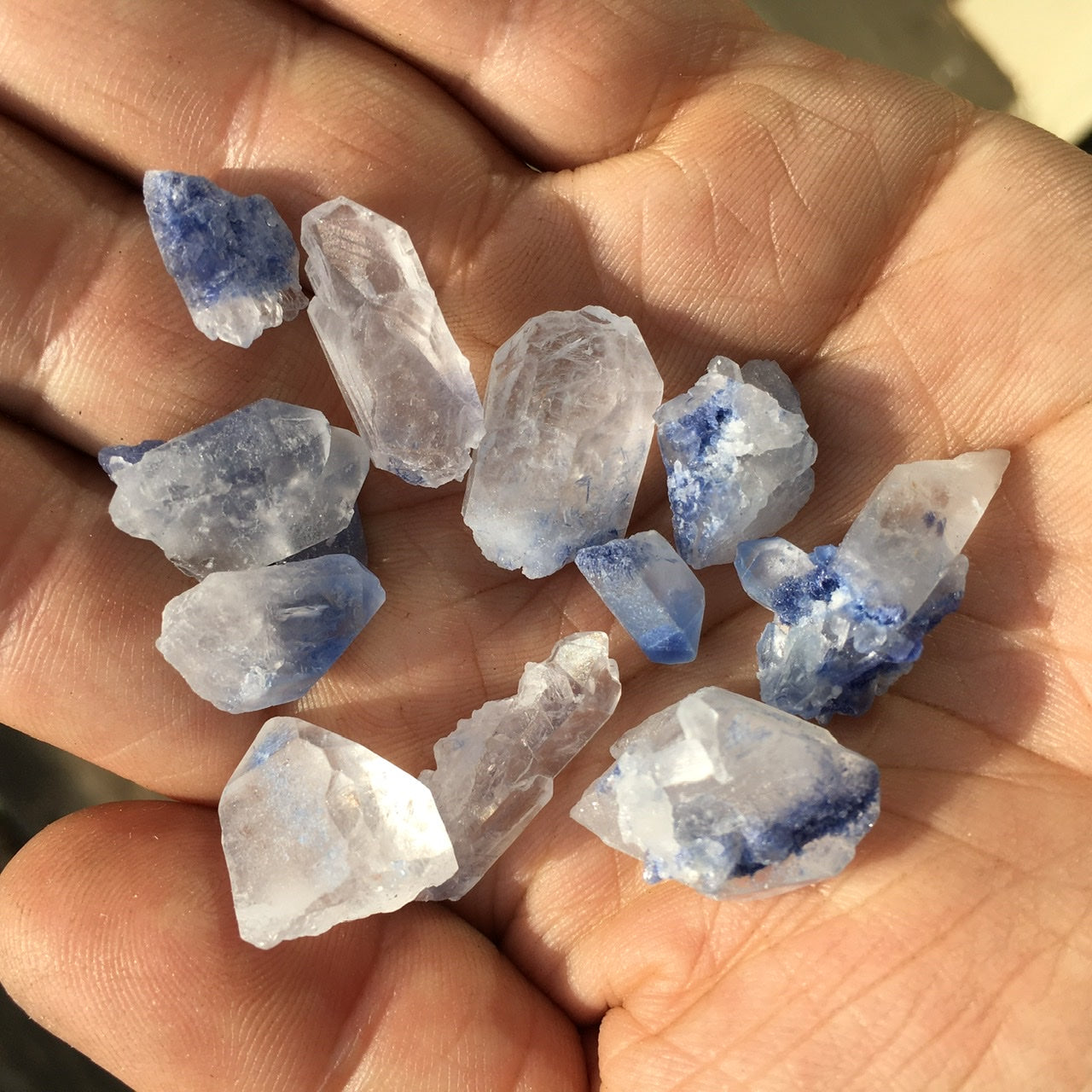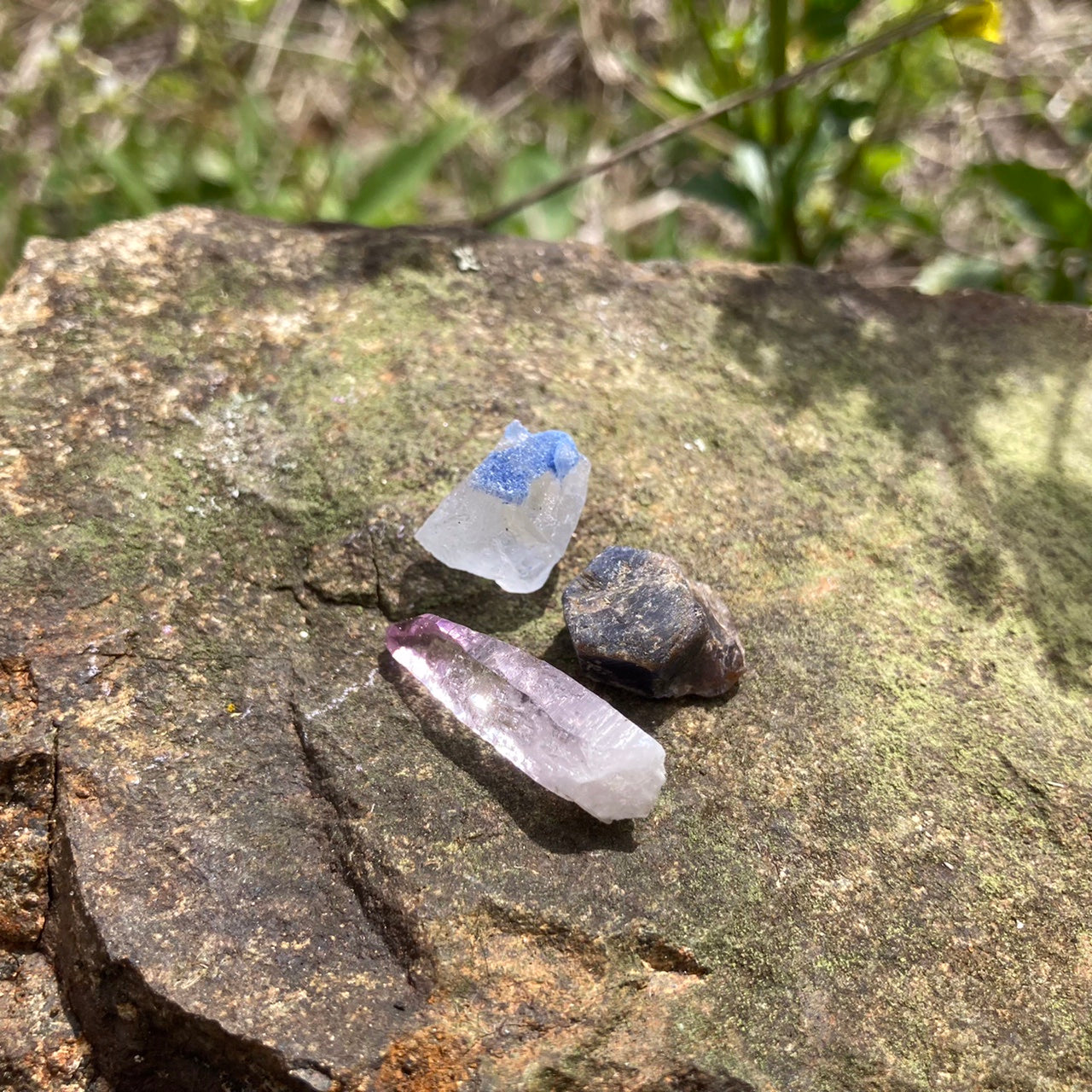 Elixir Kit #07 Supernatural Kit
This listing is for a kit containing: 1 Mexico Amethyst Crystal + 1 Blue Sapphire Crystal + 1 Supernatural Dumortierite Crystal

Detailed descriptions of each crystal are below. These crystals are rough natural crystals with no synthetic treatments. They were all hand selected and all fit into the New Larger Pure Quartz Test Tube product here in this shop. We recommend obtaining that test tube for use with your kit.
Because this is Nature, no two pieces are the same. We can not provide exact uniformity across kits. Allow yourself to be surprised by the unique crystals you receive. Purchase this kit if you are prepared to love what arrives on your doorstep.

This kit contains 1 of each crystal 
These crystals offer a lifetime of limitless apothecary. A complete guide to safety and efficacy can be found in our course Making Stone Elixirs and Formularies. Remember, one crystal makes a lifetime of elixir. Note that images showing several of each crystal in the box are photographed that way to attempt to convey color, detail and vibration of the kit more clearly through the virtual image. This kit contains 1 of each crystal. We can not provide specific stones seen in the pictures. 
These crystals are some of the best in the world. These kits are of limited quantity. 
Mexico Amethyst
This amethyst almost has a sound to it. It rings like a beautiful bell. It has one of the highest levels of clarity we see in amethyst. The purples are soft, gentle and the real thing. No heat treatments have been done to these. They feel like light and soft little Angels. Natural amethyst with light and clarity will be the perfect harmonizer for treatments and formulas geared towards spiritual awakenings, enhancing mystical practices, and allowing for travel into the past and future, as well as travel through the Now space - going extradimensional. 
Blue Sapphire Crystals
Sapphire is a 9 on the Moh's Hardness Scale. Only a diamond could scratch it. With them, you can create something that's unbreakable or invincible. Or, finally break something that's felt invincible. Seal the deal on what you want to make permanent. Or, finally unwind what has felt permanent. Blue sapphire gets where 99% of other minerals on Earth can't get. It's known for its special relationship with the elixir application and penetrates the DNA, allowing you to shift genetics and destiny. These are natural, like everything else in the shop, and are from Nigeria. 
Supernatural Dumortierite
Supernatural Dumortierite. I could FEEL these from 4 feet away when my friend pulled them out from behind the counter. These have a massive spiritual energy. It will be fascinating to see what meridians they open beyond their classic use within yang wei and yang qiao. The dumortierite is growing inside quartz and these are from Brazil. The value of these is going up, people are noticing the power of them.
_______________________________________________________
These stones are not dyed or heat treated. 
_______________________________________________________
We unfortunately can not take requests for individual stones seen in the pictures.

International customers are responsible for any customs fees/import taxes.
Please see our Lost Package Policy prior to placing your order. 
_______________________________________________________
Please contact us at CrystalShop@UpperClarity.com with any questions.
_______________________________________________________