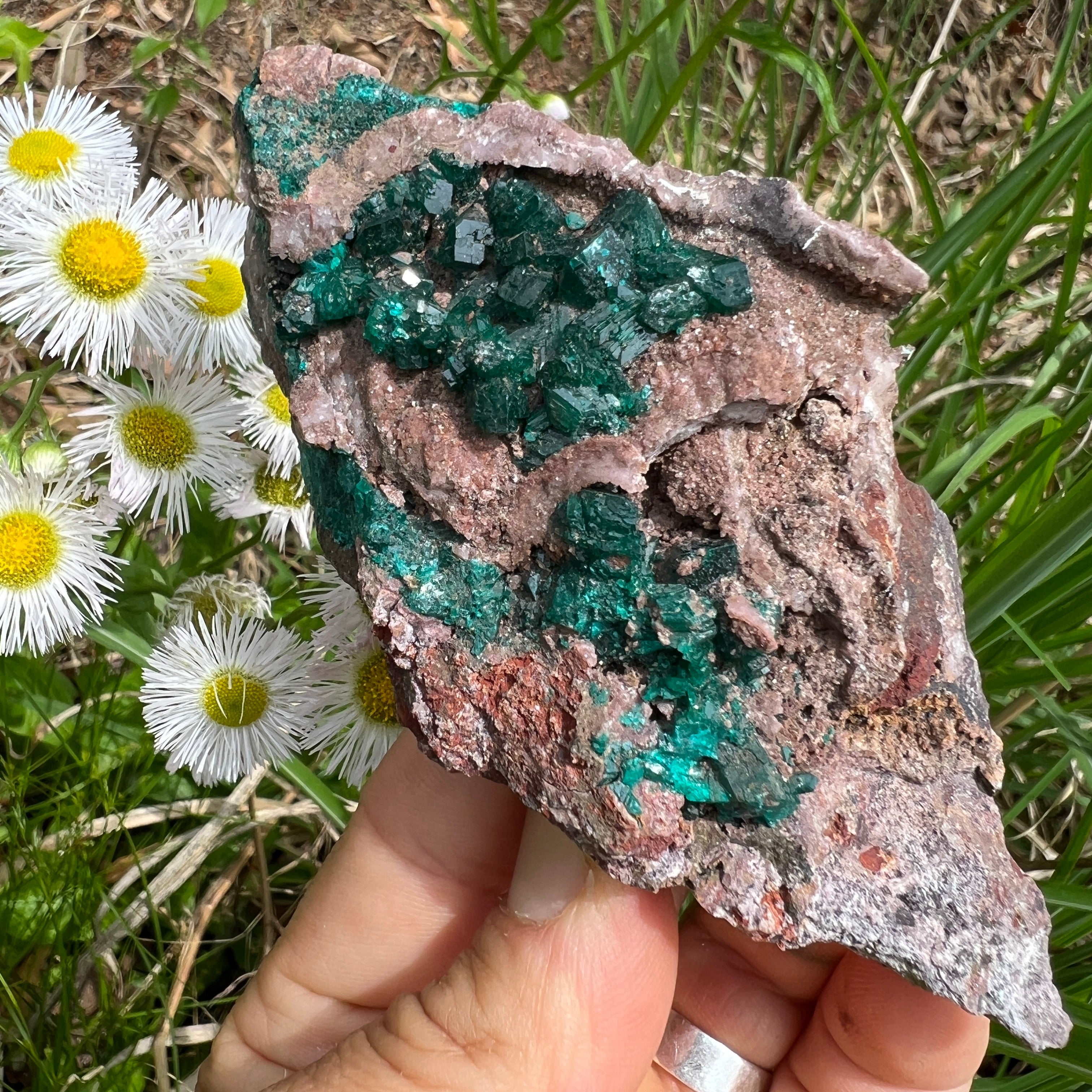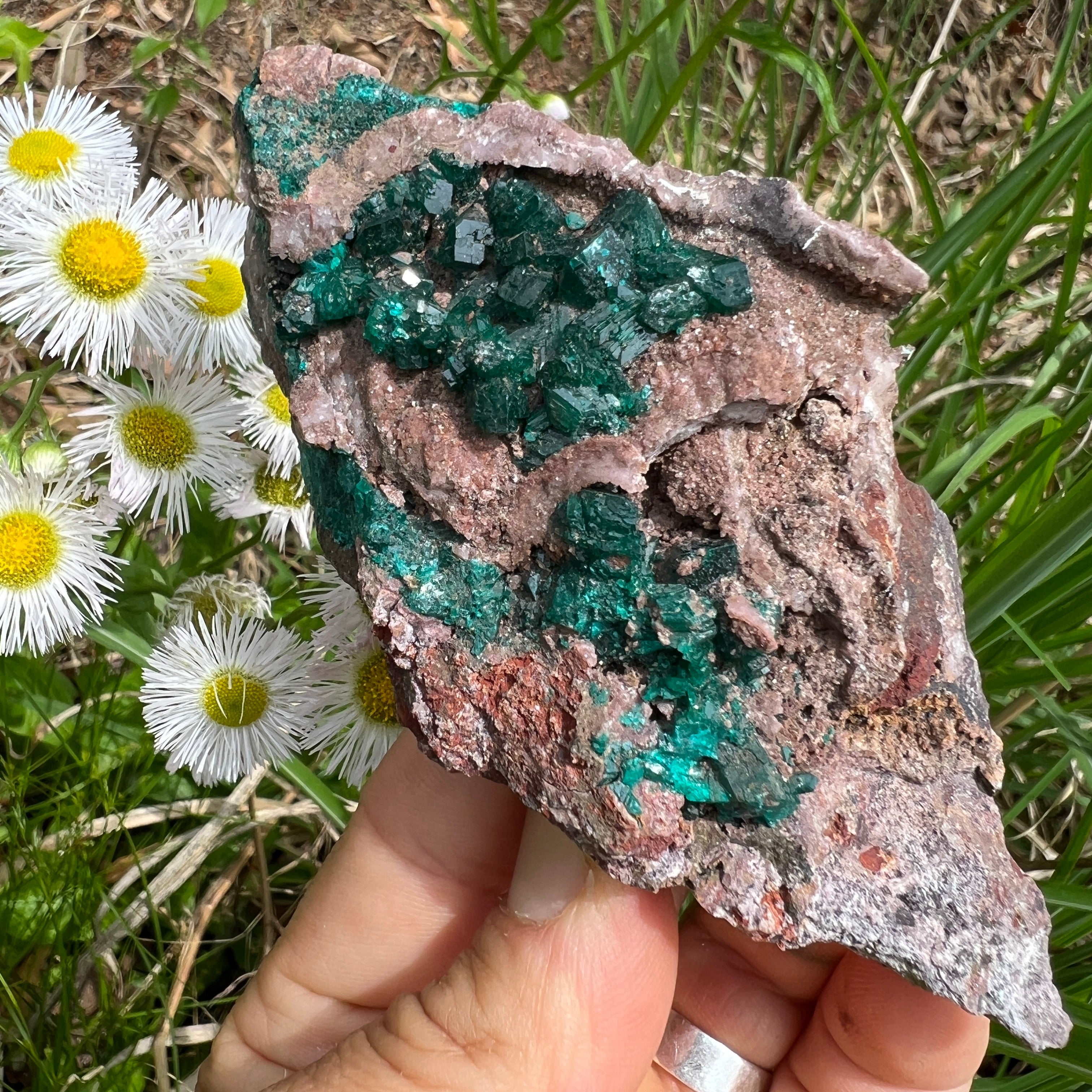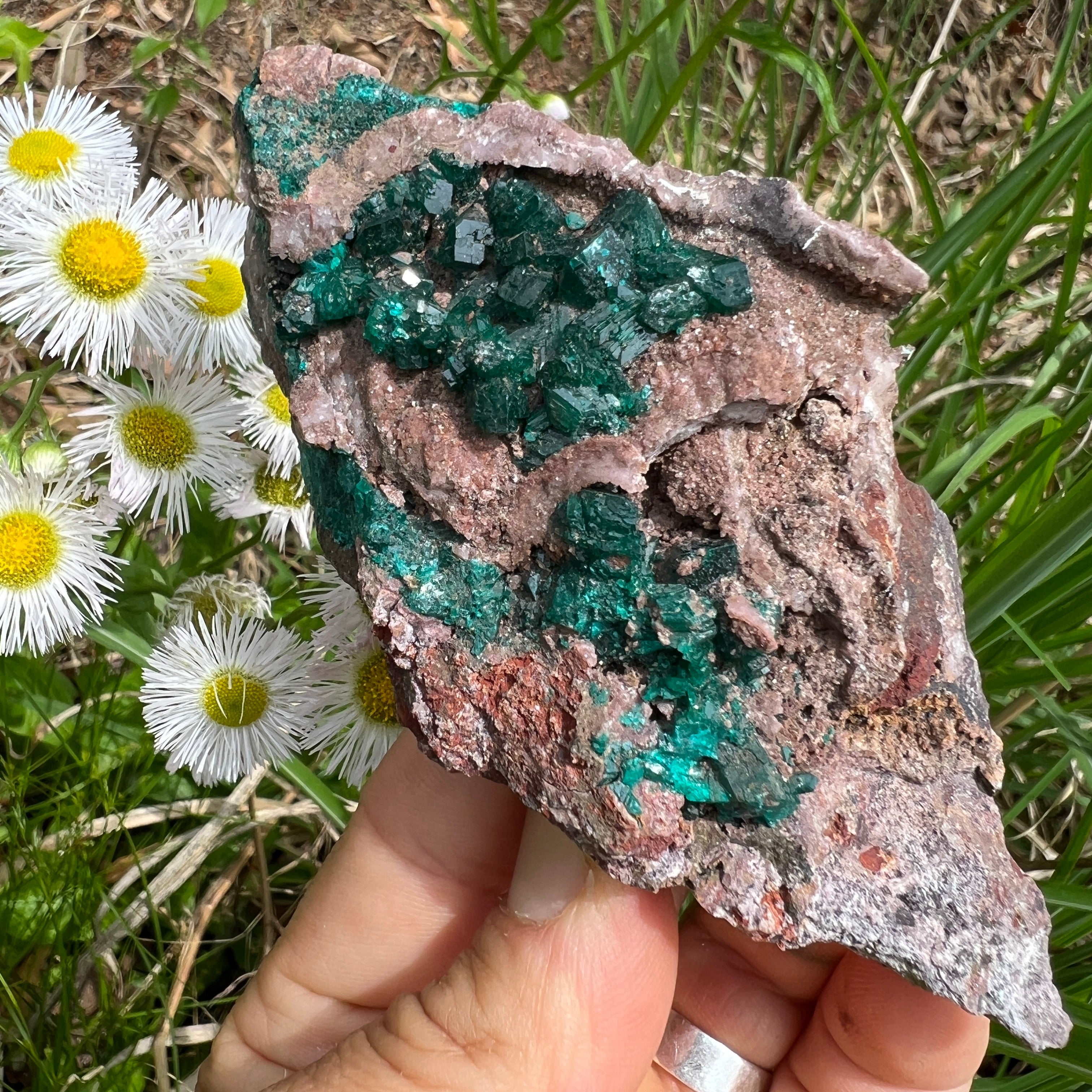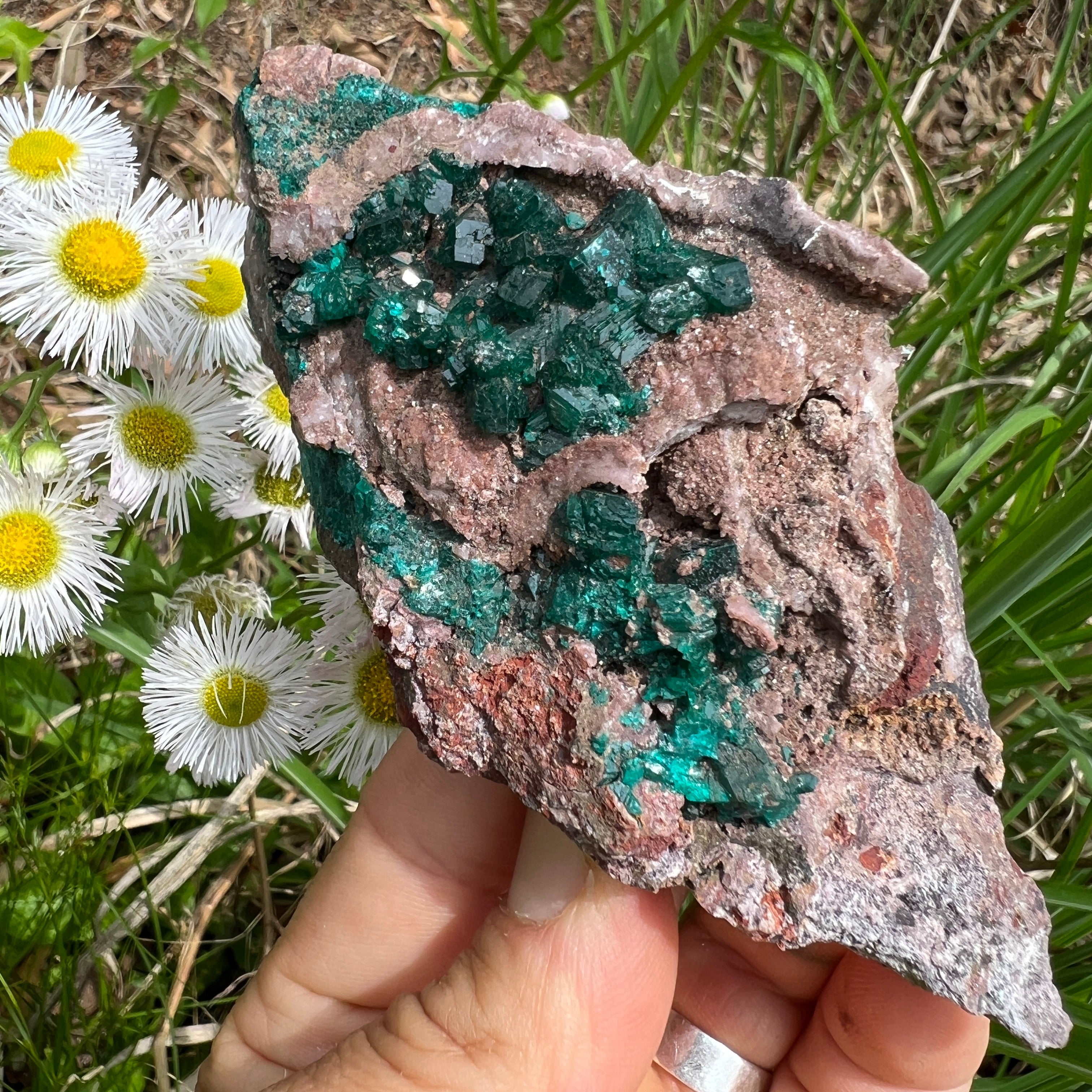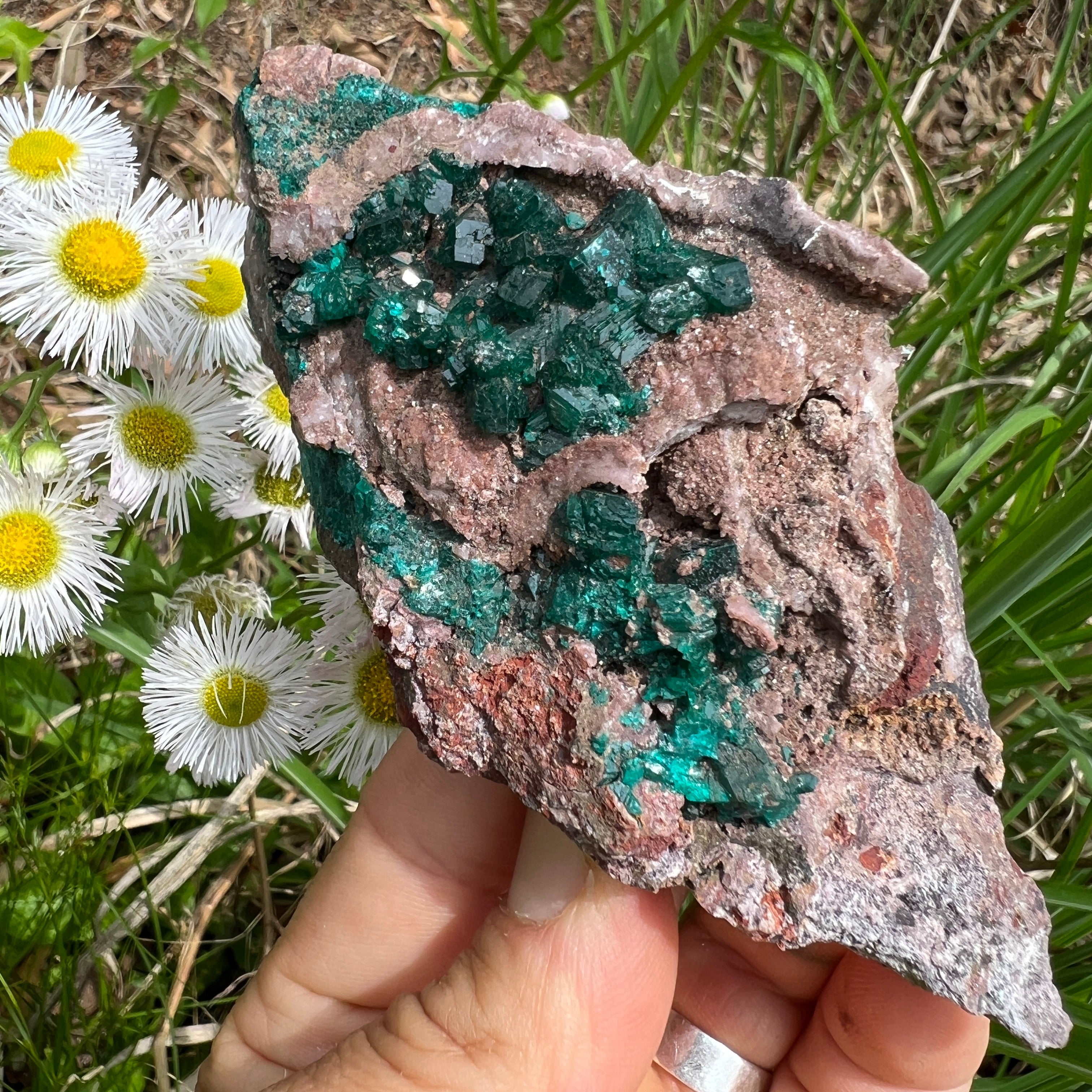 Dioptase Crystal - 002
Description: This listing is for the exact Dioptase Crystal pictured.
Weight: Approx. 6.0oz

Size: Approx.
Properties:
Incredible rare colorful mineral specimens that truly lift you to a higher world just looking at them. These breathtaking specimens were harvested in Congo Republic and there are very few at this level of quality in existence. This is one collection we will not see again. If you love the mouthwatering colors, remember that blues, greens and lucious aquas stand for life! They stand for resurrection, coming back from challenging events, and regeneration. They stand for growth, revitalization and creativity. It's all about gathering life force and then moving that life-force into the world. These minerals would likely land behind glass in a collector's case because they are museum-quality specimens. And, yours can live on your desk, on your nightstand, even on your kitchen windowsill as an emanation of vitality. It can also be your healing ally bringing Heavenly qi and robust blood to any treatment. 
Dioptase from the Congo is a rare vision of beauty. The vivid greens are extremely stimulating for the juiciness of life: sexual vitality, the joy of art, and that swing in your hips that emerges from a life fully lived. If you've felt grey, lackluster or depressed, this collection is the promise of that juiciness coming back into your life. These are Mother Earth's precious treasures. Look what she made! She wants to give you that same beauty in your life. These are her offerings to graciously receive.
Policies and Disclaimers:
All of our stones and crystals are pure and natural. They are free from synthetic treatments of any kind, including dyes, stabilizers, and synthetic heat treatments to enhance color.

International customers are responsible for any customs fees/import taxes.
Please see our Lost Package Policy prior to placing your order. 
Please contact us at CrystalShop@UpperClarity.com with any questions.