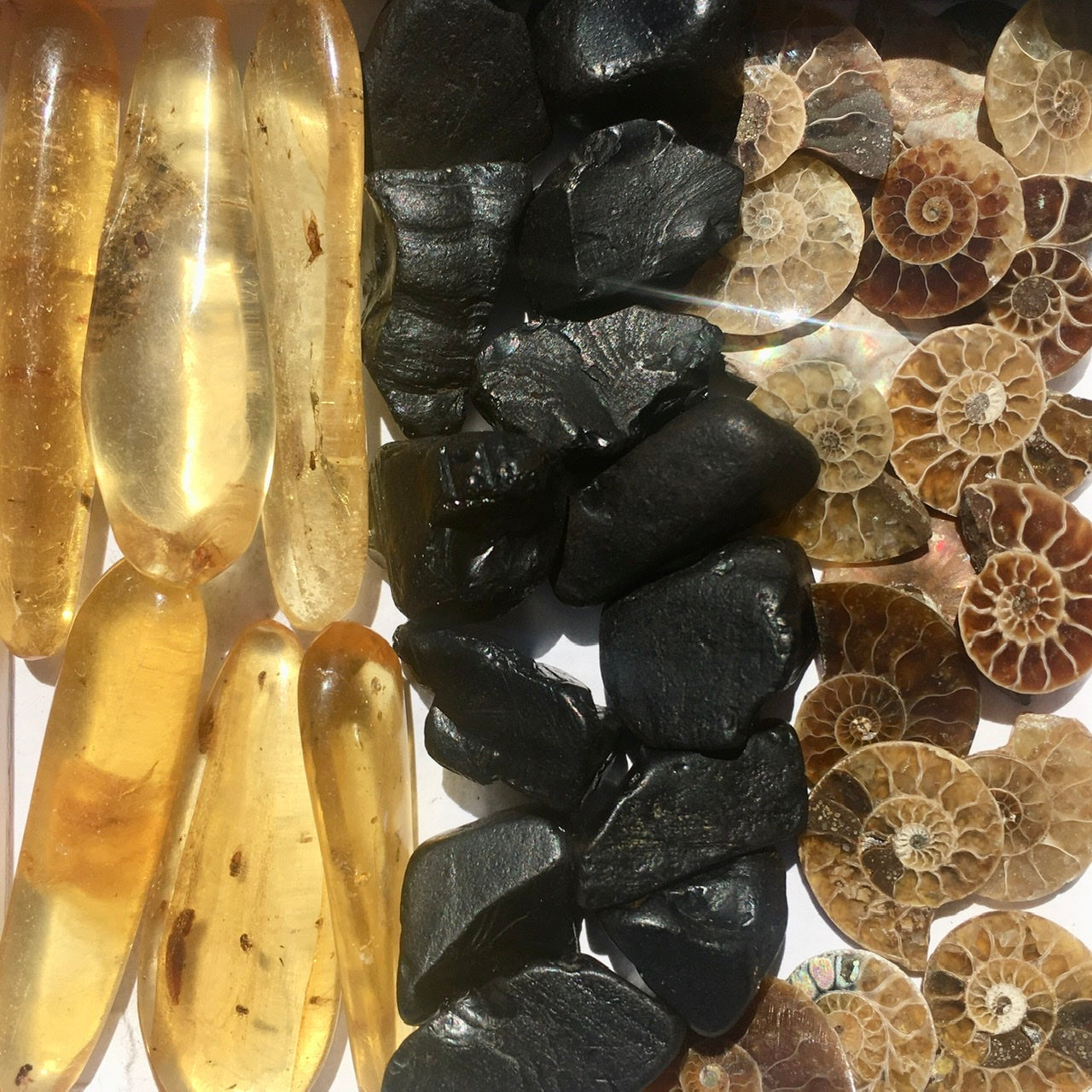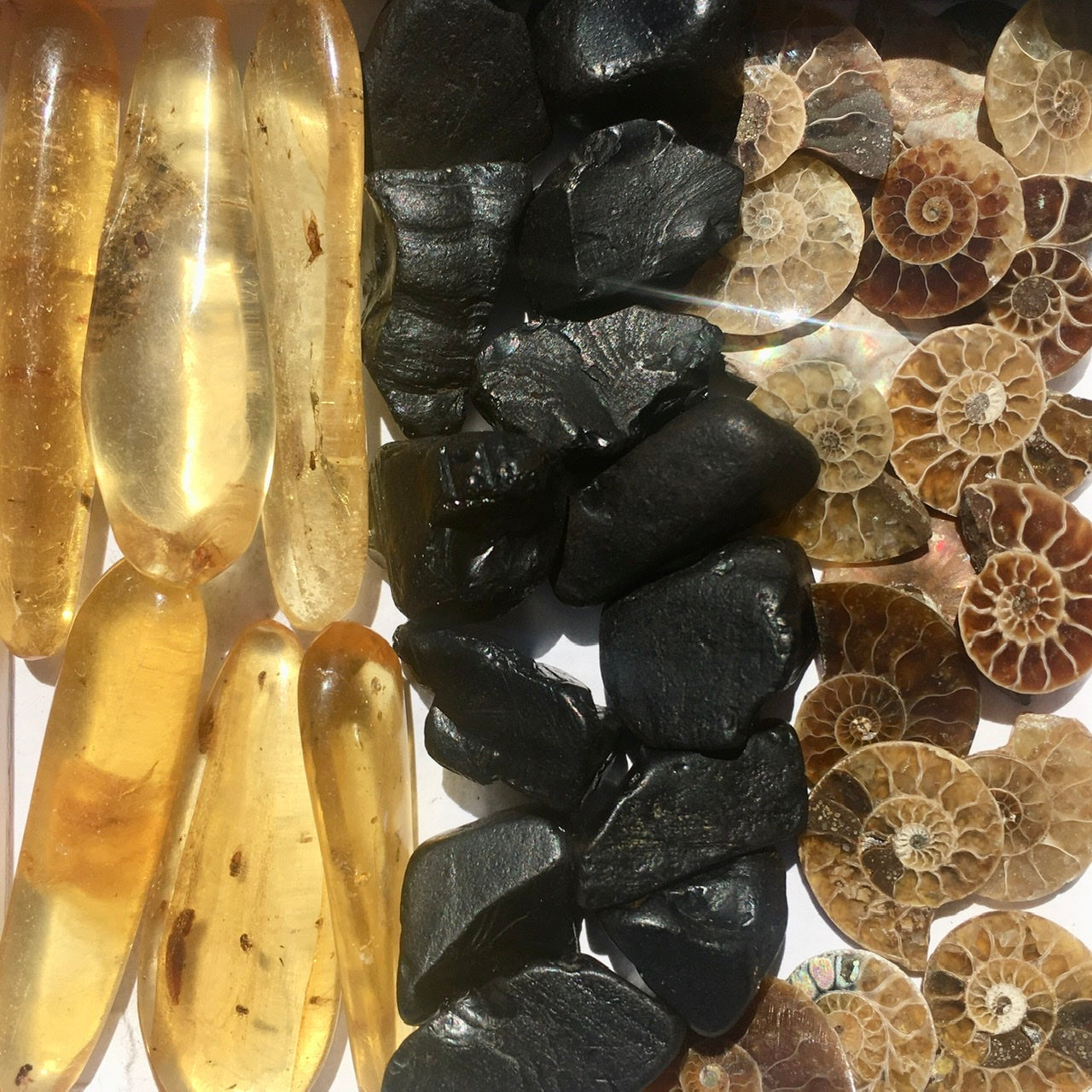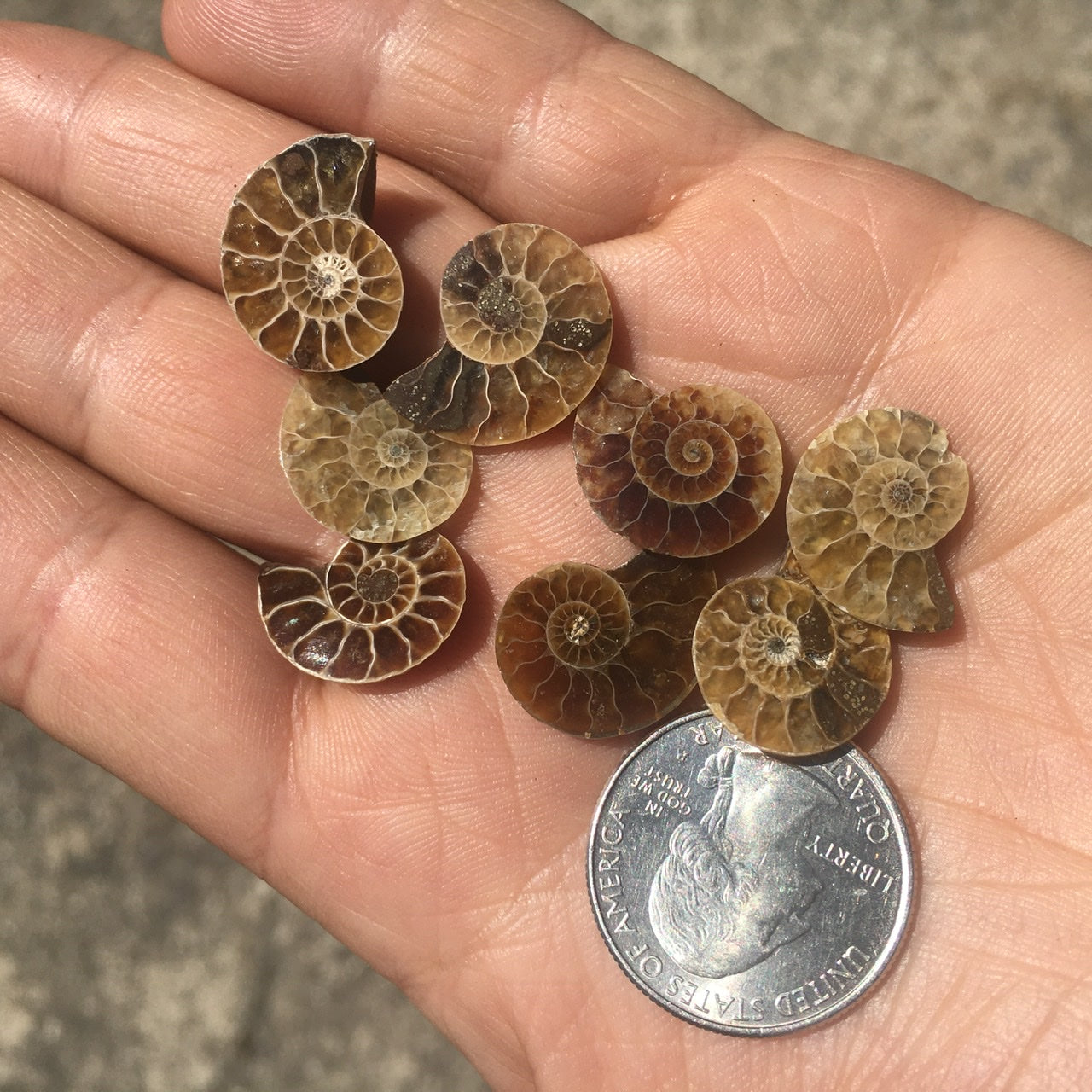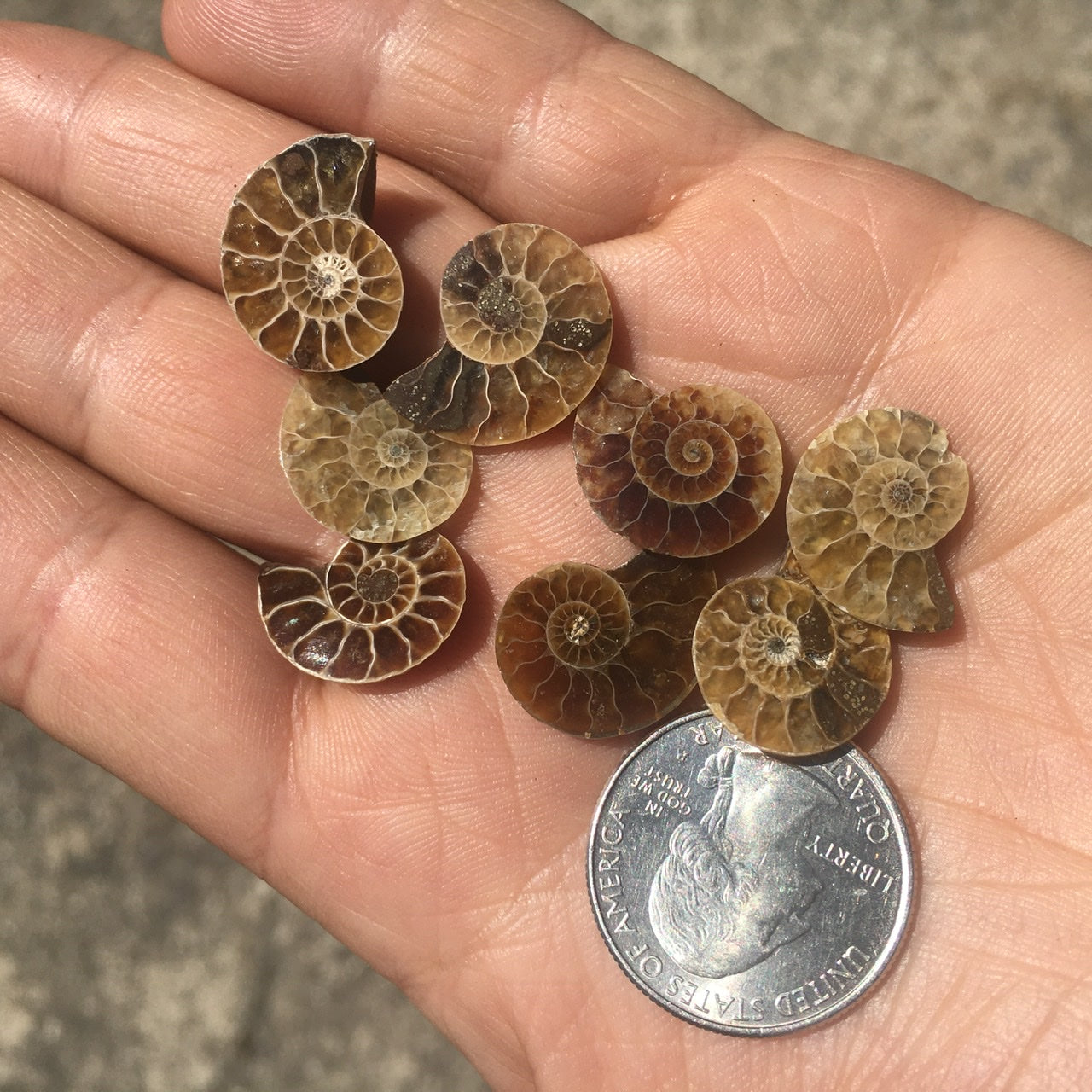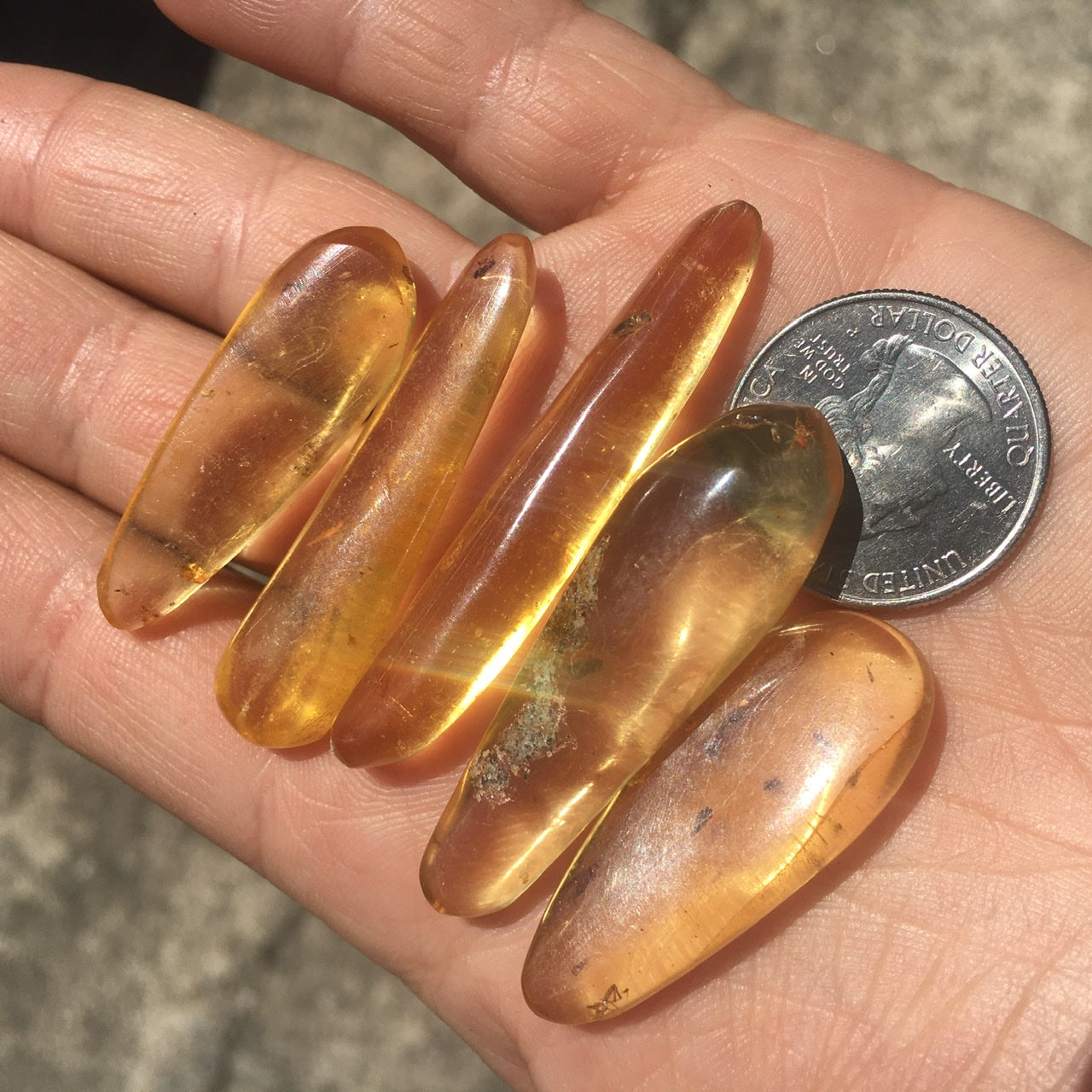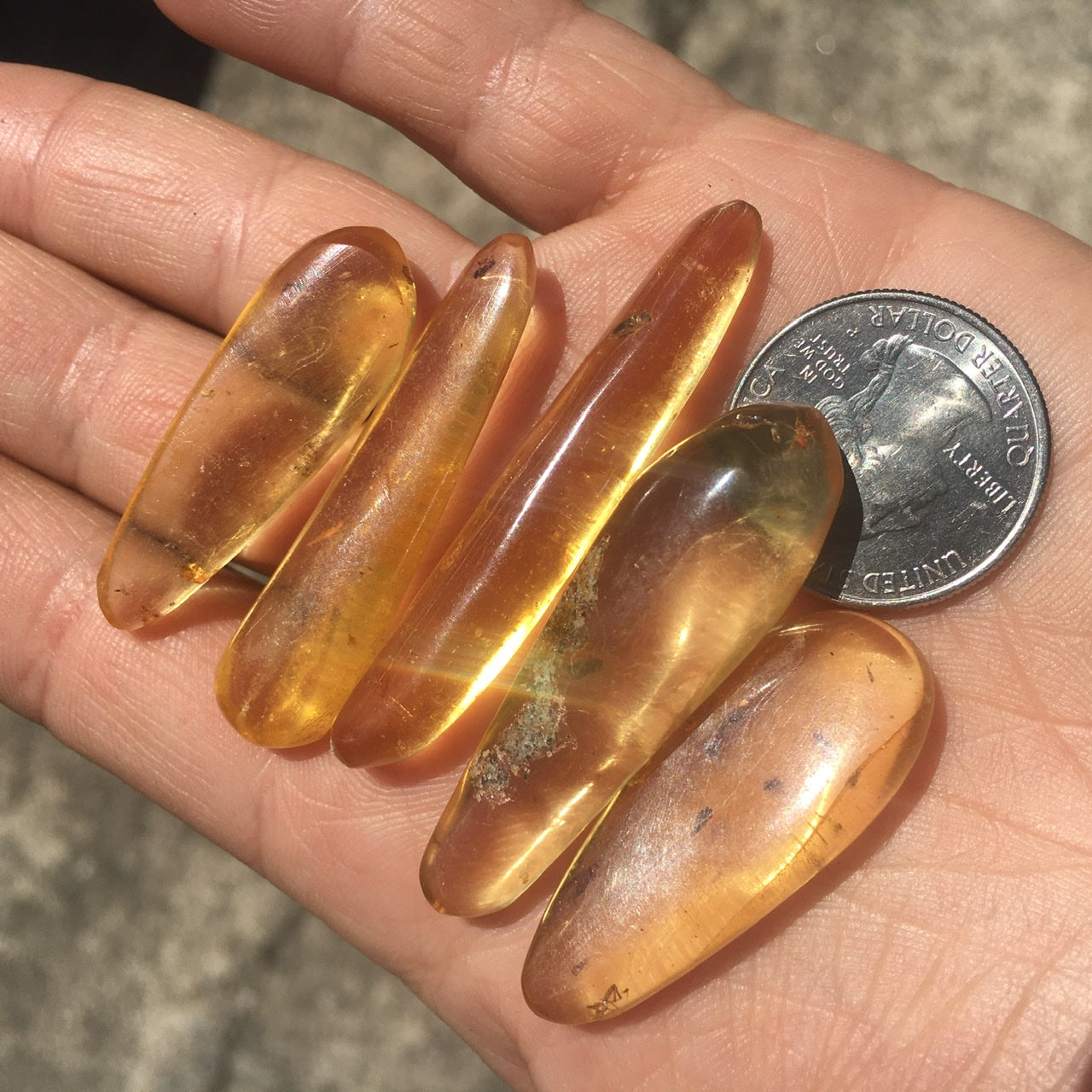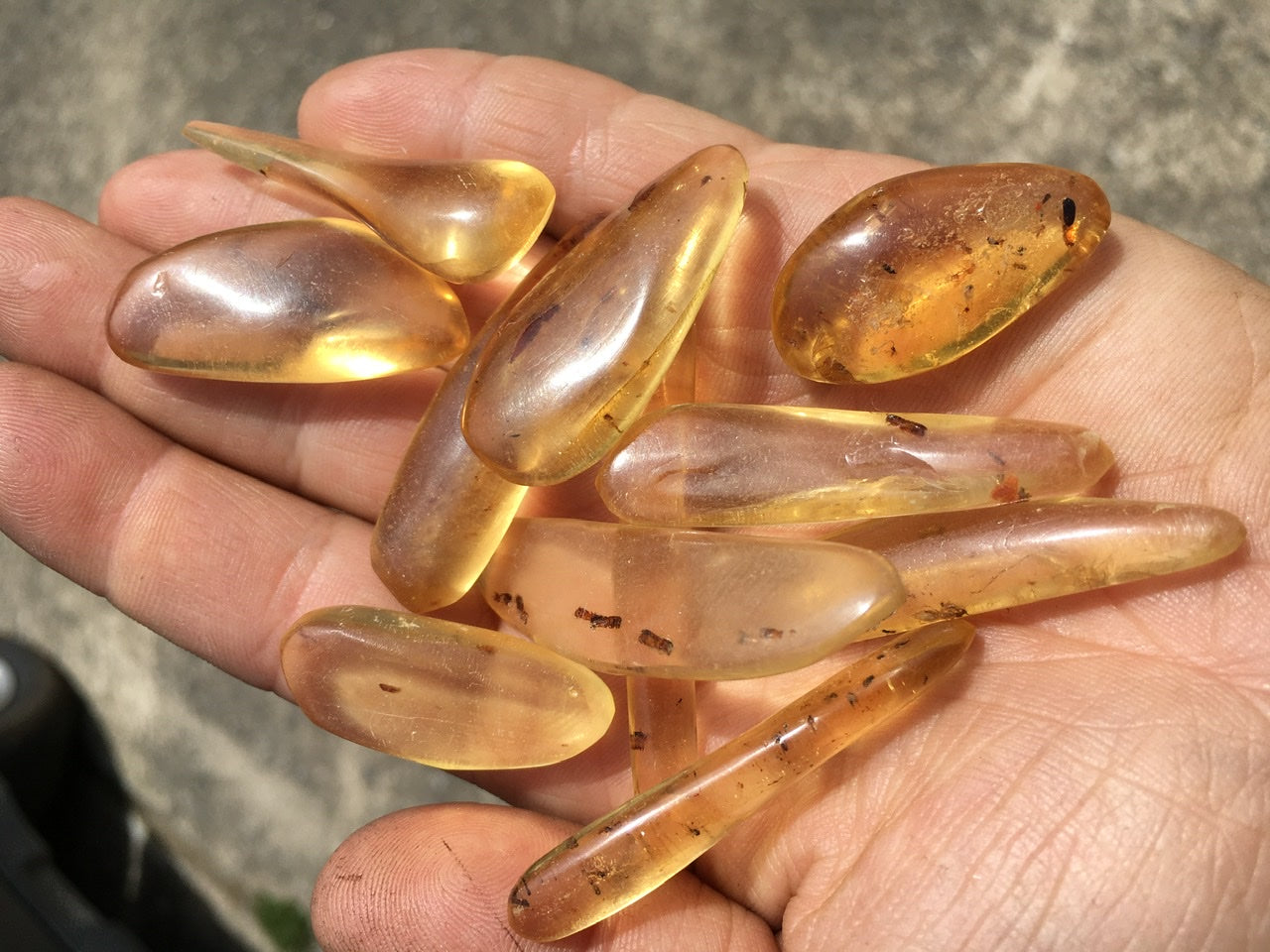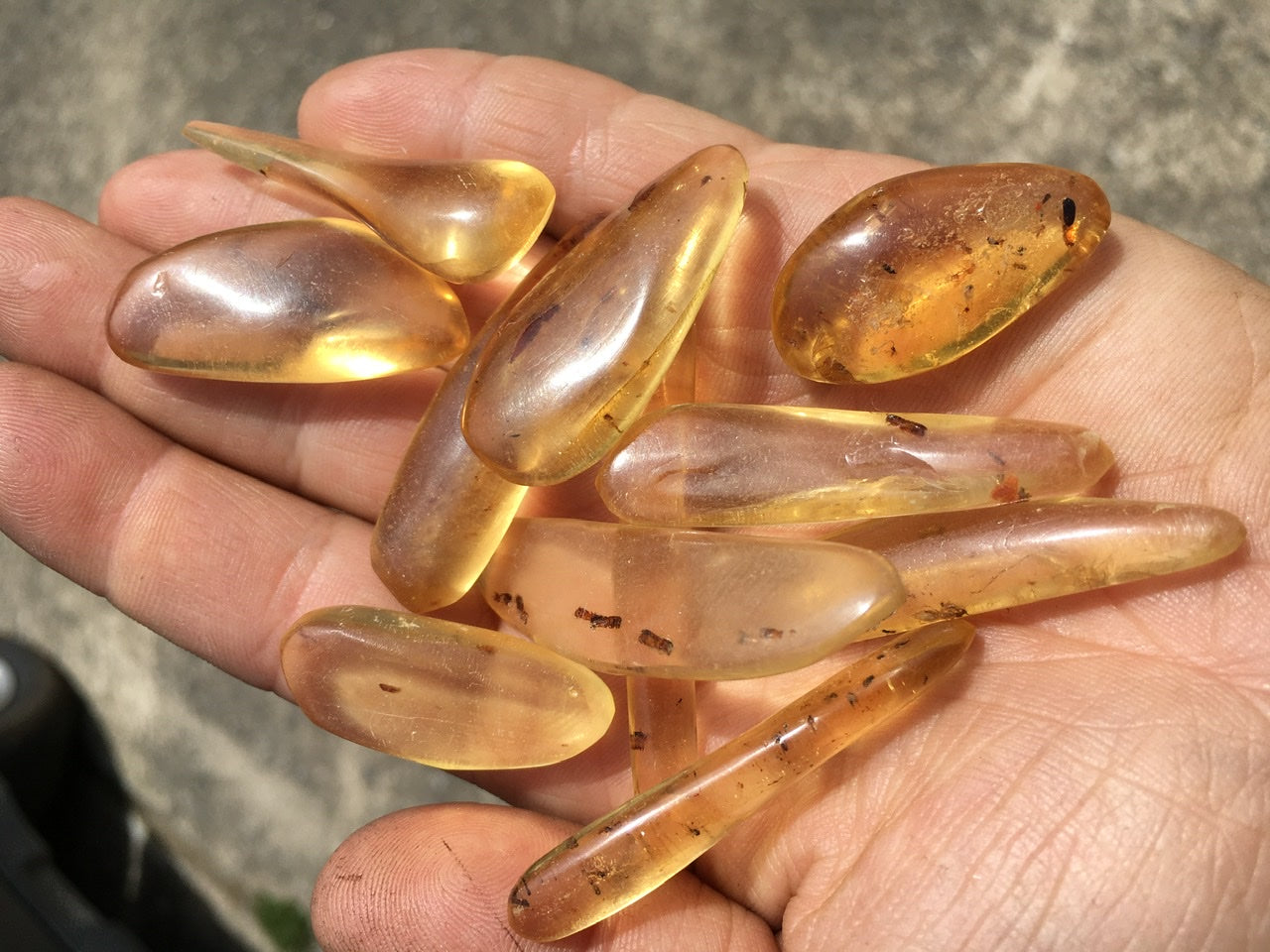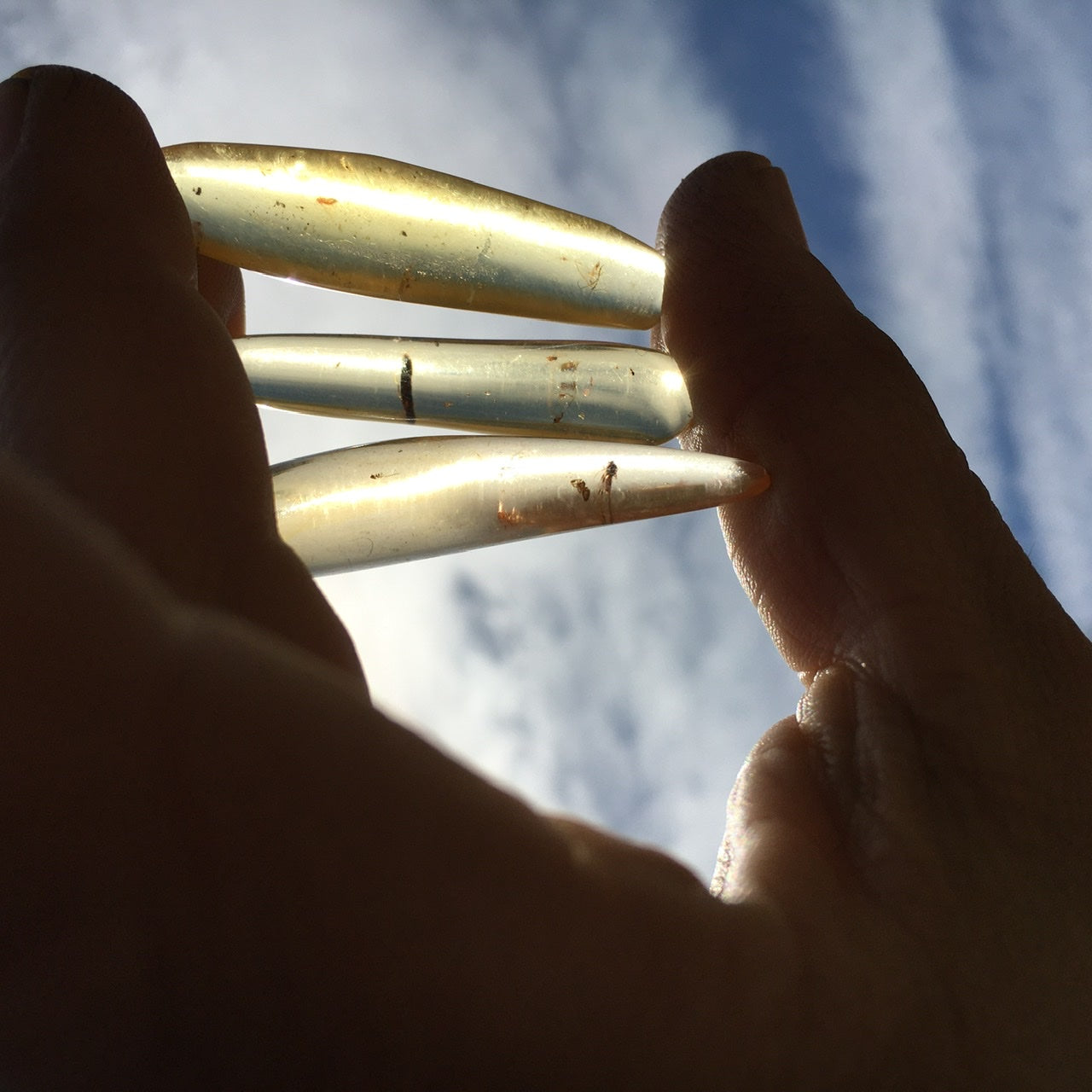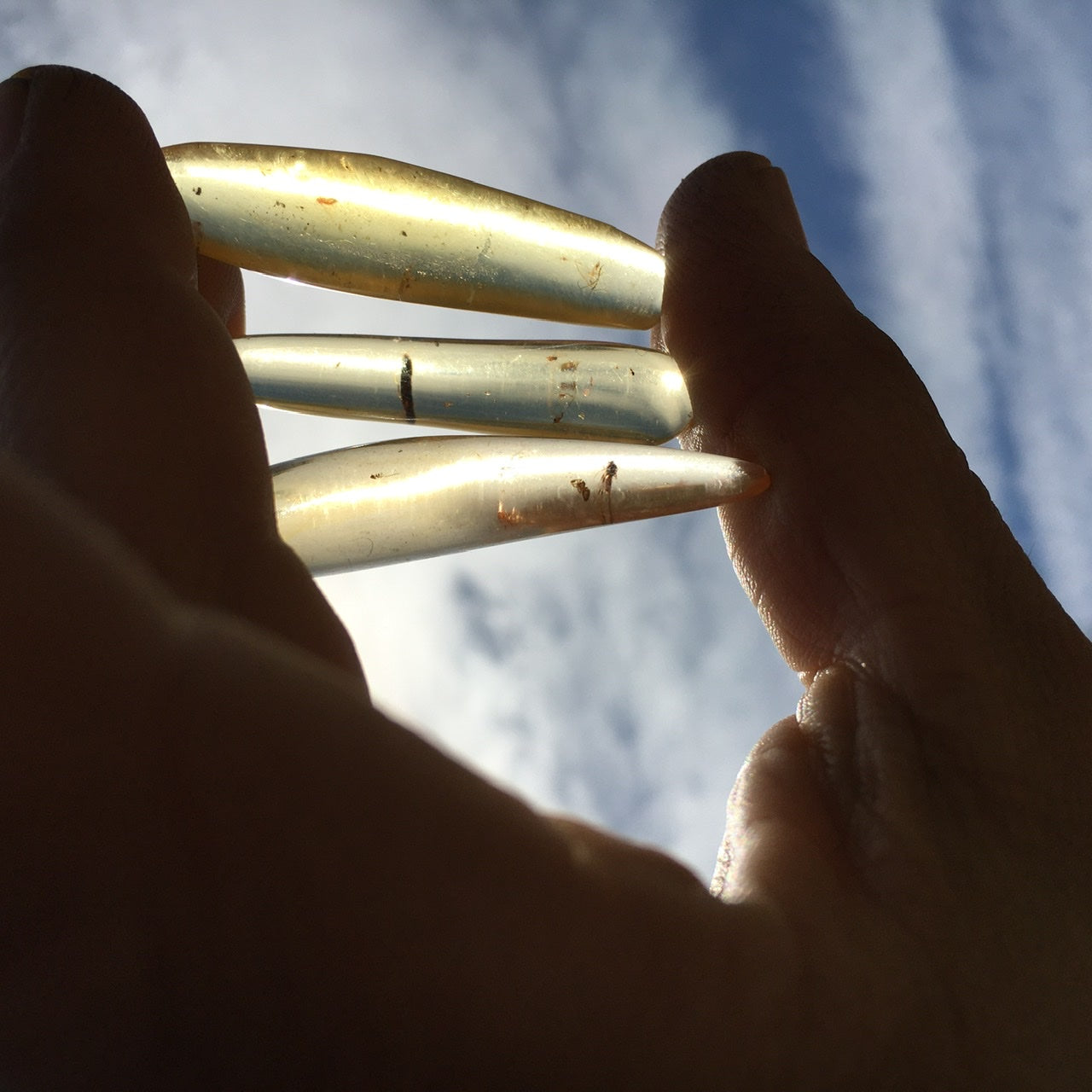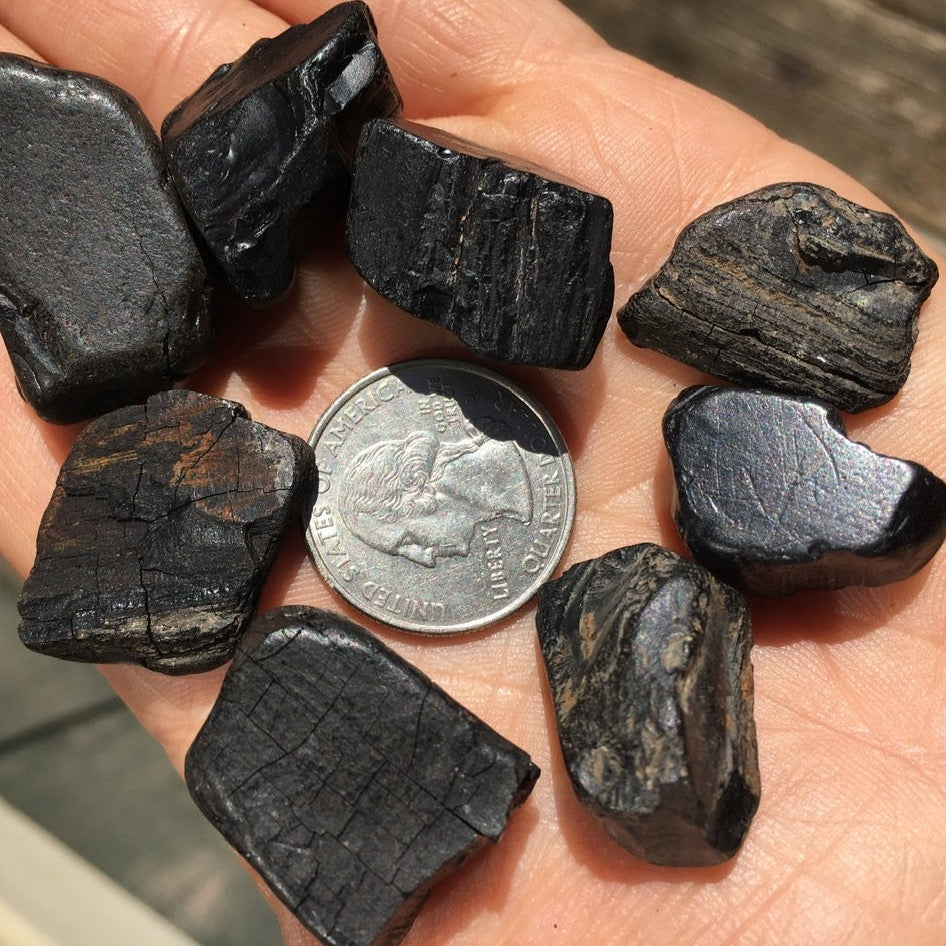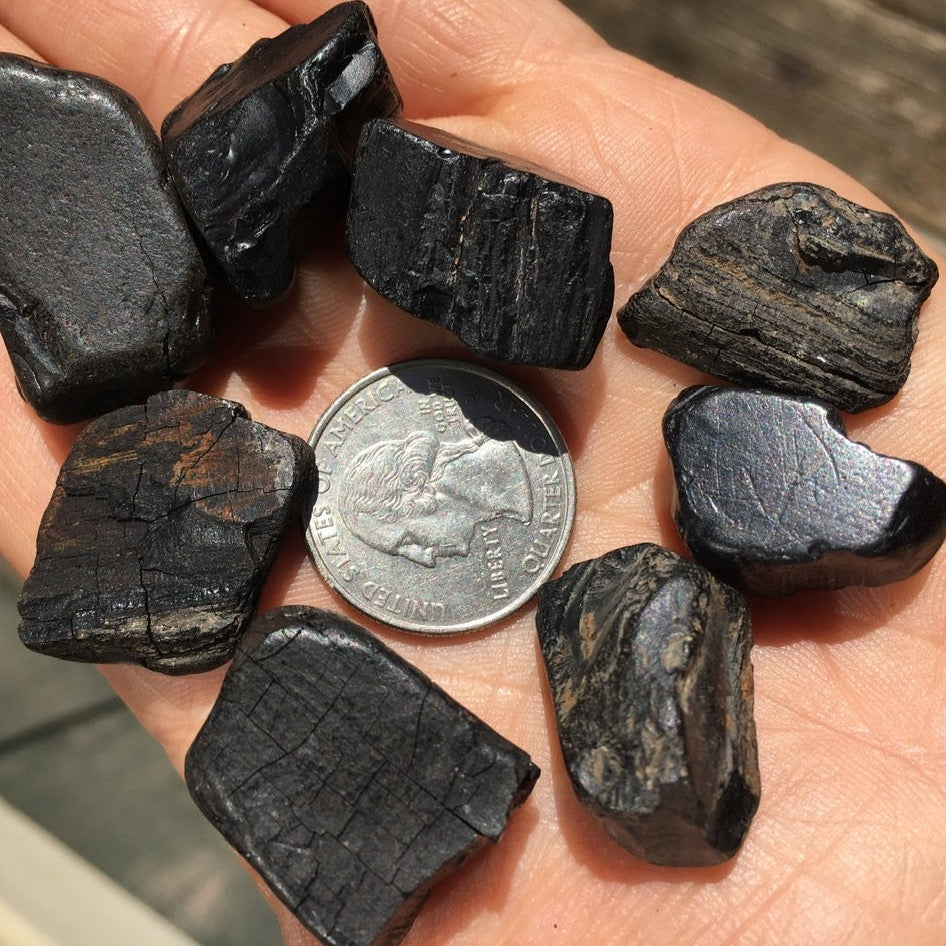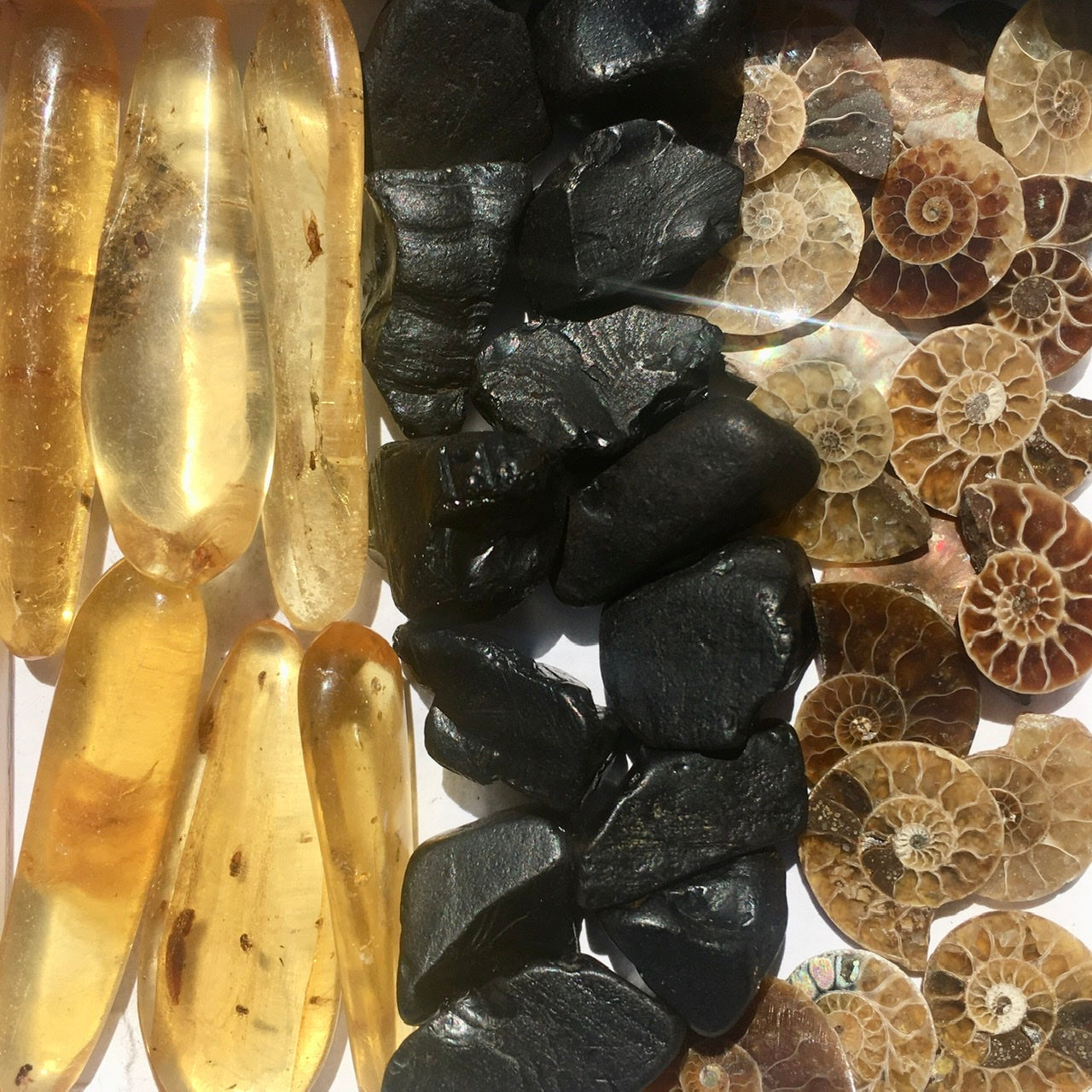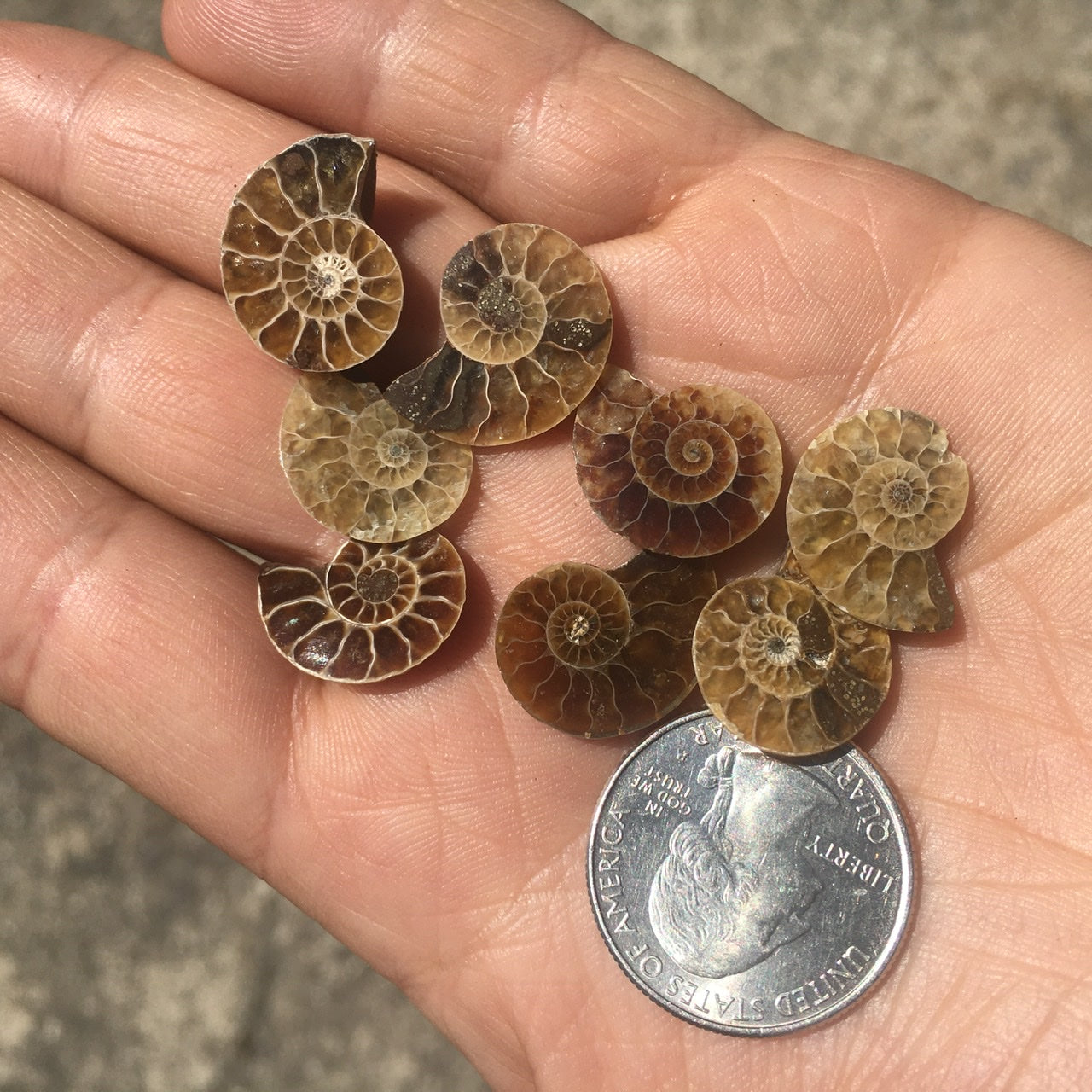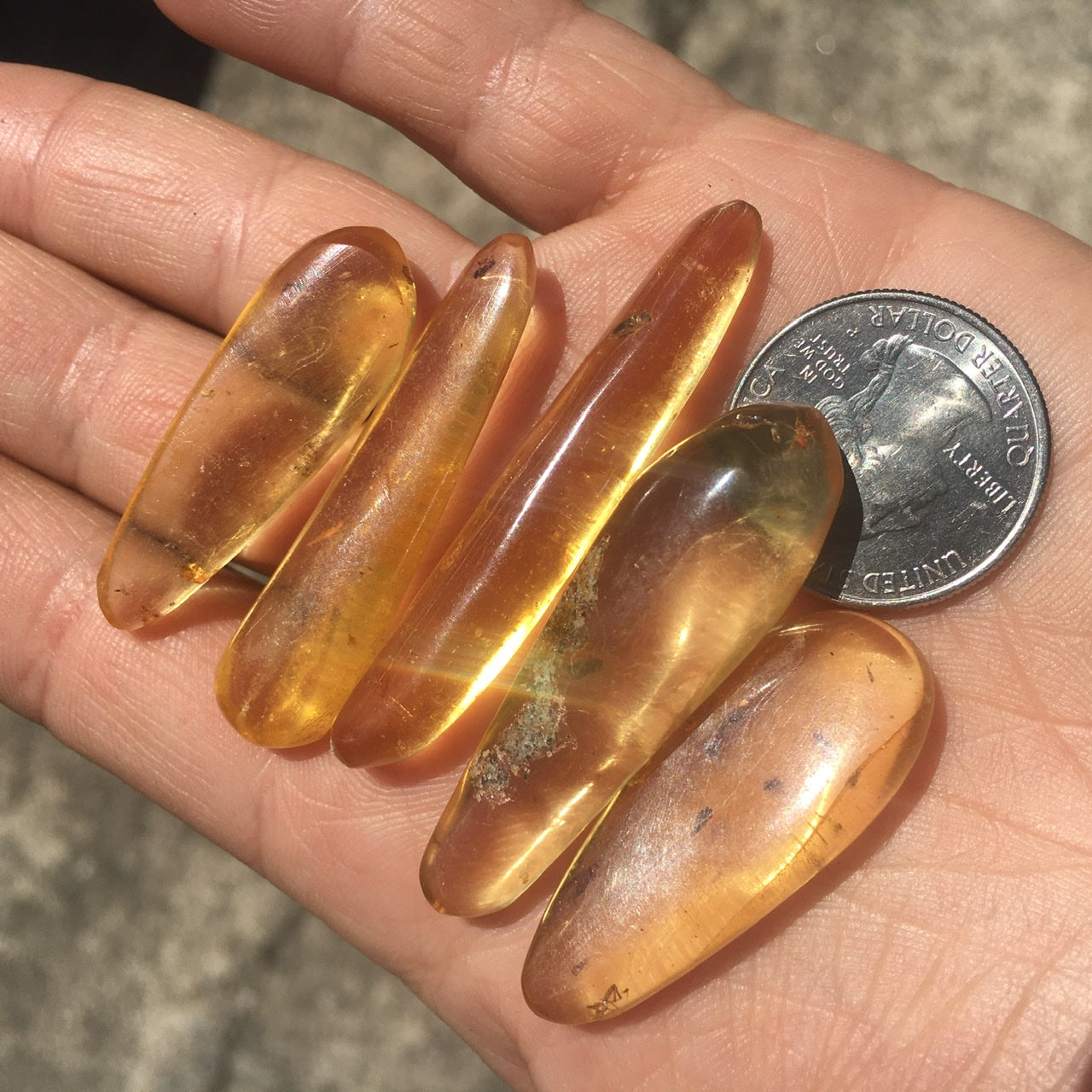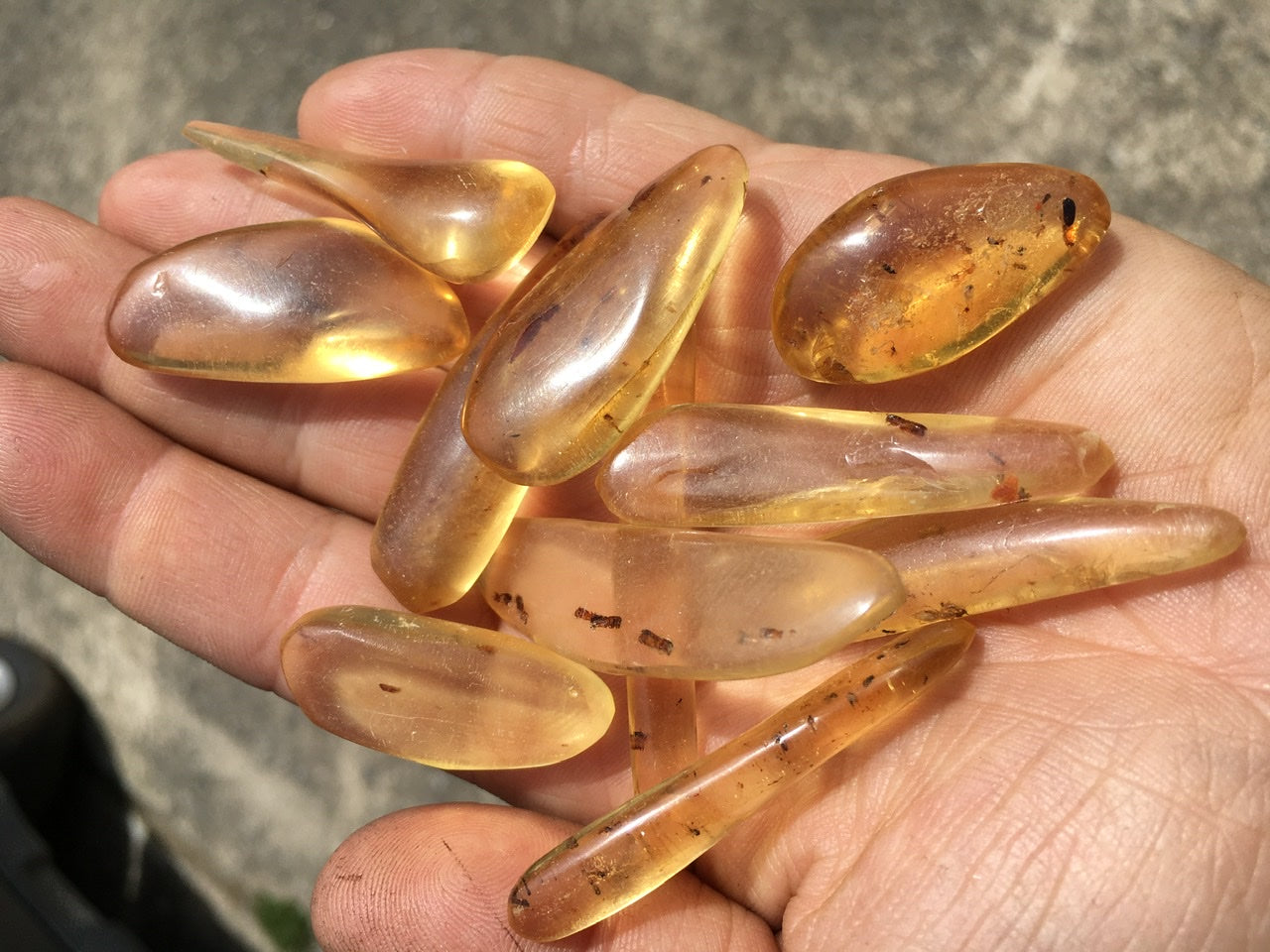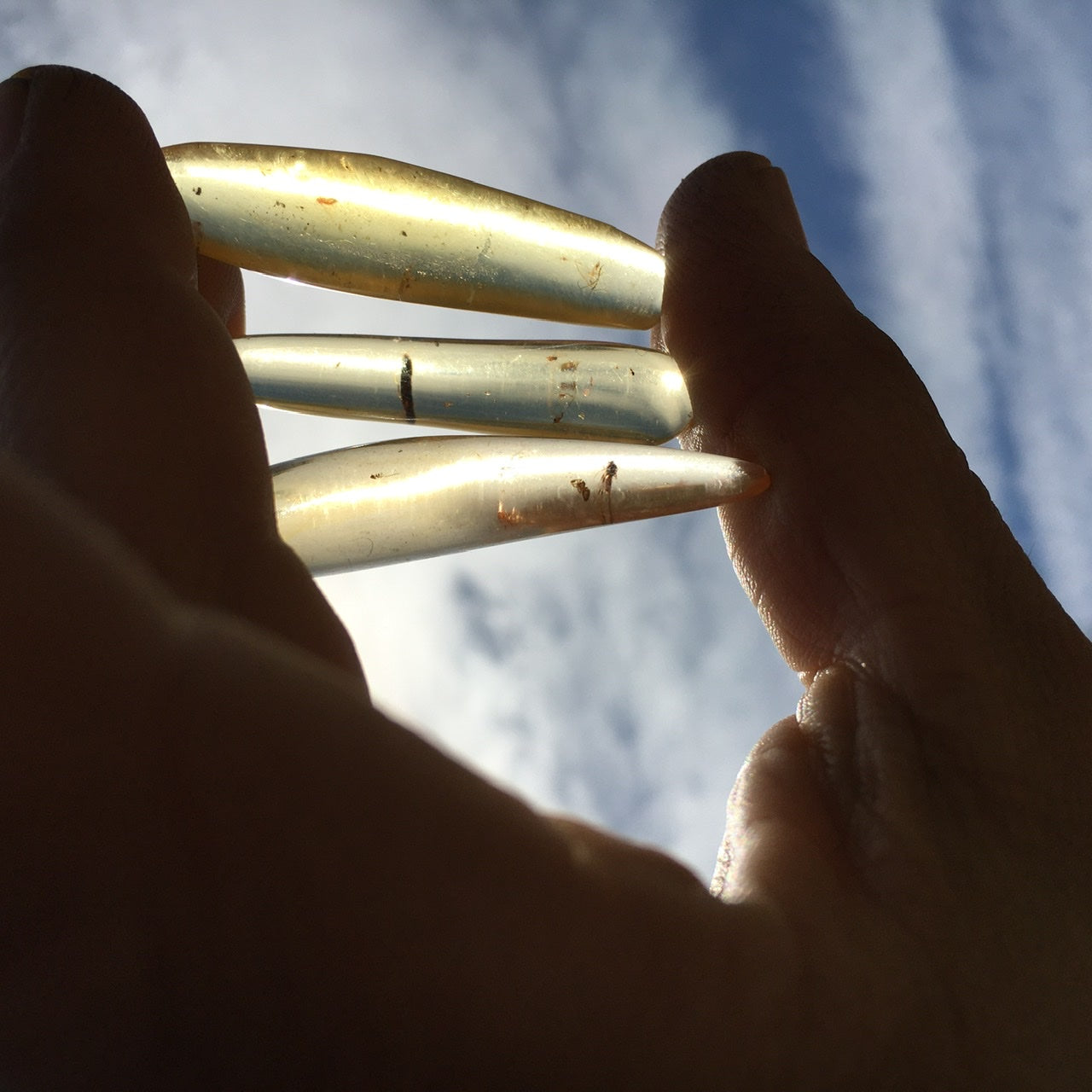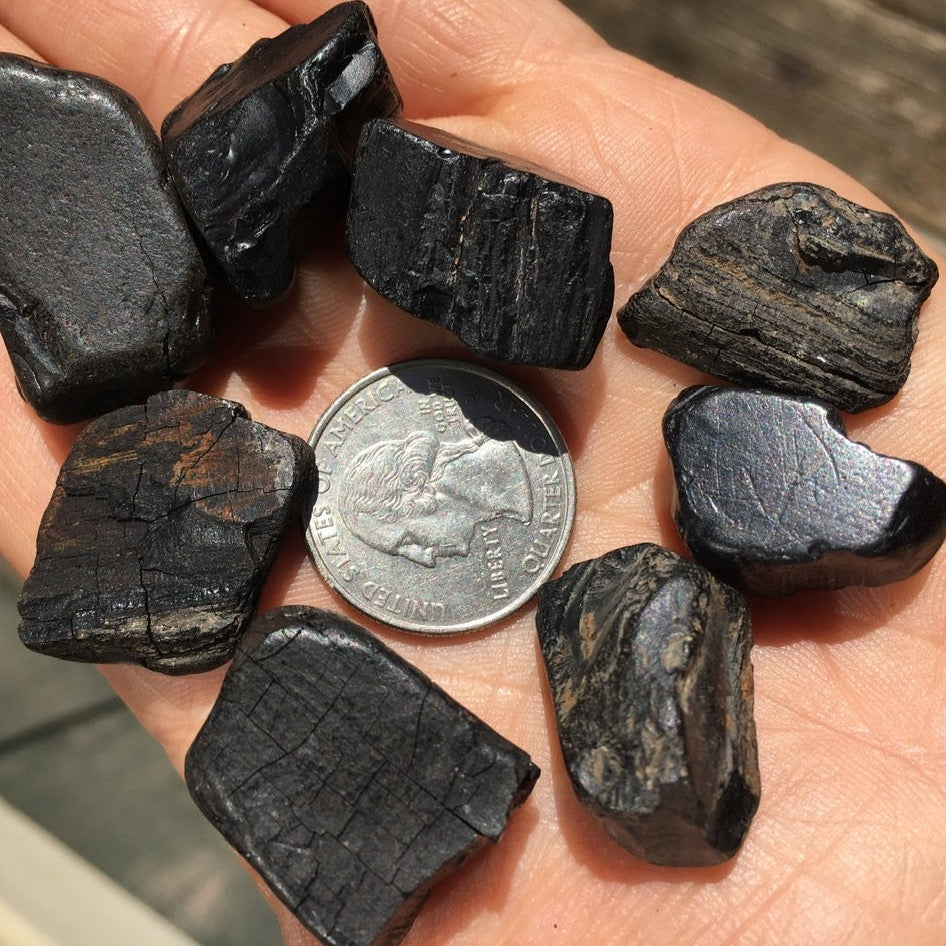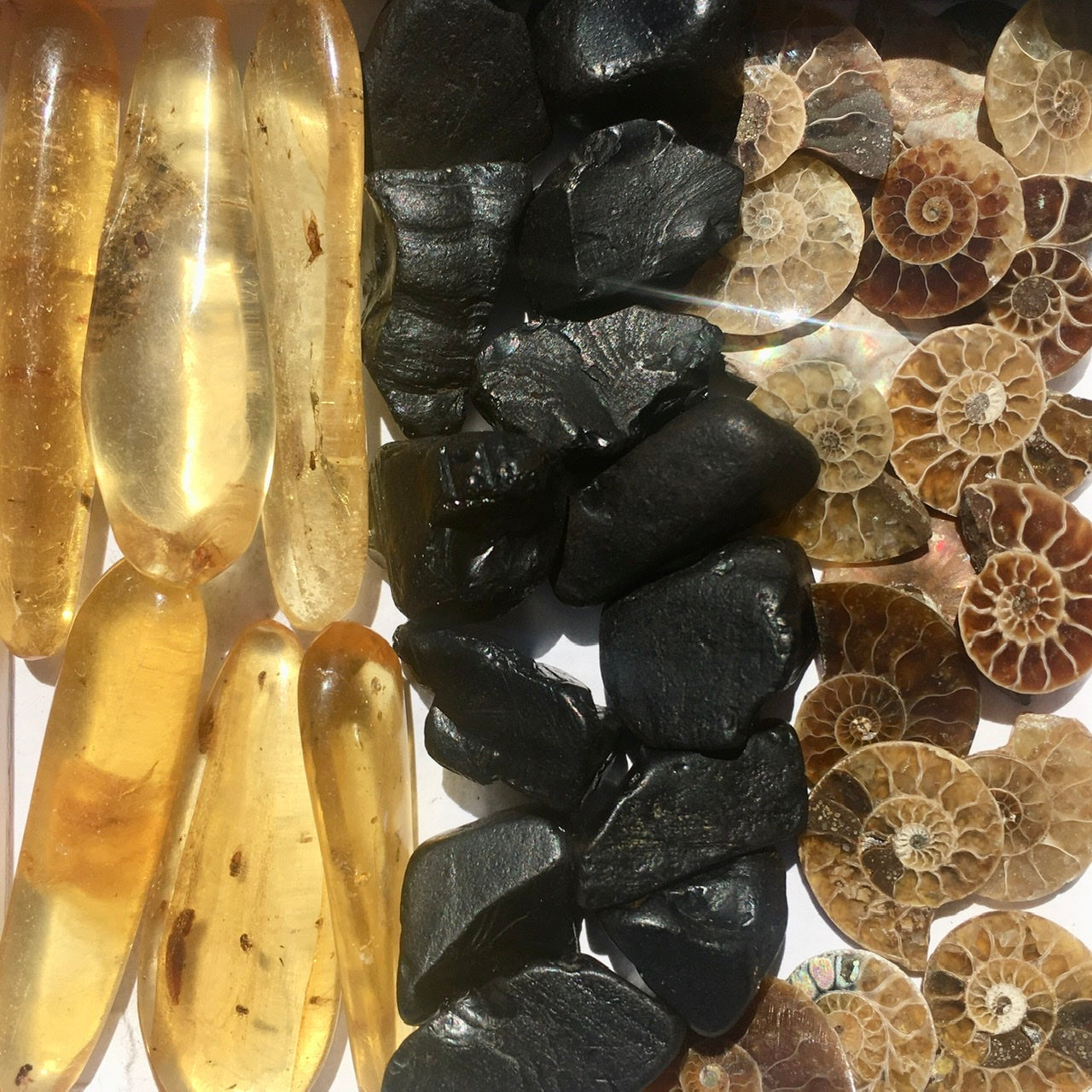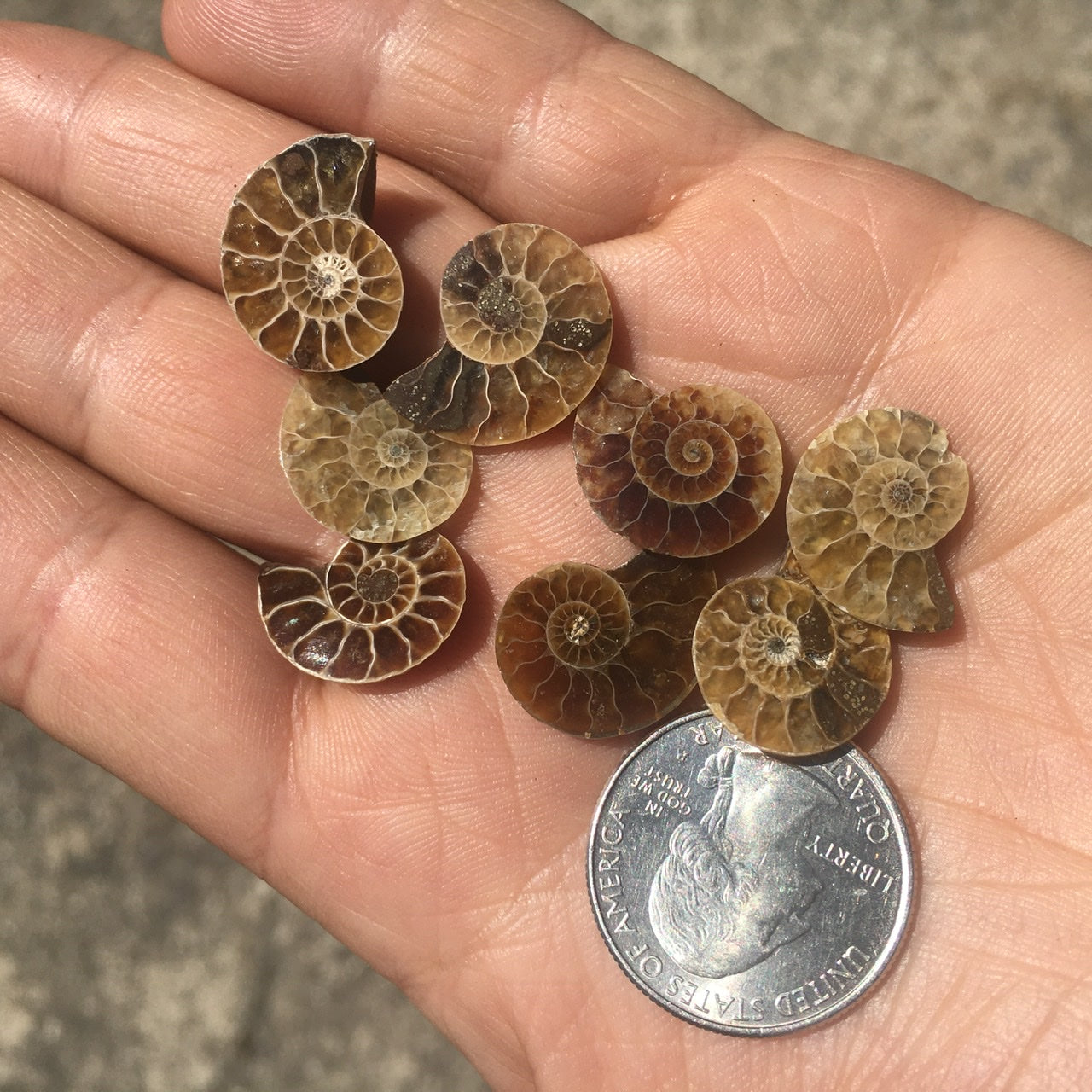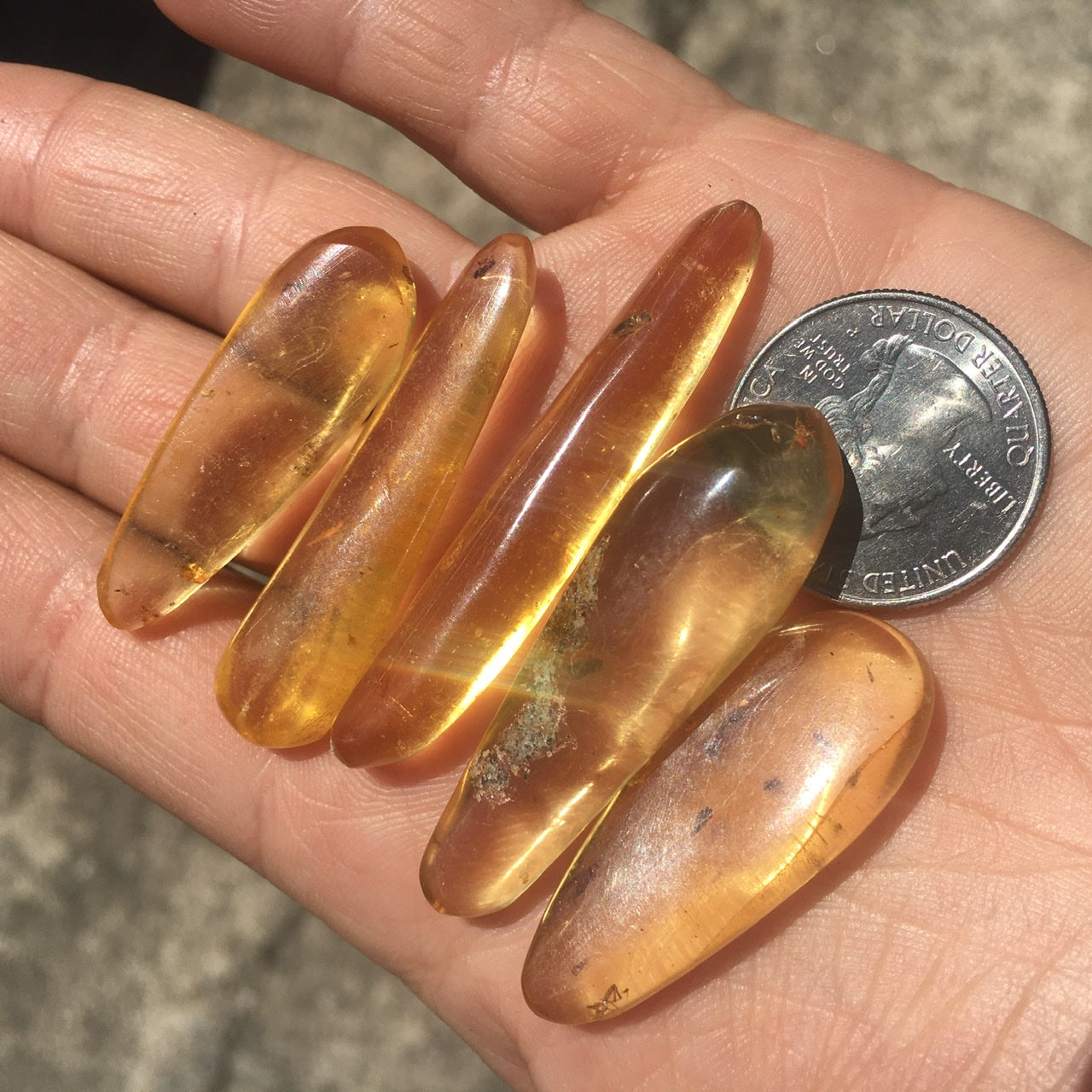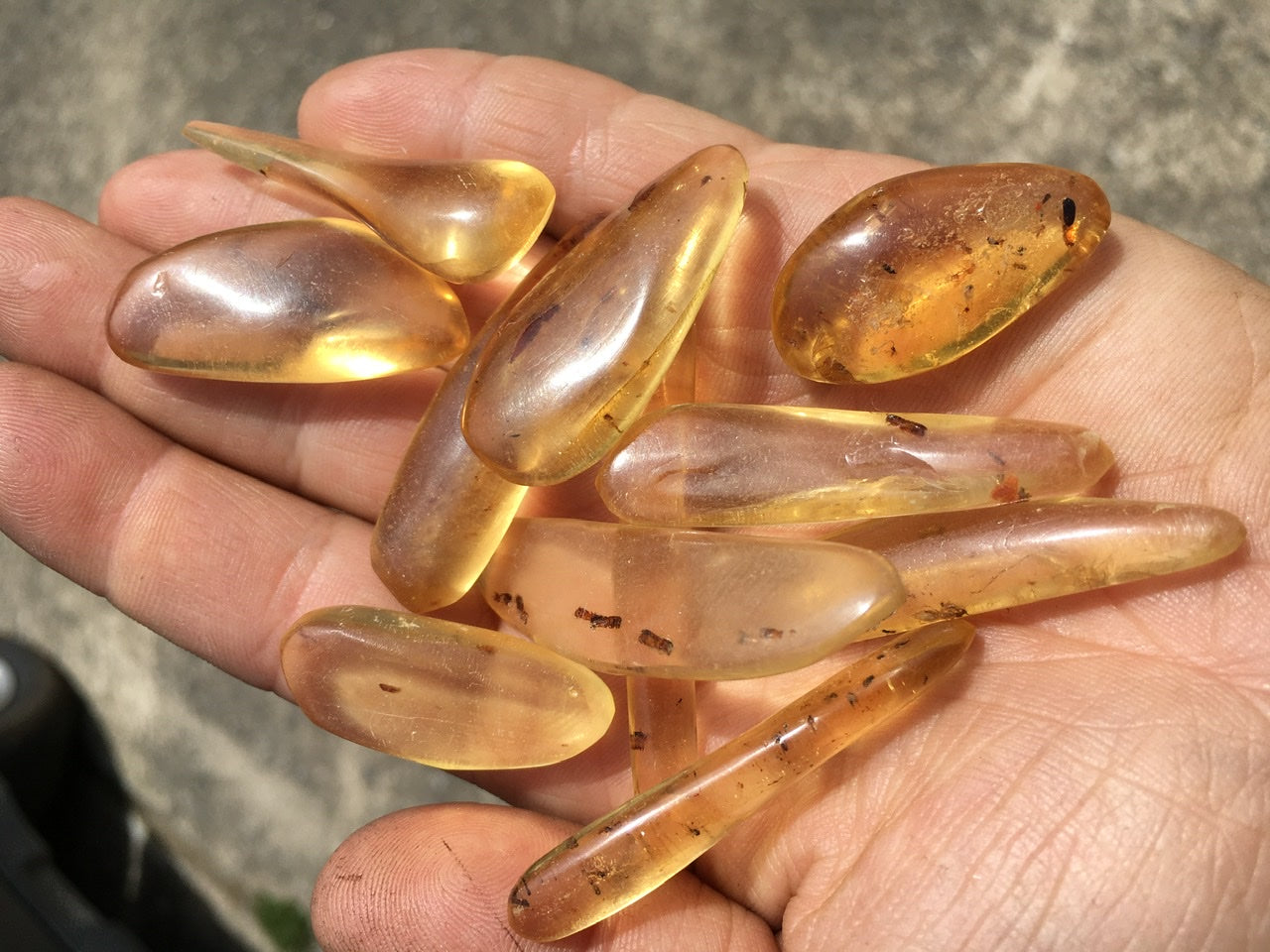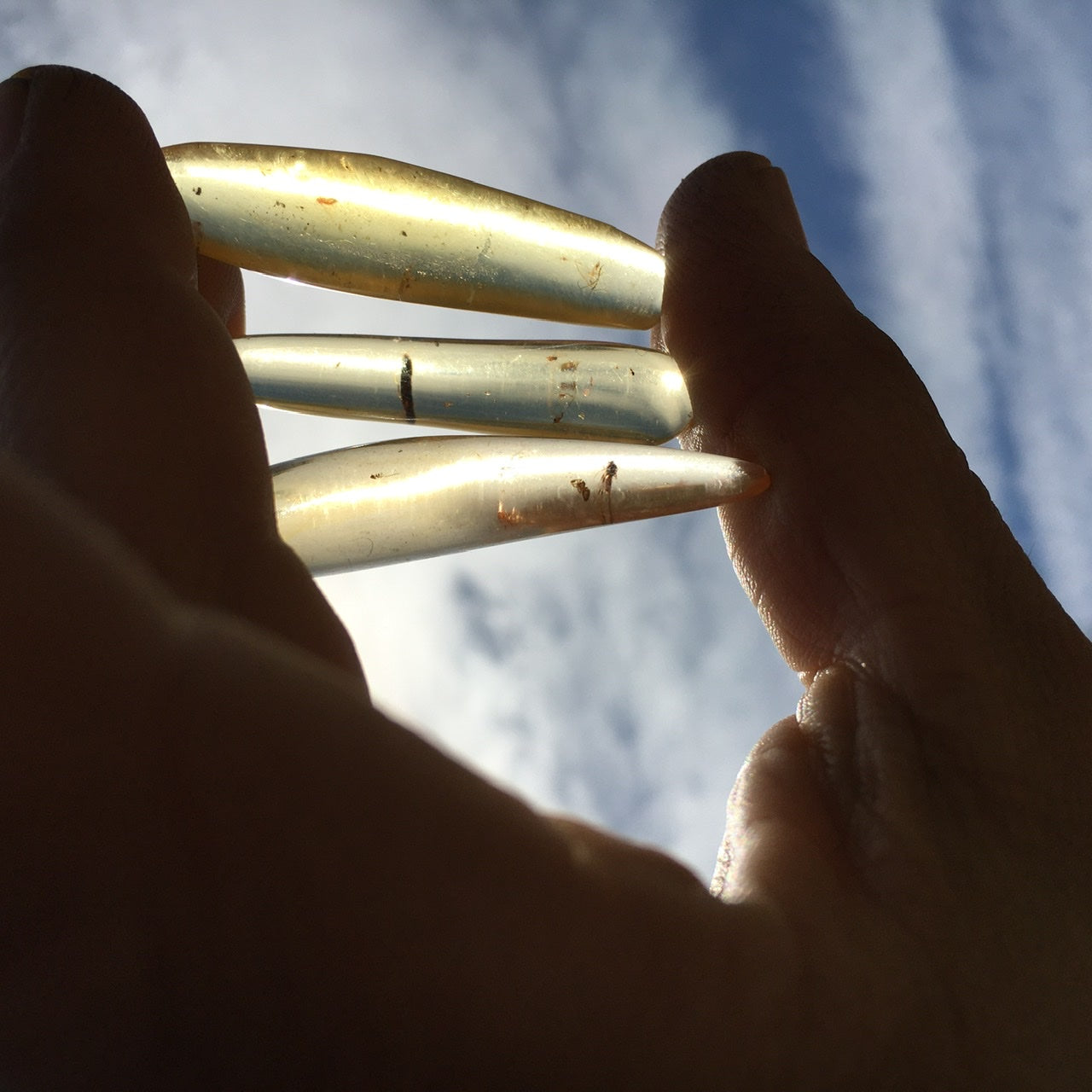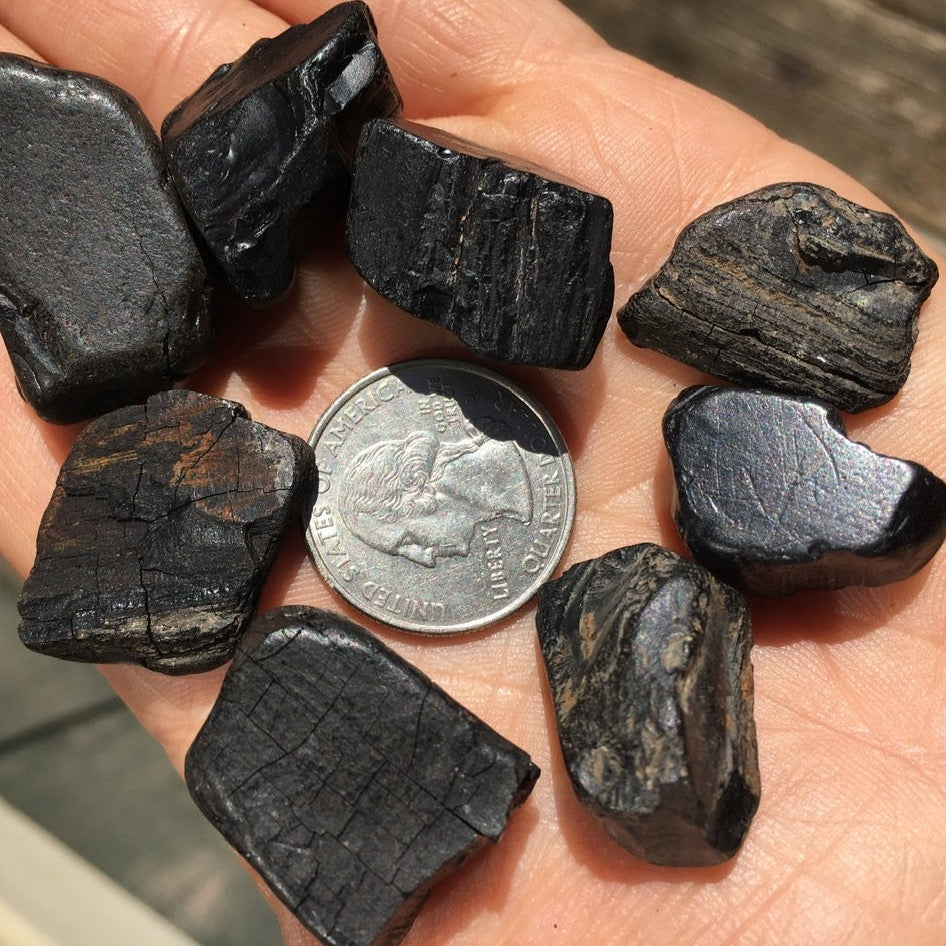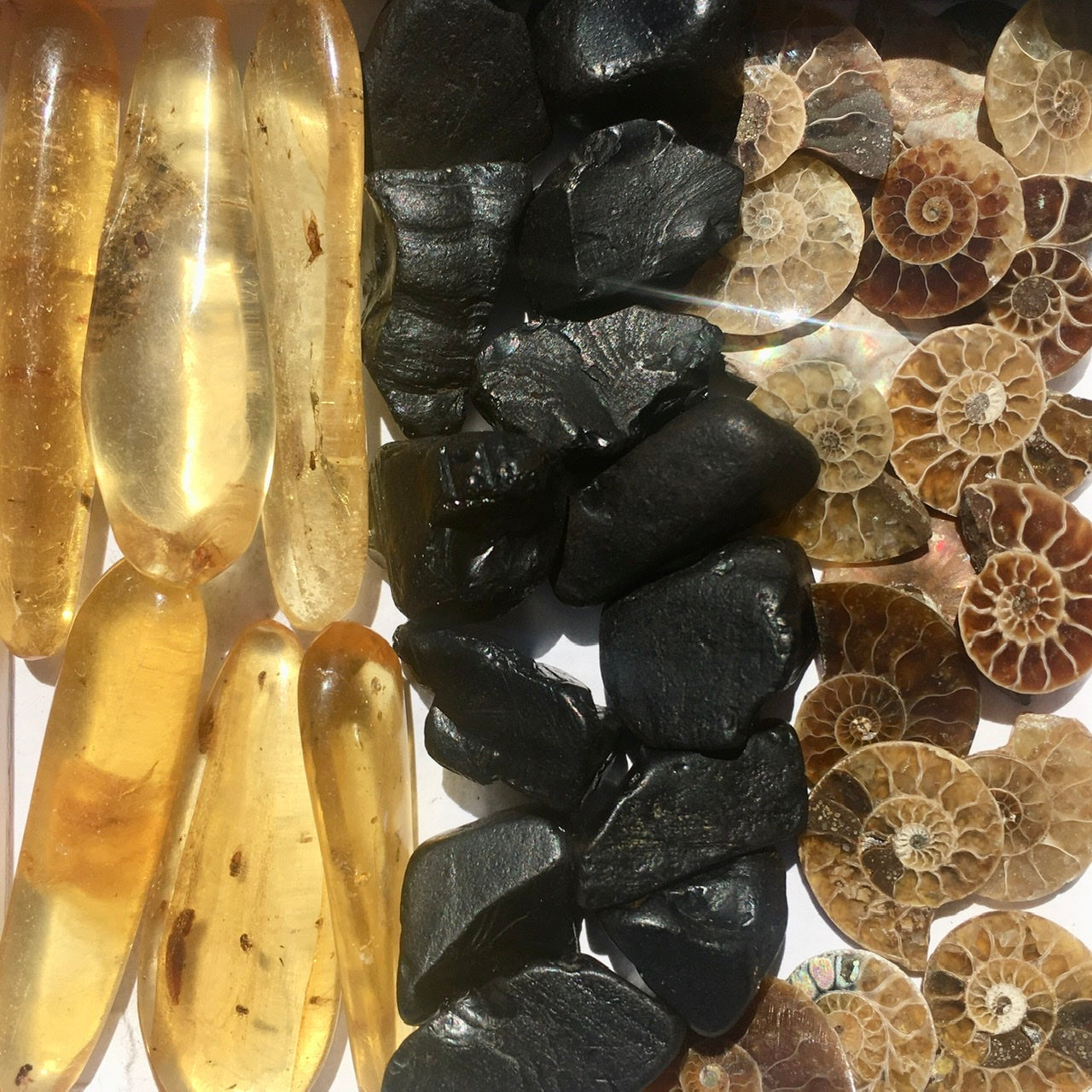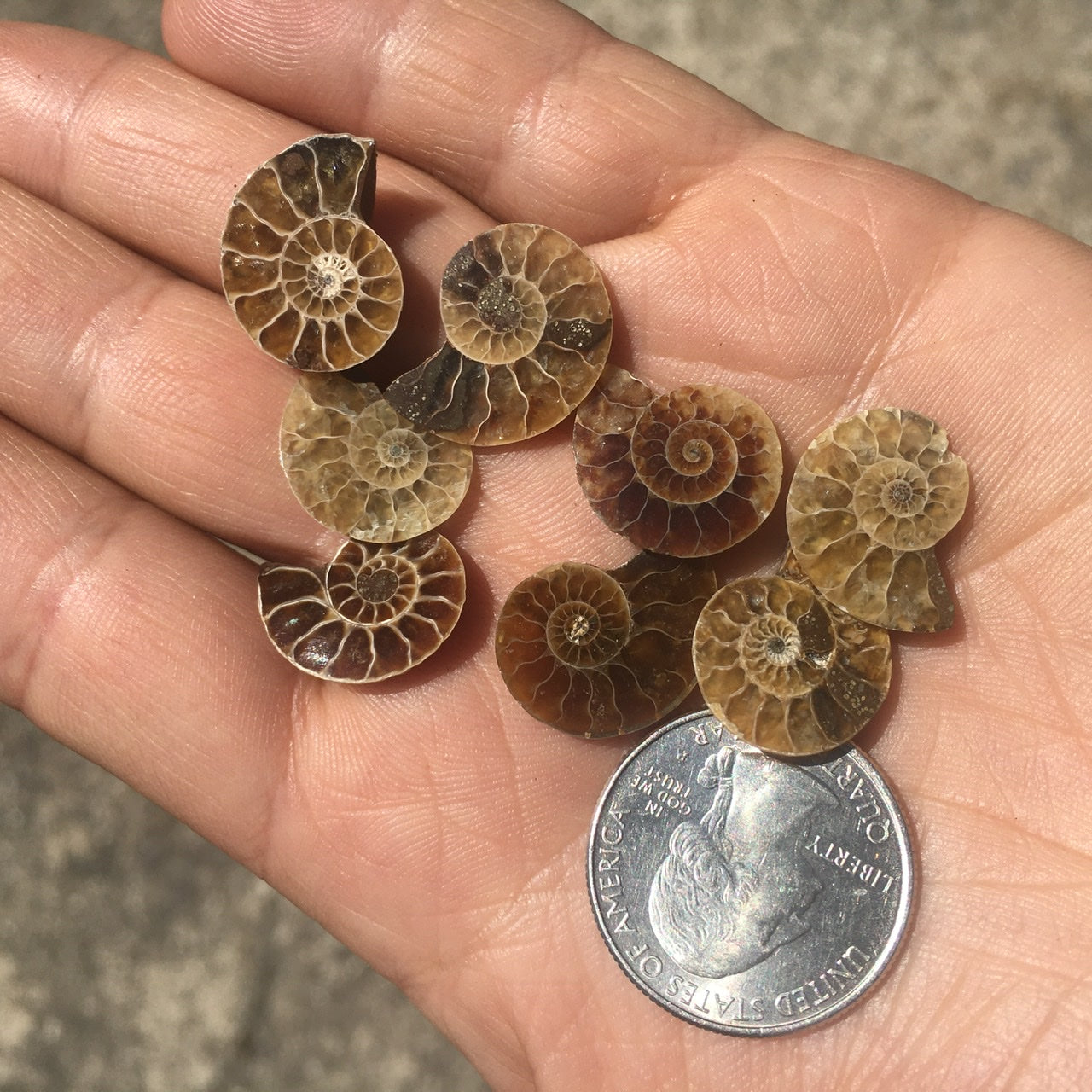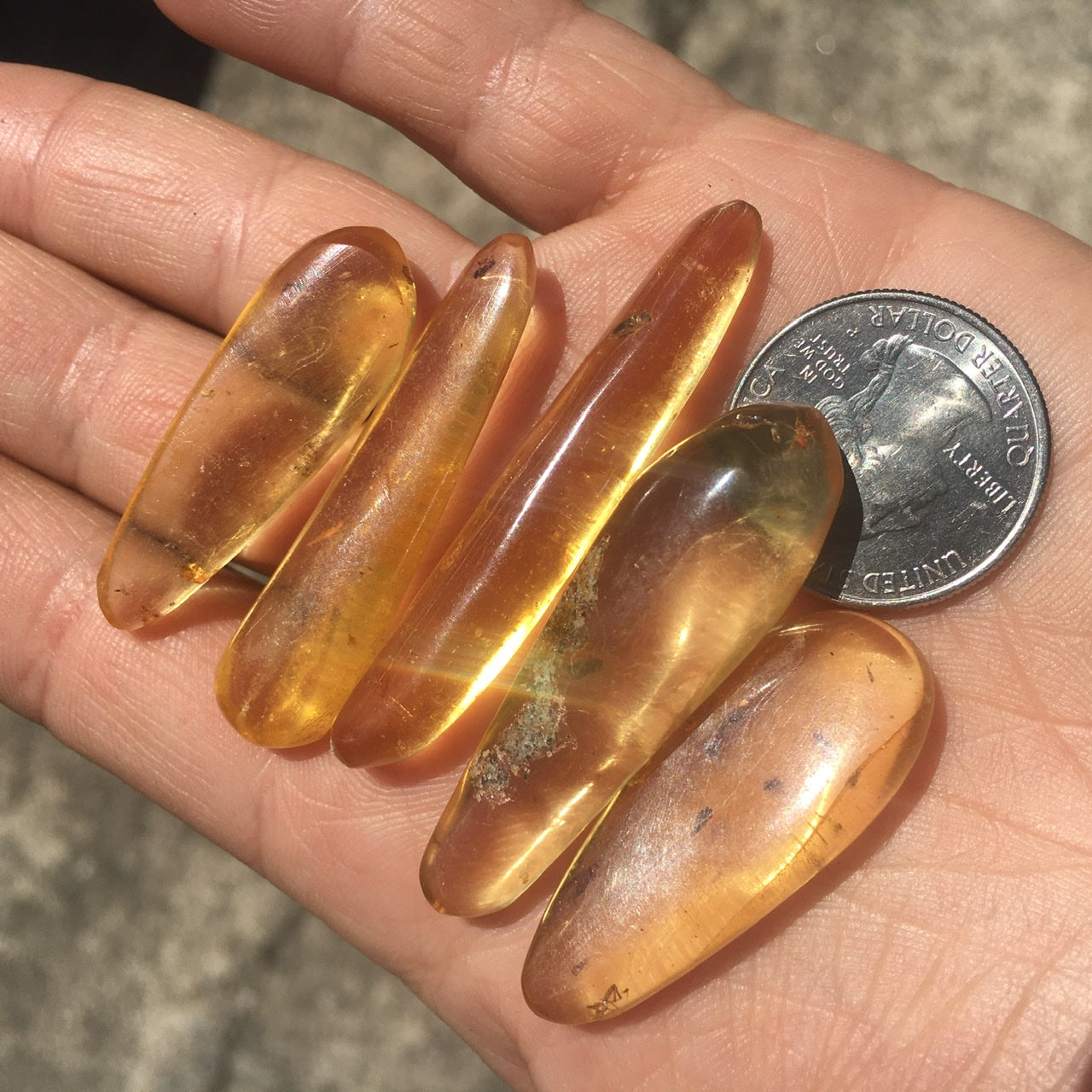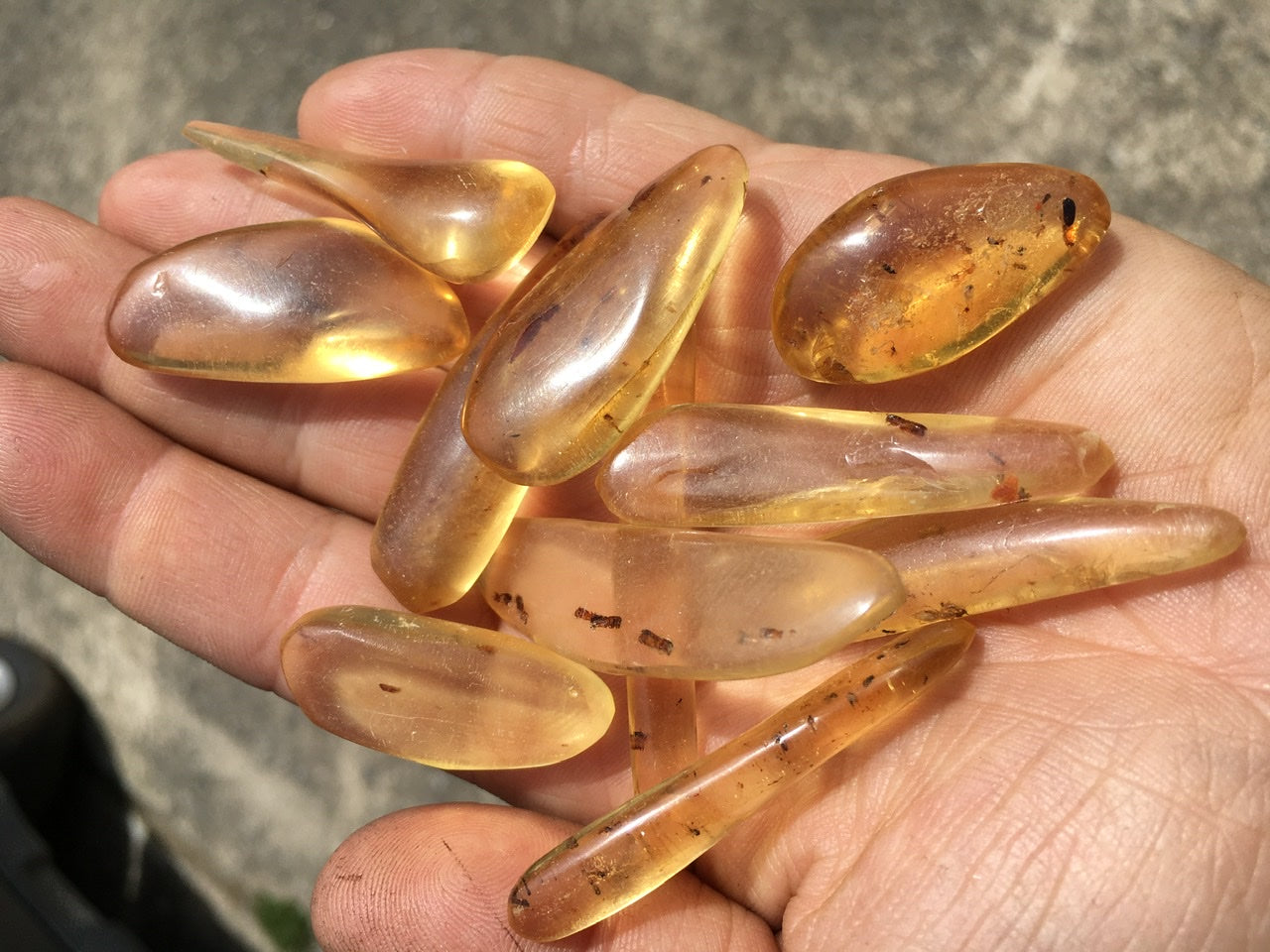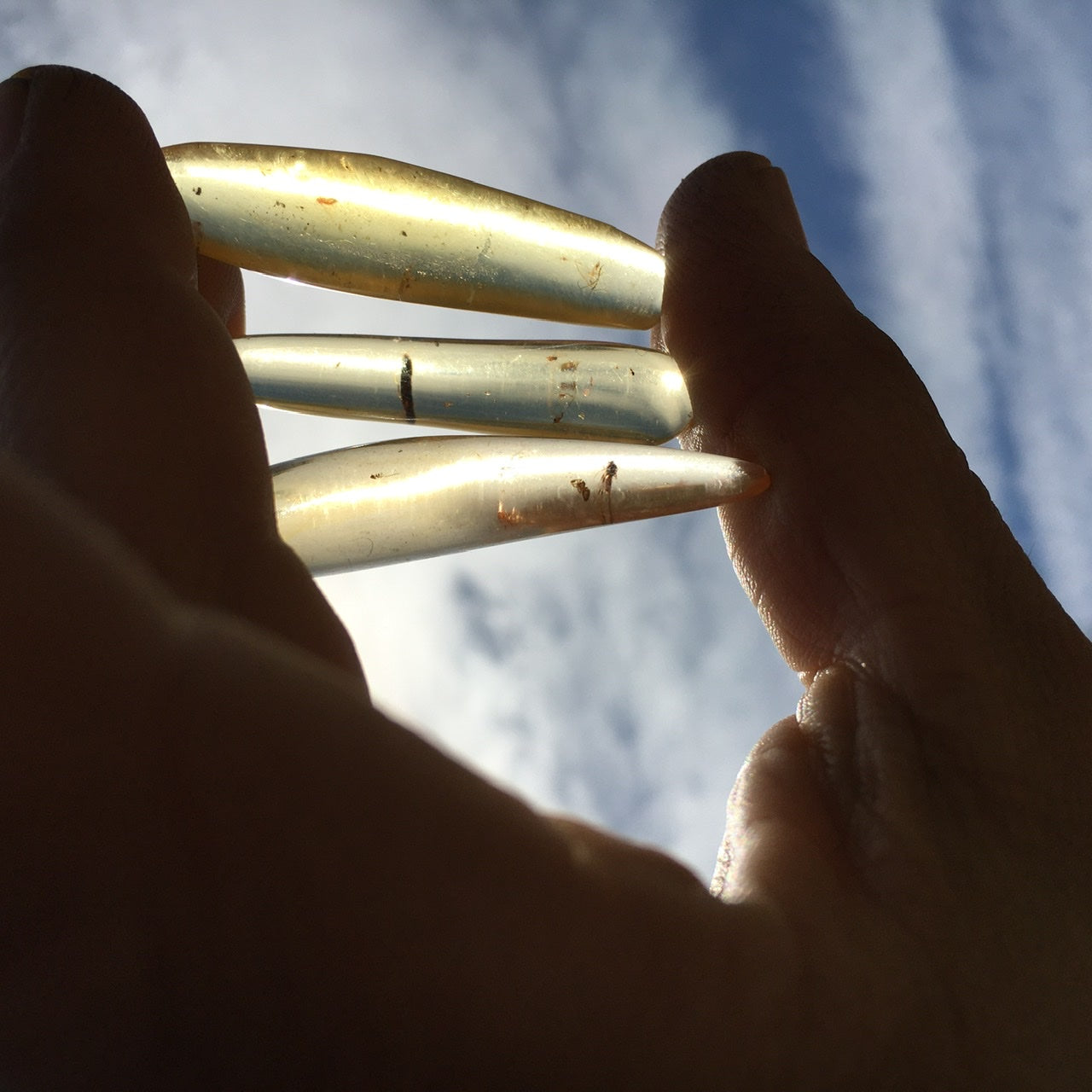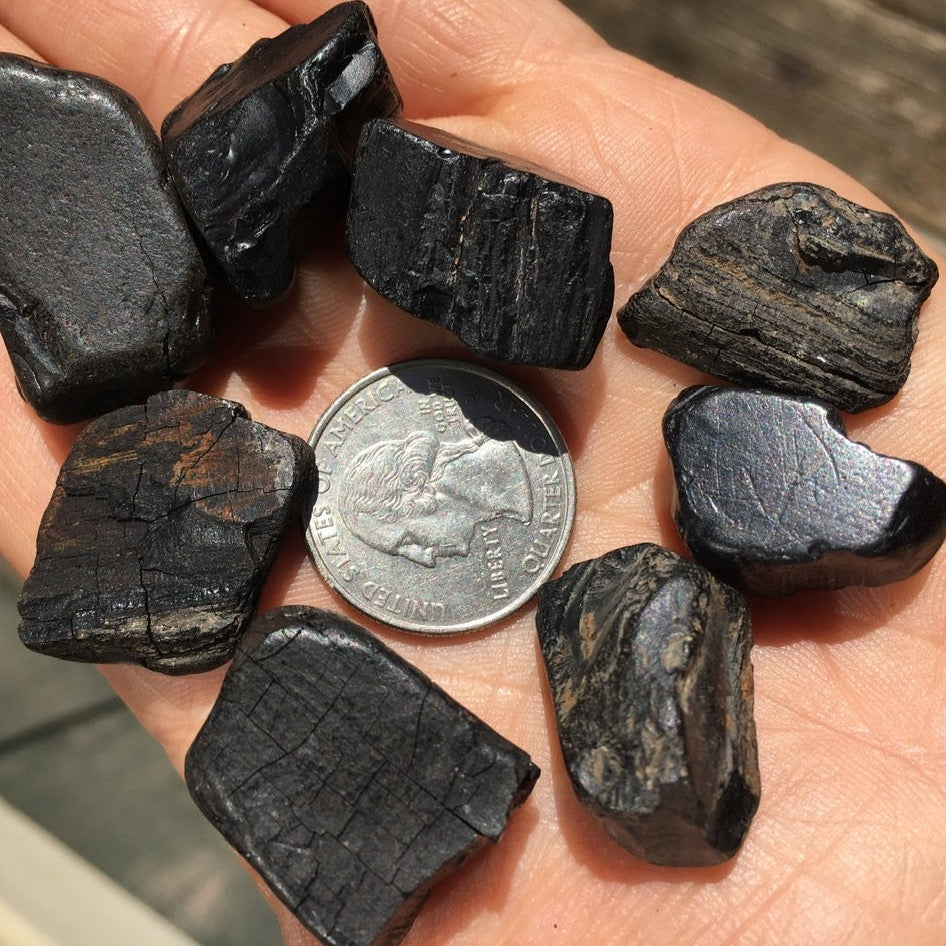 Elixir Kit #12 Records of the Past Kit
Description:  This listing is for one kit that contains: 1 Ammonite Shell + 1 Copal + 1 Jet.

Properties:
Detailed descriptions of each crystal are below. These crystals are rough natural crystals with no synthetic treatments. They were all hand selected and all fit into the New Larger Pure Quartz Test Tube product here in this shop. We recommend obtaining that test tube for use with your kit.
Because this is Nature, no two pieces are the same. We can not provide exact uniformity across kits. Allow yourself to be surprised by the unique crystals you receive. Purchase this kit if you are prepared to love what arrives on your doorstep.
This kit contains 1 of each crystal.
These crystals offer a lifetime of limitless apothecary. A complete guide to safety and efficacy can be found in our course Making Stone Elixirs and Formularies. Remember, one crystal makes a lifetime of elixir. Note that images showing several of each crystal in the box are photographed that way to attempt to convey color, detail and vibration of the kit more clearly through the virtual image. This kit contains 1 of each crystal. We can not provide specific stones seen in the pictures. 
These crystals are some of the best in the world. These kits are of limited quantity. 
Ammonite Shell - Ammonites are living medicine. They are fossils of living creatures from the Cretaceous period. Their shells followed the golden mean mathematics. They bring stone medicine practitioners two very important energies to work with: The healing and regenerative power of the spiral and the record-keeper abilities of fossils. These are both incredibly important in shamanic work. Hold 66 million years of fossilized ocean energy in your hands and bring that medicine from the past into today.
Copal - Copal is a younger version of amber. Pine resin hardens and becomes fossilized, giving us a glimpse into the past, sometimes millions of years ago. Often, Copal is used as a ceremonial incense. It can clear dense energy from people and places. Some of these pieces have trapped ancient bugs in them perfectly preserved by the Copal. This is used for trauma, blood stagnation, and ghosts in Chinese Medicine. Capture and remove the hauntings of the past. These pieces are from the power spot island, Madagascar.
Jet - 181 million years ago, during the early Jurrasic epoch, a form of pine tree known as the Araucaria araucana began its descent into the underworld. The trees were compressed into fossils and over time became stone. This happened under the land we now call Whitby, England, and maybe even under the ominous footsteps of the few dinosaurs who survived the recent mass extinction event. These trees began their alchemical journey at a time of massive global change - Shifts in climate, biological systems, and even the tearing of the early continent of Pangea. On its emergence, jet became one of the most powerful talismans on Earth, widely used by druids, witches and shamans in the area and beyond. Whitby Jet is some of the most pure and refined jet on Earth. It's very suitable for your healing and alchemical work.
Policies and Disclaimers:
All of our stones and crystals are pure and natural. They are free from synthetic treatments of any kind, including dyes, stabilizers, and synthetic heat treatments to enhance color.

We can not take requests for individual stones seen in the pictures.

International customers are responsible for any customs fees/import taxes.
Please see our Lost Package Policy prior to placing your order. 
Please contact us at CrystalShop@UpperClarity.com with any questions.