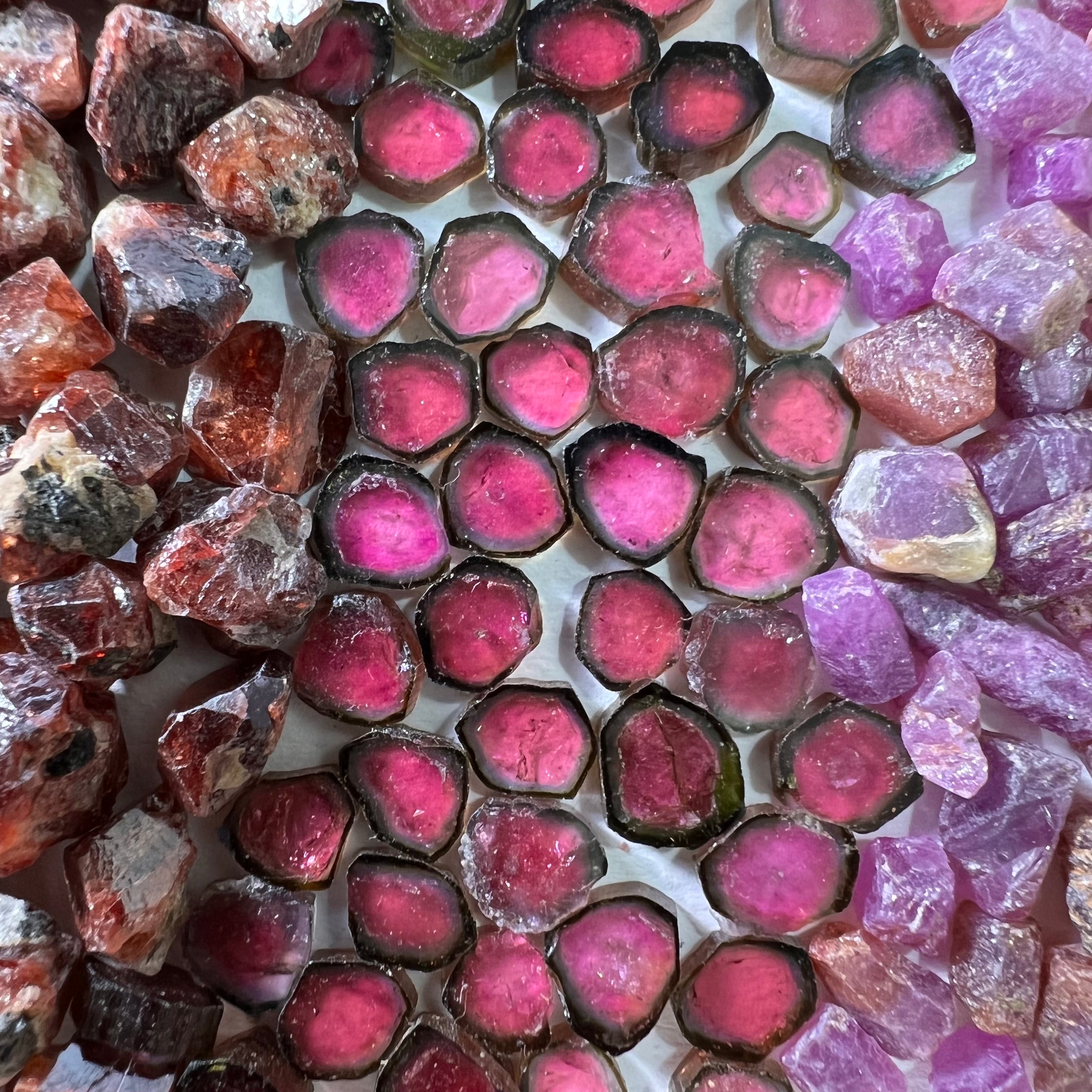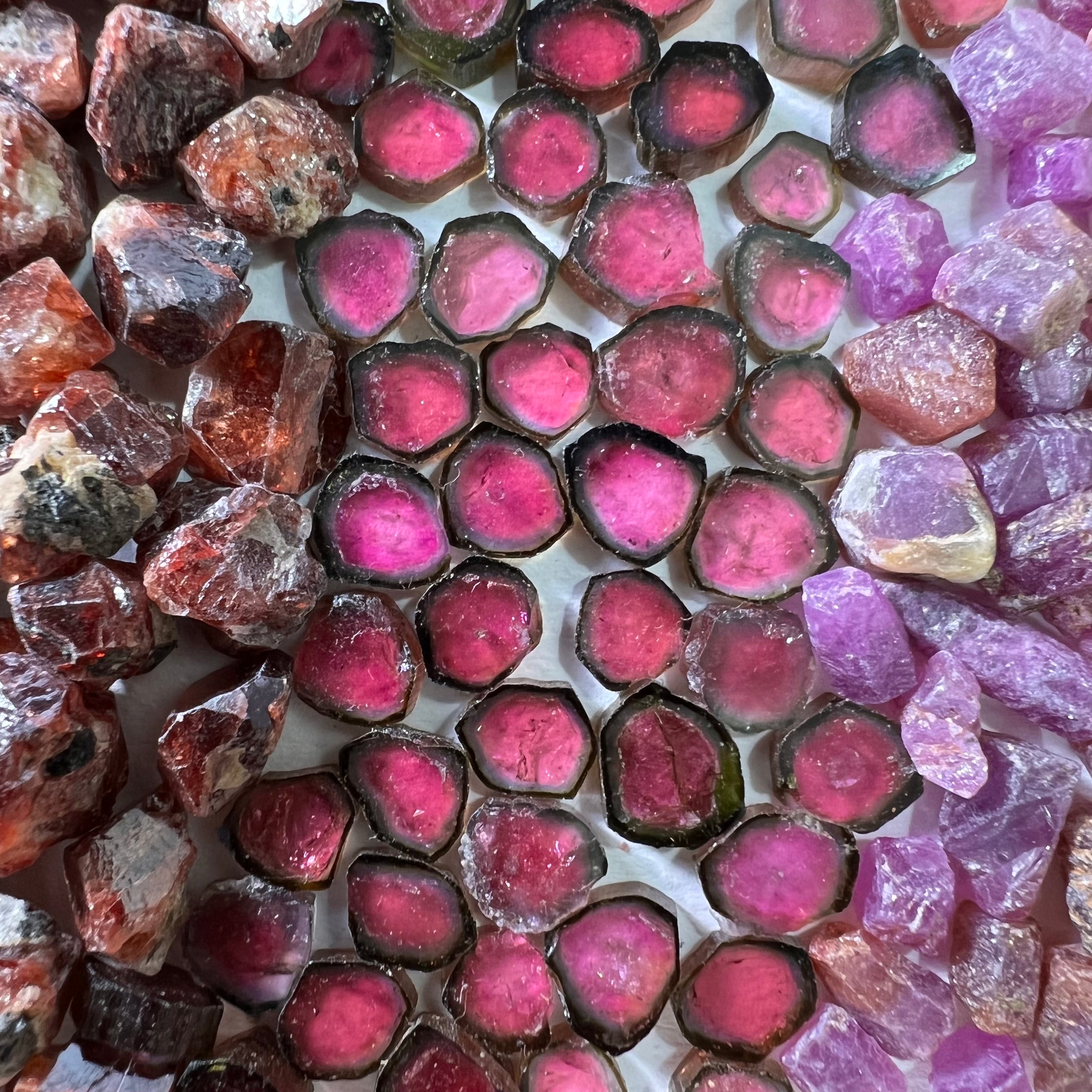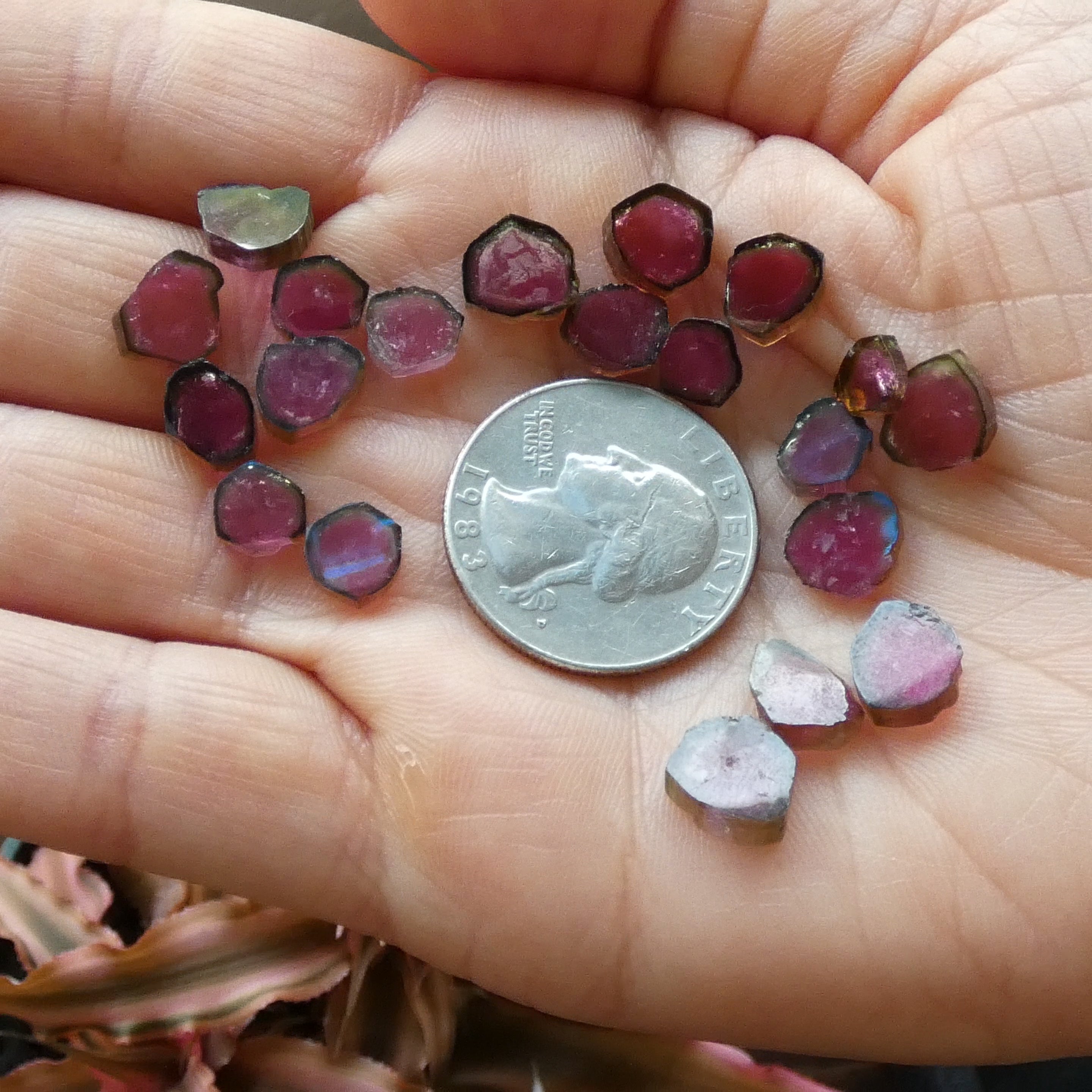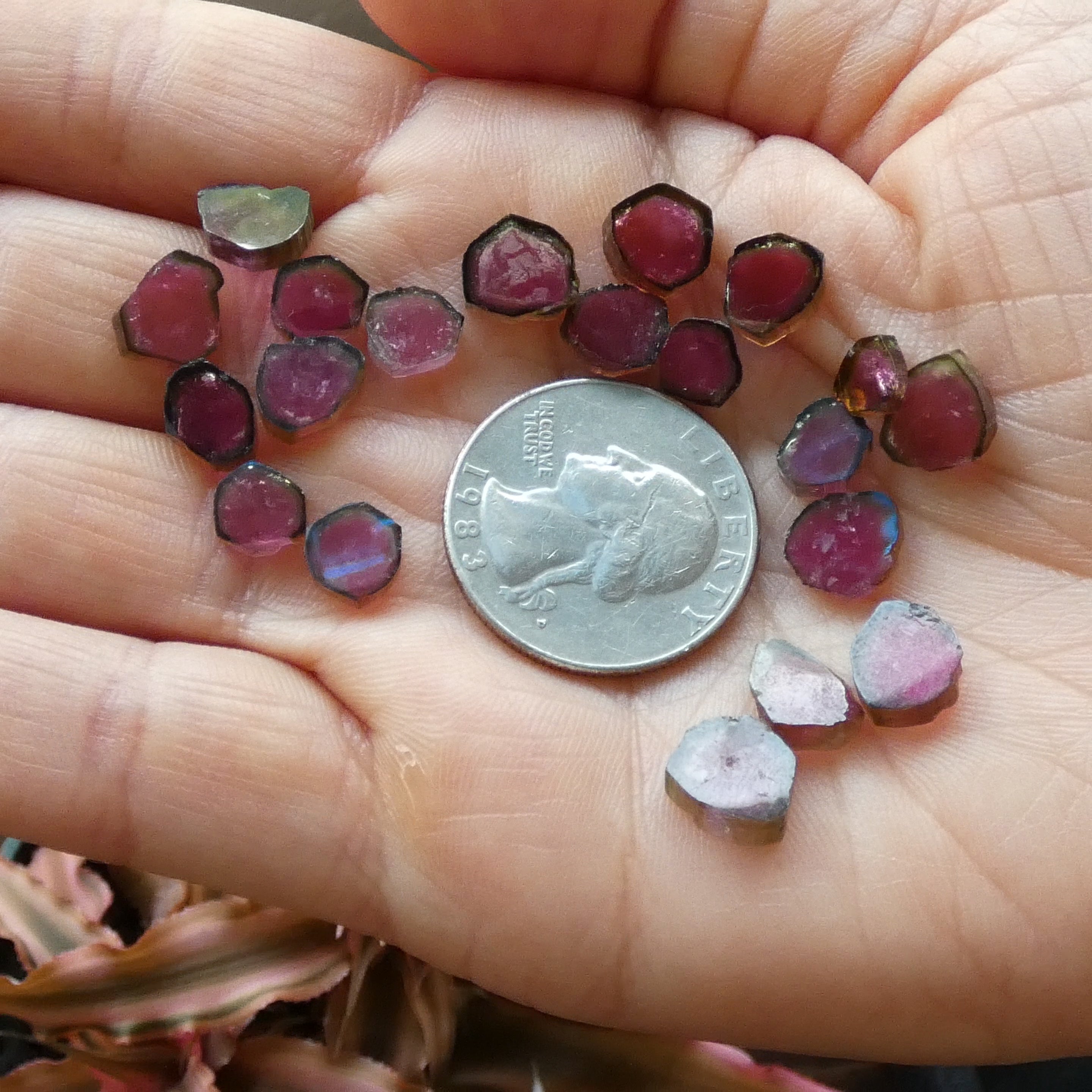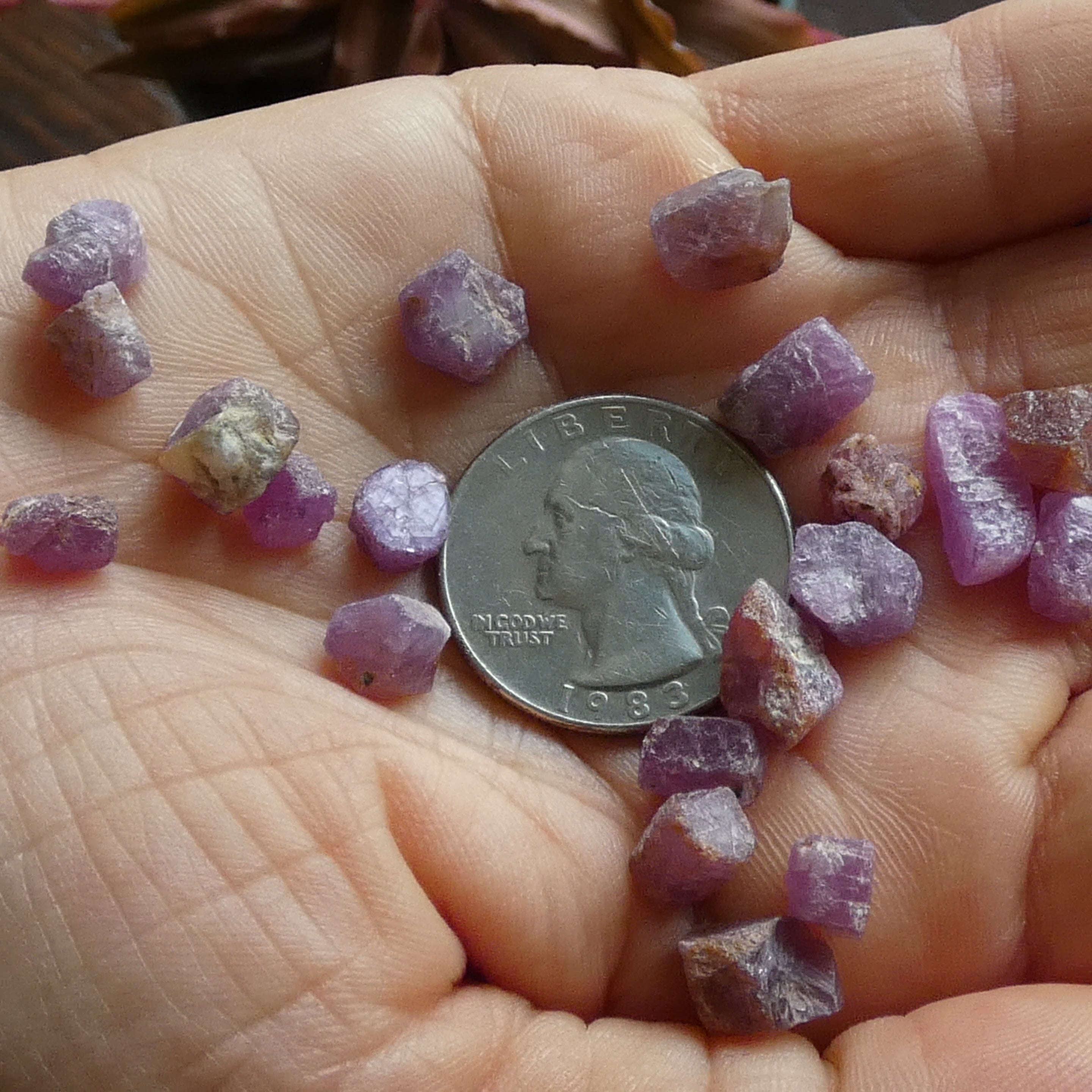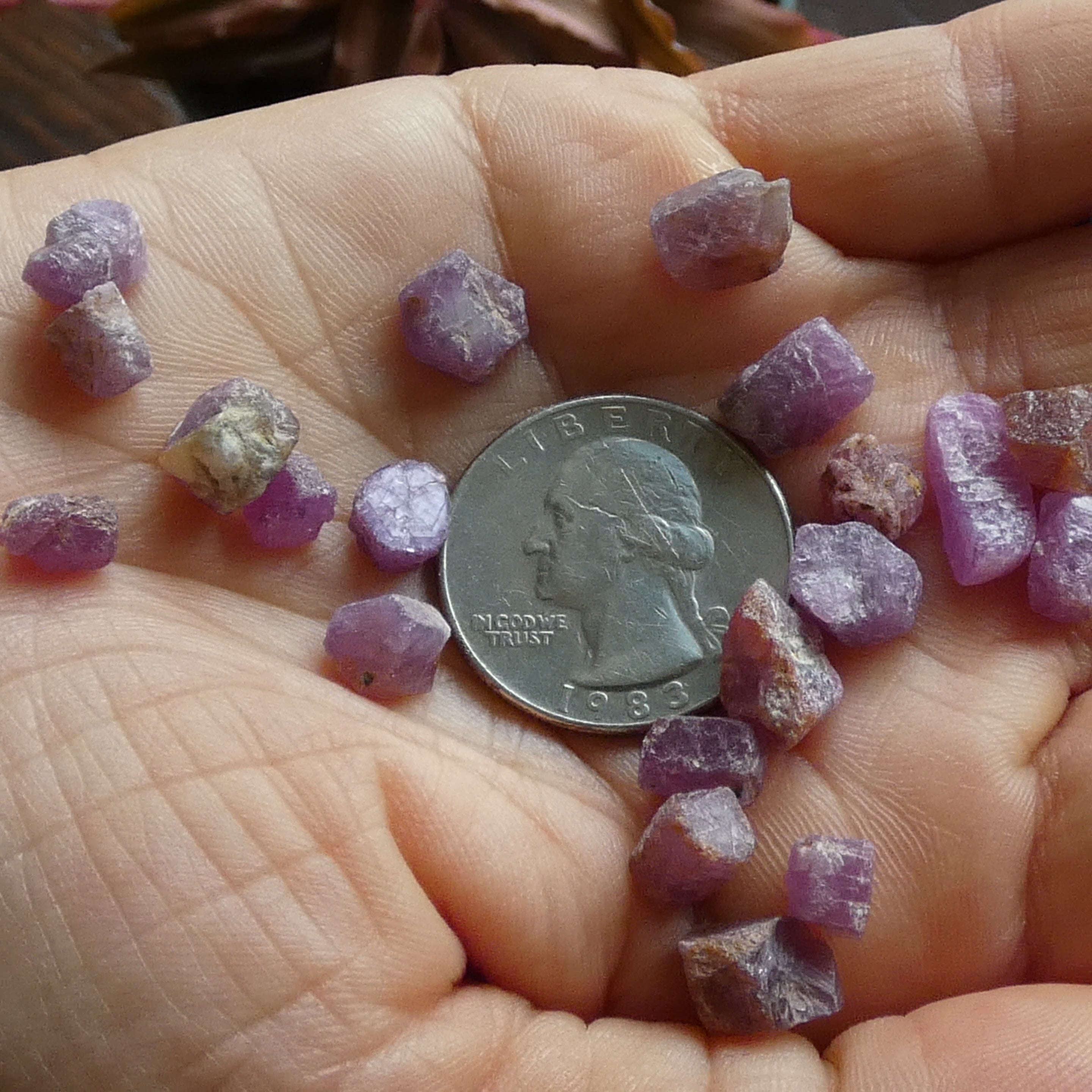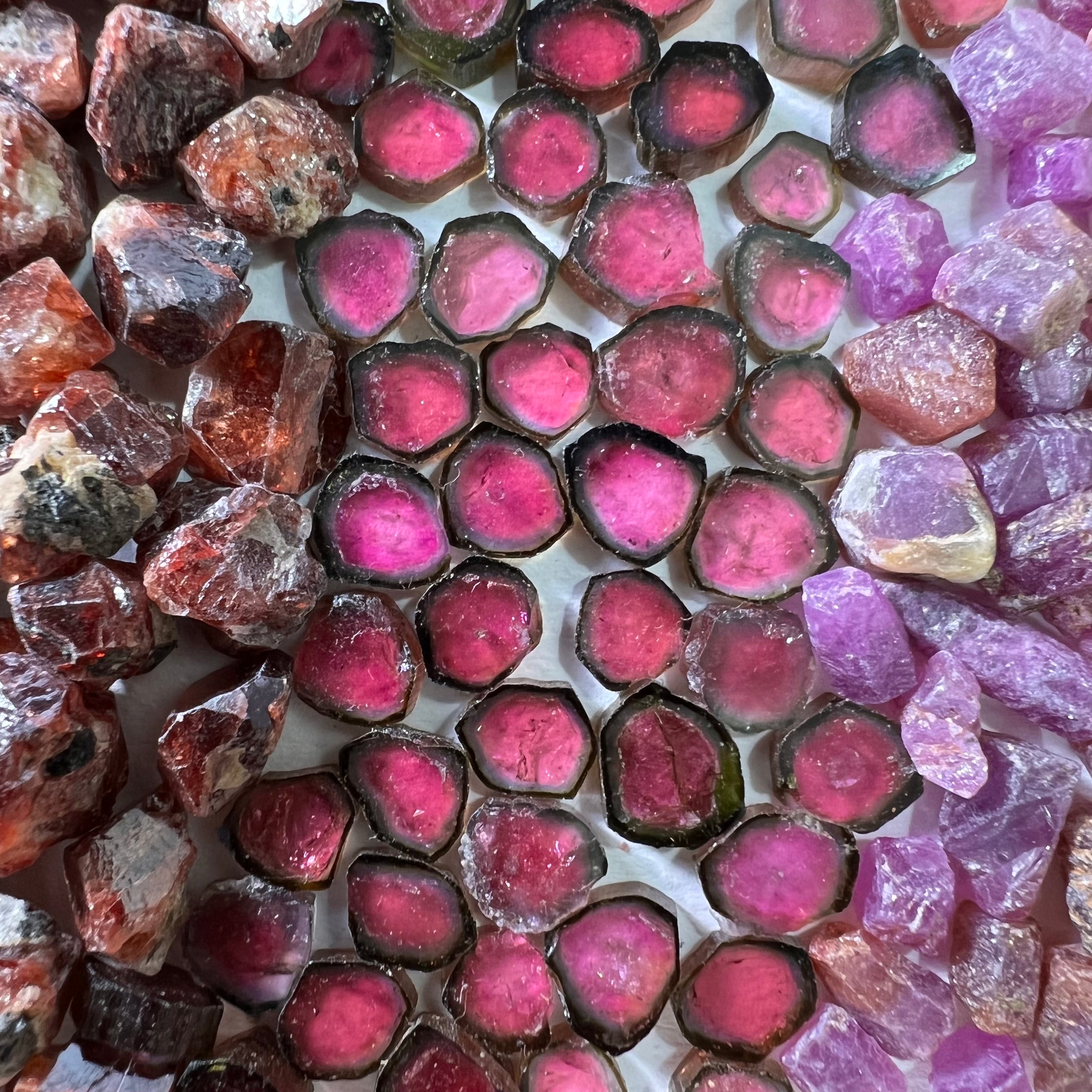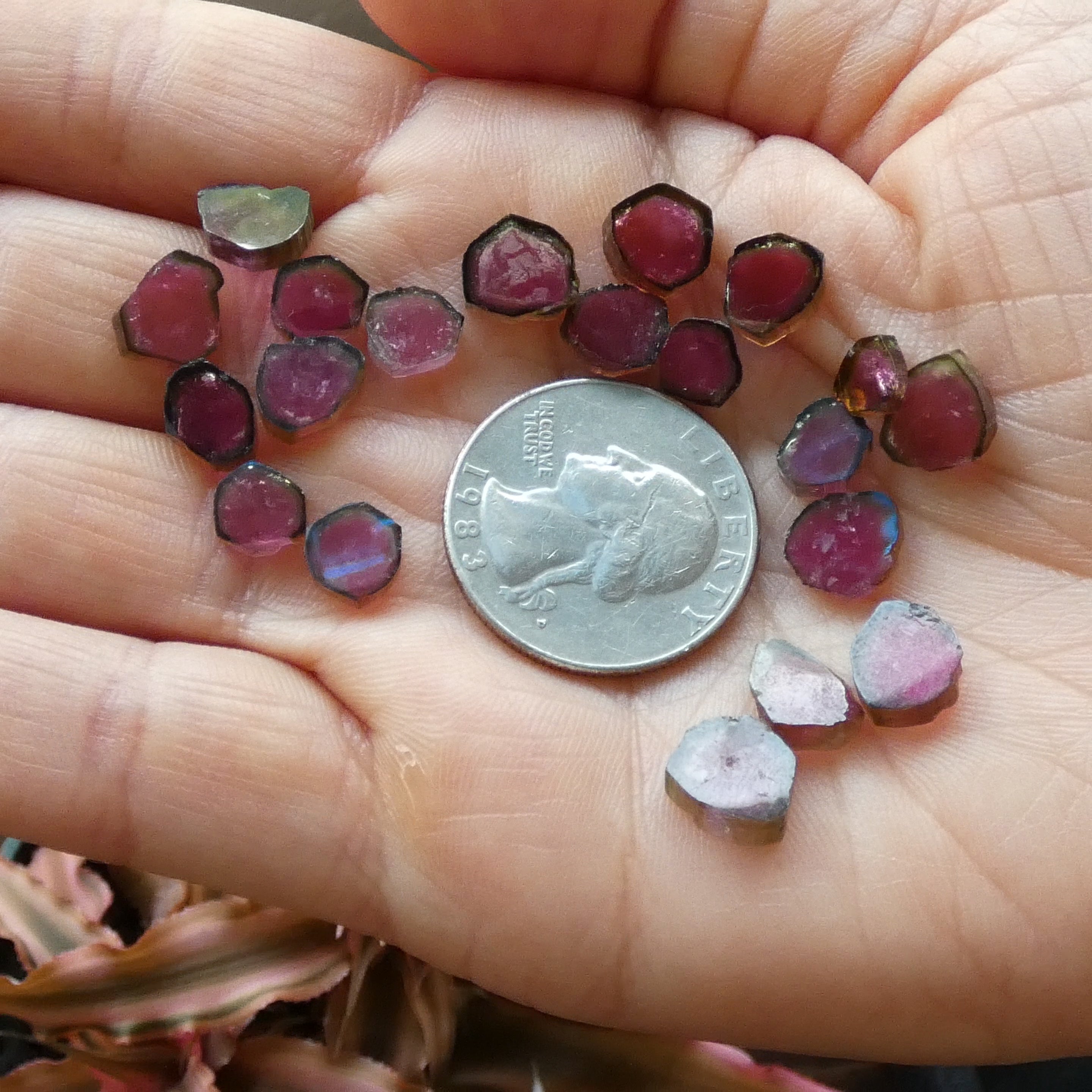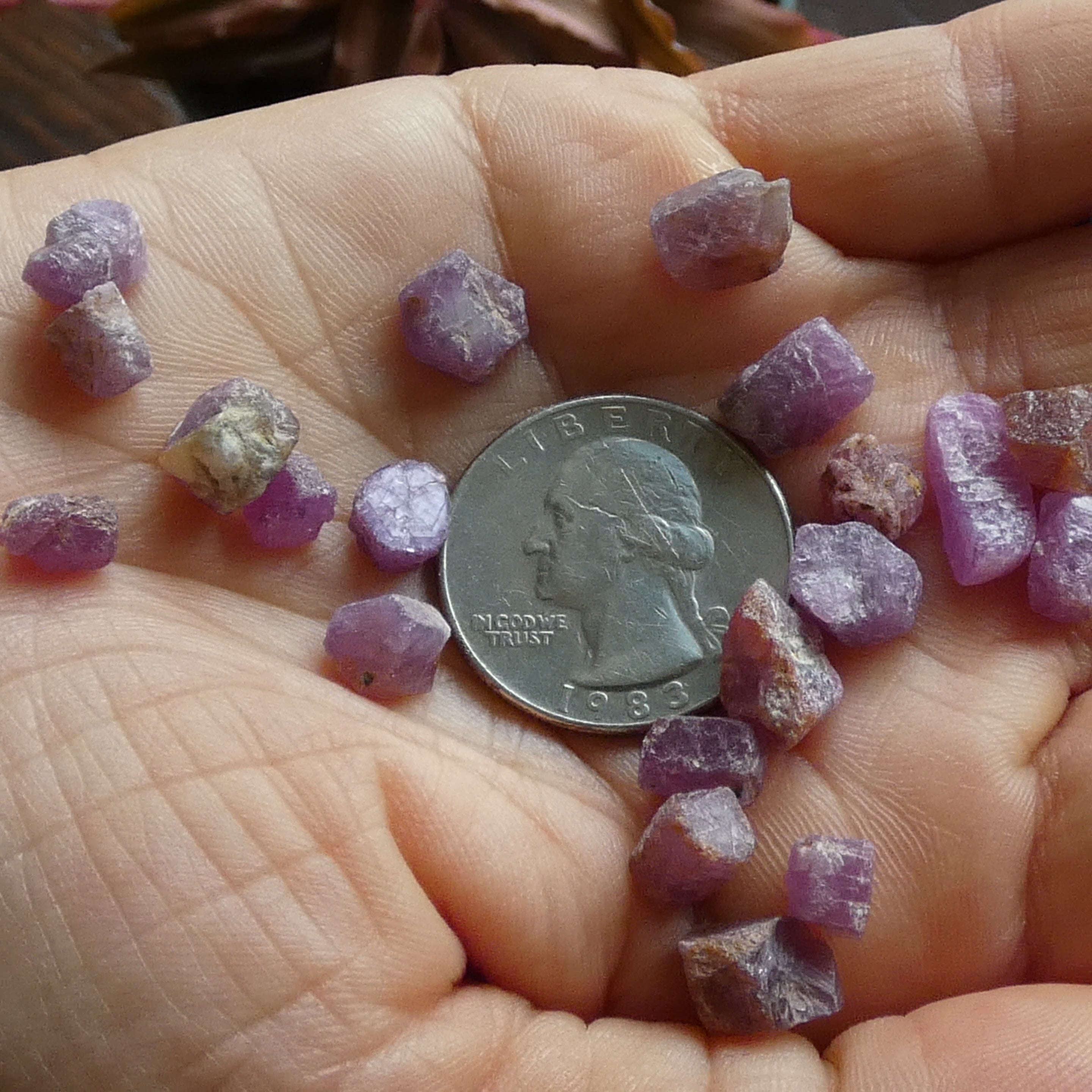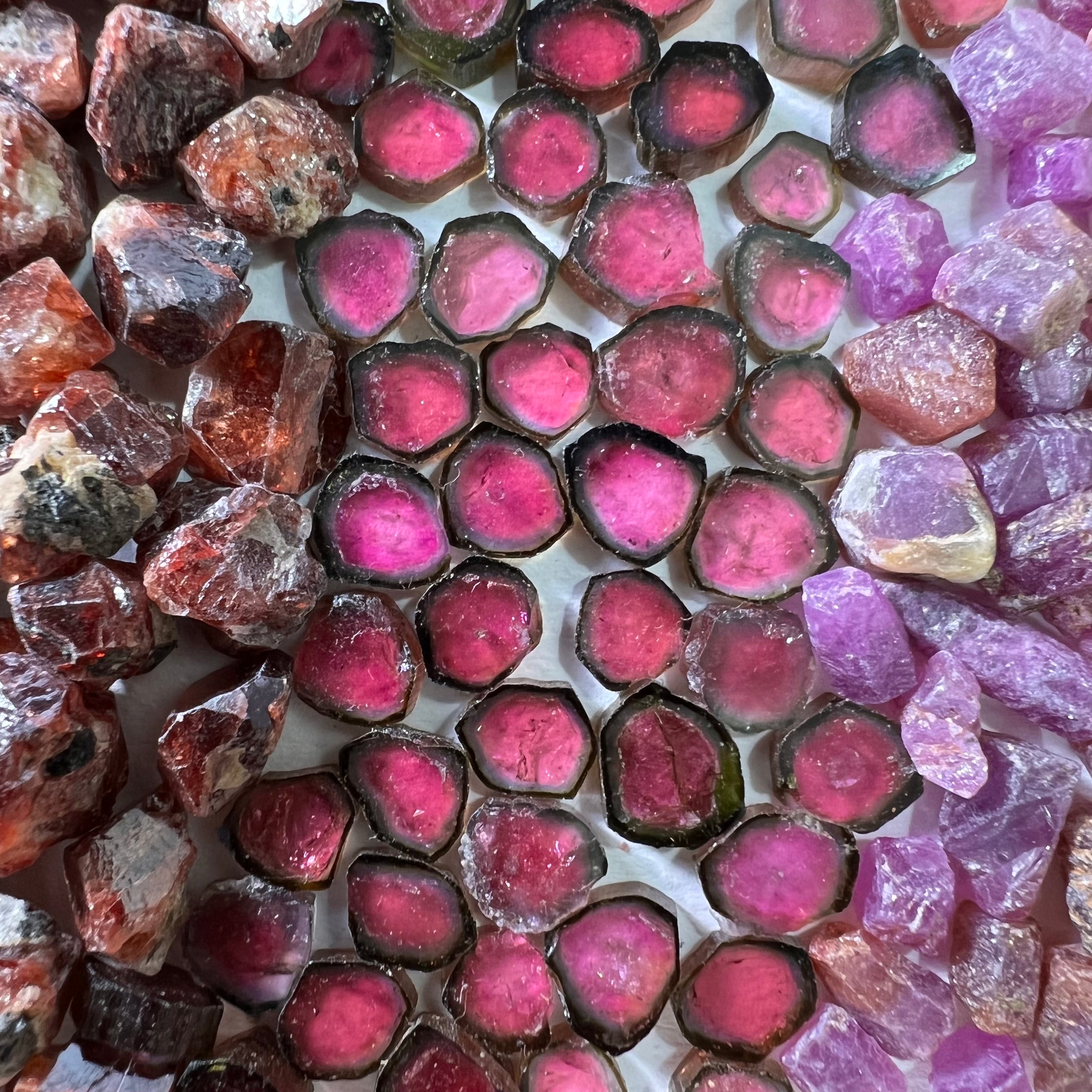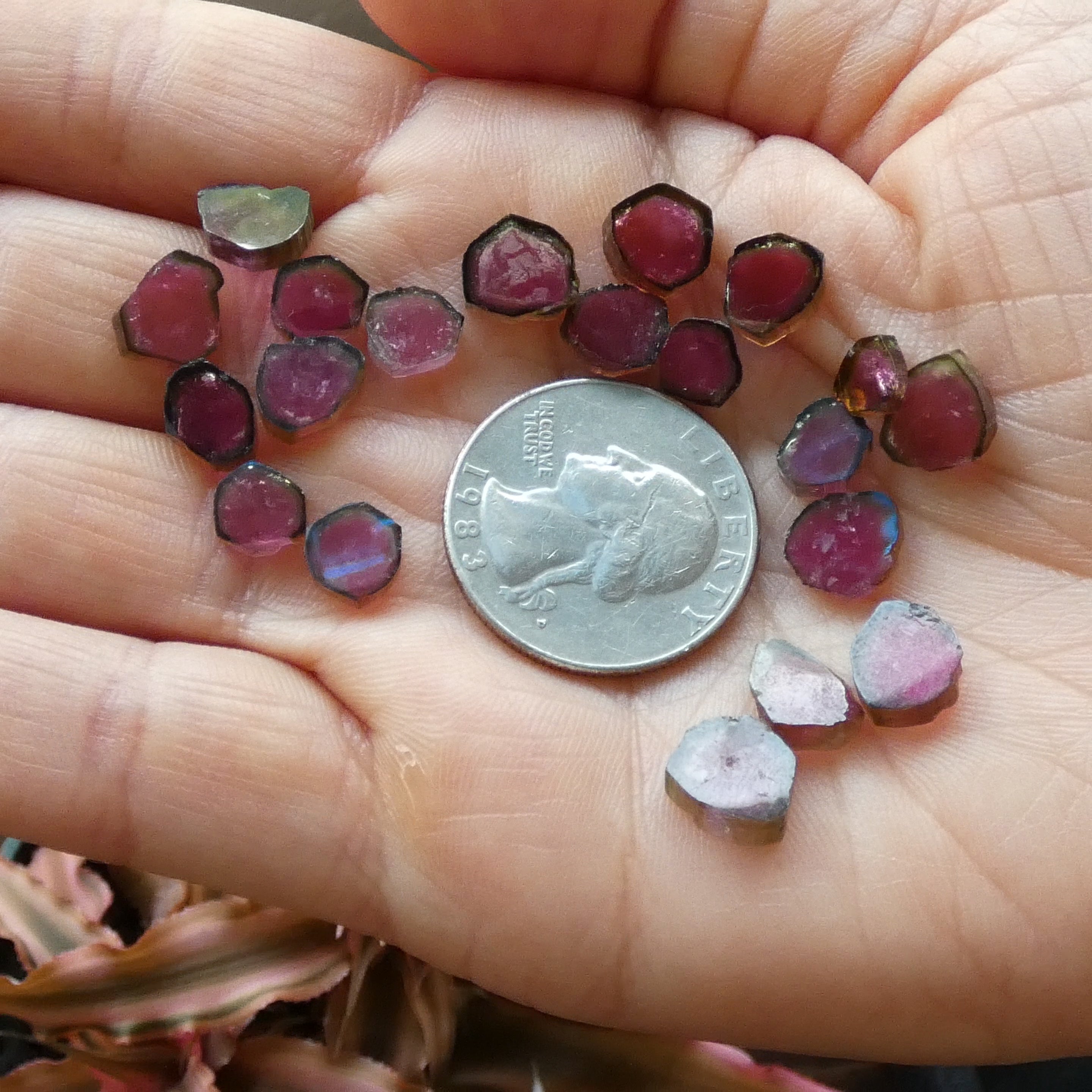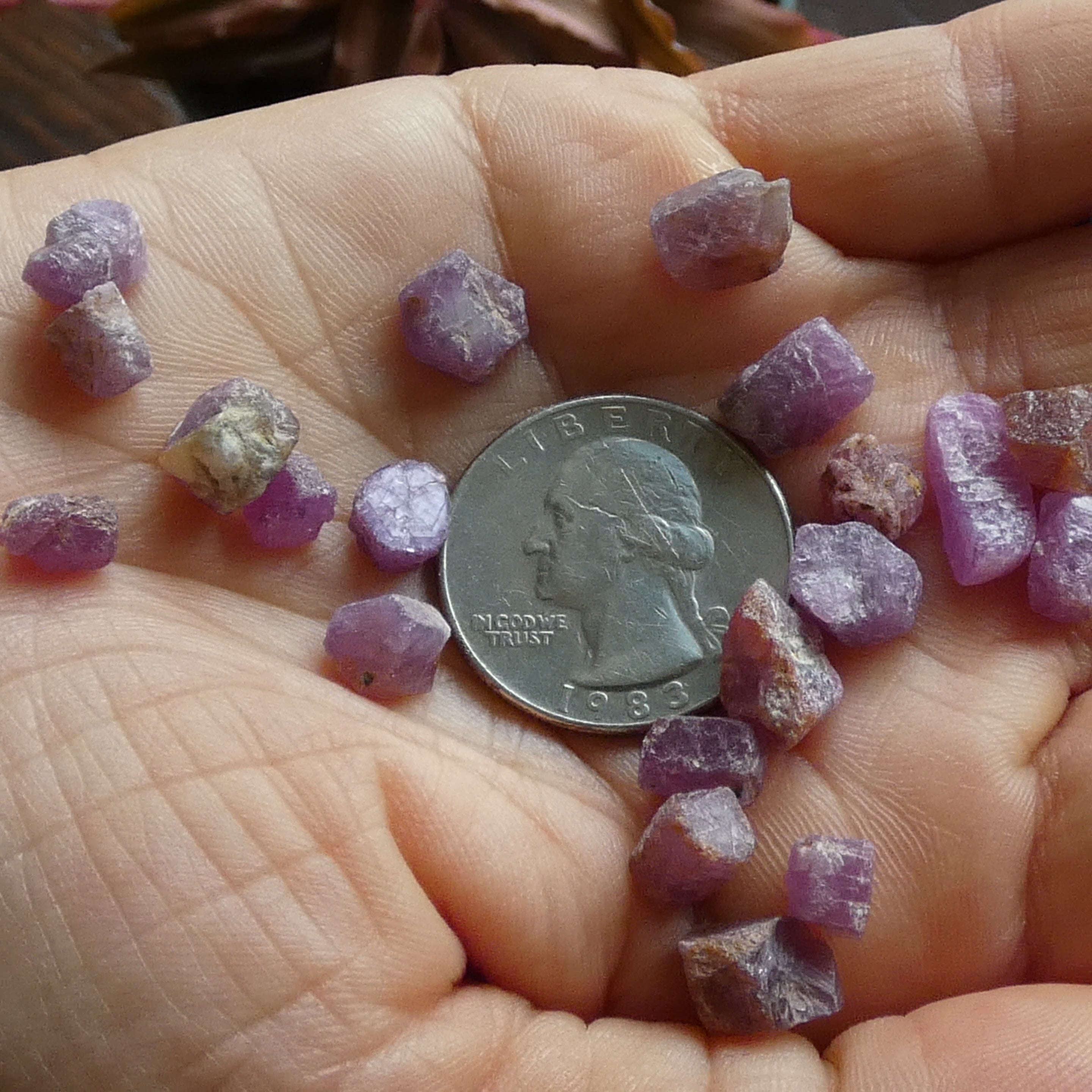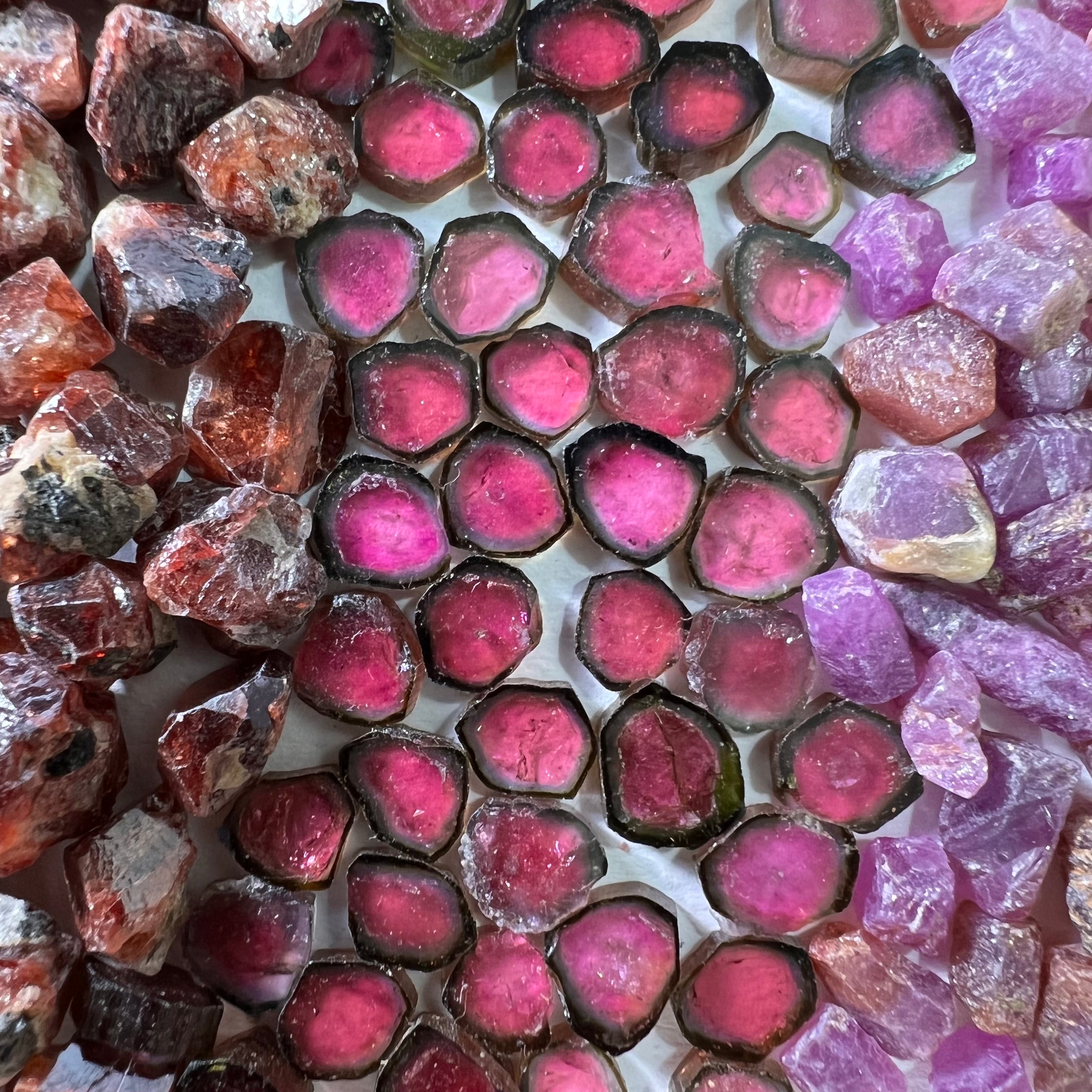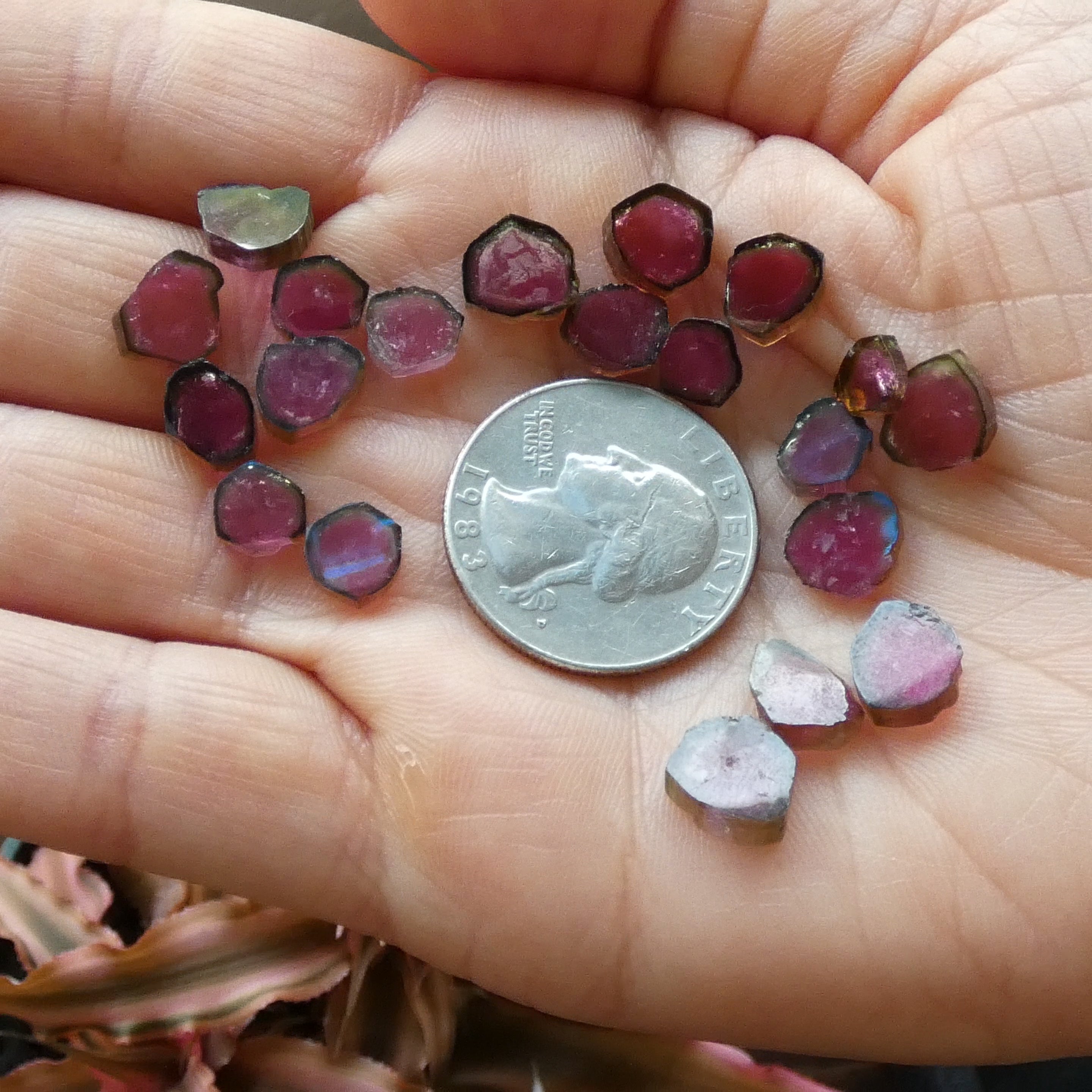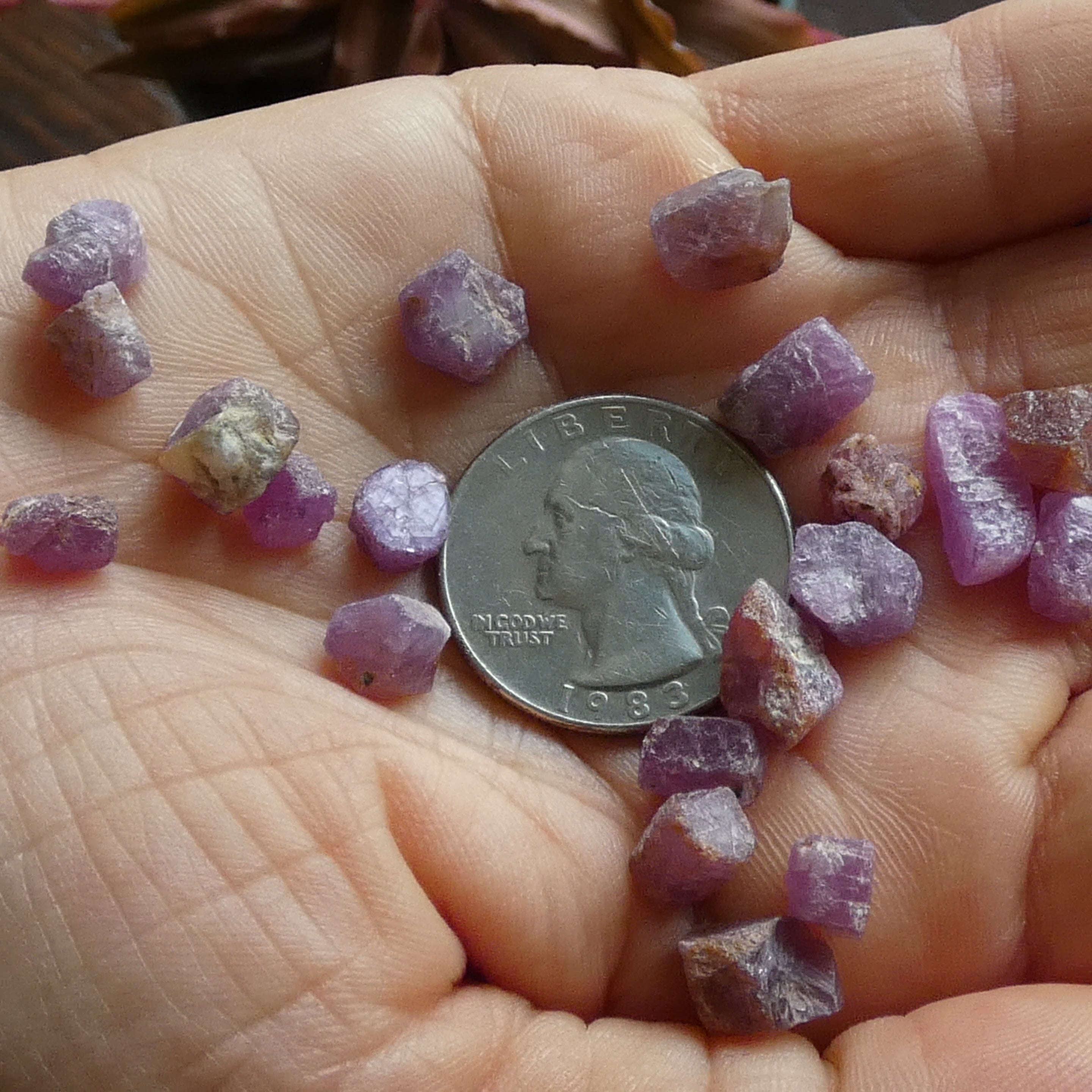 Elixir Kit #03 Love Heals All
Description:  This listing is for one kit that contains: 1 Real Red Zircon Crystal + 1 Watermelon Tourmaline Crystal + 1 Real Ruby Crystal.

Properties:
Detailed descriptions of each crystal are below. These crystals are rough natural crystals with no synthetic treatments. They were all hand selected and all fit into the New Larger Pure Quartz Test Tube product here in this shop. We recommend obtaining that test tube for use with your kit.
Because this is Nature, no two pieces are the same. We can not provide exact uniformity across kits. Allow yourself to be surprised by the unique crystals you receive. Purchase this kit if you are prepared to love what arrives on your doorstep.

This kit contains 1 of each crystal. 
These crystals offer a lifetime of limitless apothecary. A complete guide to safety and efficacy can be found in our course Making Stone Elixirs and Formularies. Remember, one crystal makes a lifetime of elixir. Note that images showing several of each crystal in the box are photographed that way to attempt to convey color, detail and vibration of the kit more clearly through the virtual image. This kit contains 1 of each crystal. We can not provide specific stones seen in the pictures. 
These crystals are some of the best in the world. These kits are of limited quantity. 
Real Red Zircon Crystal
You just found a hidden gem! This is a juicy blood-red real Zircon crystal and we only make it available in the Love Heals All elixir kit. Red is the color of fire and the color of the heart. It's connective, stimulating, uplifting and strengthening. This is like an oak tree for the heart. Rebuilding, strengthening, stabilizing, integrating. Make an elixir of Red Zircon if you're facing physical heart challenges or want to strengthen heart qi. (Signs of deficient heart qi include fatigue throughout the body, cold hands and feet, feeling out of breath during small activities, or feeling listless or depressed). PTSD and trauma need the blood to unfreeze and move again and that's all about supporting the heart. And, remember, crystals are completely aligned to spiritual consciousness work. Strengthen the heart after heartbreak, or long periods of emotional distress. Or, go even deeper and ignite the power to open the heart after what may feel like lifetimes of heart walls. Zircon is like bringing in a whole army of benevolent influences, marching in perfect order, ready to take on the complexity of any situation and bring it love and strength. 

Watermelon Tourmaline Crystal
This pink center, green rind Watermelon Tourmaline is a powerful stimulator for the physical and spiritual heart. They are amazing in elixirs. These are completely natural Tourmaline crystals, simply sliced like a loaf of bread. This allows us to receive the energy by making it more affordable, and even more importantly, by allowing us to see and take in the watermelon coloring. These crystals are from Brazil. This mine is full of other heart minerals like Lepidolite and Pink Tourmaline. The Brazilian woman selling these shared with me that living over these heart-centered minerals may be part of what gives the Brazilian people their music, joy, dancing and laughter. Truly, this is a little piece of the Earth's heart. Handle with Love. Share the Love. 
Real Ruby Crystal
Pure Ruby corundum from Guinea, these crystals are perfect for elixirs, medicine pouches, or direct on-the-body treatments. They're untreated, pure and make a powerful impact. Ruby is the Black Widow Spider of the stone kingdom. Tremendous potency lies inside the smallest of pieces. To have a real Ruby crystal like this is a starting point for igniting permanent and powerful healing and transformation. Ruby has a long and storied tradition of being one of the great Master magicians of the crystal world. And now it's glowing! It's used to enhance mystical powers. It's also incredible for strengthening the heart, and trusting in your own heart and love. Ruby is one of the top 4 most valued crystals on Earth and will add glowing power to whatever you bring to it. Great for use on acupuncture points or in elixirs. 
Policies and Disclaimers:
All of our stones and crystals are pure and natural. They are free from synthetic treatments of any kind, including dyes, stabilizers, and synthetic heat treatments to enhance color.

We can not take requests for individual stones seen in the pictures.

International customers are responsible for any customs fees/import taxes.
Please see our Lost Package Policy prior to placing your order. 
Please contact us at CrystalShop@UpperClarity.com with any questions.