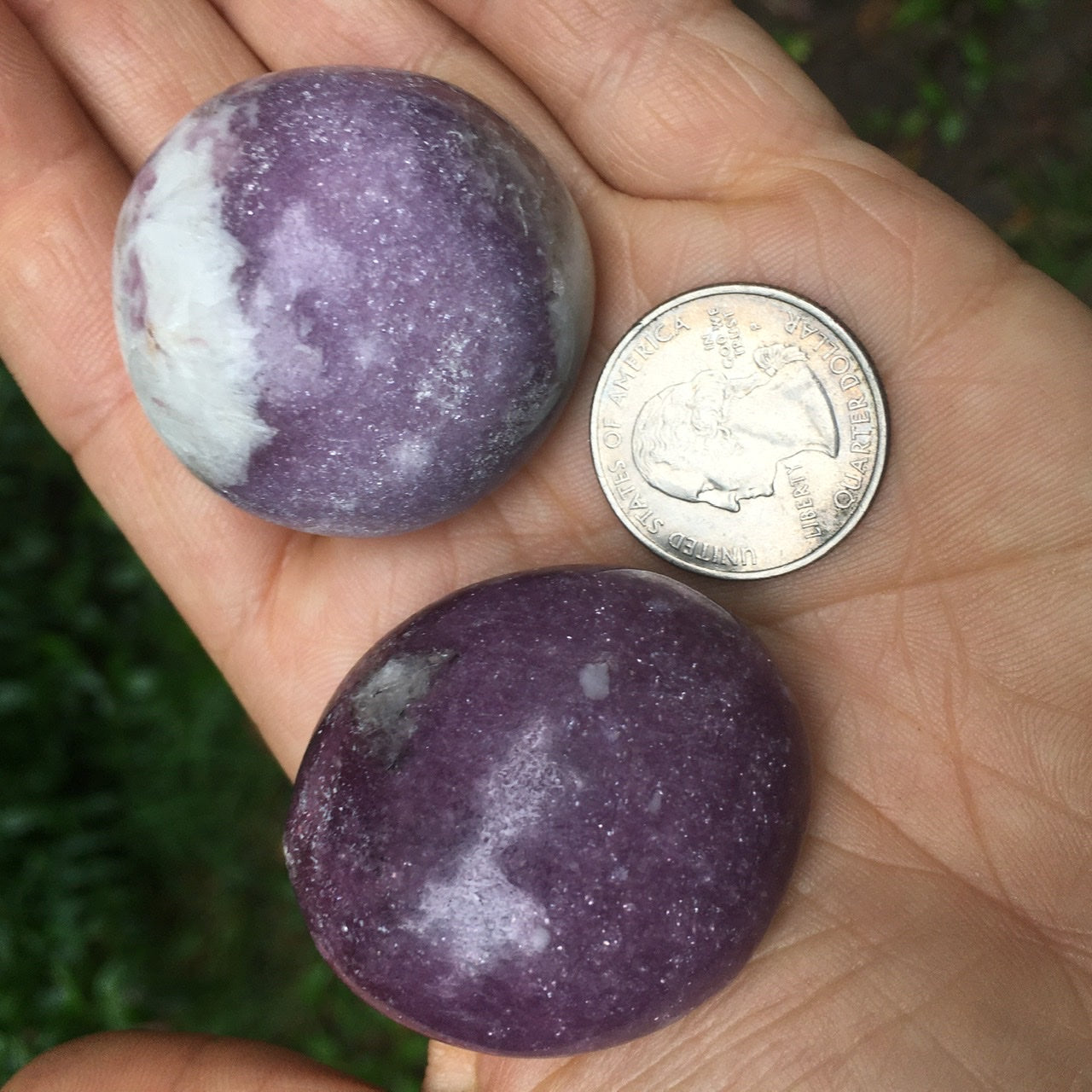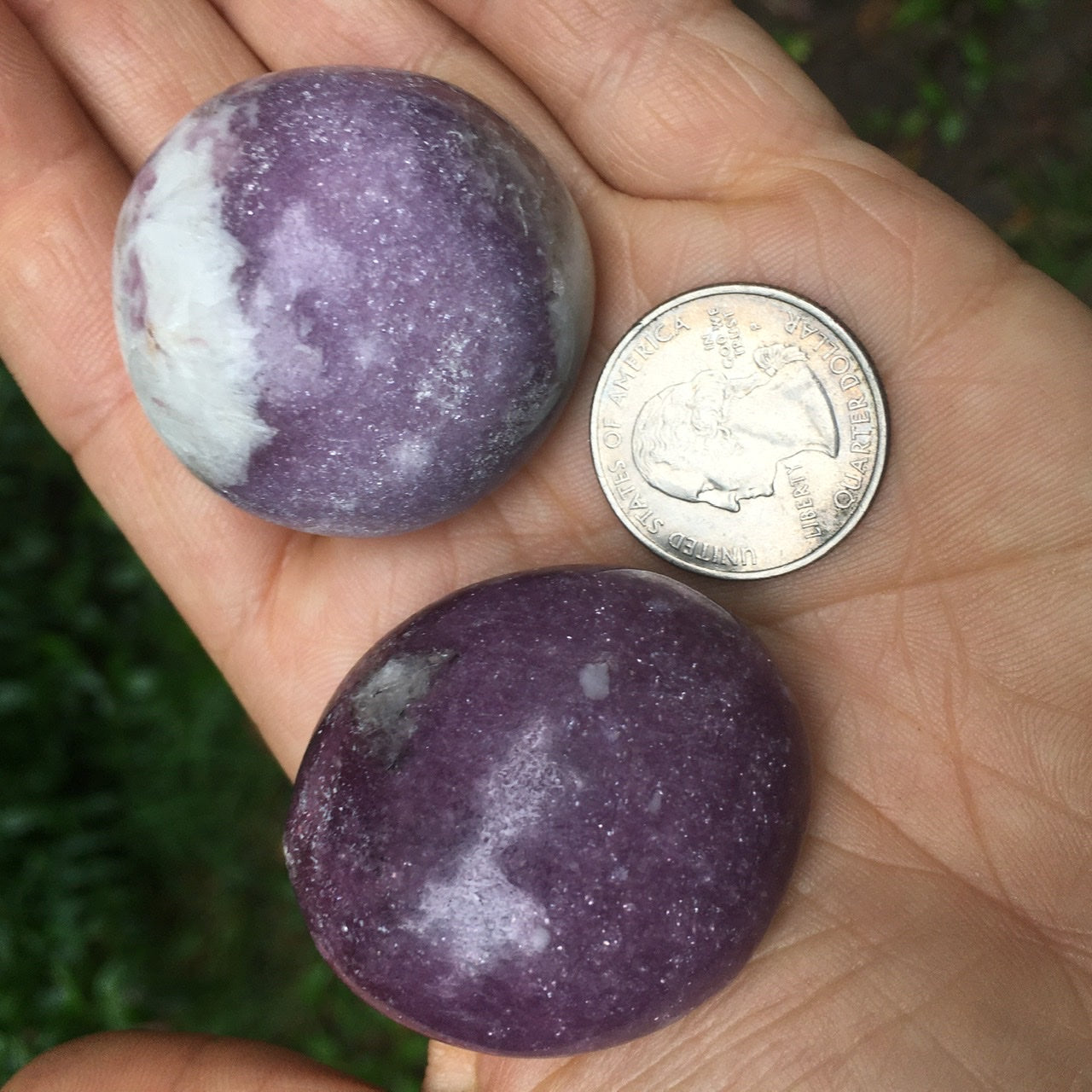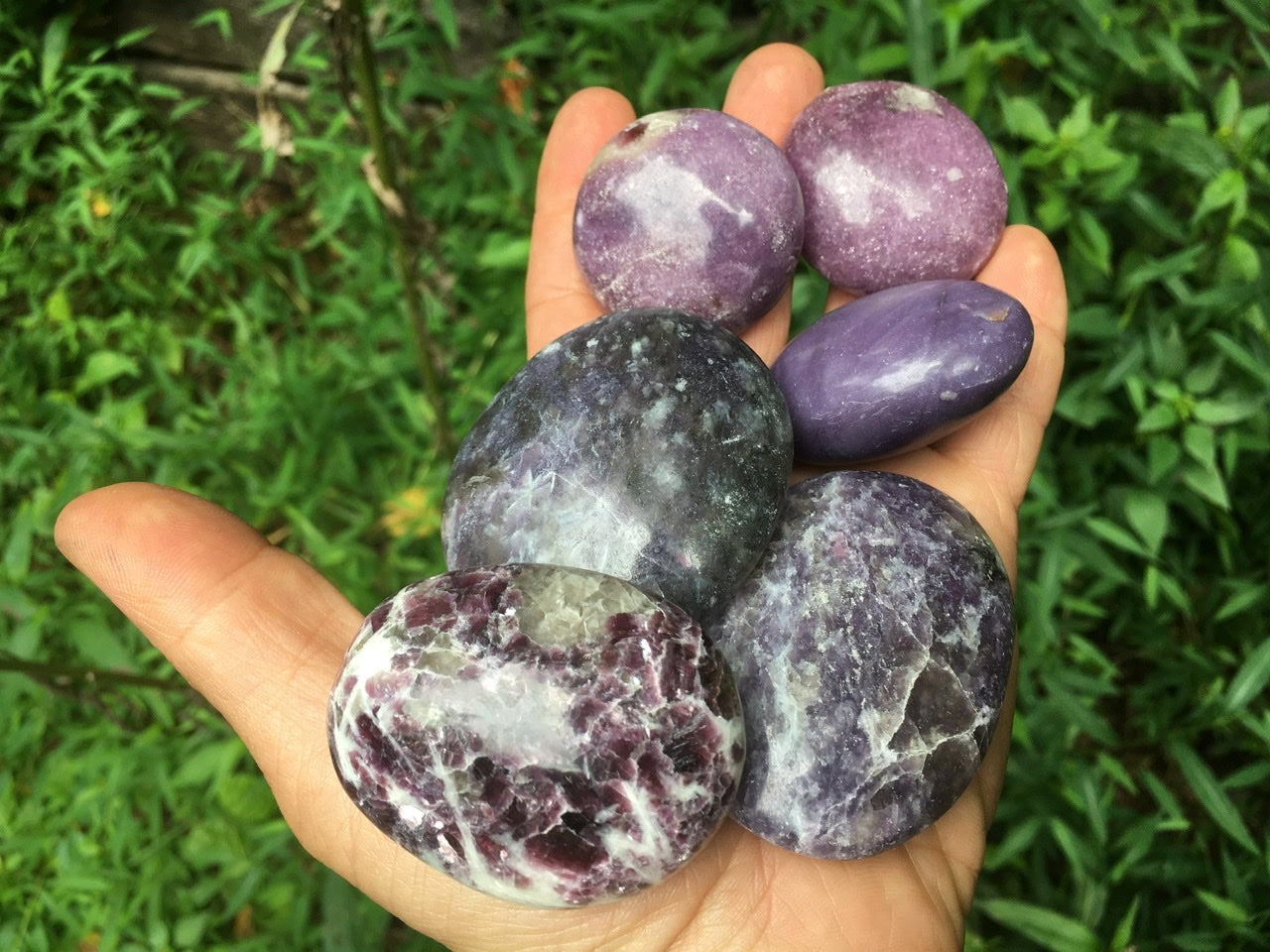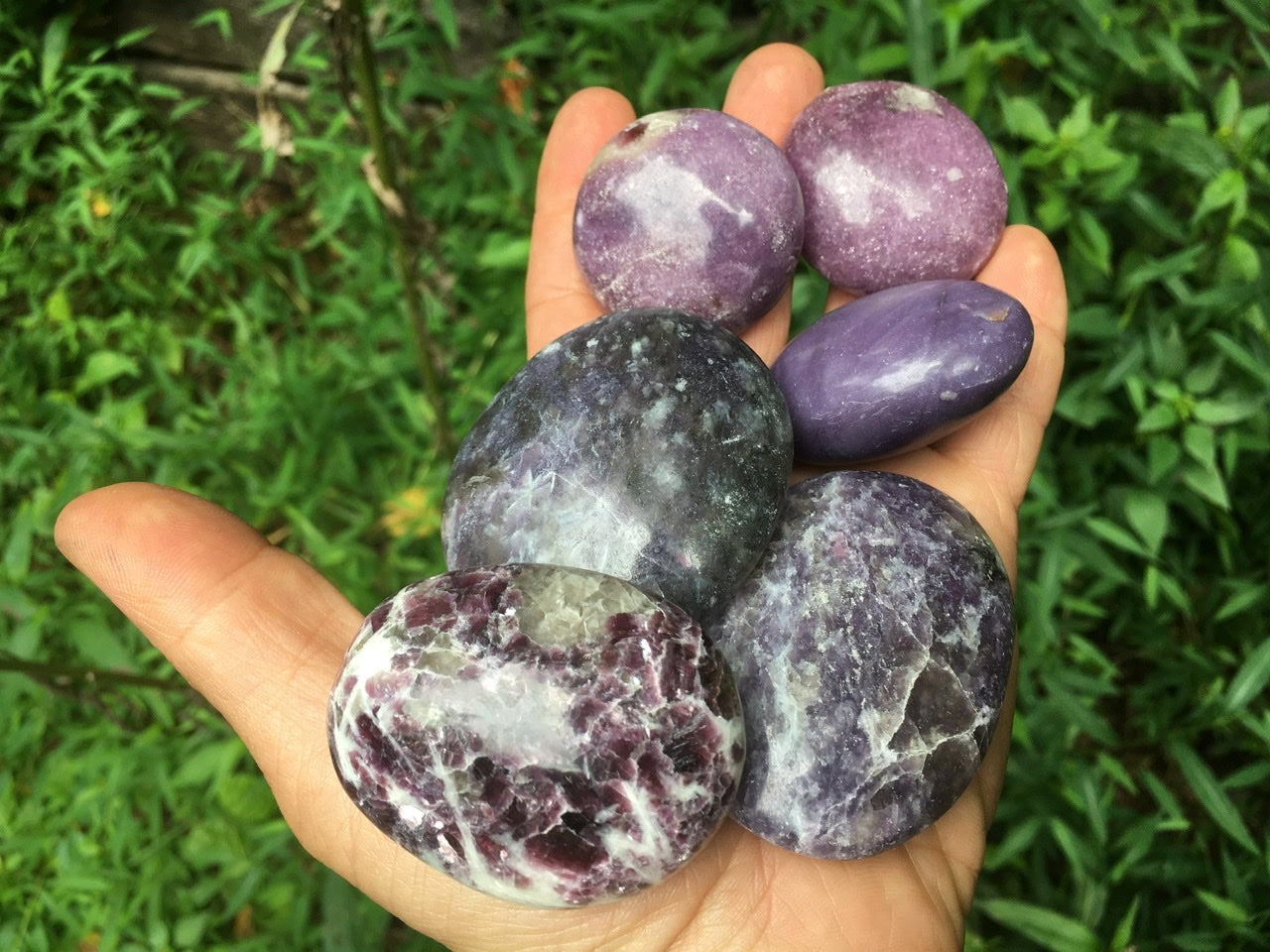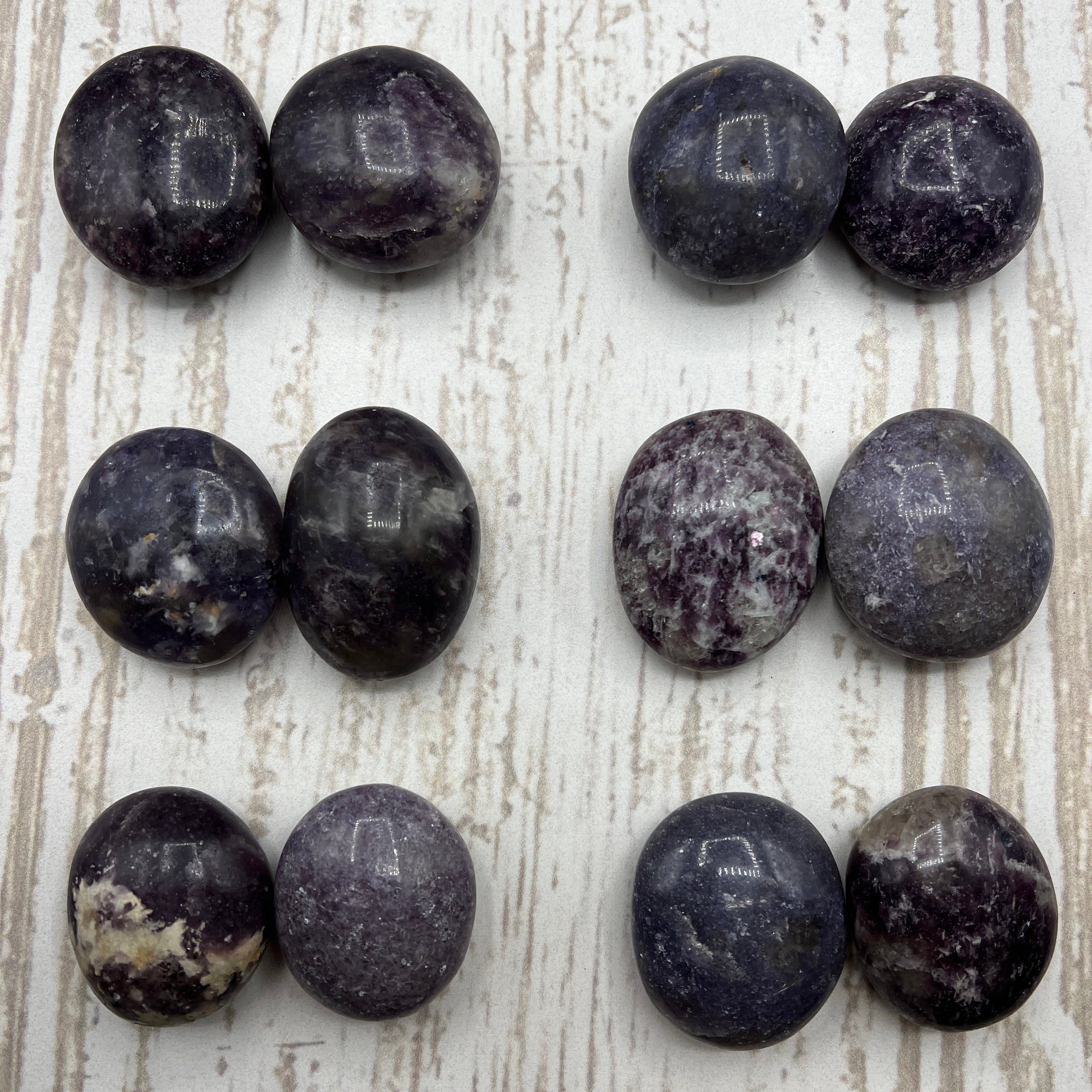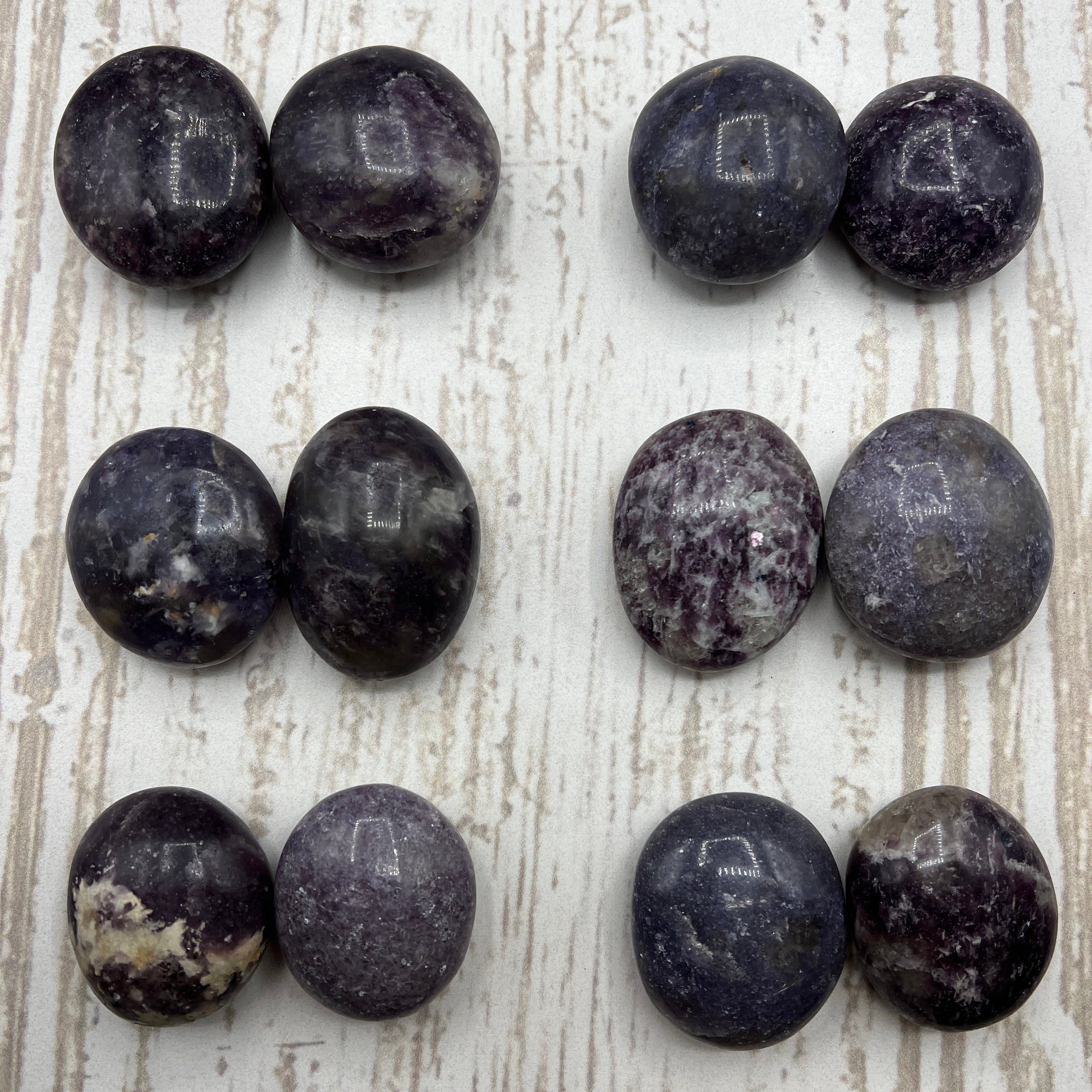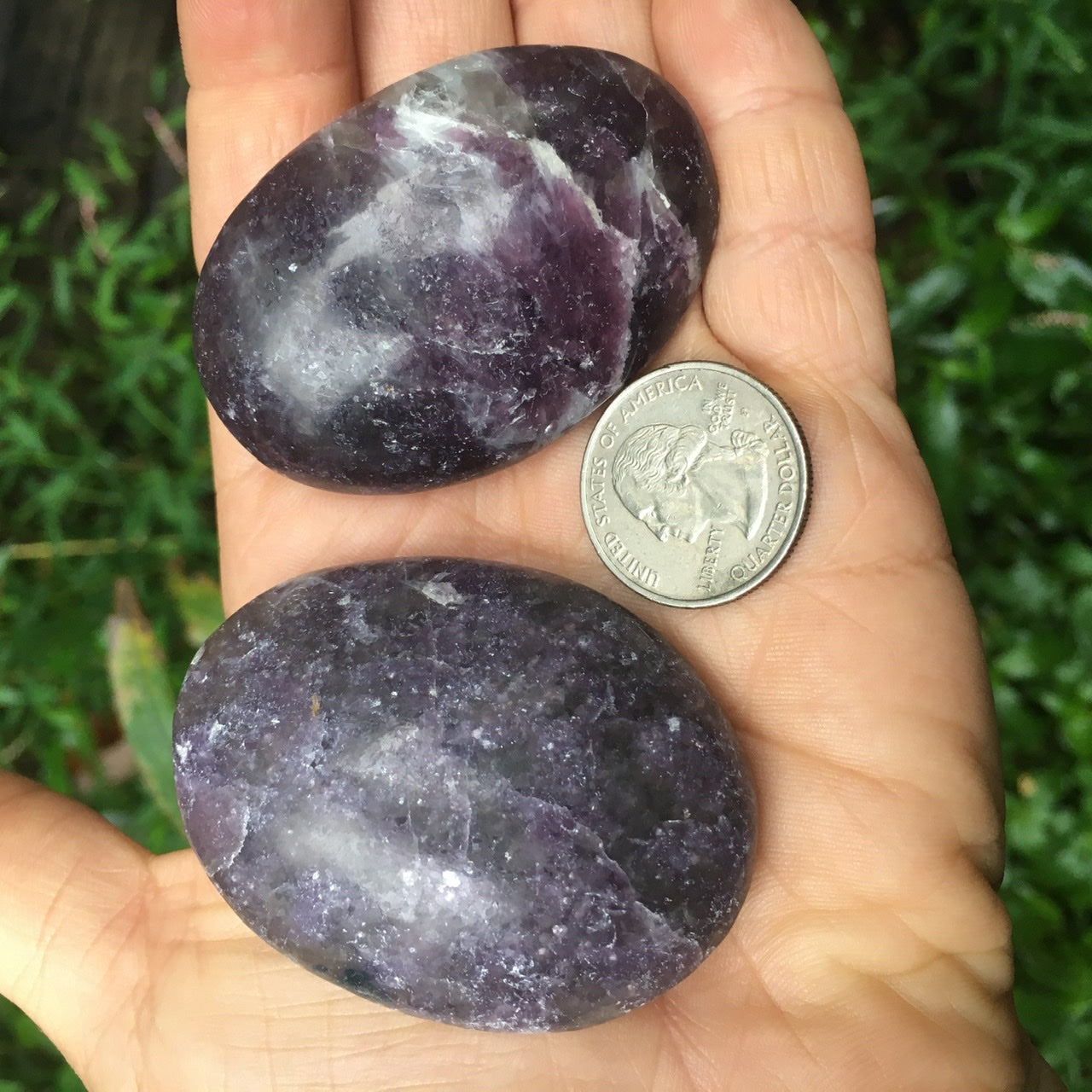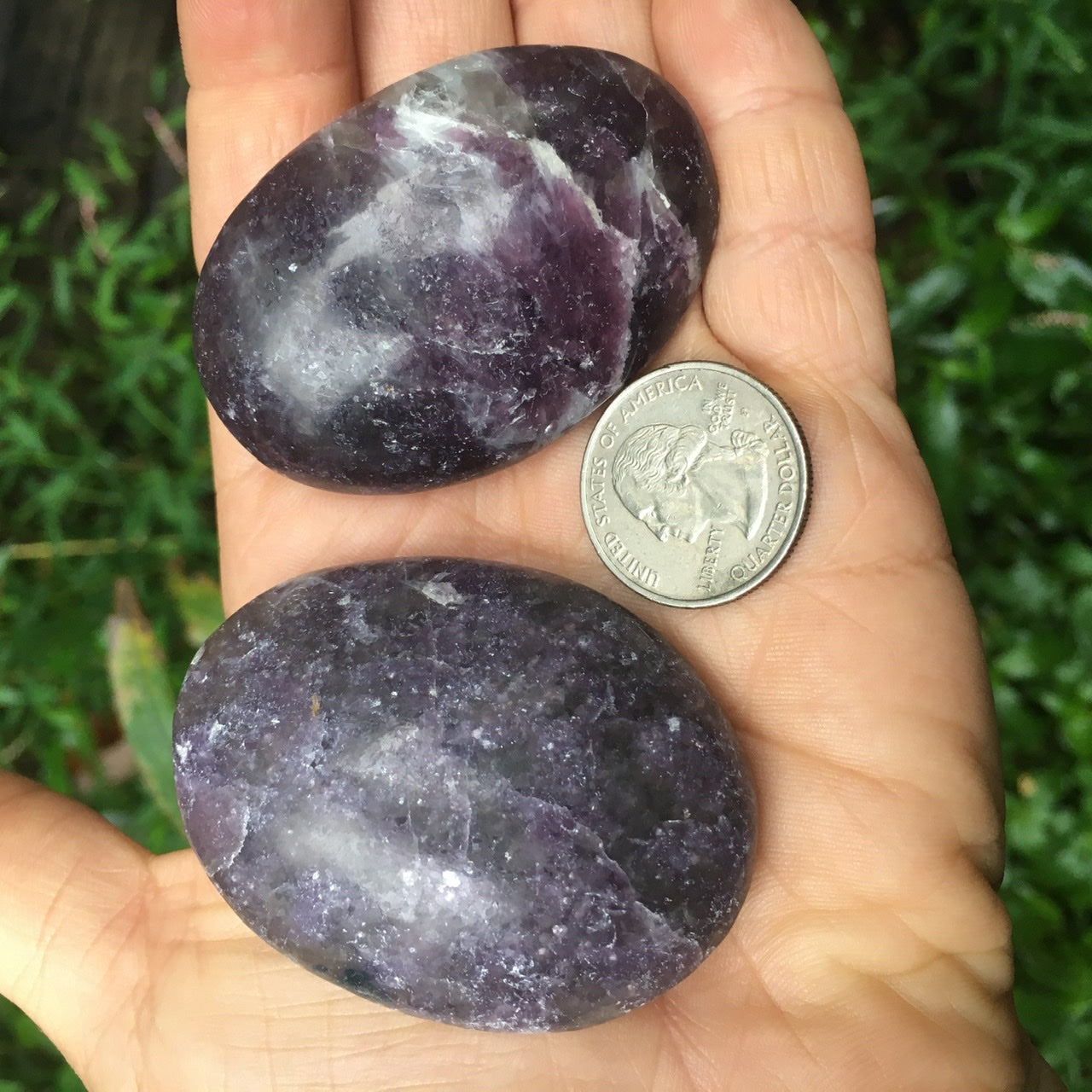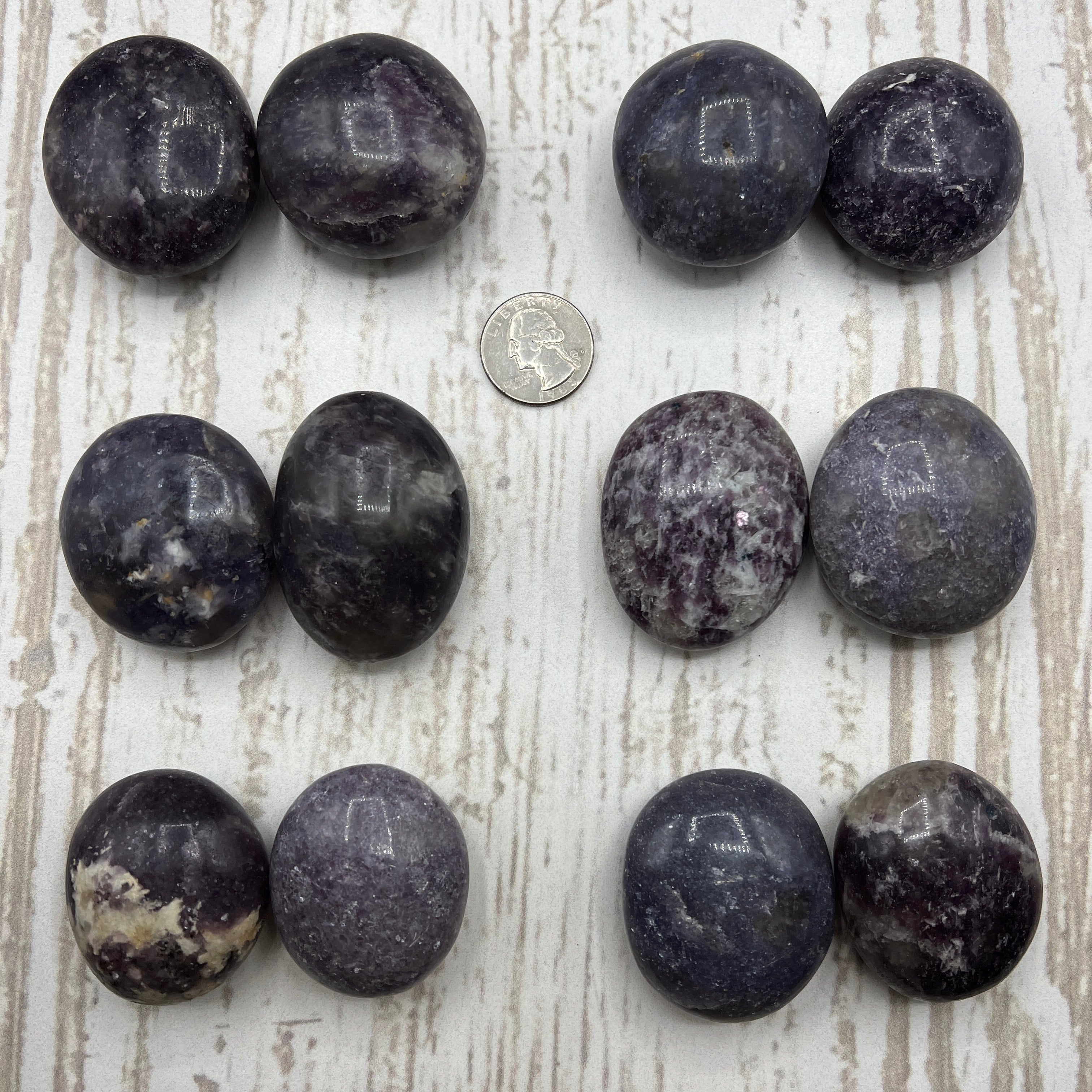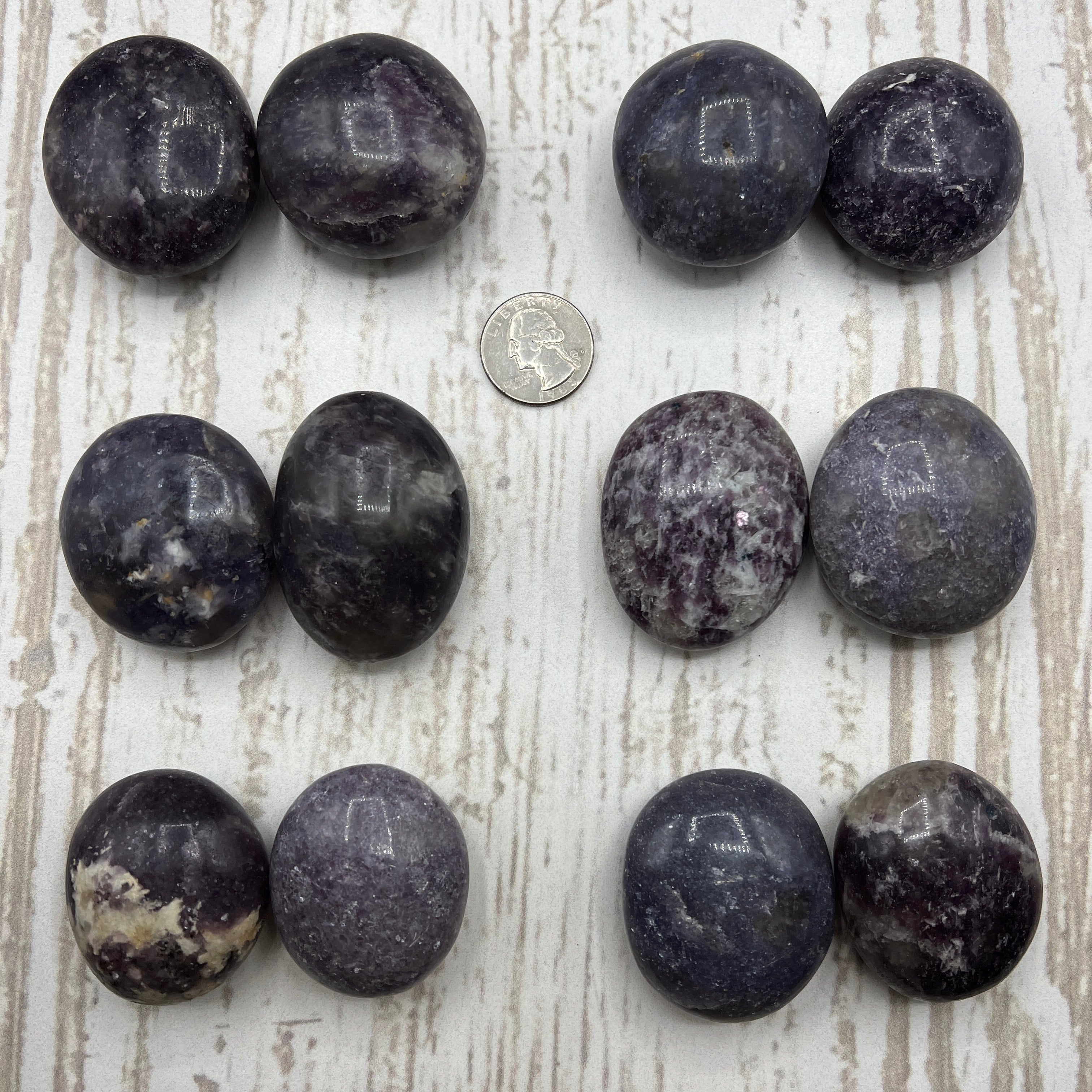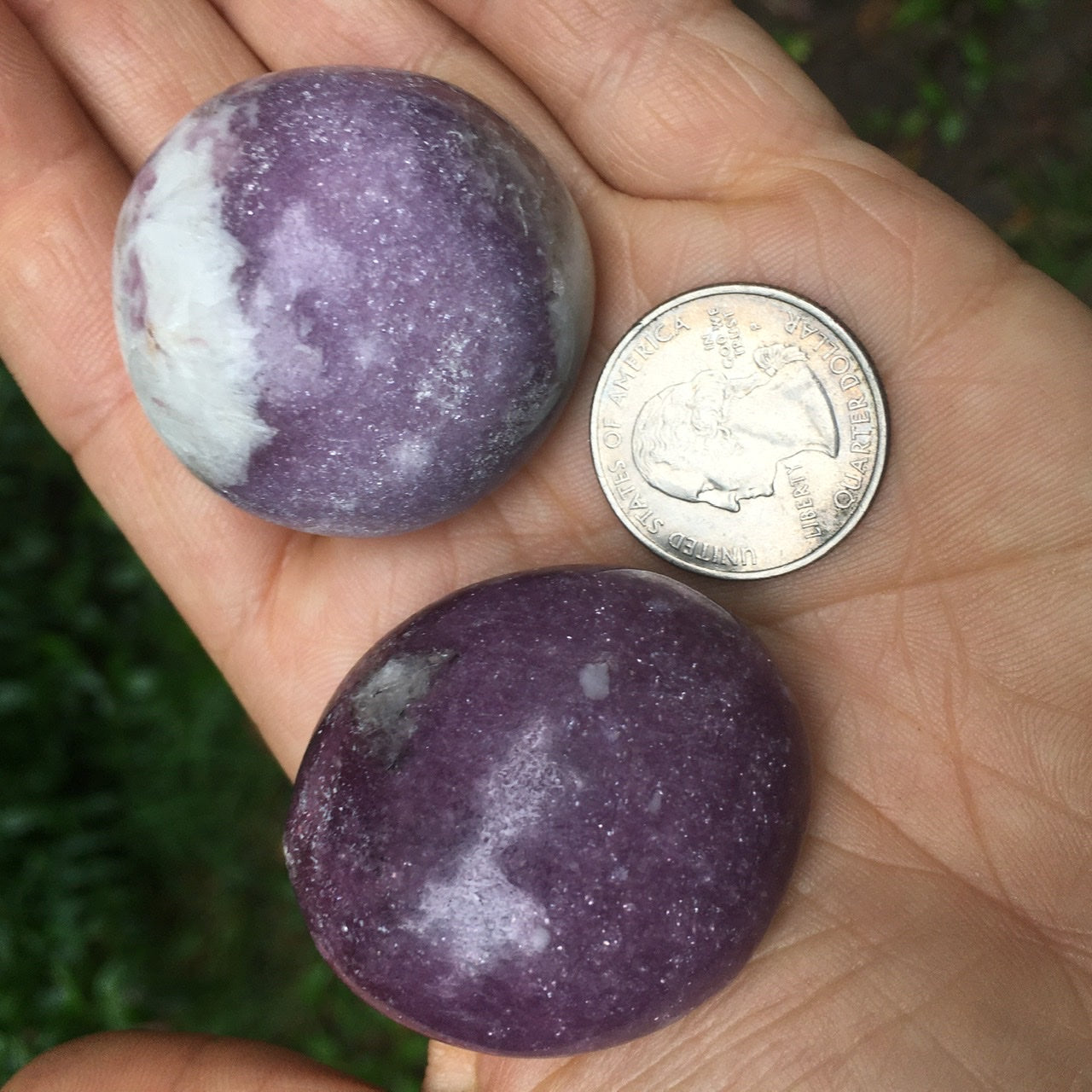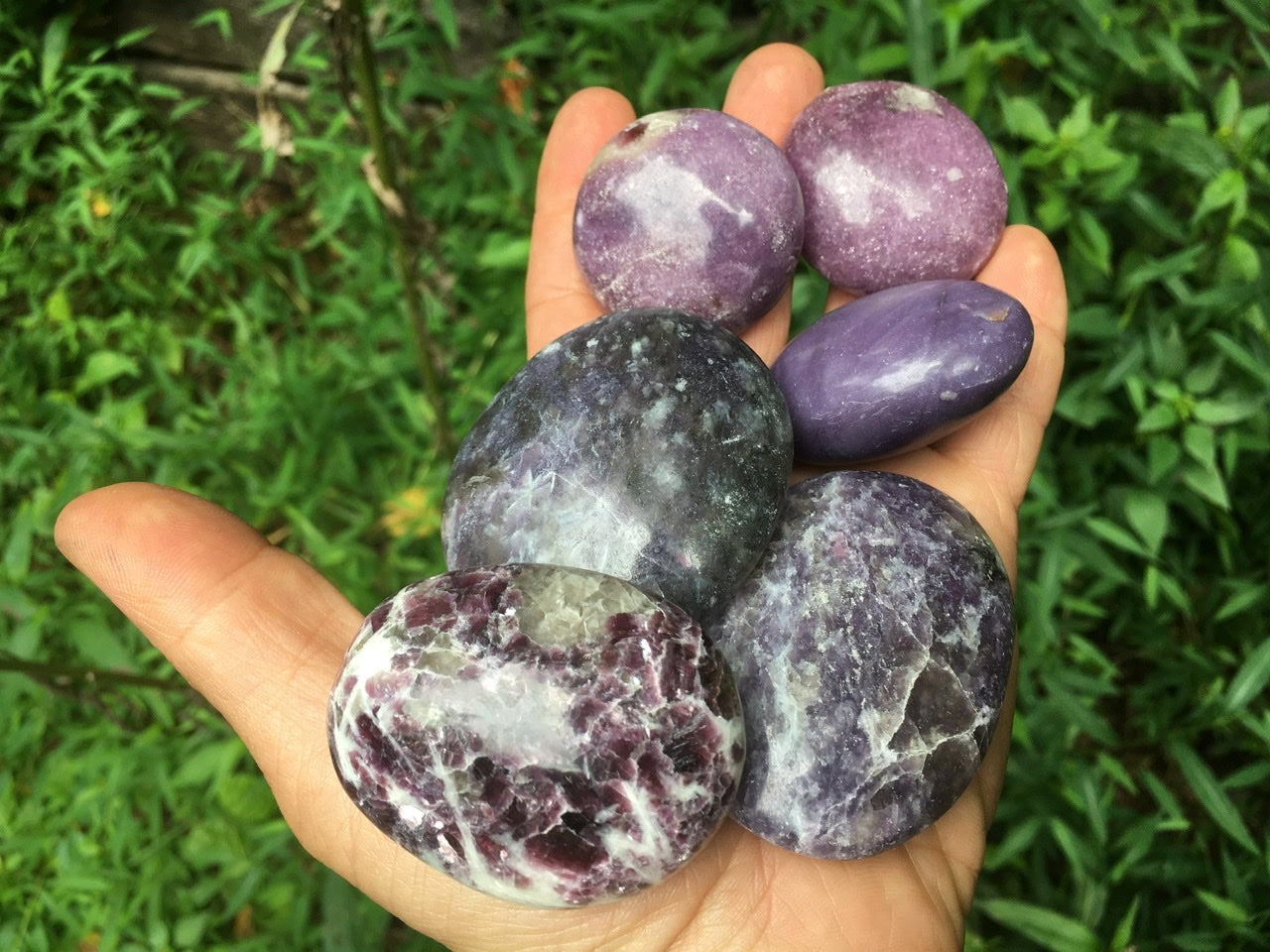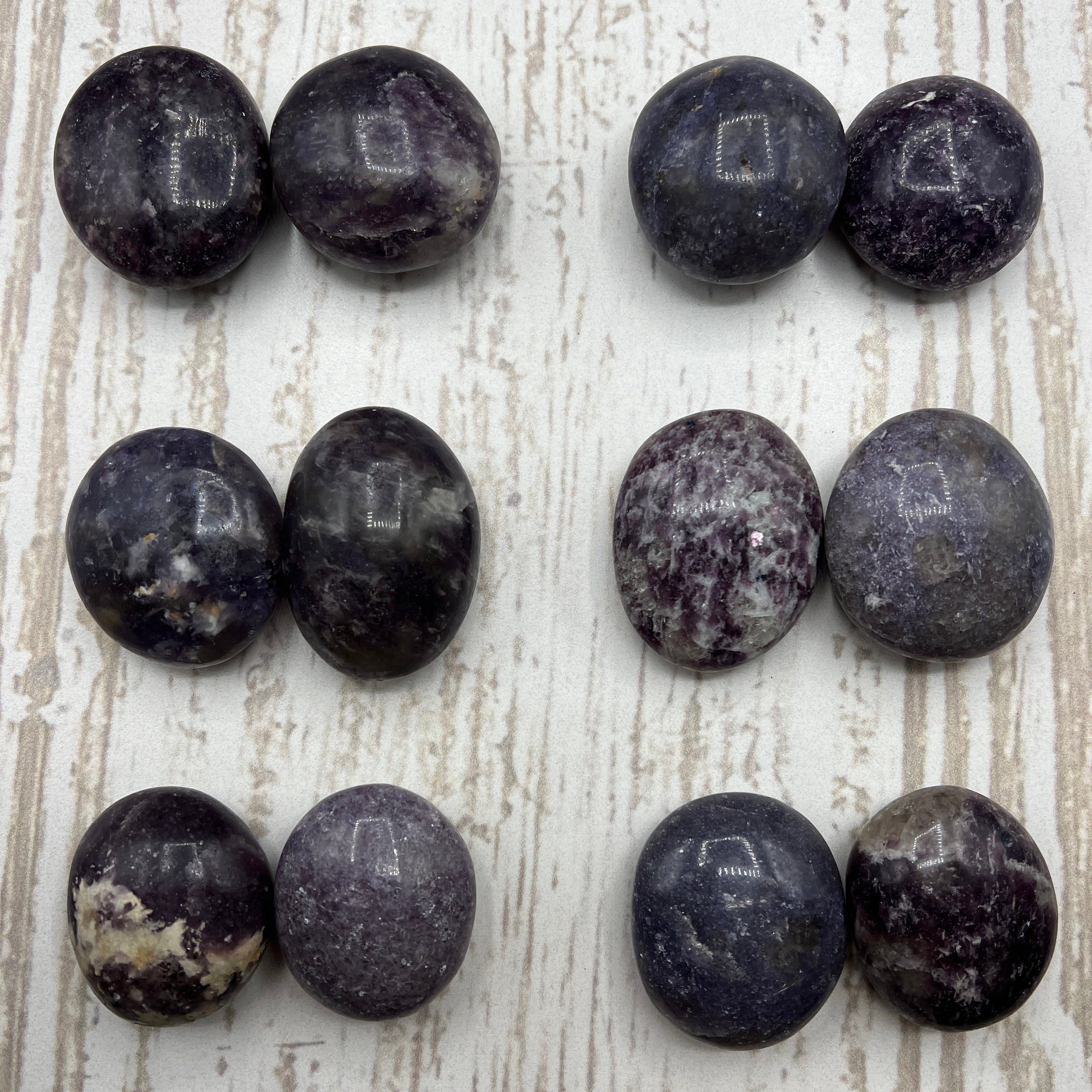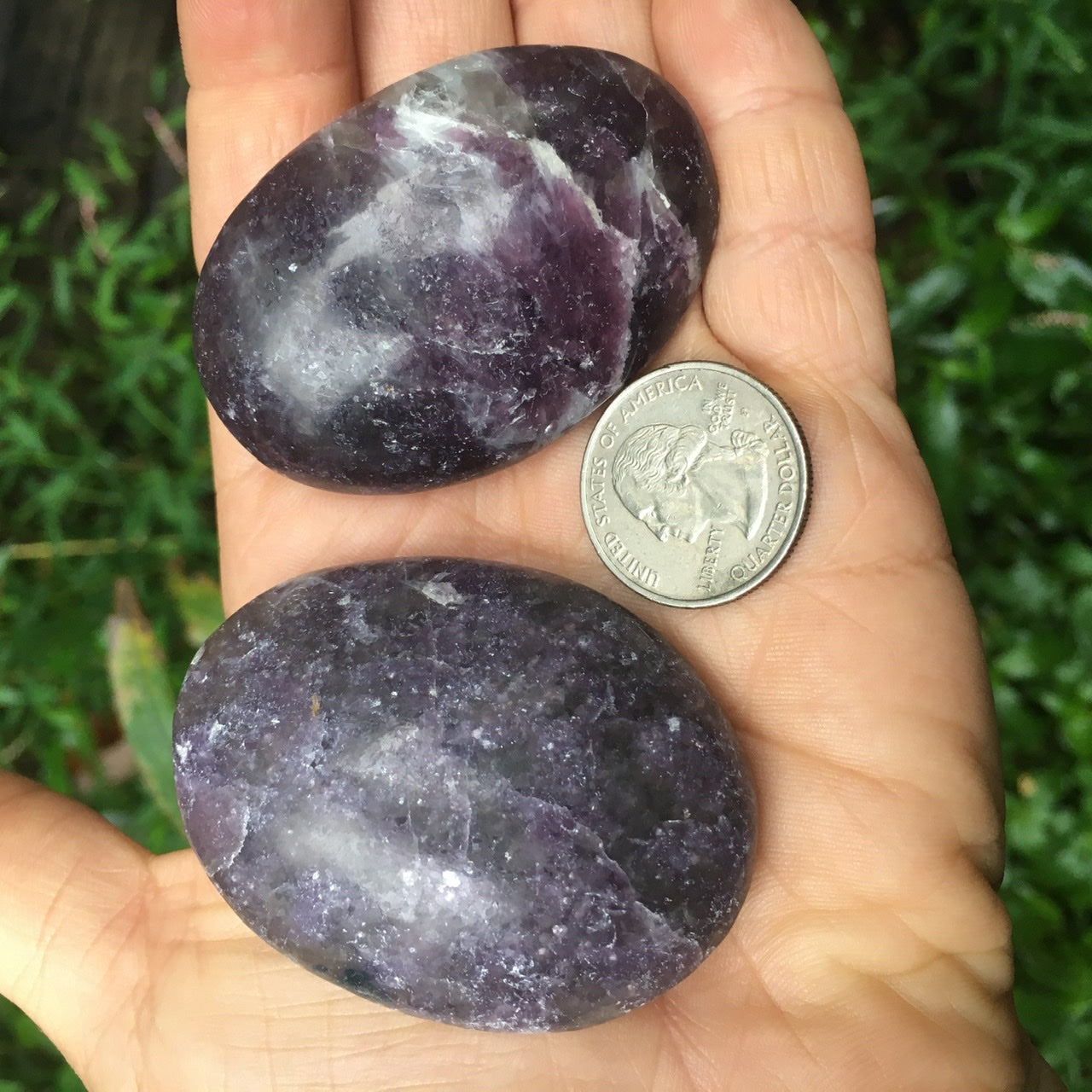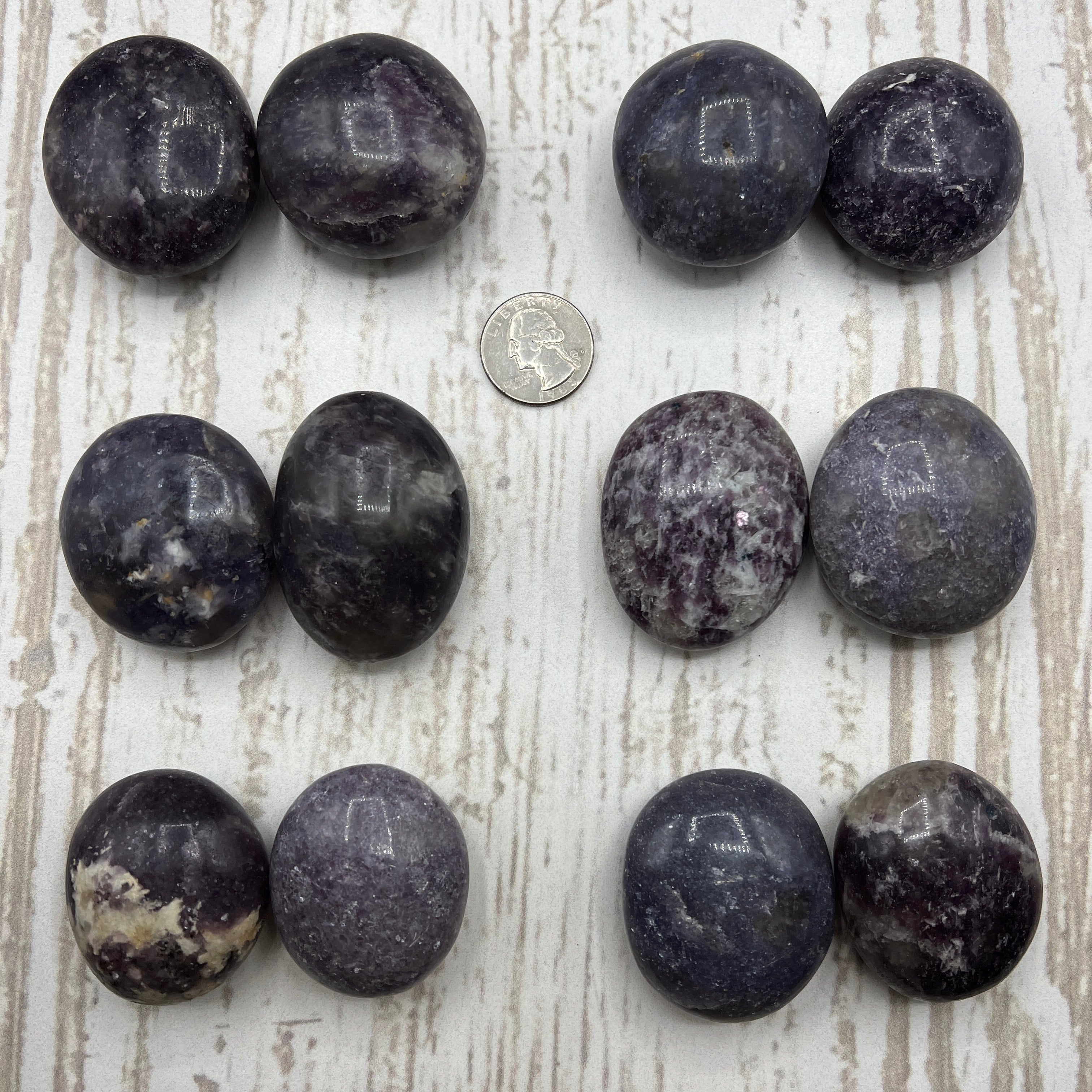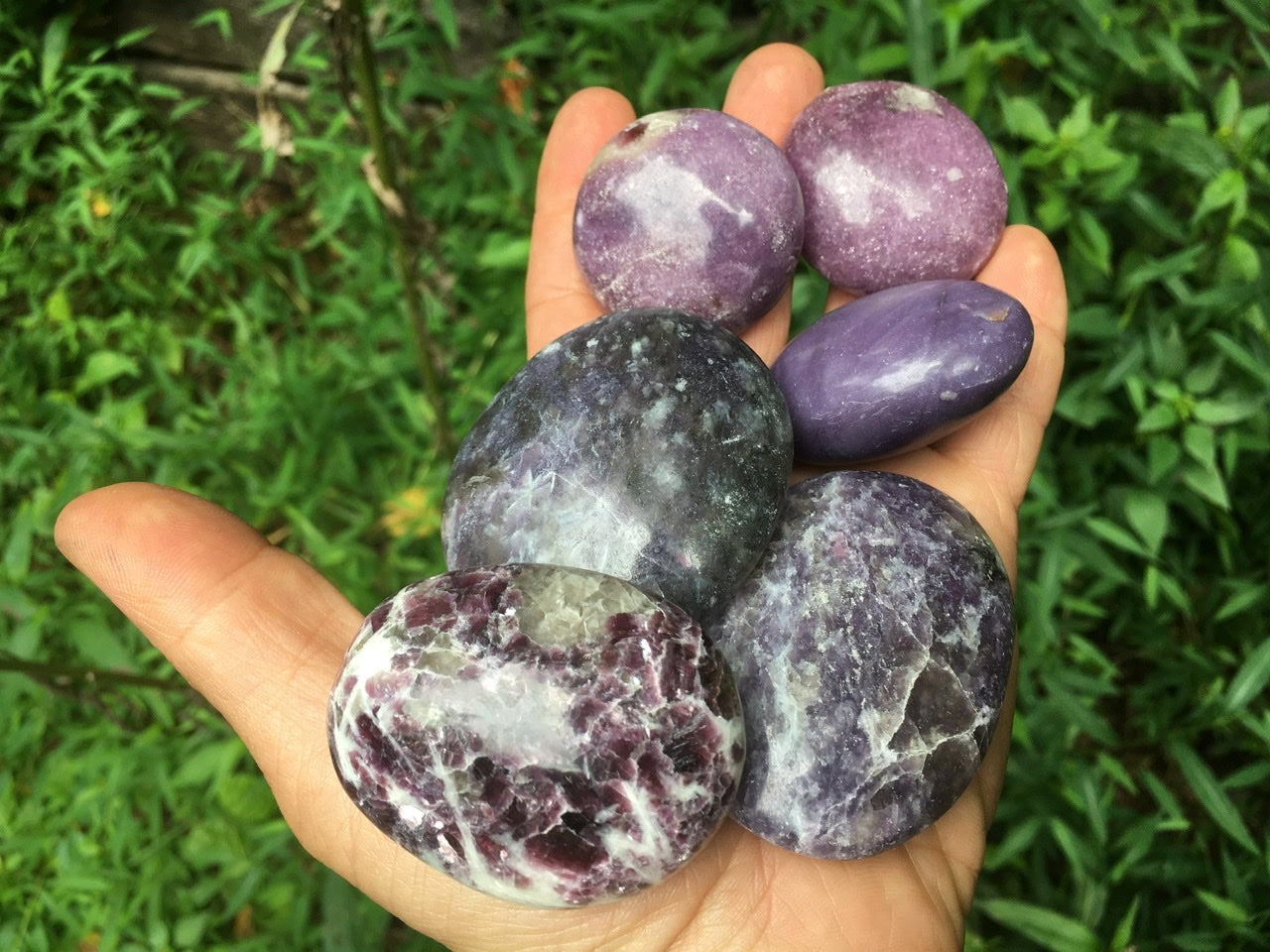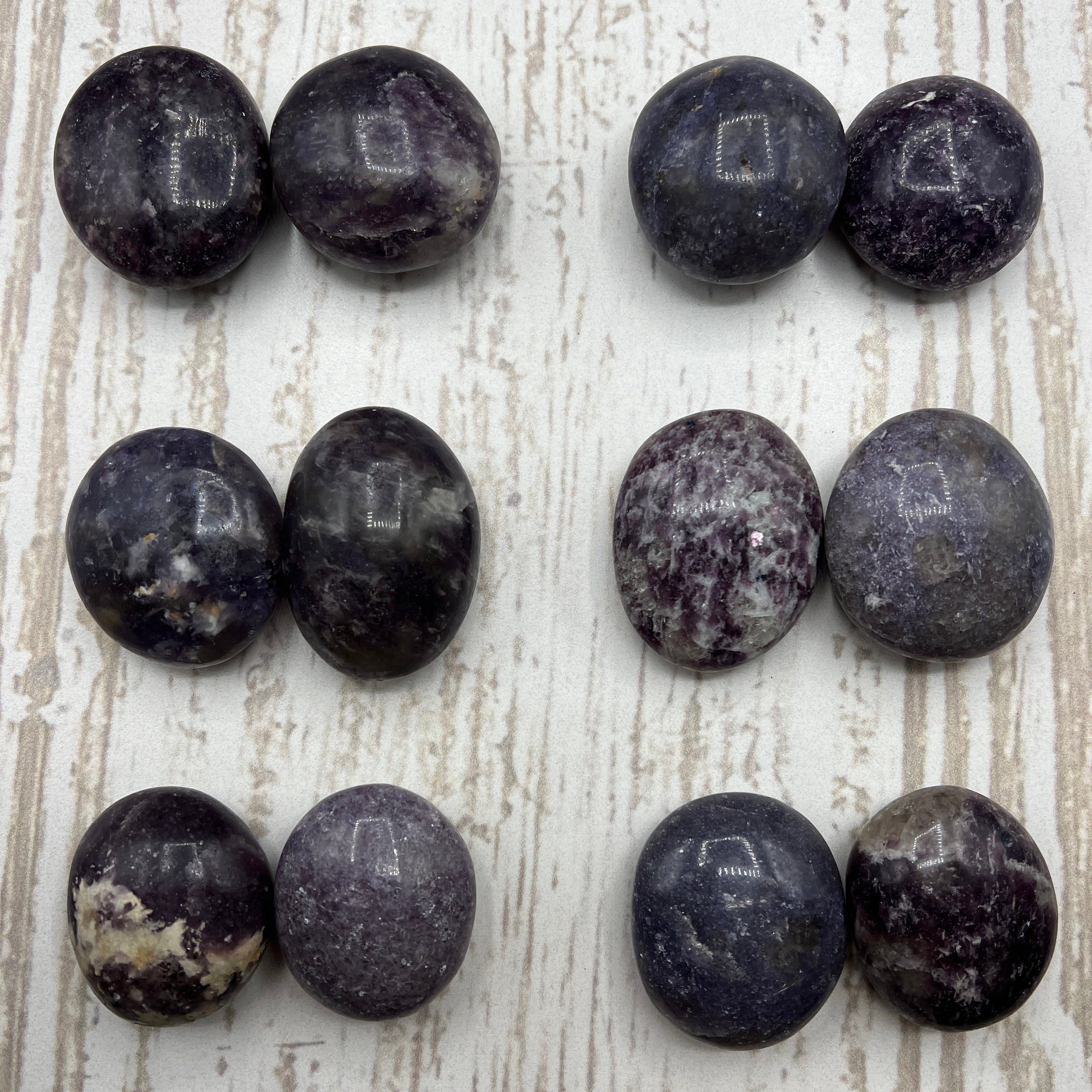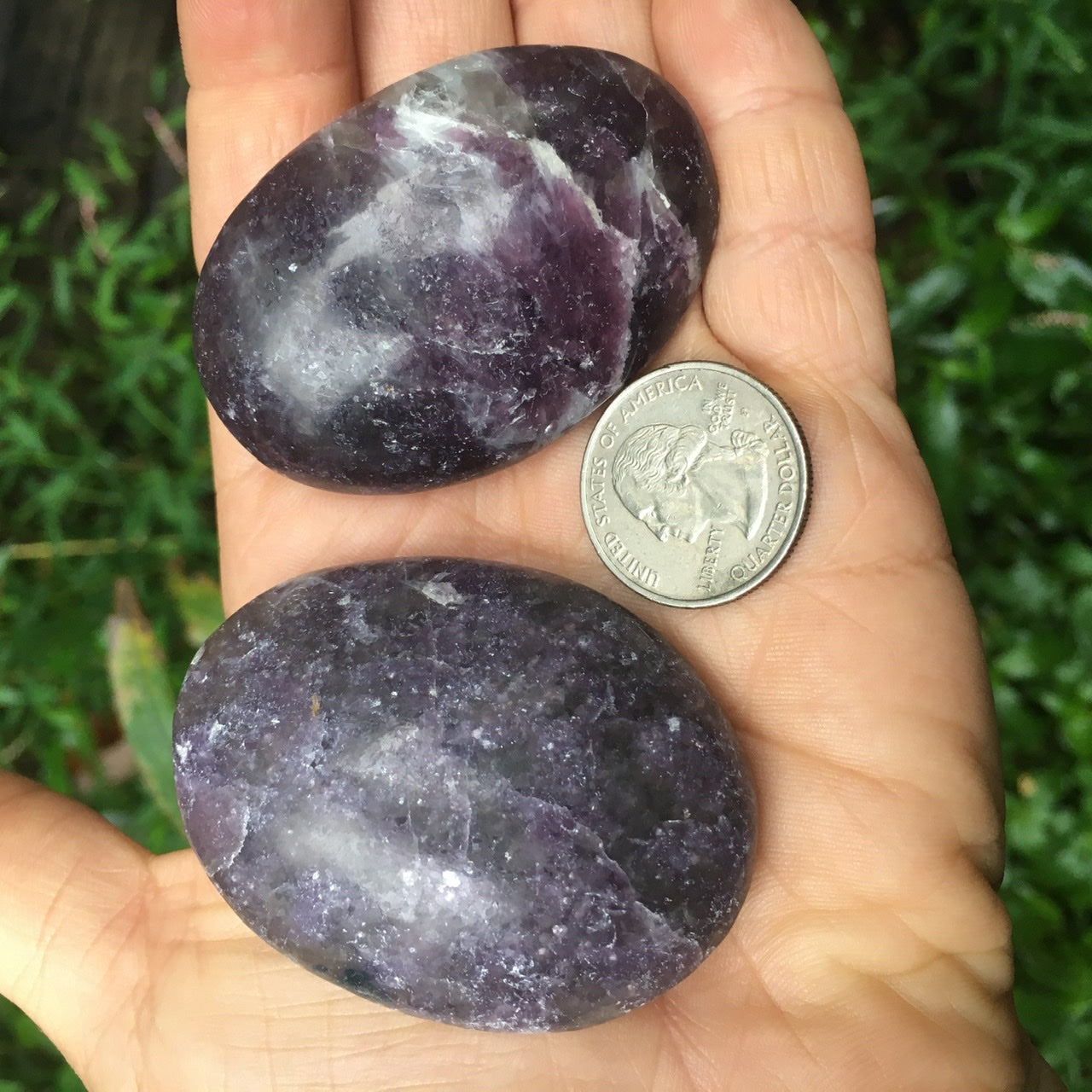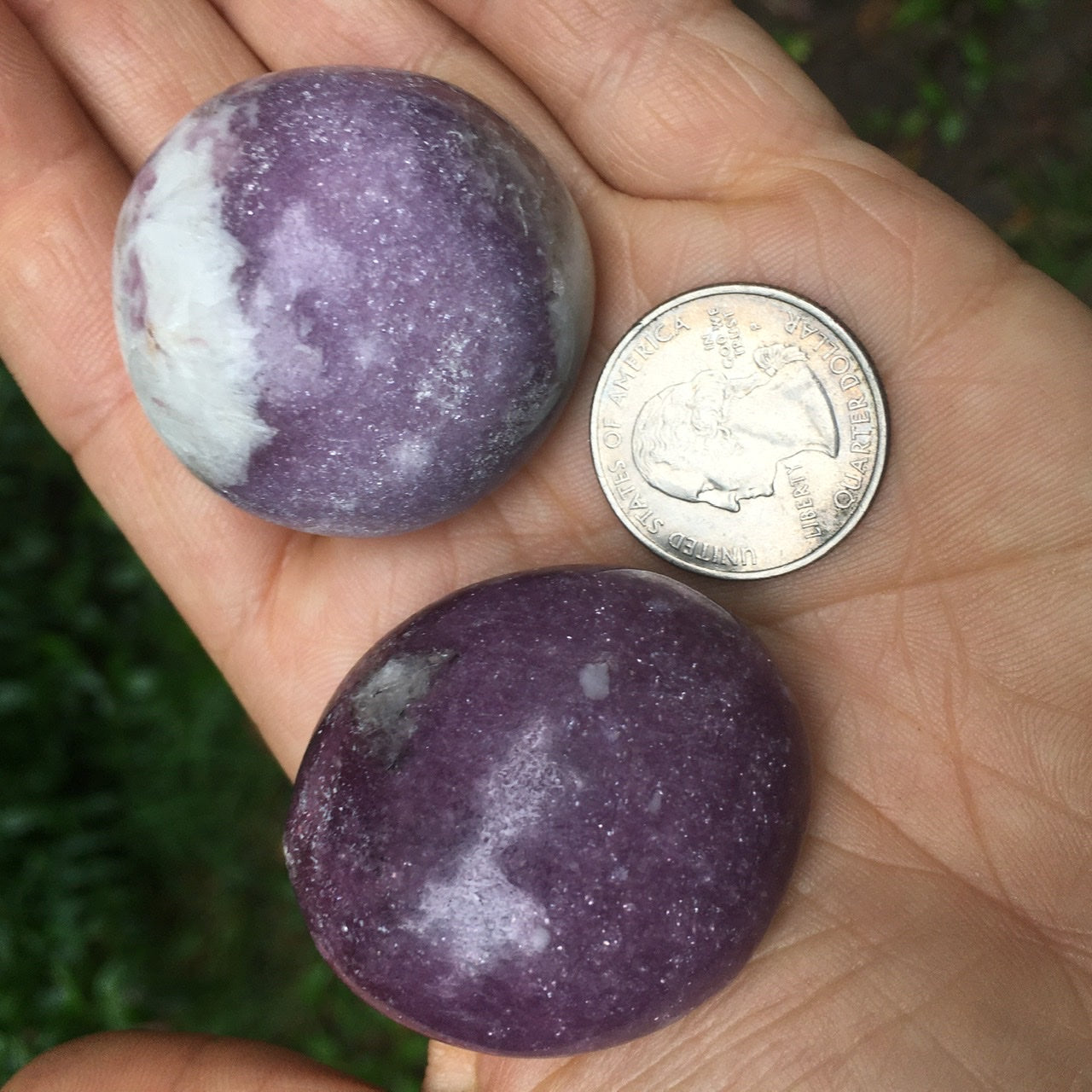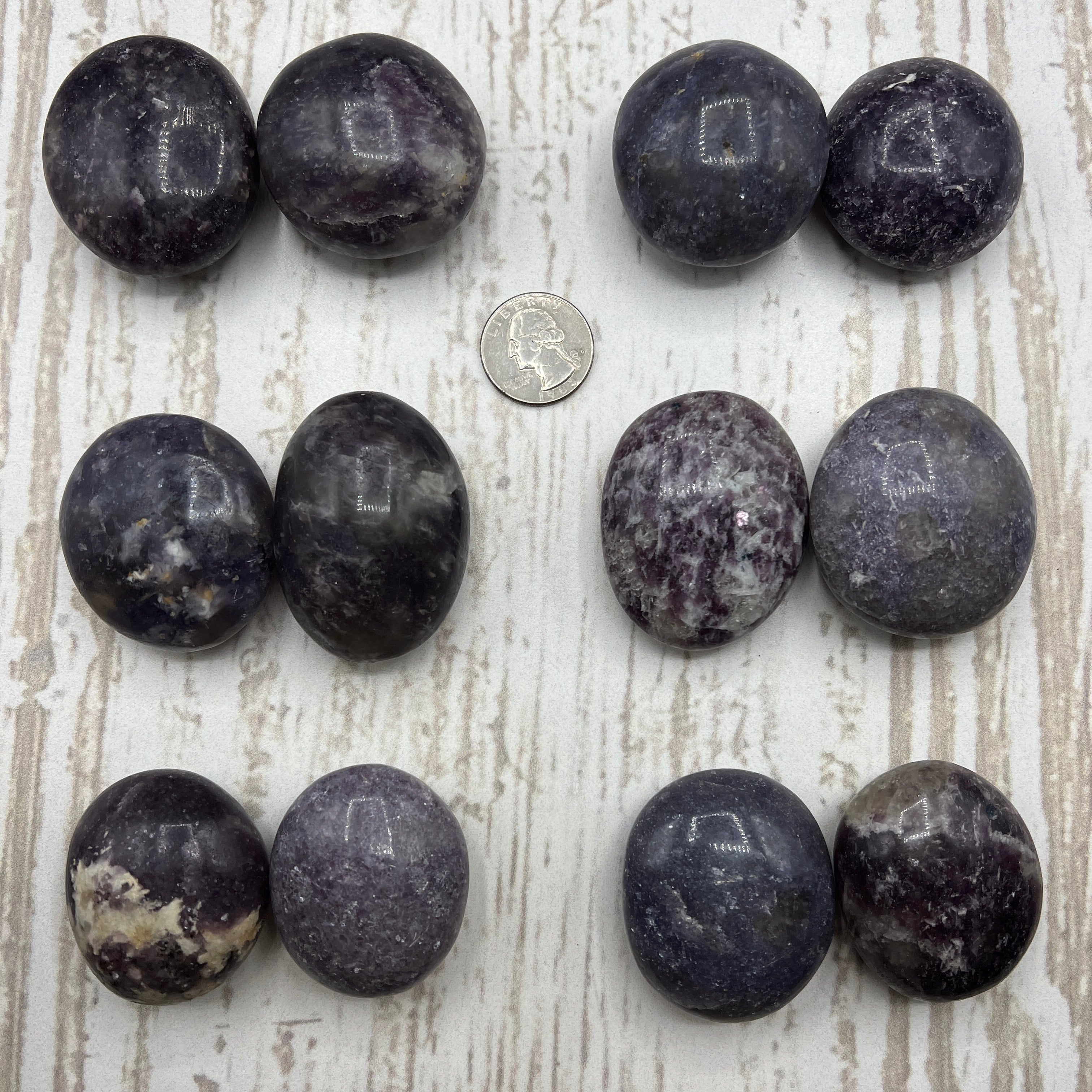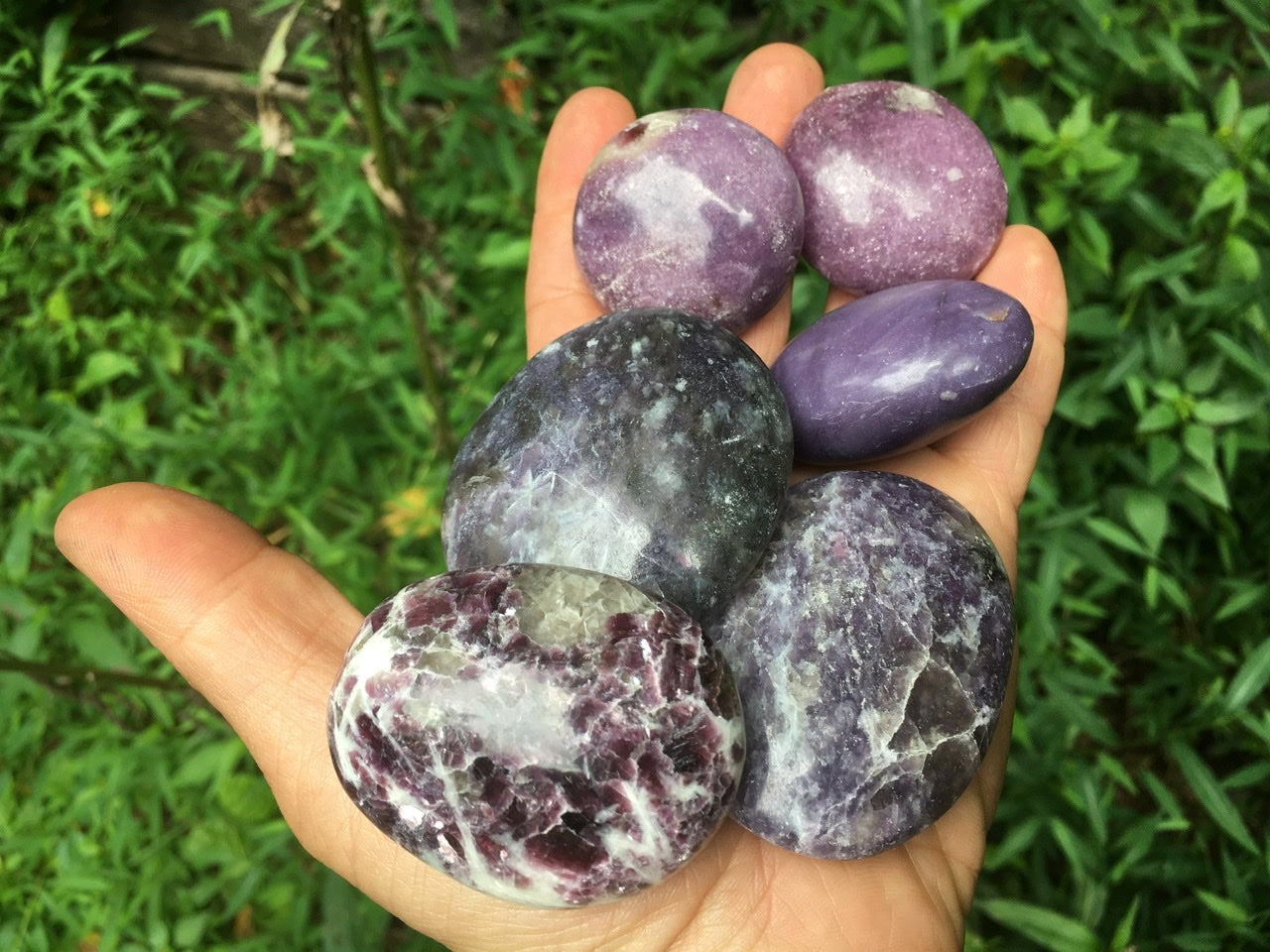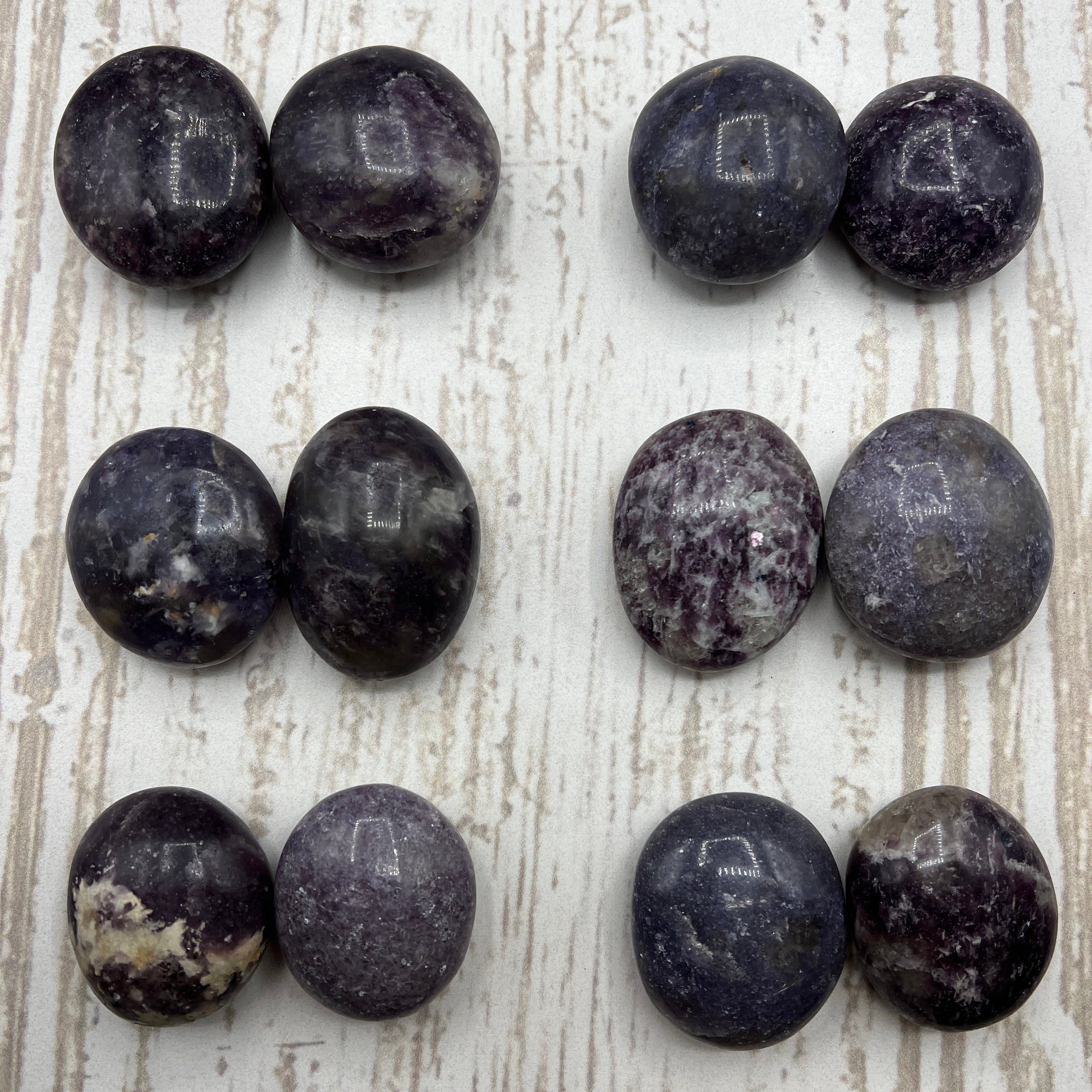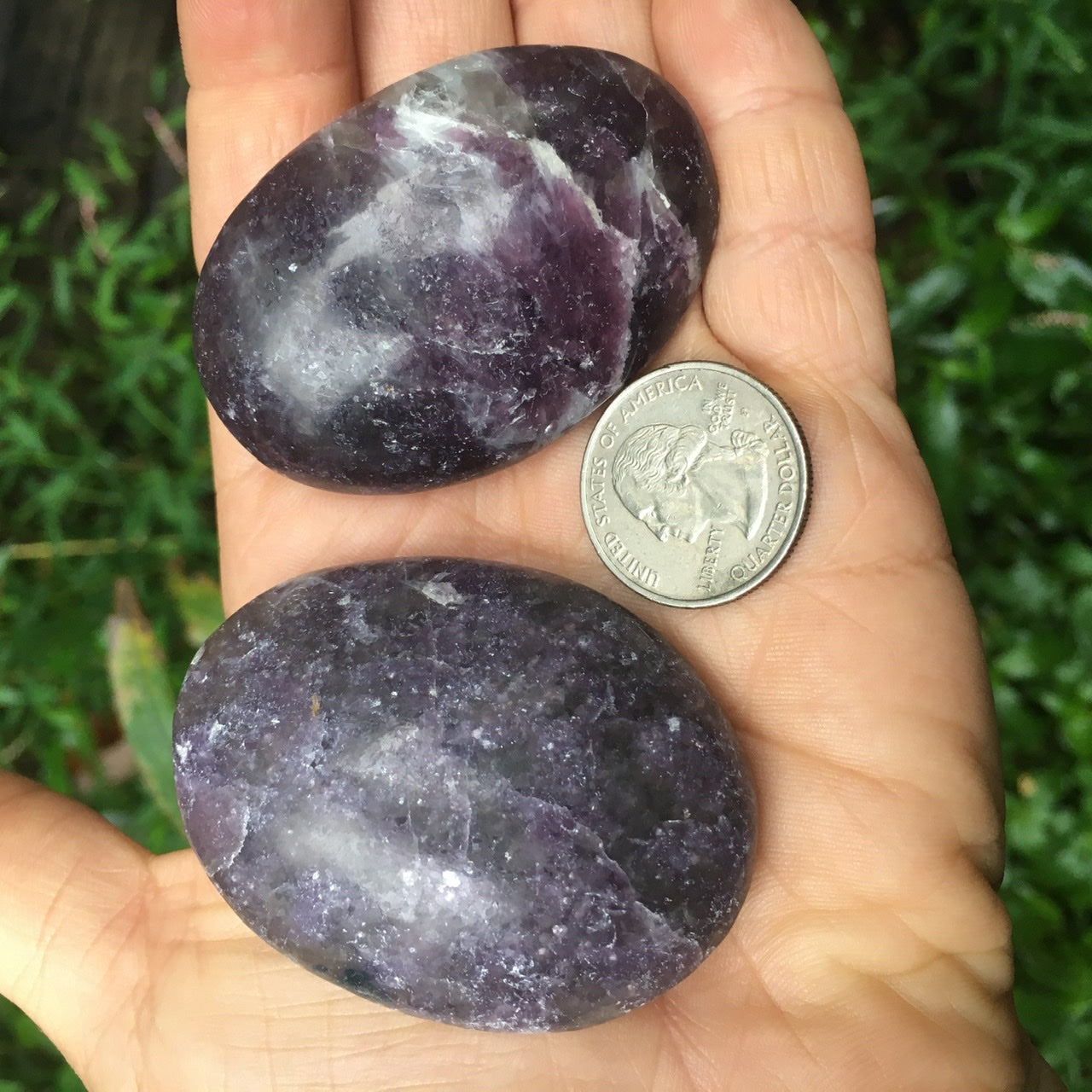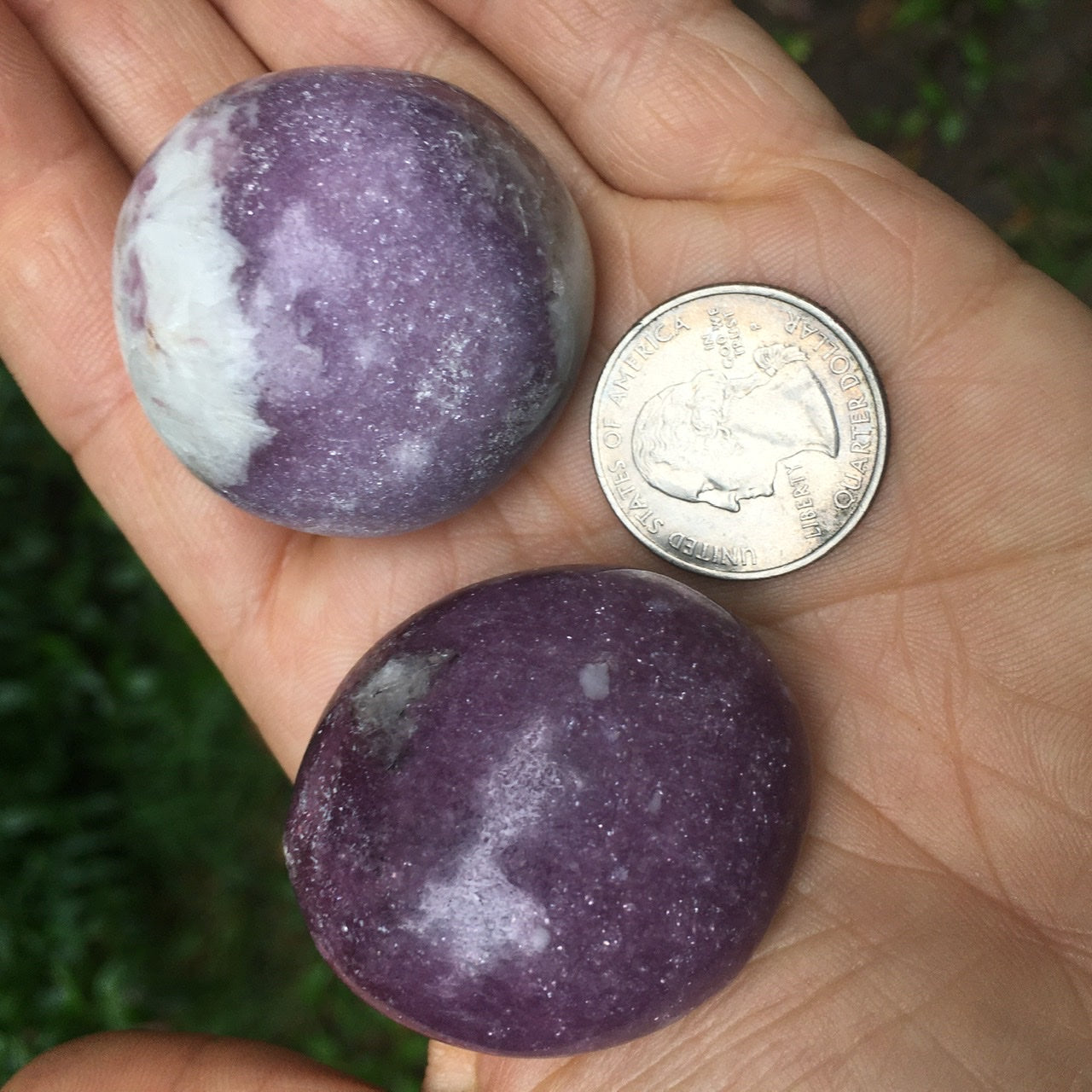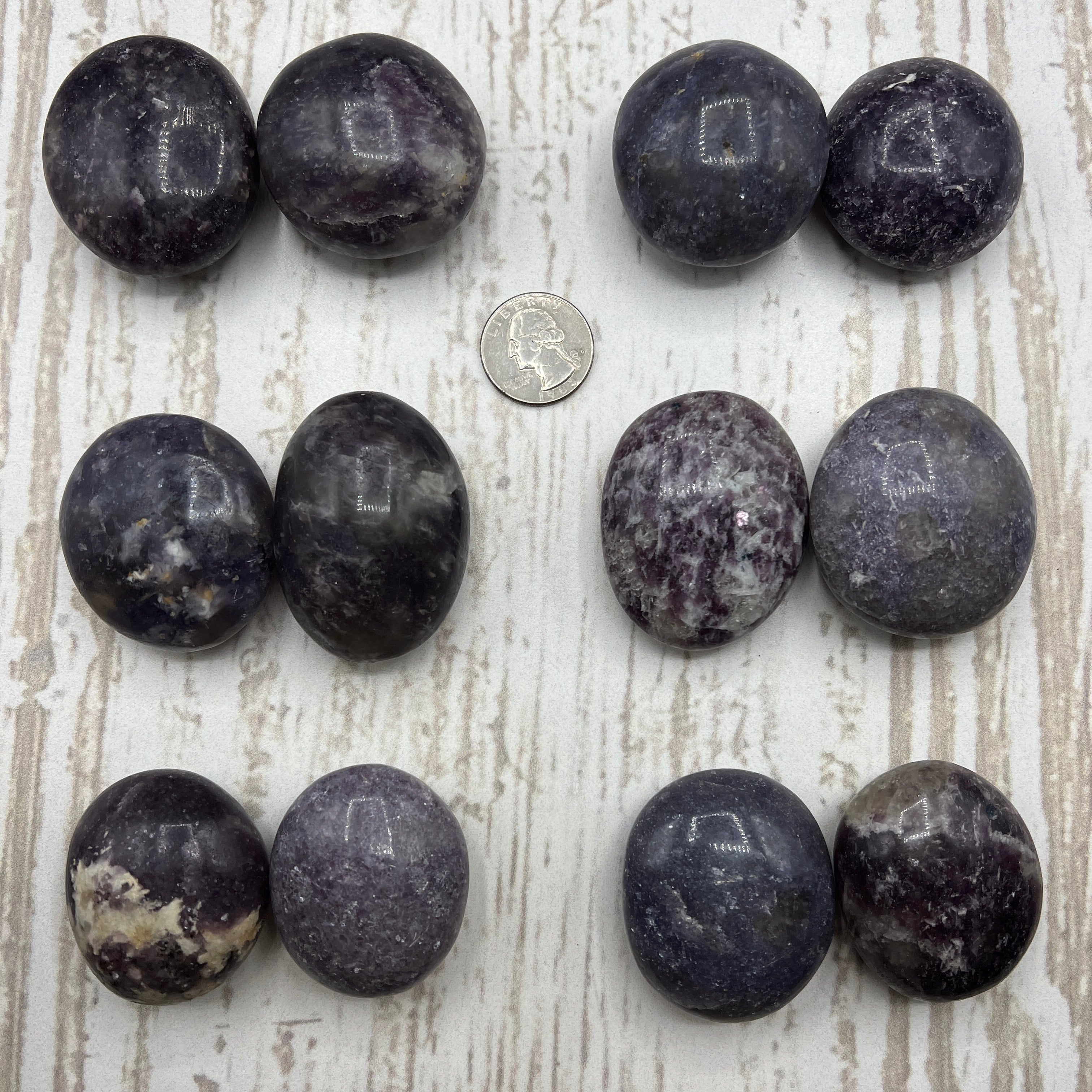 Lepidolite Palm Pair
Description: This listing is for a Pair of Lepidolite Palm Stones.
Weight: Approx. 120g - 170g/pair

Properties:
Lepidolite is the purple or pink variety of Mica. It's lithium that lends its color and properties to this beautiful variety. Lithium is our Earth's lightest metal. It's as light as a feather and that creates lightness for the user. Lightness is helpful for depression, burden, carrying heavy emotional weight, gaining weight on the body, and/ or feeling heavy limbs or fatigue. This raises the qi like being lifted on the wings of Angels. Lithium can also store and release energy, and change it from chemical to mechanical. This is why we have so many lithium batteries. This ability to hold and release charge is very important for activating energy centers like acupuncture meridians or other energy healing circuits or systems in the body. In addition, lithium has a way of resetting our natural rhythms, circuits, cycles and flows. Like a healthy zero-point reset for the system.  Natural untreated from Madagascar.
Policies and Disclaimers:
All of our stones and crystals are pure and natural. They are free from synthetic treatments of any kind, including dyes, stabilizers, and synthetic heat treatments to enhance color.

We can not take requests for individual stones seen in the pictures.

International customers are responsible for any customs fees/import taxes.
Please see our Lost Package Policy prior to placing your order. 
Please contact us at CrystalShop@UpperClarity.com with any questions.