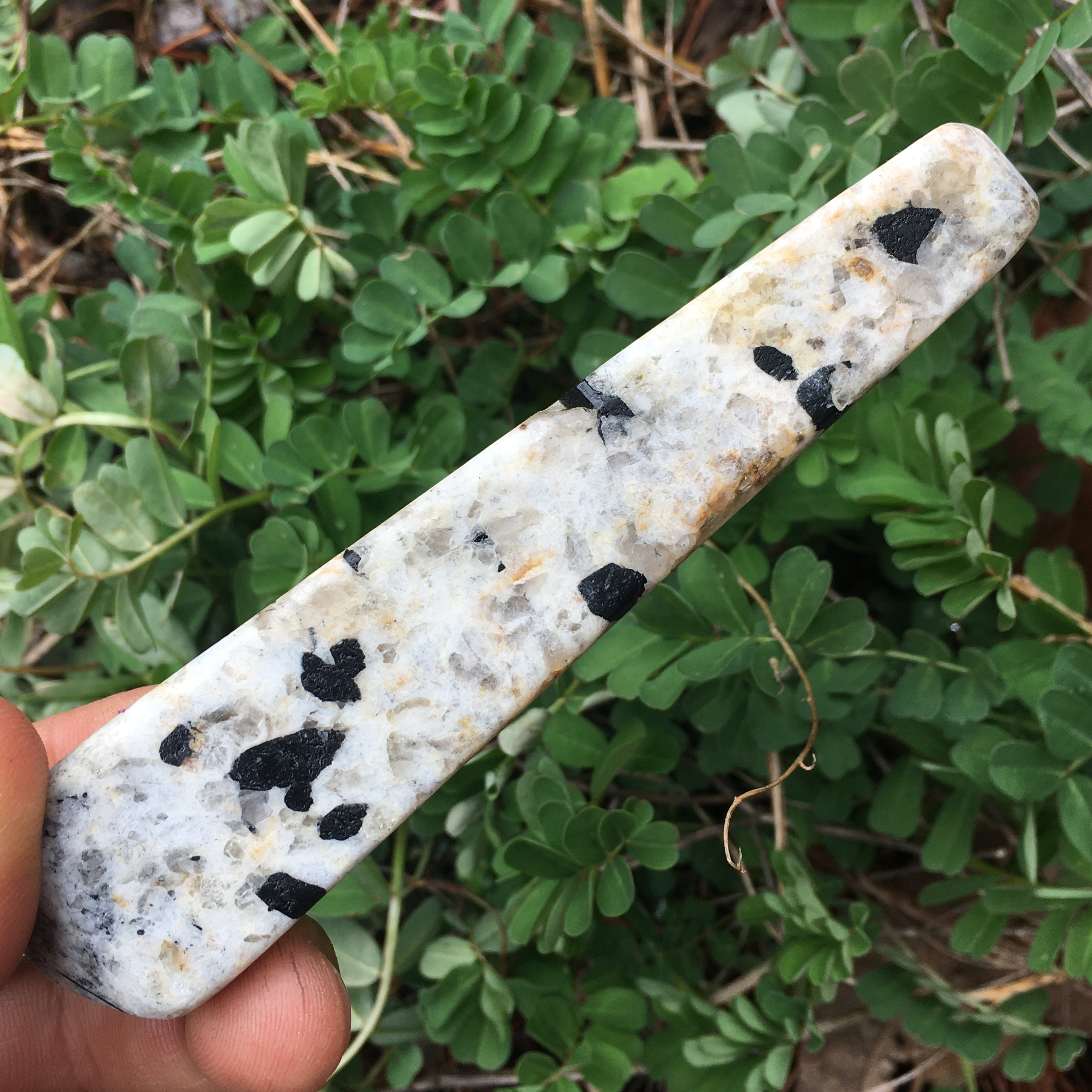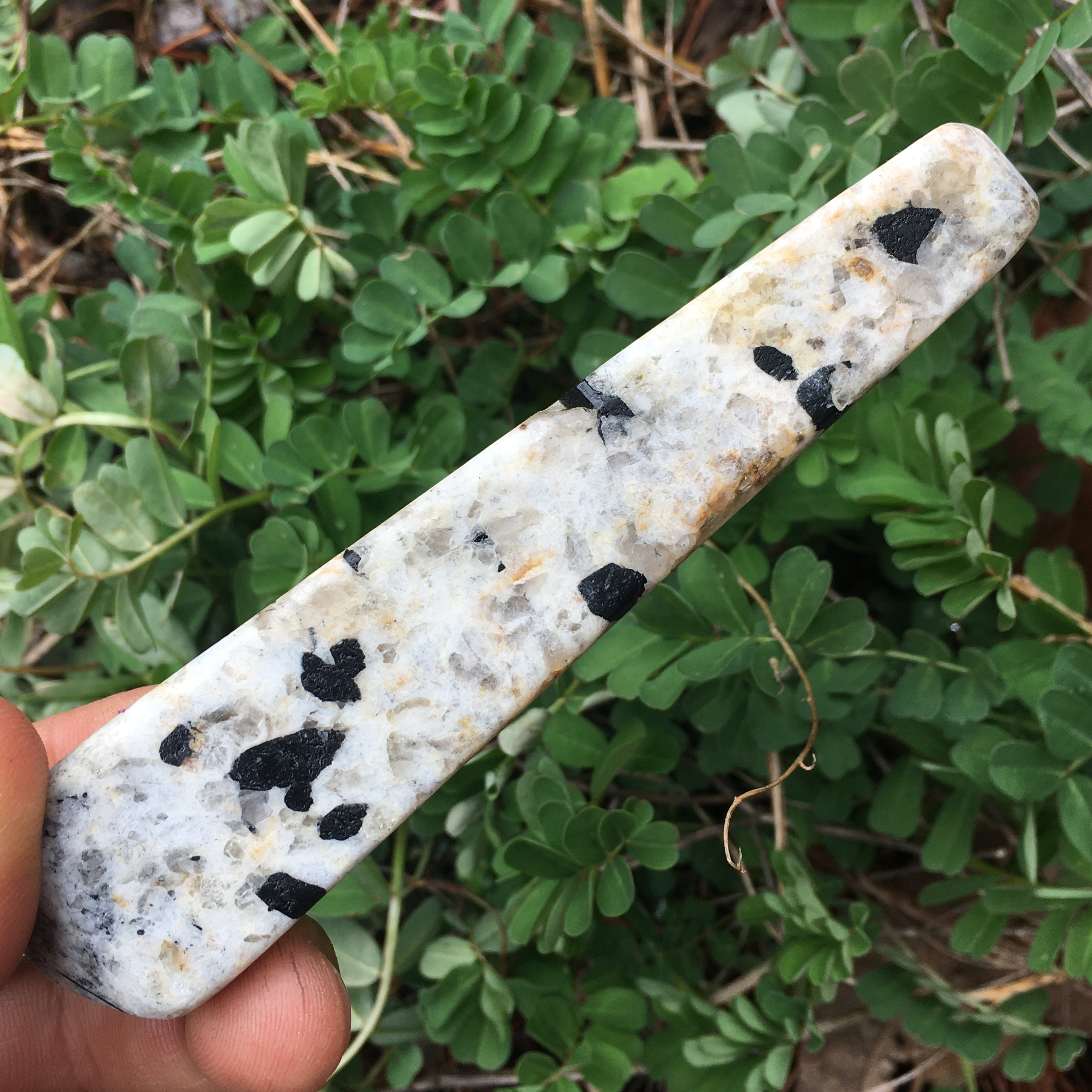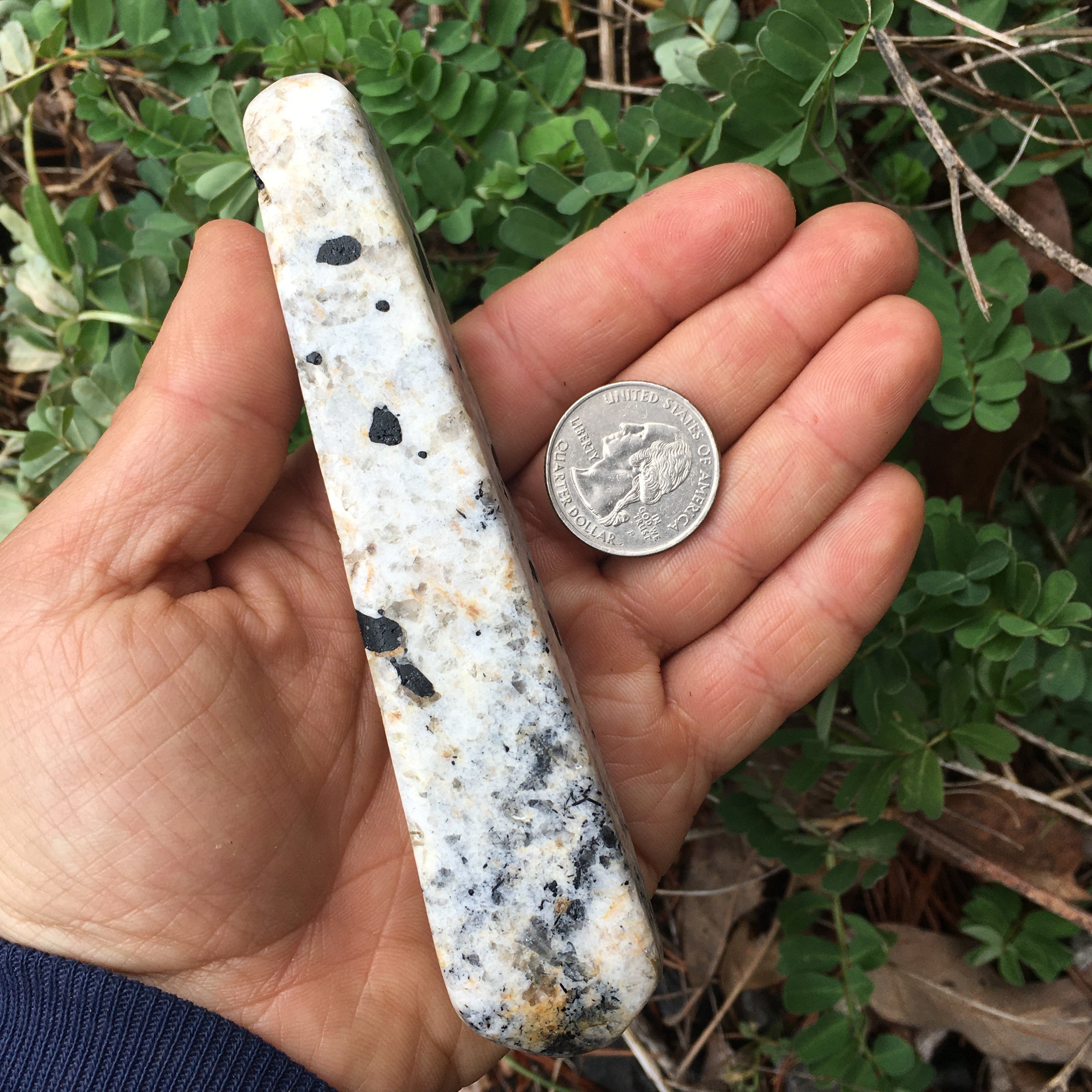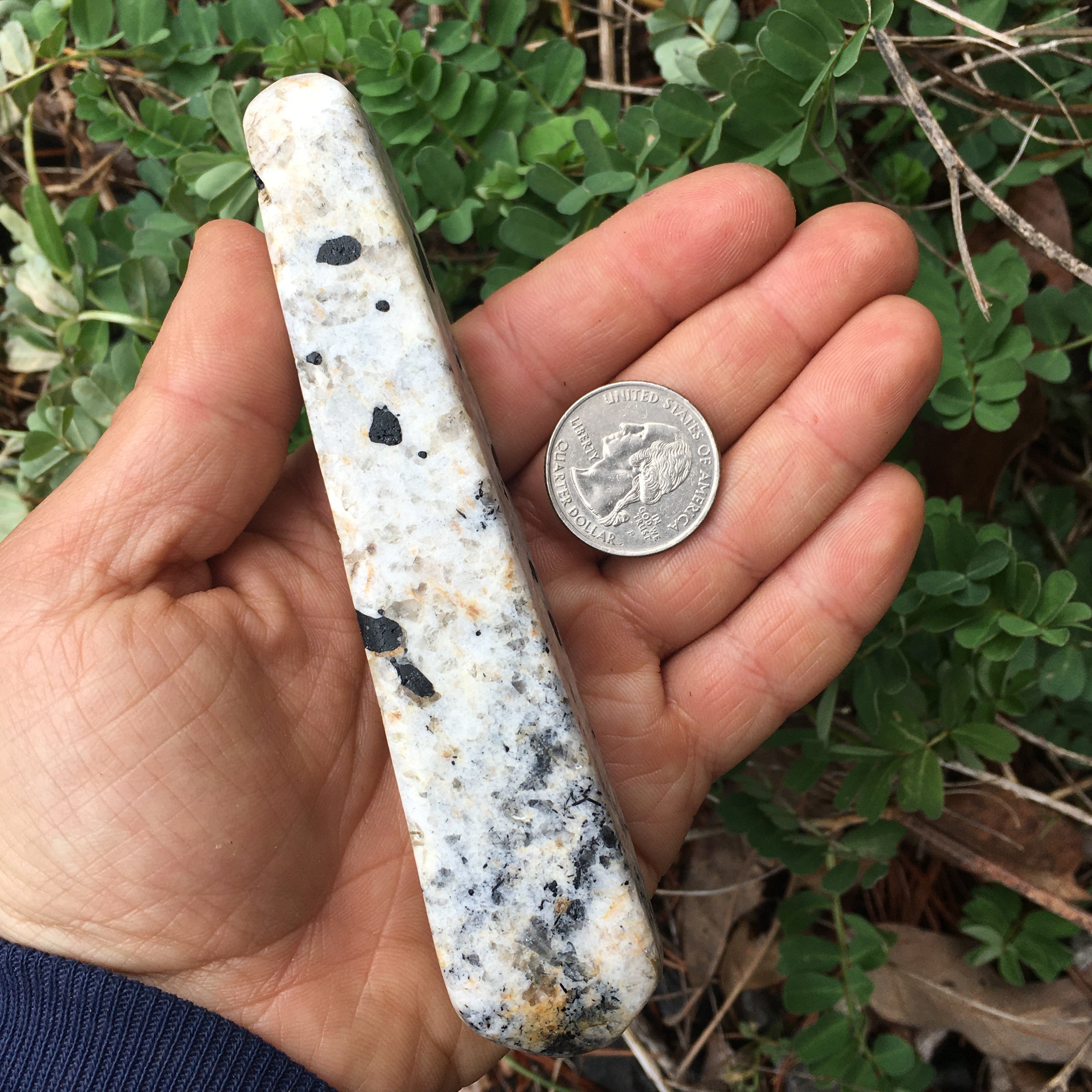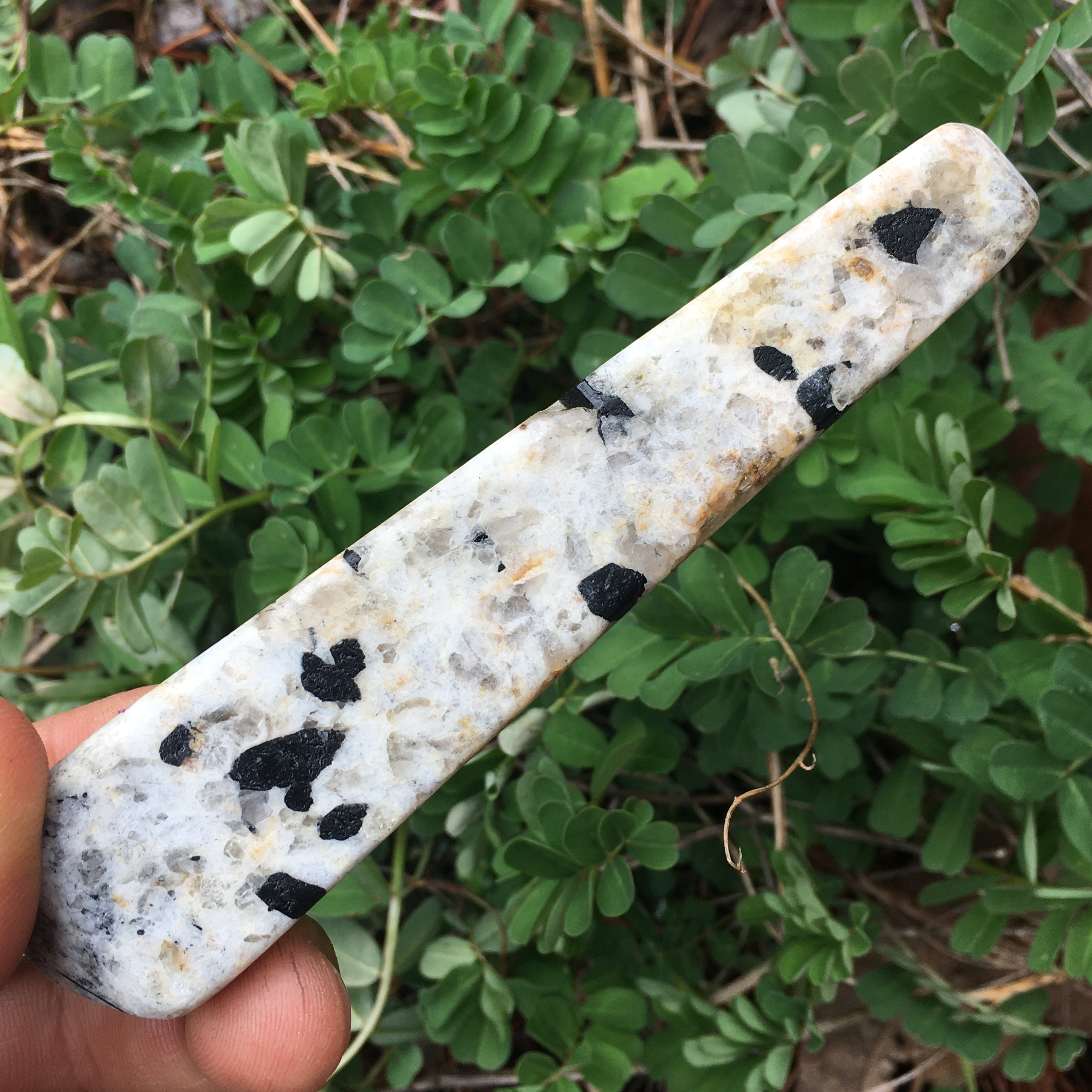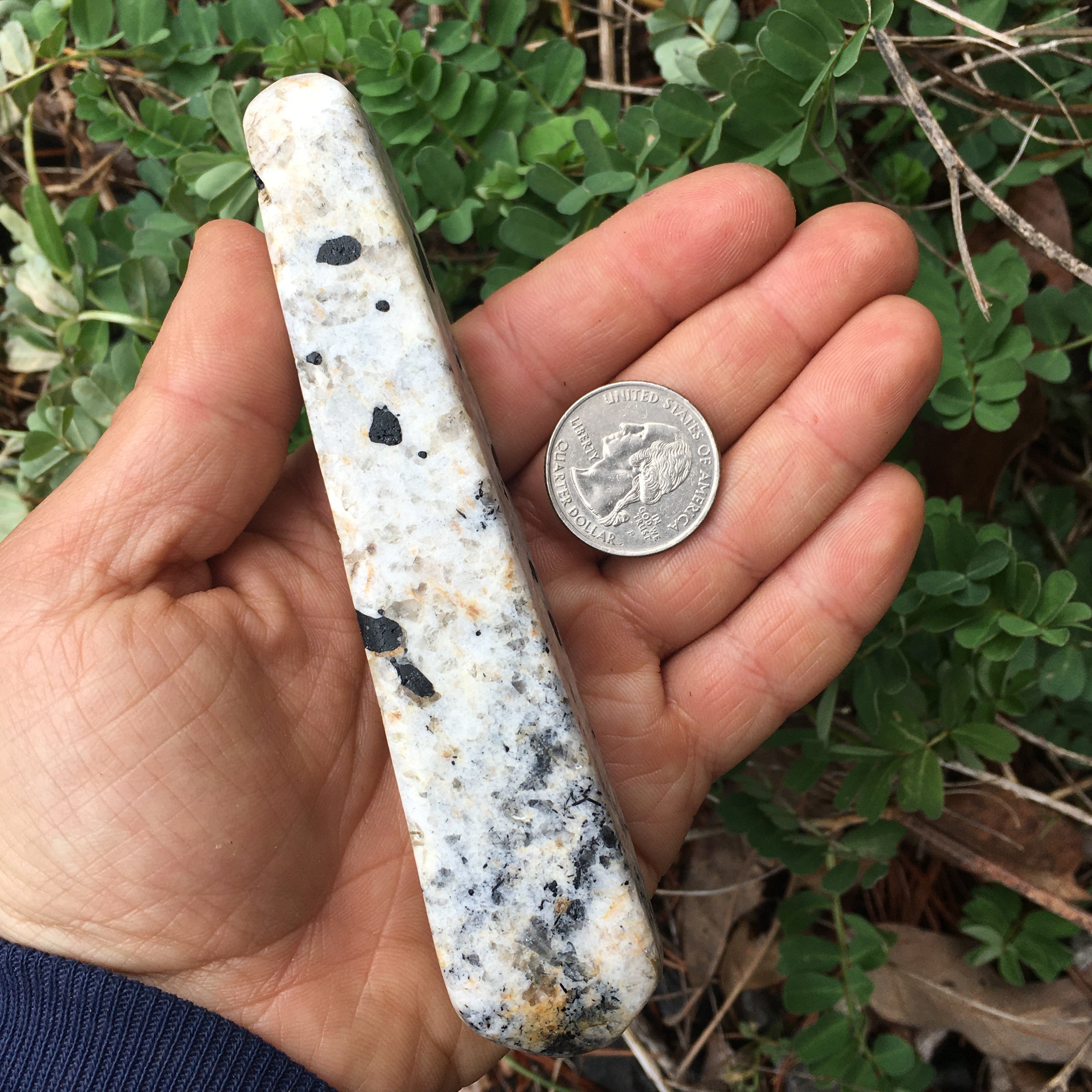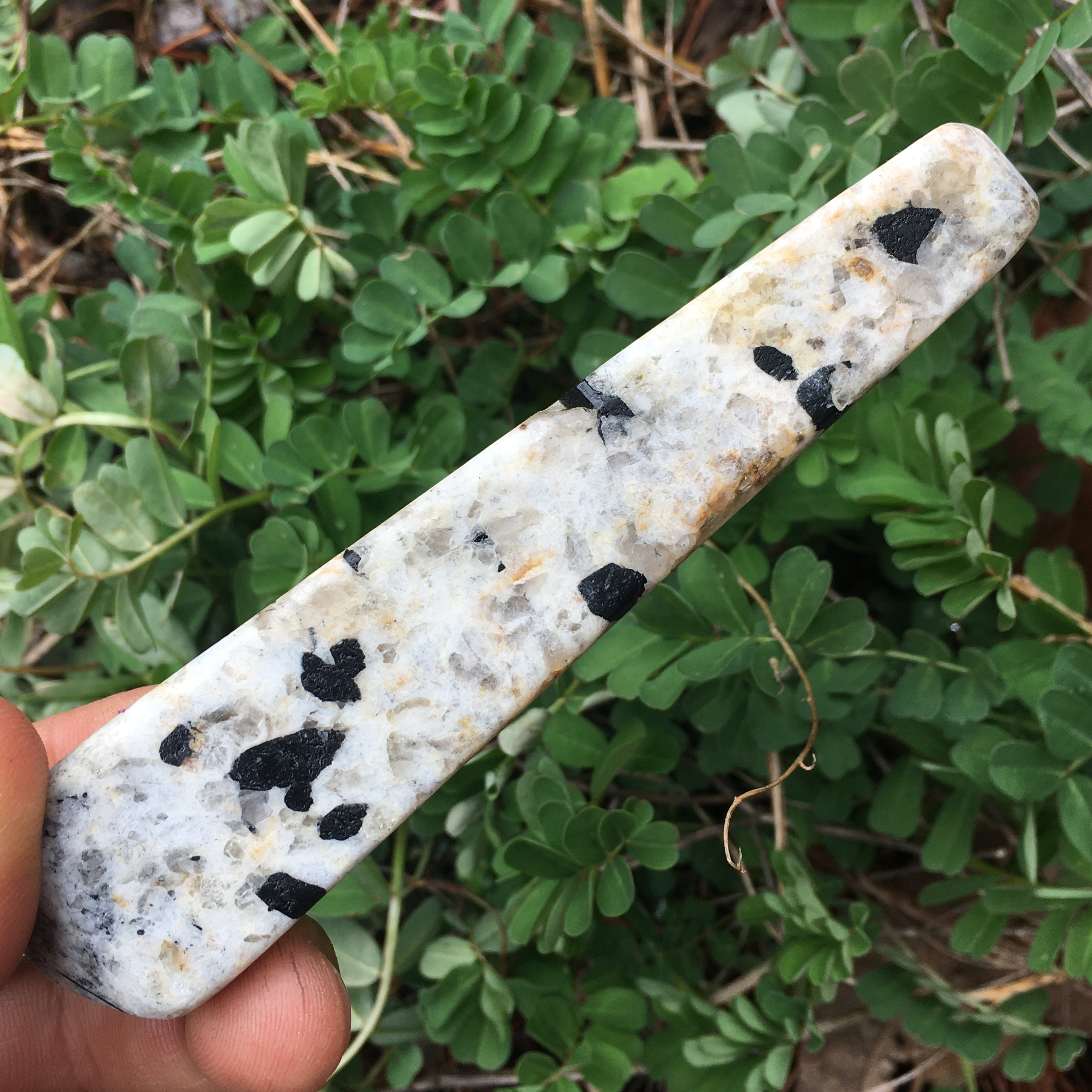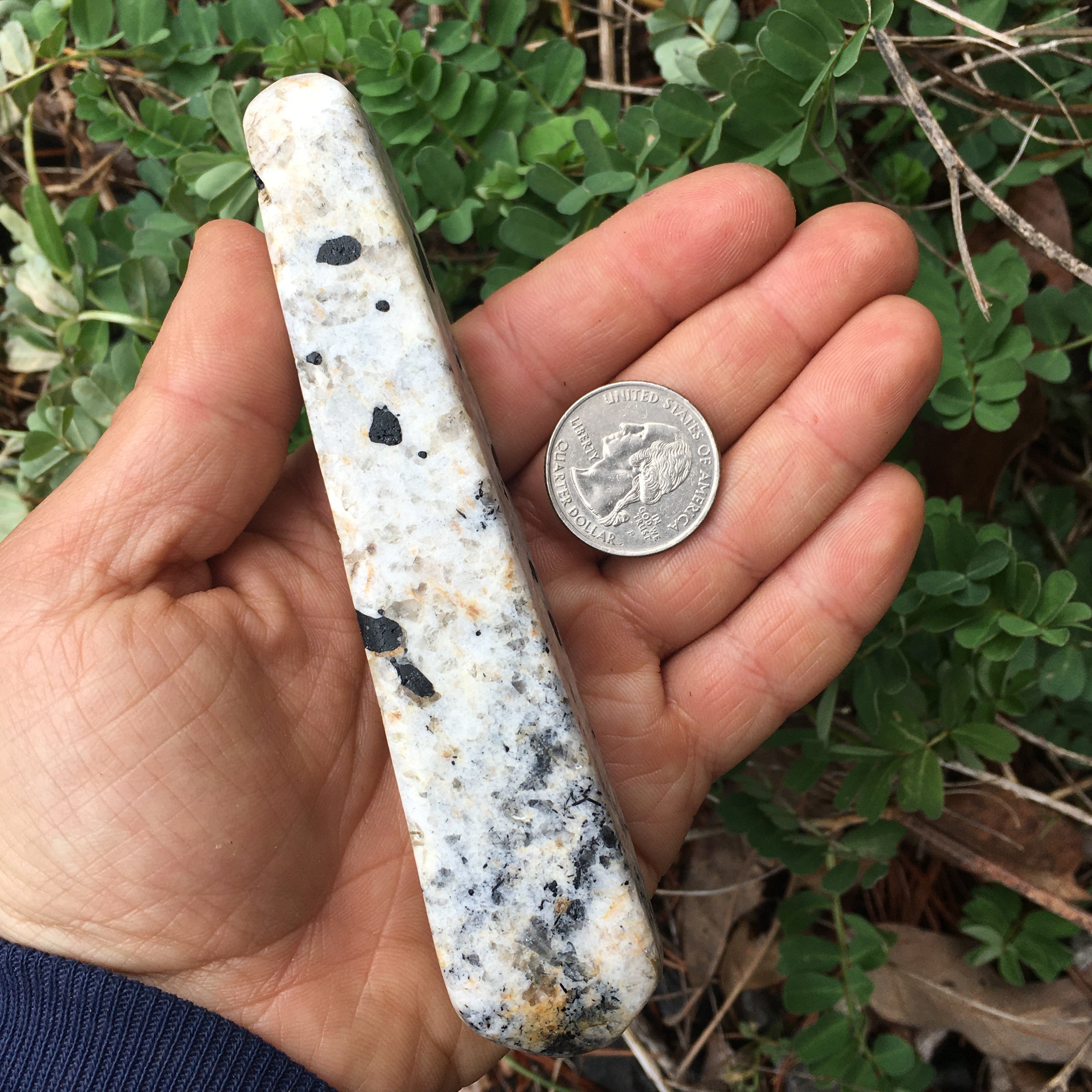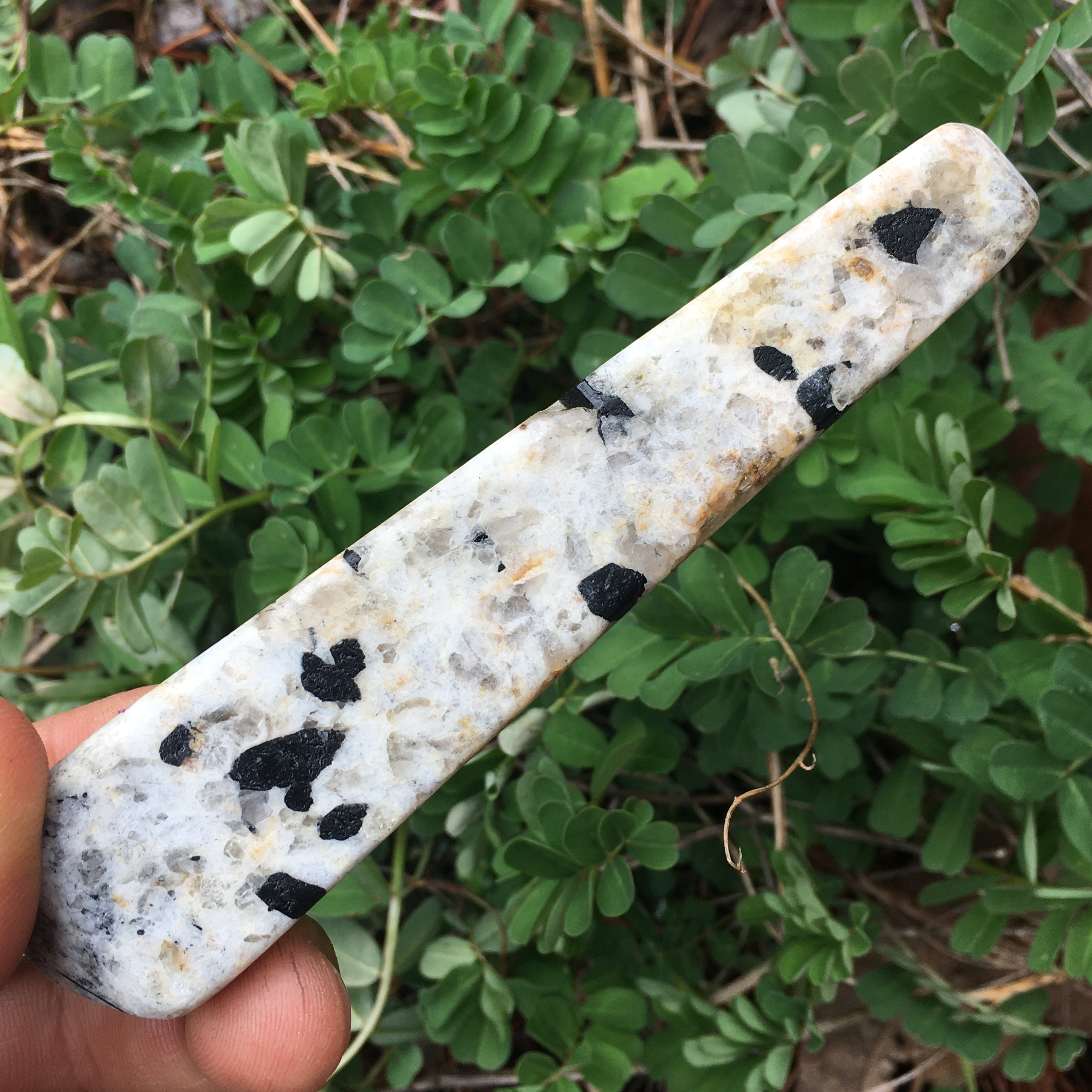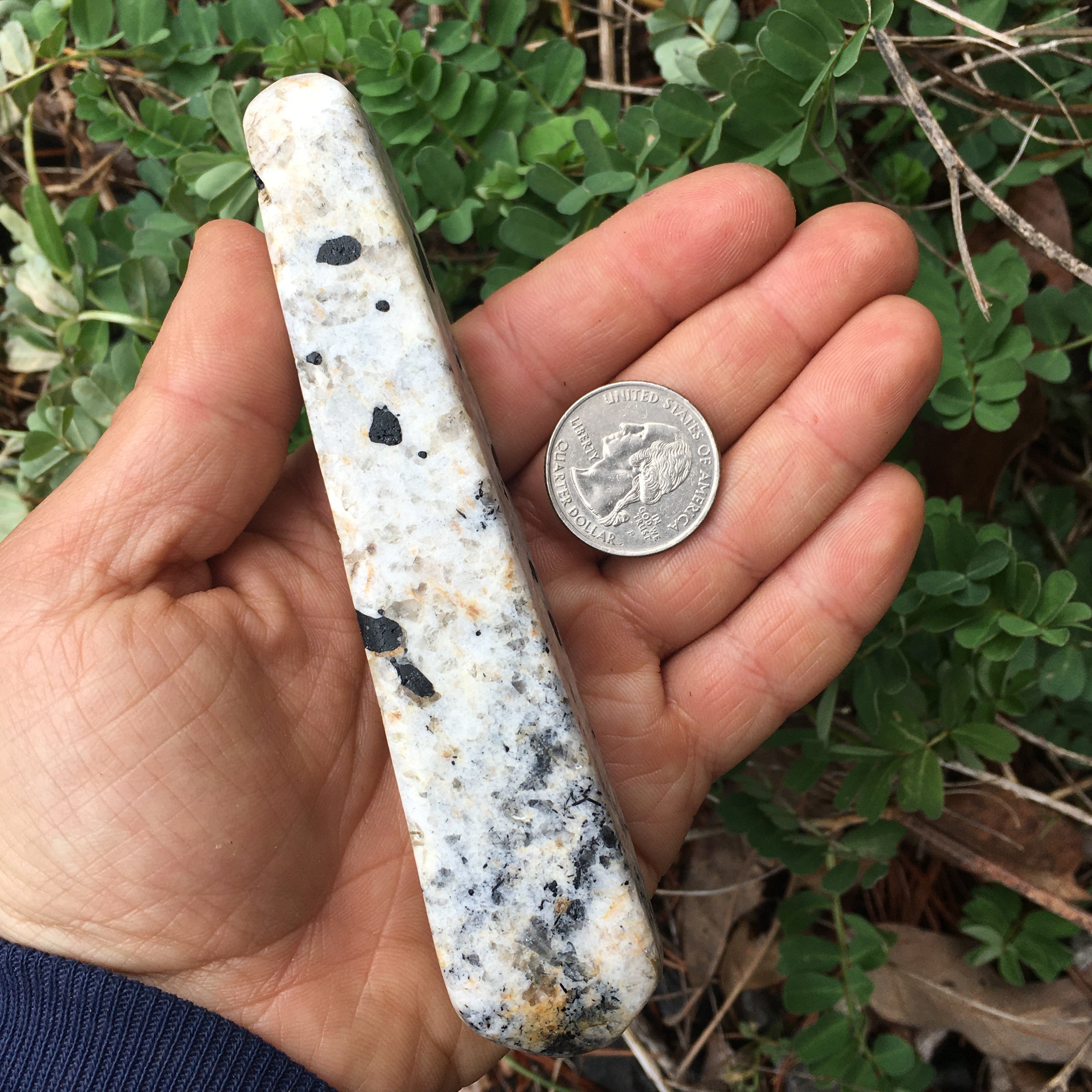 Euphoralite (Transcendence ) 016
Description:  This is for the exact Transcendence Euphoralite pictured.

Properties:  
Transcendence Euphoralite may contain Green Epidote, Albite, Quartz, and Moonstone.
Euphoralite is a name for a group of minerals found together in one chimney dike mine in the Black Hills area of South Dakota. Minerals at the mine include Garnet, Black Tourmaline, Blue Tourmaline, Mica, Feldspar, Purple Lepidolite, Yellow Lepidolite and many others. The minerals may have formed as long ago as 2.8 billion years. 

The mine is located in a sacred area. The indigenous people of the land including the Lakota, Dakota, and Cheyenne held many of the surrounding mountains and caves as Holy. The Lakota believe the Black Hills are the center of the world. This tells us, they are, in some way, an energetic center. 
There are a finite number of these Euphoralite minerals. They are very healing stones that also create shifts in consciousness. They were named by their discoverer, Gary, because when he found the mine, feelings of love, peace and acceptance came over him. 
When a stone is what it is because of the place it is from, there will be one current of energy running through every piece. Like a group mind or oversoul energy that comes through each piece. 
Policies and Disclaimers:
All of our stones and crystals are pure and natural. They are free from synthetic treatments of any kind, including dyes, stabilizers, and synthetic heat treatments to enhance color.

International customers are responsible for any customs fees/import taxes.
Please see our Lost Package Policy prior to placing your order. 
Please contact us at CrystalShop@UpperClarity.com with any questions.