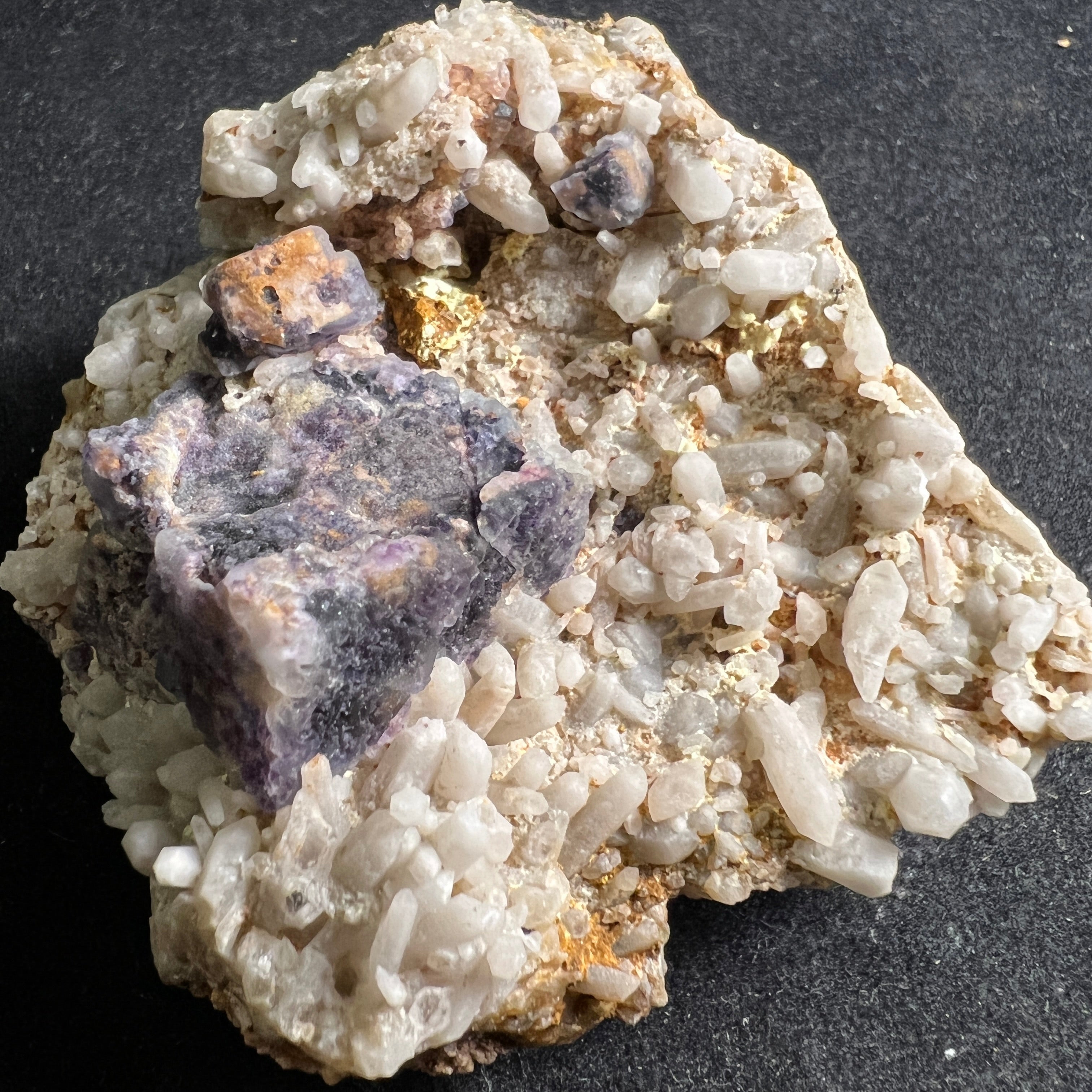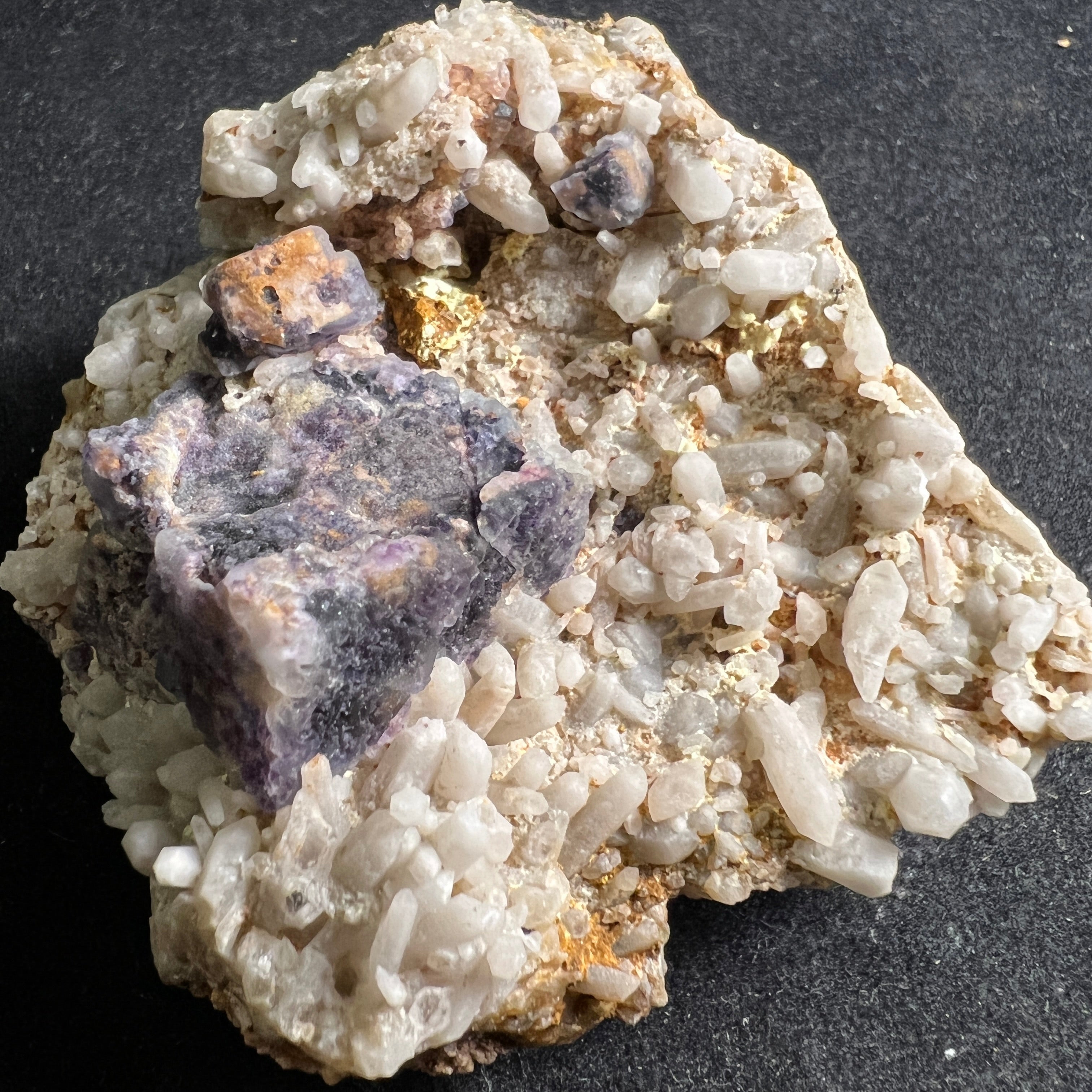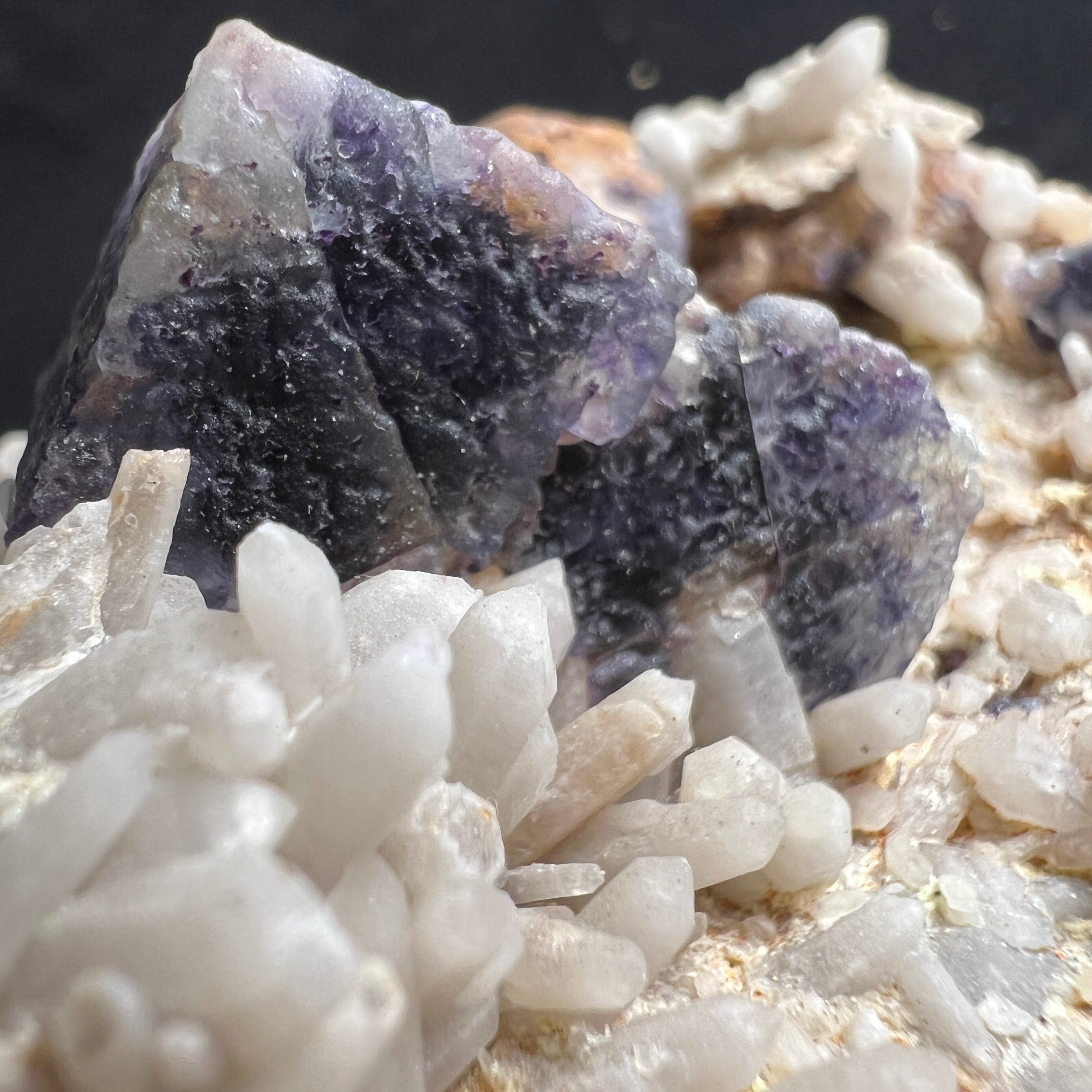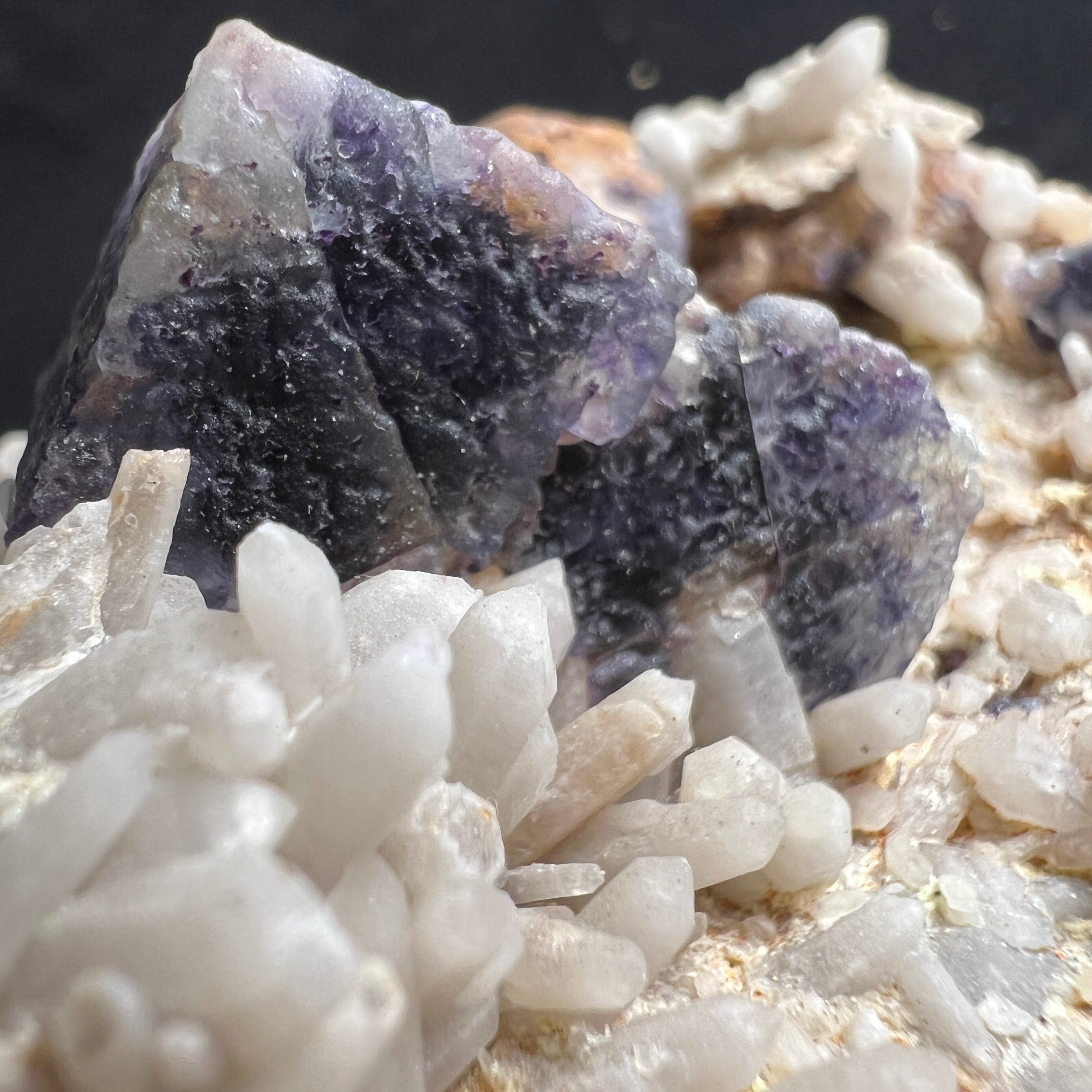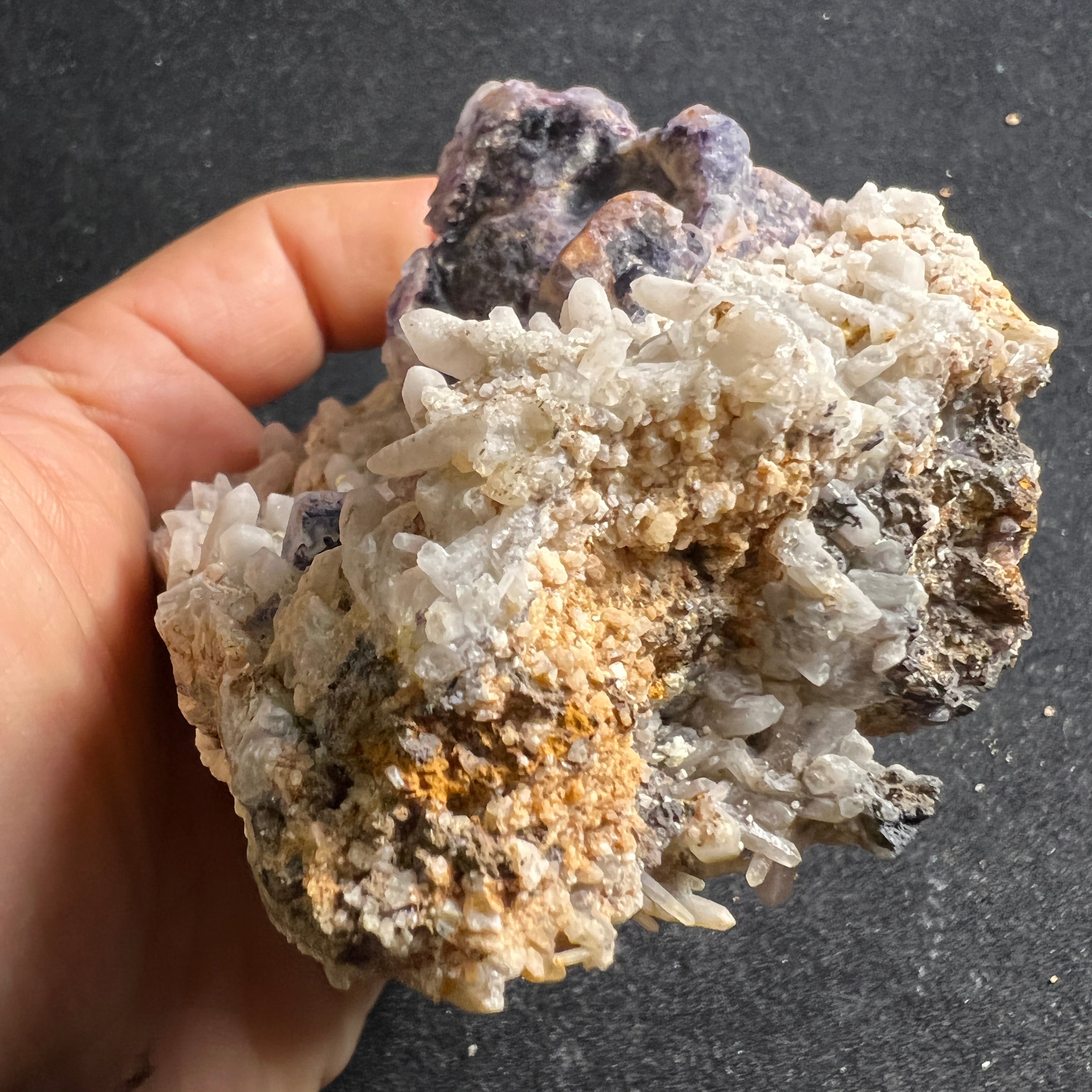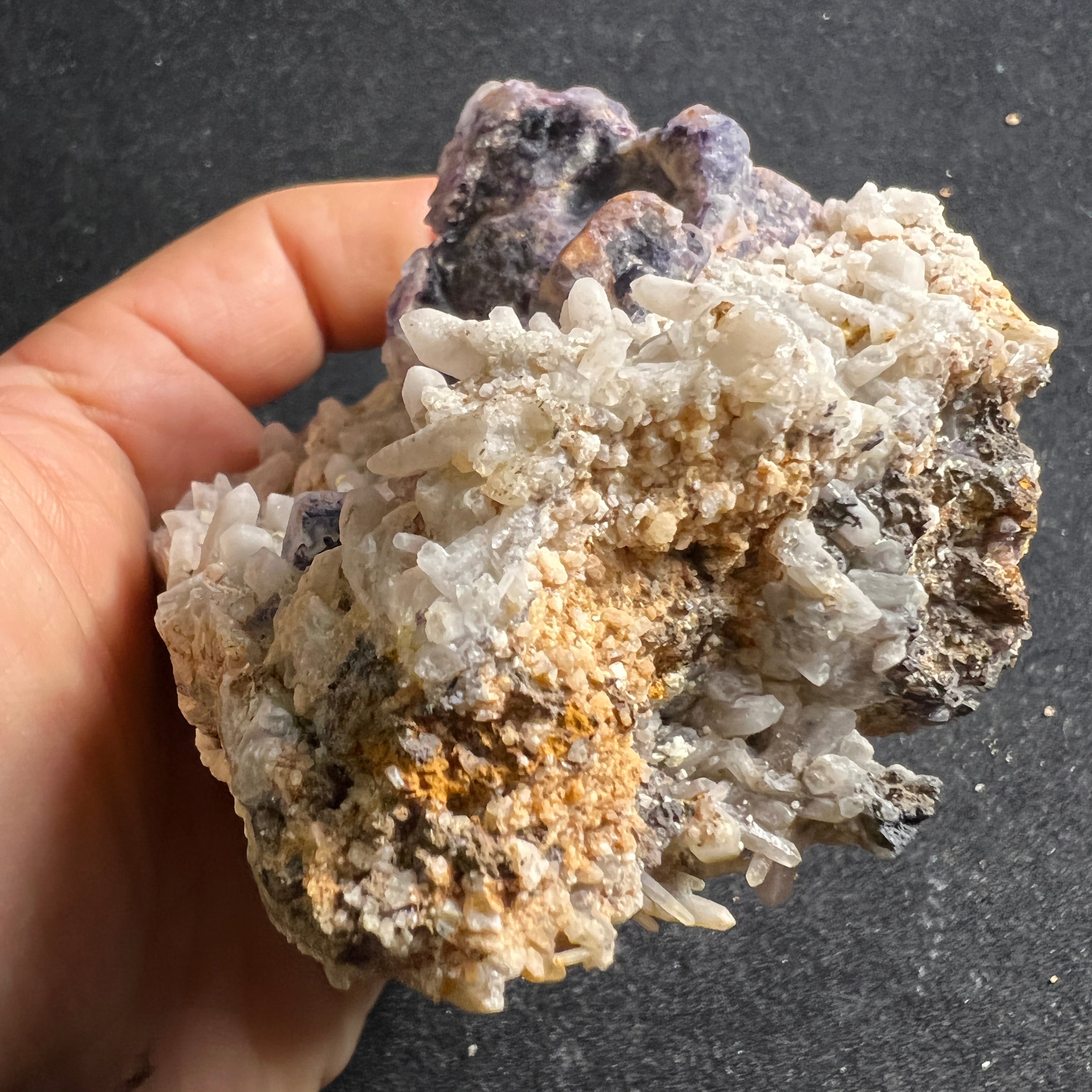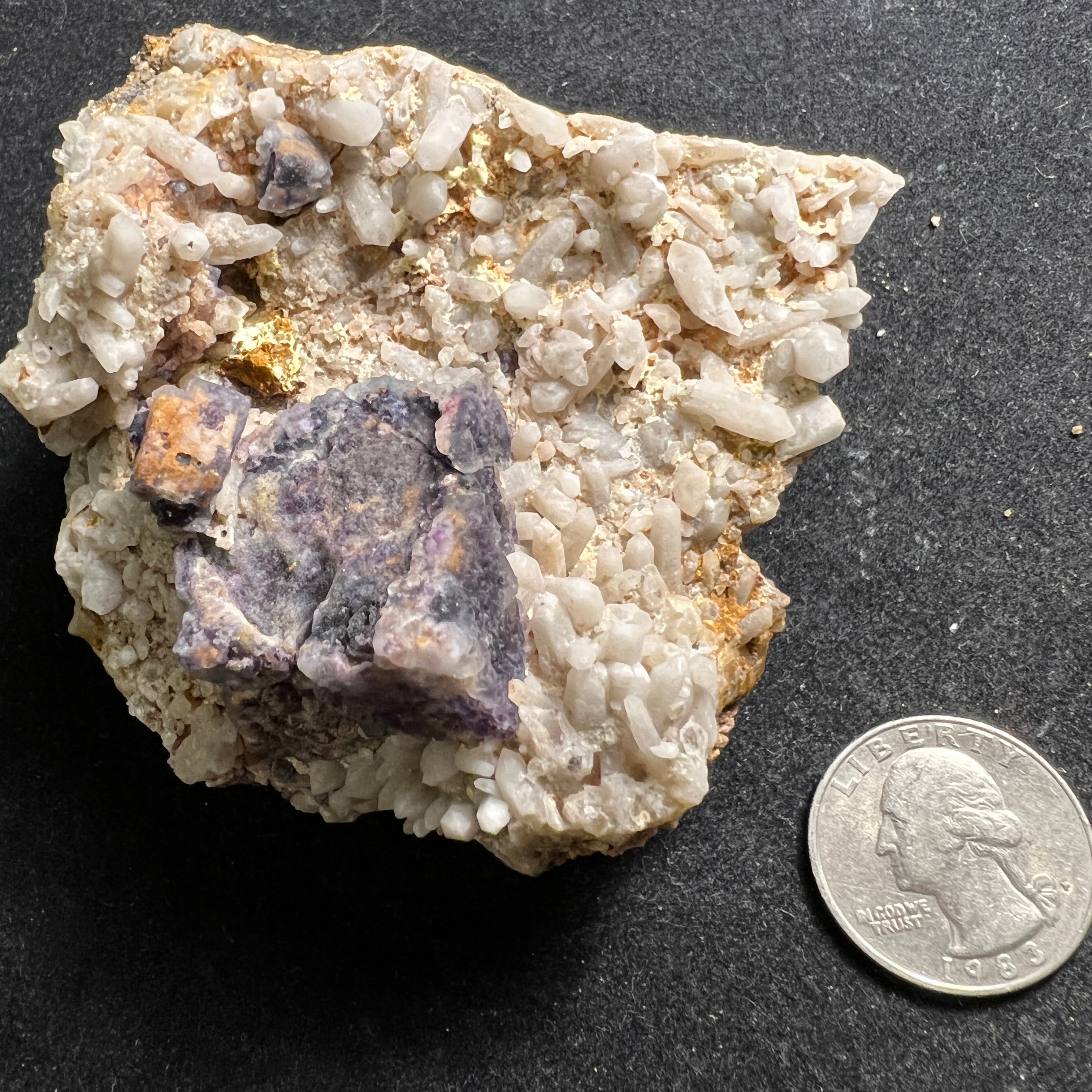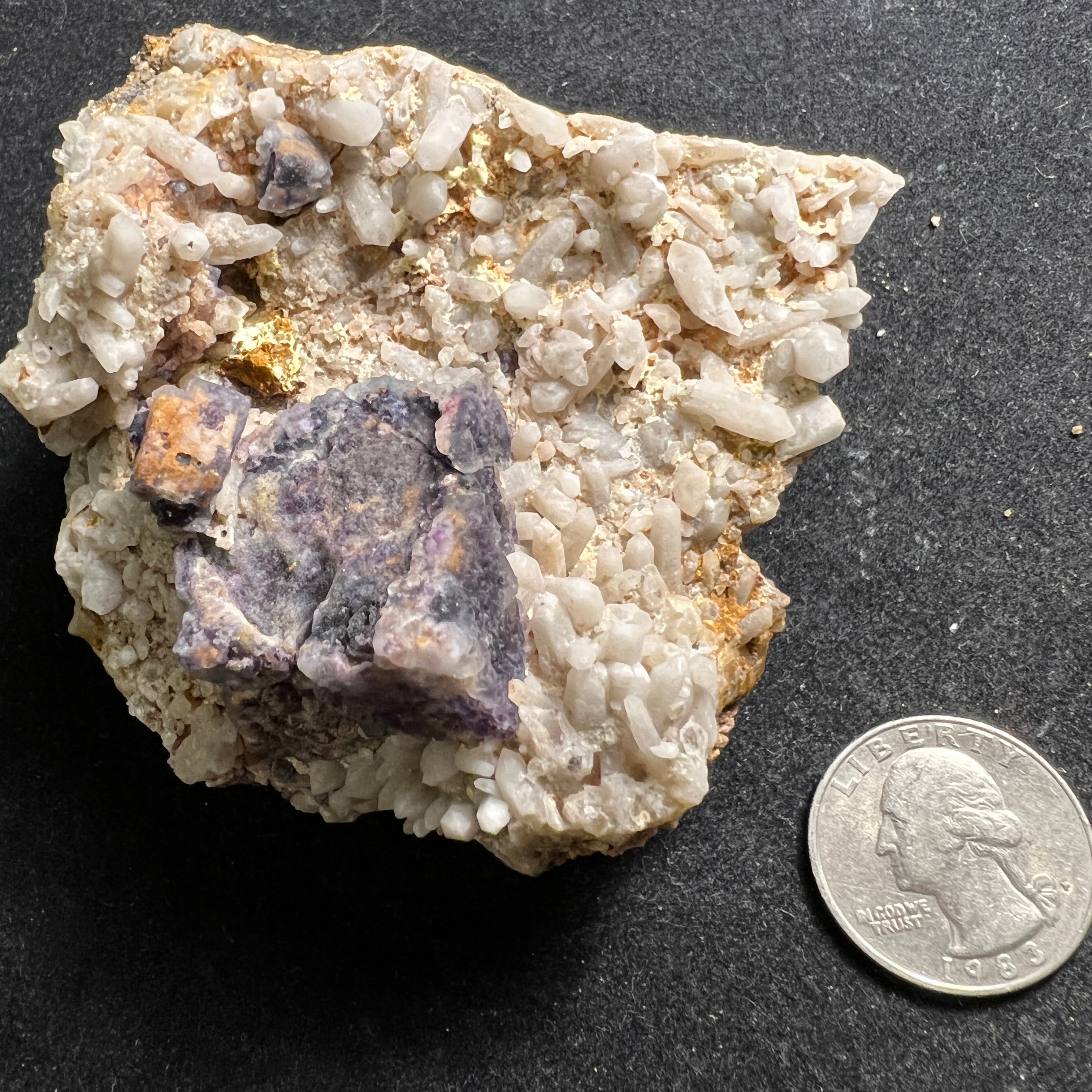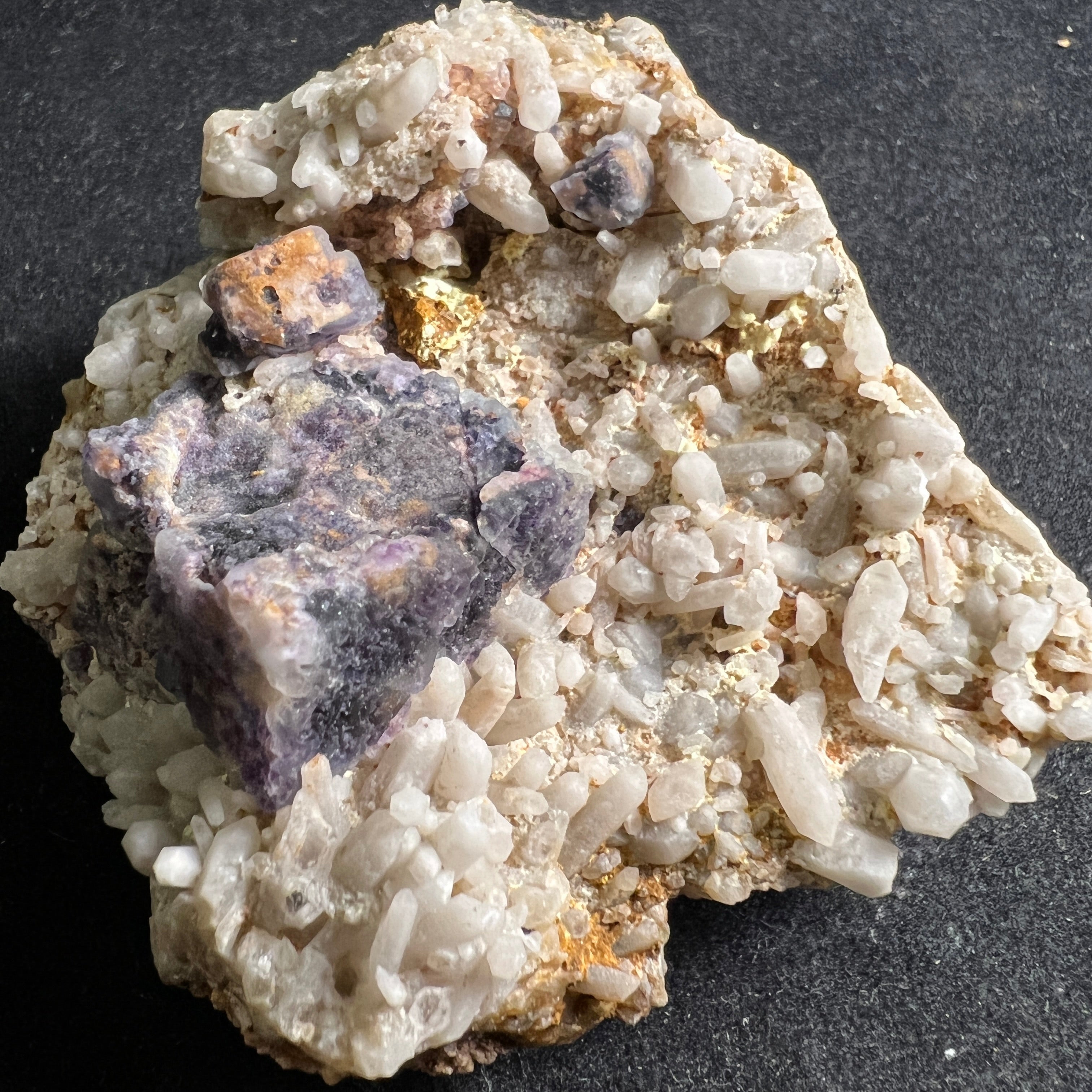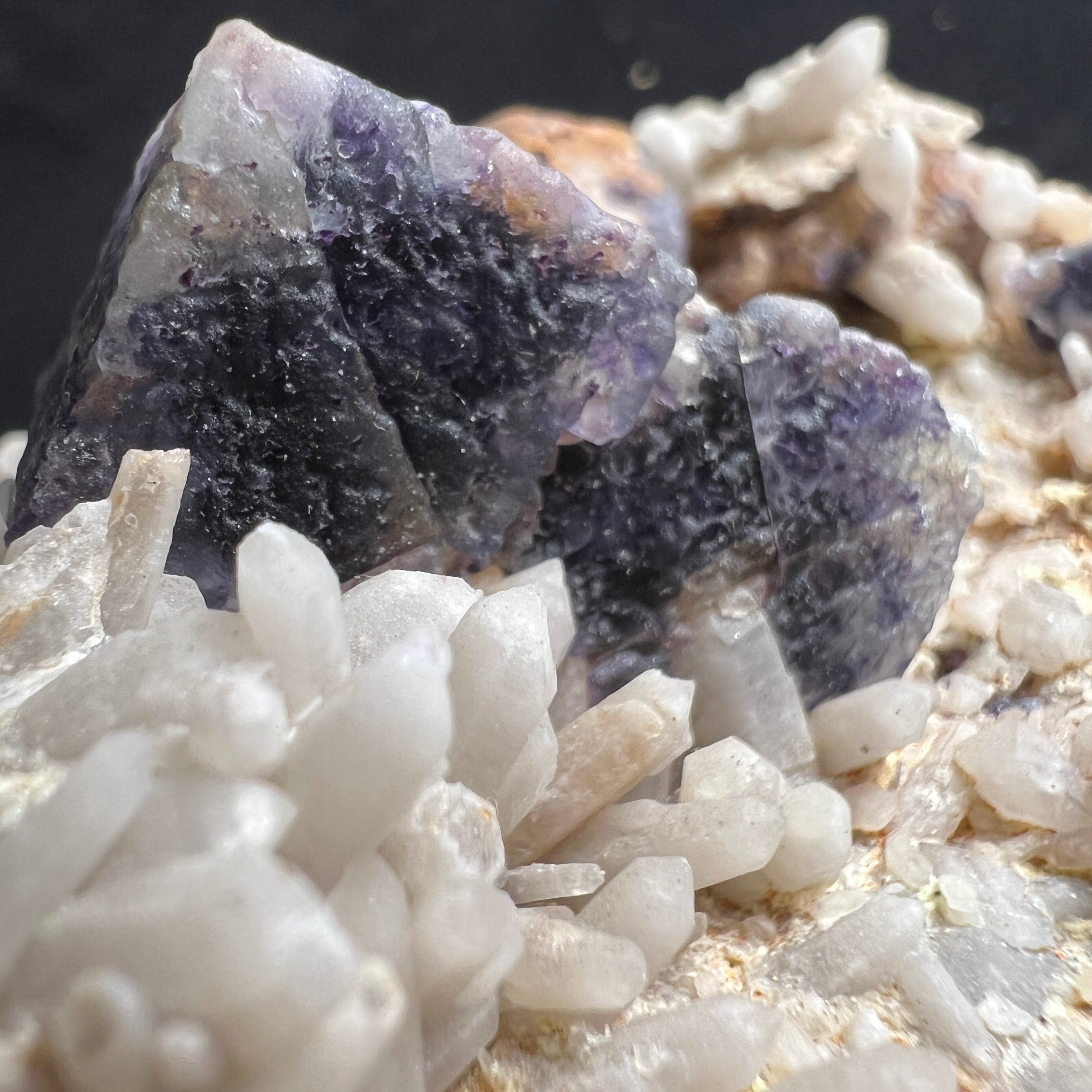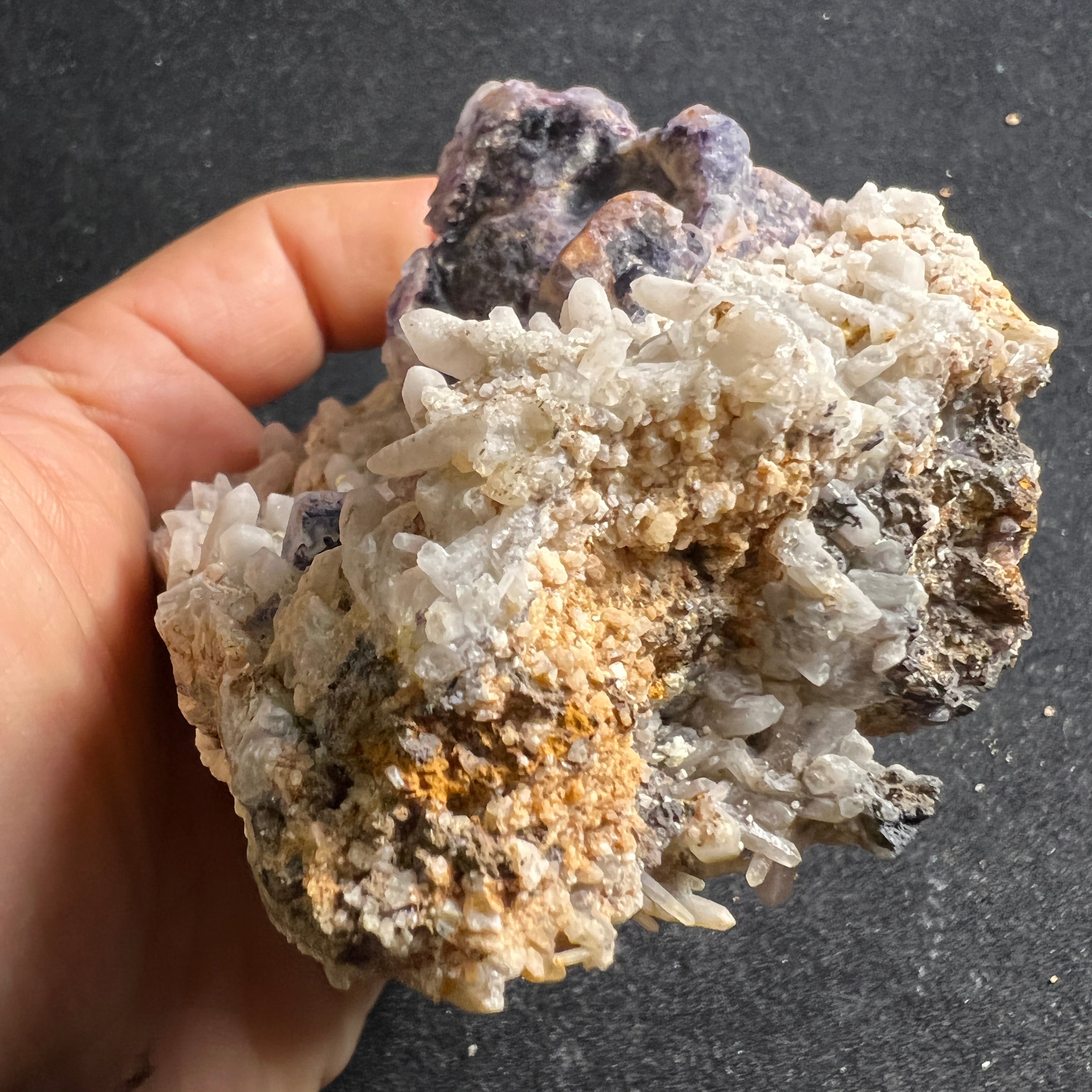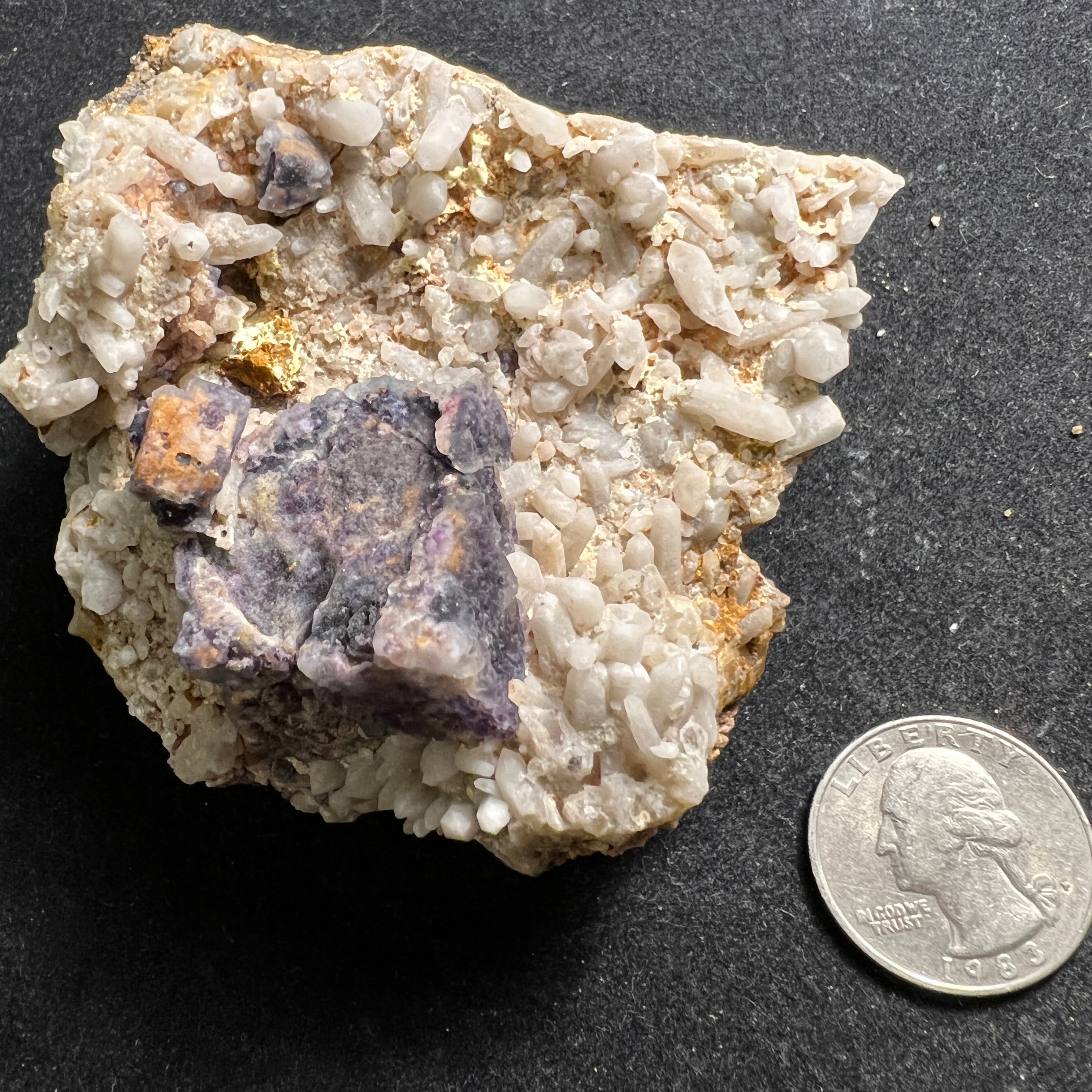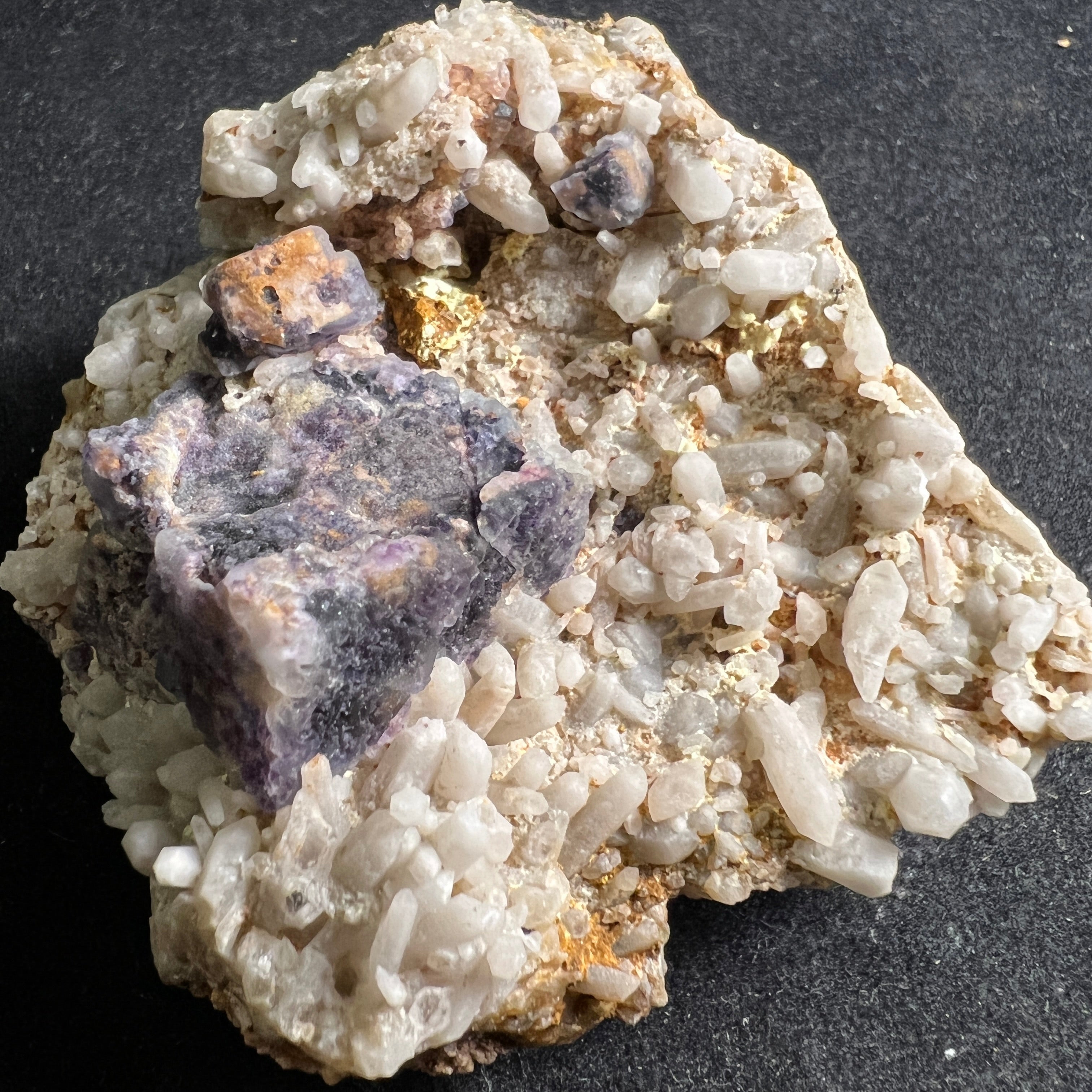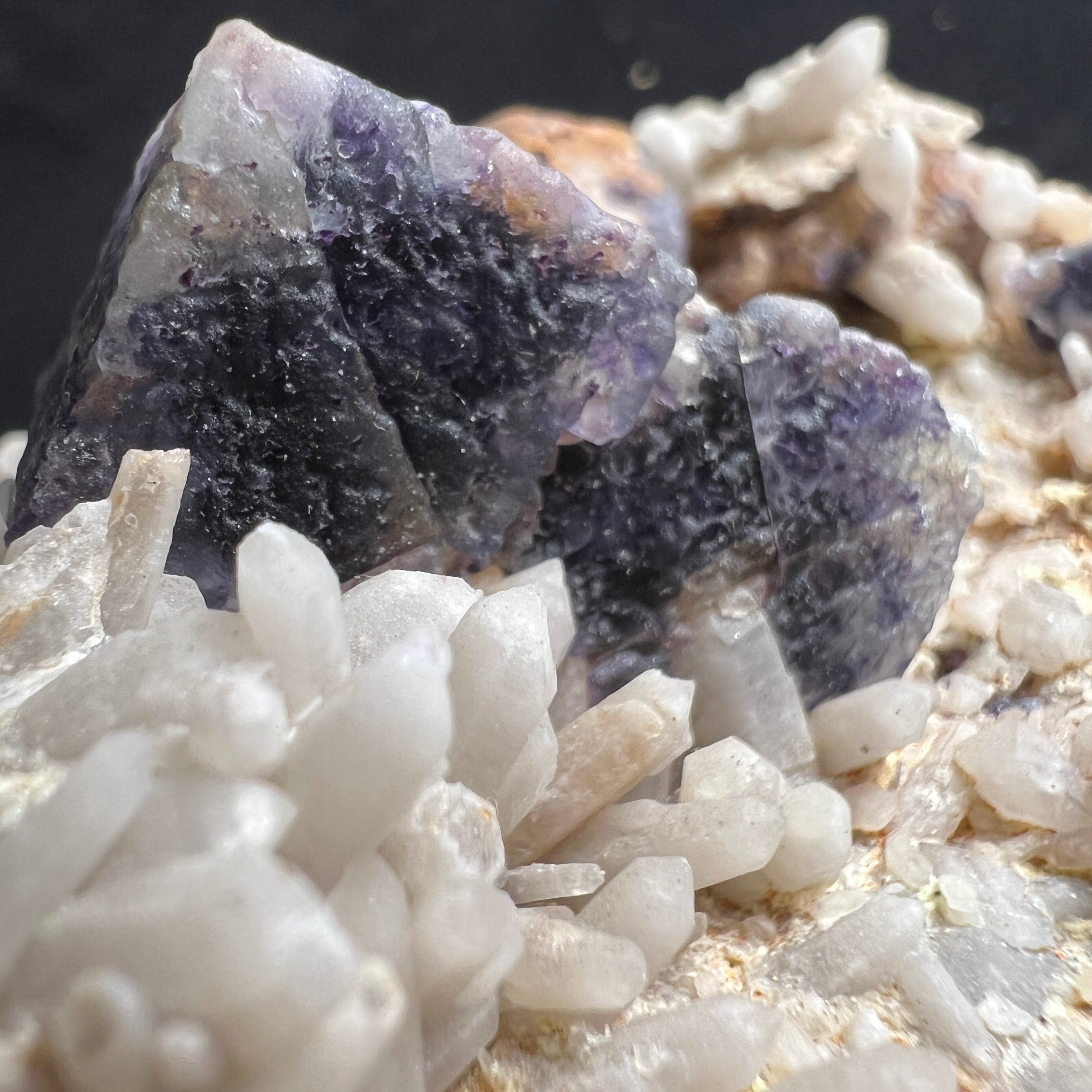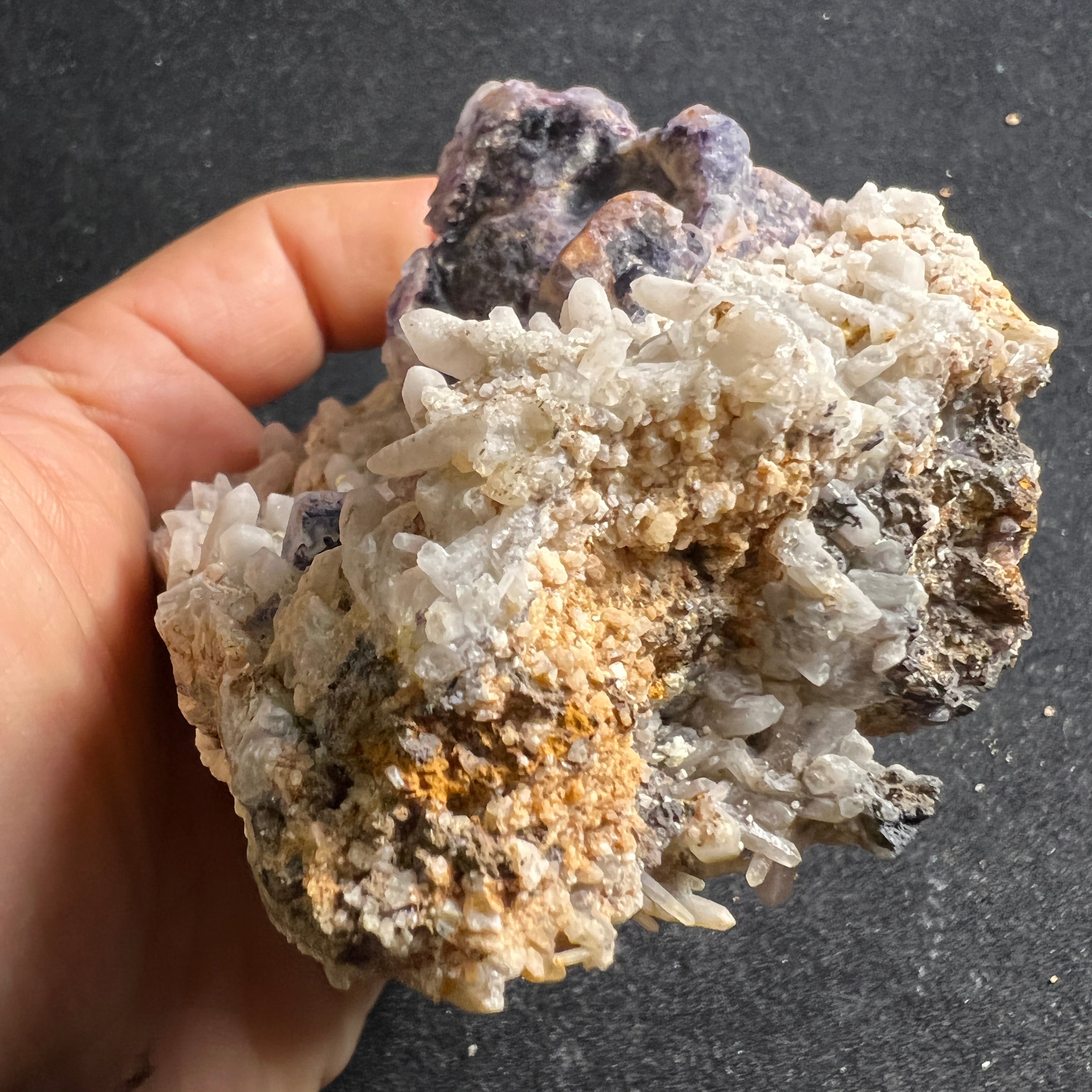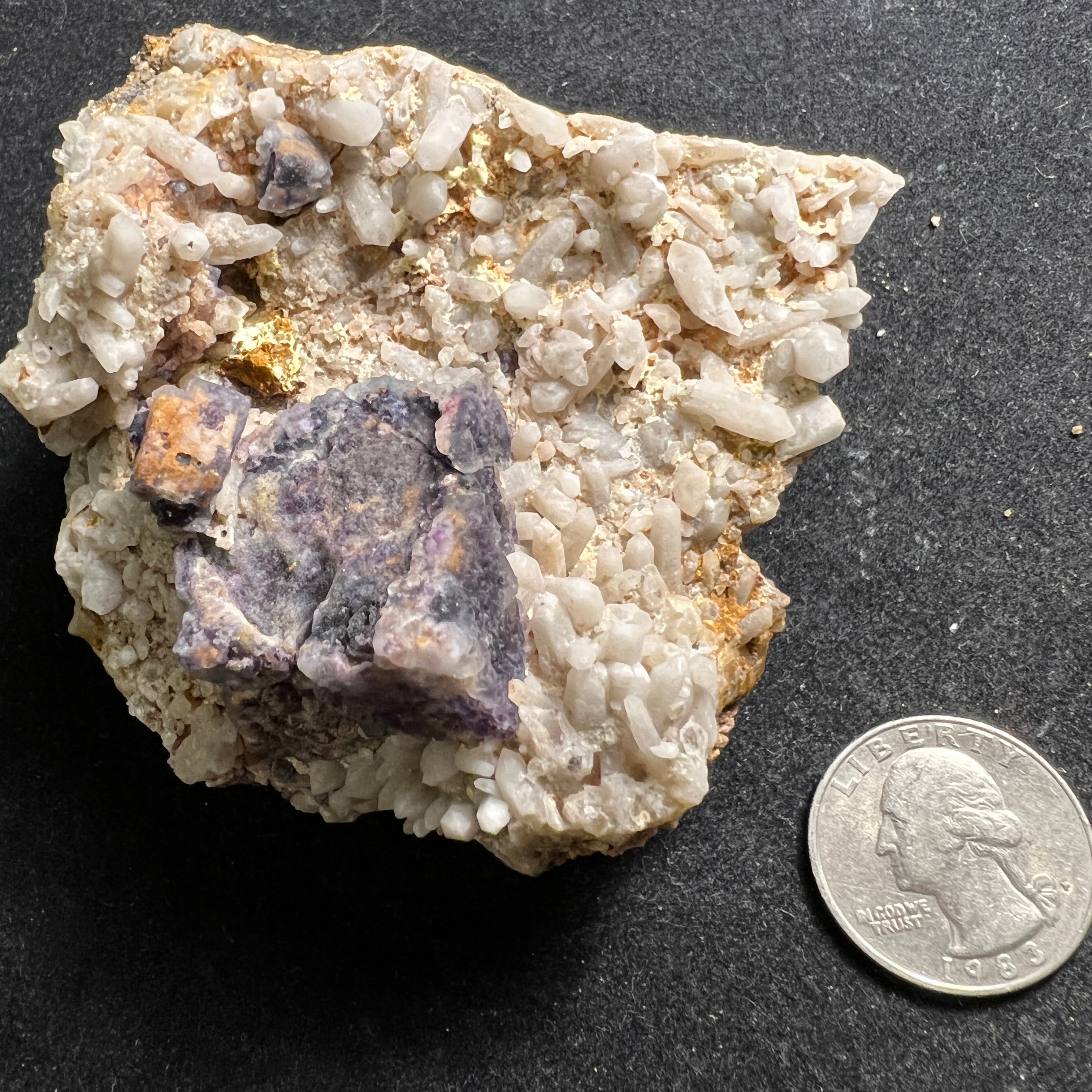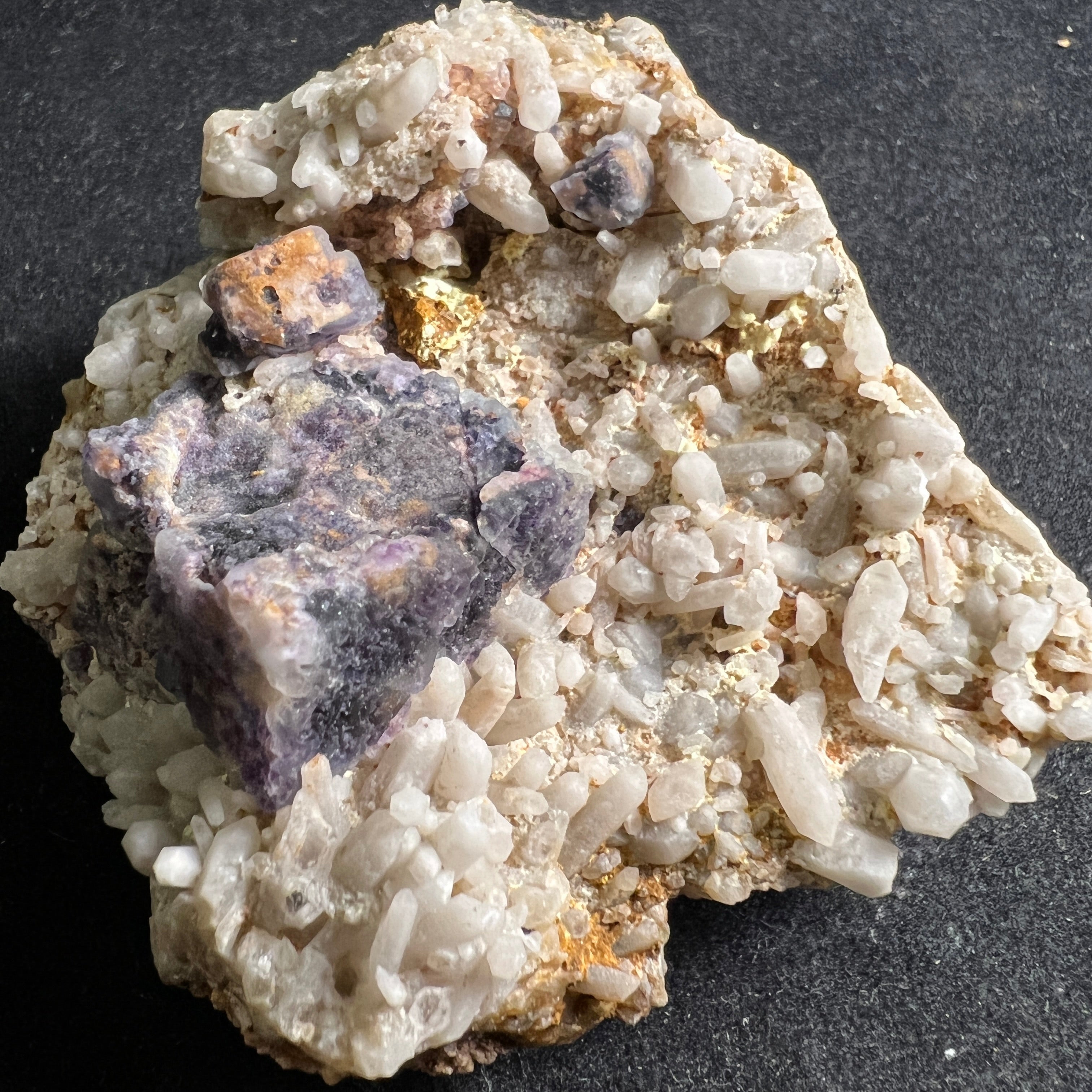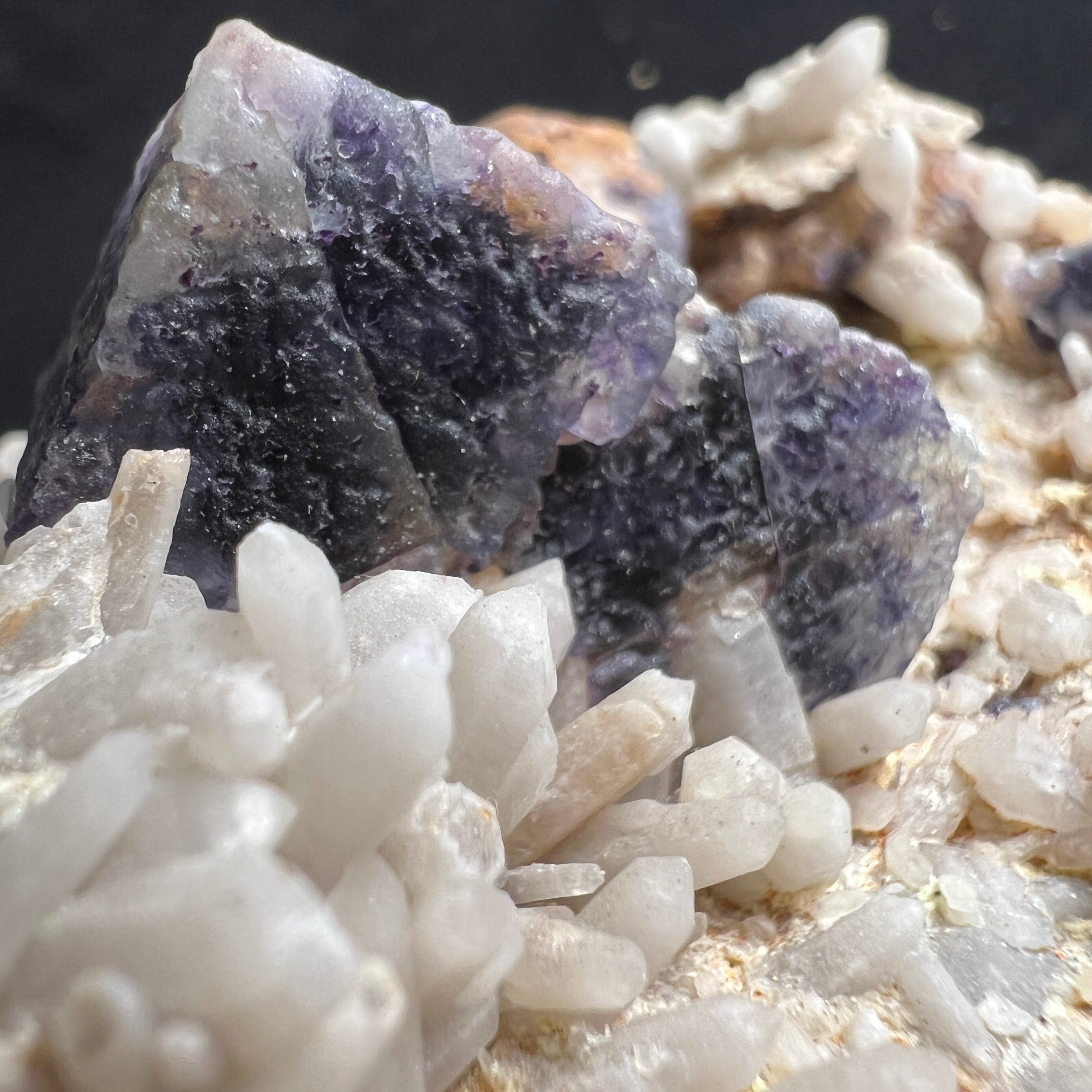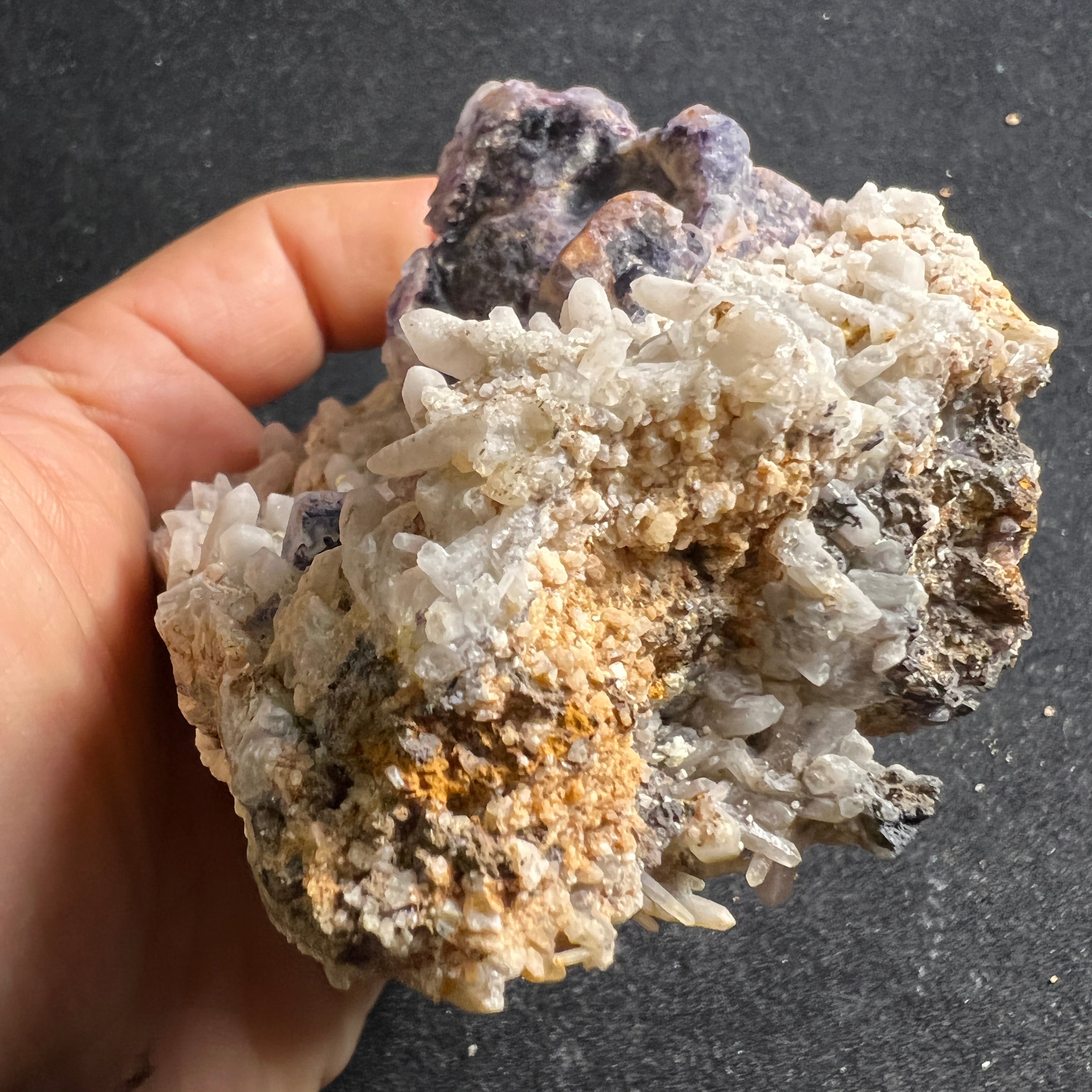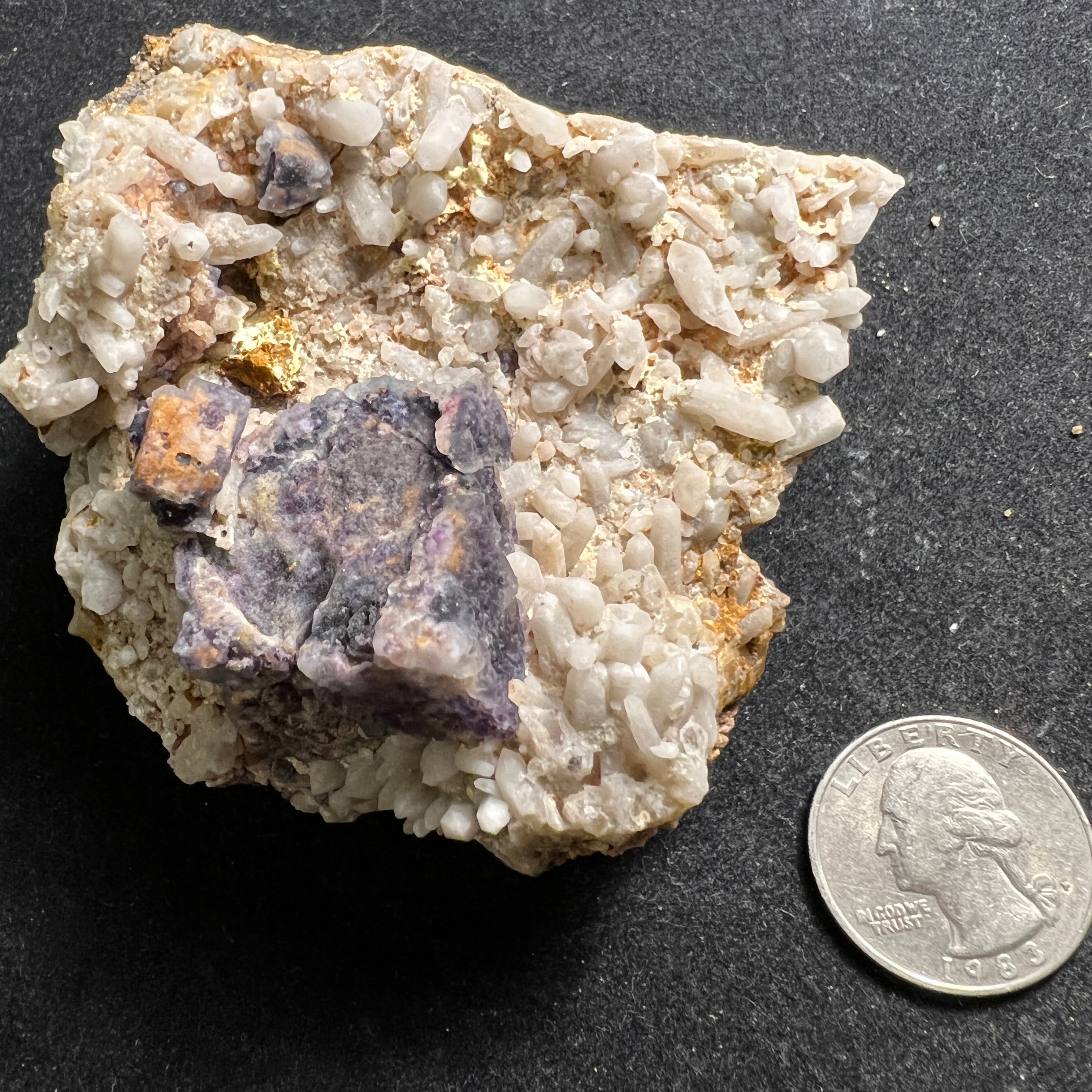 Fluorite with Milky Quartz Clusters - 111
Description:  This listing is for the exact Fluorite with Milky Quartz Clusters pictured.

Properties:
Namibia houses an otherworldly treasure of power and chi for the crystal healer. These crystals were found in a Fluorspar mine in Okorusa in Namibia. As the operation was looking for pure Fluorite for industrial applications, they wisely saved these crystals. These include some of the most beautiful and effective Fluorite crystals we have found. You'll find greens, purples, and blues. Blue is the most rare among Fluorites and usually contains Yttrium. This is a DNA-level healing element. Greens draw and release pathogens from all physical tissues and specifically the liver, which greatly helps the liver detox the body. Purple is very unique and draws warmth down into the lower body, while releasing toxins from the DNA. It's used for fertility and metabolism and everything else related to warming the lower body. The pure Fluorite crystals are nestled in beds of Milky Quartz points radiating in many directions. This amplifies and radiates the energy of the Fluorite. Mother Earth's own little energy device. You can place these on the body, in a simple grid, such as 3 in a triangle, and the Quartz will radiate the energy of the Fluorite throughout the whole grid. You can affect large whole spaces in this way. You can also do this on alters, crystal grids and on the land.
Policies and Disclaimers:
All of our stones and crystals are pure and natural. They are free from synthetic treatments of any kind, including dyes, stabilizers, and synthetic heat treatments to enhance color.

International customers are responsible for any customs fees/import taxes.
Please see our Lost Package Policy prior to placing your order. 
Please contact us at CrystalShop@UpperClarity.com with any questions.