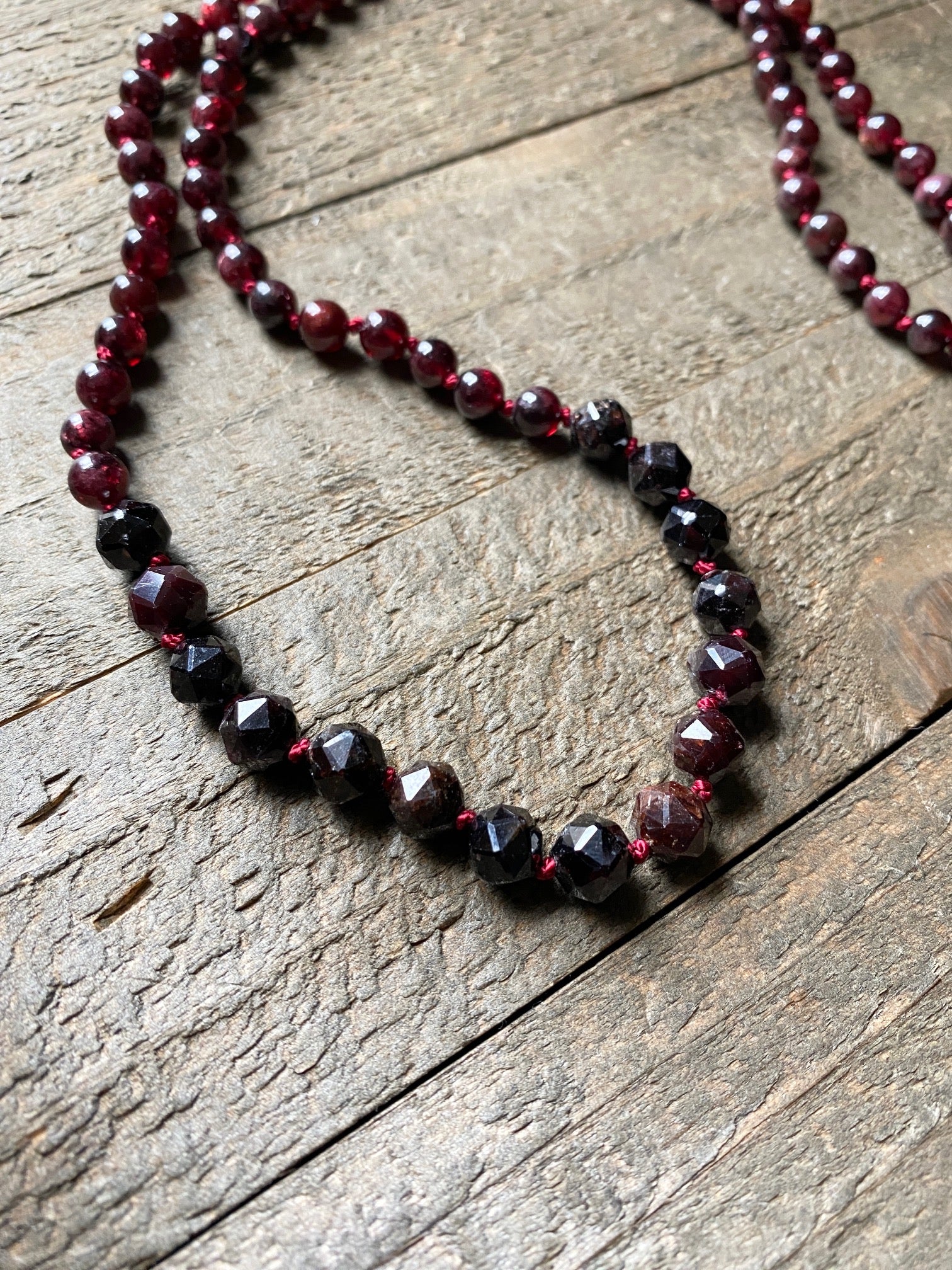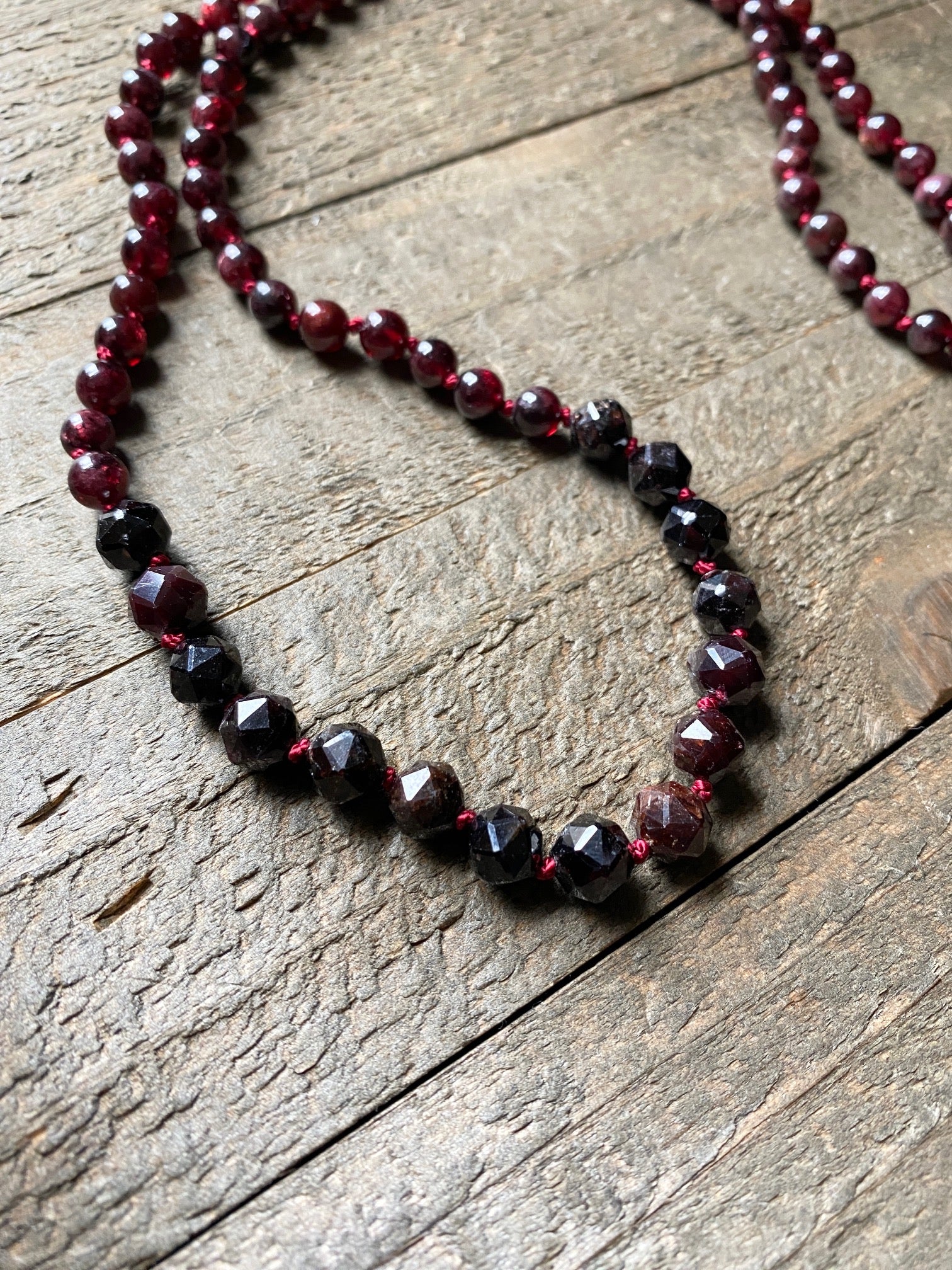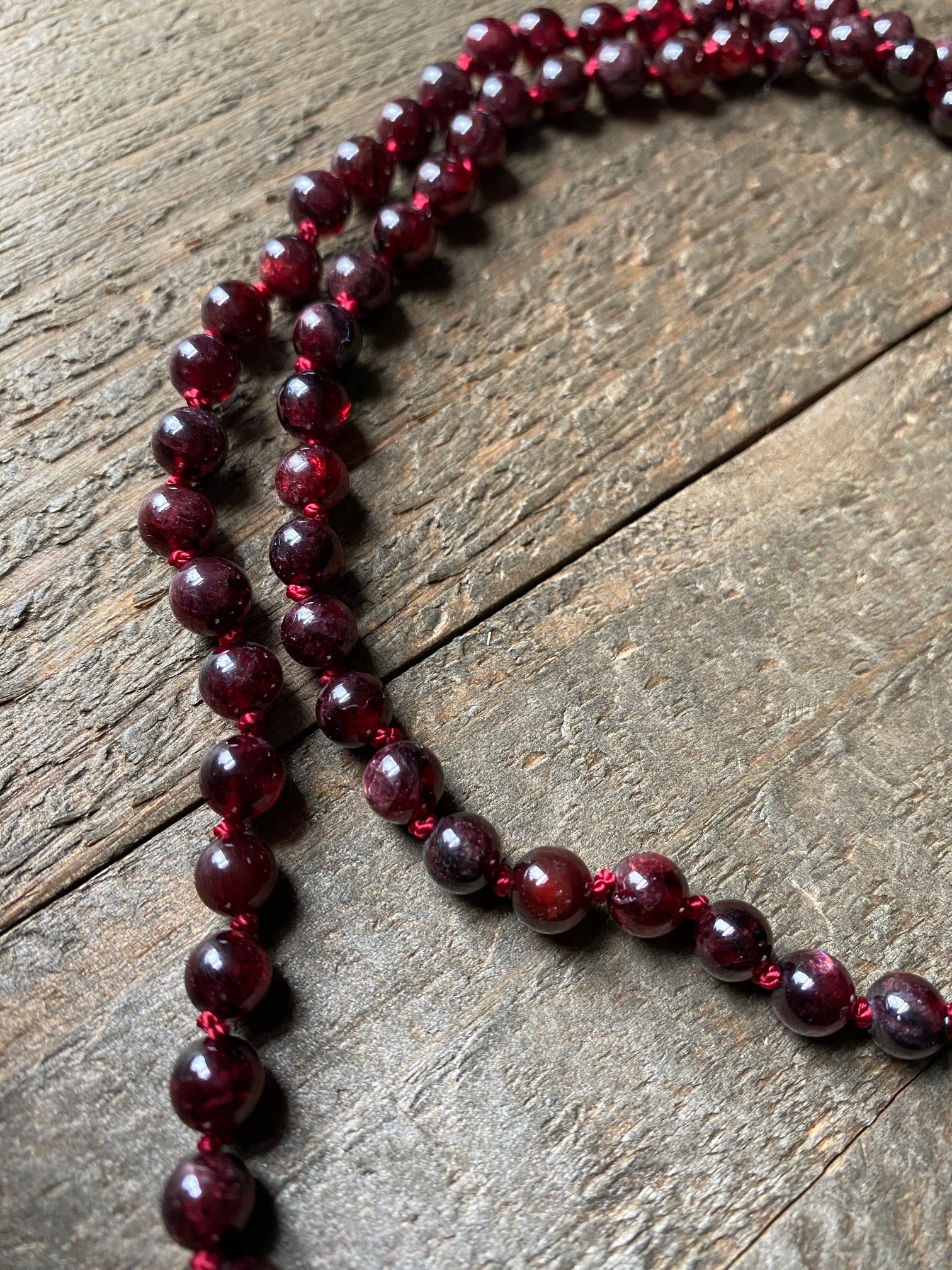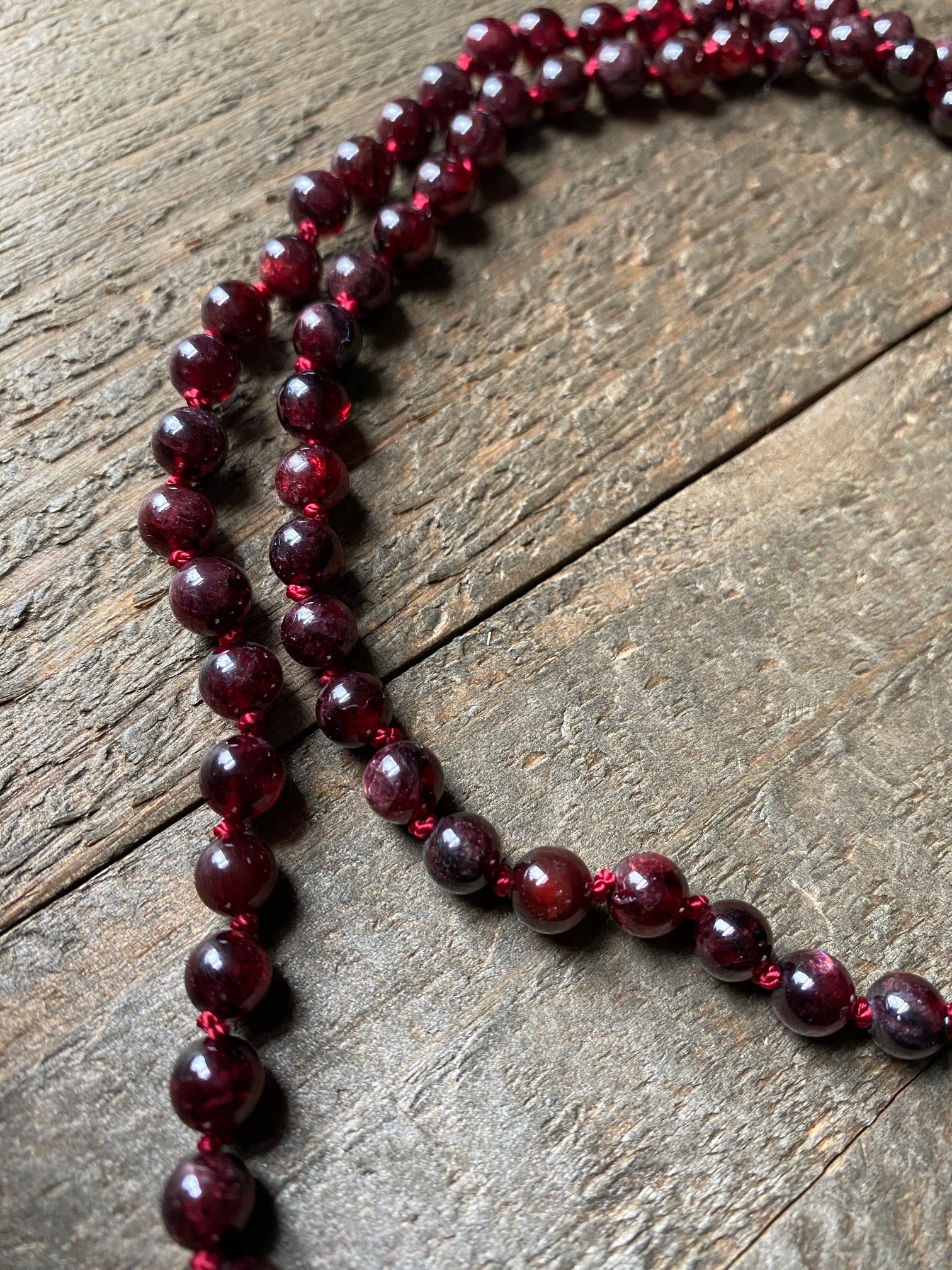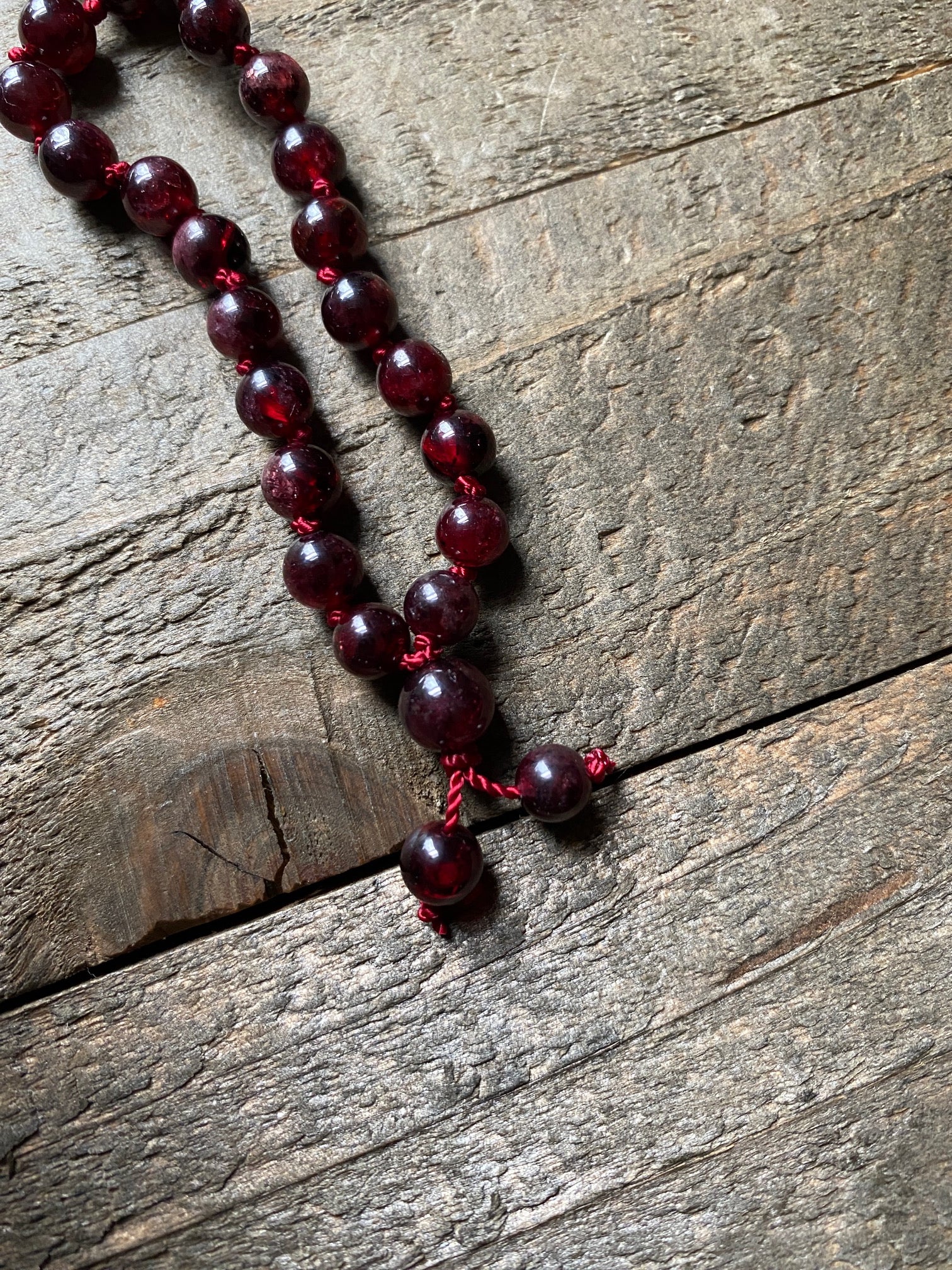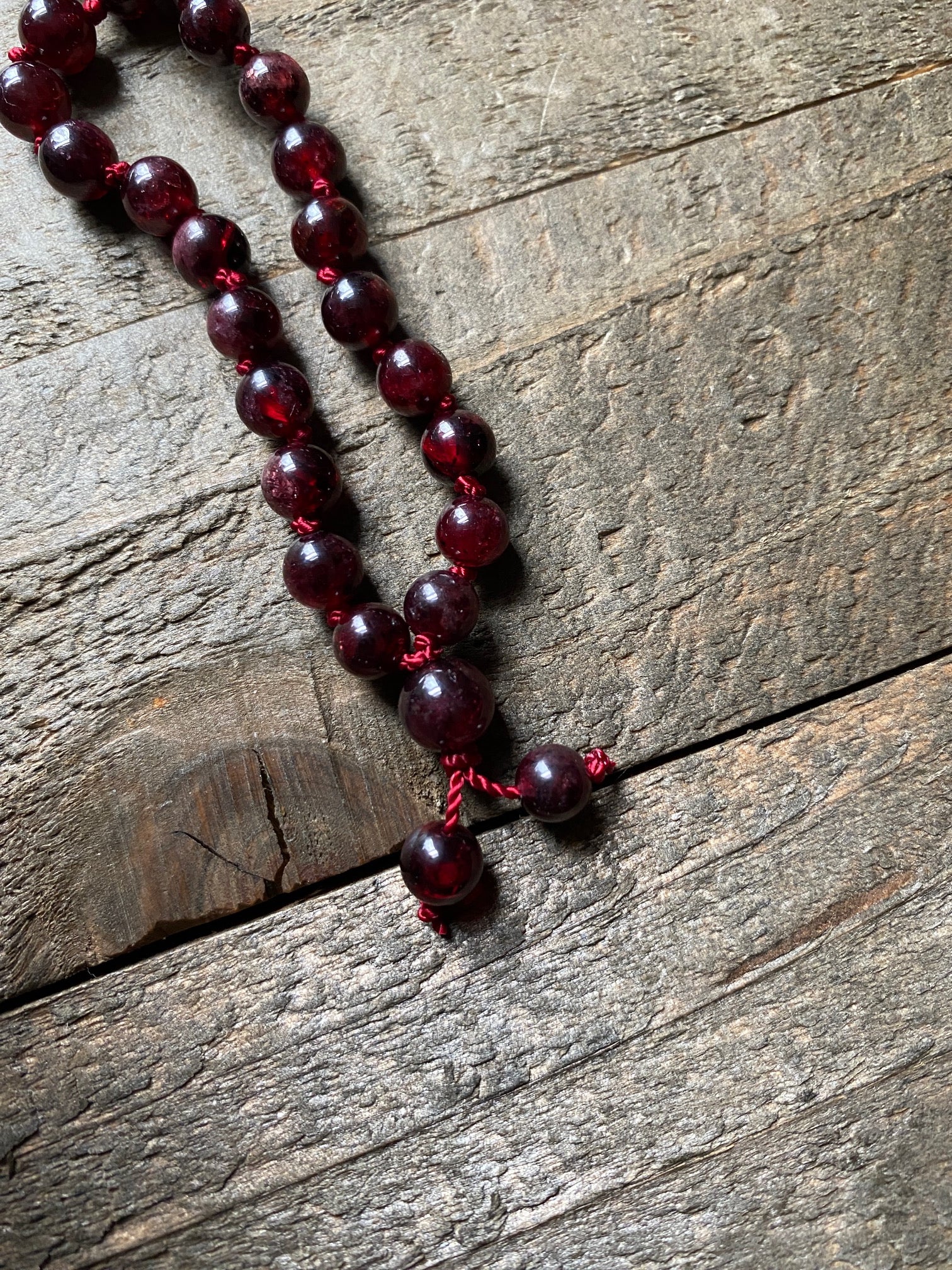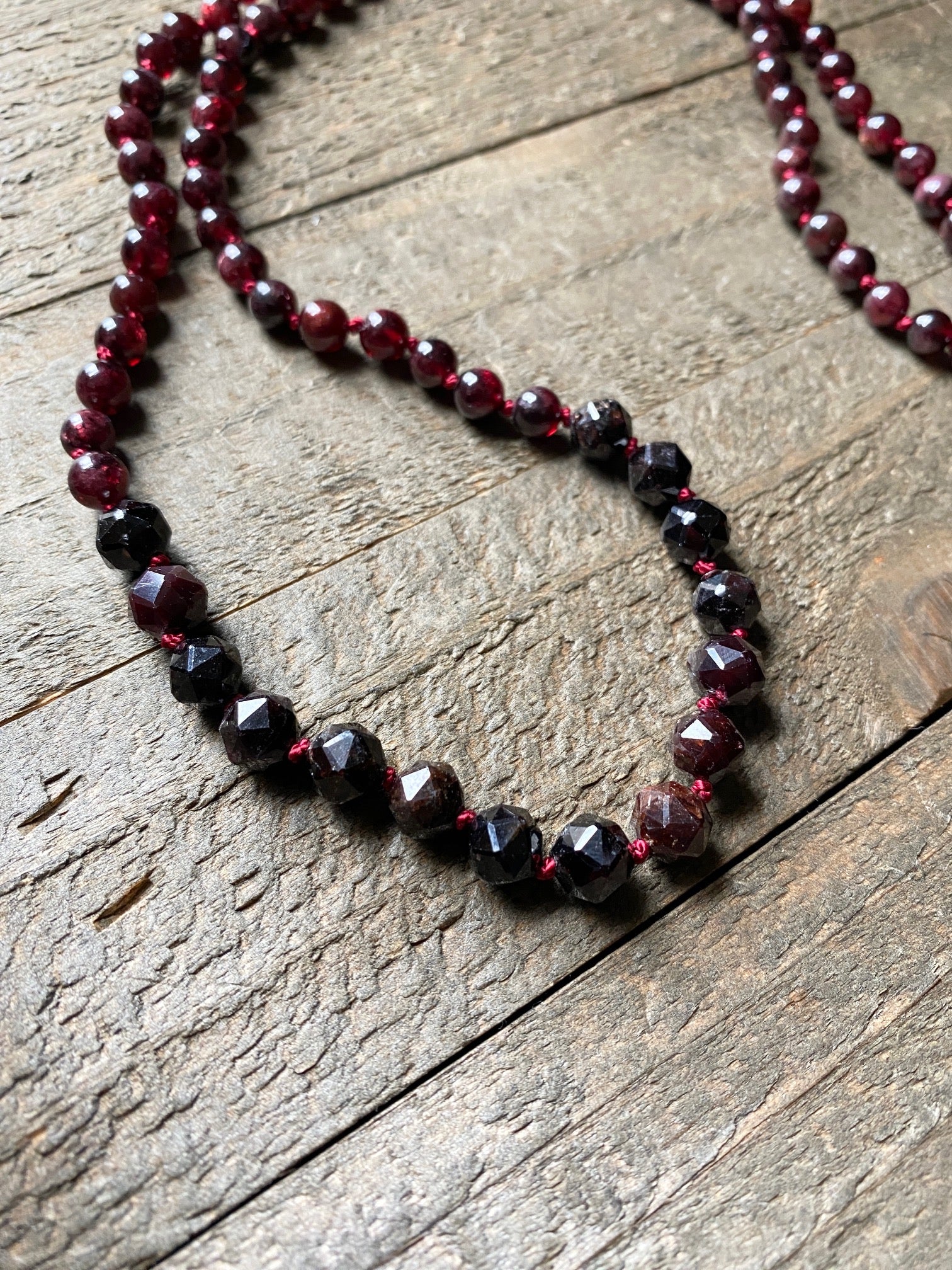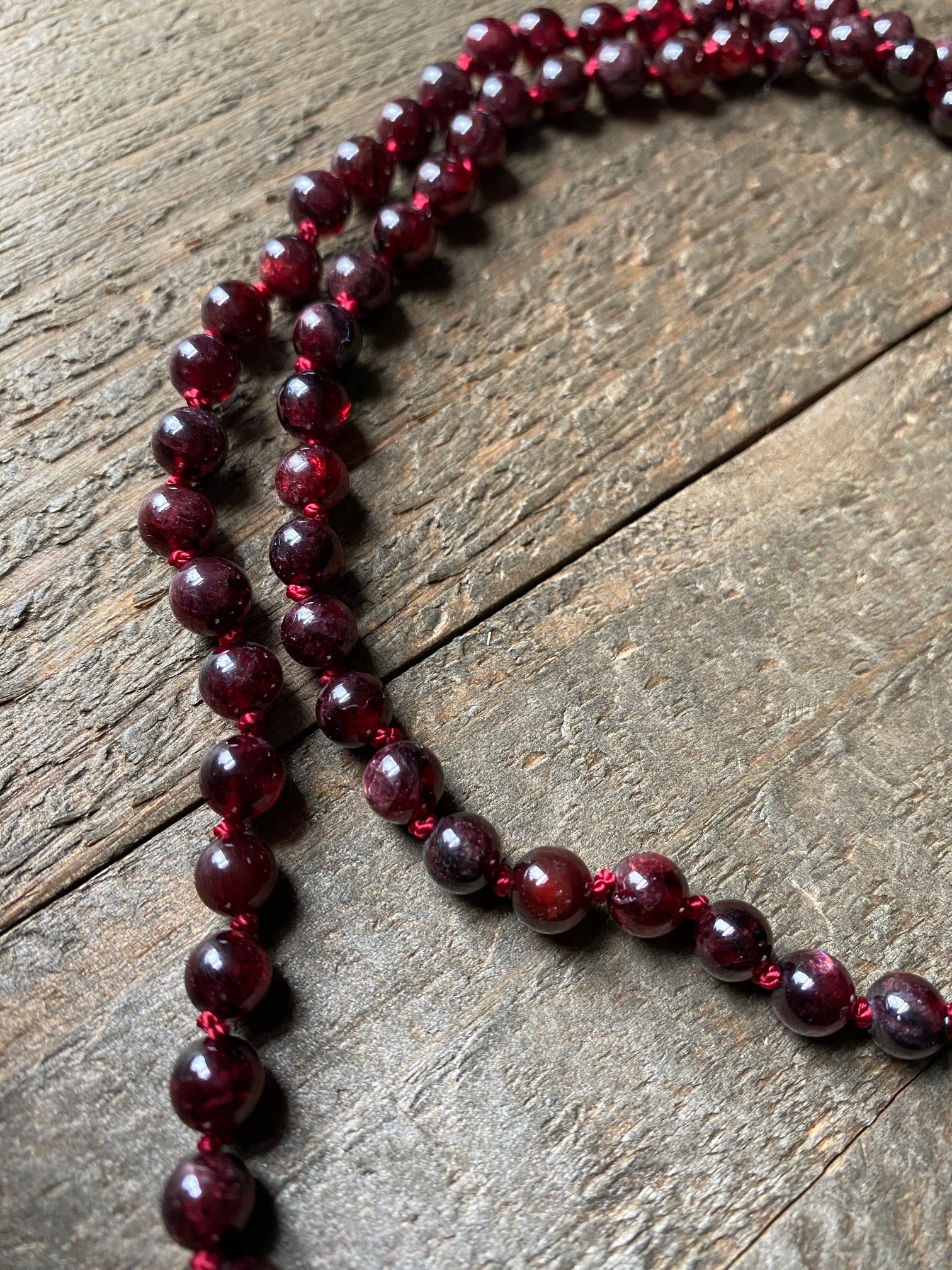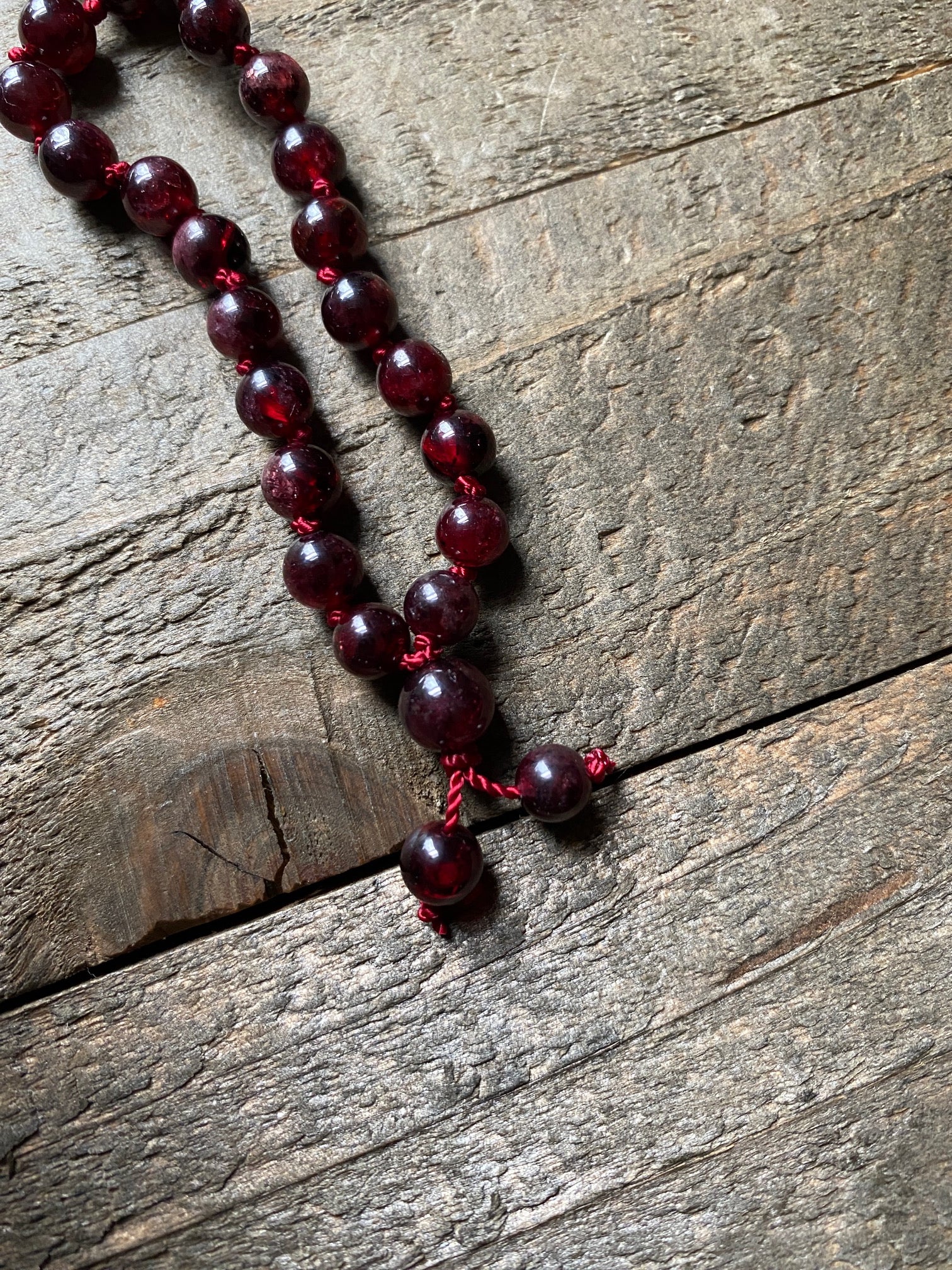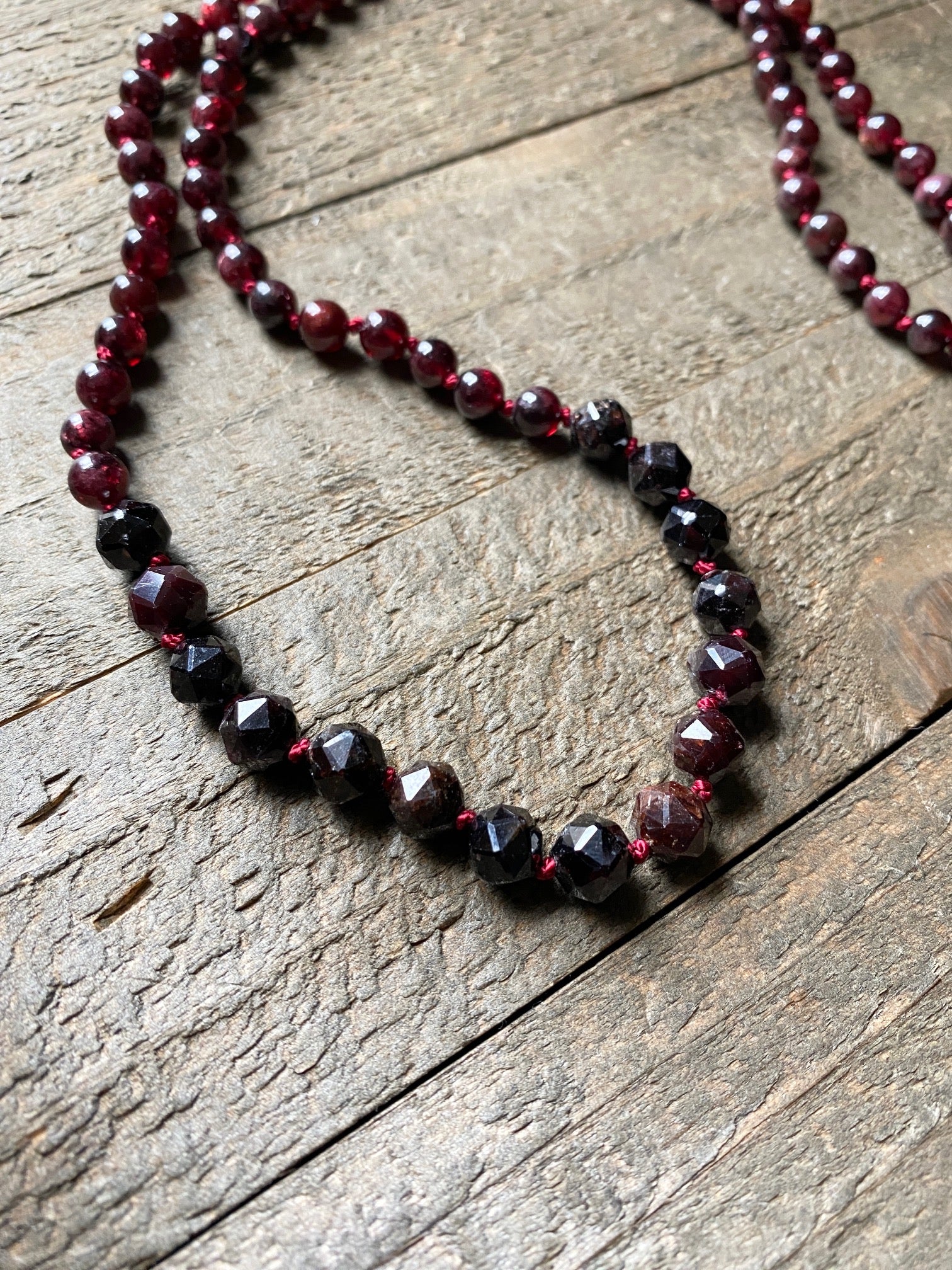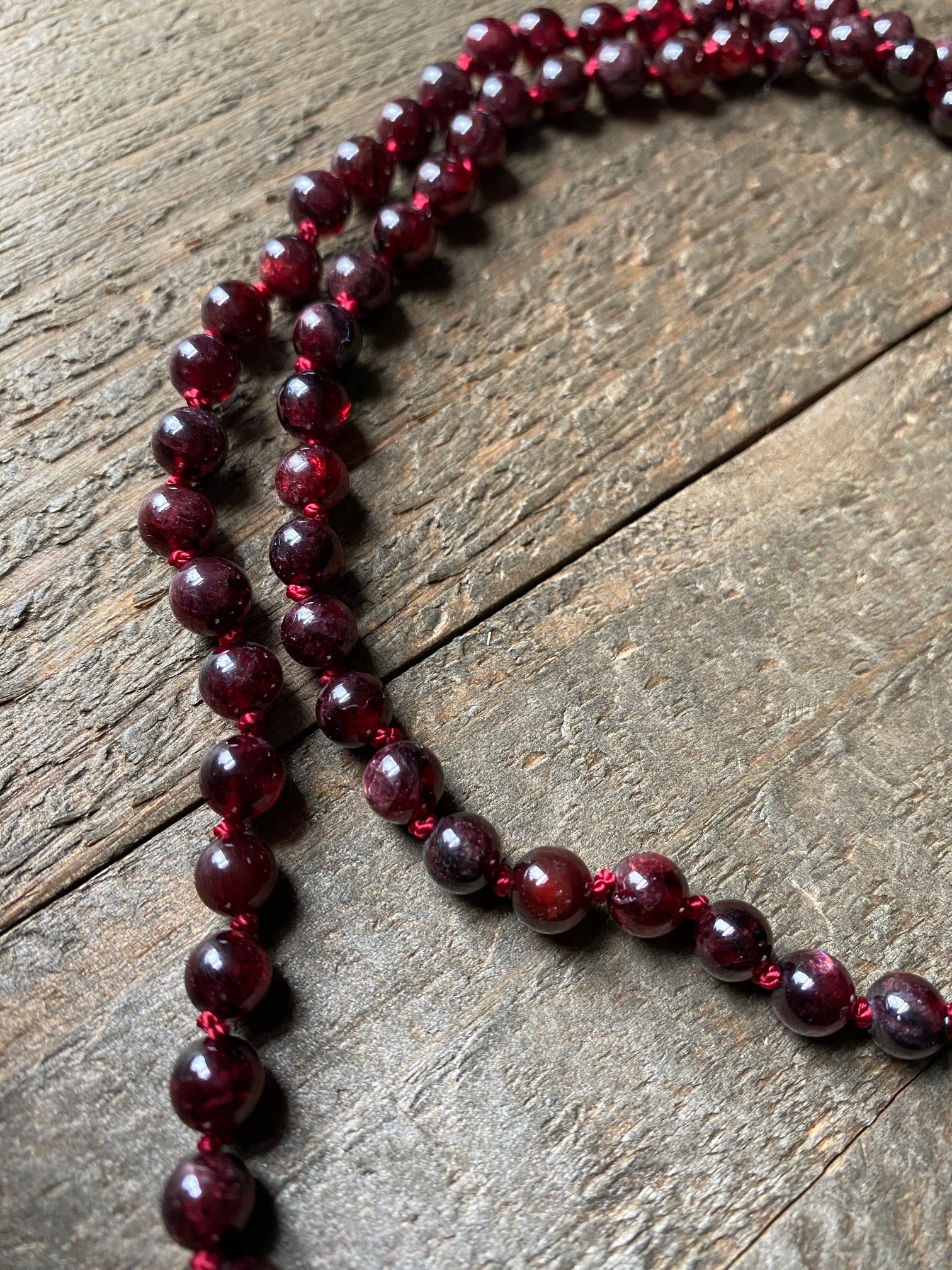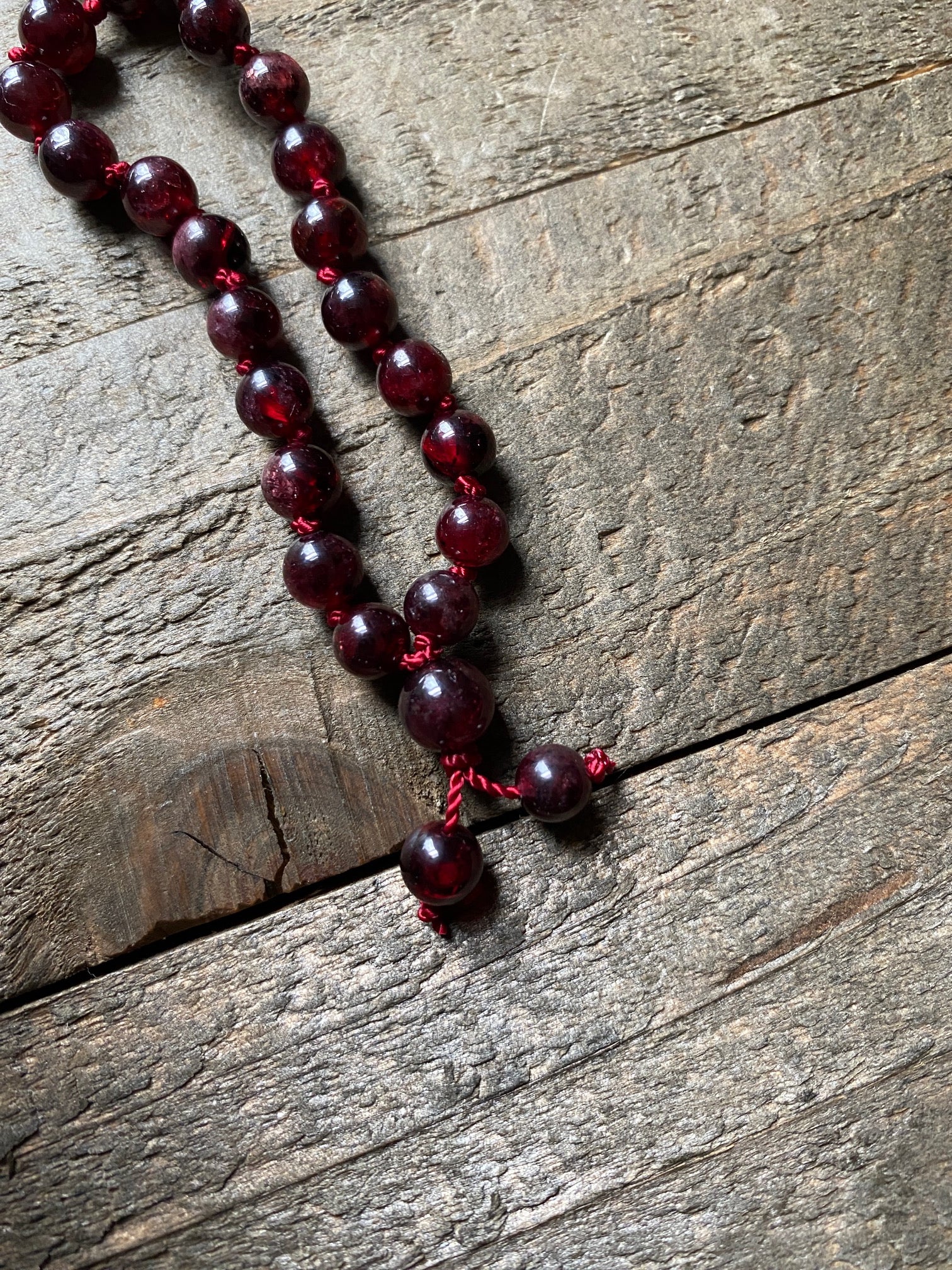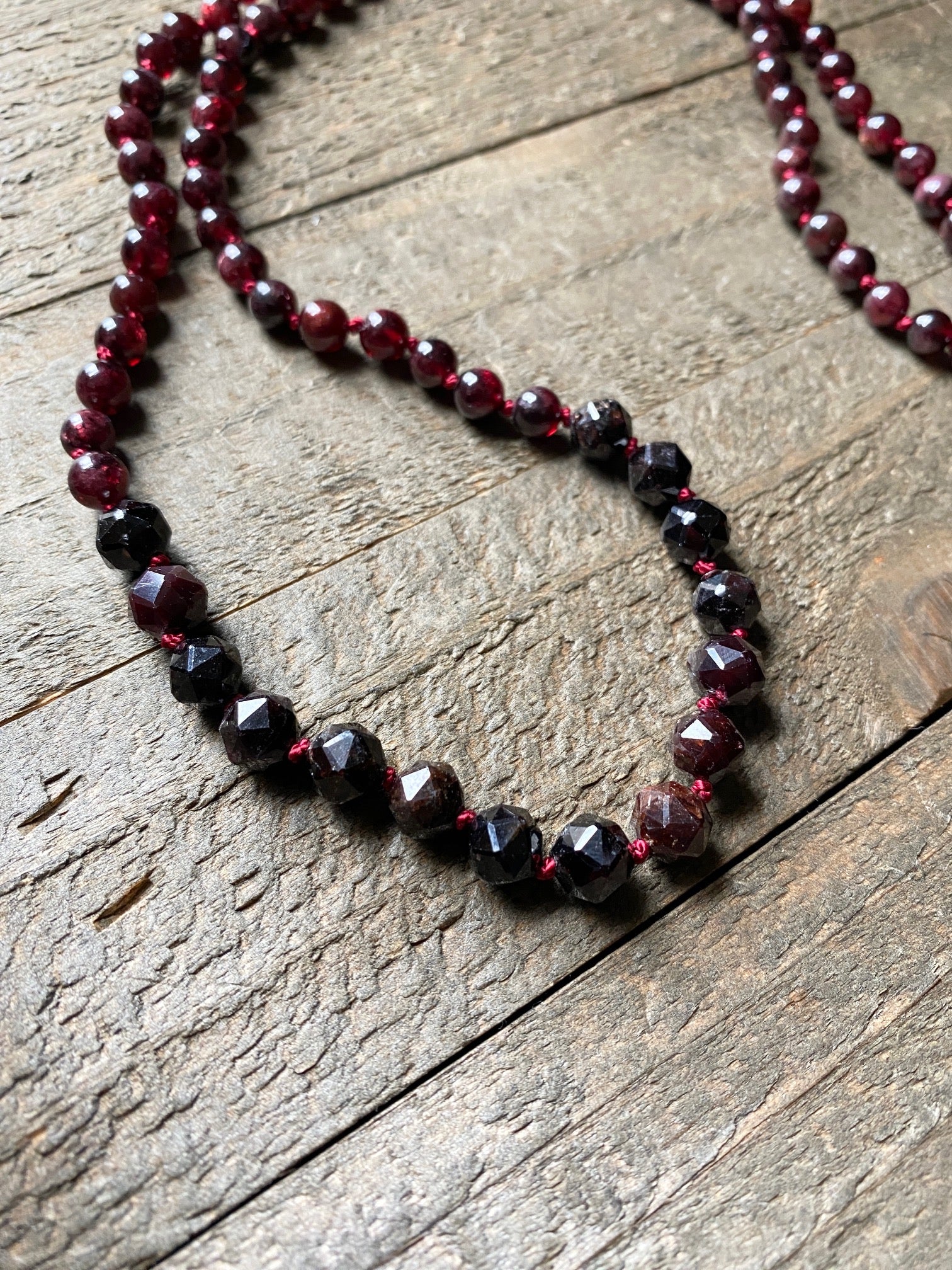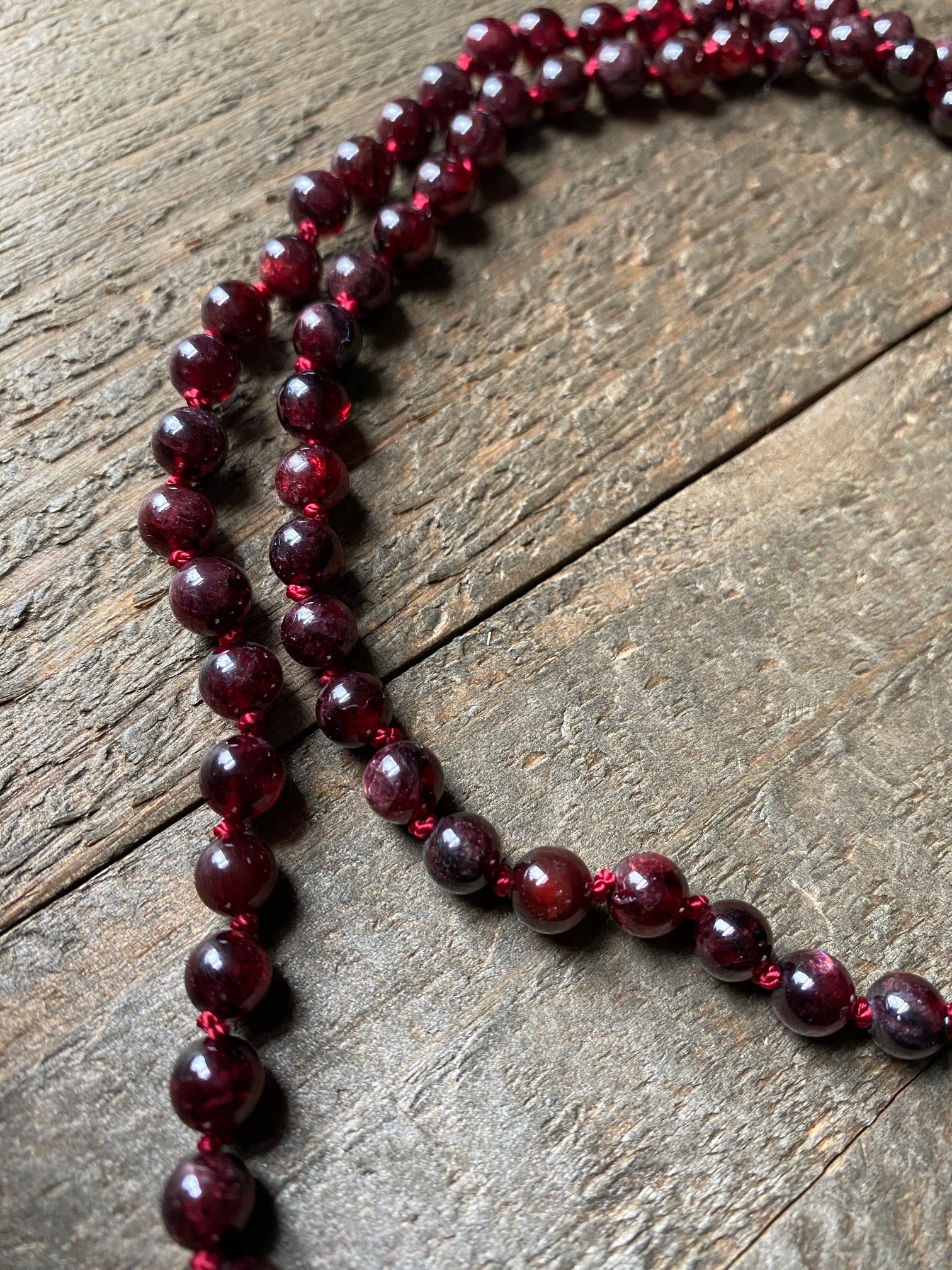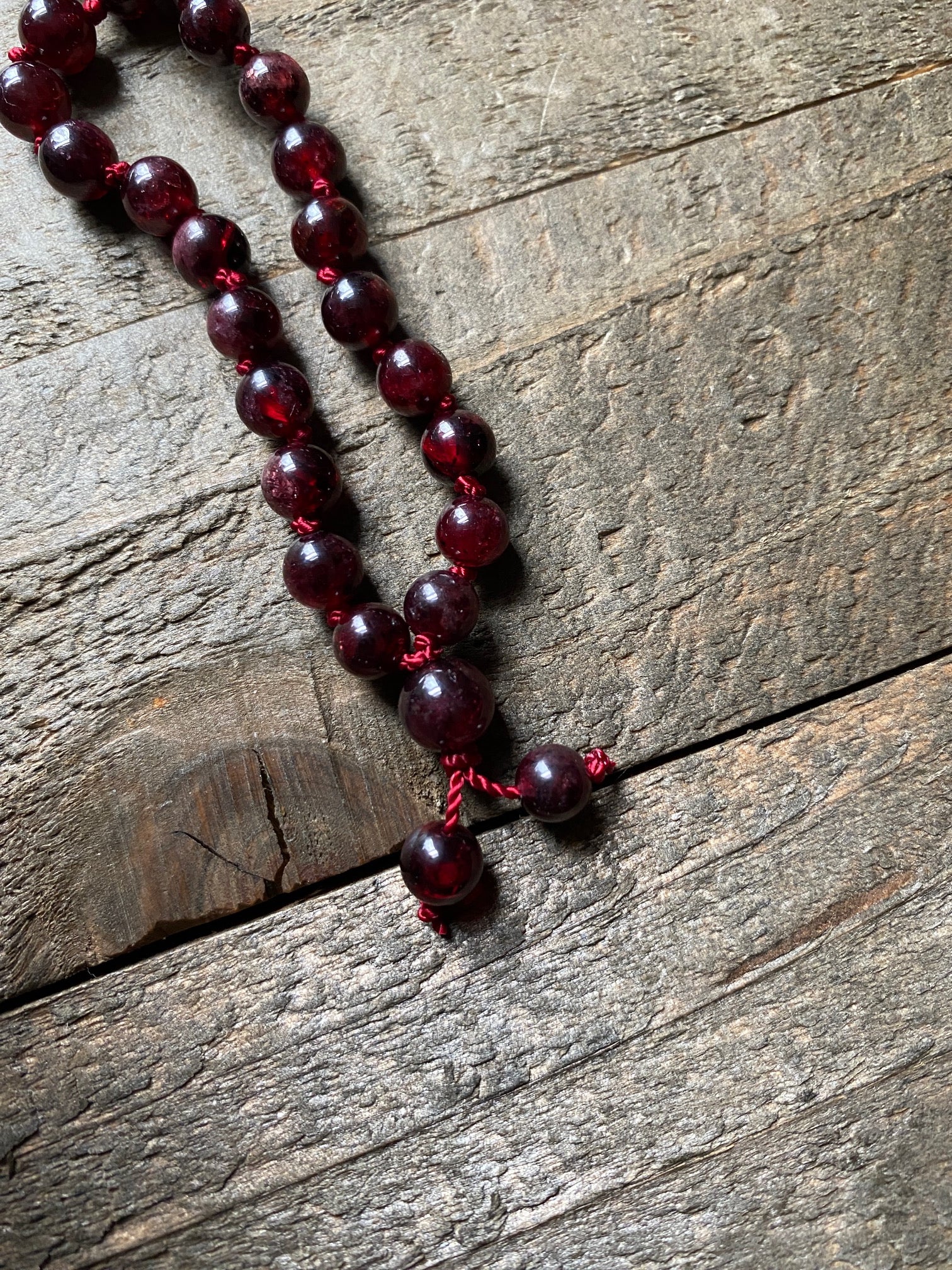 Garnet Hand Knotted Necklace by Moontree Adornment
This creation is from Moontree Adornment (i.e. Jess the Coordinator of Student Success here at Upper Clarity!)
Garnet Hand Knotted Necklace

Beads: 6mm smooth & 8mm faceted garnet

Thread color: red

Approx. necklace length (top to bottom) = 14.75" (30" of strung beads in a continual loop)

WANT TO KNOW HOW LONG A NECKLACE WILL BE ON YOU?
Measure a piece of string/yarn/dental floss to the length listed for "strung beads in a continual loop". Hold it around your neck to get an idea of how long the necklace will be on you. Note that if the necklace has a pendant you will need to imagine the pendant length added on to your string/yarn/dental floss.

Moontree Adornment creations are not your average pieces of jewelry. They are created as magical pieces with the intent that their presence in your world can connect you to the art of Sacred Adornment.

CARING FOR YOUR CREATION
When properly chosen and cared for, a hand knotted piece can last for years. I recommend storing hand knotted creations laying down, not hanging. I also recommend not submerging hand knotted creations in water. These ways of caring for your creation will extend its life and help to prevent the thread from stretching.

Please note, there may be what some perceive as small imperfections in some of the beads, including differing colors, natural cracks, and asymmetry due to shaping the beads. I have chosen to still use these beads in this creation as they are a wonderful representation (in my opinion) of perceived imperfections being absolutely beautiful! A non-toxic sealant is used to keep the ends of the thread from fraying and the final knot from coming loose. The parts of thread that are sealed may be darker in color than the rest of the necklace thread. Colors may vary slightly from picture depending on your monitor/screen.


These stone beads are not dyed or heat treated.
Necklaces ship separately from other items in the Upper Clarity shop and will incur a separate shipping charge. 
International customers are responsible for any customs fees/import taxes for BOTH their necklace package (shipped from Moontree Adornment) and their stones/supplies package (shipped from Upper Clarity).
Please see our Lost Package Policy prior to placing your order. 
Questions about your necklace? Email Jess at moontreeadornment@gmail.com.
Questions about other items in your order? Email us at crystalshop@upperclarity.com.