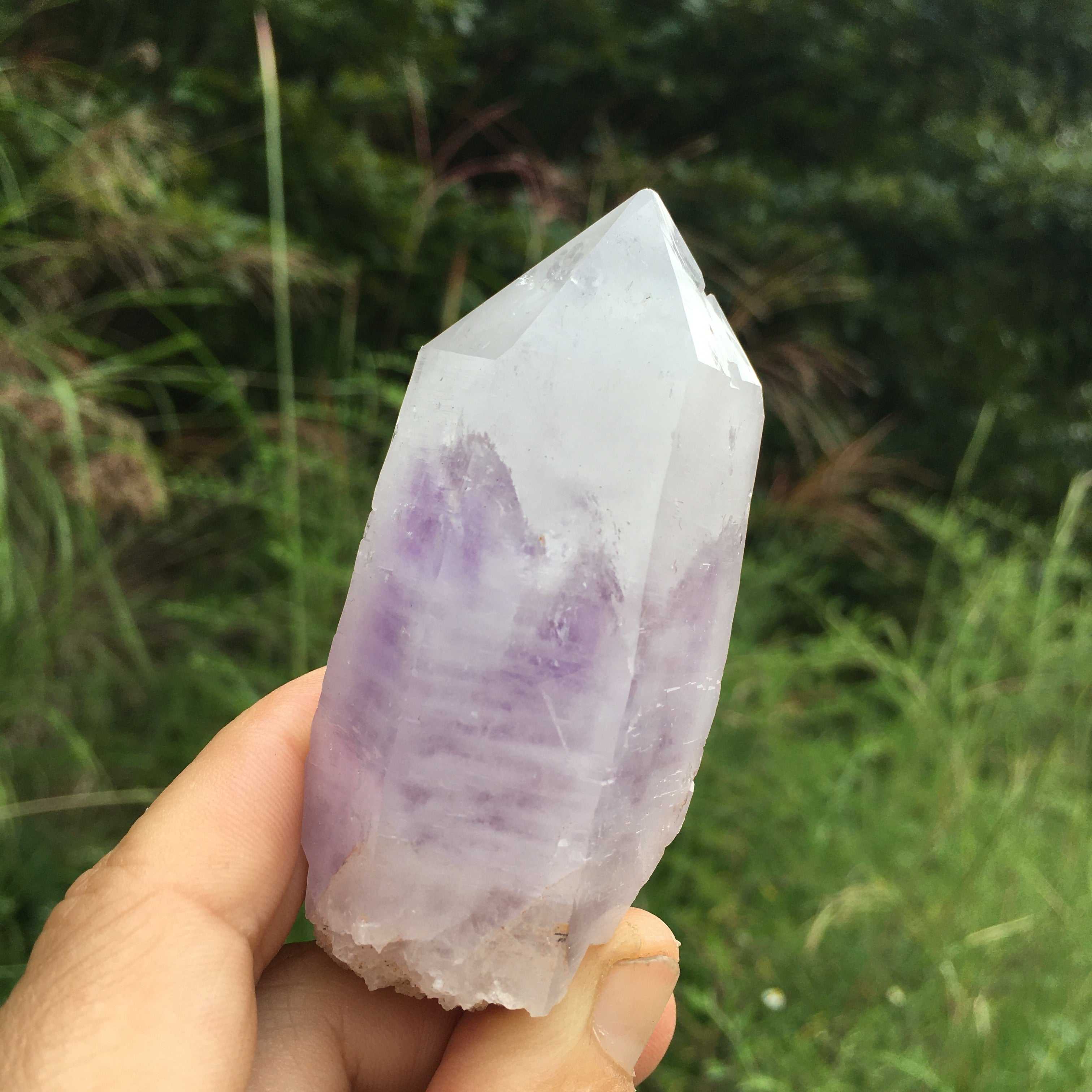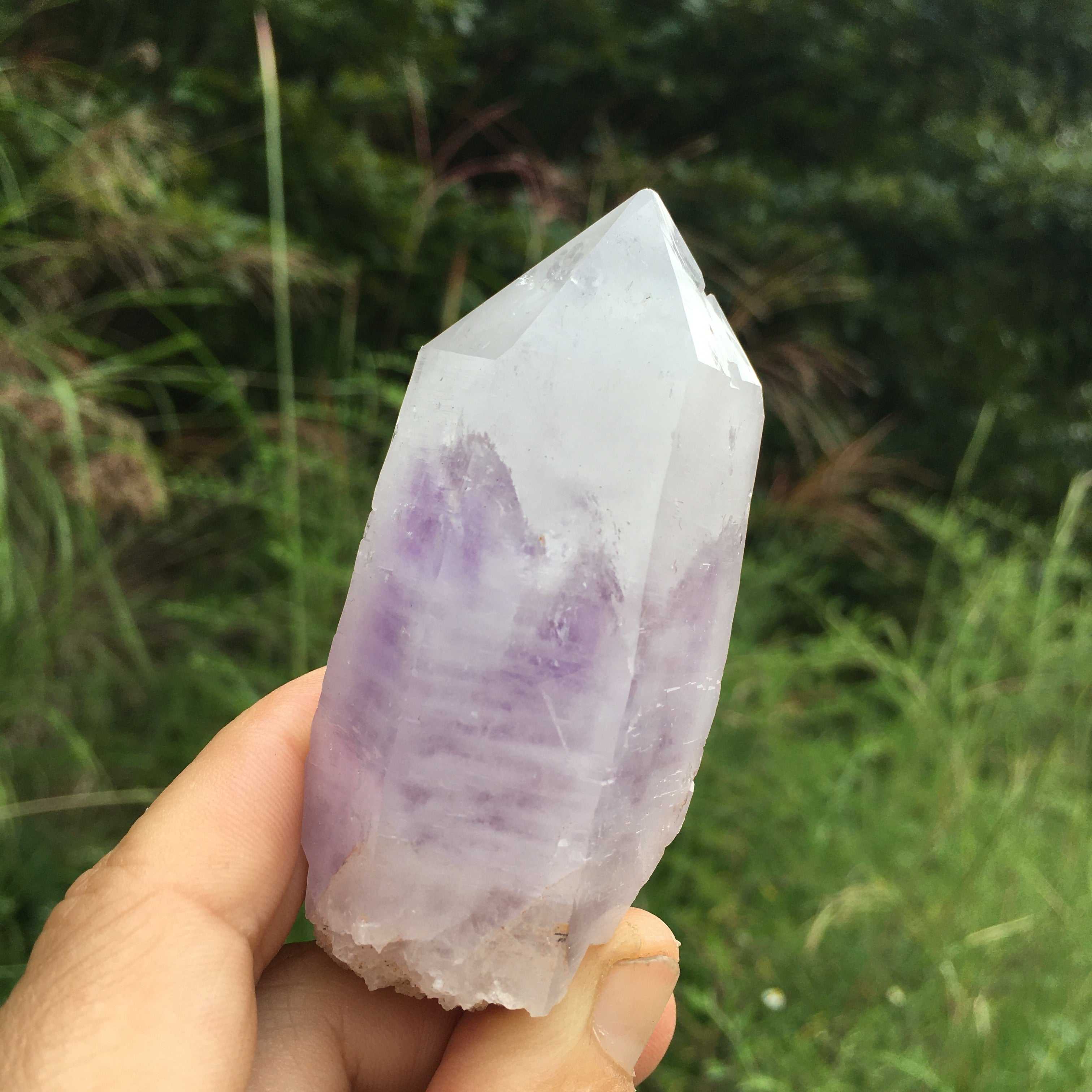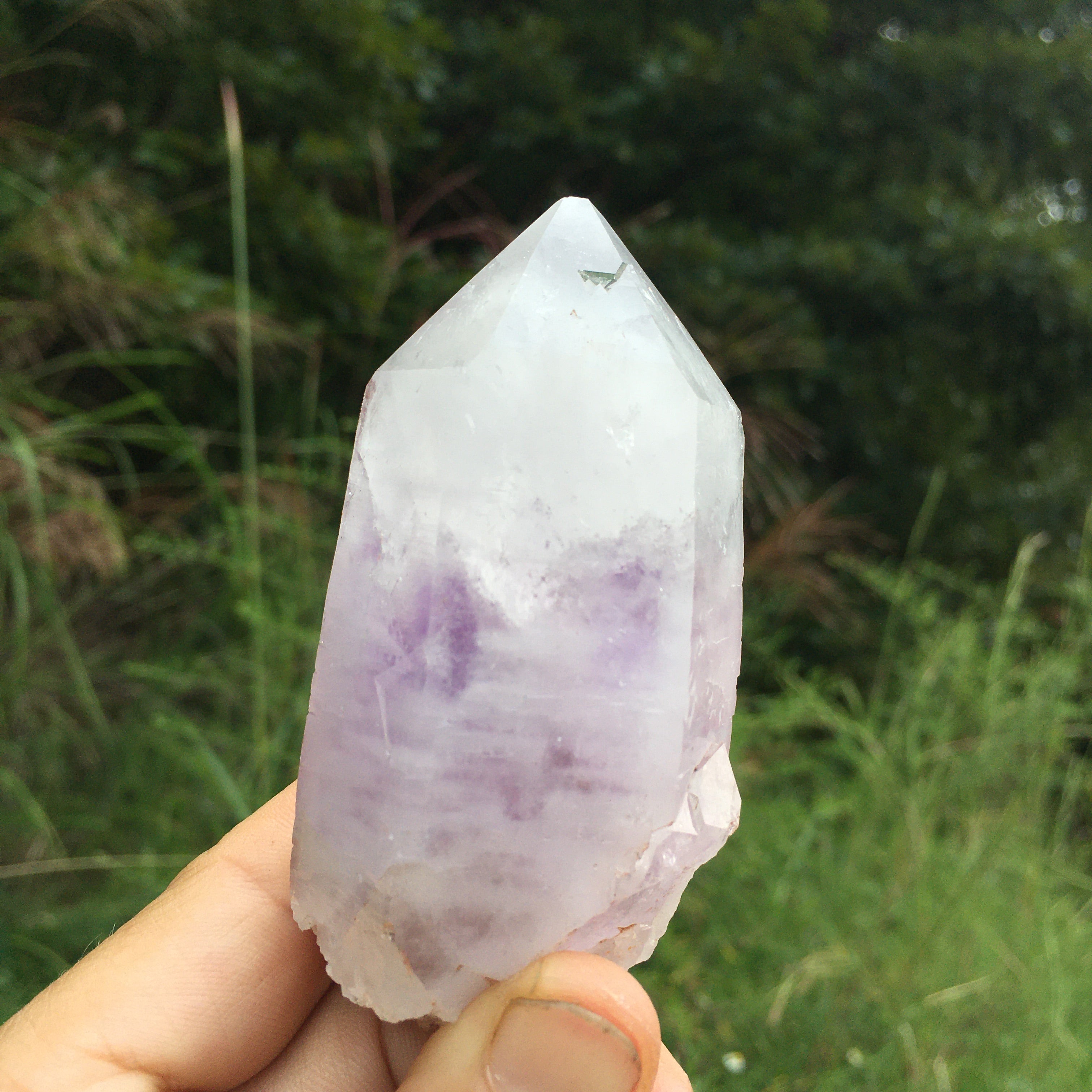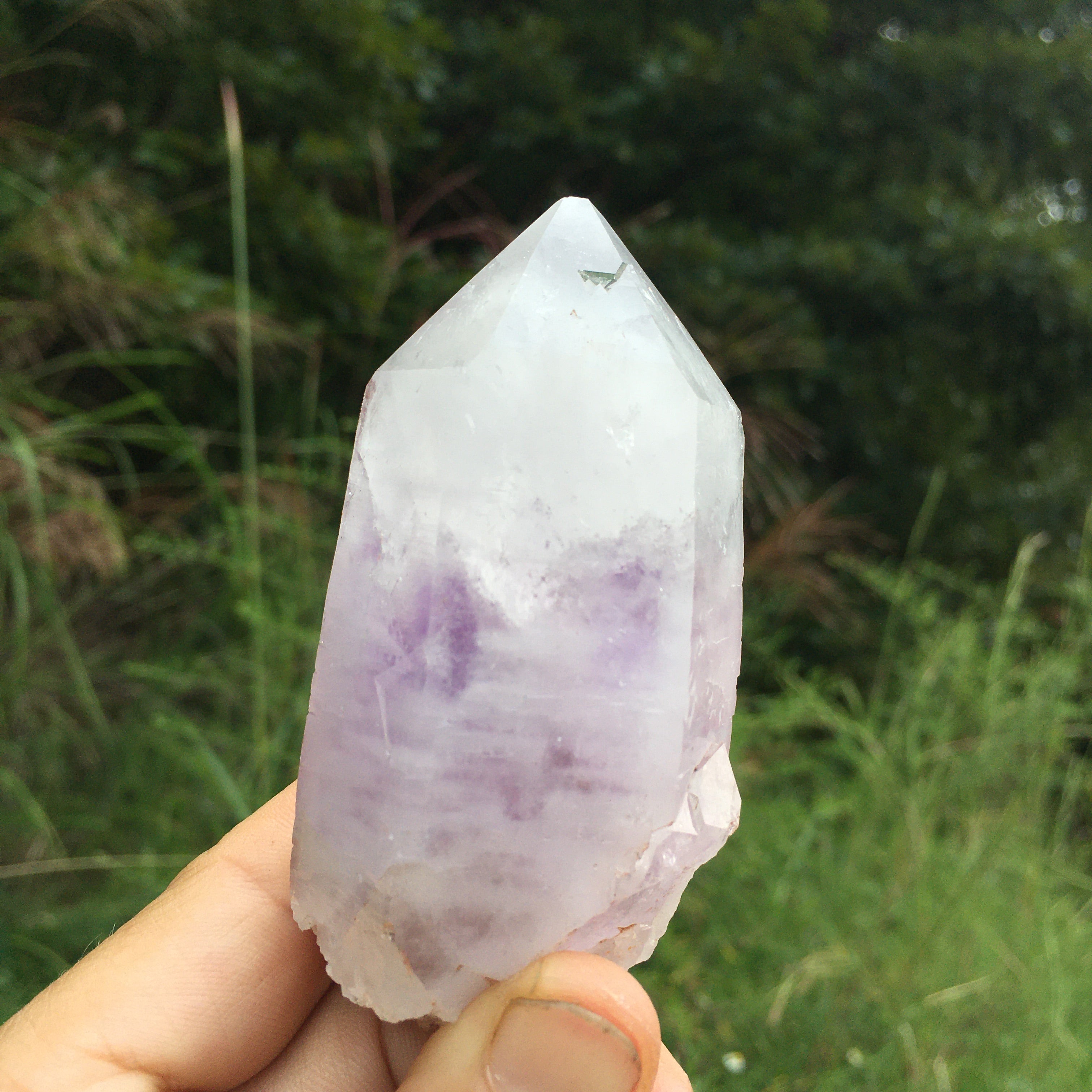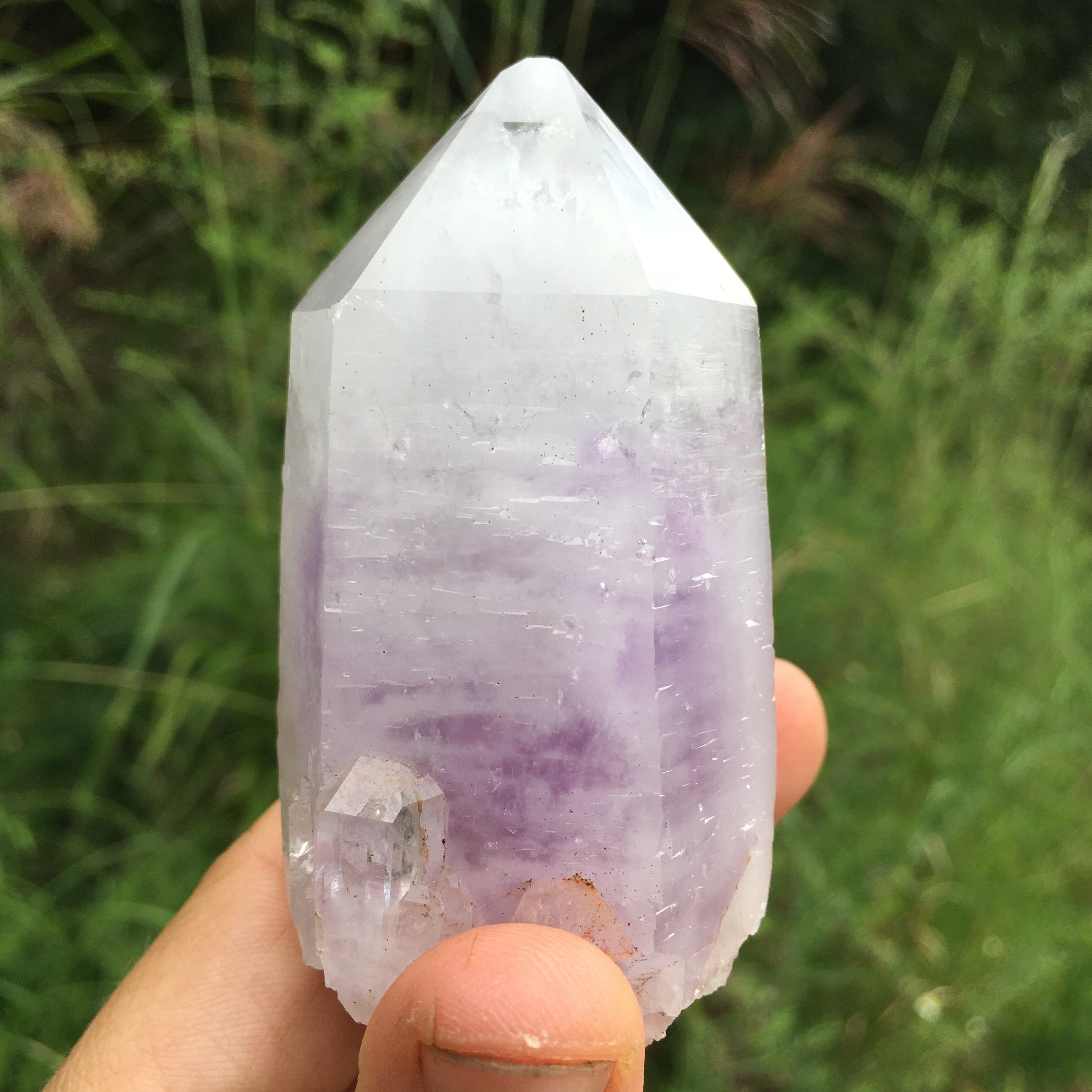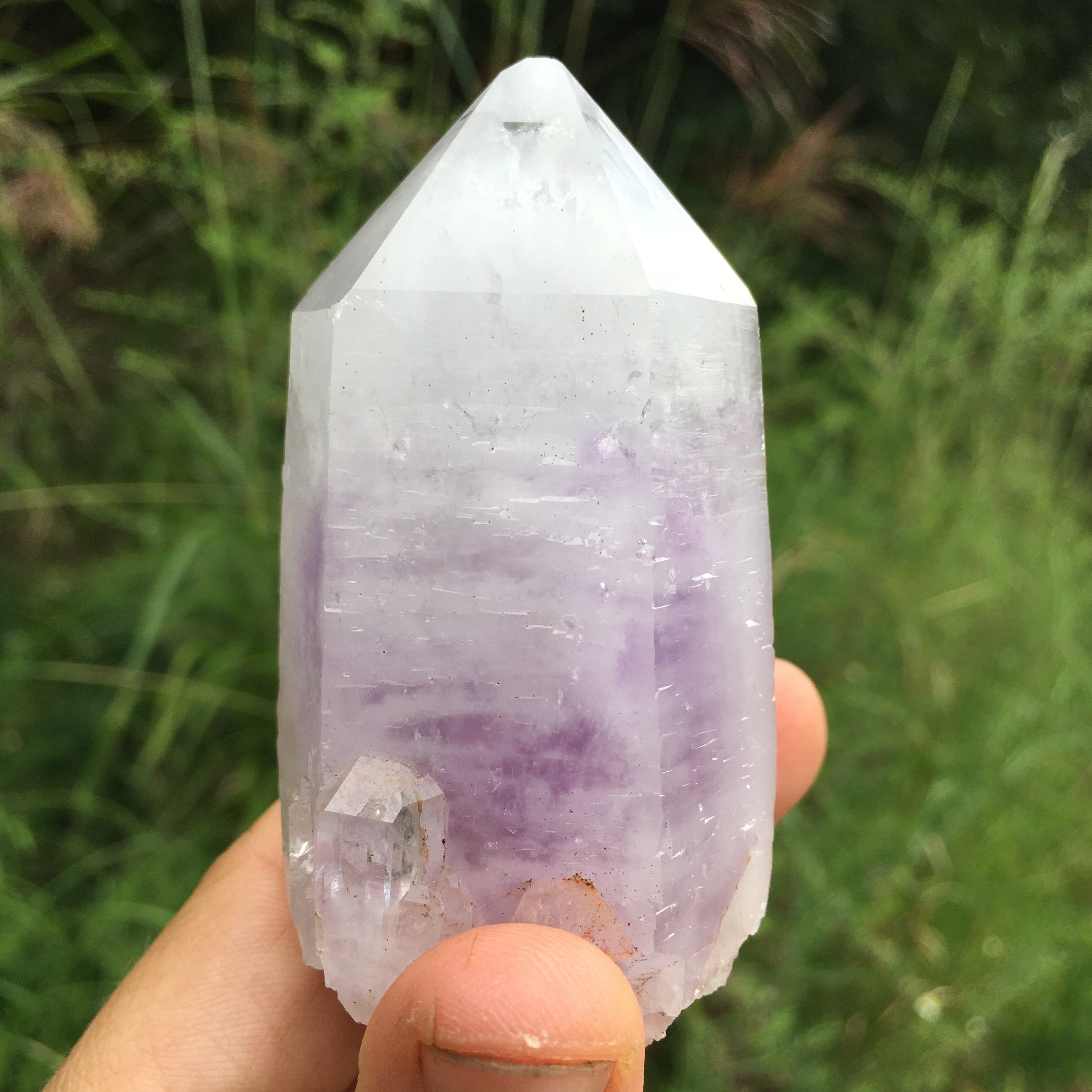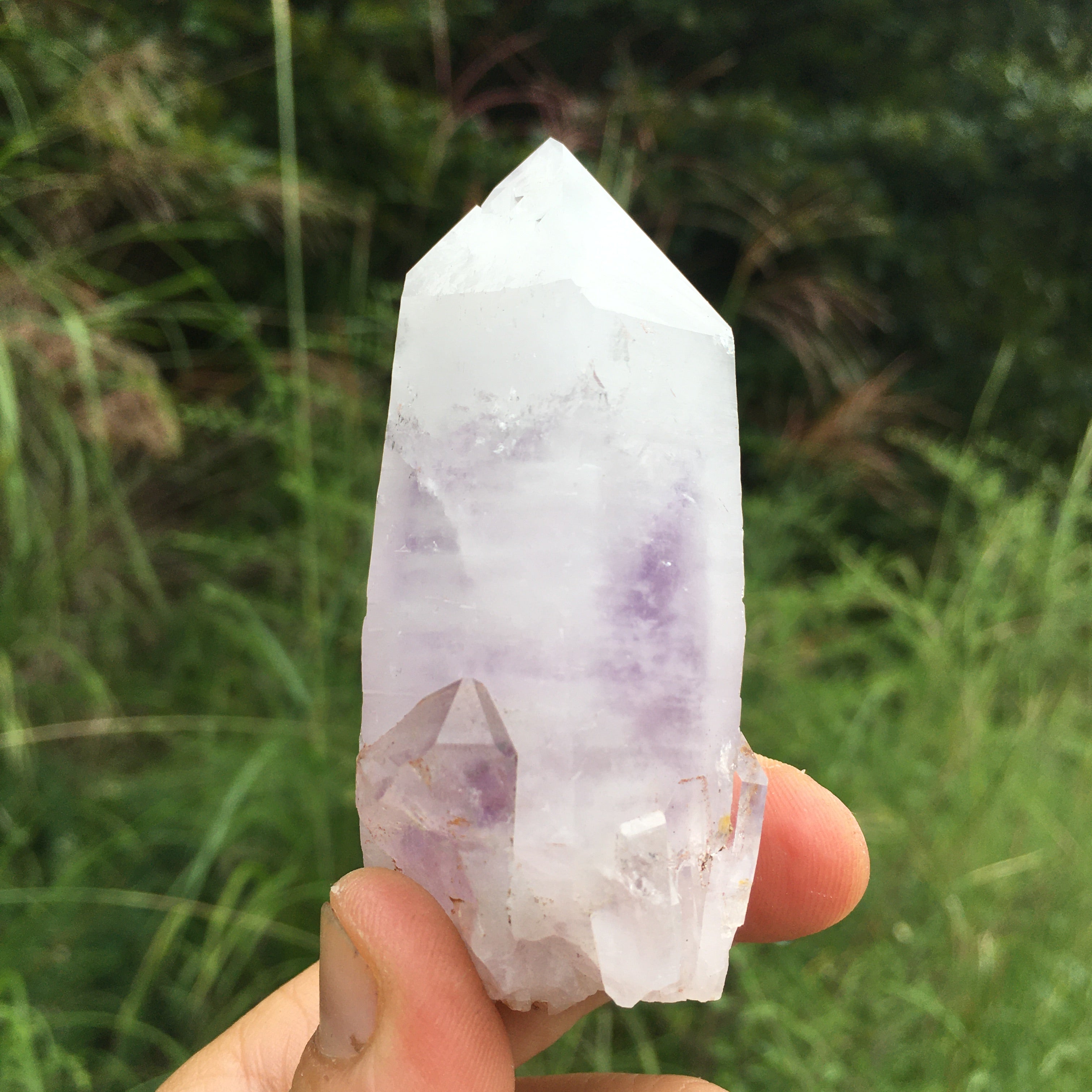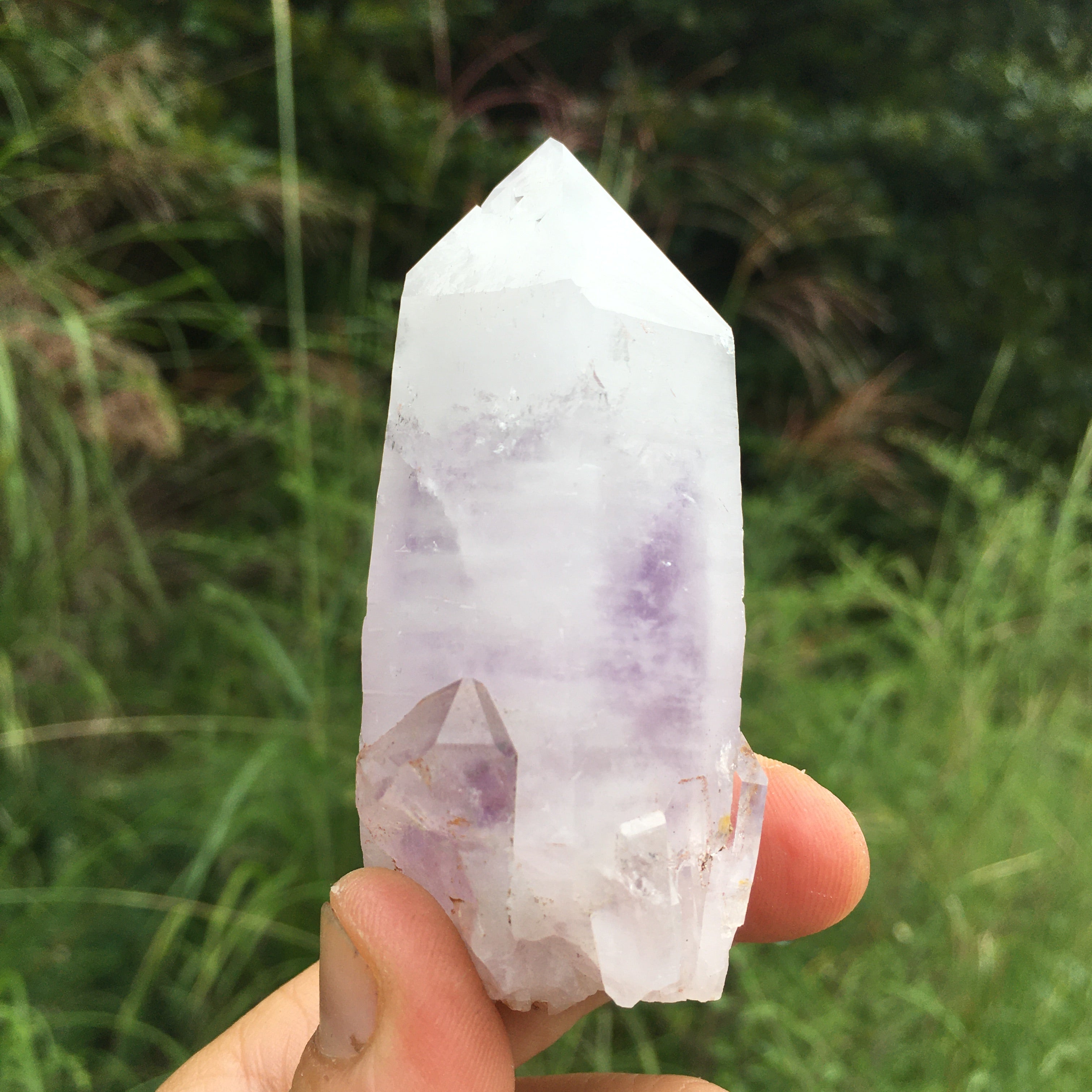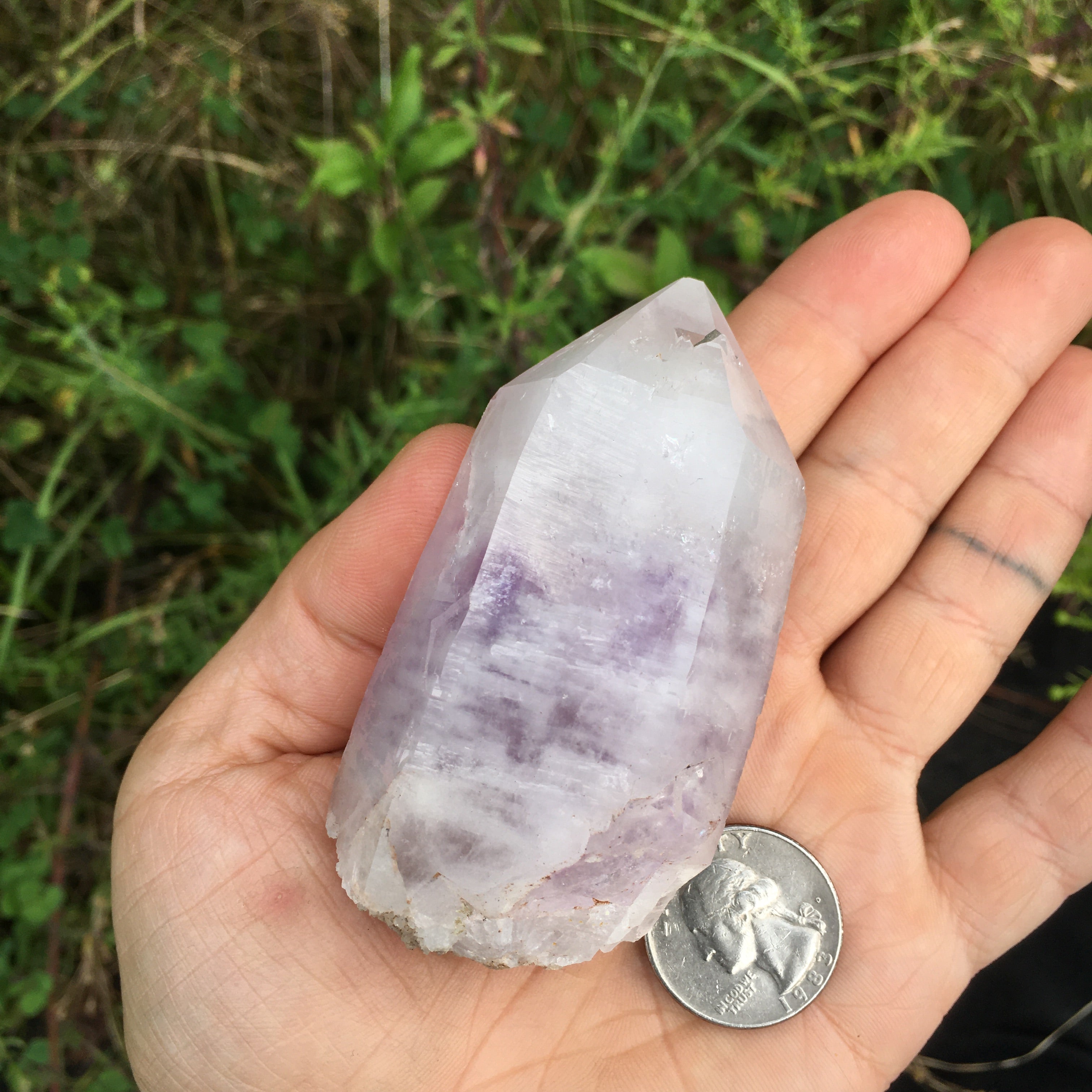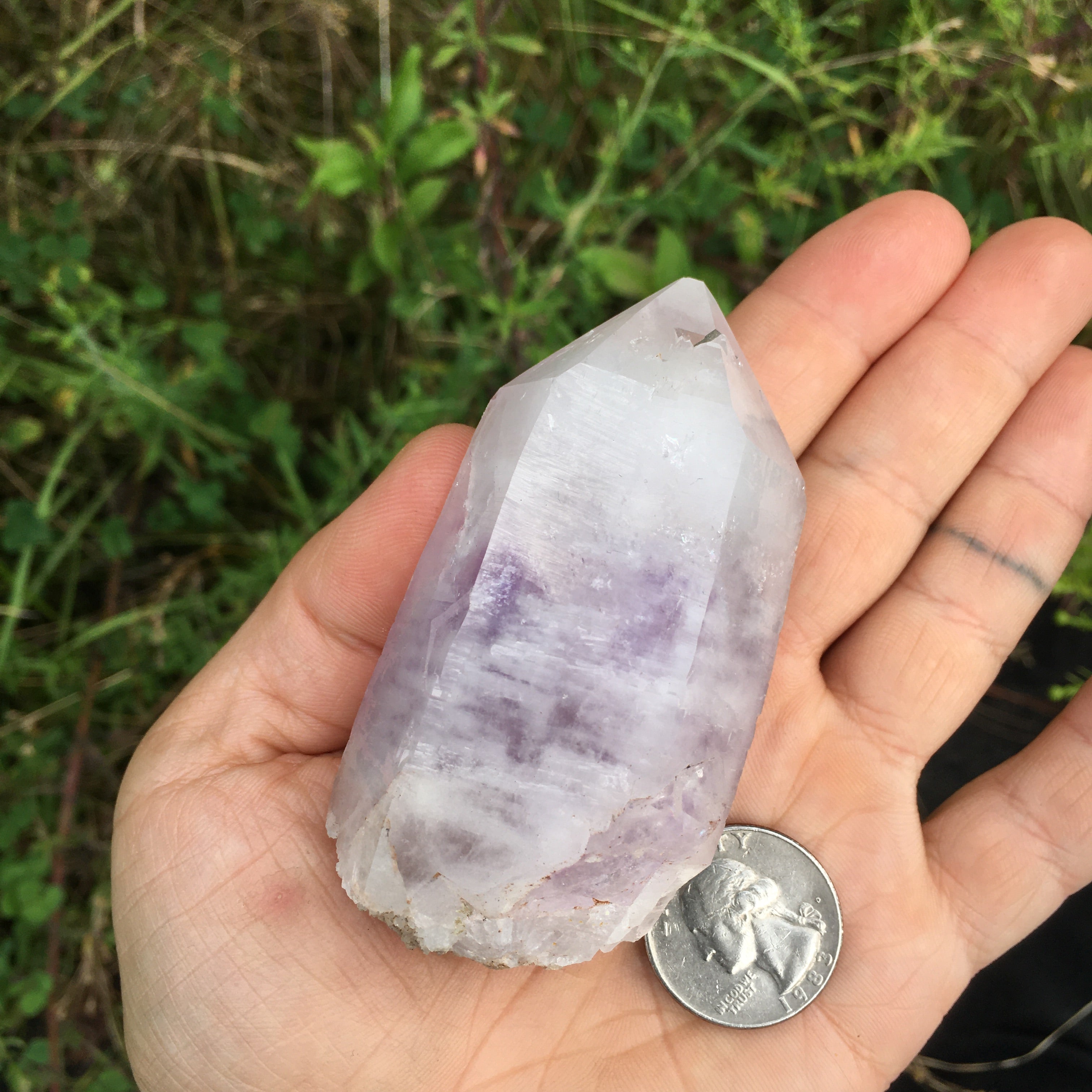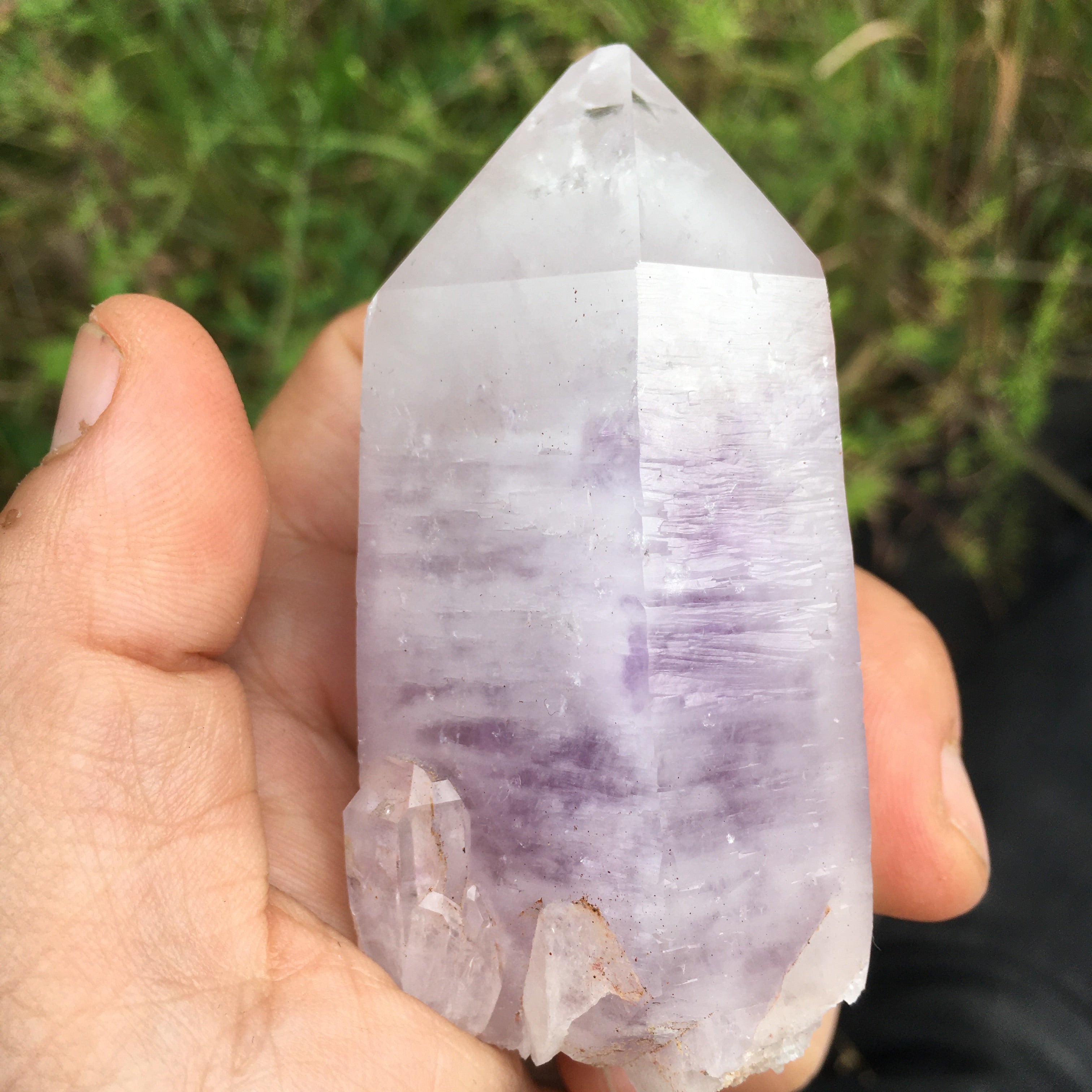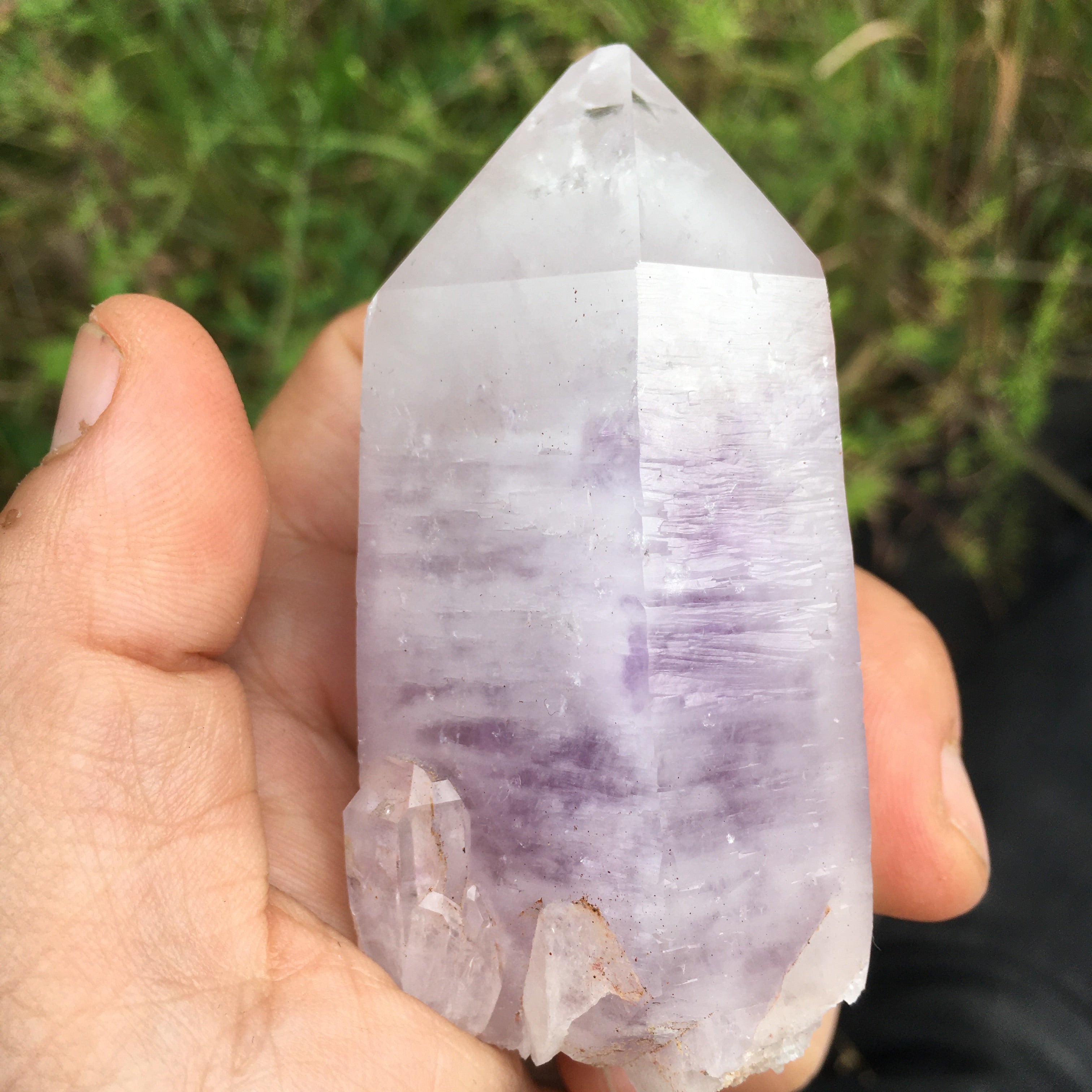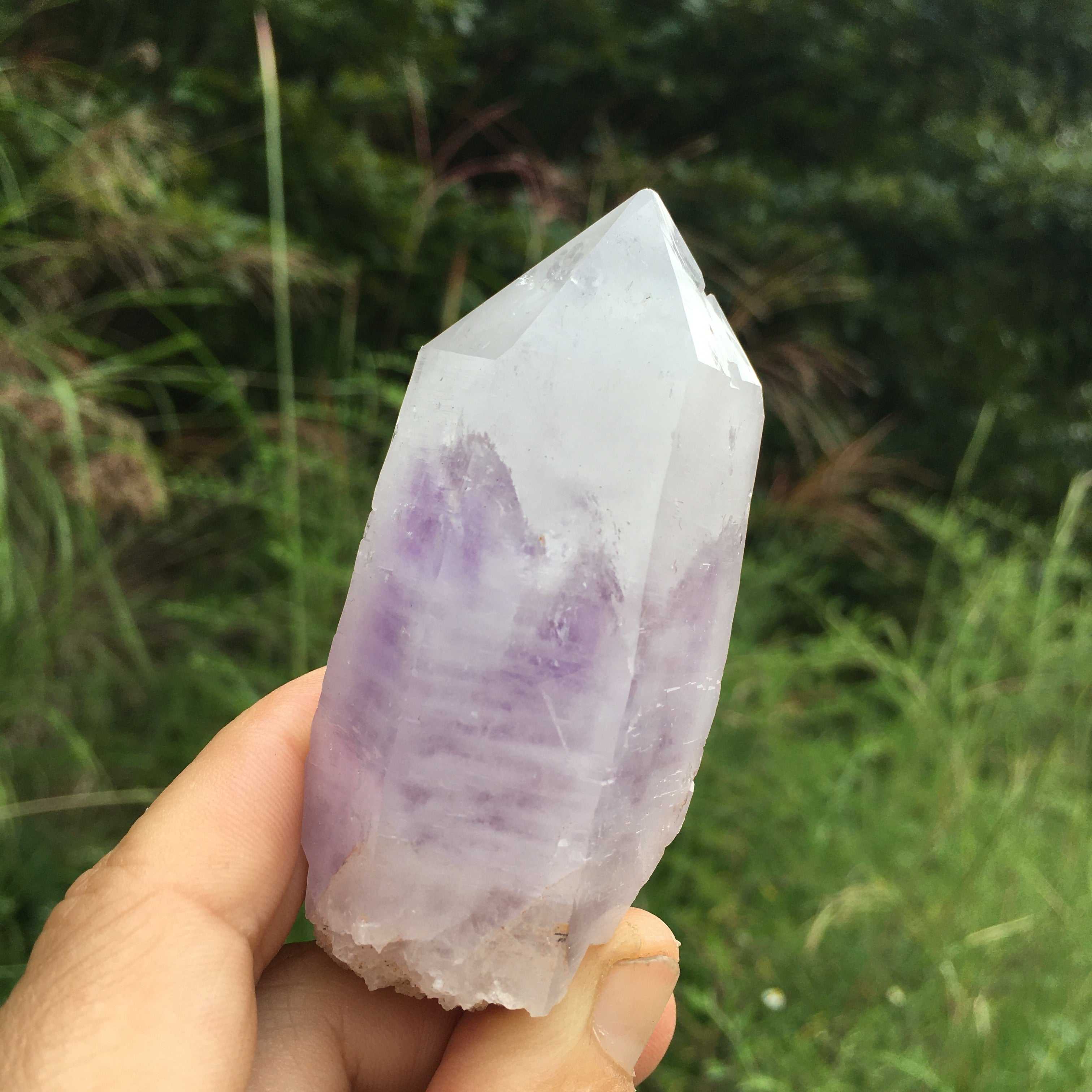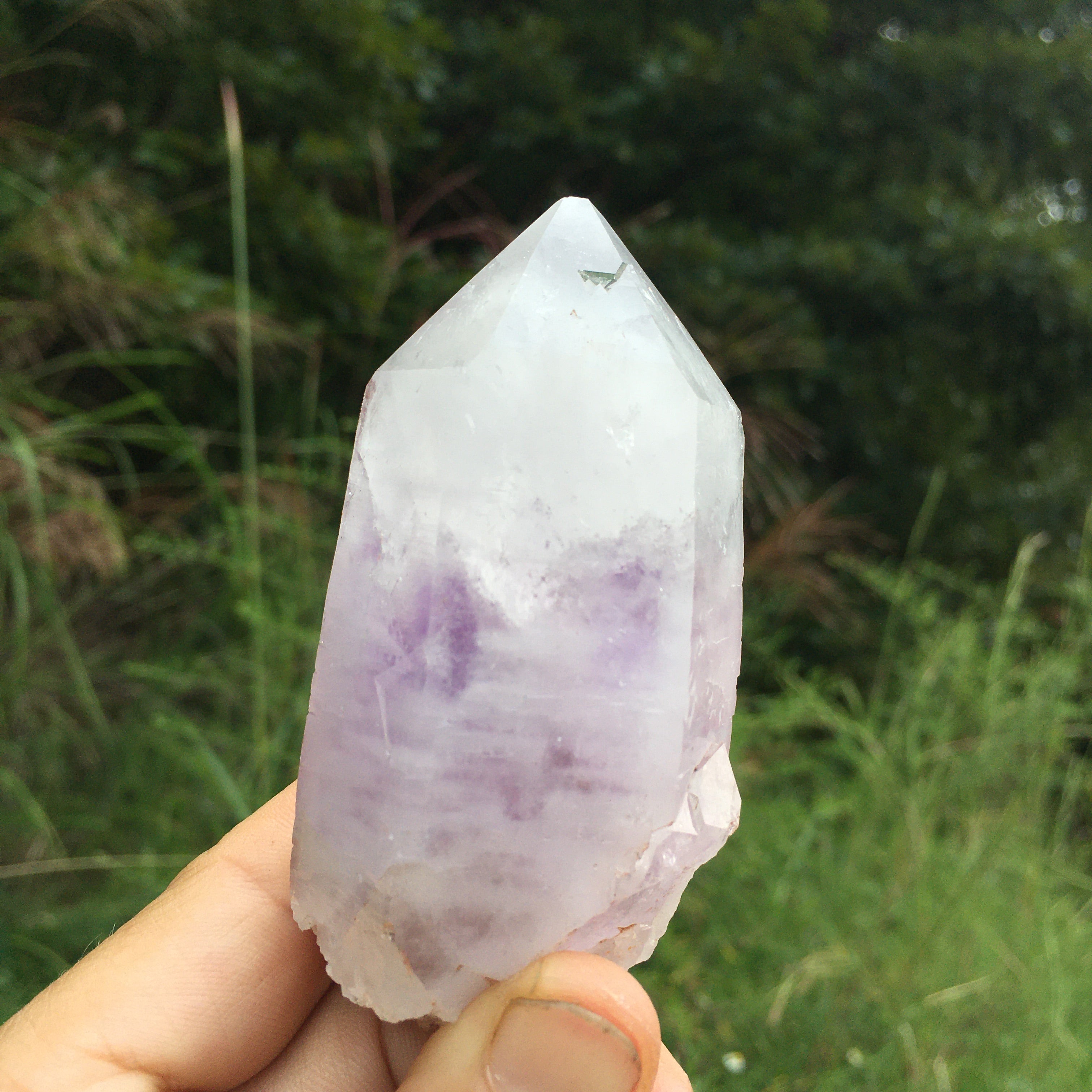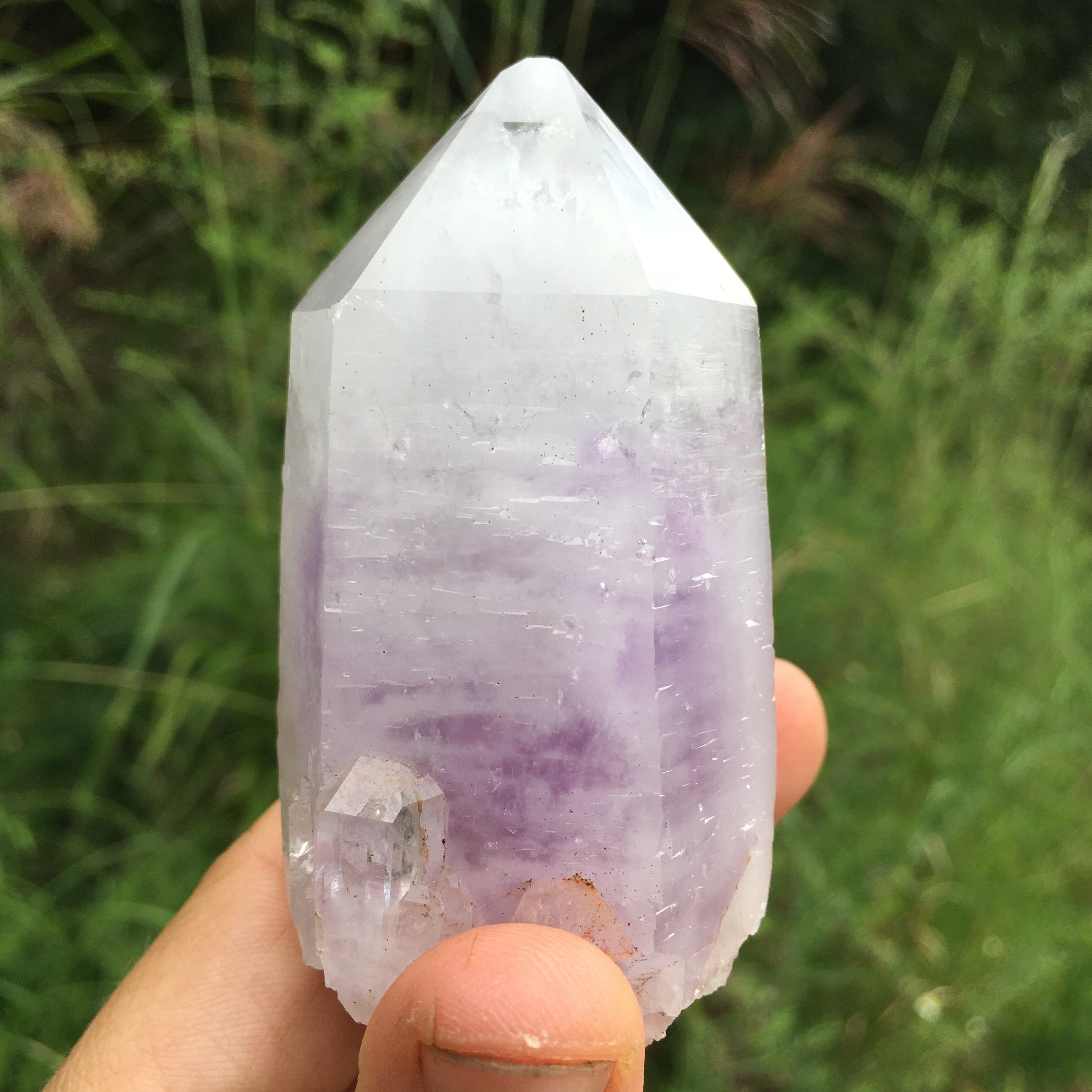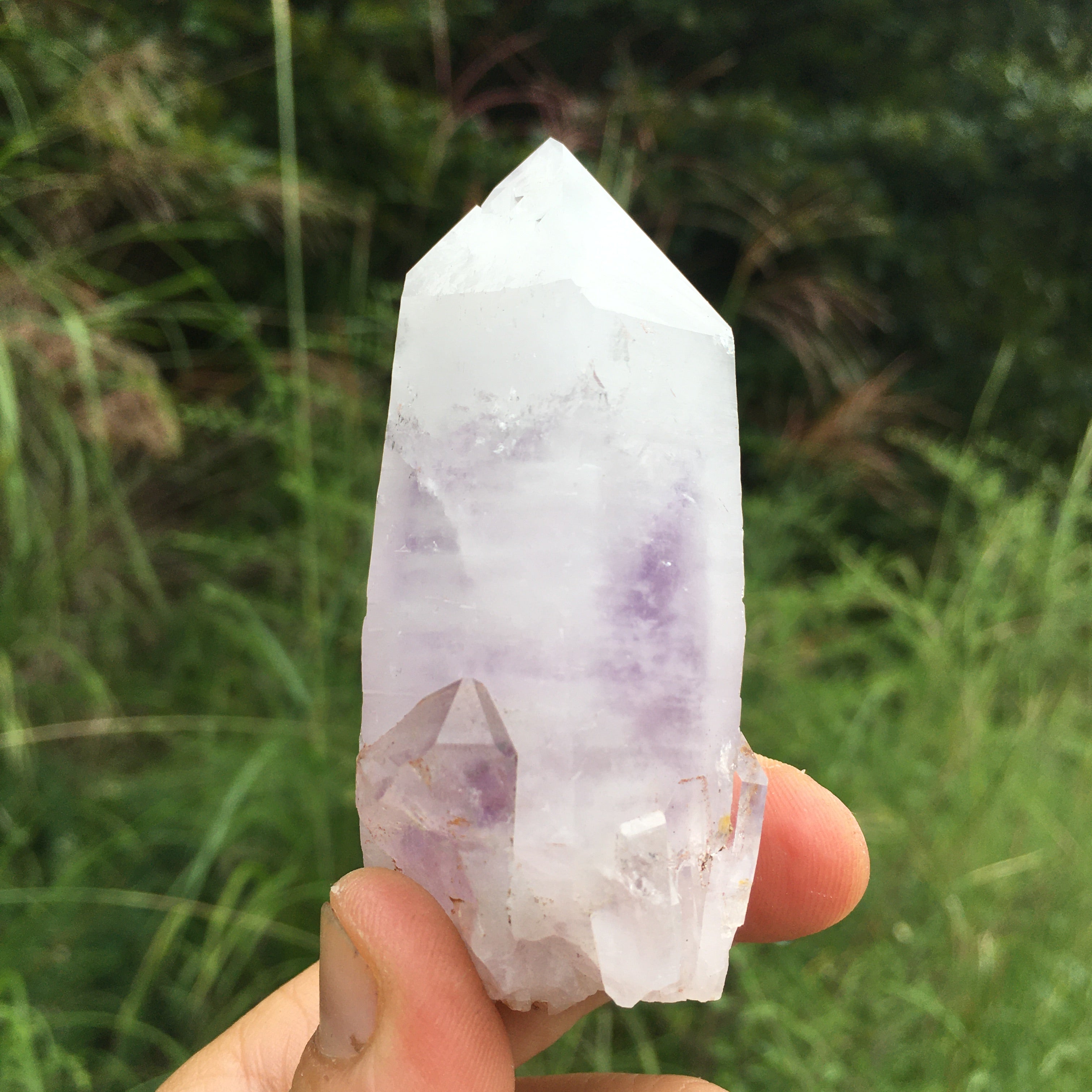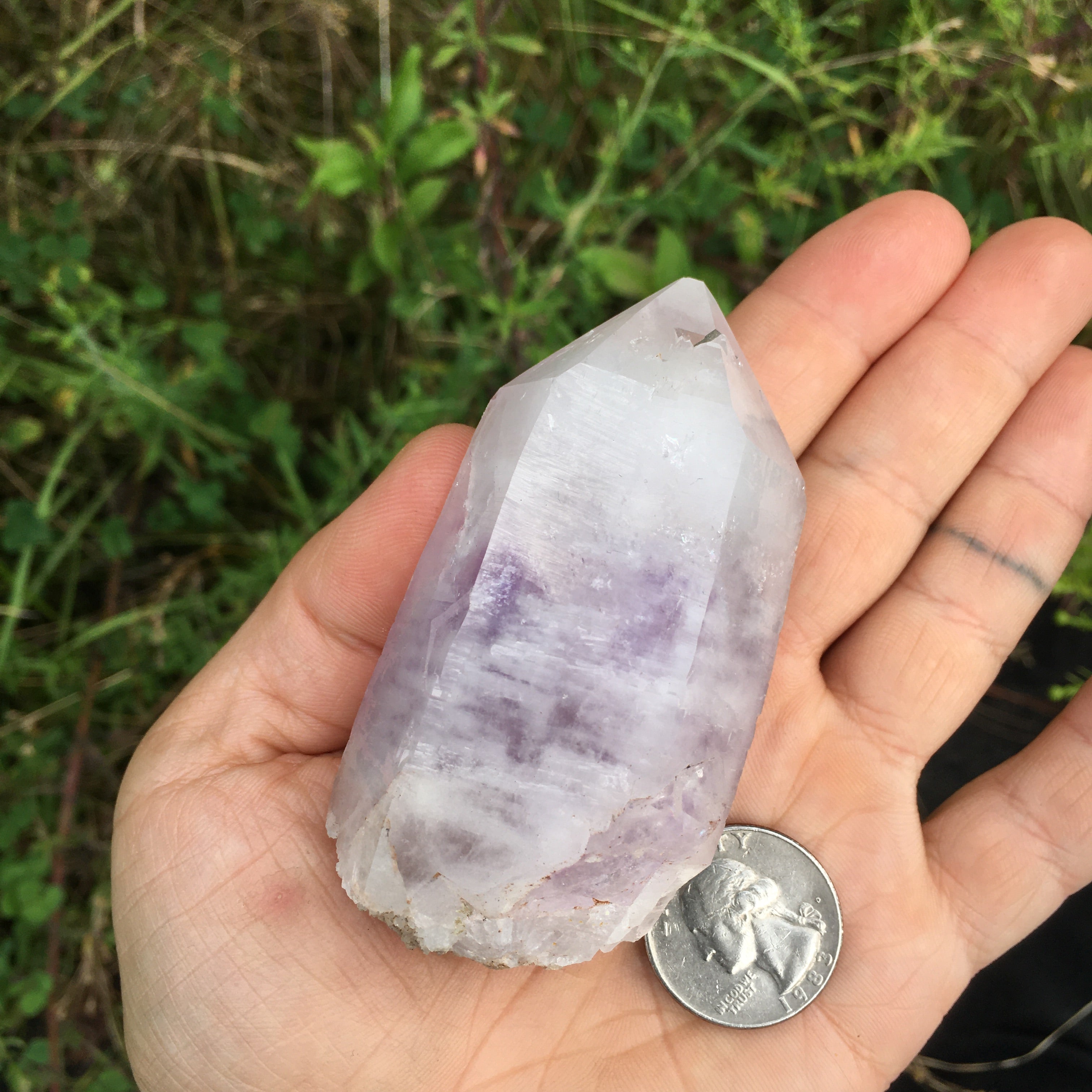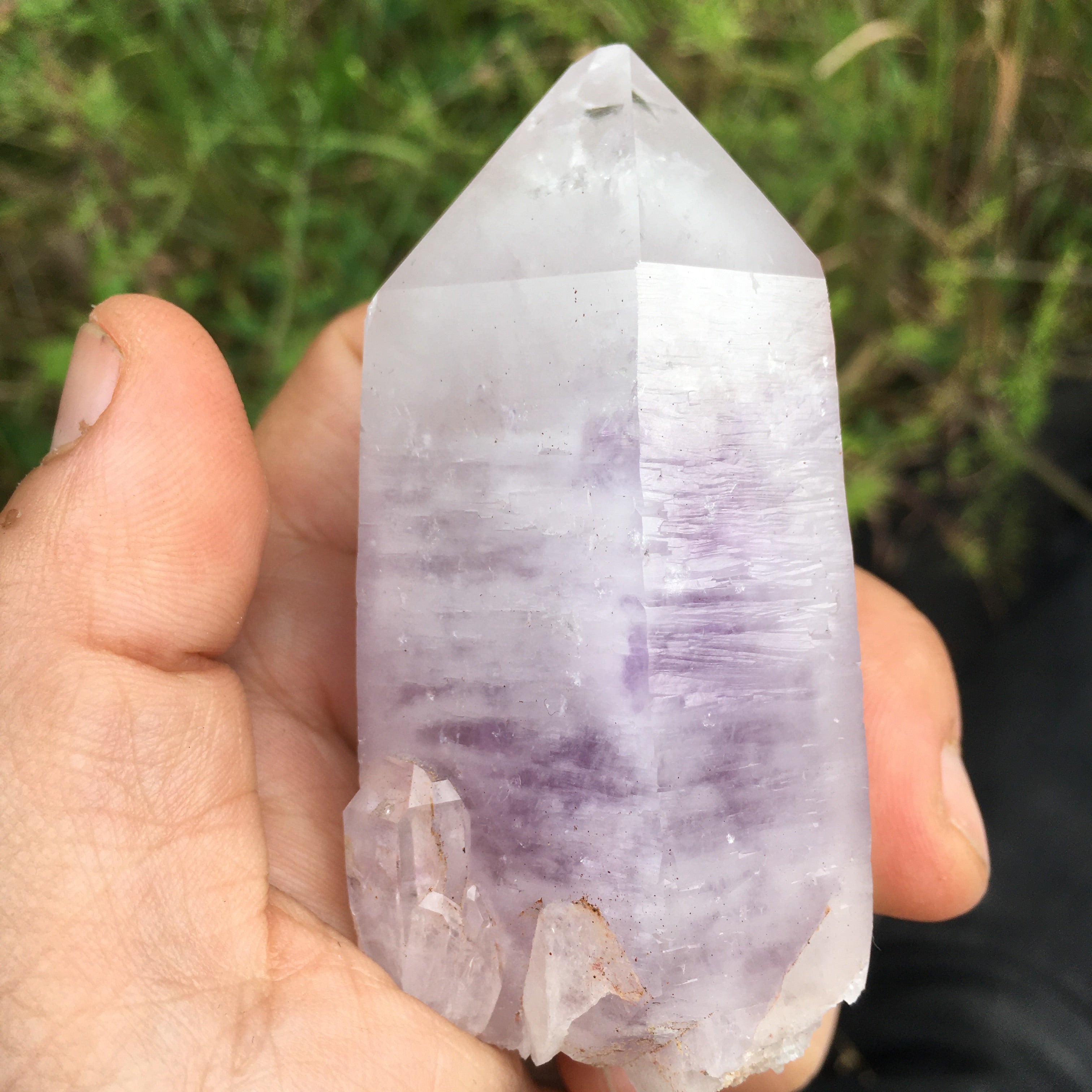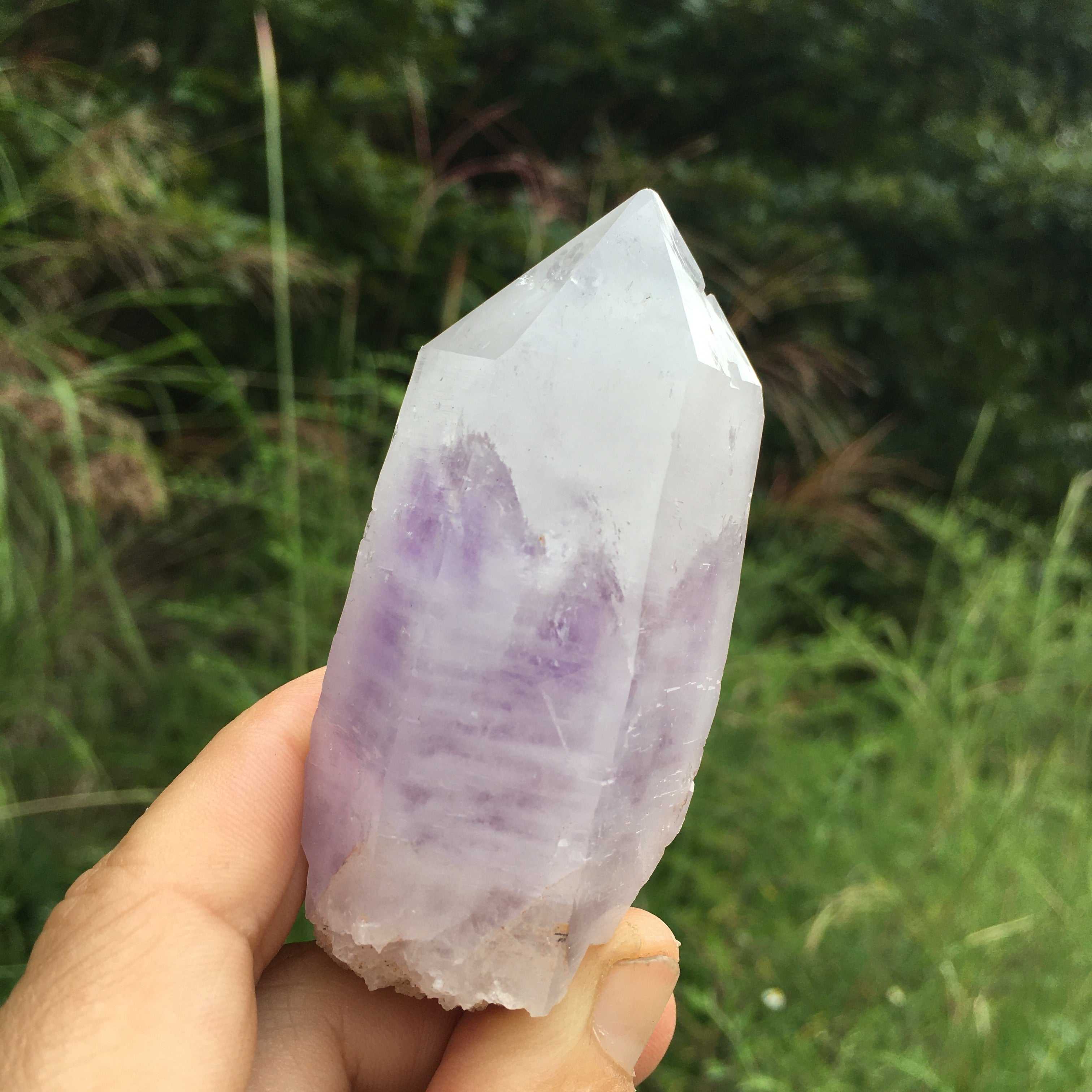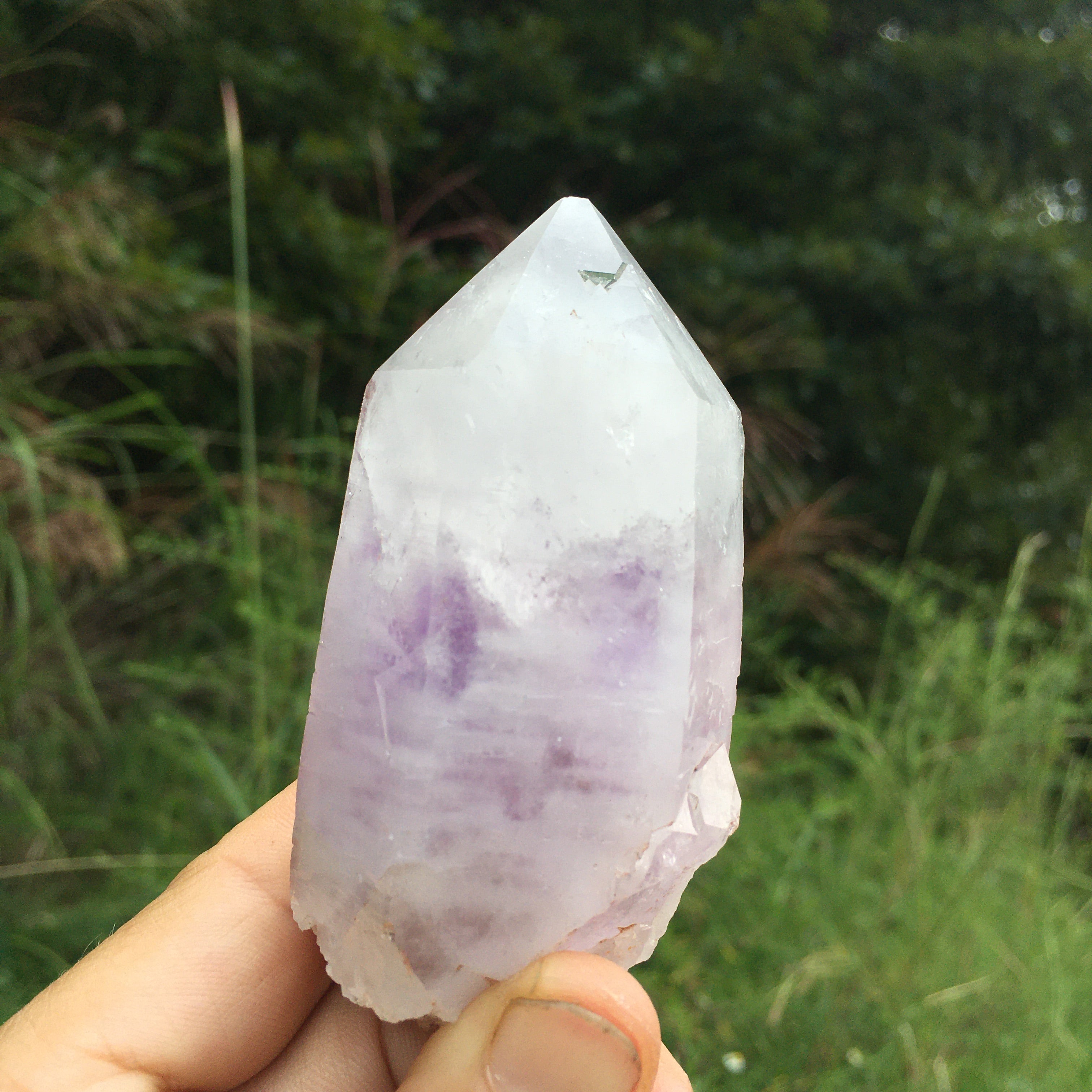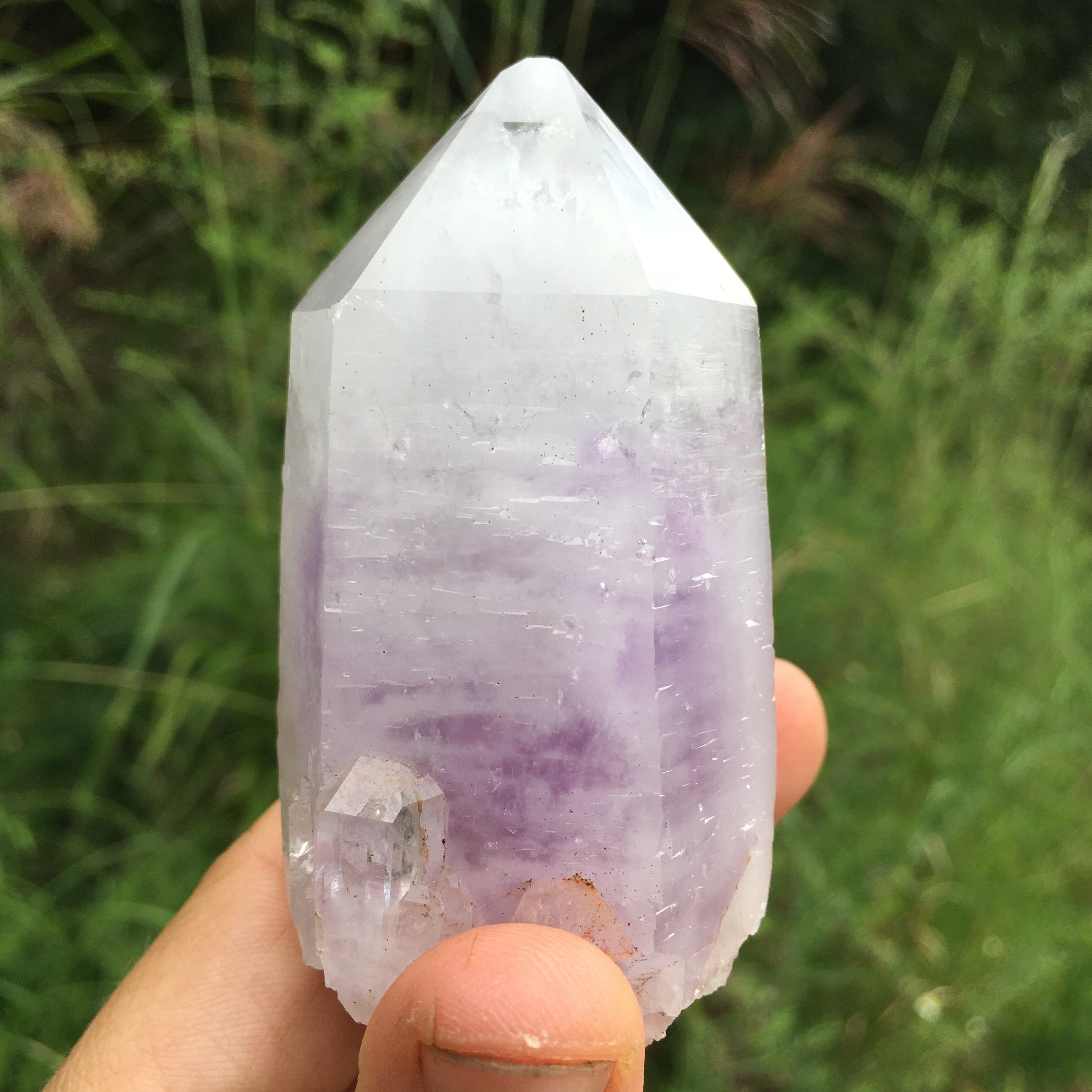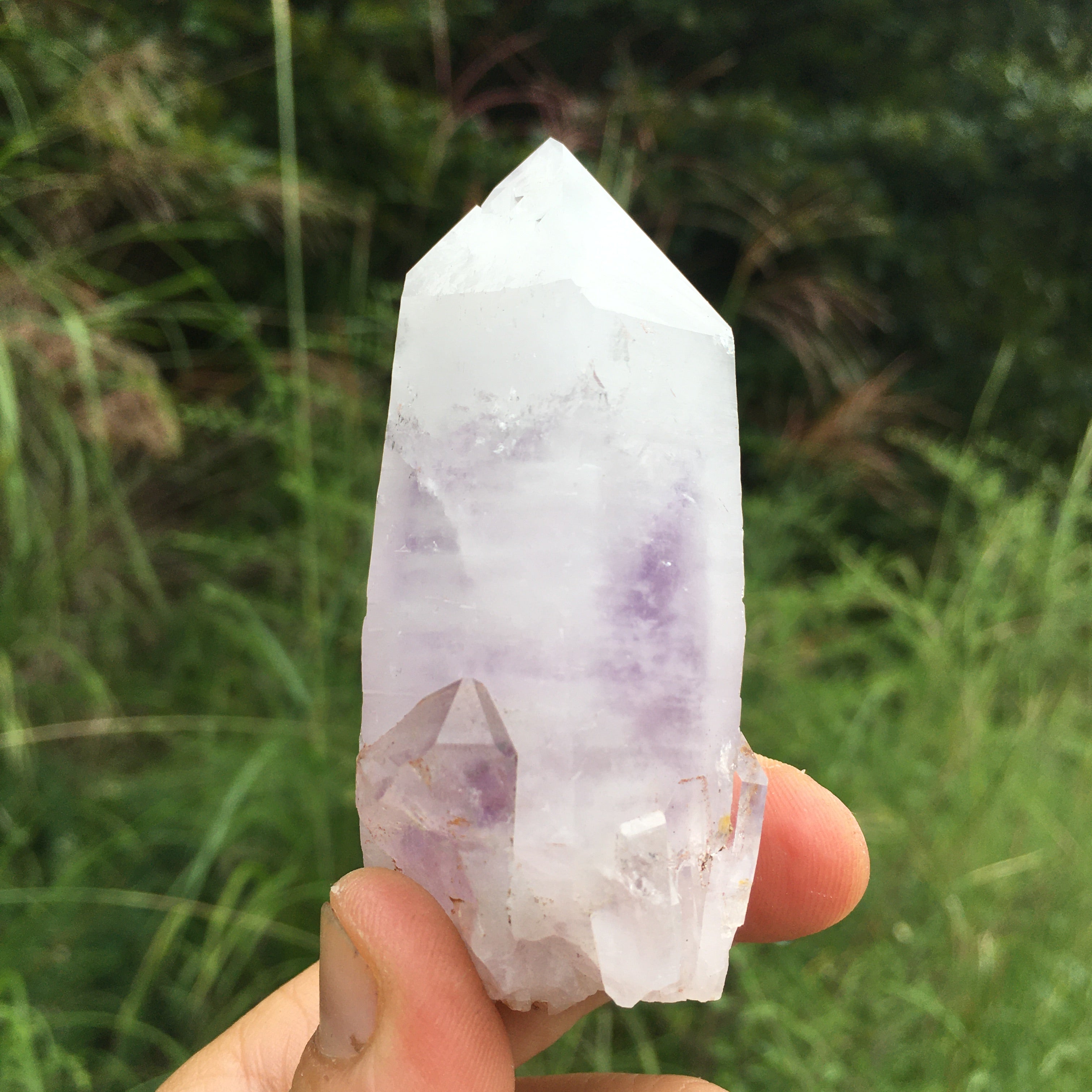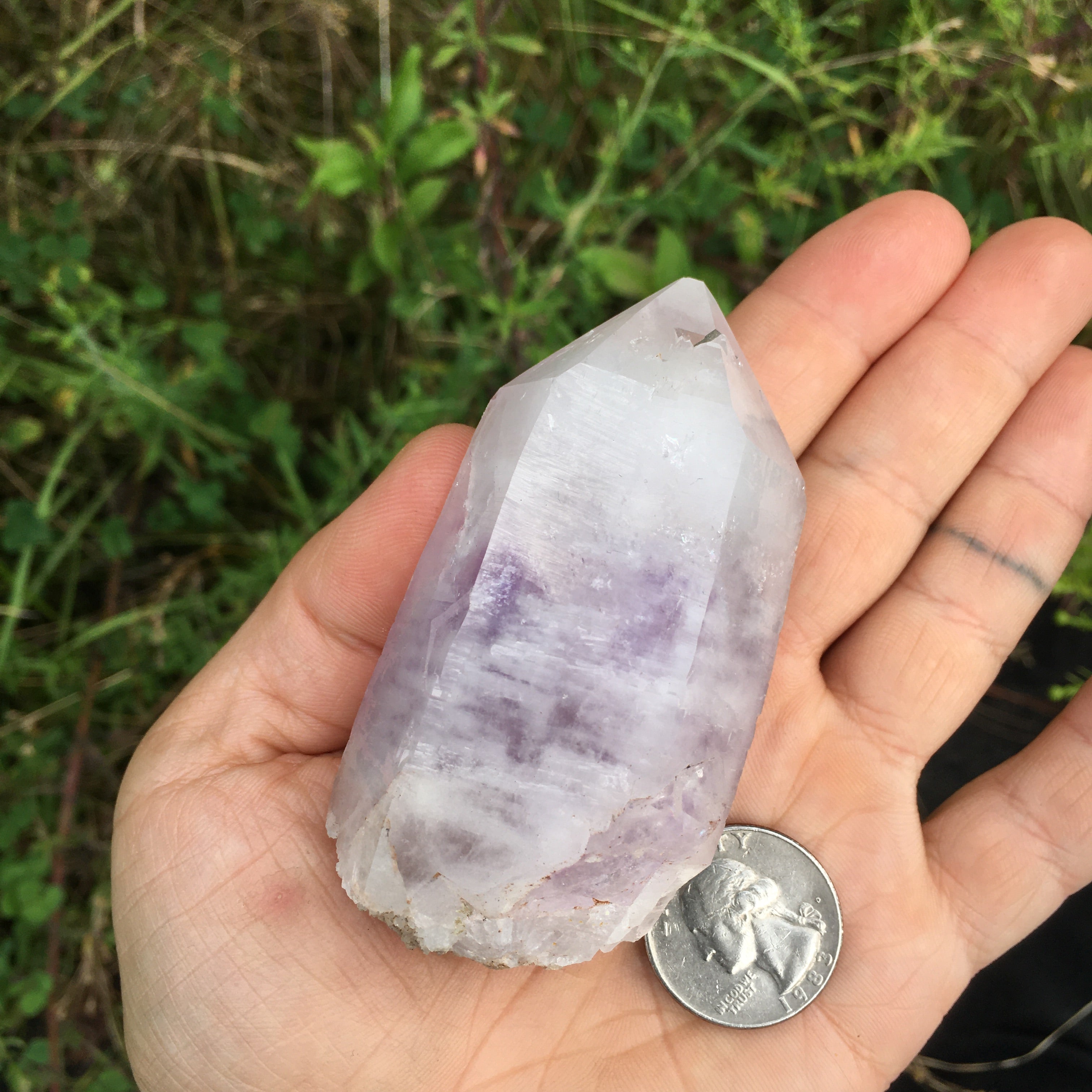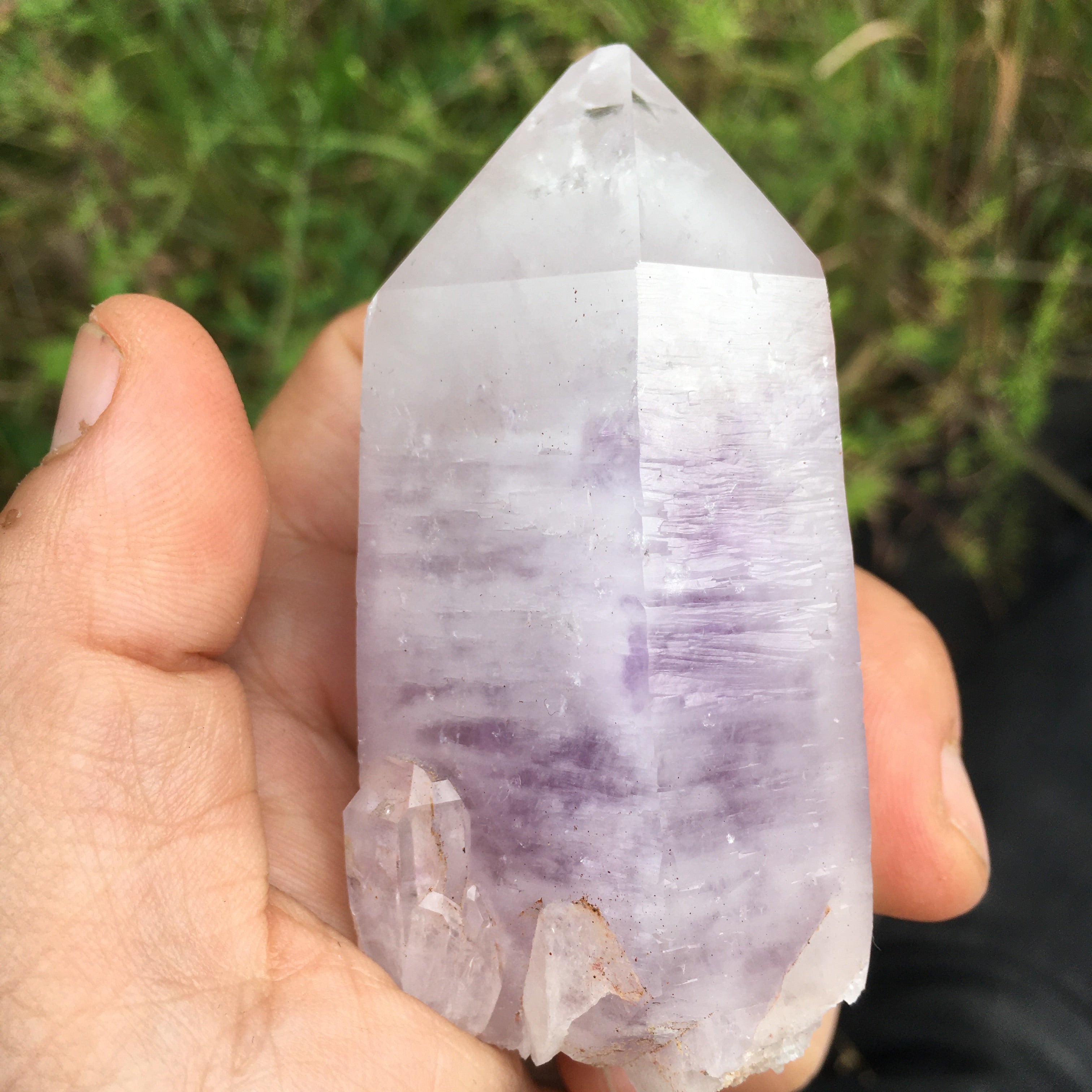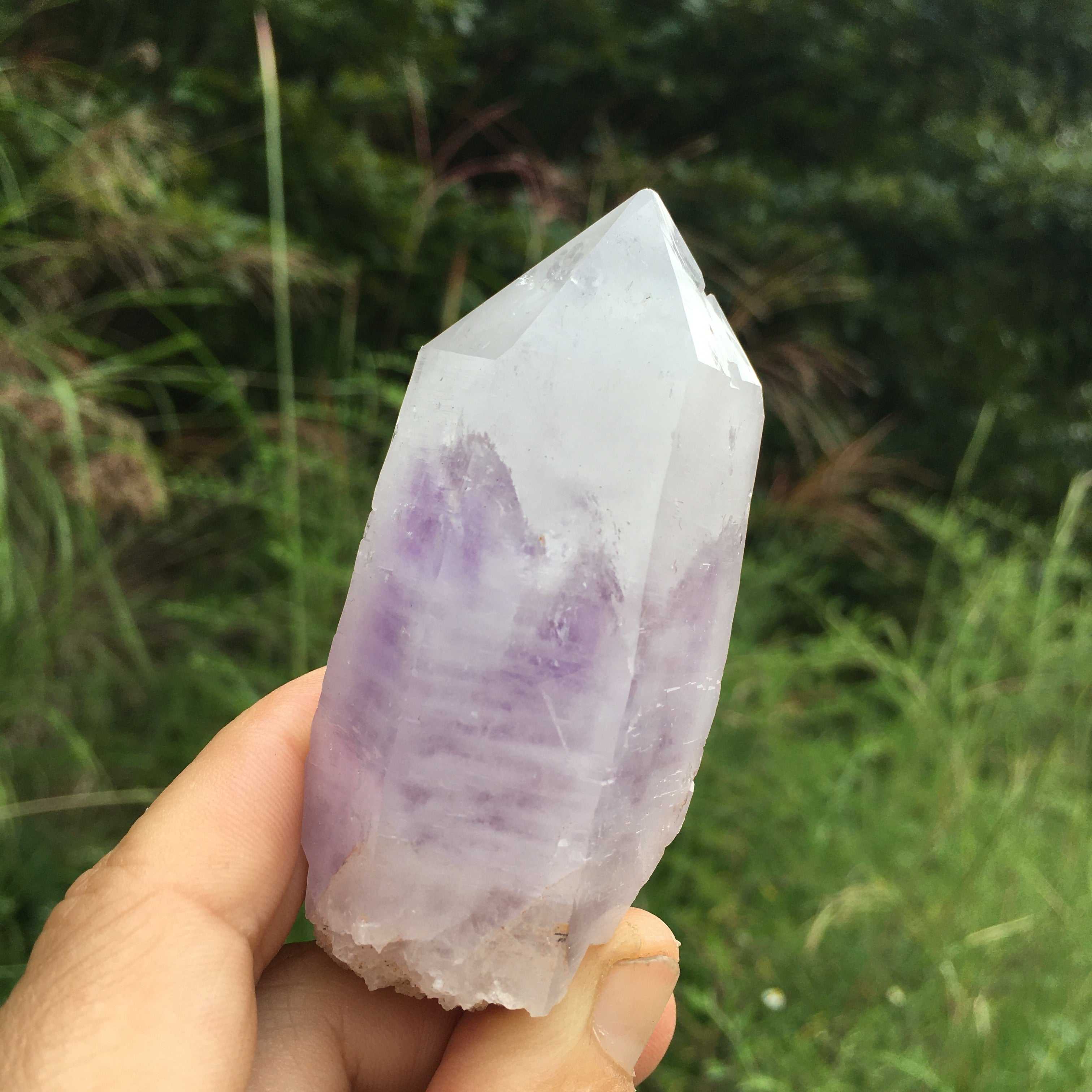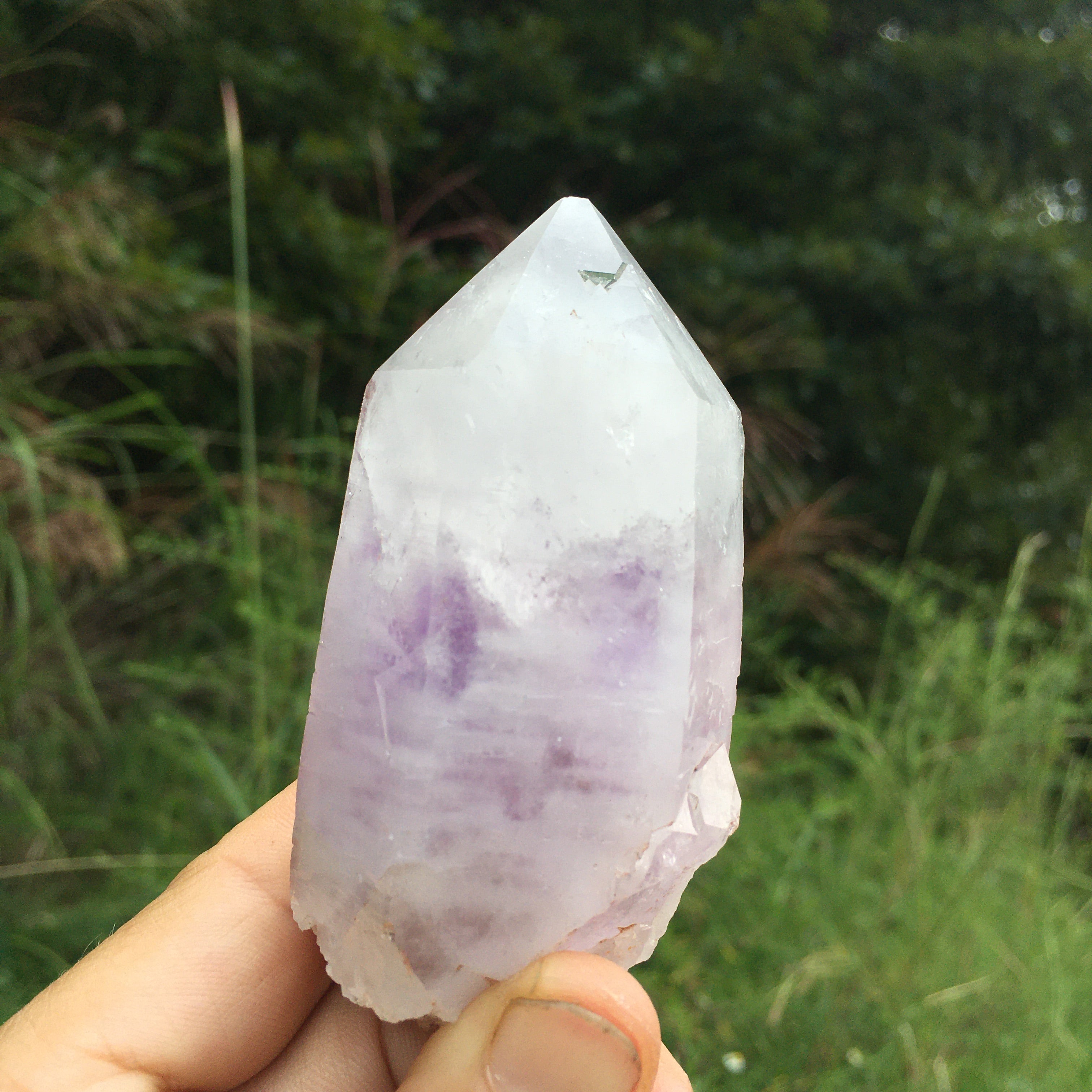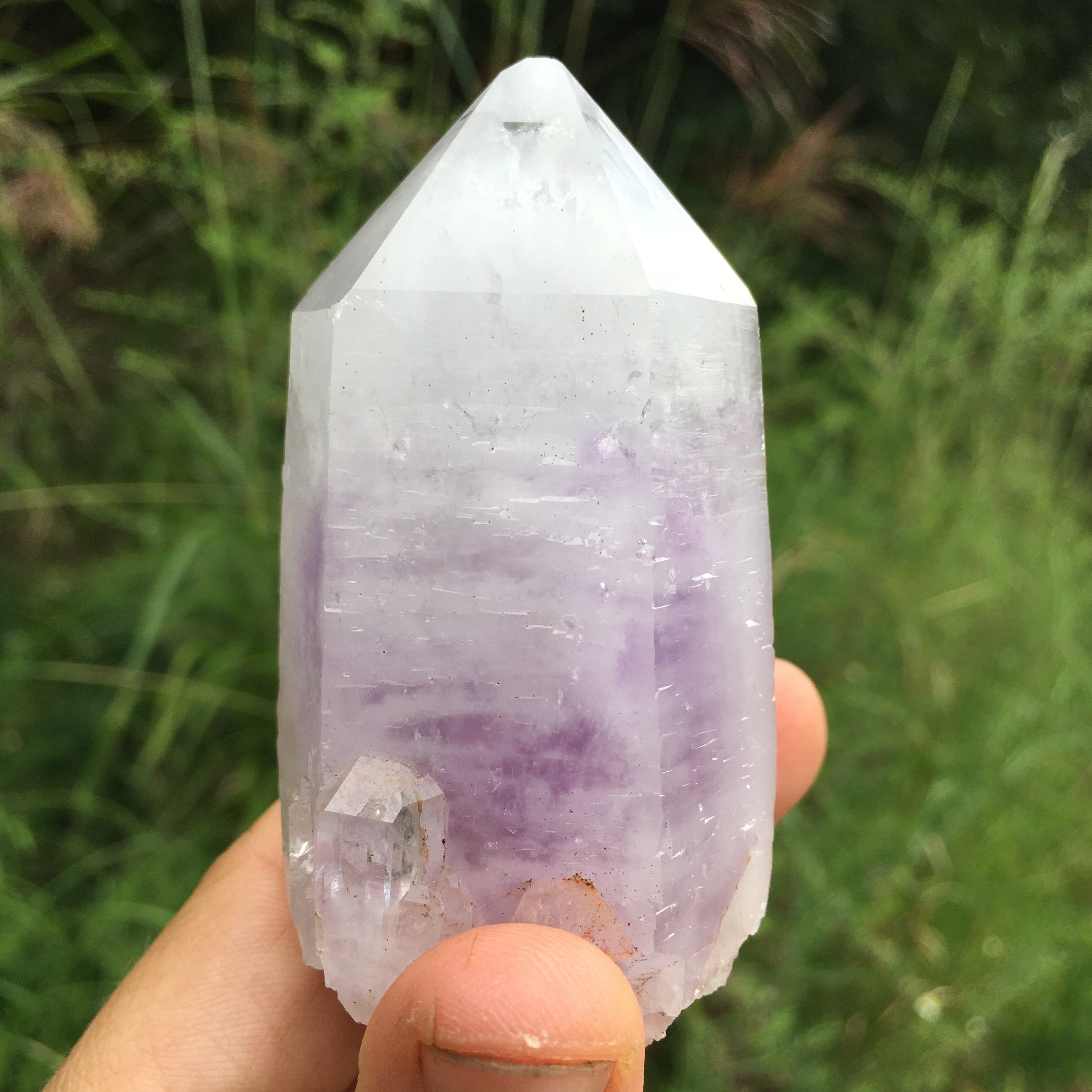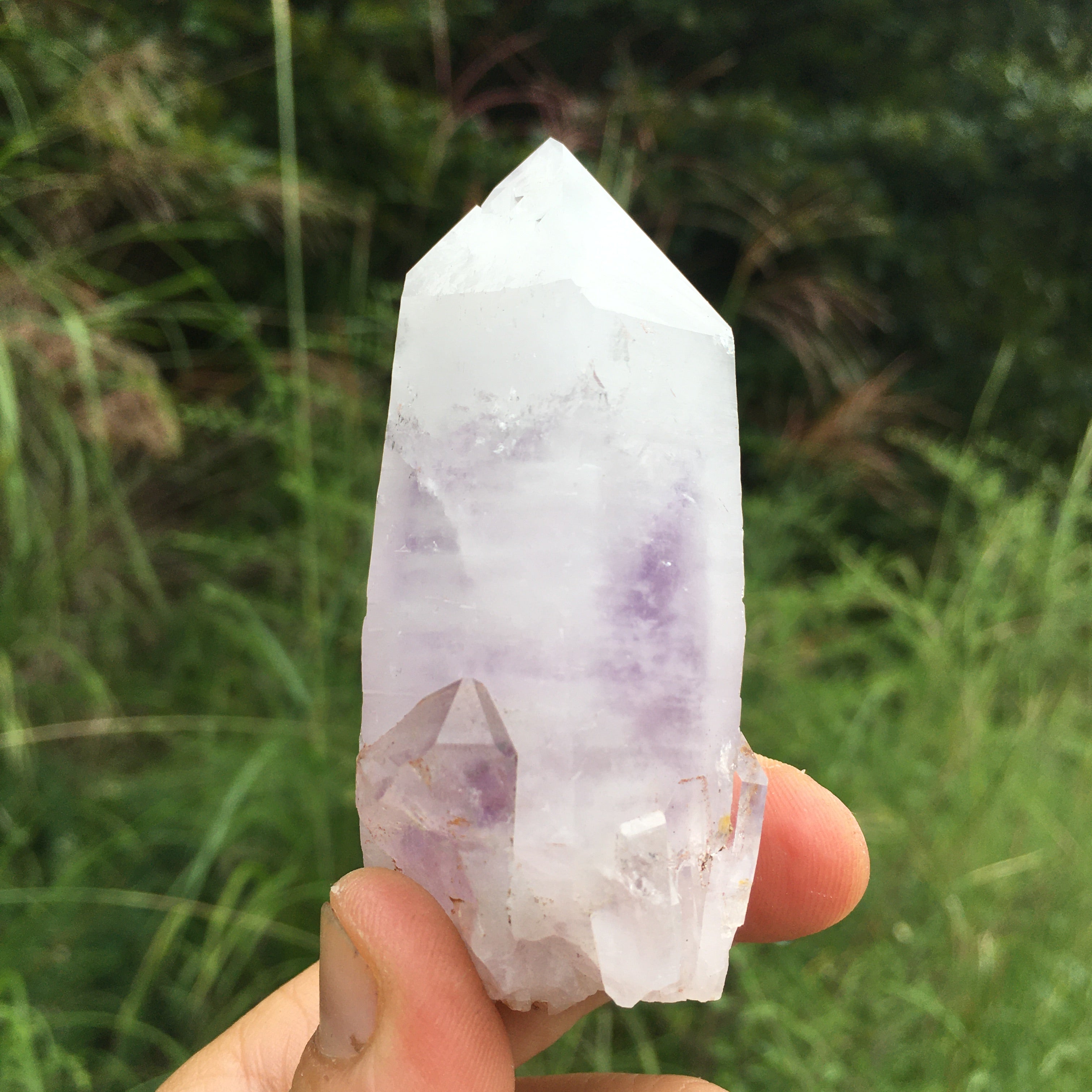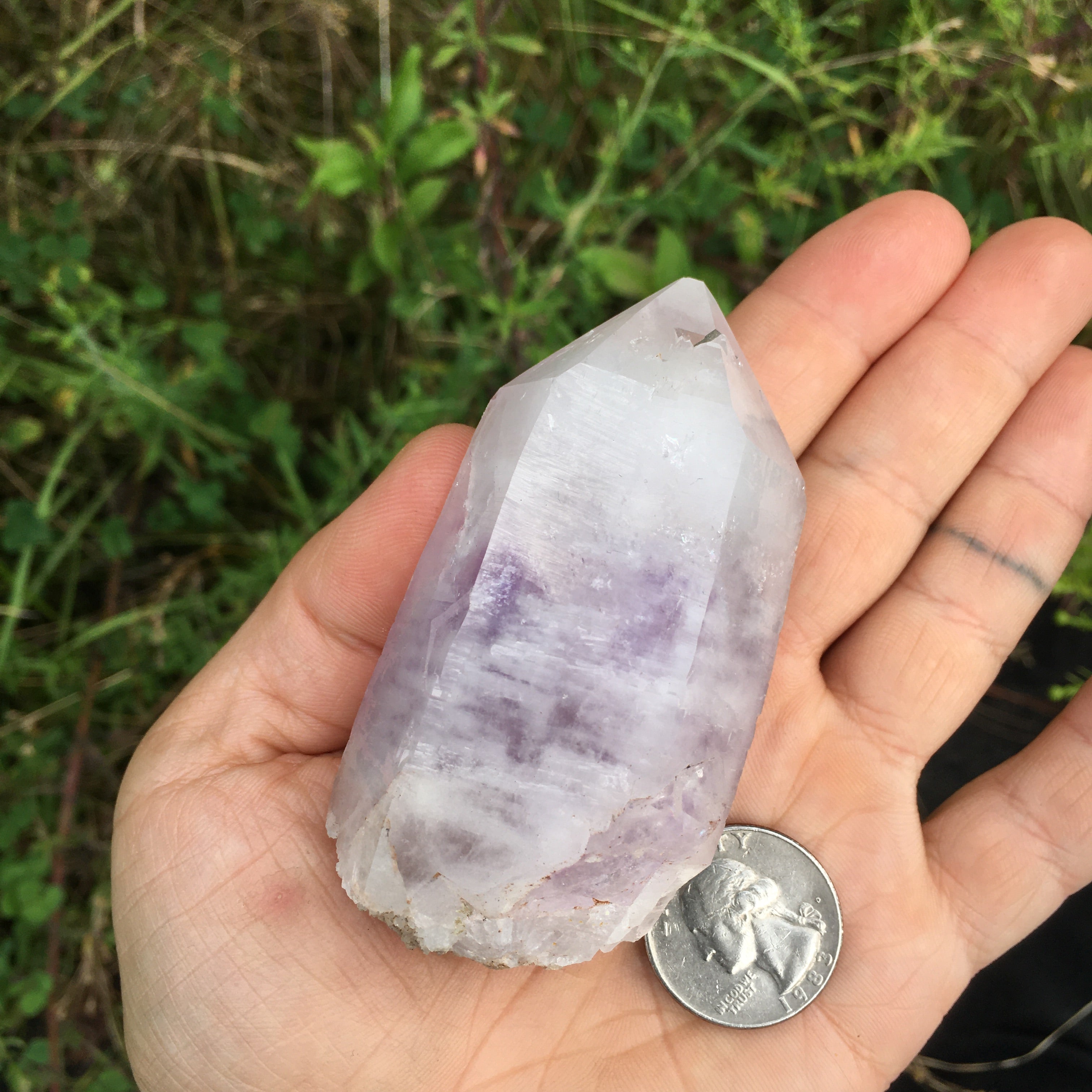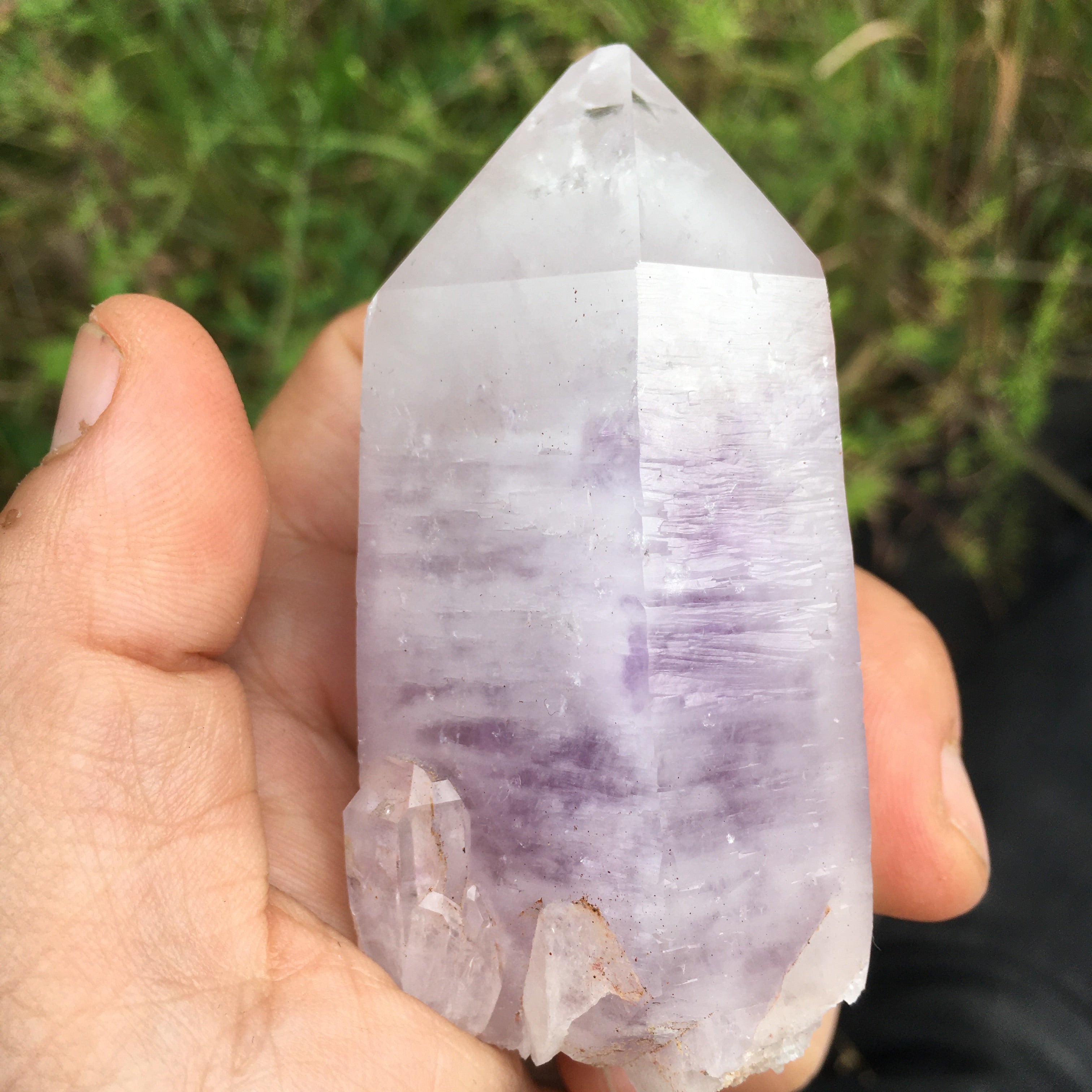 Goboboseb Glowing Amethyst - 007
Description:  This listing is for the exact Goboboseb Glowing Amethyst pictured.
Properties:
True purple color, glowing out from within a smooth frosting of crystal faces. These crystals are an absolute must-have for all healers. If I had to choose one type of Amethyst for my healing room, this would be it. And, that is saying something! The quality of qi is so safe, so inviting, so warm. It simultaneously elicits a glowing mystical power. These crystals are like being welcomed into a magical Amethyst cave by an ancient grandmother. She will make you some tea, get you cozy, bring you to complete safety and love, and then turn on the deepest mystical healing you can imagine. 
Goboboseb is in the Brandberg region of Namibia. This is one of the most sacred and powerful mountain areas on Earth. It is perhaps the heart of all Amethyst caves on this planet and beyond. It's an incredible opportunity to have a piece of this in your space.

Policies and Disclaimers:
All of our stones and crystals are pure and natural. They are free from synthetic treatments of any kind, including dyes, stabilizers, and synthetic heat treatments to enhance color.

International customers are responsible for any customs fees/import taxes.
Please see our Lost Package Policy prior to placing your order. 
Please contact us at CrystalShop@UpperClarity.com with any questions.