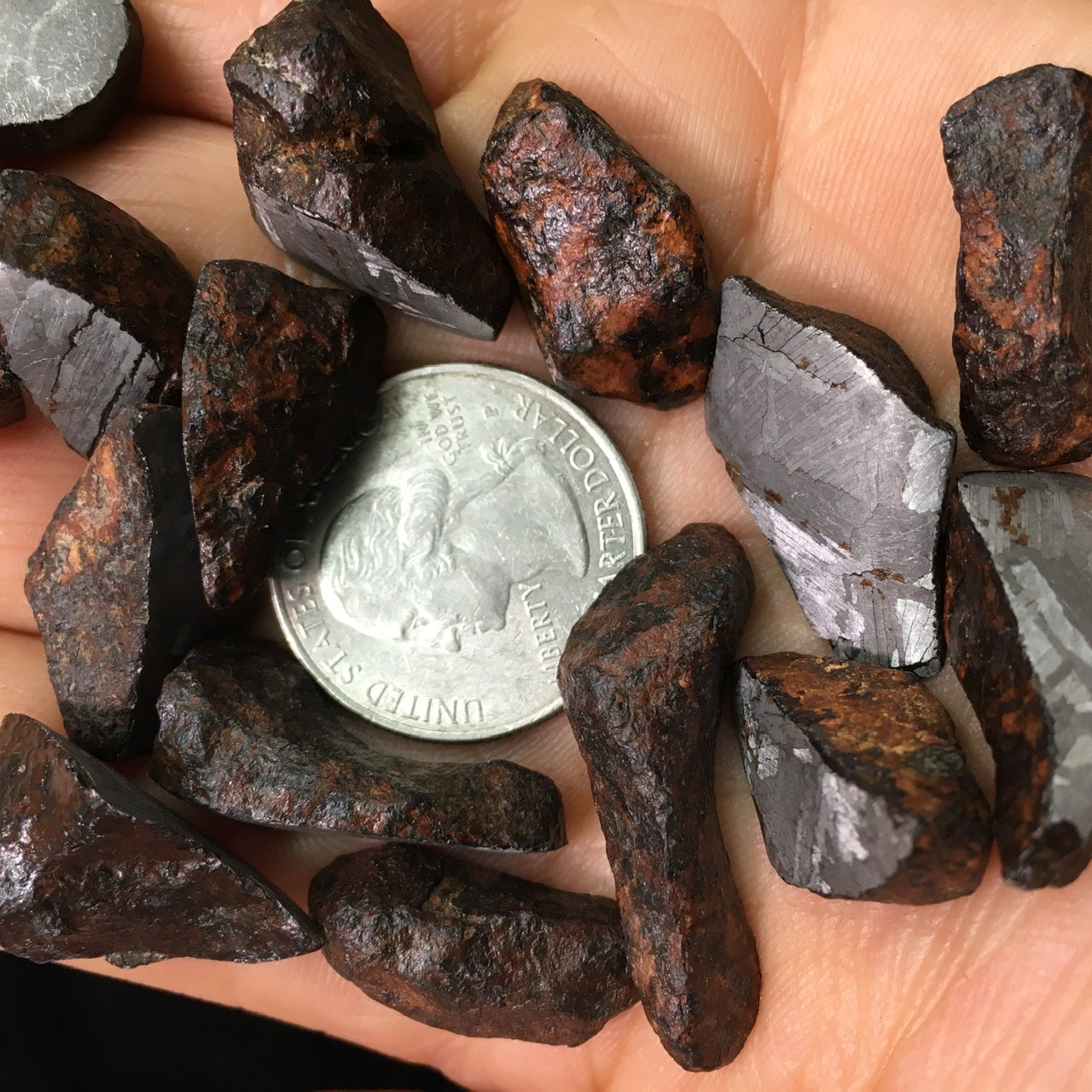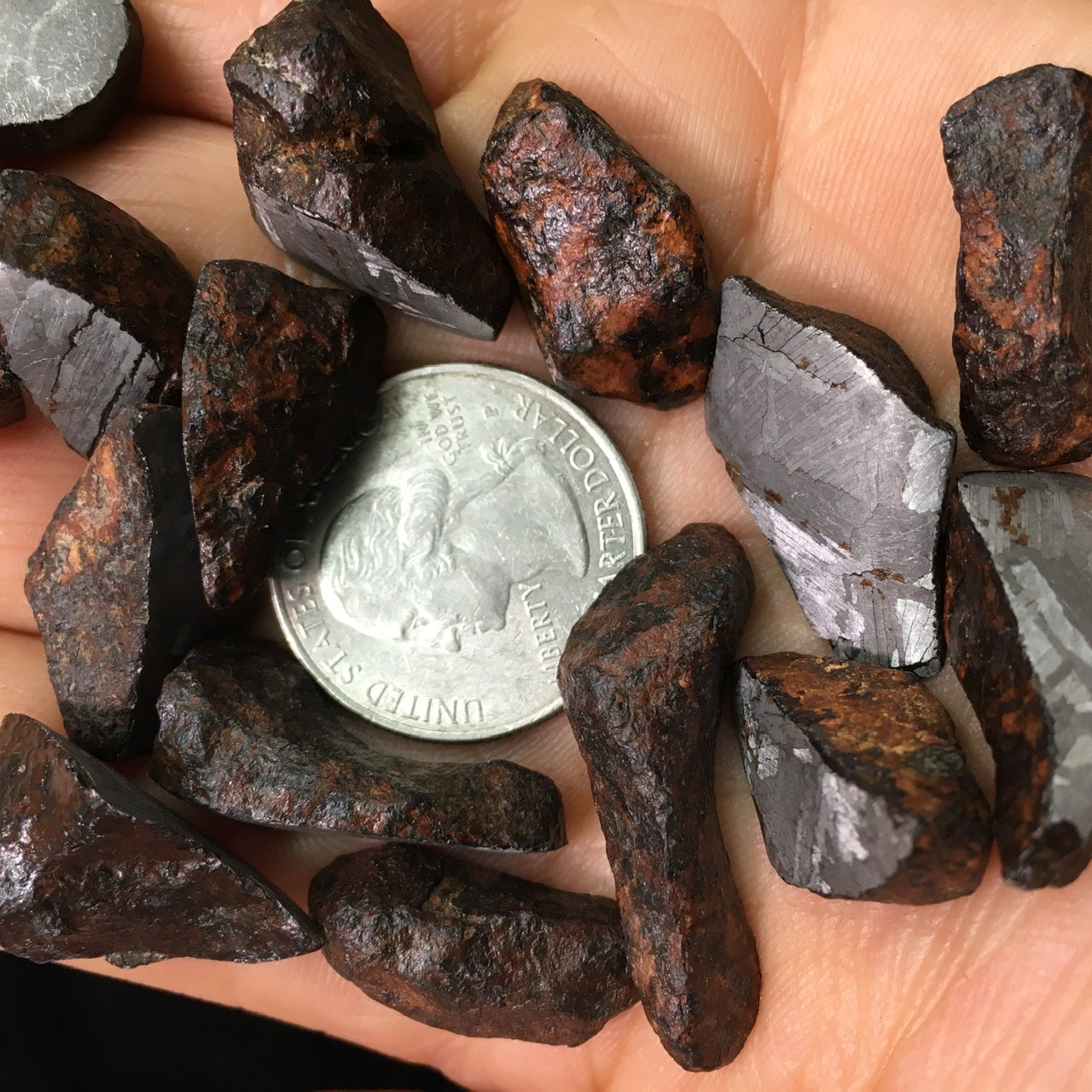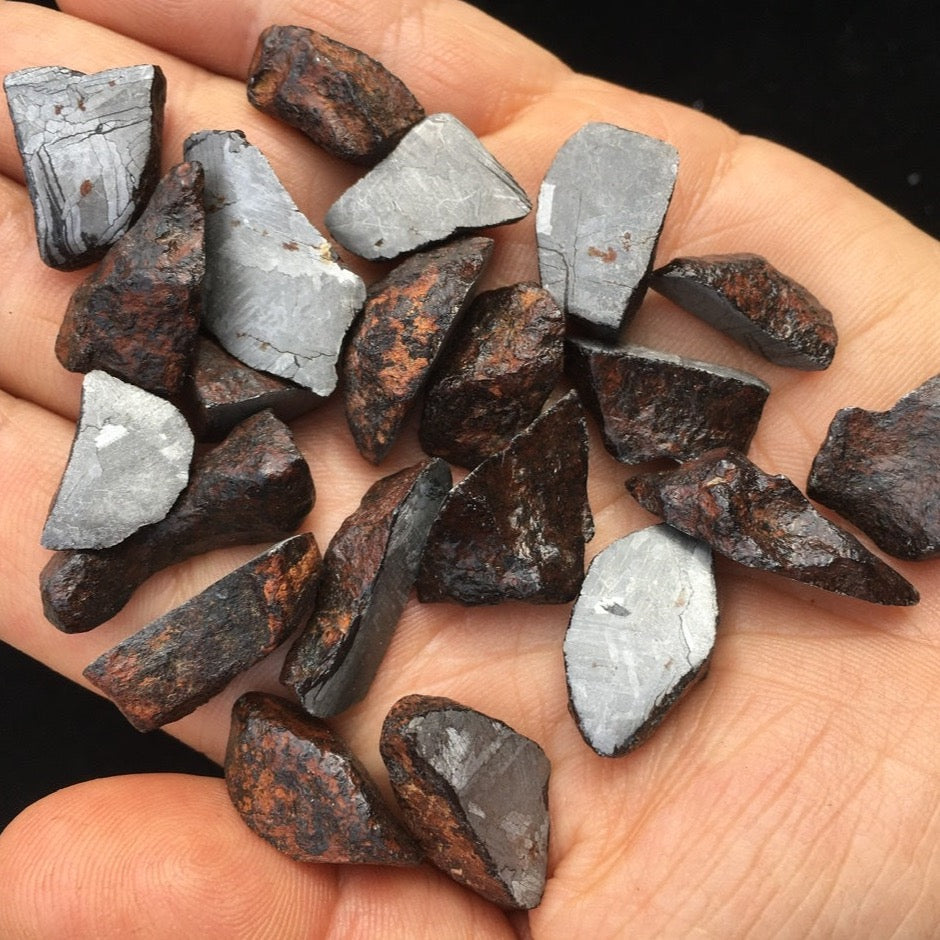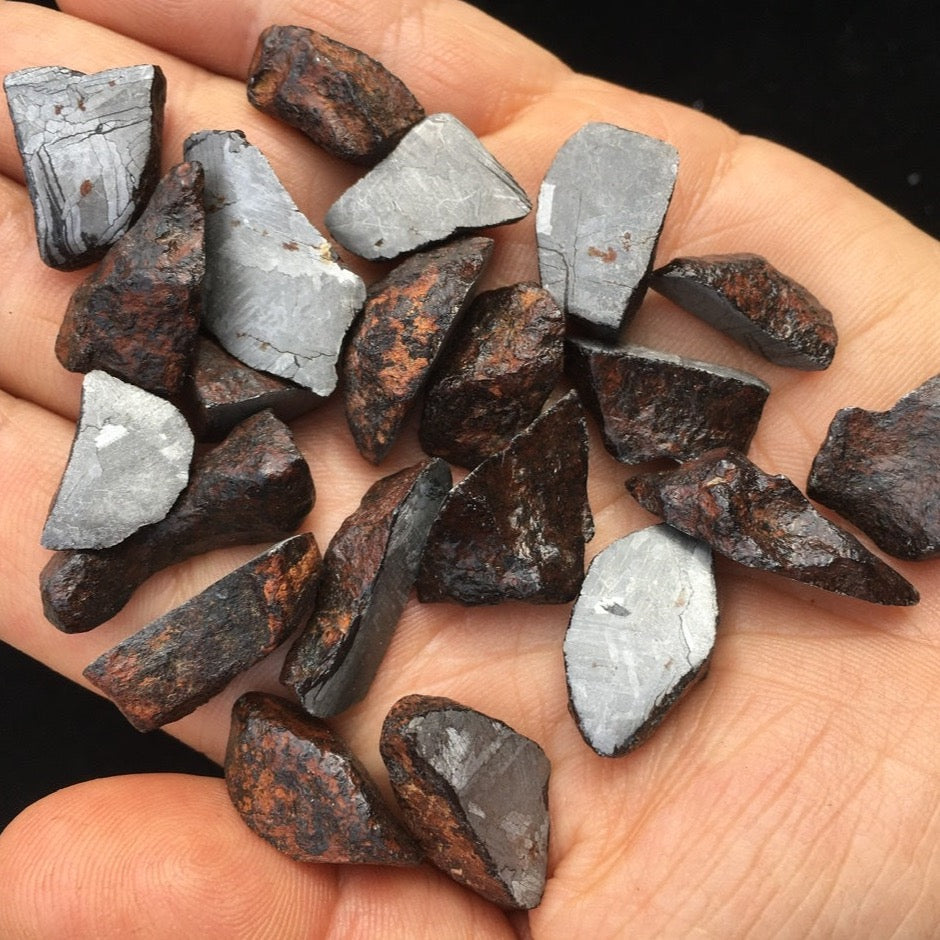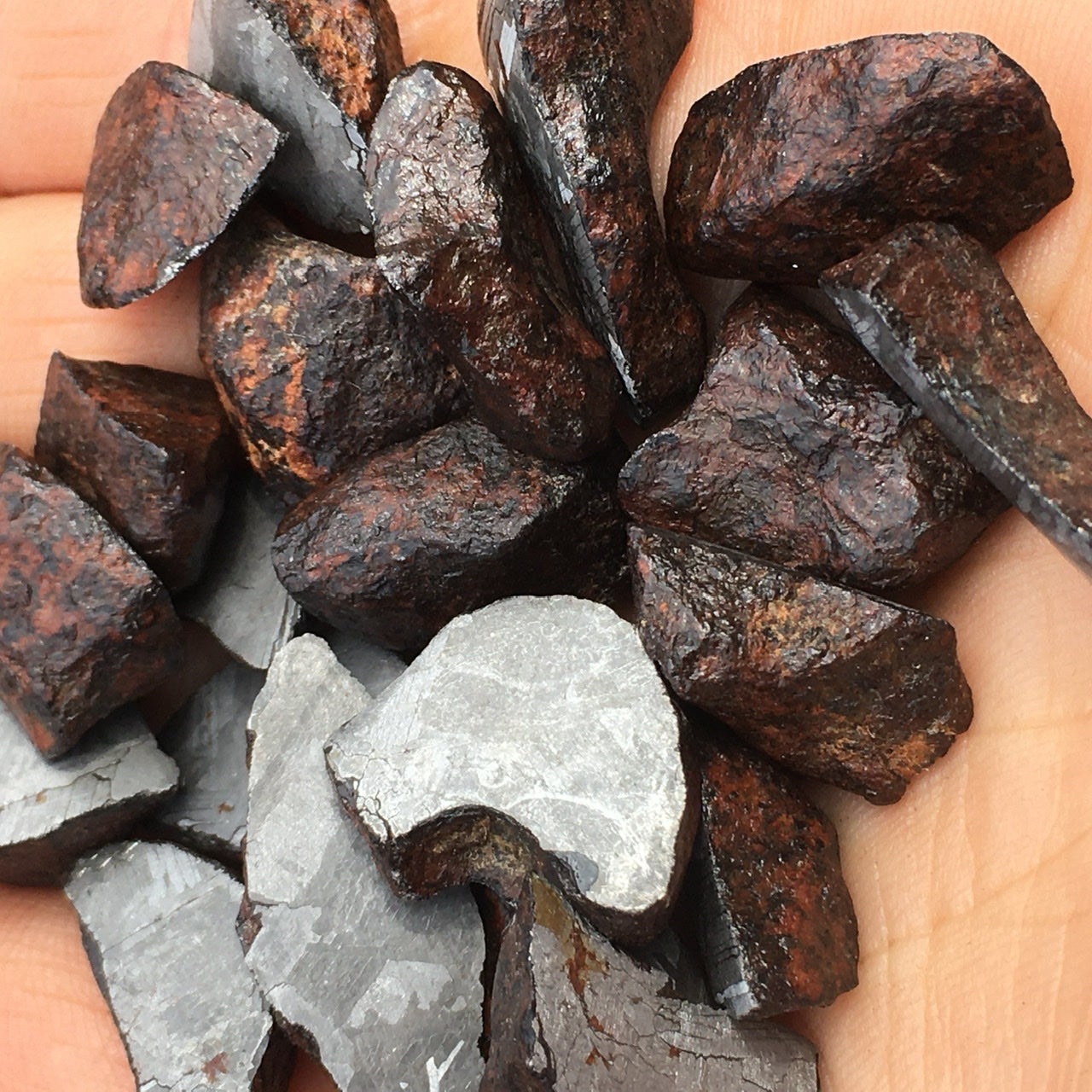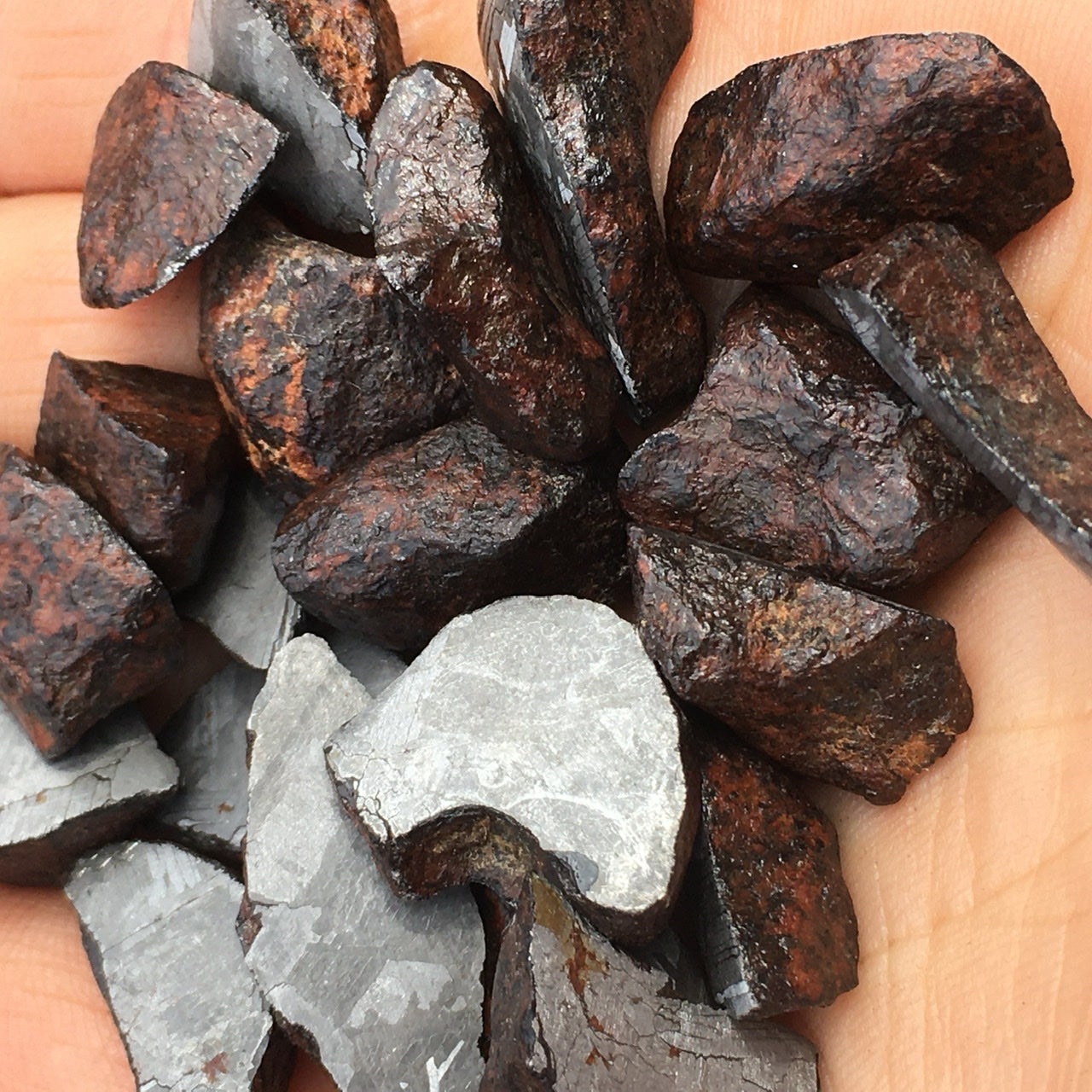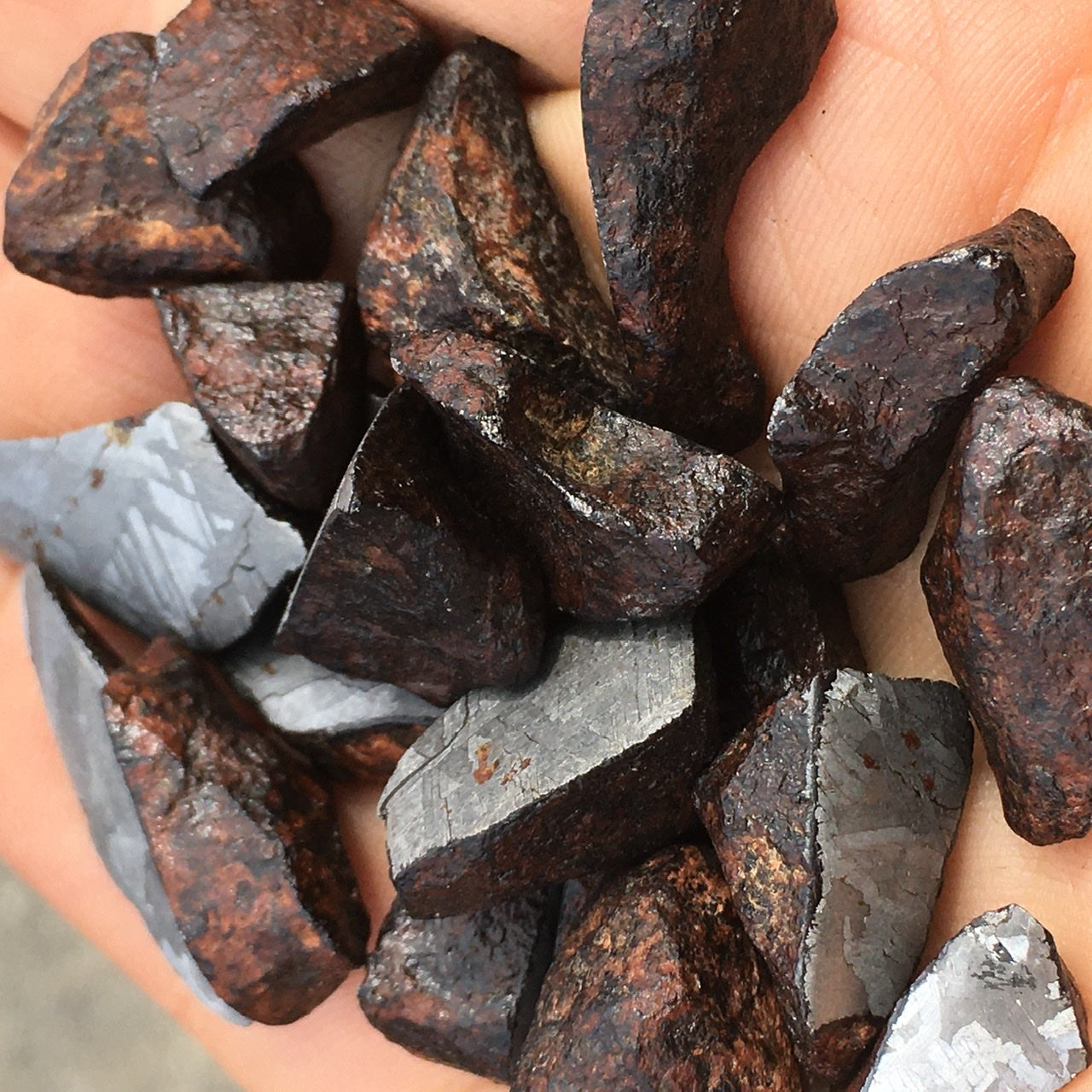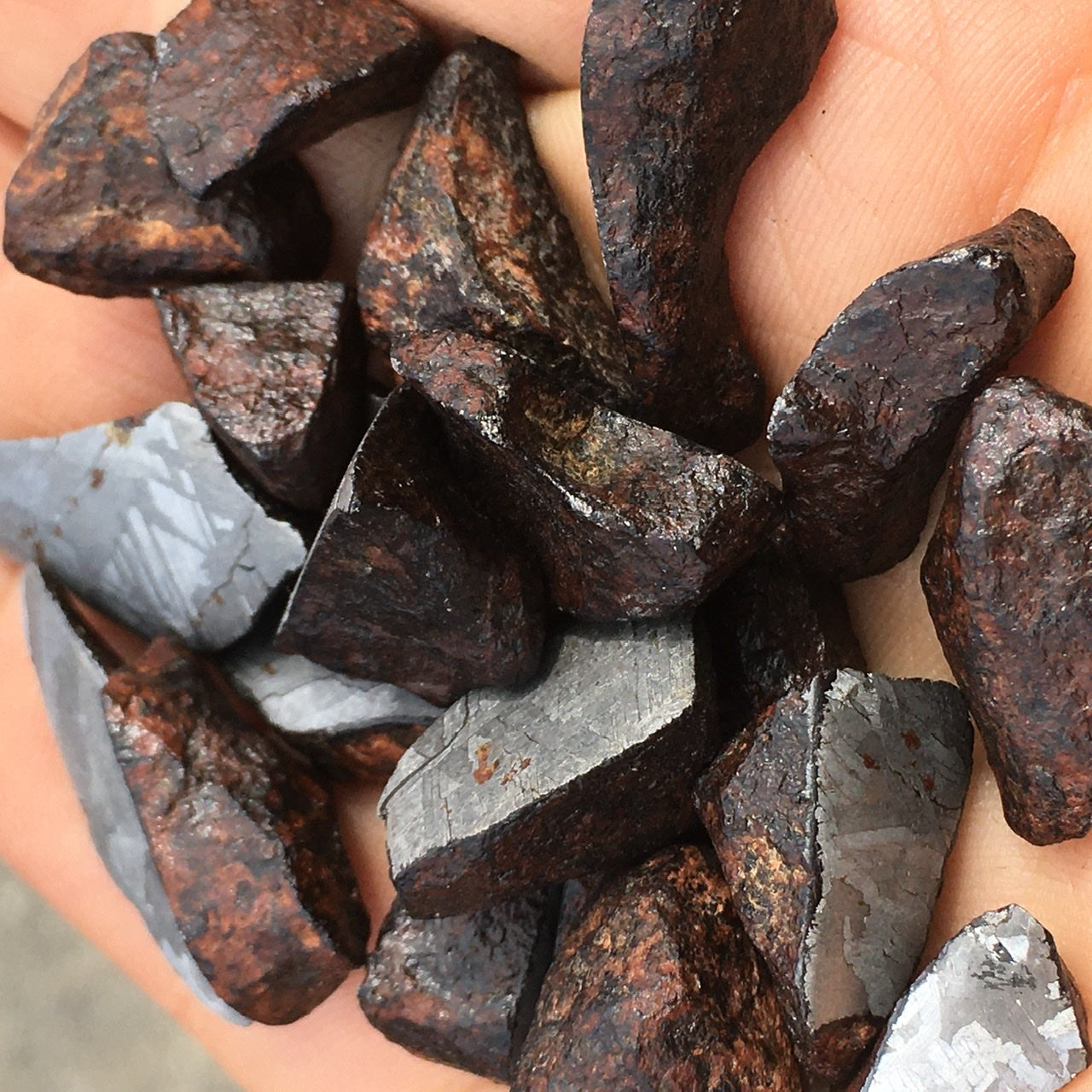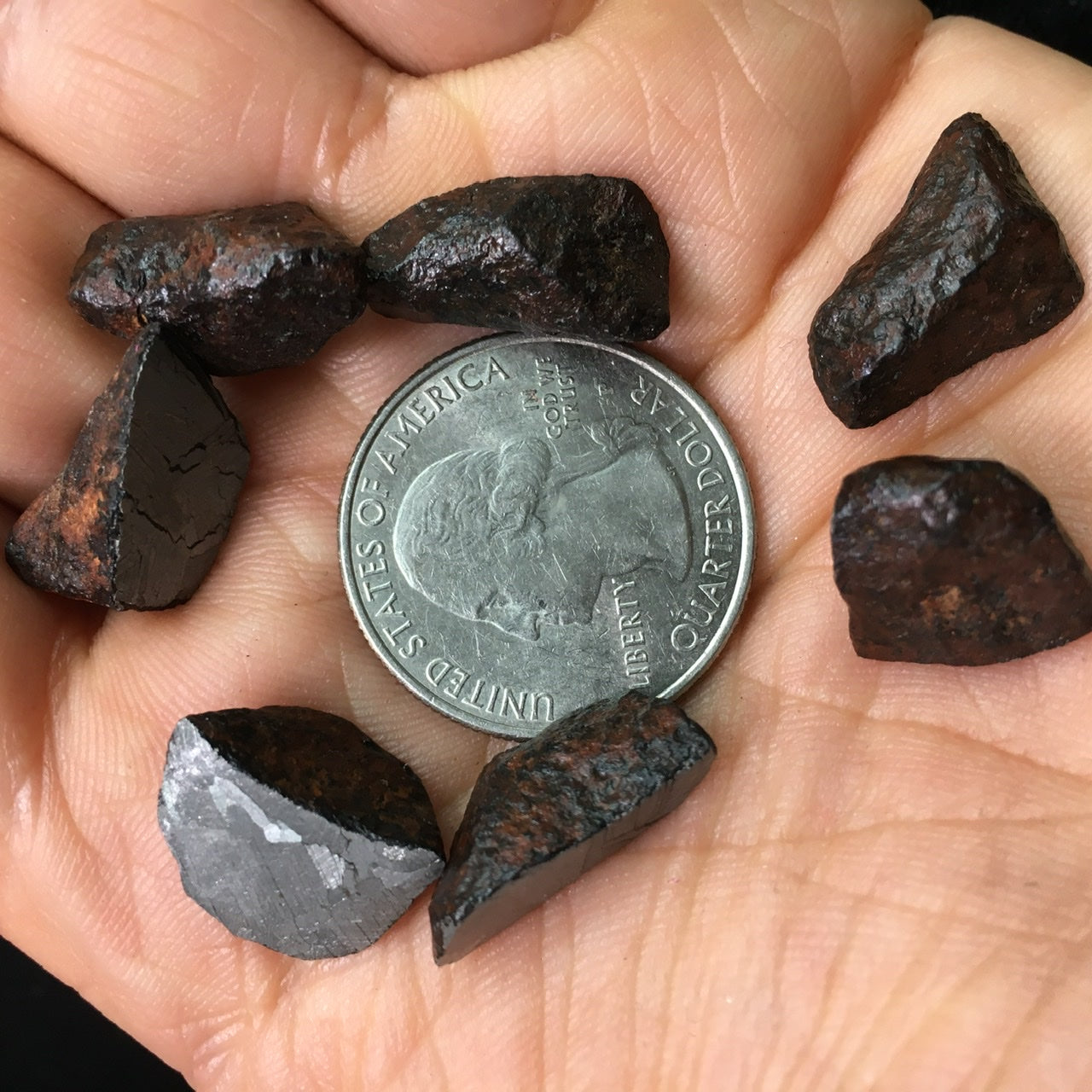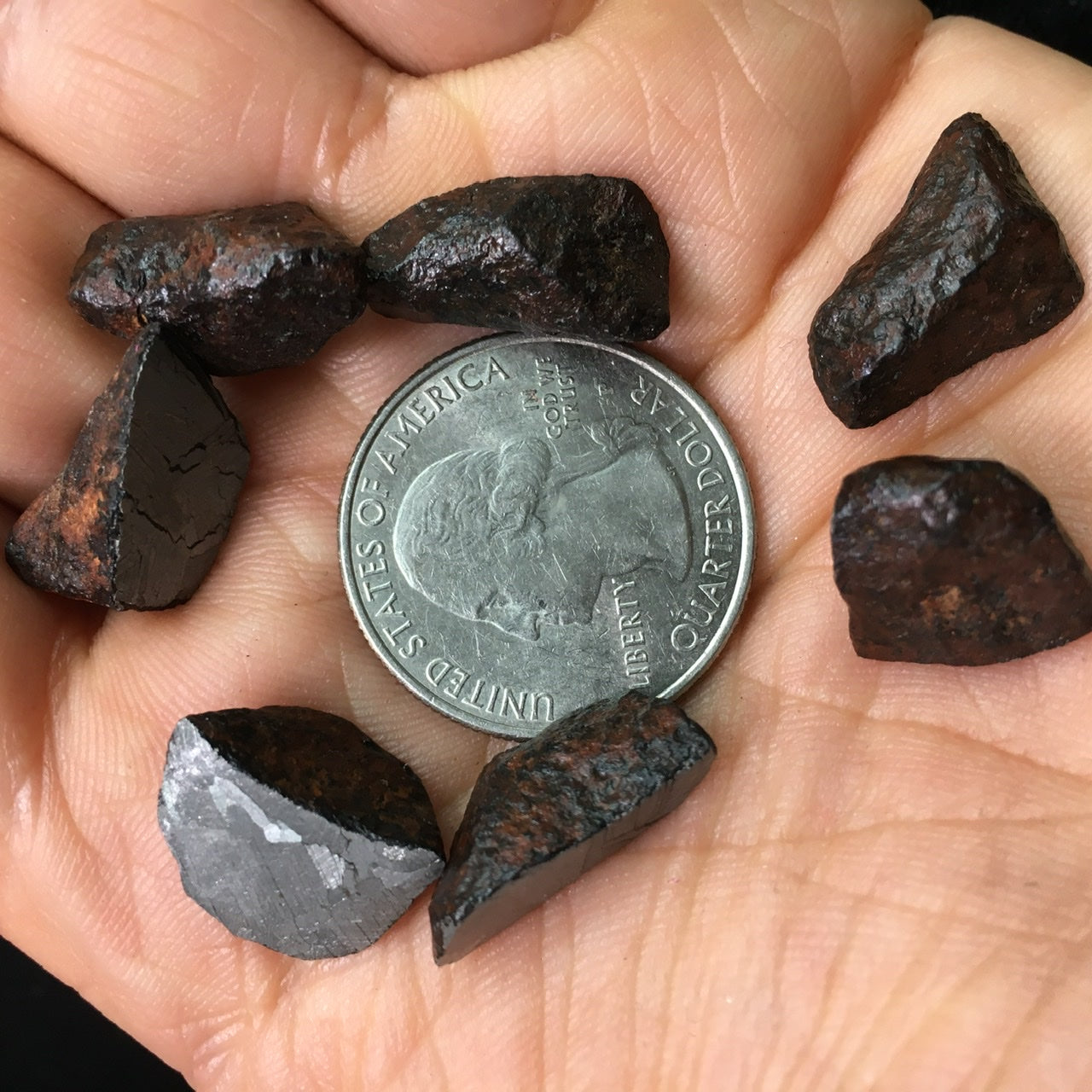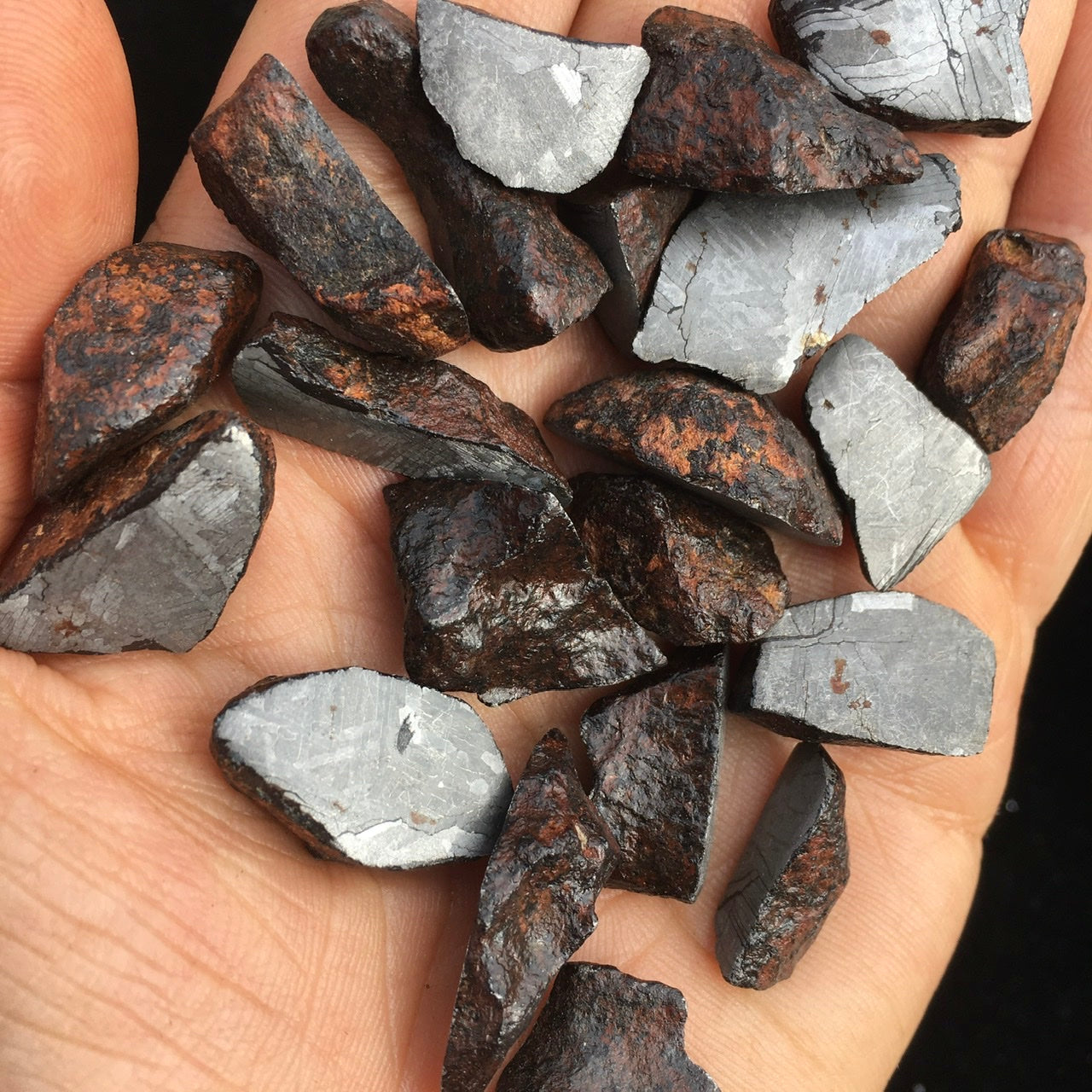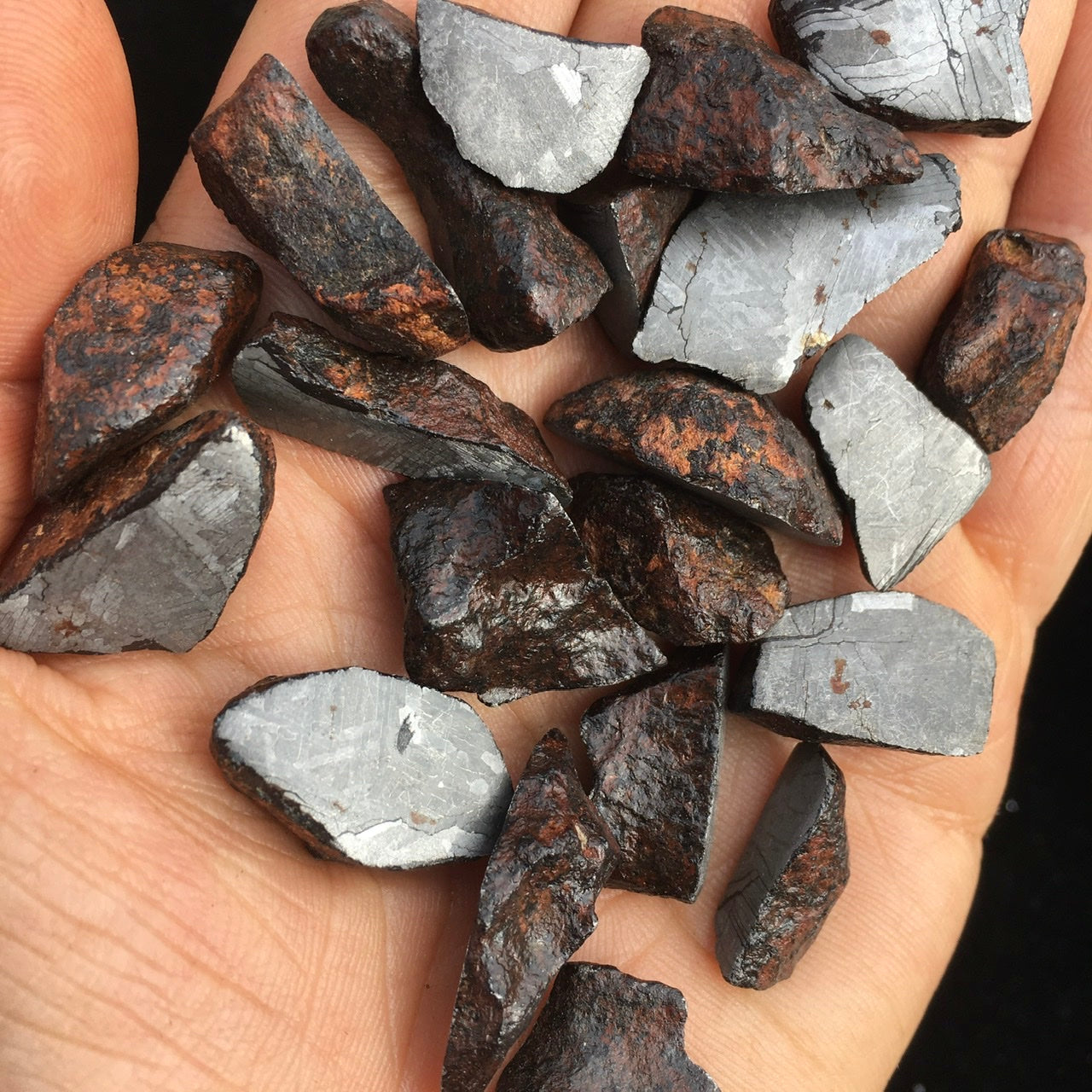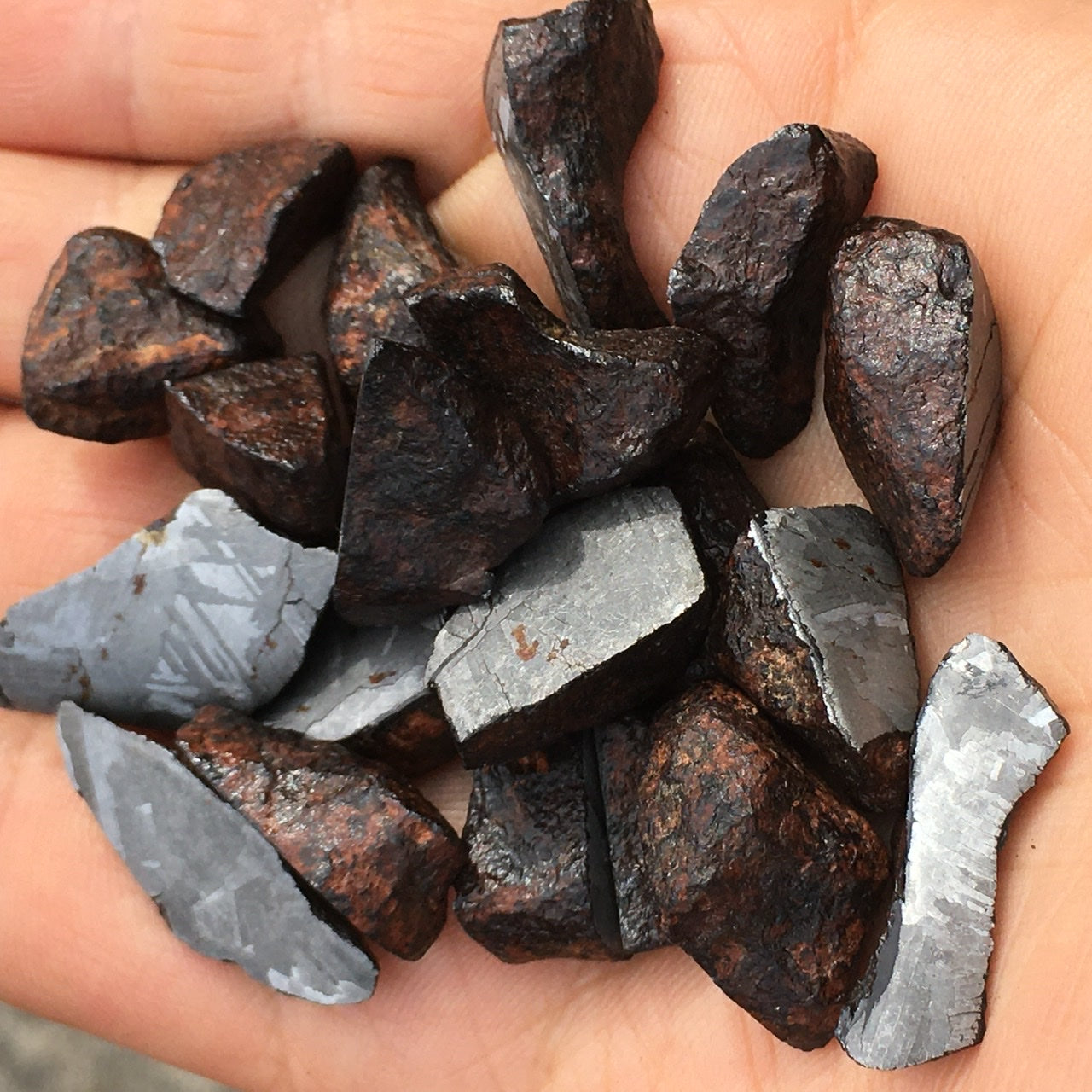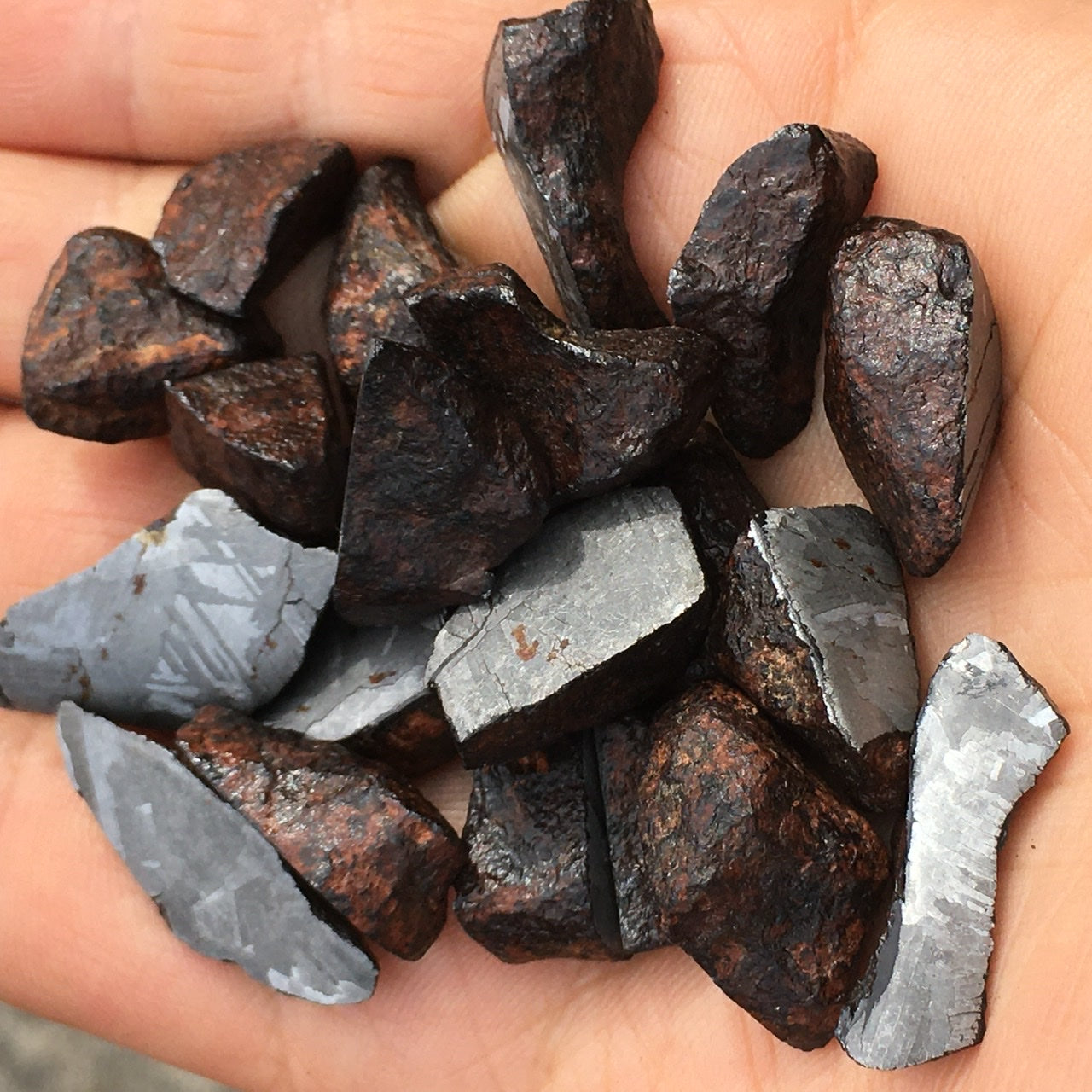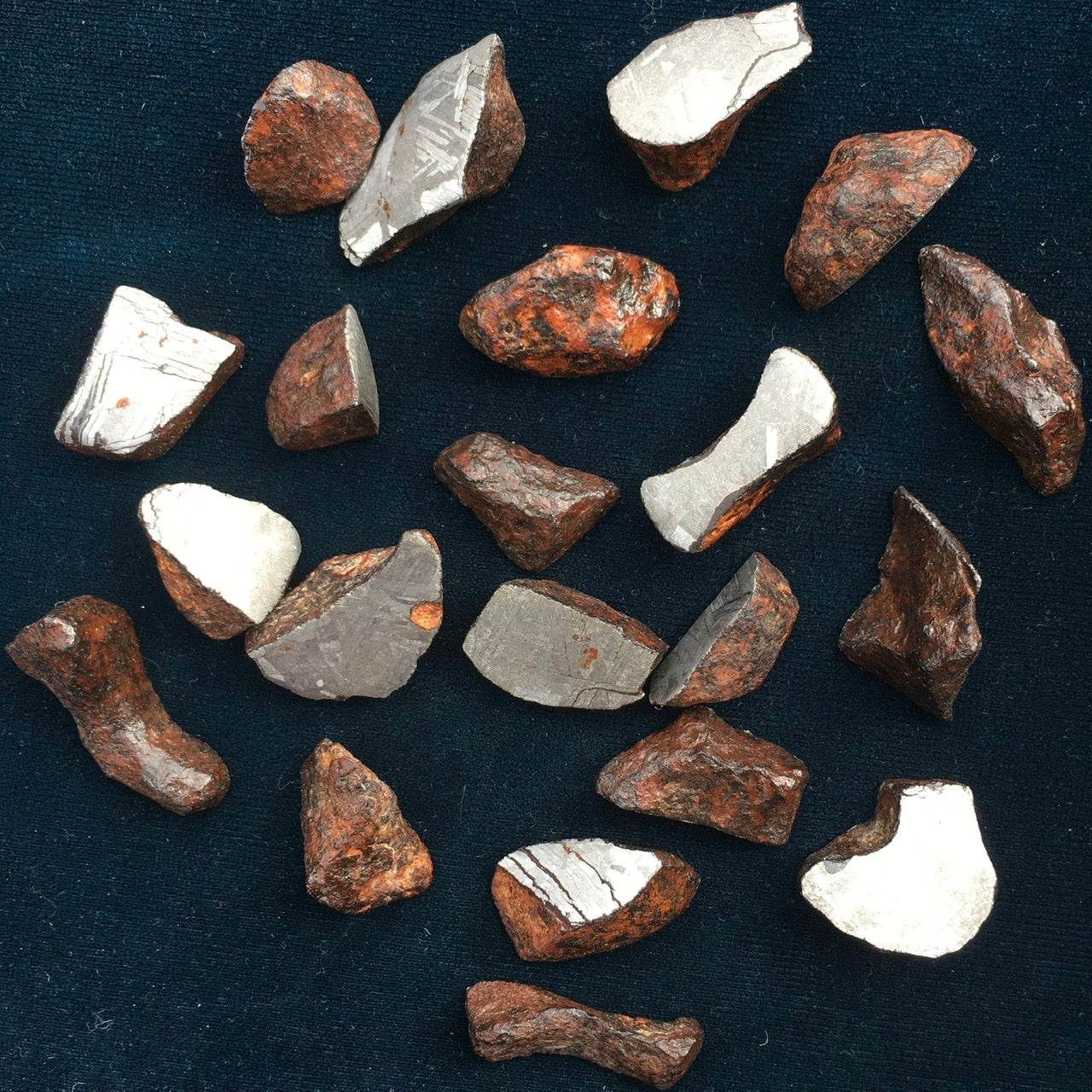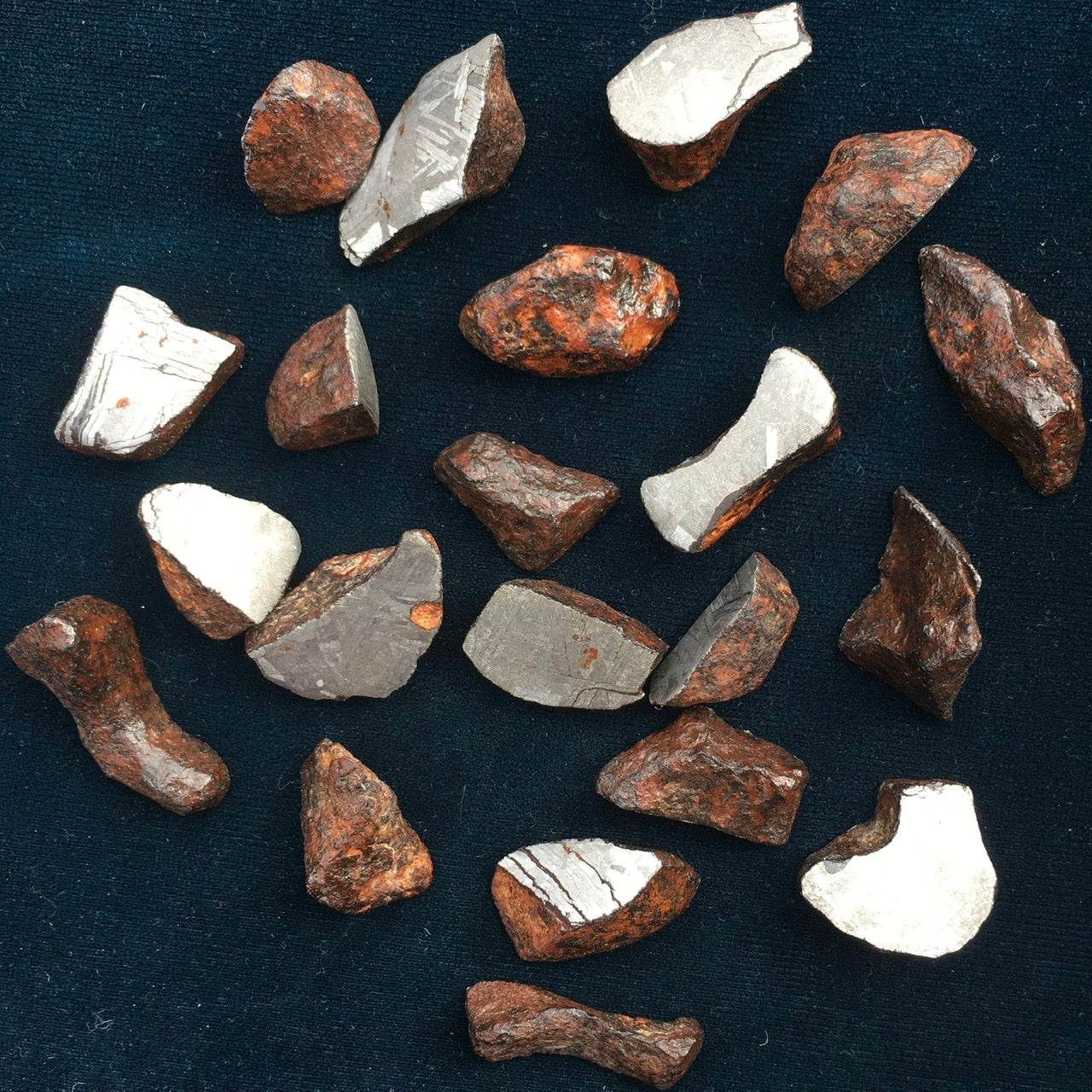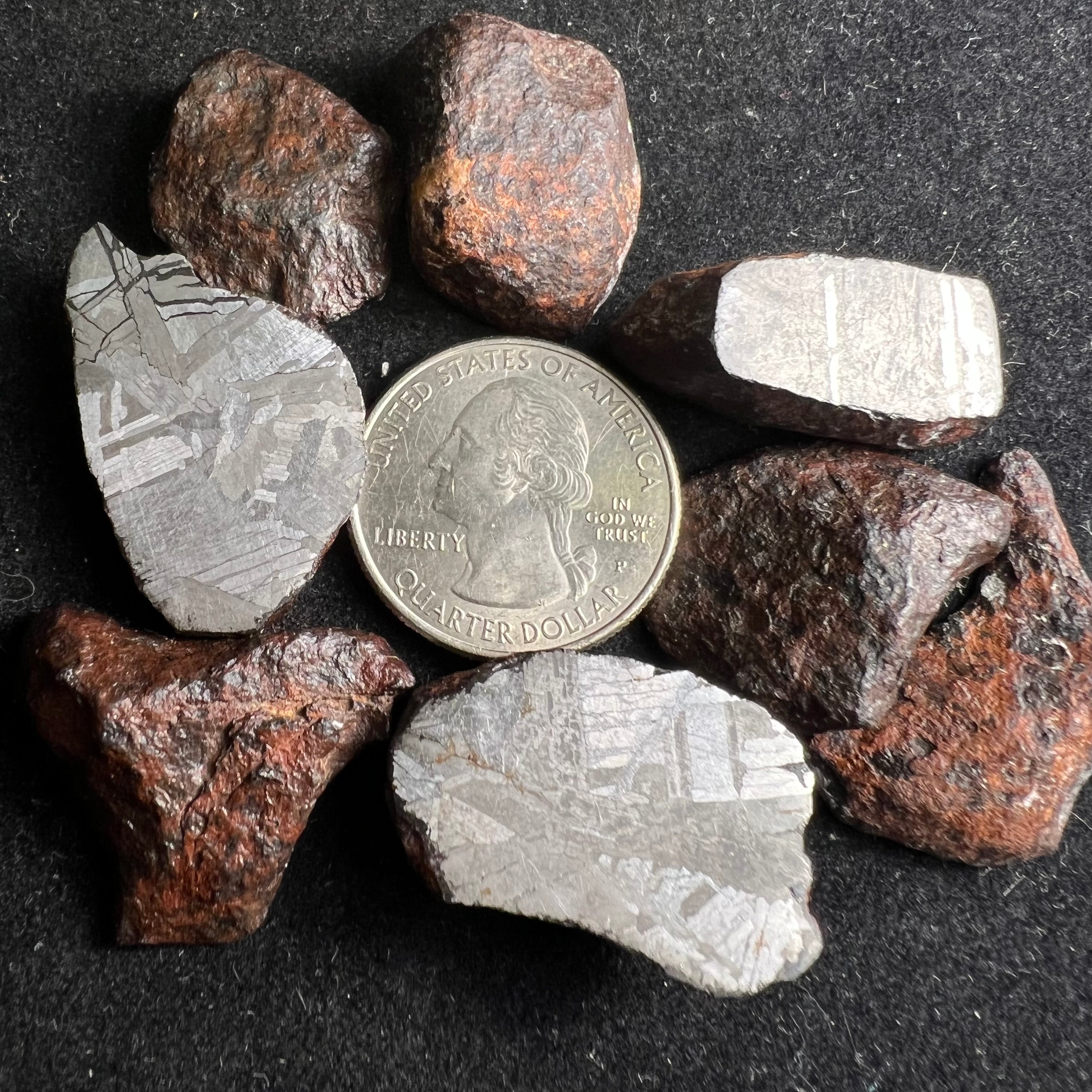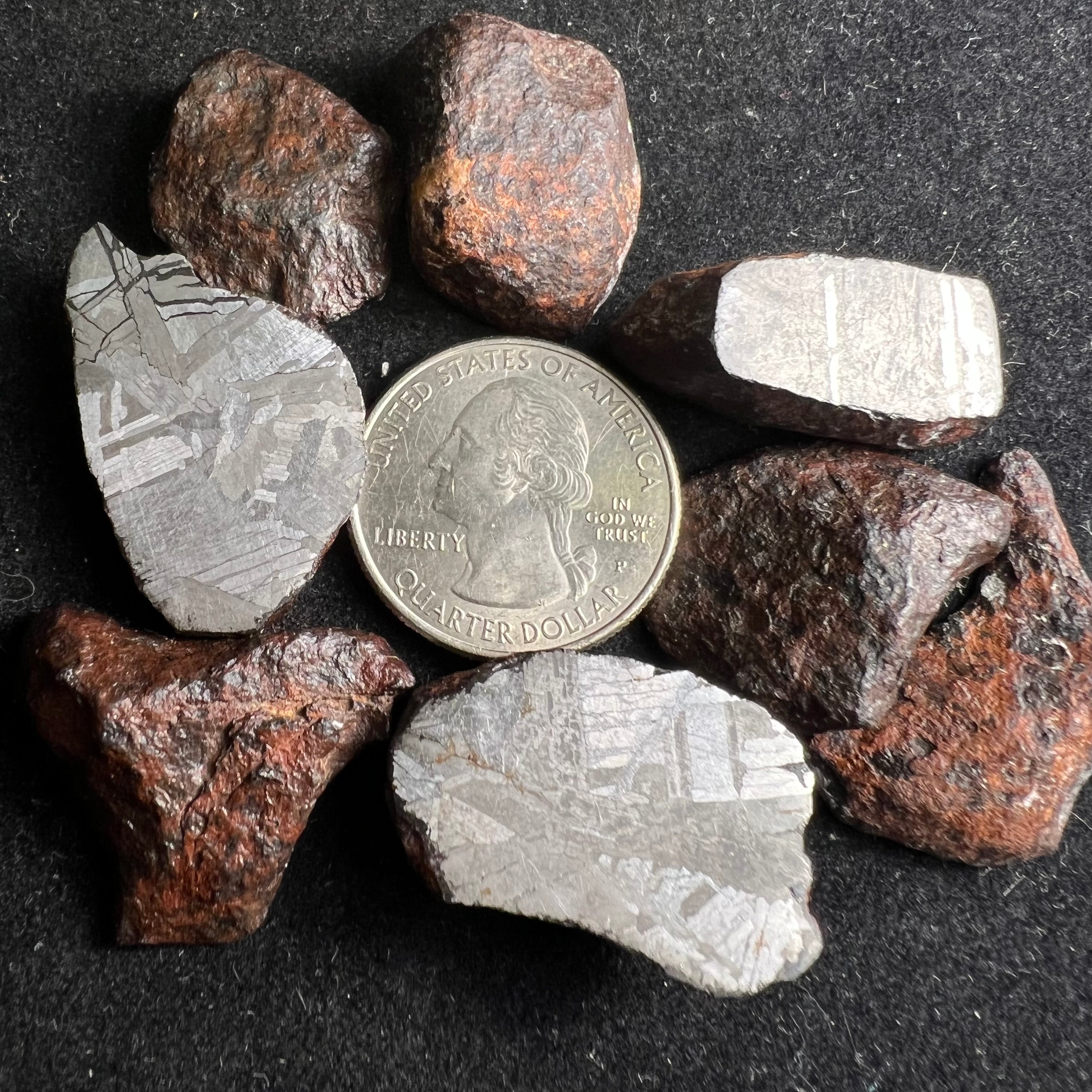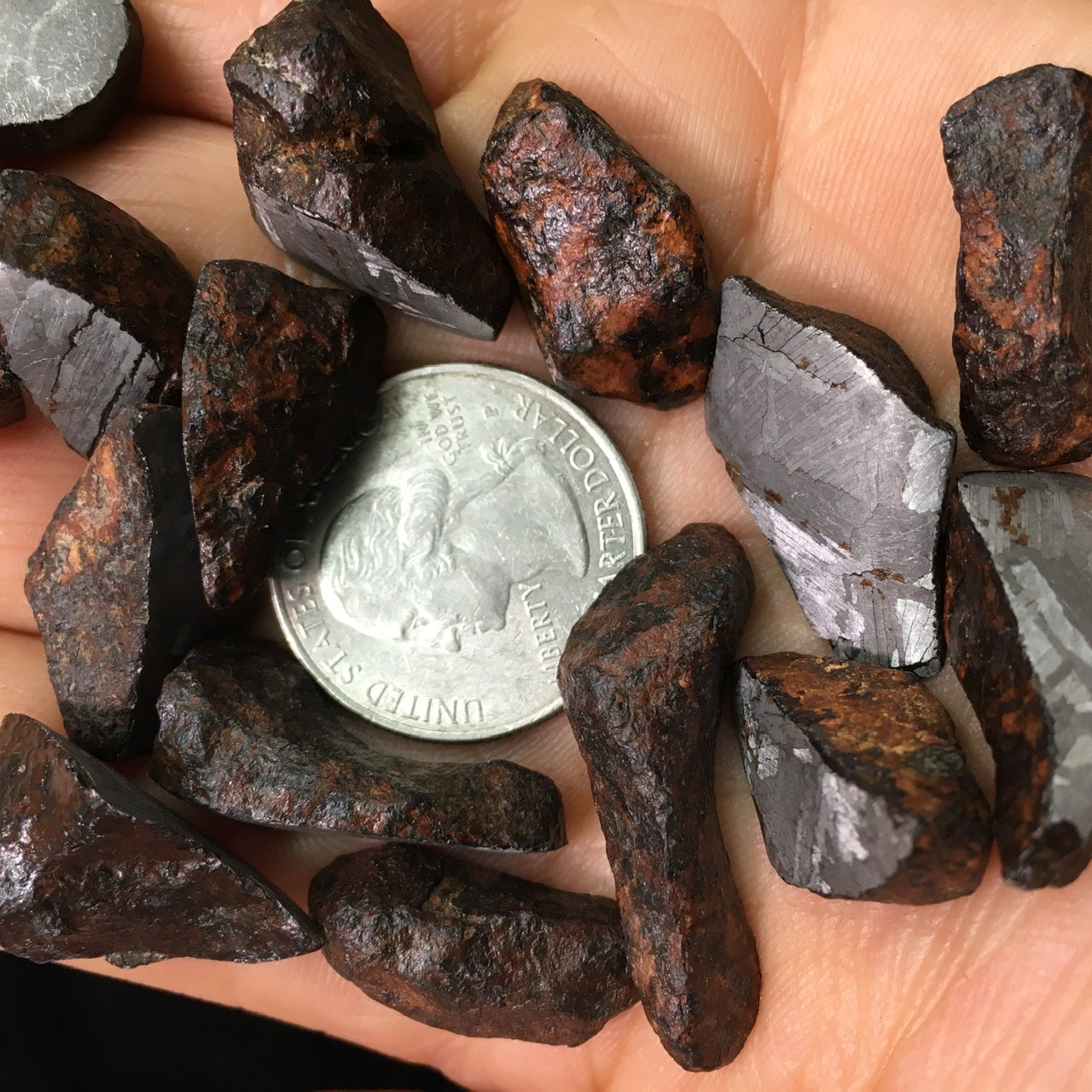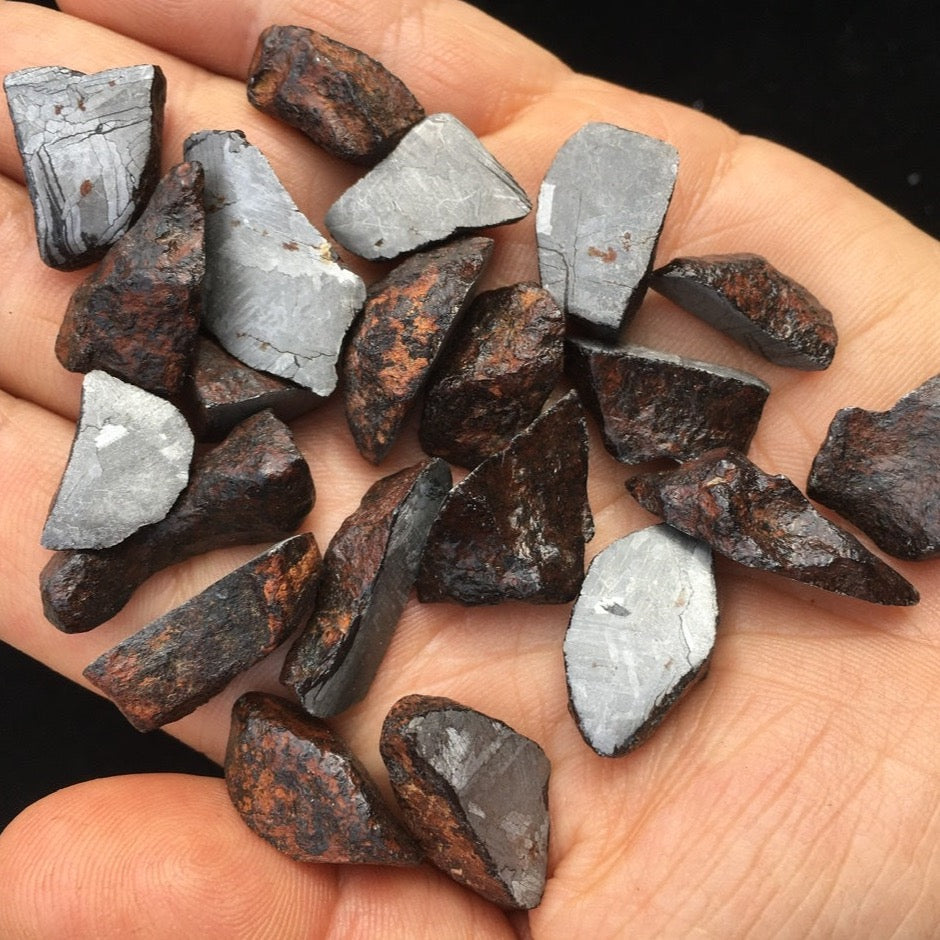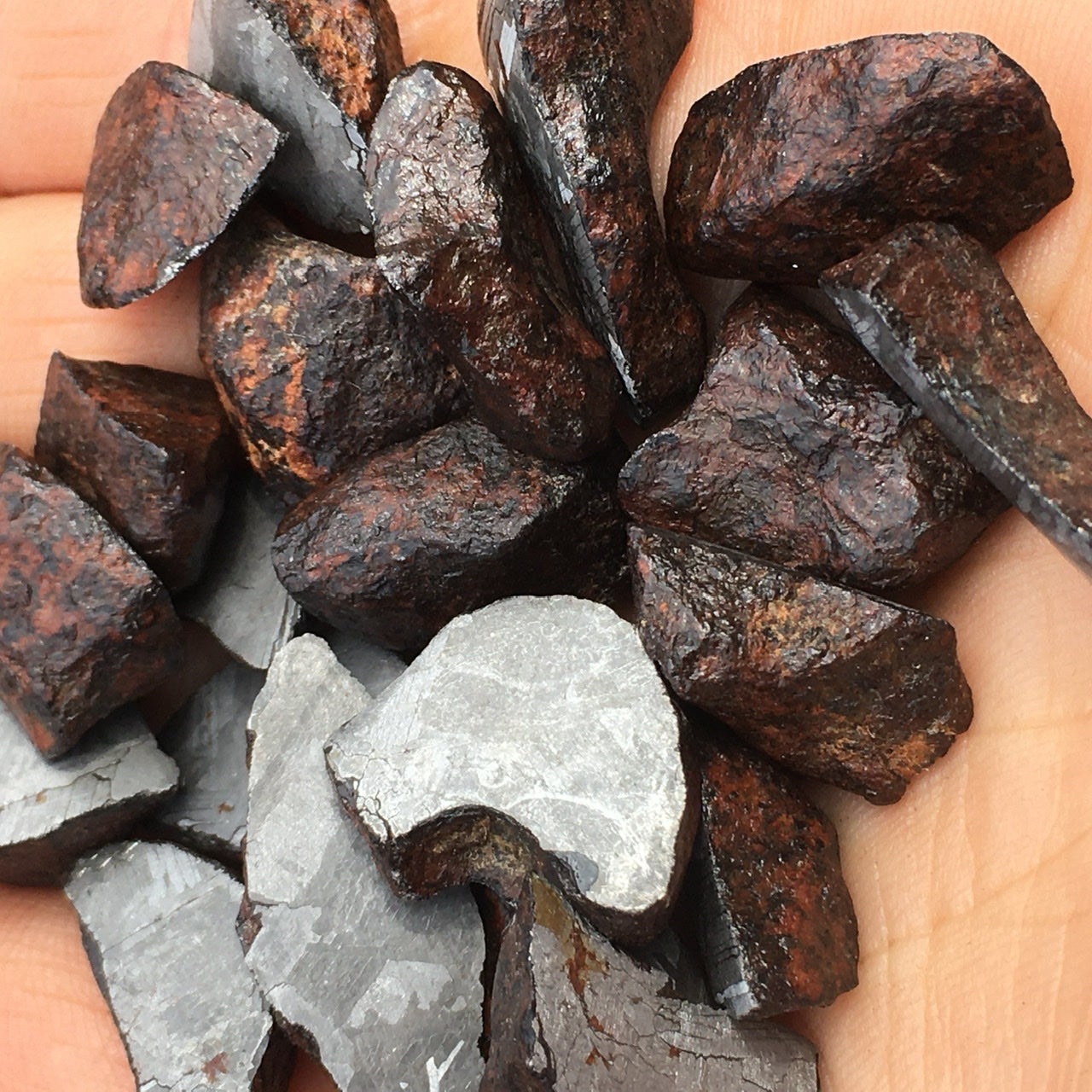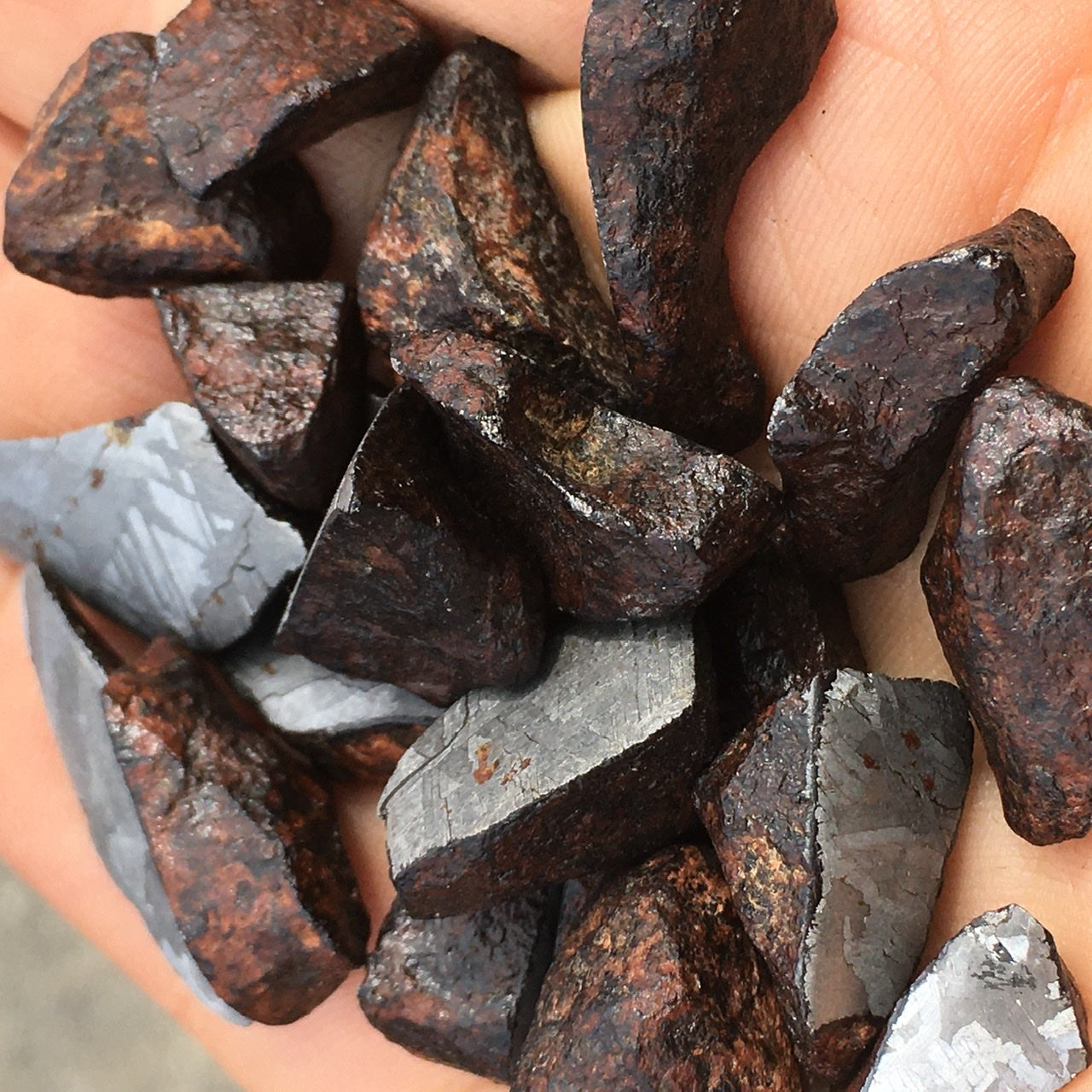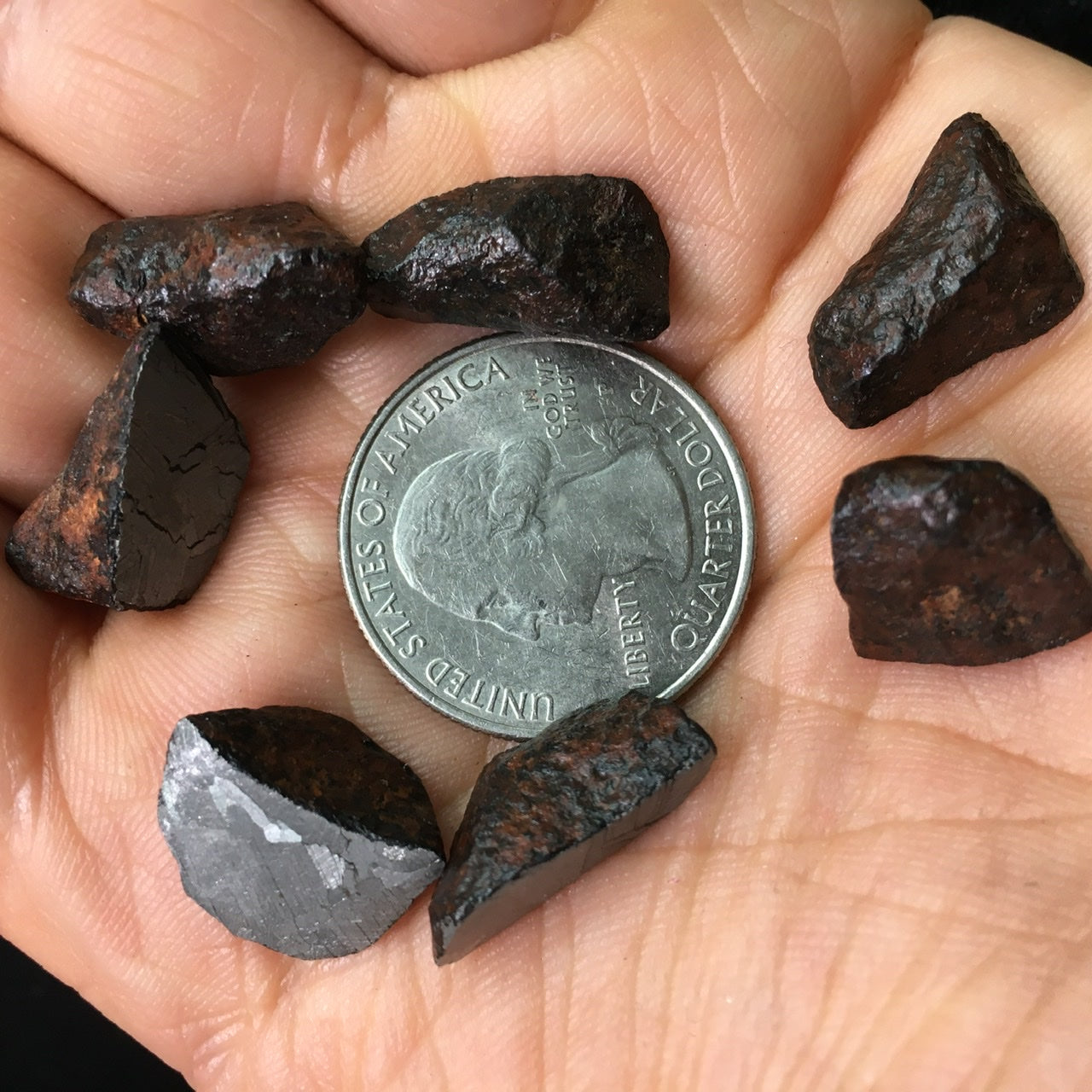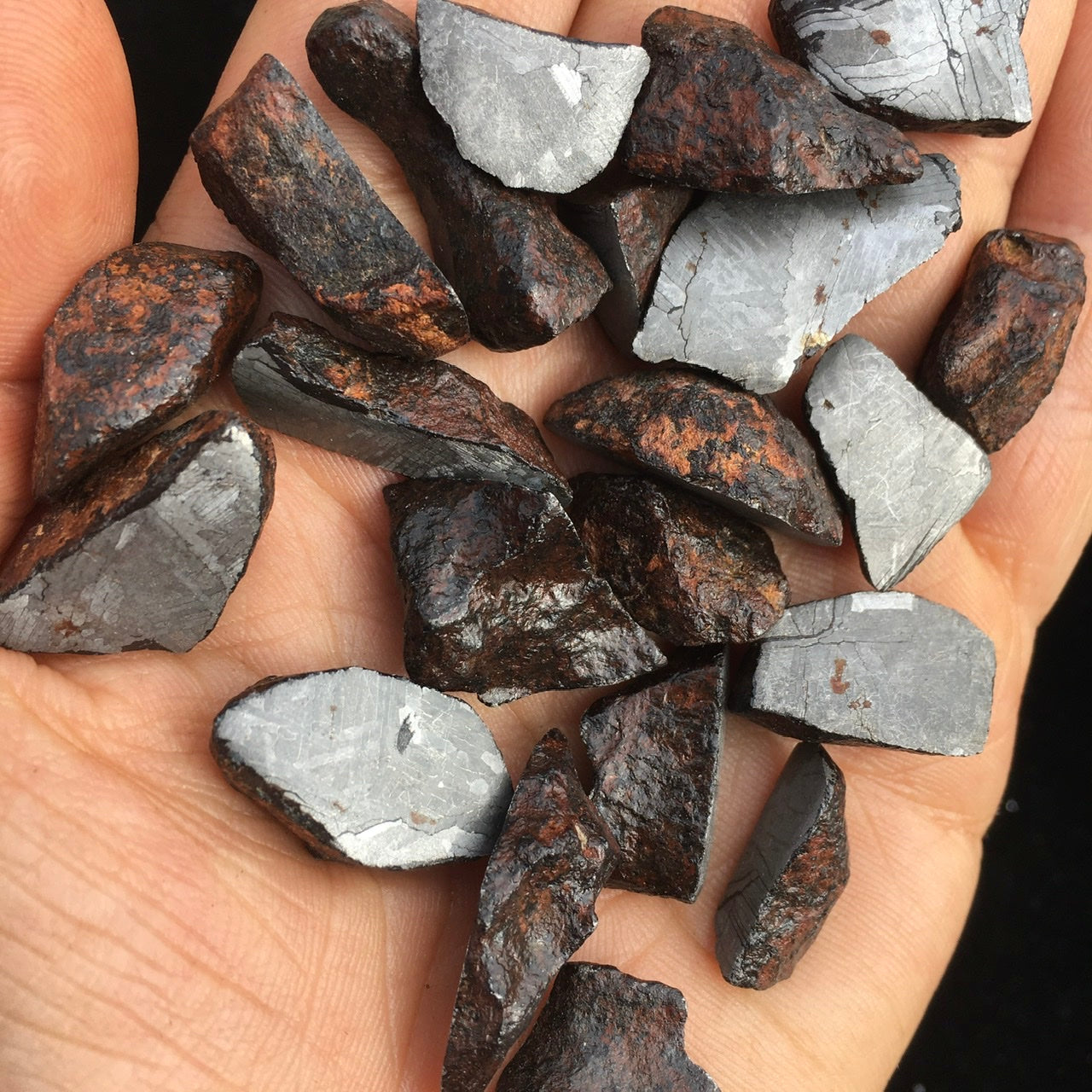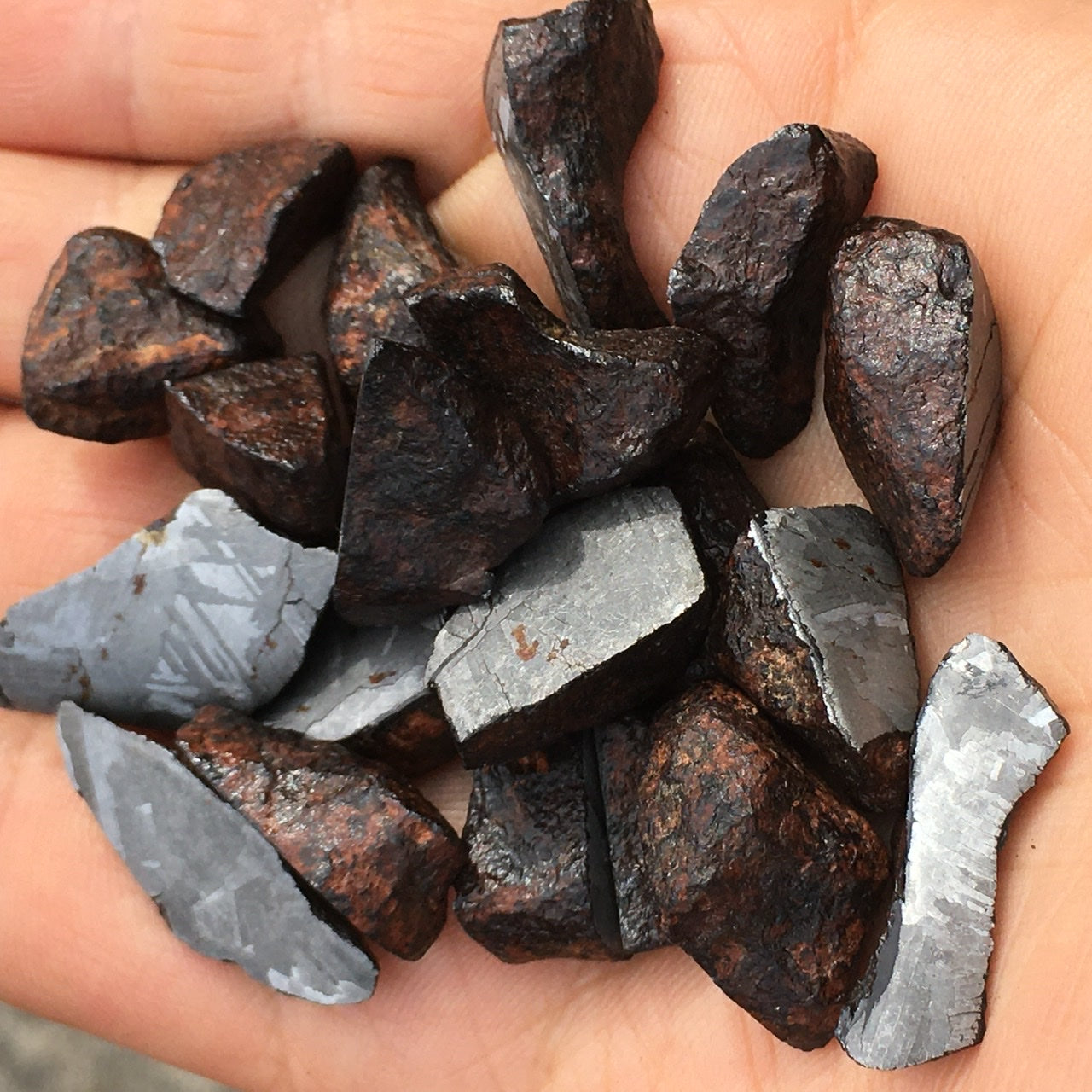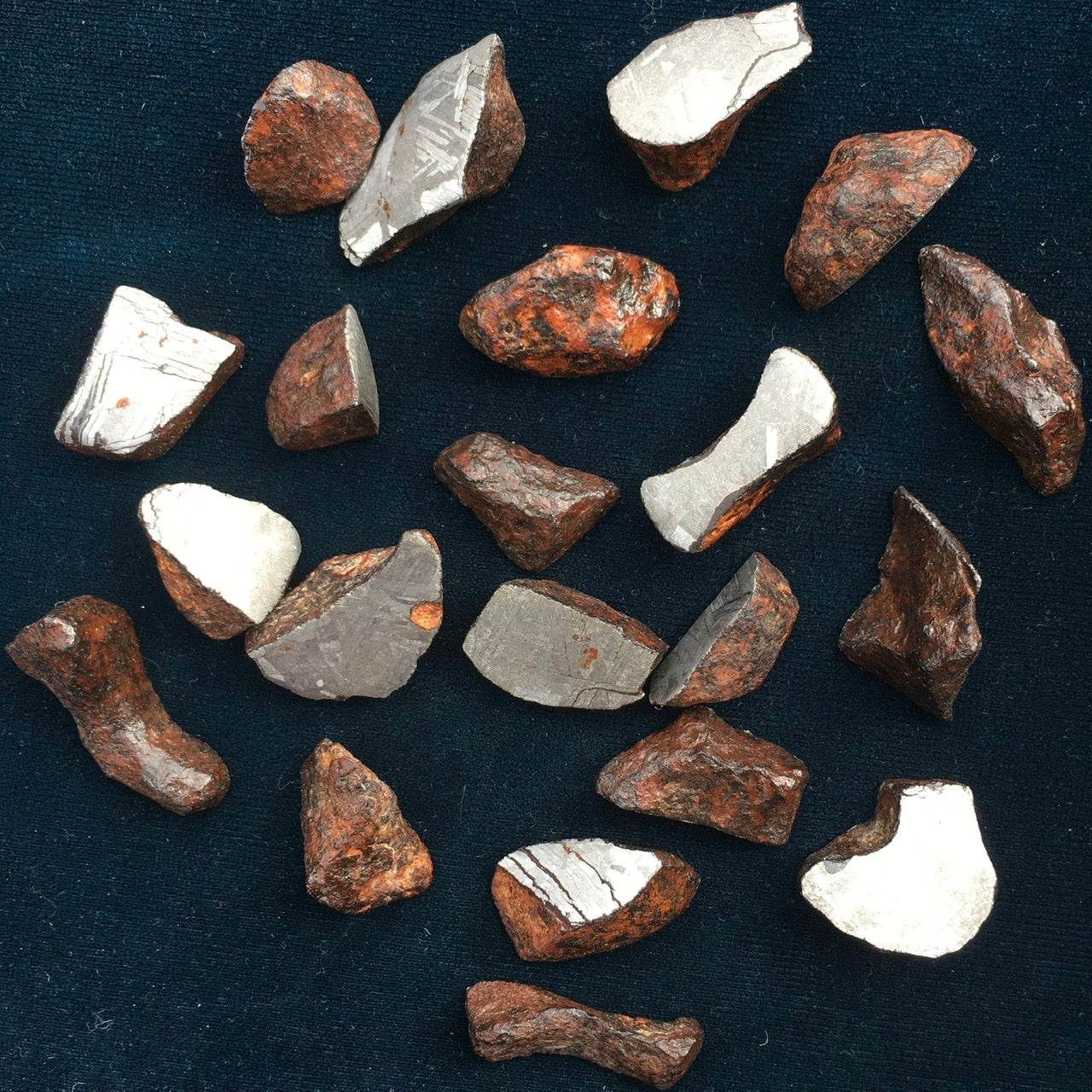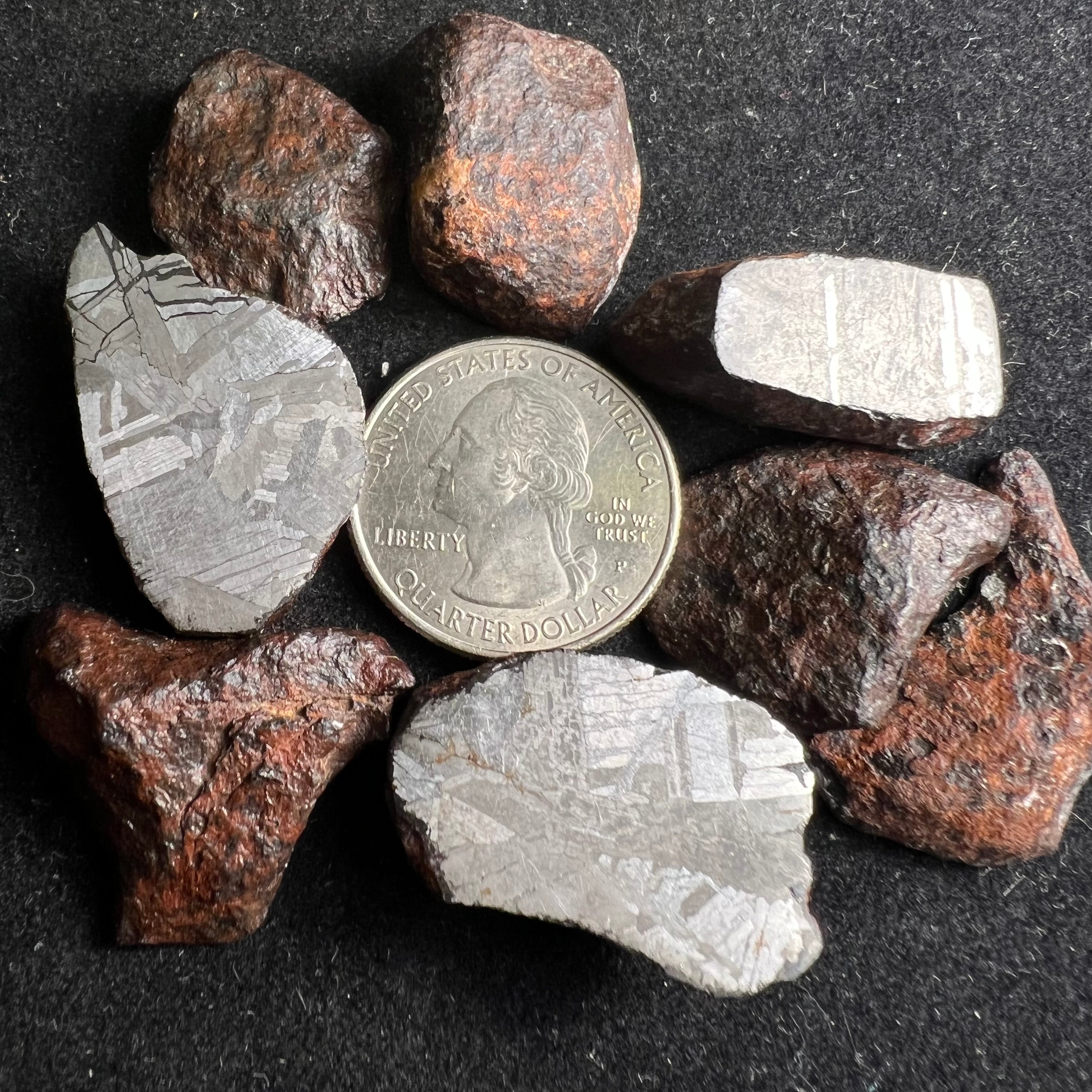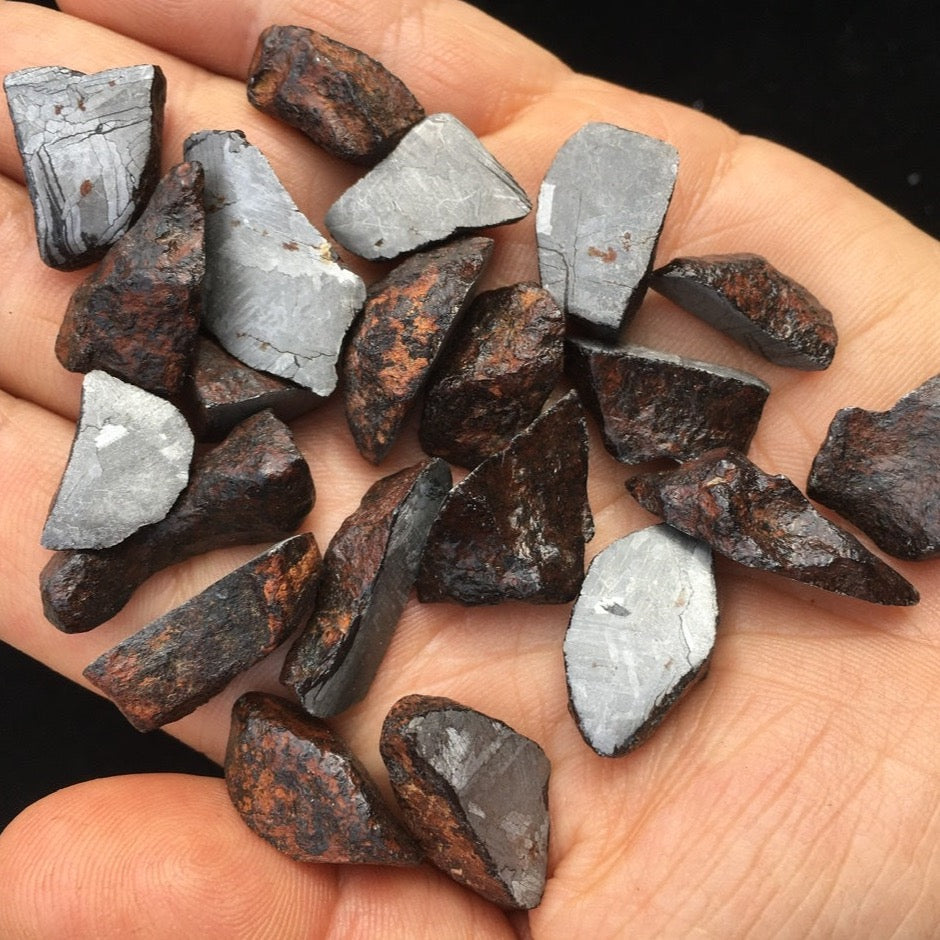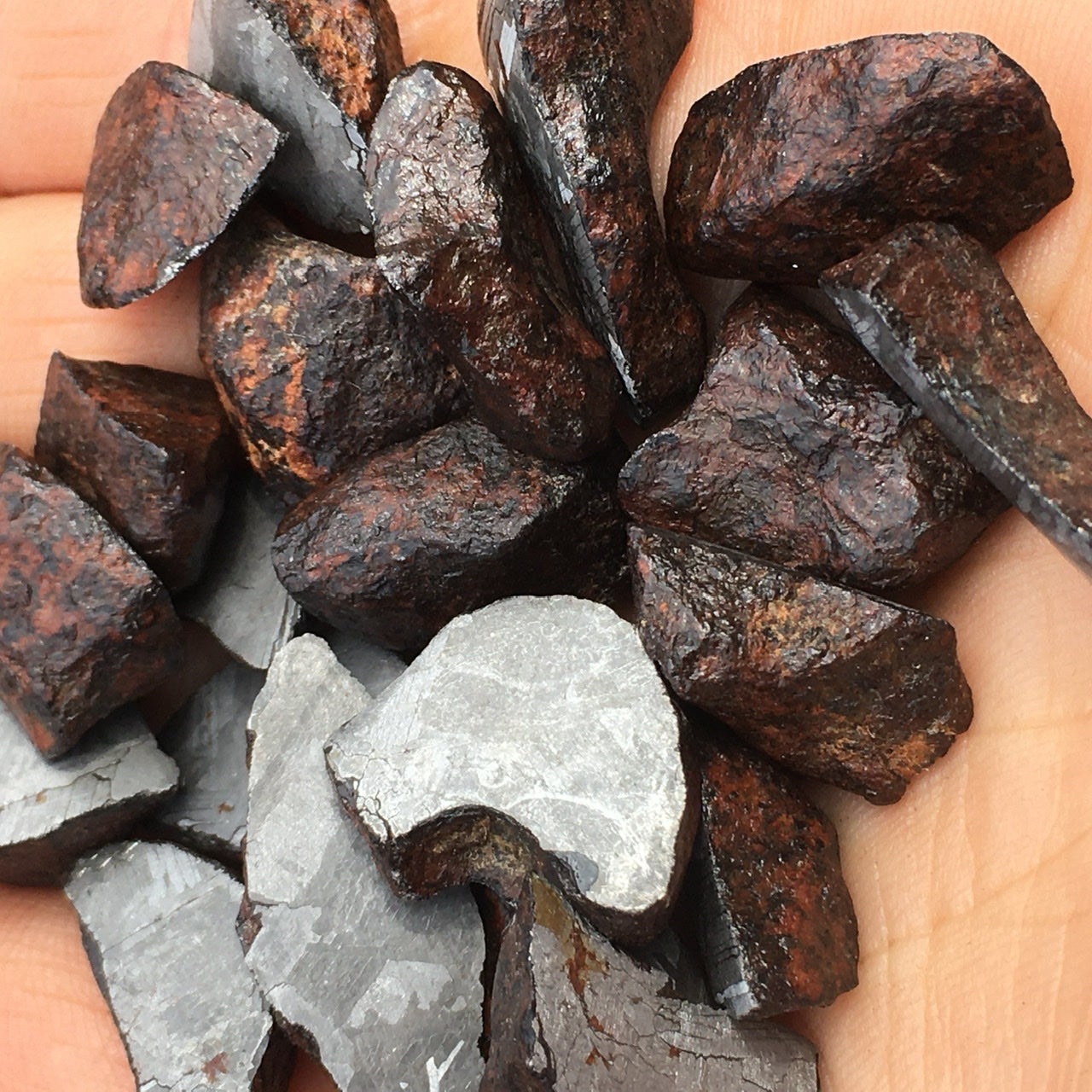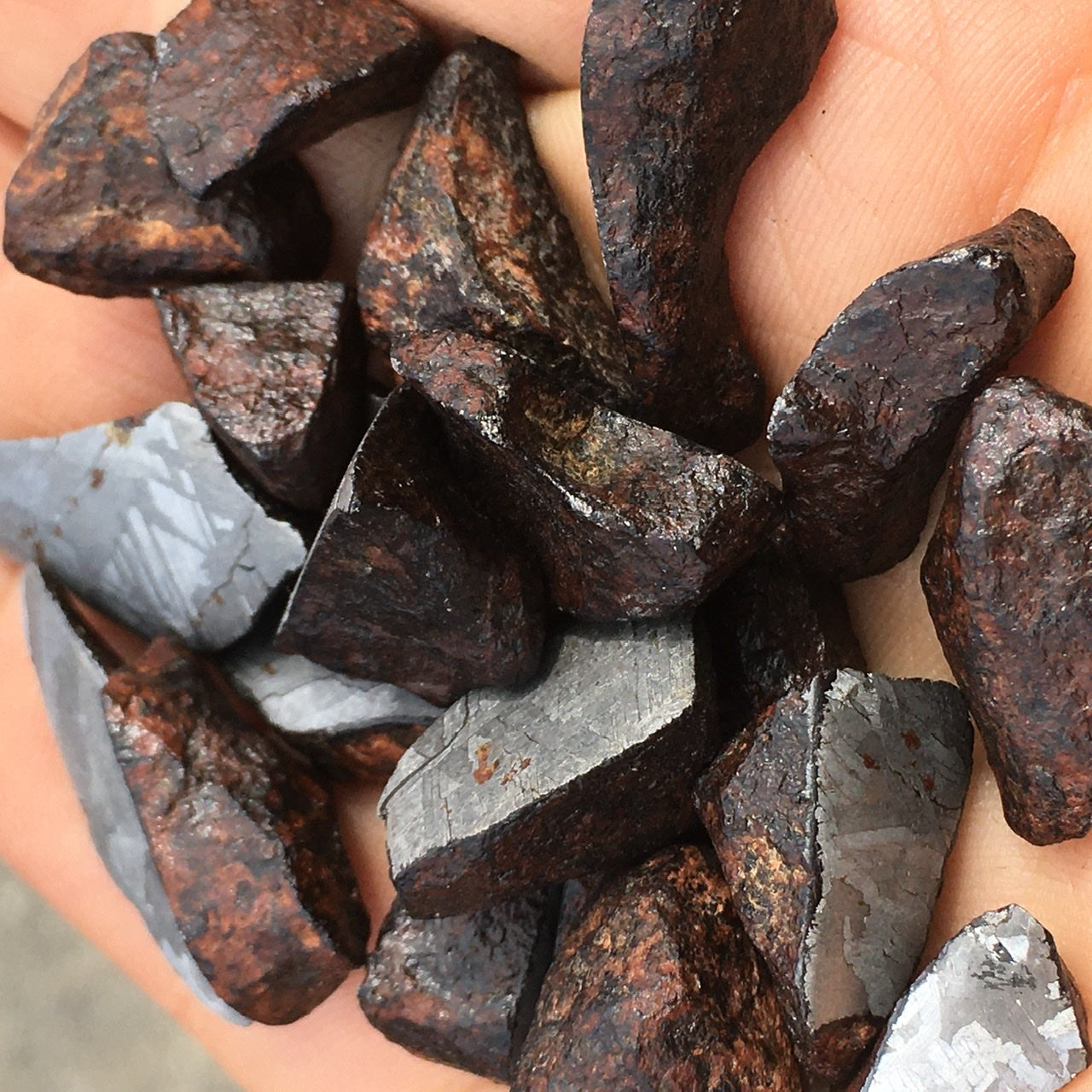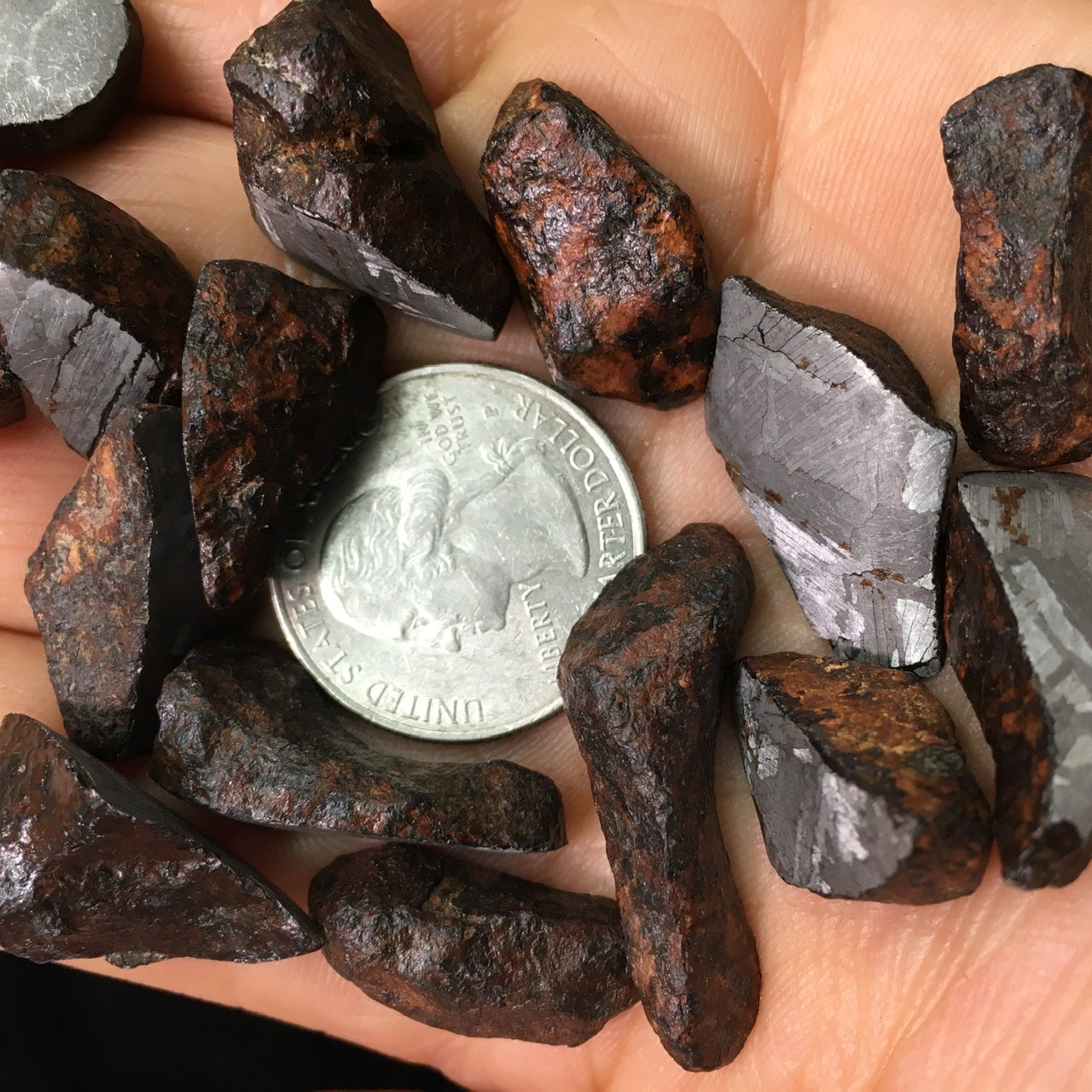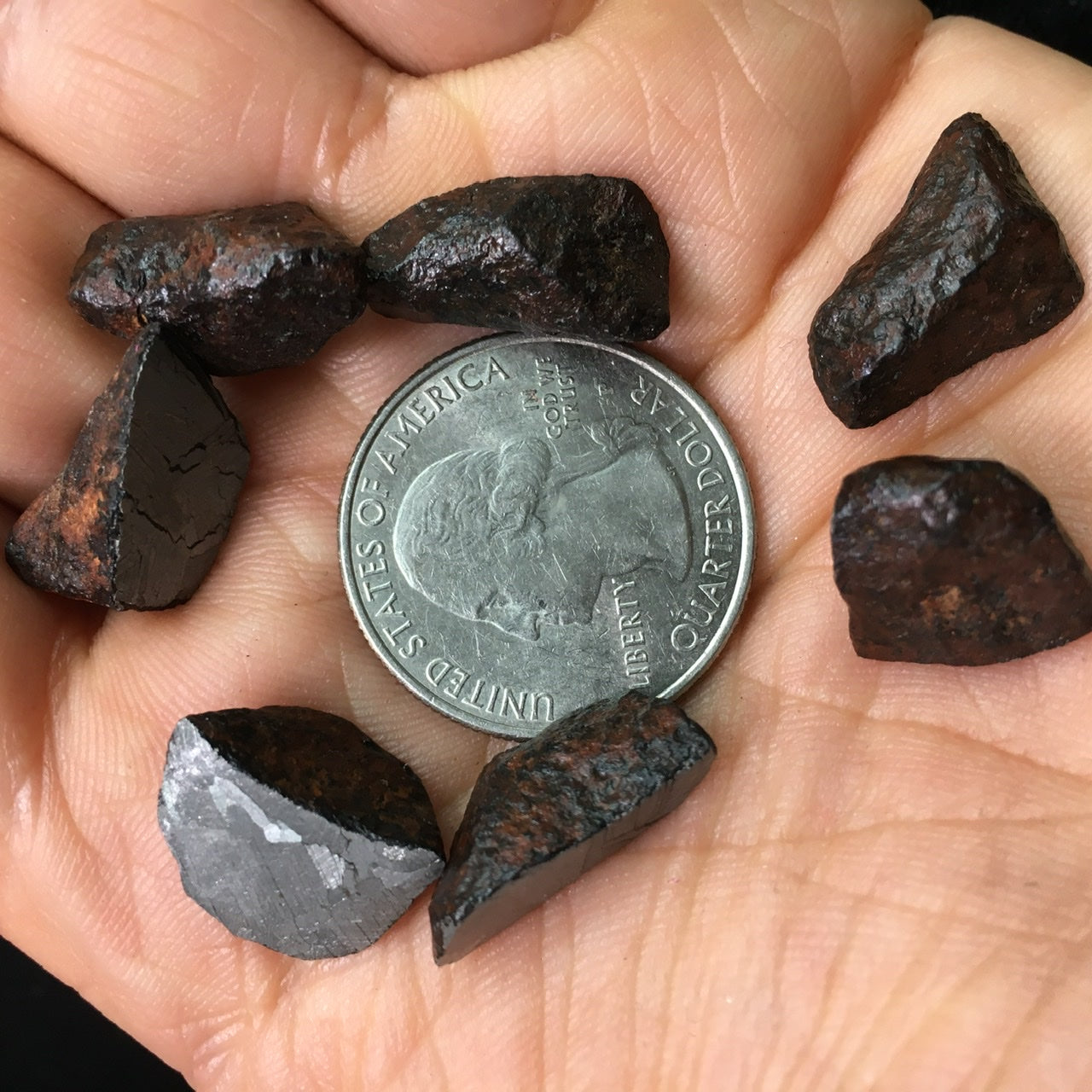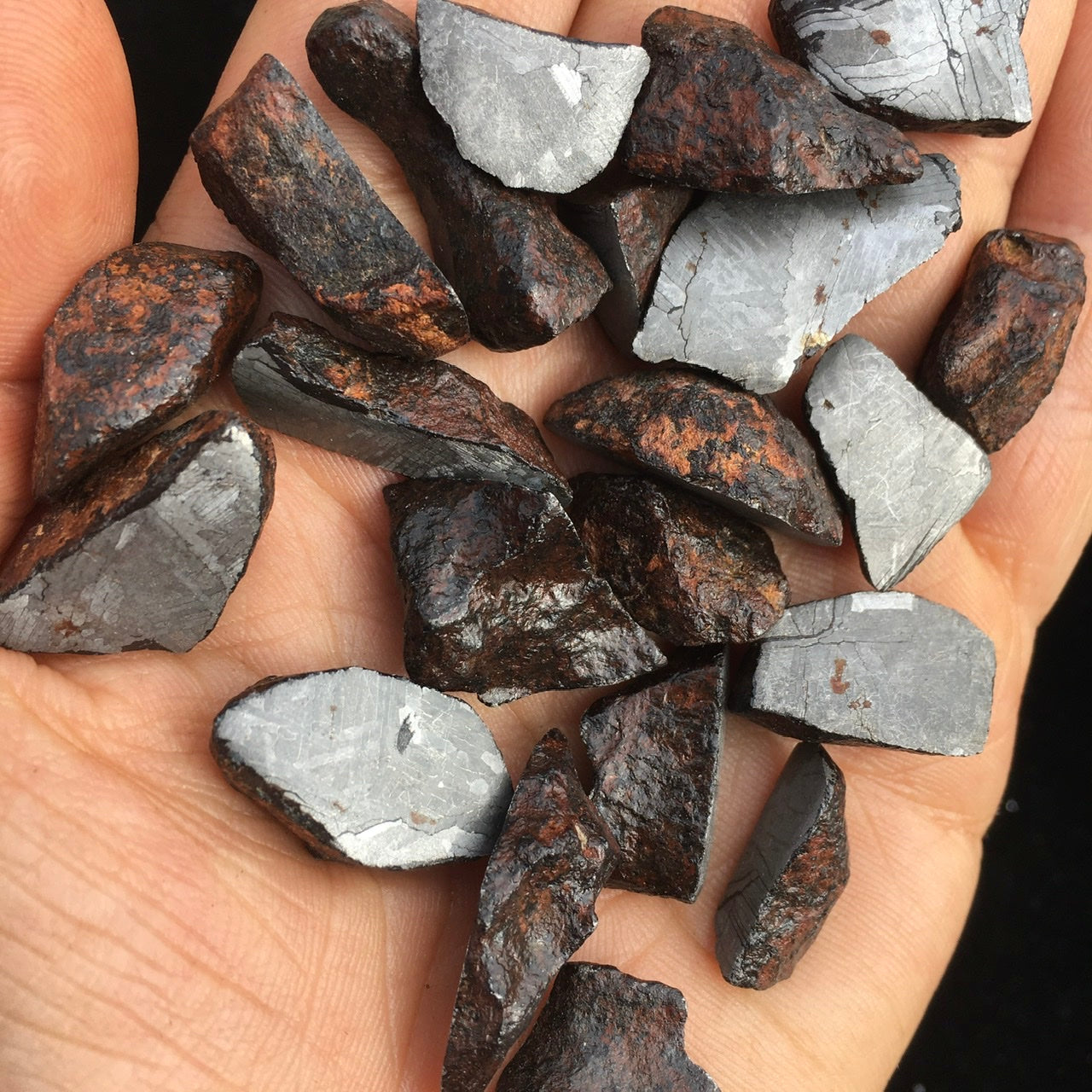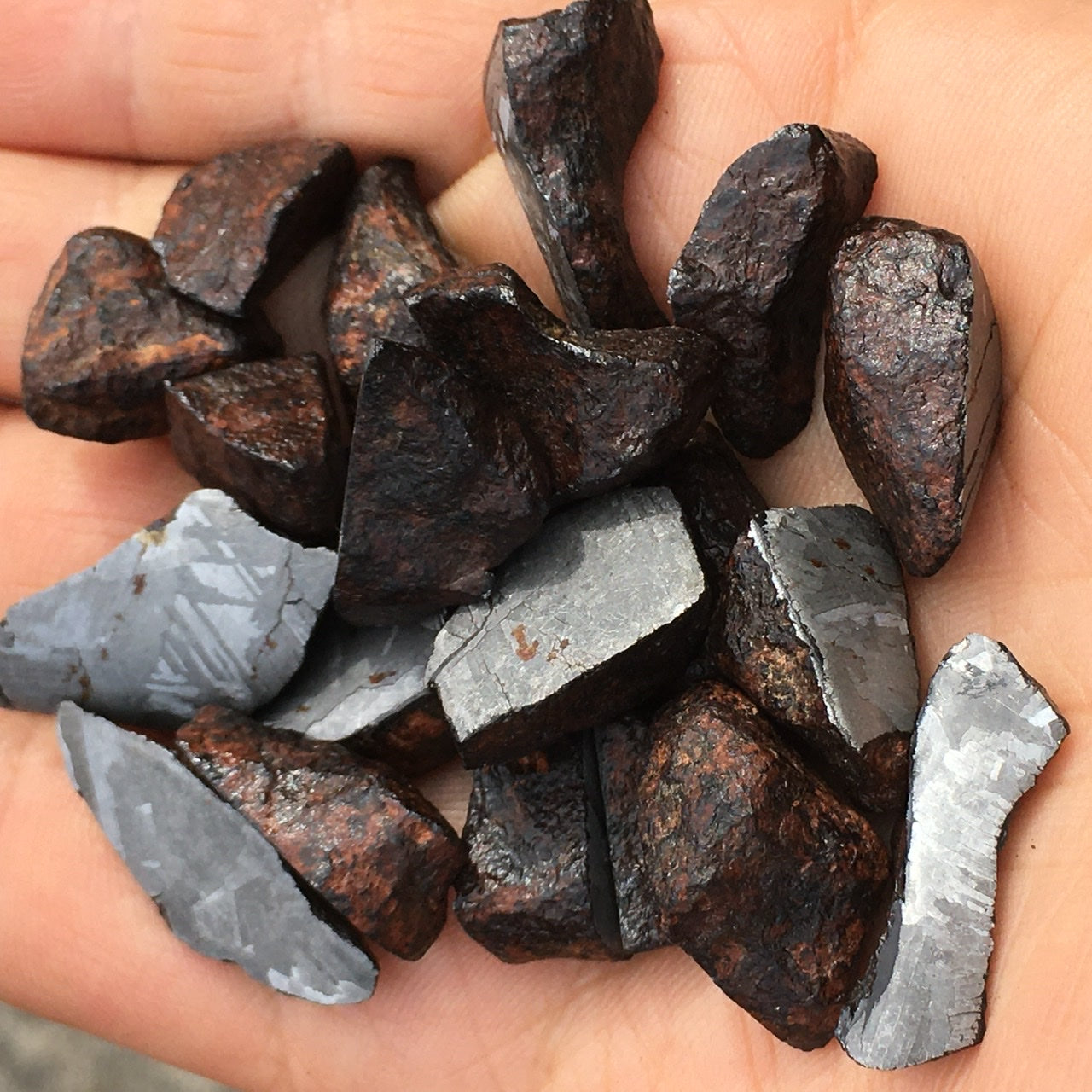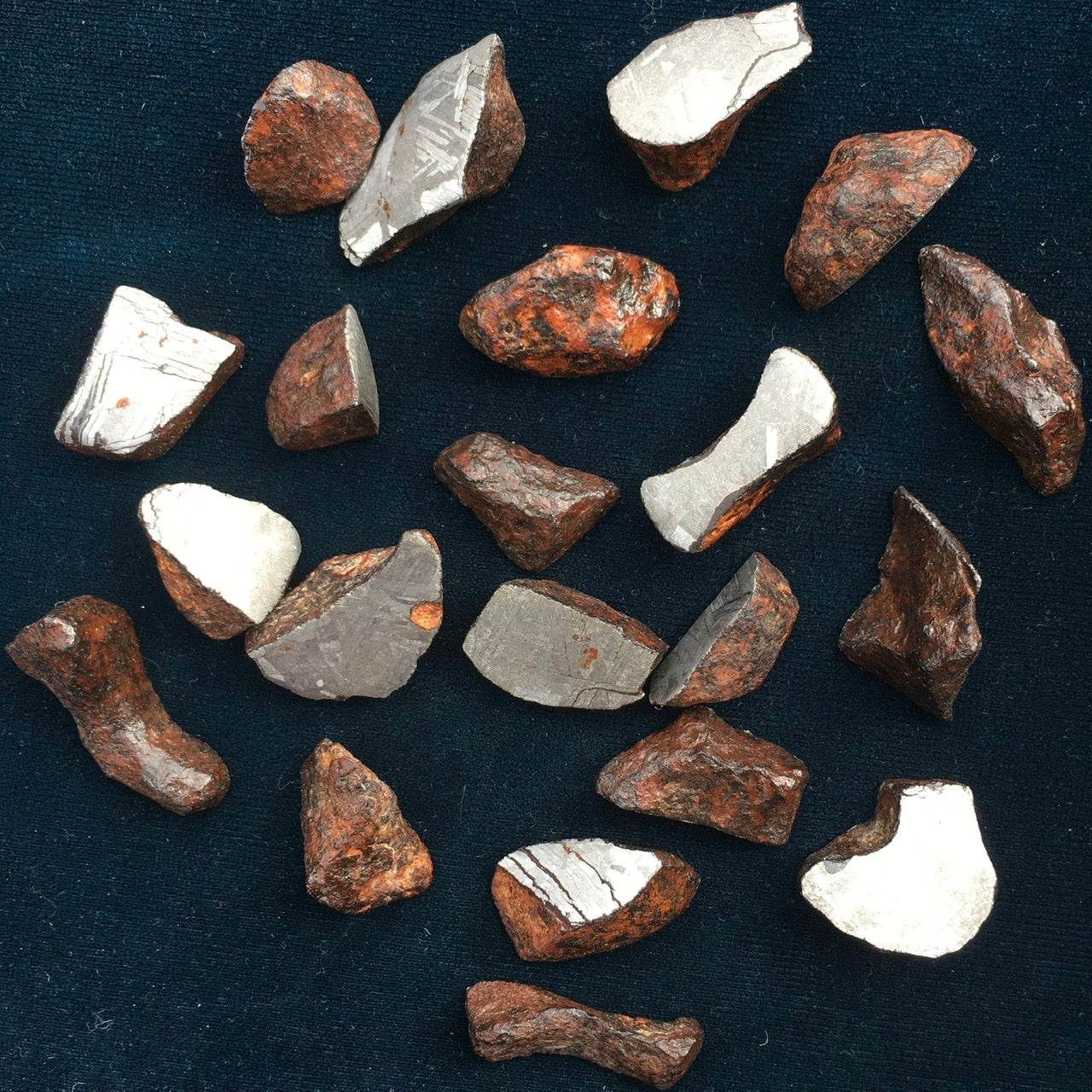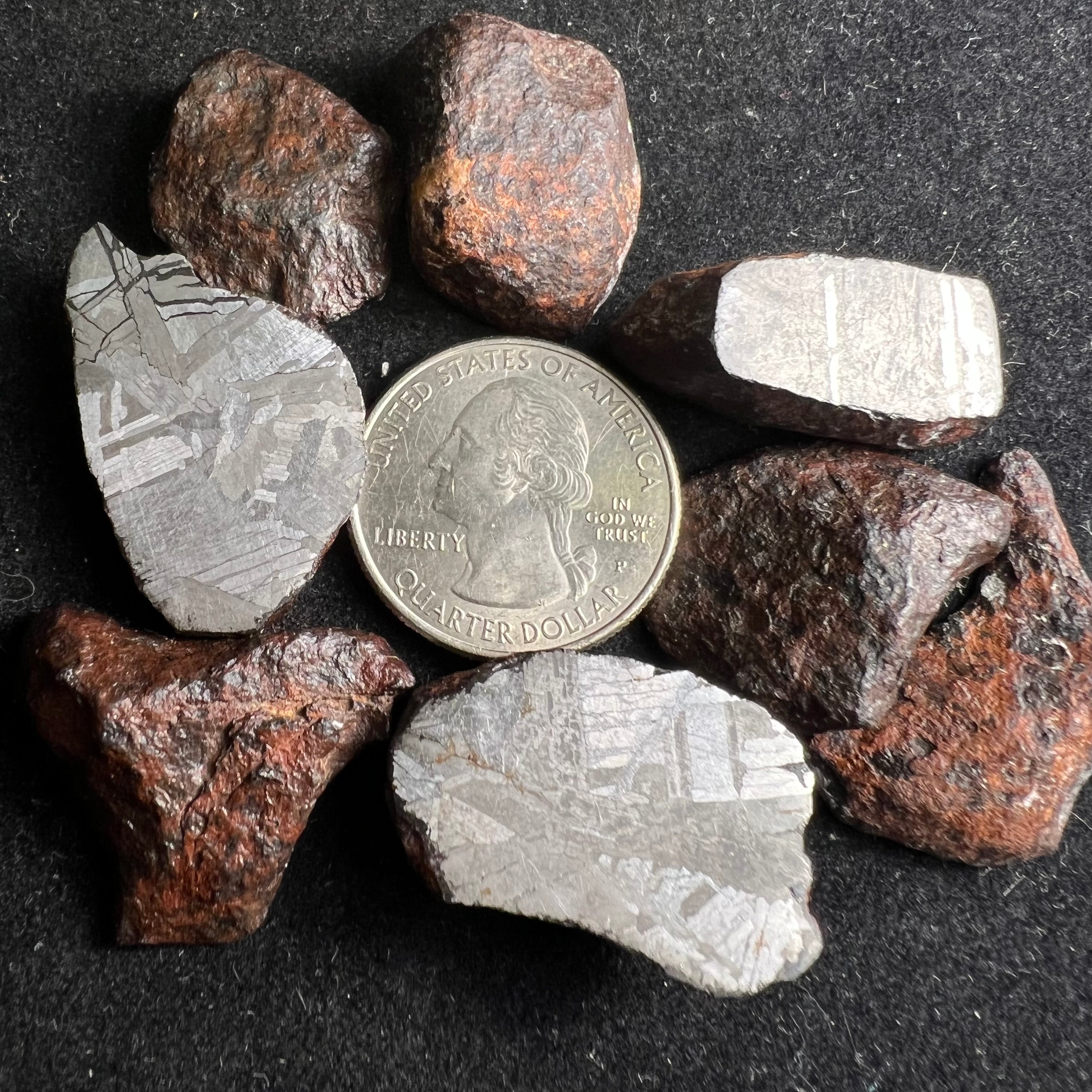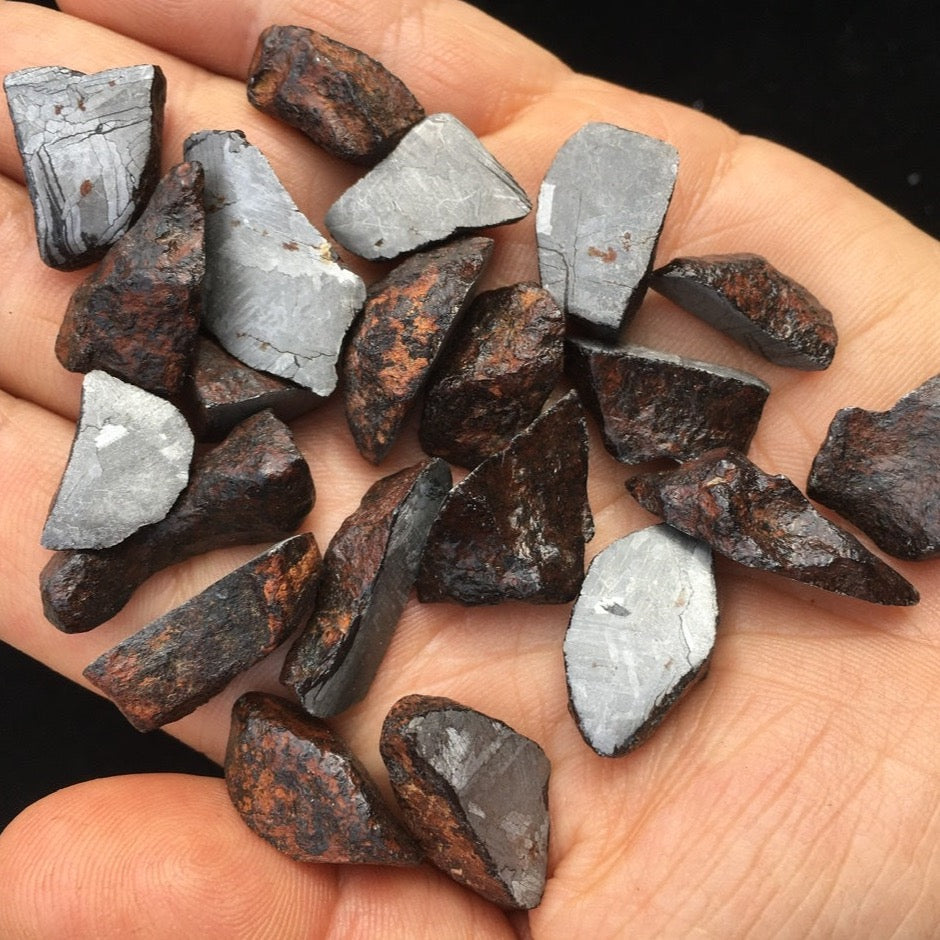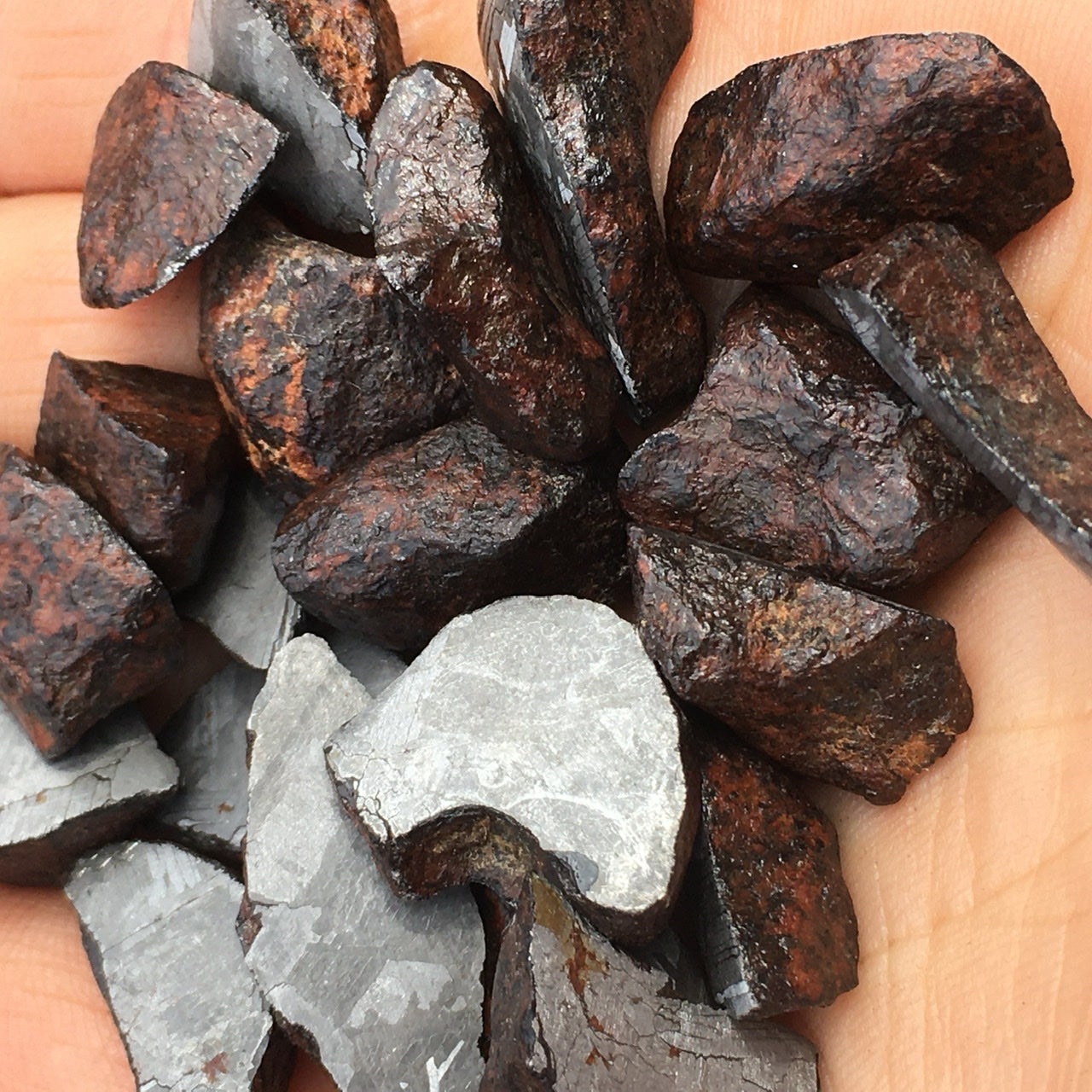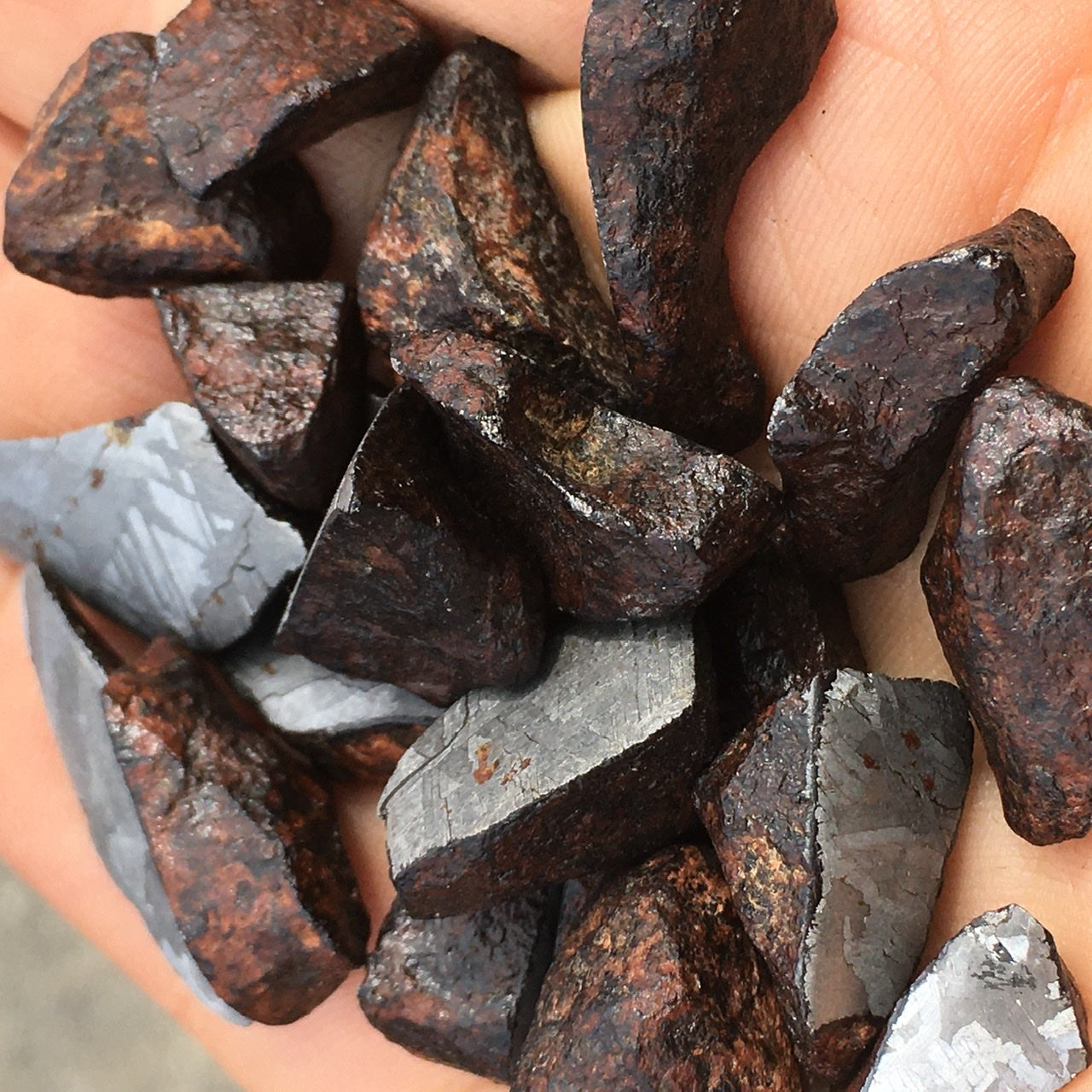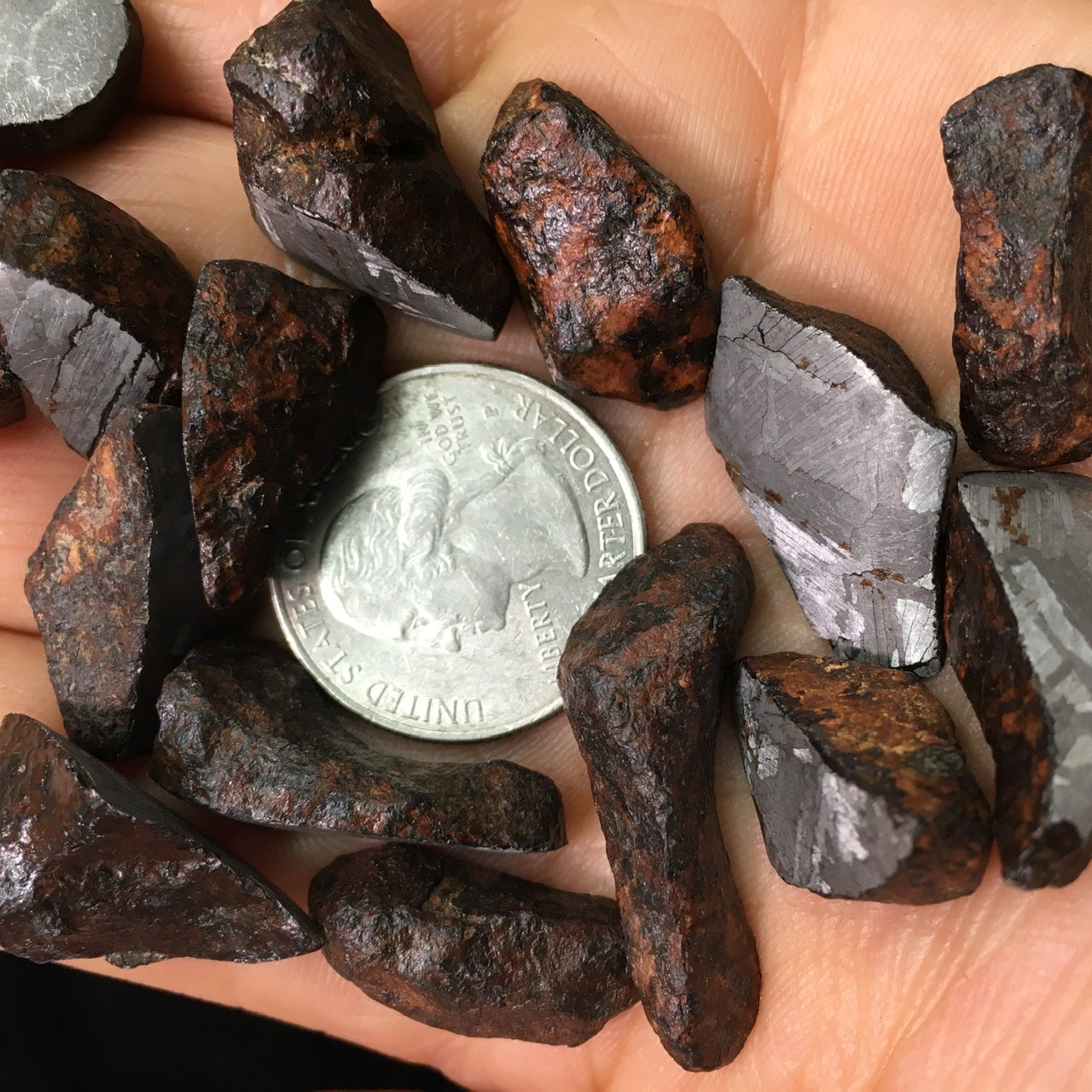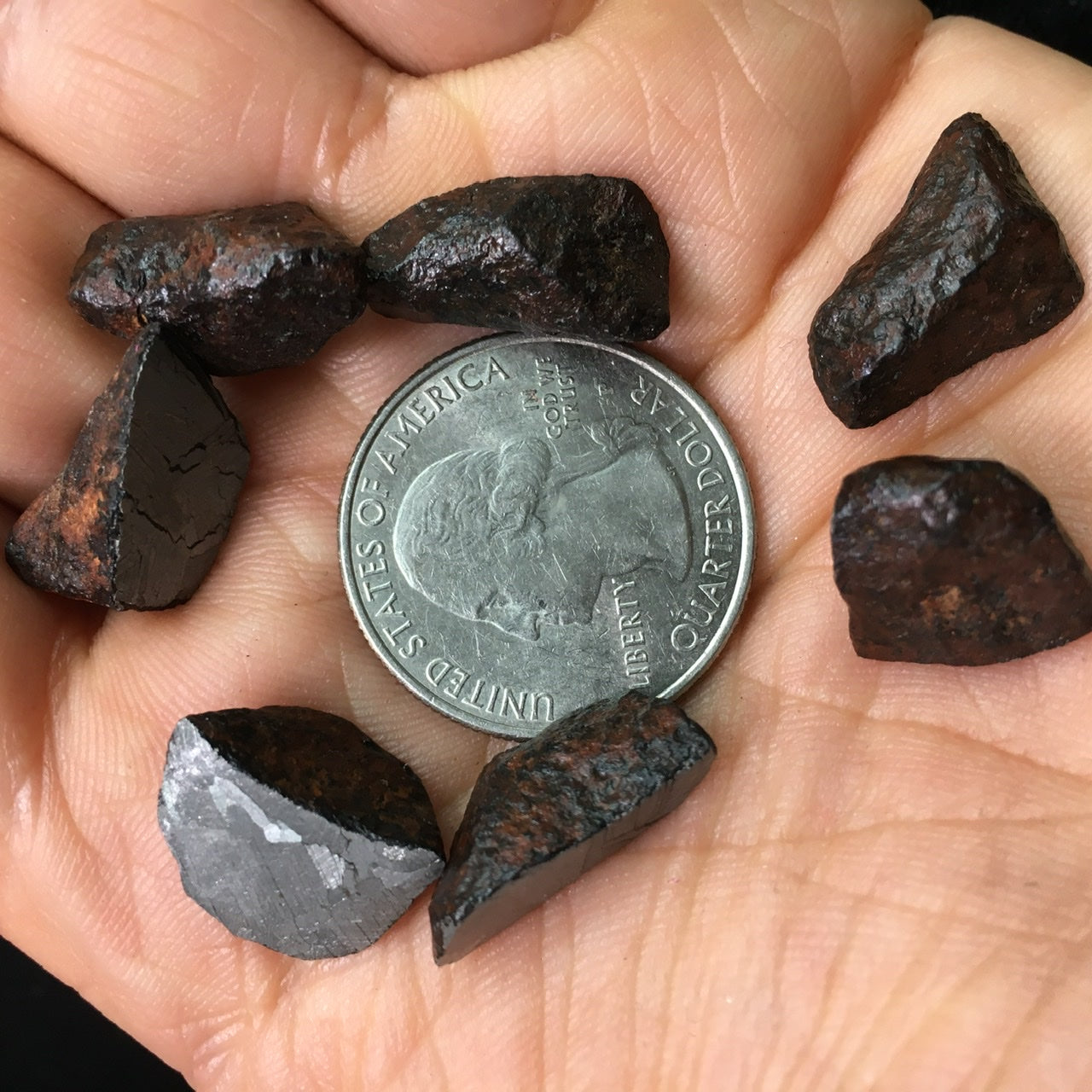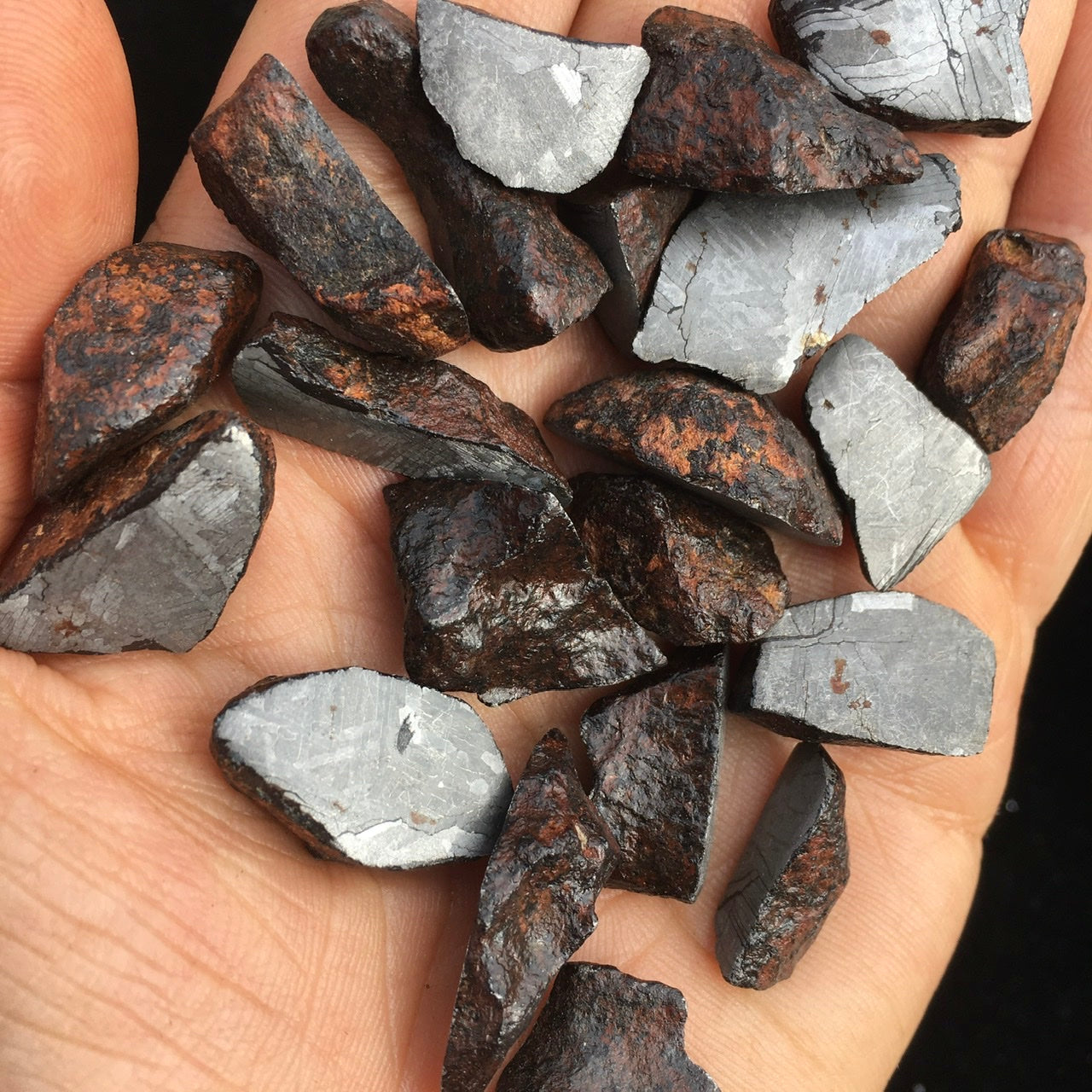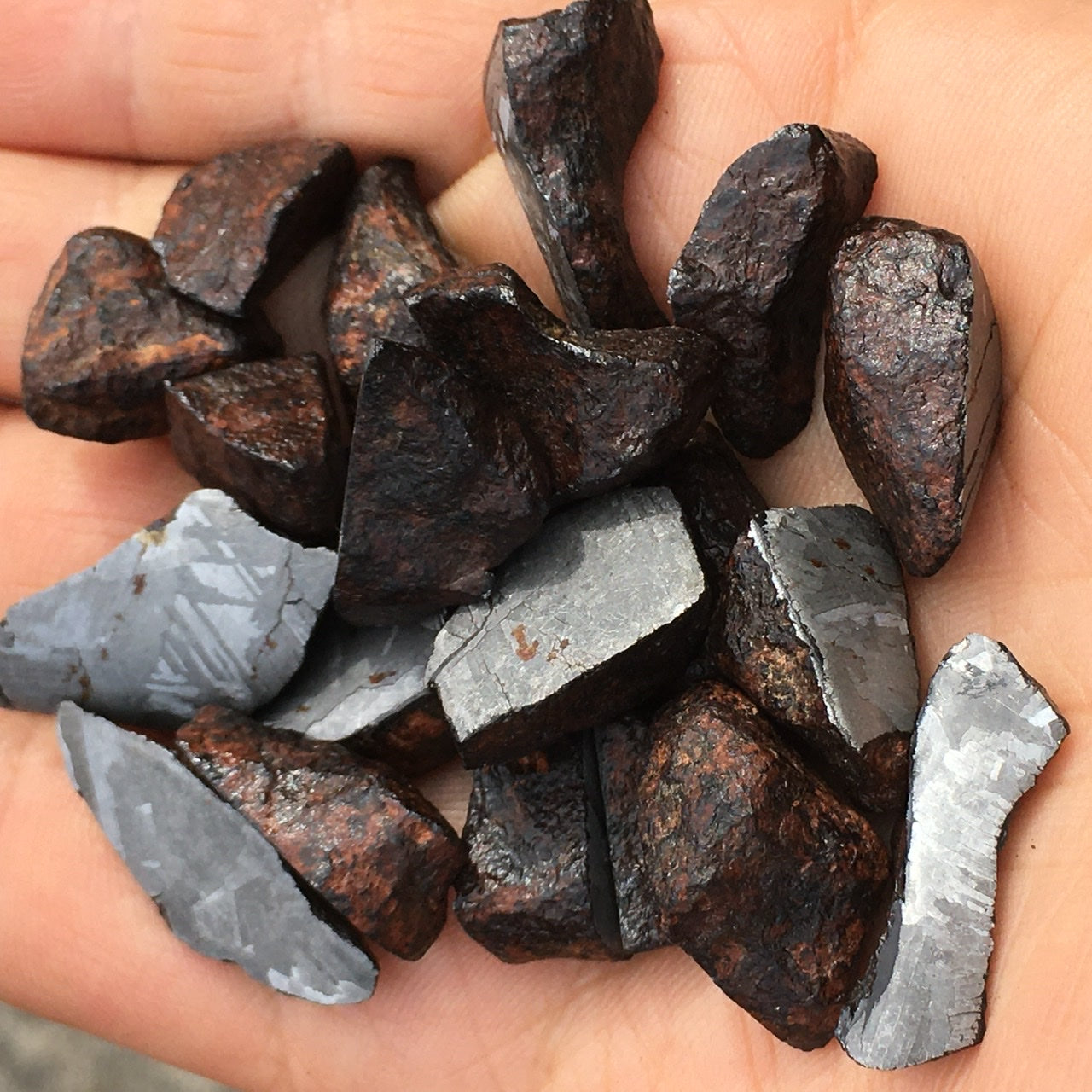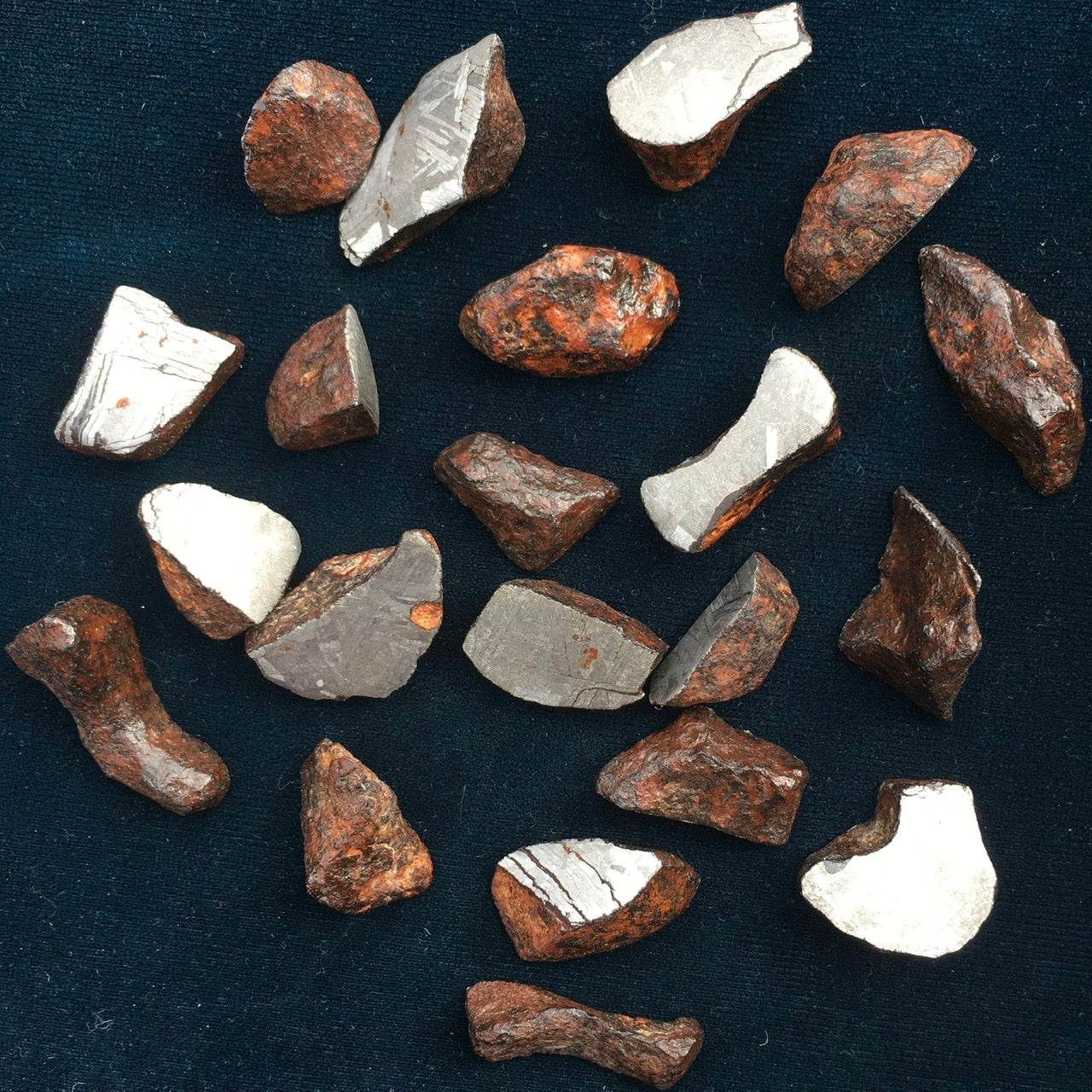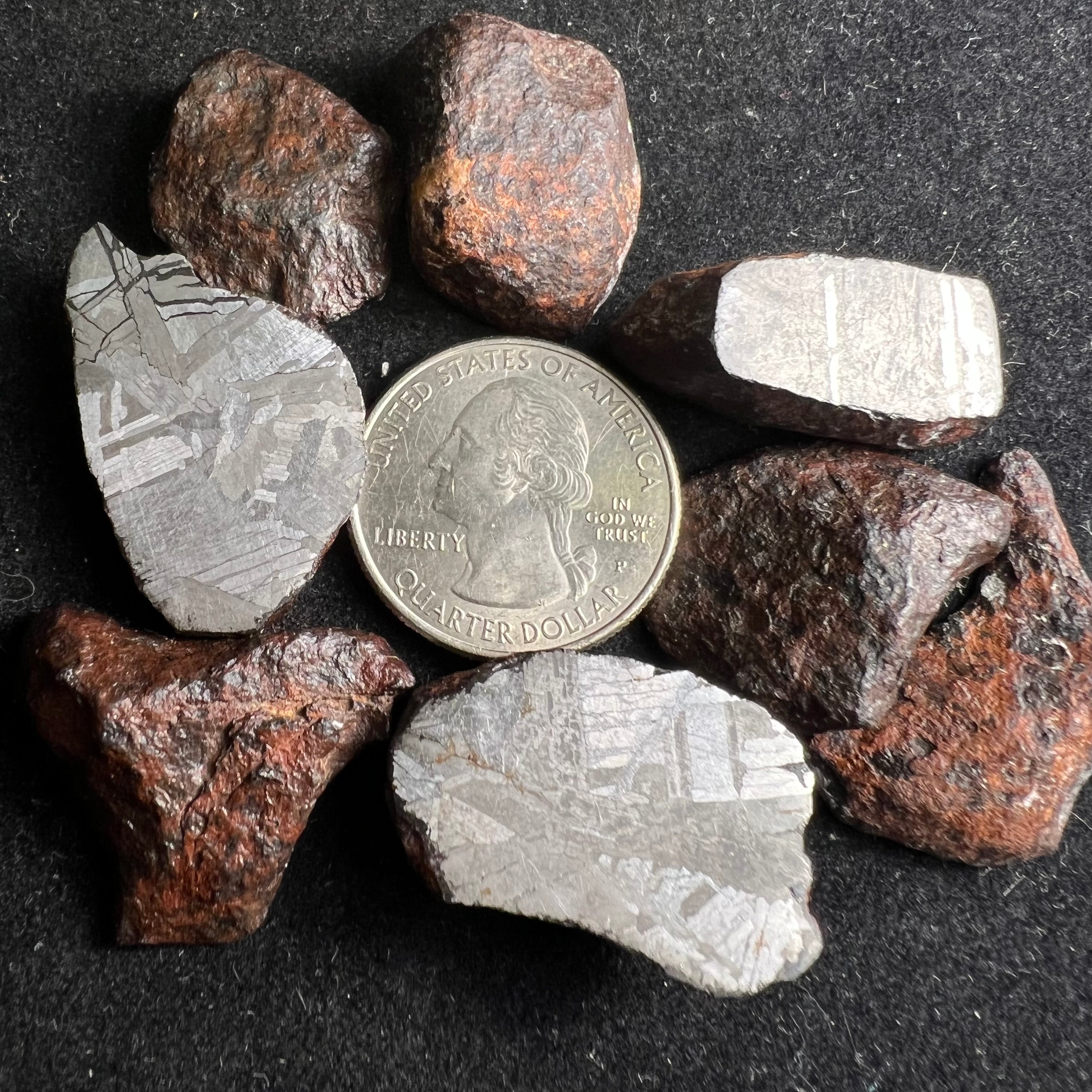 Meteorite - Half-Polished
Description:  This listing is for one Half-Polished Iron Meteorite - Medium, Large or Extra Large.

Properties:
It's pretty amazing that you can take home a little piece of Heaven. These fell from the cosmic altar from the skies above Western Australia. They are iron and nickel meteorites and were first identified in 1911. Heavy in your hand, they carry the energetic signature from the journey through the celestial realms. The half polish shows how the outside looks like a brown rock, as the inside reveals the beautiful octahedrite pattern along with supphide and silicate inclusions. These were found near a 16 ton fragment and a smaller 6 ton fragment. Imagine the sparkling light show as this flew to the Earth, all of these little pieces spraying cosmic light as they broke from the main meteor. A gift from Heaven.
Policies and Disclaimers:
All of our stones and crystals are pure and natural. They are free from synthetic treatments of any kind, including dyes, stabilizers, and synthetic heat treatments to enhance color.

We can not take requests for individual stones seen in the pictures.
International customers are responsible for any customs fees/import taxes.
Please see our Lost Package Policy prior to placing your order. 
Please contact us at CrystalShop@UpperClarity.com with any questions.