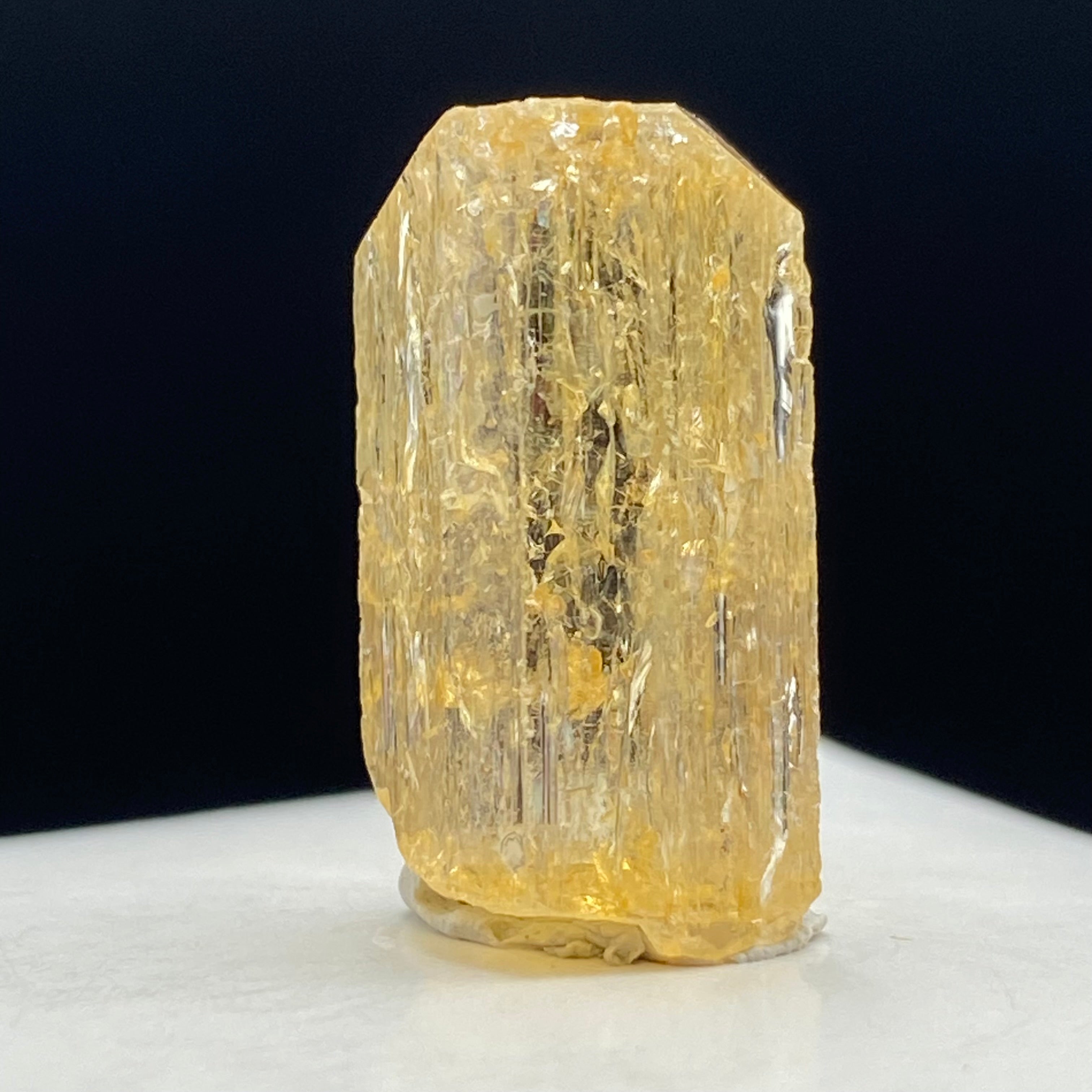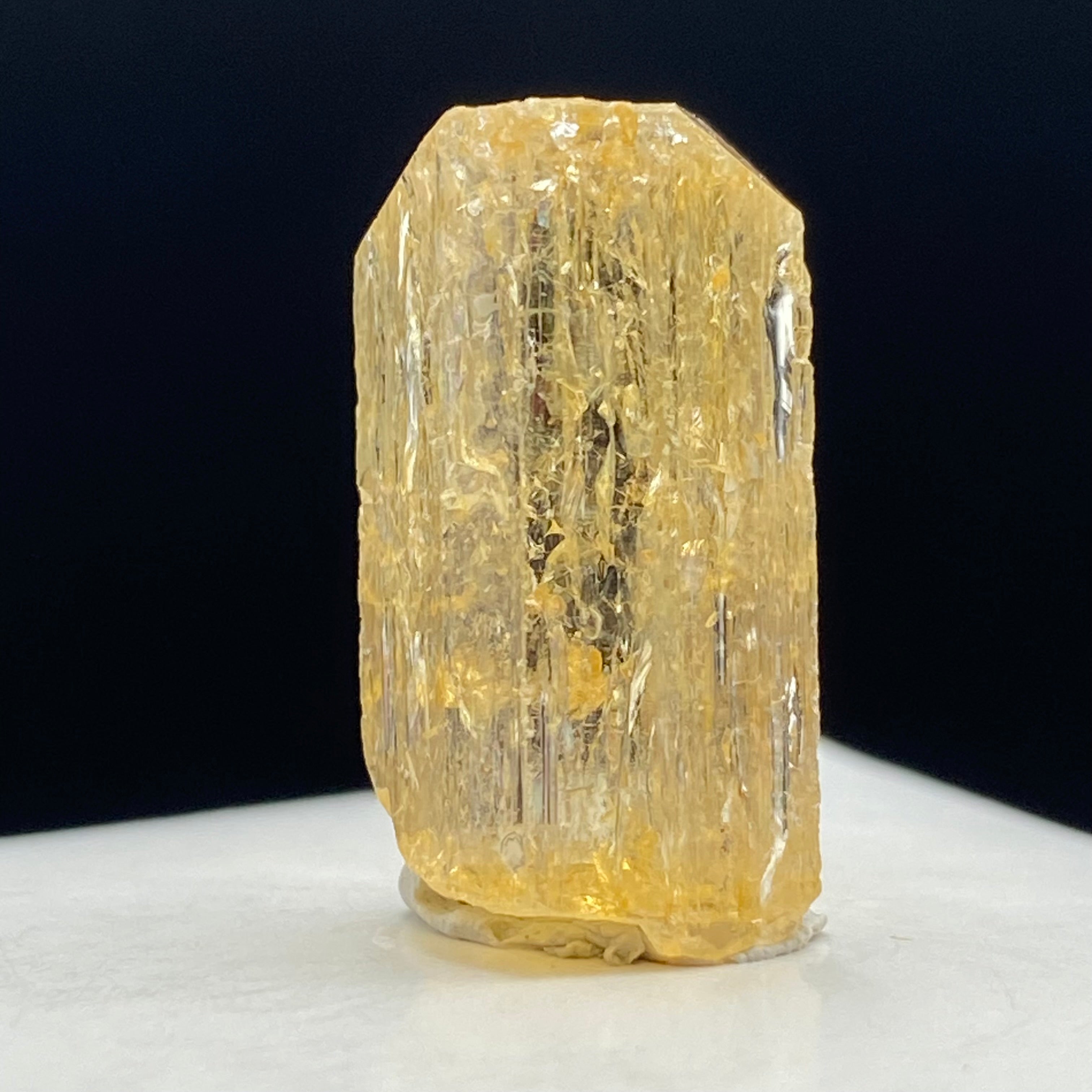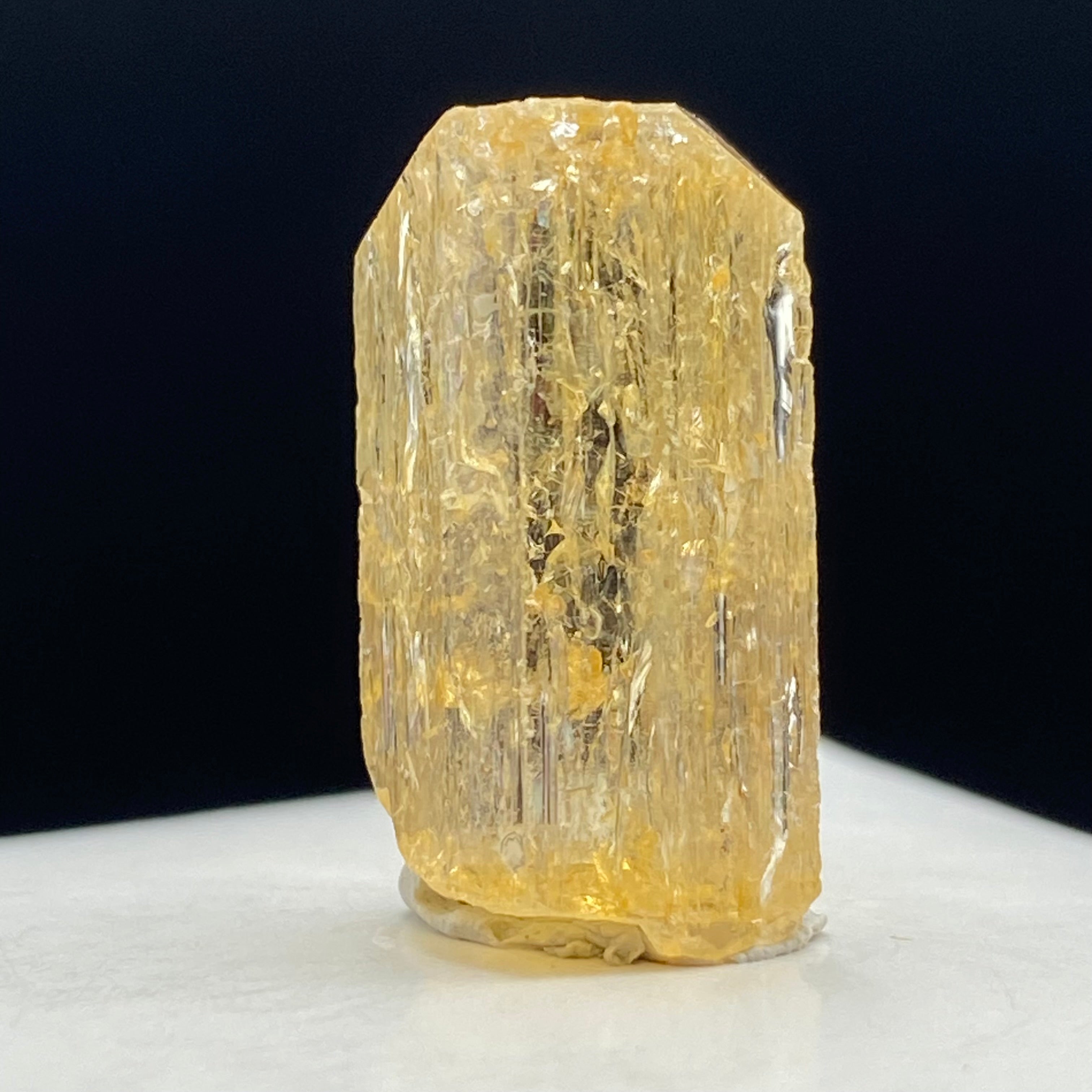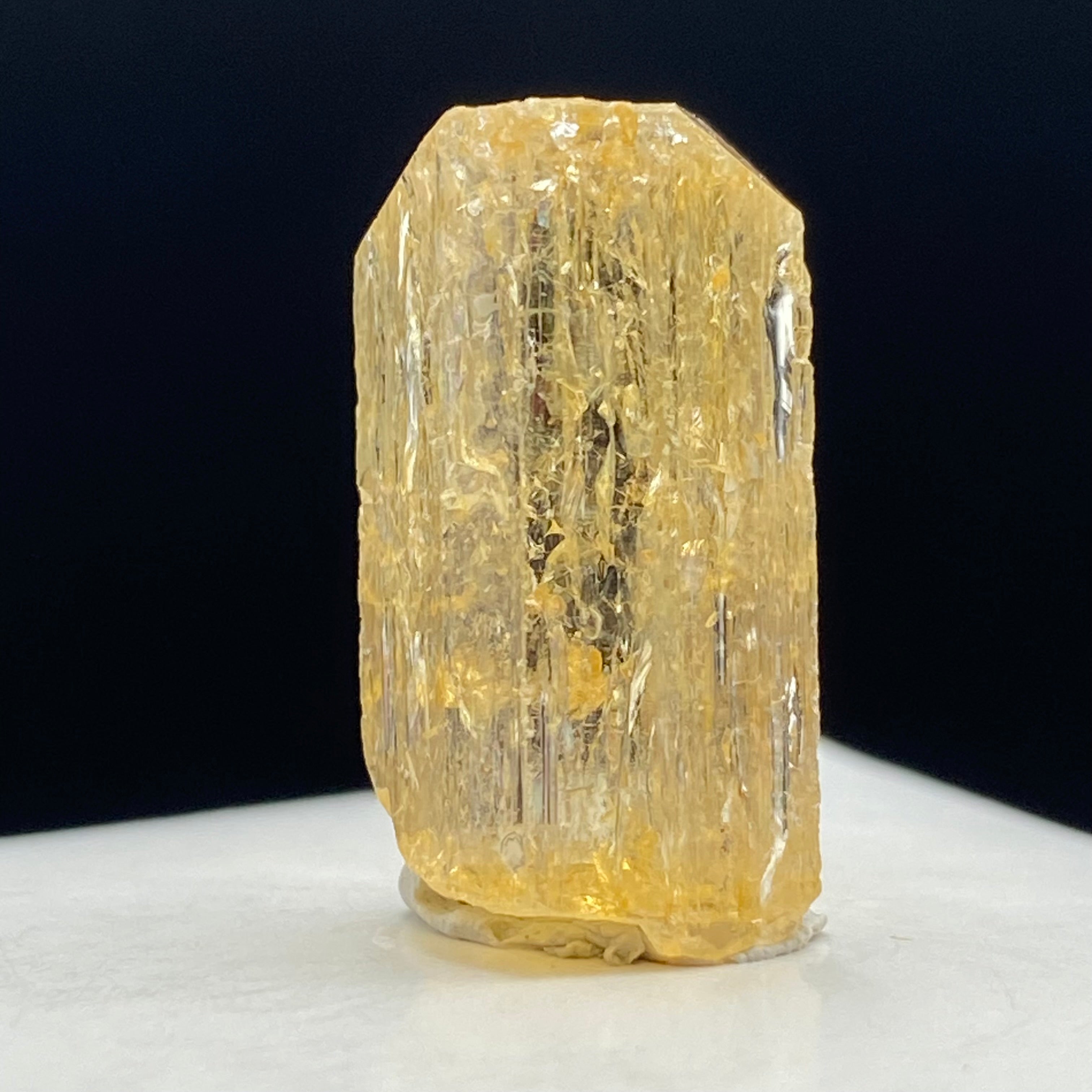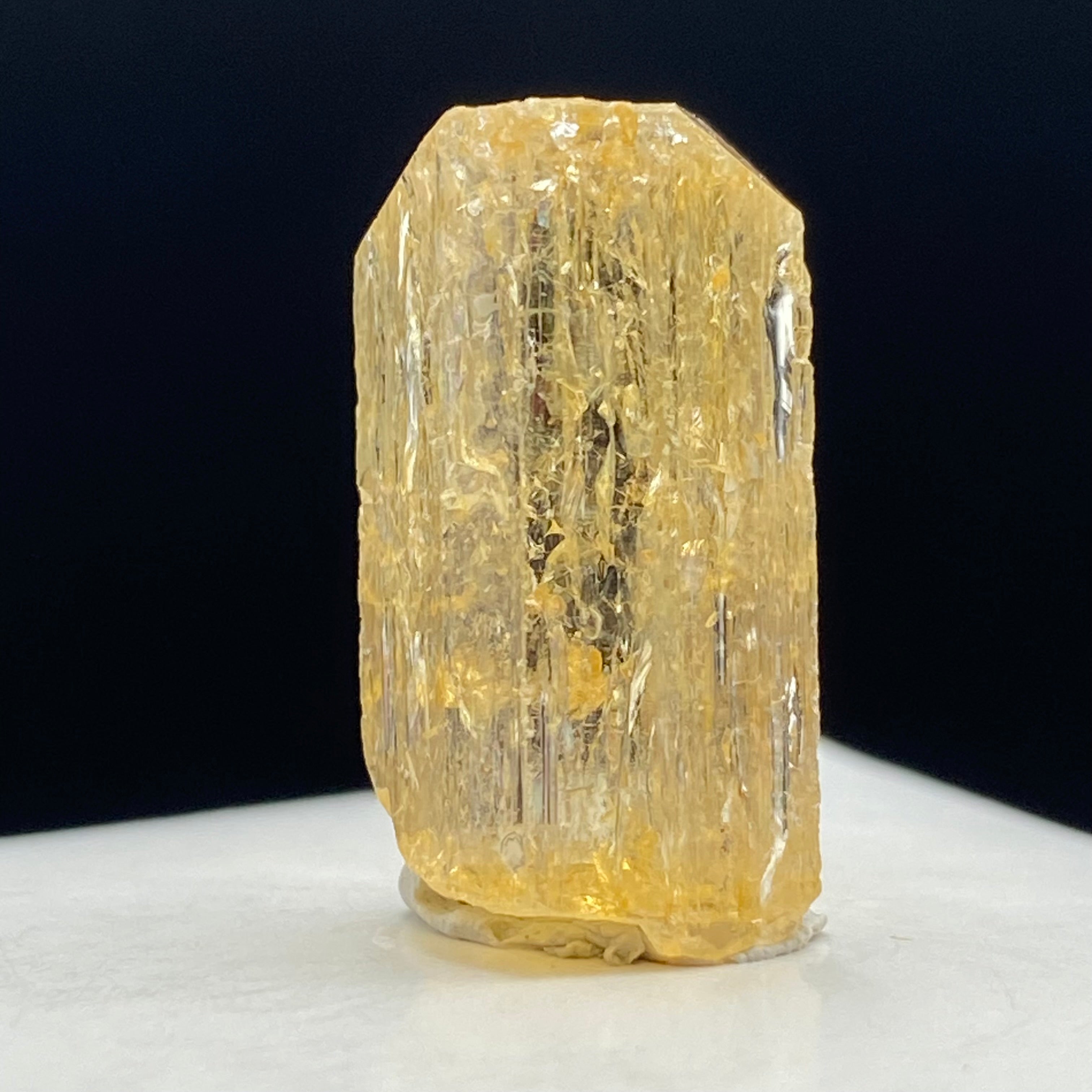 Imperial Topaz Natural Full Terminated Crystal - 150
Description: This listing is for the exact Imperial Topaz Natural Full Terminated Crystal pictured.

Weight: approx. 3.37g
Size: approx.  1.9cm x 0.8cm x 0.7cm
Properties:
95% of the Topaz you see for sale has been heat-treated to enhance color. When you find completely natural Topaz crystals, seize that moment. This Zambian harvest is alive with natural mouth-watering corals and sunset colors that are captivating and transformative. The warmth of these Imperial Topaz full terminated crystals not only brings healing to disease, but resonates directly with the spirit, eliciting emotional and soul-level change. Imagine long Summer evenings on Grandma's porch, or cereal with Saturday morning cartoons. The frequencies and memories from your own life of feeling nourished, loved, and alive. 
This emerges from Imperial Topaz's affinity with the spleen and stomach and how receiving love and meaning can lift our blood up to nourish the heart. Aliveness, meaning and a sense of lightness and comfort bubbles up the channels of the Spirit. Happiness is a great healing force.
If you're still working with that anger or rage, or if you know you worry far too much, this is the grounded and warm love that can open and heal those tensions.
Imperial Topaz has a long list of physical healing potentials that range from extinguishing wind (Neurological conditions, headaches, and weakness) to clearing heat (Agitation, heat-based diseases like cancer) to nourishing blood (Fatigue, depression).
Two historical uses are also important: Topaz can be added to blends and formulas (In elixirs or on-the-body) to make the blend more safe, purifying it of heavy metals or unharmonious interactions. It's like adding a drop of vinegar or Thieves oil to keep the energies clear and pure.

The clear and pure energy may also be at the heart of its long-time use as a stone for sorcerer's or martial arts practitioners who want to become less noticeable, more invisible, and even energetically cloaked. This may sound silly but if you tune into this Imperial Topaz and see the energy "Behind the energy," you'll see it, too. Or… not see it.

These Imperial Topaz crystals are quite alive so expect a talkative new friend in the family. Make some room in your medicine pouch or on your altar because this will be a key ally in your healing collection.
Policies and Disclaimers:
All of our stones and crystals are pure and natural. They are free from synthetic treatments of any kind, including dyes, stabilizers, and synthetic heat treatments to enhance color.

International customers are responsible for any customs fees/import taxes.
Please see our Lost Package Policy prior to placing your order. 
Please contact us at CrystalShop@UpperClarity.com with any questions.