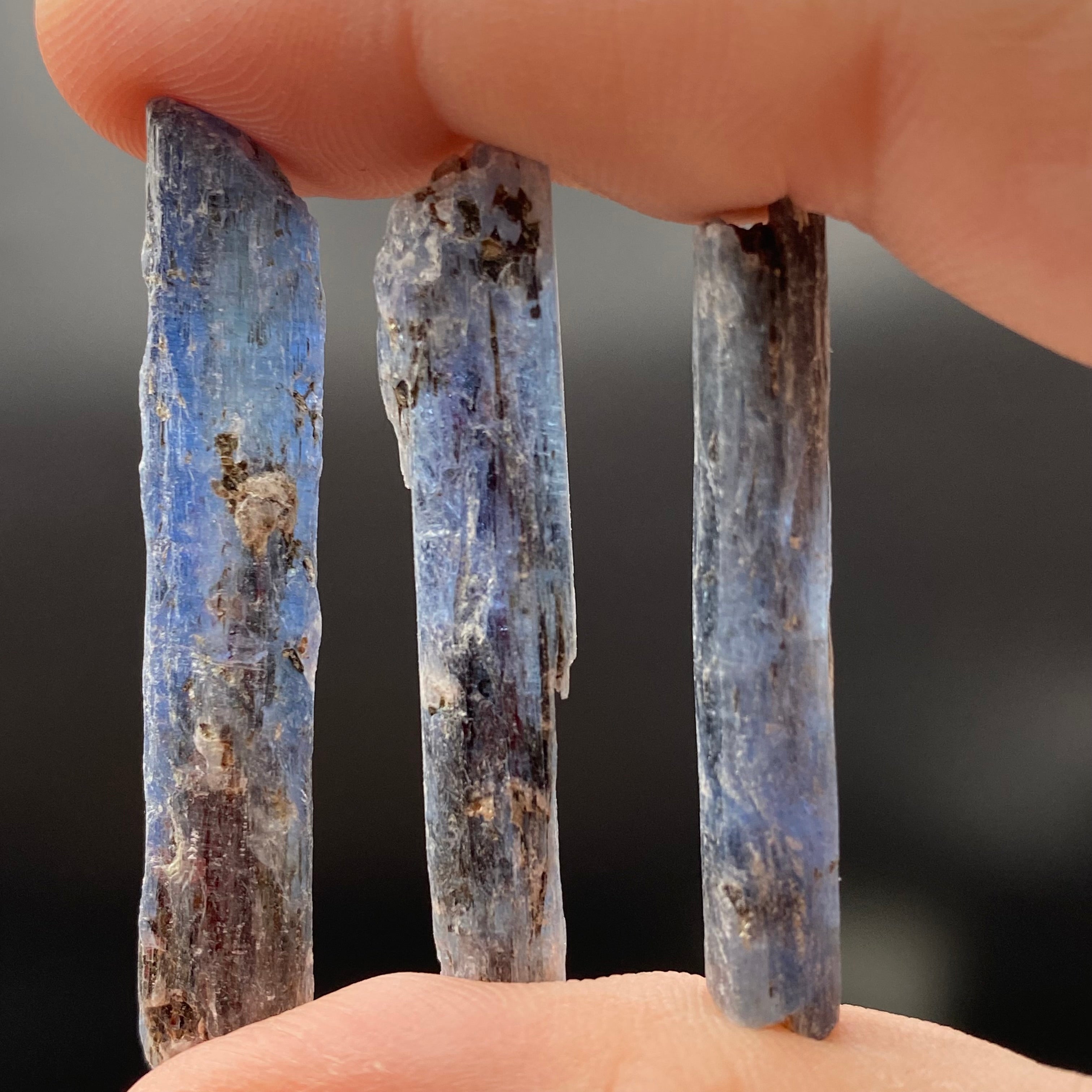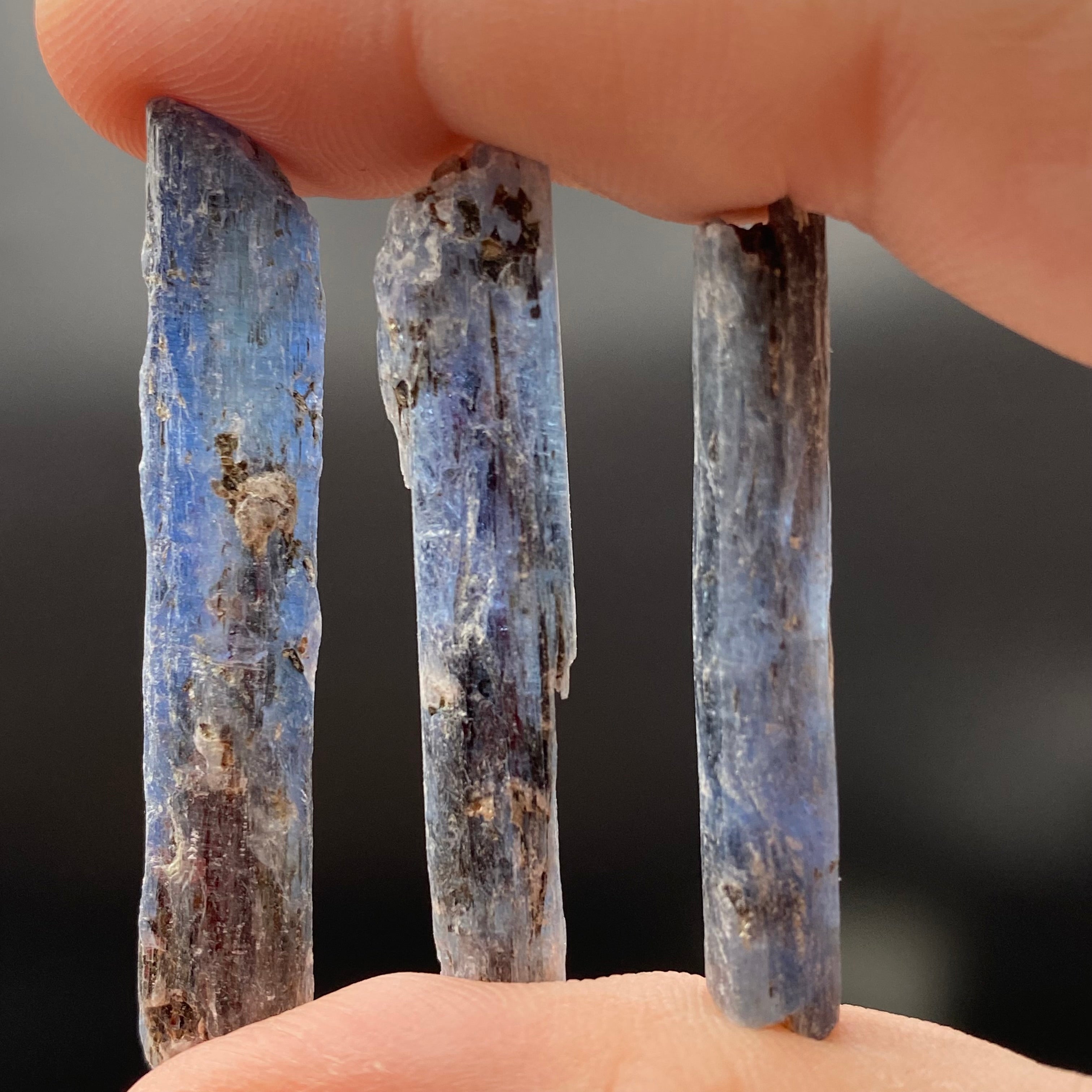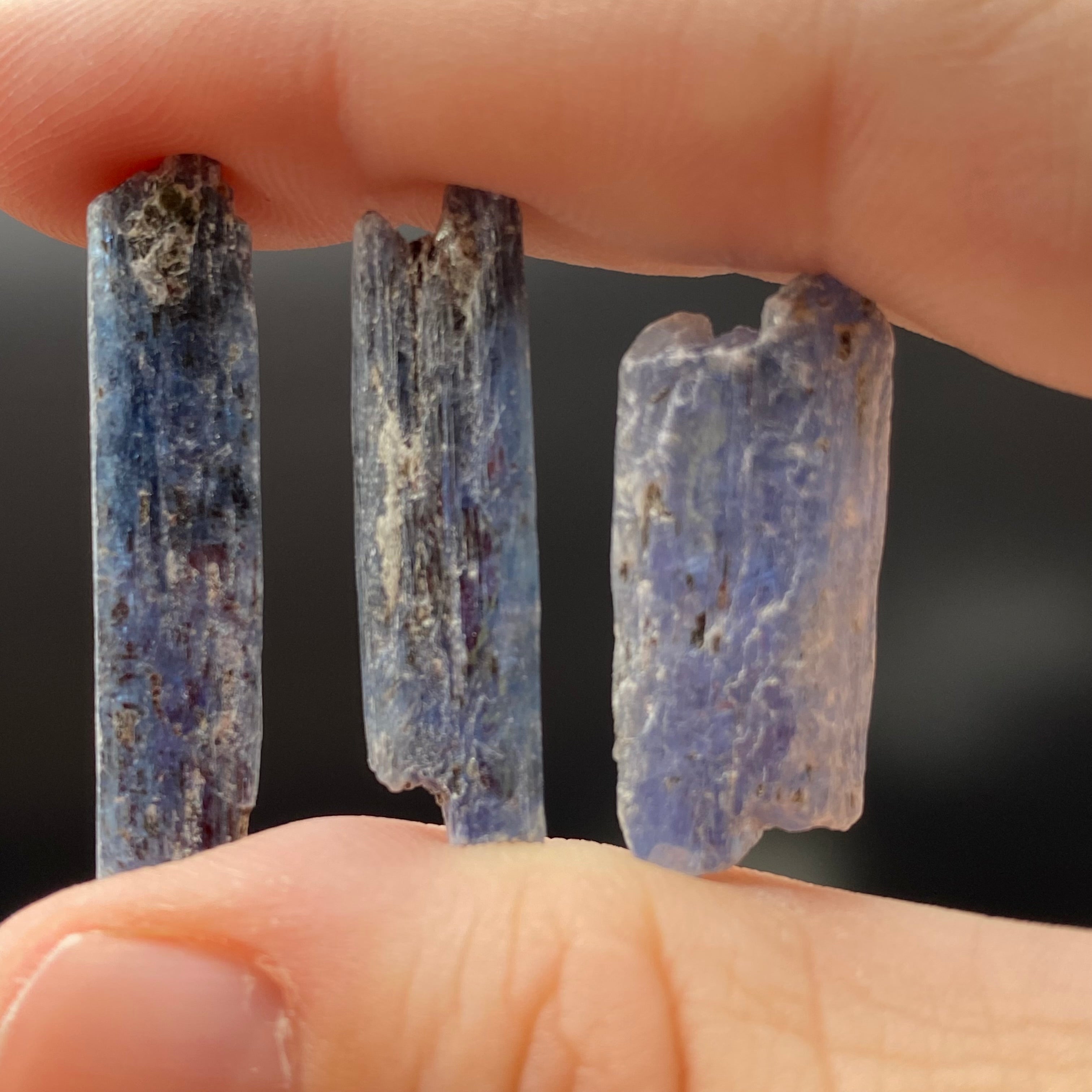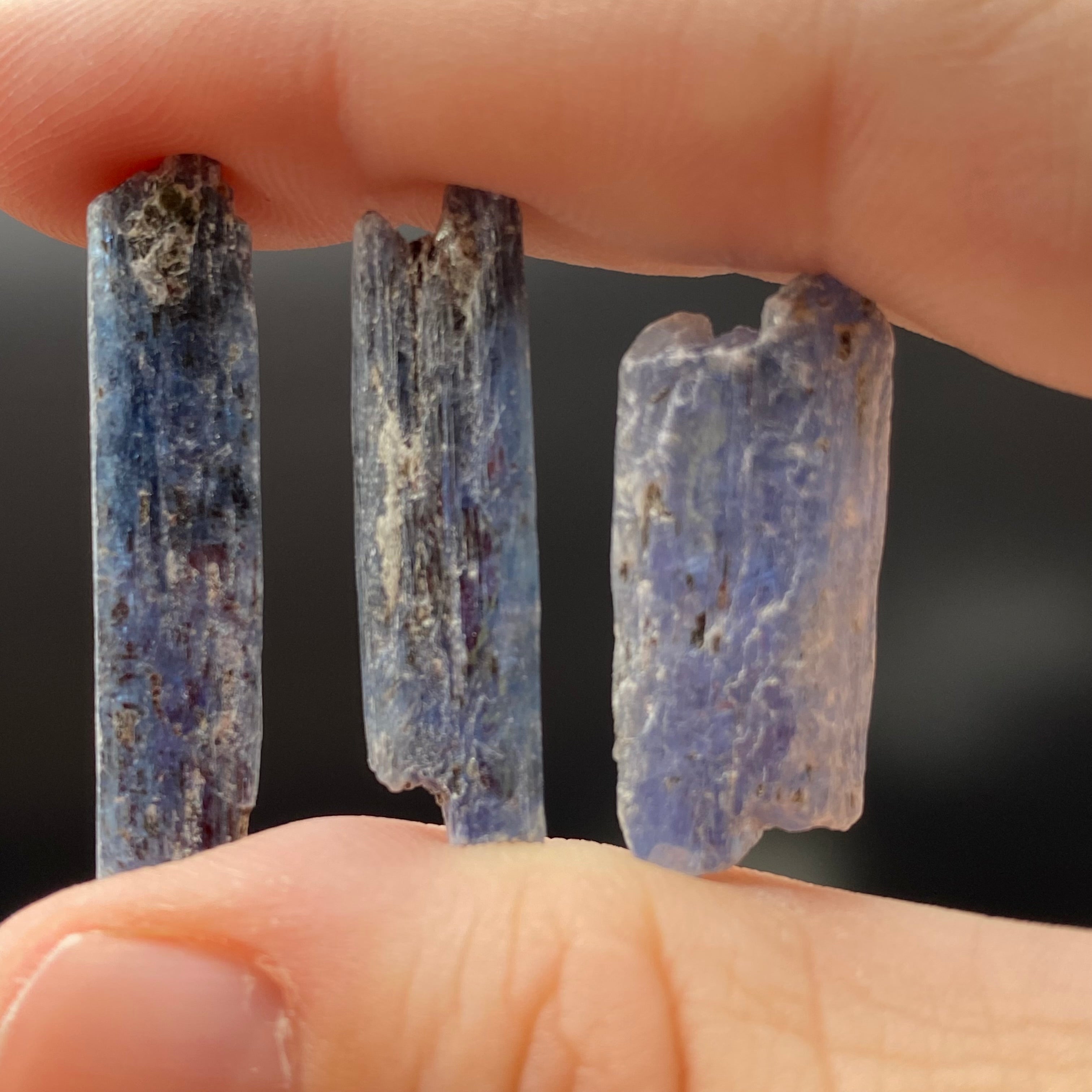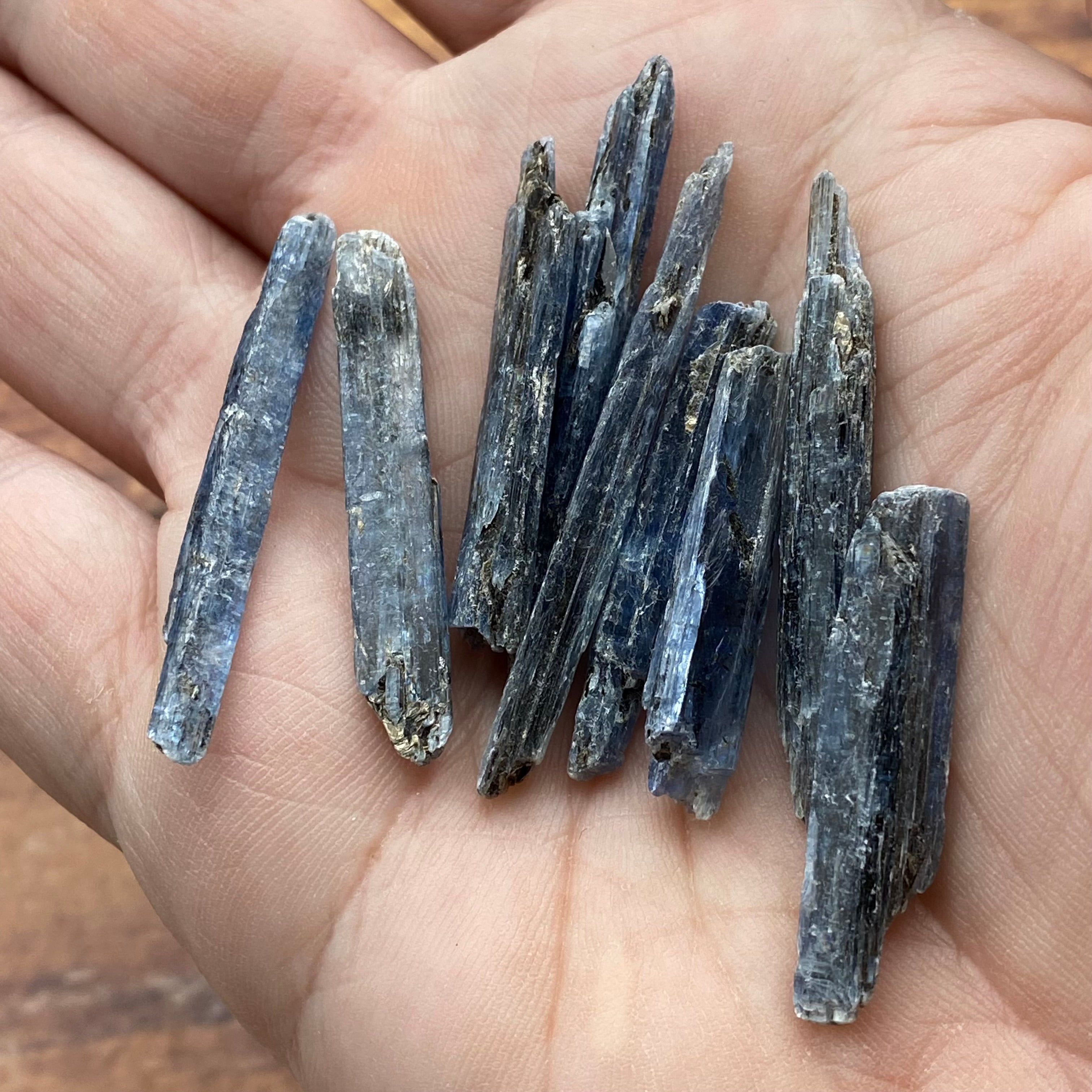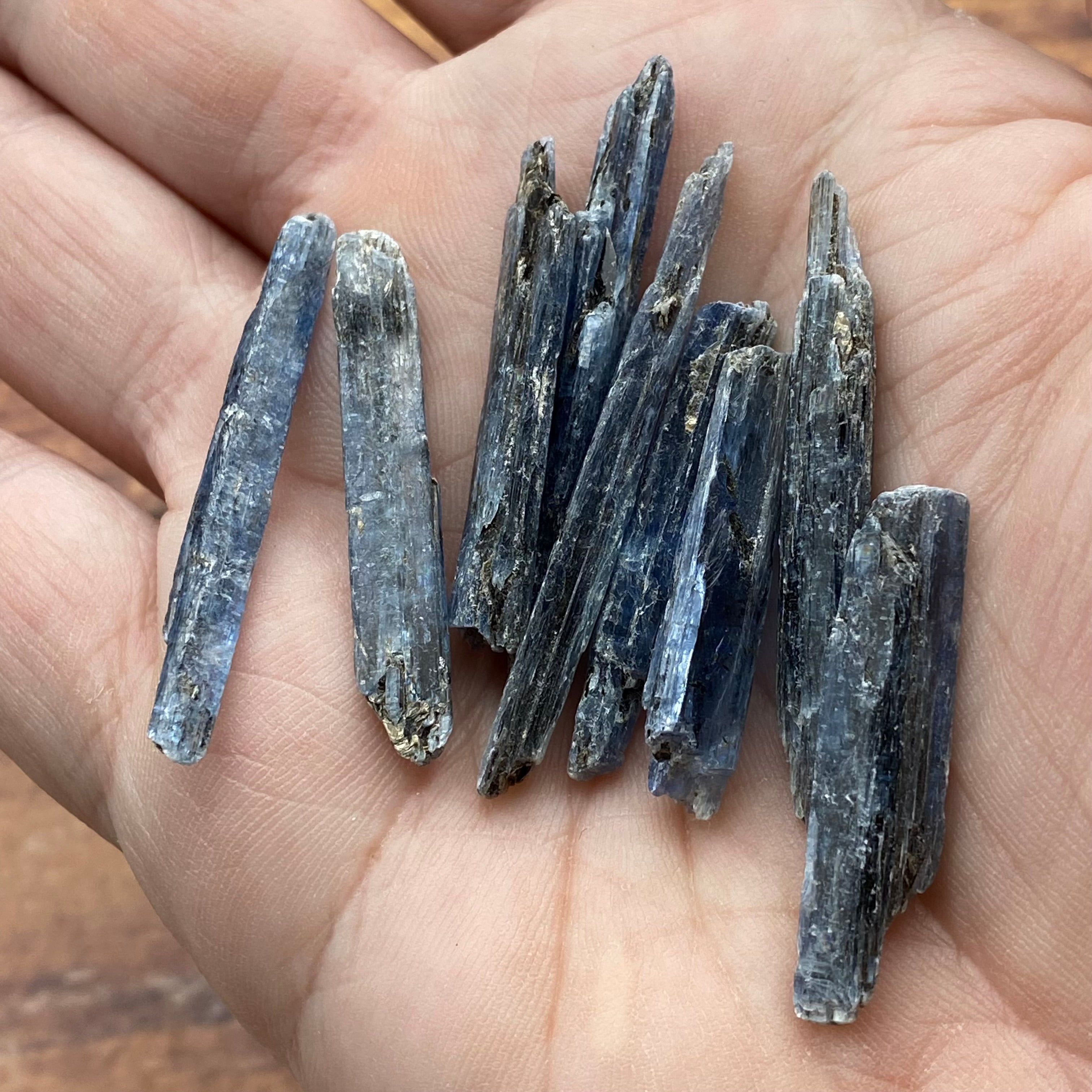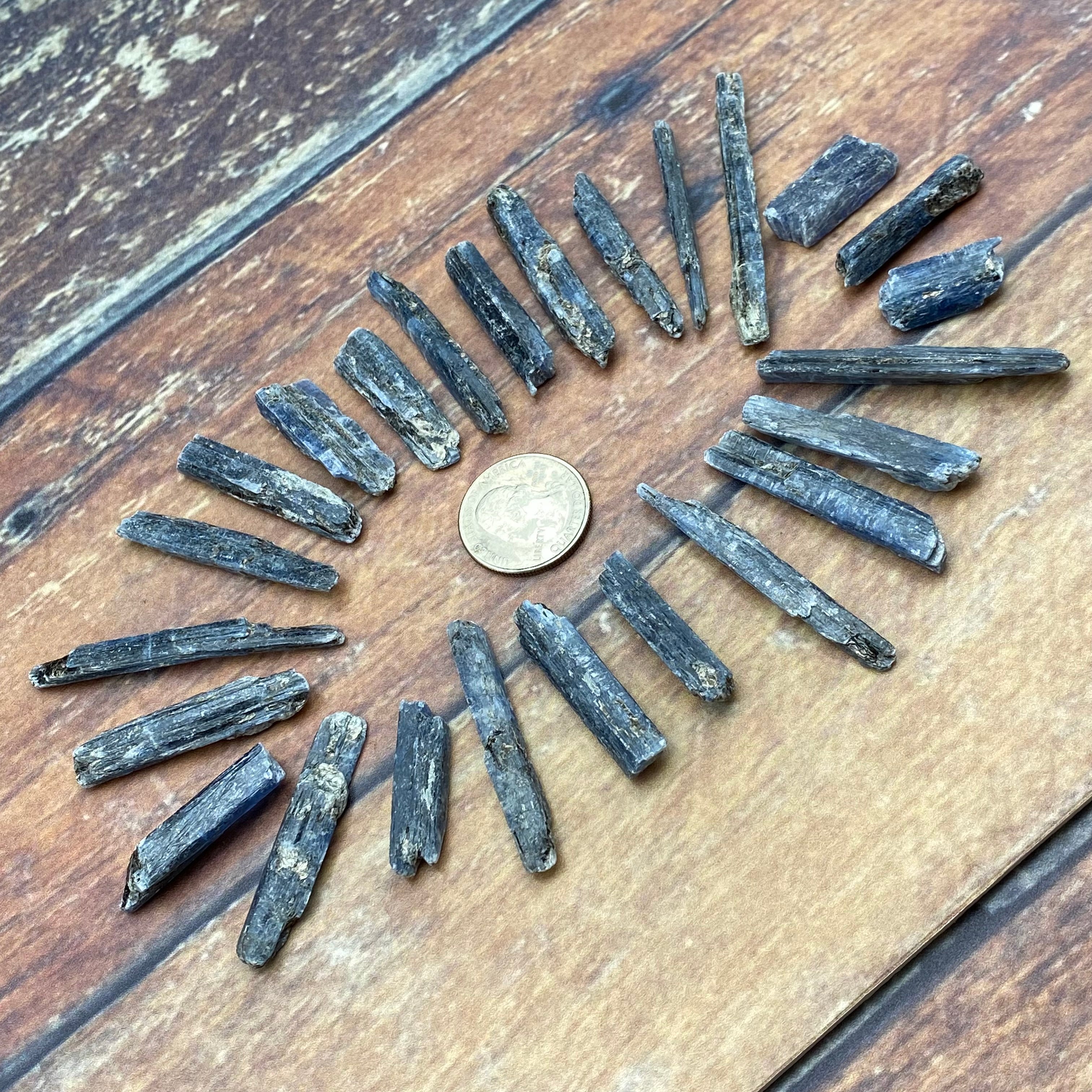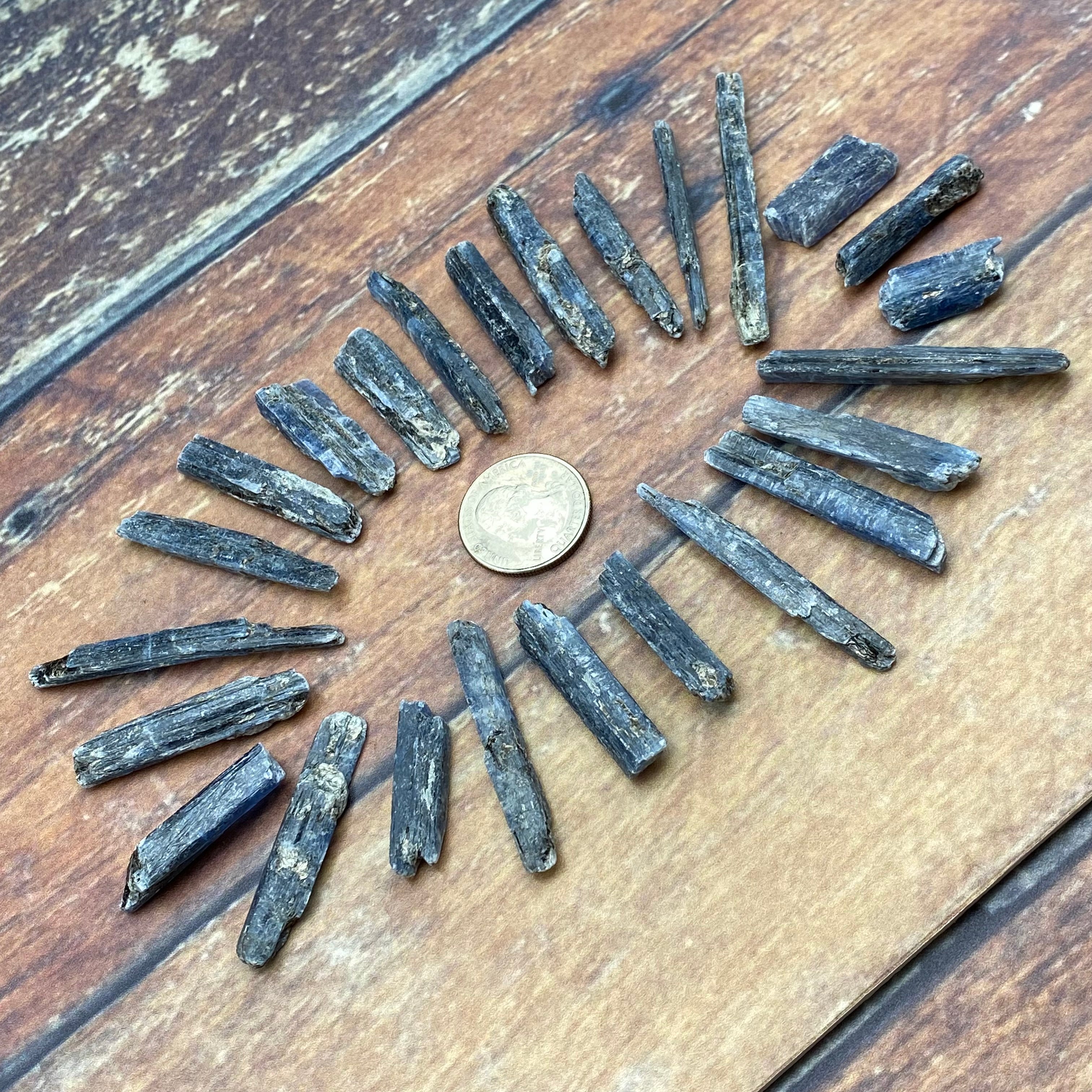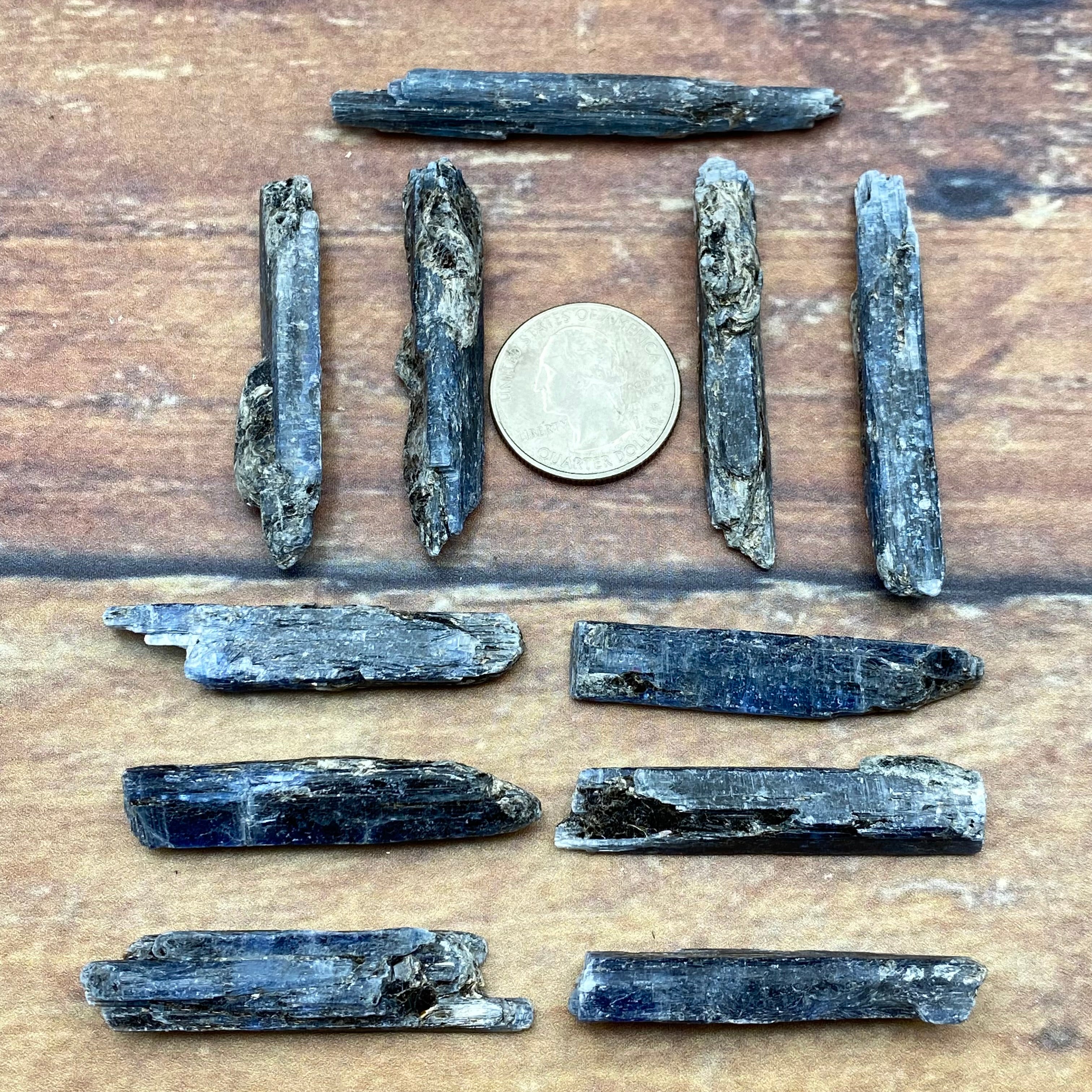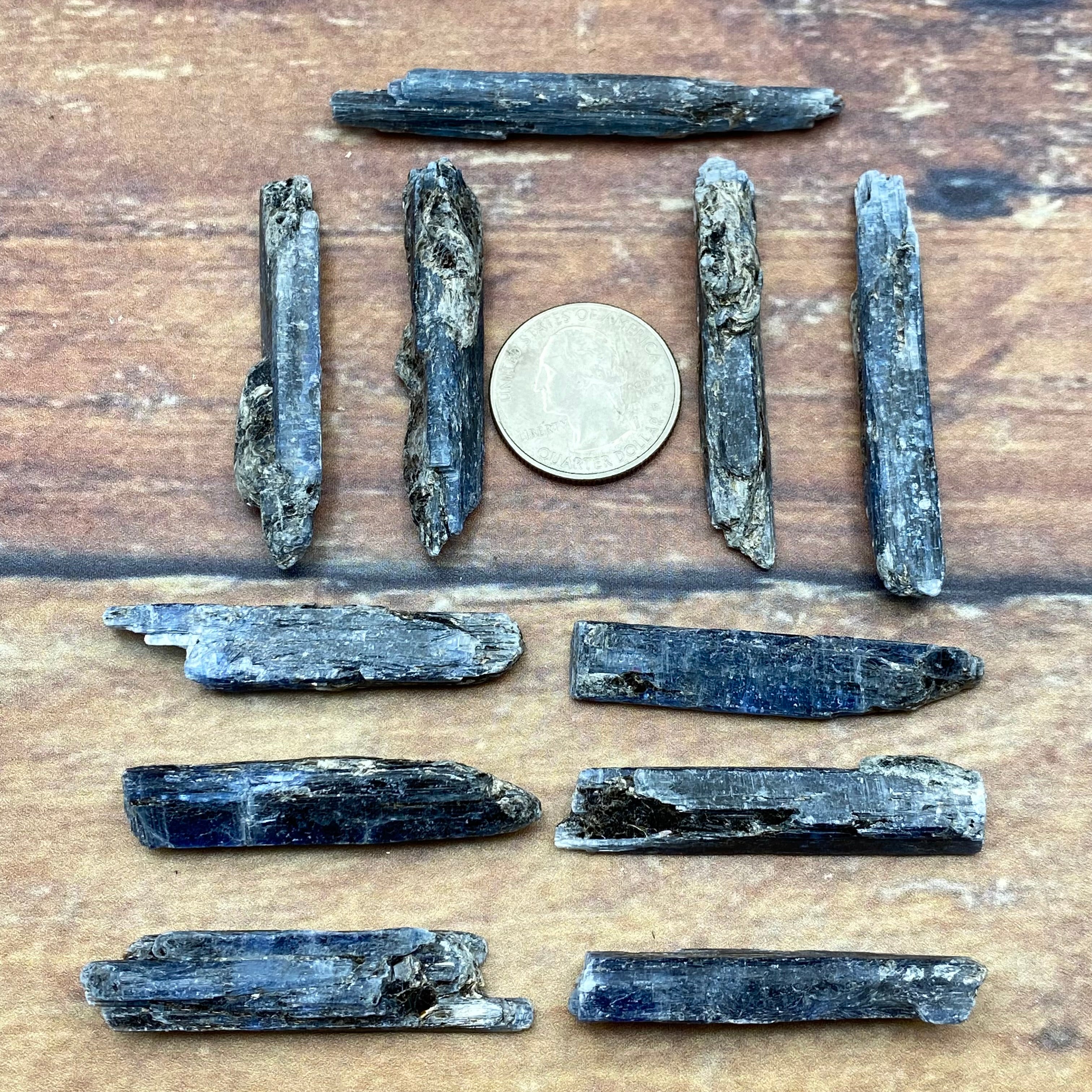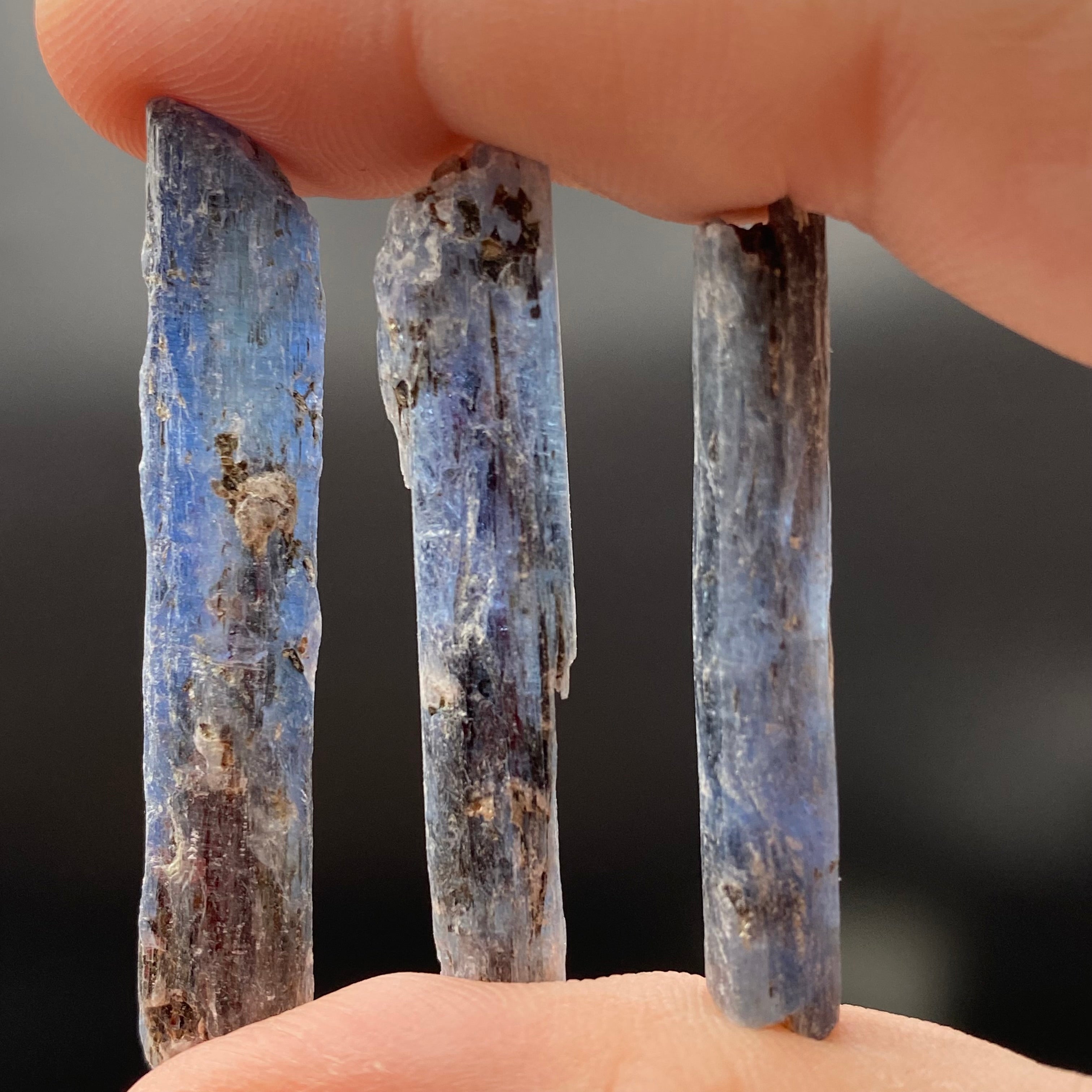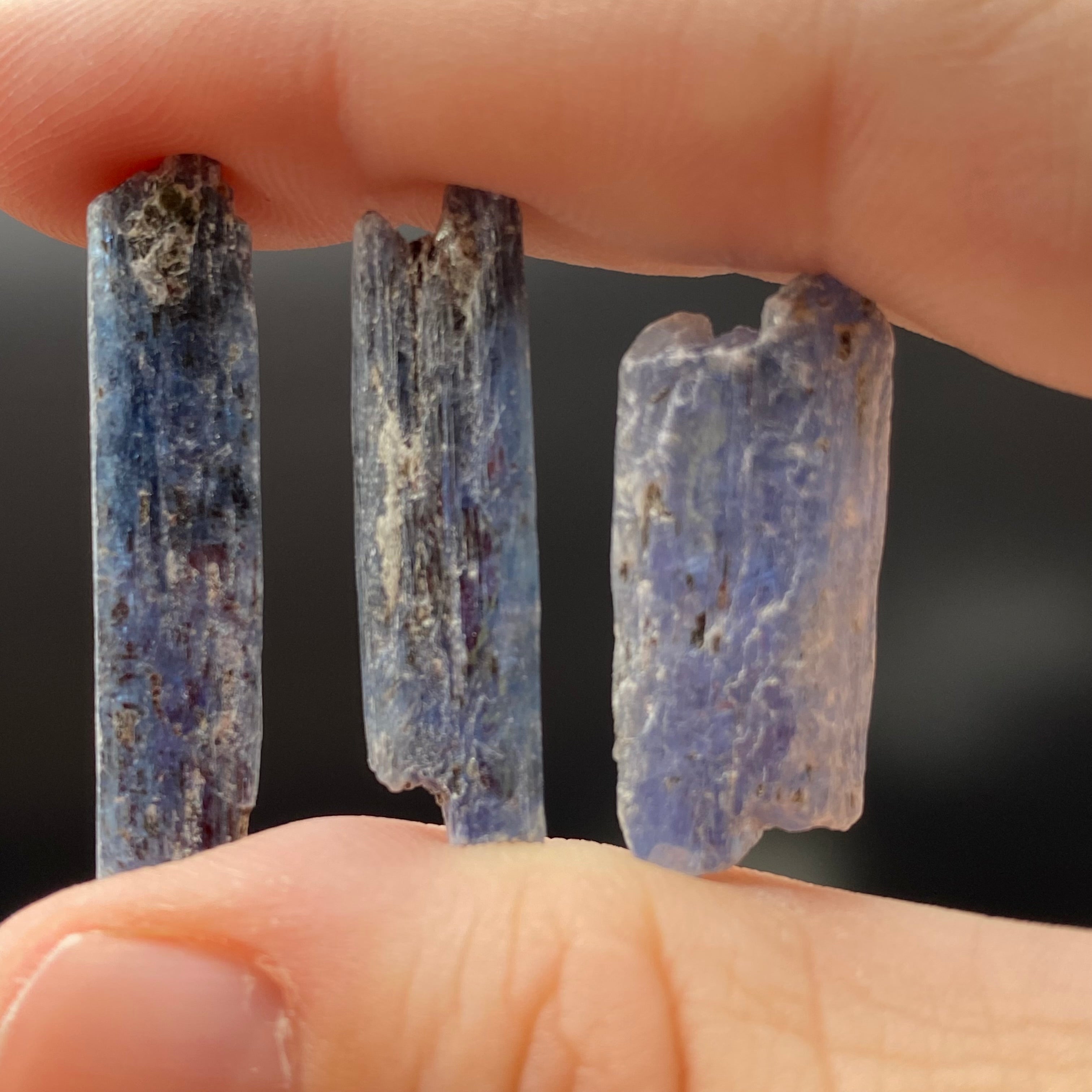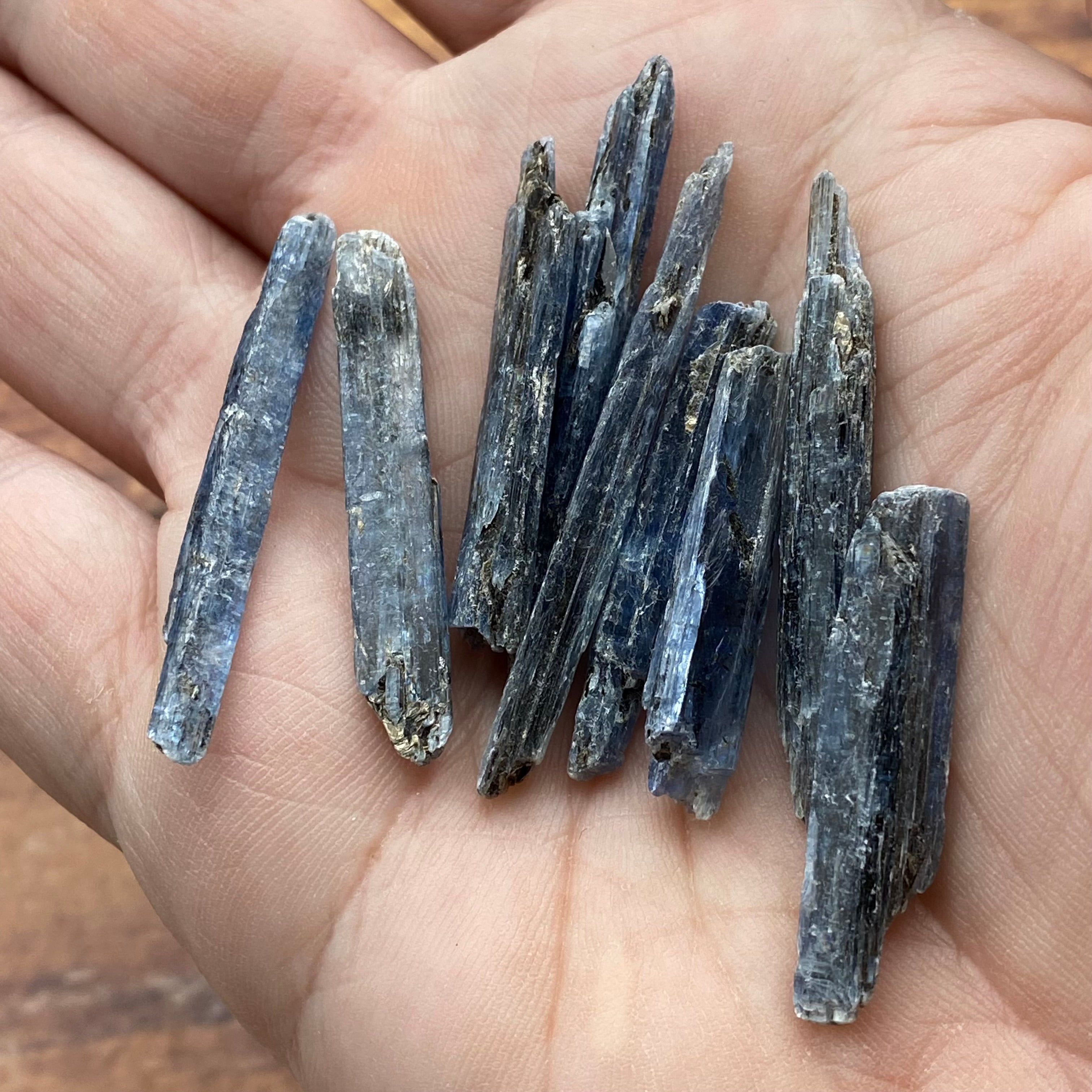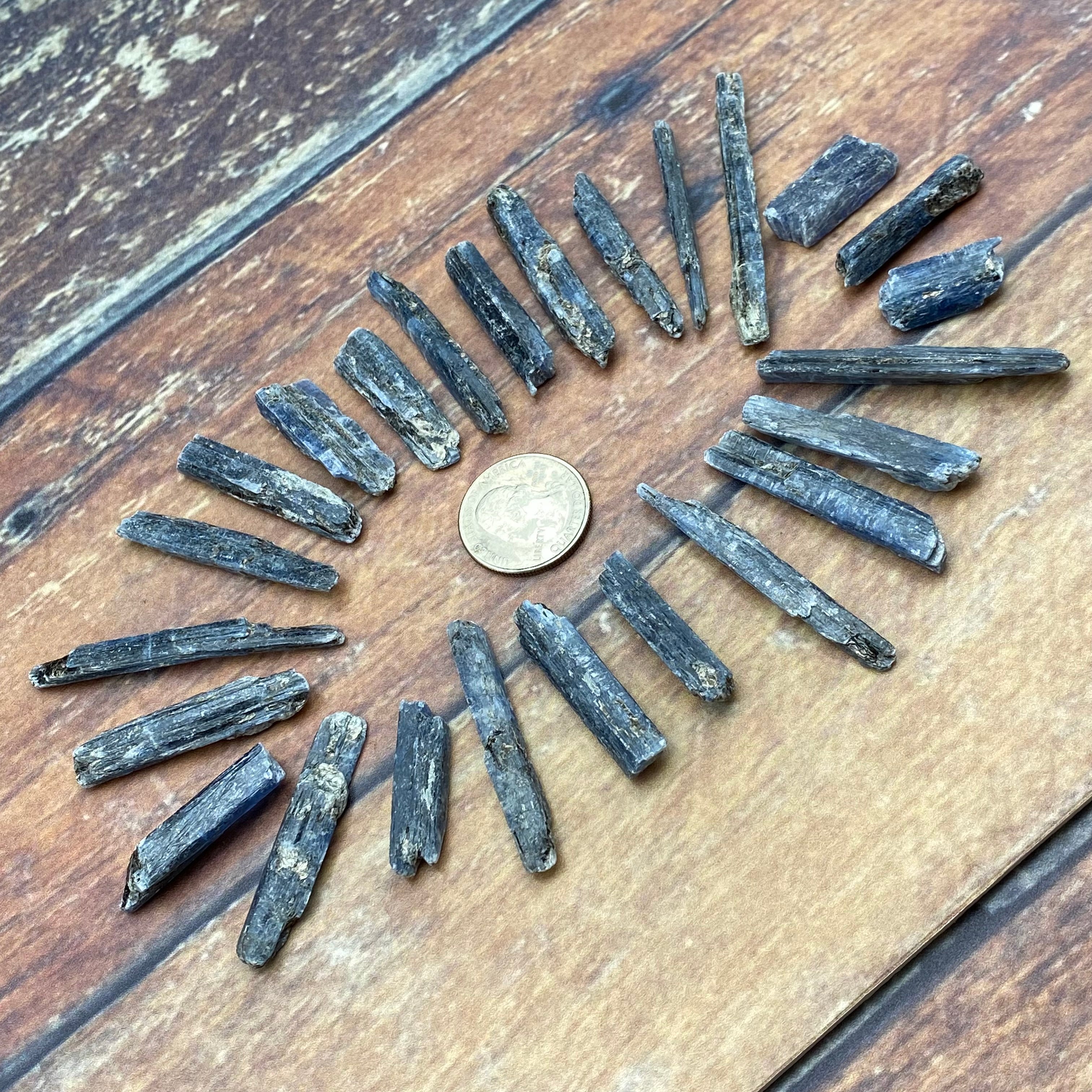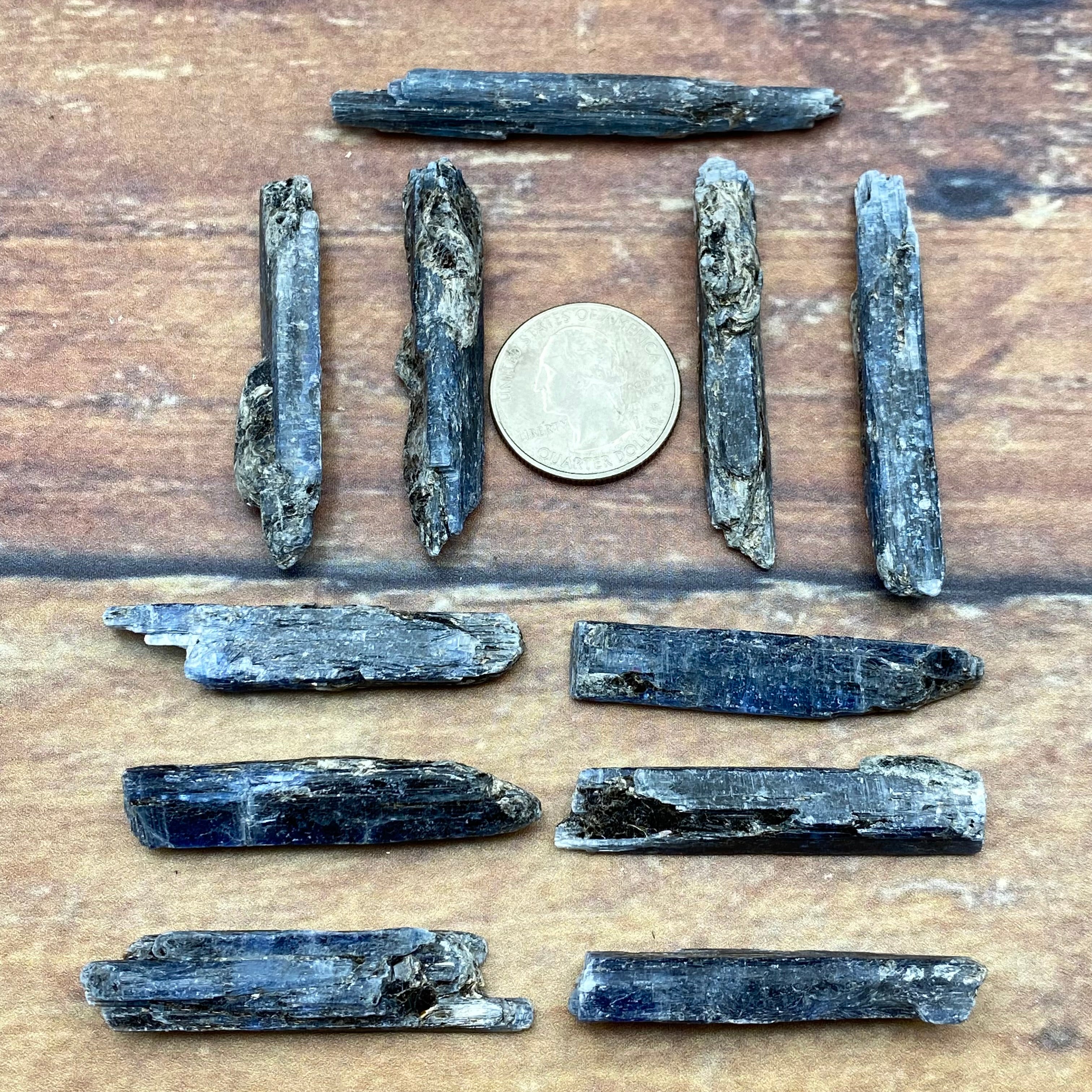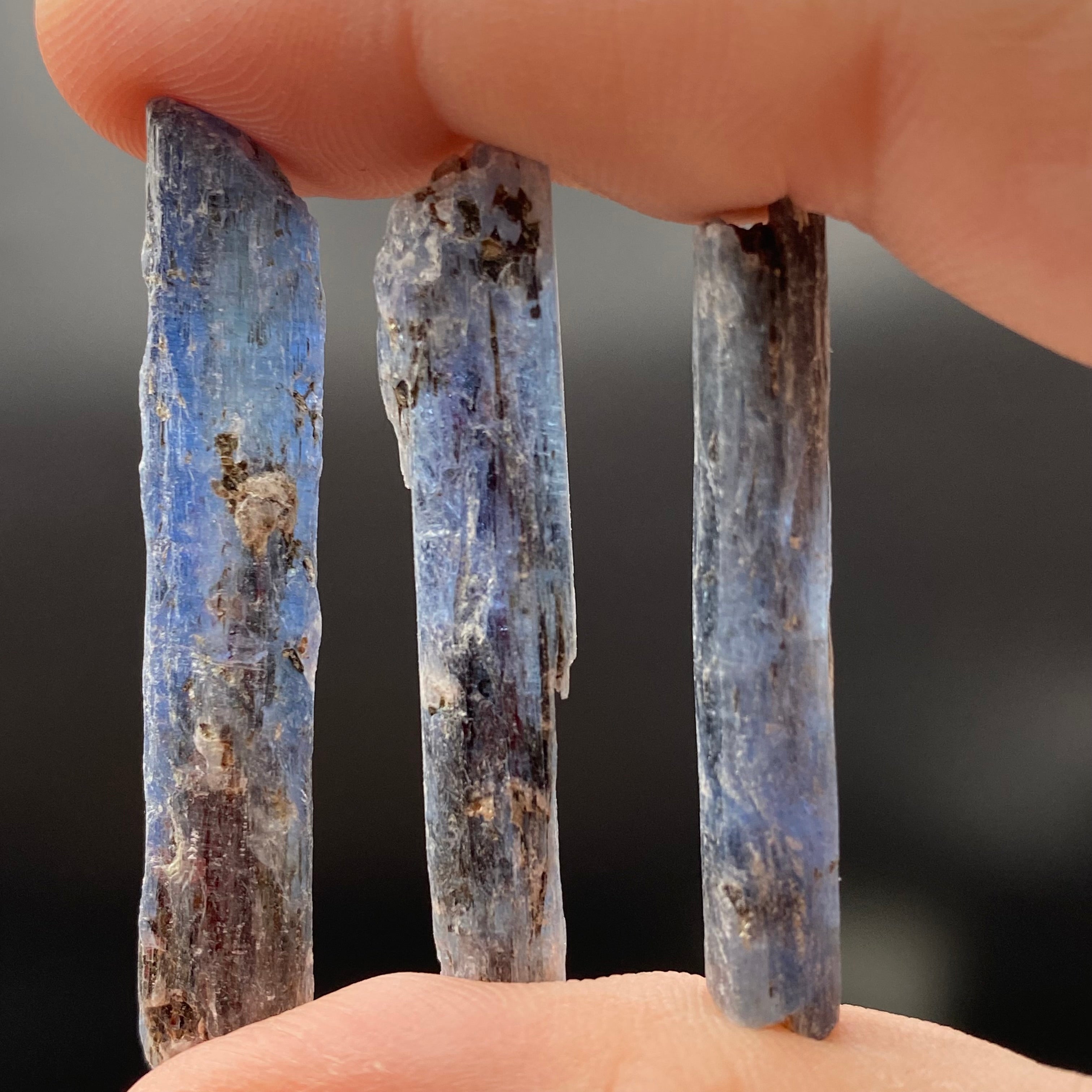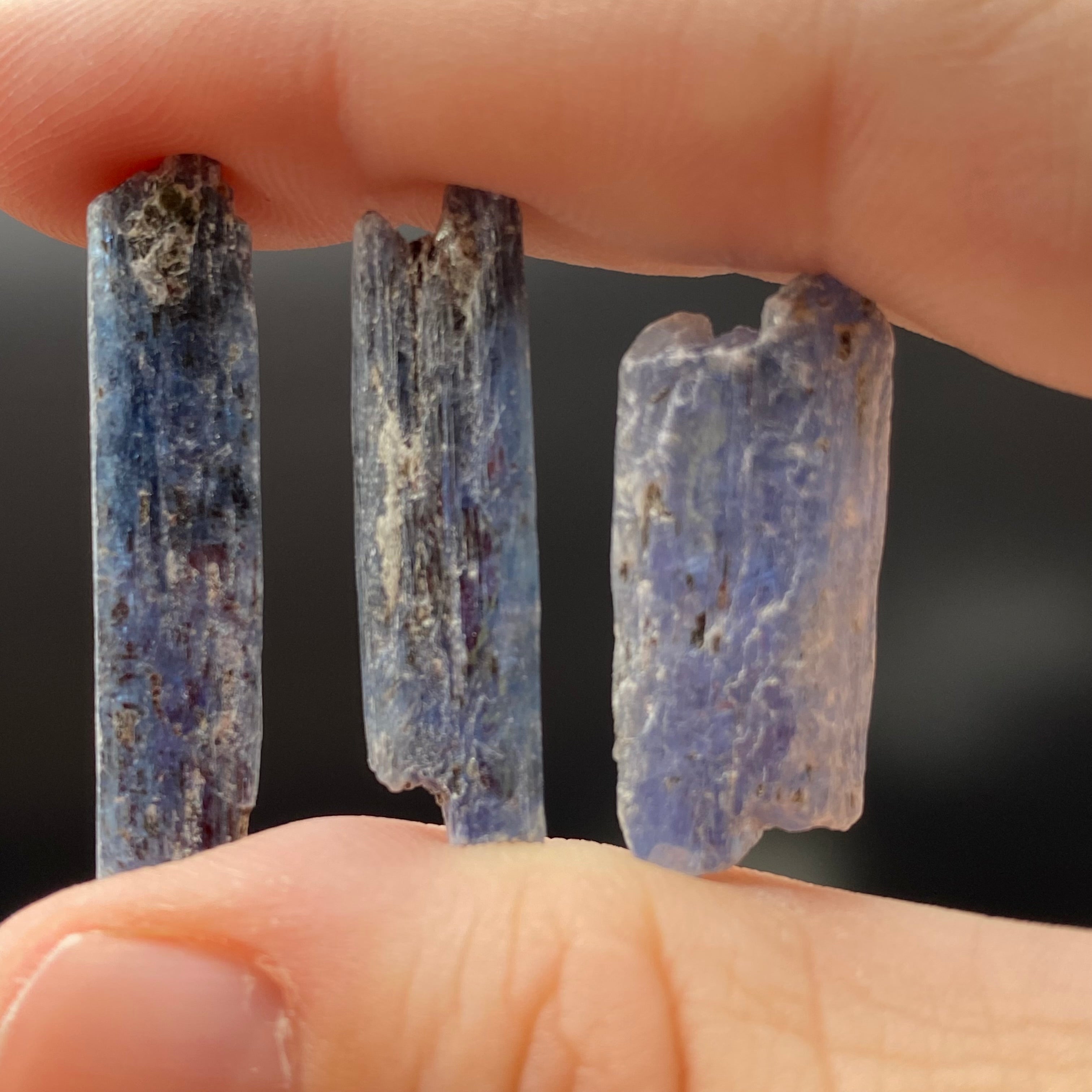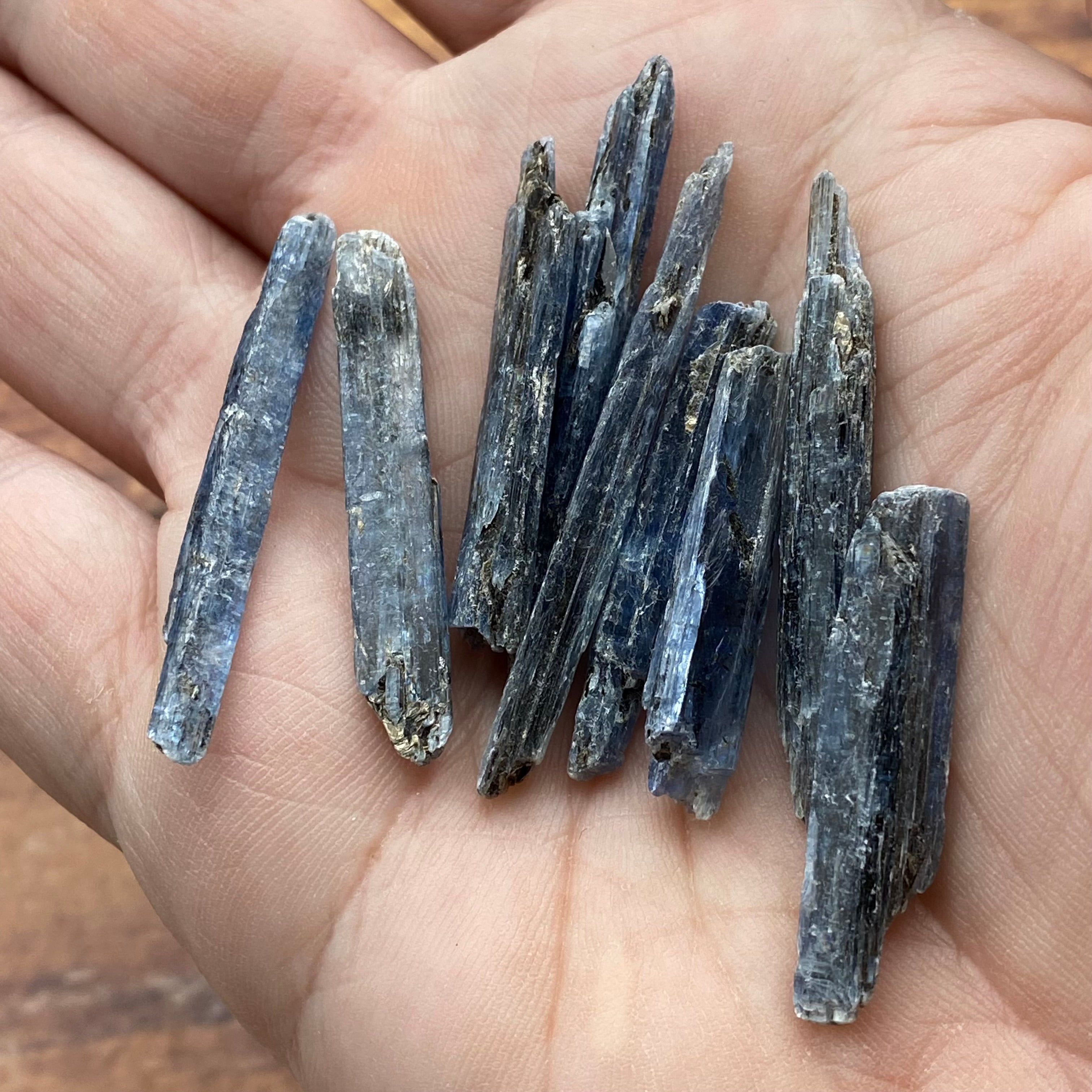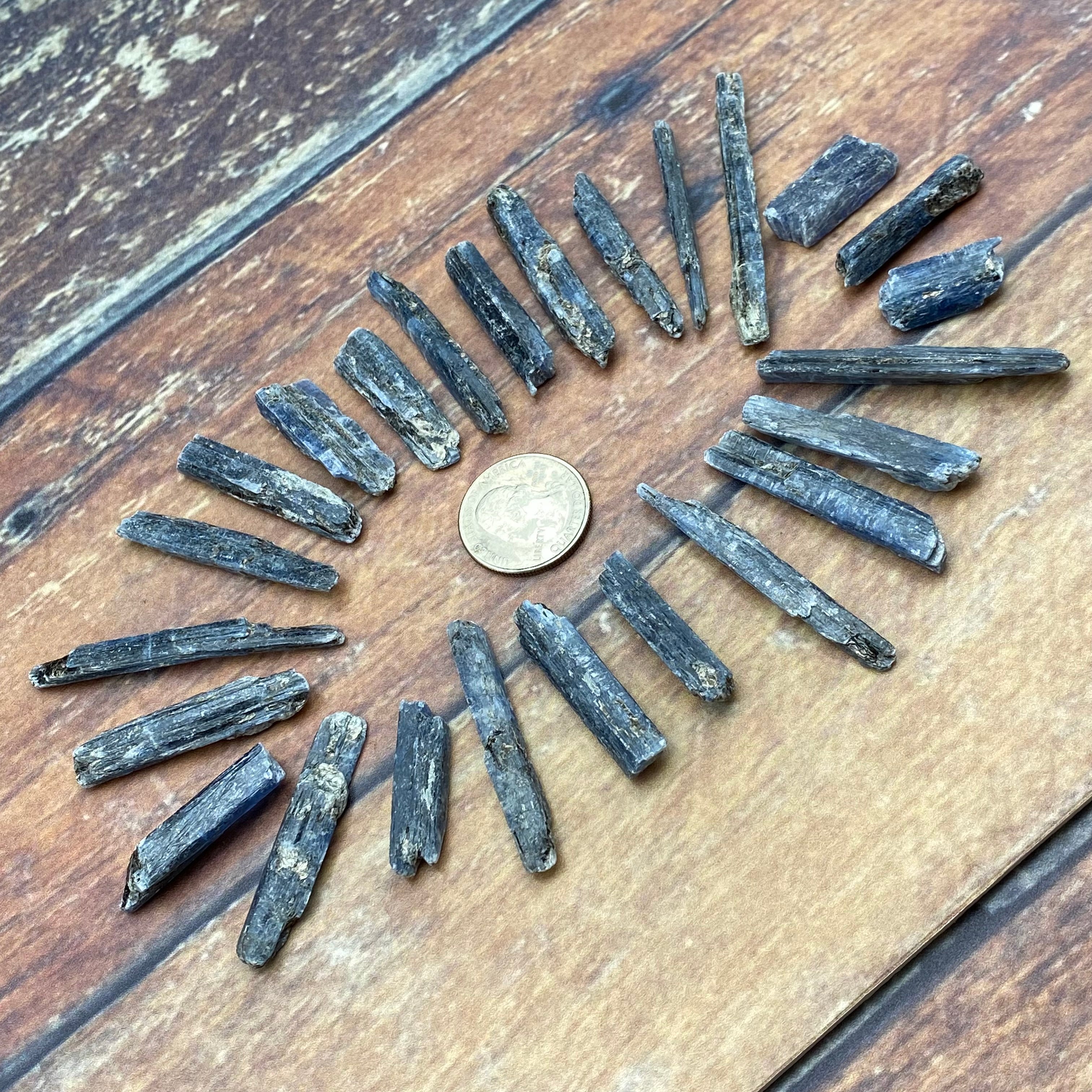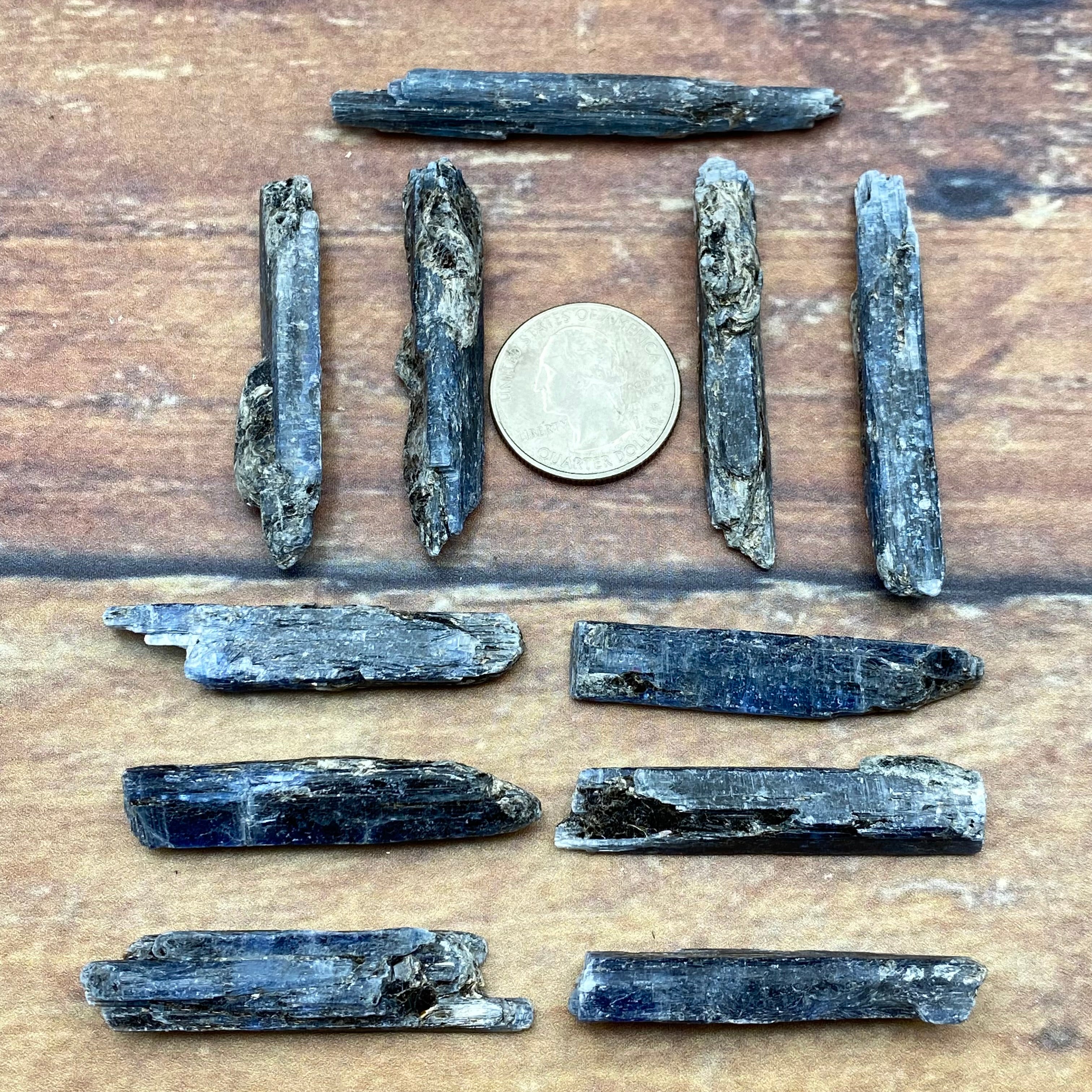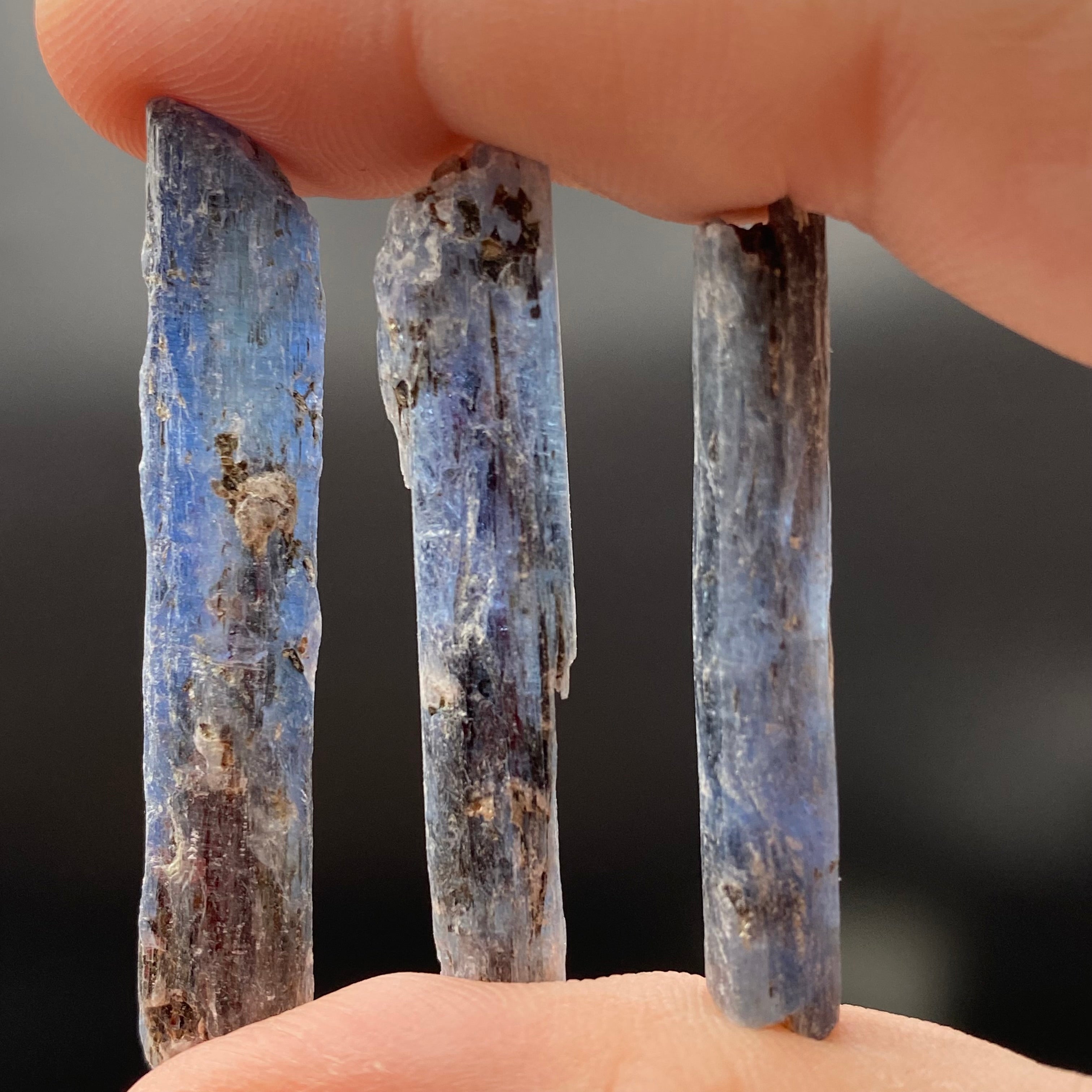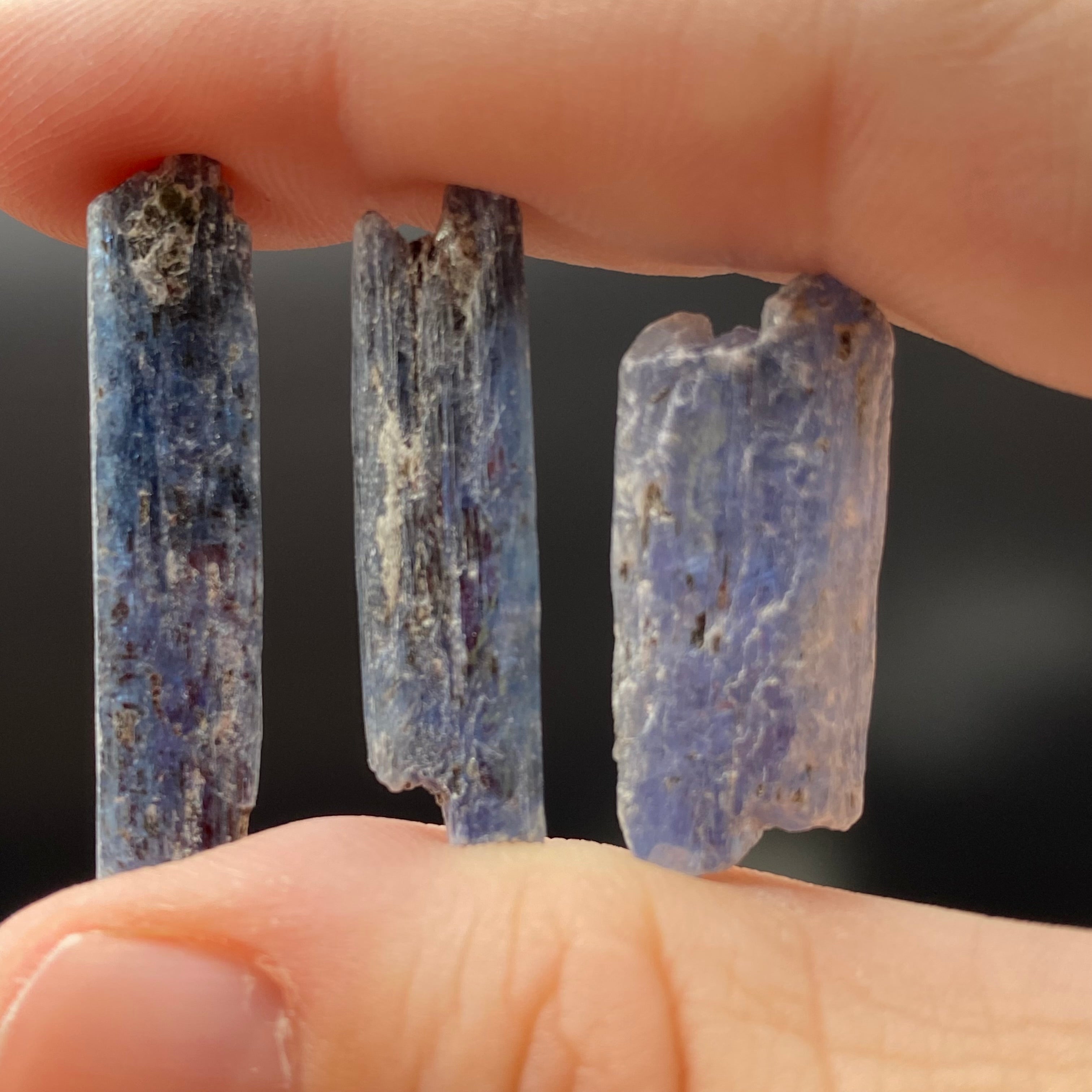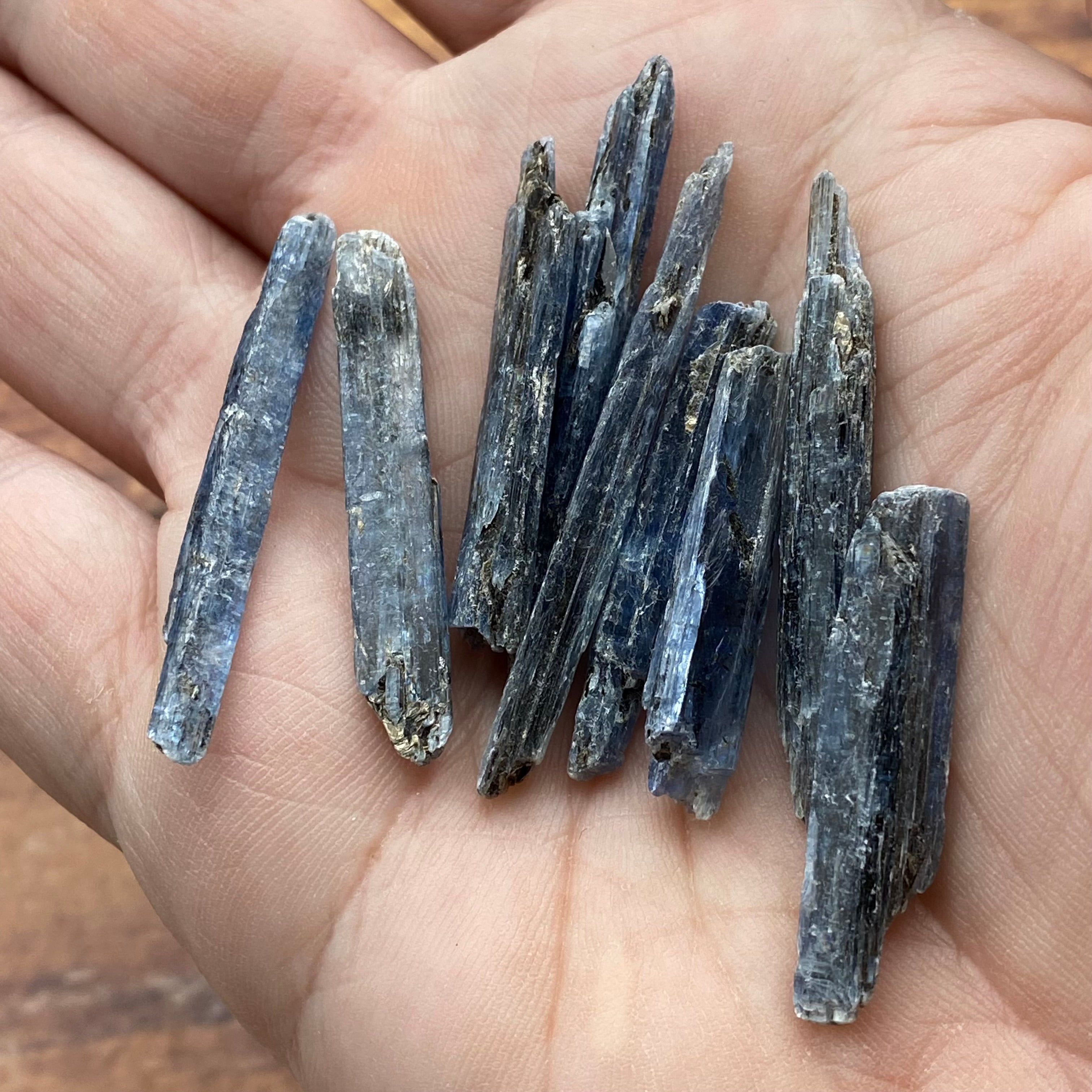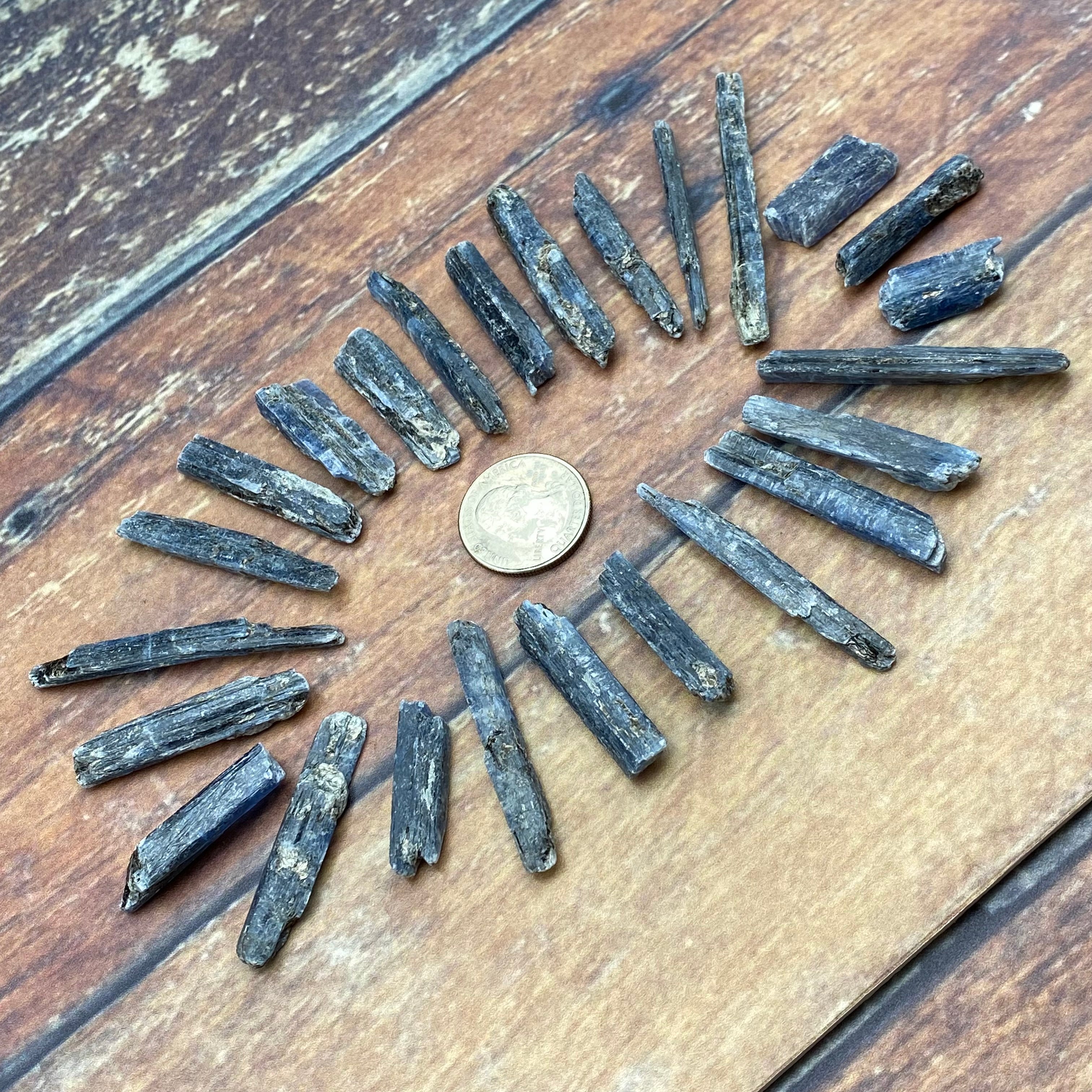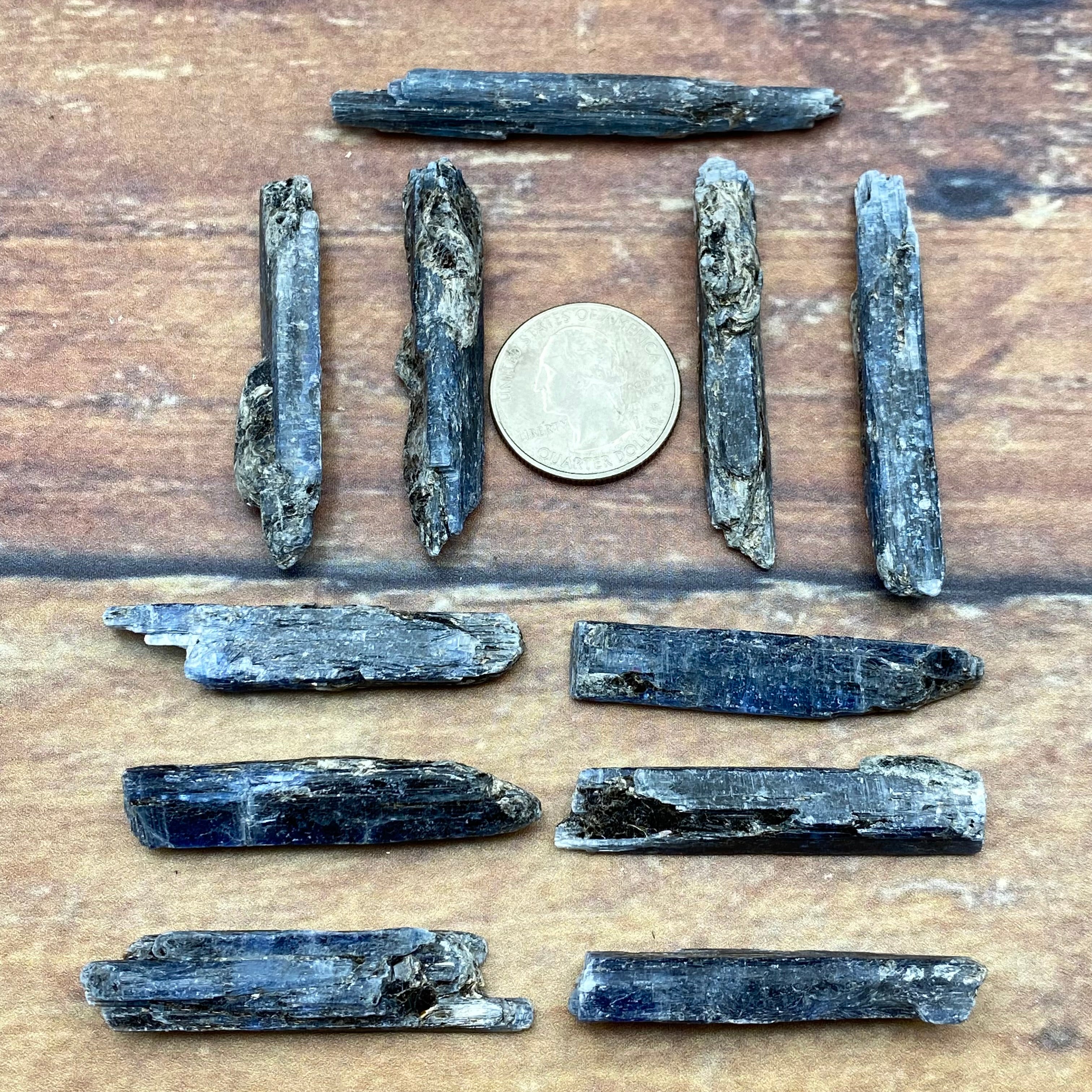 Kyanite Blade
Description: This listing is for one Kyanite Blade: Small, Medium, Large or X-Large

Weight range approx:

Small: approx. 1.0 - 2.0g
Medium: approx. 3.0 - 4.0g
Large: approx. 6.0g -7.0g
X-Large: approx 10g - 11g
Properties:
Enjoy classic blue Kyanite blades with integrity. Ready to create networks and connect a myriad of spaces and times. Kyanite is a bridger. It's a connector. Kyanite grids can connect you to a Nature Being, a loved one across the world, someone you are doing distance healing with, a loved one on the other side, or even to your future self. 
Kyanite is a wave guide, so you can work with it to move energy in the direction you want it to go, like a channel. This is helpful in on-the-body treatment and also in the Earth. You can bury Kyanite across a land space to move energy towards or away from a spot. In healing, Kyanite is a great addition to any formula intended to eliminate or extinguish wind. Wind can come in the form of headaches, racing thoughts, pain that seems to move from one place to another or "Shooting pain", and all involuntary movements such as tremors or spasms. Kyanite is a very harmonious stone and works well with almost every other stone and for so many purposes. With connection, the sky is the limit.
Policies and Disclaimers:
All of our stones and crystals are pure and natural. They are free from synthetic treatments of any kind, including dyes, stabilizers, and synthetic heat treatments to enhance color.

We can not take requests for individual stones seen in the pictures.

International customers are responsible for any customs fees/import taxes.
Please see our Lost Package Policy prior to placing your order. 
Please contact us at CrystalShop@UpperClarity.com with any questions.