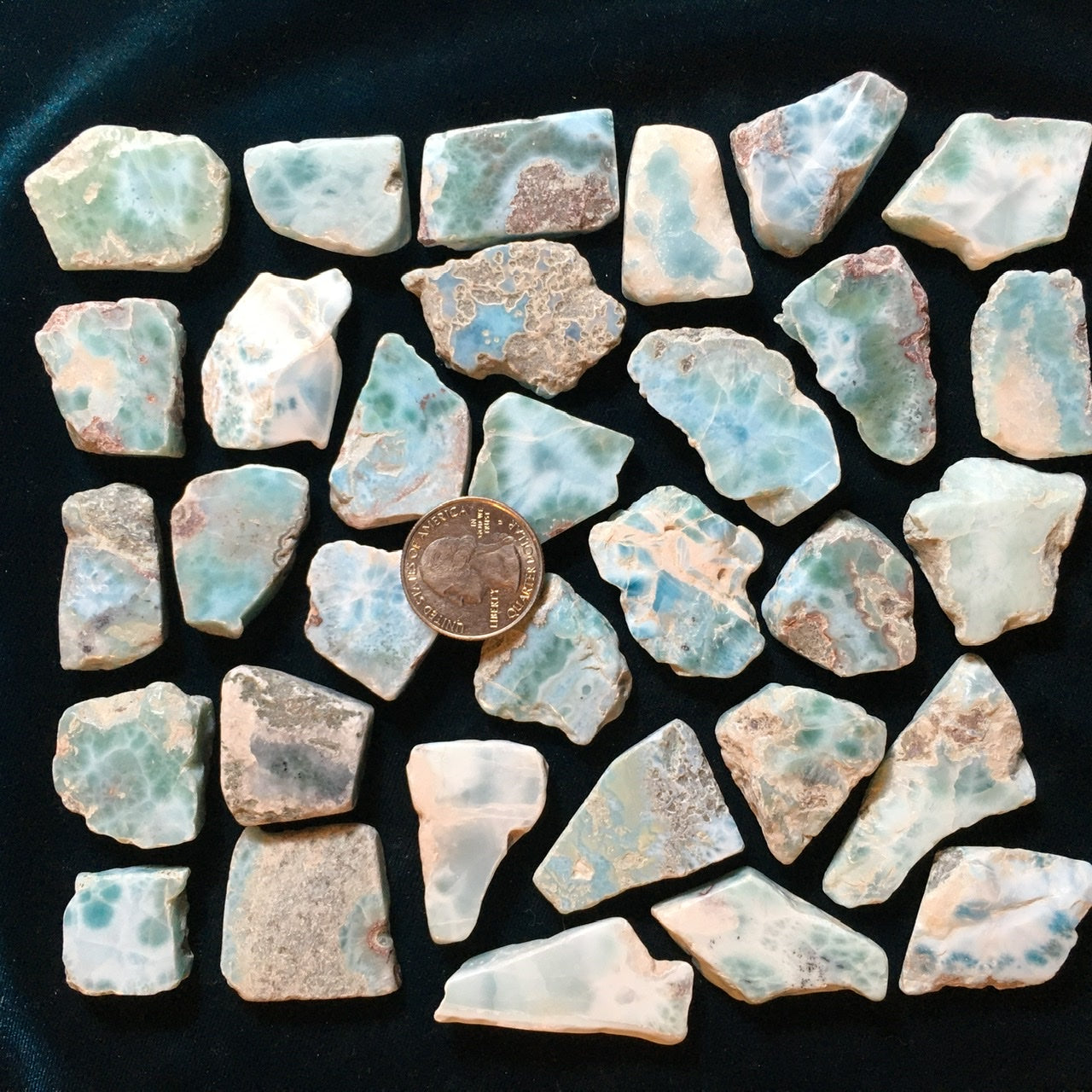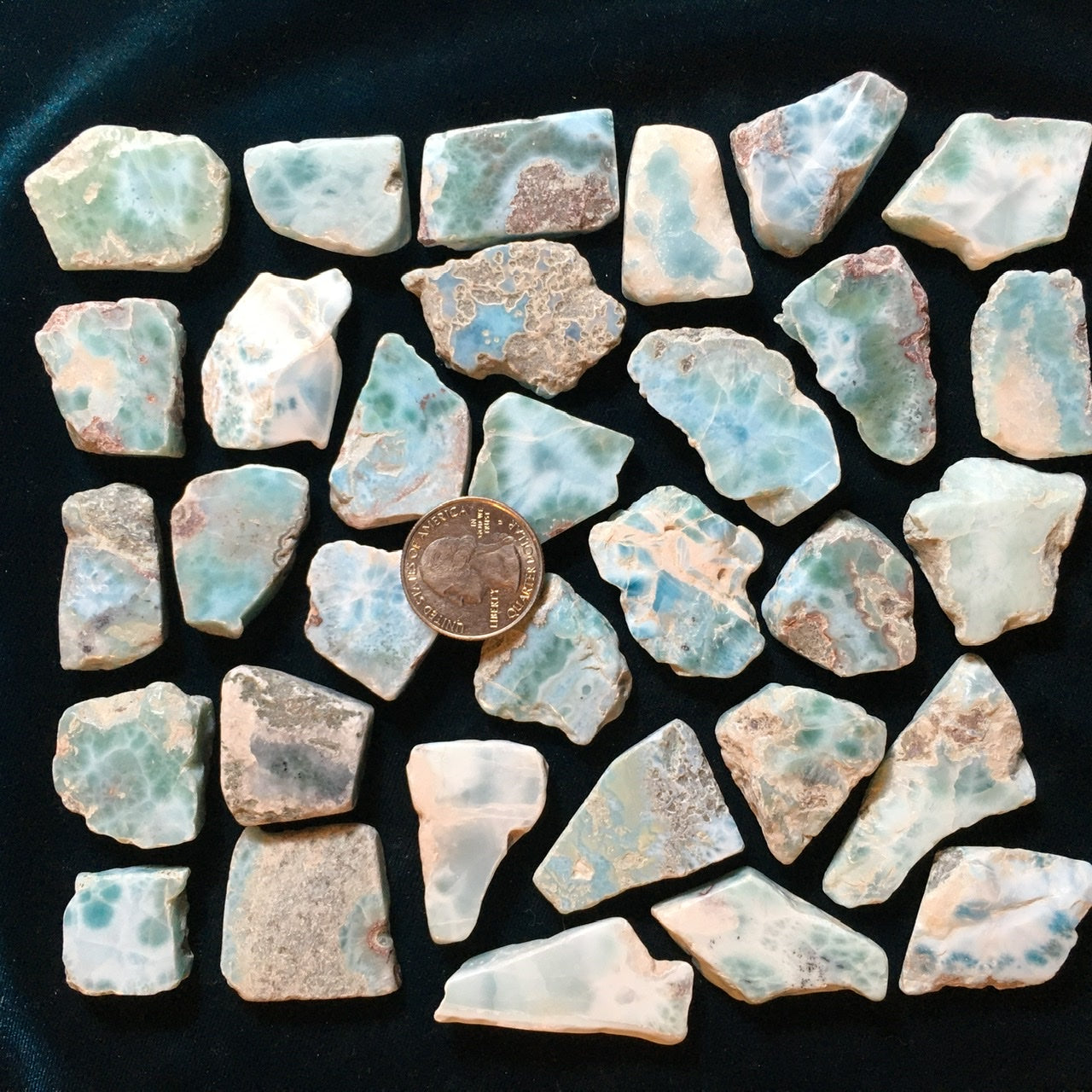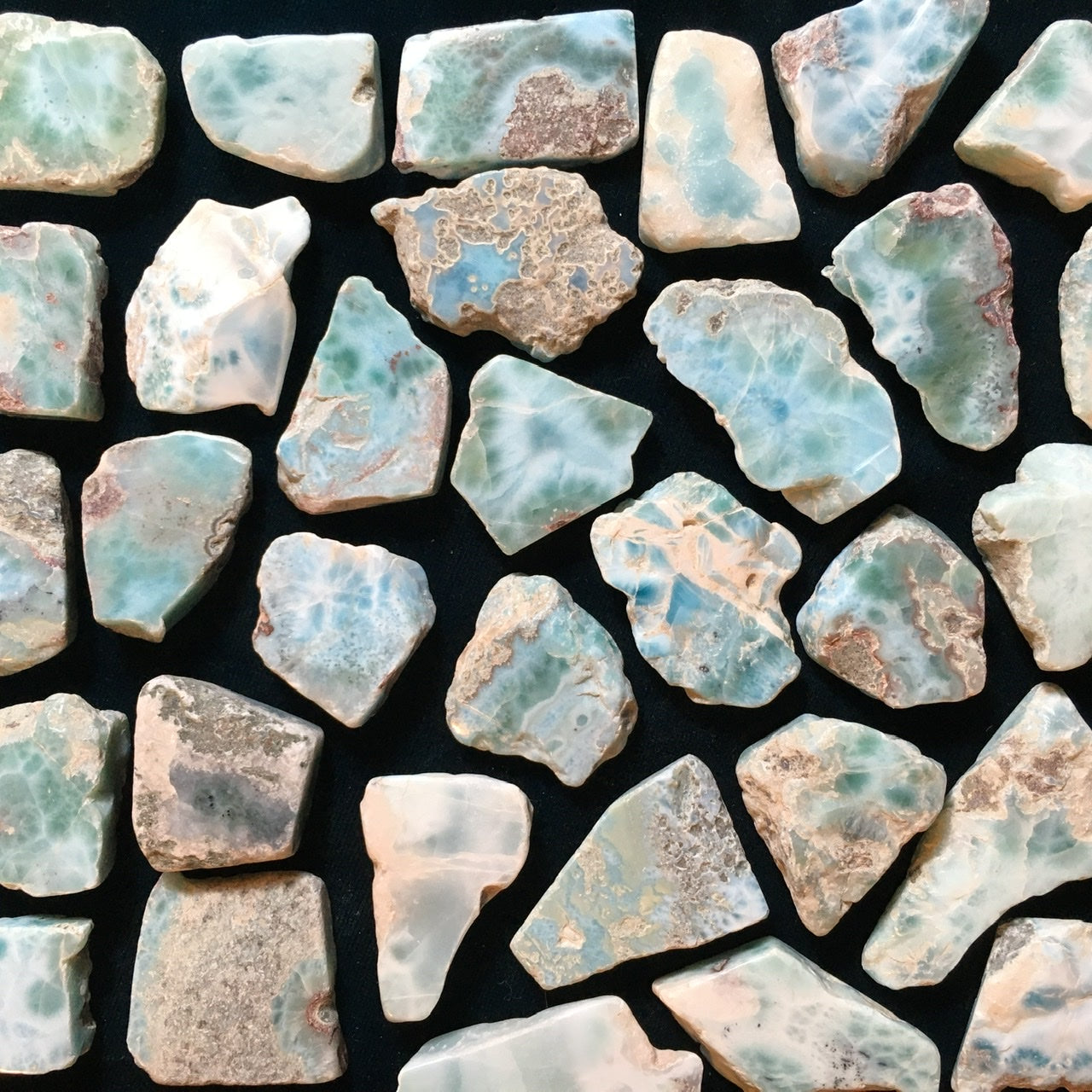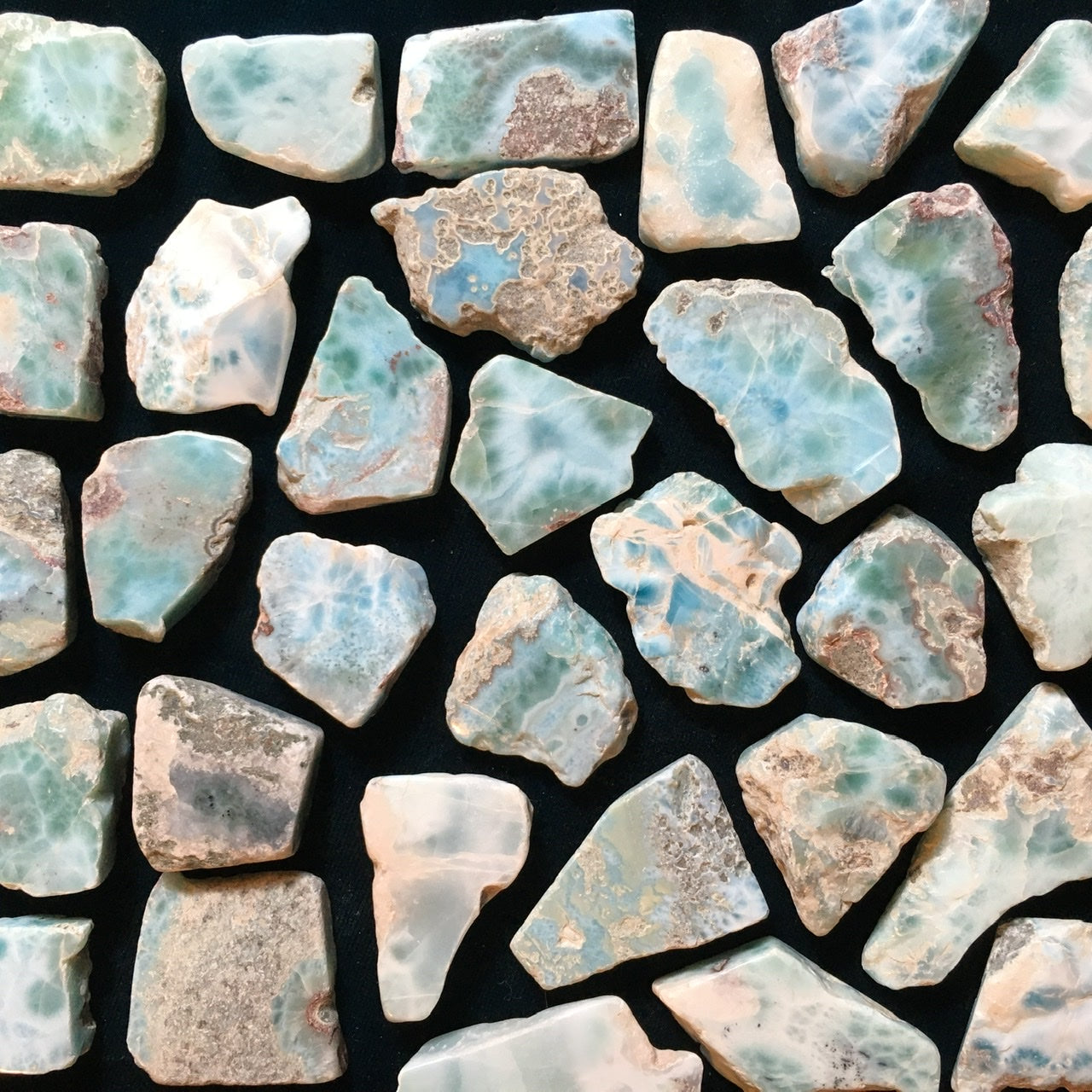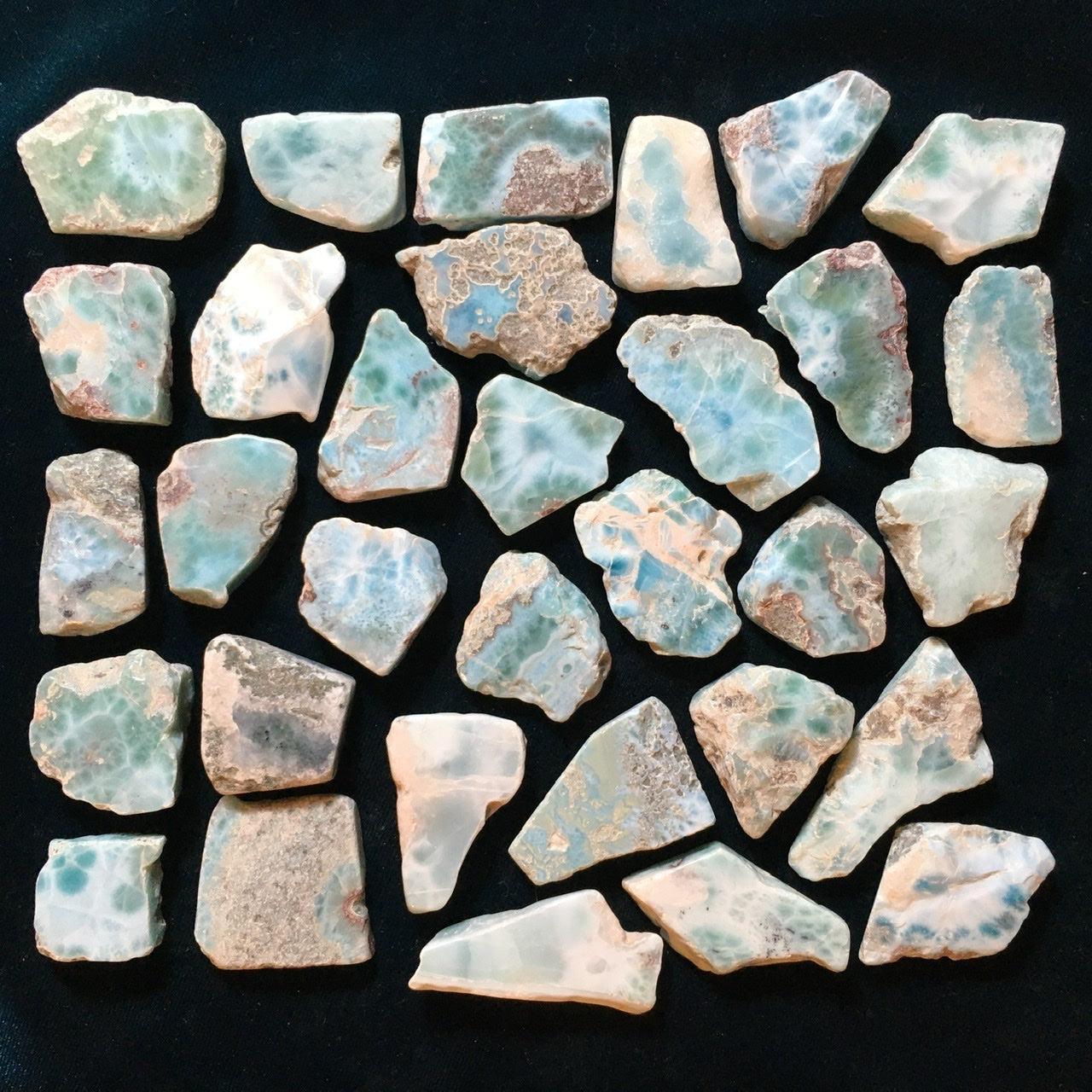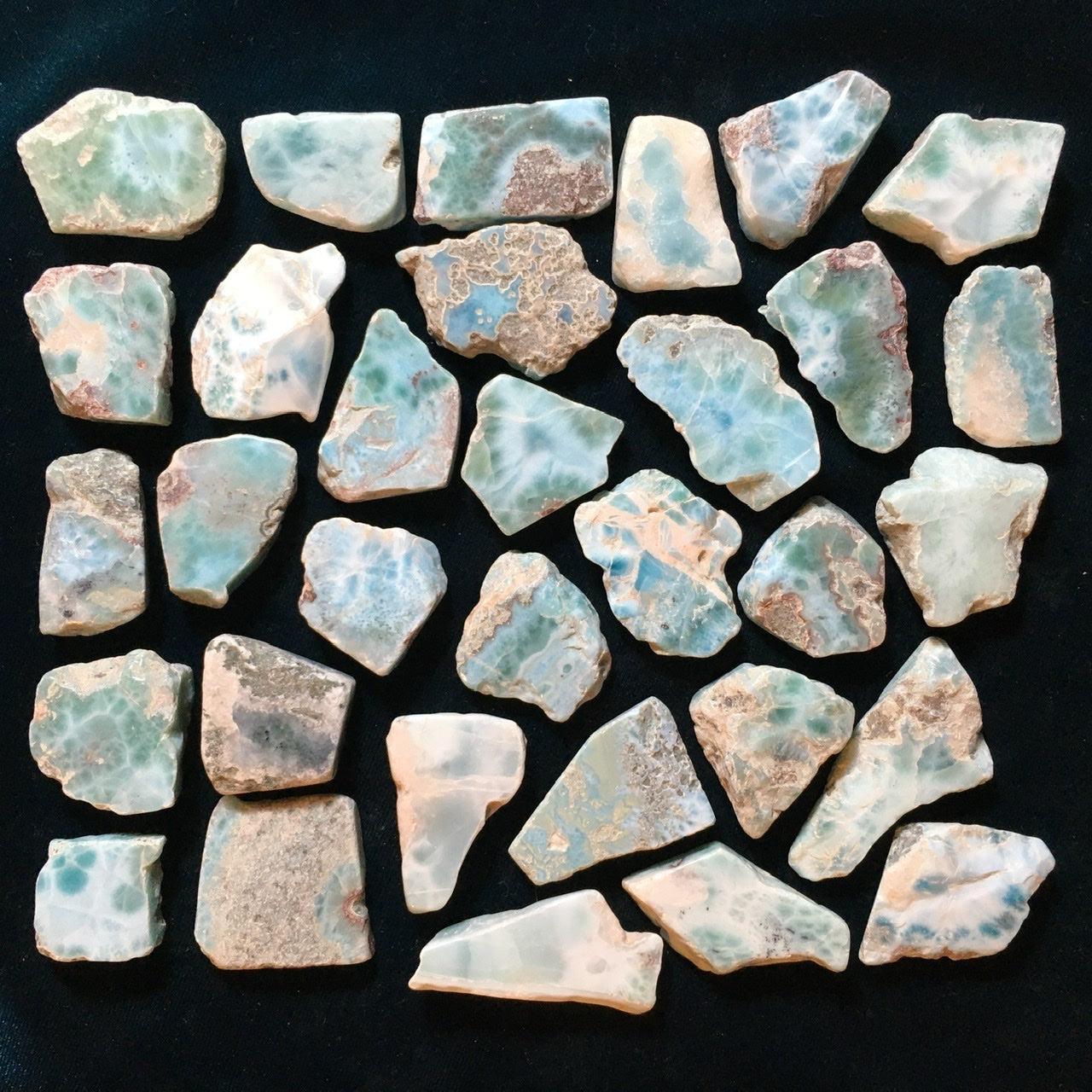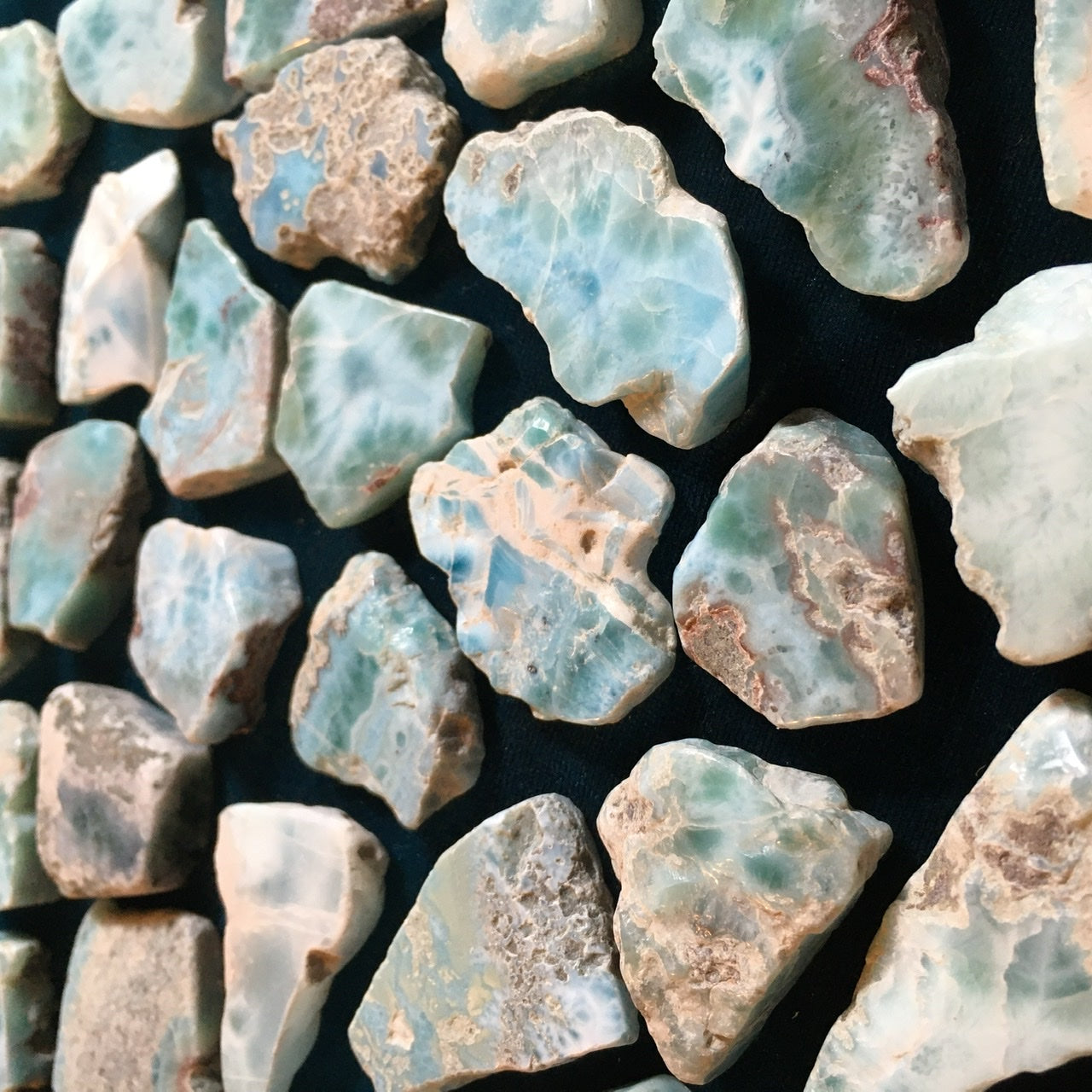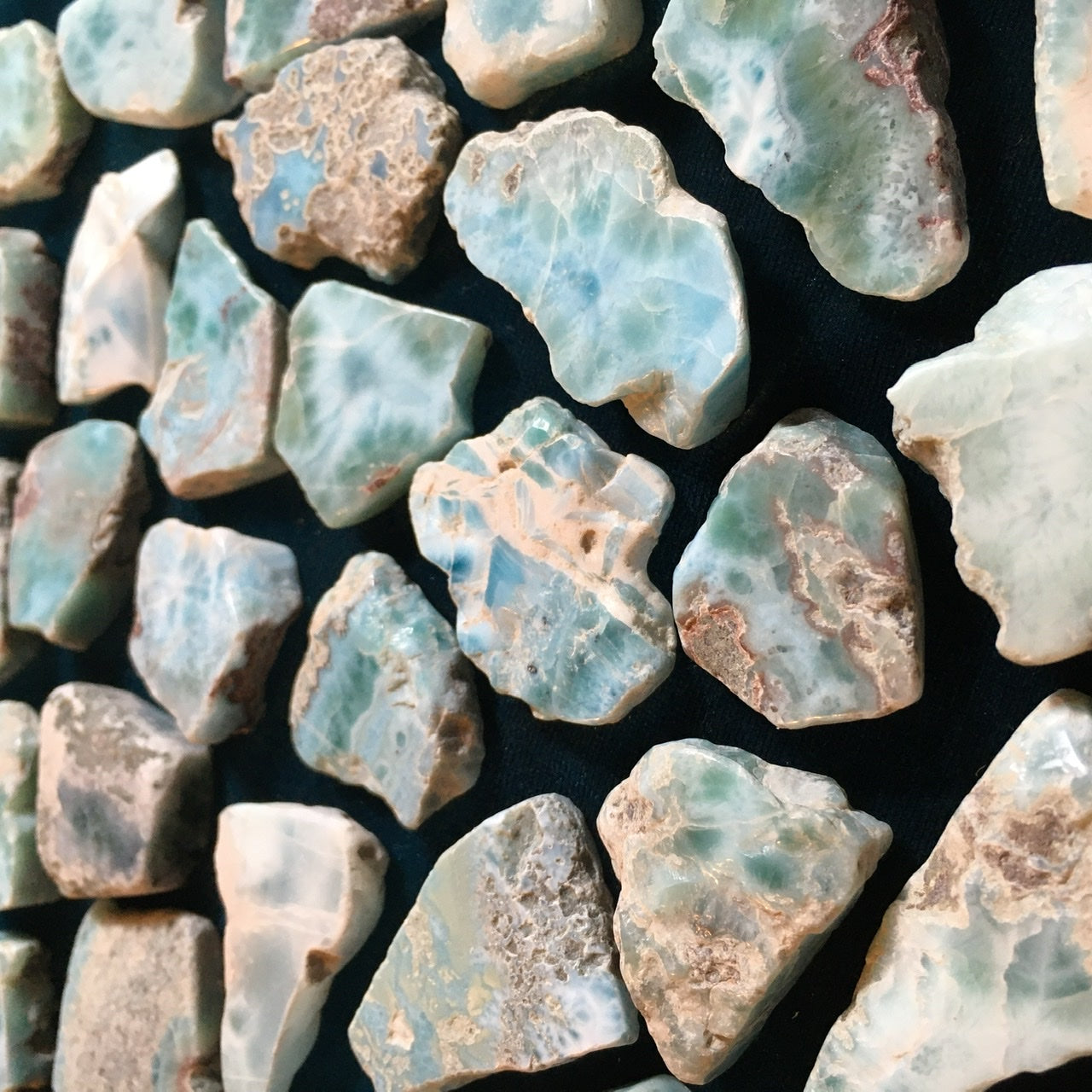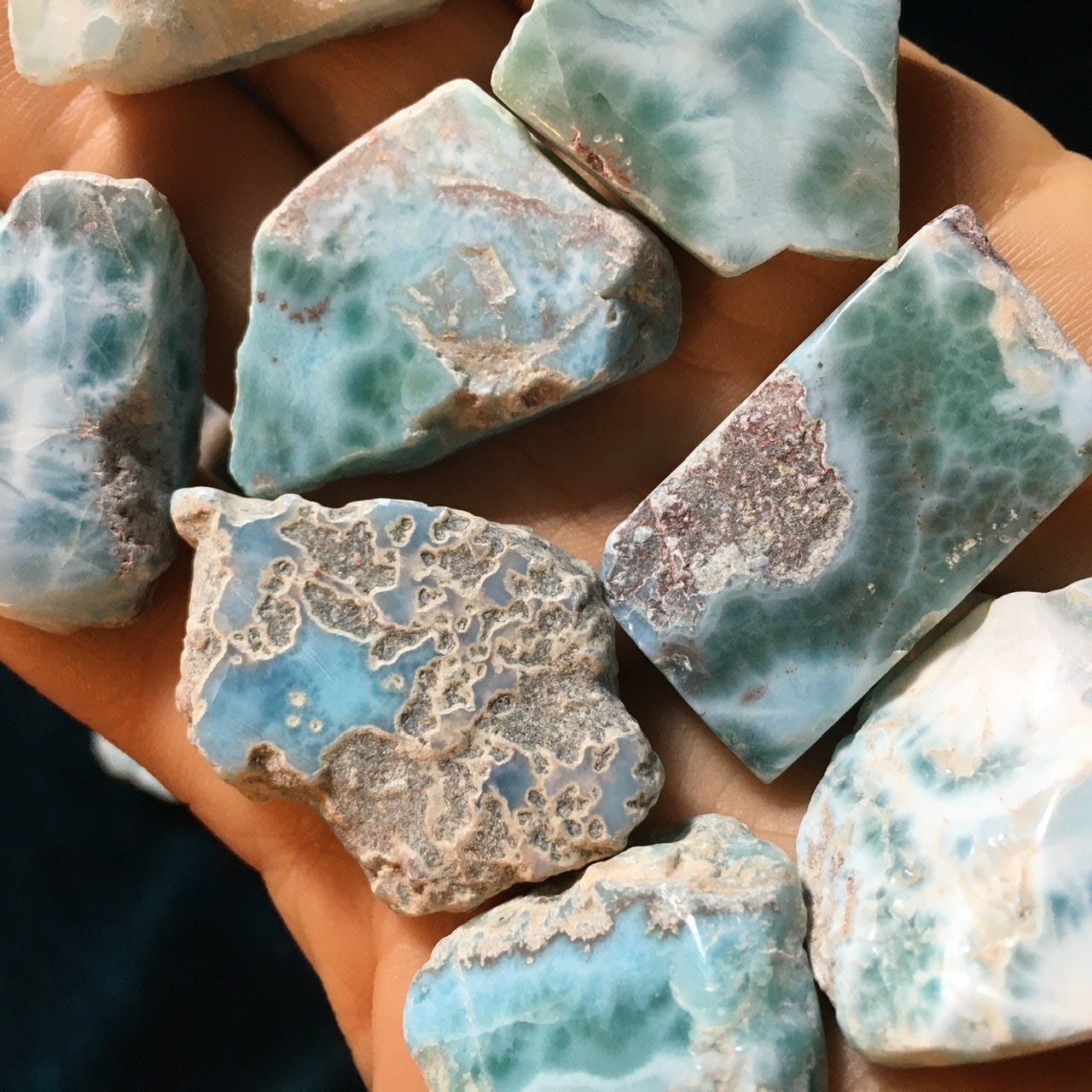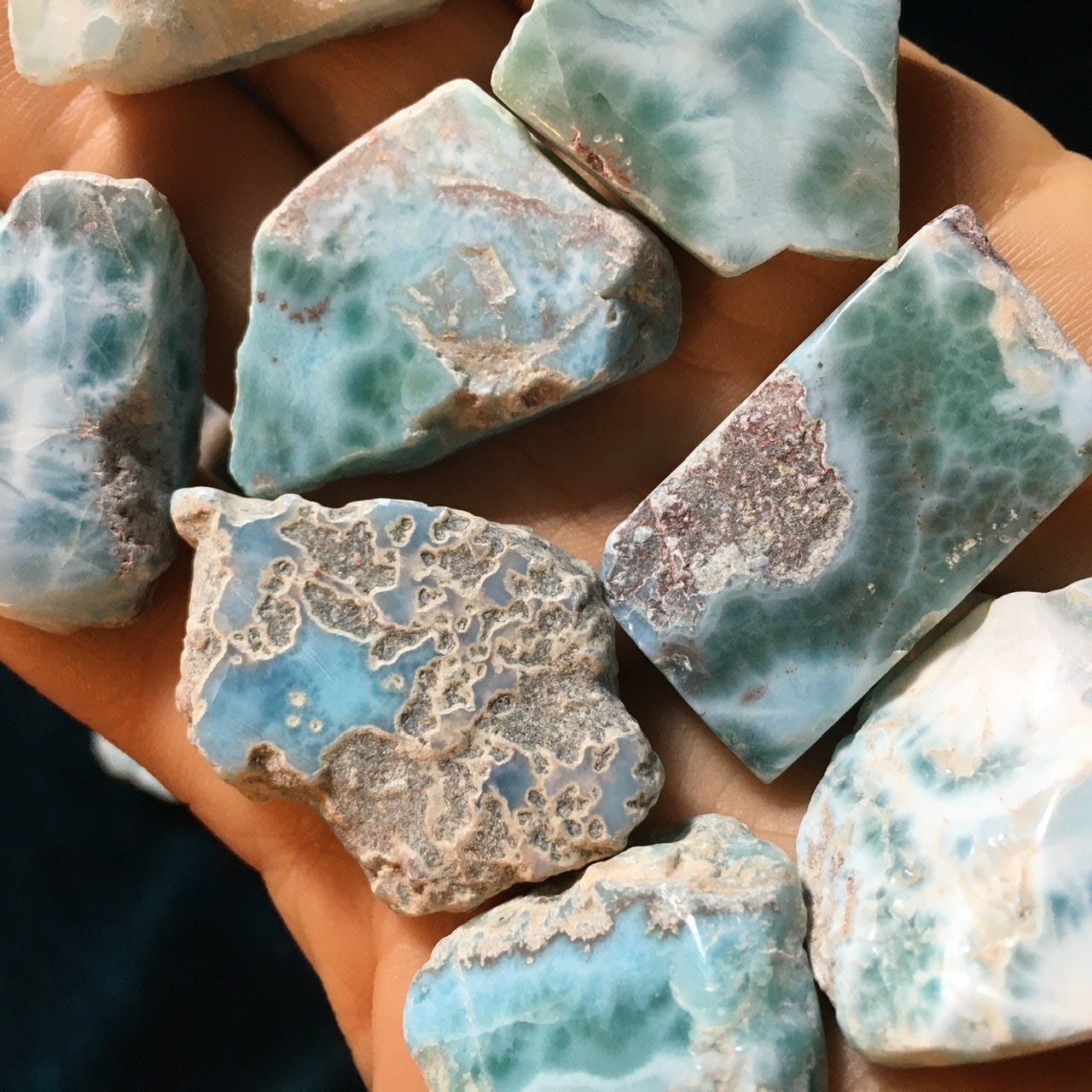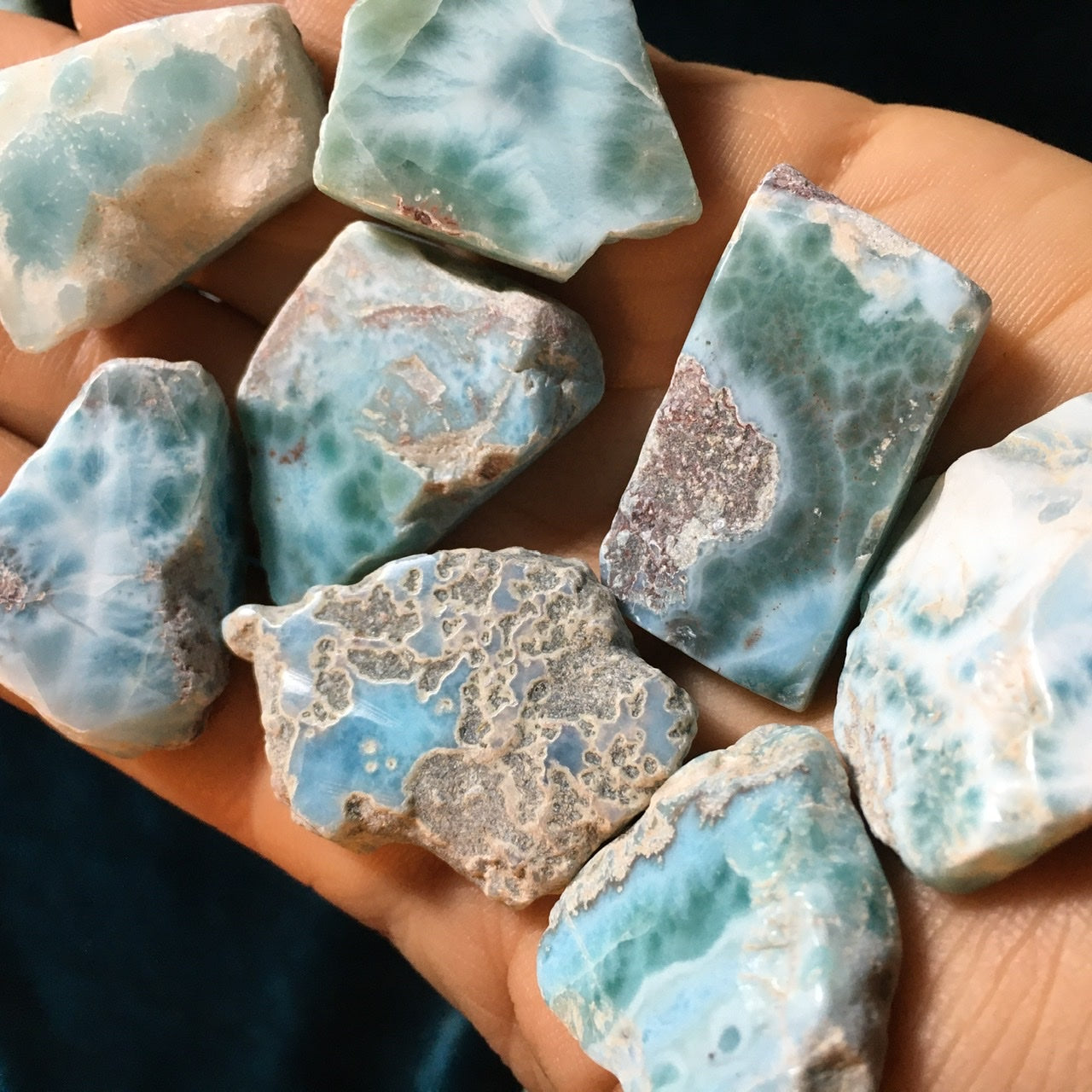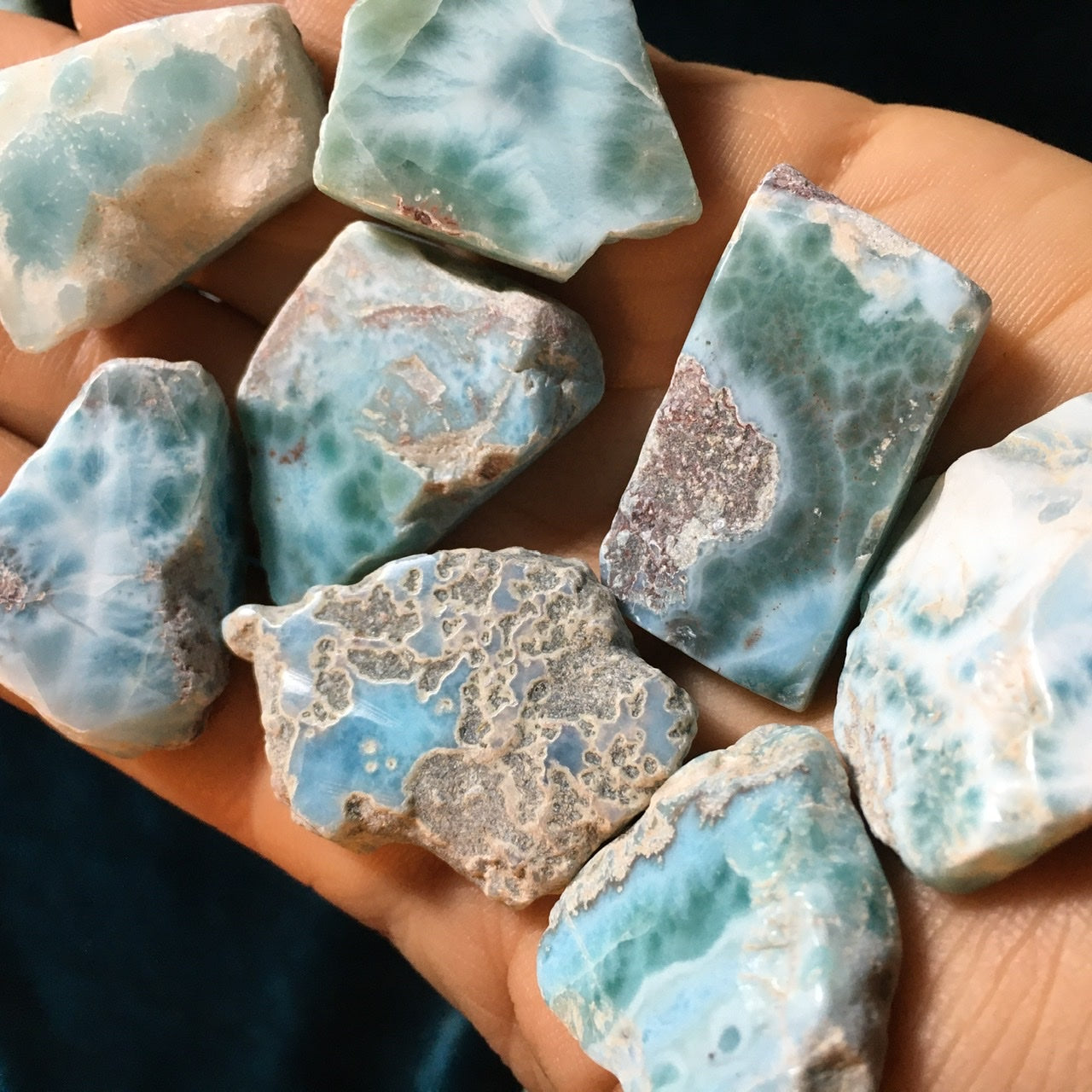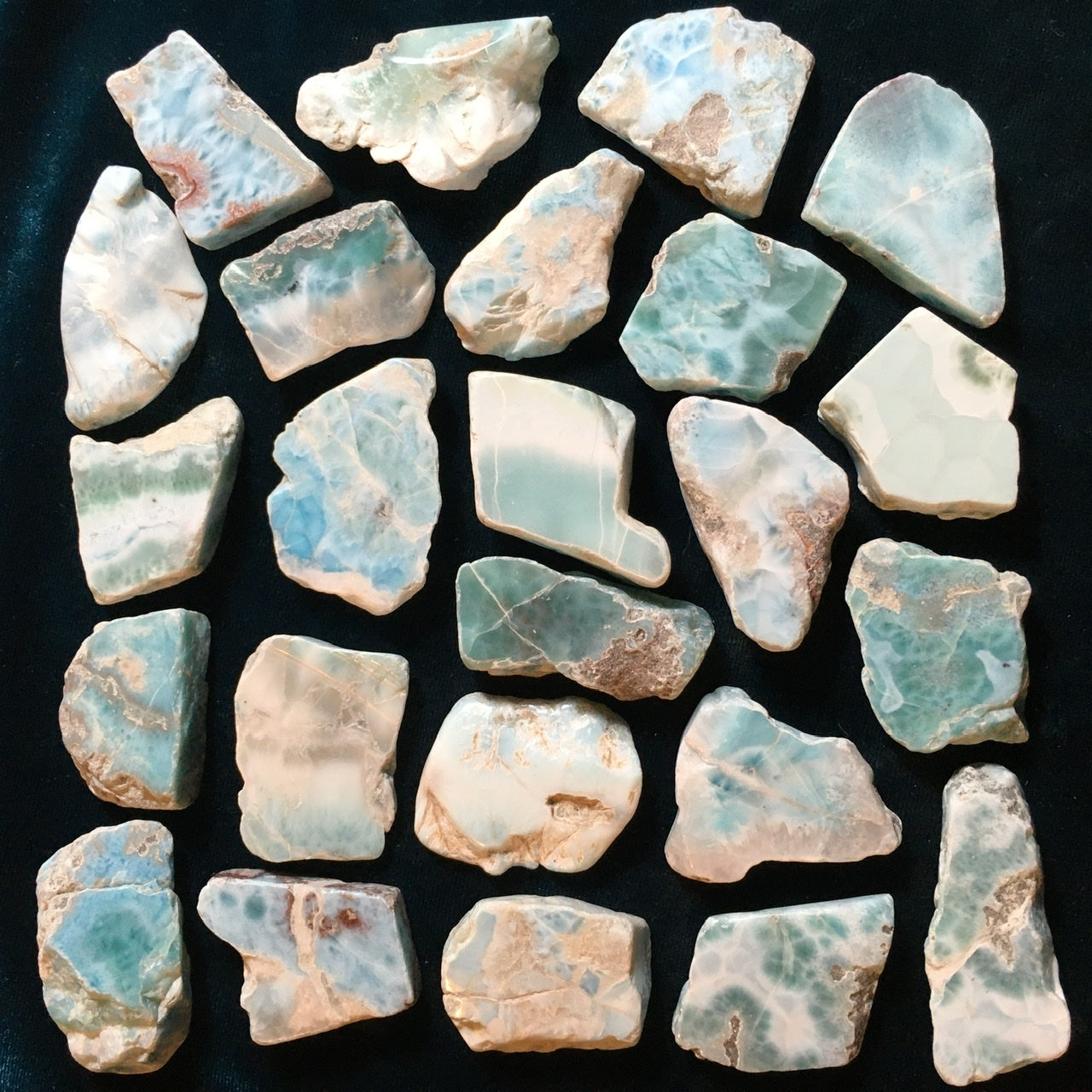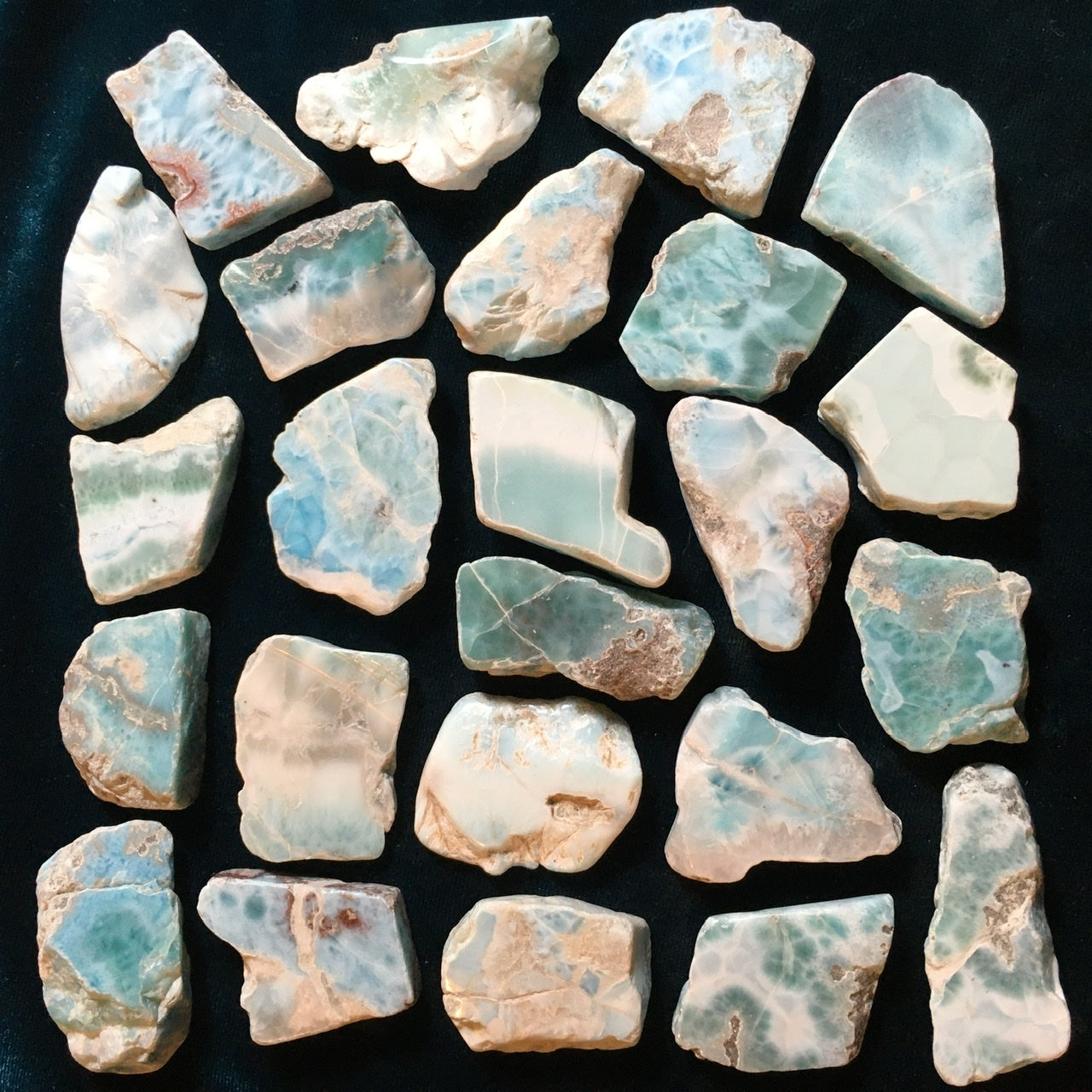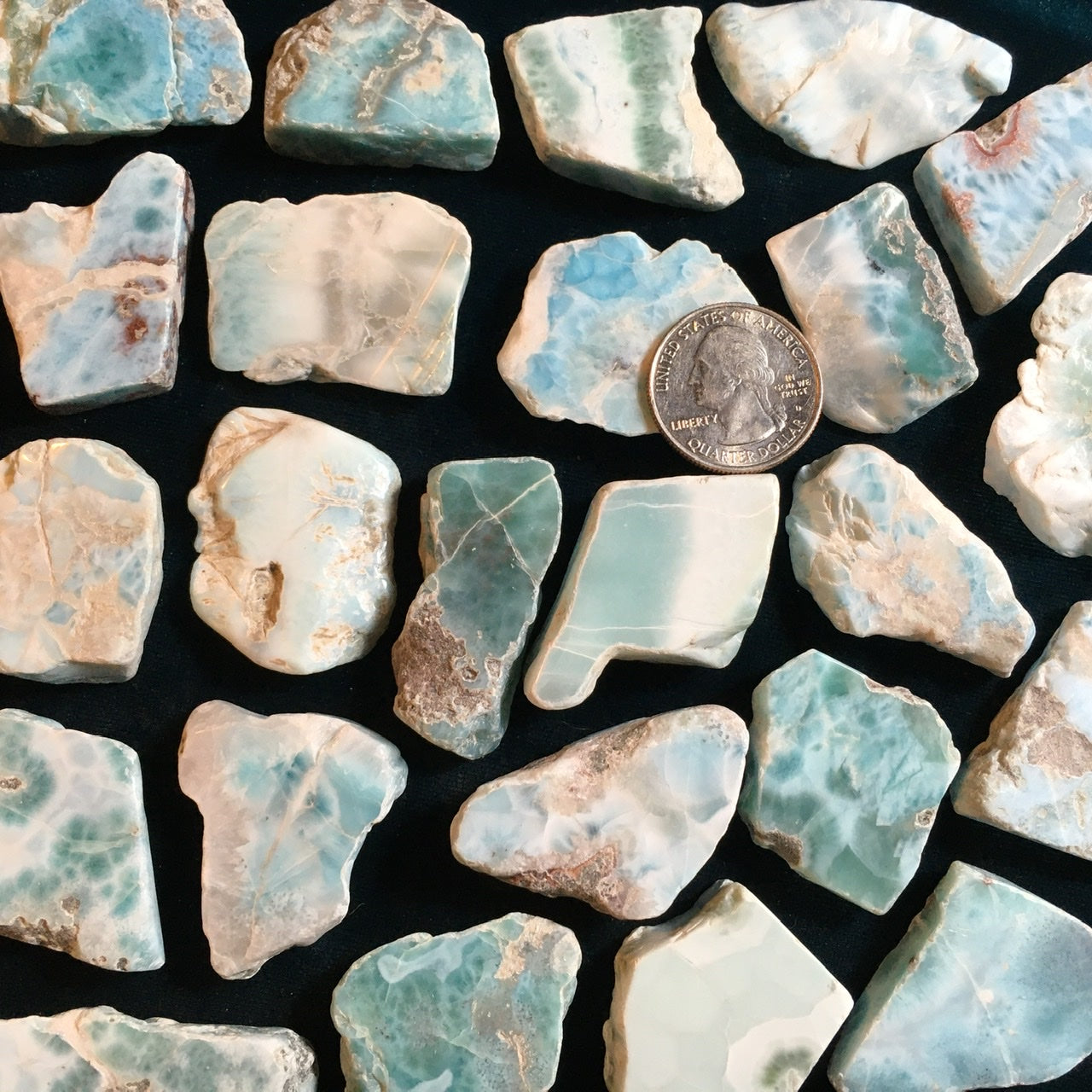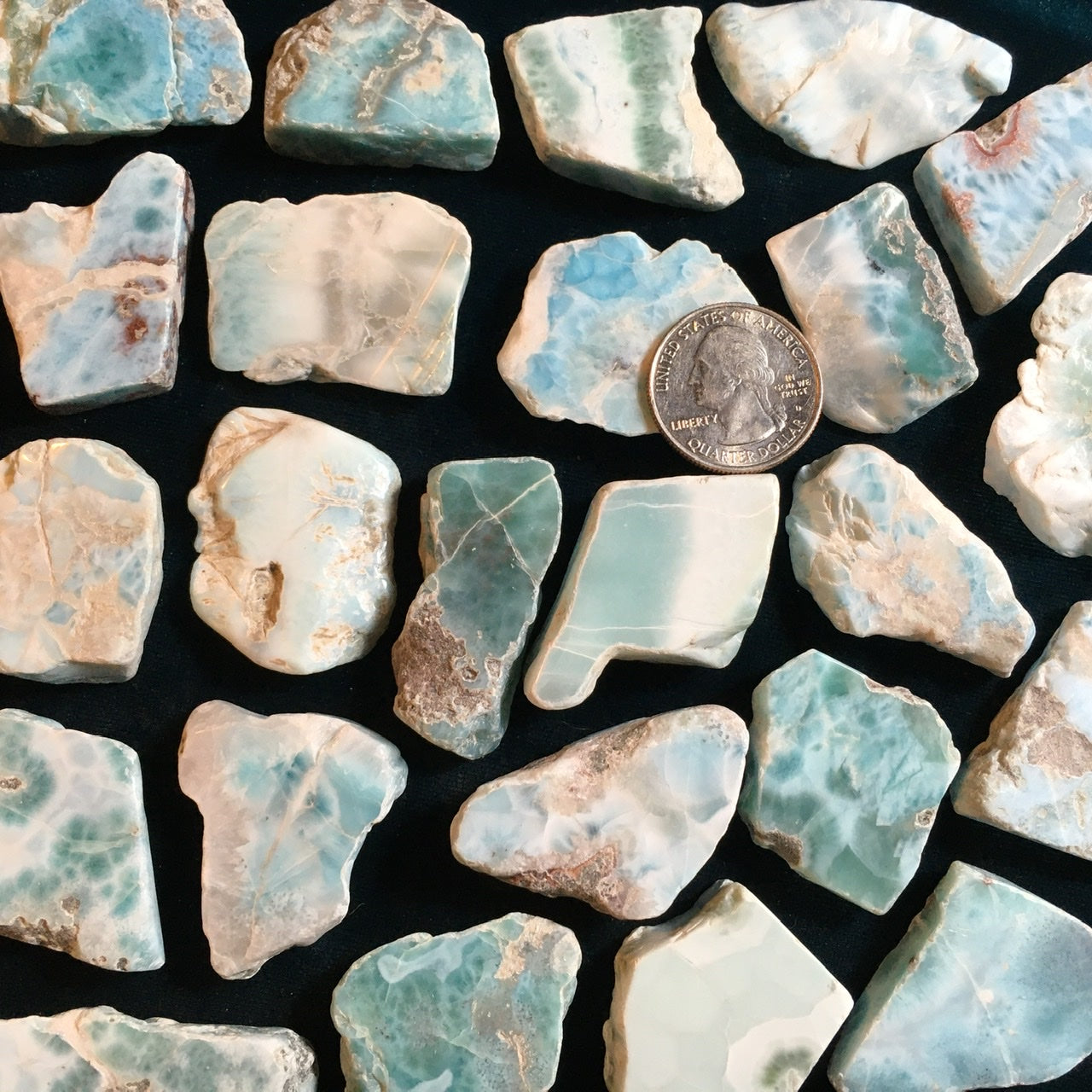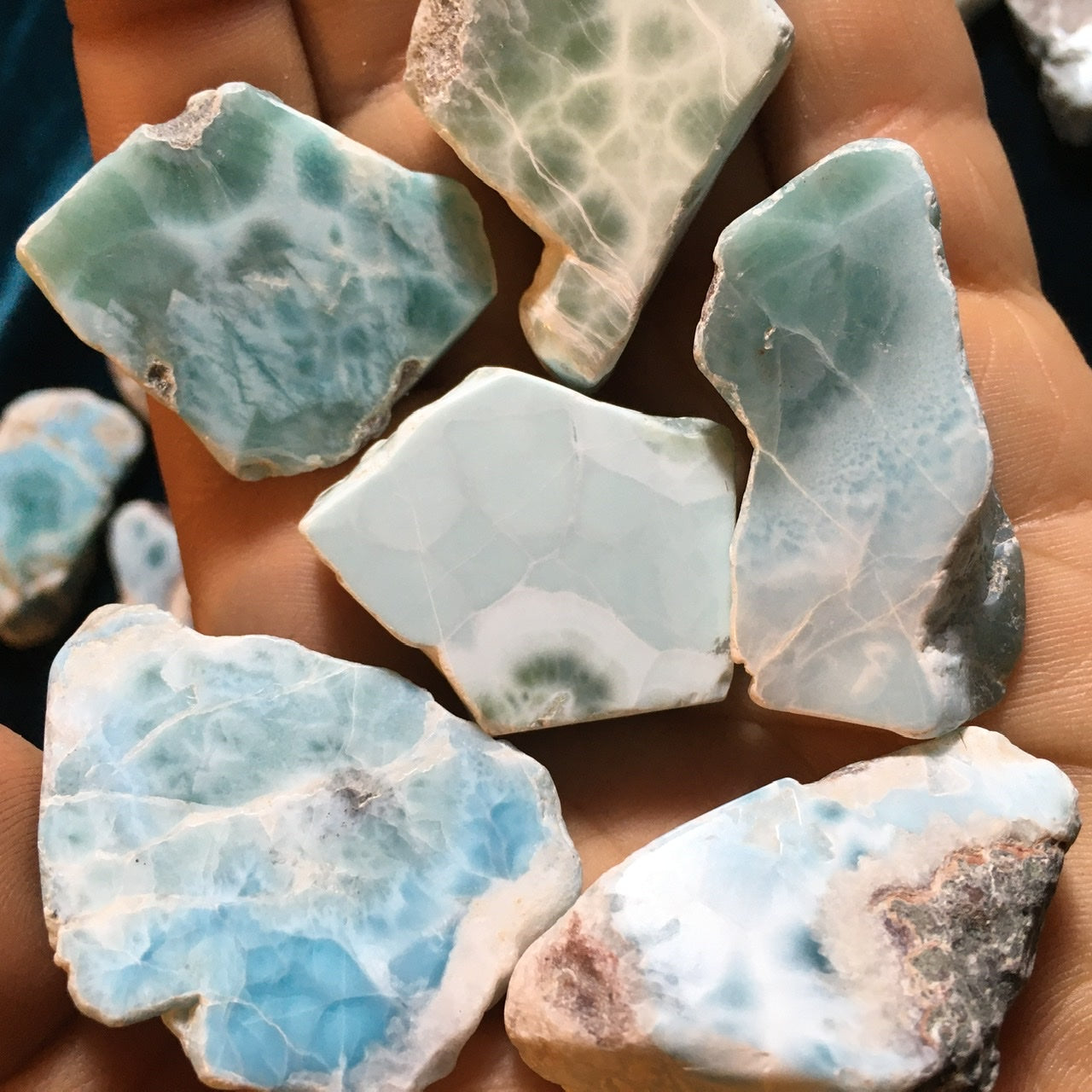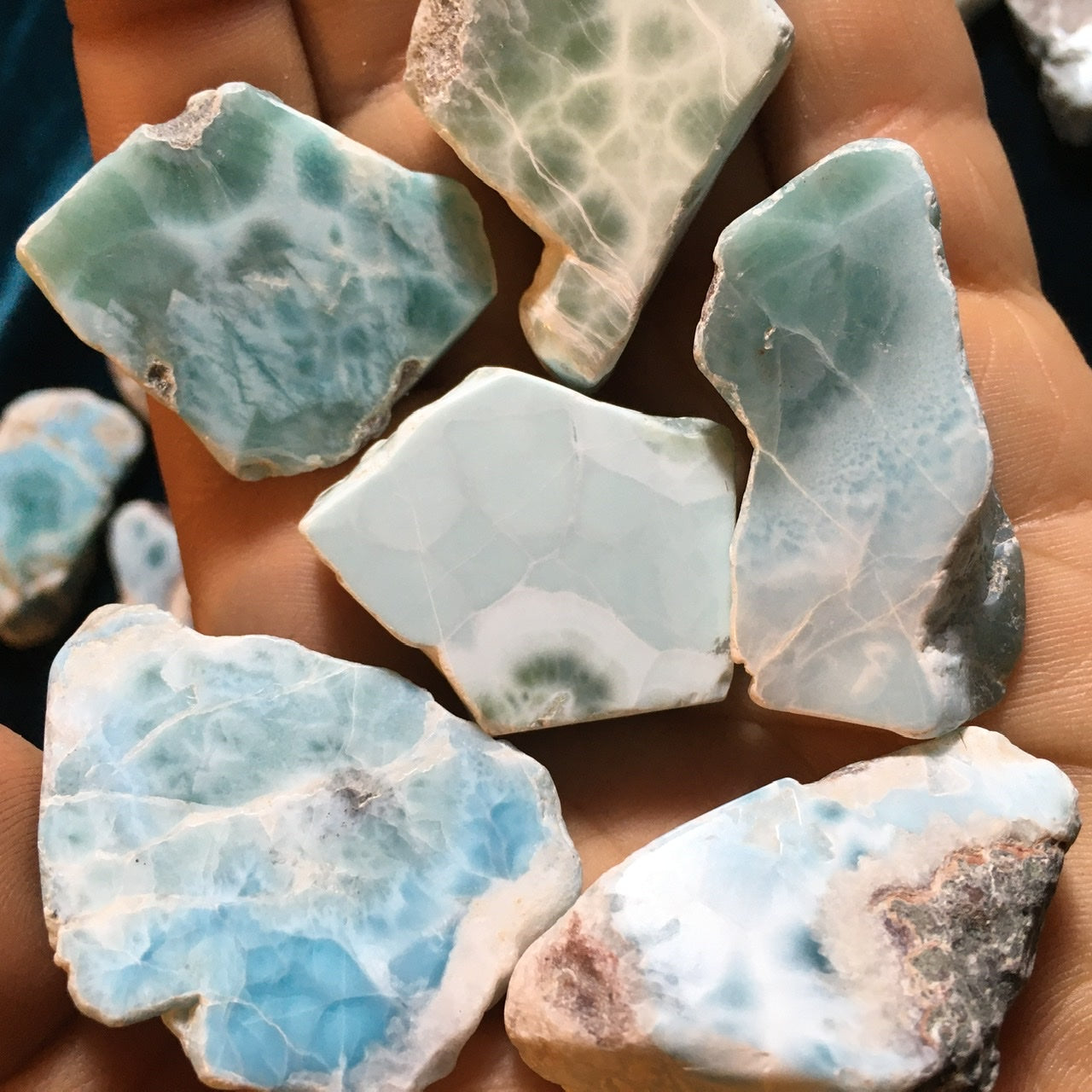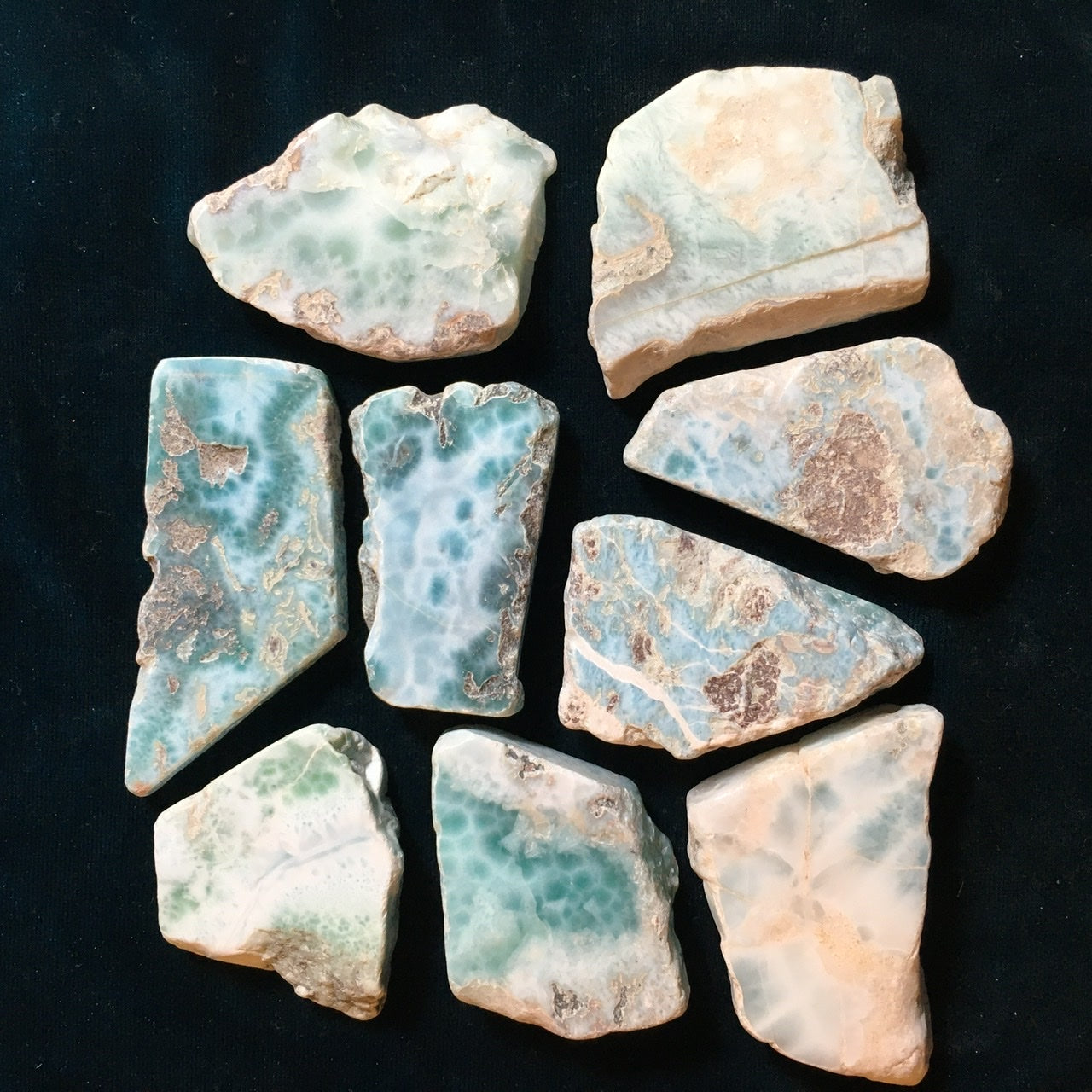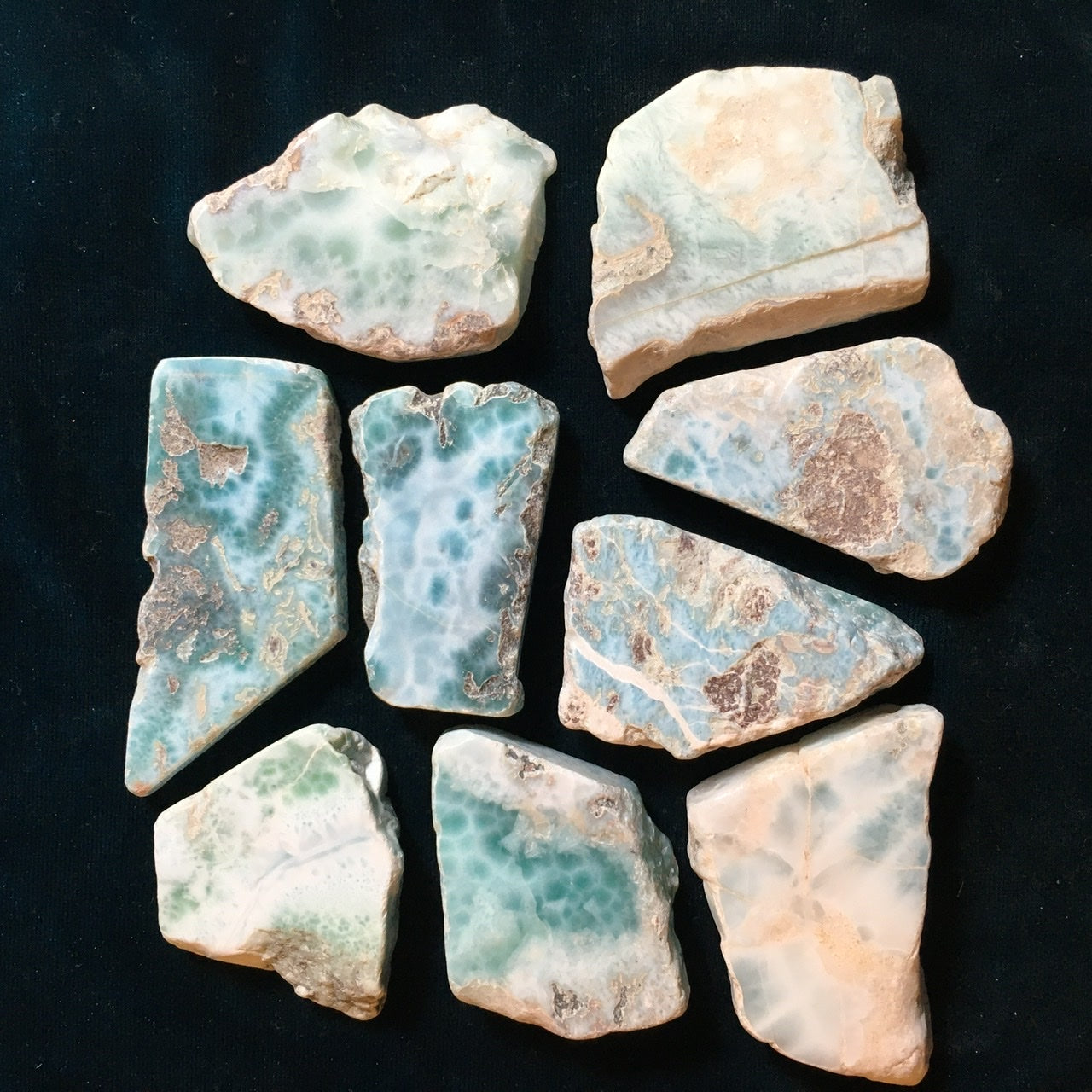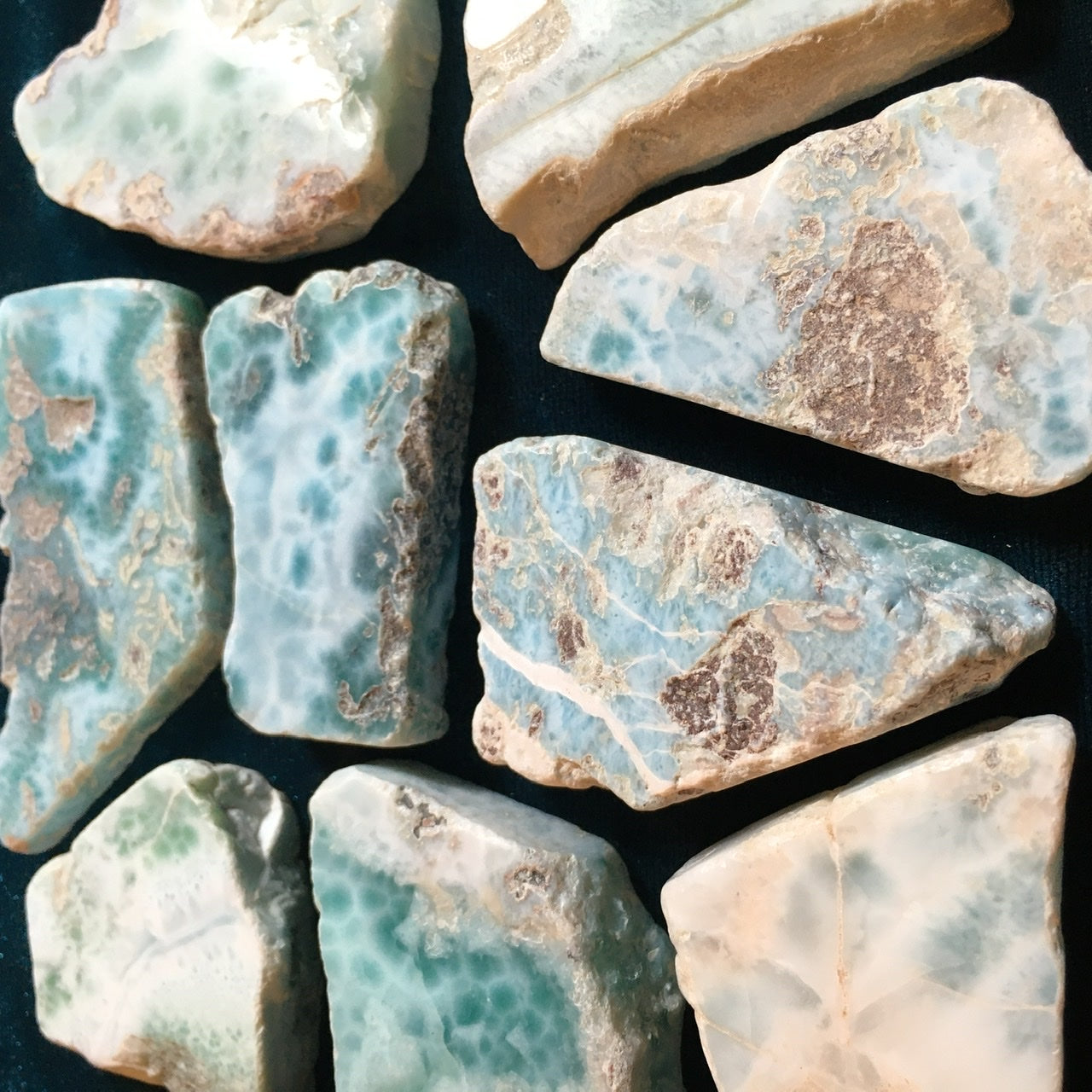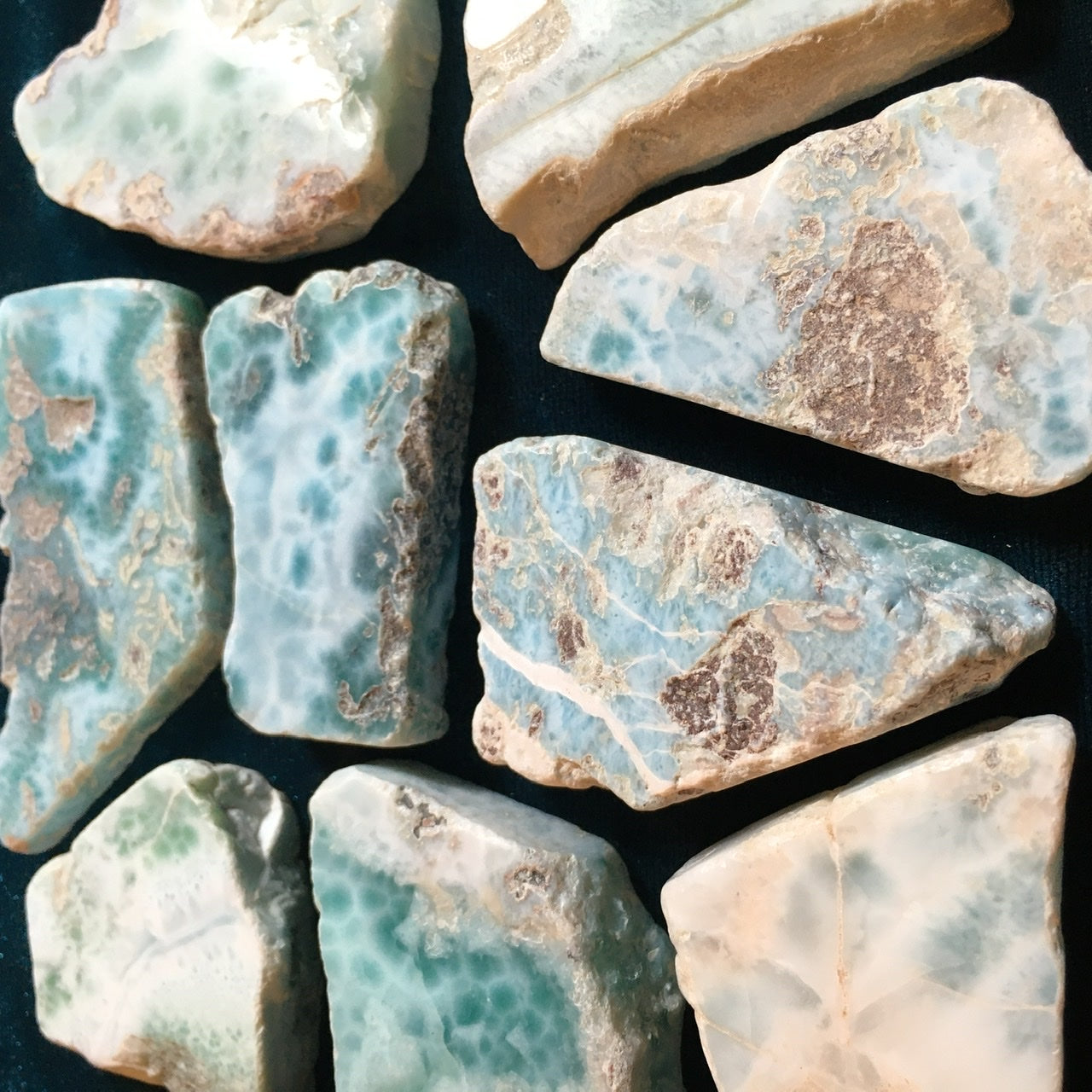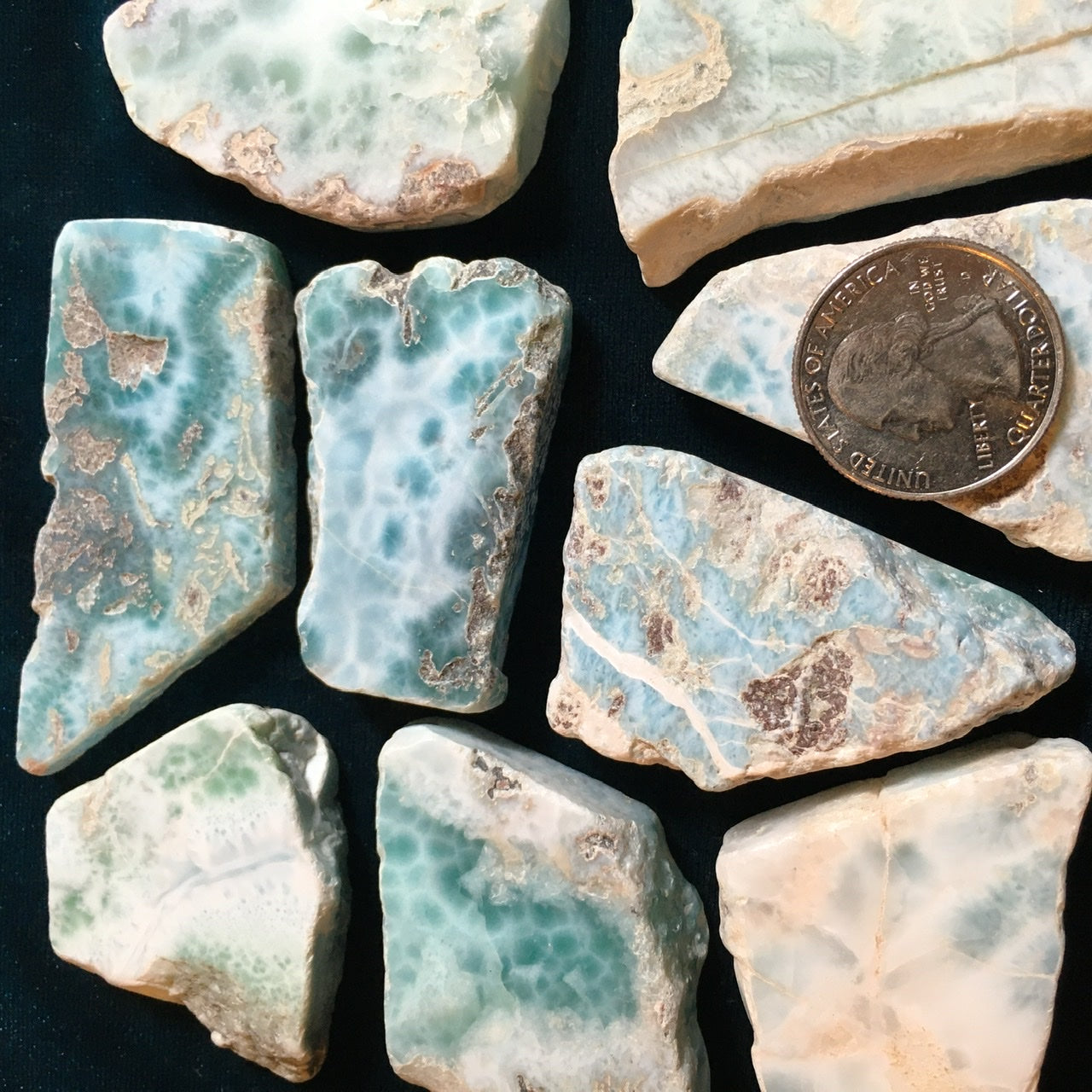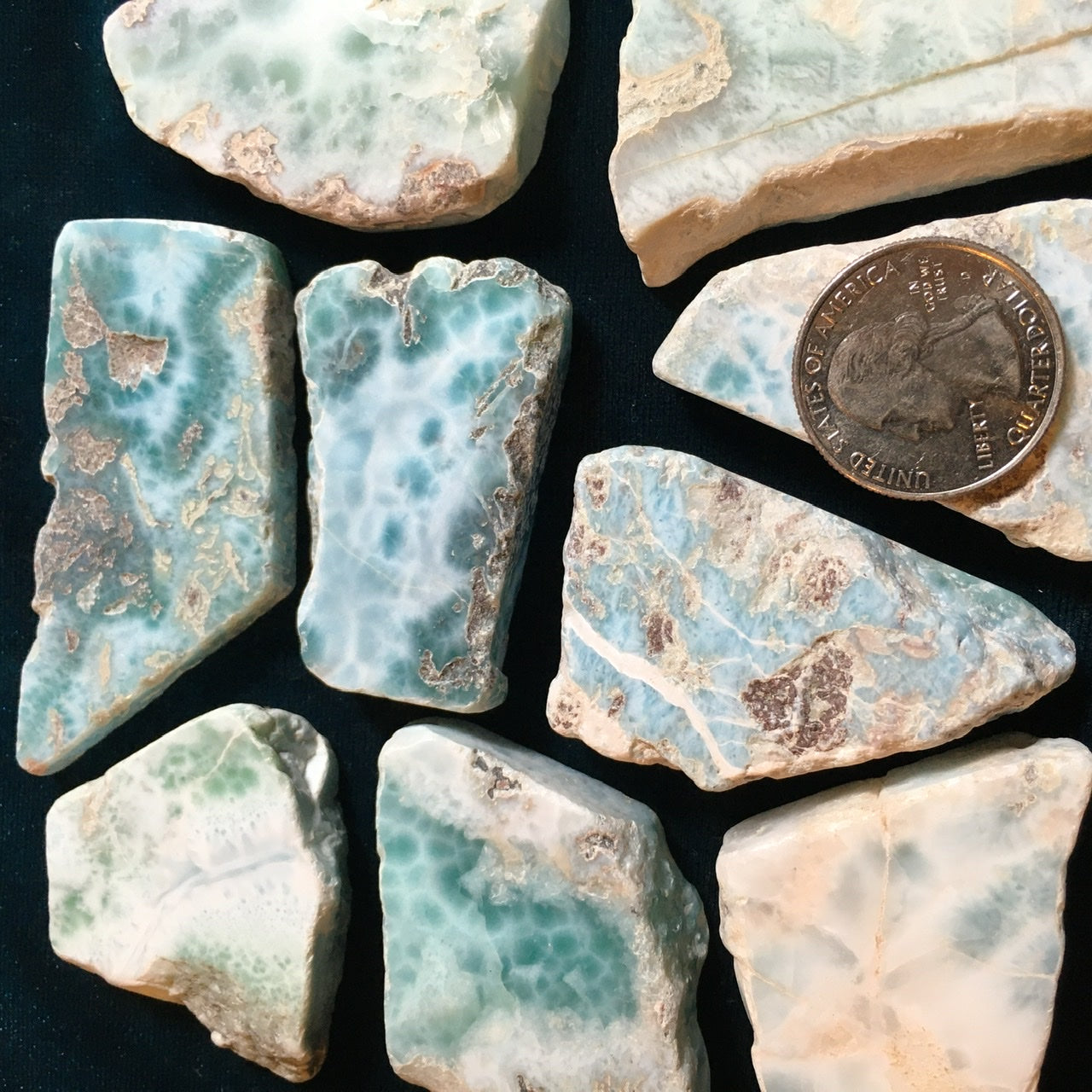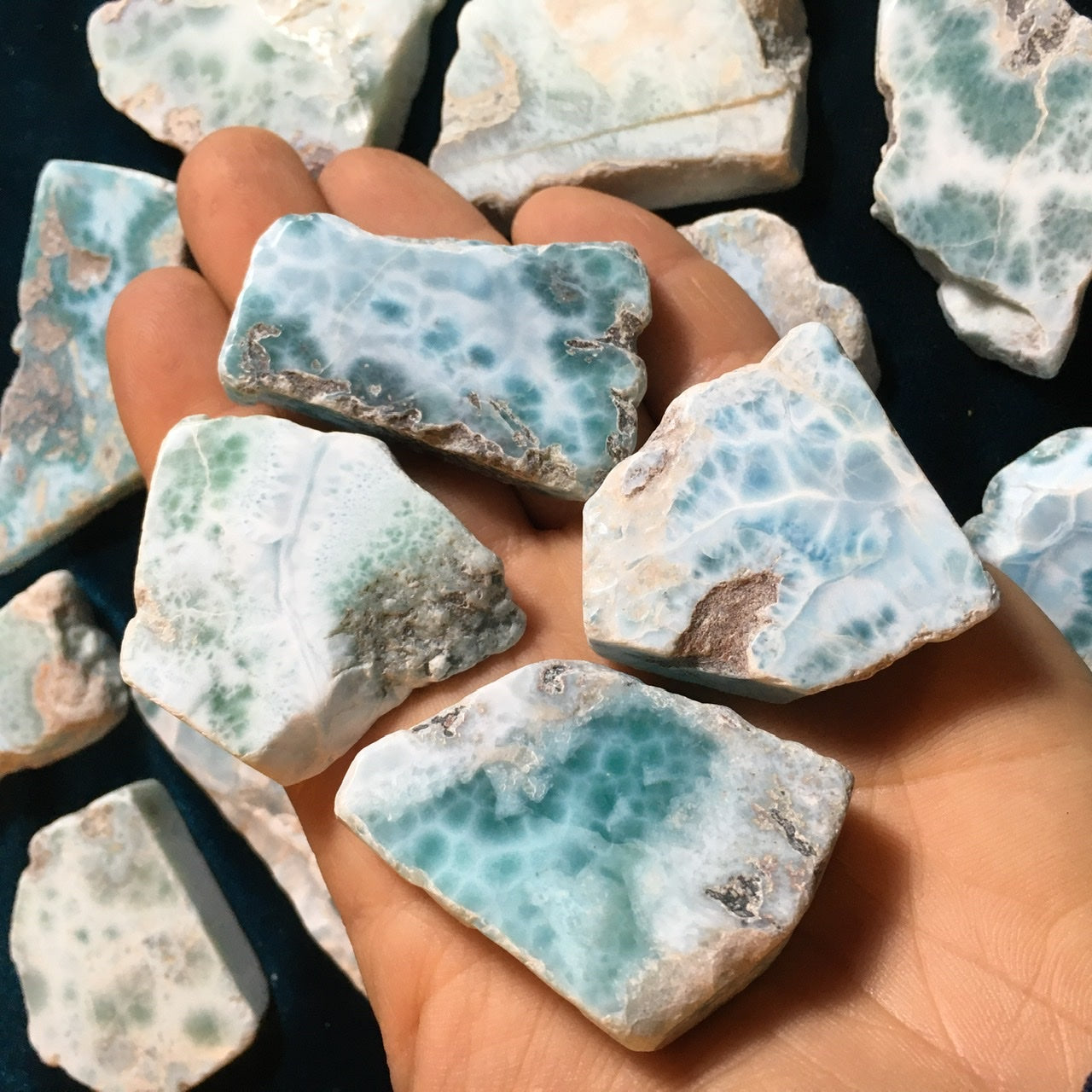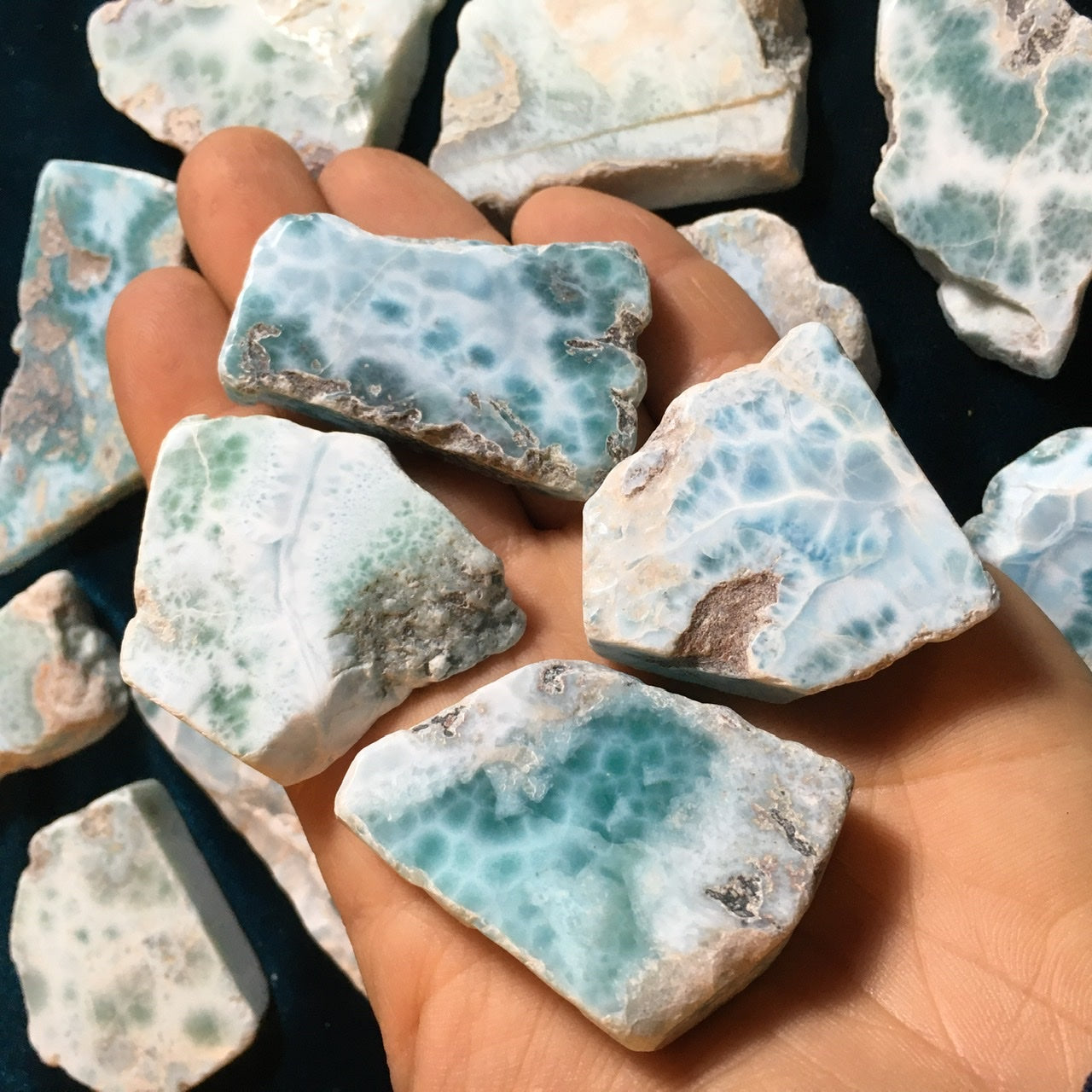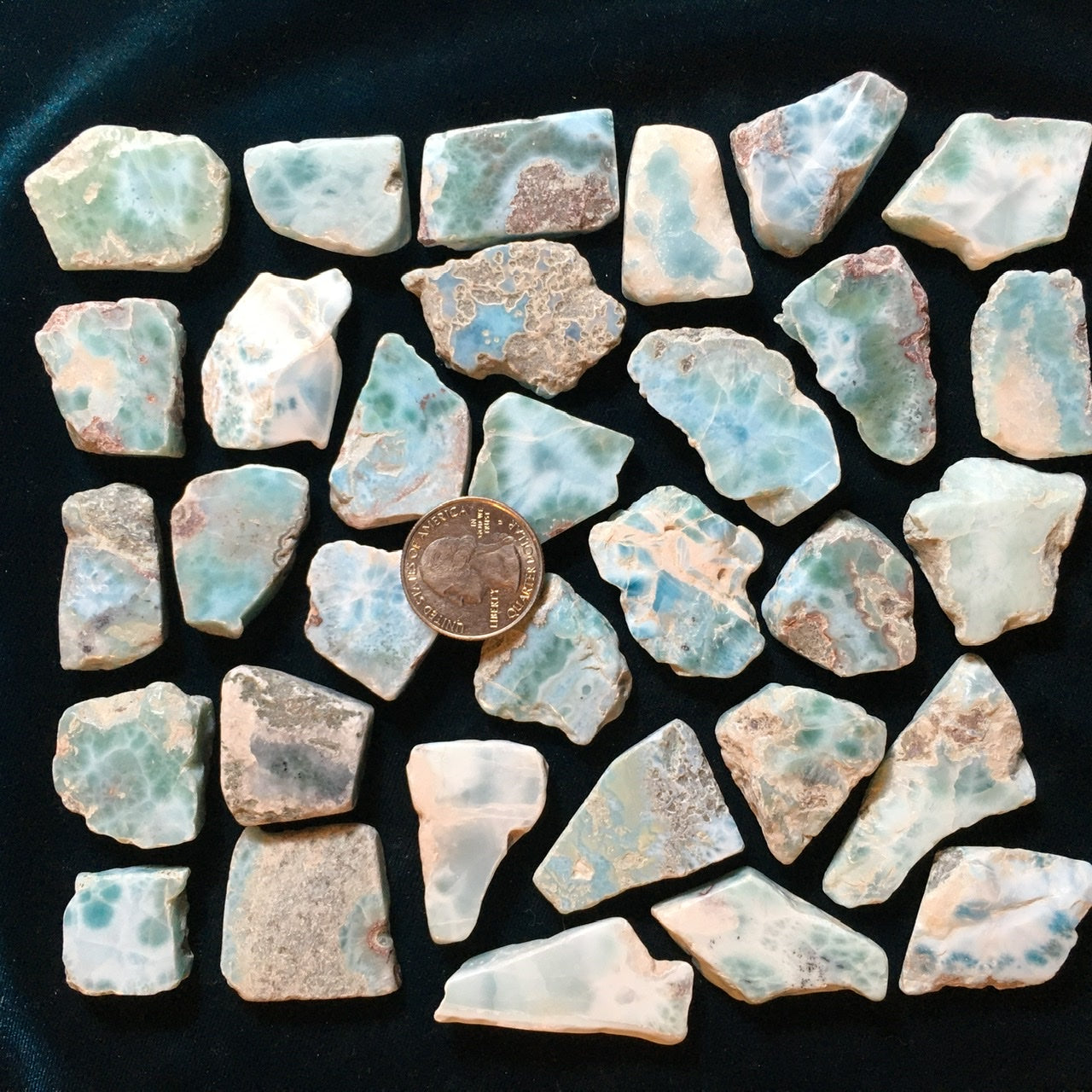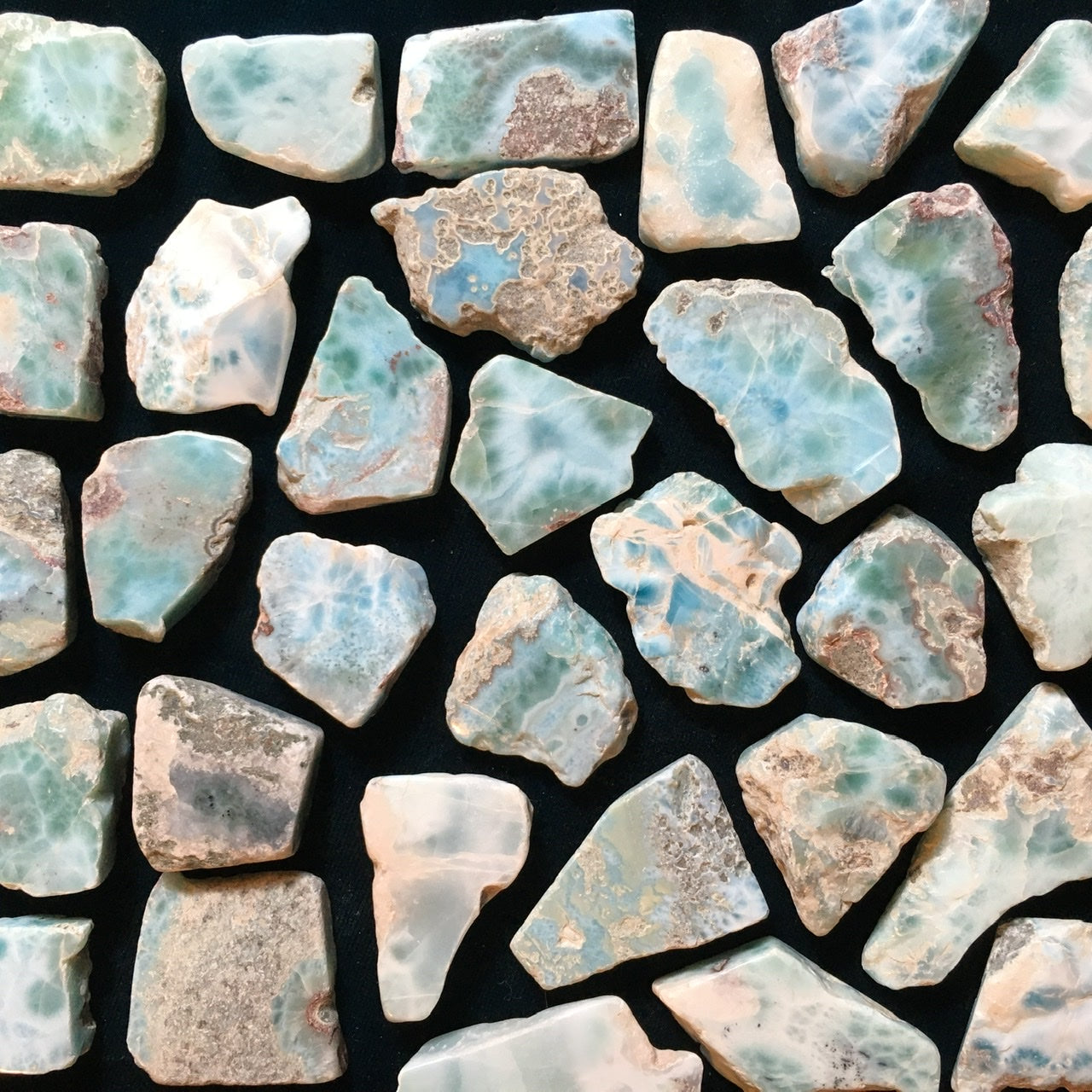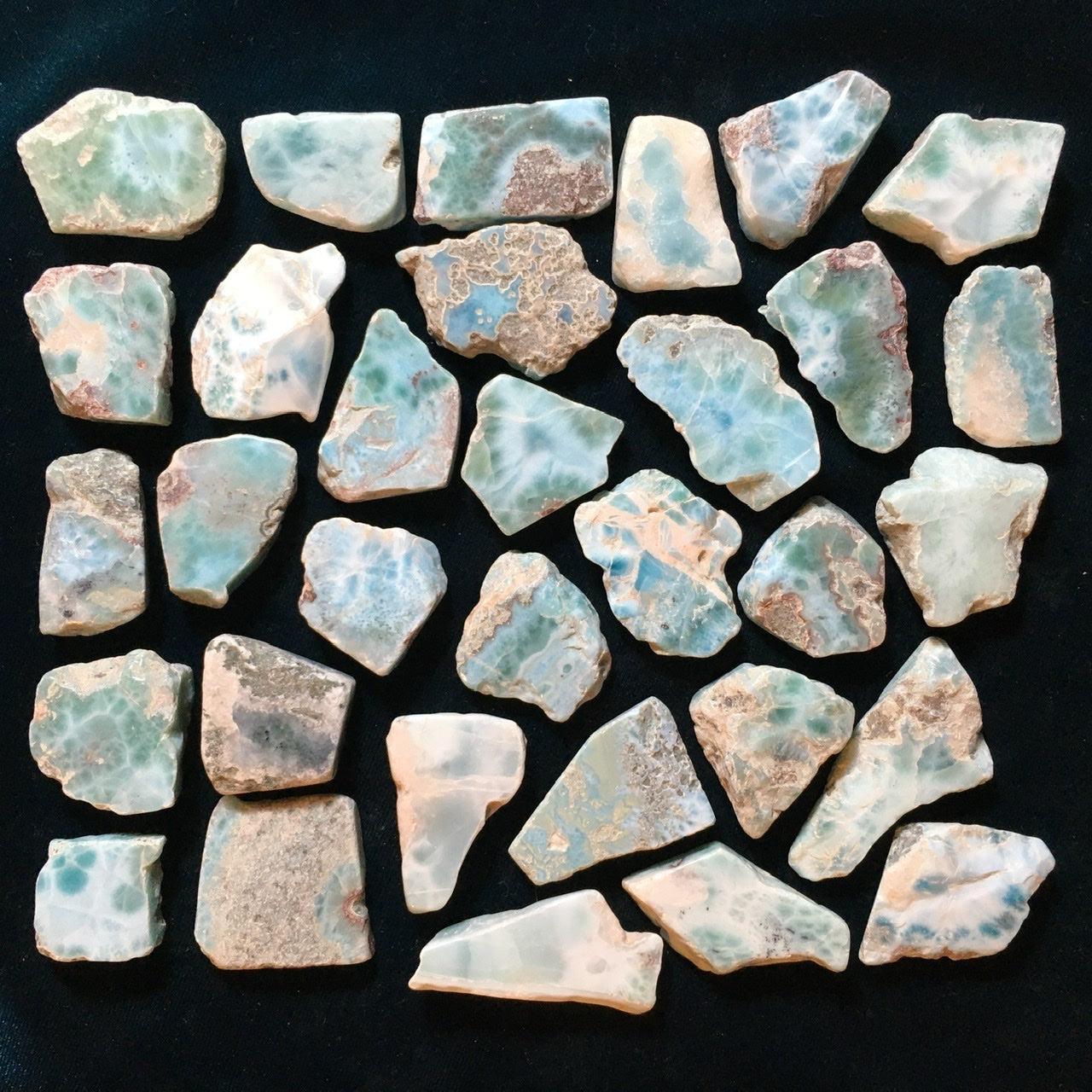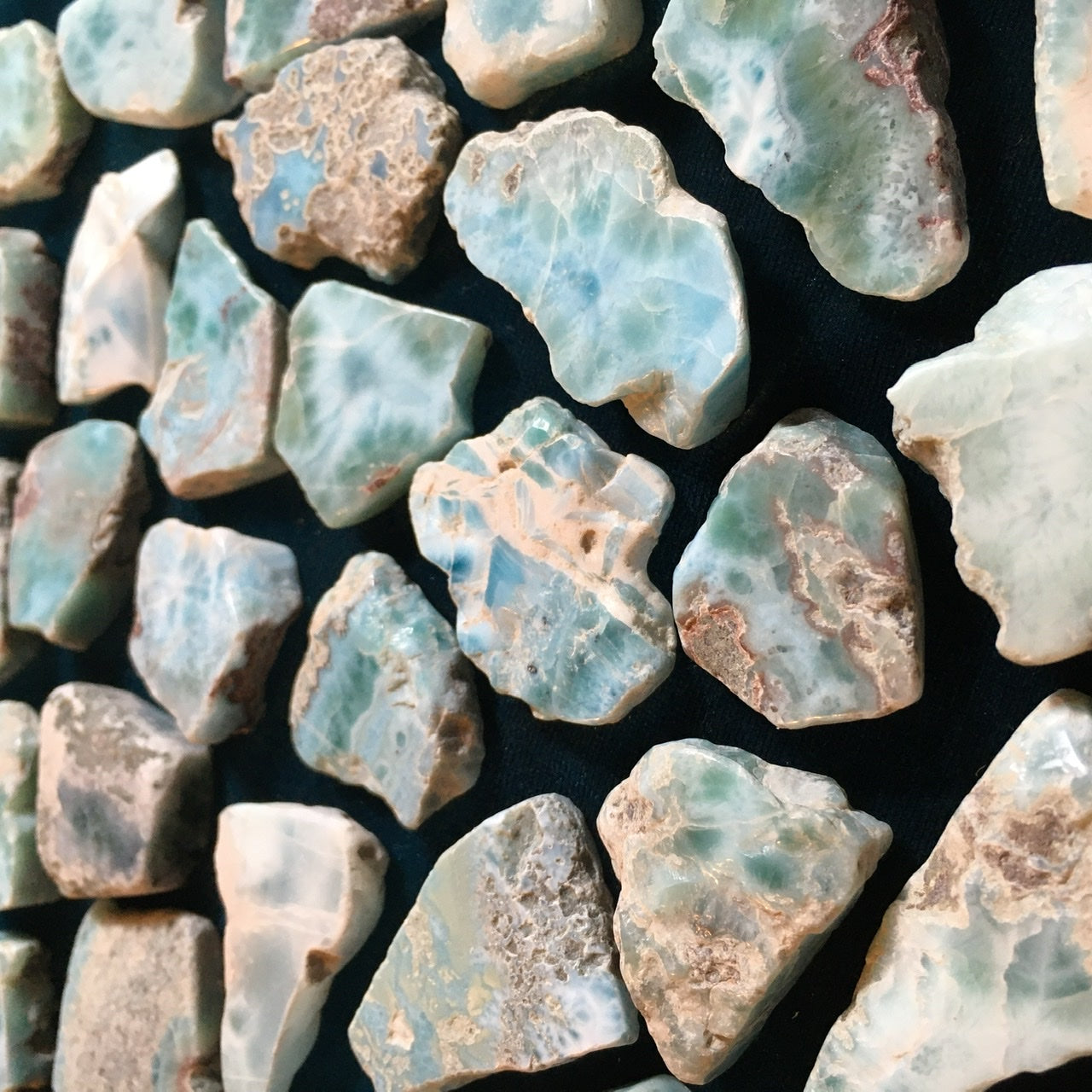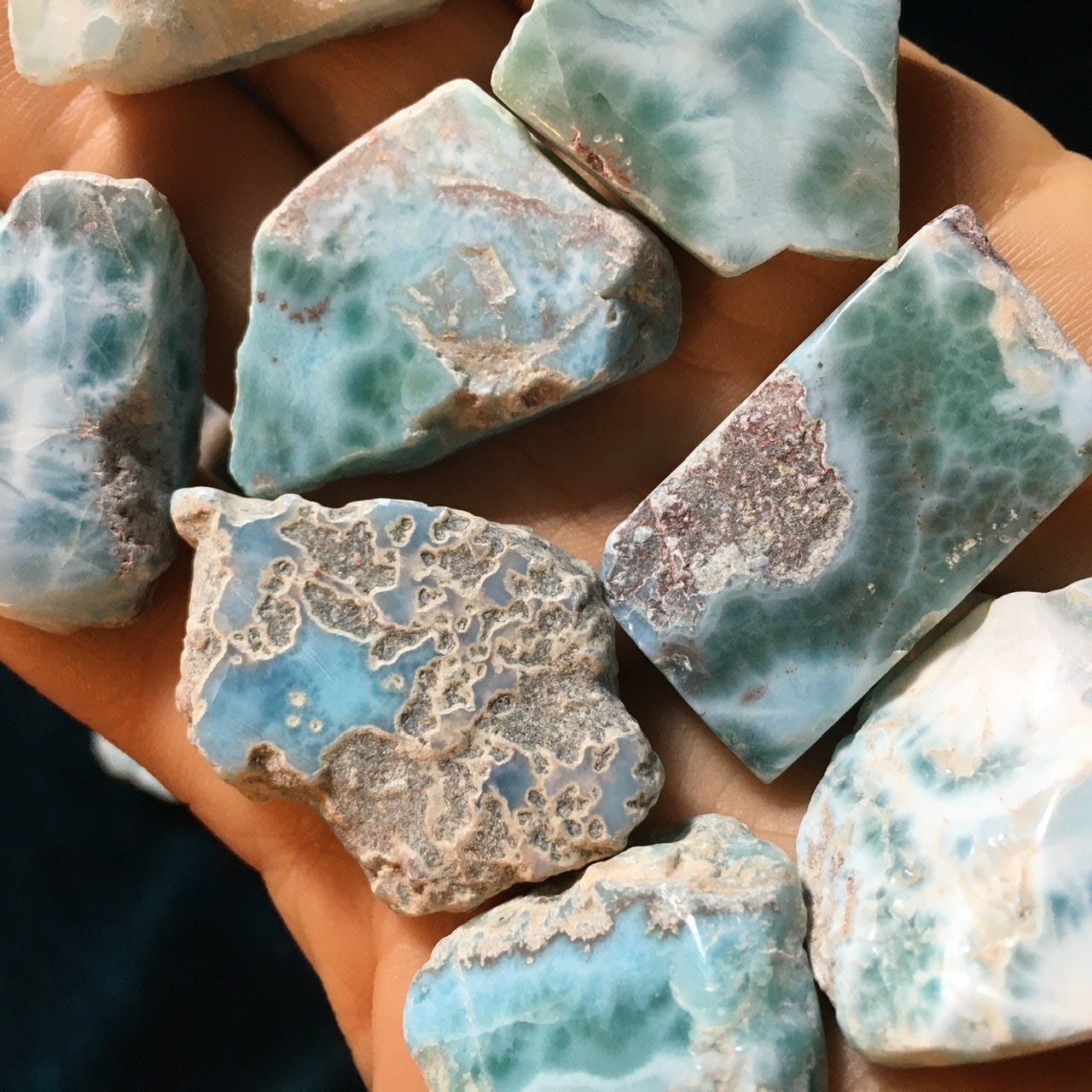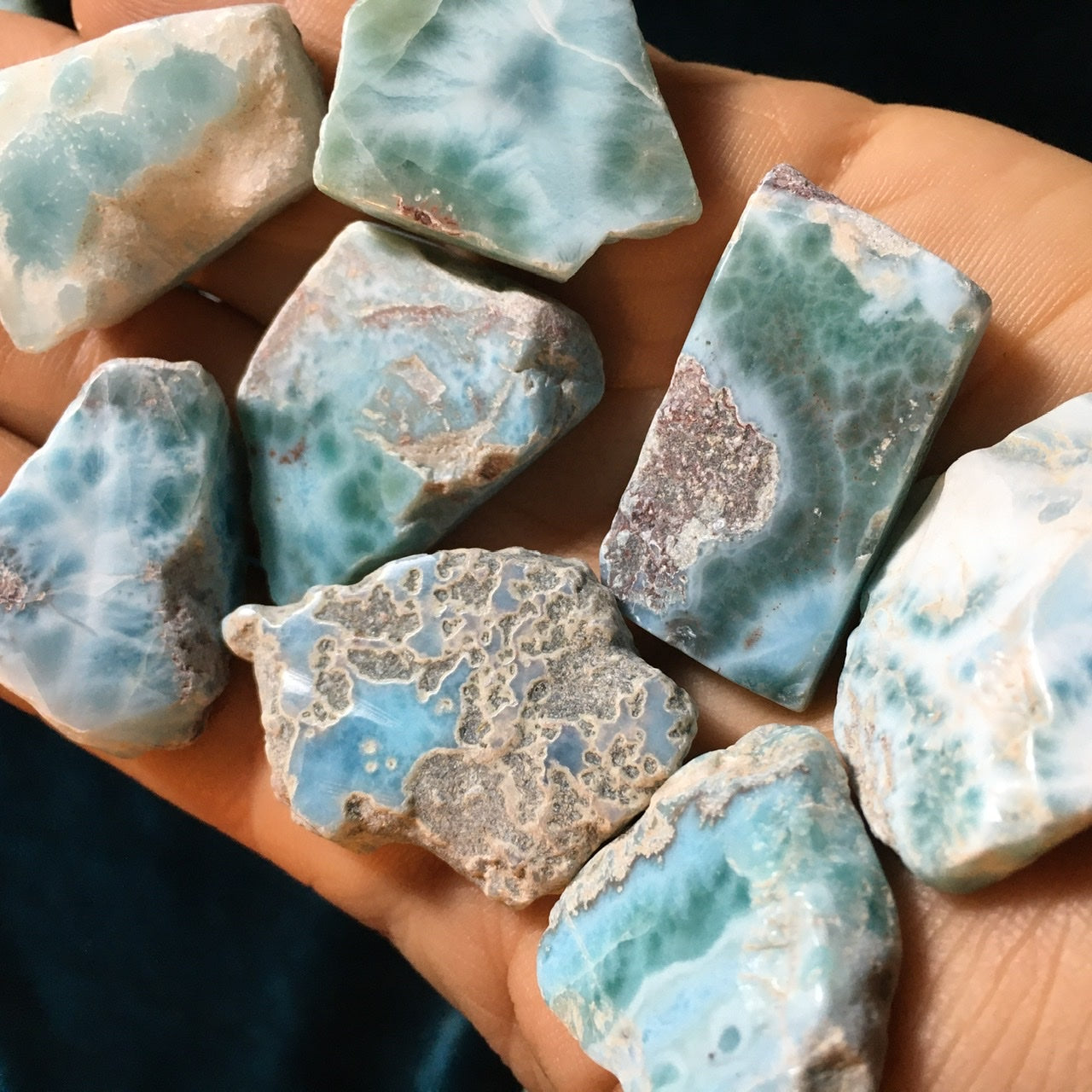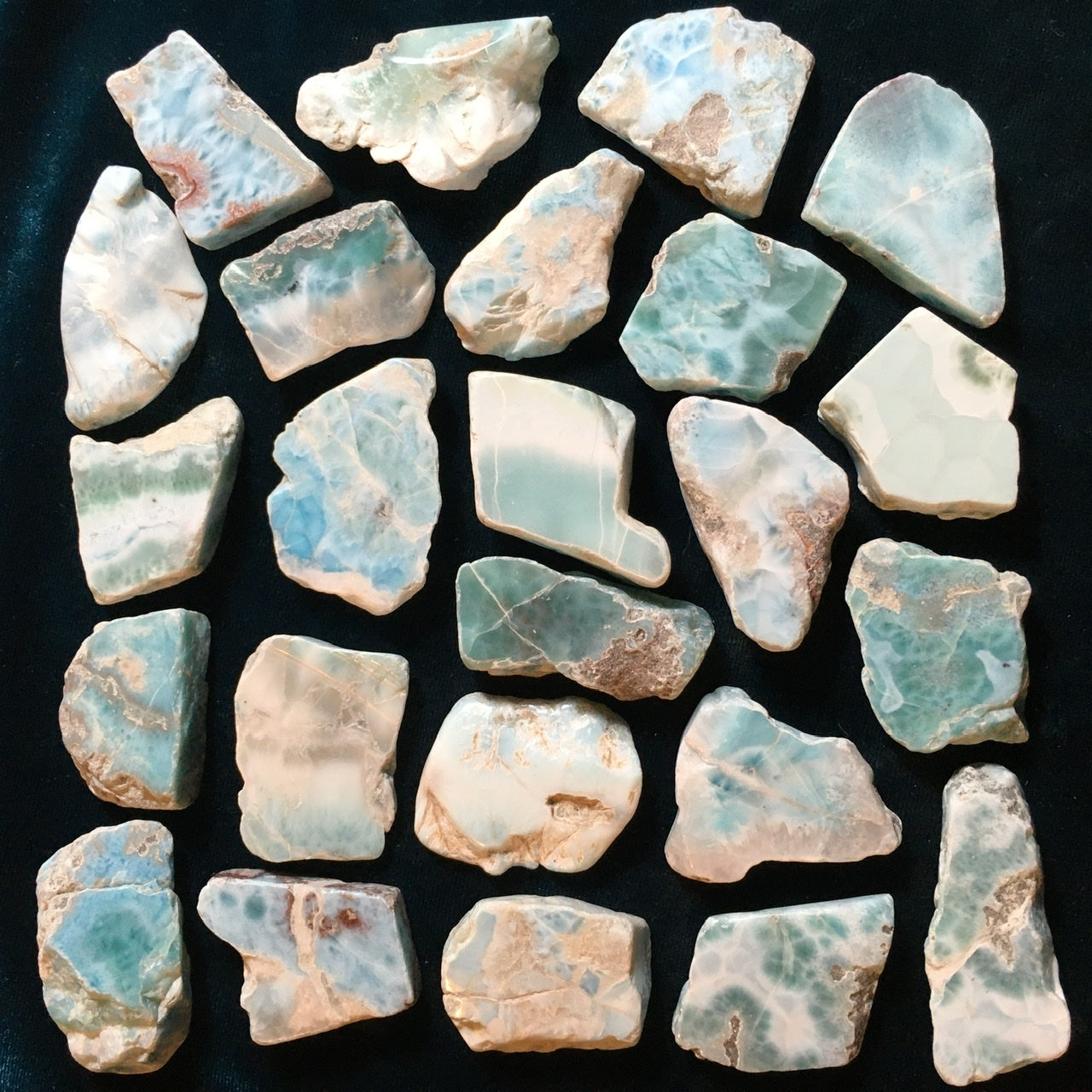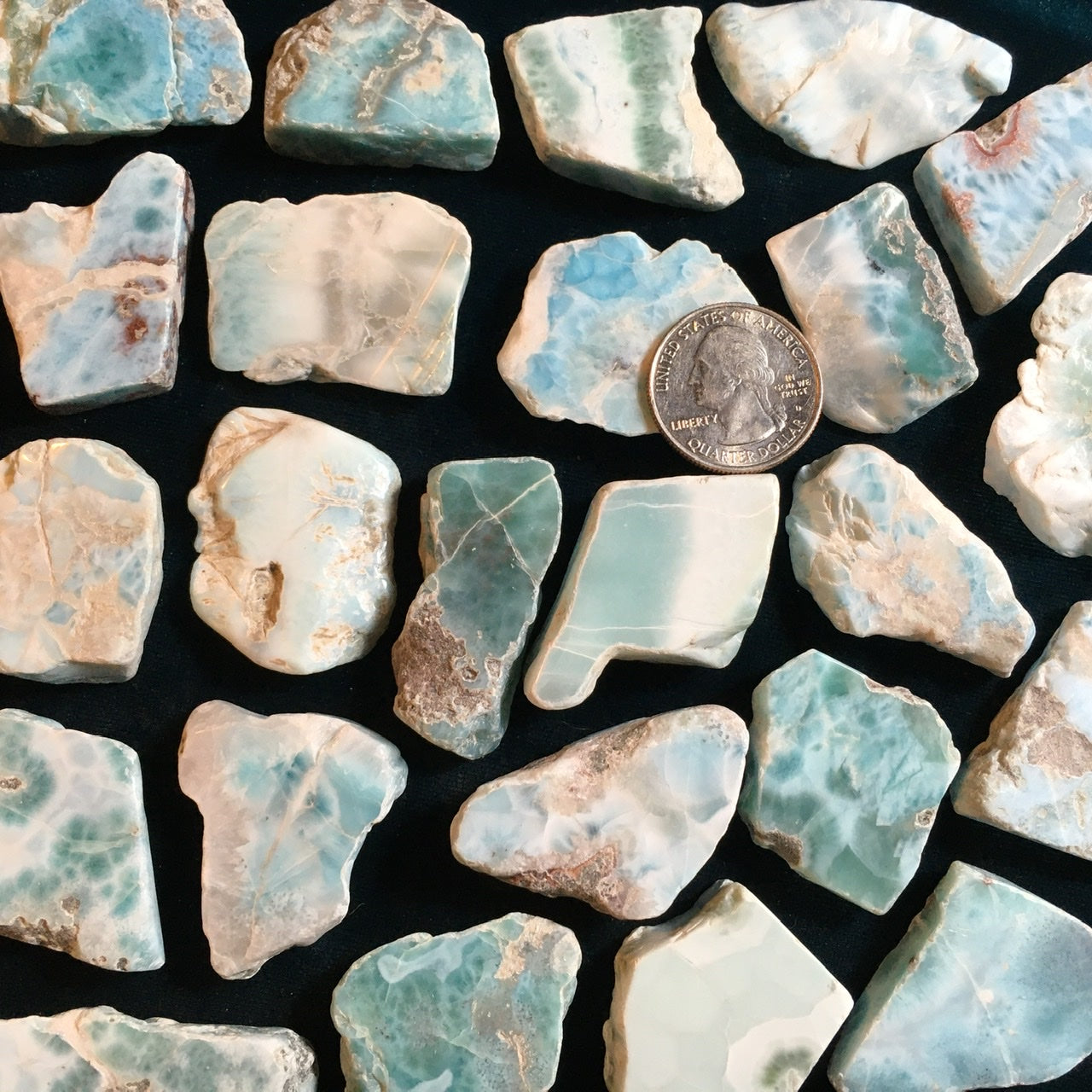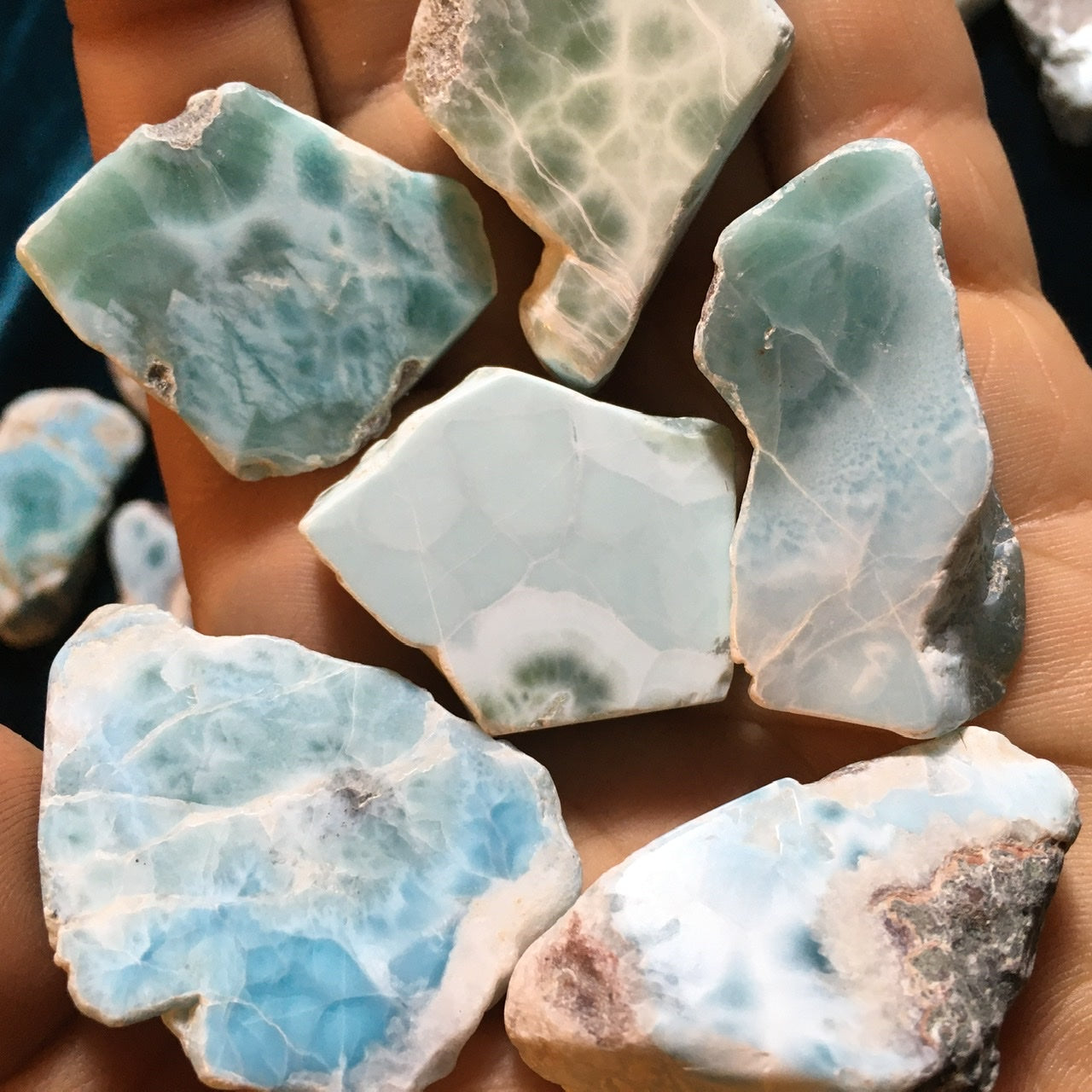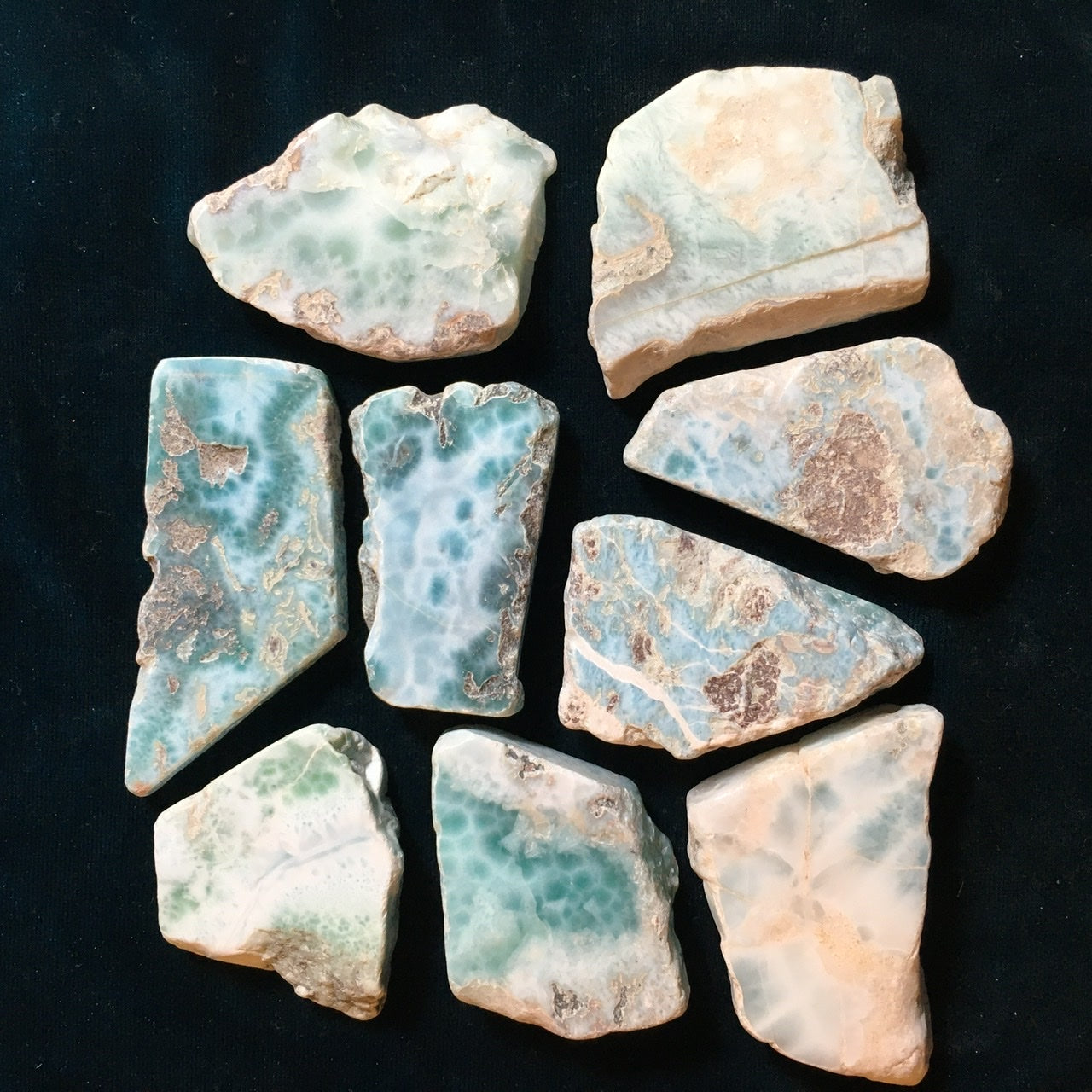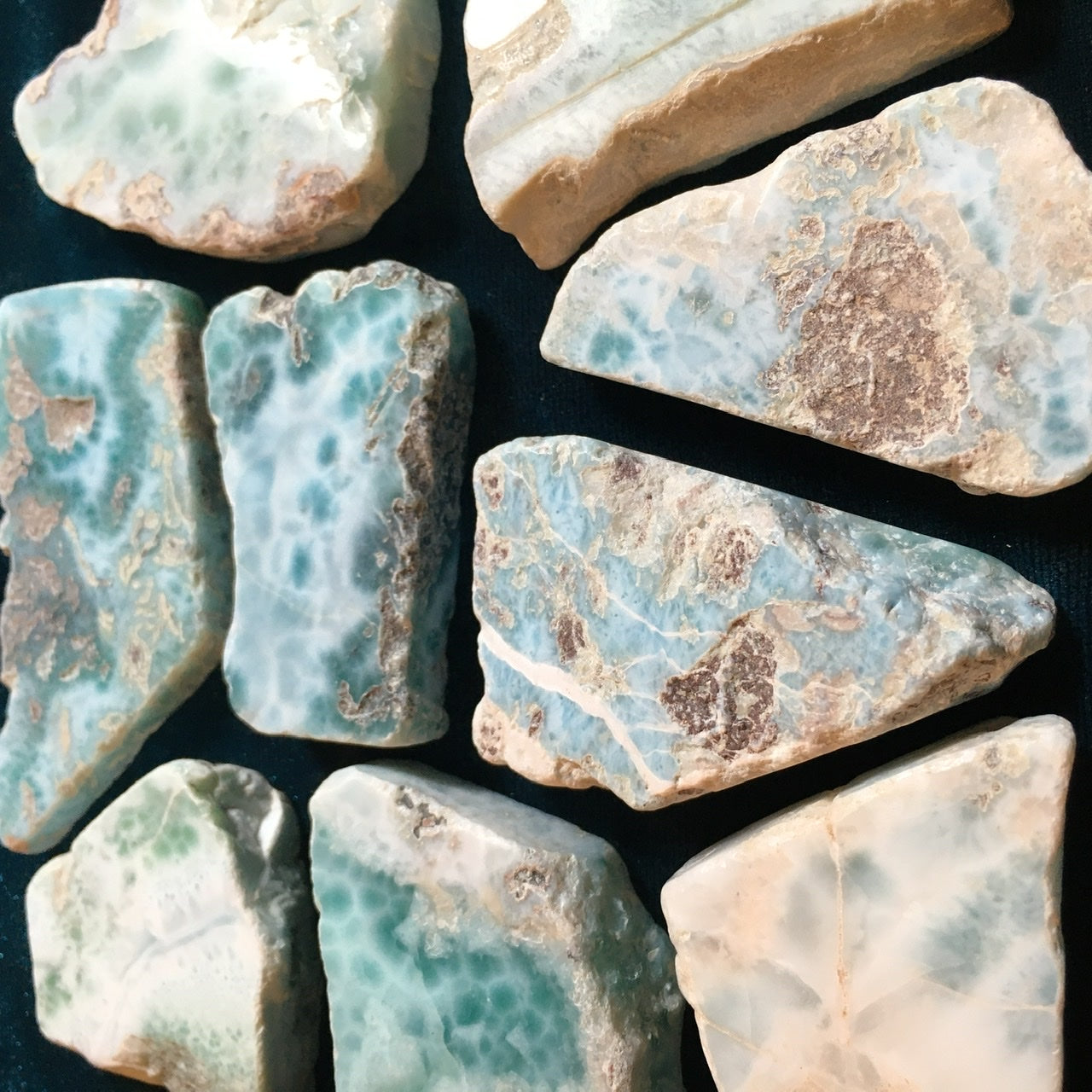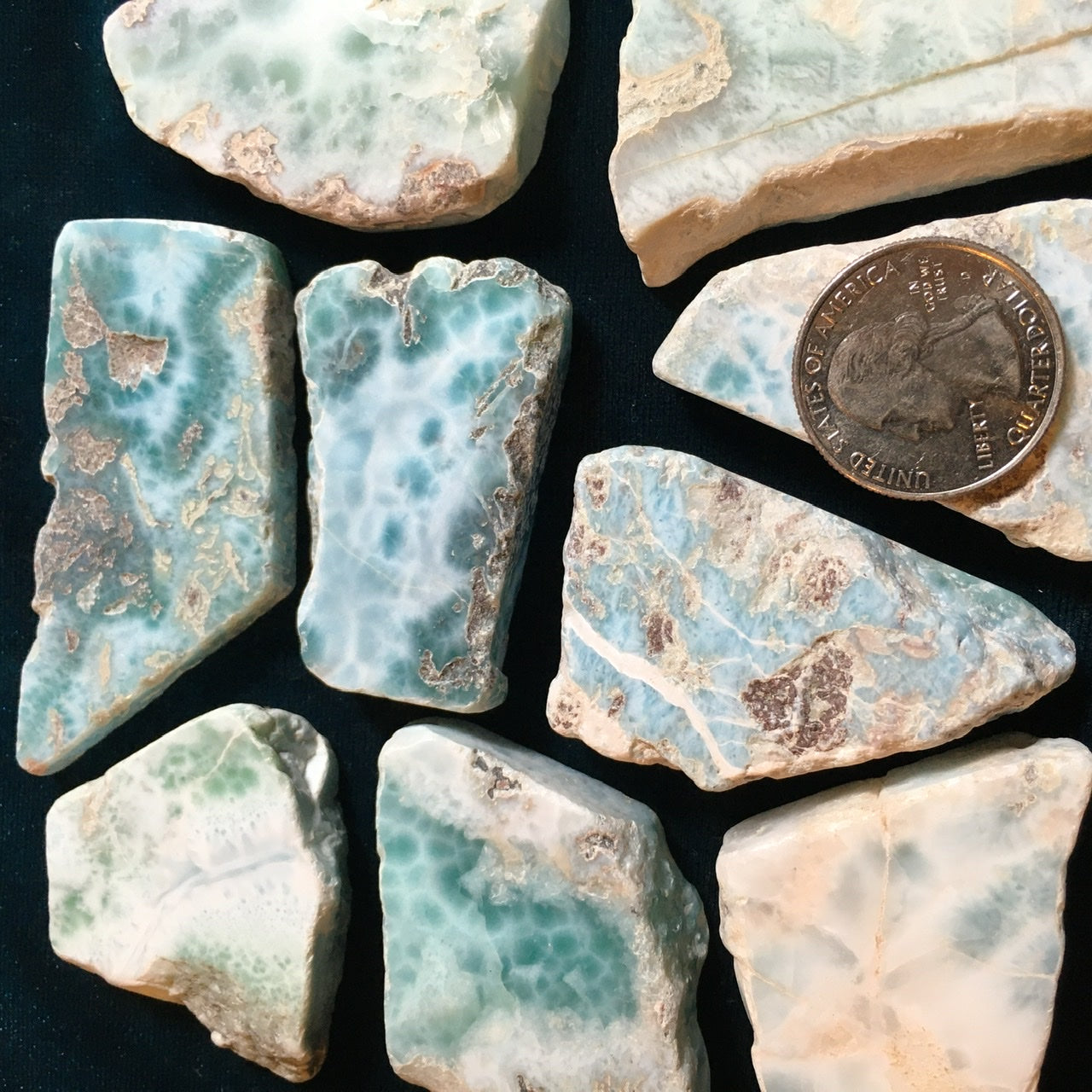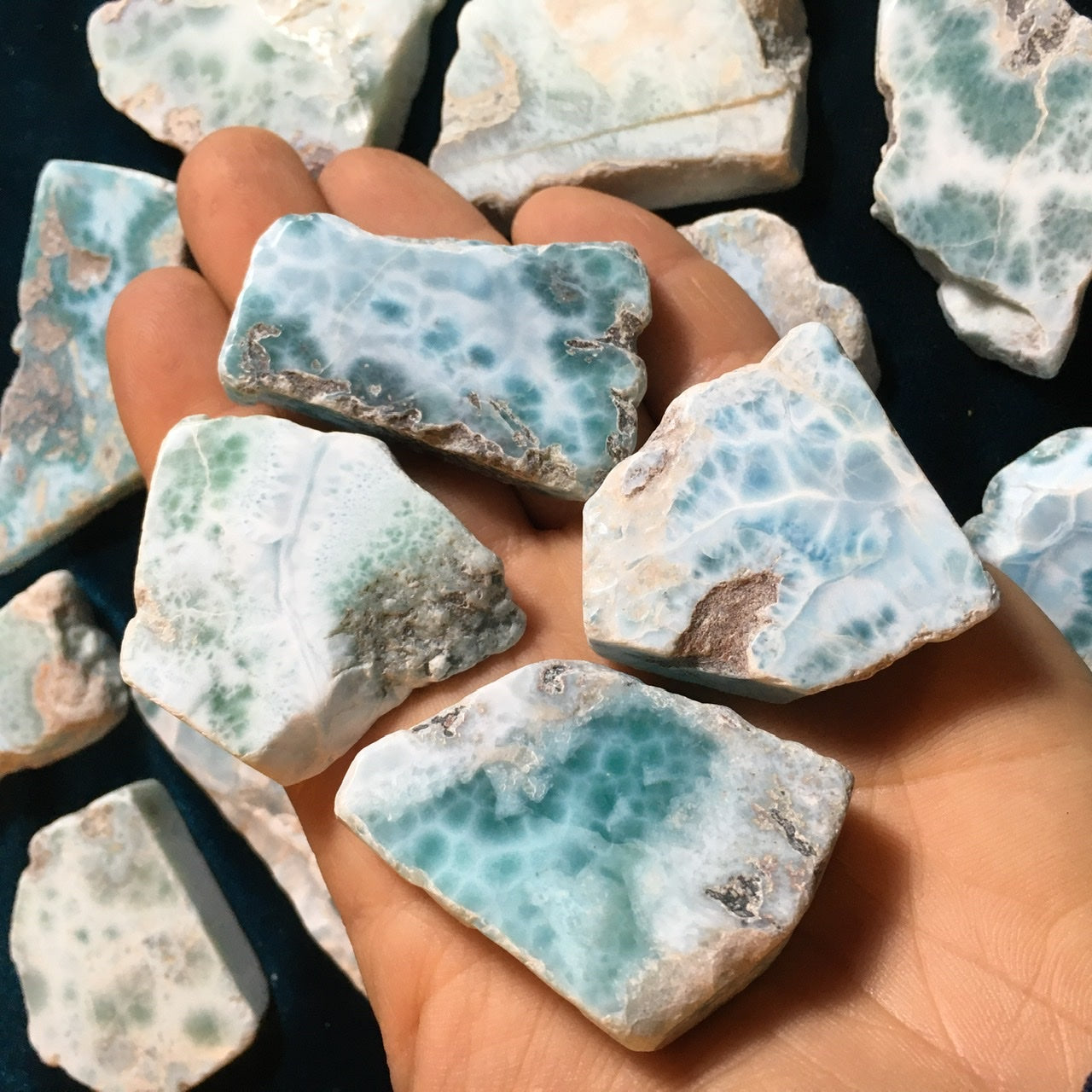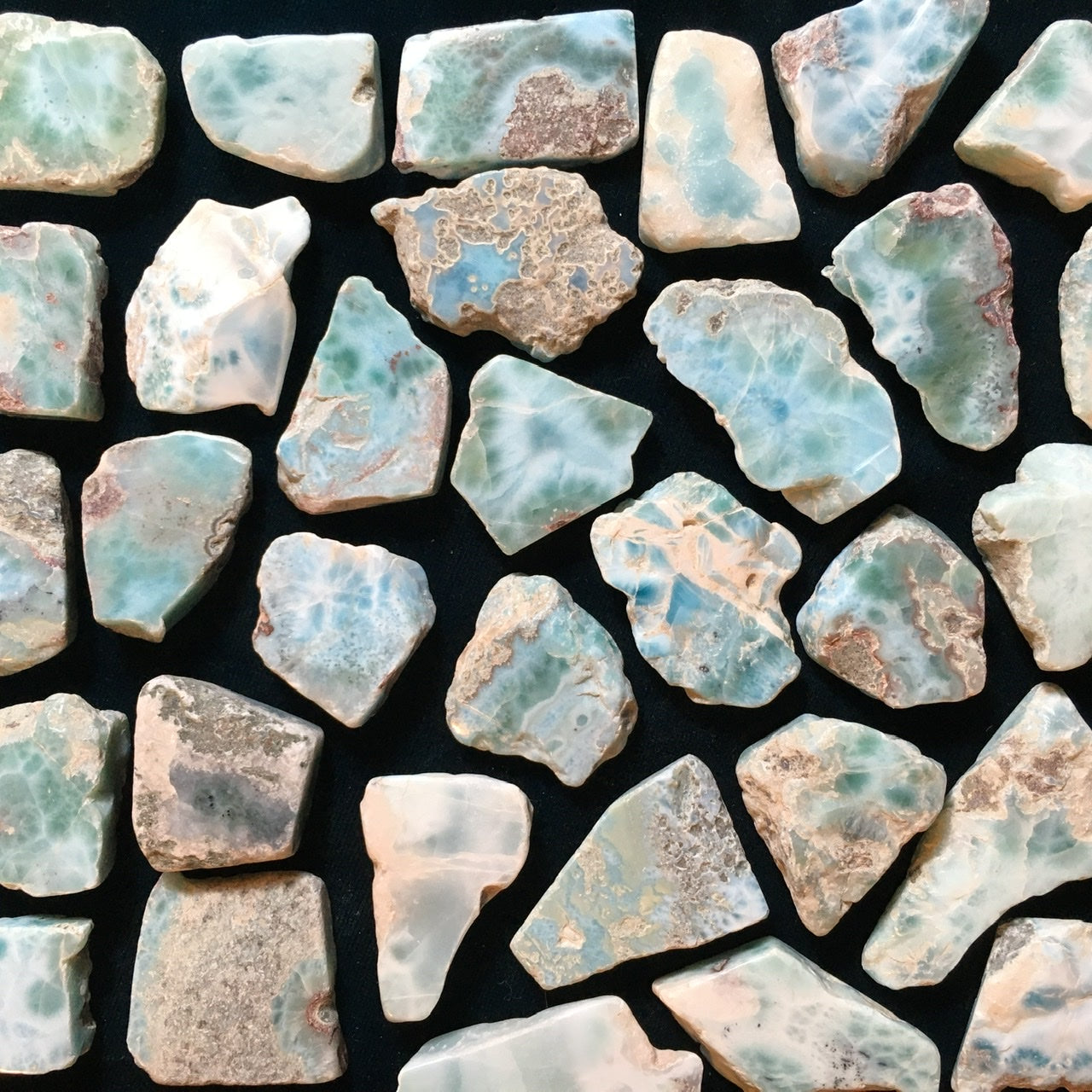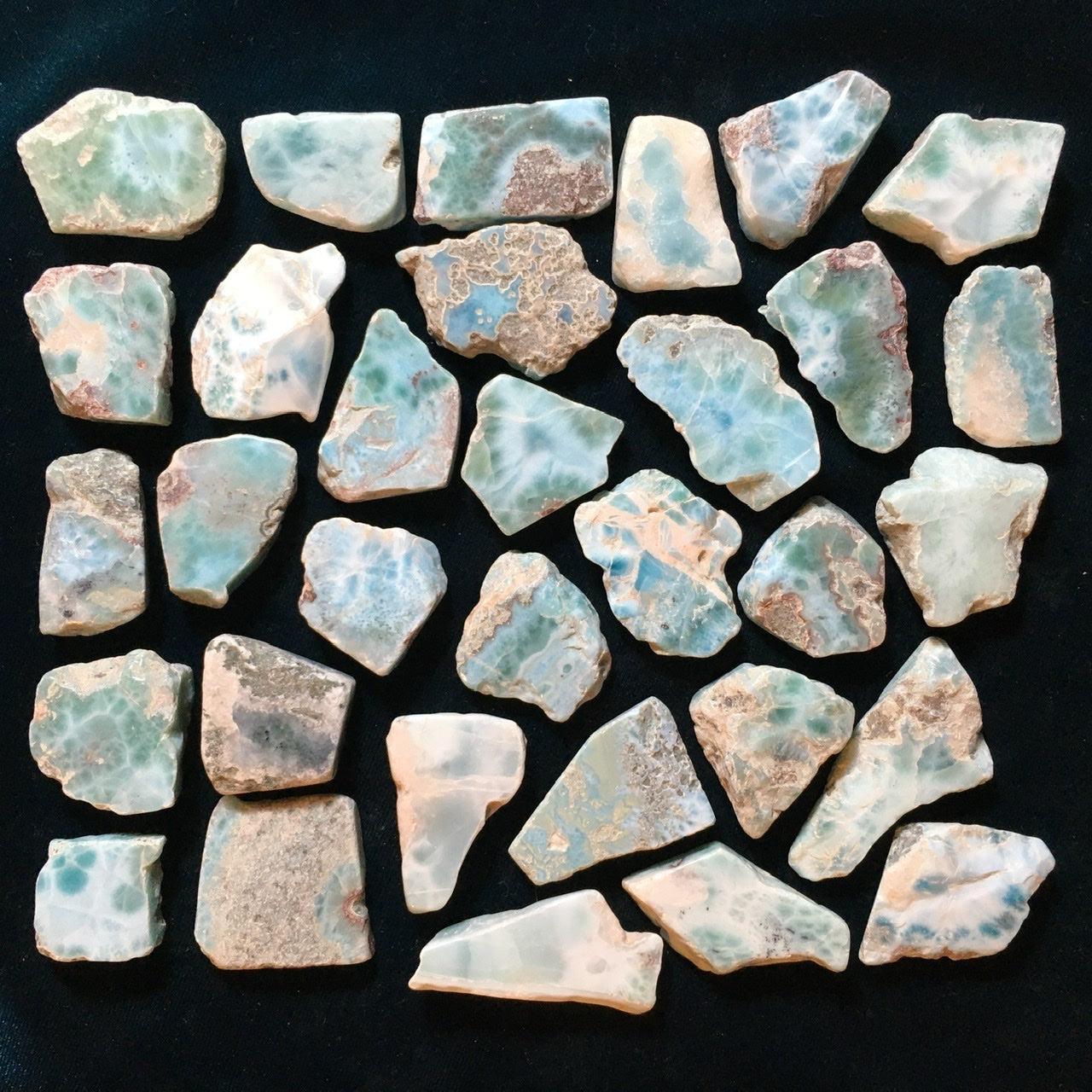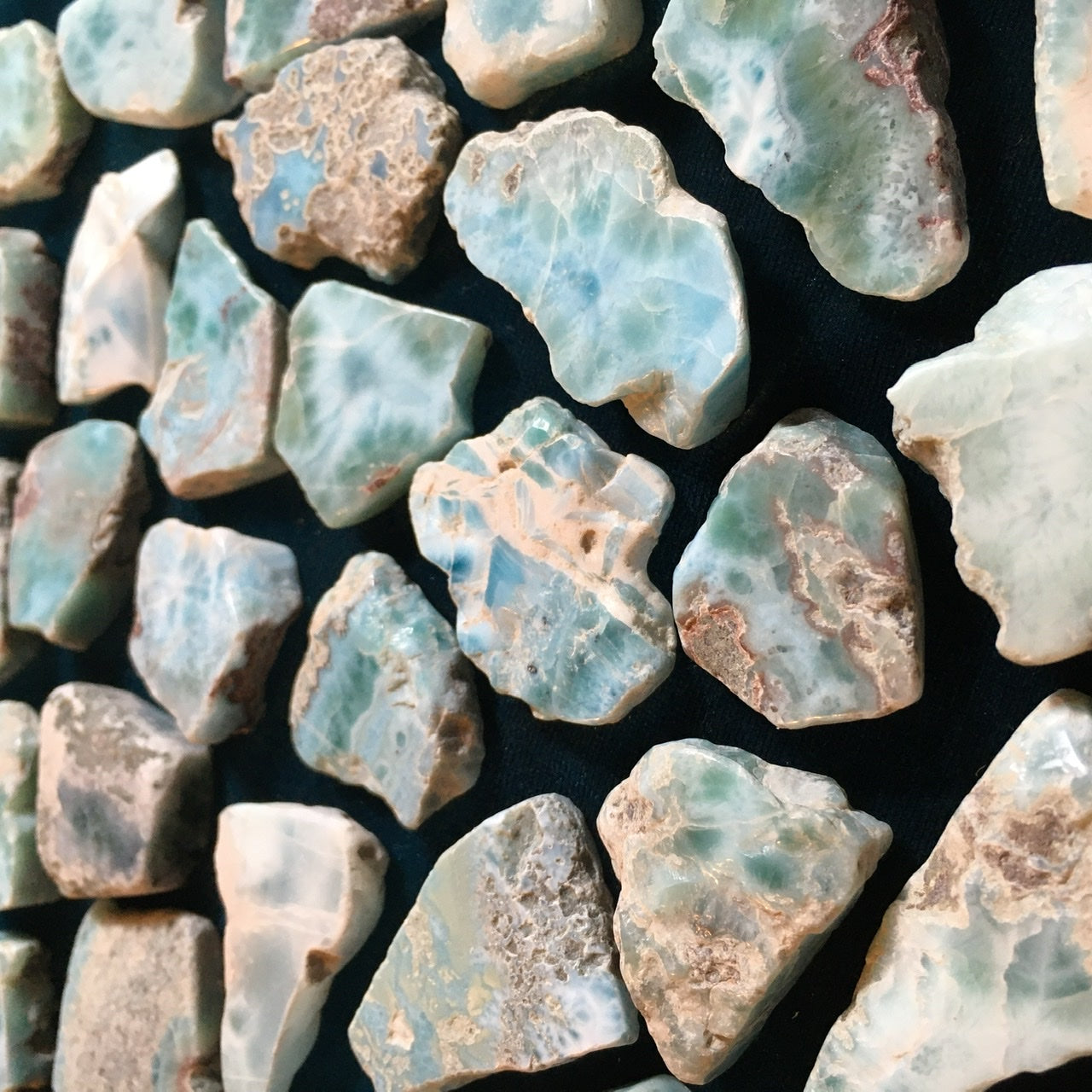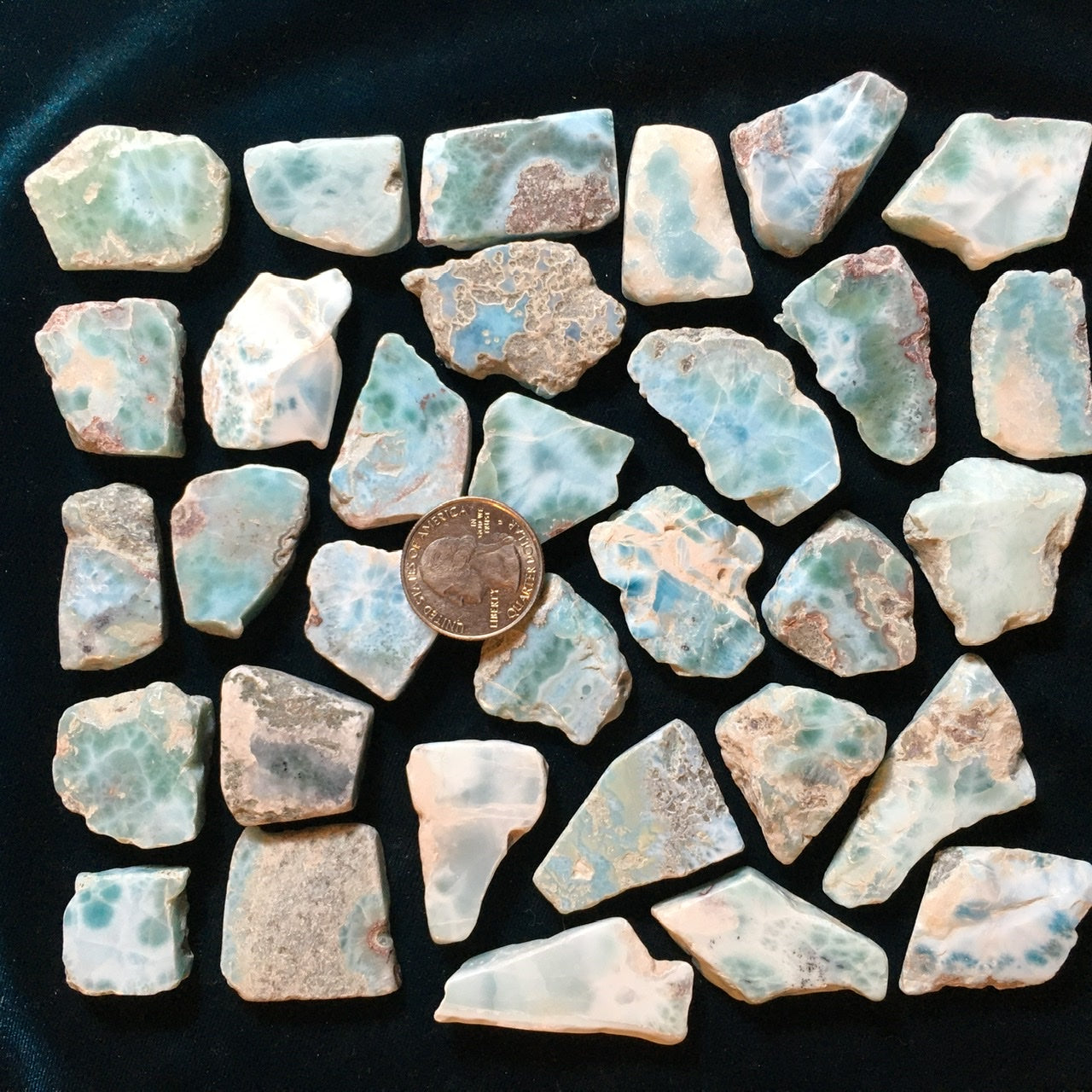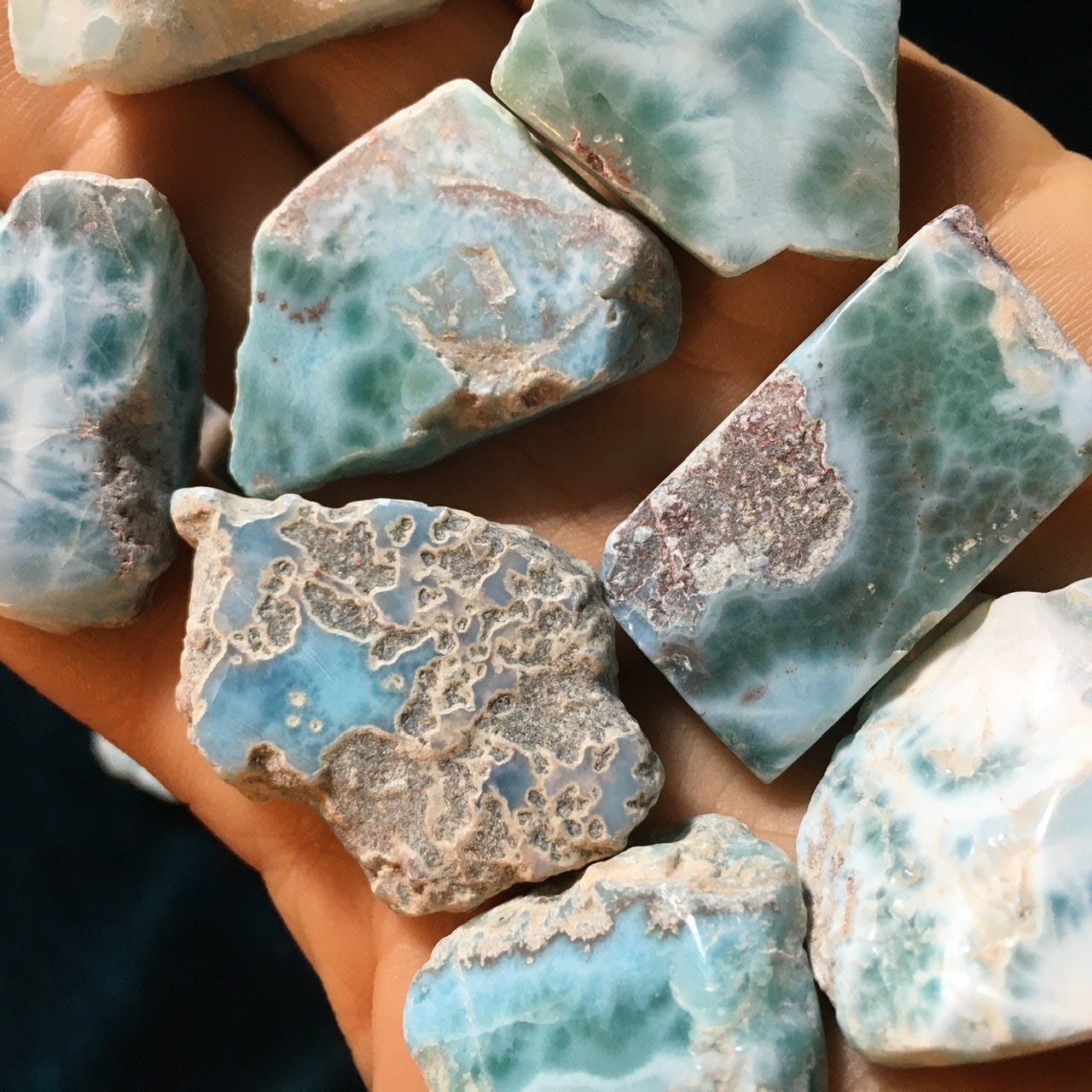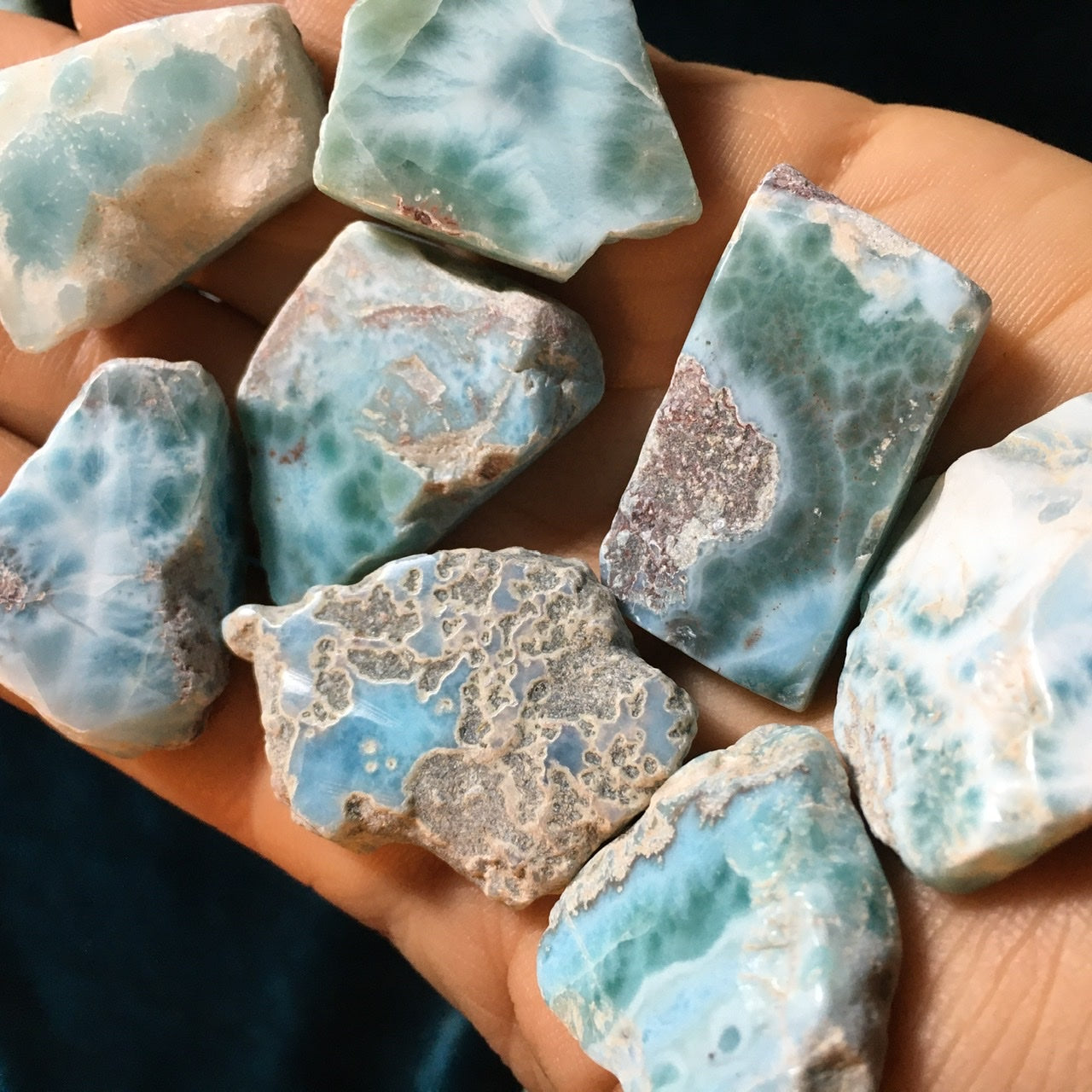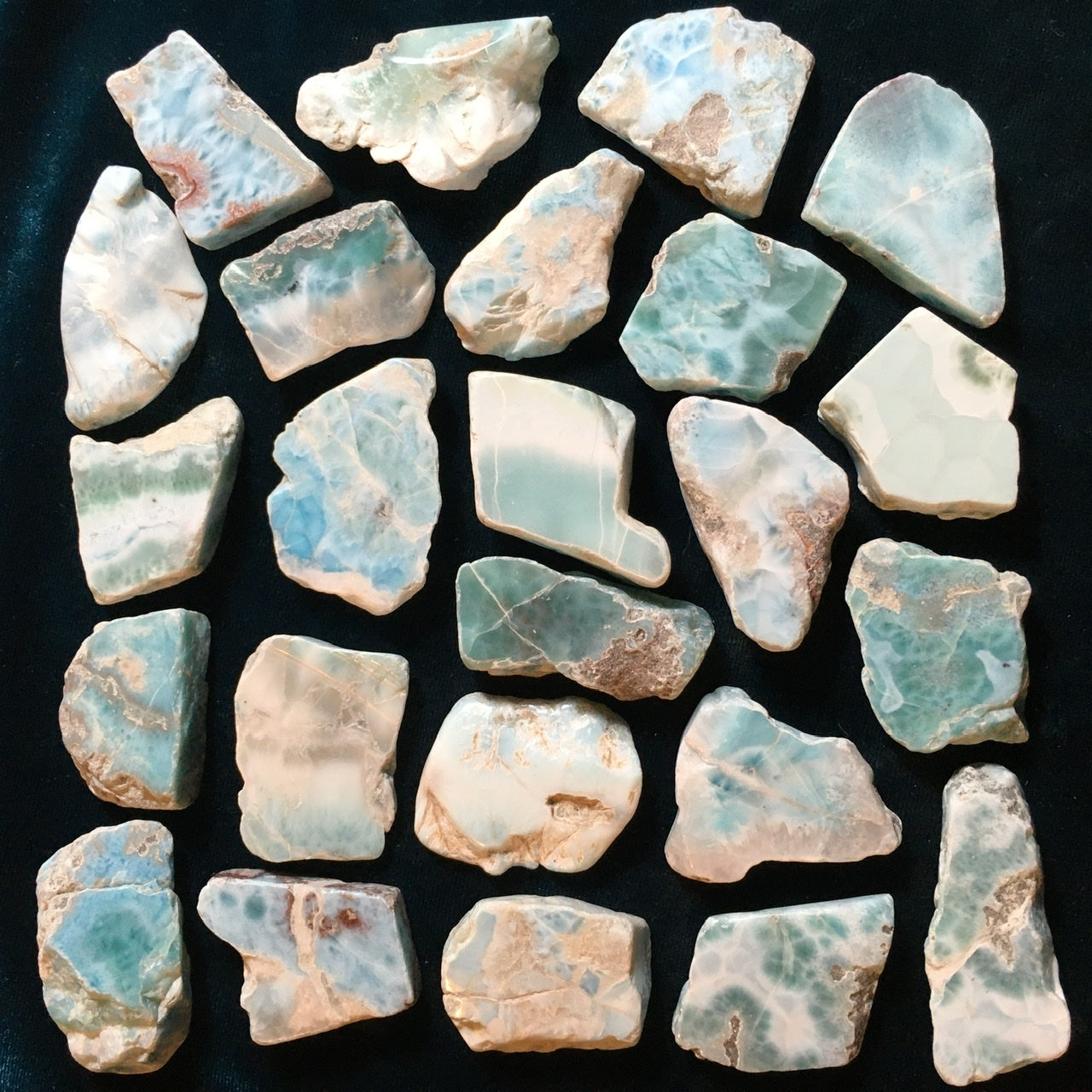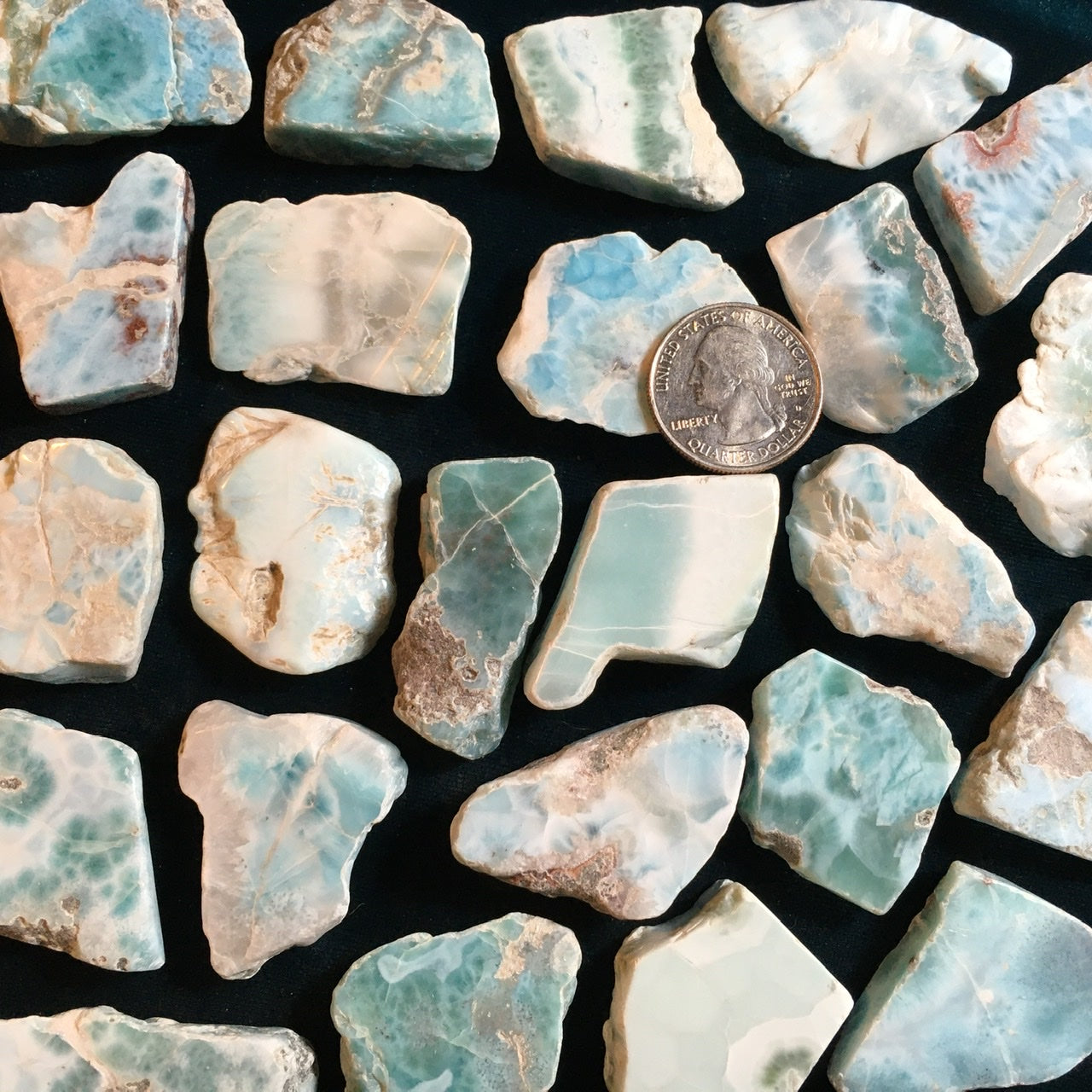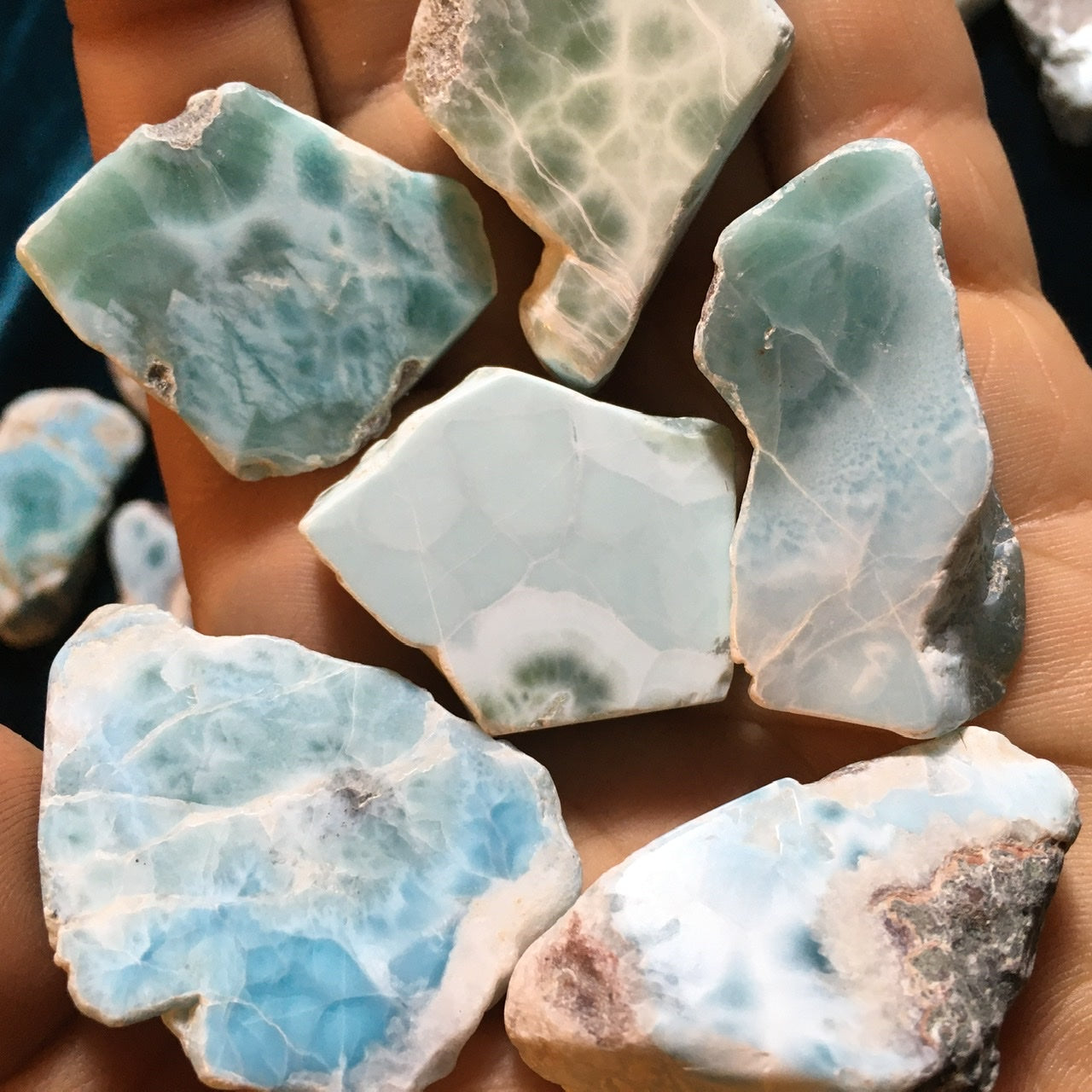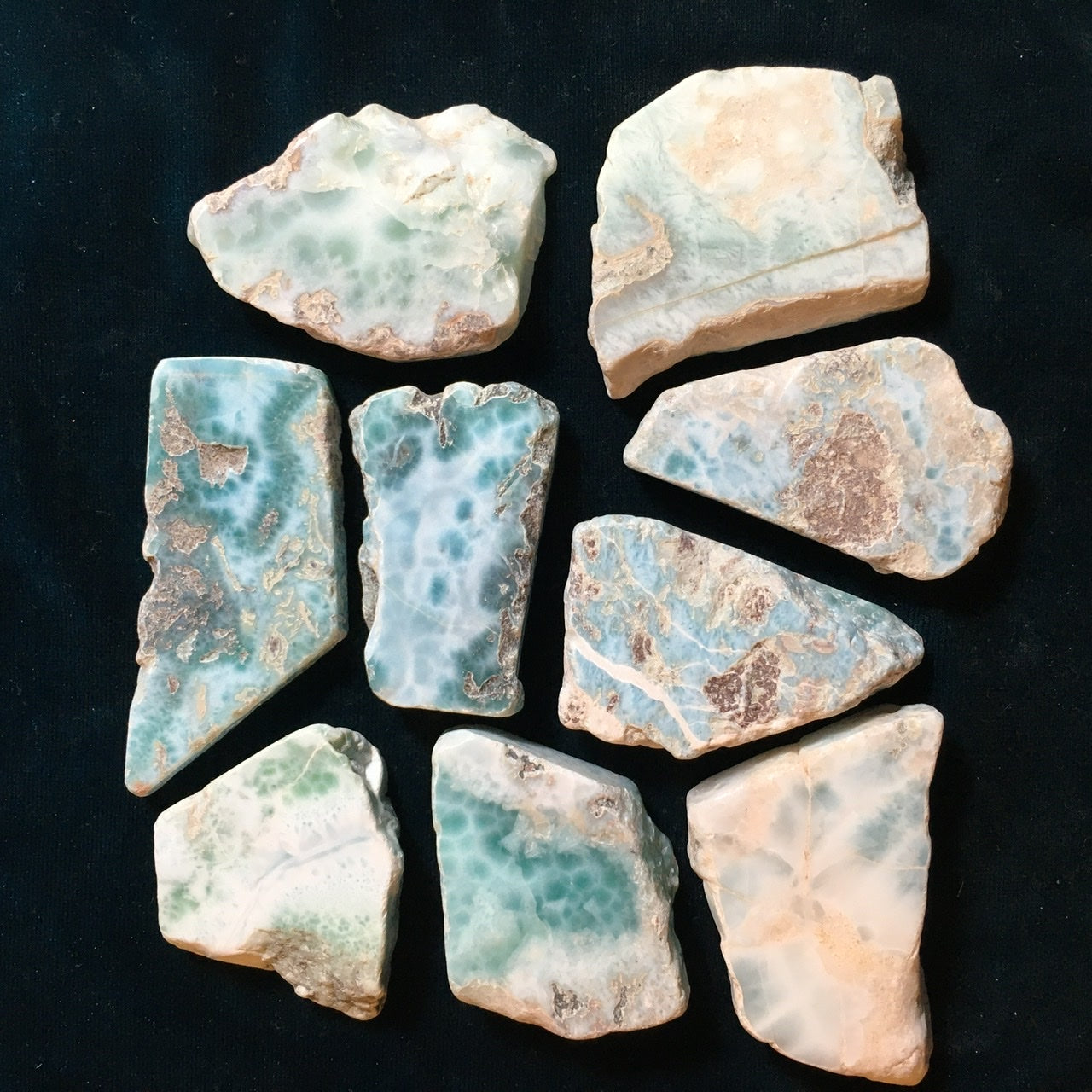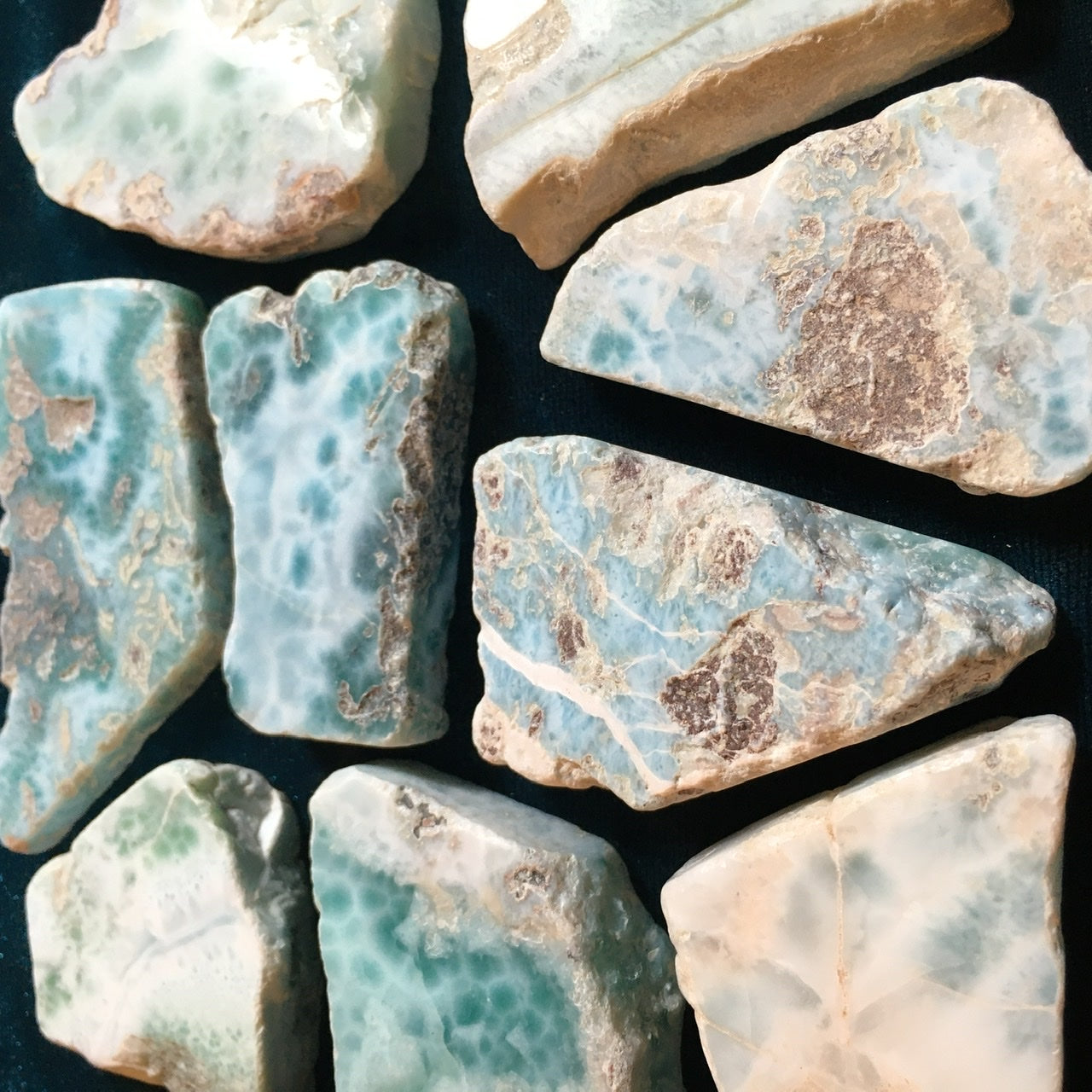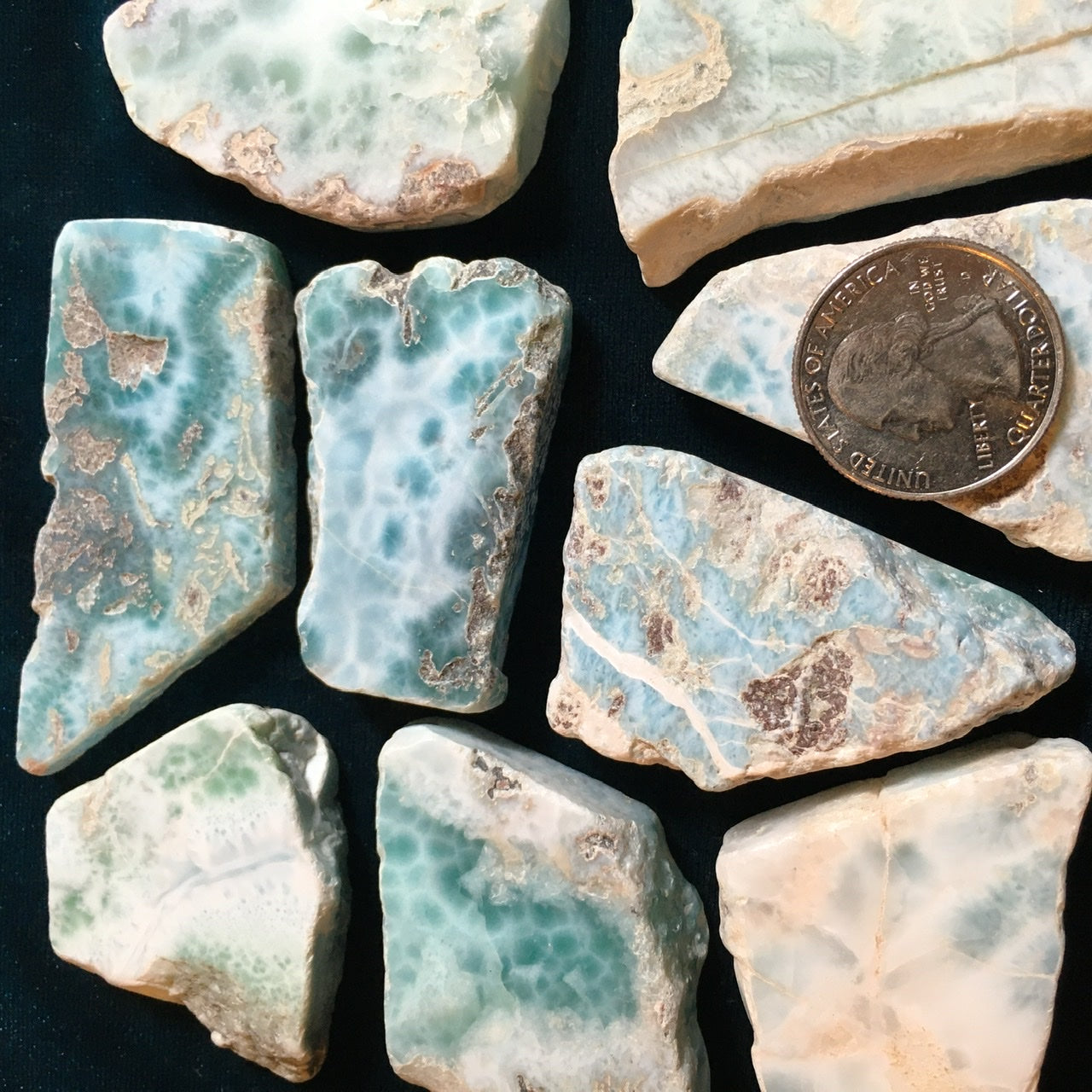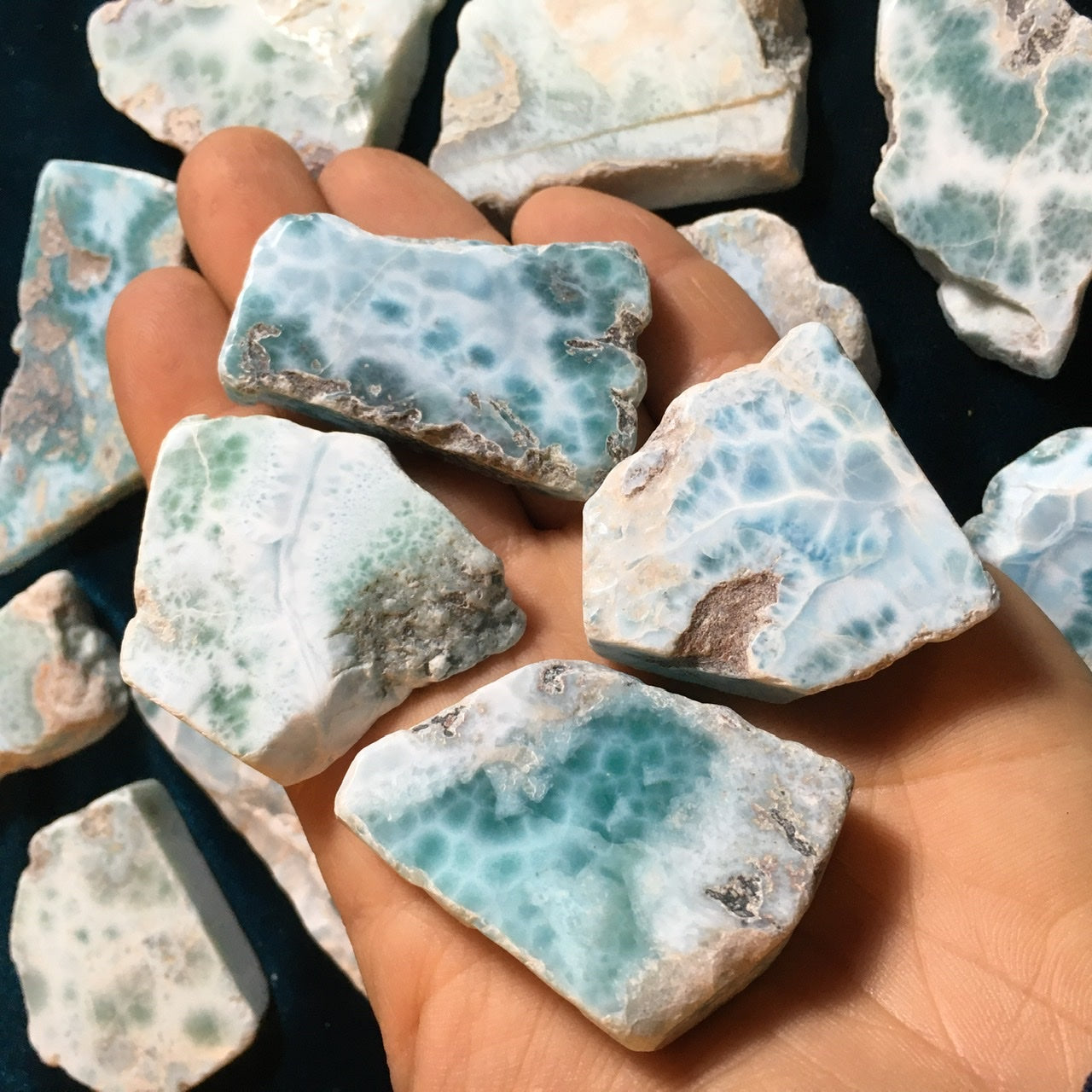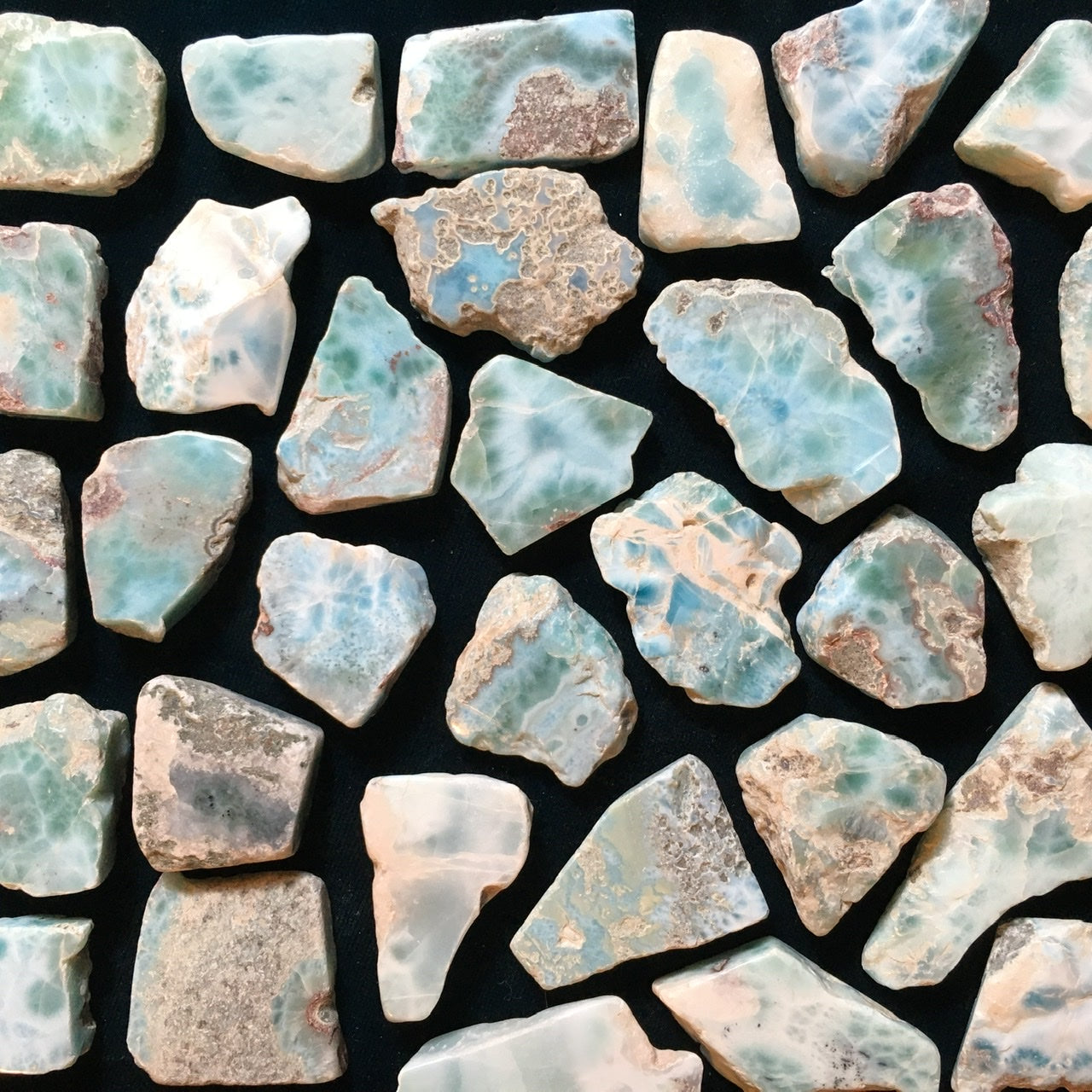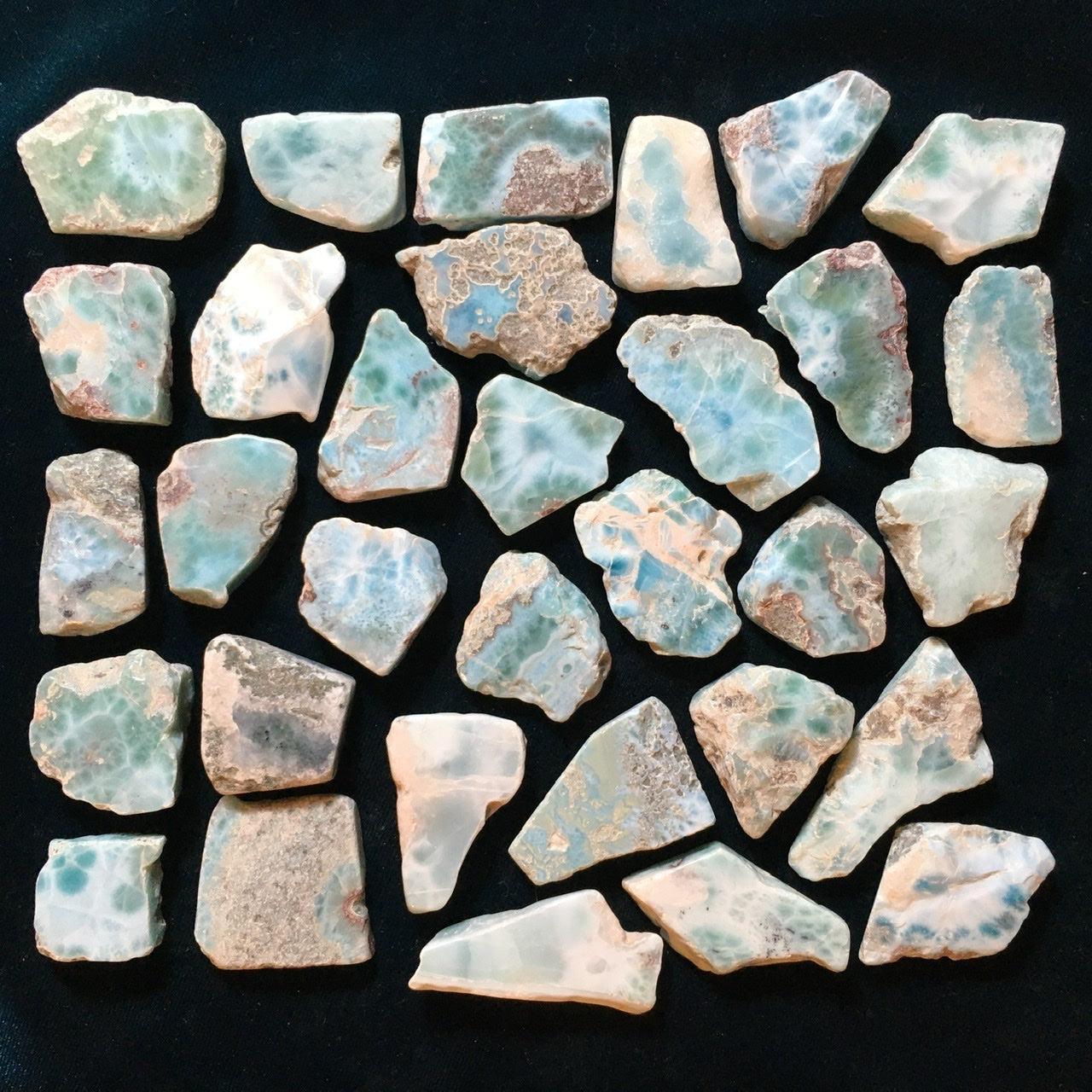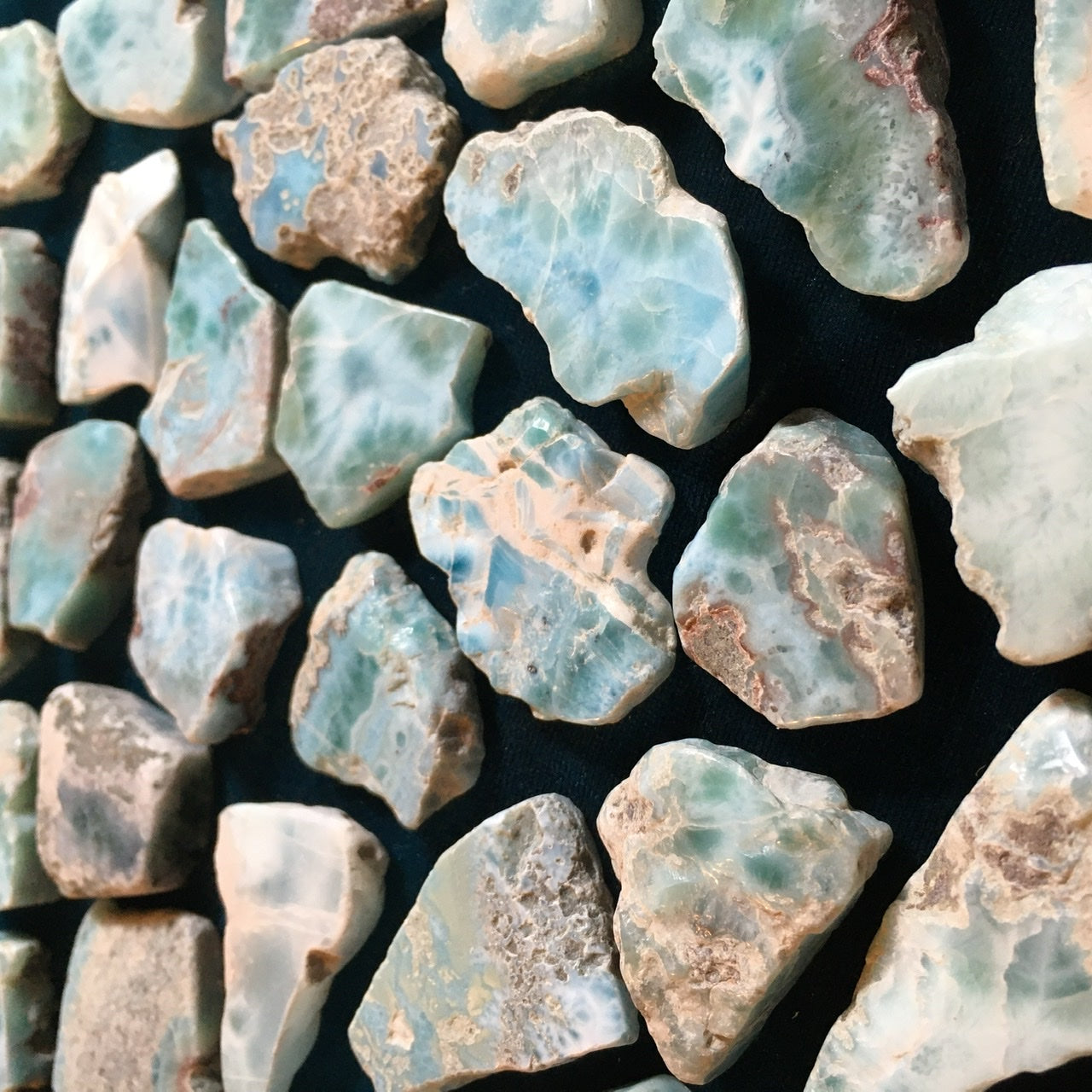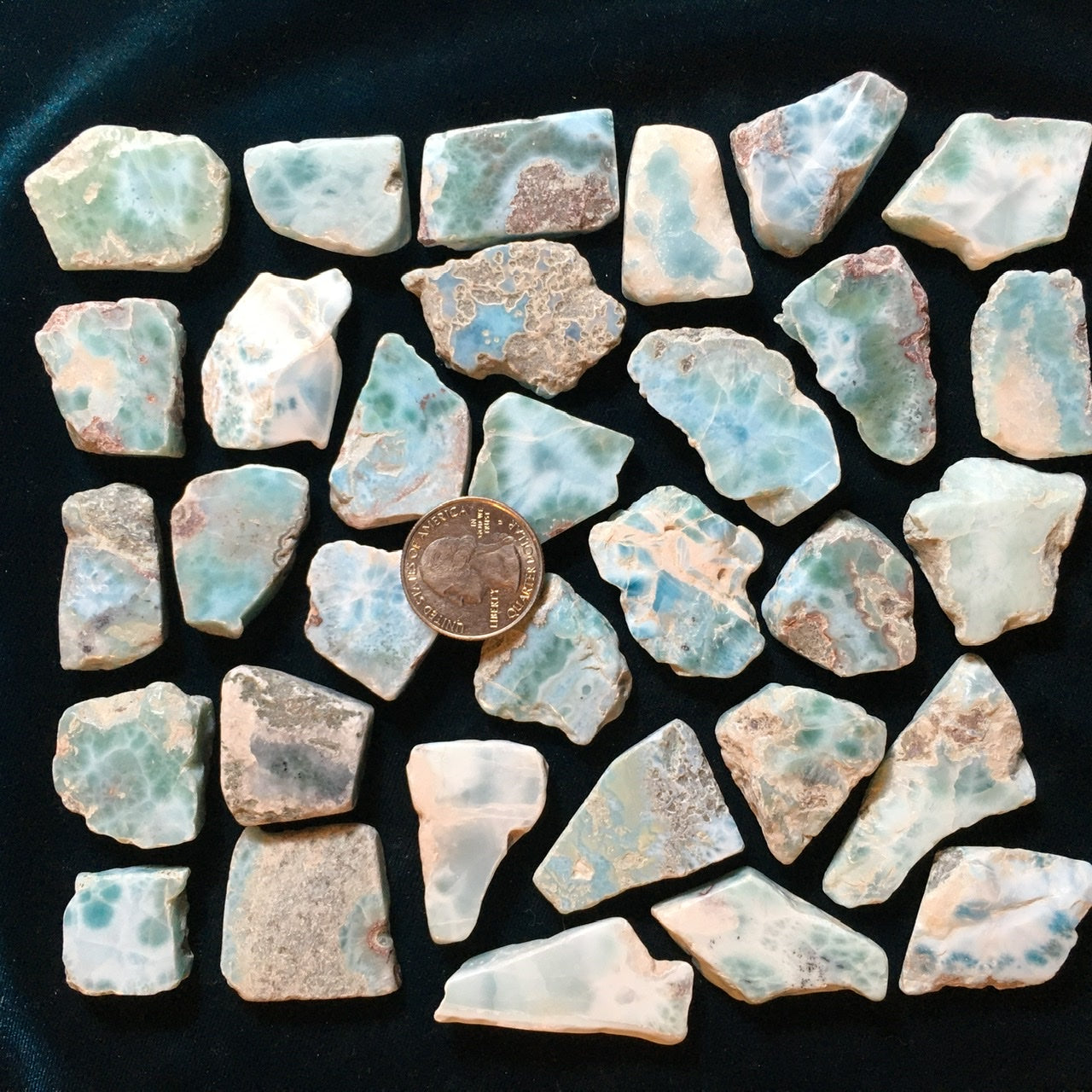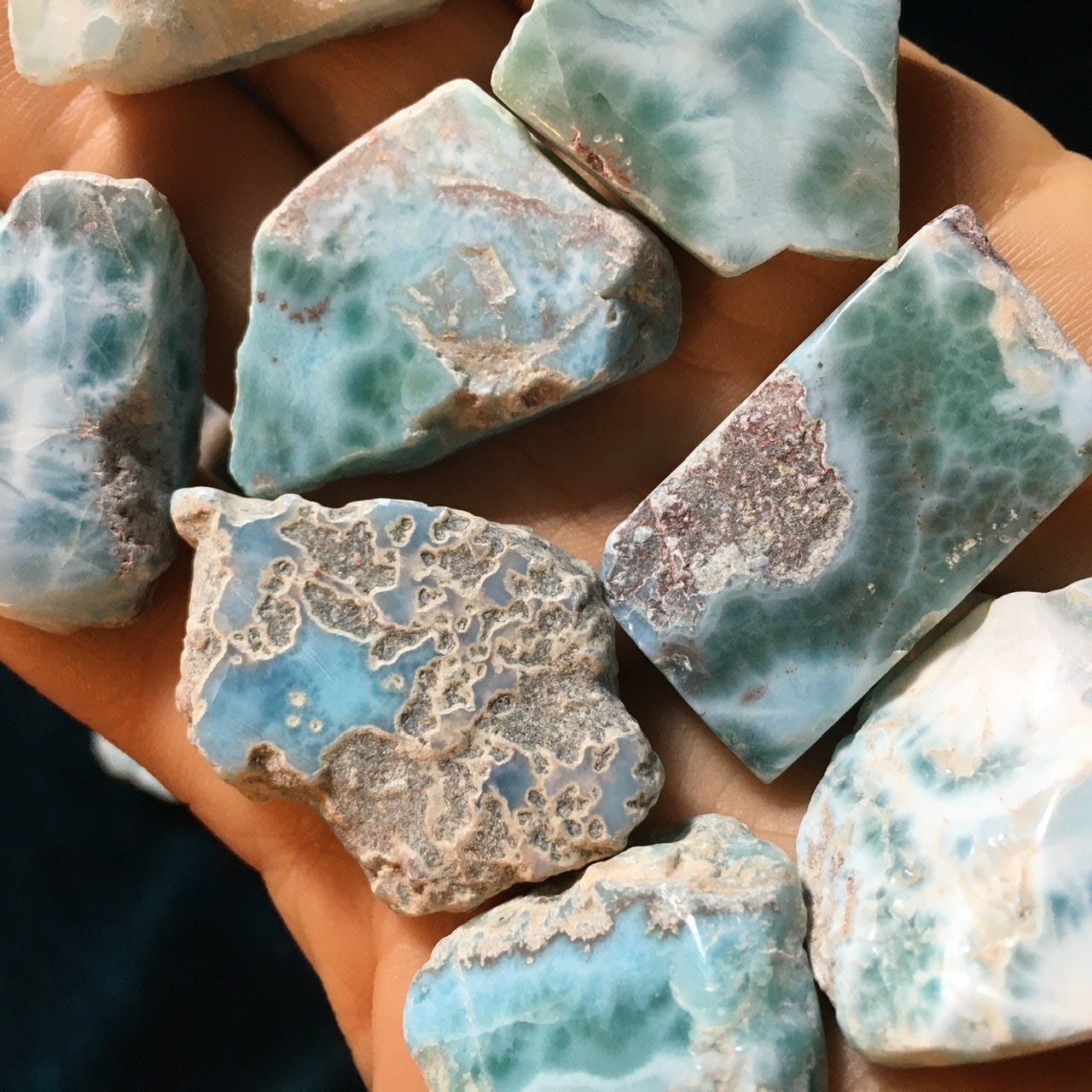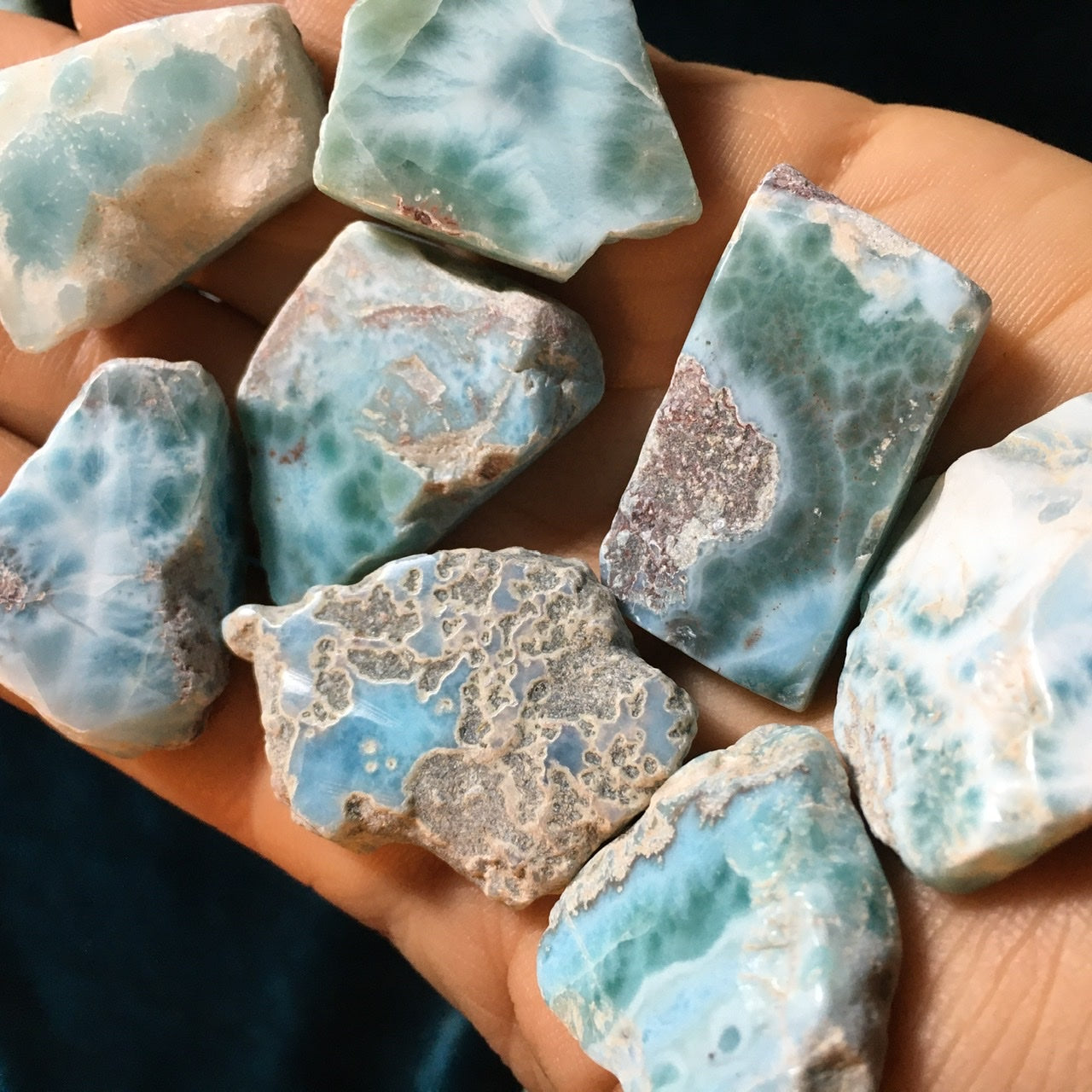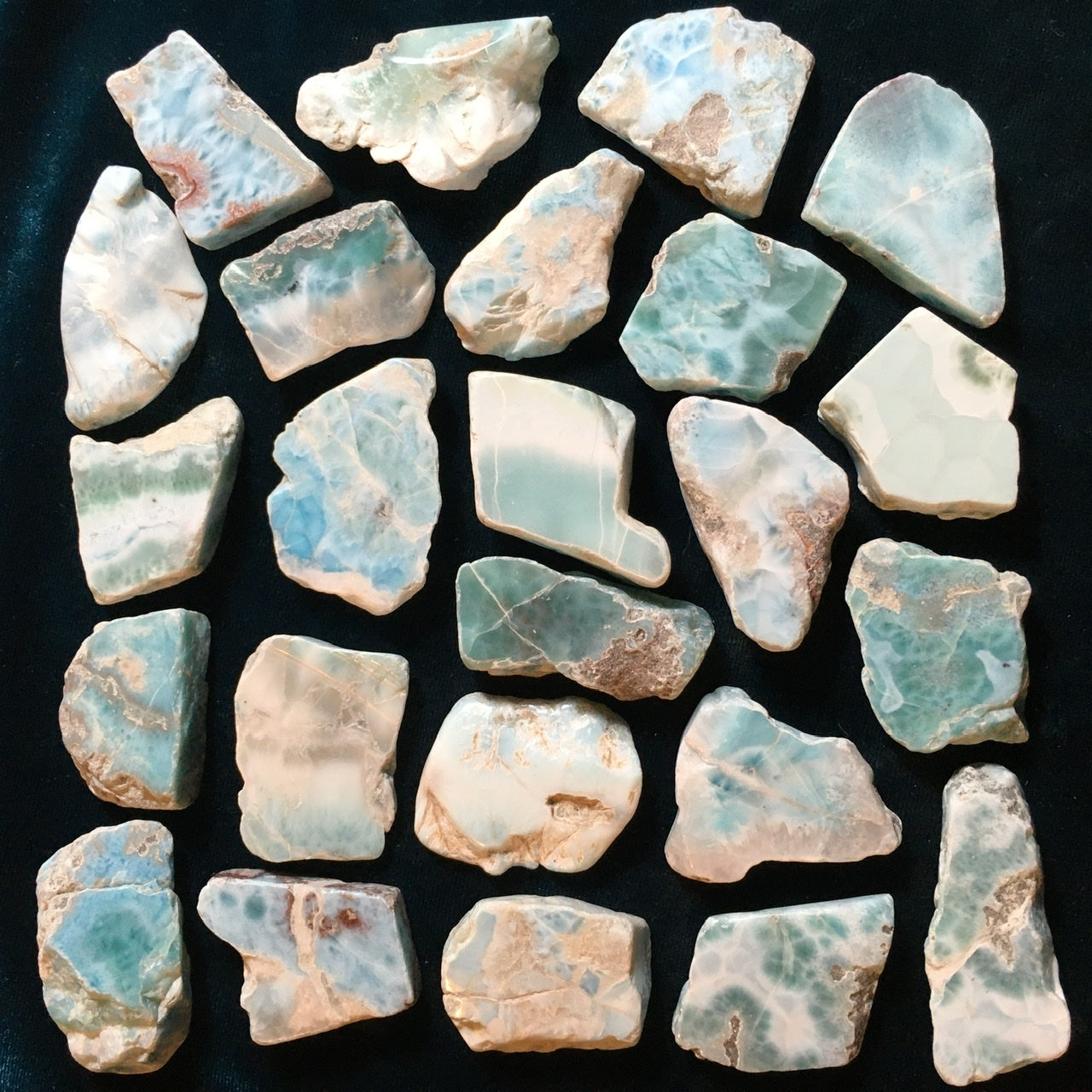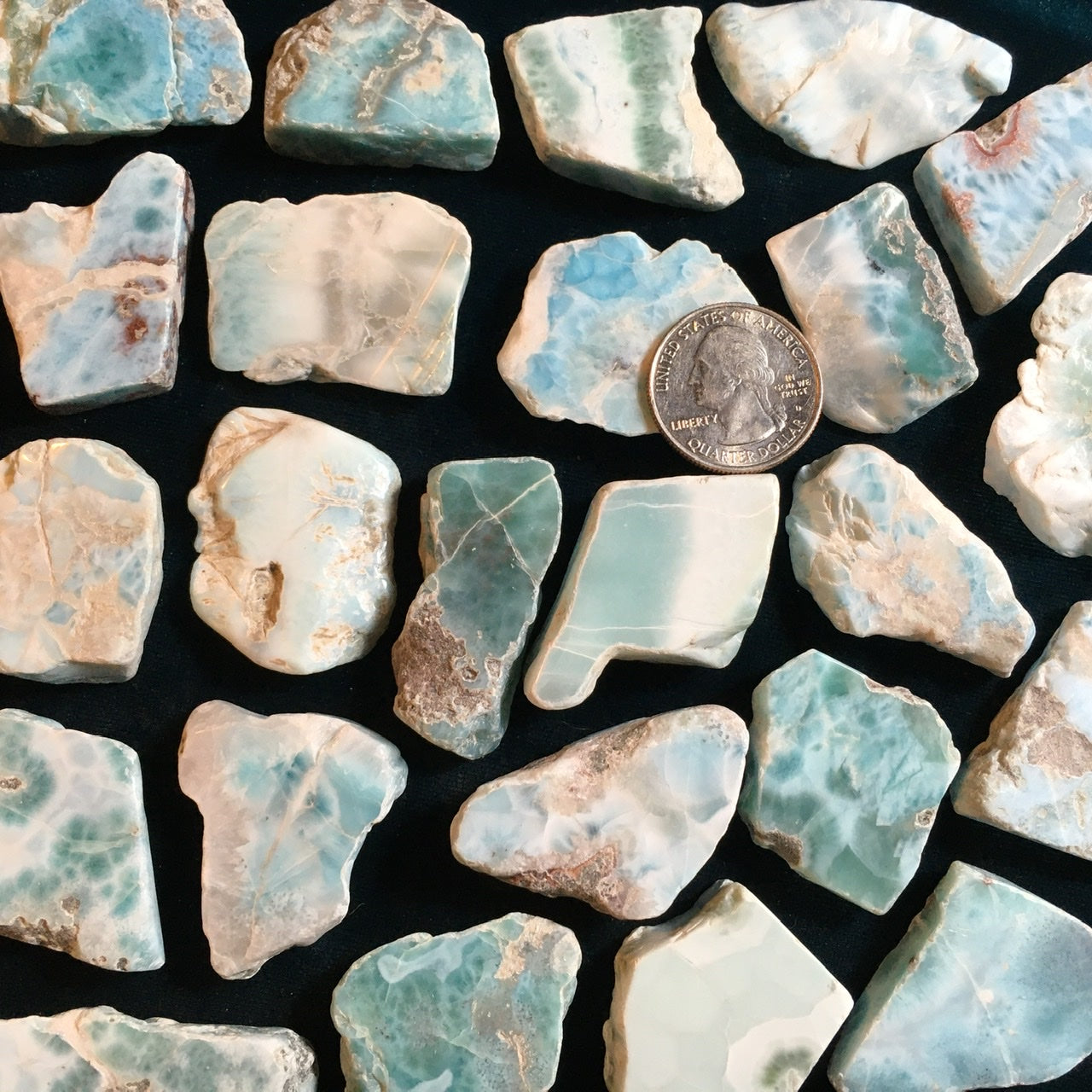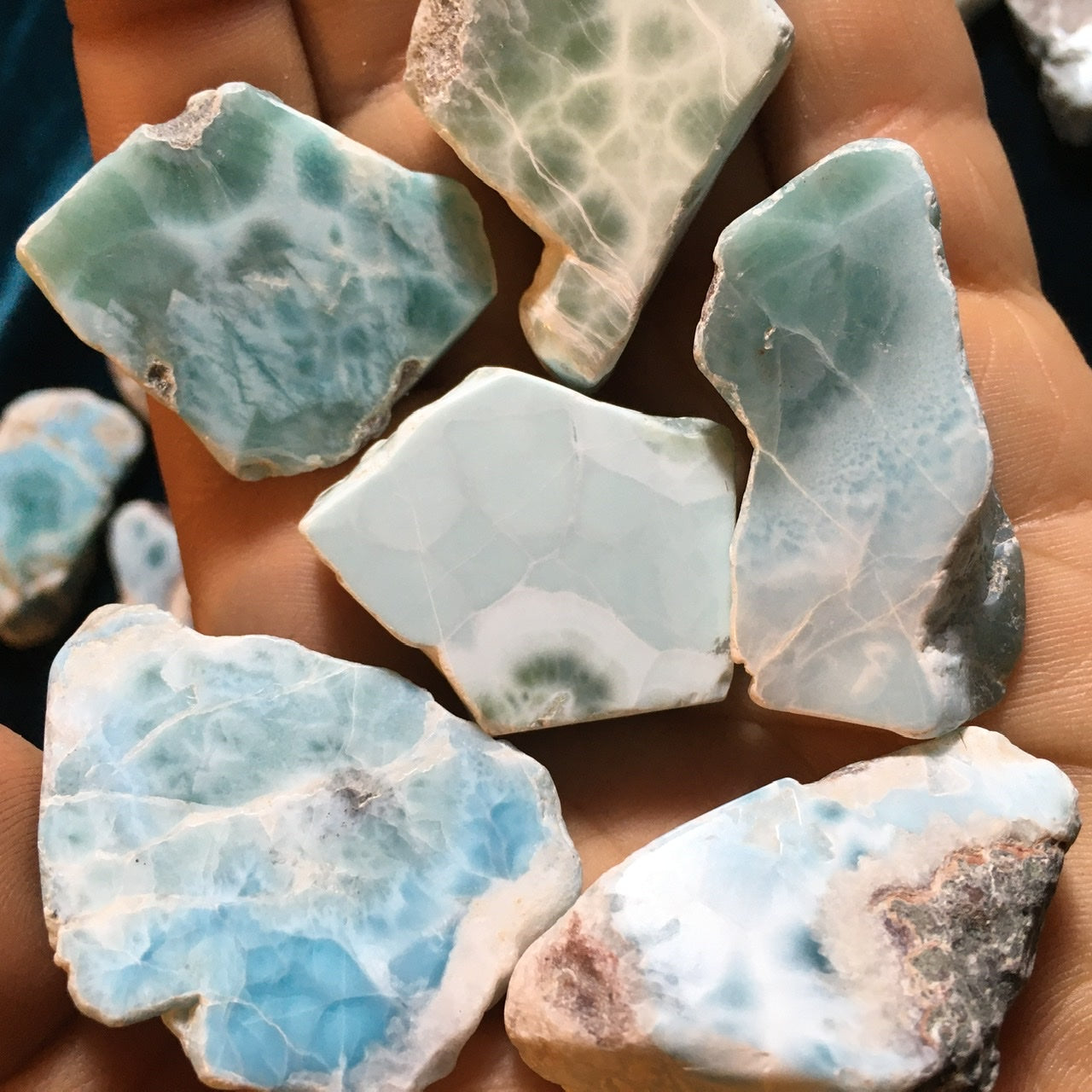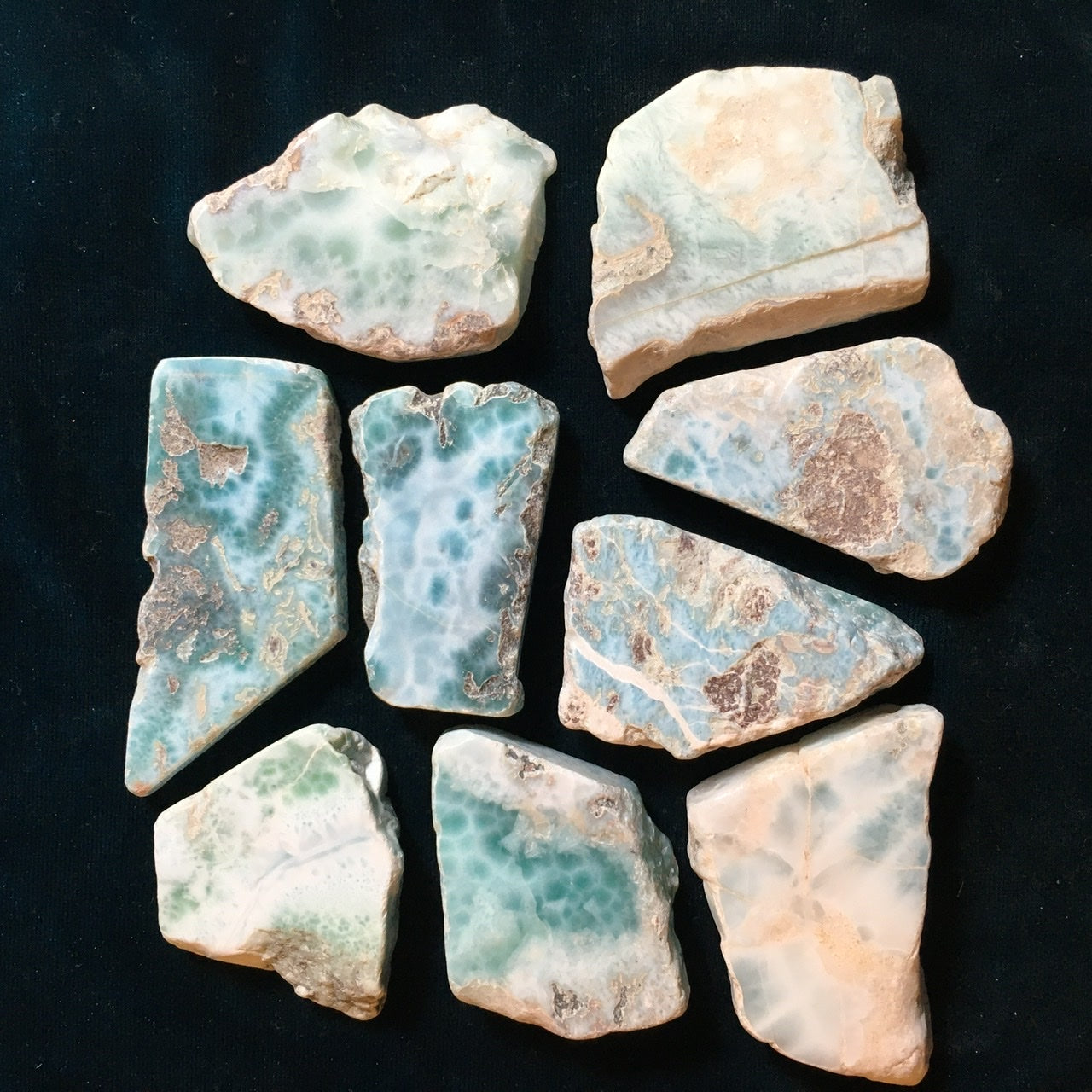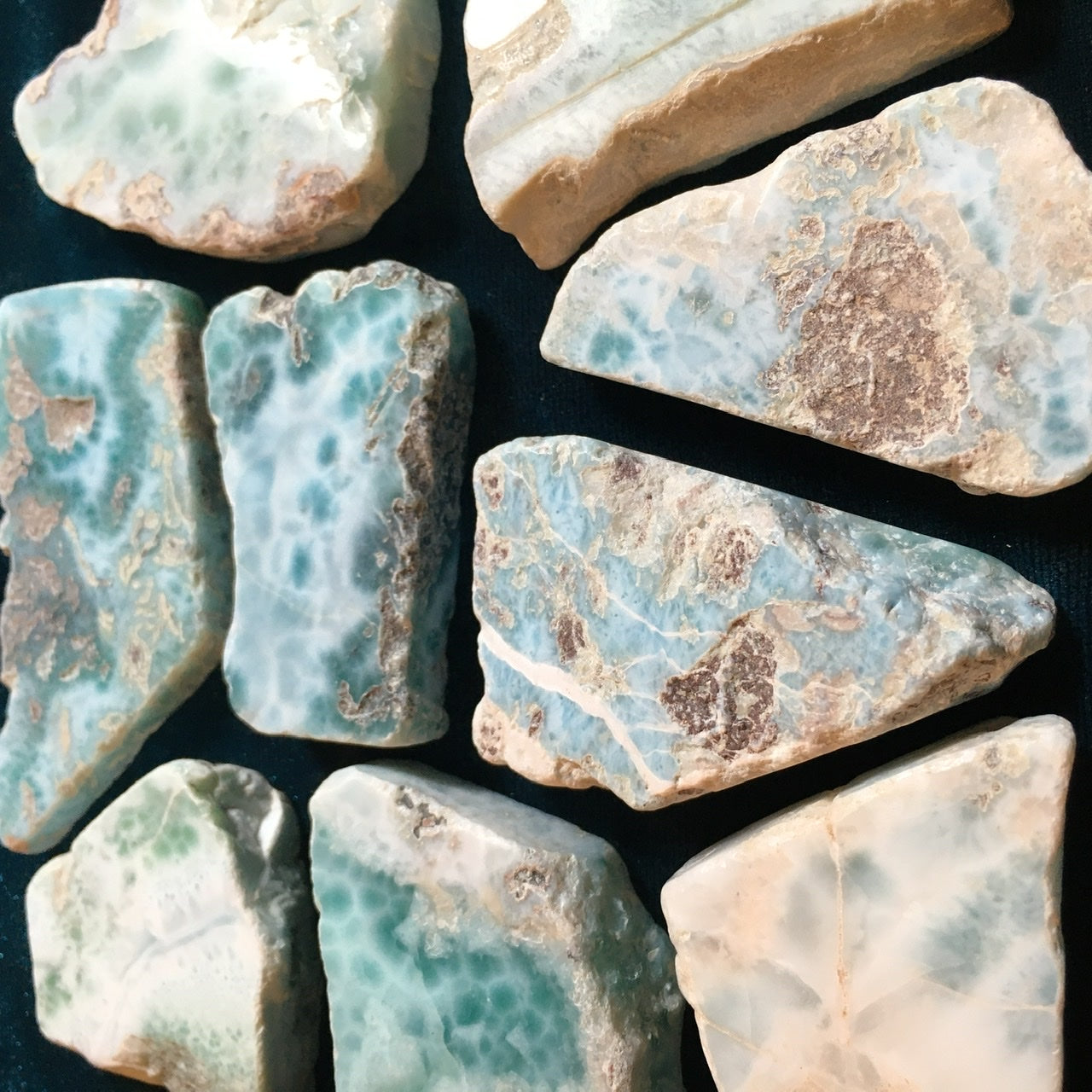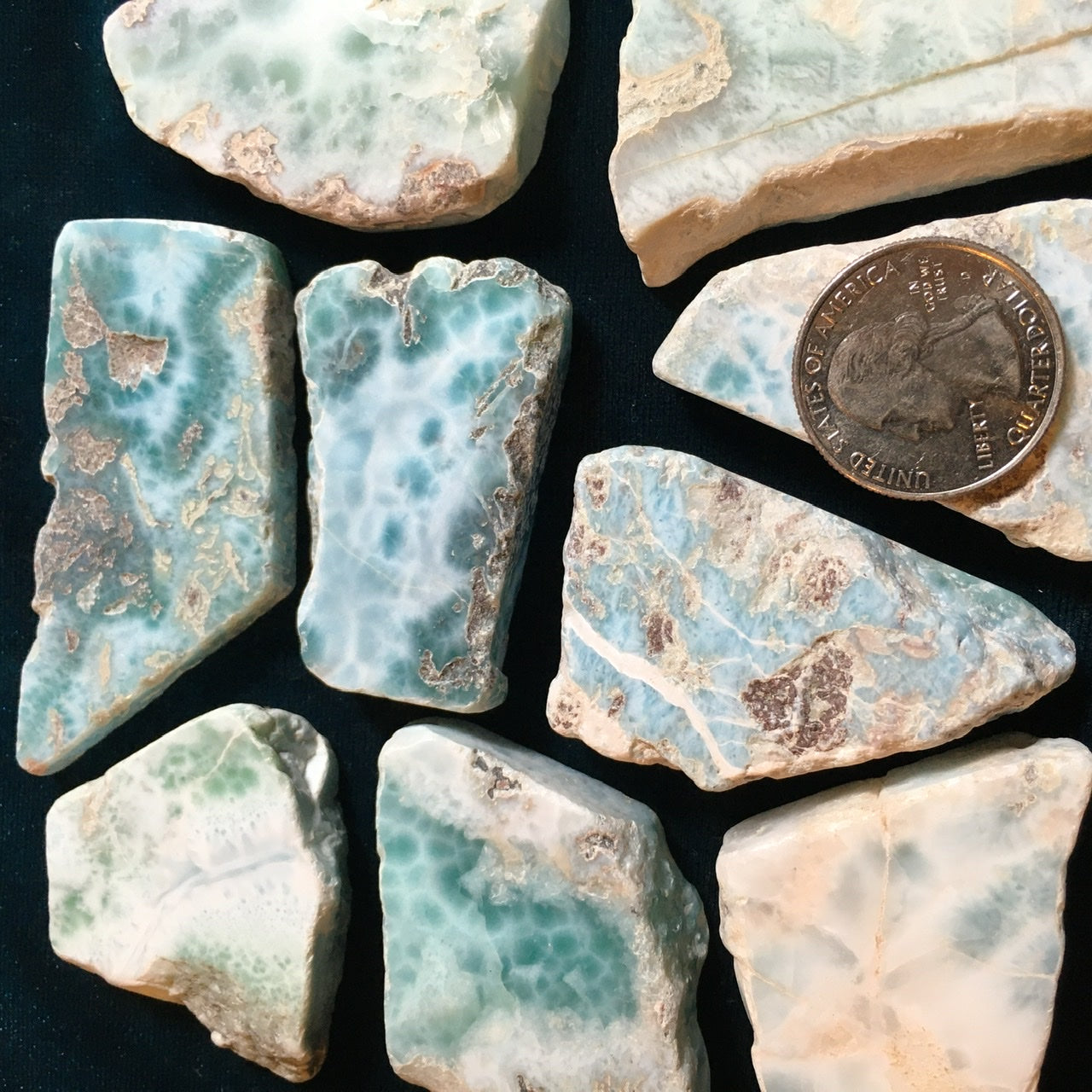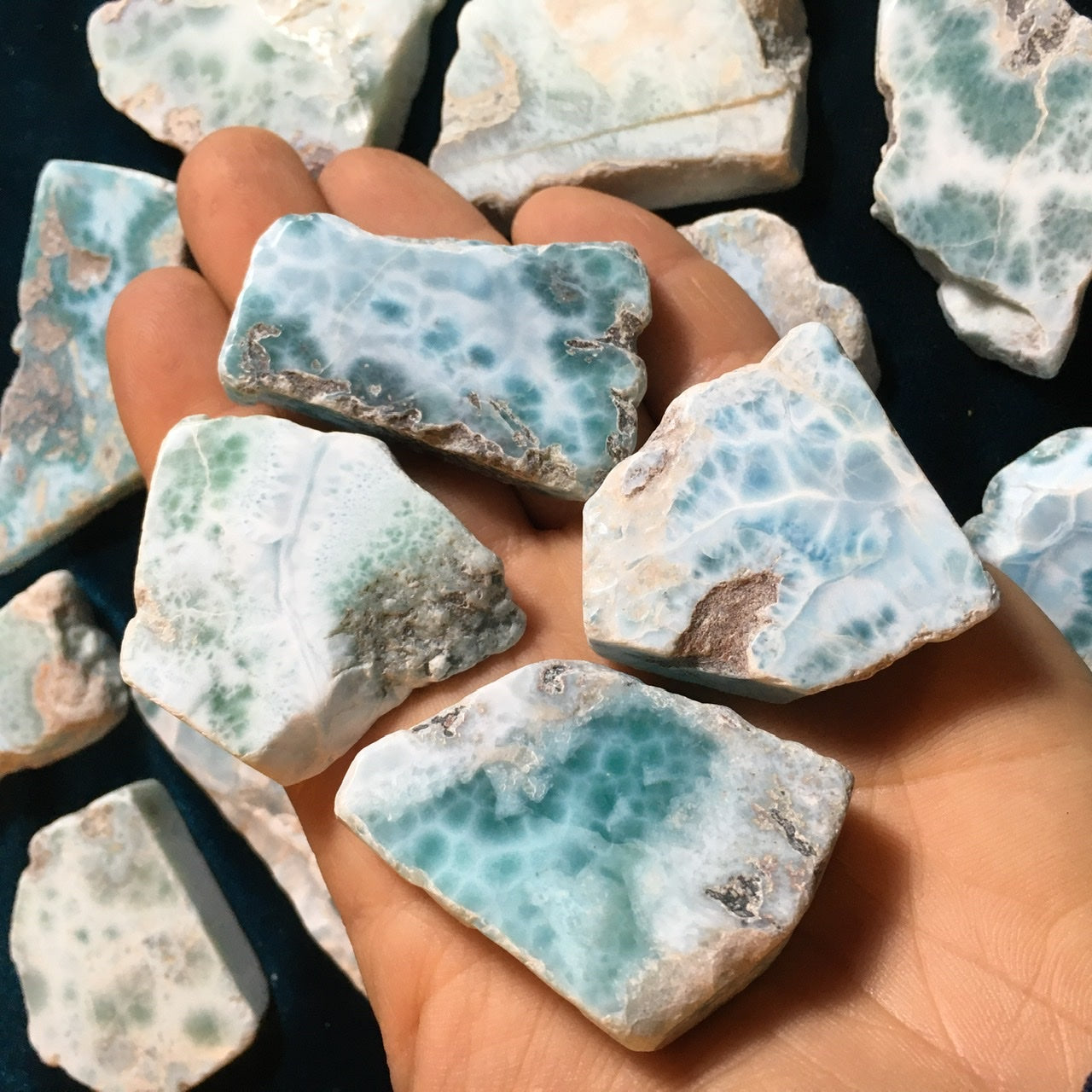 Larimar
Description:  This listing is for one Larimar stone - Small, medium or large
Properties:
Make the dream of your days and nights more vivid. You're aware of much more than your conscious mind can explain. Larimar is a bridge to all of the realities that you encounter and engage with that lie outside of the container of this lifetime. These pieces are the best quality.  The blues, aquas and whites make you feel like you're looking down into shimmering sun on clear water in the caribbean. That's just the entry point to the many wormholes that open with engagement with Larimar. This stone is a bus pass to the underground tunnels all throughout time and space. 
Policies and Disclaimers:
All of our stones and crystals are pure and natural. They are free from synthetic treatments of any kind, including dyes, stabilizers, and synthetic heat treatments to enhance color.

We can not take requests for individual stones seen in the pictures.
International customers are responsible for any customs fees/import taxes.
Please see our Lost Package Policy prior to placing your order. 
Please contact us at CrystalShop@UpperClarity.com with any questions.