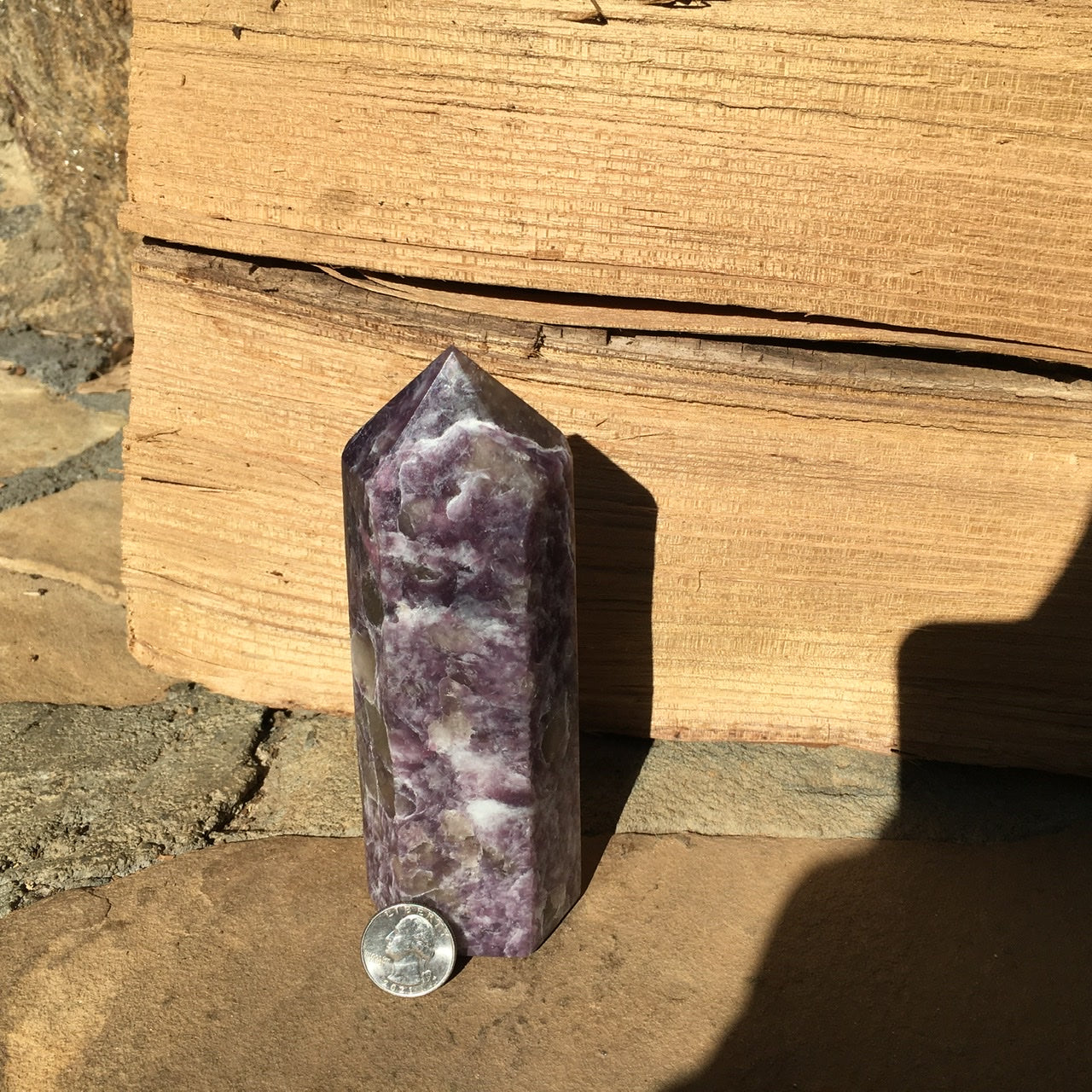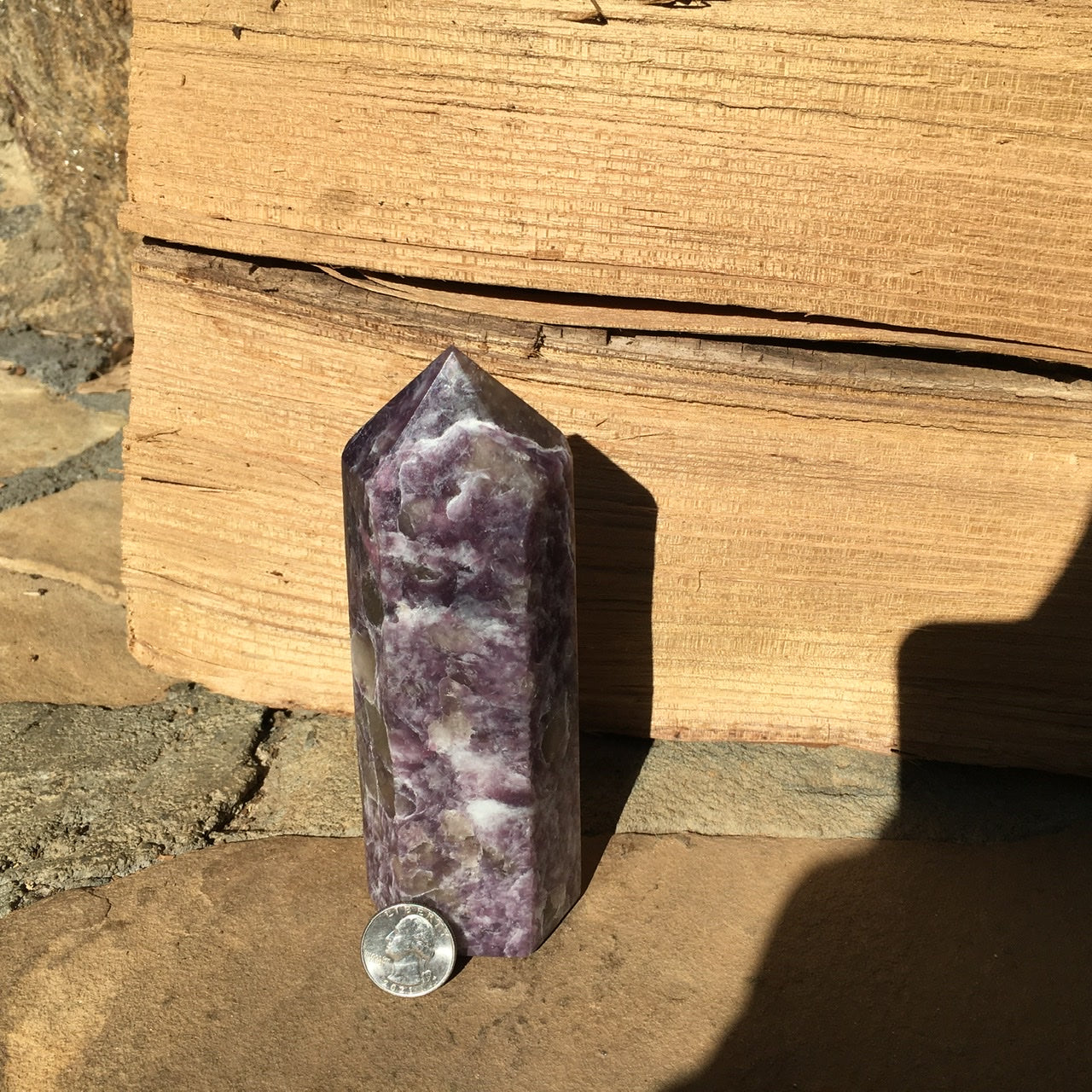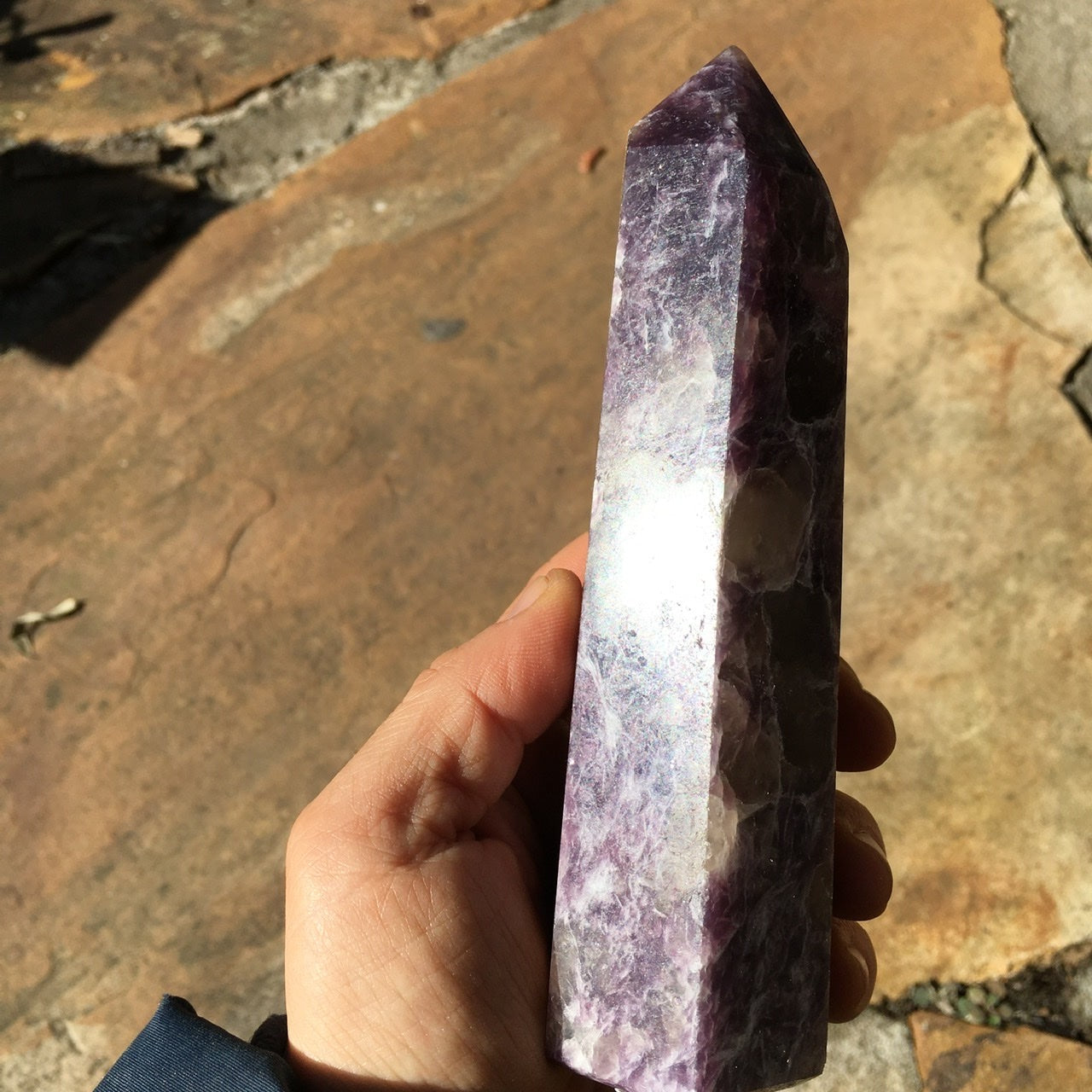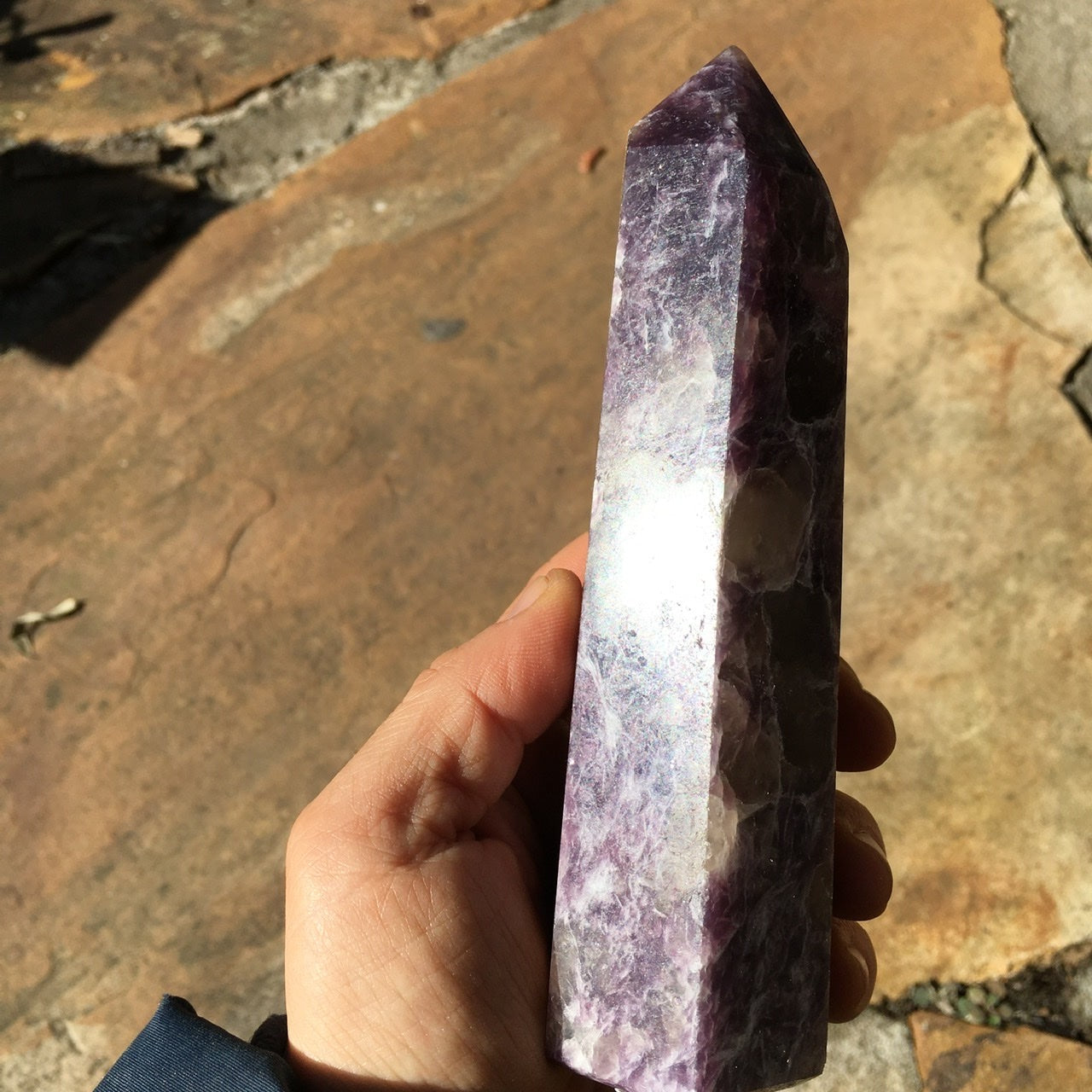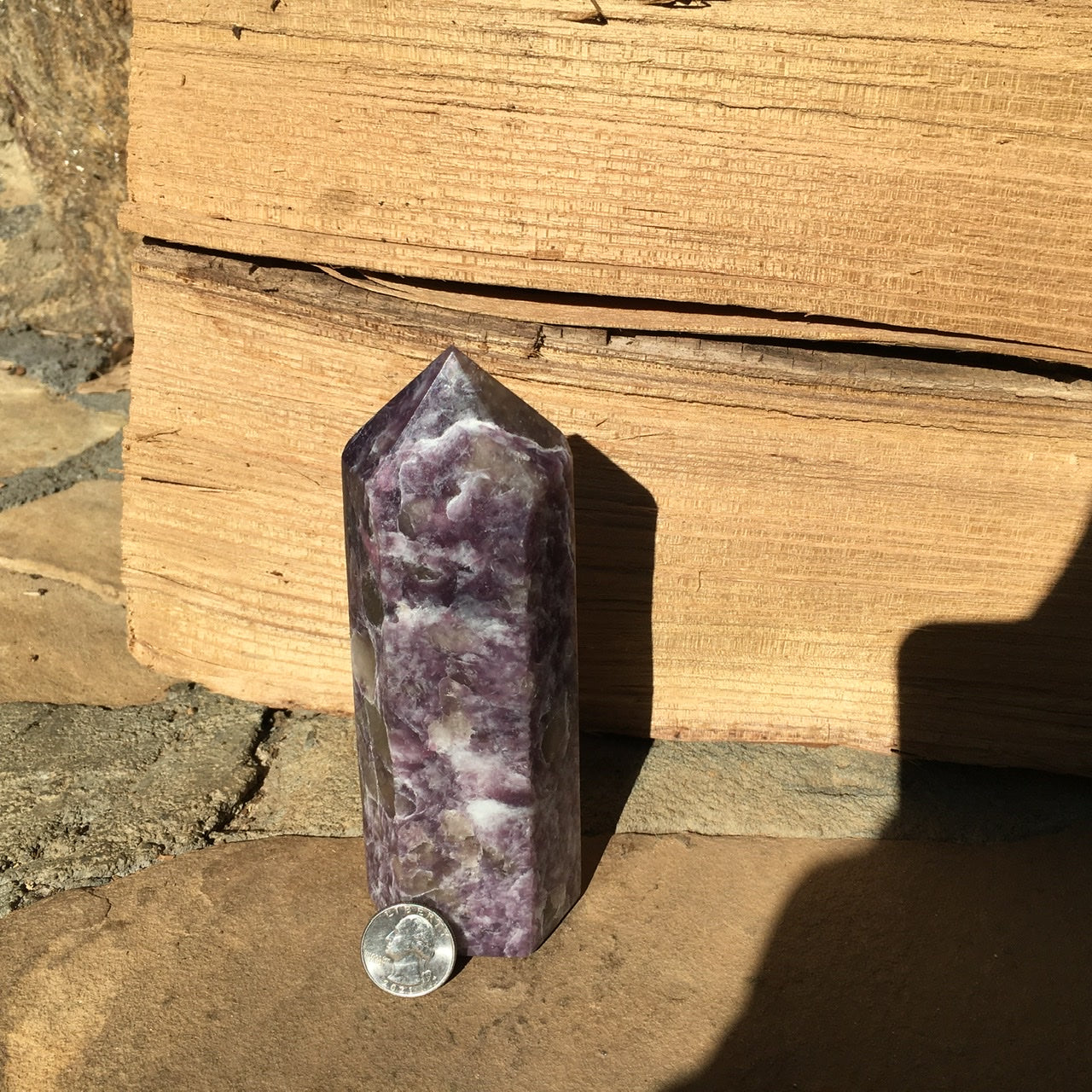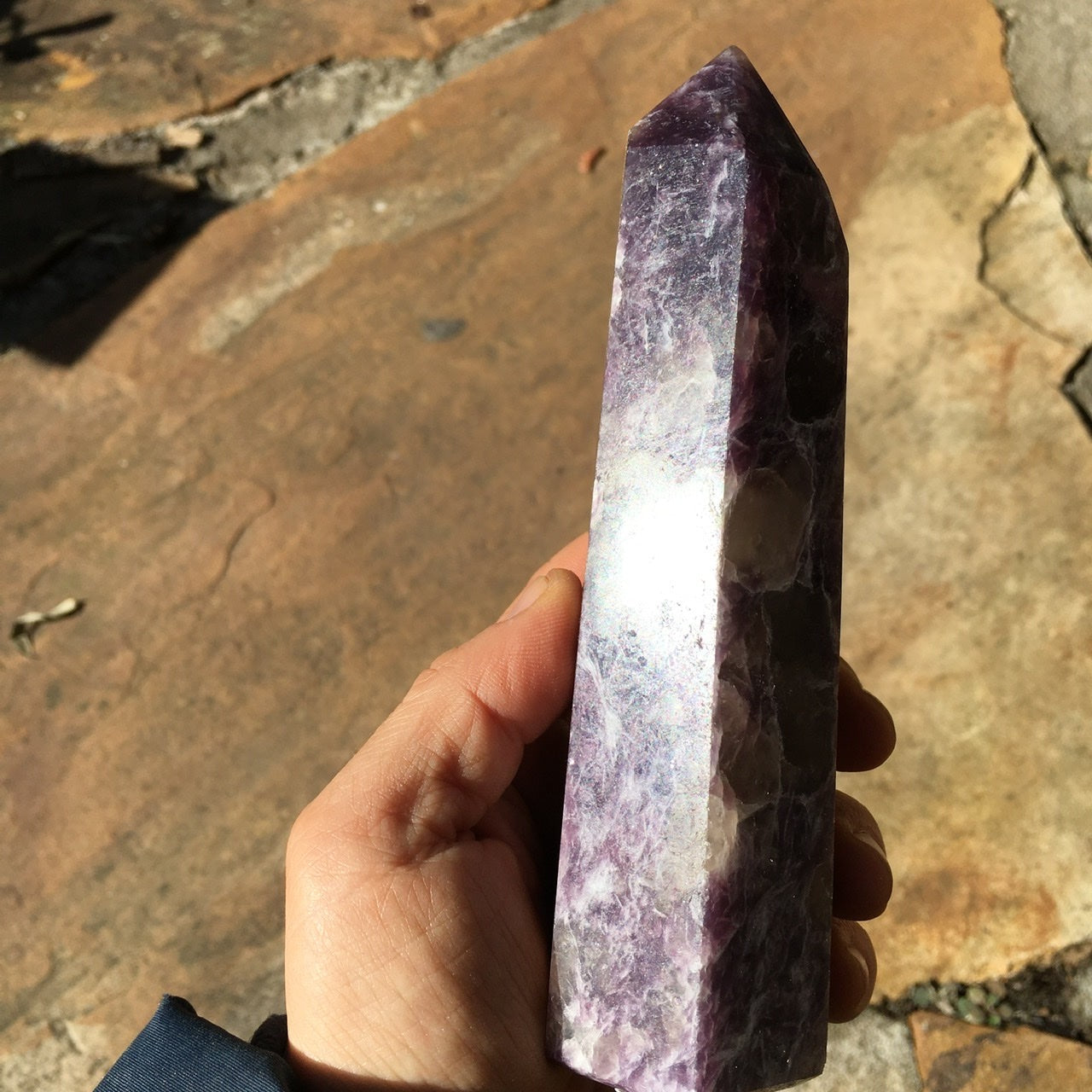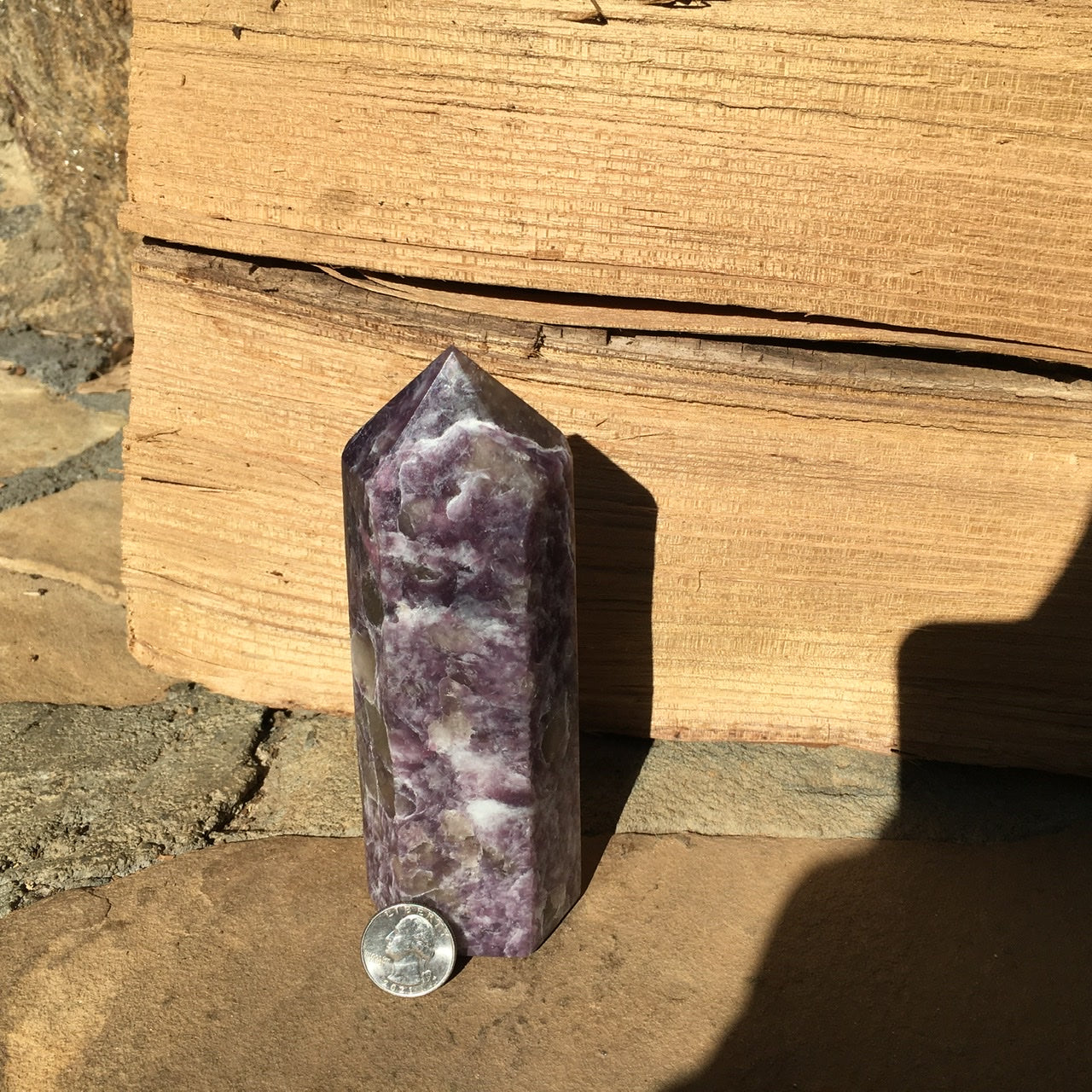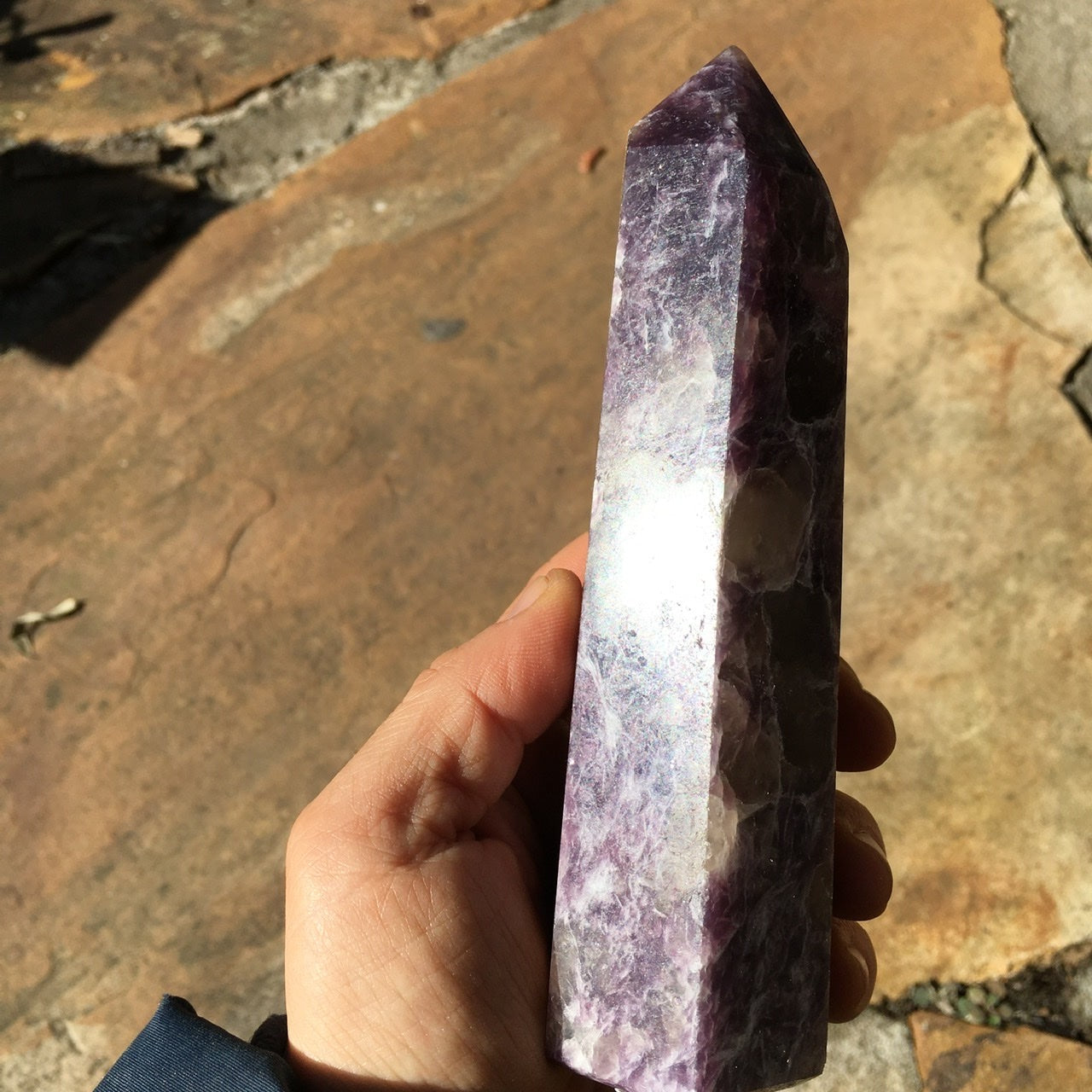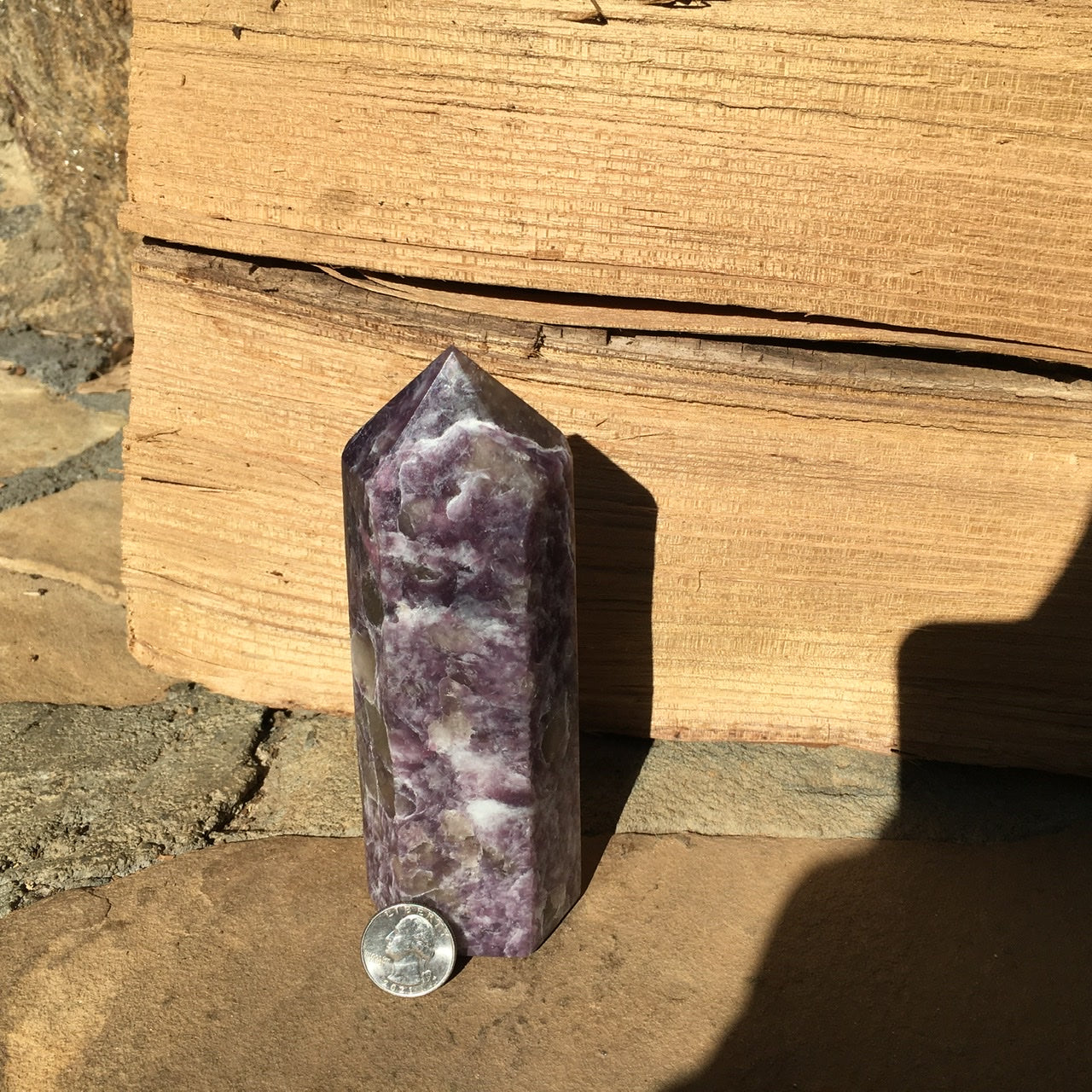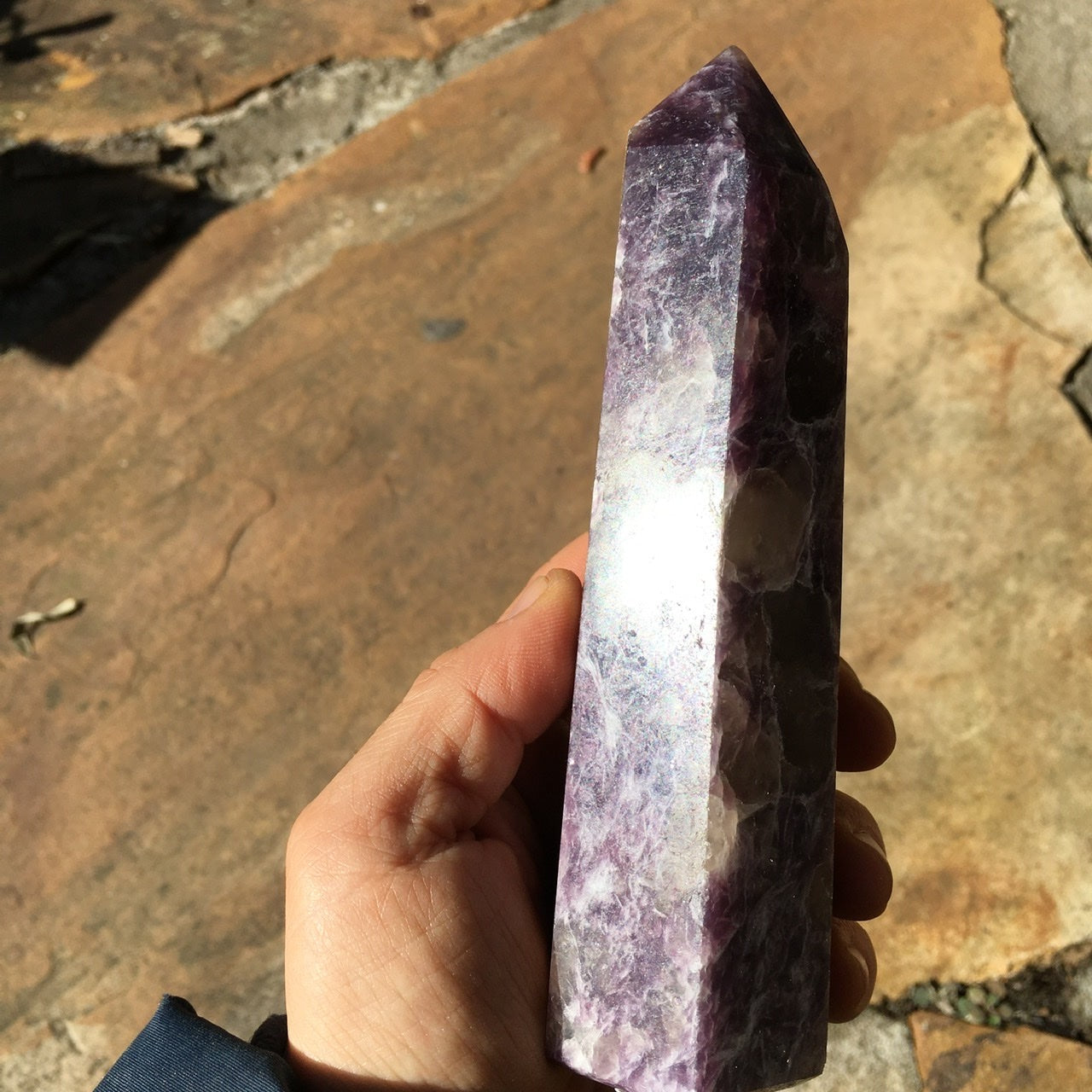 Lepidolite Tower - 031
Description:  This listing is for the exact Lepidolite Tower pictured.
Properties:
Bring light into darkness in any room of your home or sacred space. We recommend placing these in a window where they can be charged over time by natural daylight. The Lepidolite holds the charge and slowly brings more and more light, joy, upliftment, hope and happiness into the environment. Let the burdens and heavy energies go. These transform a room, as they stand on their own, extend in a vertical axis, and employ the directionality of the point to gather the light above. As a bonus, these pieces may include small moments of pink and blue Tourmaline, generating even more negative ions. These are pure and natural and began their life in Madagascar.
Policies and Disclaimers:
All of our stones and crystals are pure and natural. They are free from synthetic treatments of any kind, including dyes, stabilizers, and synthetic heat treatments to enhance color.

International customers are responsible for any customs fees/import taxes.
Please see our Lost Package Policy prior to placing your order. 
Please contact us at CrystalShop@UpperClarity.com with any questions.