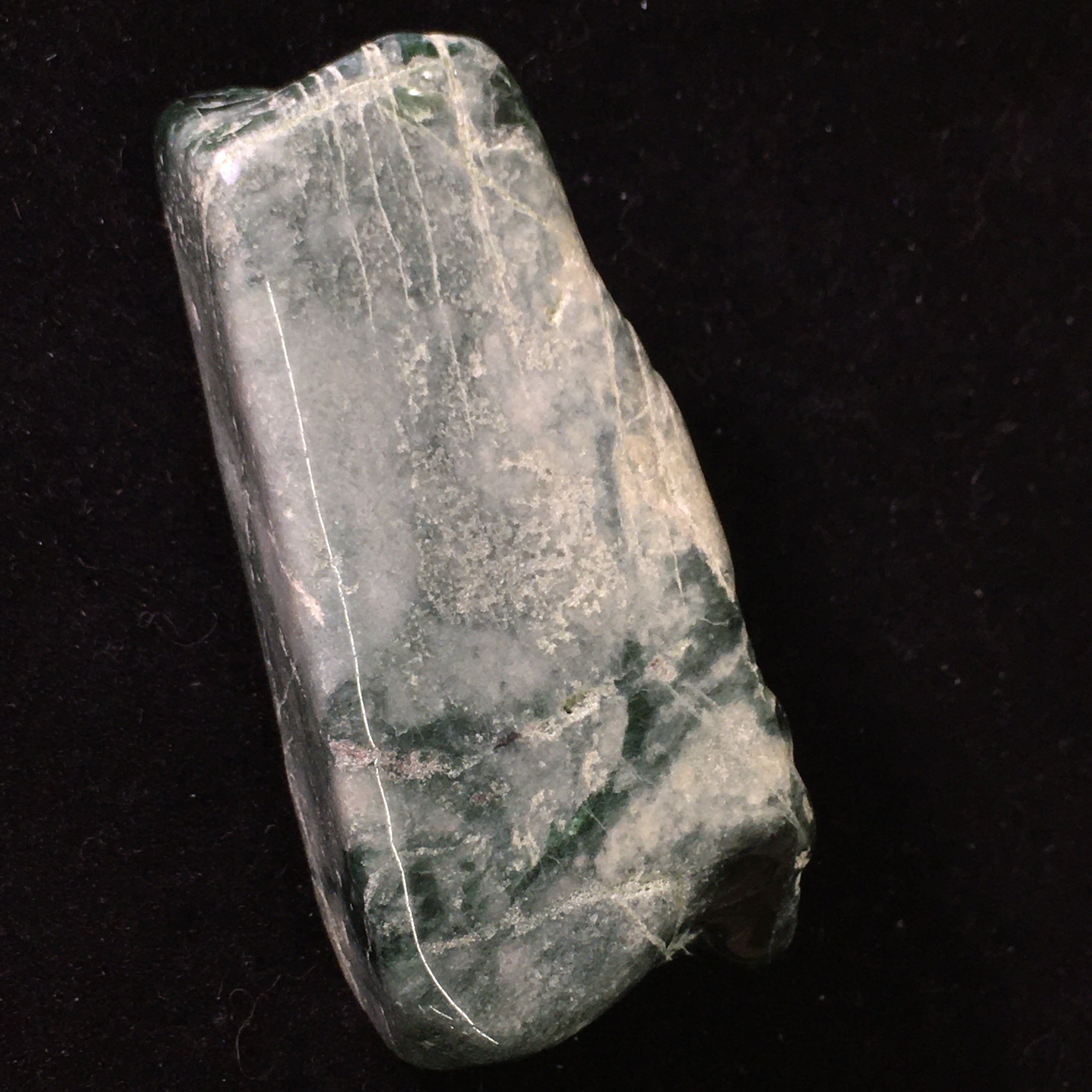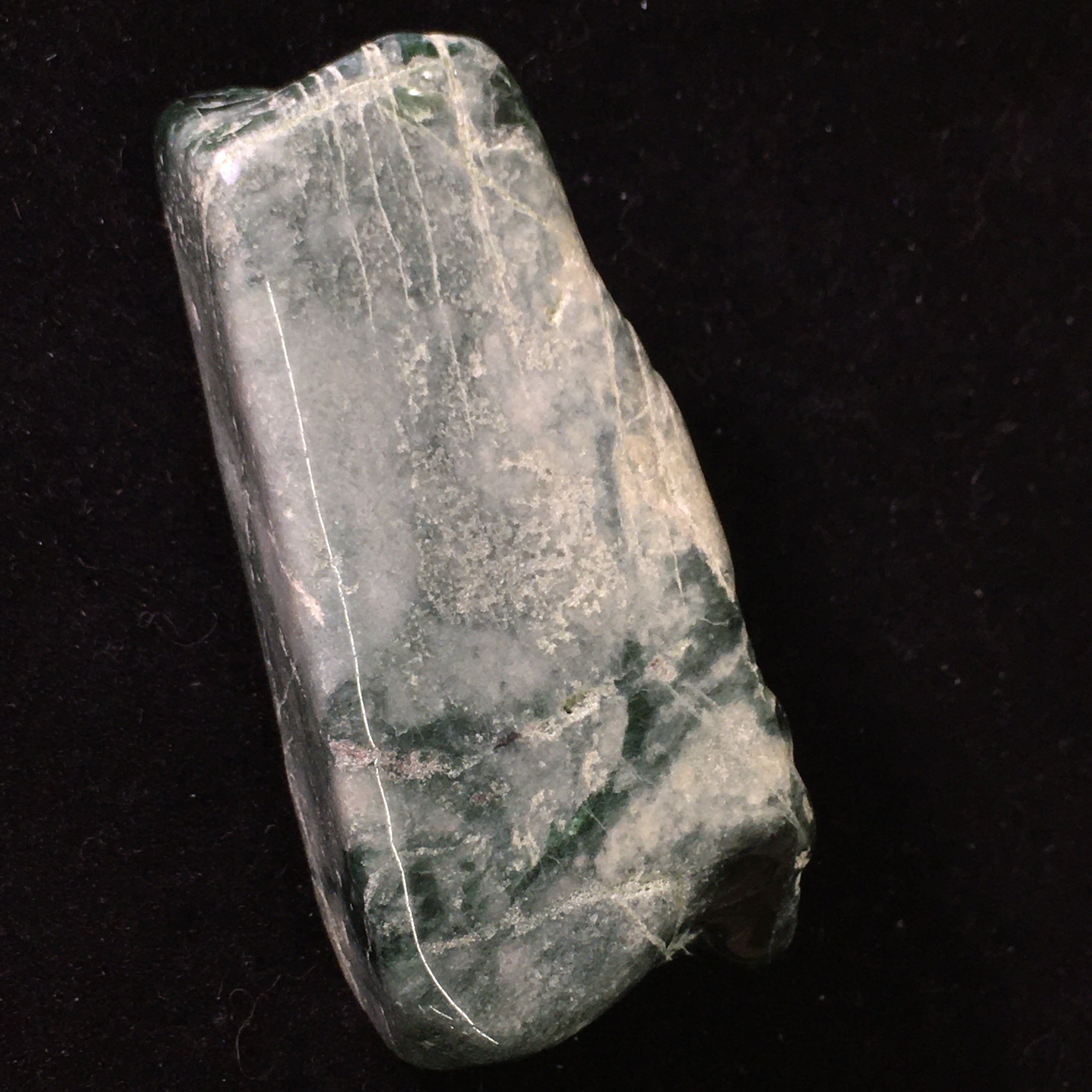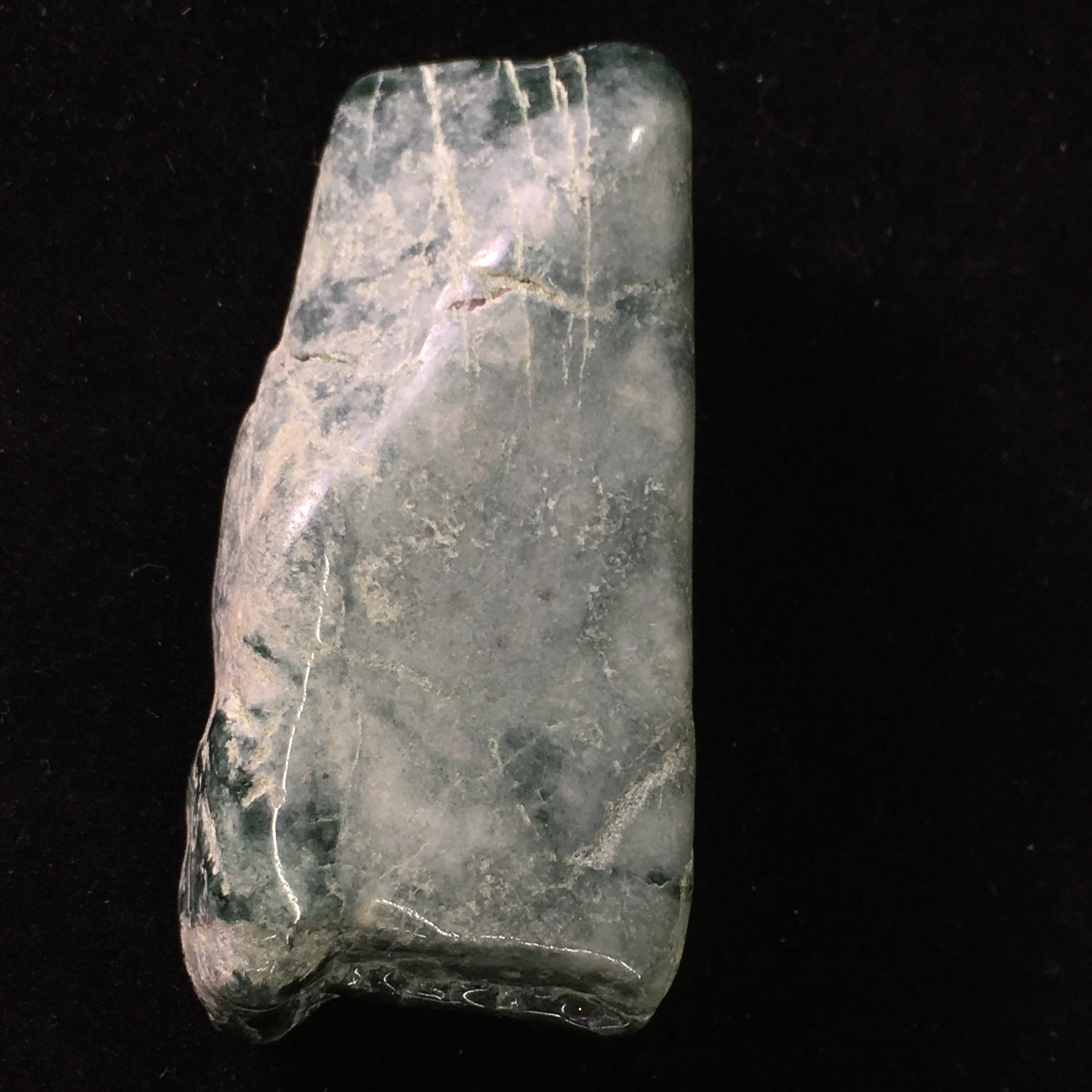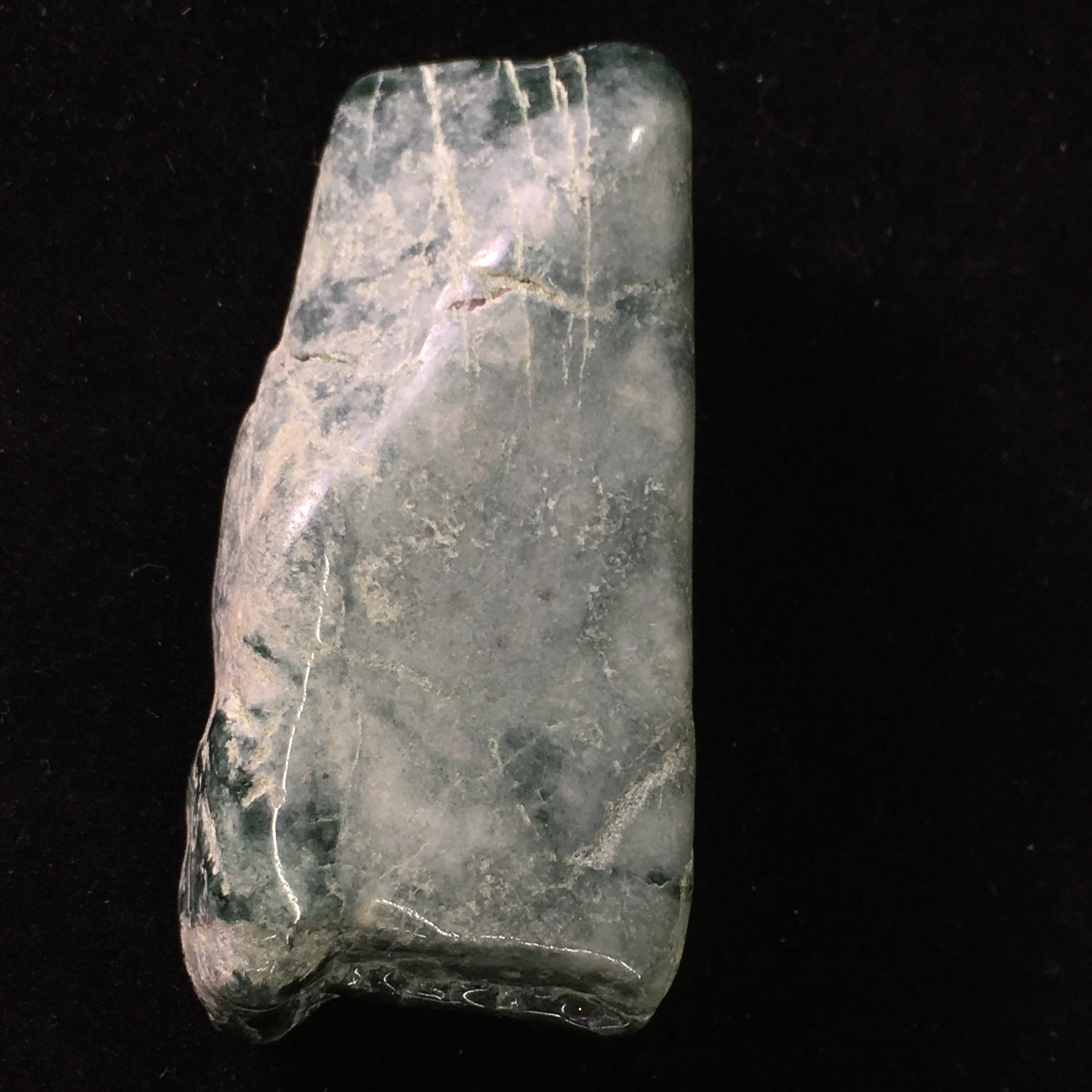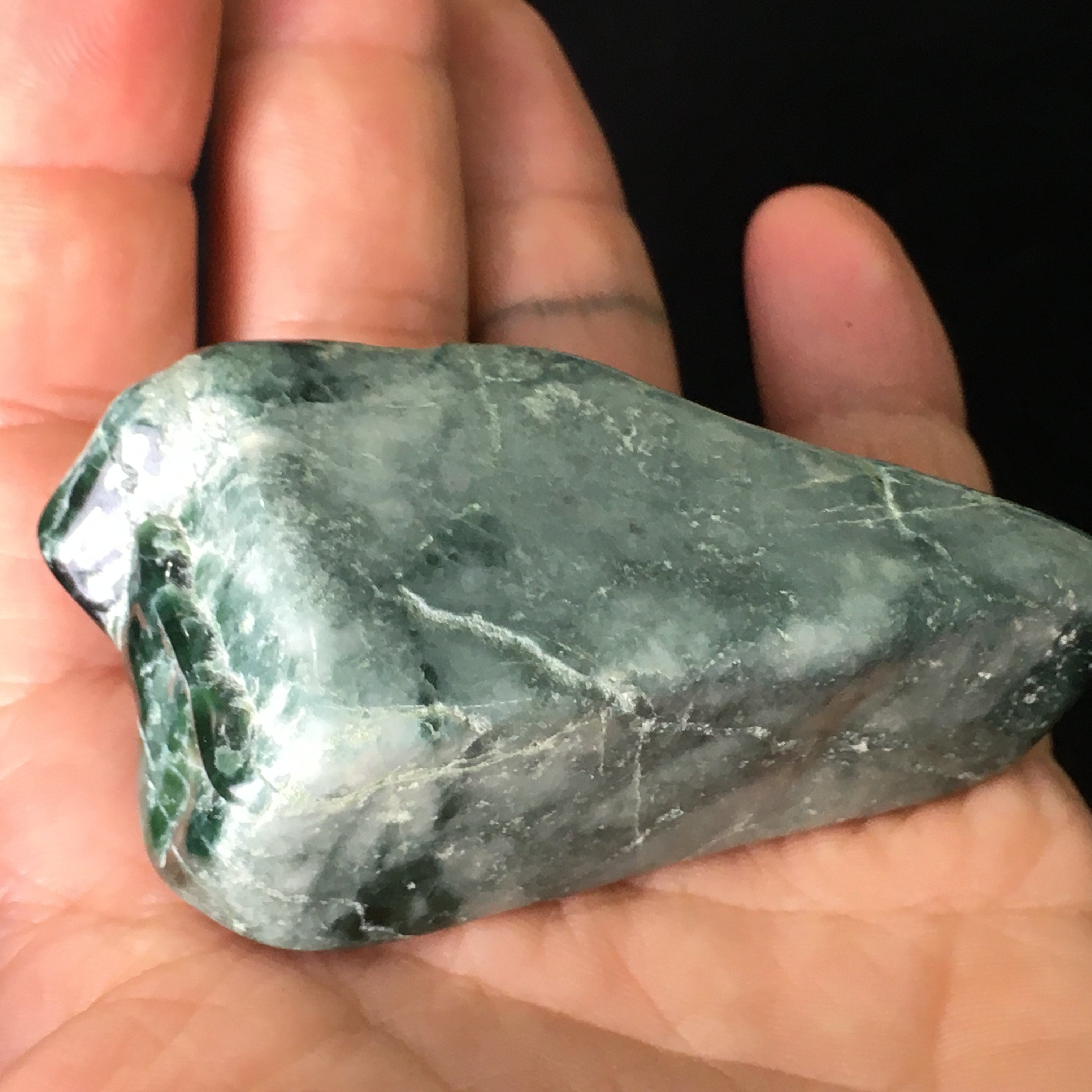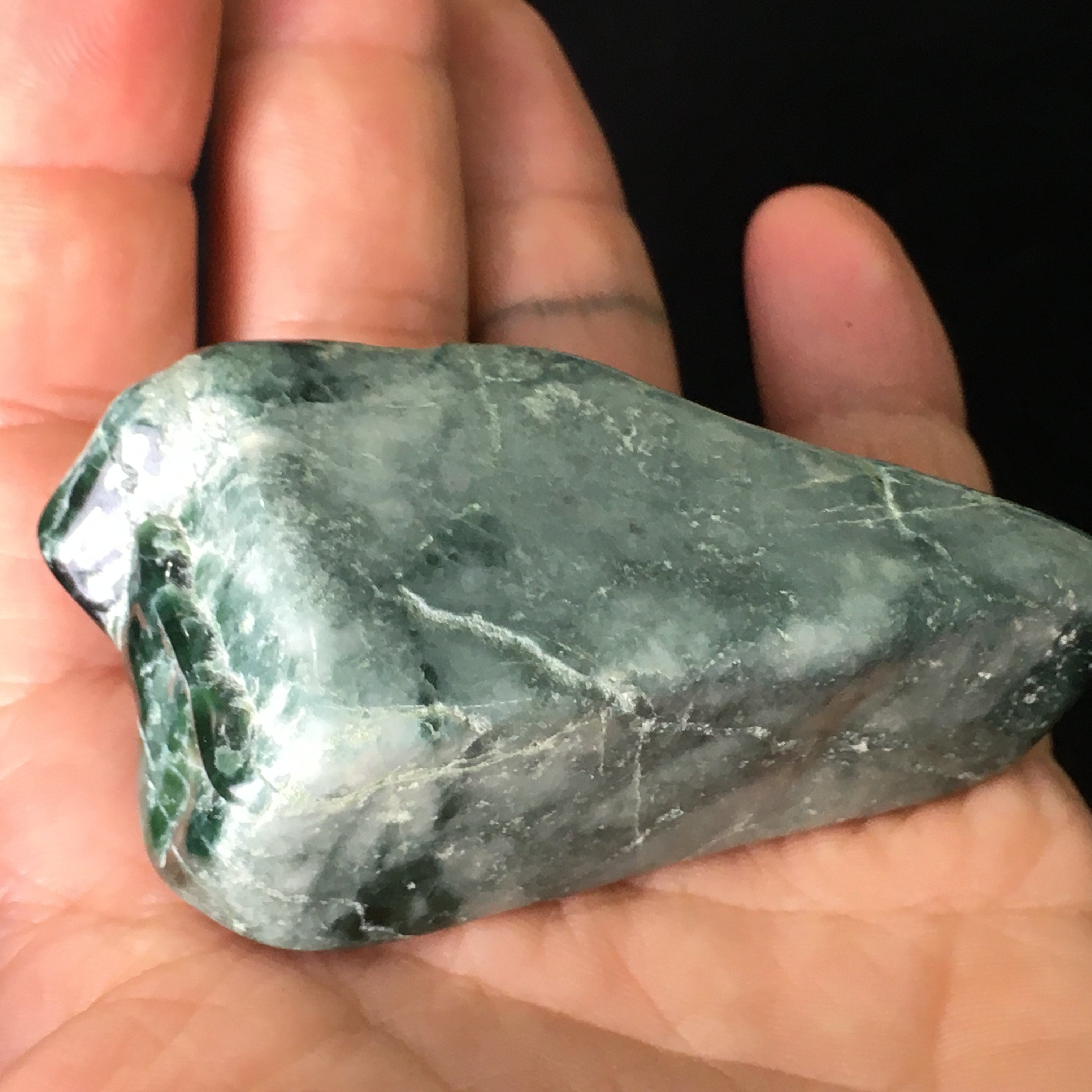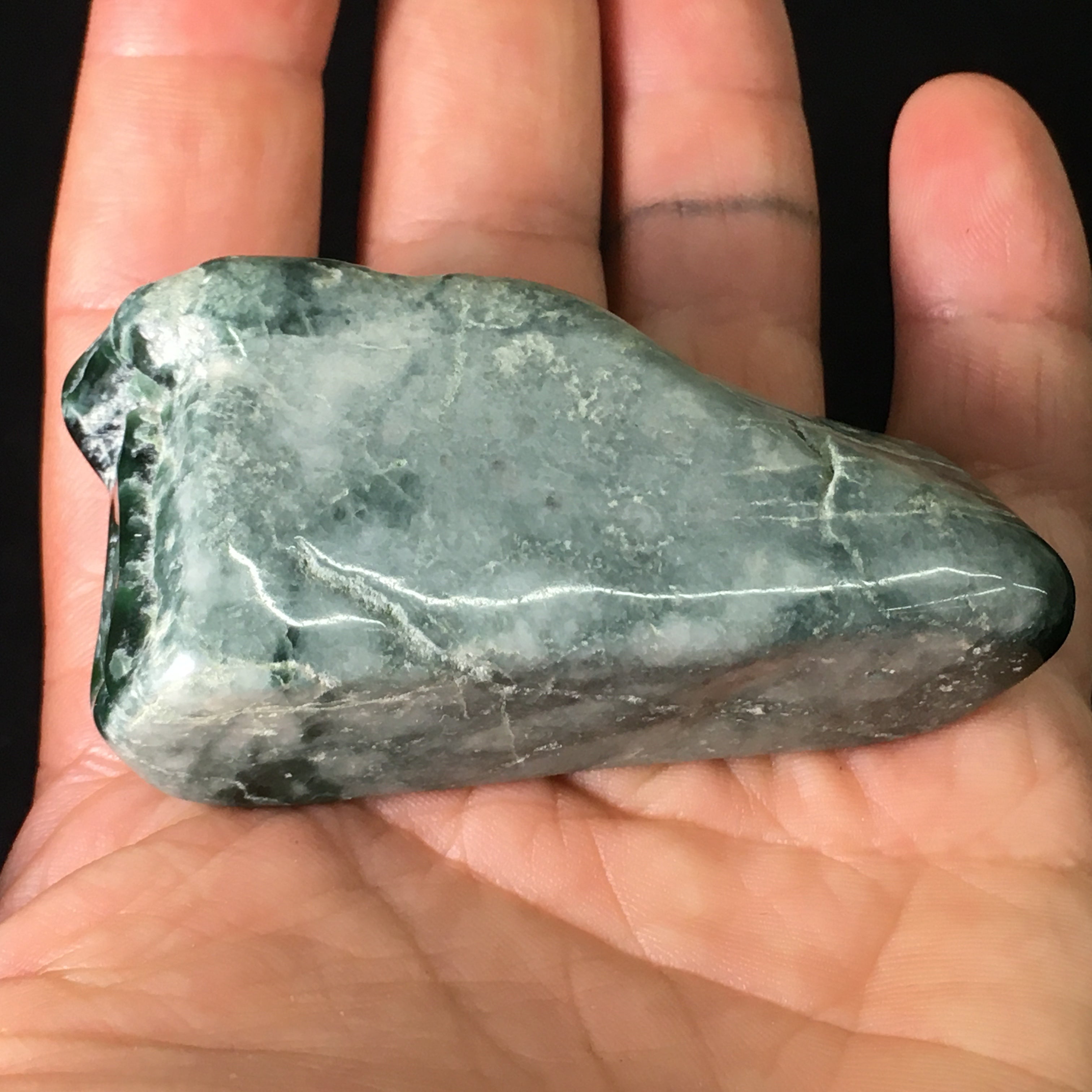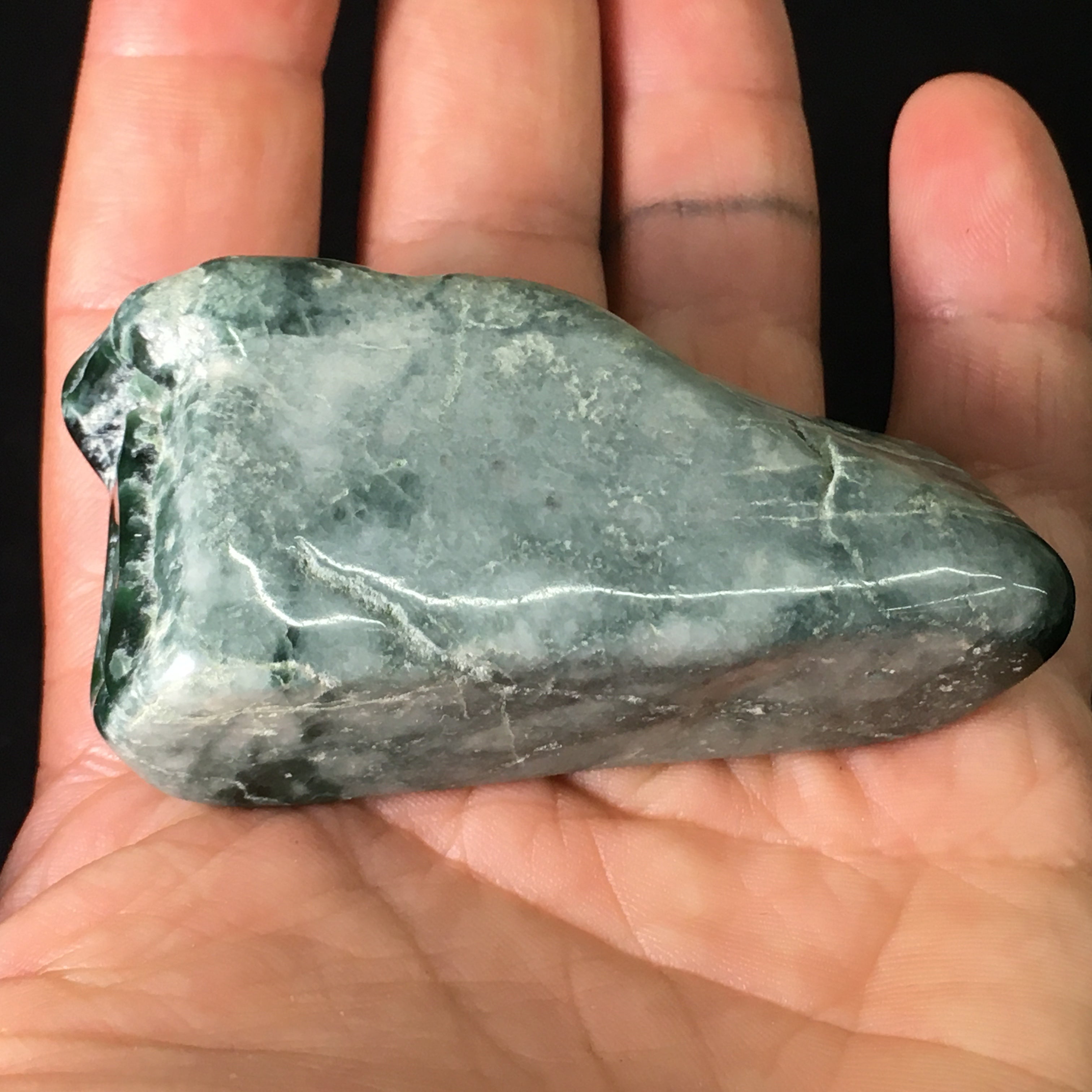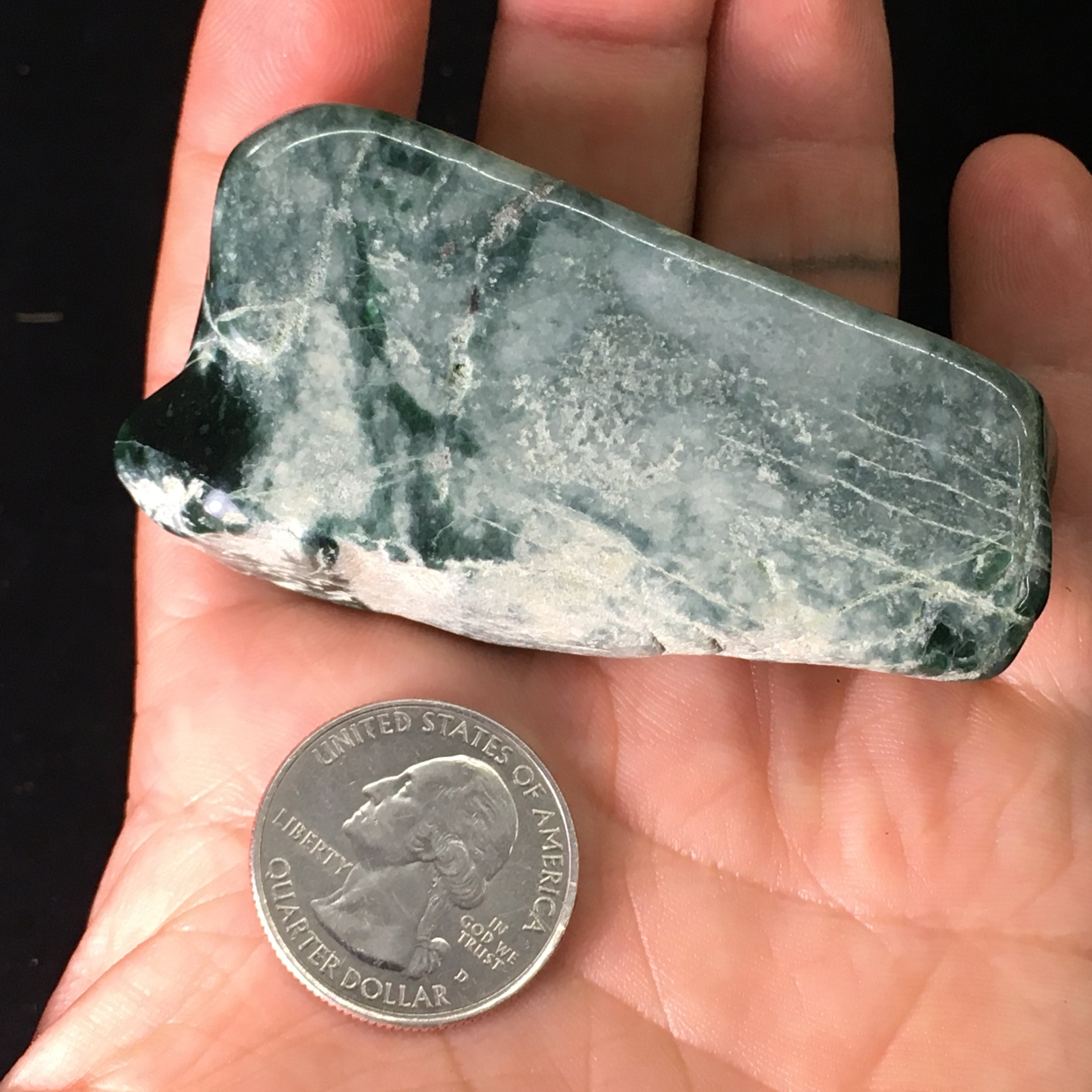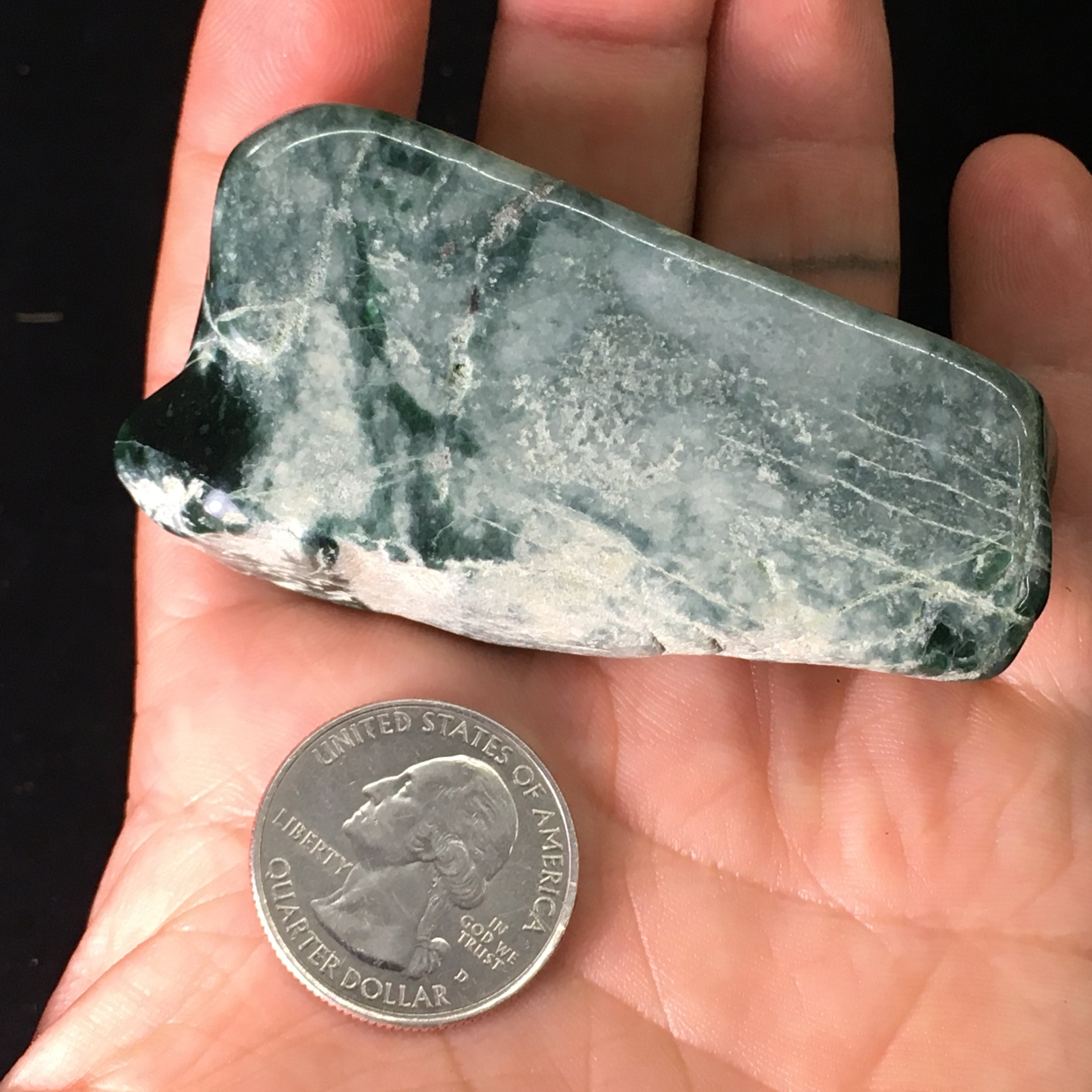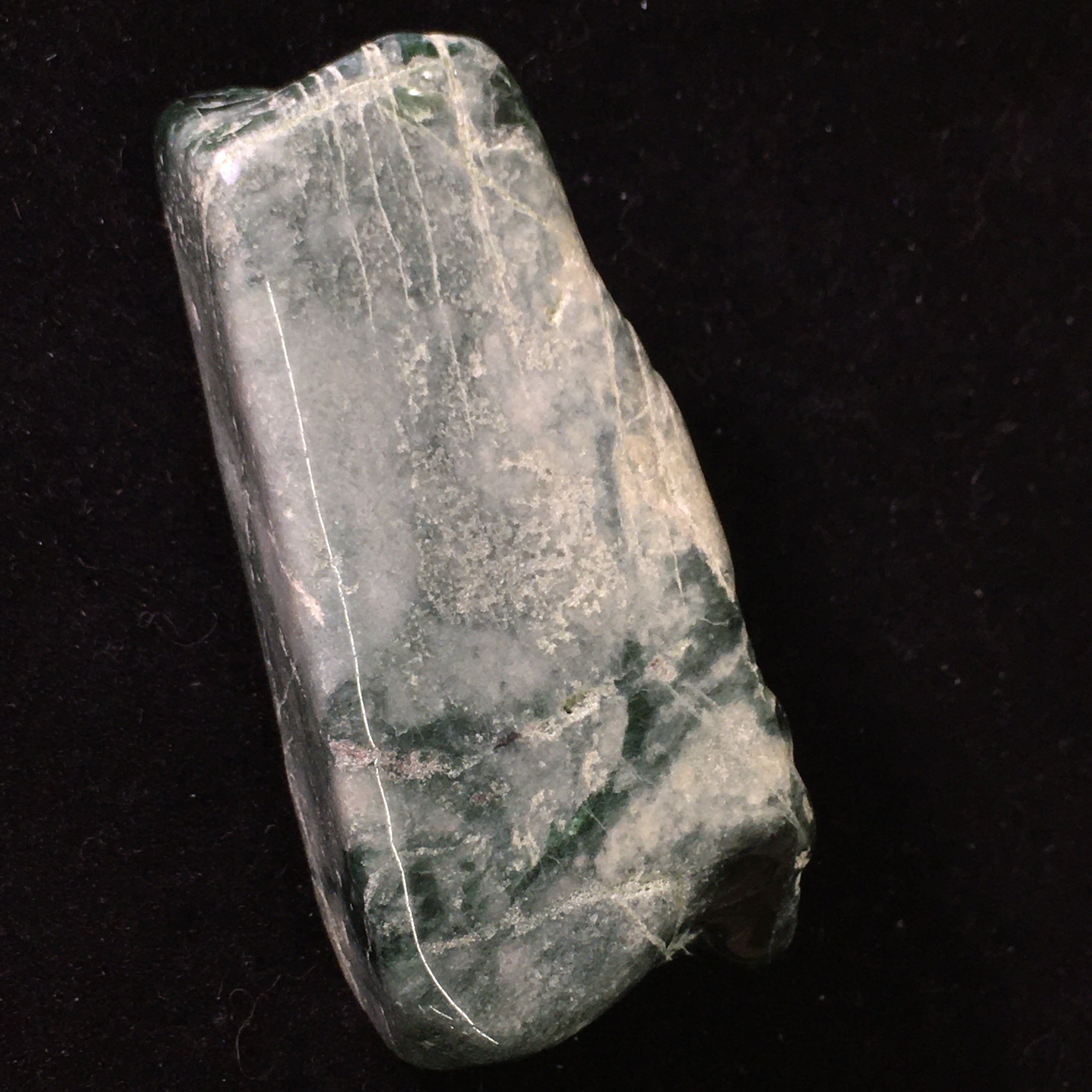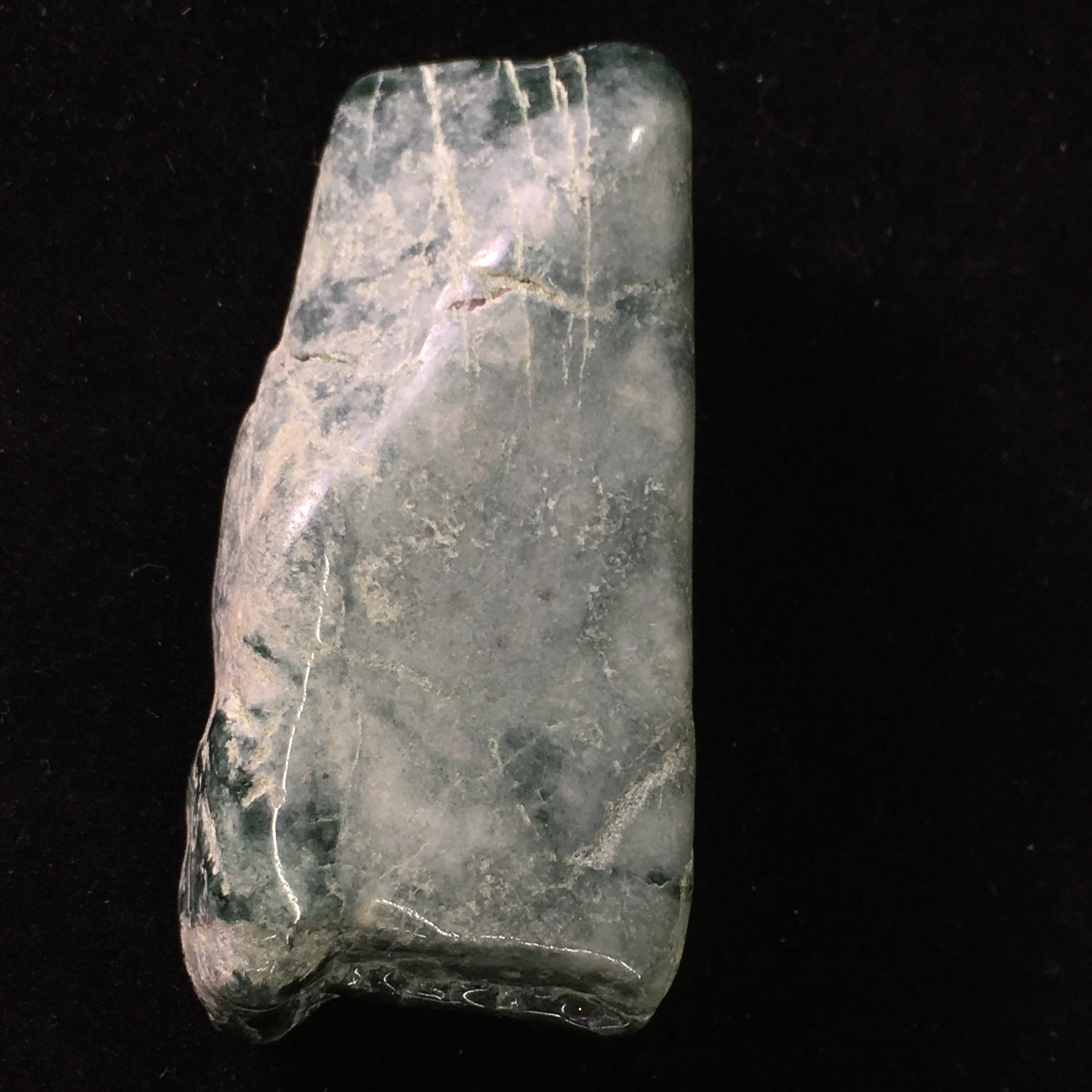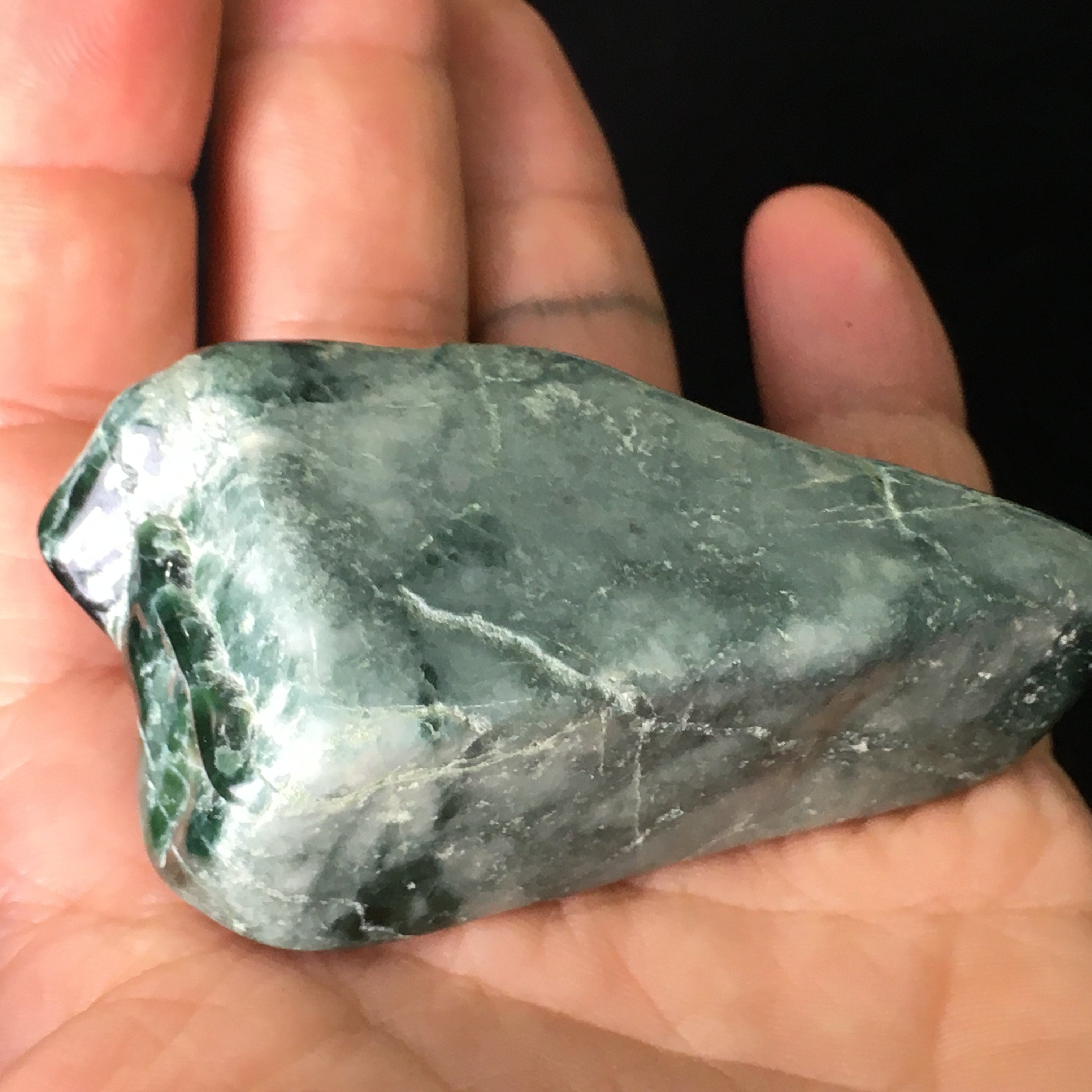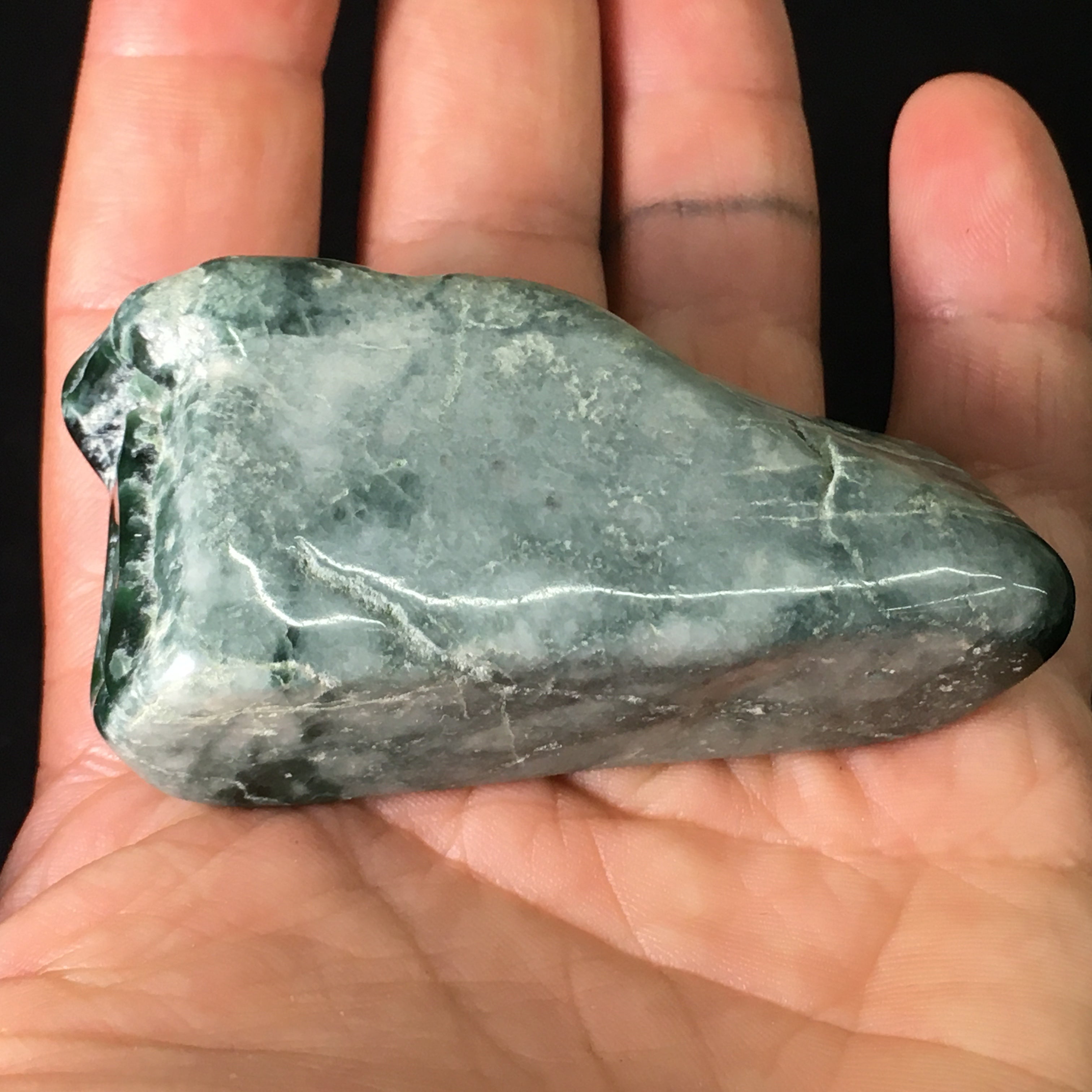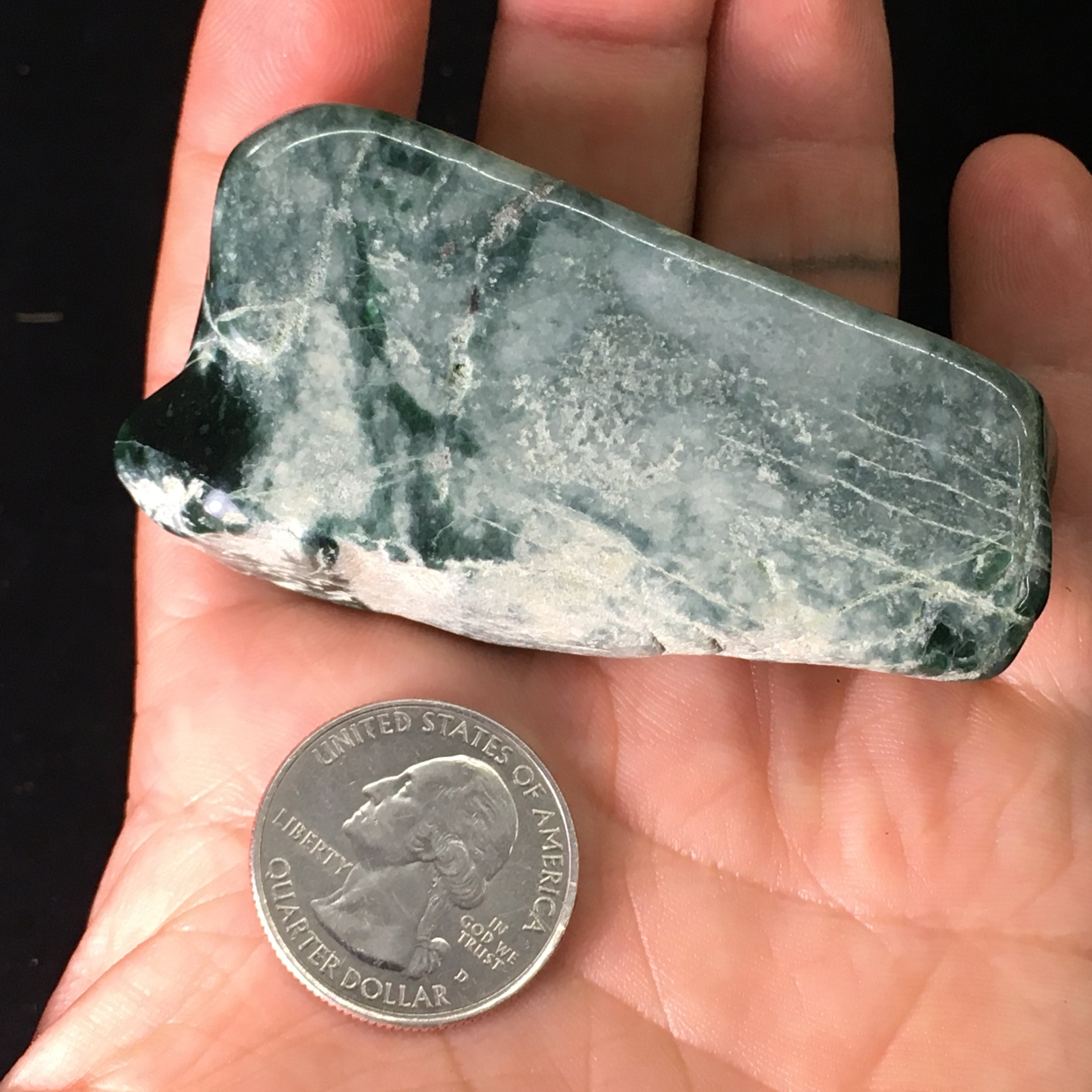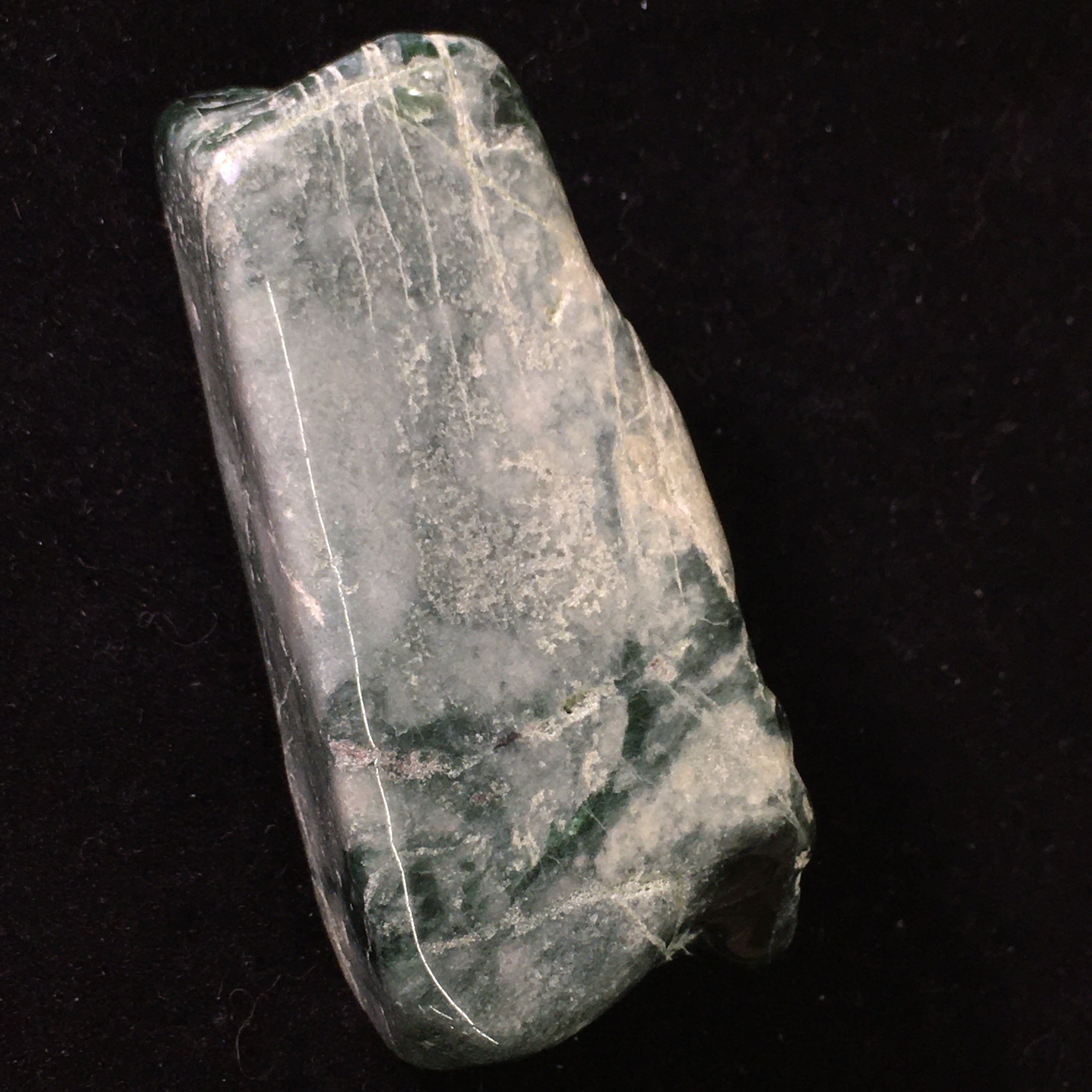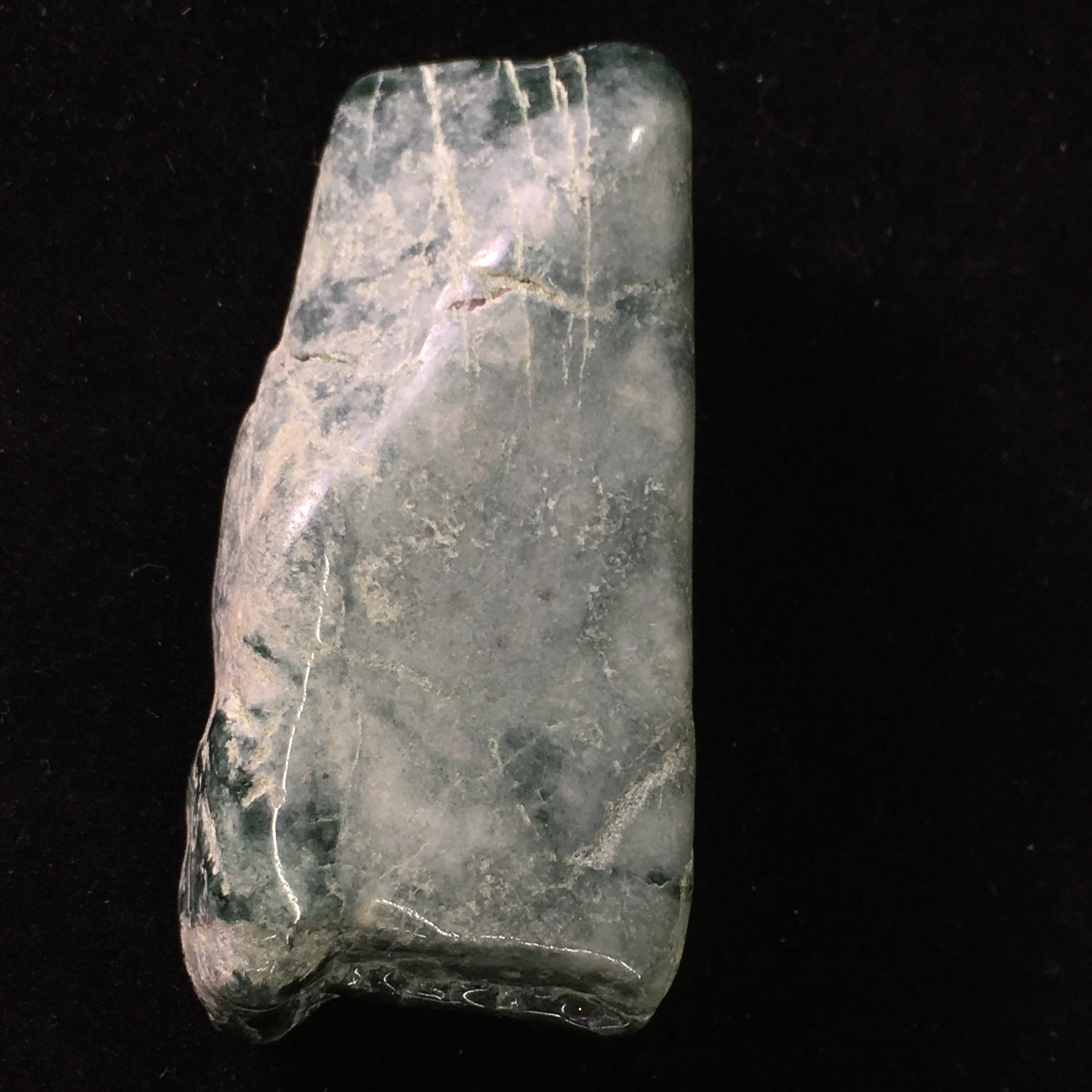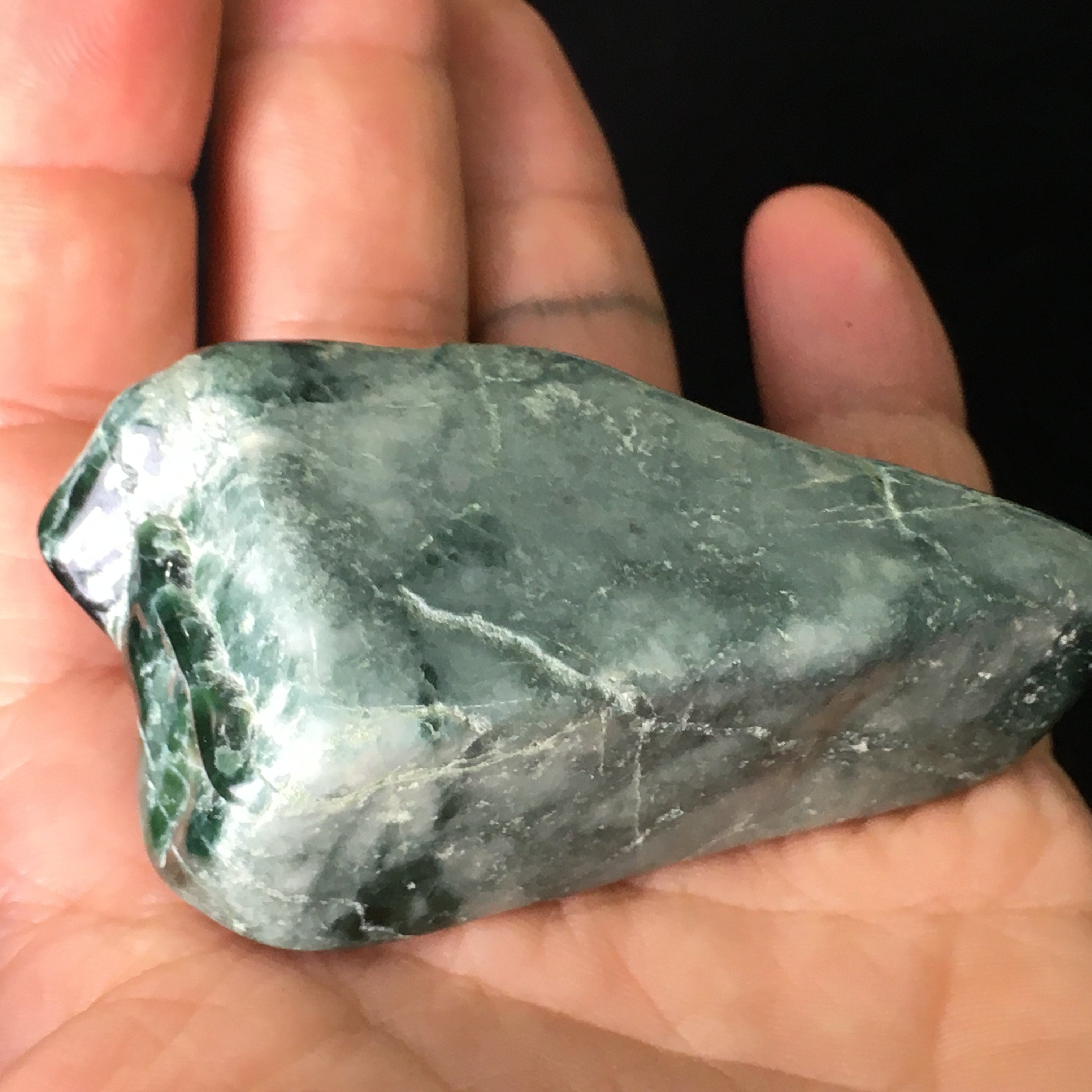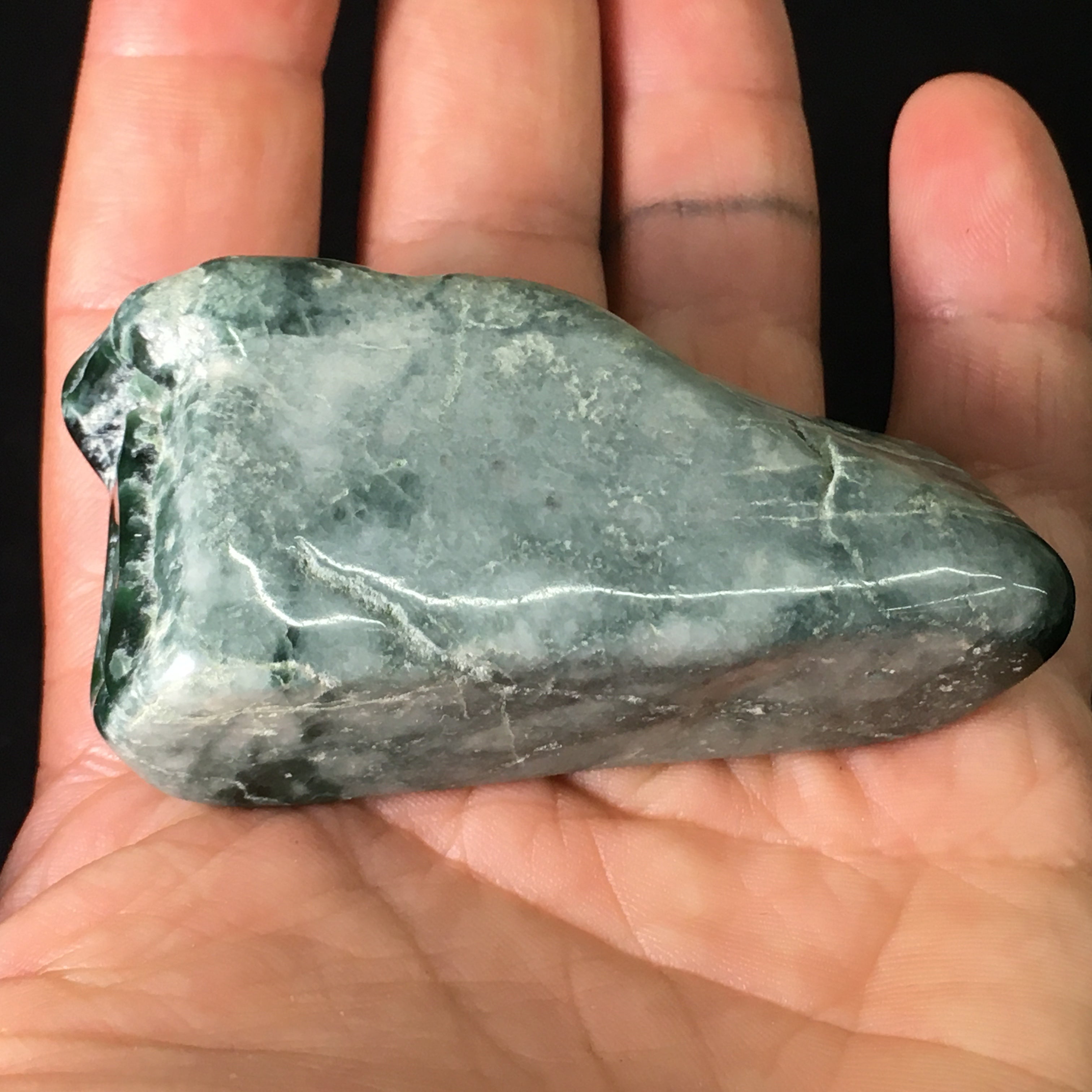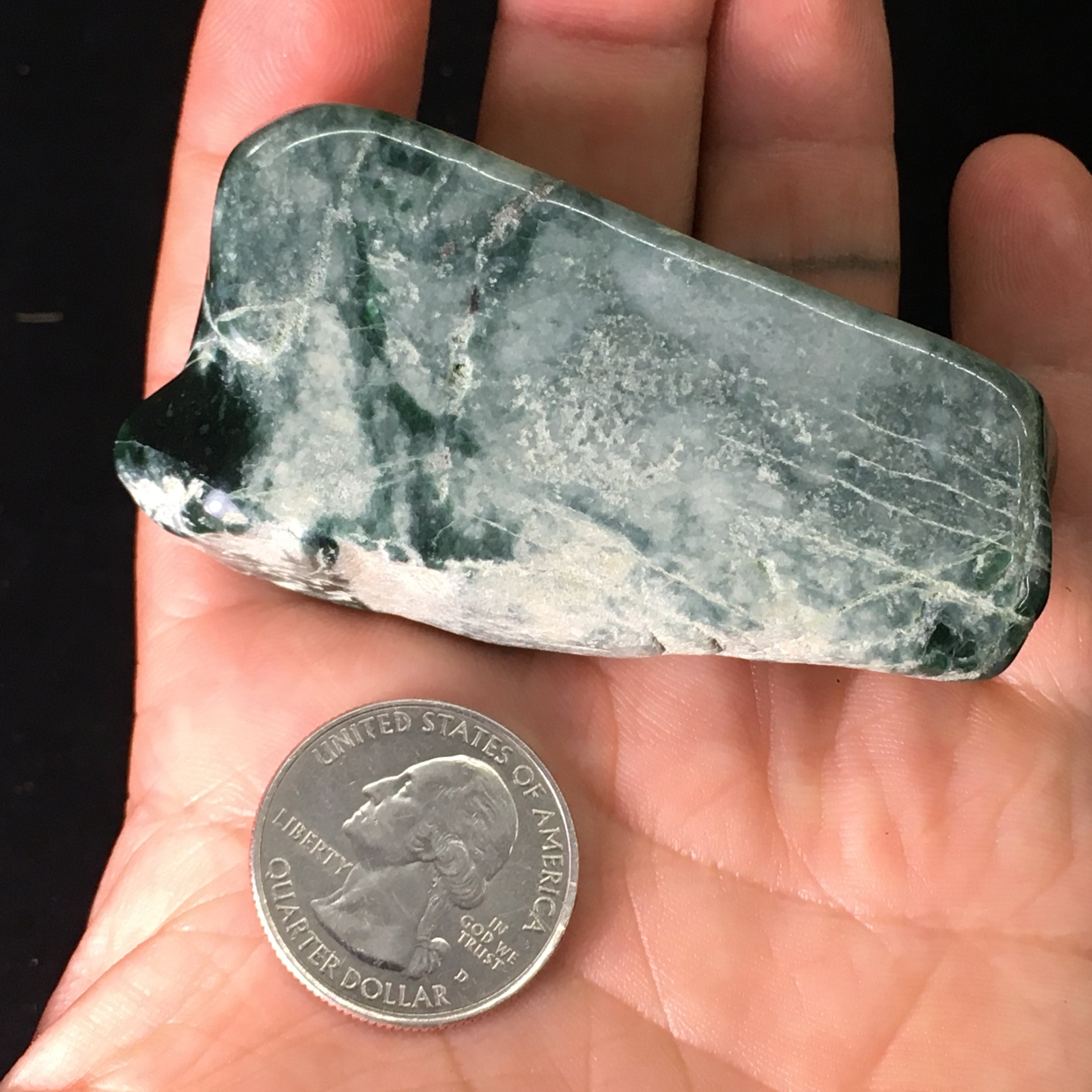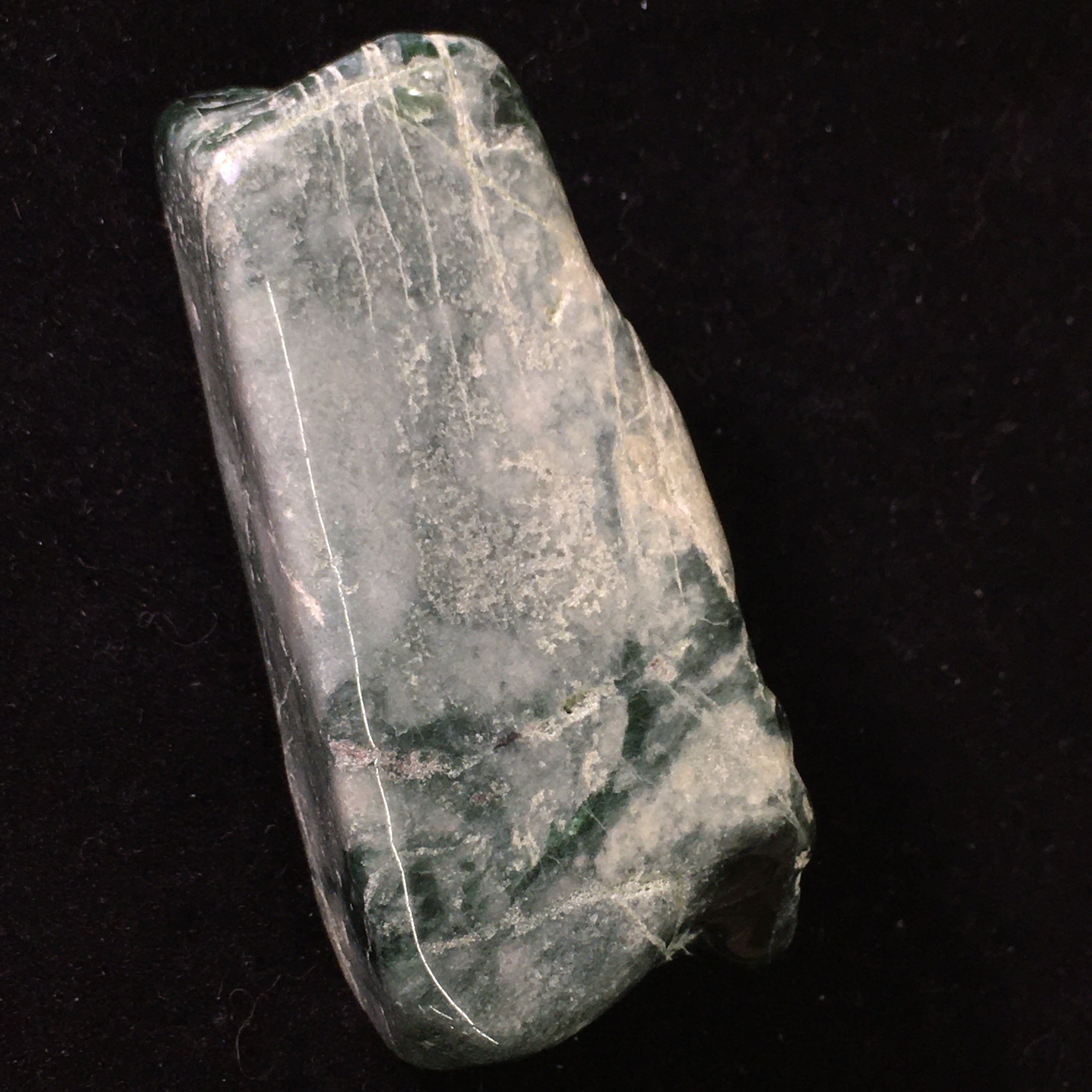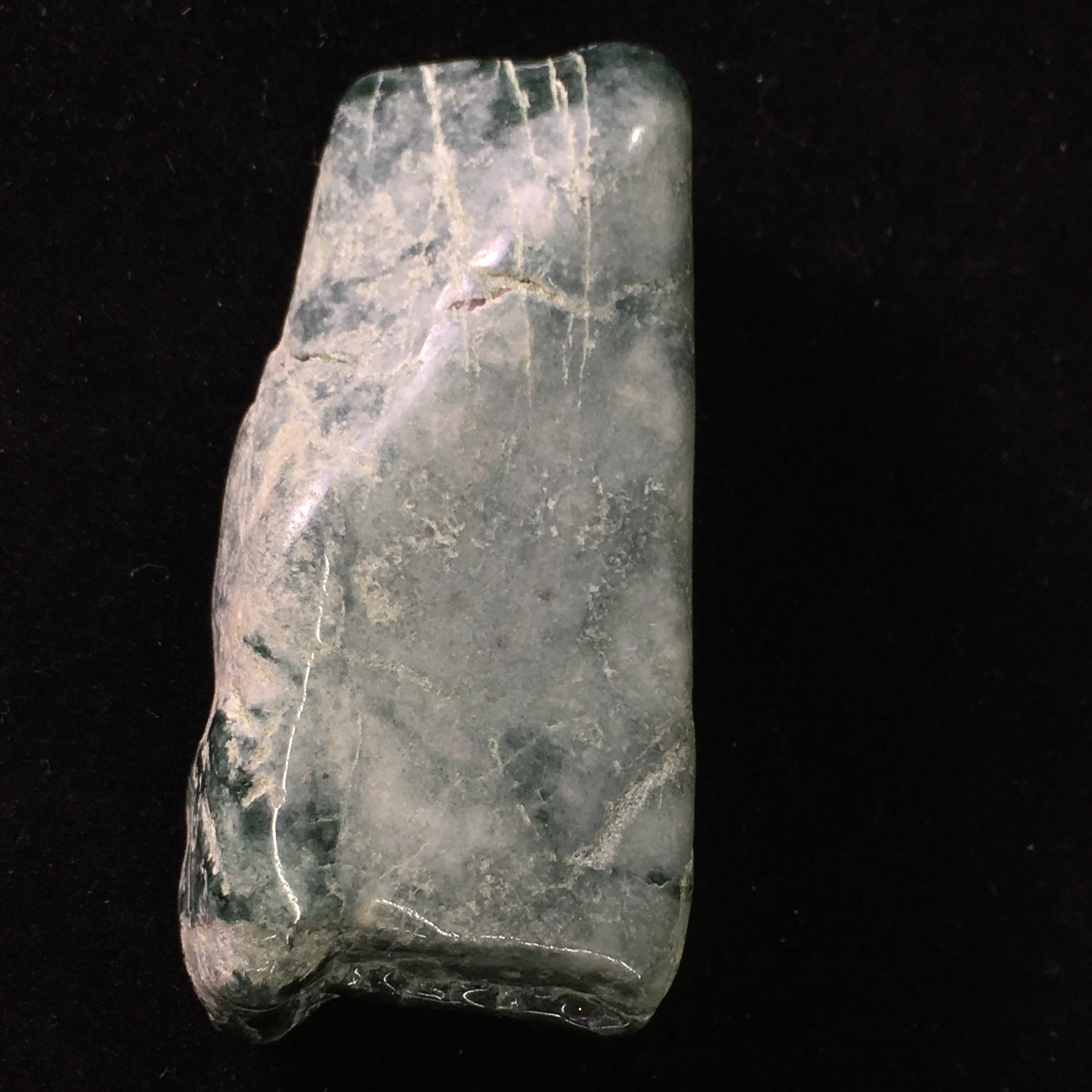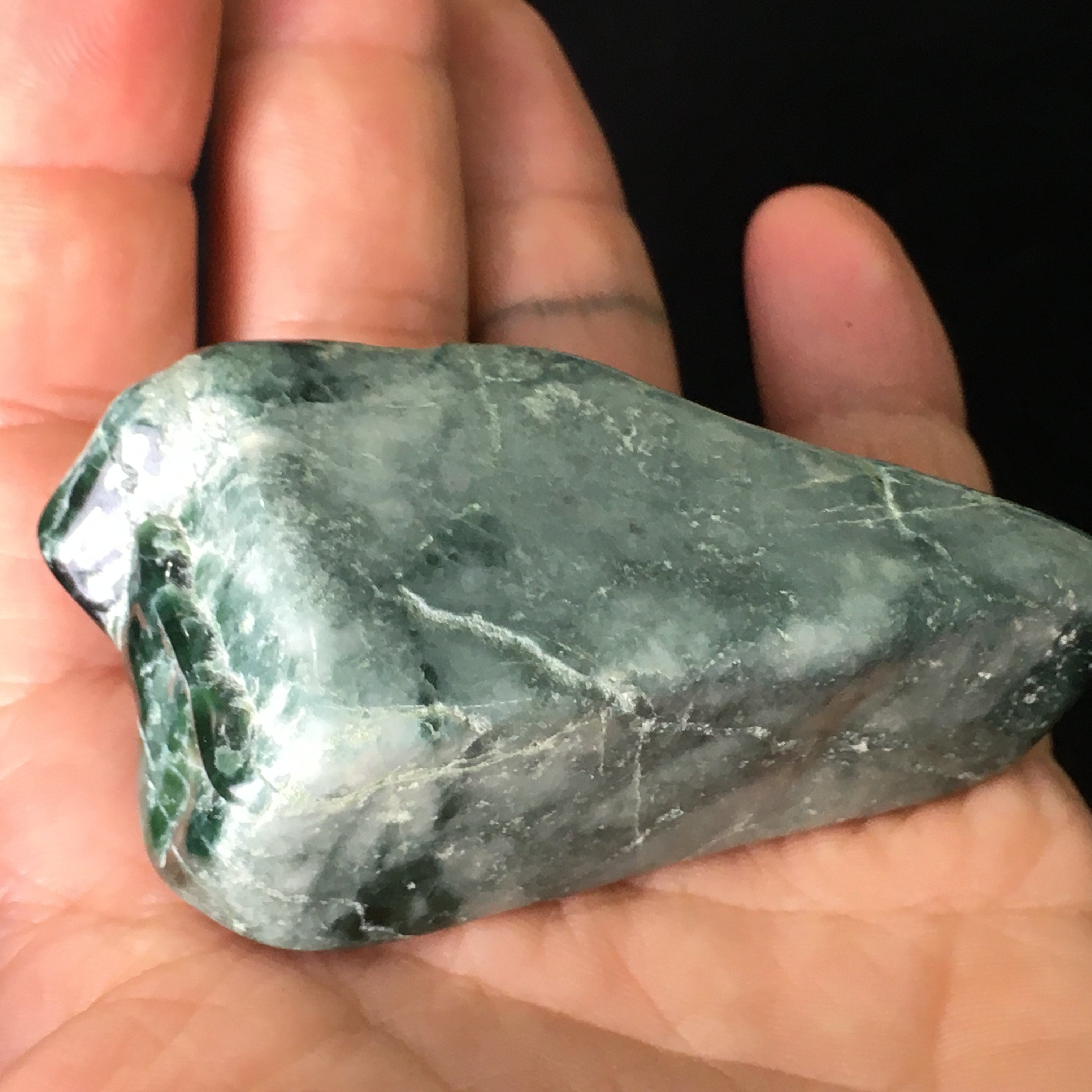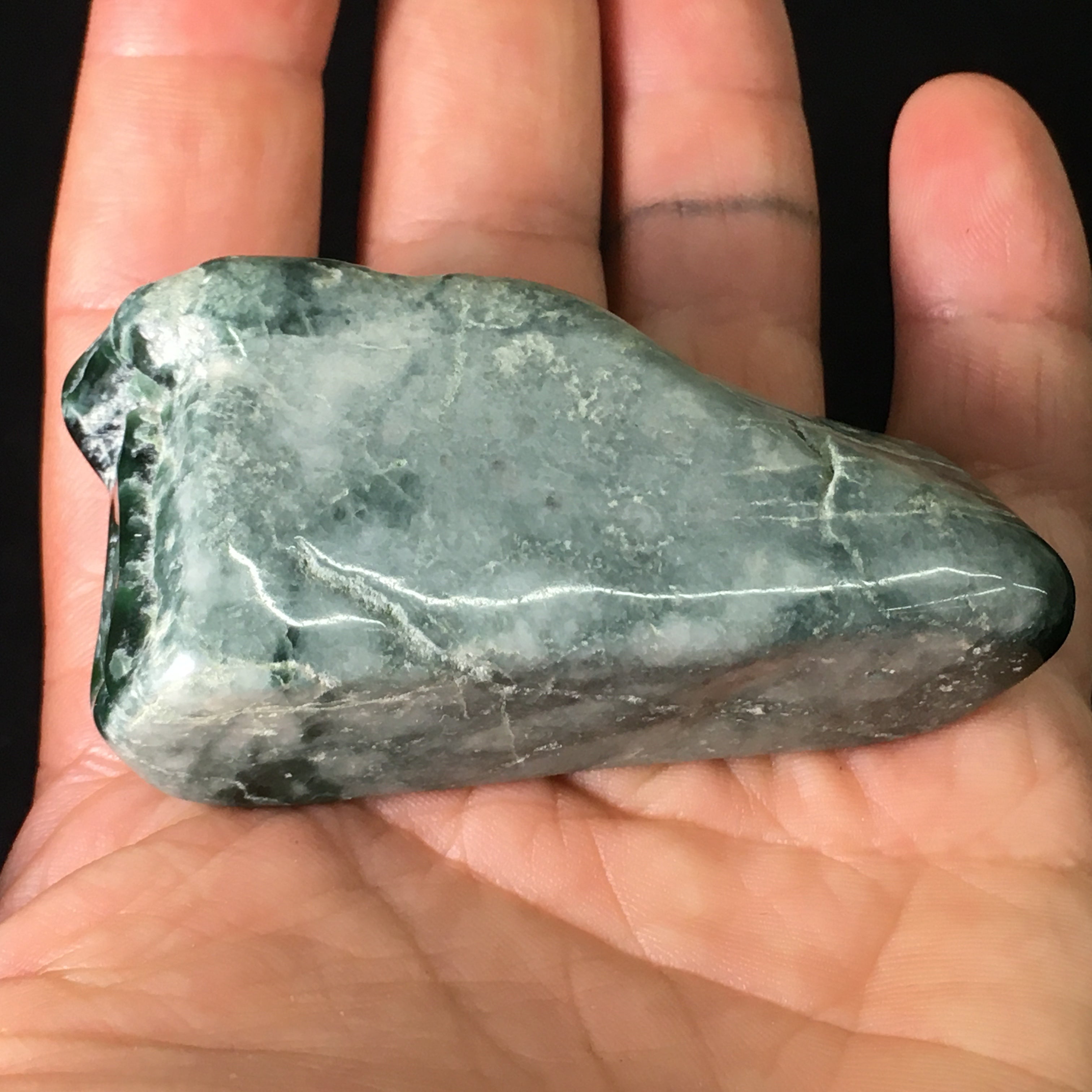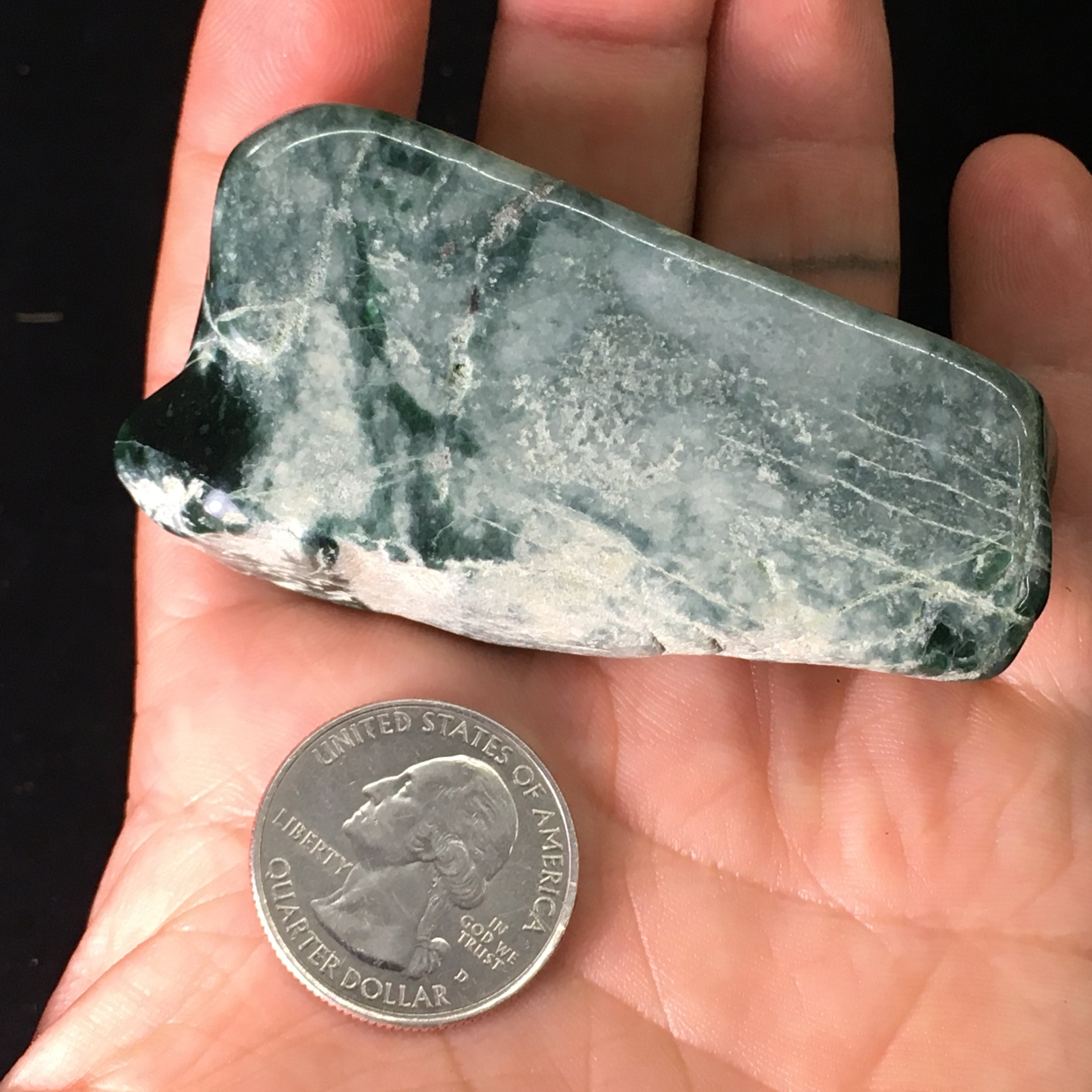 Mayan Jade - 028
Description:  This listing is for the exact Mayan Jade pictured. 
Properties:
In Chinese Medicine, Jade is the Emperor or Empress of all stone souls. It has evolved to the apex of spiritual achievement, consciously awakened and fully aware of that awakening. Somewhat like Neo's full realization of being the One in the movie The Matrix, Jade is the ultimate creator of reality. Its soul is fully sovereign, author of destiny, and master of free will.
This is an incredibly special Jadeite because it comes from Guatemala. Our suppliers work directly with Mayan people, women's collectives, and have been supporting the community for almost 20 years. The people there say that as long as it is never commercially mined, and simply hand-picked, there will always be enough jade in their mountains. That's true sustainability. This is why the locals there are very serious about protecting the land from commercial miners who want to purchase it to overmine the Jade. 
Work with this Jade to activate sovereignty, choice, agency, authorship of destiny, and to awaken true creatorship. Jade is also the bearer of the highest virtues humanity can achieve such as benevolence (True kindness), compassion, commitment, grace and gratitude. 
Remember, because Jade is so popular, about 90% of Jade sold is fake. Take this opportunity to receive all of these upgrades of higher consciousness from the real thing.
Policies and Disclaimers:

All of our stones and crystals are pure and natural. They are free from synthetic treatments of any kind, including dyes, stabilizers, and synthetic heat treatments to enhance color.

International customers are responsible for any customs fees/import taxes.
Please see our Lost Package Policy prior to placing your order. 
Please contact us at CrystalShop@UpperClarity.com with any questions.