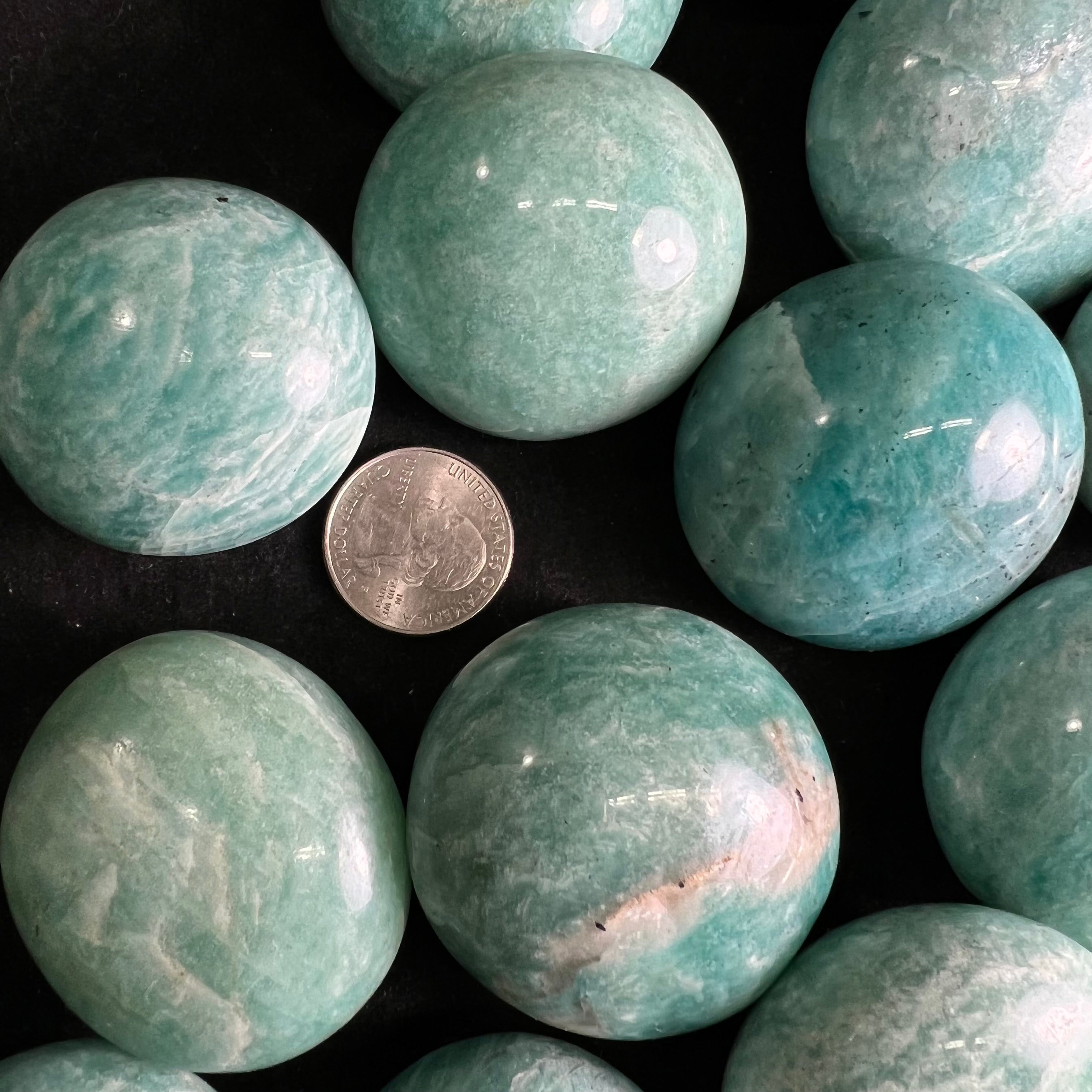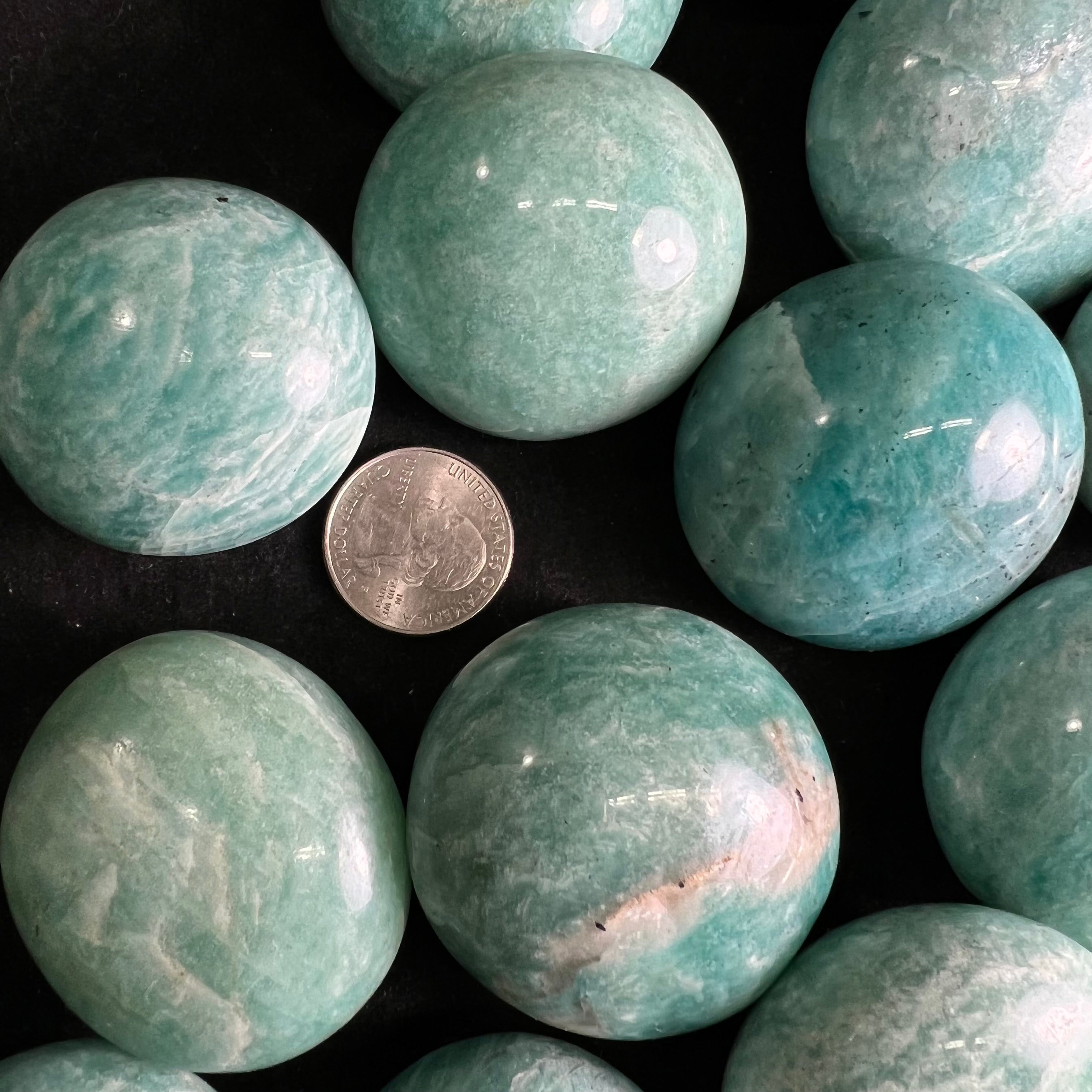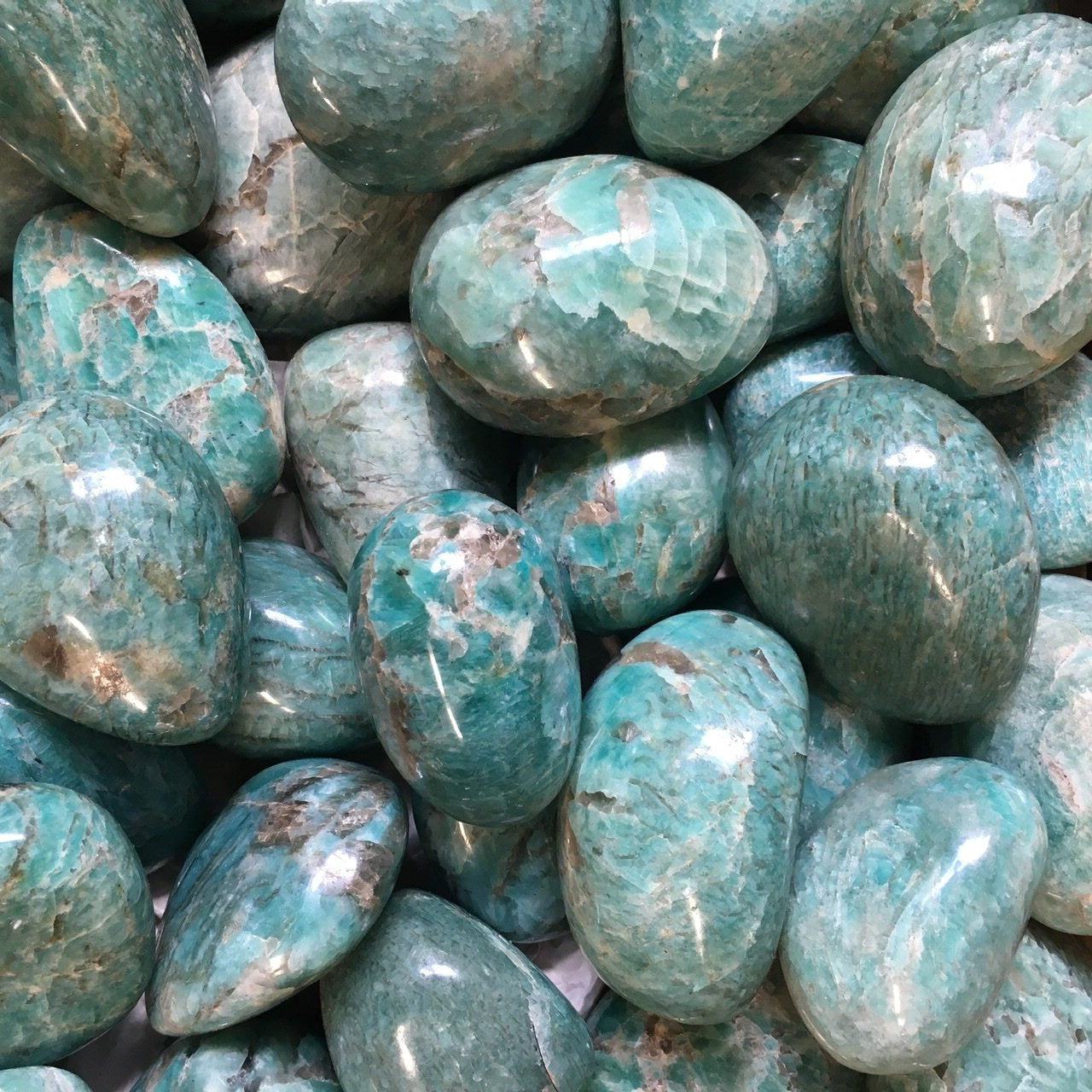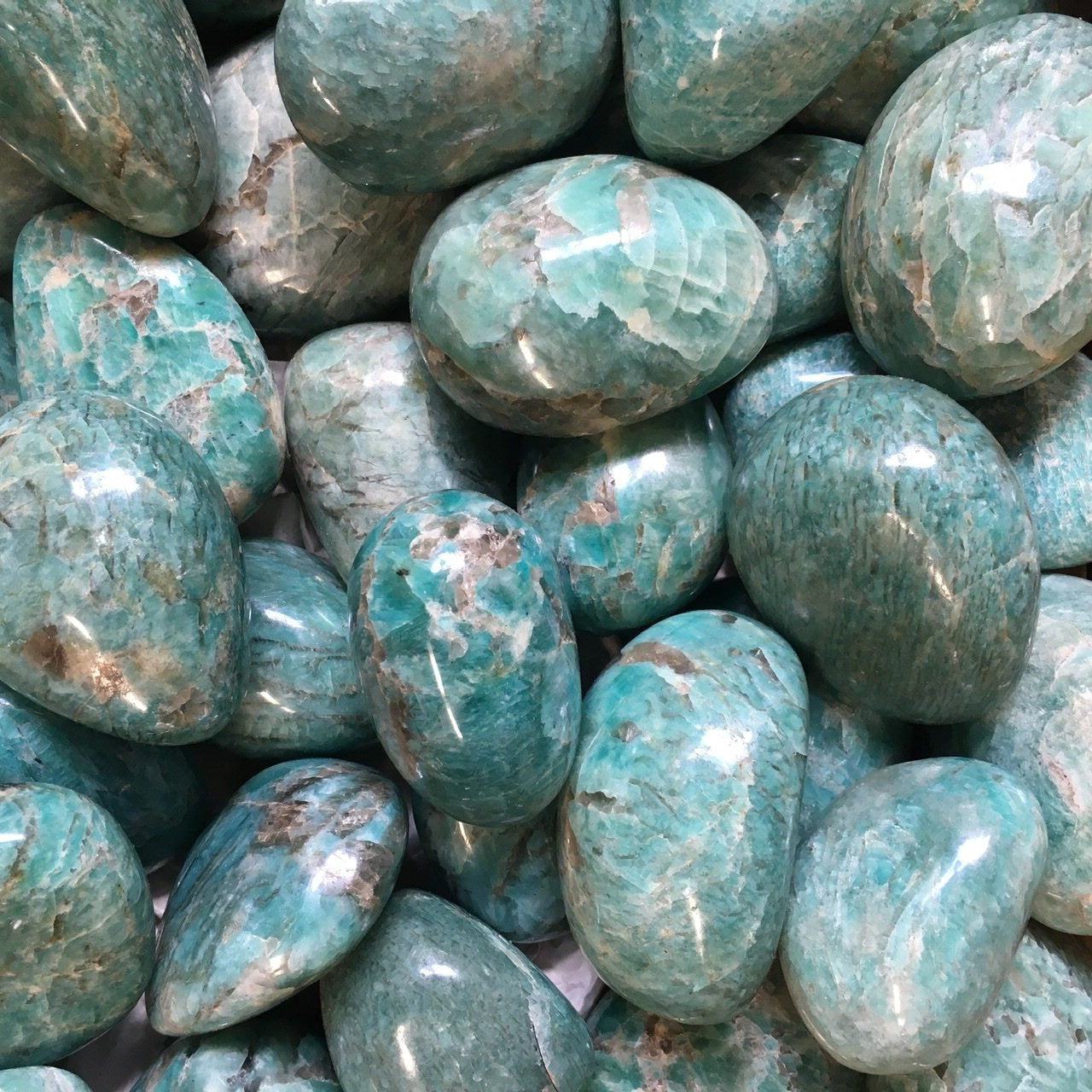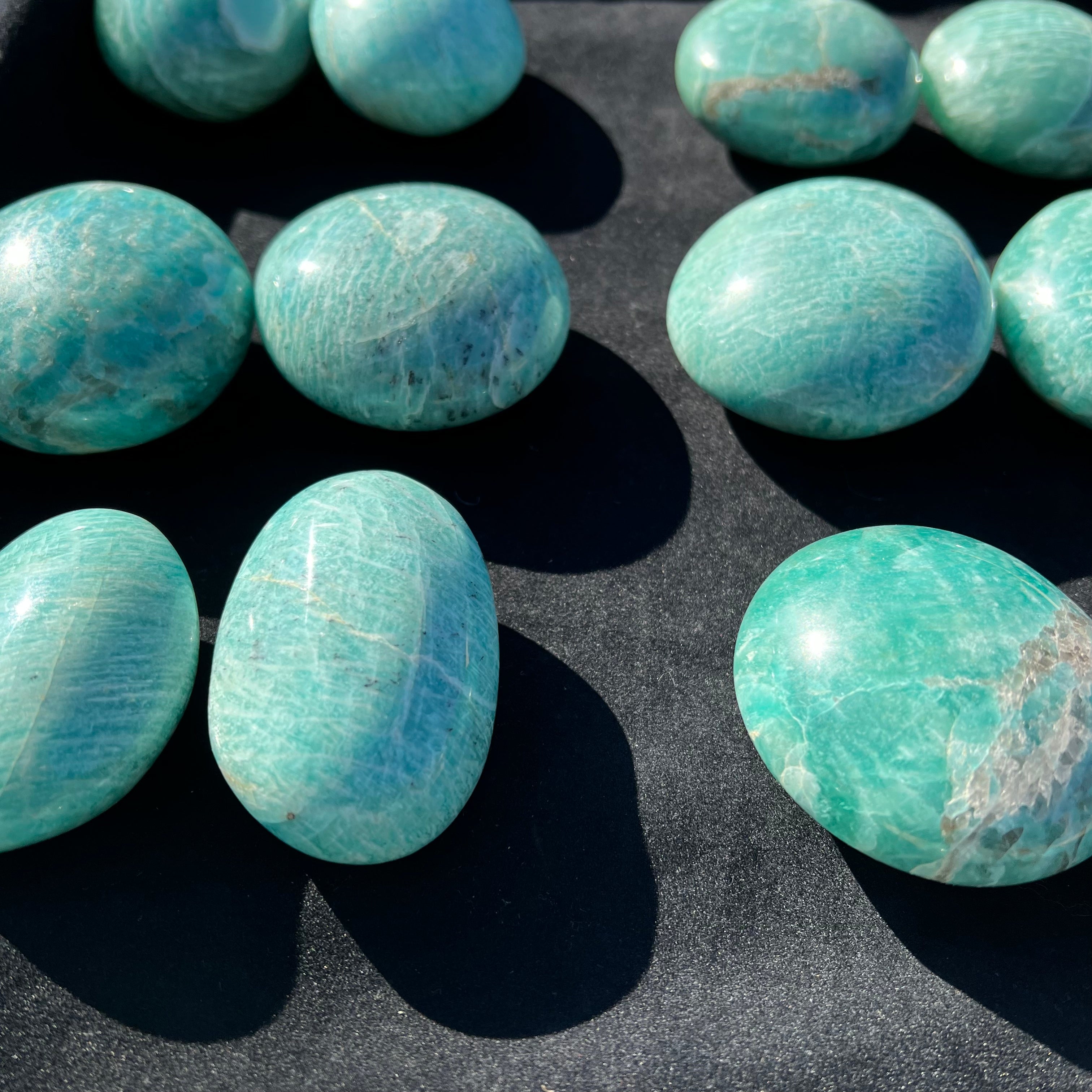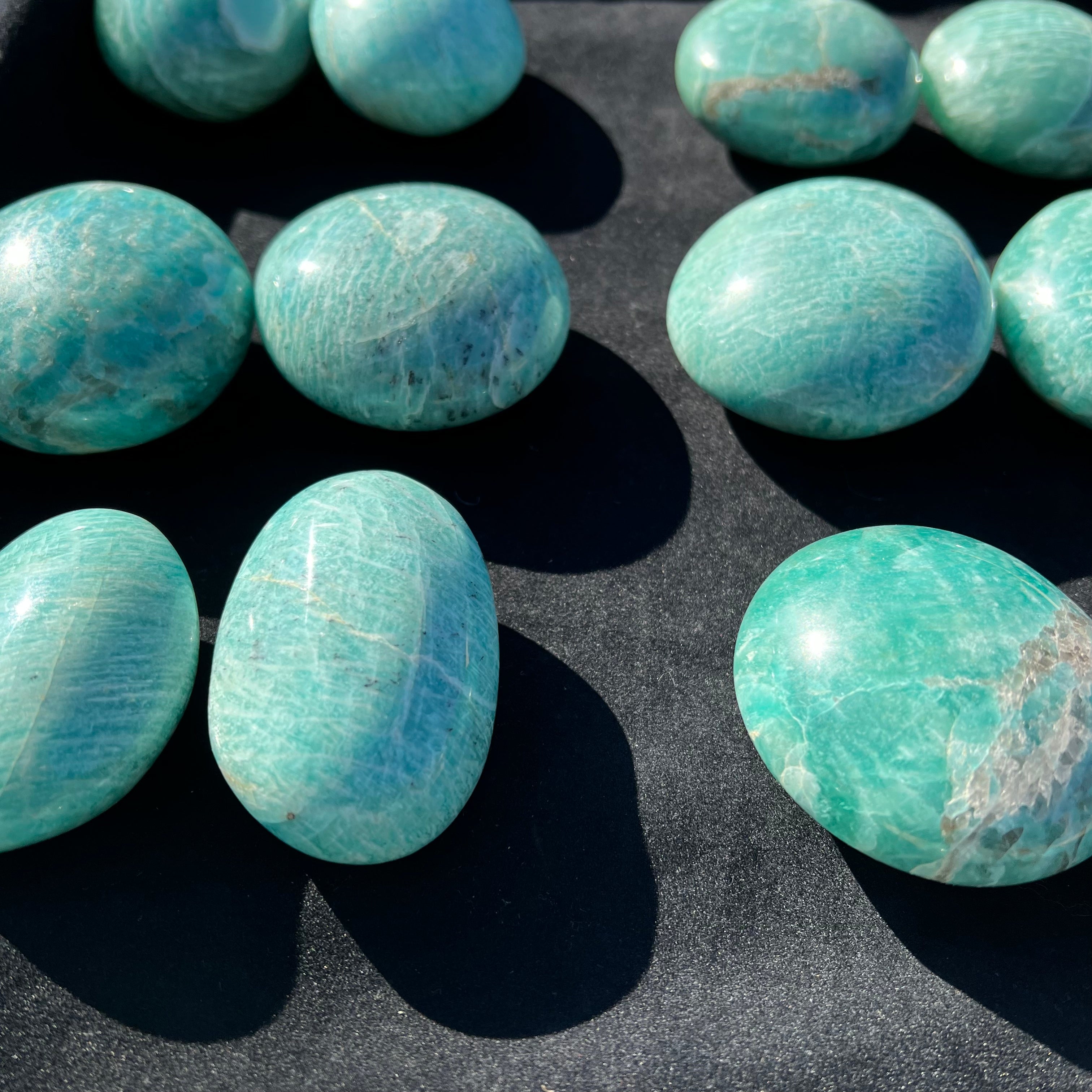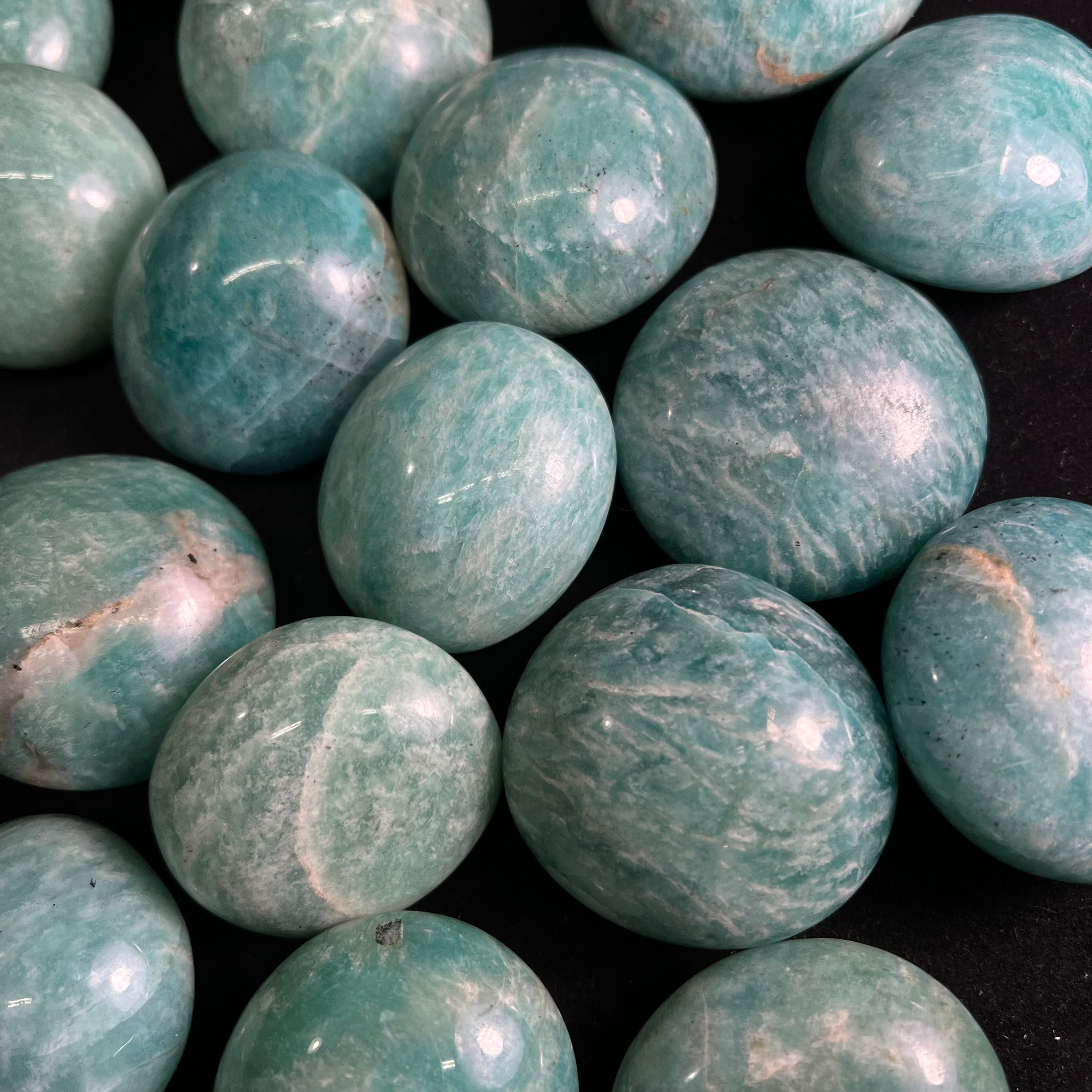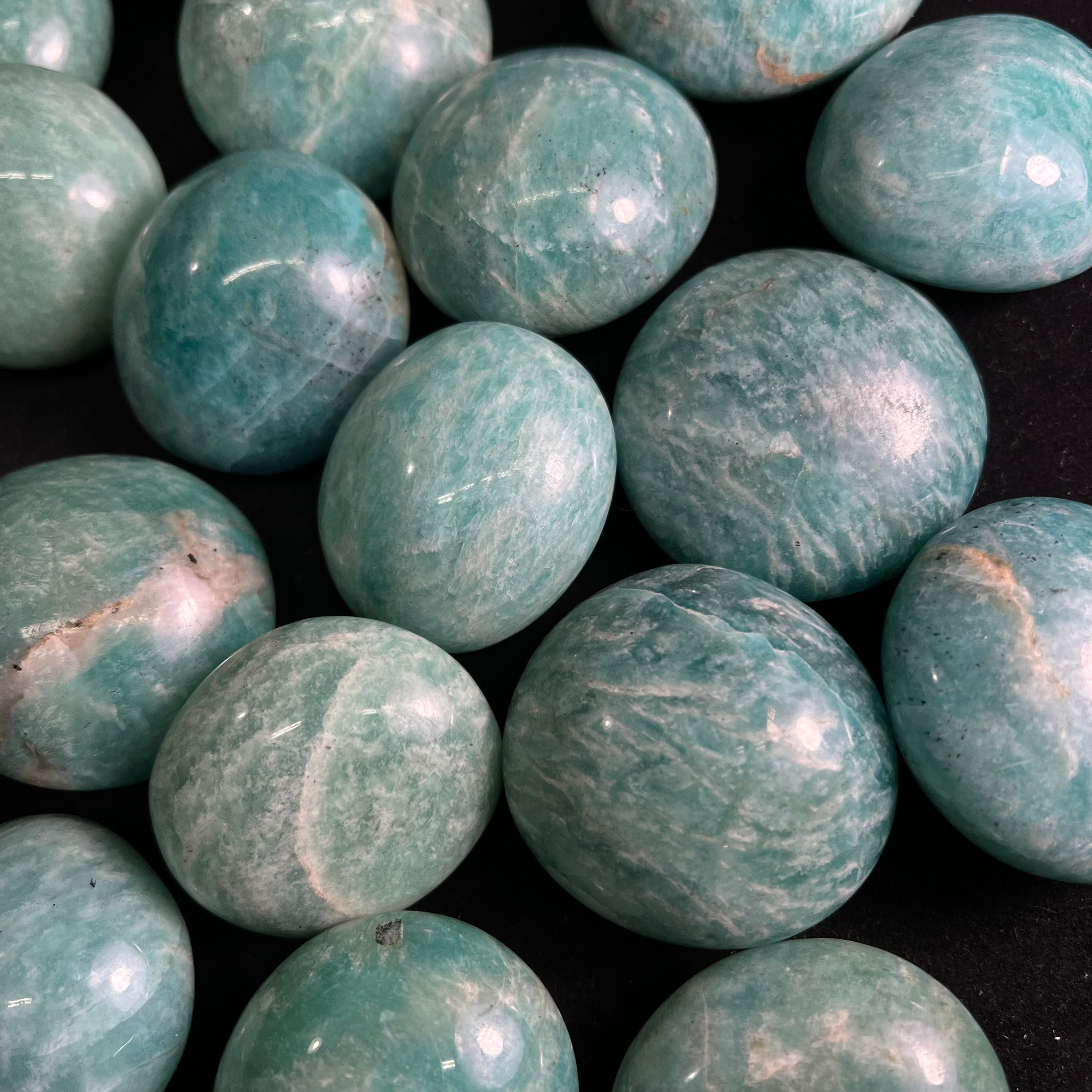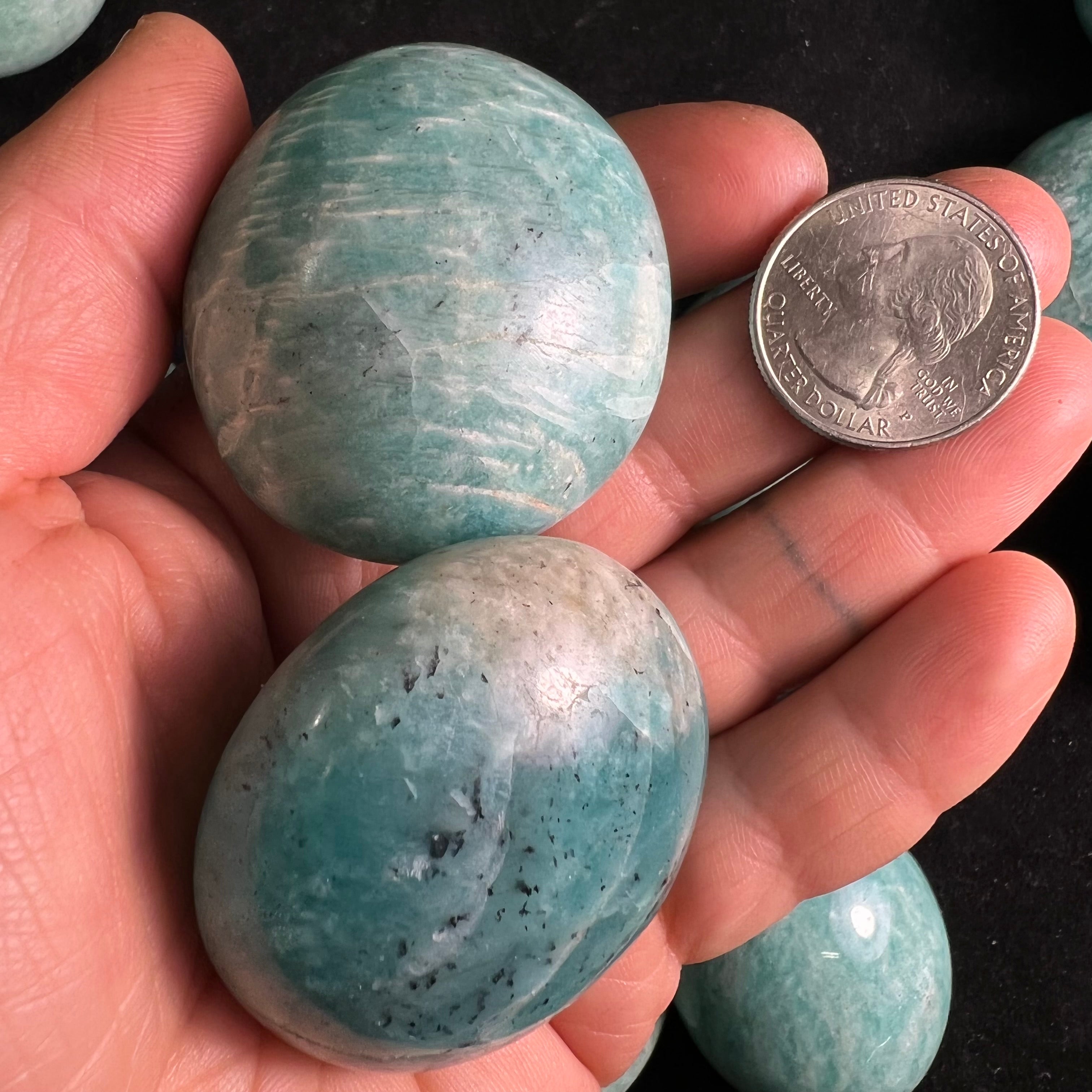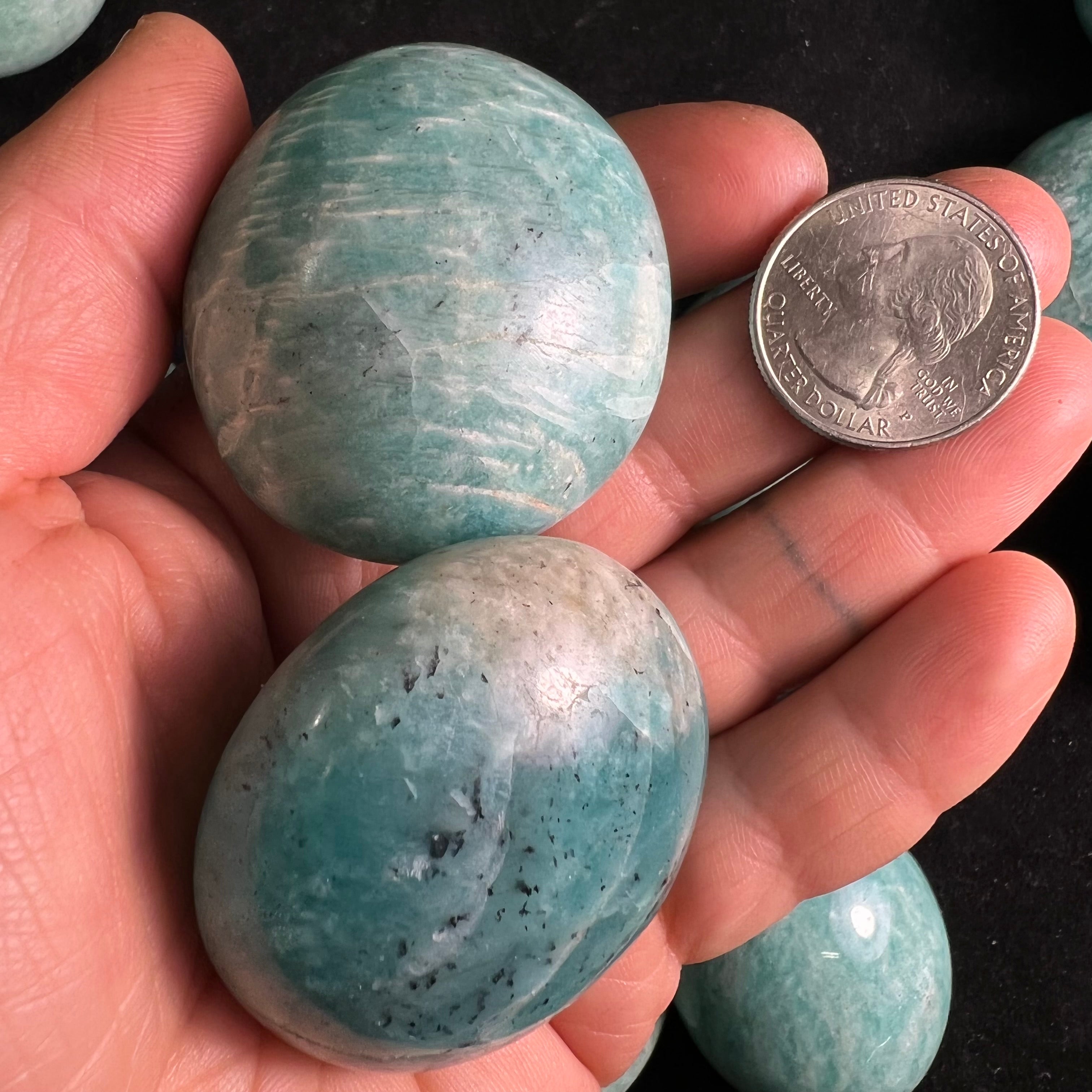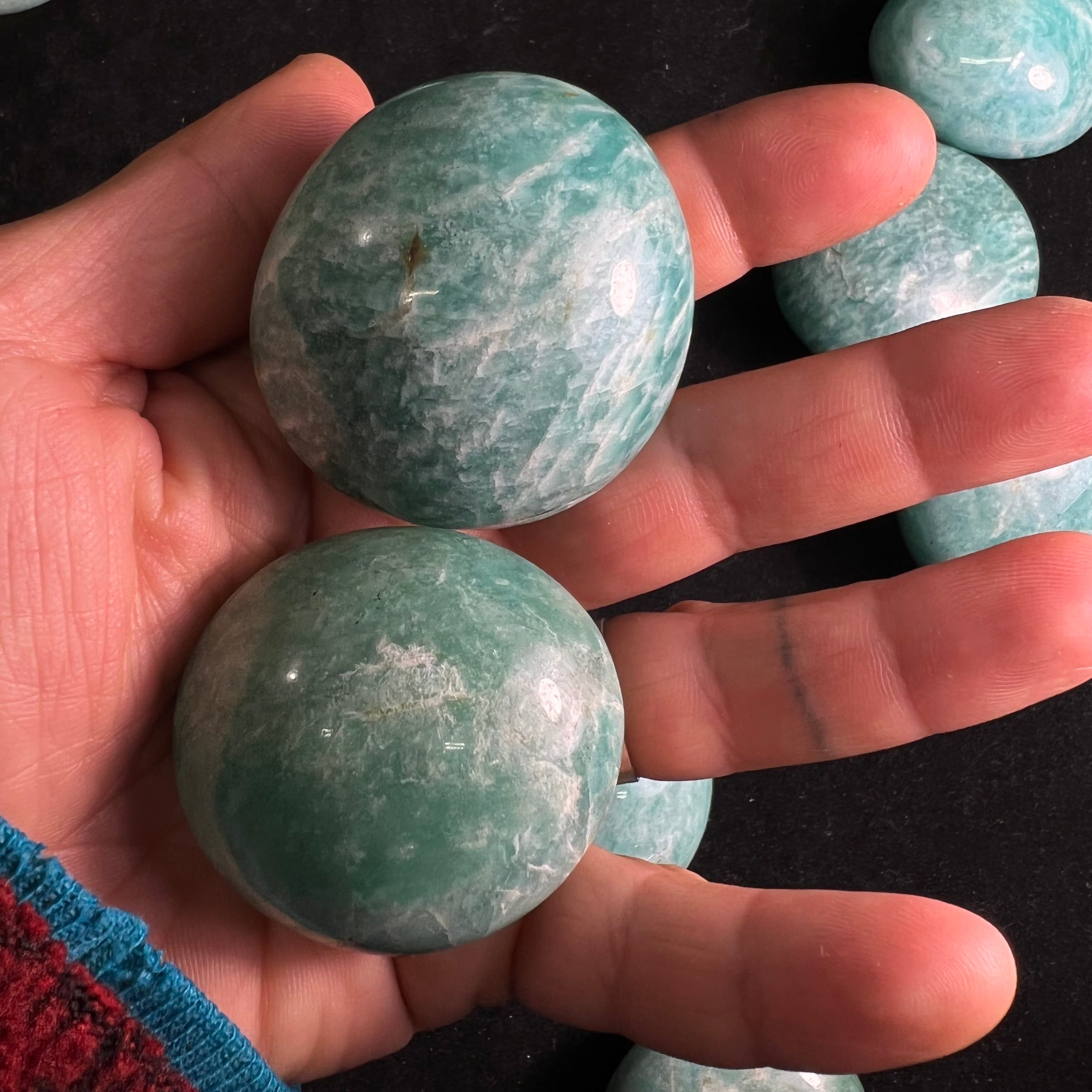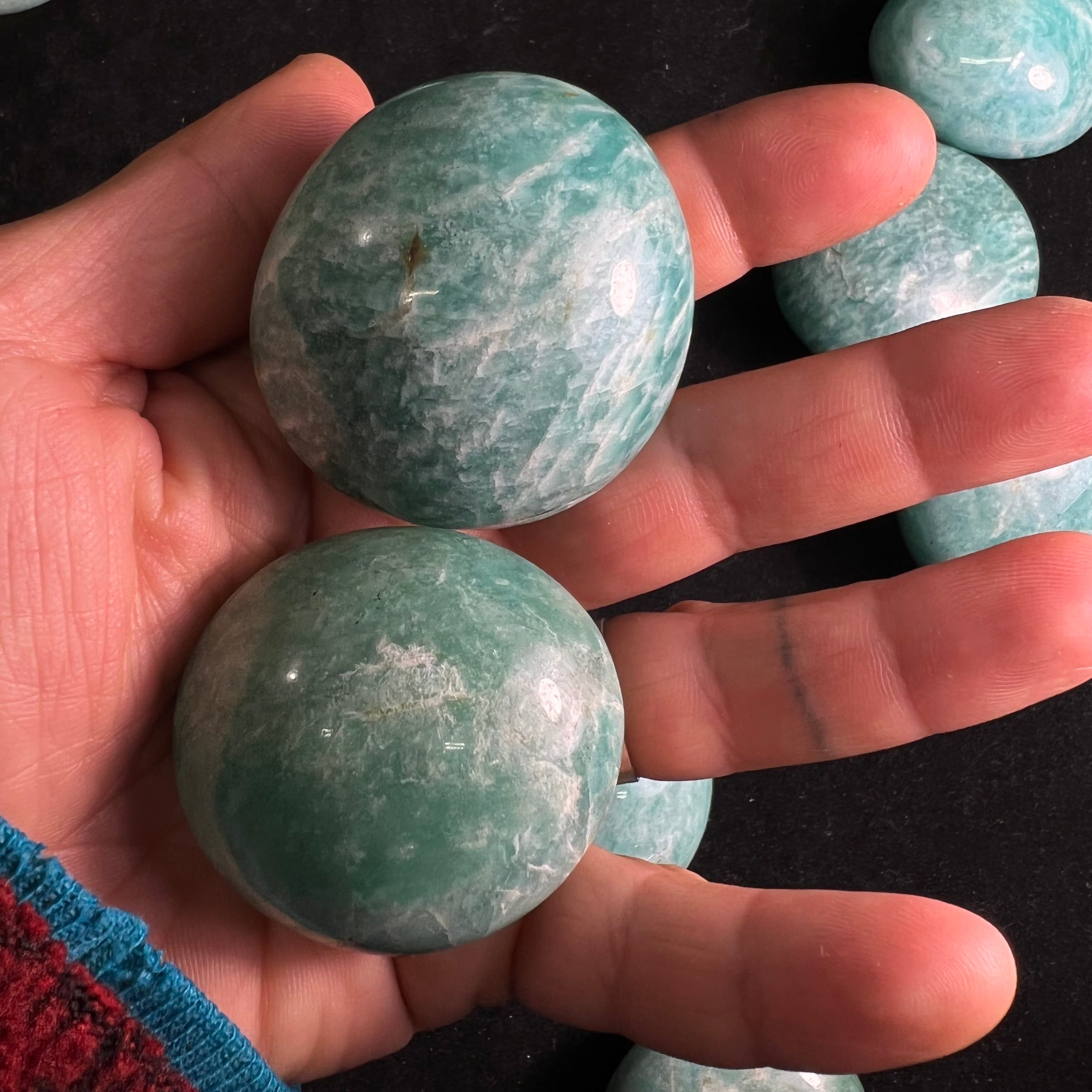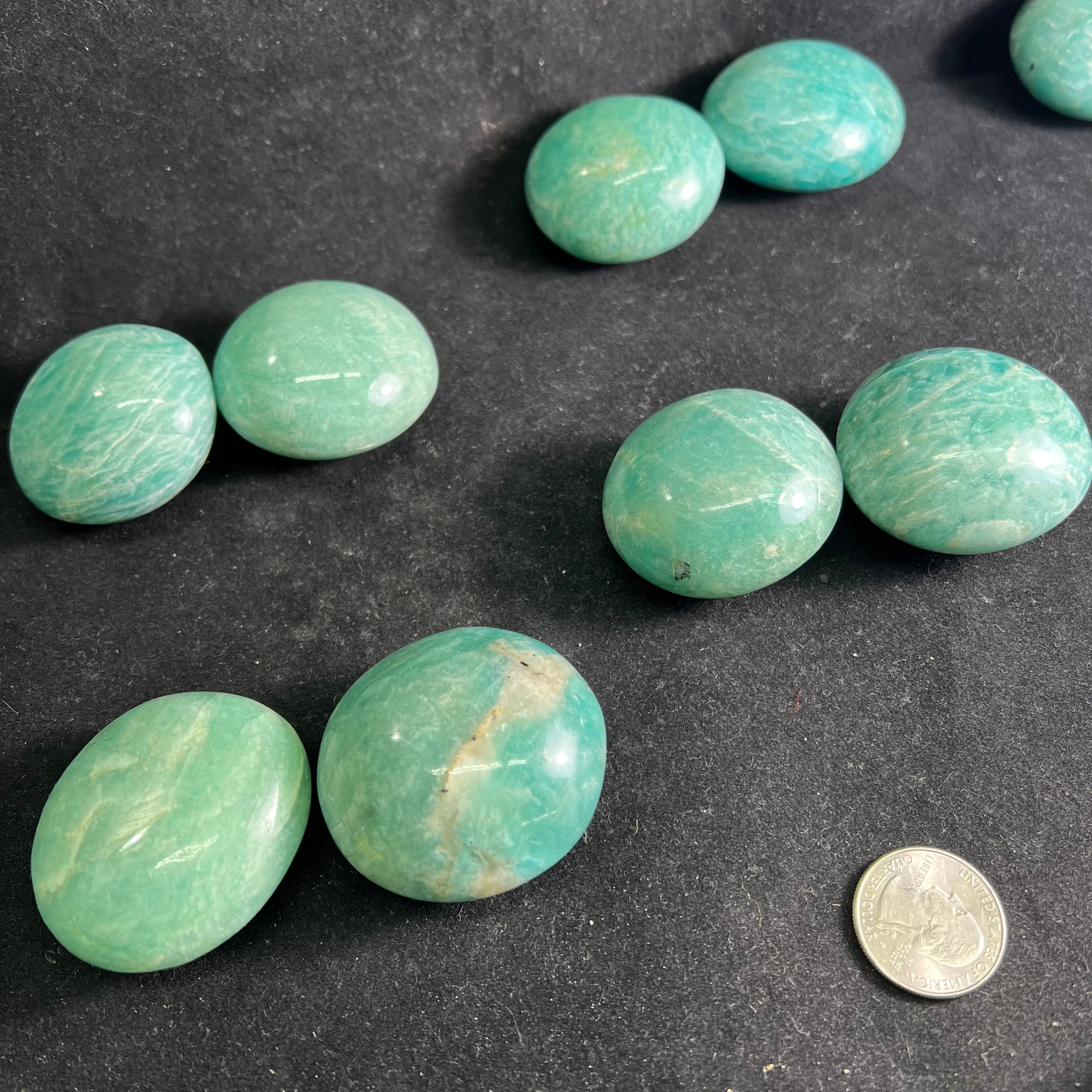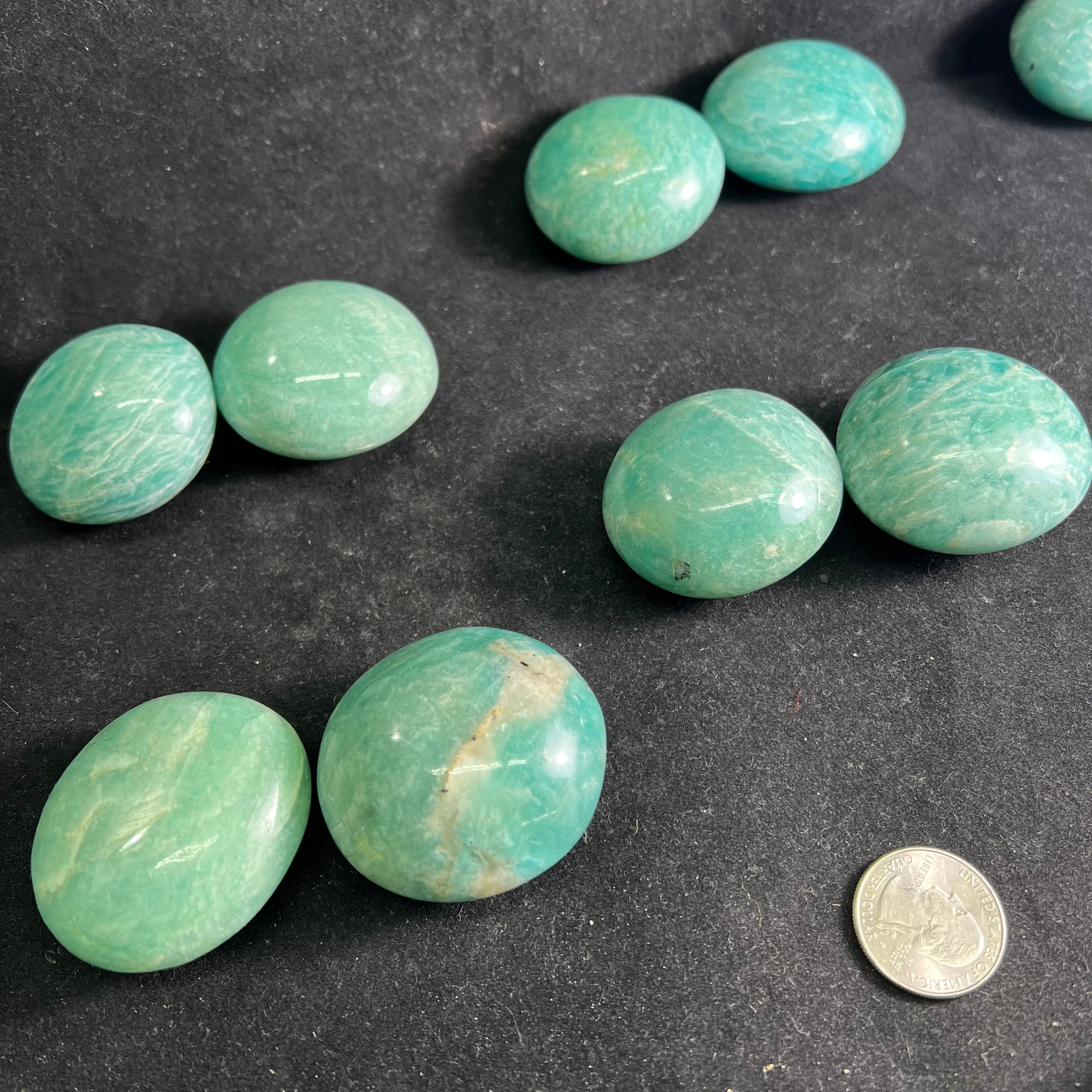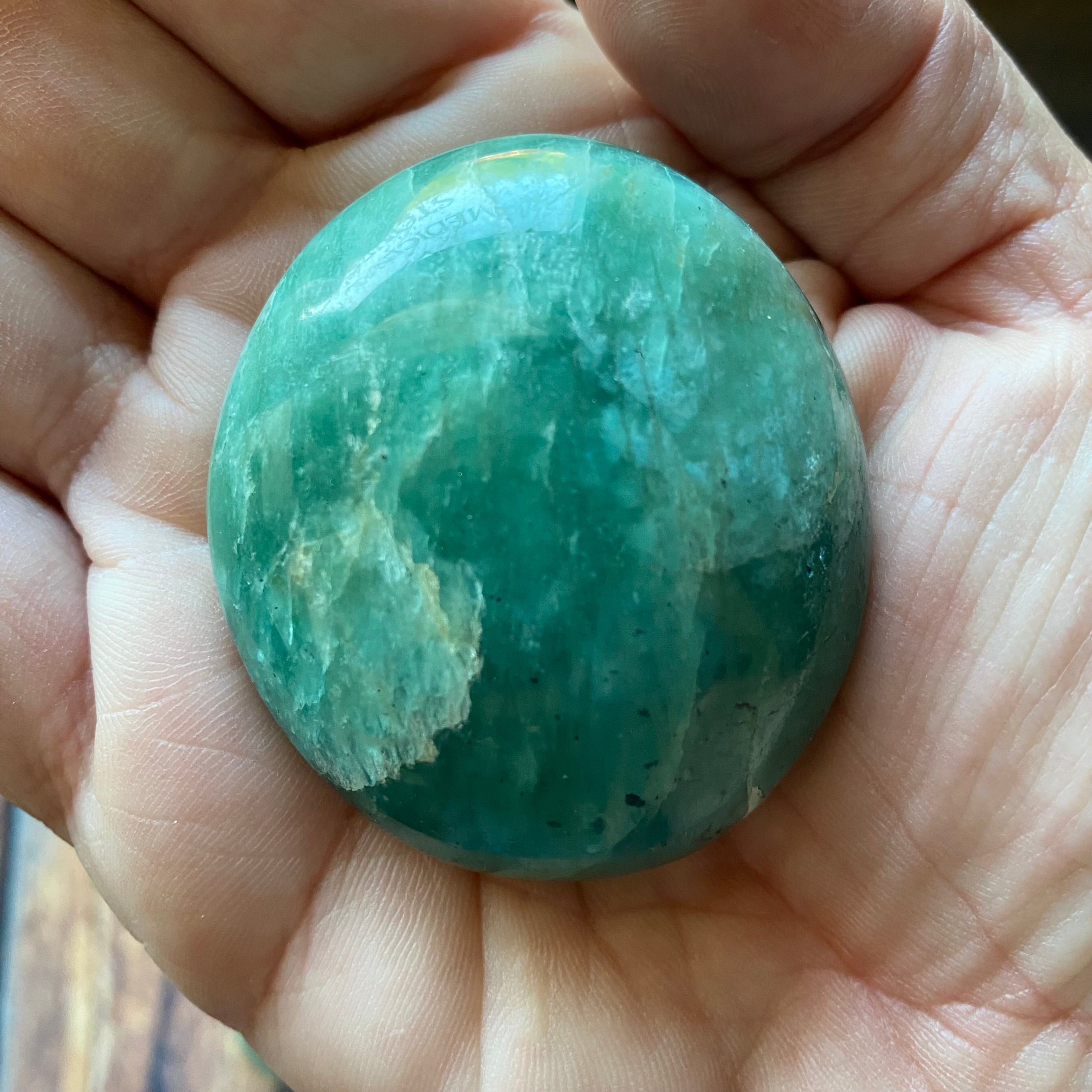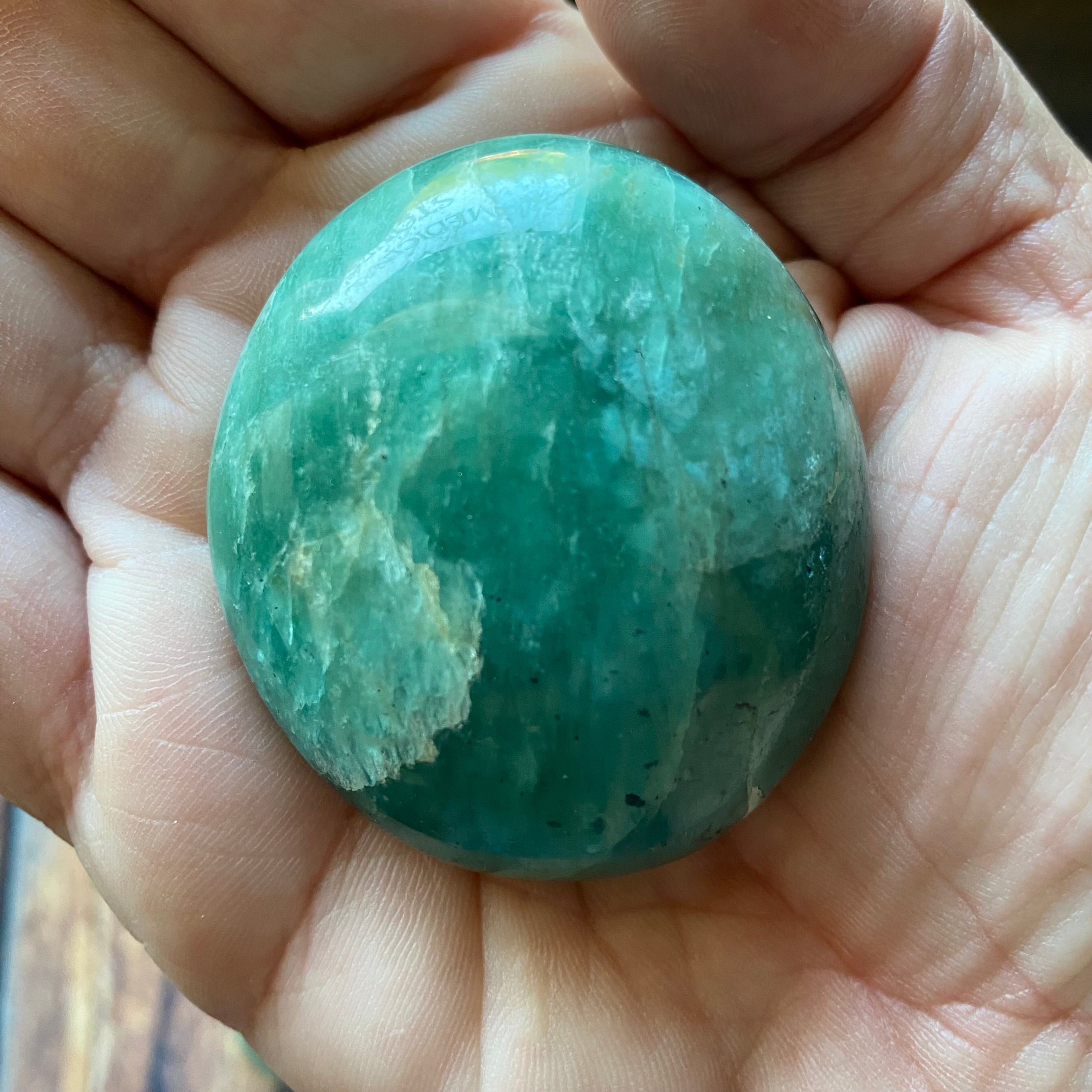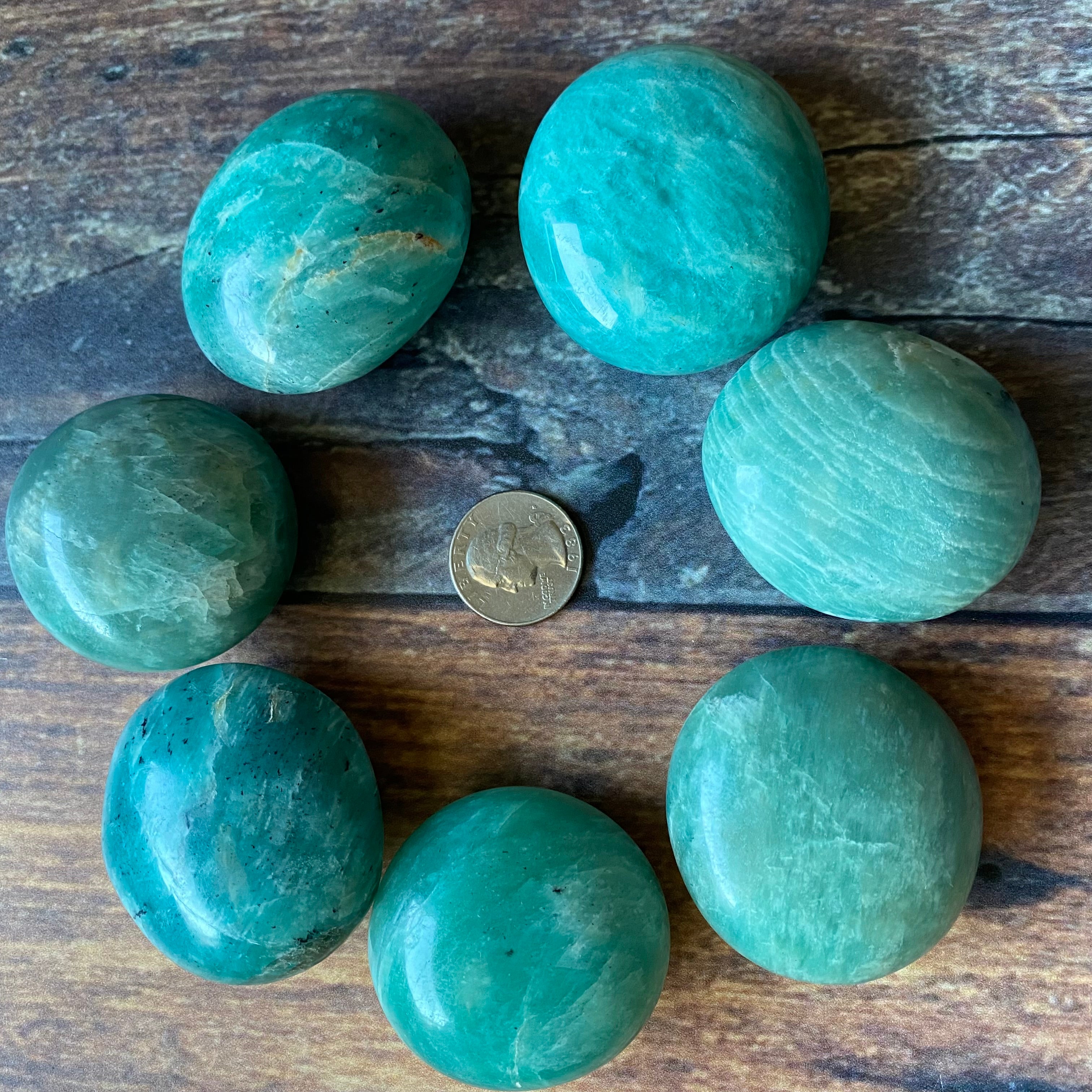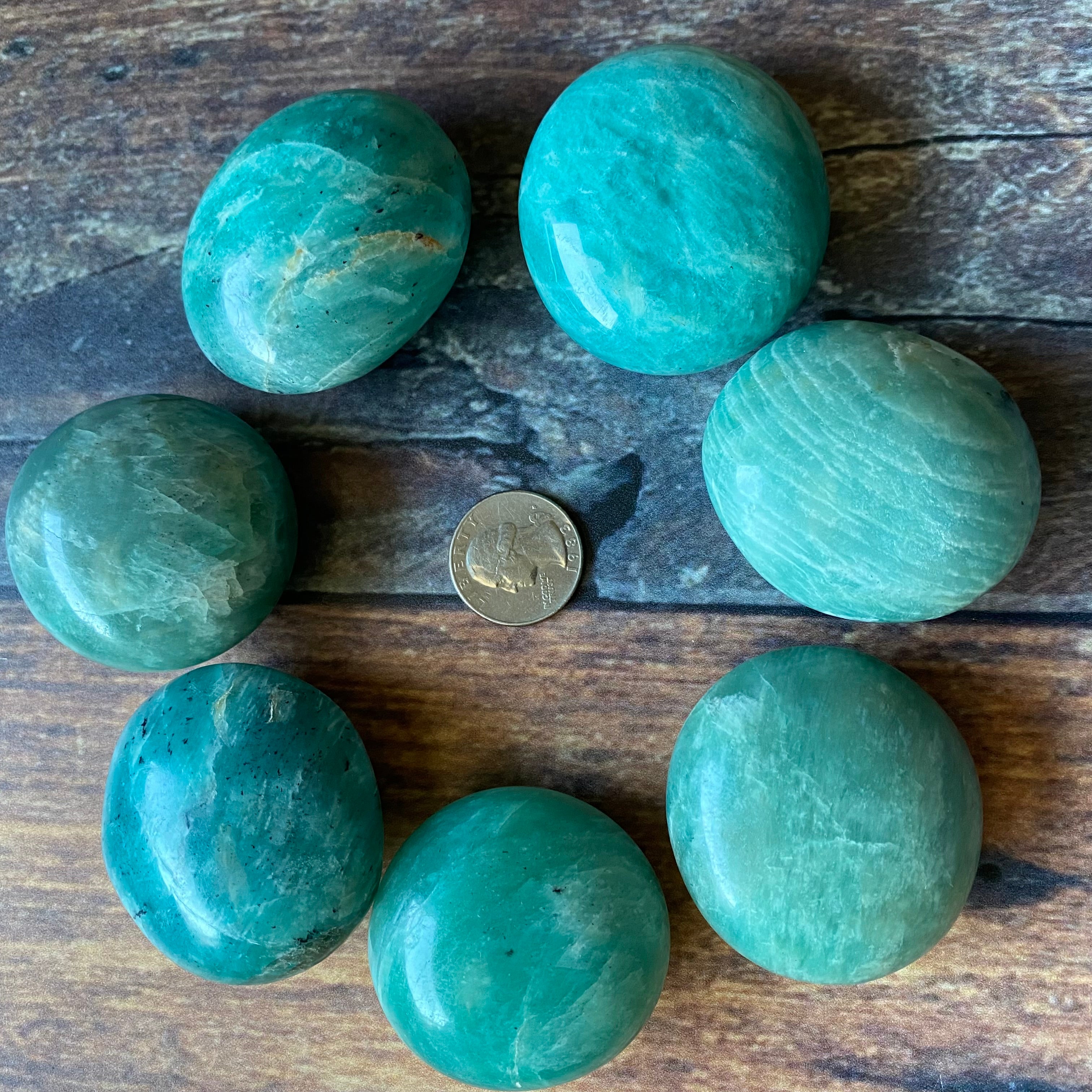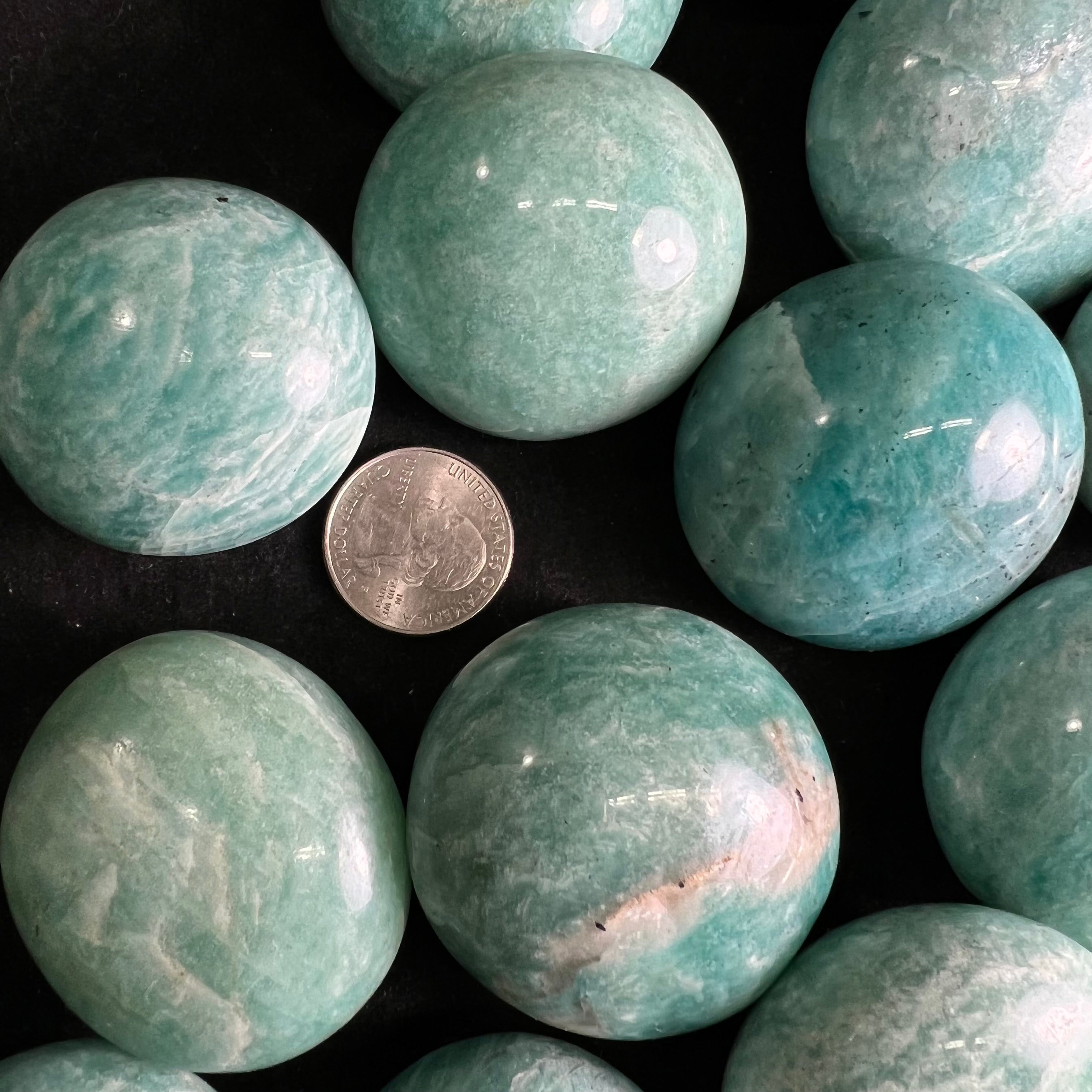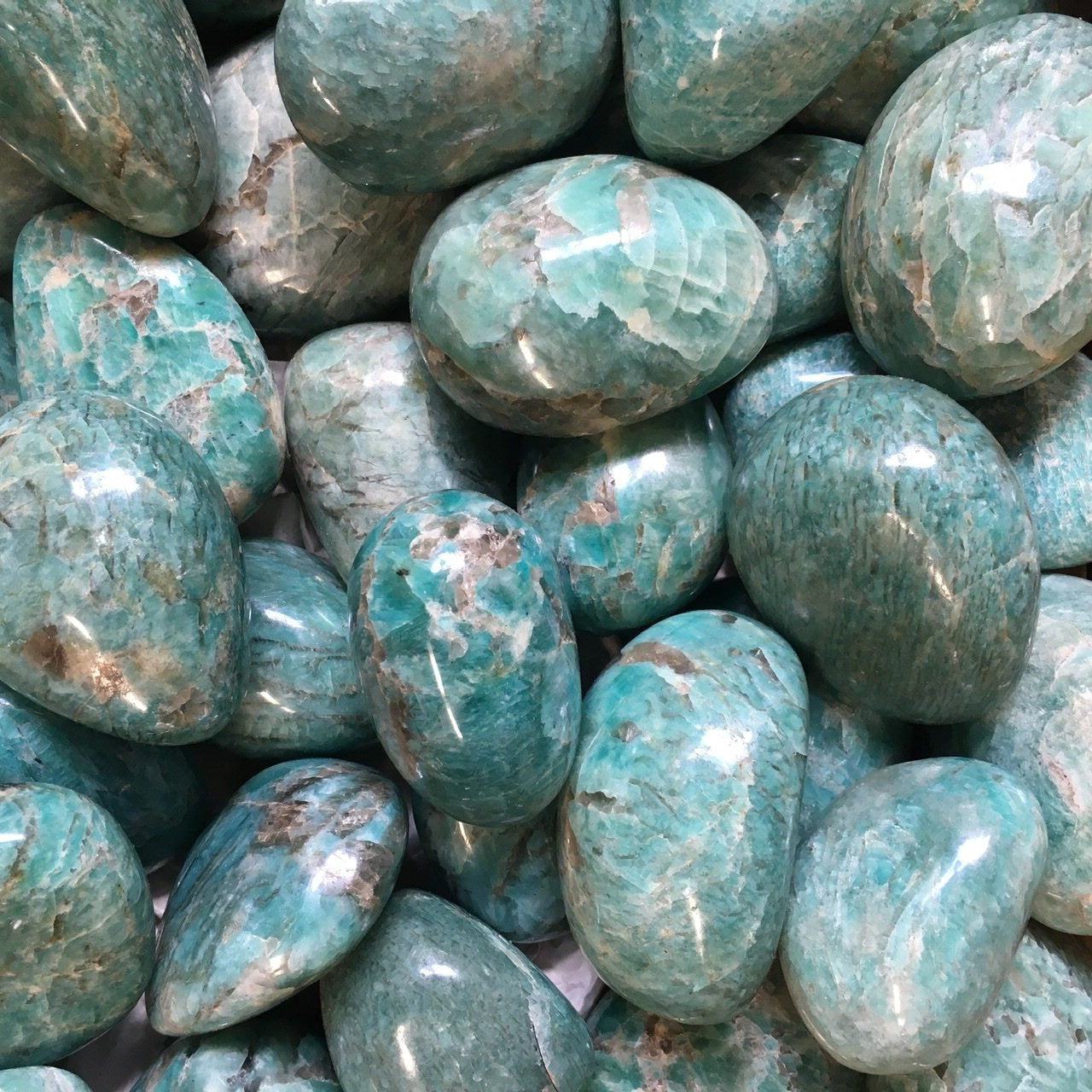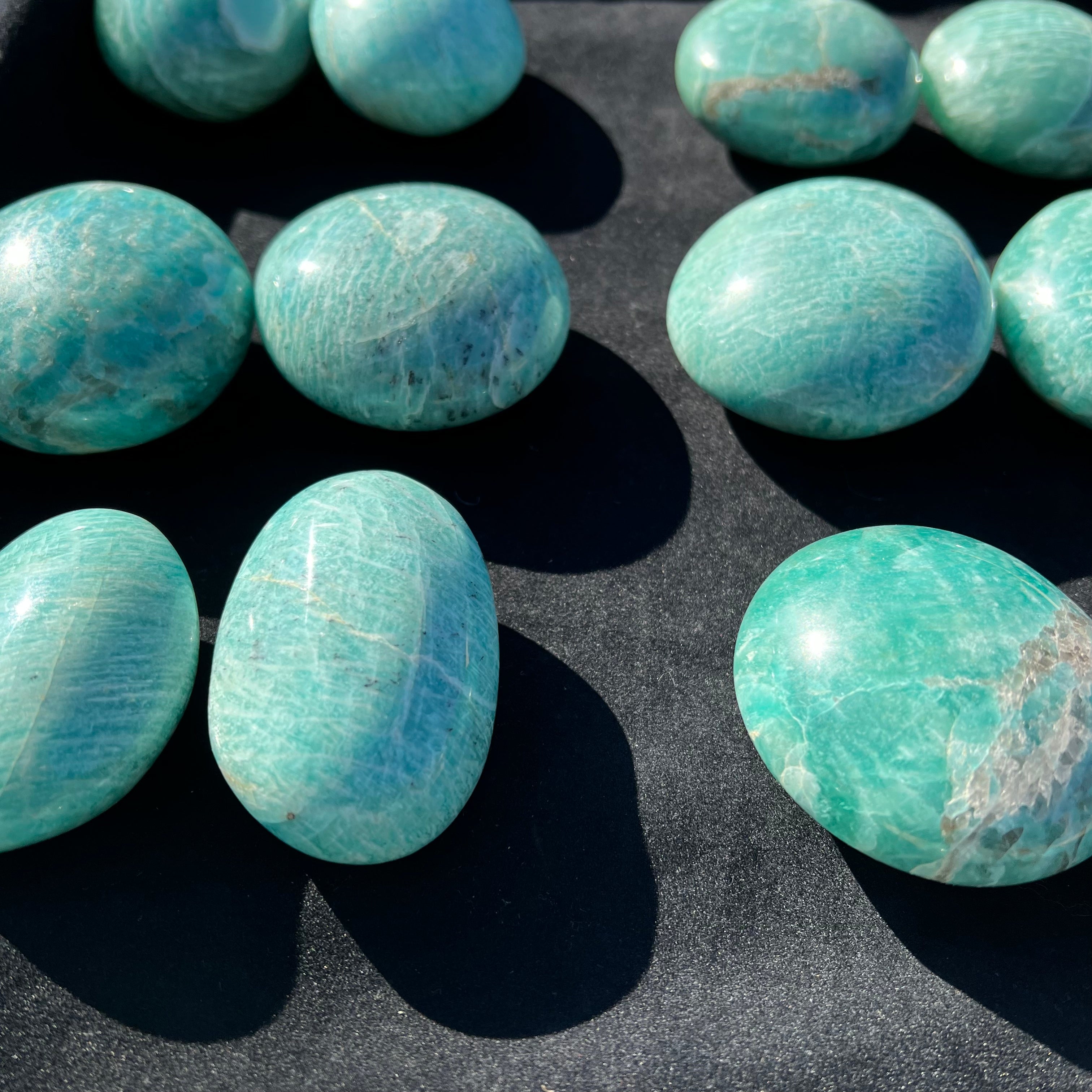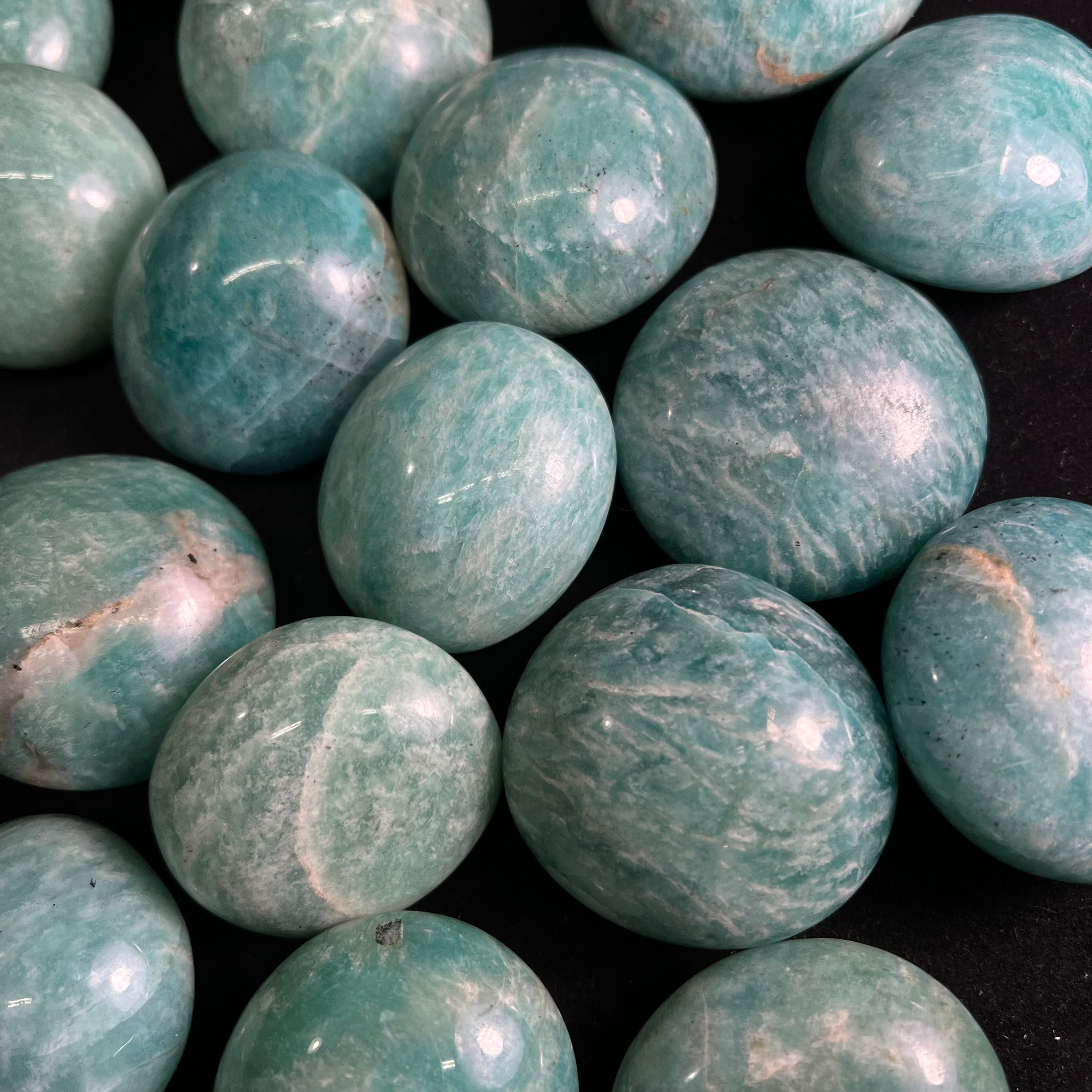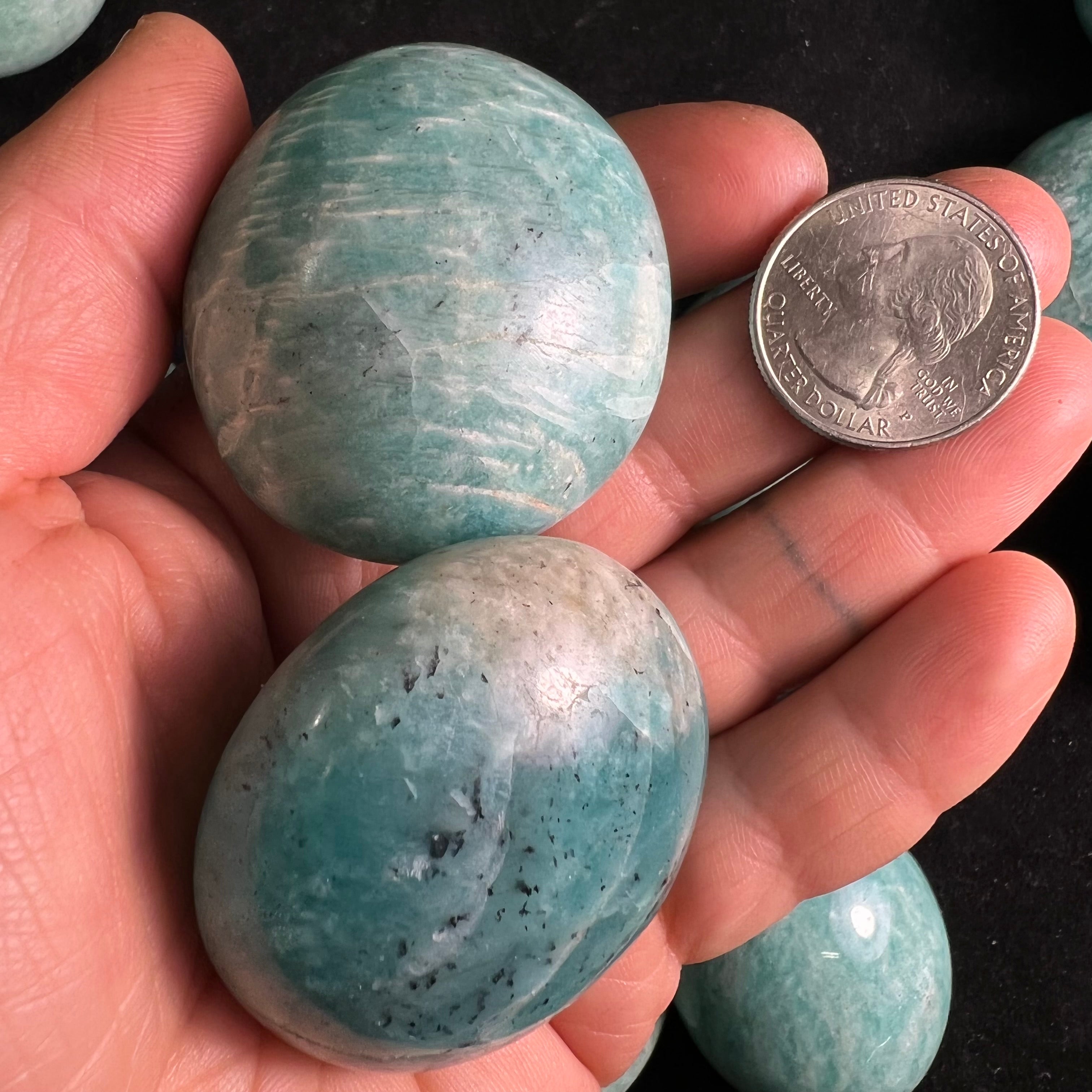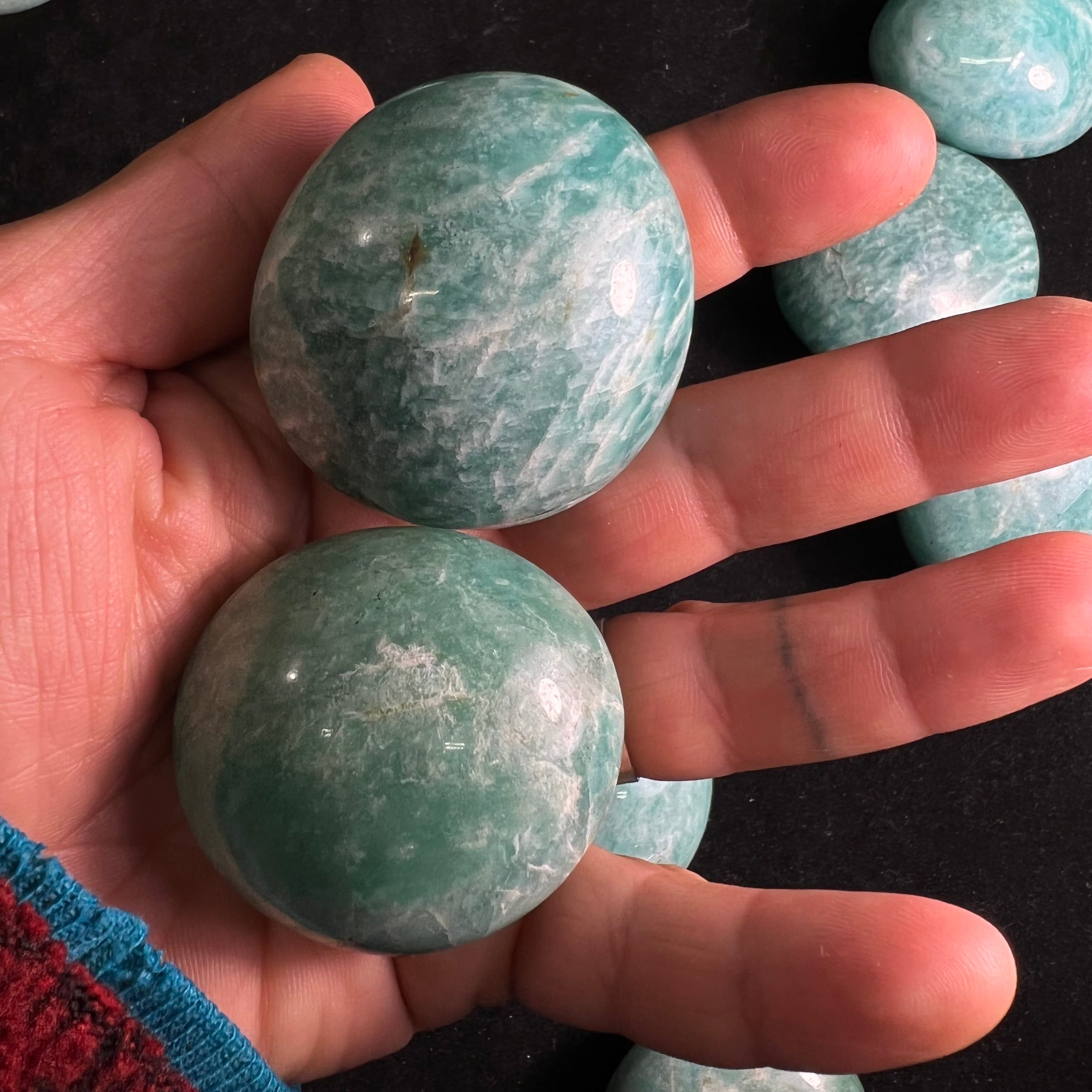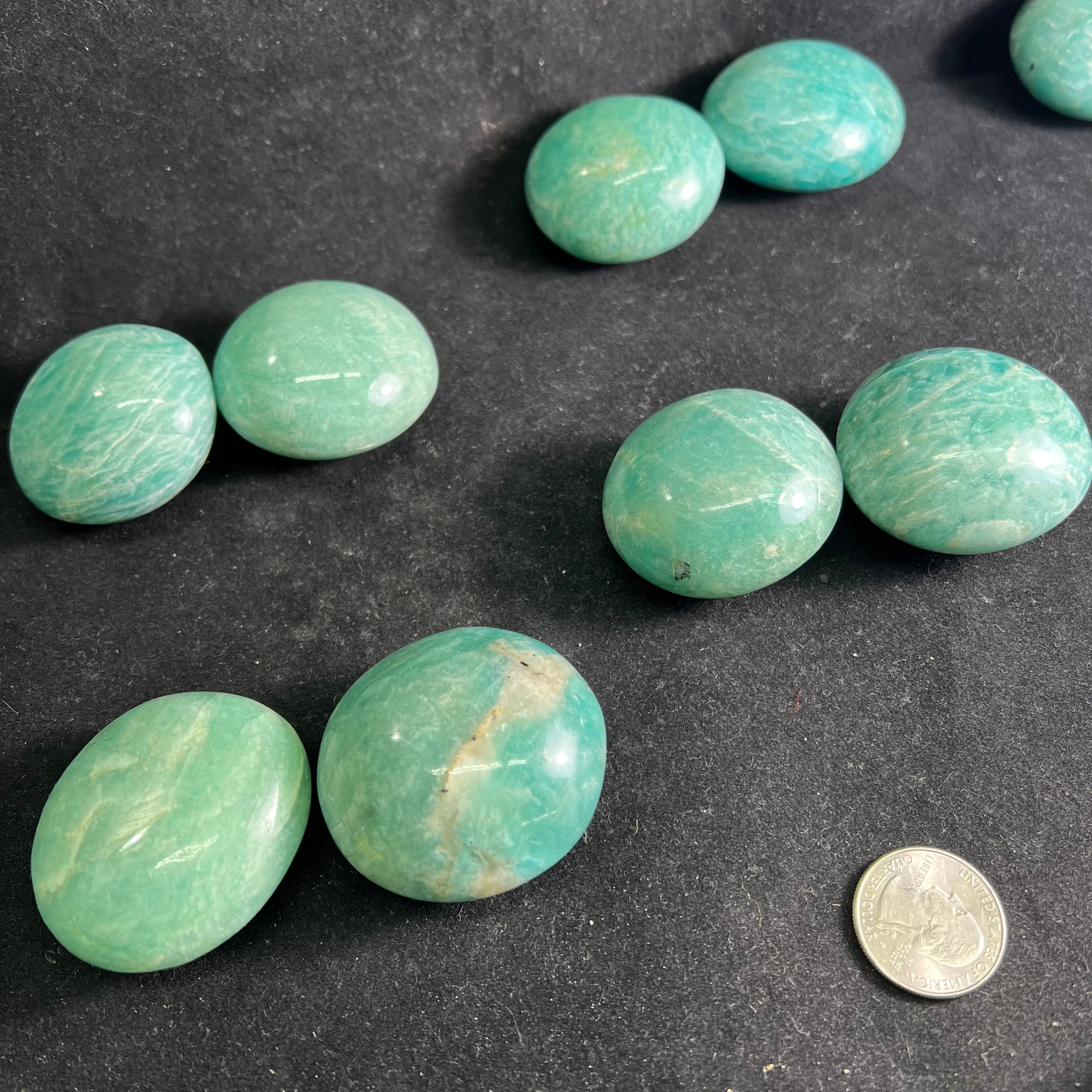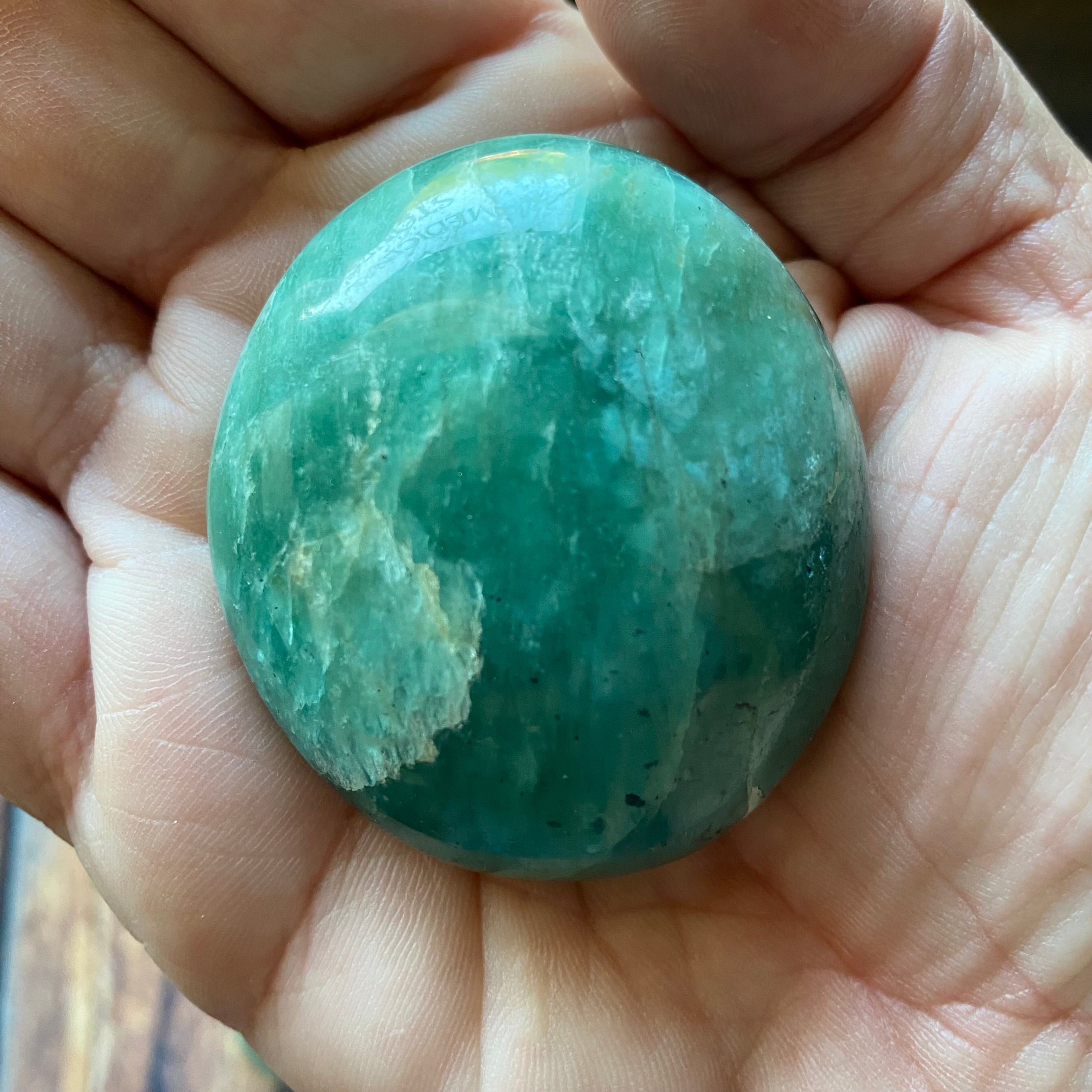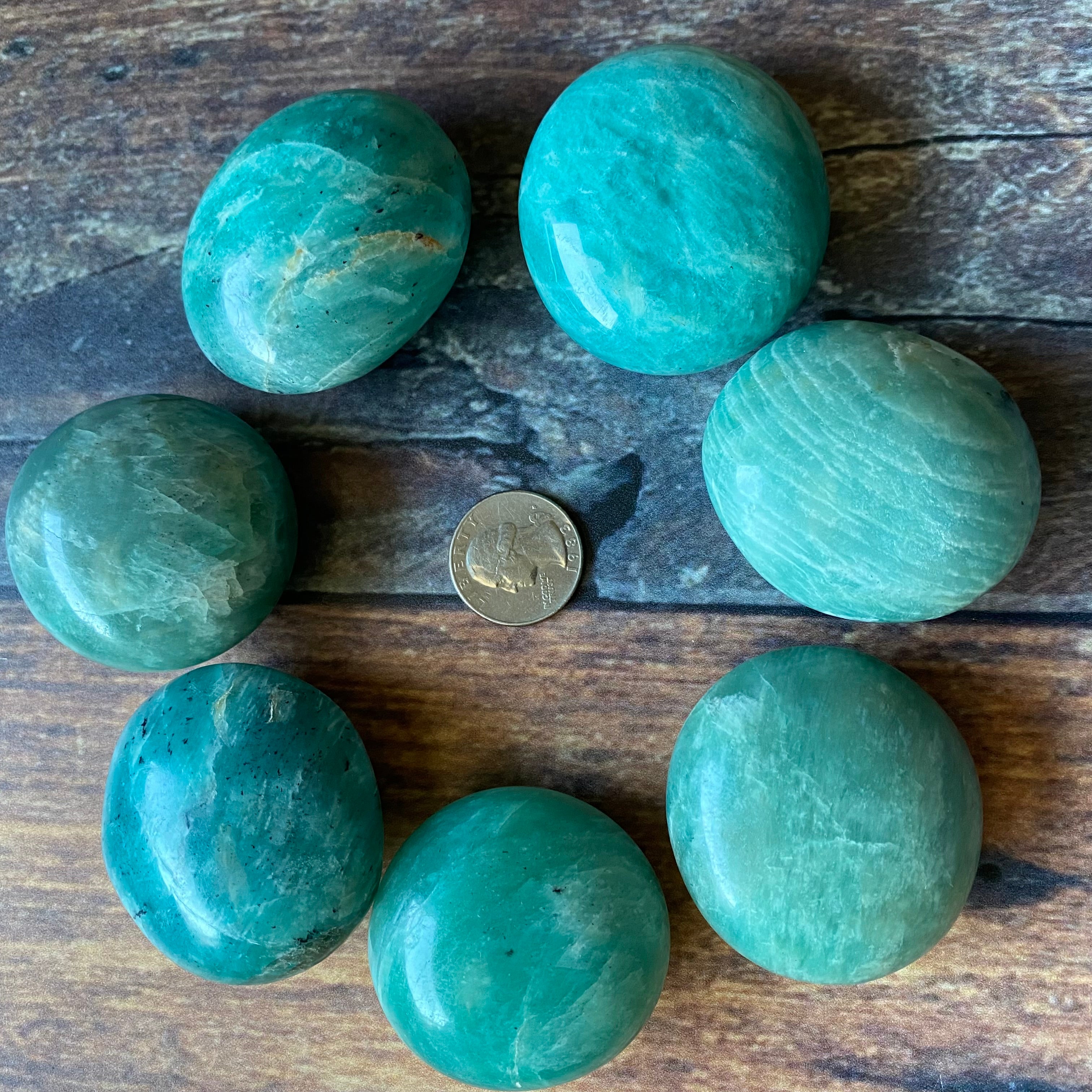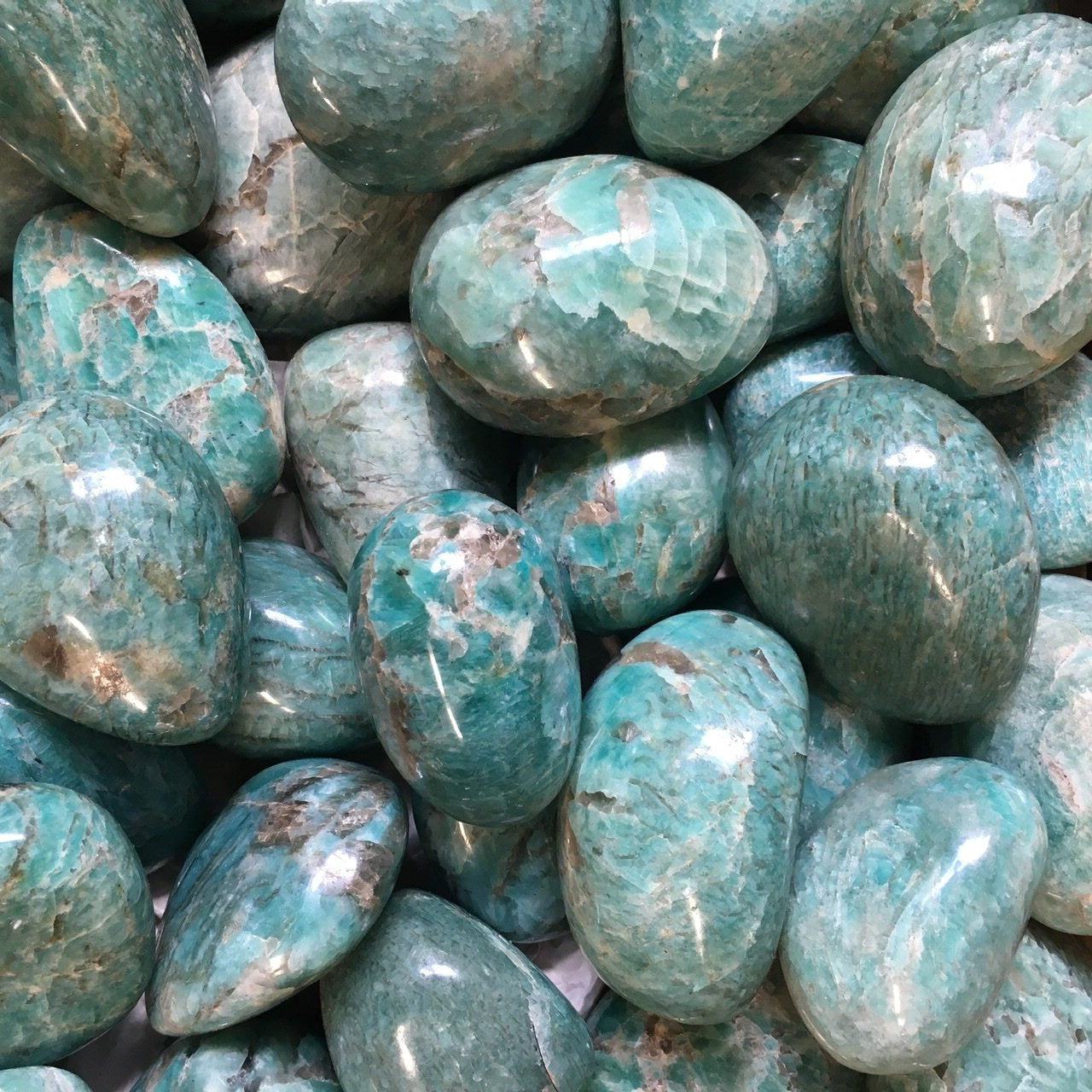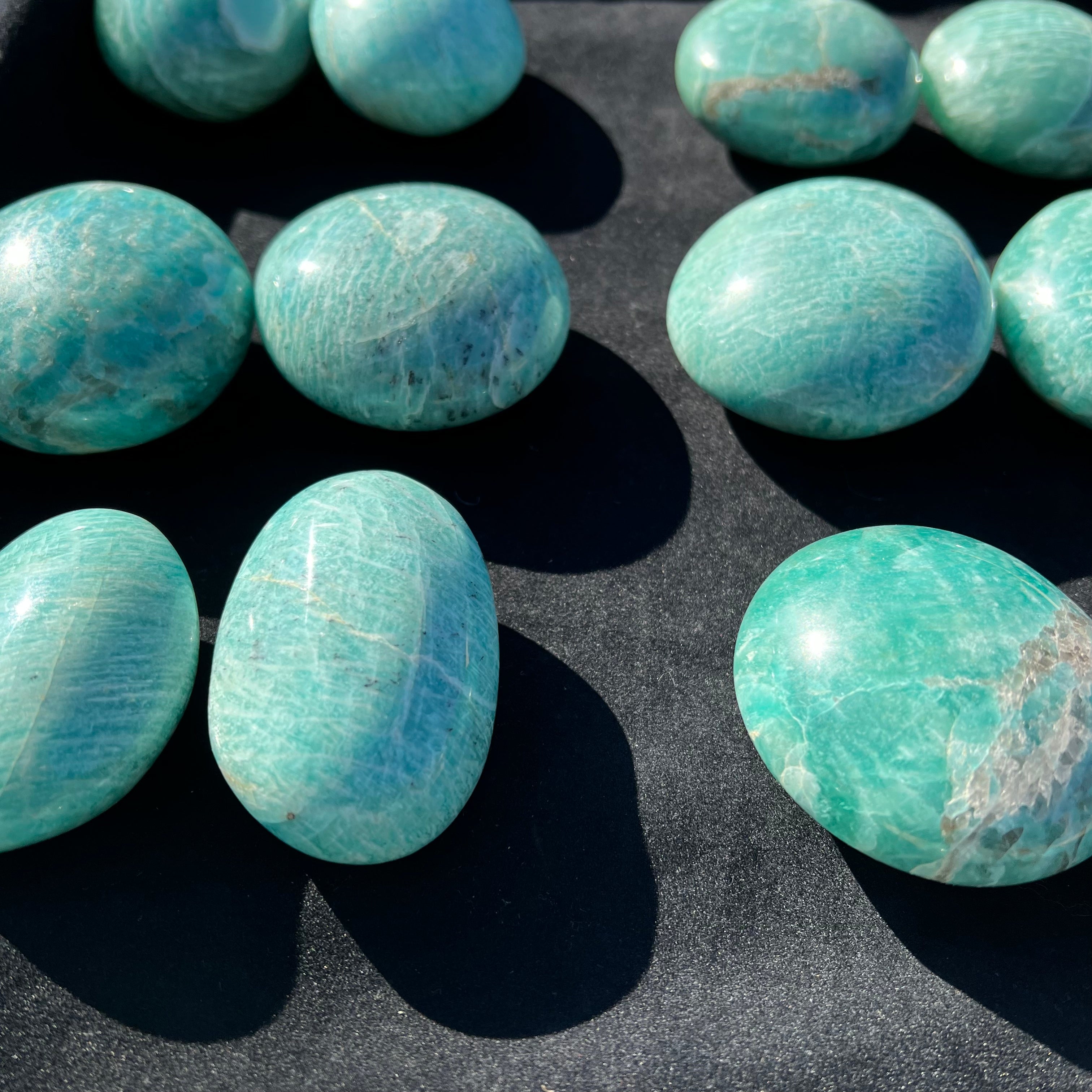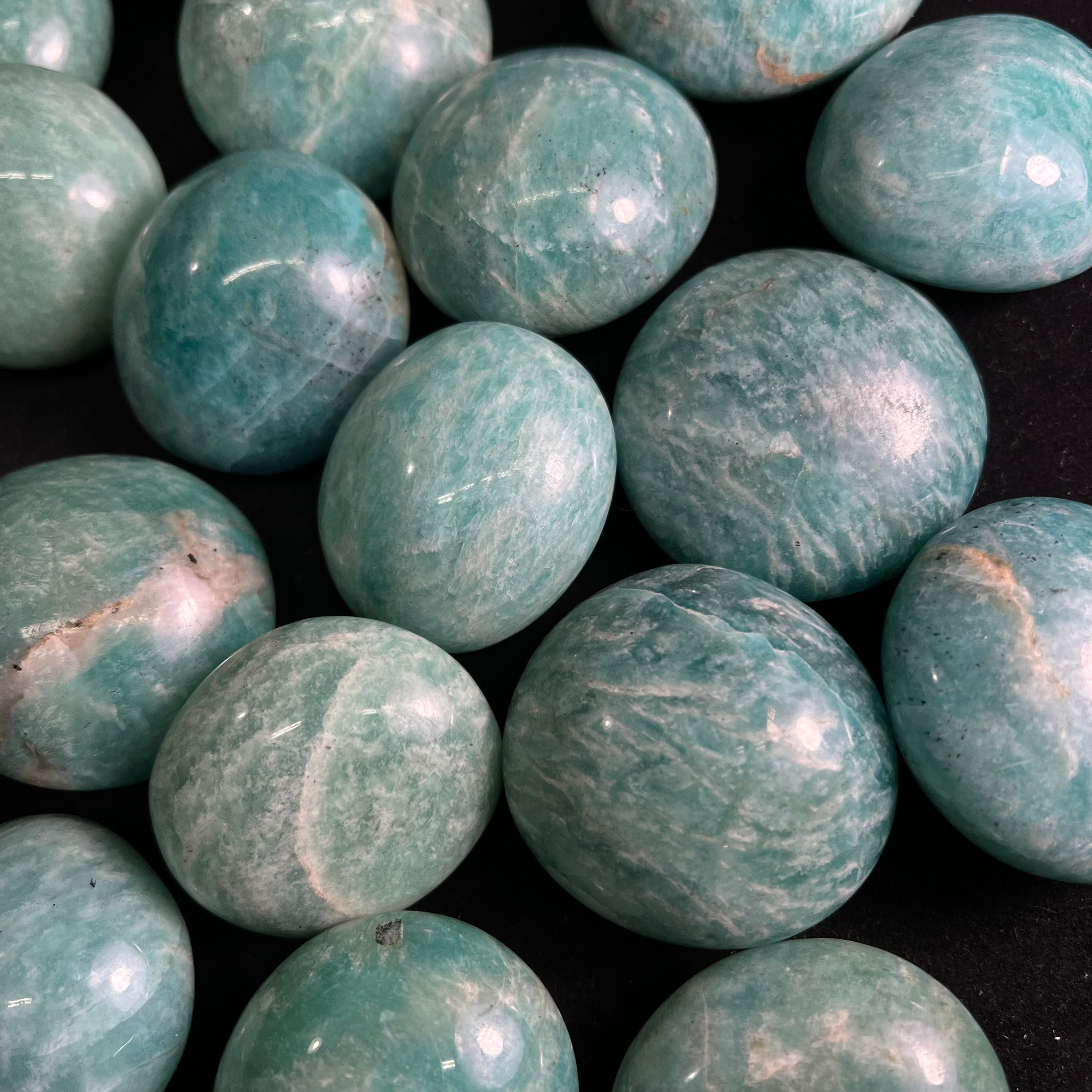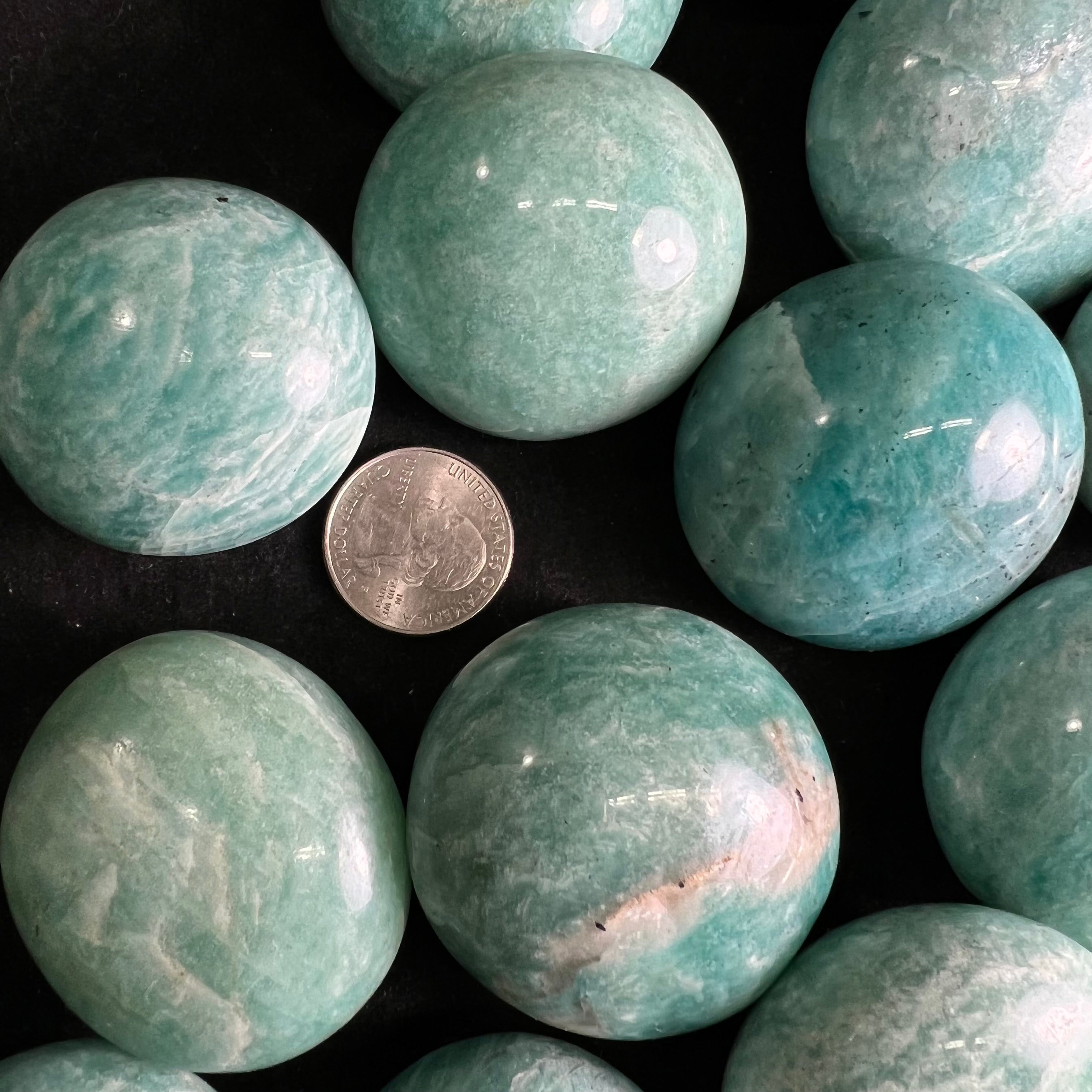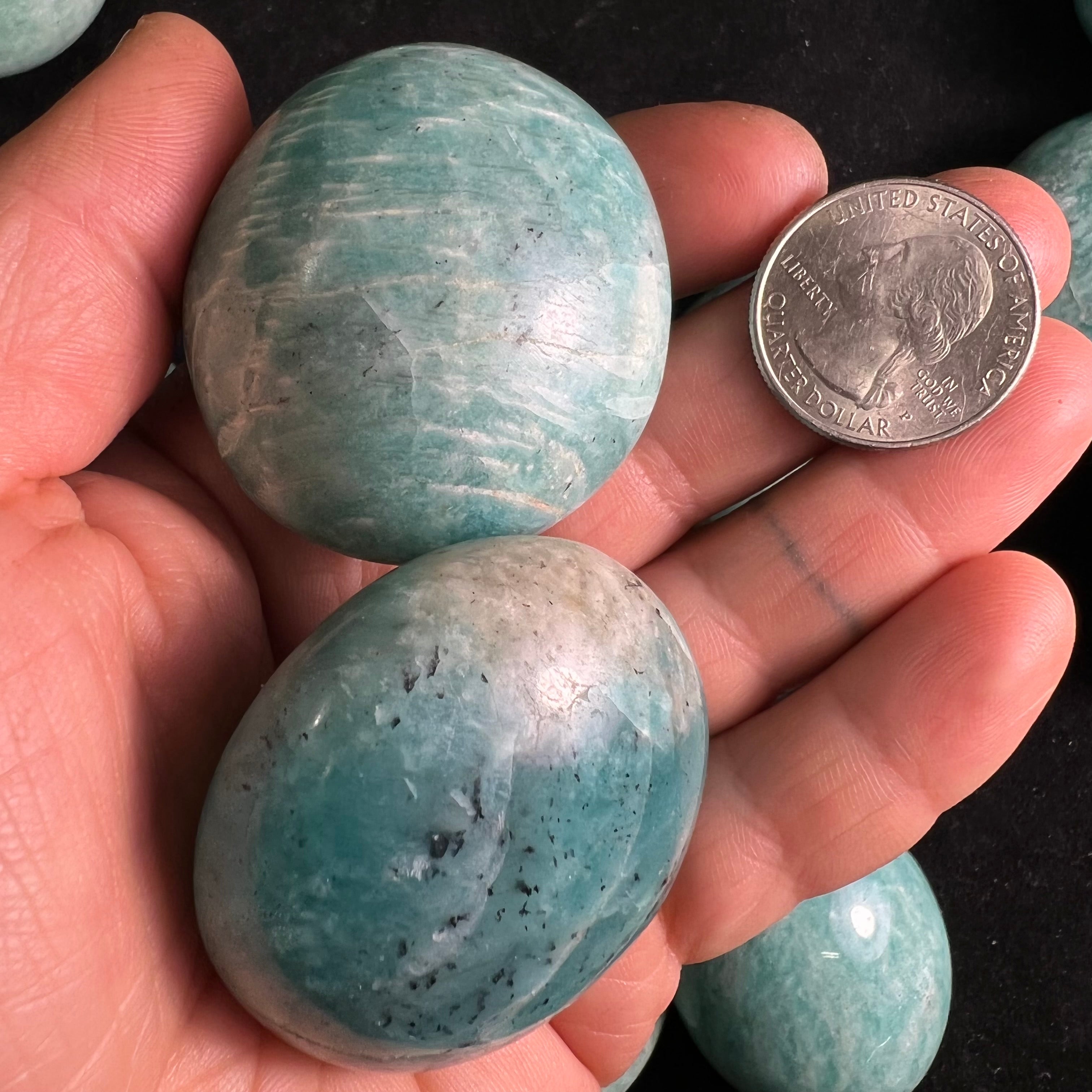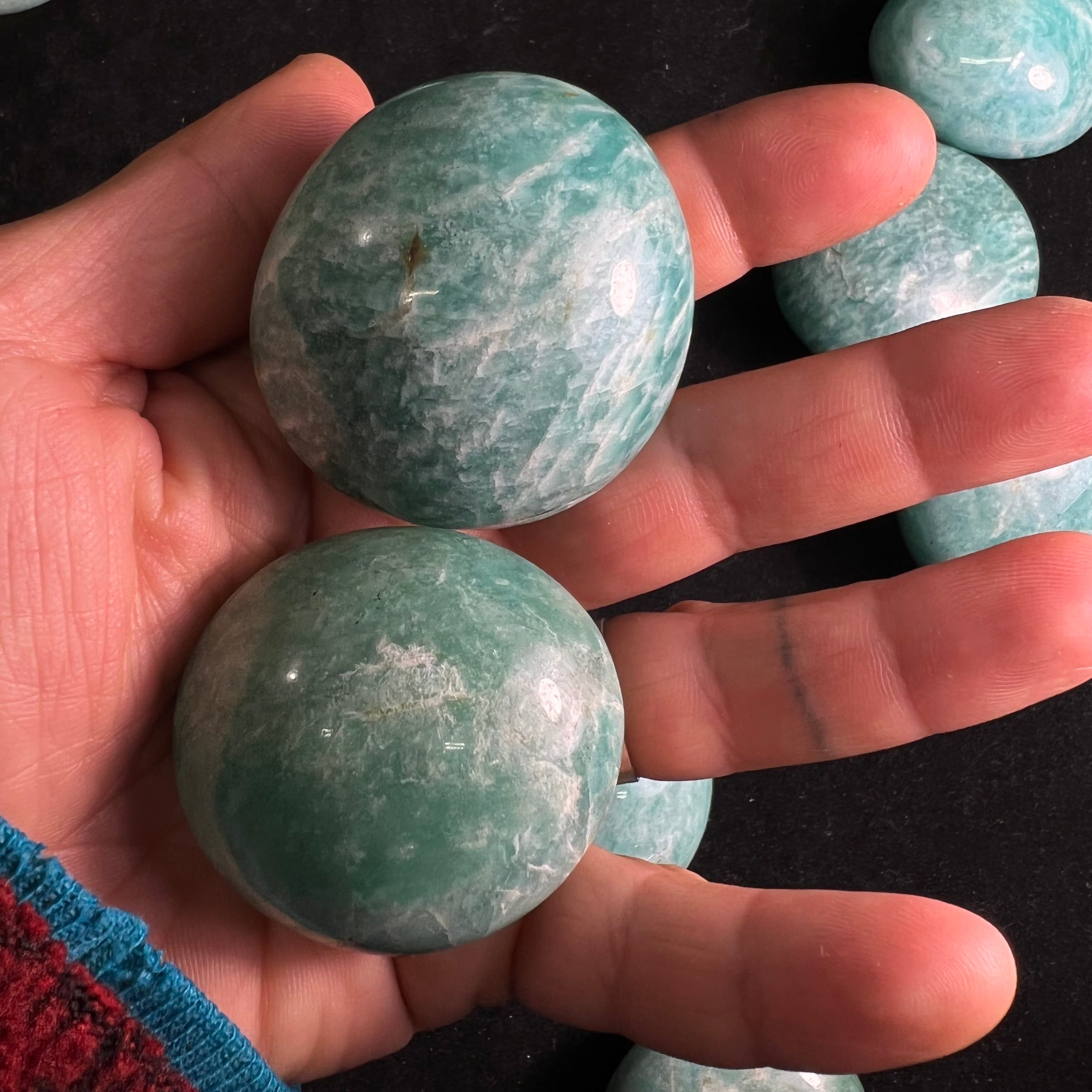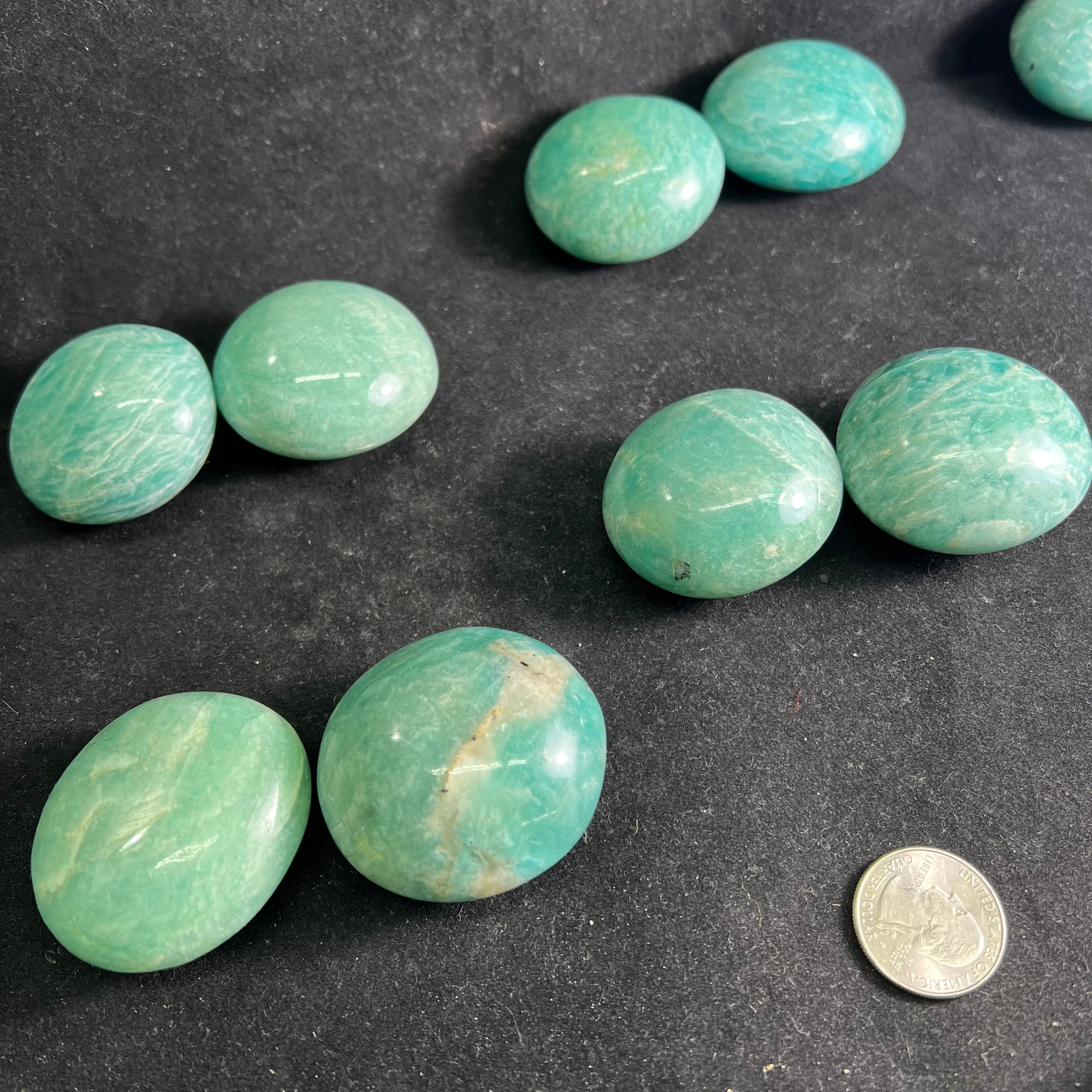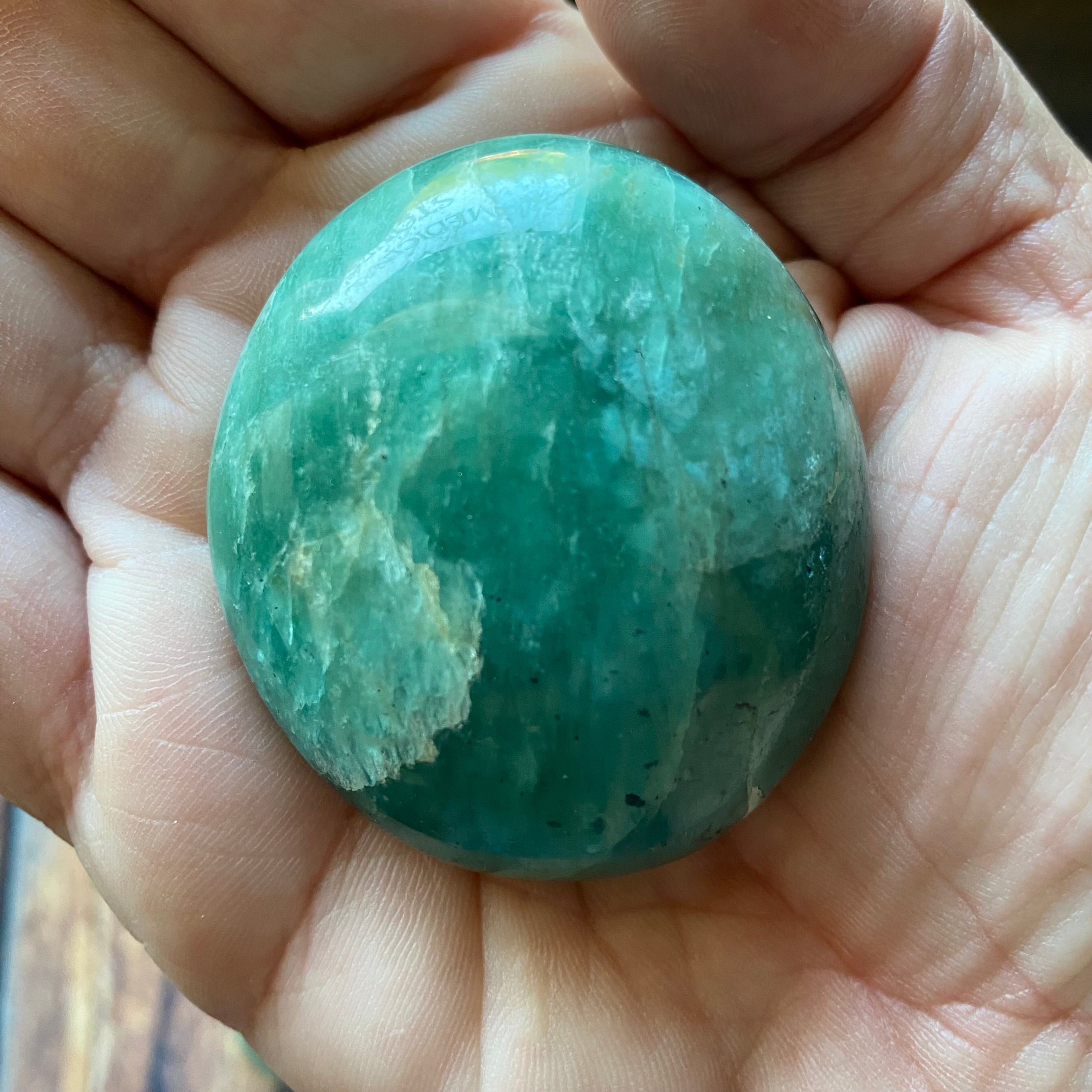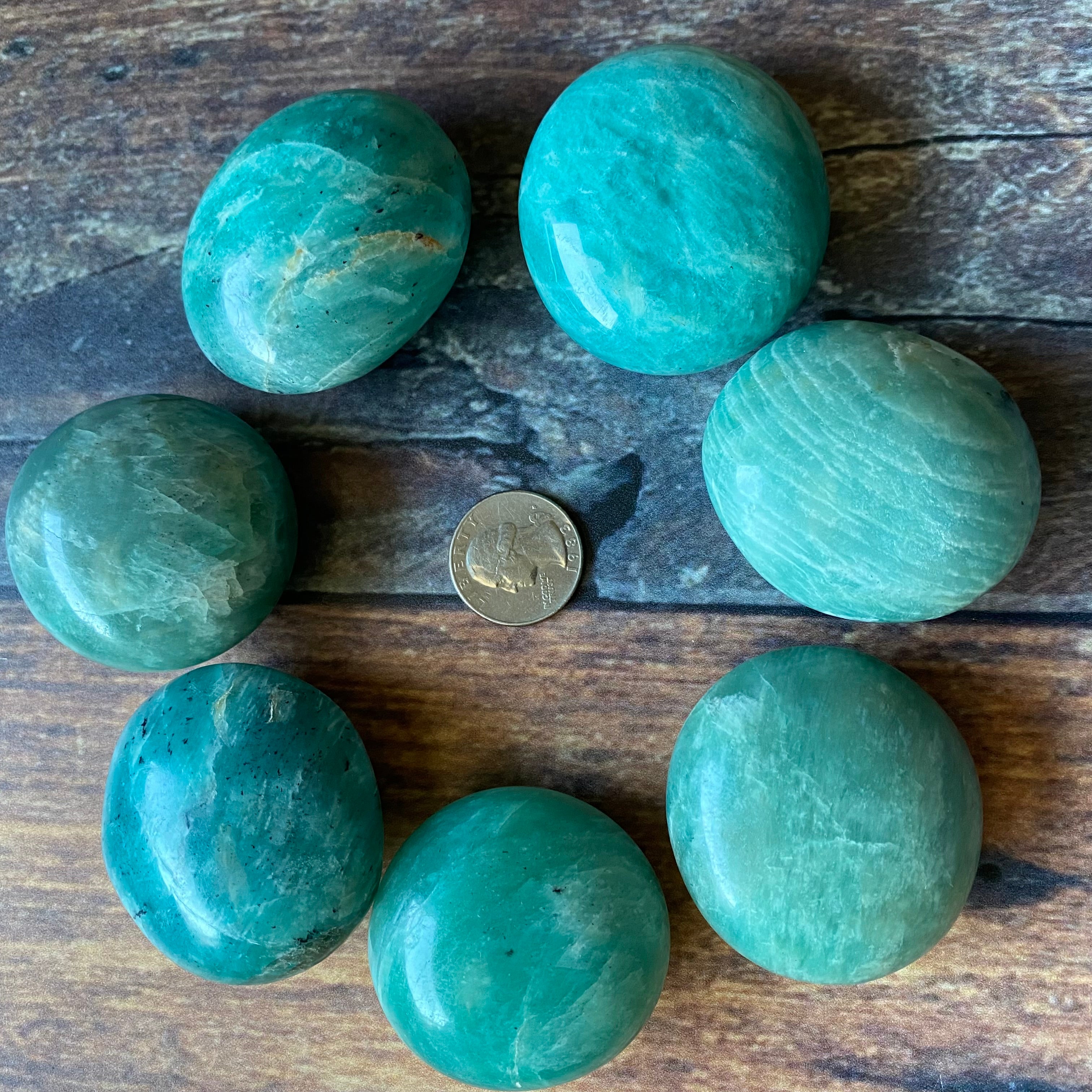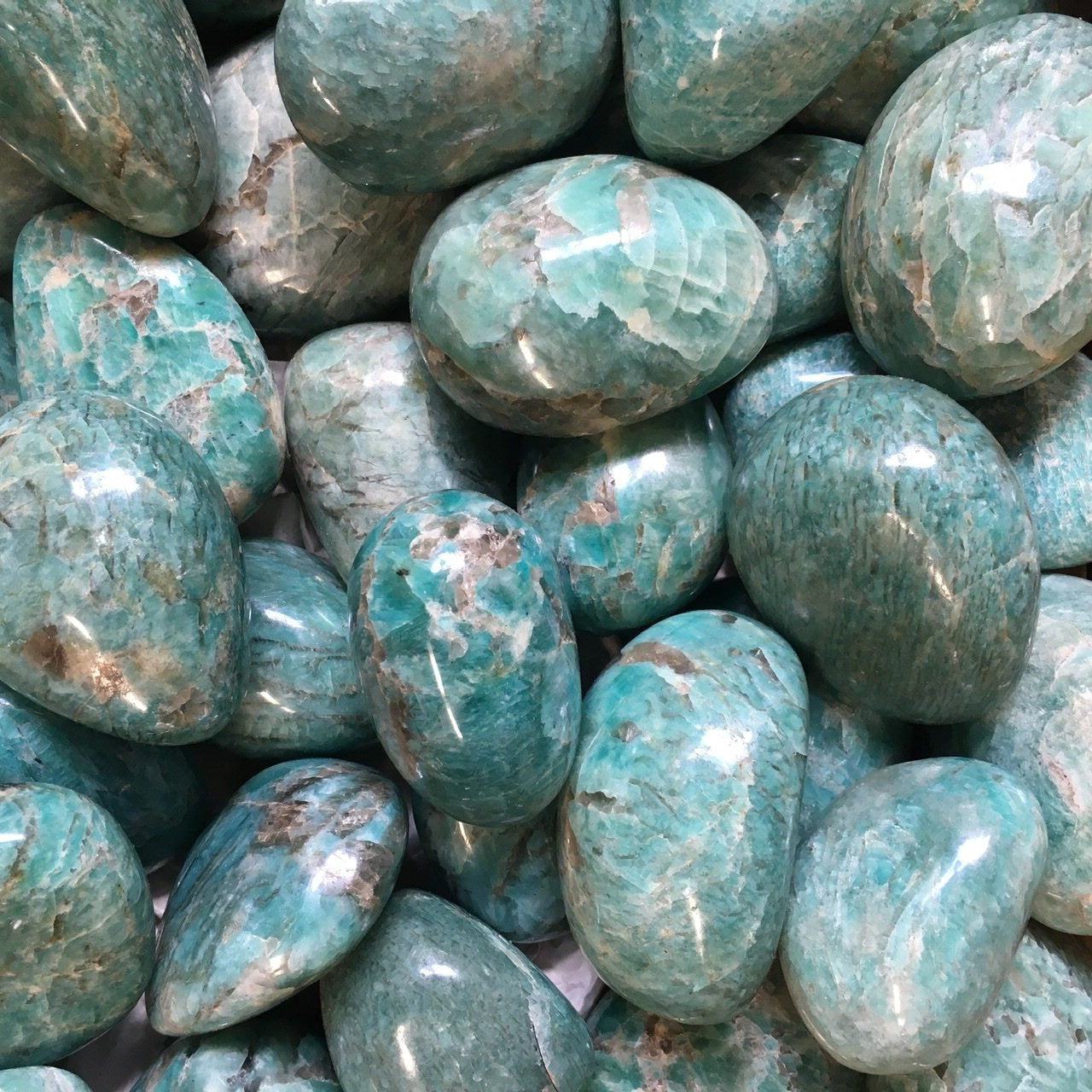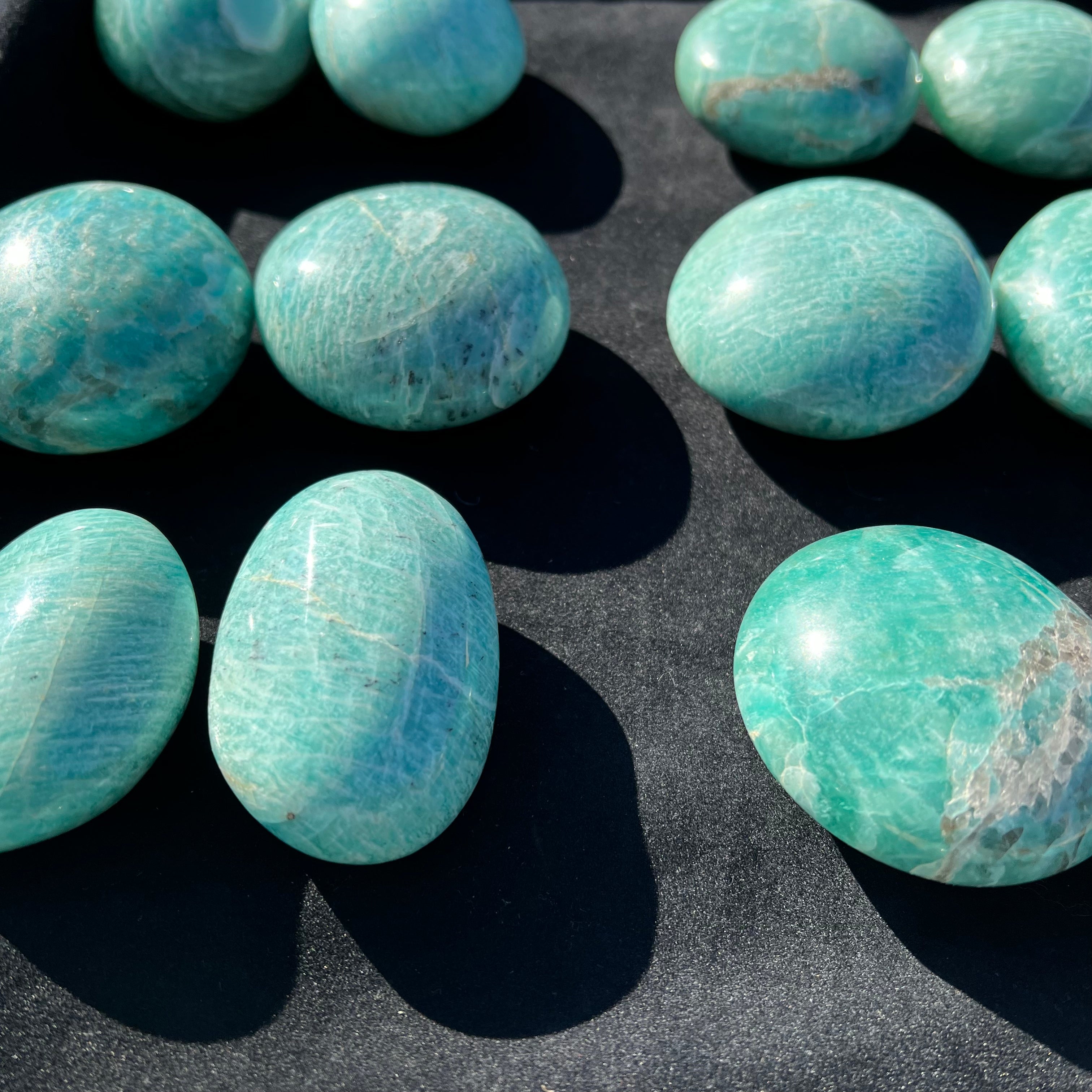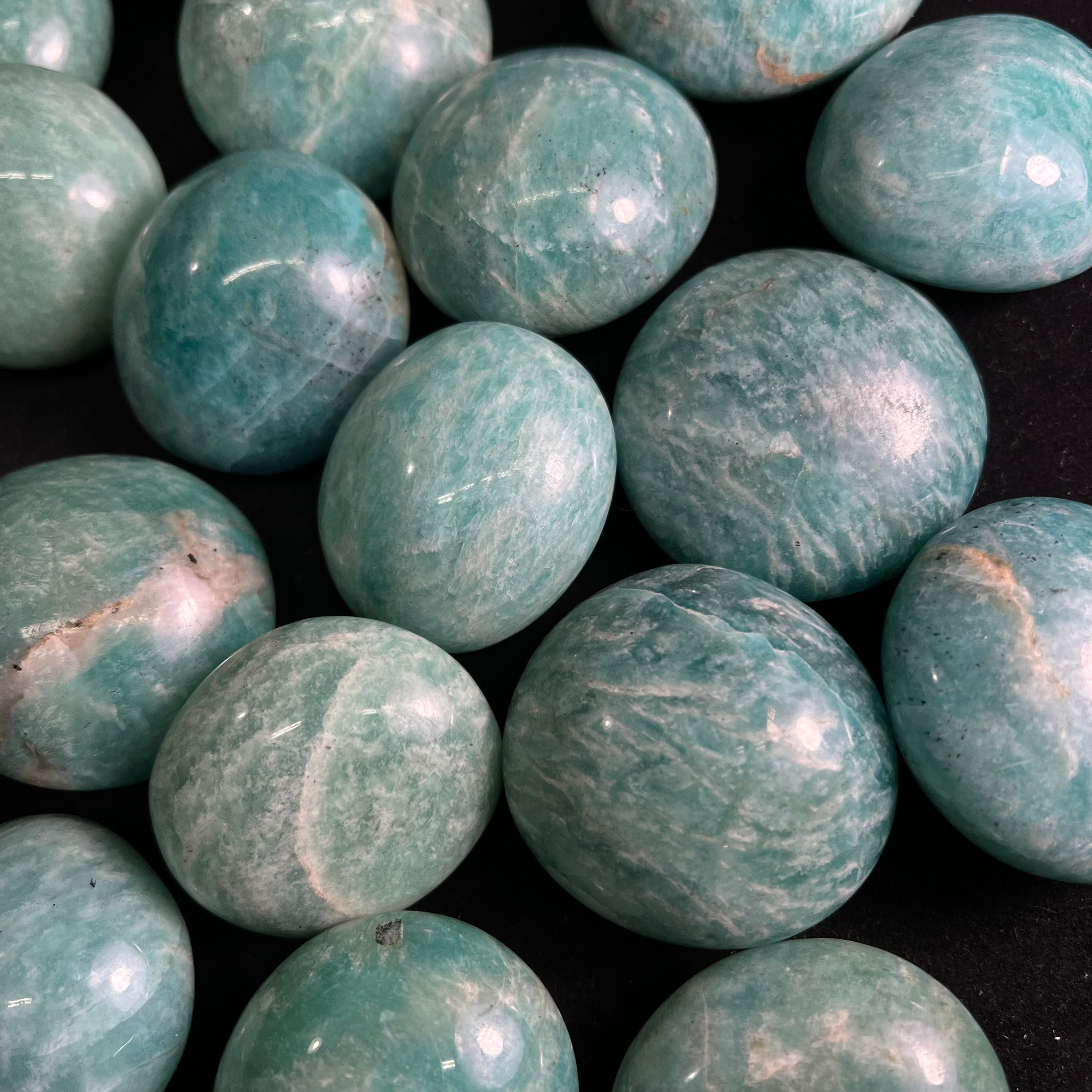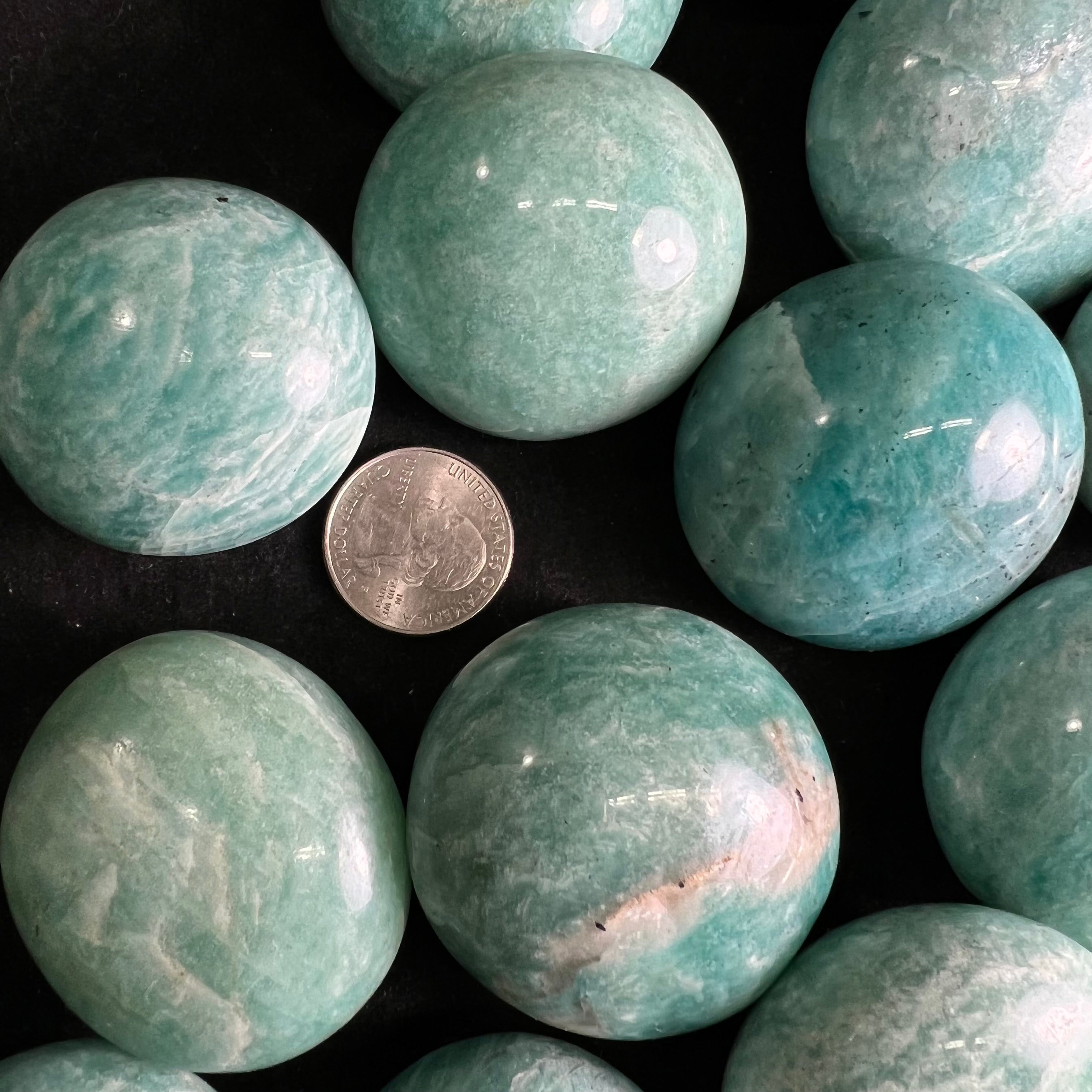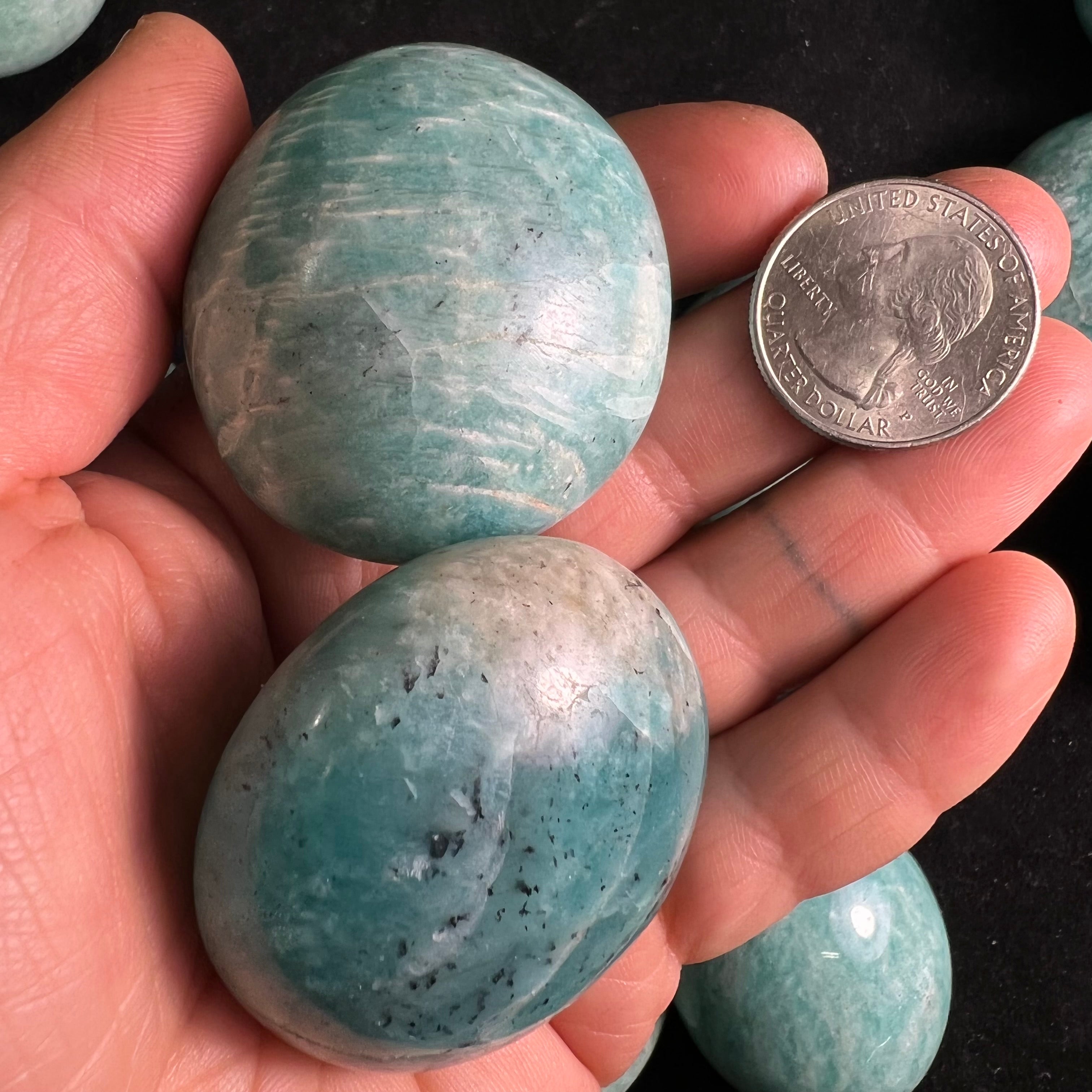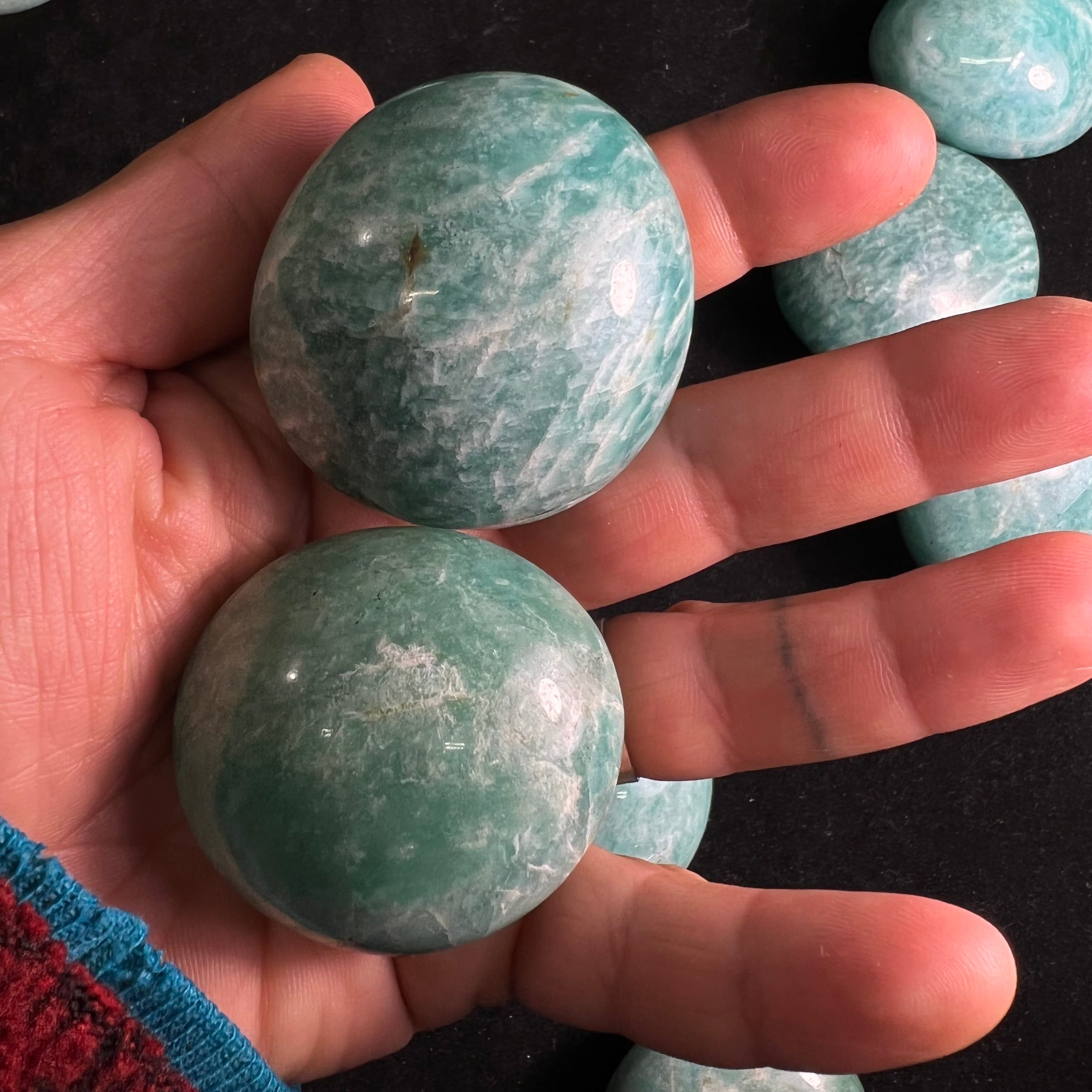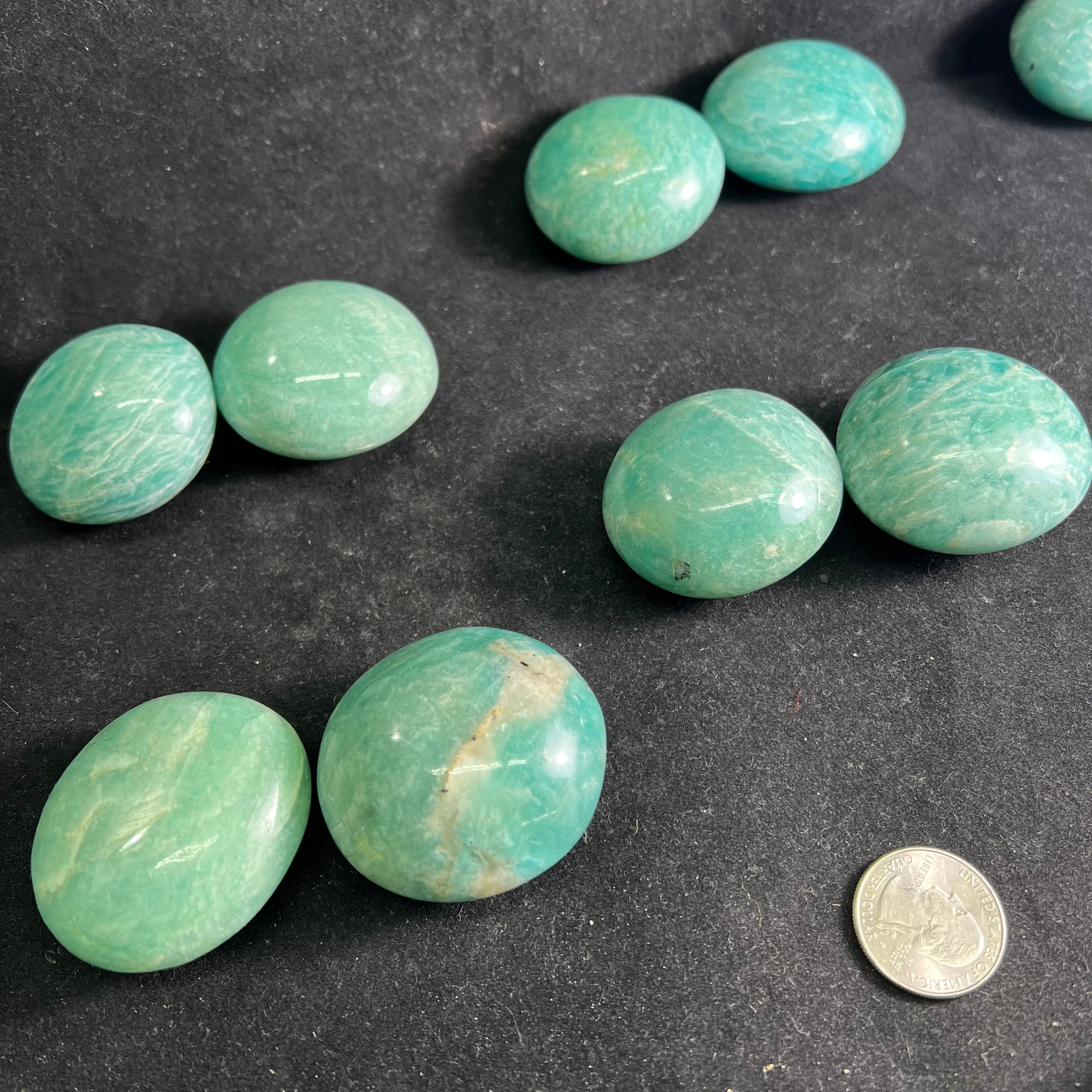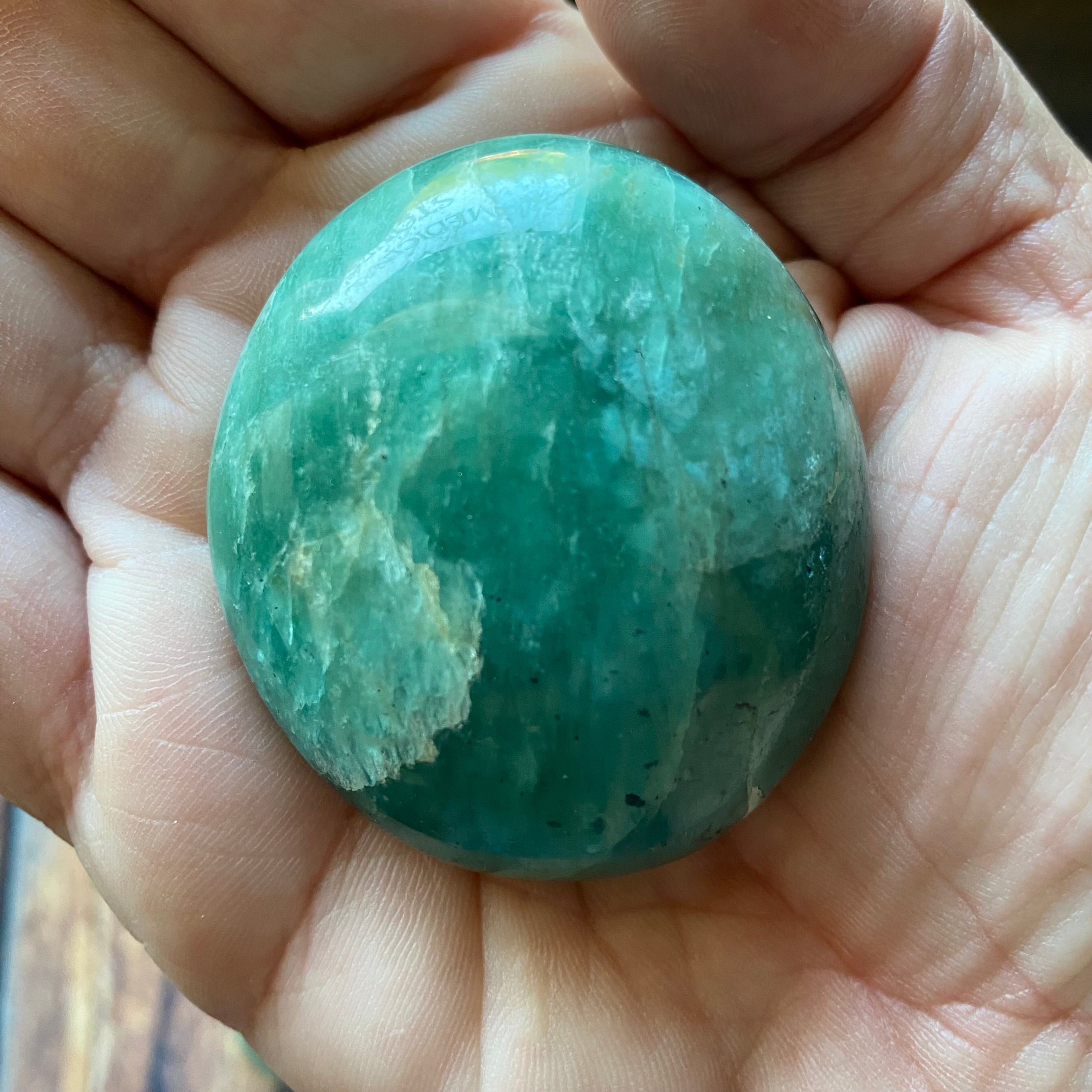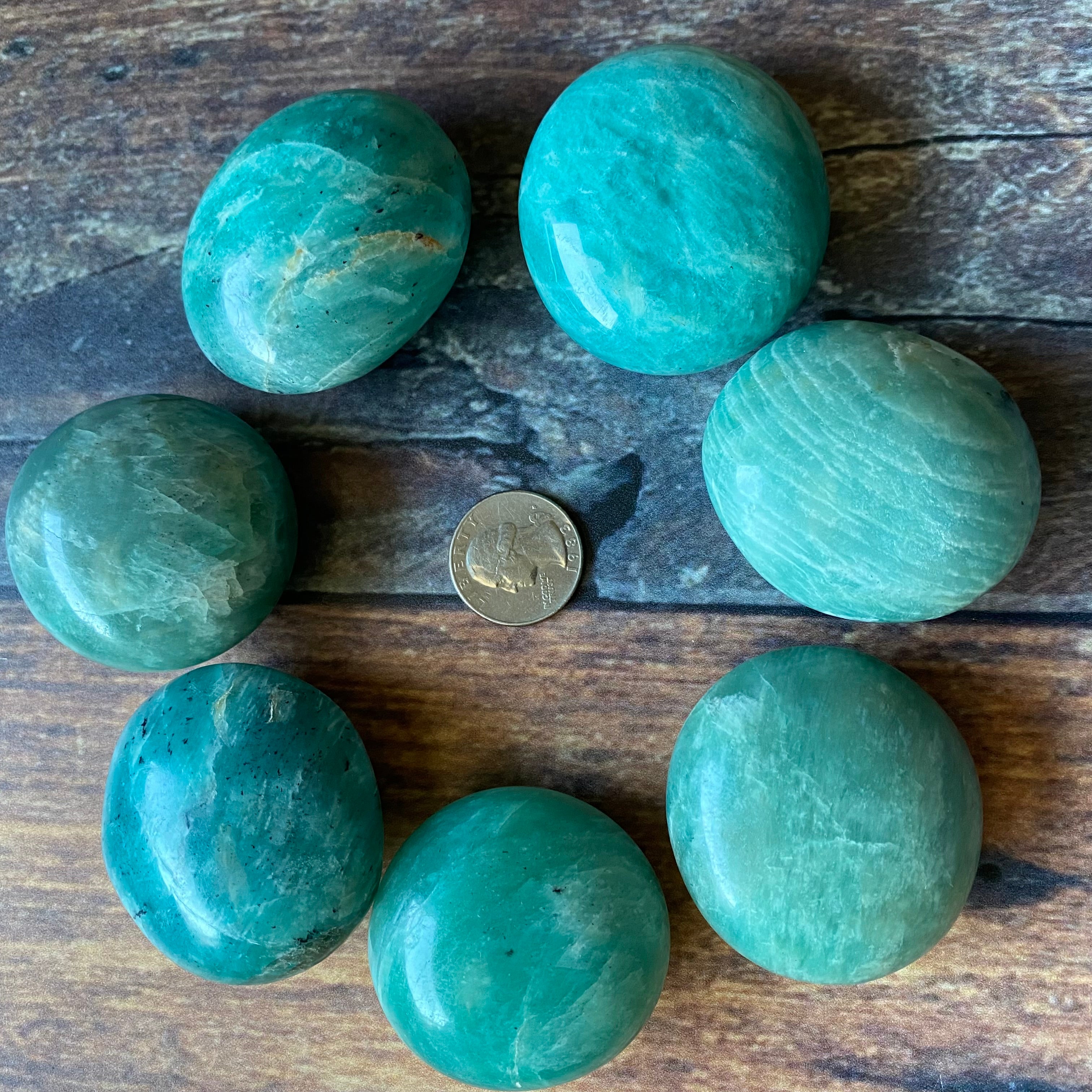 Amazonite Palm Stone Pair
Description: This listing is for a pair of Amazonite Palm Stones: Small or Large

Weight: will range from Approx. 3oz to 4oz for each Small stone

              will range from Approx. 4.5oz - 5.5oz for each Large stone
Diameter: will range from 45mm - 55mm for Small

                 will range from 56mm - 70mm for Large
Properties:
These are unique shapes and feel like dollops or orbs of Amazonite when placed in the hands. These are the most calming of the whole feldspar group and are quintessential stones to place in the hands in any treatment meant to calm, relax and restore. I can't even tell you how many times I've placed two pieces of Amazonite in the hands during treatments. Pieces are uniquely shaped and we will pick out two that are meant to work together; a good pair. 
Policies and Disclaimers:

All of our stones and crystals are pure and natural. They are free from synthetic treatments of any kind, including dyes, stabilizers, and synthetic heat treatments to enhance color.
We can not take requests for individual stones seen in the pictures.

International customers are responsible for any customs fees/import taxes.
Please see our Lost Package Policy prior to placing your order. 
Please contact us at CrystalShop@UpperClarity.com with any questions.