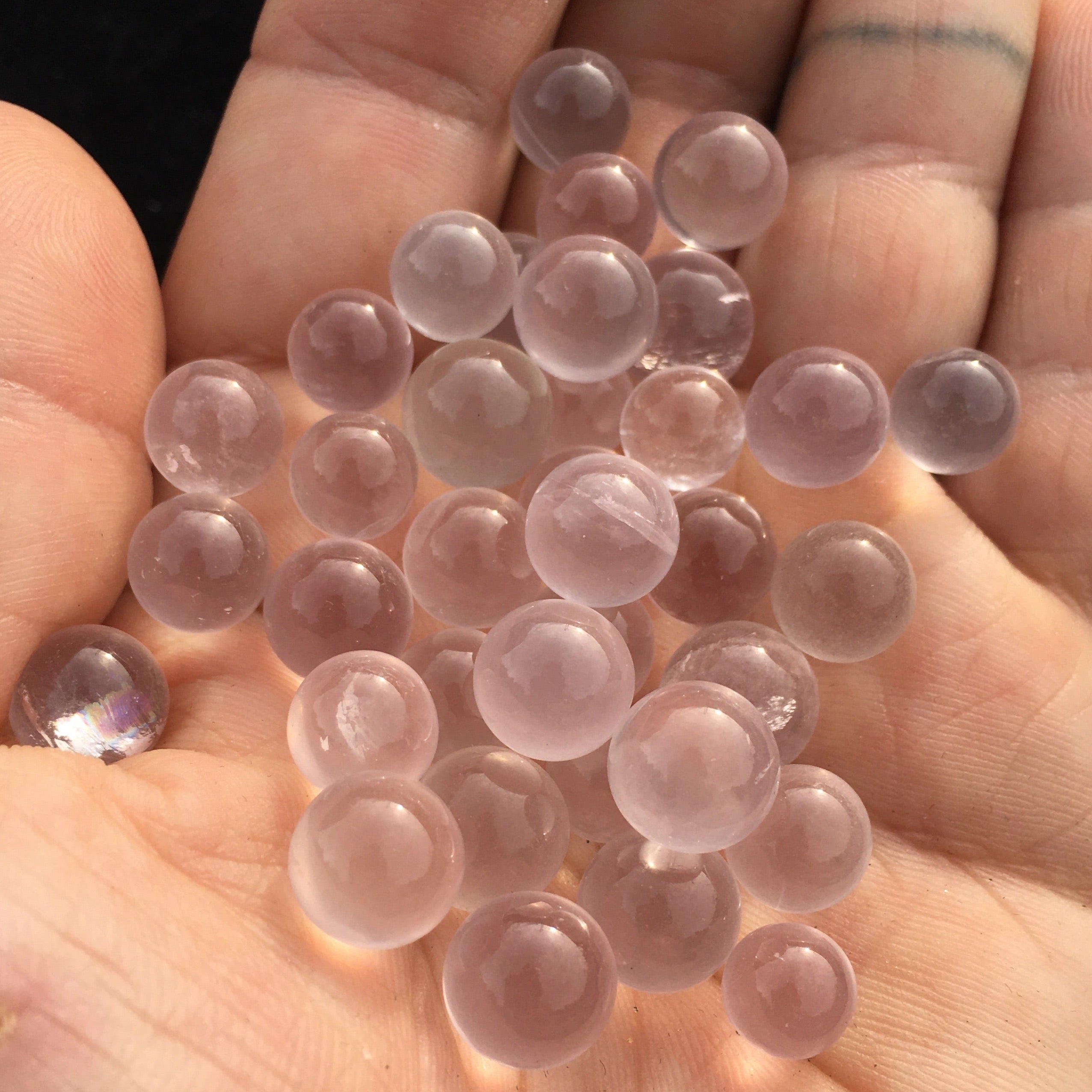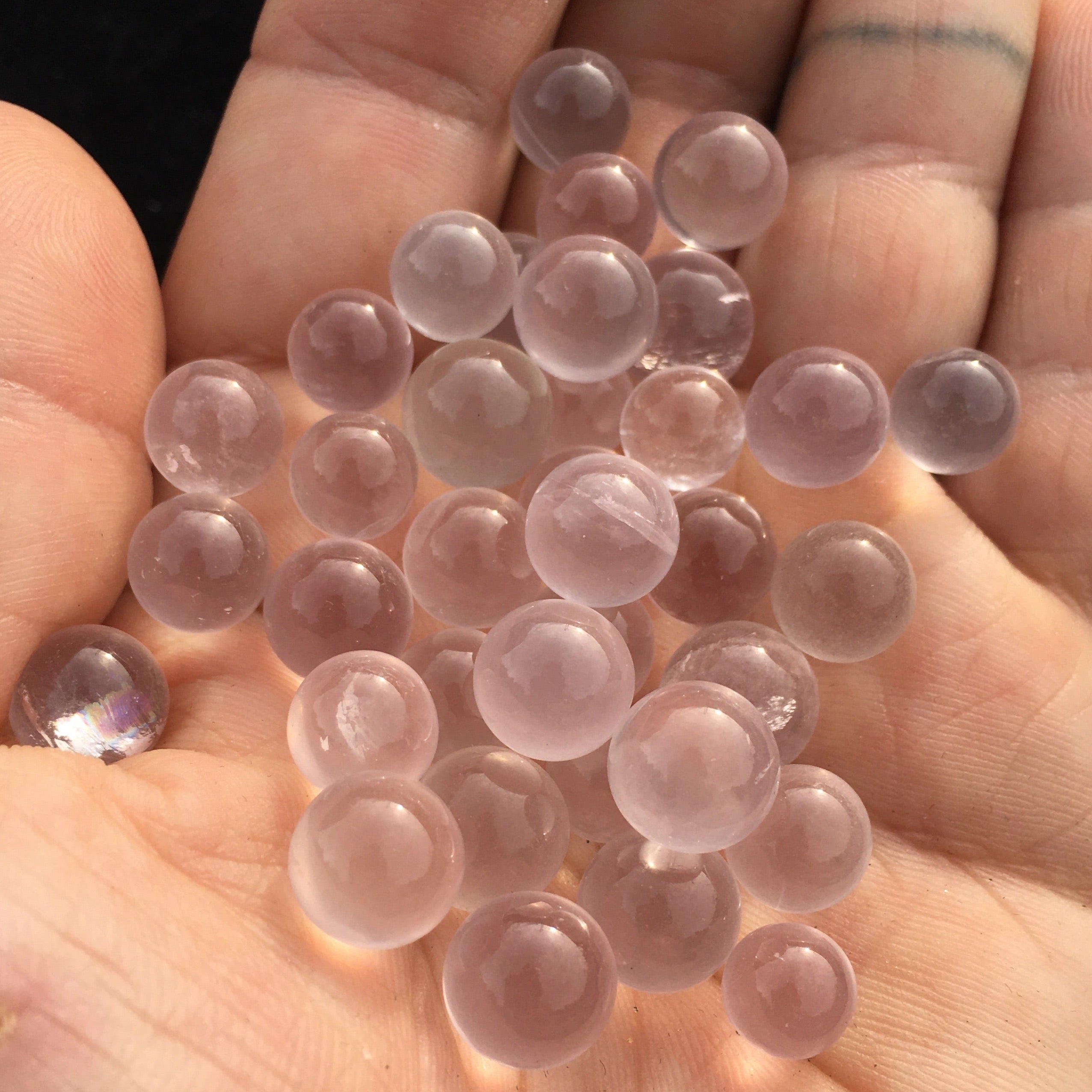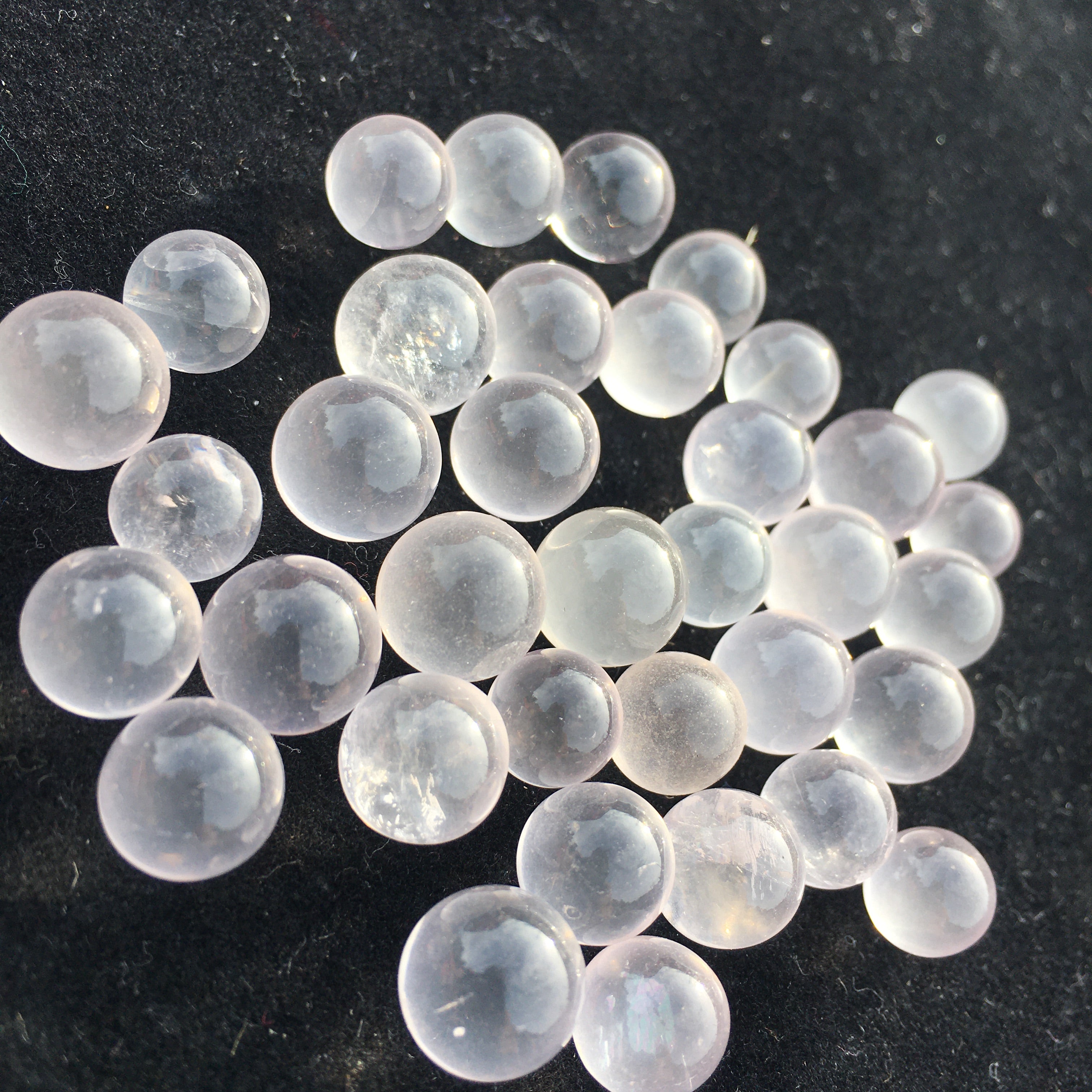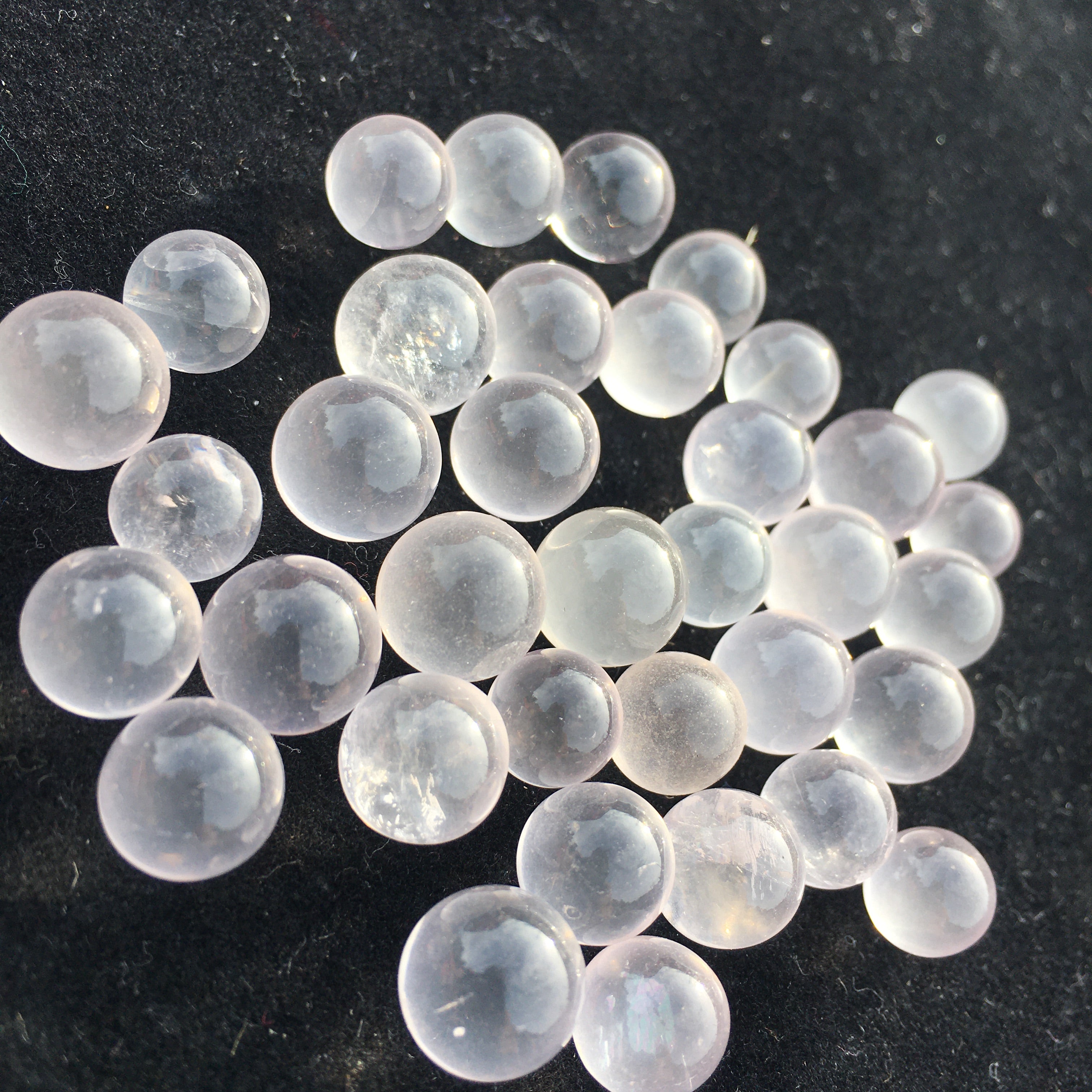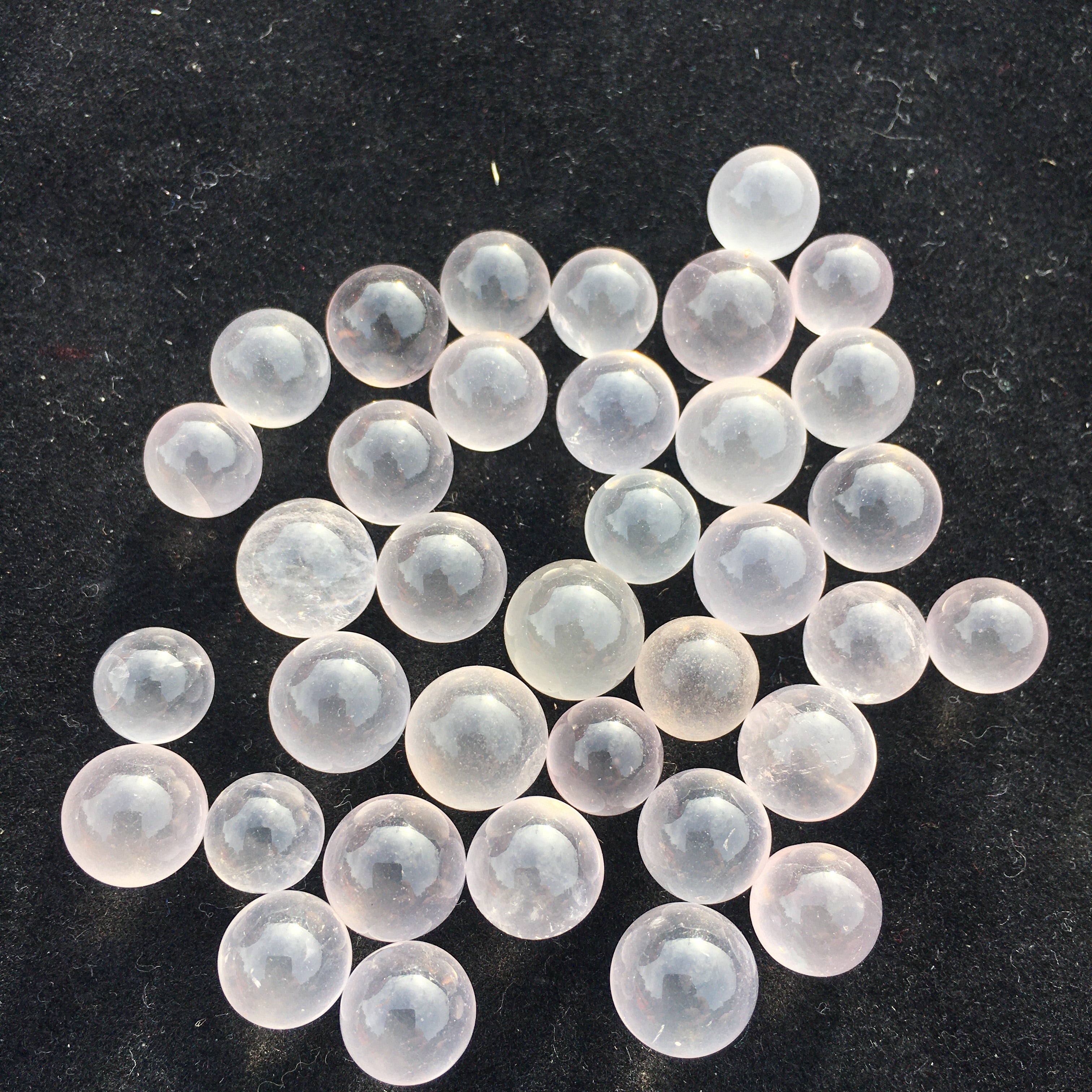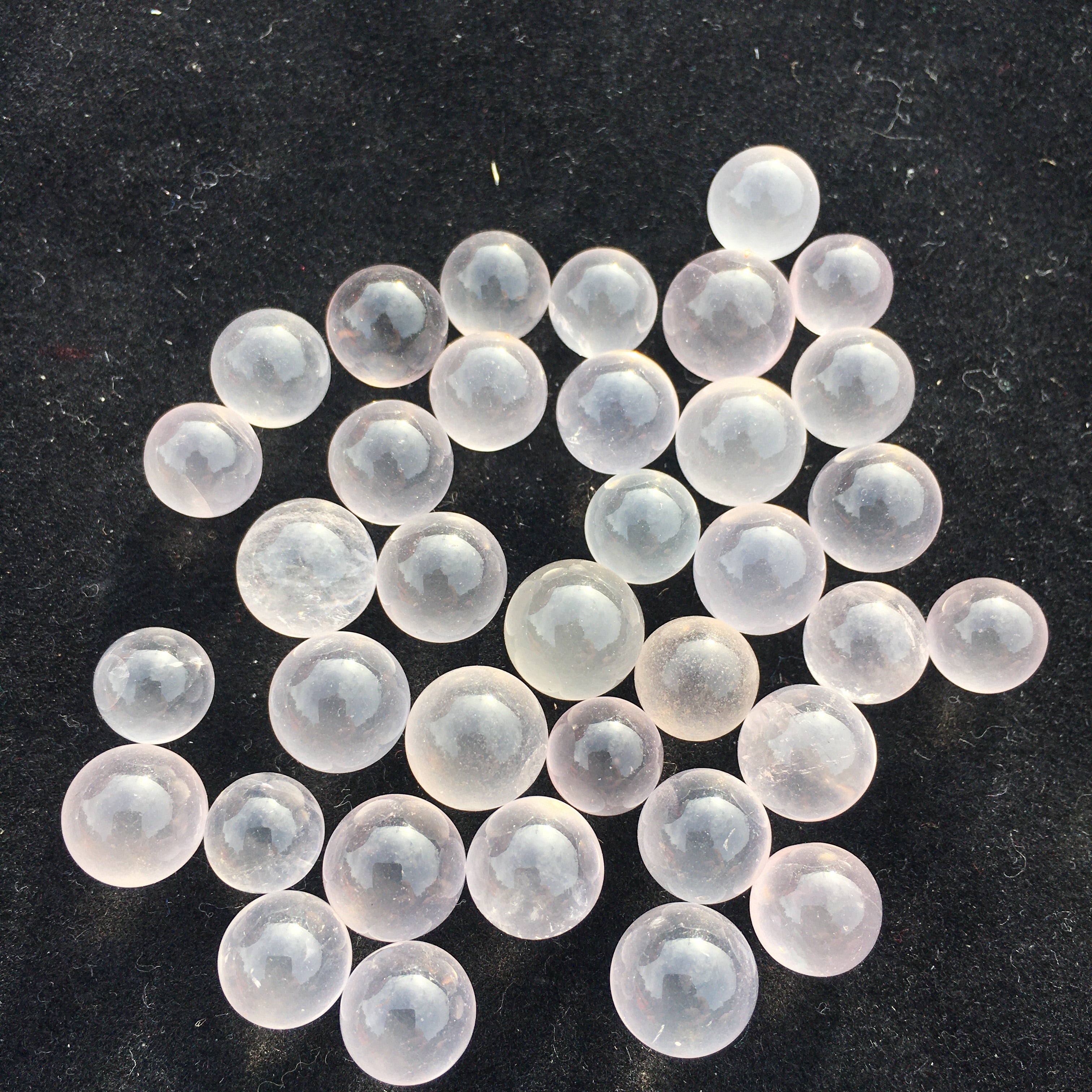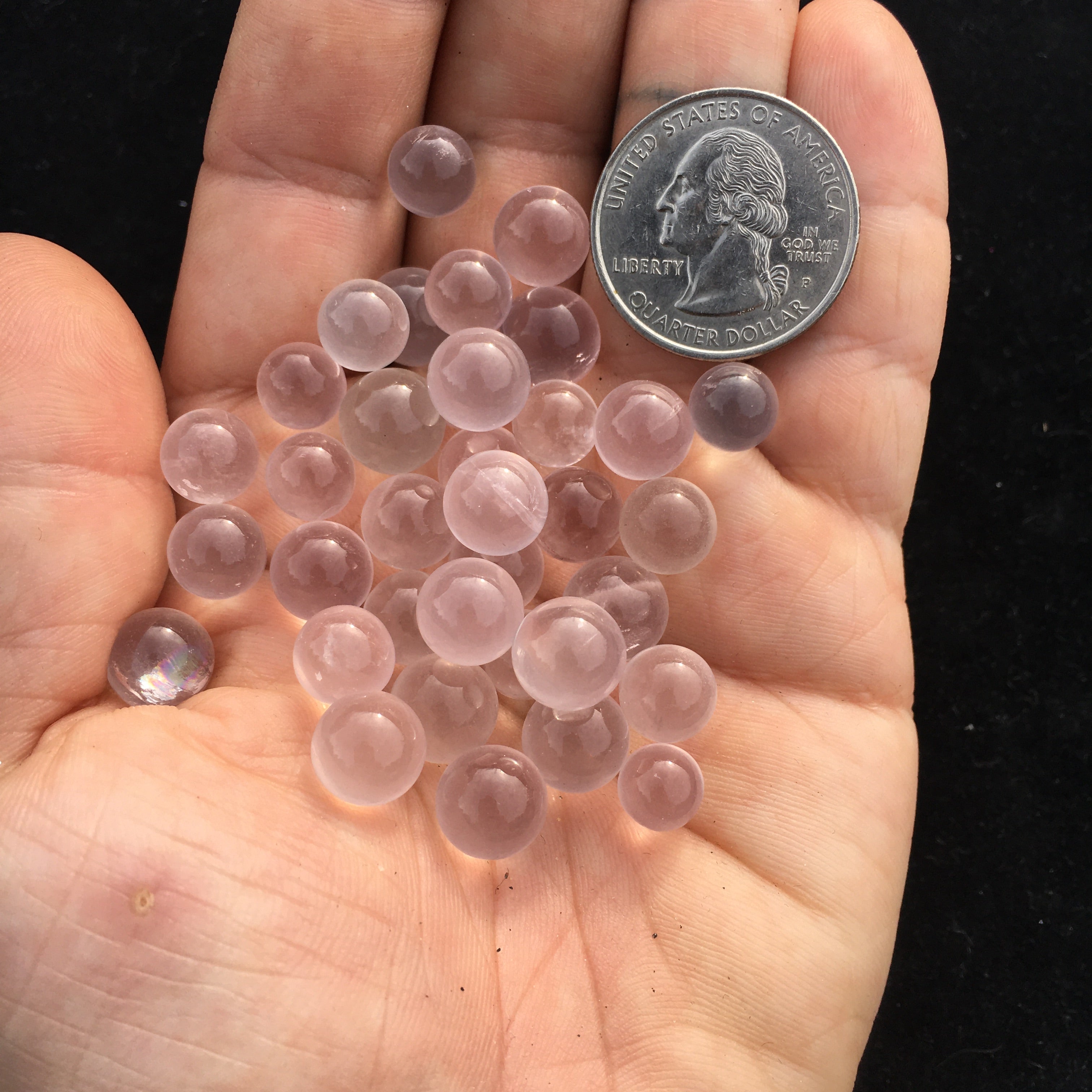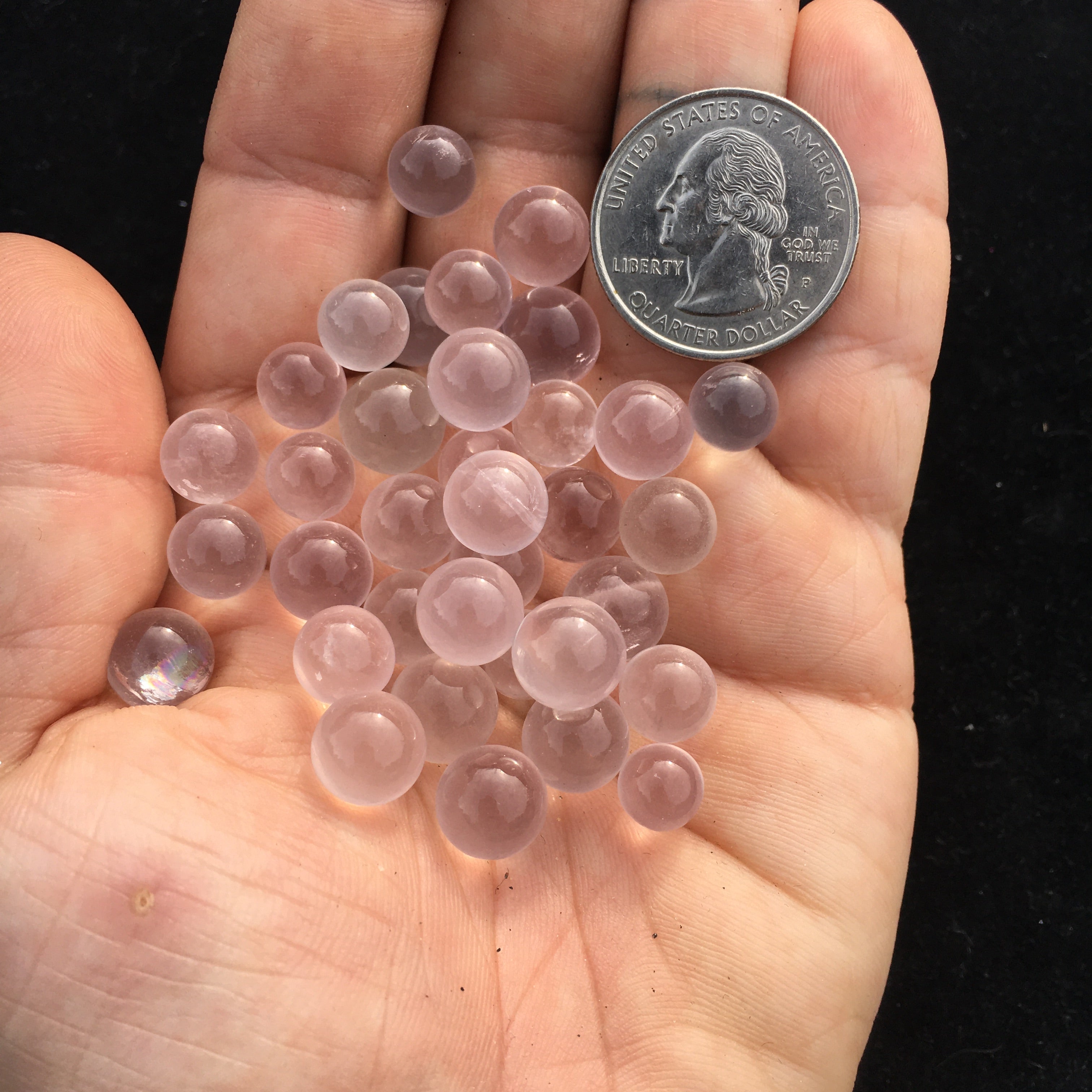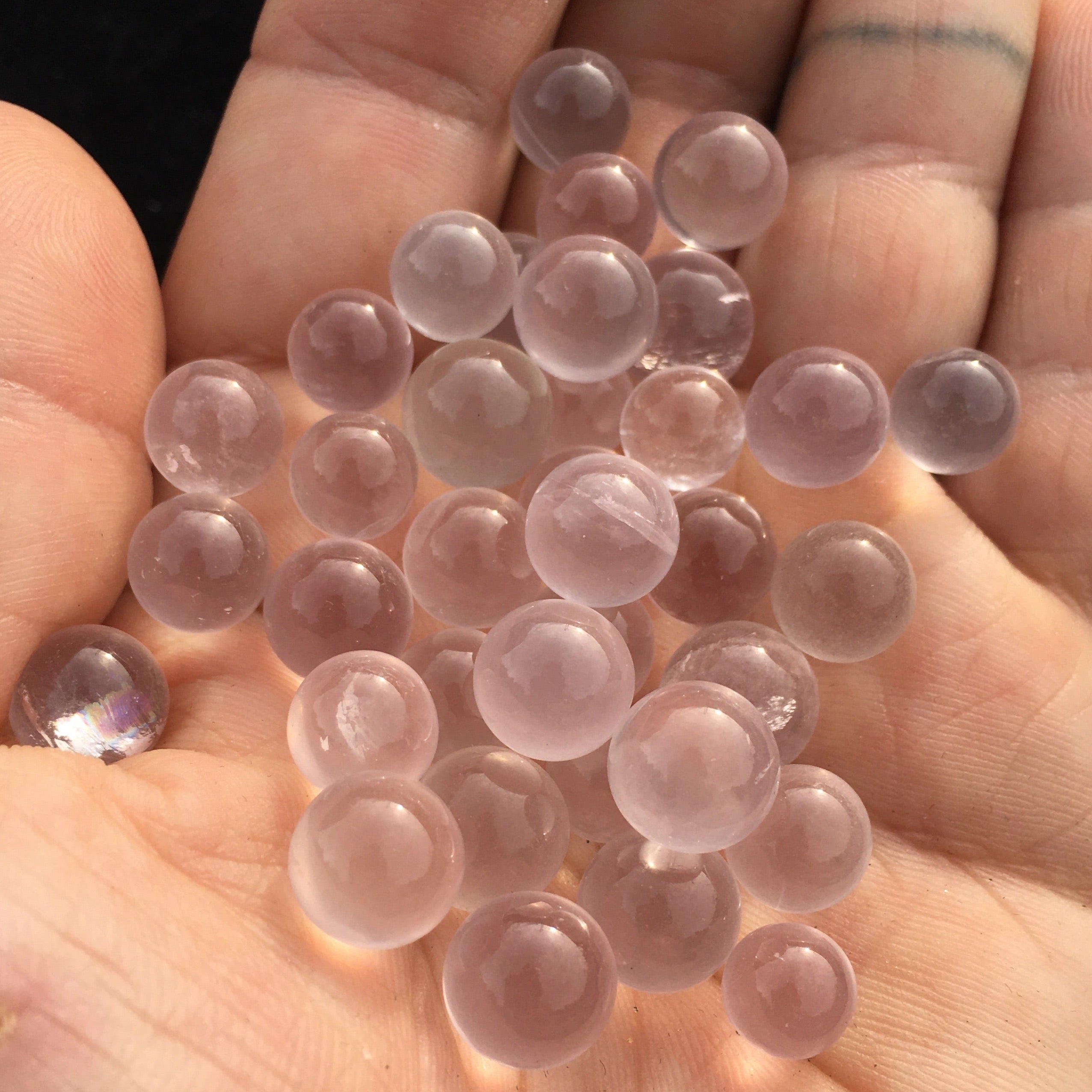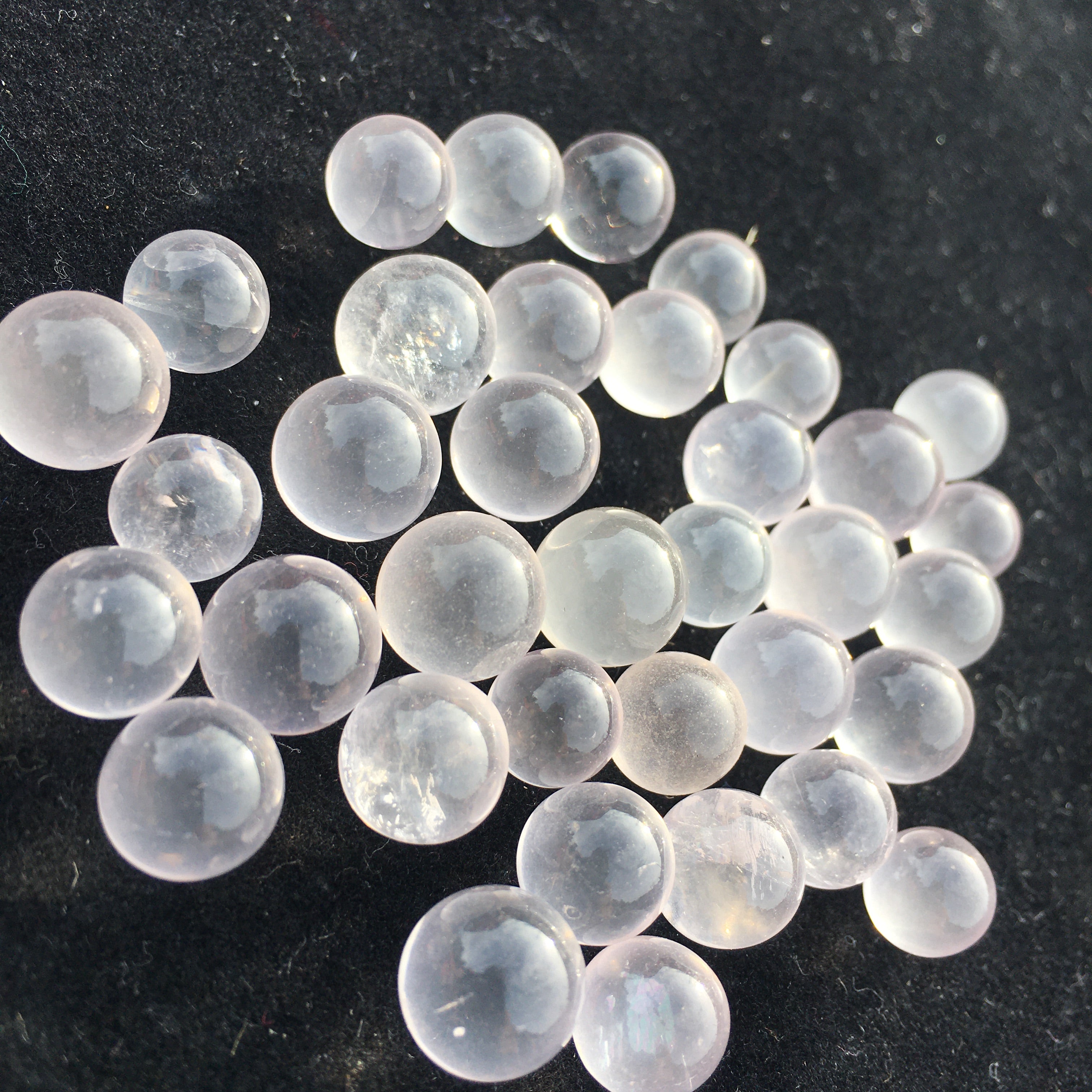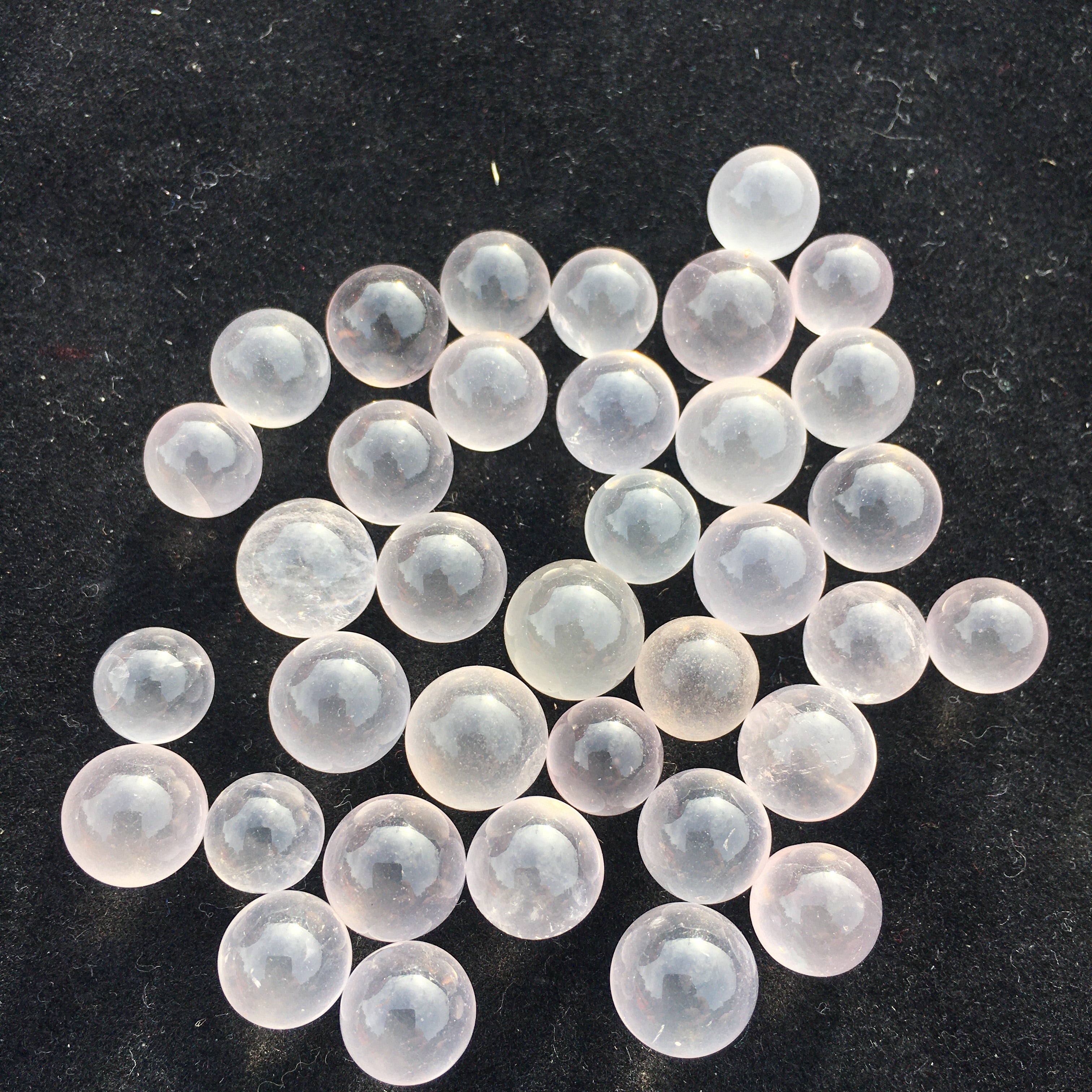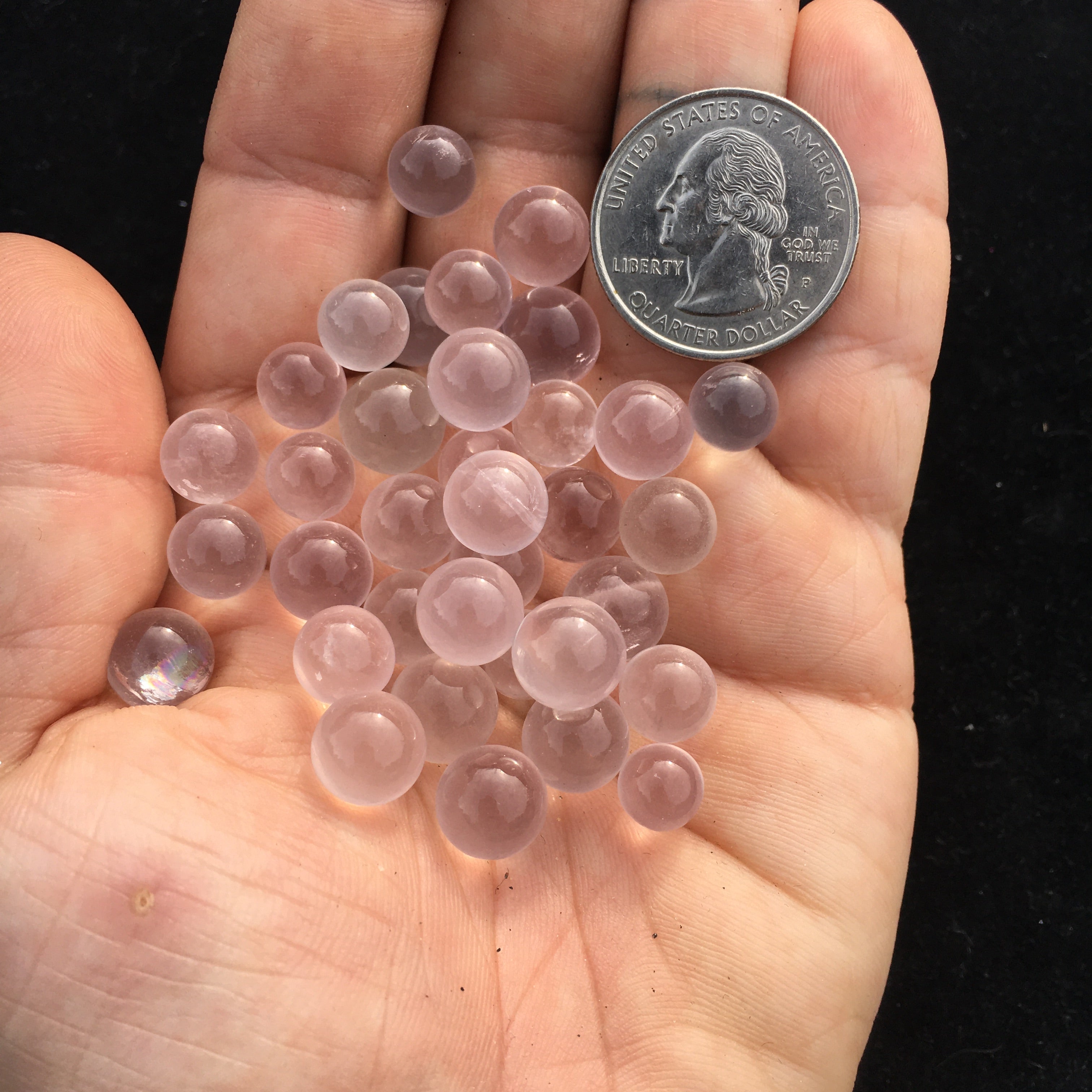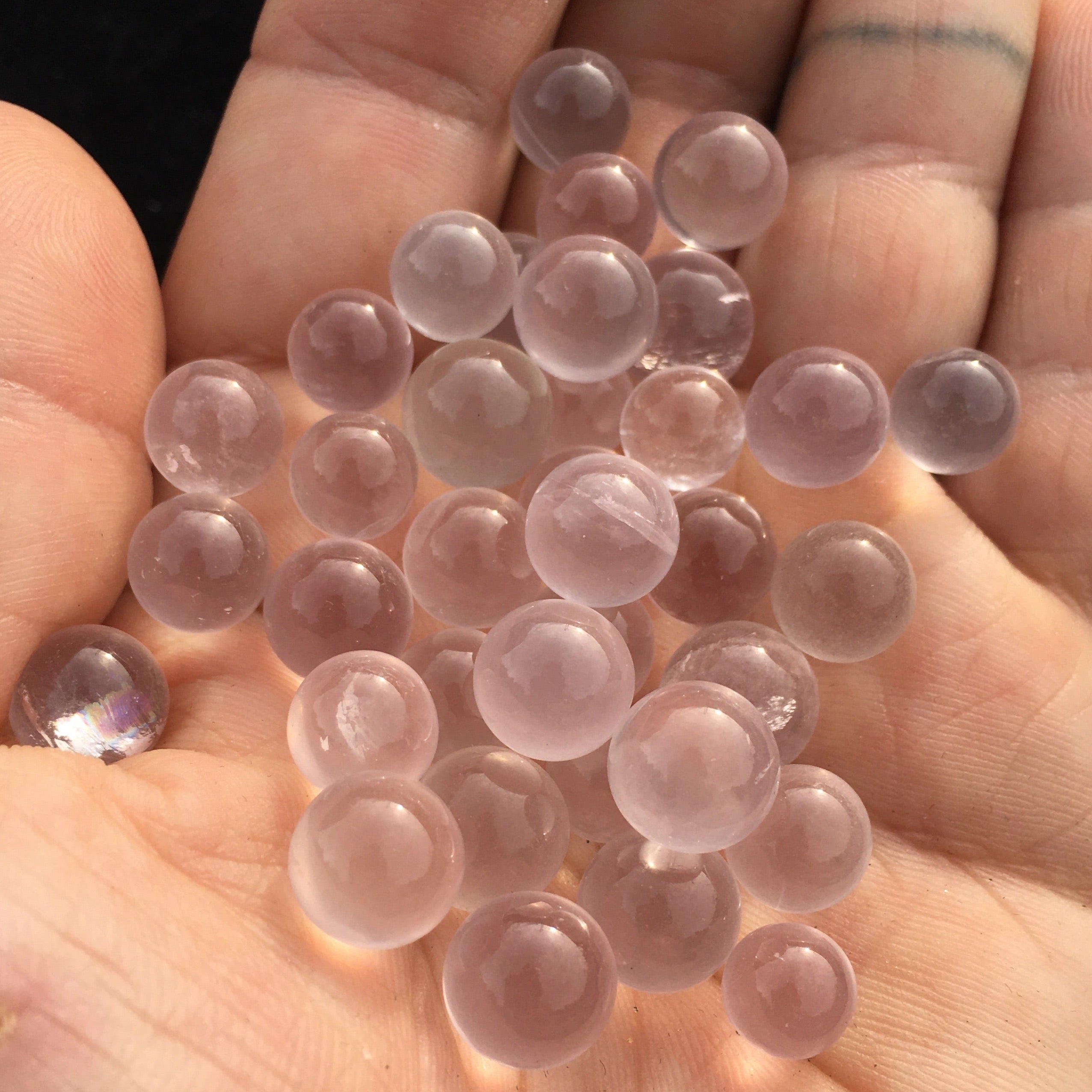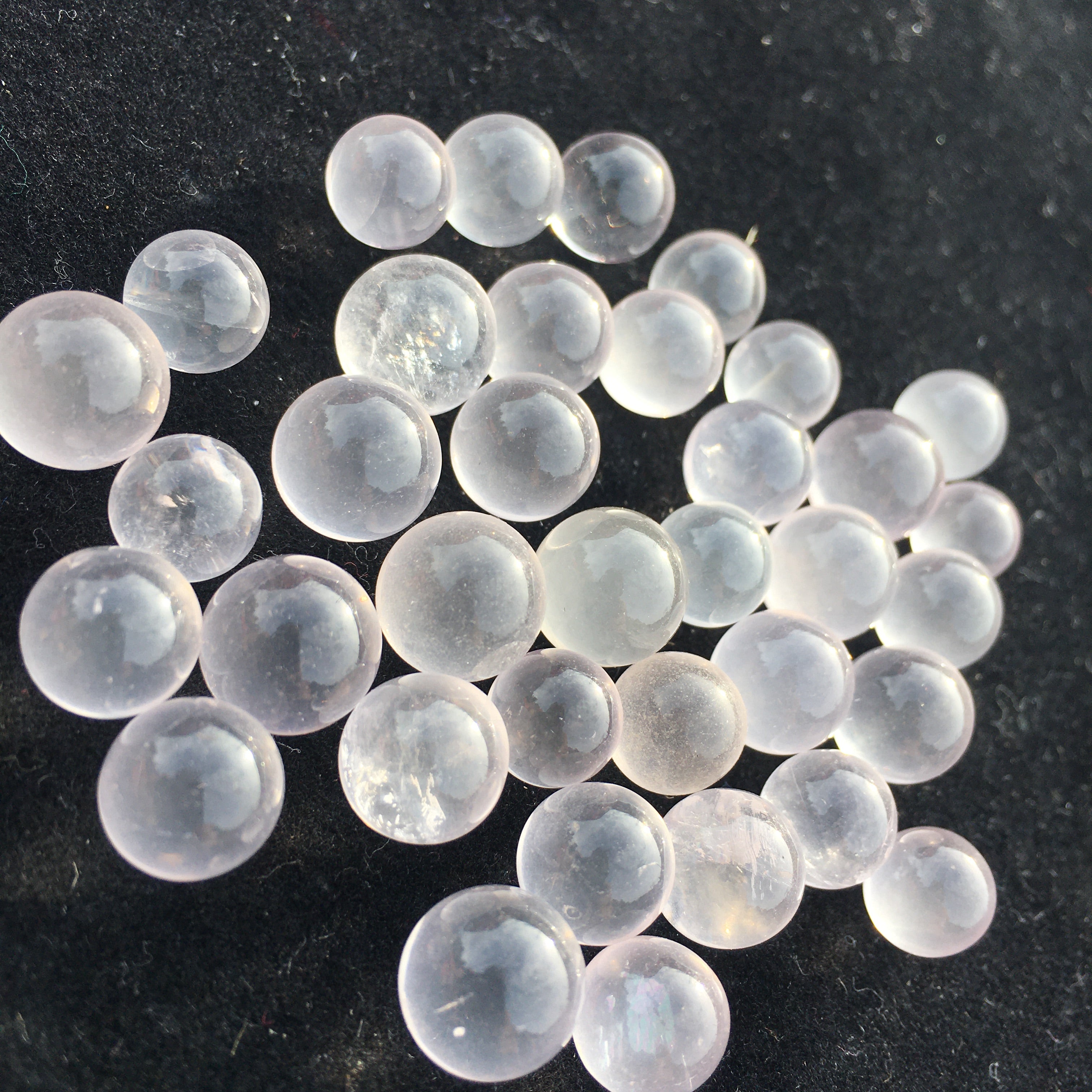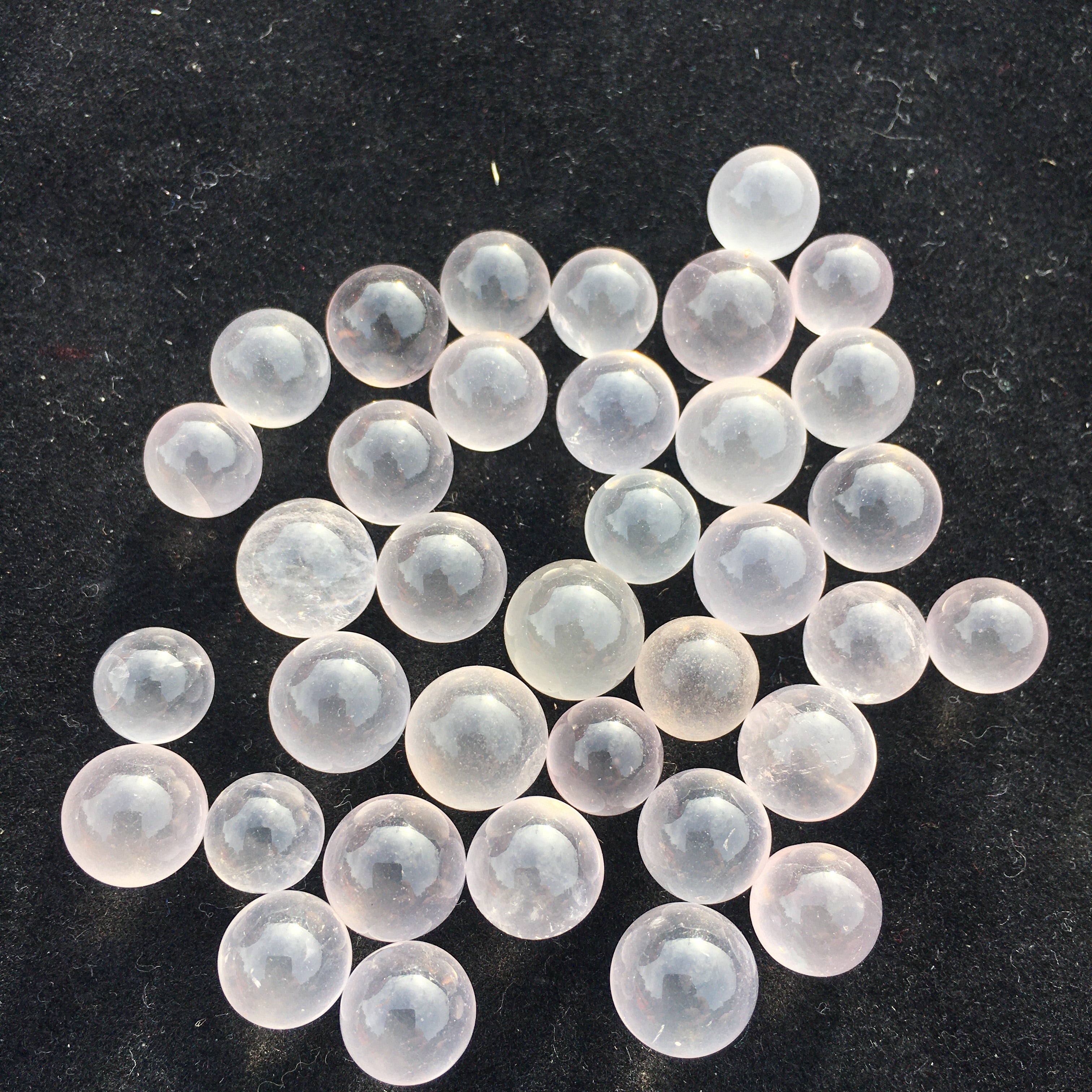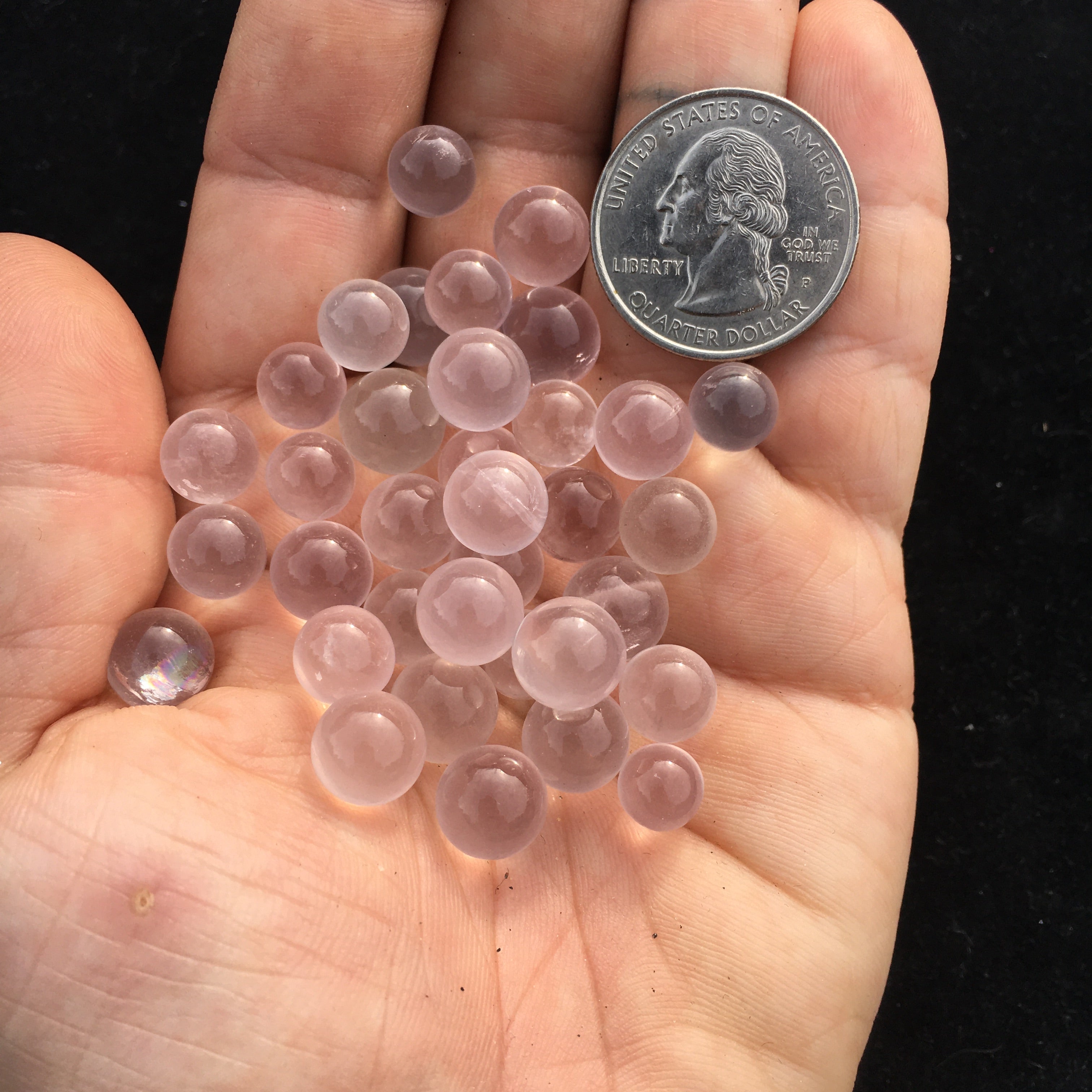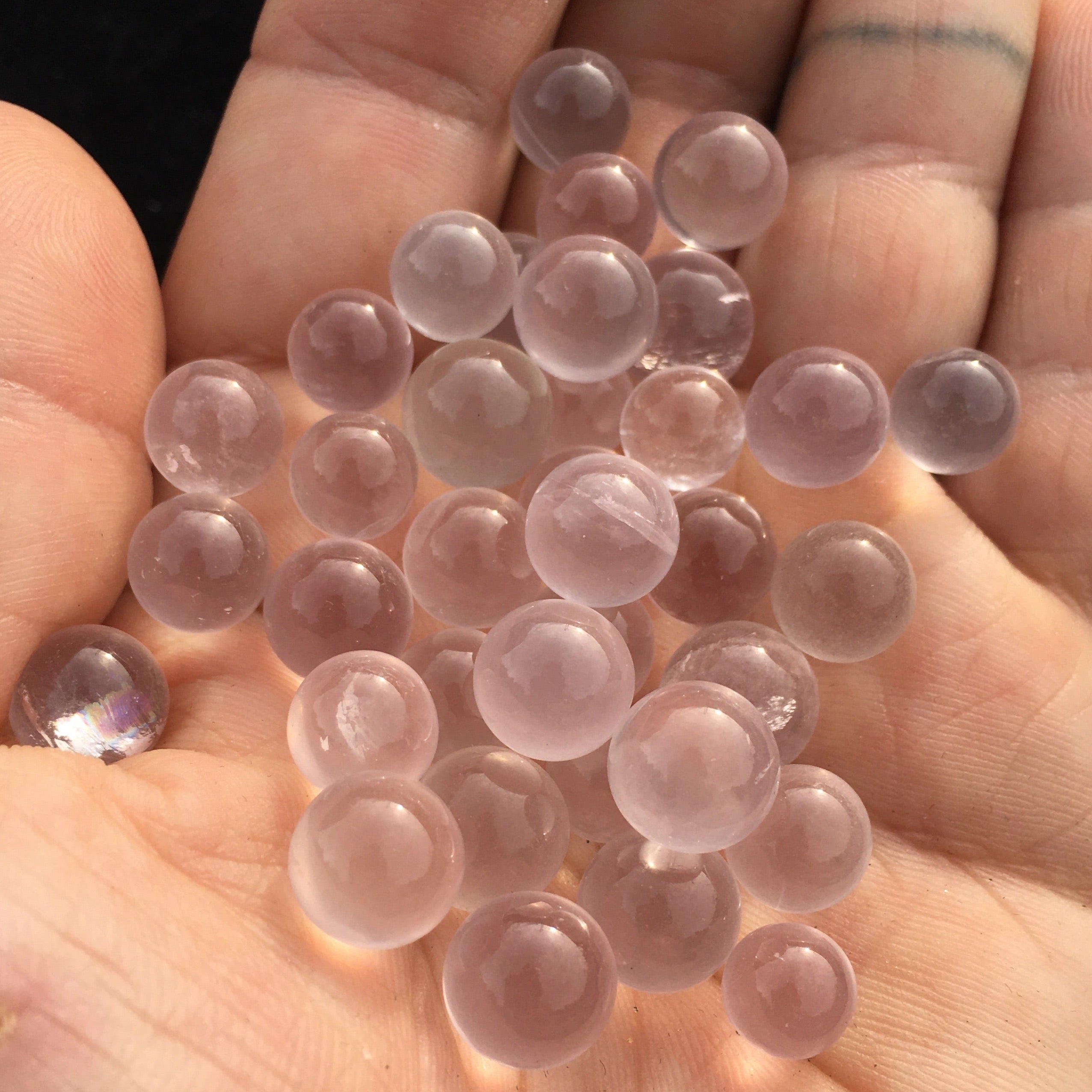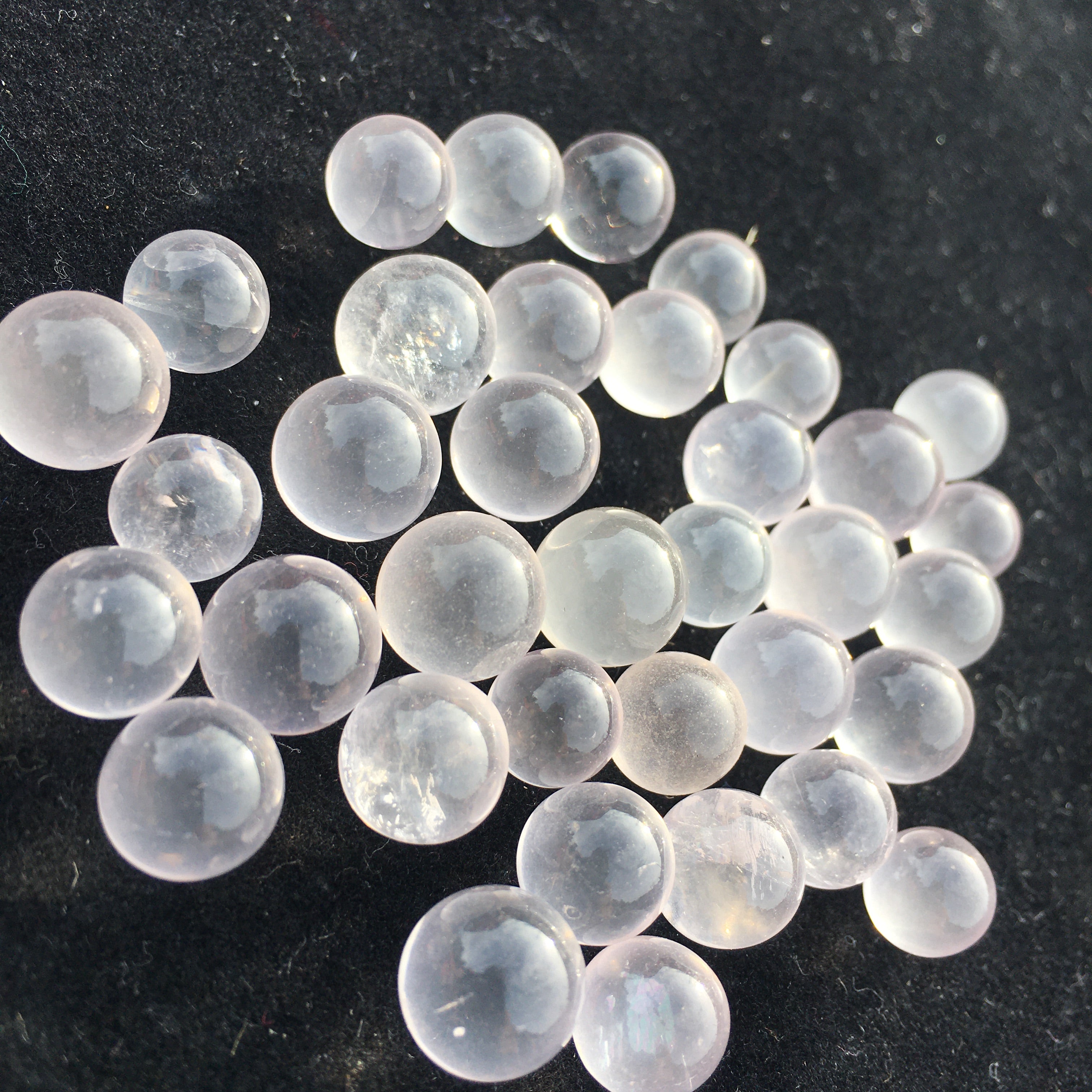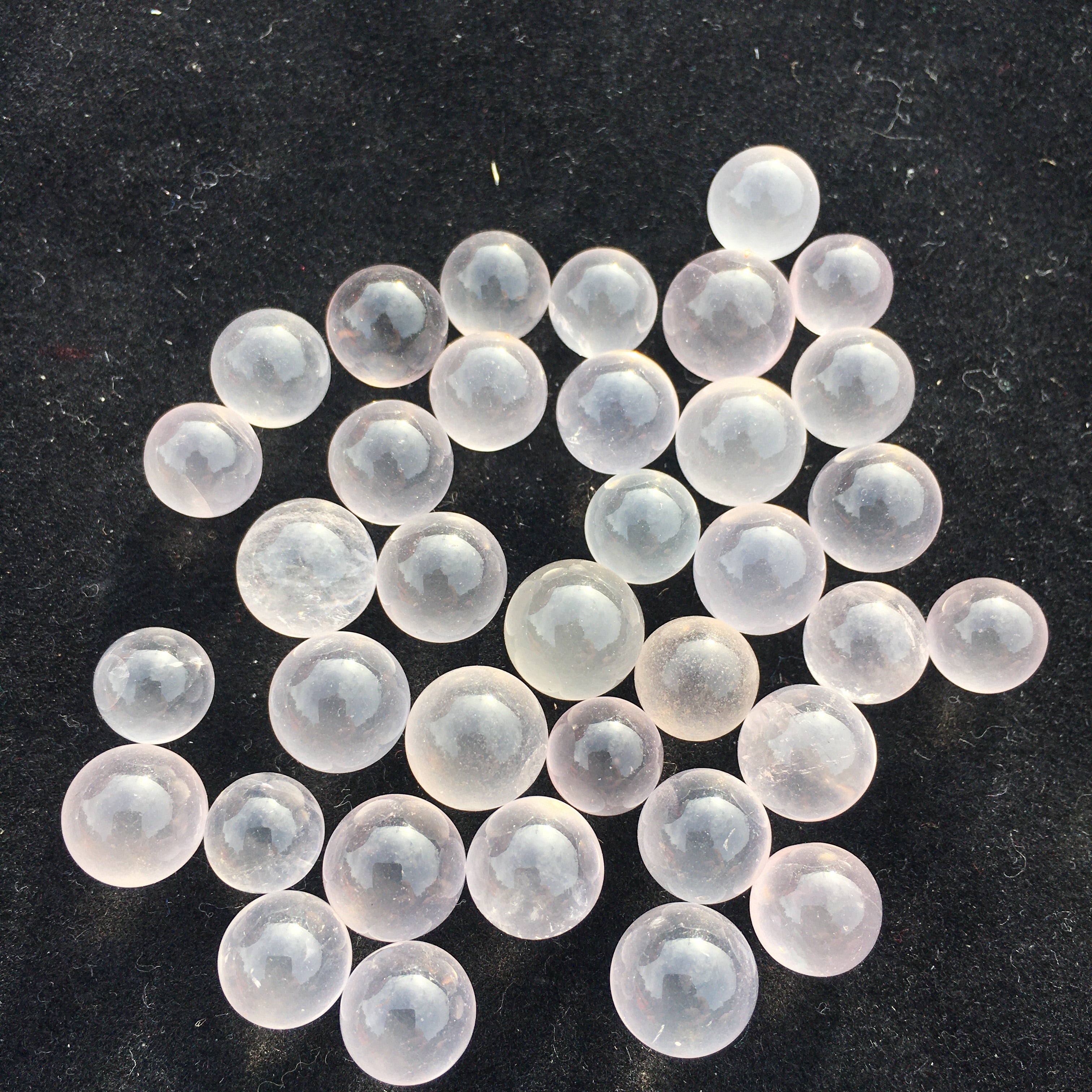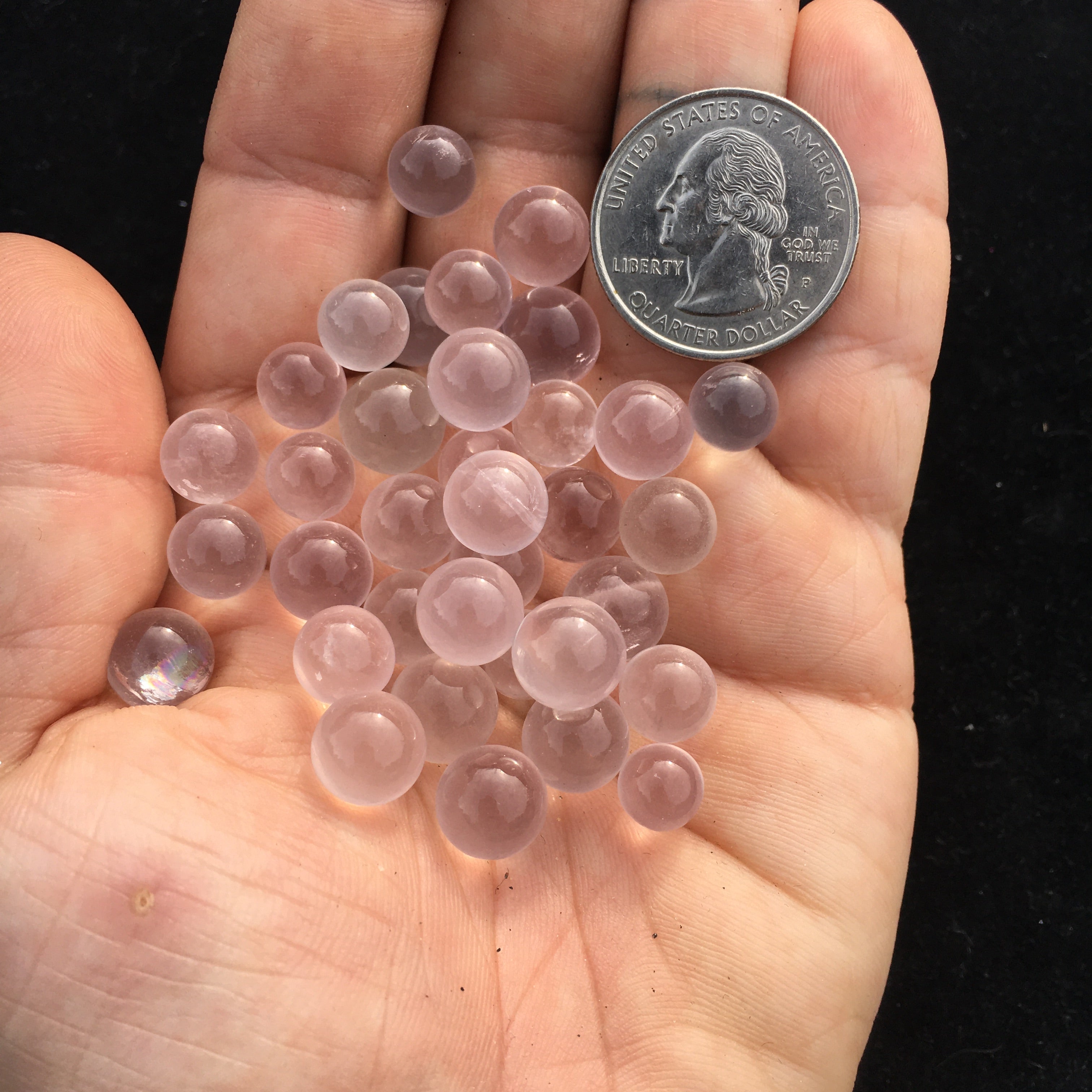 Rose Quartz Micro Spheres, Kit of 36
Description:  This listing is for a Kit of 36 Rose Quartz Micro Spheres.
Properties: 
This is a new listing! I've never seen this micro sphere cut in Rose Quartz before now. These feel soft, gentle, alive and like they're ready to play in all kinds of ways. You can fill a bowl with them and use that bowl as a grounding and recharging bed for other stones or sacred objects. You can work with these on acupuncture points (They're perfect for placements on the face or near the sensory orifices), or you can add these to crystal grids or medicine pouches. Pets will love these near their beds or even in their small homes. You can work with them as offerings to the land or fill a glass vessel with them and make some art. I'd like to fill a bathtub with them. Remember, Rose Quartz is very gentle and immensely powerful. It will harmonize itself to fit the situation with the right level of energy. Rose Quartz is perfect stone medicine for kids and pets, and please be very careful to keep these away from any child or animal who could swallow them.
Policies and Disclaimers:
All of our stones and crystals are pure and natural. They are free from synthetic treatments of any kind, including dyes, stabilizers, and synthetic heat treatments to enhance color.

We can not take requests for individual stones seen in the pictures.

International customers are responsible for any customs fees/import taxes.
Please see our Lost Package Policy prior to placing your order. 
Please contact us at CrystalShop@UpperClarity.com with any questions.