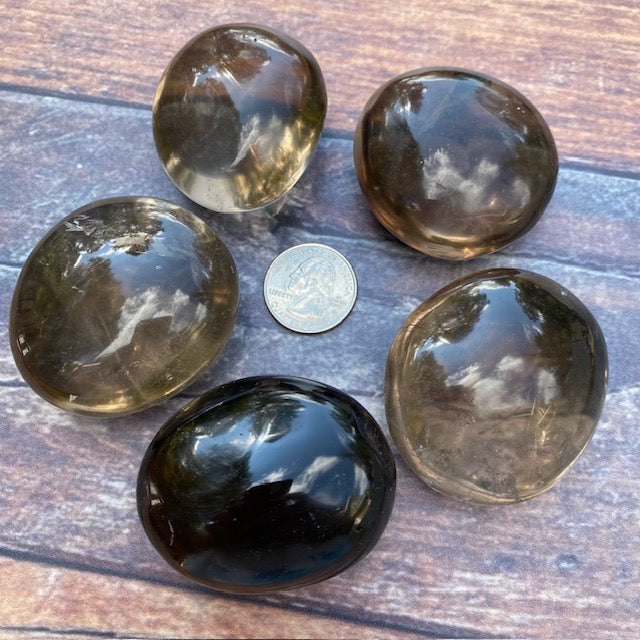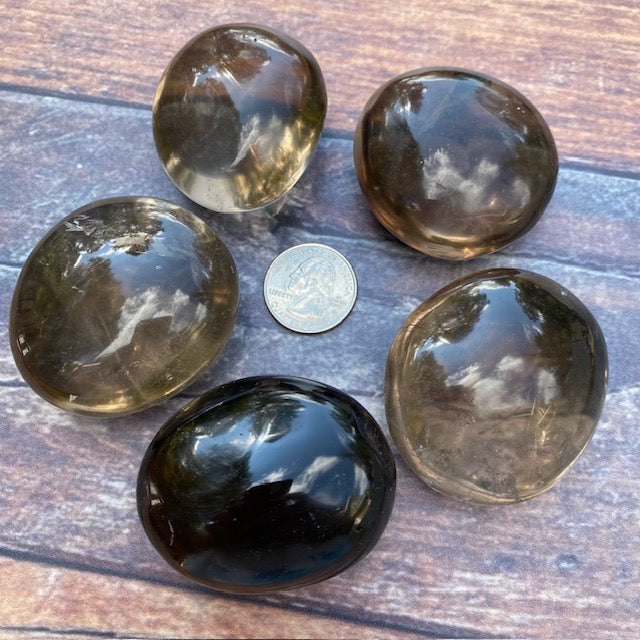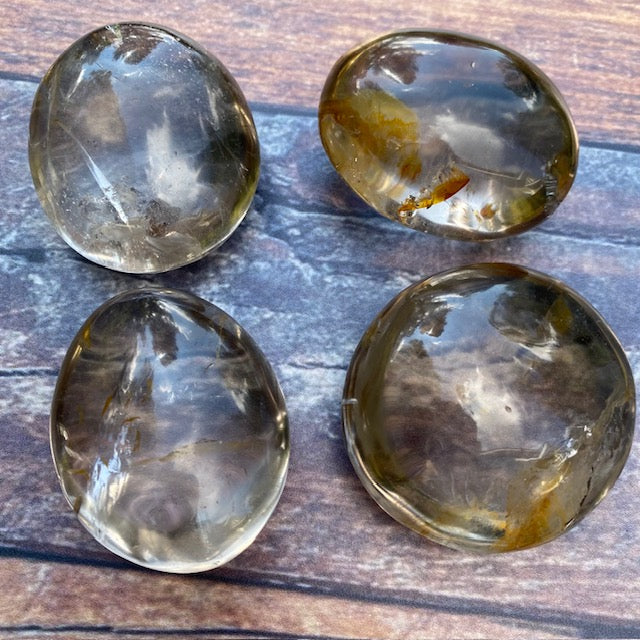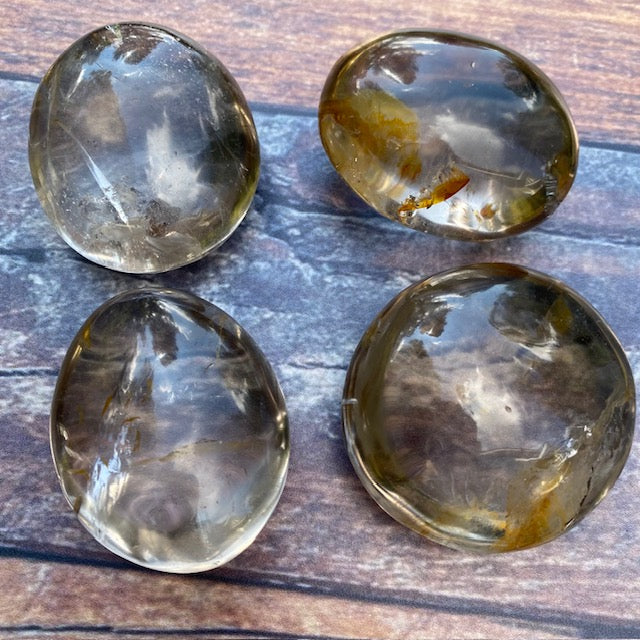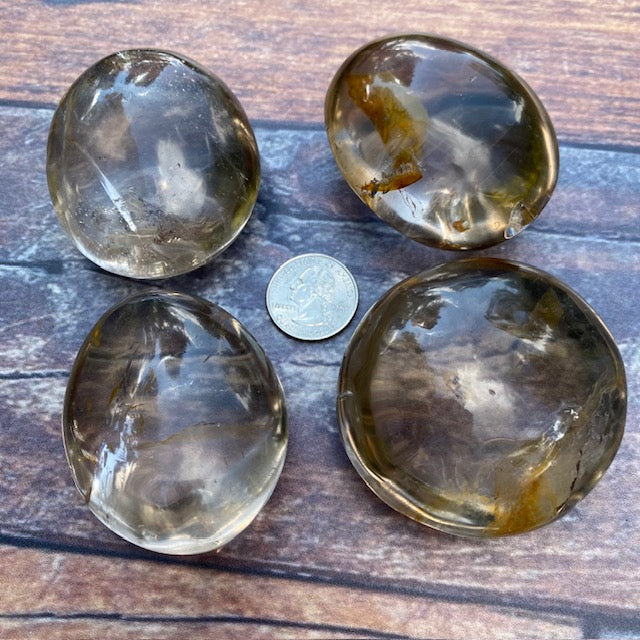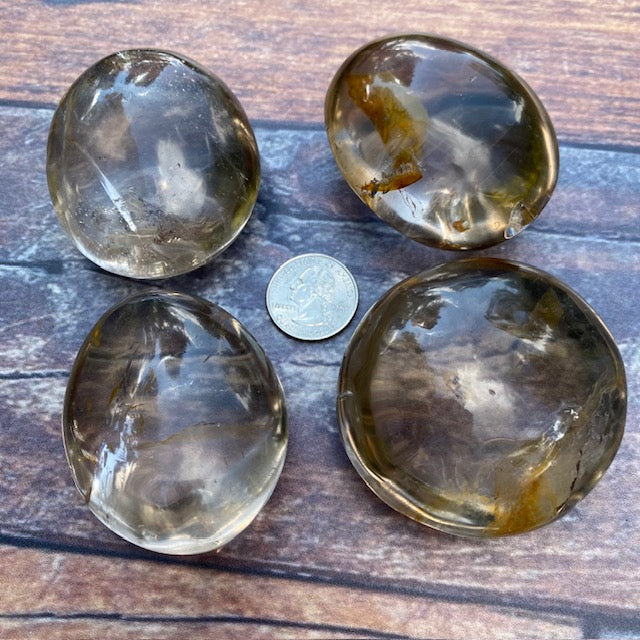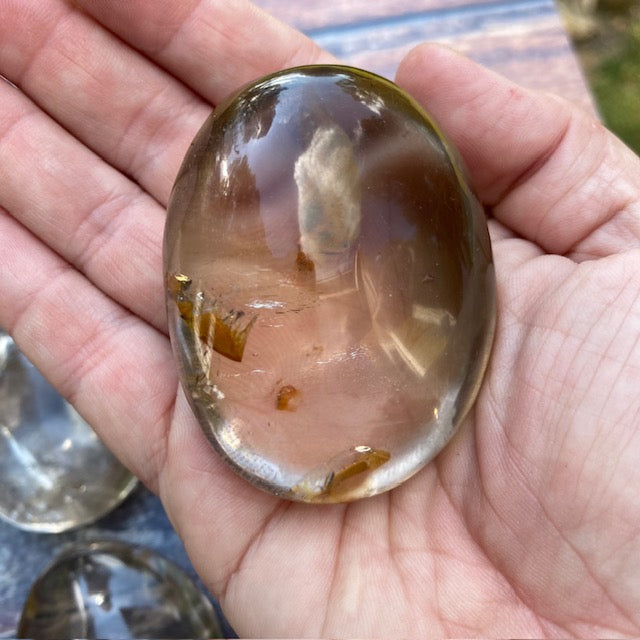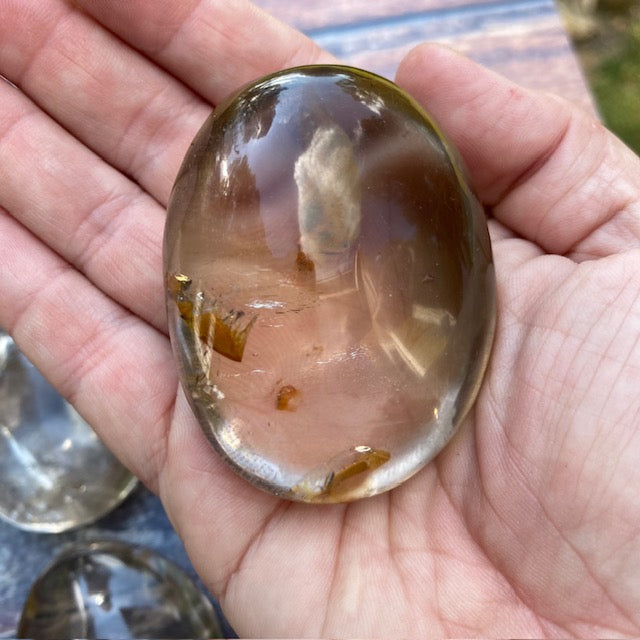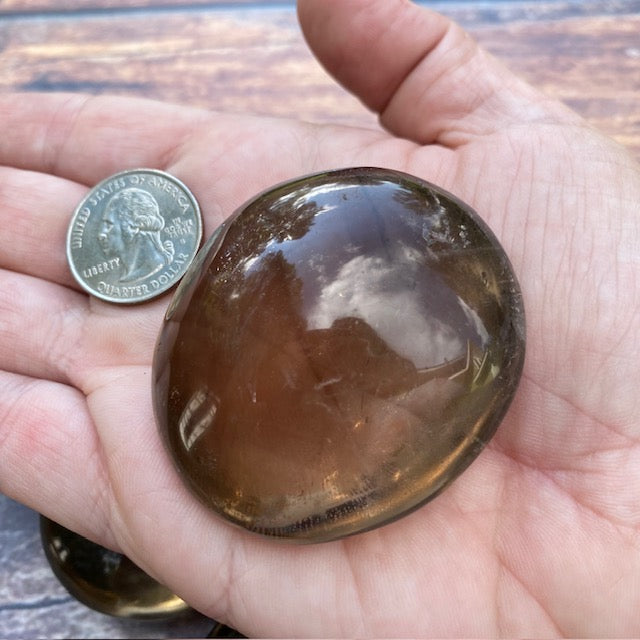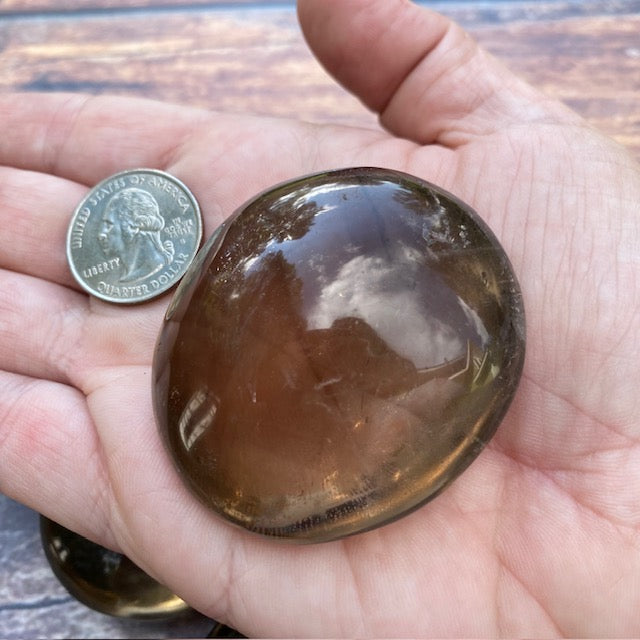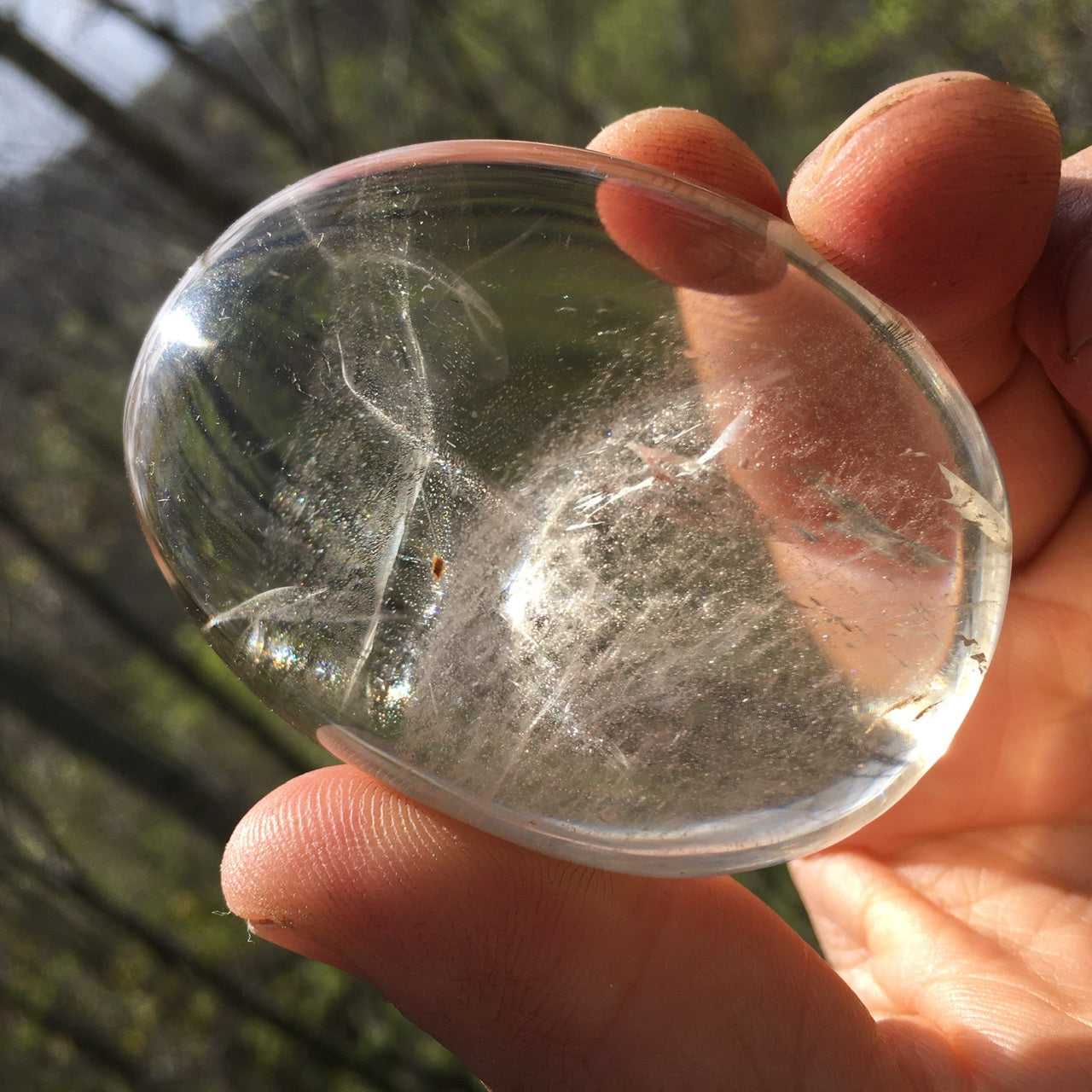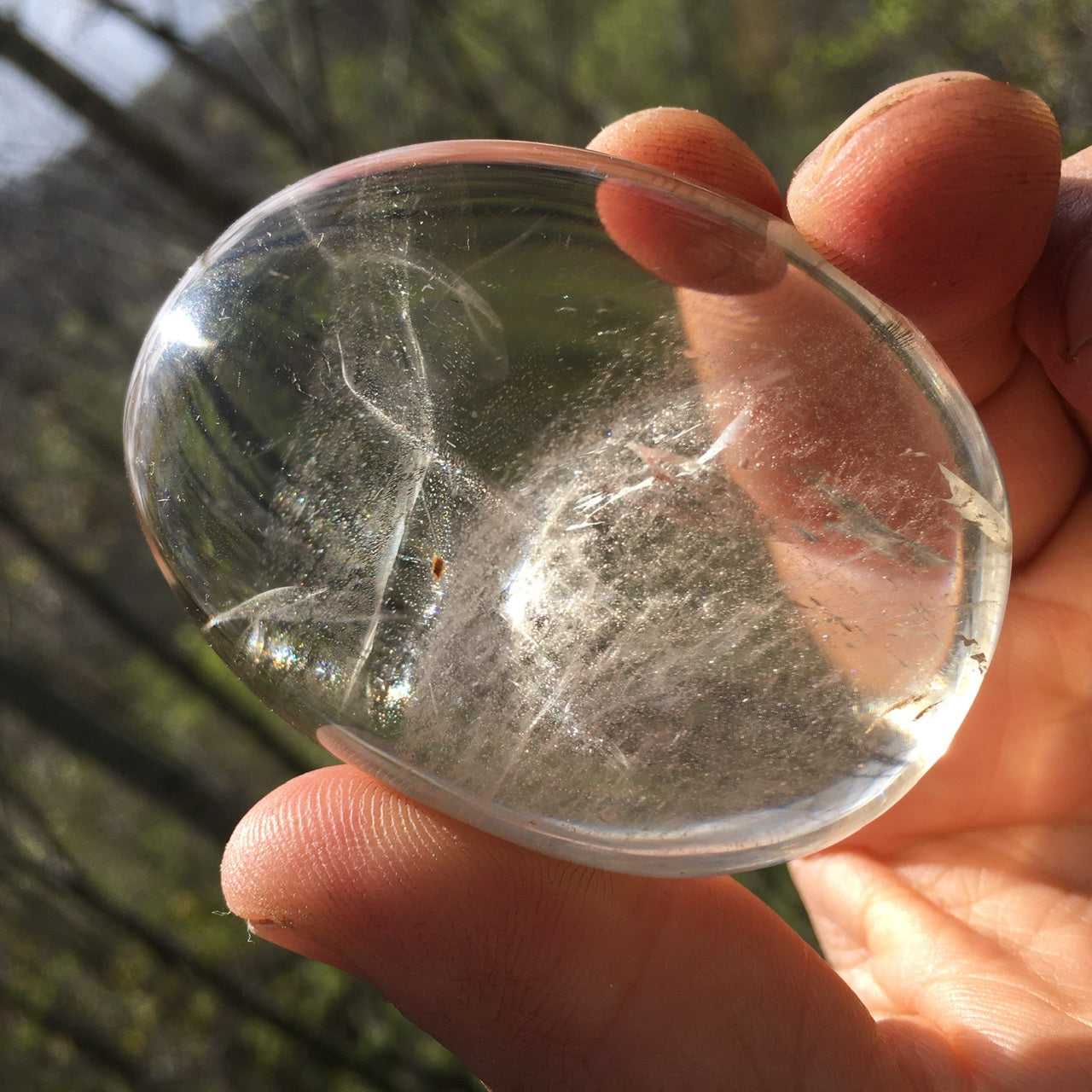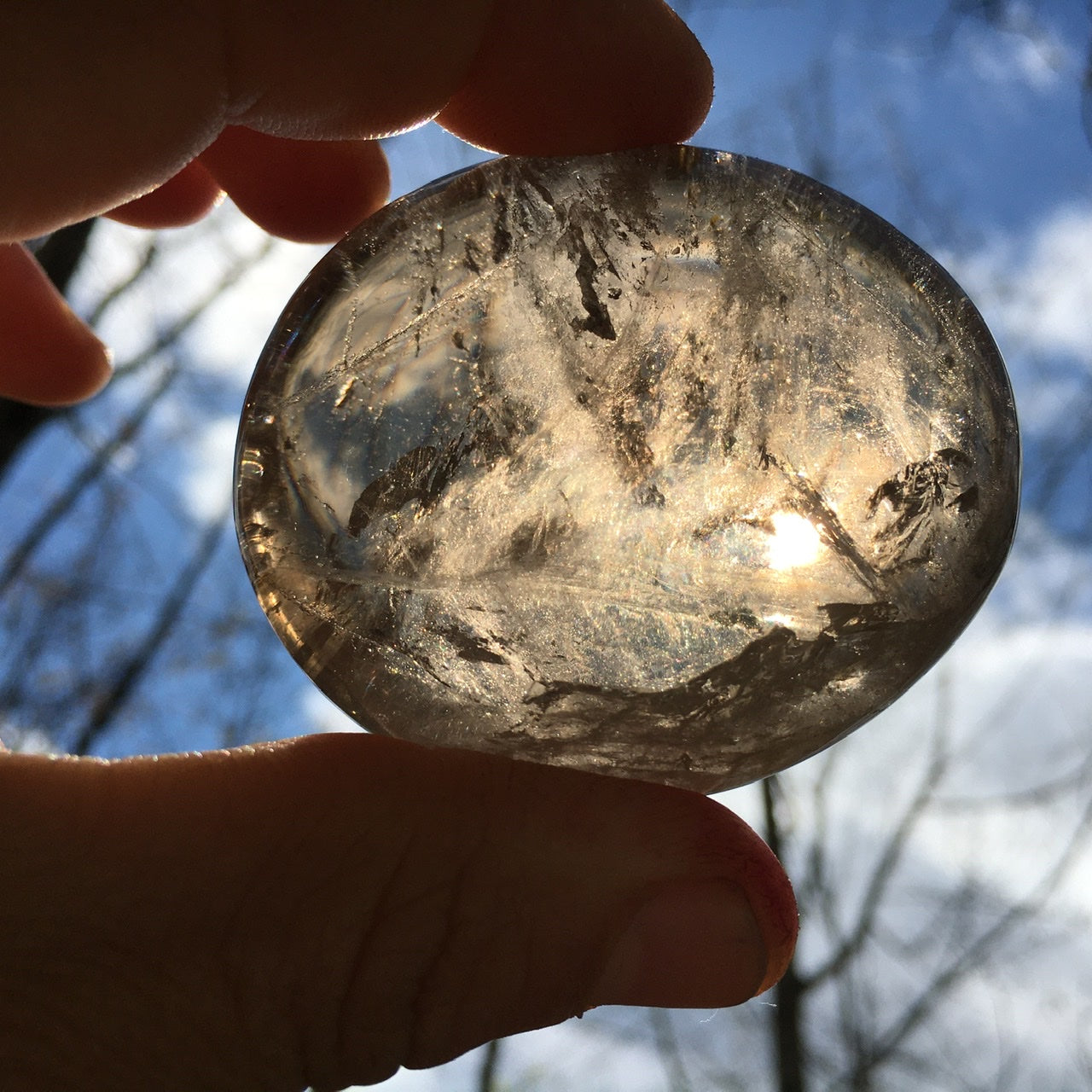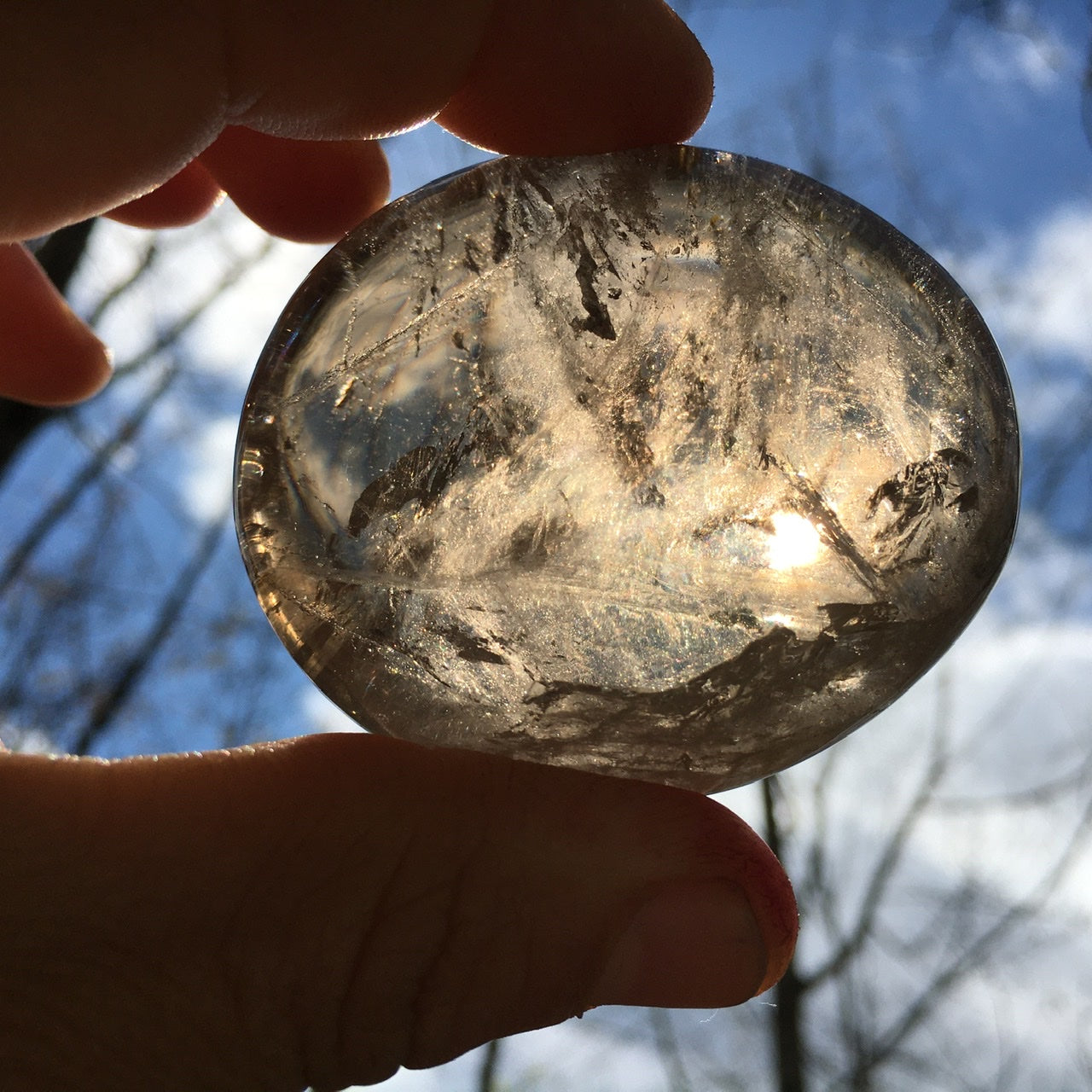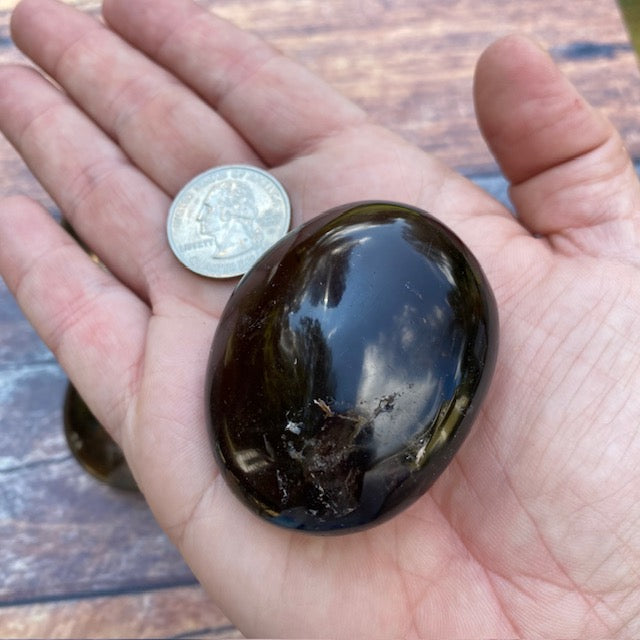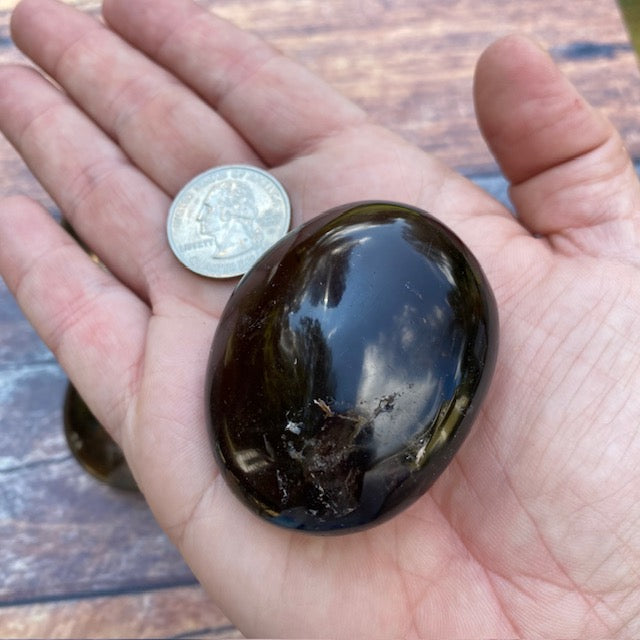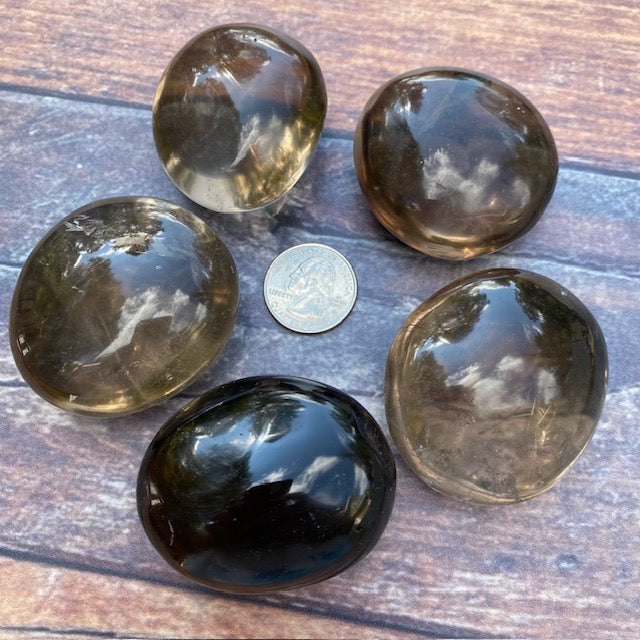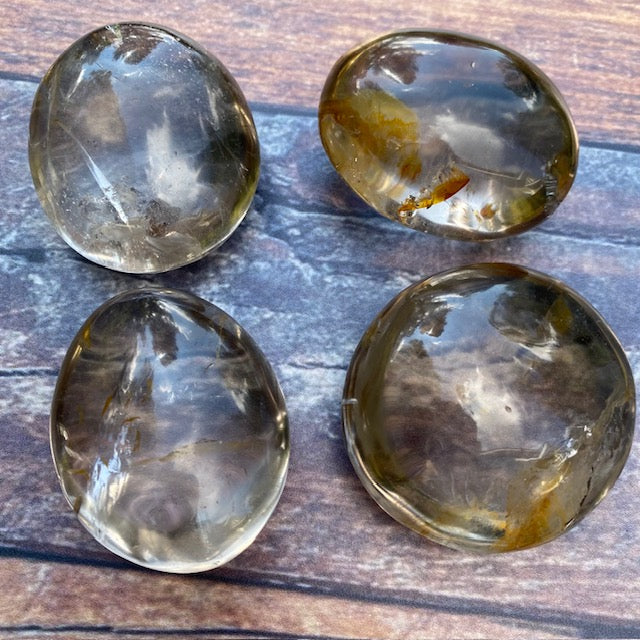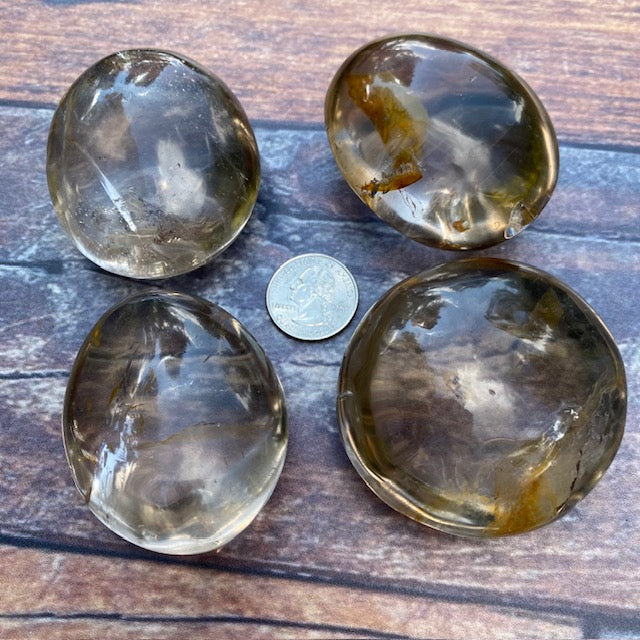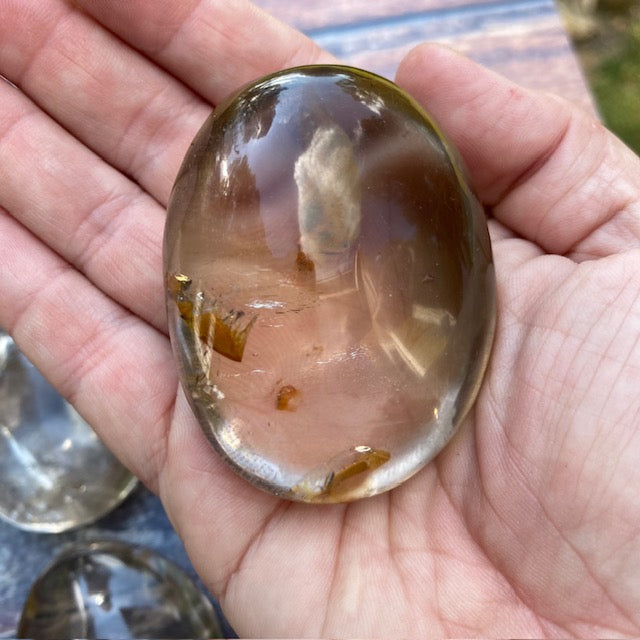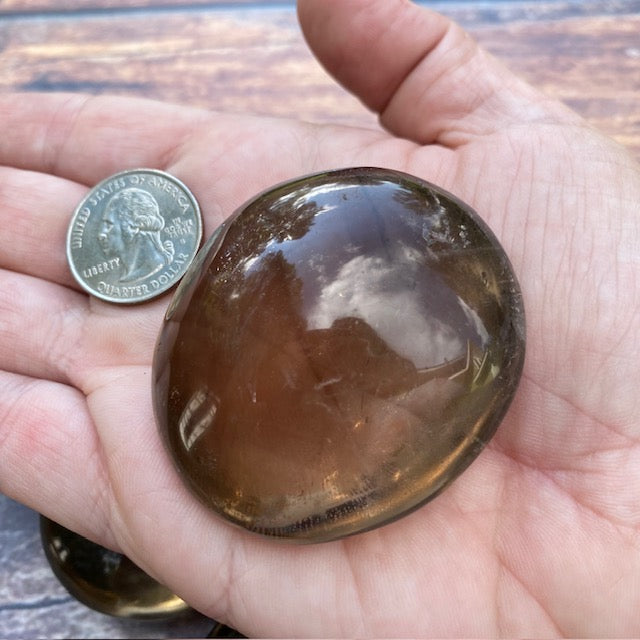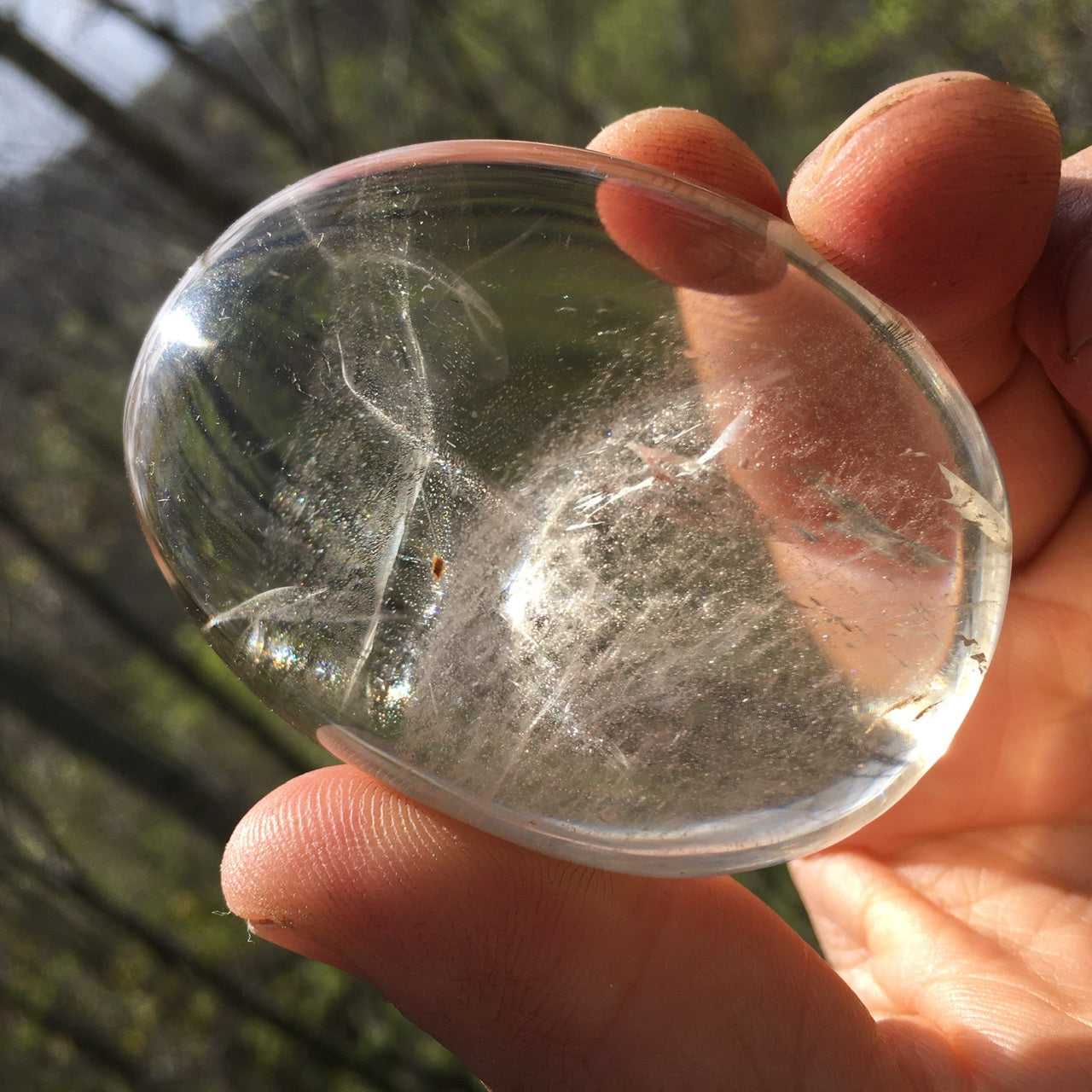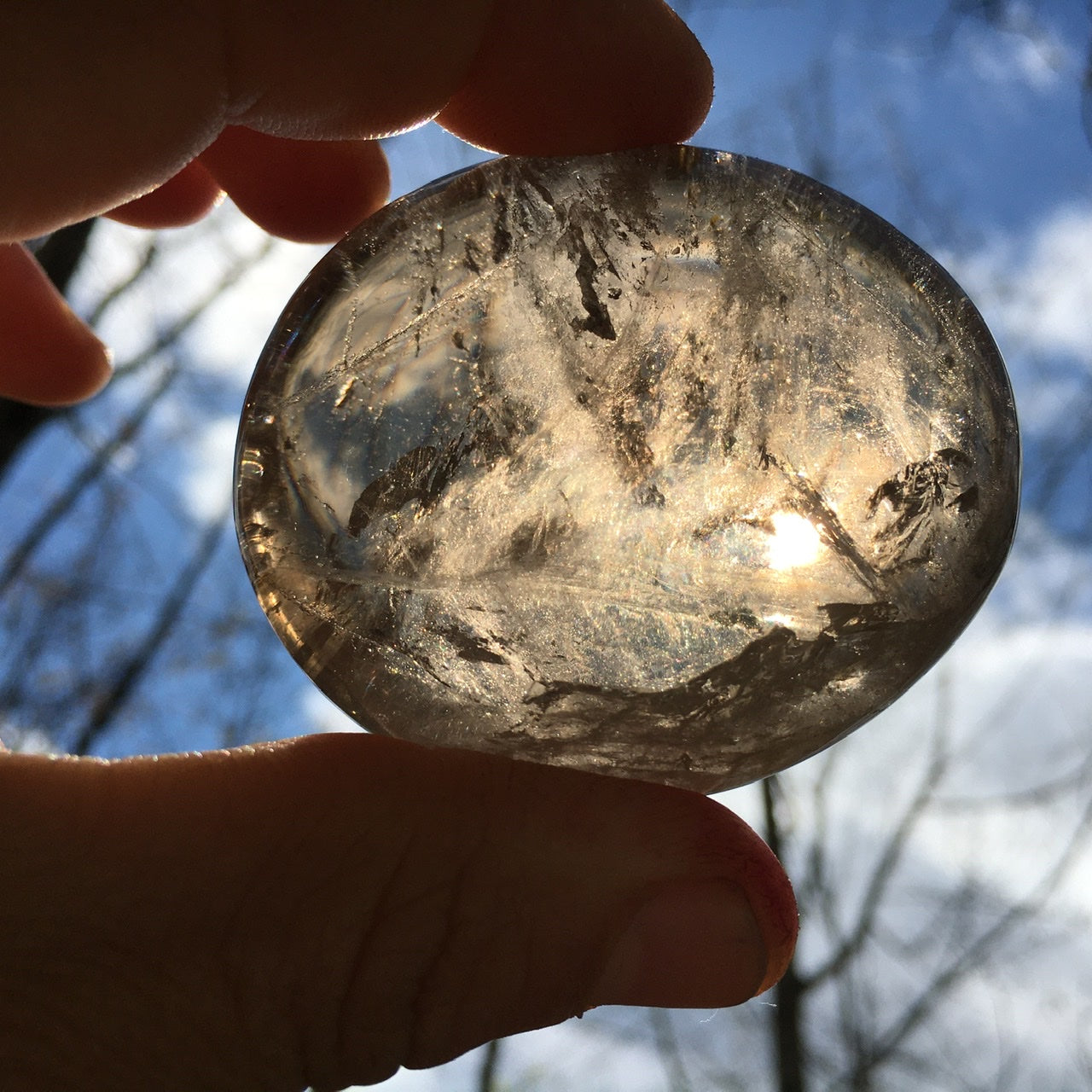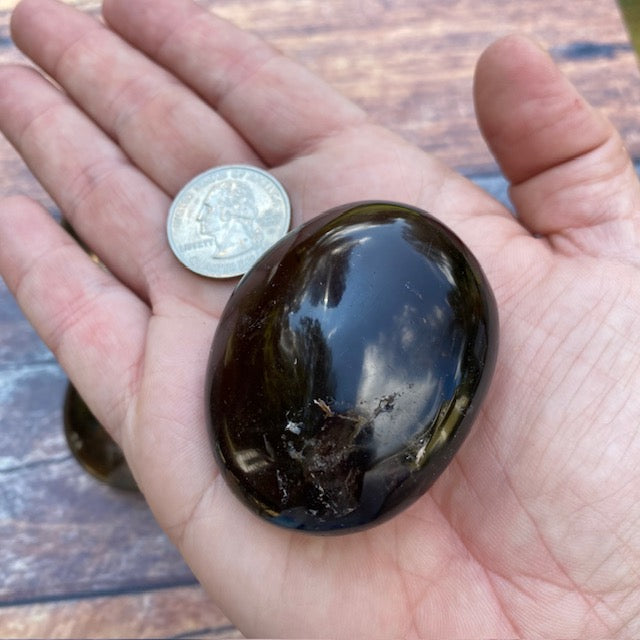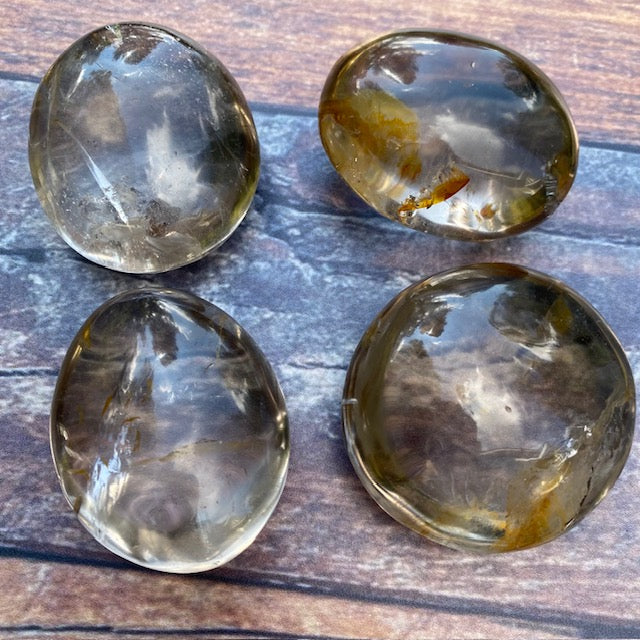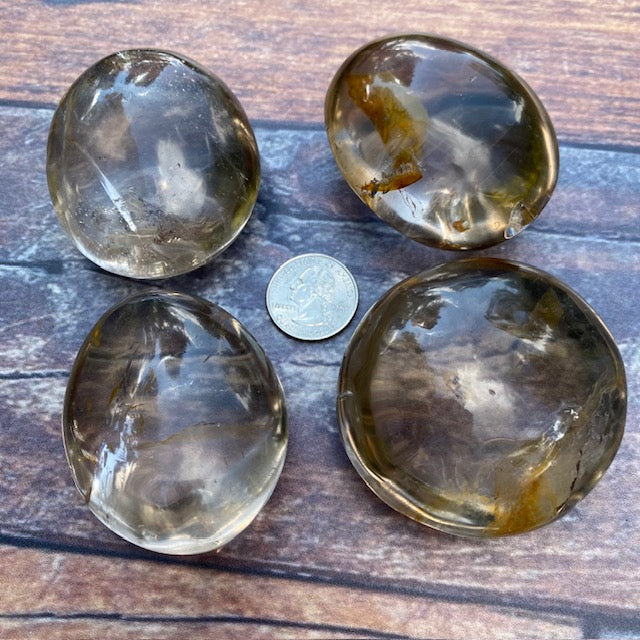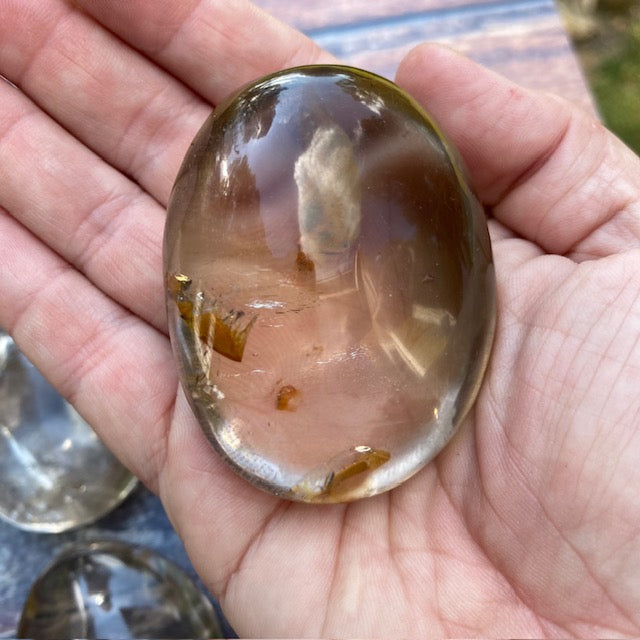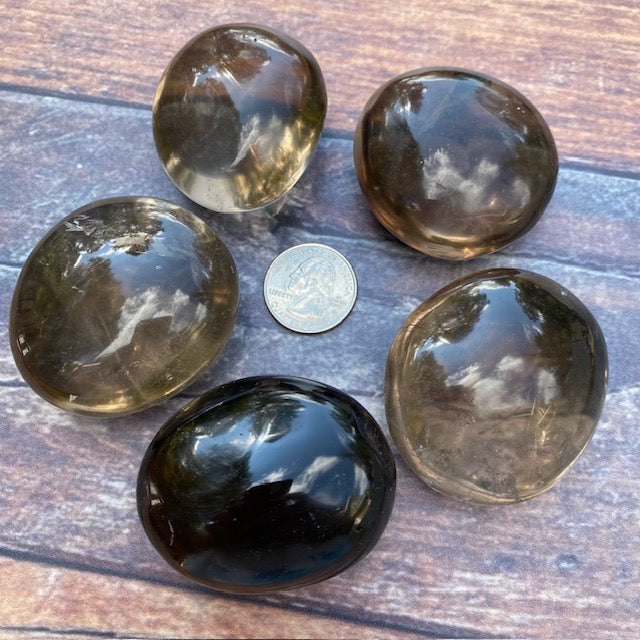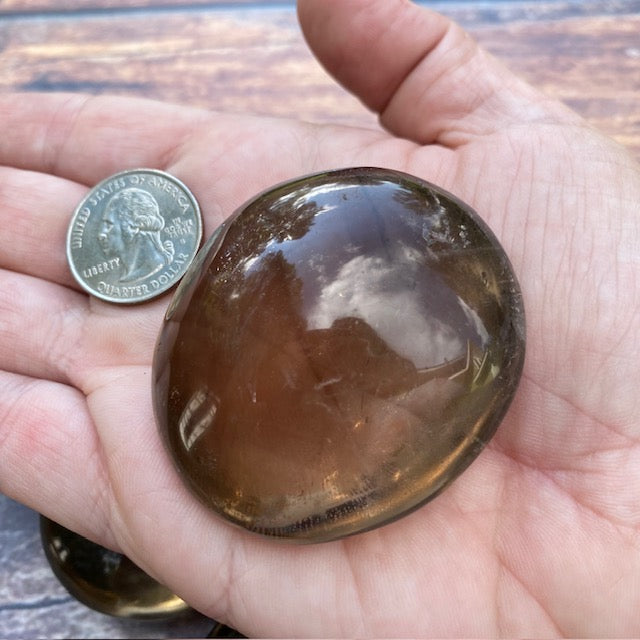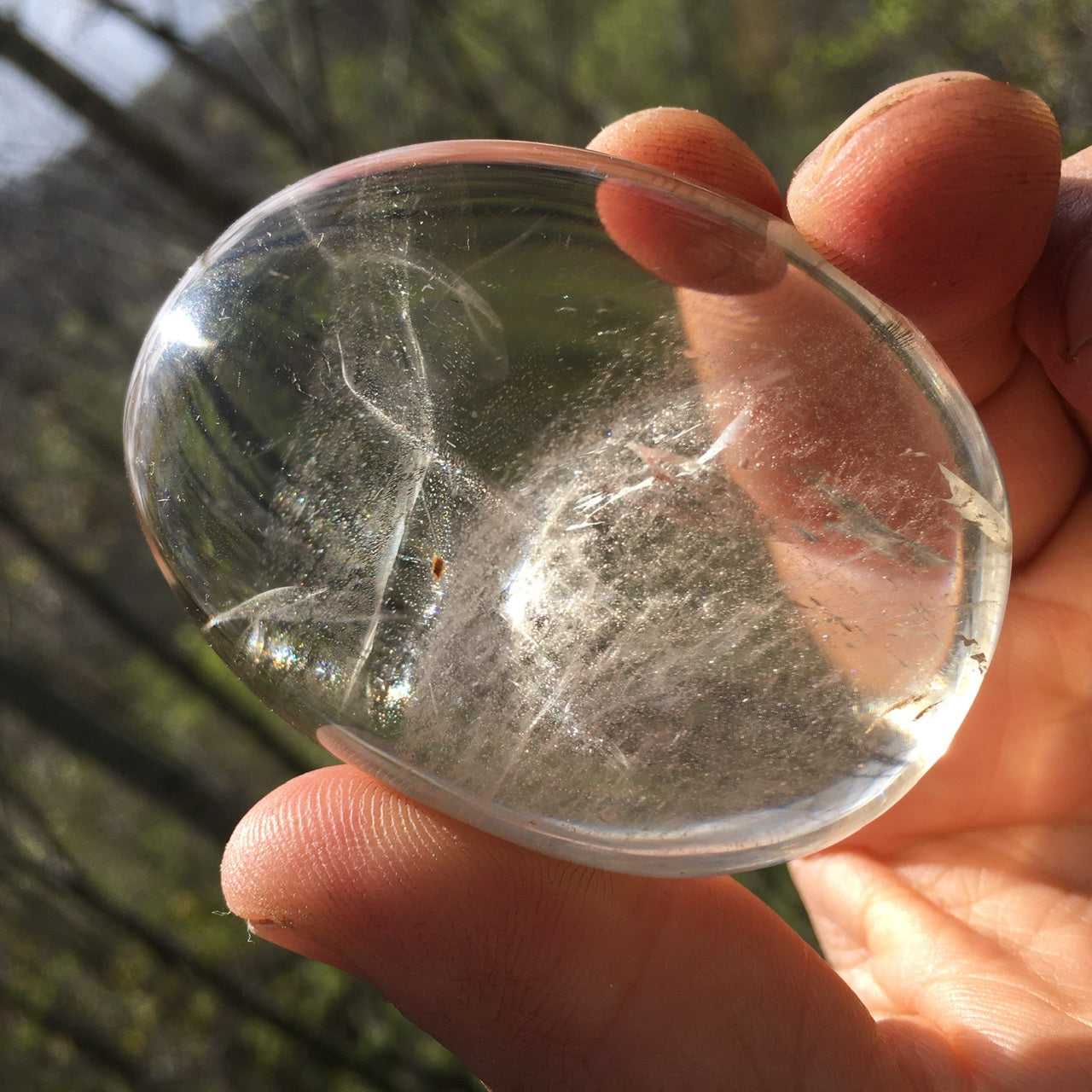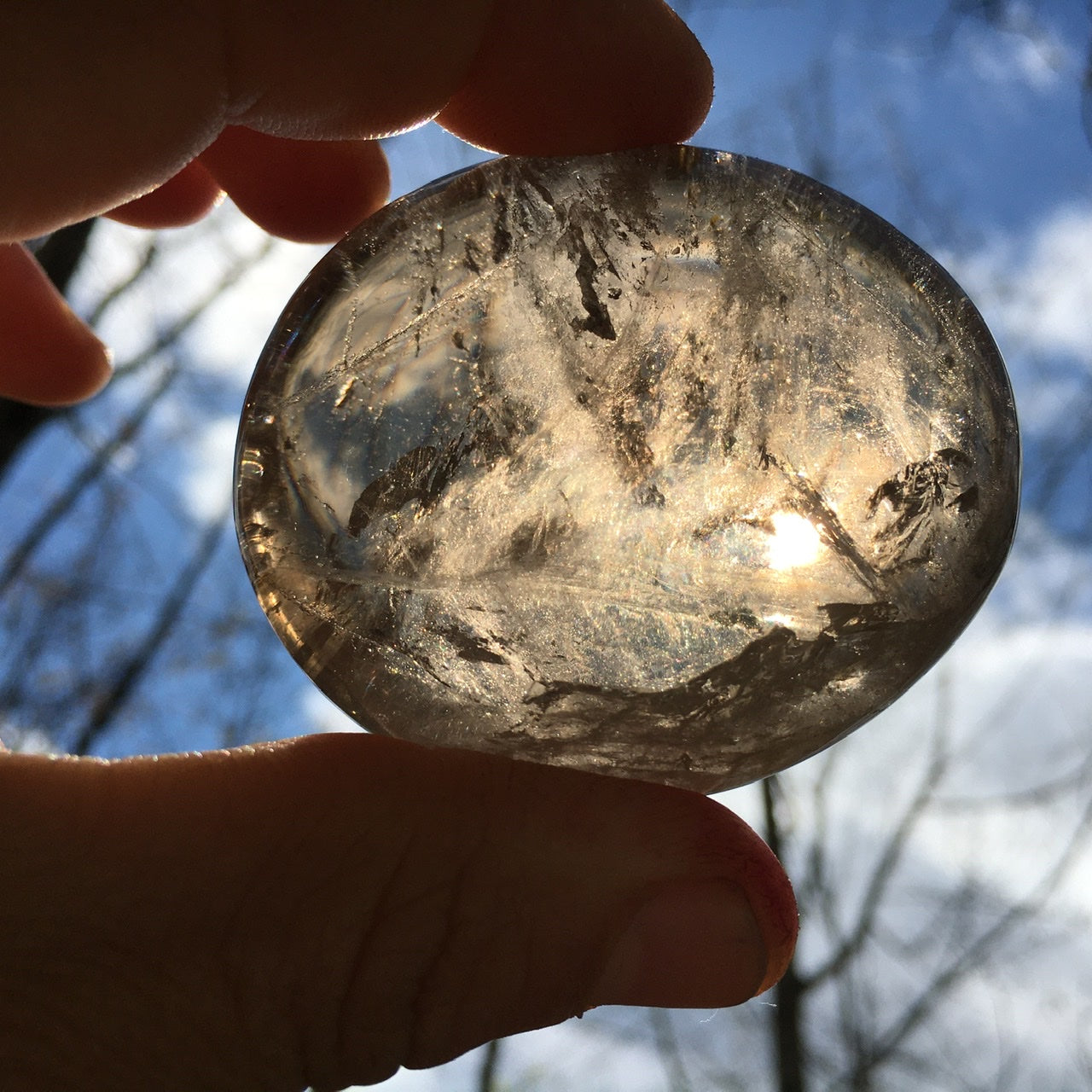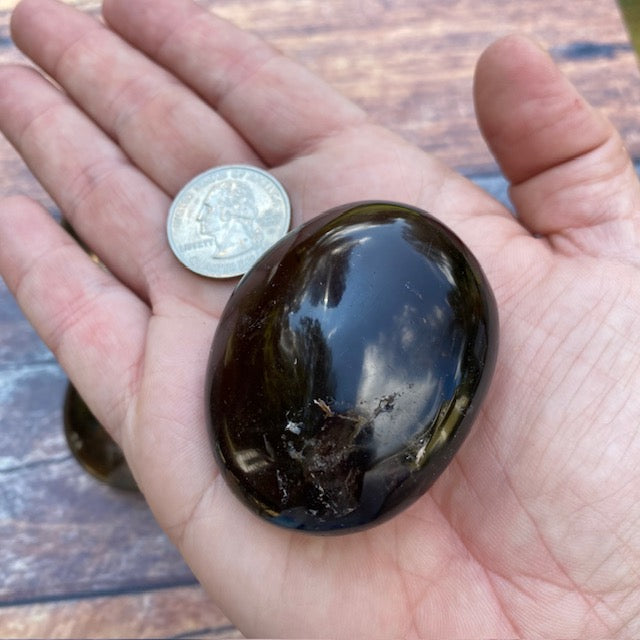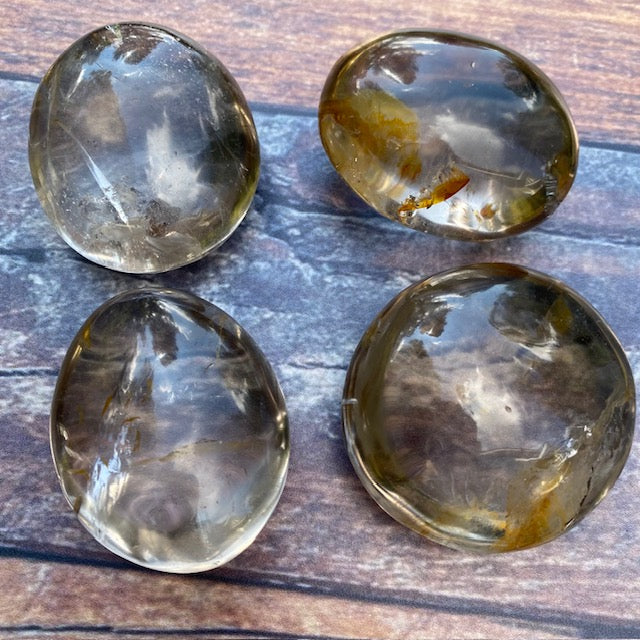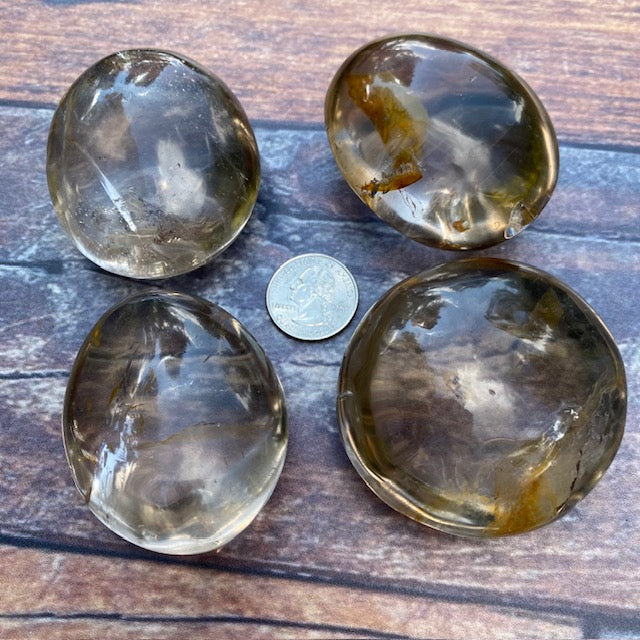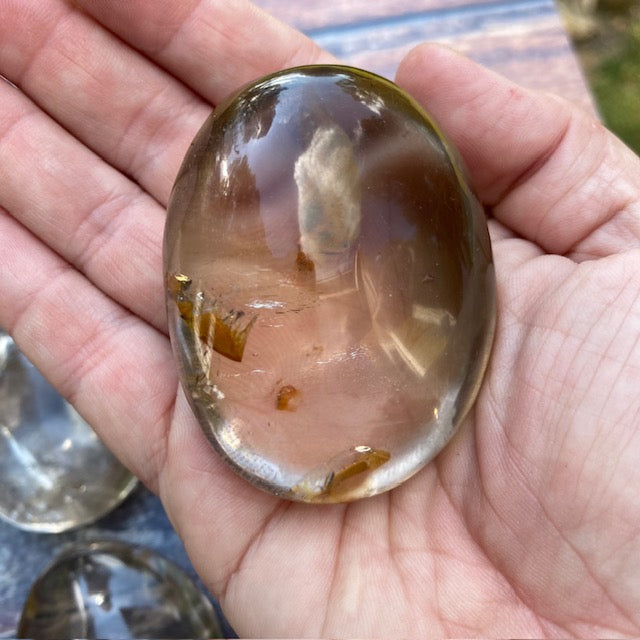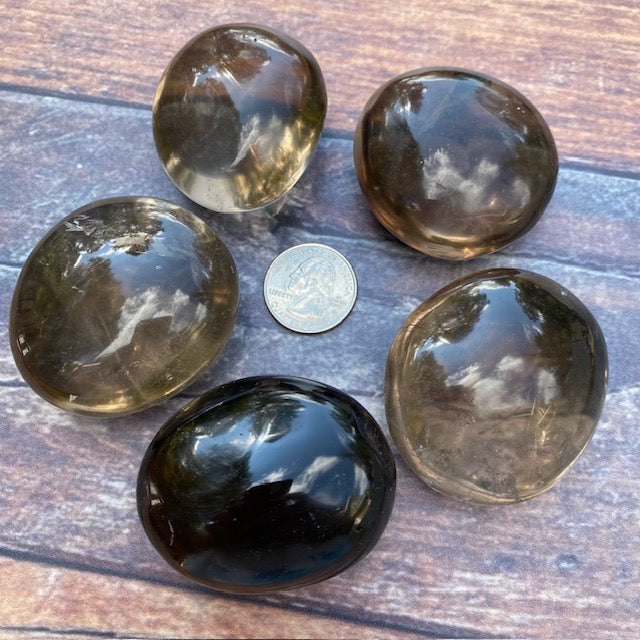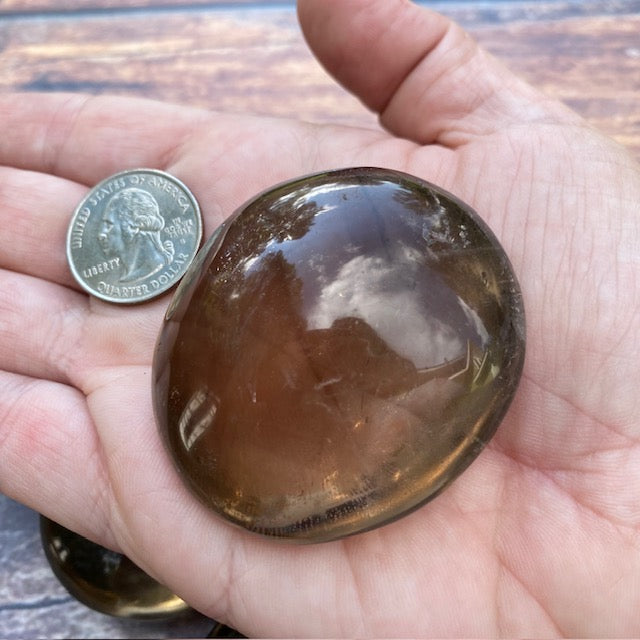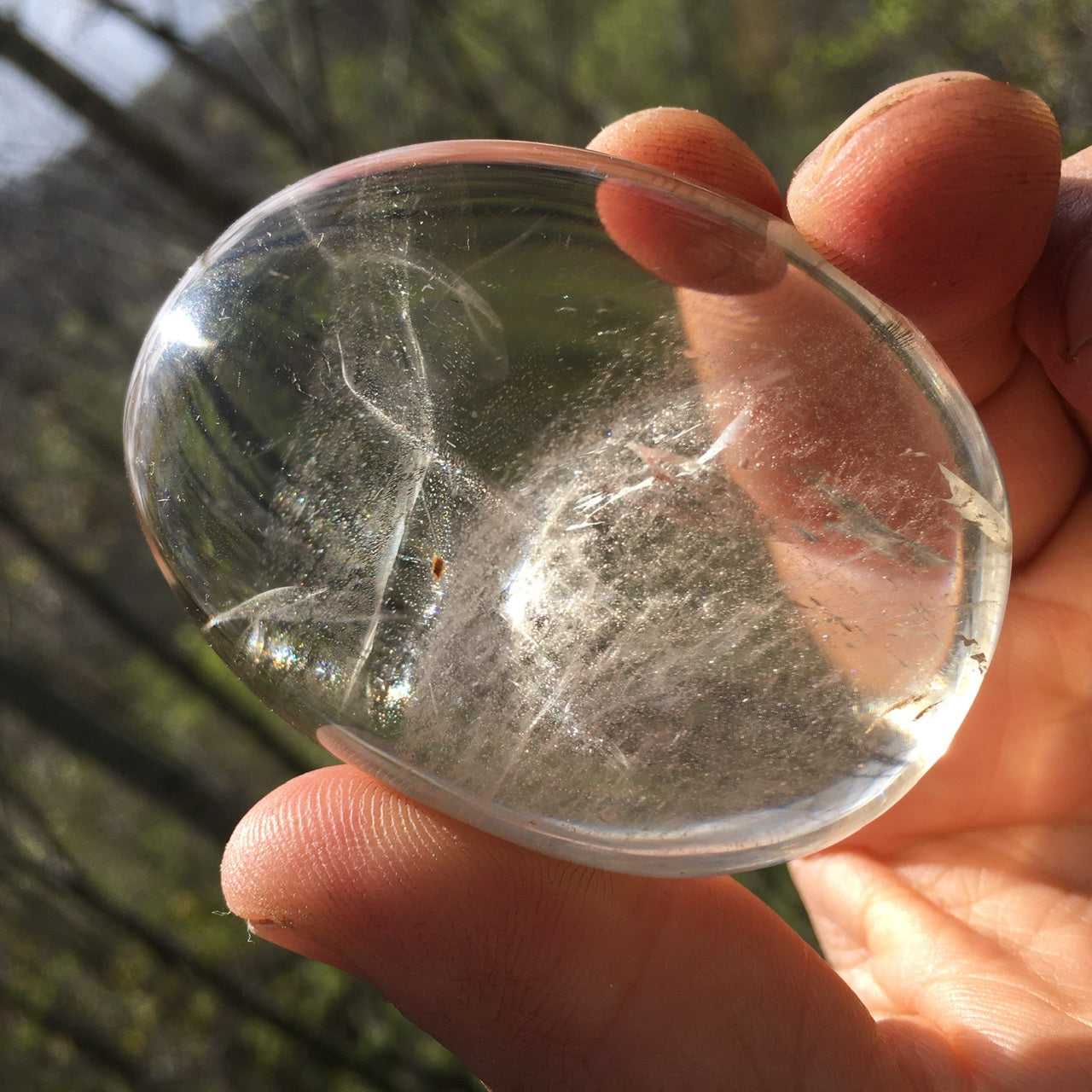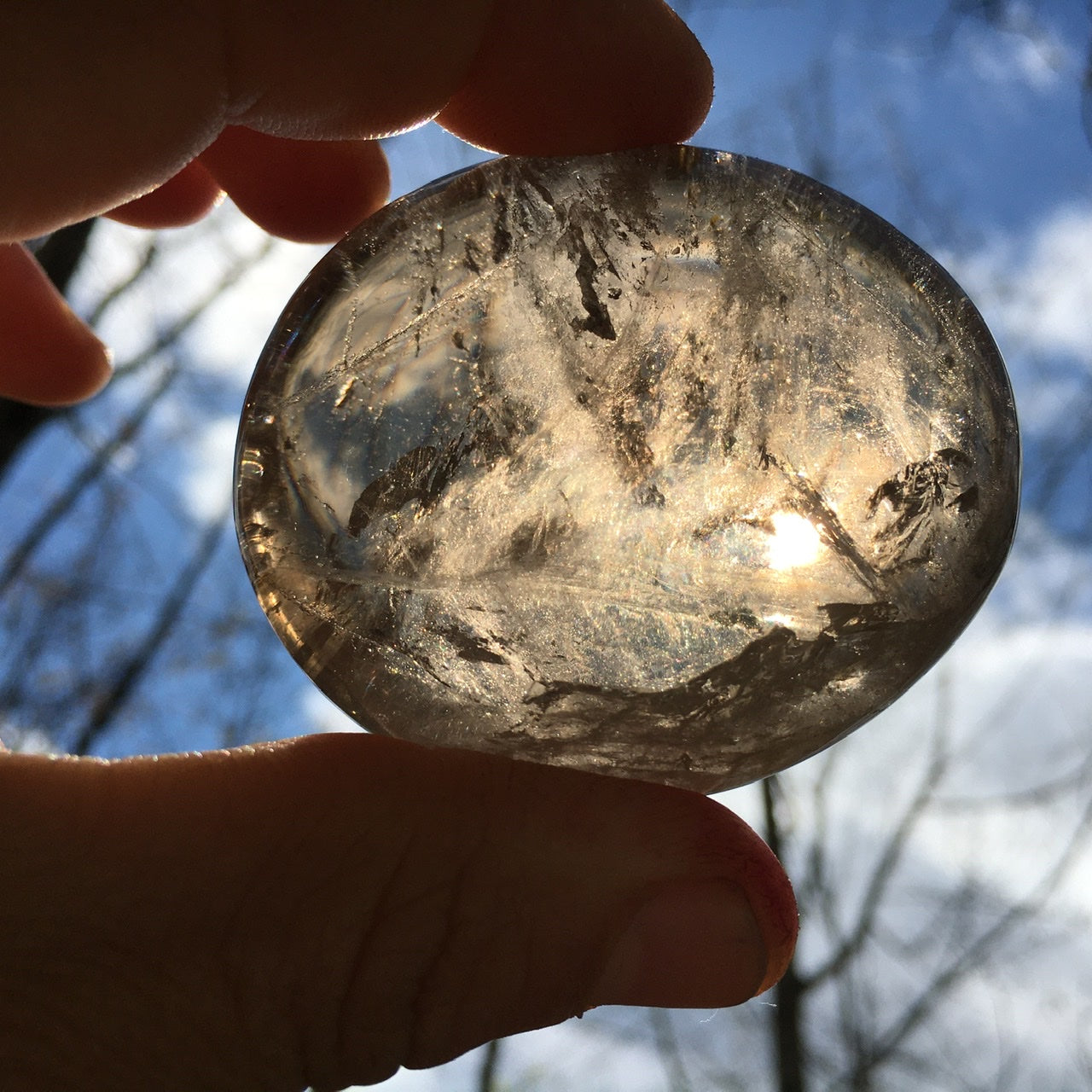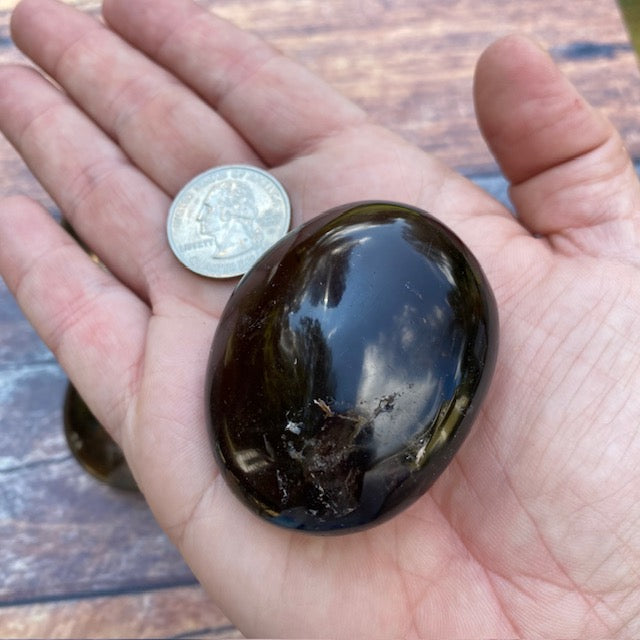 Smoky Quartz Palm Stone
Description: This listing is for one Smoky Quartz Palm Stone: Smaller or Larger

Weight:

Smaller: will range from Approx. 80g - 120g
Larger: will range from Approx. 121g -160g
Properties:
Smoky is the most grounding and purifying of the Quartz types. Radiation makes most Smoky Quartz unacceptable to take as elixirs or work very closely with medicinally. Finding real Smoky Quartz without heat treatments is very rare.  They feel amazing to hold in your hand for meditation or treatment, focused & centering.

Policies and Disclaimers:
All of our stones and crystals are pure and natural. They are free from synthetic treatments of any kind, including dyes, stabilizers, and synthetic heat treatments to enhance color.

We can not take requests for individual stones seen in the pictures.

International customers are responsible for any customs fees/import taxes.
Please see our Lost Package Policy prior to placing your order. 
Please contact us at CrystalShop@UpperClarity.com with any questions.