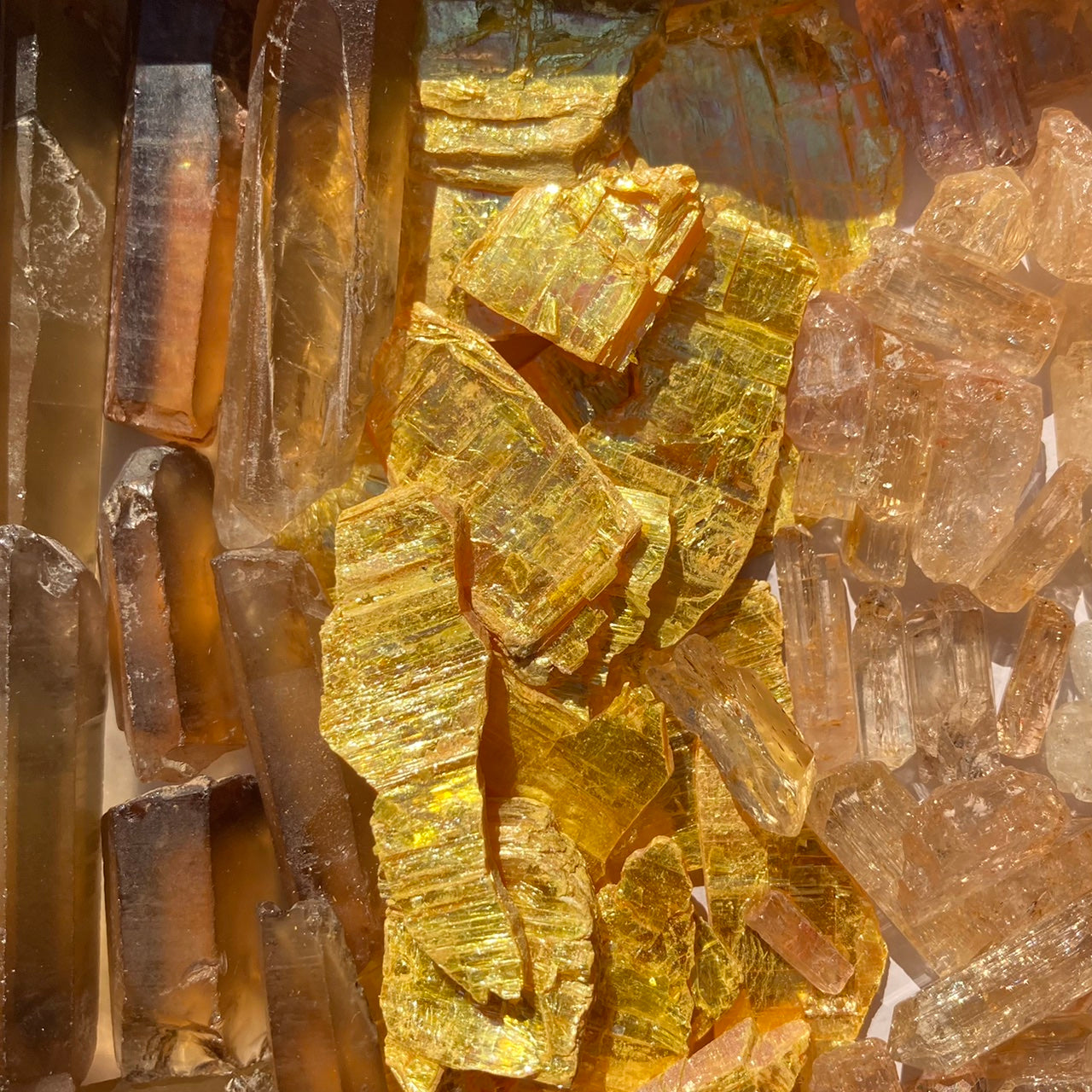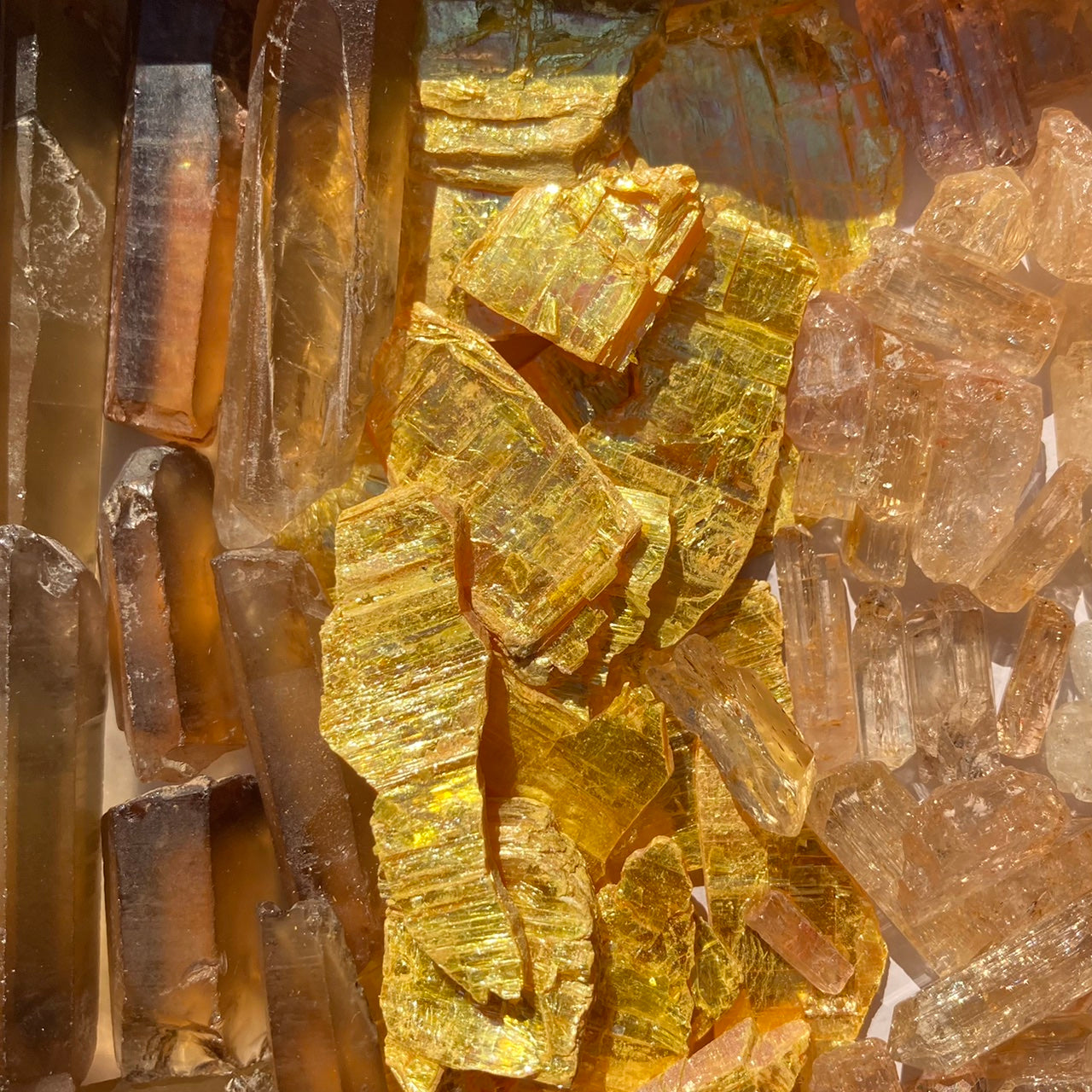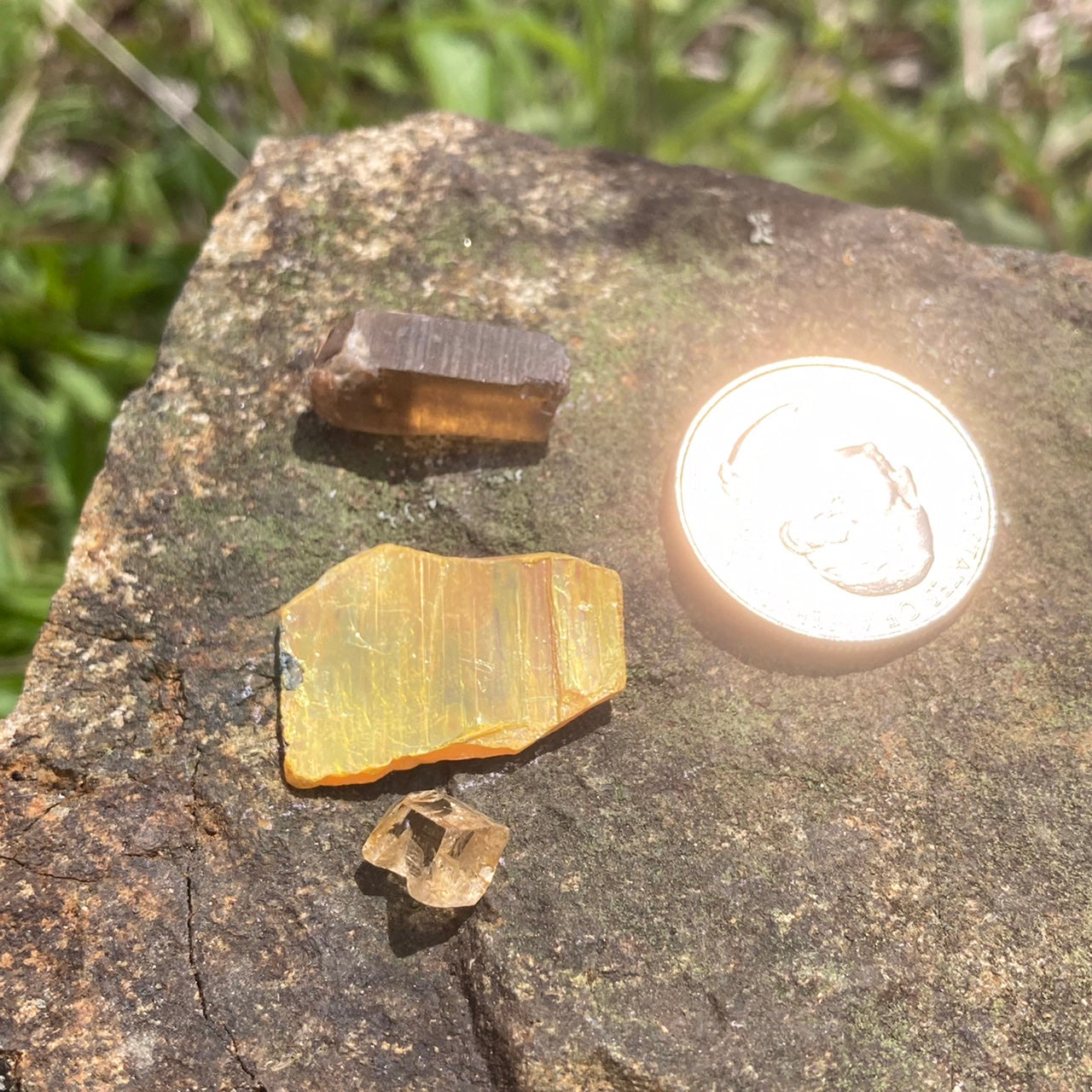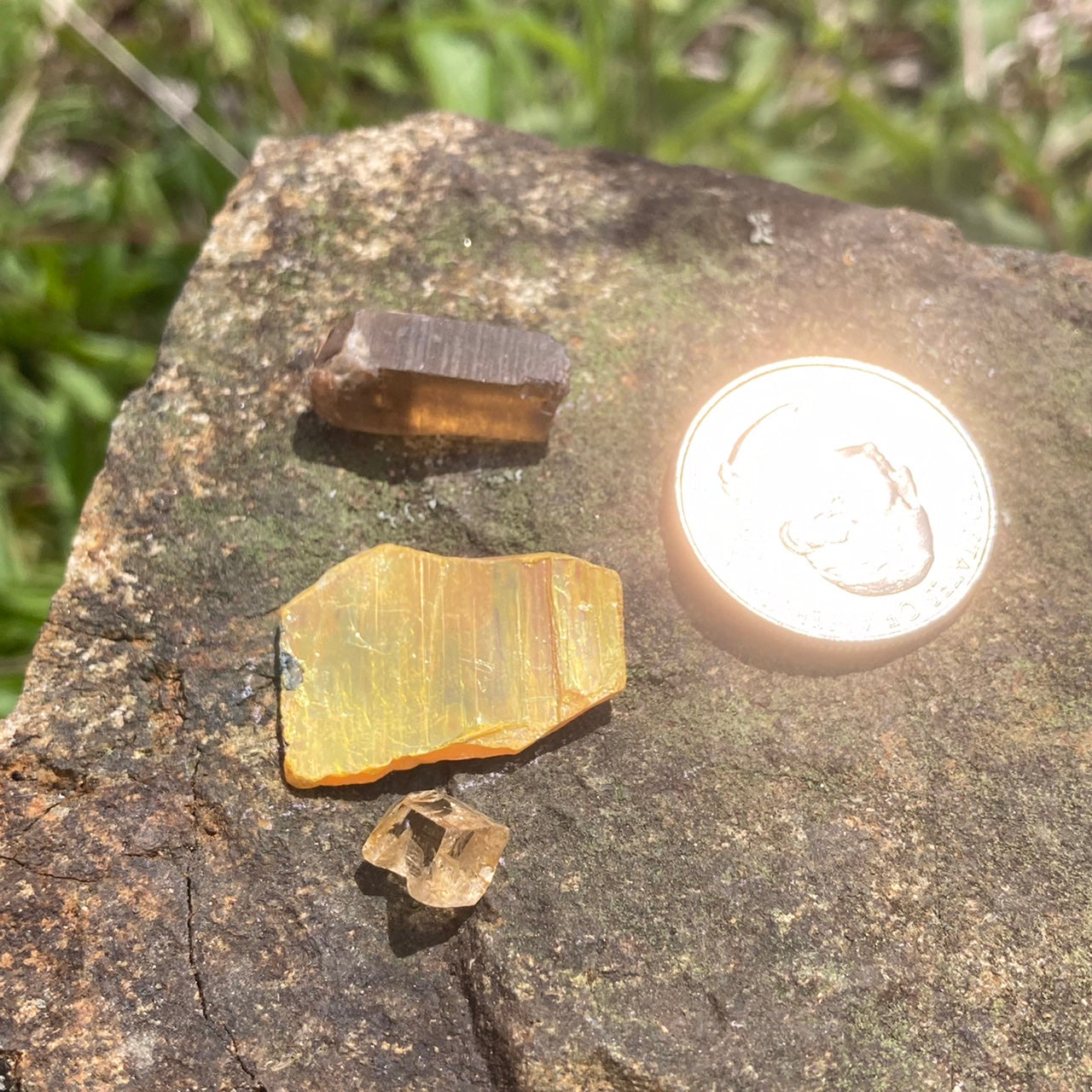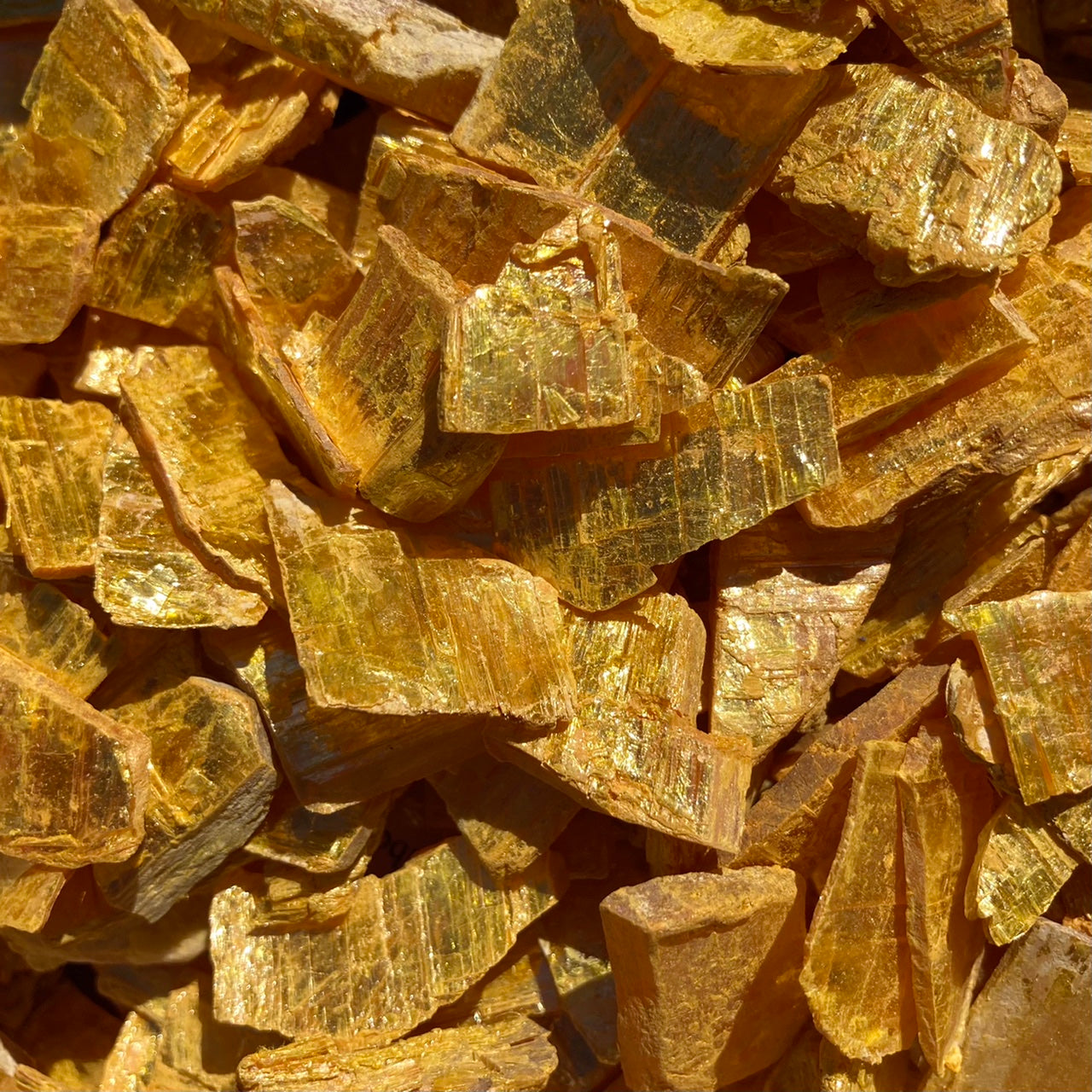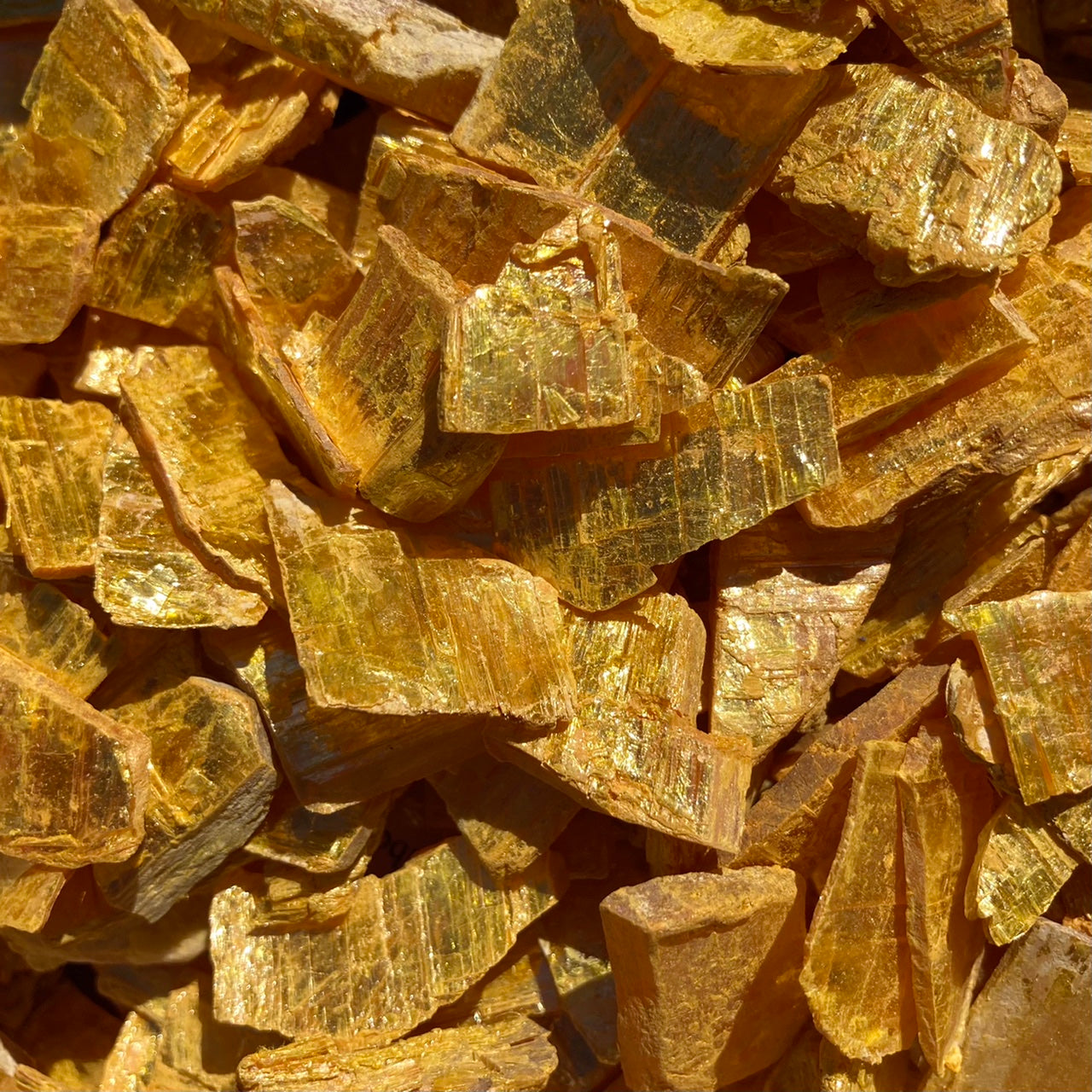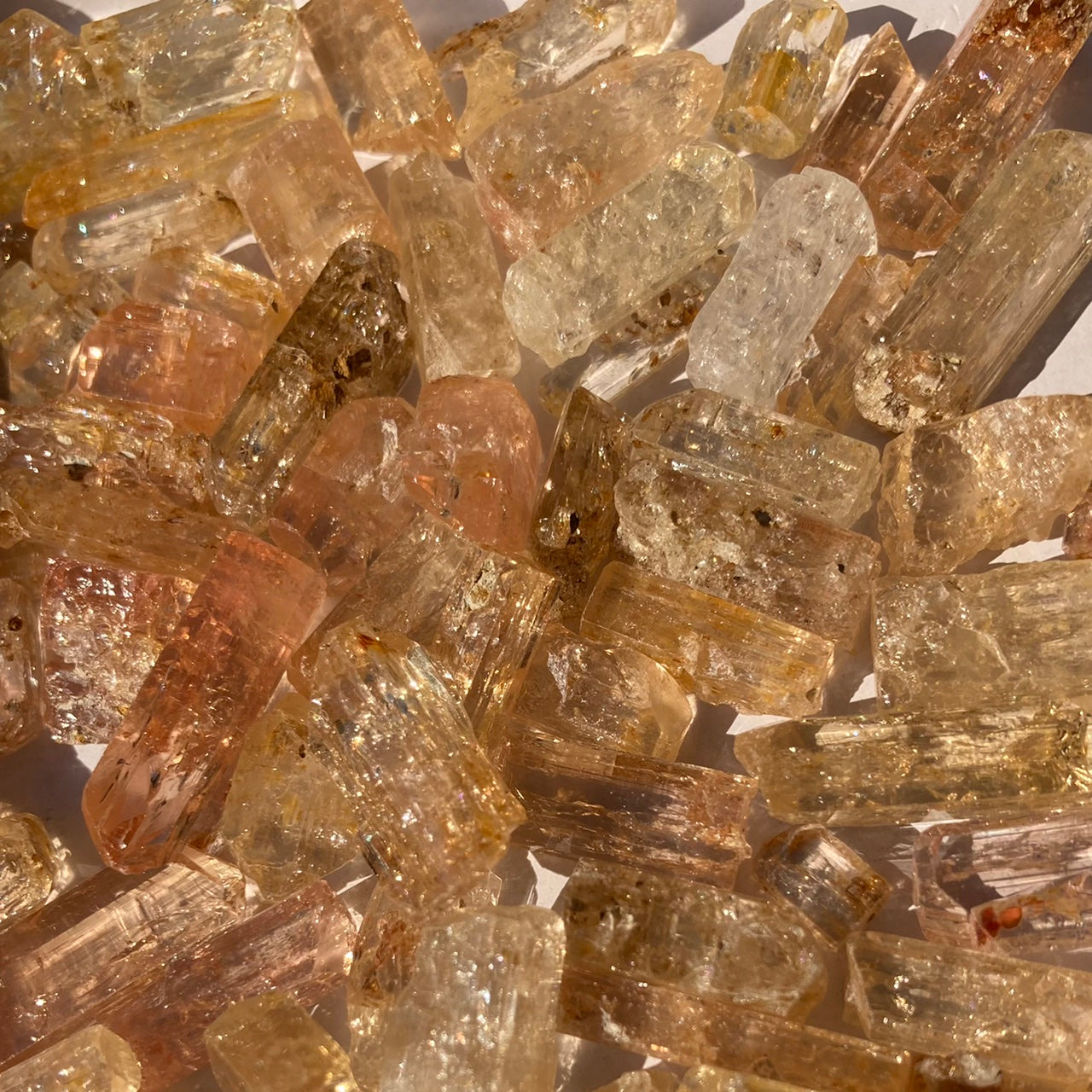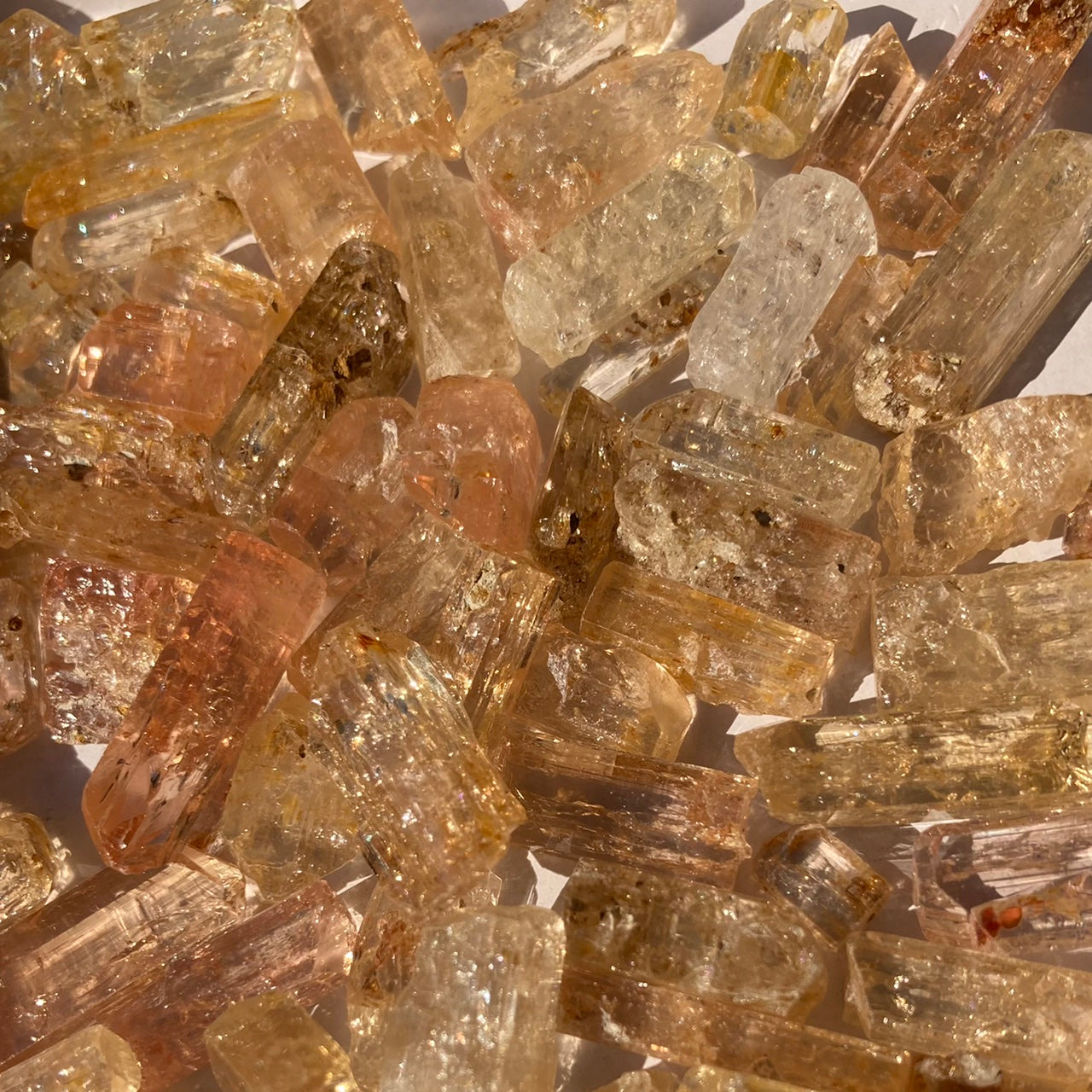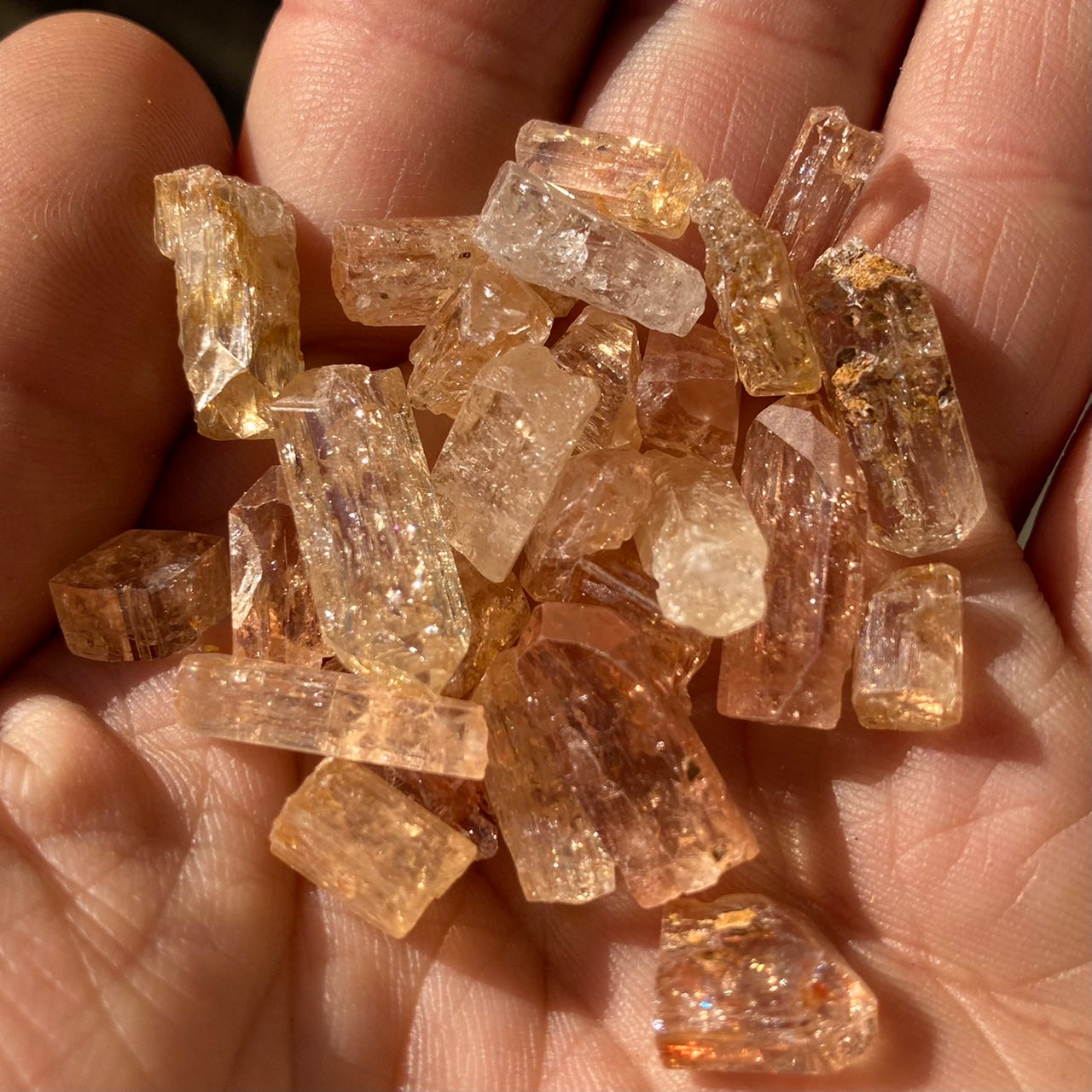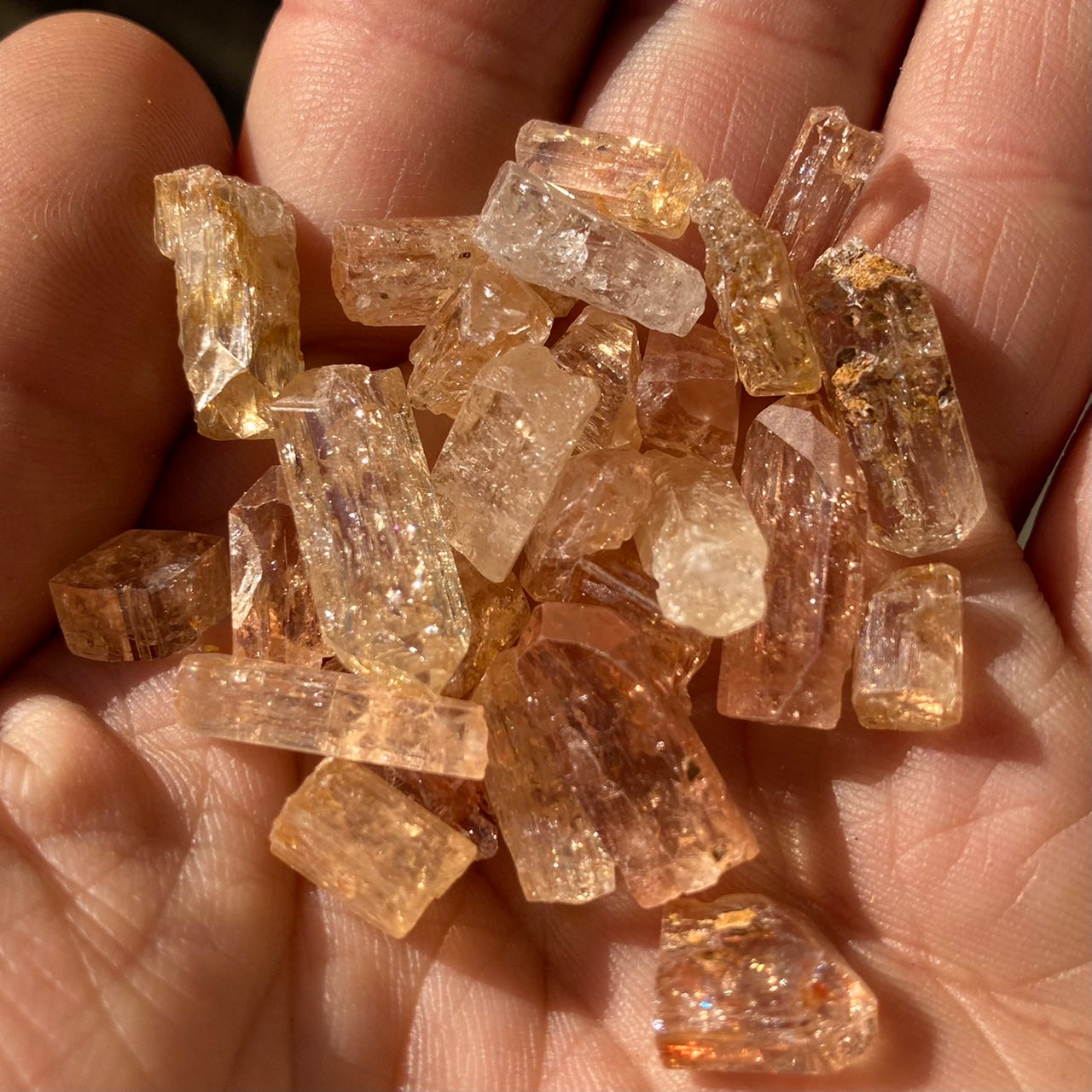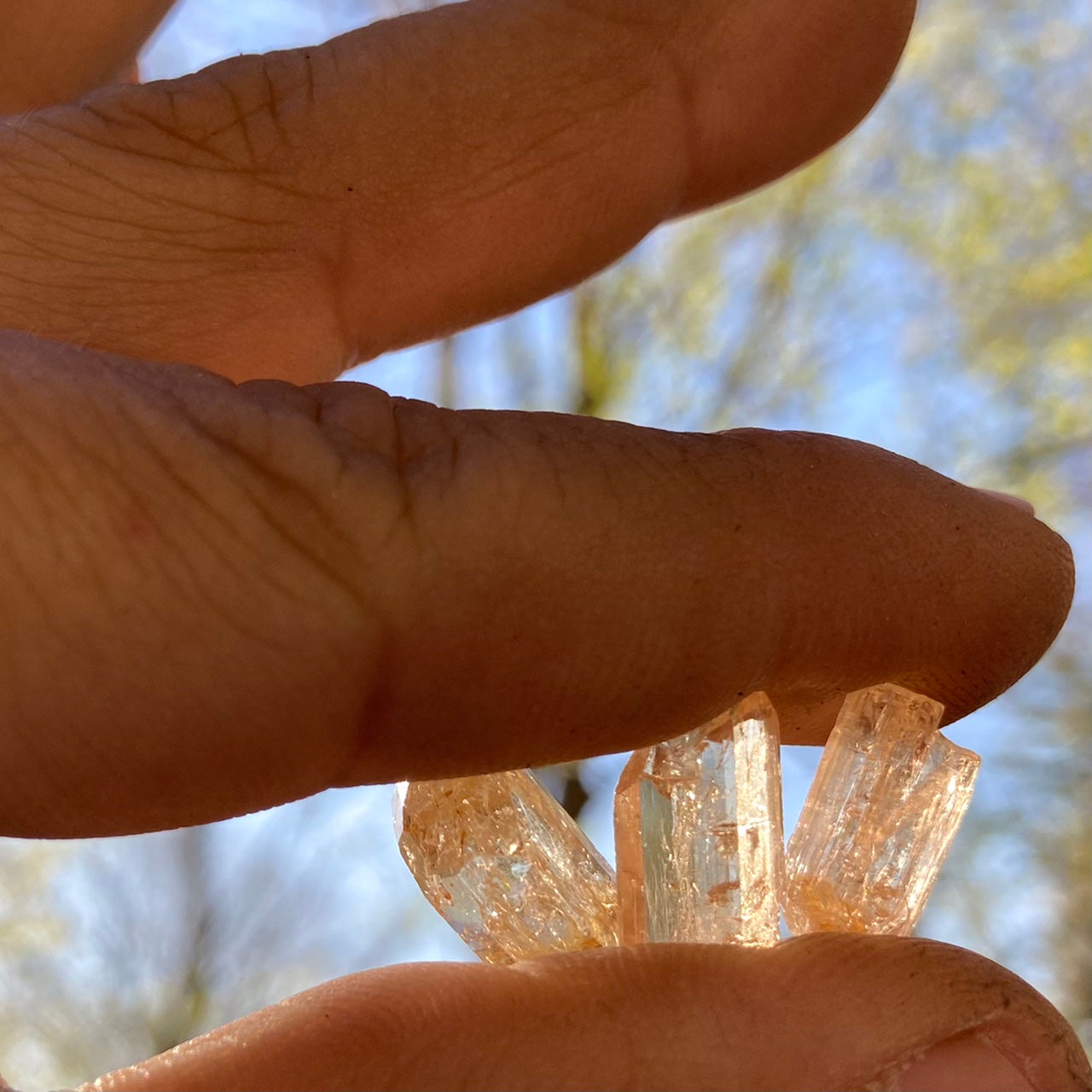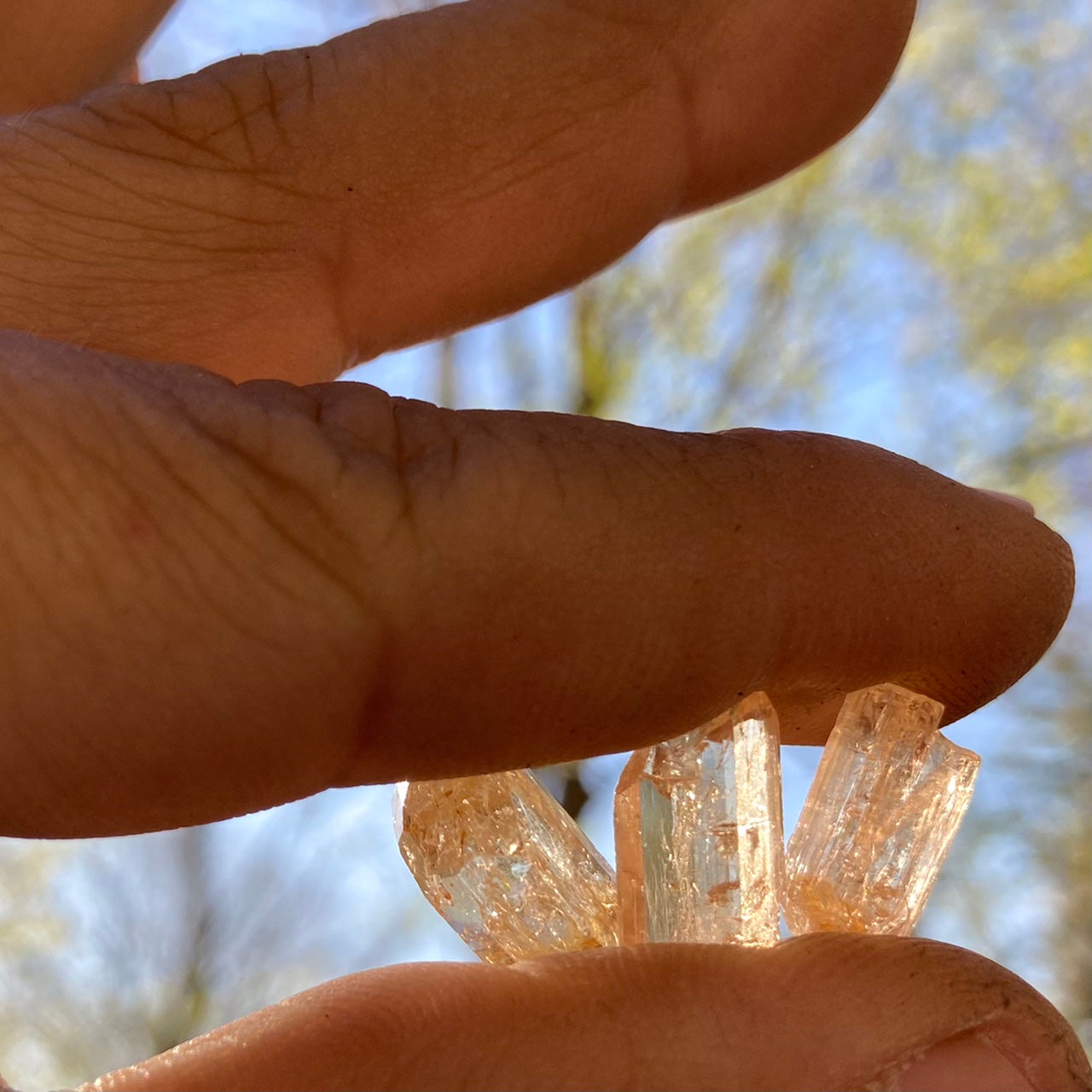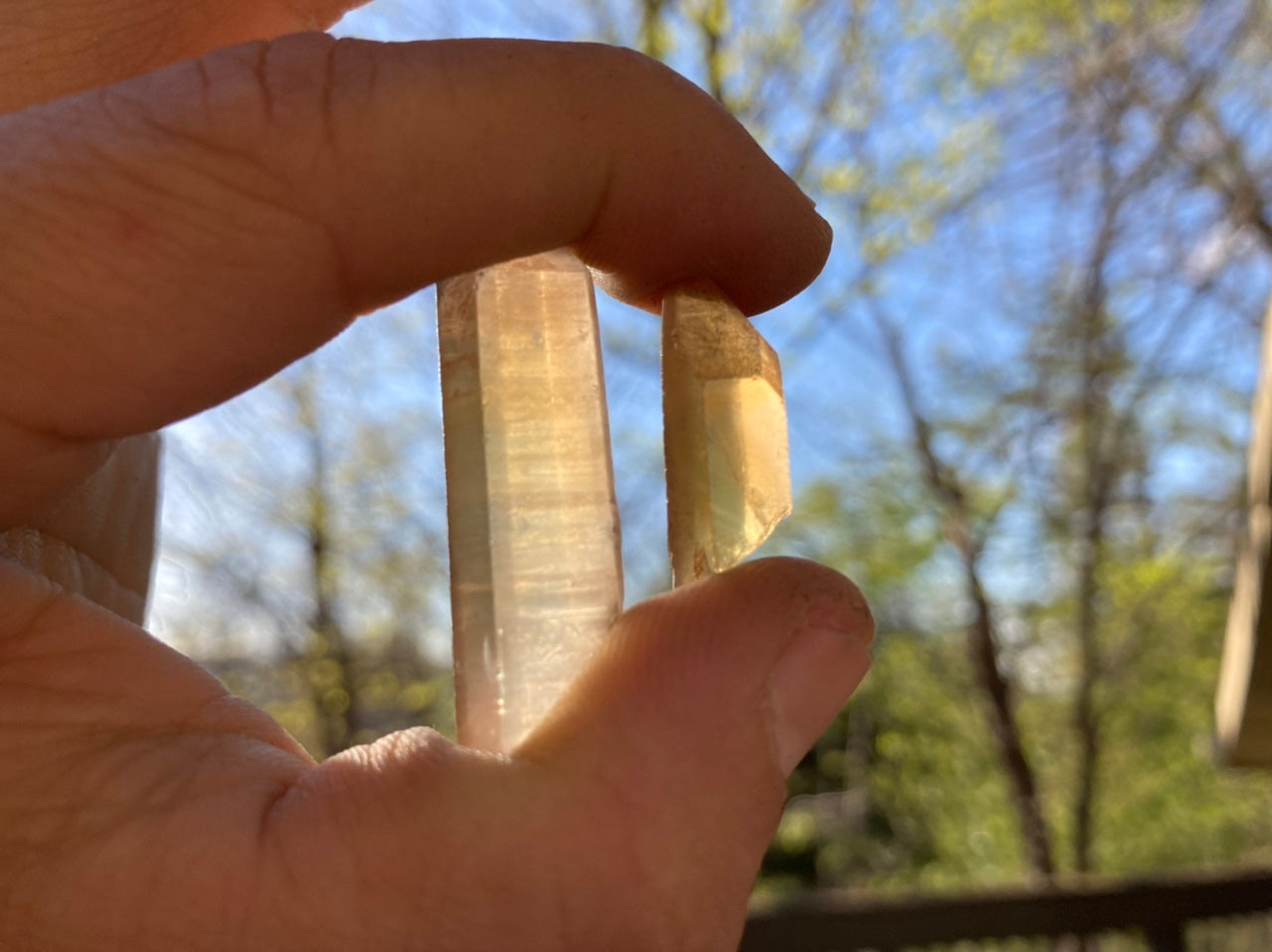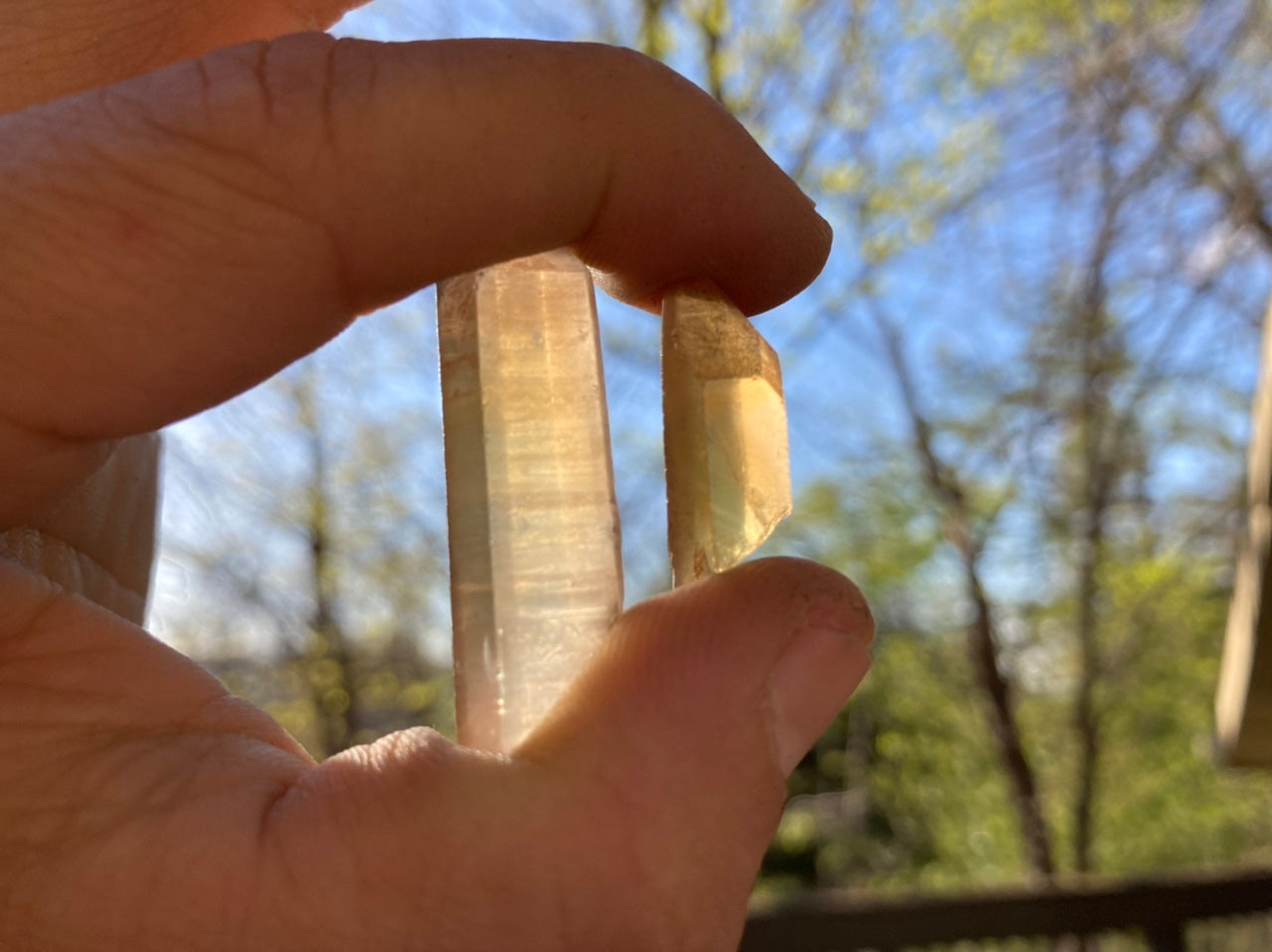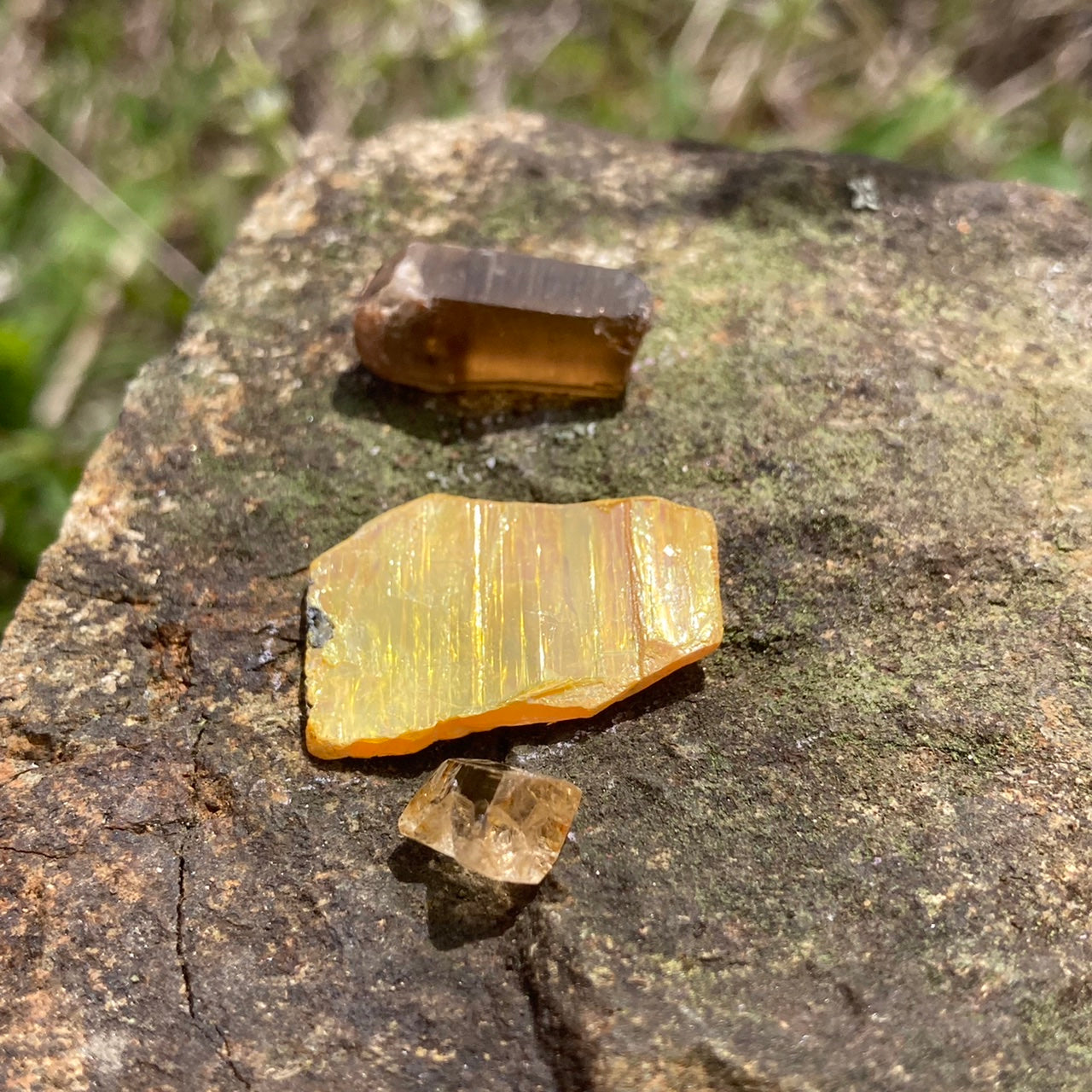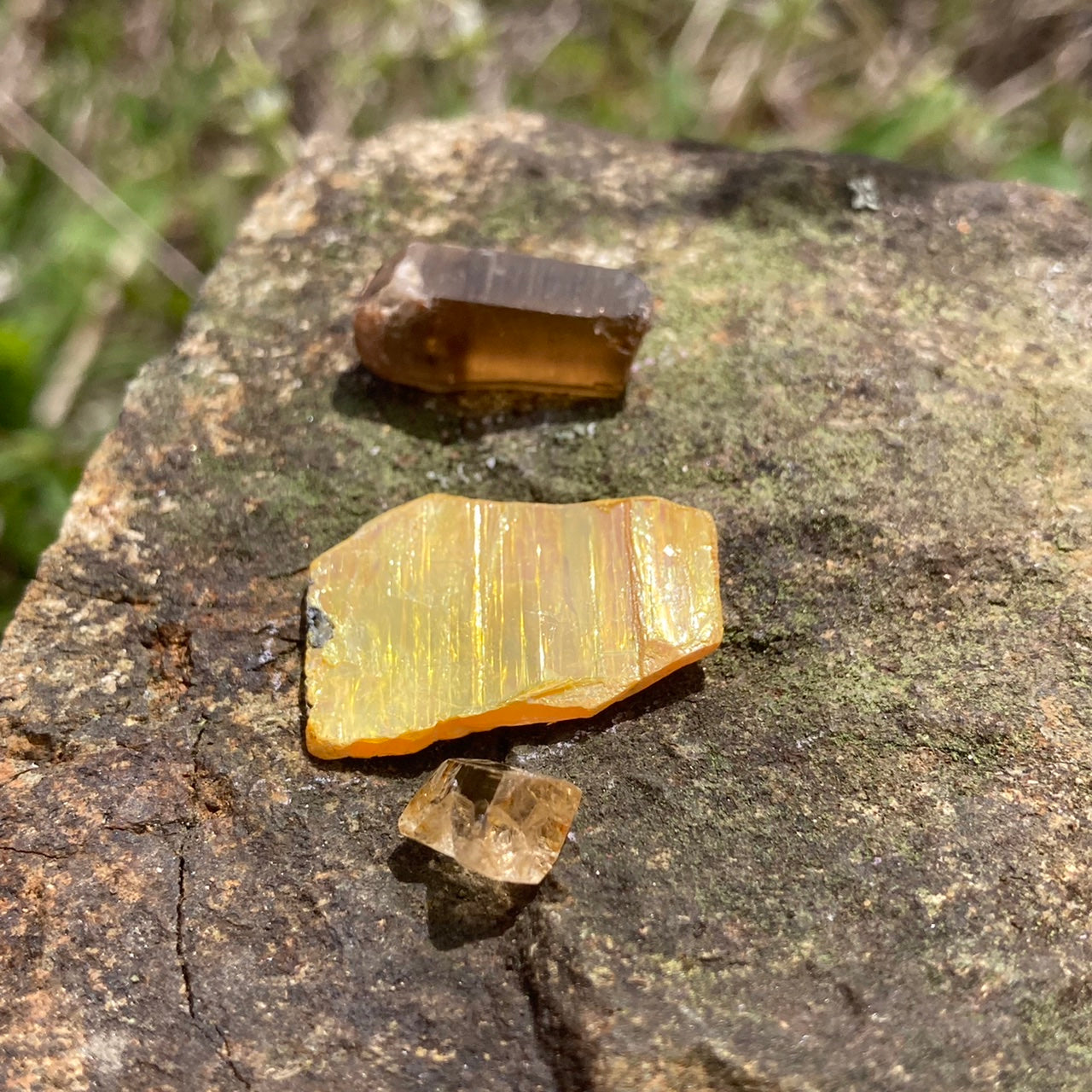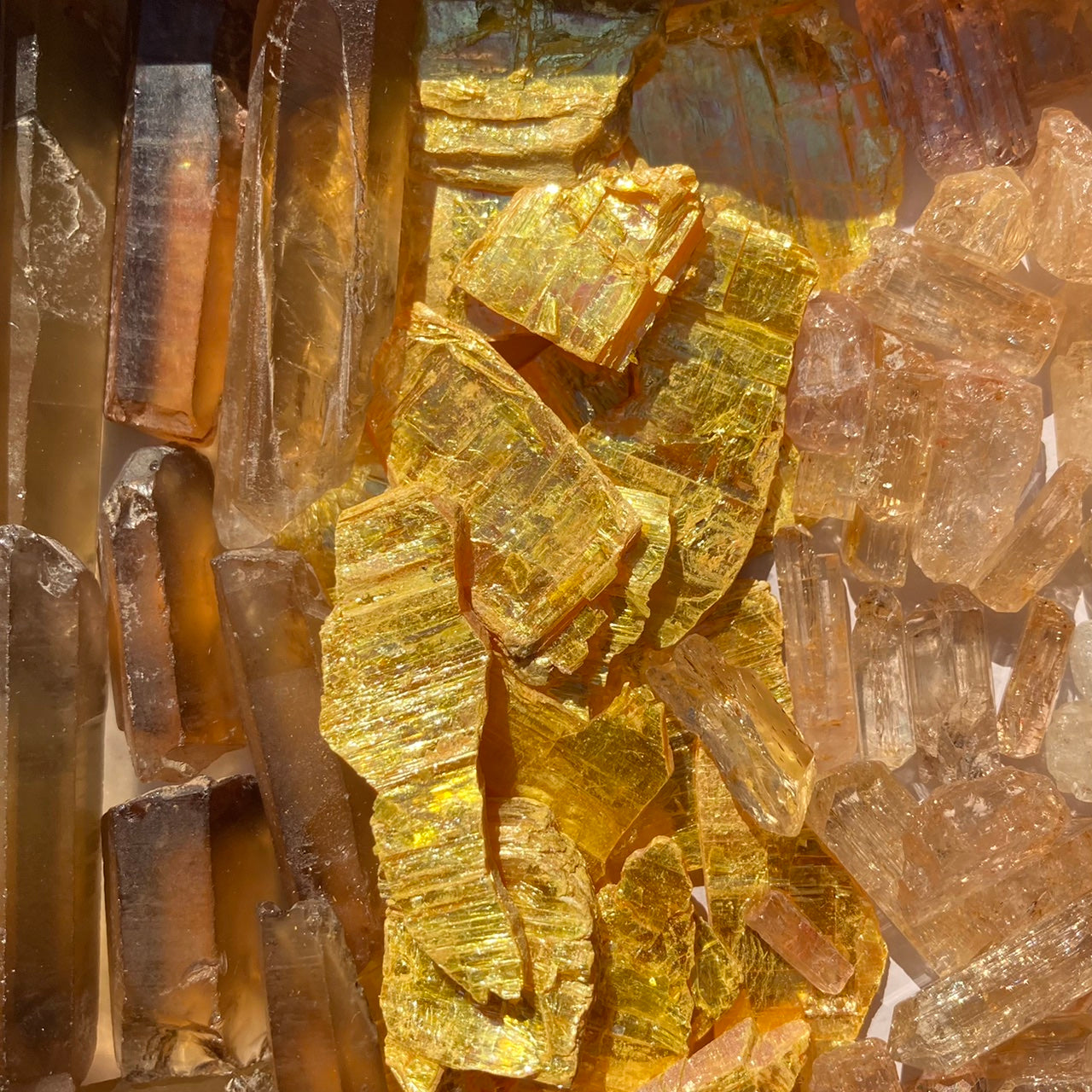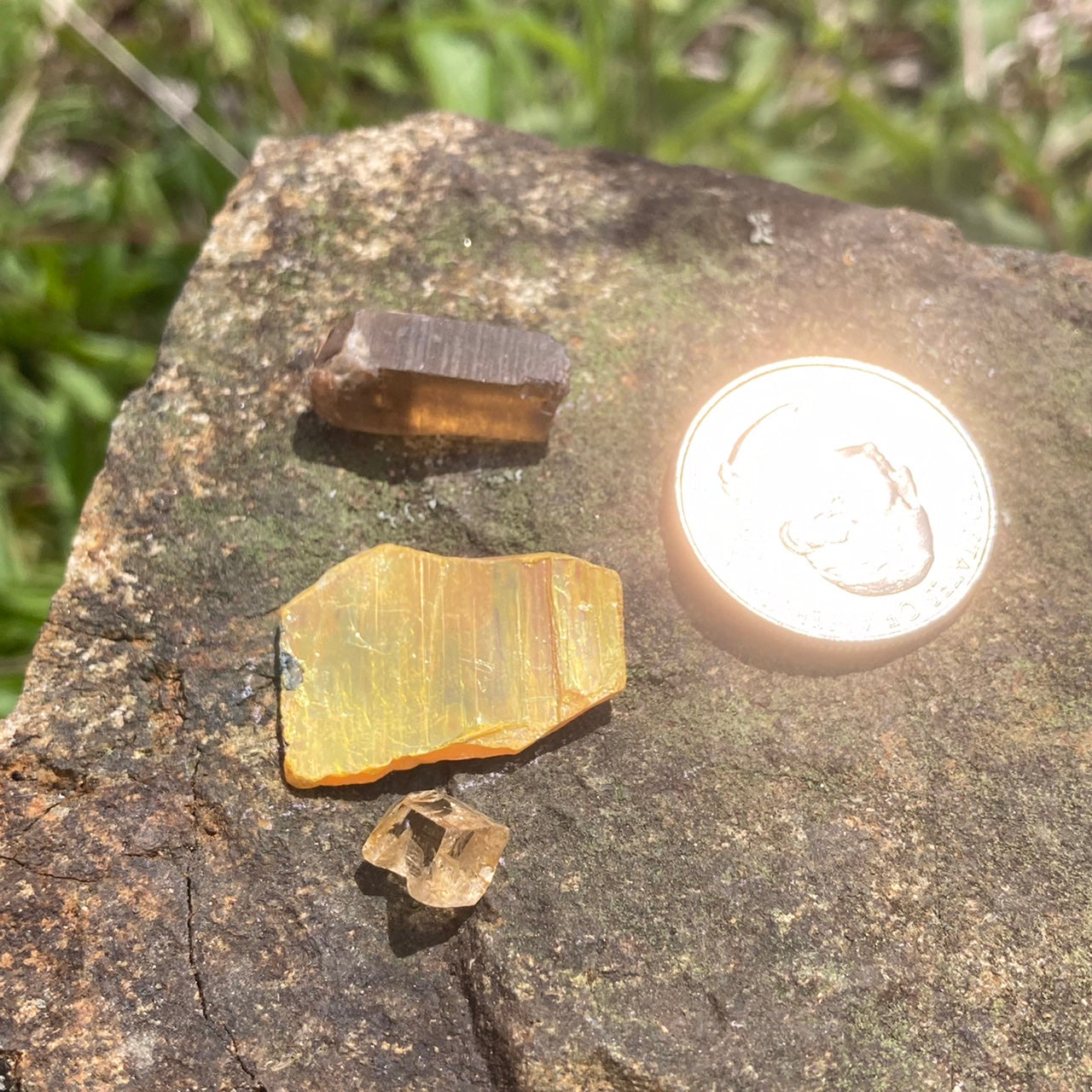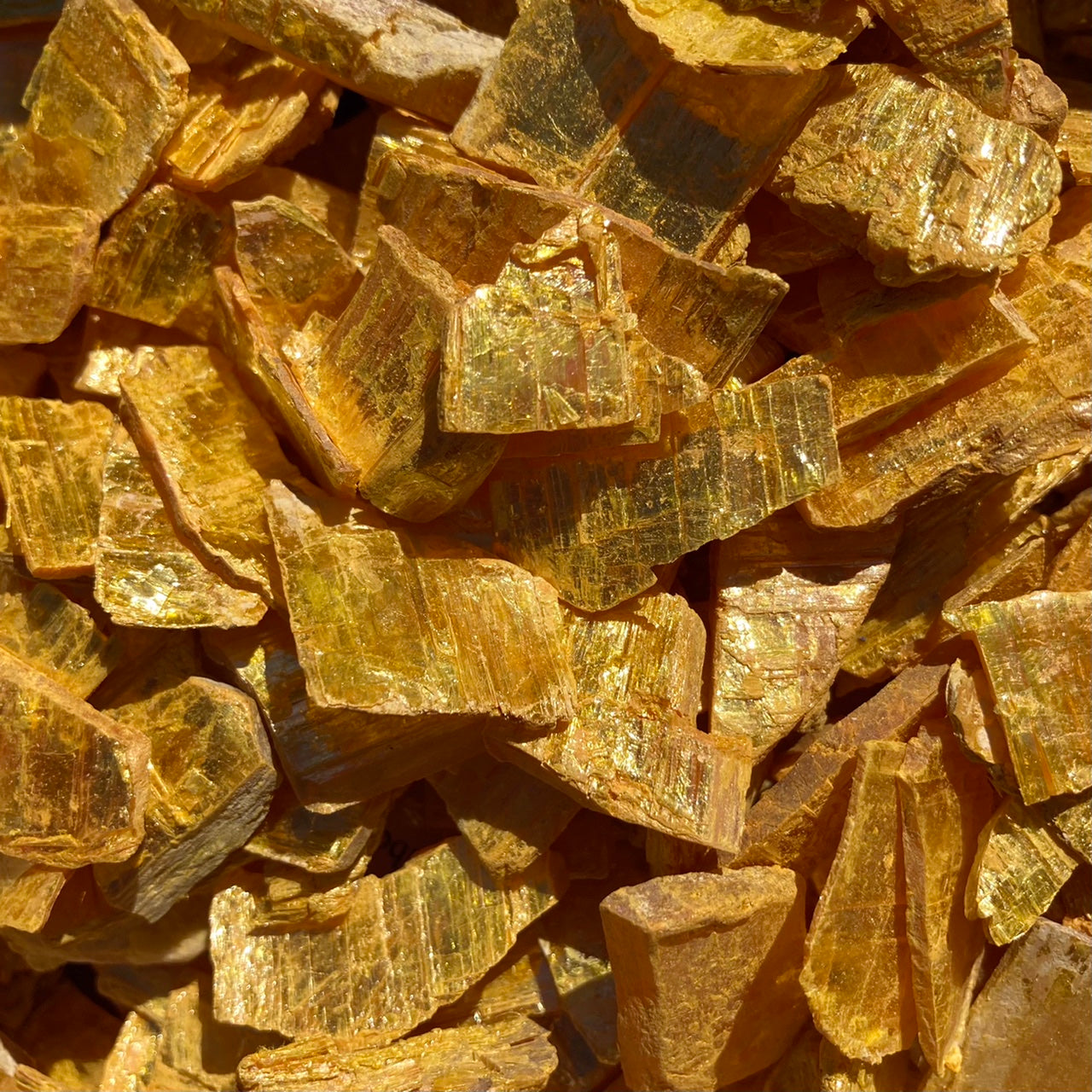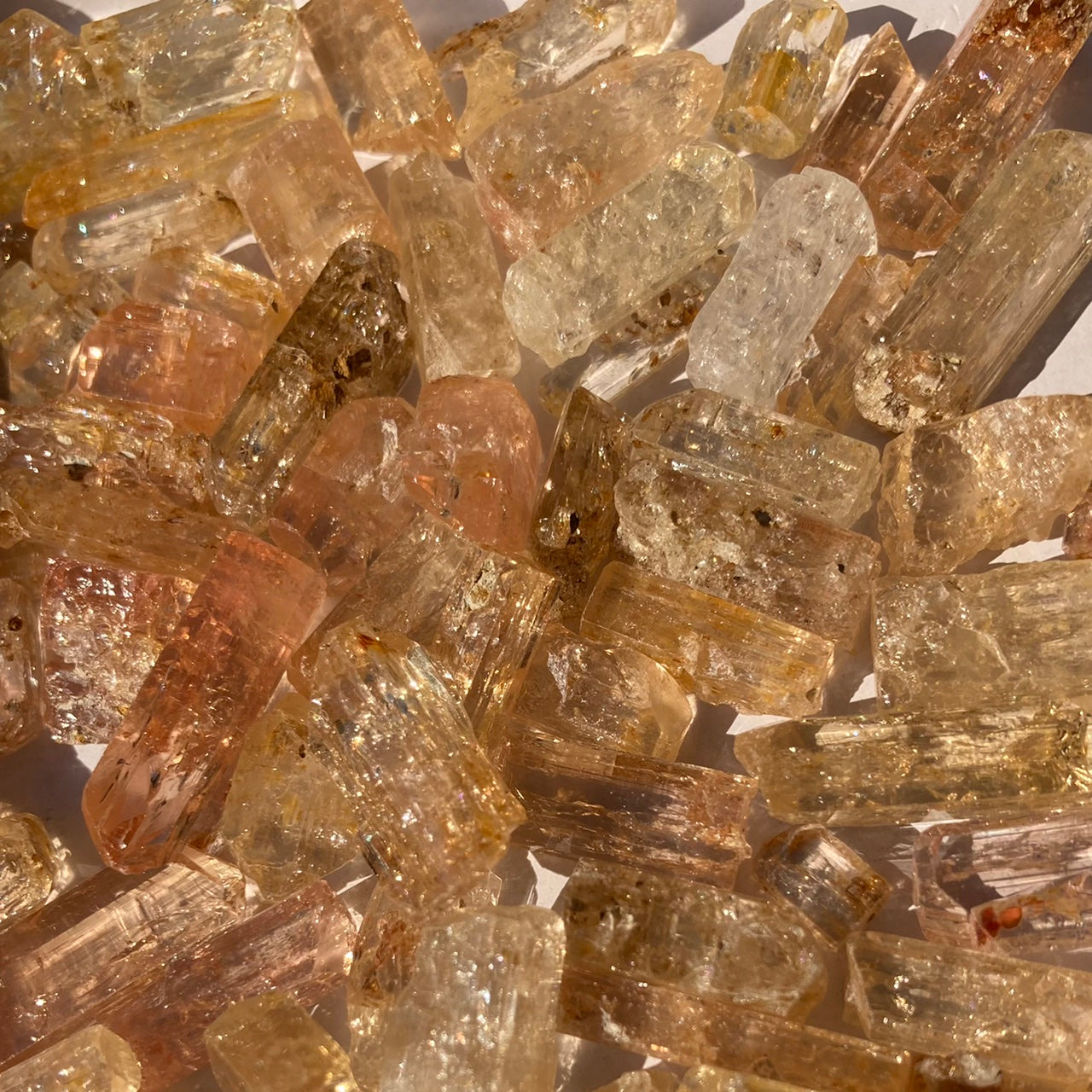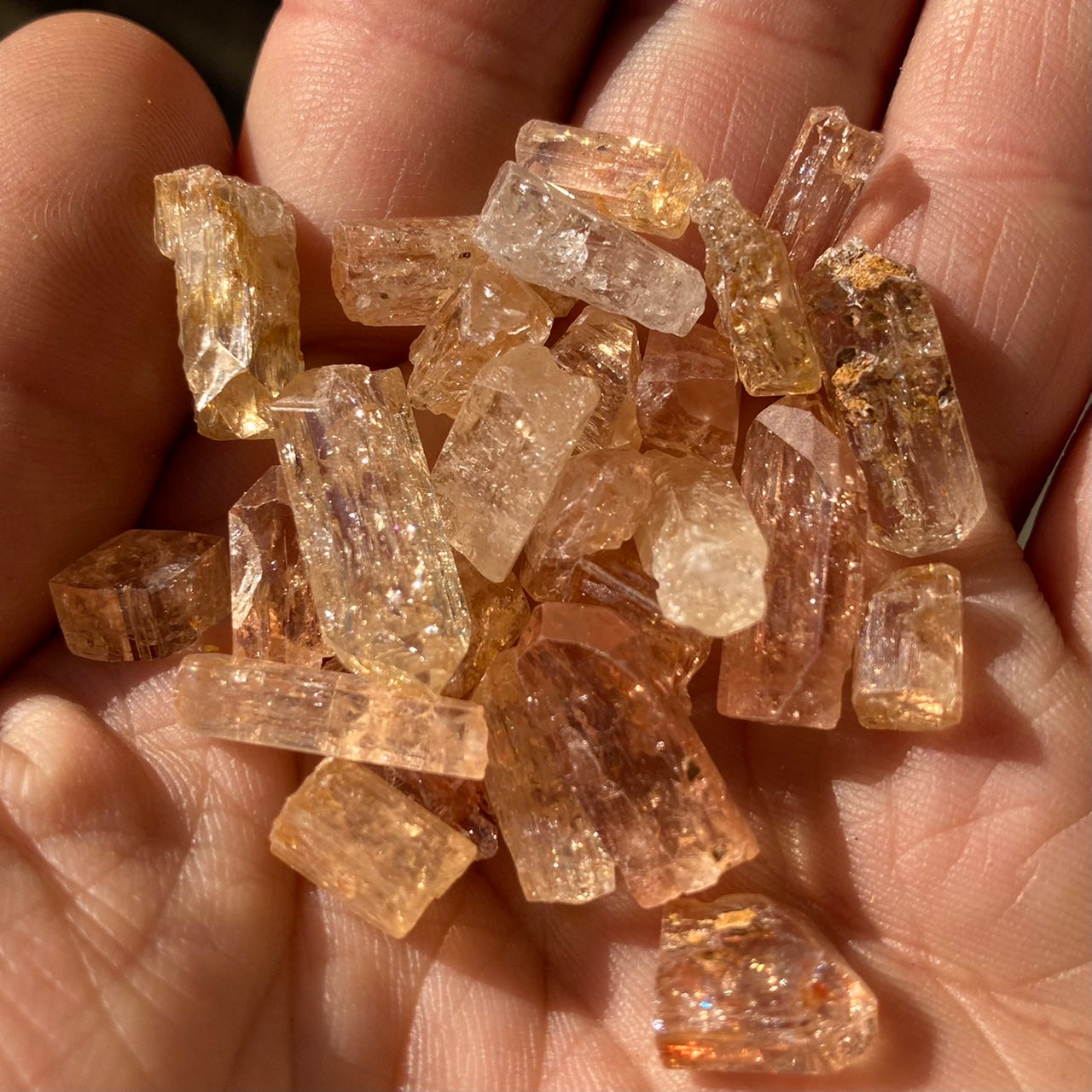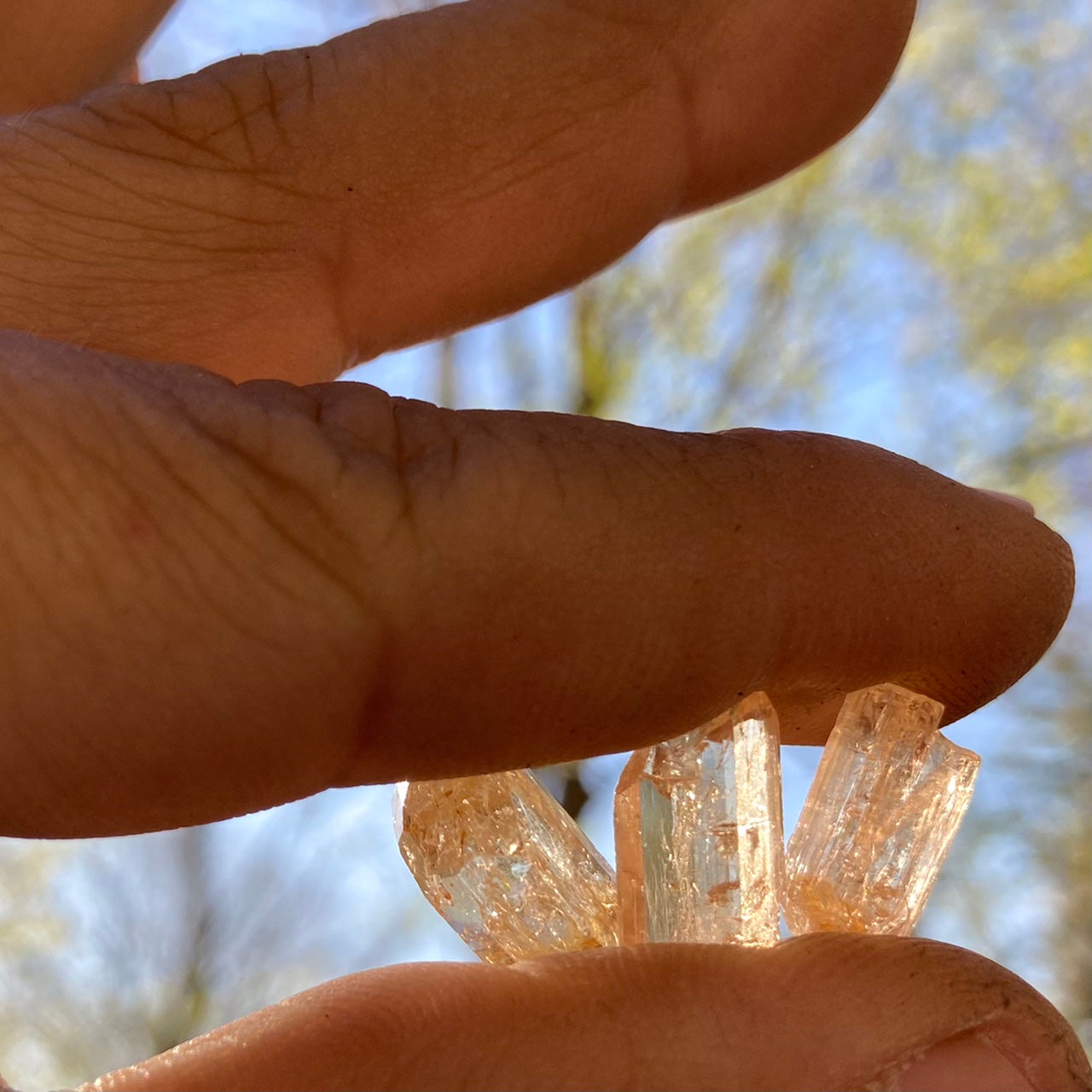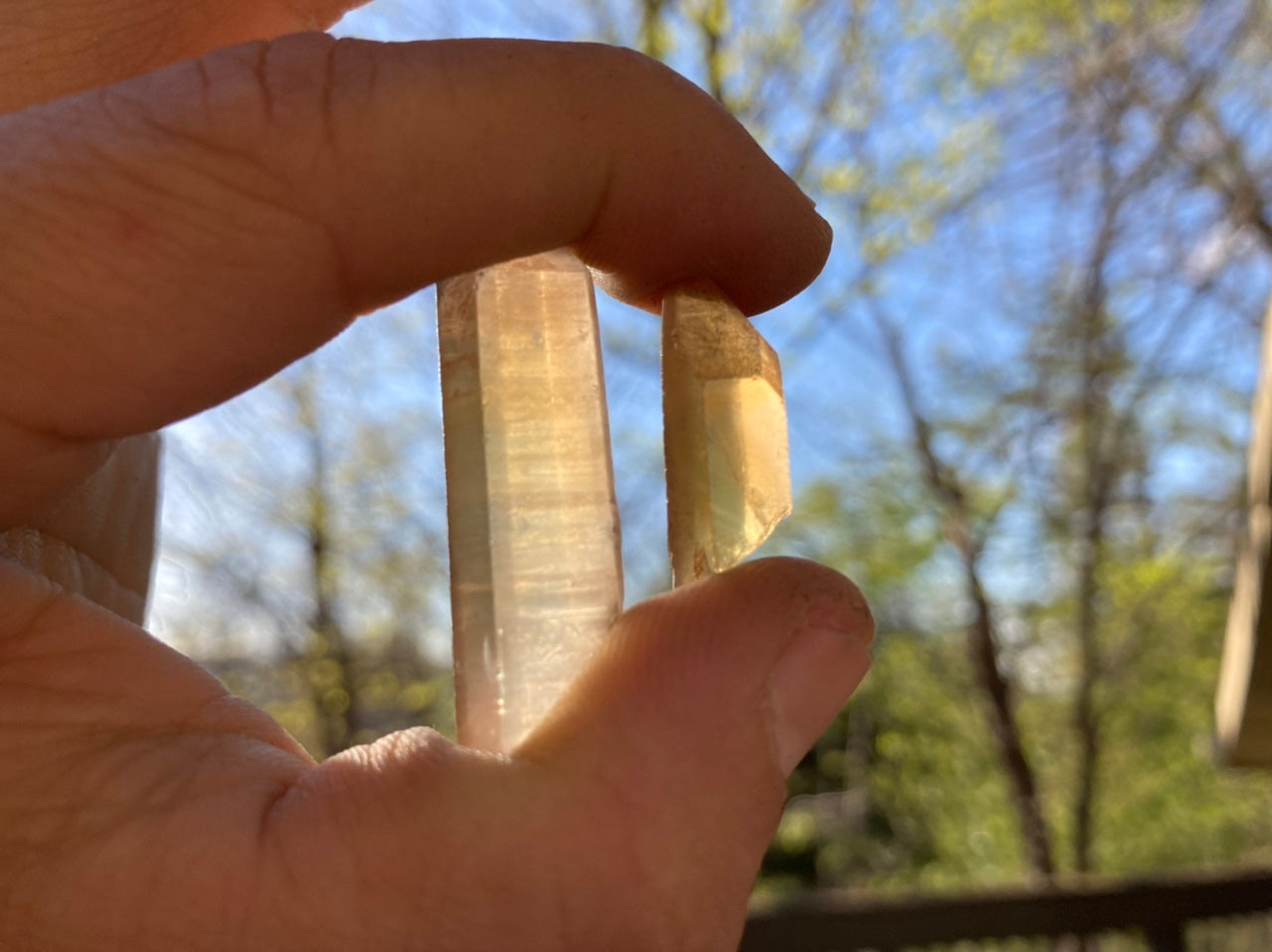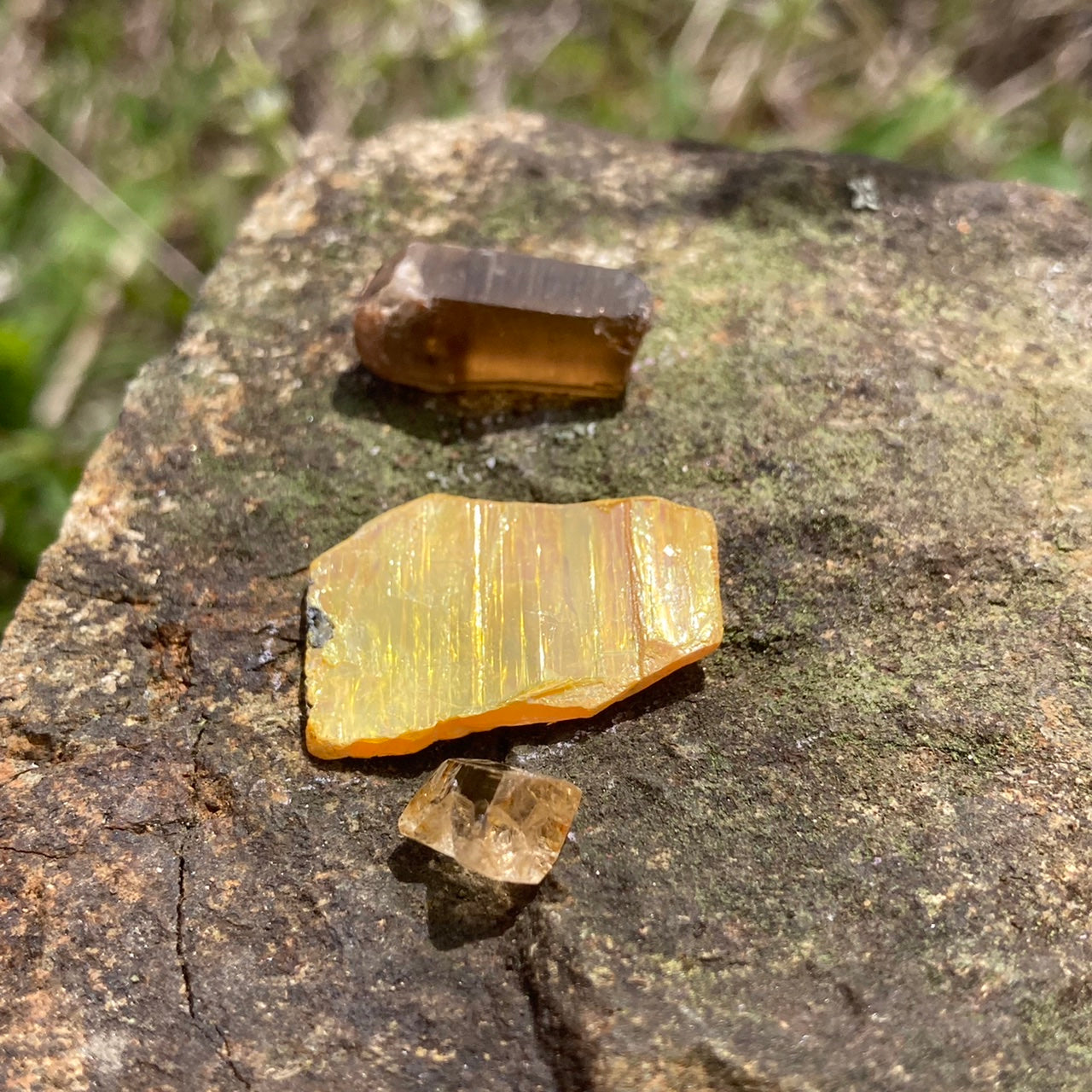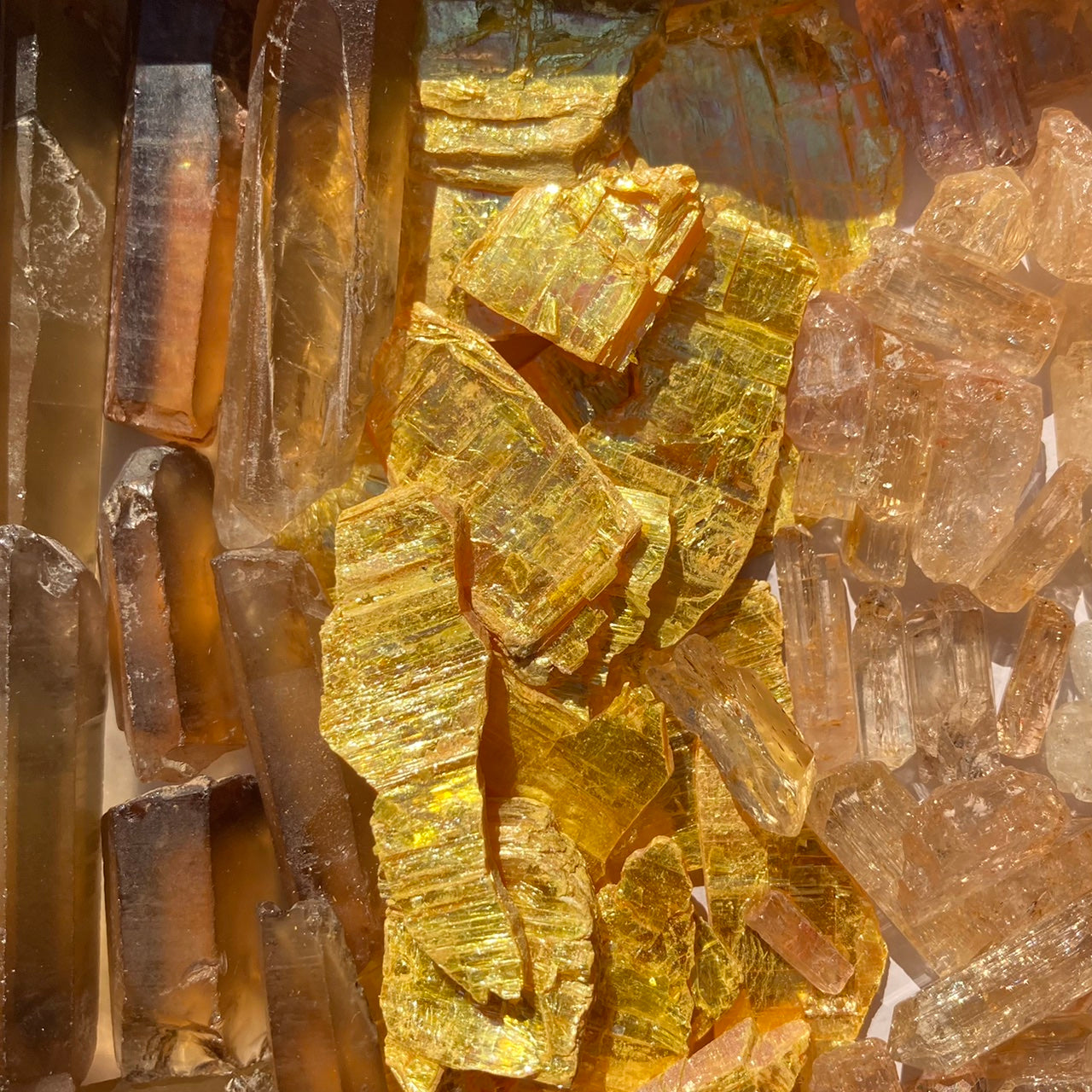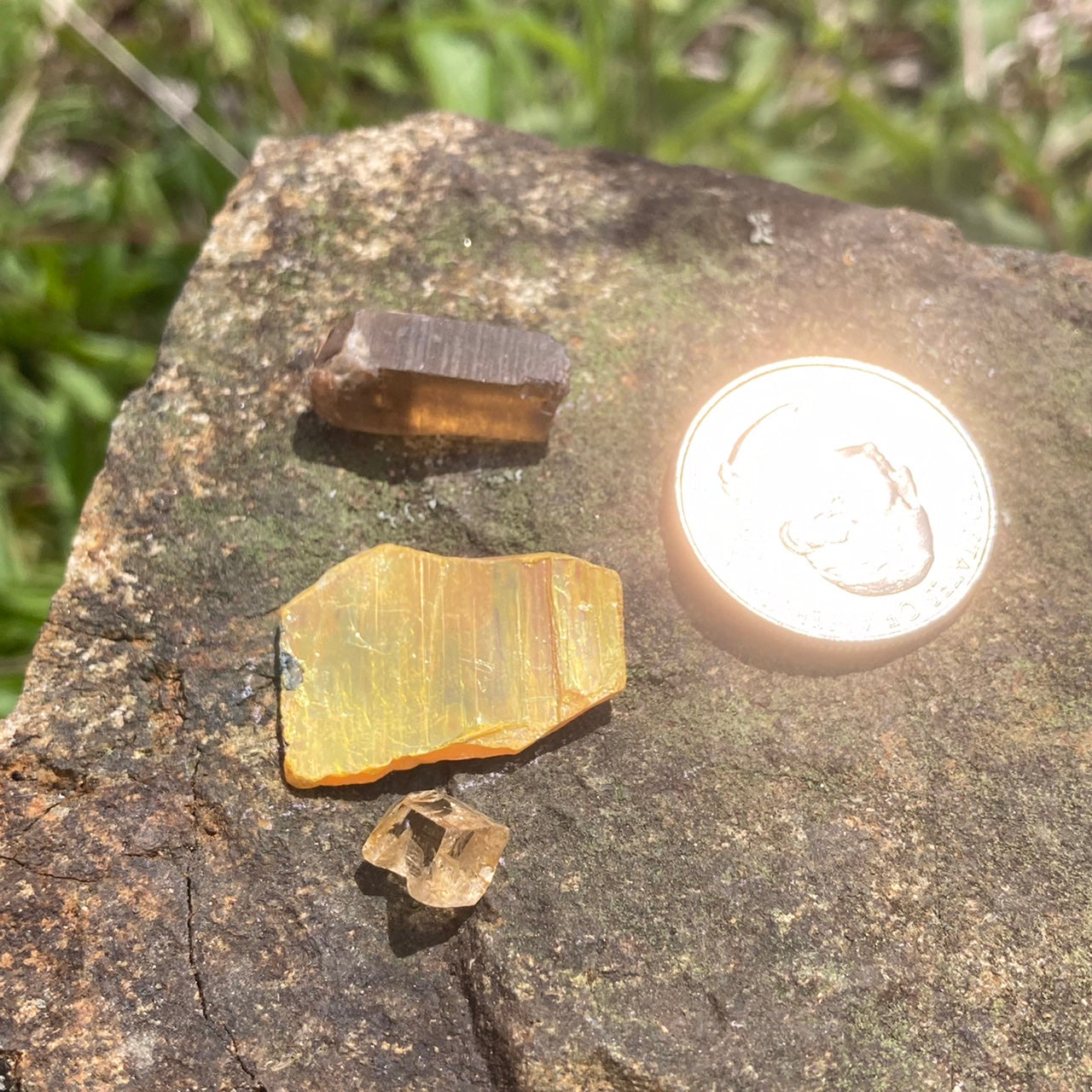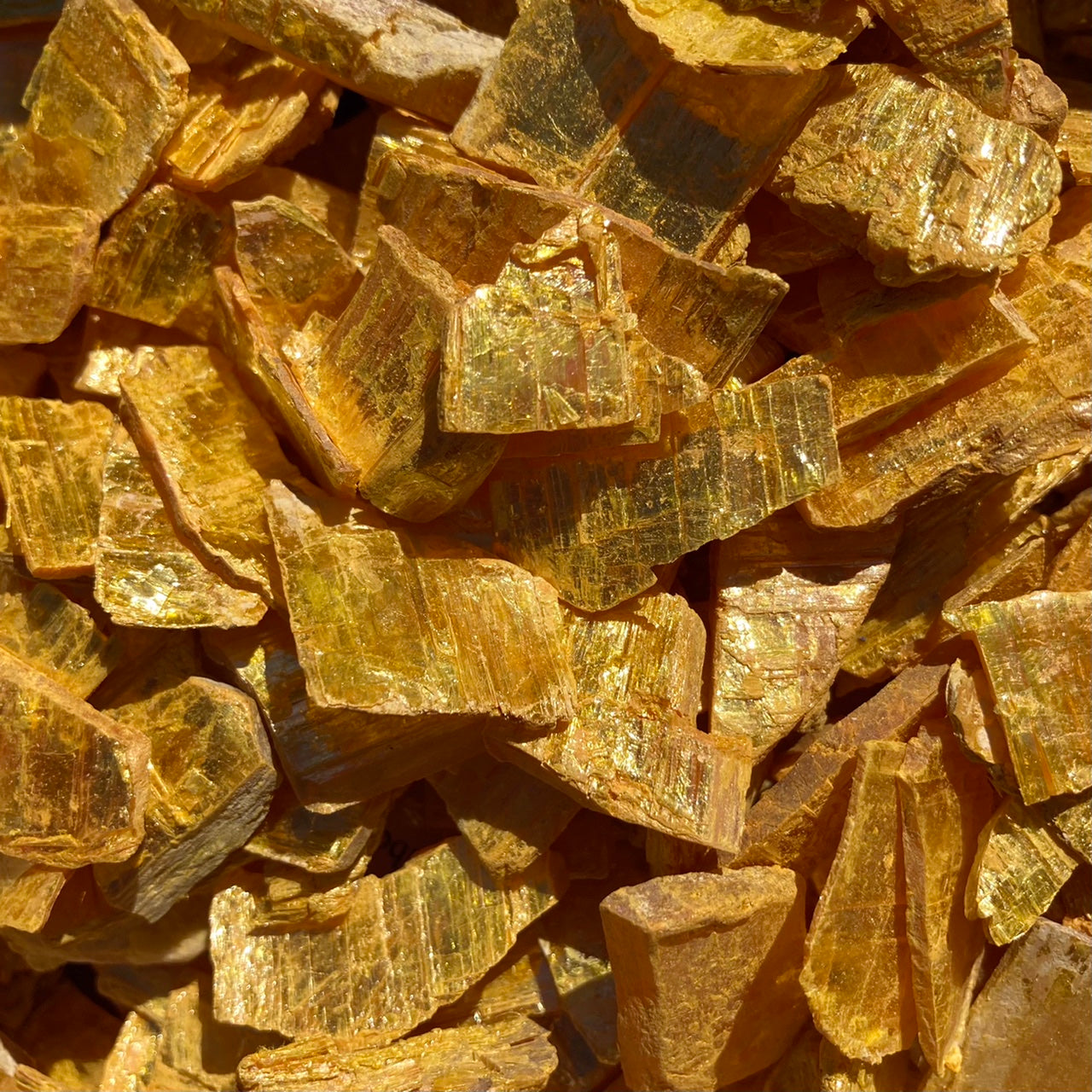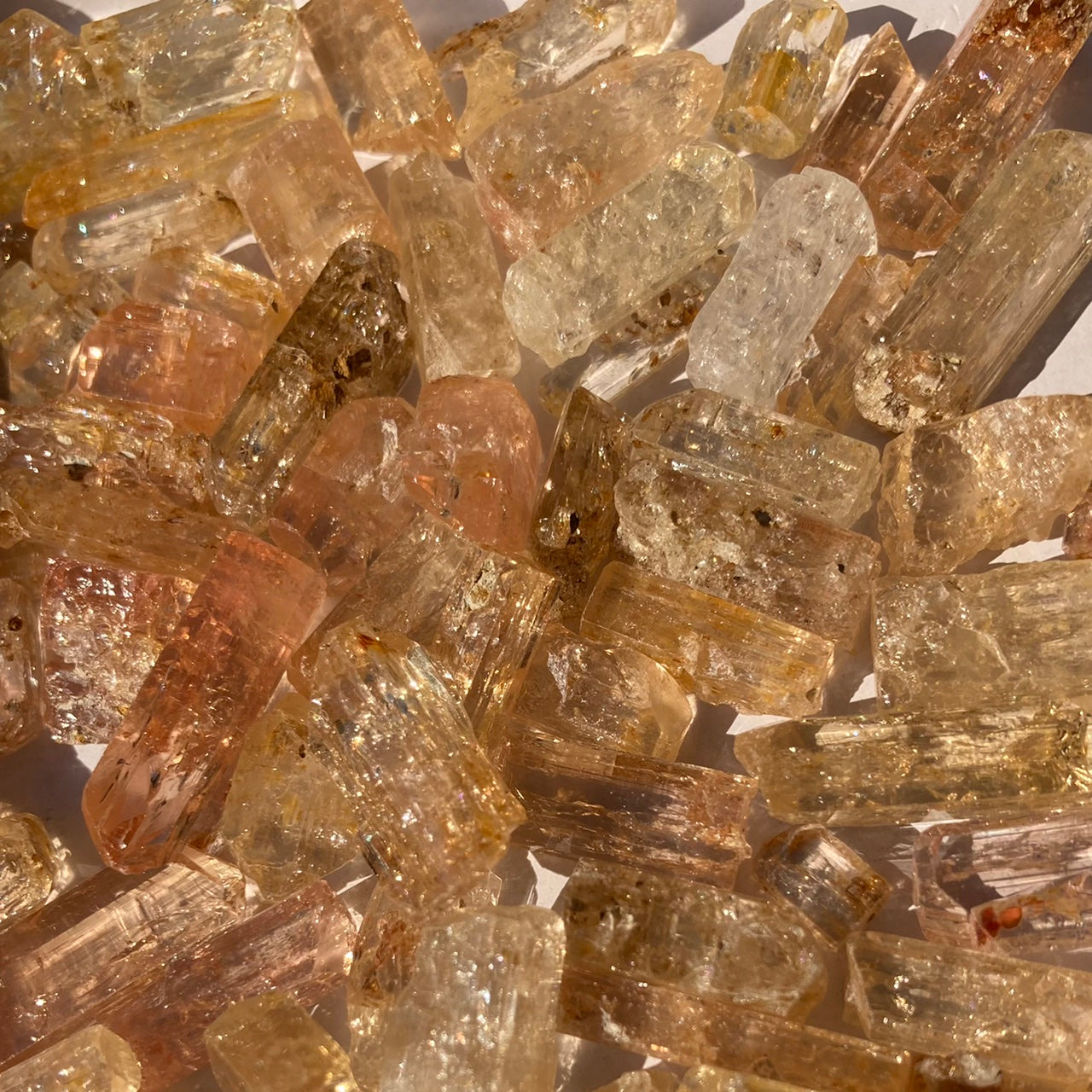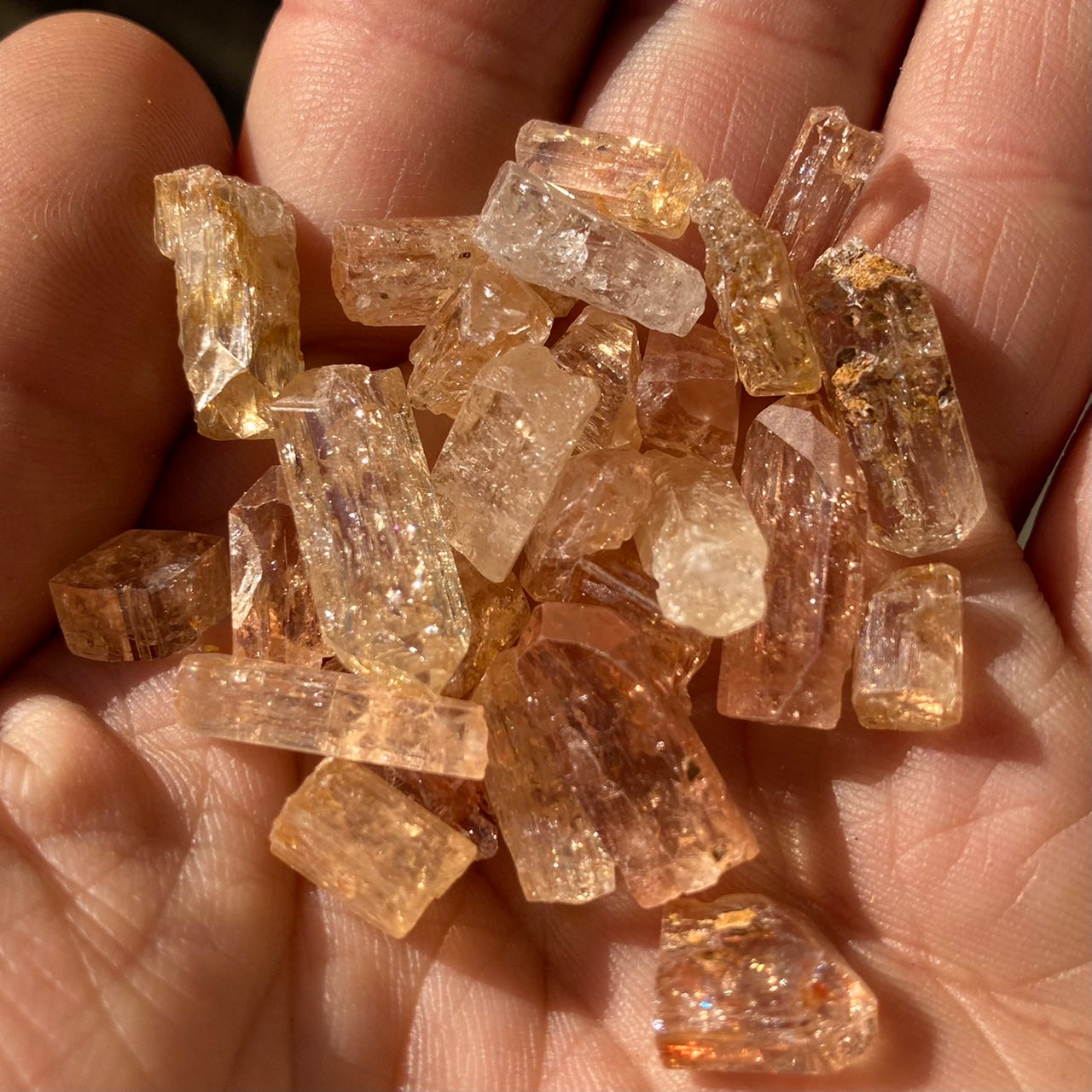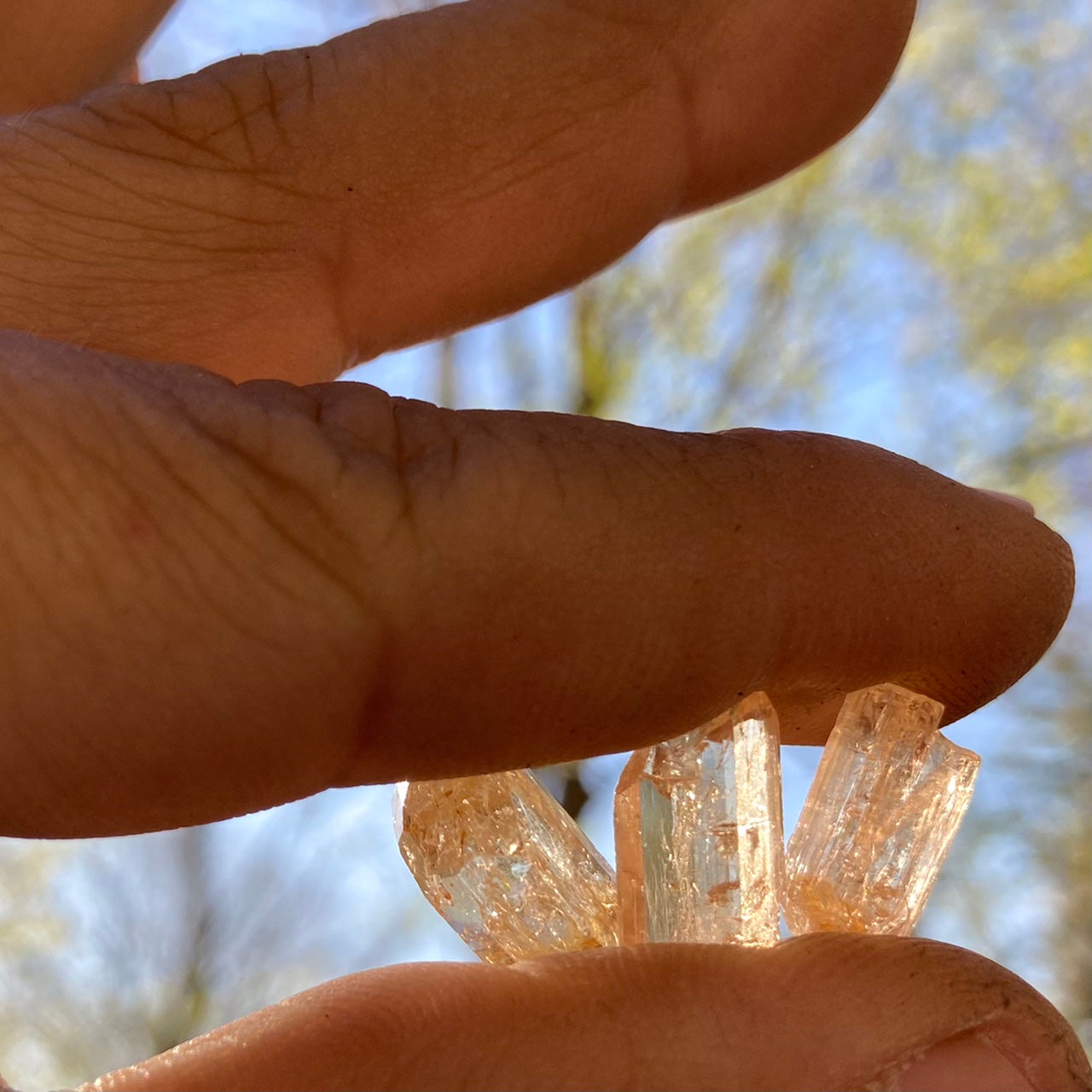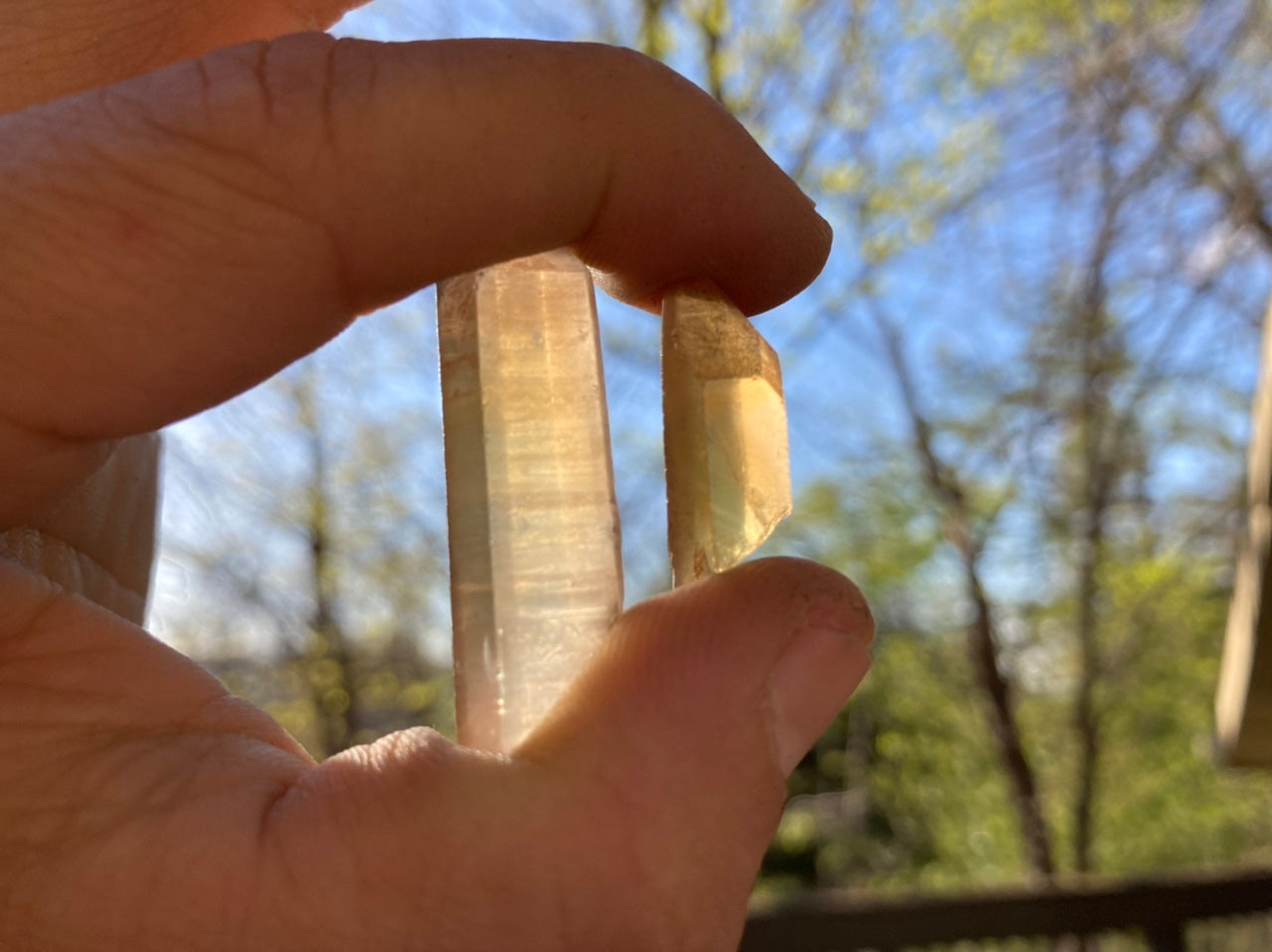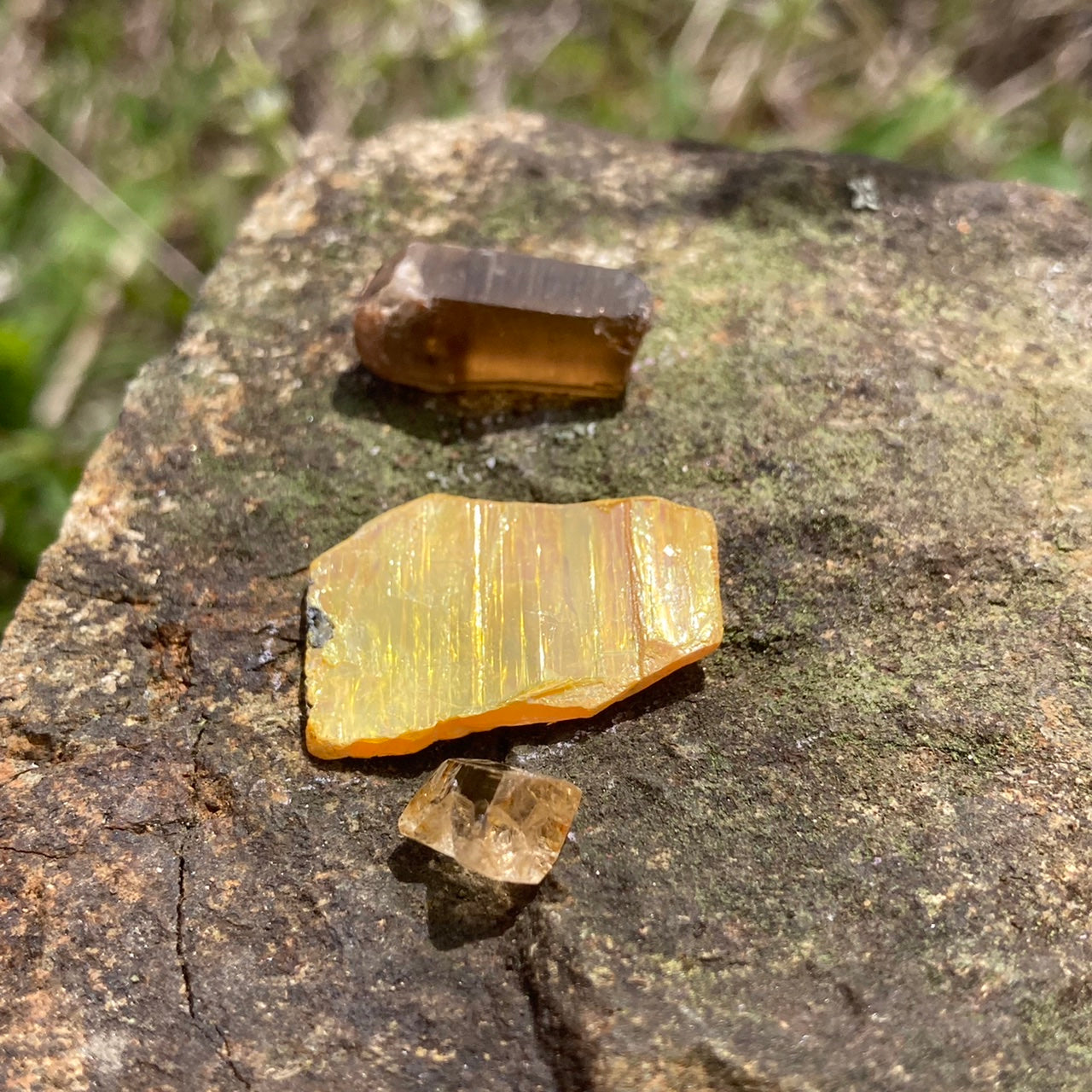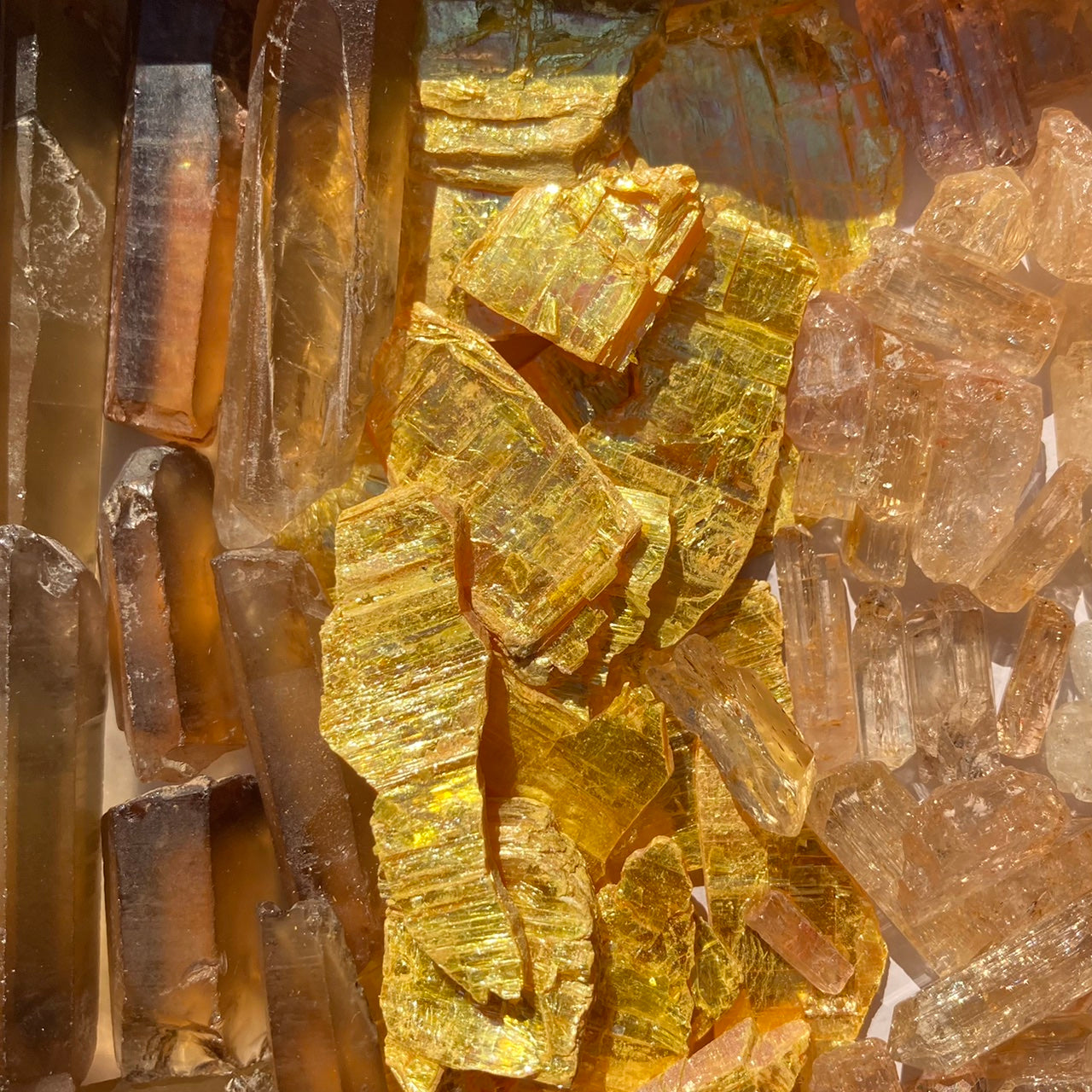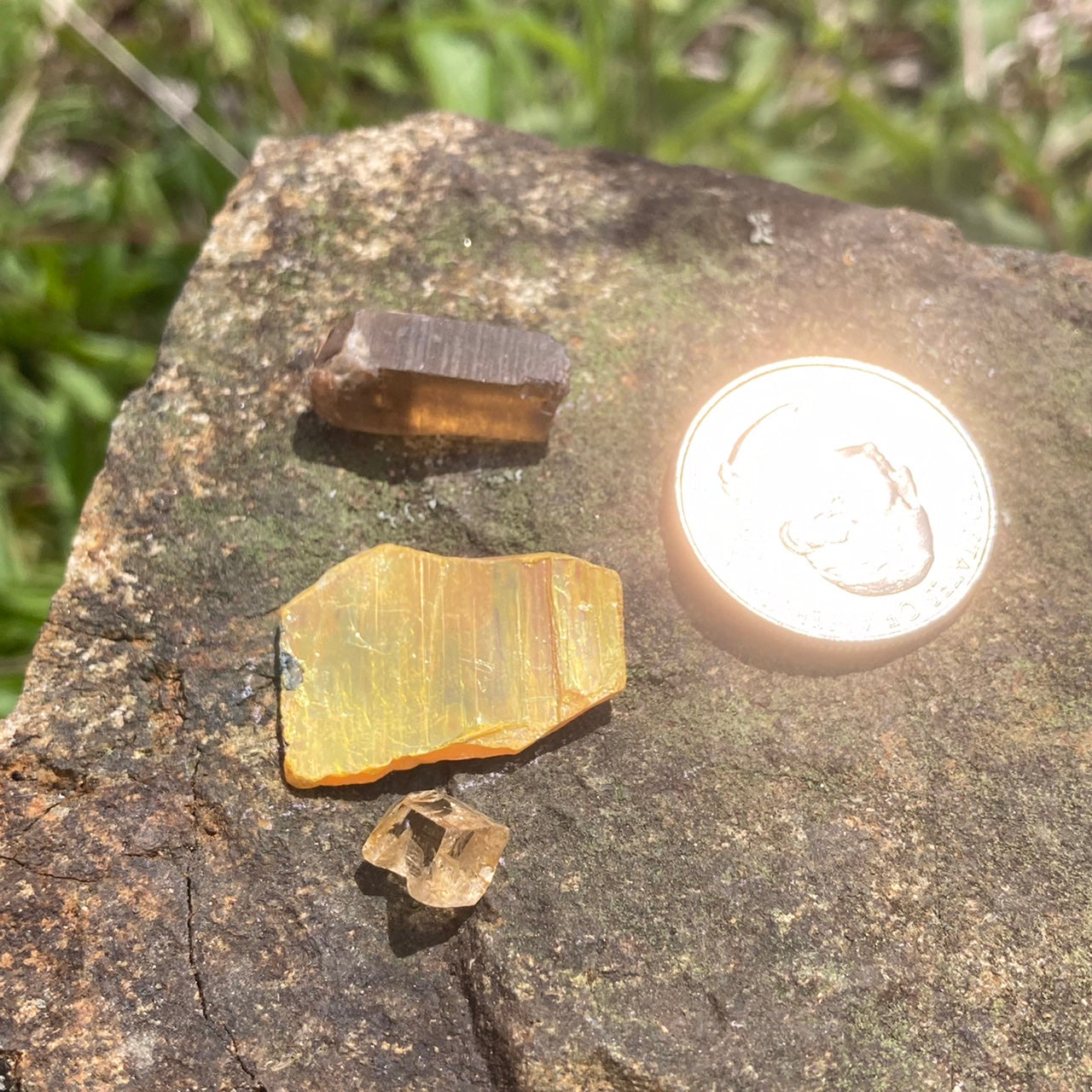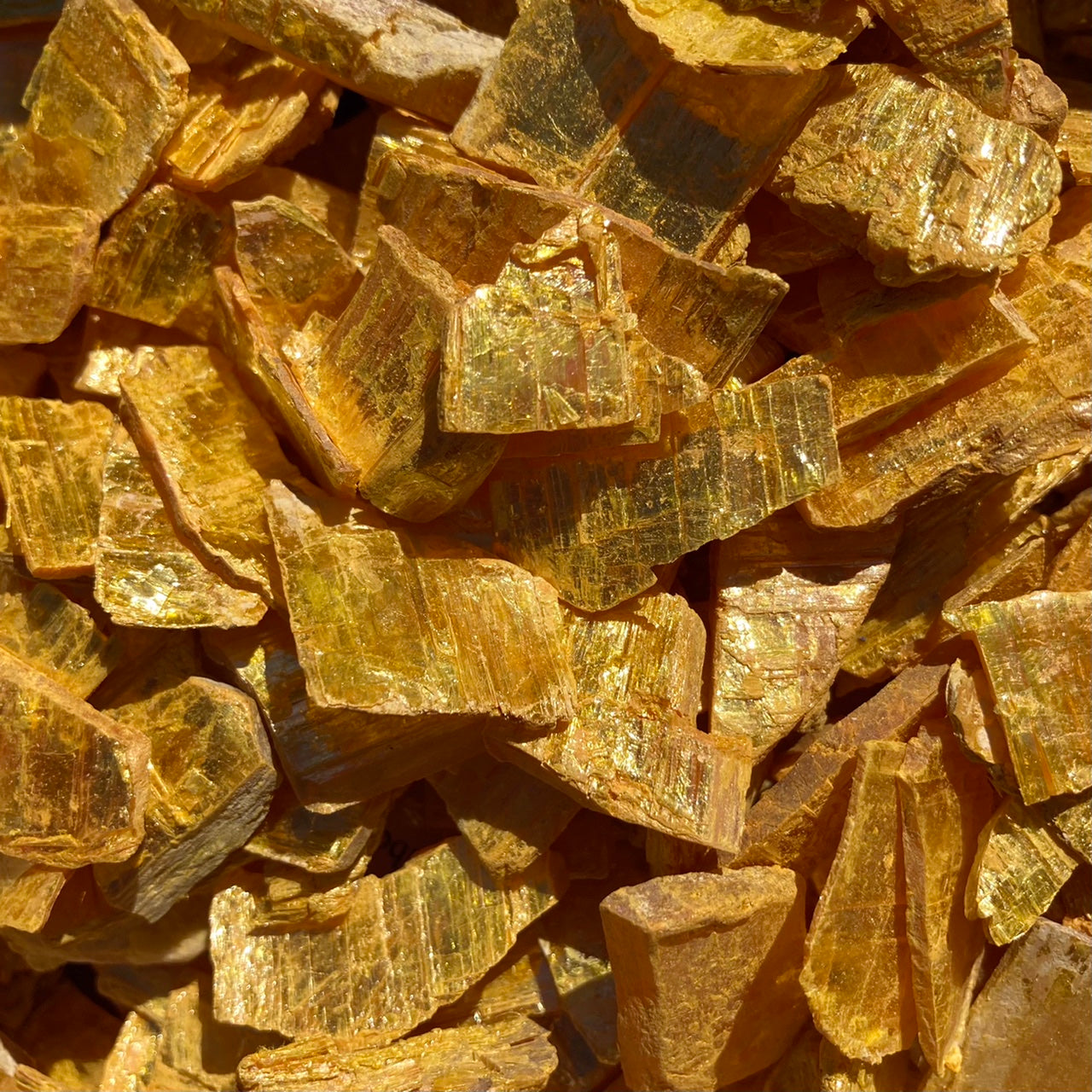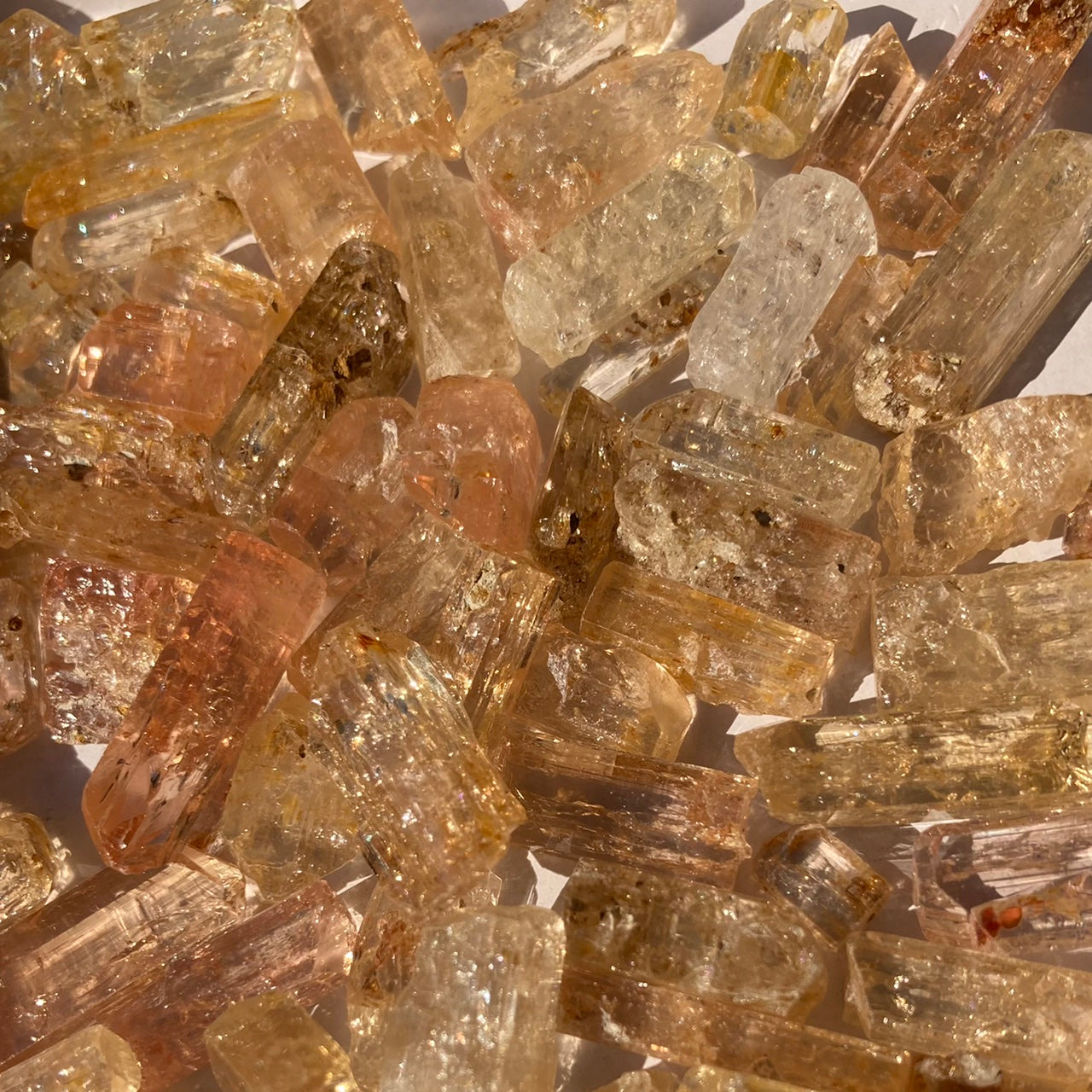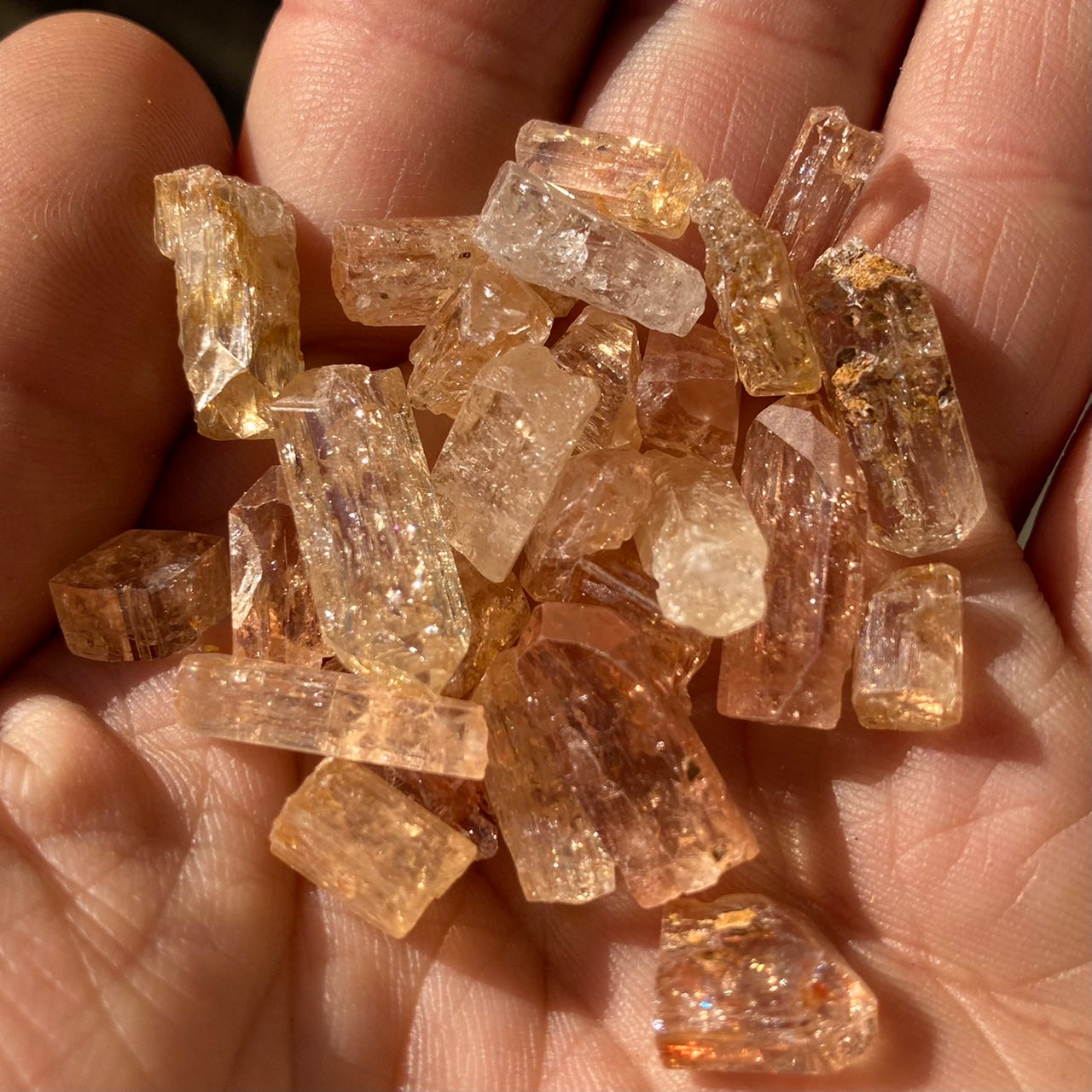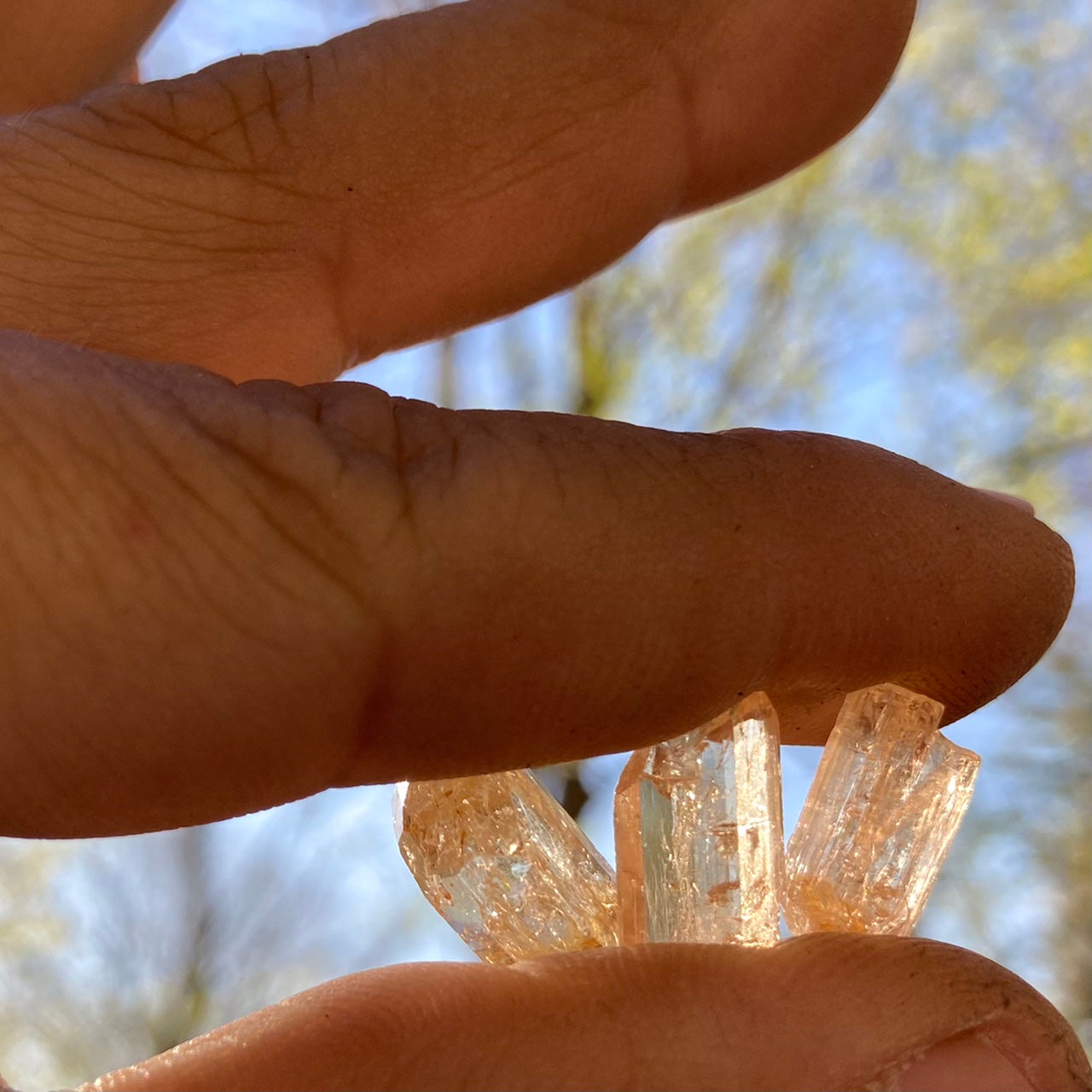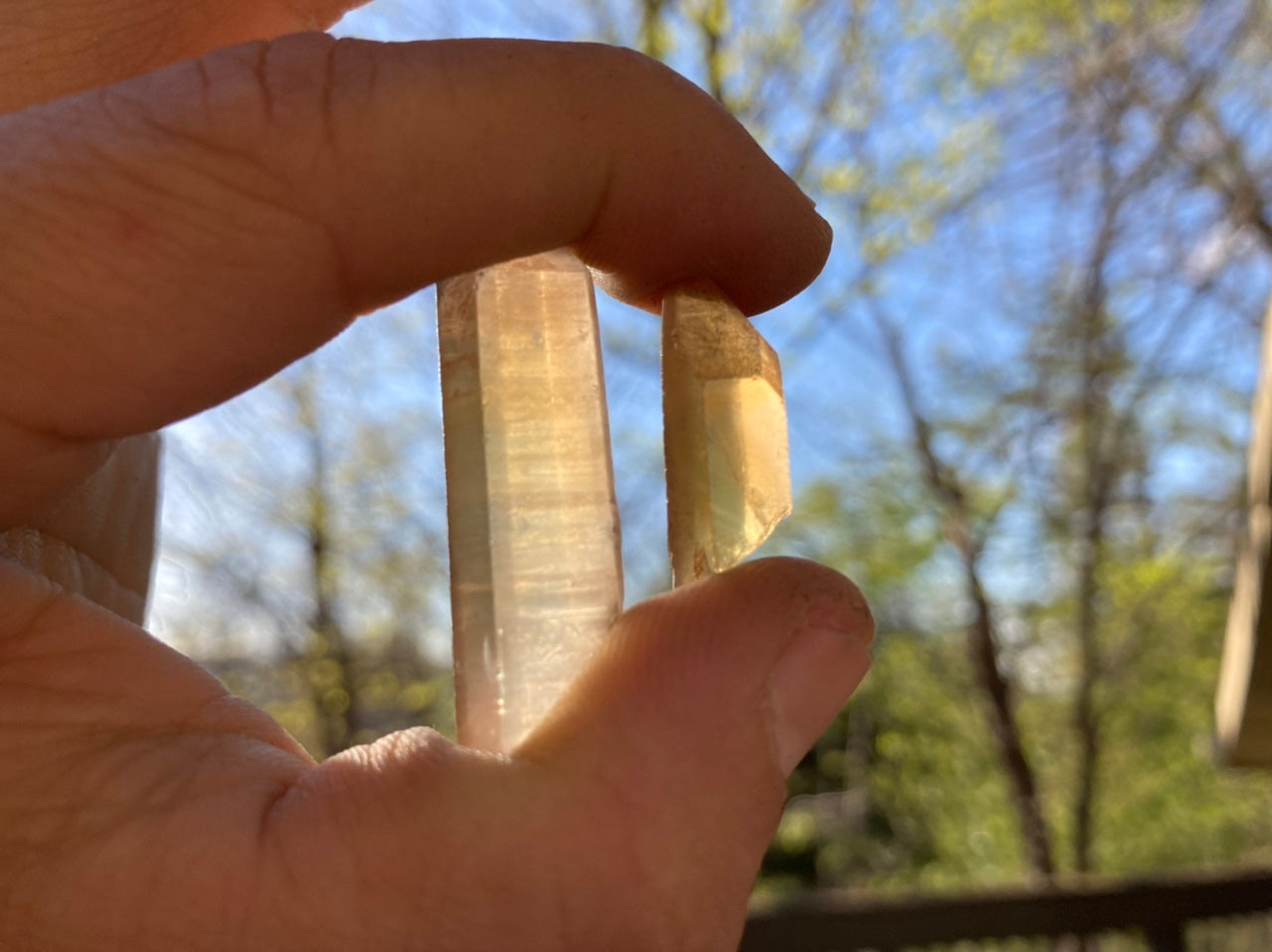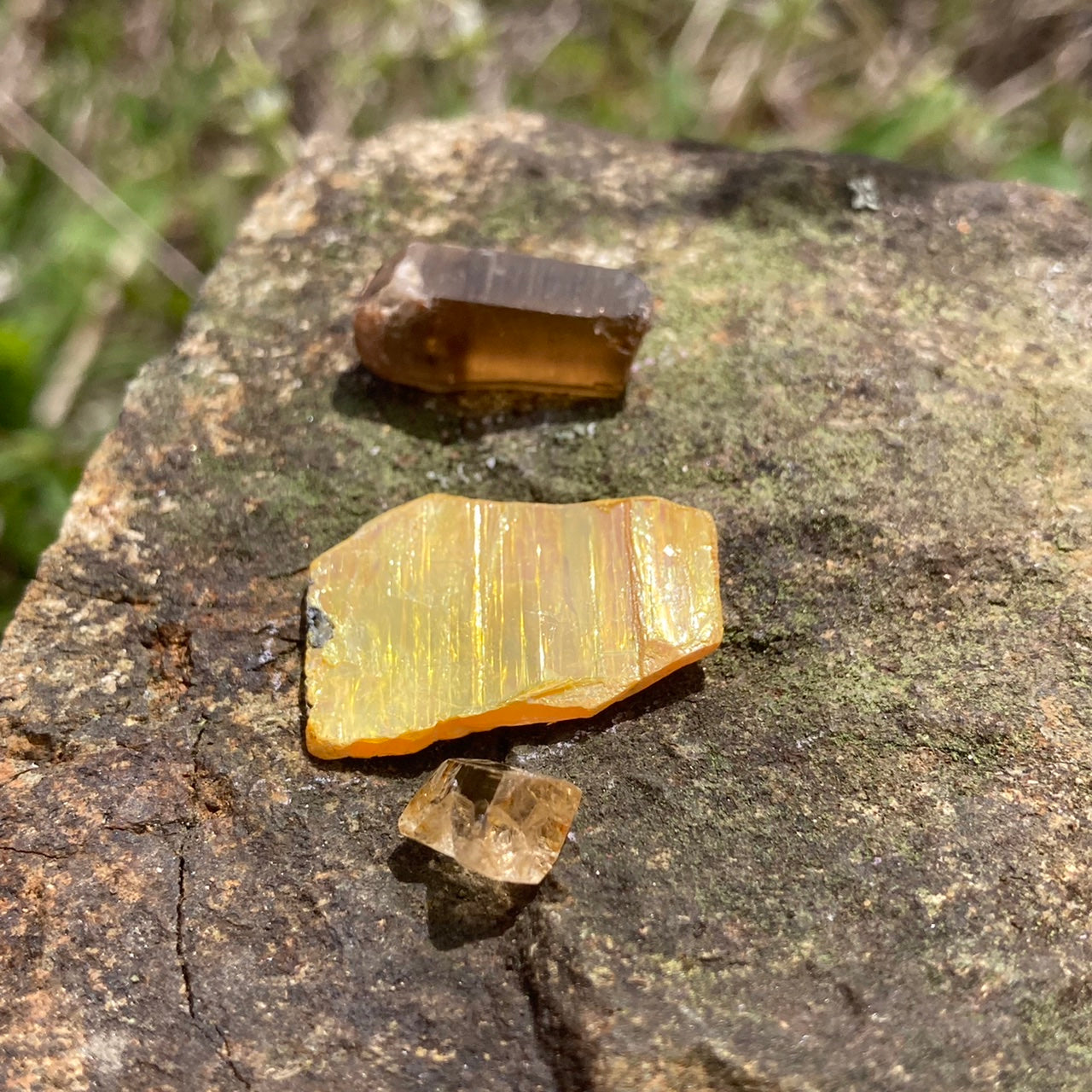 Elixir Kit #04 Stored Sunlight Kit
Description:  This listing is for one kit that contains: 1 Citrine Crystal + 1  Orpiment Crystal + 1 Imperial Topaz Crystal.

Properties:
Detailed descriptions of each crystal are below. These crystals are rough natural crystals with no synthetic treatments. They were all hand selected and all fit into the New Larger Pure Quartz Test Tube product here in this shop. We recommend obtaining that test tube for use with your kit.
Because this is Nature, no two pieces are the same. We can not provide exact uniformity across kits. Allow yourself to be surprised by the unique crystals you receive. Purchase this kit if you are prepared to love what arrives on your doorstep.

This kit contains 1 of each crystal. 
These crystals offer a lifetime of limitless apothecary. A complete guide to safety and efficacy can be found in our course Making Stone Elixirs and Formularies. Remember, one crystal makes a lifetime of elixir. Note that images showing several of each crystal in the box are photographed that way to attempt to convey color, detail and vibration of the kit more clearly through the virtual image. This kit contains 1 of each crystal. We can not provide specific stones seen in the pictures. 
These crystals are some of the best in the world. These kits are of limited quantity. 
Natural Citrine
This is a dark honey-colored natural Citrine crystal from the Democratic Republic of the Congo in central Africa. Citrine, like Amethyst, is one of the most commonly heated stones. Finding natural Citrine is special. This is the perfect harmonizer for treatments and formulas created to gather, magnetize, strengthen, uplift, center, ground or tonify. It has an enormously supportive action on the spleen and stomach. Pull it out when you need support with digestion, memory, focus, (Focus is HUGE in materialization and manifestation inner practices), nourishment, support, and allowing yourself to receive. Yes, remember to let IN the good qi around you.
Siberian Orpiment 
Orpiment is composed of Arsenic and Sulfur. It's toxic to inhale or ingest directly. INDIRECT METHODS for making elixirs ONLY. Use one of our Quartz test tubes or place this inside a glass and then place that glass inside another glass of water. DO NOT let this crystal directly touch the water. Handle with care and keep away from children. Orpiment was known as one of "The Three Yellows" in ancient Chinese medicine. It's used for burning up and transmuting what we want to clear. This can be spiritual or physical. Parasites, deep disease, poisonings, heat, and more can be cleared from the body and field. The bright gold color is very useful vibrationally.
Imperial Topaz
This is a rarely found untreated Topaz. It is naturally colored peach to champagne to sunlight orange. Kind of like a sunset. It's newly discovered in NW Zambia and collectors are exchanging big bucks for it. Imperial Topaz was used quite a bit in ancient China. I learned about it in my very first classes in the Daoist work. It is not until now that I have an untreated real piece. There are stories of nobility fighting for the crystal in ancient times because it could be used as a cloak of invisibility. It's actually a wonderful harmonizer for stone elixirs, especially when you want to amp up the power of the elixir and protect the elixir and the patient from detrimental energies and heavy metals. A layer of protection and magic, on many different levels.
Policies and Disclaimers:
All of our stones and crystals are pure and natural. They are free from synthetic treatments of any kind, including dyes, stabilizers, and synthetic heat treatments to enhance color.

We can not take requests for individual stones seen in the pictures.

International customers are responsible for any customs fees/import taxes.
Please see our Lost Package Policy prior to placing your order. 
Please contact us at CrystalShop@UpperClarity.com with any questions.