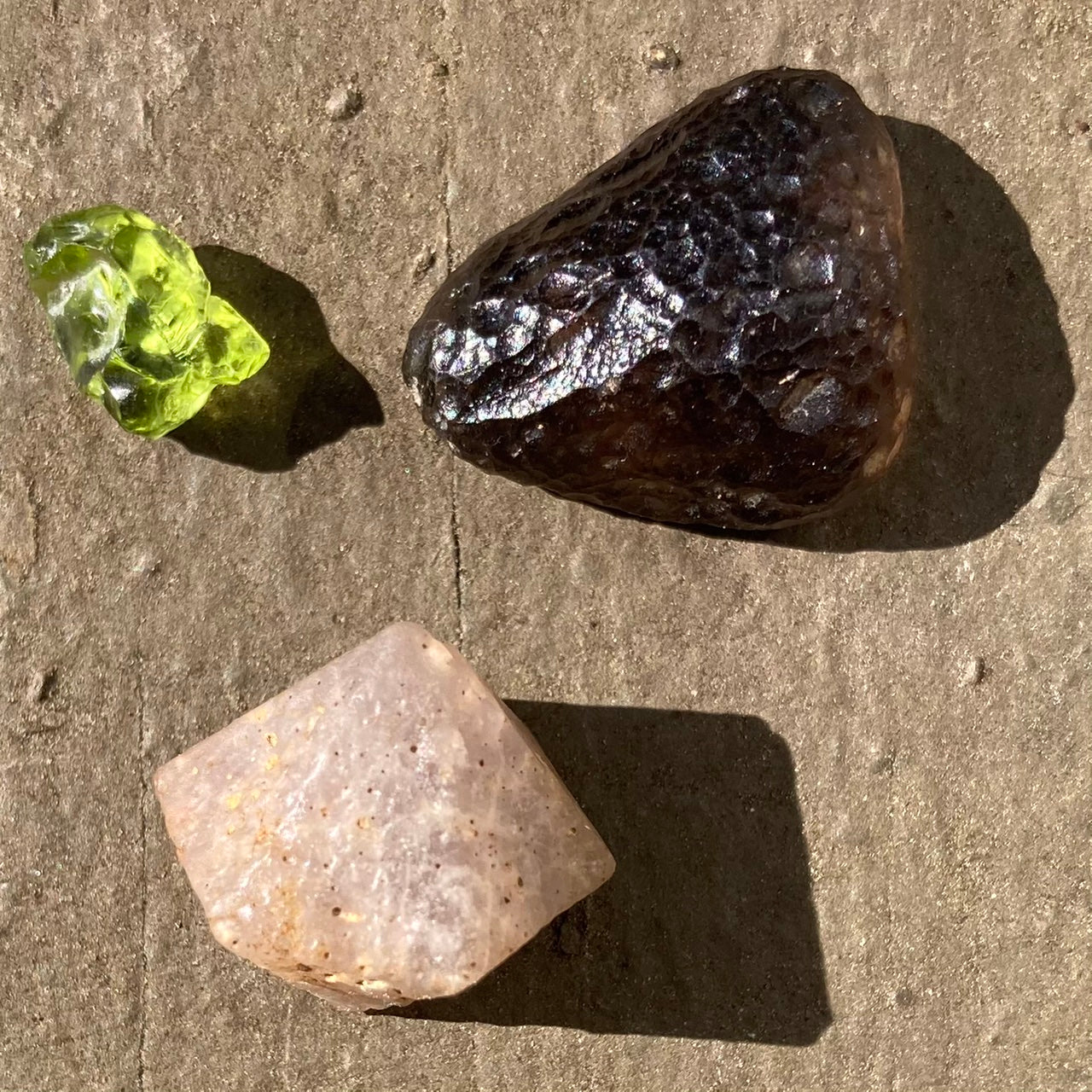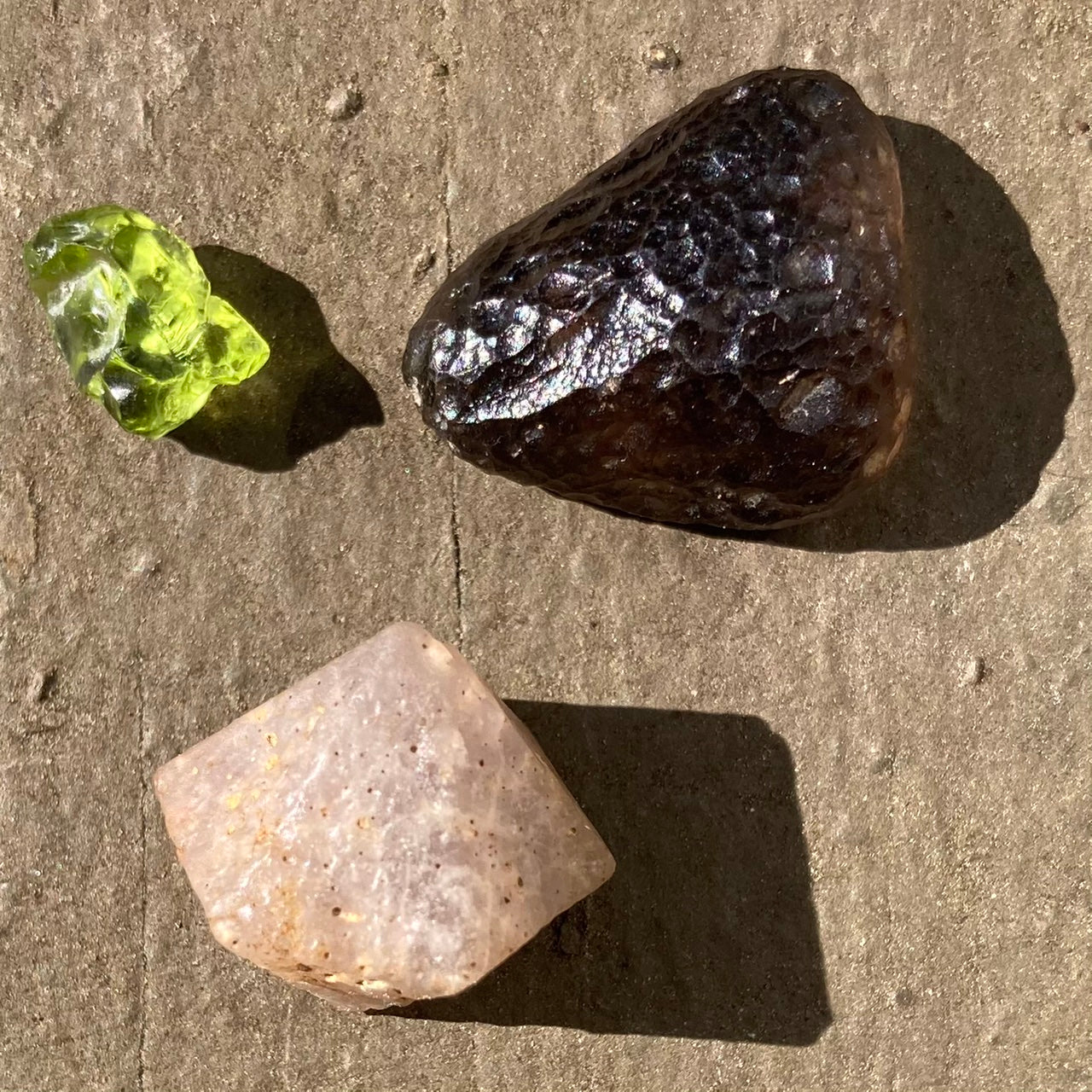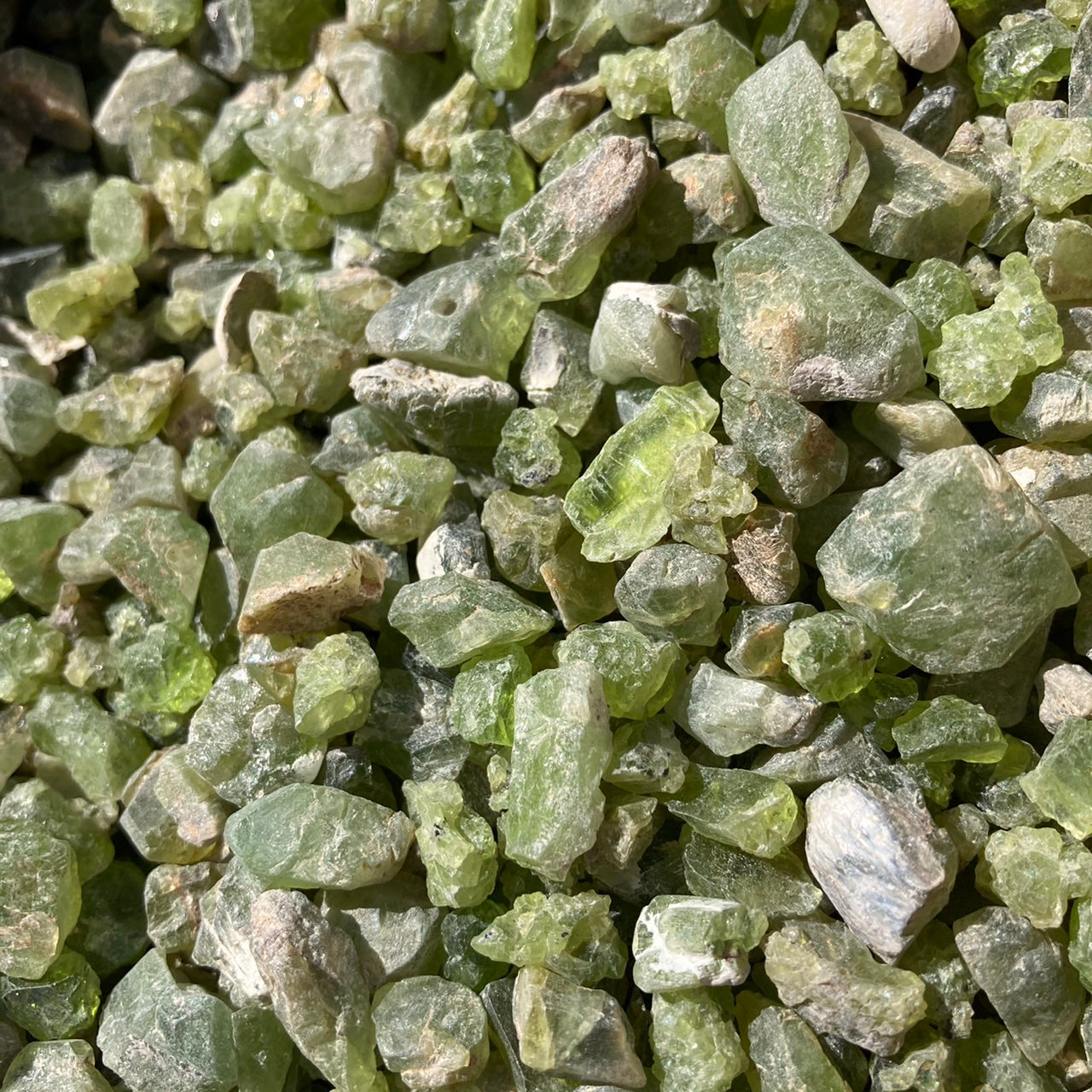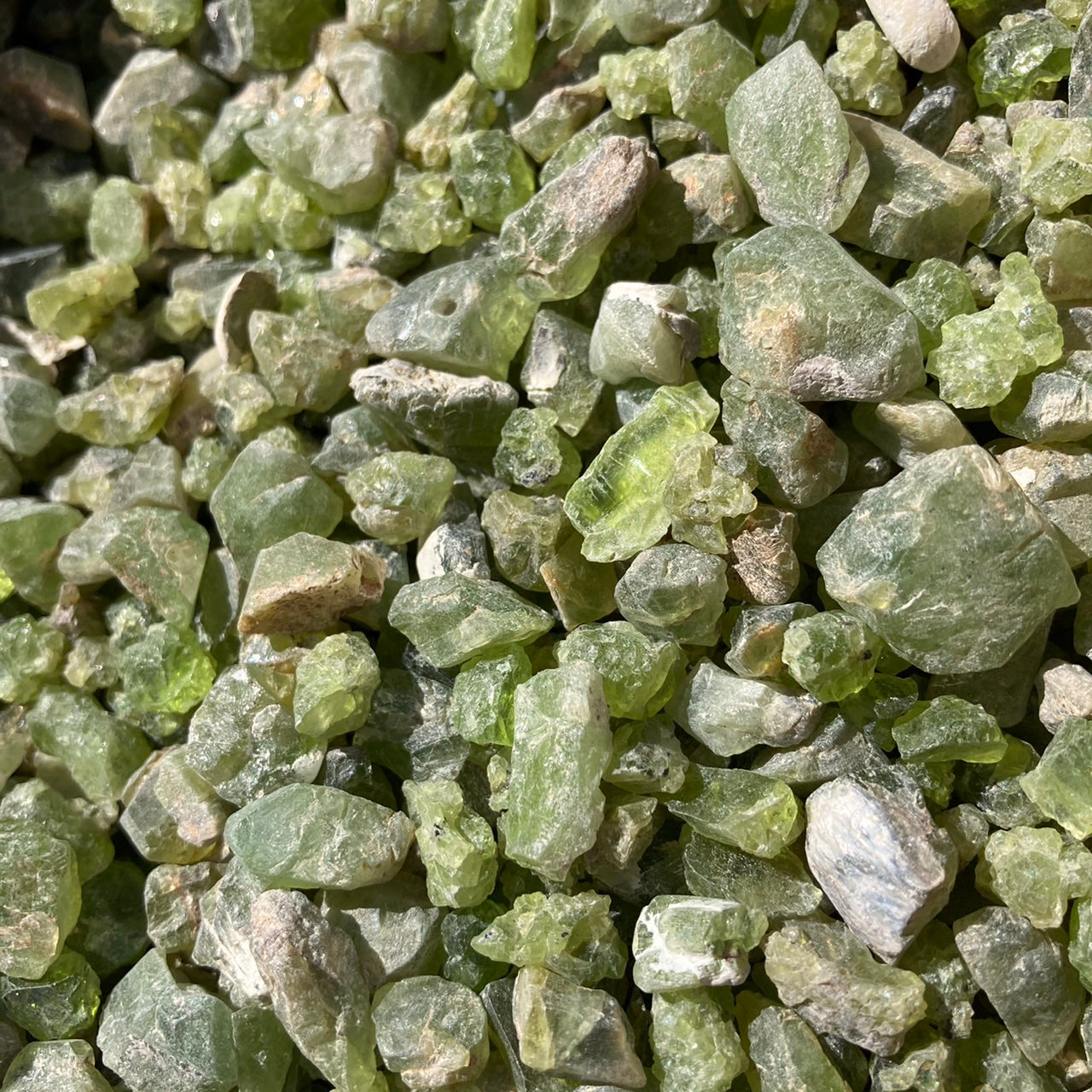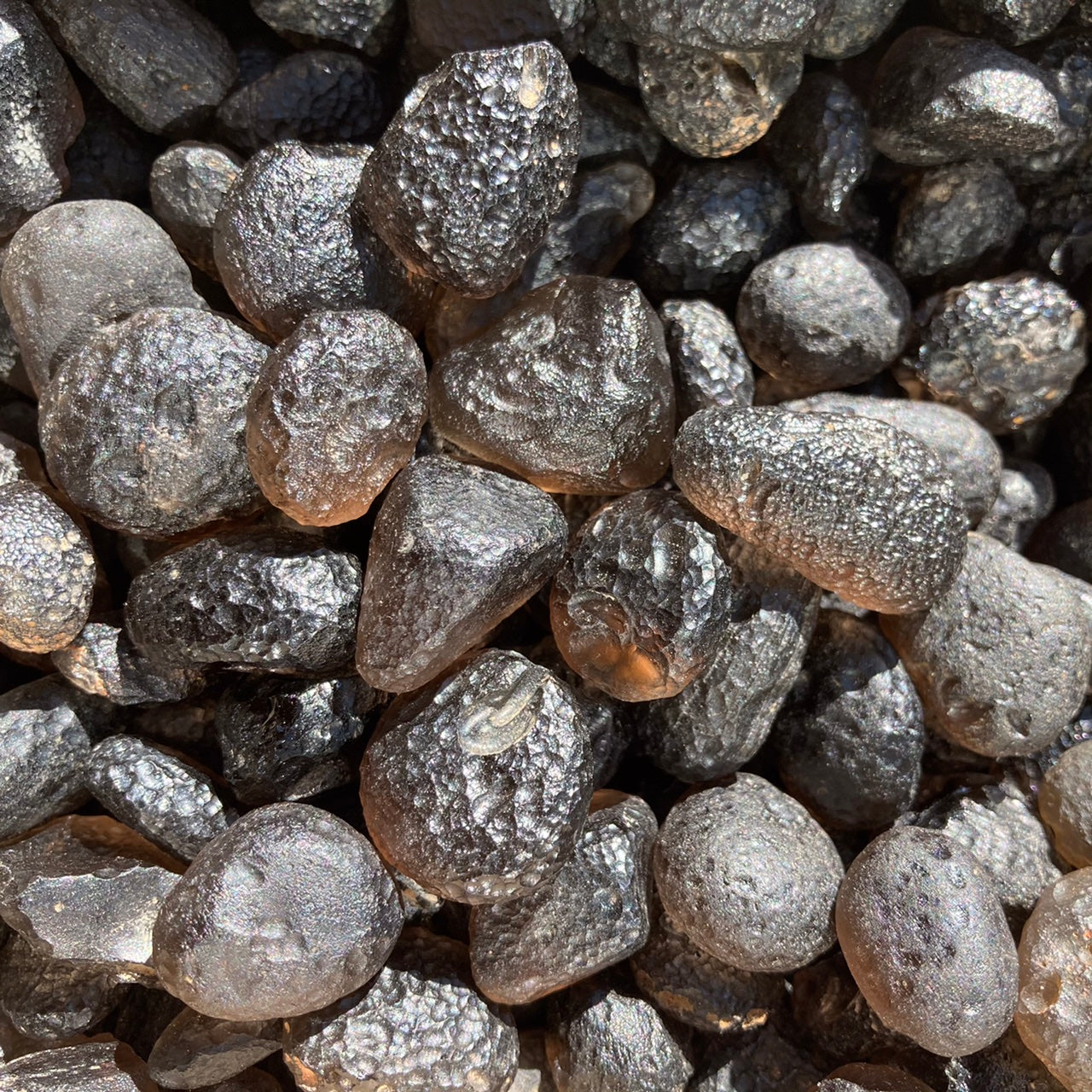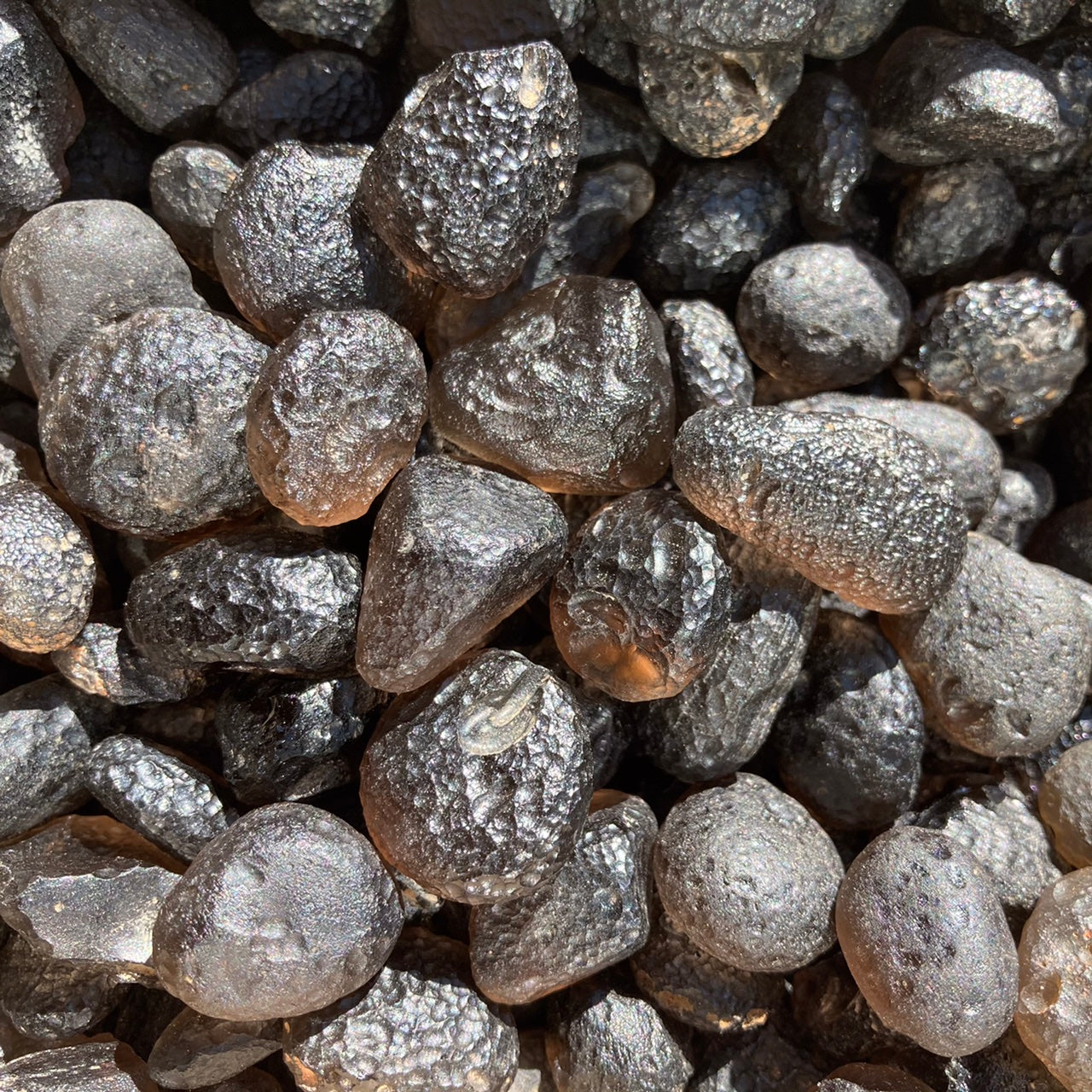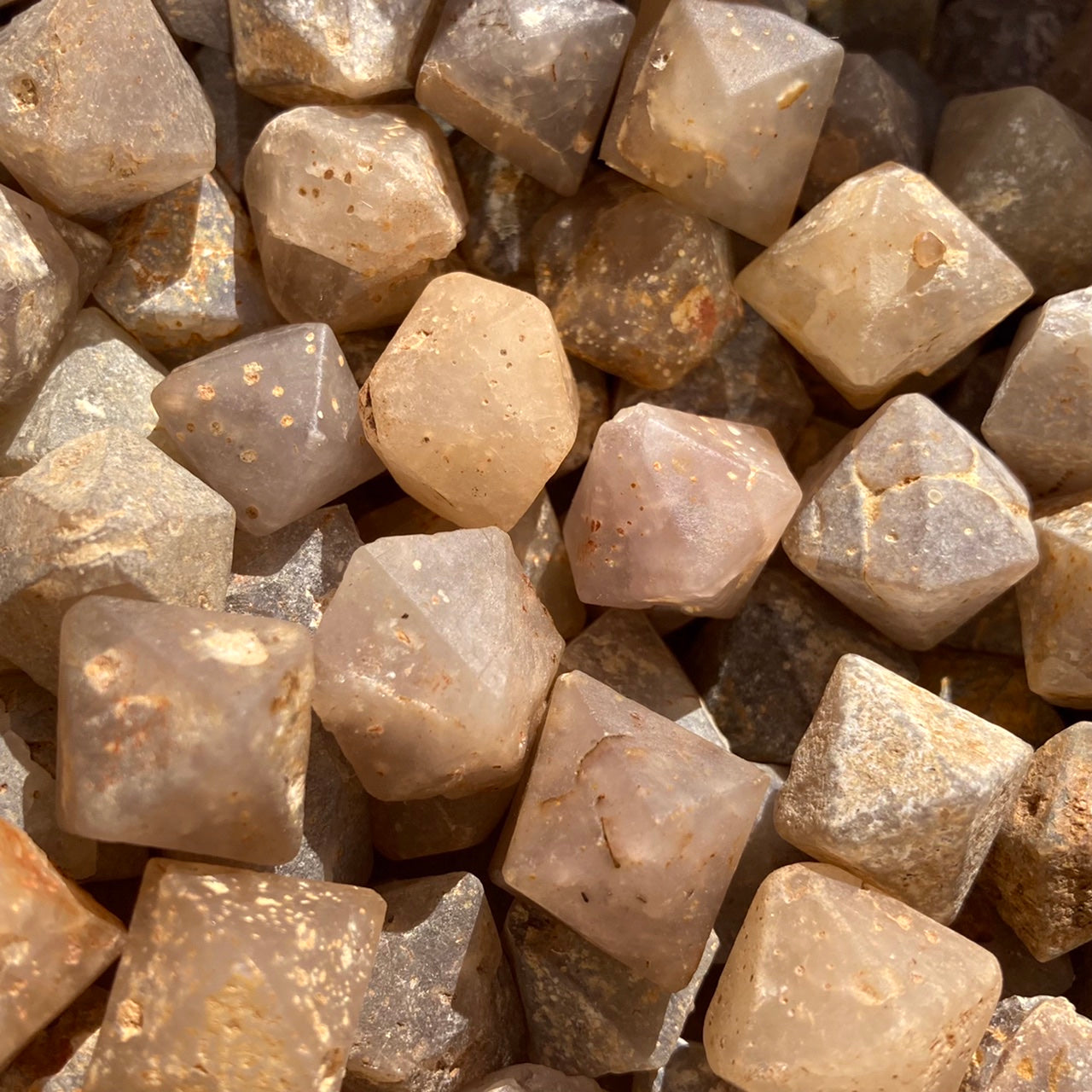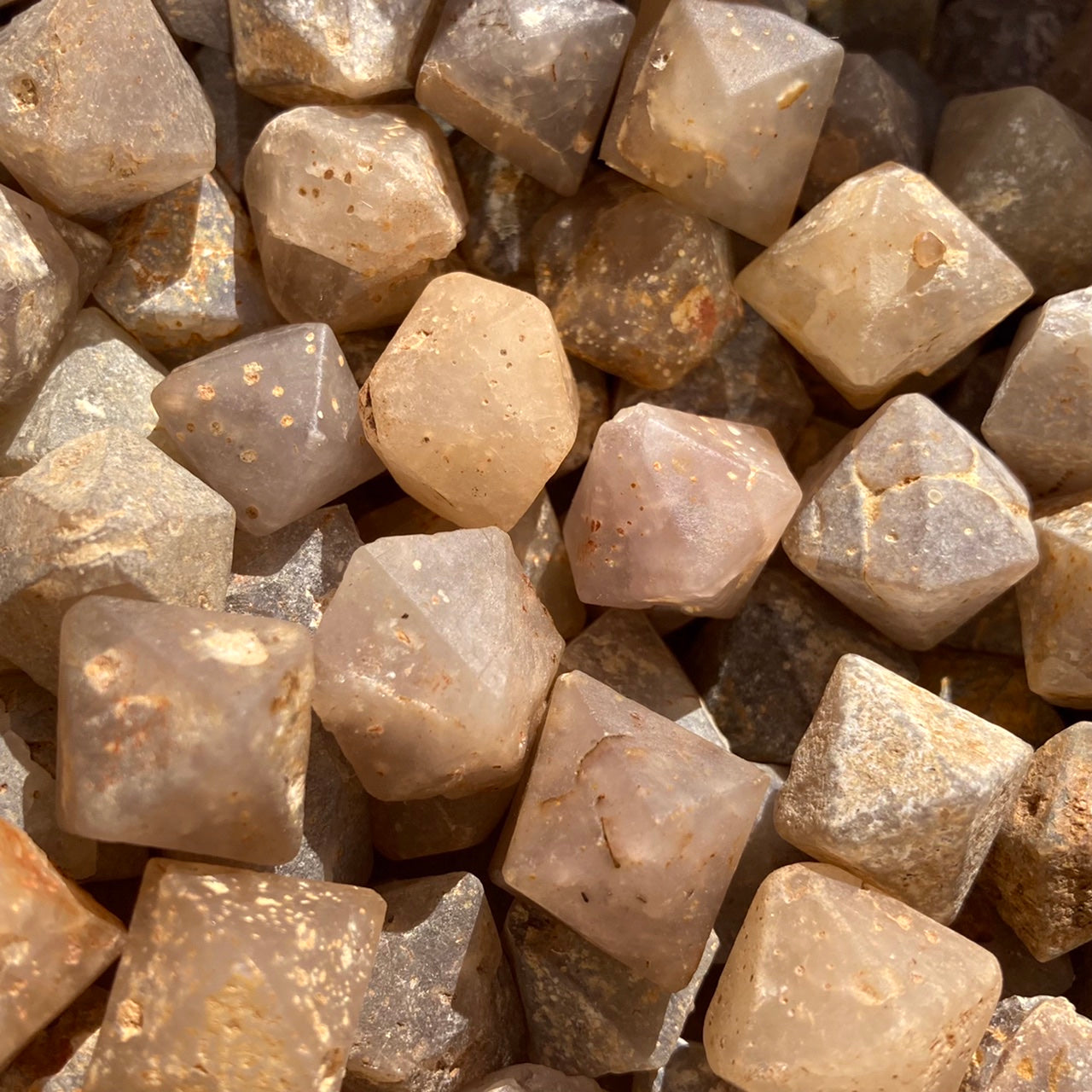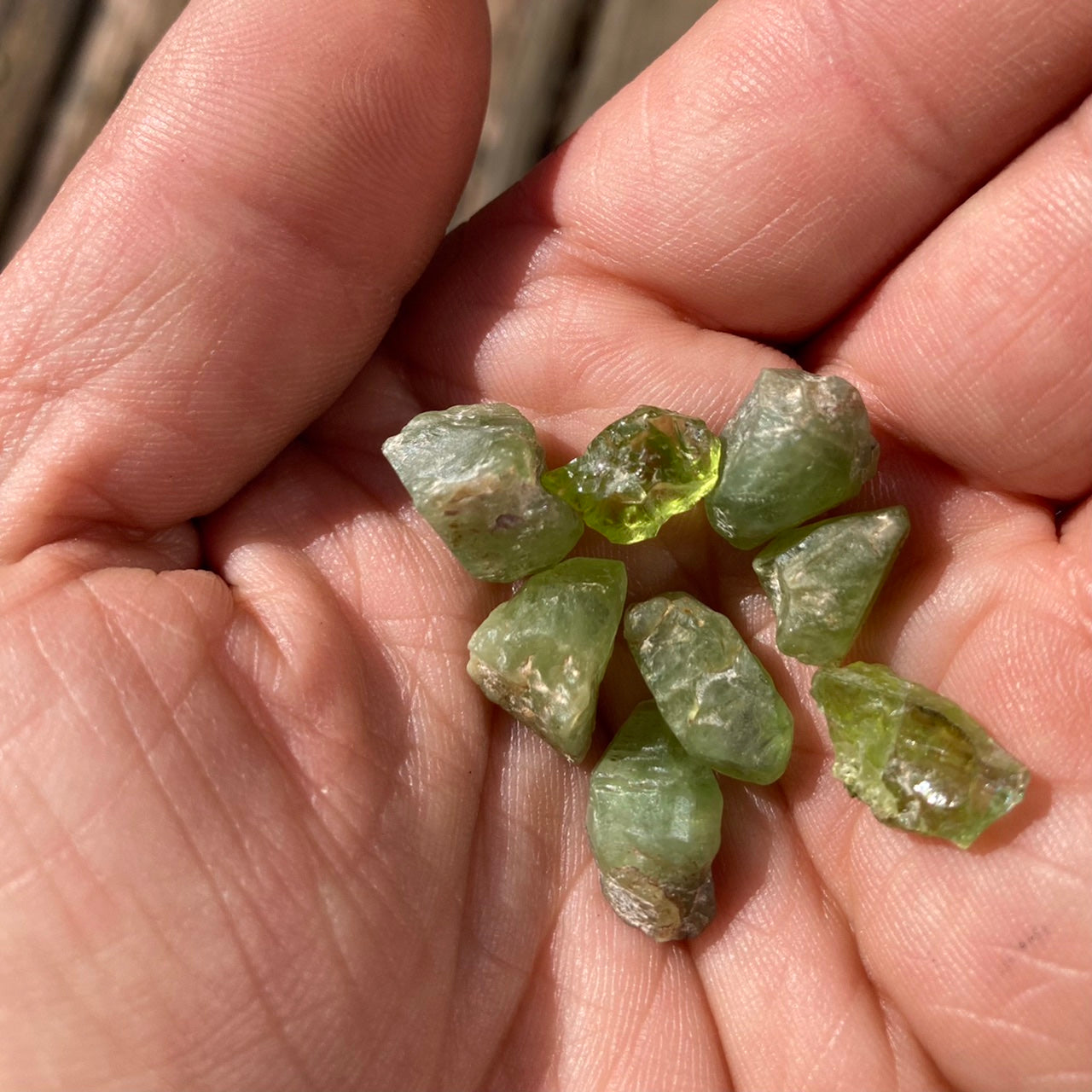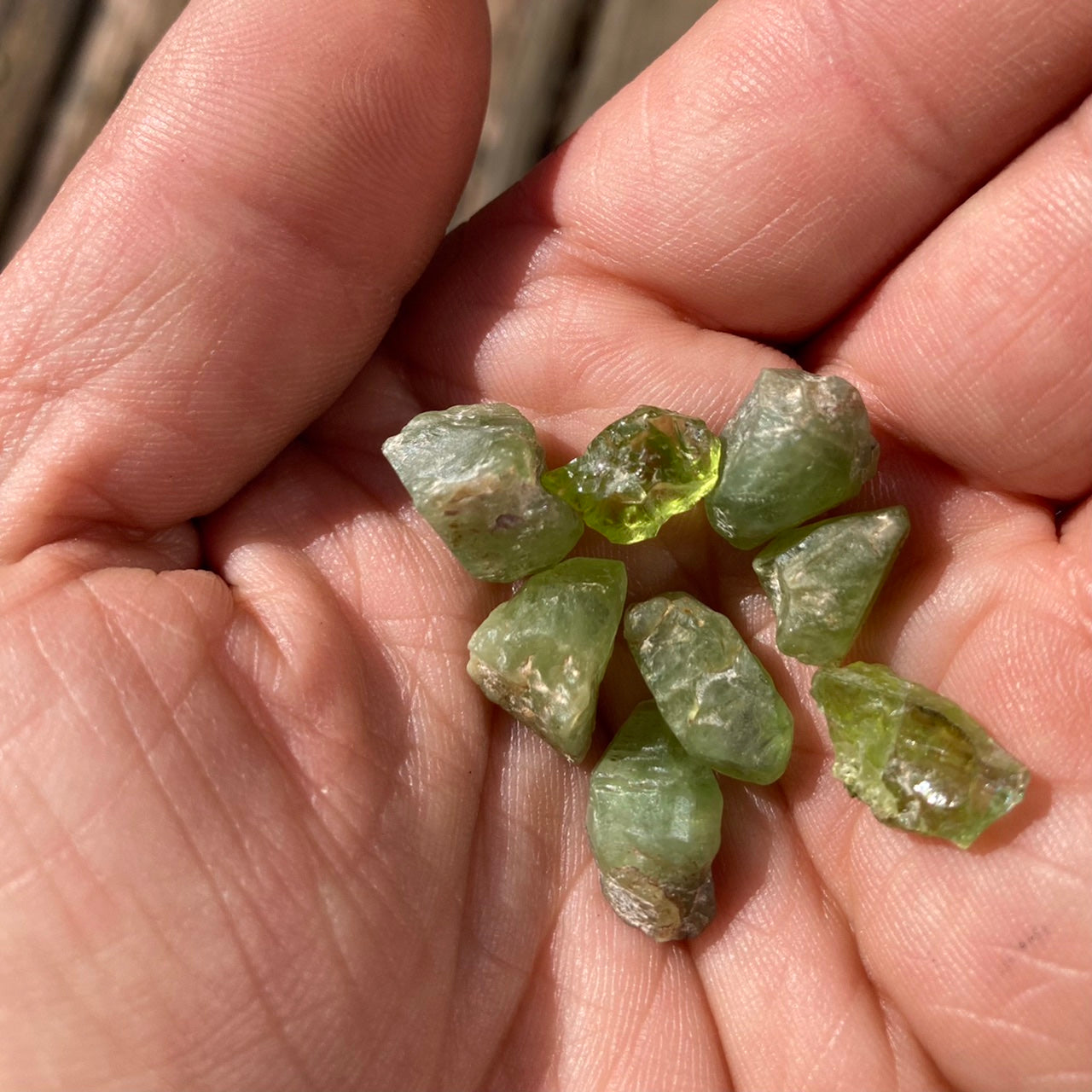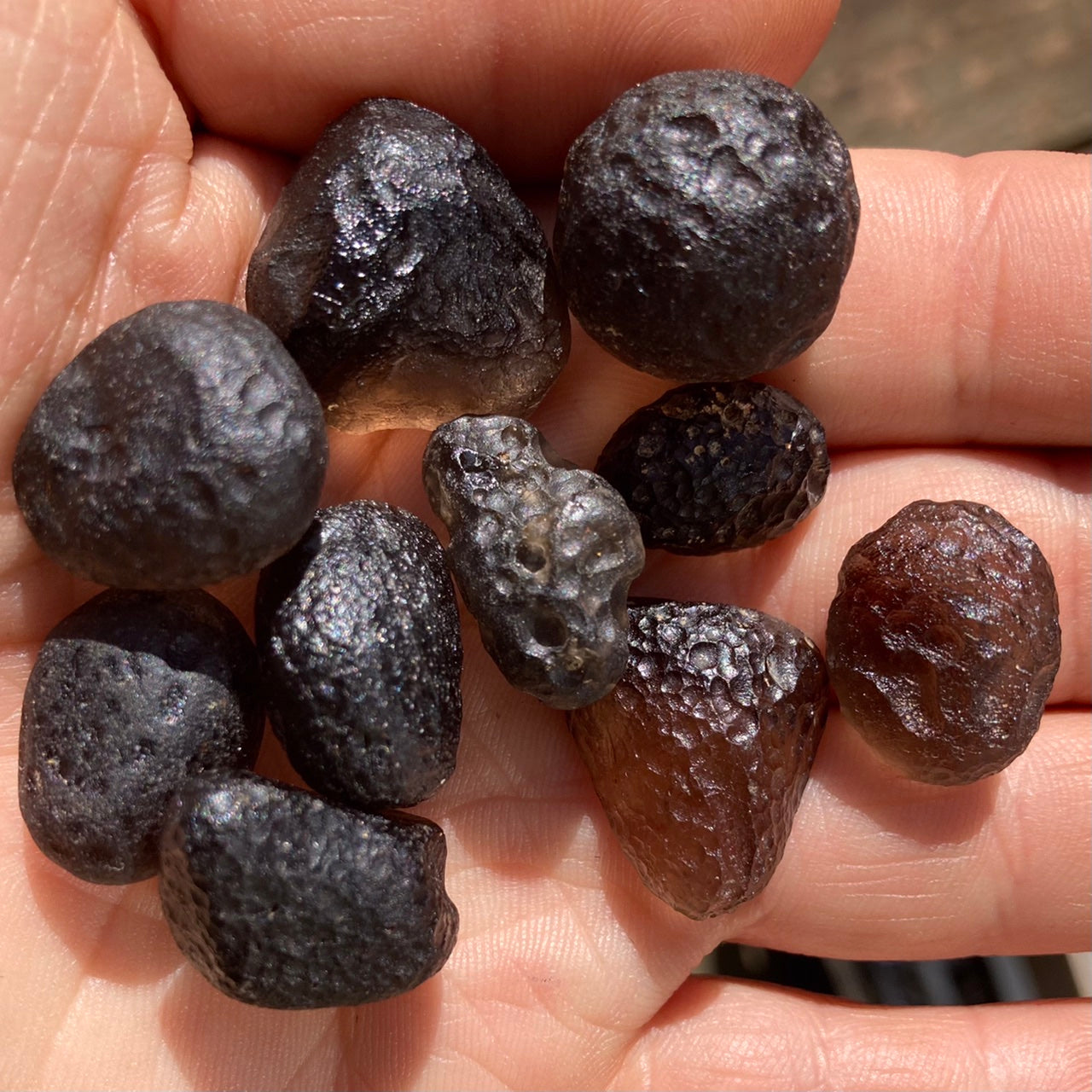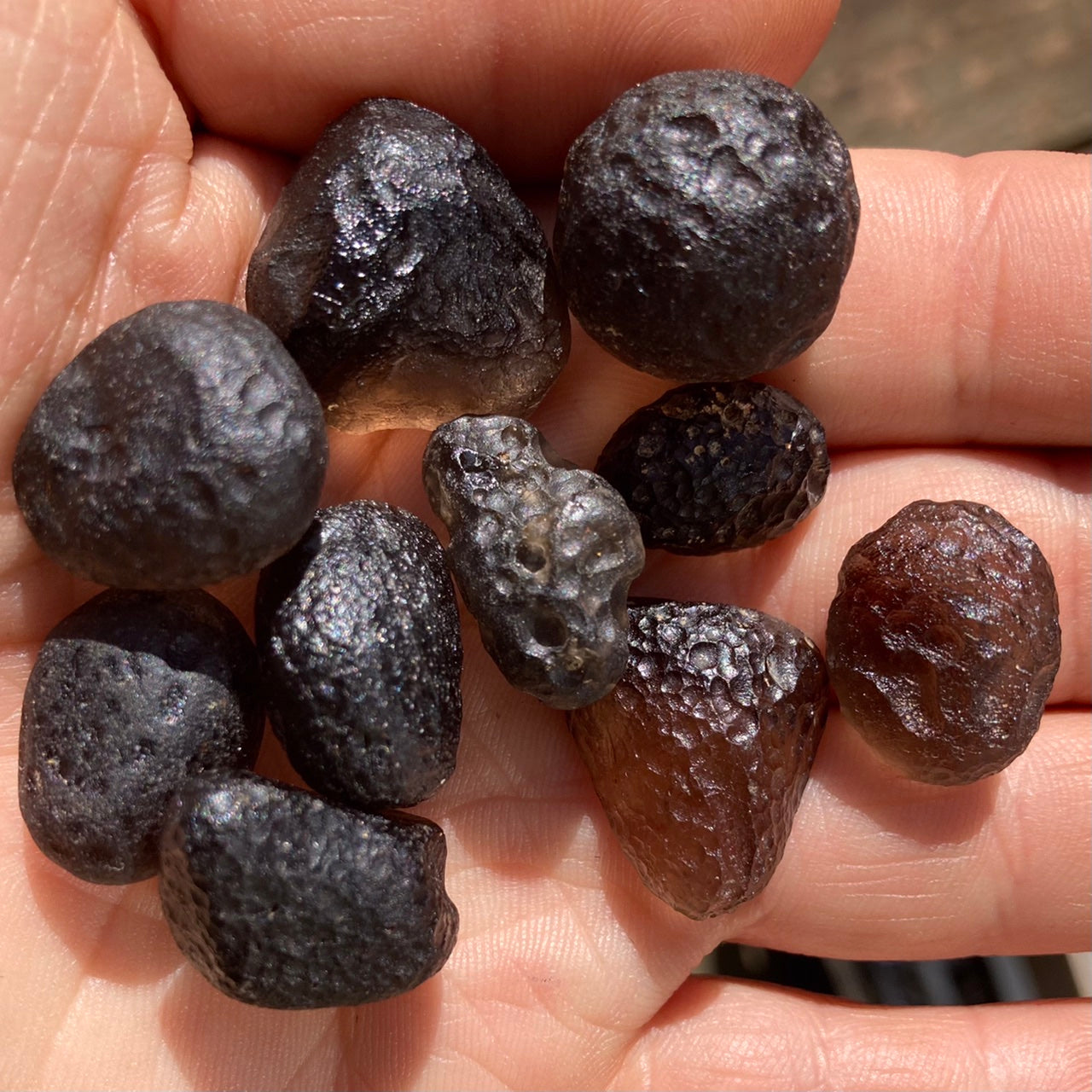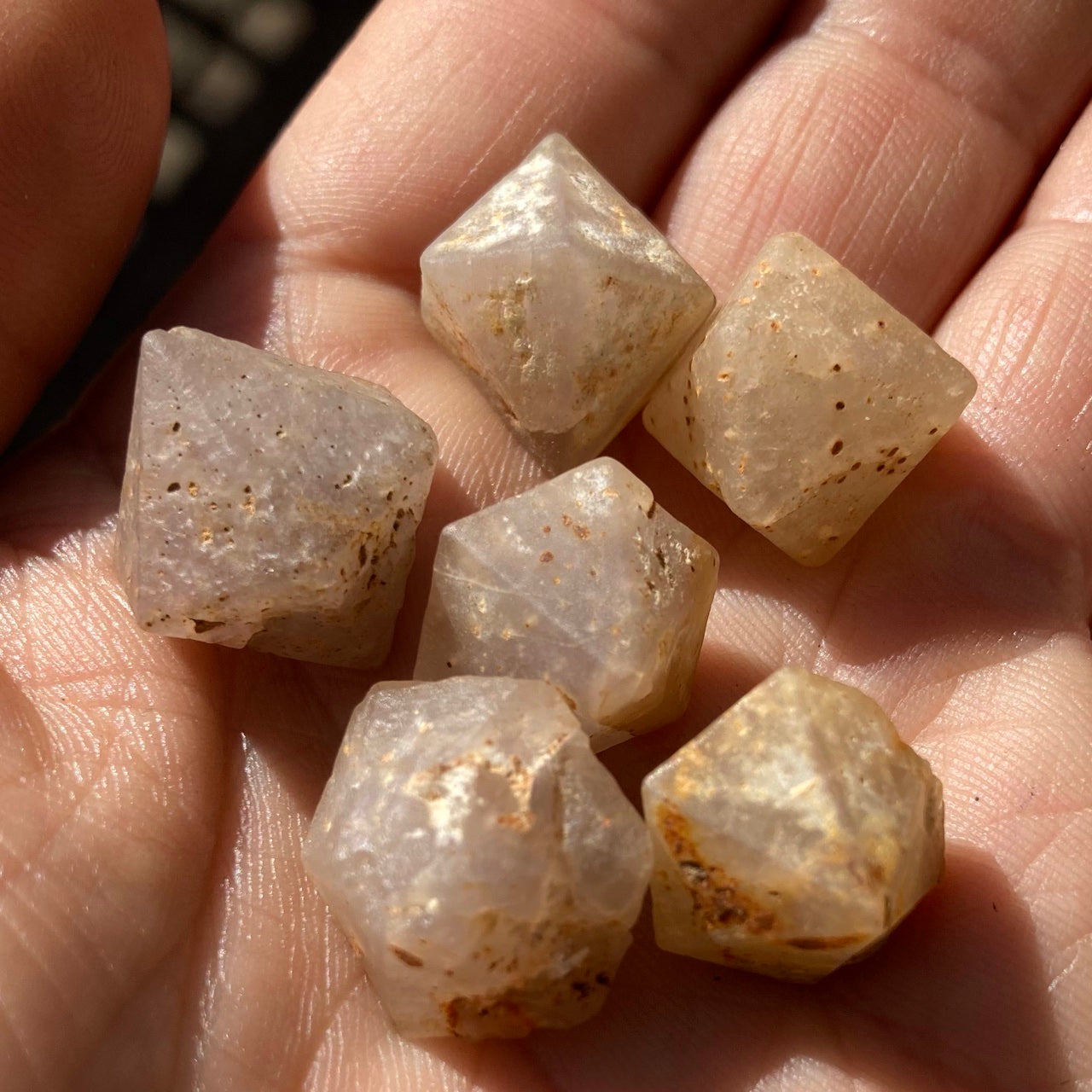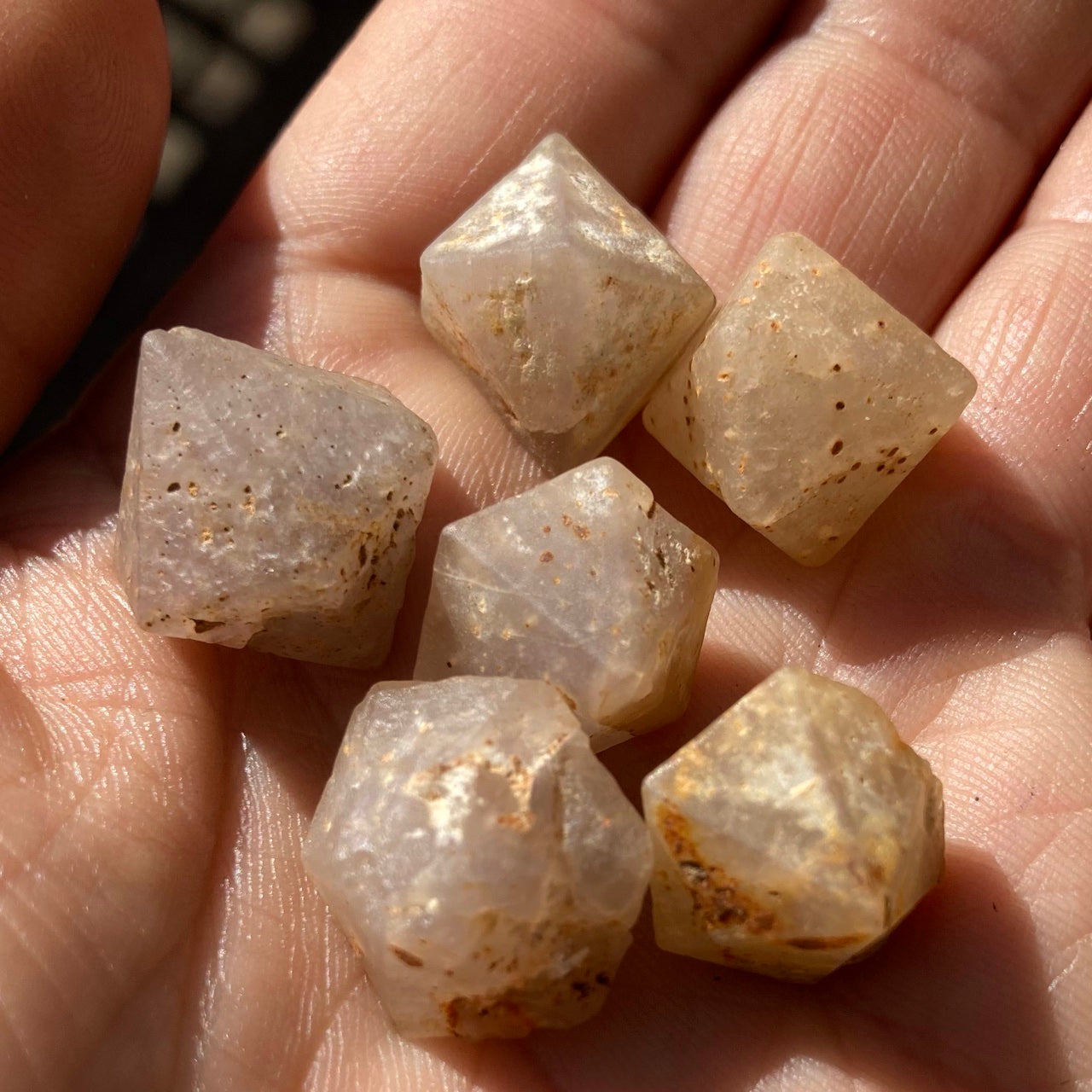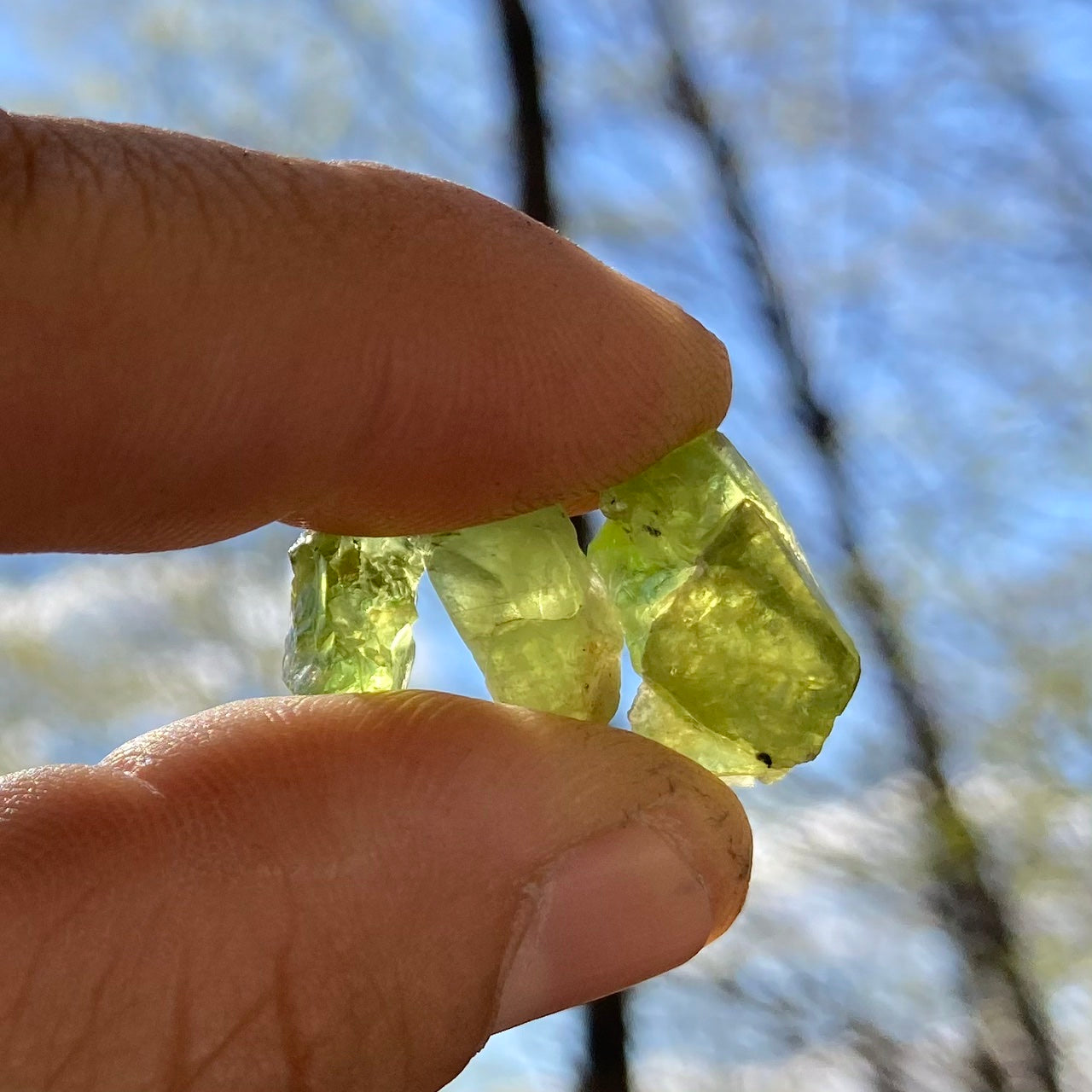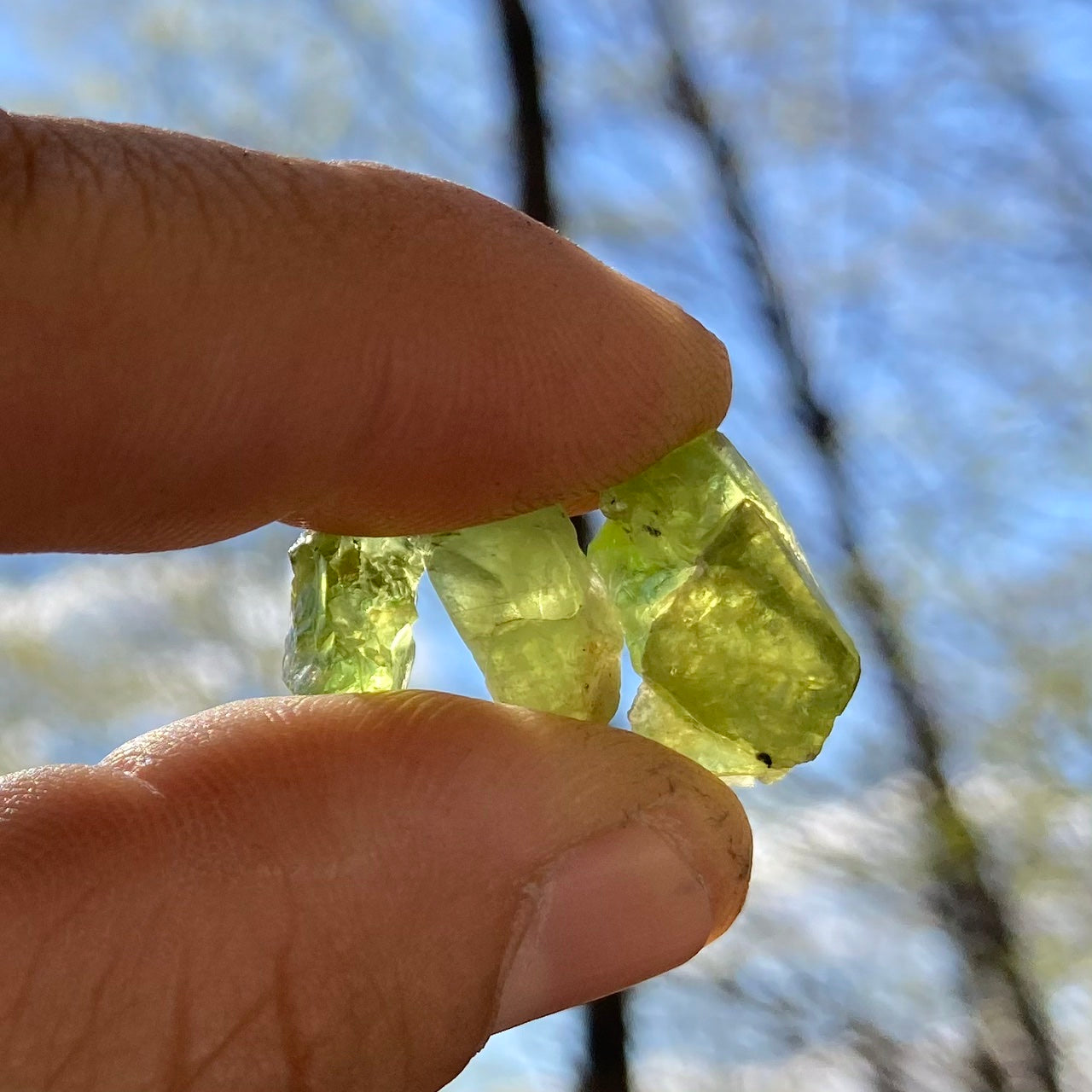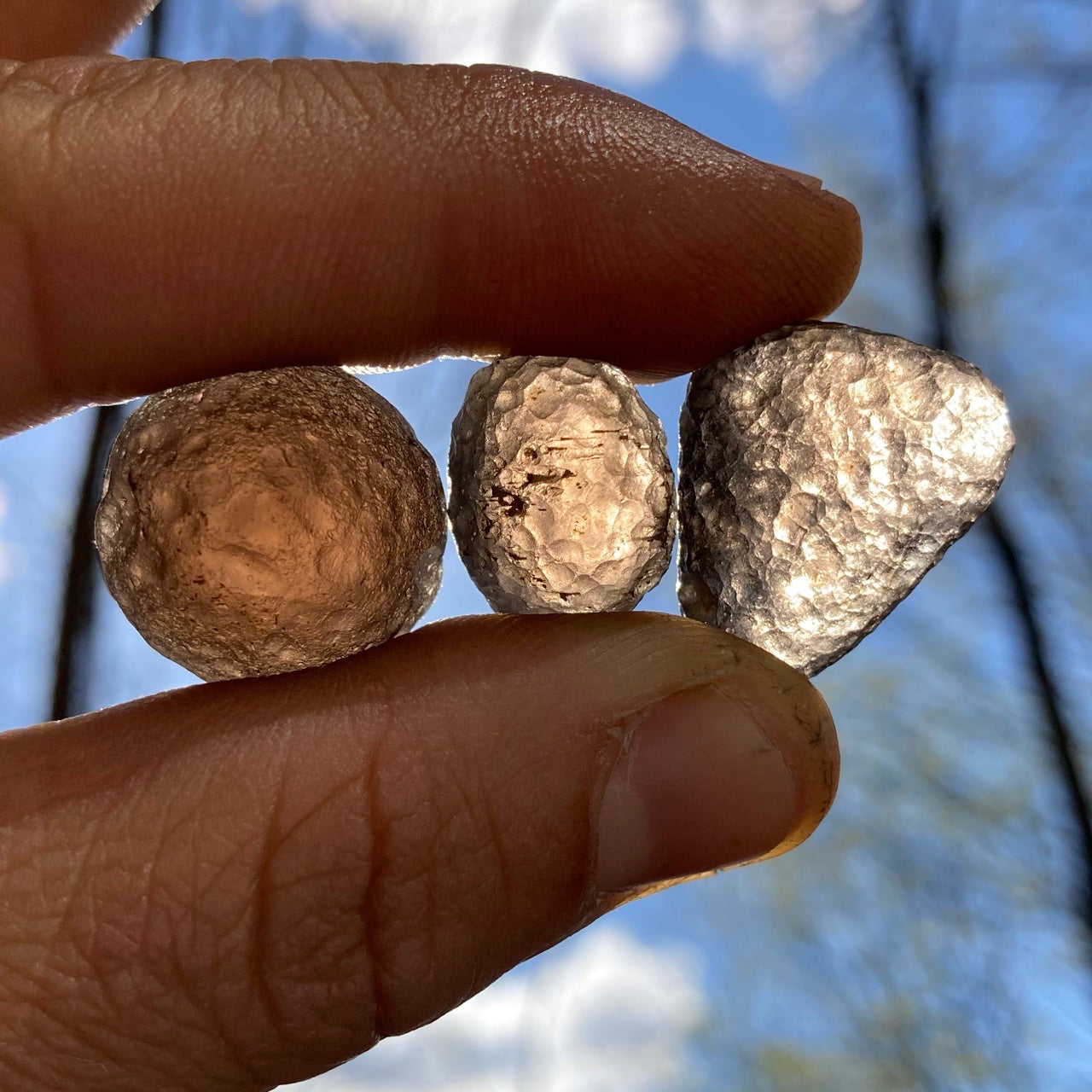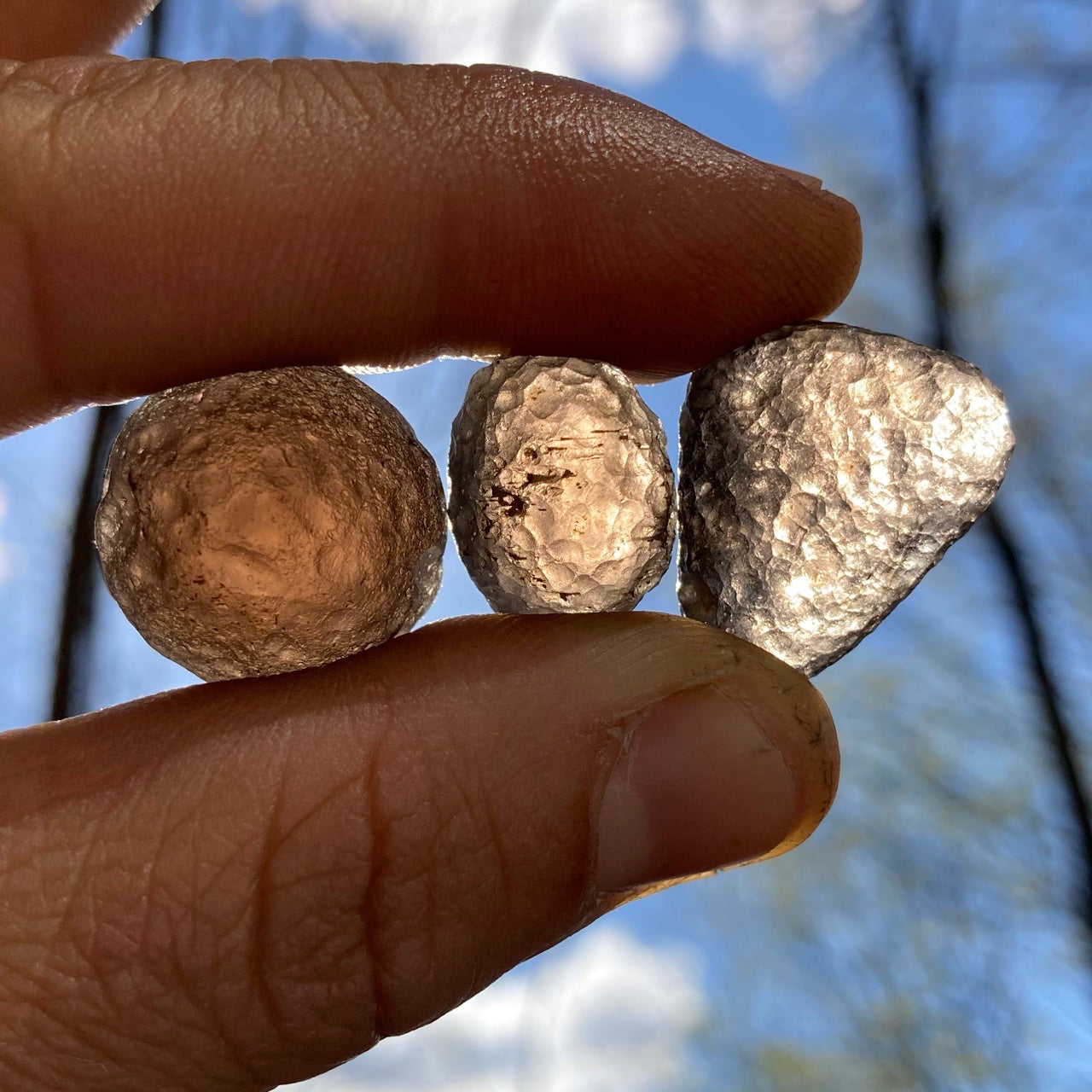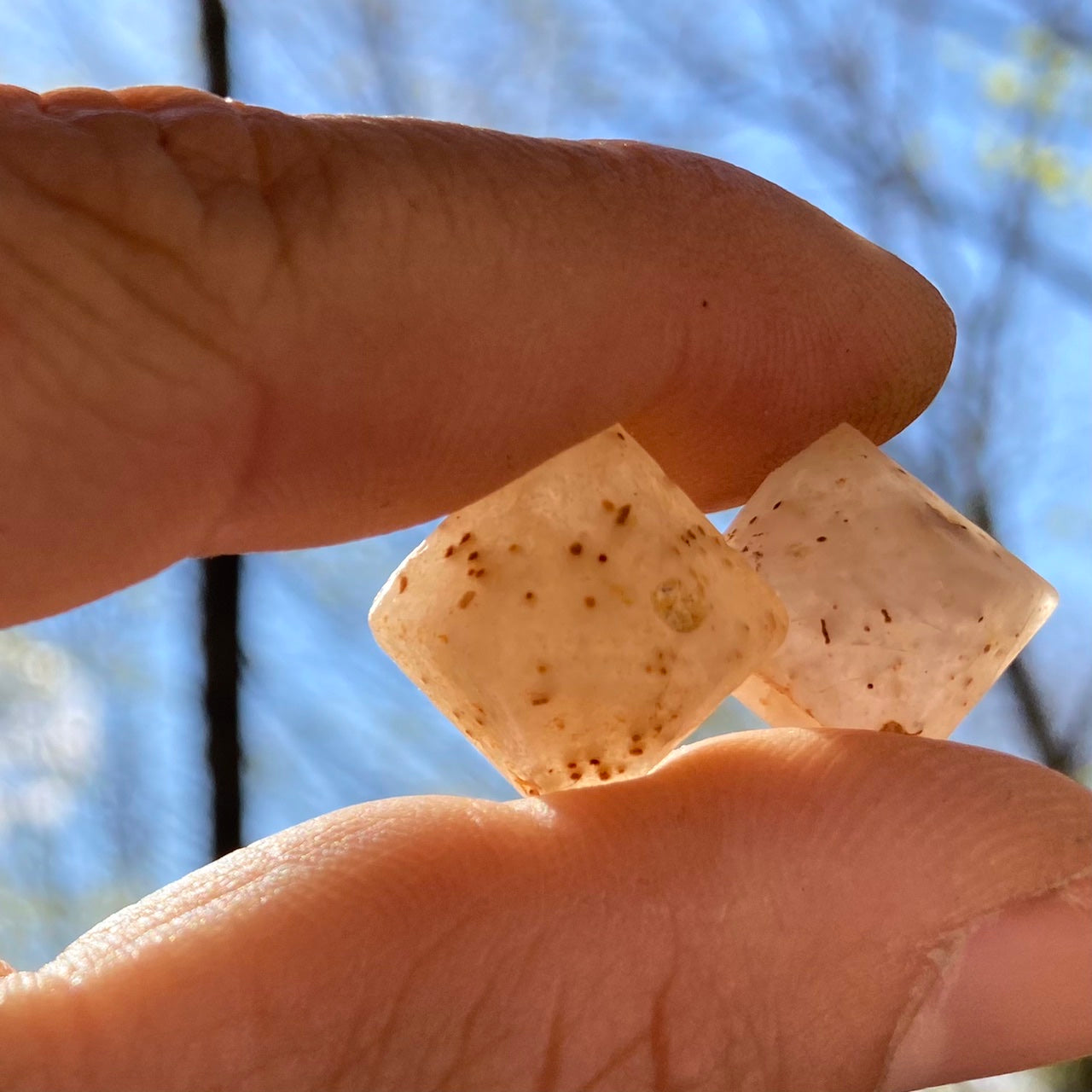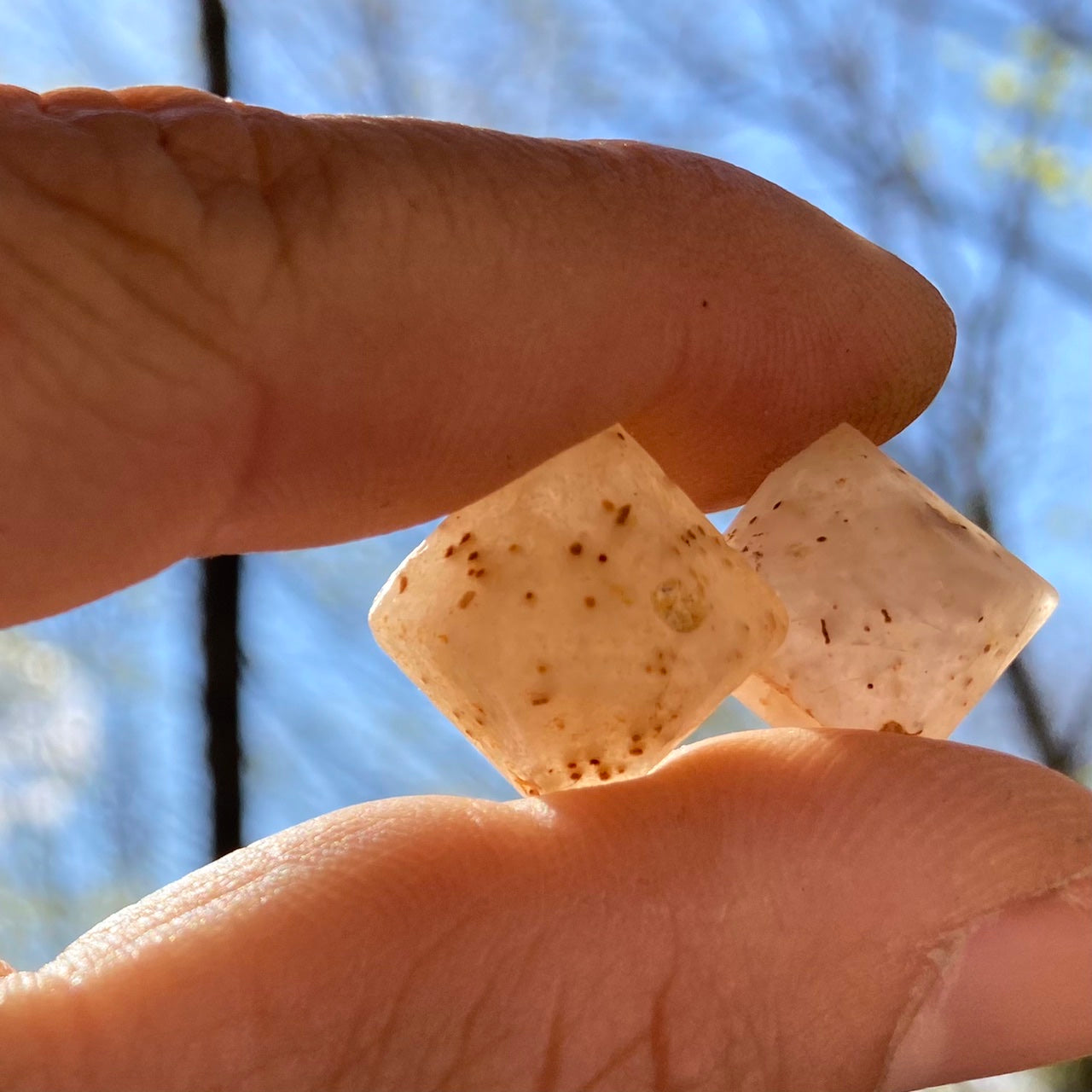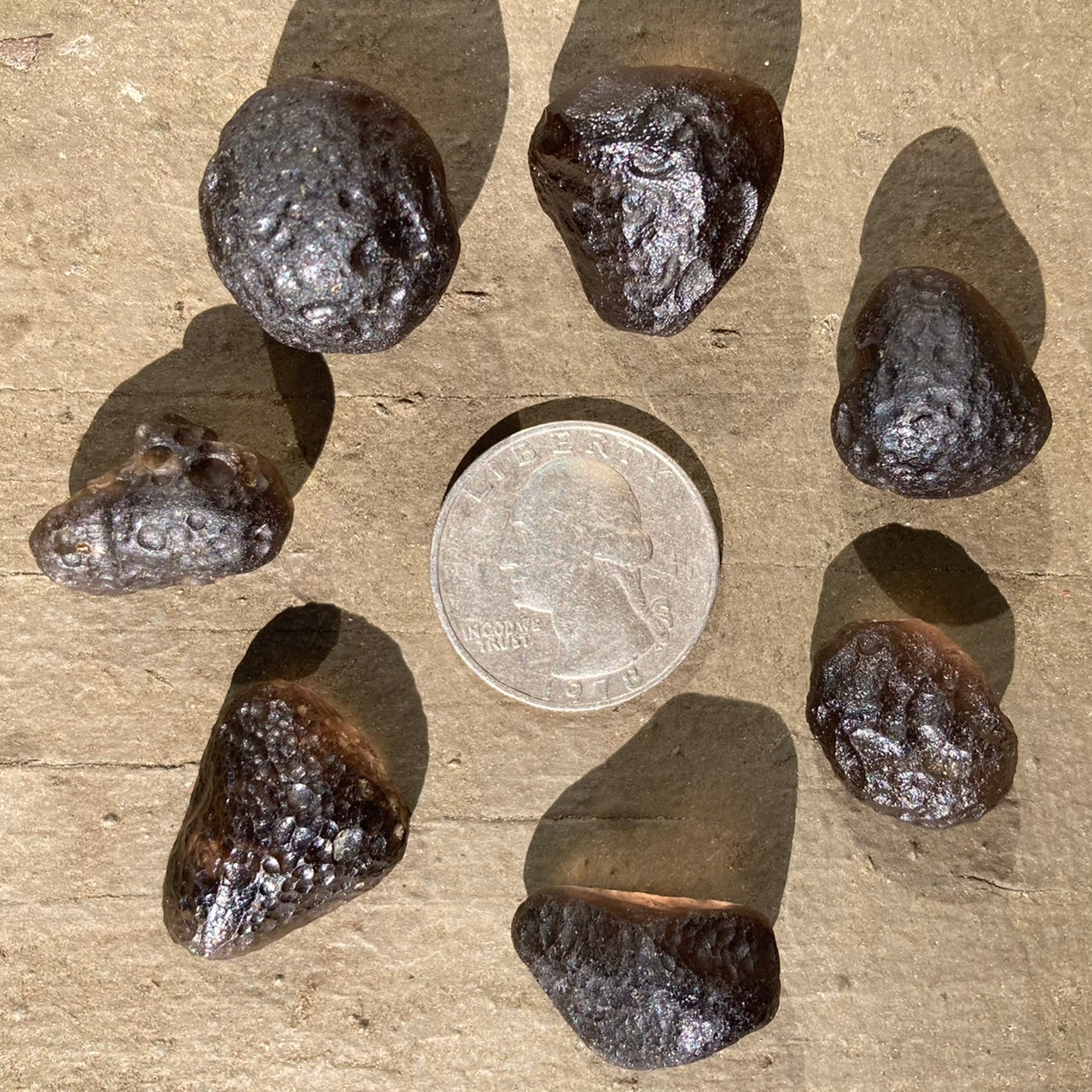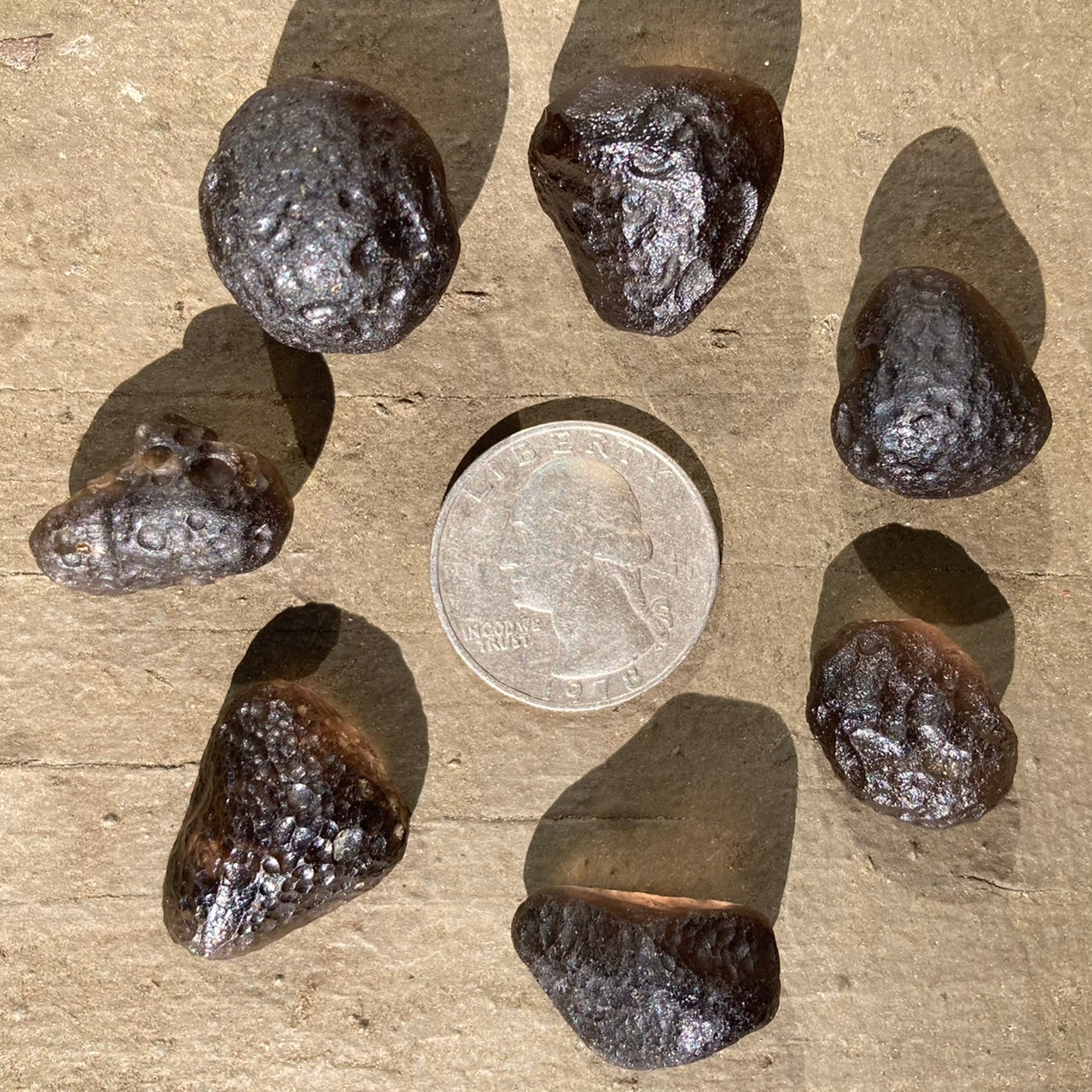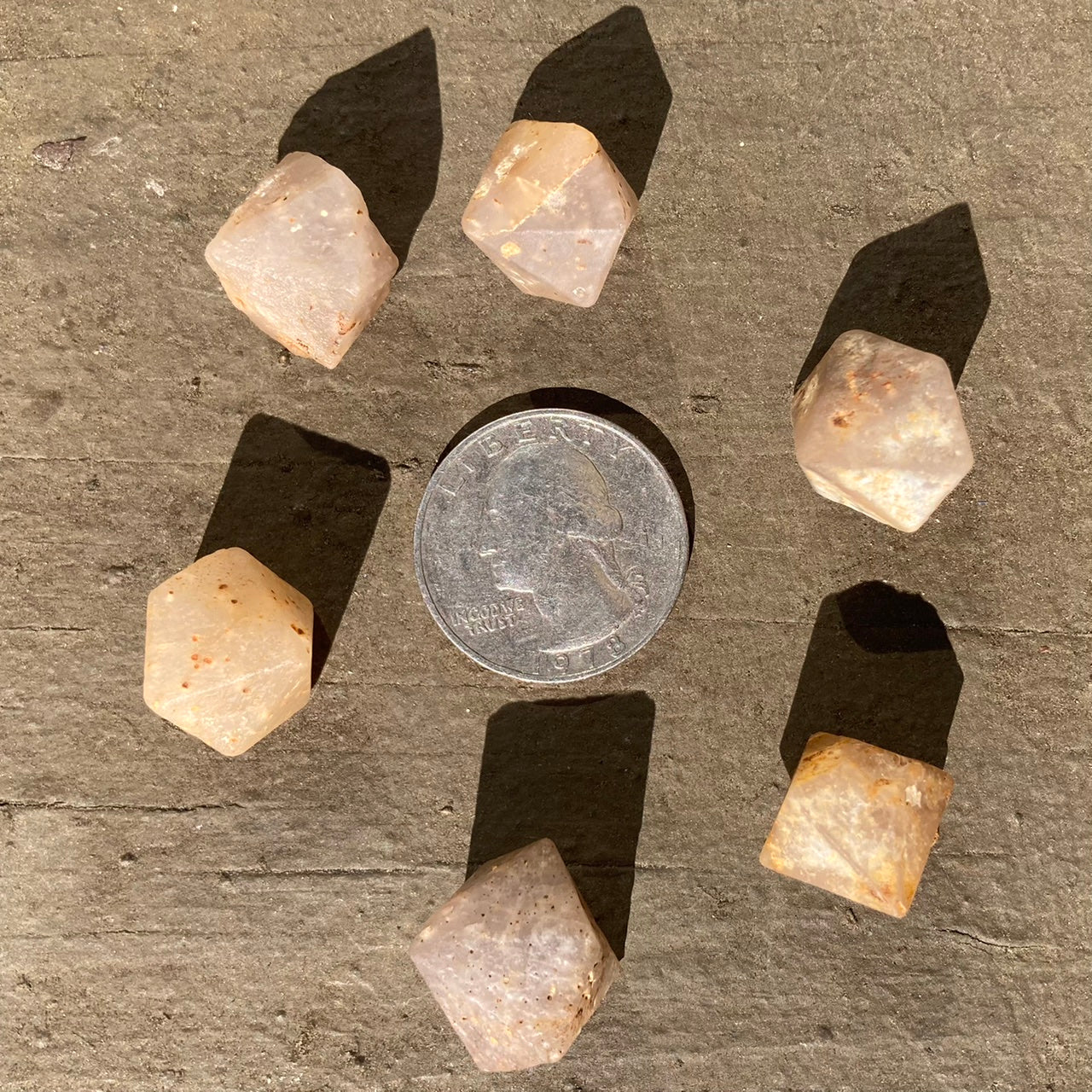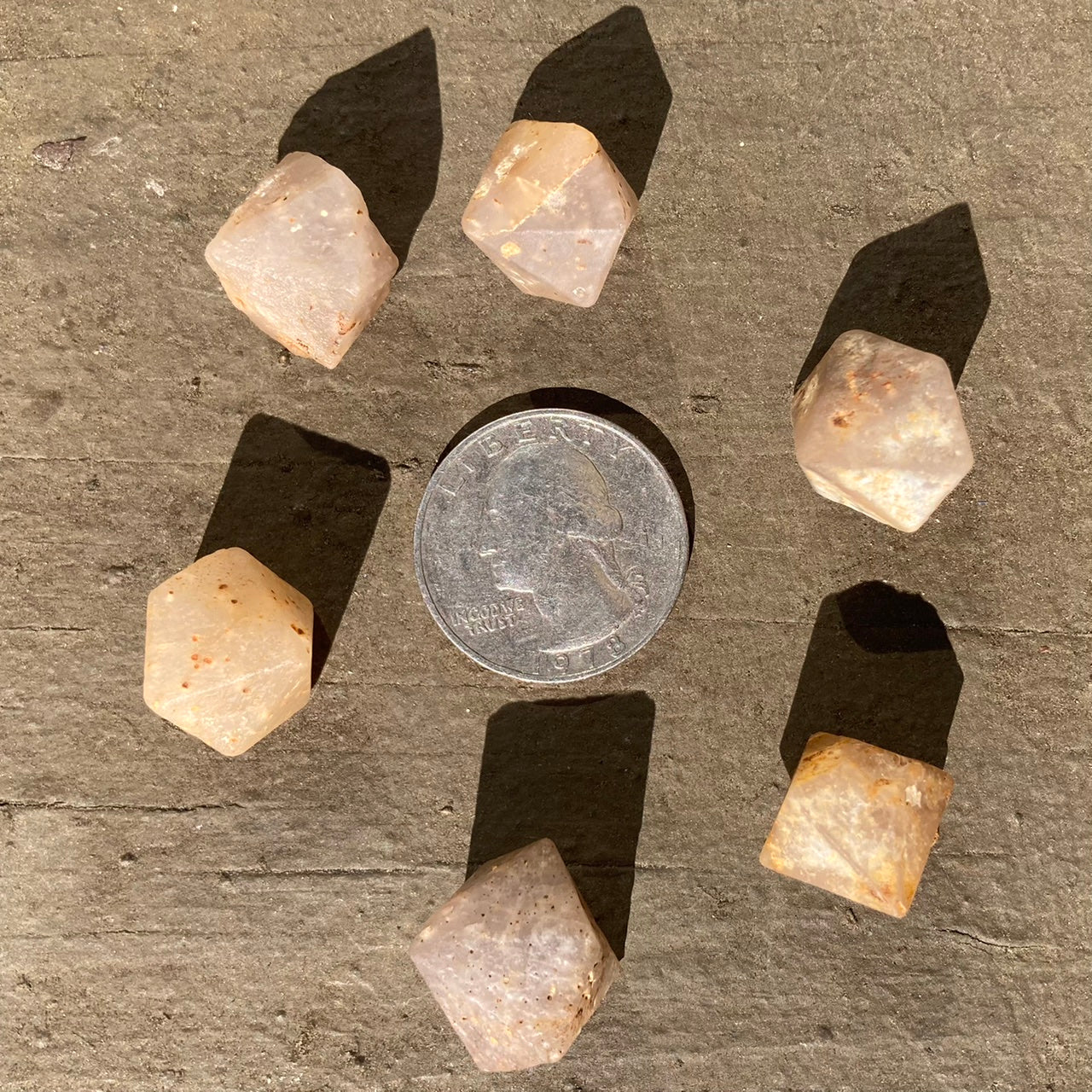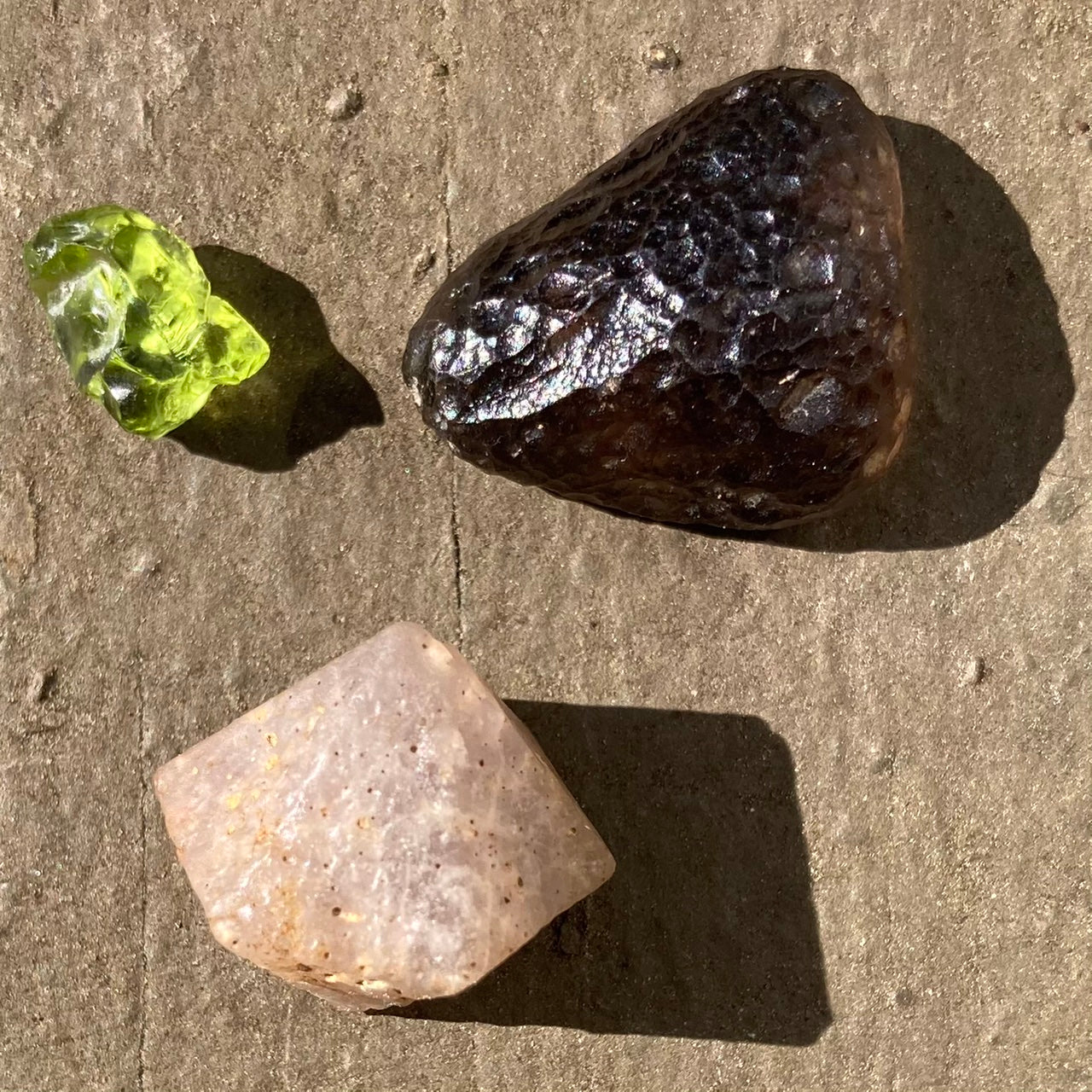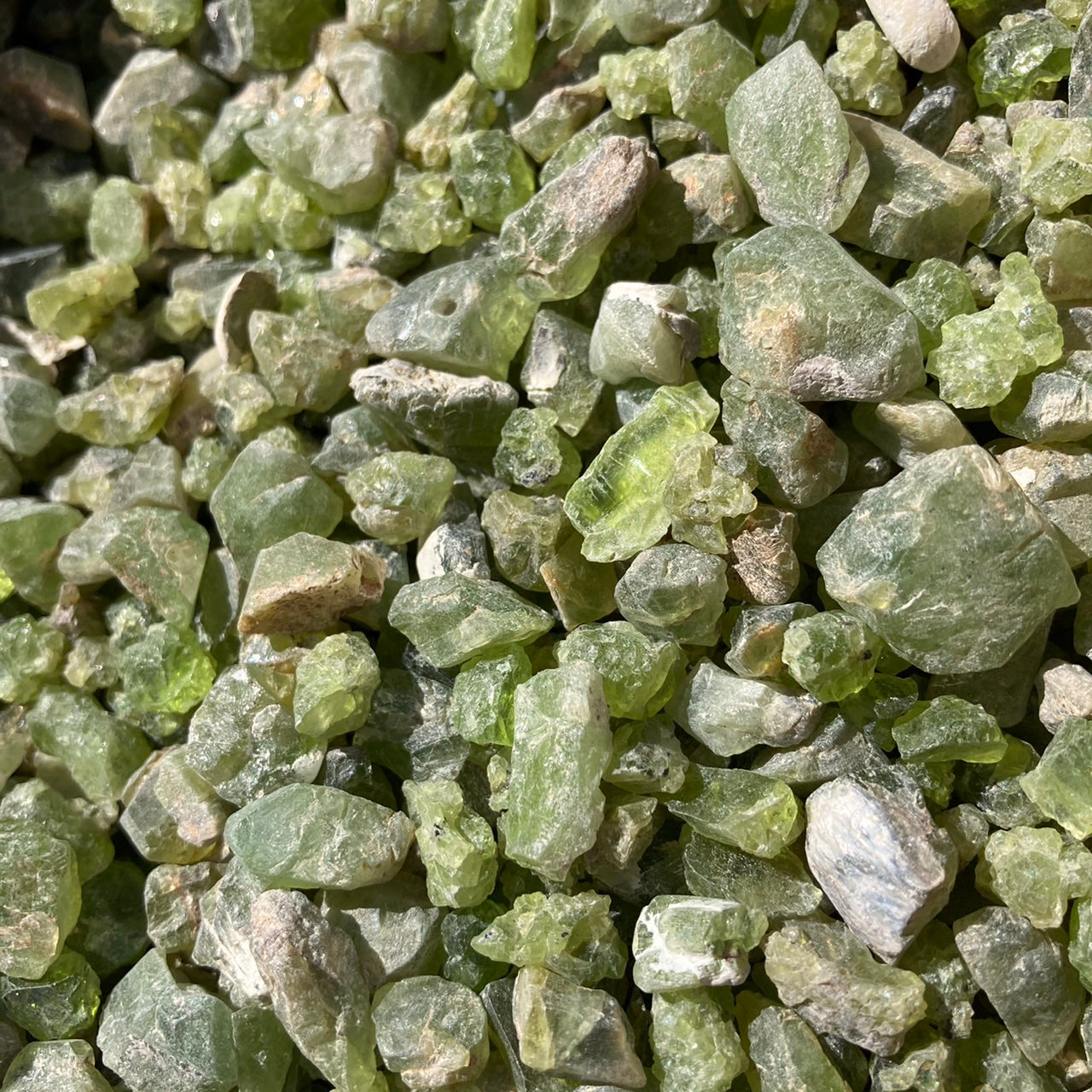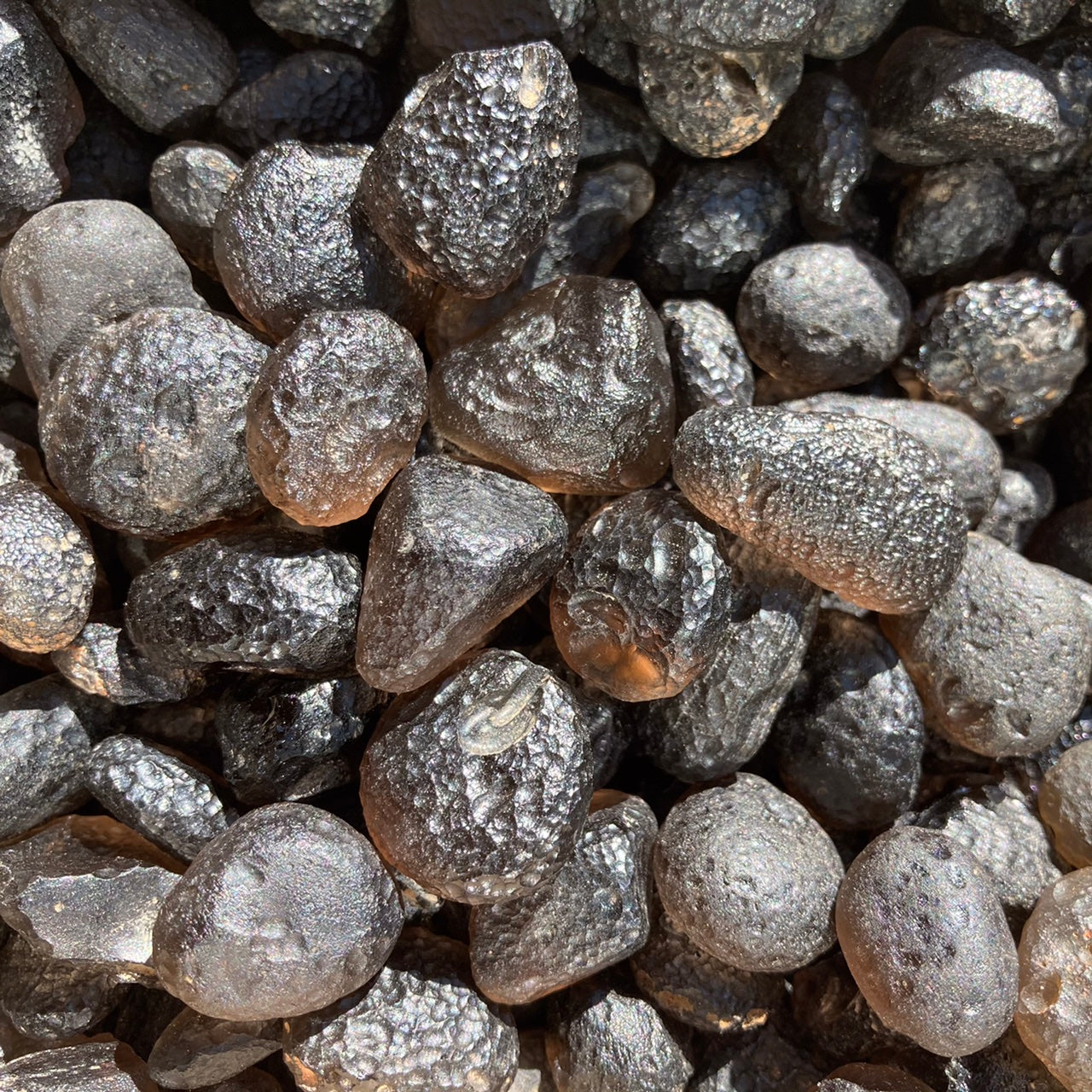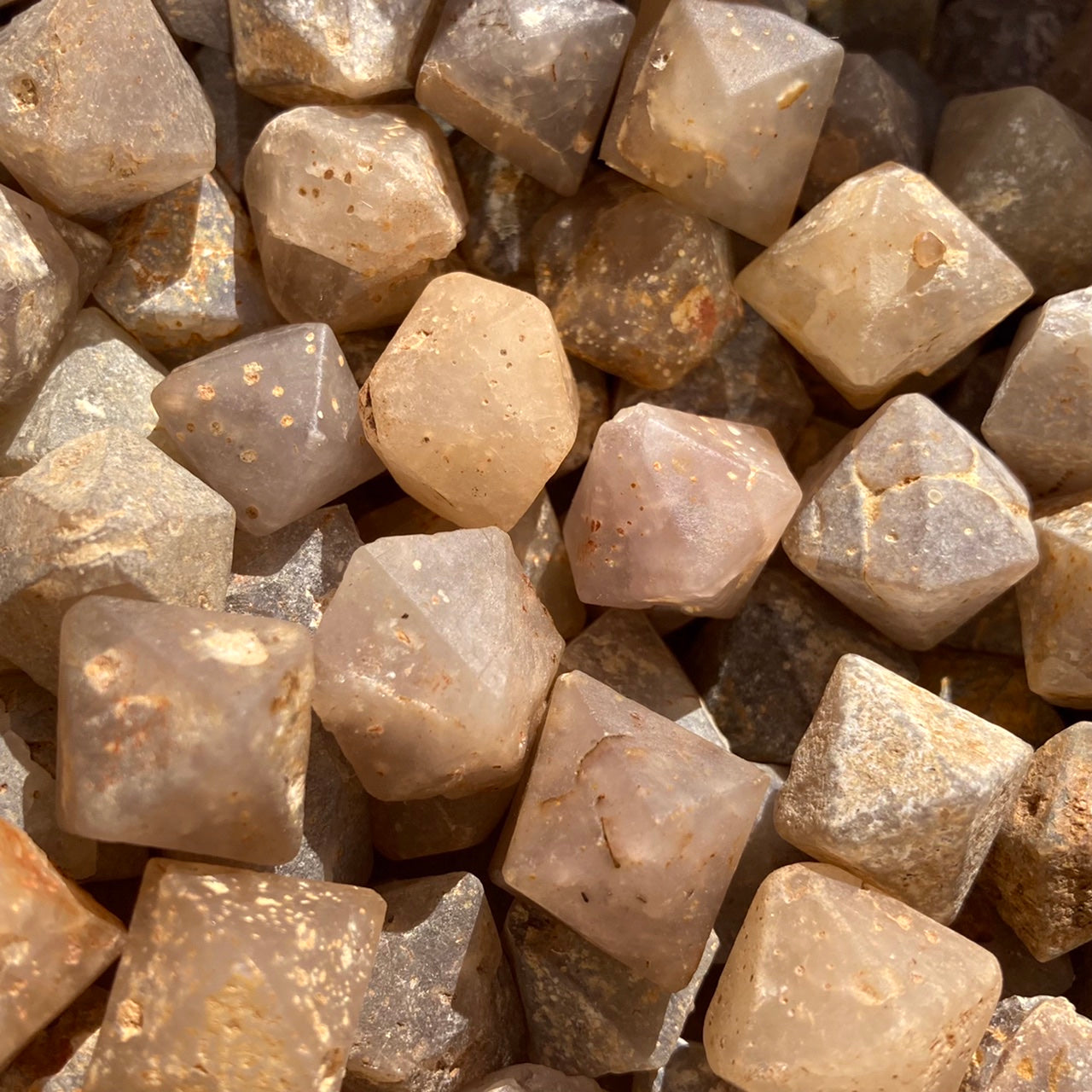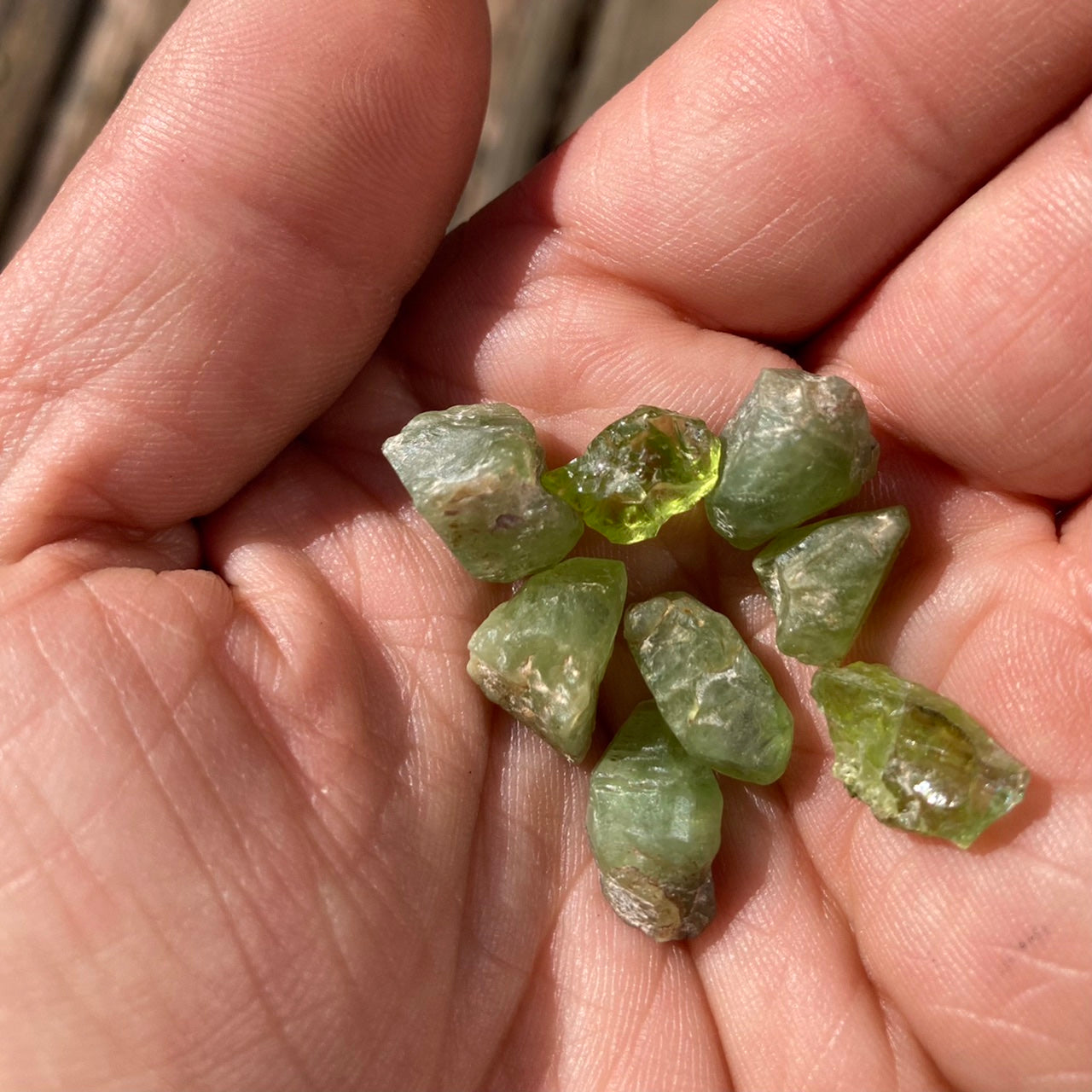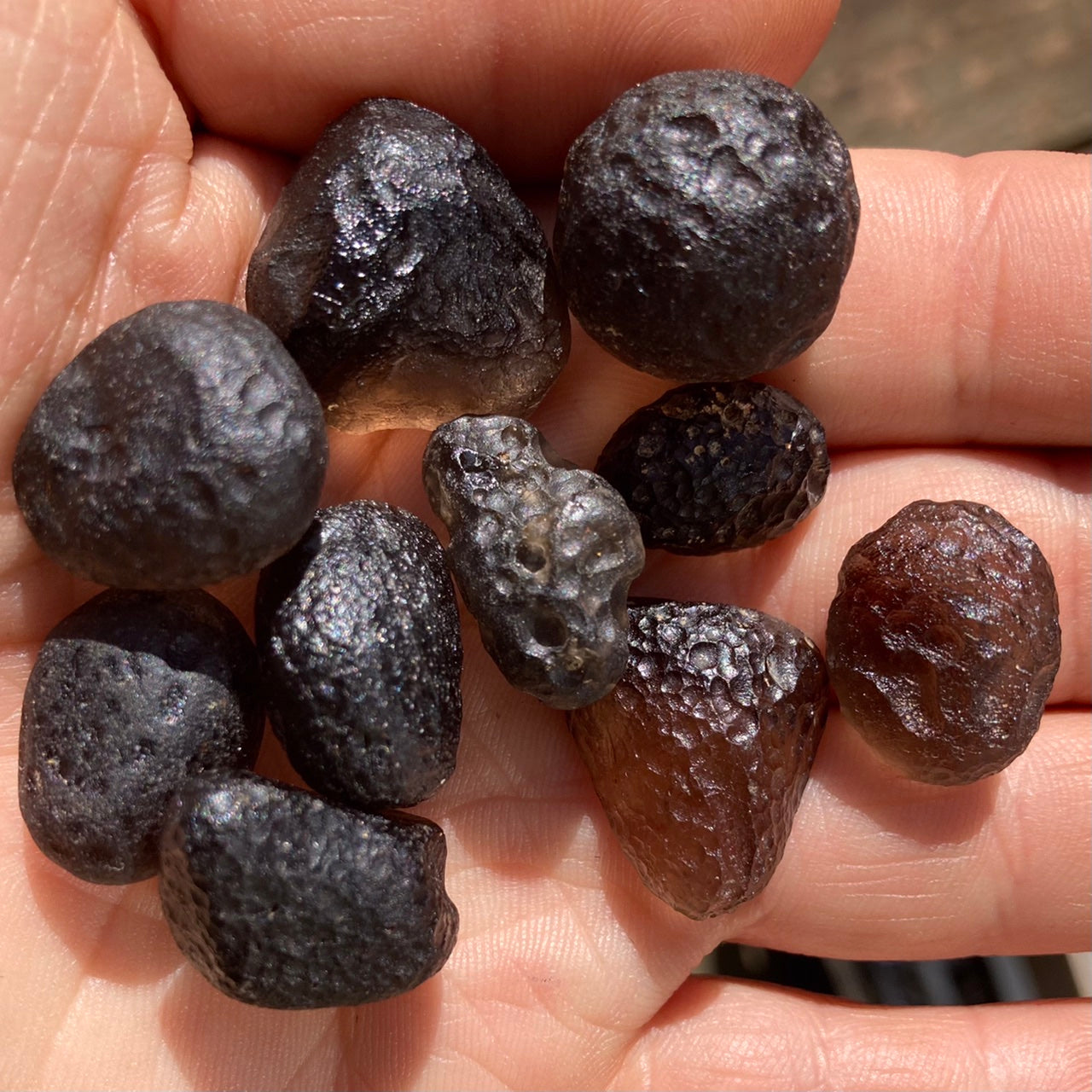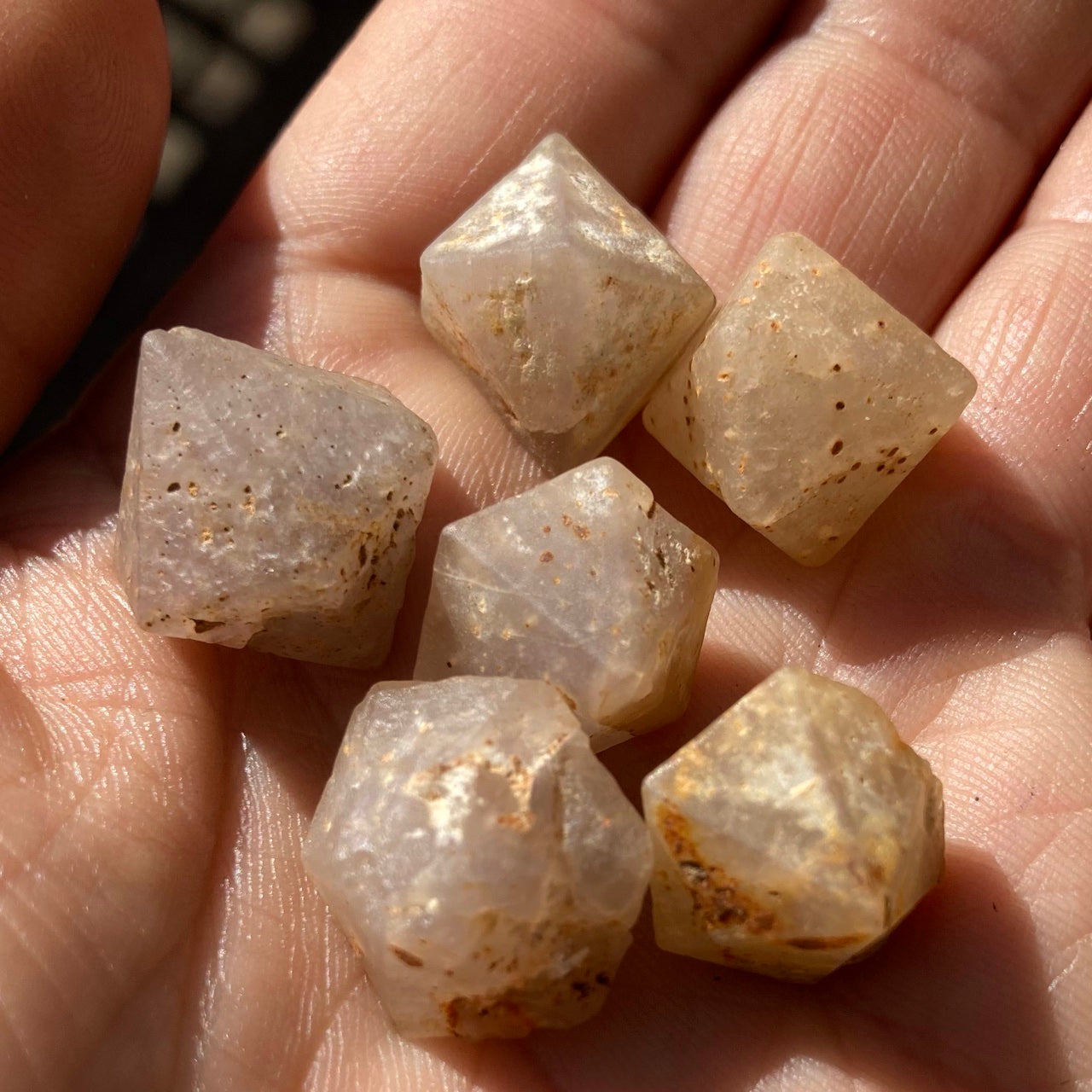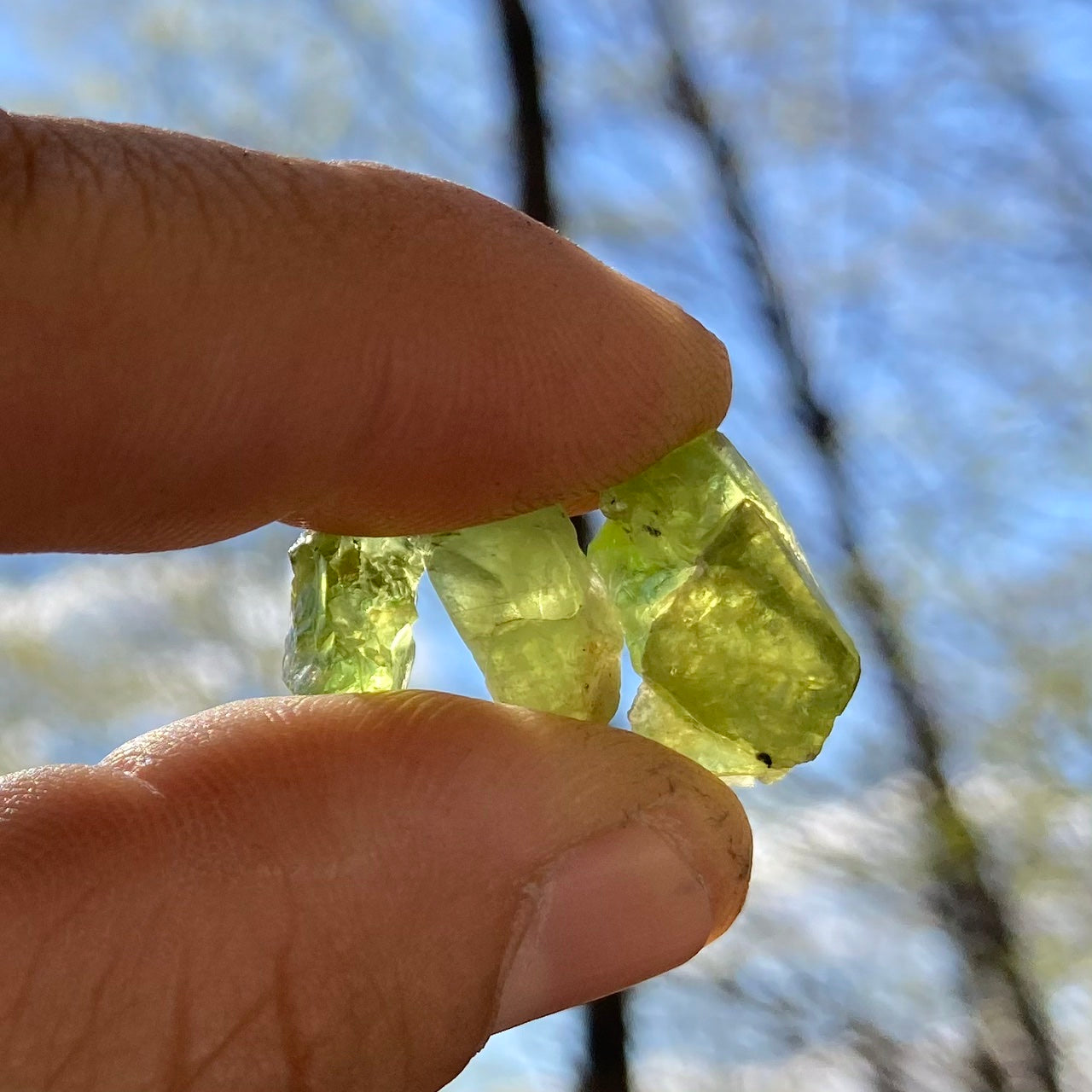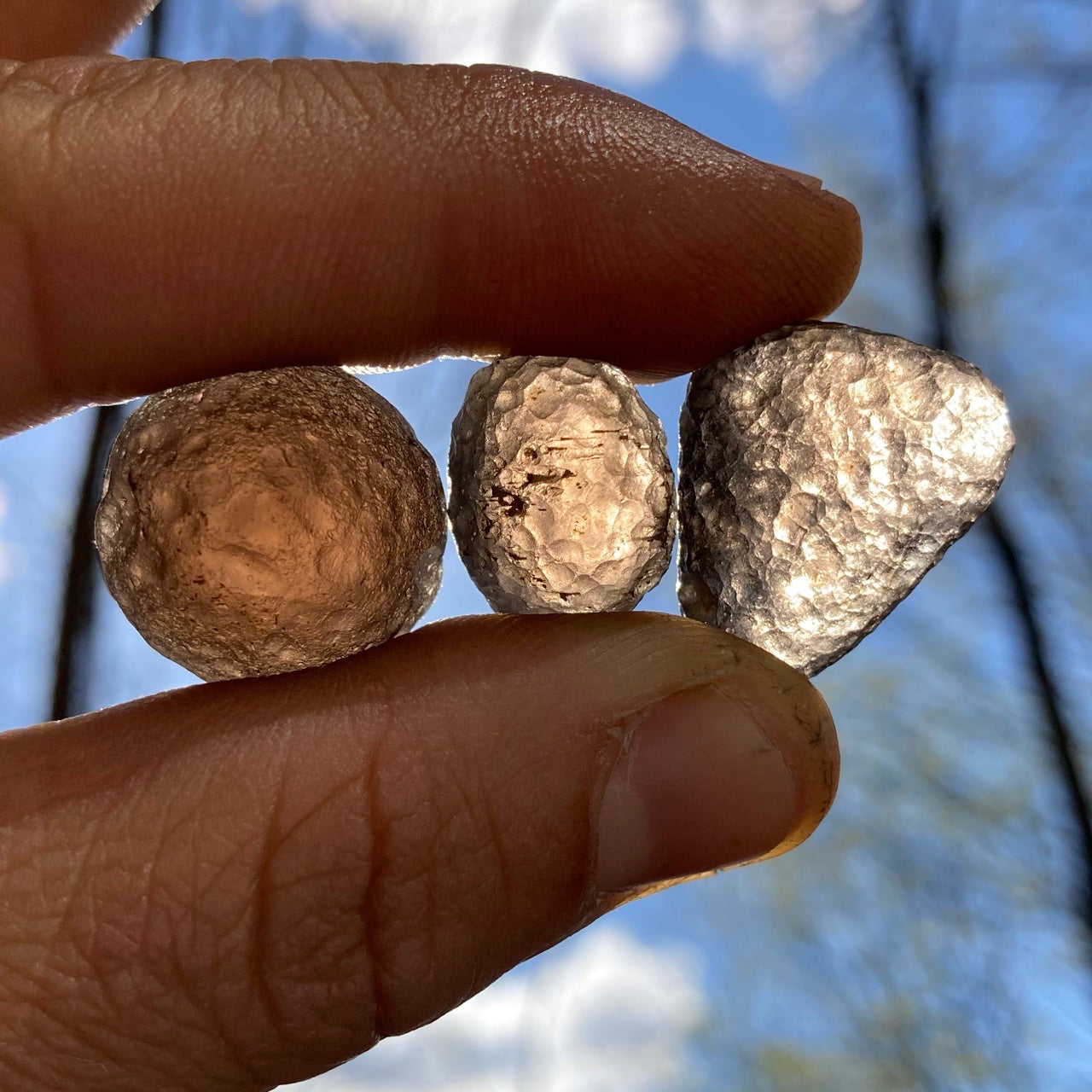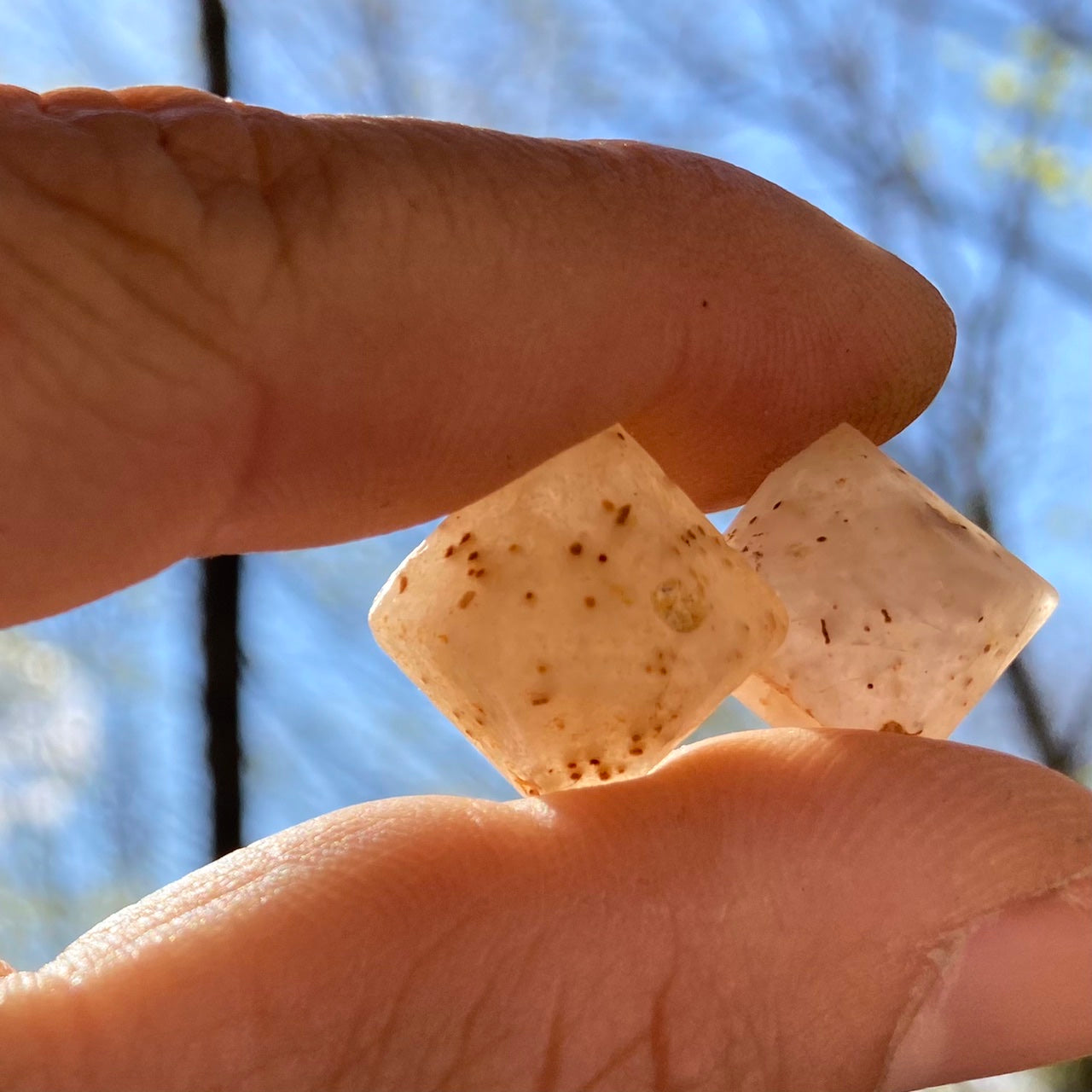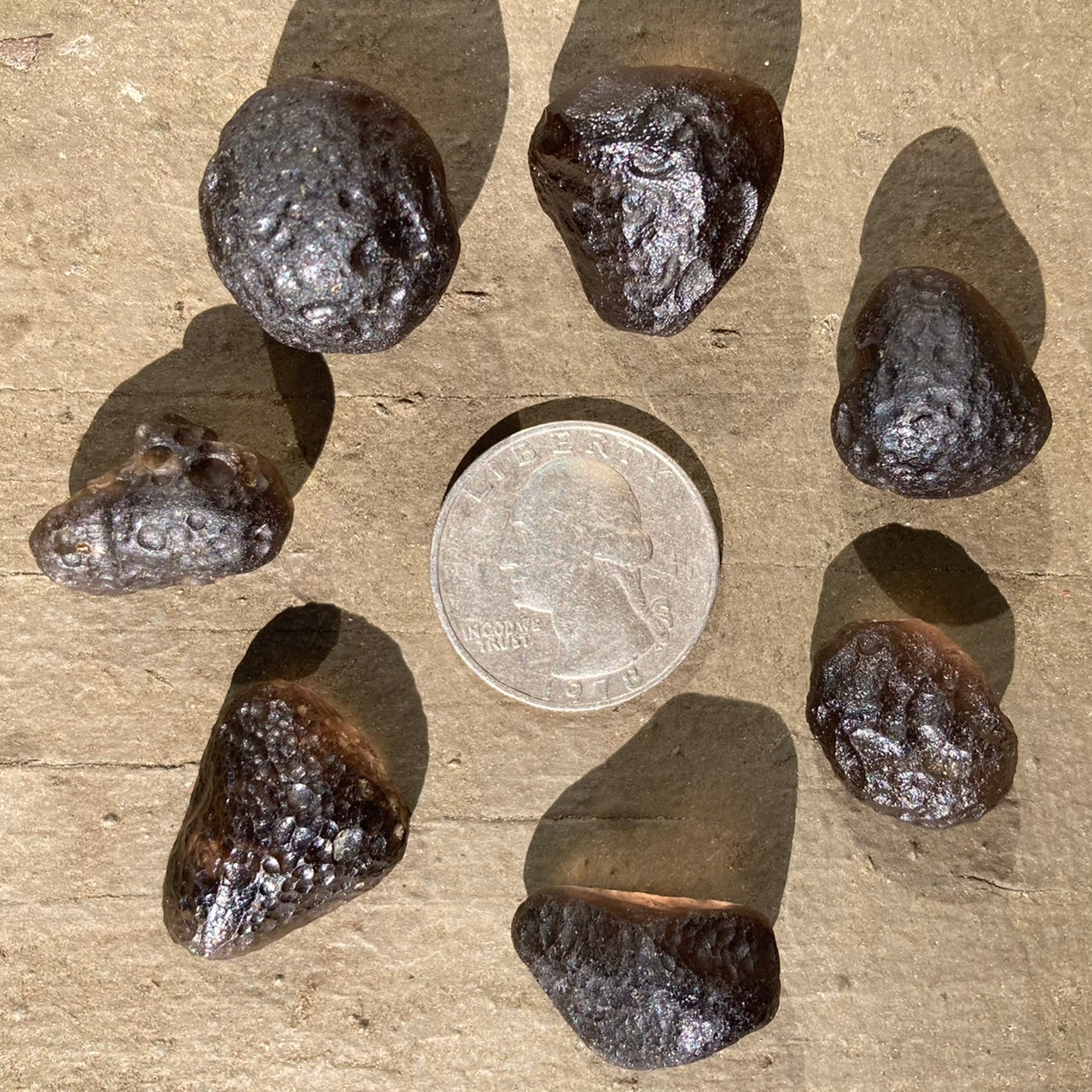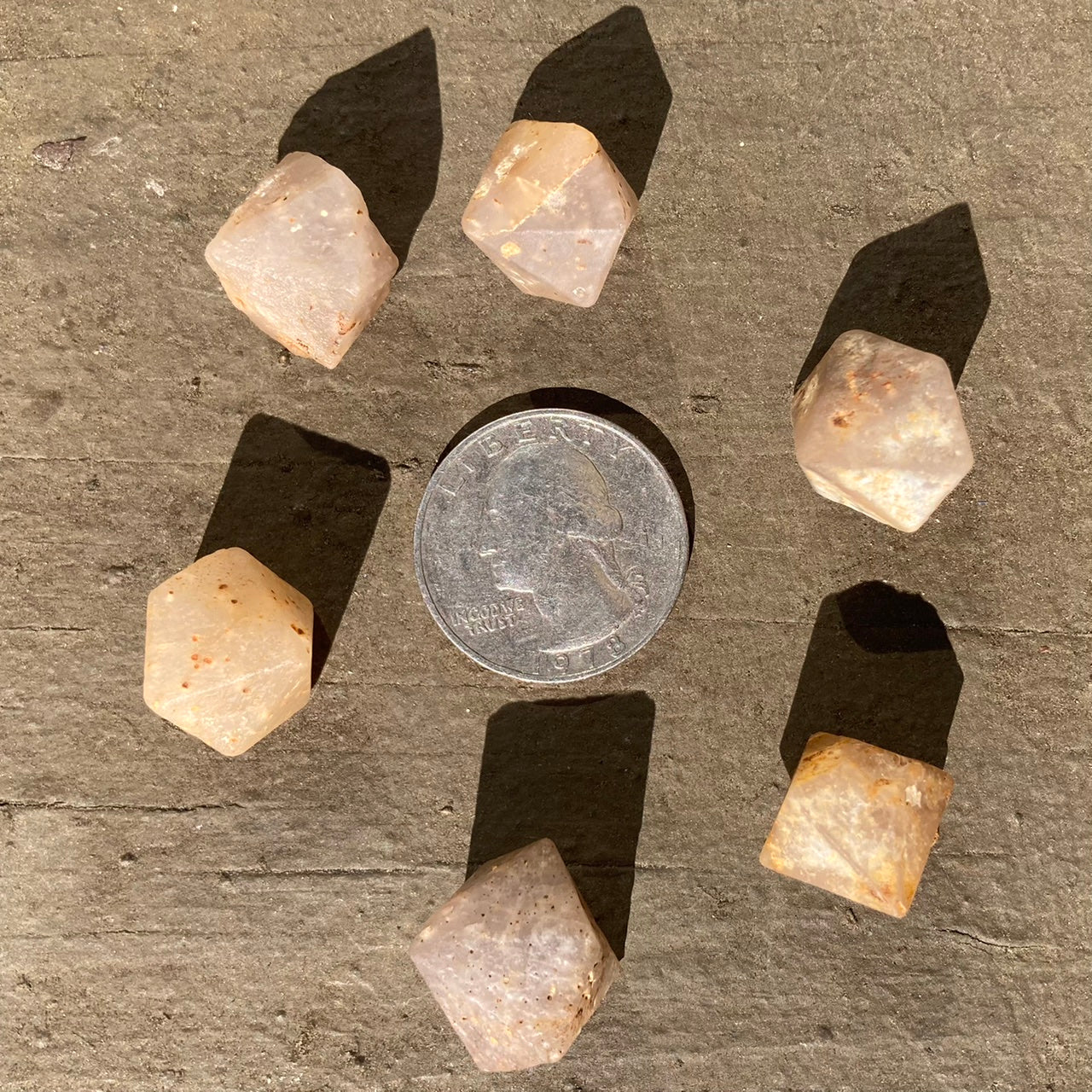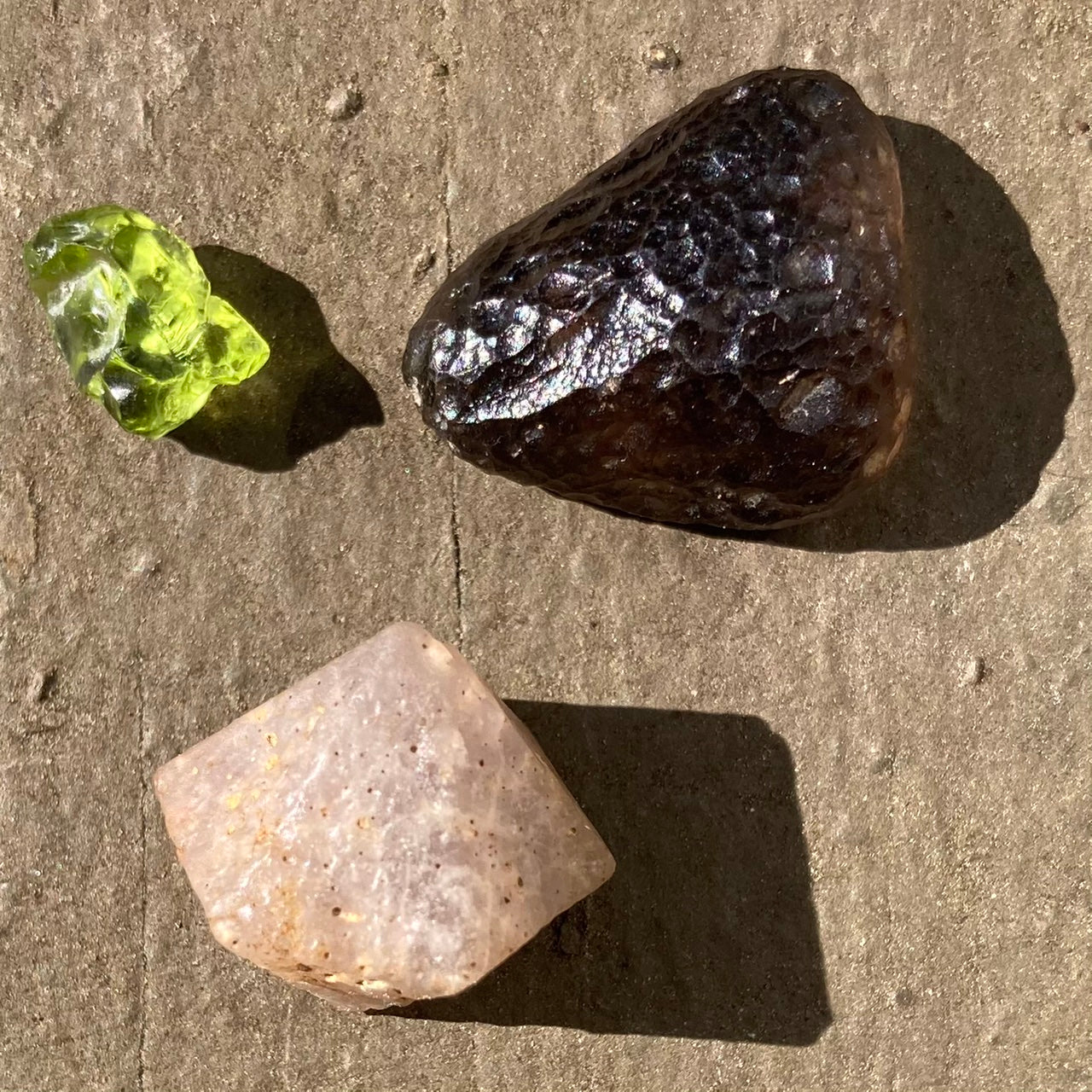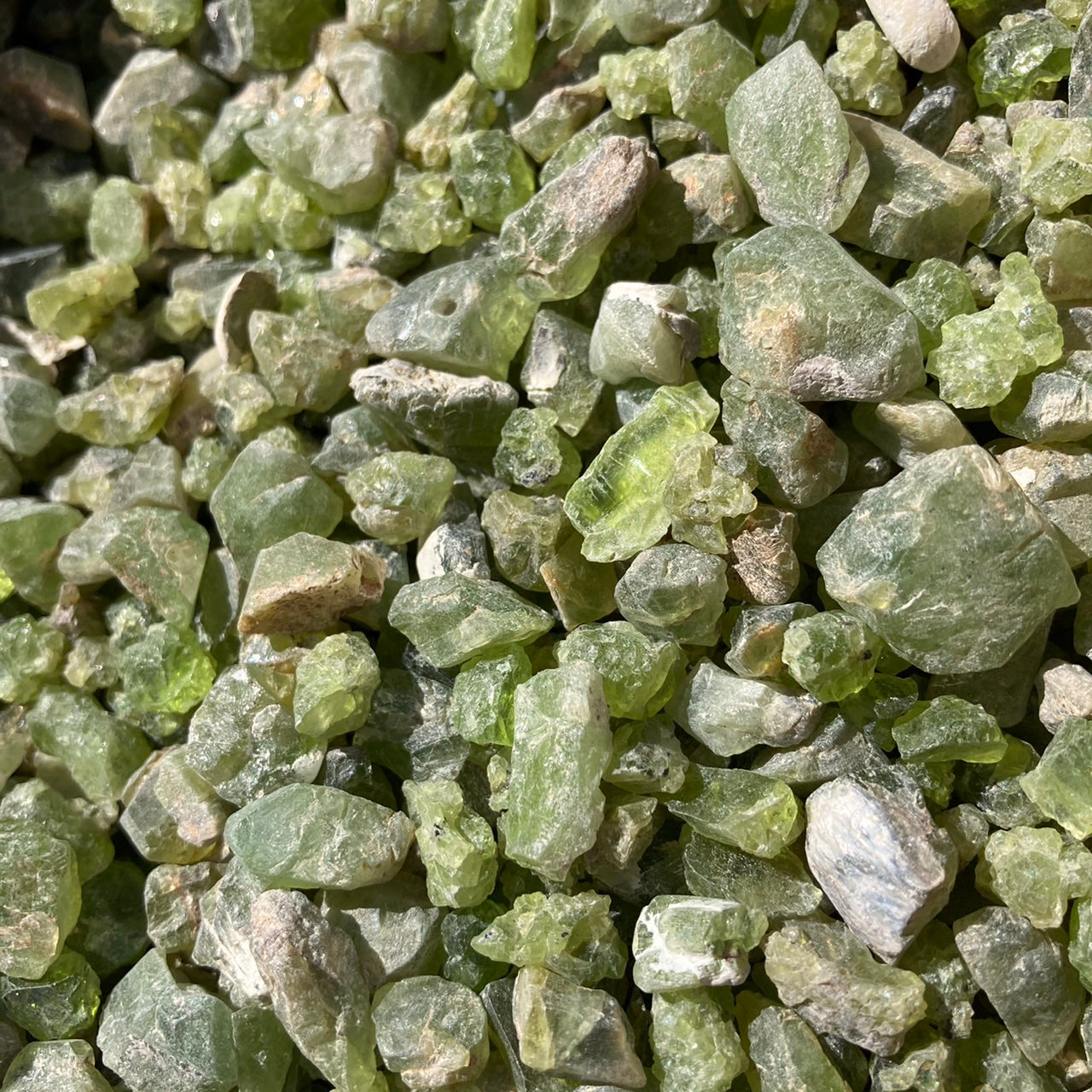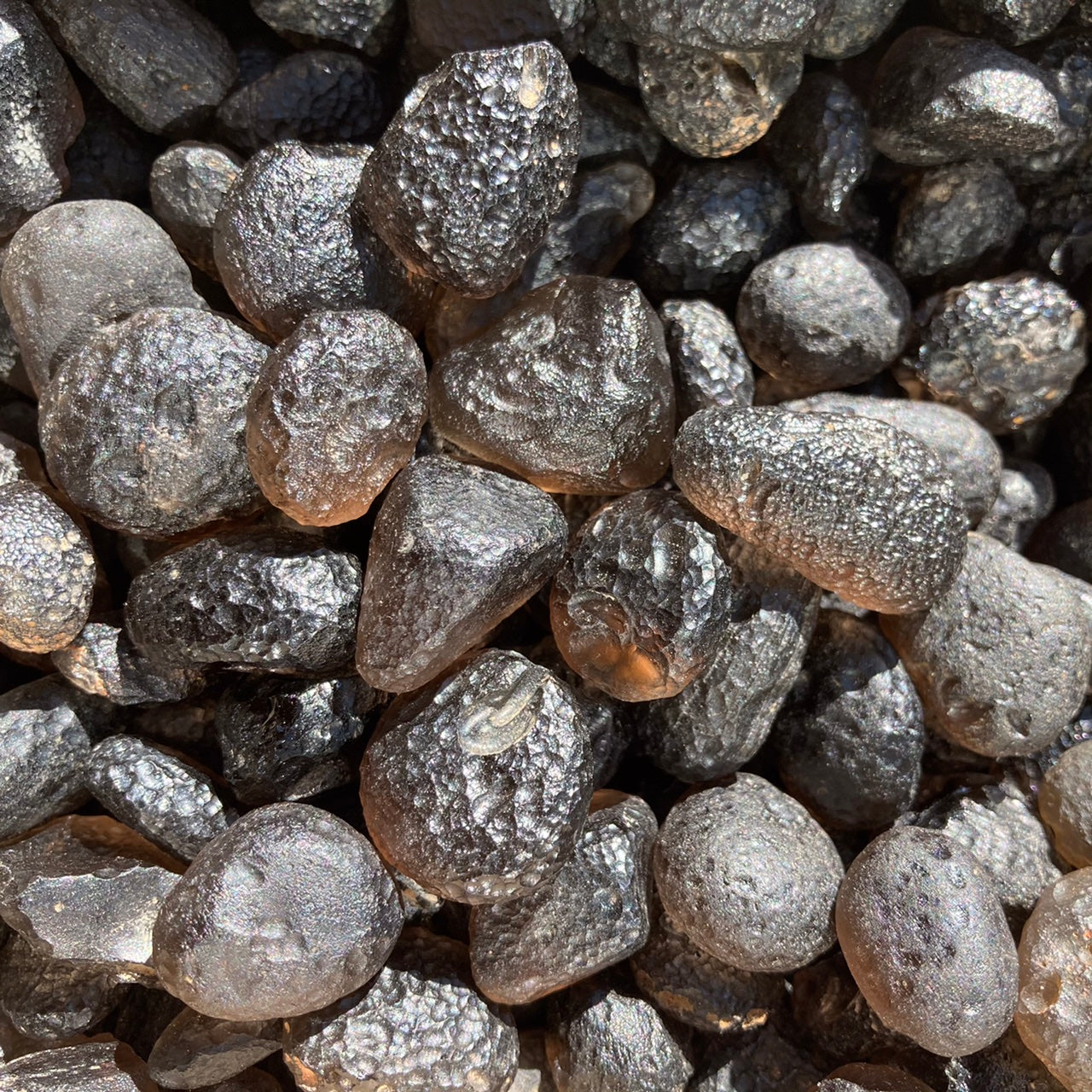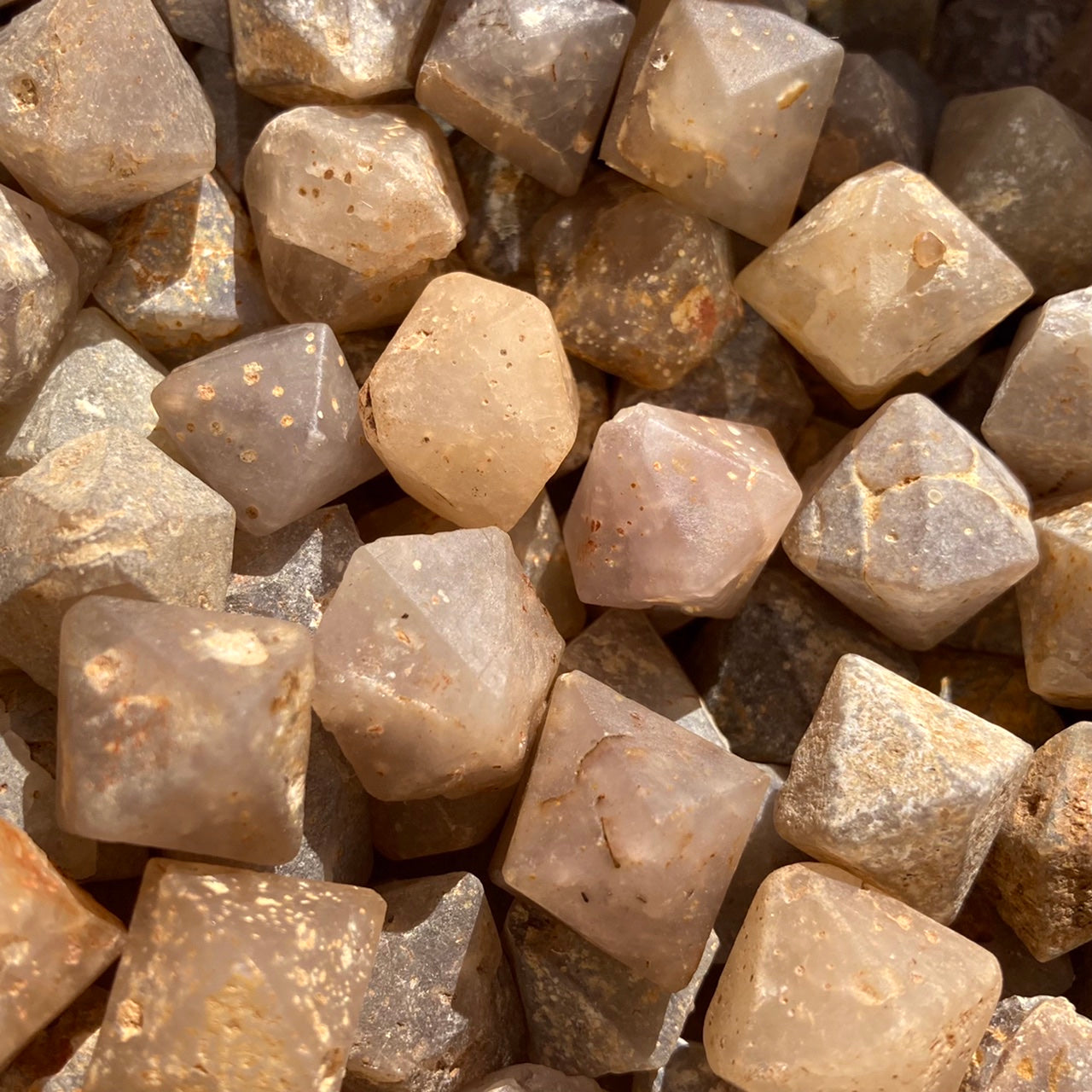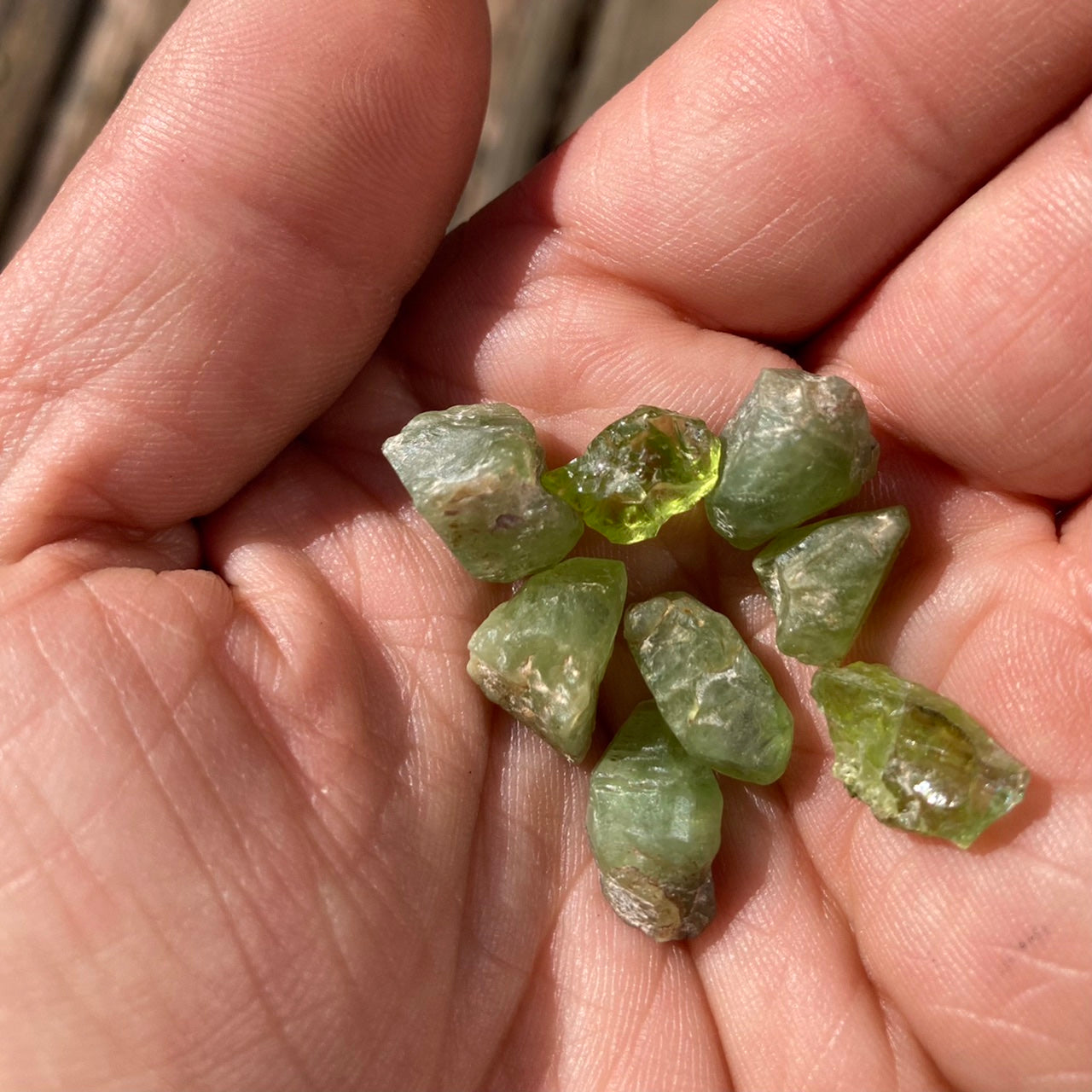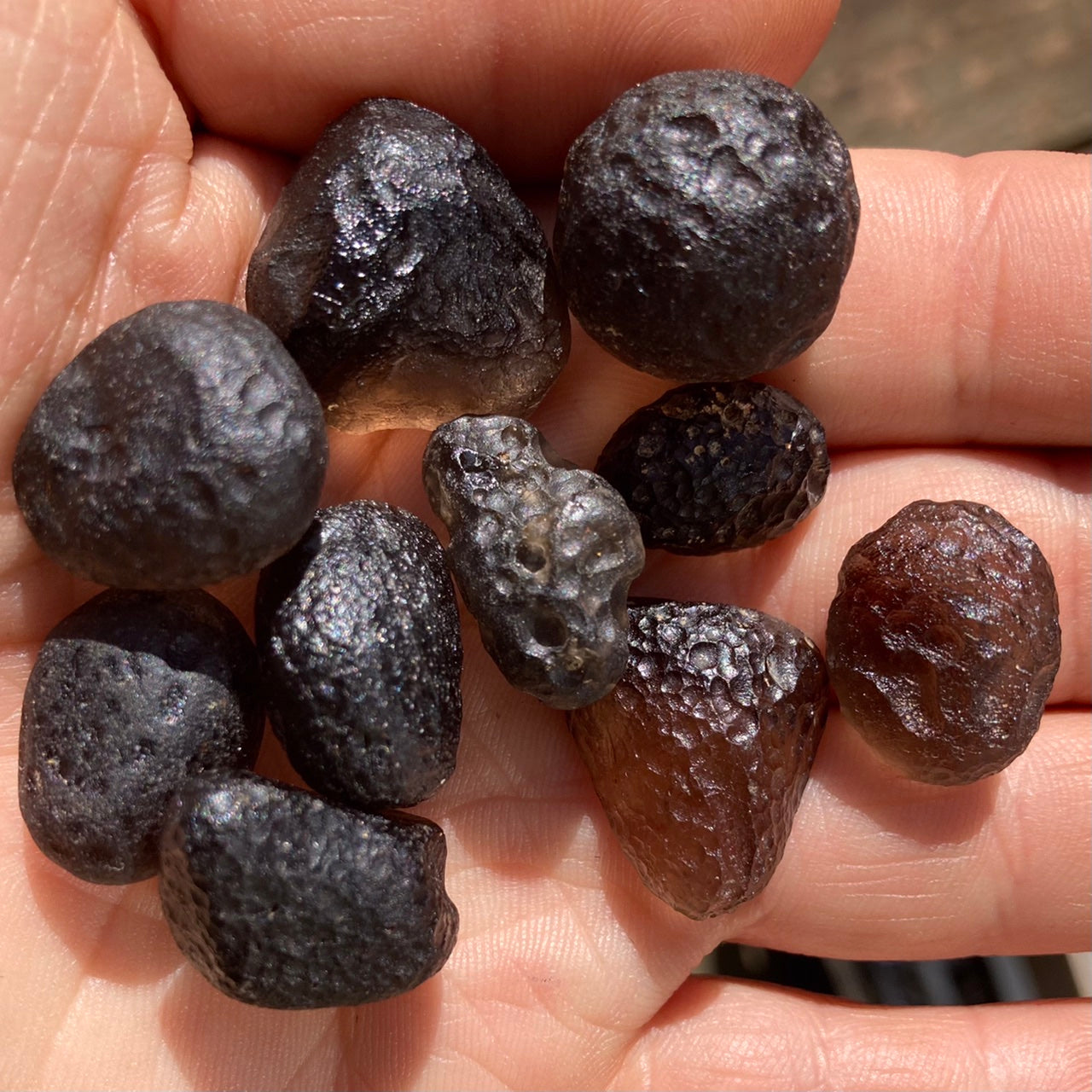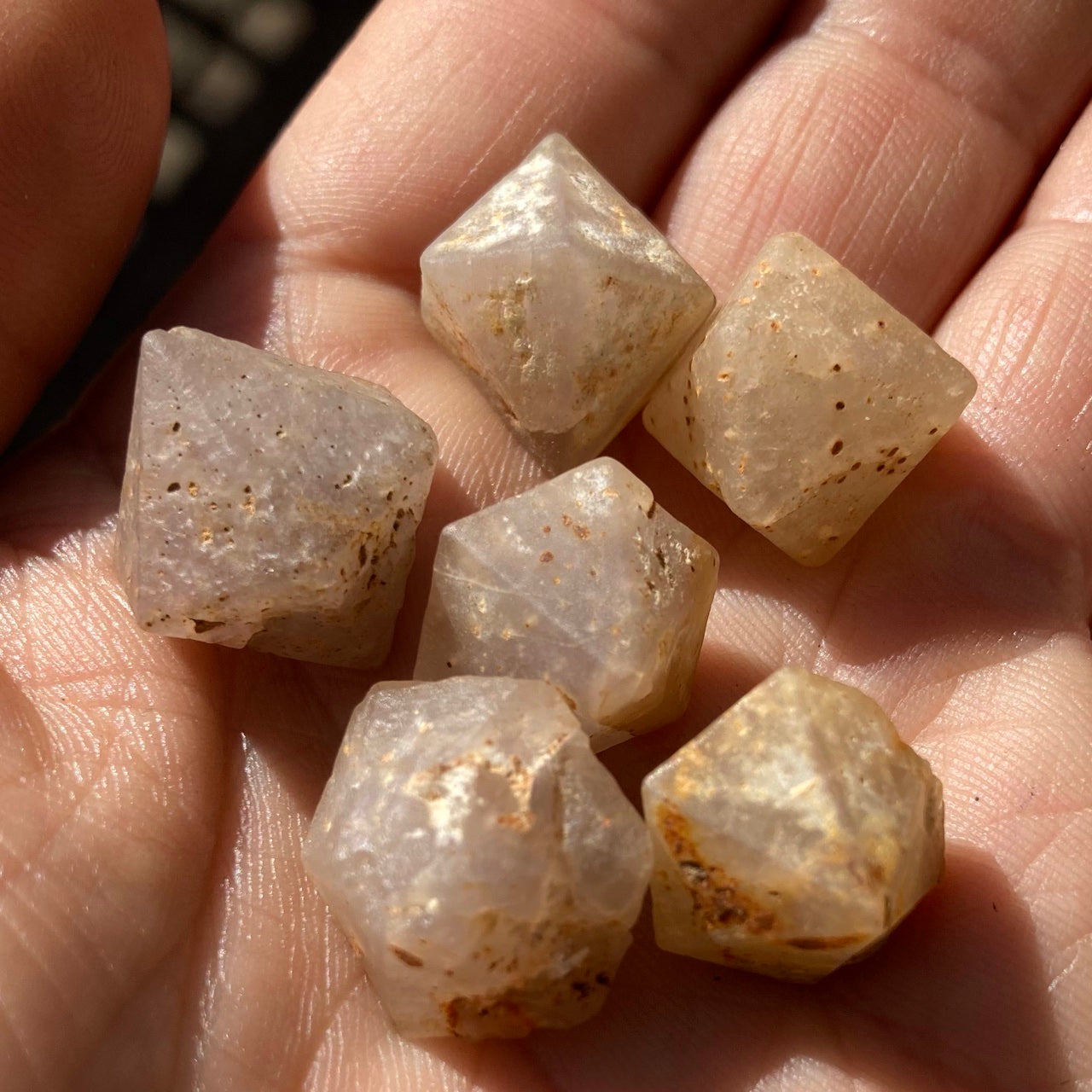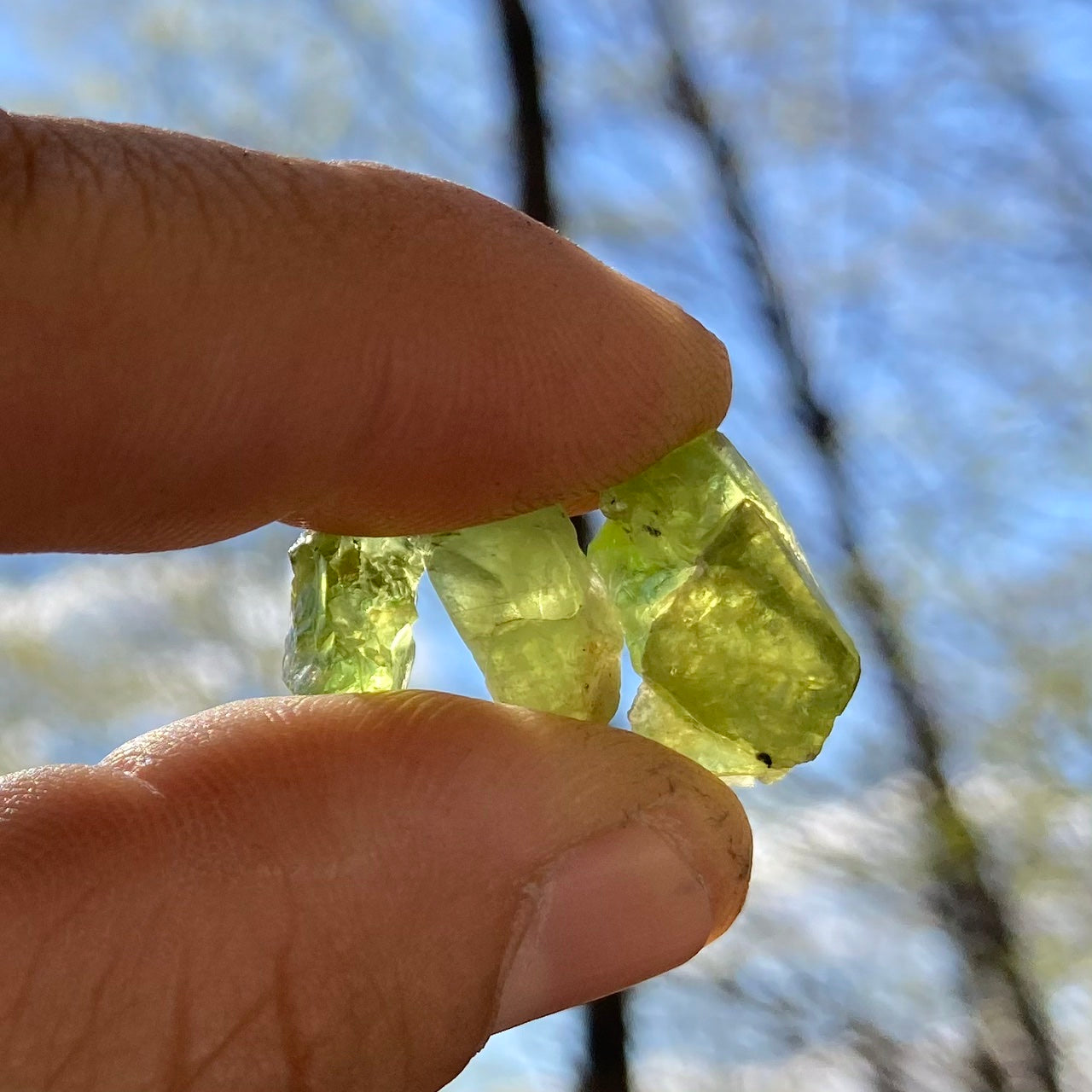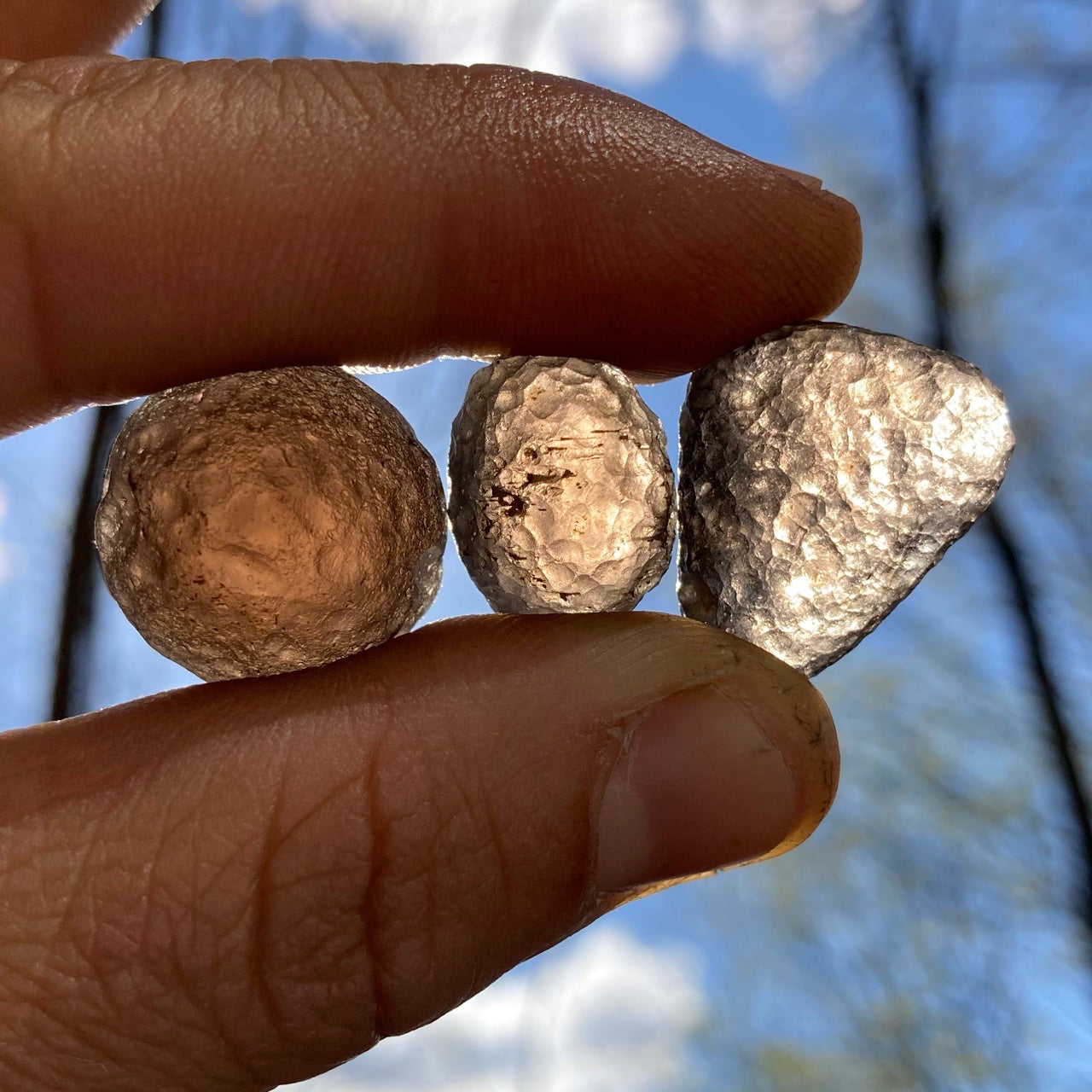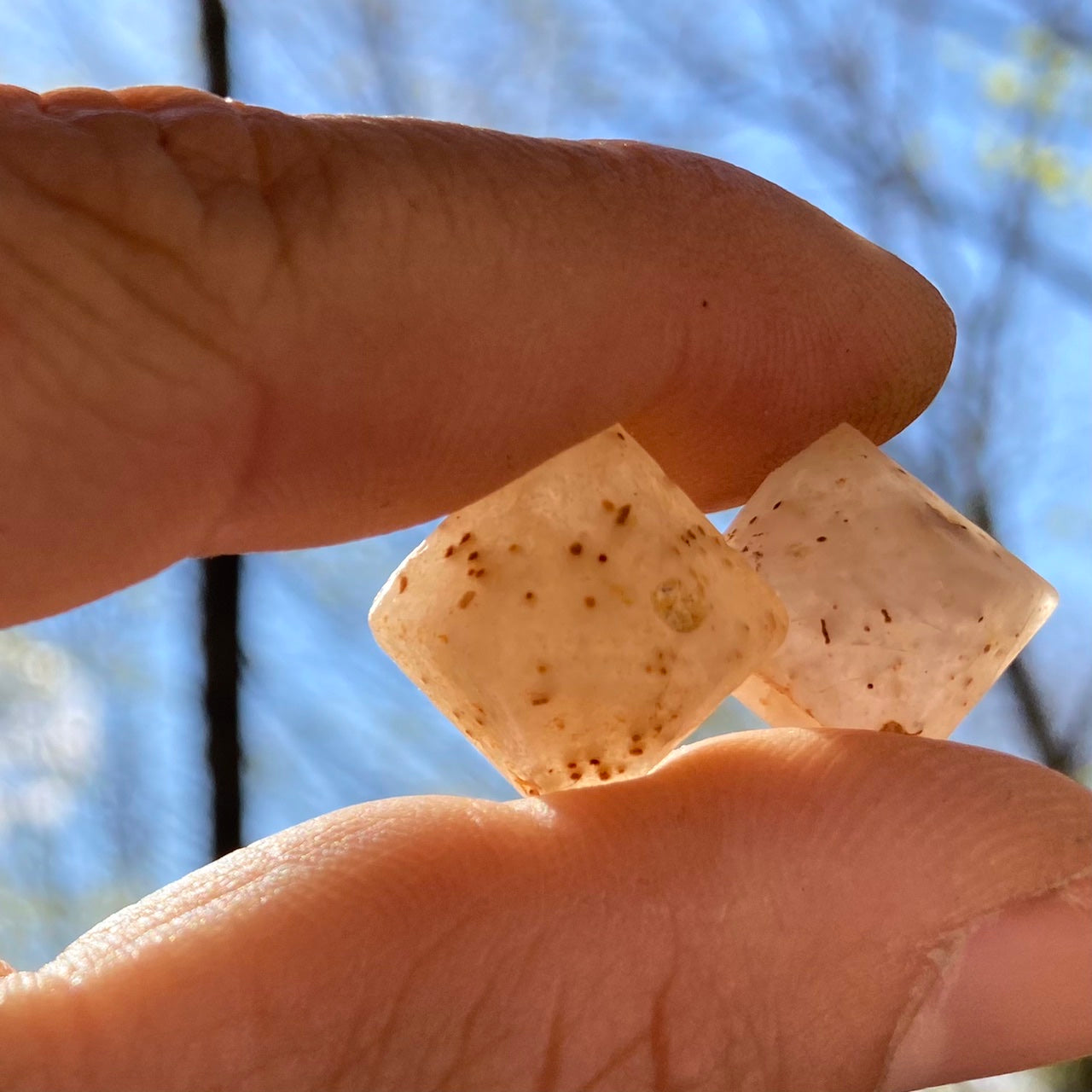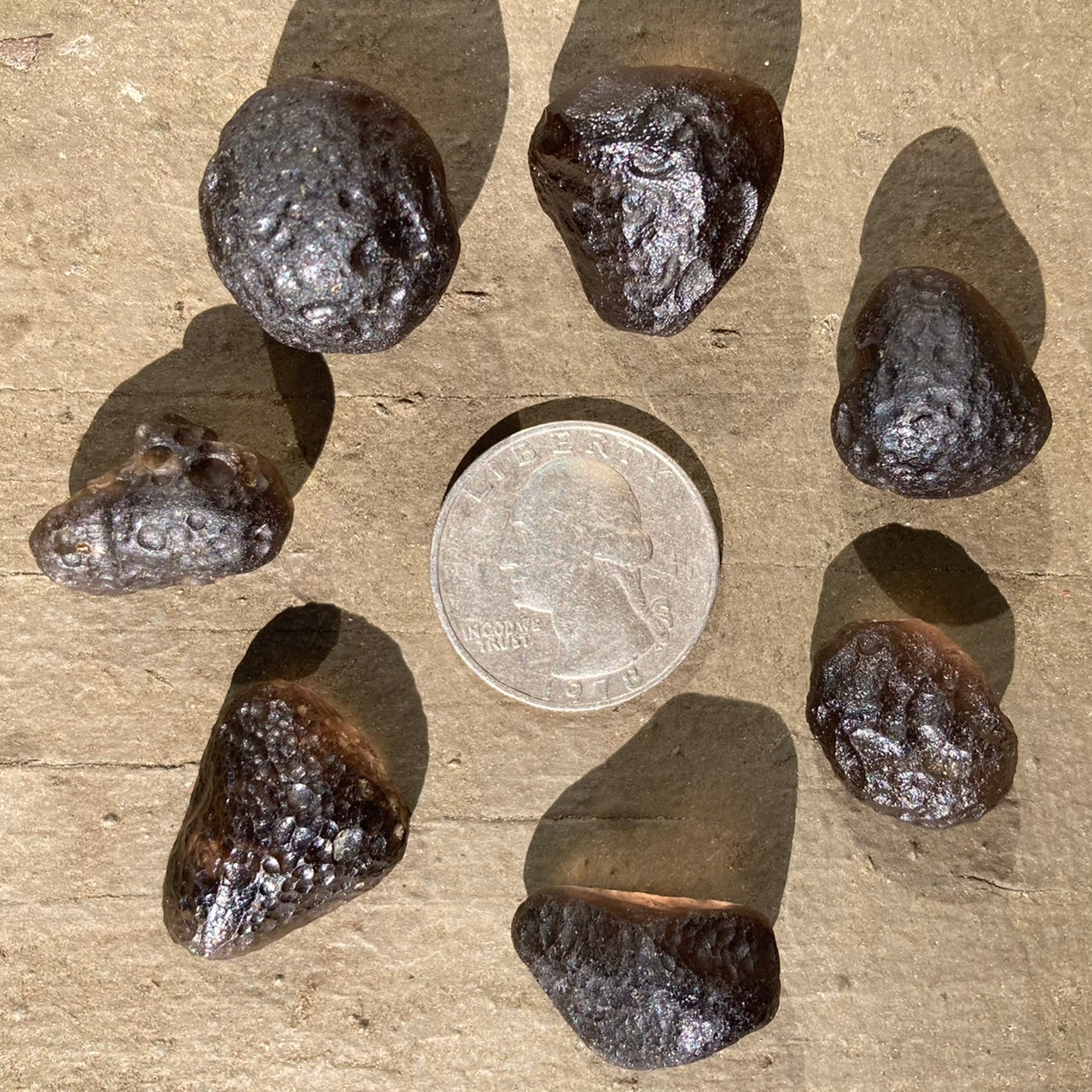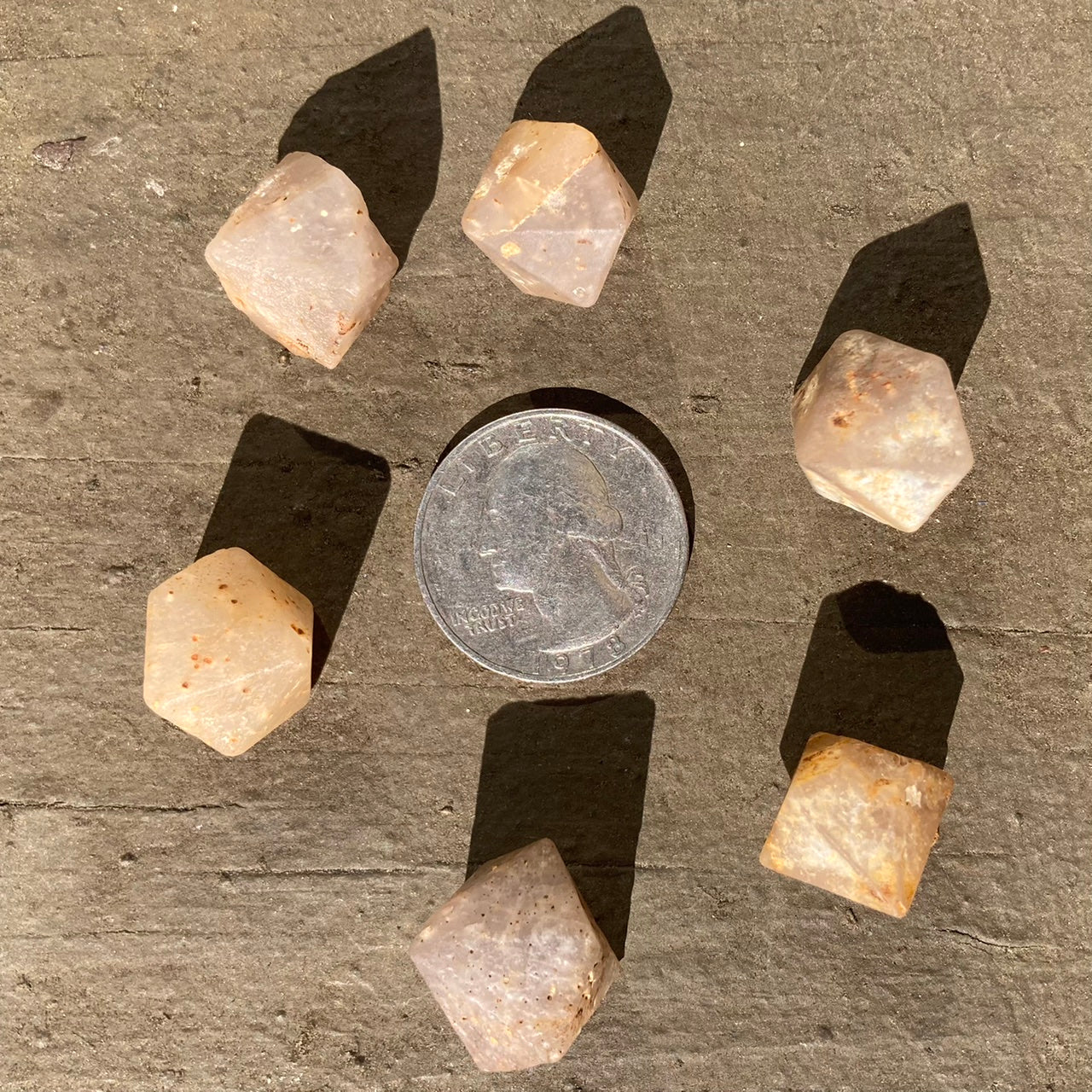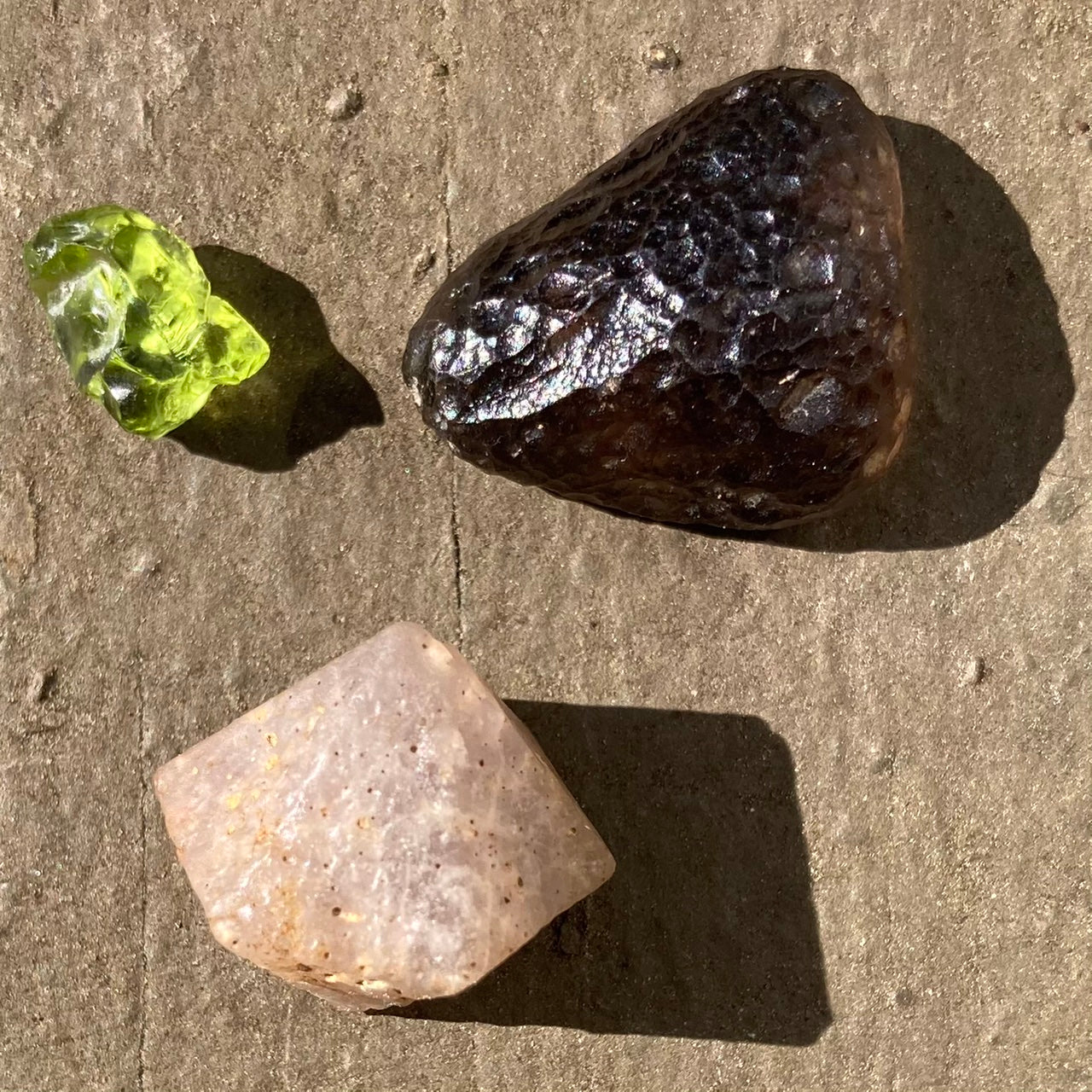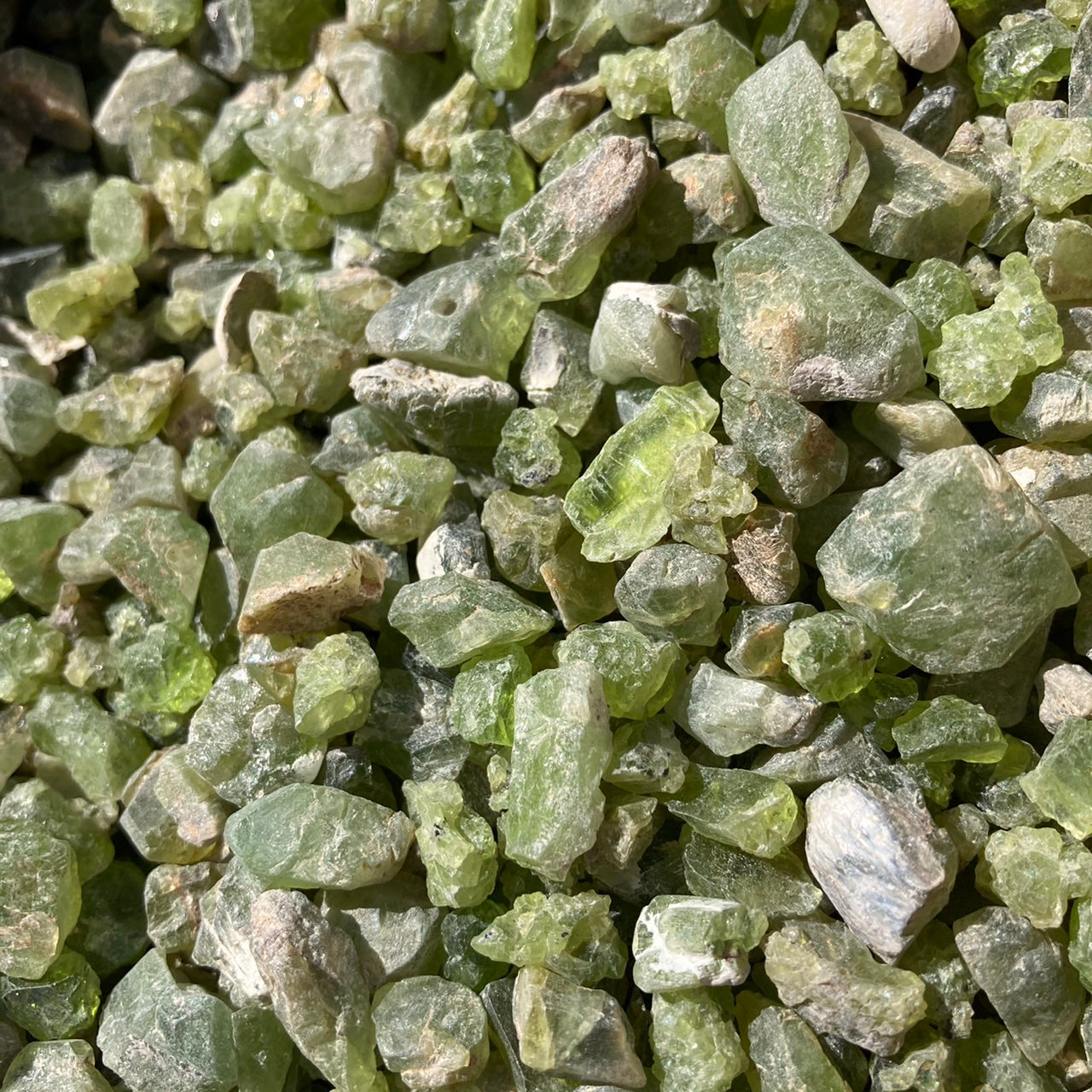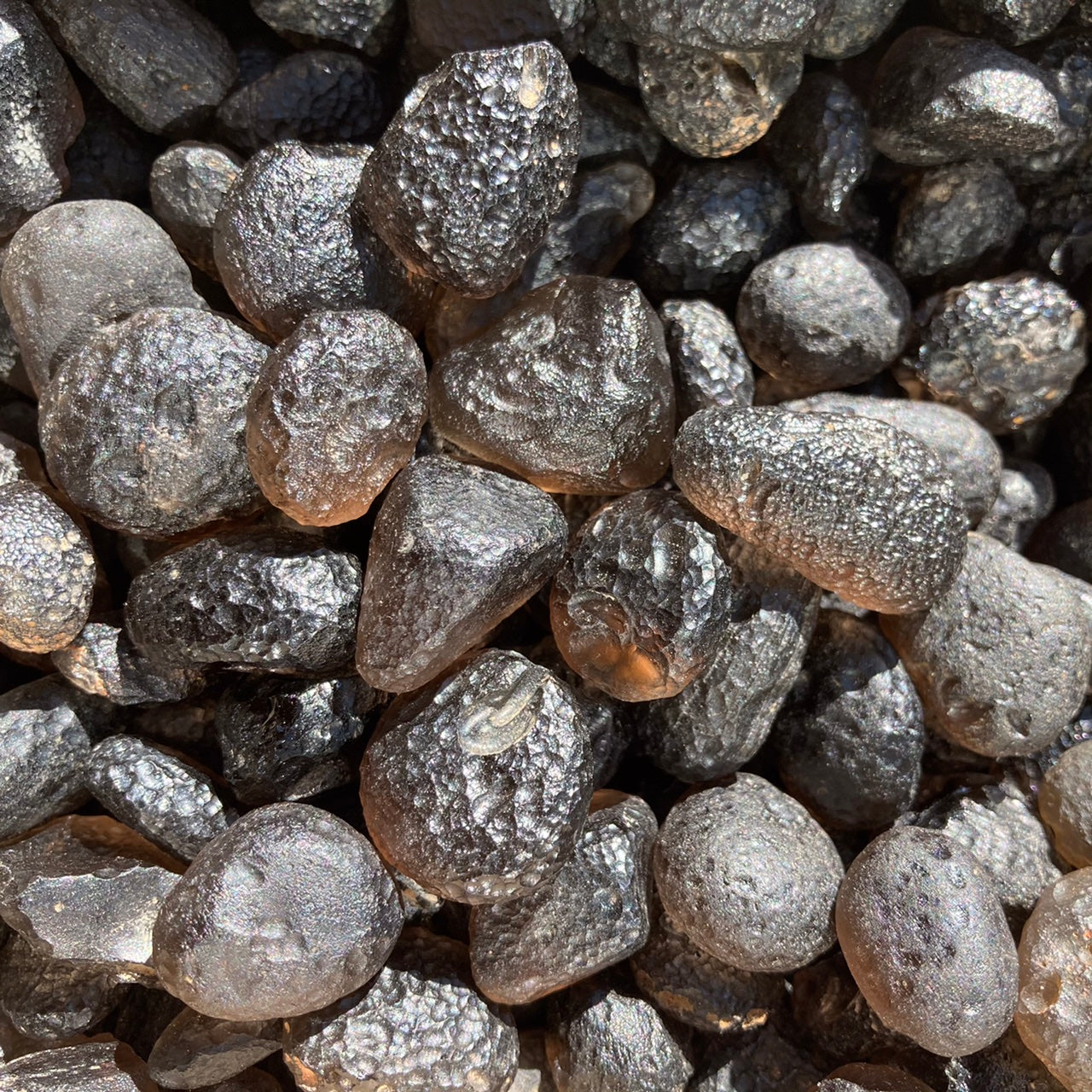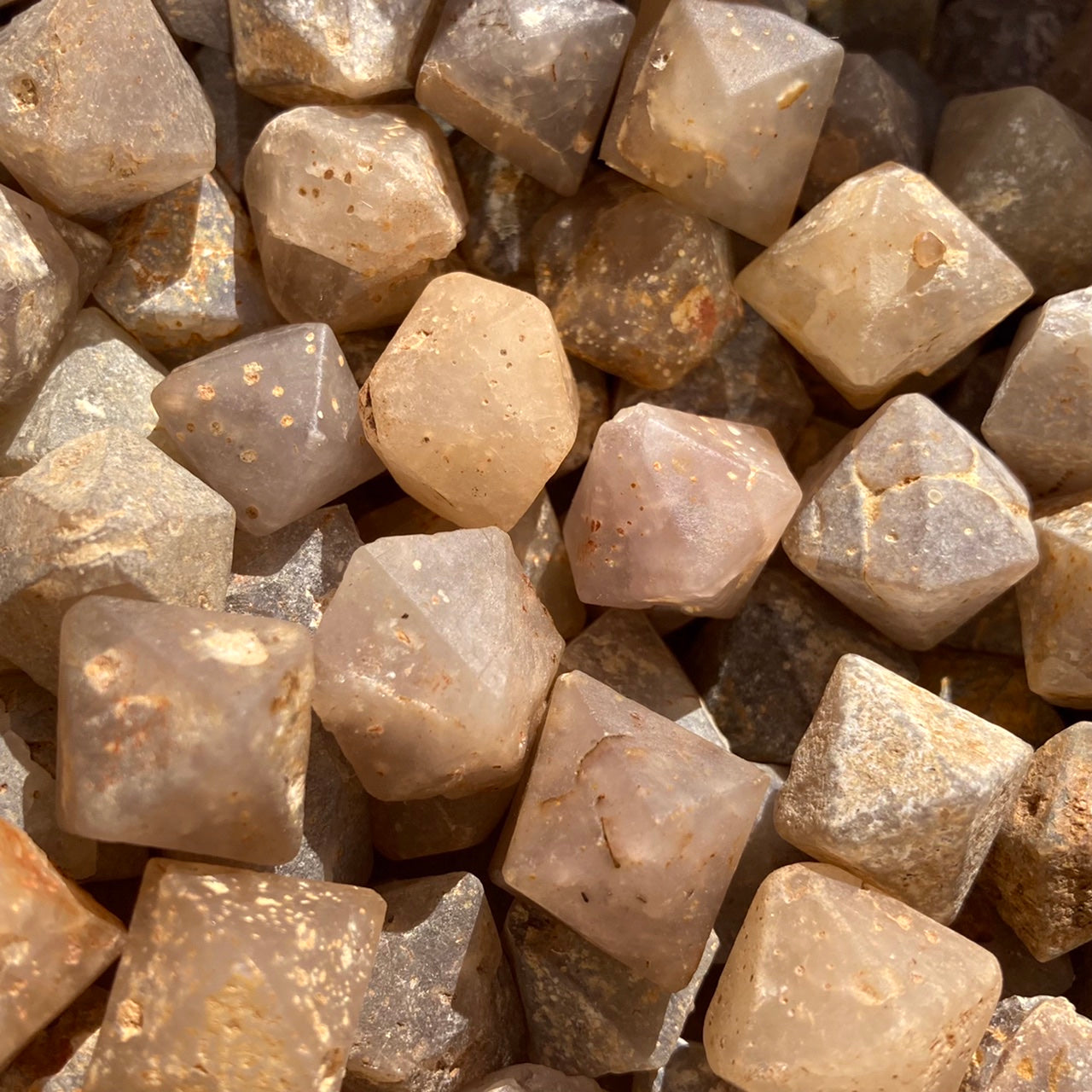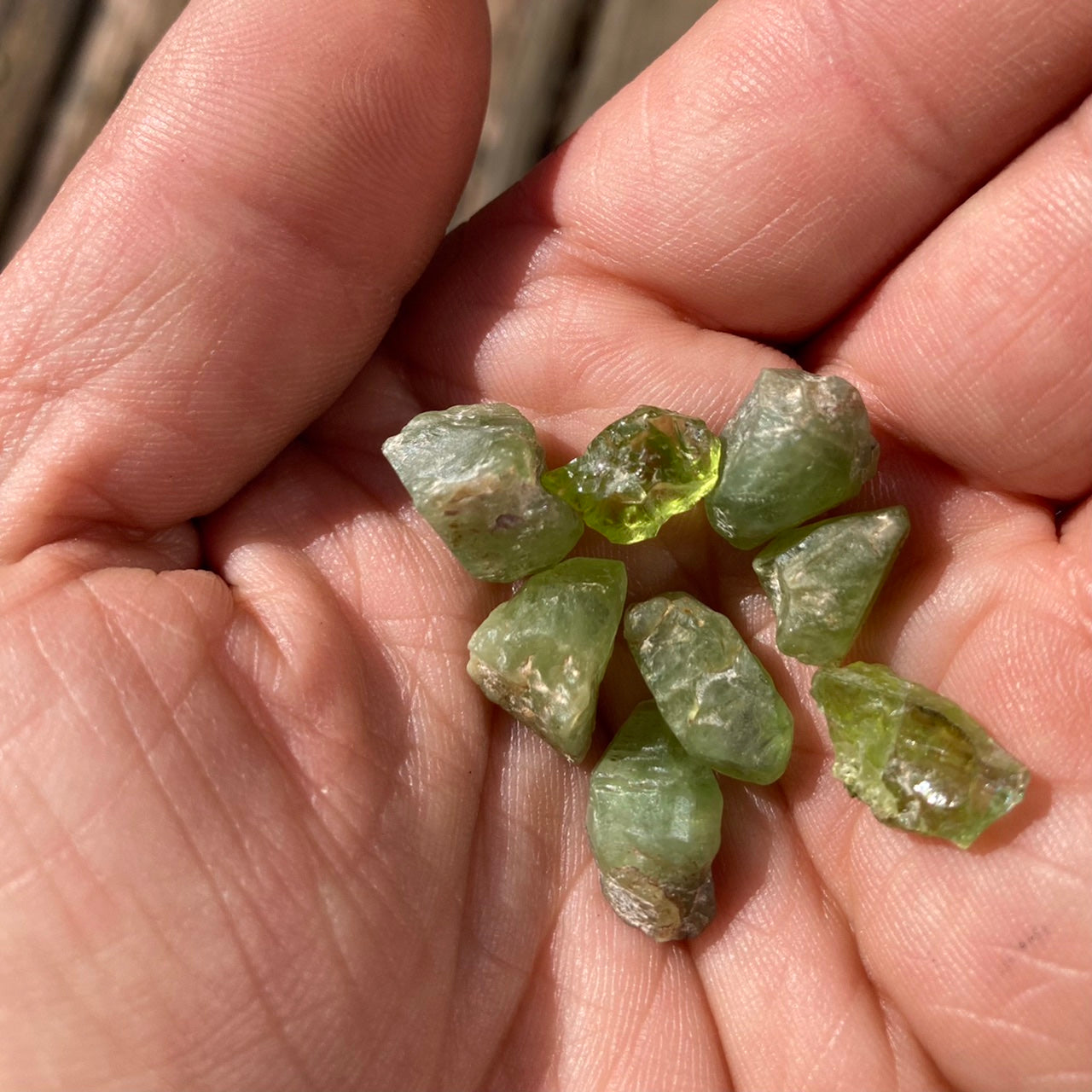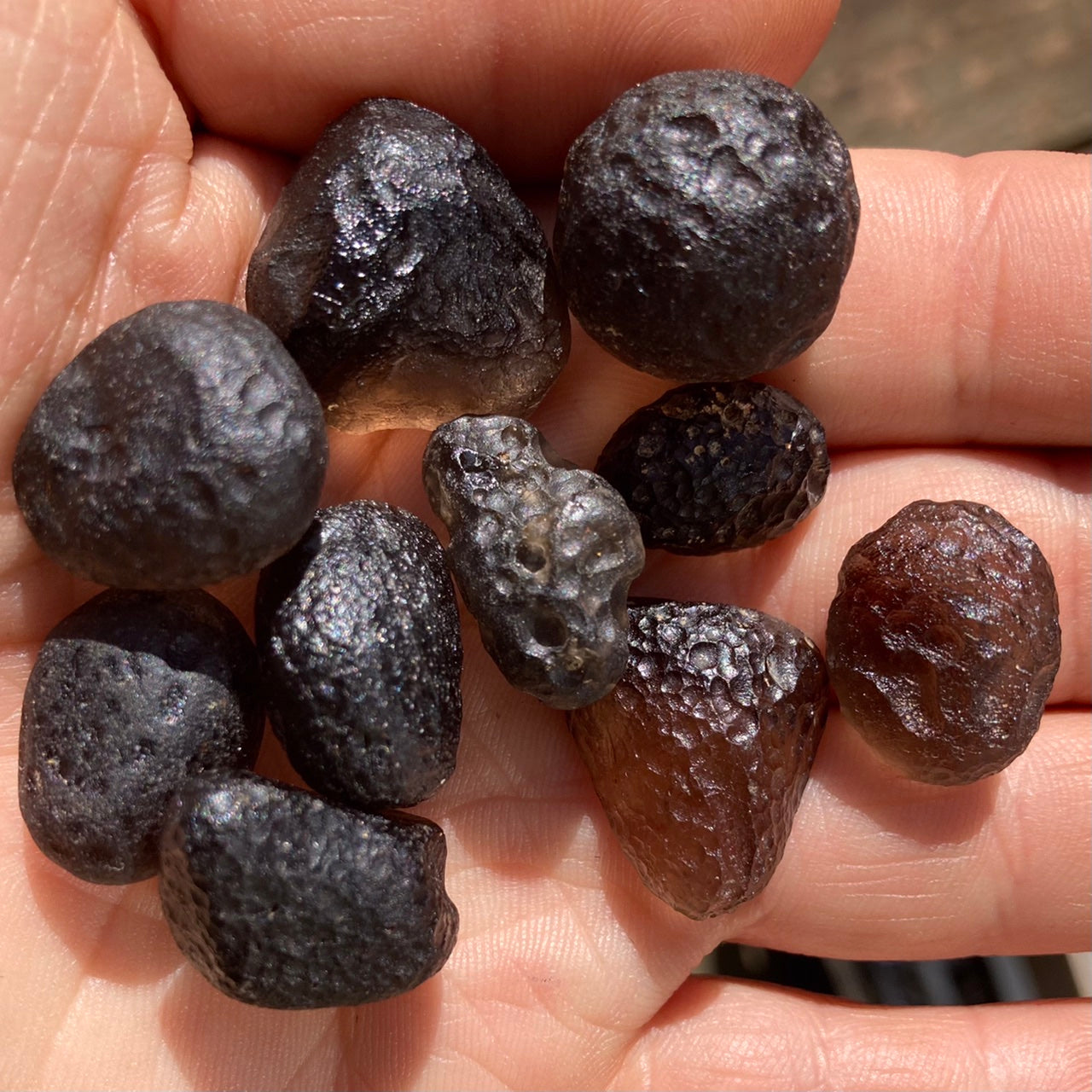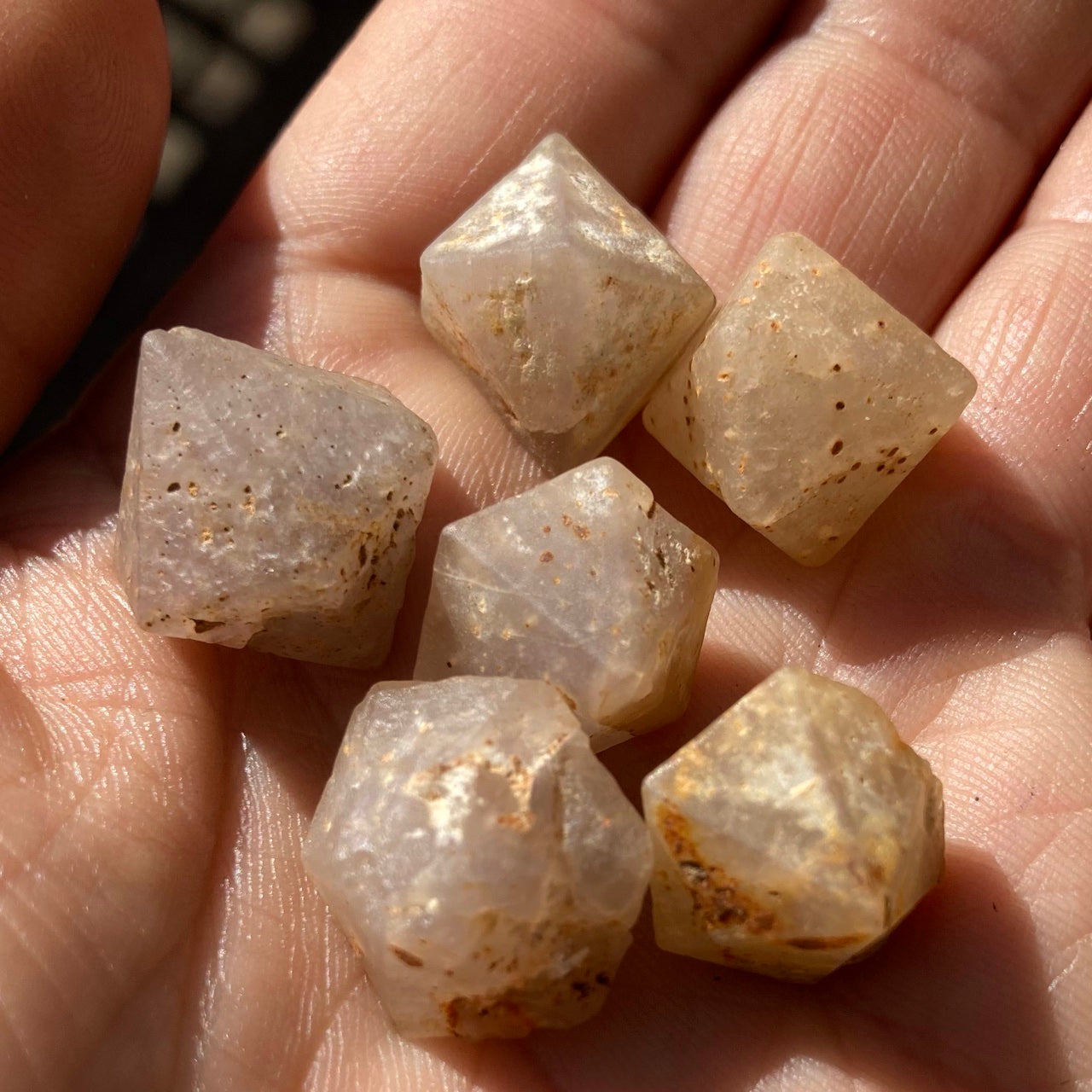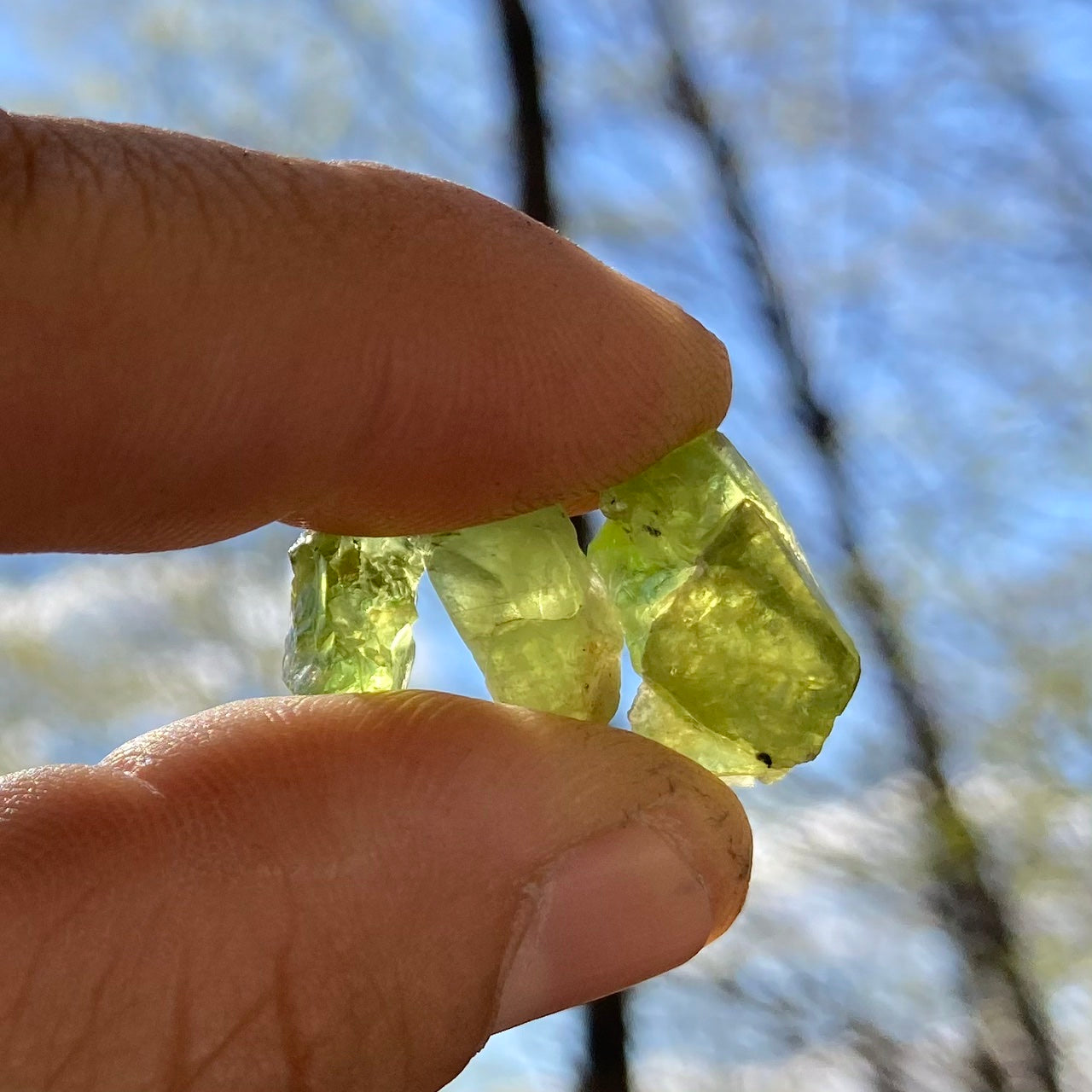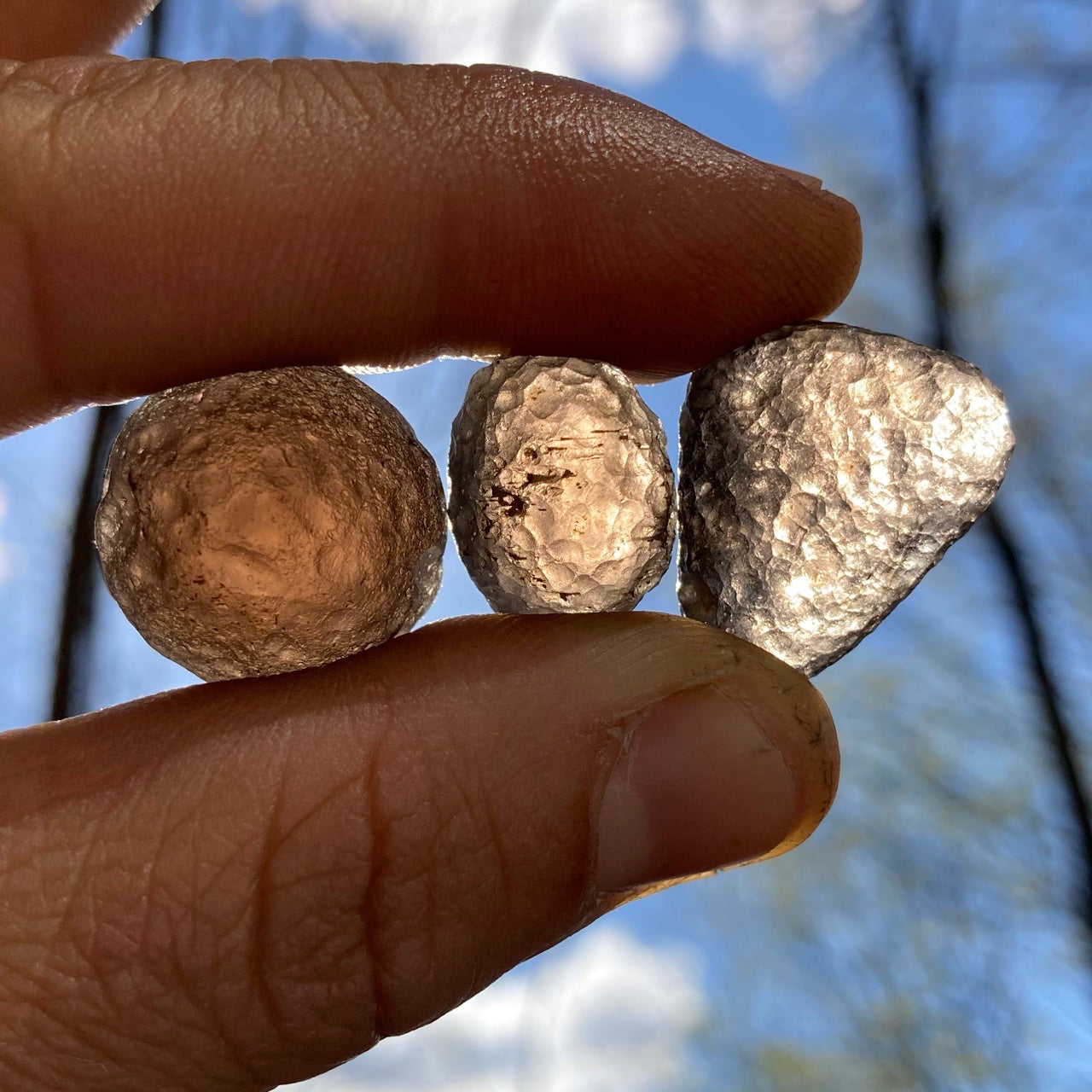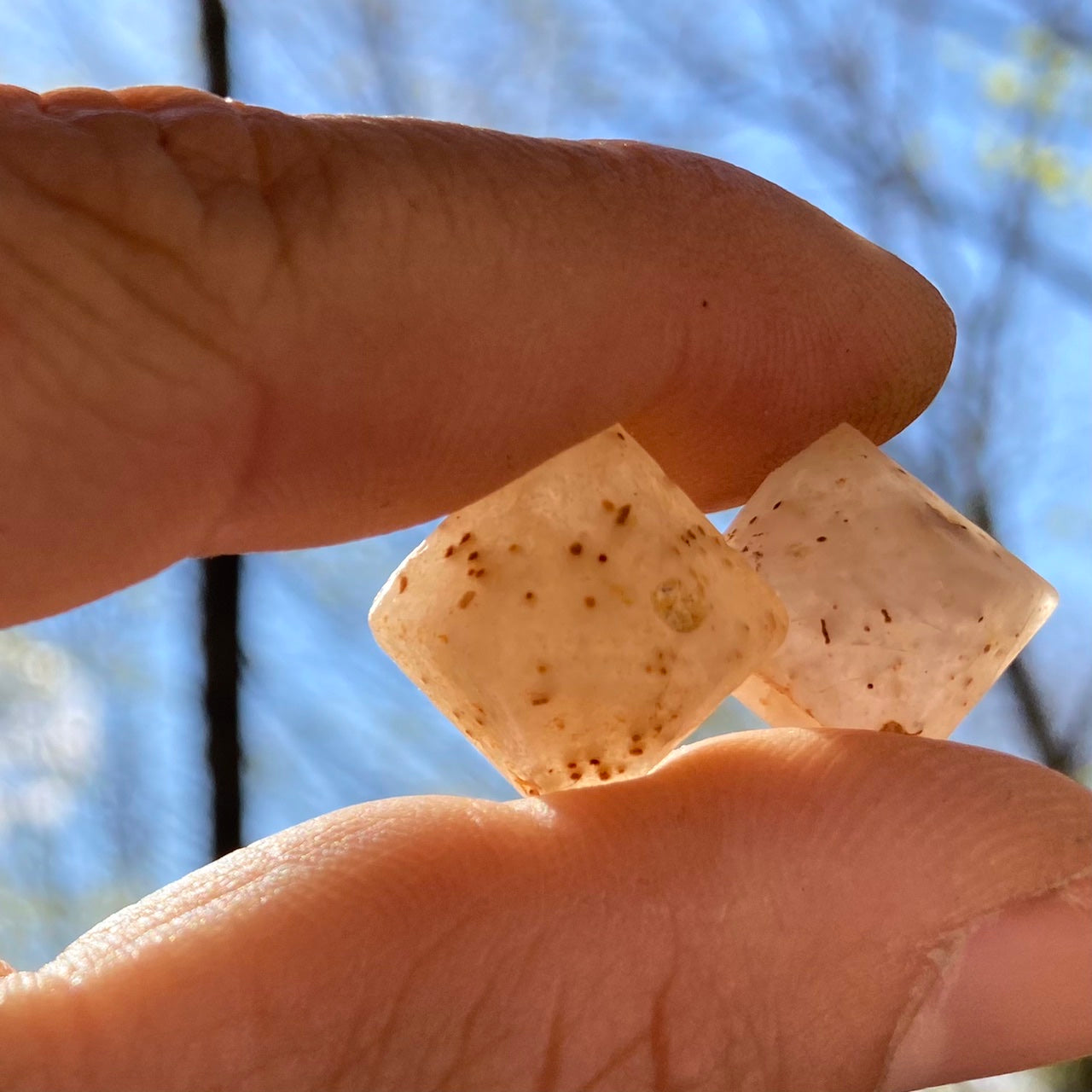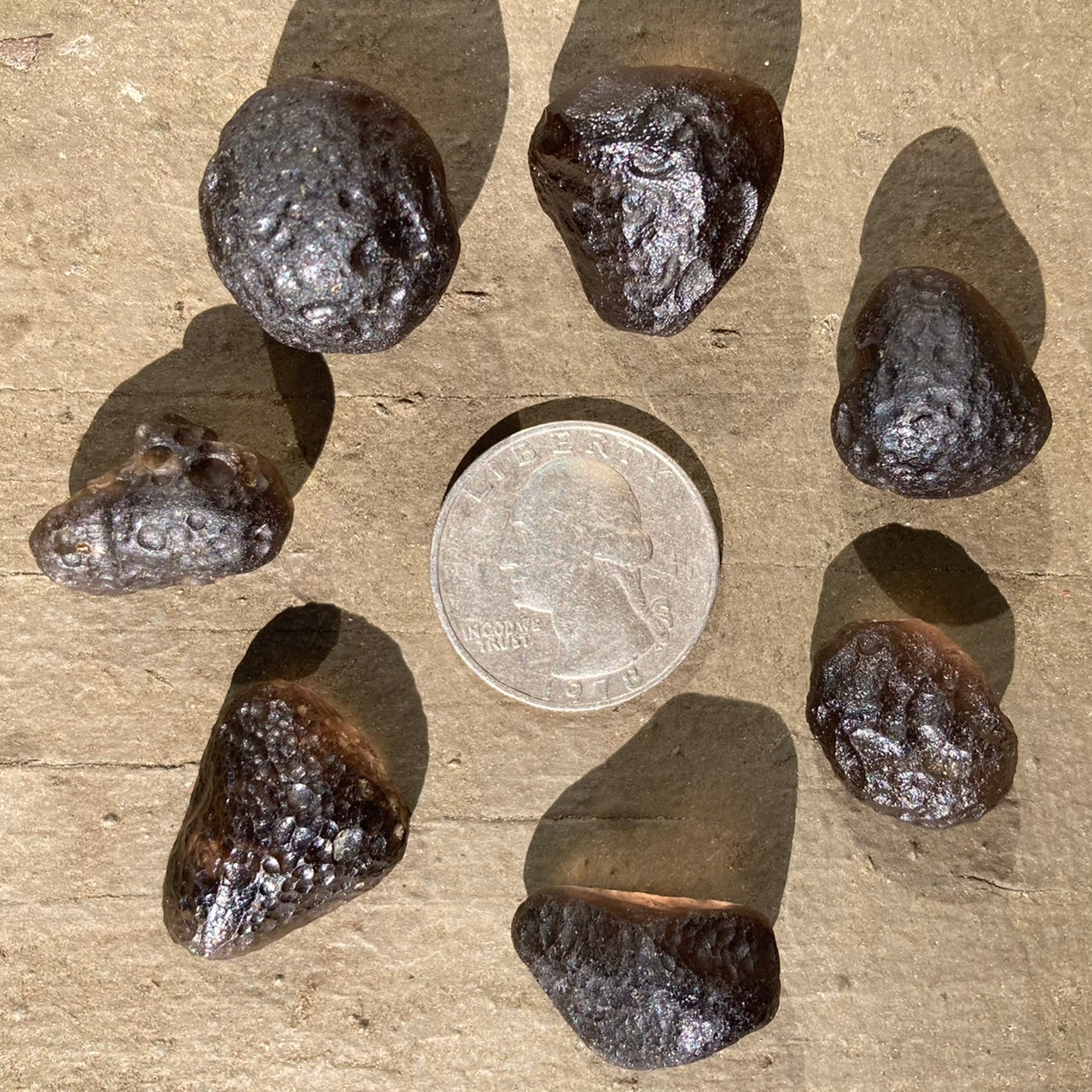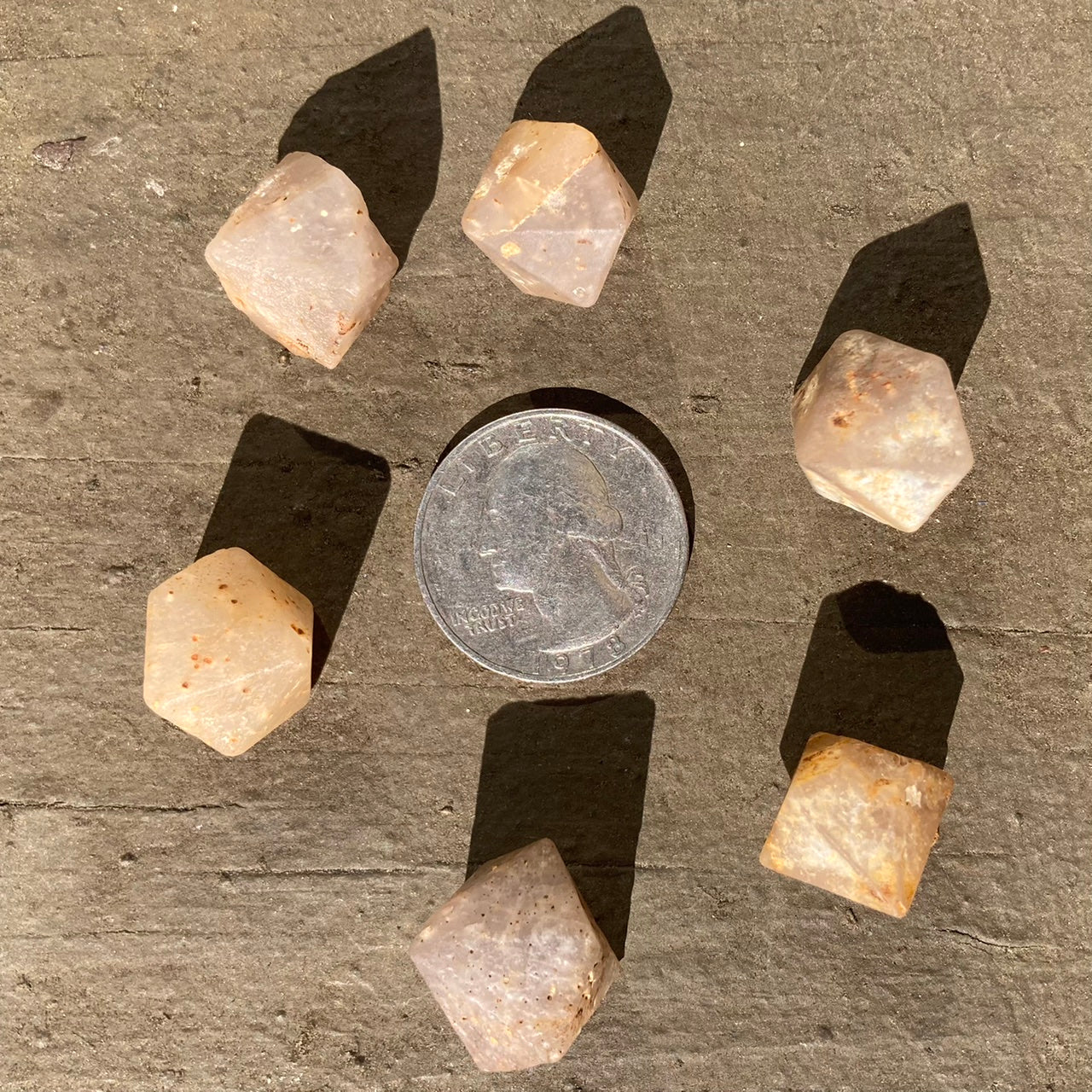 Elixir Kit #05 Extra Dimensional Kit
Description:  This listing is for one kit that contains: 1 Arizona Peridot Crystal + 1 Cali Crater Tektite Crystal + 1 Double Generator Quartz Crystal.

Properties:
Detailed descriptions of each crystal are below. These crystals are rough natural crystals with no synthetic treatments. They were all hand selected and all fit into the New Larger Pure Quartz Test Tube product here in this shop. We recommend obtaining that test tube for use with your kit.
Because this is Nature, no two pieces are the same. We can not provide exact uniformity across kits. Allow yourself to be surprised by the unique crystals you receive. Purchase this kit if you are prepared to love what arrives on your doorstep.

This kit contains 1 of each crystal.
These crystals offer a lifetime of limitless apothecary. A complete guide to safety and efficacy can be found in our course Making Stone Elixirs and Formularies. Remember, one crystal makes a lifetime of elixir. Note that images showing several of each crystal in the box are photographed that way to attempt to convey color, detail and vibration of the kit more clearly through the virtual image. This kit contains 1 of each crystal. We can not provide specific stones seen in the pictures. 
These crystals are some of the best in the world. These kits are of limited quantity. 
Arizona Peridot
Said to be the only Earth mineral found inside meteorites, Peridot has a connection with the stars. It remains loyal to only one color, green. It is one of the most useful stones in elixir making and has a broad effect on the liver and its correspondences: eyes, nails, liver, tendons, joints and articulations, gallbladder, and more. The liver is a secret doorway to alternate realms, so that doubles up on the star portal energy. Things get a even more mysterious when you peer into its uses in ancient Egypt. There's no other mineral like Peridot. It's one-of-a-kind, and maybe not an Earthling at all. Combine it with gold for…  I don't even know how to end this sentence because this combination is pretty hard to convey with words!
Cali Crater Tektite
Despite its large landmass, only 9 impact craters formed from extraterrestrial bodies have been discovered in South America. This is tektite meteorite from the newly discovered Cali Crater in Colombia. Geologists have recently determined that this material has no chance of originating in this region. That means it came from somewhere else! These tektites are beautiful quality and brownish to greenish glass material. They are 75% Si02 + 25% titanium and aluminum. You might remember that titanium and aluminum are present in Blue Sapphire. This similarity is due to the meteorite hitting a Sapphire-rich area before spraying out hundreds of miles, quite like Moldavite. So, there's a little touch of Sapphire energy in here and paradoxically, it's the titanium and aluminum that proved these tektites were not from Earth. The Sapphire material was so far away from the area of collection, geologists know that something had to cause great impact in the Sapphire area, fuse terrestrial and extraterrestrial material, and blow things out far and wide. These are special tektites! Be prepared for an adventure.
Double Generator Quartz
This is a hard-to-find Quartz-type out of Indonesia. These are unique because they're double-terminated and somewhat rare Beta Quartz. It's having two ends of a double terminated quartz with no length at all in between the ends. All the qi is reserved for the two back-to-back hexagonal tips. It's purely a double strength battery. 6-sided tips are called generators and are used for tonification and building. This little crystal is like a Tonka truck - You can throw it down the steps and it's completely fine and wants to do it again. If you need more of that invincible, durable qi in your life, harmonize formulas with this or use it directly on points for tonification.
Policies and Disclaimers:
All of our stones and crystals are pure and natural. They are free from synthetic treatments of any kind, including dyes, stabilizers, and synthetic heat treatments to enhance color.

We can not take requests for individual stones seen in the pictures.

International customers are responsible for any customs fees/import taxes.
Please see our Lost Package Policy prior to placing your order. 
Please contact us at CrystalShop@UpperClarity.com with any questions.